Cuaik CDS: Located in the heart of the vibrant city of Madrid, the latest apartment on the exclusive Villanueva street is a testament to the perfect fusion of classic elegance and timelessness. This spacious 213 square meters apartment with three ample bedrooms has been meticulously designed to create a warm and welcoming atmosphere that adapts to any season, providing true 'cozy' comfort and a feeling of home.
The interior design of Villanueva pays homage to classic yet timeless aesthetics. A harmonious blend of neutral tones and noble materials has been achieved, lending the space an understated sense of sophistication. The color palette, with its soft and neutral hues, creates a calm and relaxing ambiance, while noble materials like wood and stone bring a sense of durability and quality.
What makes the Villanueva apartment even more special is the display of the client's art and book collection. Every corner of this space tells a story, and art and literature are the common thread that connects all the pieces. Whether in summer or winter, this apartment becomes the perfect canvas to showcase these masterpieces. The art selection becomes an integral part of the decor, adding depth and personality to every corner.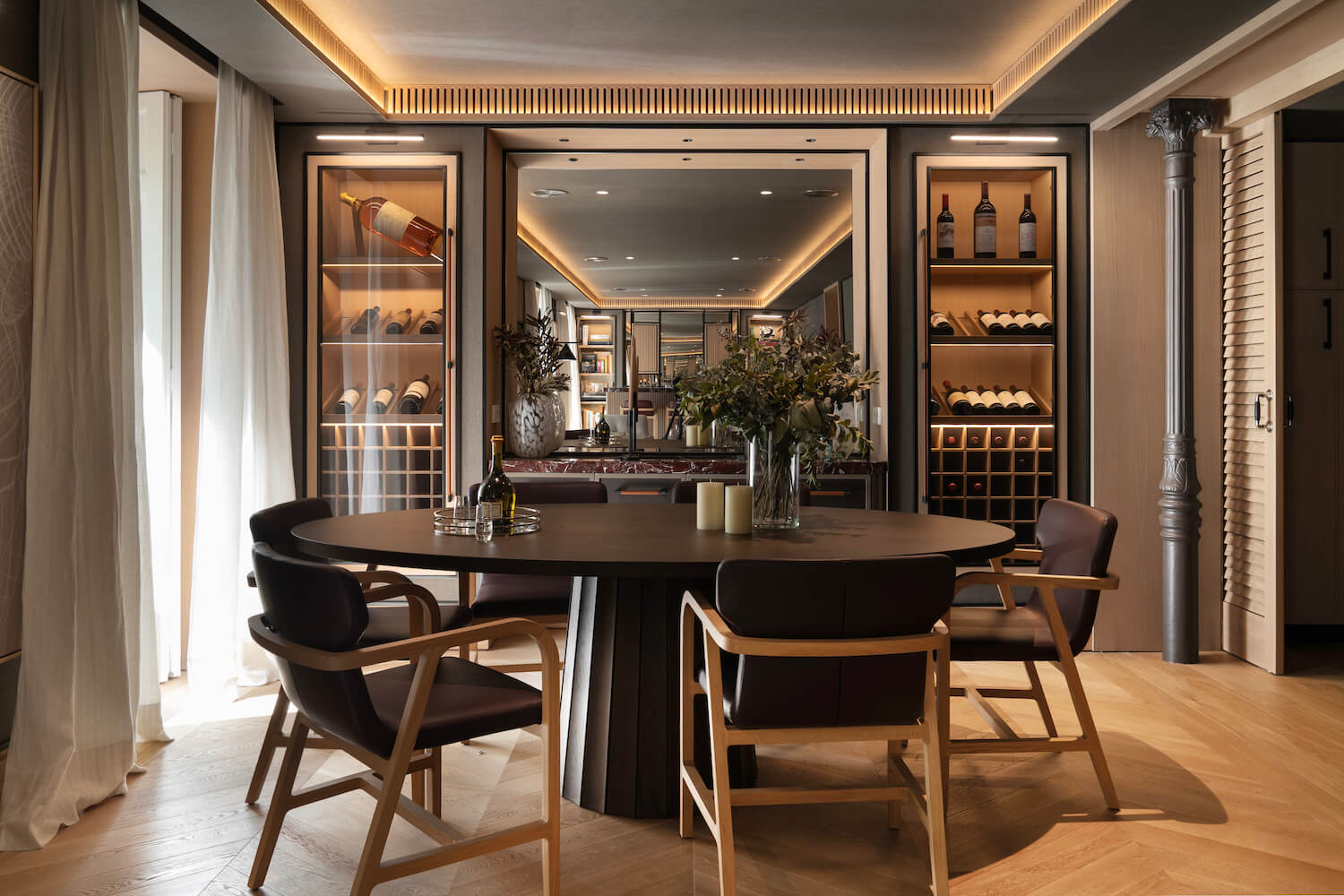 The apartment's large windows allow natural light to flood the space during the day, creating a sense of spaciousness and luminosity. On warm summer afternoons, sunlight filters through the curtains, creating a play of shadows that transforms the space into a haven of tranquility. In winter evenings, a central fireplace becomes the epicenter of warmth and romance. The combination of natural light and the fireplace's warm glow brings a feeling of comfort and hospitality that invites you to stay and savor every moment.
The Villanueva apartment is much more than just a place to live; it is a refuge of timeless elegance, a canvas of artistic expression, and an ode to comfort. Every element, from the furniture selection to the arrangement of artworks, has been carefully considered to create a space that reflects the essence of Madrid: a city full of history, culture, and charm.
In this apartment, architecture becomes an experience, and interior design becomes a way of life. The Villanueva apartment in Madrid is not just a livable space; it is a masterpiece in itself, a jewel that shines in the heart of the city.
If you have ever dreamed of living in a work of art, the Villanueva apartment in Madrid is the realization of that dream. A perfect synthesis of elegance, art, and timelessness, this space redefines the notion of what it means to be at home.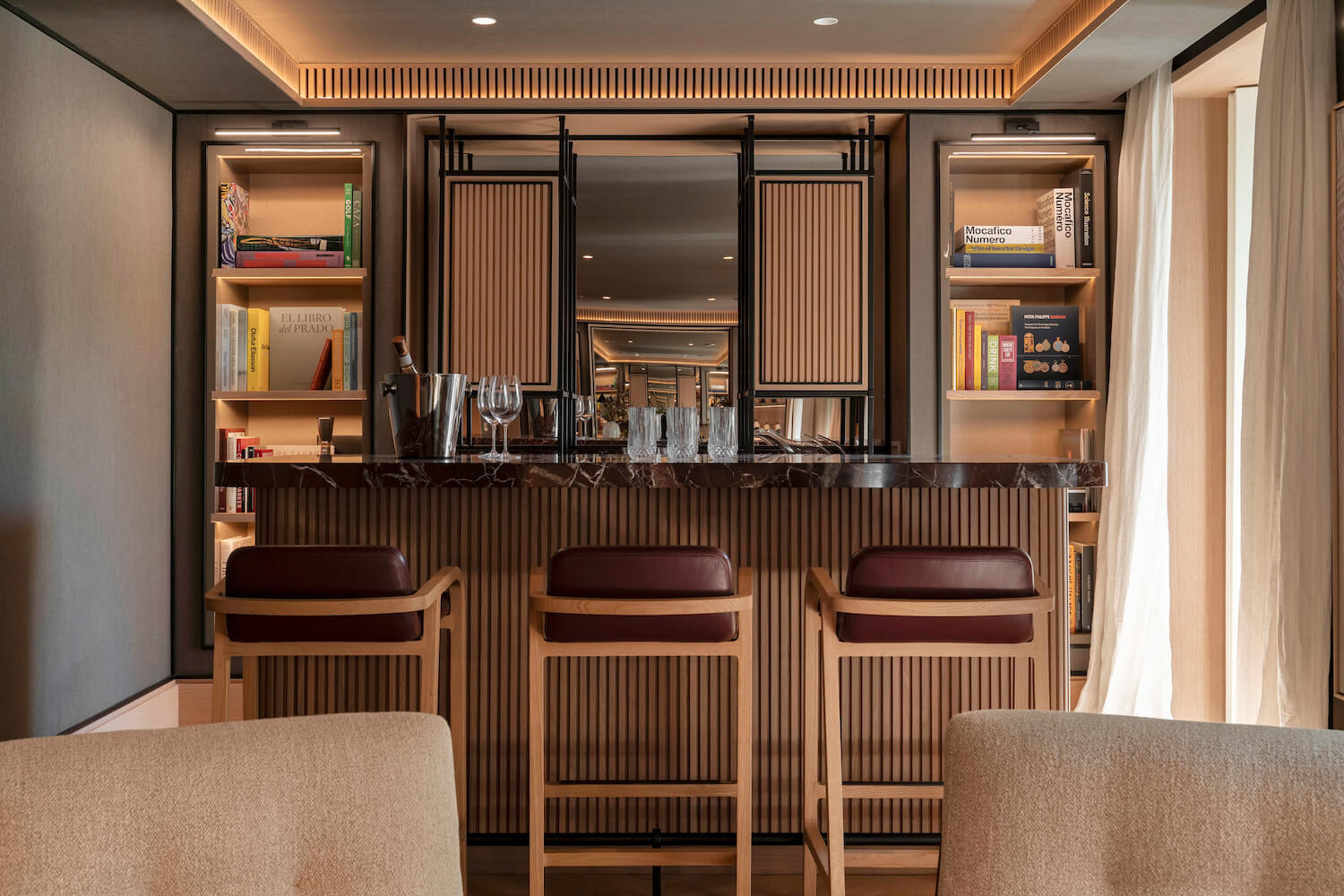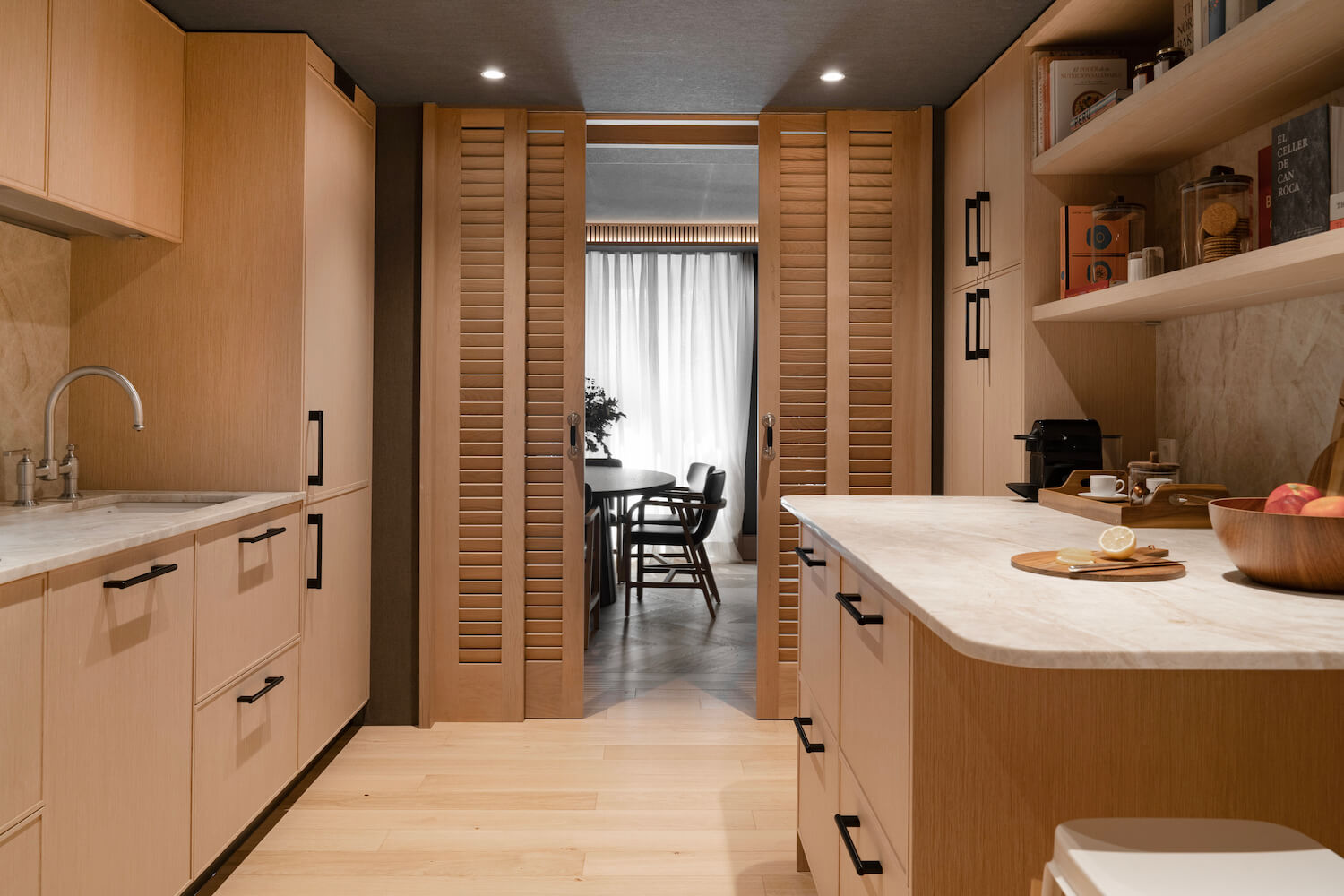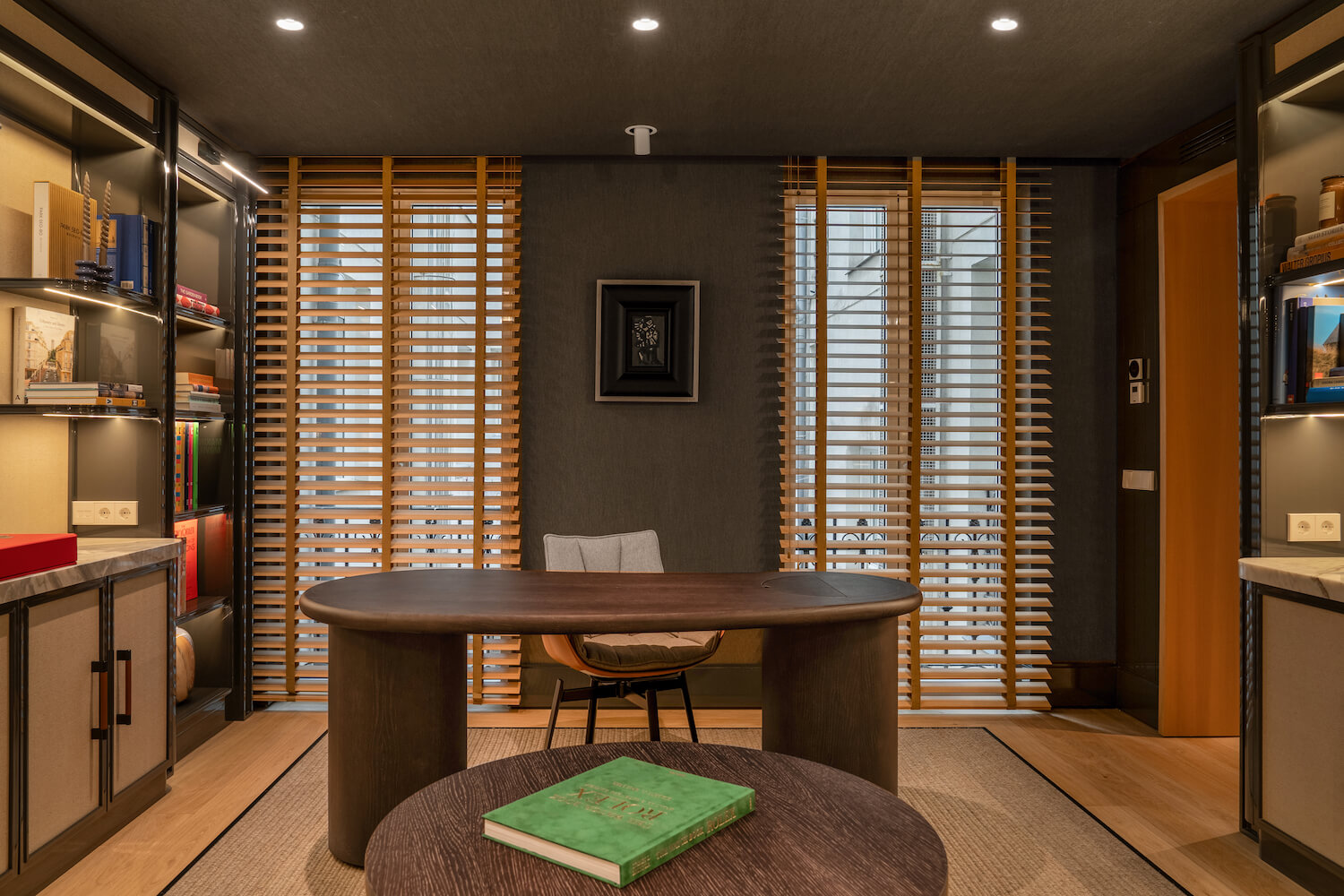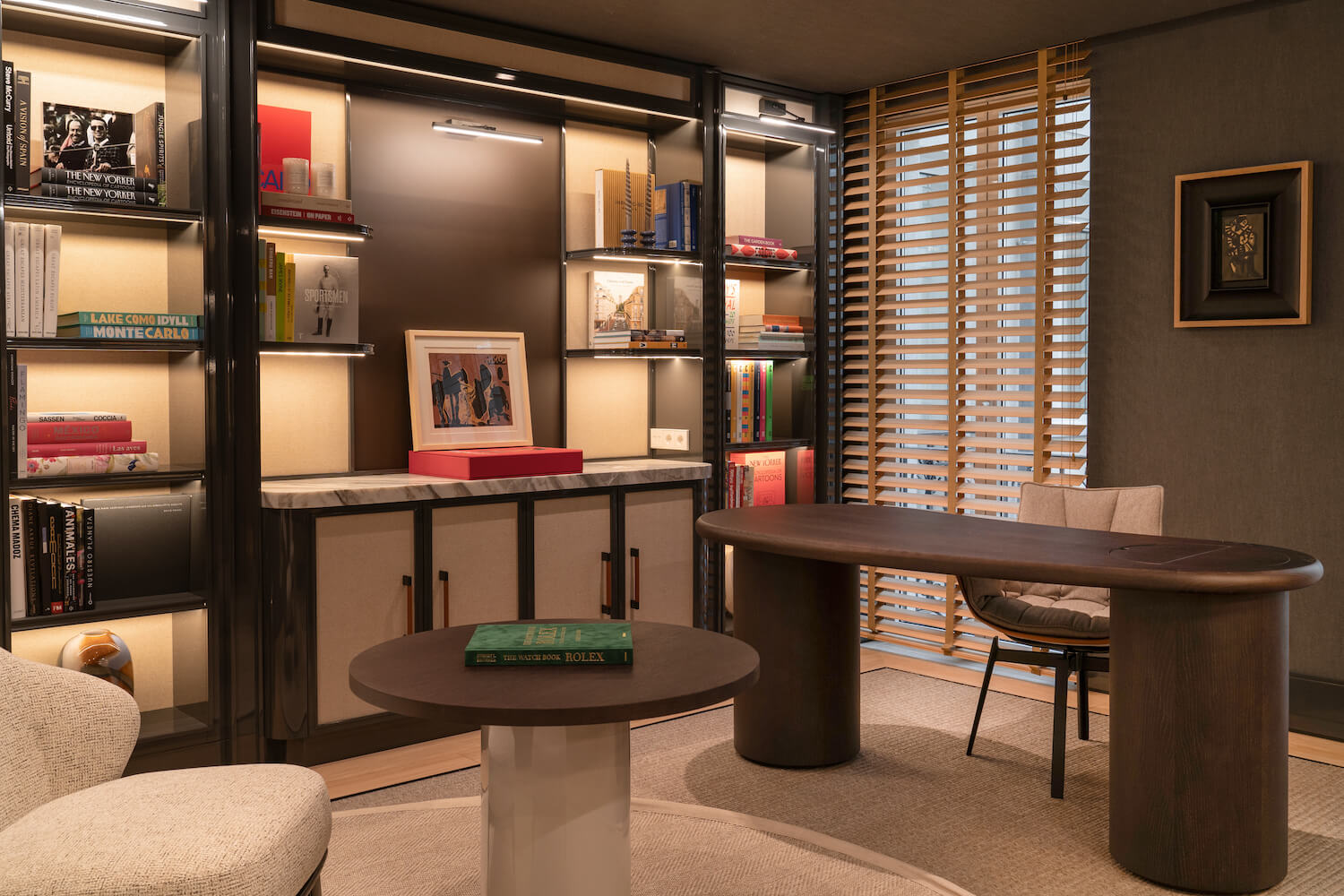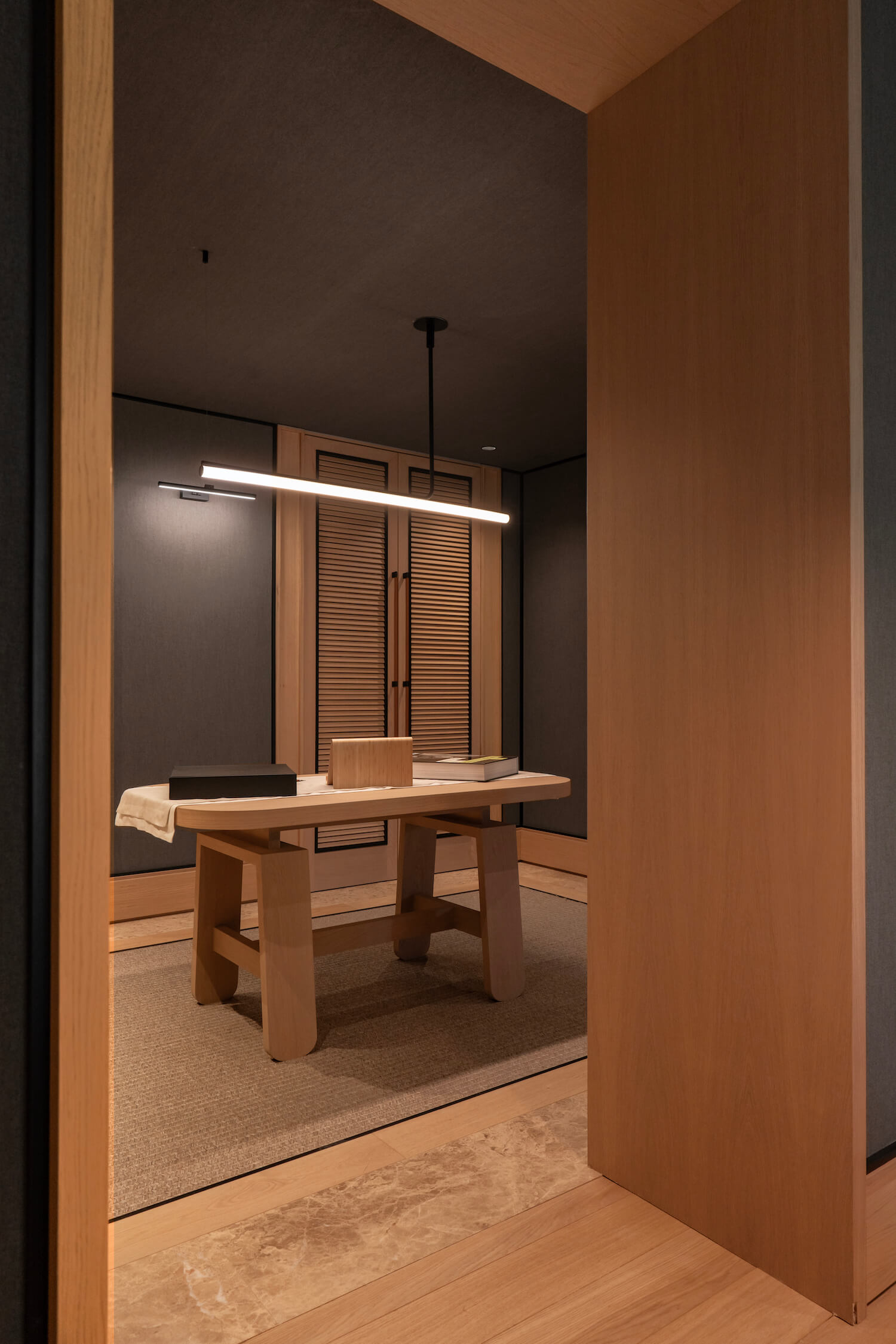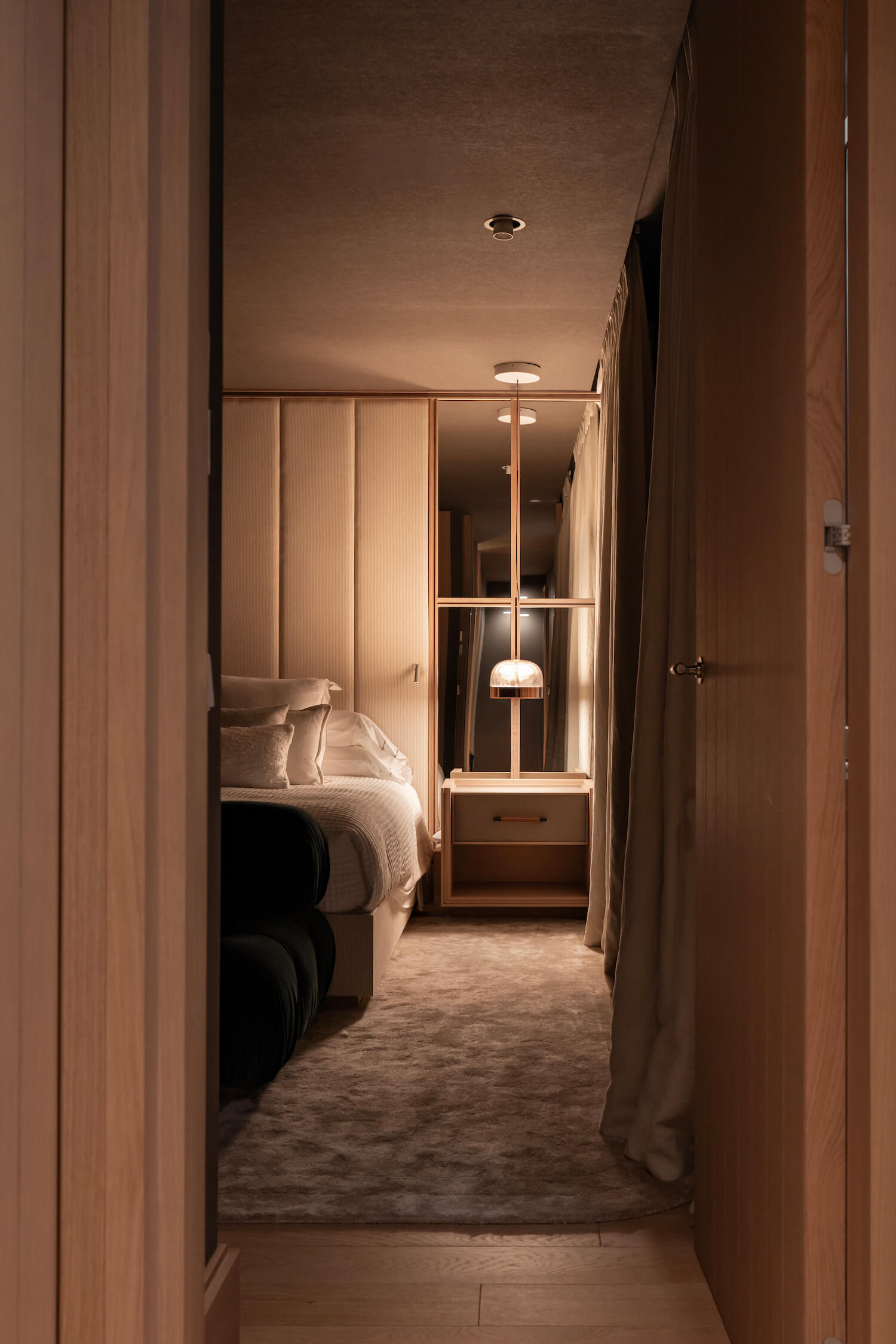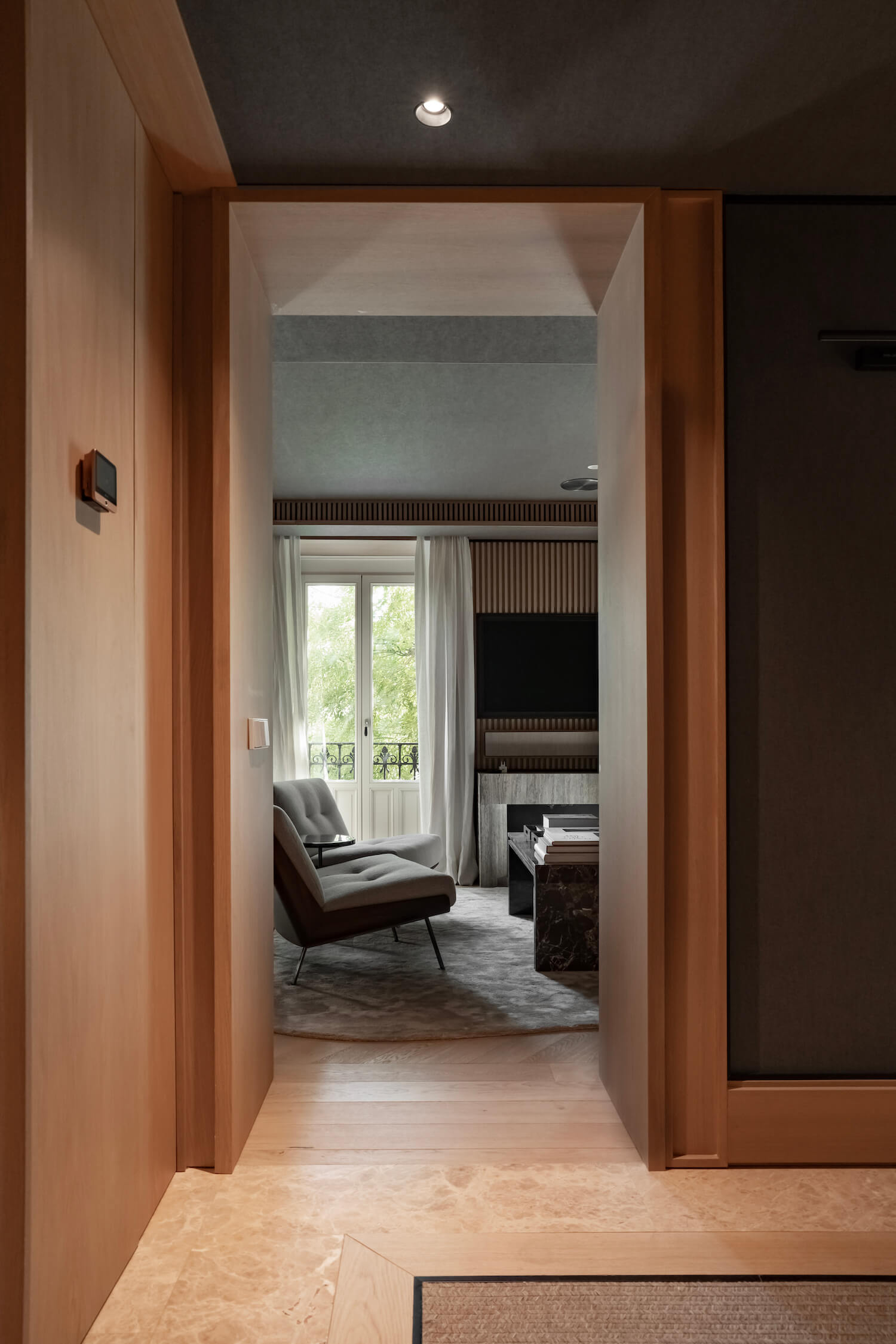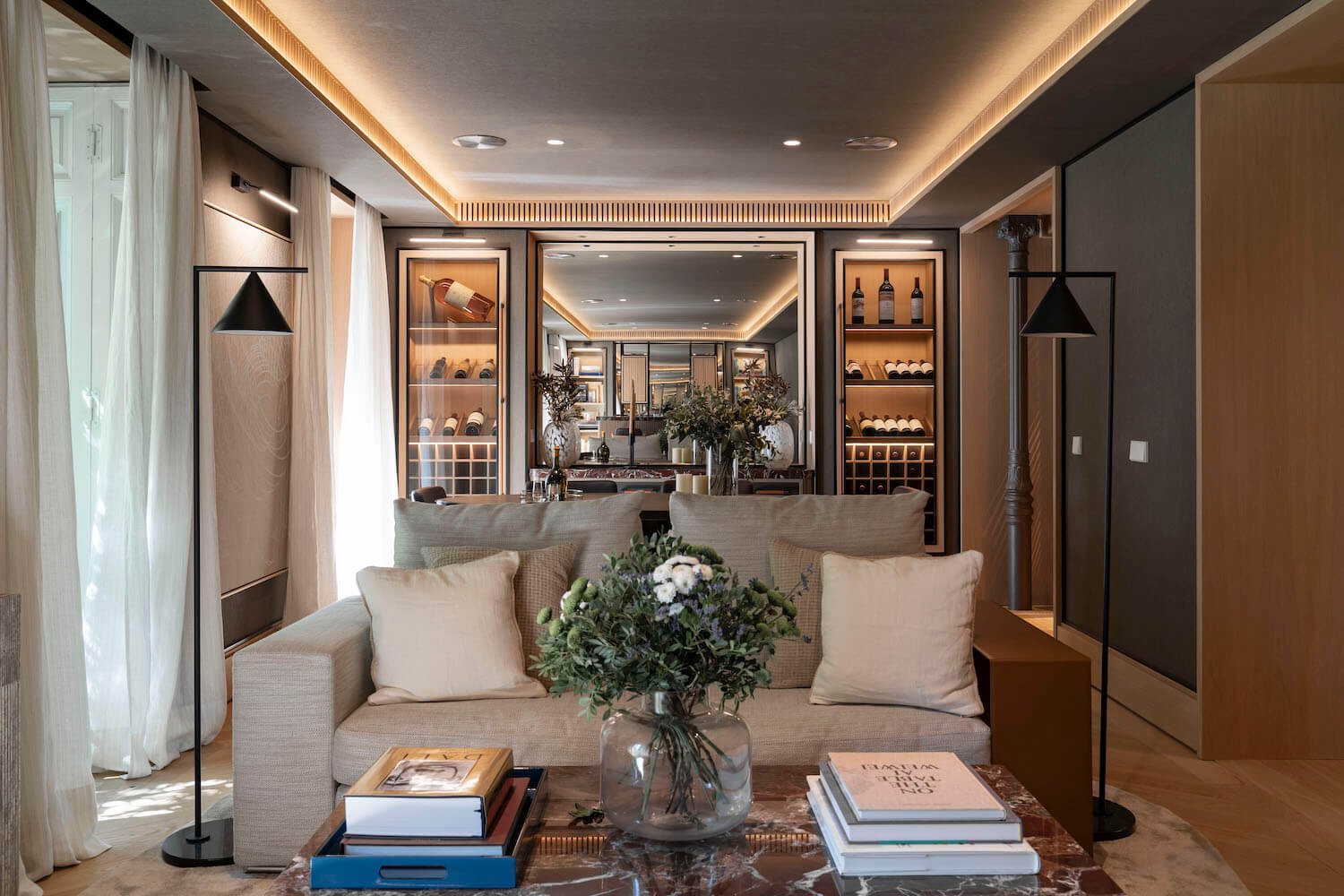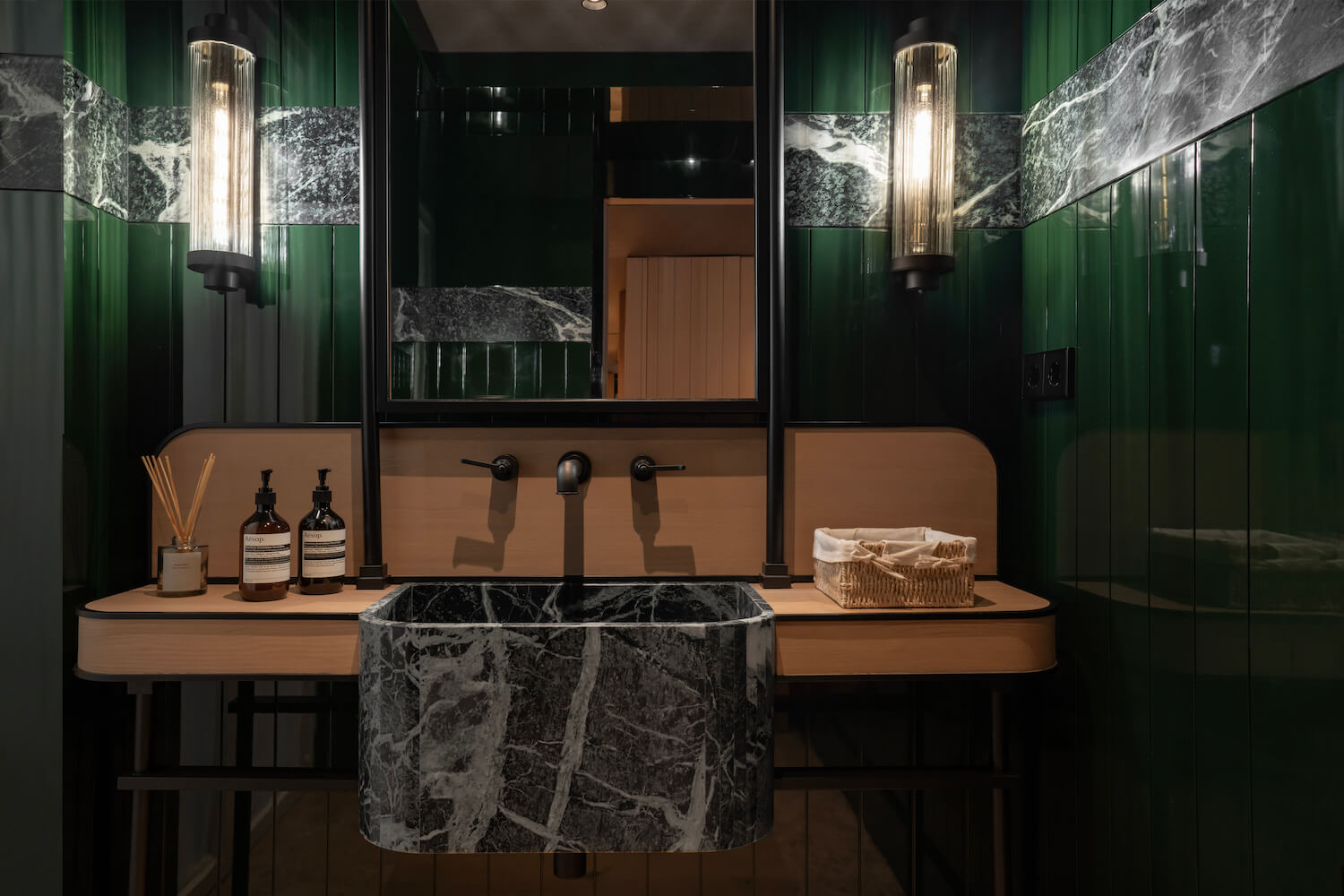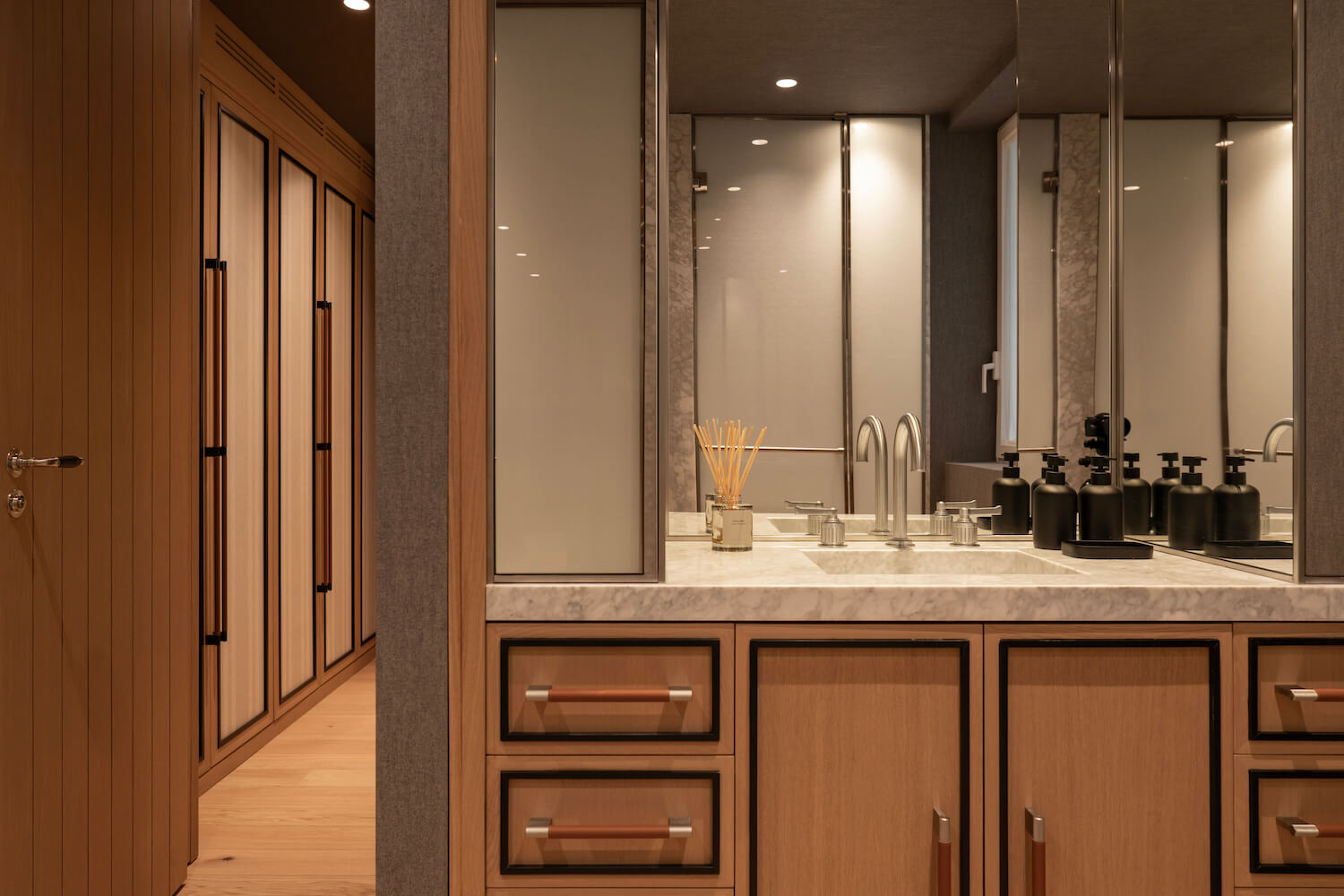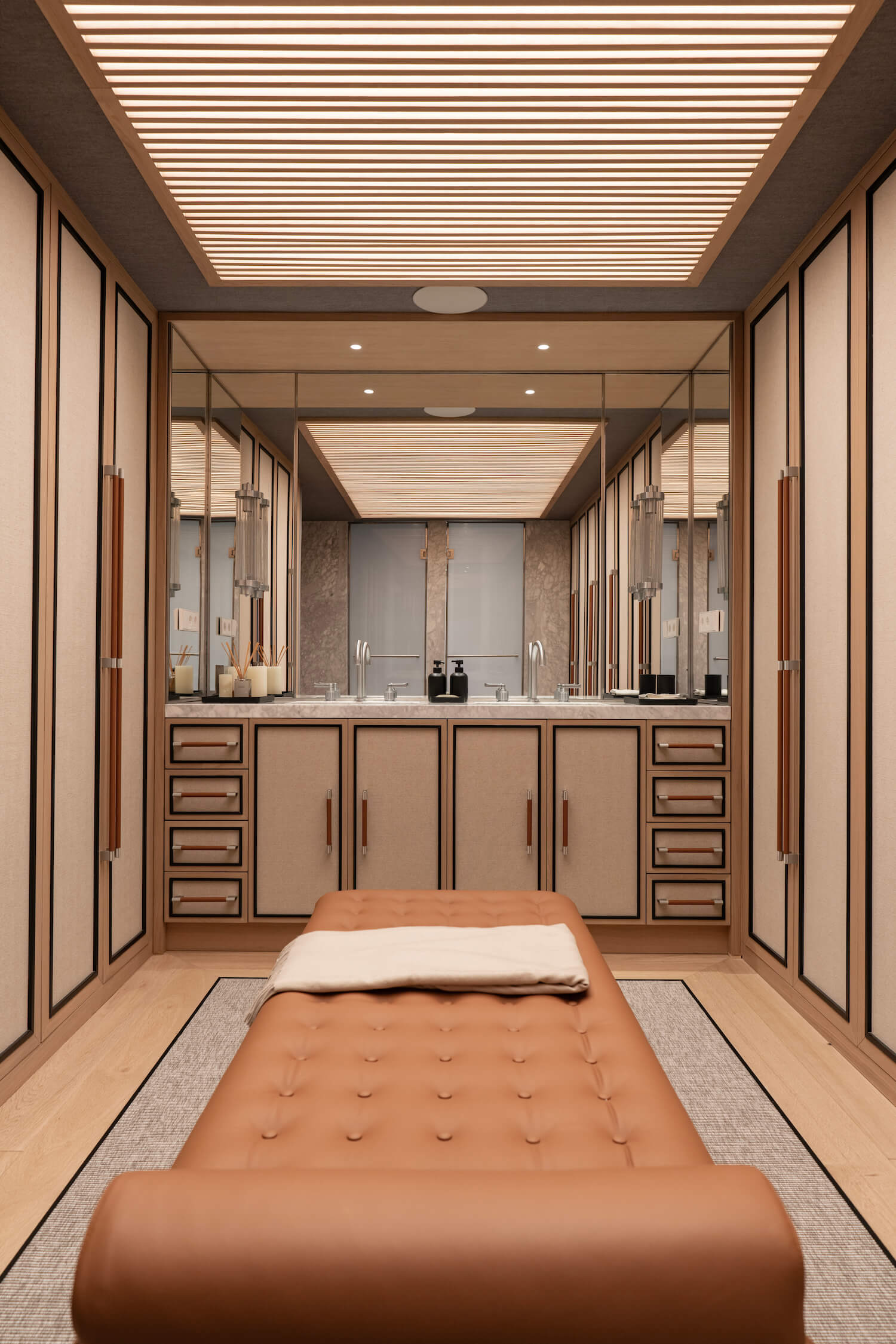 ---