The Sao Paulo-based architecture and interior design office Beatriz Quinelato Arquitetura has designed "Tauari" project that was developed for an office that operates in the financial market in the city of Itaim Bibi, São Paulo, Brazil.
Project description by the architect:
The Tauari Project was developed for an office that operates in the financial market. There are five partners, four men and one woman who came together to open their own business. As they are franchisees of XP Investimentos, they had to follow some rules related to physical space, internet, telephony, security, among others. Based on these specifications, they decided to invest in an architectural project to impress their customers and perform for XP.
At first, the partners asked Beatriz for a more sober style of commercial office. Despite being a young team, they thought of something more traditional. Hence the challenge. Create something conventional with a contemporary language. "We did a little job to" convince them "that nowadays it is possible to have a cozy atmosphere in the work environment", reinforces Beatriz Quinelato.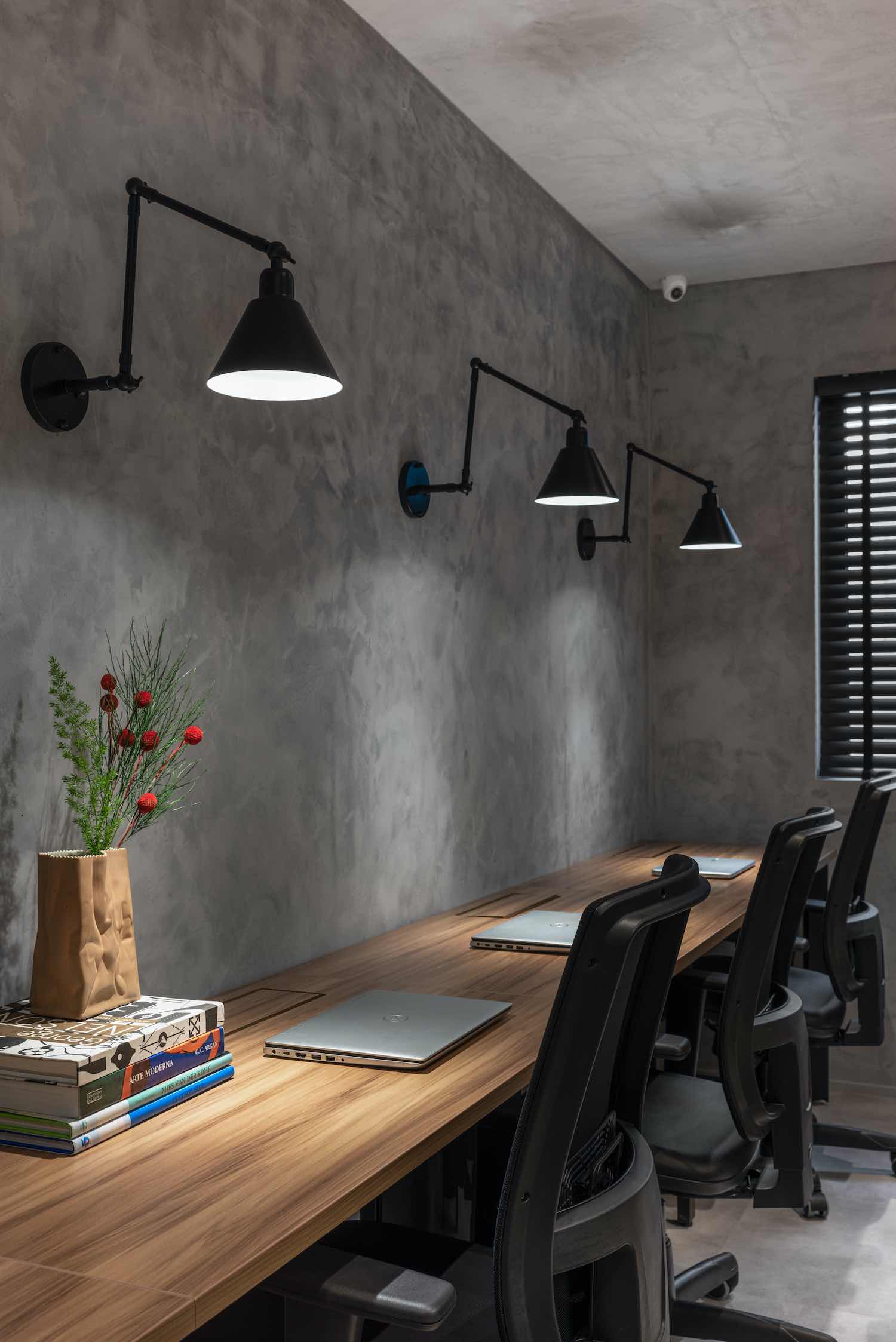 This type of proposal increases well-being and productivity. We spend more and more time at the workplace, and this journey is transforming how environments are designed. Today features previously considered exclusive to home, are translated into offices, large companies and commercial spaces so that the environment increases people's interaction with spaces.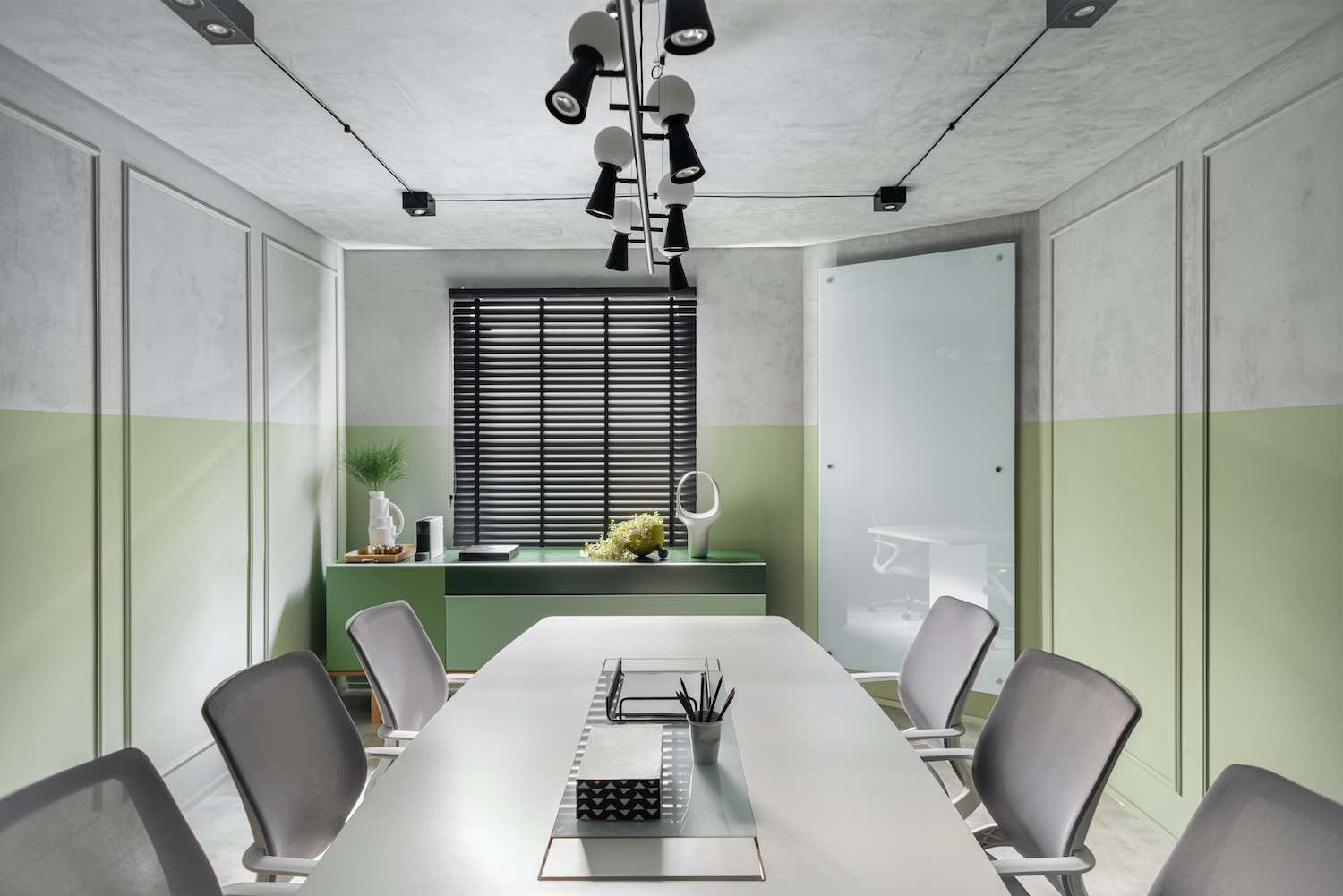 objects on the green sideboard and Marché Art de Vie objects
Thinking about this concept, Beatriz created one of the meeting rooms with that atmosphere of a living room, with armchairs and a sofa by Lider interiors, where once again the architect shows her skill in the composition of environments. The room, predominantly gray, white shark color from Coral, was harmonized with the elements in black and a touch of green to maintain the connection with the rest of the project. "In the larger meeting room, with tables and chairs, I really wanted to put chairs like a dining table, but I lost that clash. So, I looked for a beautiful chair so that it wouldn't look like a dated office", comments the architect. Connected through the range of colors, the Tauari project has a soft and contemporary palette.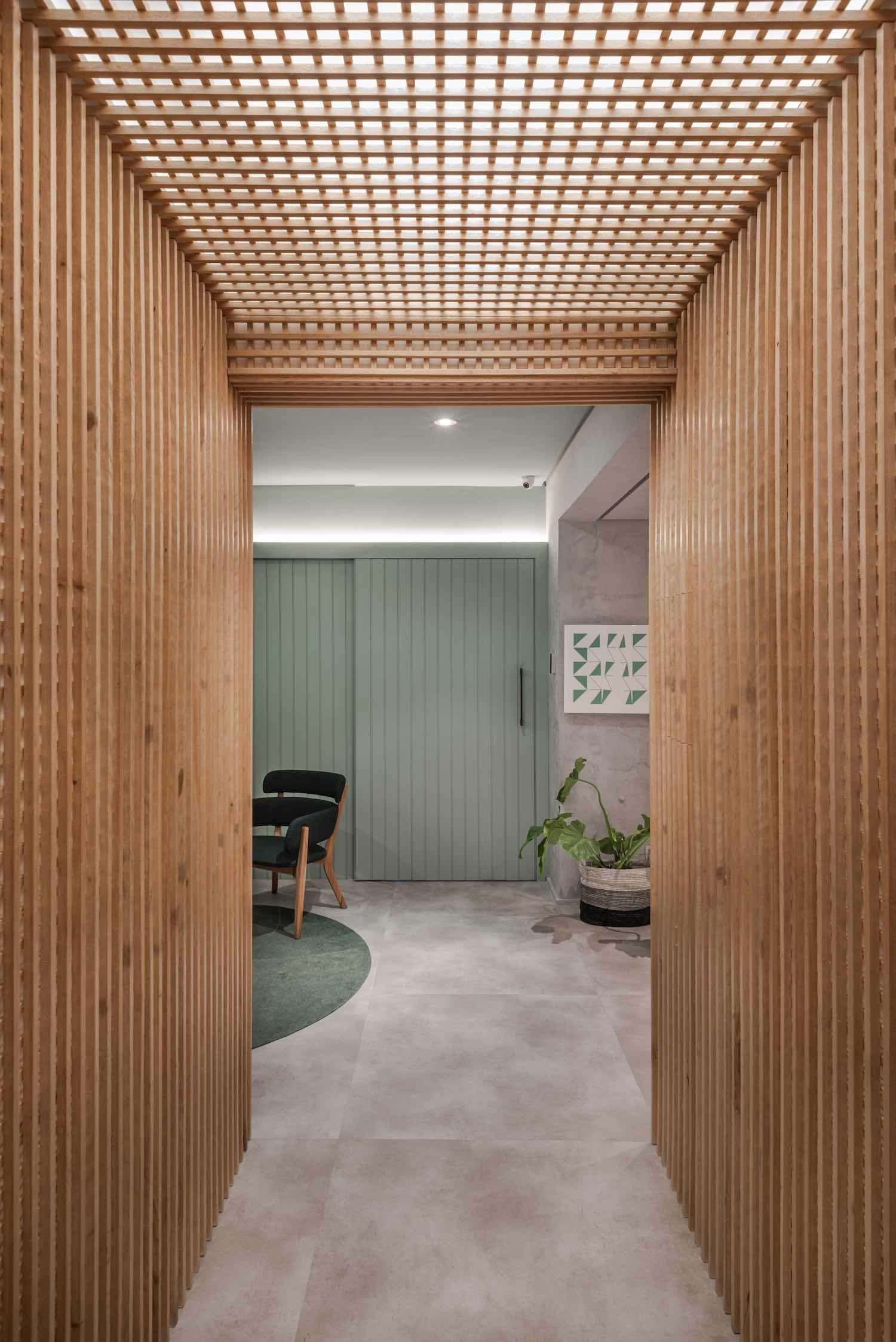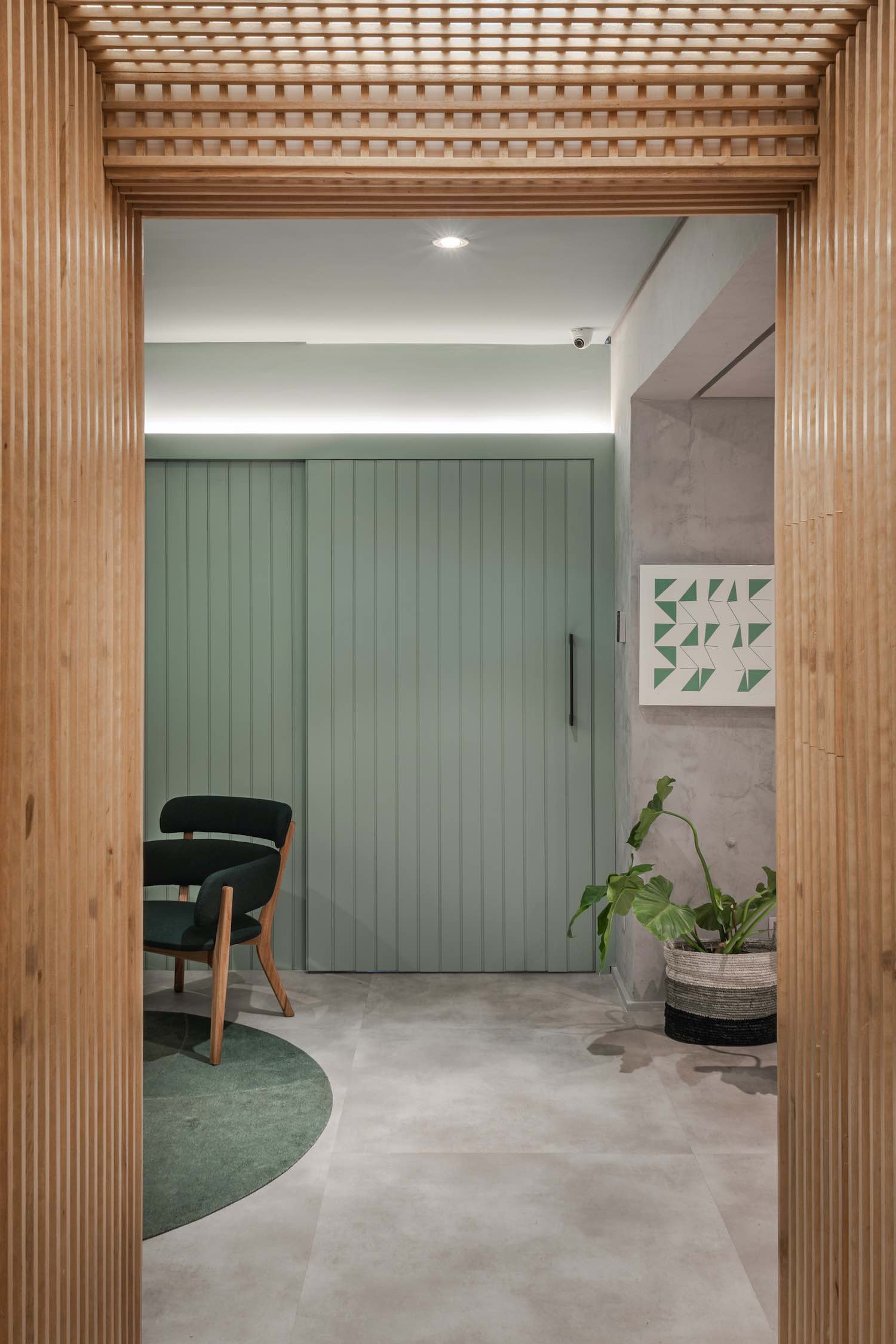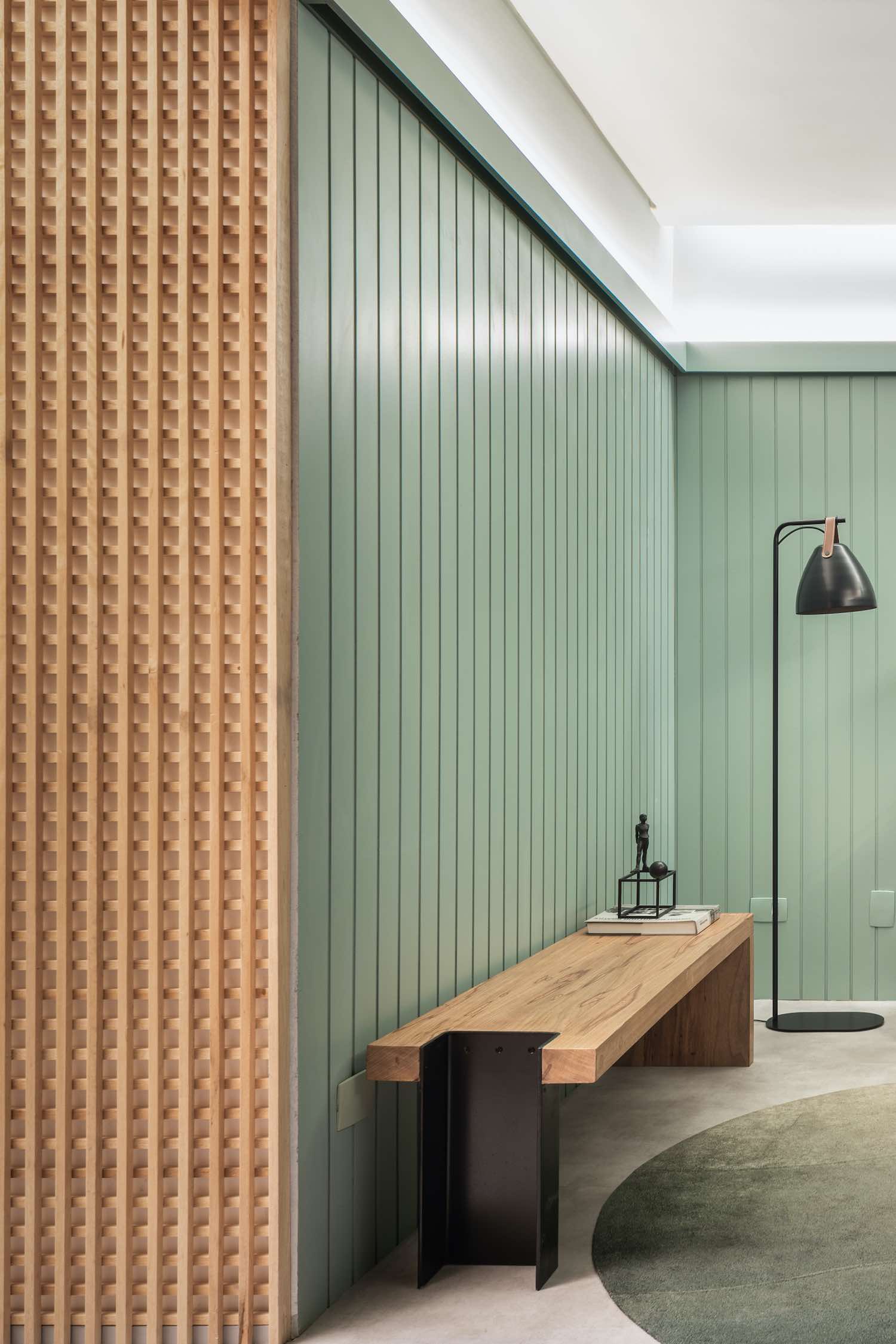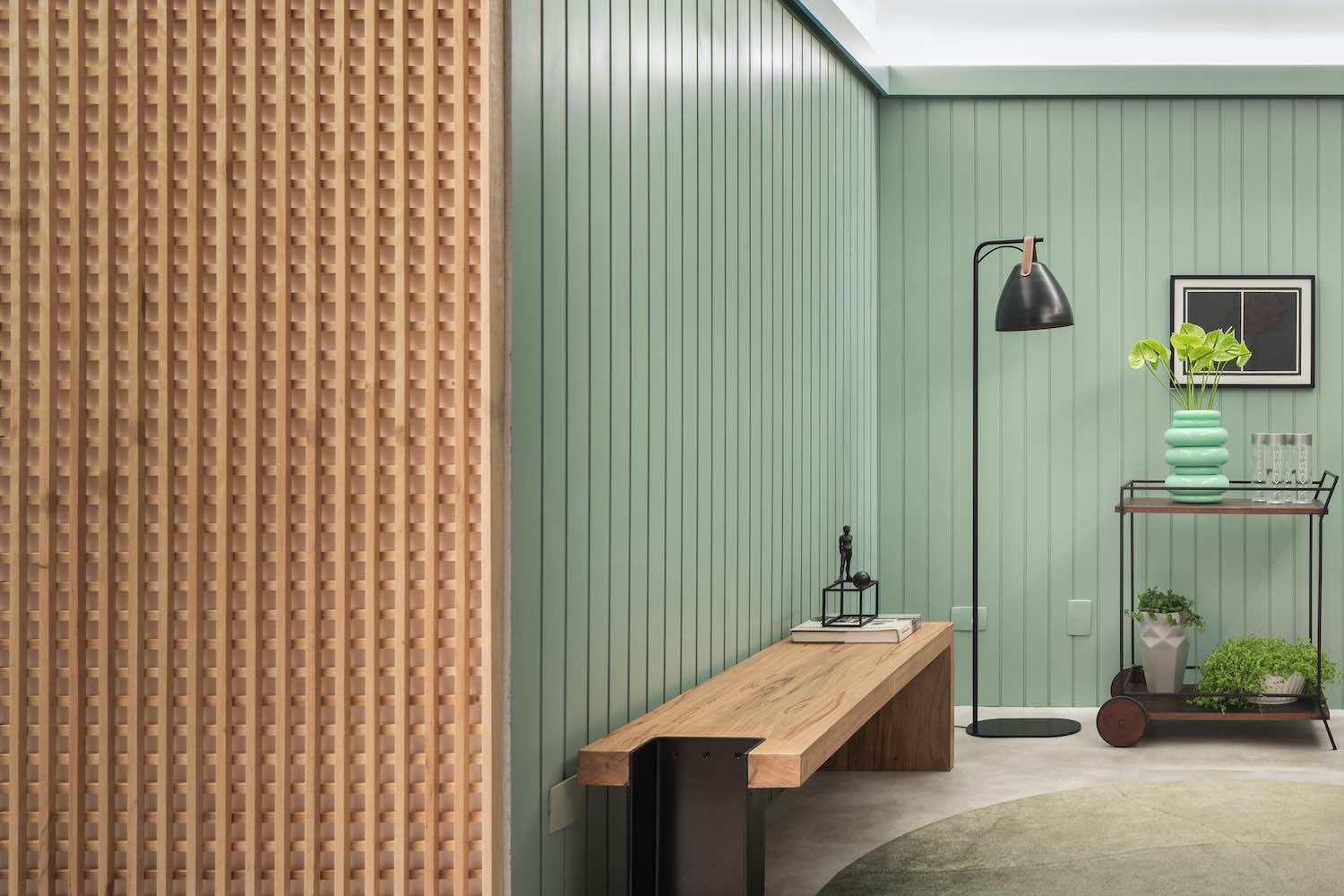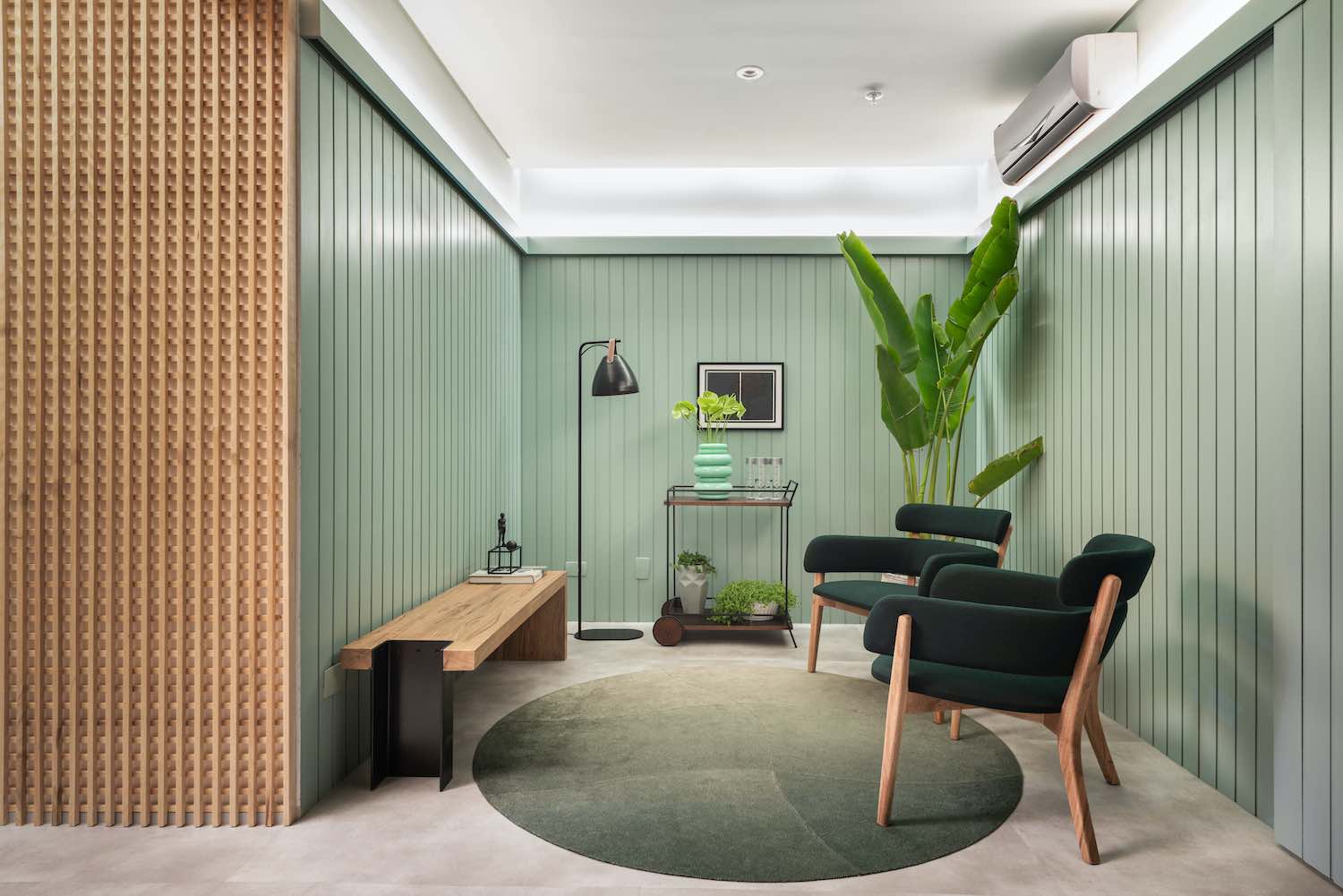 with philodendrons inside, a cachepô basket made with industrial leather waste, by designer Jacqueline Chiabay at Marché Art de Vie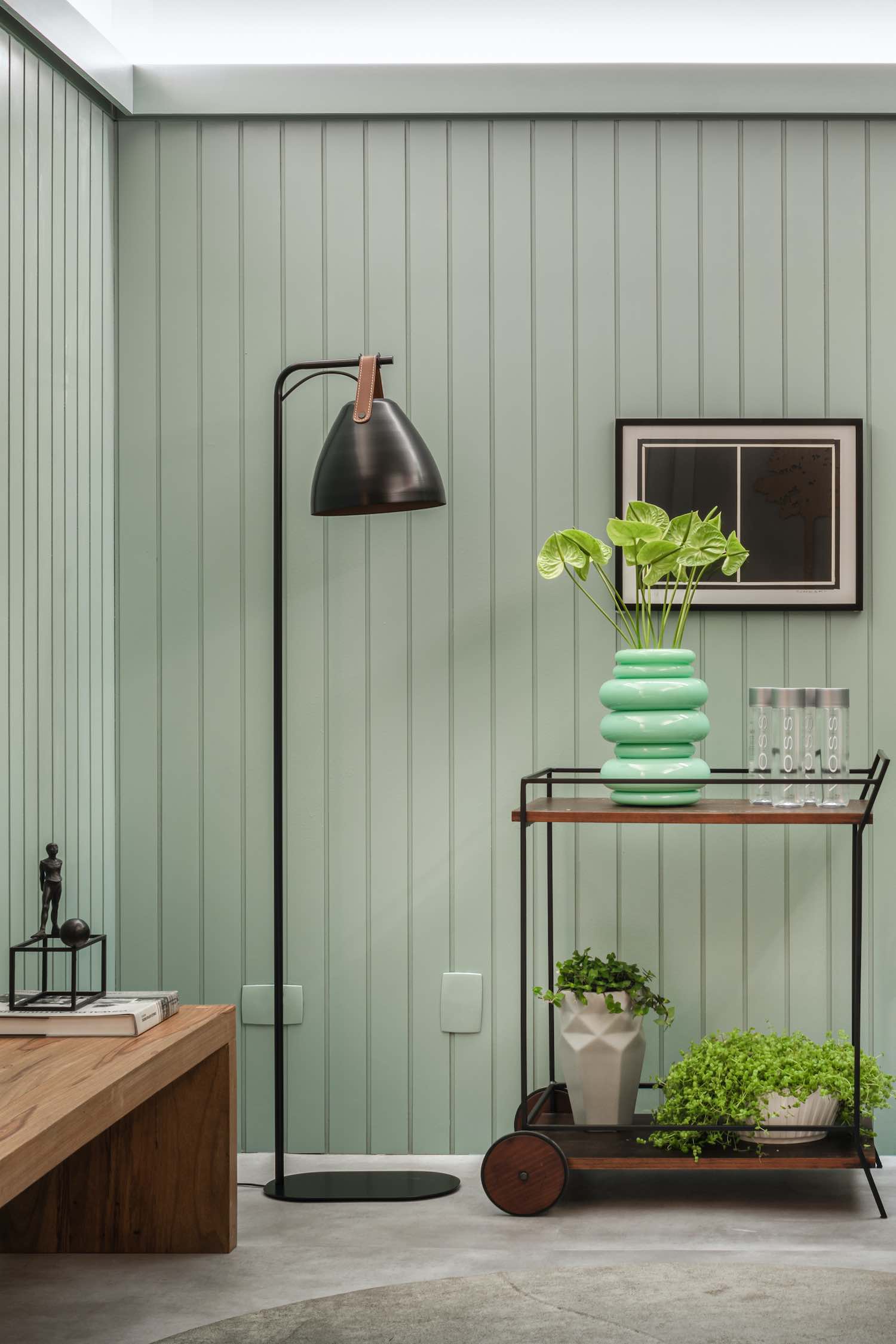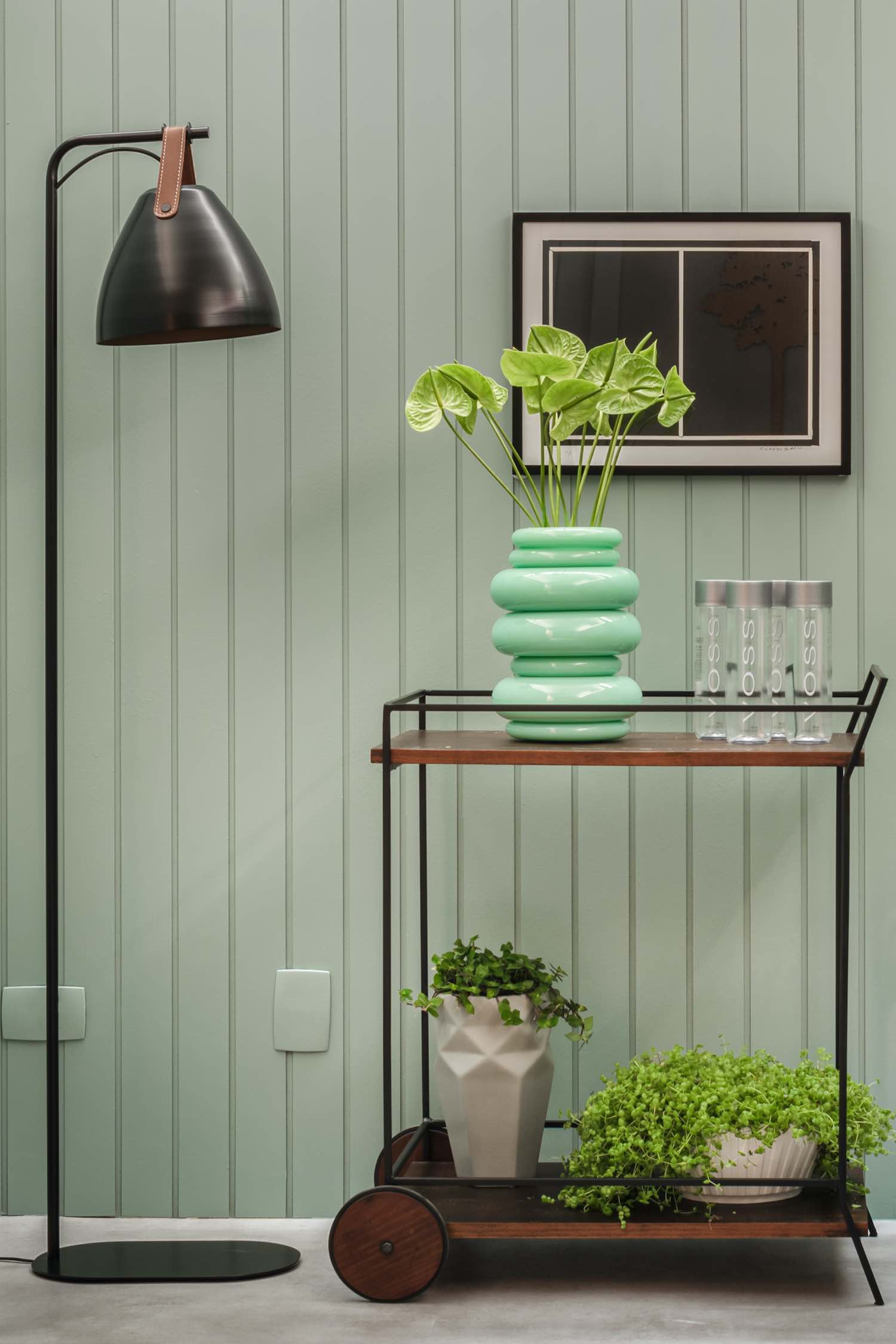 on the paneling, black and white engraving by Ricardo Homen at Galeria Papel Assinado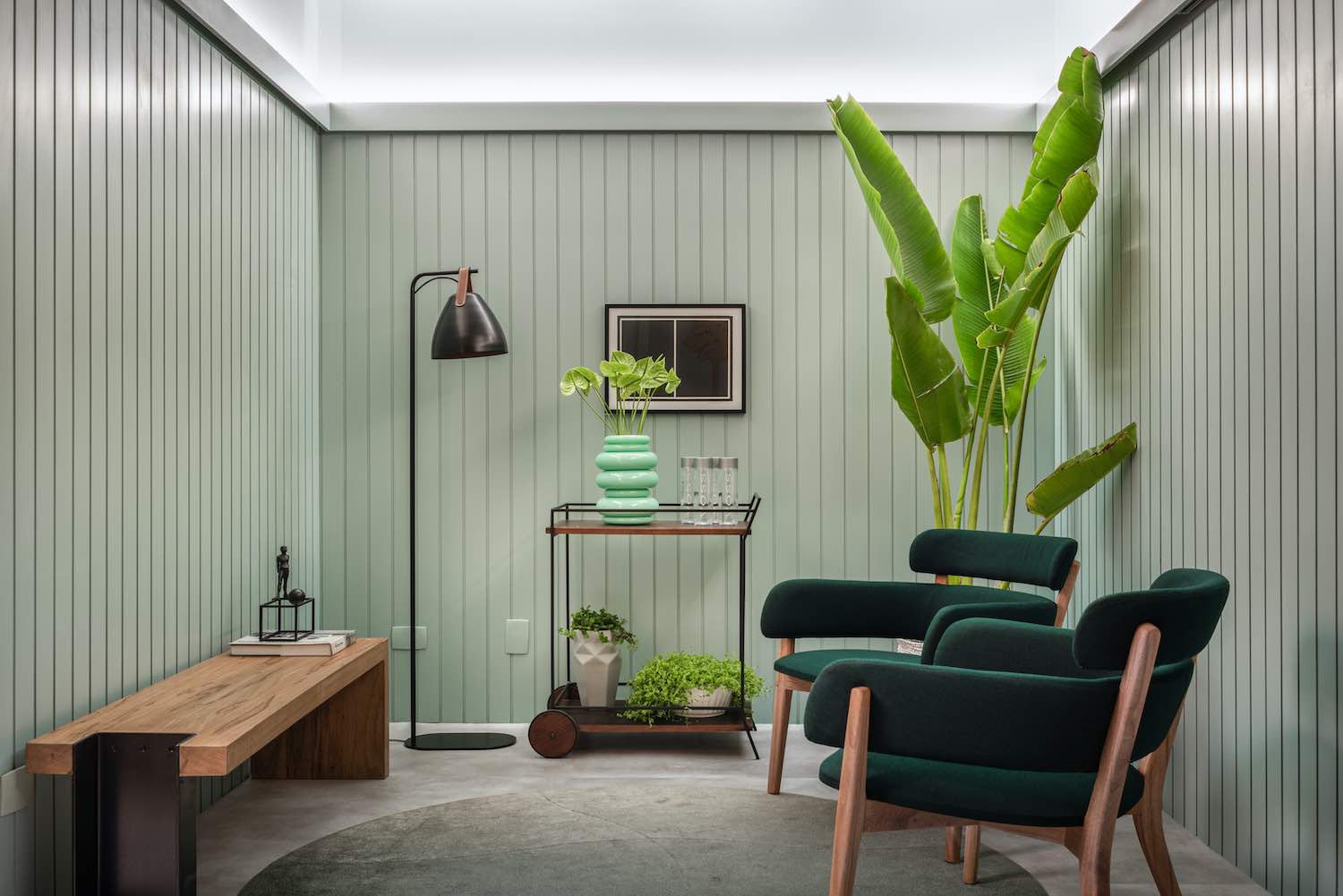 Oswaldo Bratke's book on the bench, sculpture by Marché Art de Vie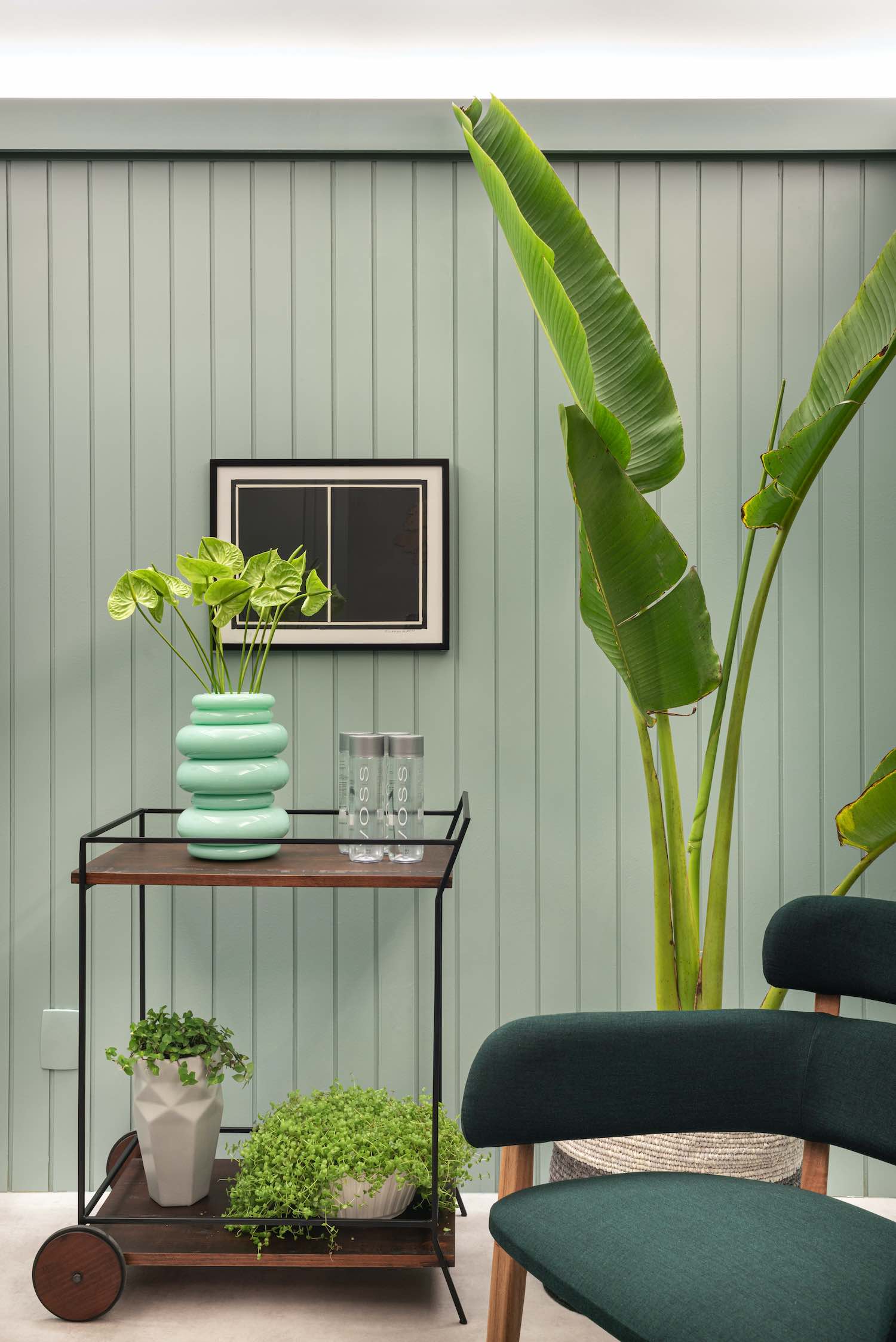 objects from the Marché Art de Vie. Highlight for the green vase Argolas design by Bianca Barbato from Marché Art de Vie tb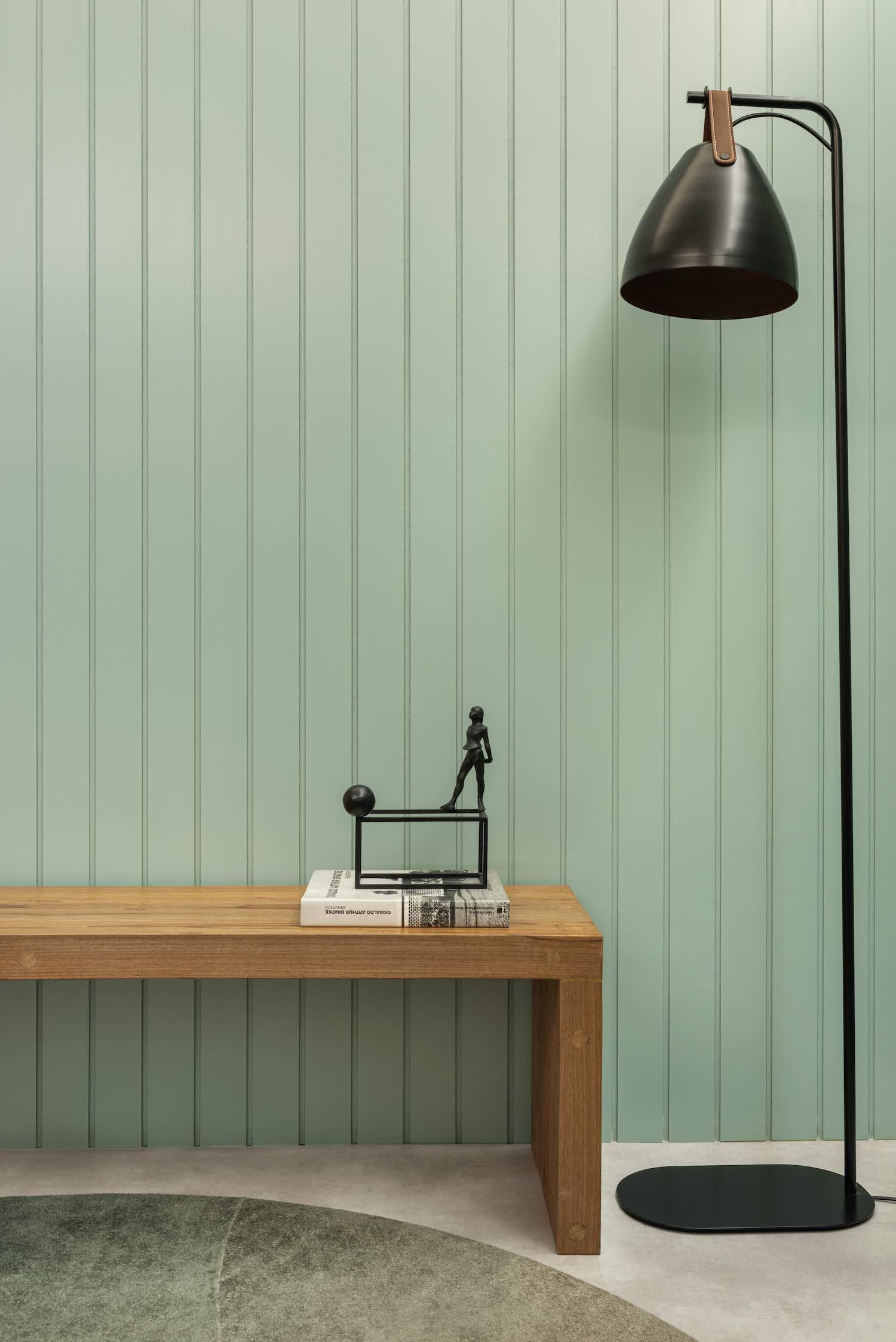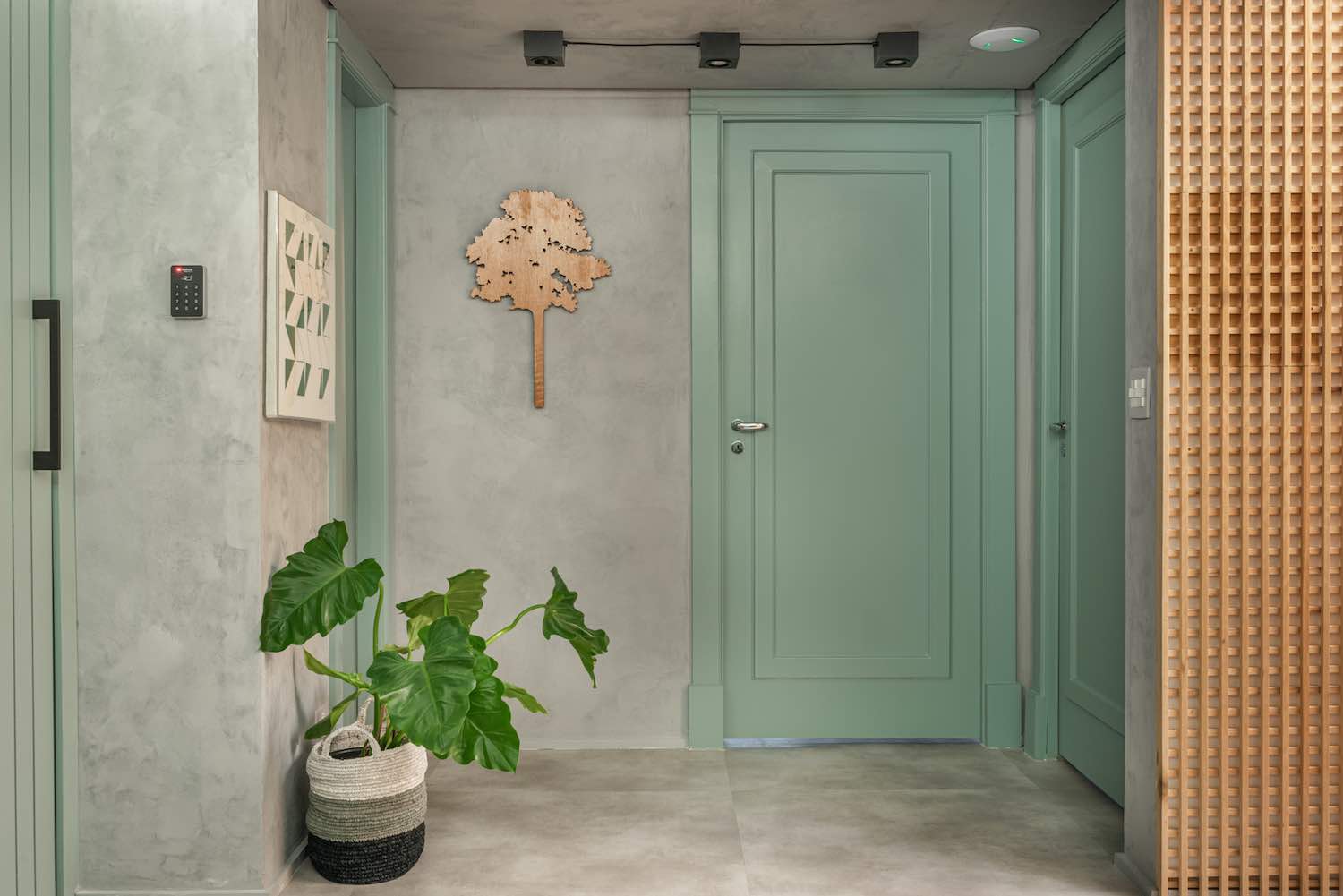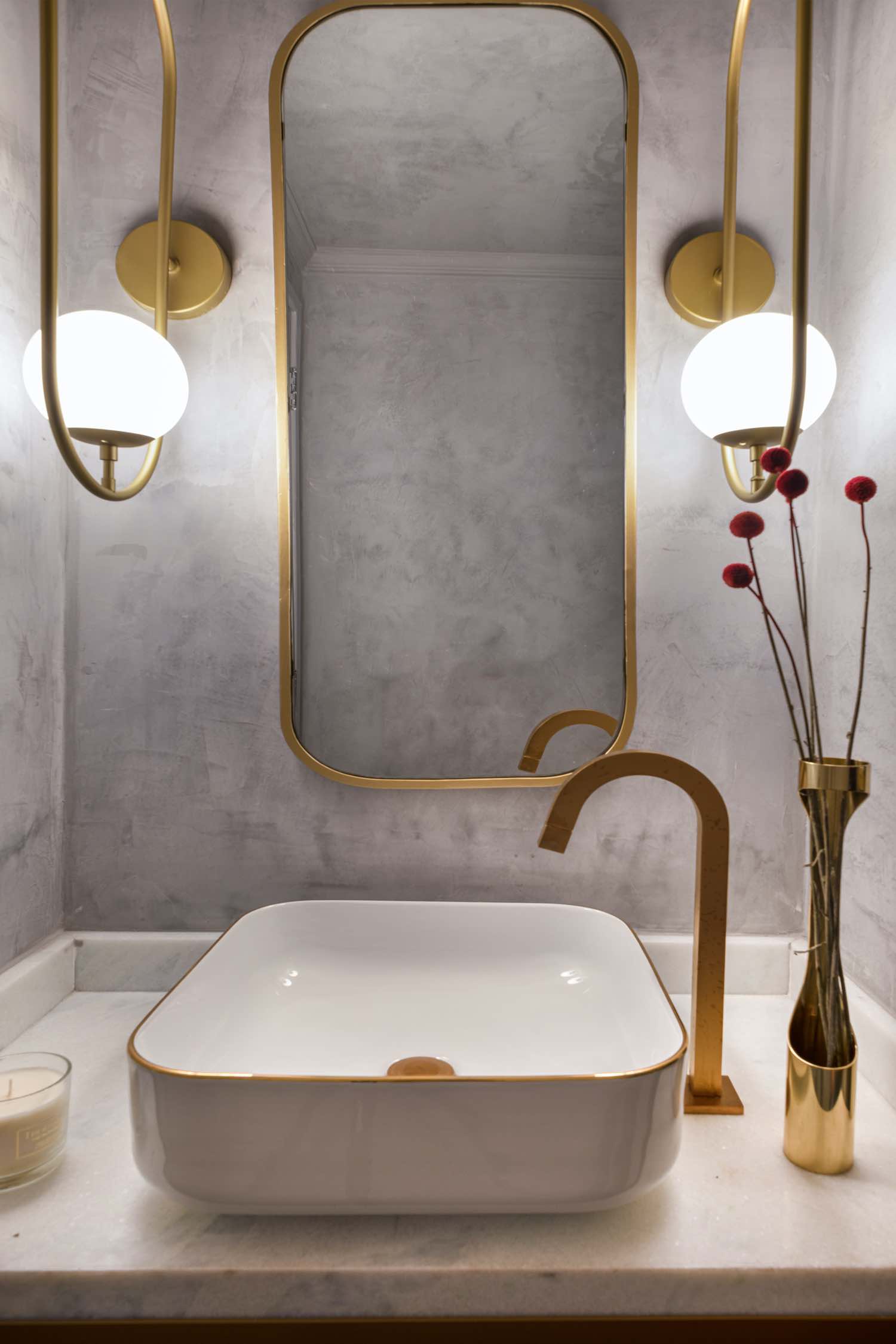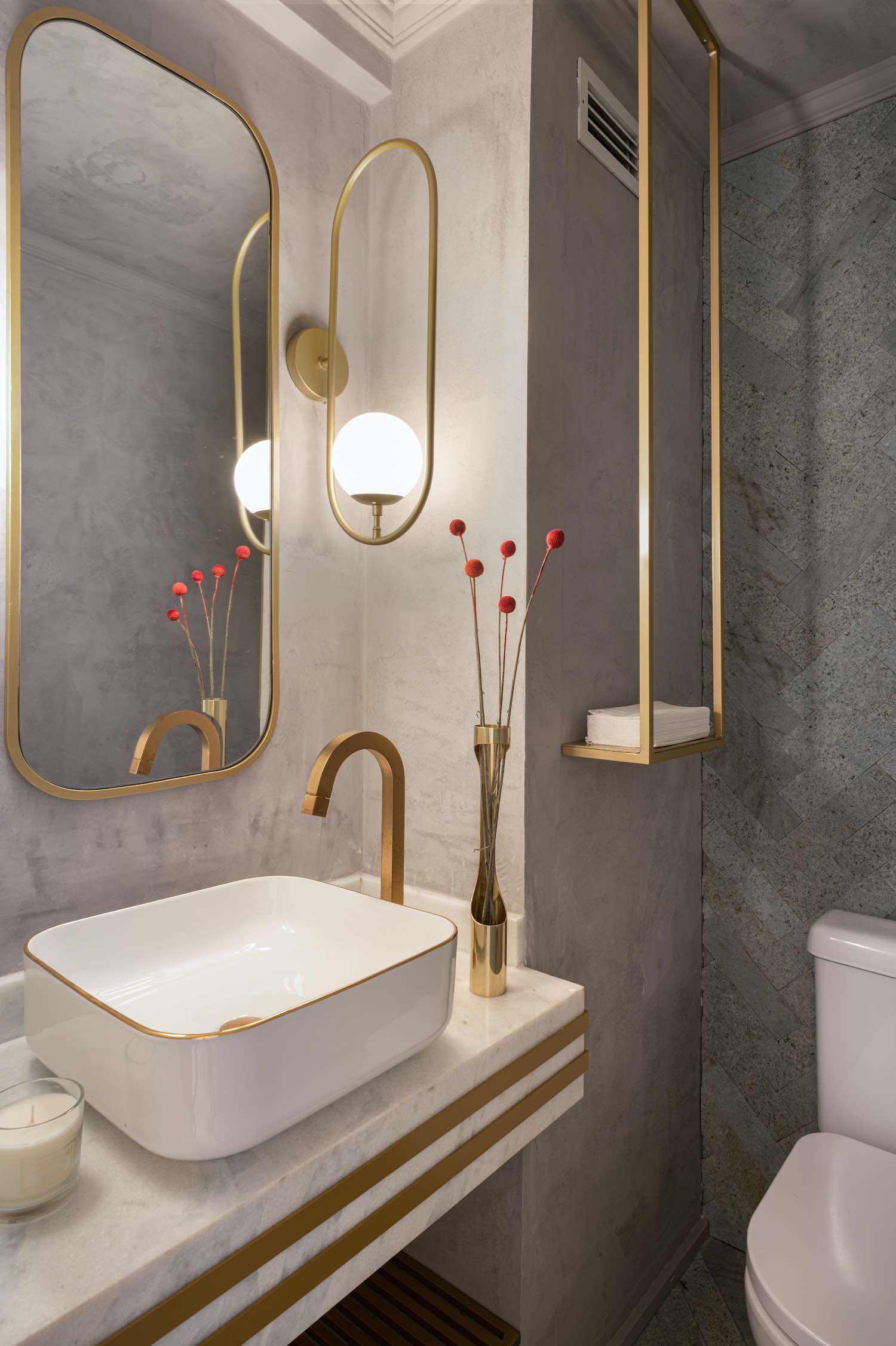 on the lone bench of the Marché Art de Vie Trousseau objects and perfumery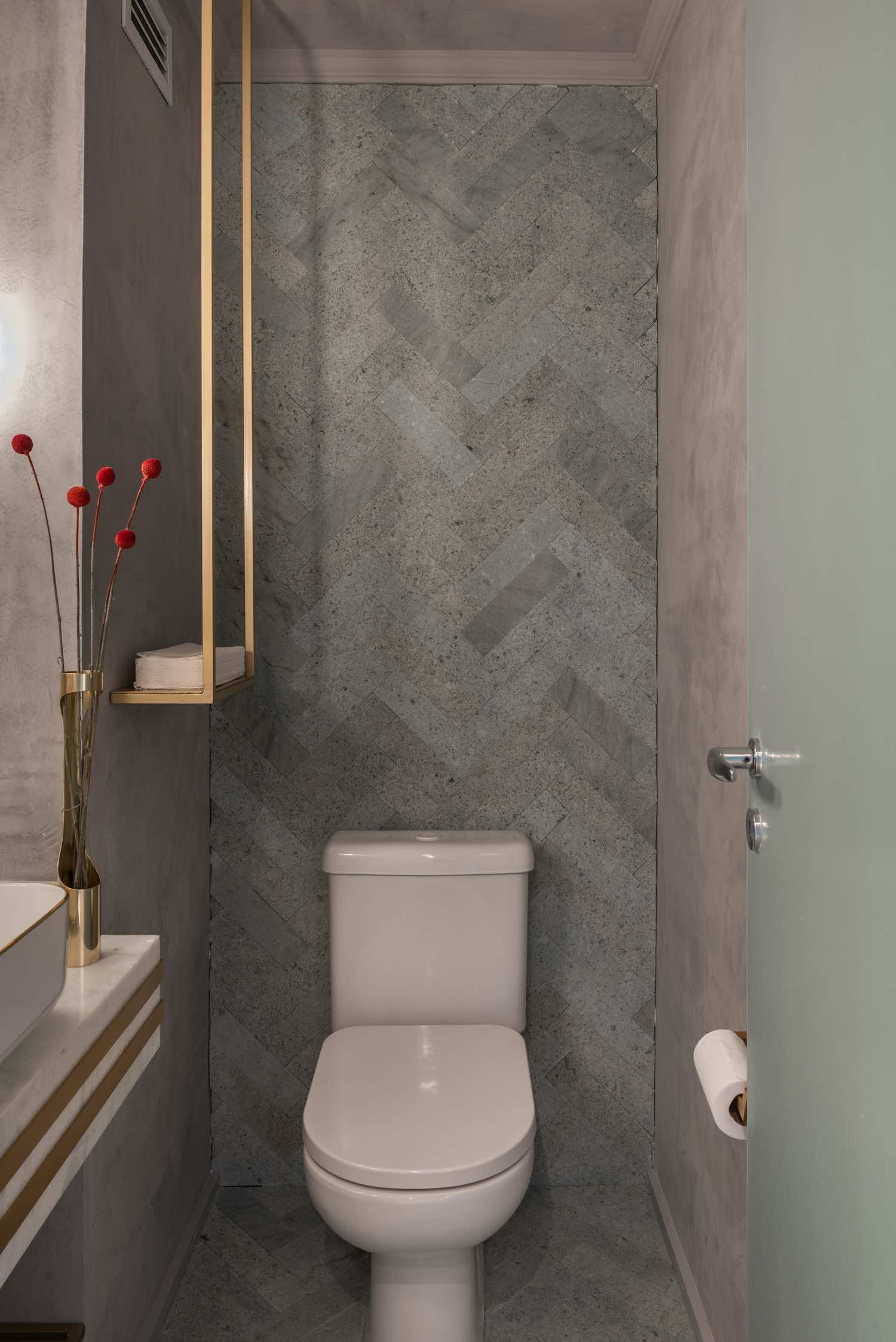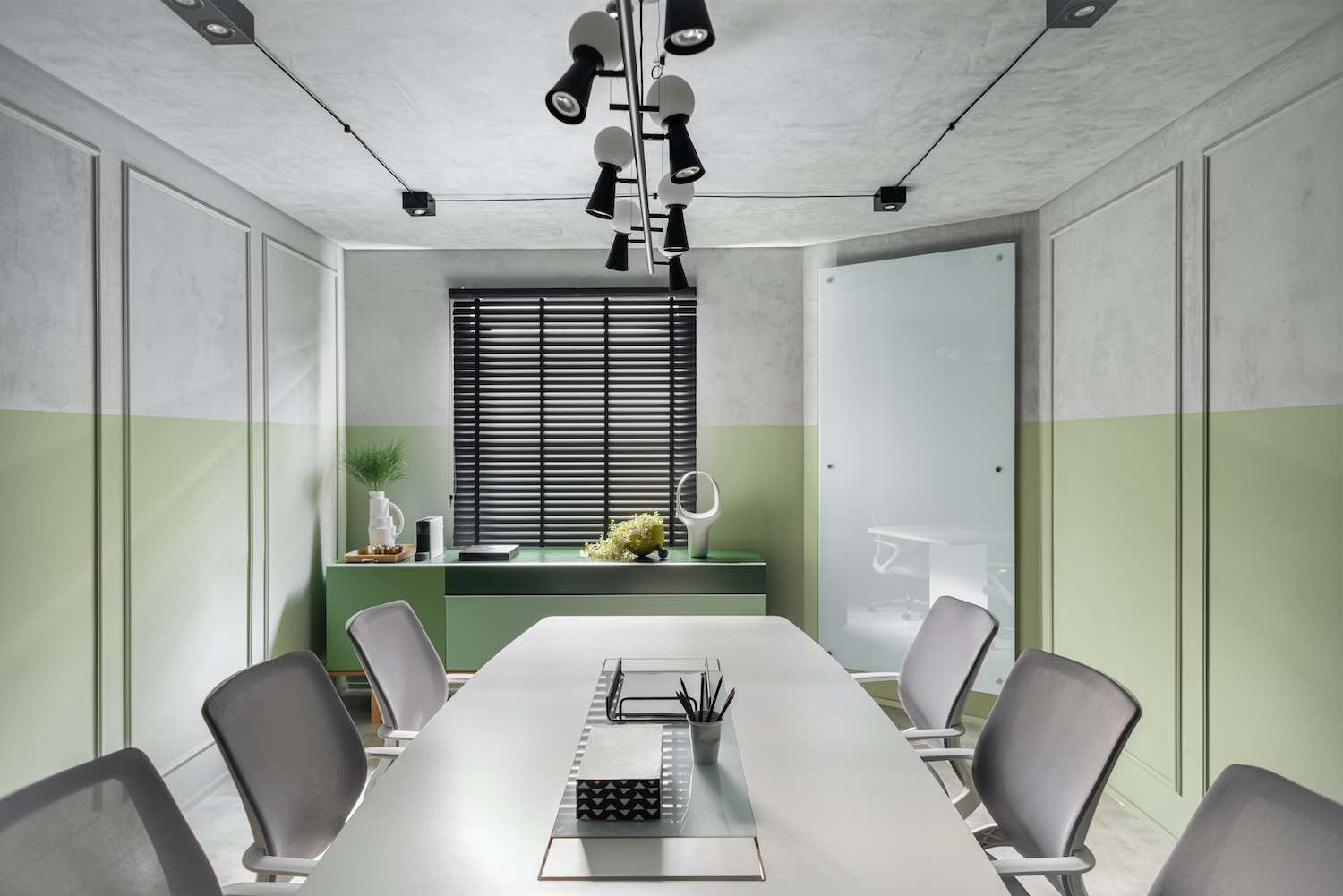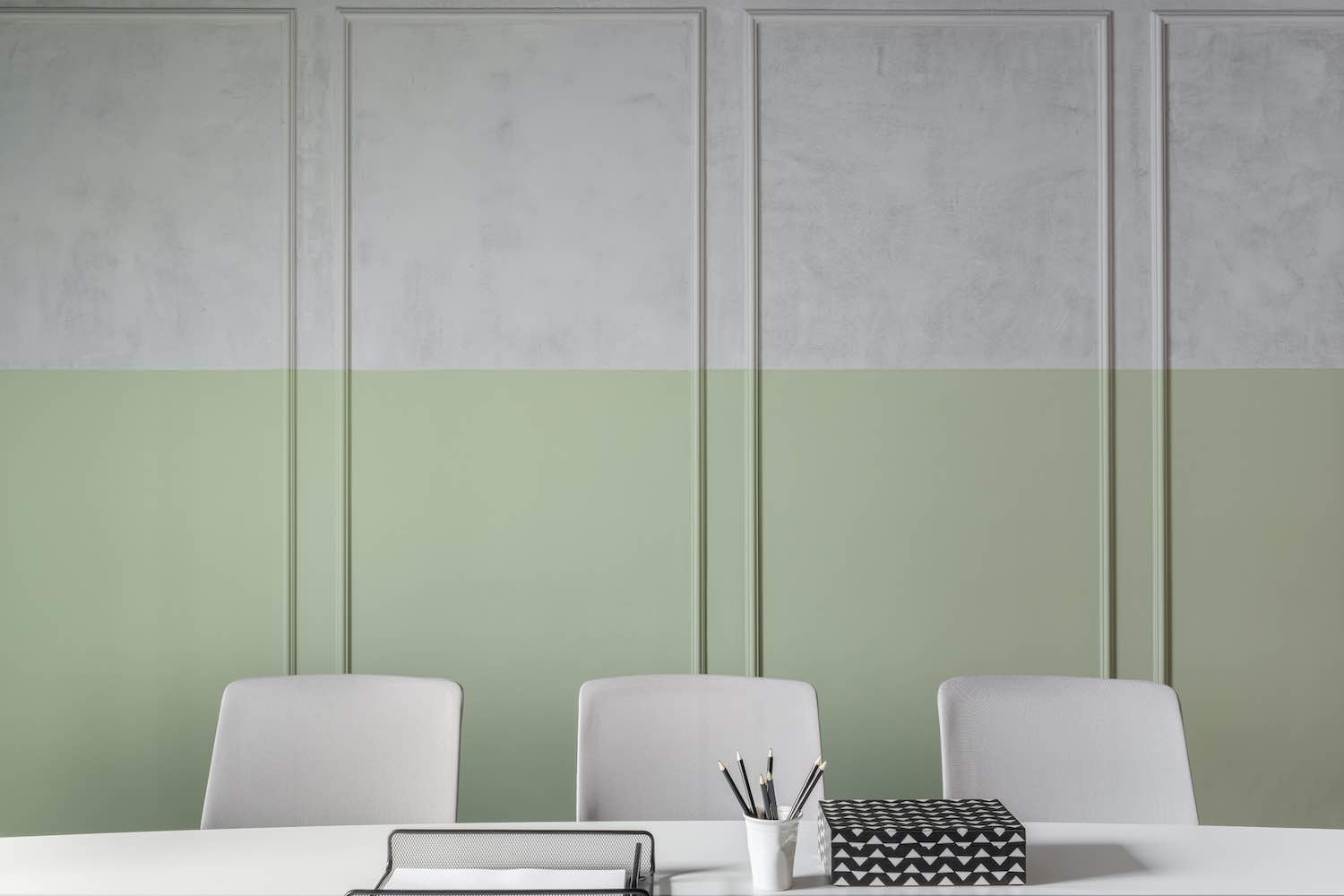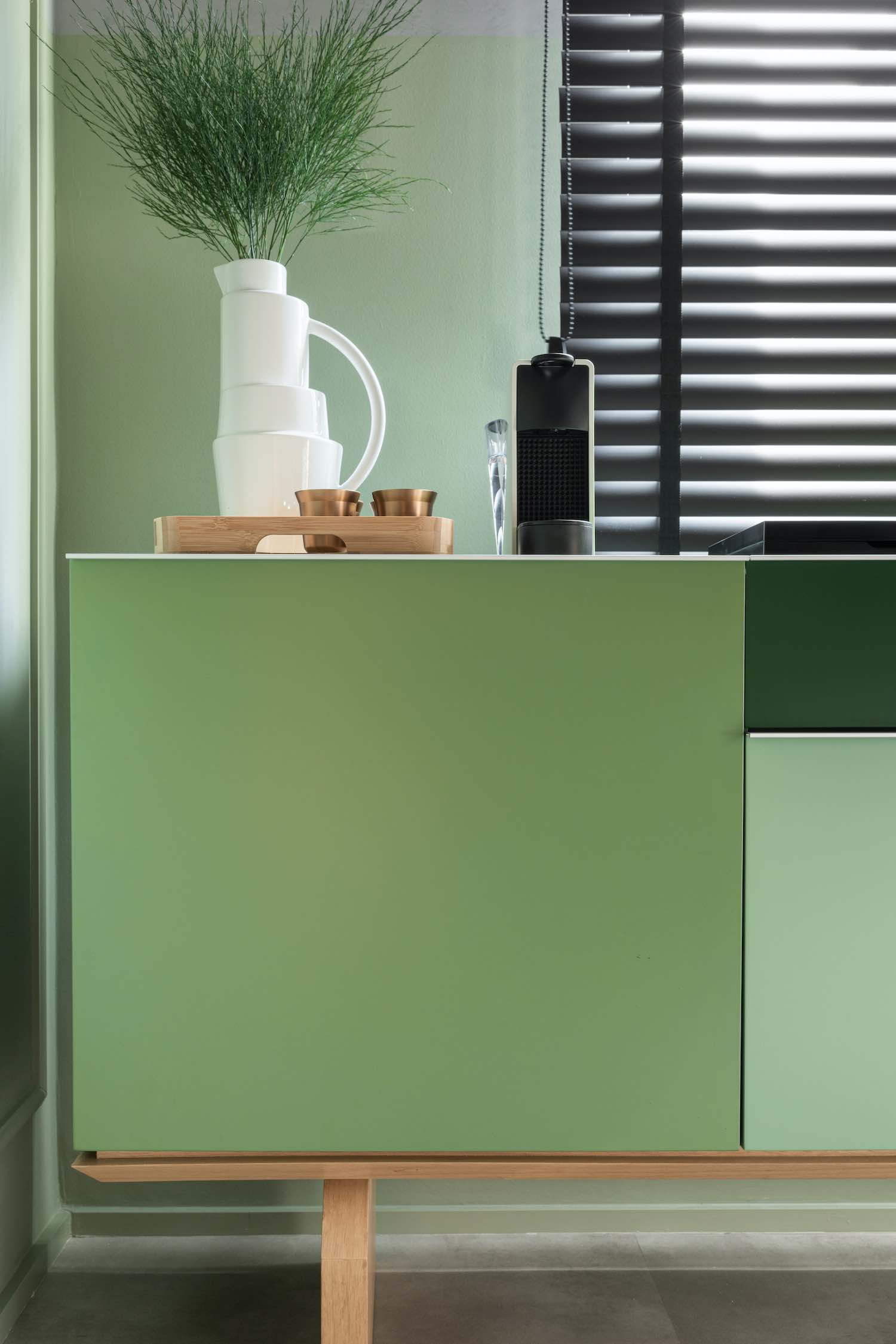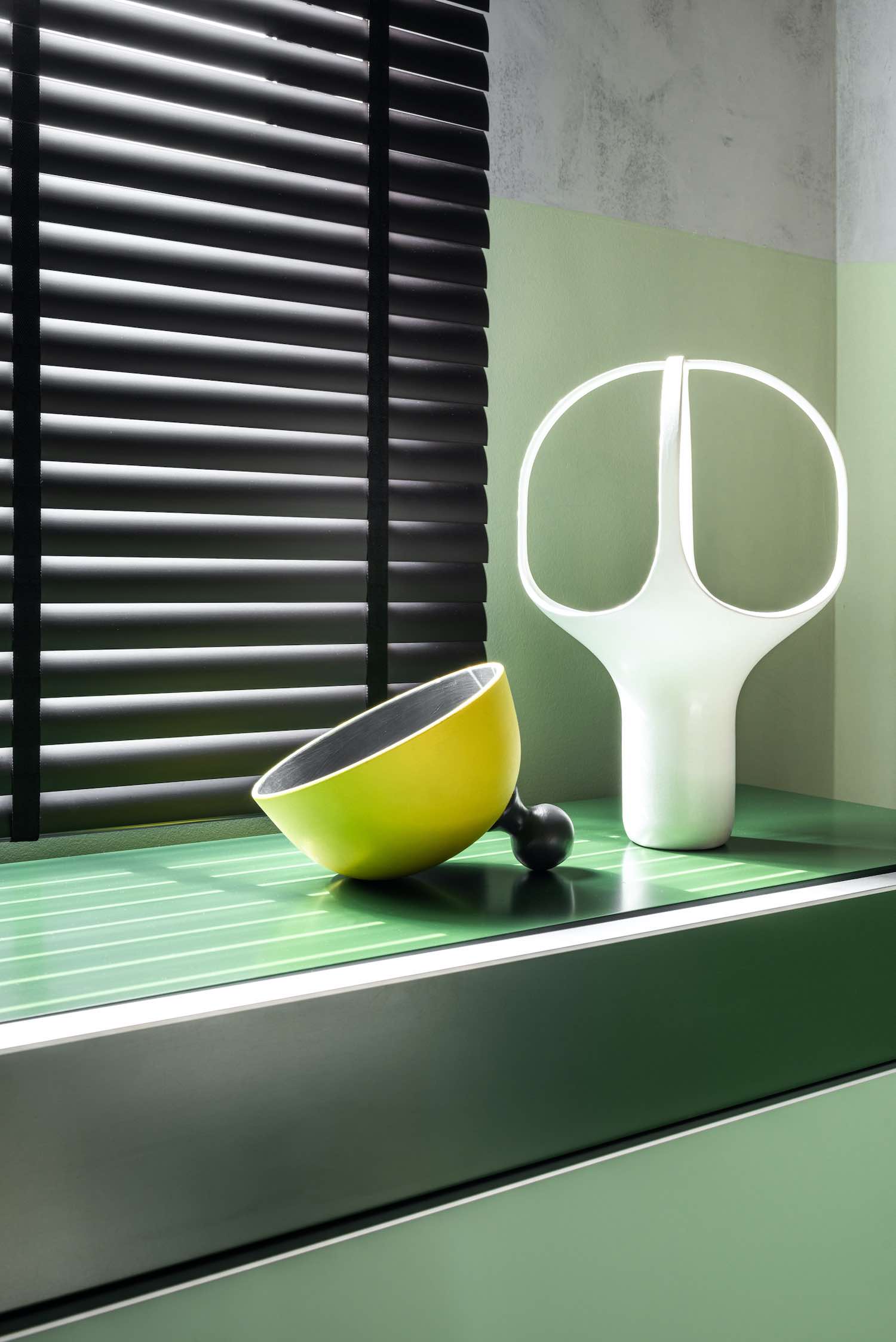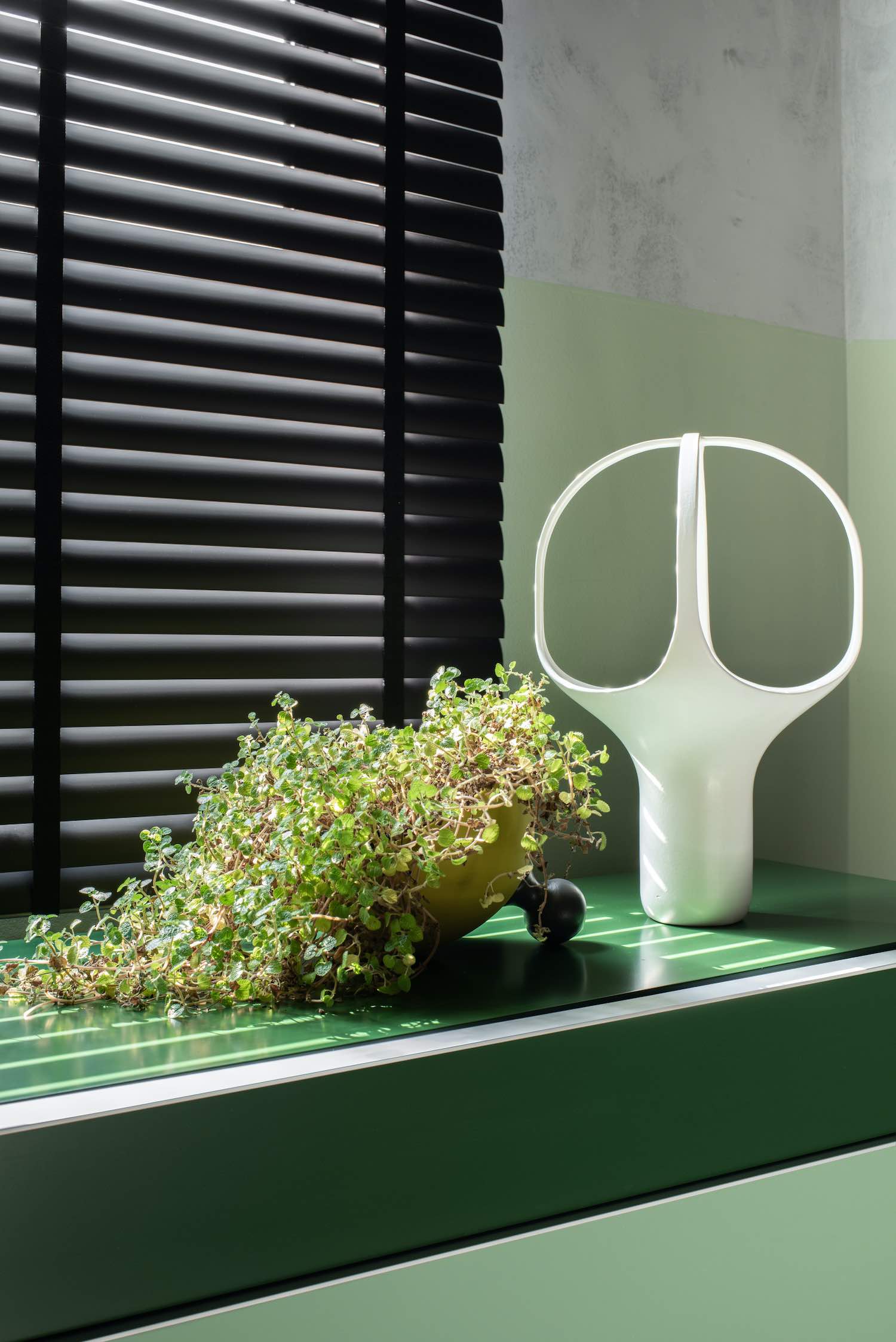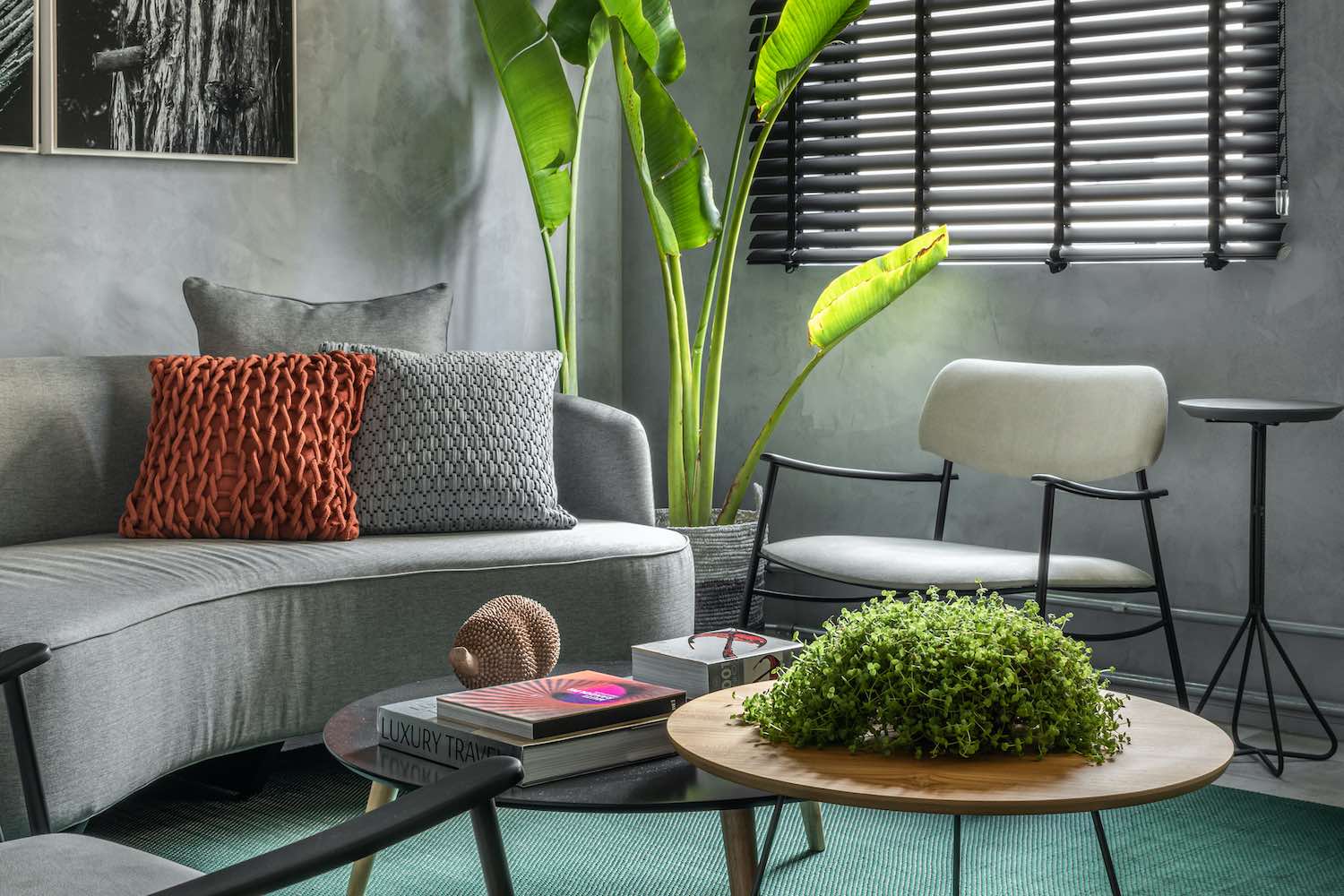 on the curved sofa, cushions from Madeira and Linha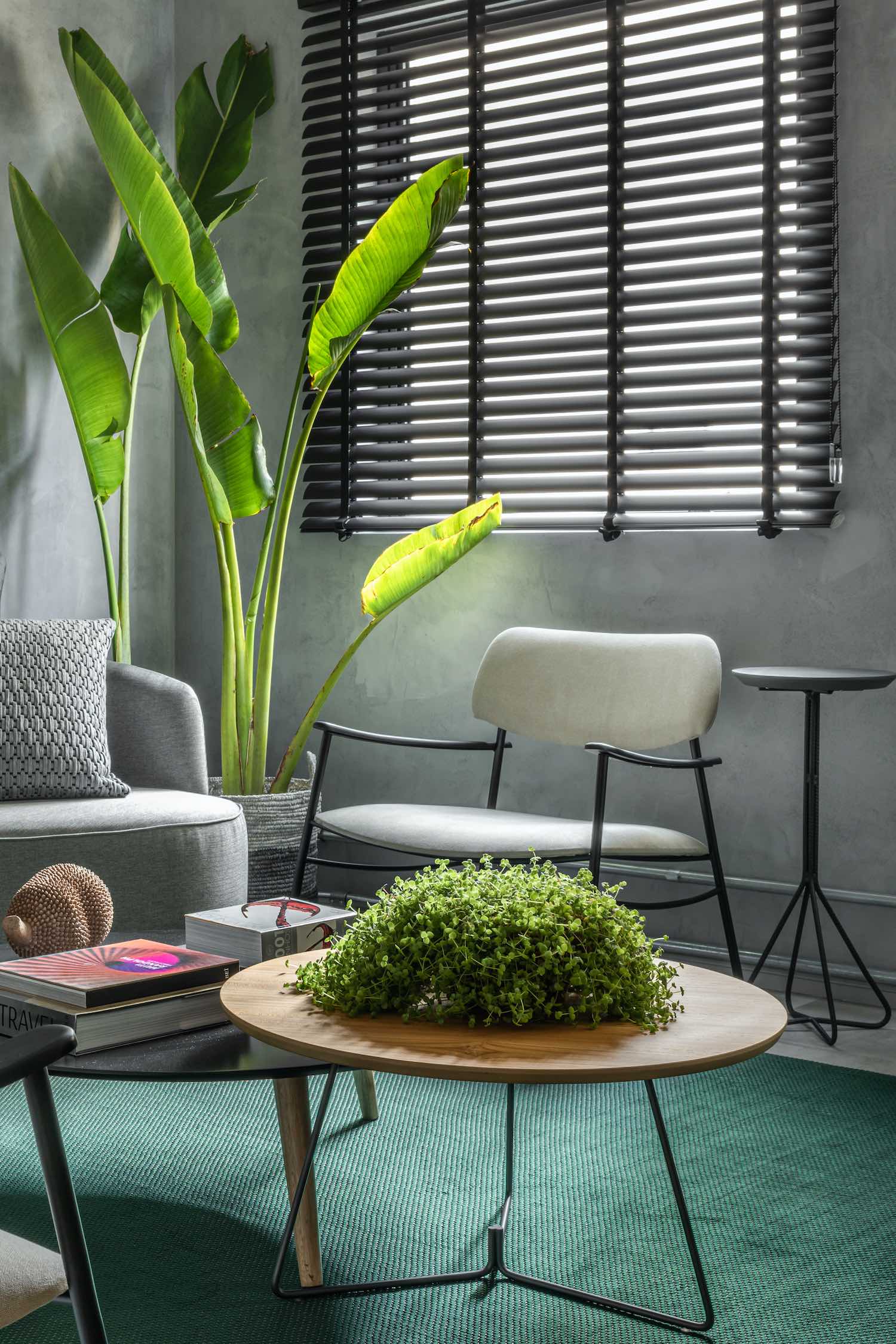 with banana seedlings inside, a cachepô basket made with industrial leather waste, by designer Jacqueline Chiabay at Marché Art de Vie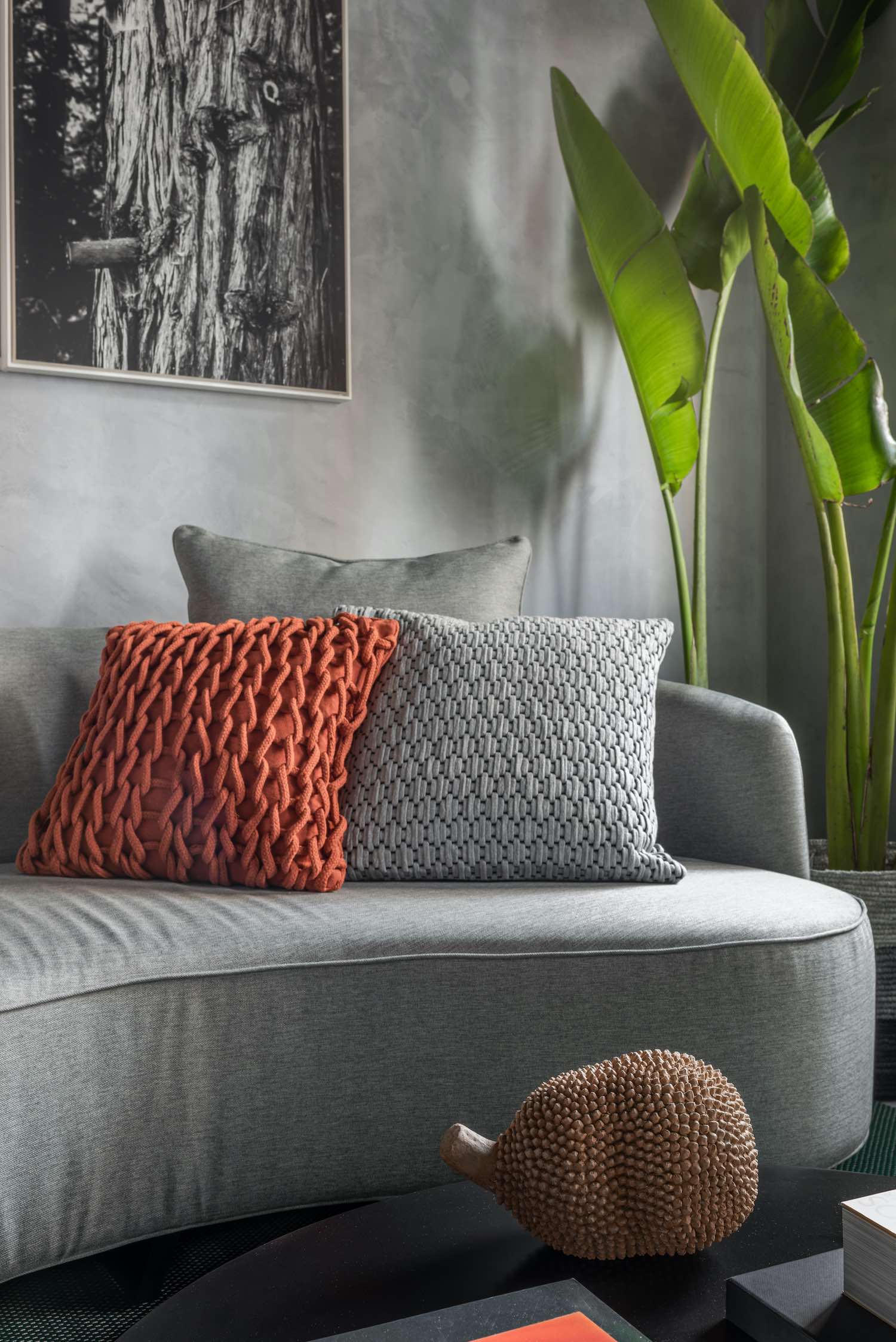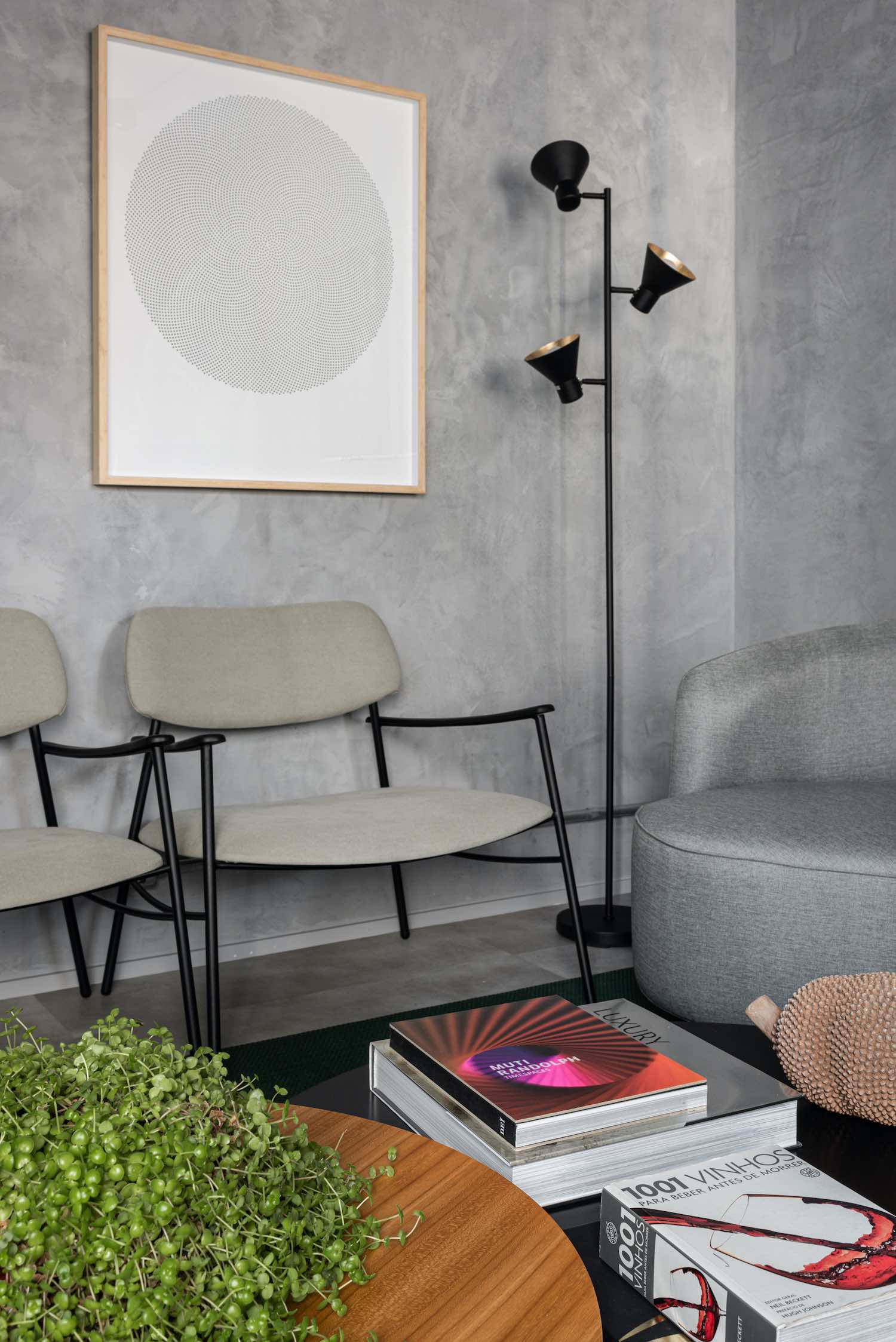 on the wall of the armchairs, engraving by Camila Sposati at Galeria Papel Assinado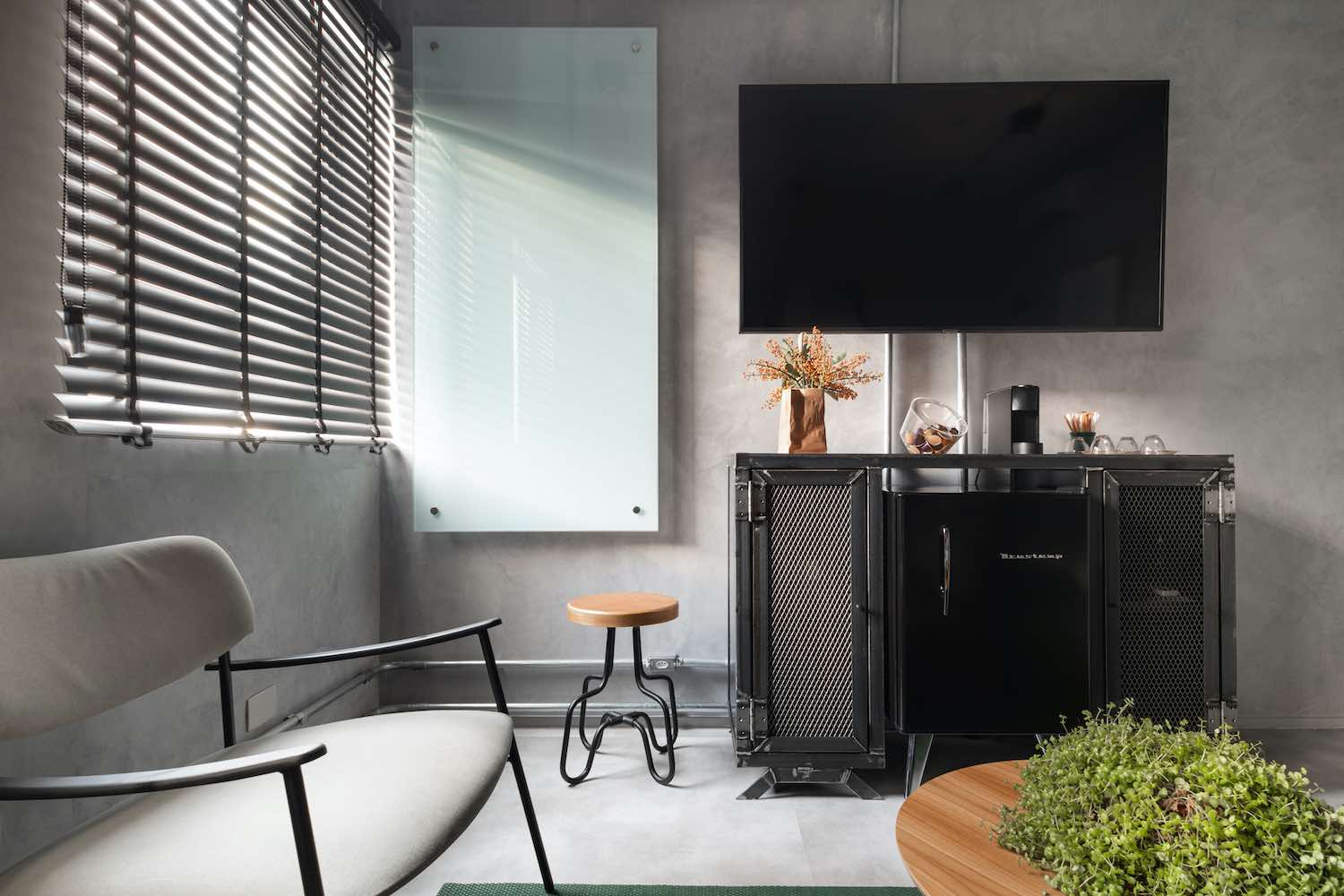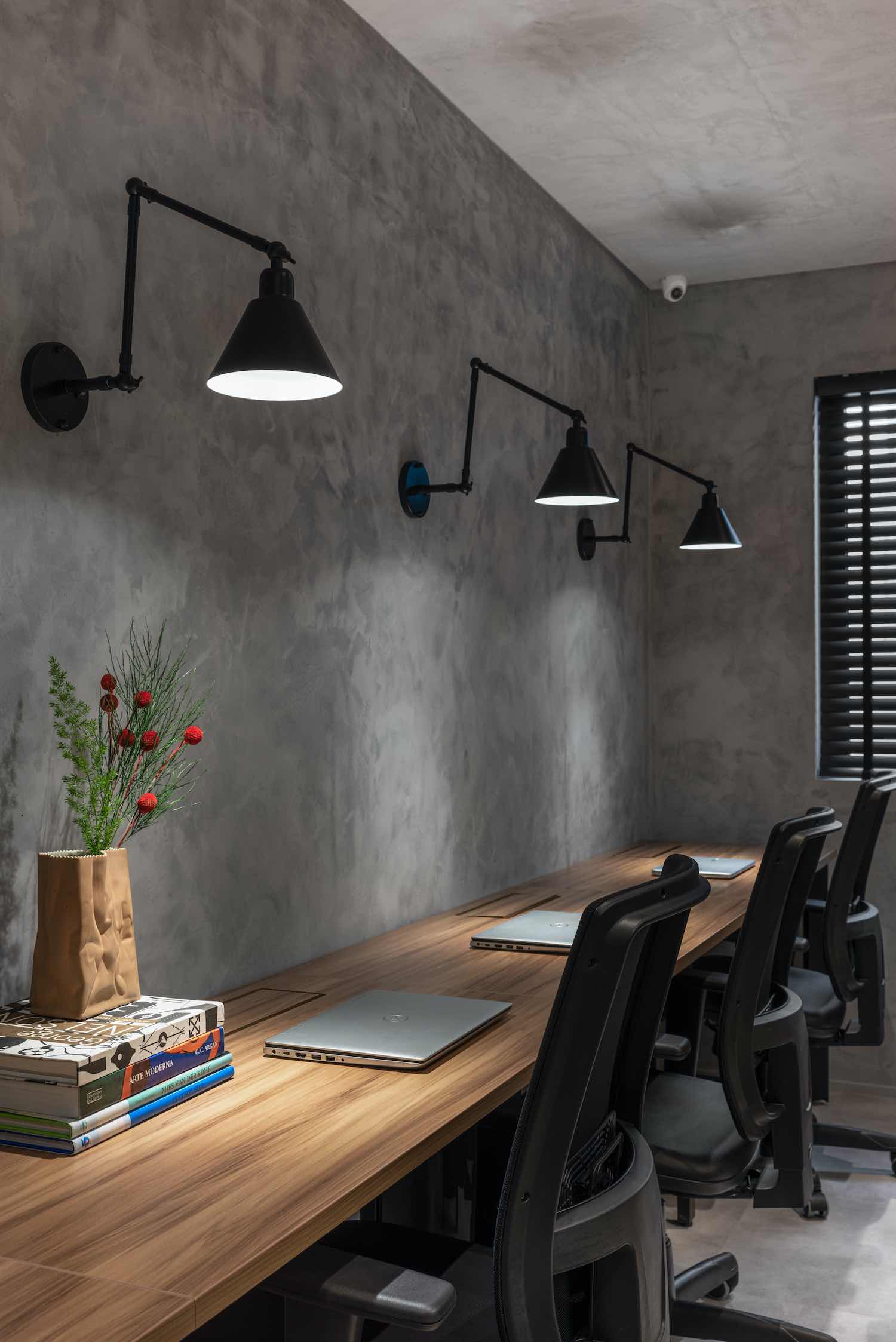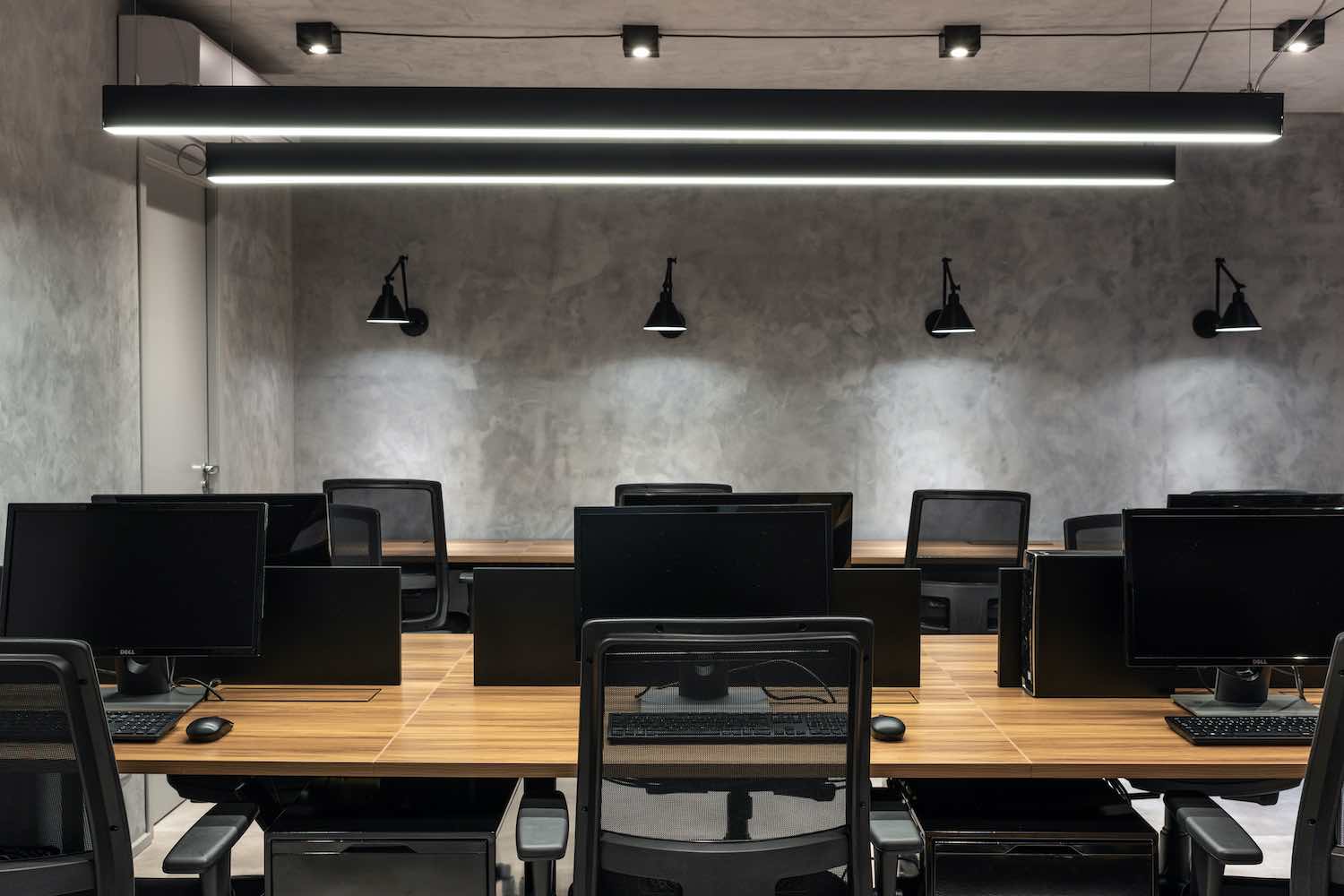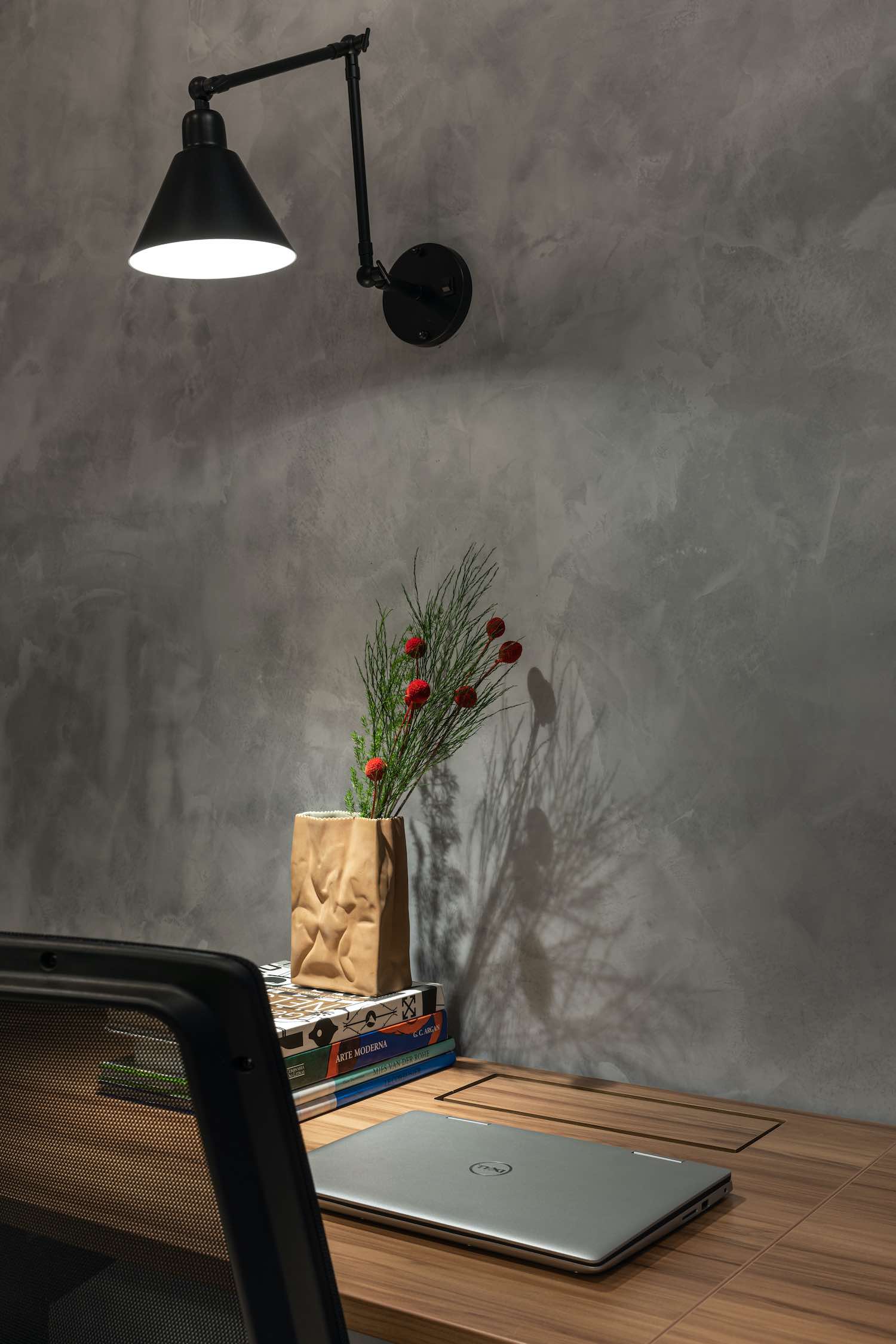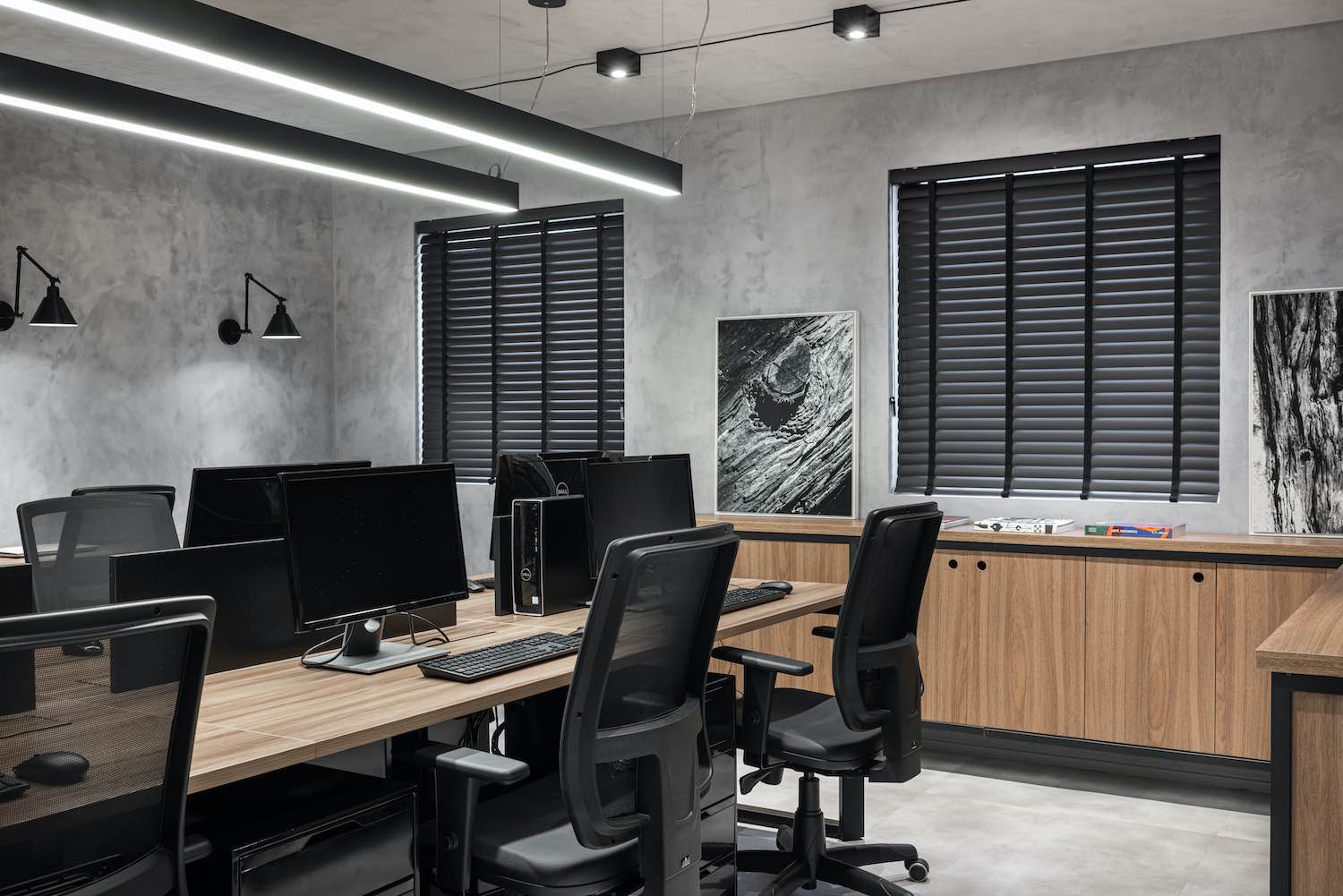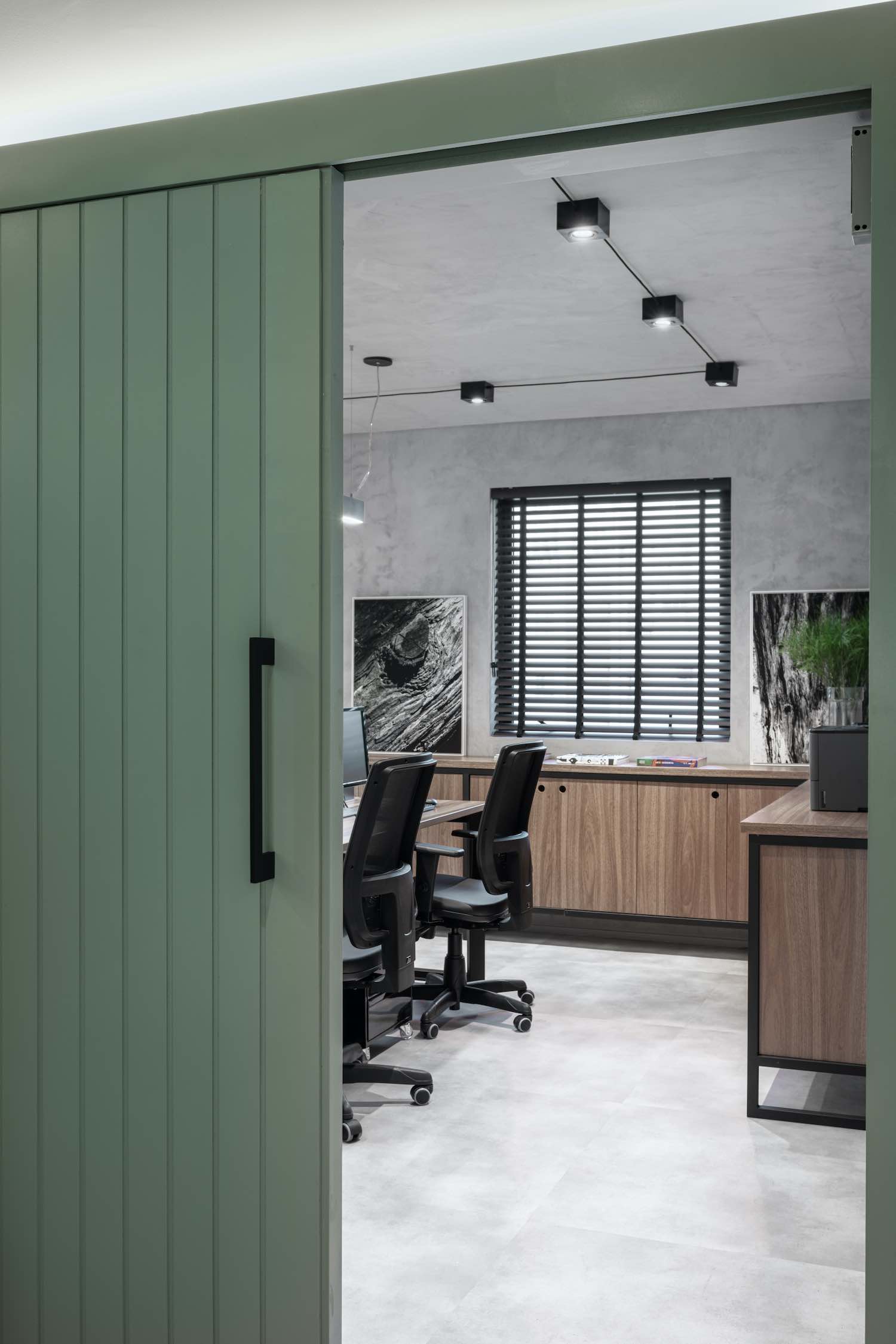 ---
Project name: Tauari
Architecture firm: Beatriz Quinelato Arquitetura
Location: Itaim Bibi, São Paulo, Brazil
Detailed credits:
Painting - decorated coral - burnt cement - white shark color (white shark (21bg 445/002) - coral)
Tables (client collection)
Banana cachepot - marche art de vie
Slight armchairs - interior leader by latoog
Side table among armchairs - construction model - tok & stok (construction high side table red. 30)
Arc sofa - interior leader
Biggest pillow behind - comes with the sofa
Gray texture cushion - wood and line
Orange texture cushion - wood and line
Ceiling lighting - allure
Cement vinyl floor 90x90 - mosarte & co
Carpet - tapetah (tear carpet tear in silk 4000 - model tm boucle)
Black coffee table - sunhouse (format coffee table - matte black top with light feet 90cm diam.)
Wooden coffee table - sunhouse (ovale coffee table - teka top with graphite base 70cm diam.)
Side table in the corner of the armchair left - sunhouse (black bath coffee table 42cm diam.)
Osiris floor light - etna
Ceramic jacket - mayra navarro / or dpot object - artist adriana (from the chapel in alagoas)
Books and terrary - client acquis
---