Workshop Diseño y Construcción: Casa Pulpo is a Yucatecan house from the beginning of the last century that is located in one of the oldest neighborhoods of the city. The original bay houses a room and the living room, both retain their high ceilings with the traditional white metal beams and their wooden beams, whose treatment was based on leaving the wood exposed with reminiscences of the colors it has had throughout the years. over time.
Each space in the house has a different color that is reflected in the paste mosaics and is accentuated in the border of the walls of each room, with the upper color being the one that unifies the project, having the same function as the paste mosaics in antique white color, which carry out the task of containing the colorful rugs.
Going through the arch of the hall, there is the kitchen in neutral tones, where a large window connects the space to a small central patio, providing it with ventilation and natural light, as well as linking it directly with the exterior.
With the idea of creating different atmospheres in the area, it was decided, in addition to having the island finished in wood and white quartz, to add a small breakfast area in the corner, creating a warm and cozy atmosphere ideal for sitting down to drink coffee in the morning.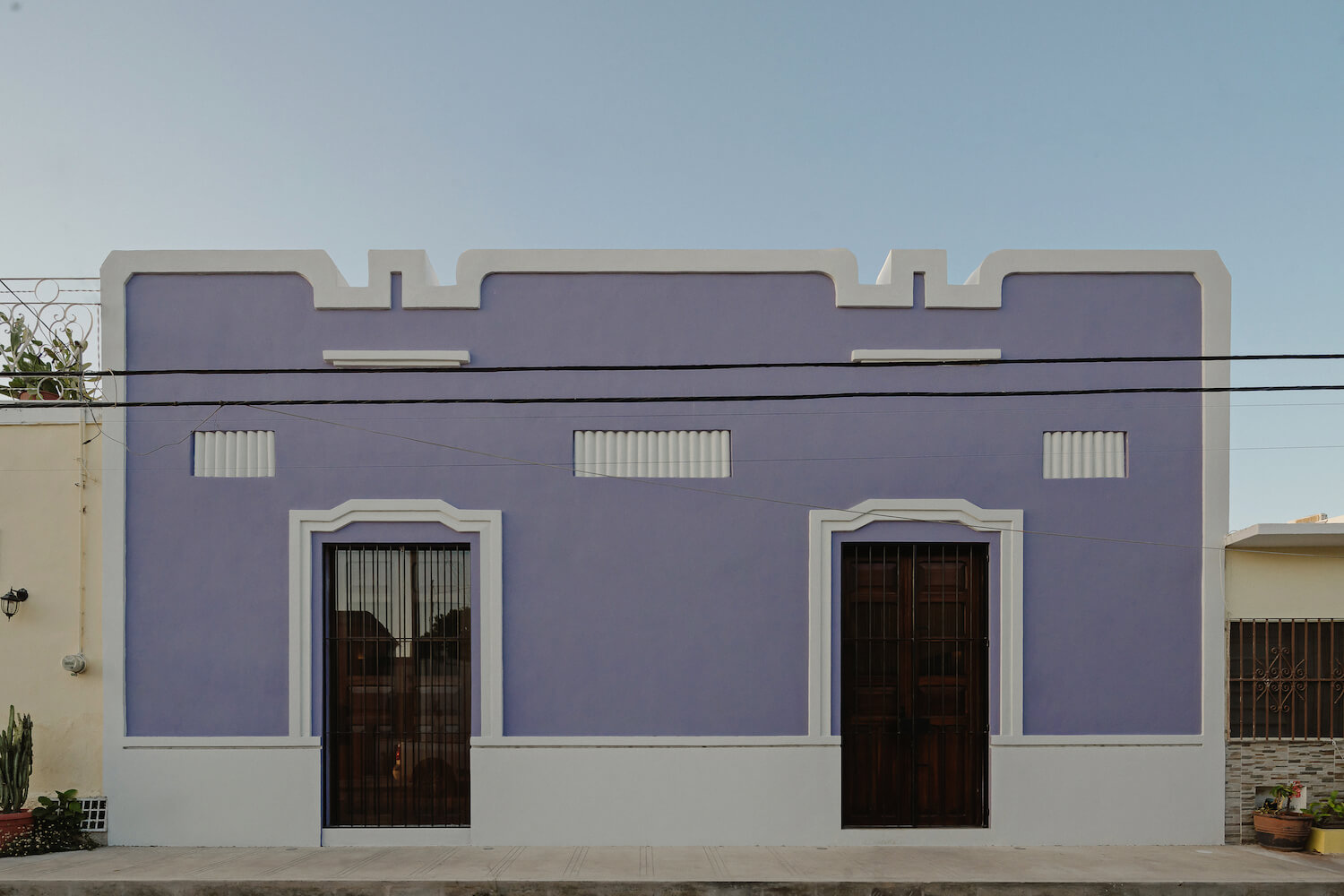 To reach the central volume of the property that houses another room, the dining room and the TV room, you cross a small wooden deck surrounded by tropical vegetation. This area, being independent from the rest of the house, allows, through the use of two sliding glass doors, to have visuals that flow towards the gardens and towards the pool area, giving the sensation of spaciousness and freshness.
The third and last nucleus of the house has a more modern and purposeful volumetry with respect to the previous two that are presented in a more conservative way, this one on the contrary integrates various elements such as the set of plans that divides each space according to its use , in addition to the access vault to the main bedroom, the railing and the stairs that lead to the second level, where there is a cellar and another room.
The main bedroom on the ground floor has a small terrace for private use with a bajareque roof, which at different times of the day projects an extraordinary play of light and shadow on the walls.
Casa Pulpo seeks to create perfect atmospheres for the full enjoyment of each of its spaces, through the use of different materials and textures throughout the property, such as the pasta floors and its charming interior colors or the wooden decks, walls of apparent masonry, the chukum pool and the vegetation, which create a beautiful contrast with the lilac color that drenches its exteriors.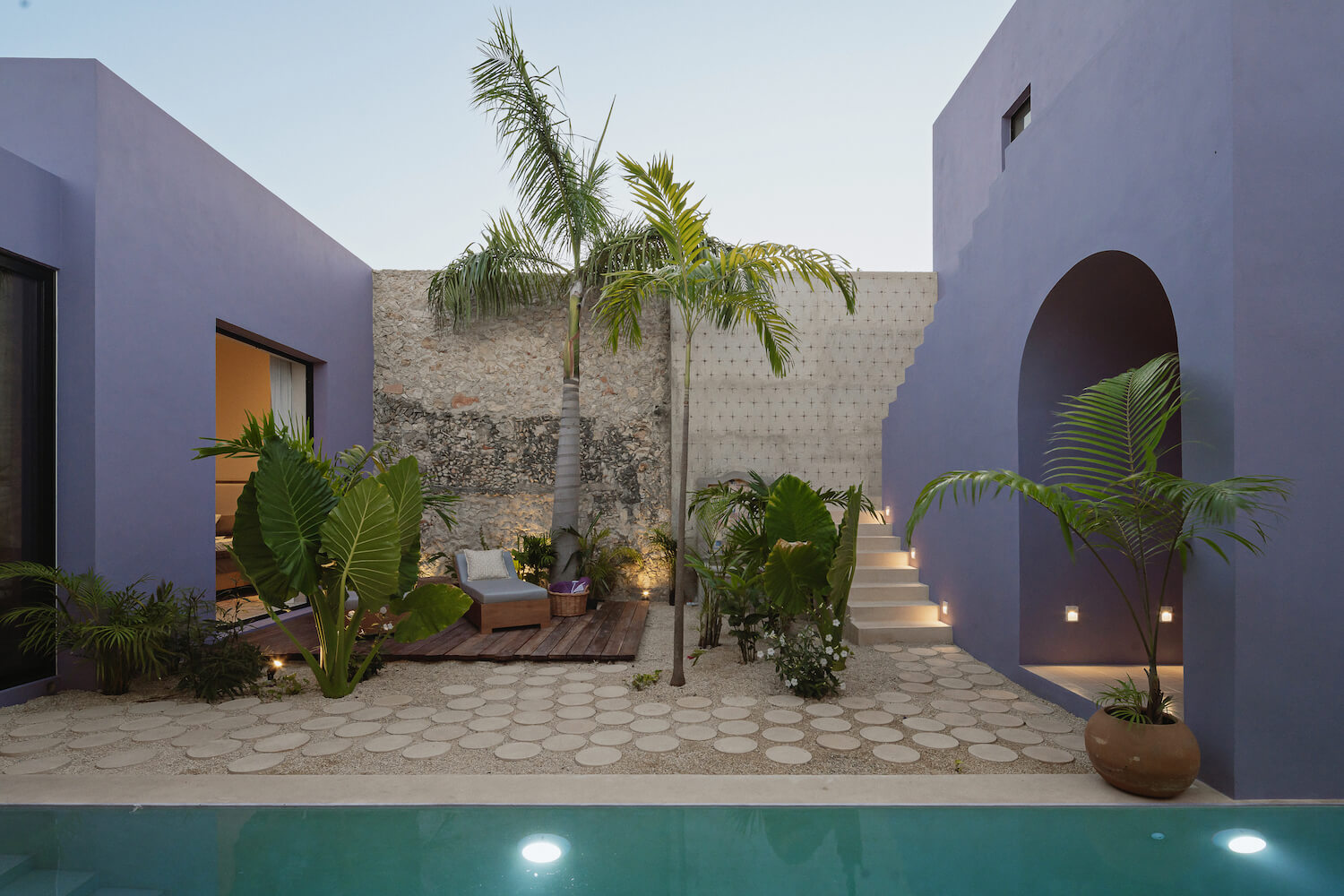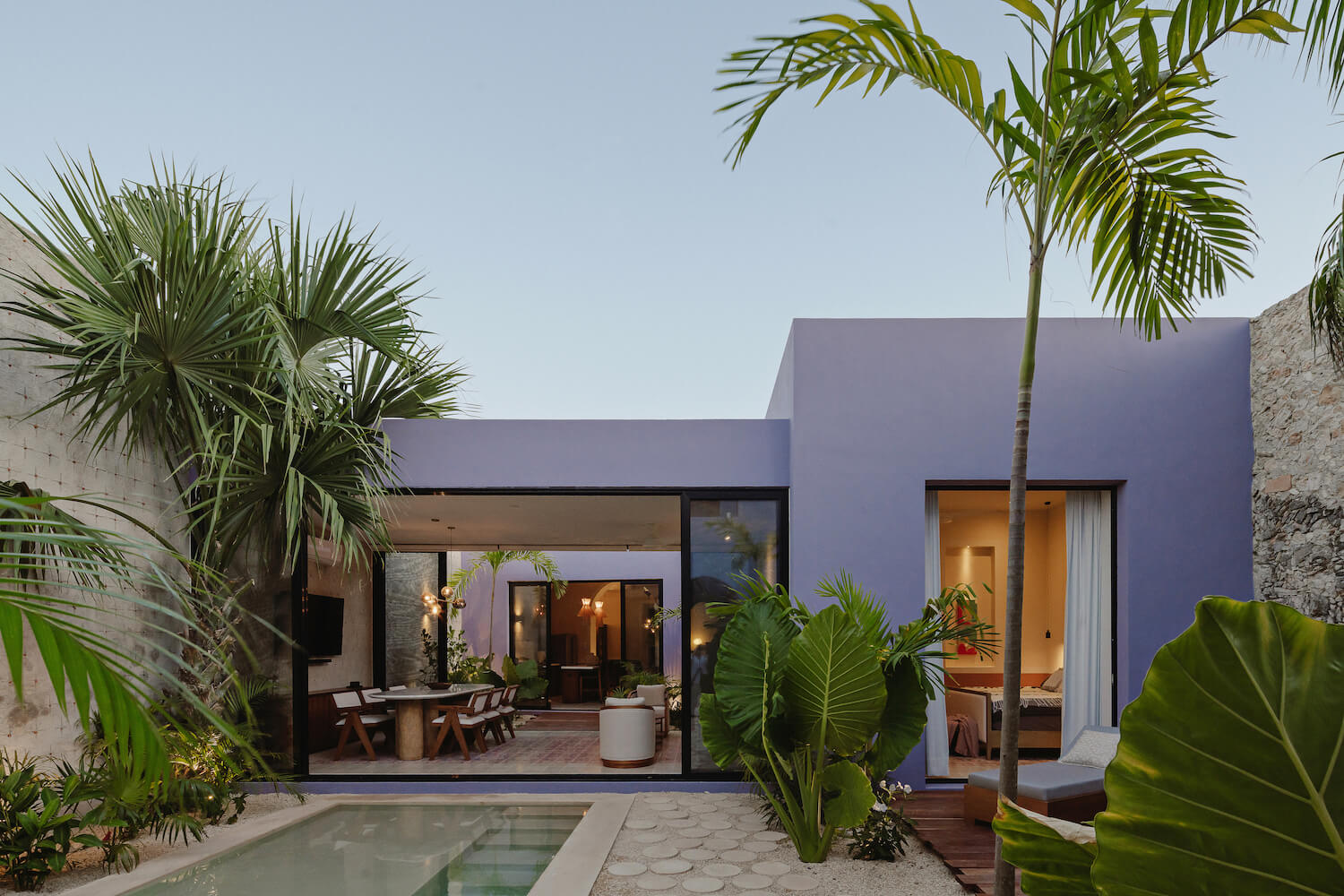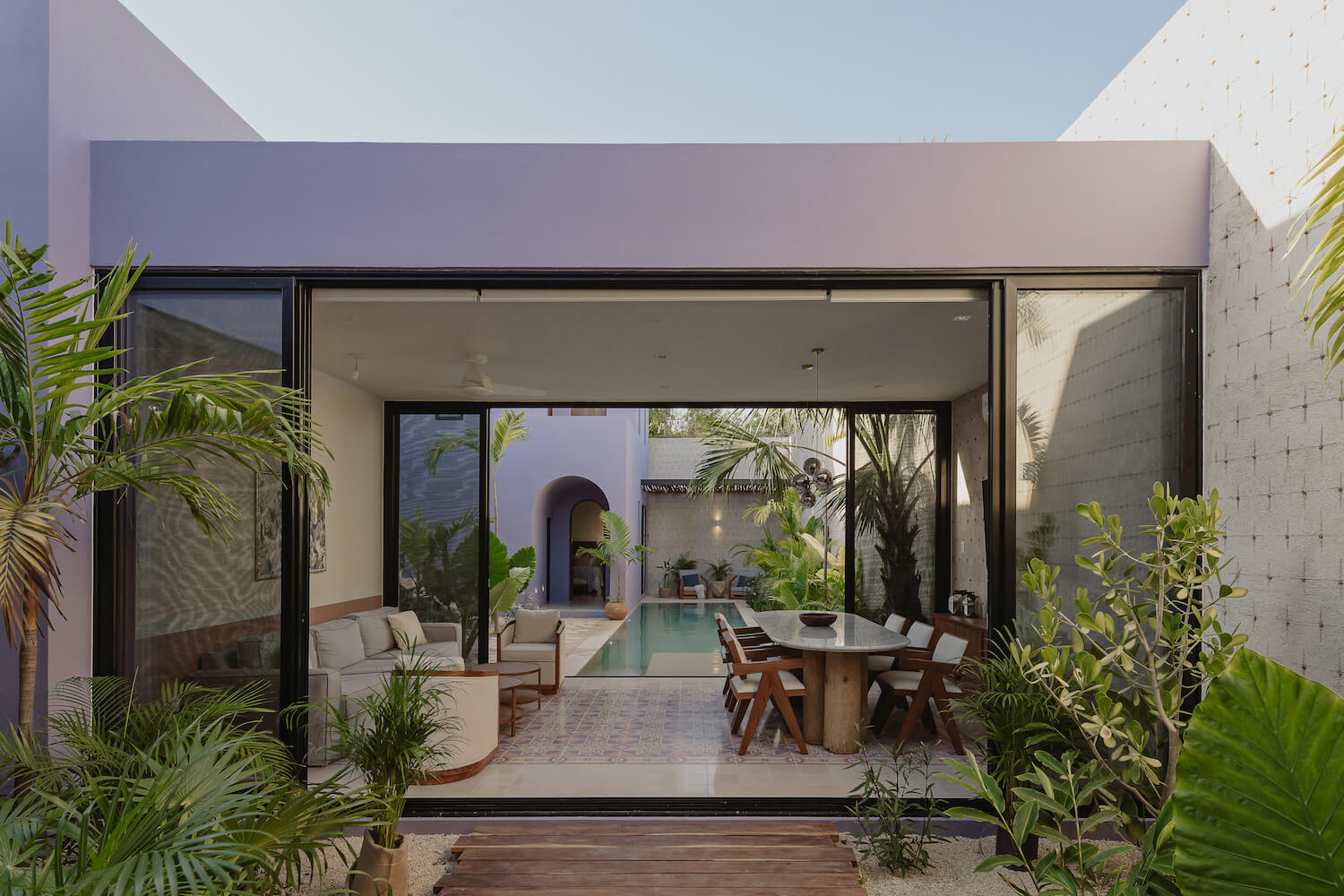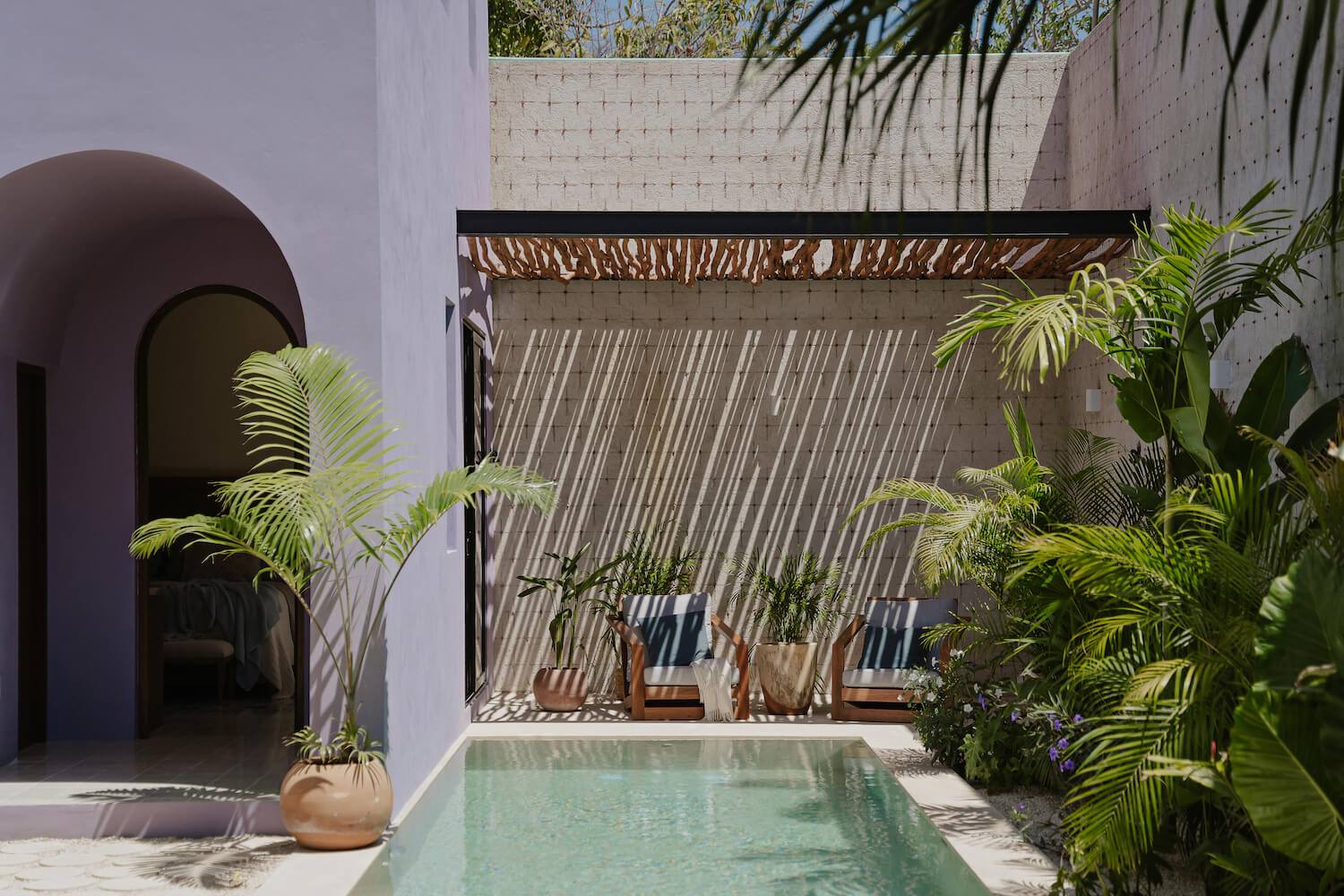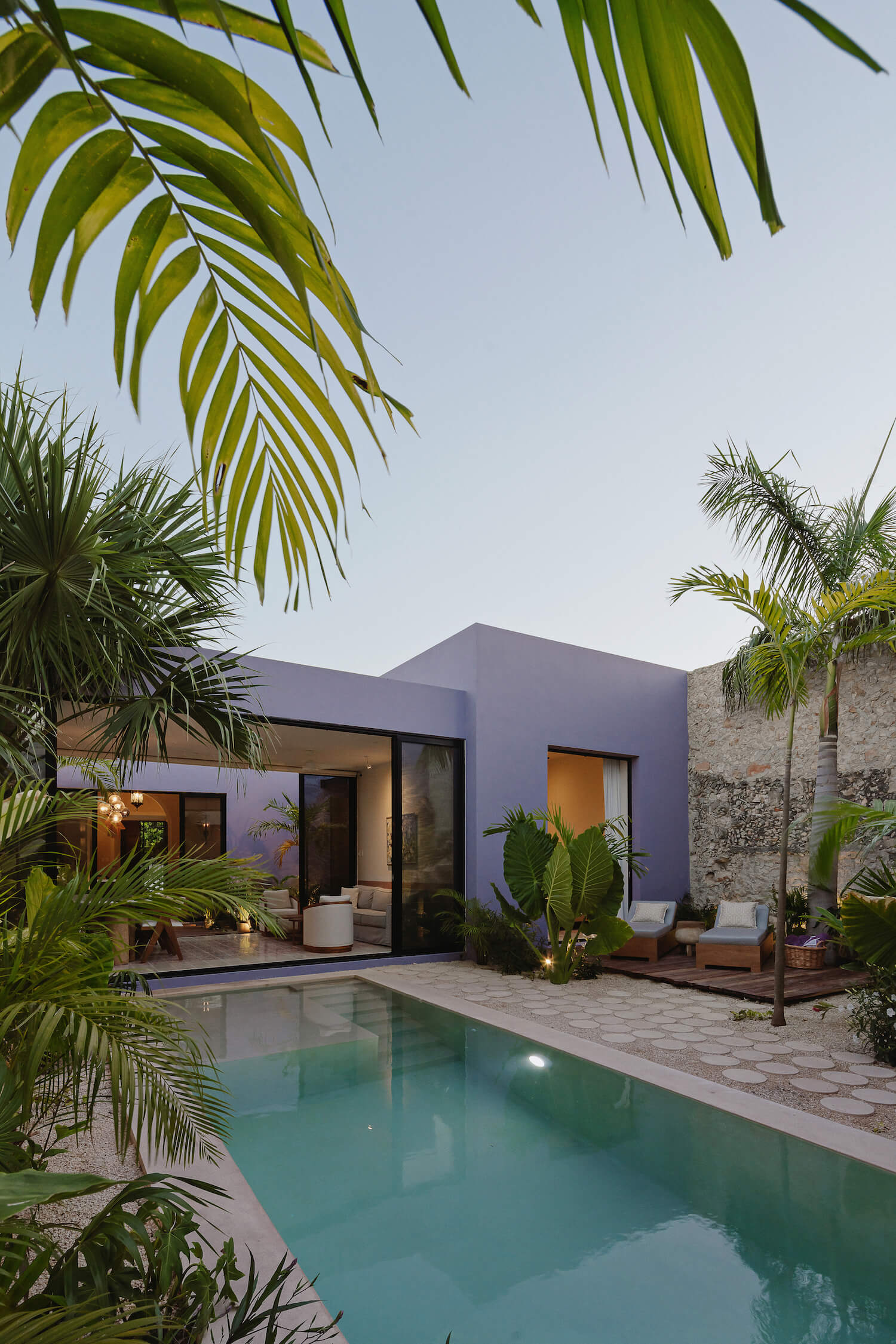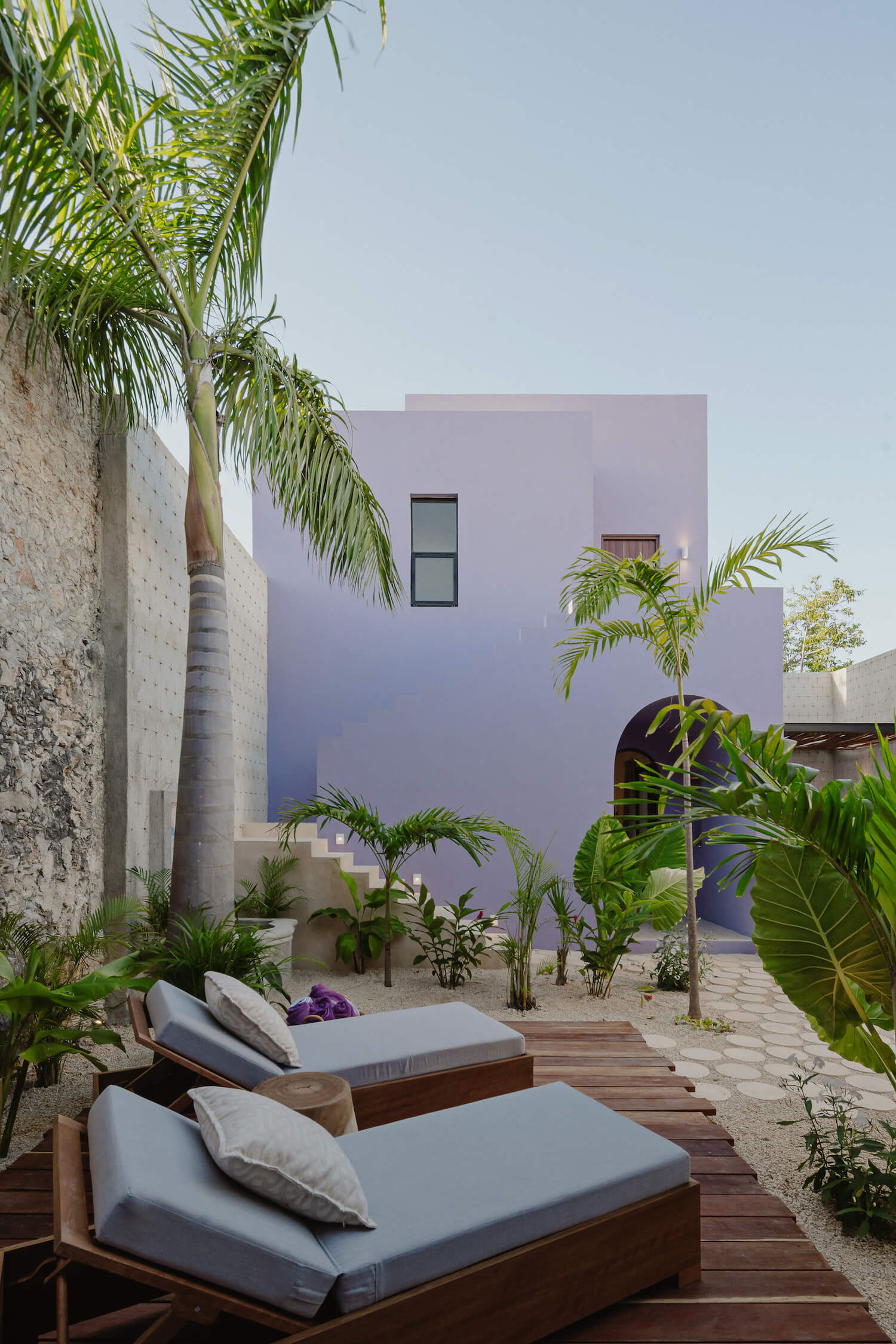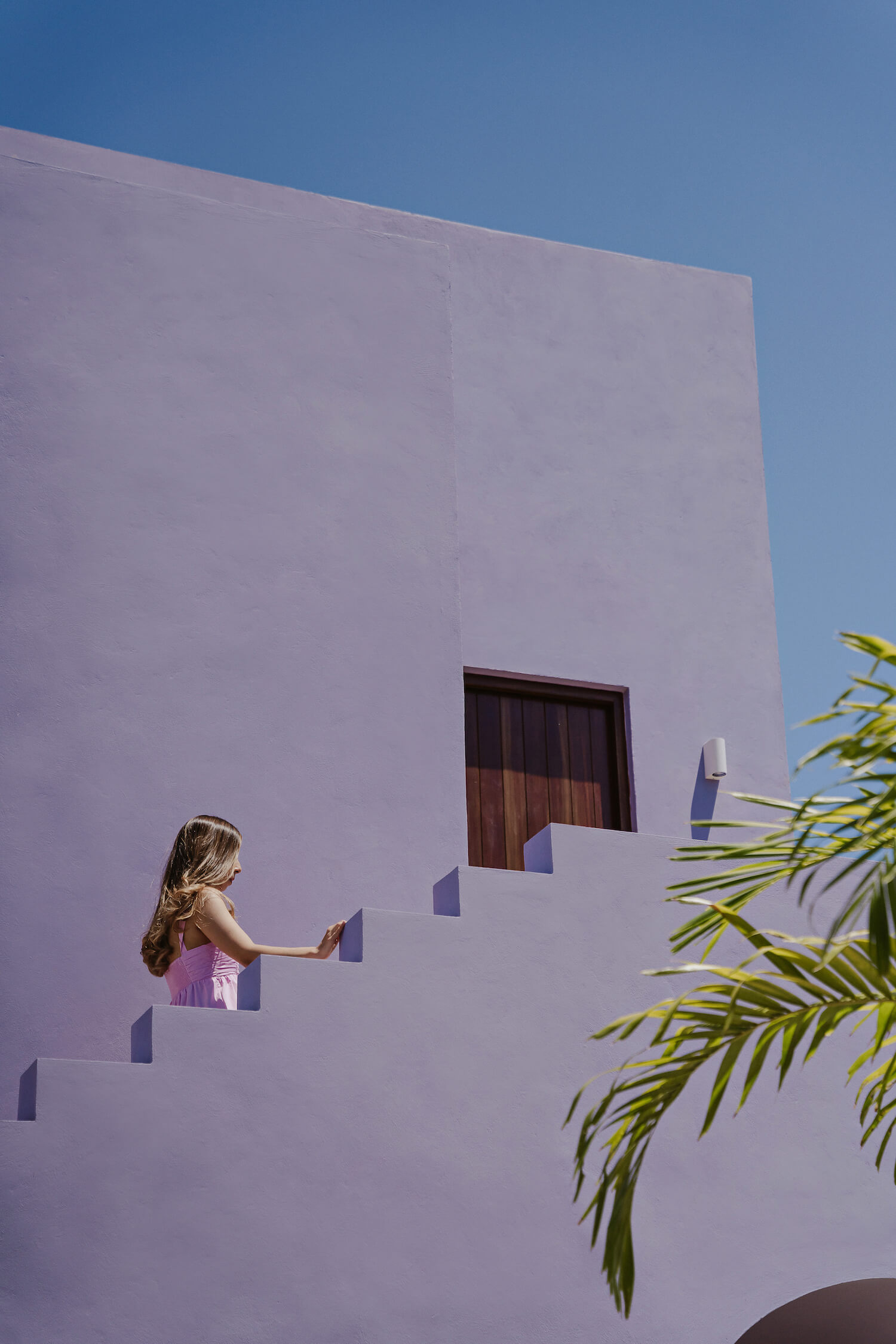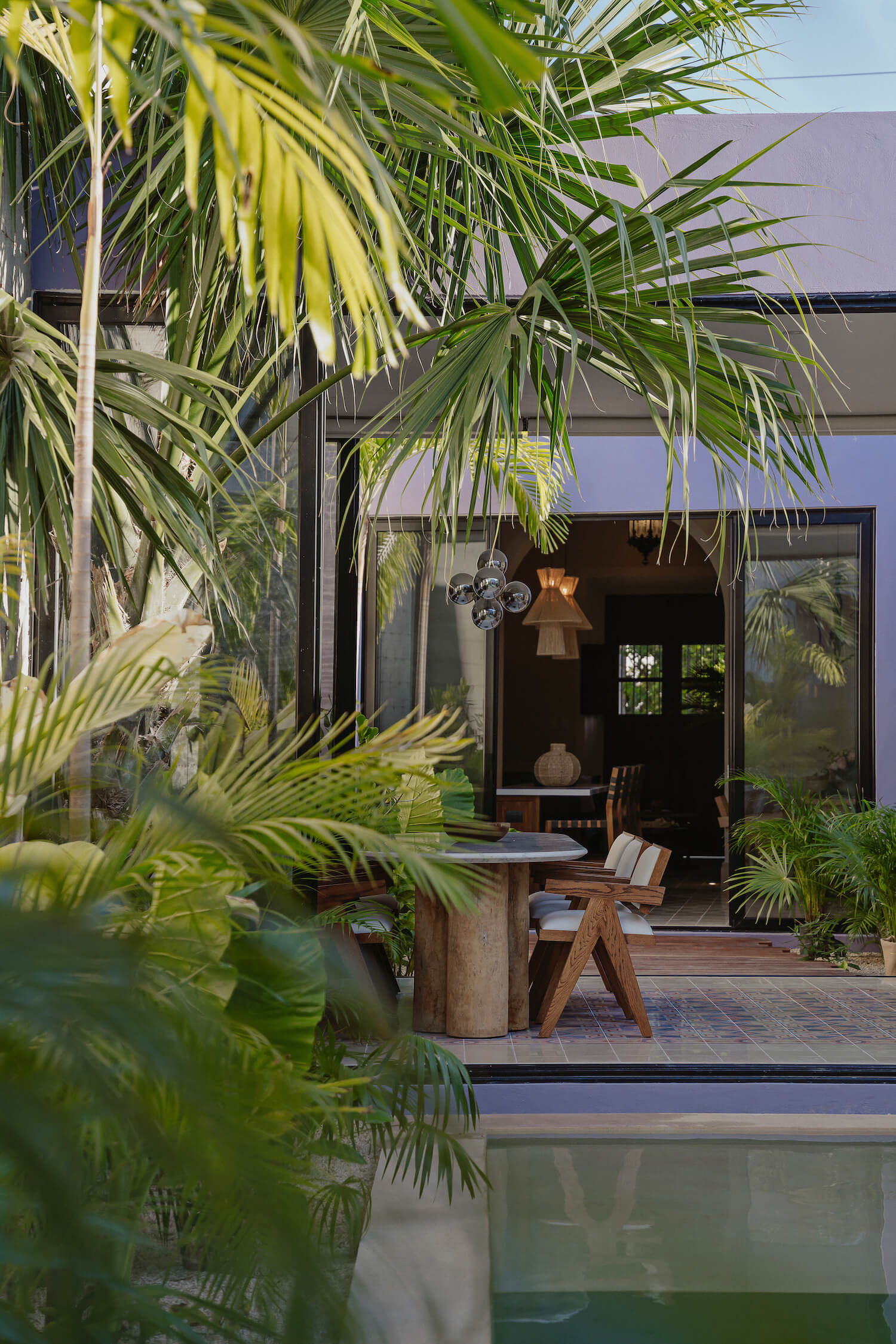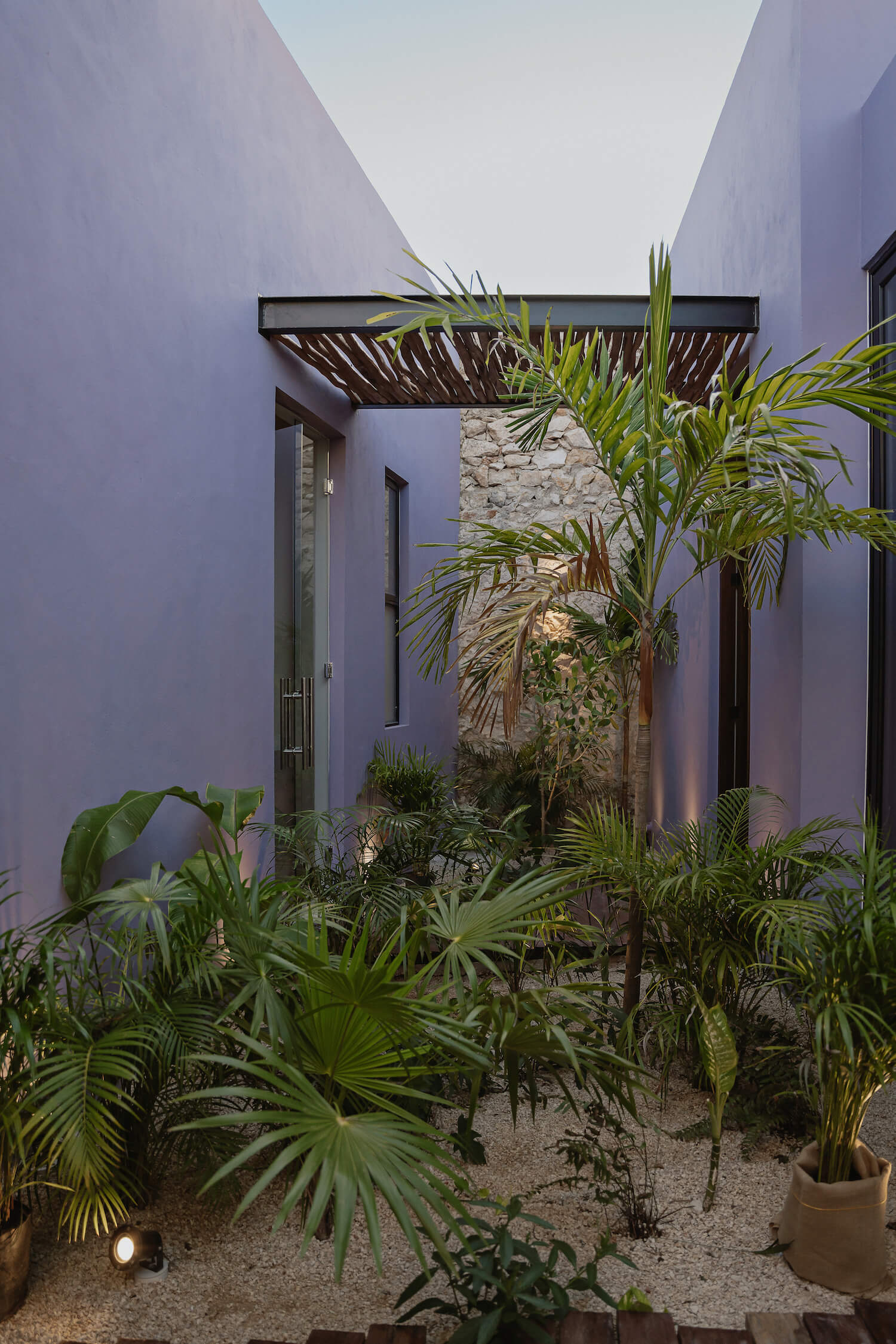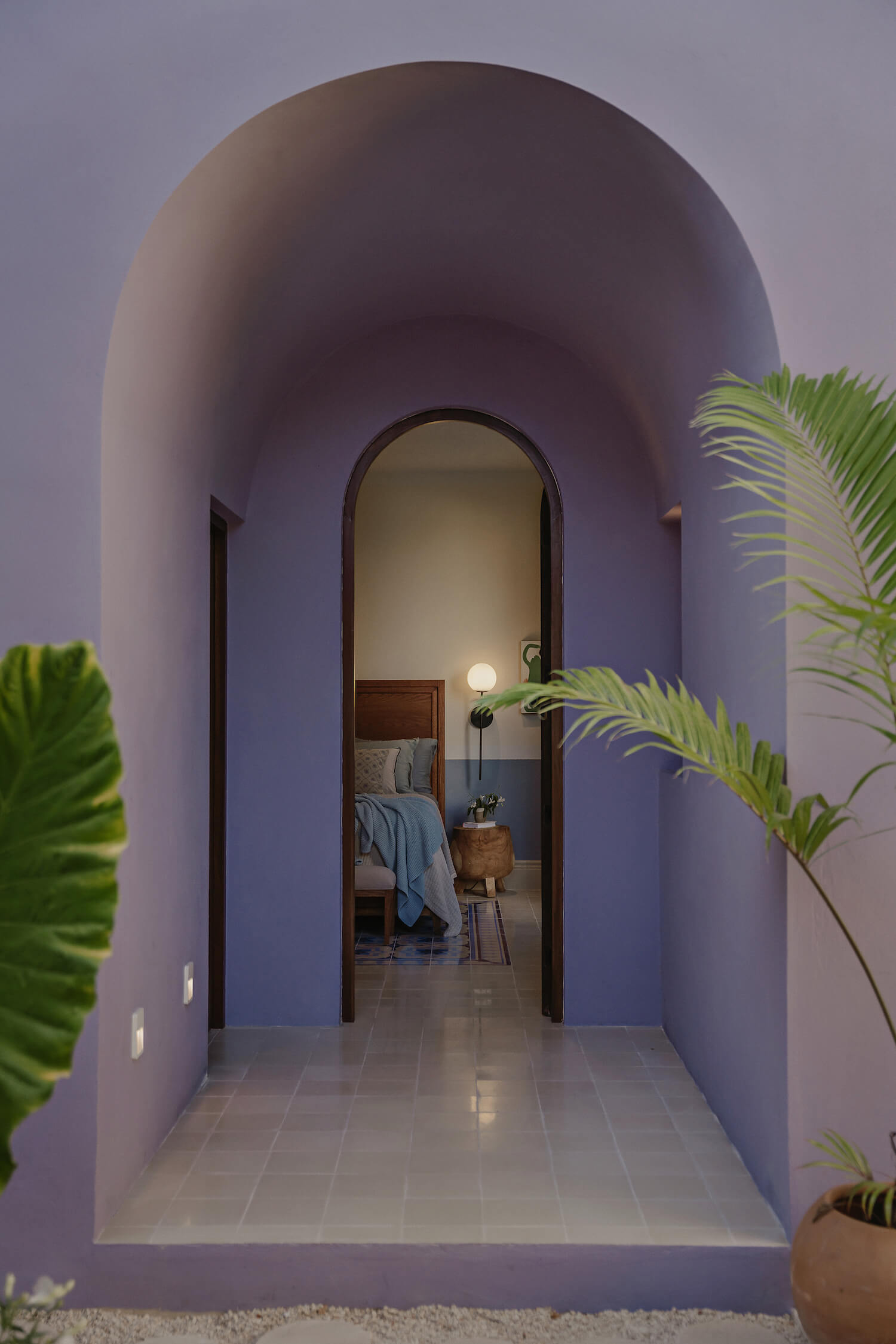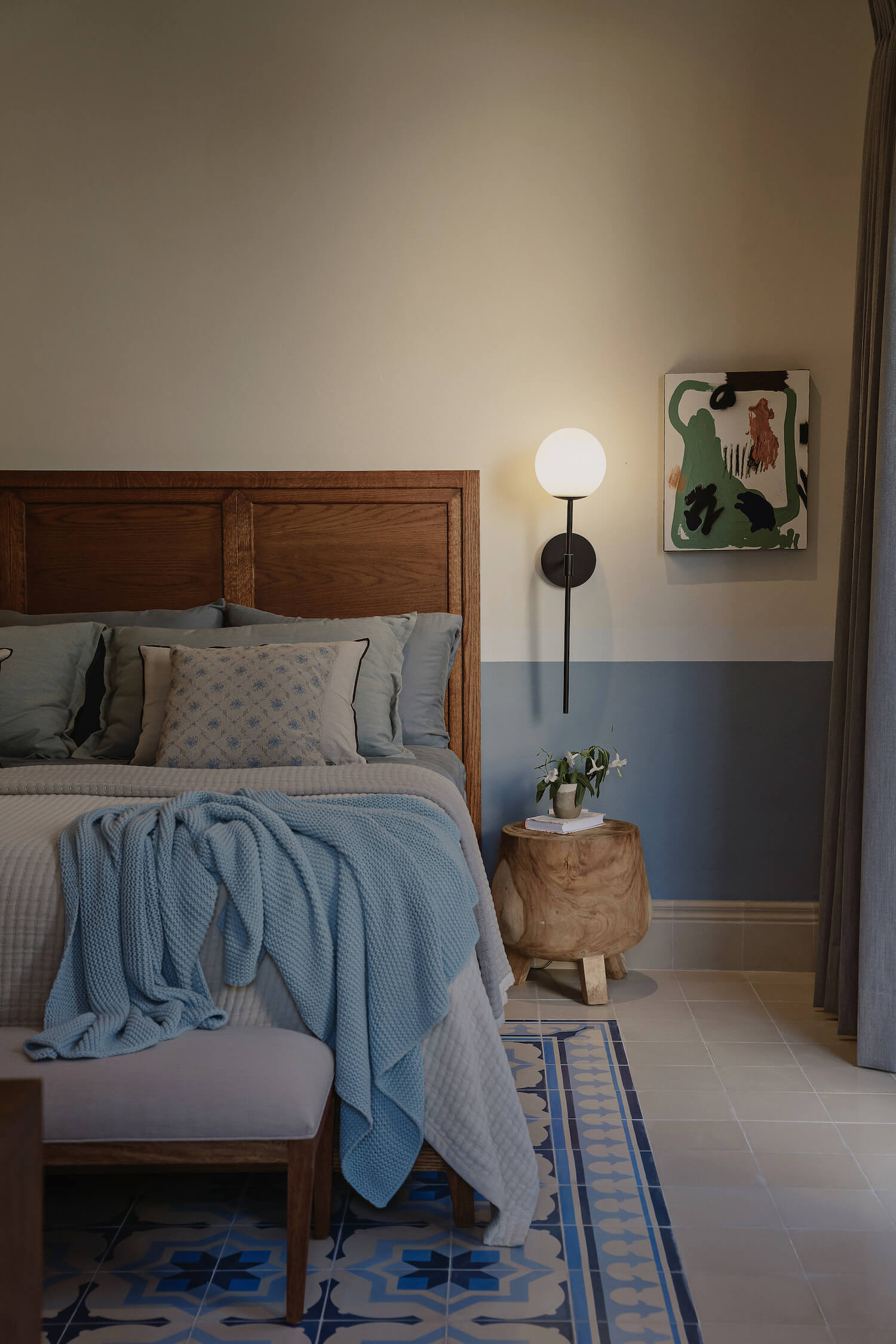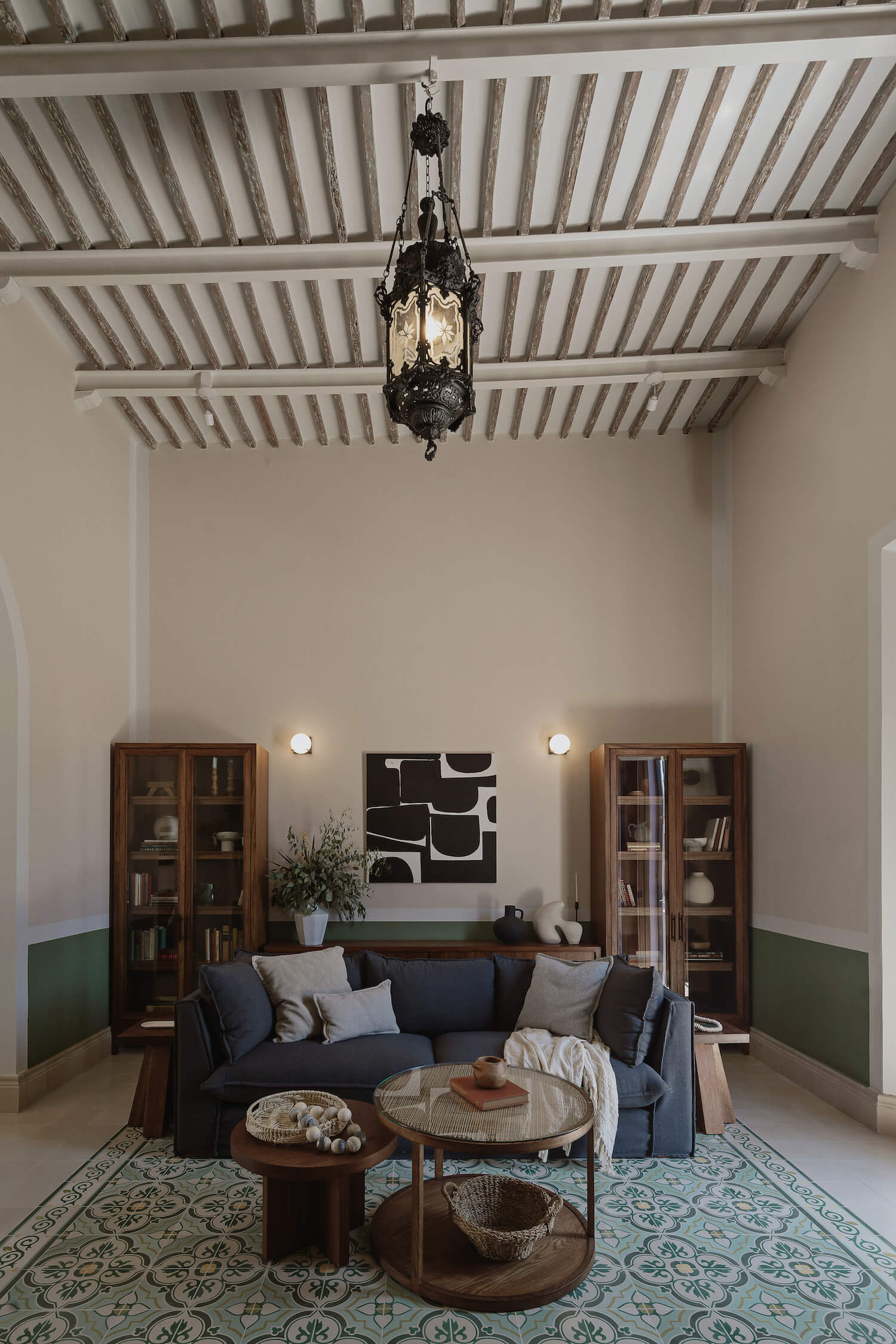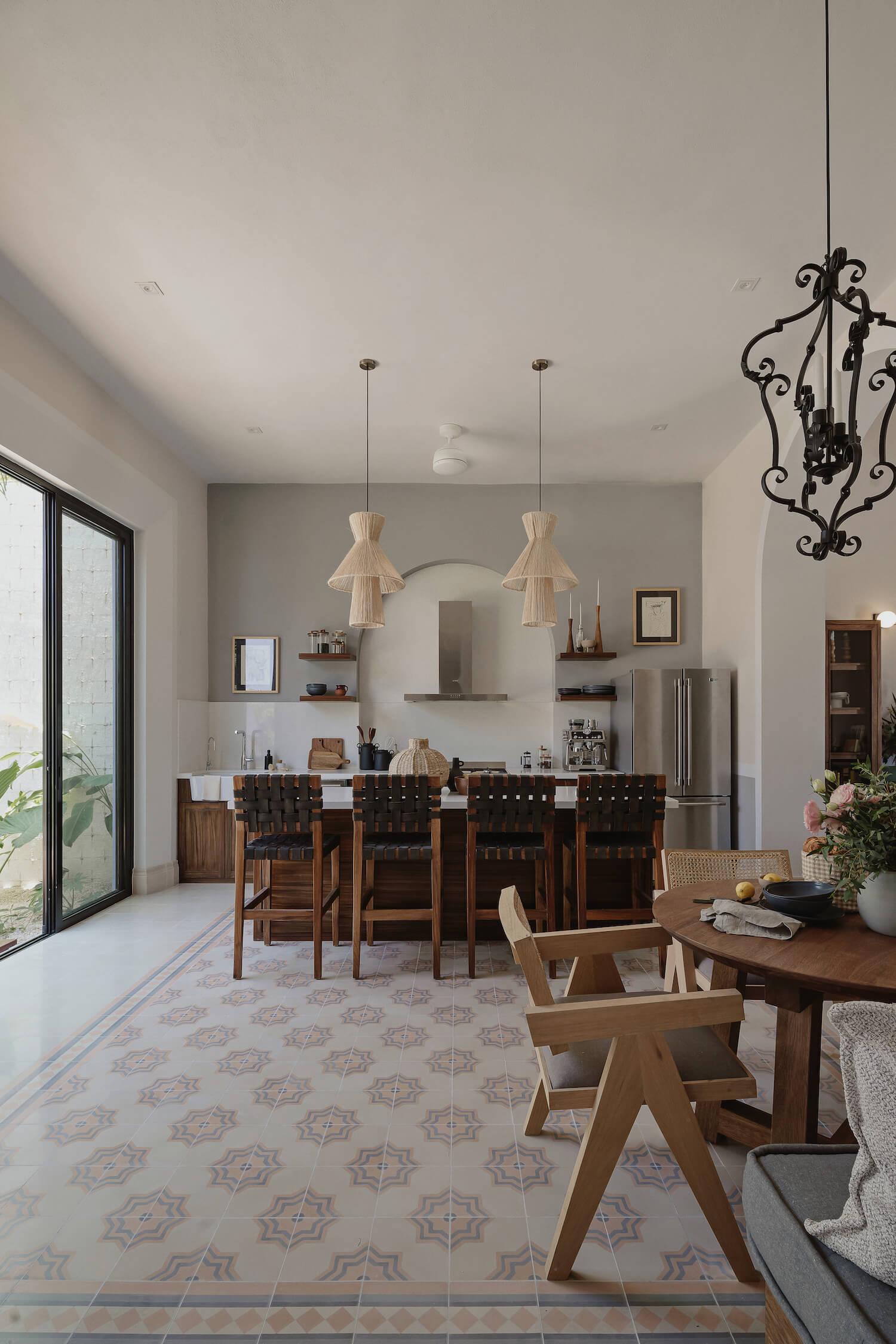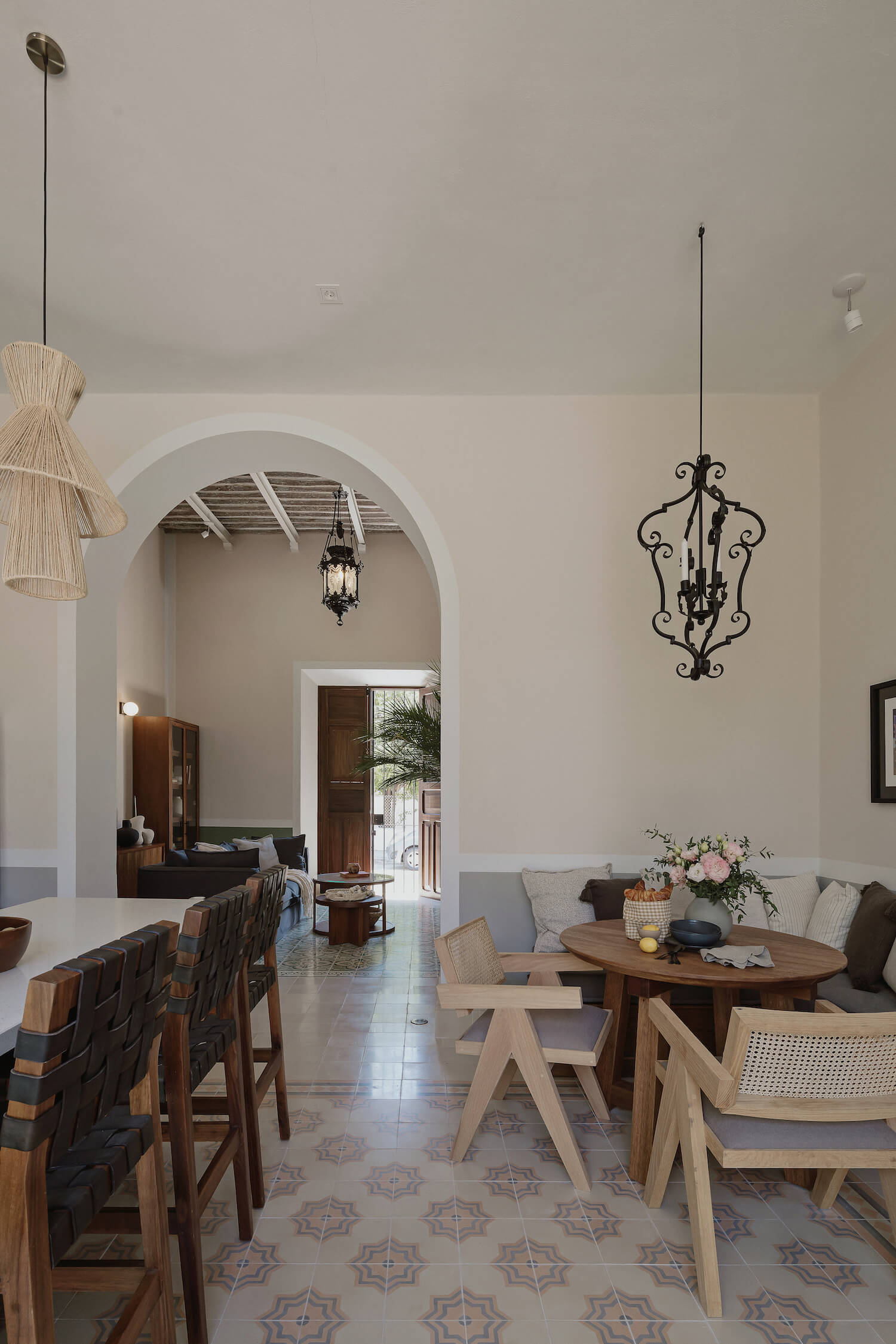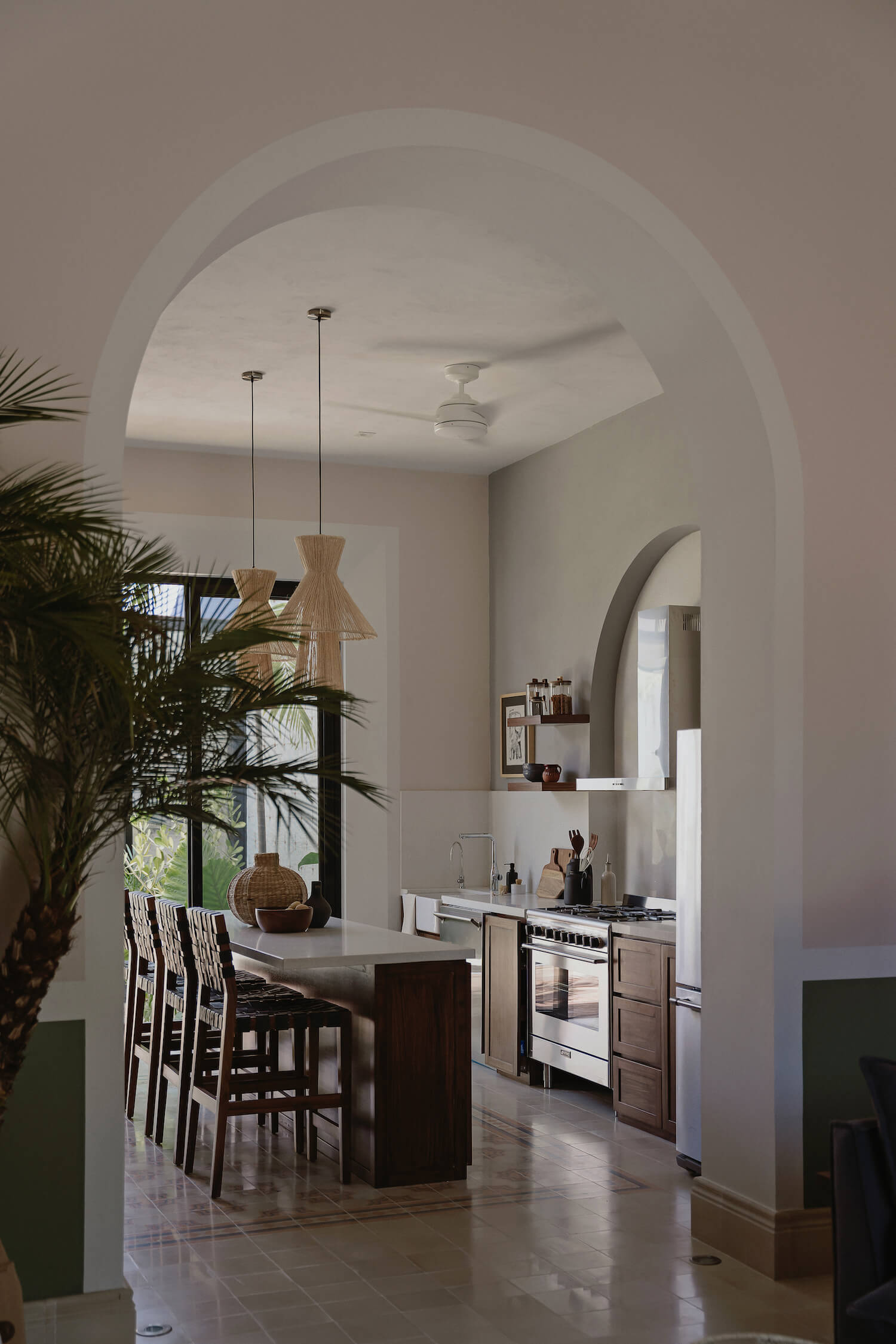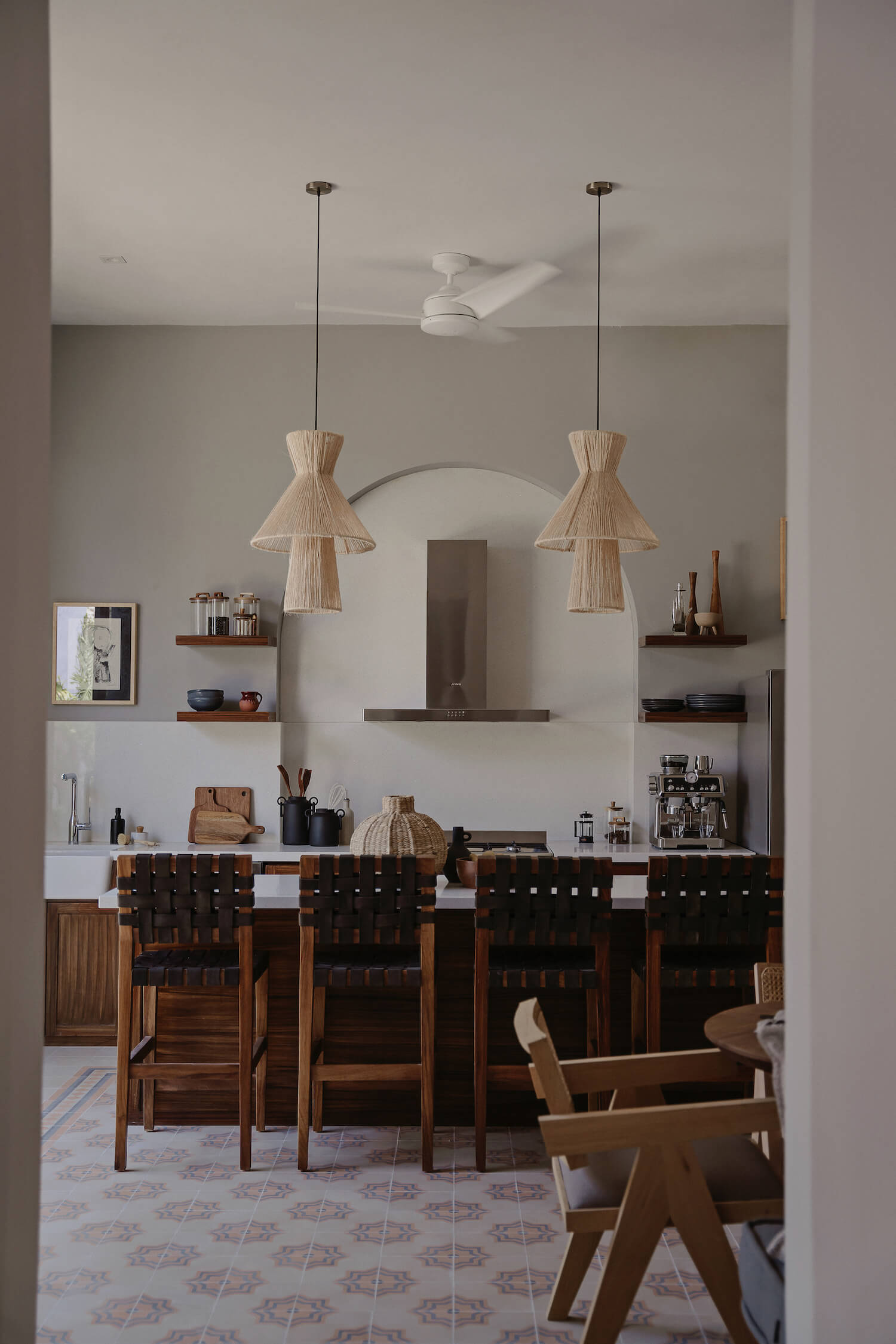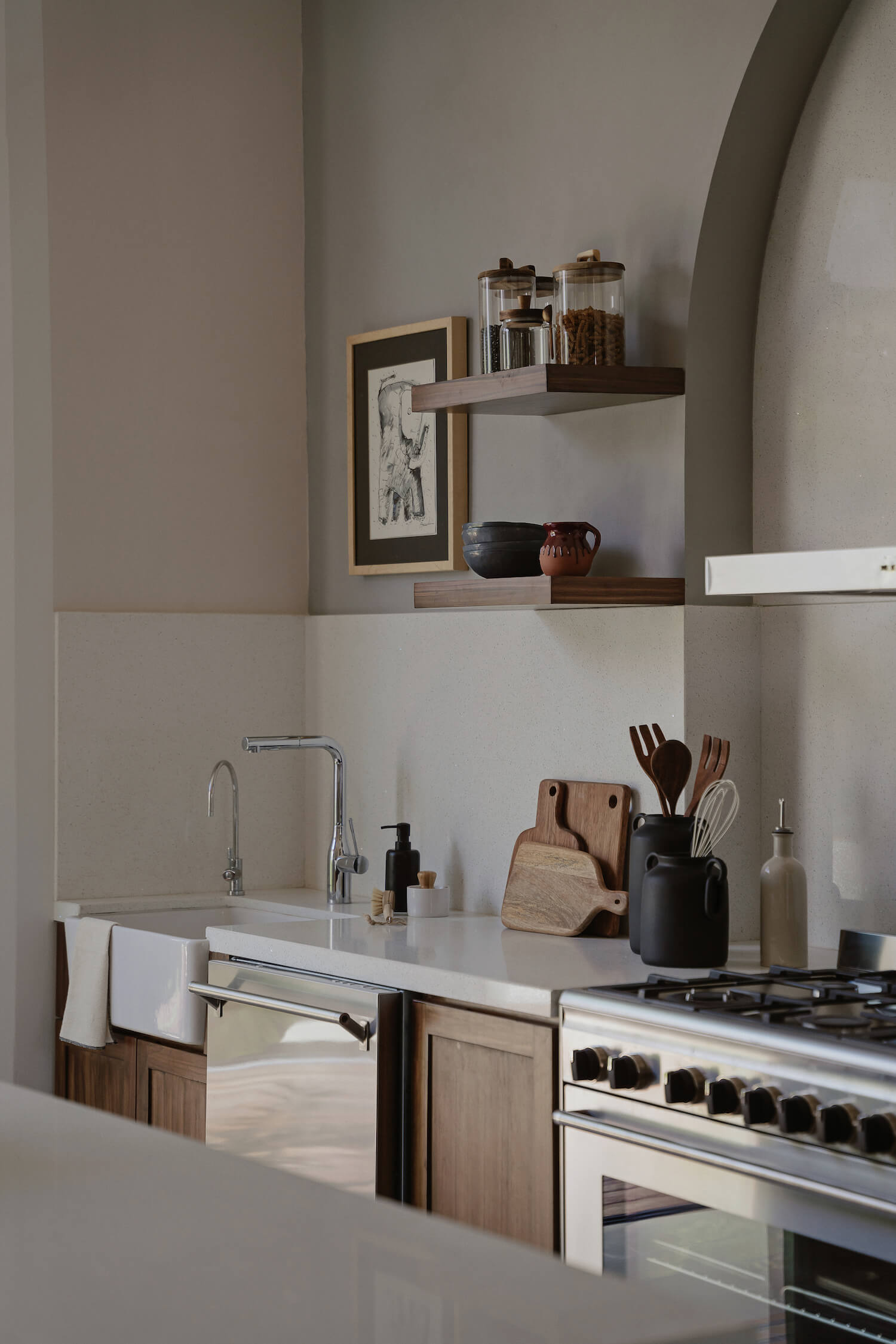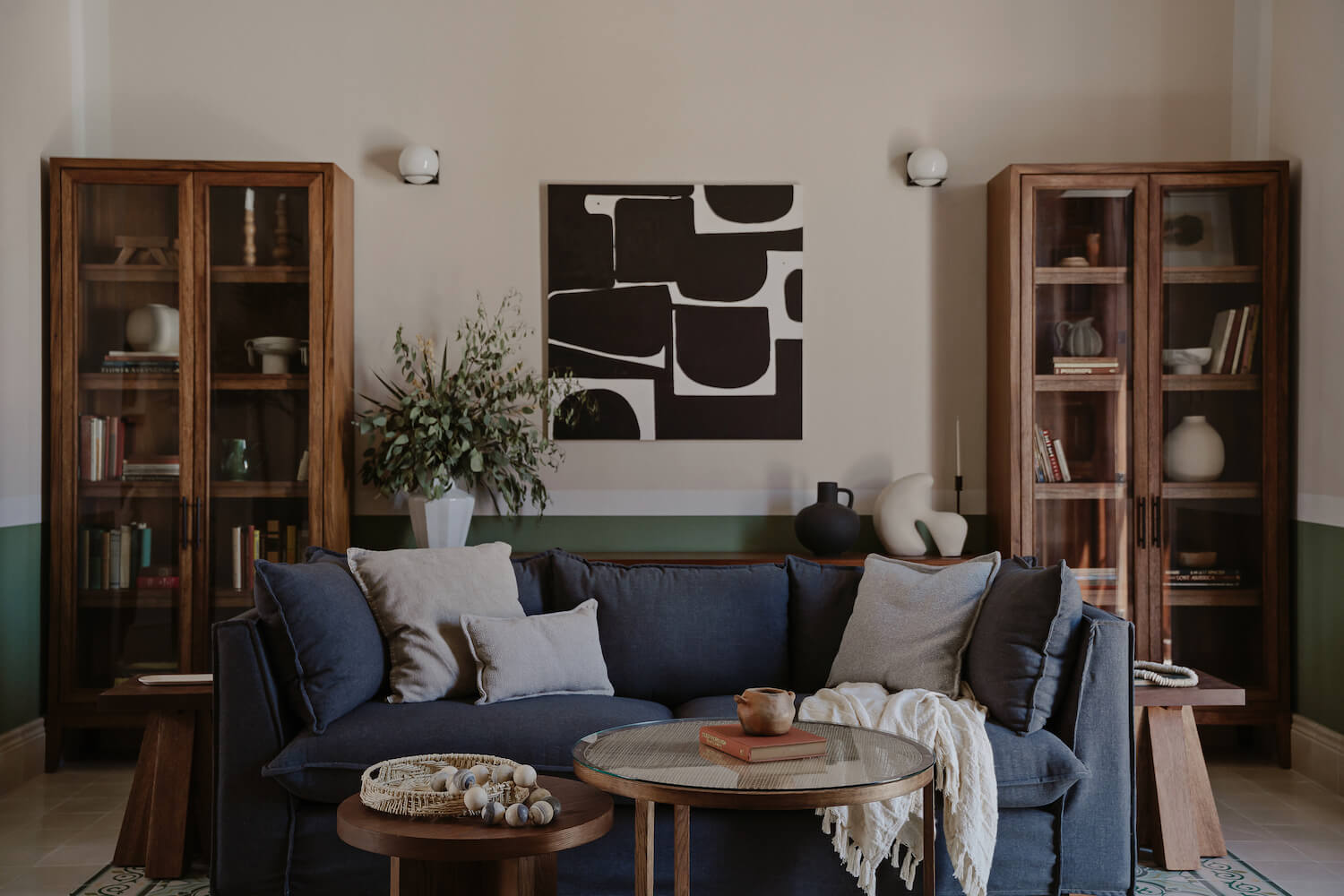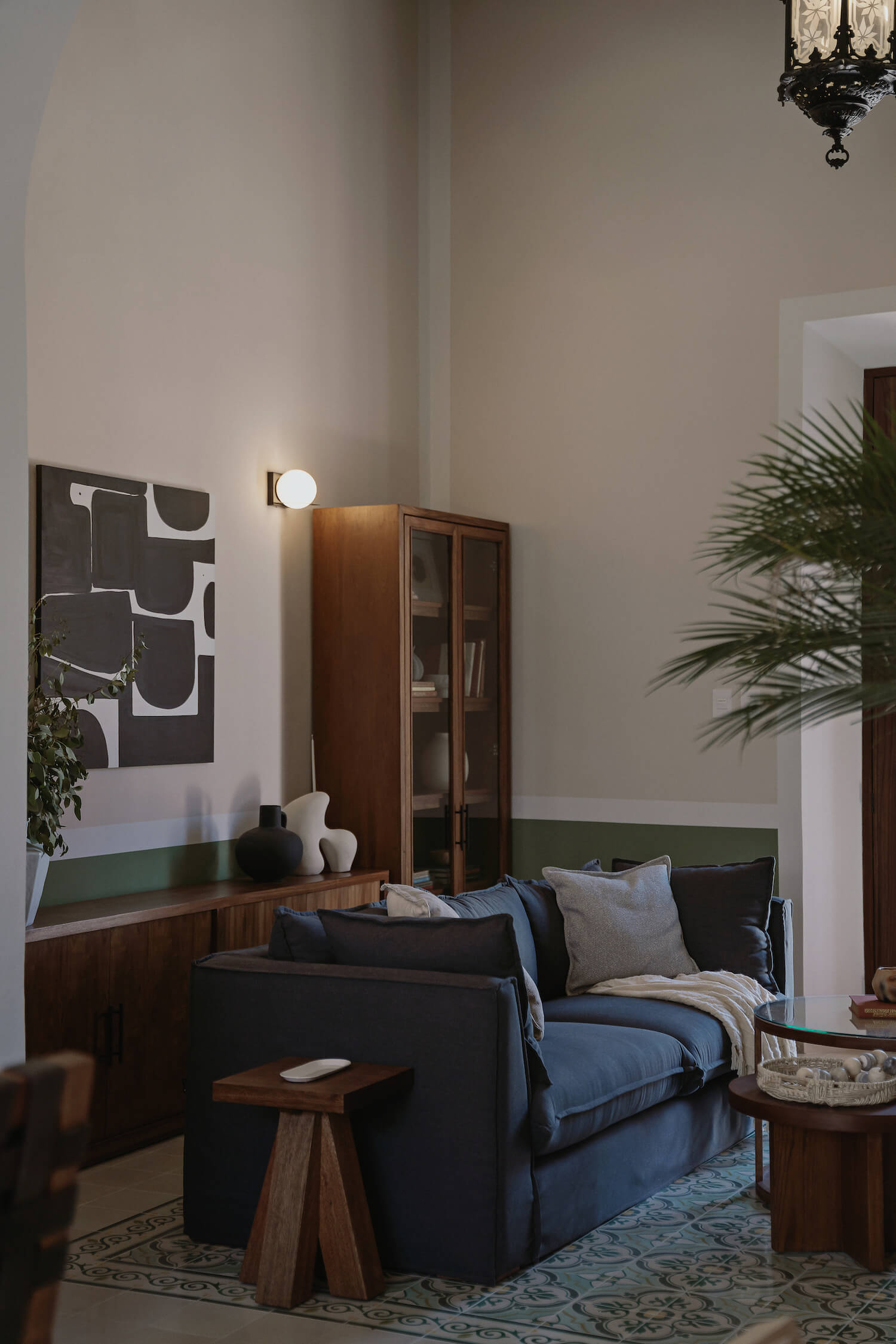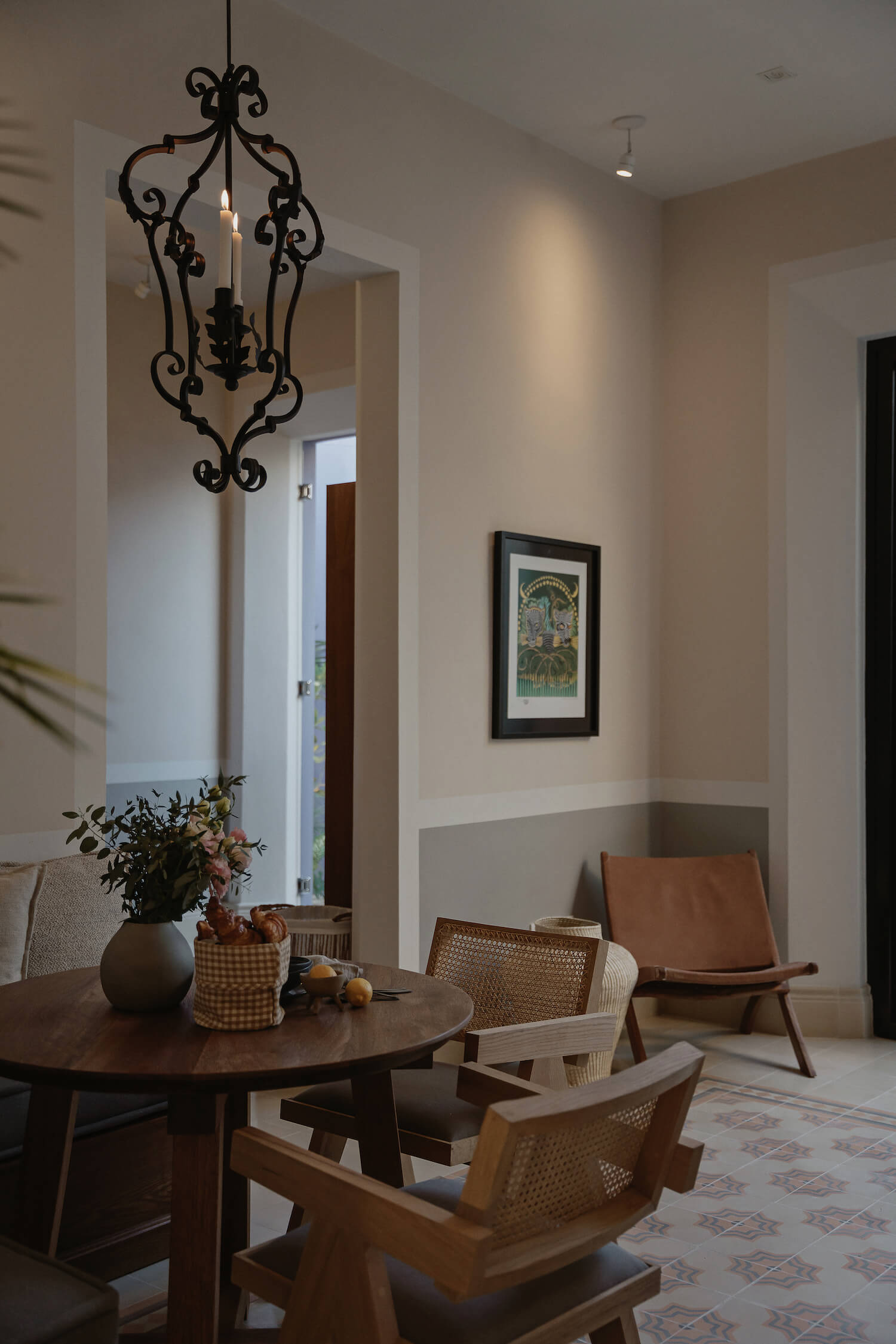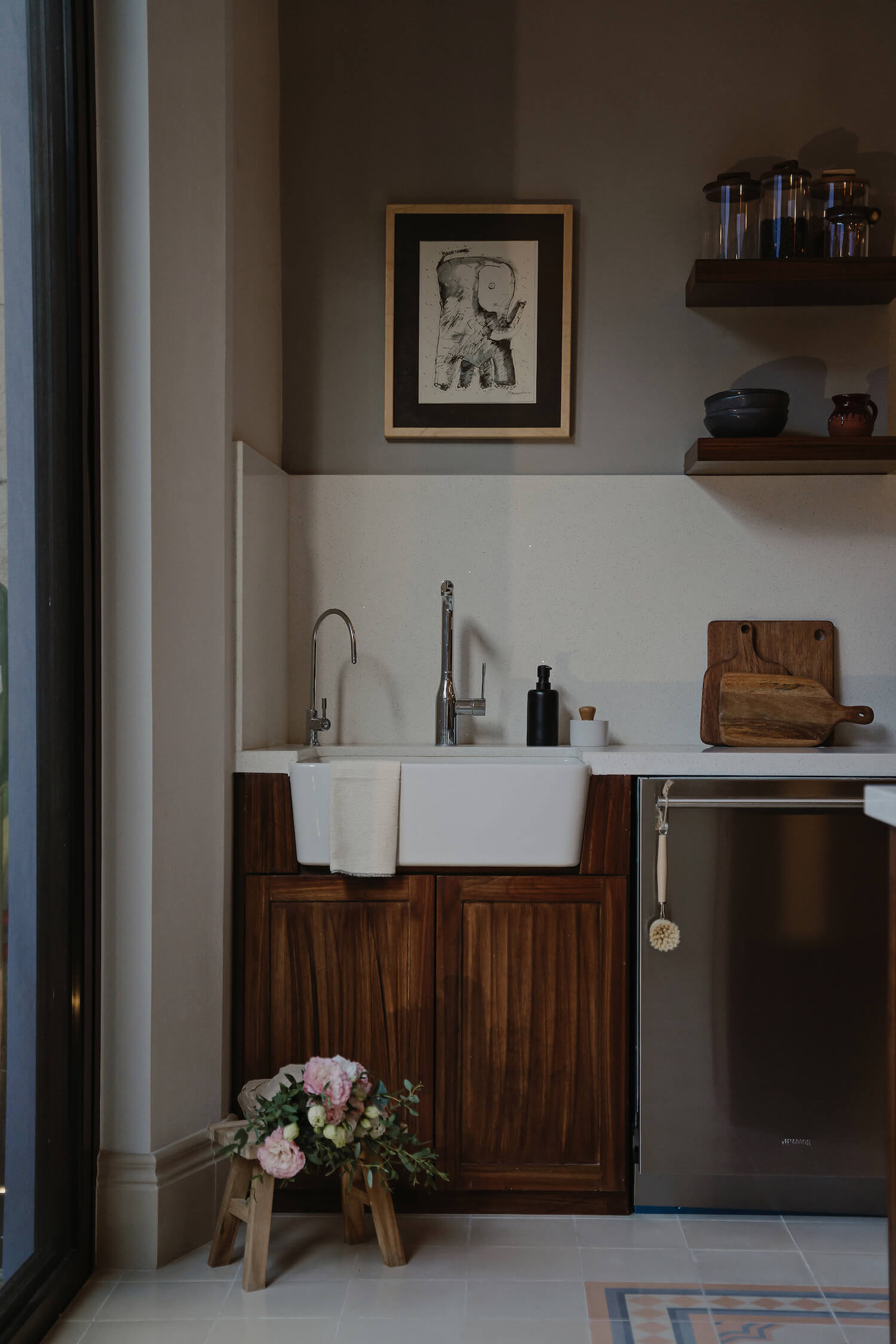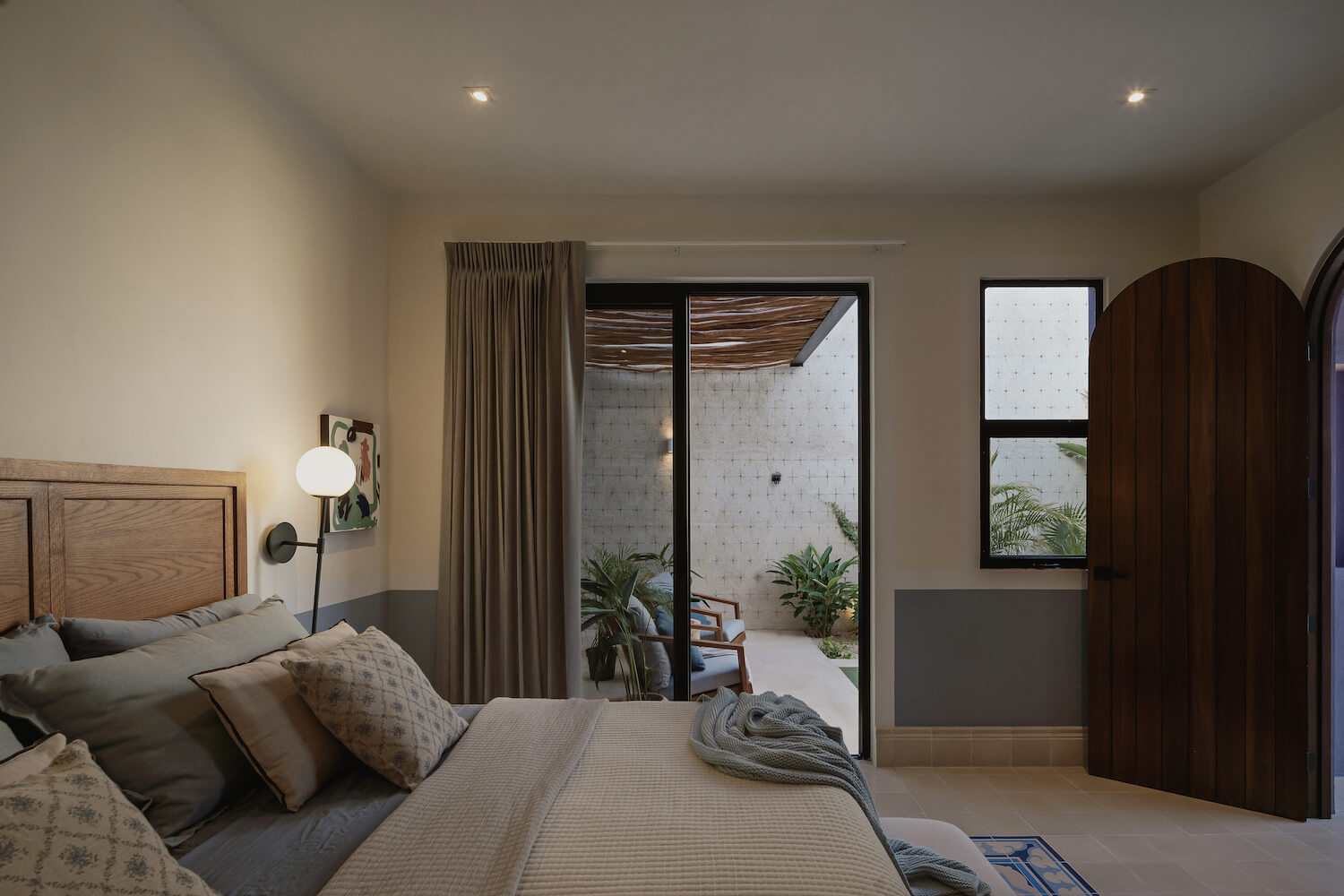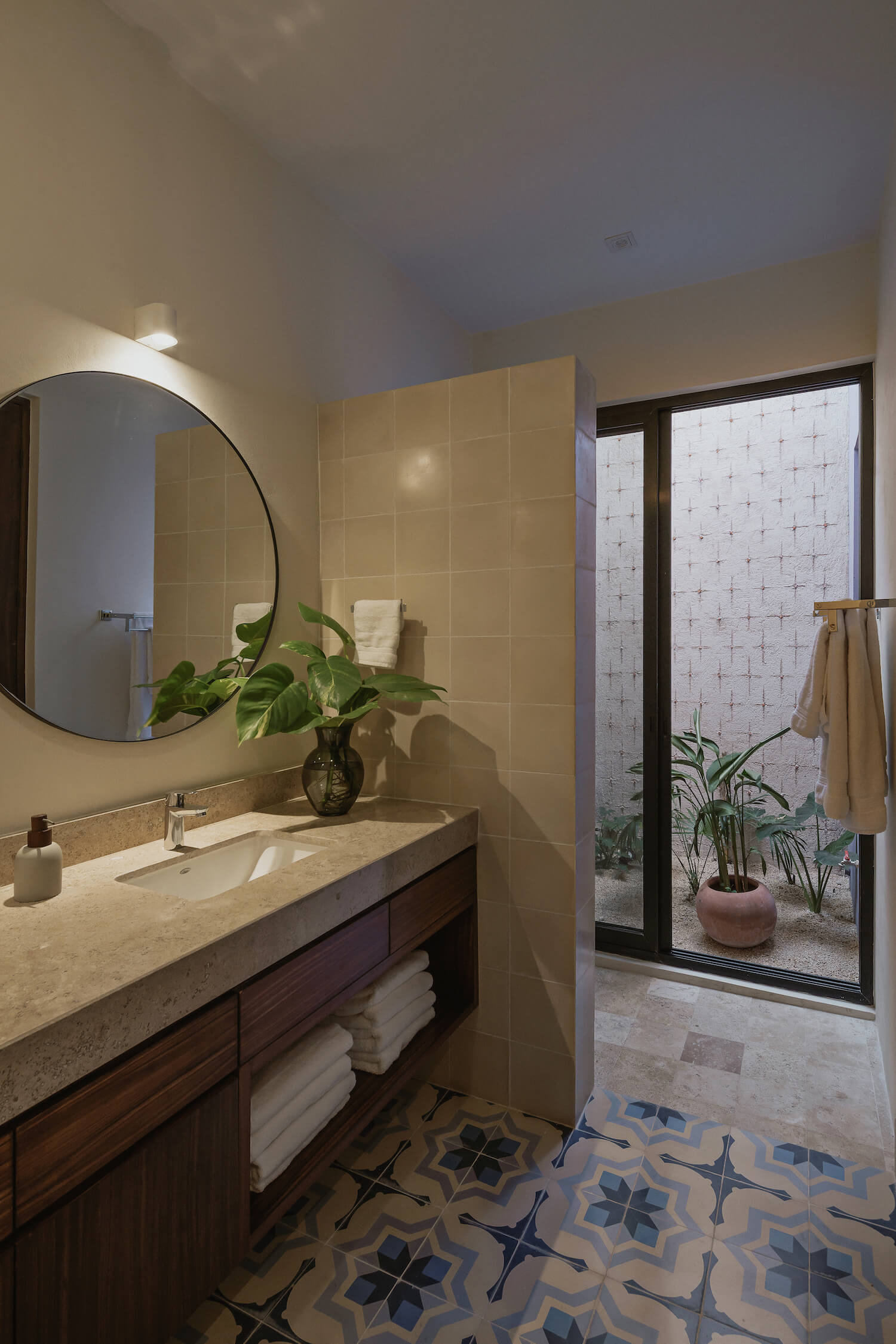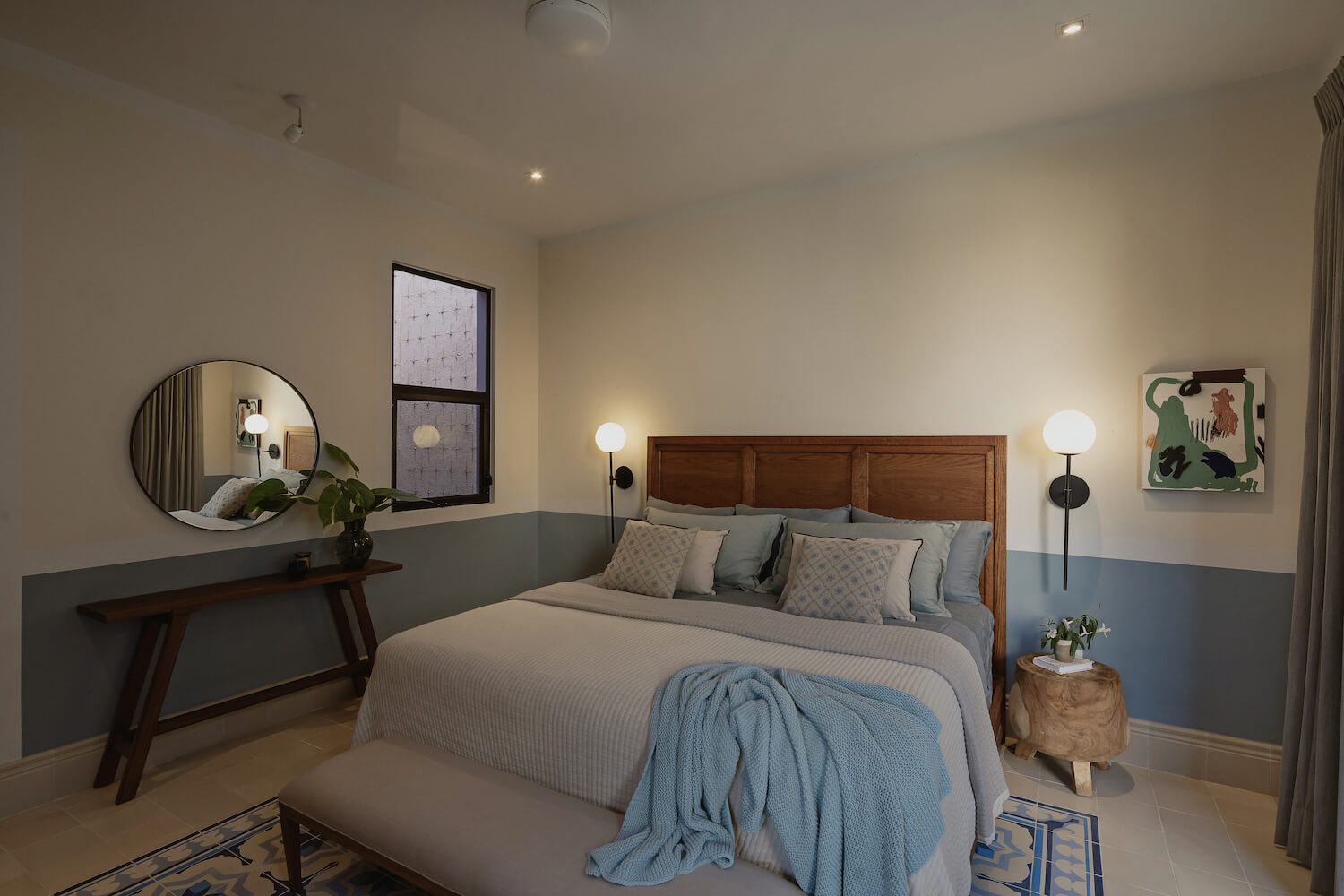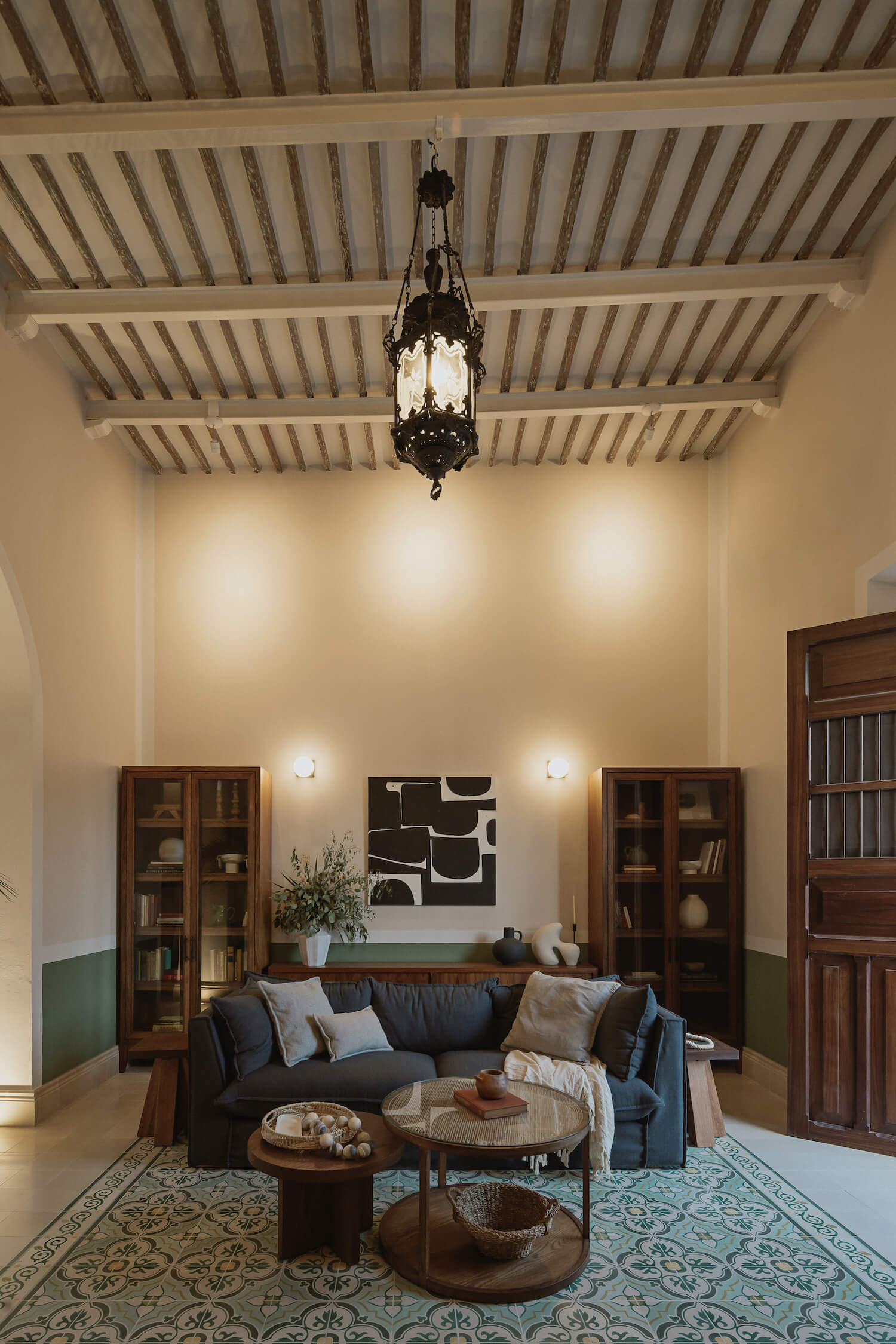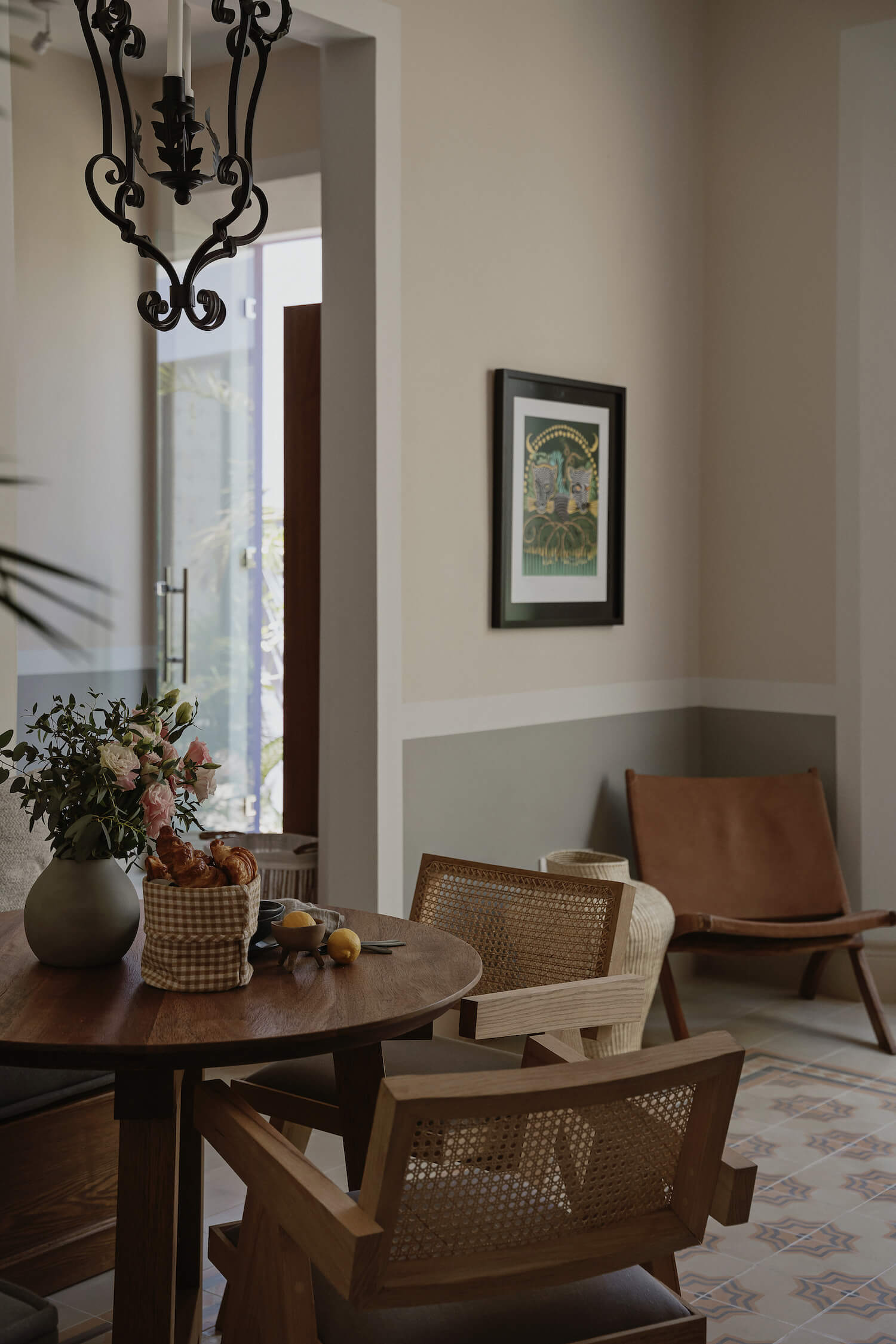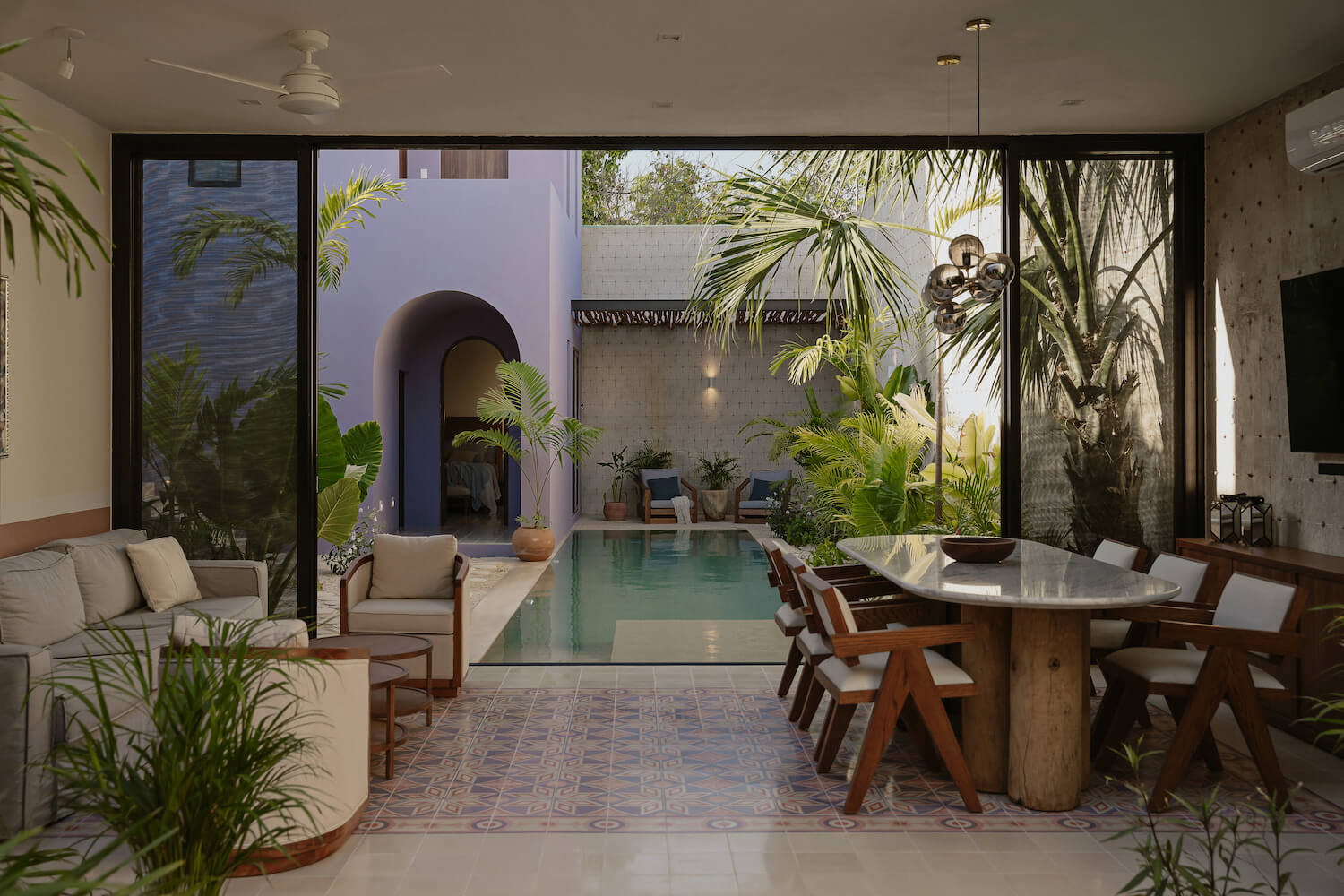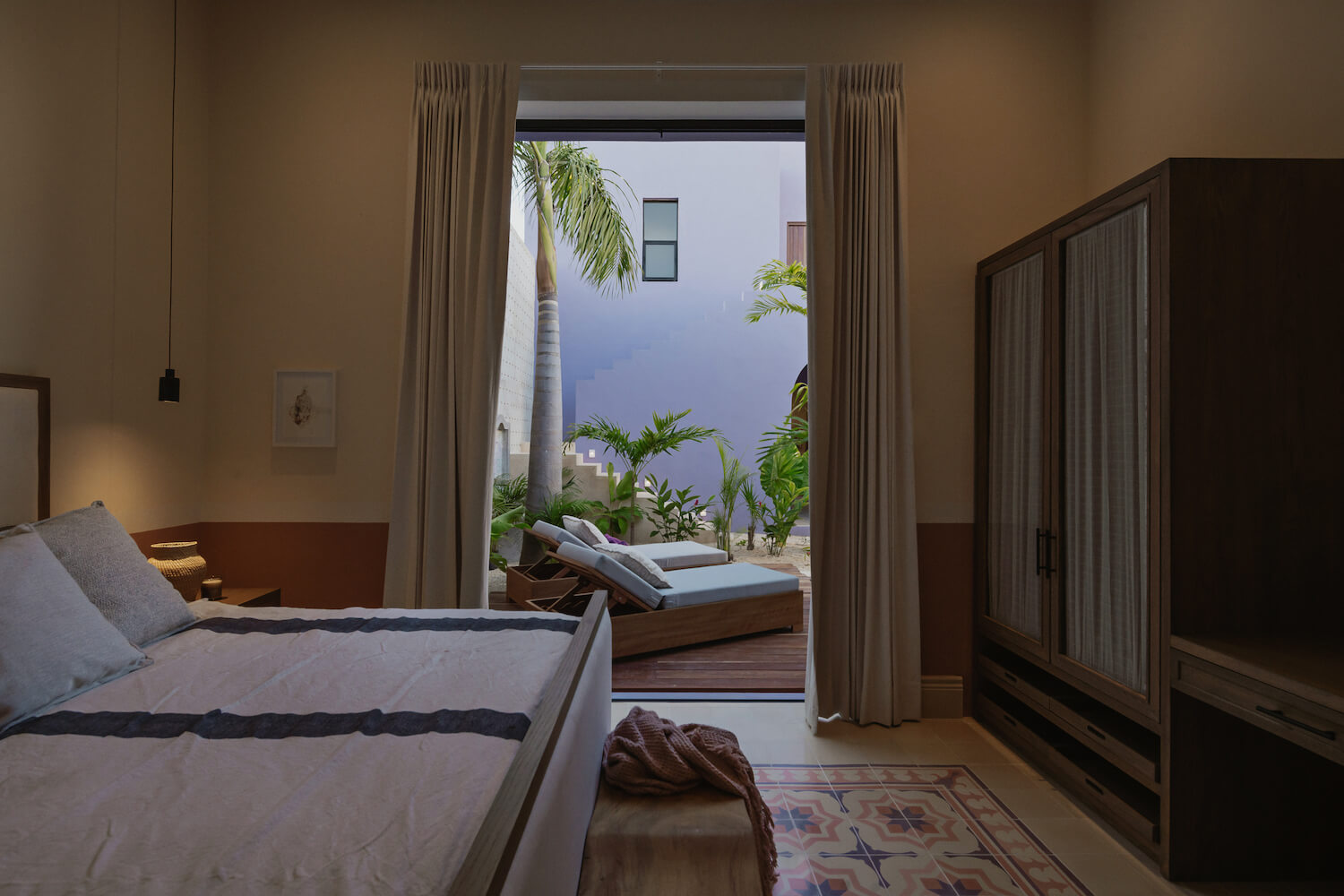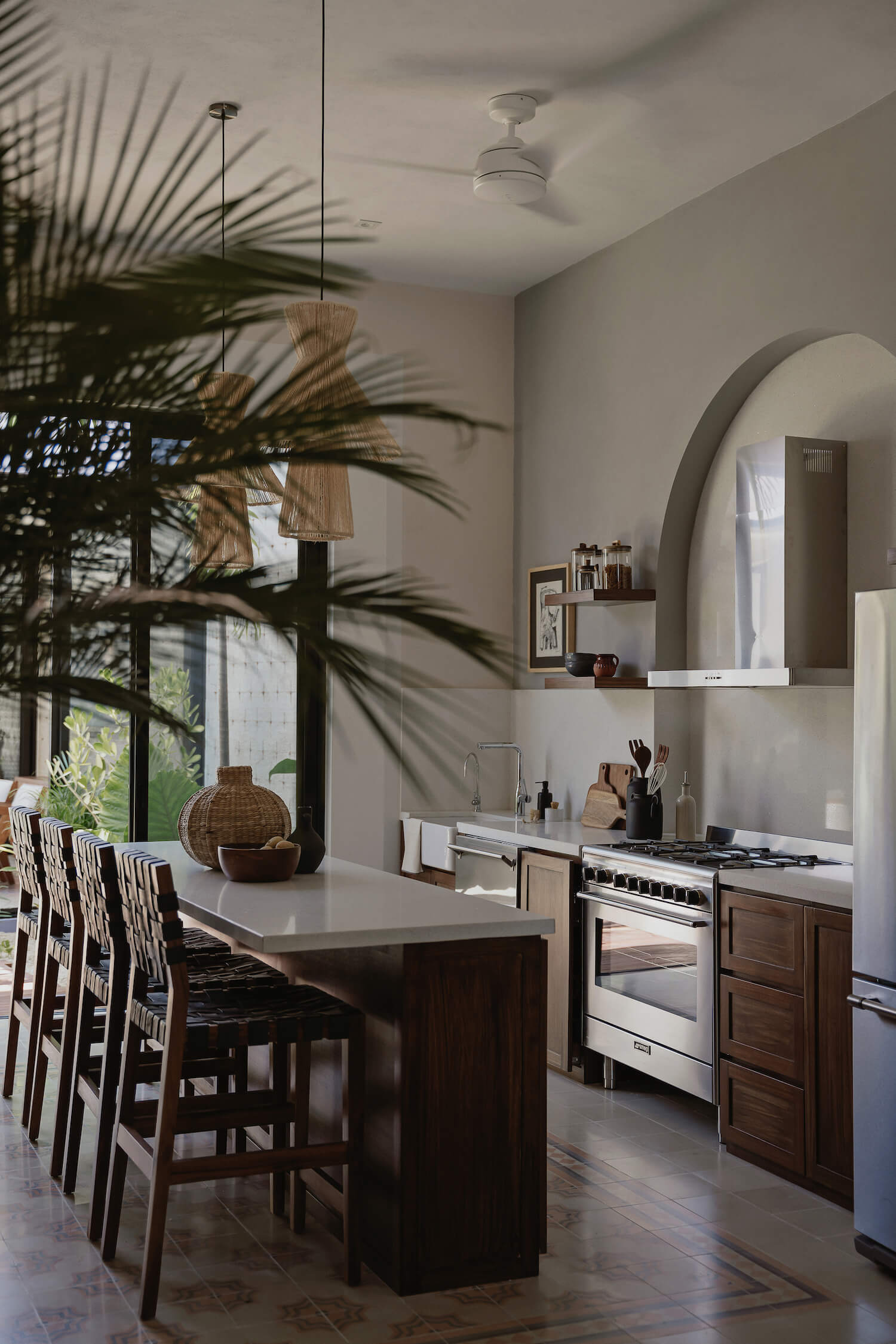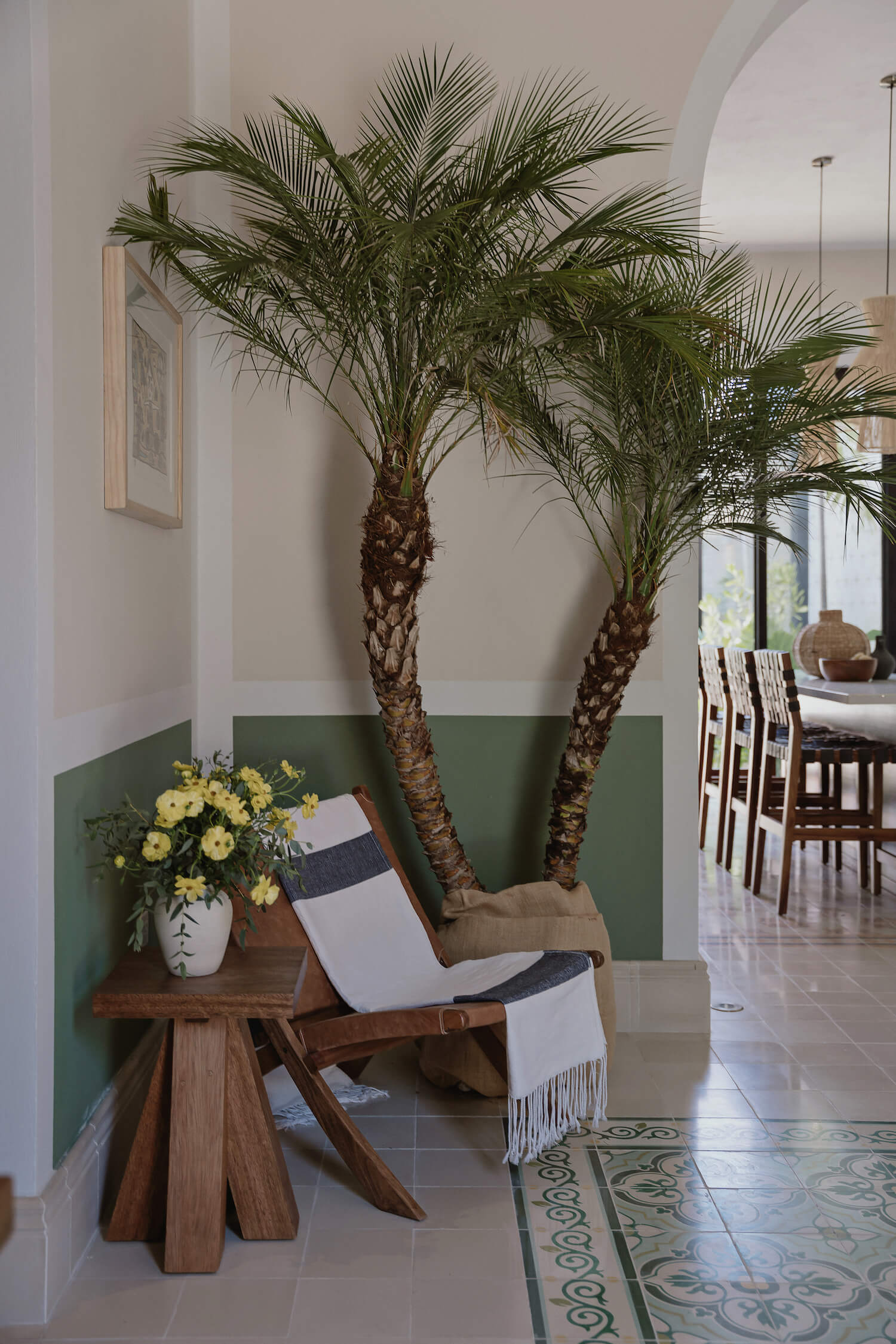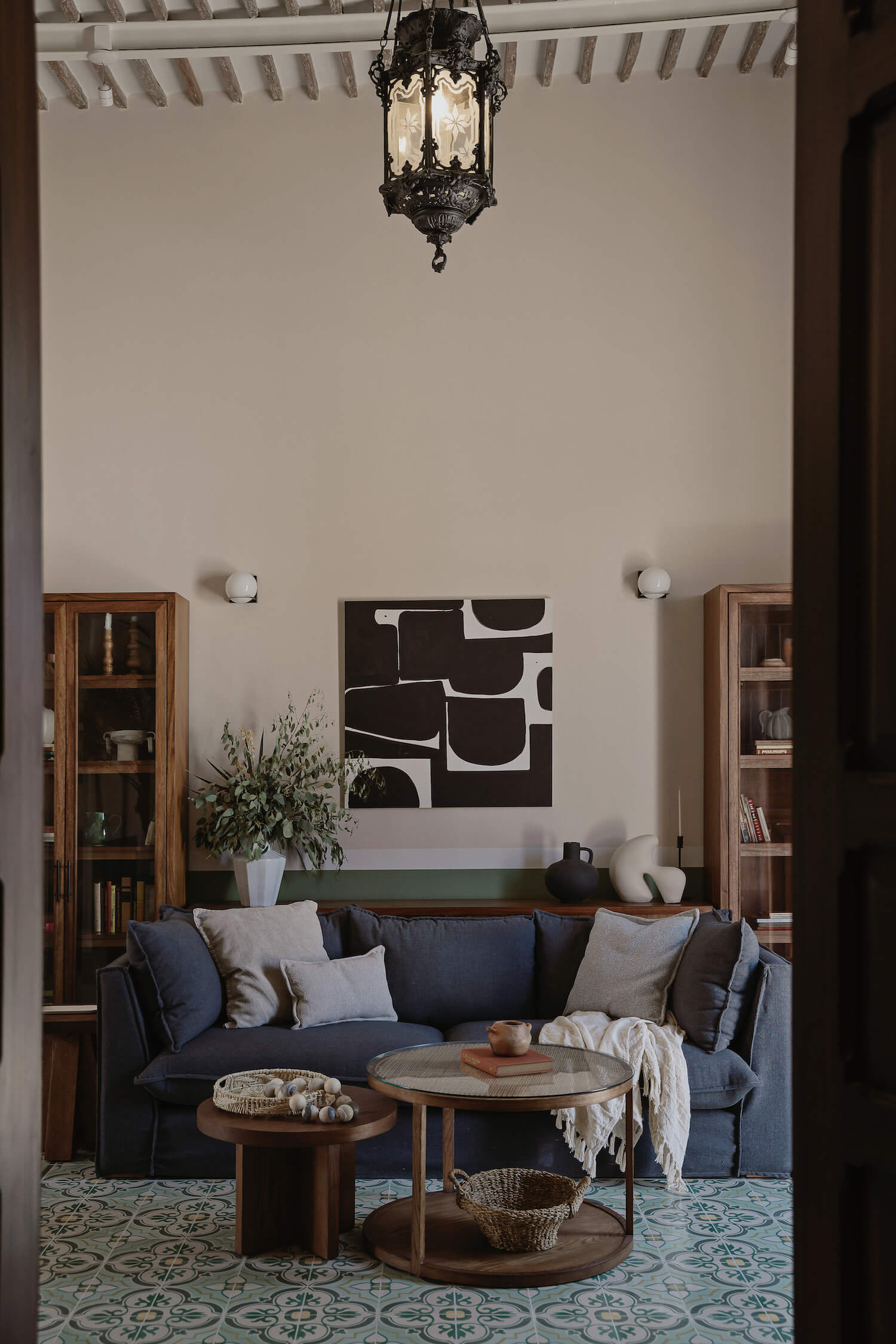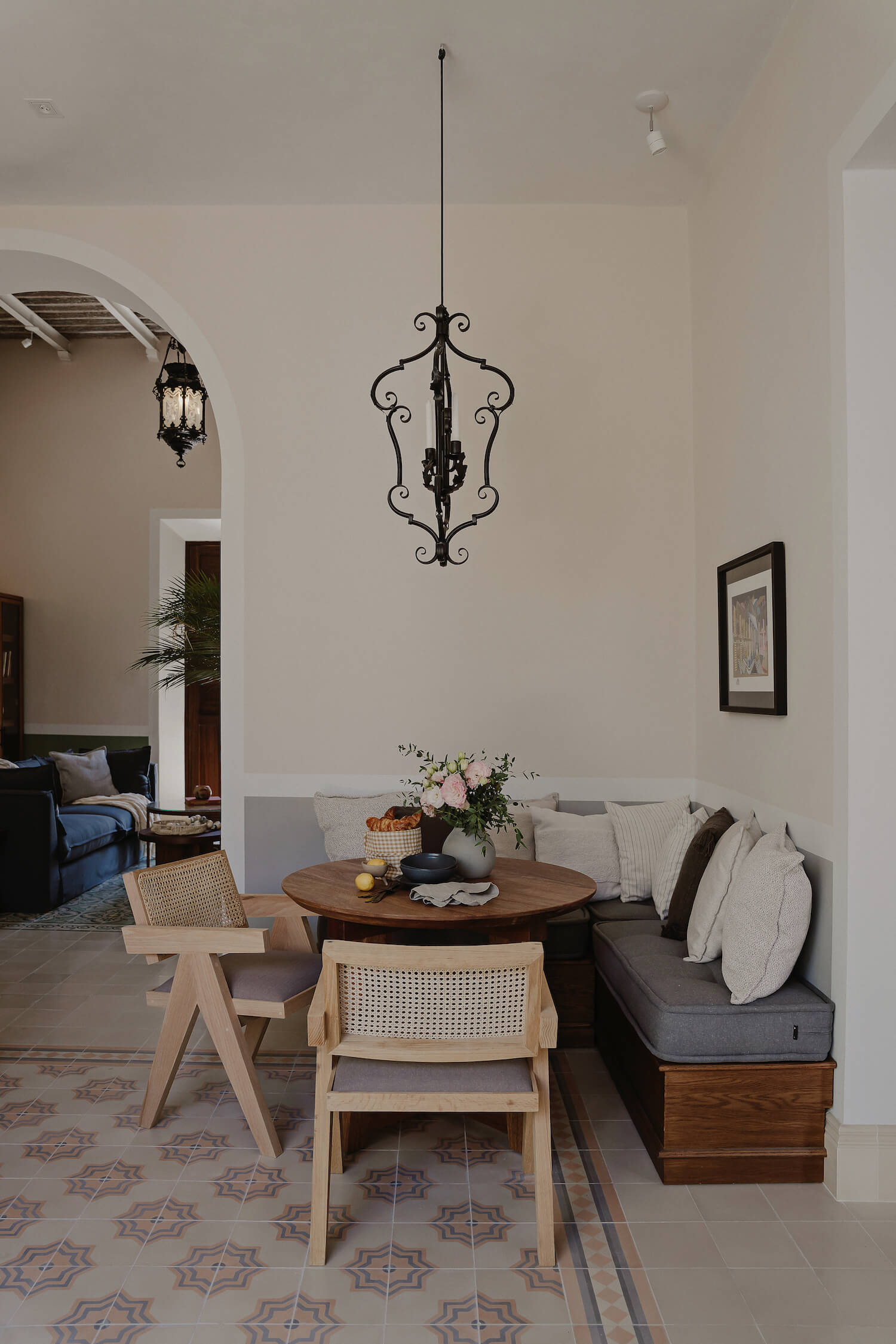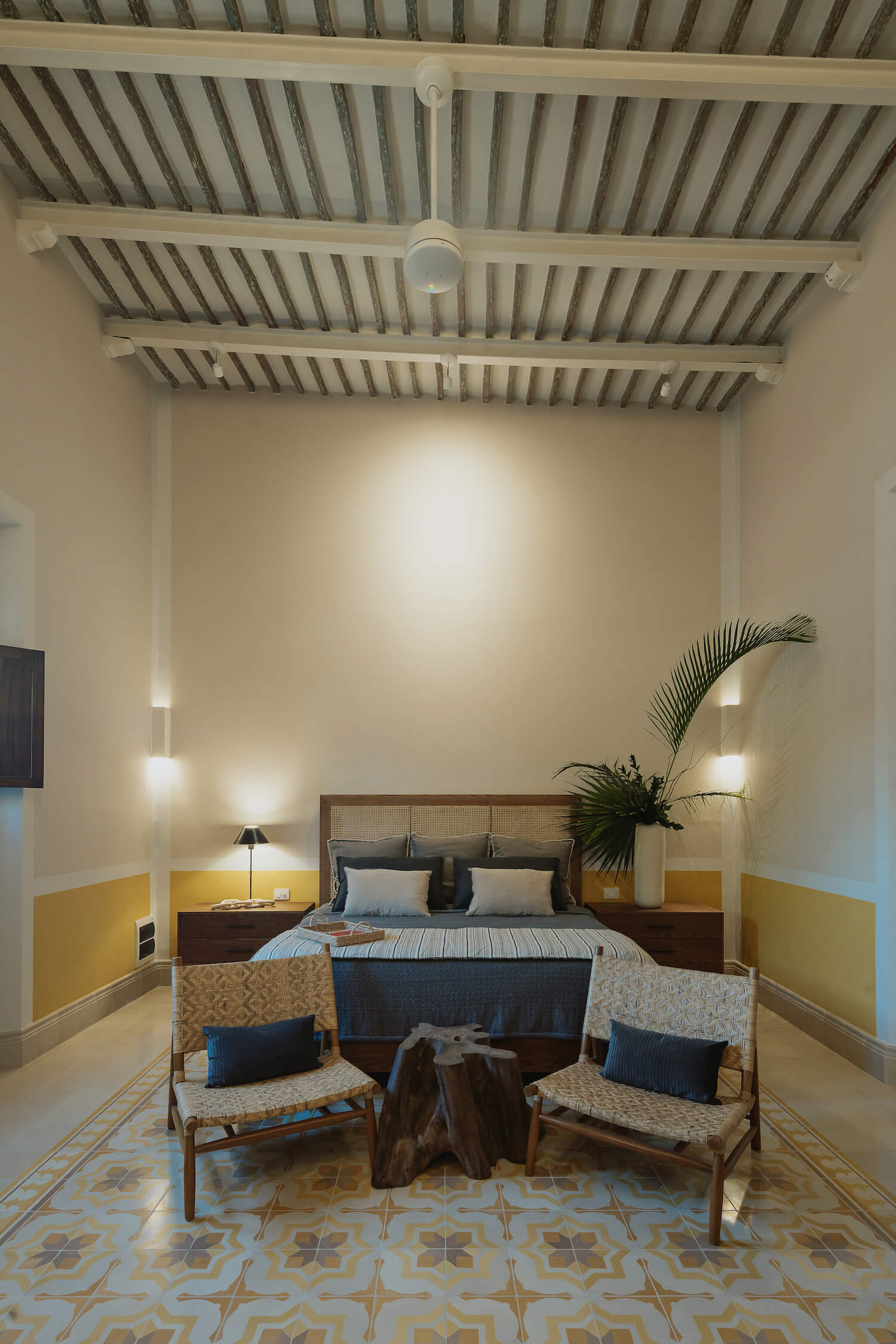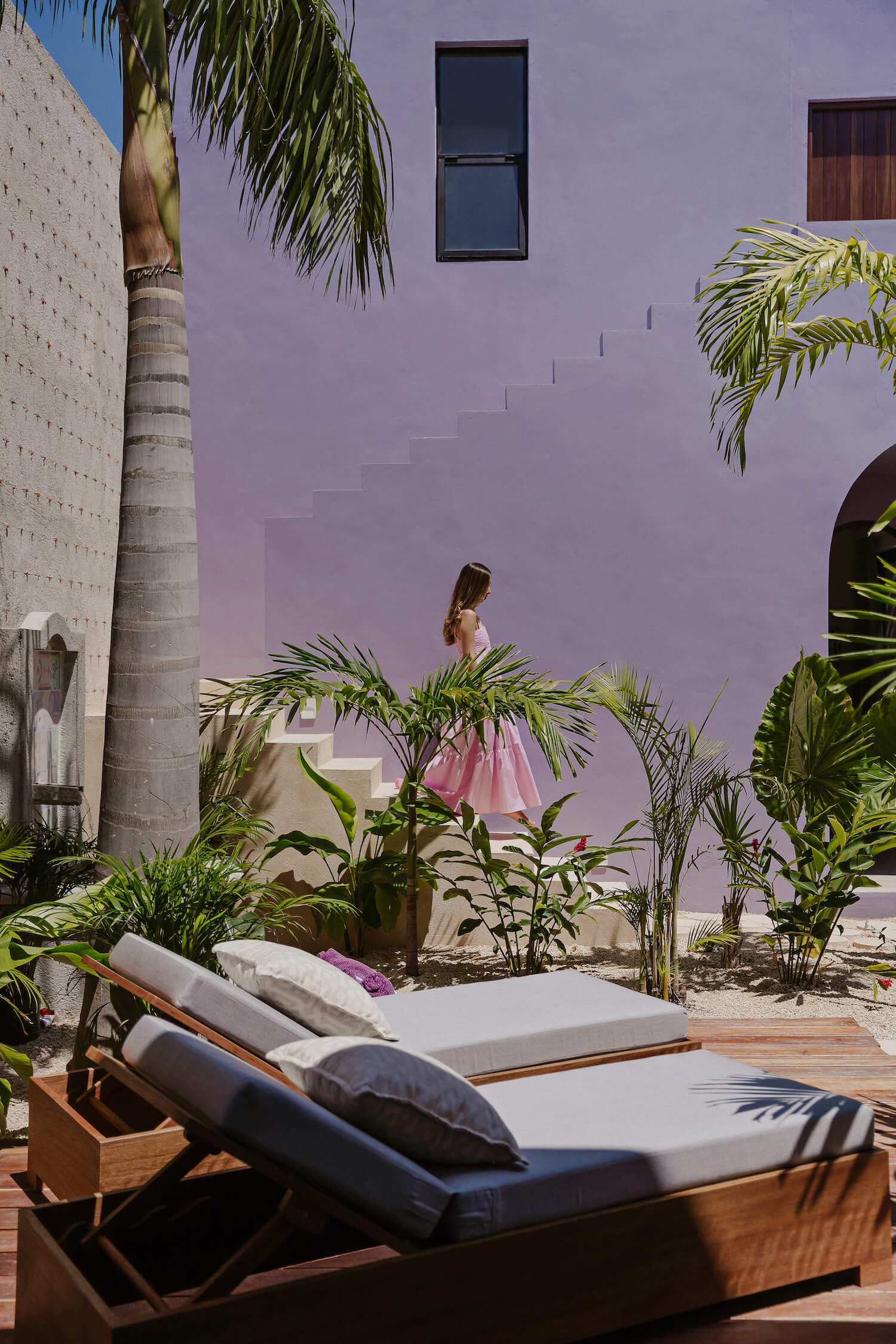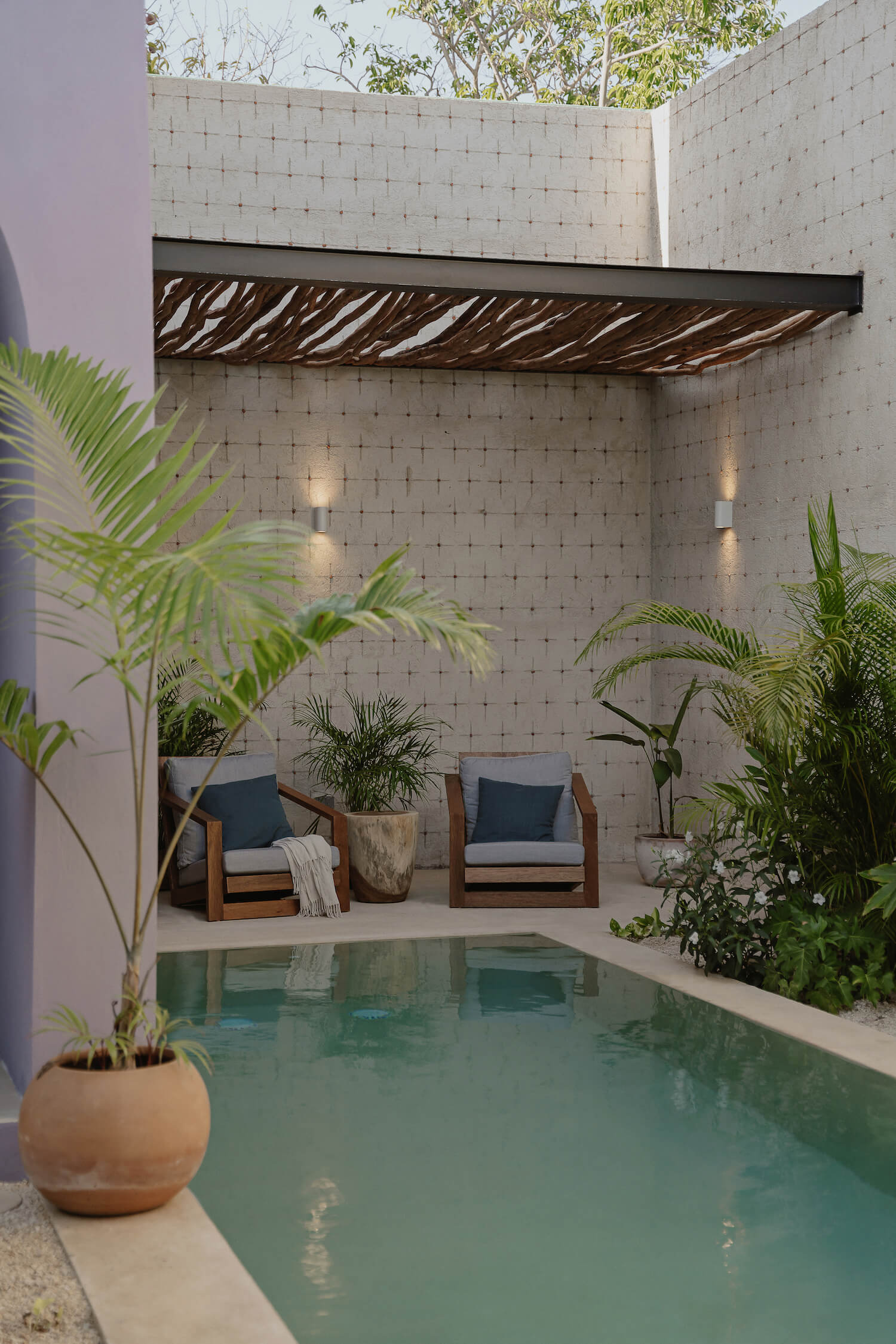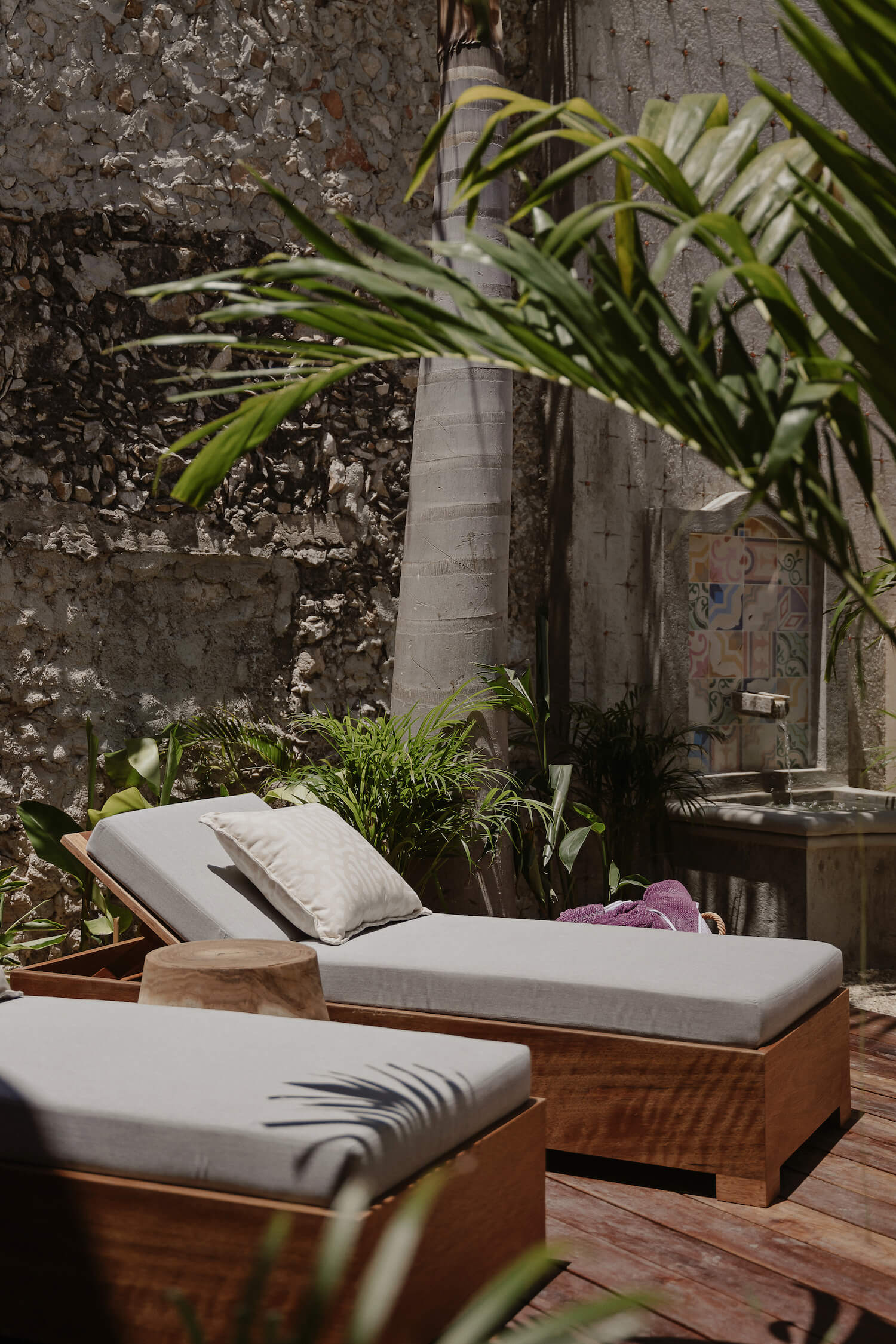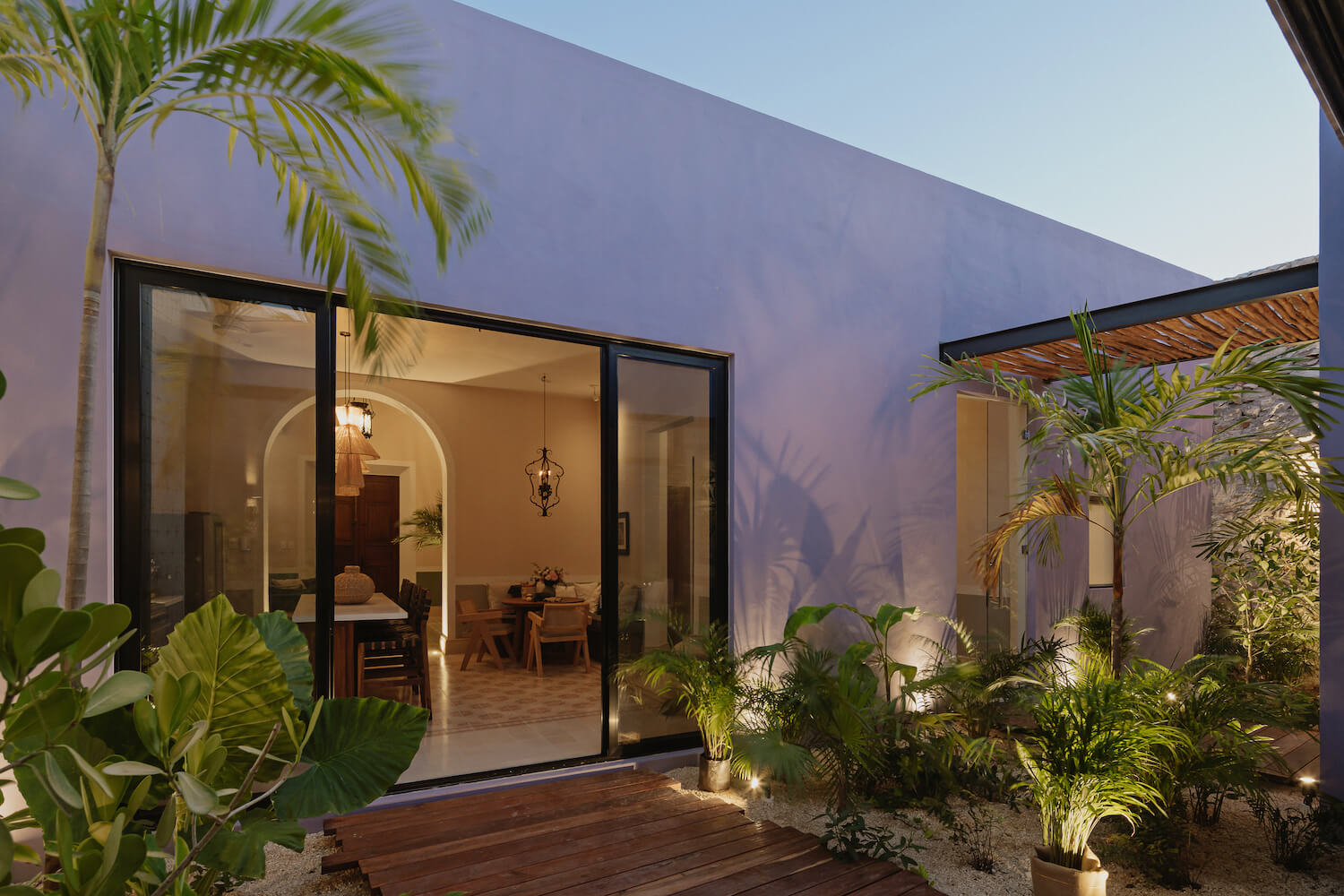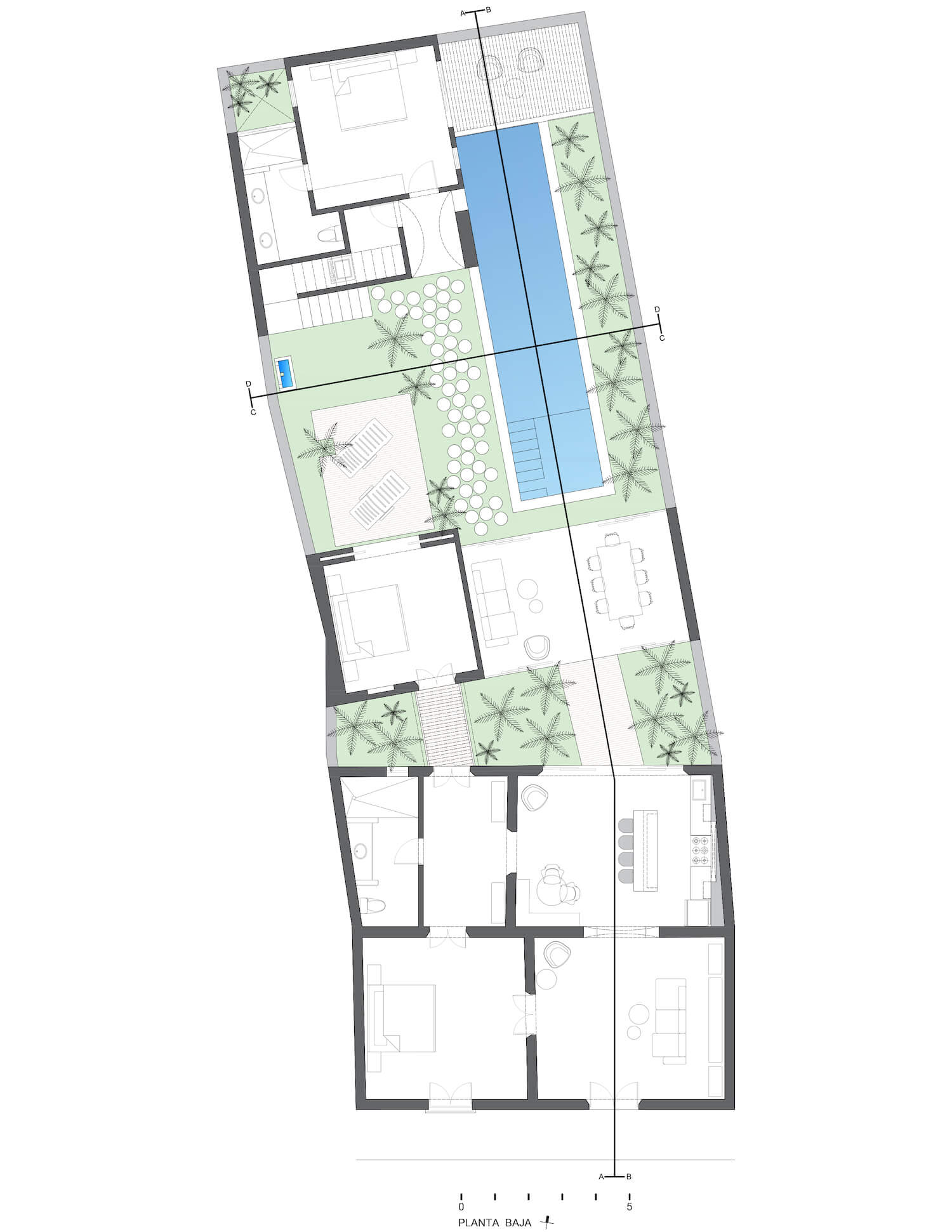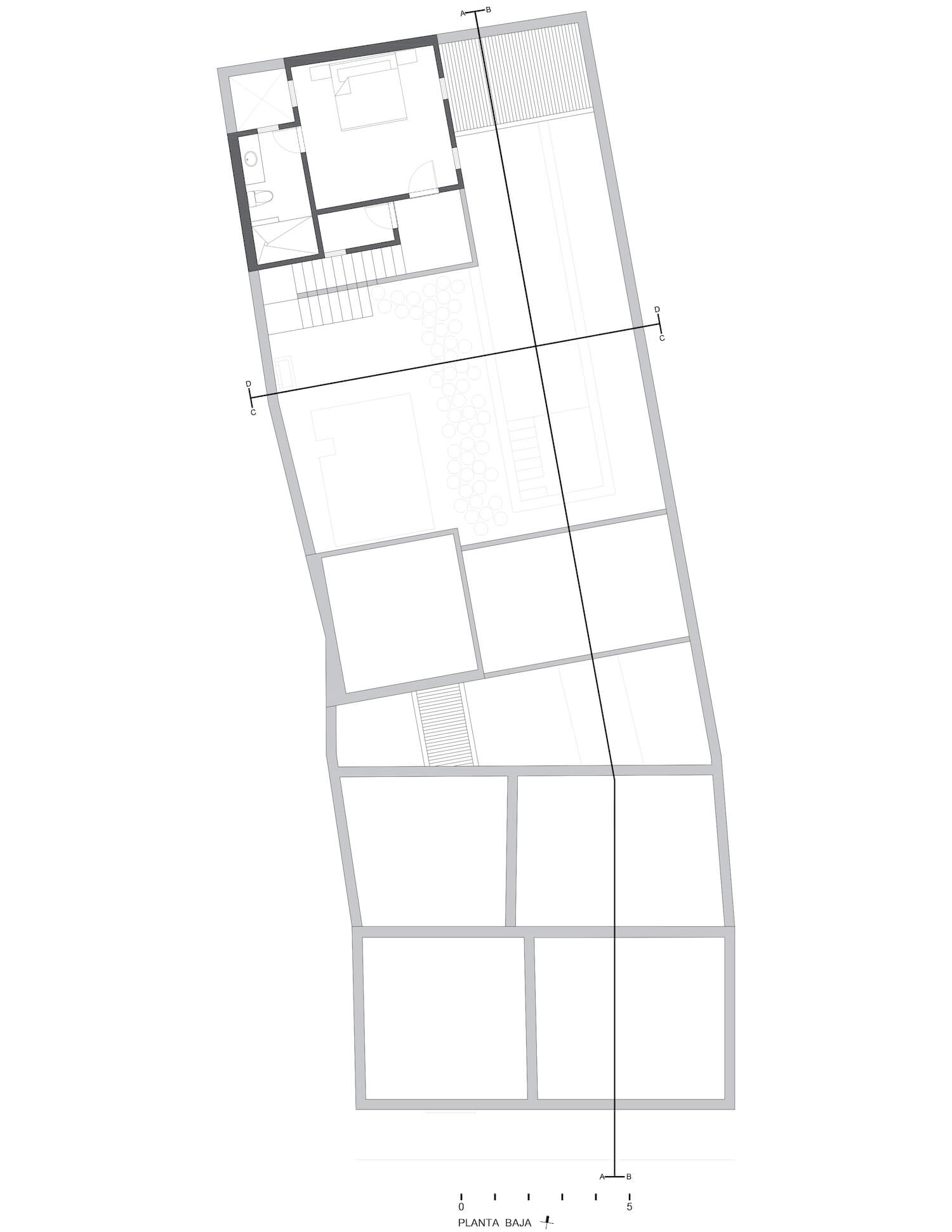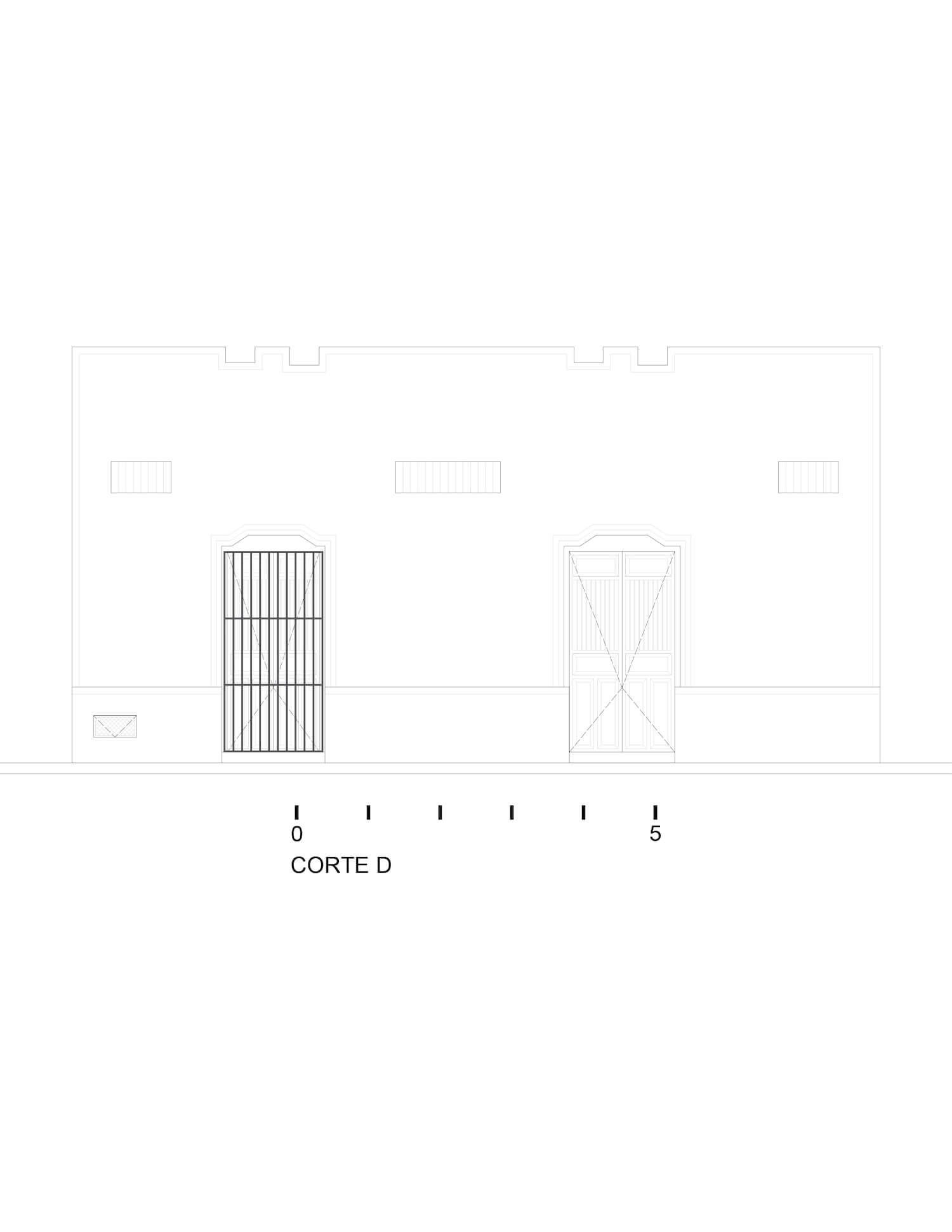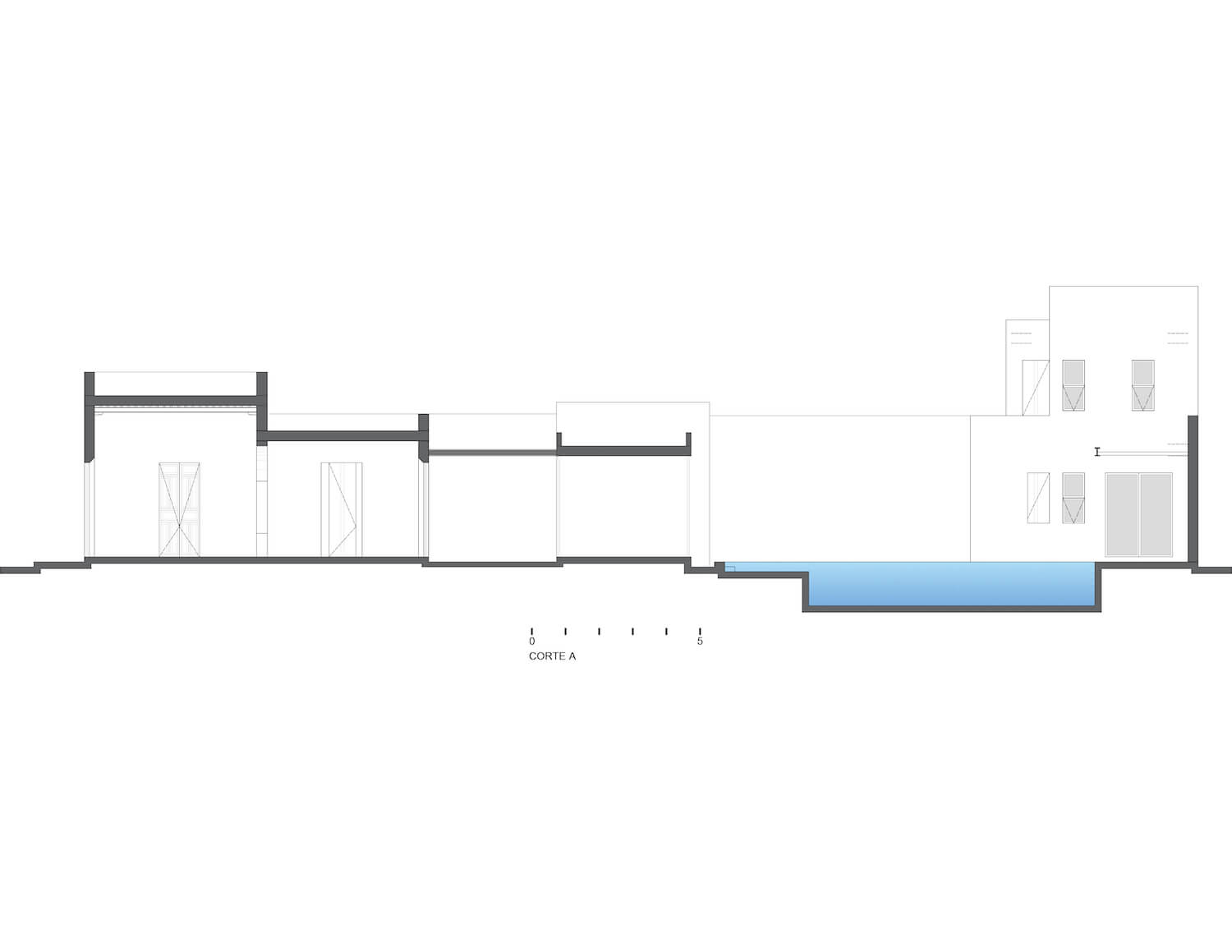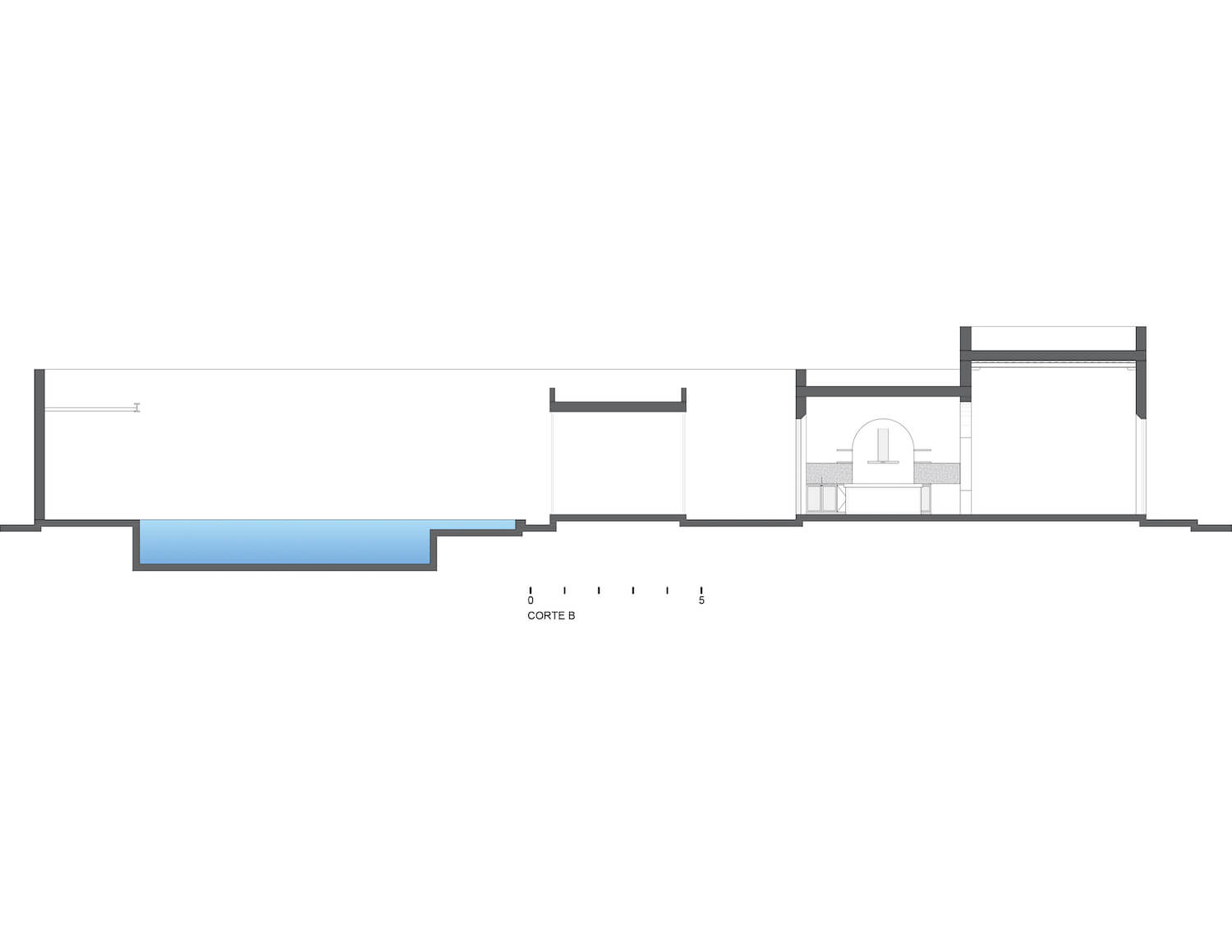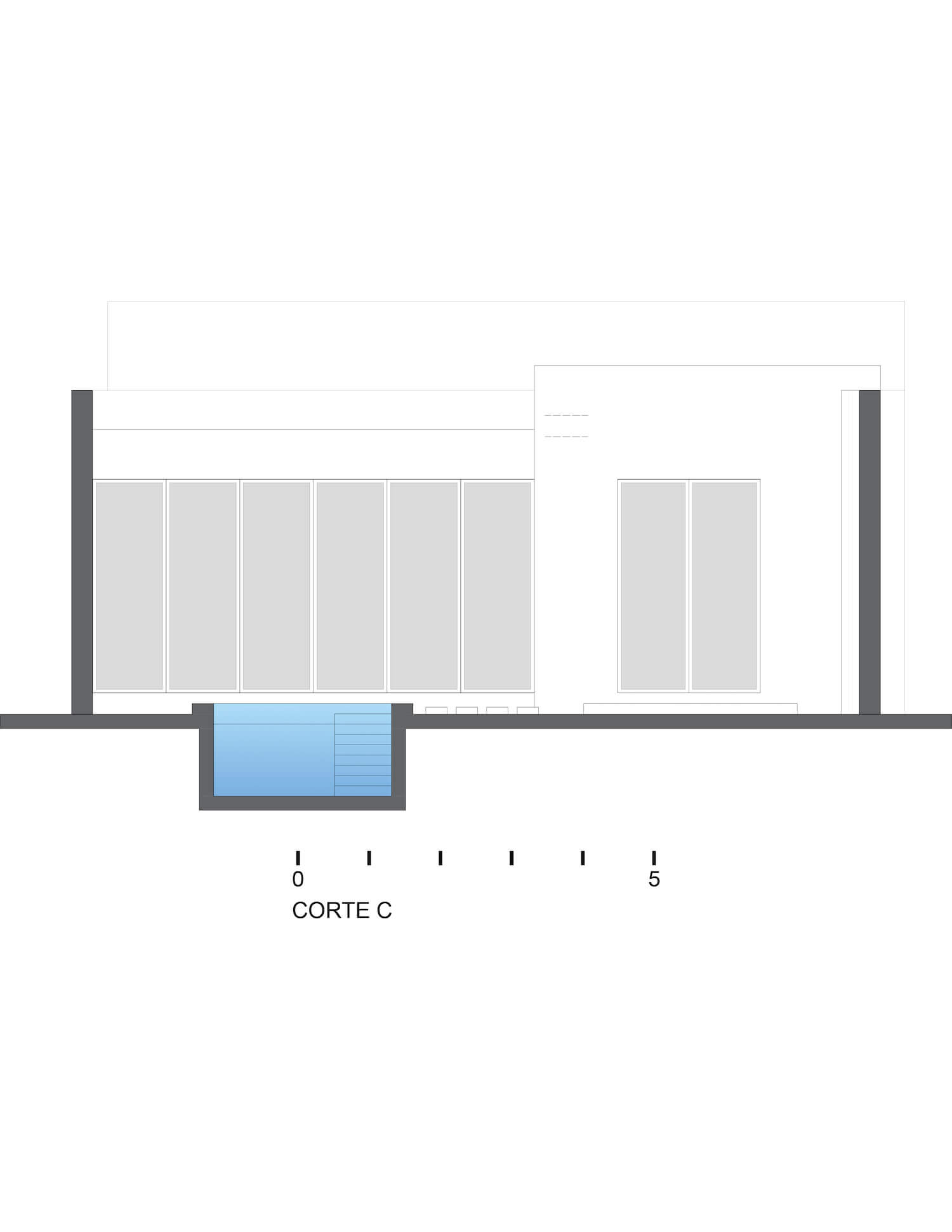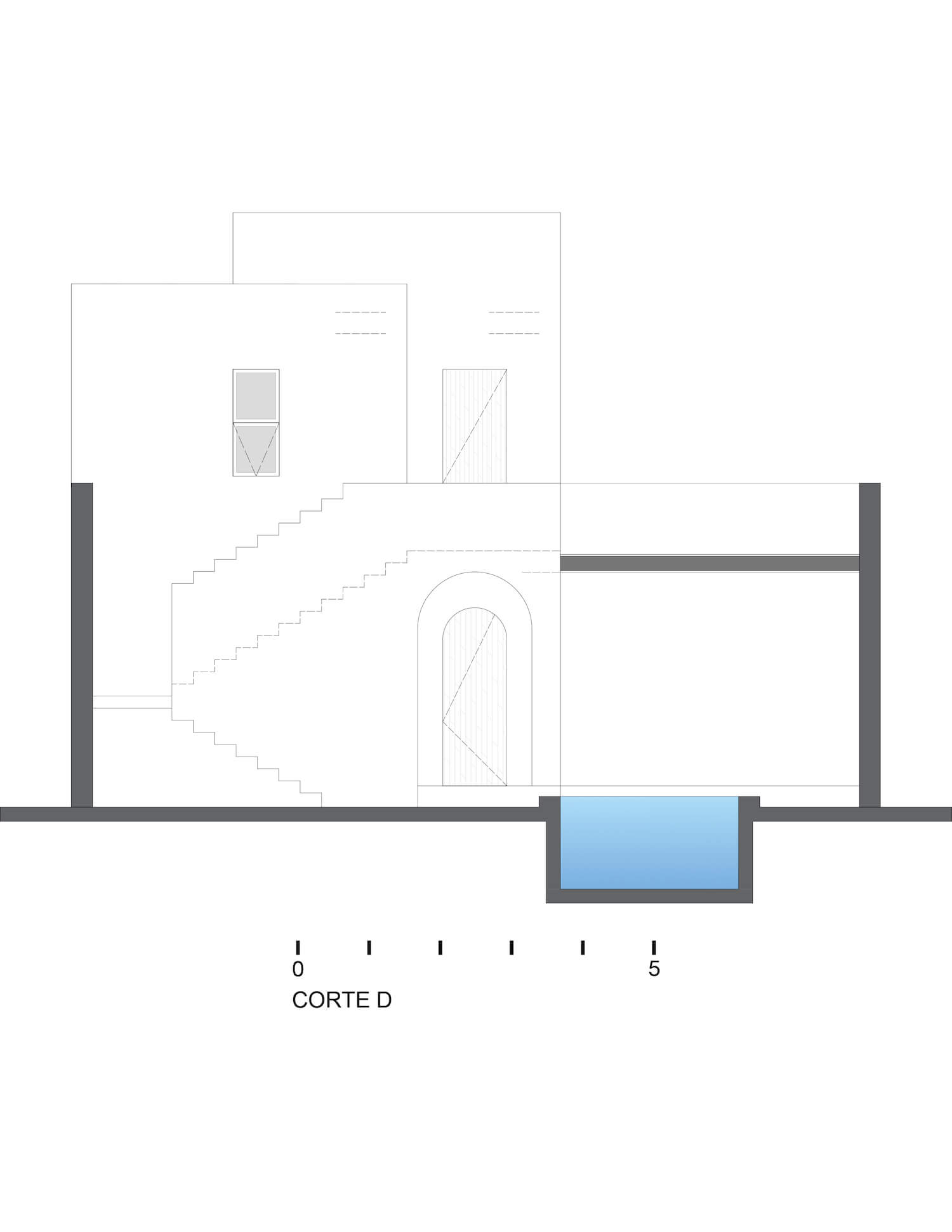 ---