La Caseta Arquitectura: Passivhaus style, this is how this traditional house in Paterna was rehabilitated, giving rise to the Vivienda Bonaire. Thanks to the good work of the construction company EDE3 Gestión de Proyectos, it has been achieved the recovery of this house that was in a state of neglect.
With a single facade and no courtyards where to ventilate or illuminate, the house is completely overturned towards the street. One of the aspects that were considered important from the beginning was to take advantage of the free height of the roof slab to use it for daytime functions, therefore, the night area would be established on the first floor next to the access.
A project of contrasts. The lower floor has a clean, minimalist cut. The color white is used to offer the greatest possible spatiality combined with a wooden floor to provide warmth to the space. On the other hand, on the second floor all the enclosures of the envelope are preserved in their previous state, reworking the pre-existing plaster so that the brick and masonry take center stage in the room. A cementitious floor is used and the wood in this case goes to the roof.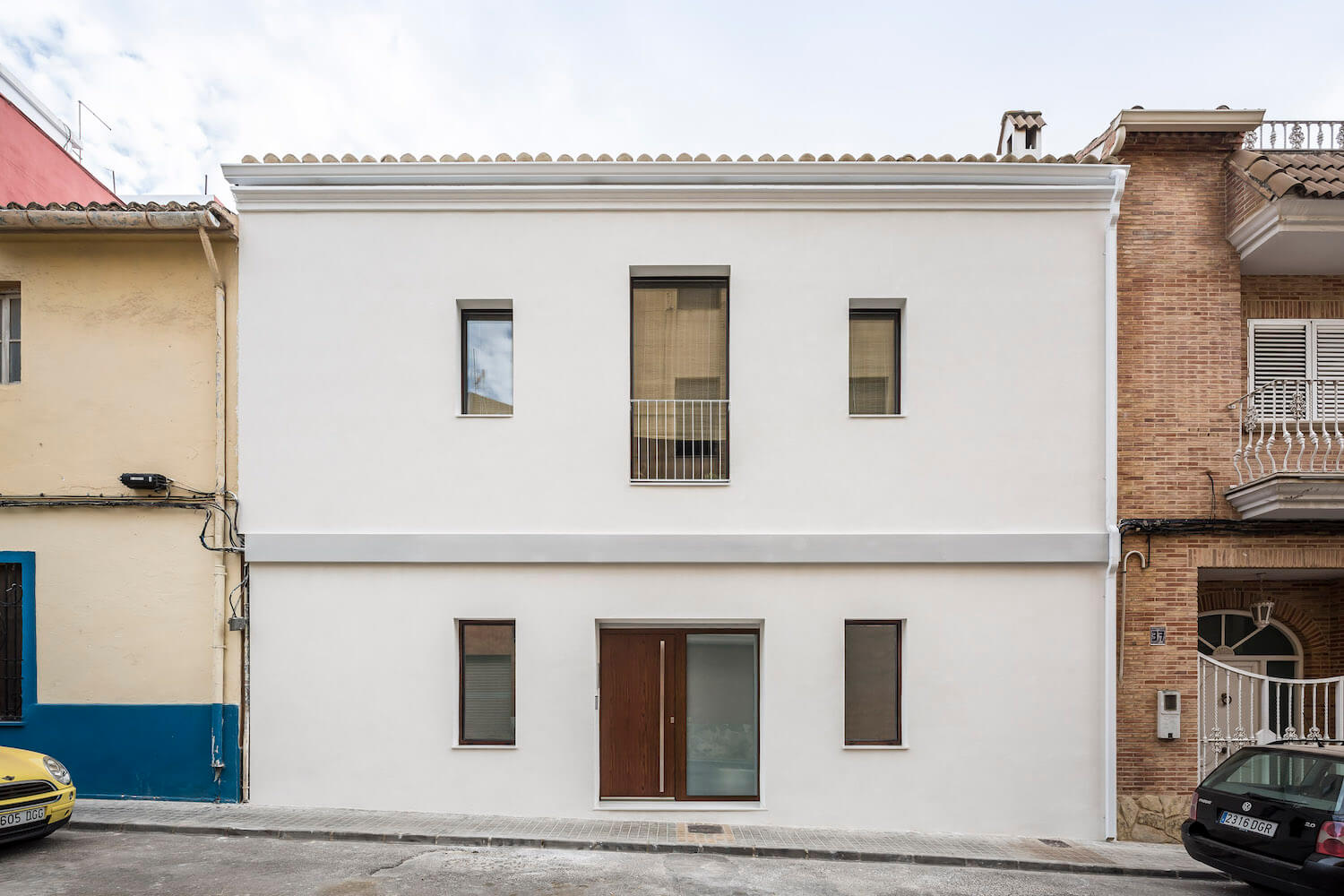 We used a SATE system on the facade, carpentry with thermal bridge break, low emissivity glazing and composite insulation panels on the roof. In this way, we manage to insulate the house sufficiently so that its energy consumption is practically zero, thus reducing the environmental impact of the house.
The design of the spaces is completed with a bit of green that I love you green, making them more pleasant to be inhabited. A simple project, but with character. A traditional house, but Passiv style.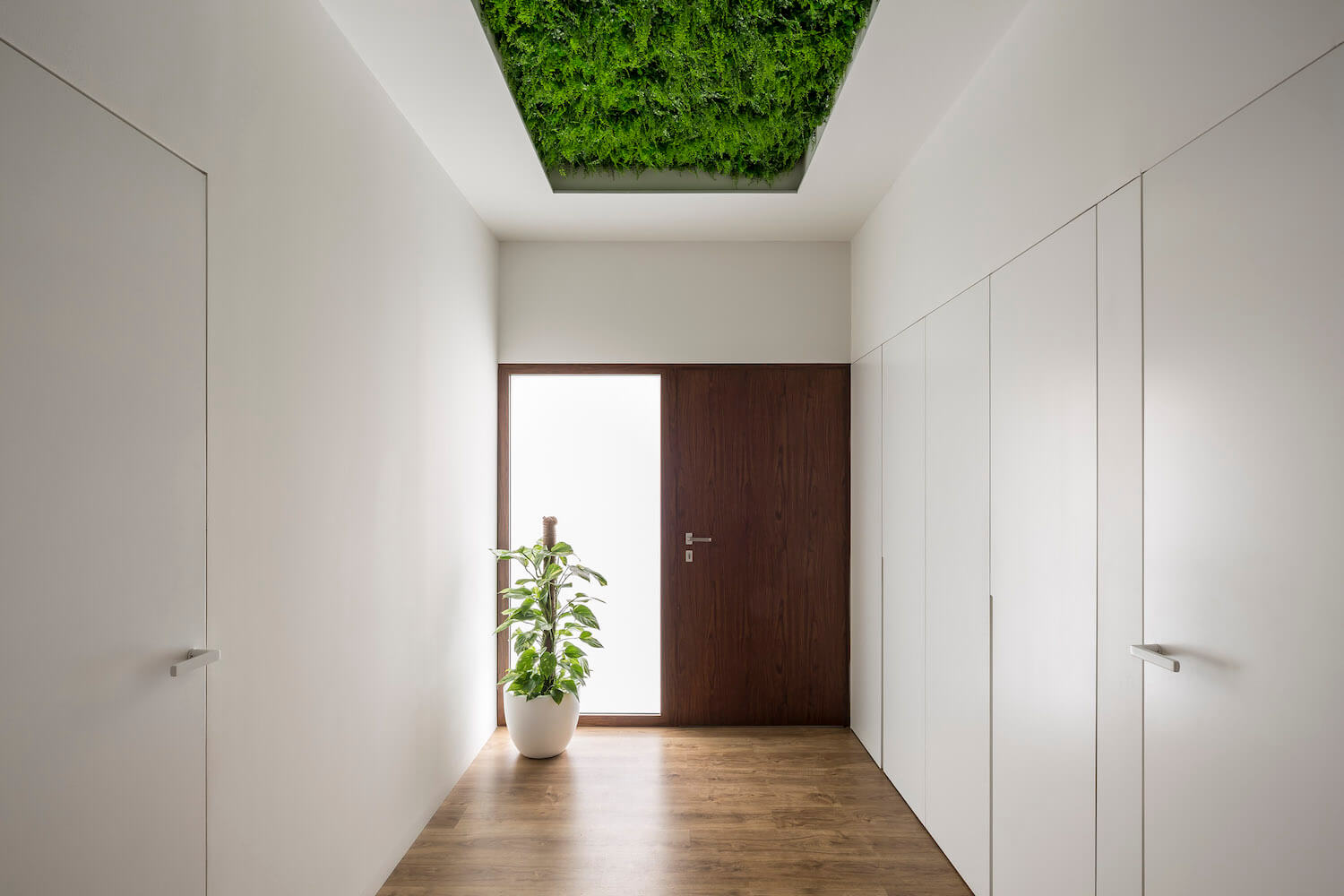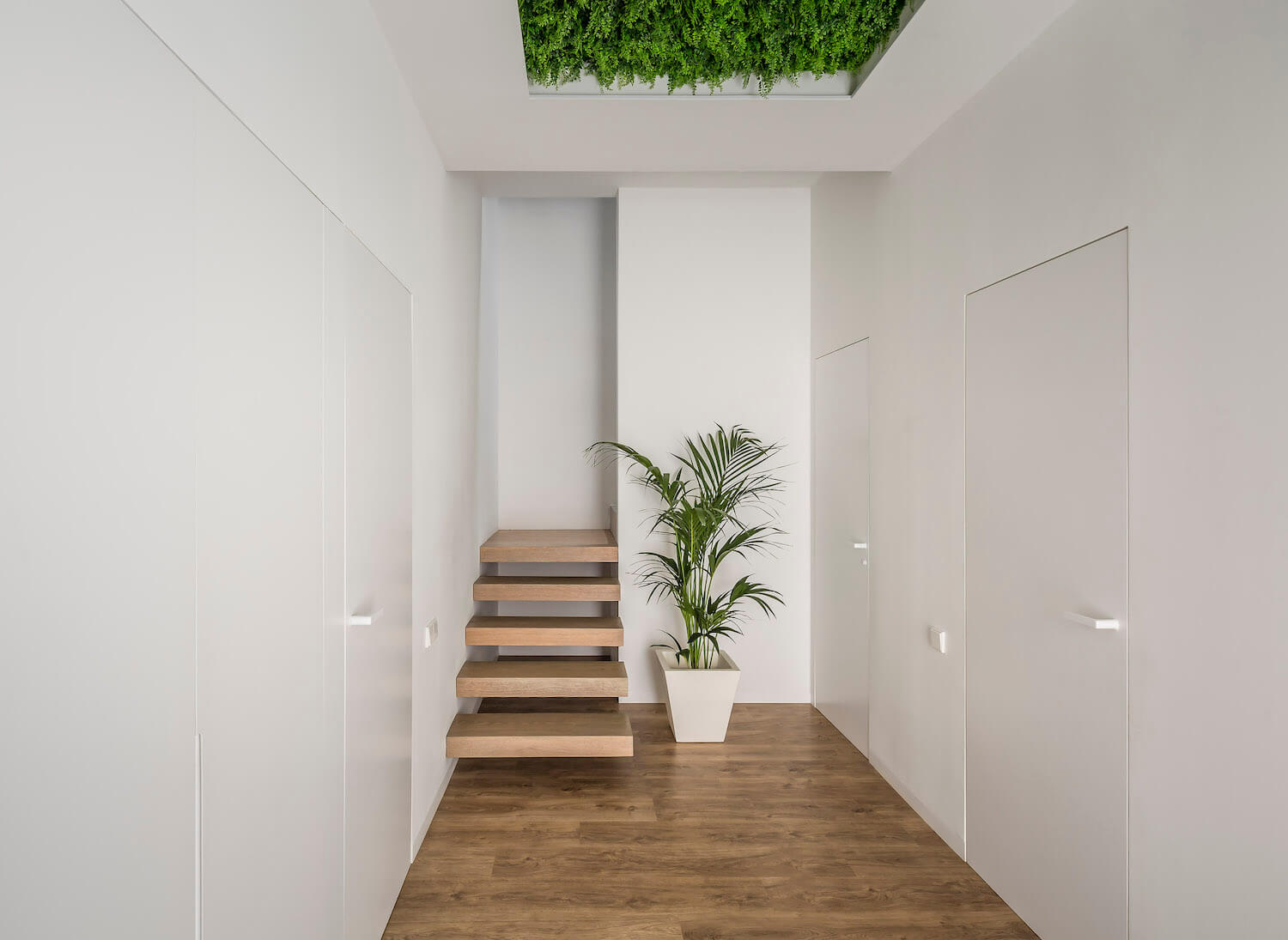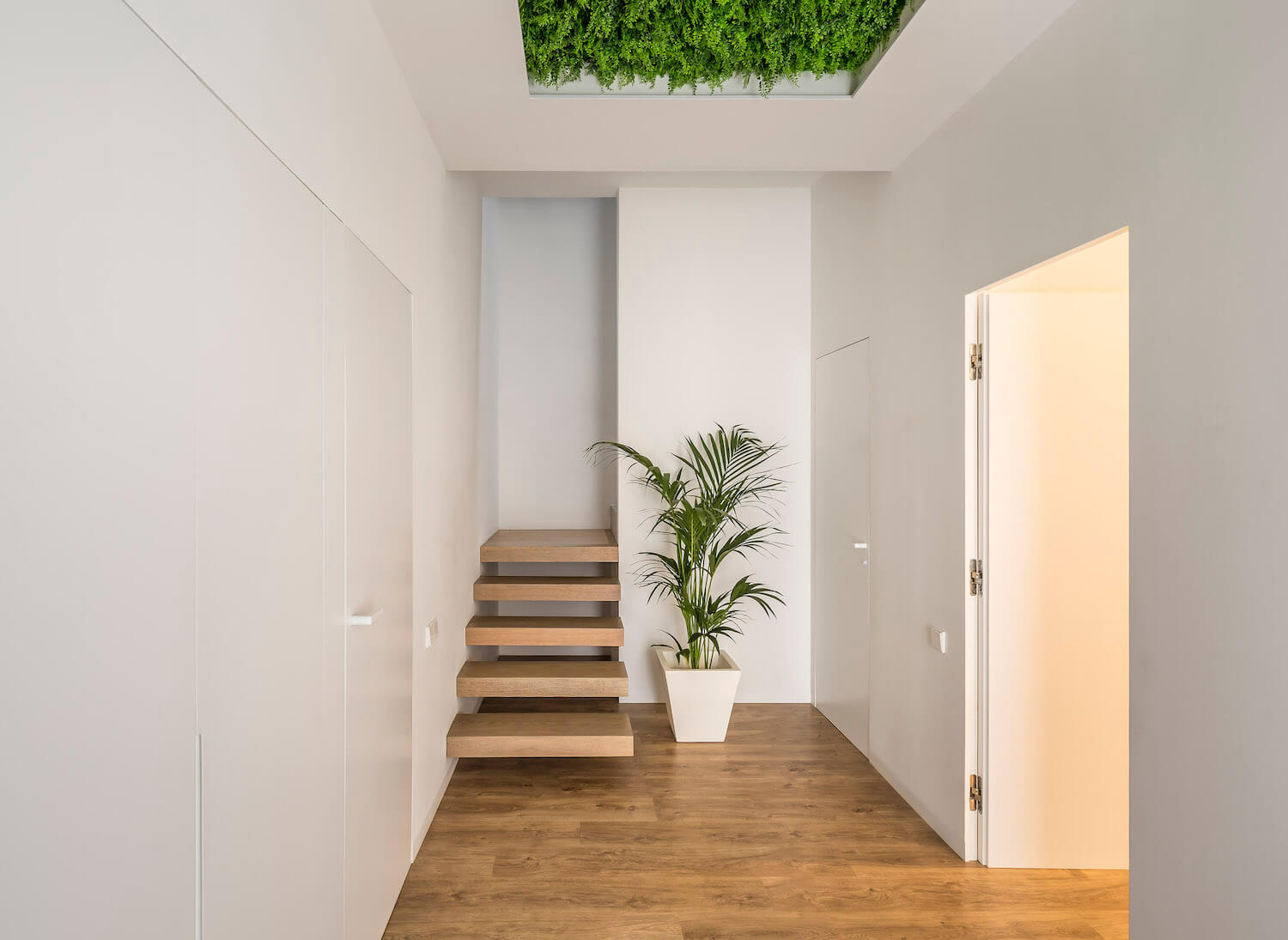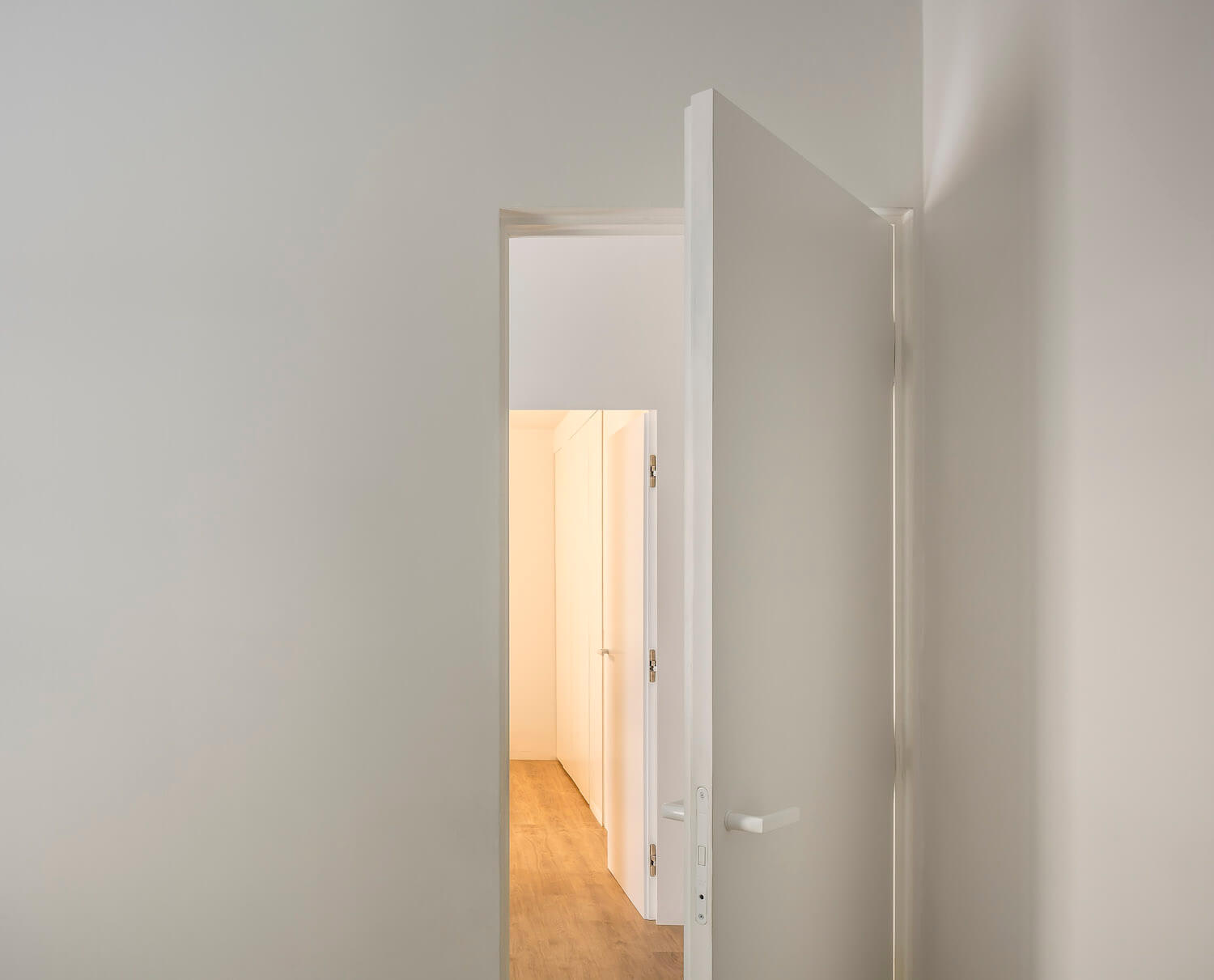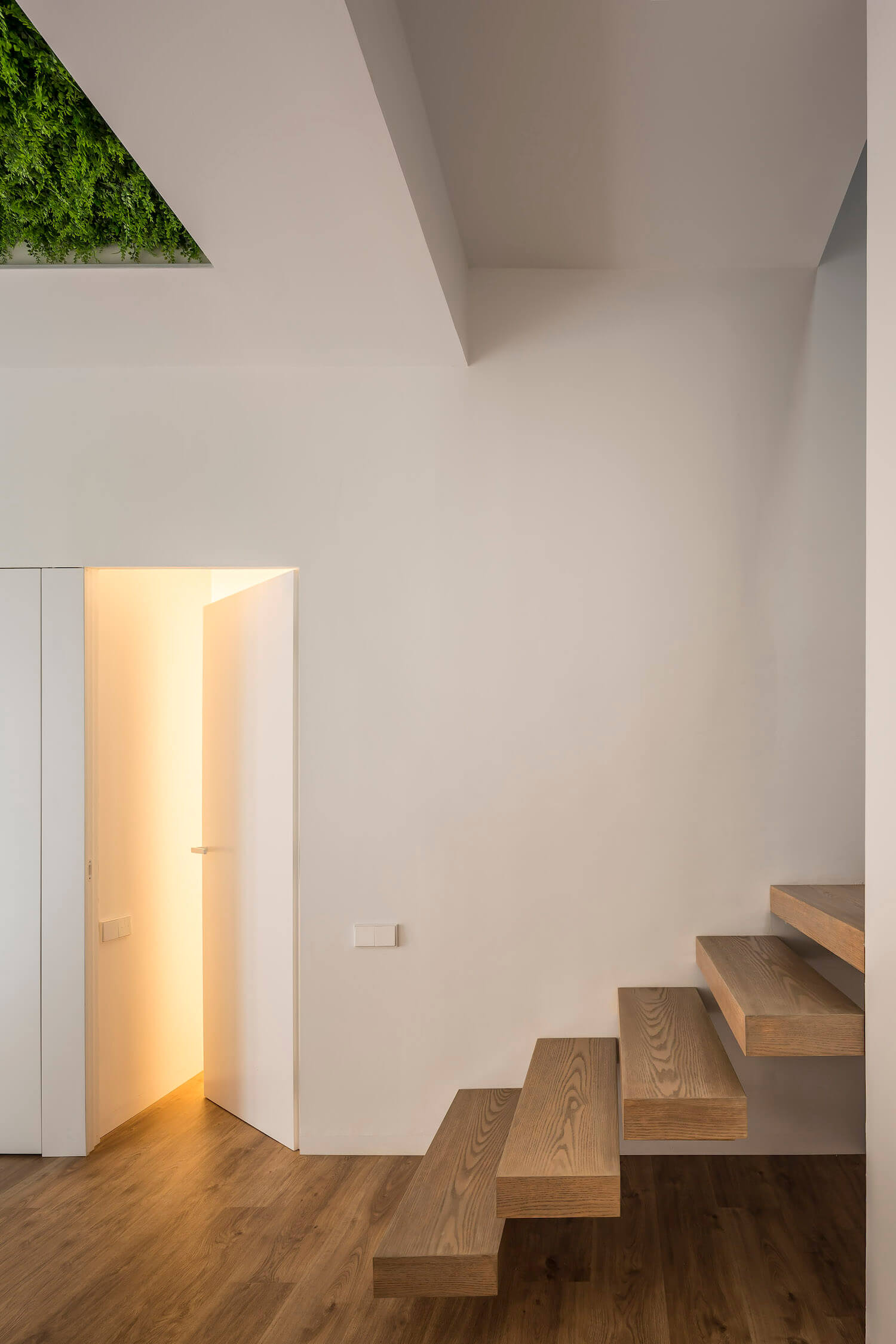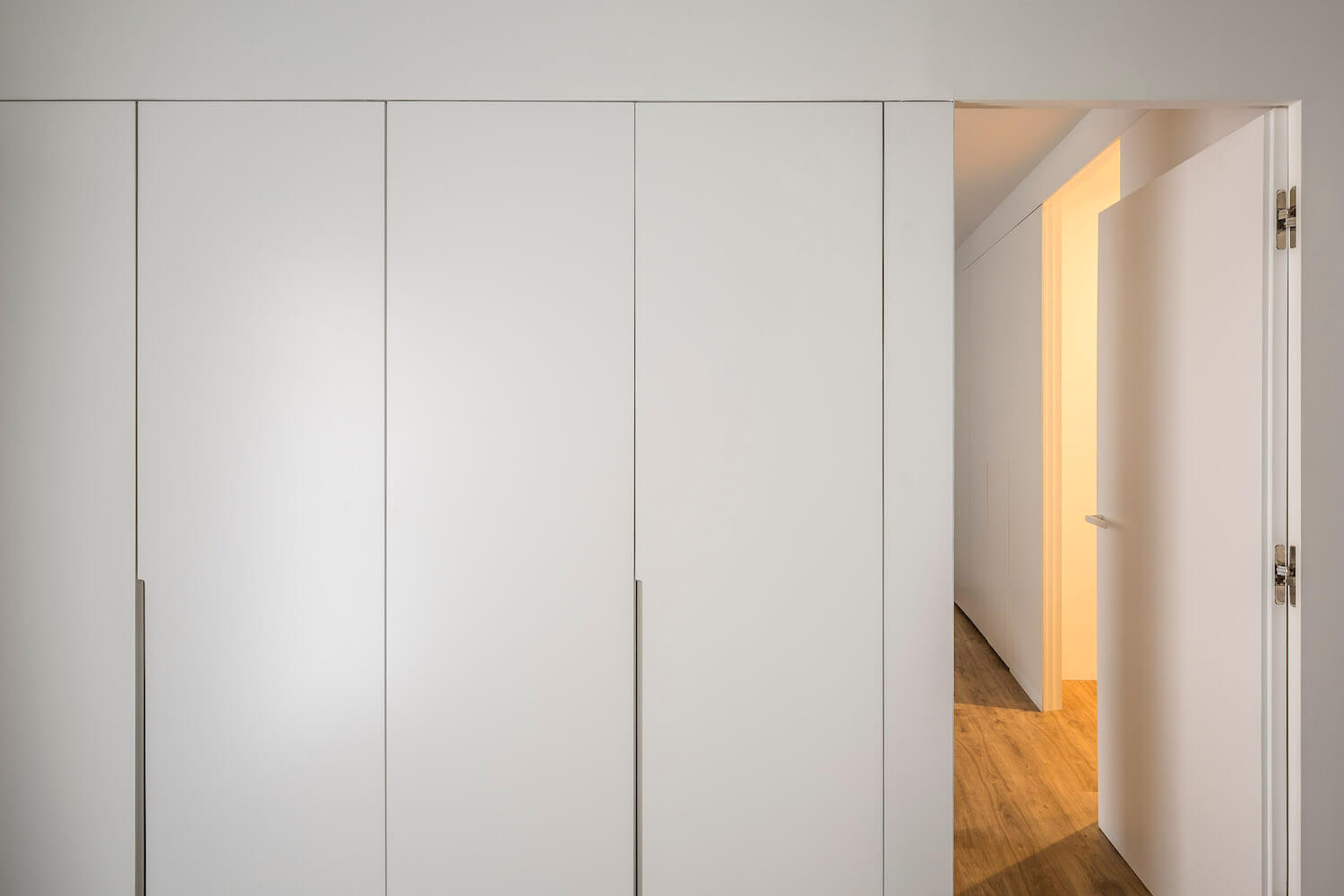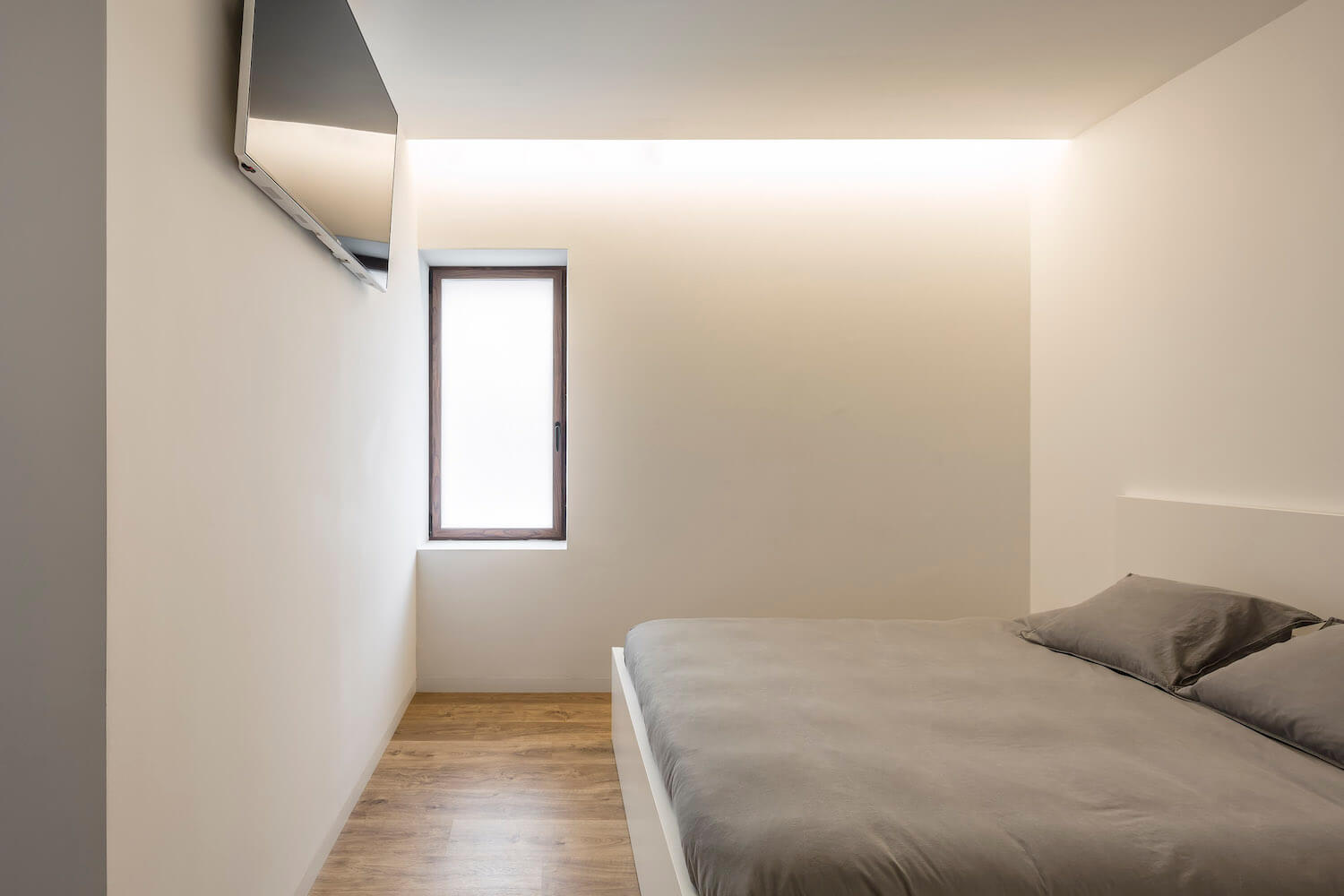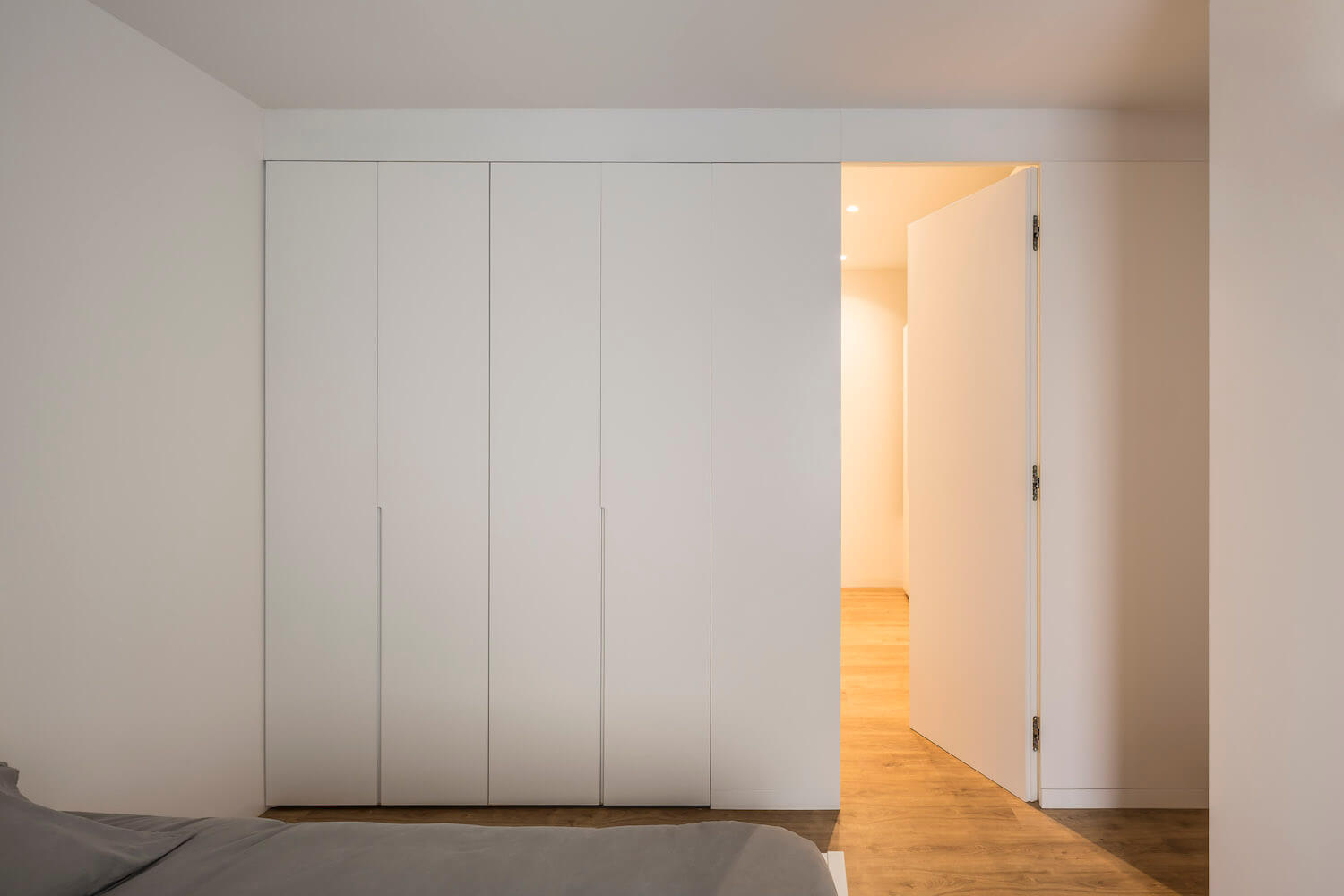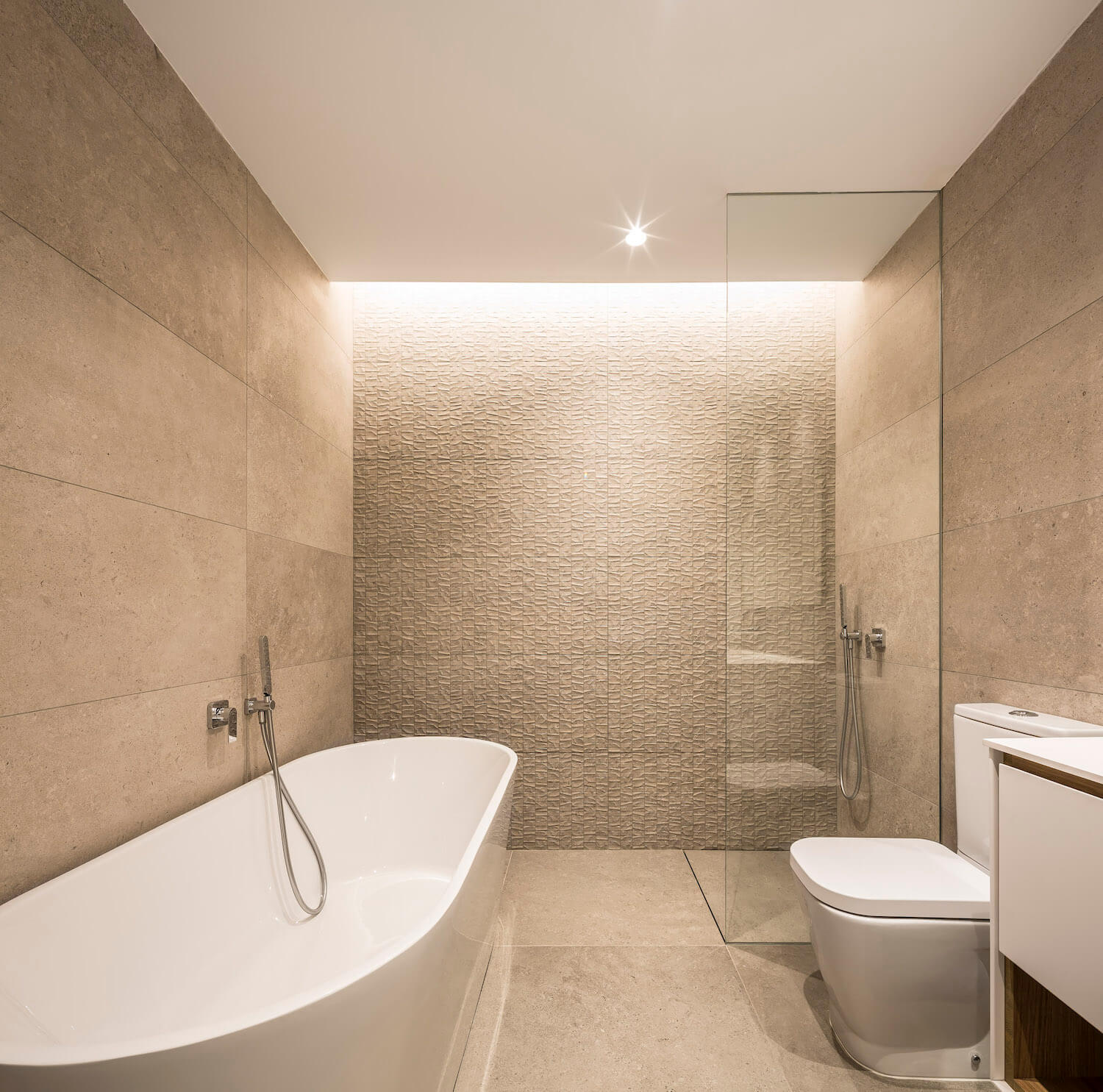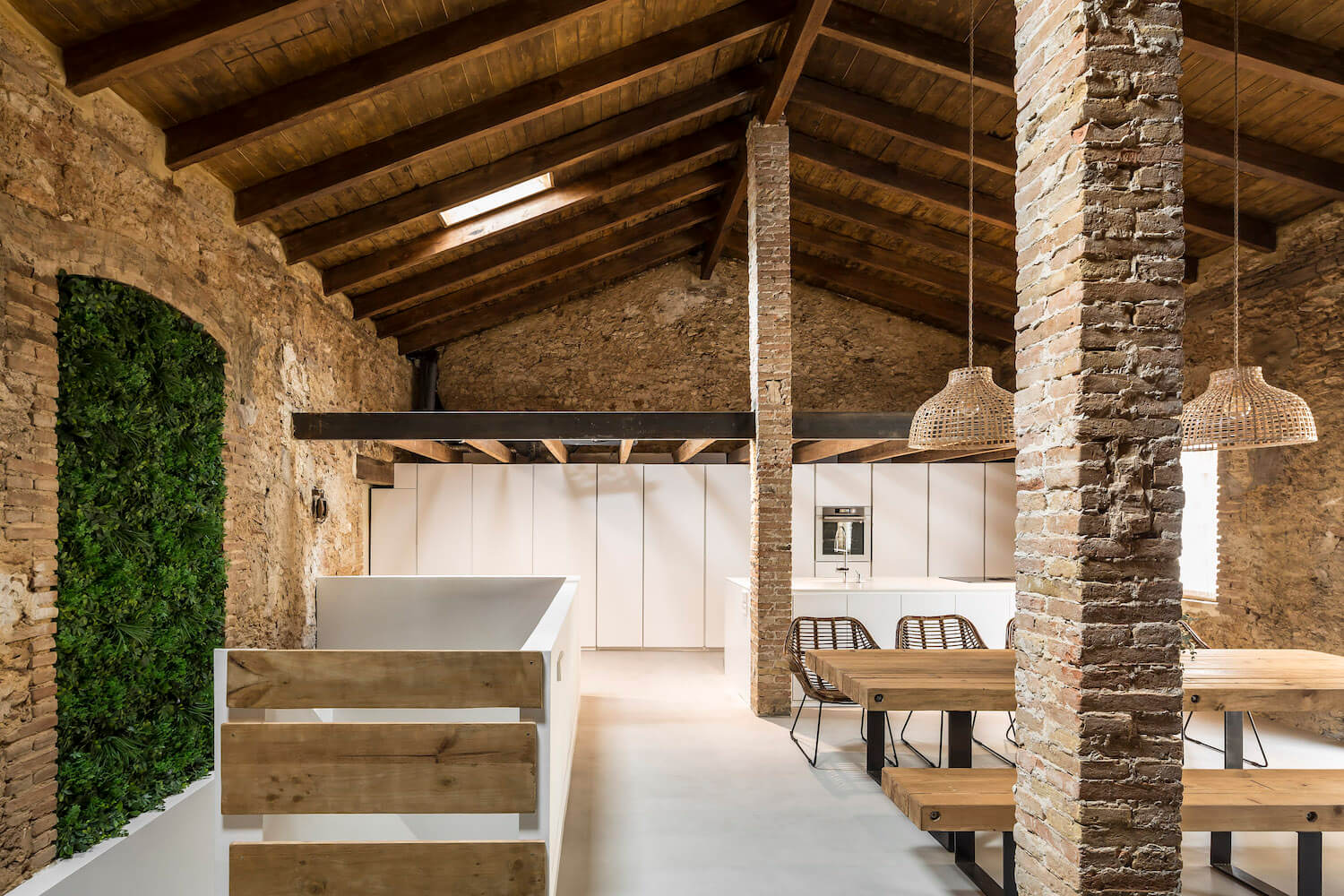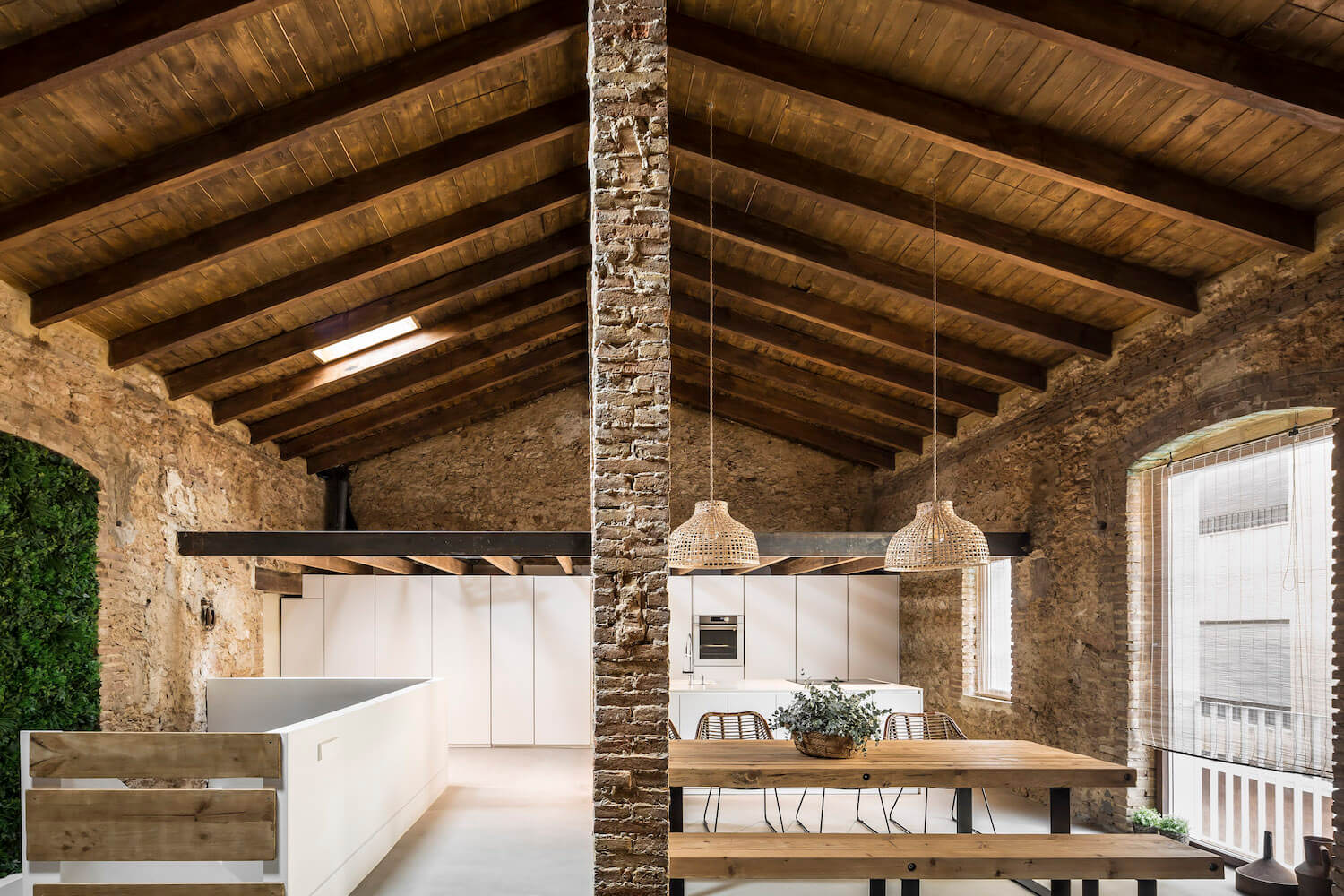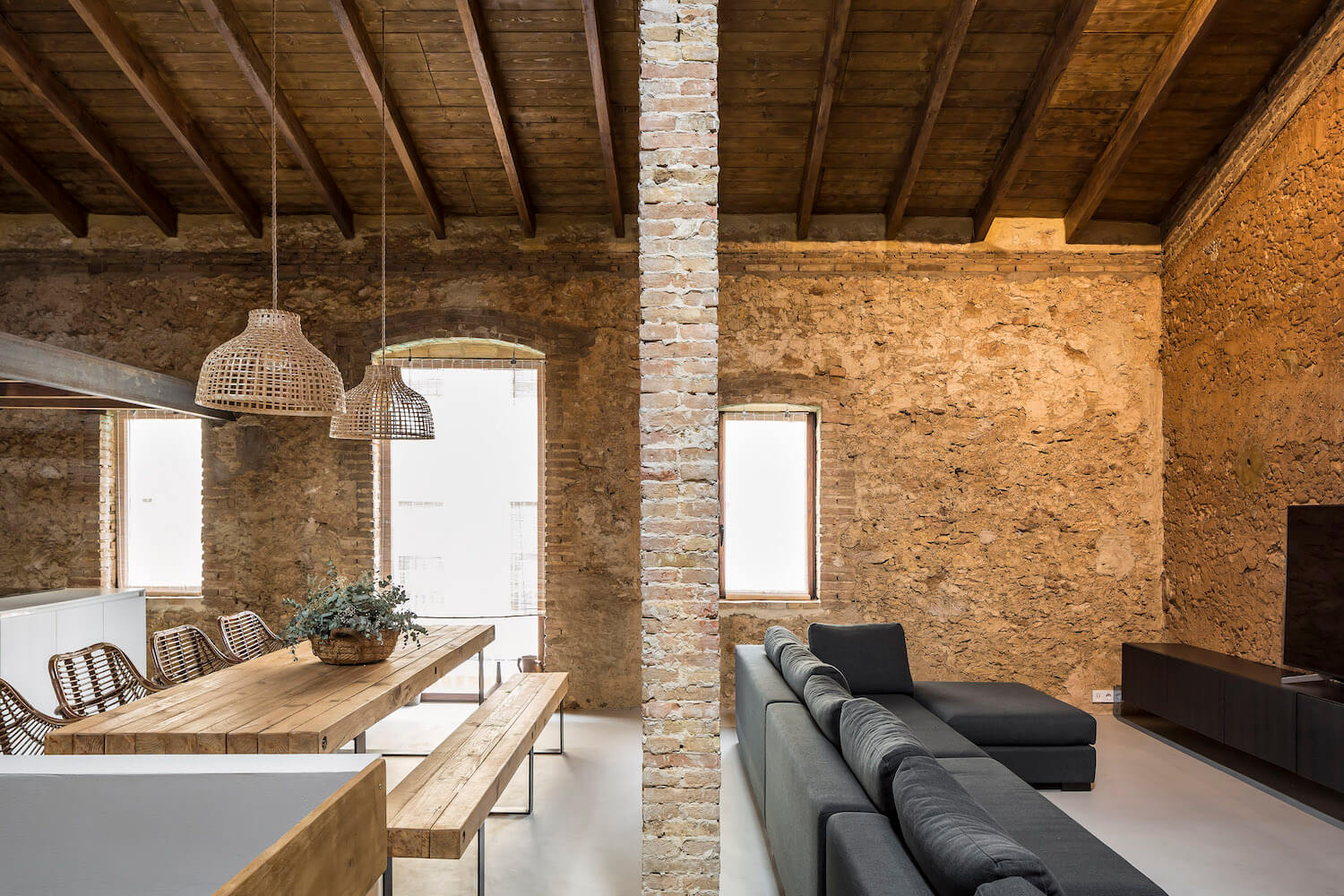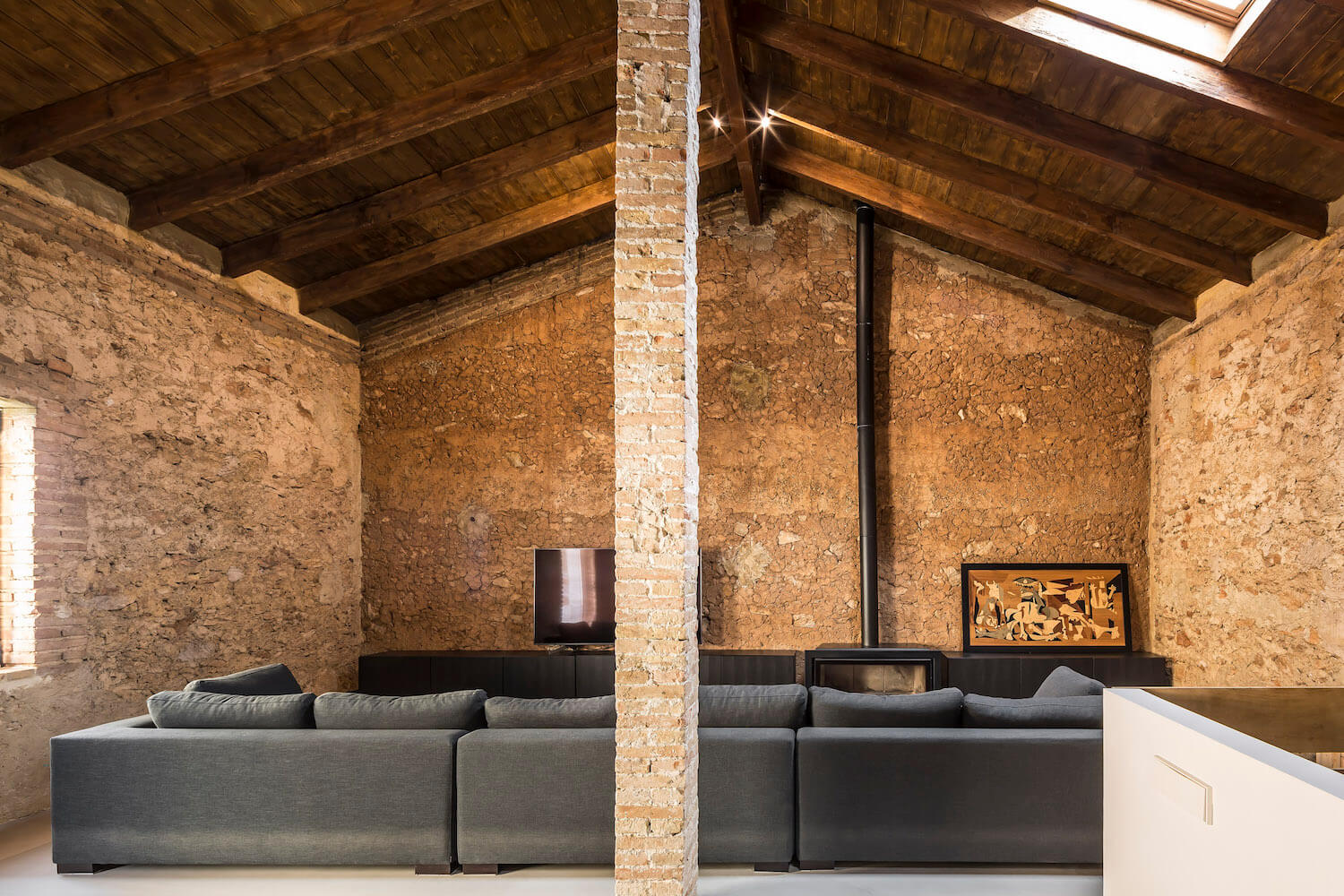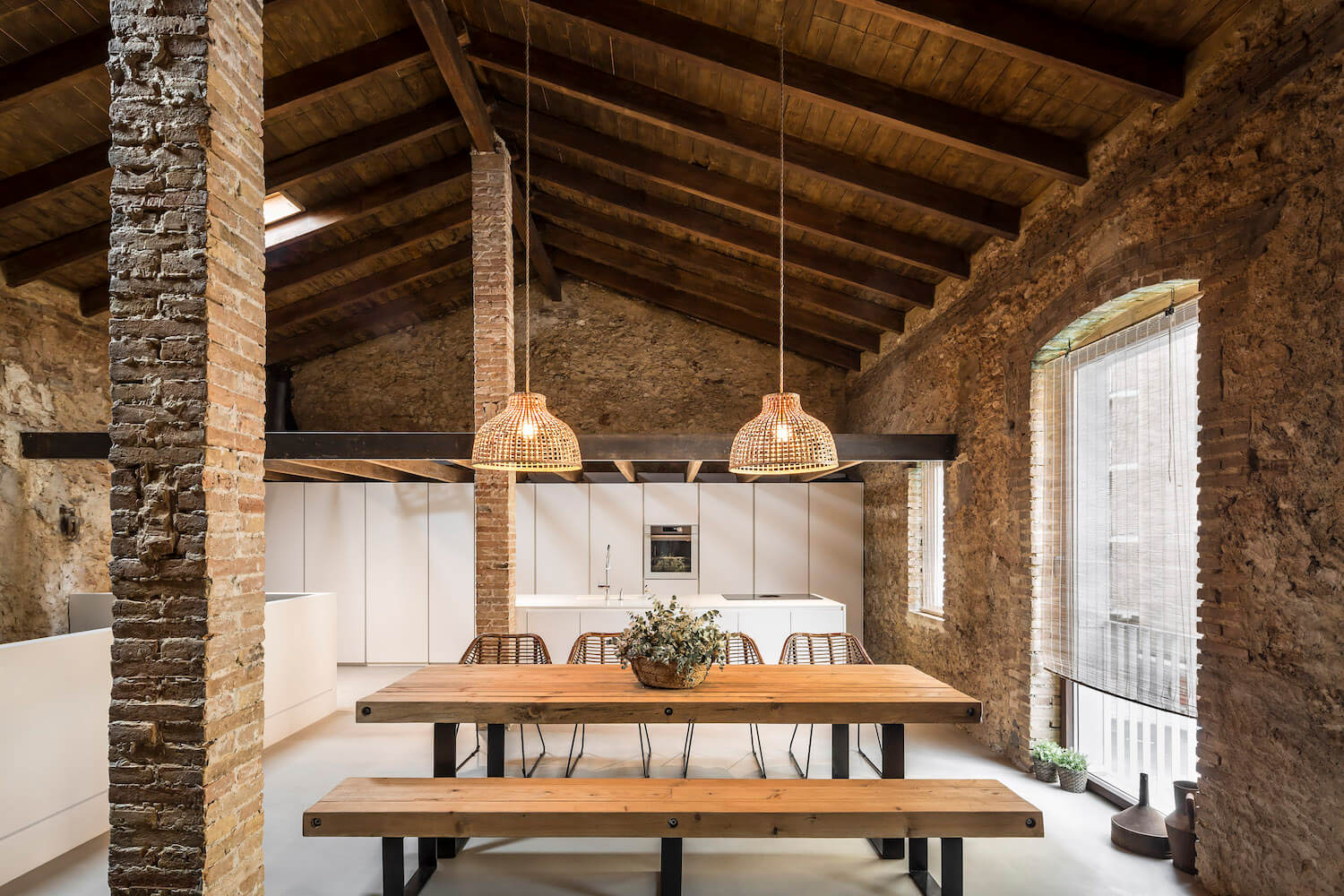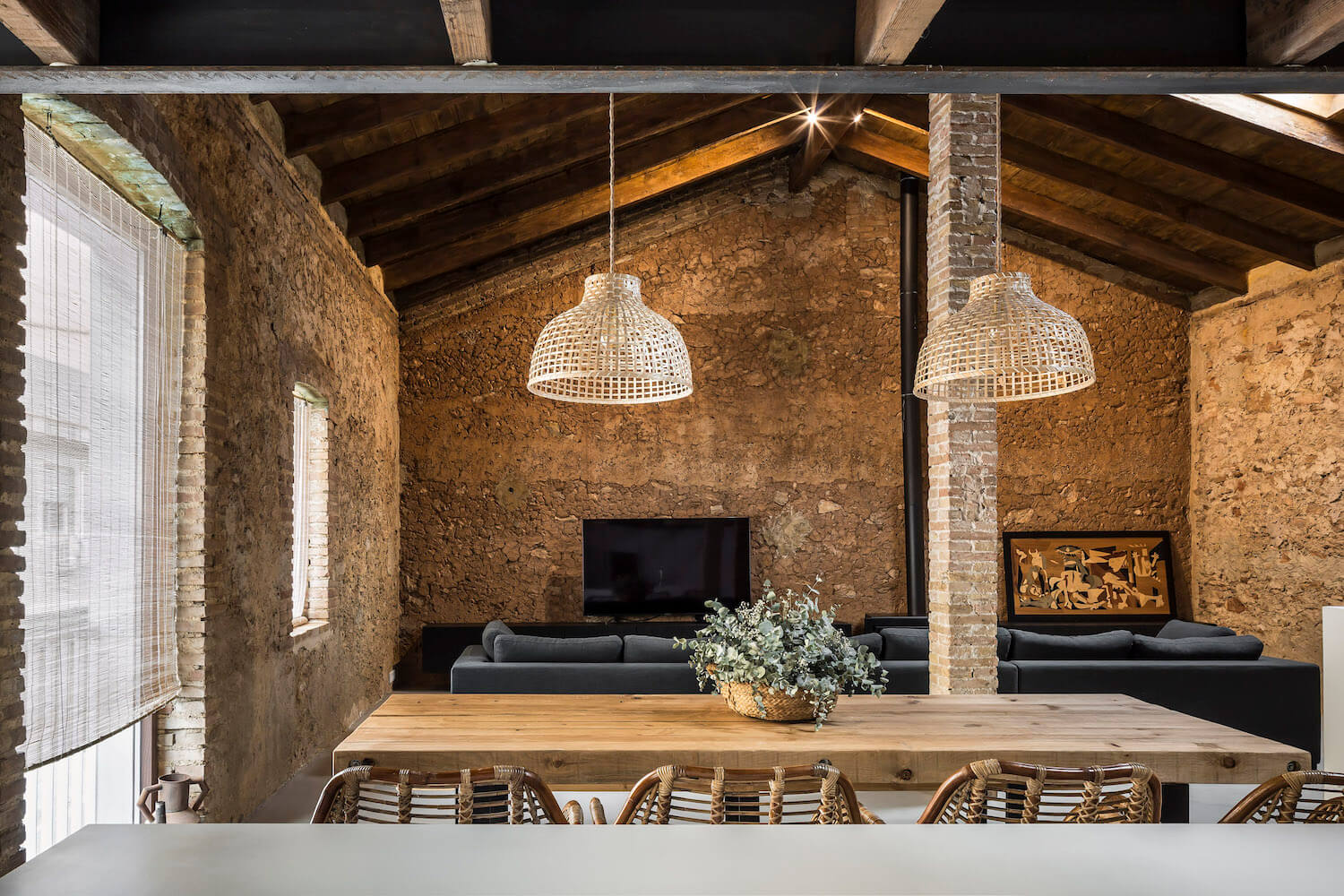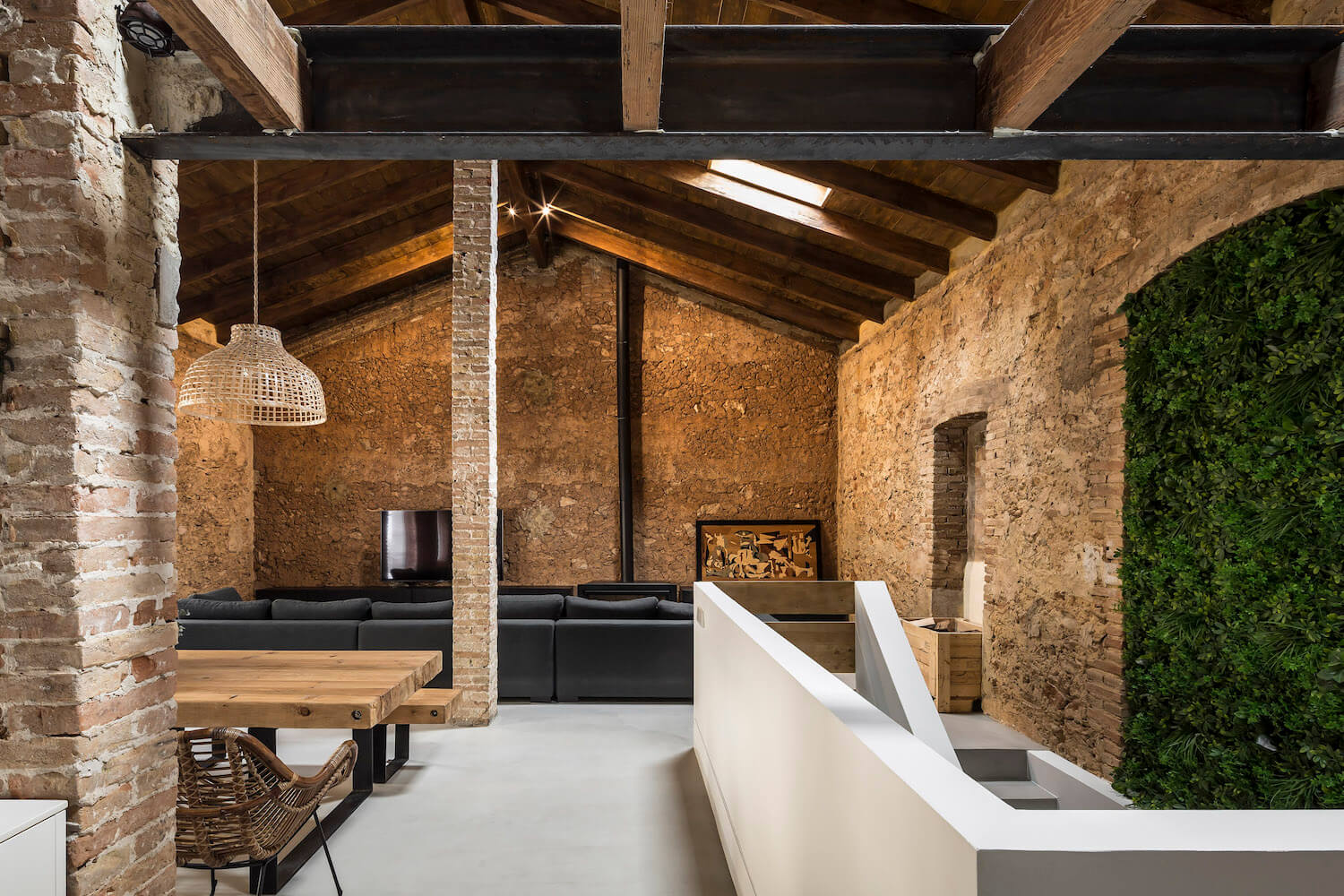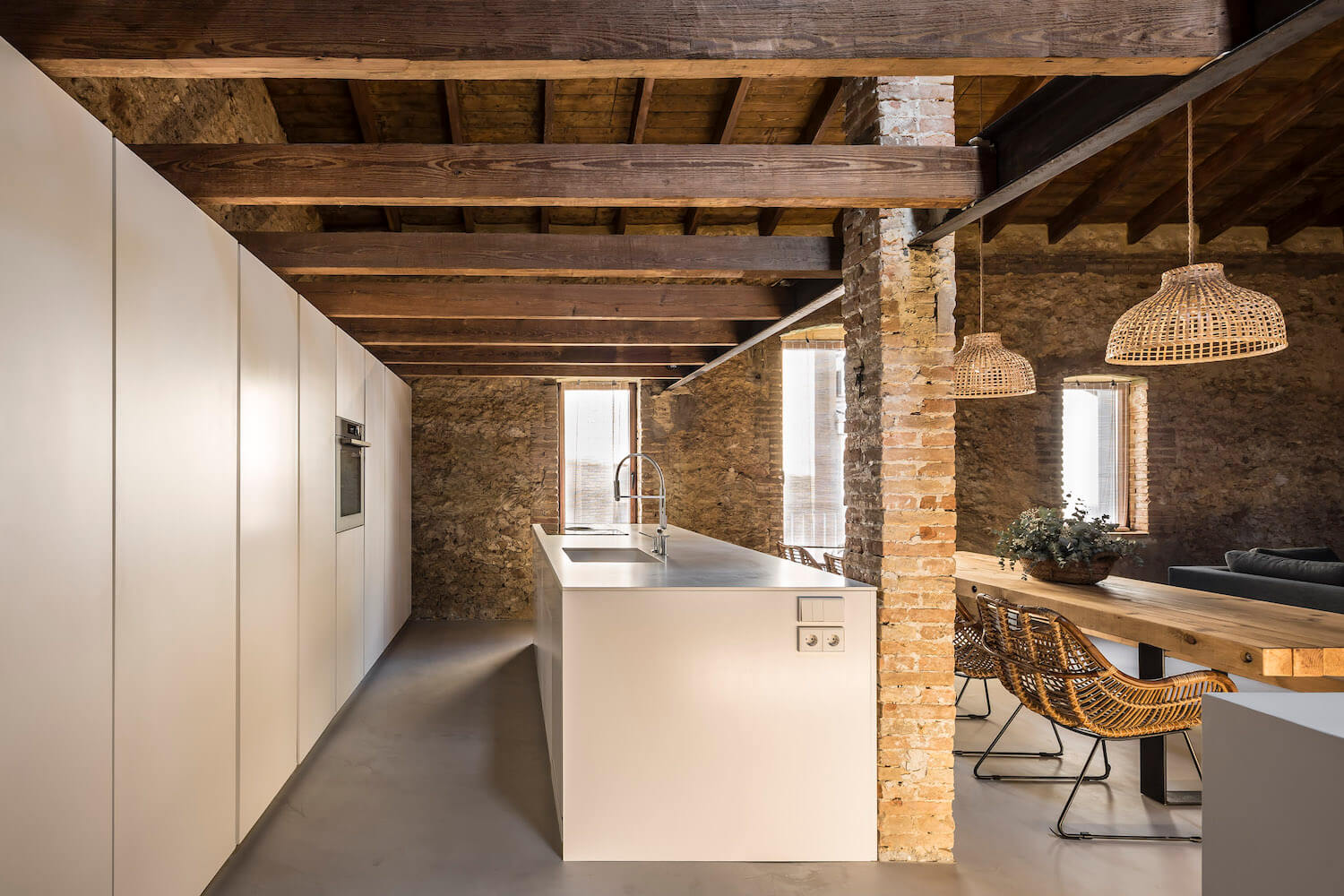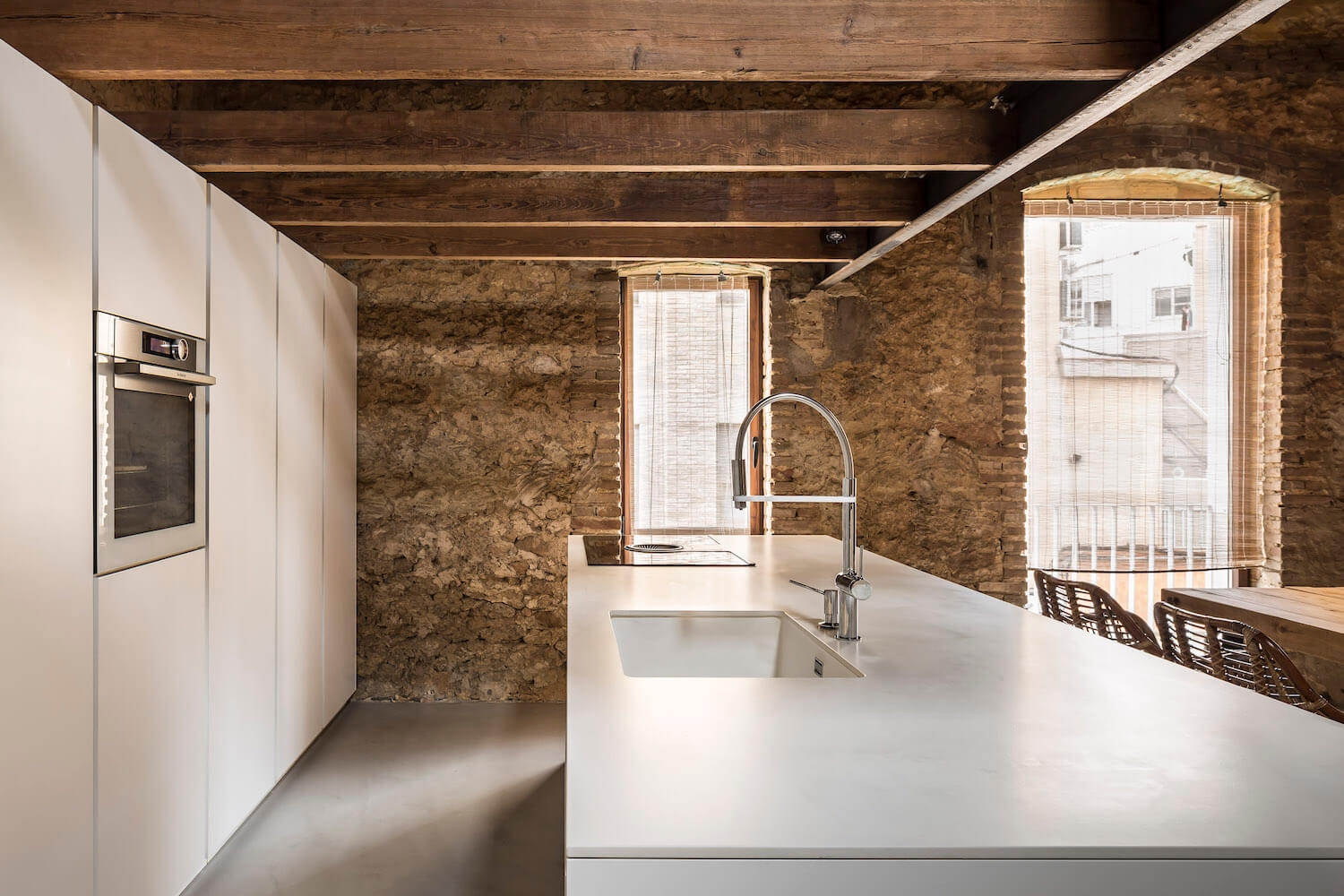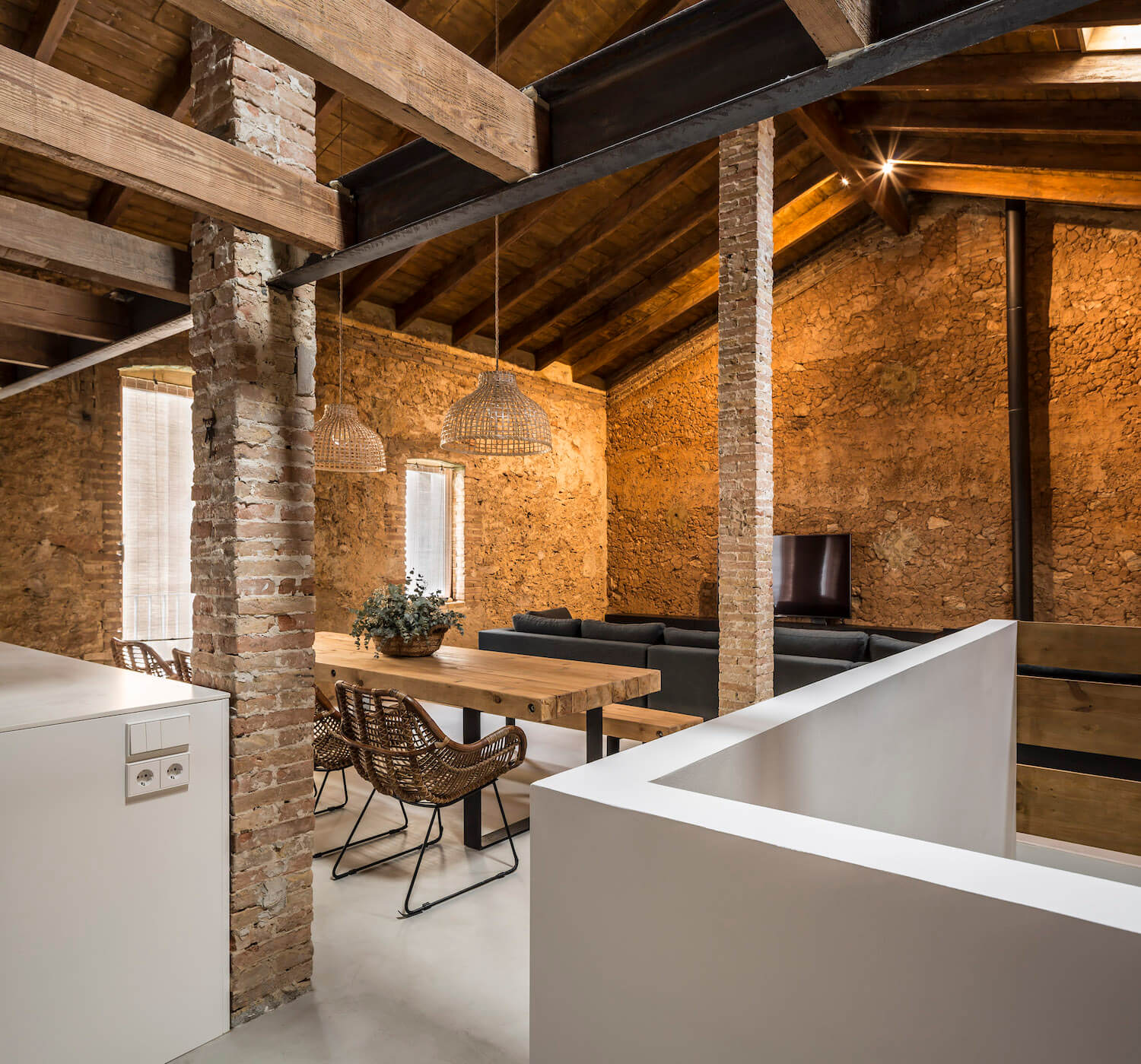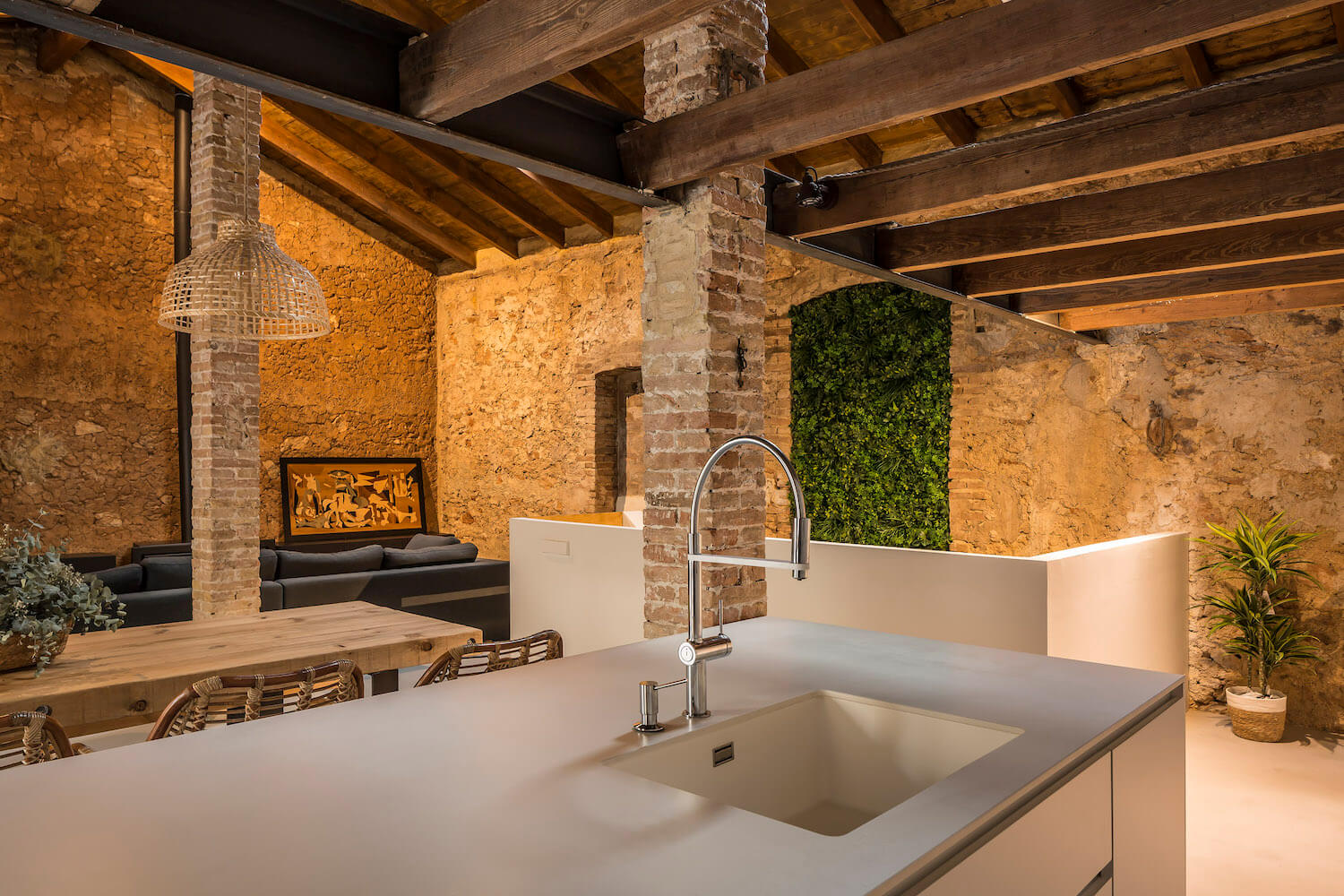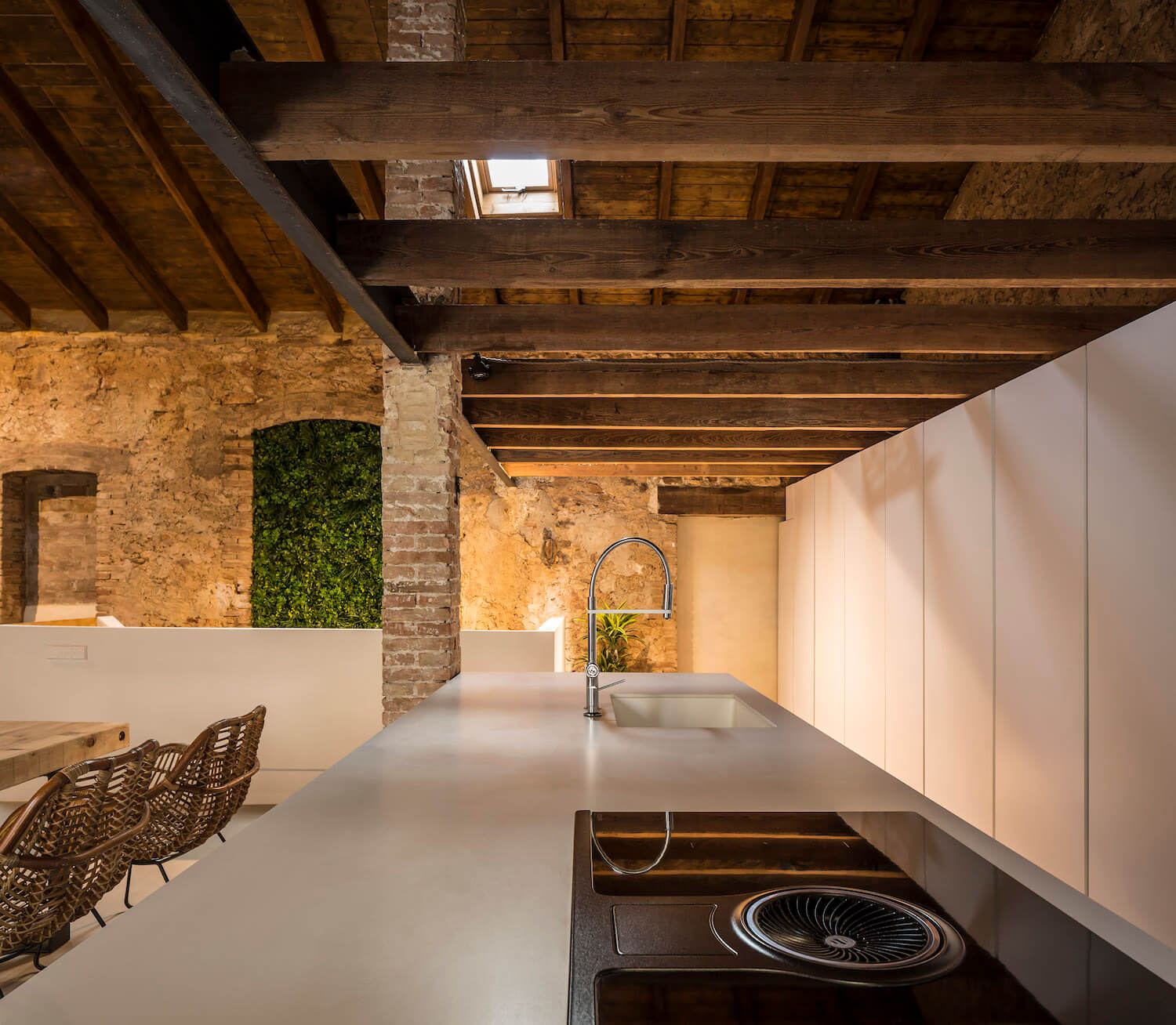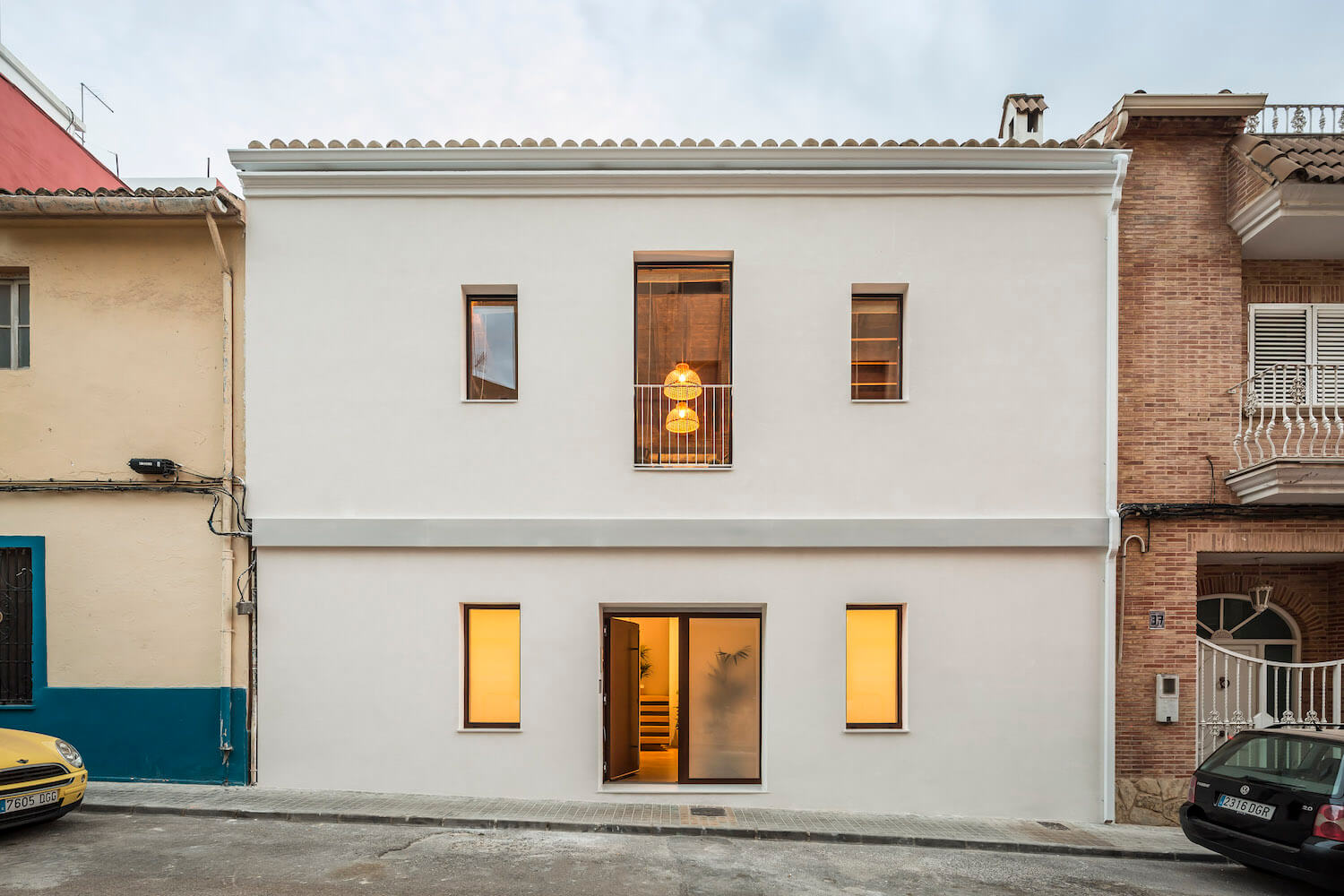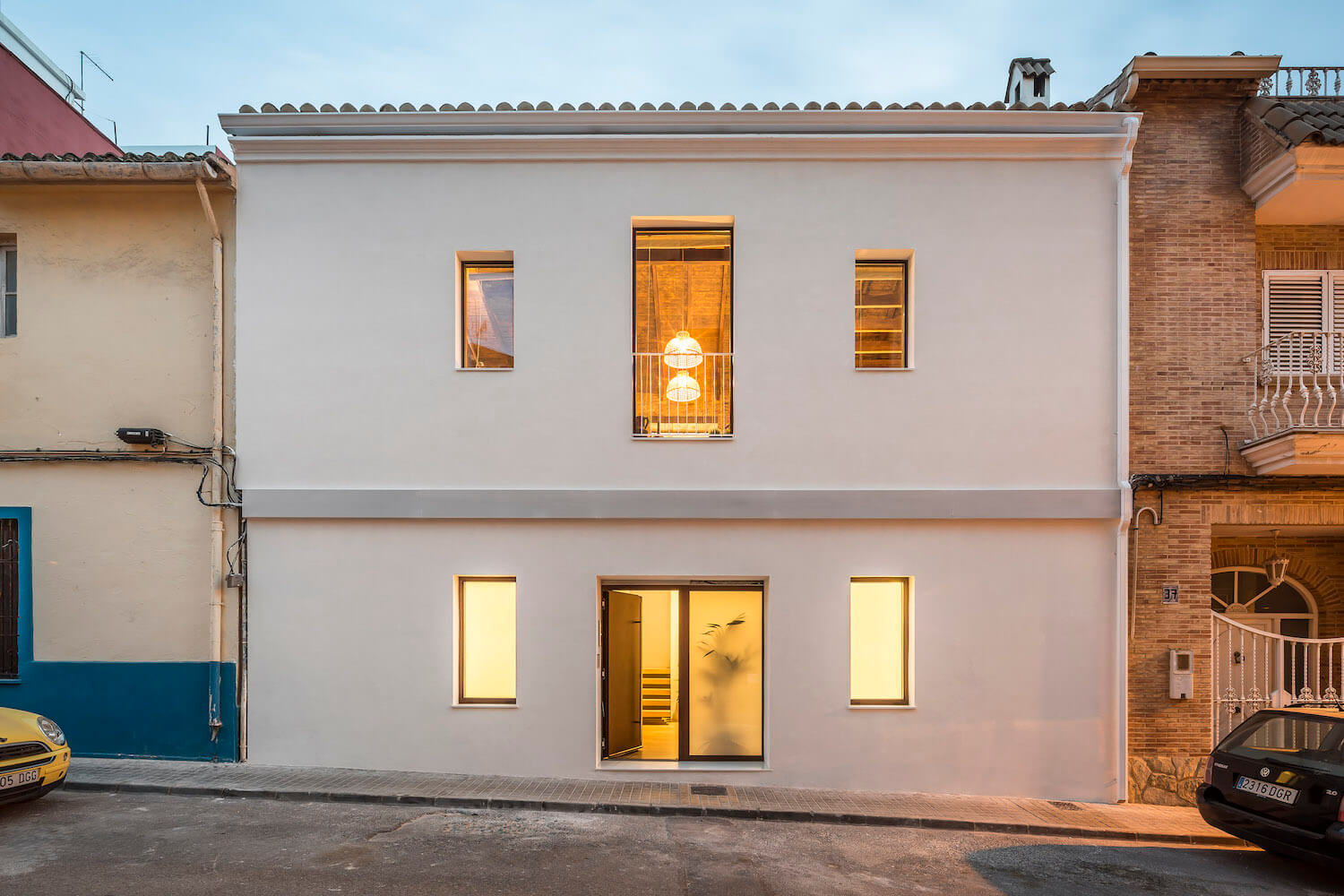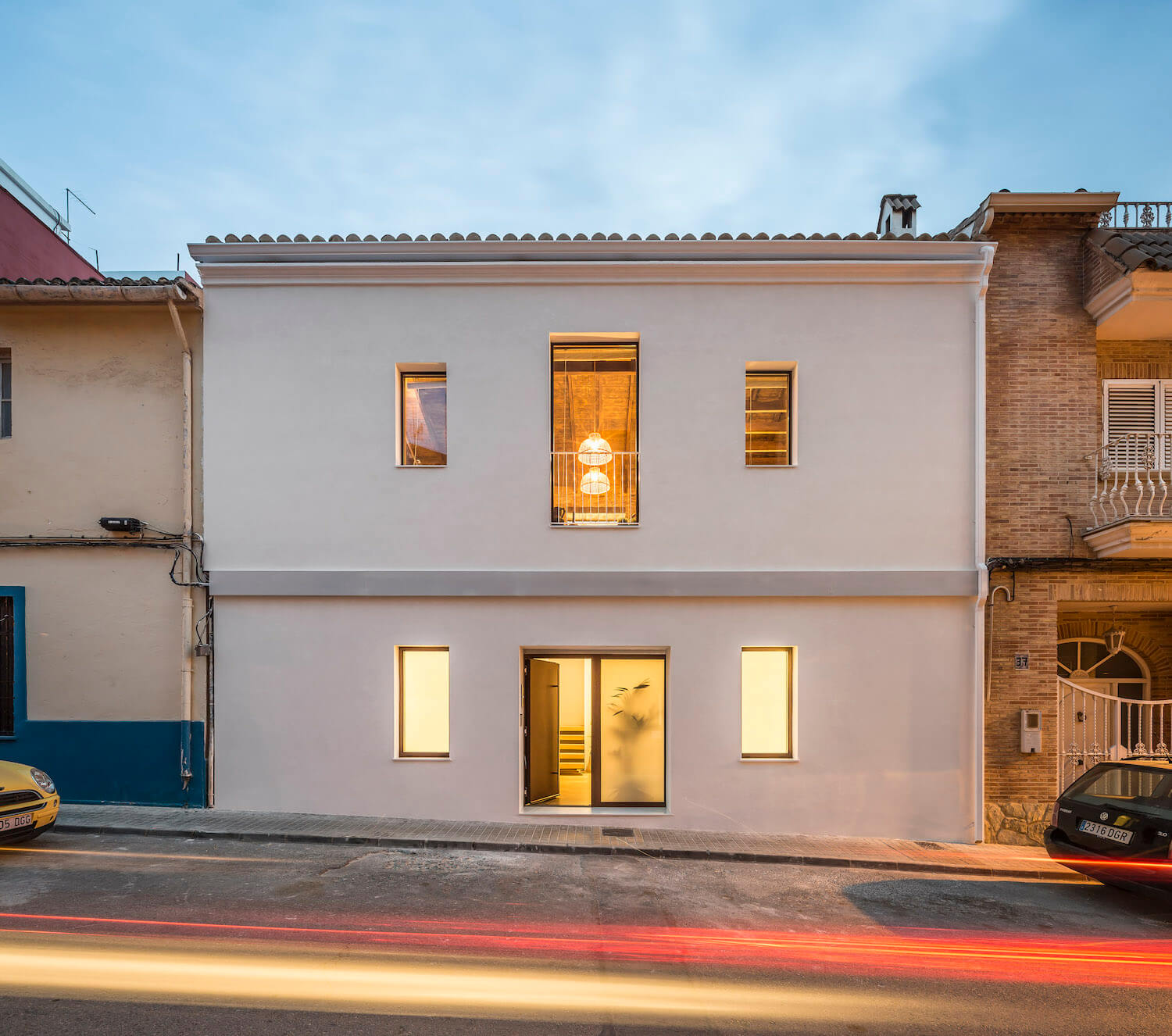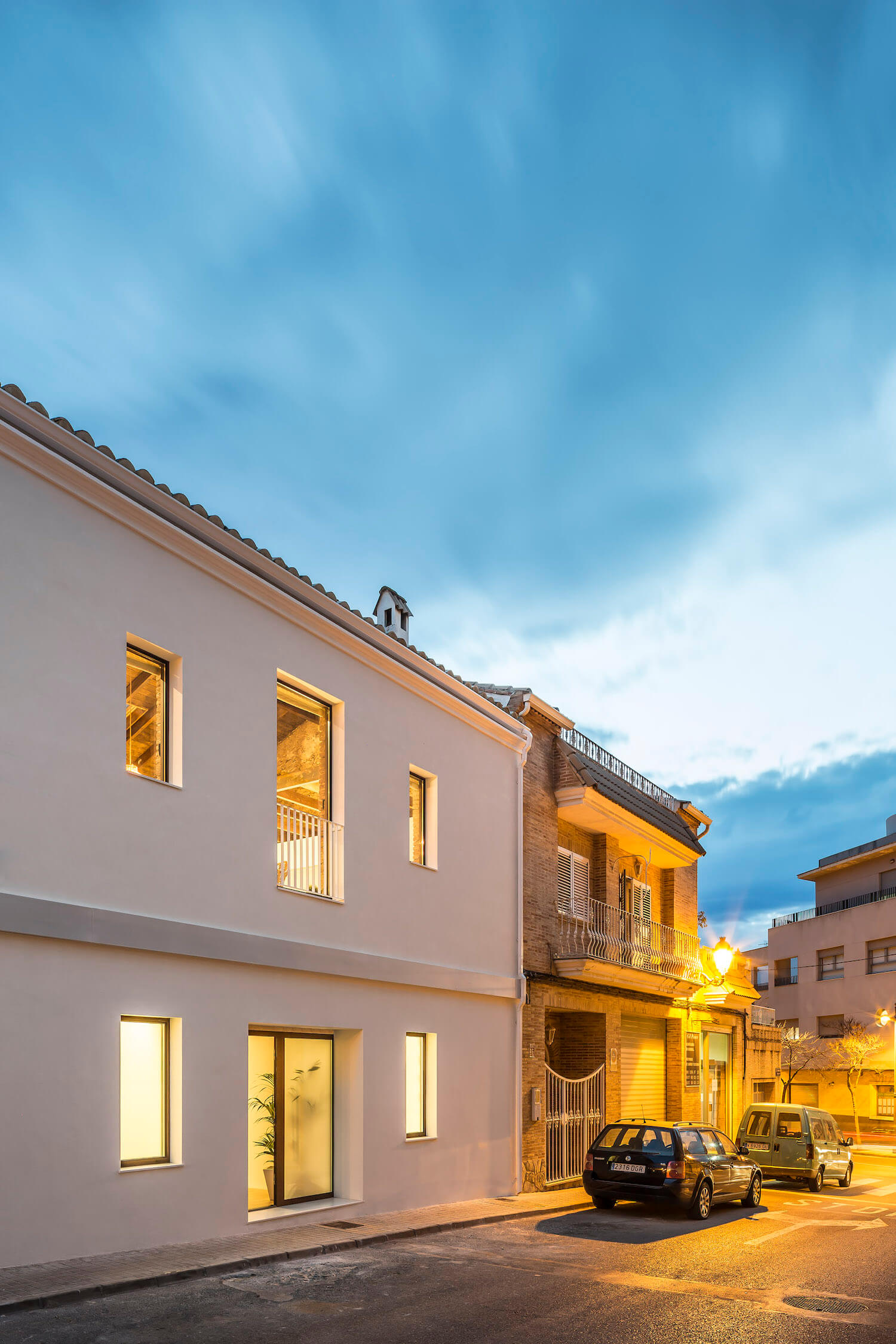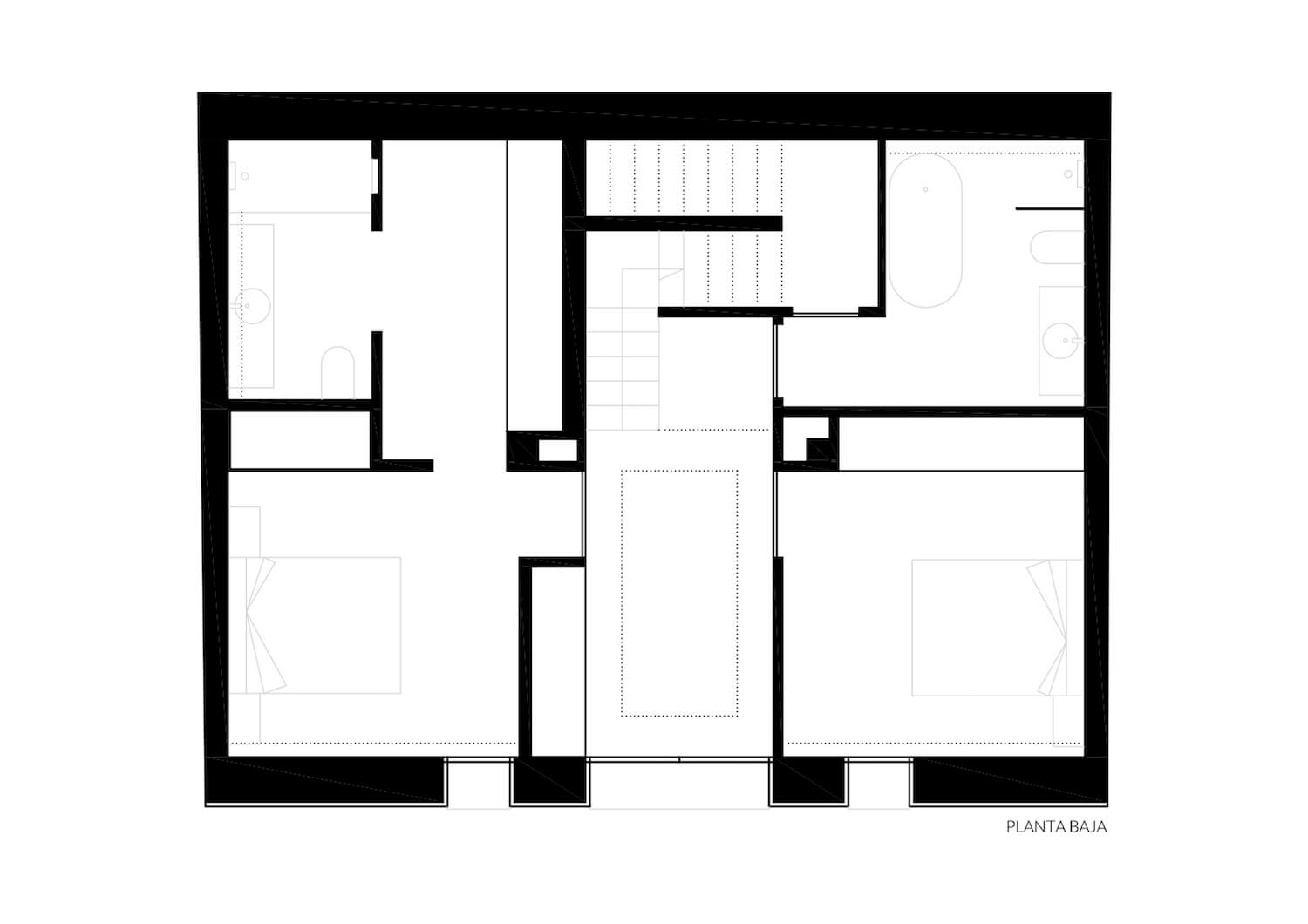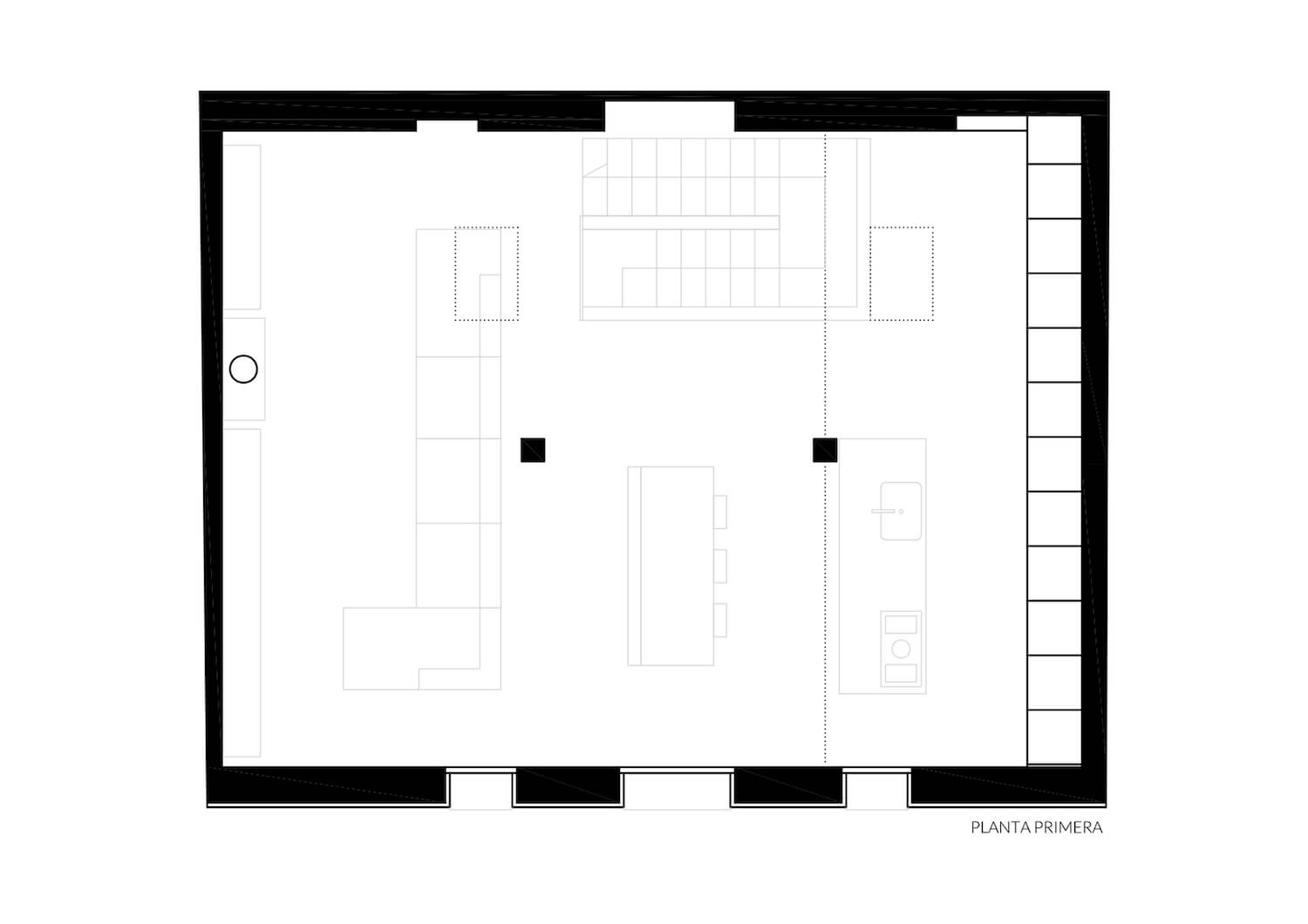 ---