No Architects: The southern slopes of the first large suburb in the capital city of Prague have always attracted people to posh residential living. However, the romanticizing delirium of typical construction with steep roofs, ostentatious stone soffits and superfluous brick cladding used to be a laughing stock for modernist architects in their time, who dreamed of strip windows, flat roofs and central heating. Many prophets of the glorious industrial world did not give them hope for more than a generation.

We don't even know the authors of the original generic nostalgia of late First Republic villas, unlike many avant-garde modernists, but even after more than a century we understand them. People built houses here in historicizing styles simply because they wanted to feel like they had always been there. So that they and their households could more easily put down roots here.

Today, that original dream is a reality. The villas have been here for over a century and many generations have grown up in them. The dead saplings in the streets have grown into massive trees. Gardens teeming with life, fences disappearing beneath the waves of vegetation. And yet, today it is possible to insulate these houses, to fit them with heat pumps and underfloor heating, to remove dangerous radon escaping from the subsoil by recuperation, to stabilize capillary rising damp by grouting, etc. A modernist critic of the time would probably have his chin dropped today in this respect.


However, when we first approached this particular house, it did not look like a posh residence. Although a complete renovation was necessary, we did not compete with the original idea and decided to stay true to it, including the garden. We cleaned up the house and repainted and unified the asymmetrical patches. We tailored the fit, speaking metaphorically. We put in a new lining, added a zipper instead of buttons, and lengthened the whole thing. You can still clearly see in the closet - in the street - what kind of coat - house it is. It's just suddenly not cold and it's great to wear.

A quiet air-water heat pump takes care of the hot water for washing in the three bathrooms, as well as the heating. The thermal stability and comfort of the ground floor is ensured by underfloor heating. Individual and quick-control heating elements are possible in the basement and fitness room and upstairs with the bedrooms and dressing room. Of course, rainwater management or sophisticated wiring is a matter of course, including both safety and user comfort.

In addition to a complete technical modernisation, the property has undergone a change of layout. It has been given a direct connection between the kitchen and the garden and has also been extended in the original spirit with two more rooms and a bathroom. In addition to empathizing with the intent of the original architecture, the interior subtly incorporates the clients' individual life experiences and inspiration from Japan, on the one hand, and the world of the UK on the other. As a tribute to the original builders, we have added one special door to a child's fantasy world where any adult can only kneel in humility.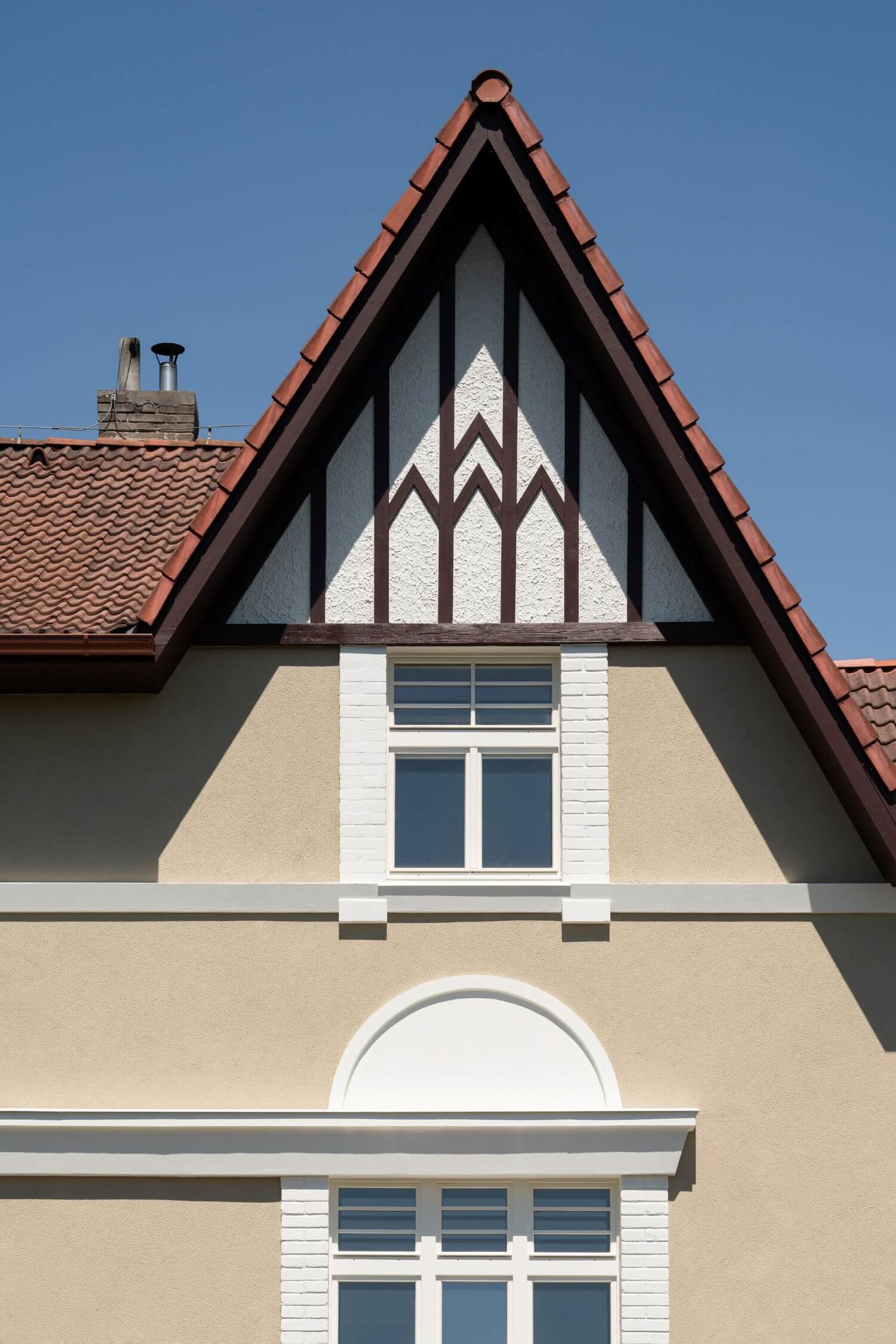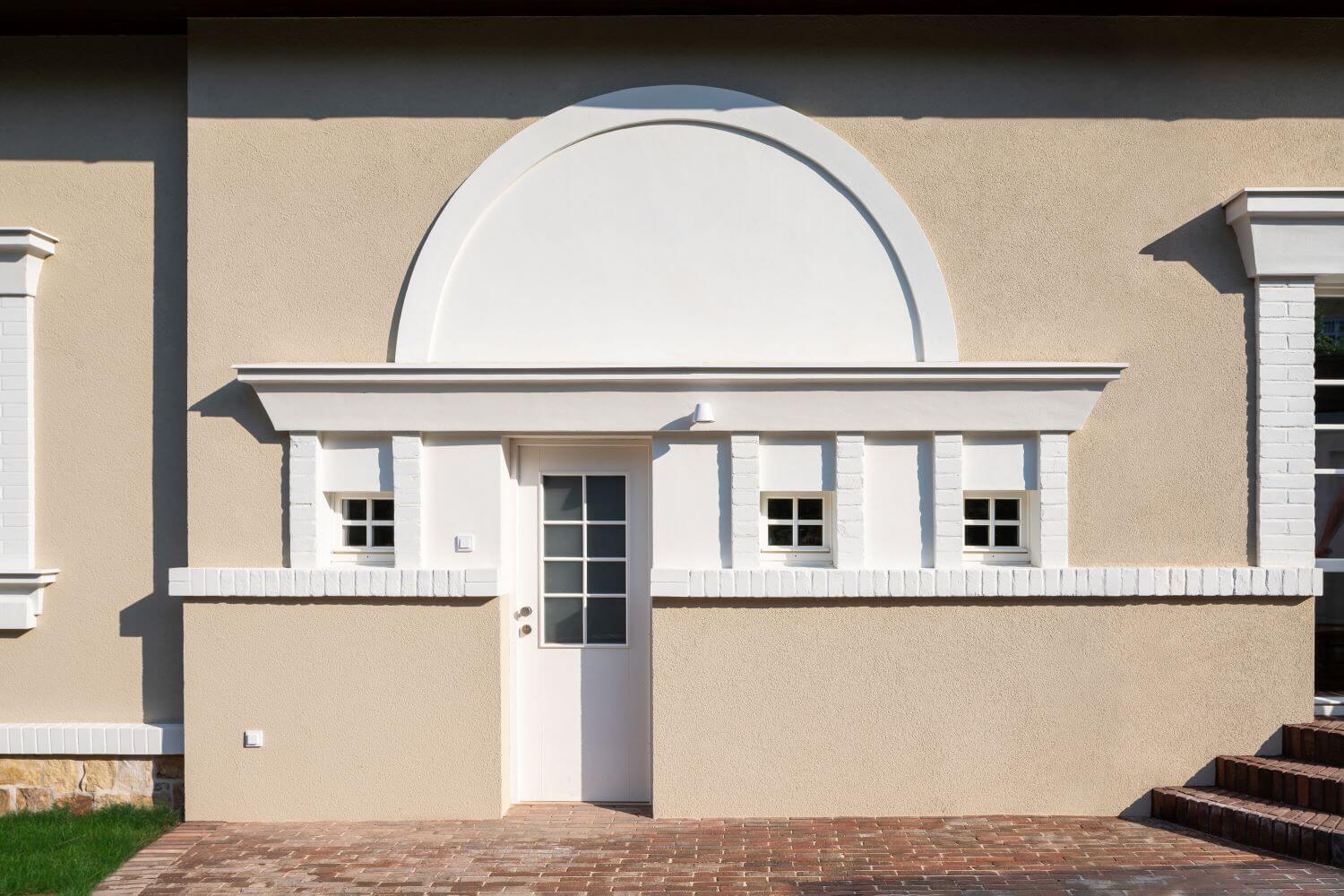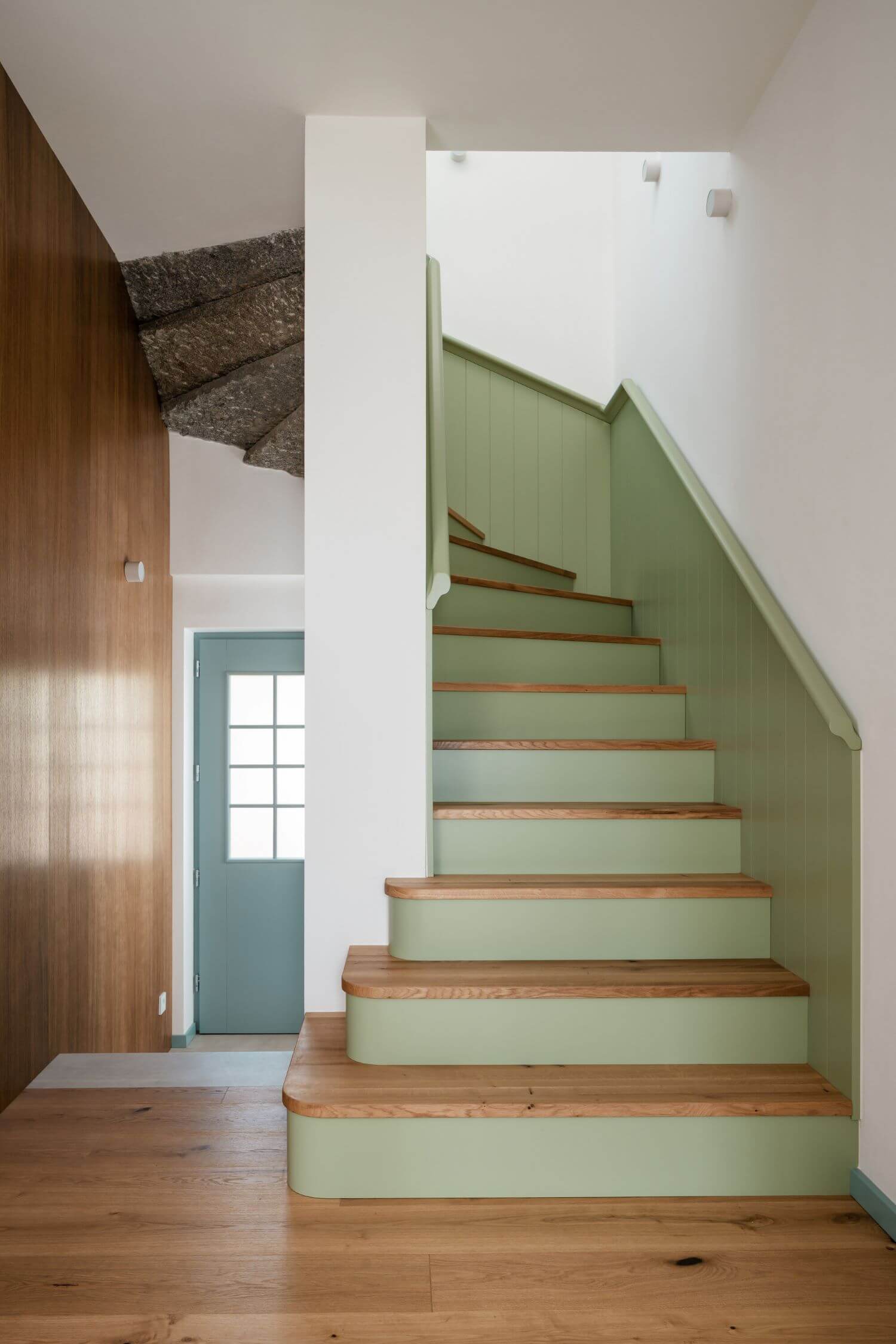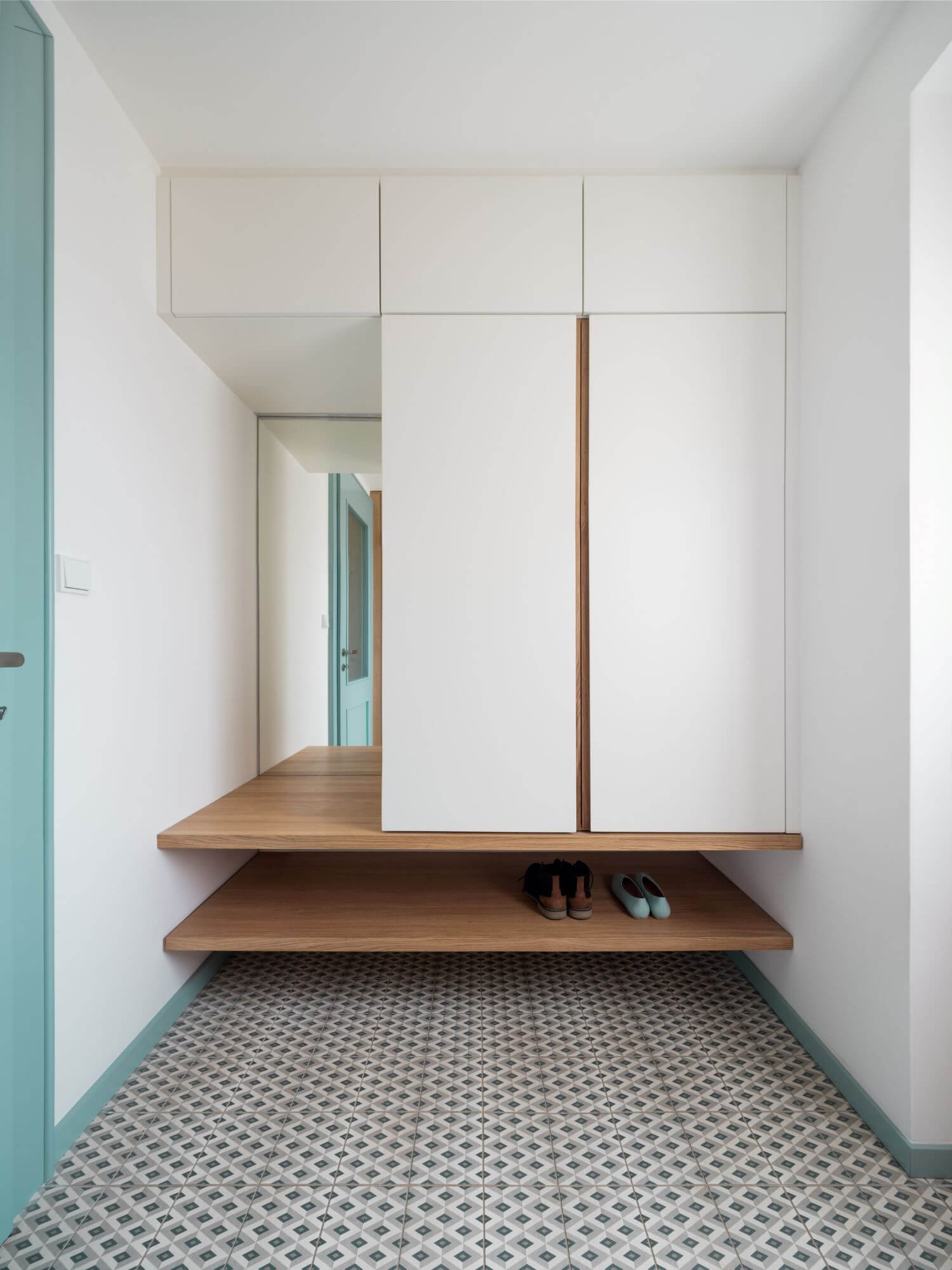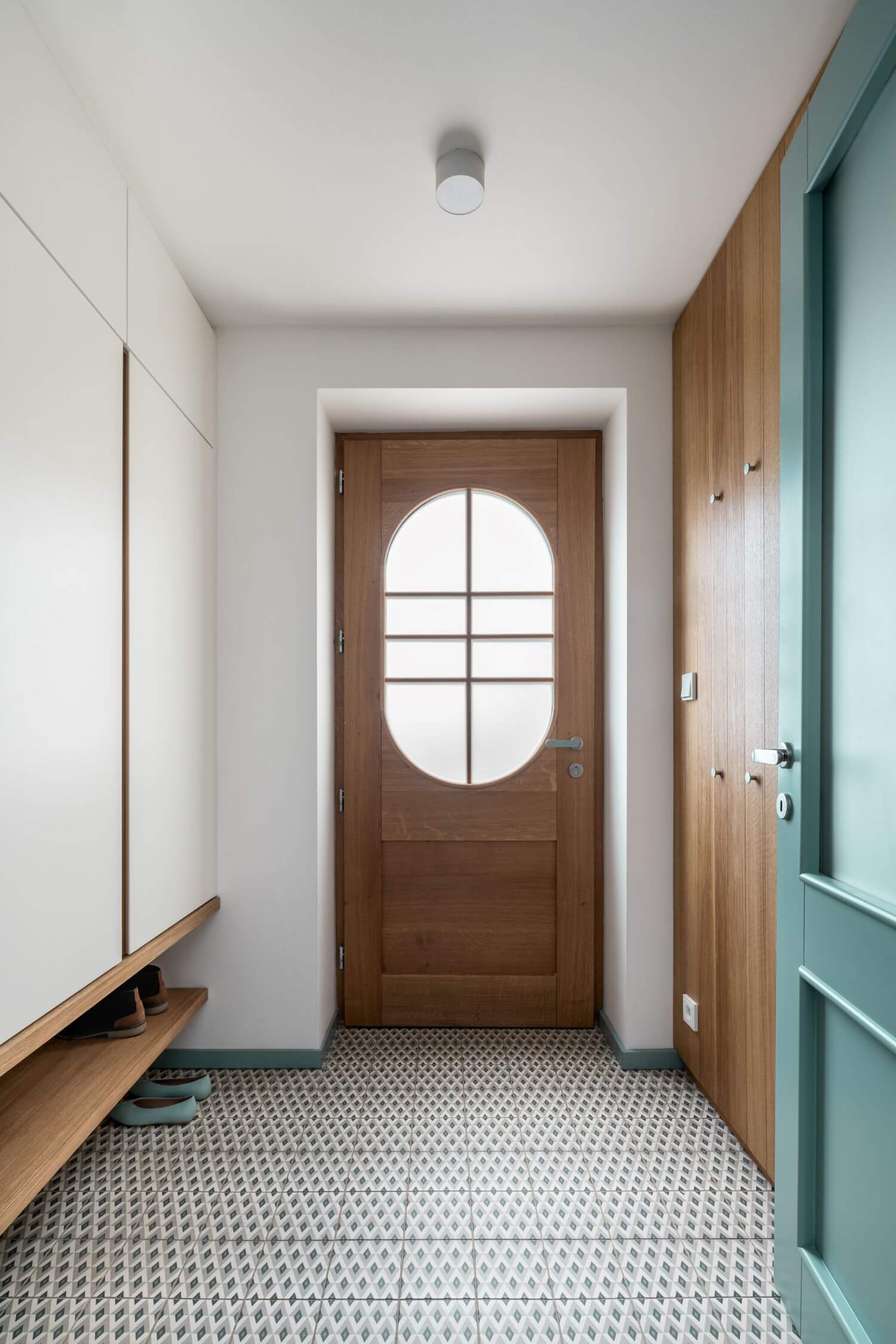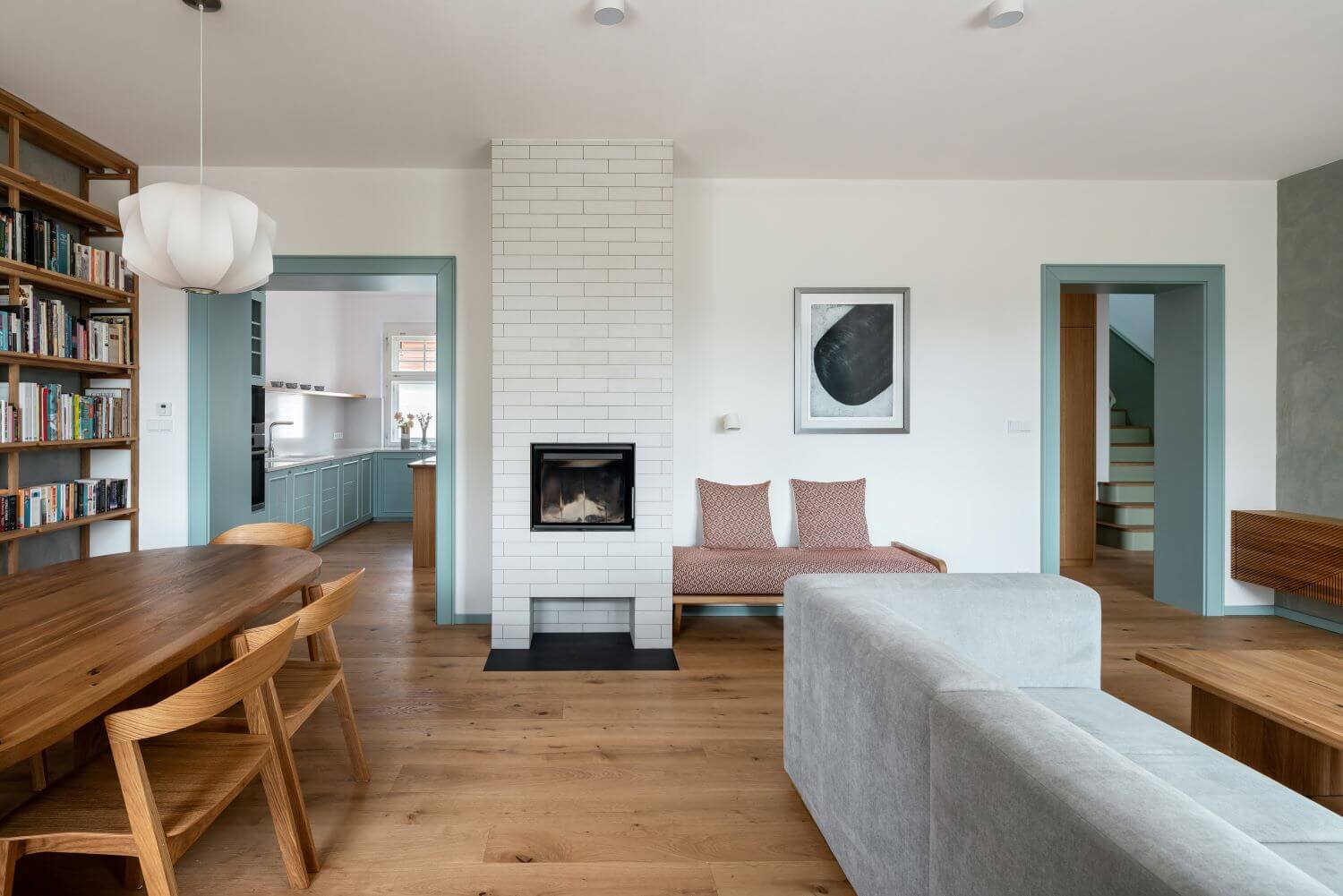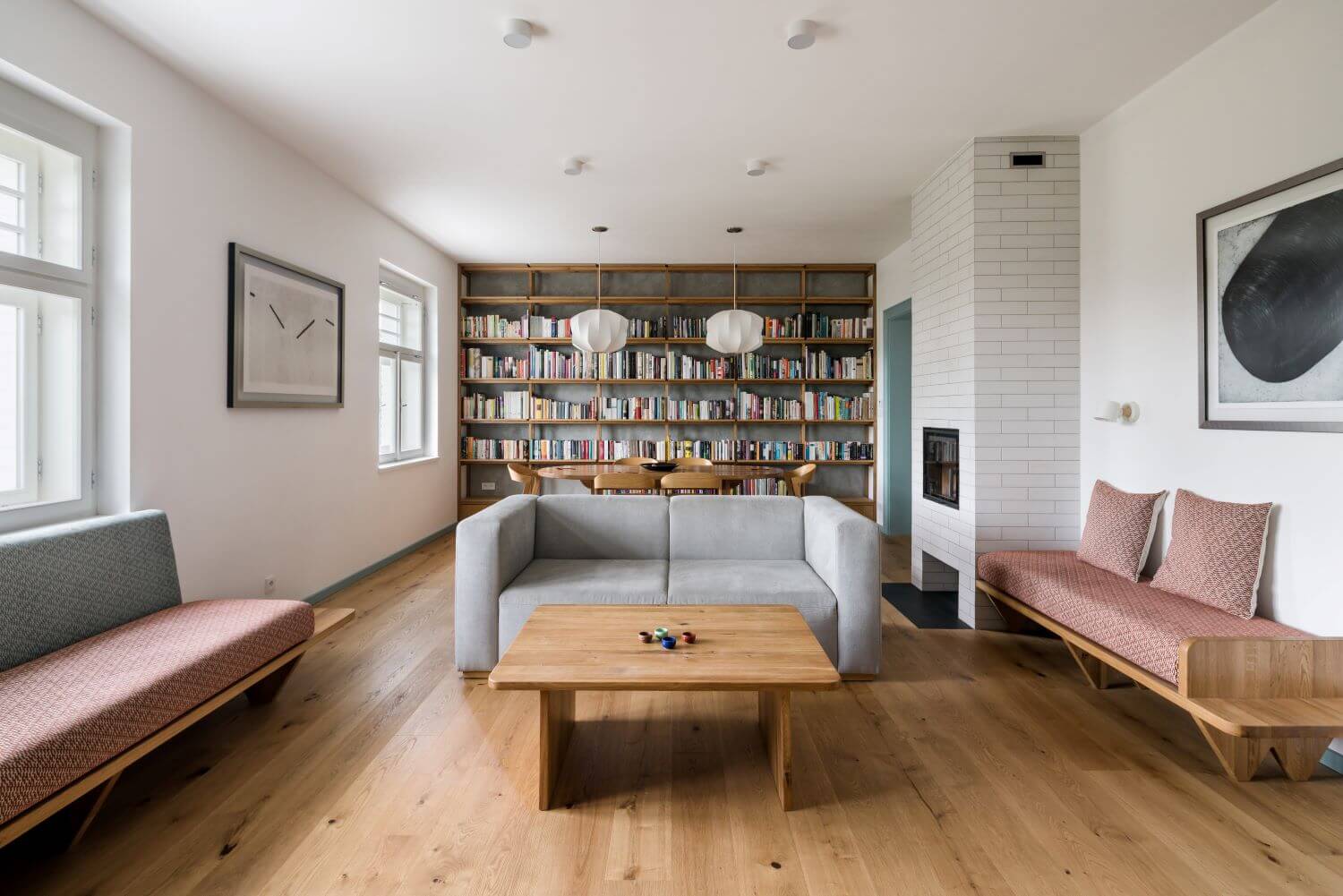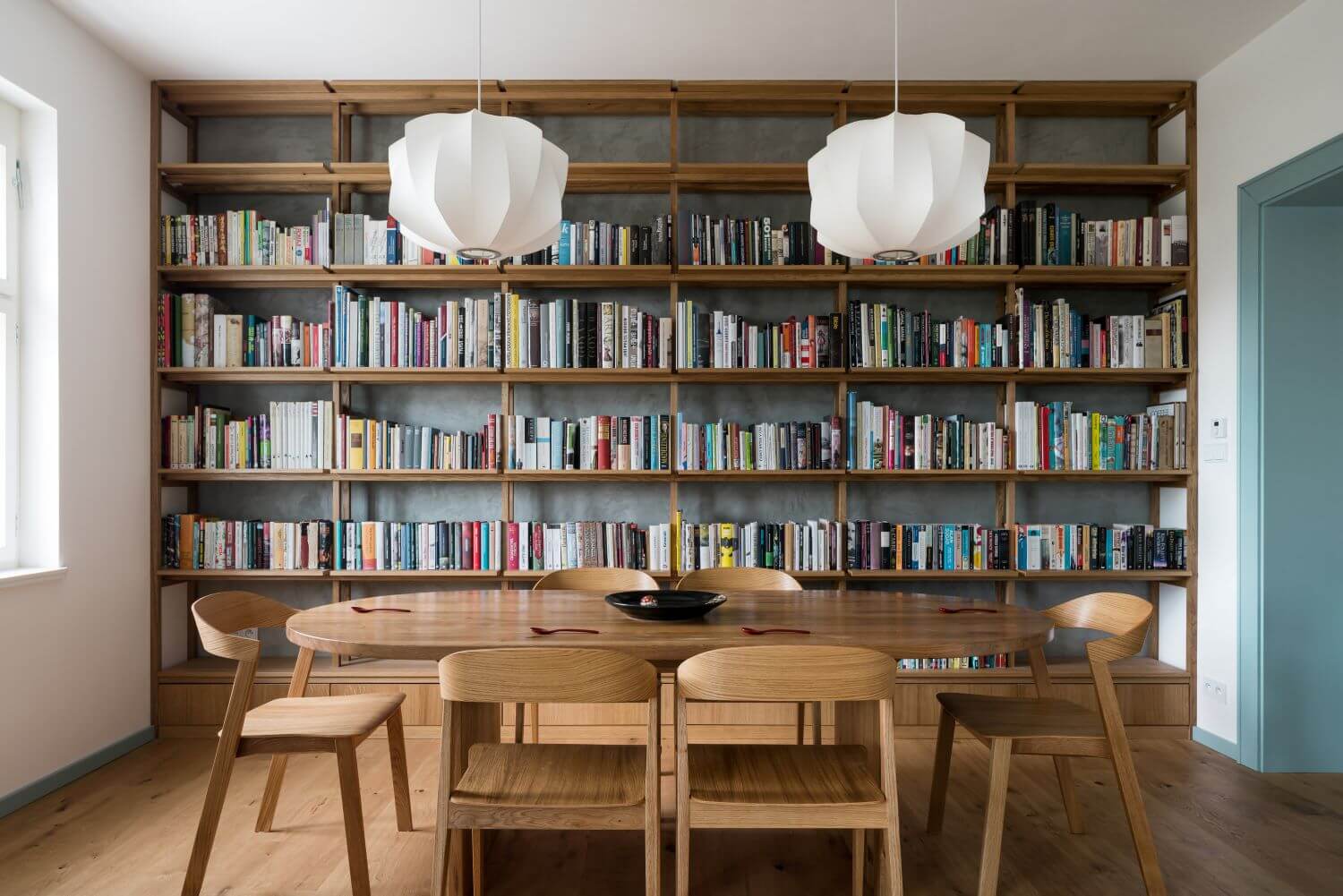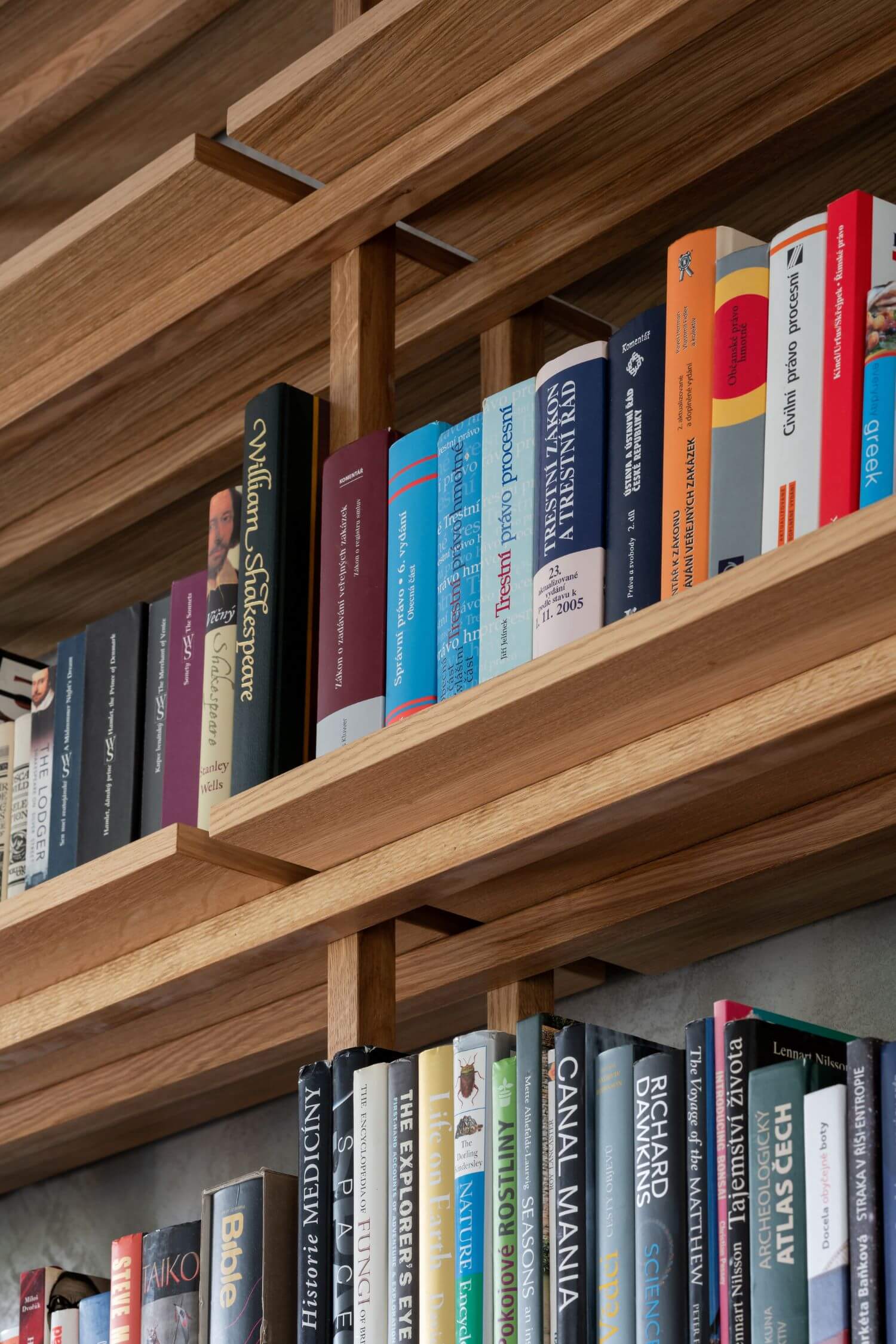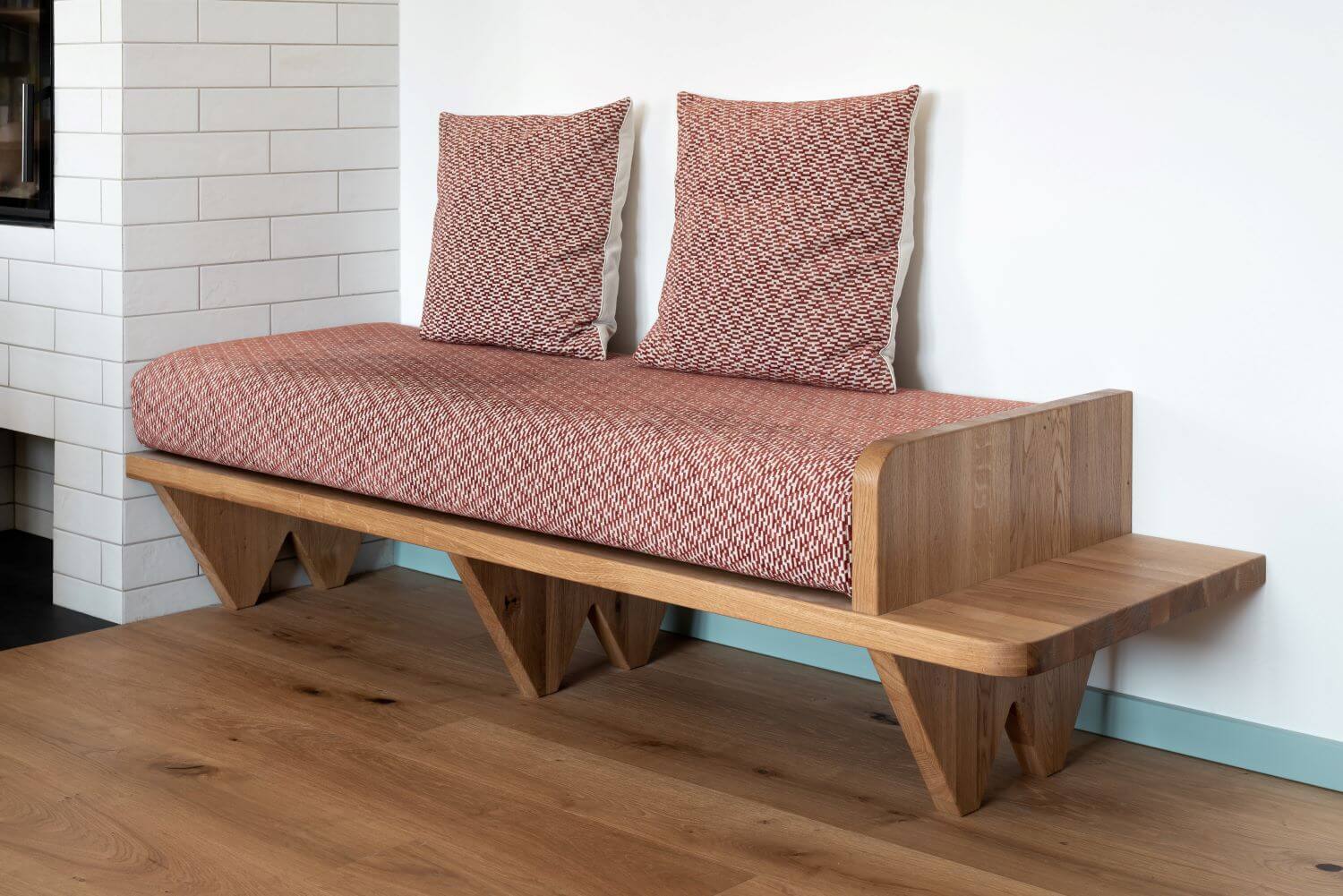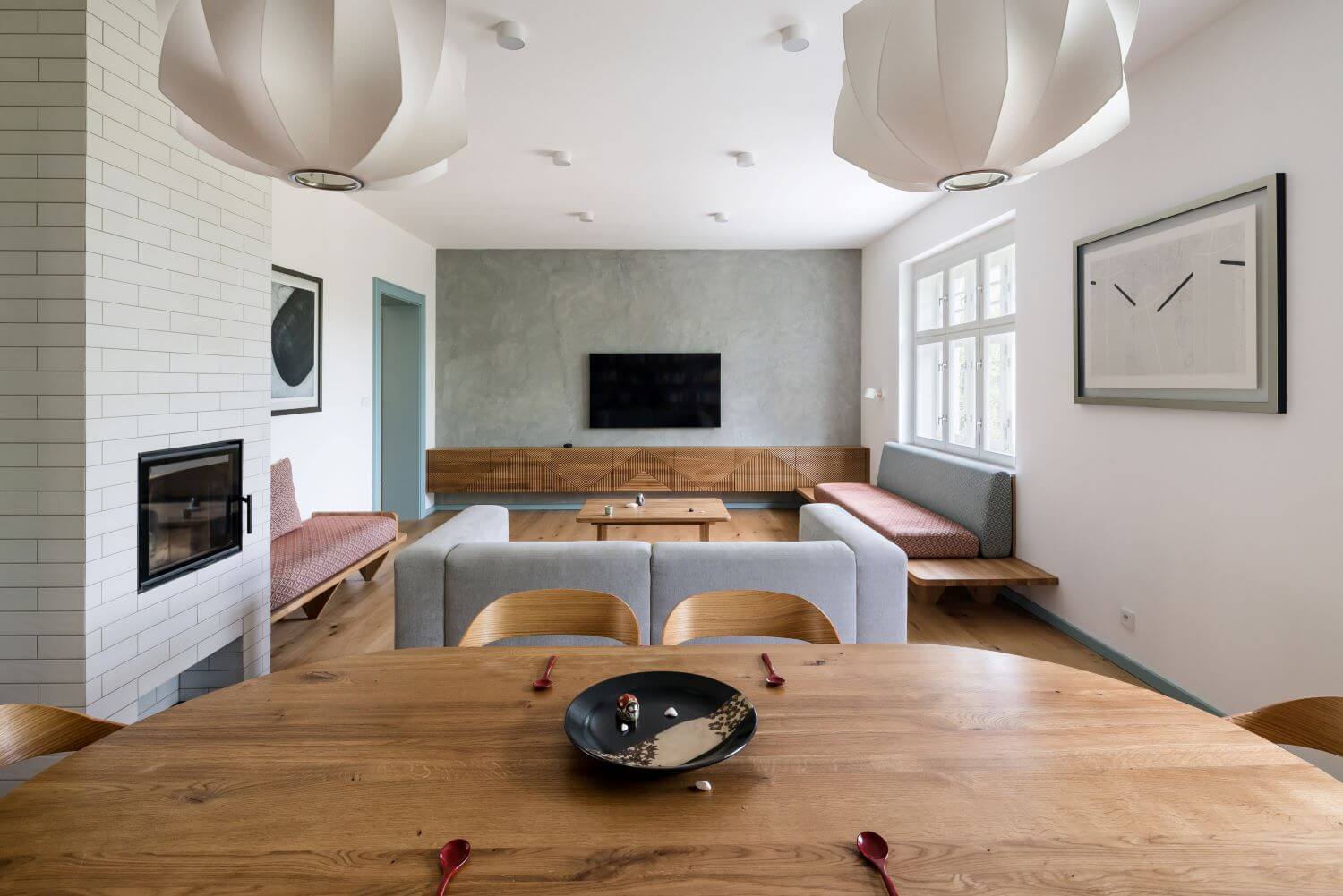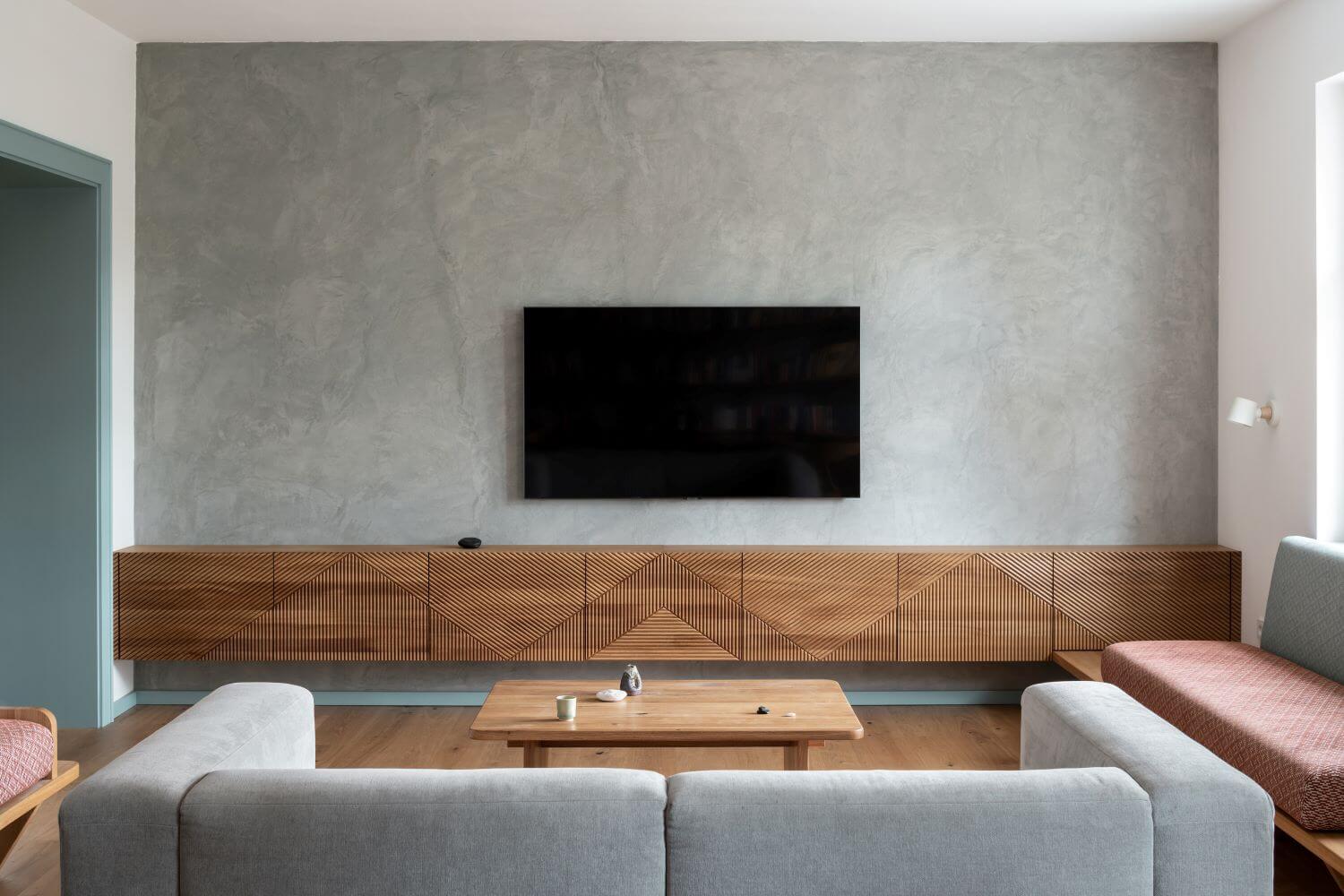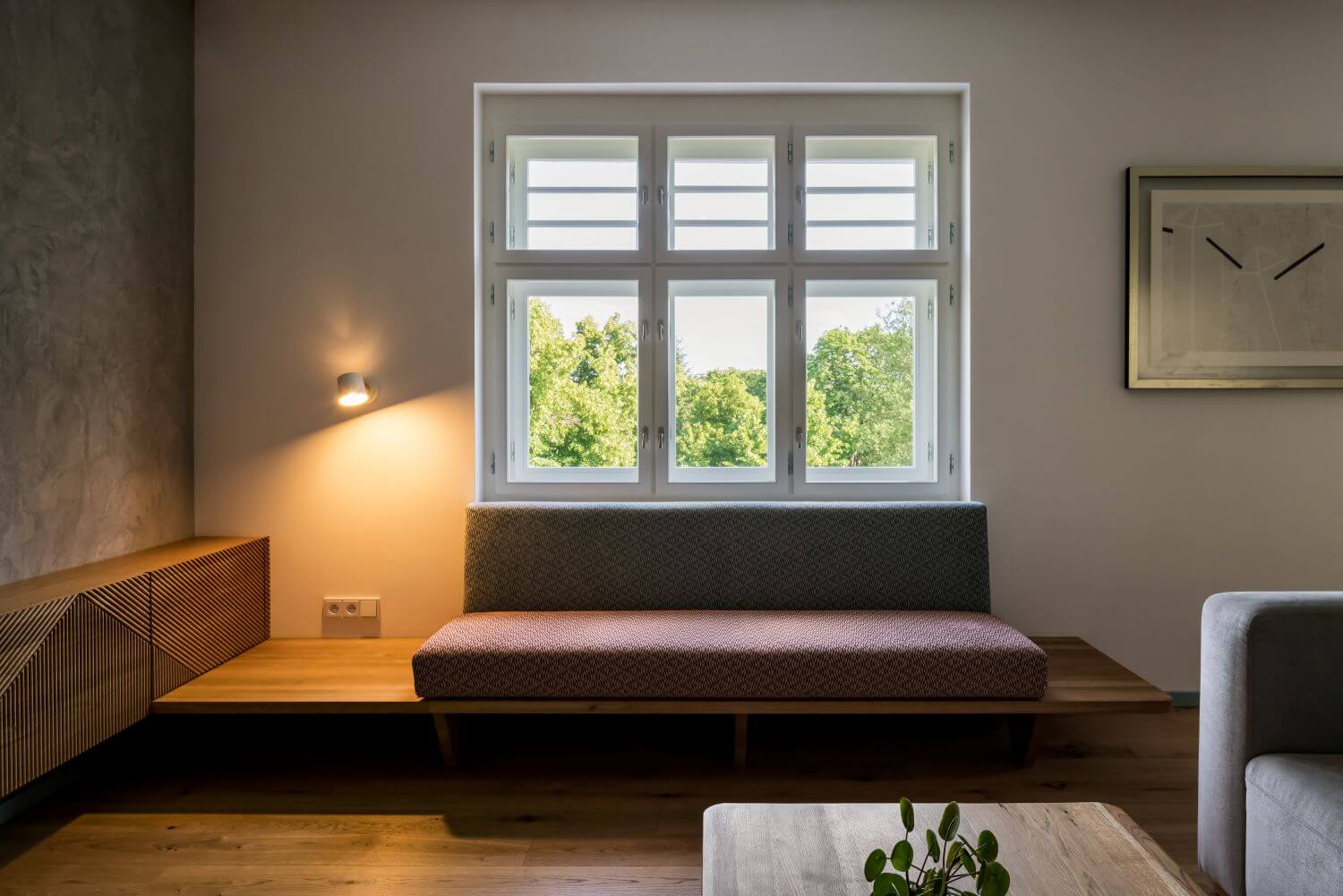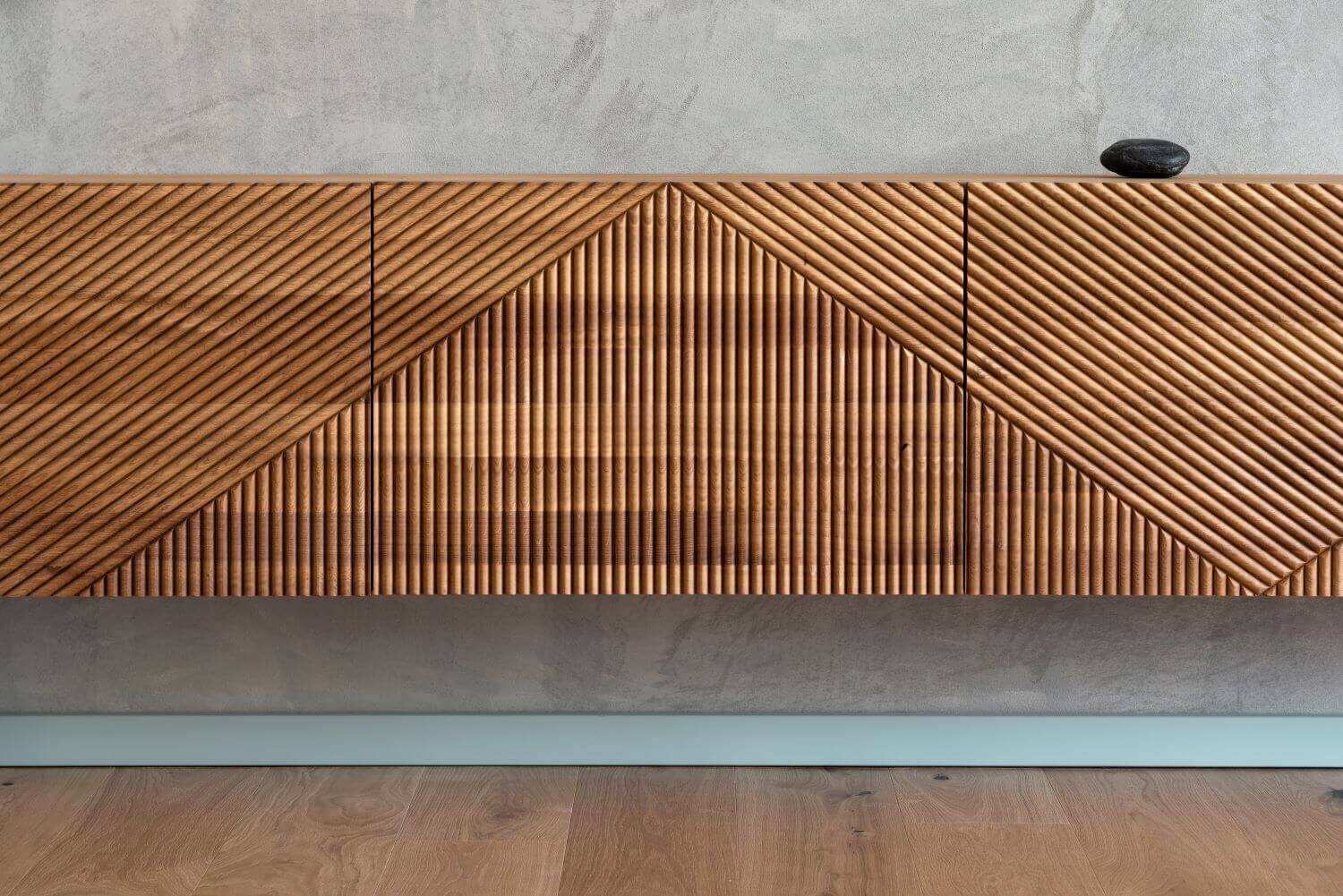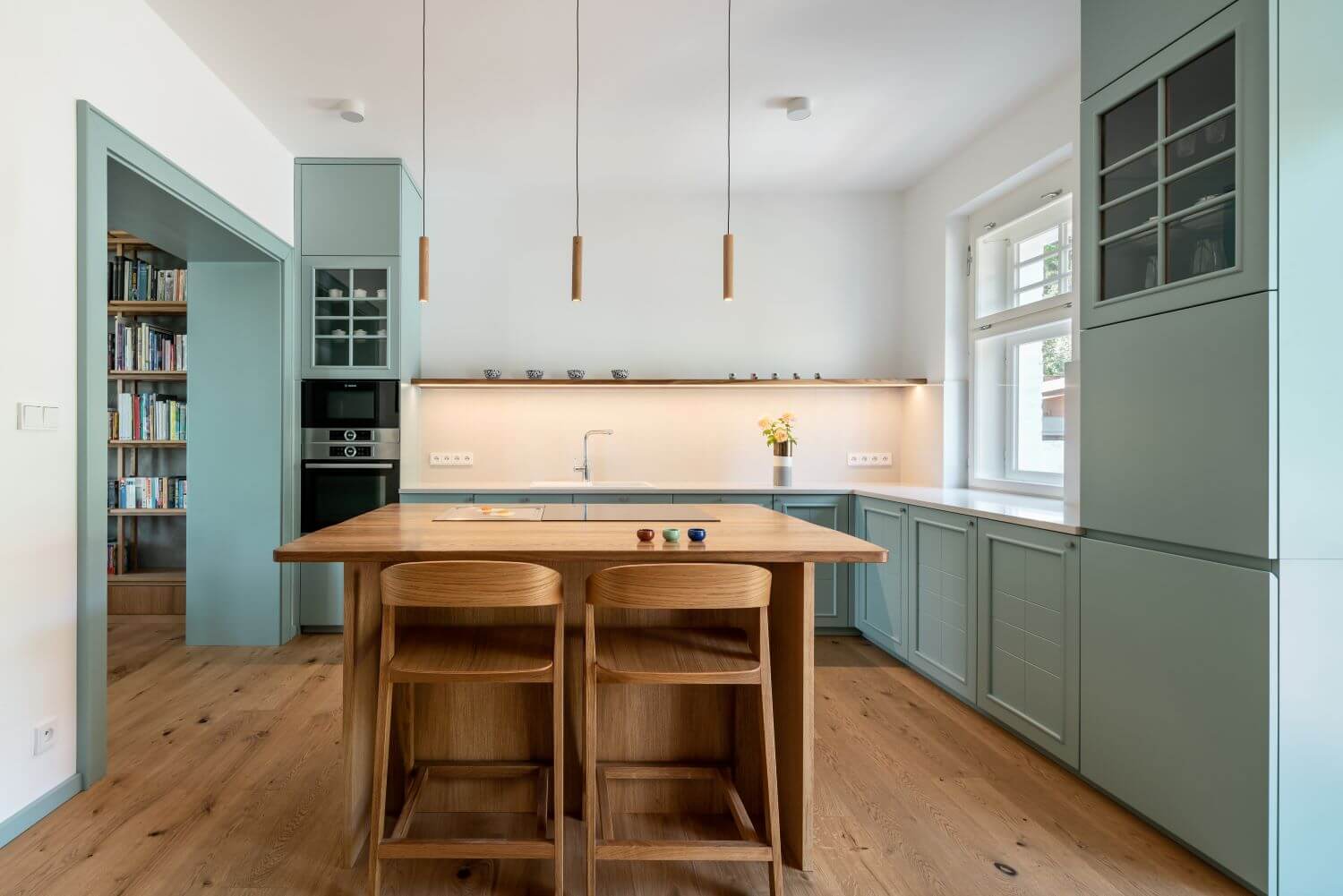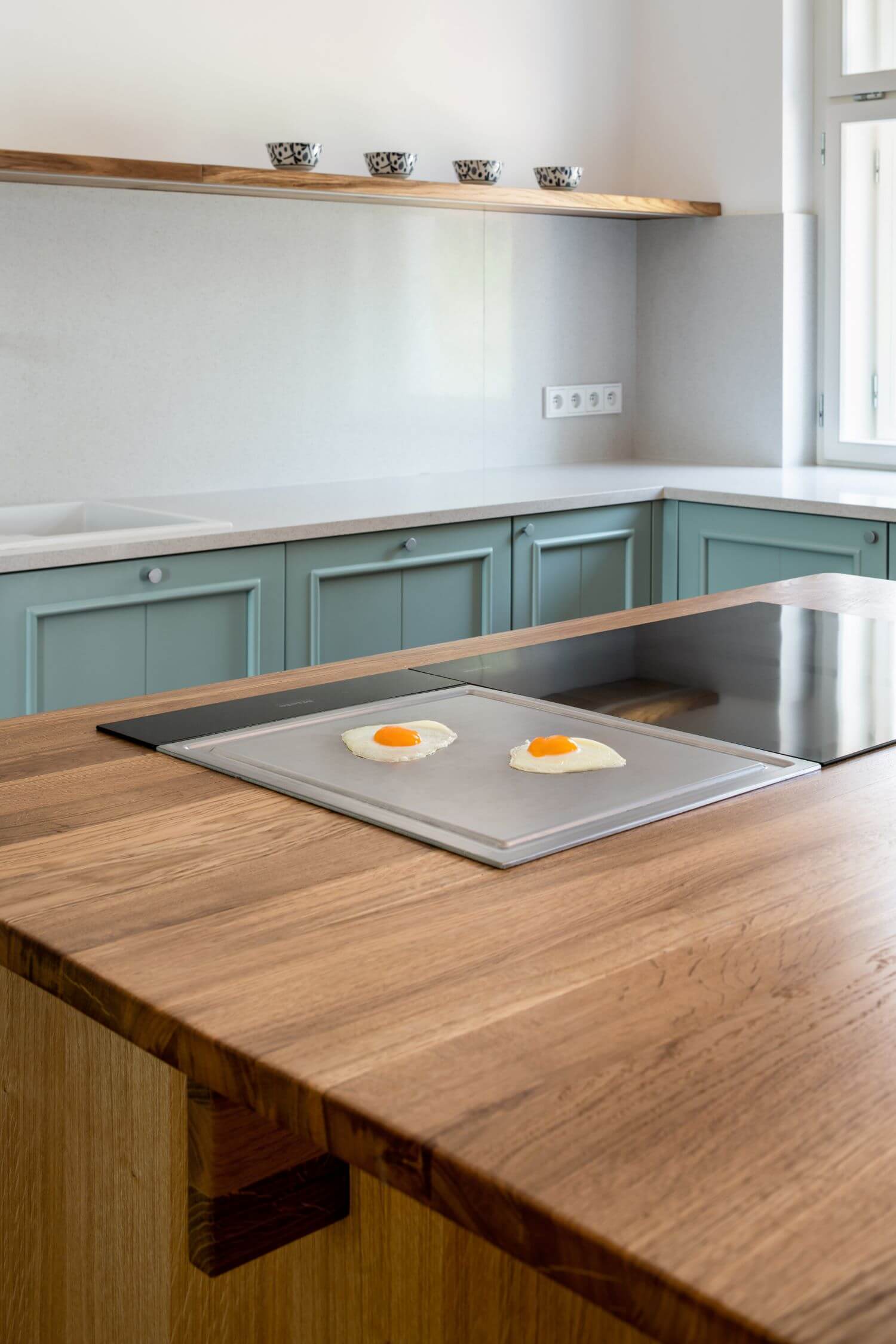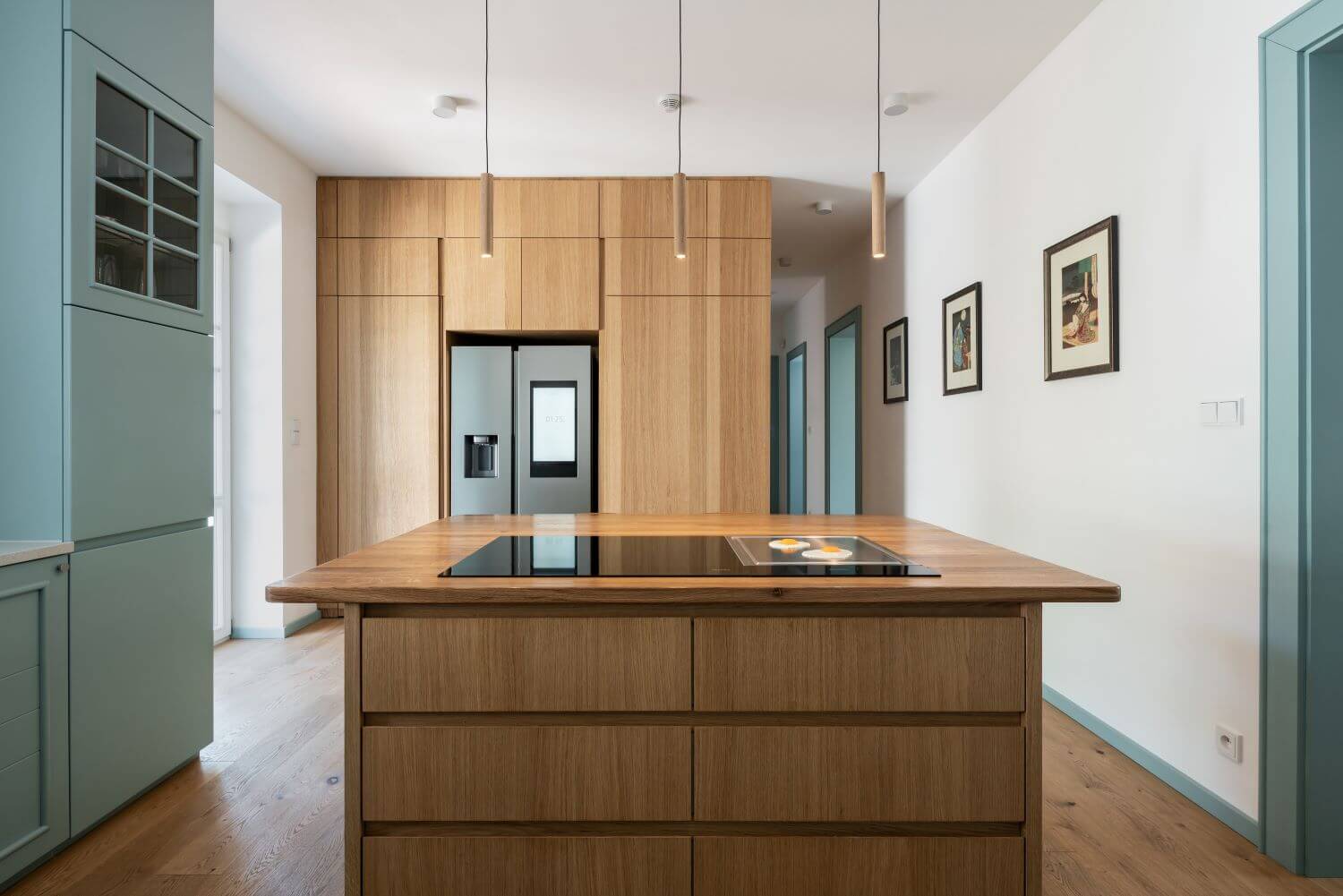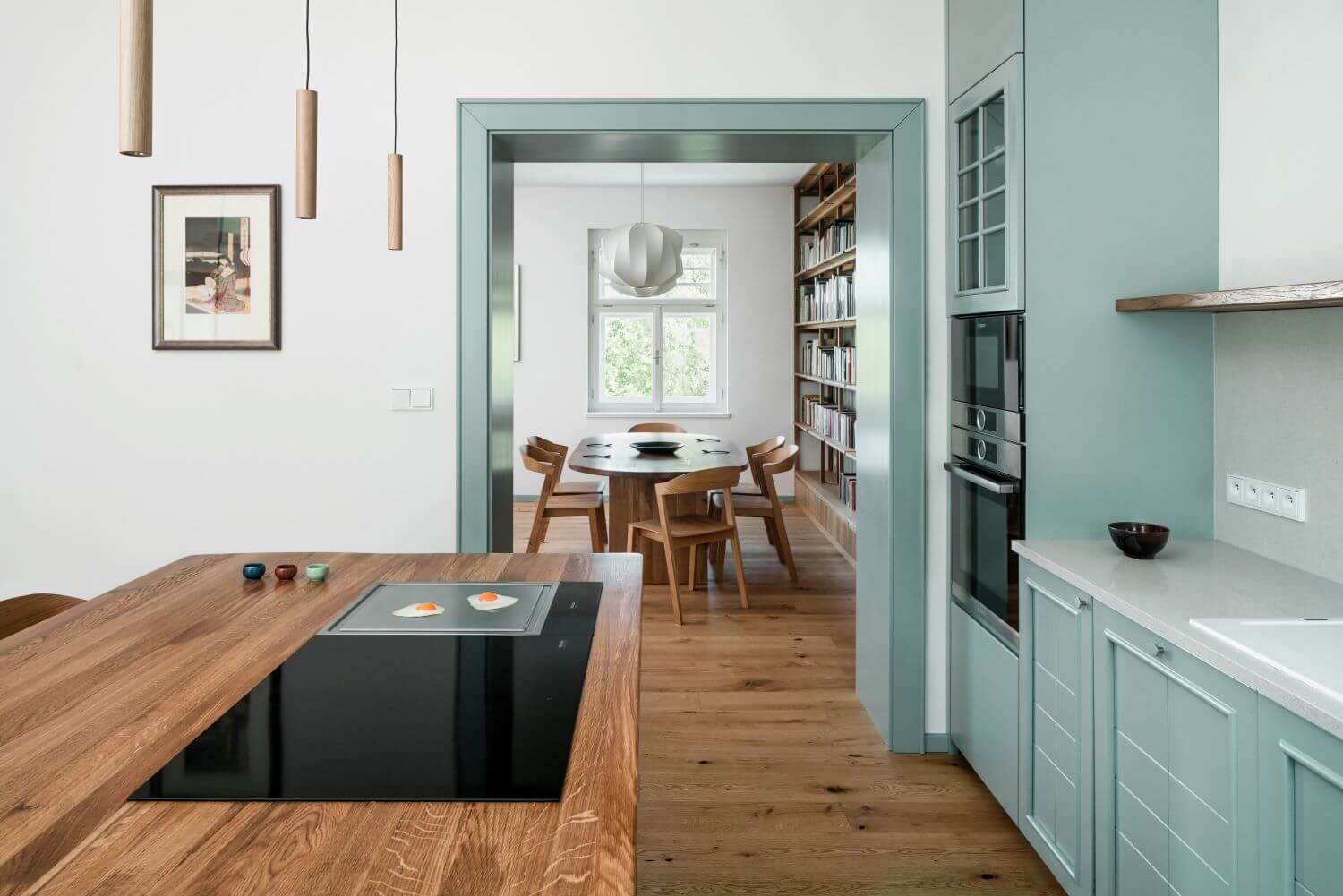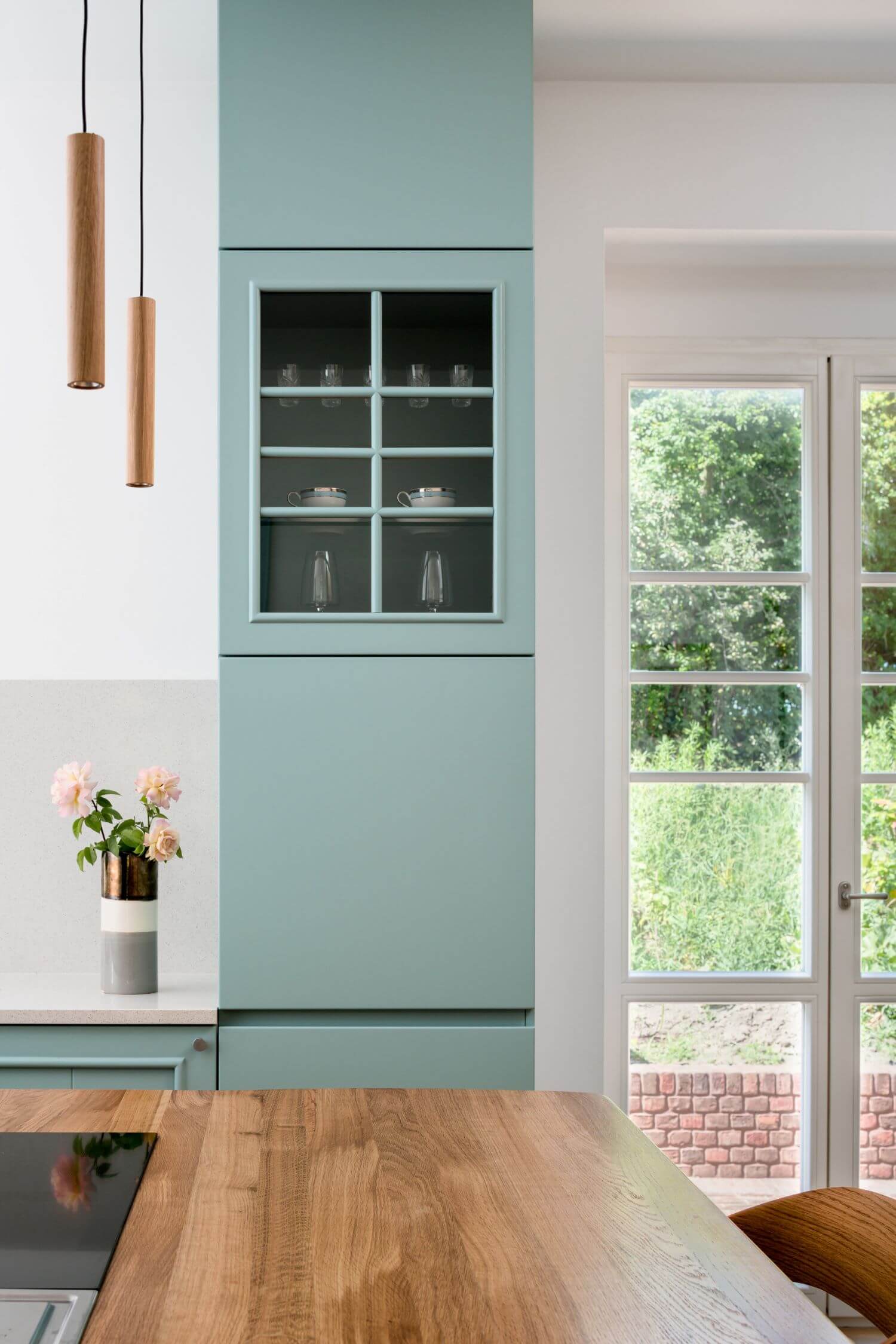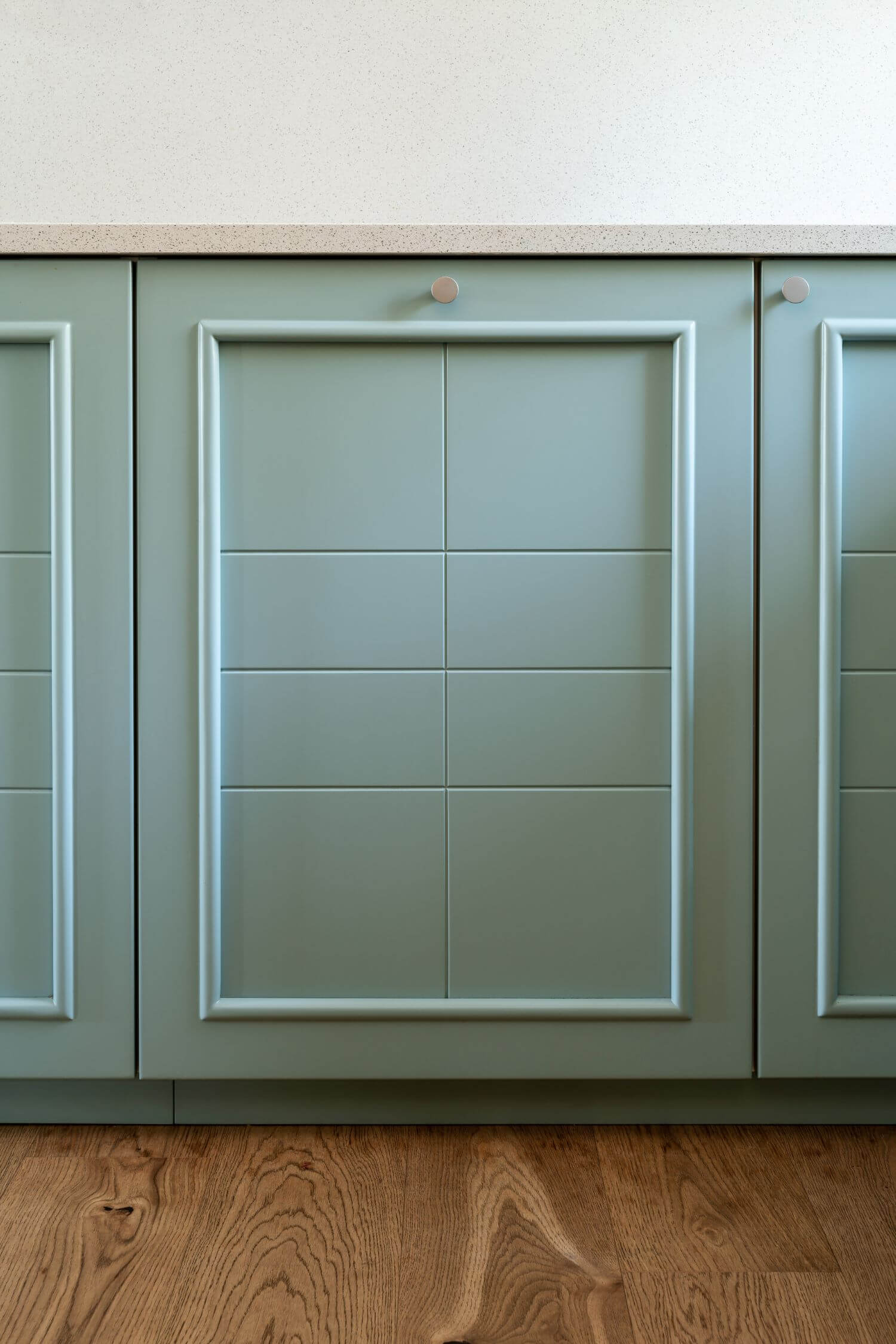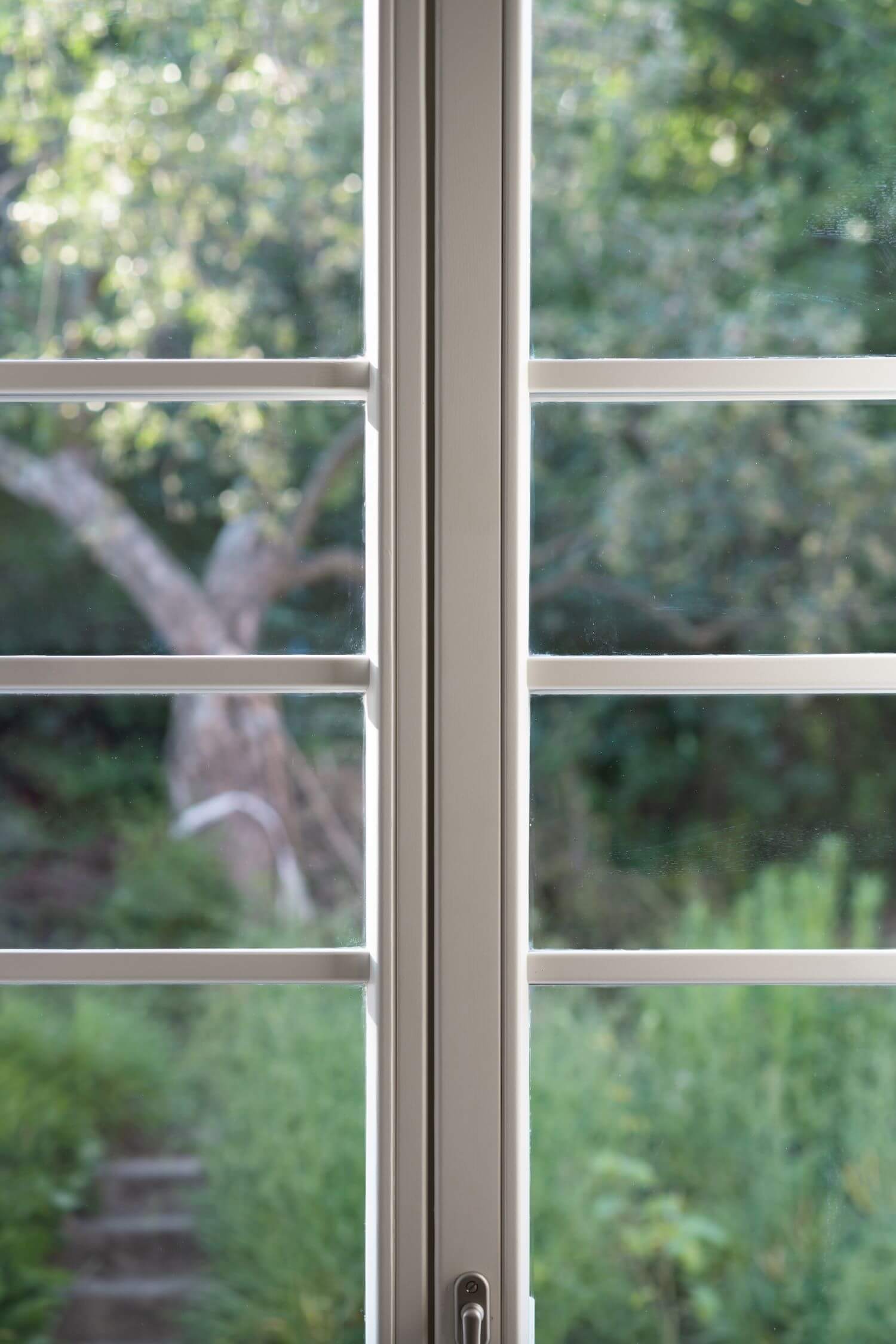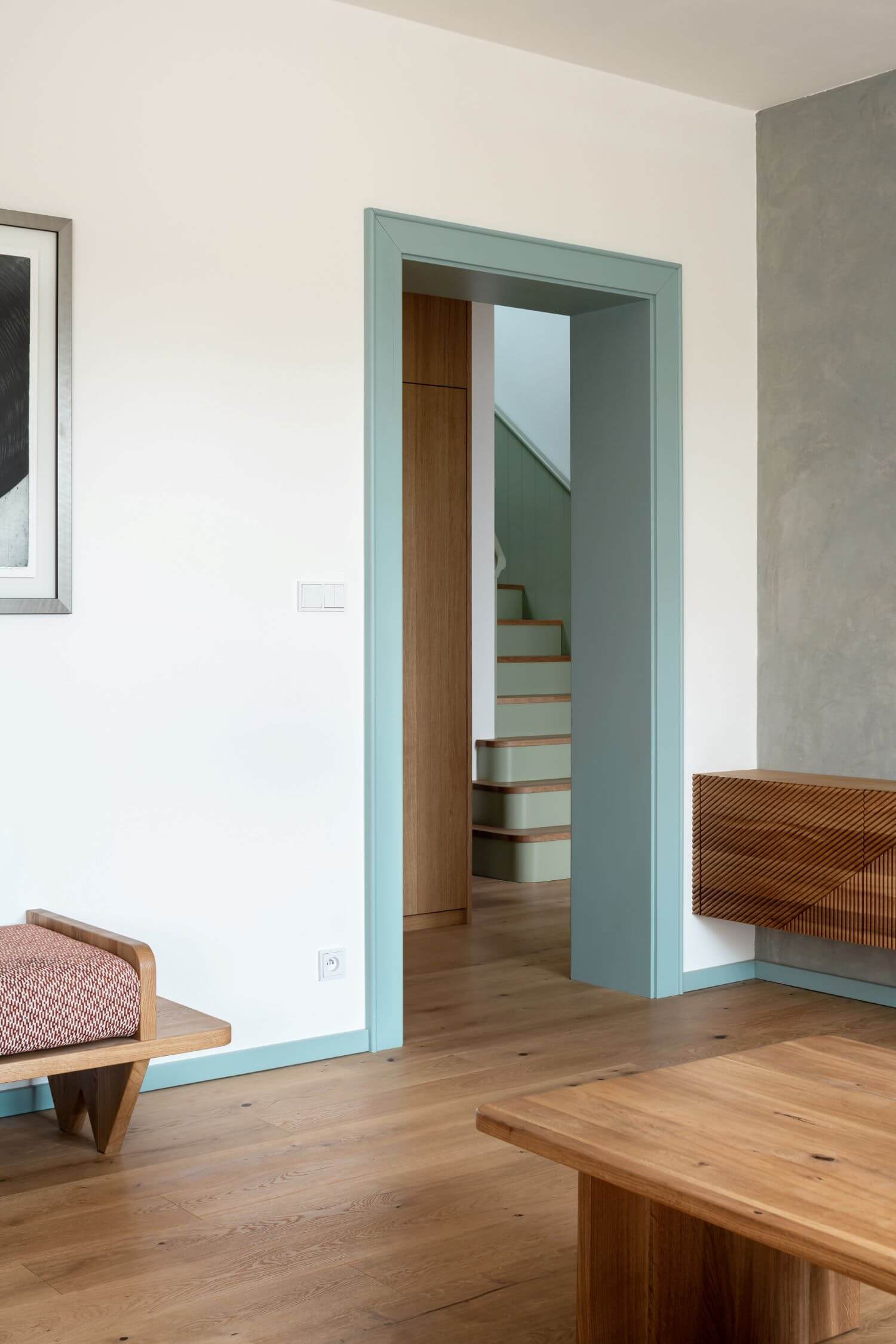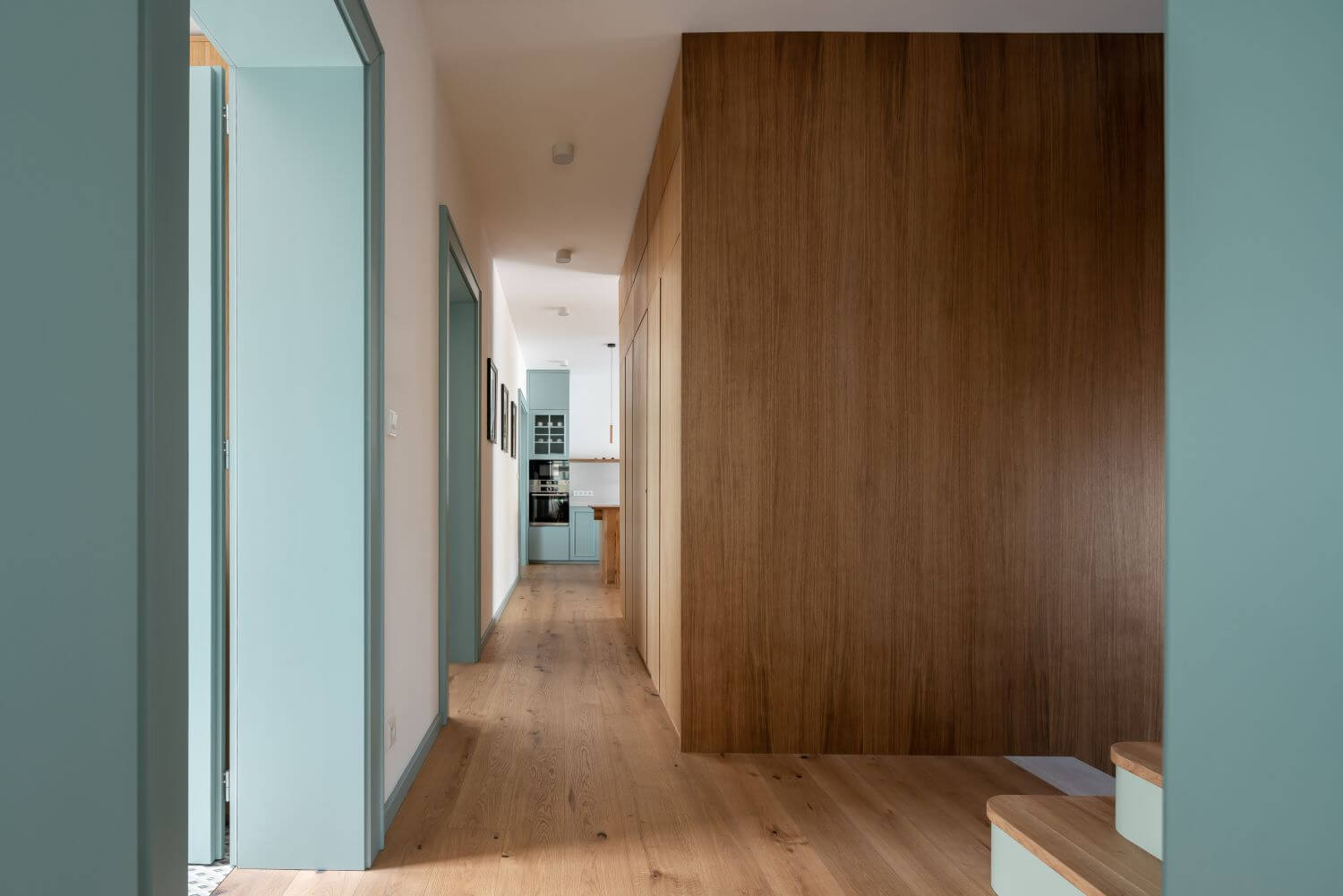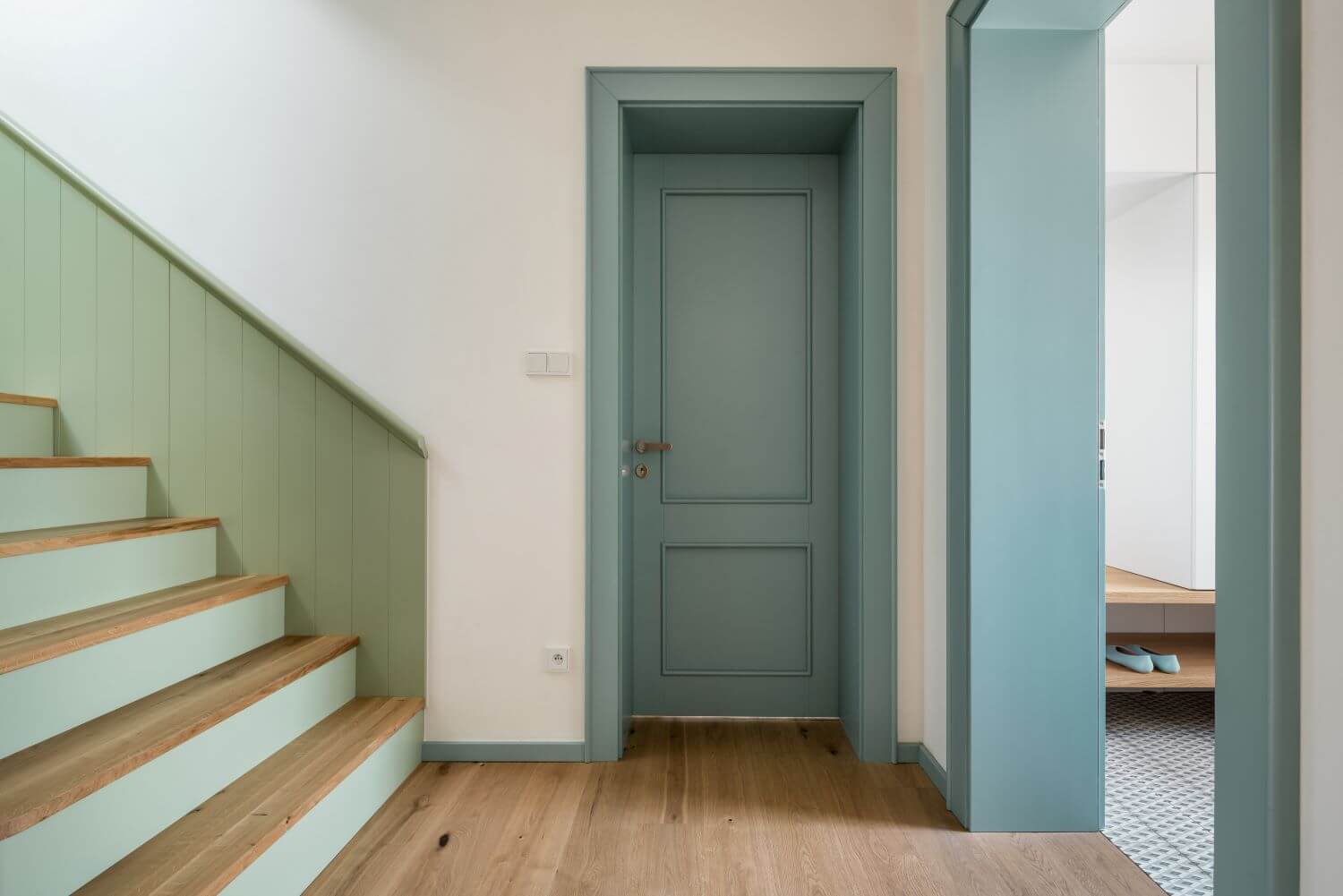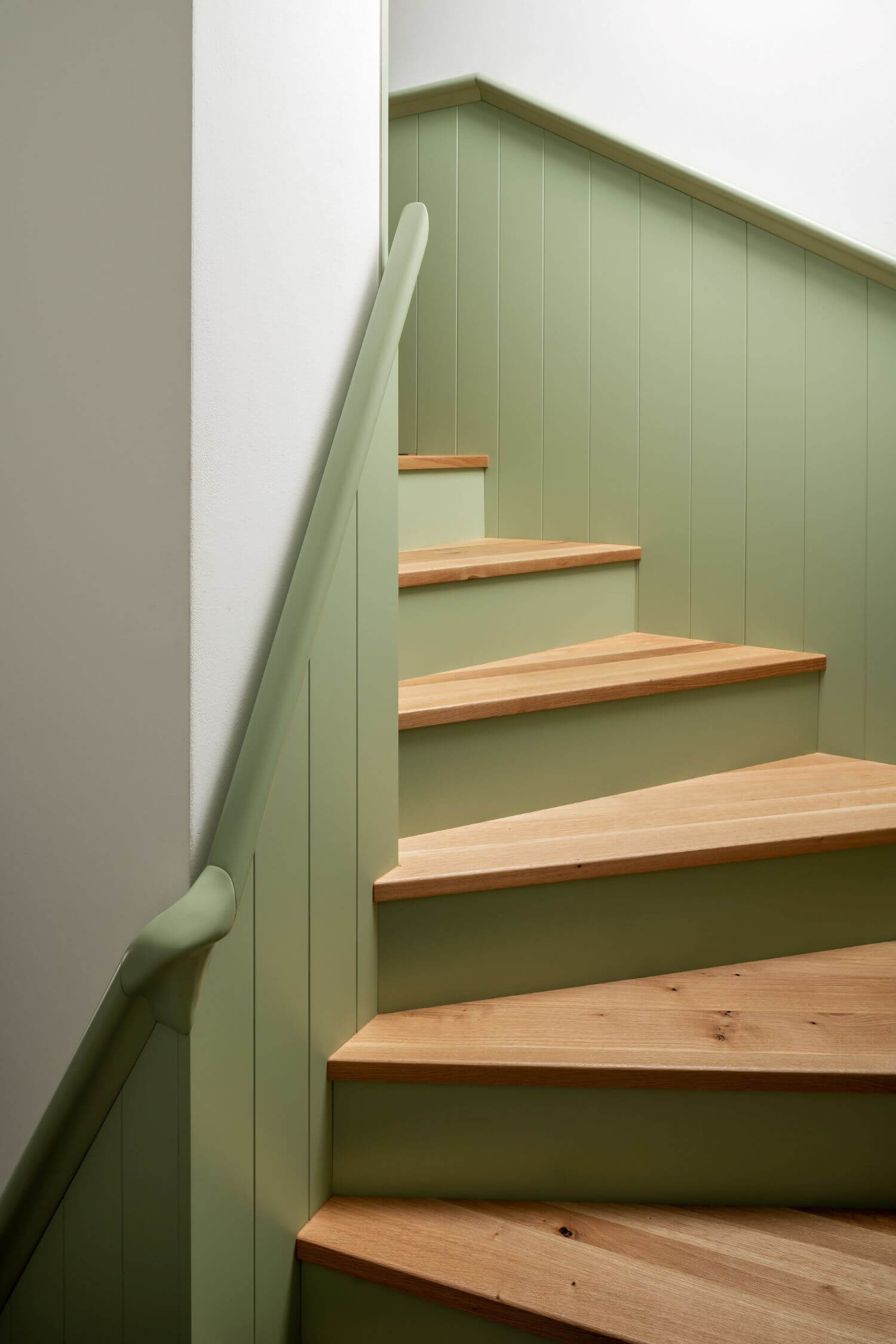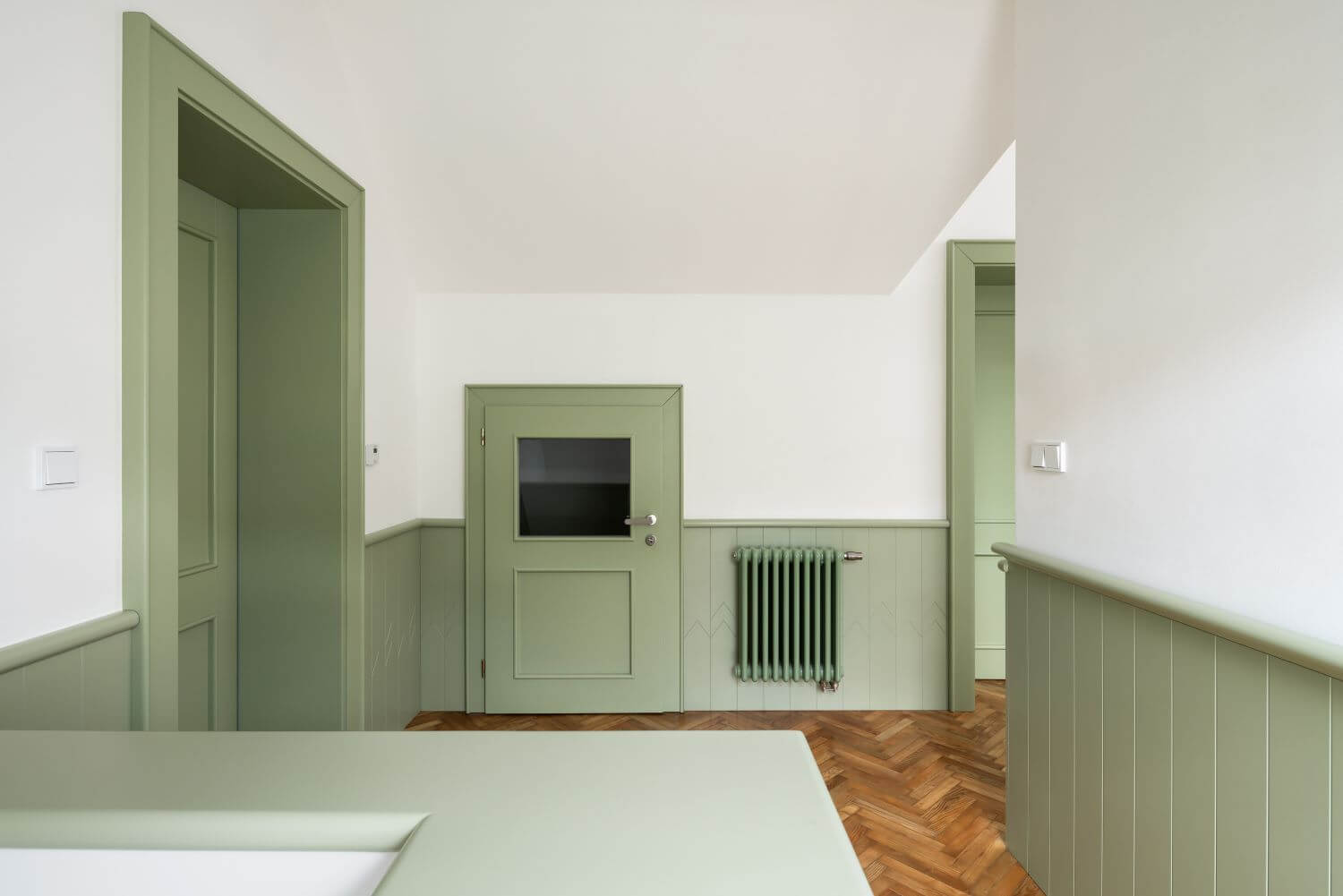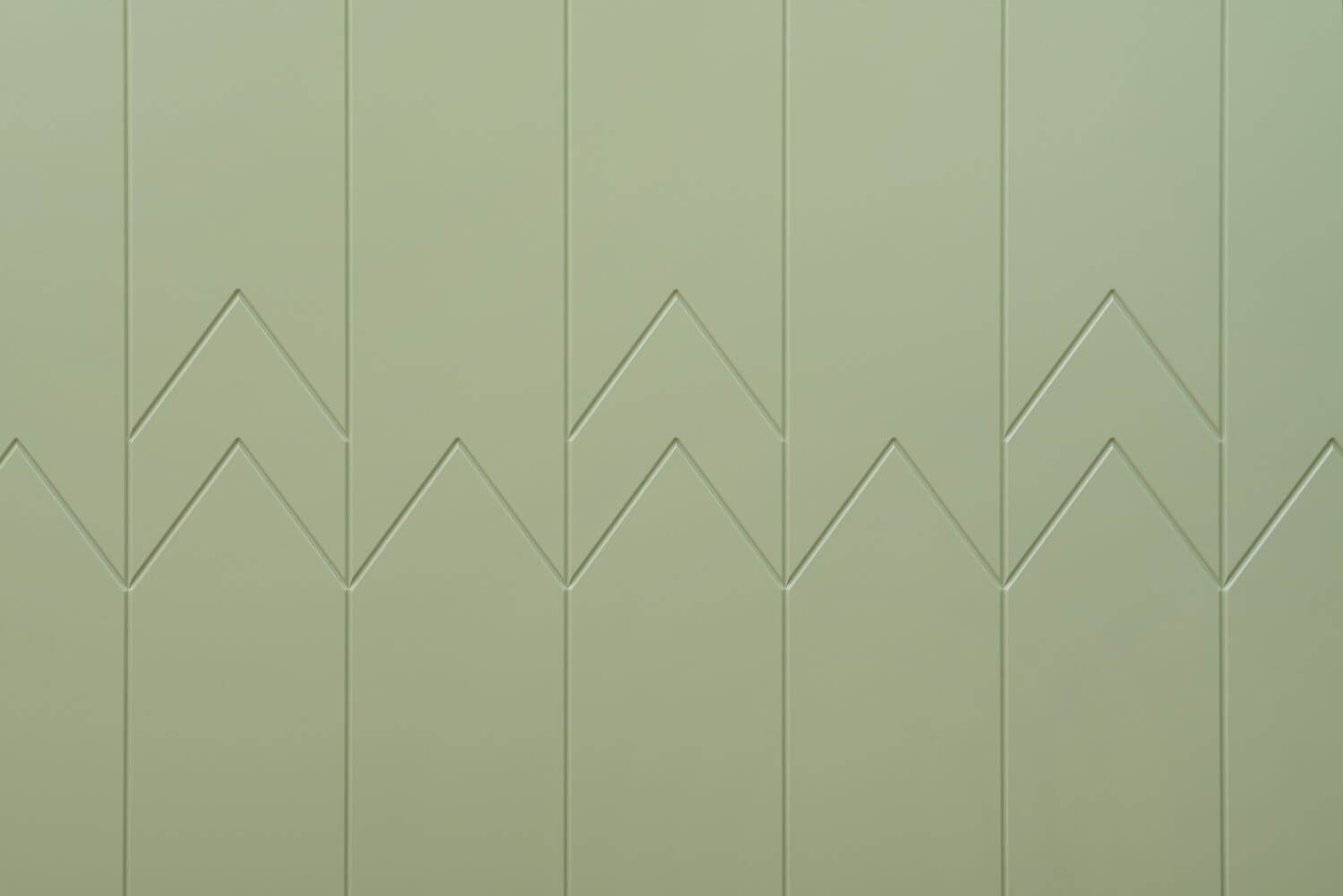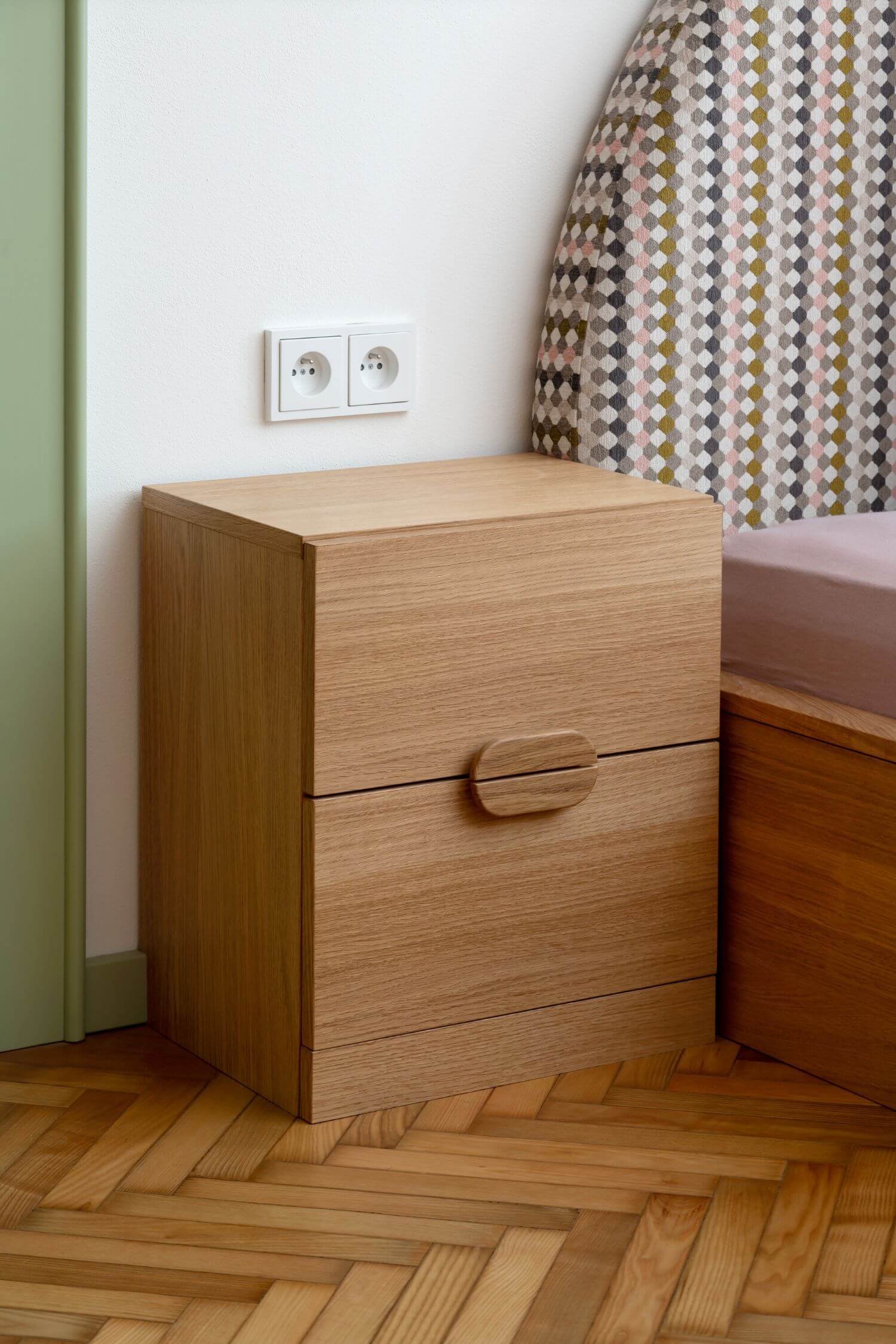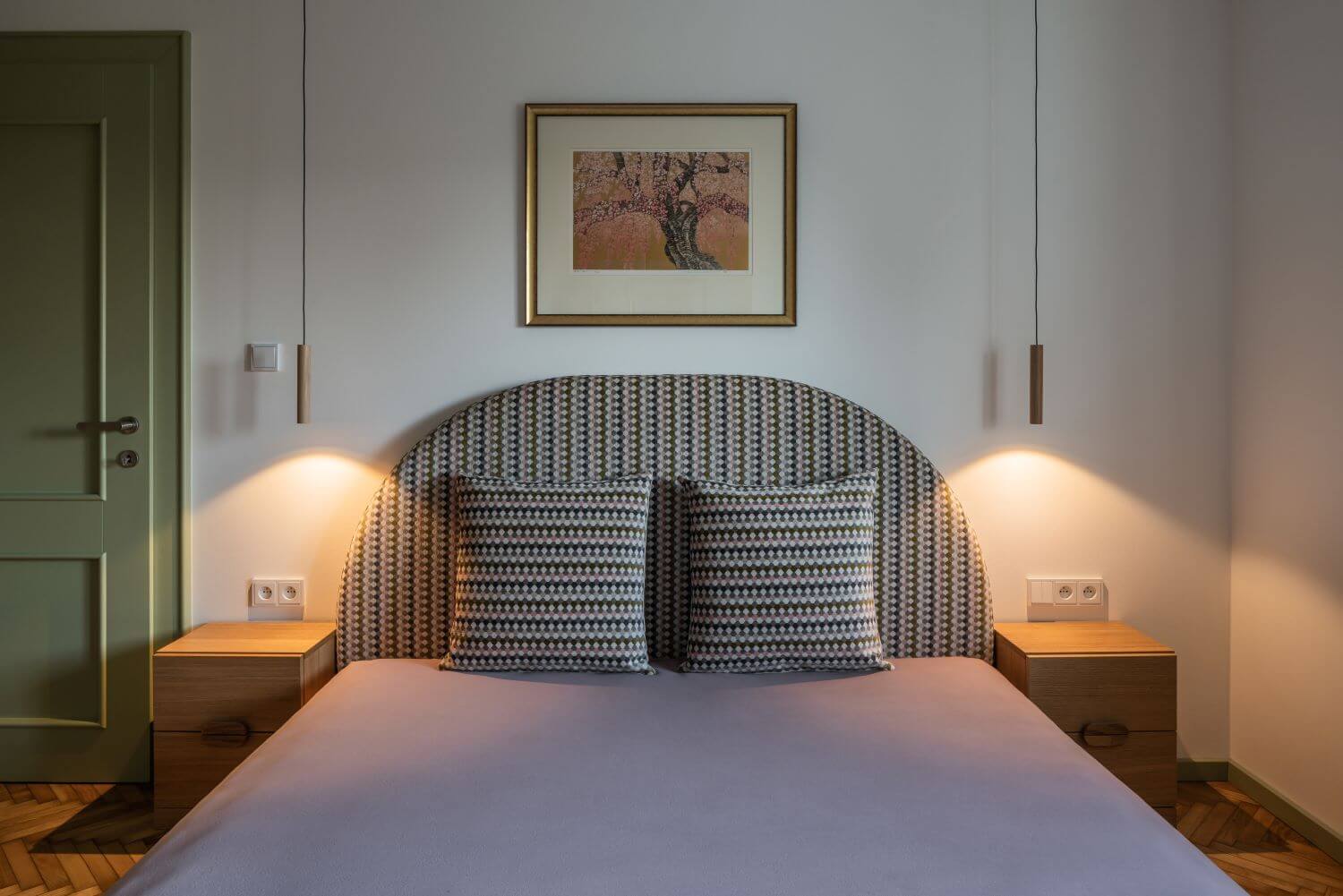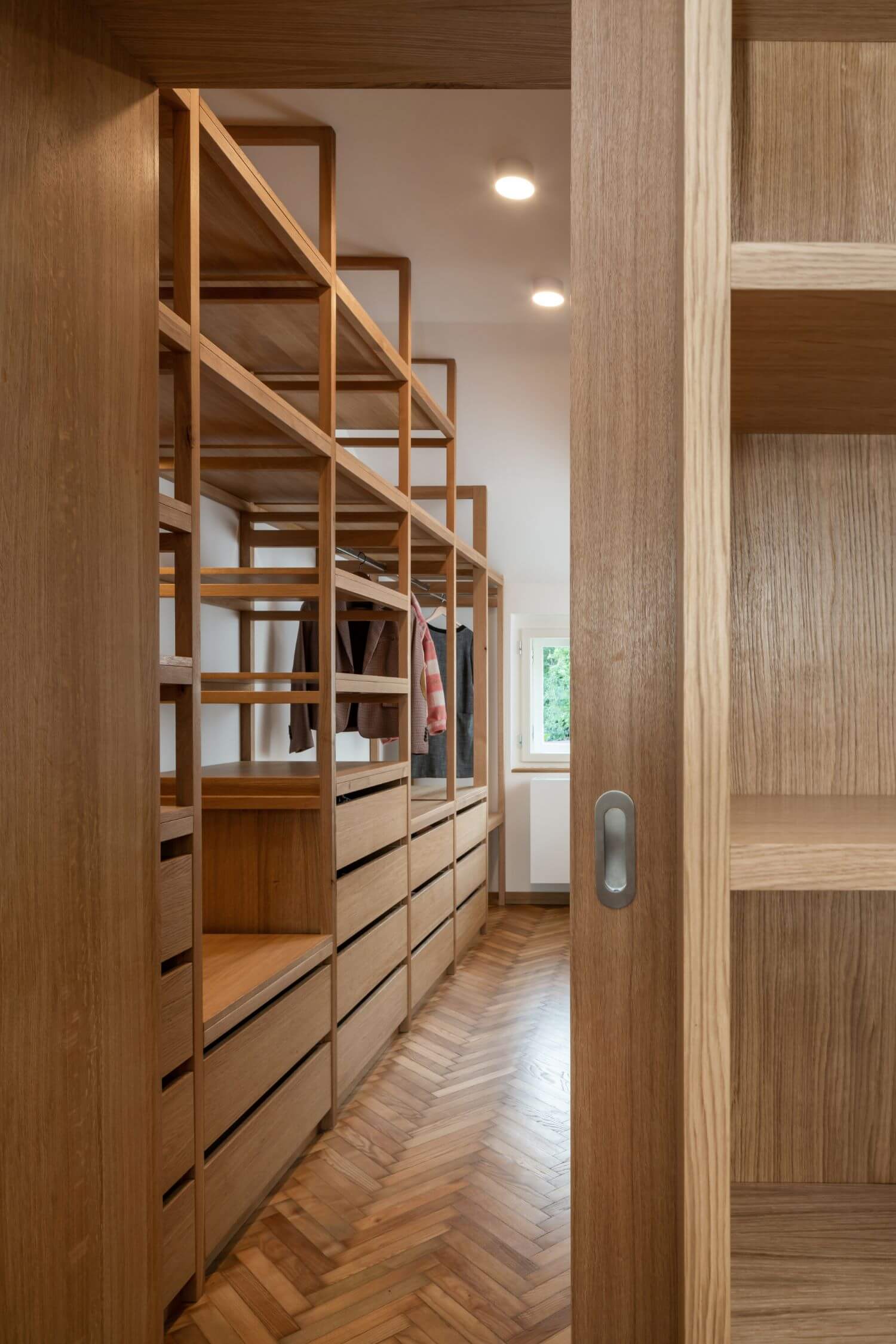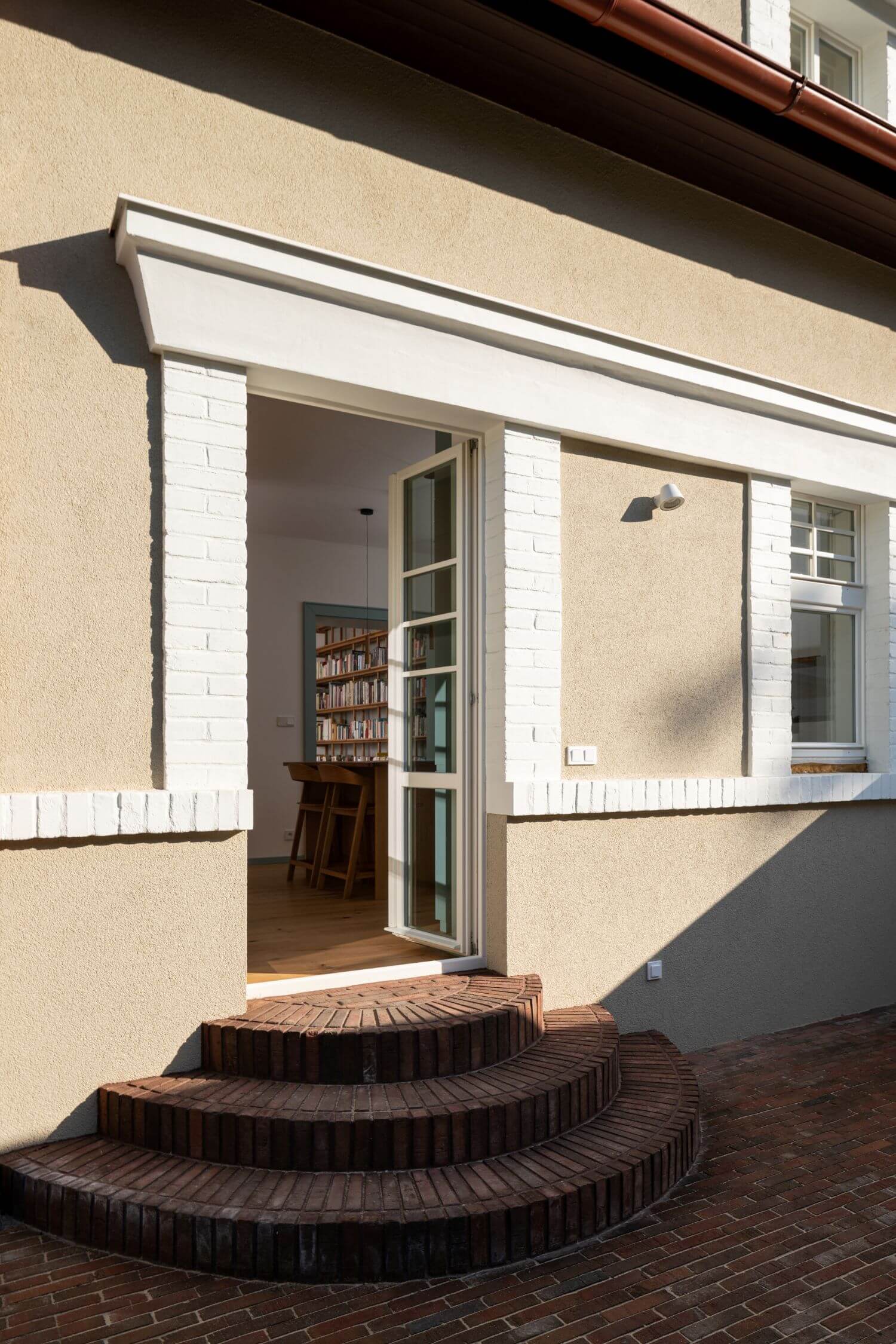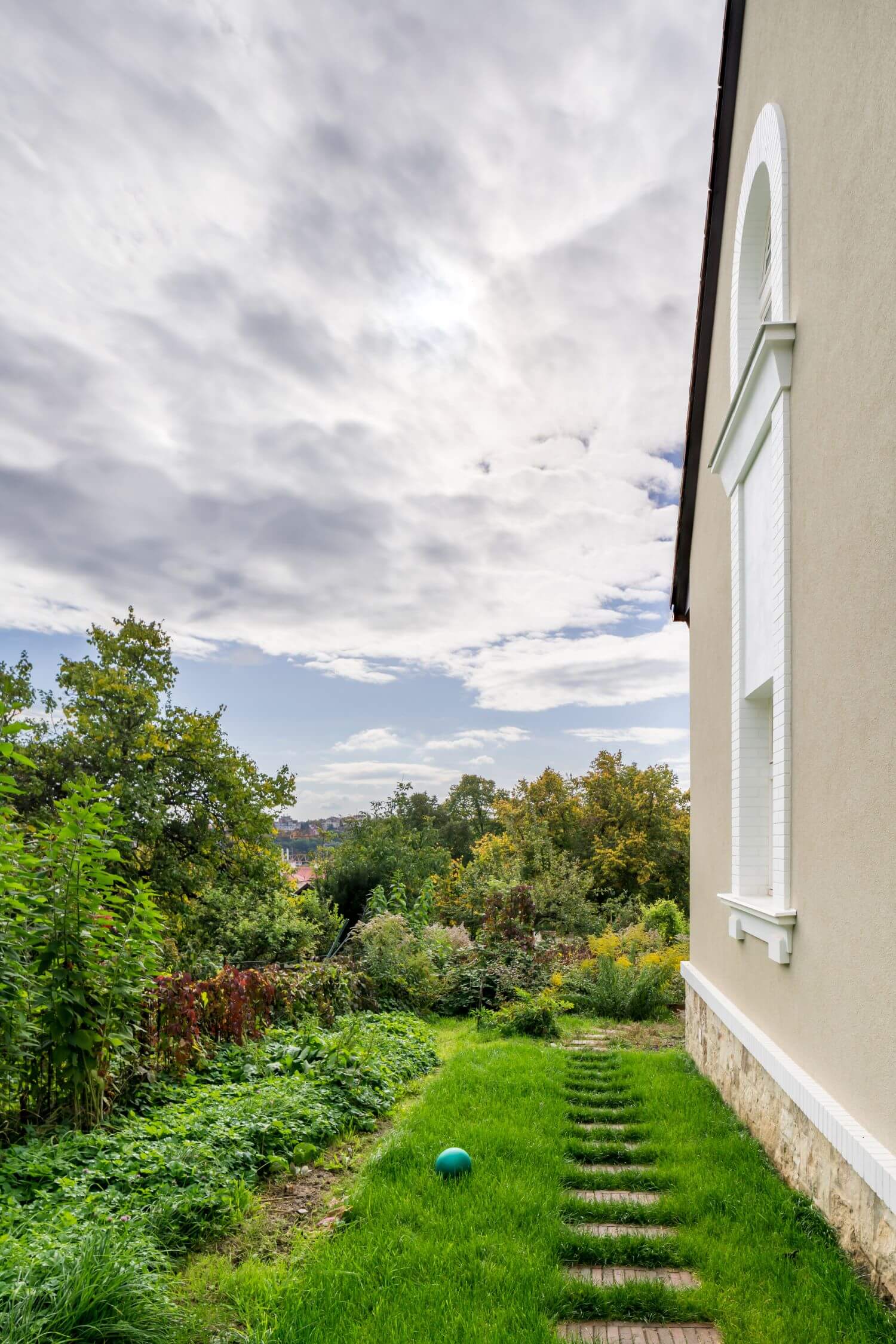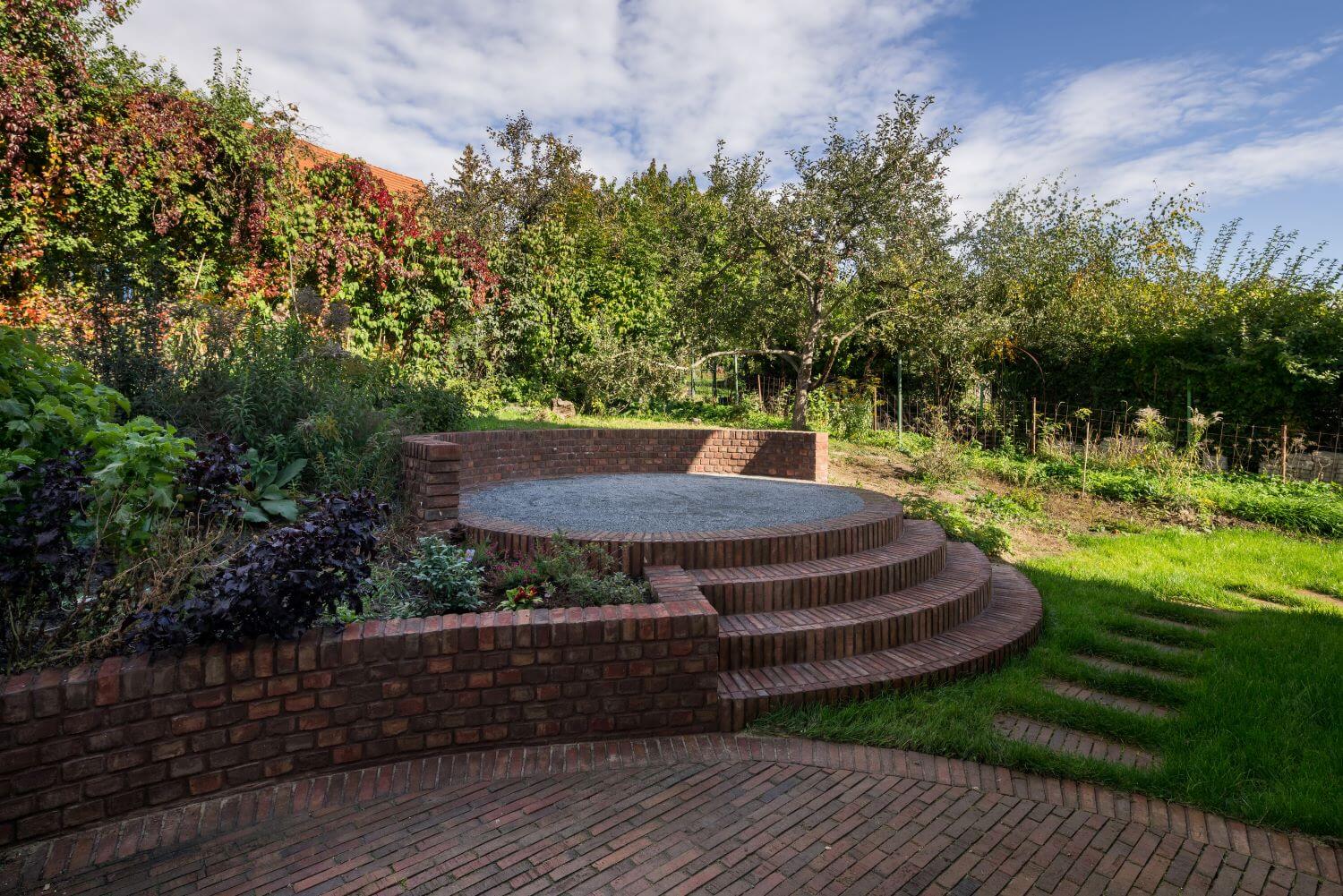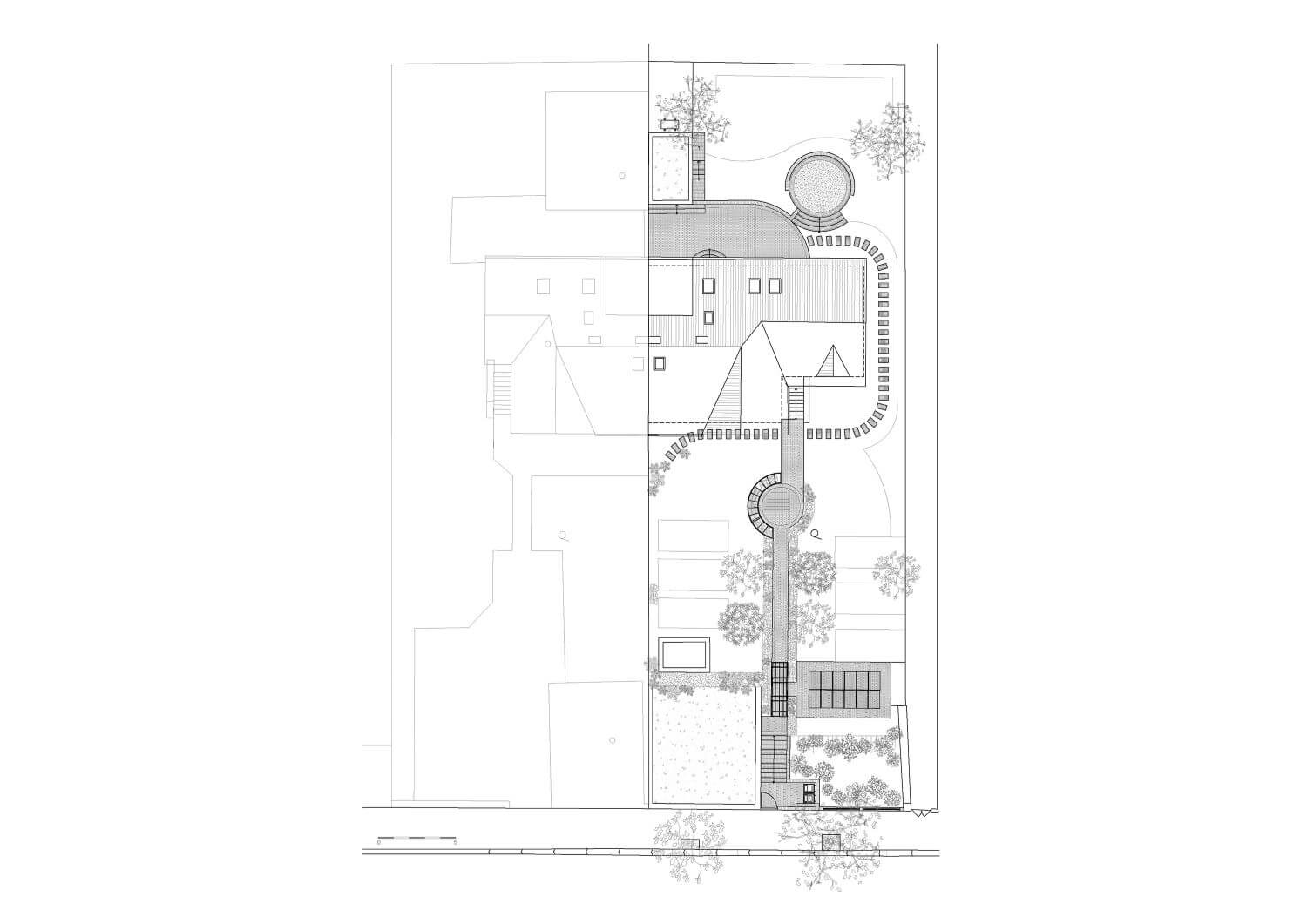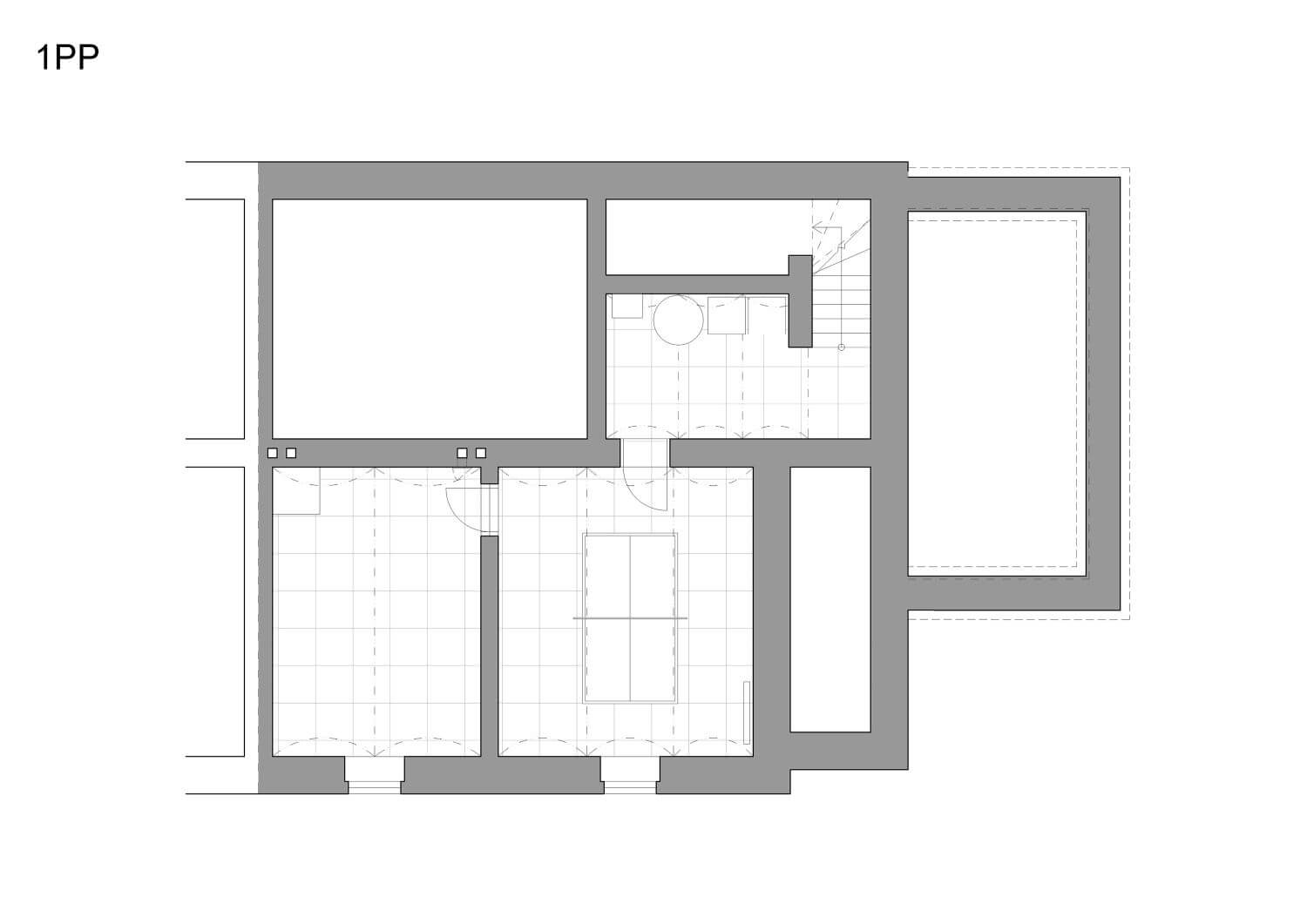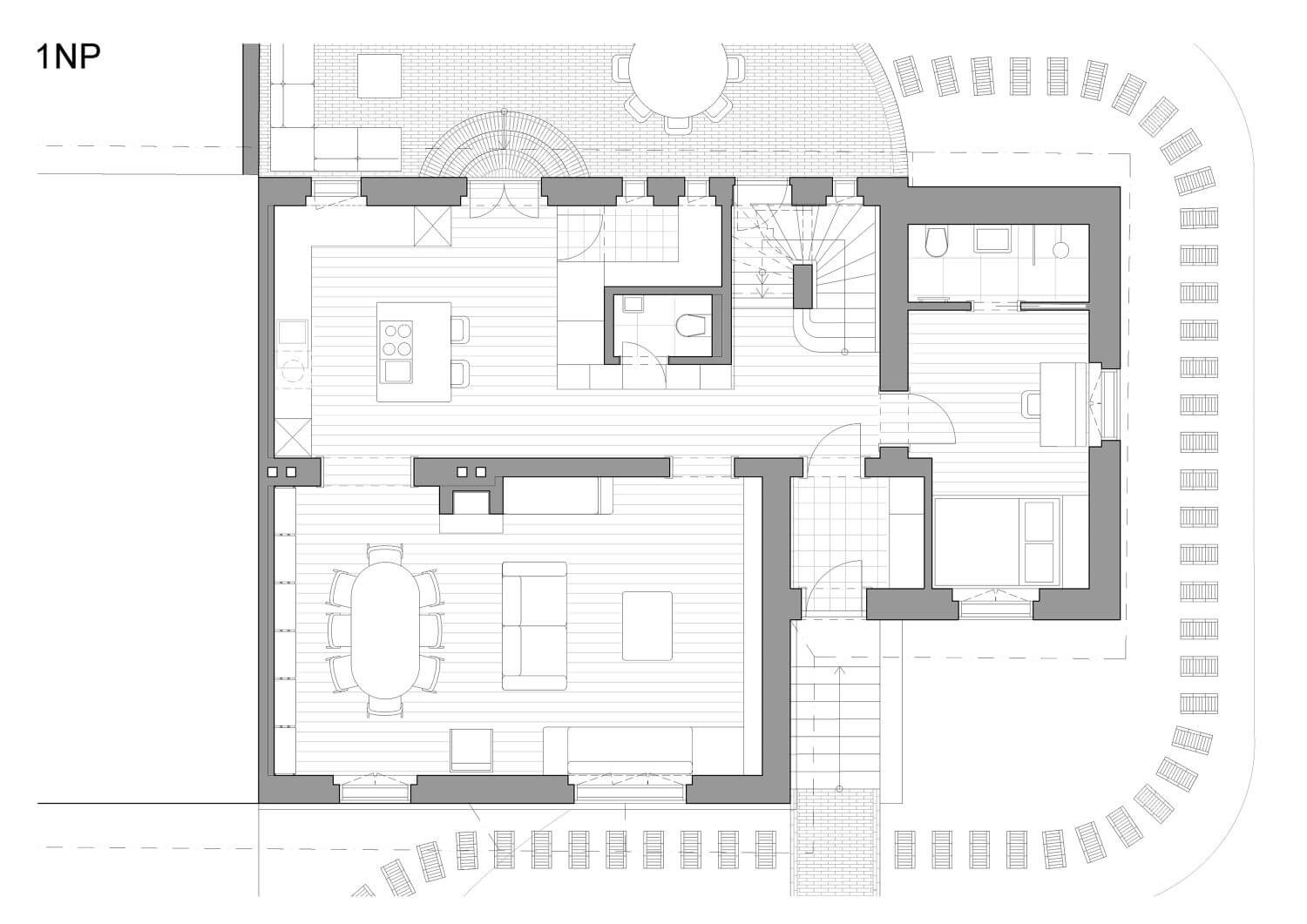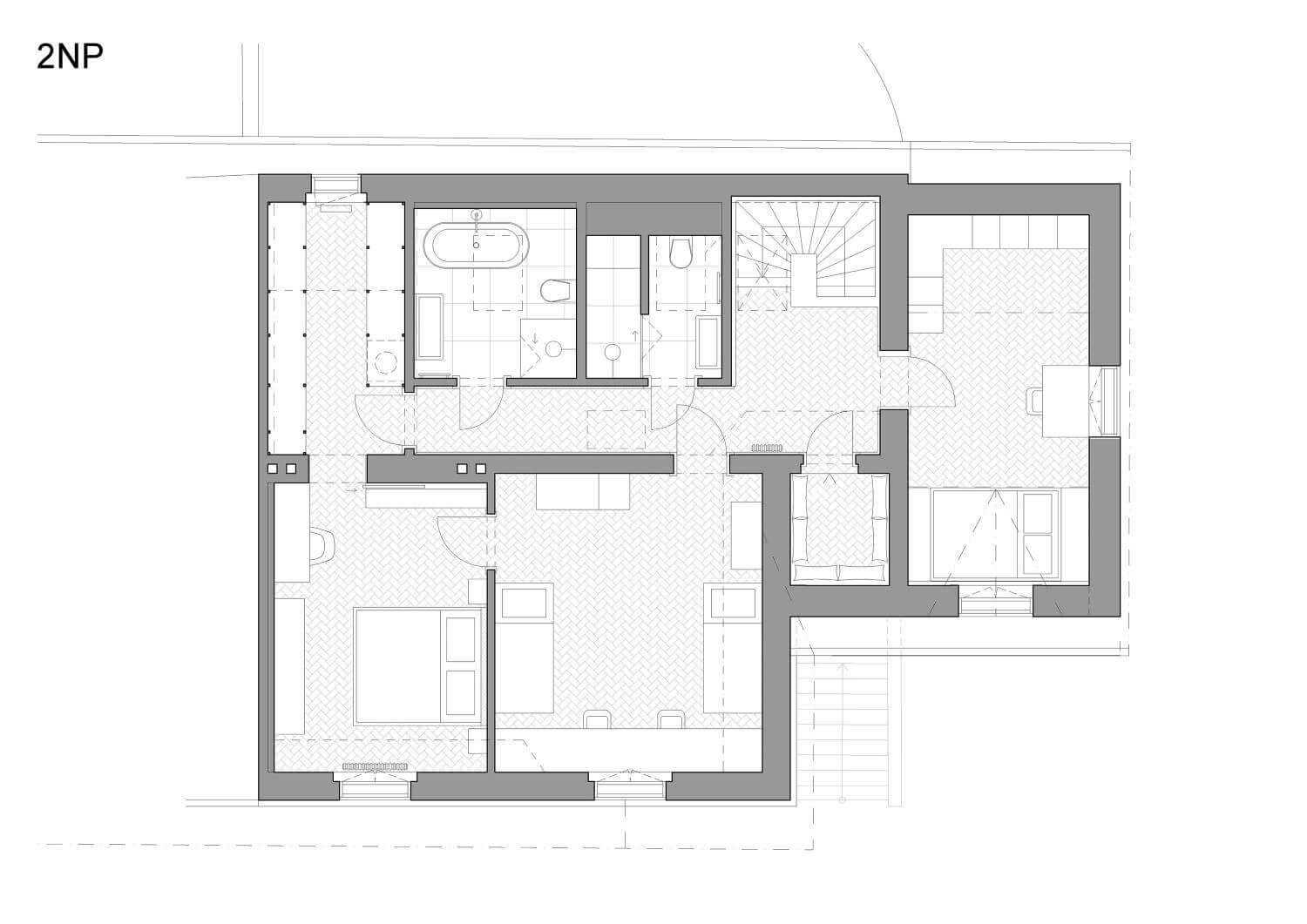 About studio
The No Architects studio has been built on the cooperation of an architect and a visual artist. A team of internal and external collaborators takes part in this collaboration. They can cover the whole range of specialised trades as necessary for good architecture.
We are interested in sensitive detailed solutions that reflect unique stories of every project and every client.
---