Cubism Architects: Adding a contemporary touch of architecture, the architect visualized the residence as a play of rectangular volumes by introducing various layers to the design as per the client's needs and wants. Placed in a rectangular plot, the project makes the most of it by using a contemporary built form with well-planned green spaces around it.
A clean segregation of private and public spaces is achieved. The ground floor level accommodates the living, dining, puja, kitchen, a master bedroom, guest bedroom and a family living. A perfect balance of privacy is also established in this level. The first floor, on the other hand houses a master bedroom, two children's bedrooms, a home theatre and a family lounge.
The approach to the main building is accessed from the east, characterized by plantation and a water body leading to the main porch. The living is a double height glass pavilion with a hovering wooden cladding and overlooking into the gardens on the two visible sides. The double height courtyard and the living spaces facilitate a beautiful view of the green spaces.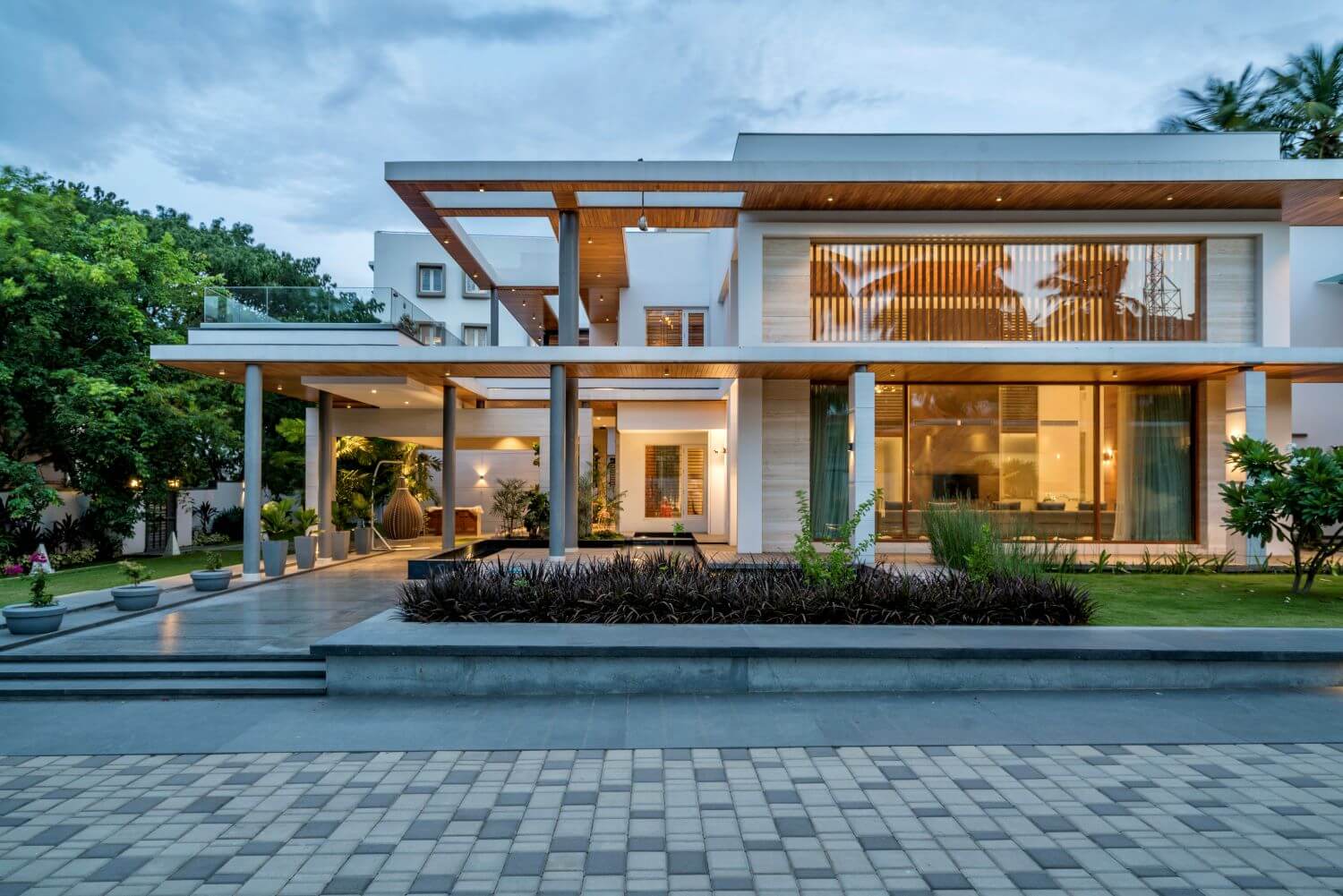 As line of sight traverses multiple areas at once, the colour palette has been carefully chosen to extend a warm, welcoming atmosphere. The general language of the interior speaks of tradition and culture, which is achieved via the use of appropriate furniture and design.
Natural north light penetrates inside from the double height glass façade adding another dimension of grandeur to the space. The double height area facilitates a vertical spatial connection, providing visual communication and interaction between the two floor planes. The natural skylight in the living area filters the natural light inside and creates a dramatic effect with the play of shadows throughout the day.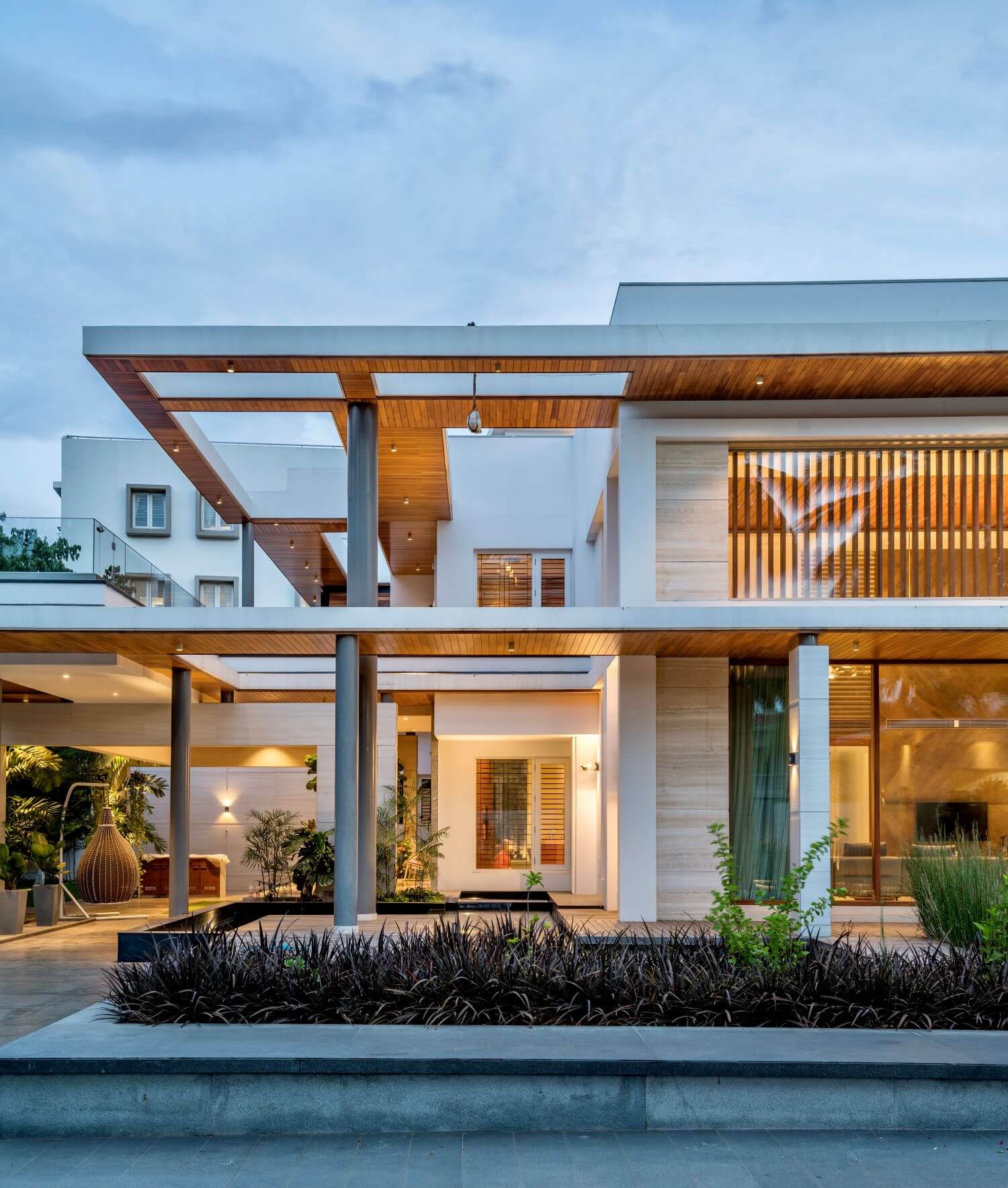 The bedroom on the first floor reflects the choice in the selection of the fabrics and the colour of the materials making the various elements of the room come together seamlessly. The dining space is designed with the same chic language of the interiors, coupled with wooden ceiling and Italian flooring. The light fixture over the table enhances the elegant look of the interiors.
The main passage acts as the central spine of the residence, dividing the spaces and binding the plan. The ground floor combines the entrance foyer and the living with a laser cut detailing work separating them in an open plan. This allows spaces to be flexible and visually connected setting the tone for the interior from the set go.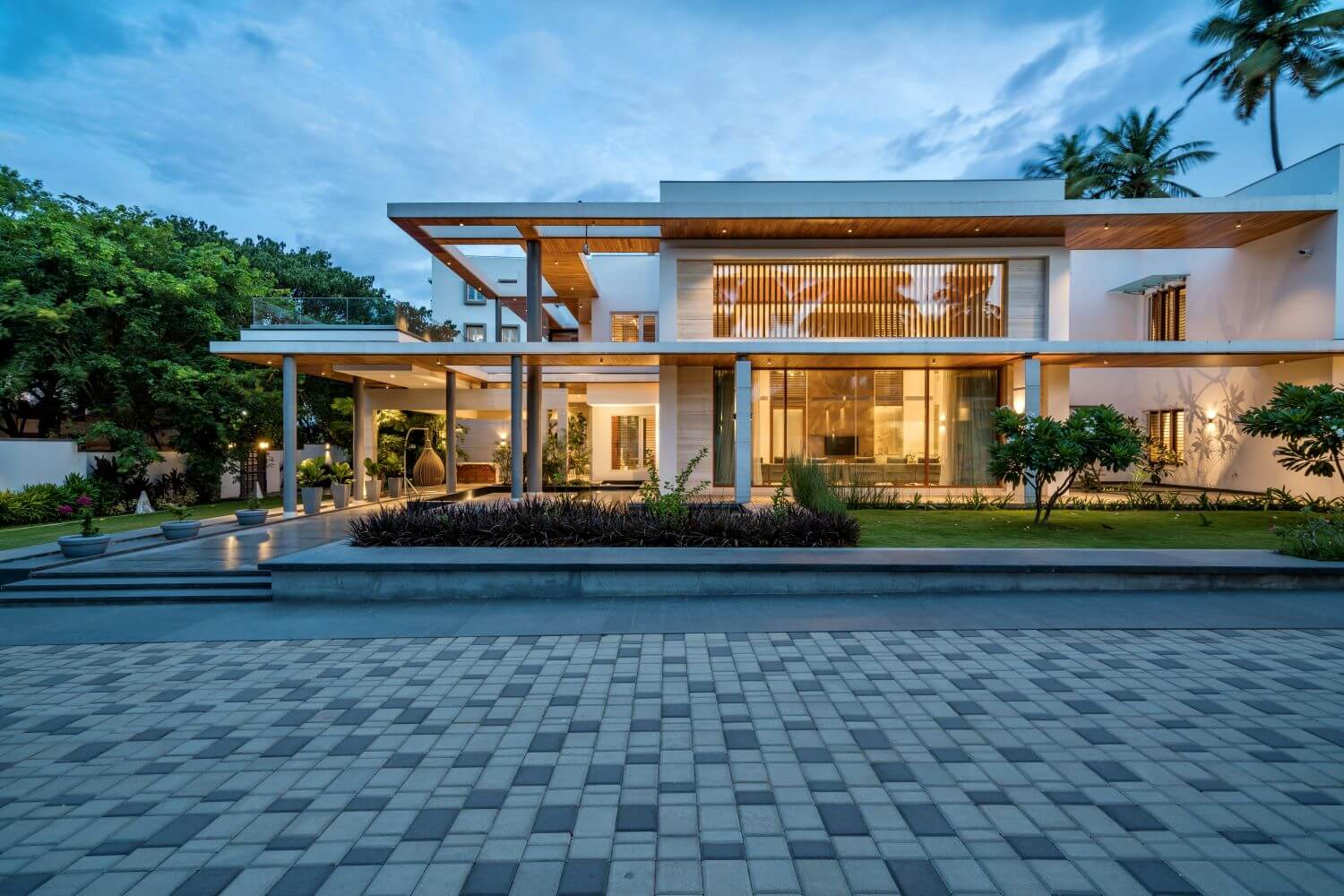 A water body has been incorporated as a part of exterior landscape adding an element of tranquility to the residence. The presence of the water body adds to the serenity of the space and also enhances the quality of the space.
The family living room features wooden flooring contrasting against the whites of the space. Two minimal lights the ceiling adds to the tone of the interior.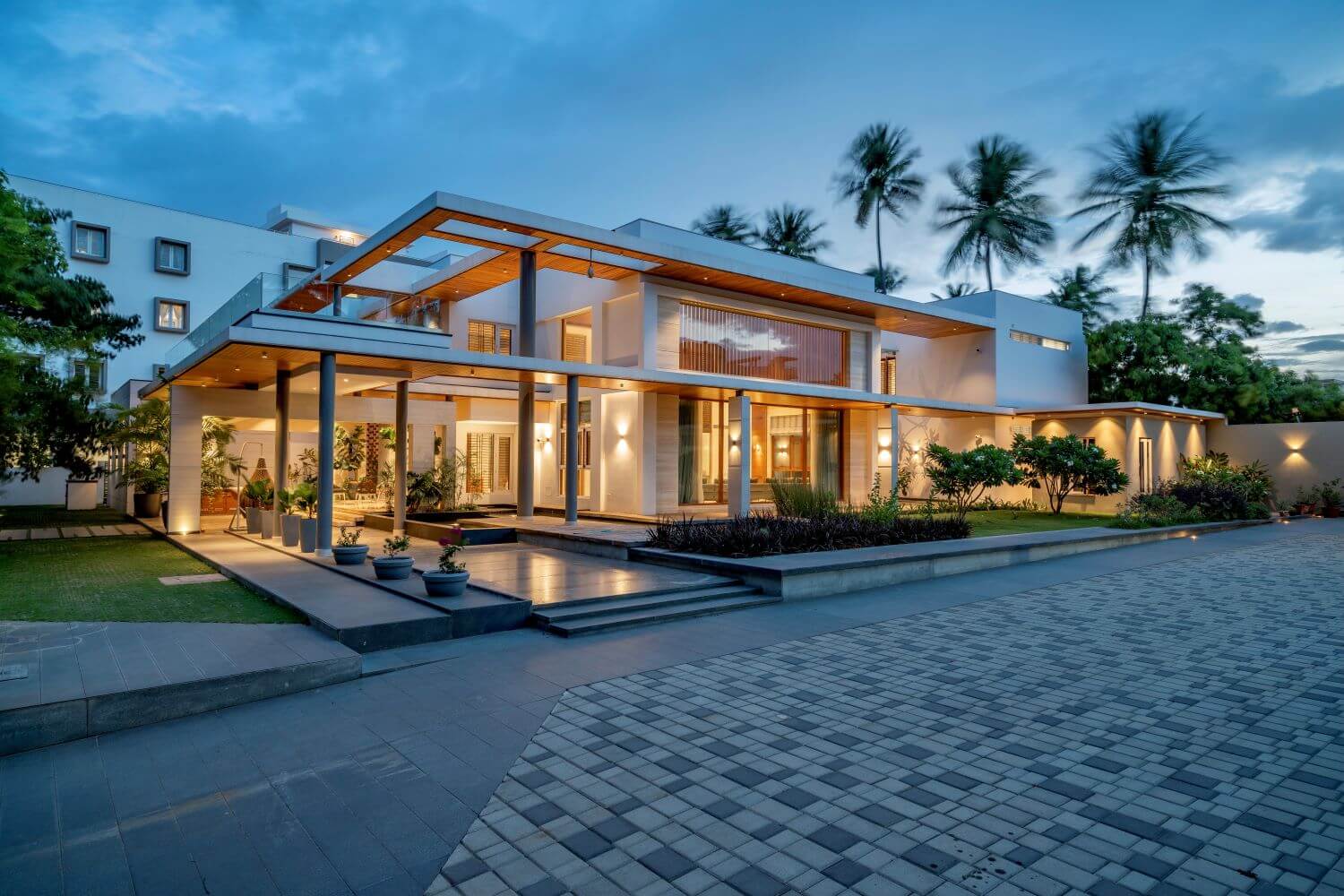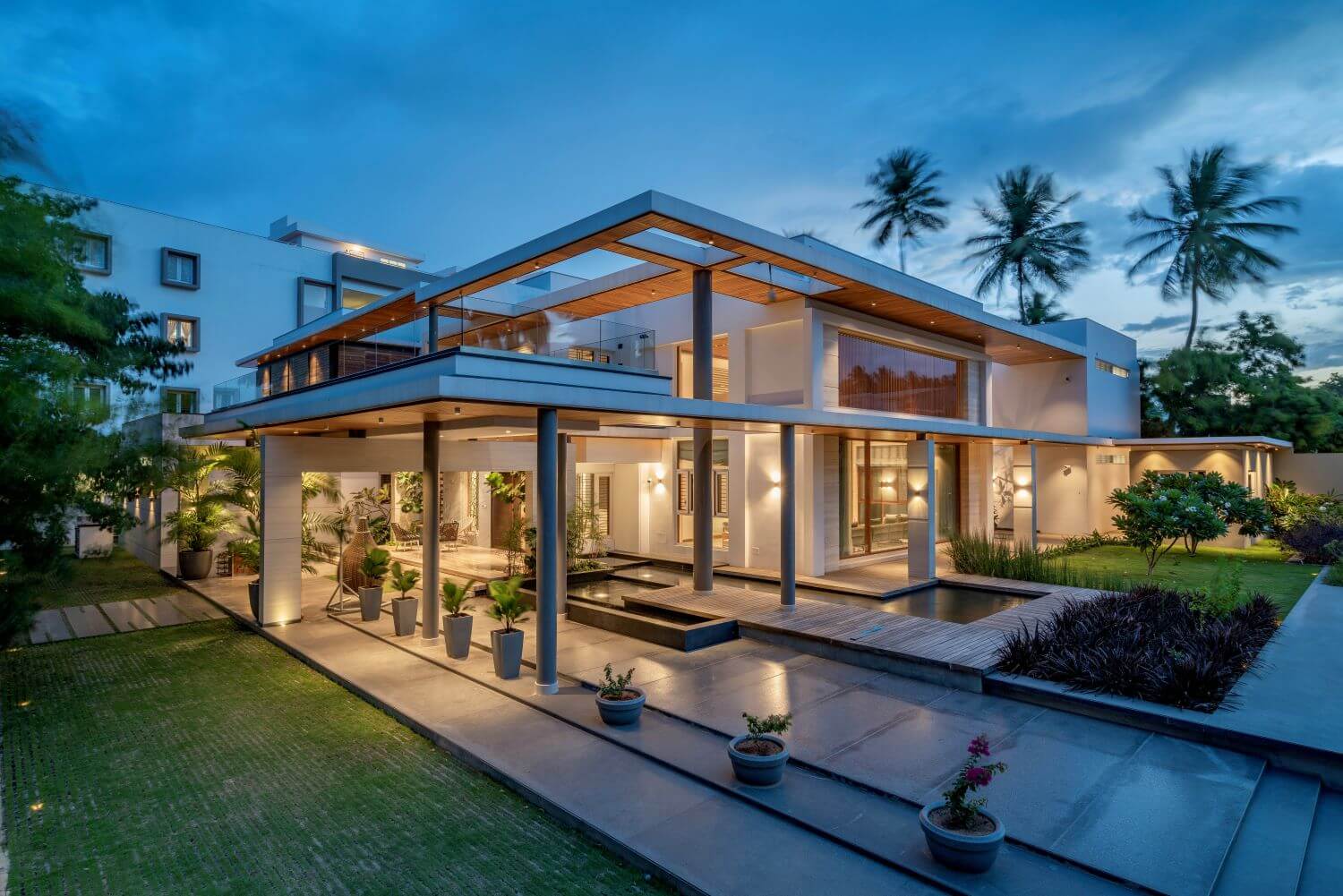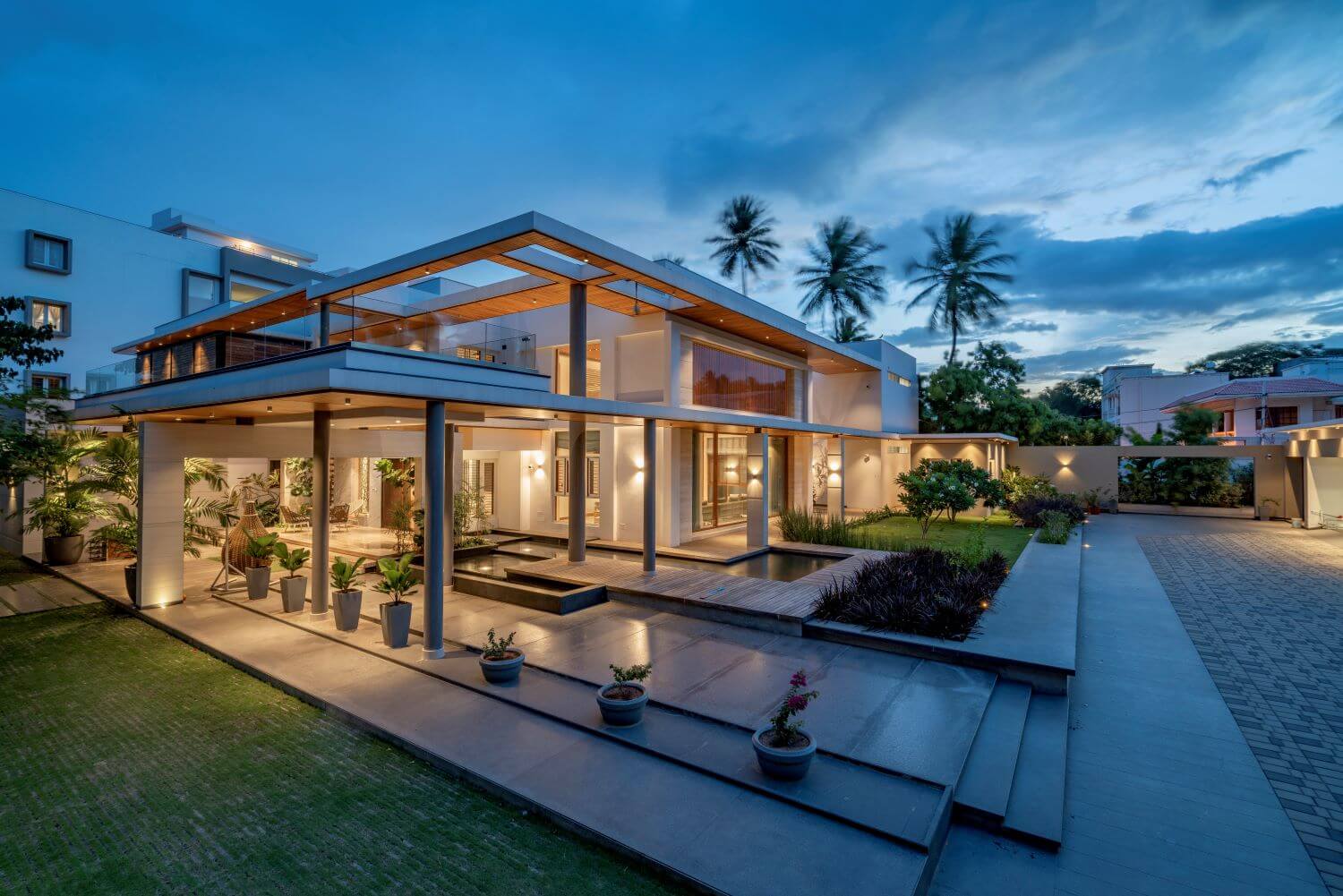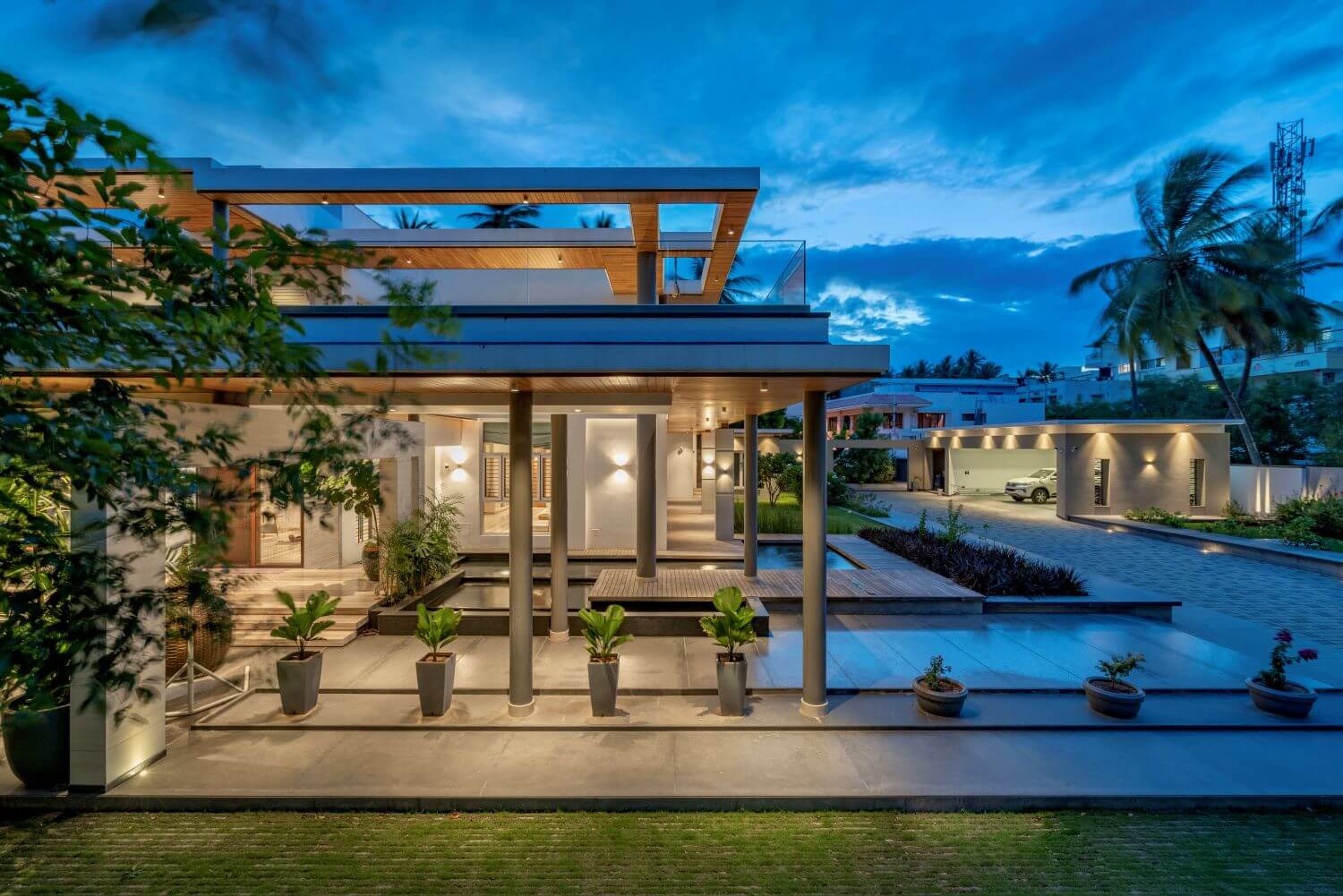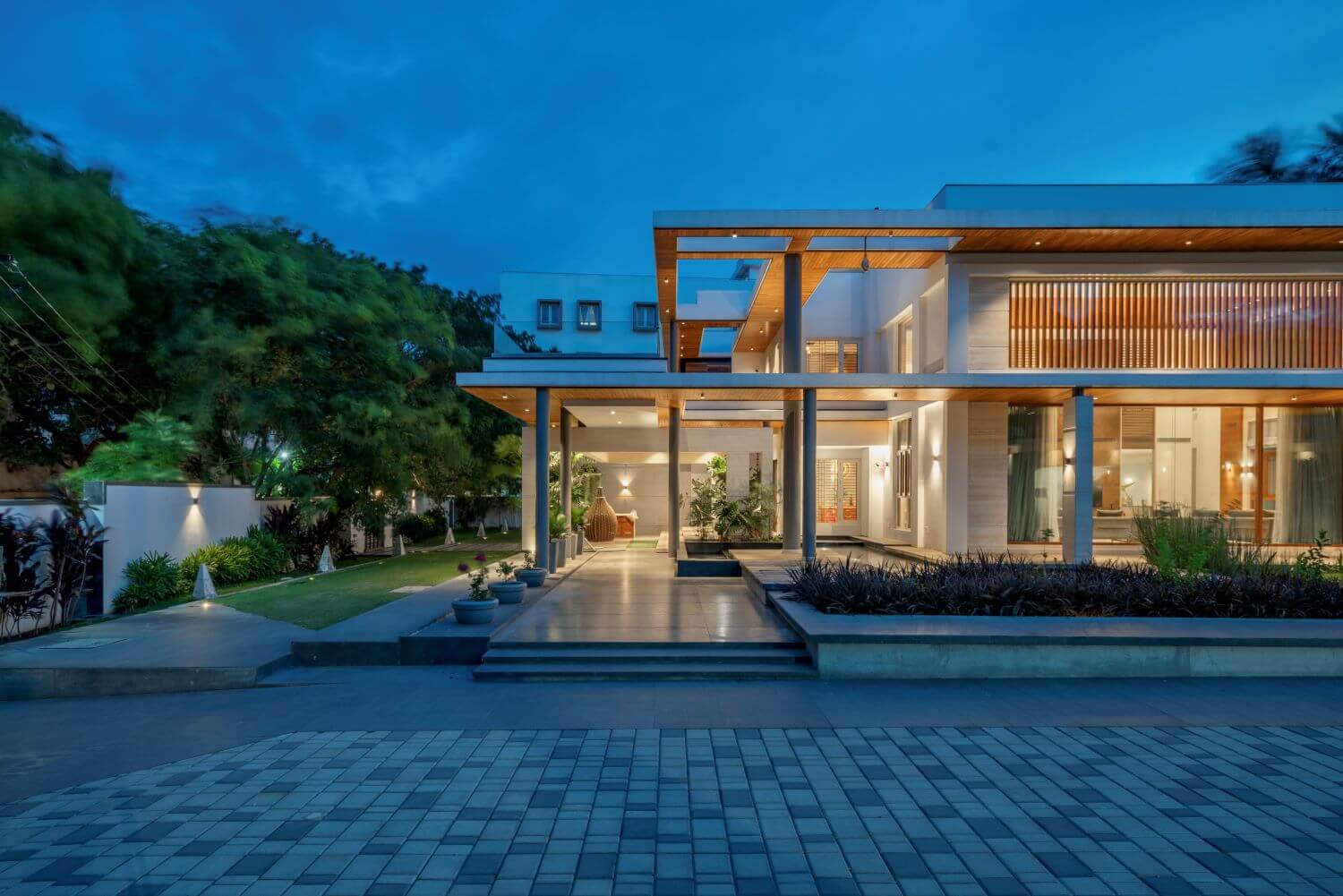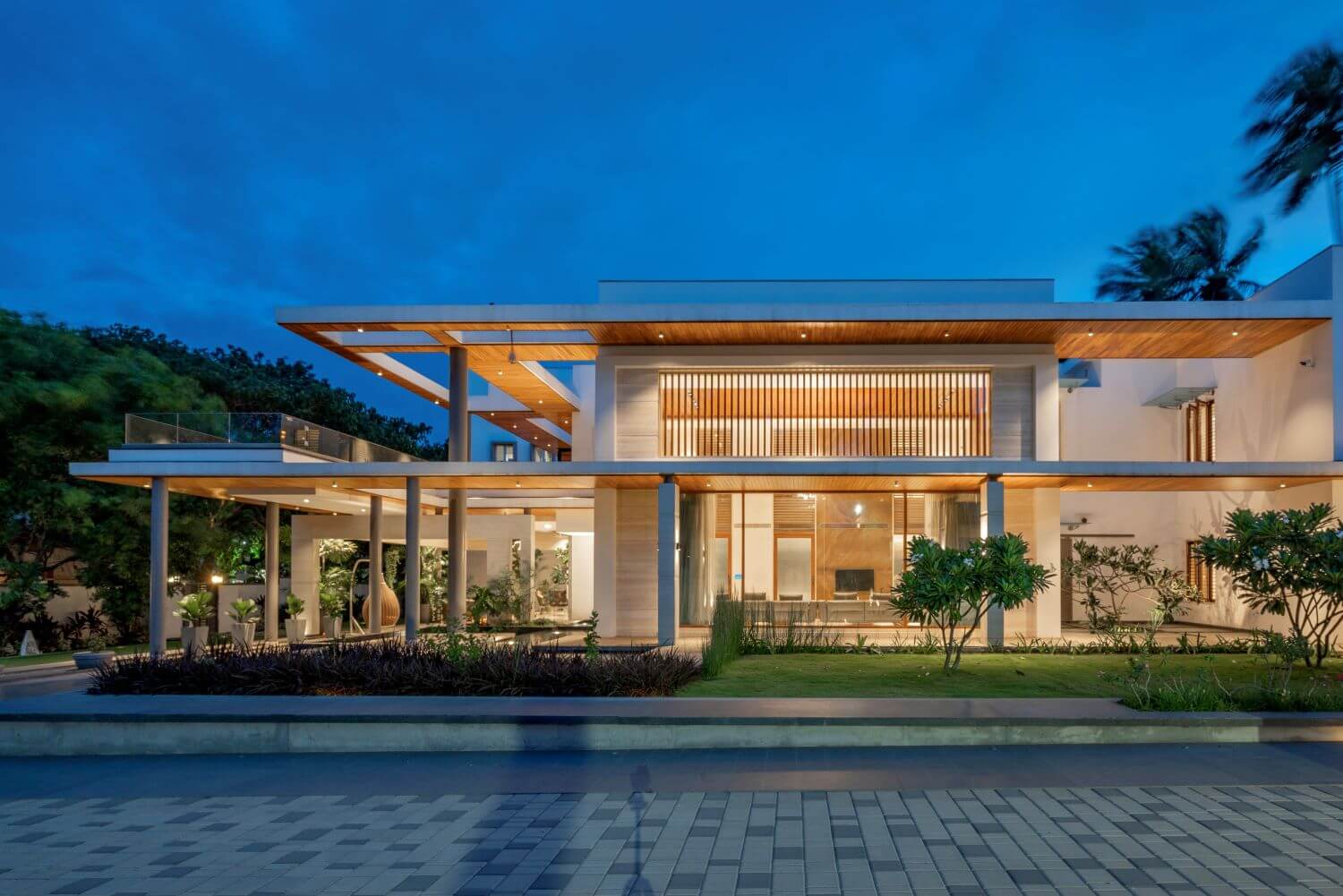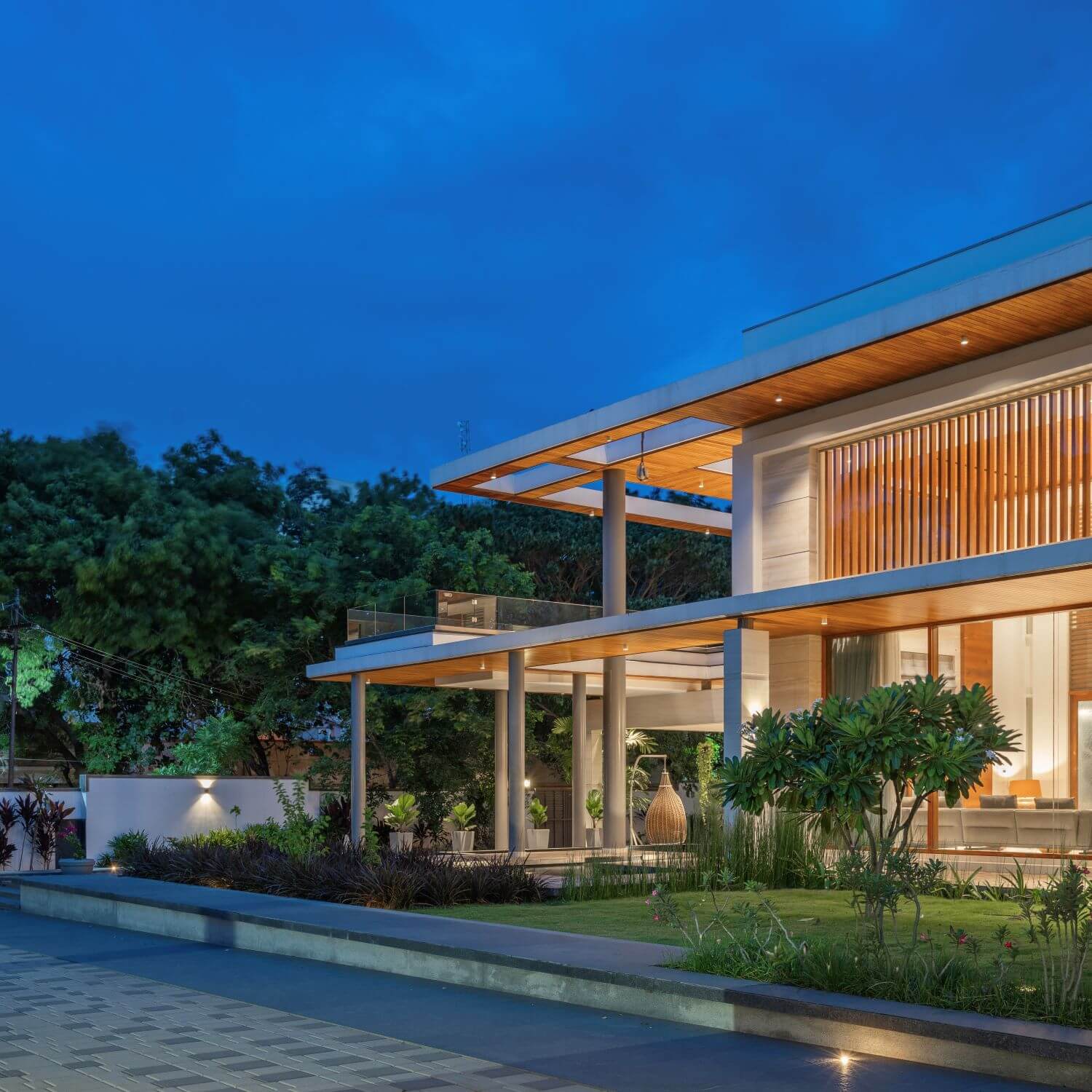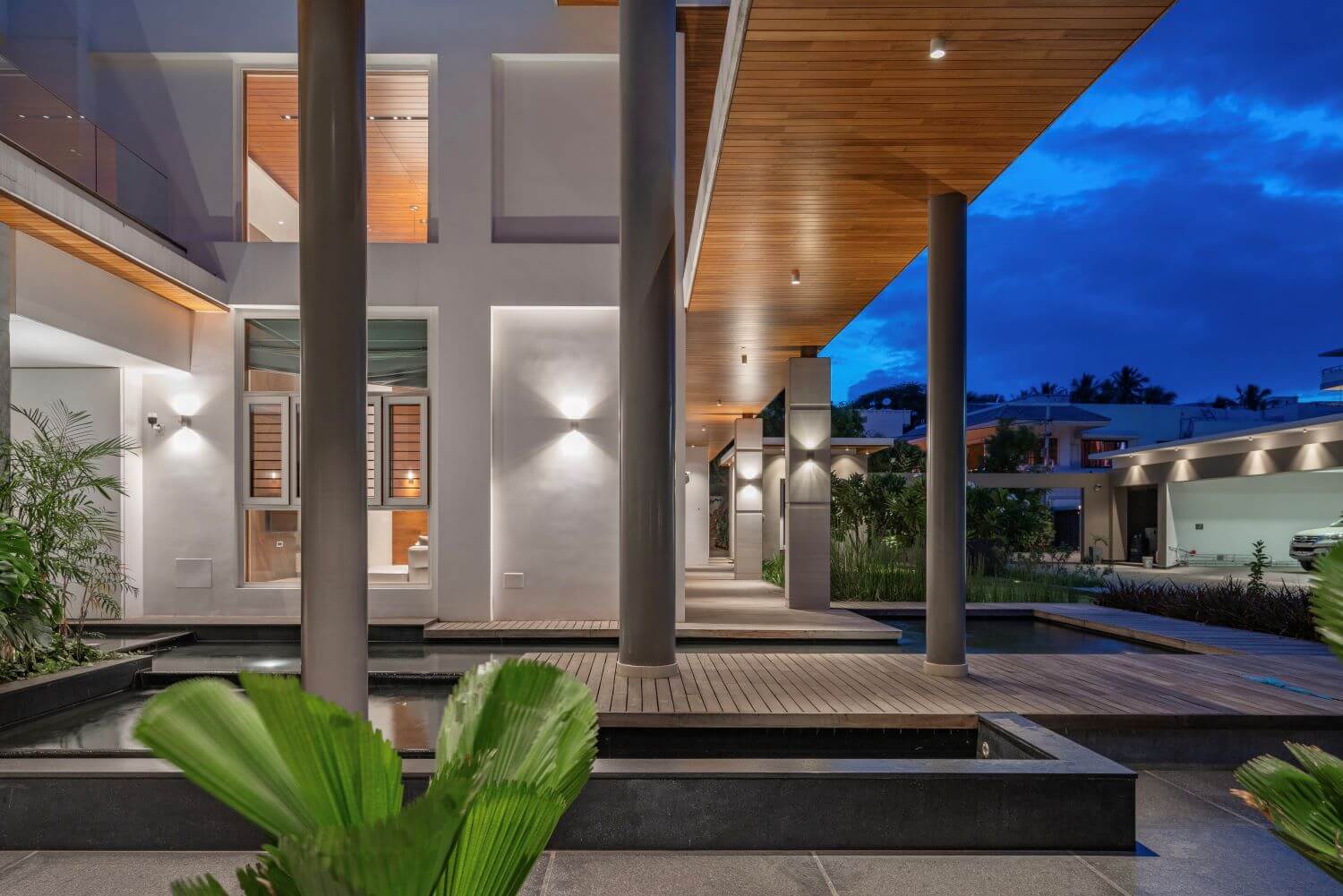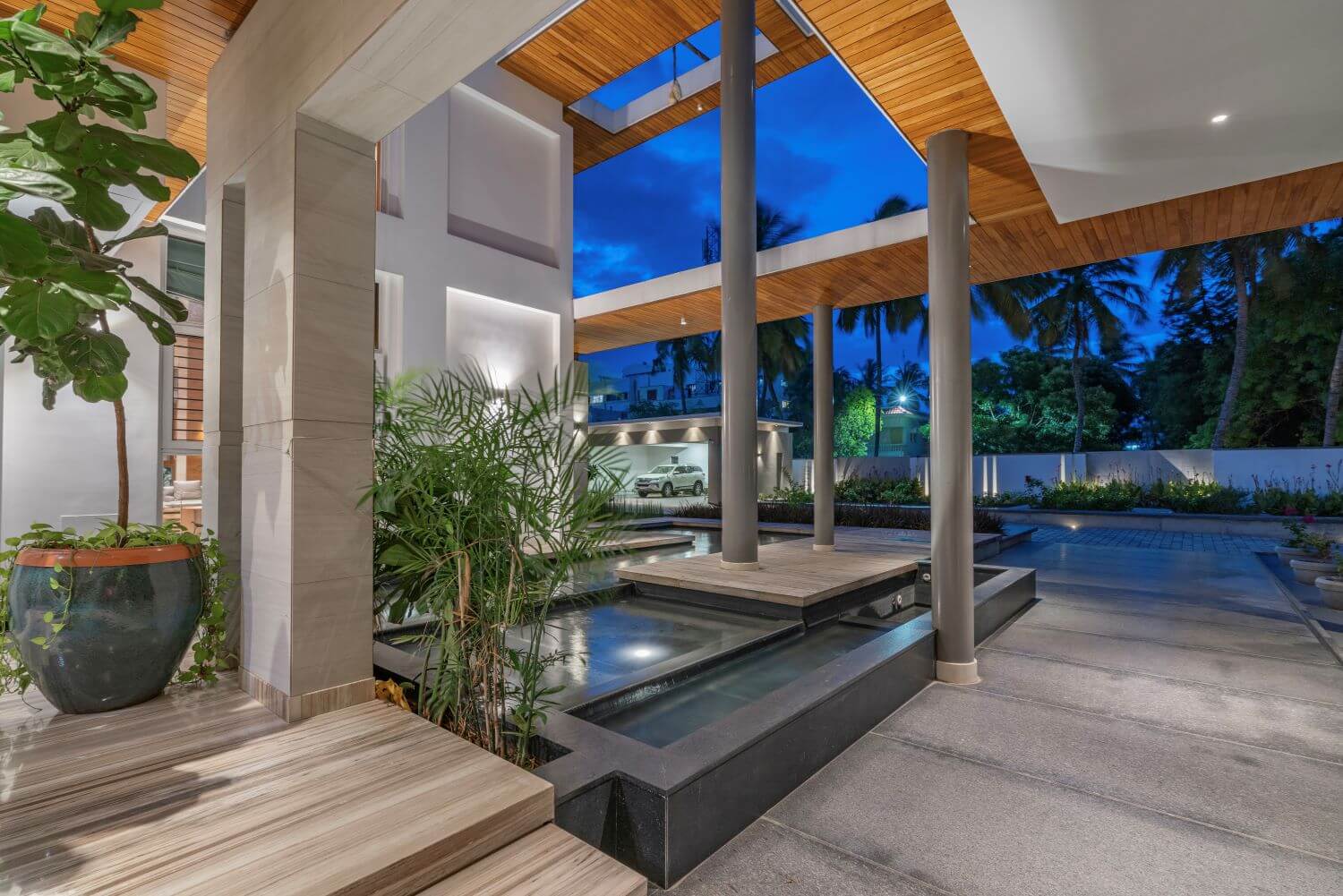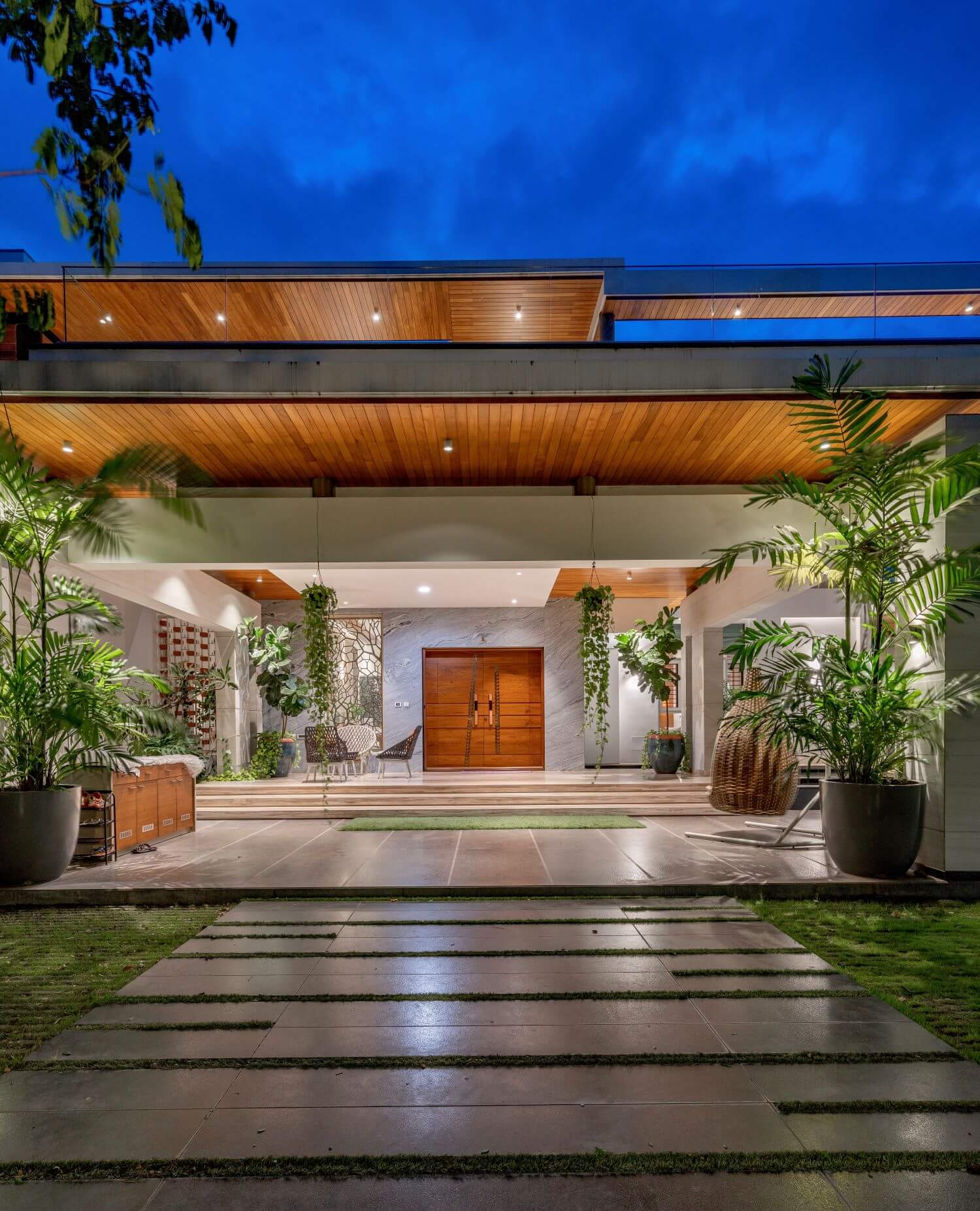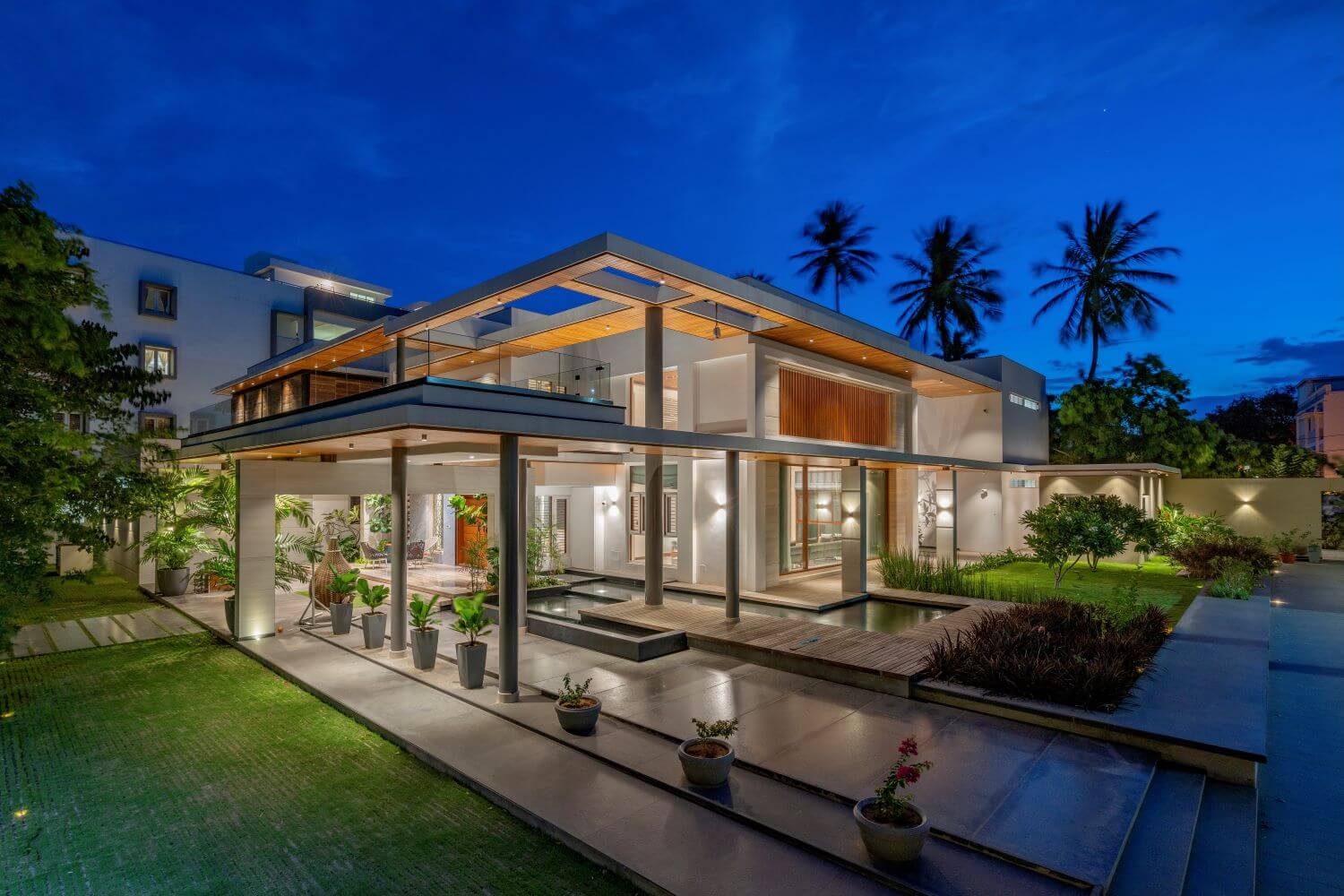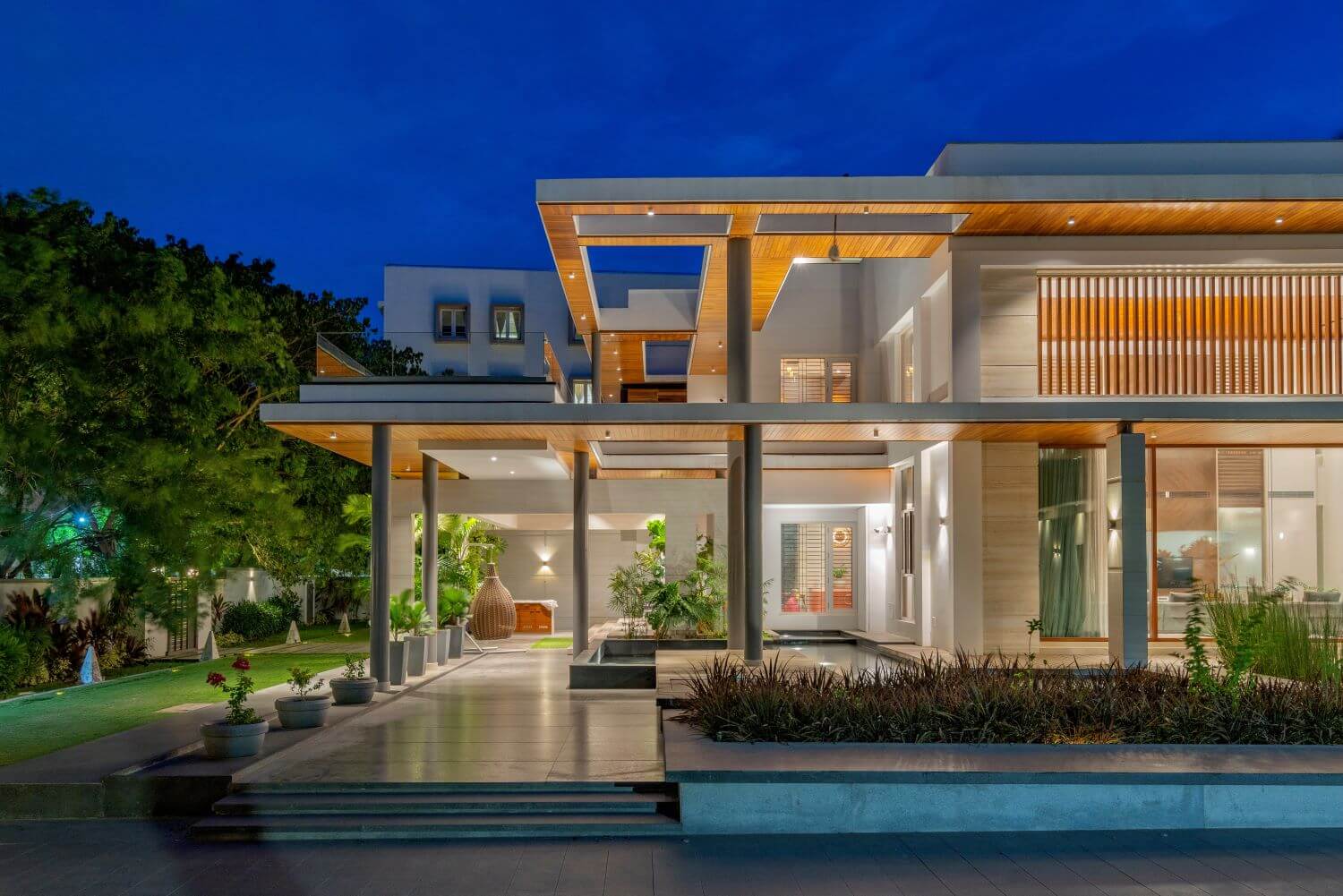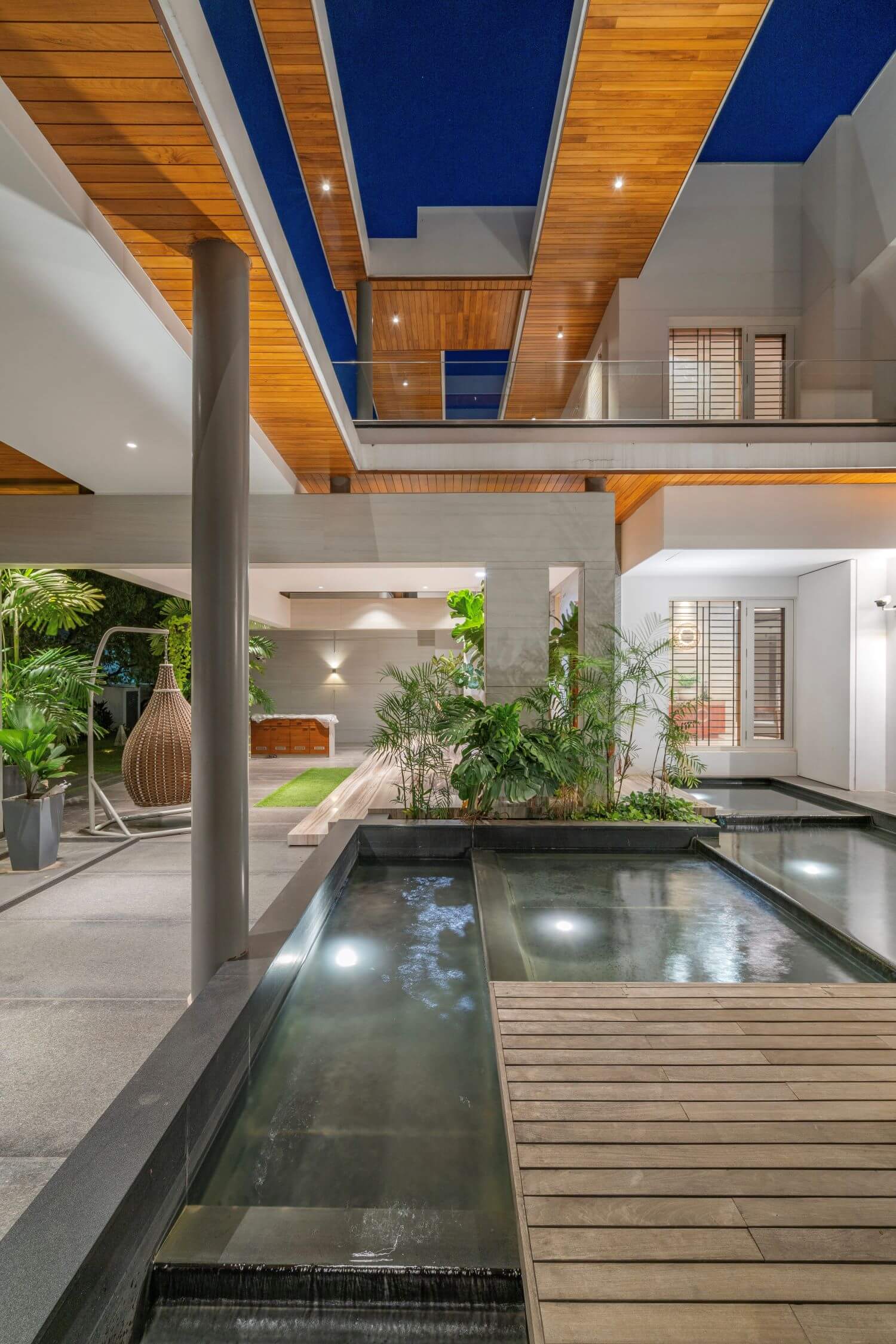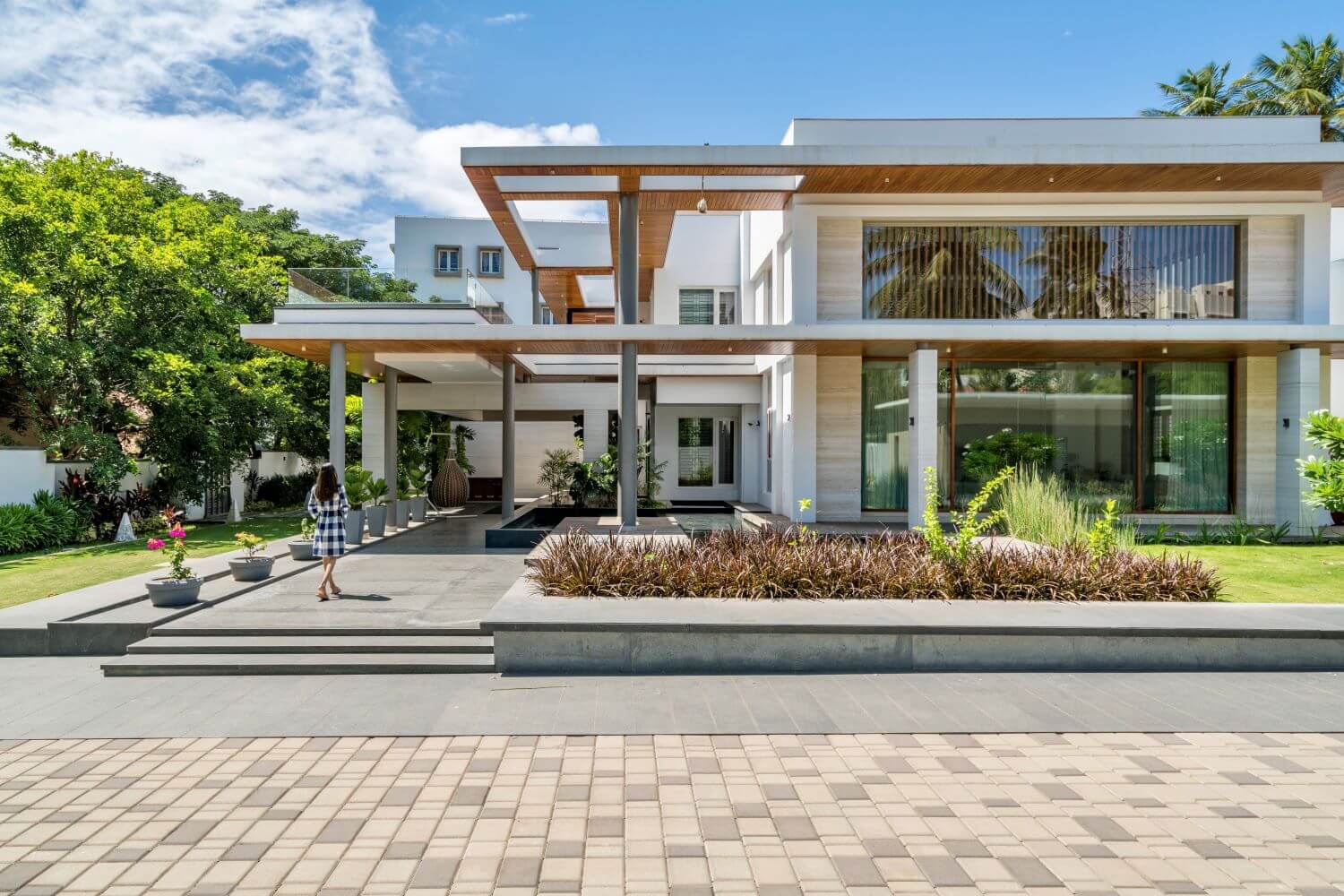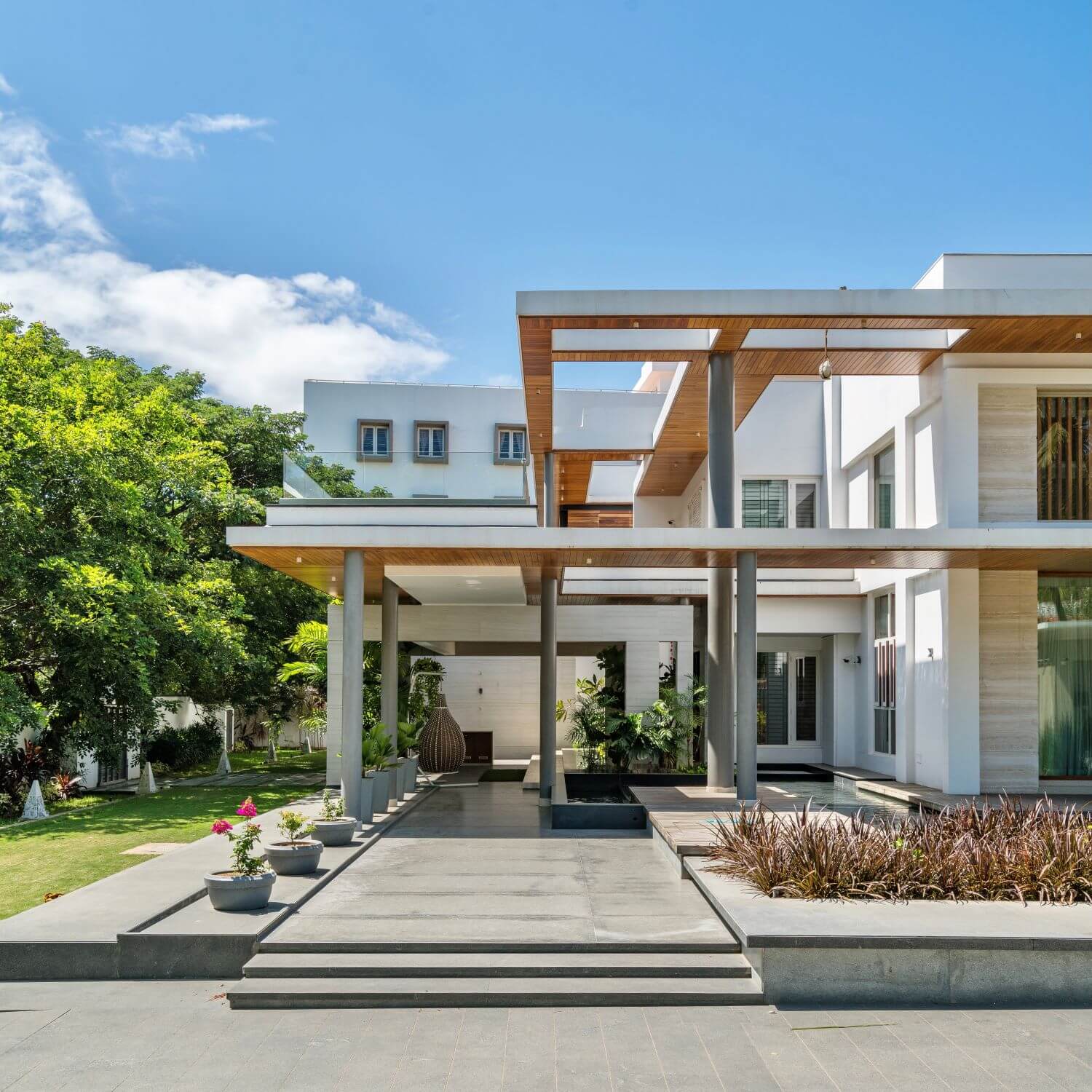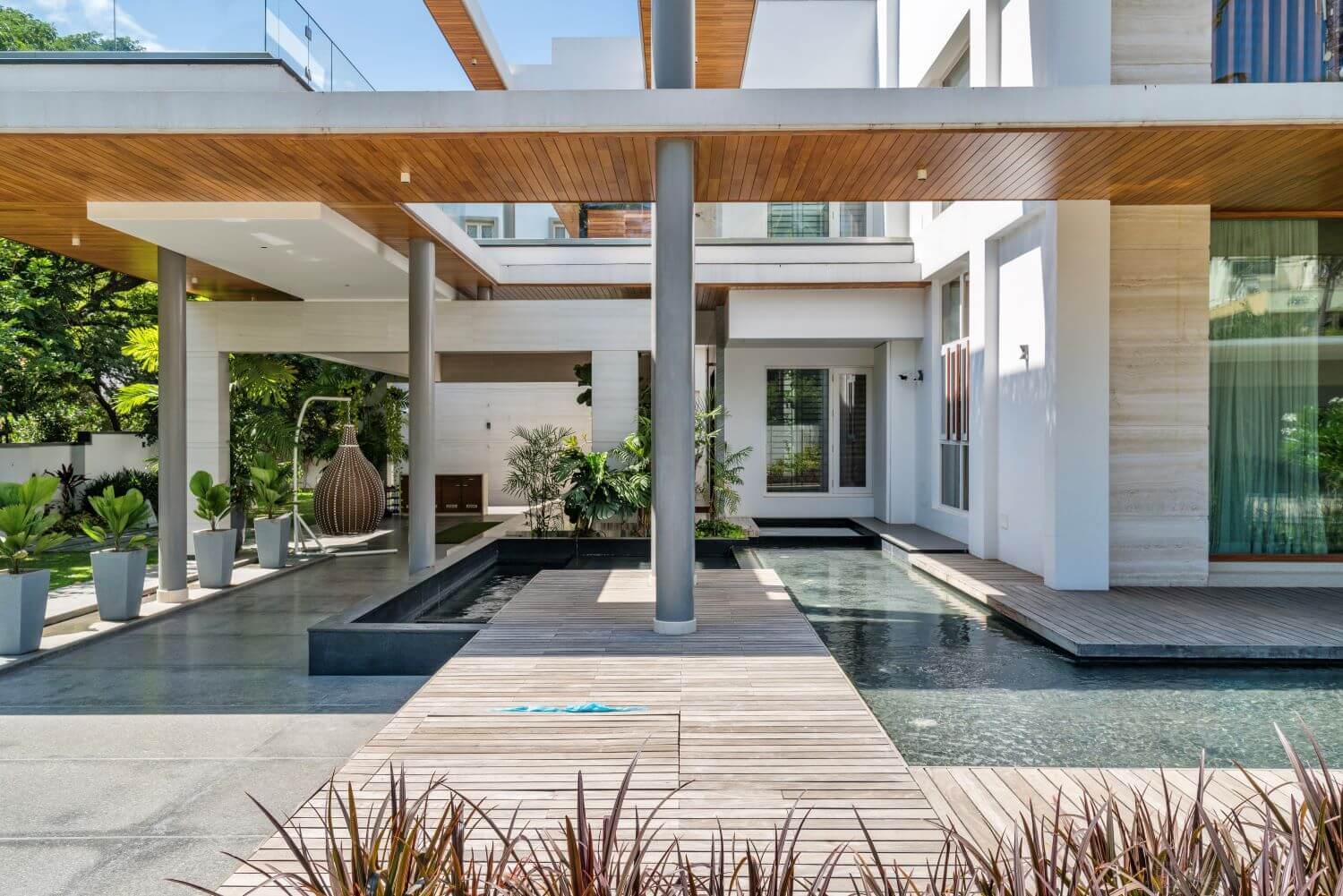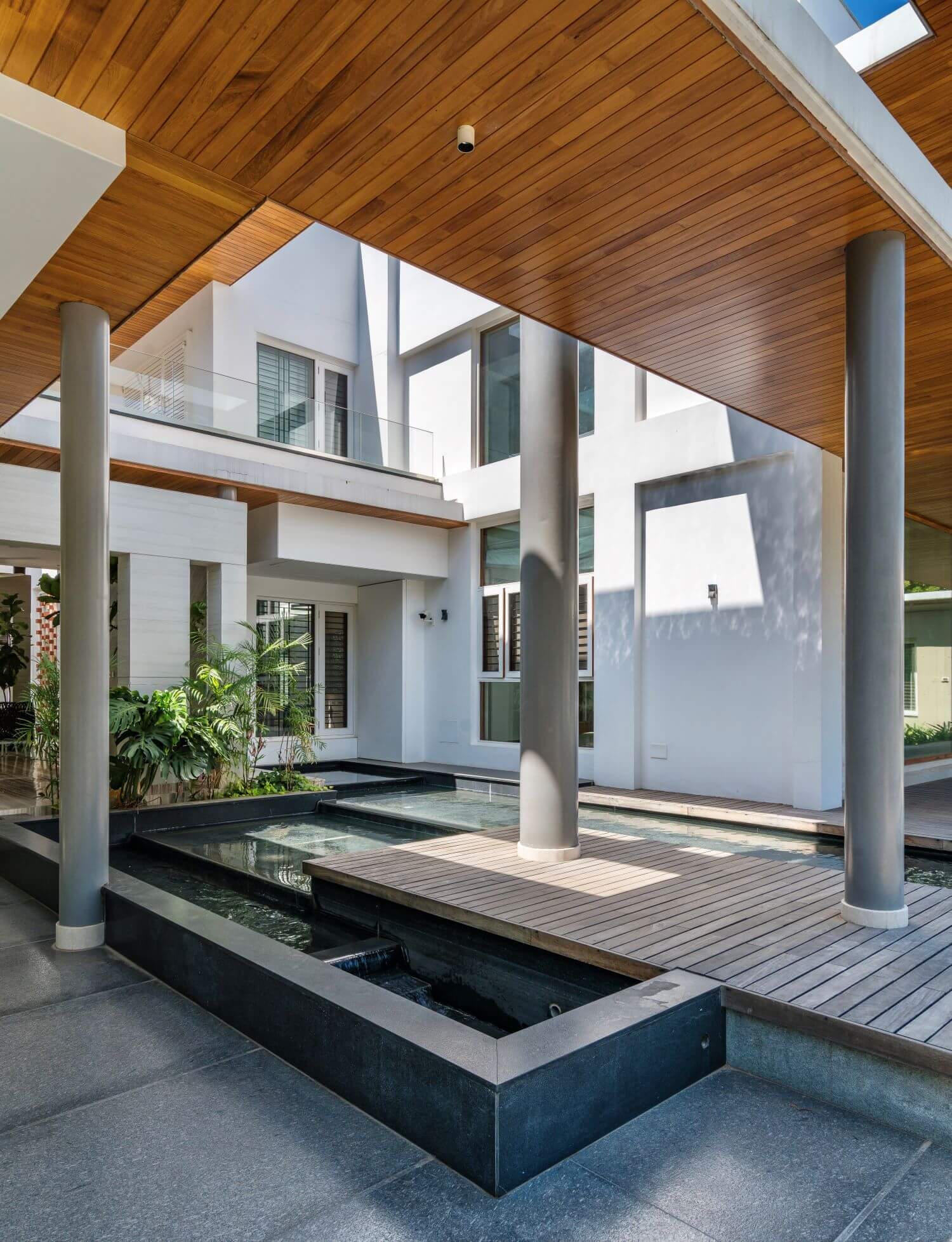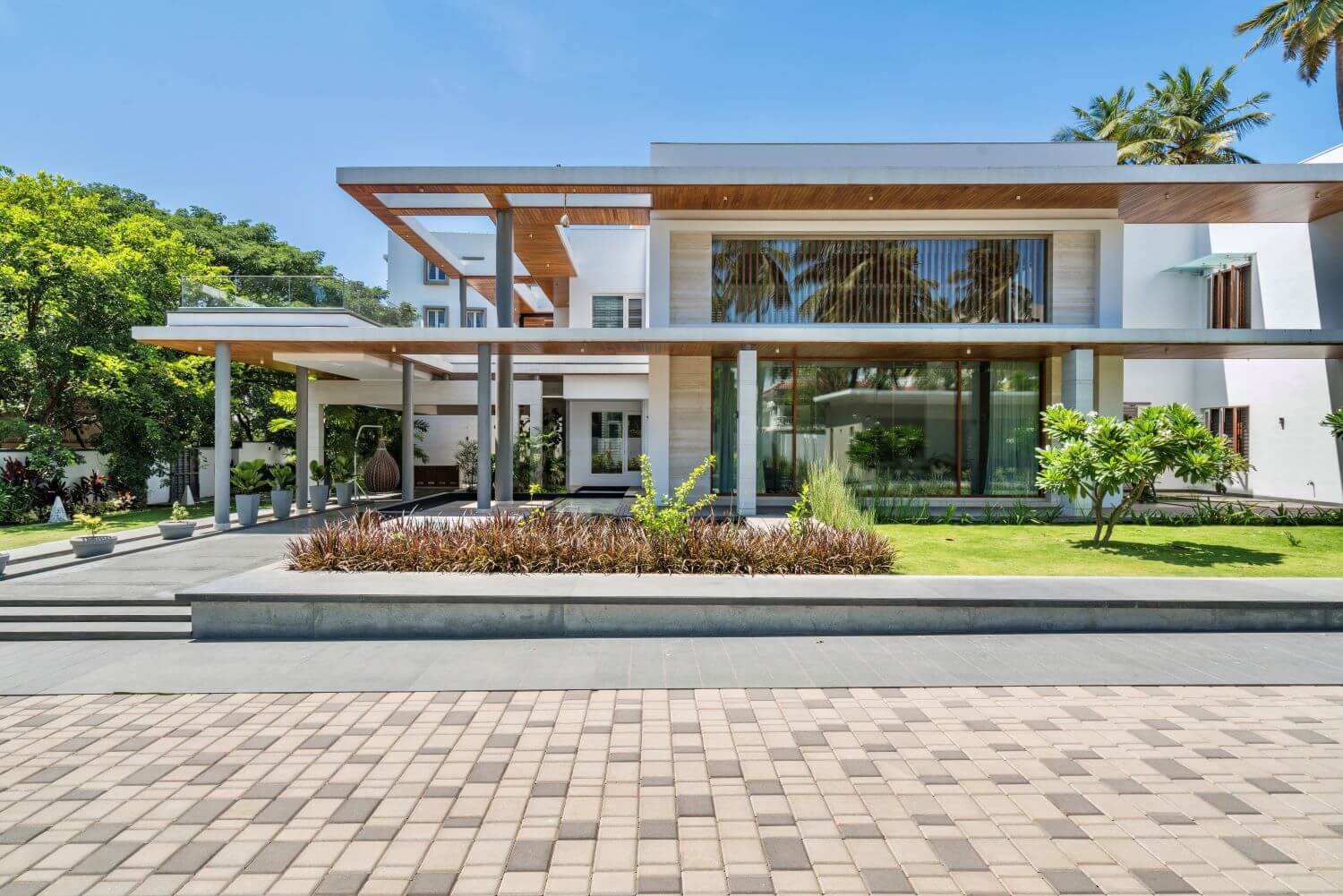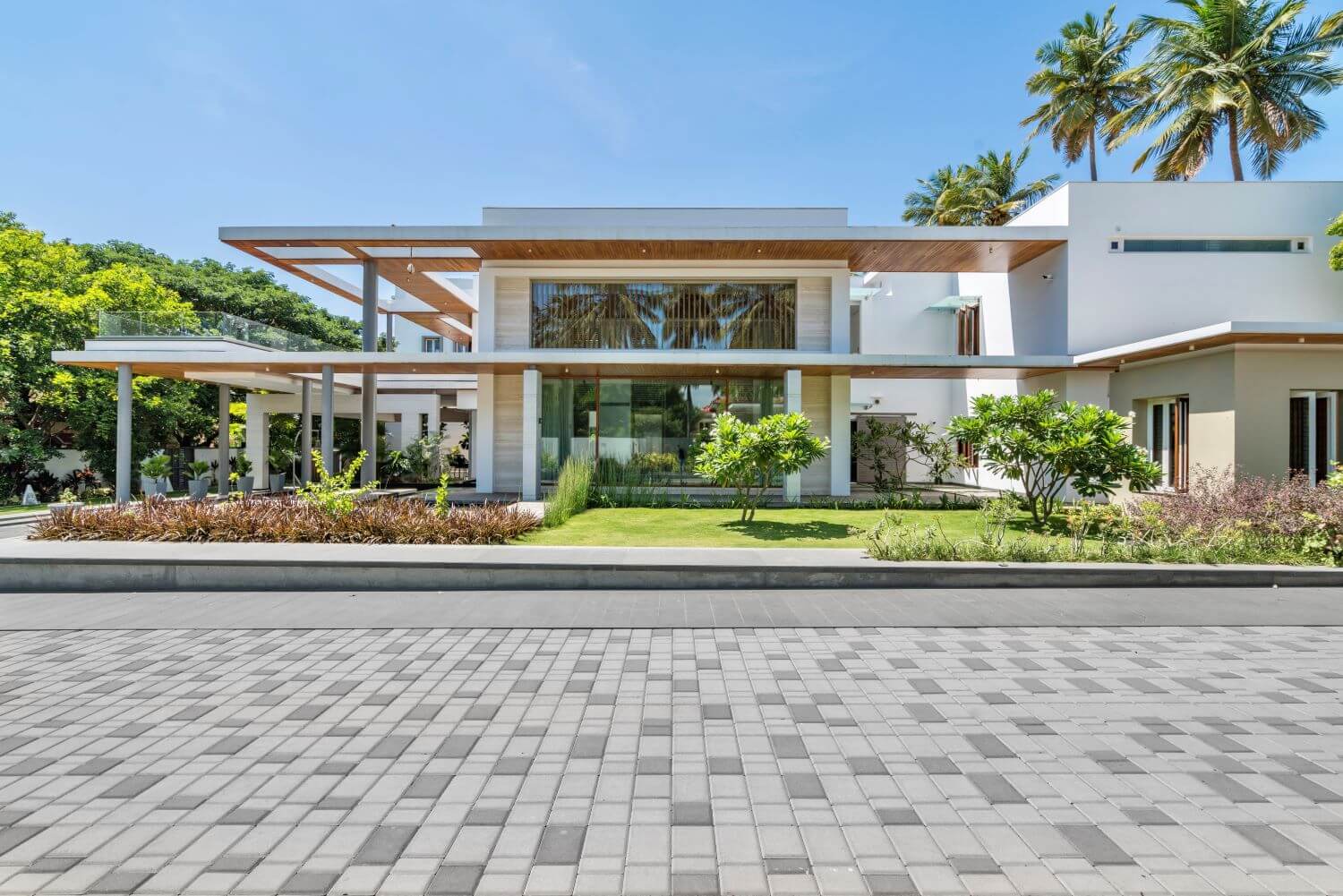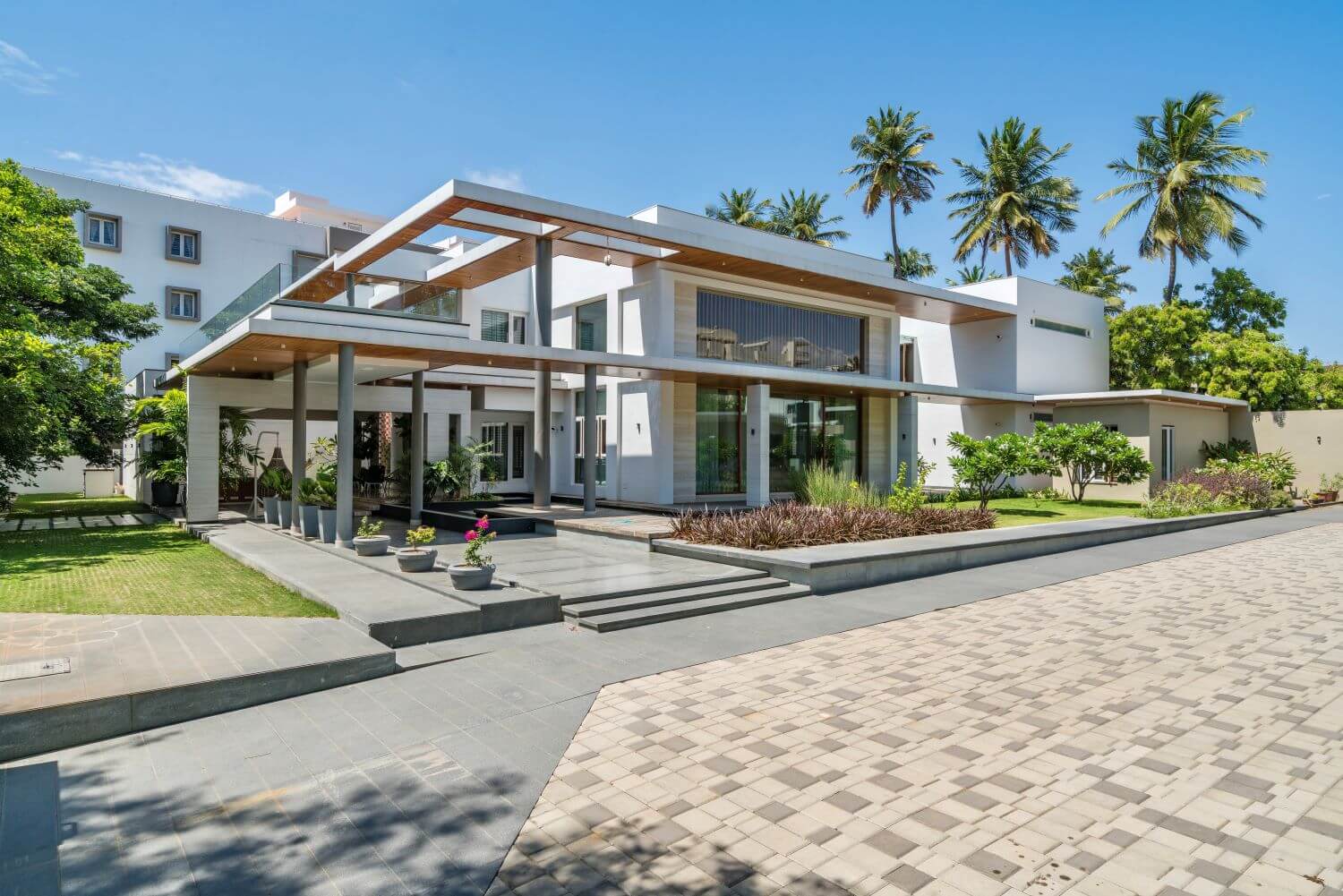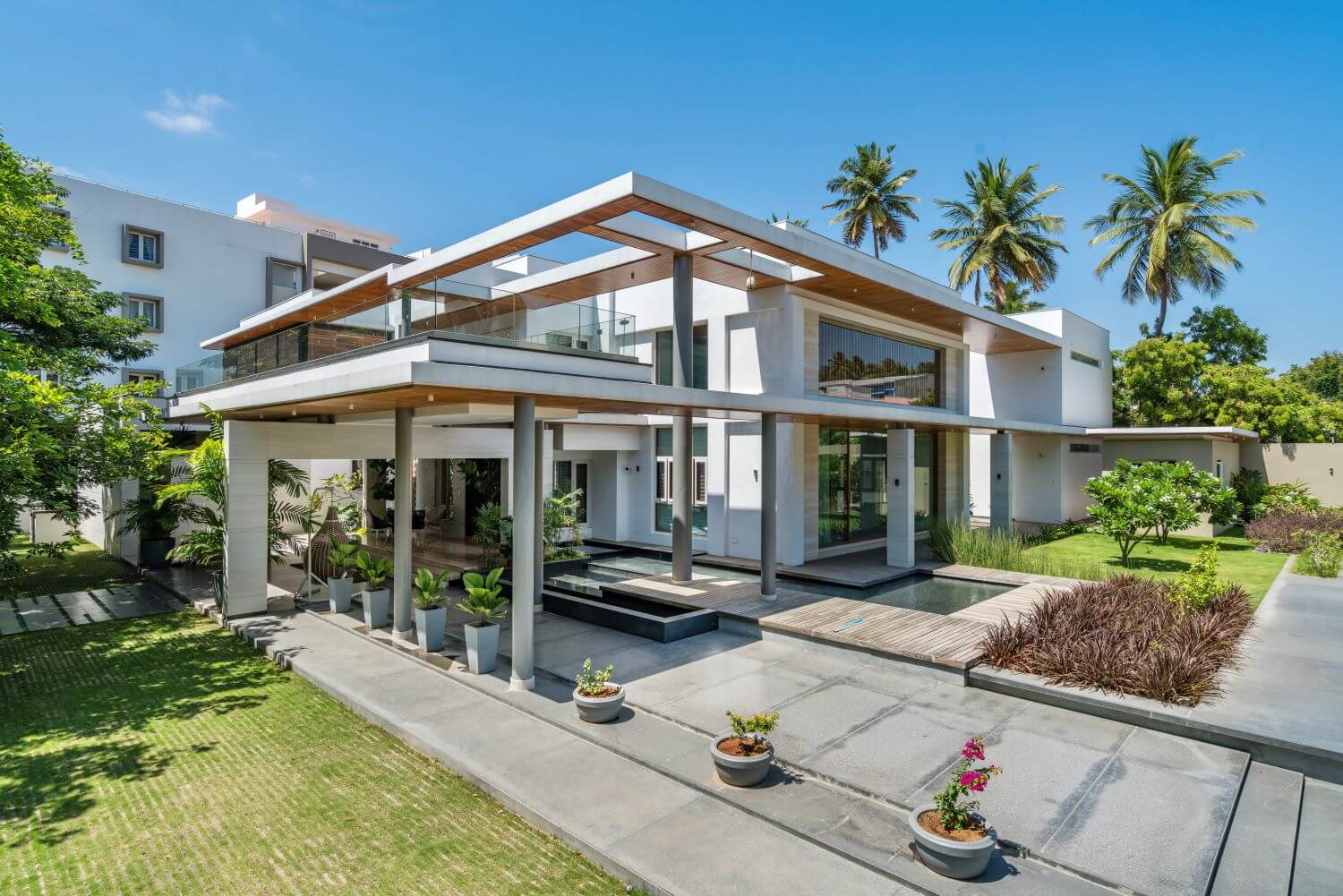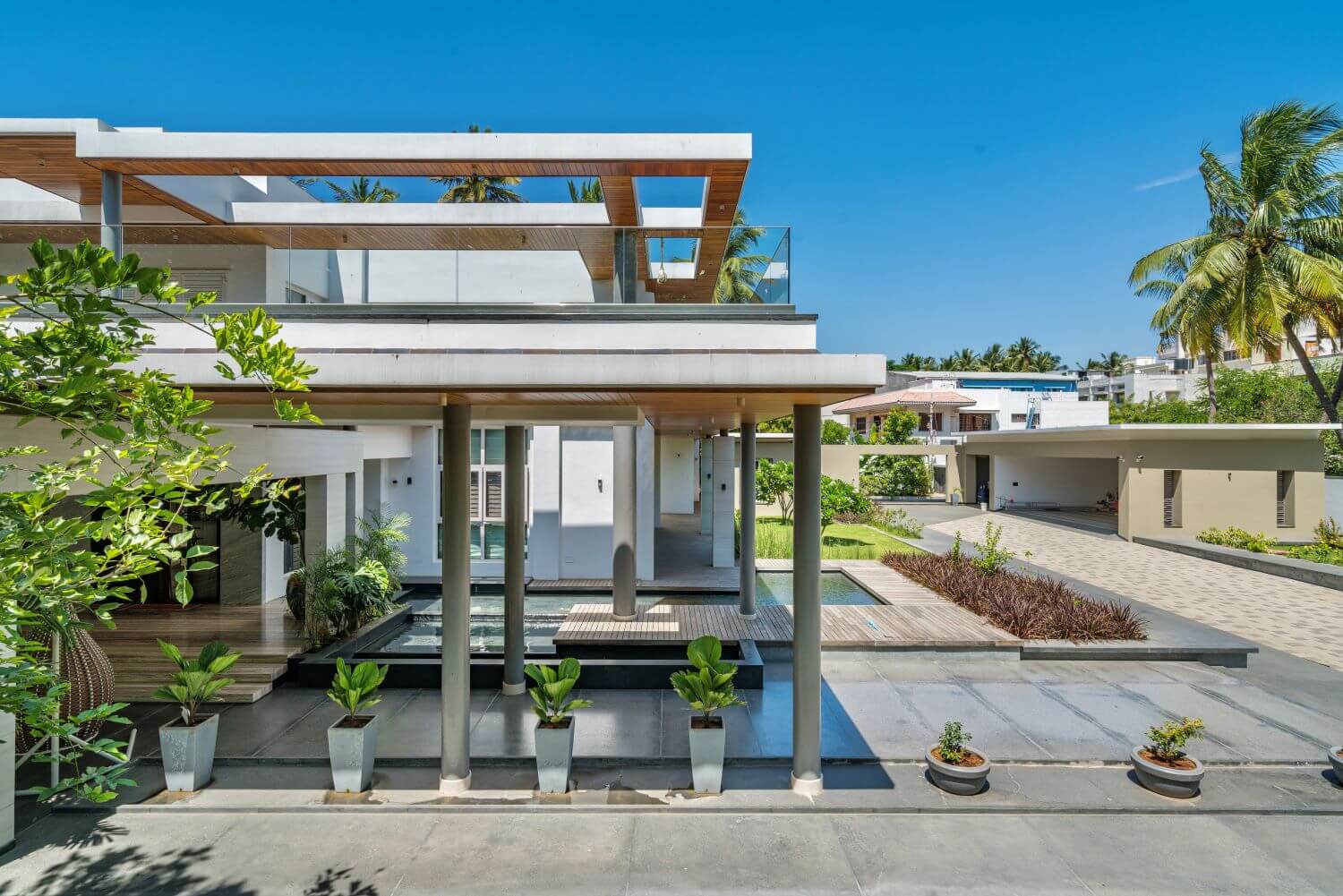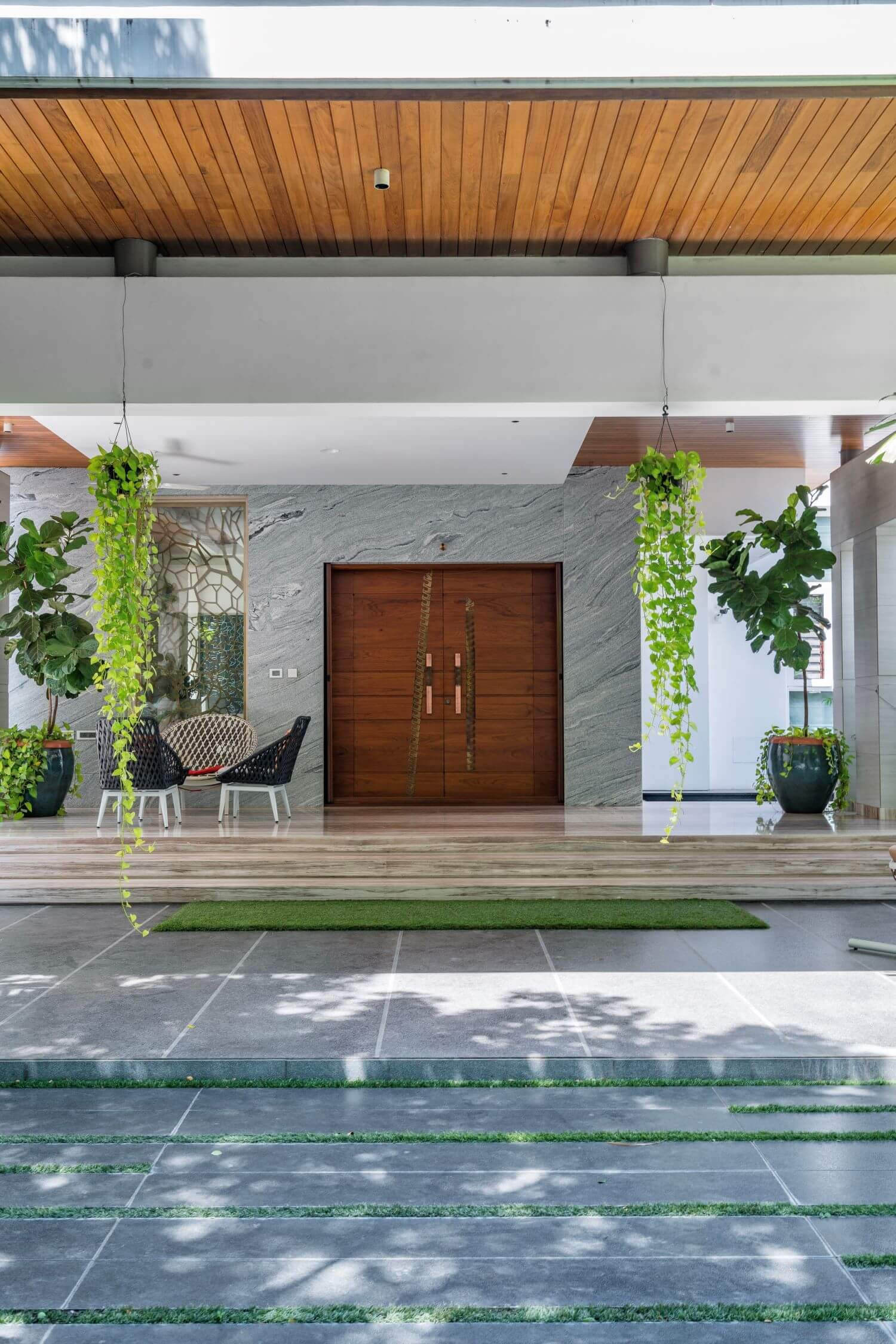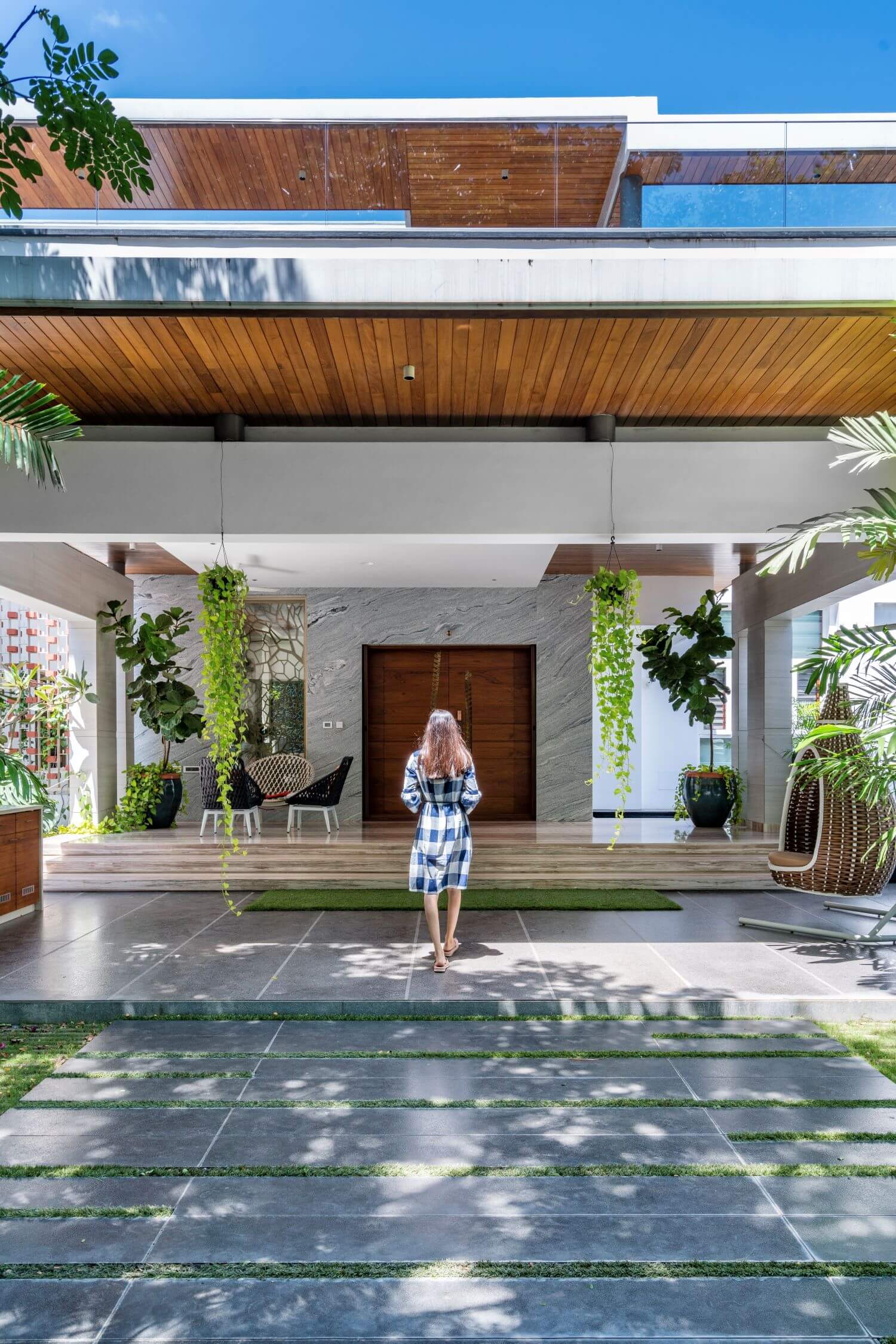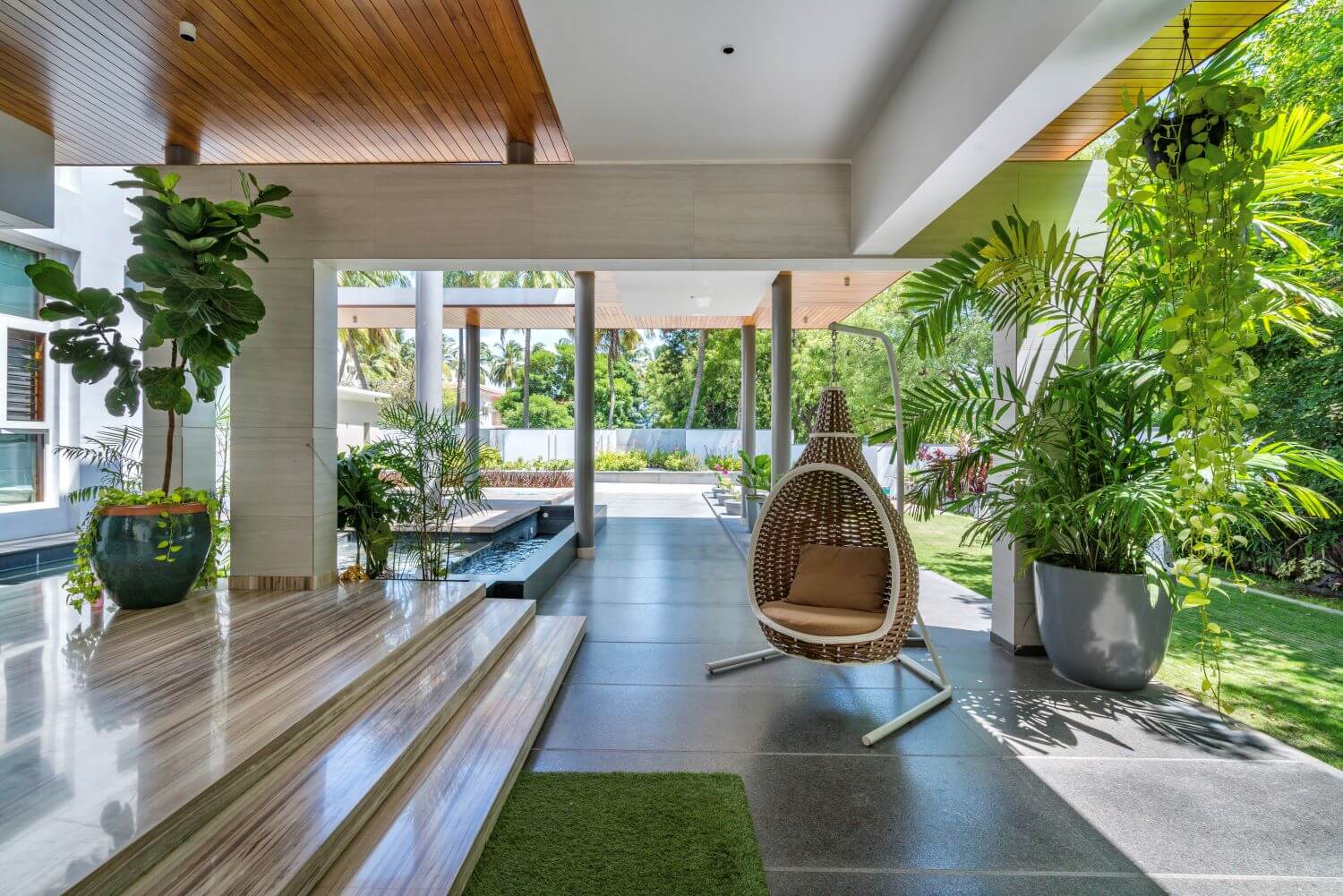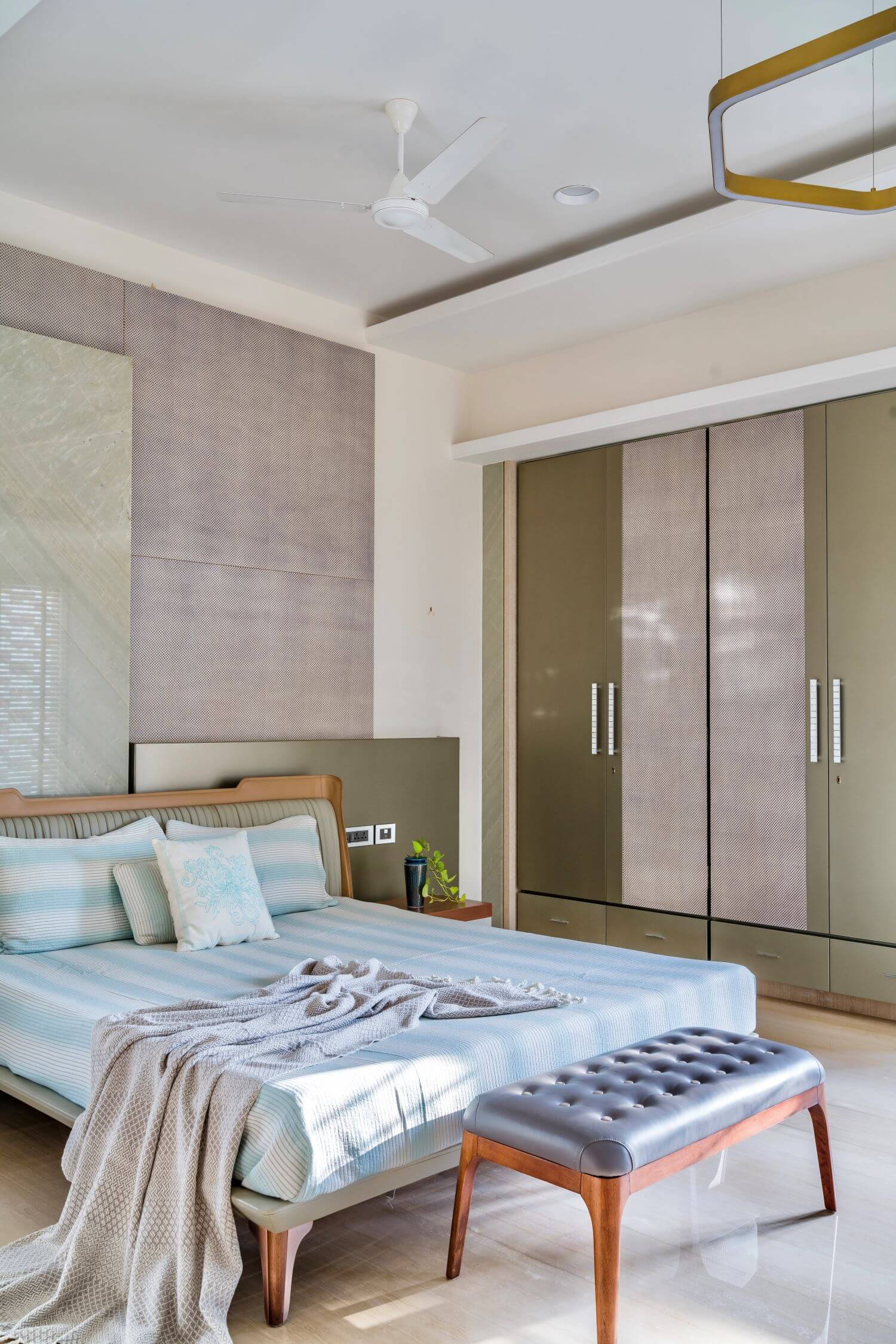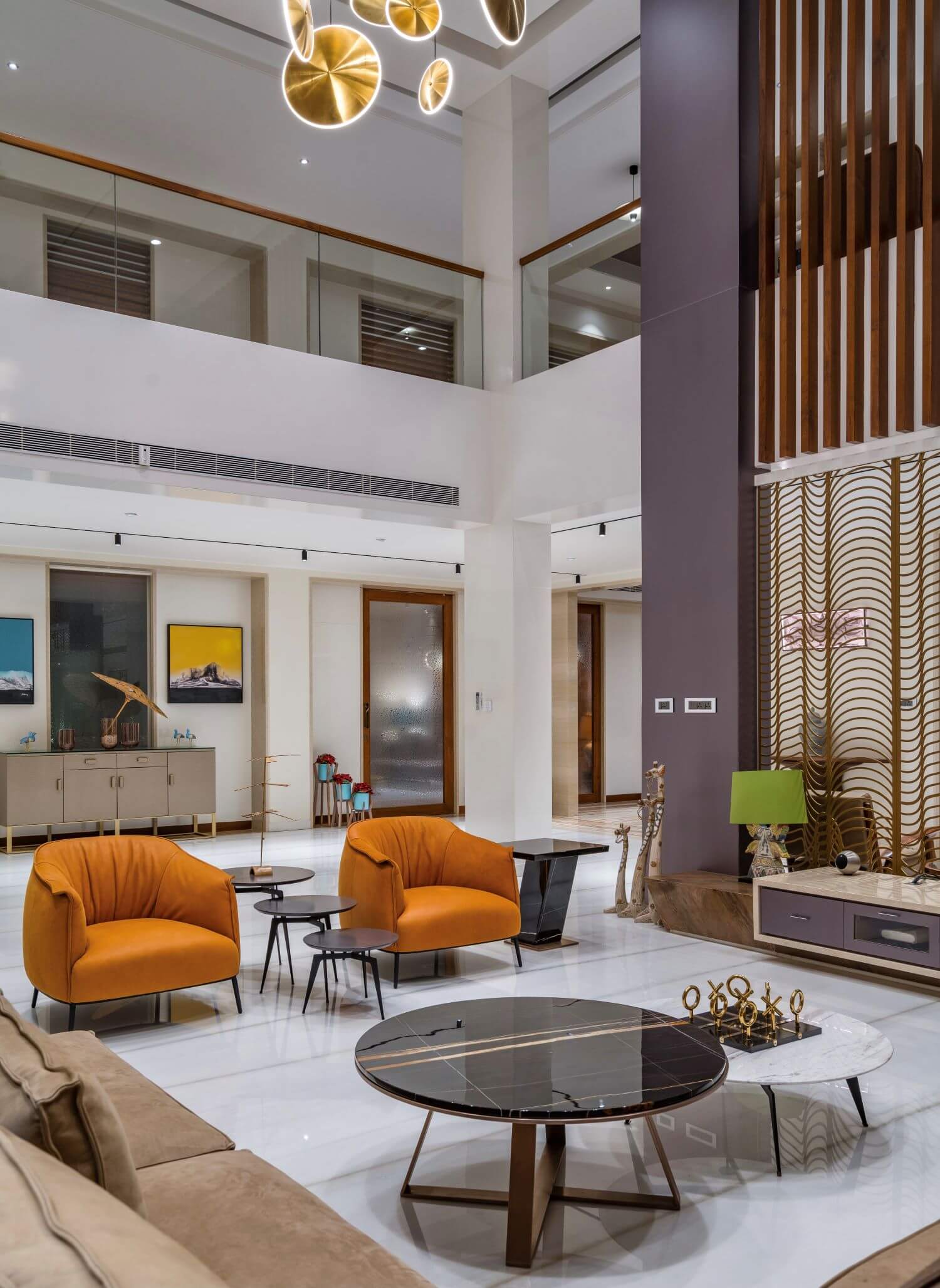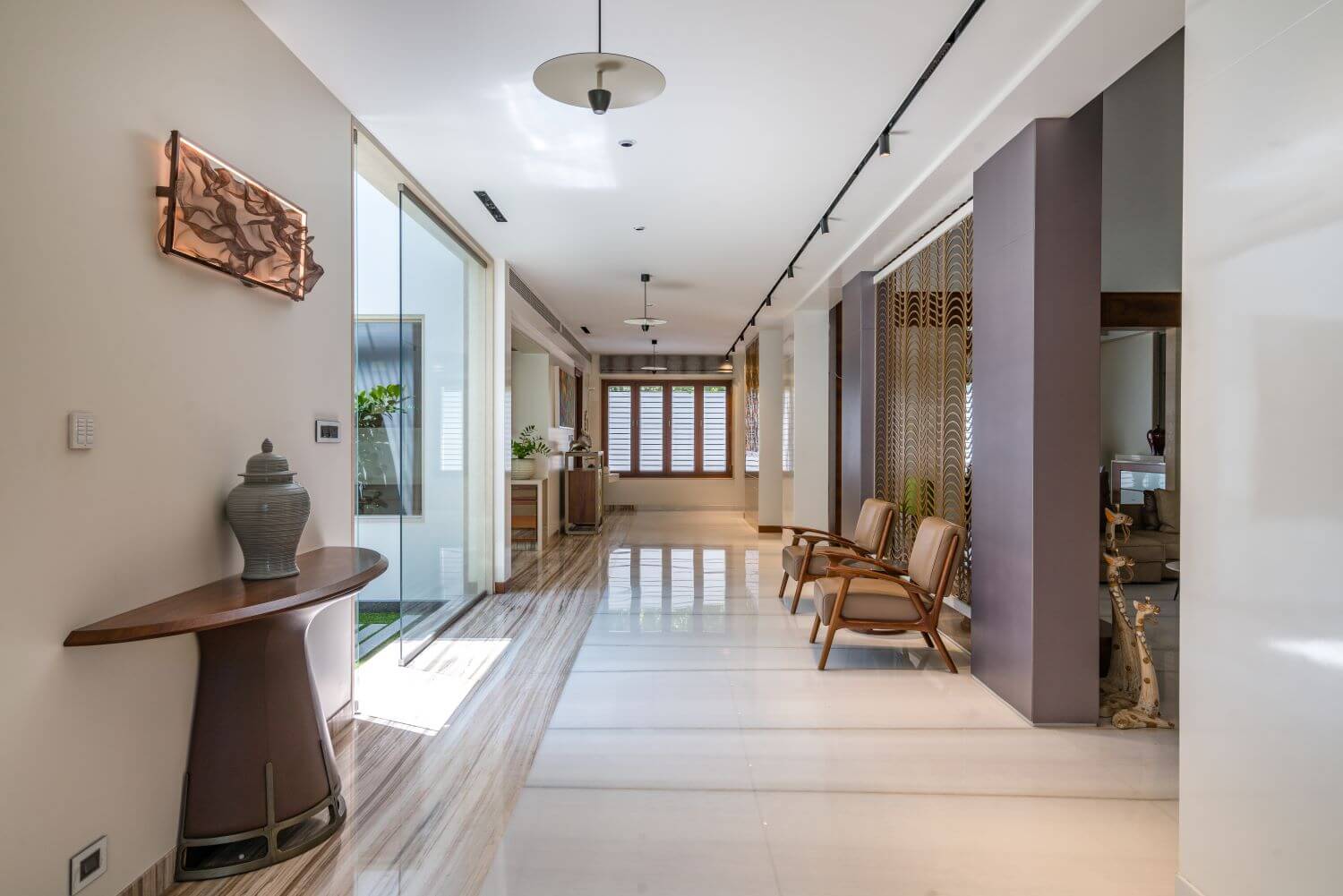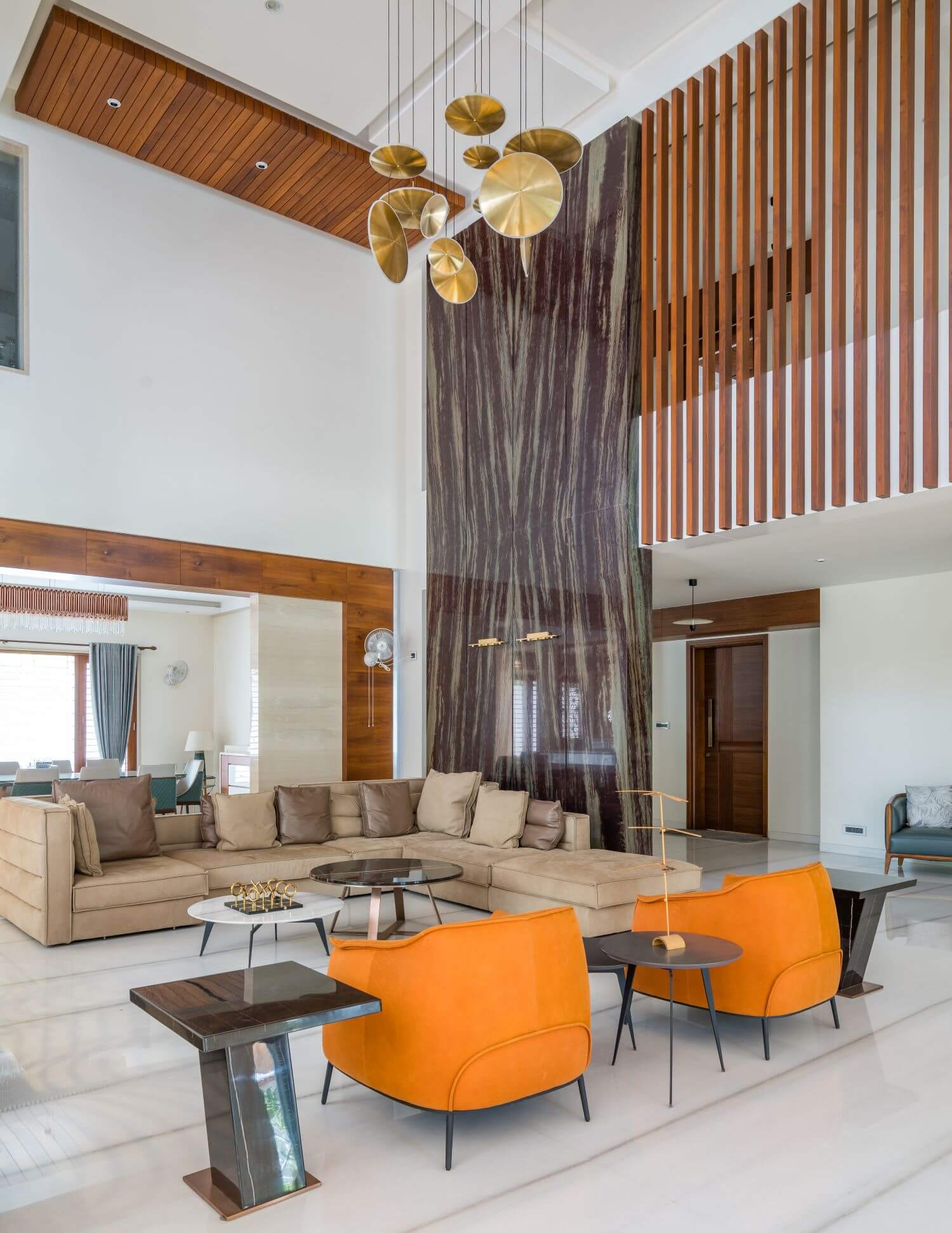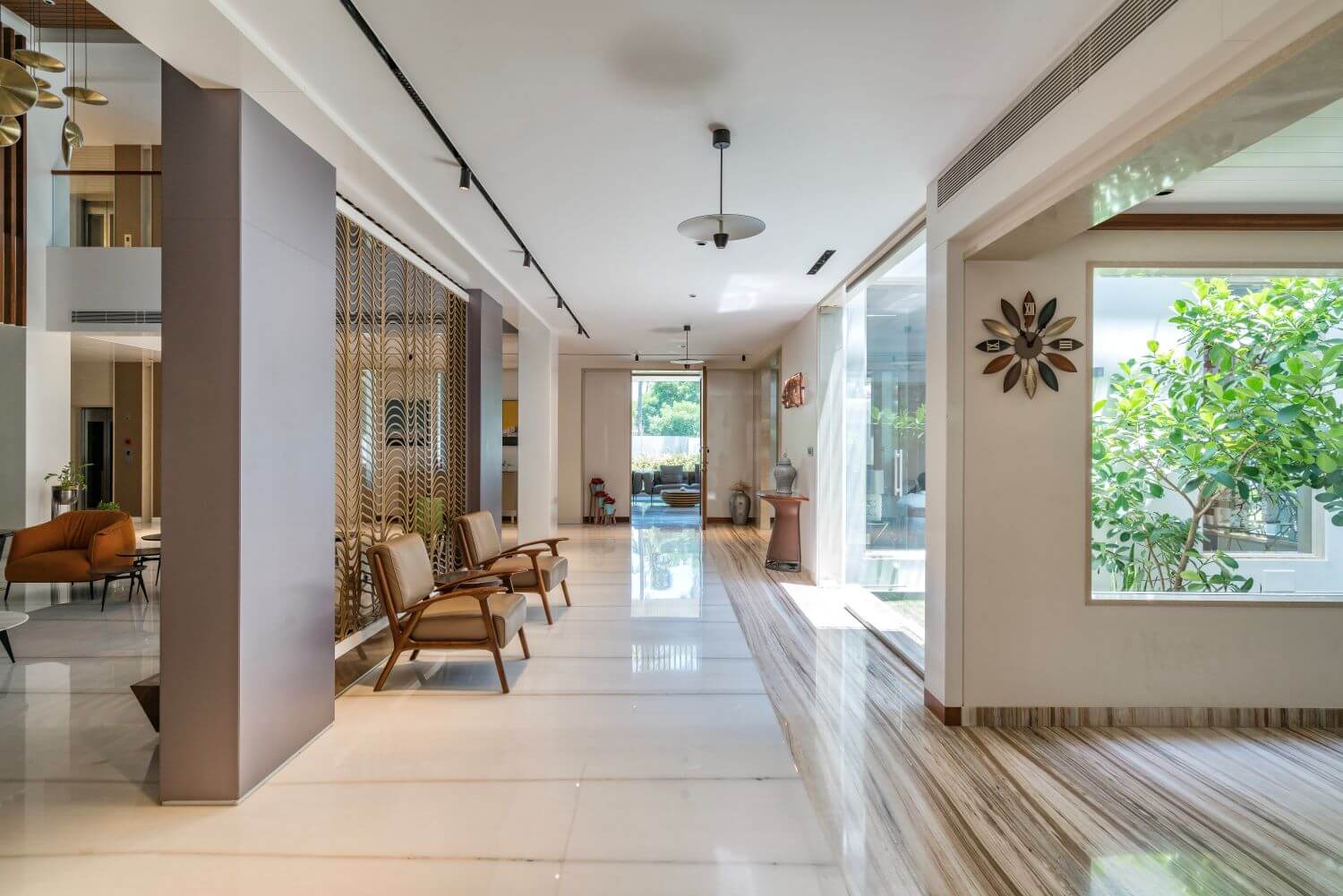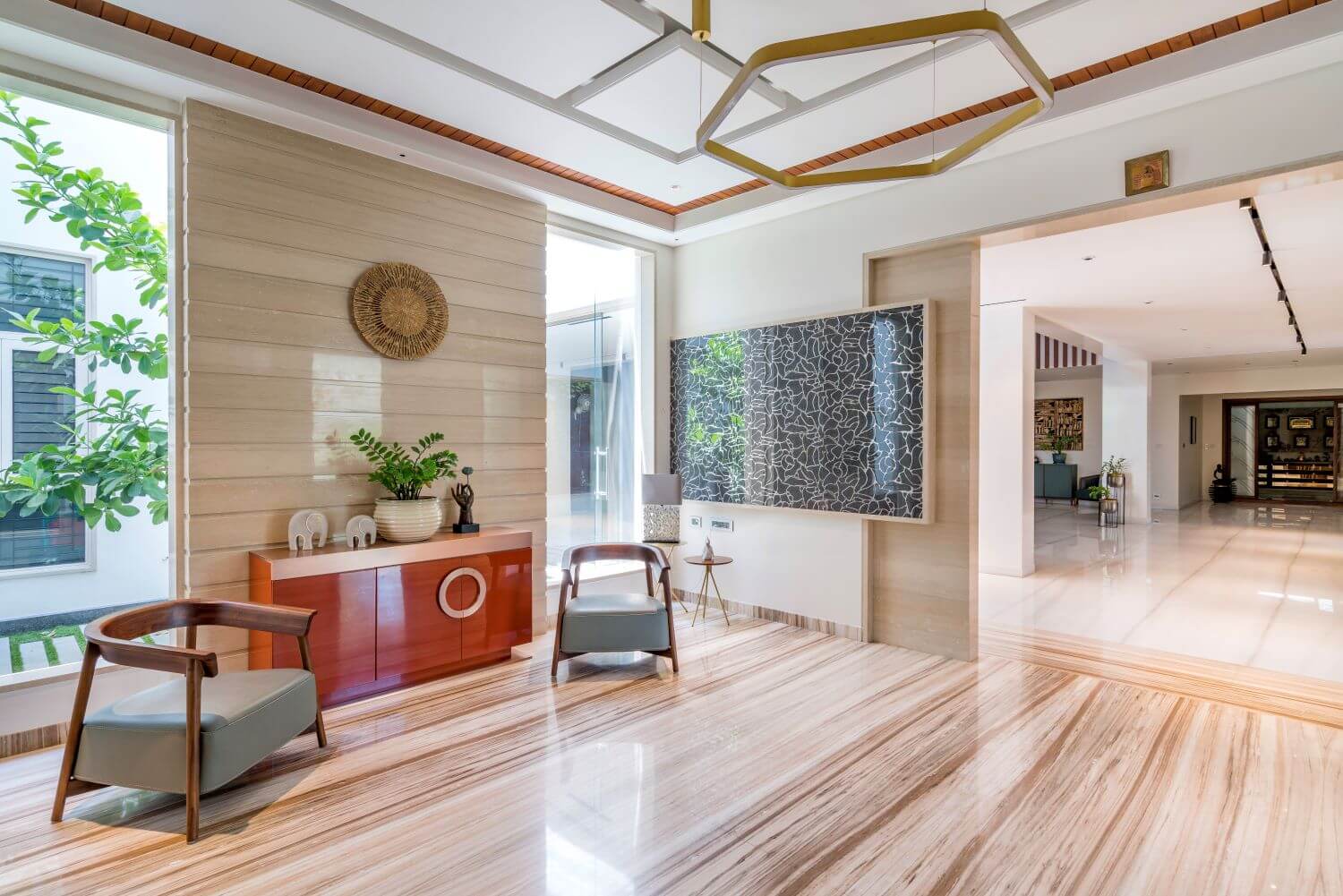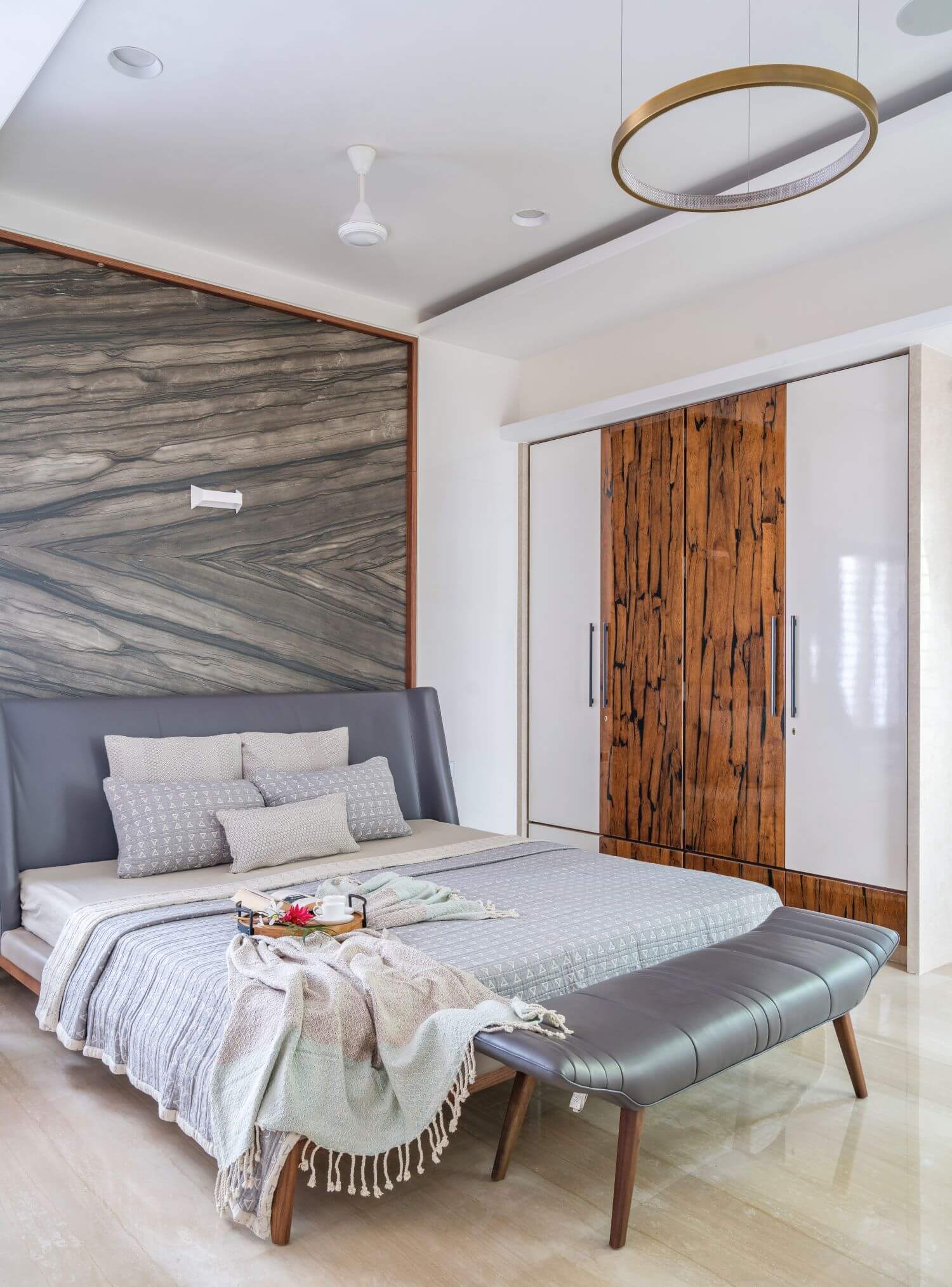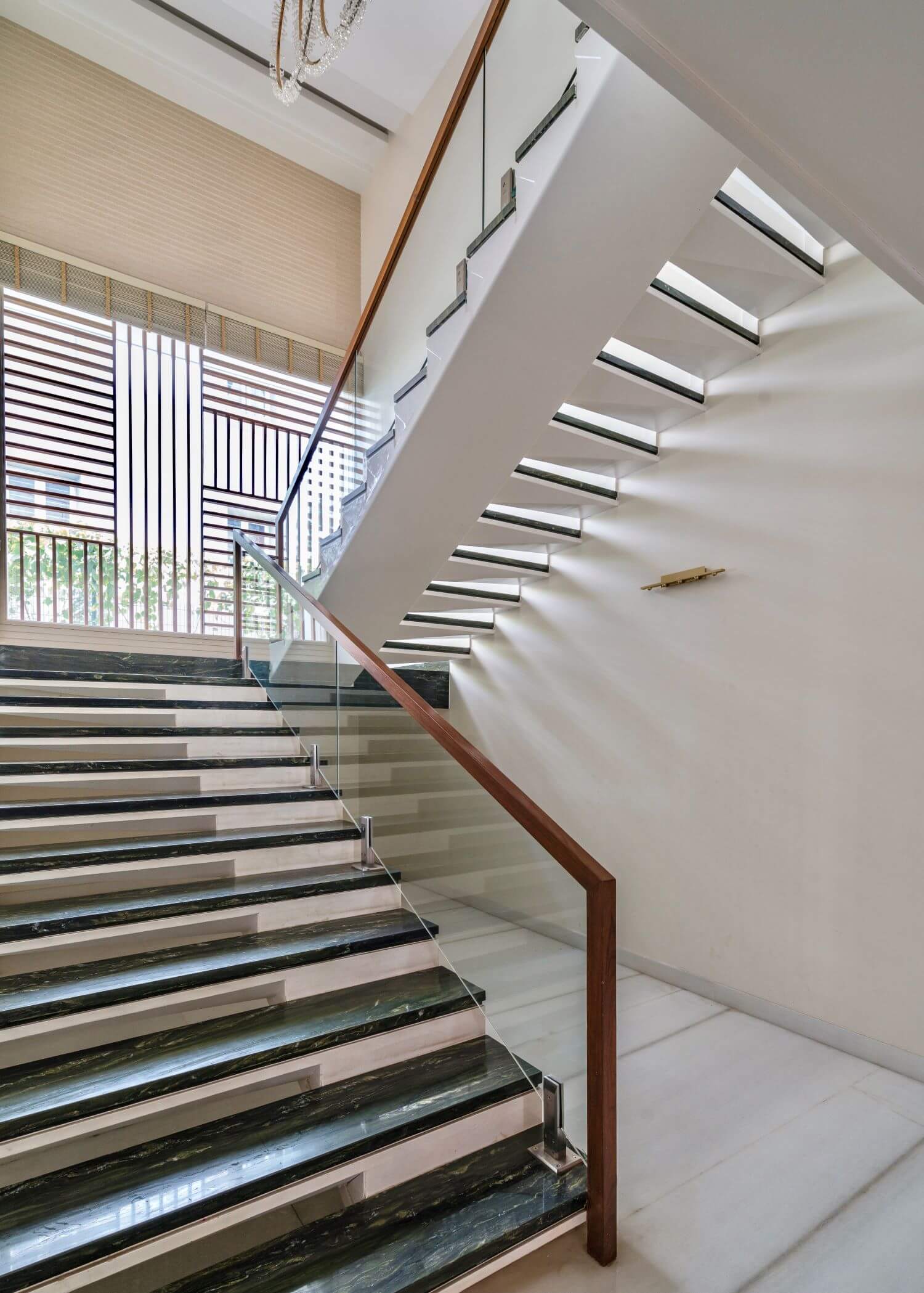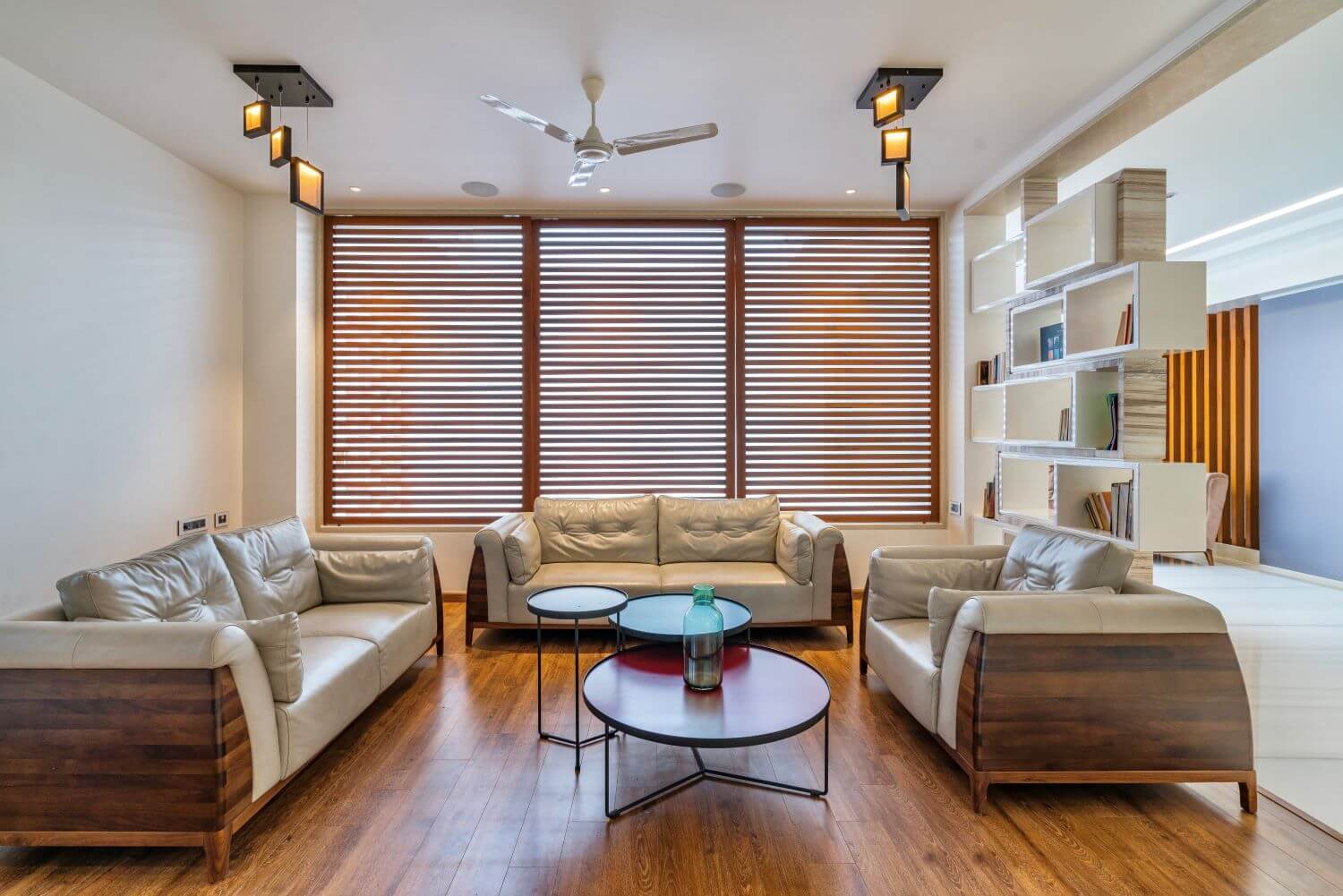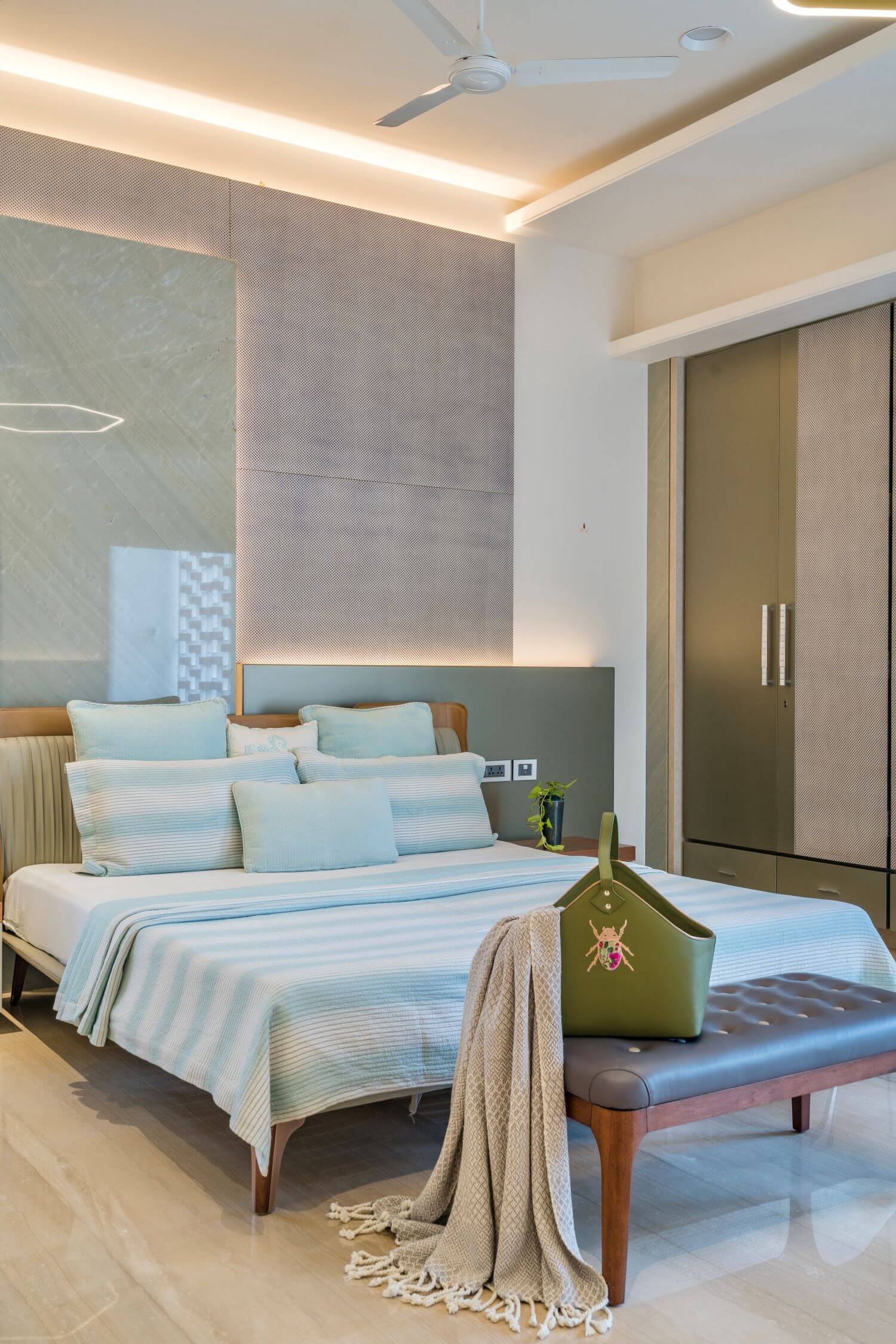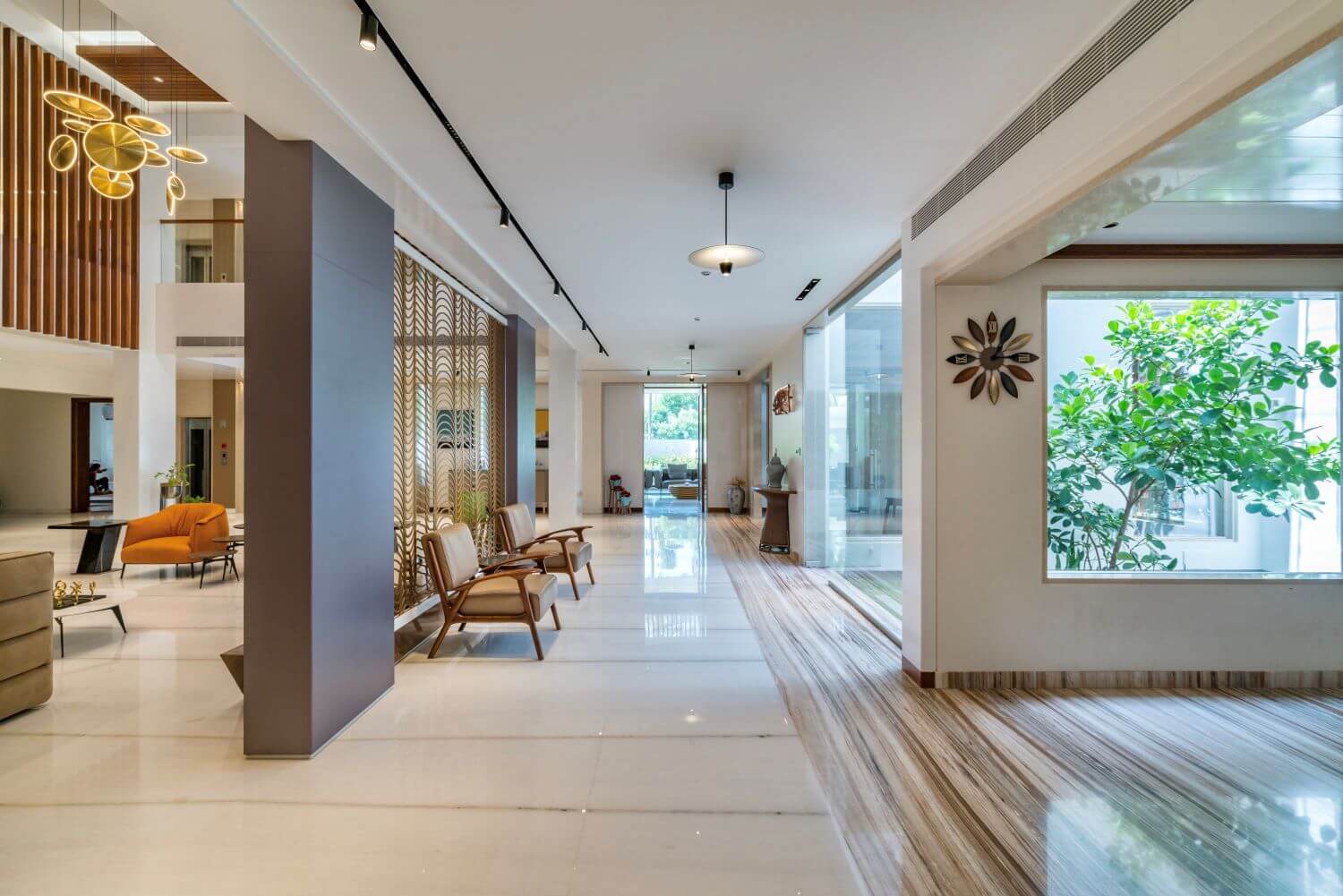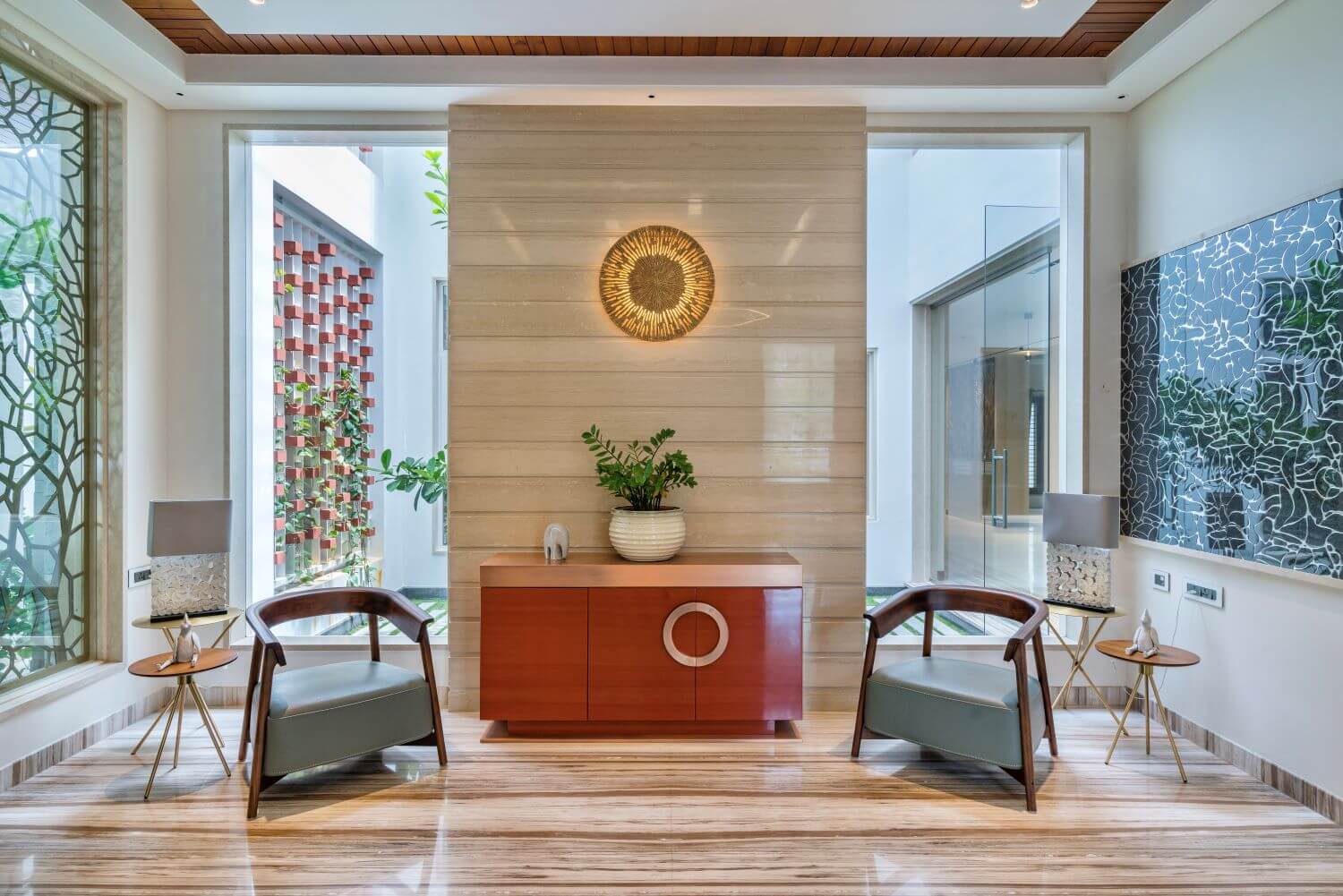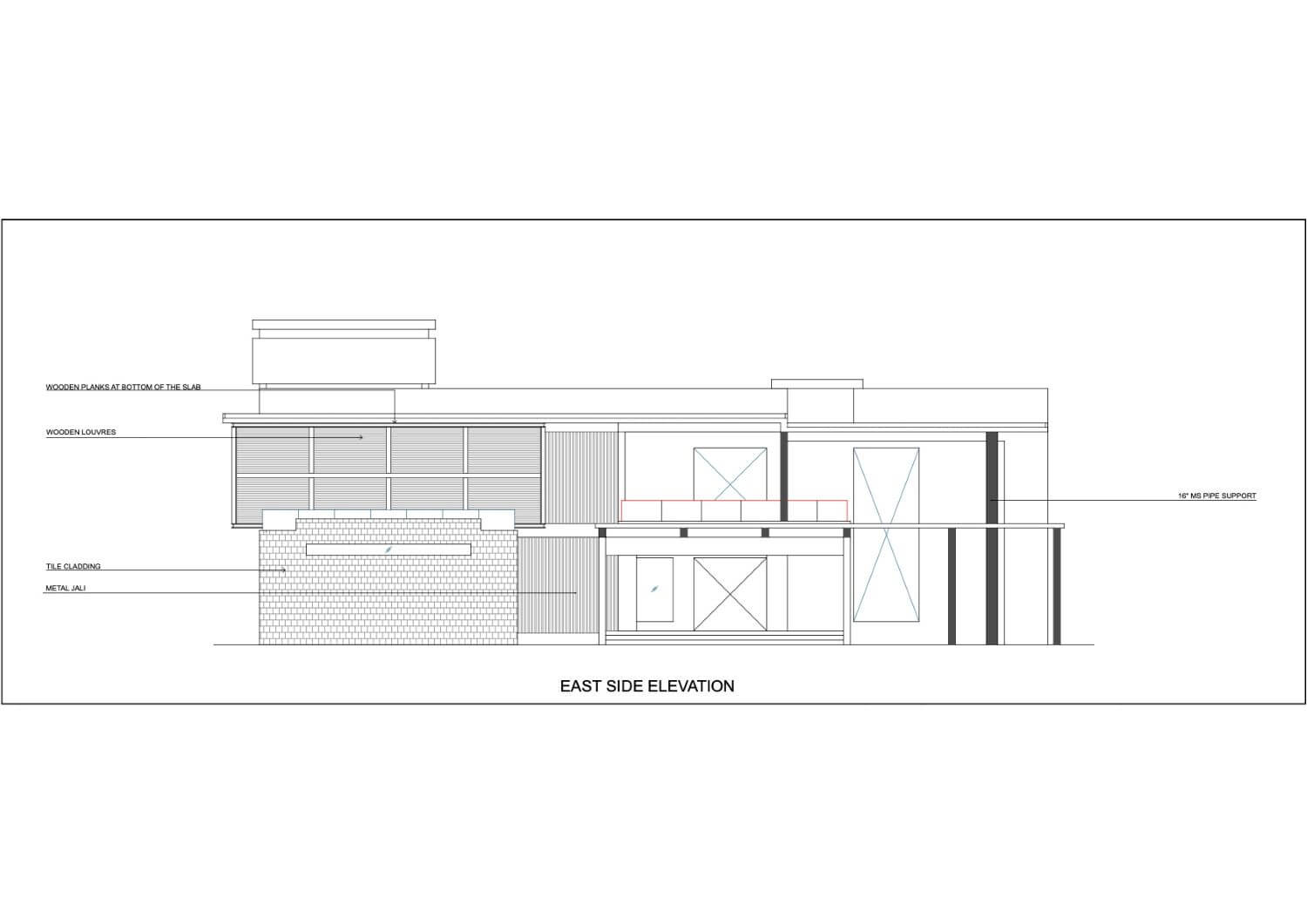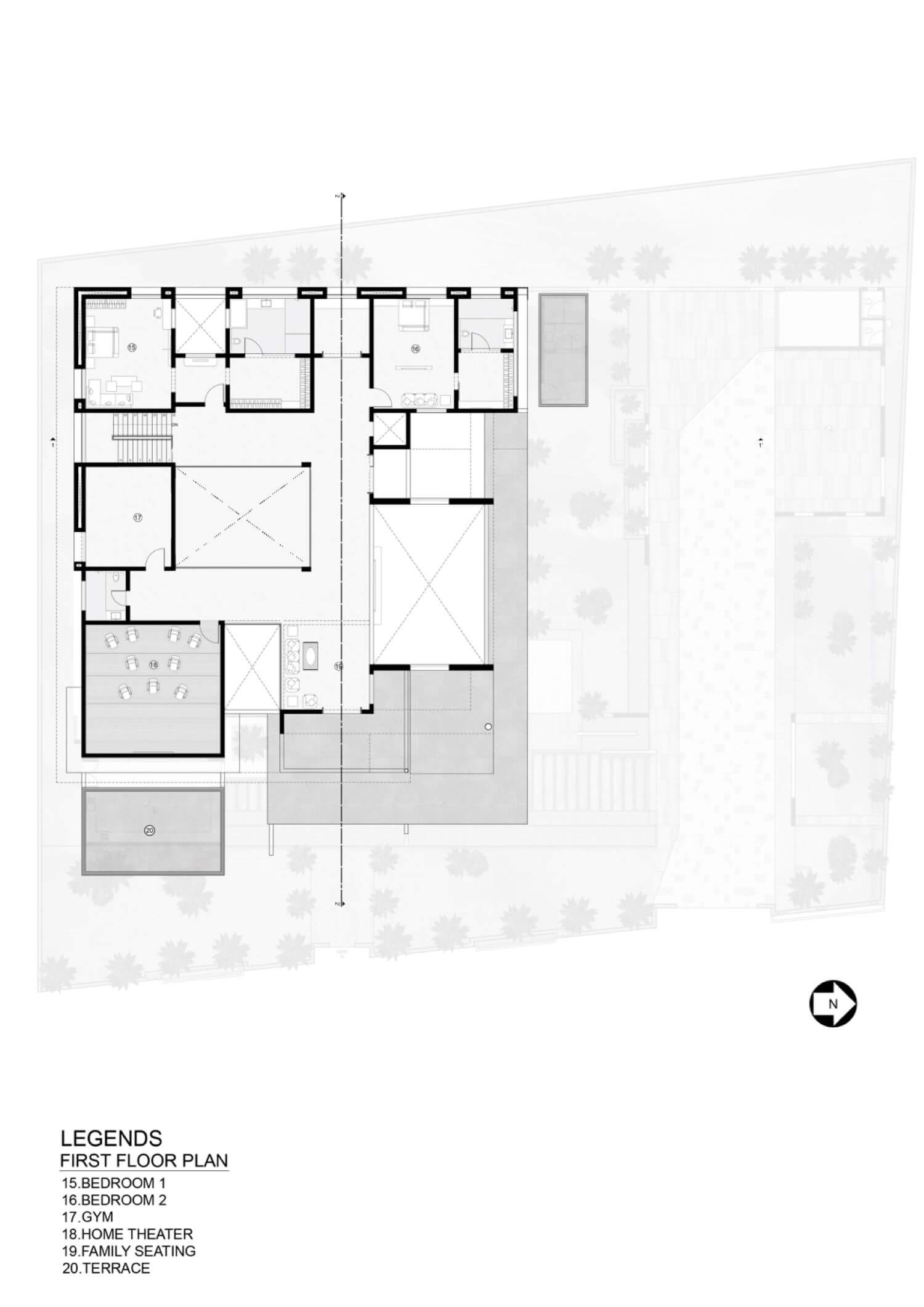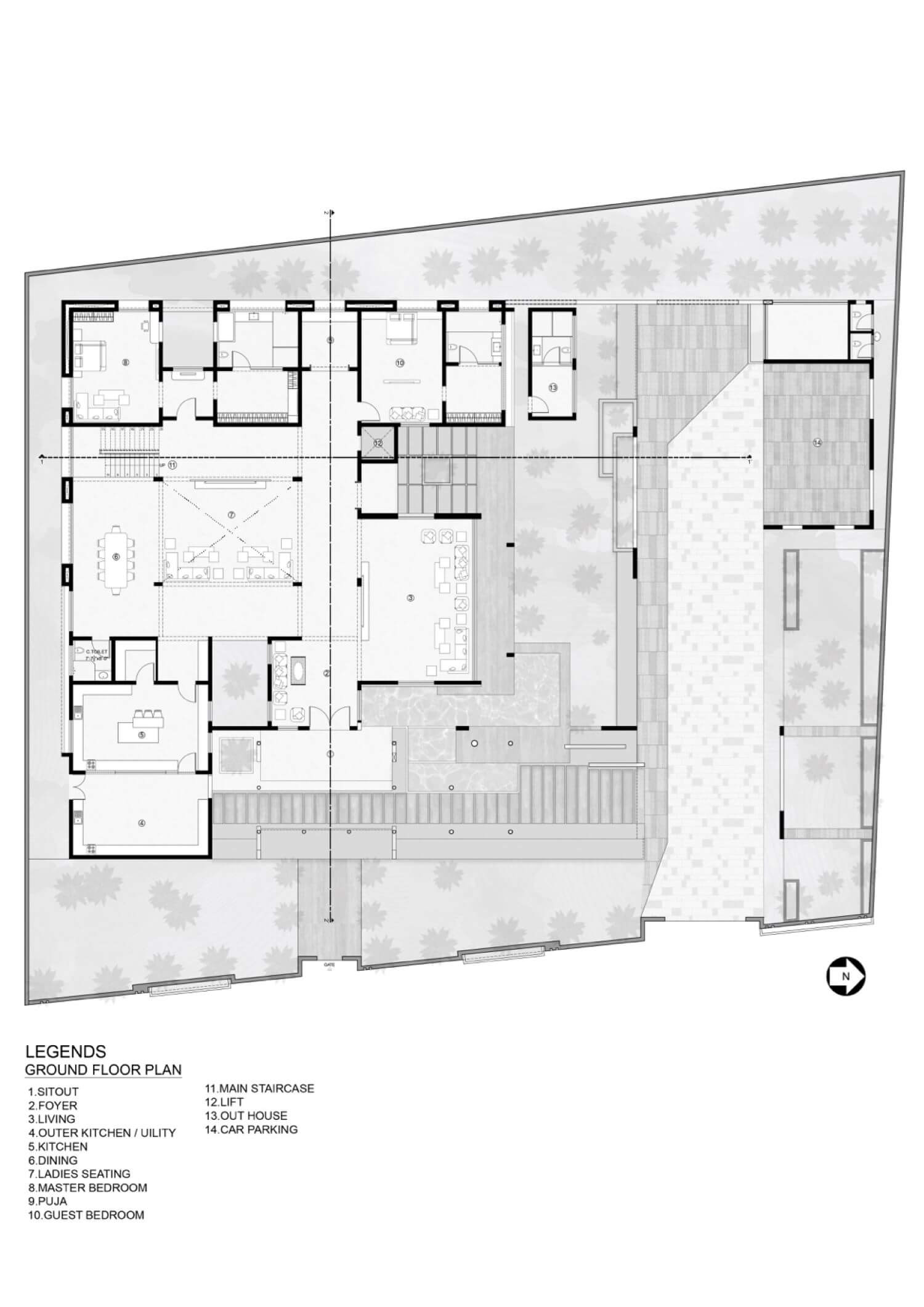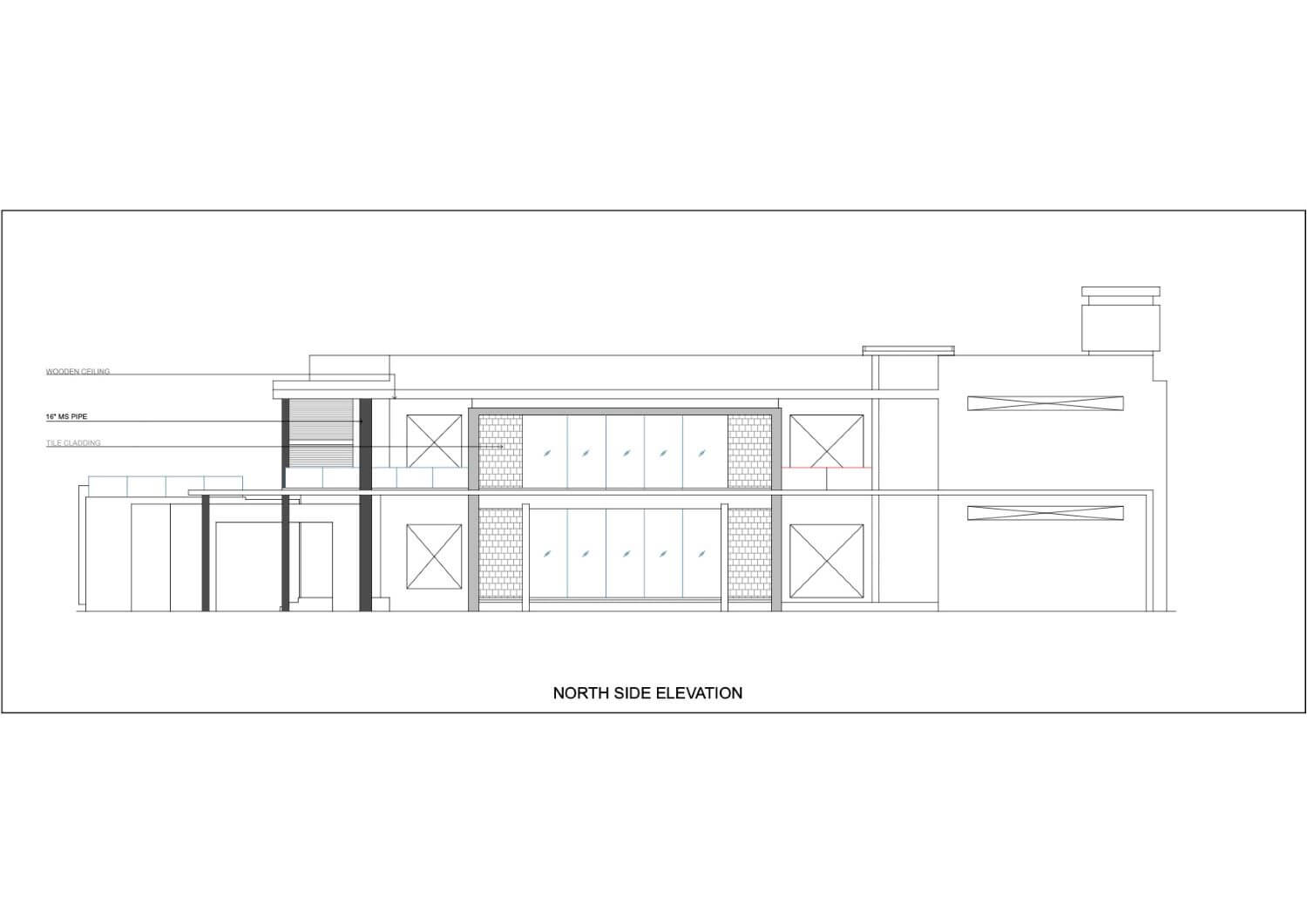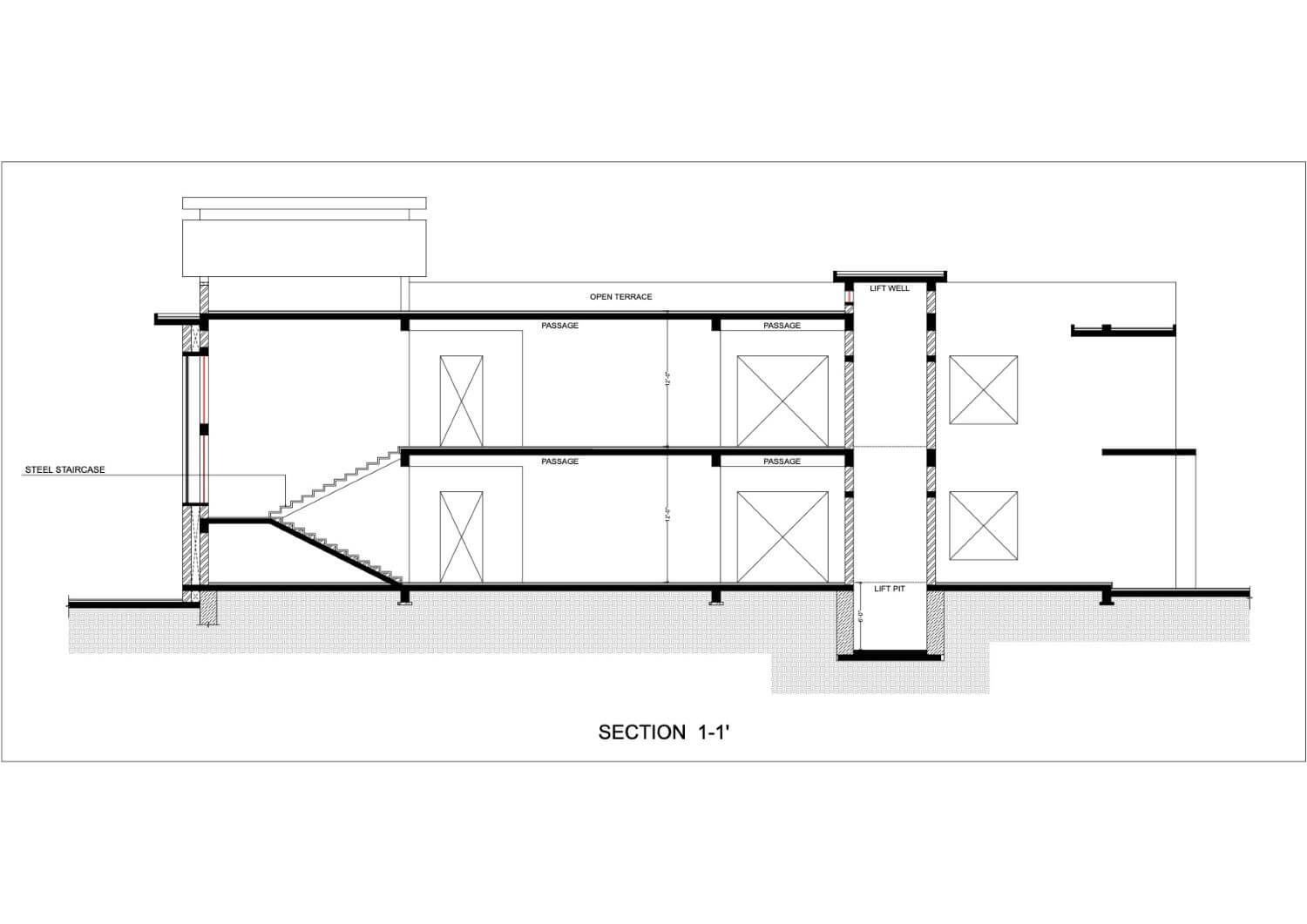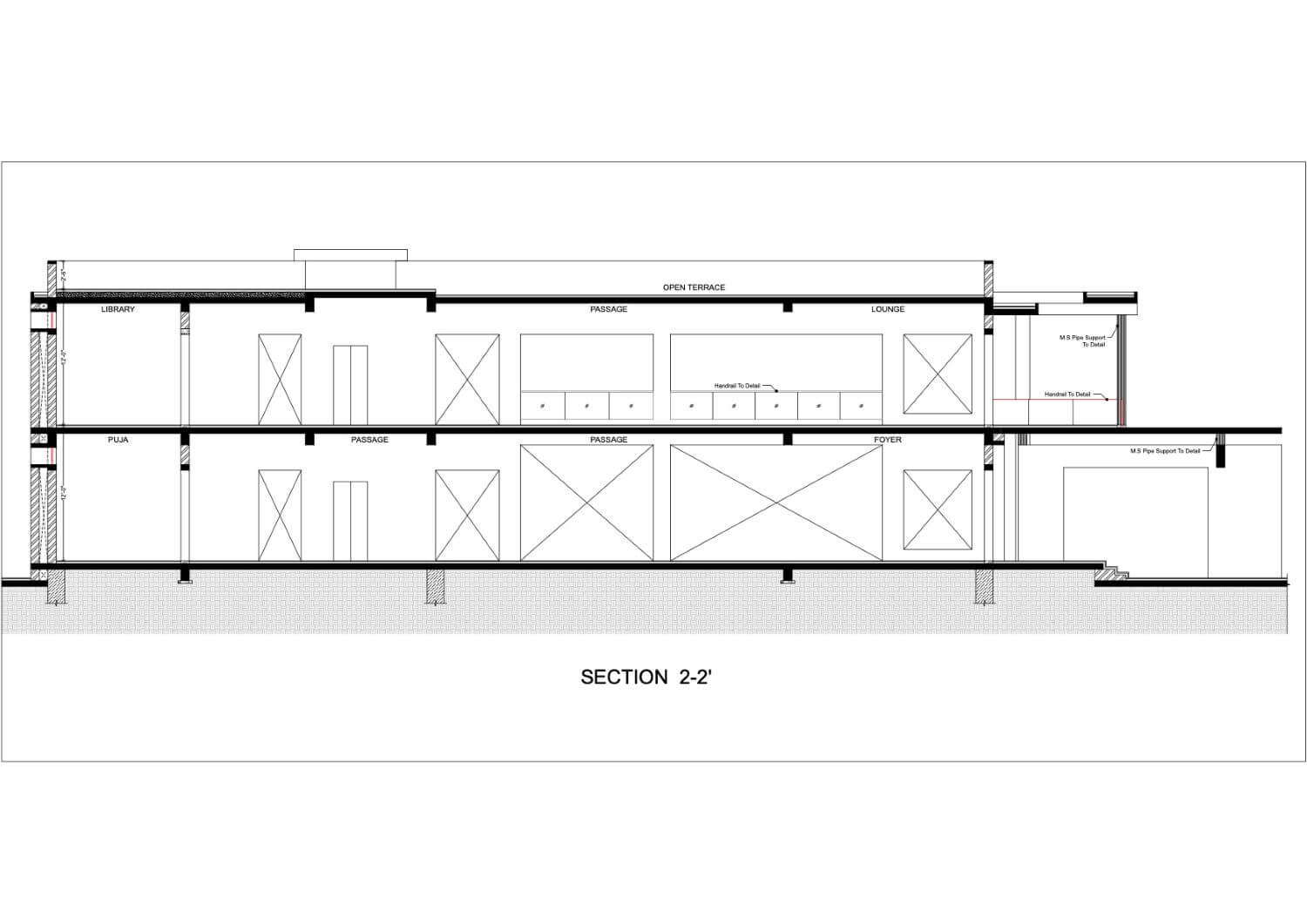 ---