180 Degrees Design + Build: It started out as an unassuming 1964 cinder block ranch perched on a hillside at the top of Central Avenue in Phoenix, Arizona. The home was marketed for its "gazillion dollar views" when it caught Trahans' attention in 2002; this proved to be true each day at dawn.
Trahan's initial vision for the home was to preserve the main volume but turn the entire lot into a multi-terraced complex with a guest house with roof garden, detached garage, and enclosed court.
By sheltering more outdoor space under a strikingly dramatic butterfly roof, and opening up sightlines through a new wall of glass that extends the common area, he achieved all he wanted with a much less aggressive intervention. "My house was small but efficient," says Trahan. "It ended up being a nice and airy, simple space."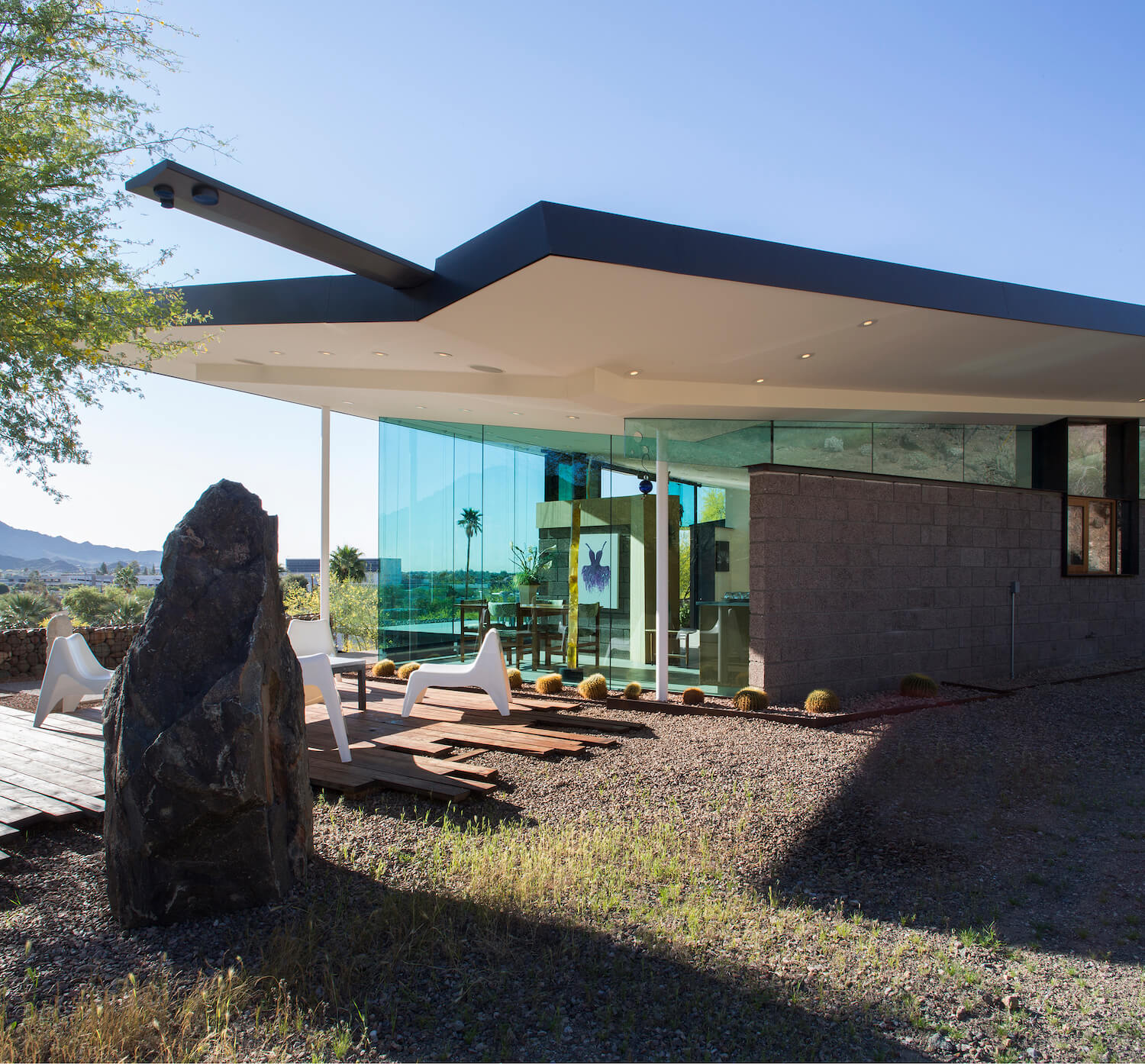 image © Matt Winquist
The butterfly roof is a type not often seen in Phoenix. Trahan inverted the familiar ranch pitch to create the asymmetrically uplifted wings of a butterfly, and in doing so raised the new roofline up to create an 18" gap filled with clerestory windows. While the wings are largely supported by steel columns placed outside the home's footprint, the entire lateral shear of the floating roof is anchored by a steel flue anchored to the existing masonry fireplace so it doesn't fly away.
The valley where the wings meet is designed to channel seasonal rainwater out to a cantilevered scupper. Three holes perforated in the end create whirling vortexes when water splashes down onto a boulder he's planted vertically in the courtyard. The hole motif is further echoed in a glass detail nearby. As one approaches the house, it's difficult to not notice the dramatic 20-foot deck that cantilevers out to the East. It's firmly anchored into the existing home's footing and greatly increases the amount of space that can be used for entertaining in the evenings.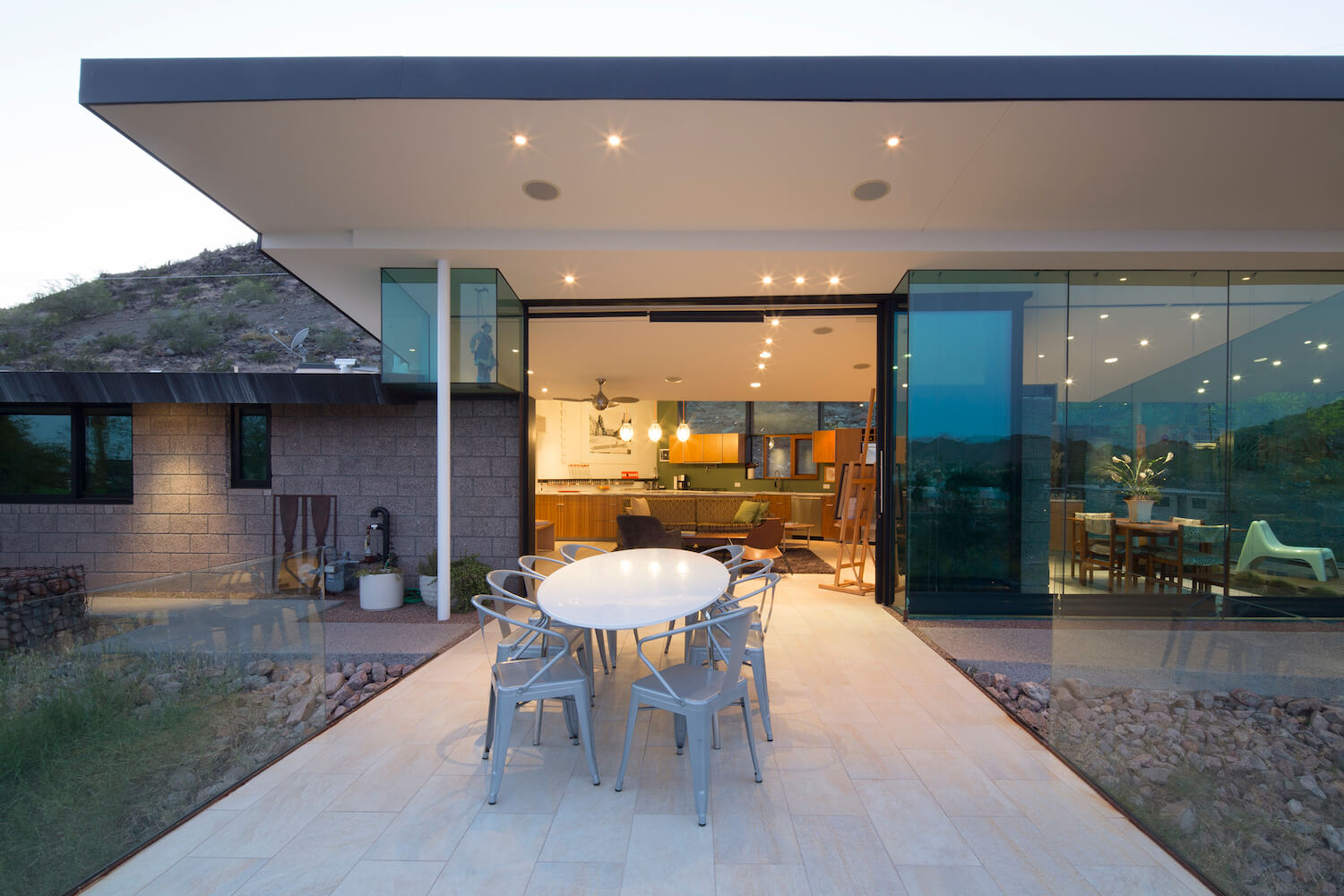 image © Matt Winquist
Since it's shaded by Sunnyslope's iconic S Mountain to the west, the area gets a two-hour head start on cooldown during brutally long summer days, effectively extending the hours usable for outdoor entertainment.
As typical on many 180 Degrees Design + Build projects, many of the materials were upcycled or reclaimed. The double - wide block wall in the courtyard was made from materials left over from another job site, and the top course features wood re - claimed from shipping pallets. The decking beneath is wood salvaged from a friend's coffee shop remodel.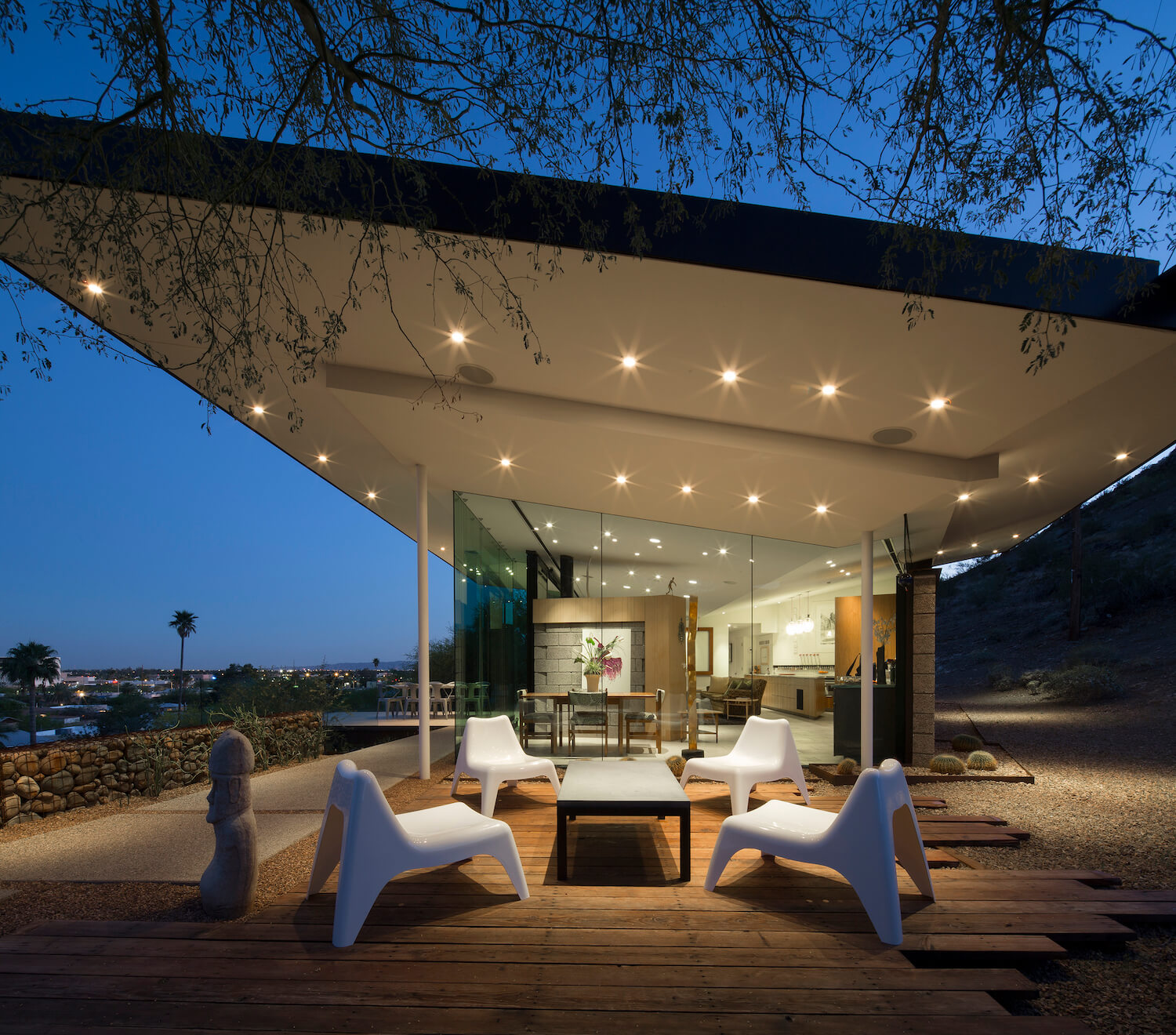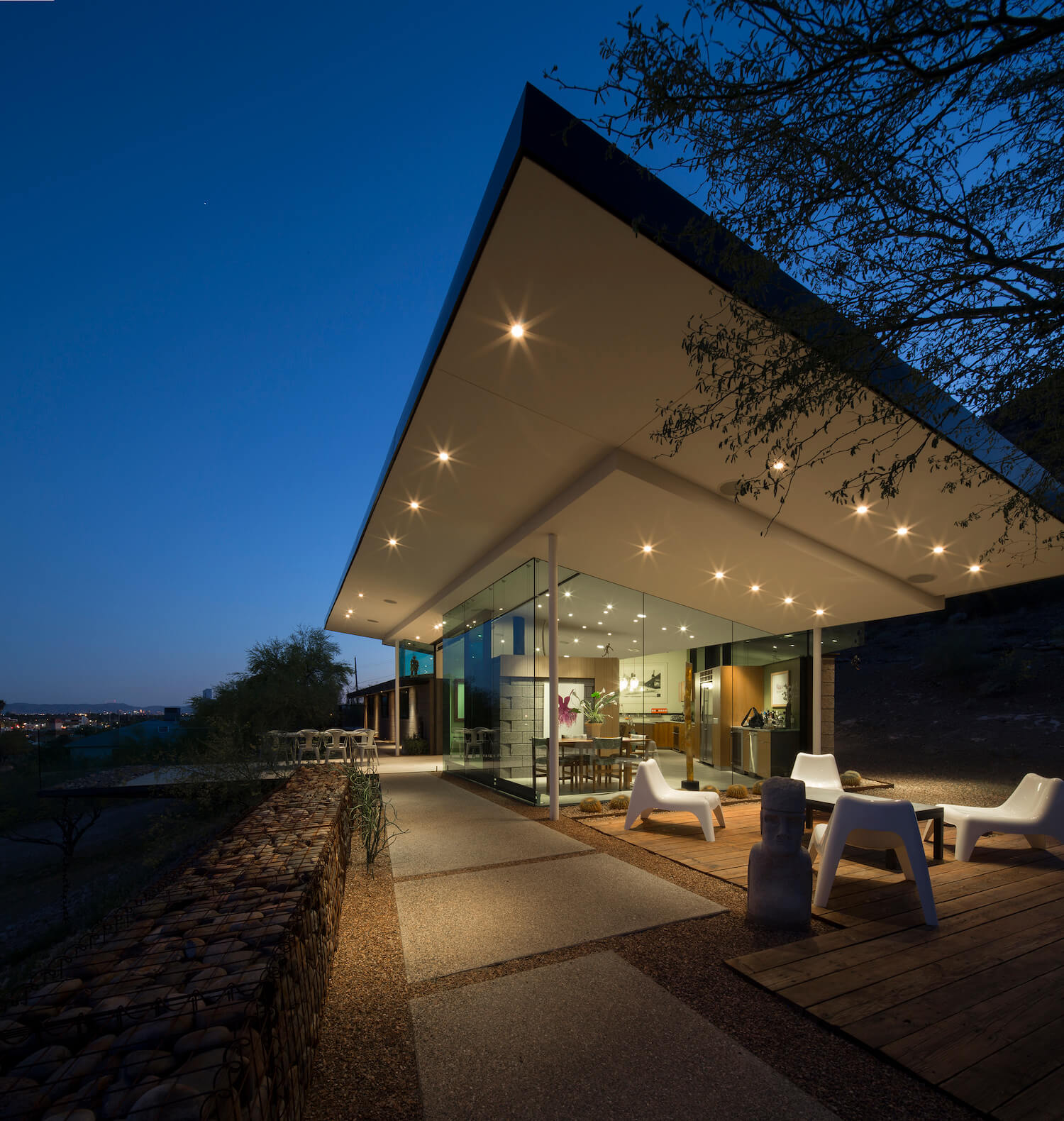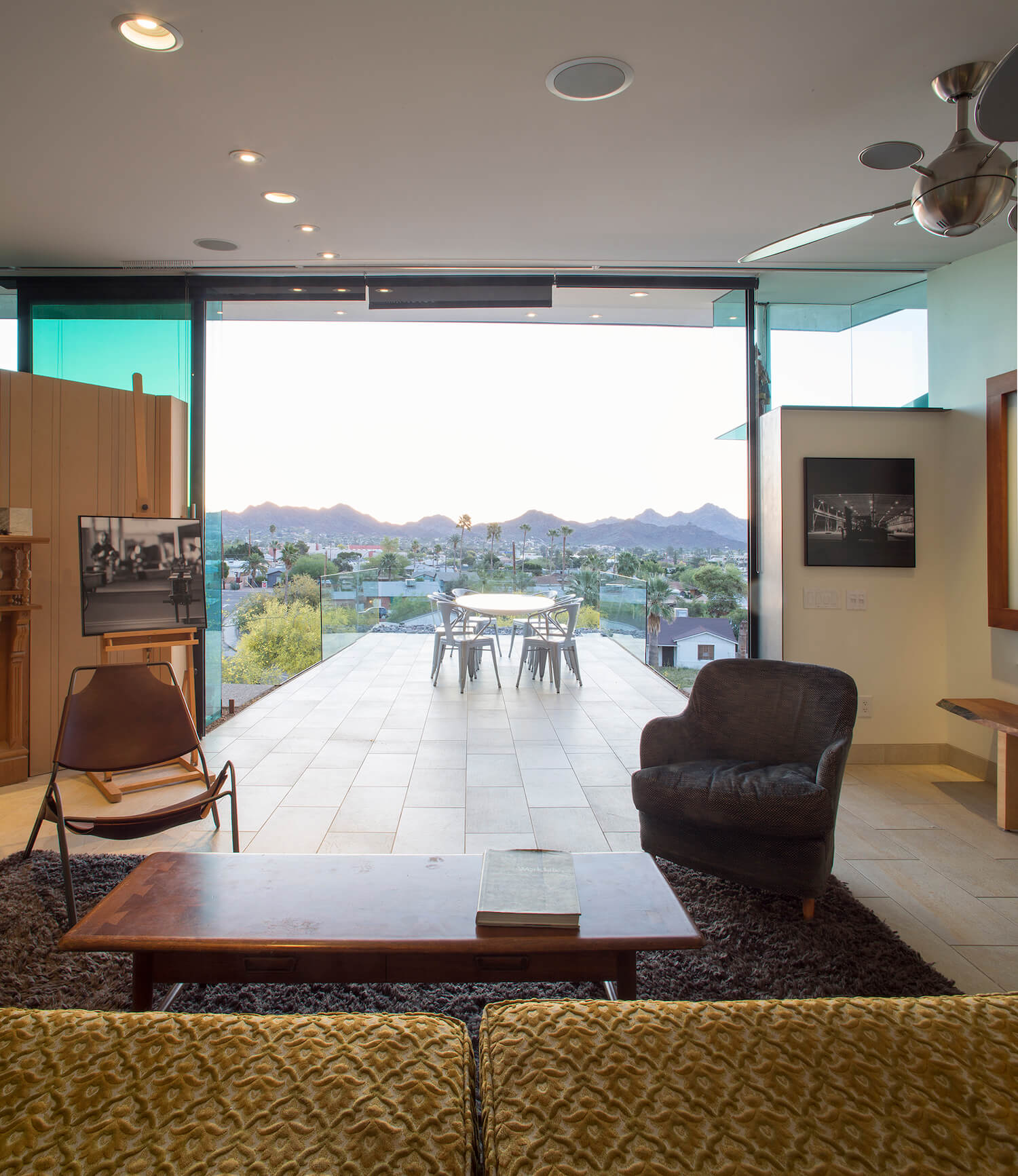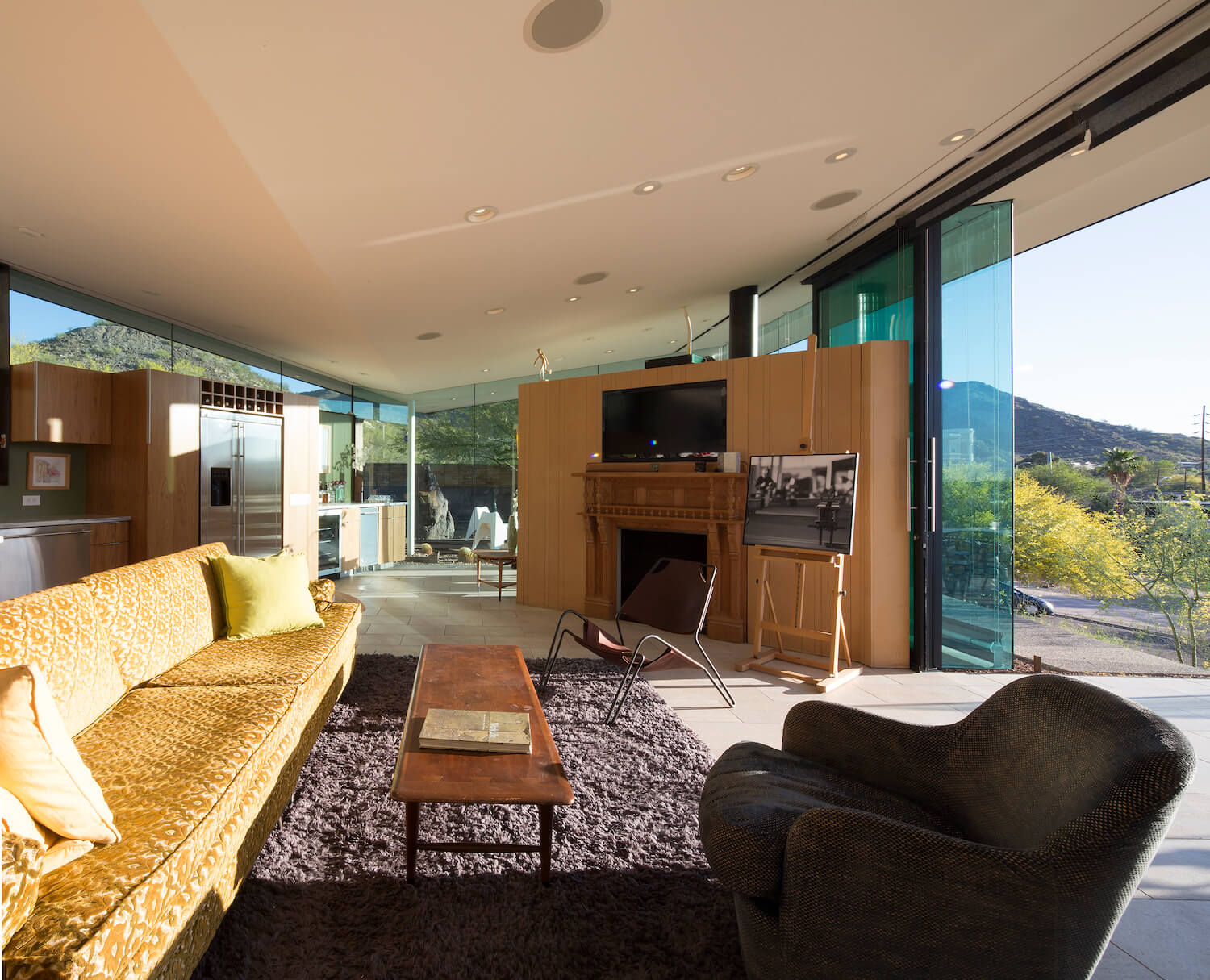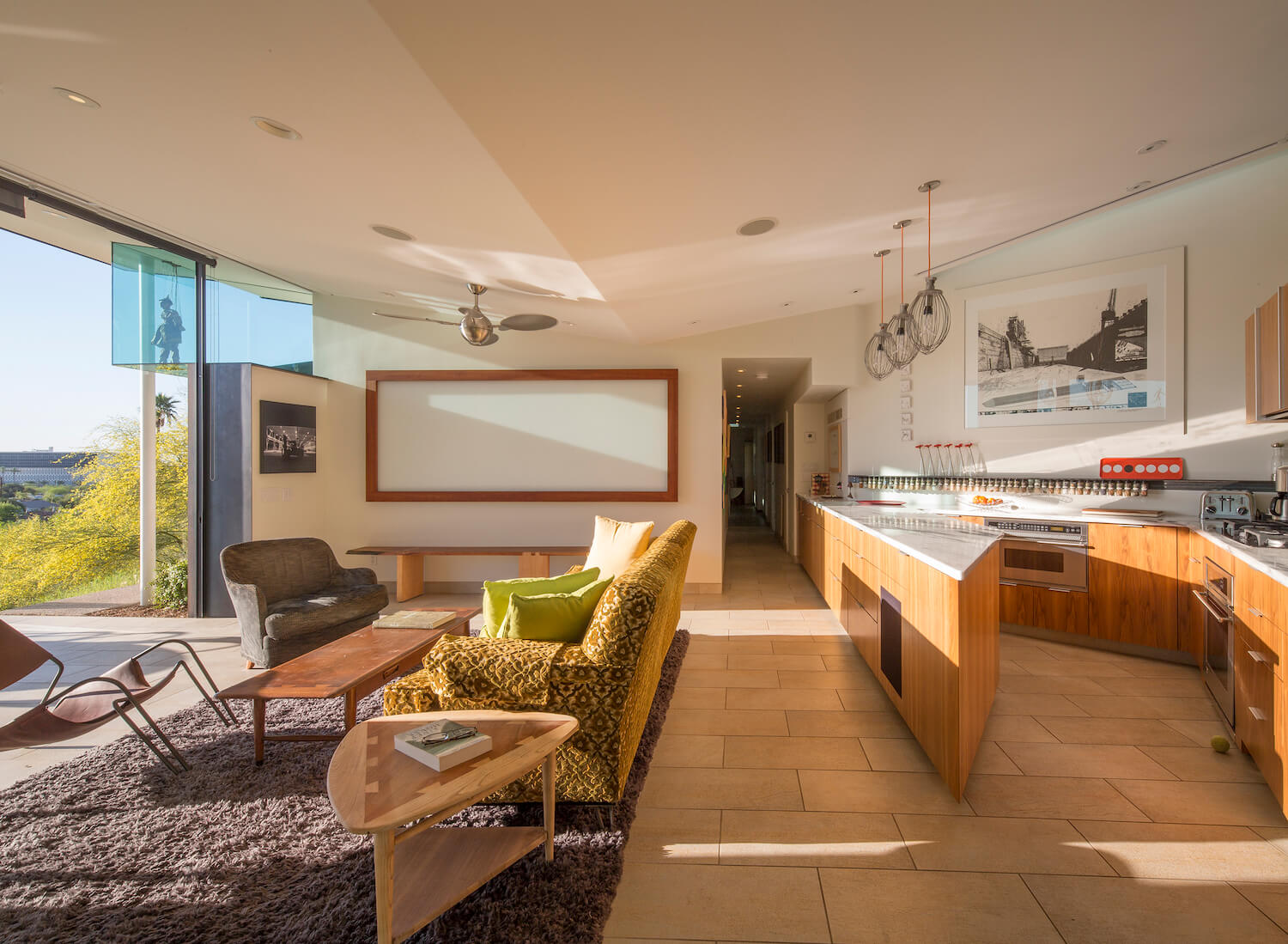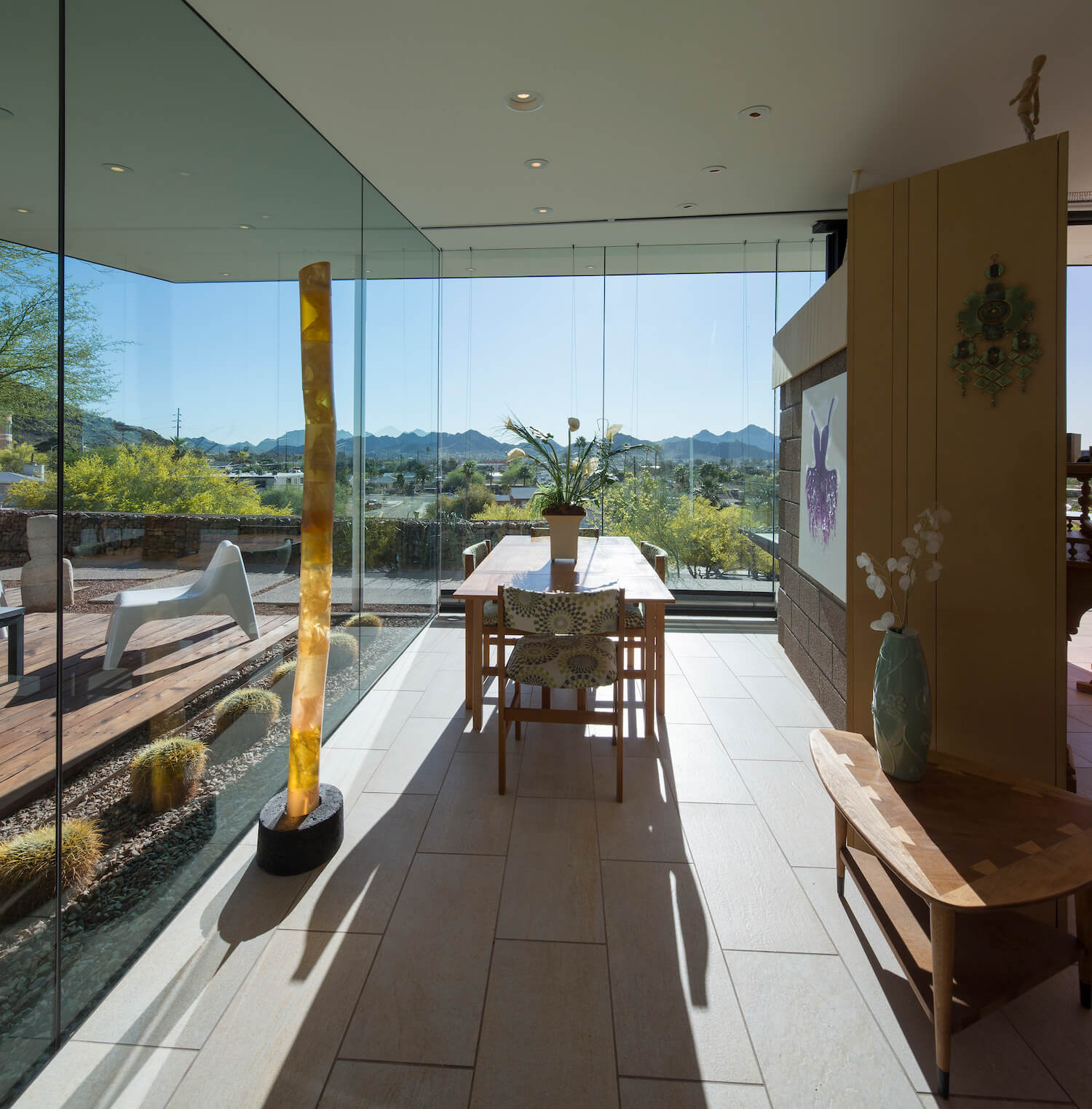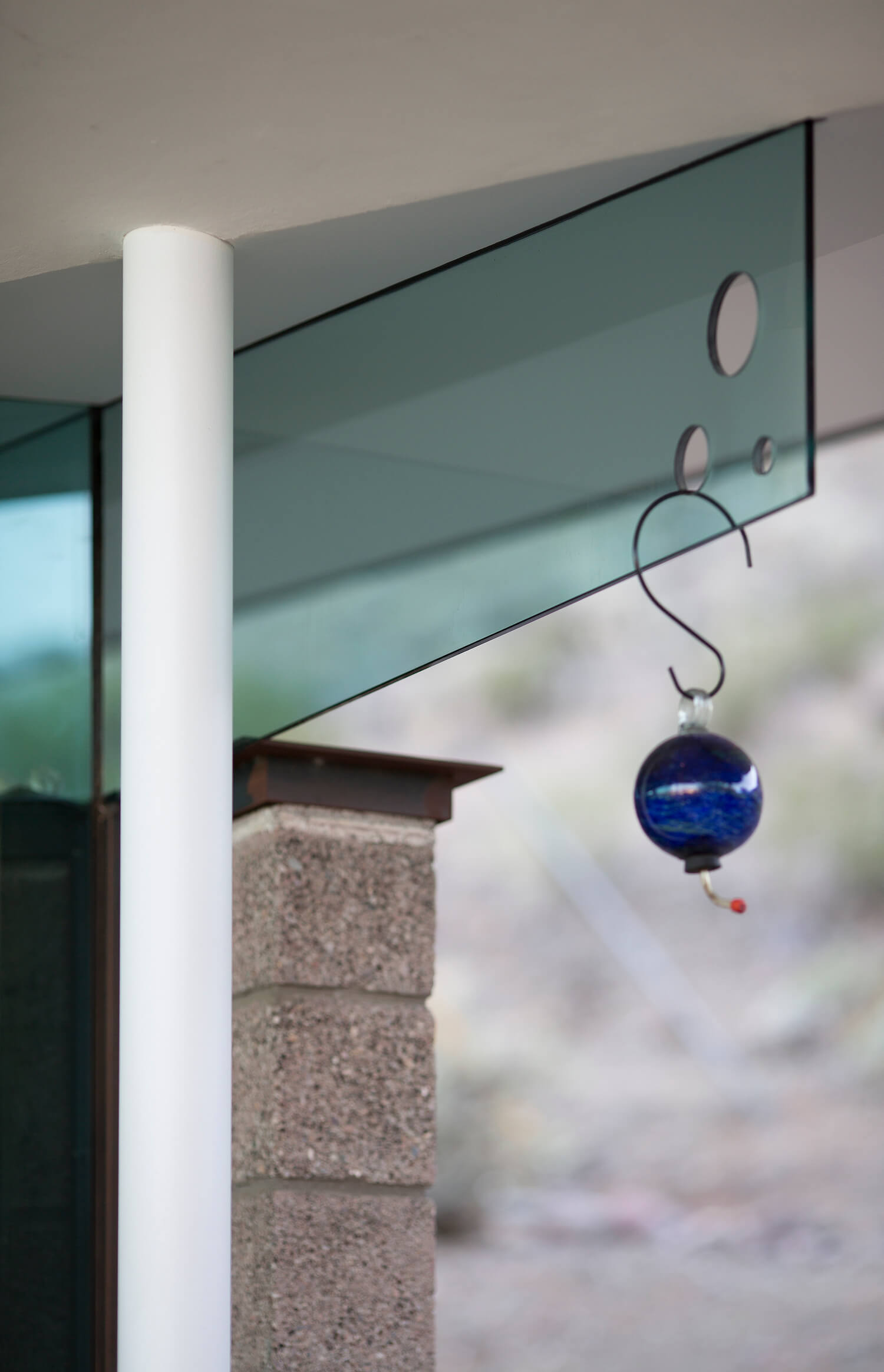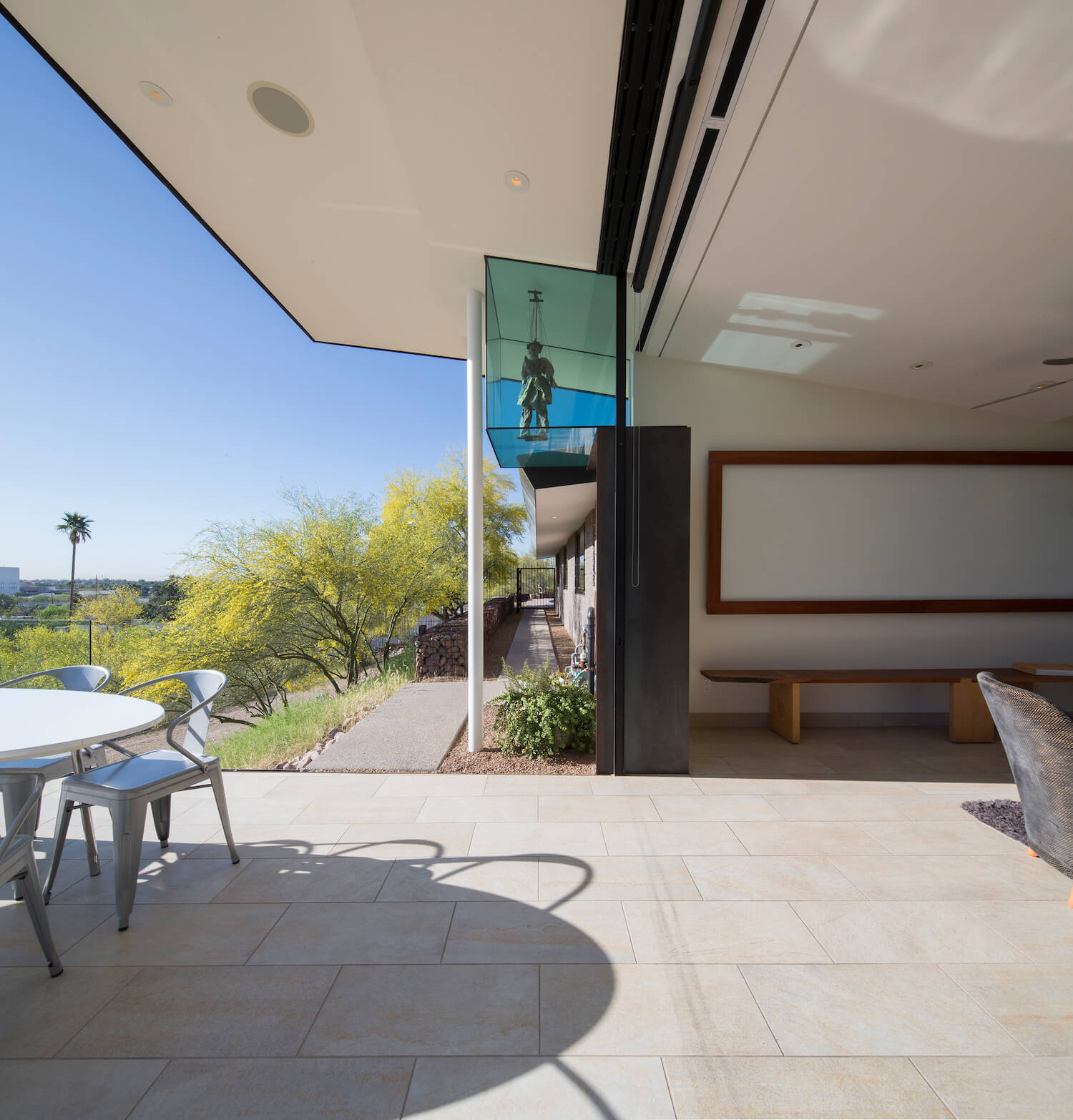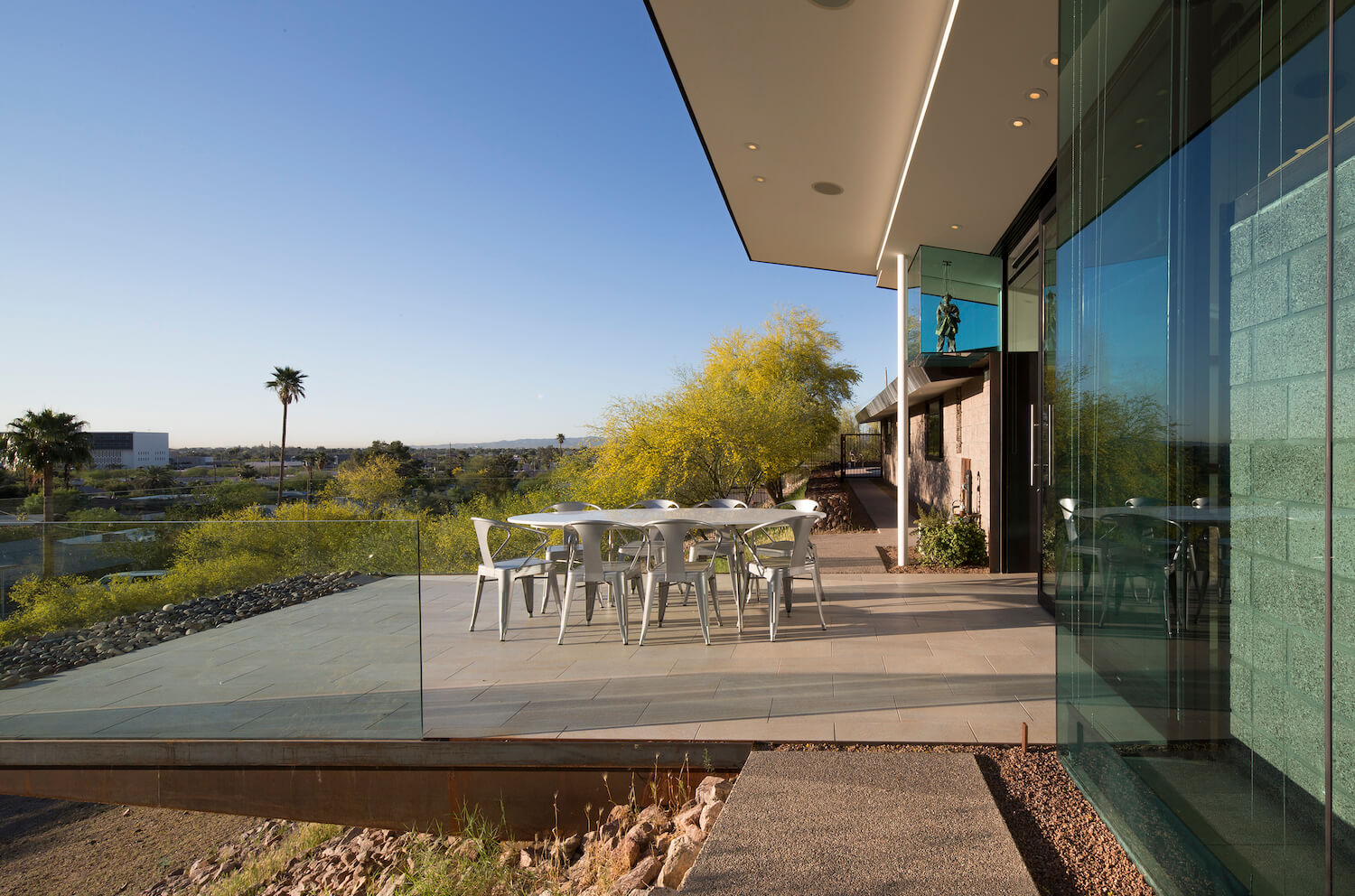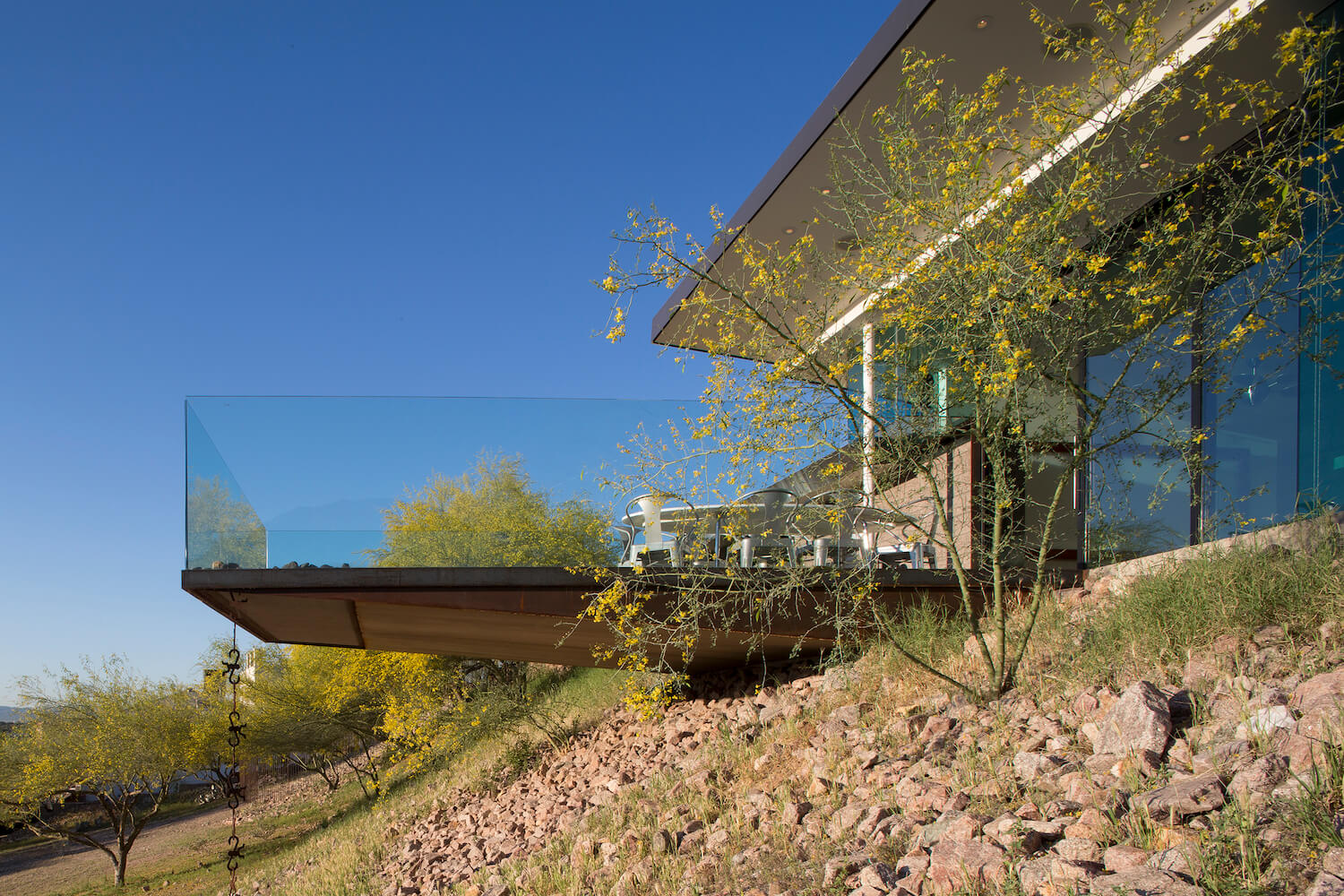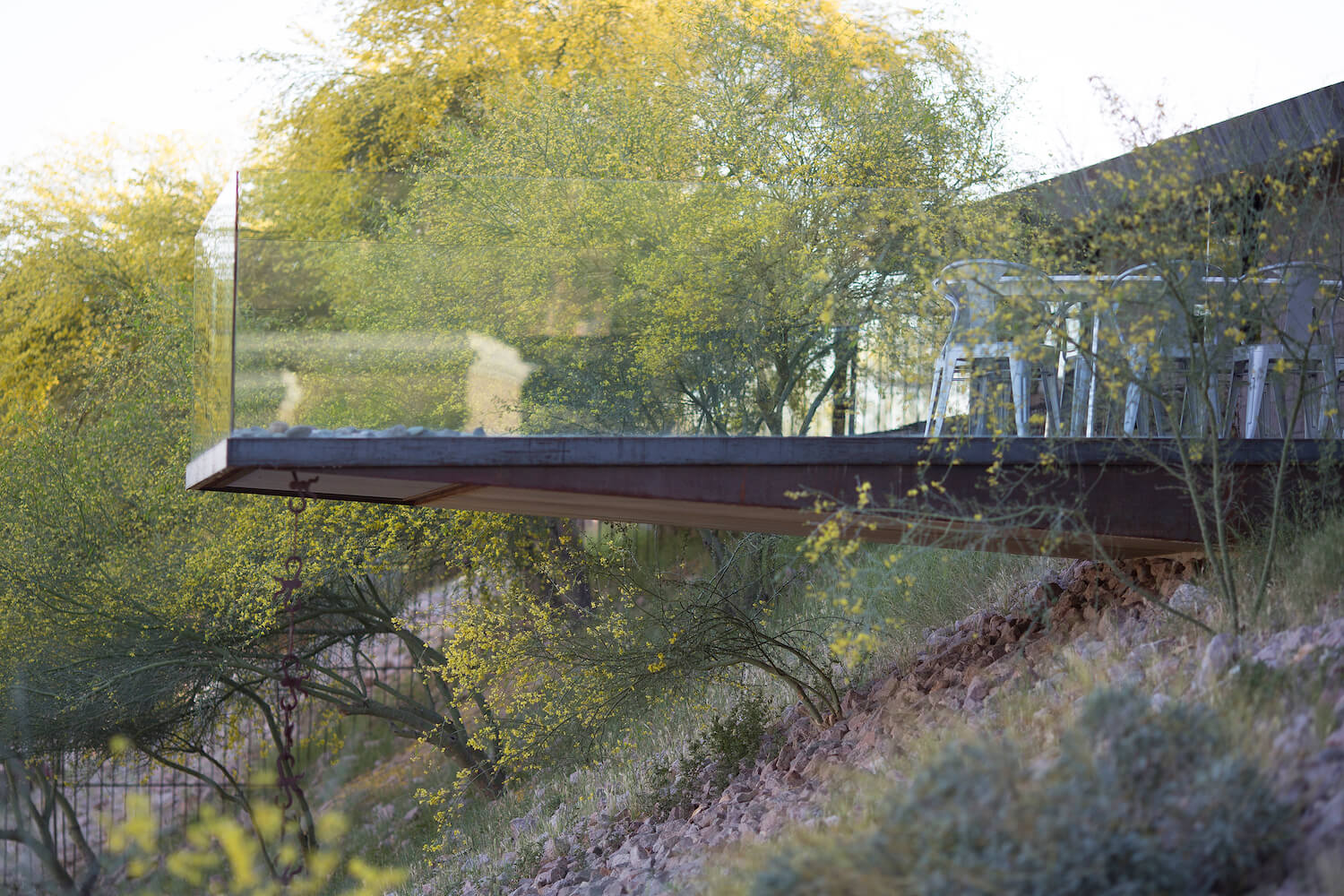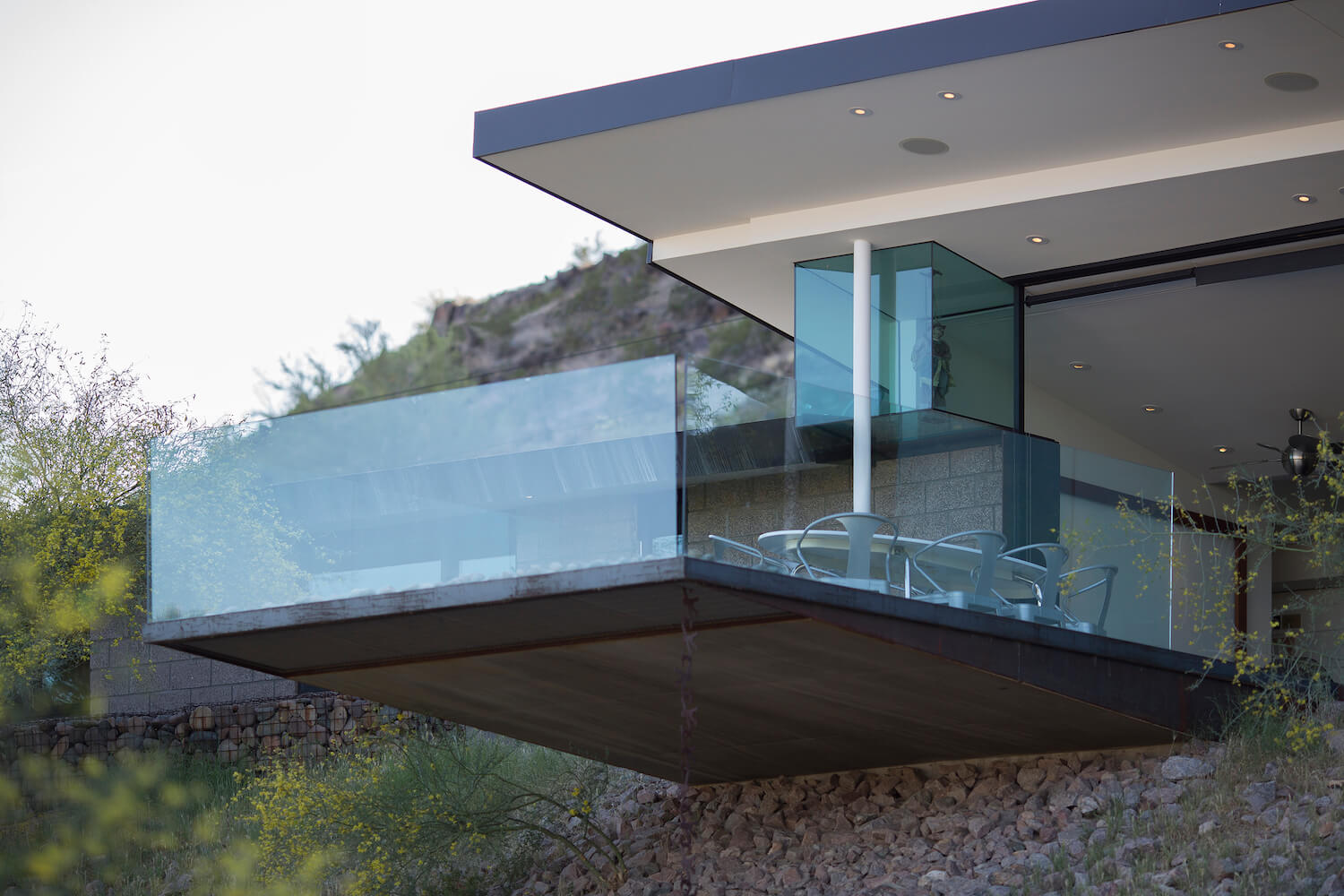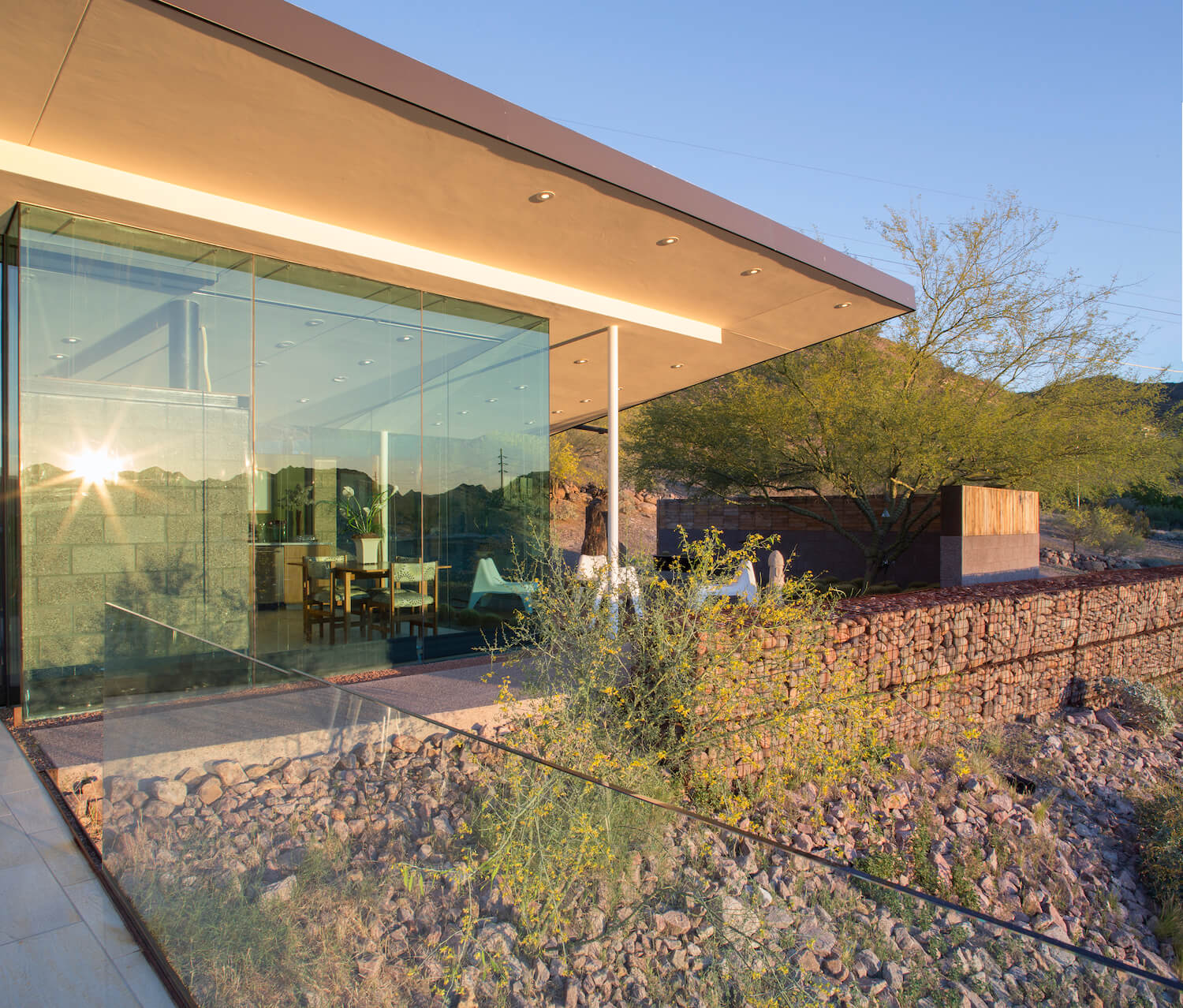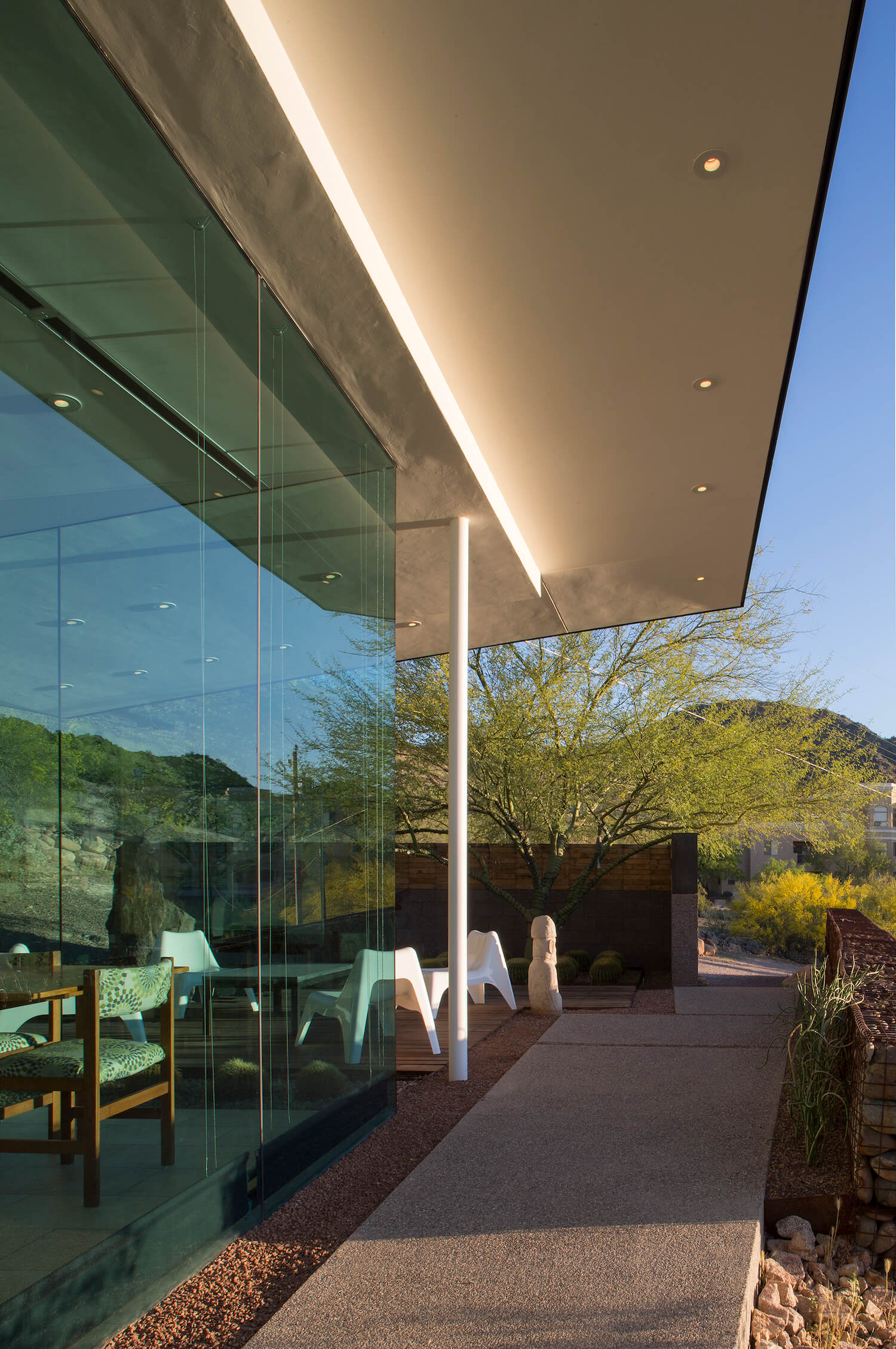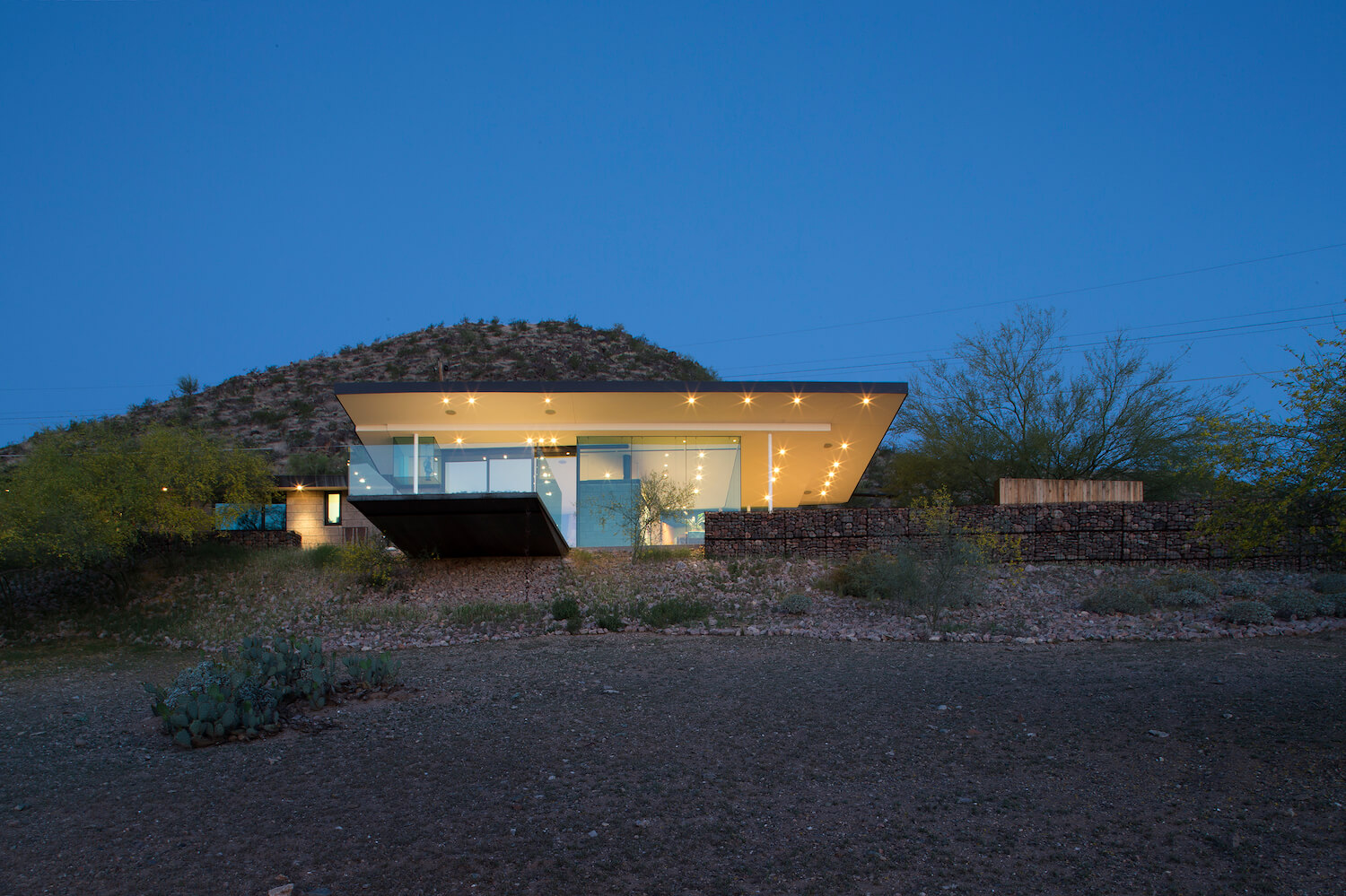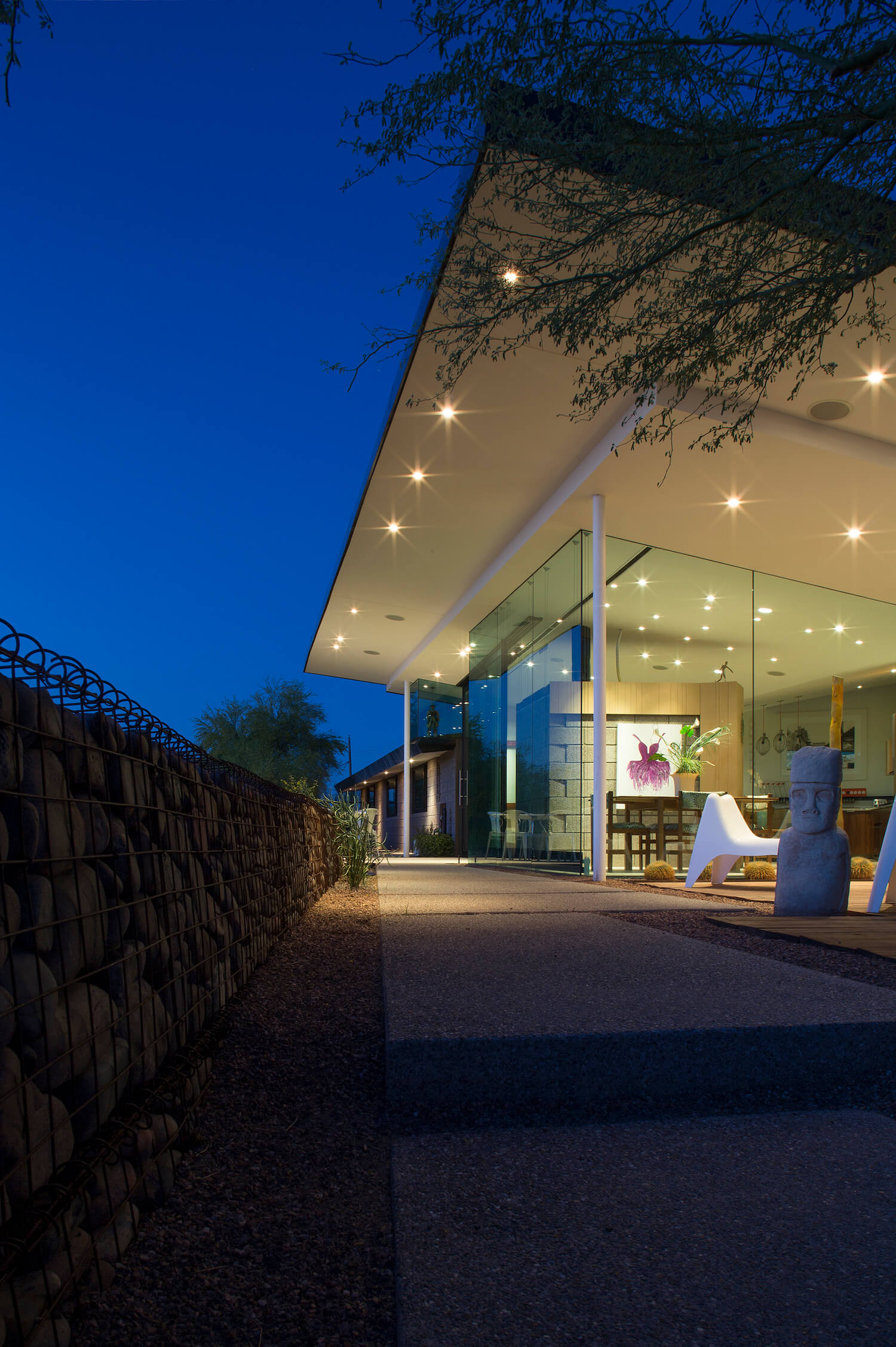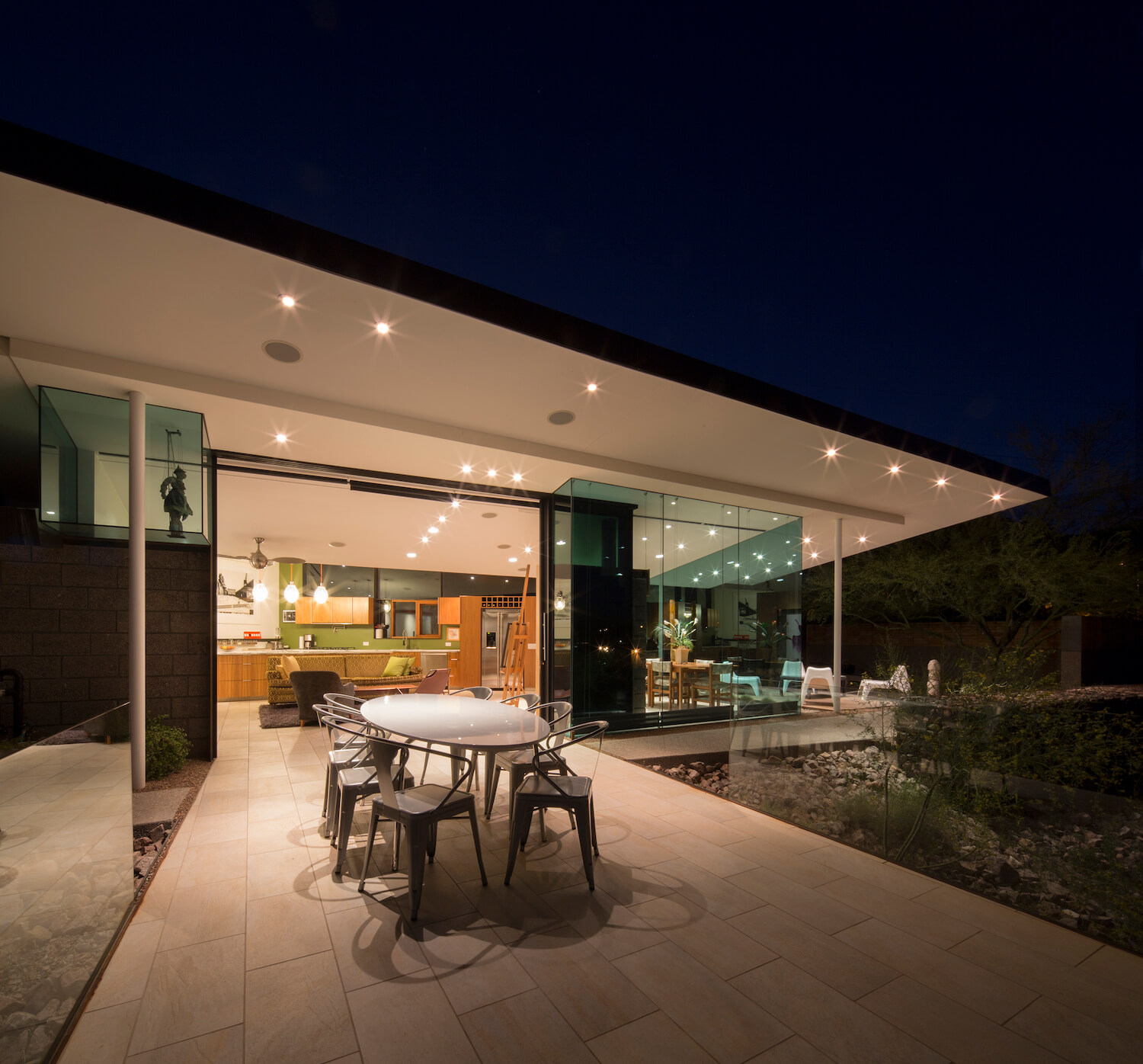 ---