The Les Pointes residence, a new construction recently completed by Ghoche architecte, is located at the end of a peninsula on the shores of Lake Archambault, in Saint-Donat, Quebec, Canada.
In the context of scarce waterfront properties, the owners, who wanted to build a project adapted to their needs, and with a modern character, decided to demolish the existing family cottage and start afresh. In 2018, Ghoche architecte was commissioned to design a new house for the family.
Concept design
The design was inspired by the poetic site, its colors, textures, and the context of the lake surrounded by mountains. It was obvious that the house had to take full advantage of the location by directing views from all of the main spaces toward the lake.
The other main design criteria was the integration of all the rooms on one level, which proved to be an important challenge. To avoid creating a too long building, the architects explored multiple shapes before deciding to divide the house into four wings, each with a distinct roof to mimic the mountainous surroundings. The overall result created a truly unique signature house. This premise guided the fragmented geometric concept and the articulation of the roof slopes with asymmetrical shapes.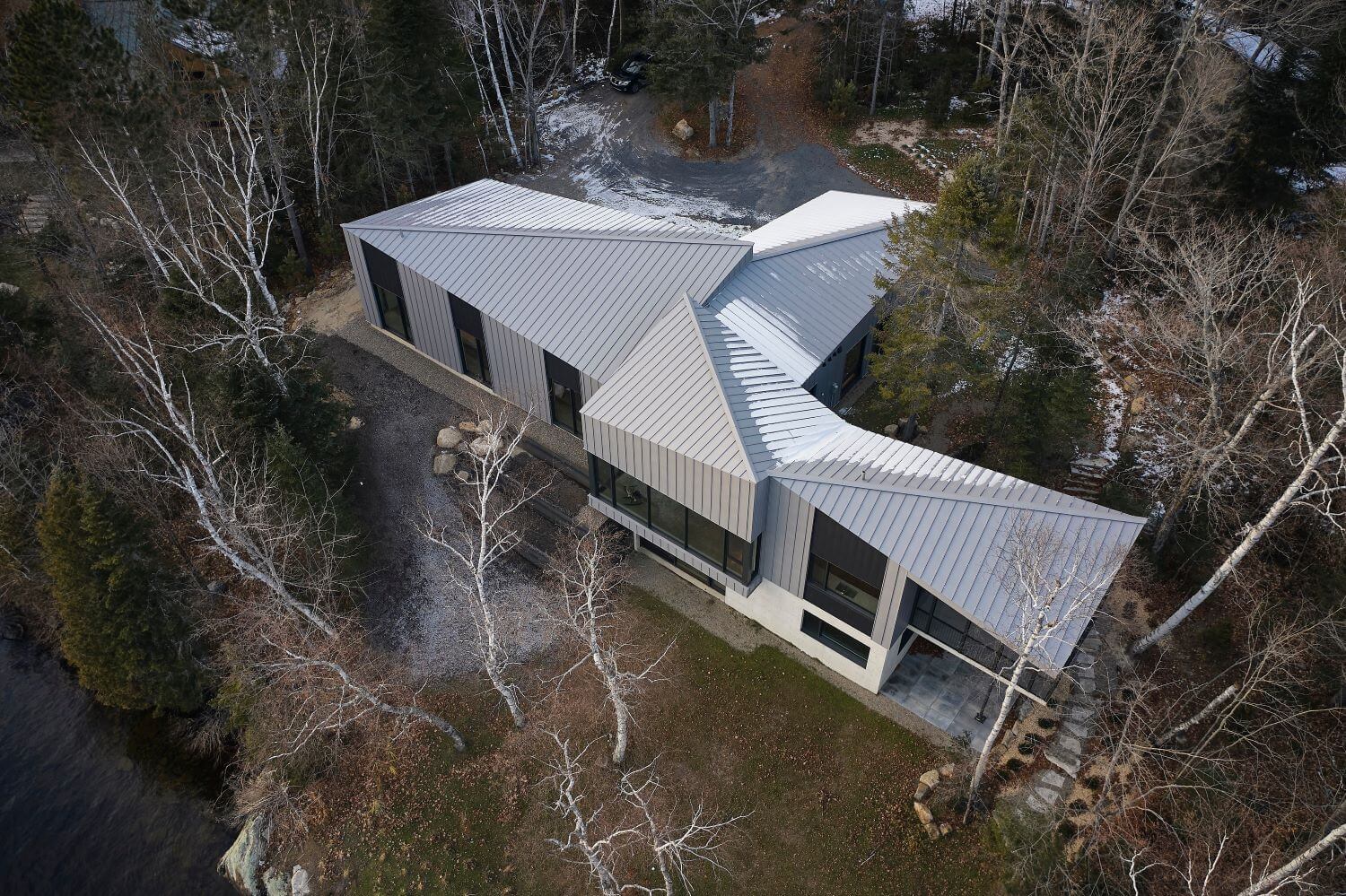 Materiality
The materials used had to be durable and require minimal maintenance. The choice of pre-finished steel as the main cladding material for walls and roofs quickly became apparent for its characteristics and aesthetic. The choice of the grey and anthracite panel coloring echoes the multiple shades of grey of the surrounding rock formations. Subtle copper accents in the soil are highlighted on the soffits of the roofs and front door, bringing warmth and brightness to the house.
Poured concrete was a natural choice for the lower level, which houses the technical spaces. It anchors the house to the ground, defining the horizontality of the base while lifting the primary spaces that are topped with a sculptural roof line.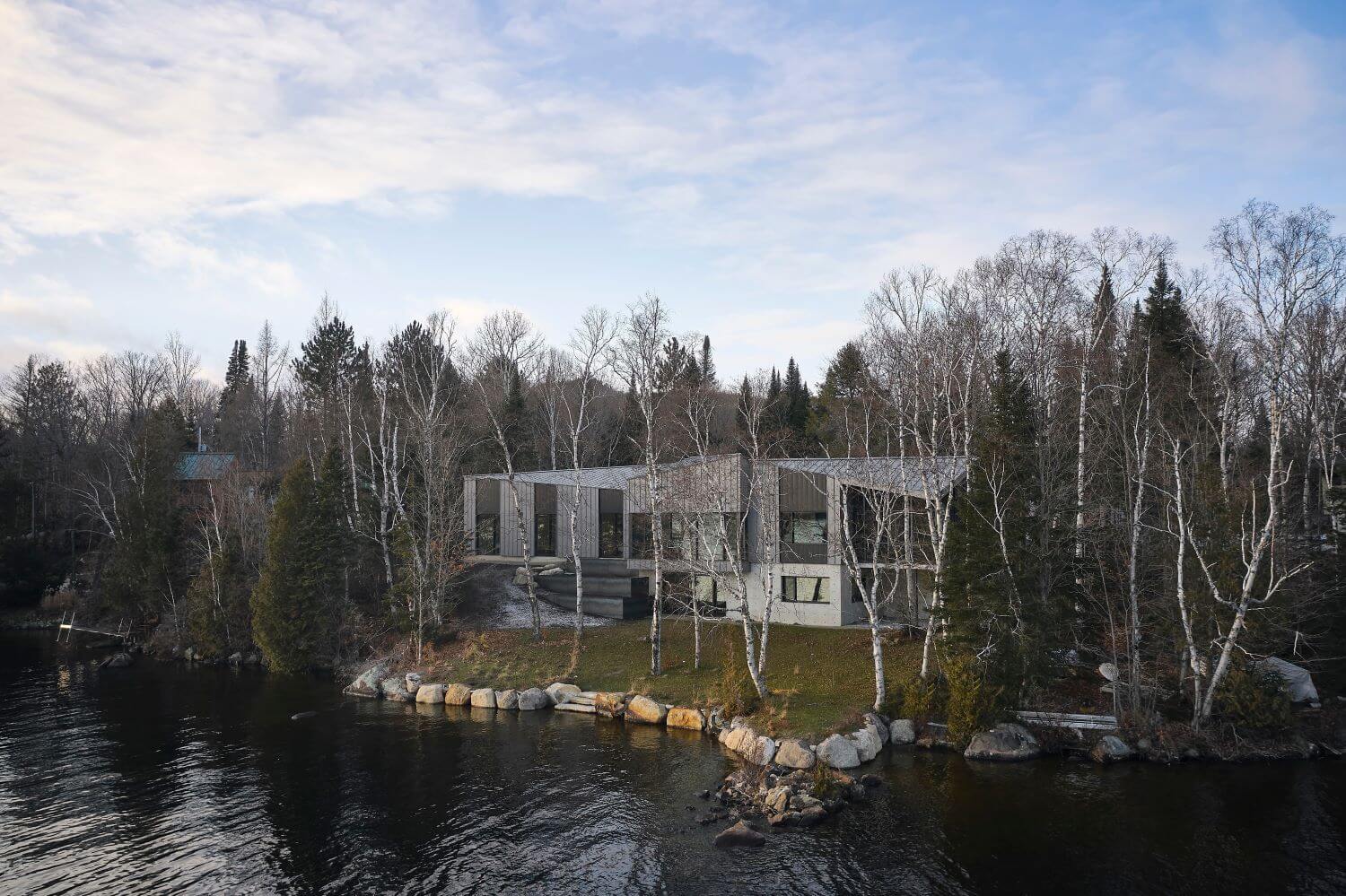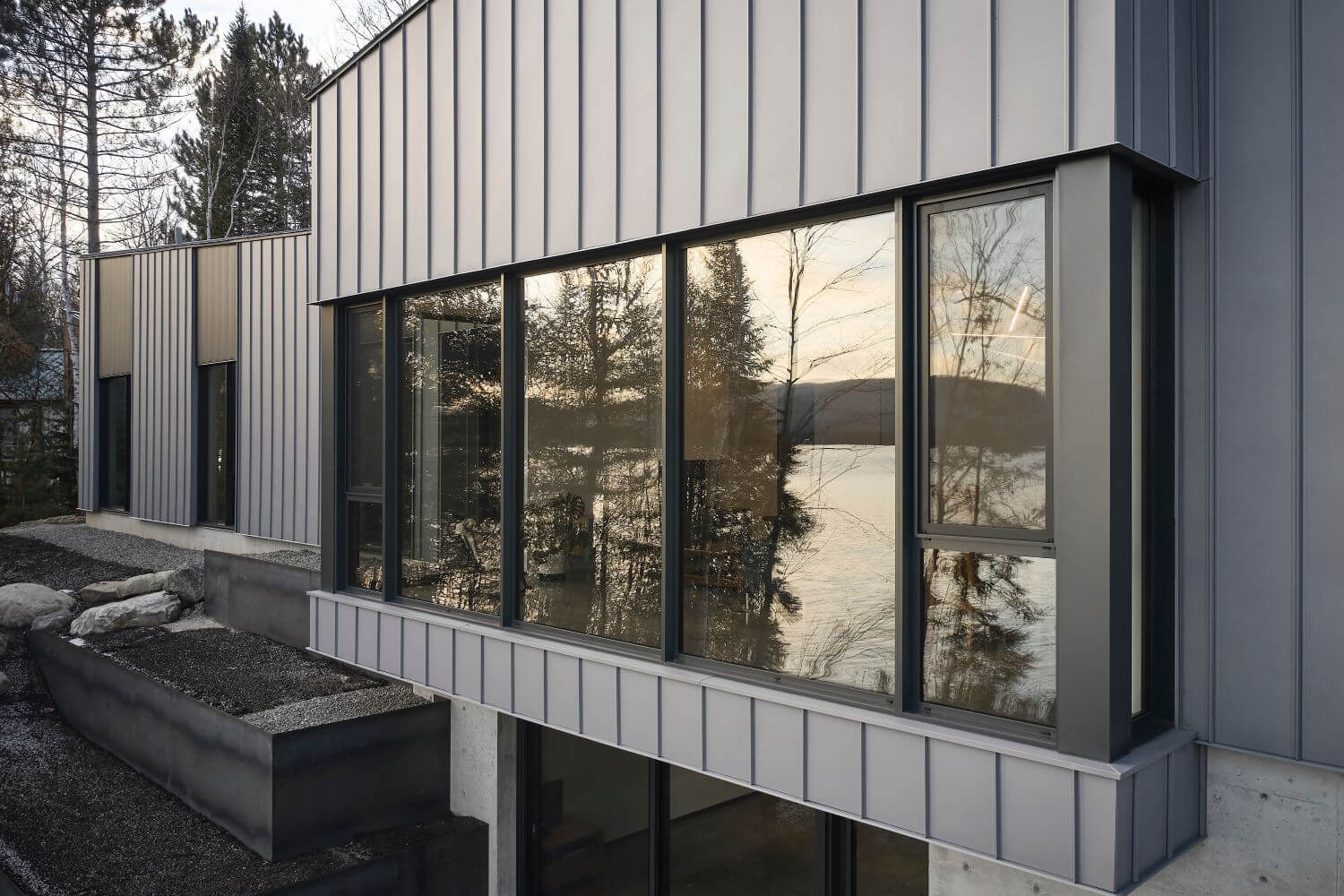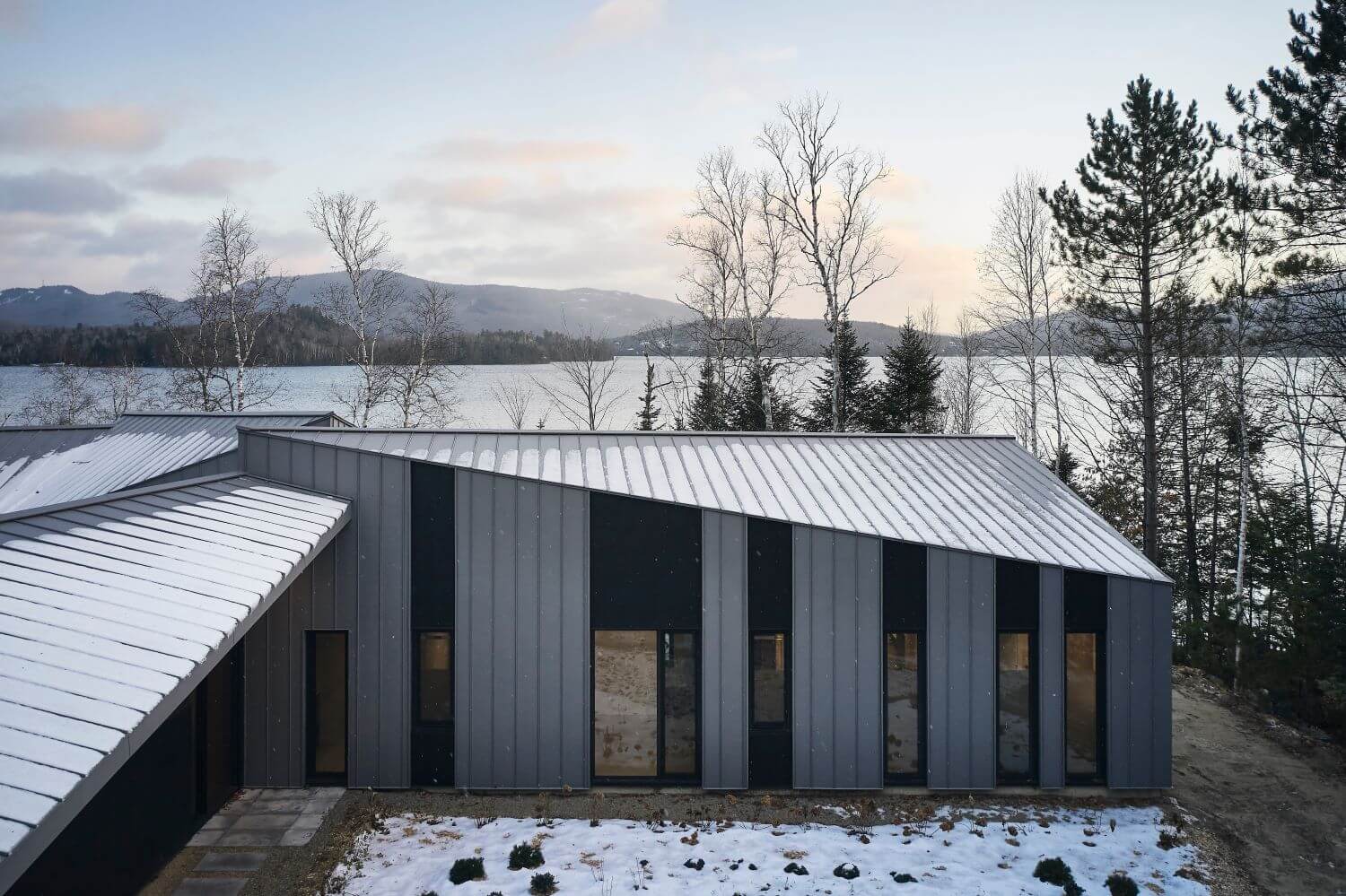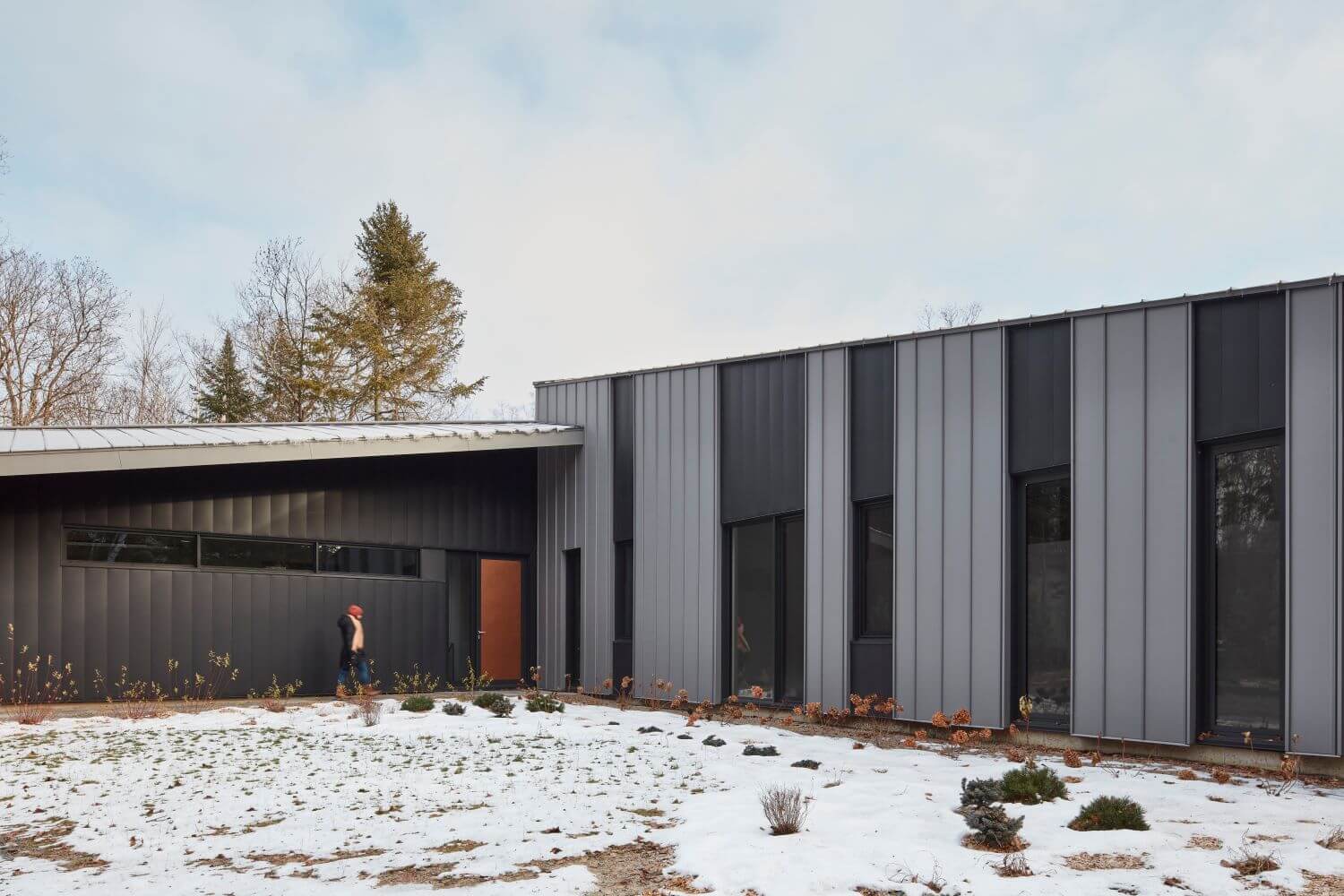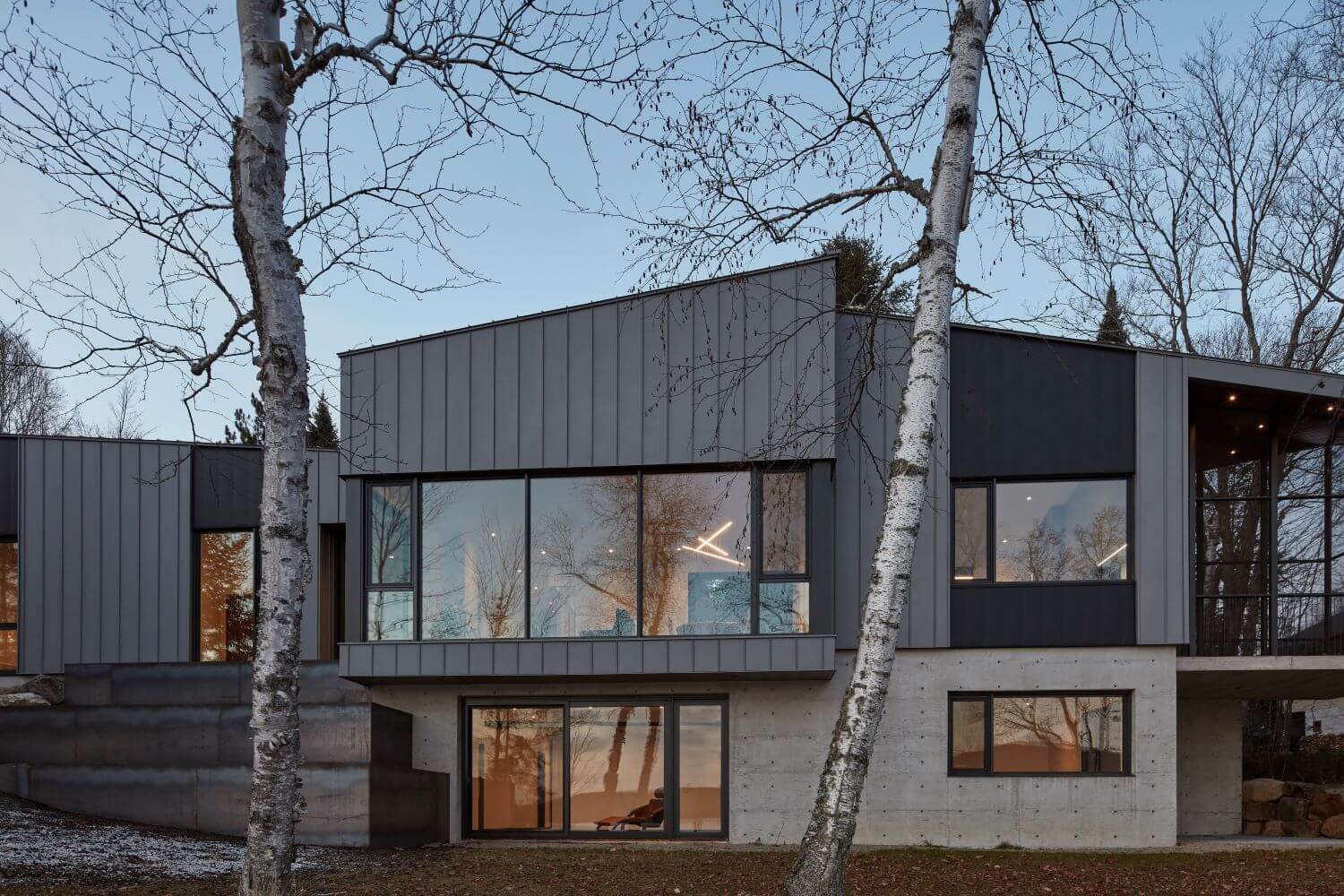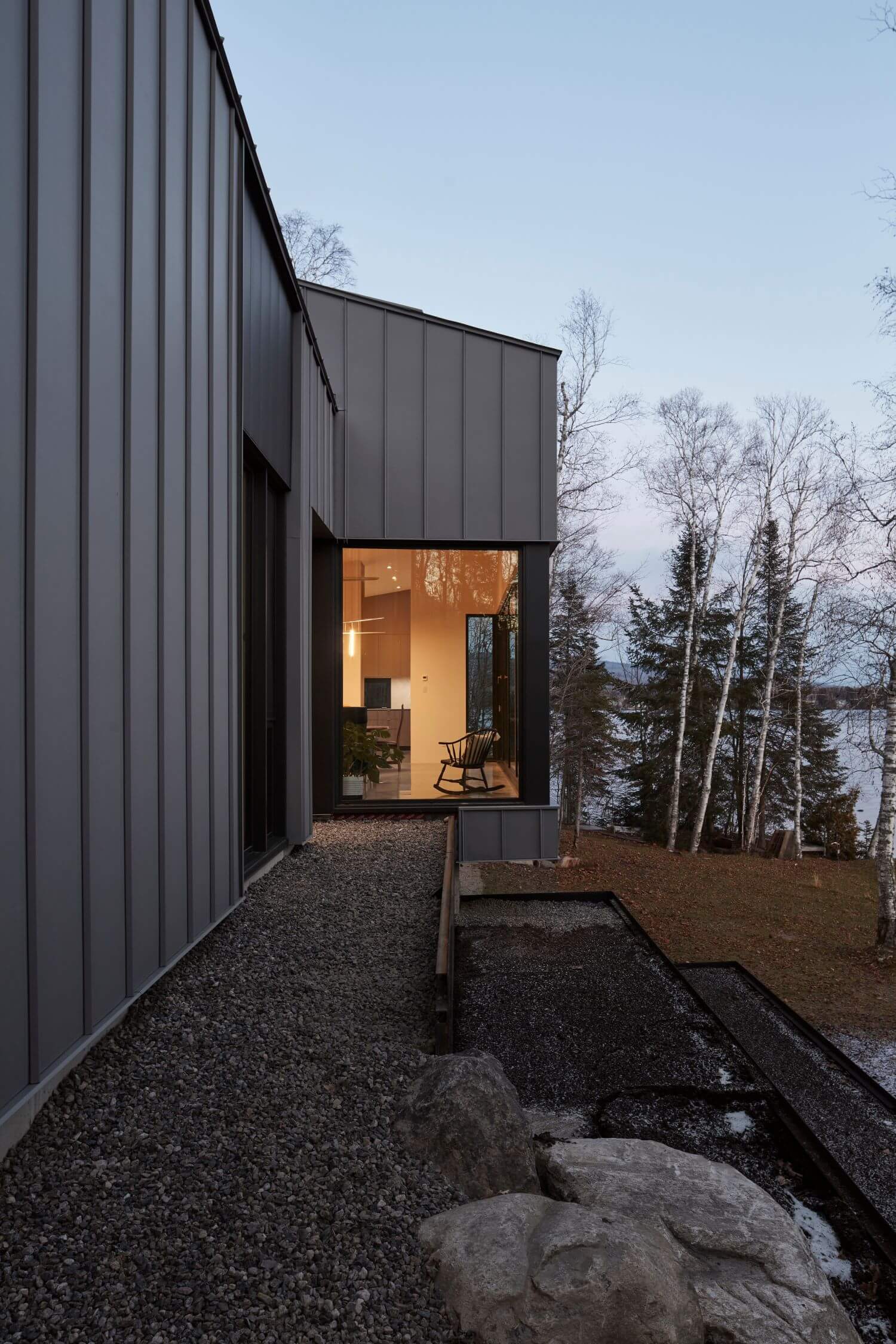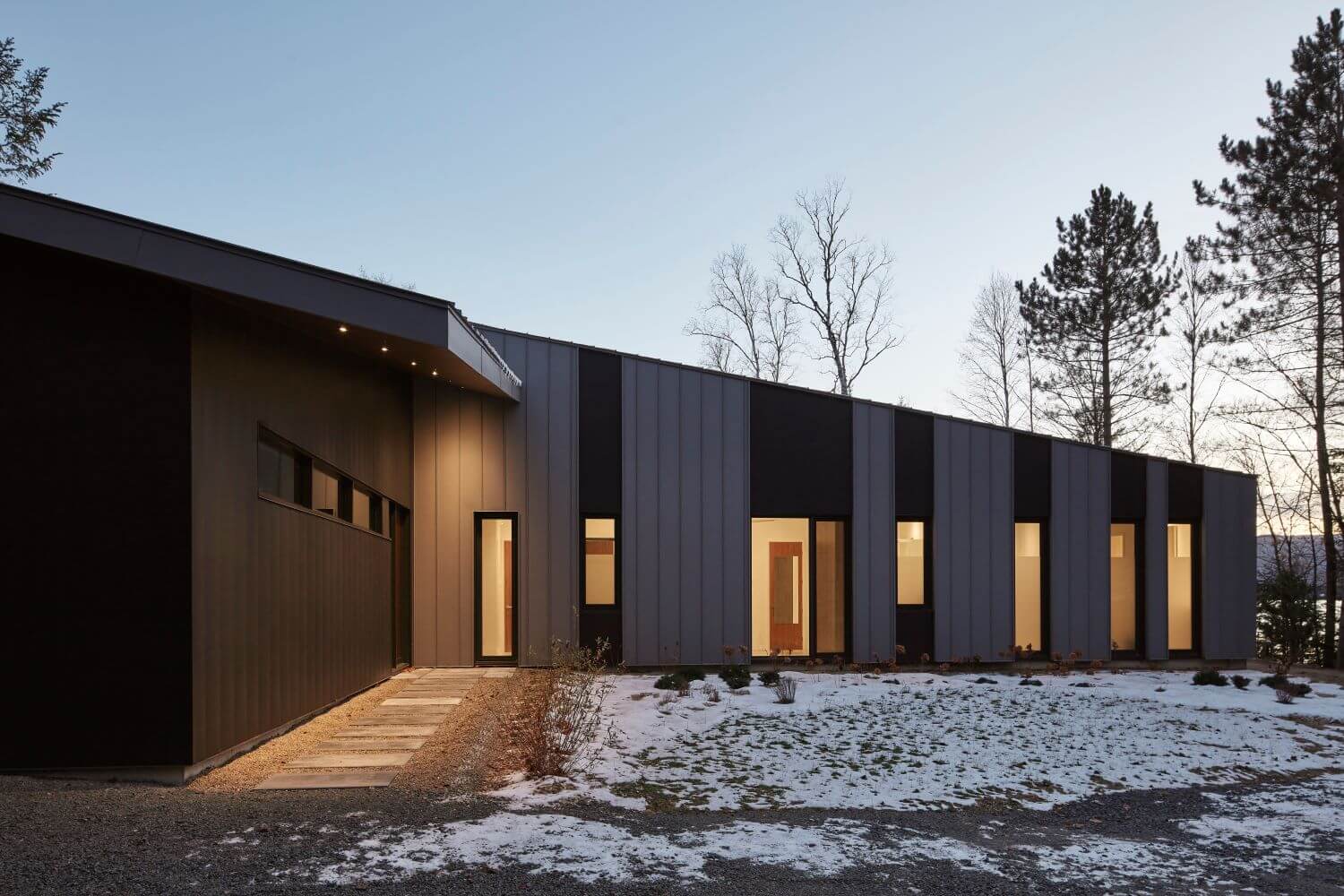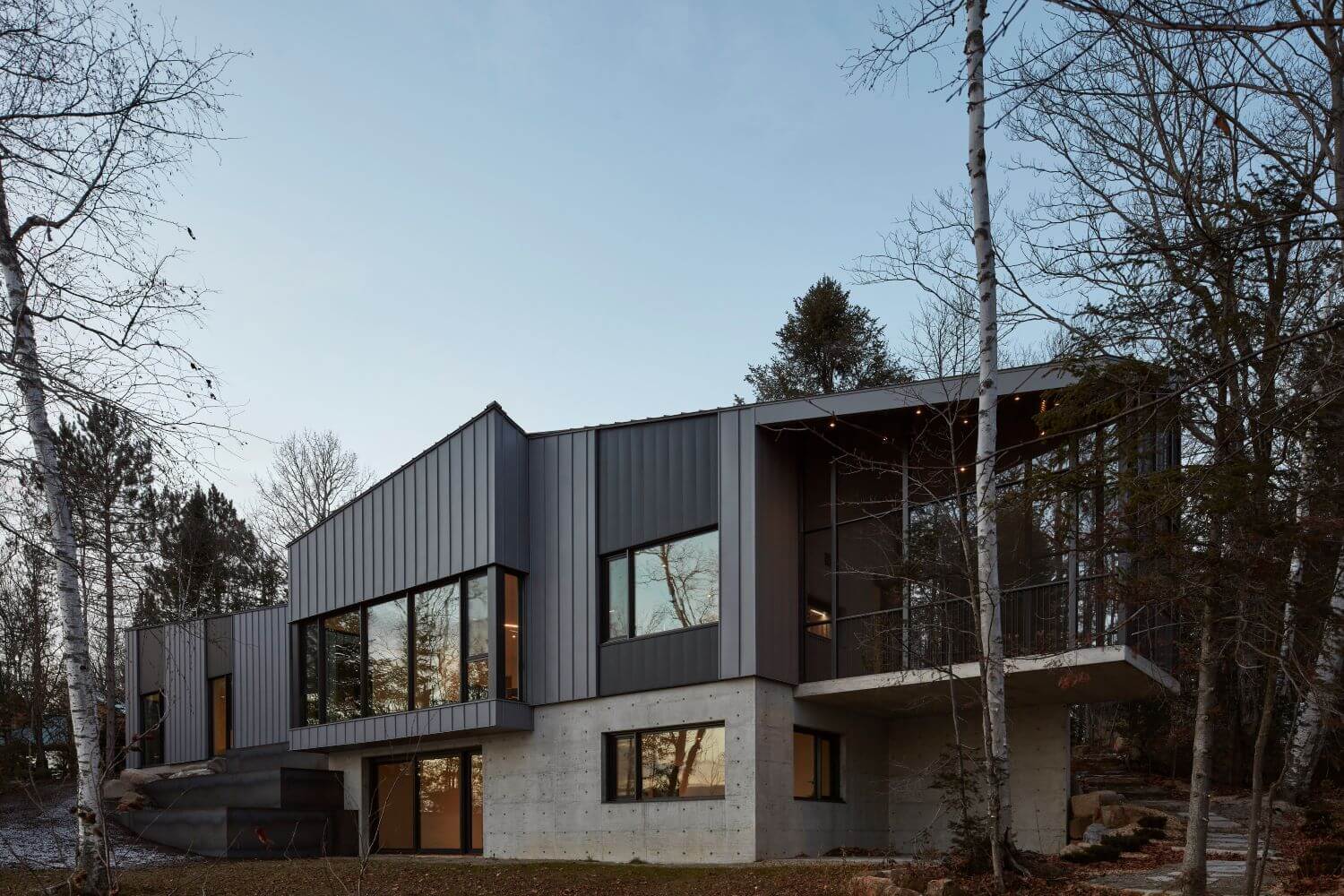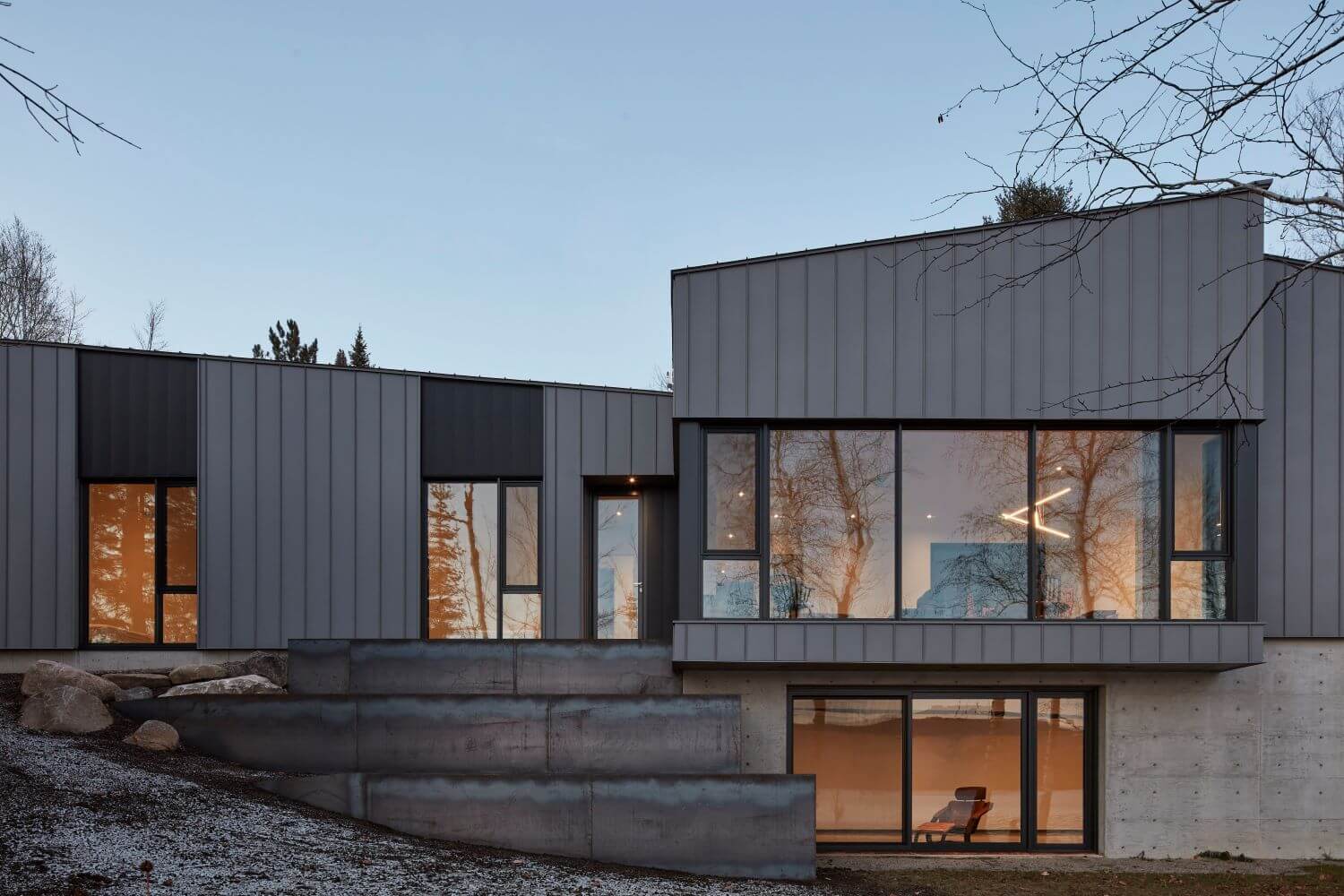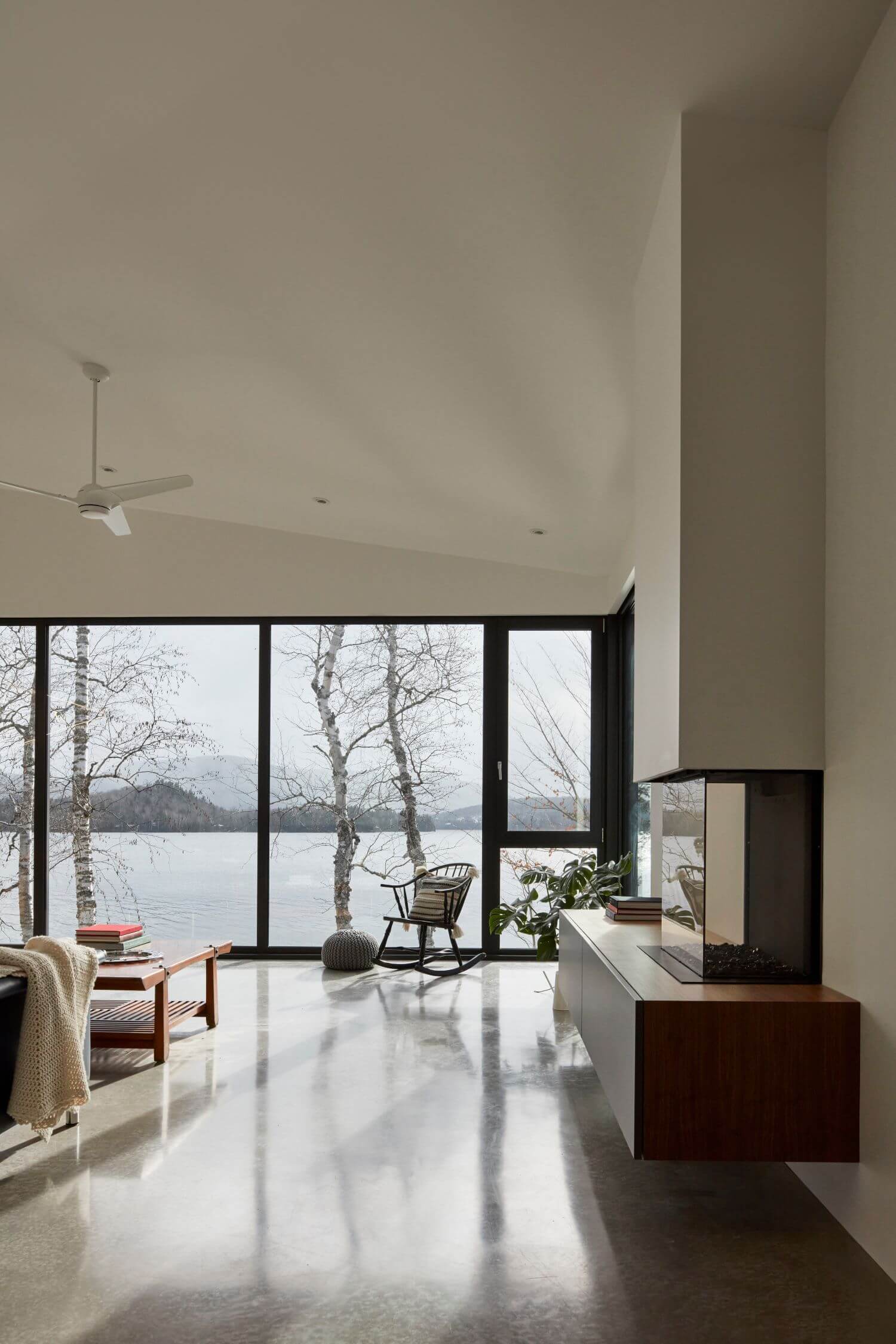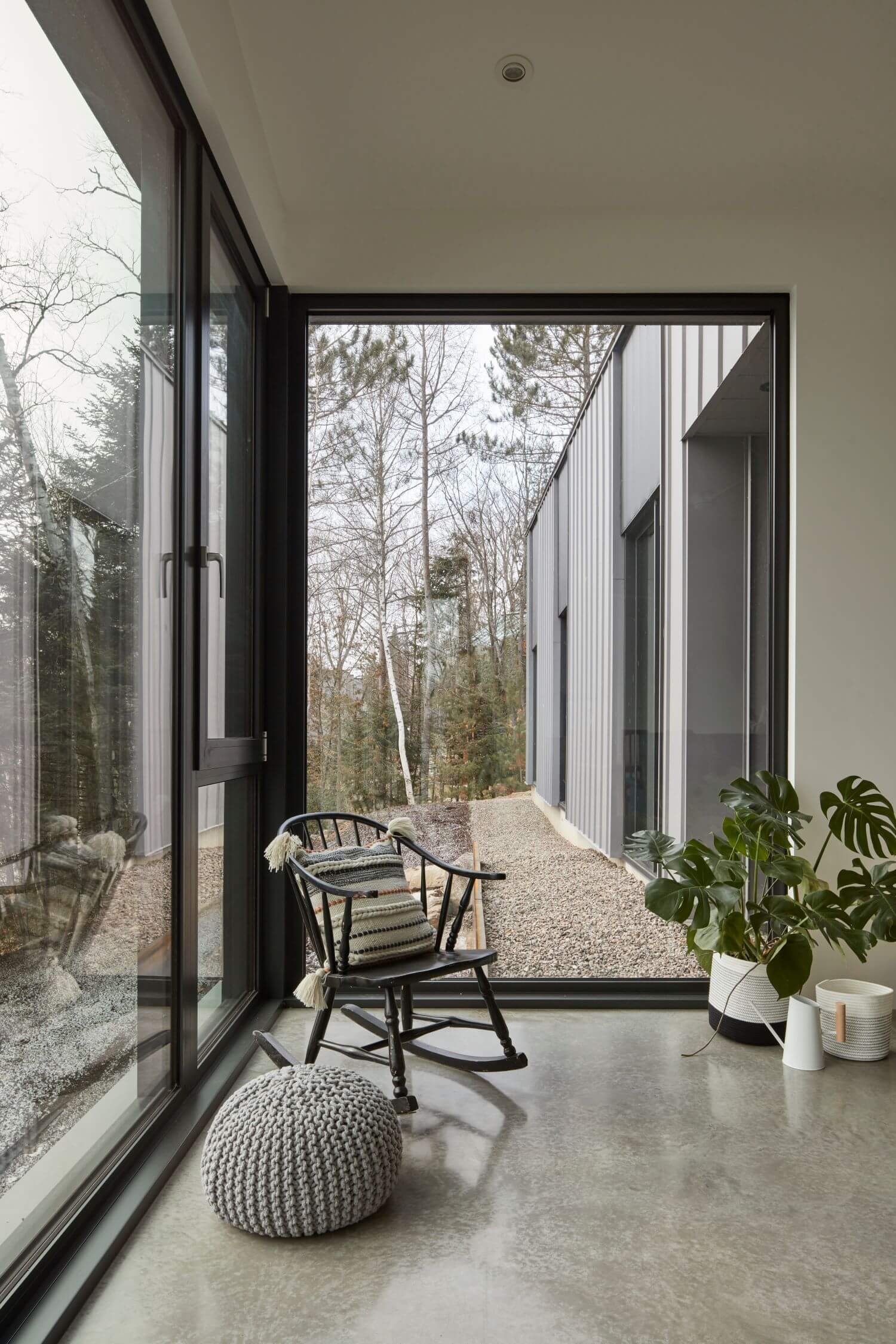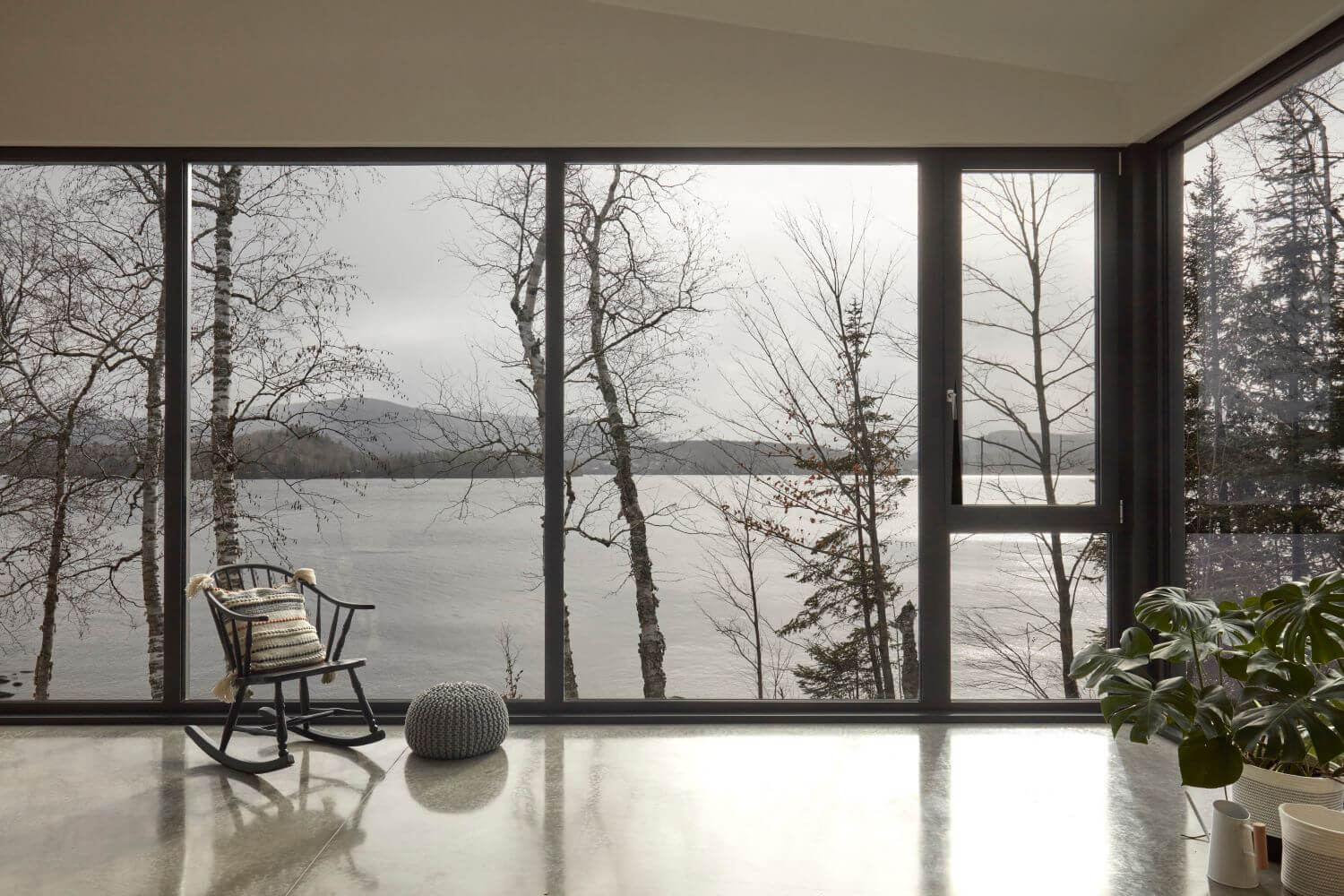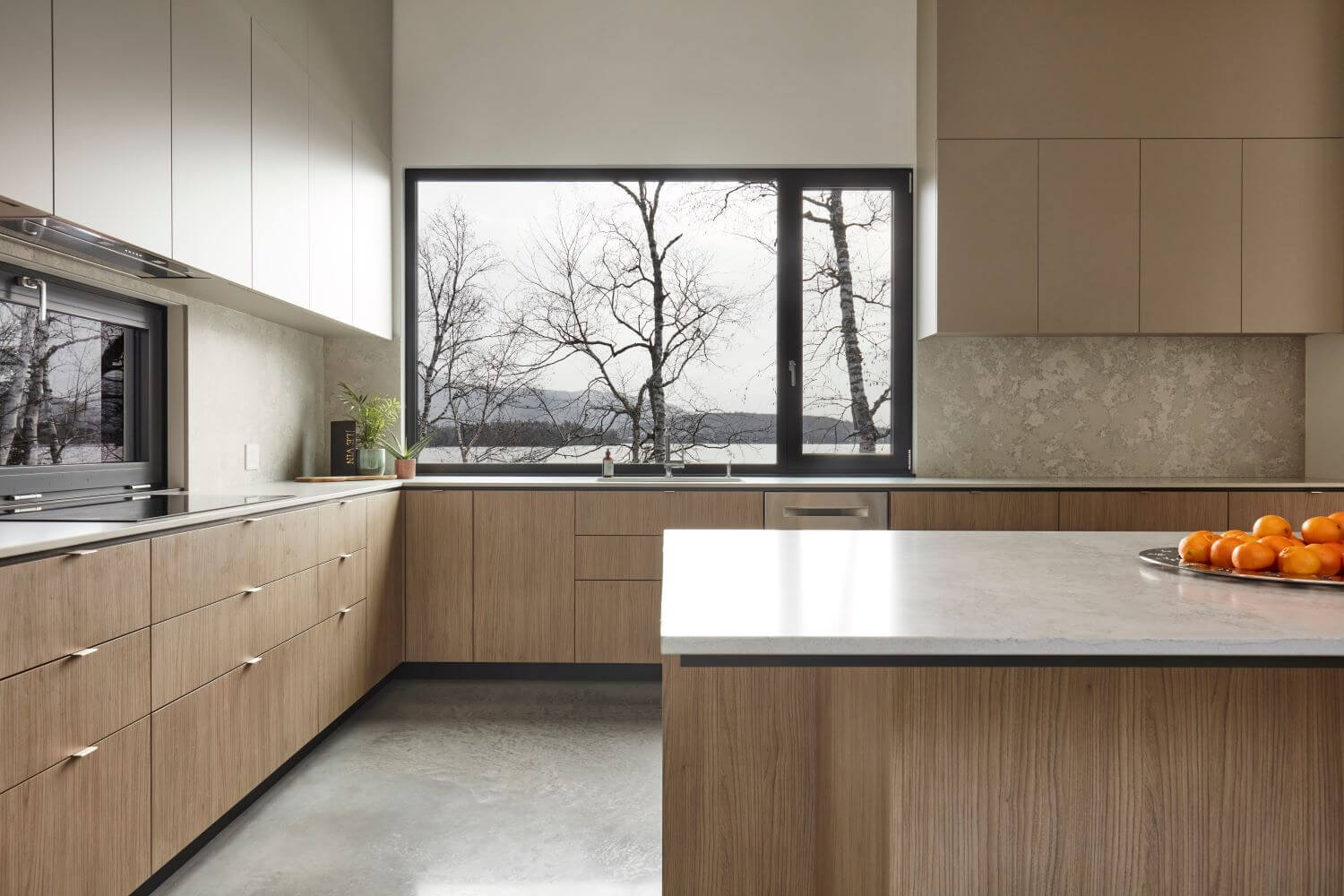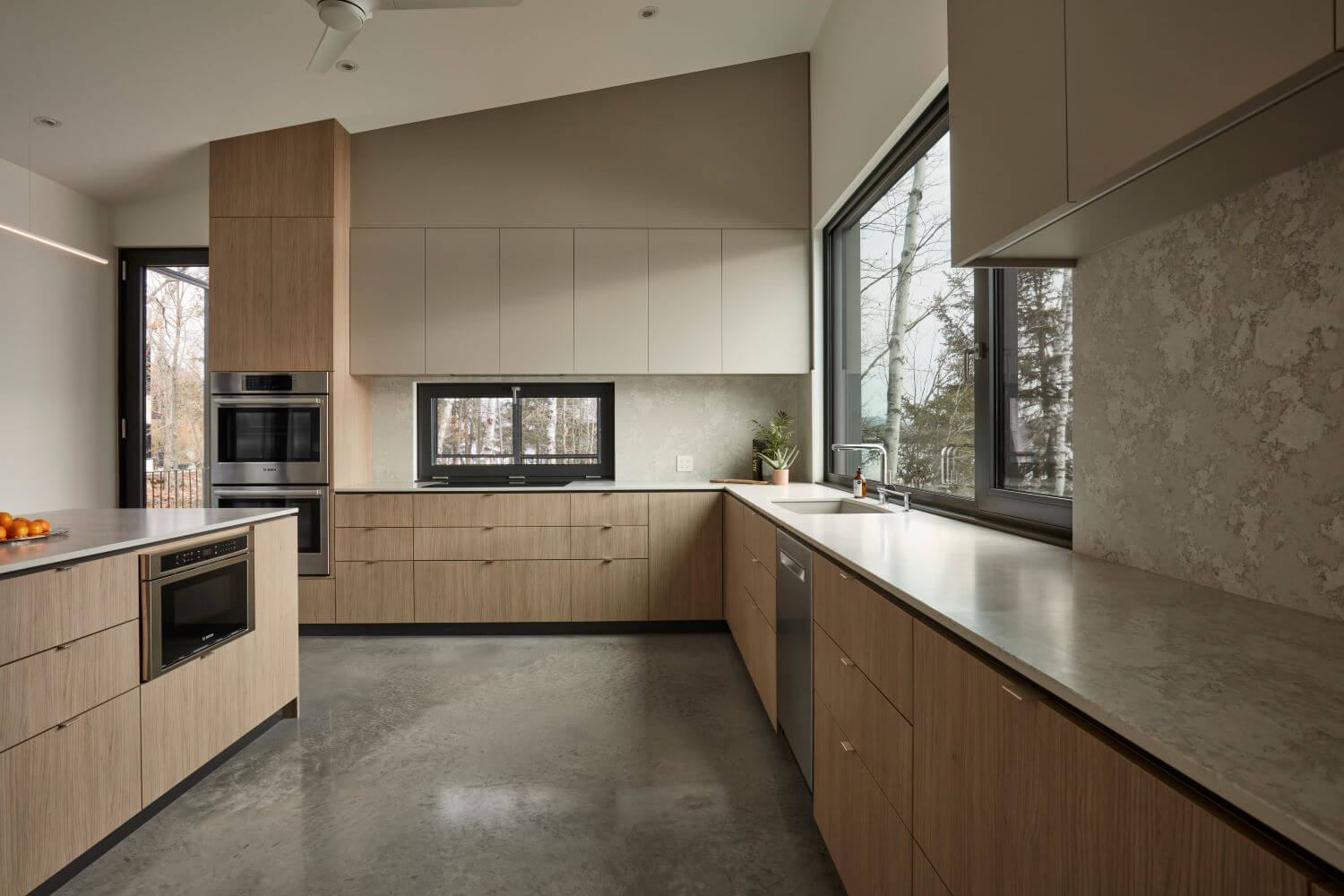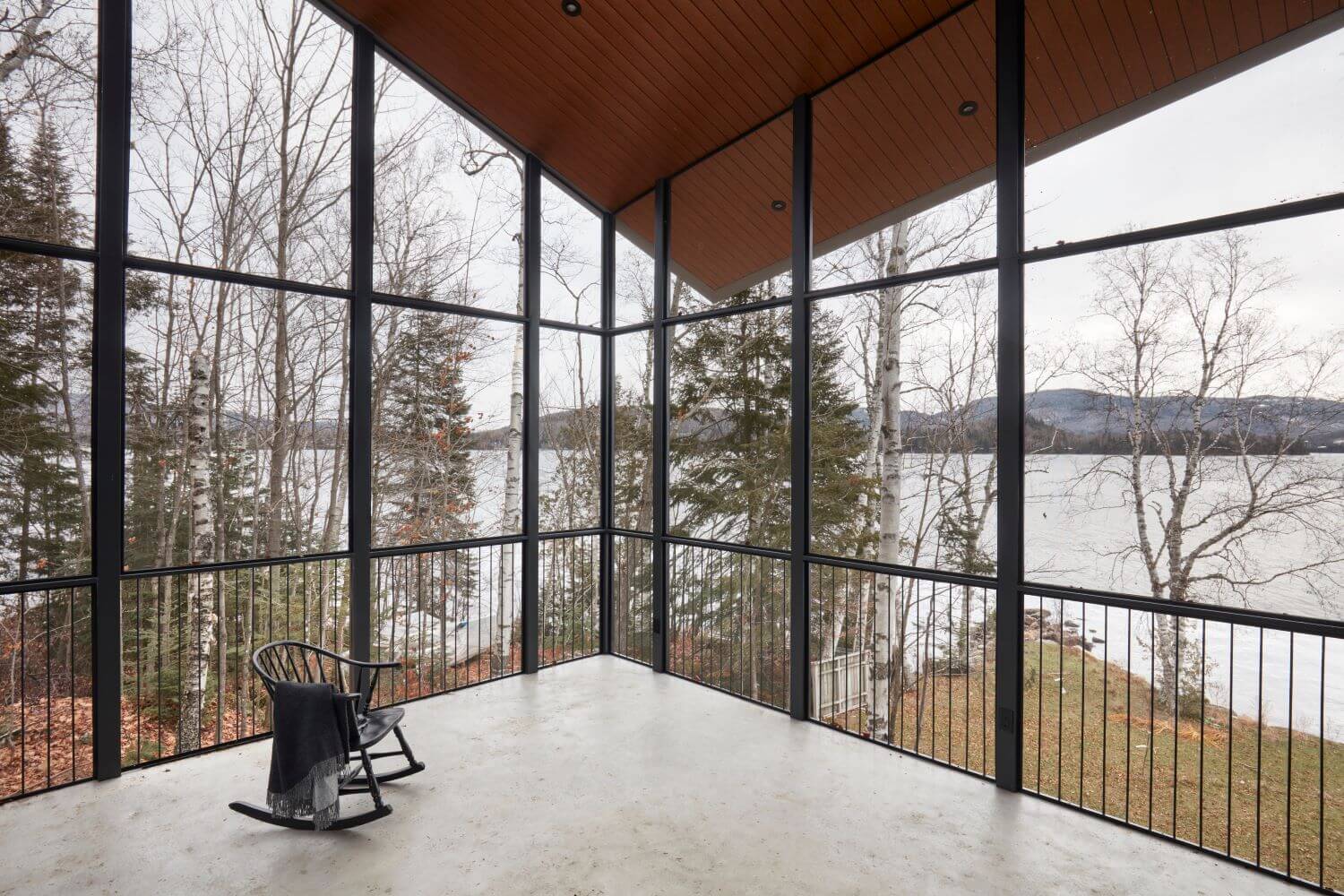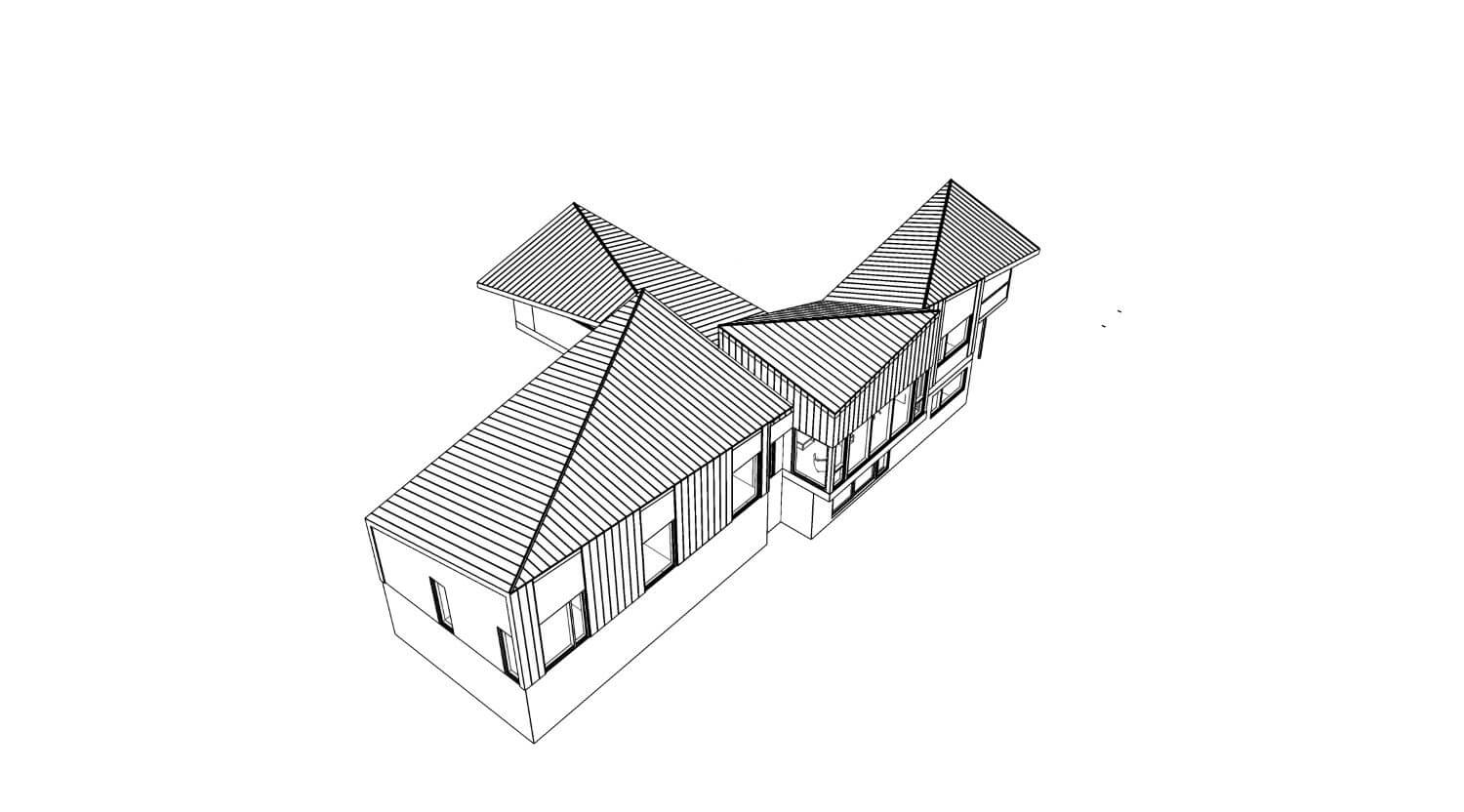 About Ghoche architecte
Founded in 2014, Ghoche architecte is a Montreal-based architecture firm whose philosophy is to create accessible, purposeful architecture that has a real impact on people's lives. The design of each project is carefully planned with the client's needs at the decisional forefront, and the goal is a unique spatial experience. Attention to detail, alignments, and scale, alongside the careful integration of materials and lighting, distinguish the team's work.
The firm's founder, Rita Ghoche, has over 27 years of experience in multiple architectural fields, from residential to large scale institutional projects. Since the foundation of her firm, she has surrounded herself with a team that shares her sensitivity, rigor, and passion for architecture.
---