BOIDE ESTUDIO: The interior design of this residence begins from a space with a great interior-exterior relationship, previously proposed by the architect. So, architecture and interior design had to work together. Our starting point, for the conceptualization of the whole house, was to use that relationship and integrate it using as an axis the longitudinal and transversal lines, in floors, finials, ceilings and as a final element in furniture, which is evident in the custom design of the dining table. In the dining room a generating idea is created that takes a stone from the region as a visual finish of the space and that by including longitudinal lines direct us towards the living room and bar area.
In that same space we can appreciate how the ceiling integrates these same lines, but in a transversal way and contrasts at the same time elements such as the dining table, which was designed and manufactured to measure in reference to the general concept of the house. When we go to the room, we find a modern and light space where our main element is the design of the television cabinet that frames the different gardens and uses a black granite as an element of contrast and texture.
The green color was used as the base color for certain contrasting elements and decorative axis for the entire social area of the house. The materials used are natural materials such as wood, marble, textiles. All this with the intention of creating a space where the different textures, tones and colors are combined in complete harmony. Throughout the project, the care for the conservation of spaces free of saturation of elements was an essential part. Each line drawn in sketch or plan was transferred to a reality that was materialized over almost a year of work.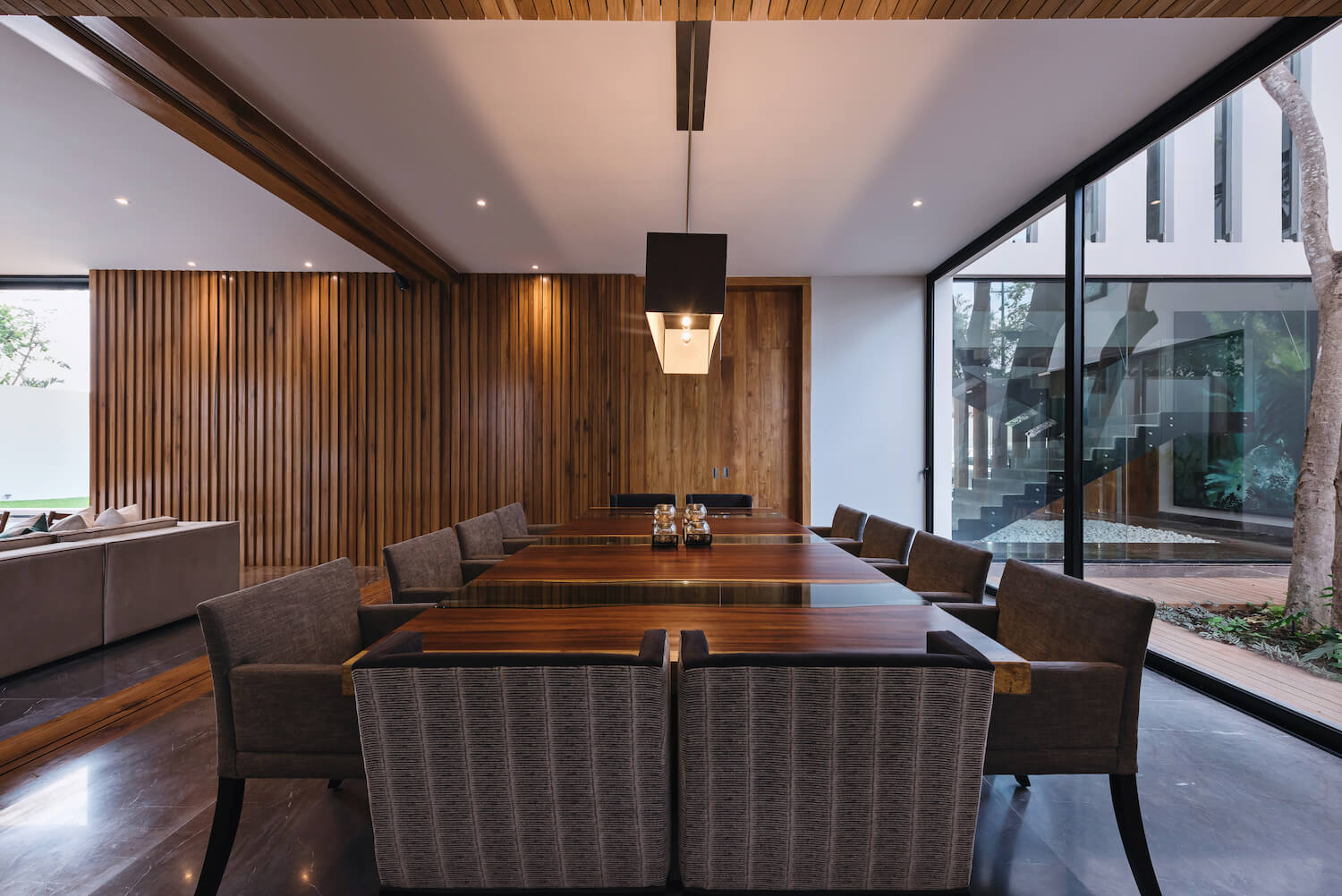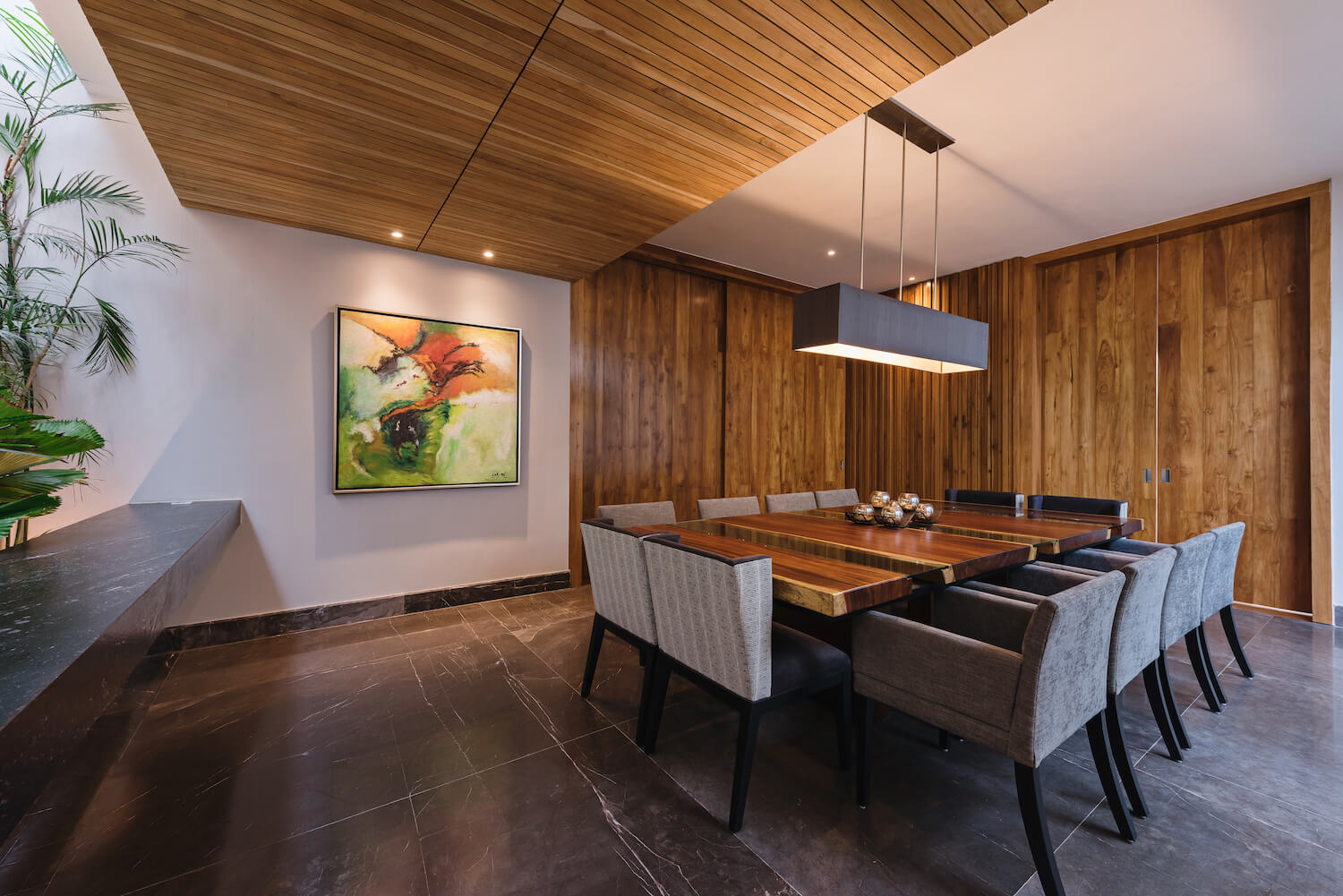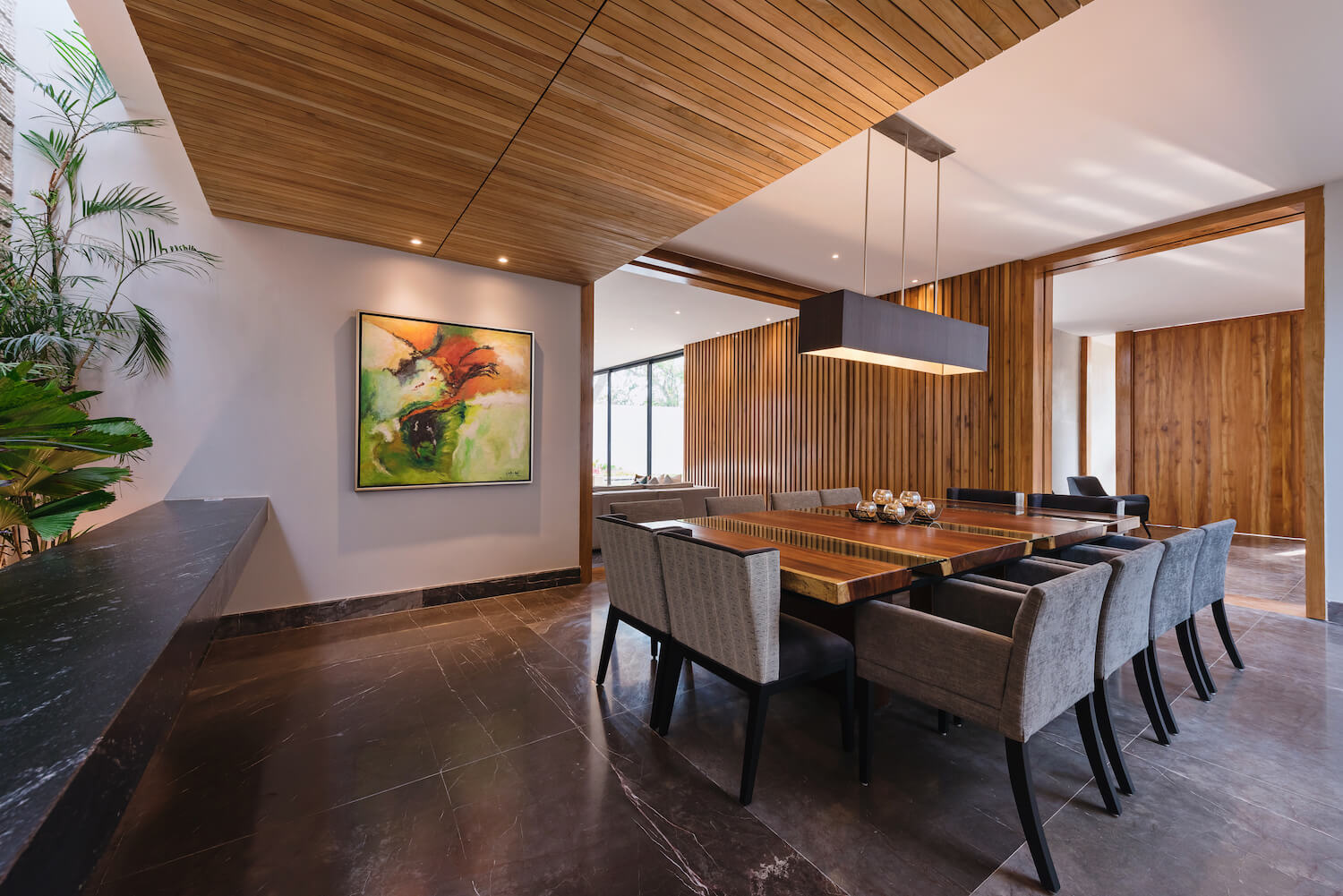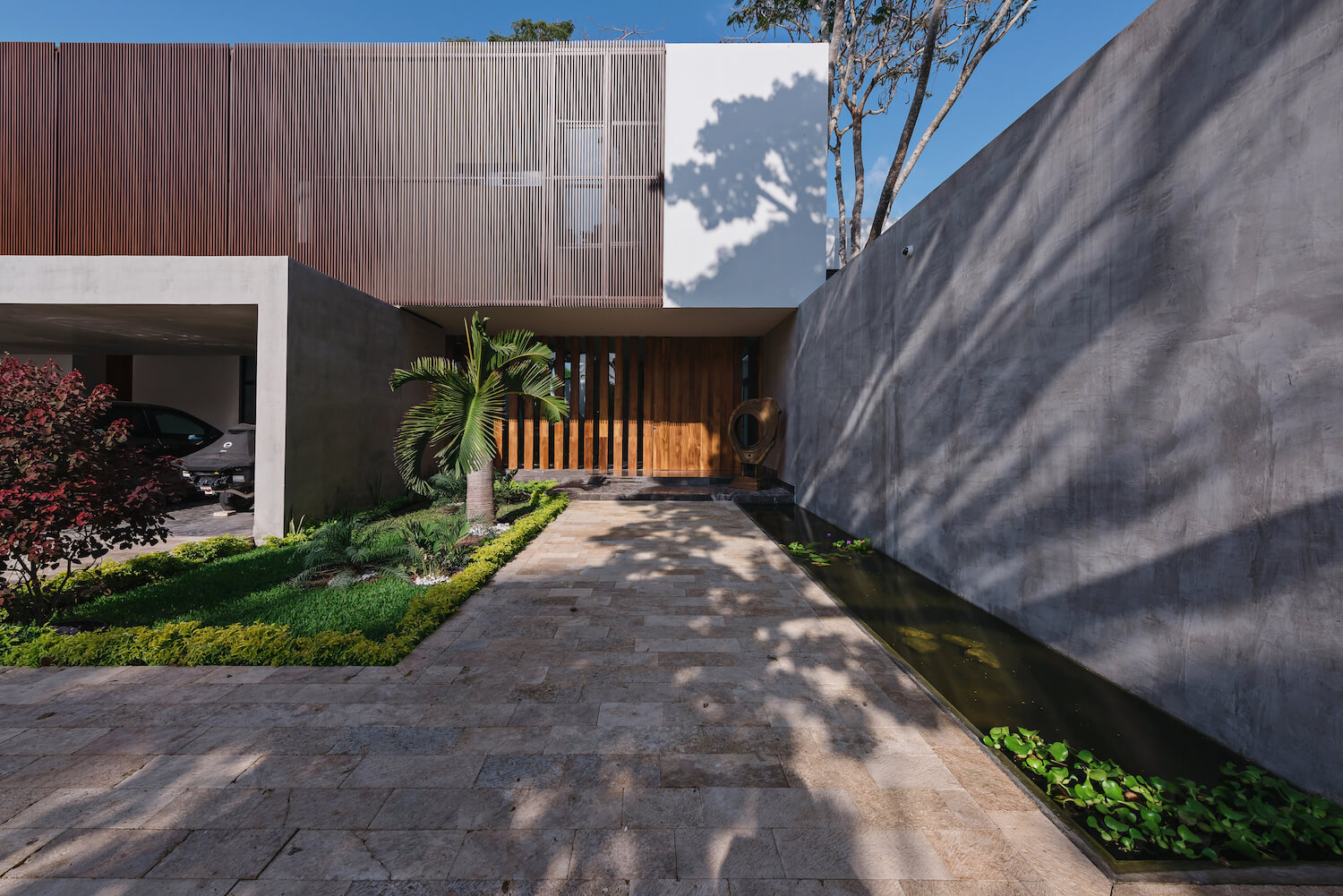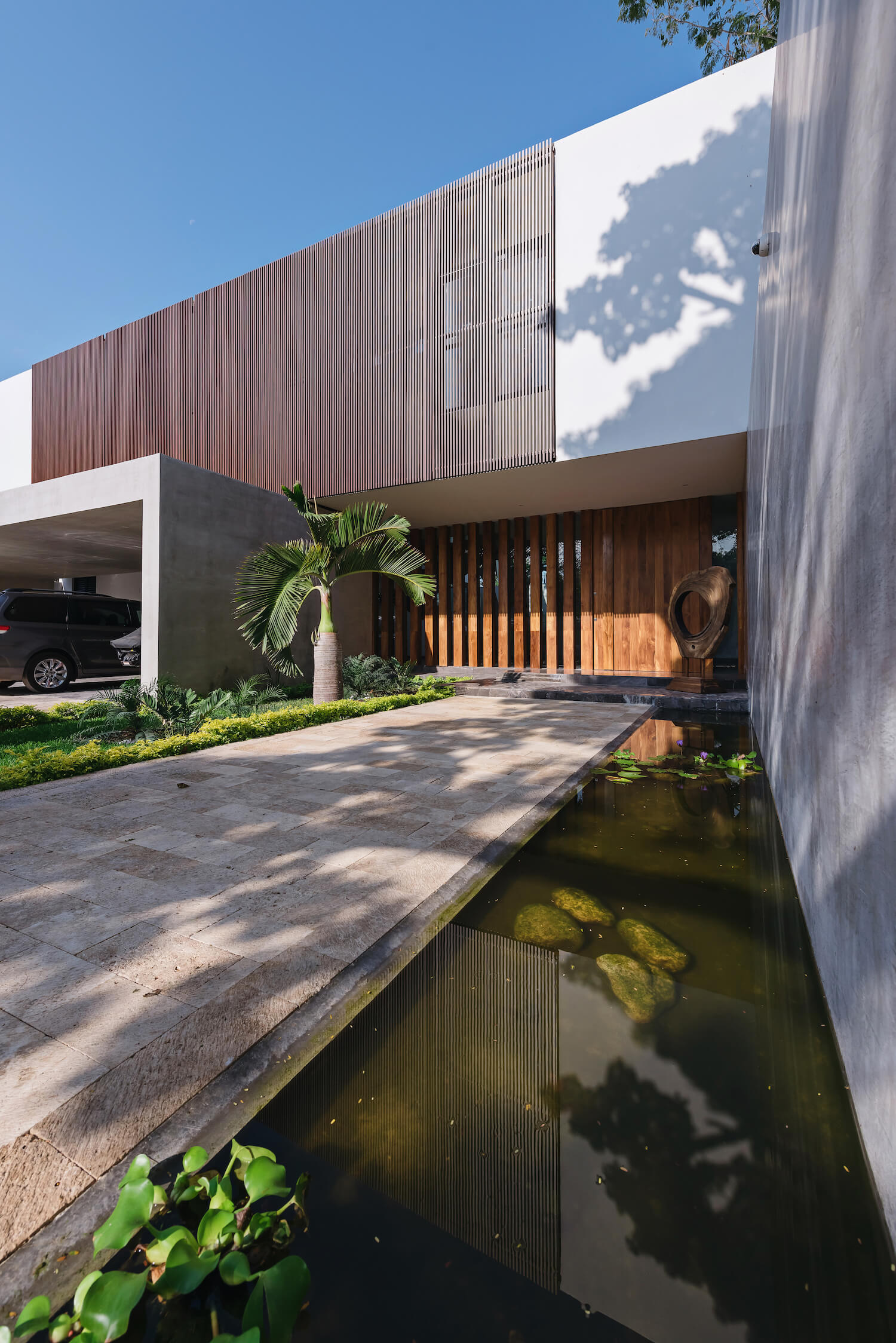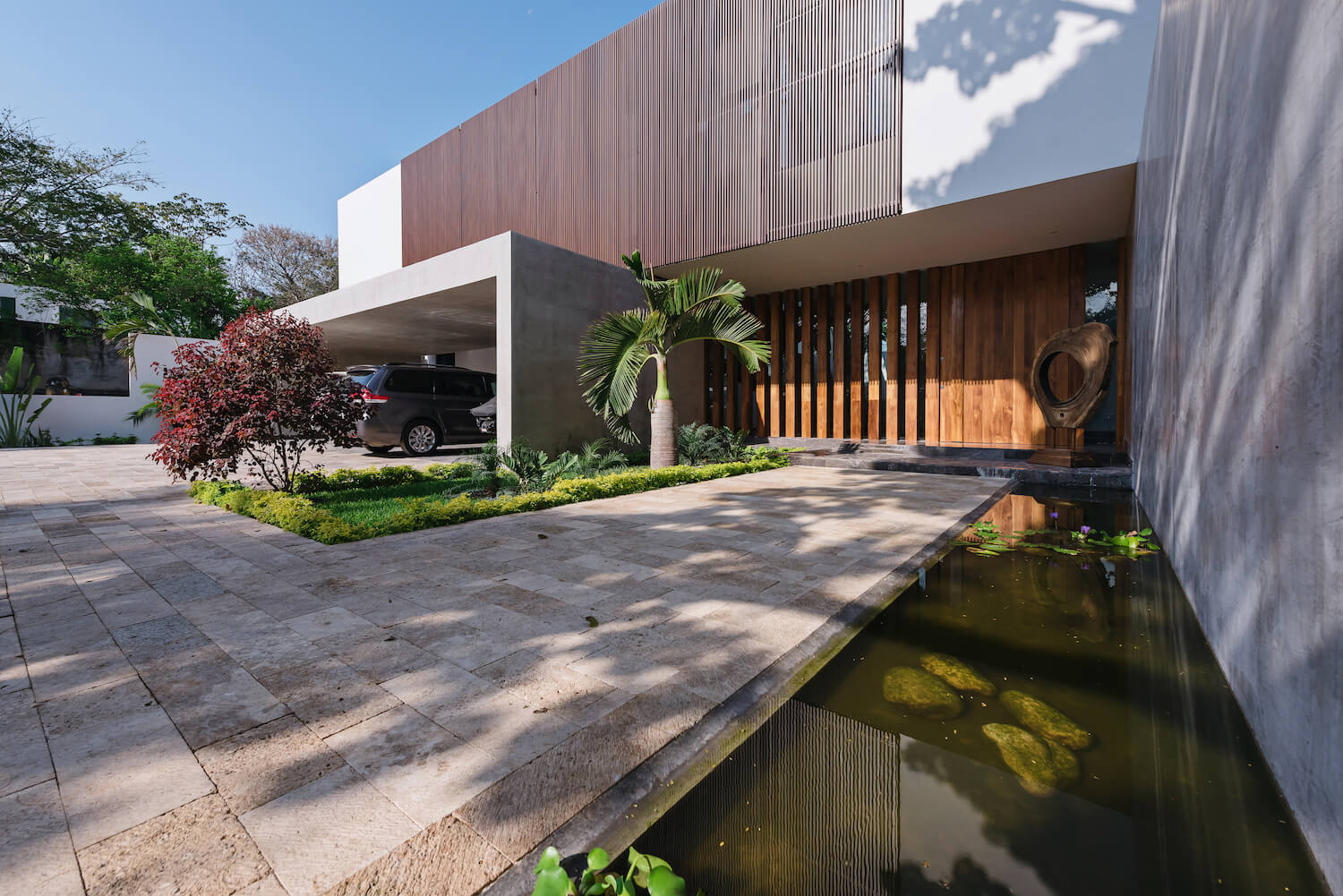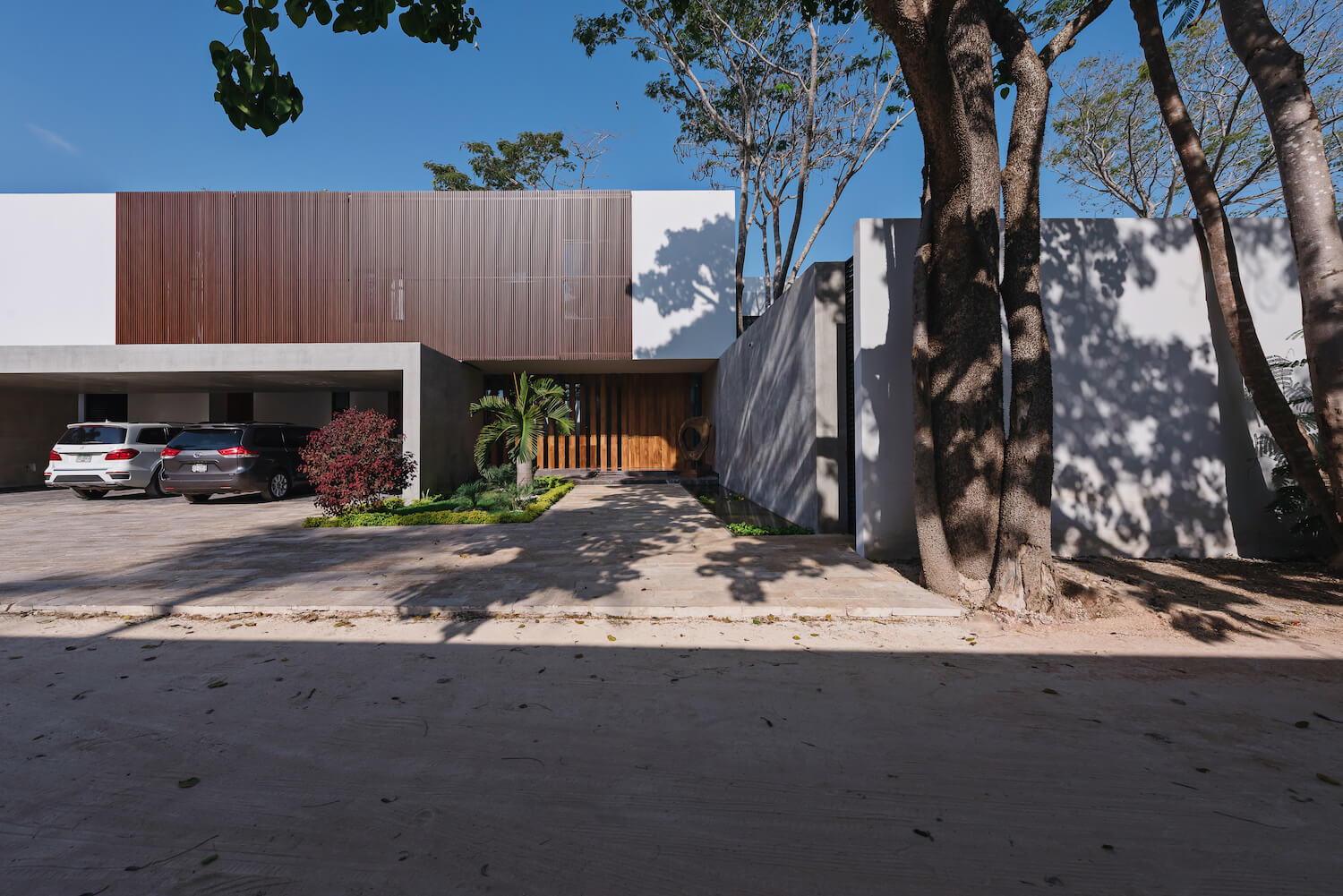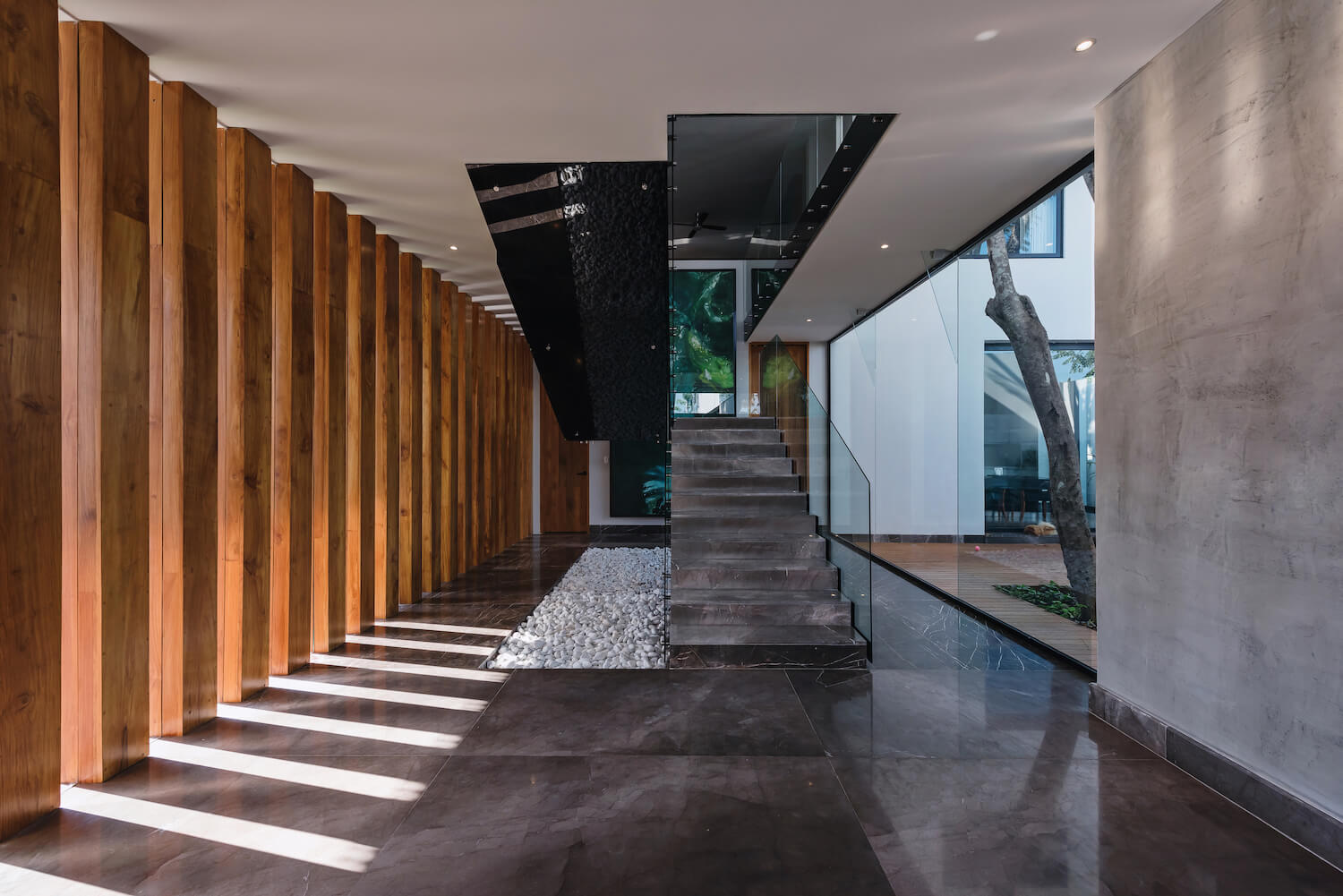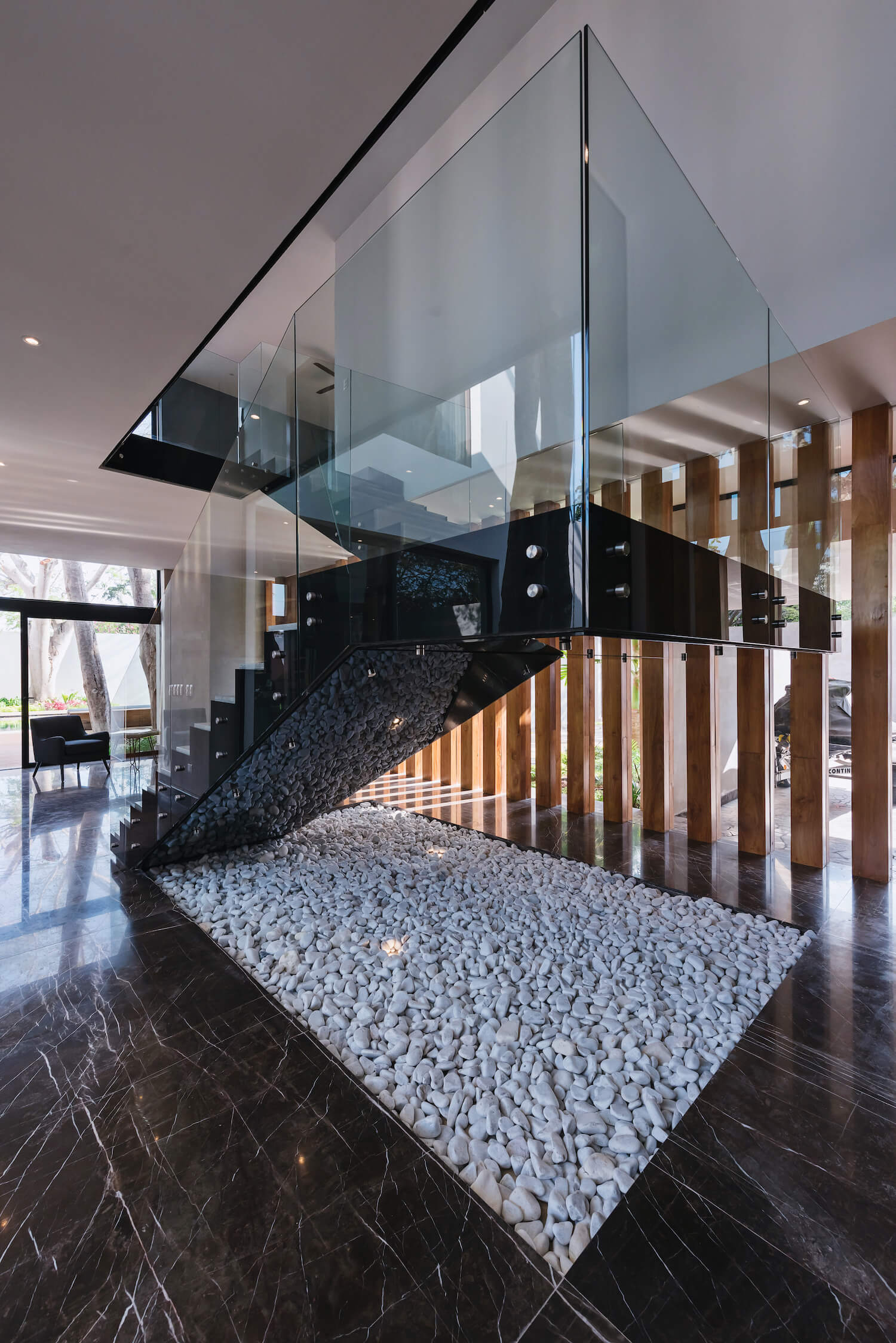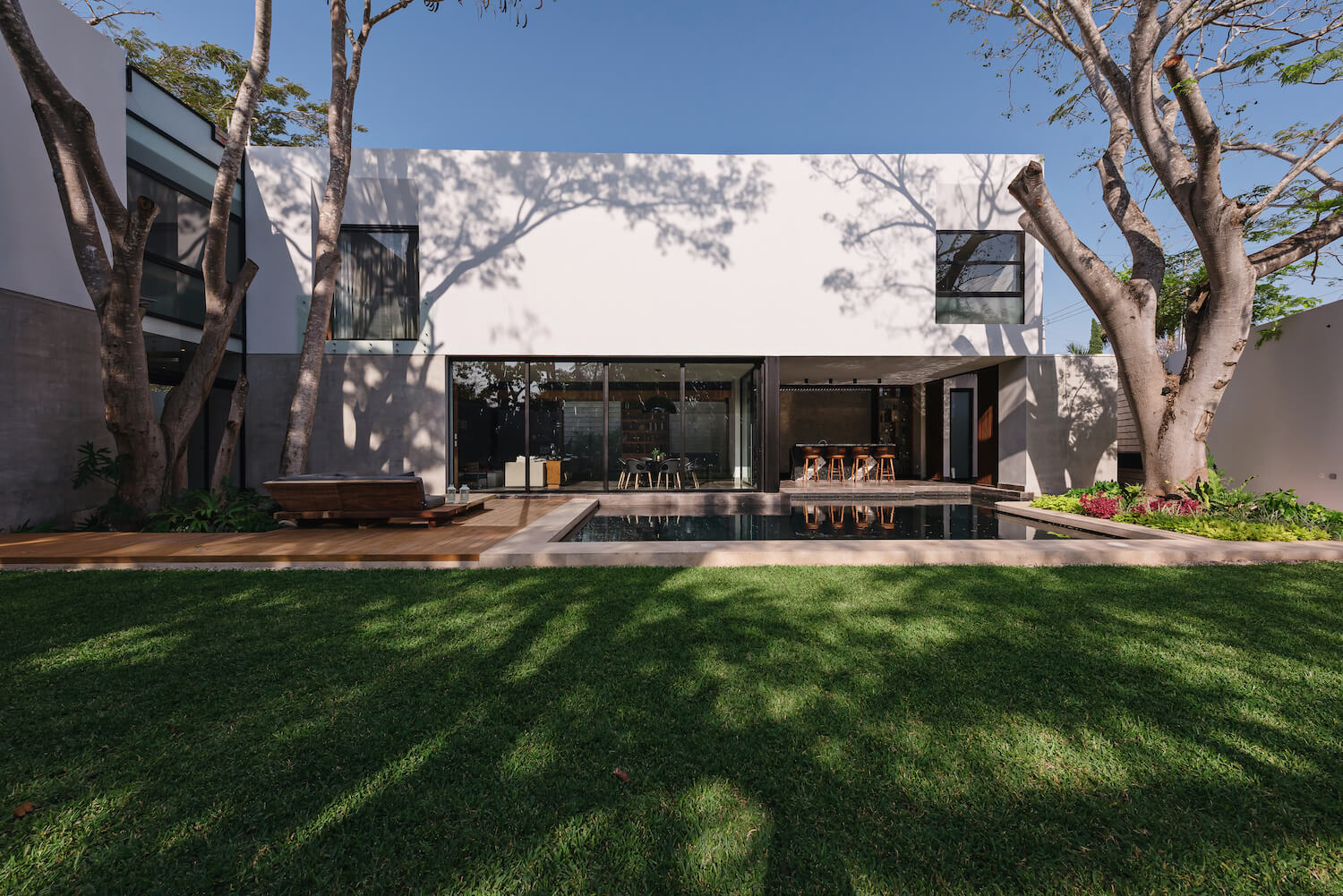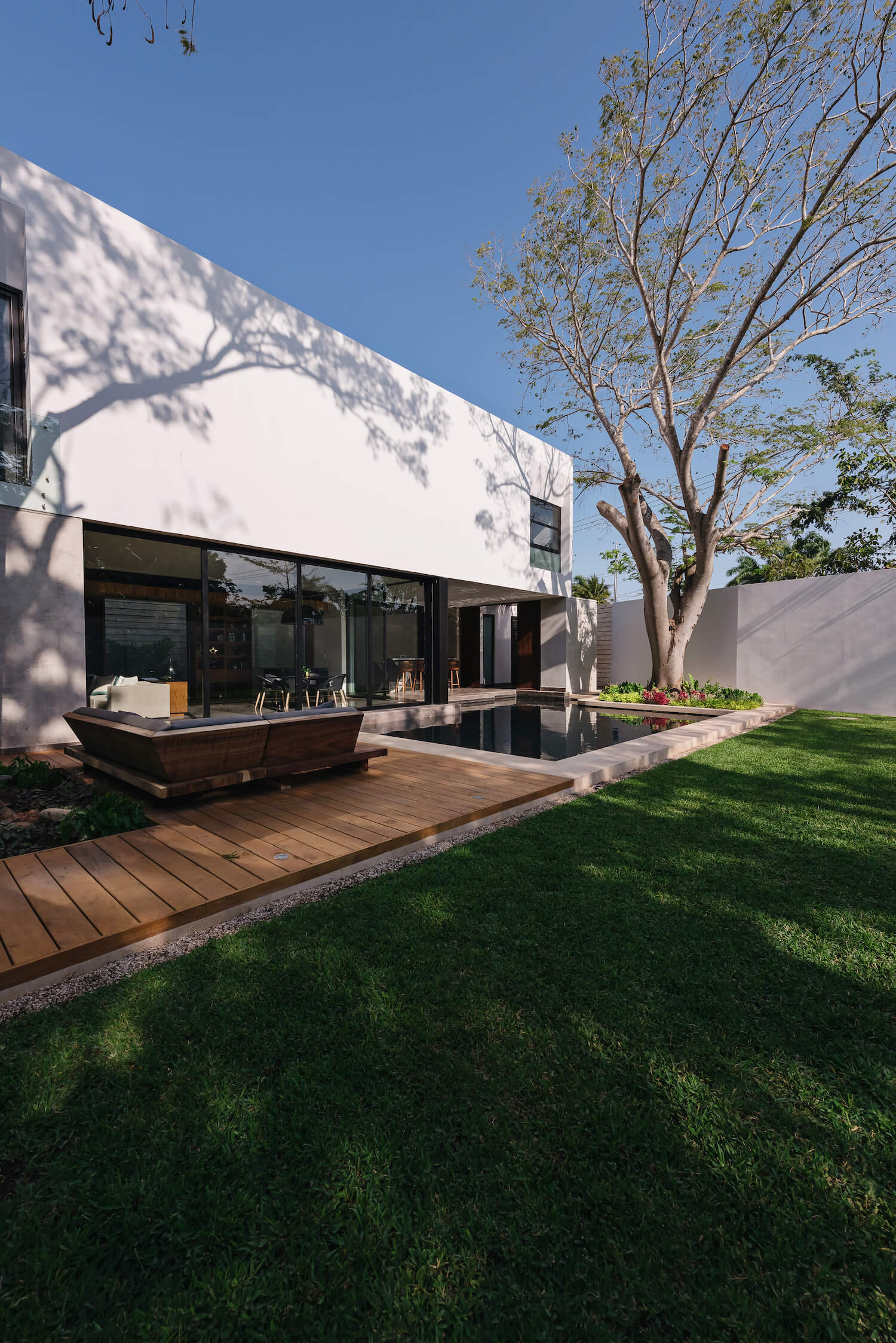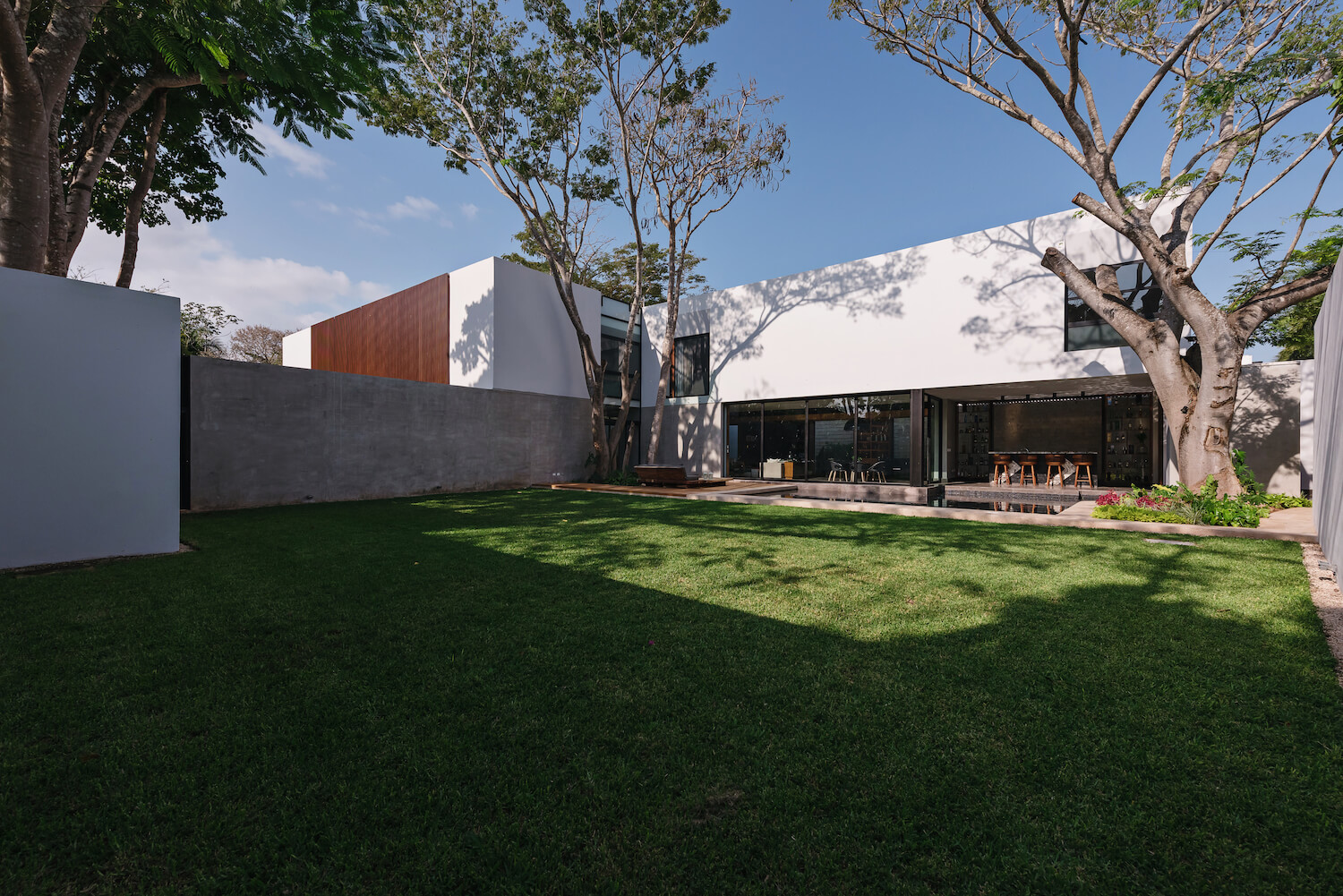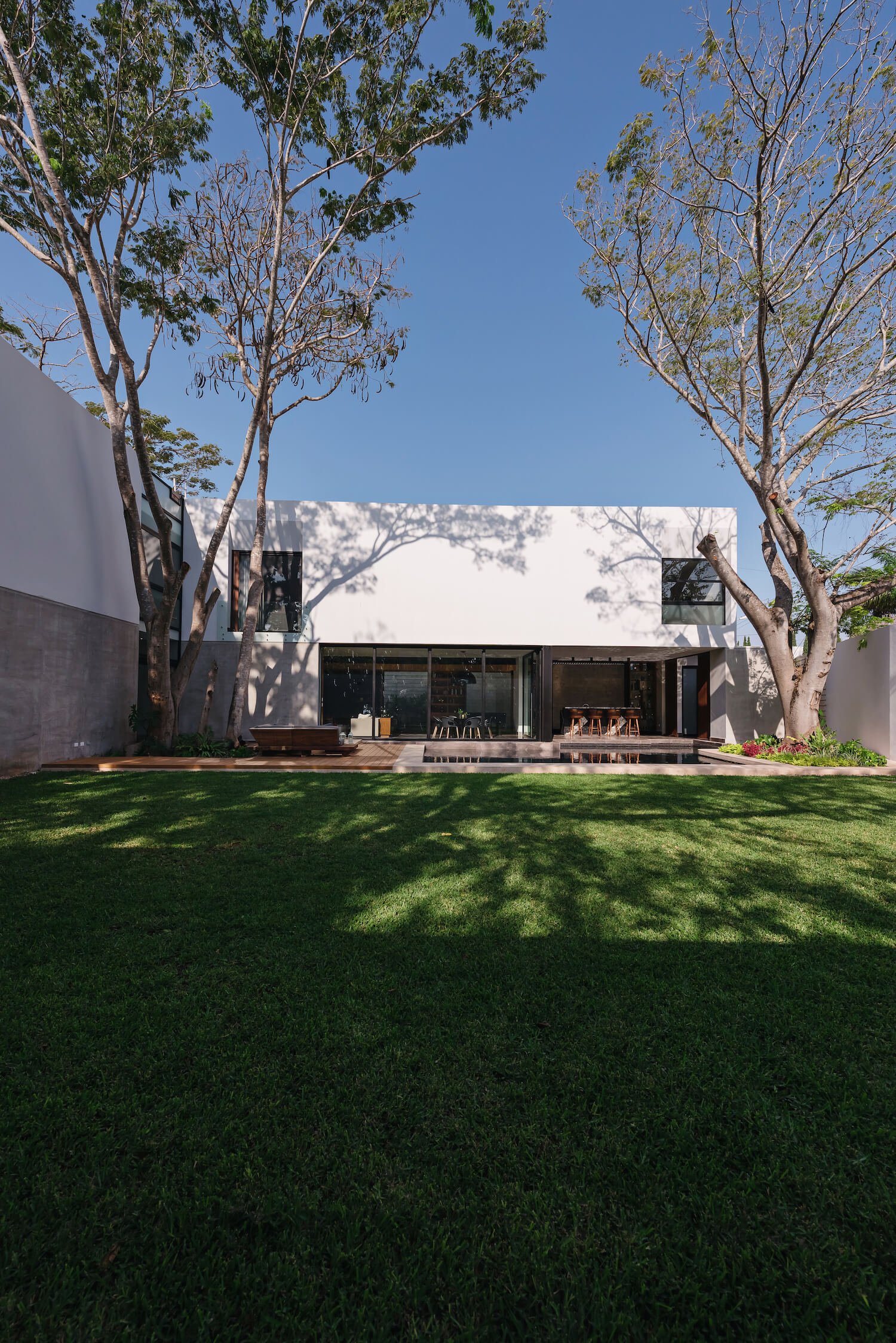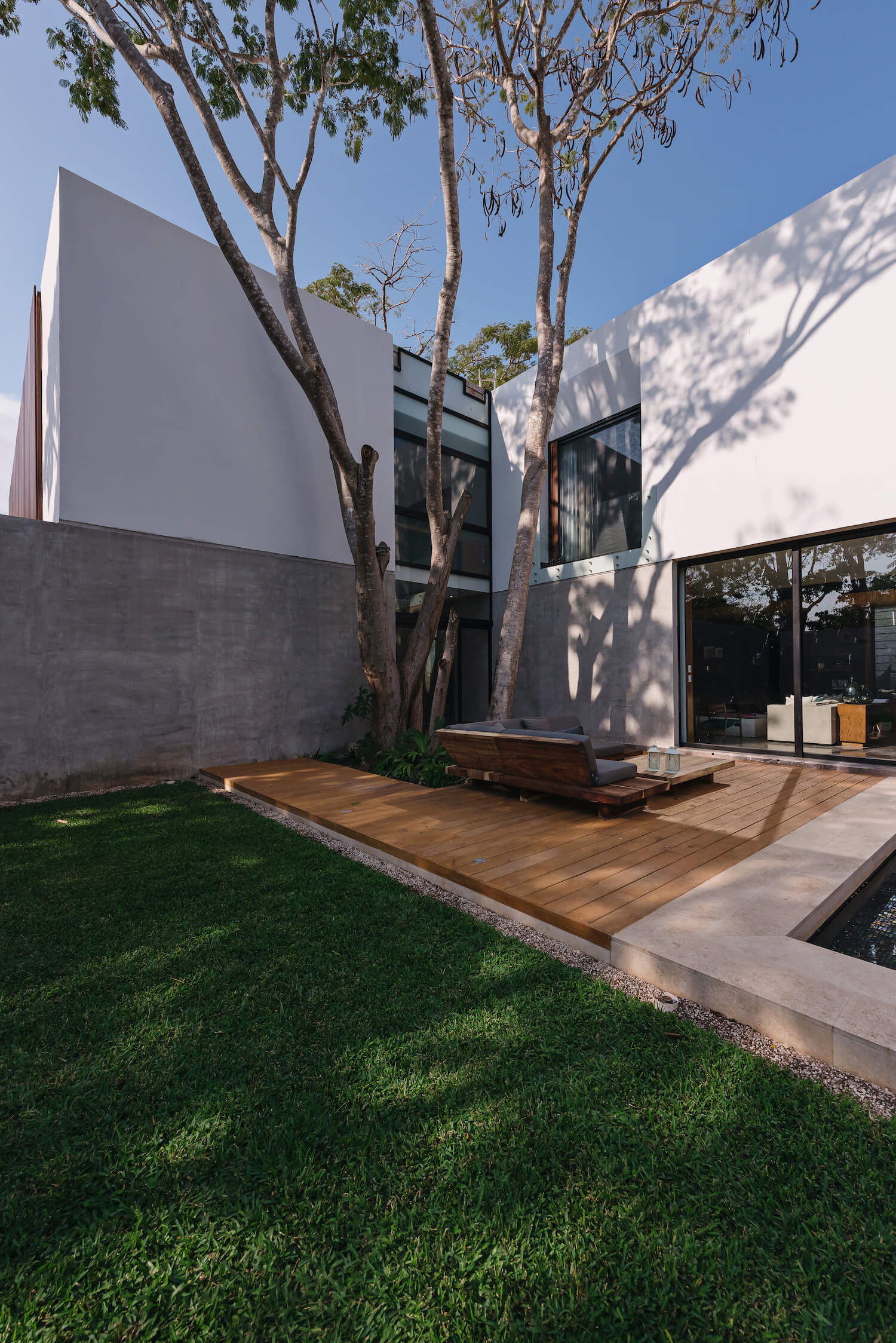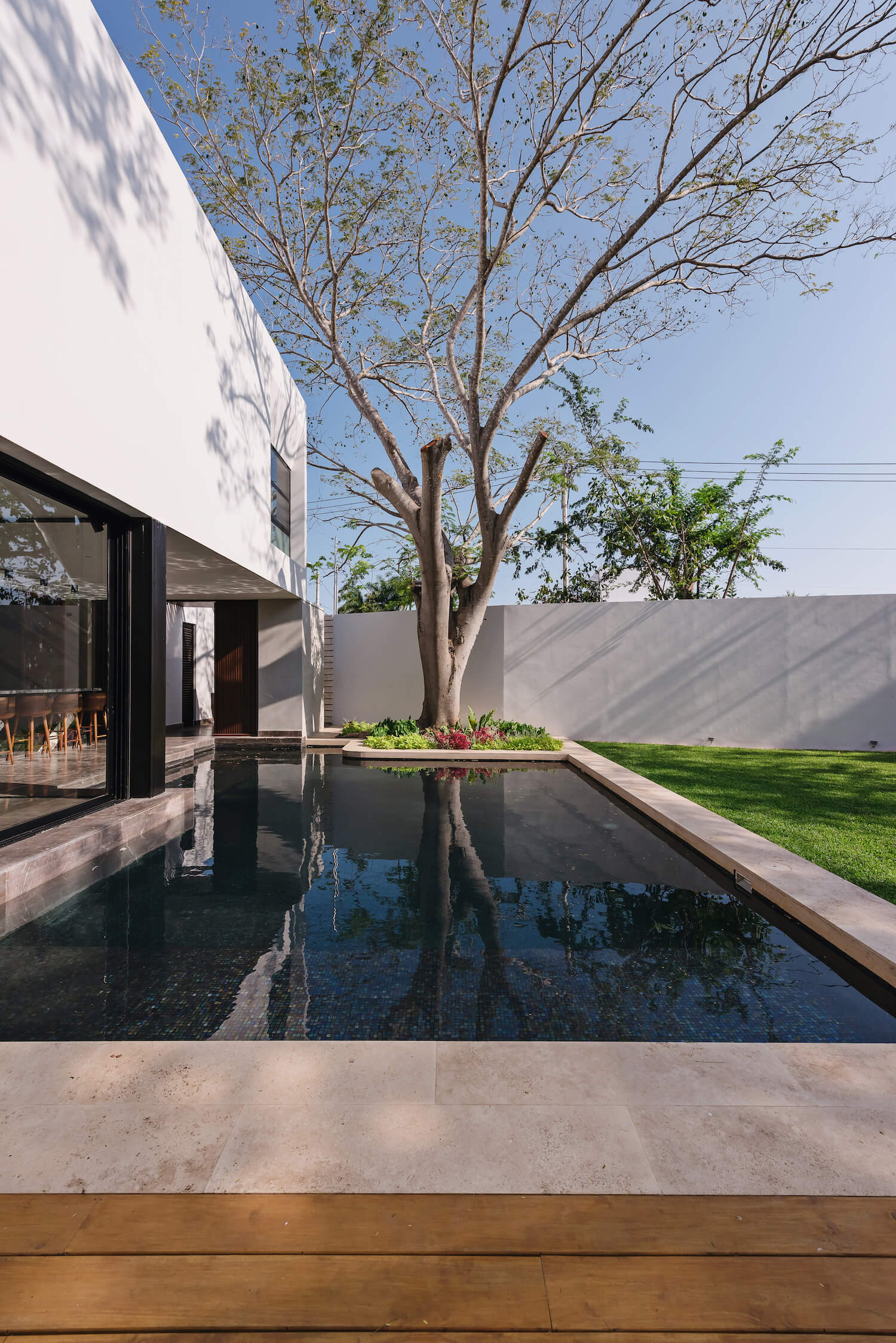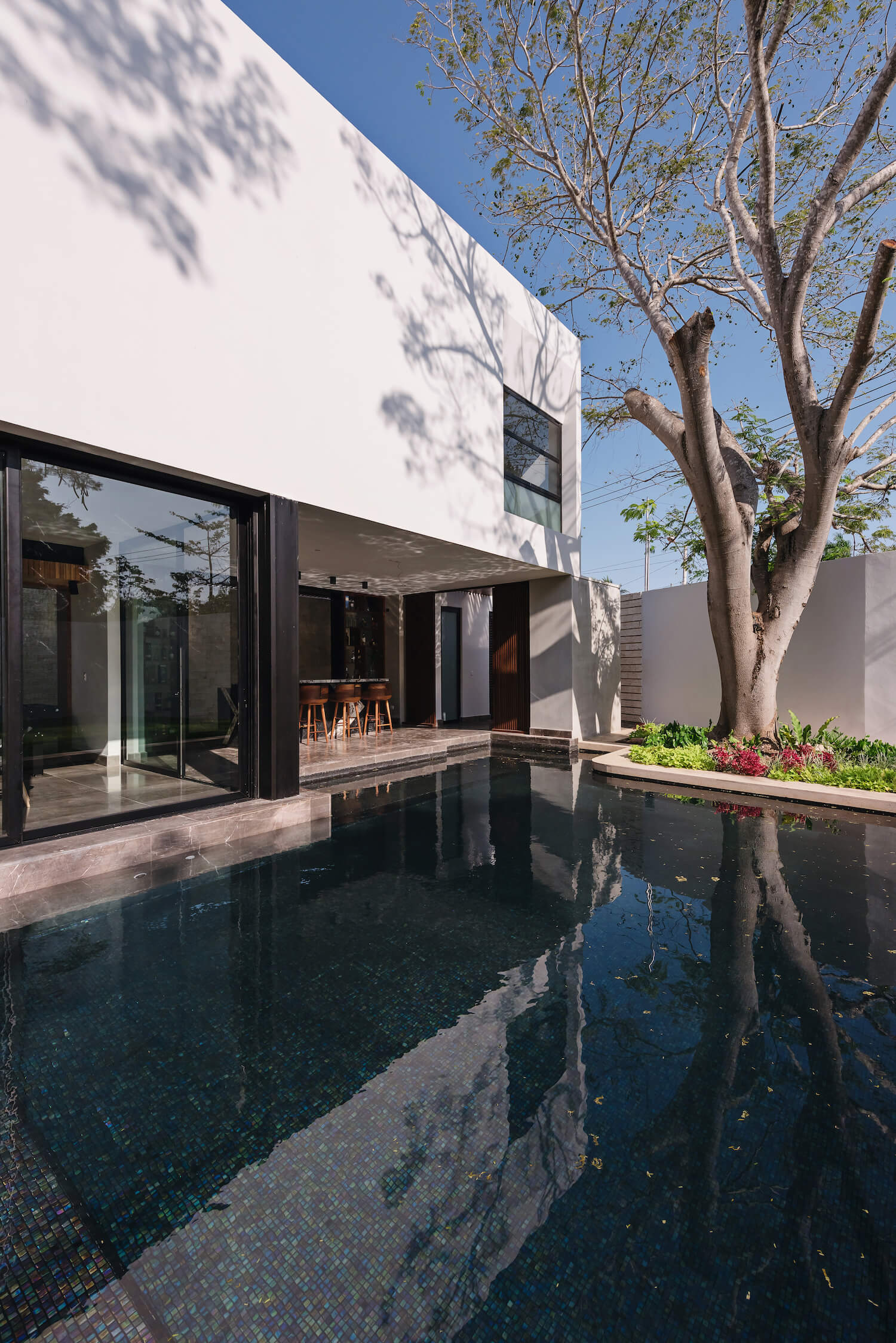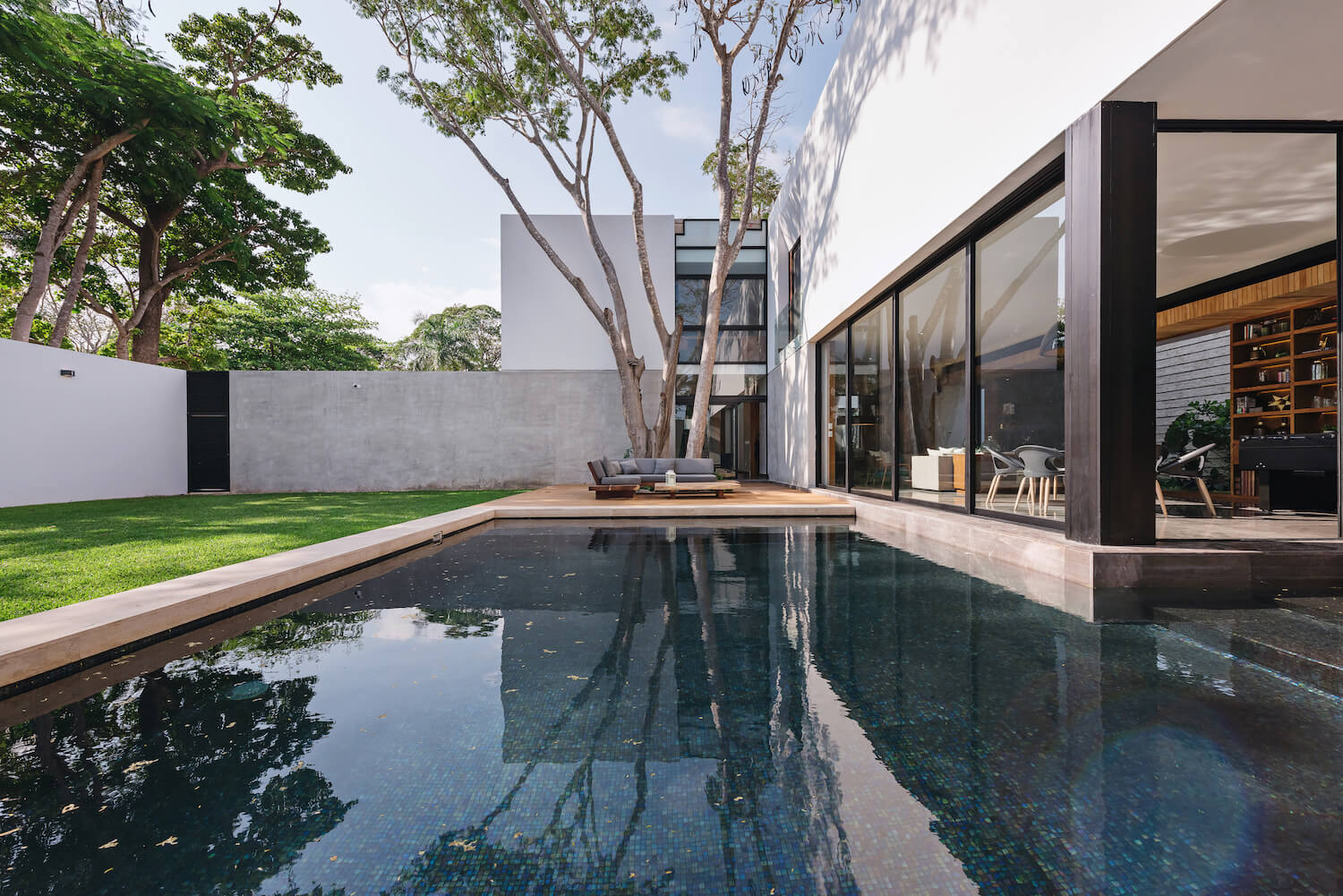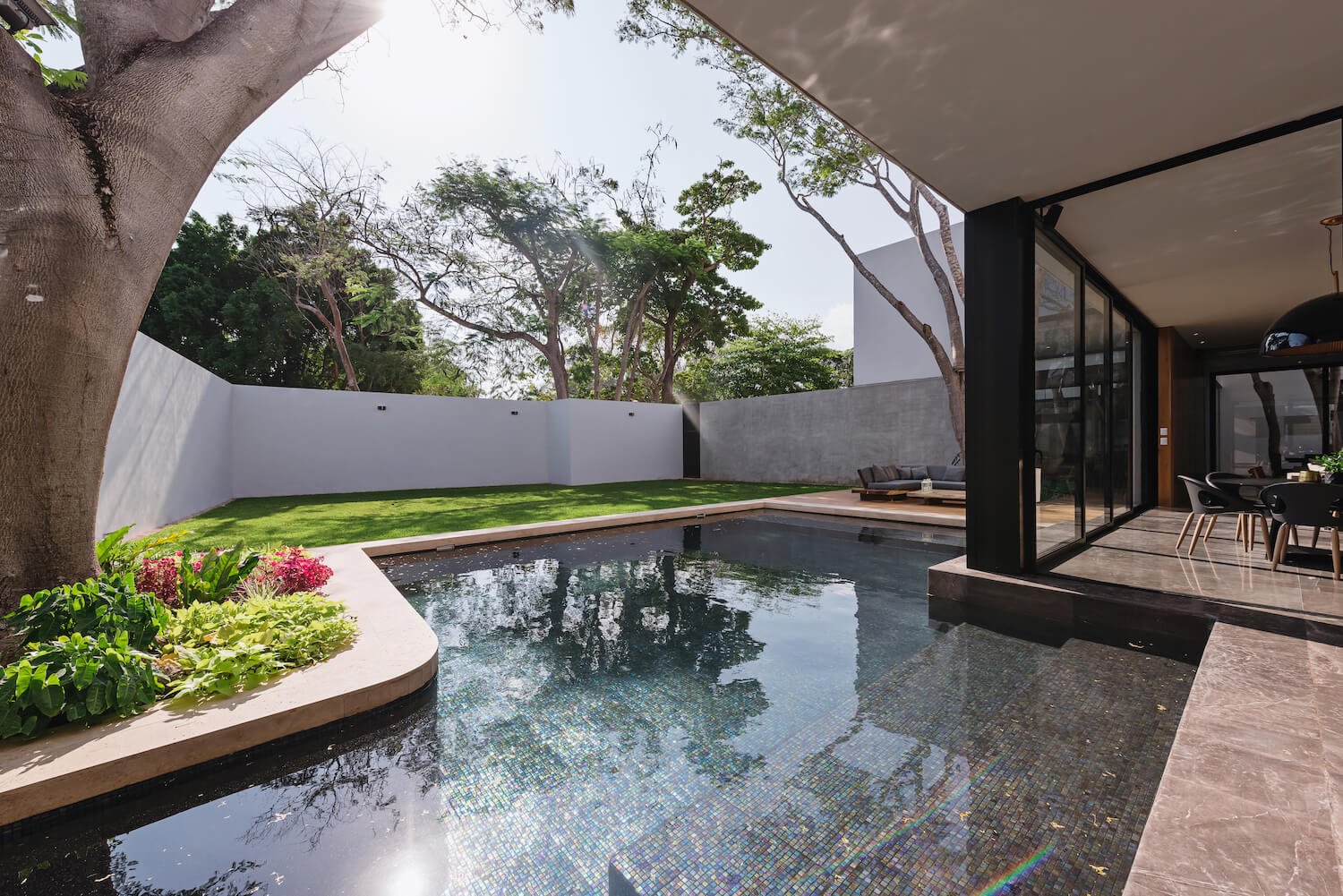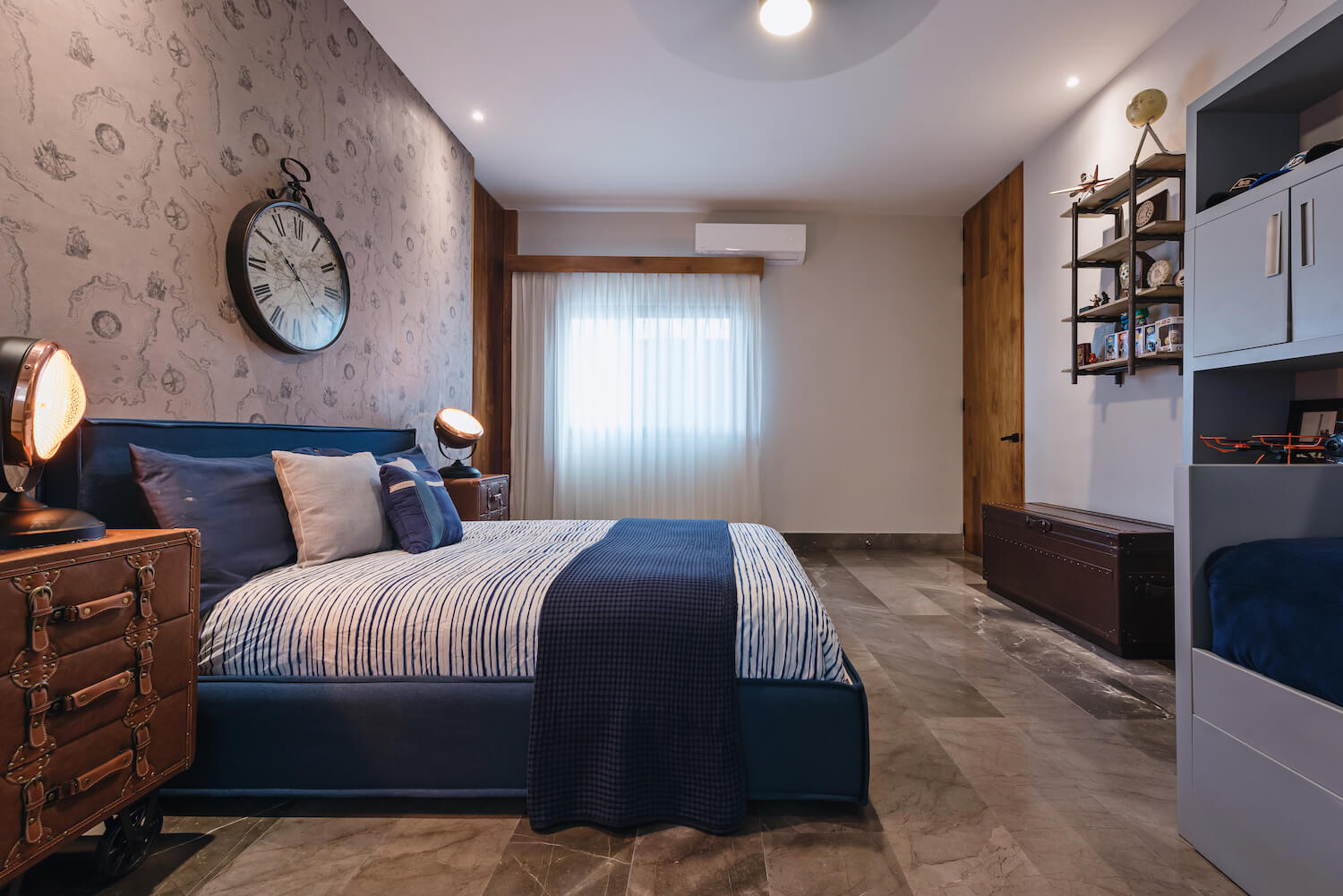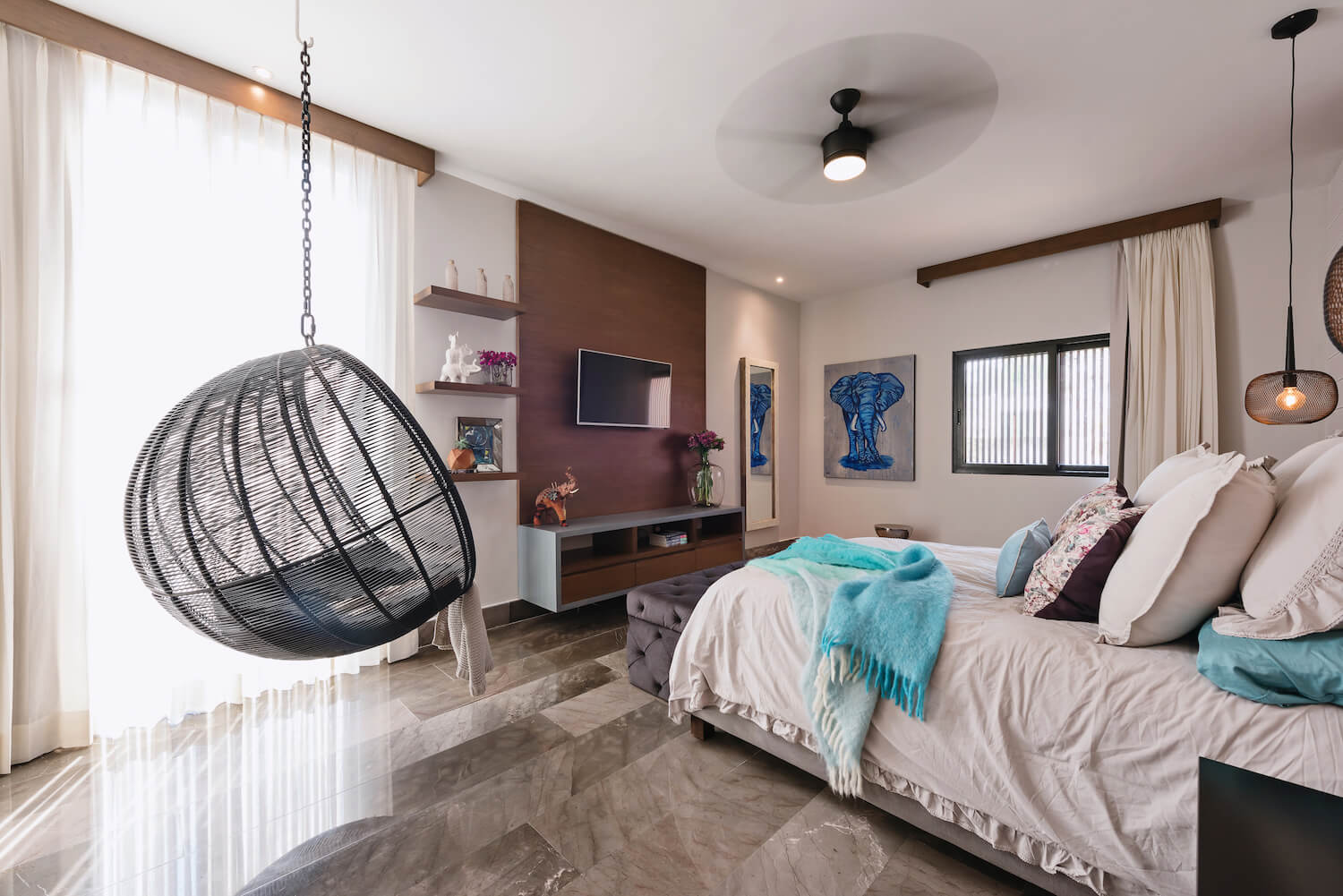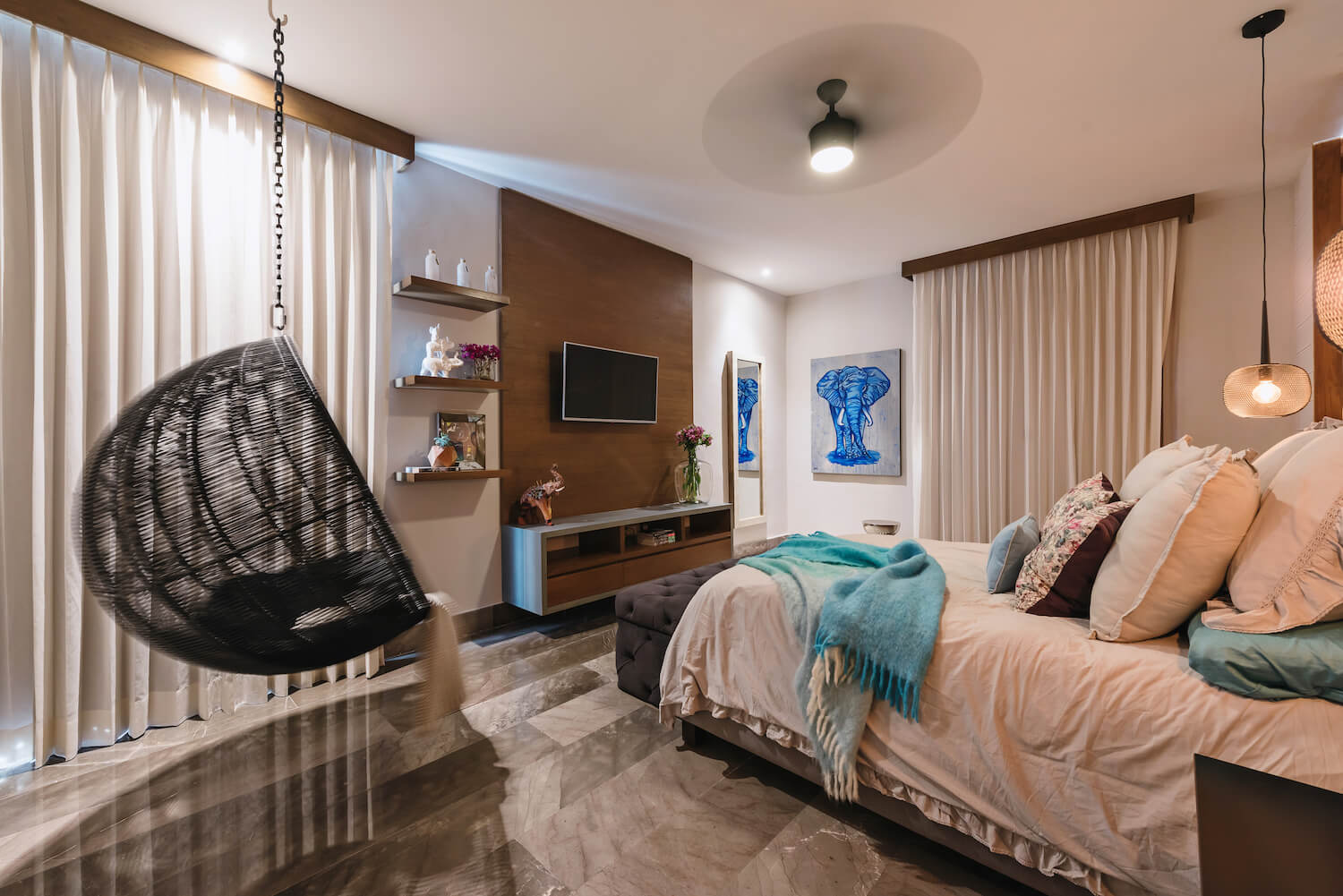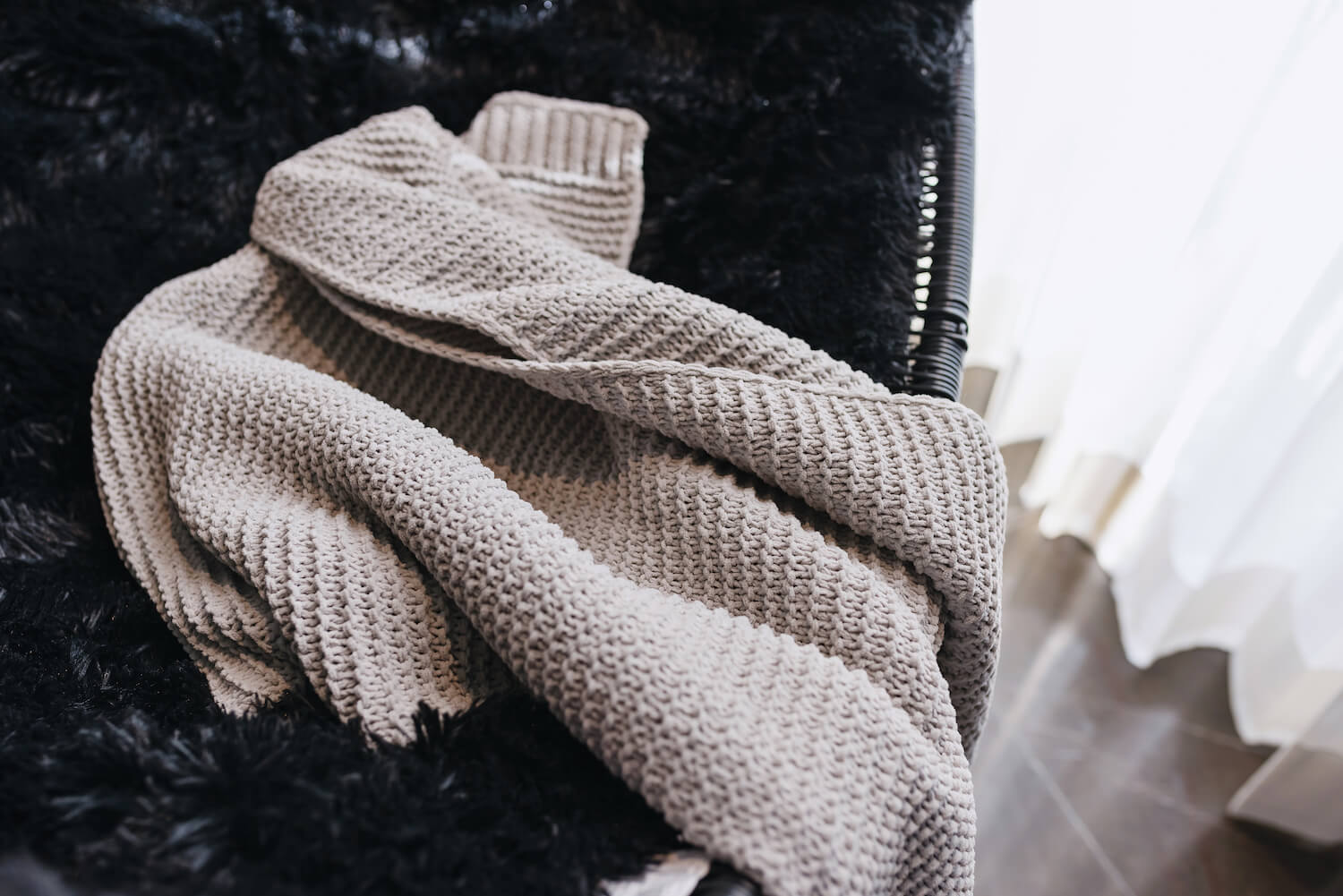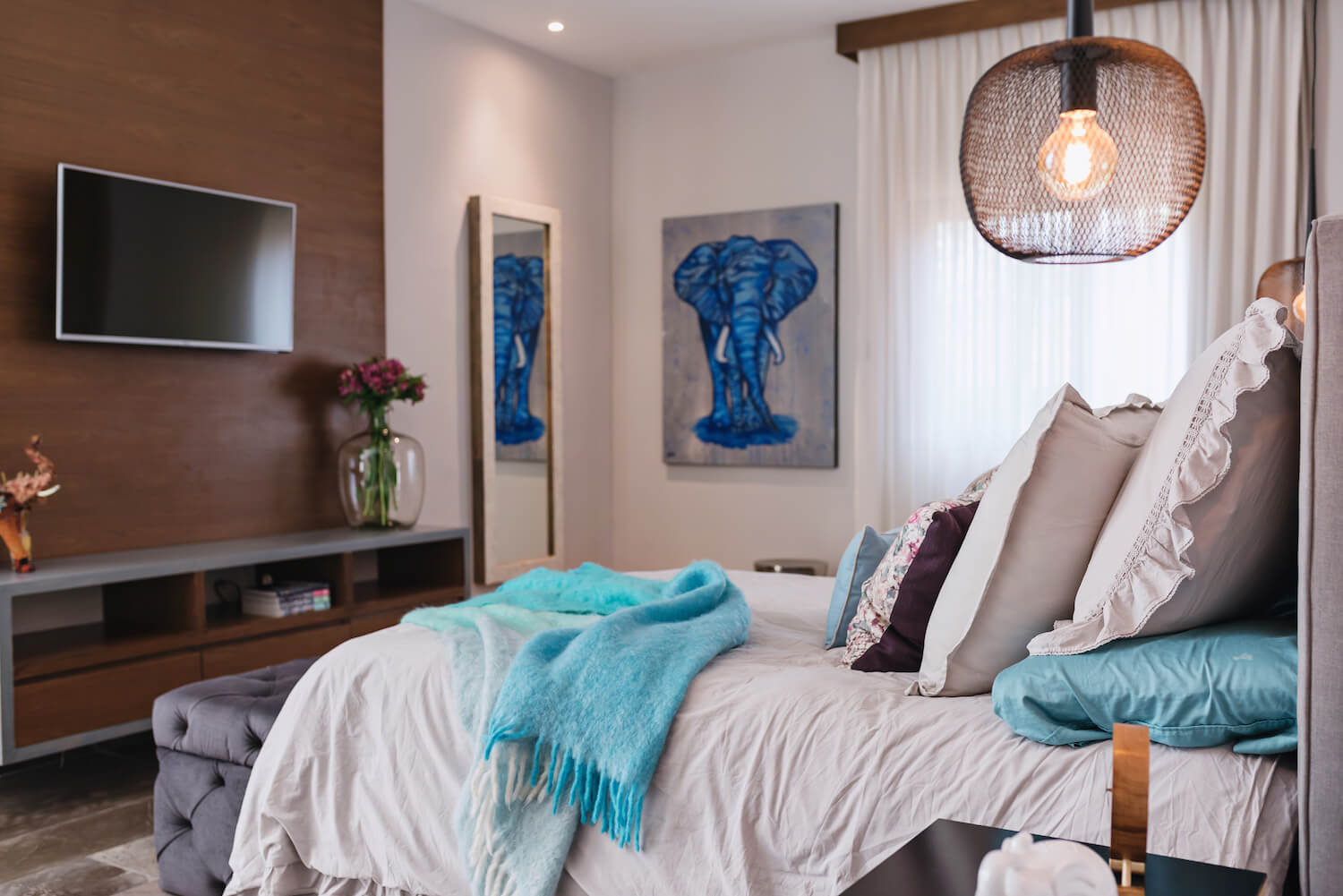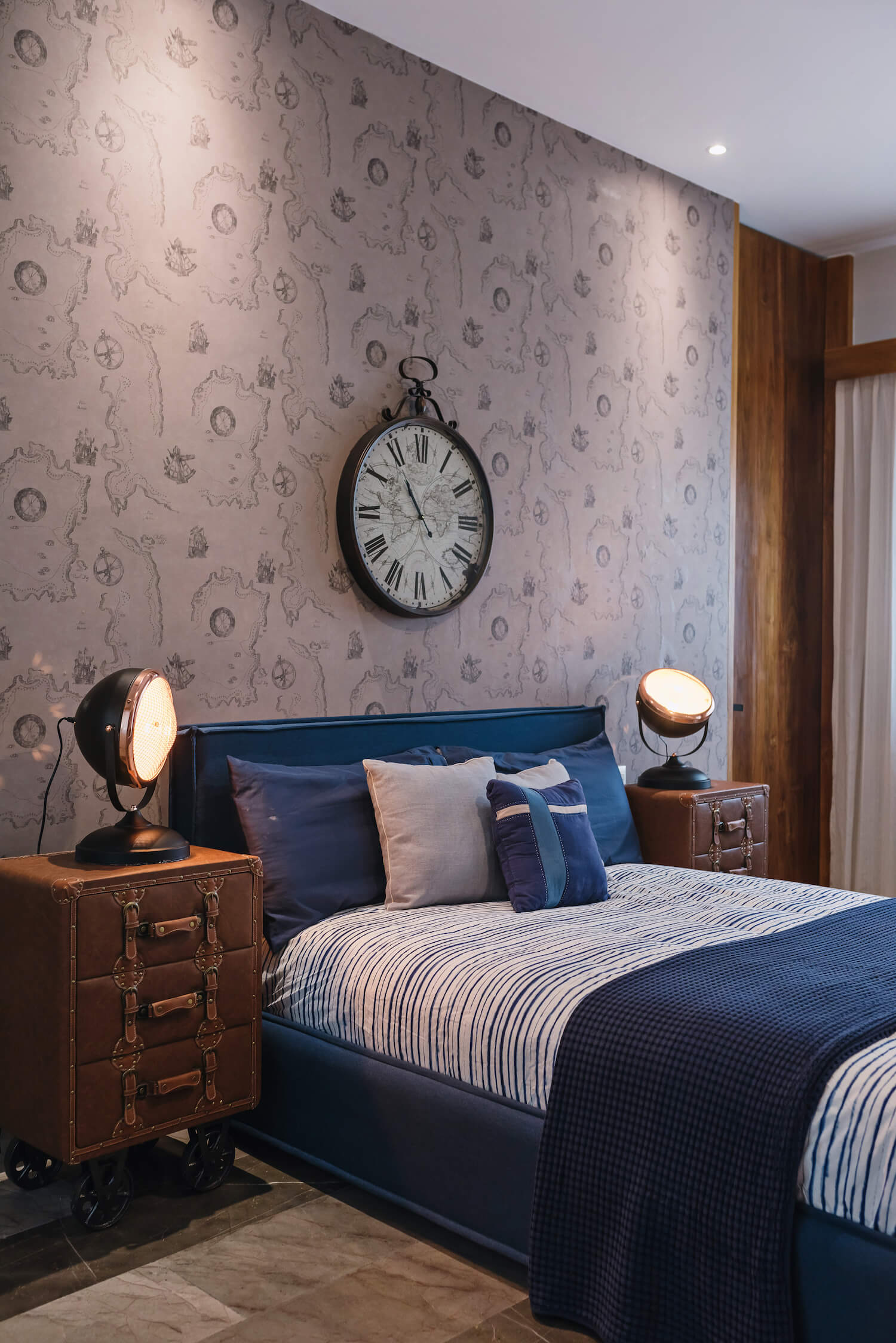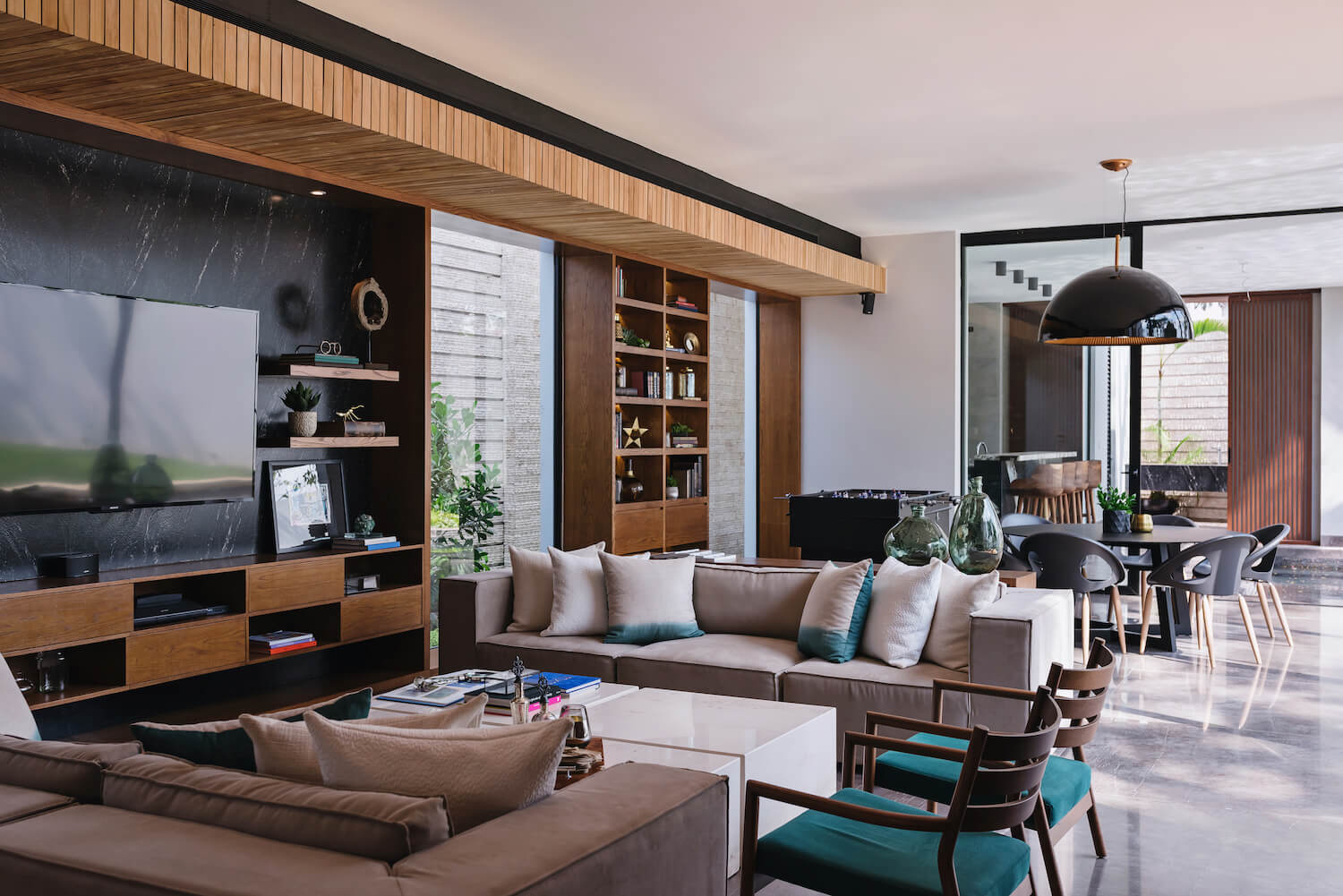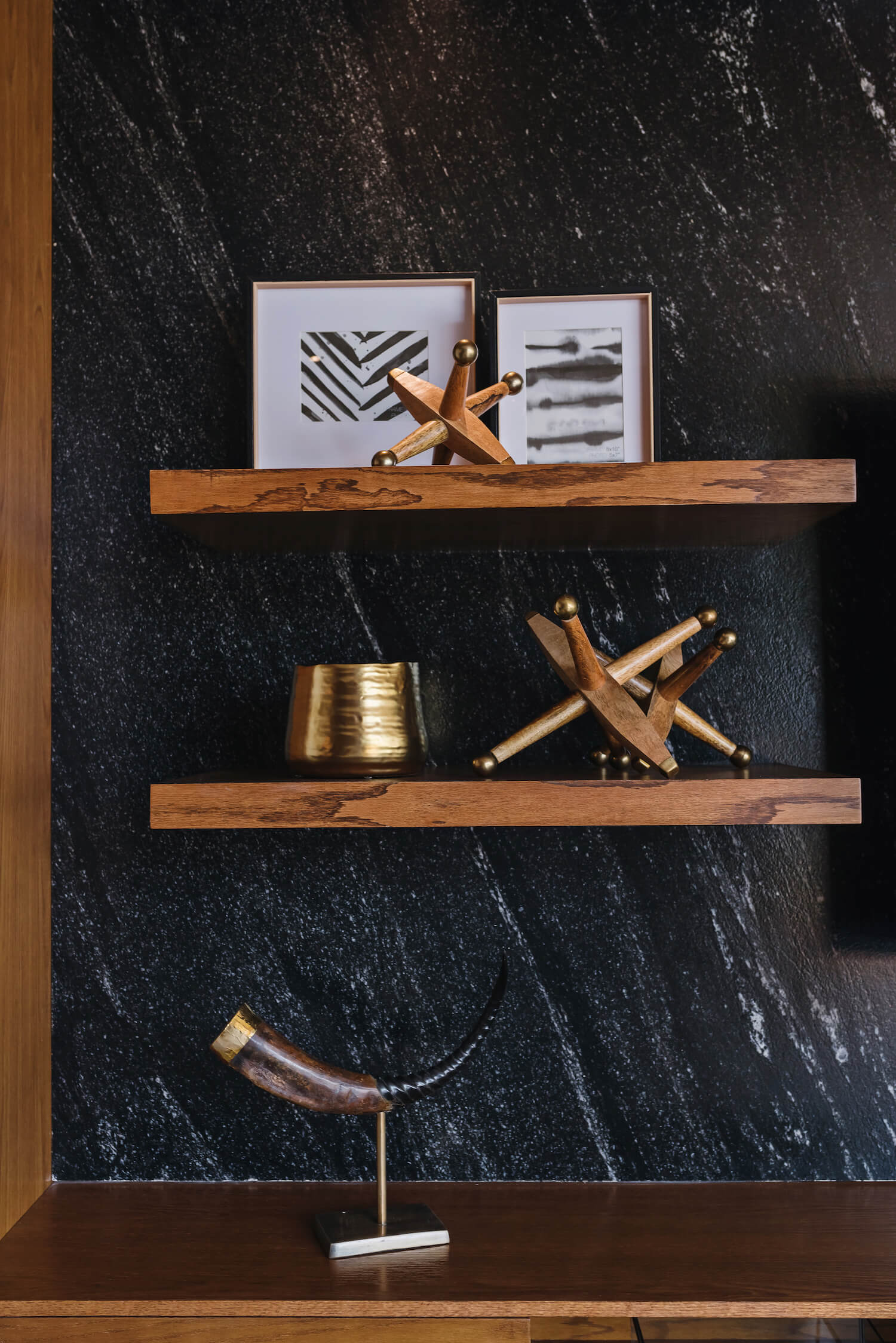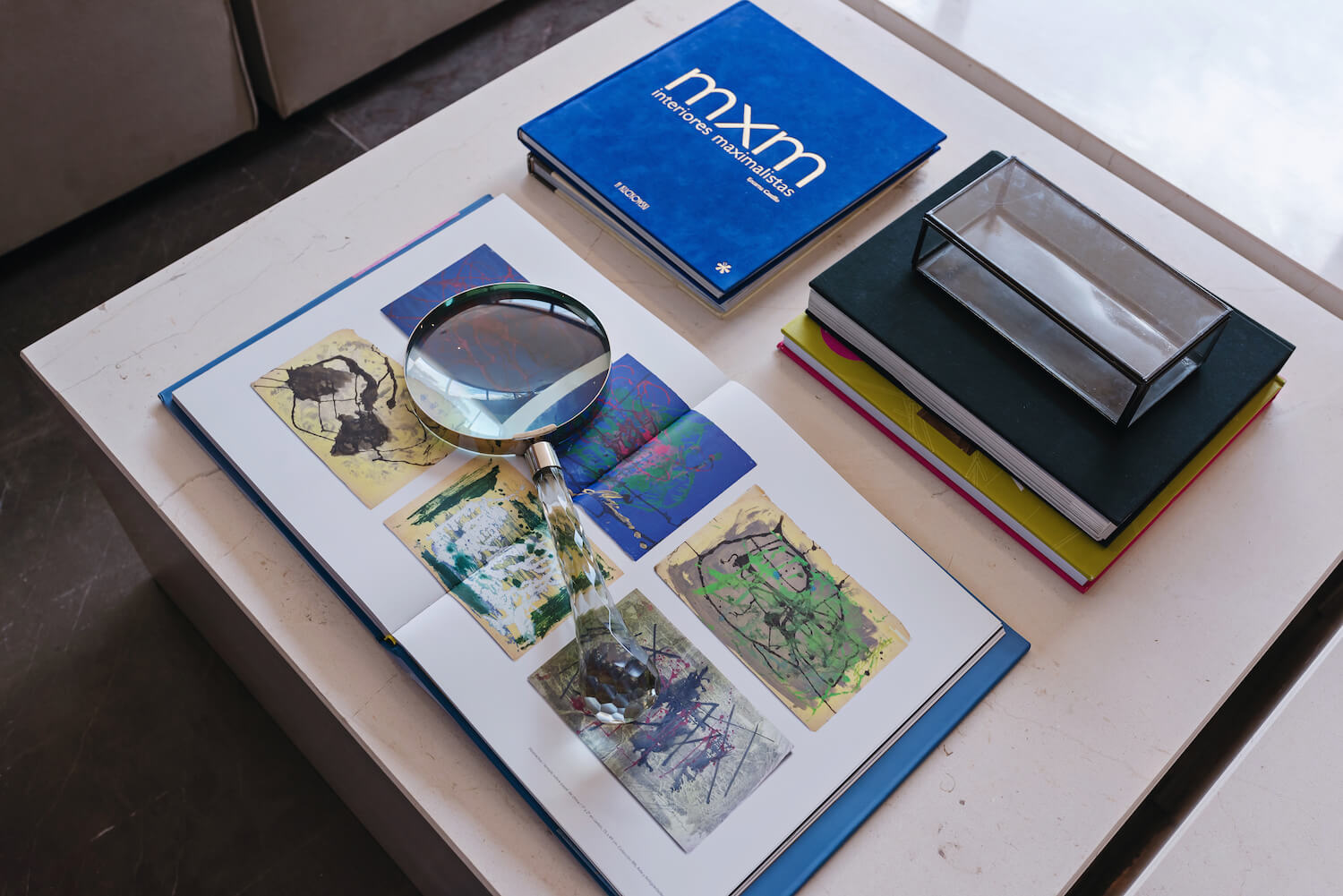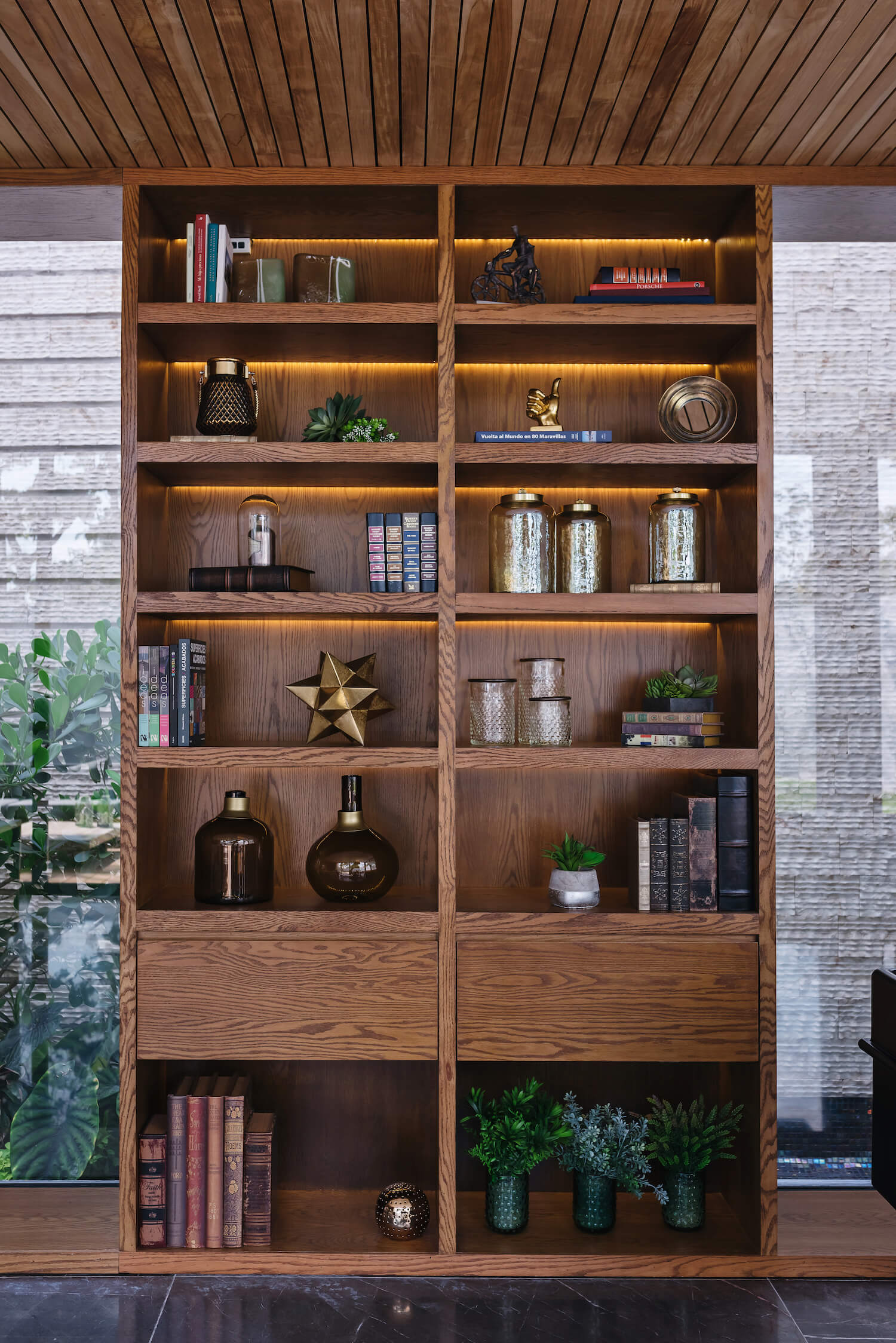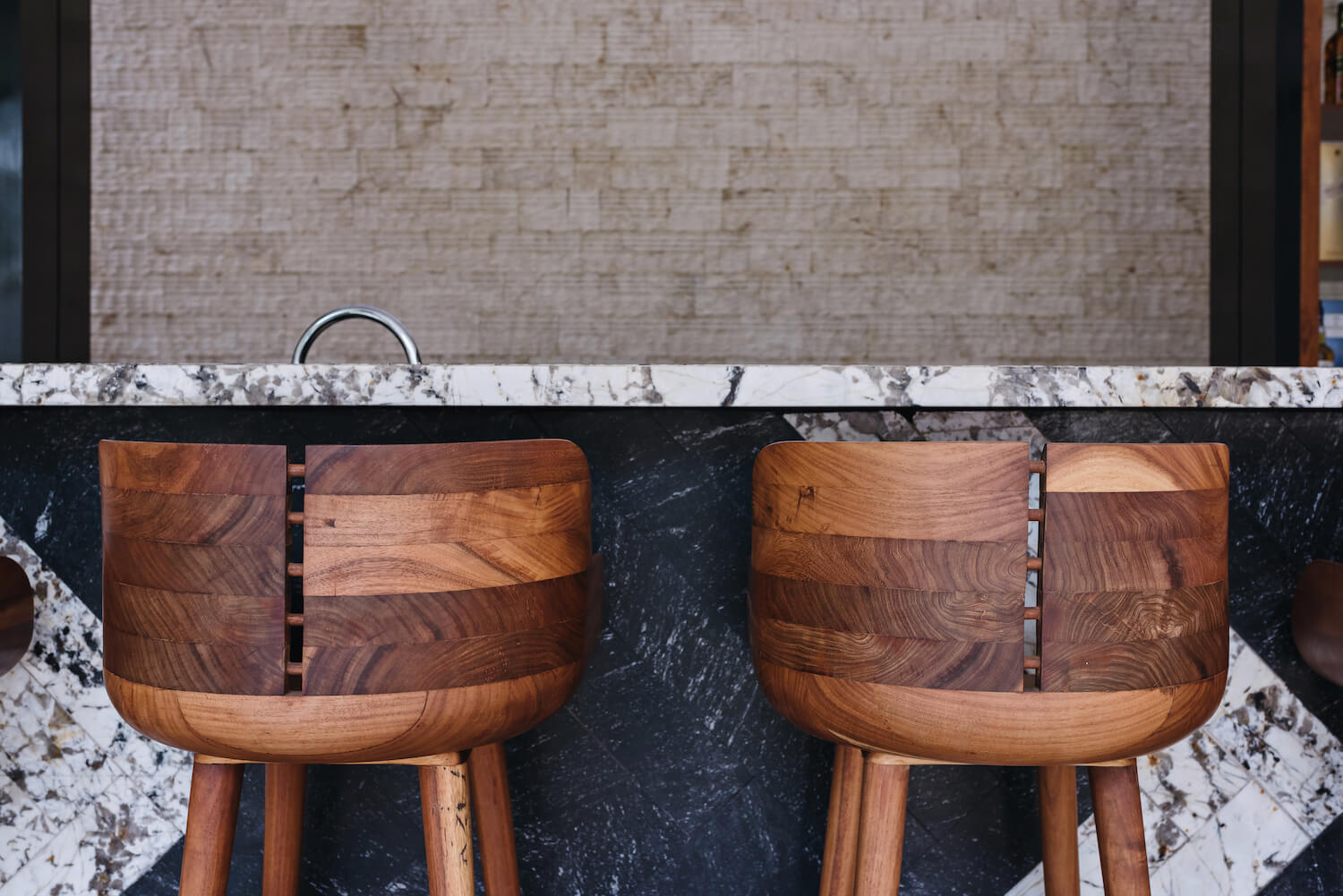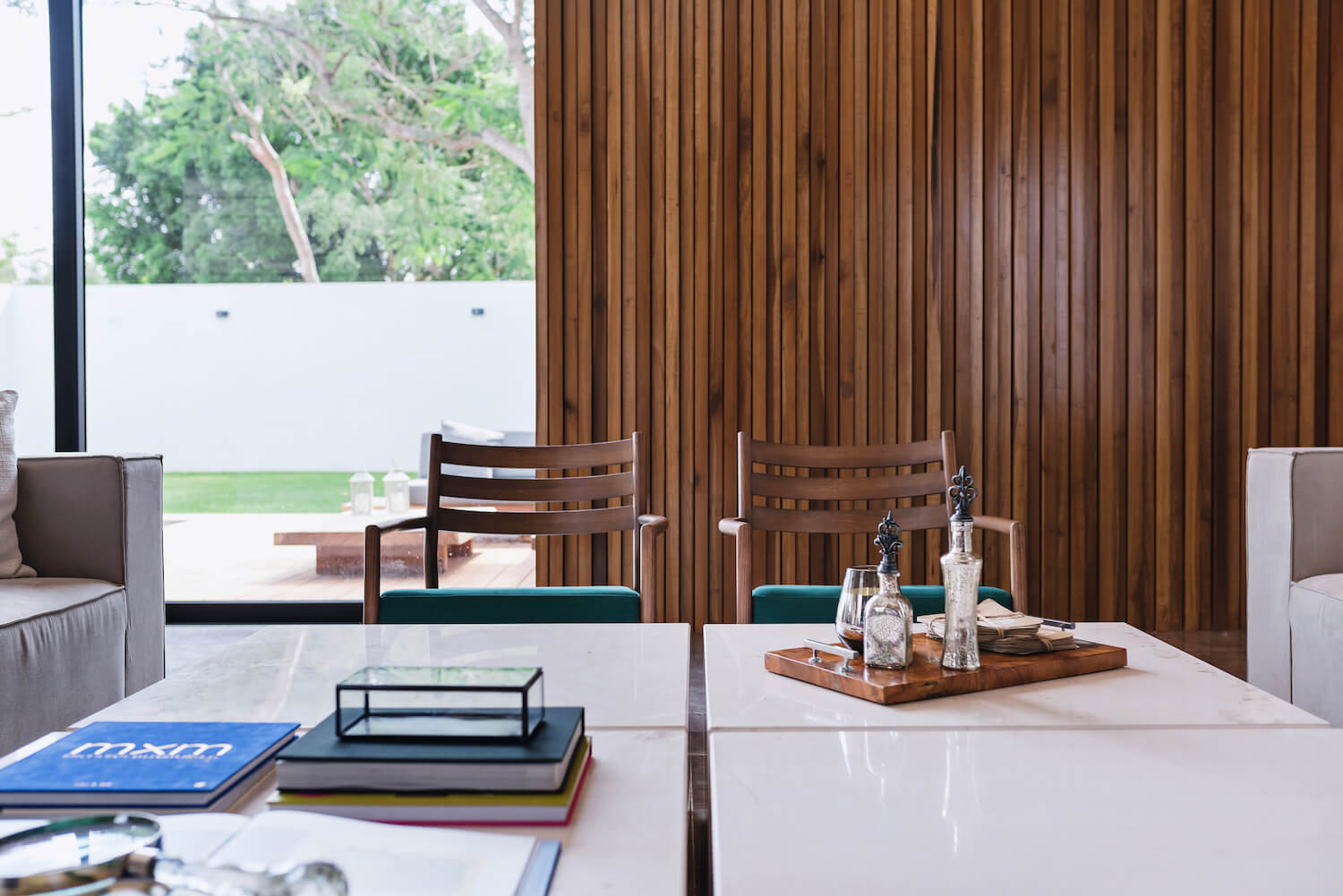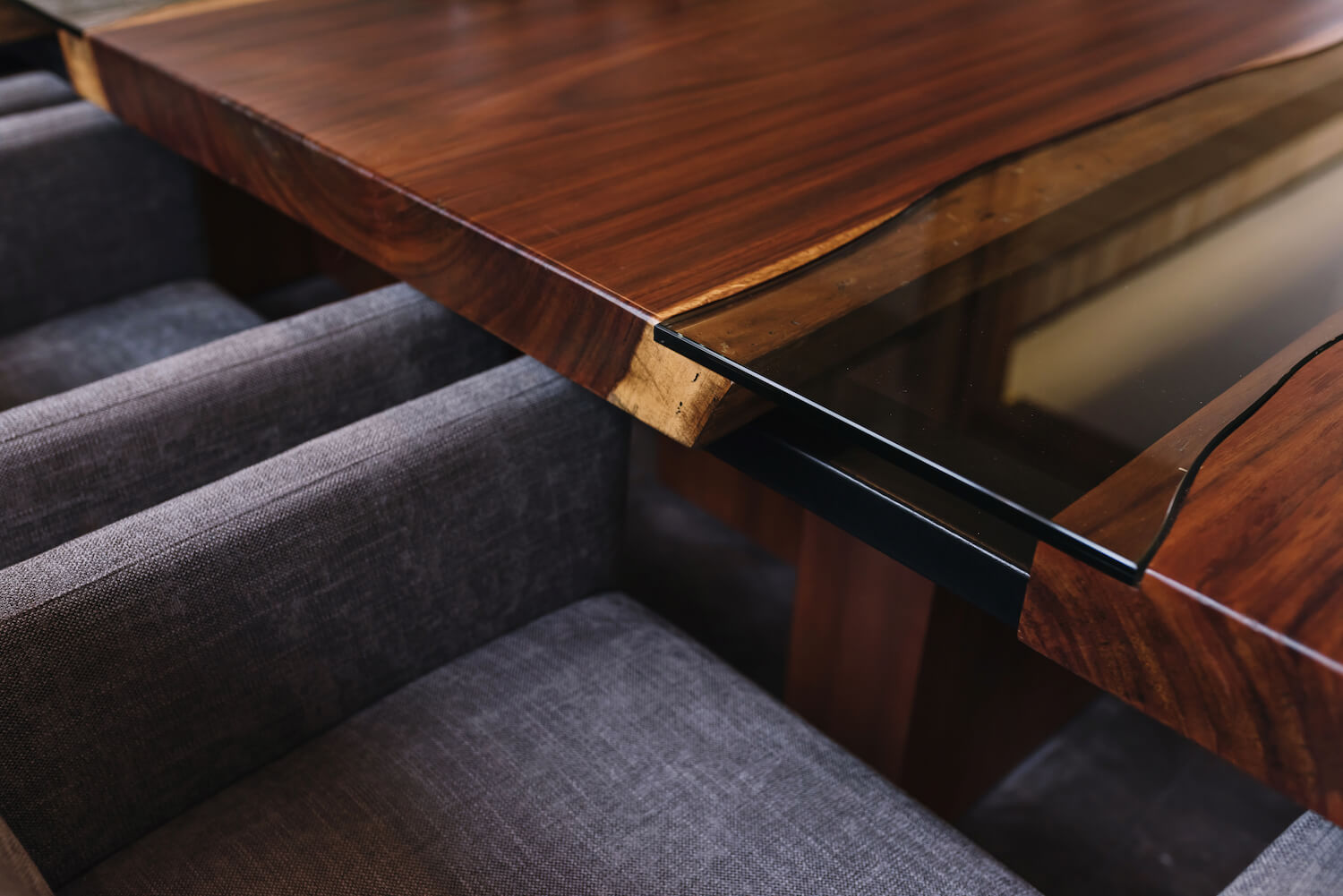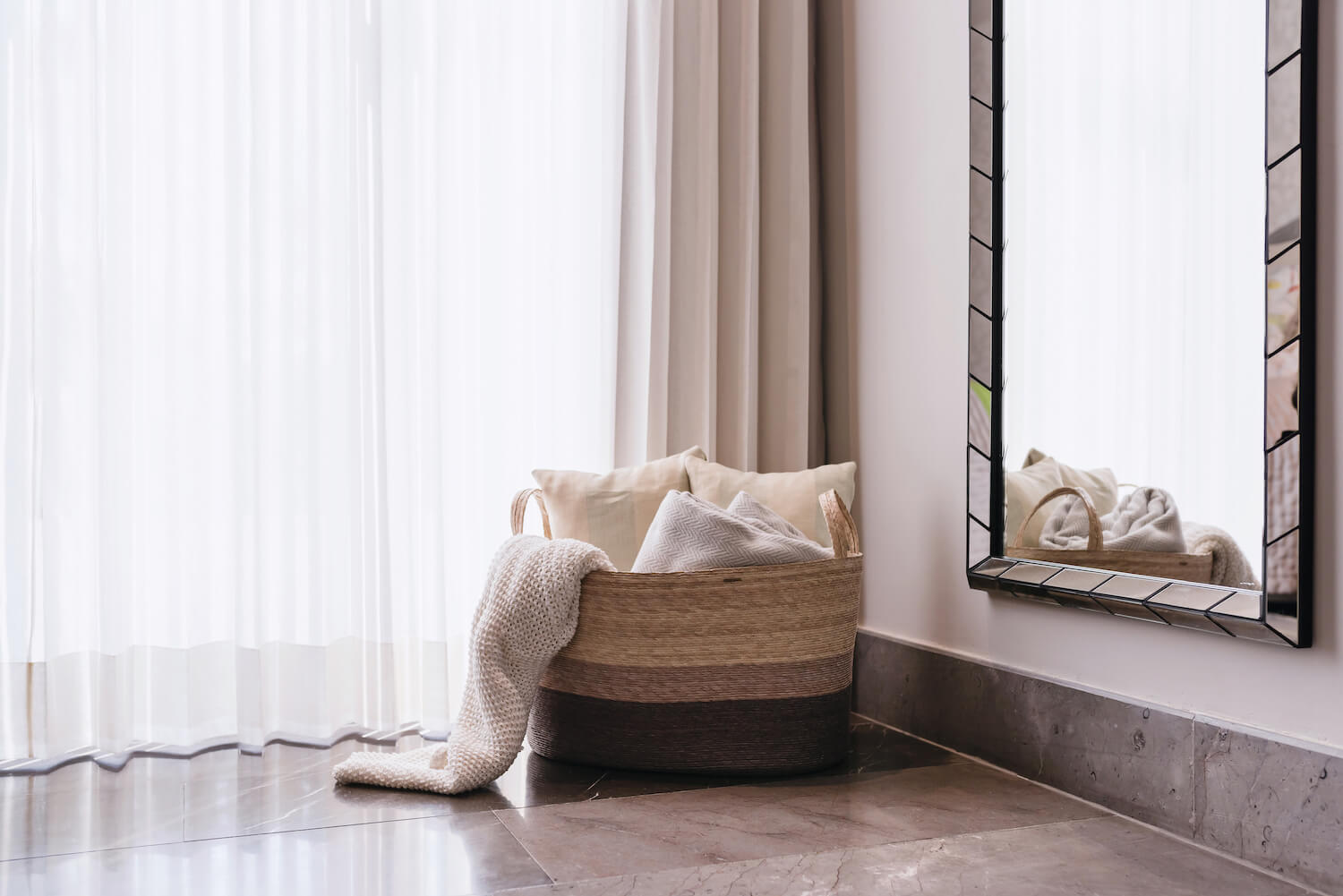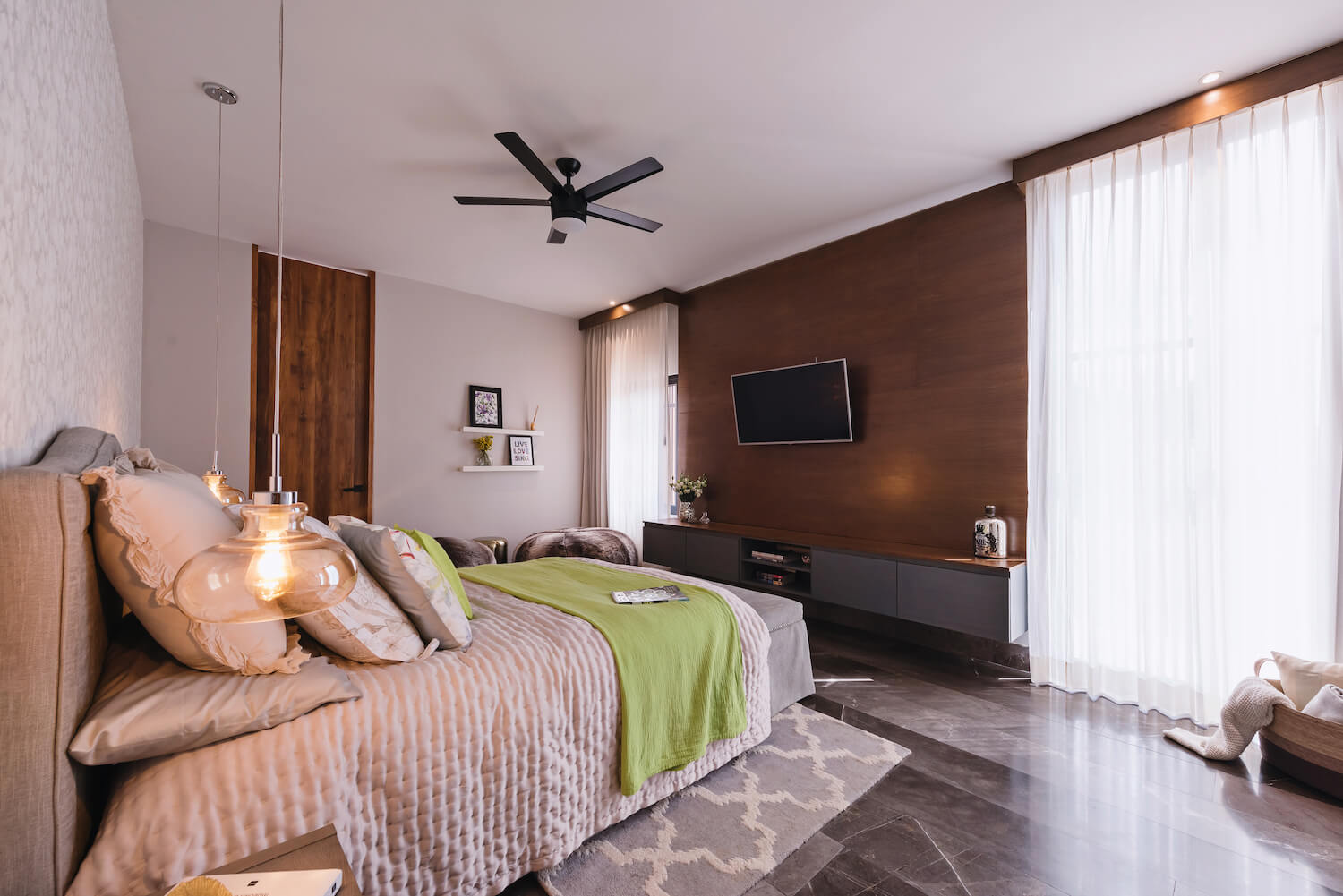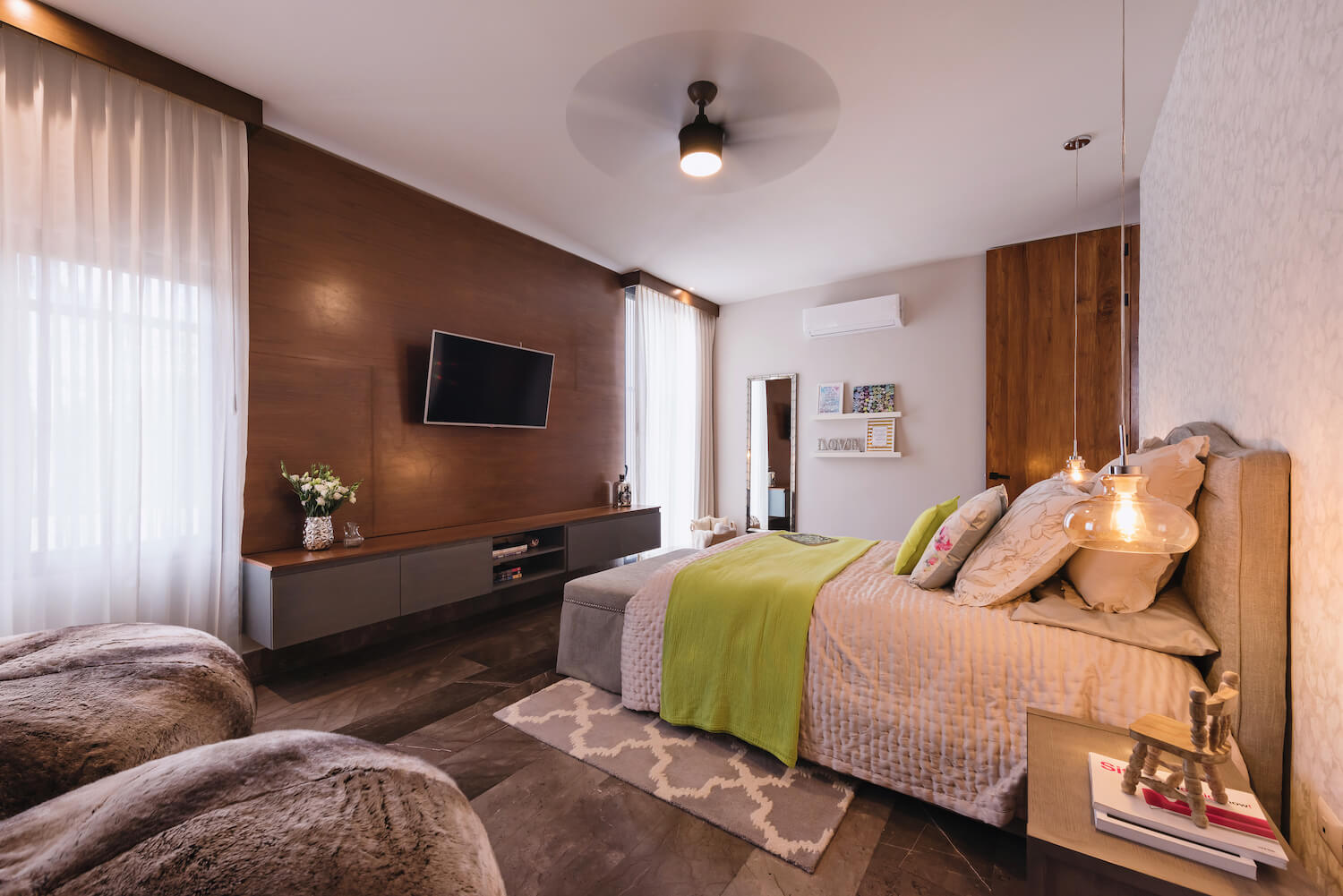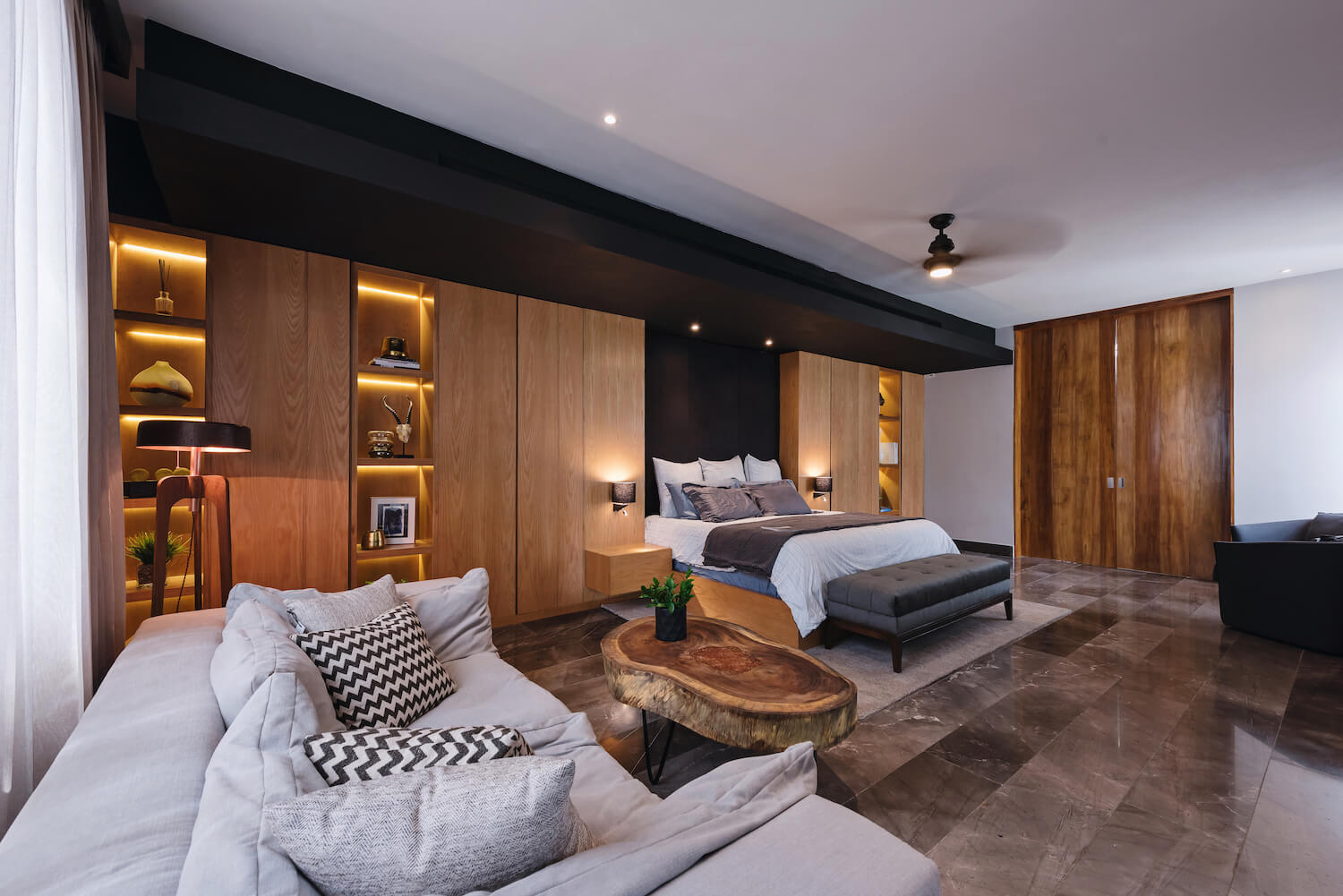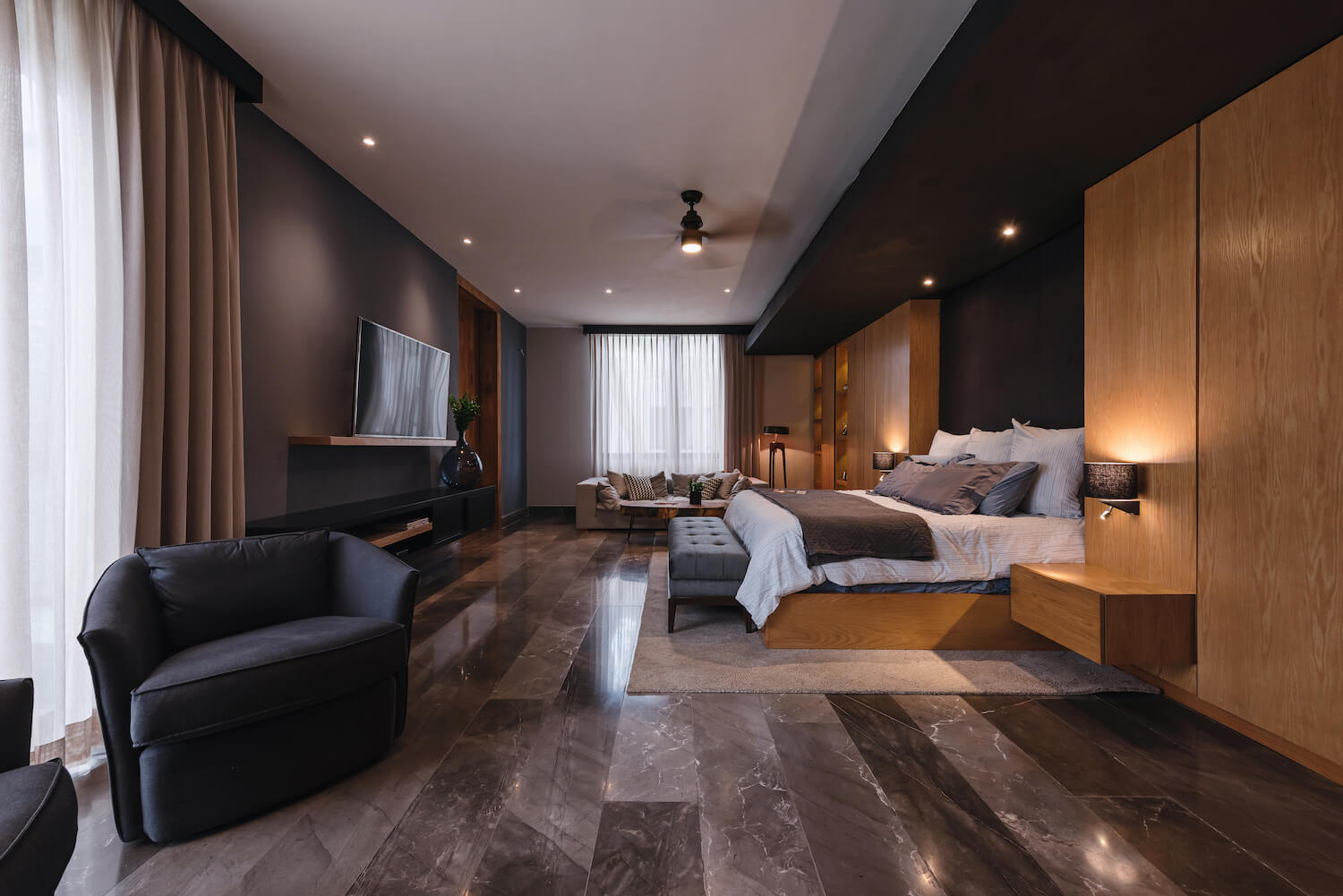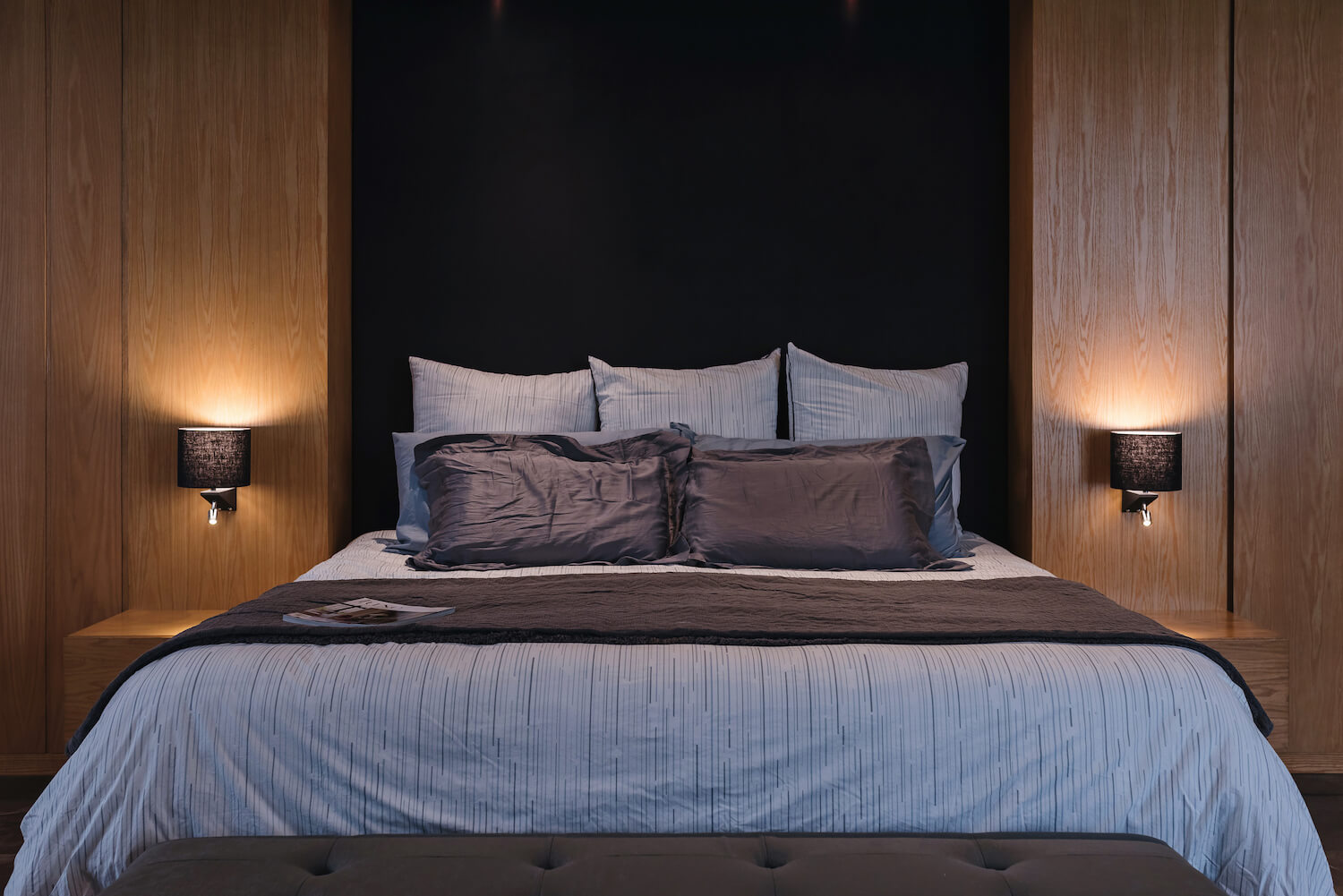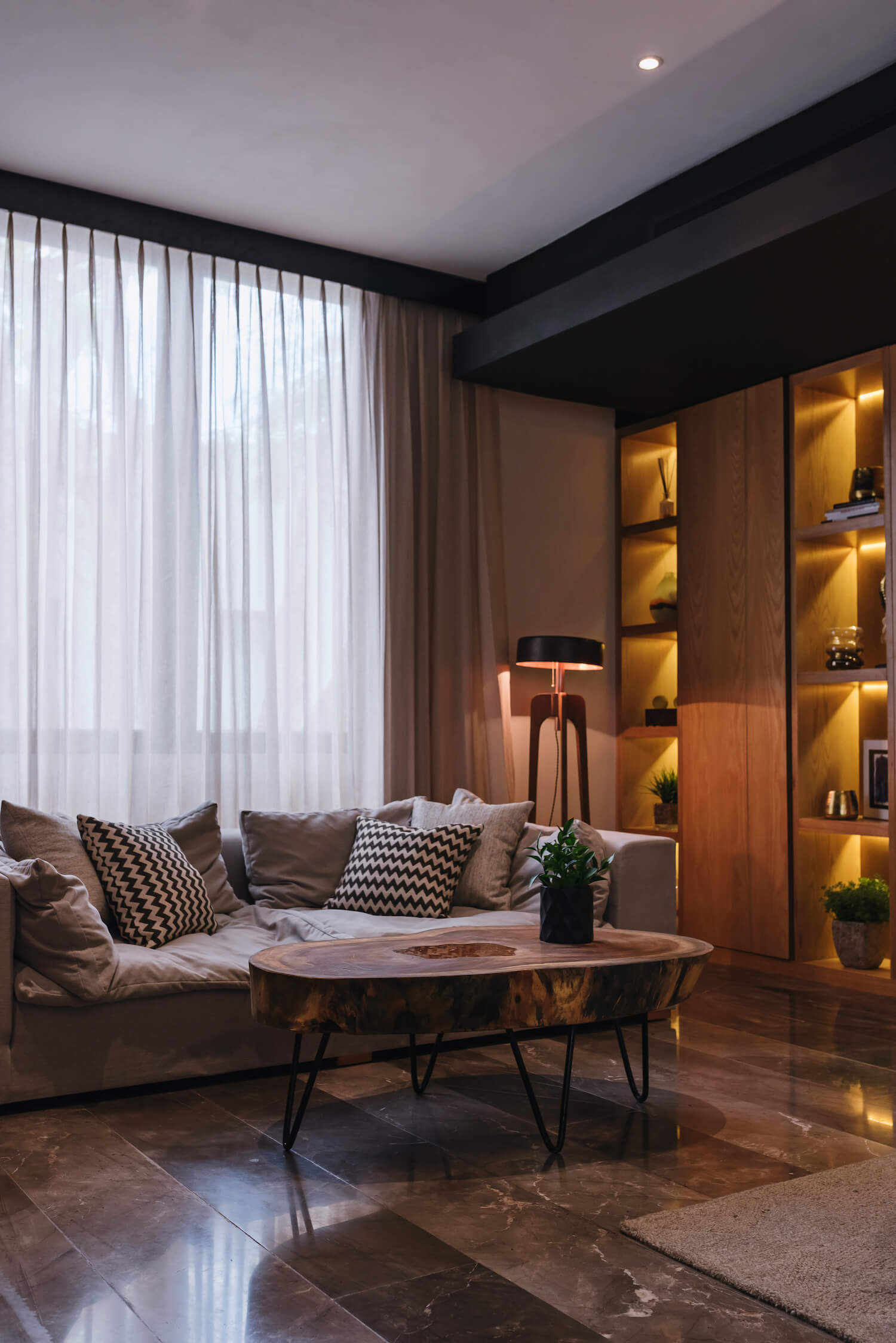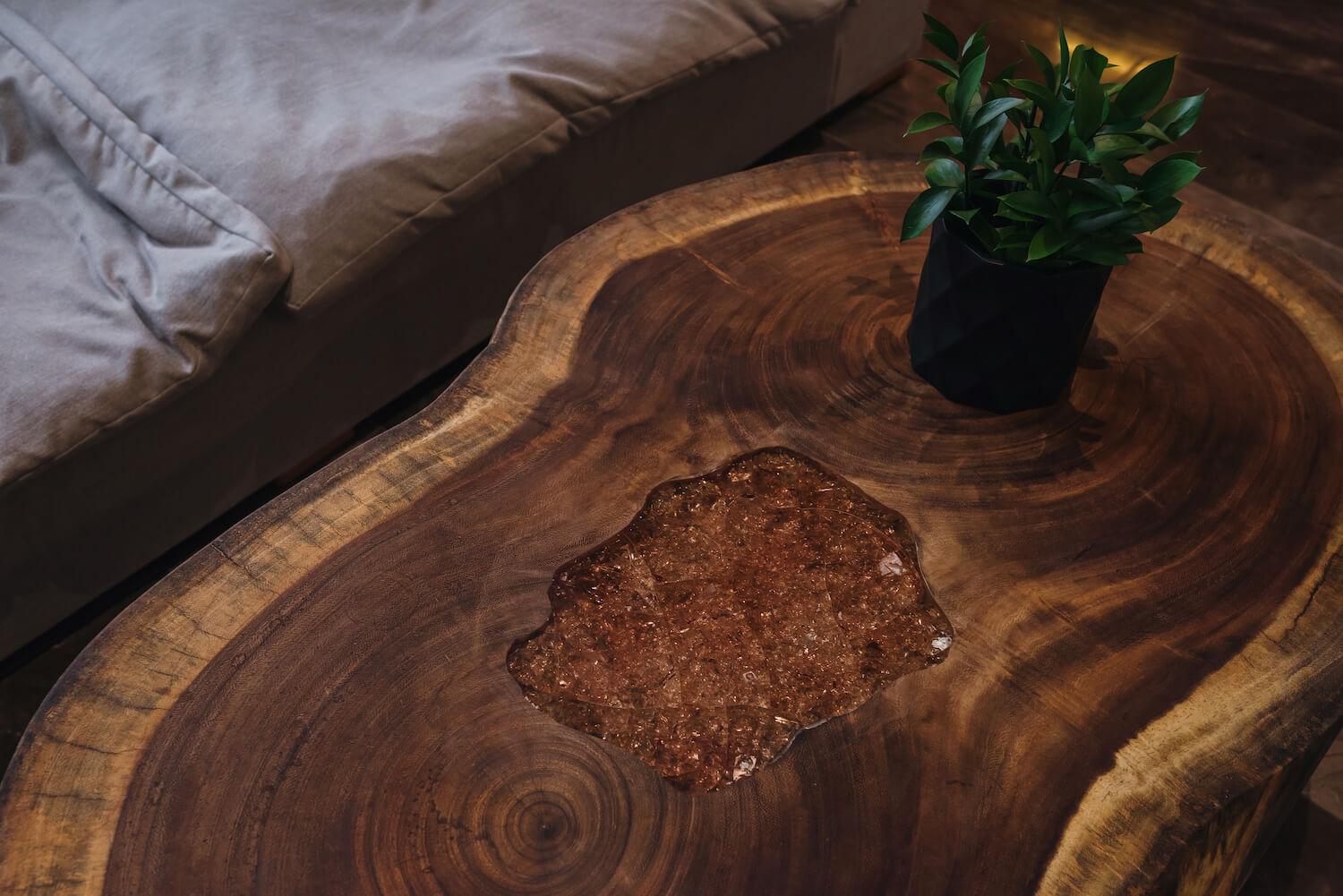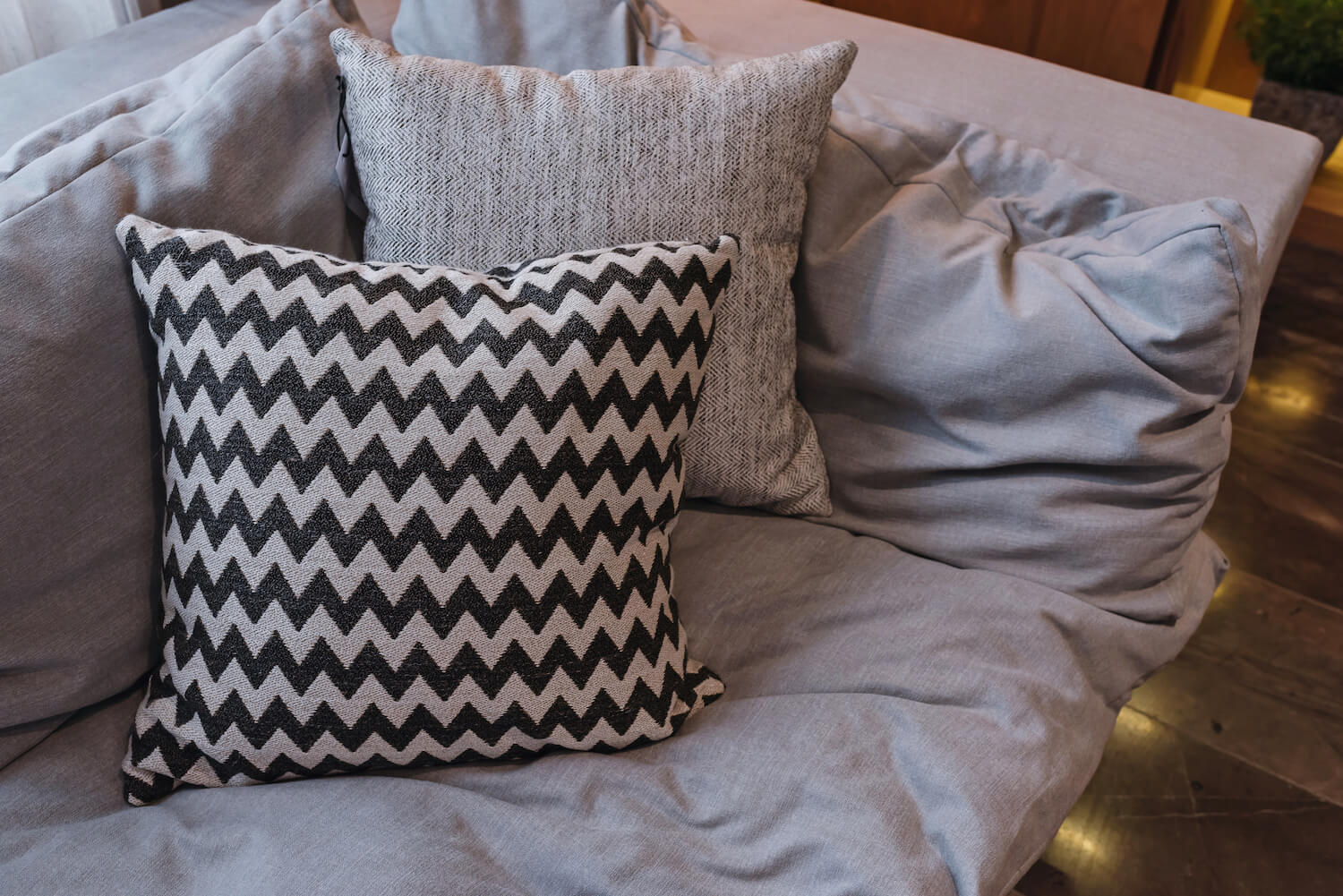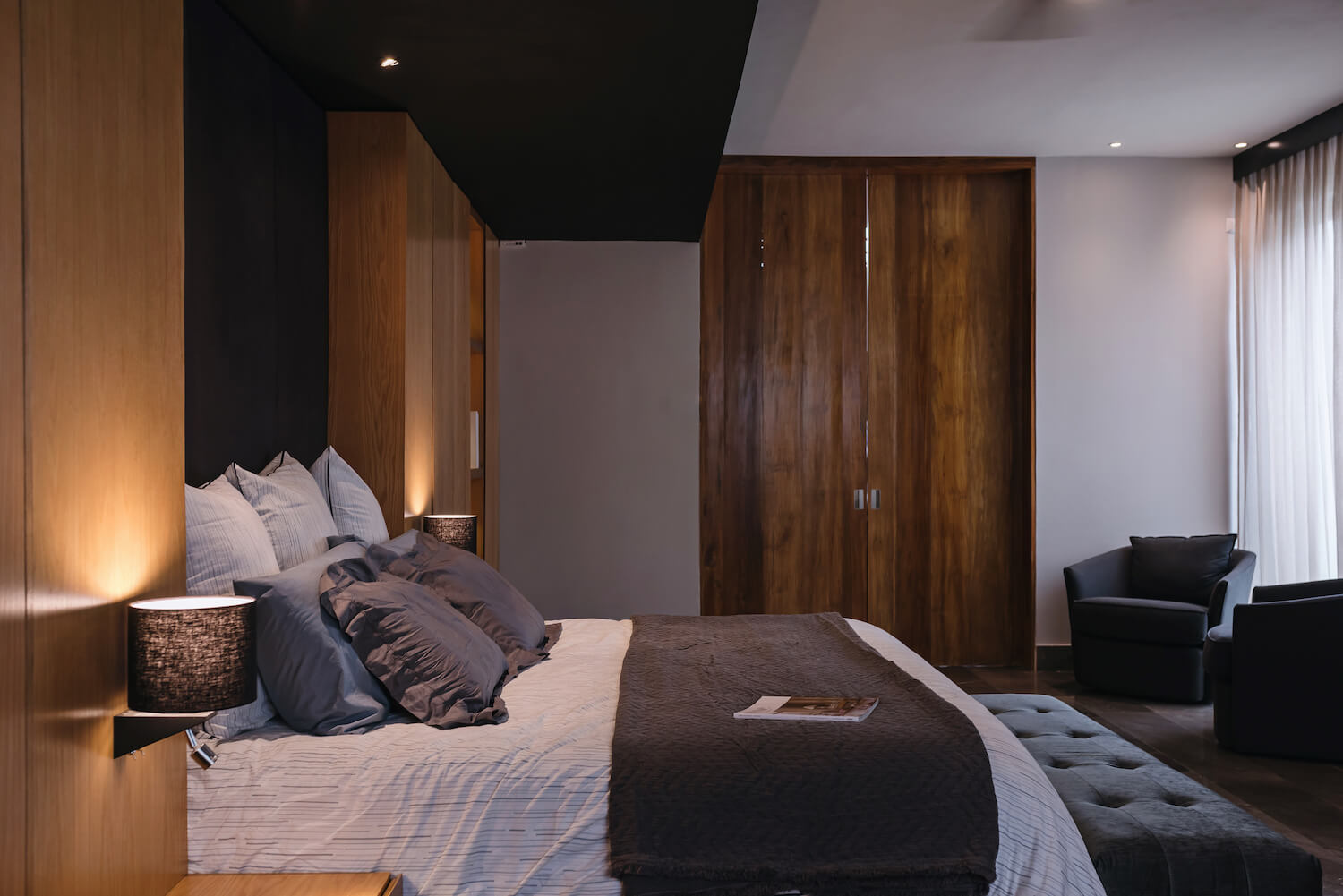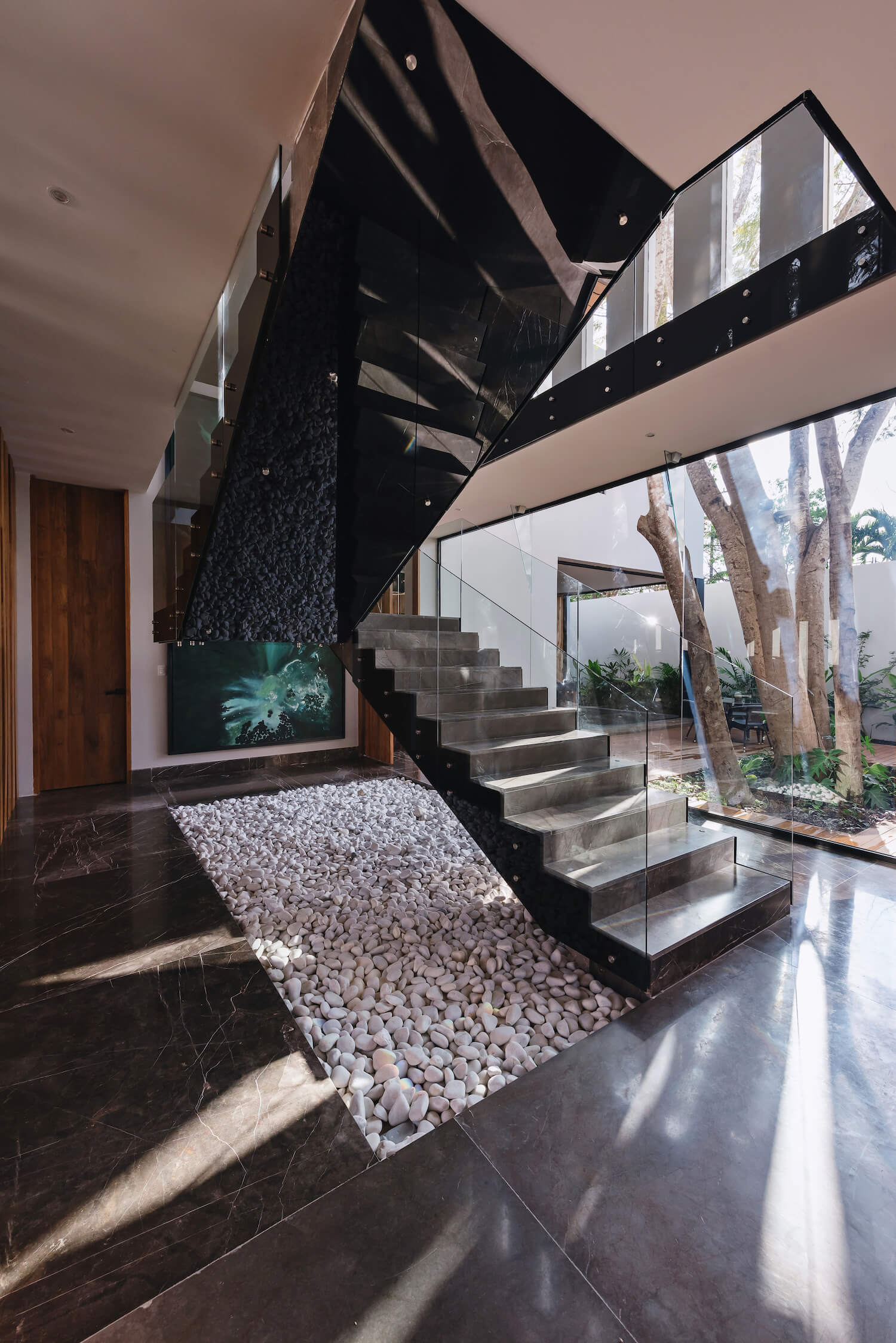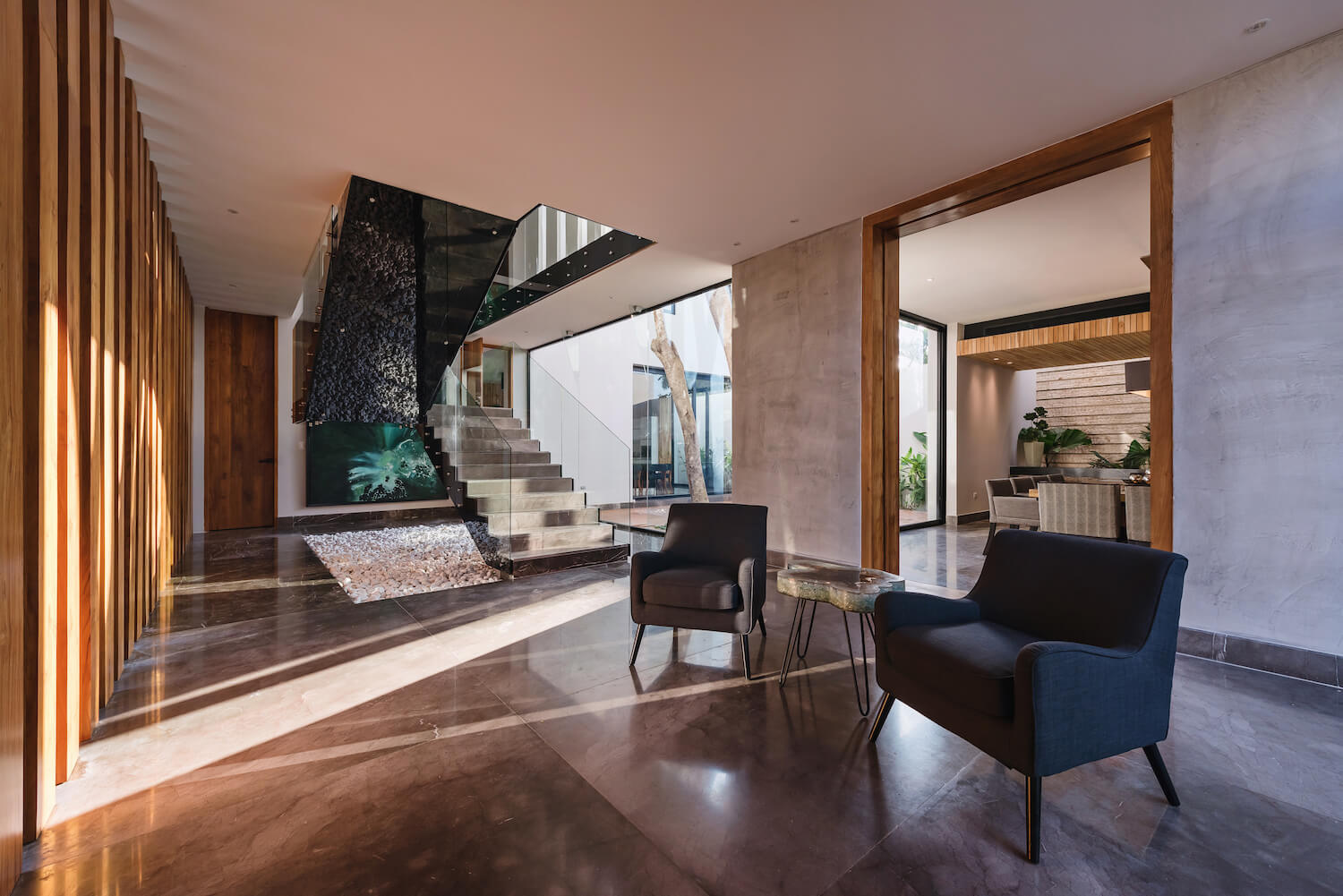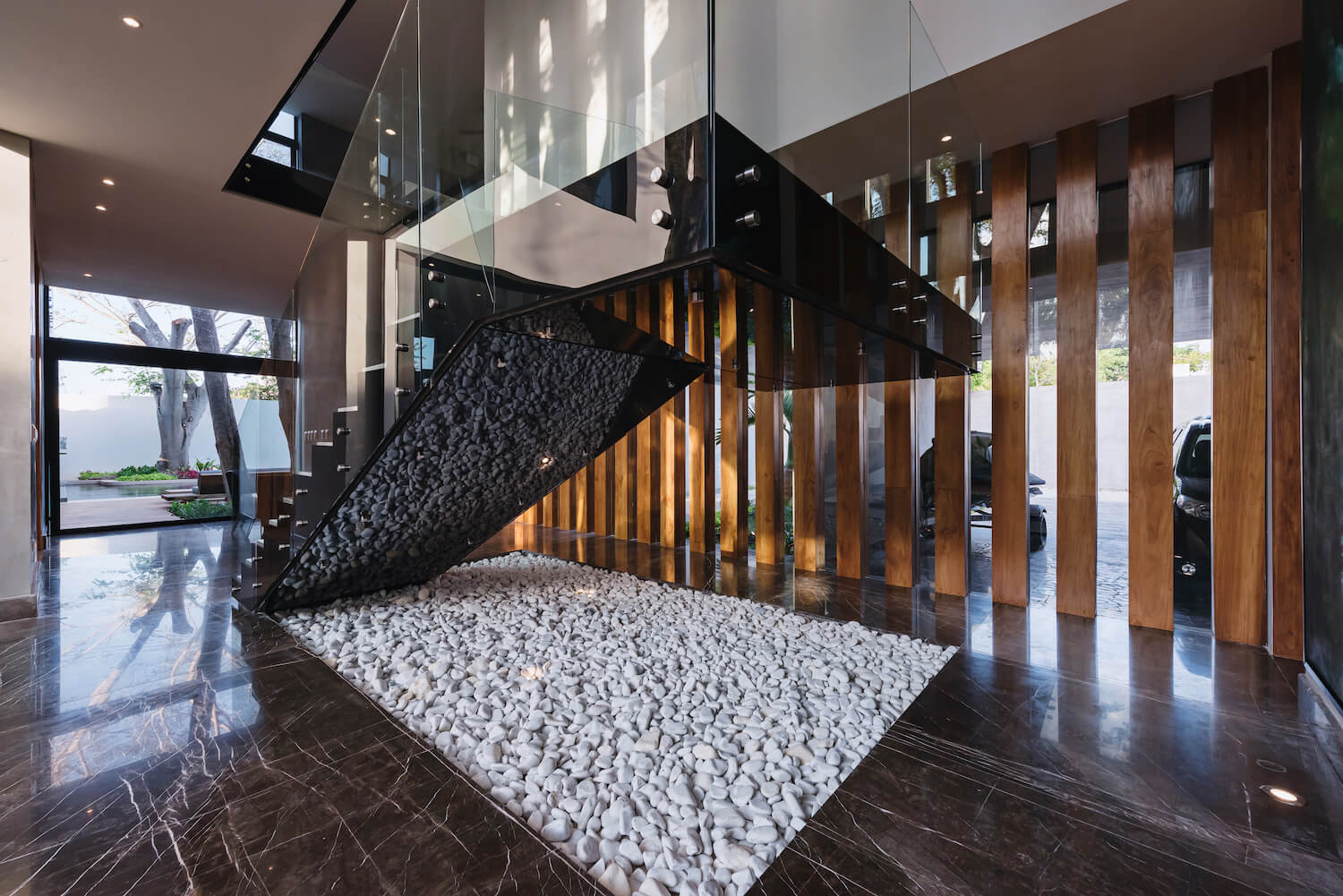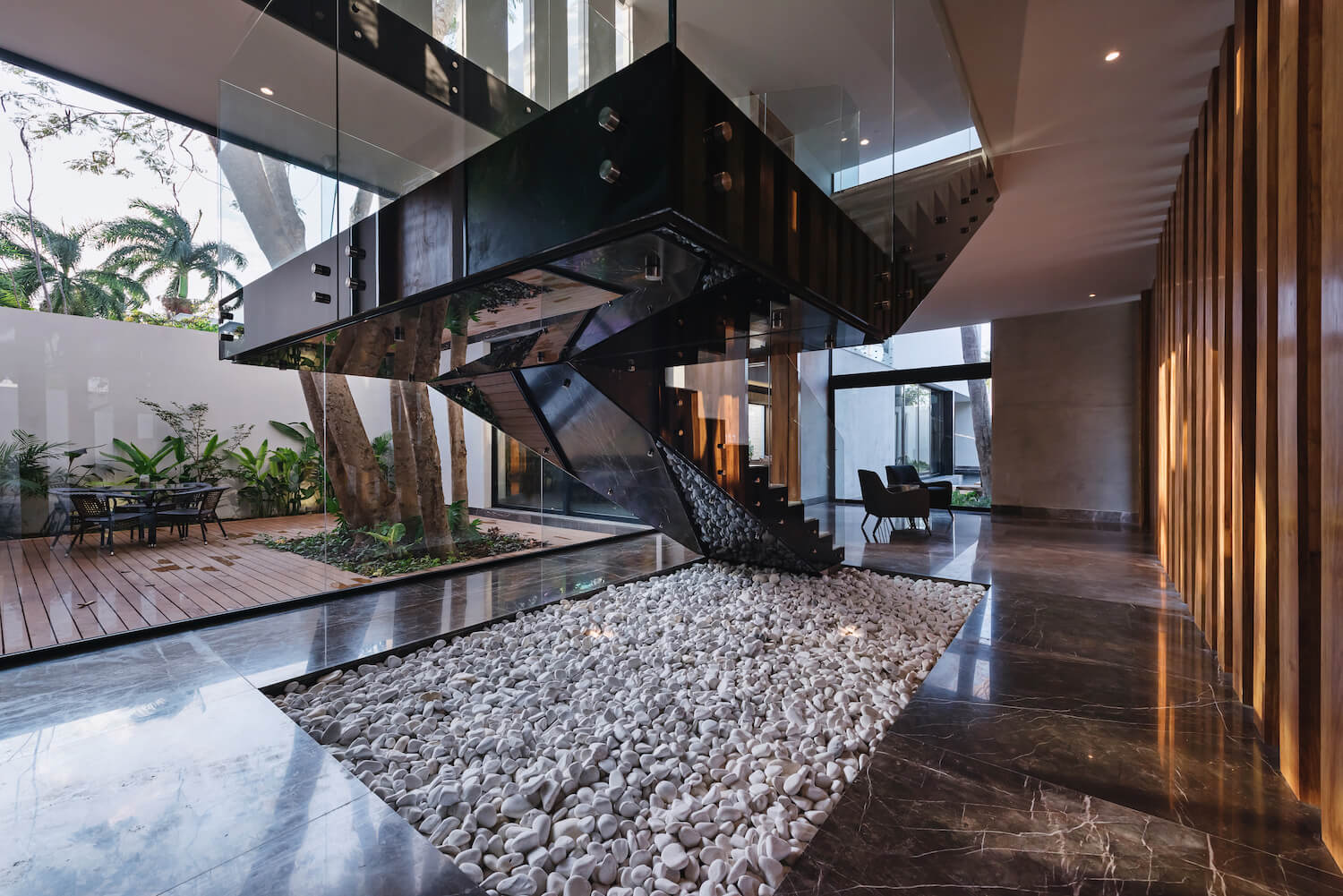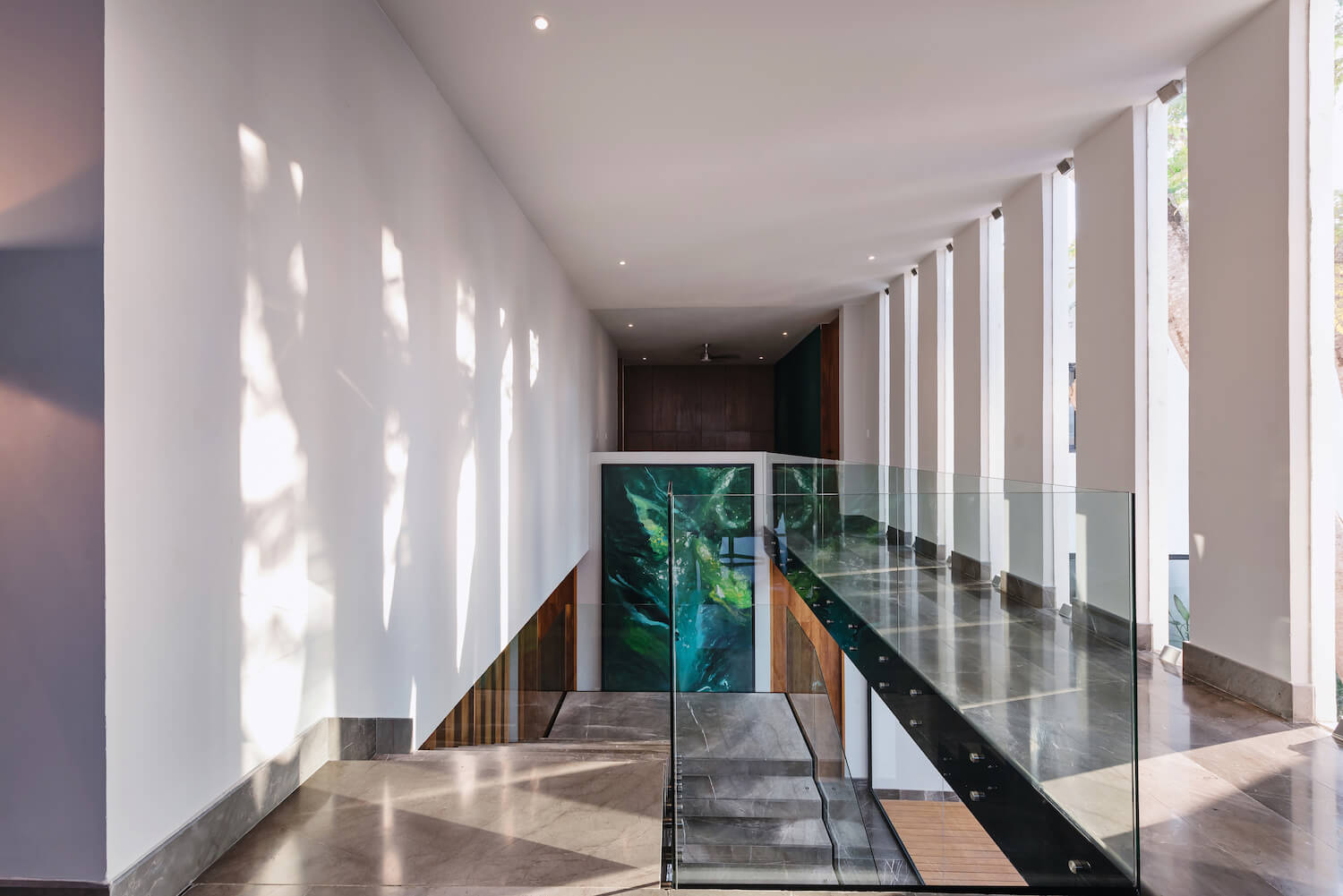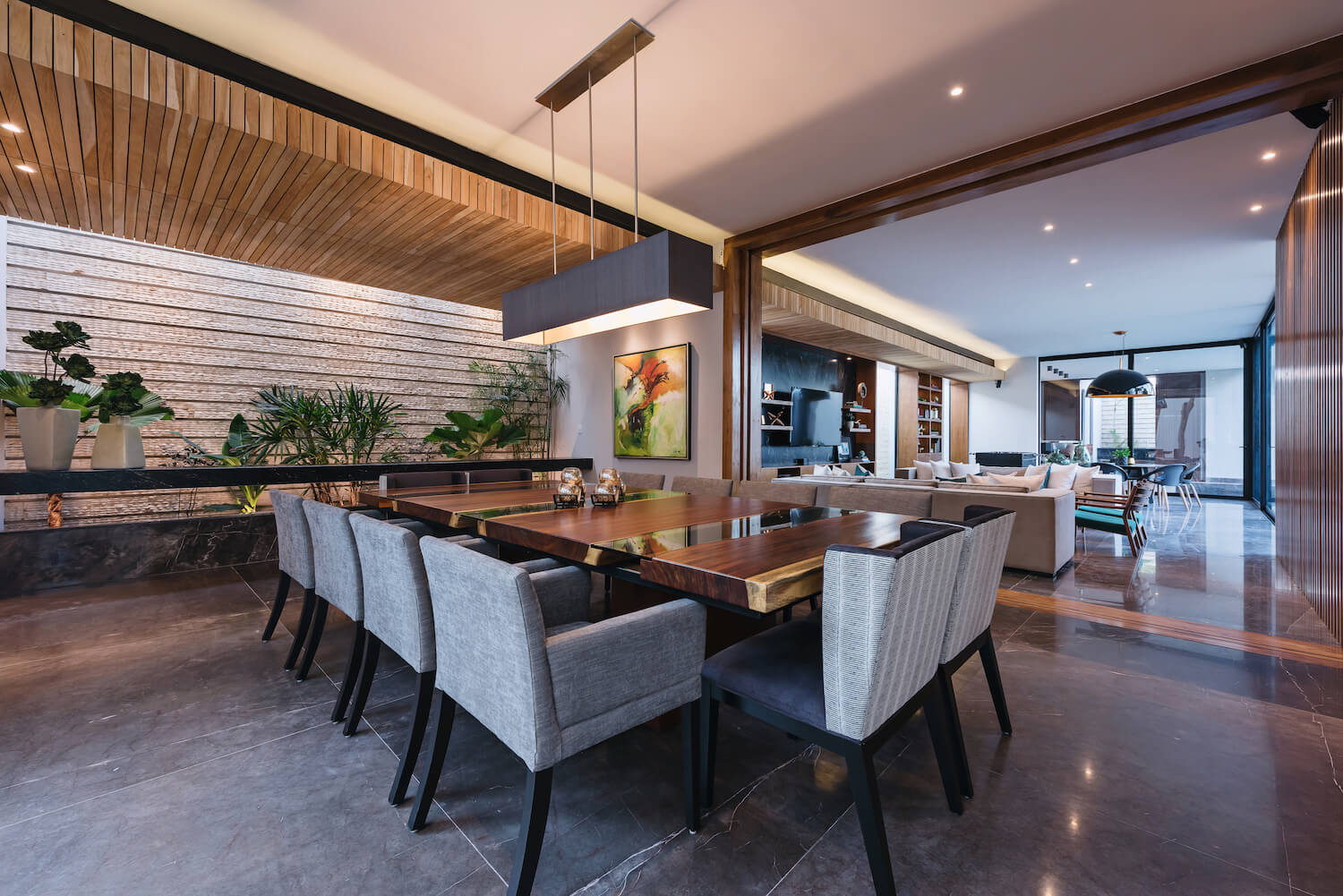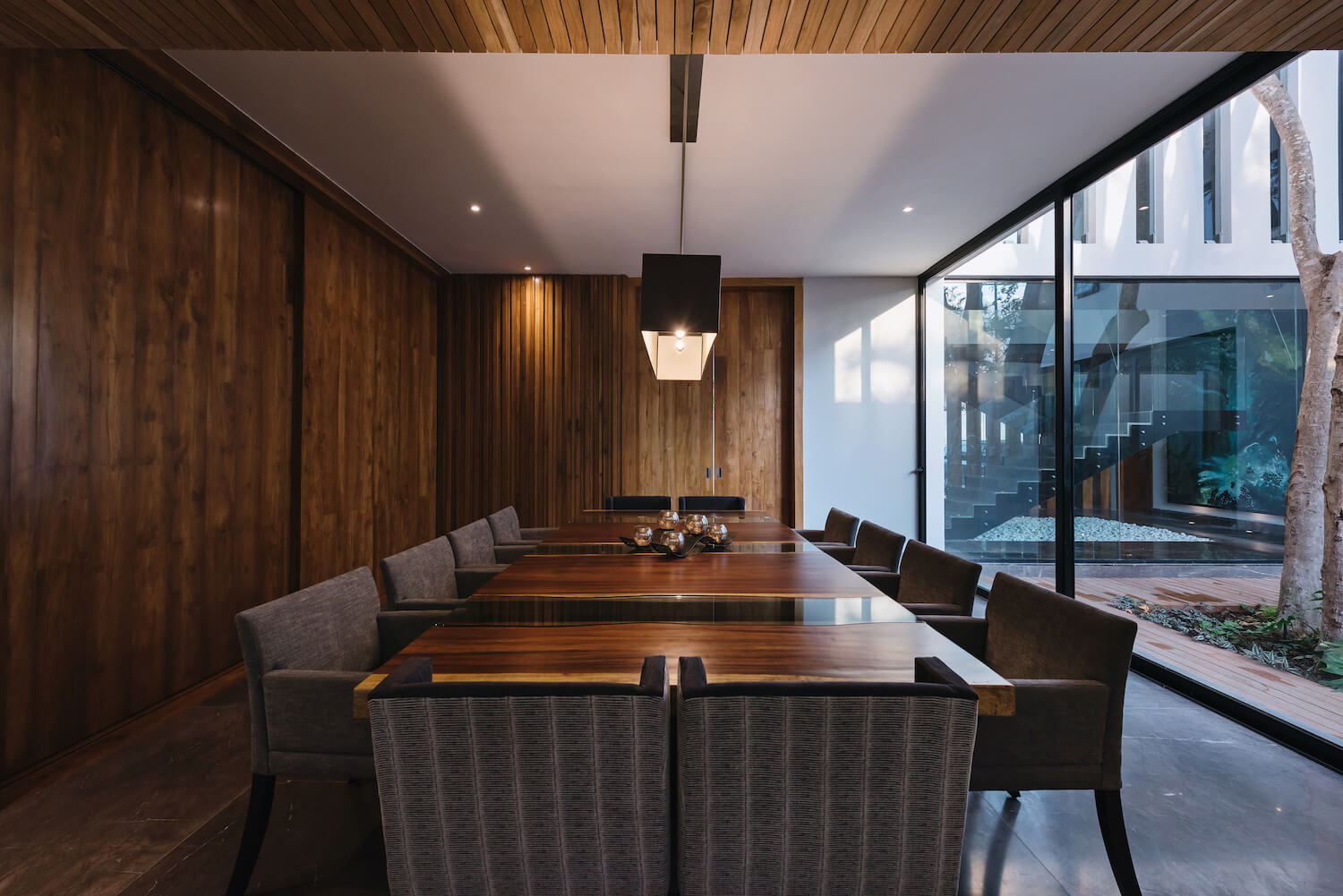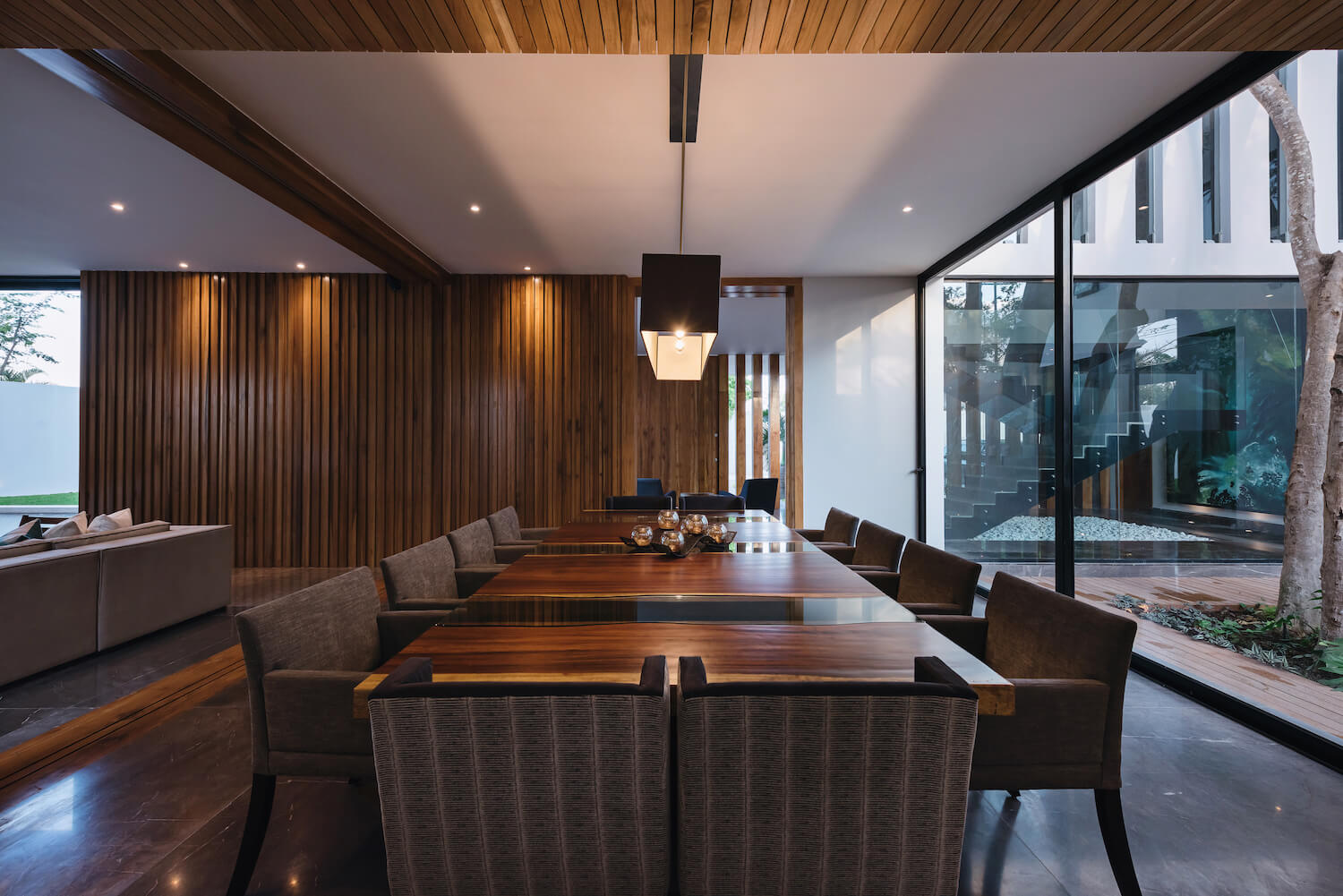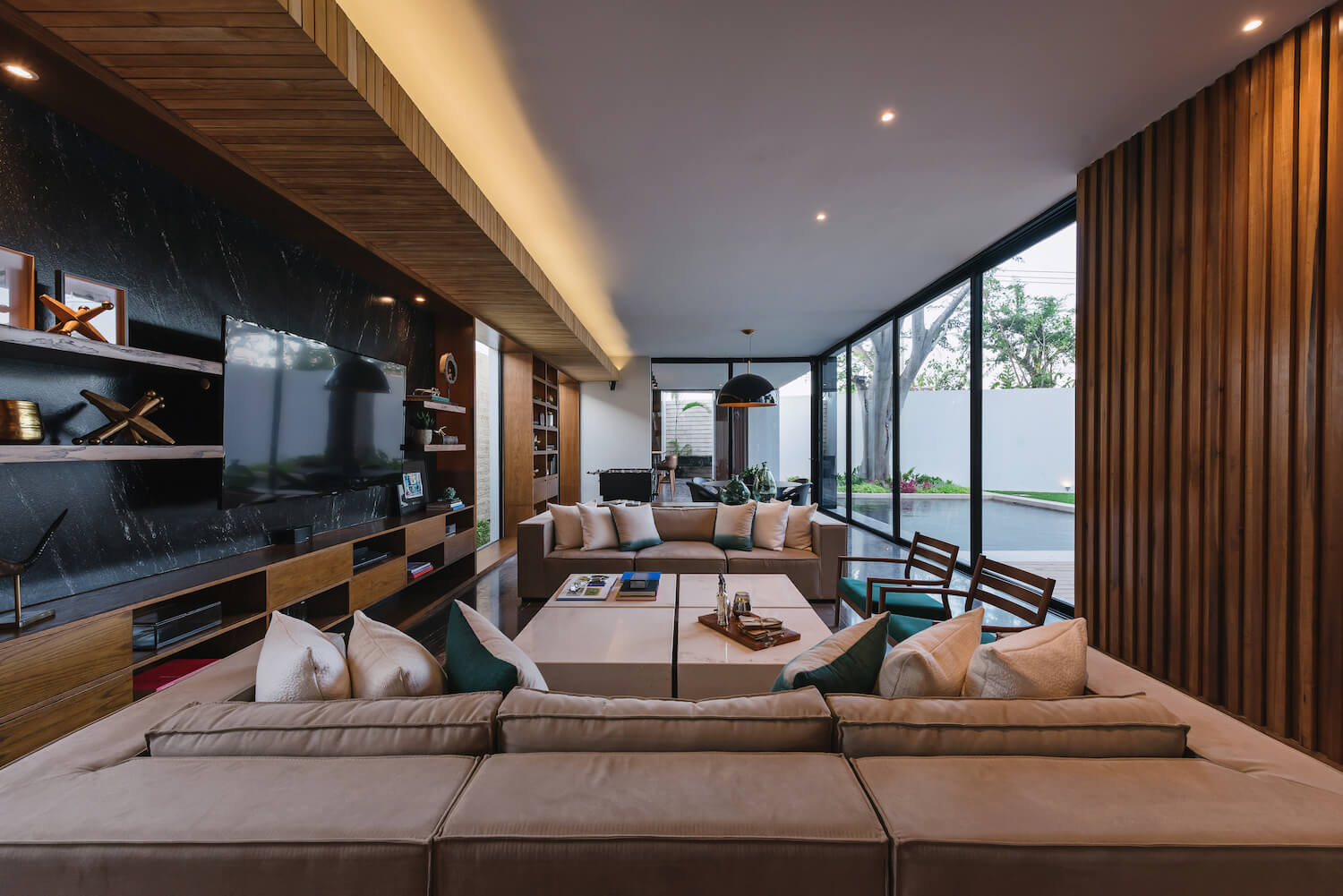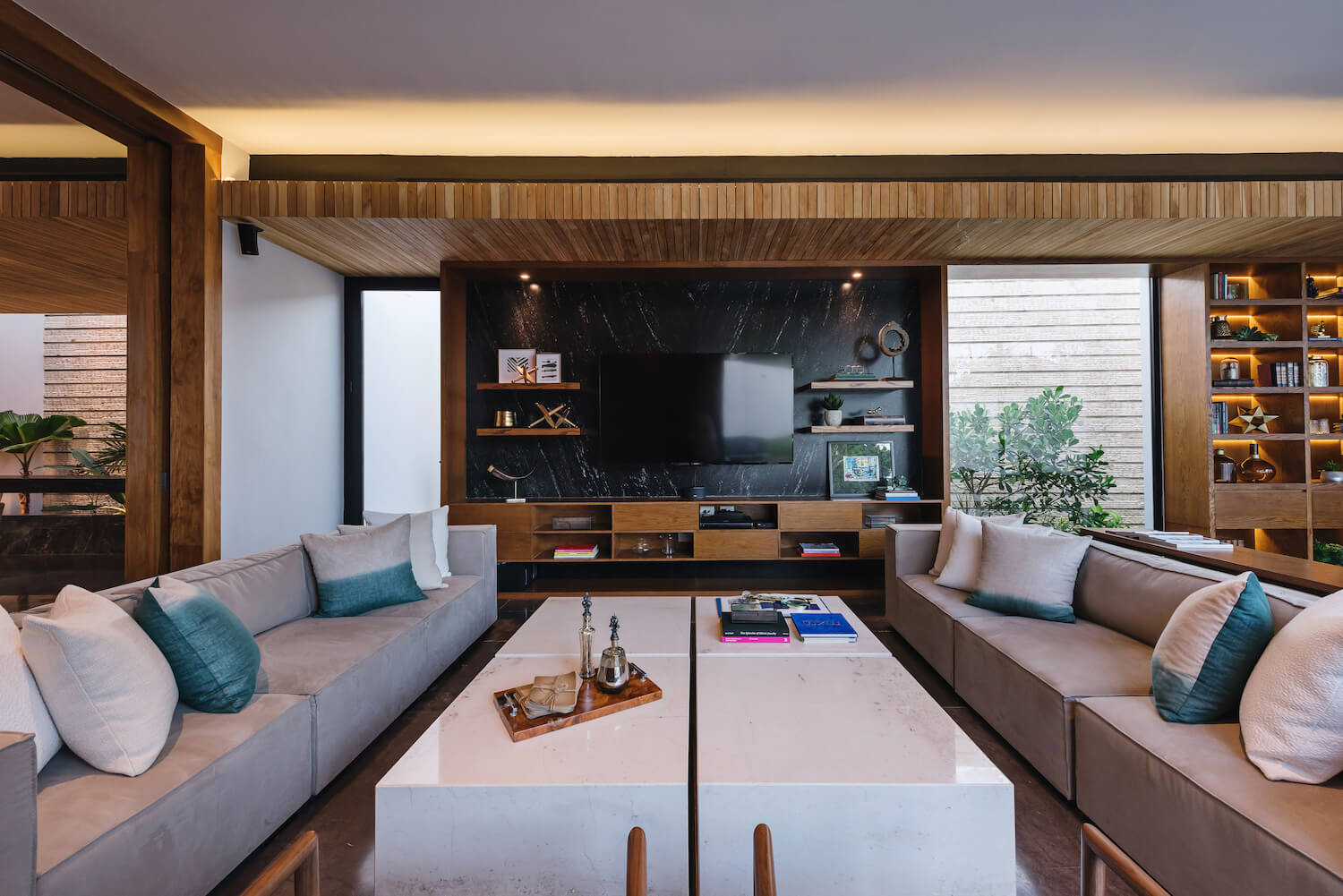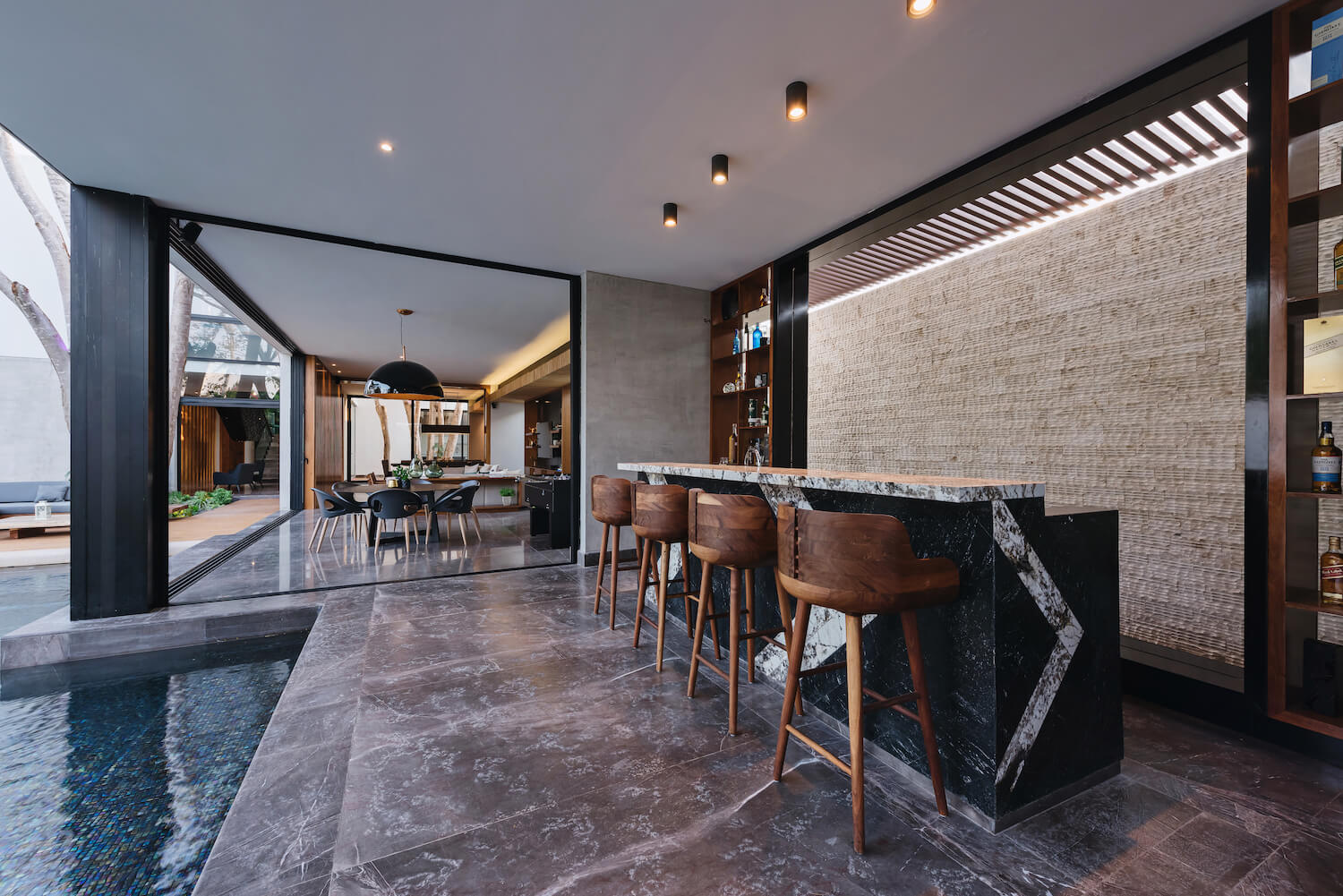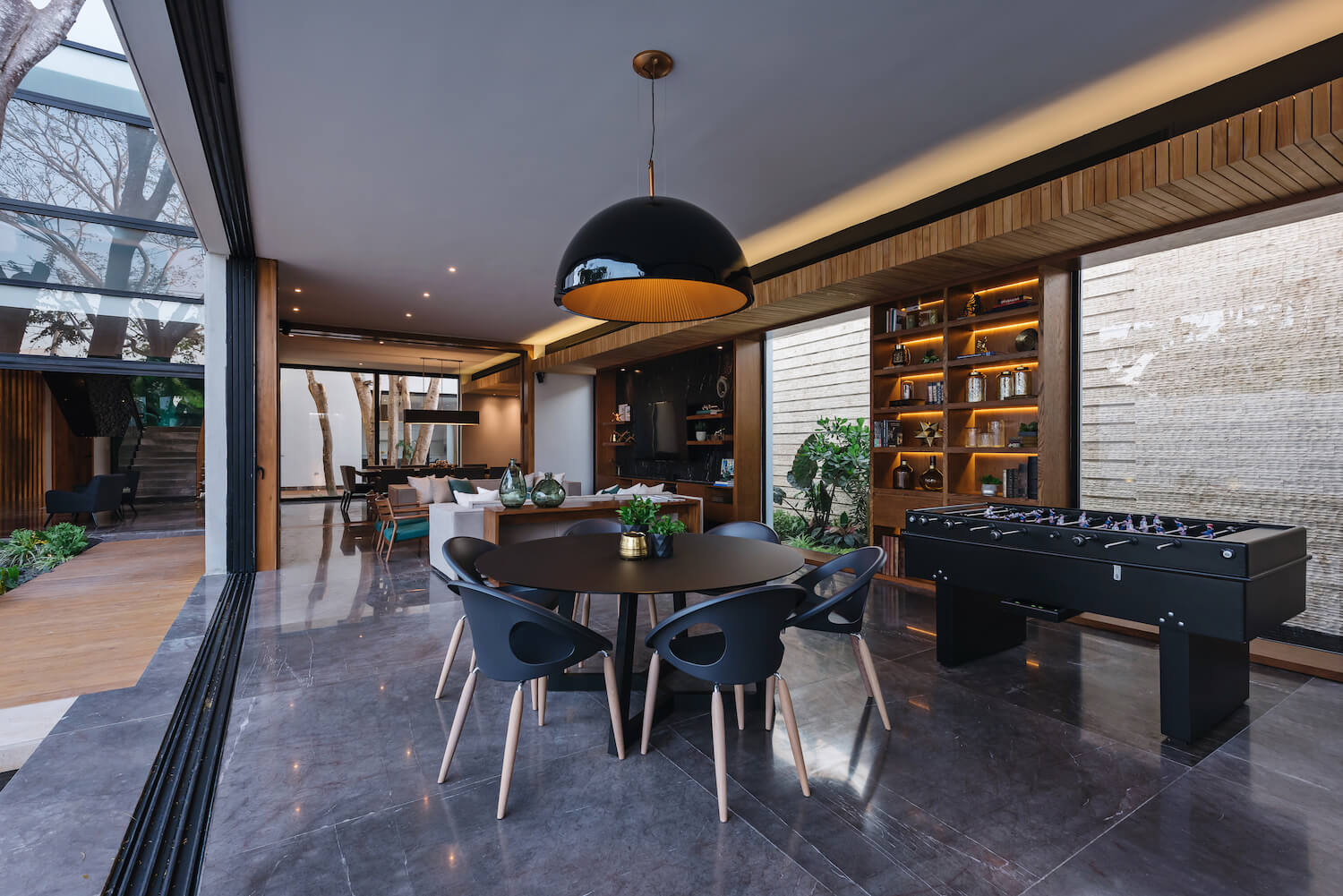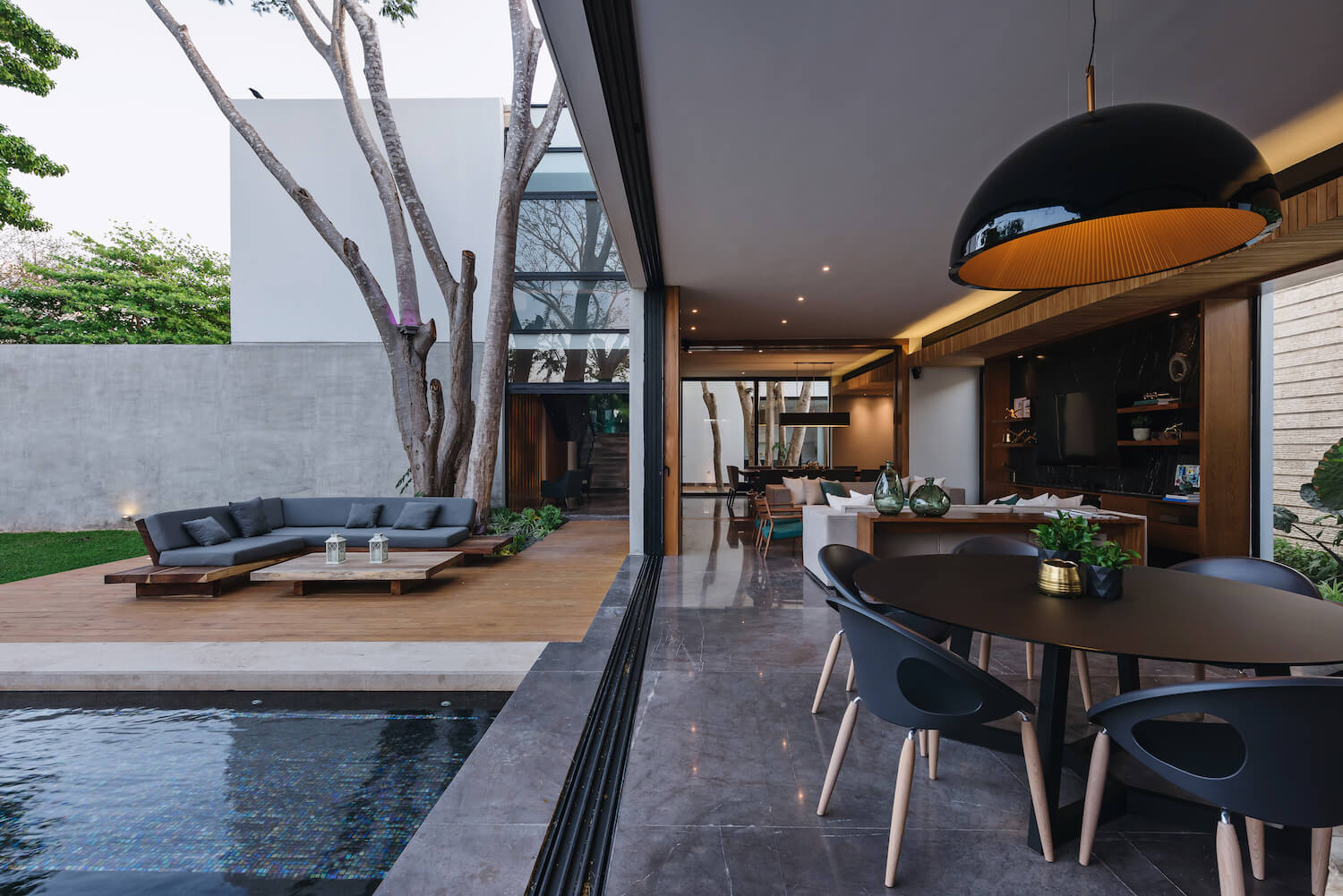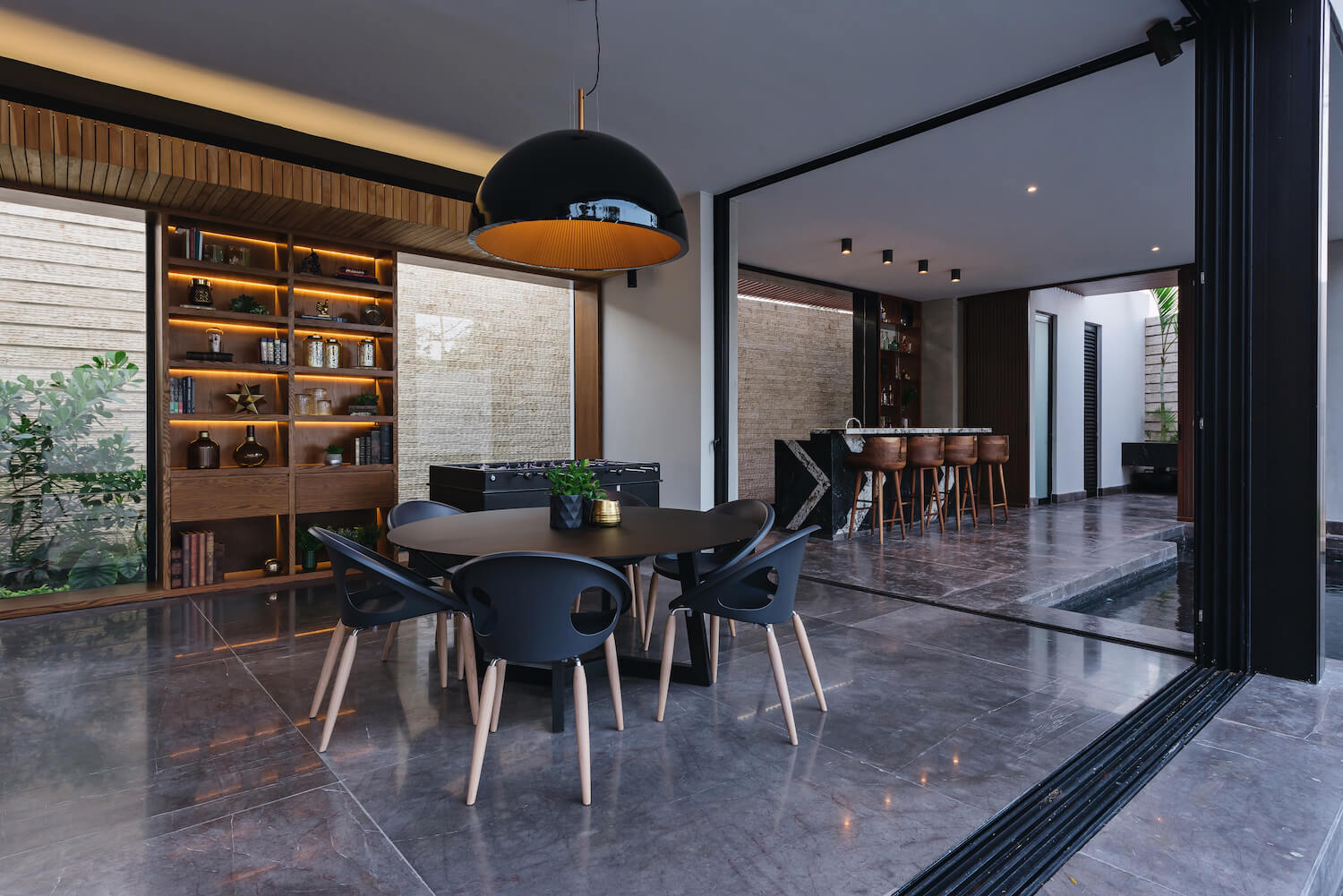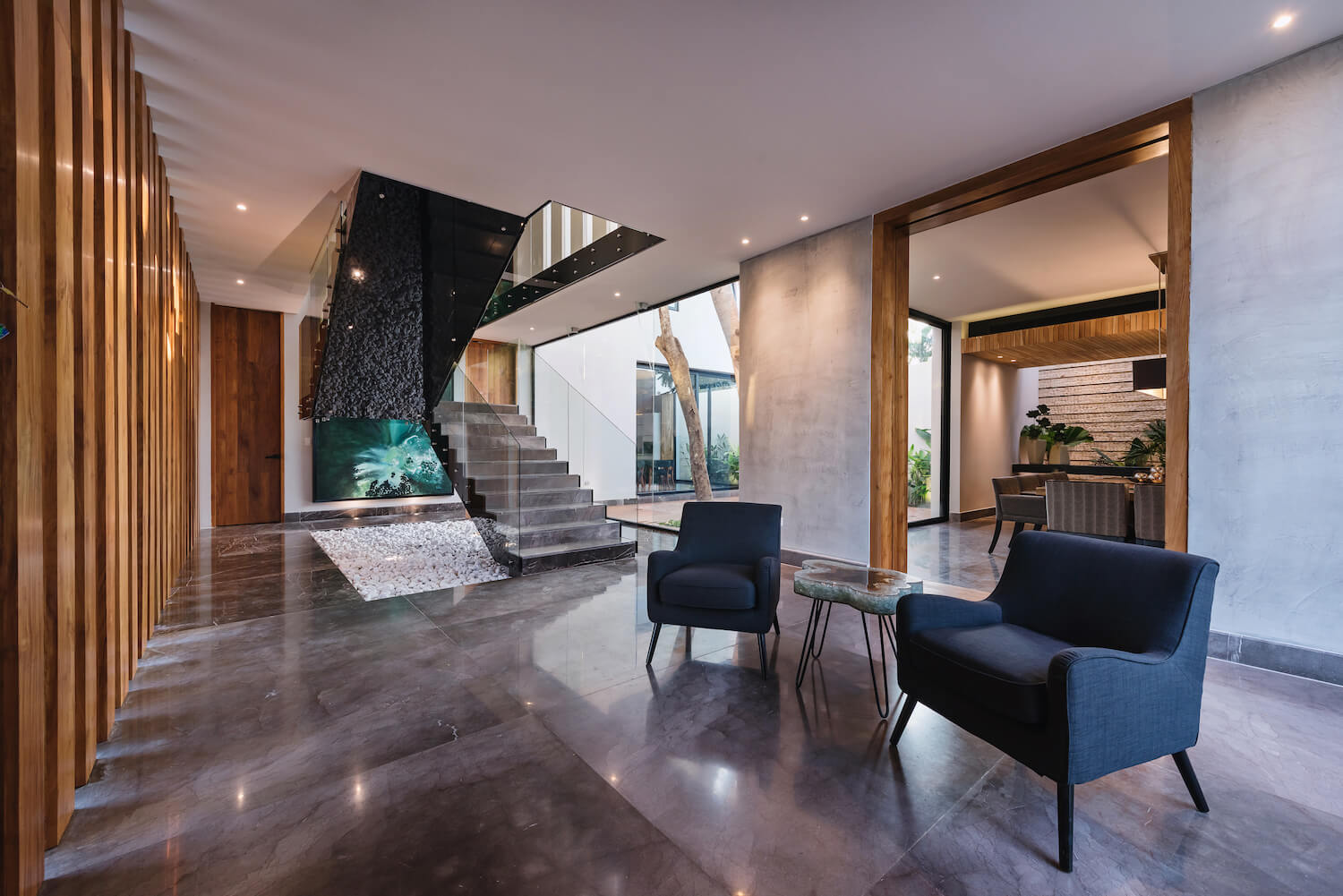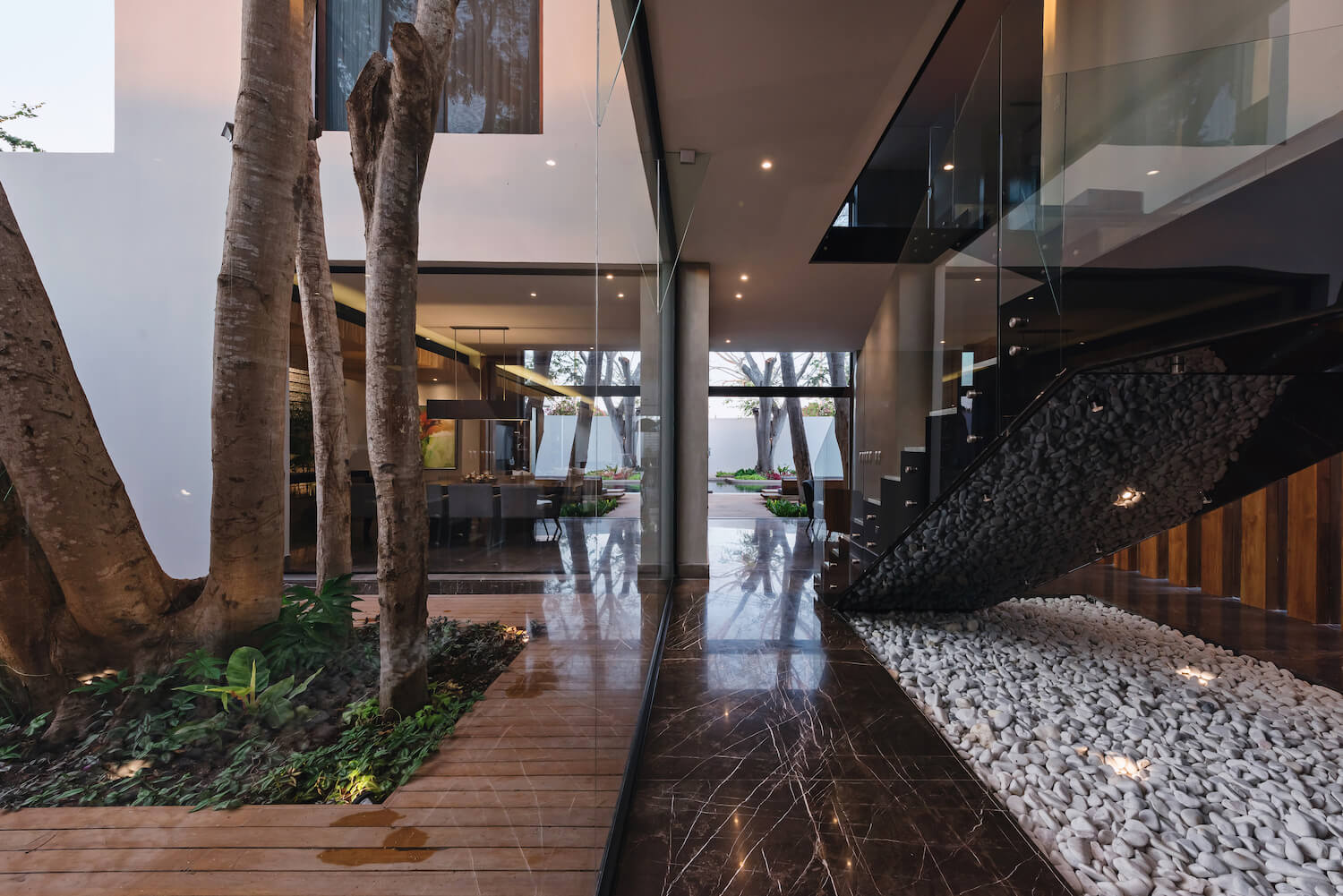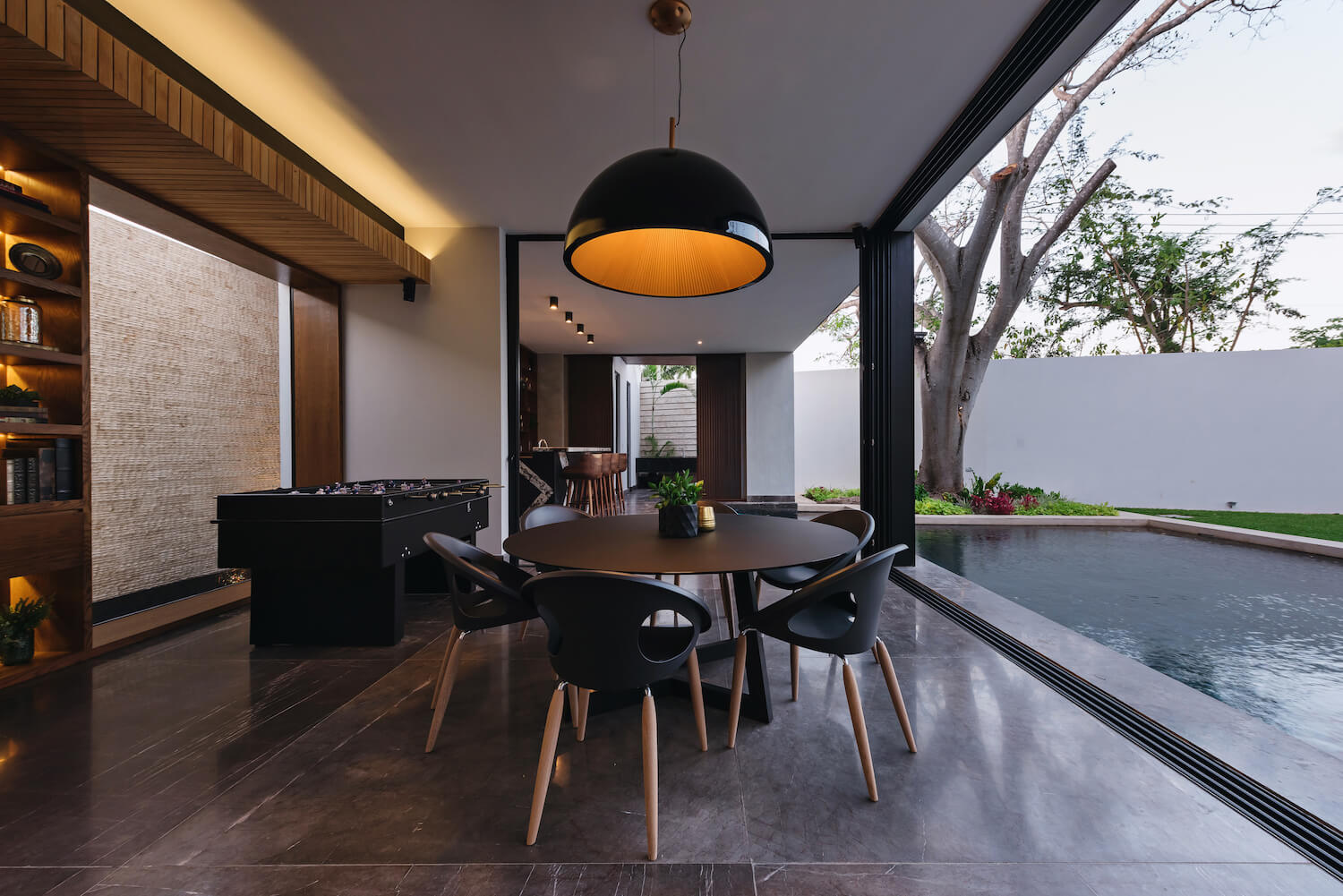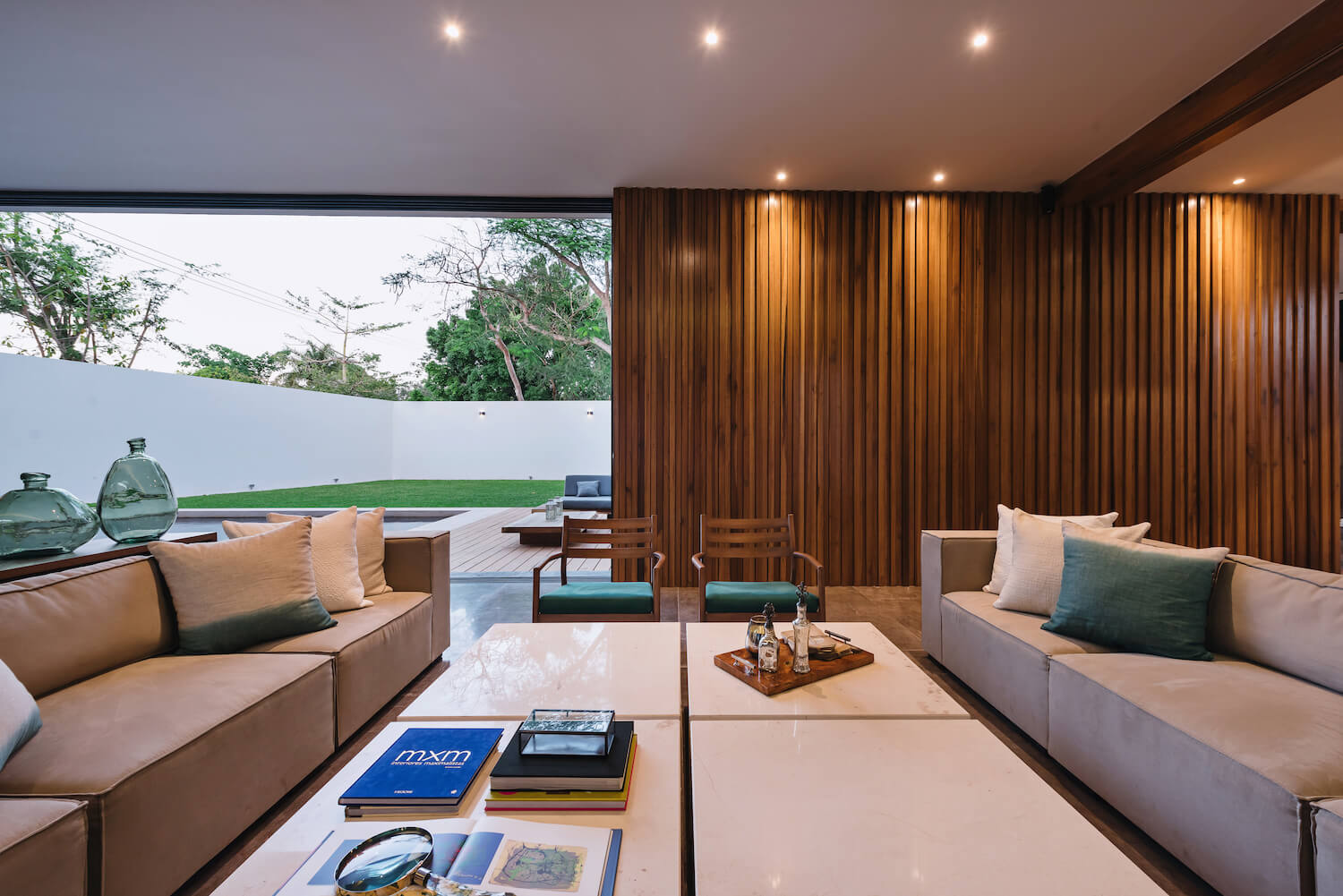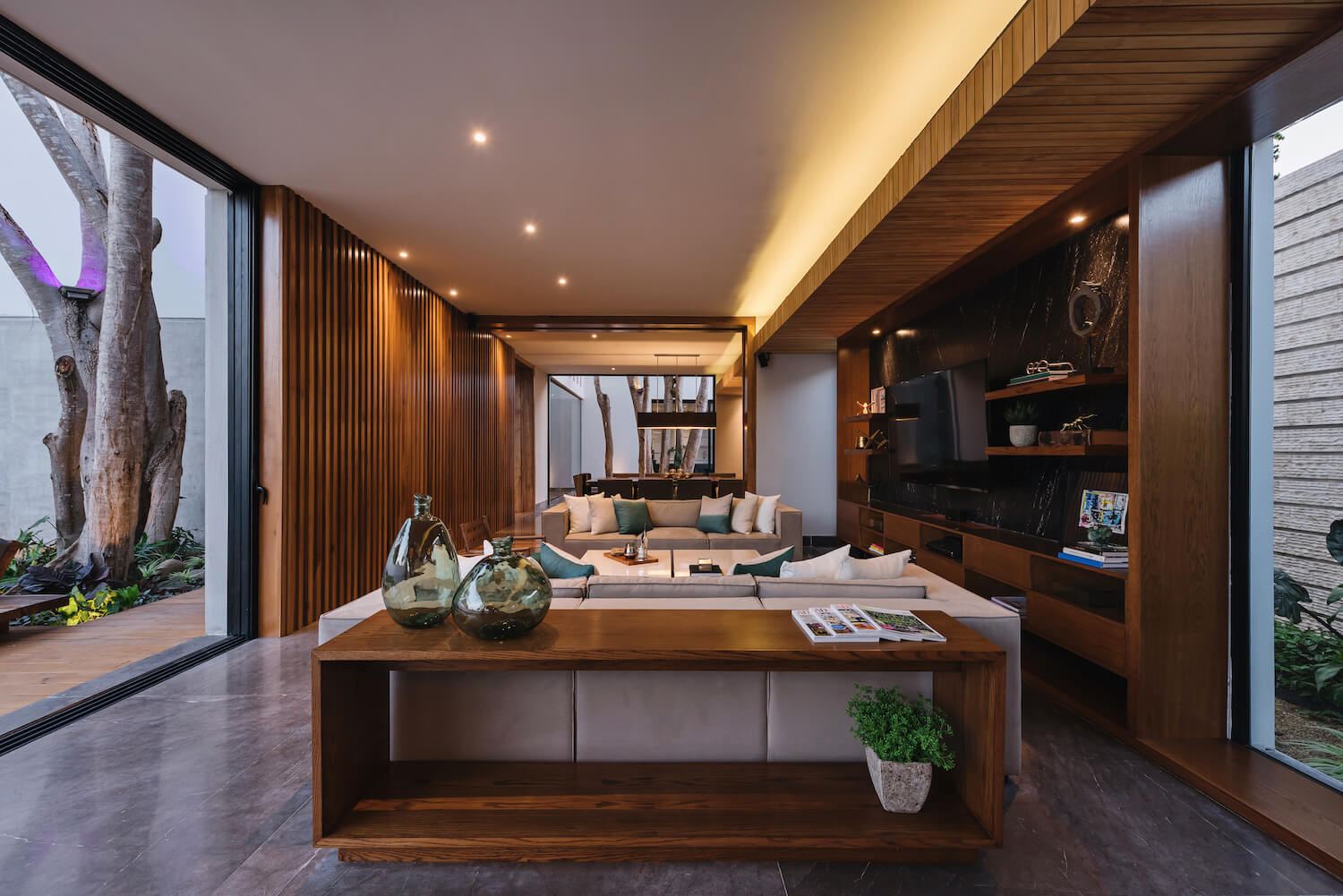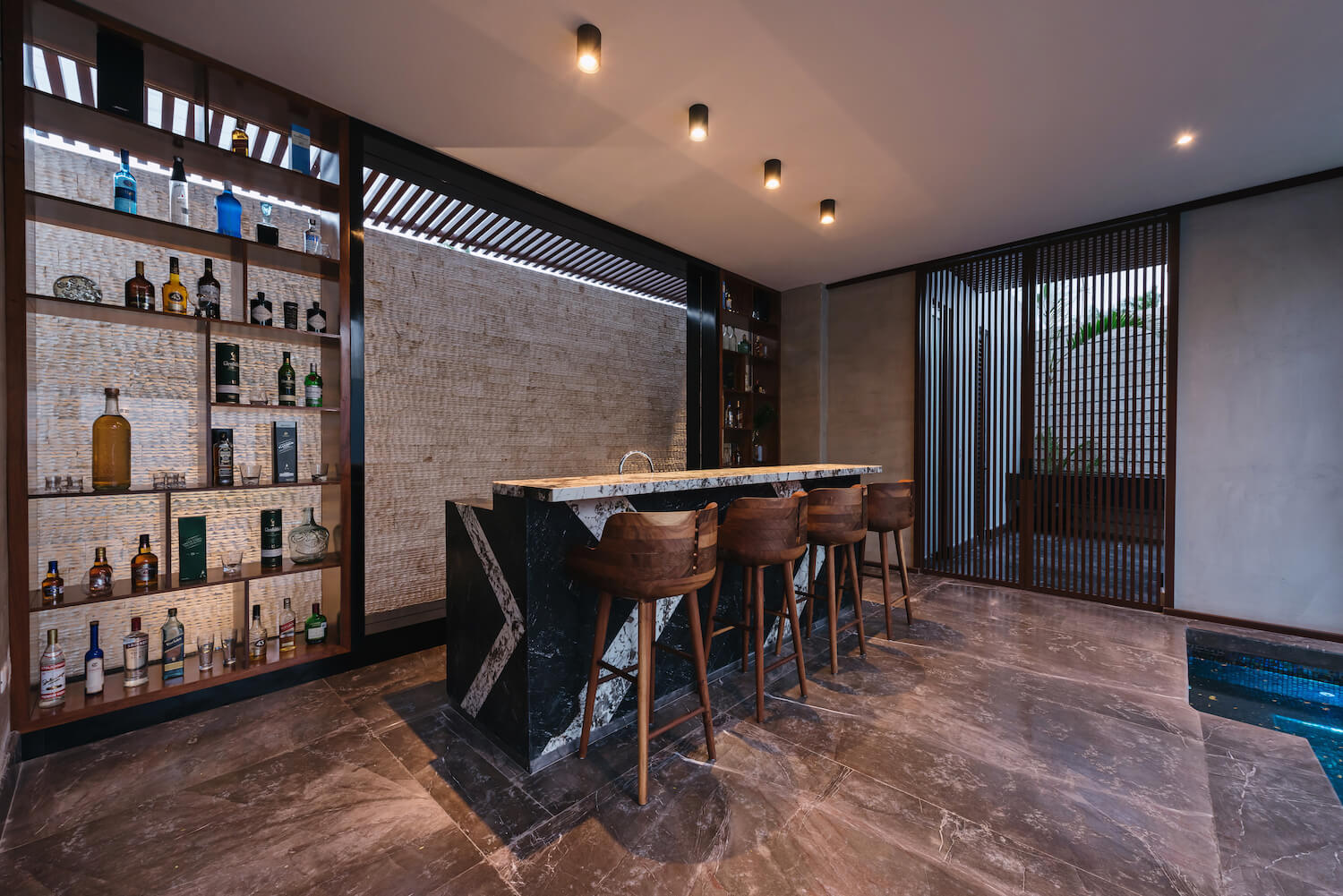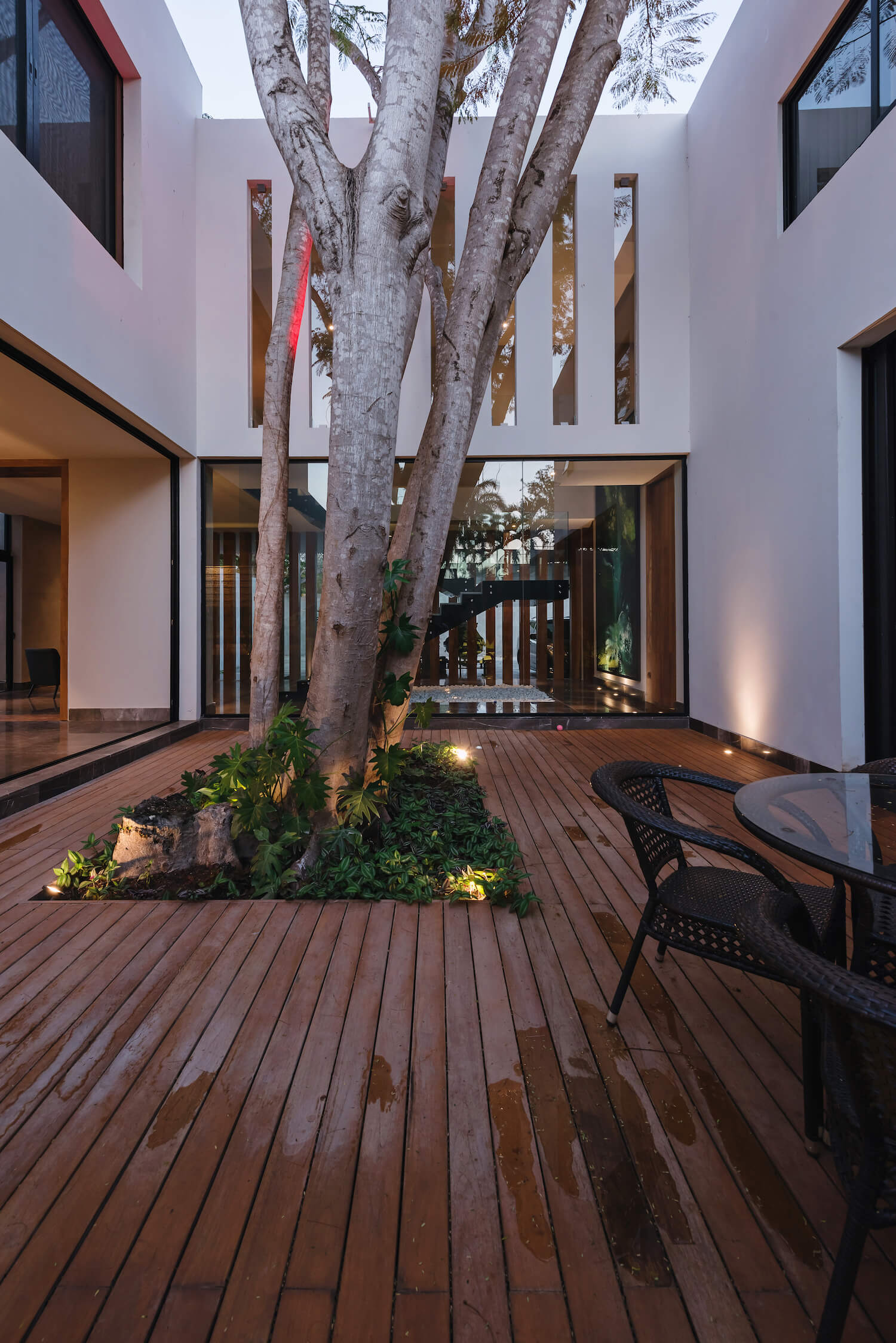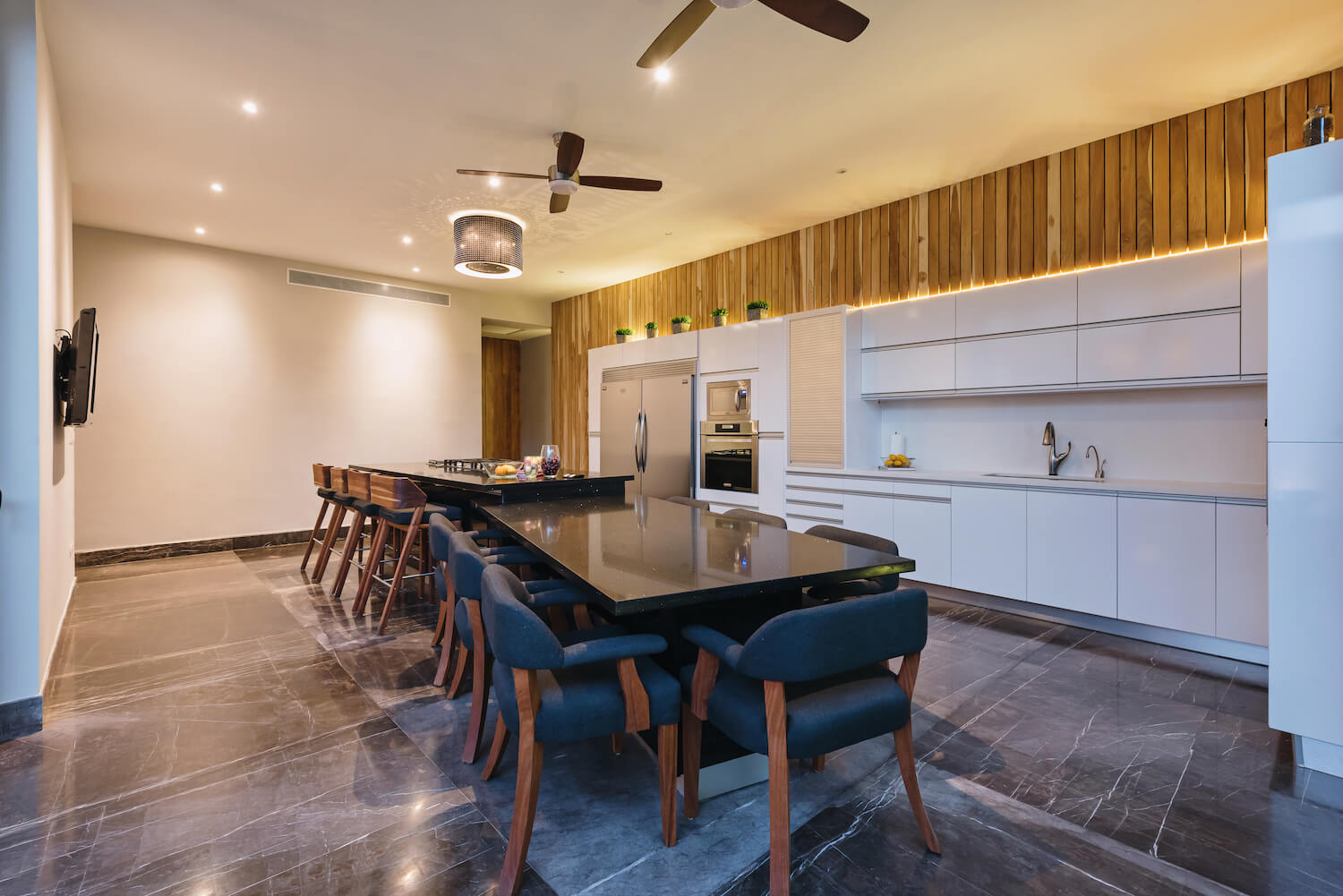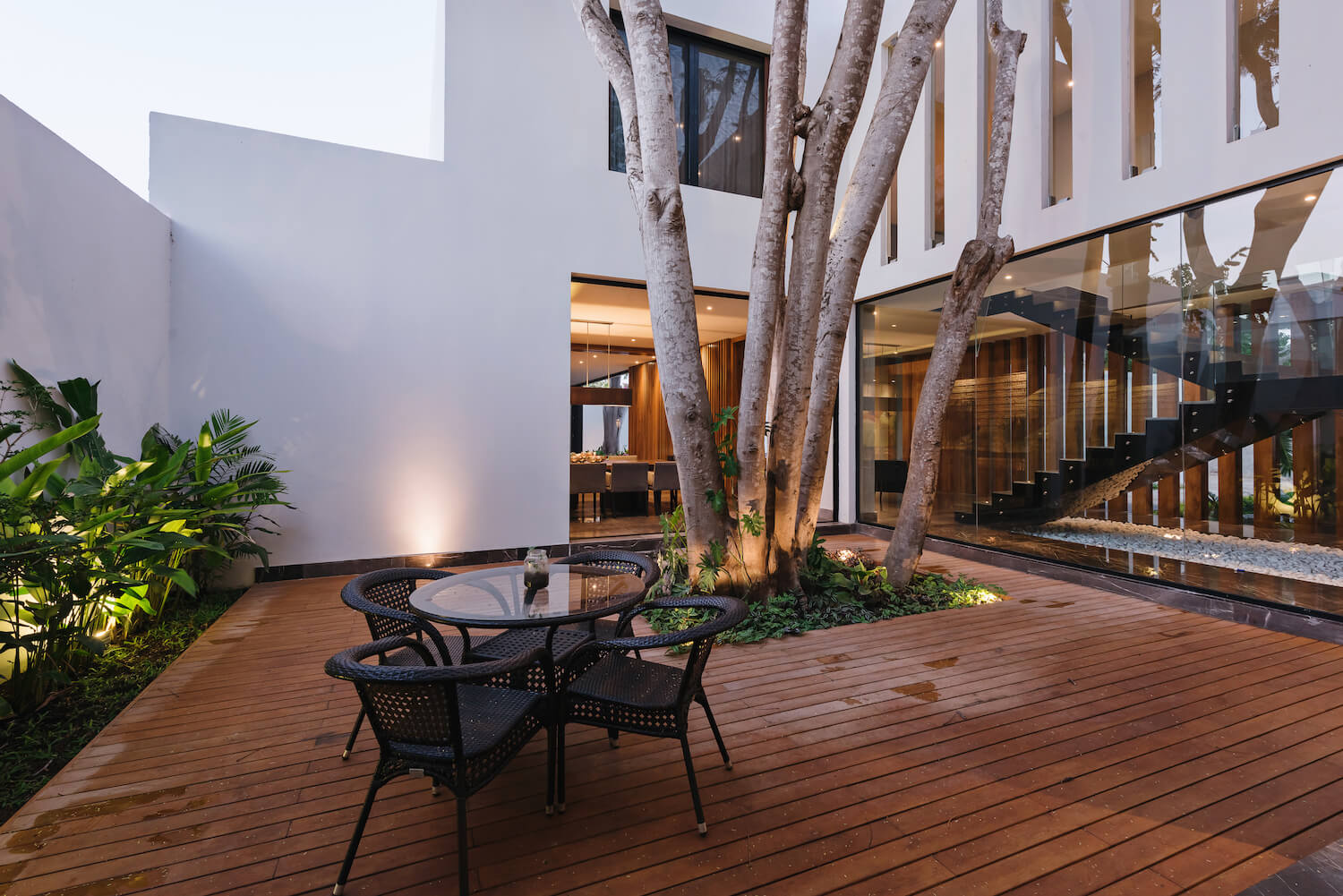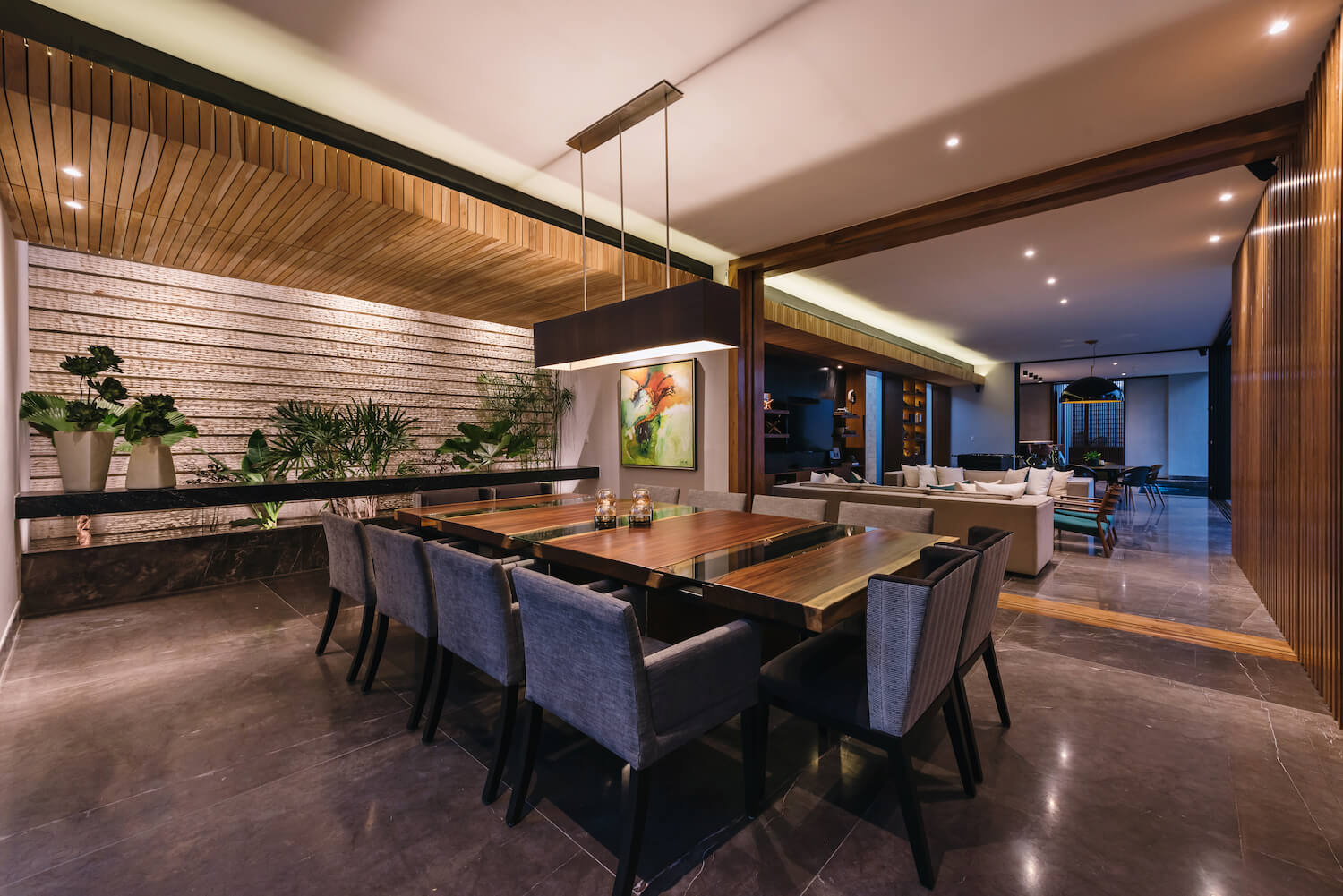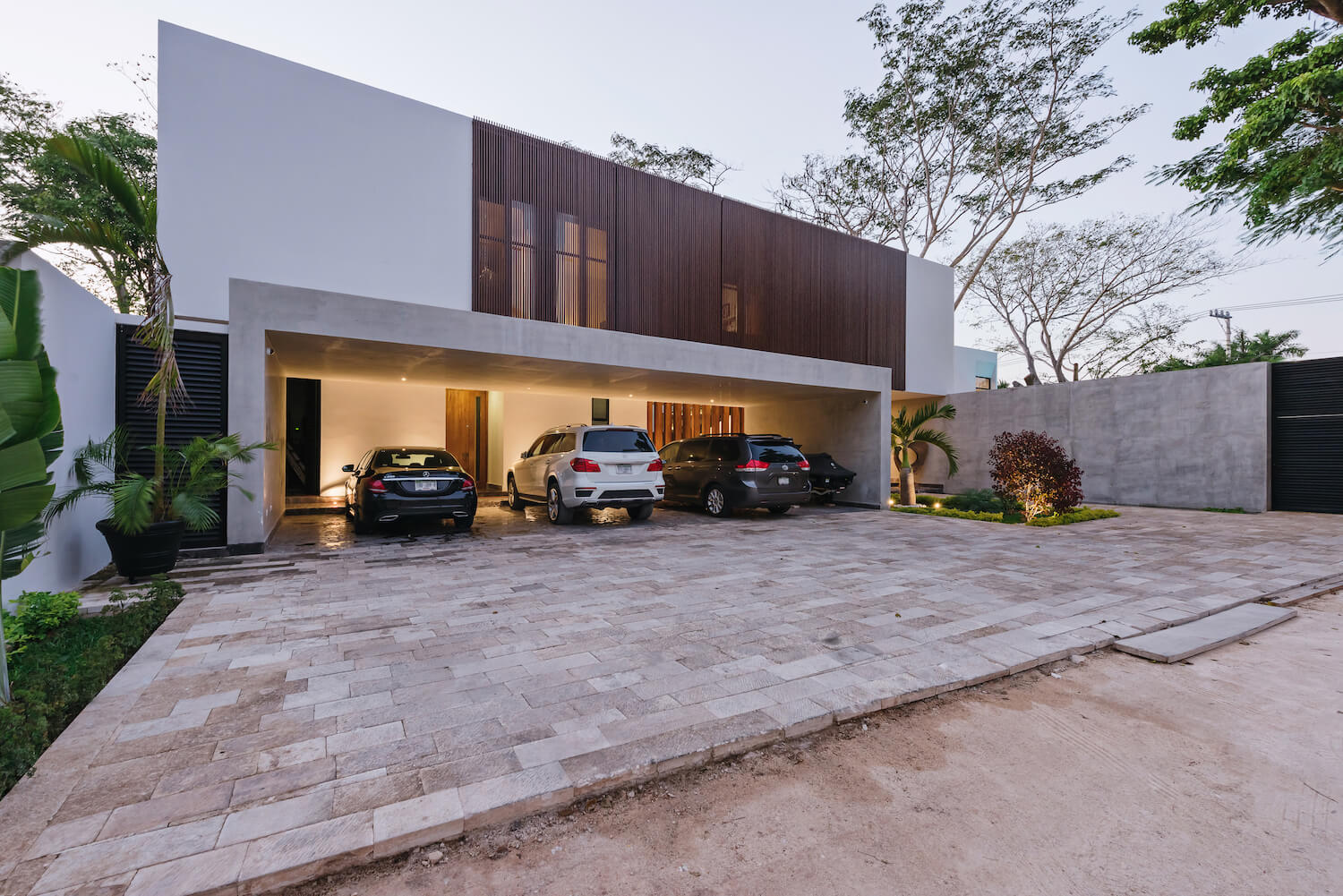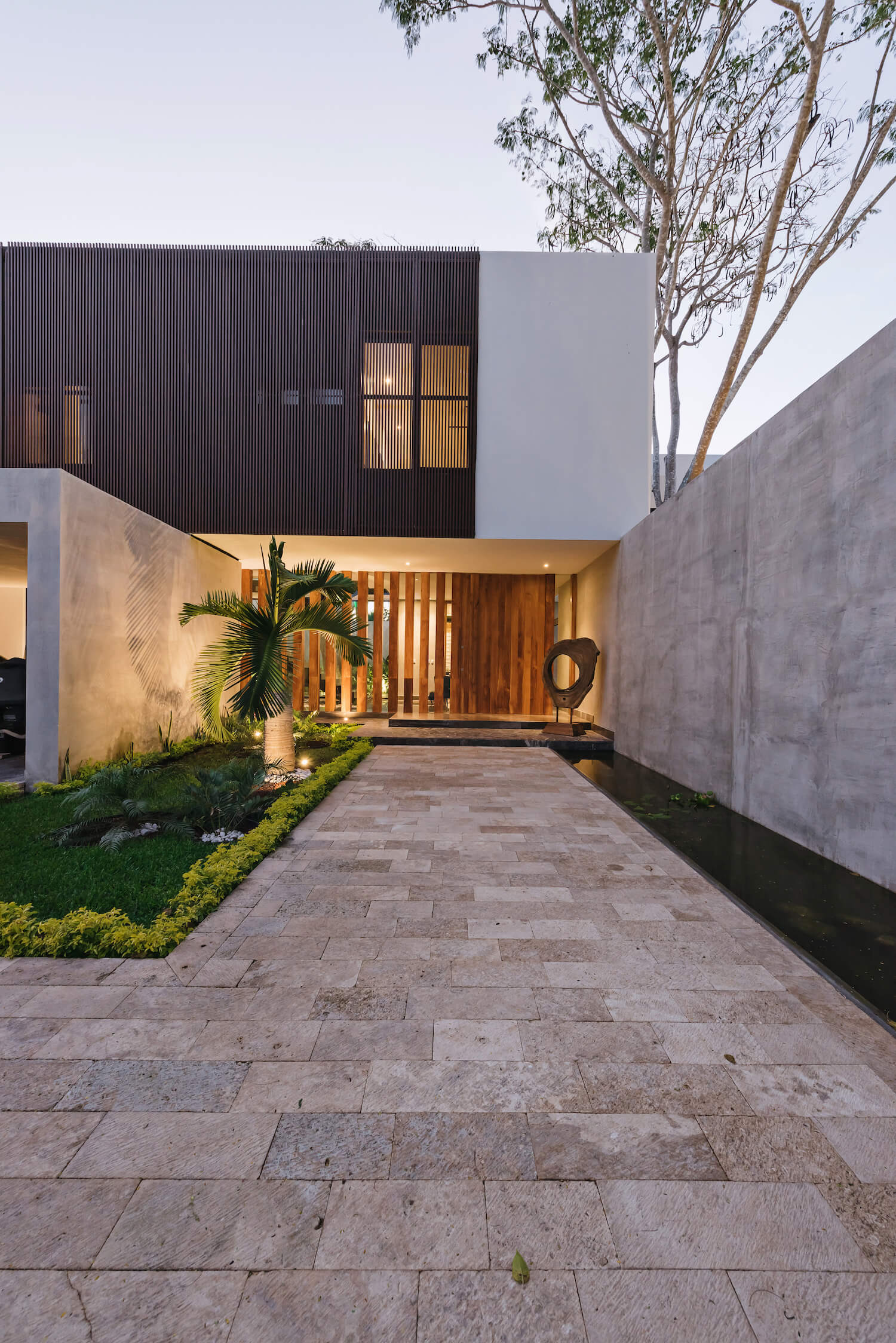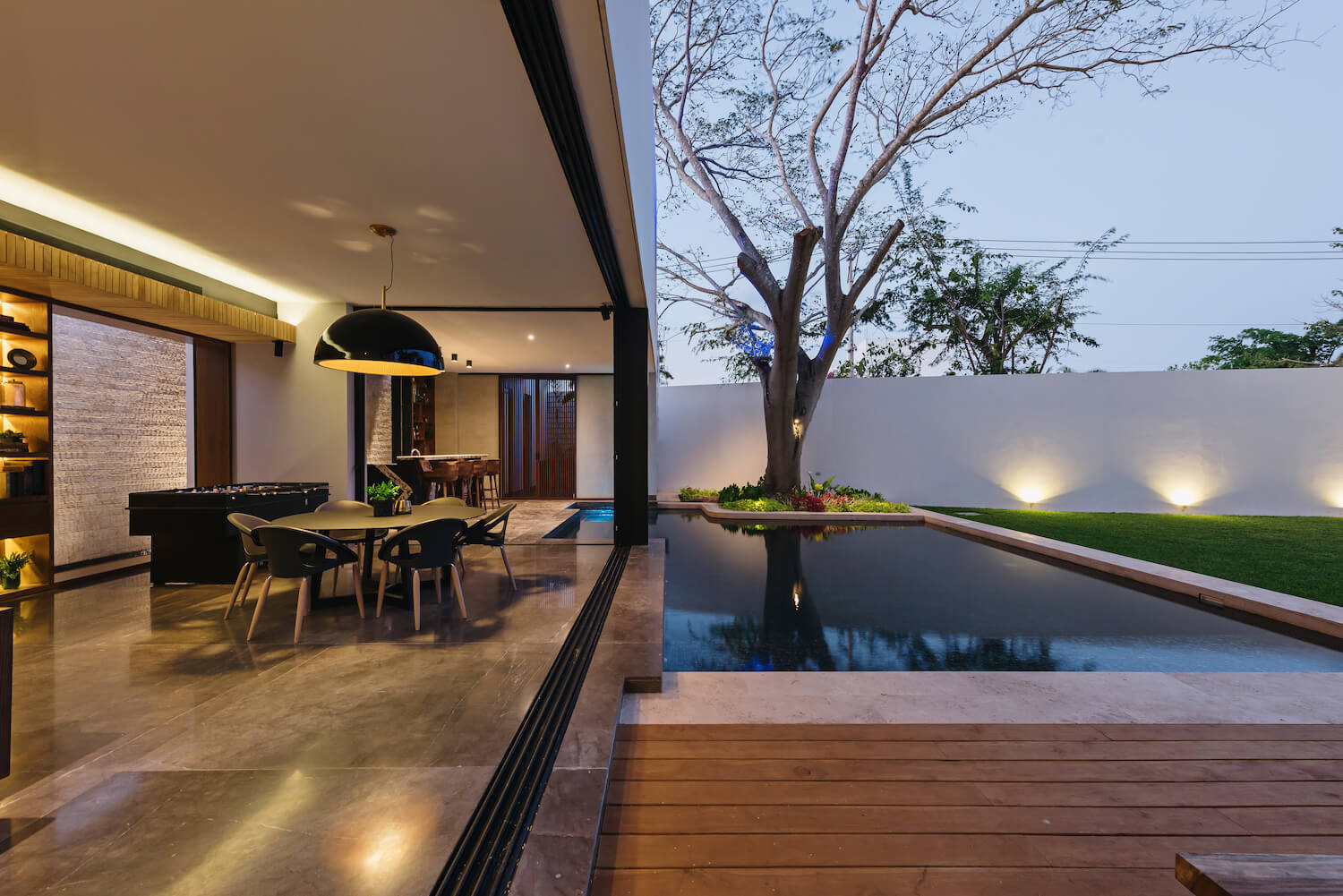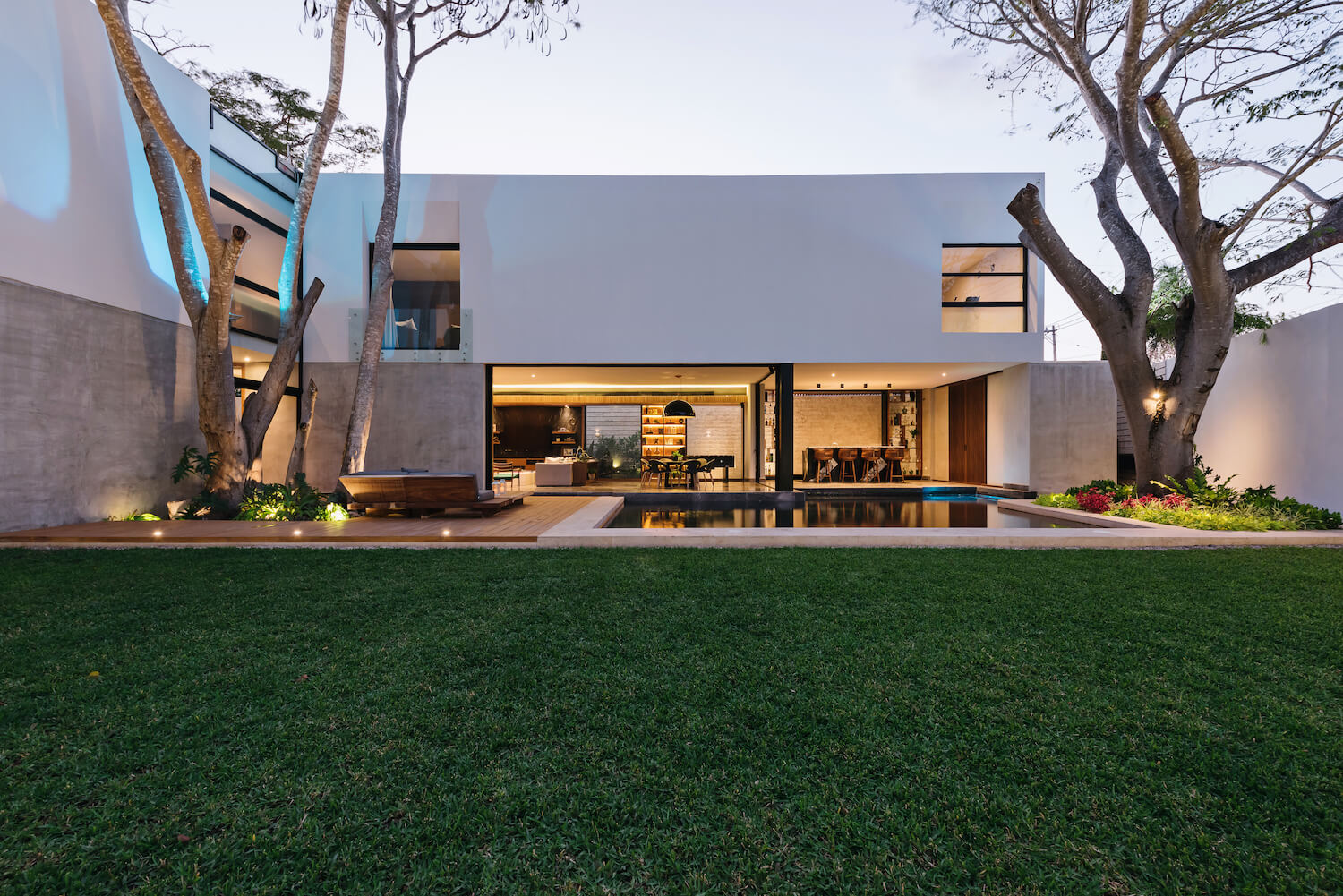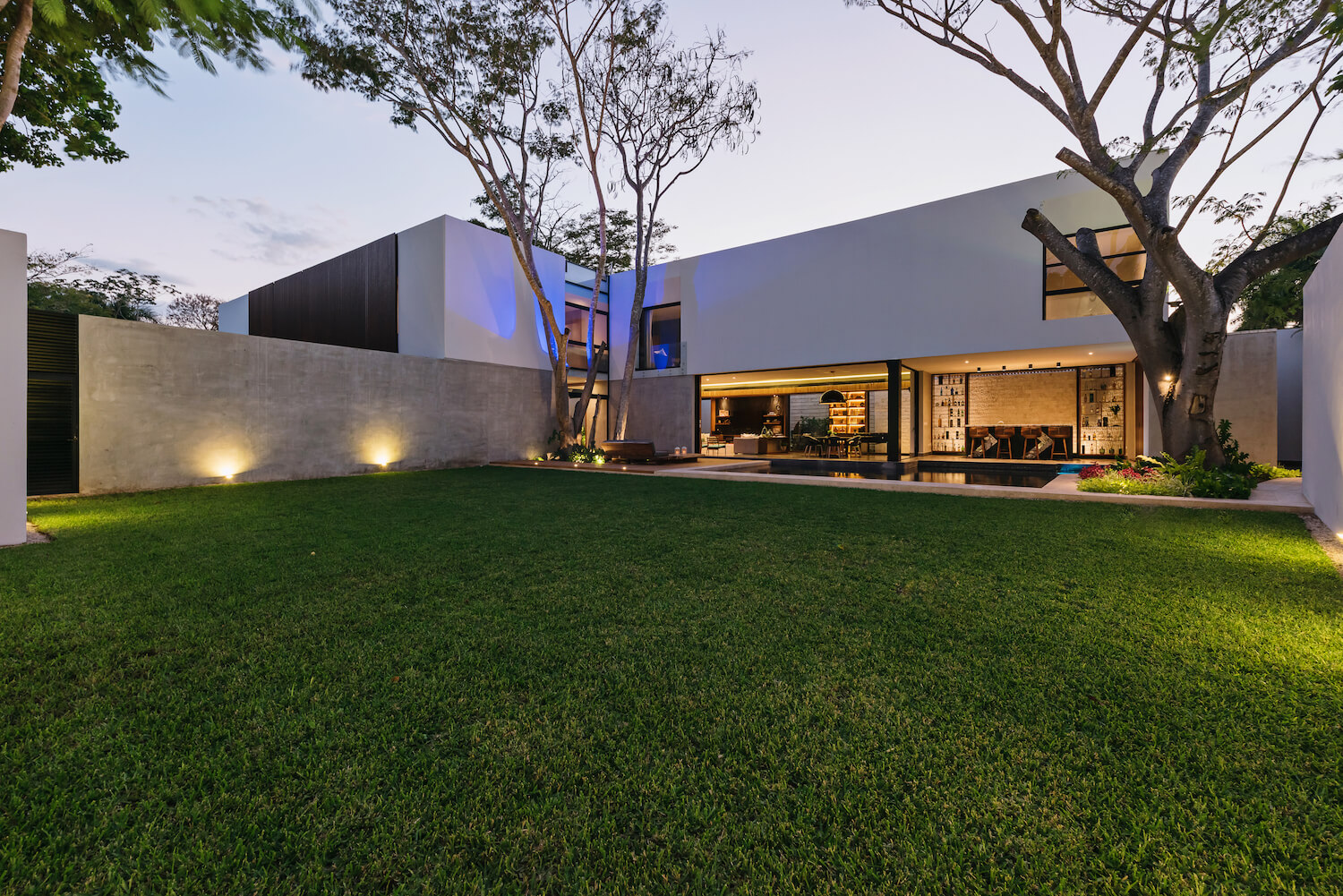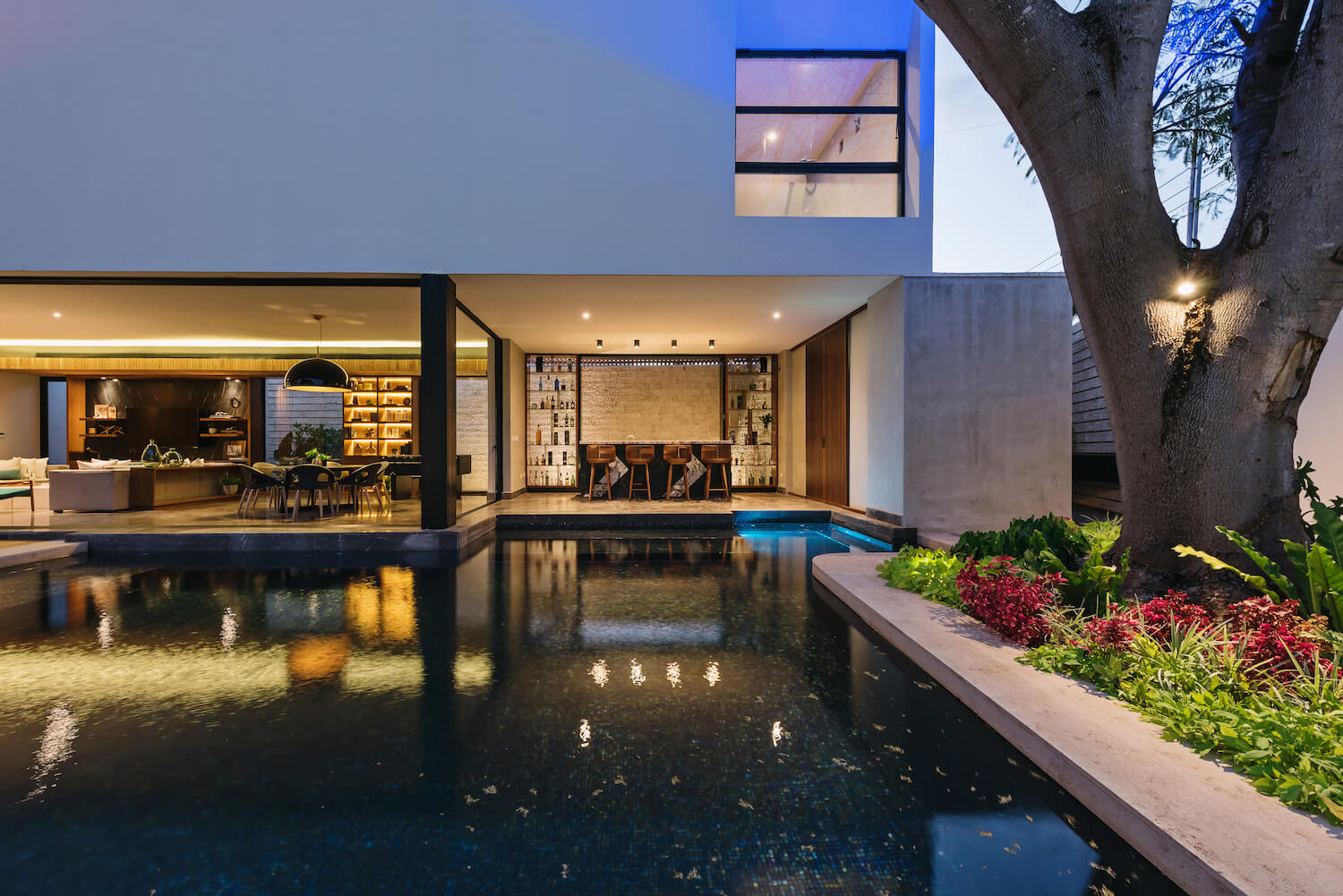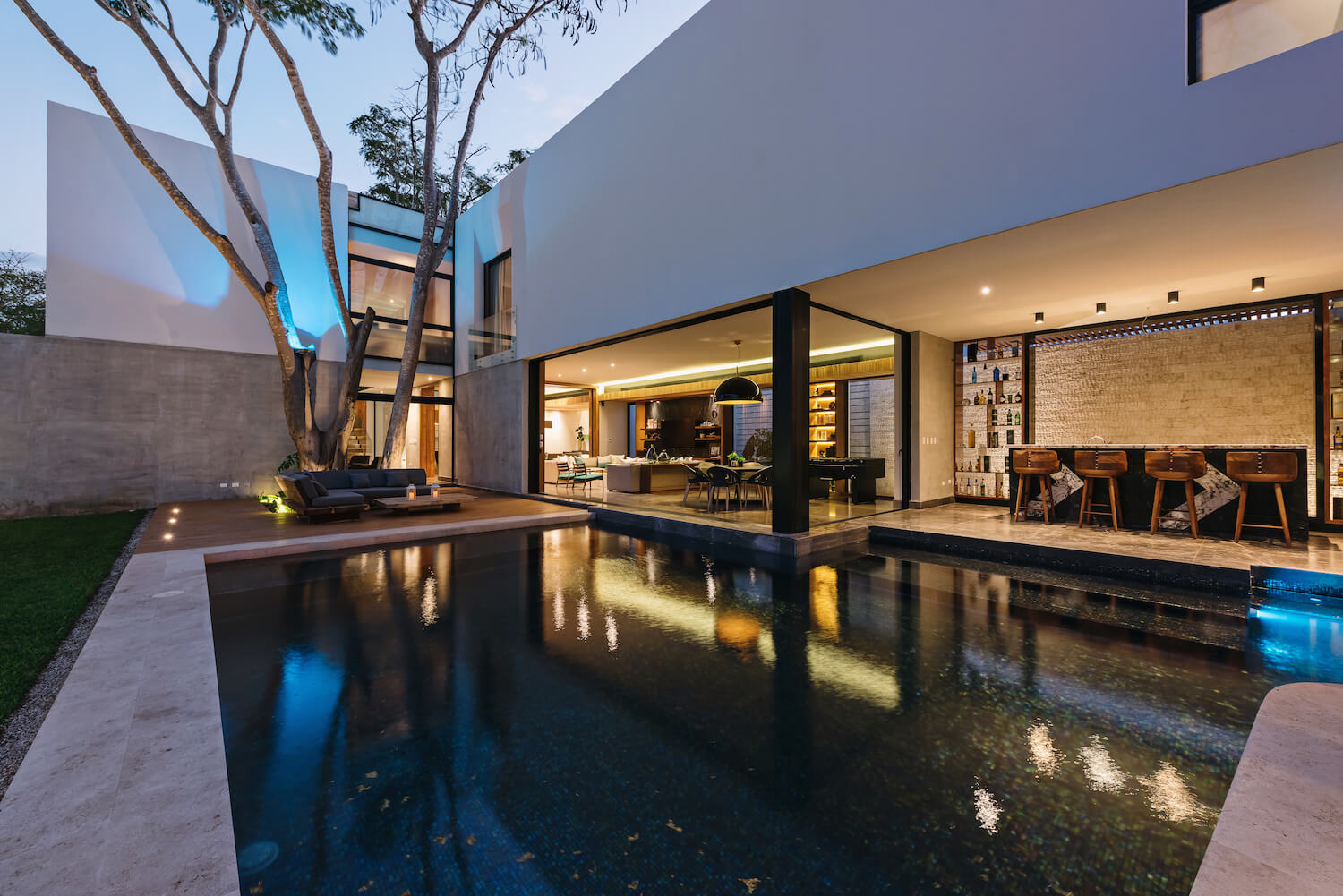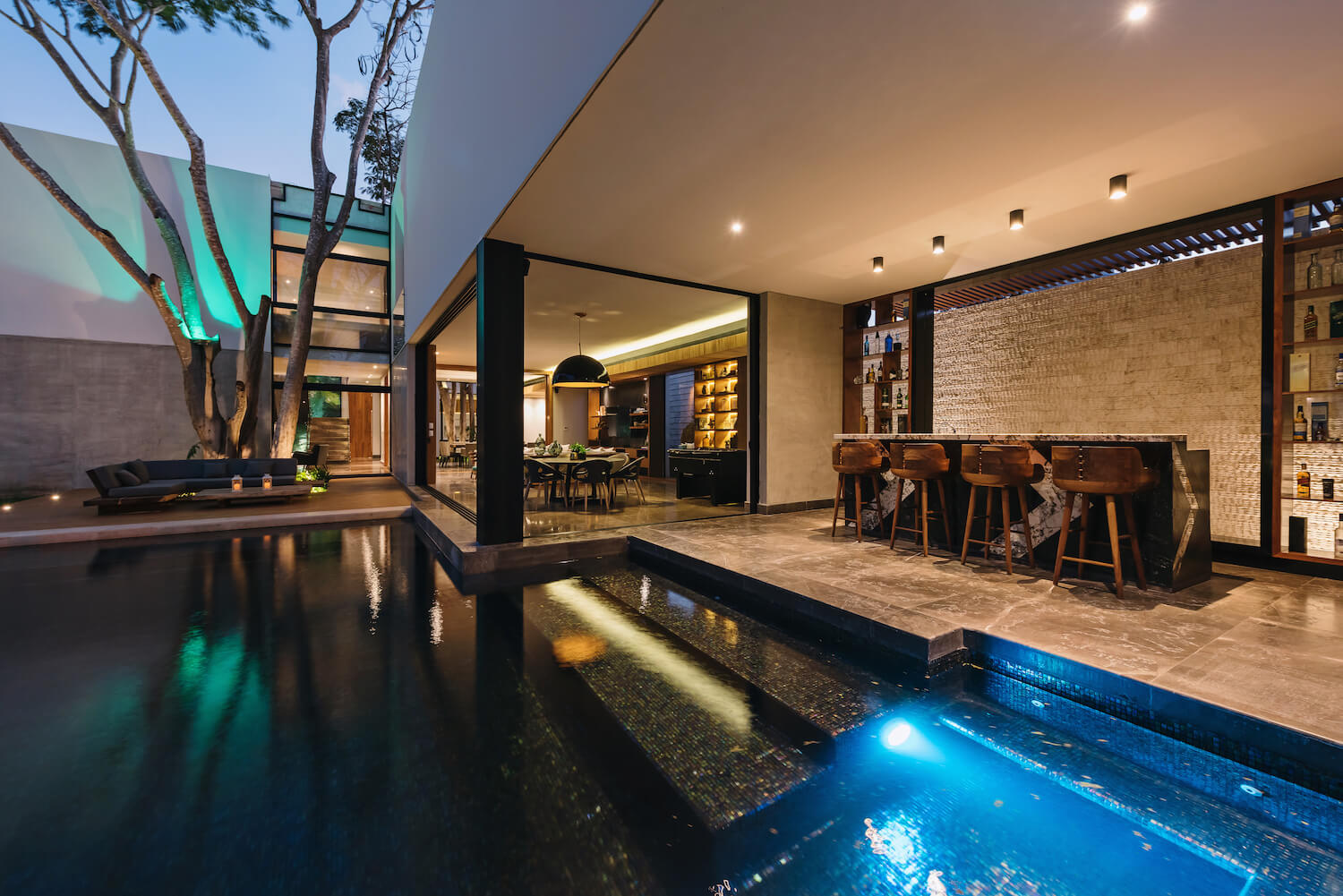 ---