Megowan Architectural: Kent involved the extension of a Californian Bungalow in Kew, which included a new kitchen, living and dining area, two bedrooms, a rumpus room upstairs, and a new master suite in the front of the existing home. While the extension is designed to sit inconspicuously behind the heritage-protected facade, it completely transforms the internal layout and function of the once convoluted home.
The extension is characterized by linear cream bricks in a stacked bond pattern, which is used both inside and outside the building. This choice of brickwork creates a neutral backdrop that complements the surrounding greenery, allowing other design elements to stand out. Powdercoated metalwork is integrated into the joinery and follows the setout and proportions of the brickwork, providing a crisp contrast against the cream bricks.
The joinery in the extension is laid with rich crown-cut spotted gum veneers, intentionally contrasting with the polished concrete floors and expressed brickwork. This material selection creates a warm and inviting feel to the space, while also highlighting the natural textures and finishes.
Overall, this home extension project successfully blends modern design with the traditional Californian Bungalow style. The use of high-quality materials, attention to detail, and seamless integration with the existing structure make this extension a stunning addition to the Kew neighbourhood.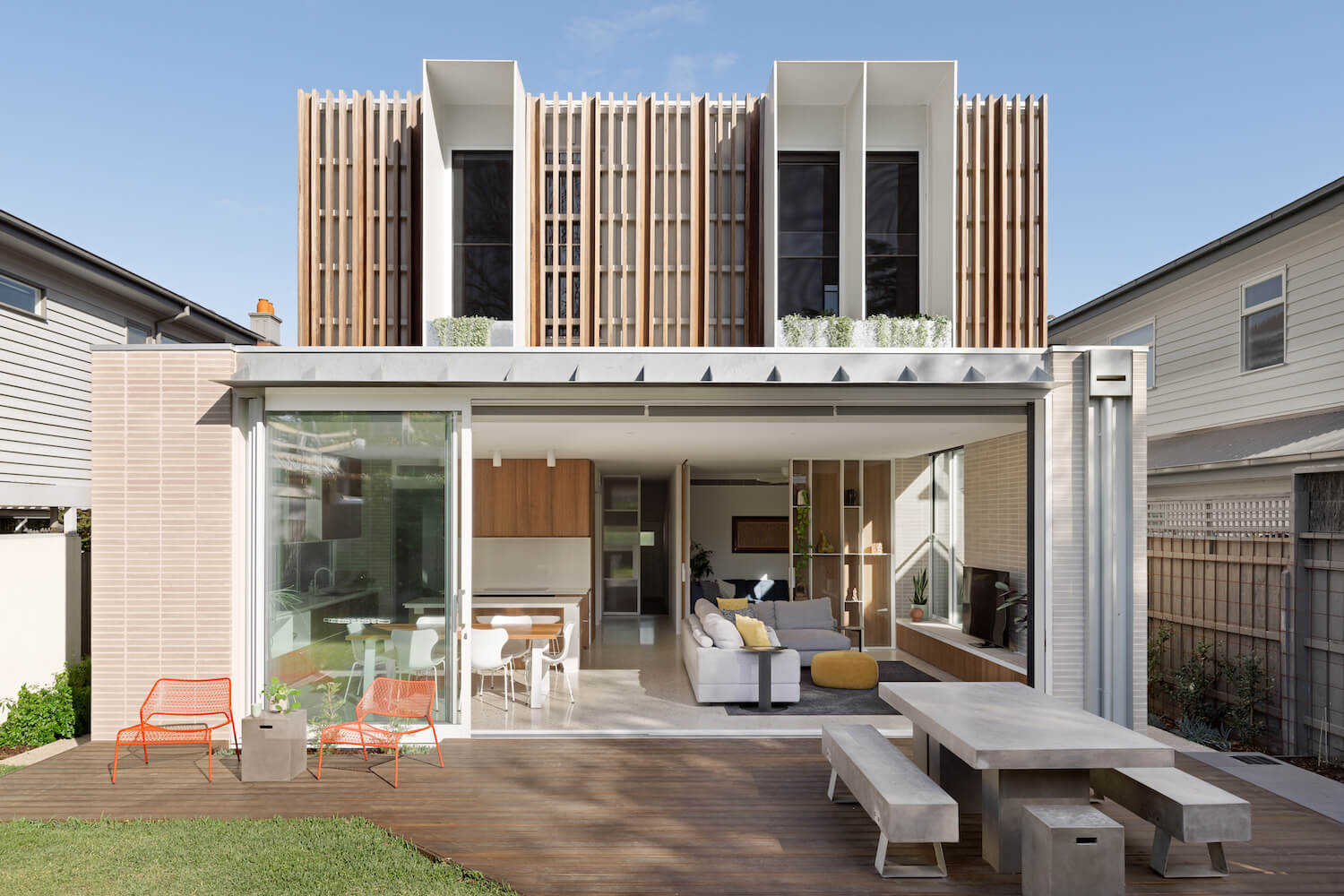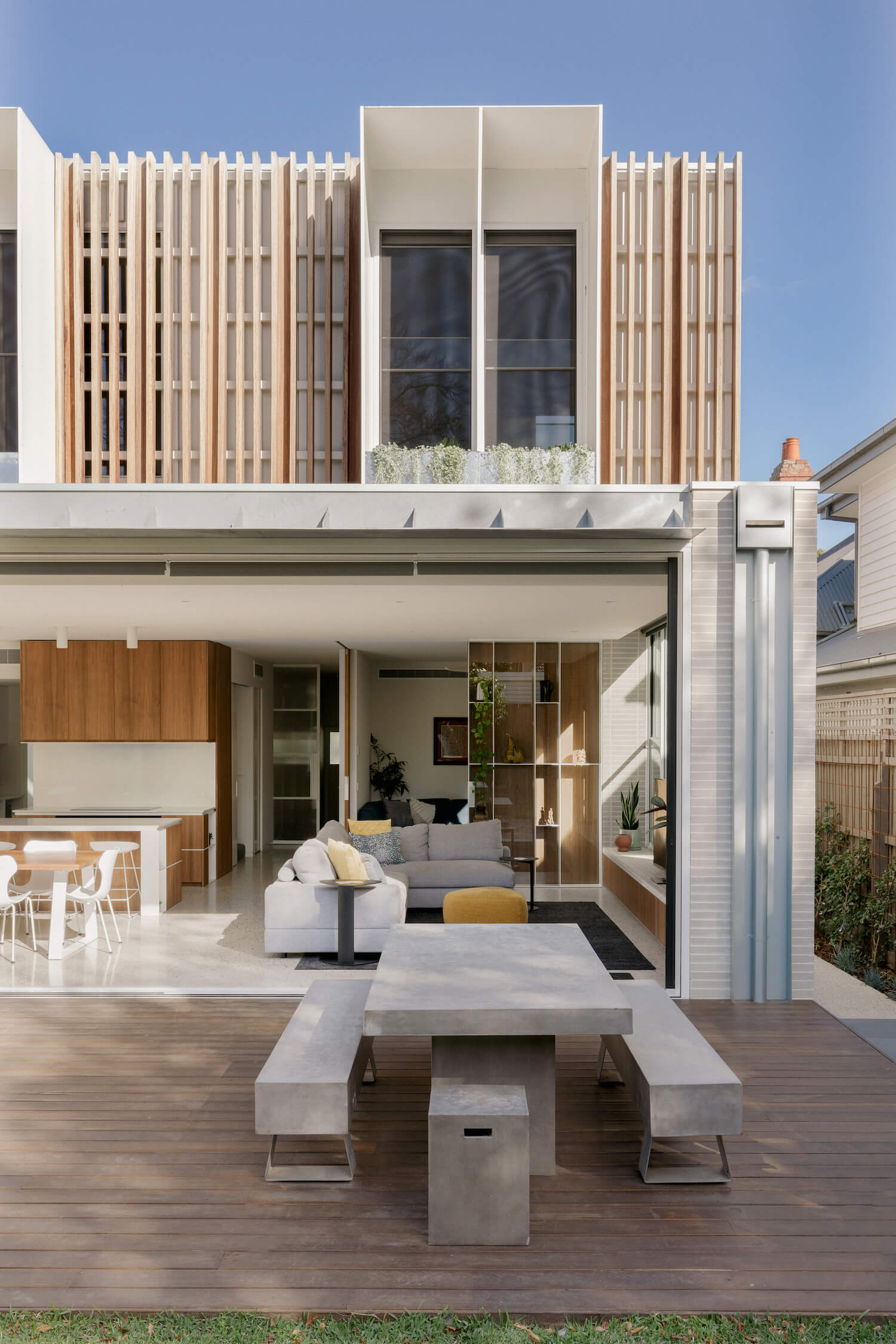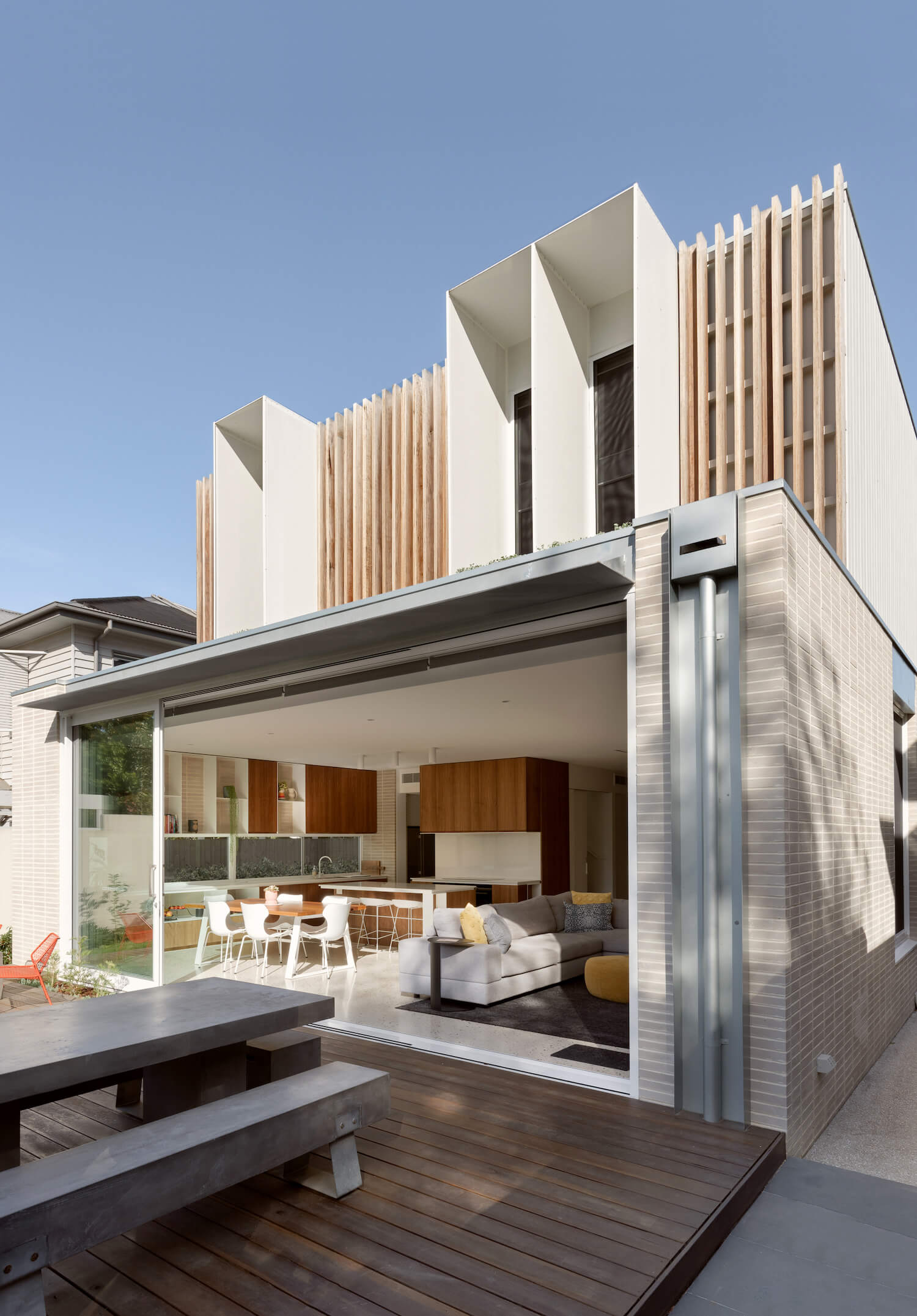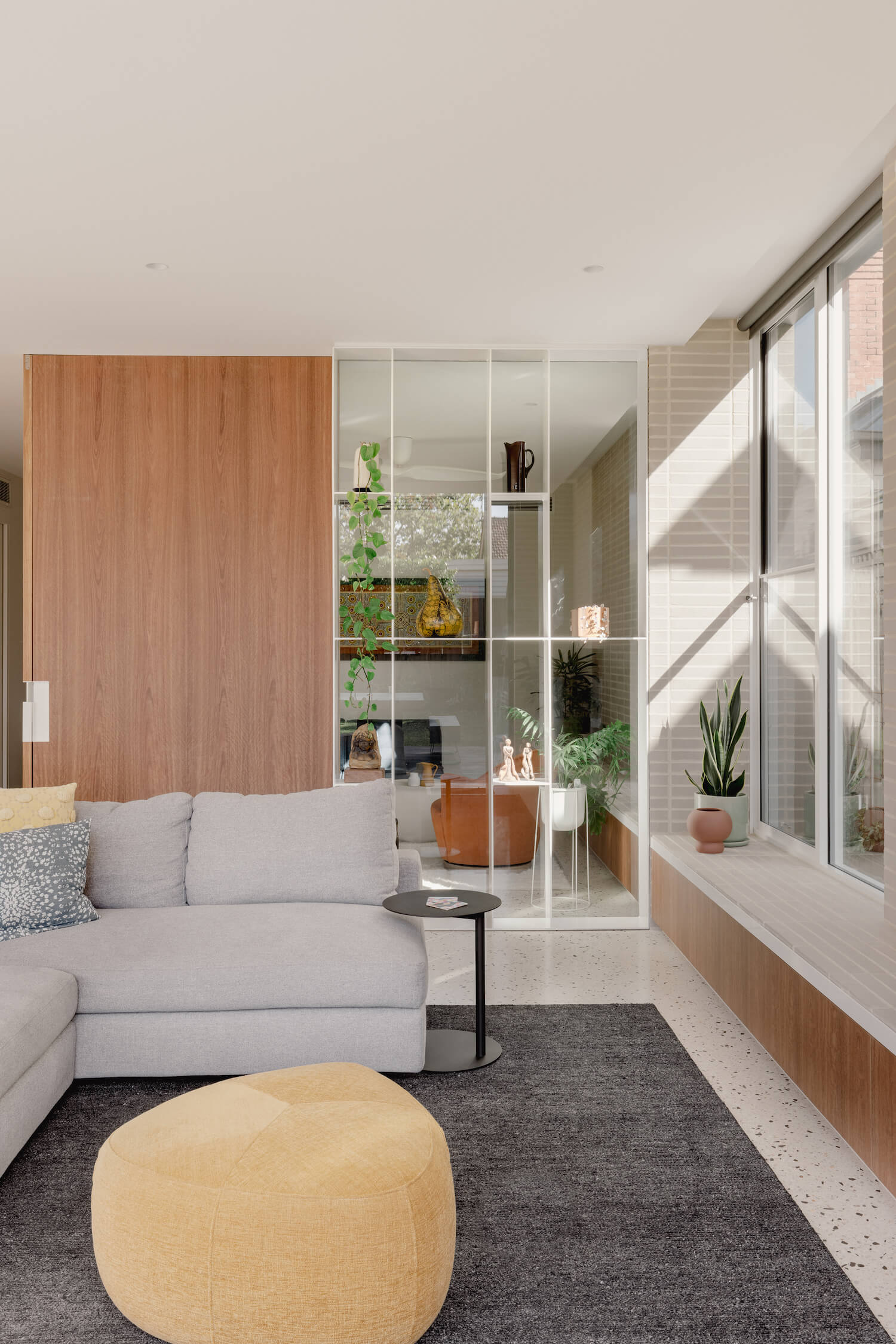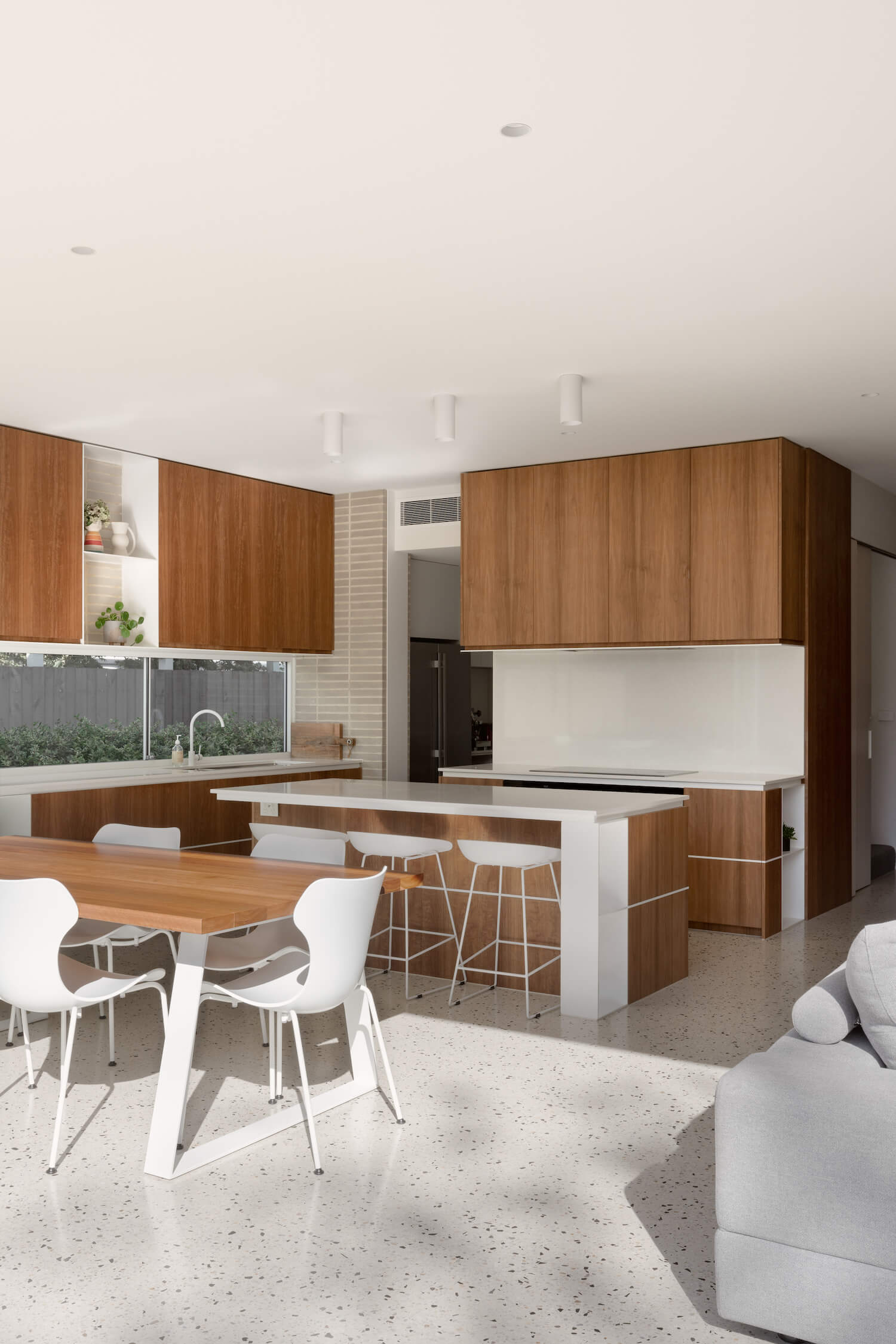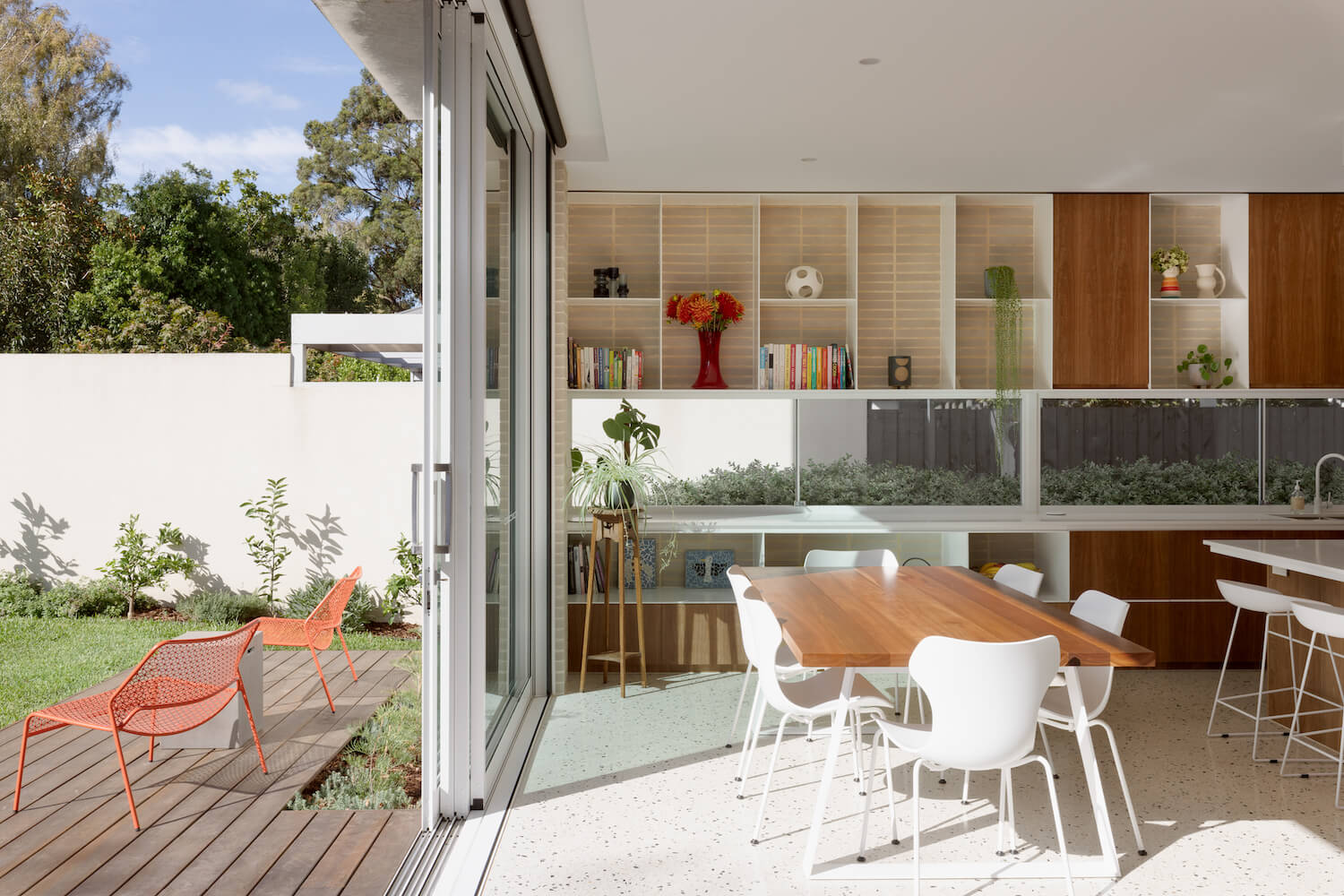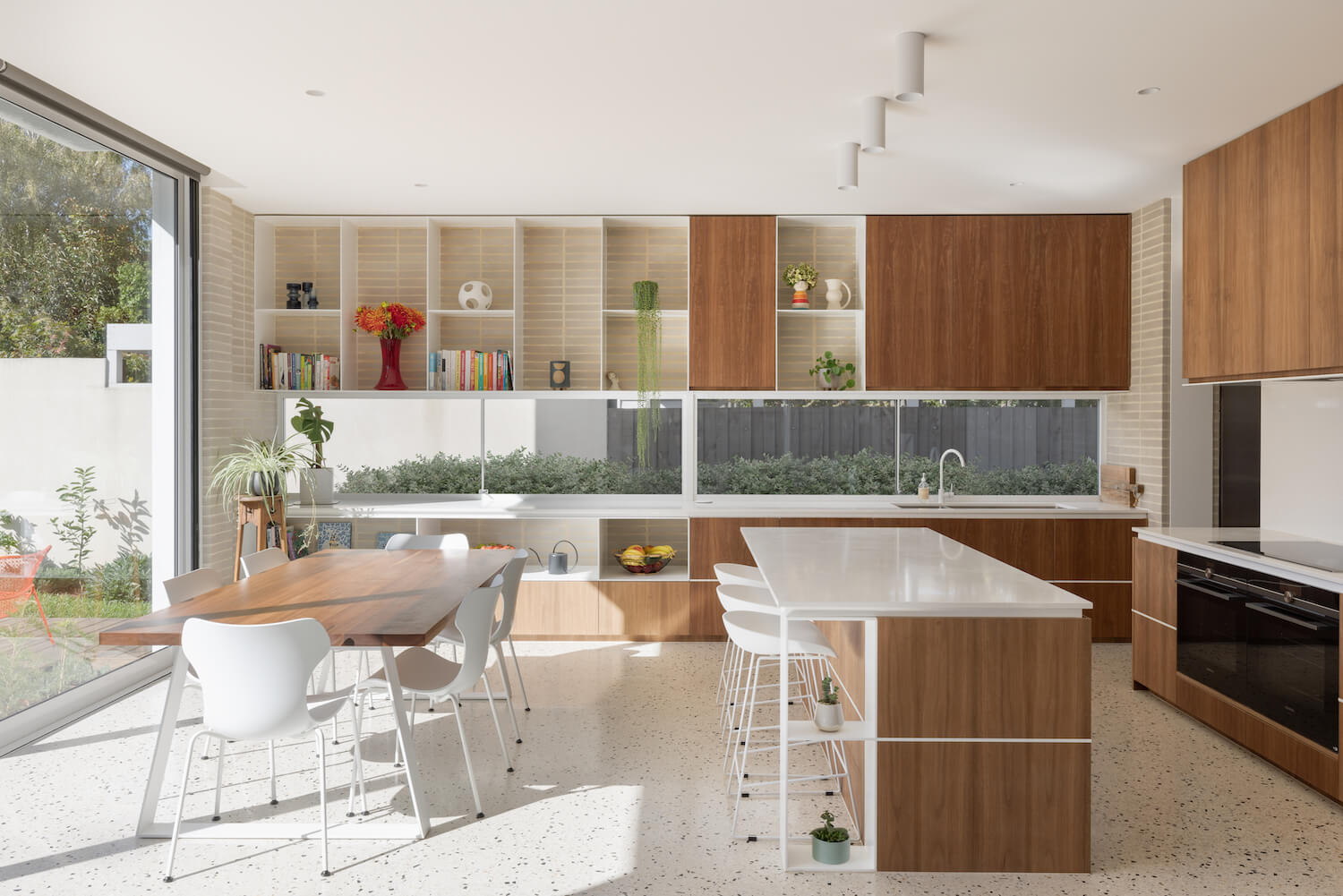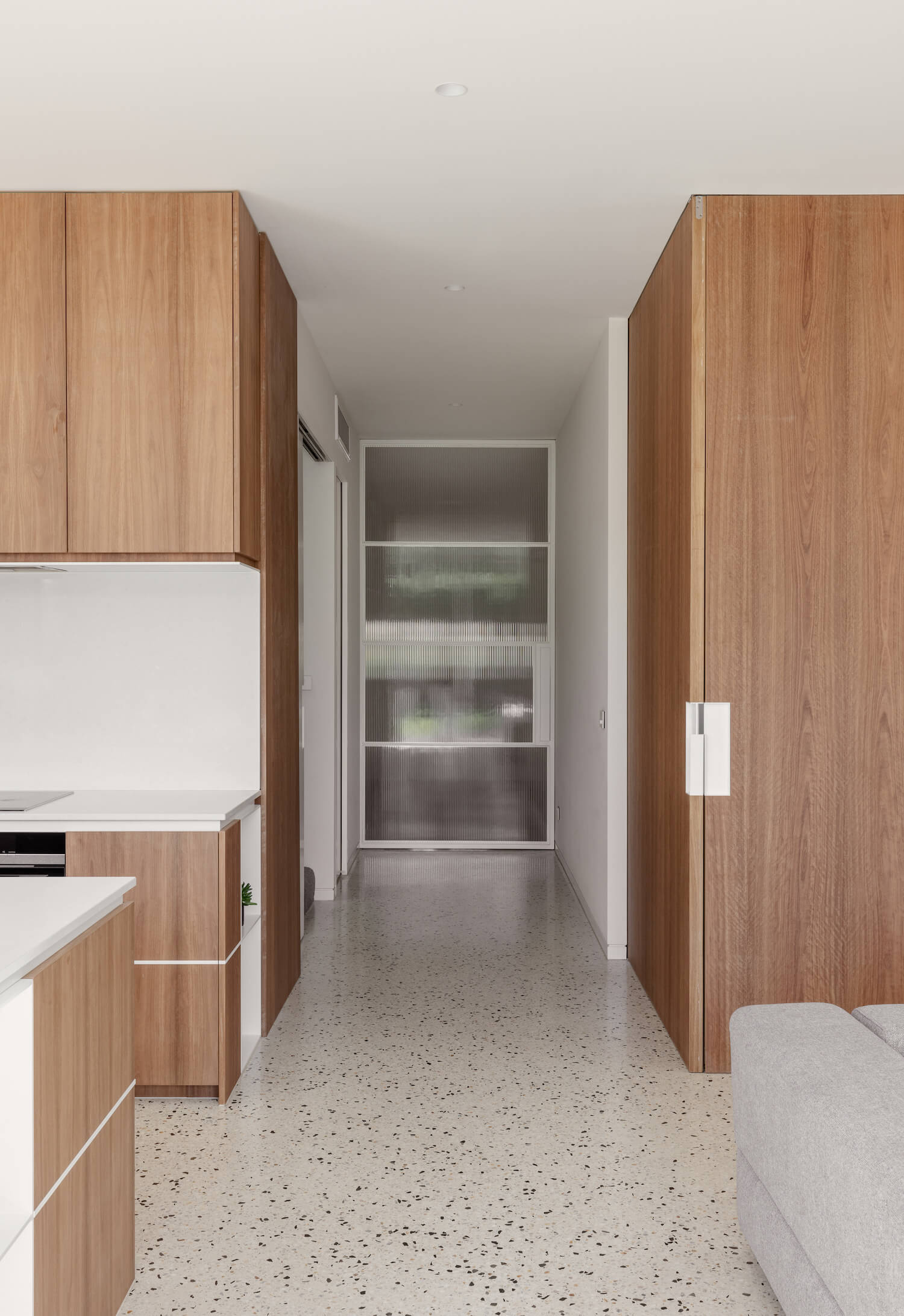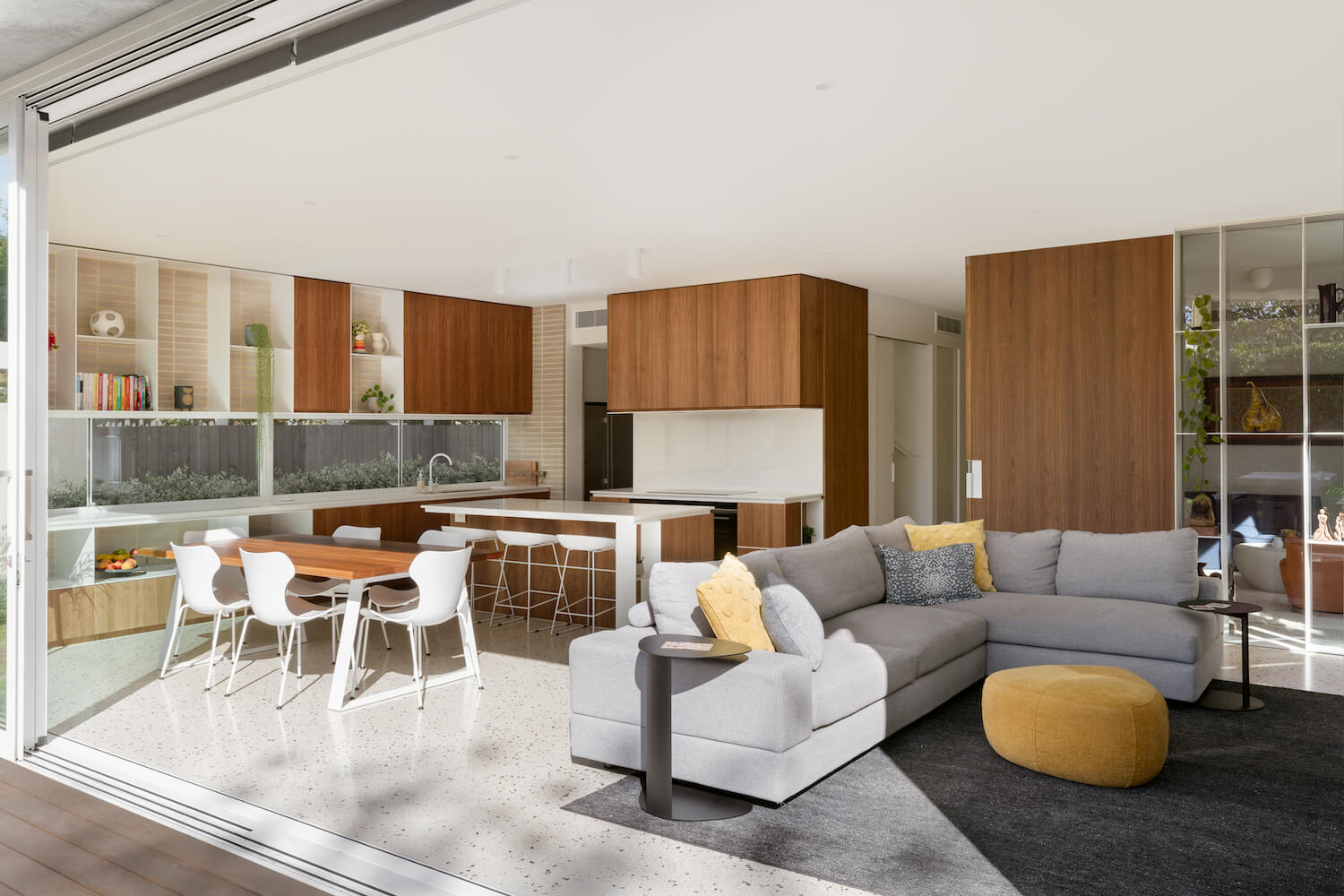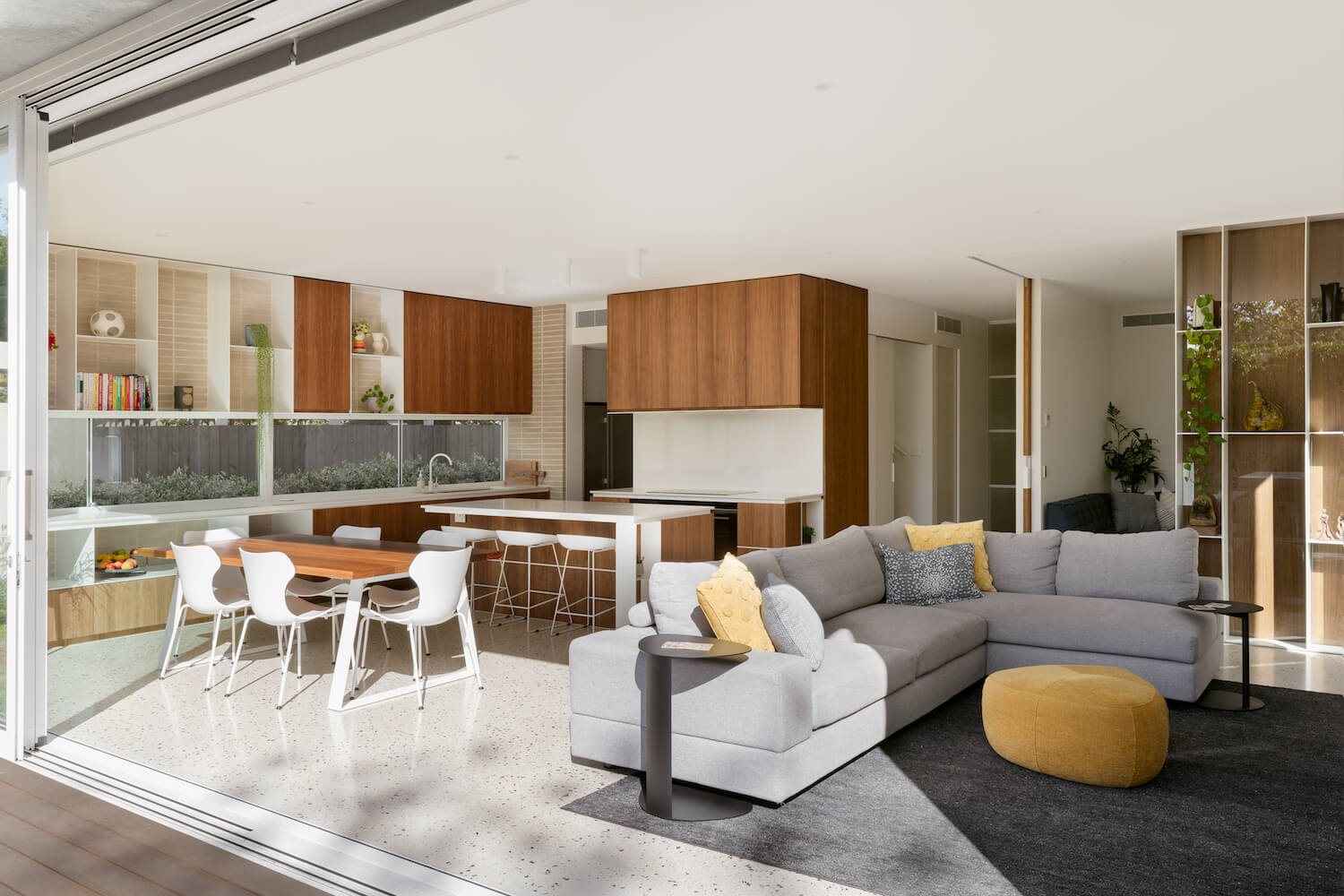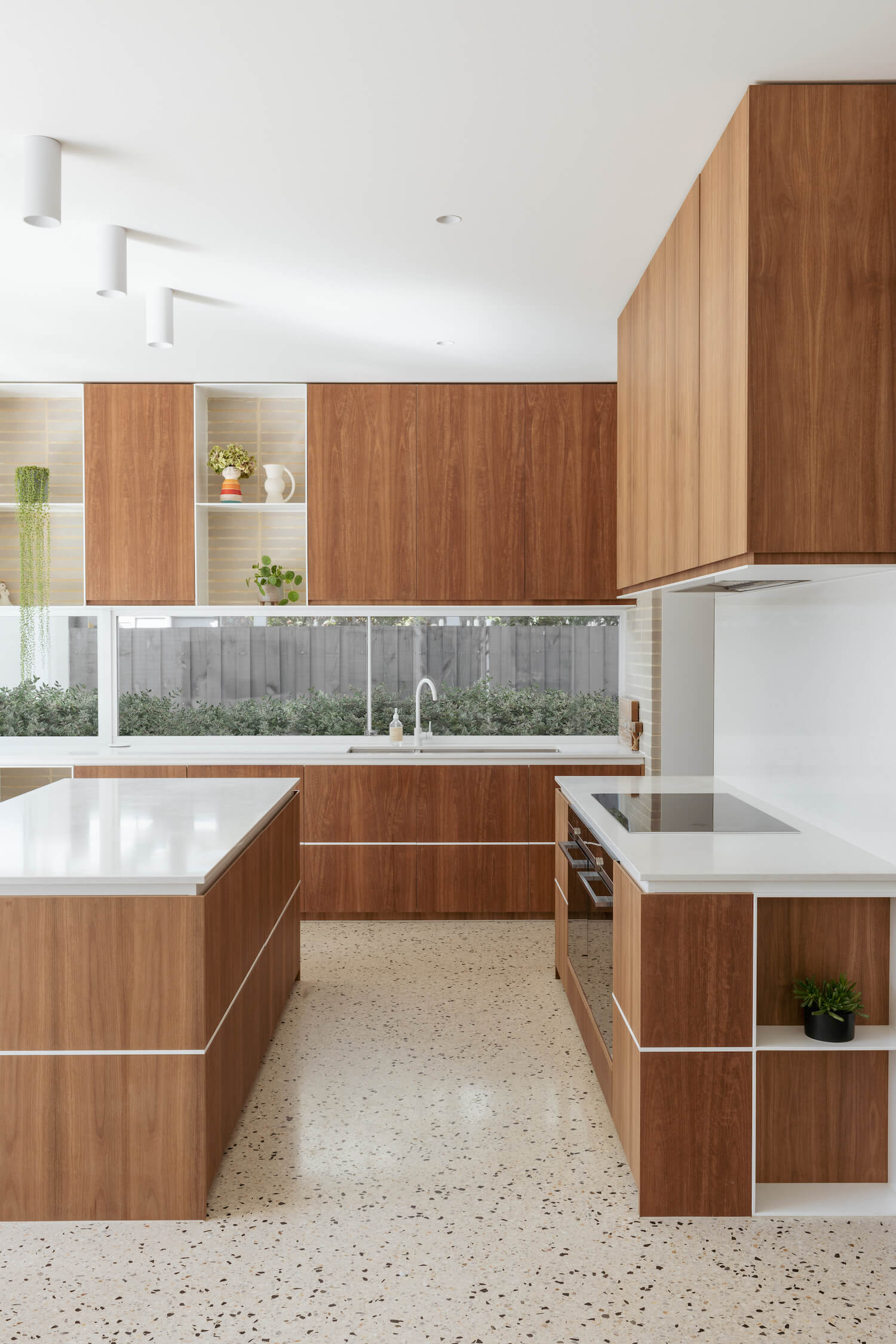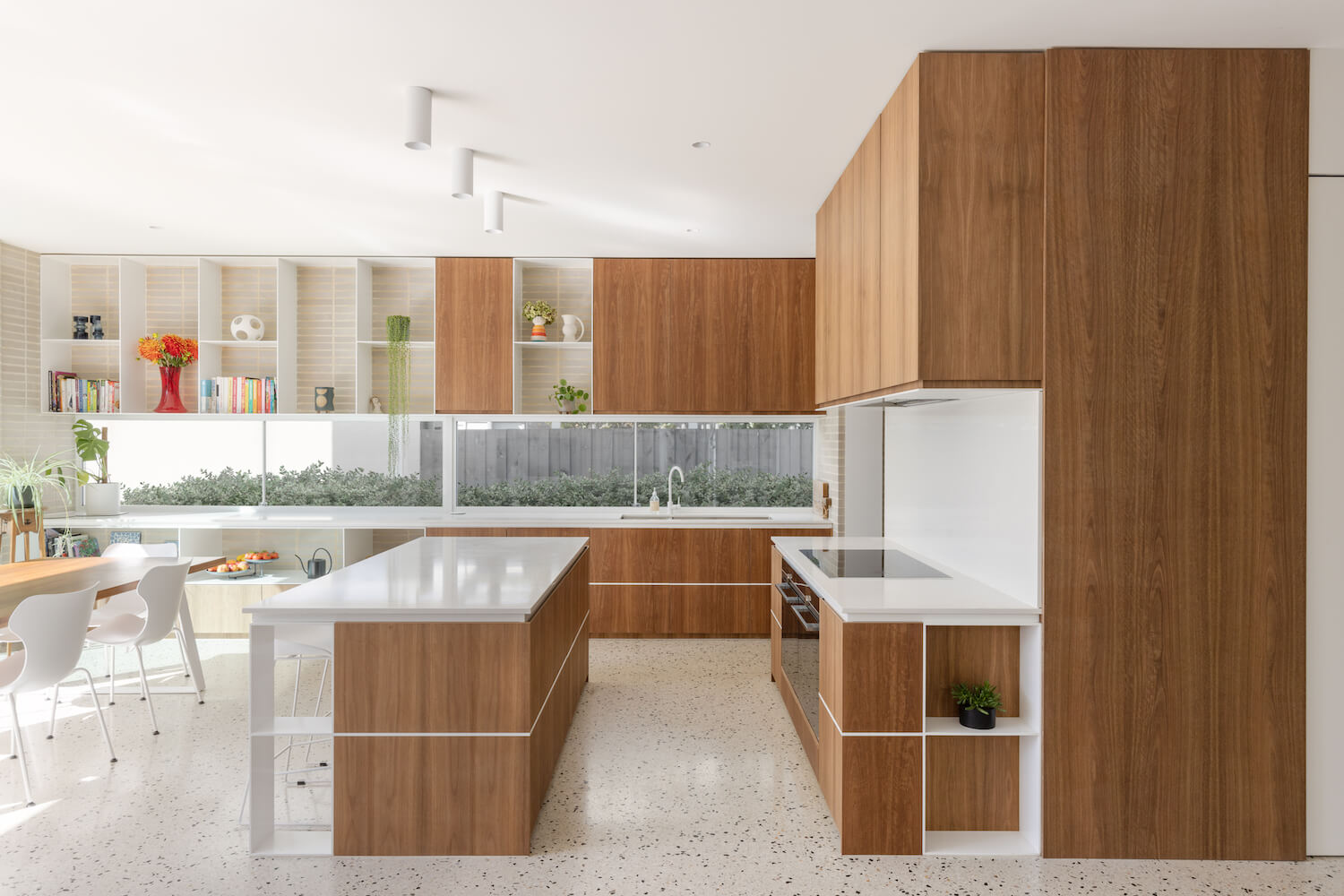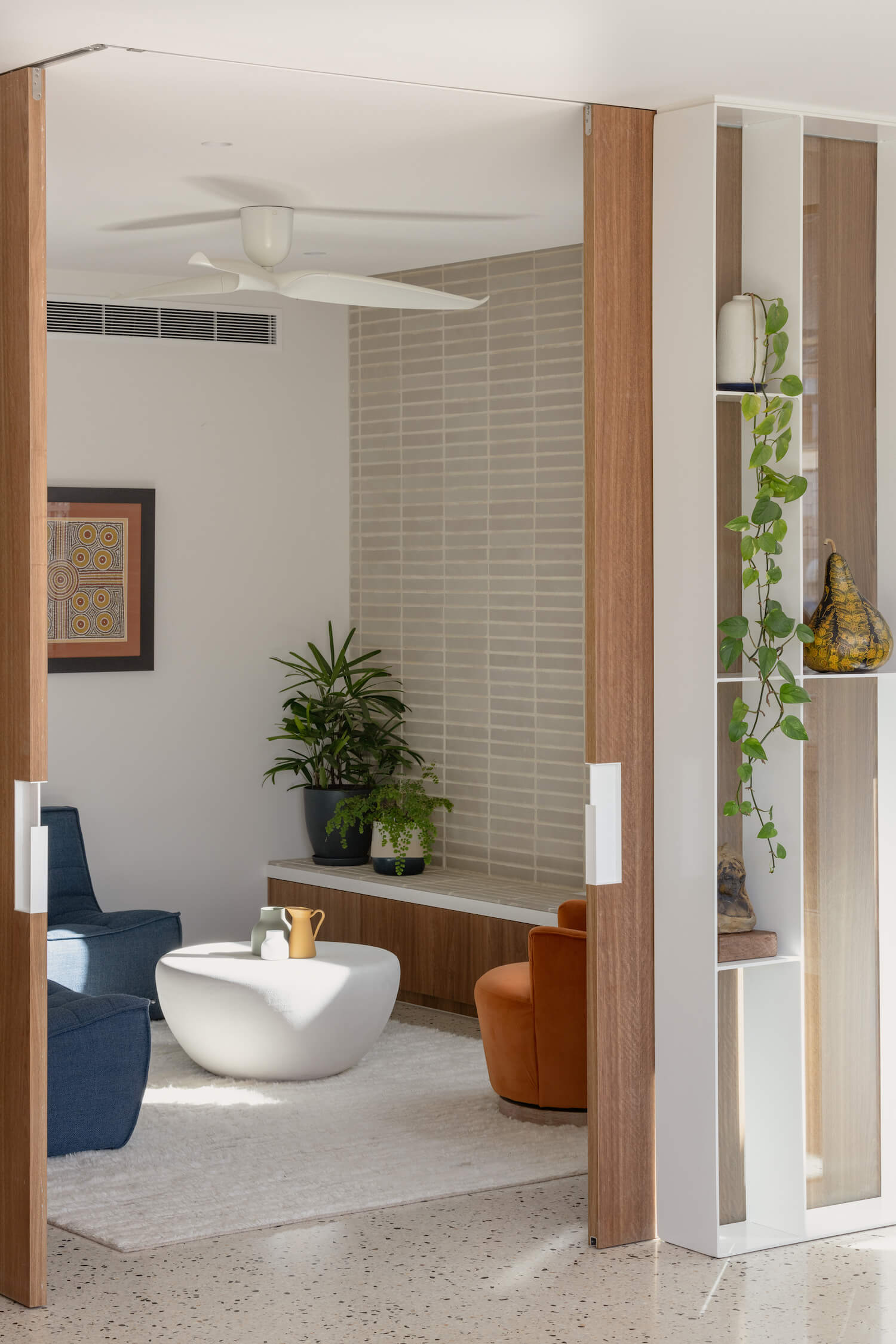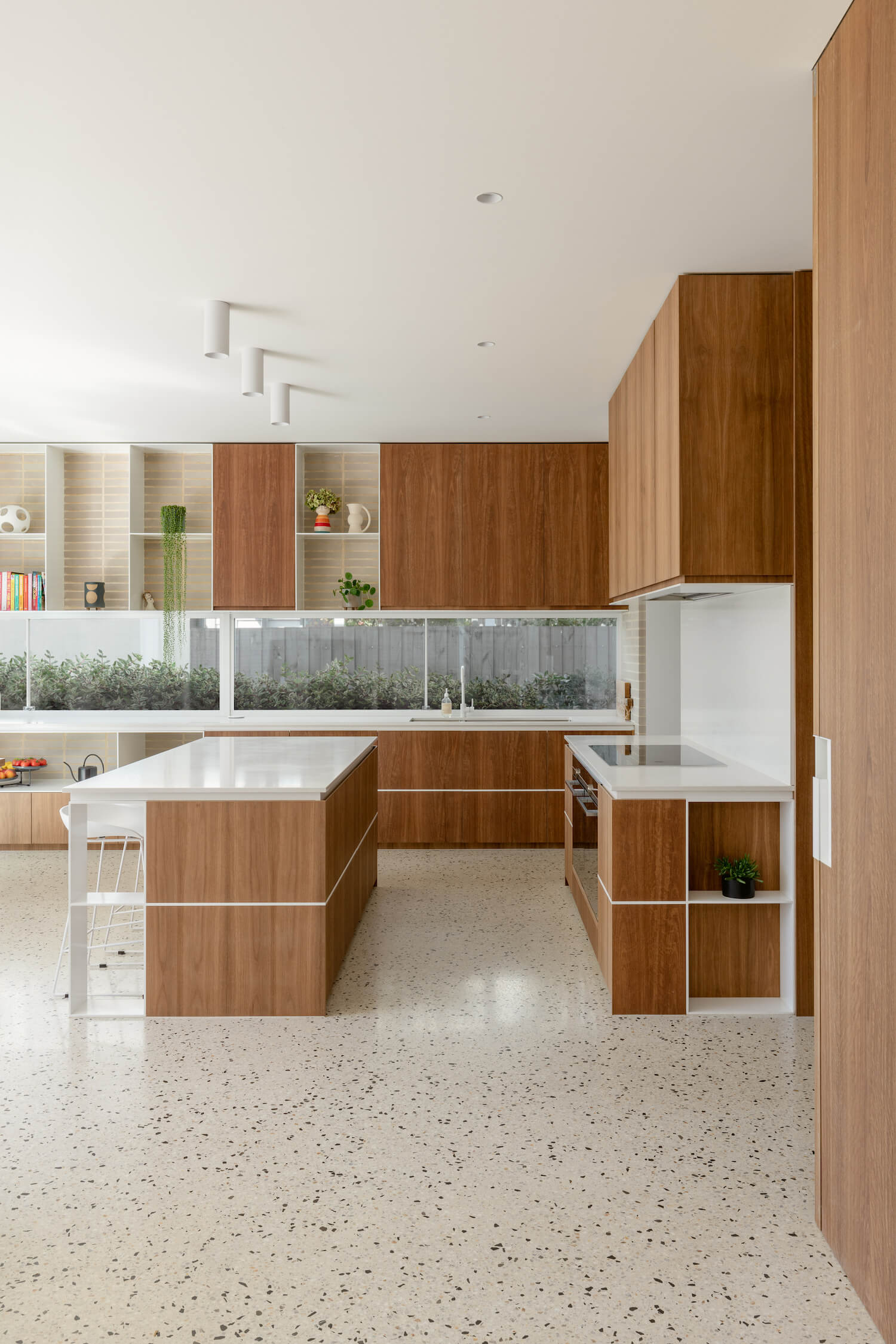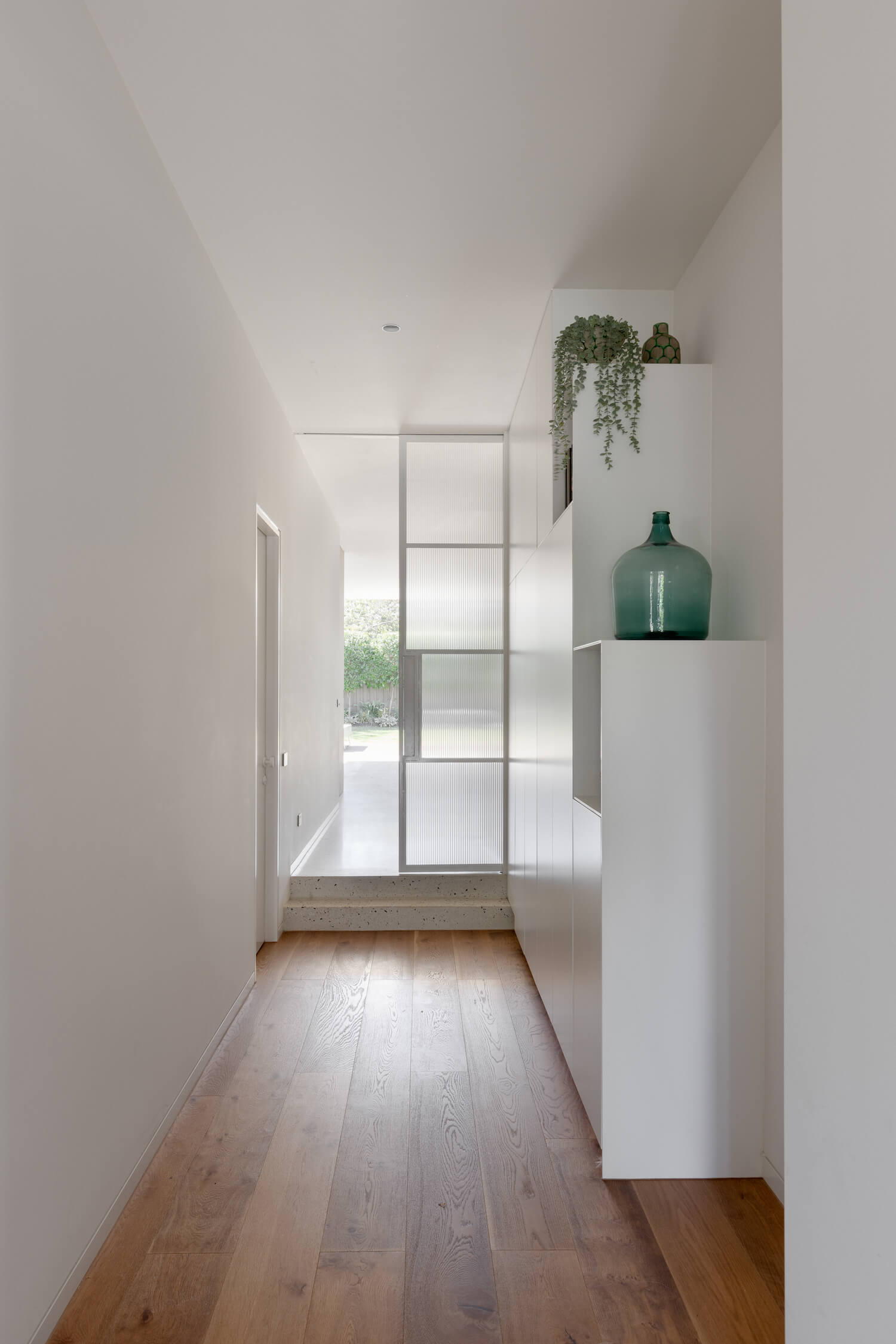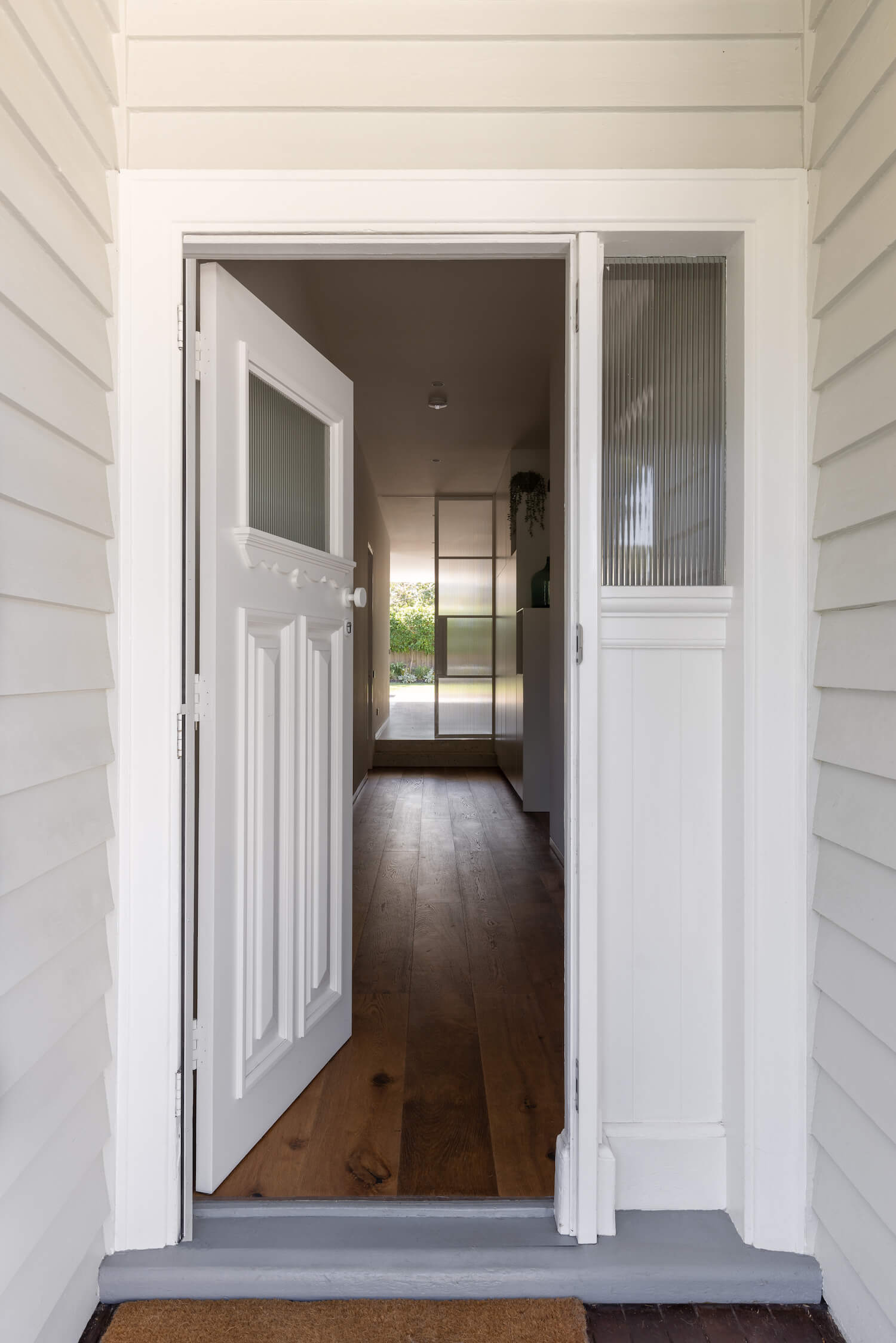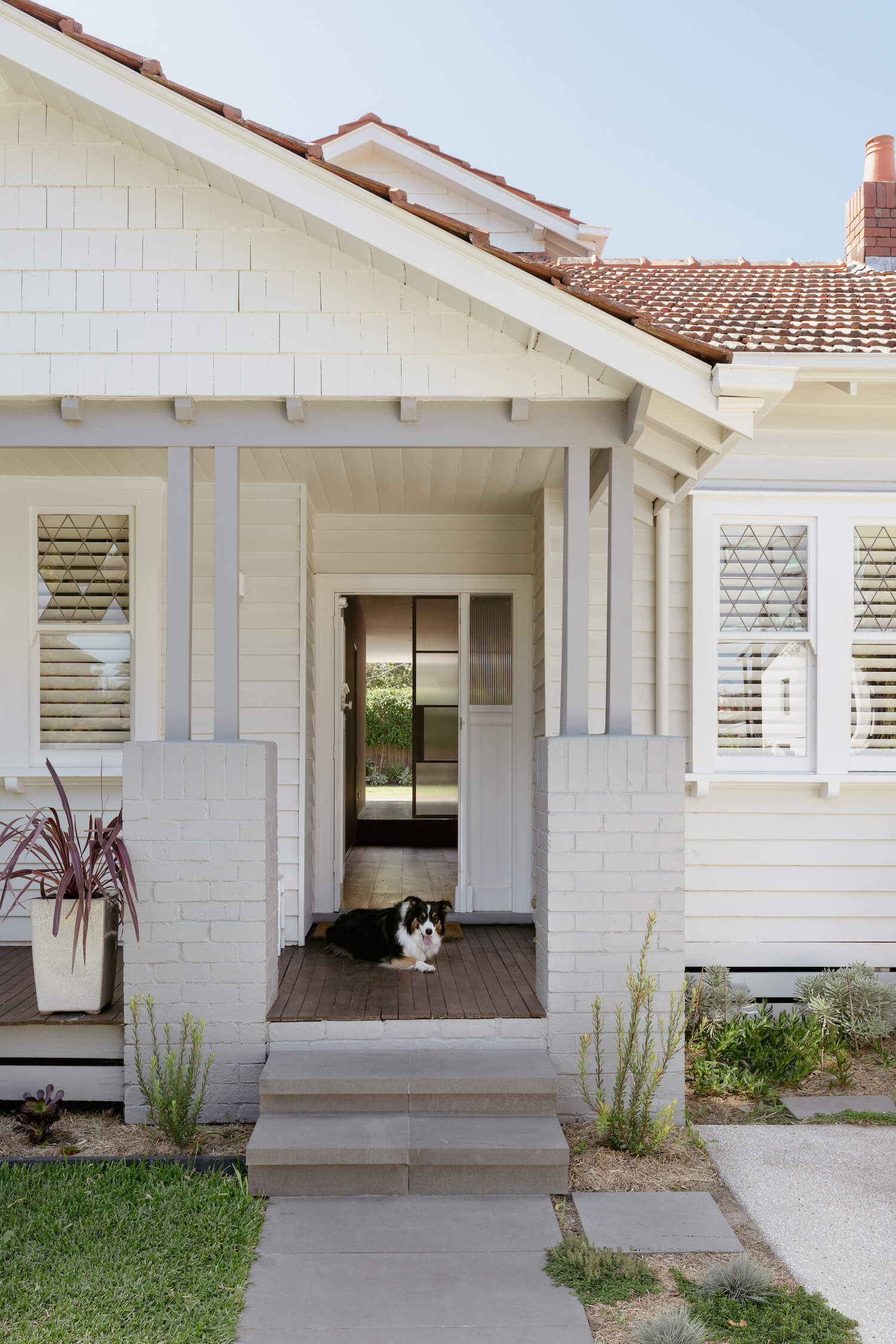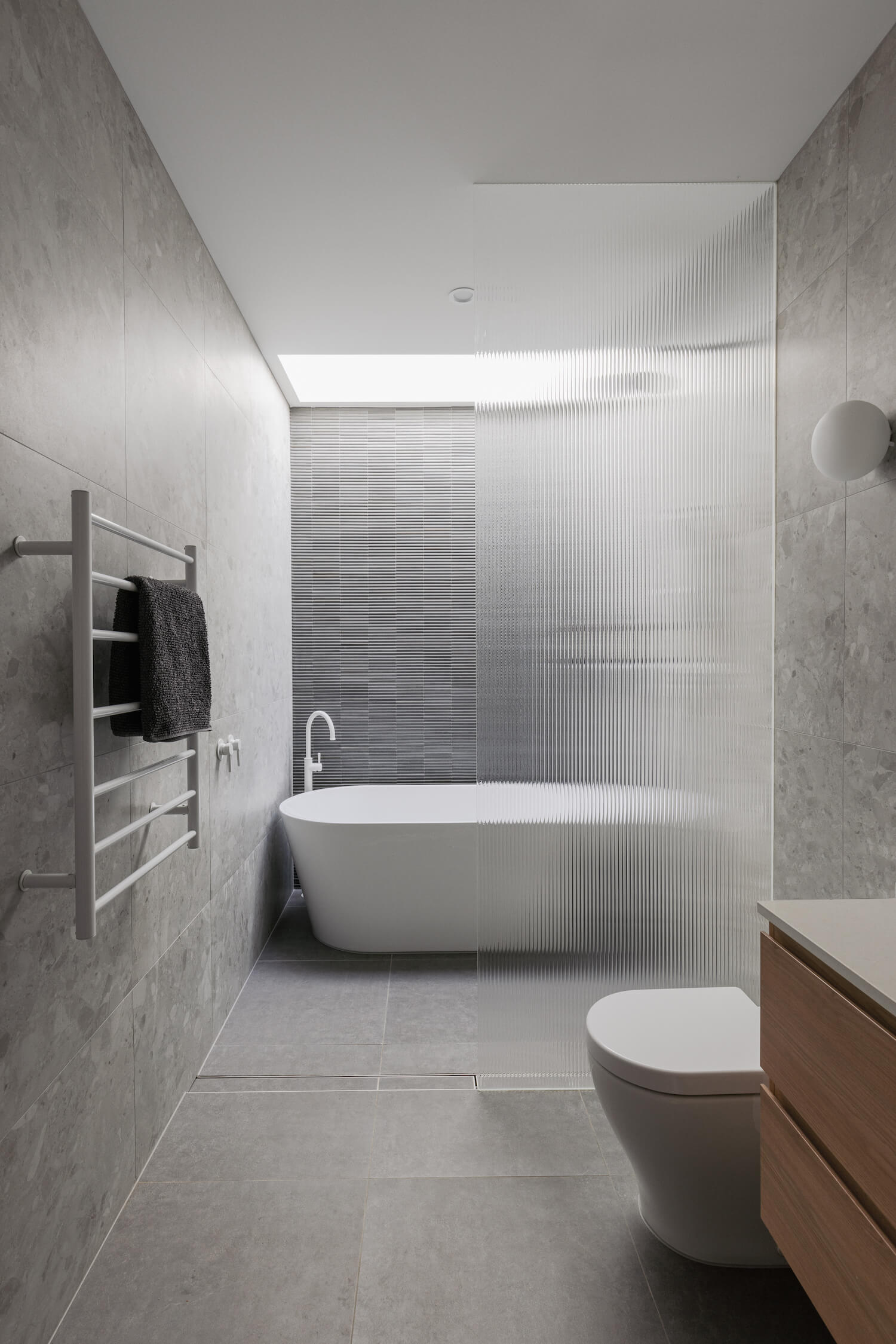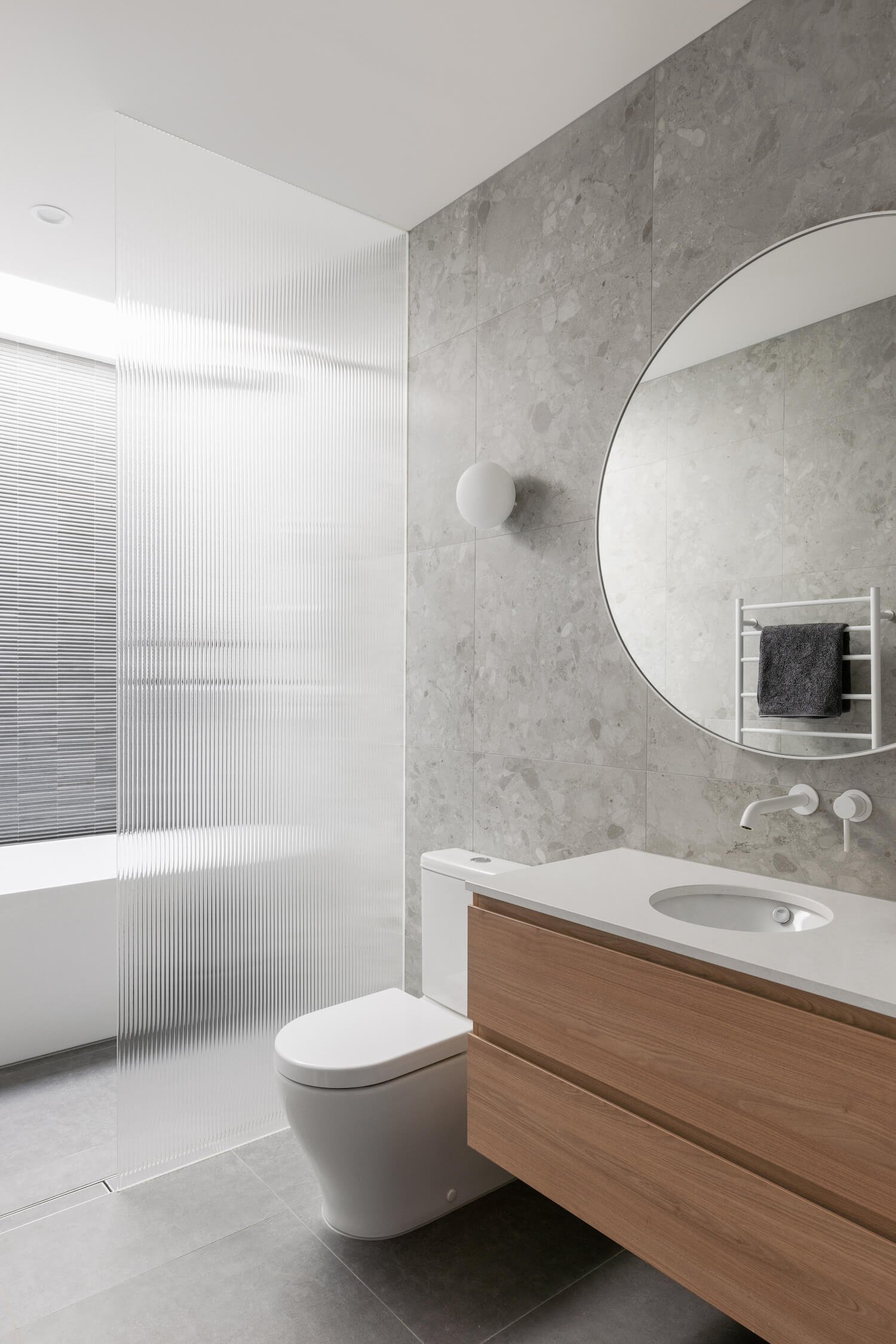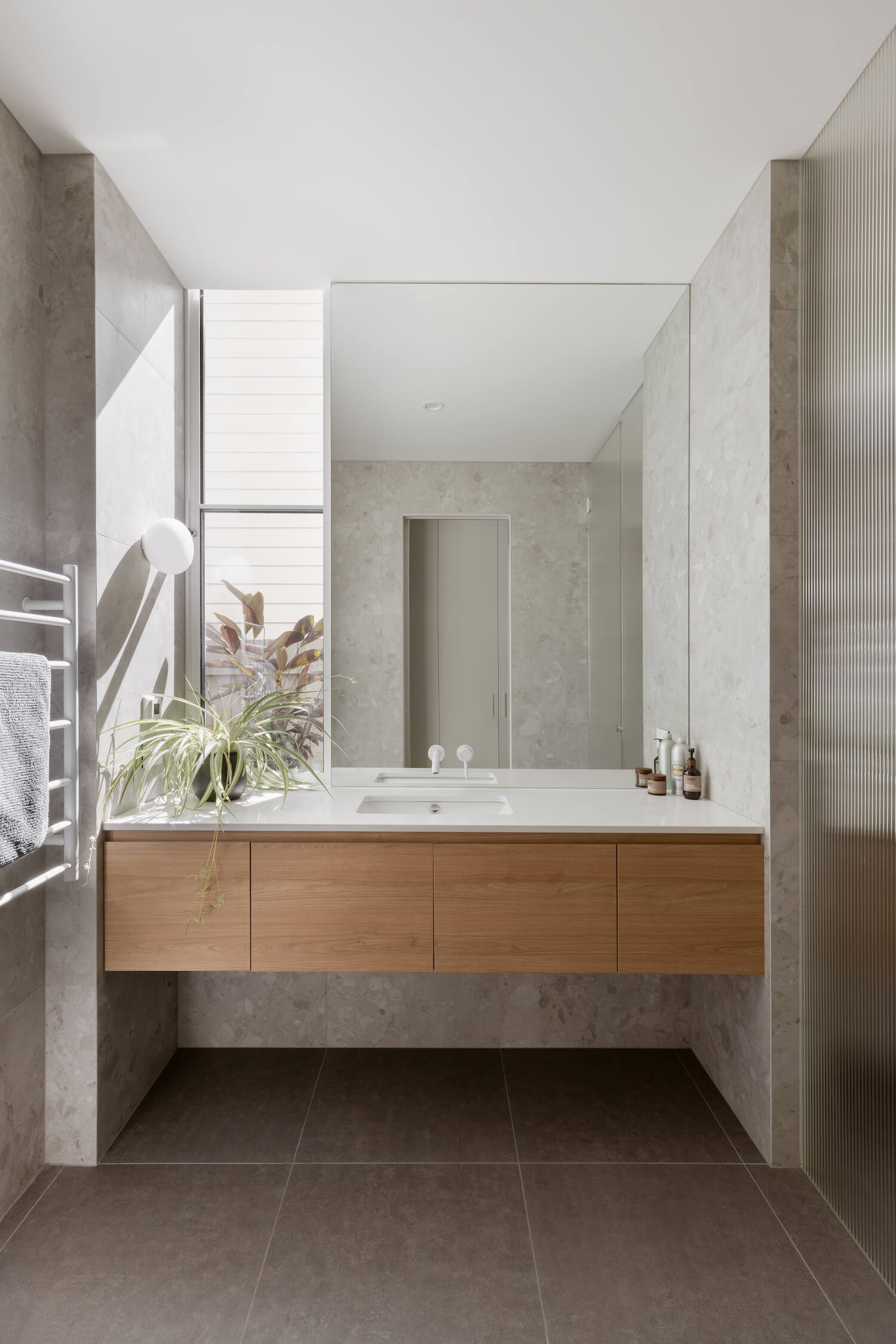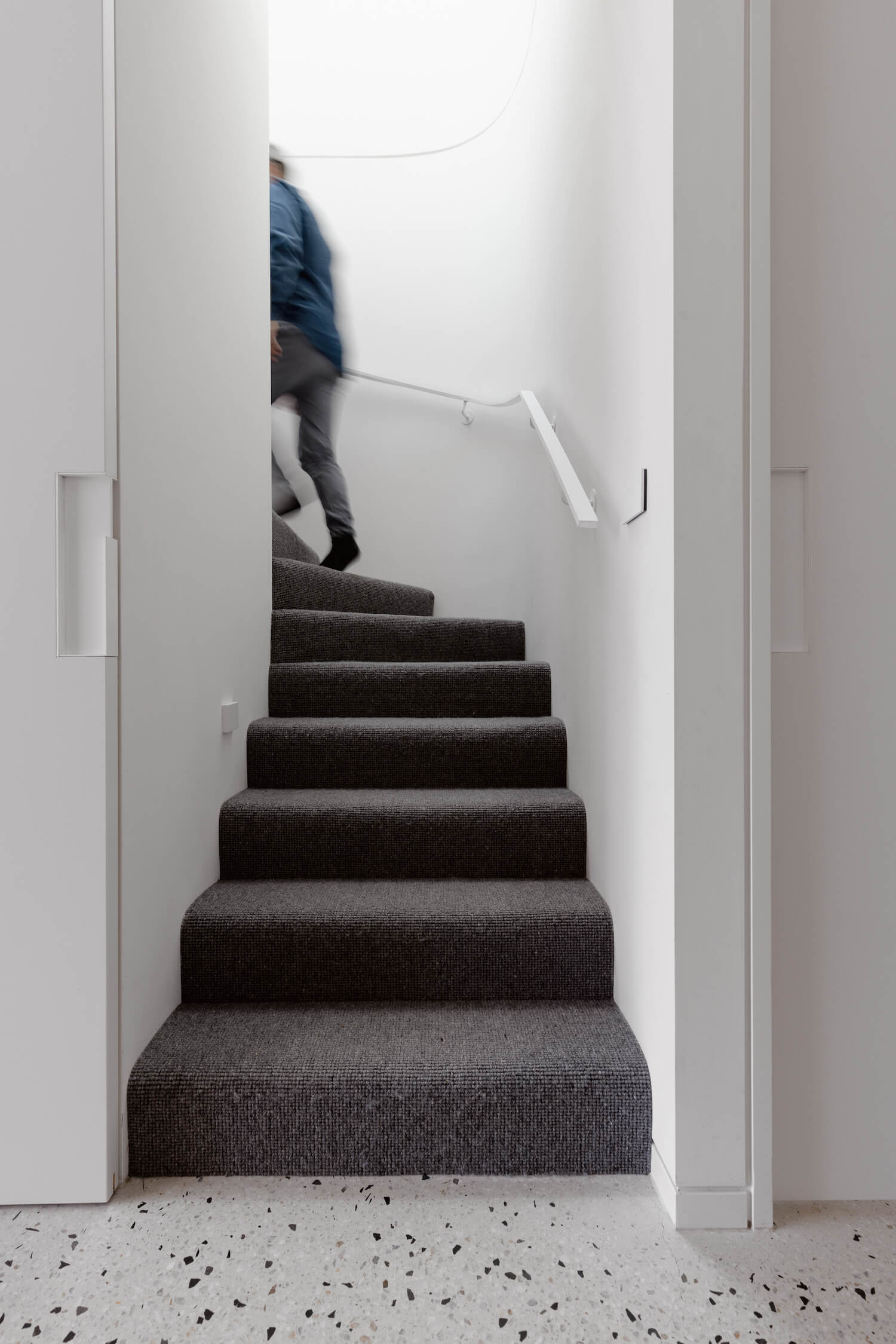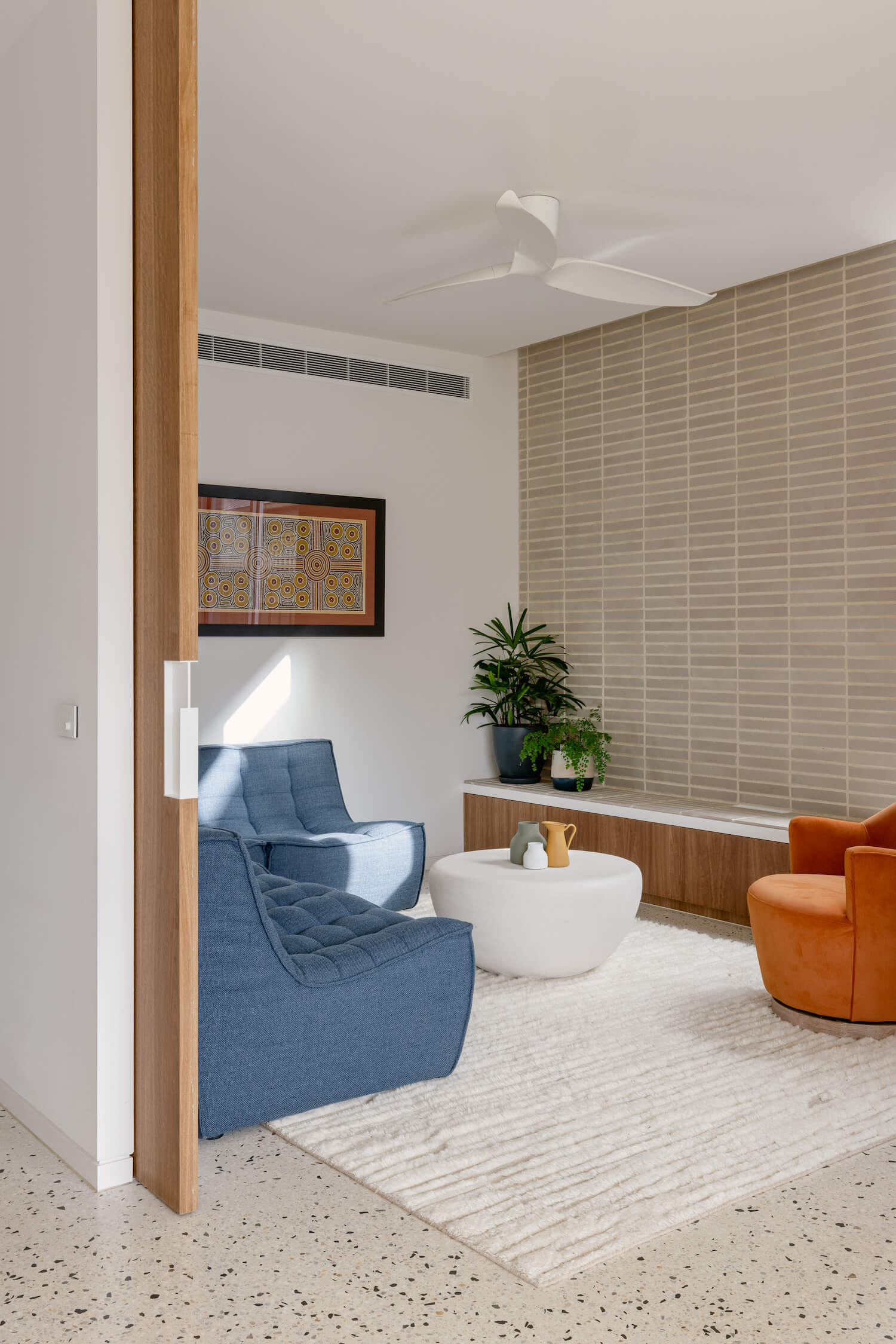 ---