40SUR Arquitectura: The project was commissioned by a couple from the city of Neuquén, Argentina. They had bought the land a few years ago with the dream of building a house to move into and live out their work retirement in the city of San Martín de los Andes, in the middle of the Andes. The project was conceived based on two very strong conditions, the first was that the couple wanted a house on one floor; the second, the inclined topography of the land. On a 900m2 plot with a very steep slope, a 160m2 house had to be designed on one floor. We began by testing the most common variants and the program did not work for us, so the decision was finally made to generate an elongated plant towards the lower part of the plot, some 8m high separating the upper part from the lower part. This floor is supported by reinforced concrete columns and beams.
These columns founded on the natural ground would have been 5.5m high, it seemed excessive to us, therefore, we opted to provide thick quarry material until we managed to reduce this height to 3.40m. We achieve this through the design of the gabion retaining wall, they are galvanized mesh baskets filled with stone, very common in the area, since they are a quick and lasting solution to achieve these jobs. They can be seen on the route of the 7 lakes. Once this was resolved, we had to generate sunlight in the form, since the land is located in the lower part of a subdivision oriented to the South-East, with views of the city, Lake Lacar and Cerro Chapelco. For this we designed a broken roof where it wants to generate a skylight to the north, in this way we could get the sun to enter for a few hours.
The layout of the plant, after a lot of machine work, allowed us to open up to the environment, generating the entry of sunlight and the best views of the city and the lake. The materials chosen for the work were multi-laminated pine wood for the structures and ceilings, kiri wood for the interior cladding, lenga wood for the exterior details and deck, and for the exterior cladding they did not ask for something of little maintenance so we opted for black corrugated sheet. Regarding the construction system, we opted, as in the rest of our works, for self-supporting Propanel SIP panels, which provide not only speed, but also the necessary insulation to counteract the cold winter climate. These panels, having a polystyrene core, are very efficient thermally, and also, being a rigid panel that has almost 3m2 of surface, it favors construction speed, reducing the execution times of the works by almost half.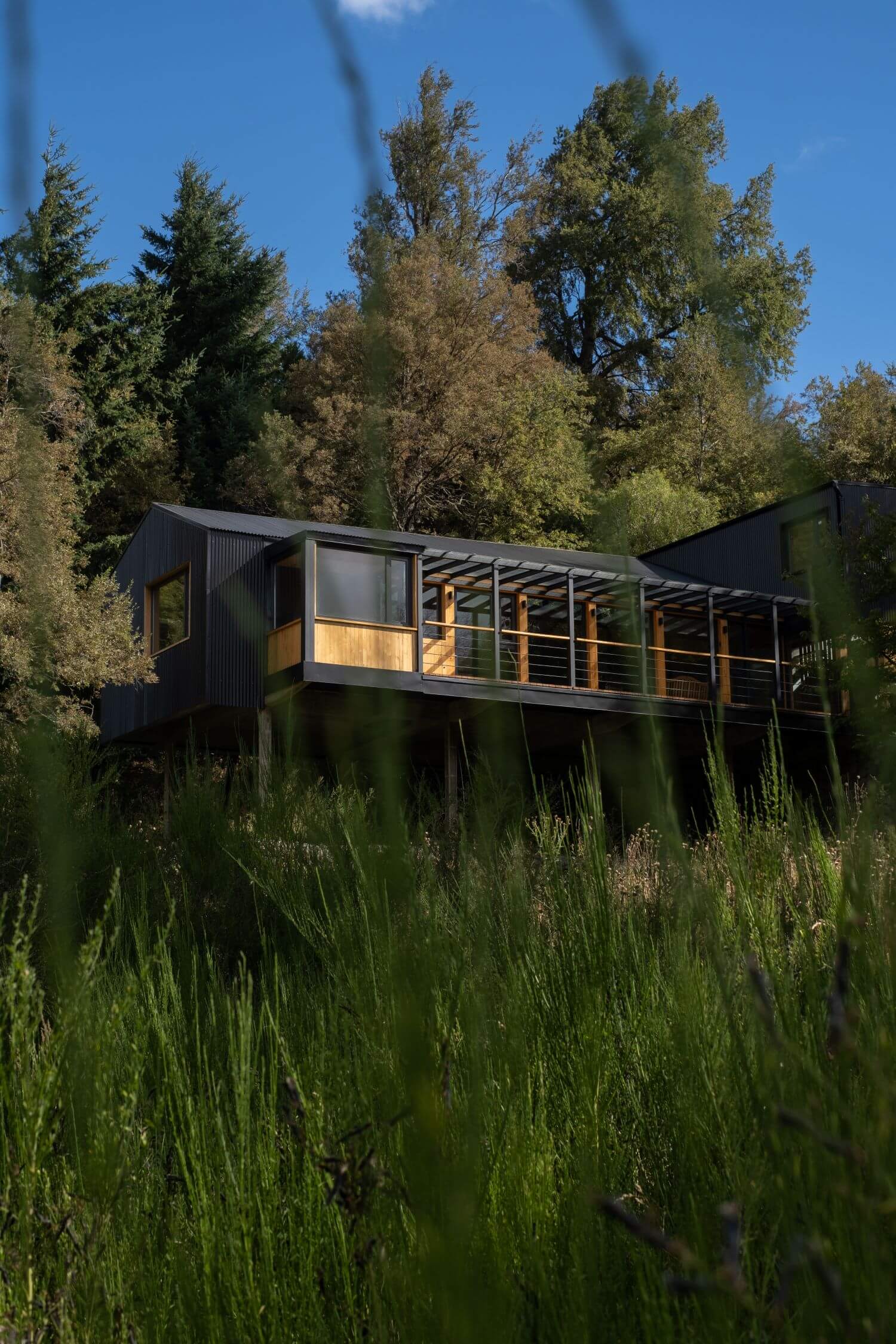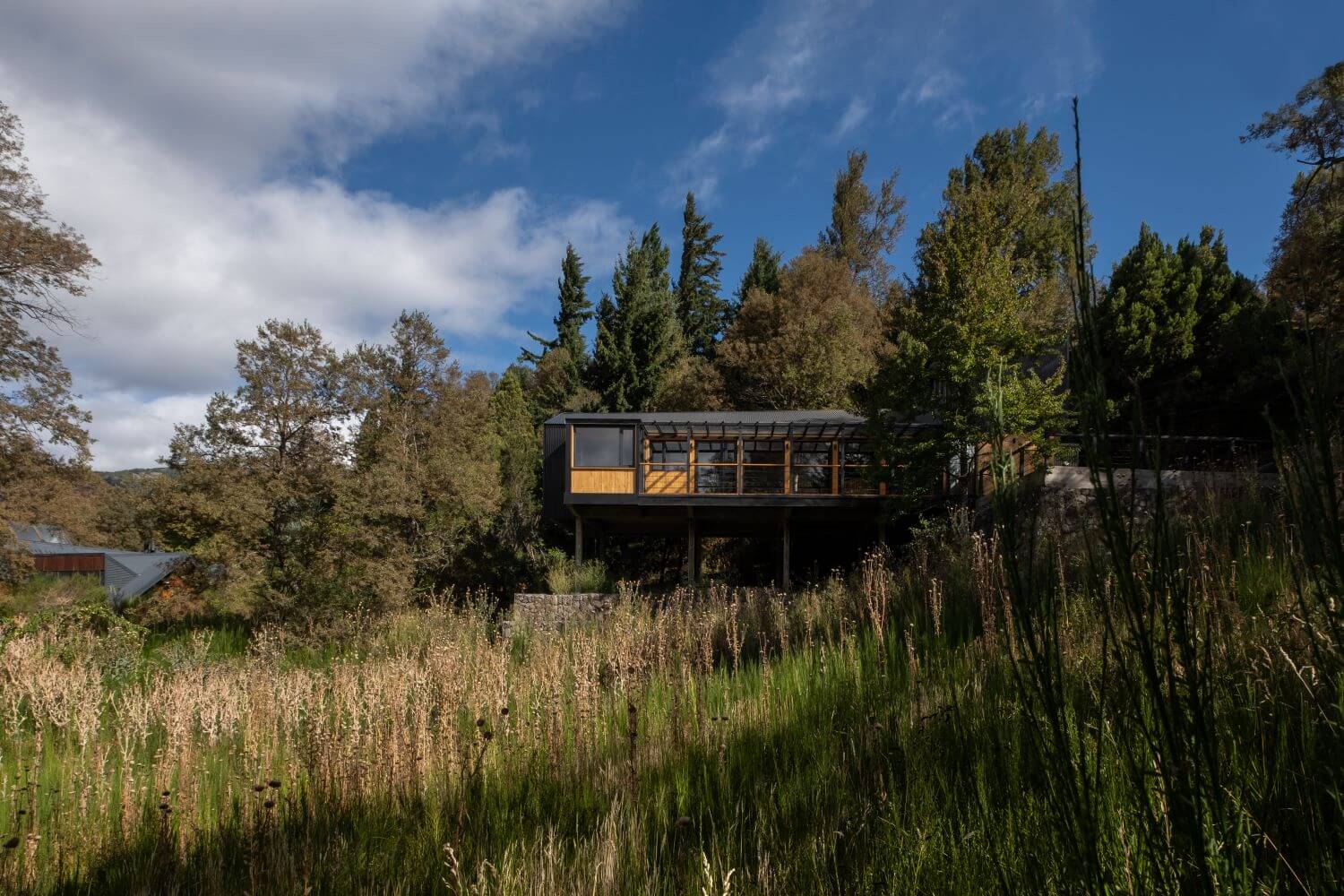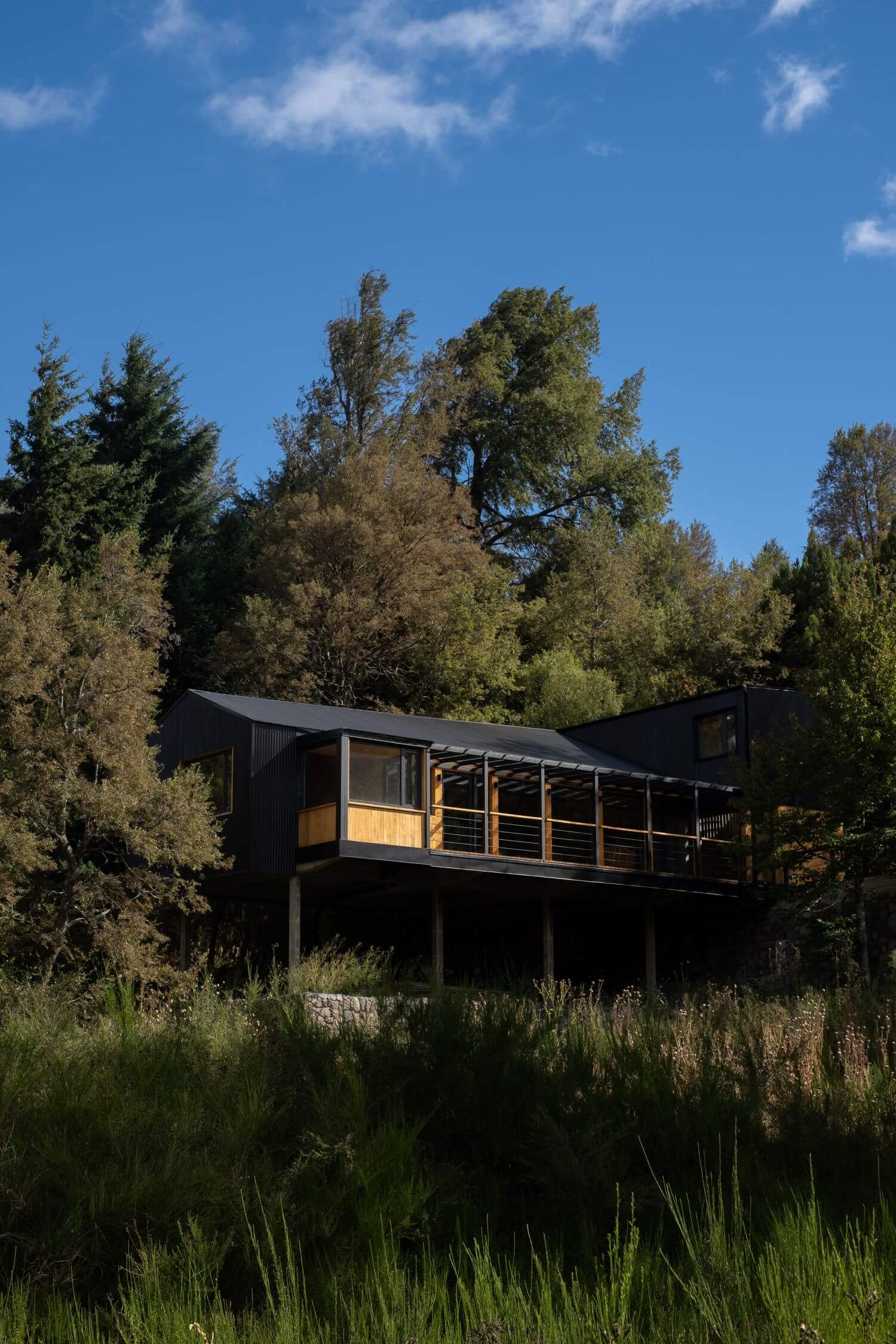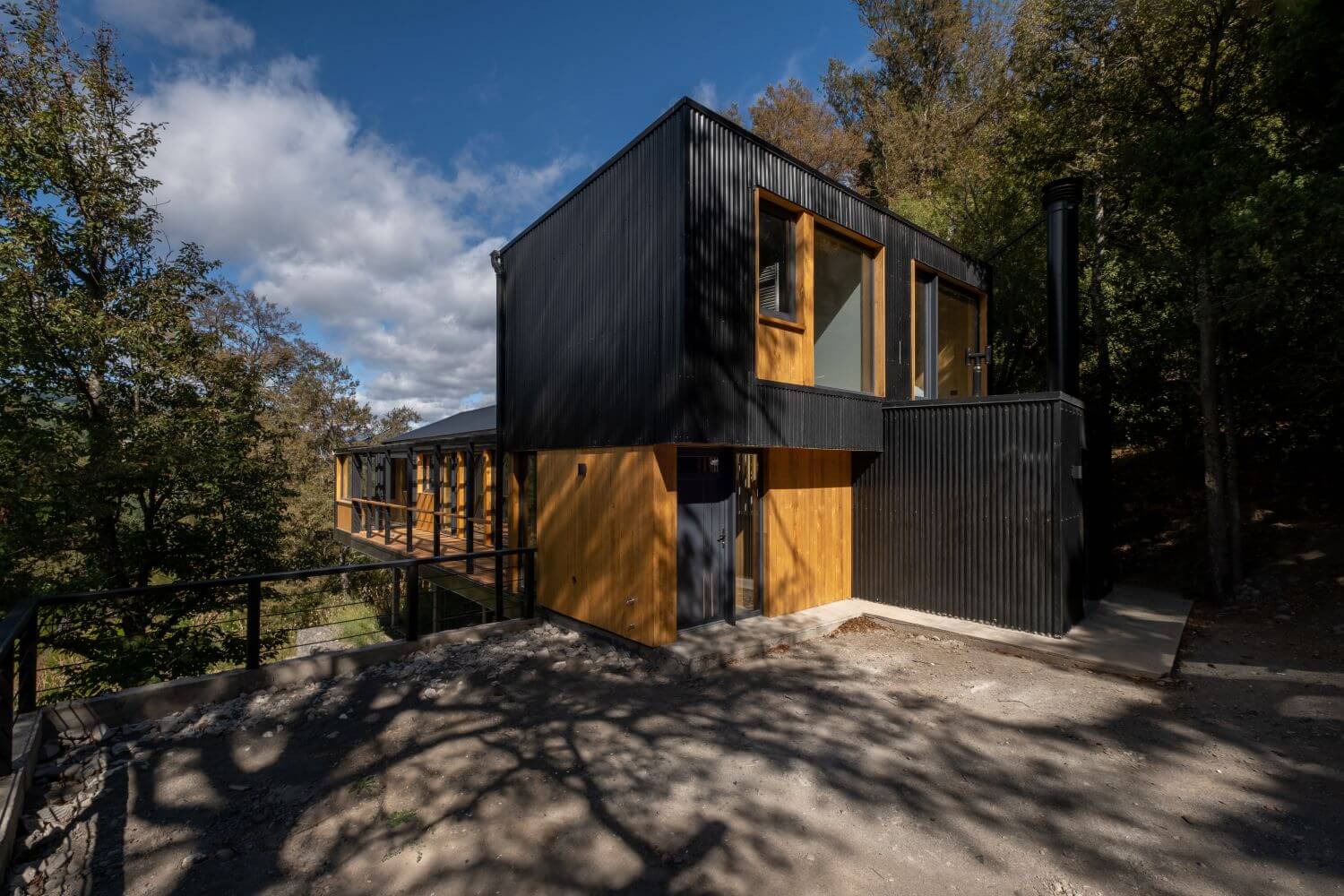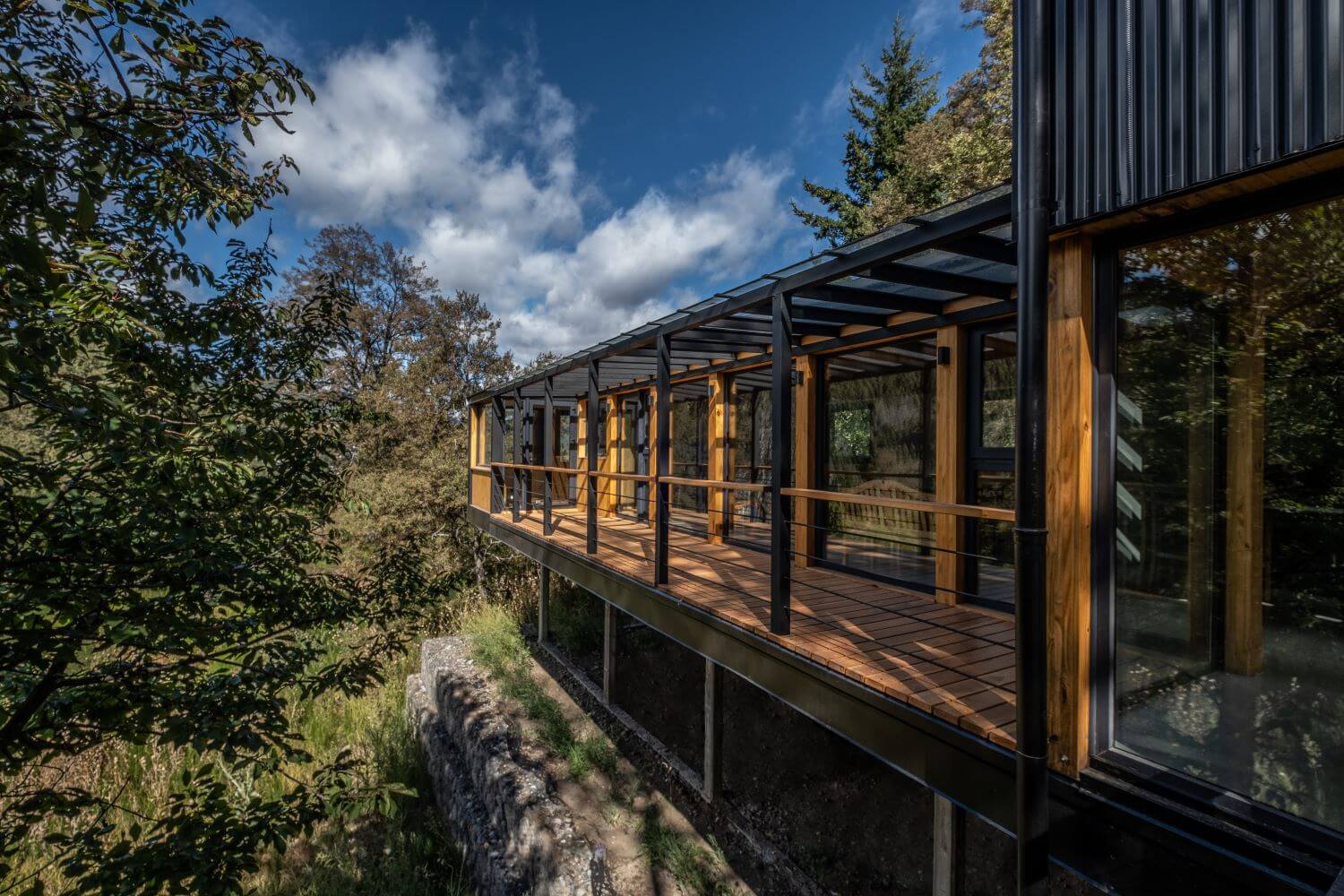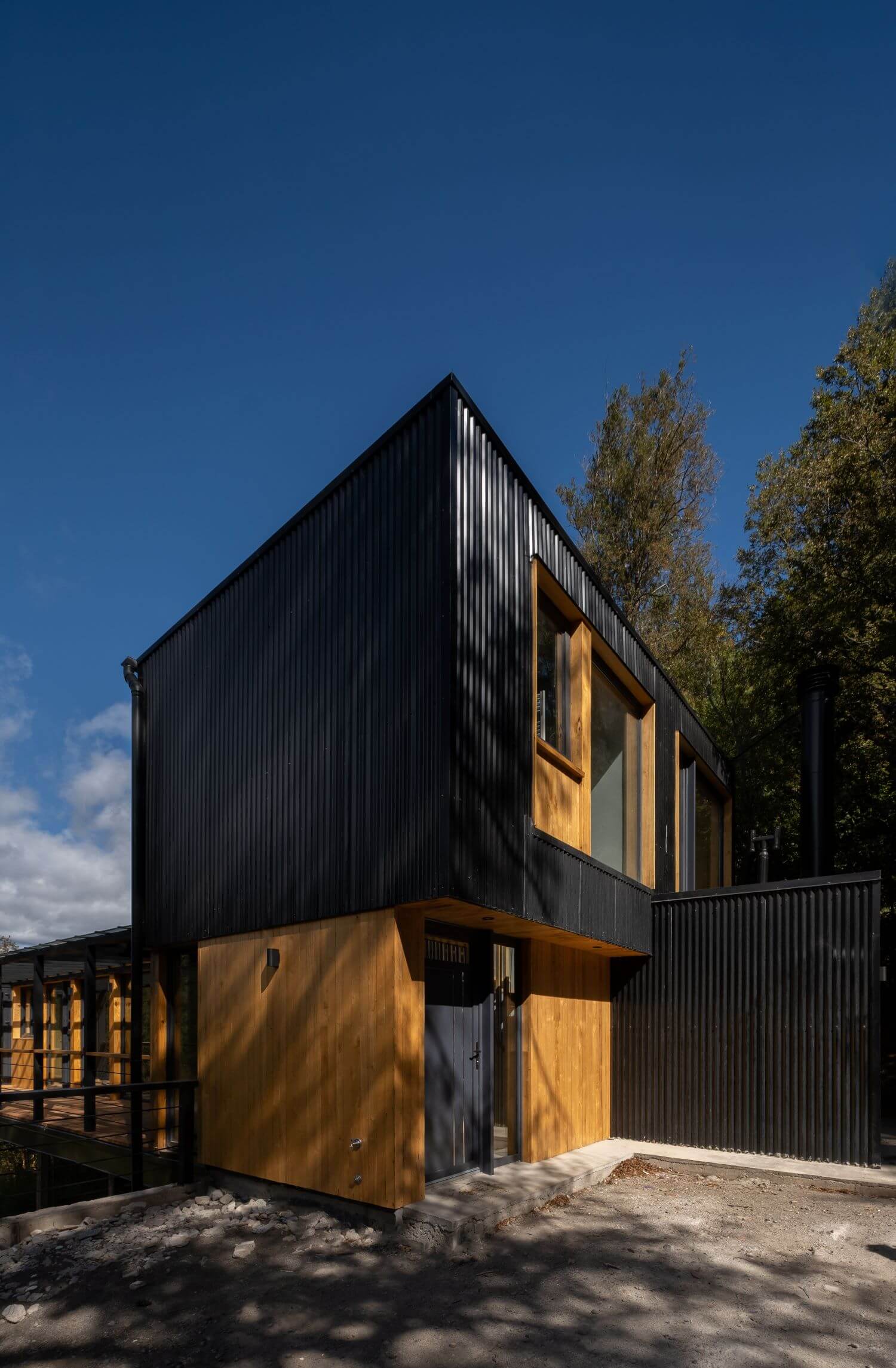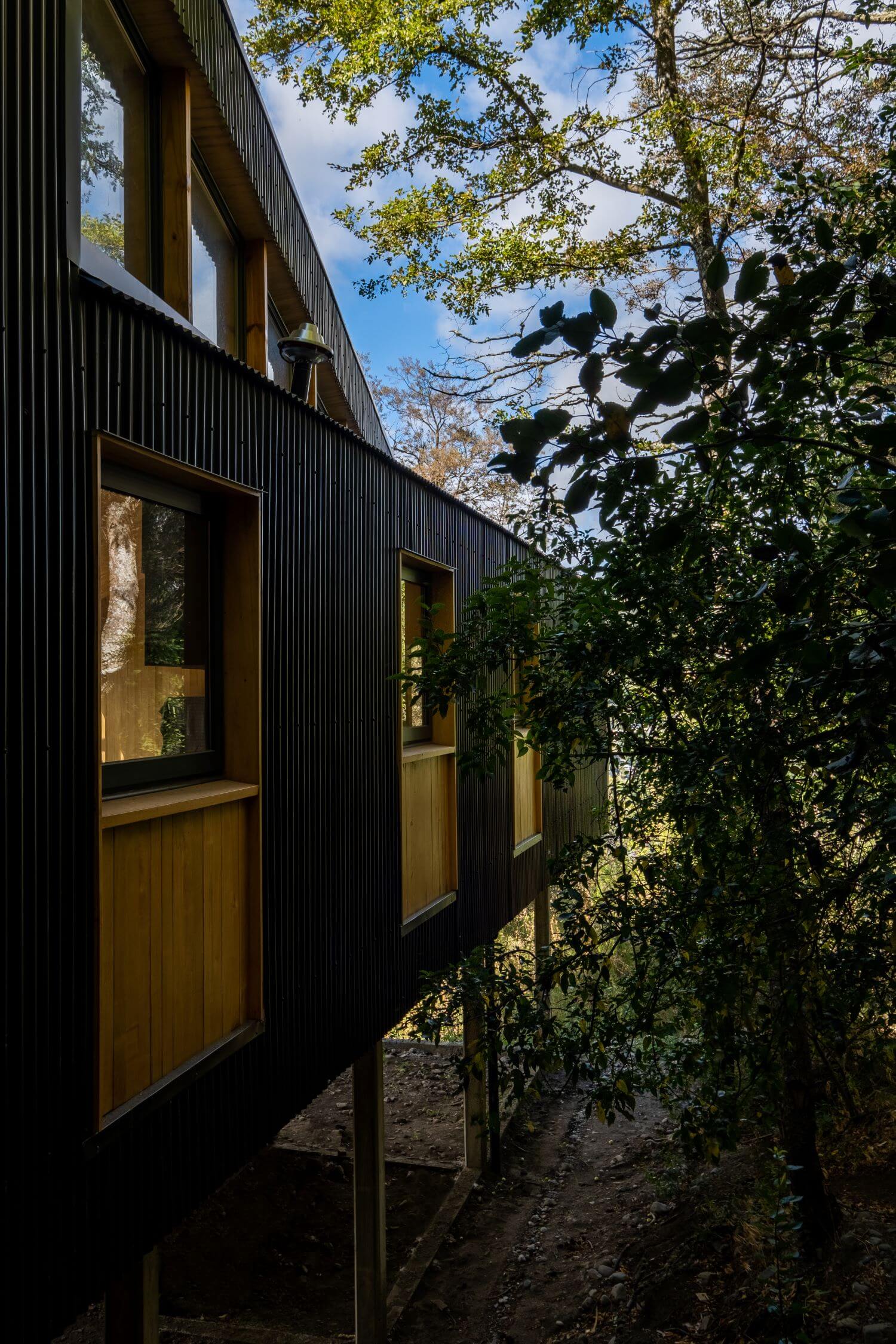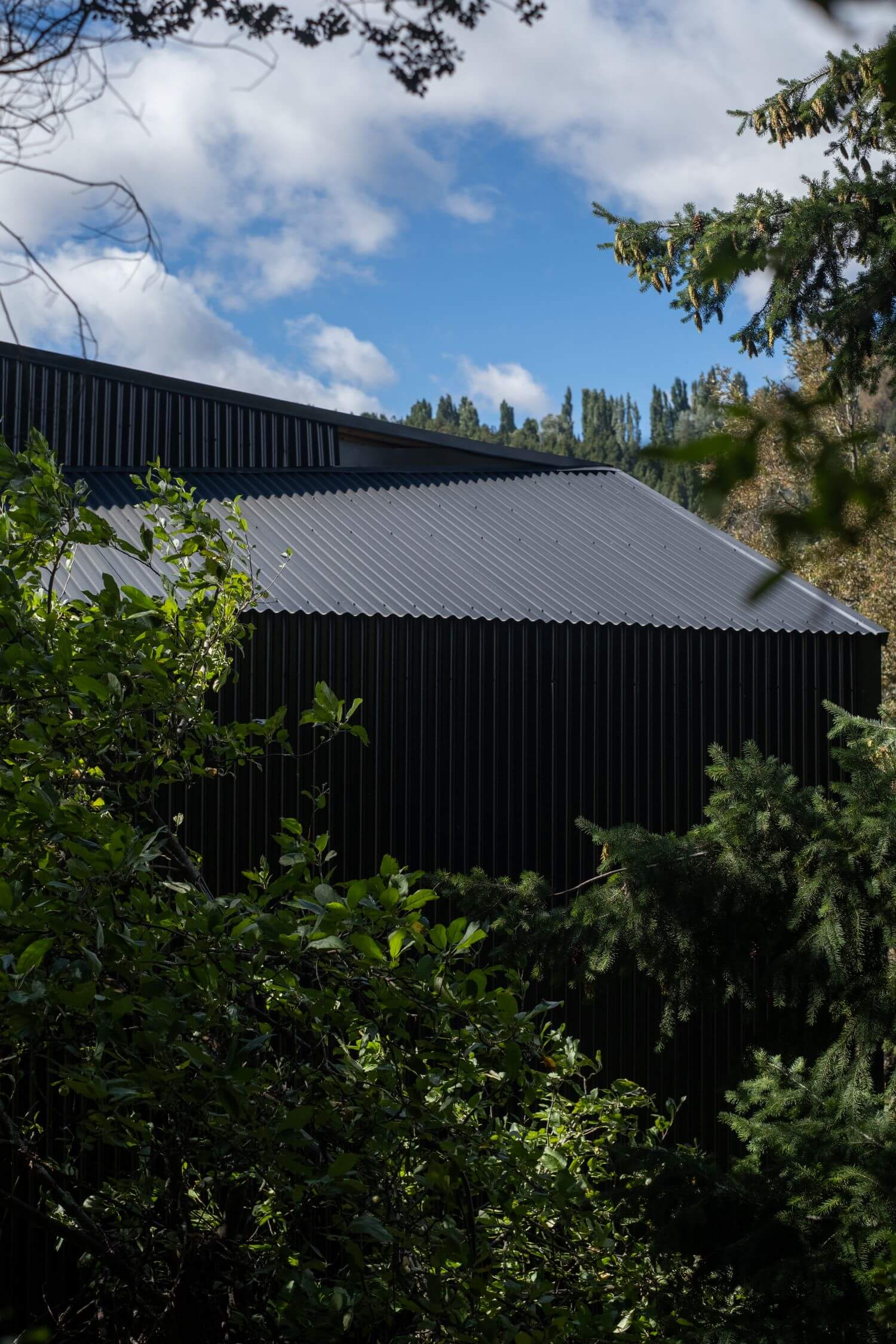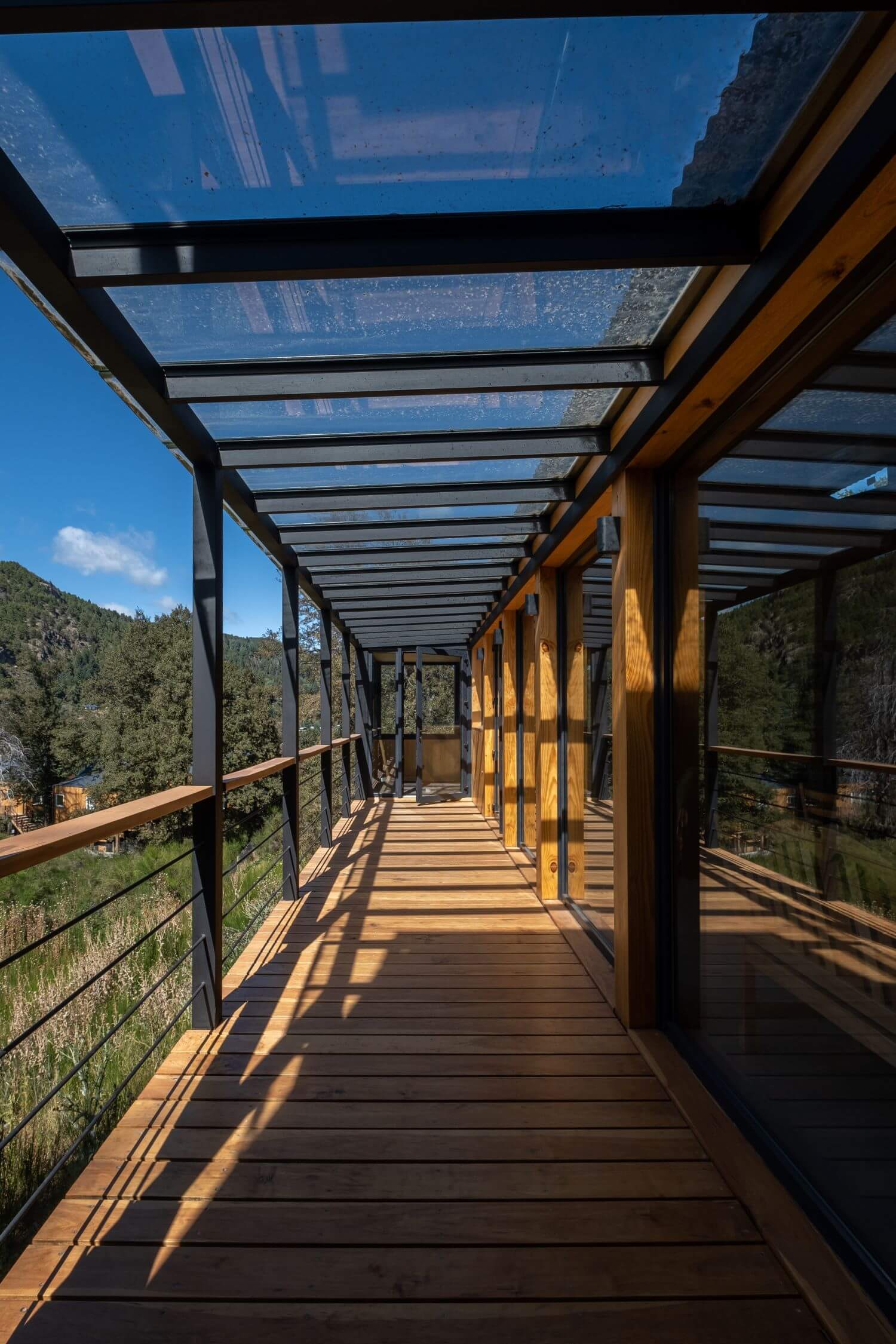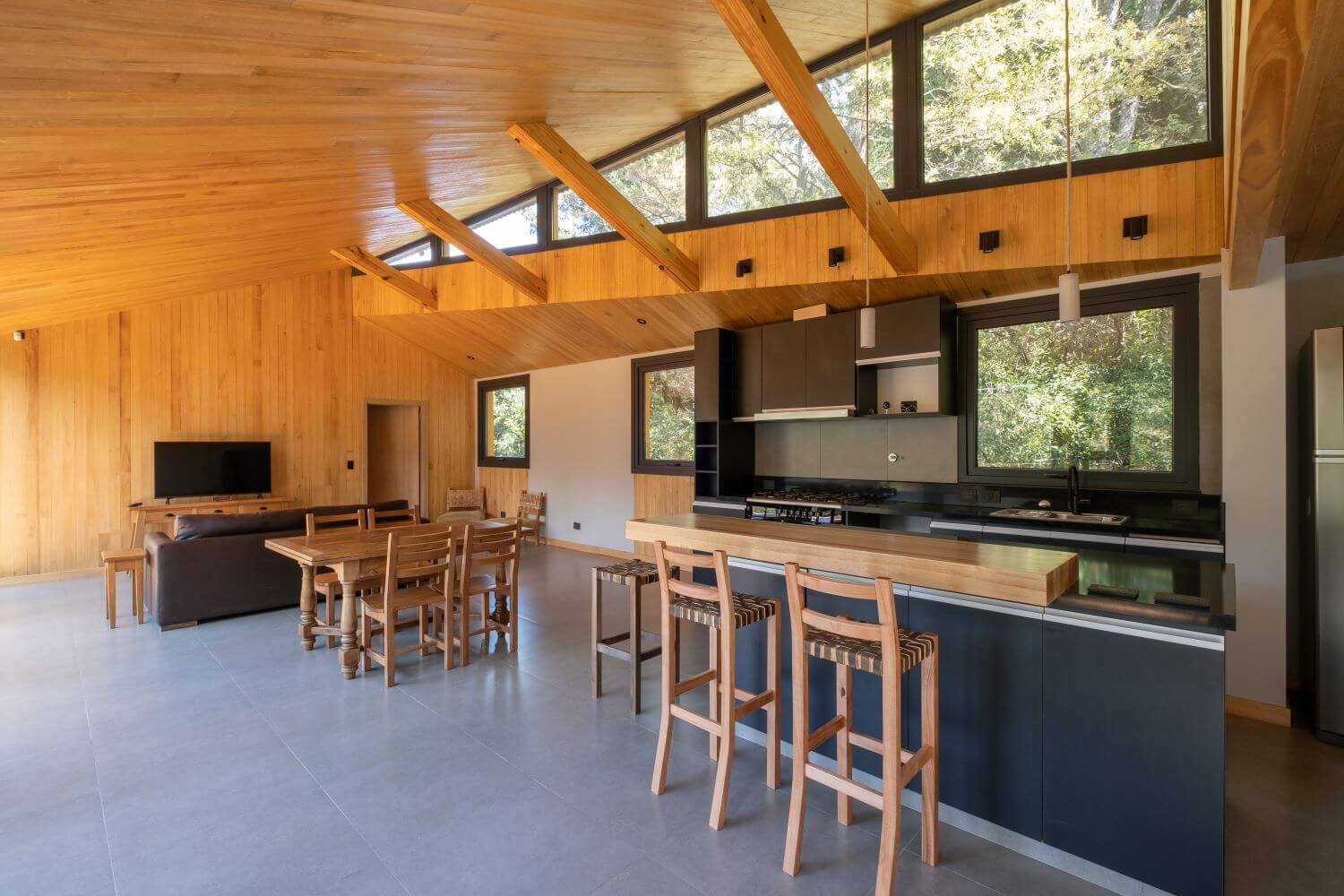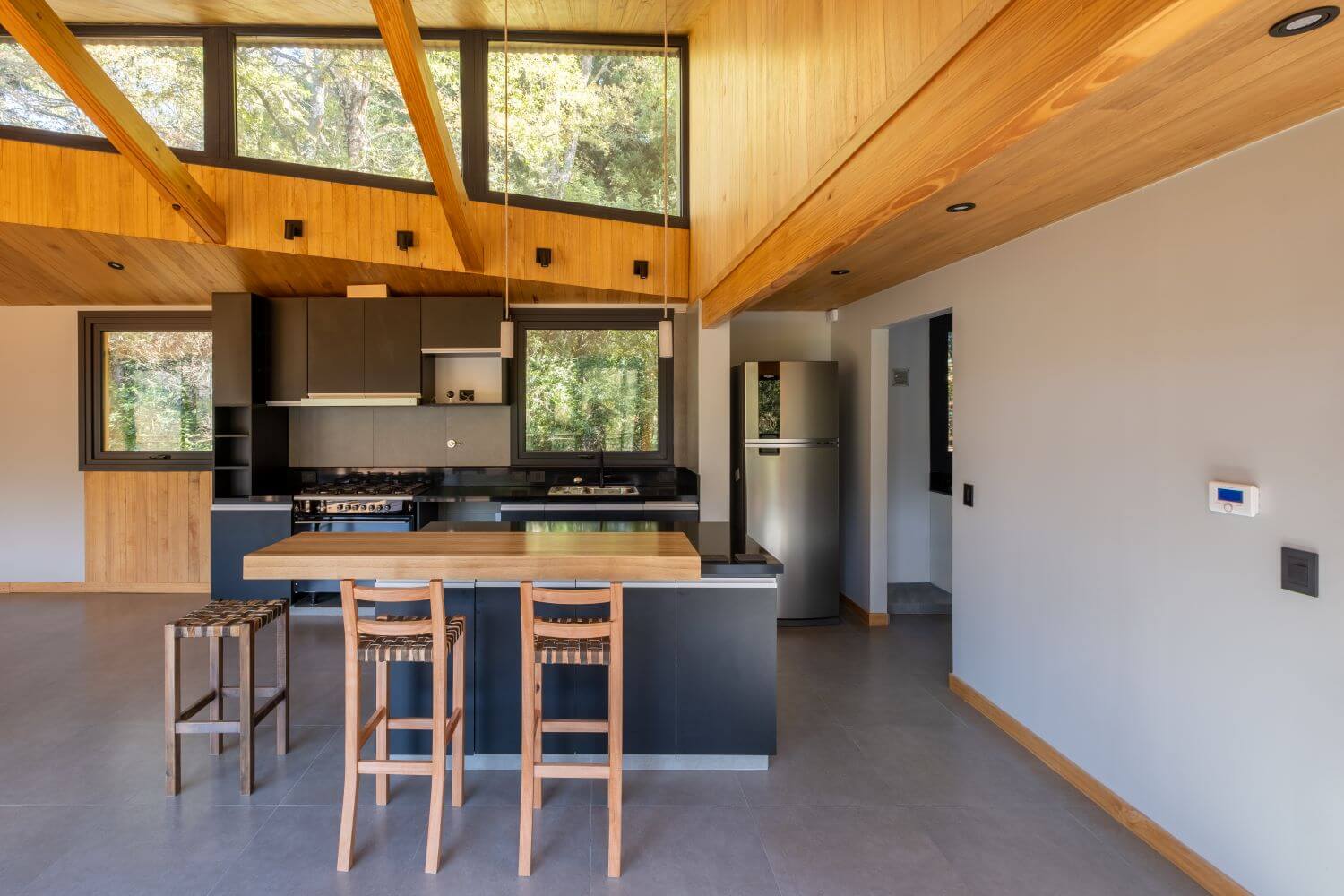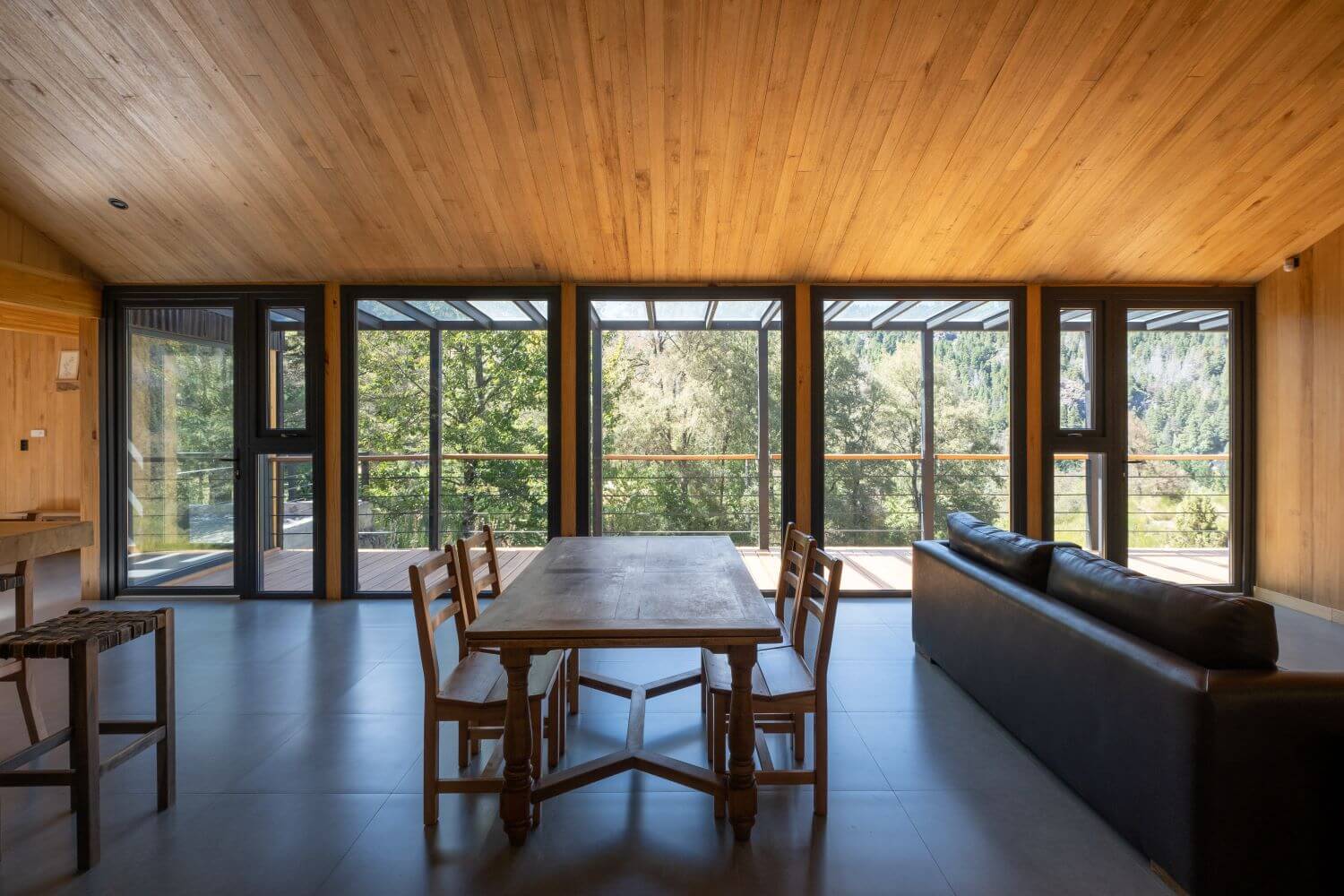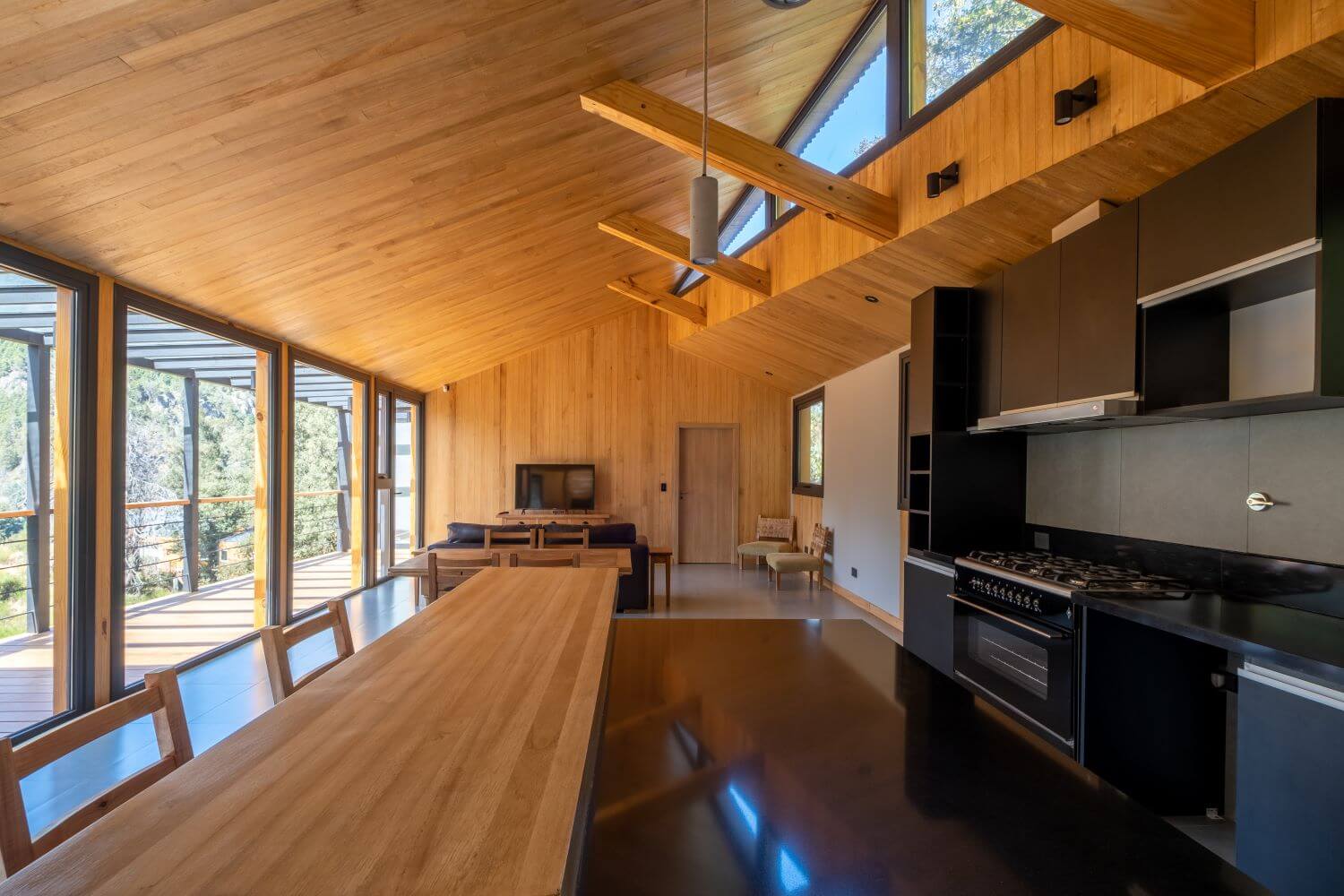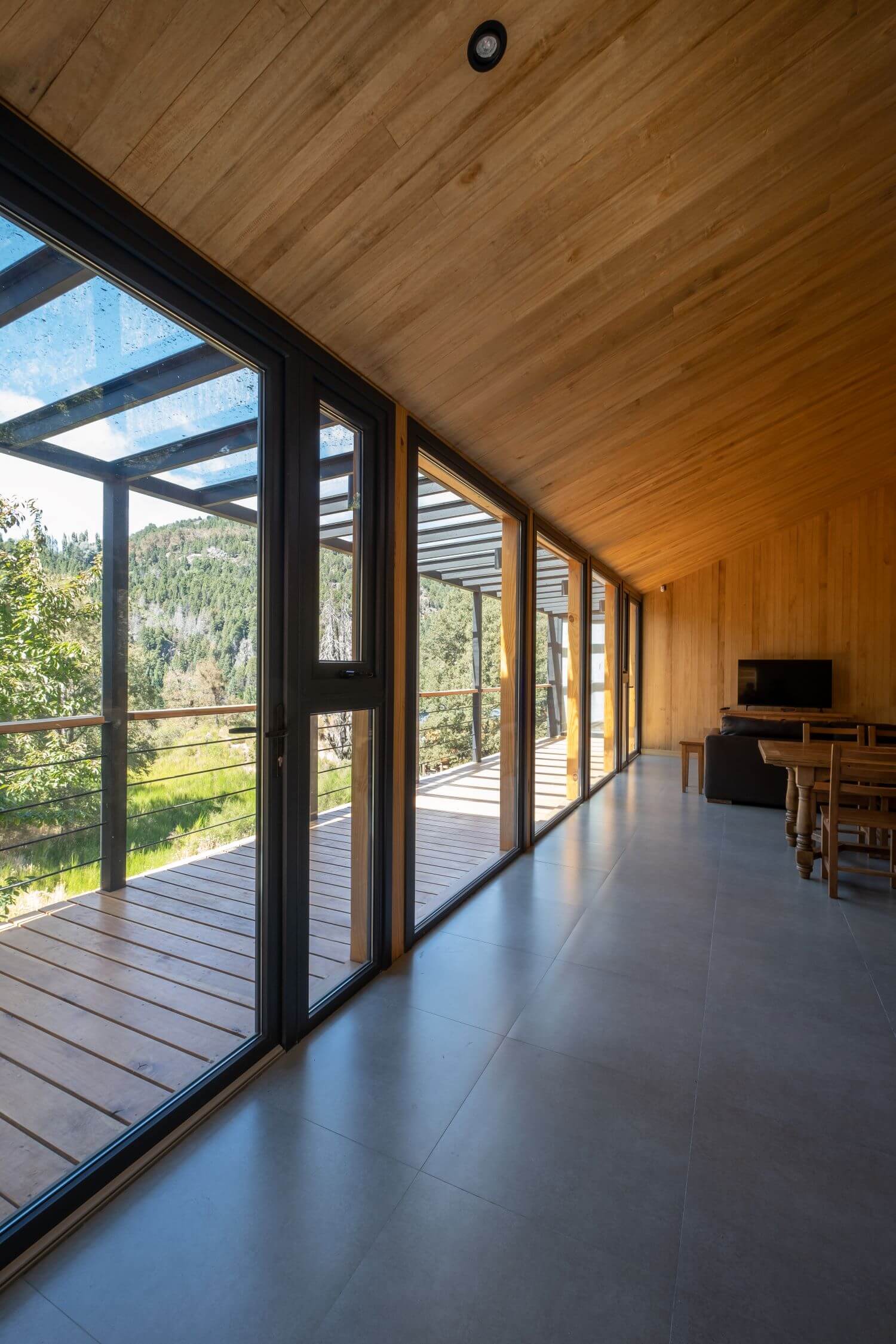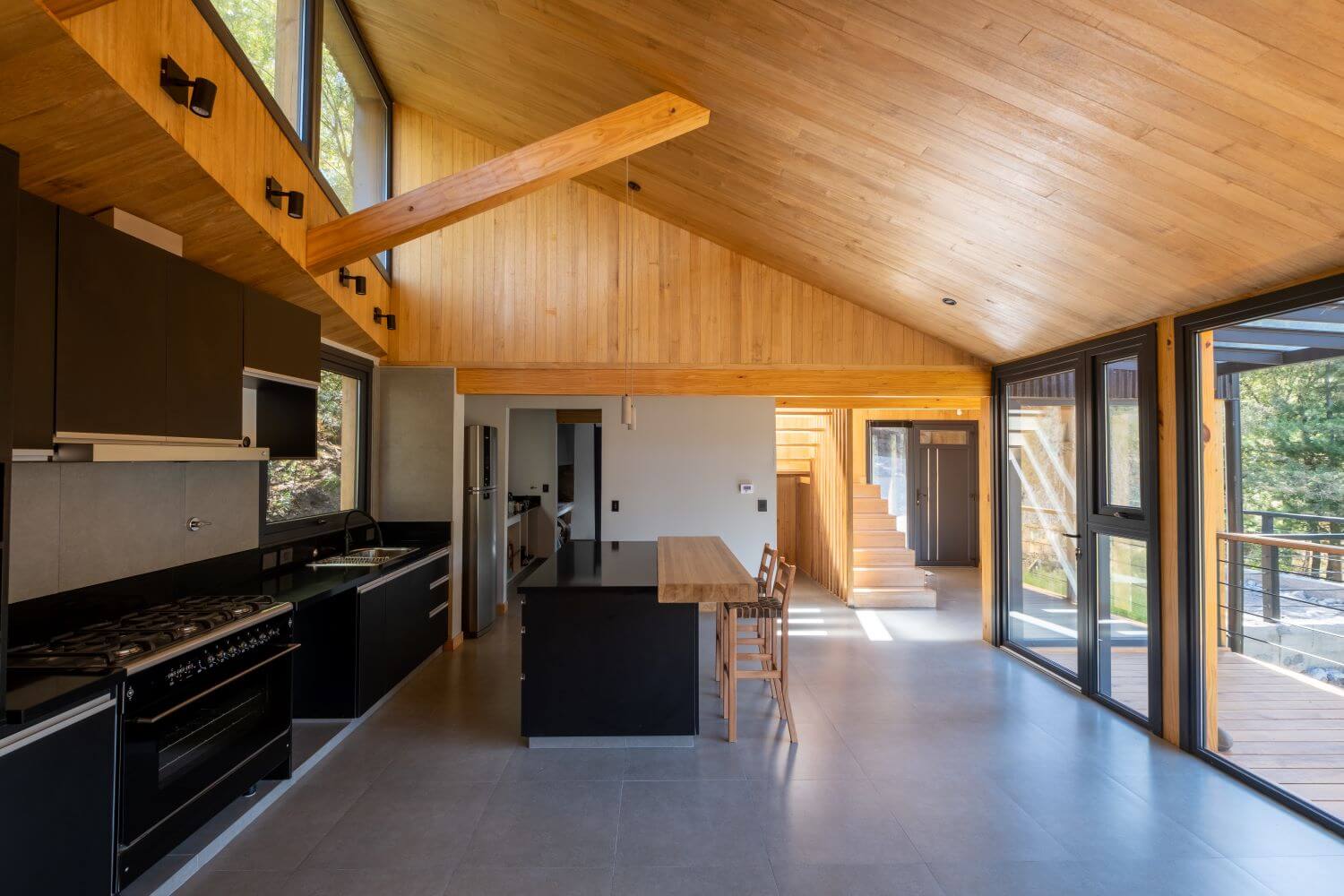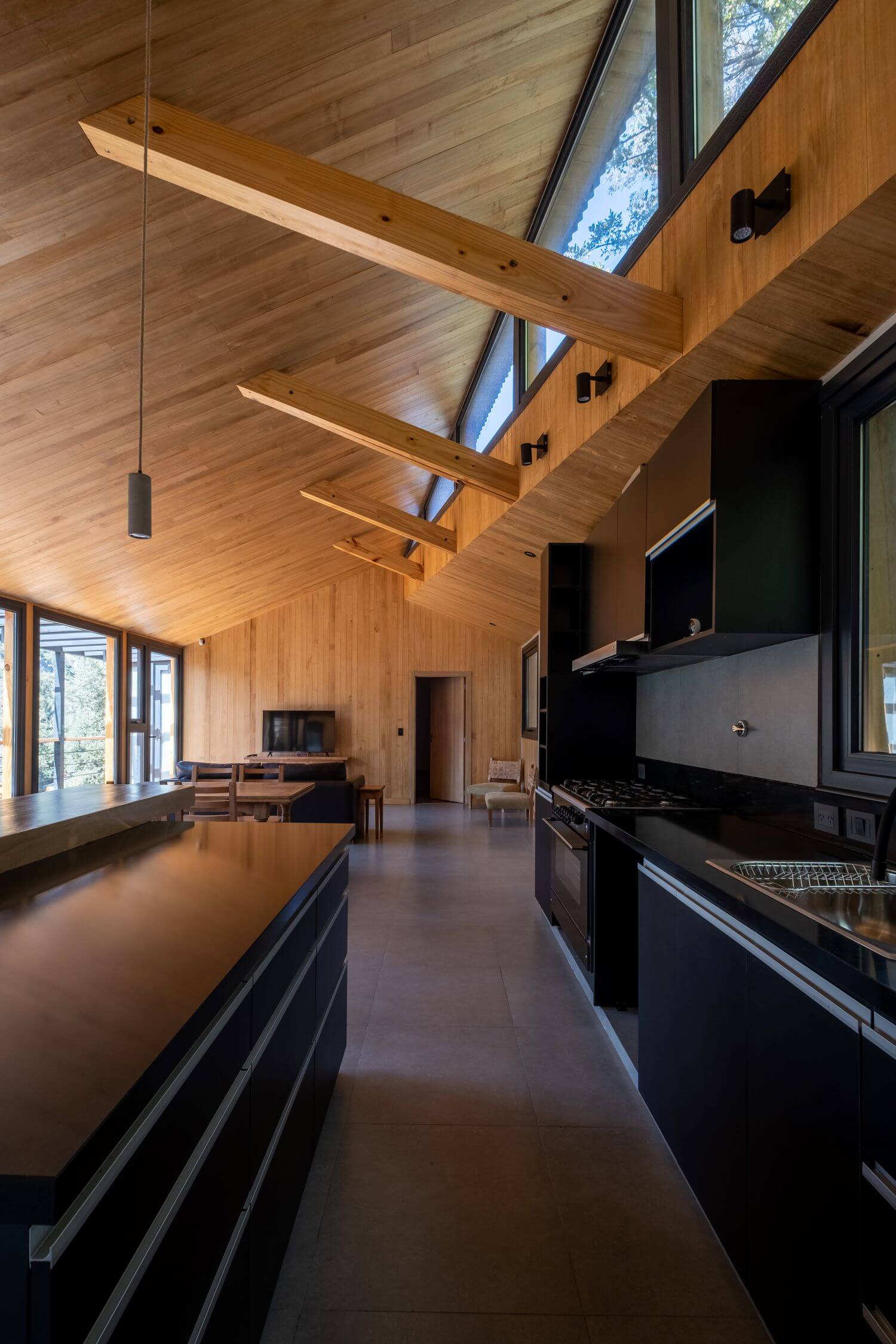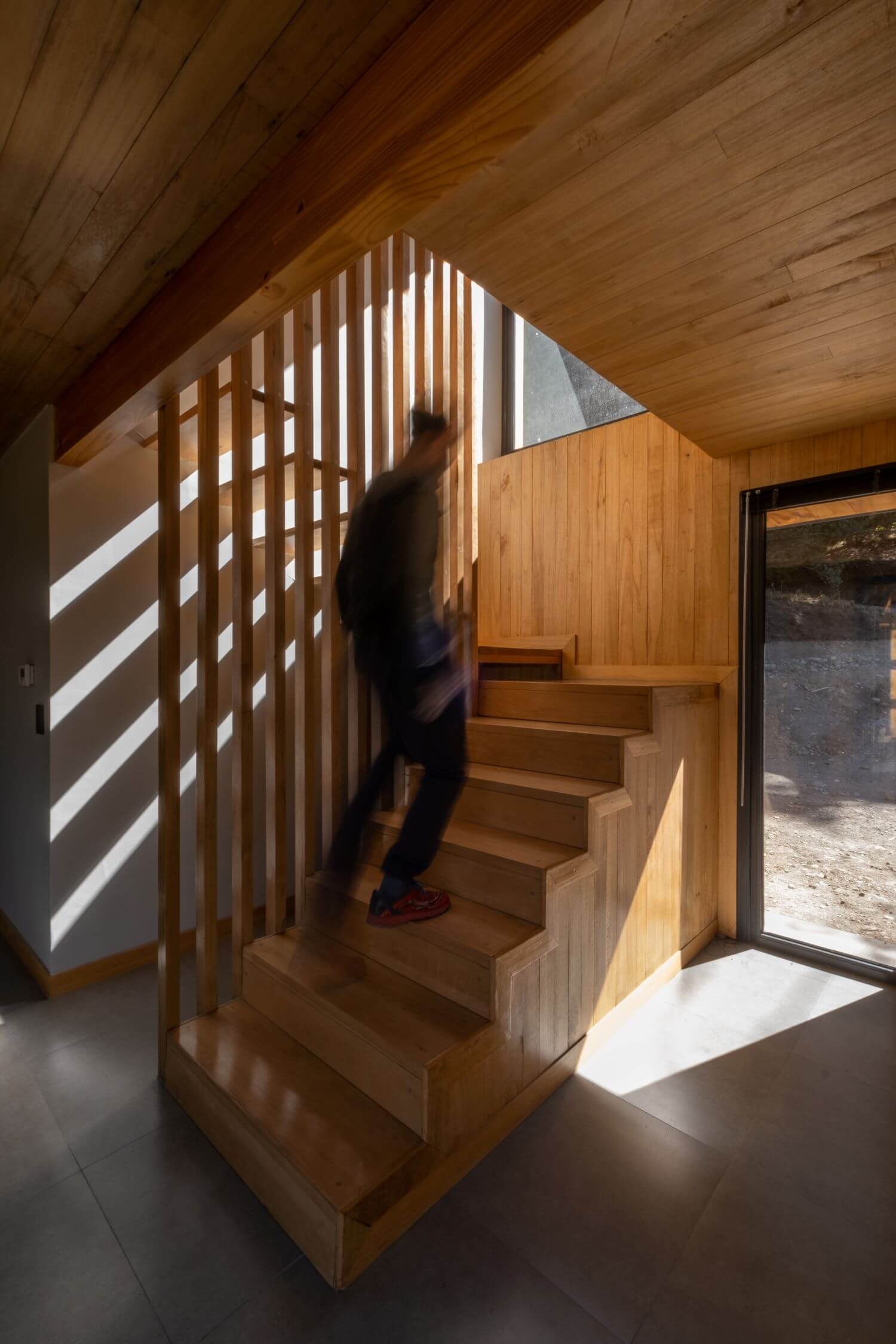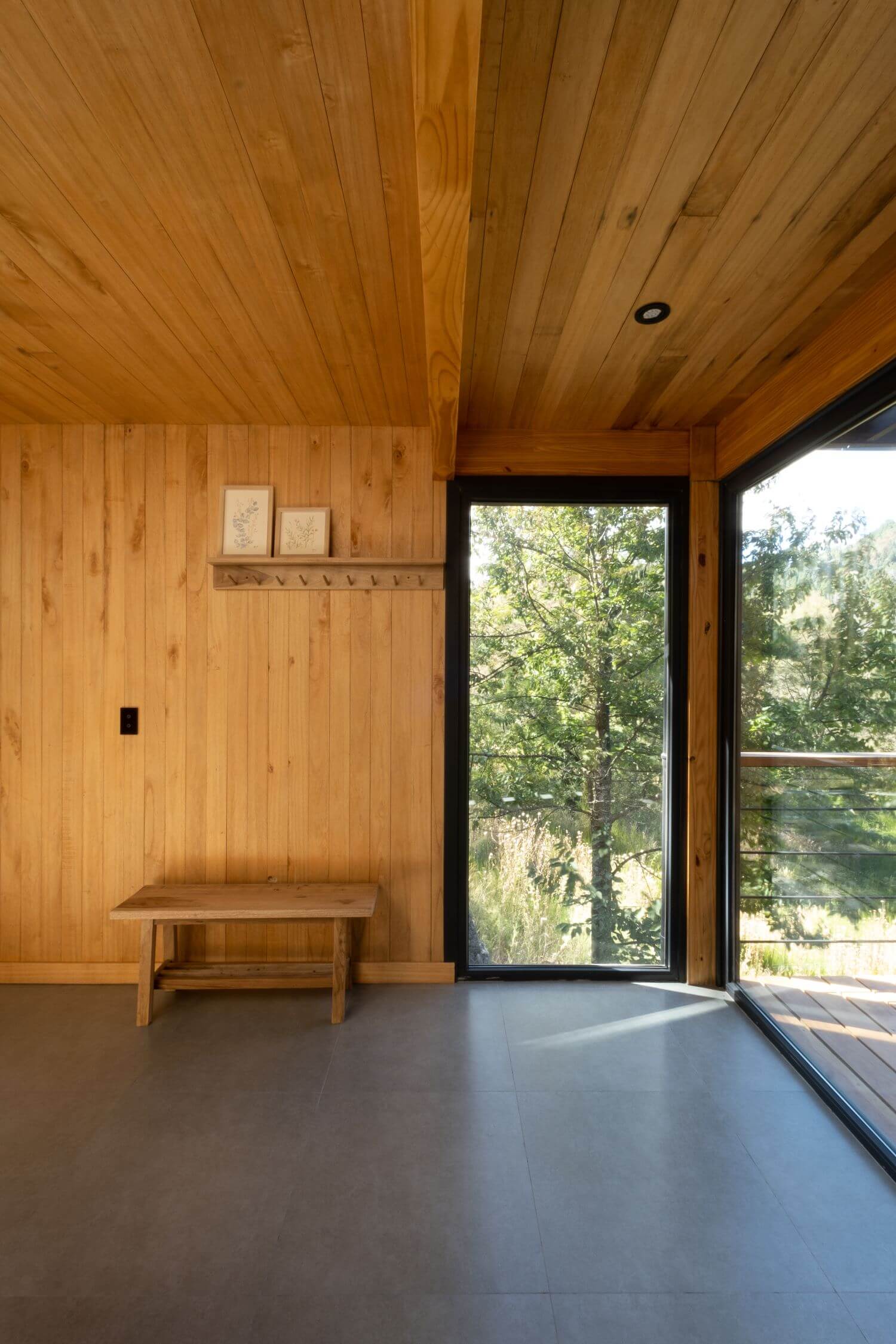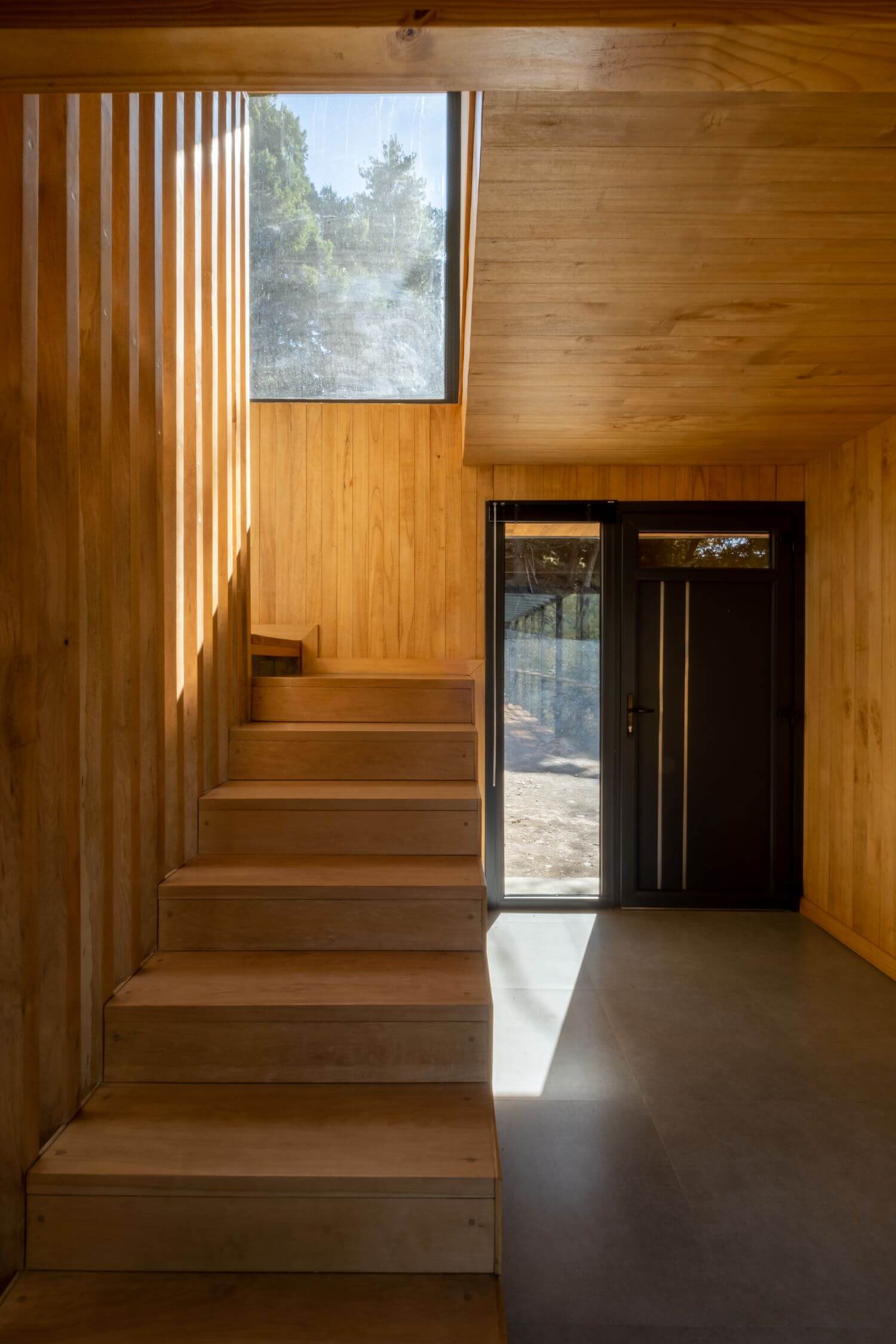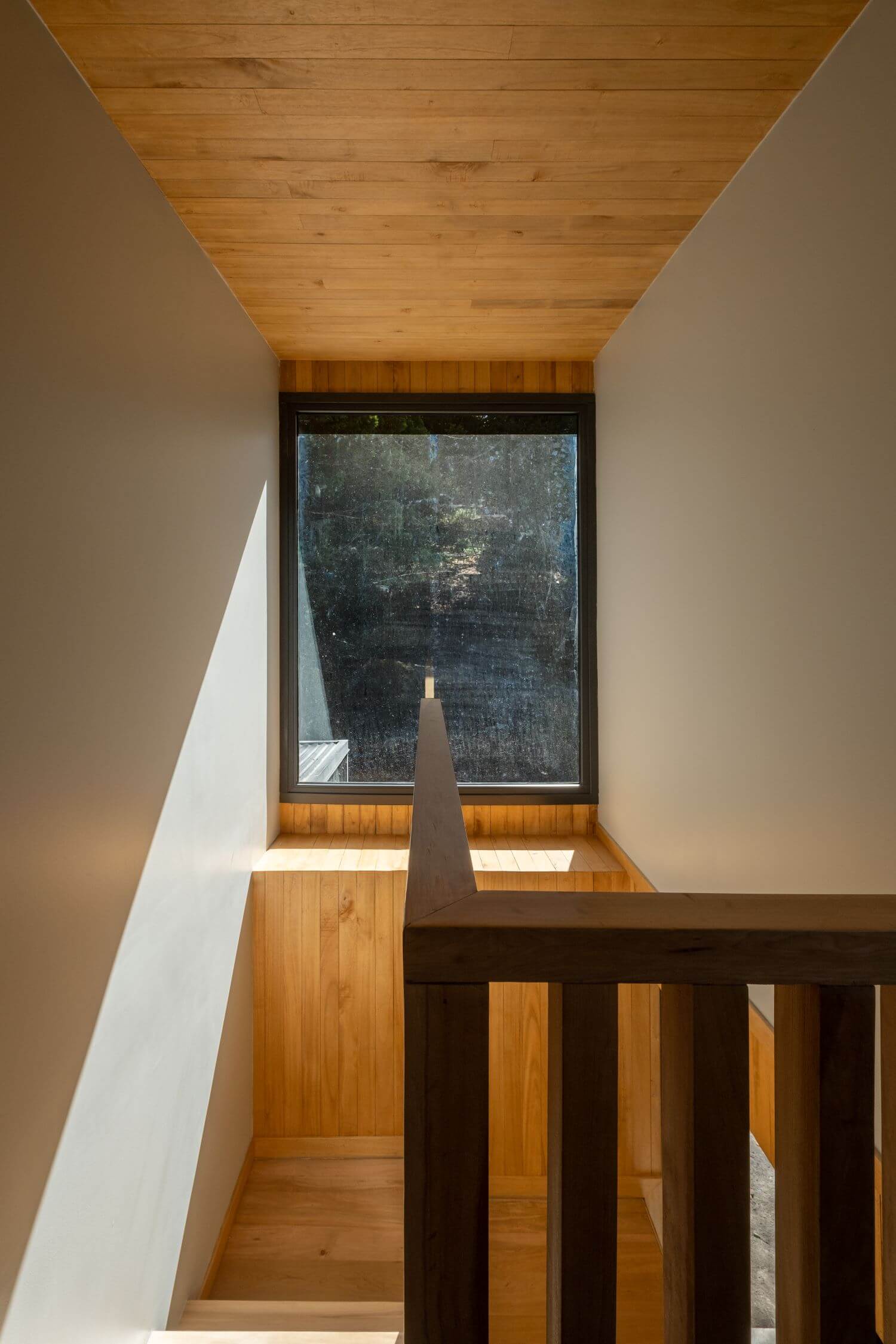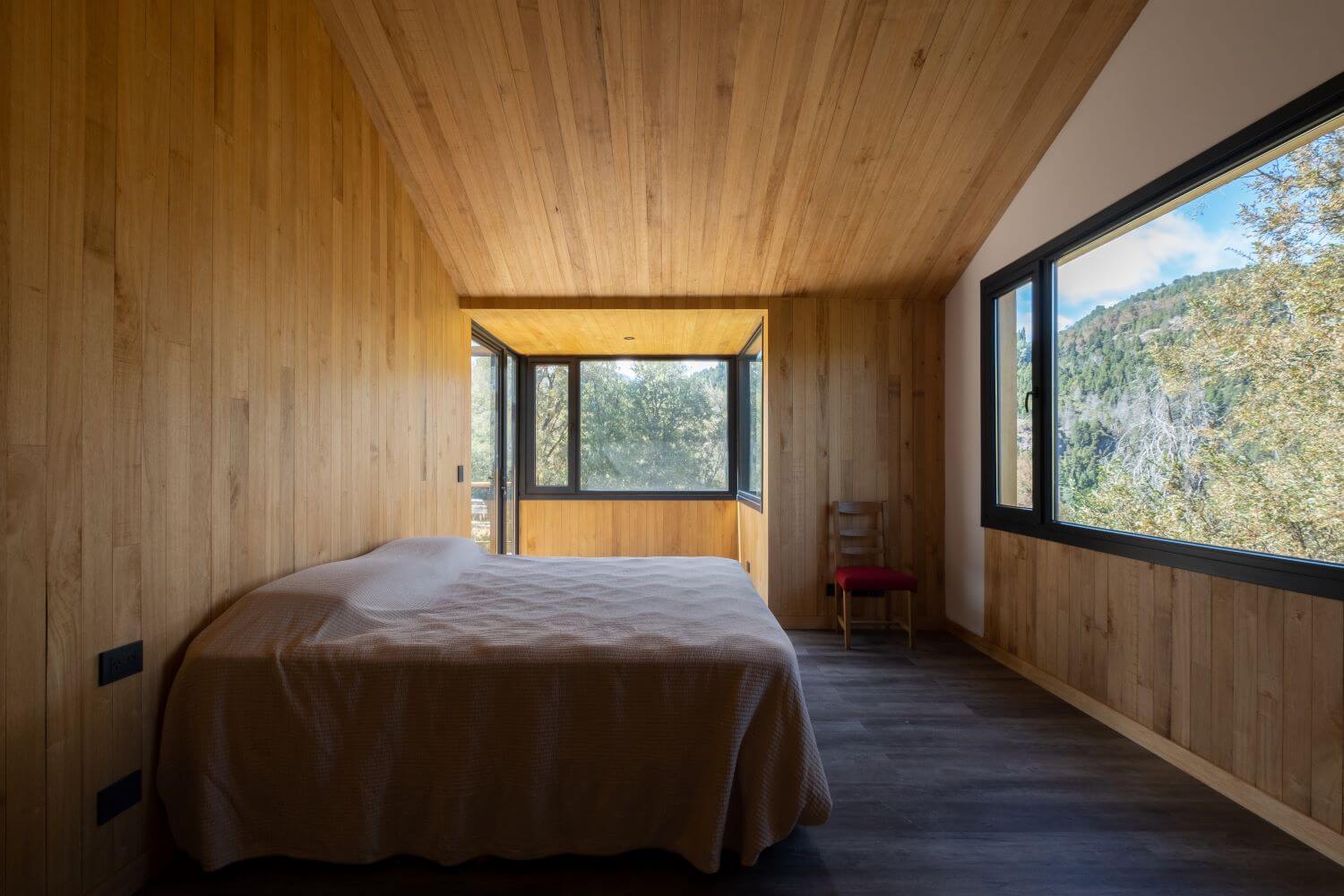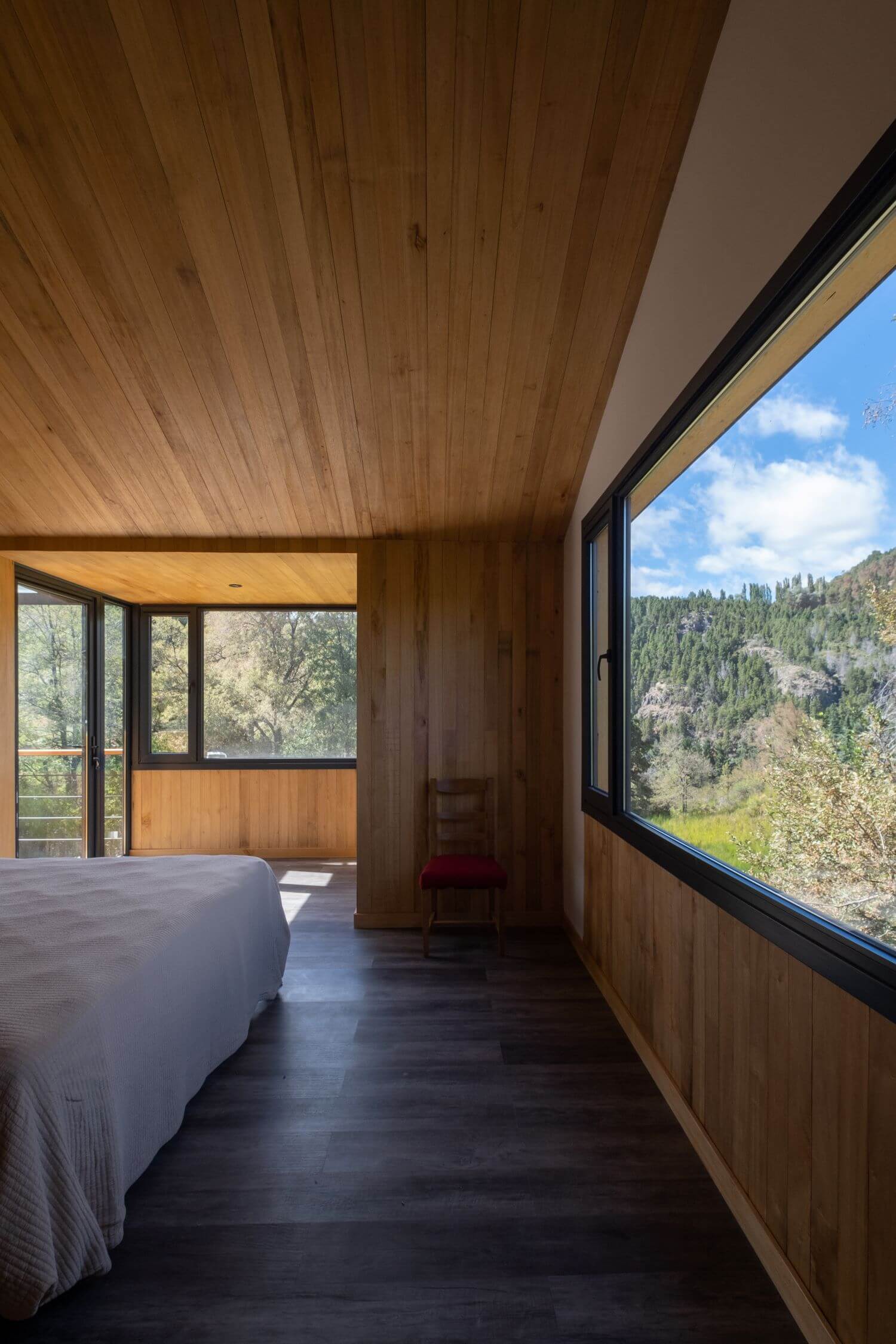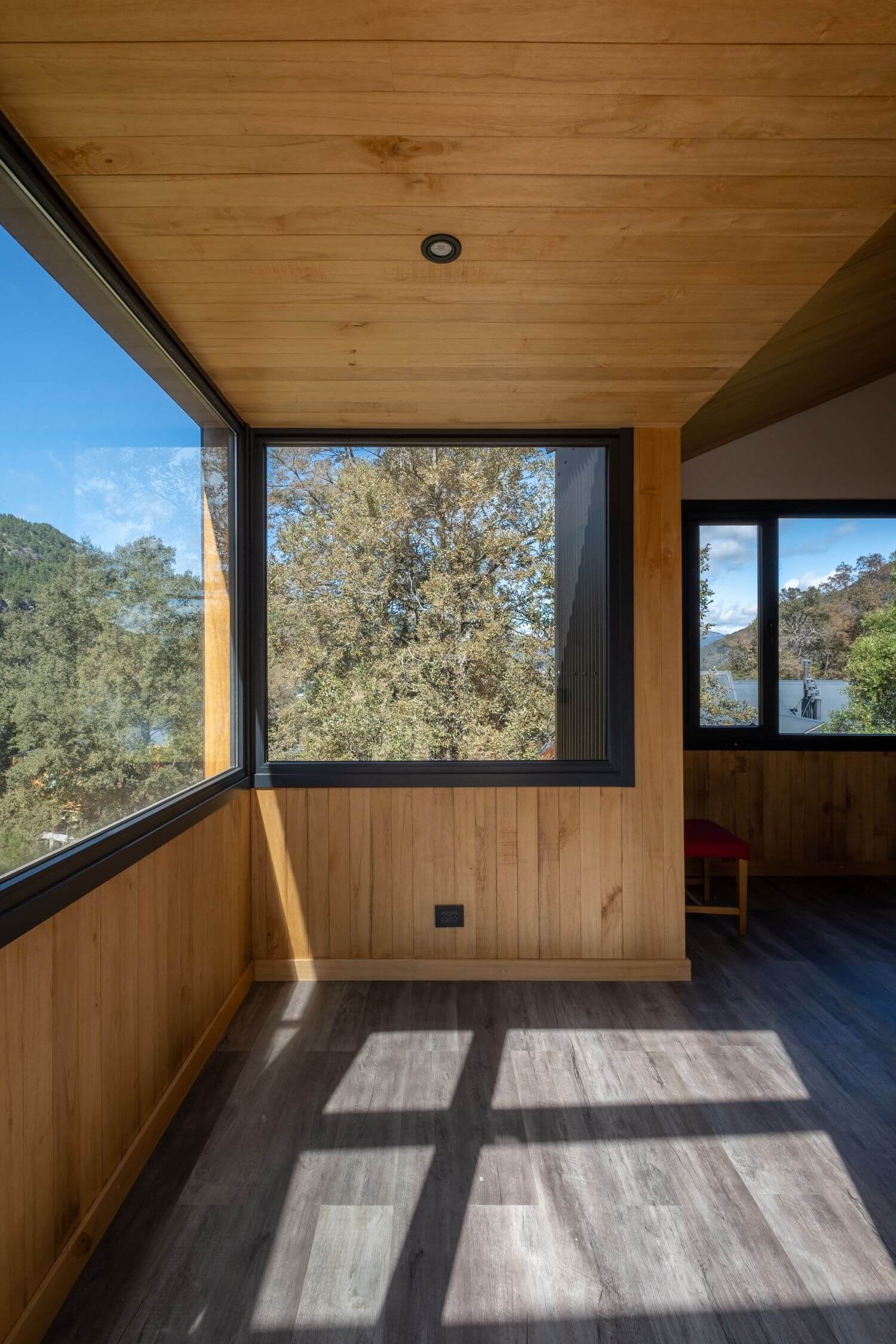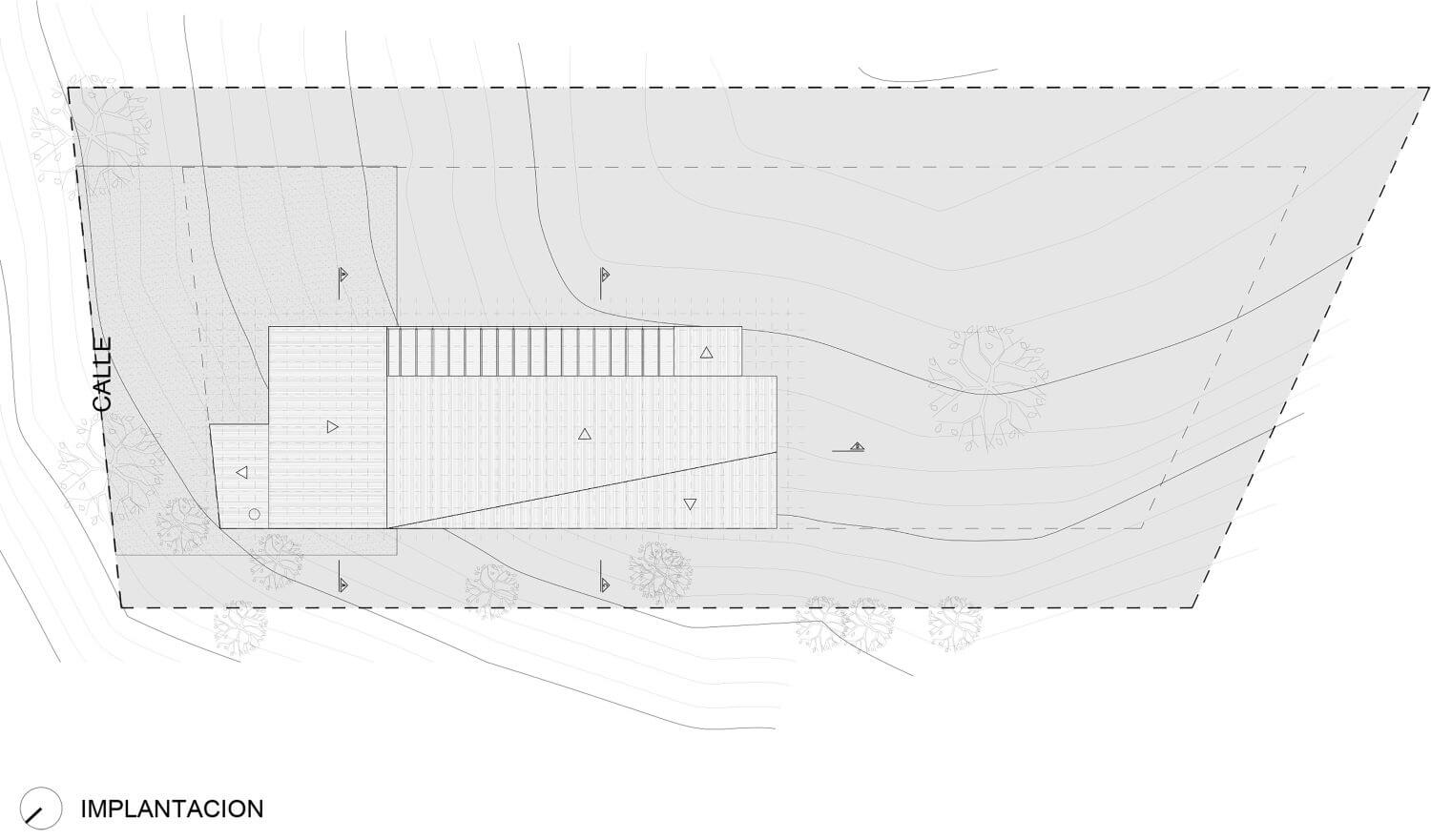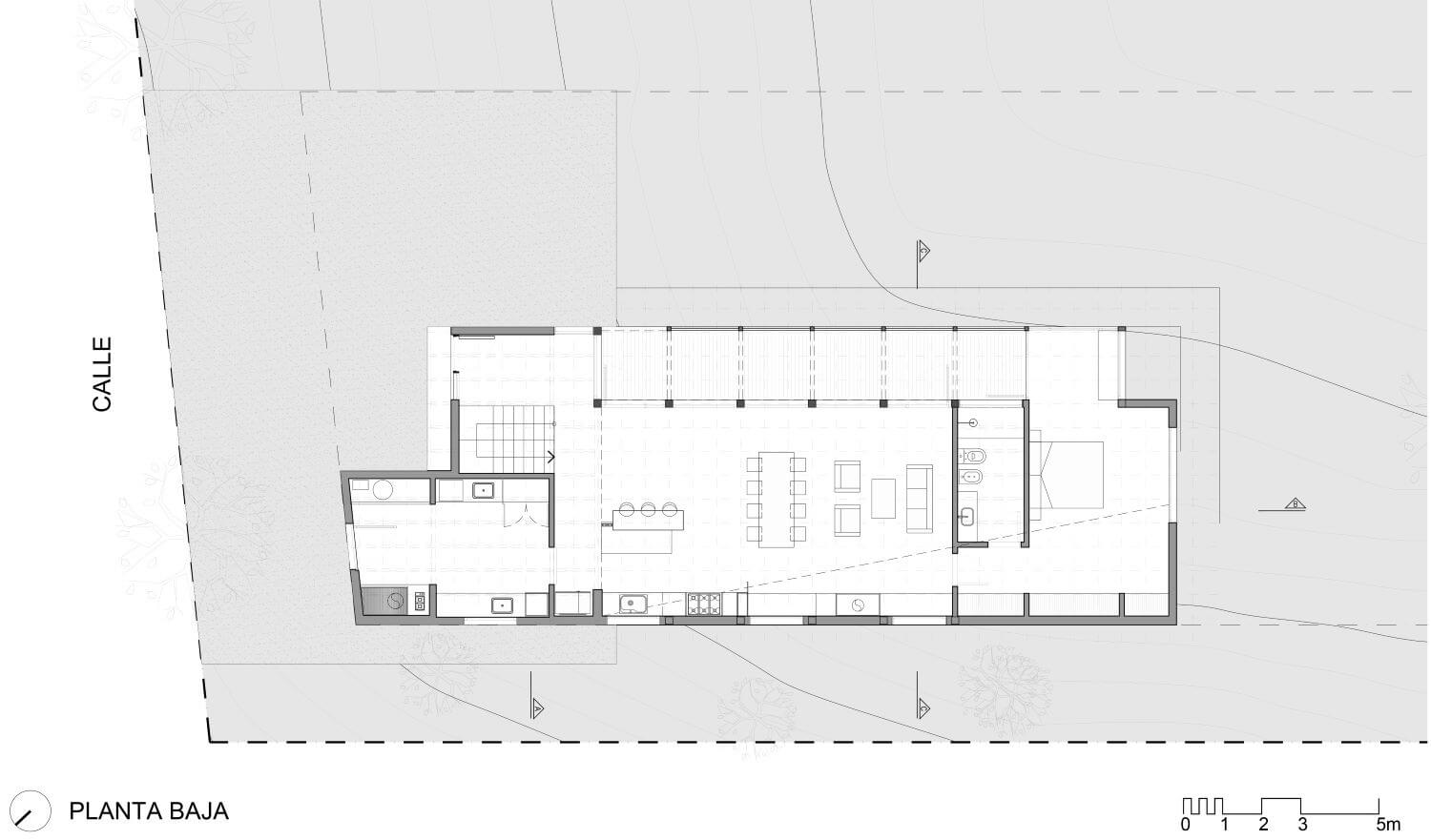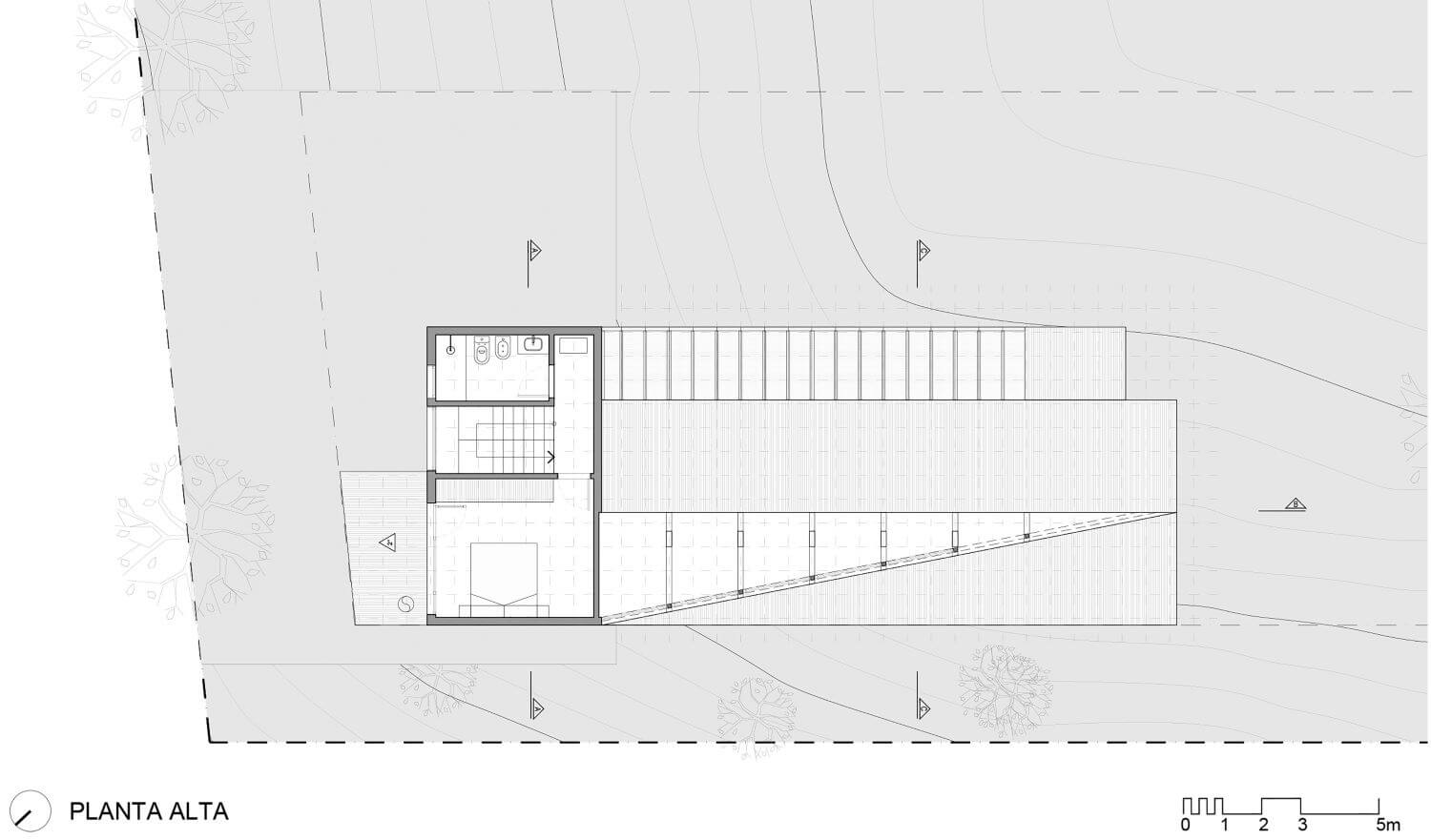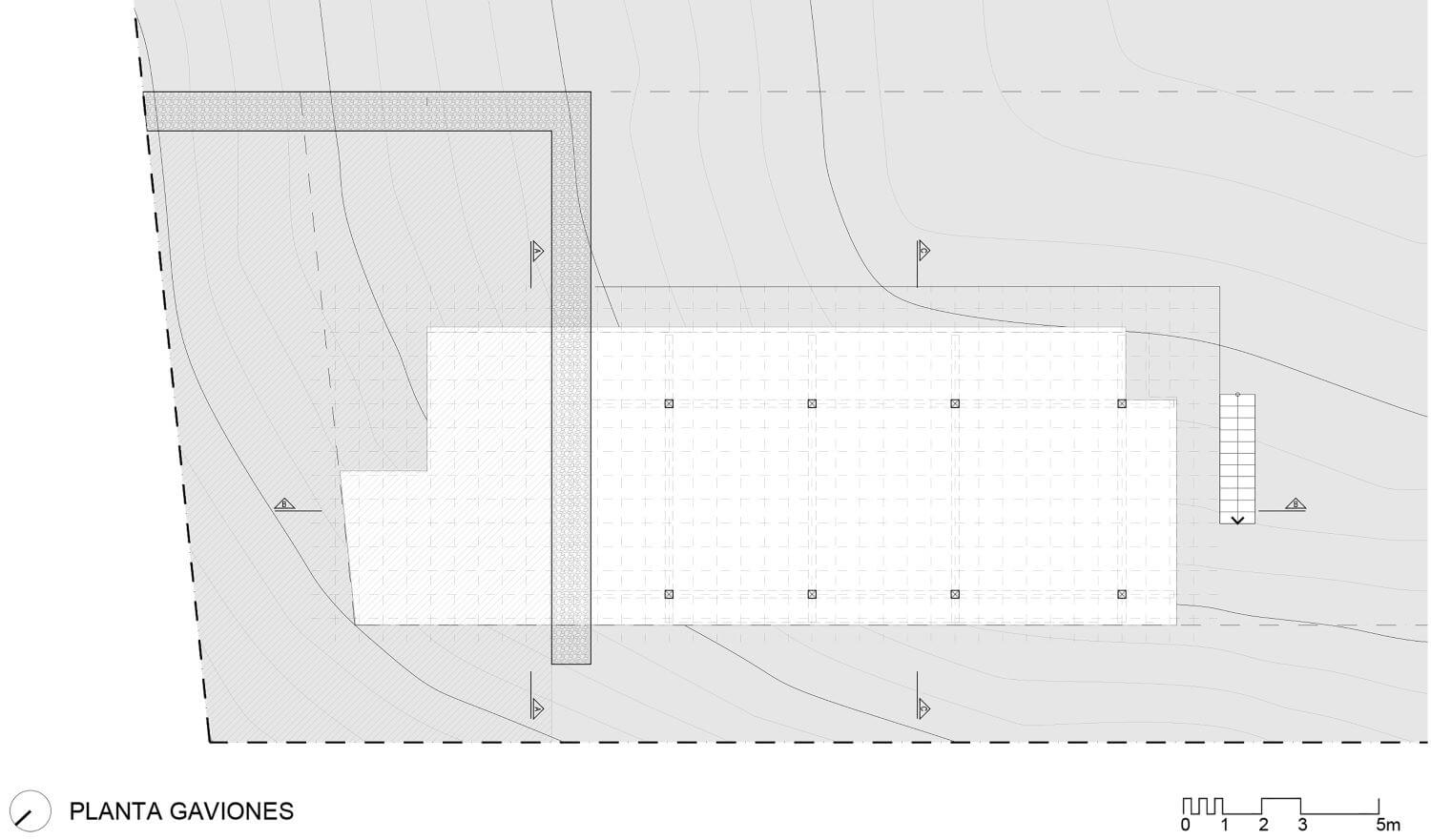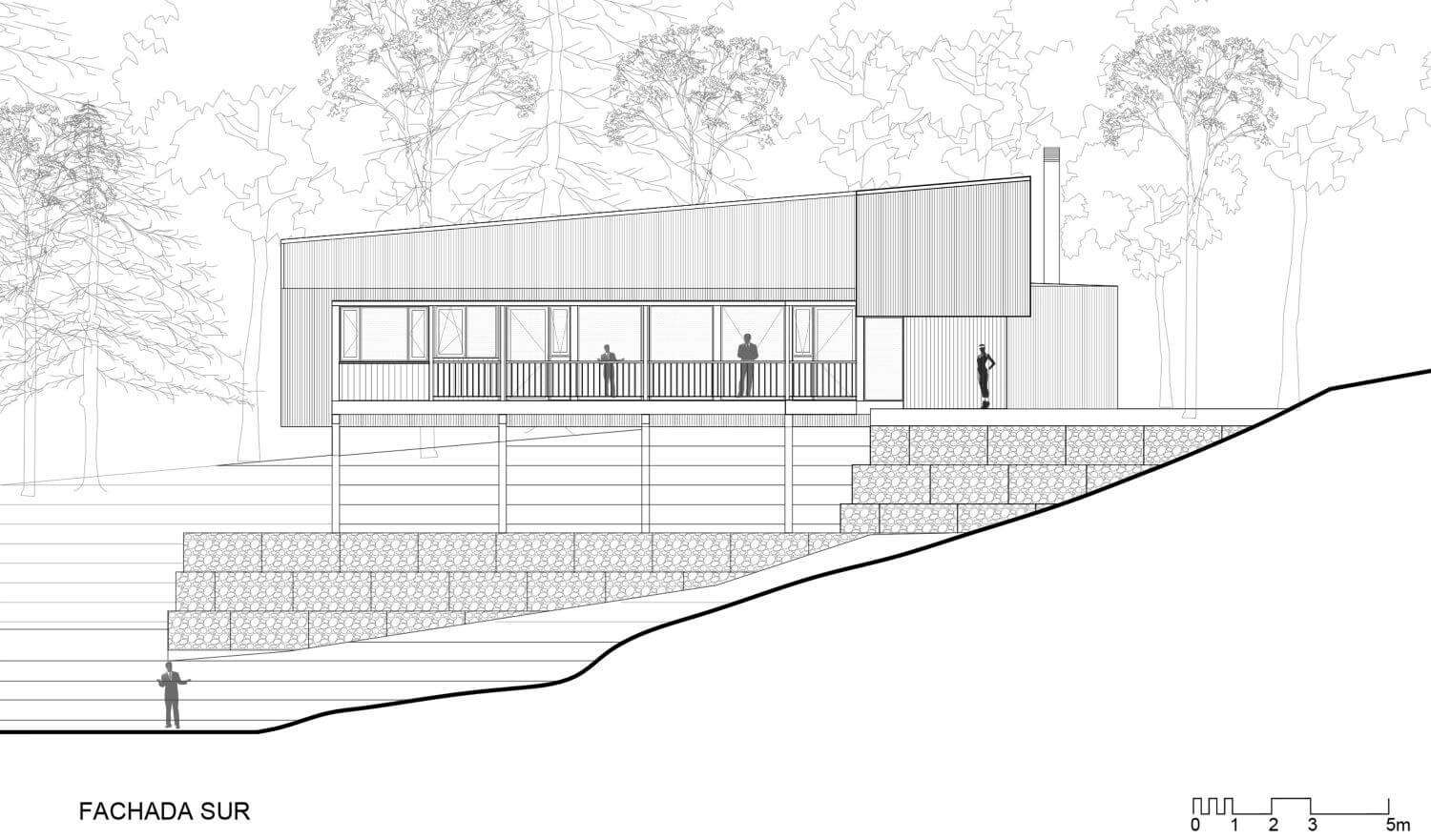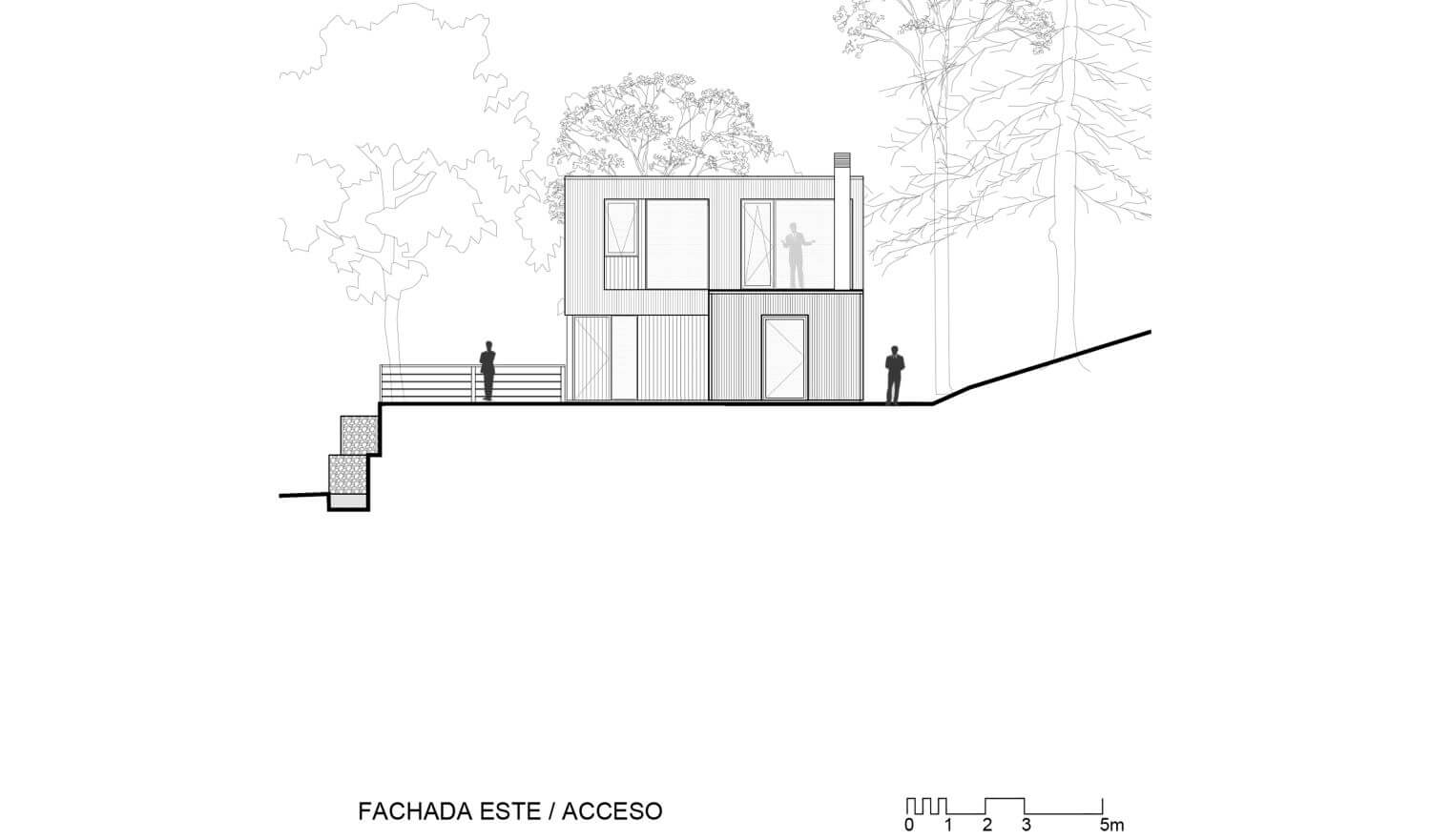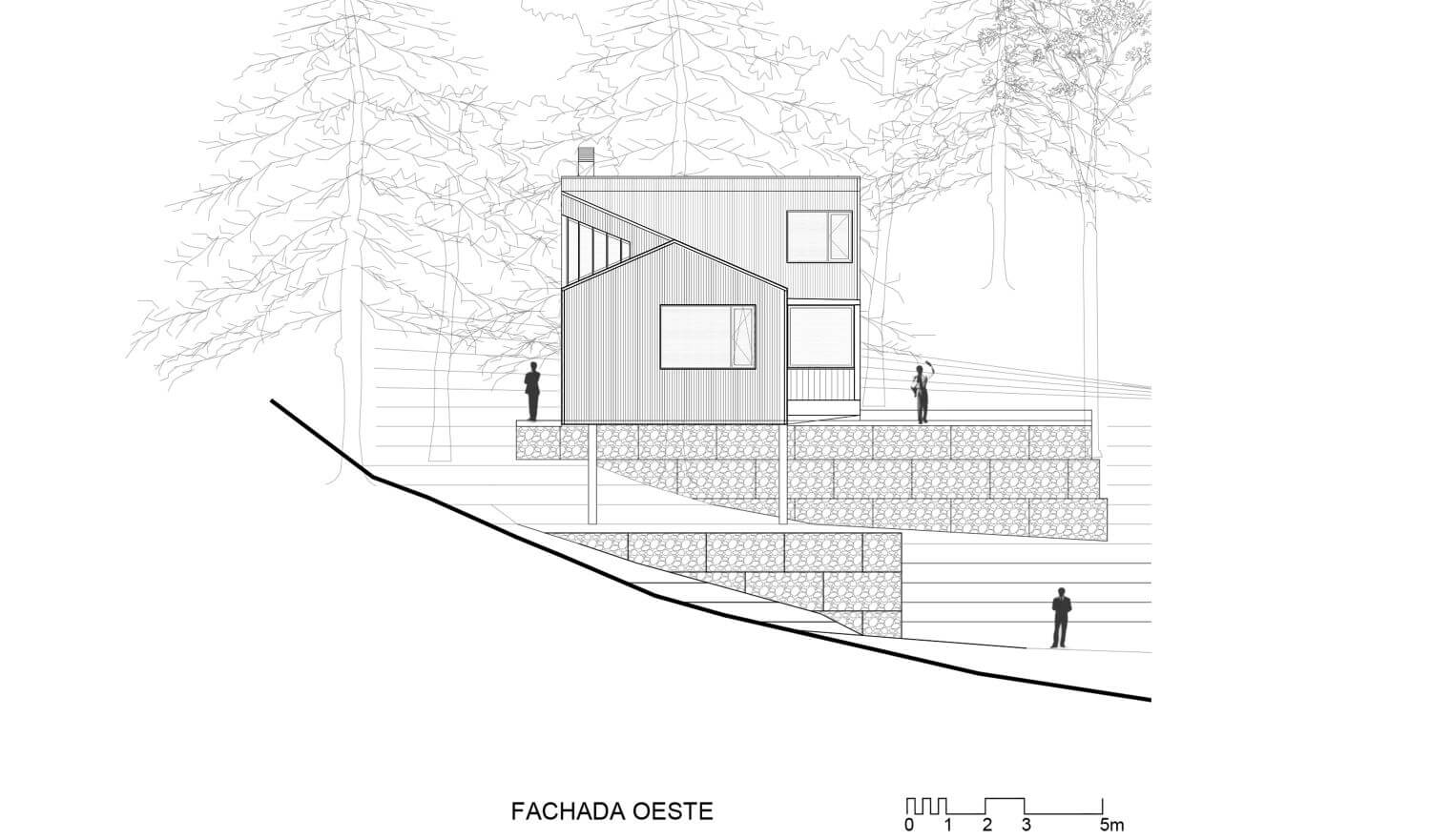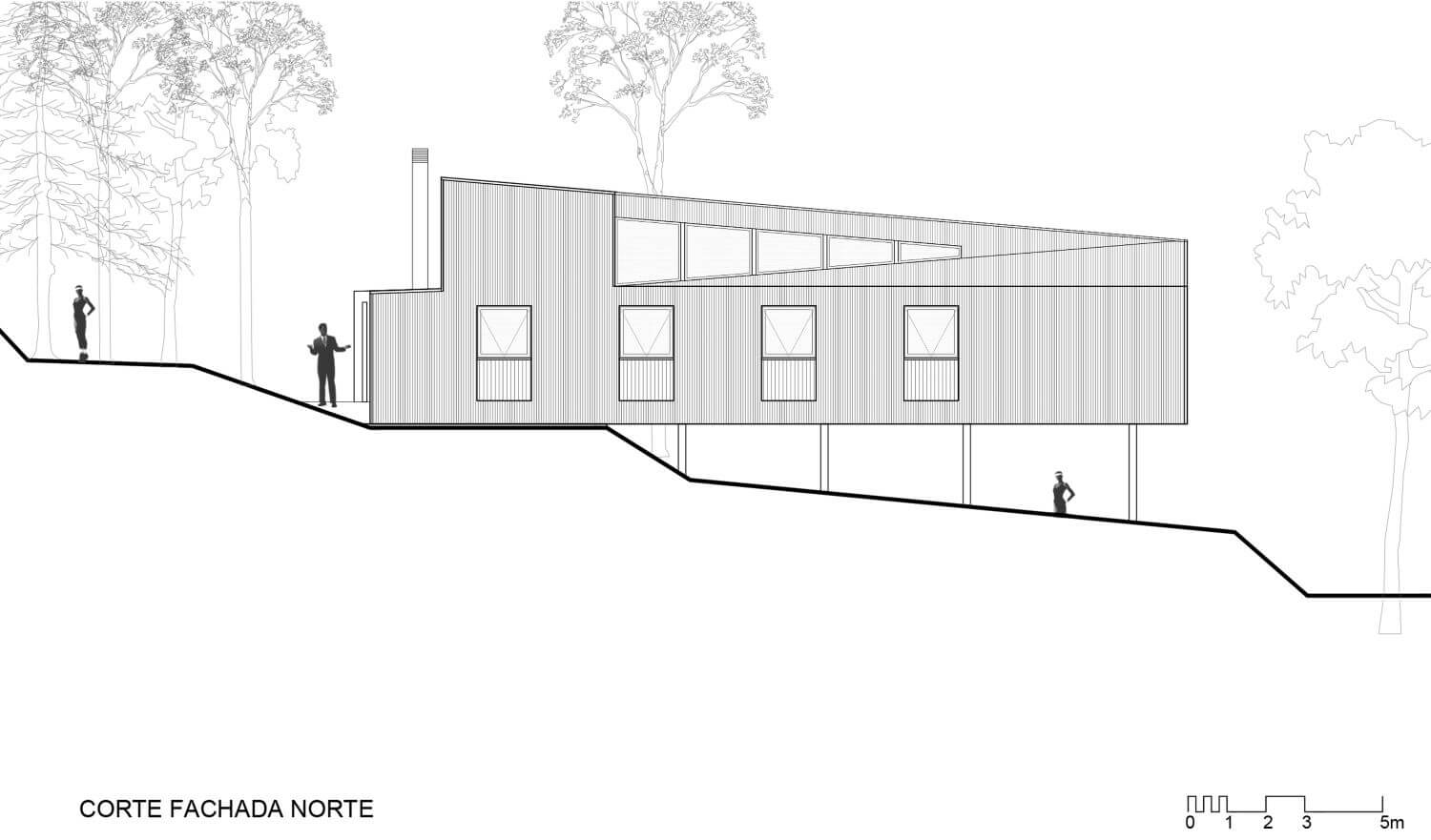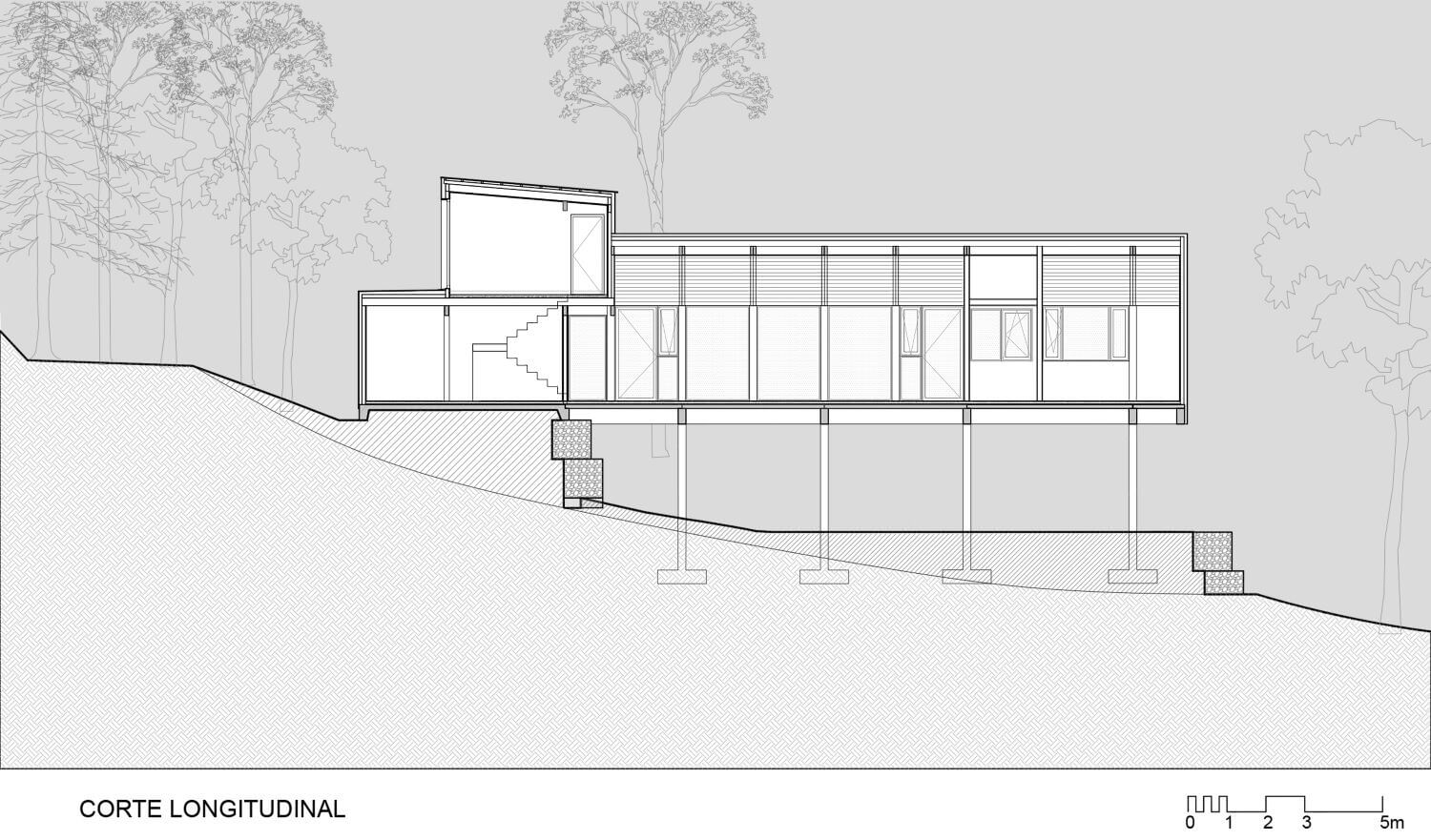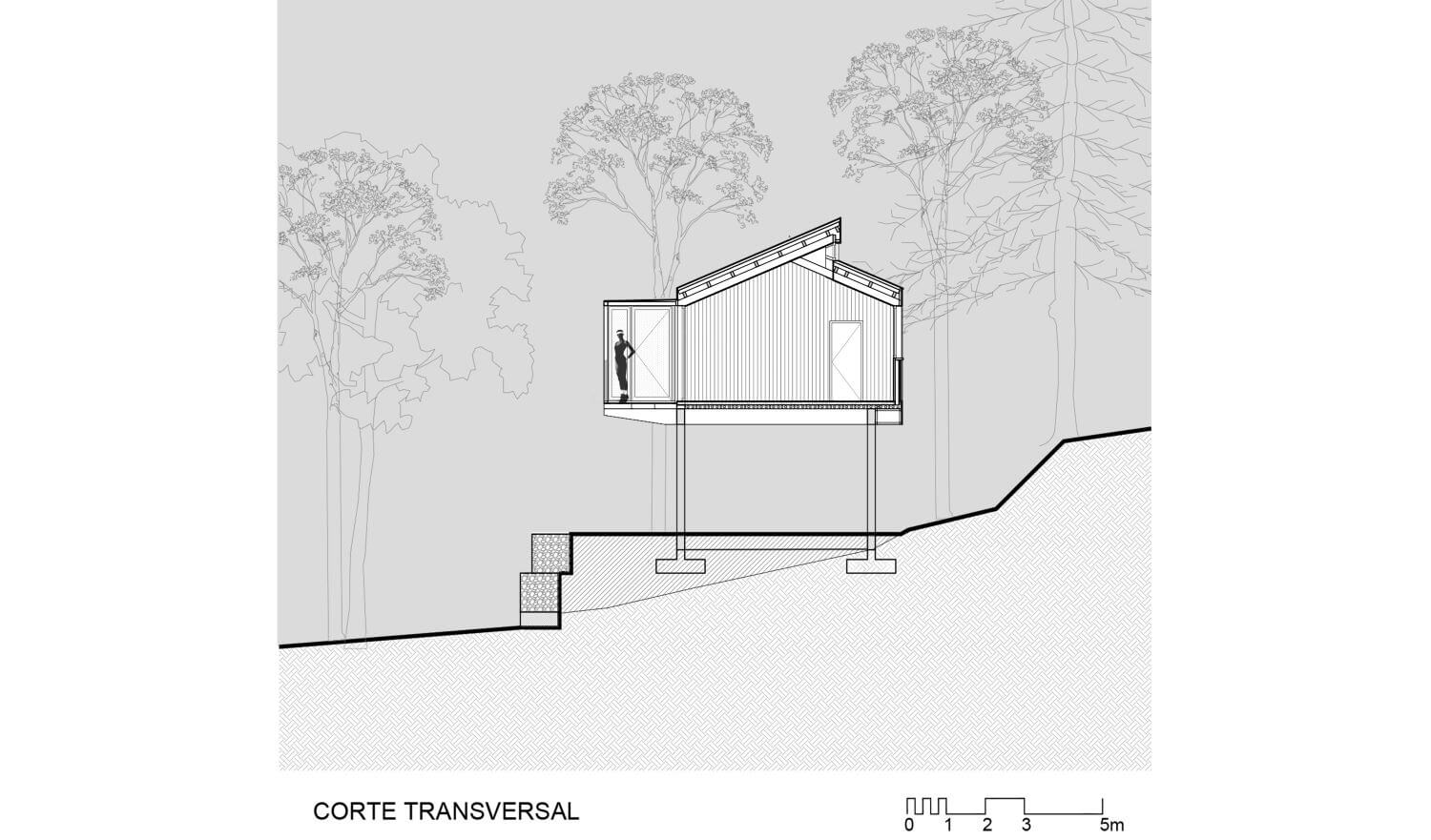 ---