Challenge: A small 1940 home needing a 2nd floor master suite addition, office, & green roof deck. The owners love the original house, but needed additional luxury & leisure spaces for retirement.
Outcome: A long slotted renovation & addition was created stretching from the existing master bedroom. Light floods the new master suite w/ floor-to-ceiling glass & other complimentary new windows. A clean white minimalism was applied to assimilate w/ the sunroom & become a quiet, but sleek addition; while allowing the home's original architectural vernacular to remain in tact.
Sustainability:
This project has quite a few sustainable elements. James Hardie, fiber cement panels & trim were utilized in this project, which have a very long life span w/ little to no maintenance. Low VOC paints were used throughout the home as well as LED bulbs. Two new eco-flush toilets were also installed for the project. Trex planks for the roof deck were implemented as well. Lastly, double pane, low-E windows w/ argon were used for the whole project.
A couple empty nesters sought out DII to do a final addition & remodel for their home. They requested a new master bathroom(specifically with foot spa chair:), walk-in-closet, master bedroom/office, & new deck walk-out to feature bee-keeping! The owners also wanted extra natural light to the middle spaces of the 2nd floor.
Initially we sought to stitch the existing powder room addition & sunroom together w/ the new master addition & deck to ultimately have a clean, balance composition. A green roof was proposed as a backdrop for the spa master & beehive towers area. Other fun features include retaining the exterior brick on the inside of the new master, as well as rain/chain scuppers that aesthetically channel water into planters & a rain basin. The clients were very pleased with the final product!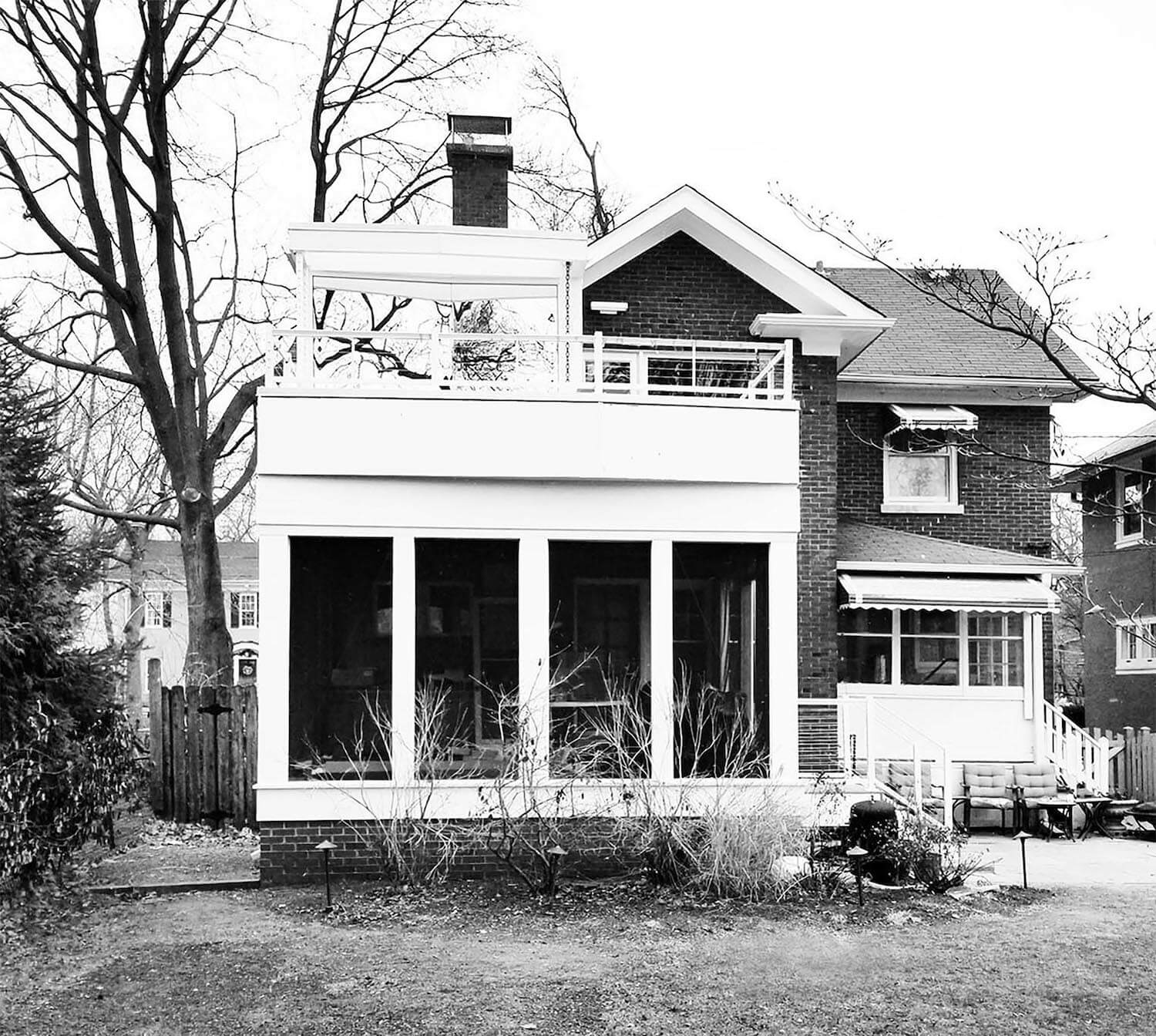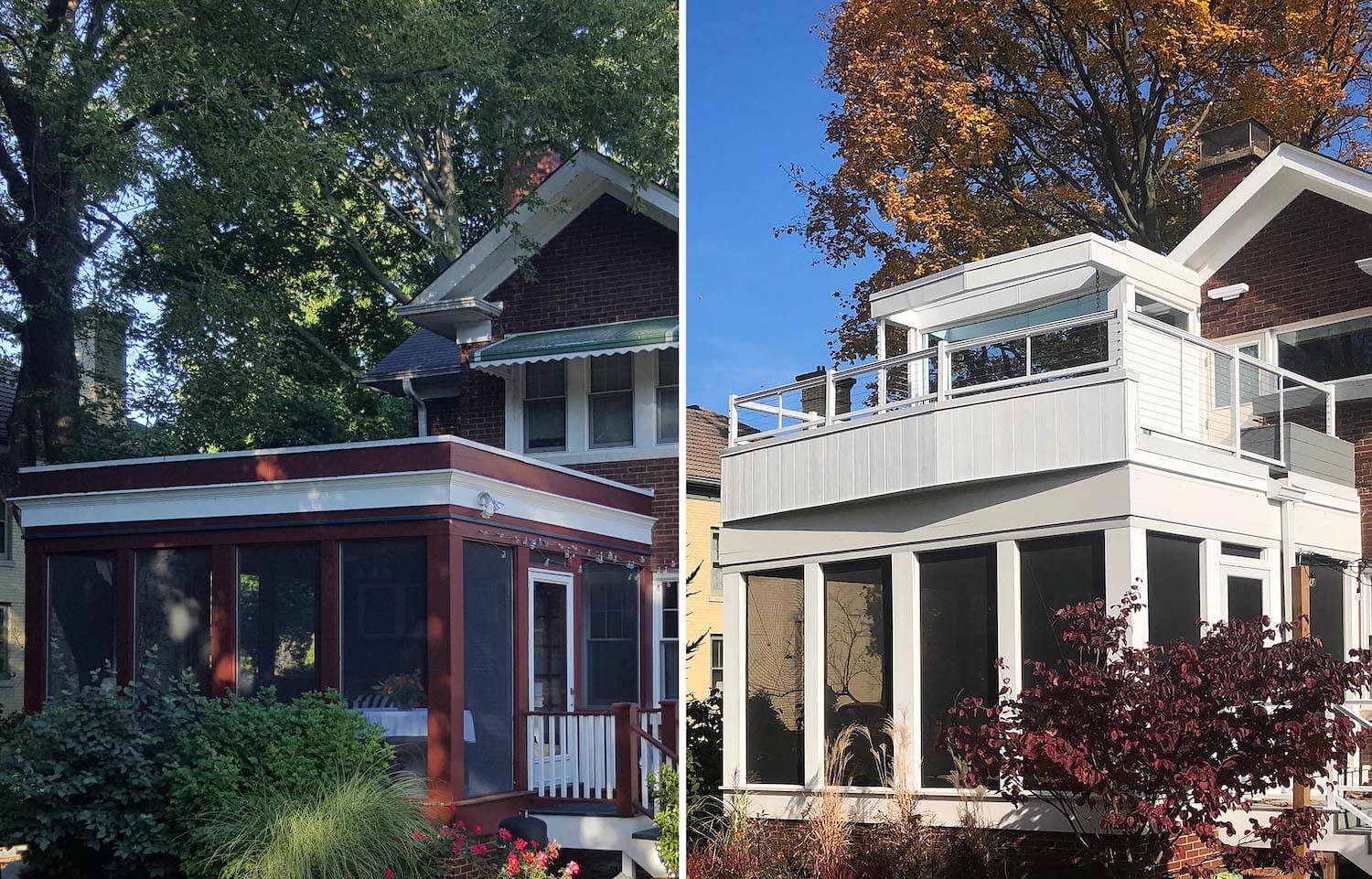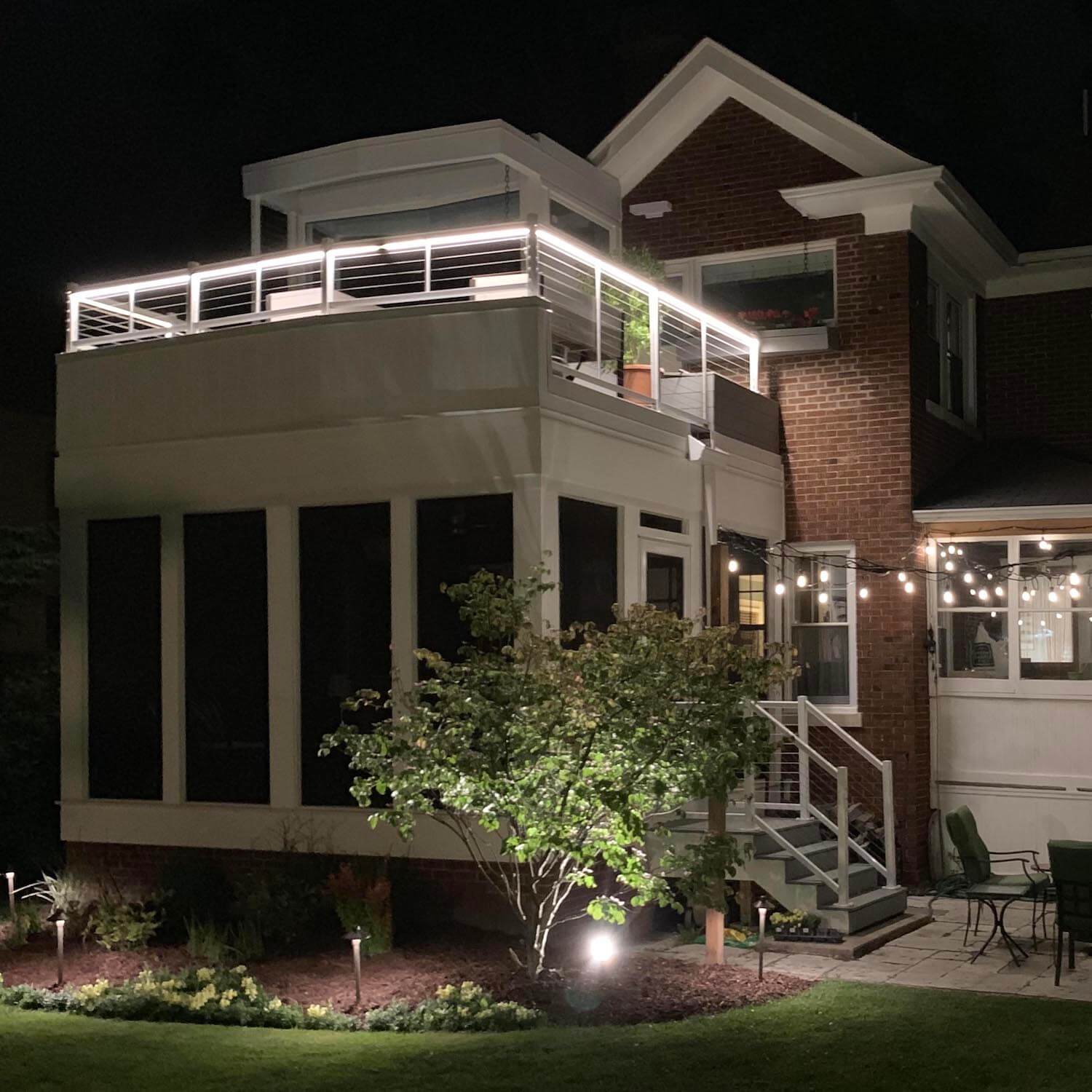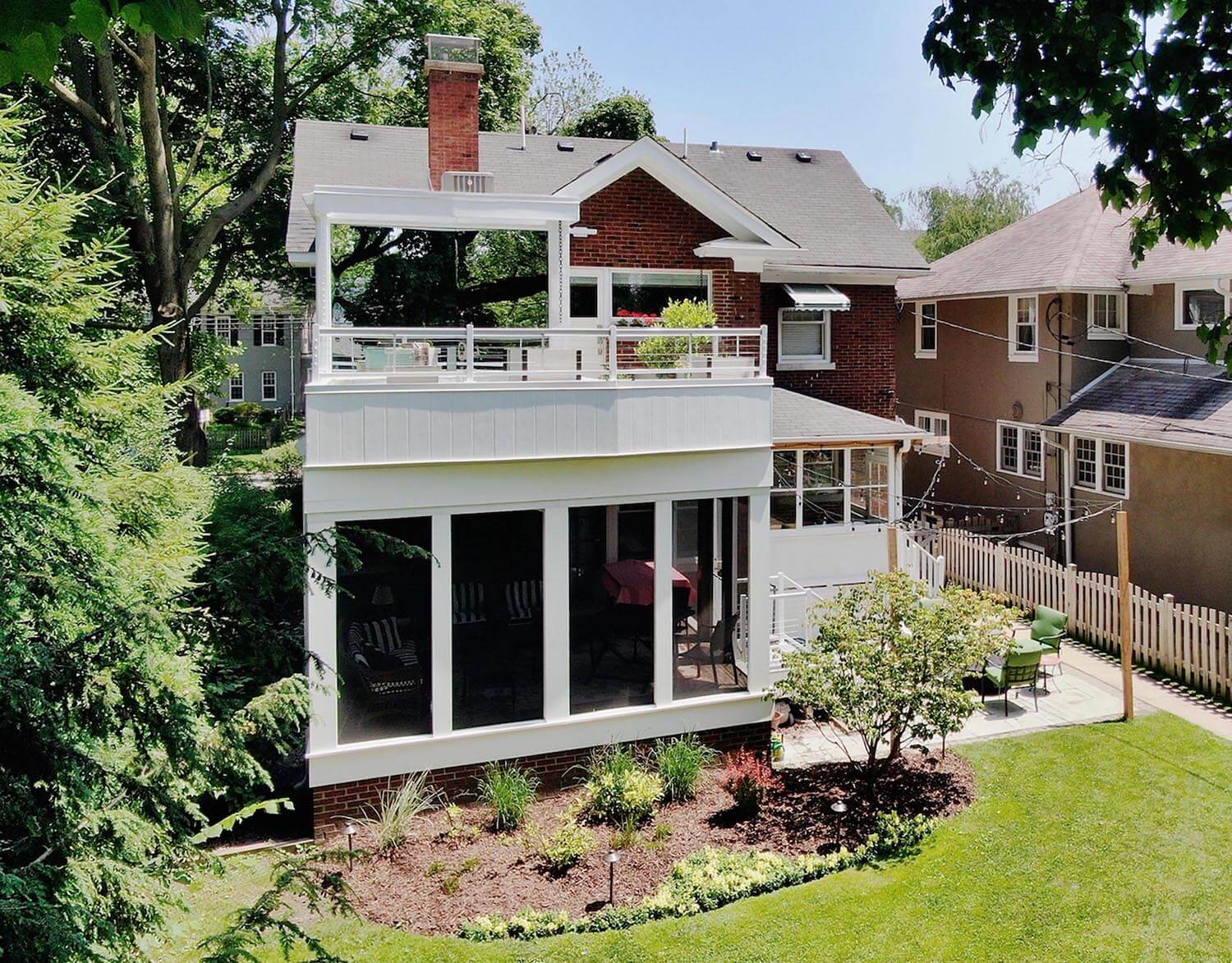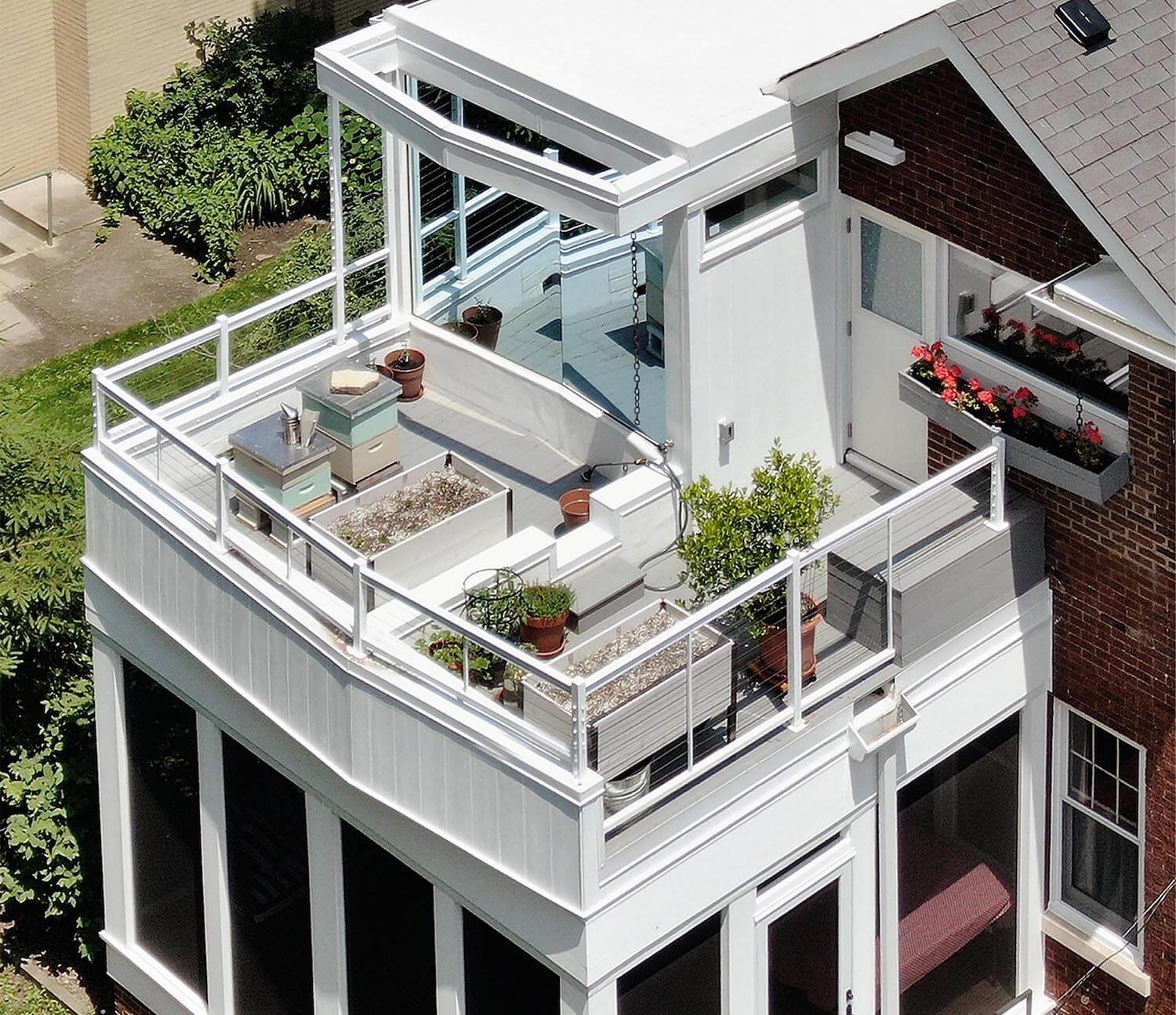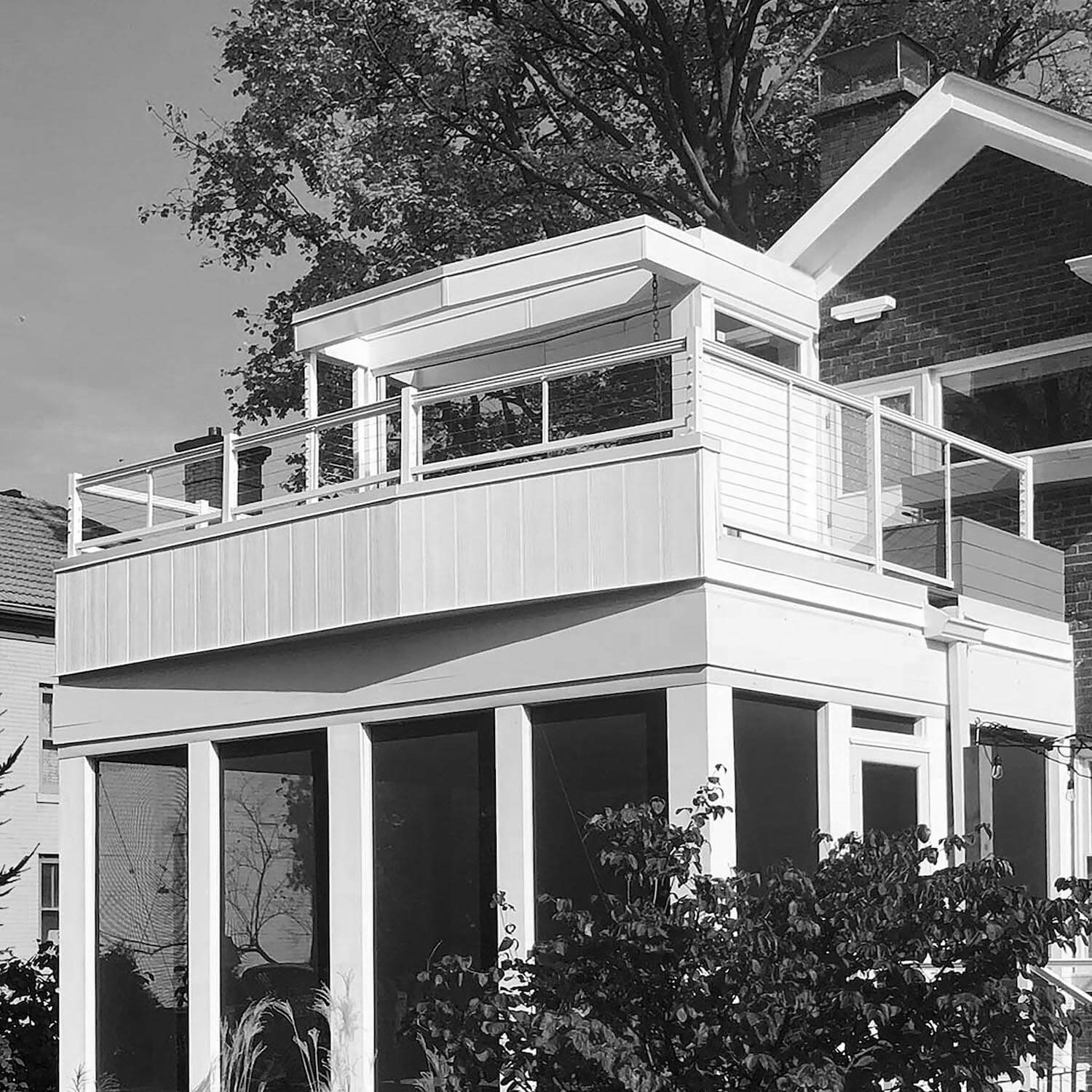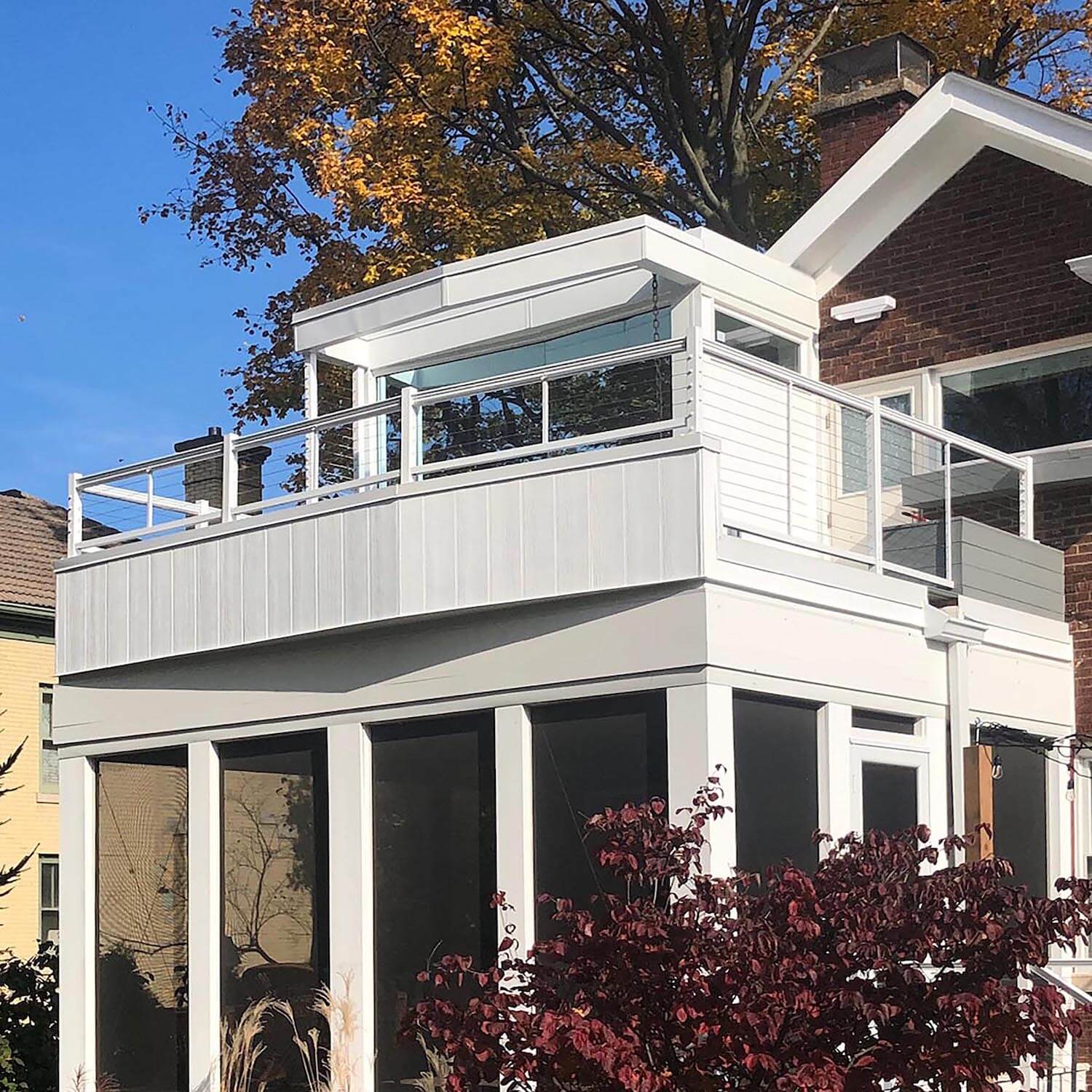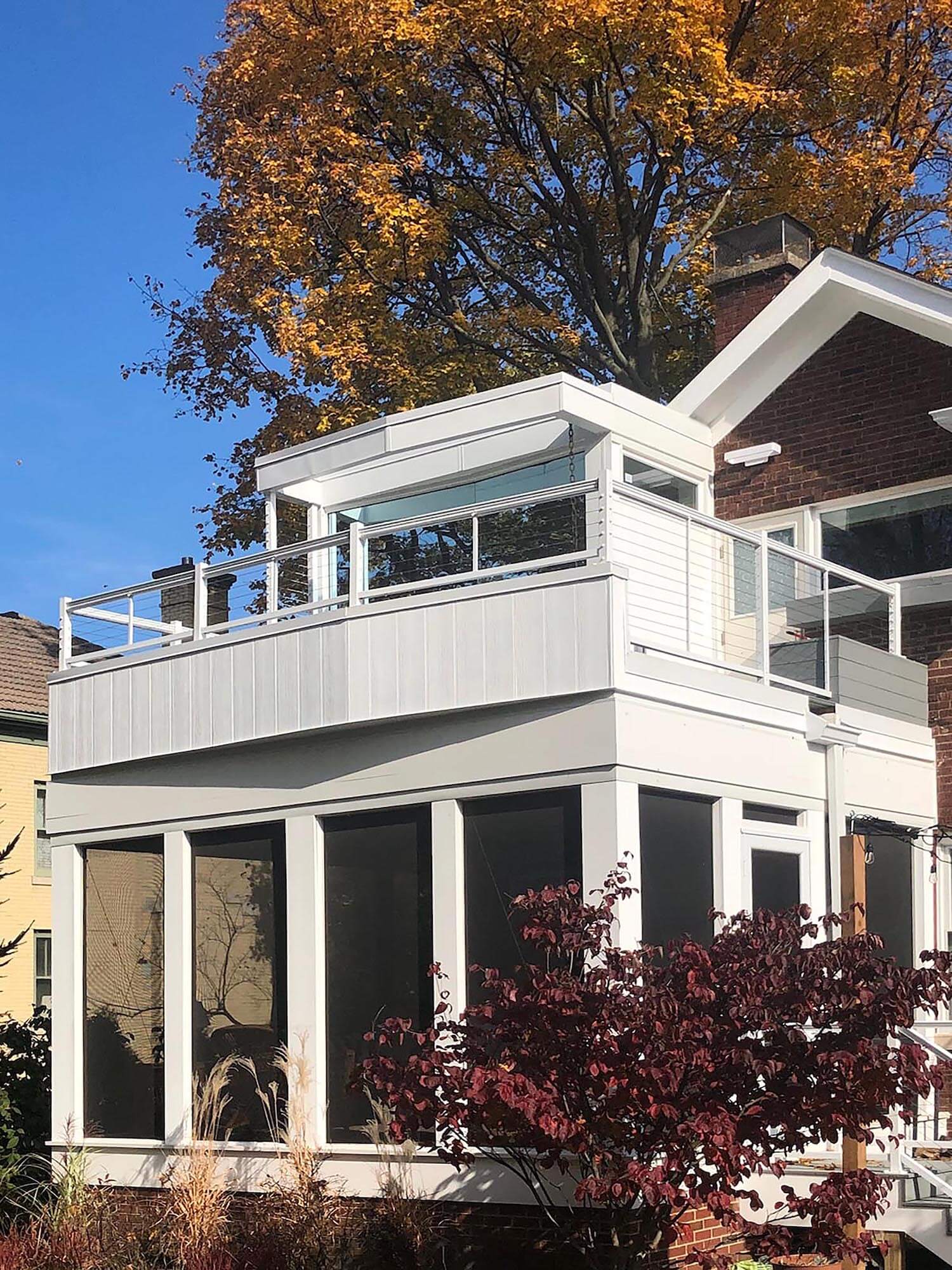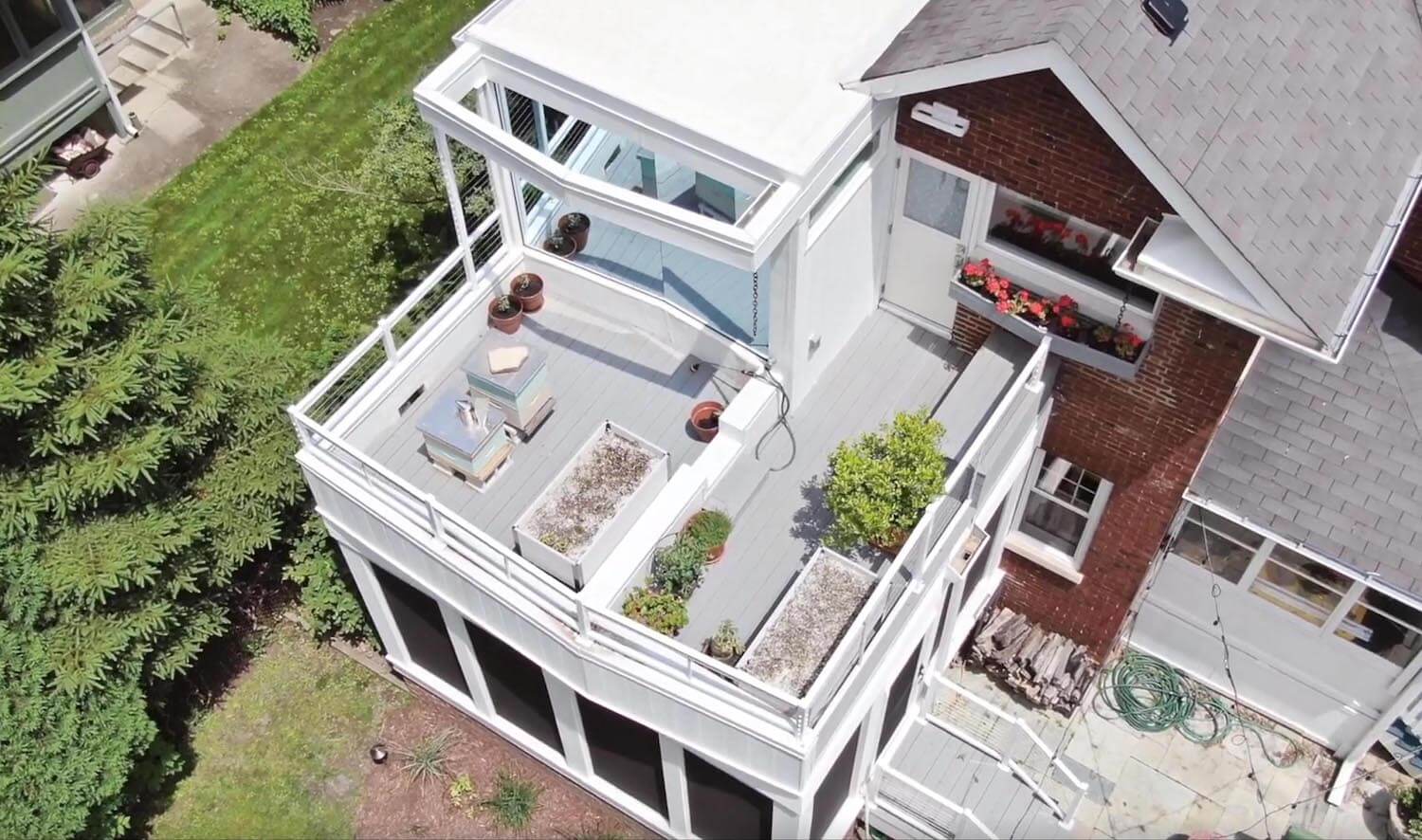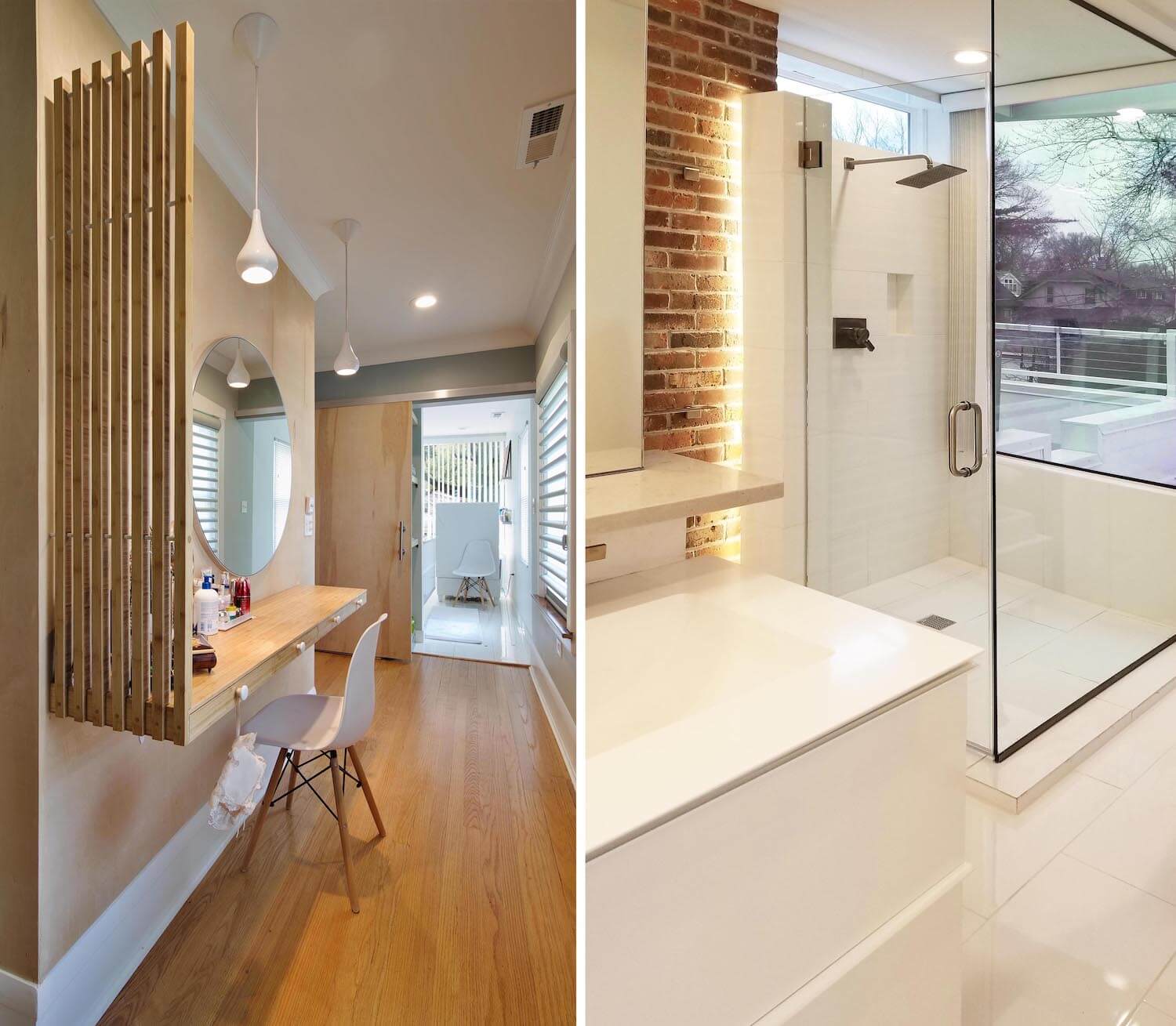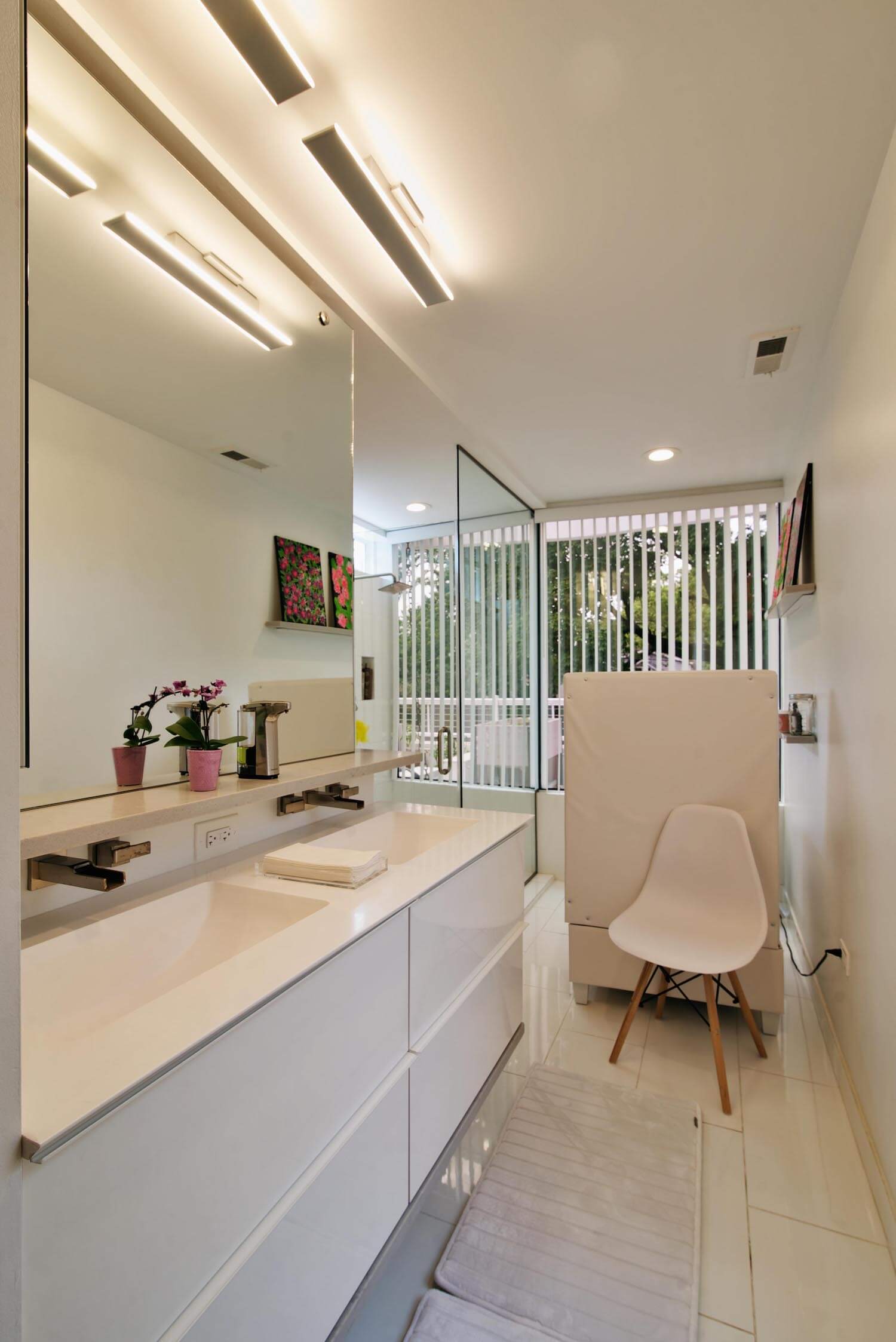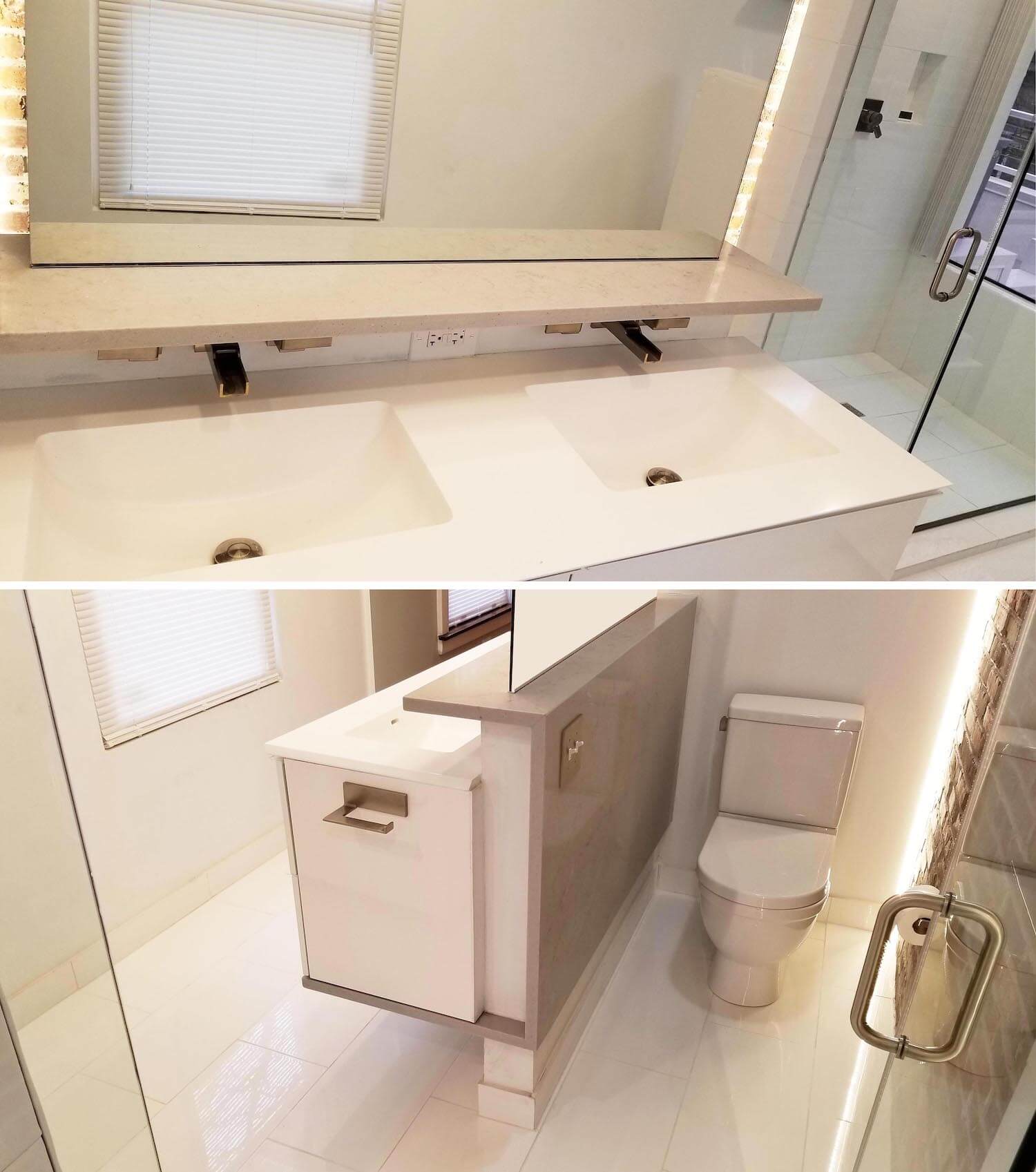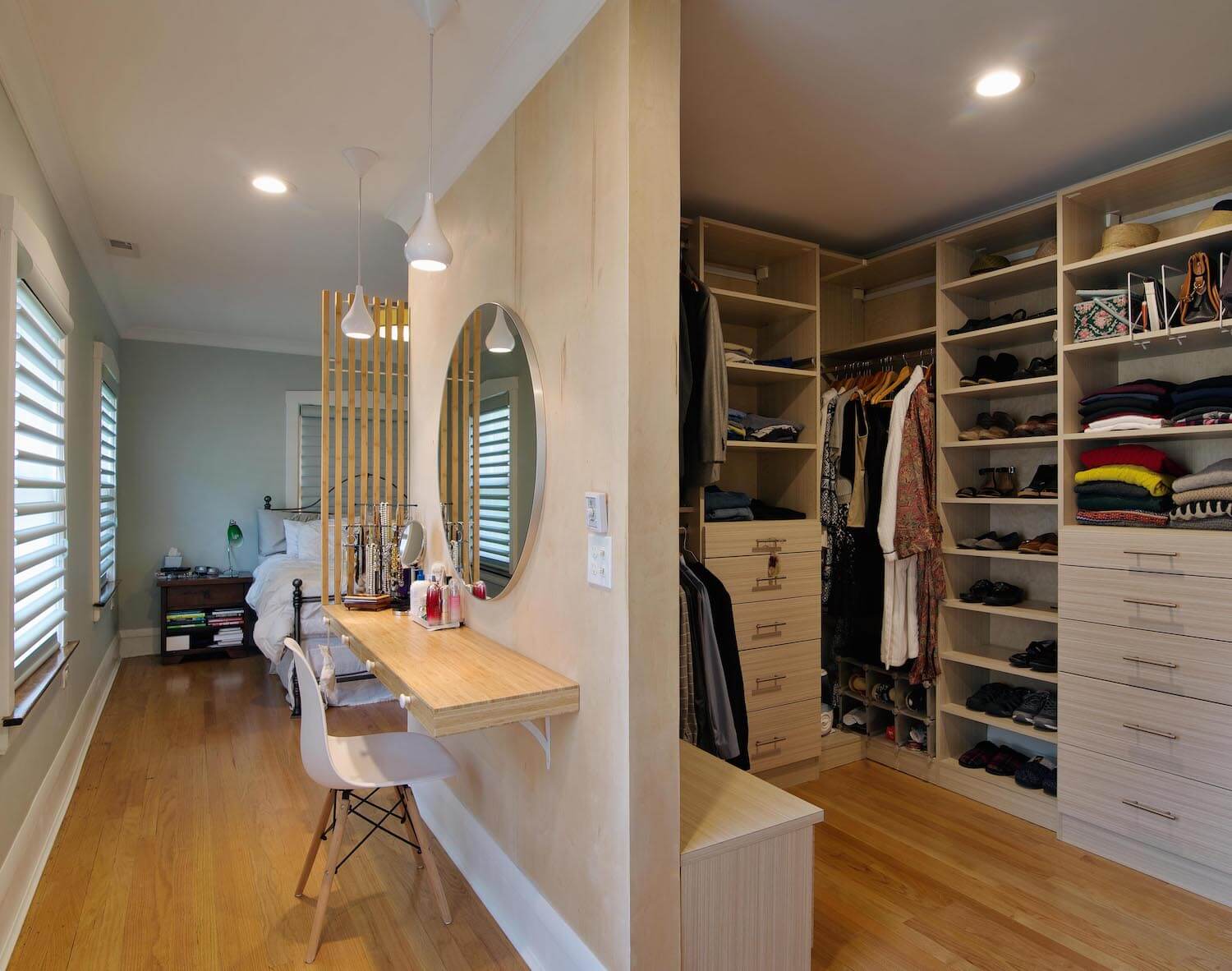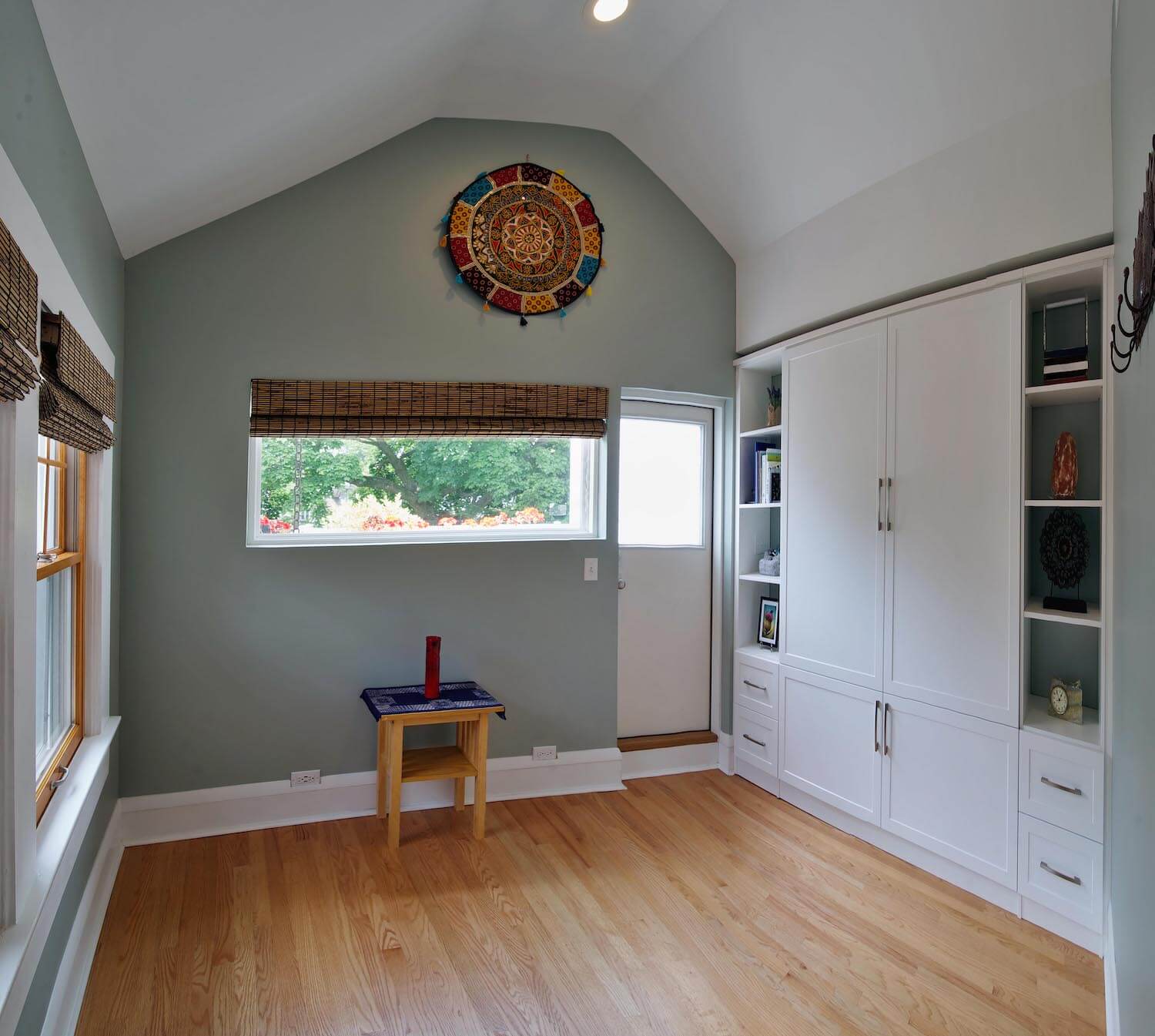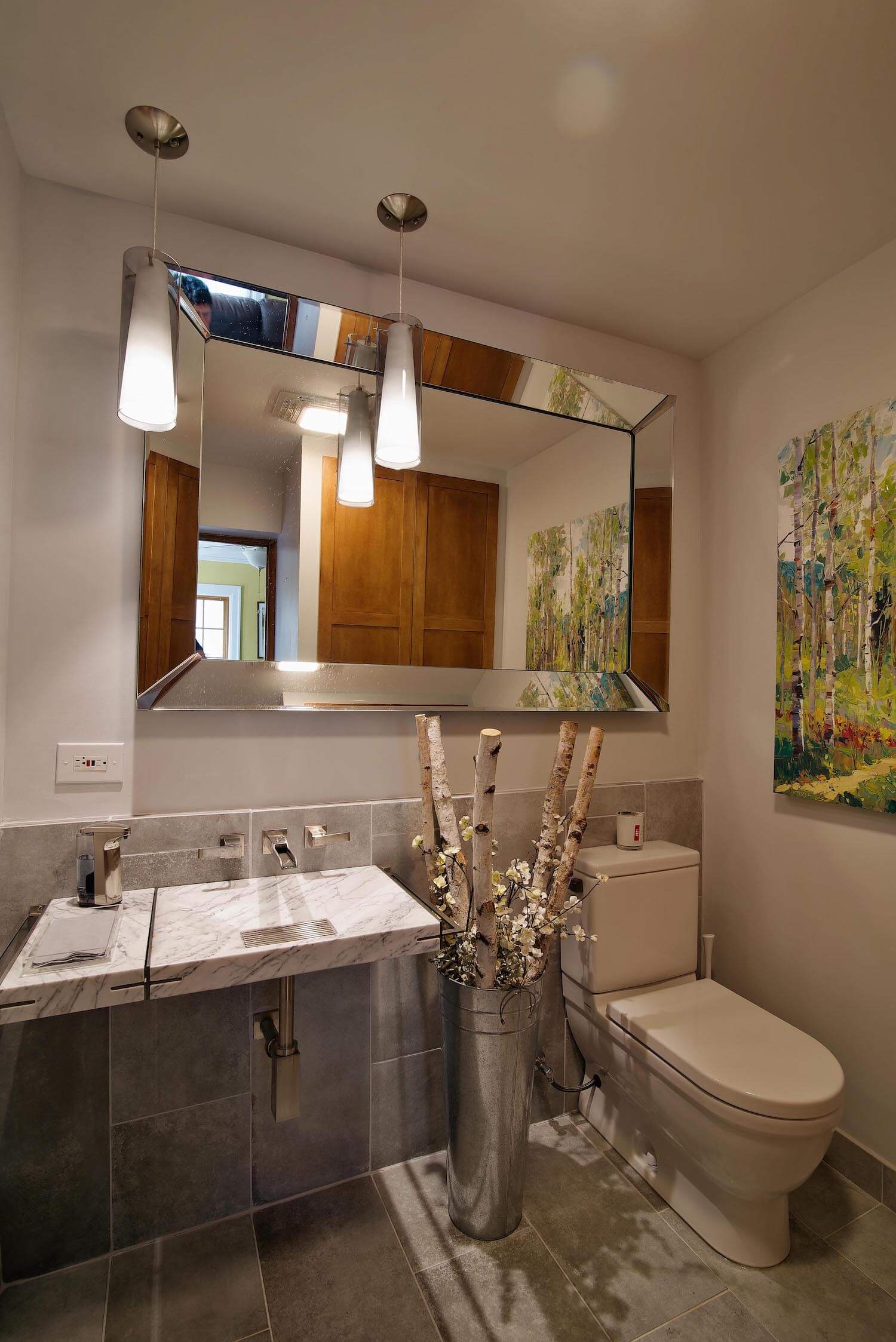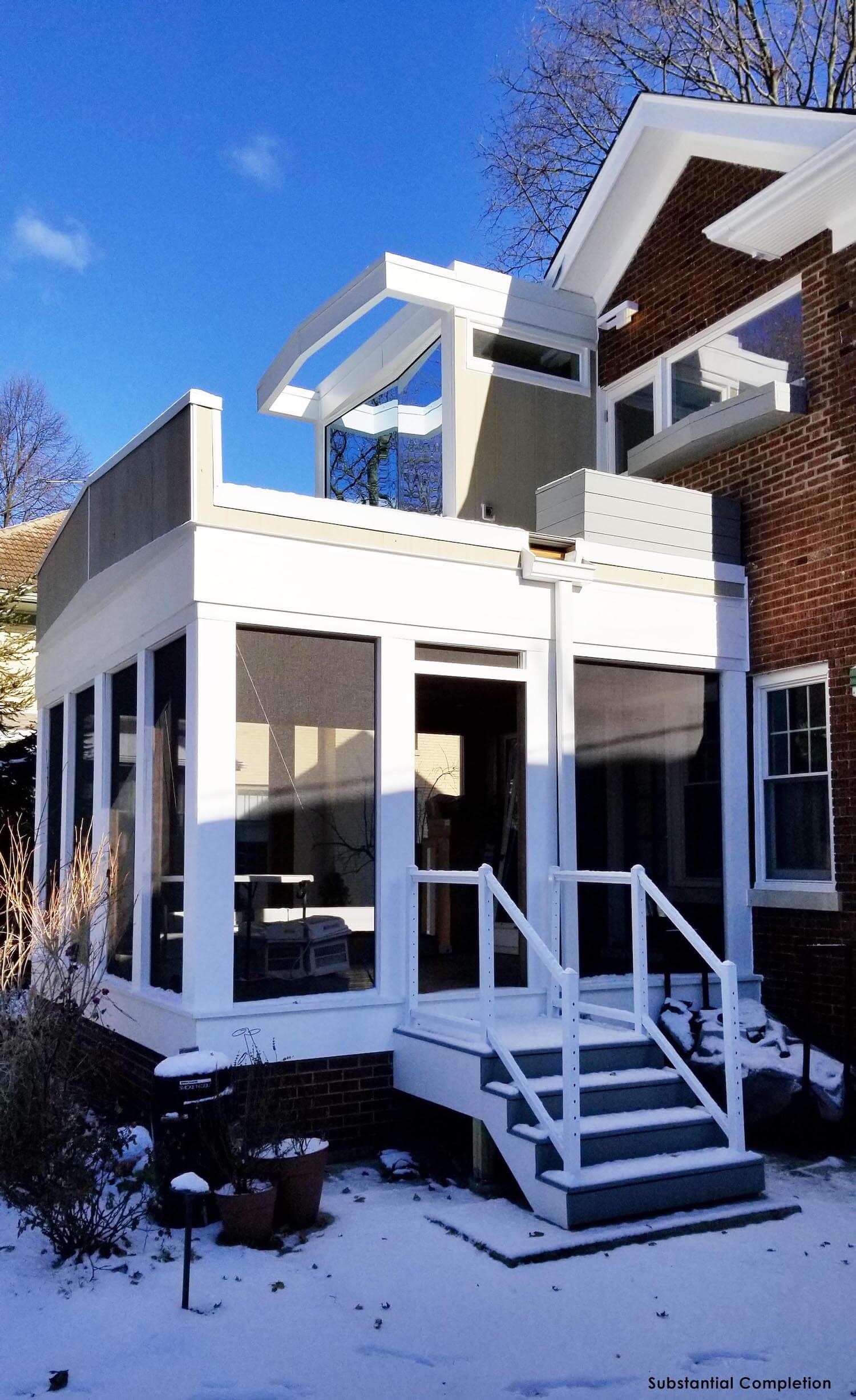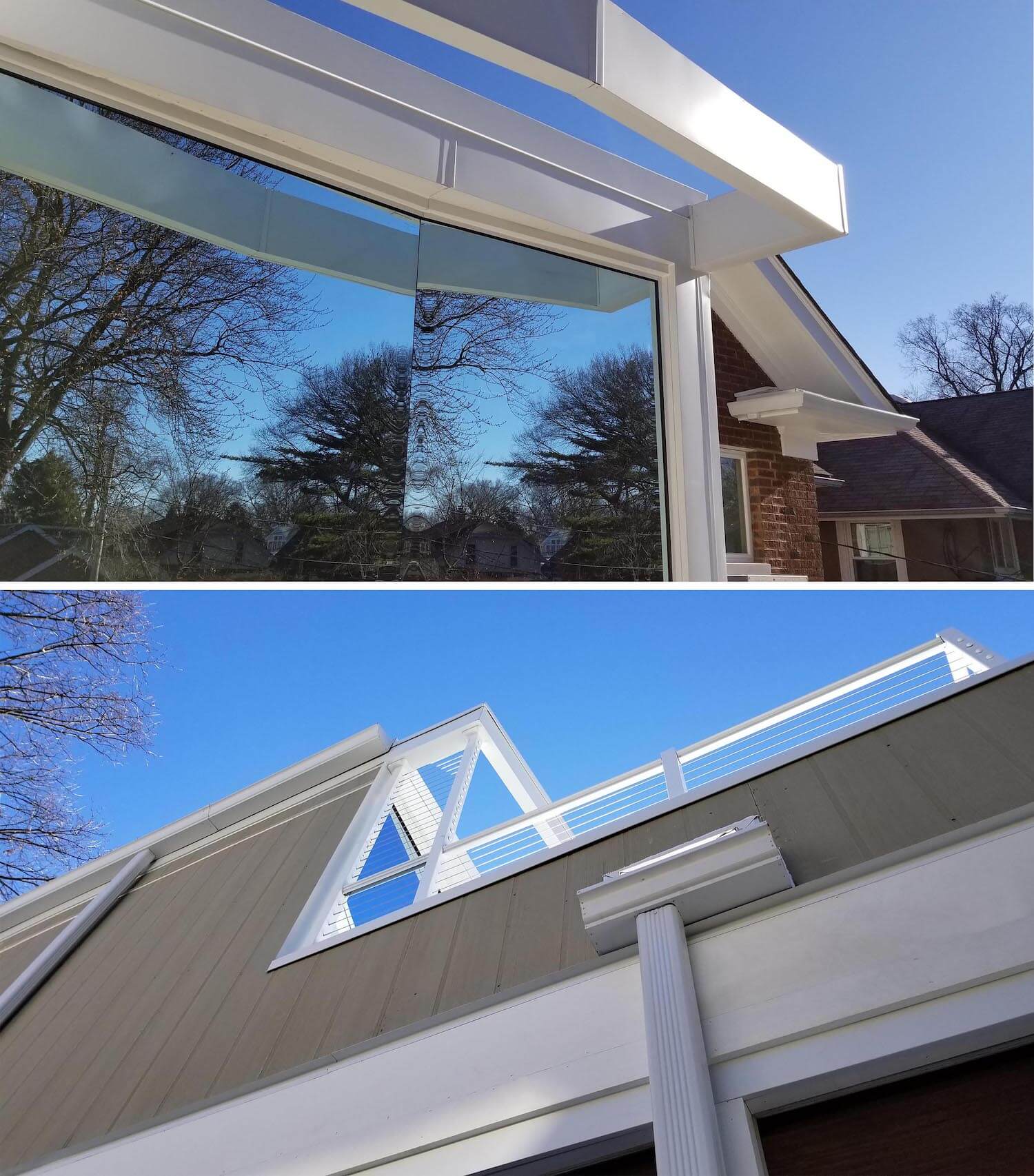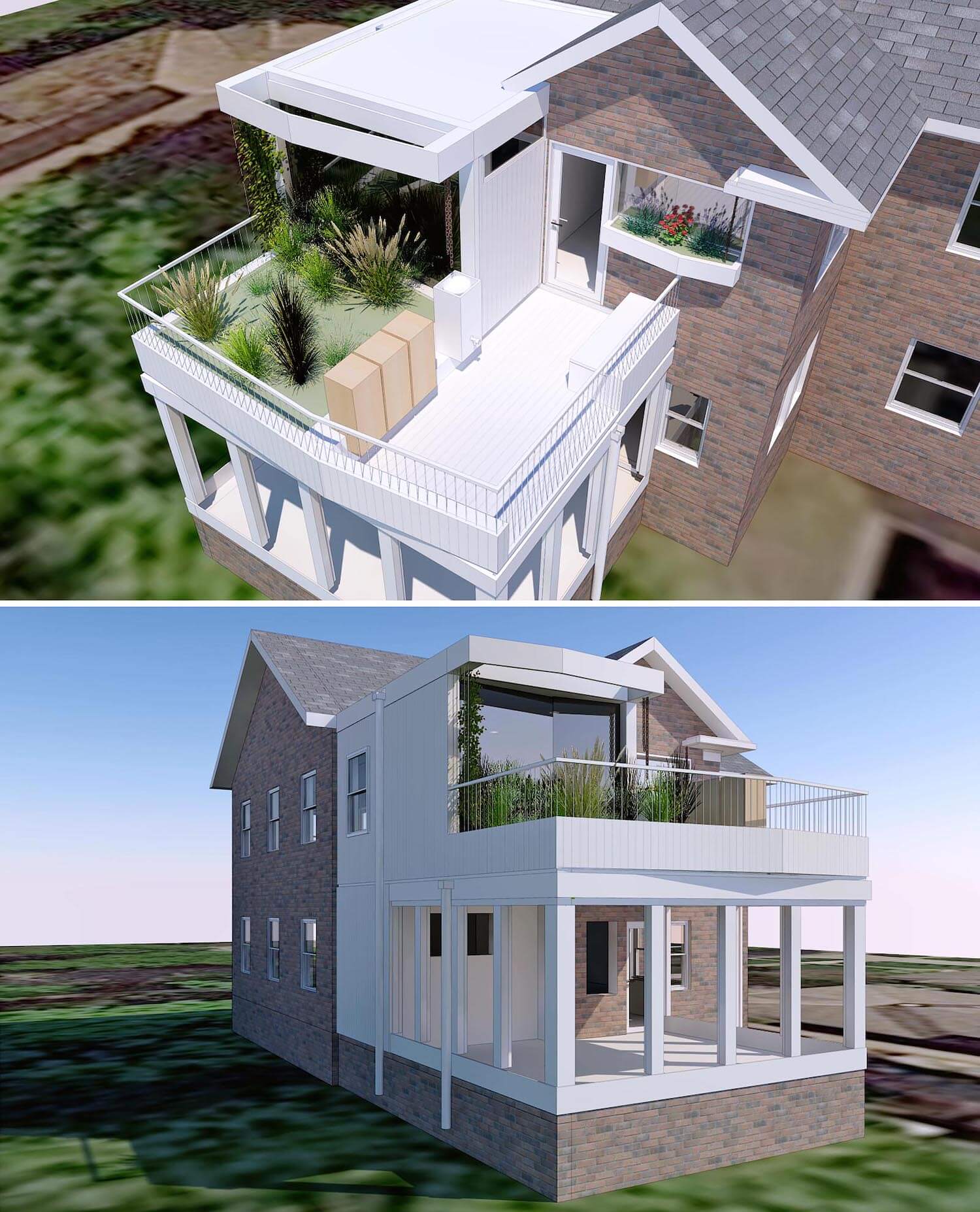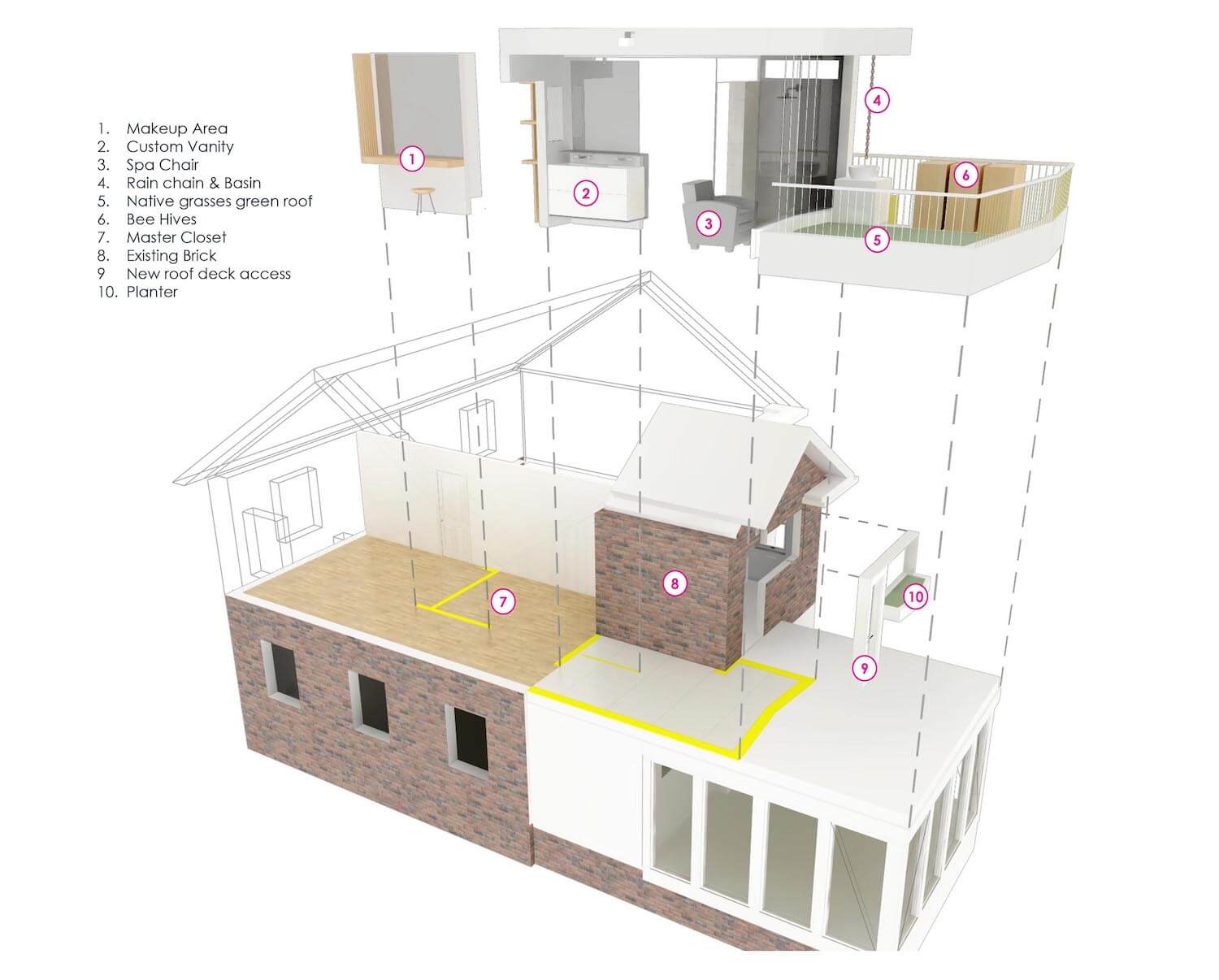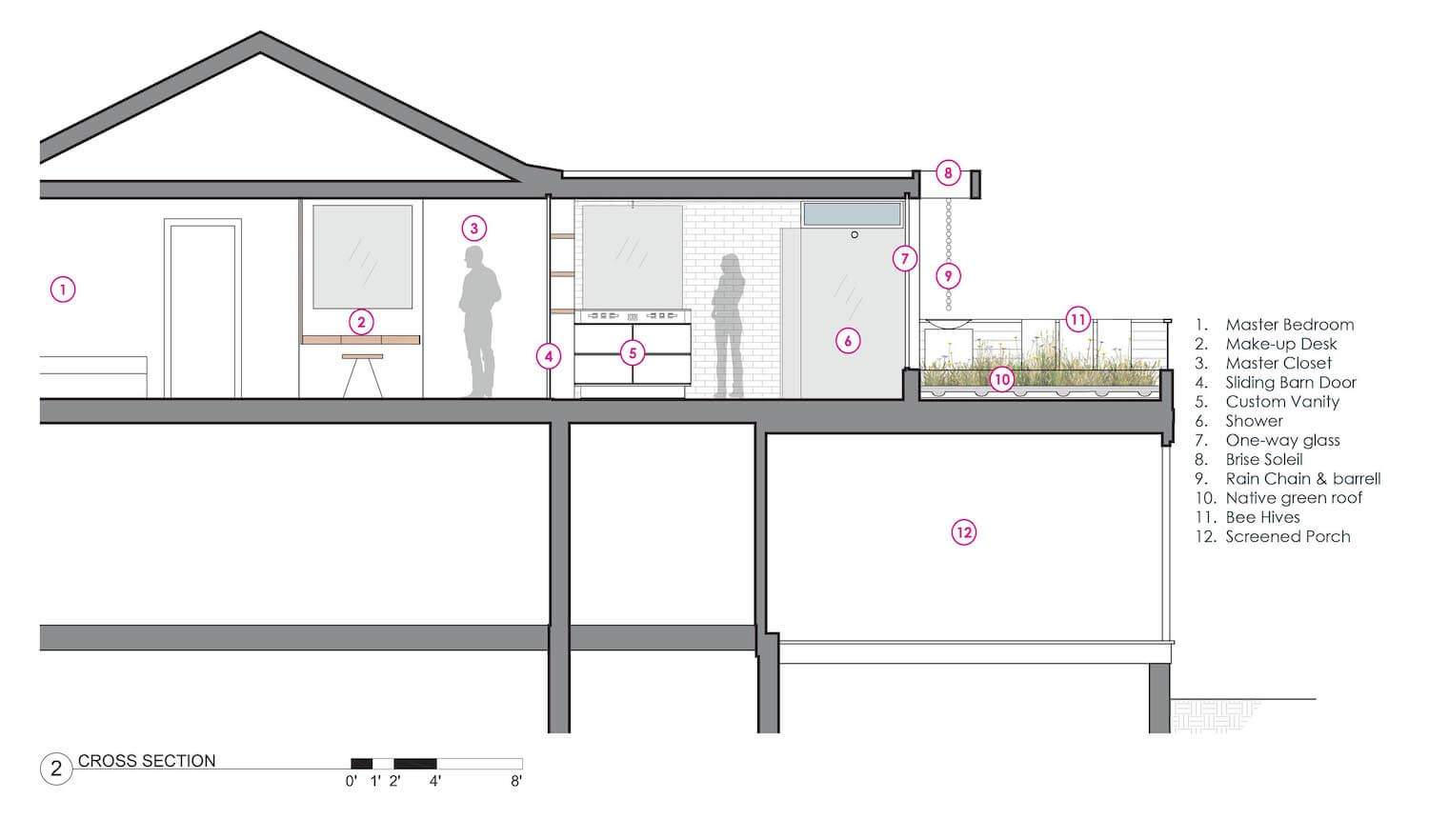 About
DII Architecture is a design/build architecture firm specializing in custom residential and commercial architecture; plus high-end remodels/renovations. We aim to creatively solve functional needs, while instilling graceful solutions for any project; small to large. DII strives for a honed, mature & warm modern feel. We pride ourselves on high customer care & personal relationships, and try to let the work speak for itself. Usually, a sense of highly crafted work is the result of a smaller scale materials & furniture background. Given the luxury of time, we relish the opportunity to experiment w/ as many design ideas as possible; ultimately to reach the best solution. This is our passion!
As an architecturally licensed and fully insured company, DII adheres to the highest level of quality standards while working within each project's budget. We believe that anything is possible and welcome and foster any/all custom challenges. Whenever possible, we also try to incorporate green materials & infuse environmentally conscious design concepts. DII believes that after rigorous due diligence via our design & build phases, the final product will be inventive, highly functional, & will hopefully inspire.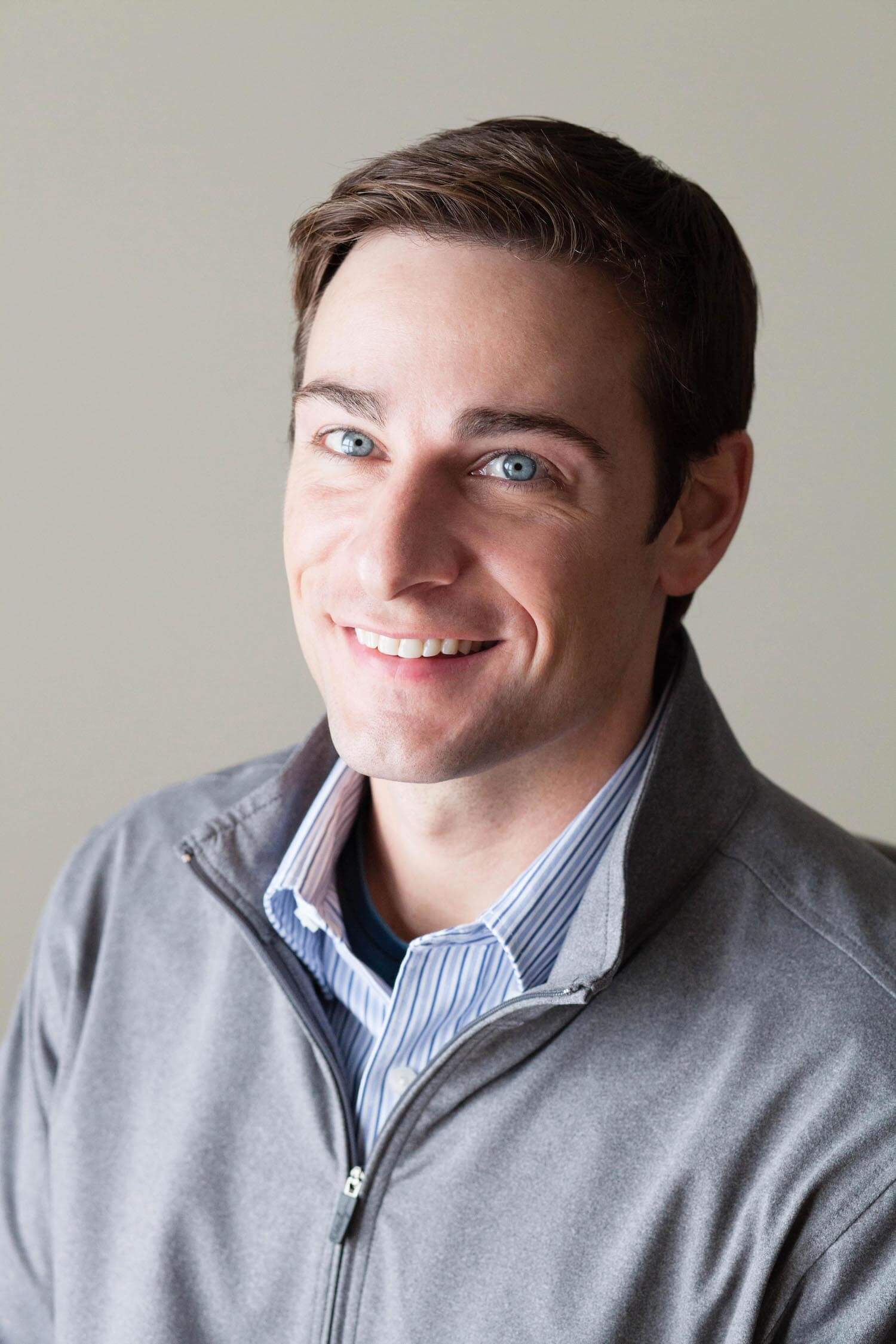 Bio
Smith obtained his master's degree in architecture from the University of Illinois at Champaign, IL. During his tenure, he received two fellowships, & the opportunity to study architecture in Europe for a year.
Prior to founding Design Insight Inc.(DII) in 2002, Jereme worked for a variety of prominent firms. Most notably, Kenyon & Associates Architects, Techline Inc, & Osterhaus McCarthy Architects. He's won many awards including the Chicago 'Key to the Future' housing competition & the New York HumanScale office design competition.
Jereme has been published in various publications like the Sun Times, Chicago Home magazine, & I4 Design. His work has been displayed at the W Hotel through the IDSA, at the Art Museum of Virginia for the C2C eco-home exhibit, & I-space Gallery in Chicago. Smith has his architectural license, as well as architect/engineer and design/builder insurance. DII is also a member of the American Institute of Architects(AIA) & the Association of Licensed Architects(ALA).
---