VFA Architecture + Design: Designed to be read as a pair, the Helena houses maximizes two relatively narrow lots to create a balanced composition in the Wychwood neighbourhood. The buildings step back at the ground and 3rd floor, allowing the 3 storey houses to sit modestly within the context of the street.
The use of brick, metal shingles and wood siding adds texture to the stepped massing, creating an interesting play between the different planes that define the facades.
In order to bring more natural light into the interior spaces, a 3 storey lightwell diffuses through multiple rooms, opening up at the base to flood light onto the dining room. The interior material palette features natural woods and neutral tones, further grounding the spaces in warmth and balance.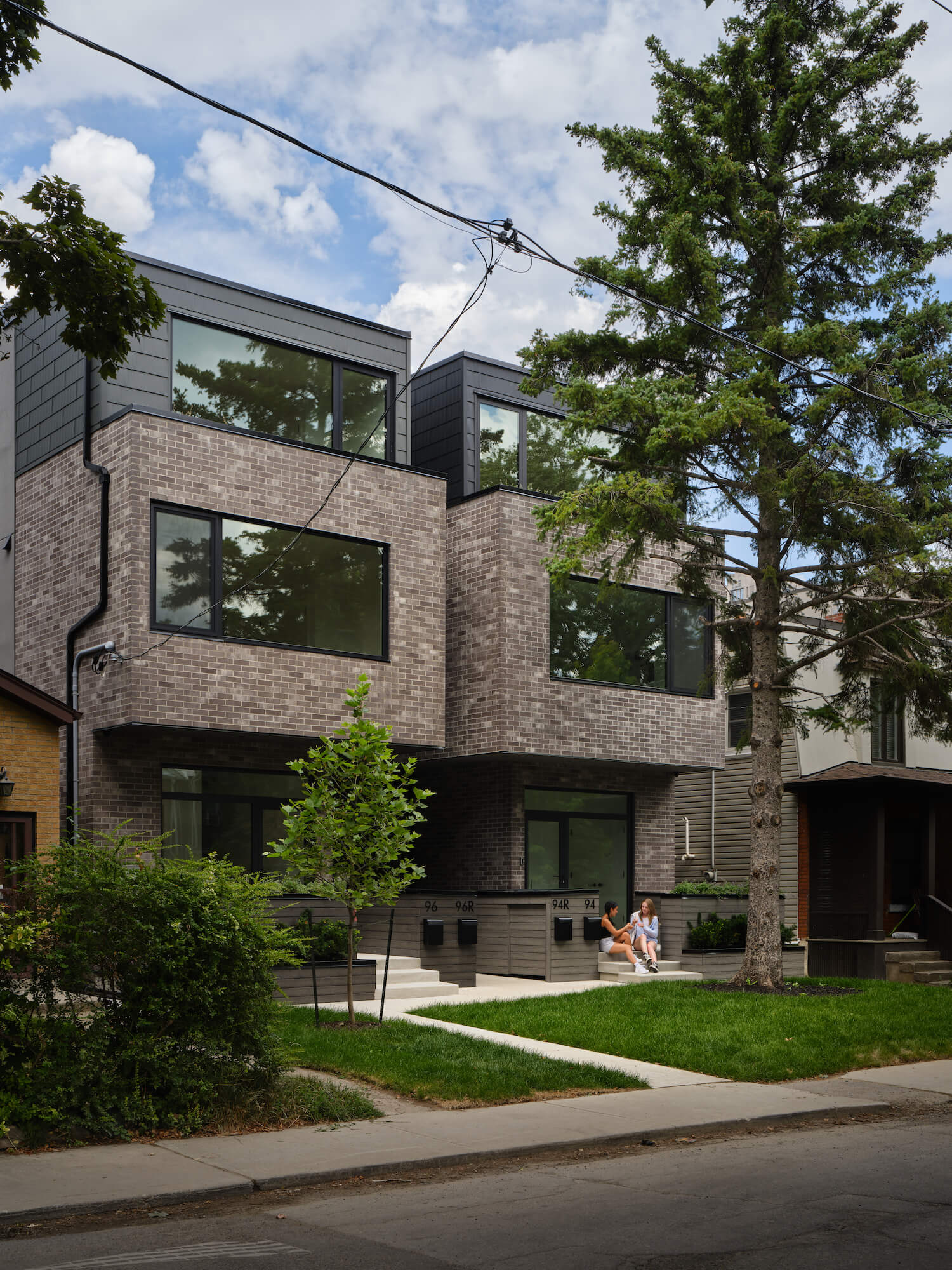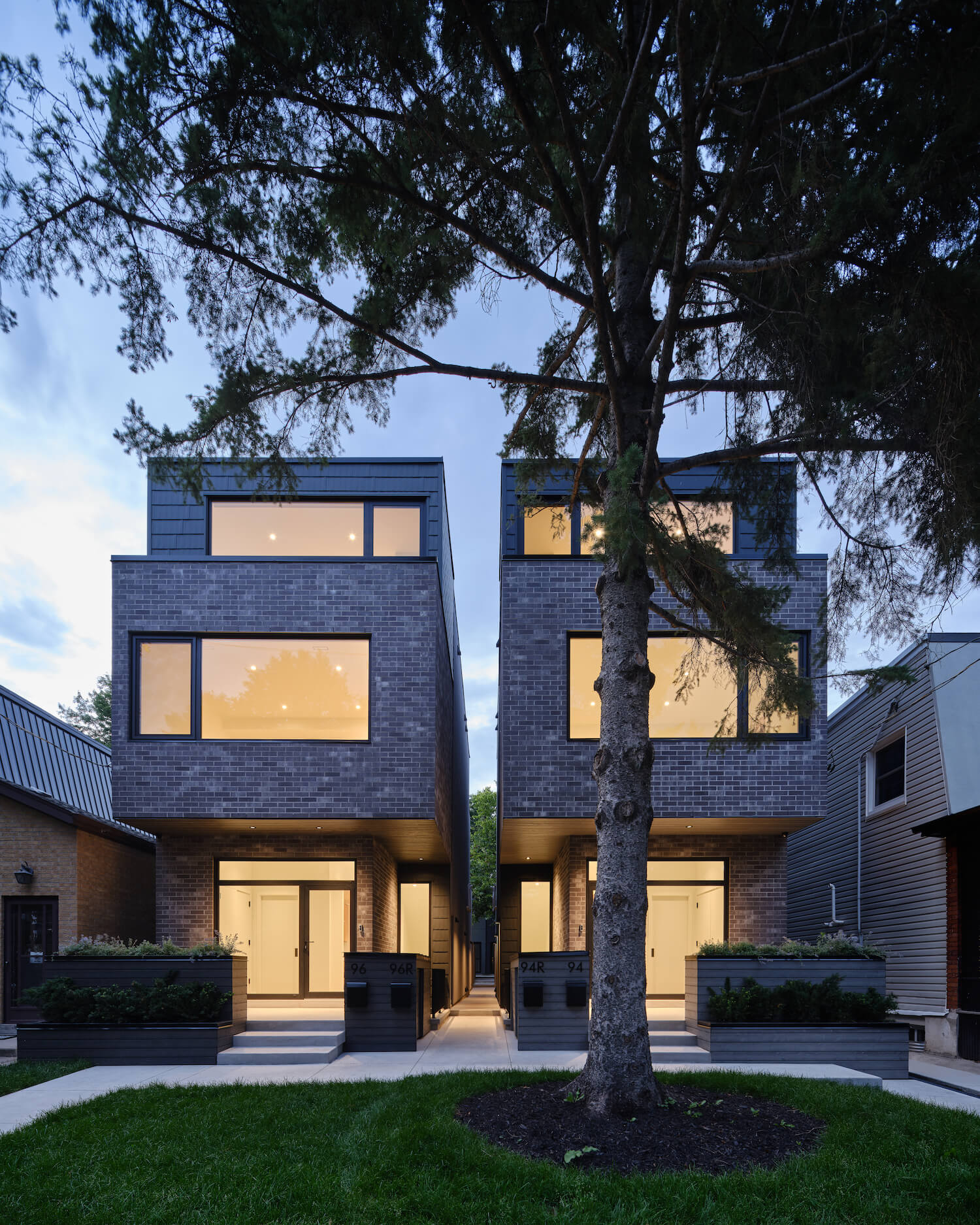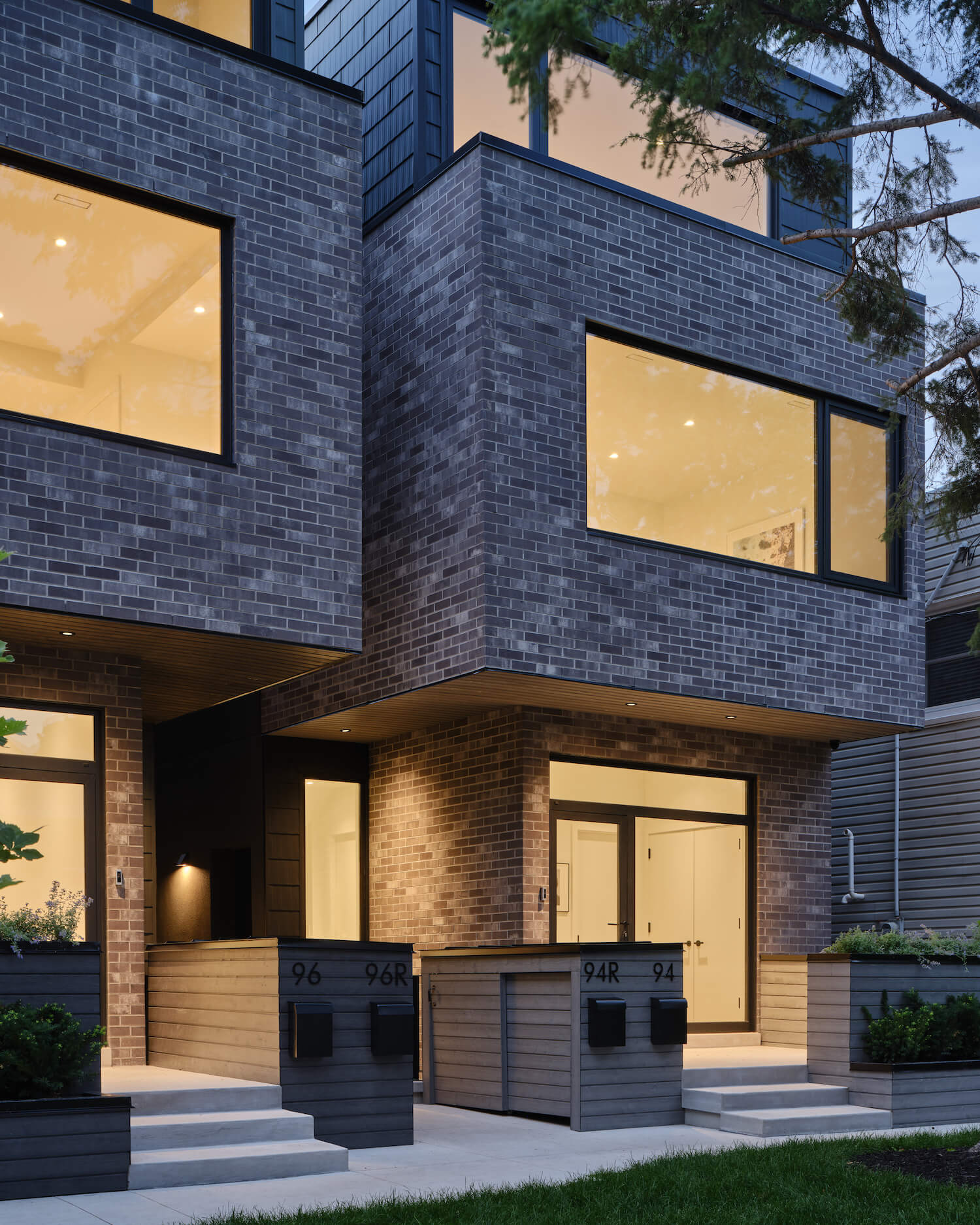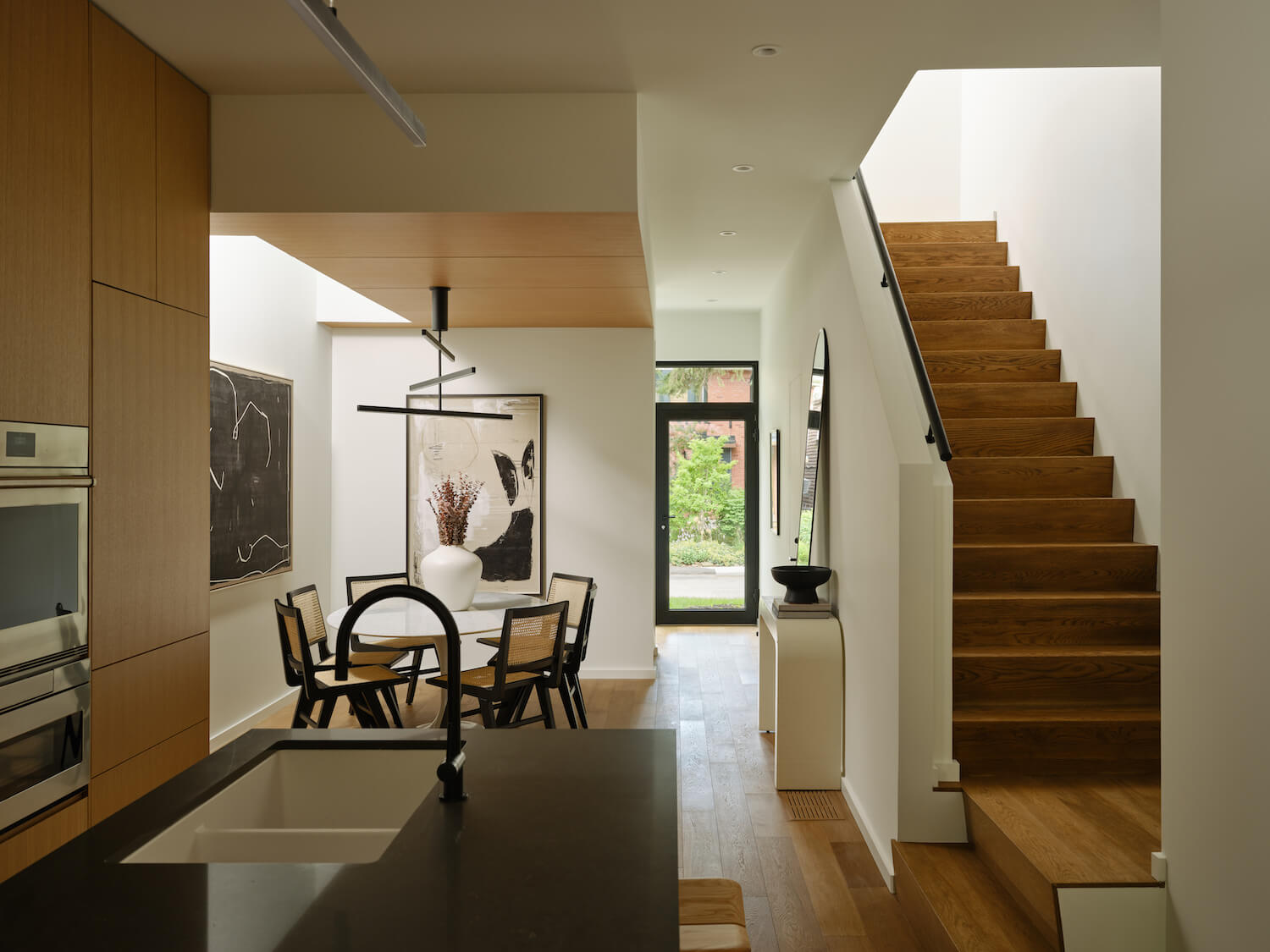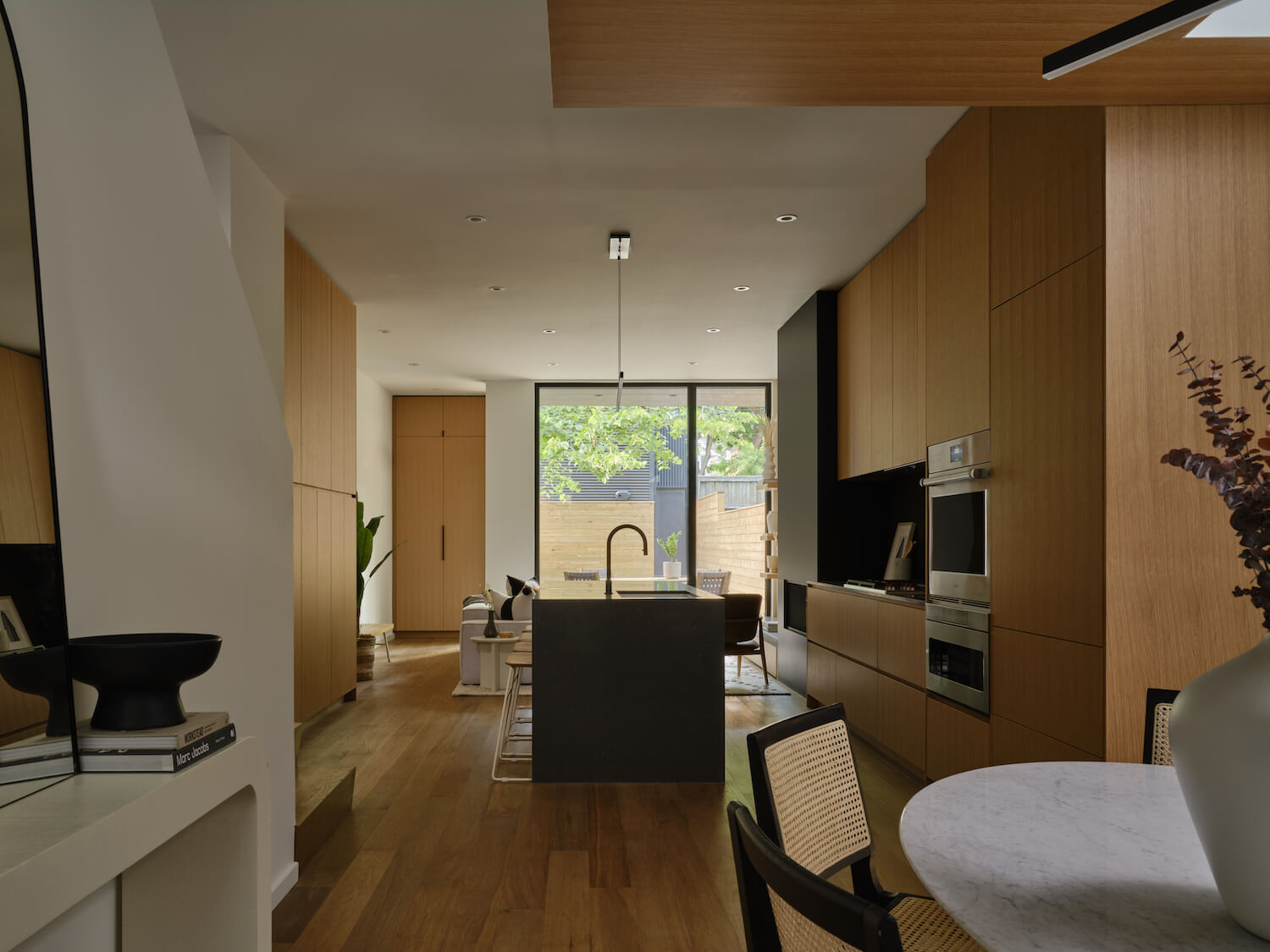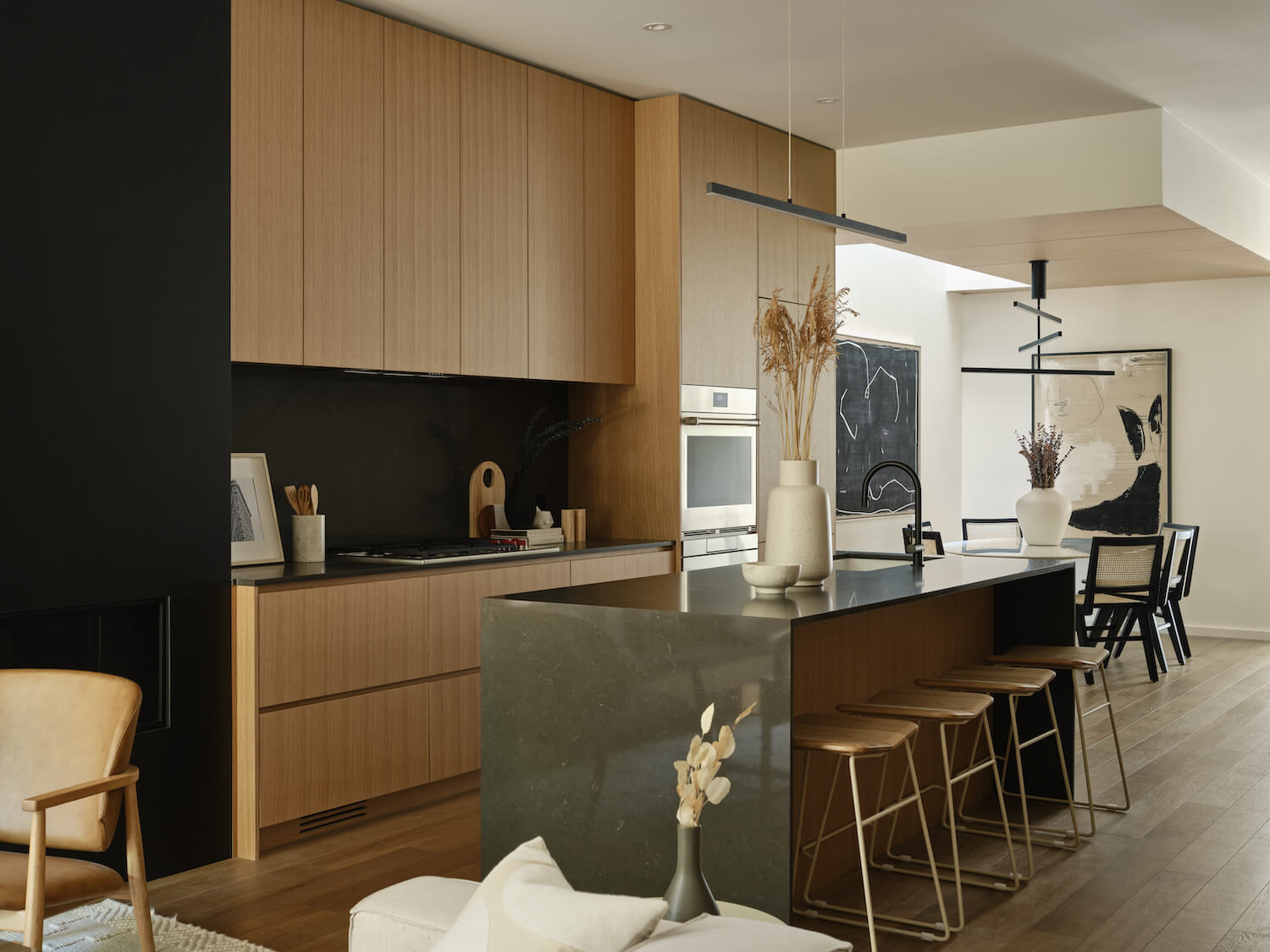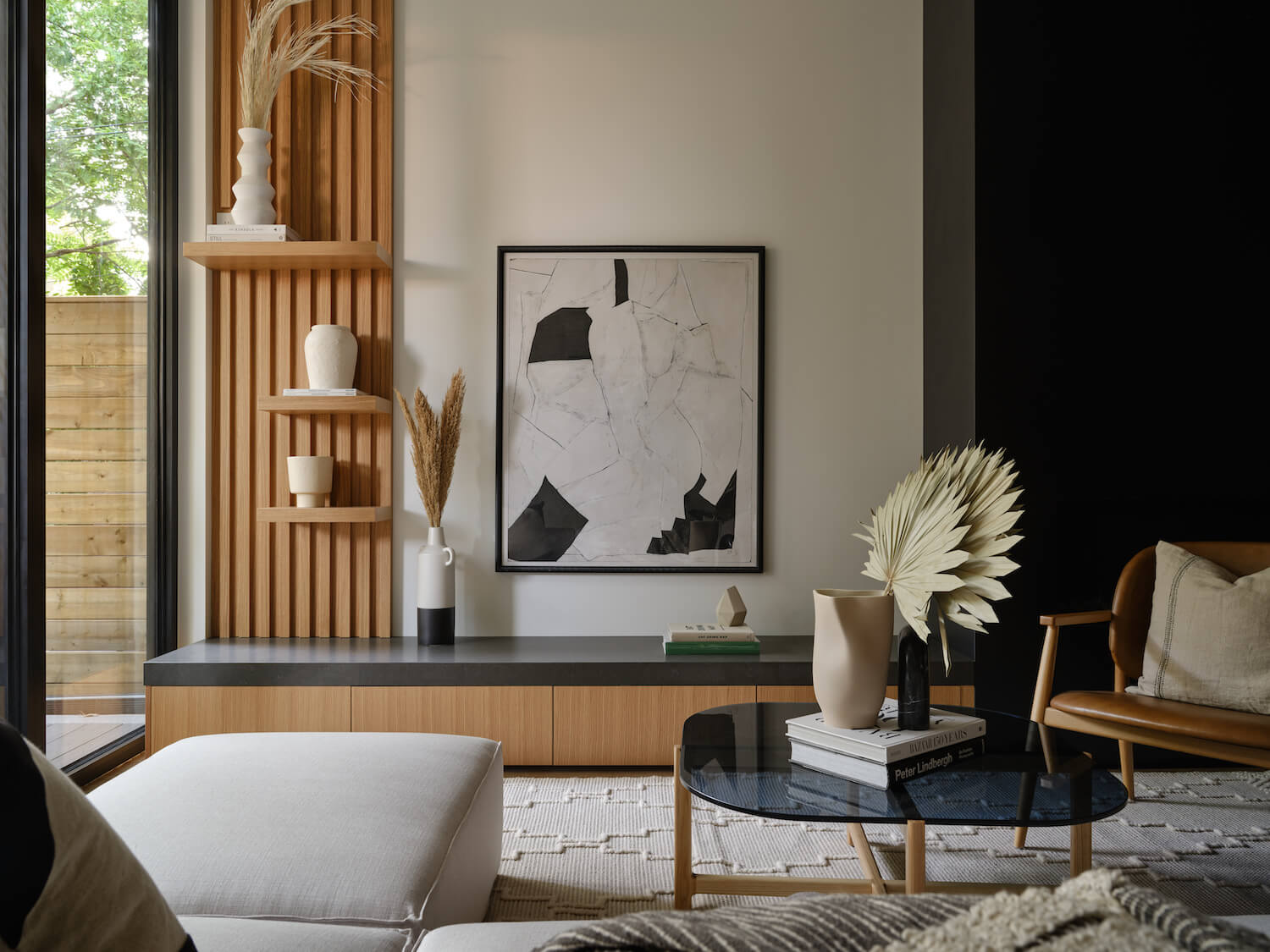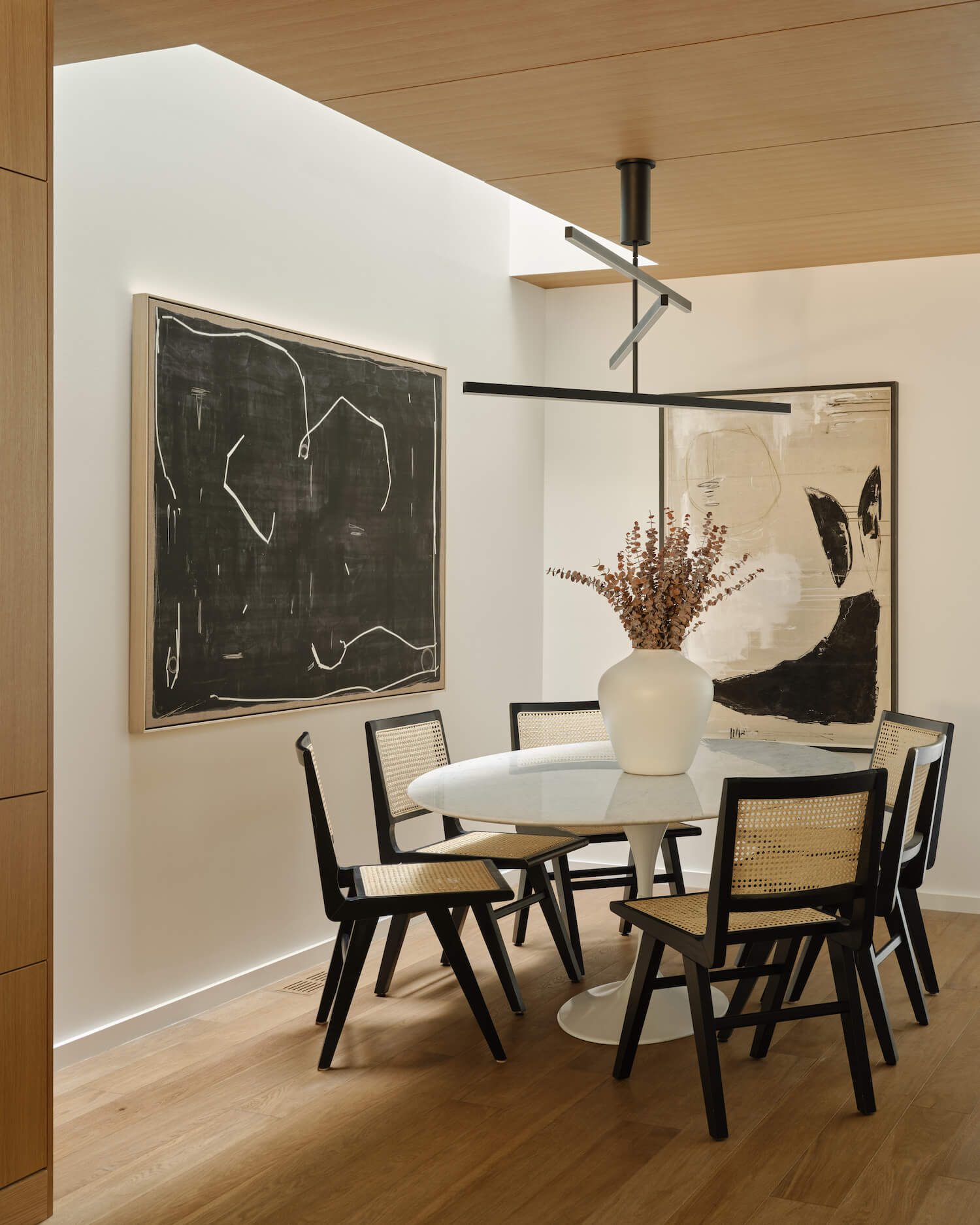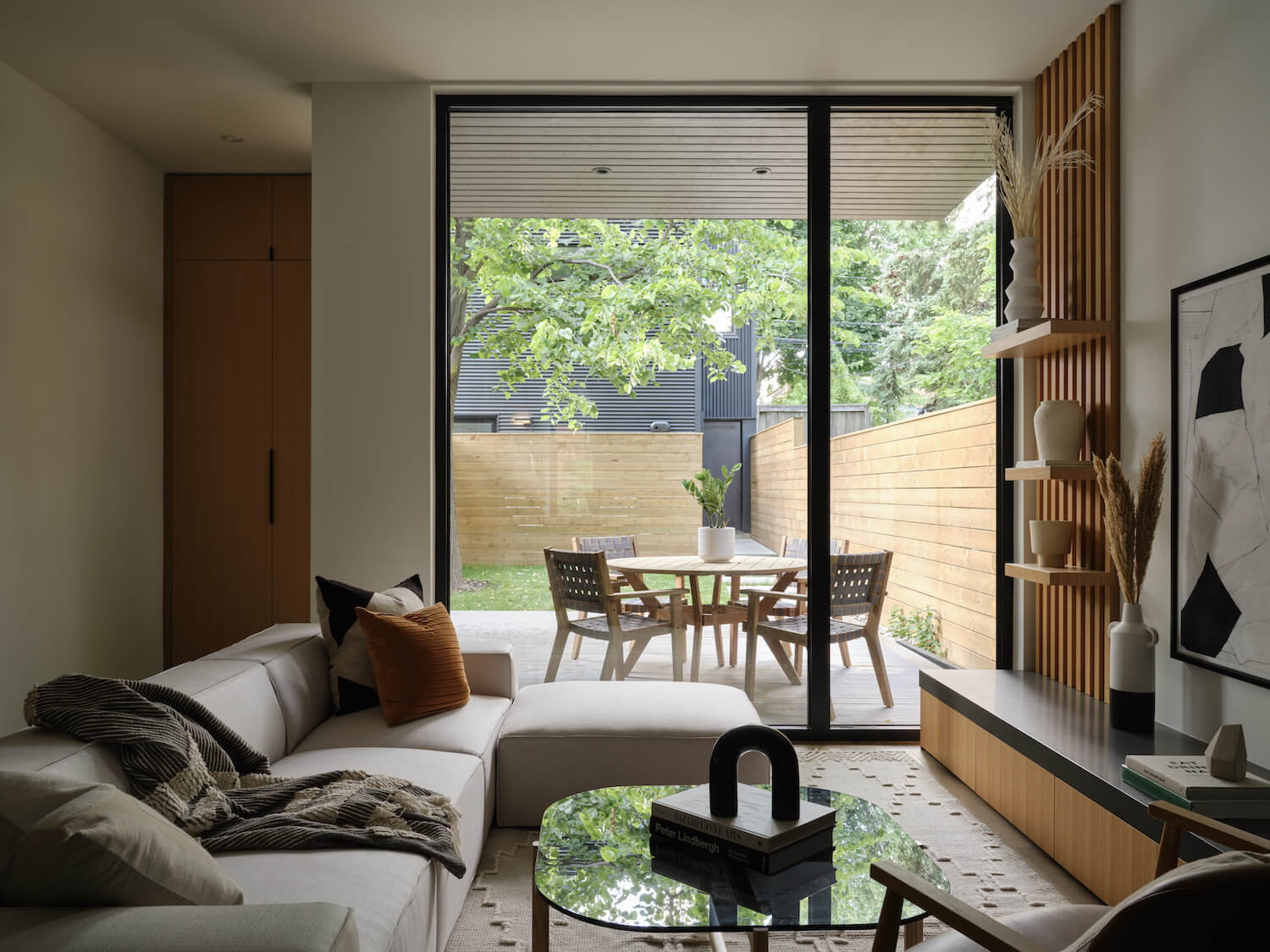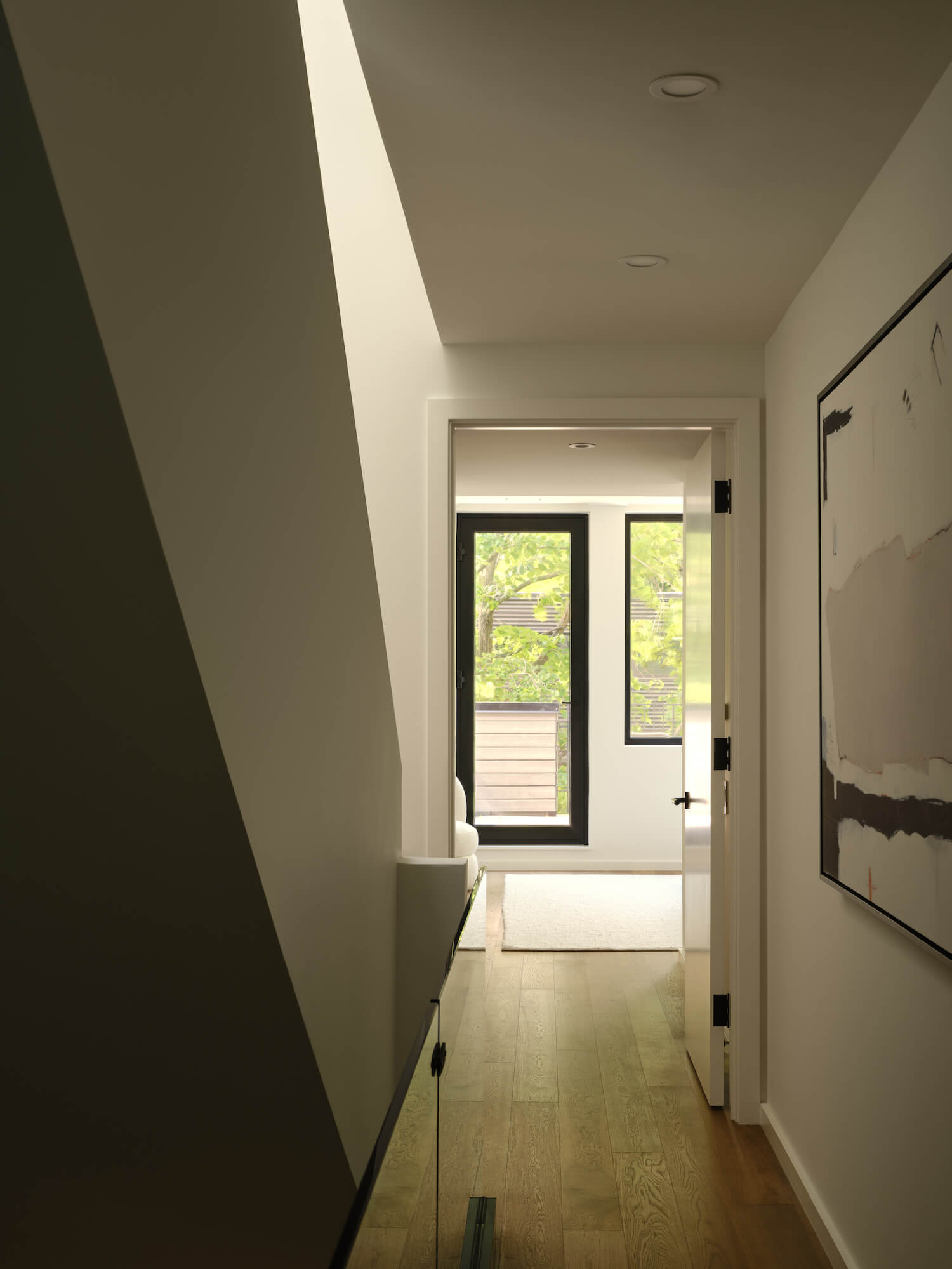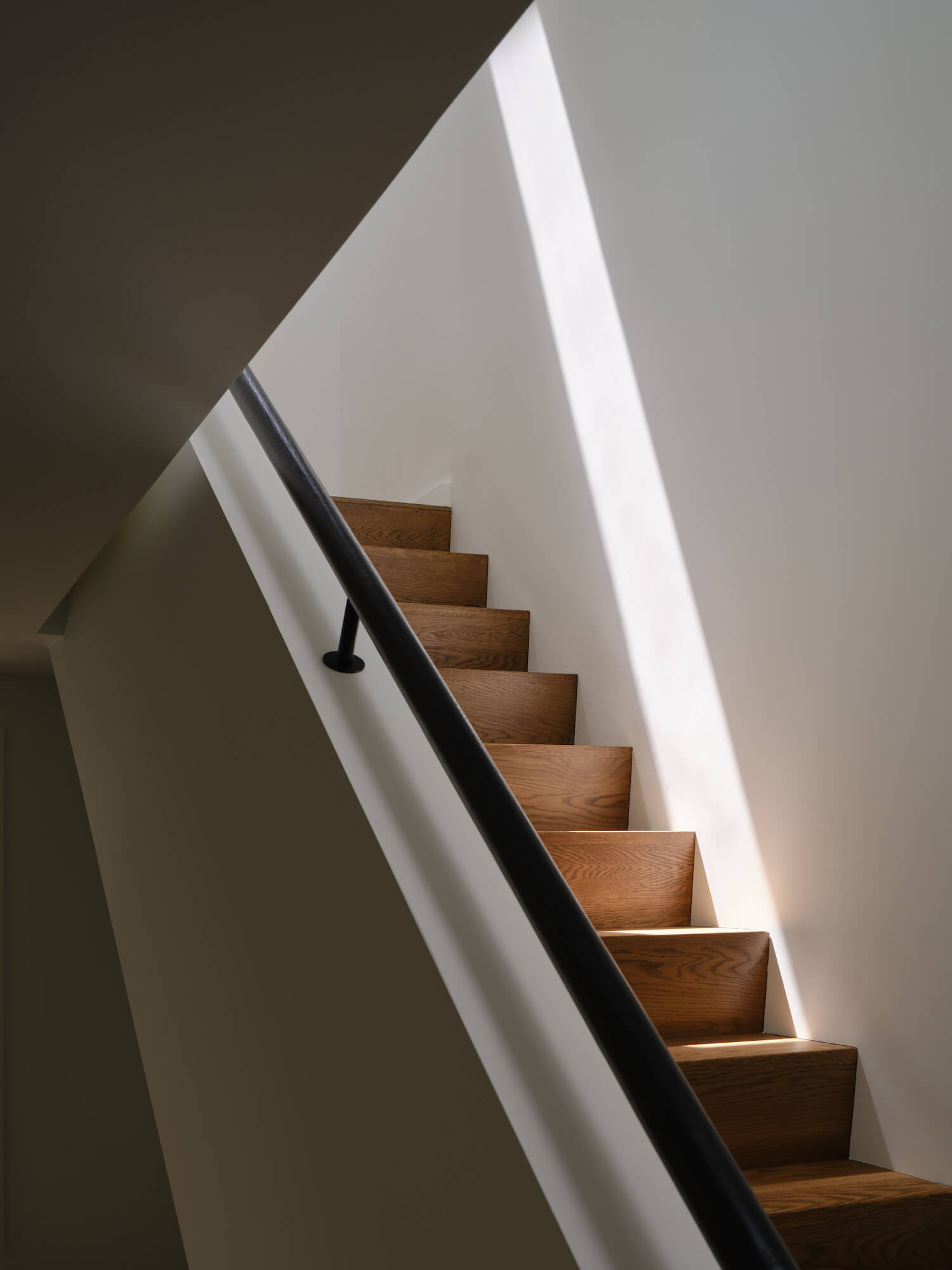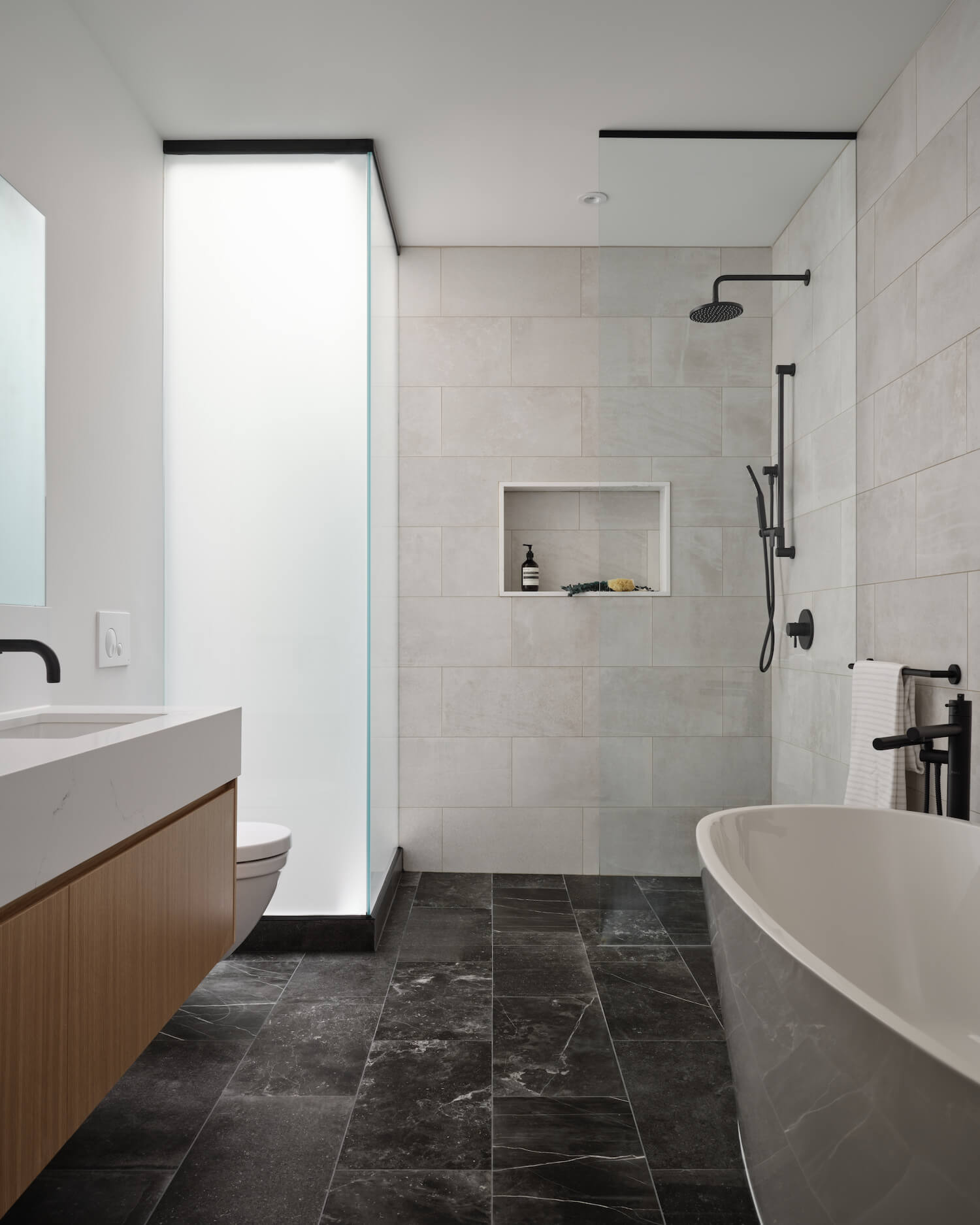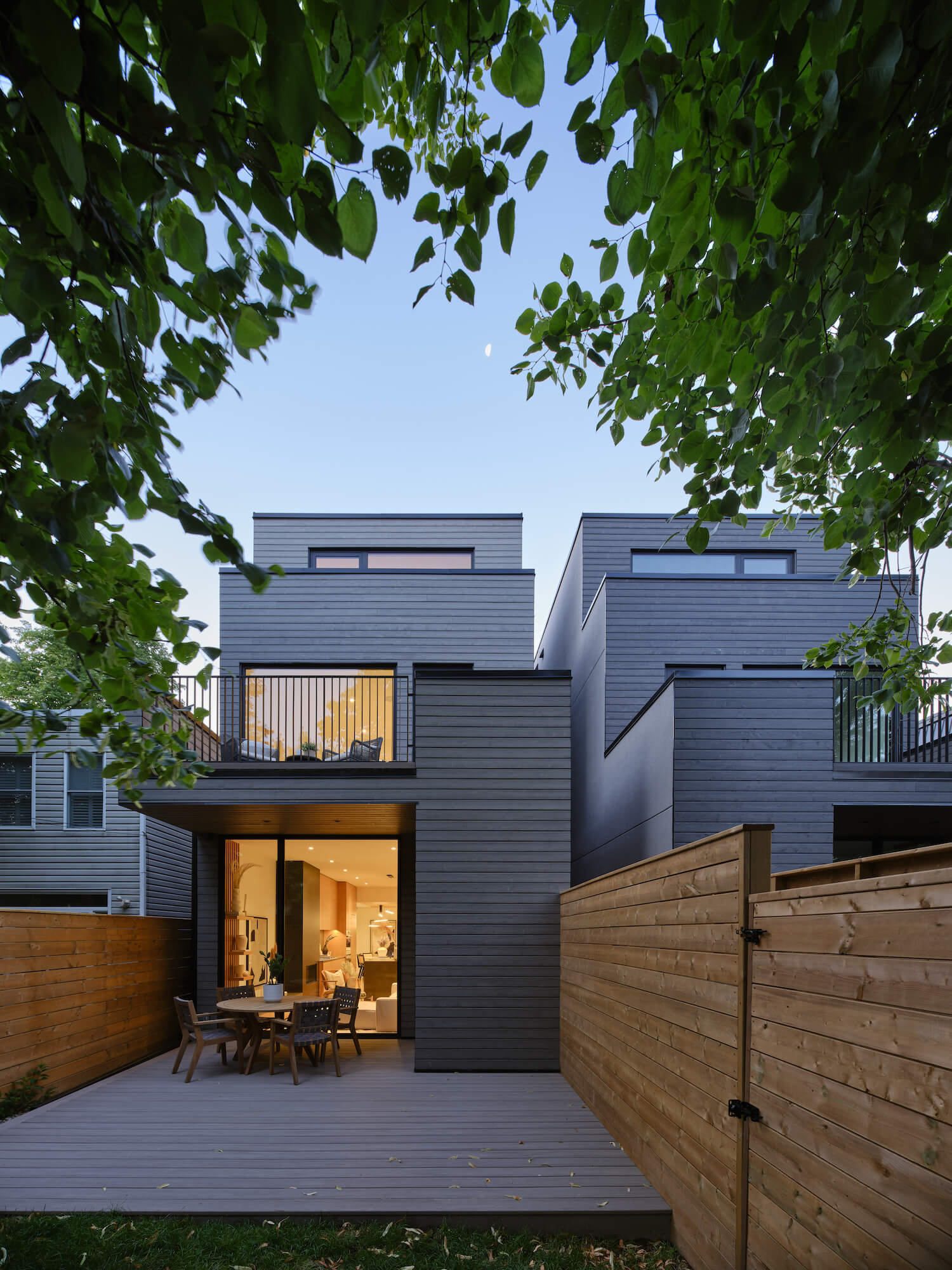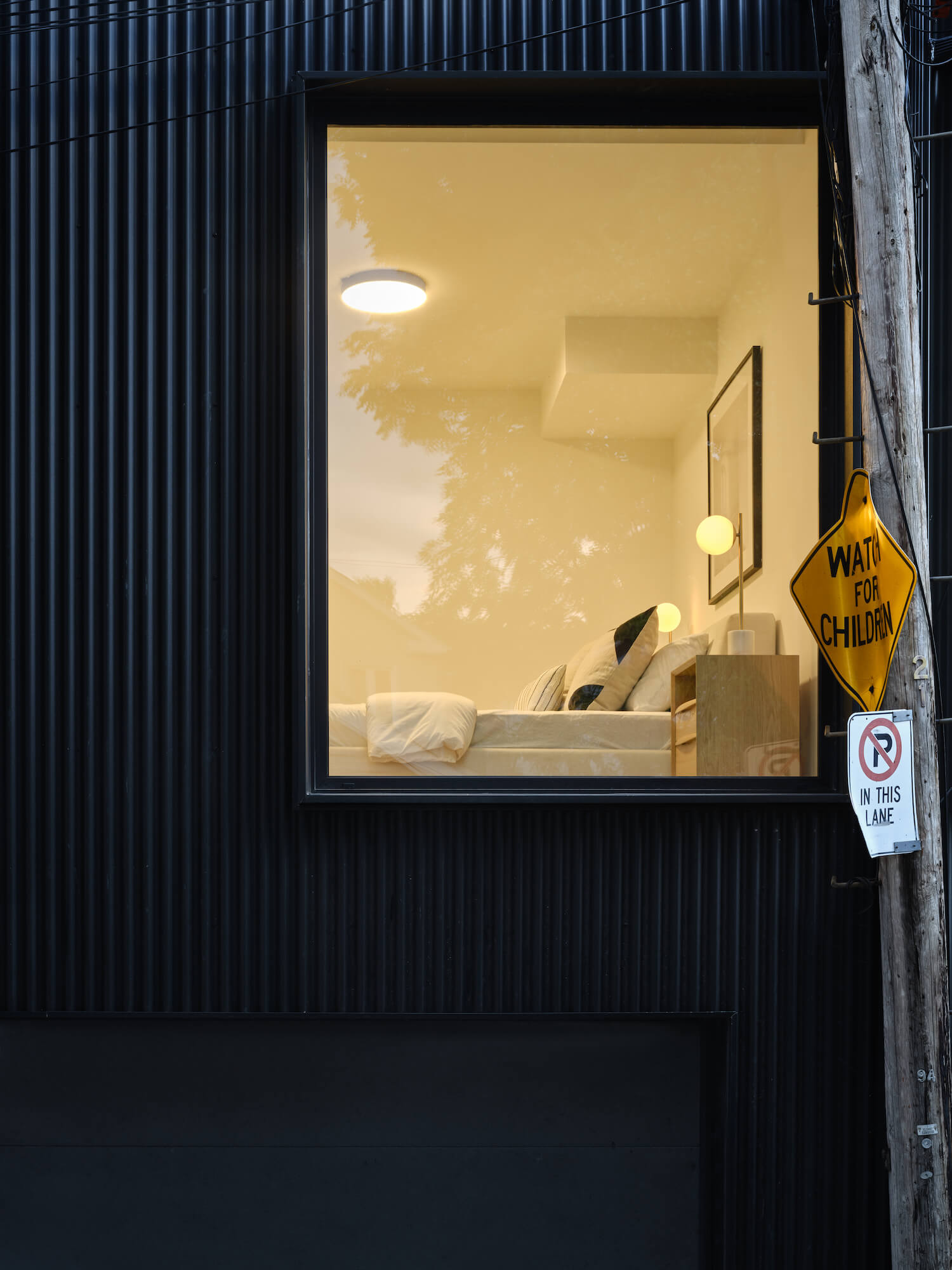 About
Principal Architect Vanessa Fong, an Ontario Architect with over a decade of architectural experience at a variety of scales, from interior design to master planning, established VFA in 2014 and assembled a team of energetic creators with a commitment to thoughtful and beautiful design no matter the budget, scale or medium.
As individuals, the team, brings a wide variety of backgrounds and experiences which inform our projects in unique and unexpected ways. What brings us together is a shared passion for great architecture at a human scale – elegant in form and eminently pragmatic.
At the heart of it, we are problem solvers – preferring to work within contexts and situations with challenging constraints that require innovative approaches to arrive at beautiful, practical and finely crafted solutions.
---