The Mexican architectre firm Besana Studio, led by architect Francisco Javier Rios Rodriguez, has developed a project in the metropolitan area of ​​Pachuca, Hidalgo, in the central part of Mexico. Named Casa Gardens, the house is immersed in an environment of vegetation and exceeding tranquility. Landscaping elements, such as artificial lakes, are within the housing complex and complement the project.
Land morphology played a decisive role in the architectural design since it being irregular became a unique challenge. That allowed us to achieve a direct connection between interior and exterior spaces through large windows that serve as spatial barriers and at the same time granted us the opportunity to have visual continuity.
One of Besana Studio's intentions is to create timeless spaces. We accomplish this through a neutral palette of finish materials. In Casa Gardens, we were able to carry it out using tzalam wood in walls and furniture, steel beams, glass, white walls, apparent concrete, and the floor changes in some spaces. That helped us to maintain the same language between the facades and the interior of the house.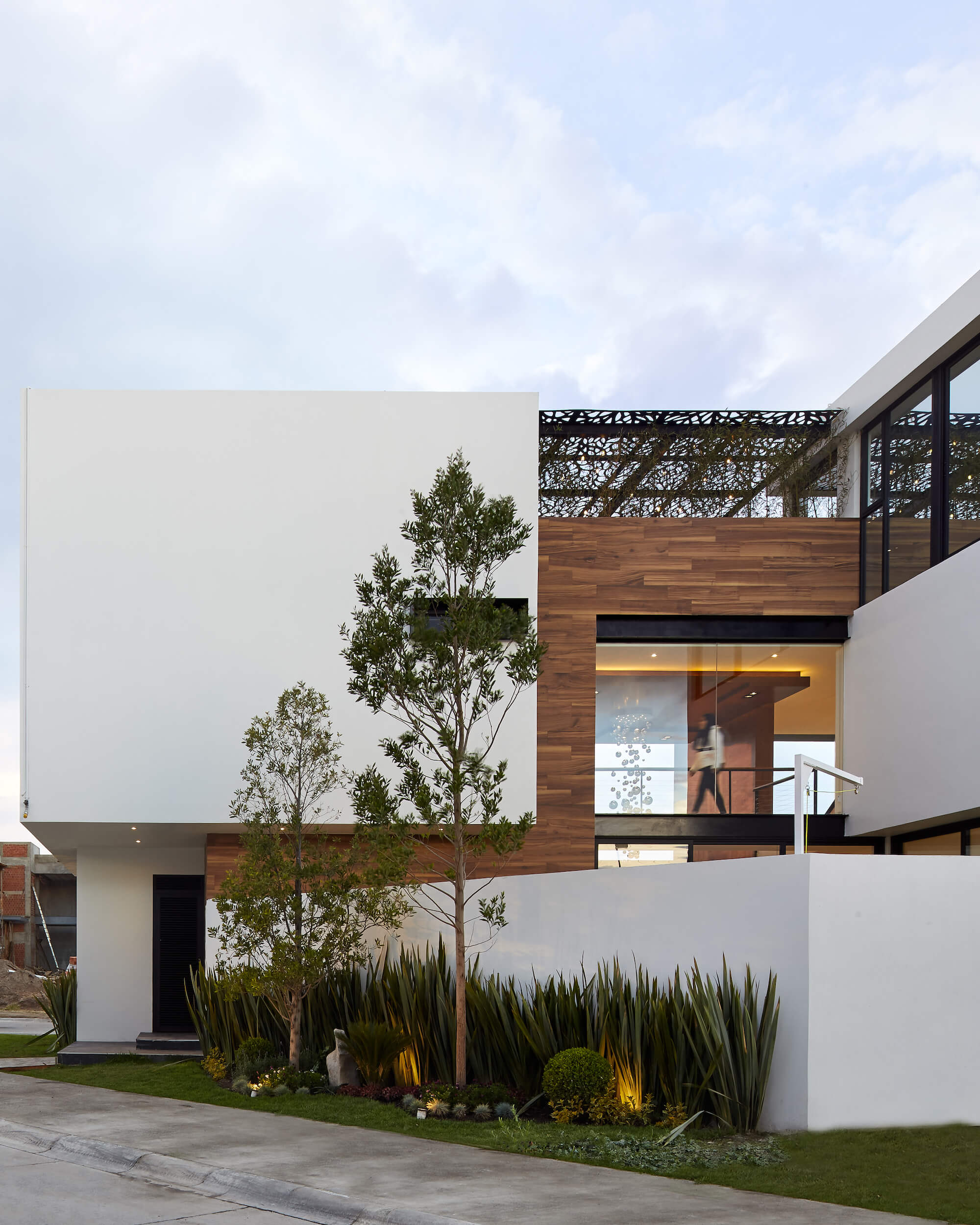 image © Aldo C. Gracia
The main staircase is one of the most paramount spaces in the house, not only for its aesthetic quality but also because it is the main foyer. This element provides a touch of elegance via warm lighting and tzalam wood that, with the water mirror and olive tree in the center, make it a sui generis staircase that consummates the project.
The natural lighting of Casa Gardens allows enjoying the spaces most of the daytime, while the artificial light helped us to generate different atmospheres full of harmony and warmth at night, highlighting the elements of the facades, wooden walls, the water mirror, and vegetation.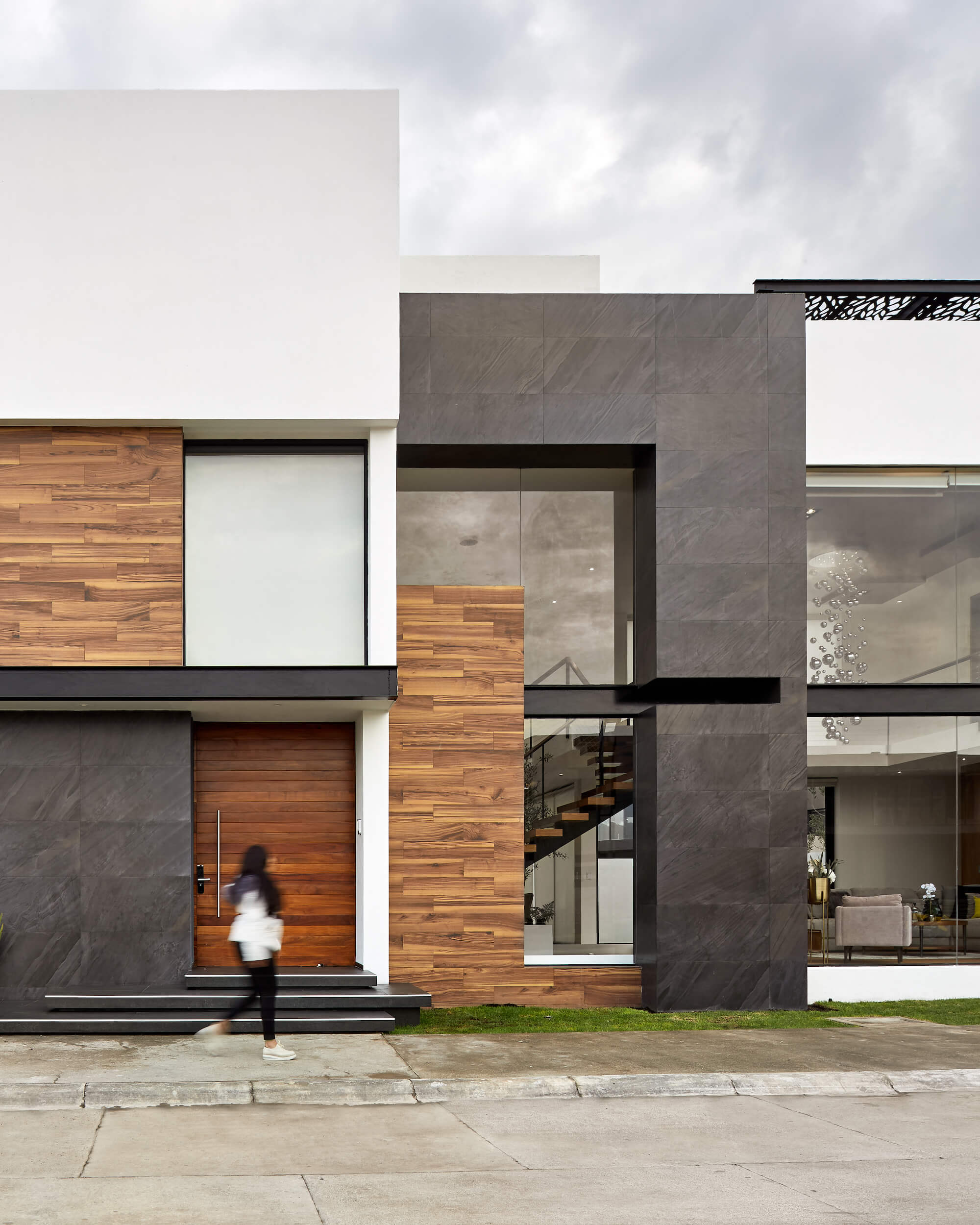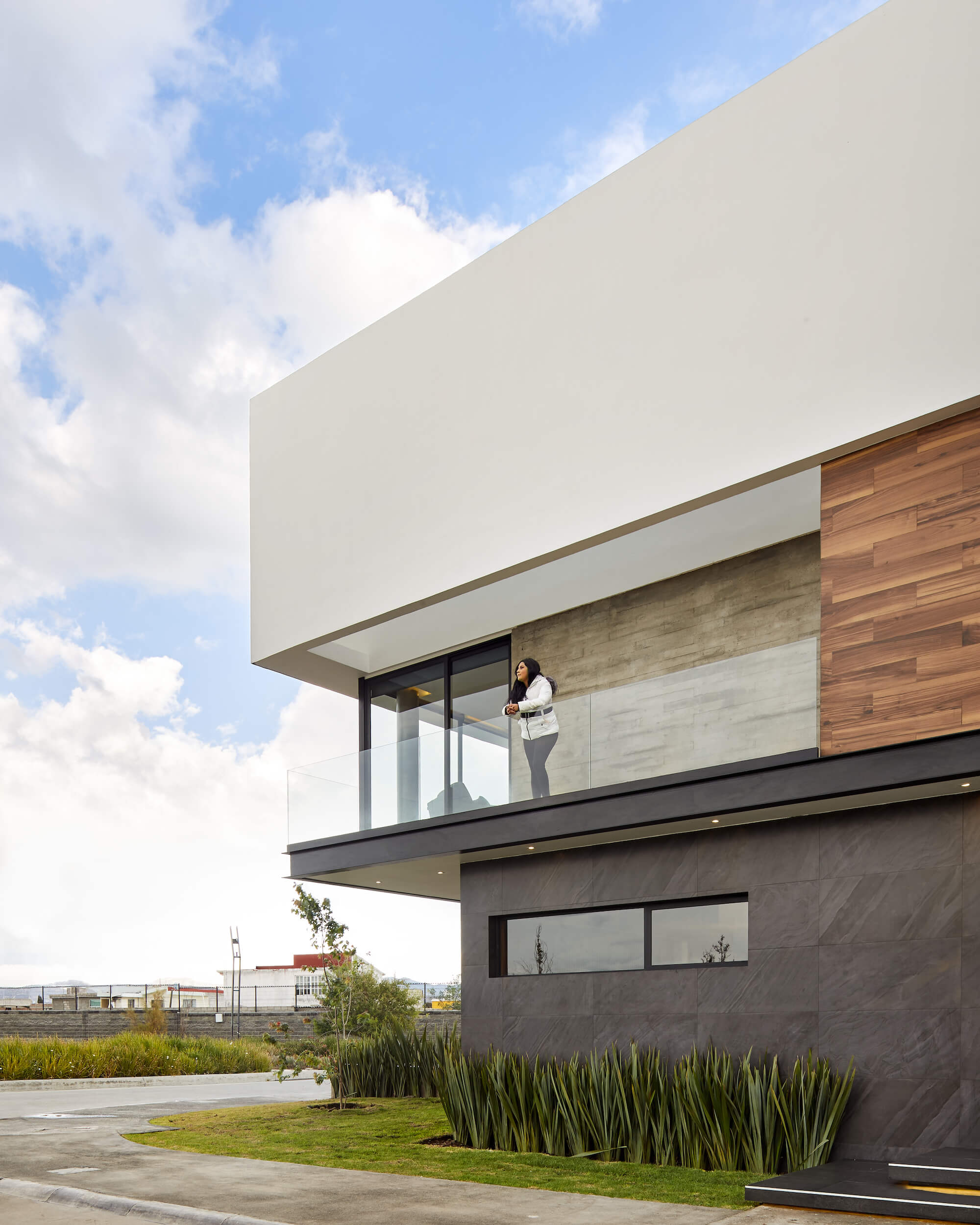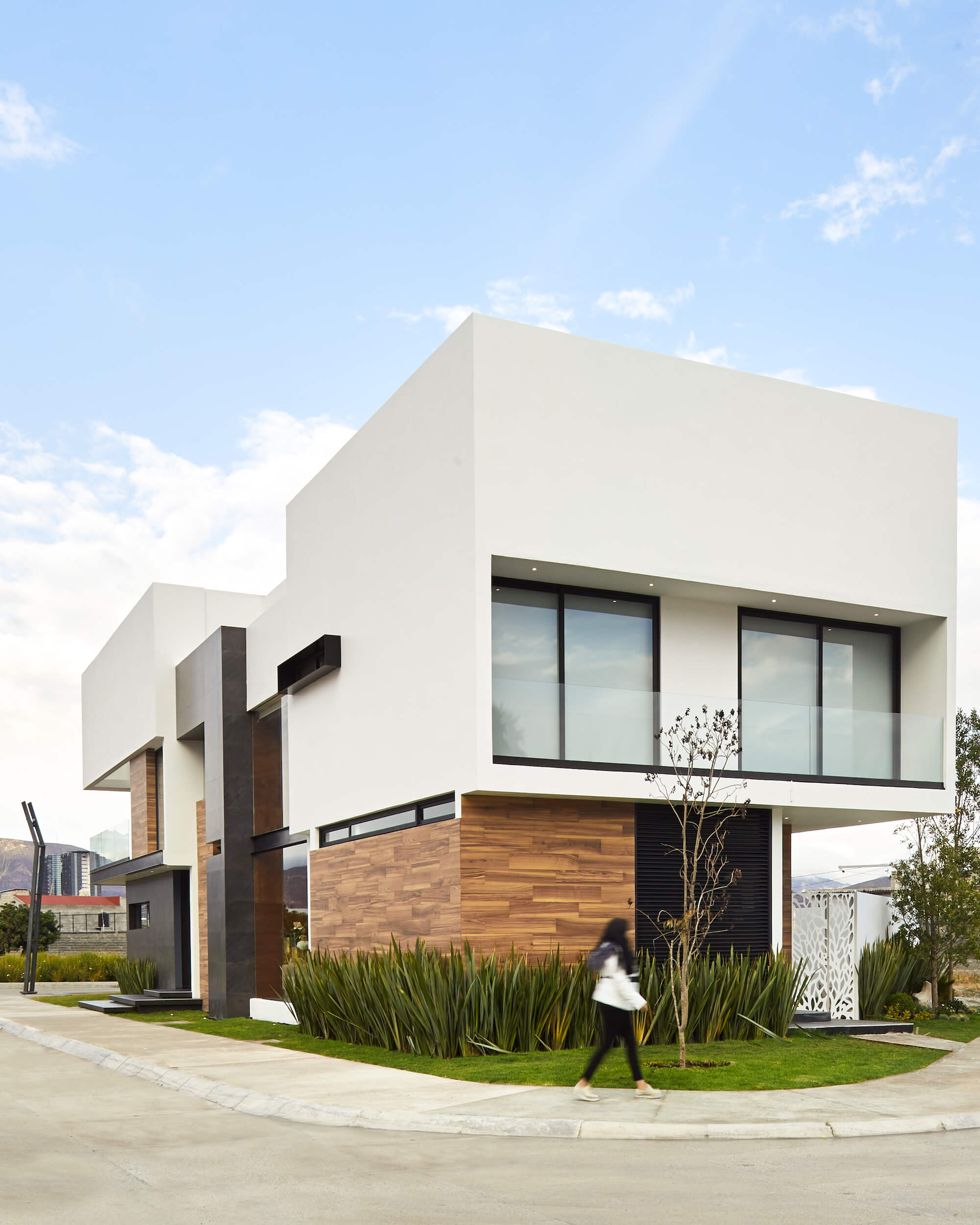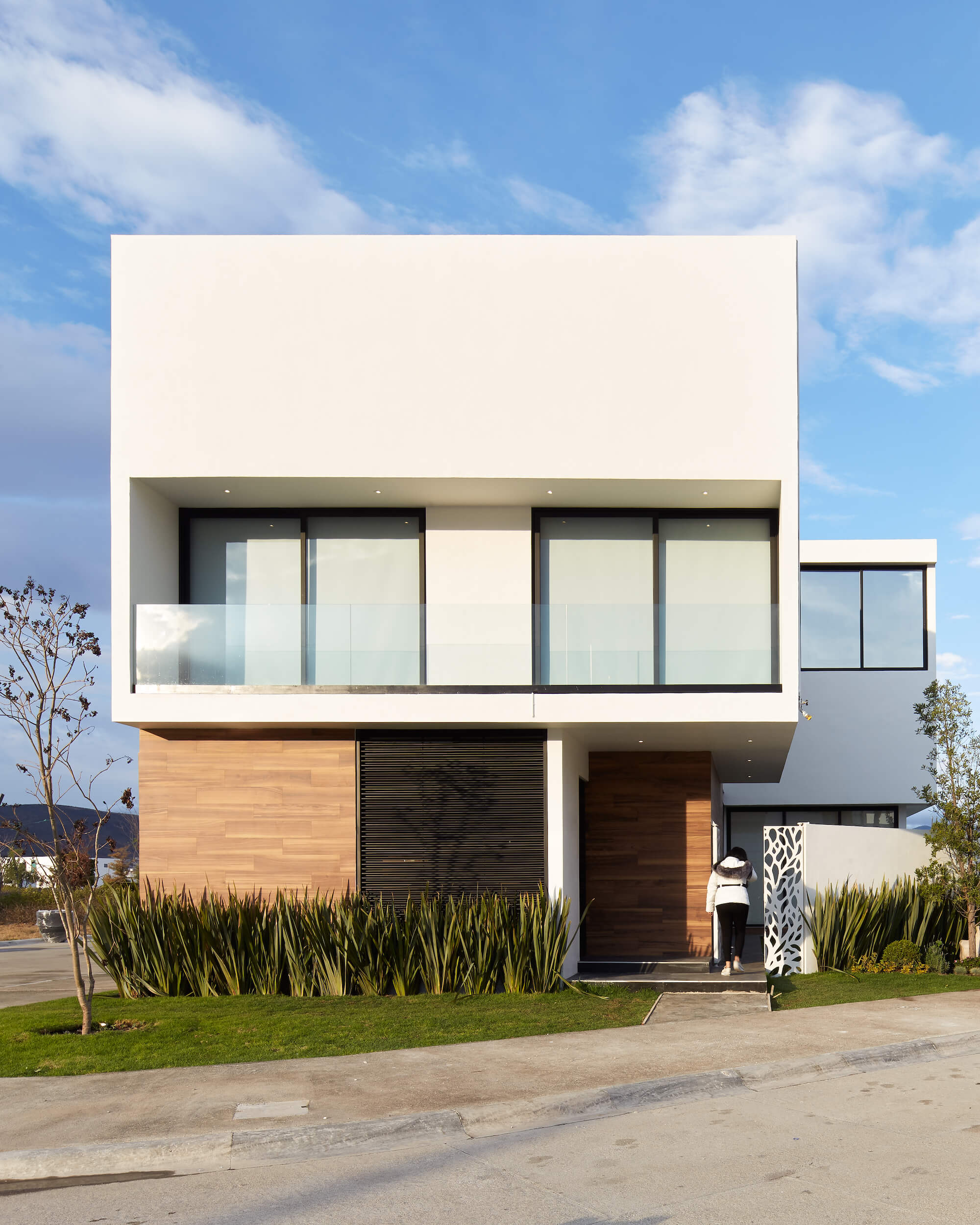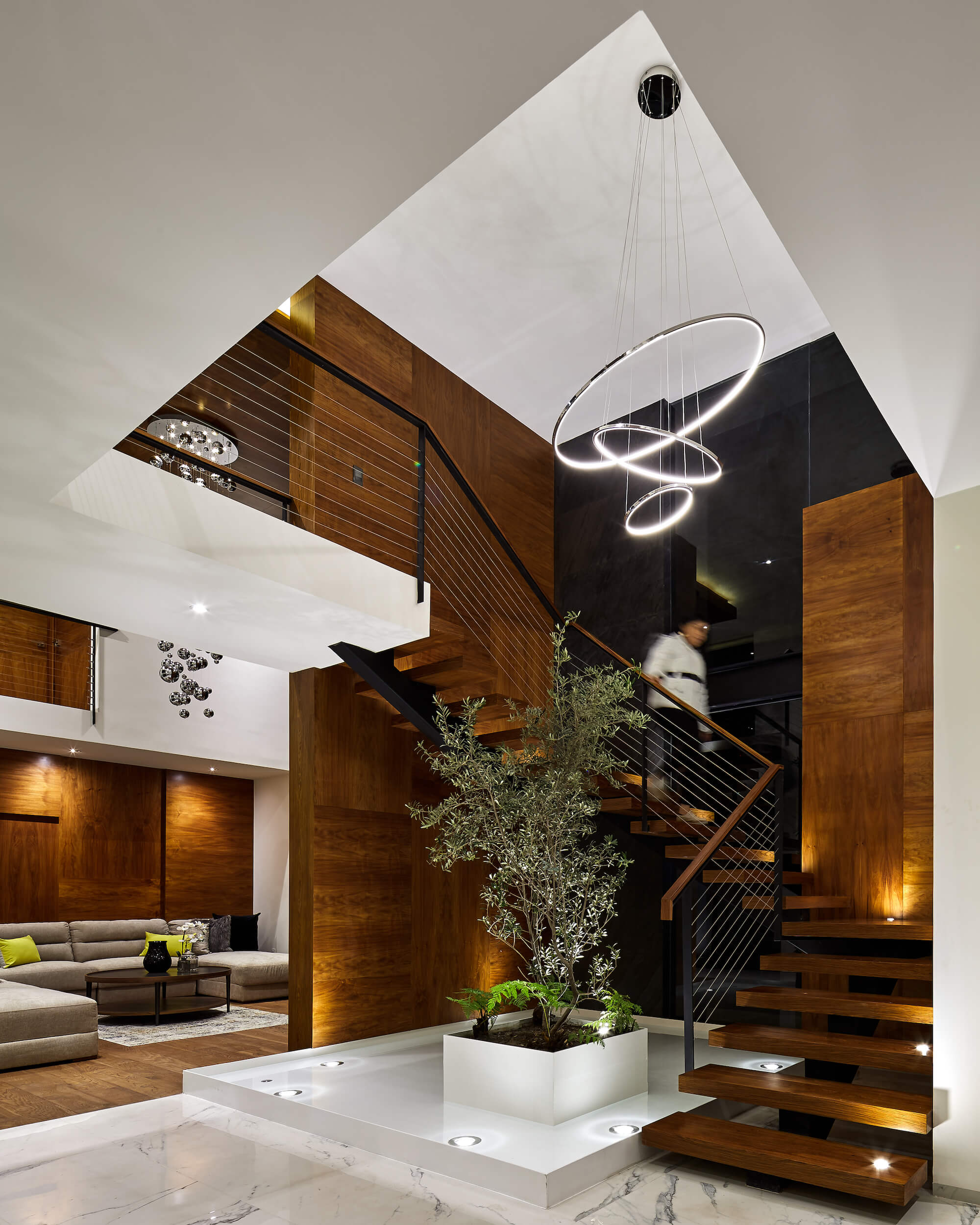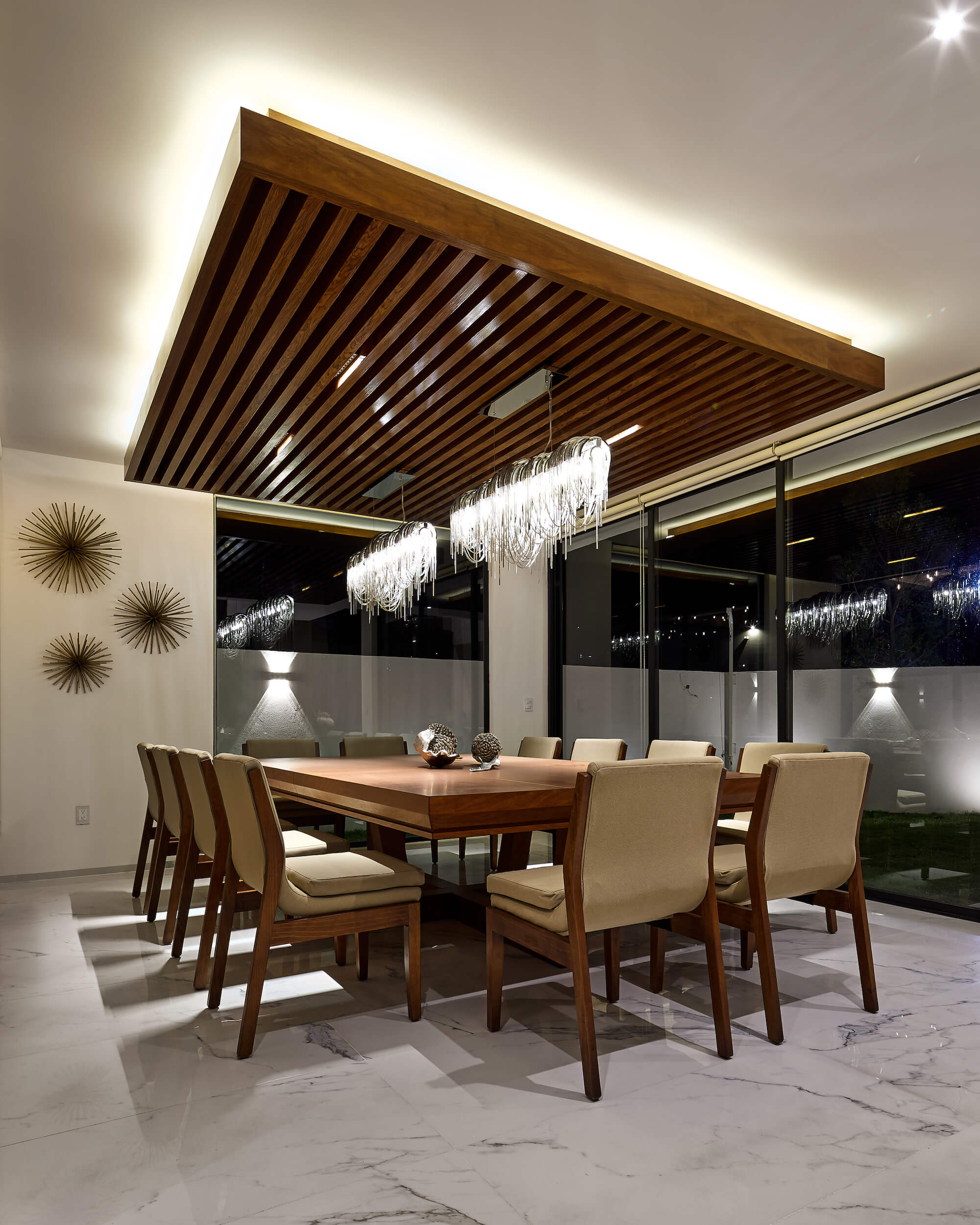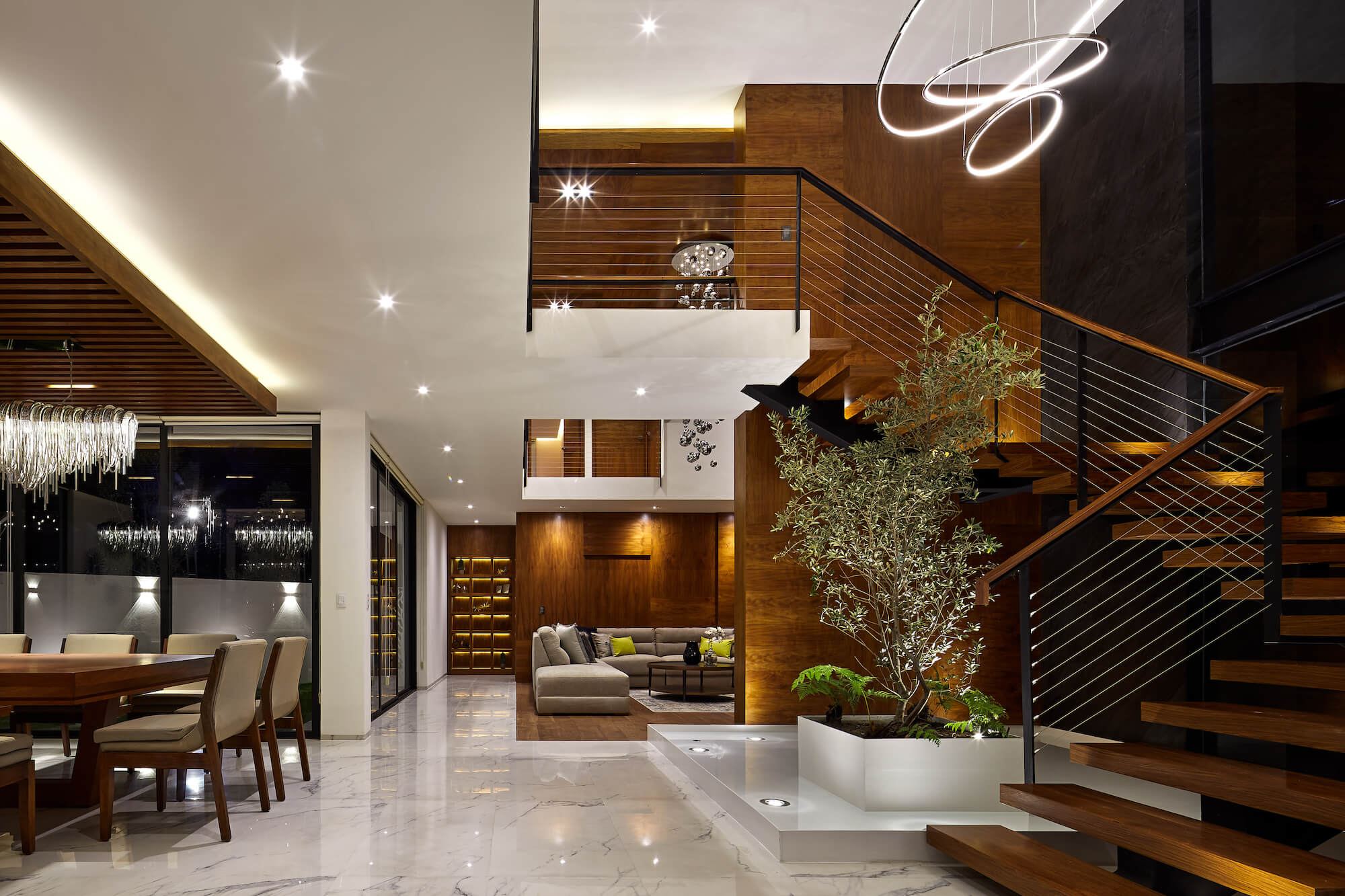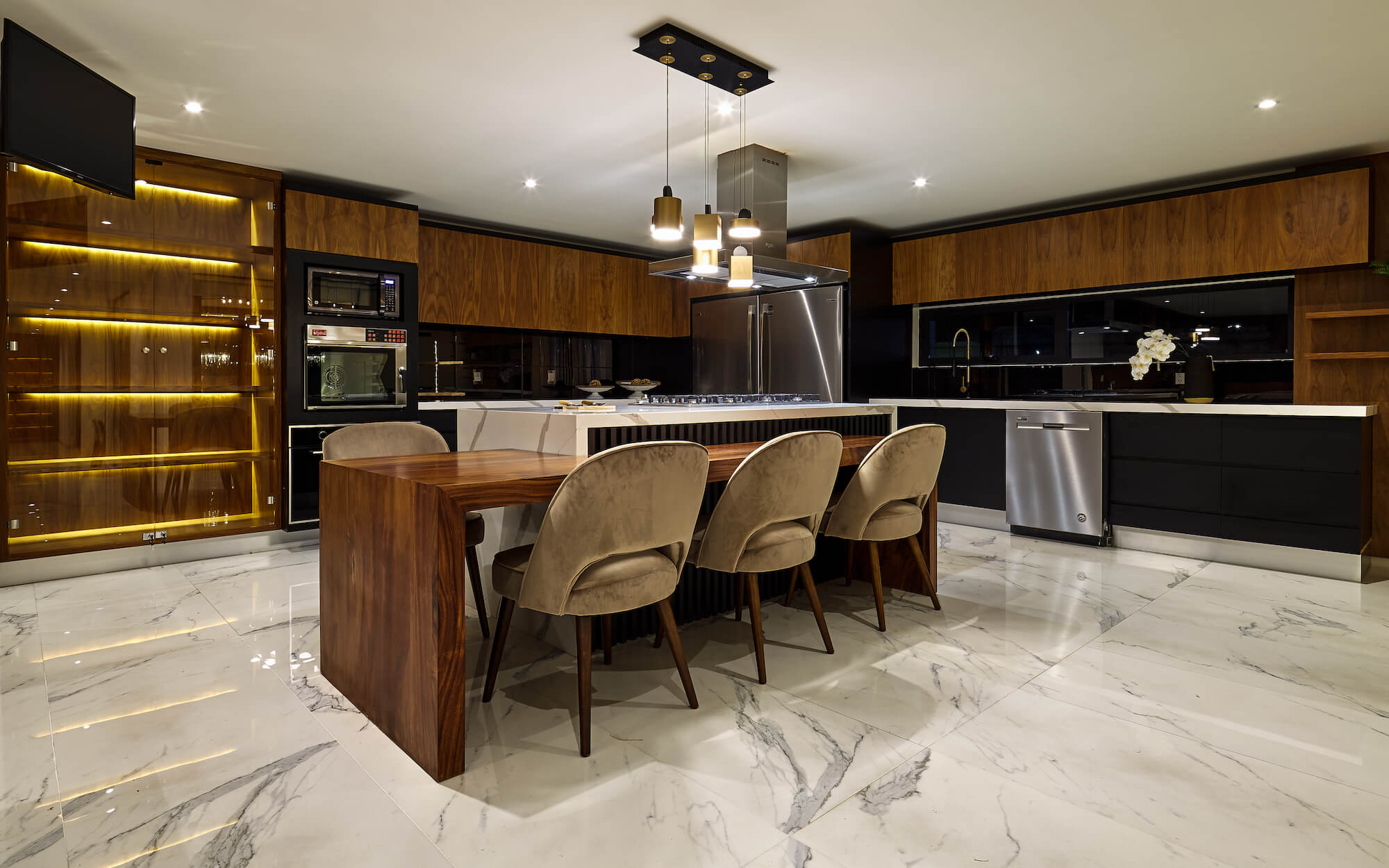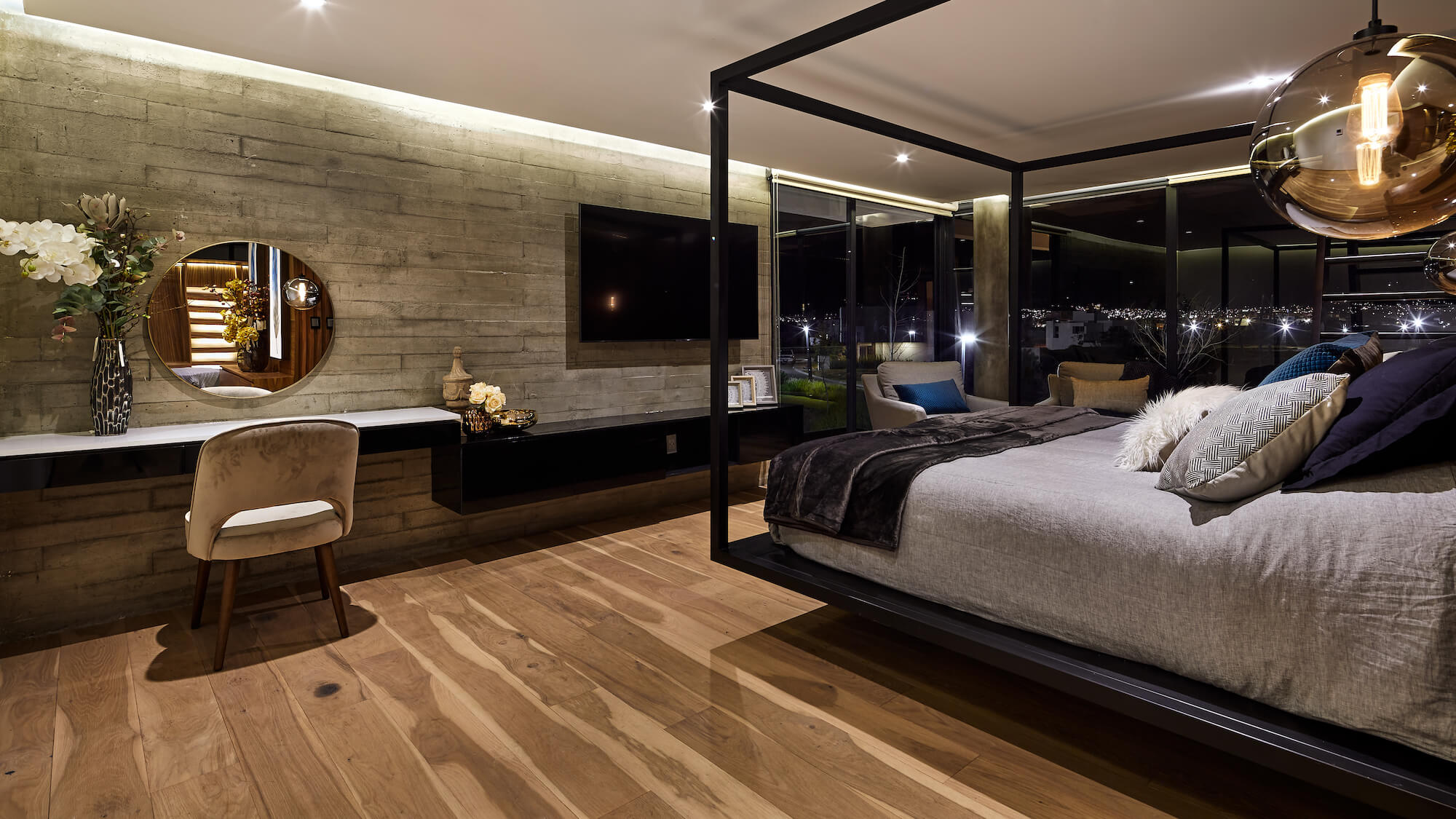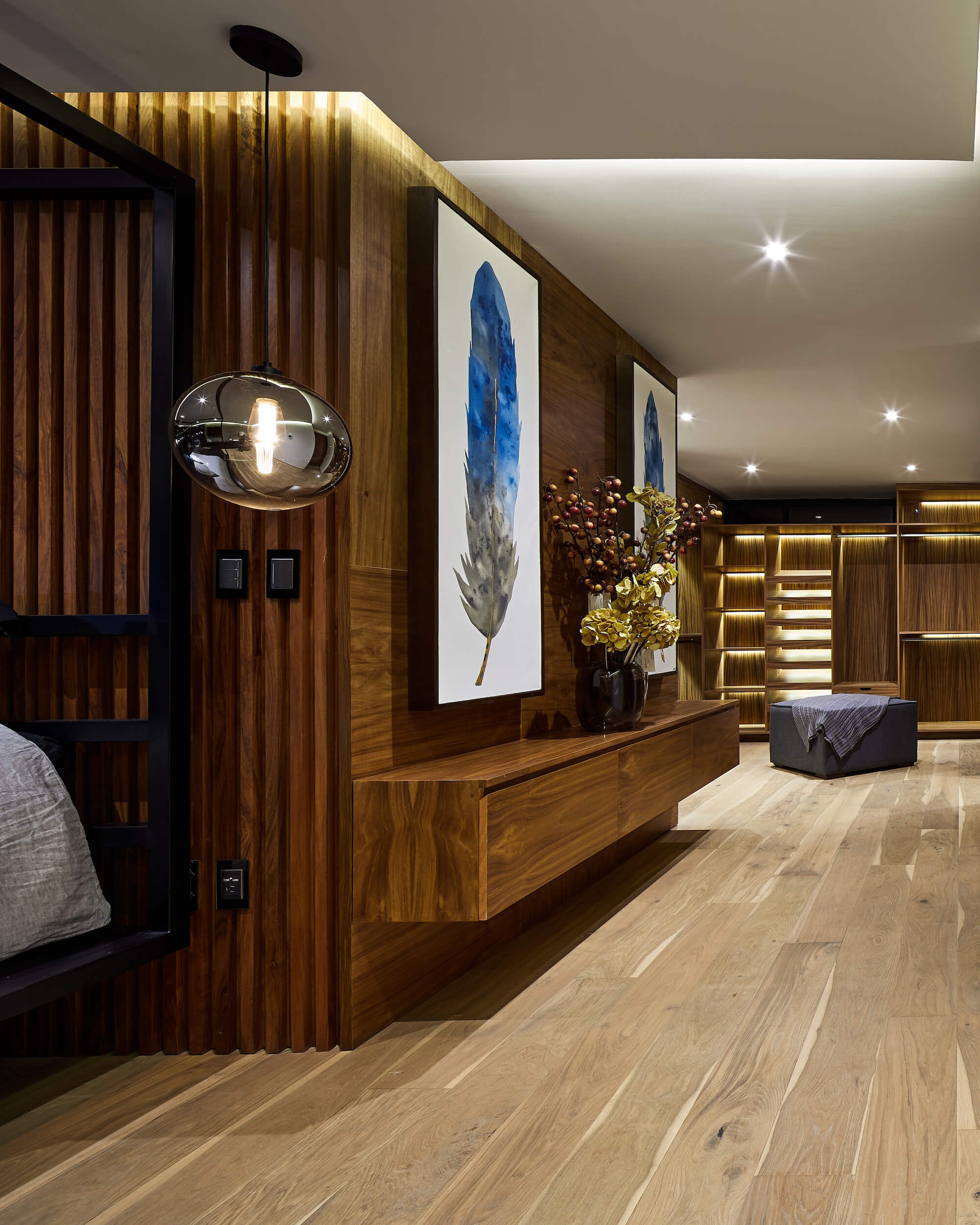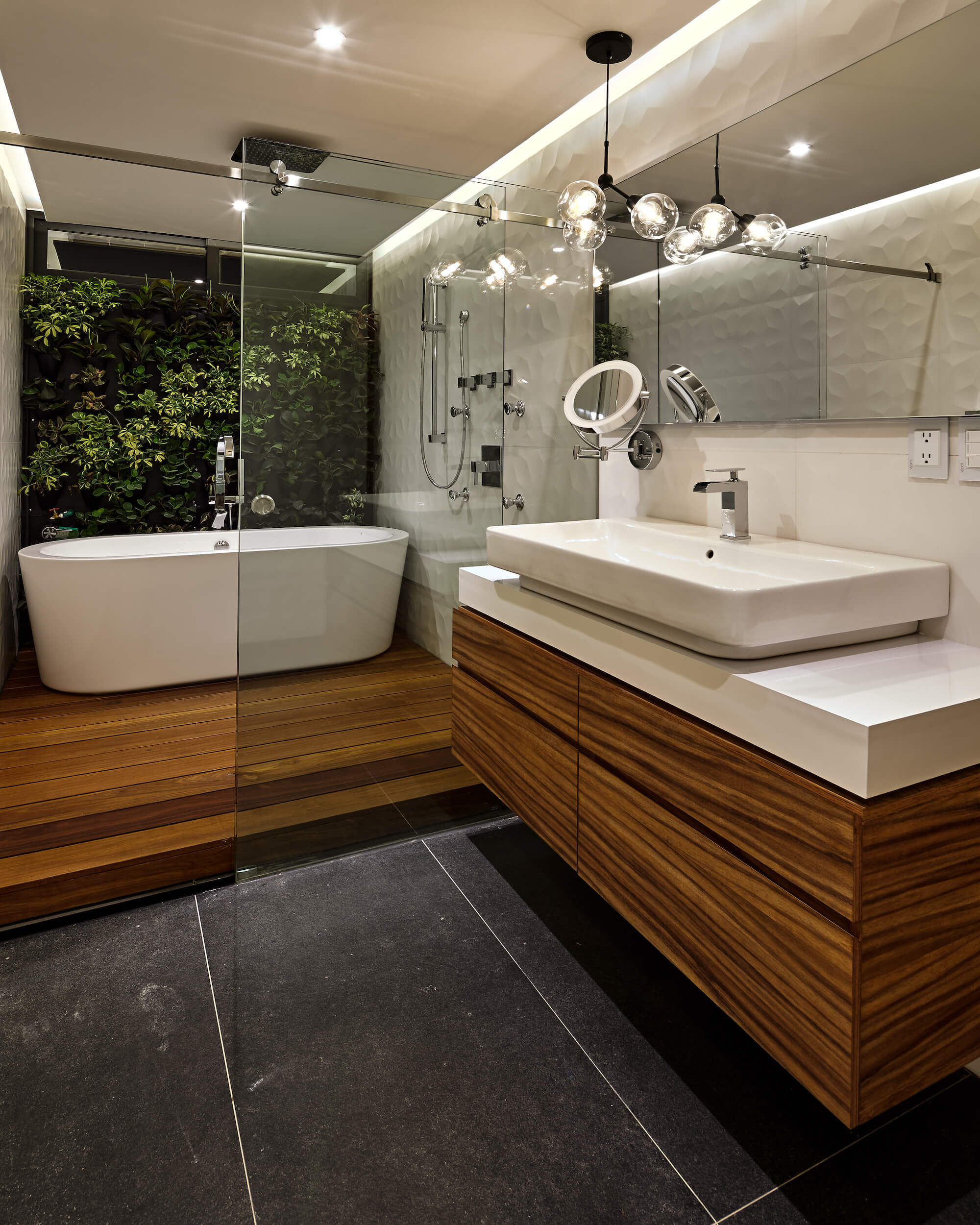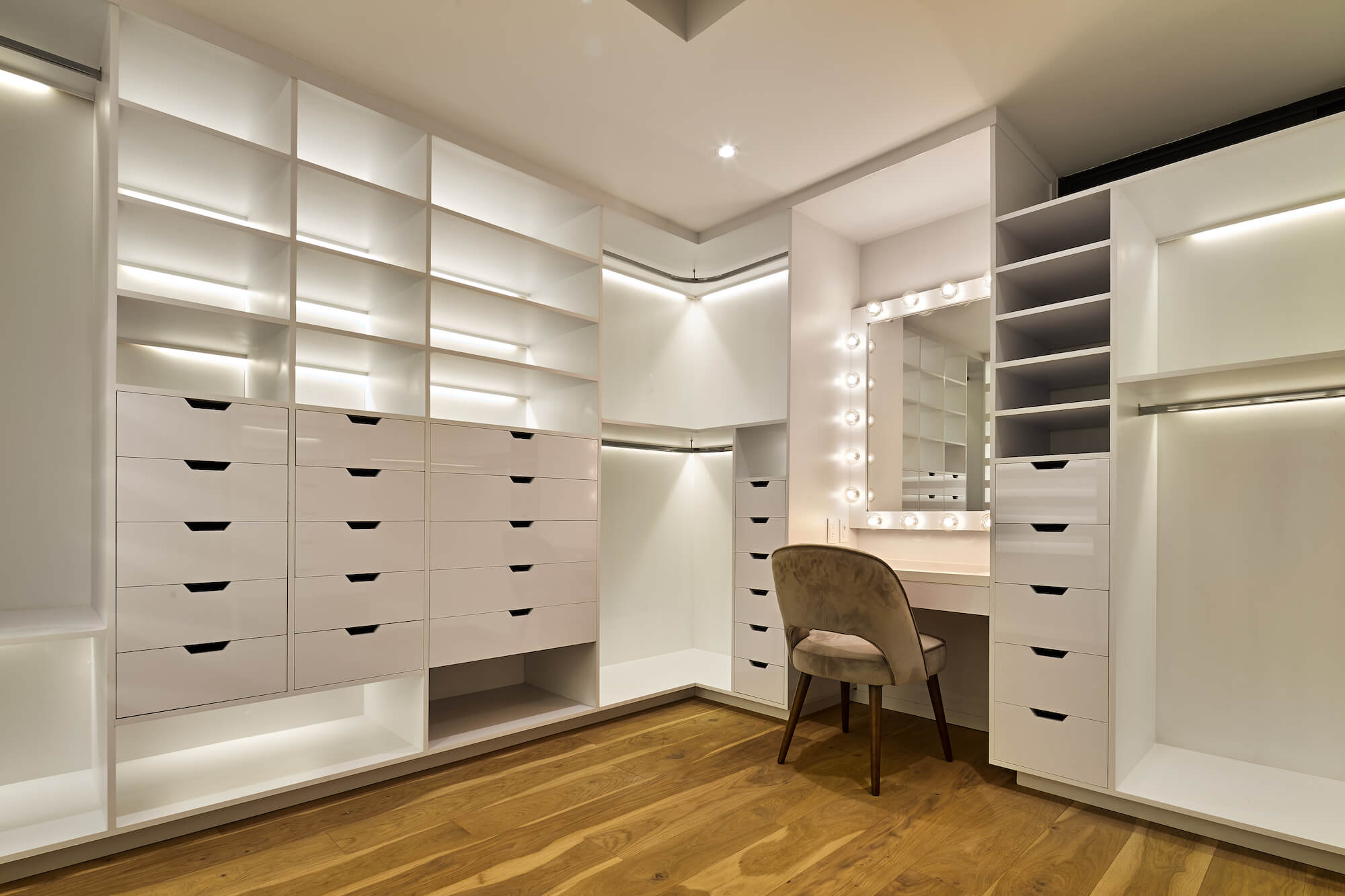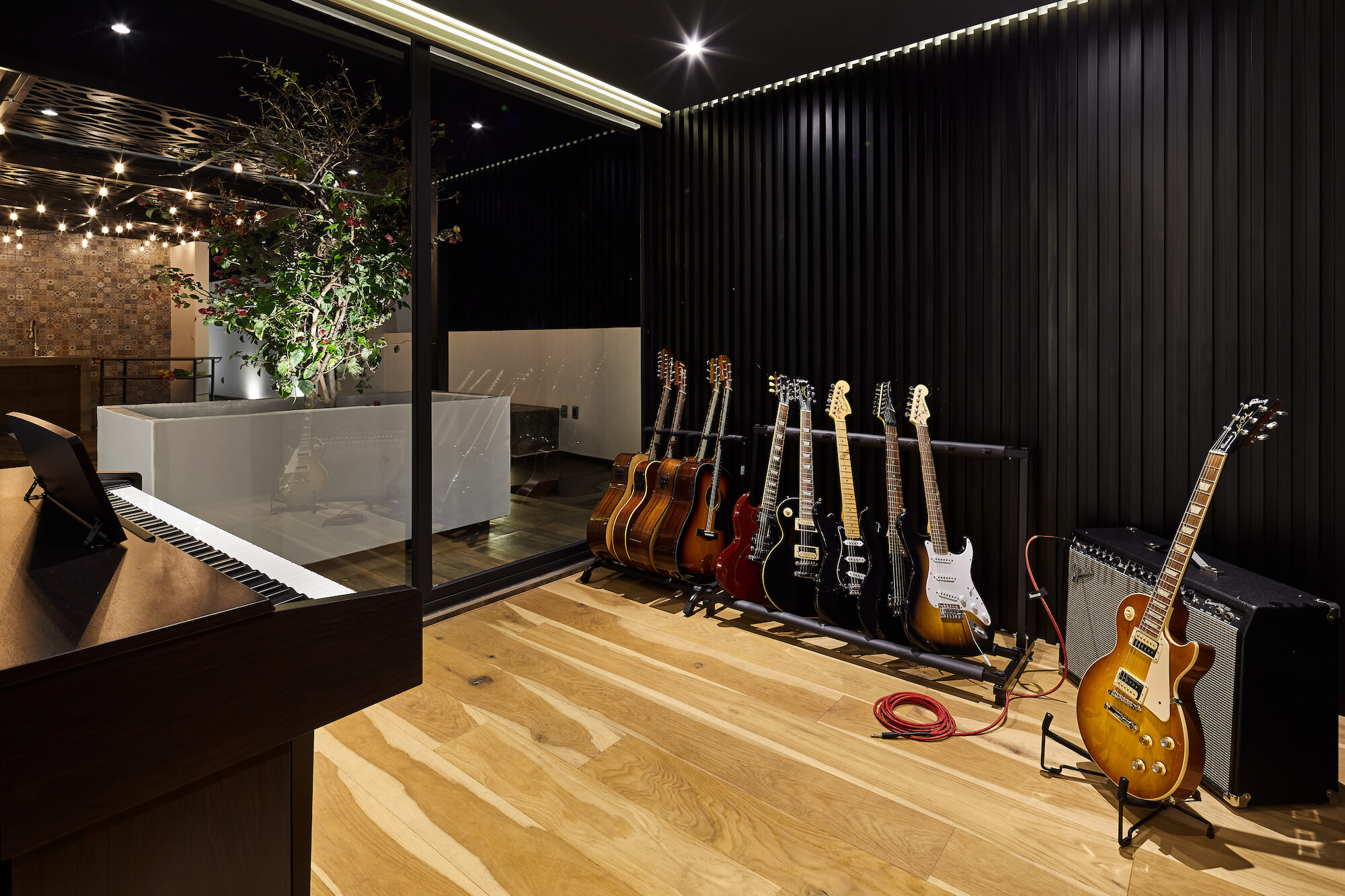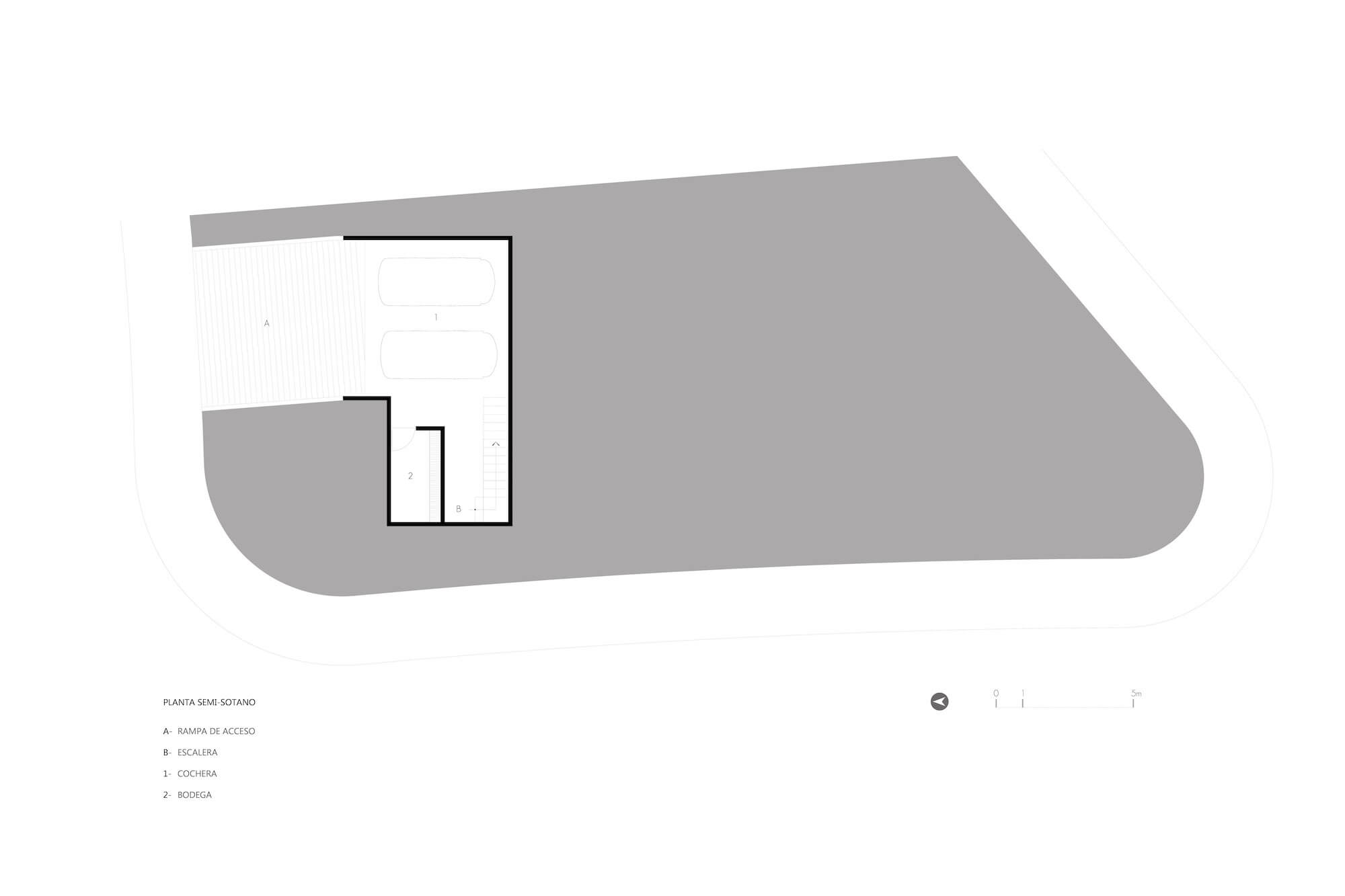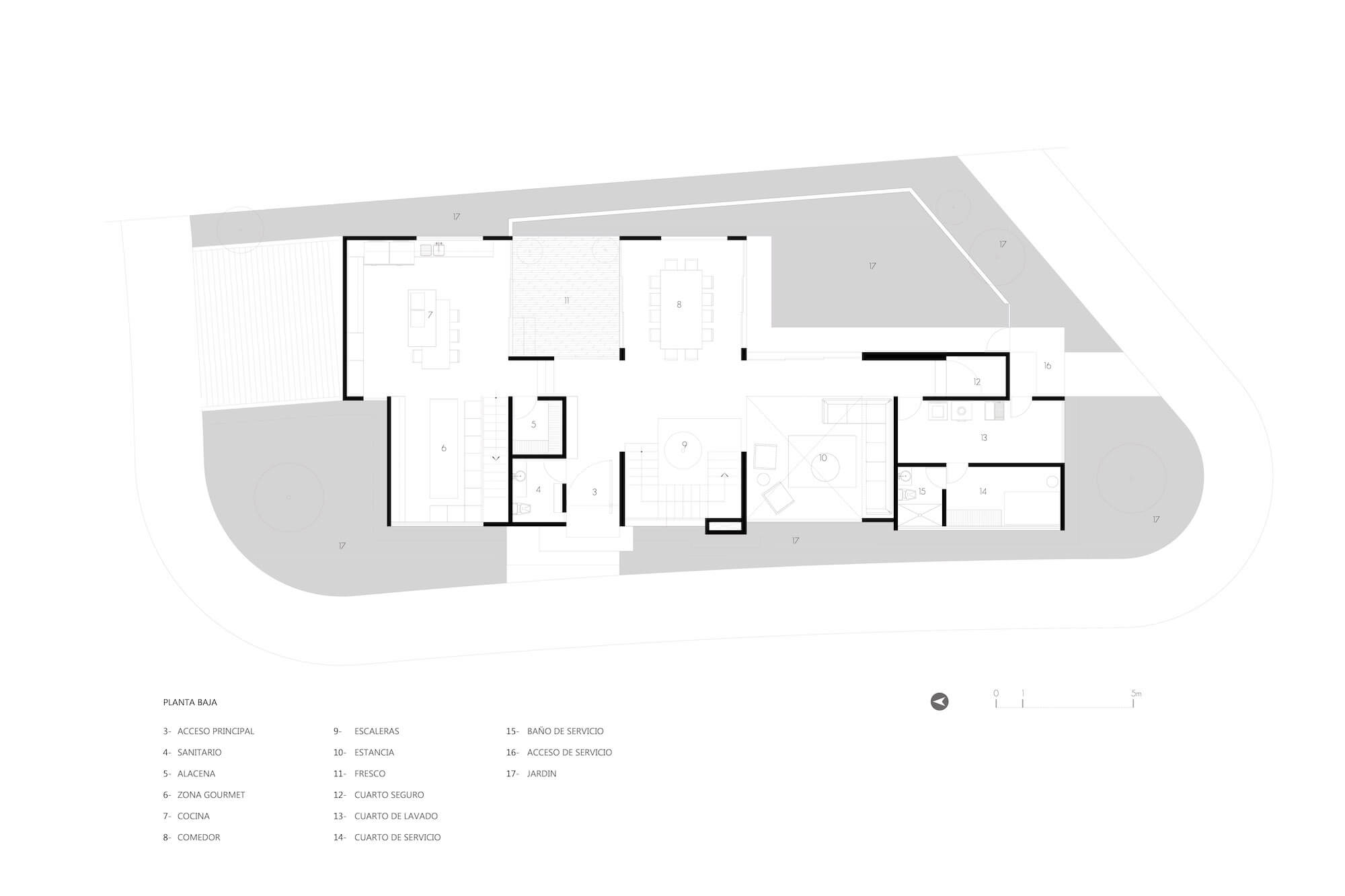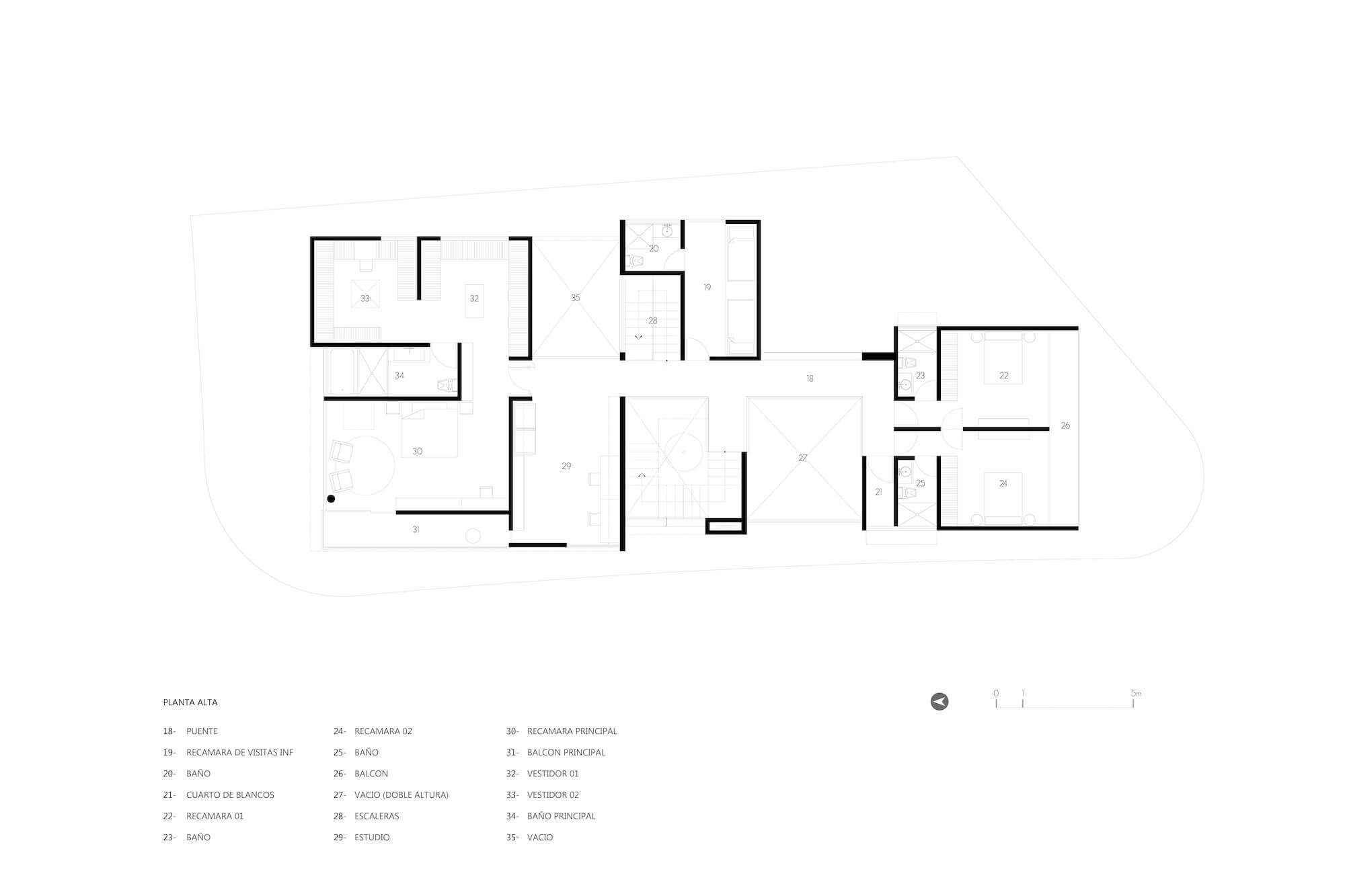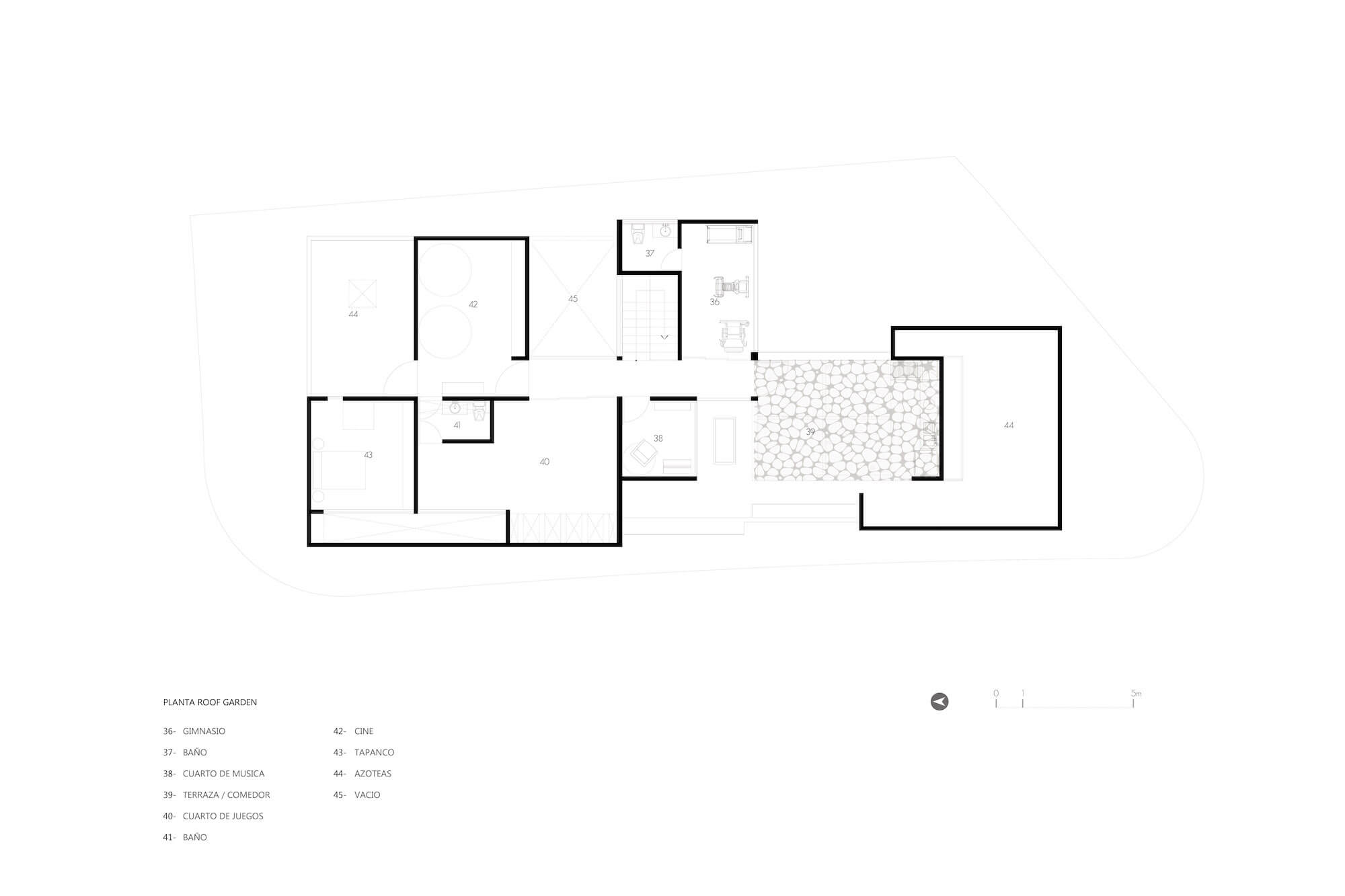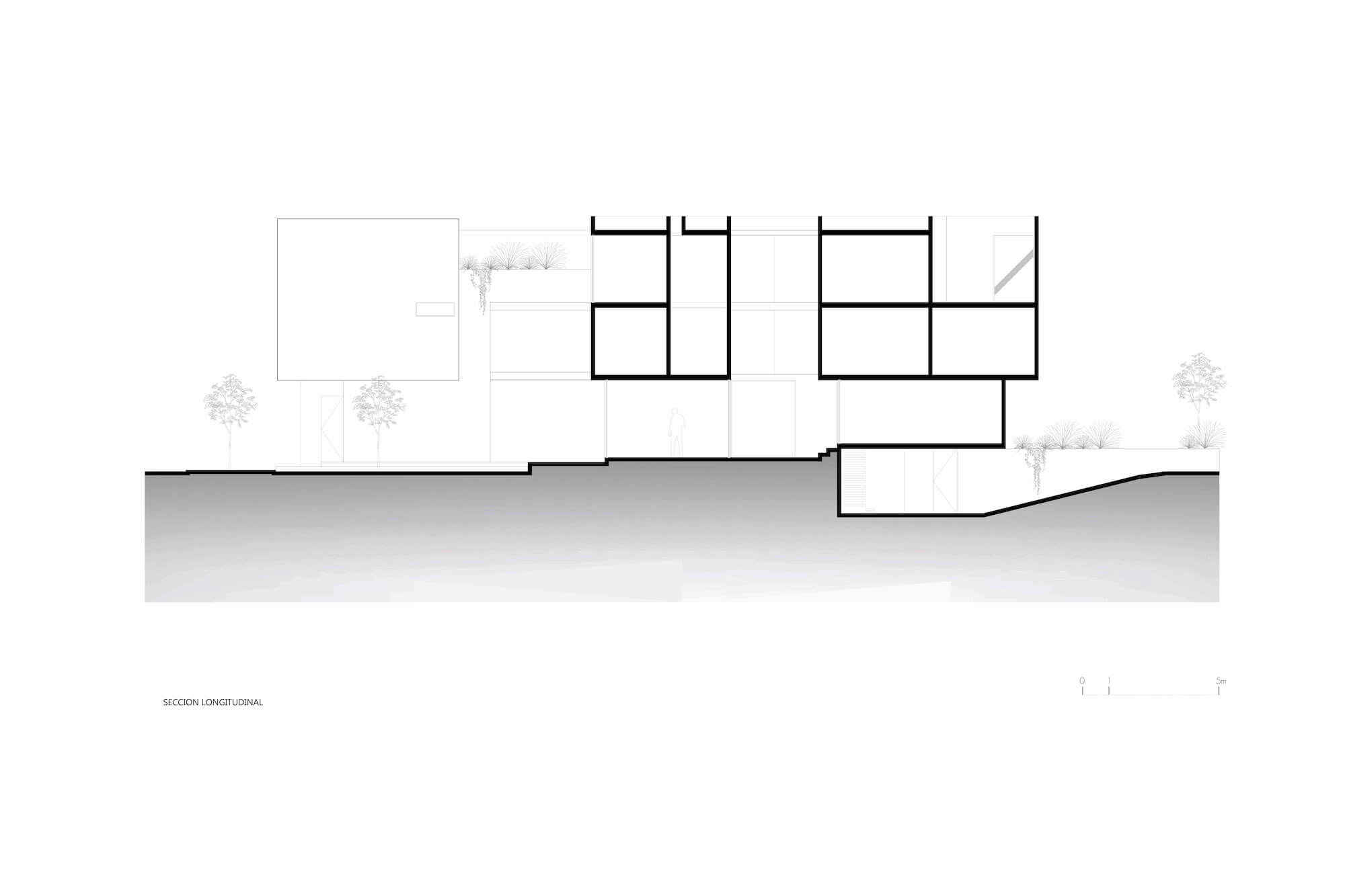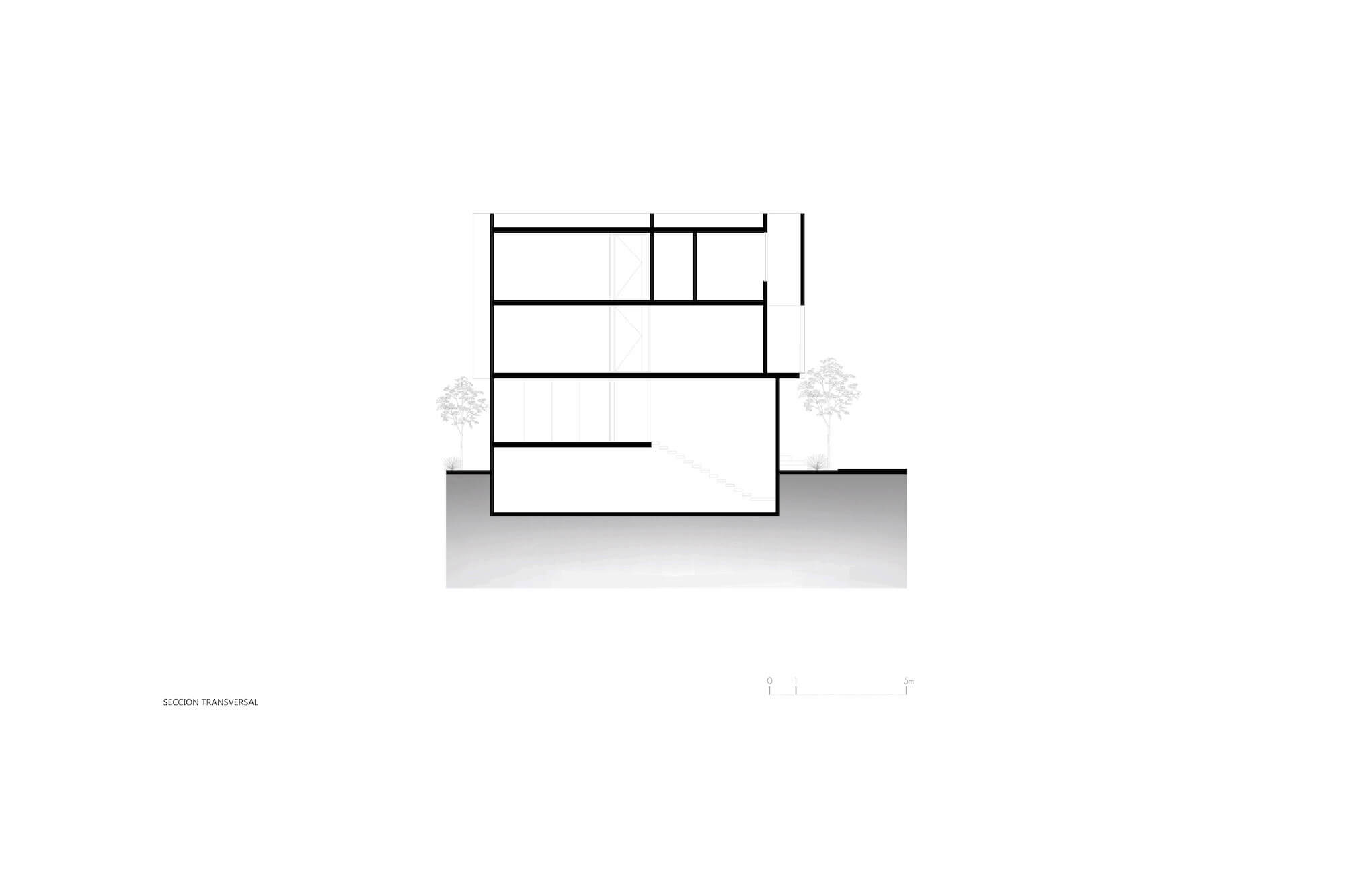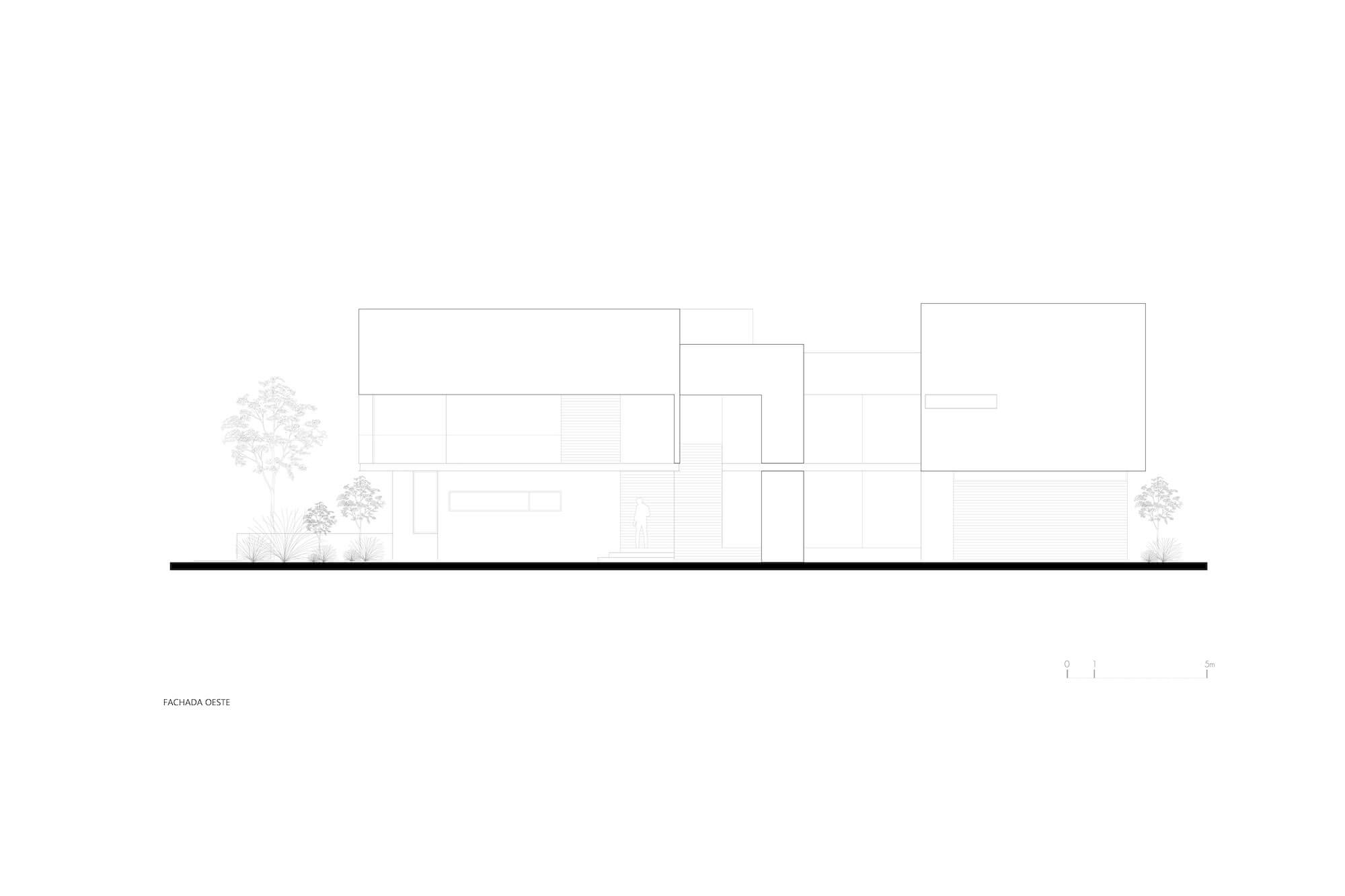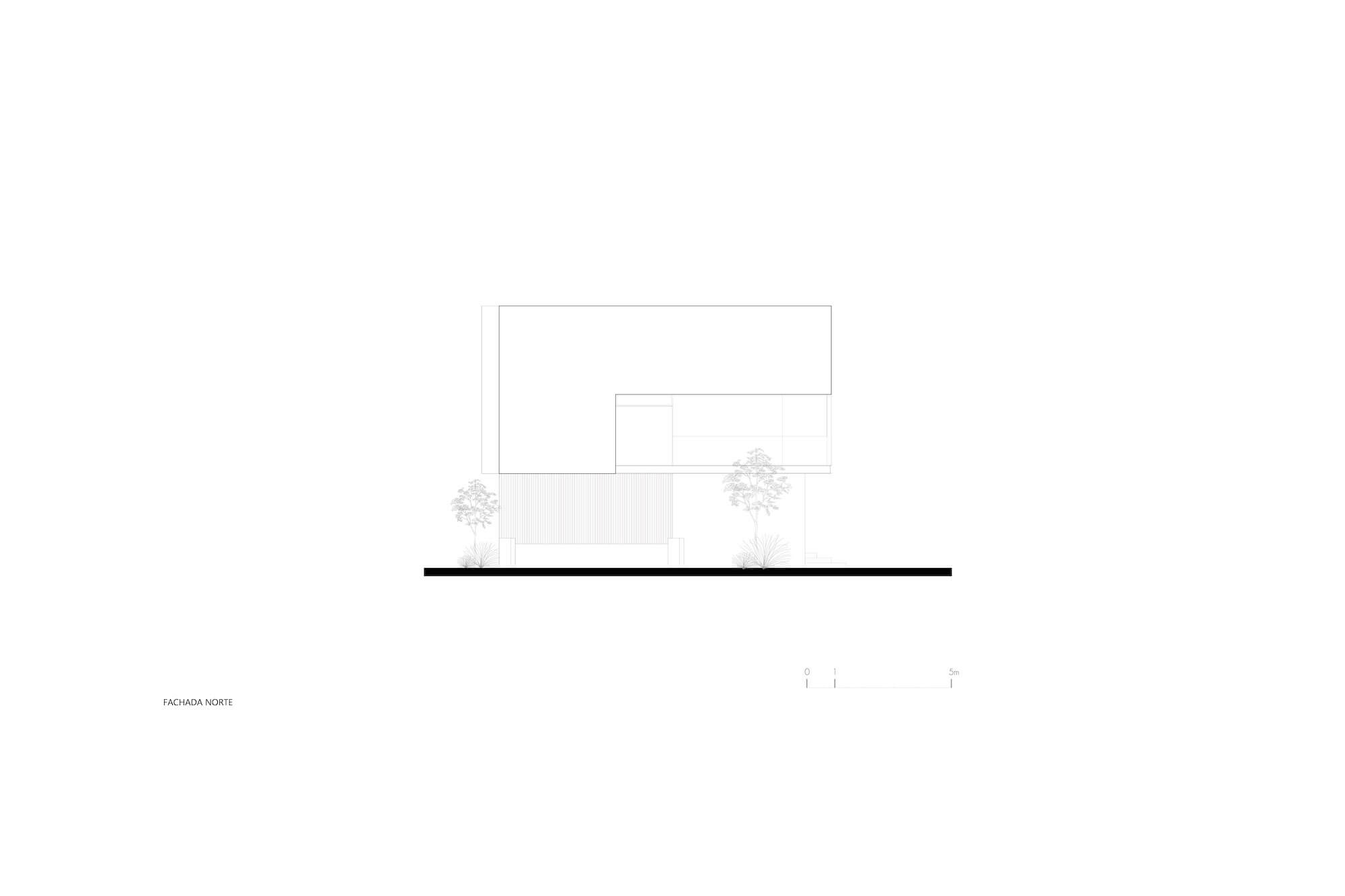 Connect with the Besana Studio
---