'DOMA' is a space form in traditional Japanese architecture. It is usually connected to the outdoor part of the house and is lower than the rest of the interior space. In the past, 'DOMA' can be used to place agricultural tools, and even used as a small workplace by the craftsmen. In modern residential buildings, 'DOMA' has been changed to an entry porch. The new residential project in Kamakura designed by KiKi ARCHi and TAKiBI explores and extends the form of 'DOMA' in the contemporary house through a specific design language, and expresses its relationship to nature, city, and living.
Life is always changed by some simple and complex factors, even for the owner of this house. With deep thinking during the period of the epidemic, he decided to move away from the metropolis with his family, to live like a "child" again. Then, Kamakura, just an hour's drive from Tokyo, with its stunning coastline, history, and longing for pleasure and freedom, became their destination. And this new chapter of life will be carried by a lovely place -- DOMA House.
The house is located in a quiet alley close to the sea, between two streets with a height difference. While surveying the site, the sea breeze from the south inspired architects to create an 'interacting house' that could interact with the streets, neighborhood and nature. It should not completely close or independent, but continuously open from the inside out, showing a flowing sense. As a result, the traditional concept of 'DOMA' has been valued and evolved by designers and created more opportunities for living.
To satisfy the living life of a family, the first floor is set as an open activity area, including the courtyard, semi-outdoor corridor, living room, dining room, and kitchen, which is also the maximization of the concept of 'DOMA', extending from the outdoor to the indoor. On the second floor, bedrooms and bathrooms are arranged based on a circular line, and the central void structure brings more sunlight and ventilation into the house. The height difference between the steps and ceilings also makes the whole house produce a special sequence, more interesting and layering.
Most cost-effectively, the house was built using a combination of concrete foundation and traditional Japanese wooden structure, which was built by experienced craftsmen who numbered and combined all the materials to complete the main structure in two days. The appearance of the whole building presents a simple and modern taste. The facade is covered by the grey cement siding board, which is like a natural stone with a beautiful texture. The roof with its clever double-eave, made the traditional 'herringbone' shape hidden from view and provides an interesting contrast to the surrounding houses.
A large number of wood elements are used in the interior space. For example, the living room is laid with a skin-friendly cork floor that can adjust the temperature, the second floor is placed with wooden grilles as the floor, and installed large area of flat sliding wooden doors, which create a warm and rustic feeling. In addition, to reinforce the structure, some structural elements are presented in a more minimal way, such as the grid FRP screen, crossing steel lines, which are unified under the white color, more decorative, and modern. These details also create some 'geometric gaps' in the space, that allow light and wind to flow through, active in every corner of the home.
'Exploration' is the proposition left by the designer to the family: The 'DOMA House' opens a new model of neighborhood relations and coexistence. The stair without guardrails can help their 7 years old child to learn their body judgment and feedback awareness. The priorities of life are changing, and each member of the family is finding new pleasures. The child made new friends, they played together in the semi-outdoor space called by 'shortcut'. The host started to take surfing lessons, and the hostess often appeared to read and practice yoga in the living room. This house brings a lot of pleasure, and vitality to life and the neighborhood, allowing more people to open up a part of their home to neighbors and the city. Not long ago, another neighbor planned to build a new passageway where the road connects, and welcome people to visit as often as possible.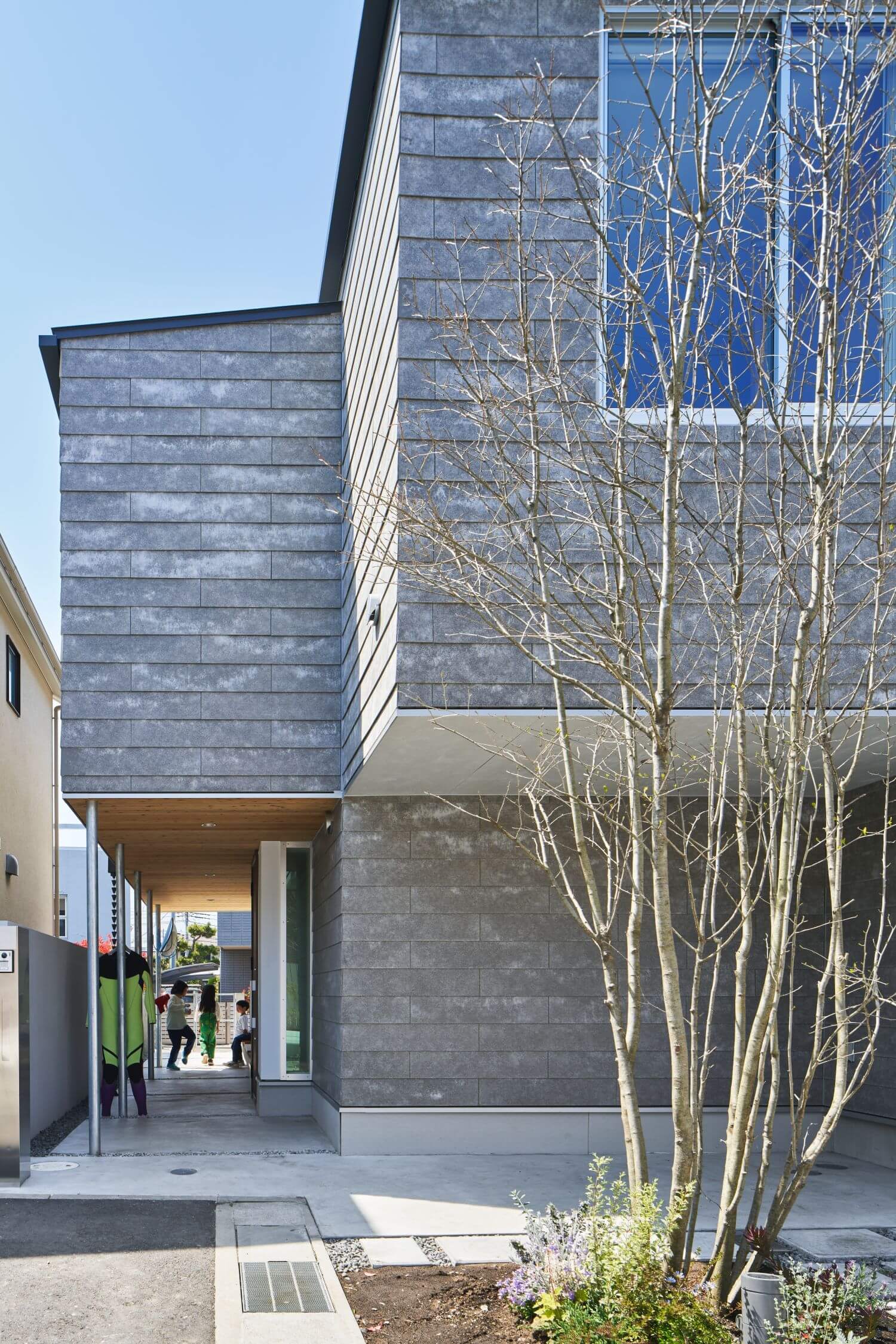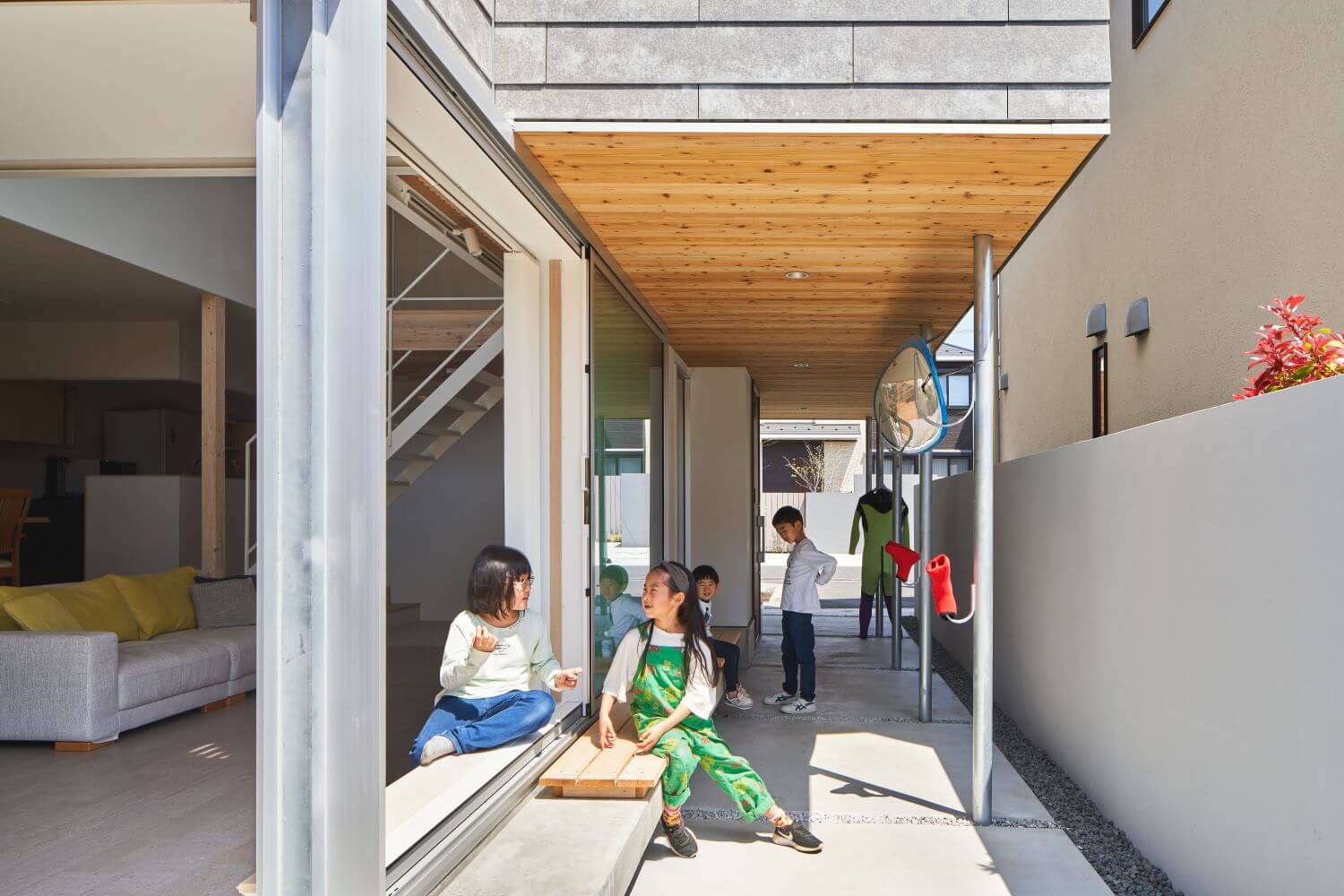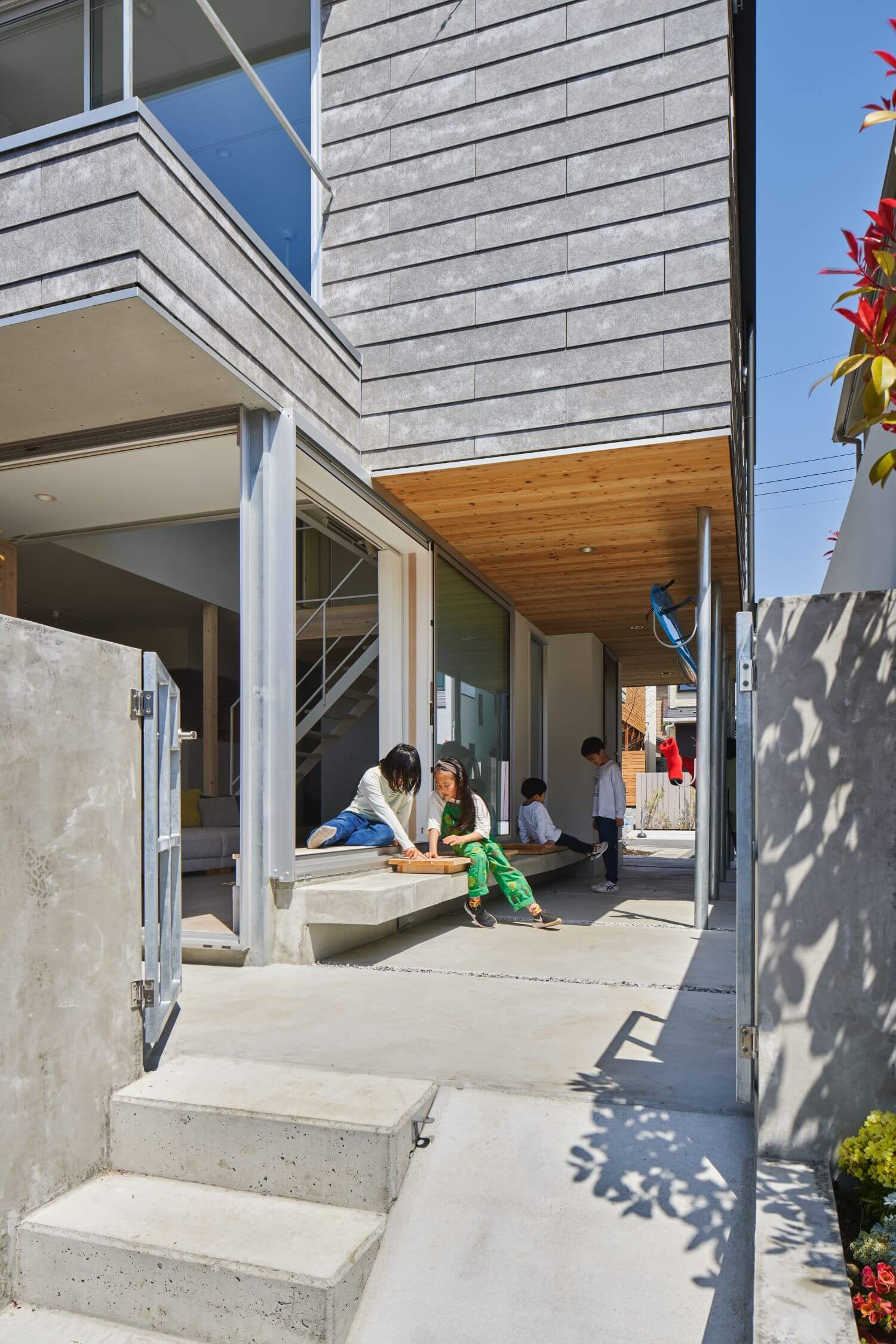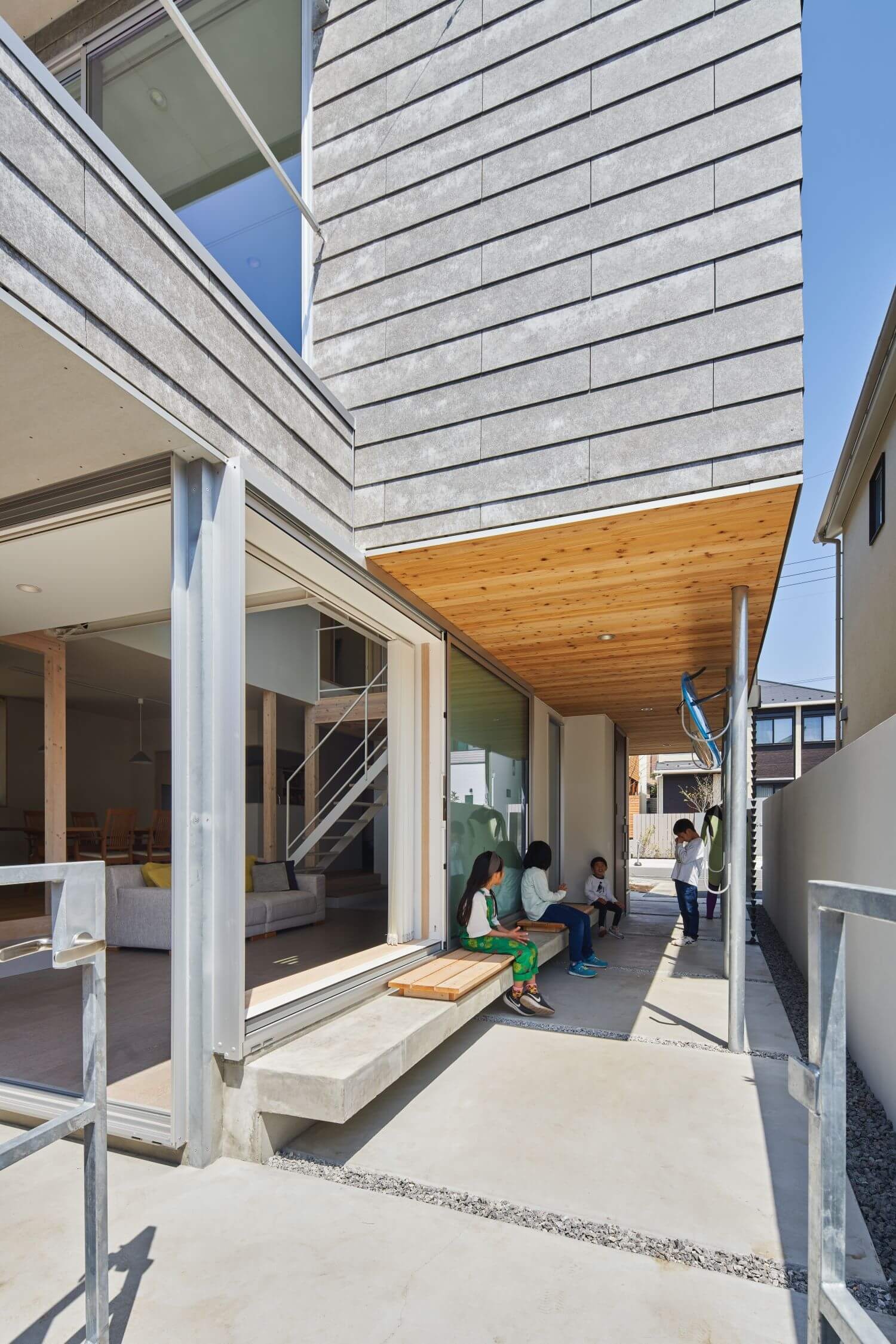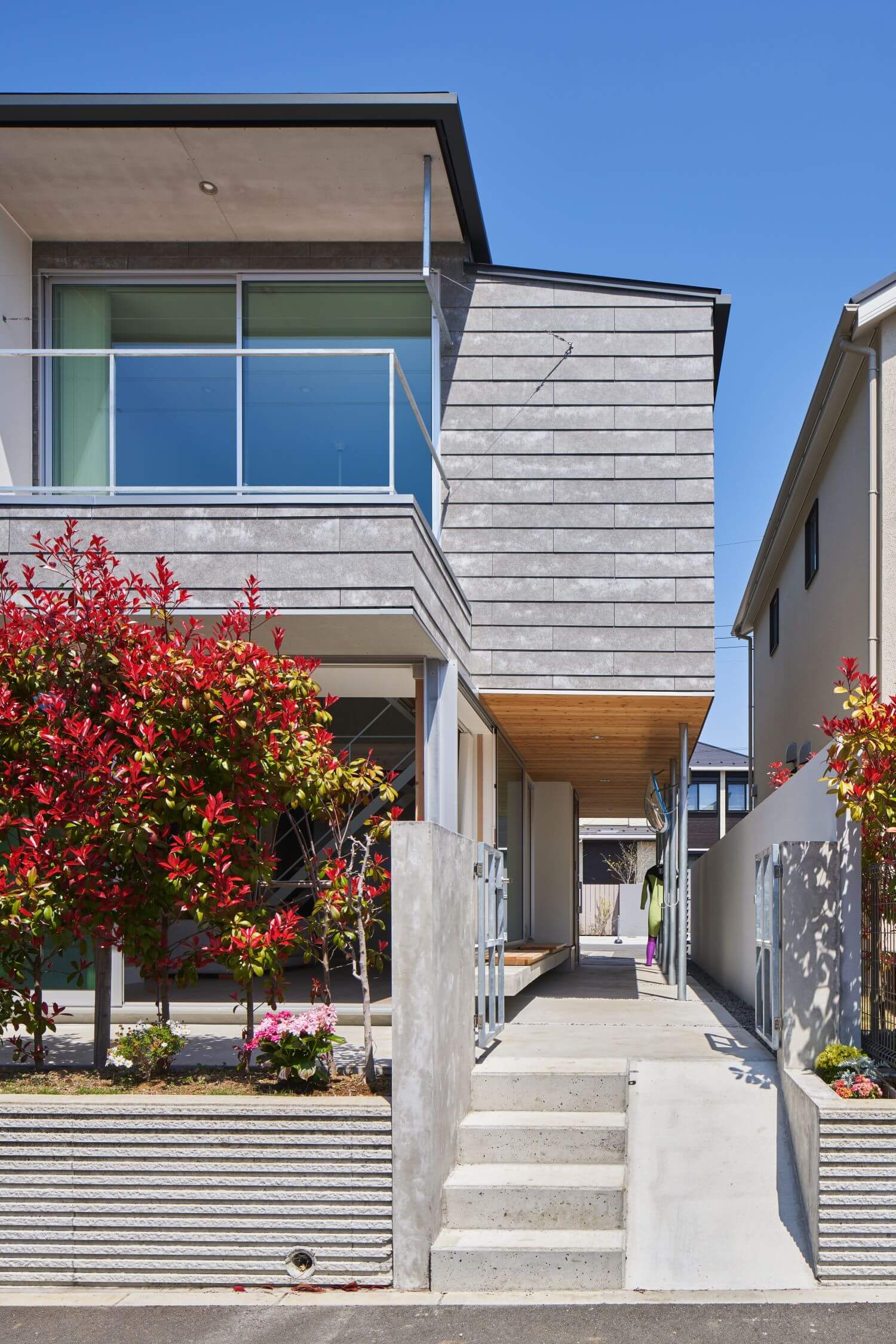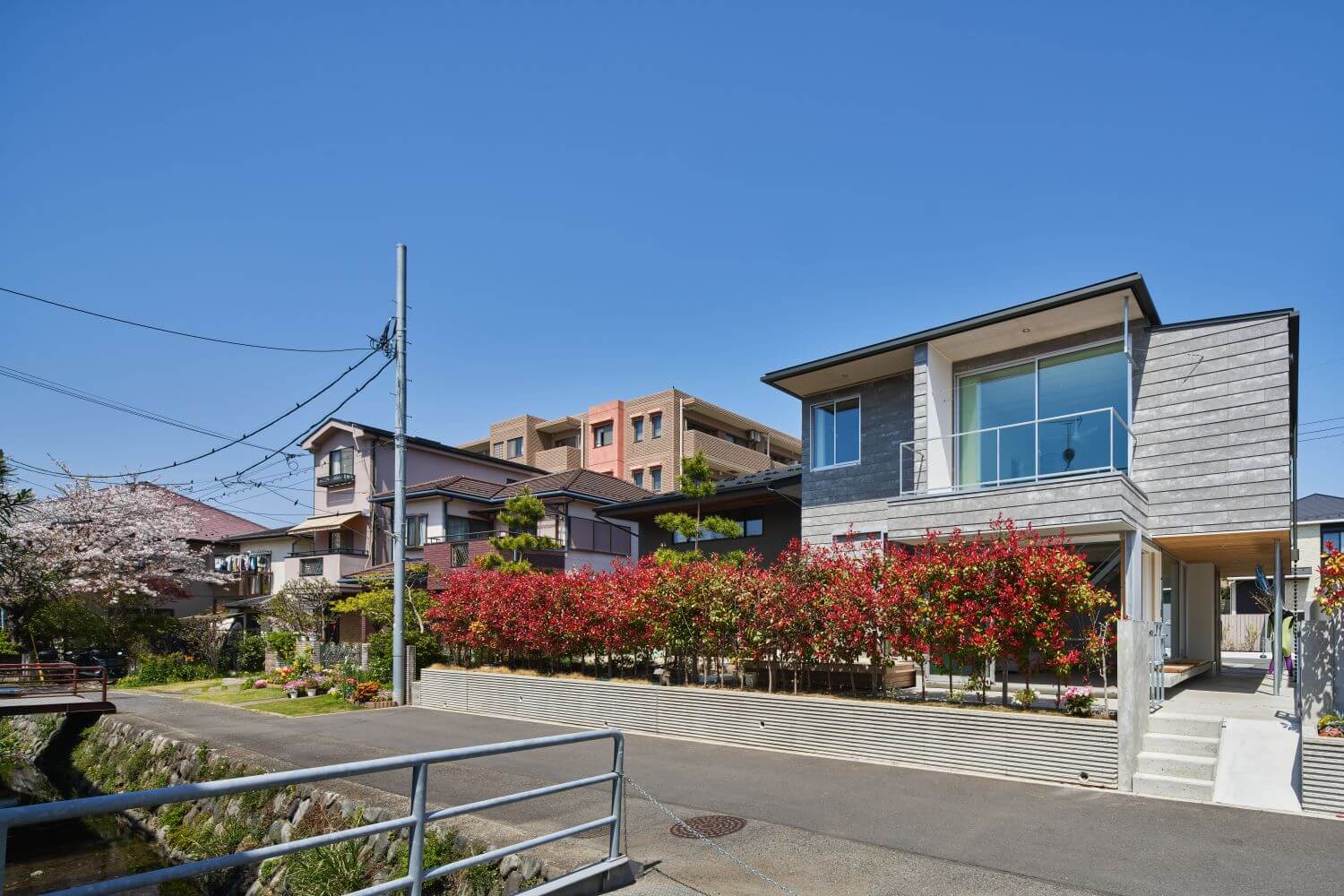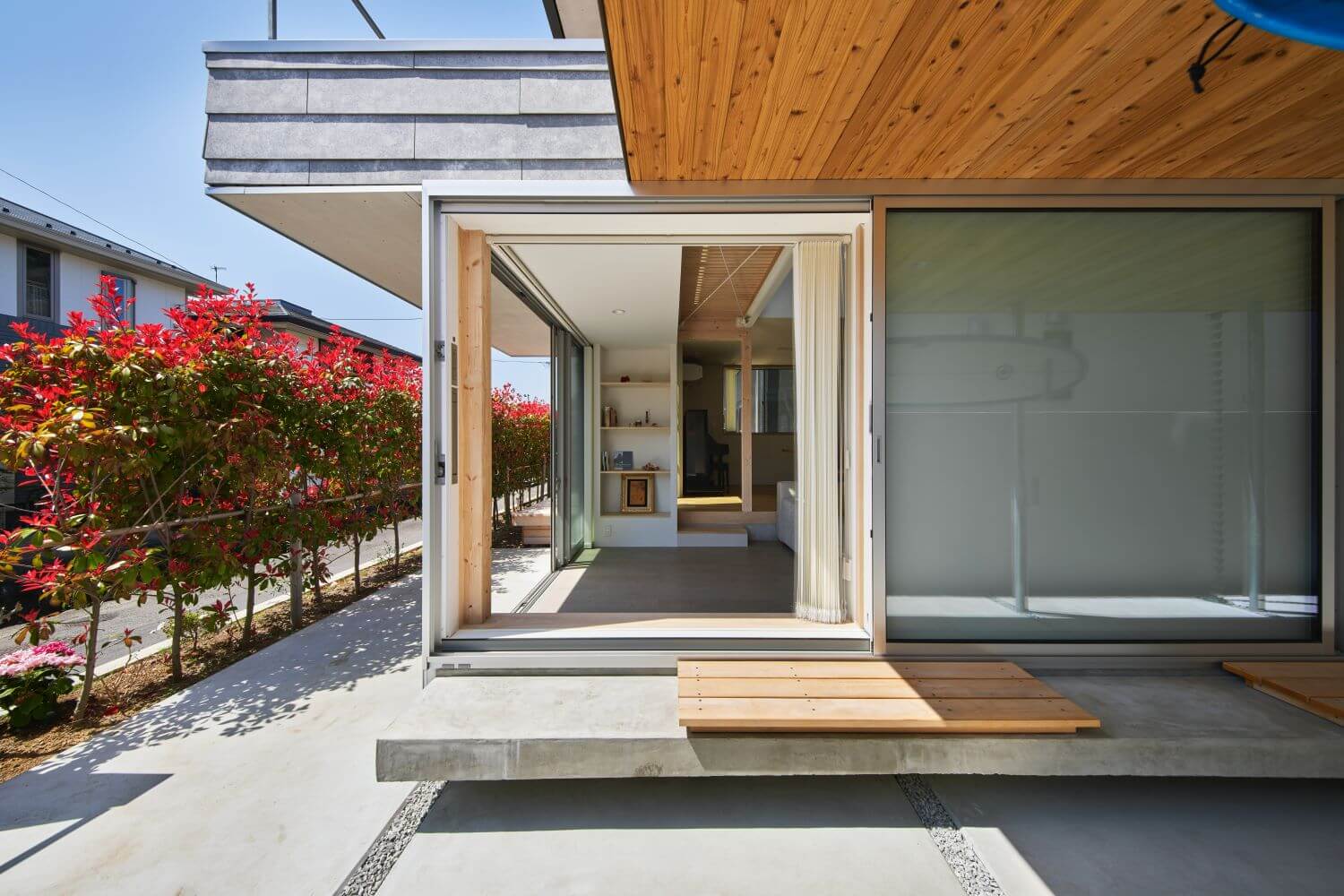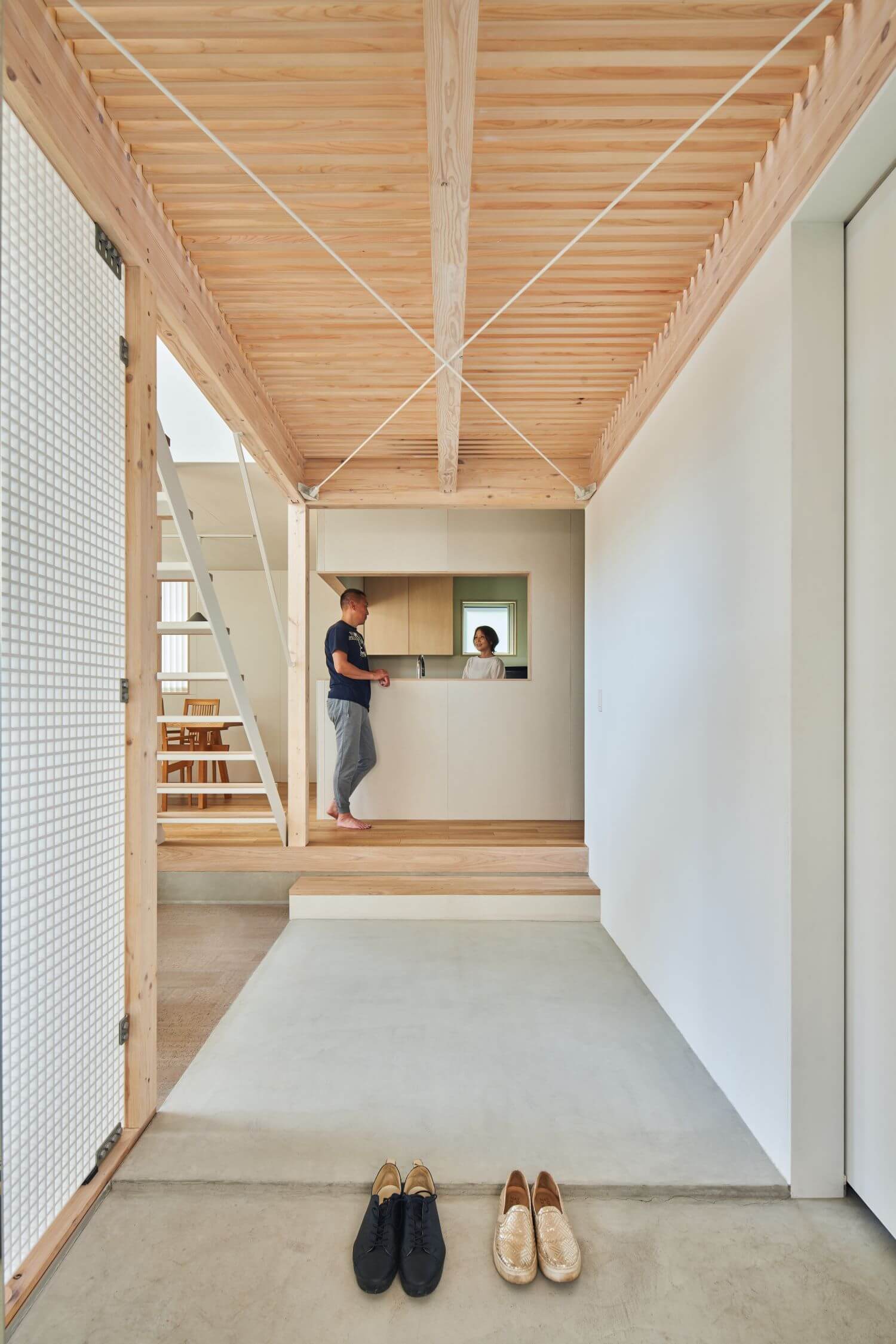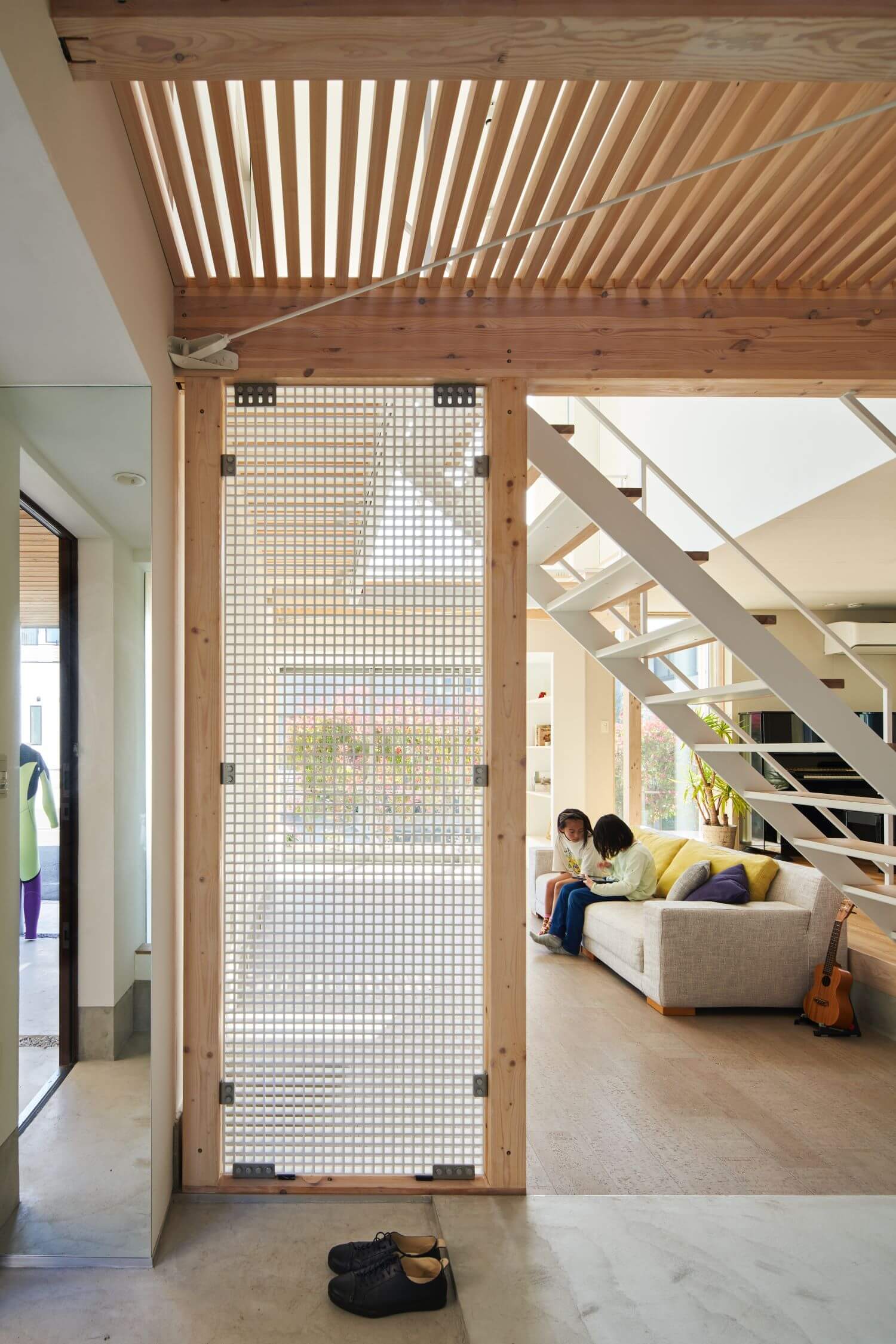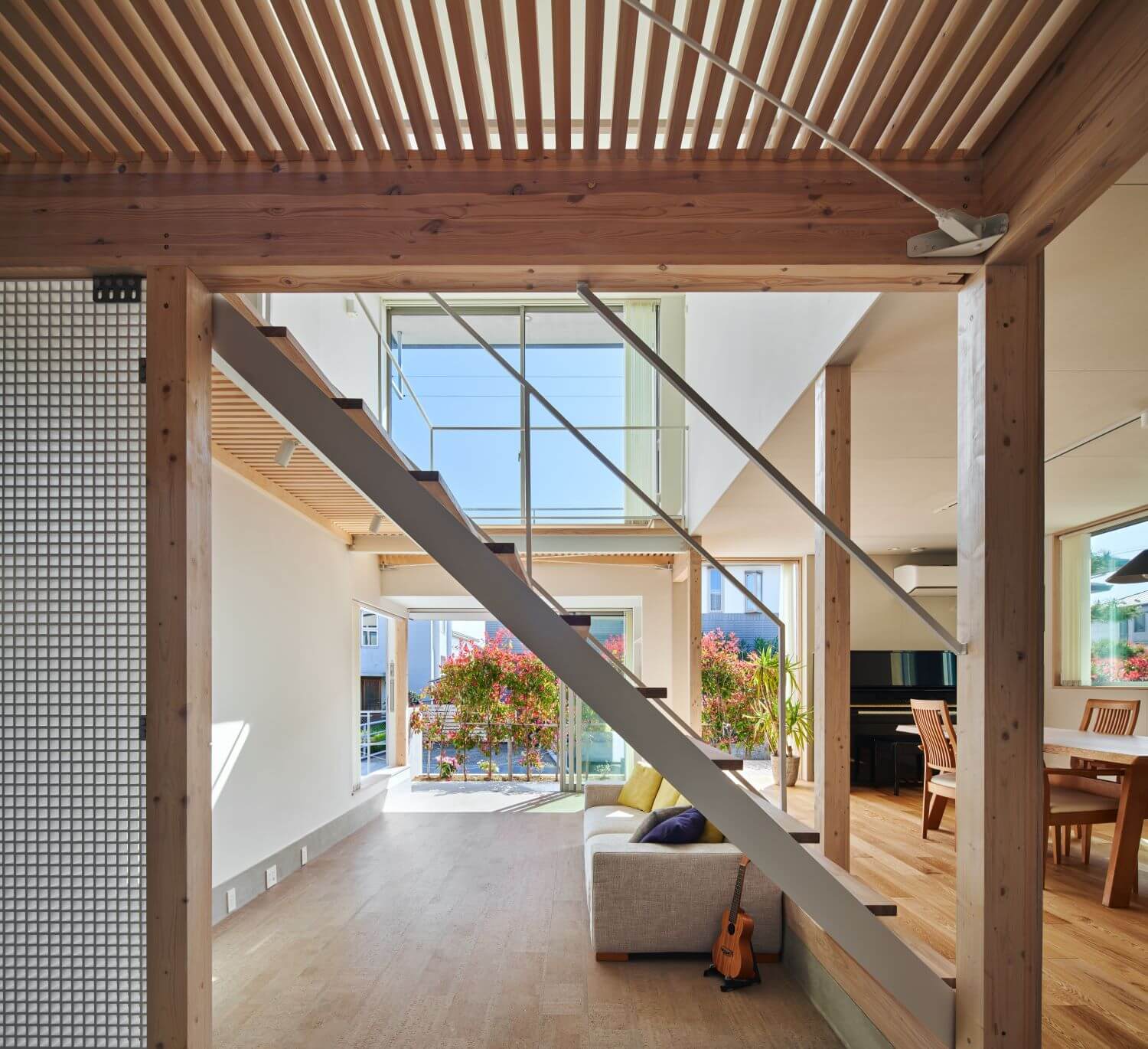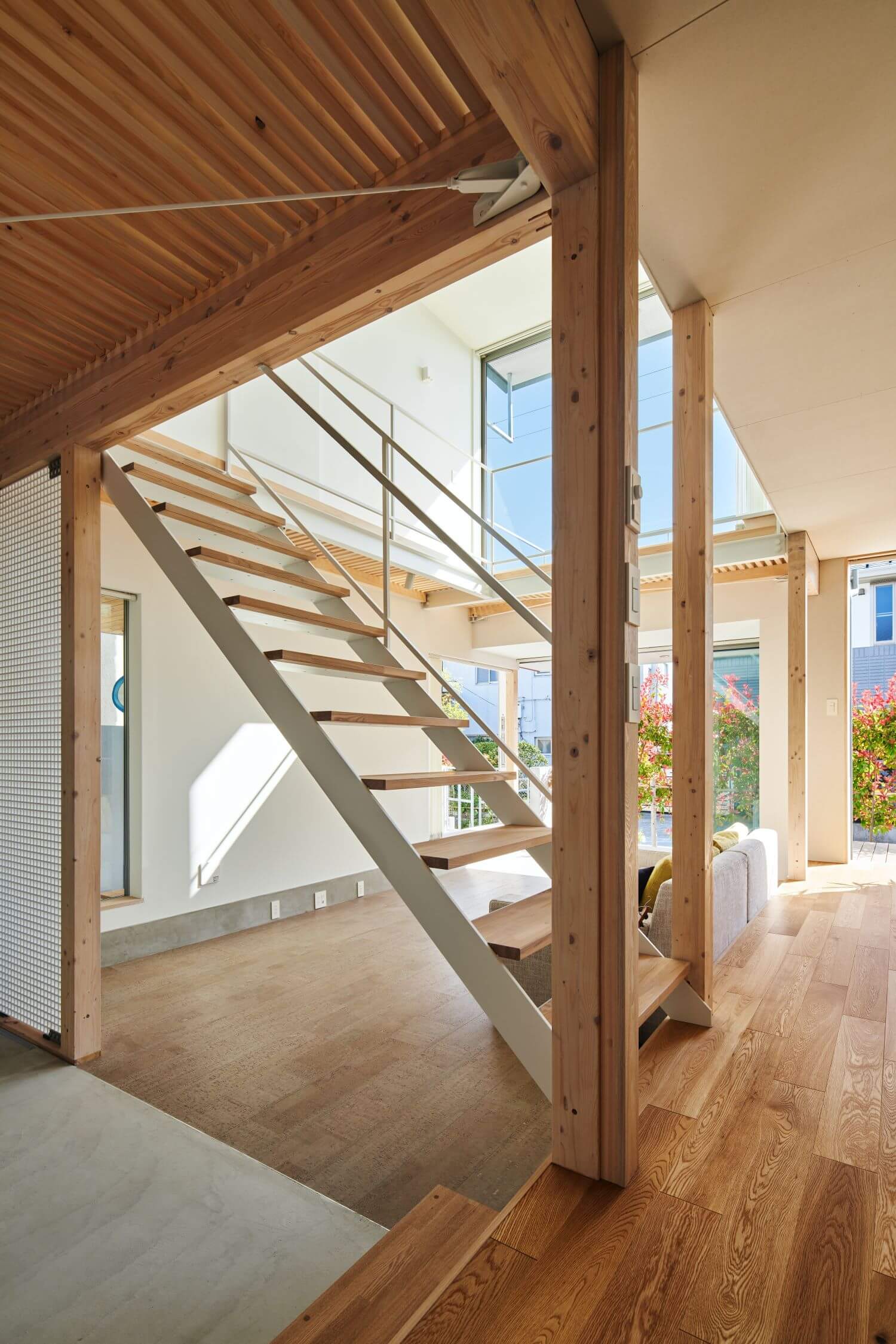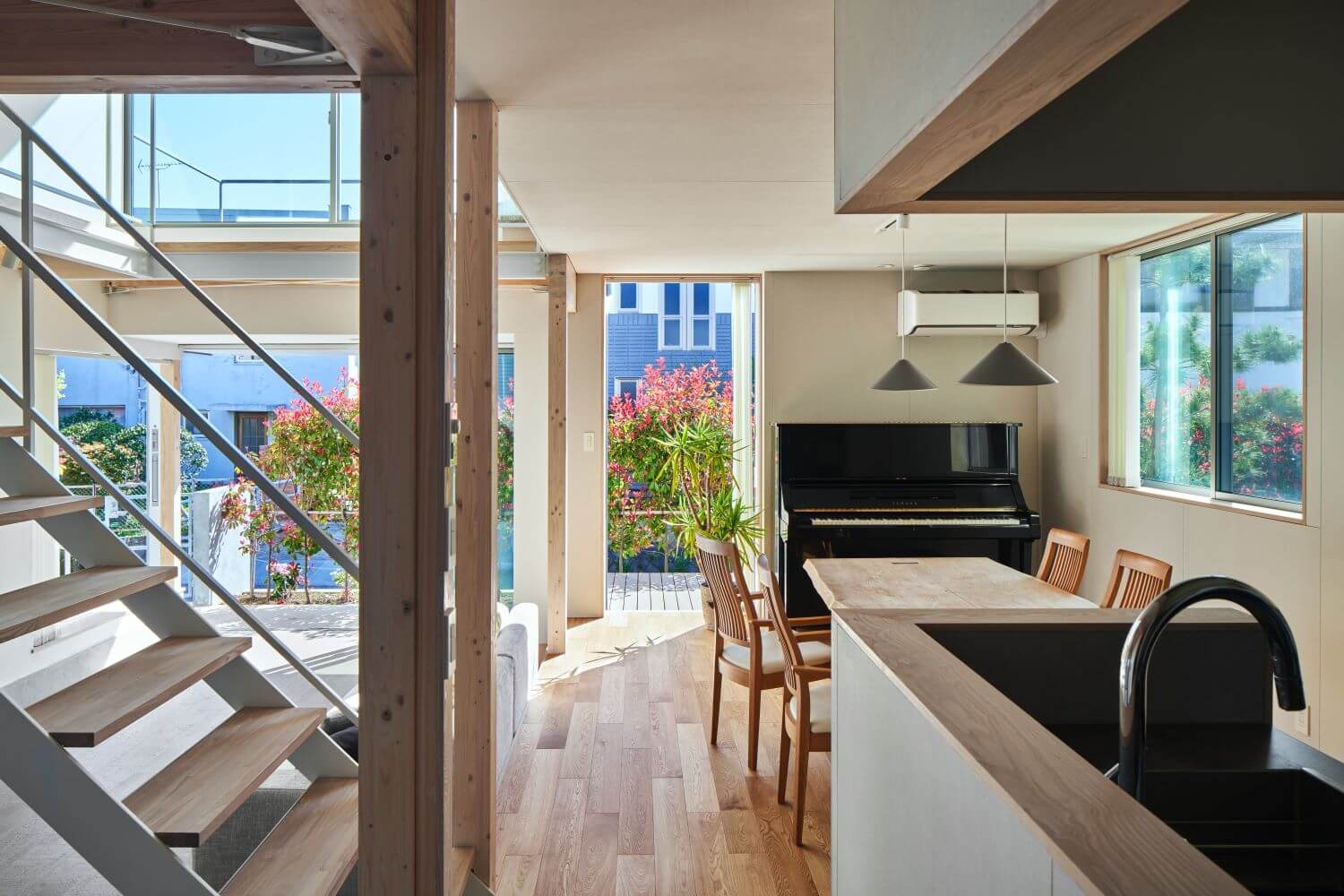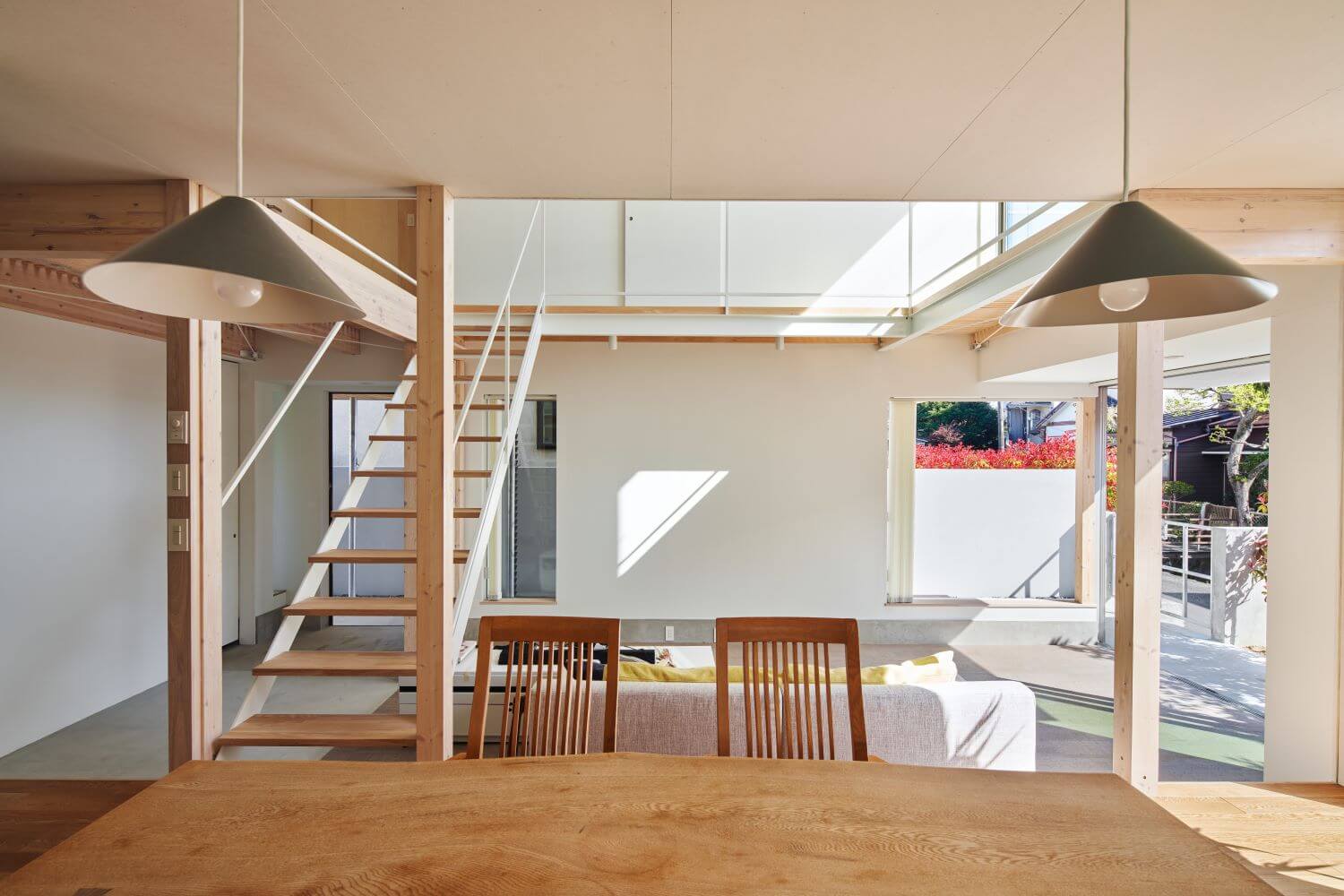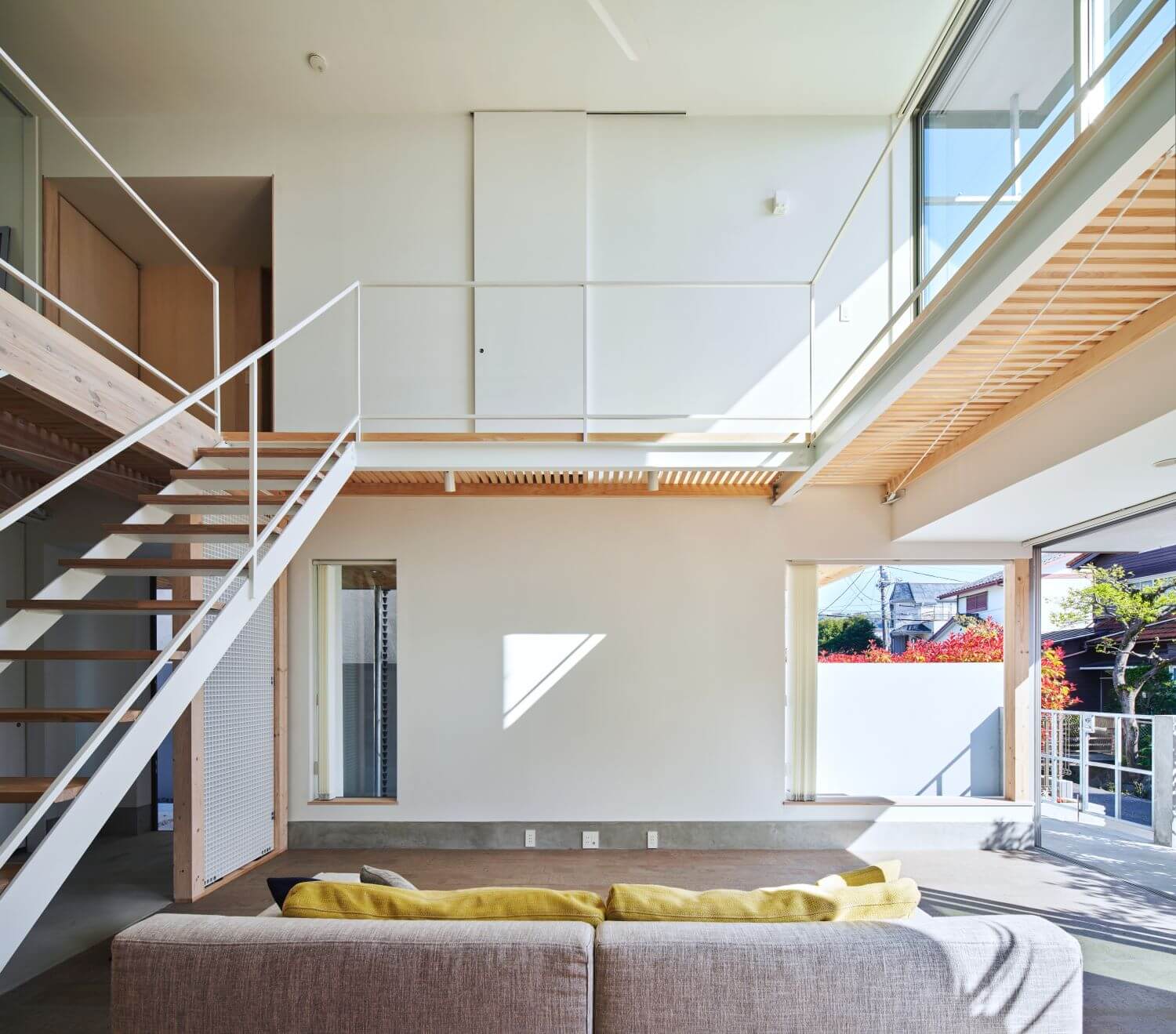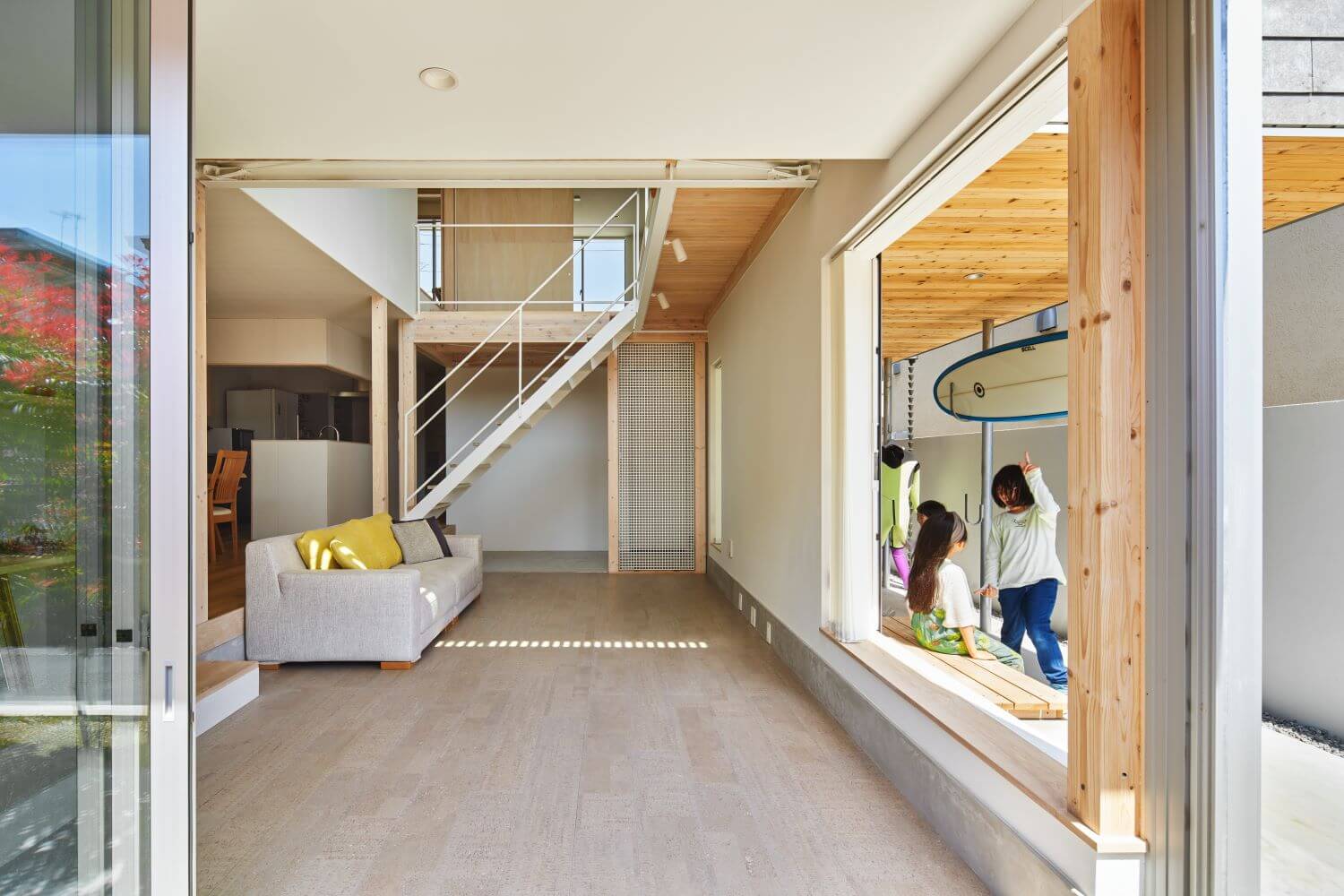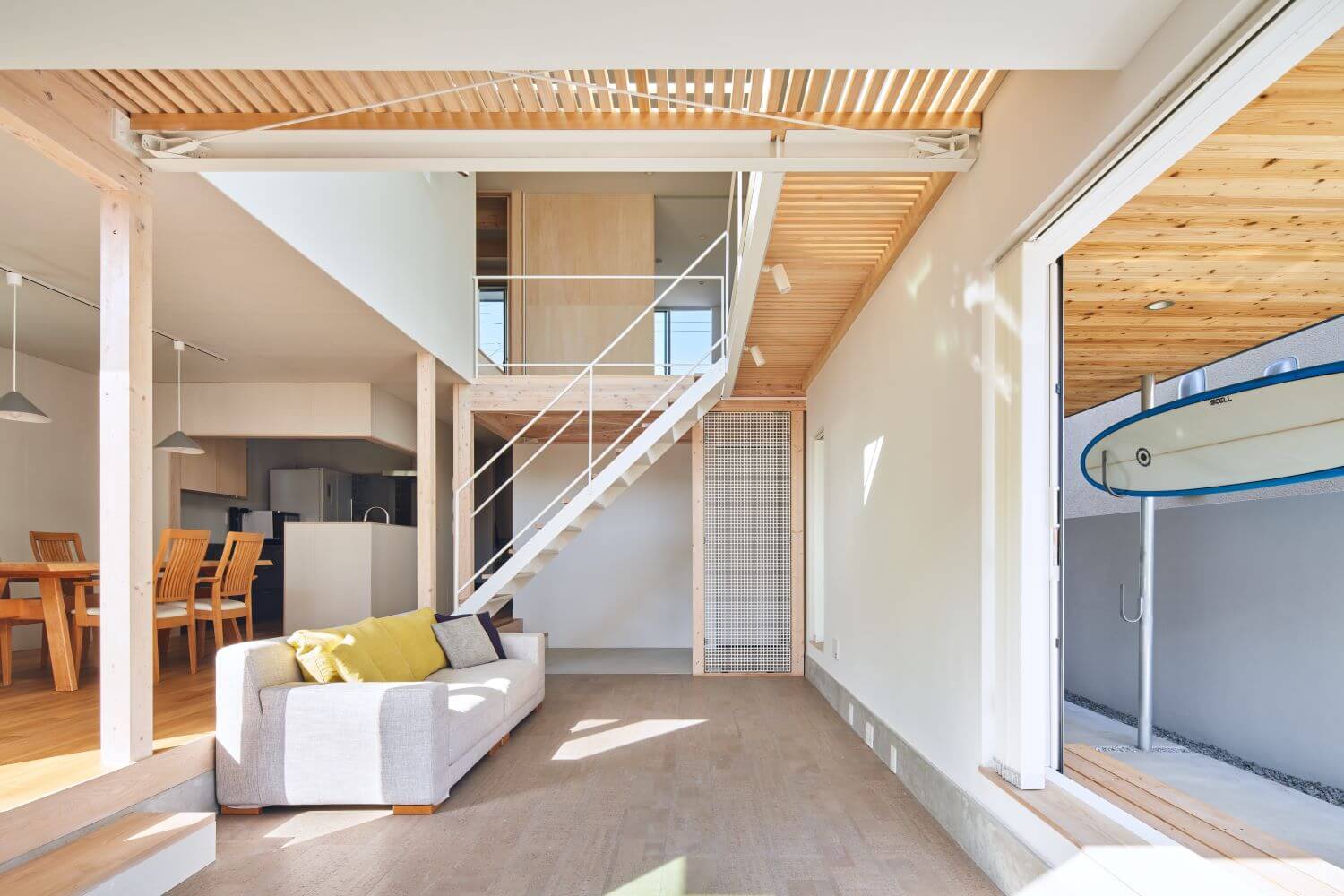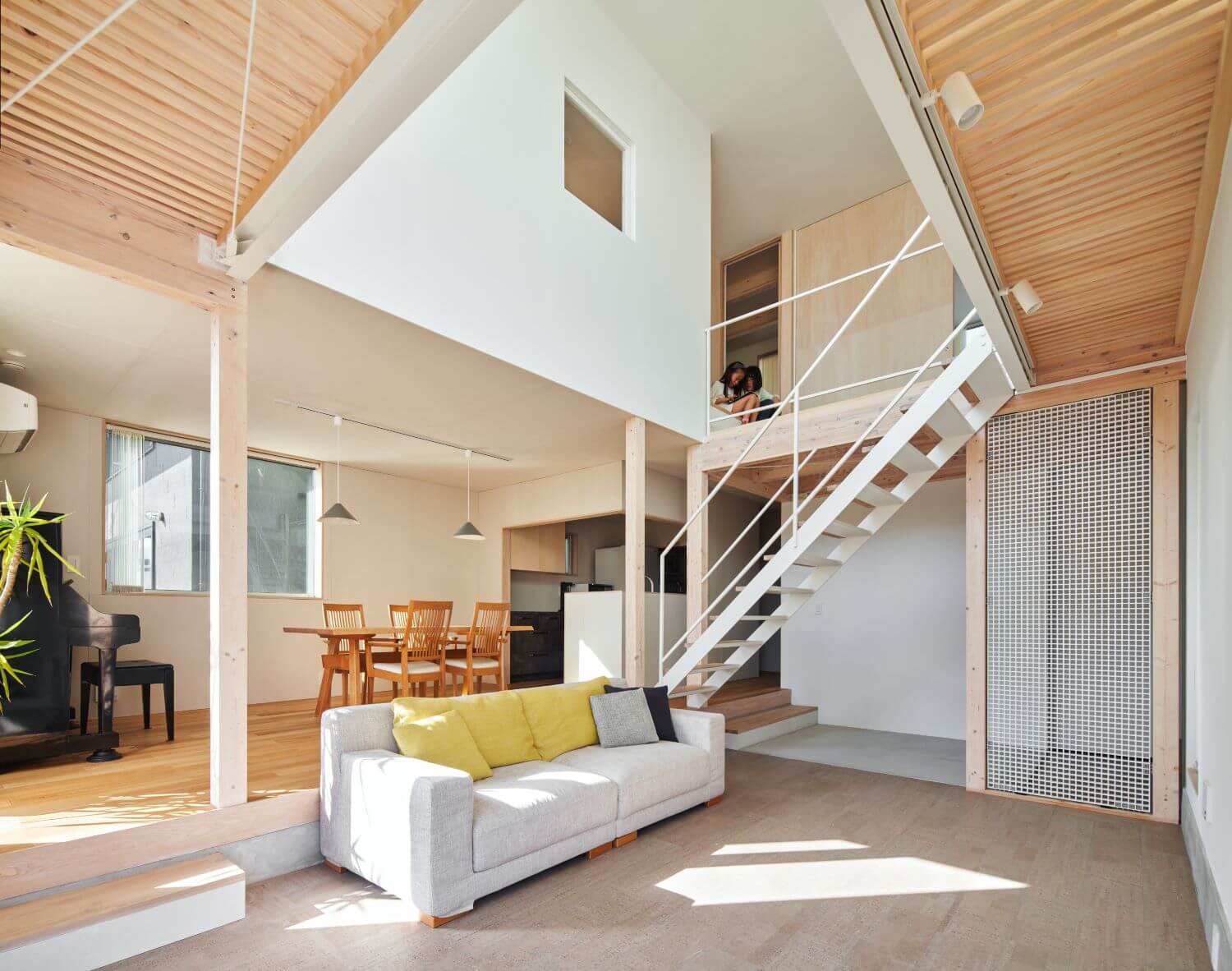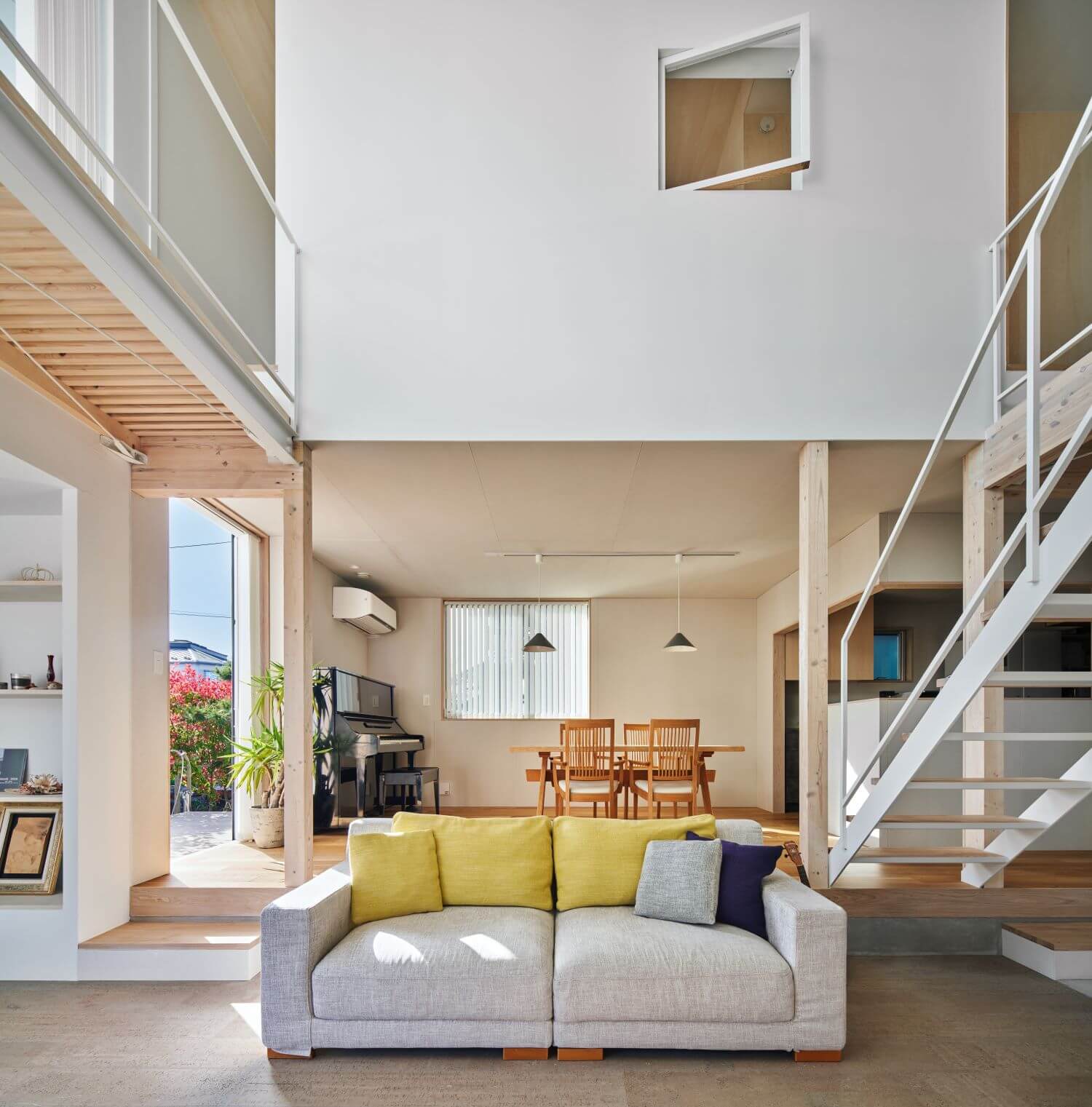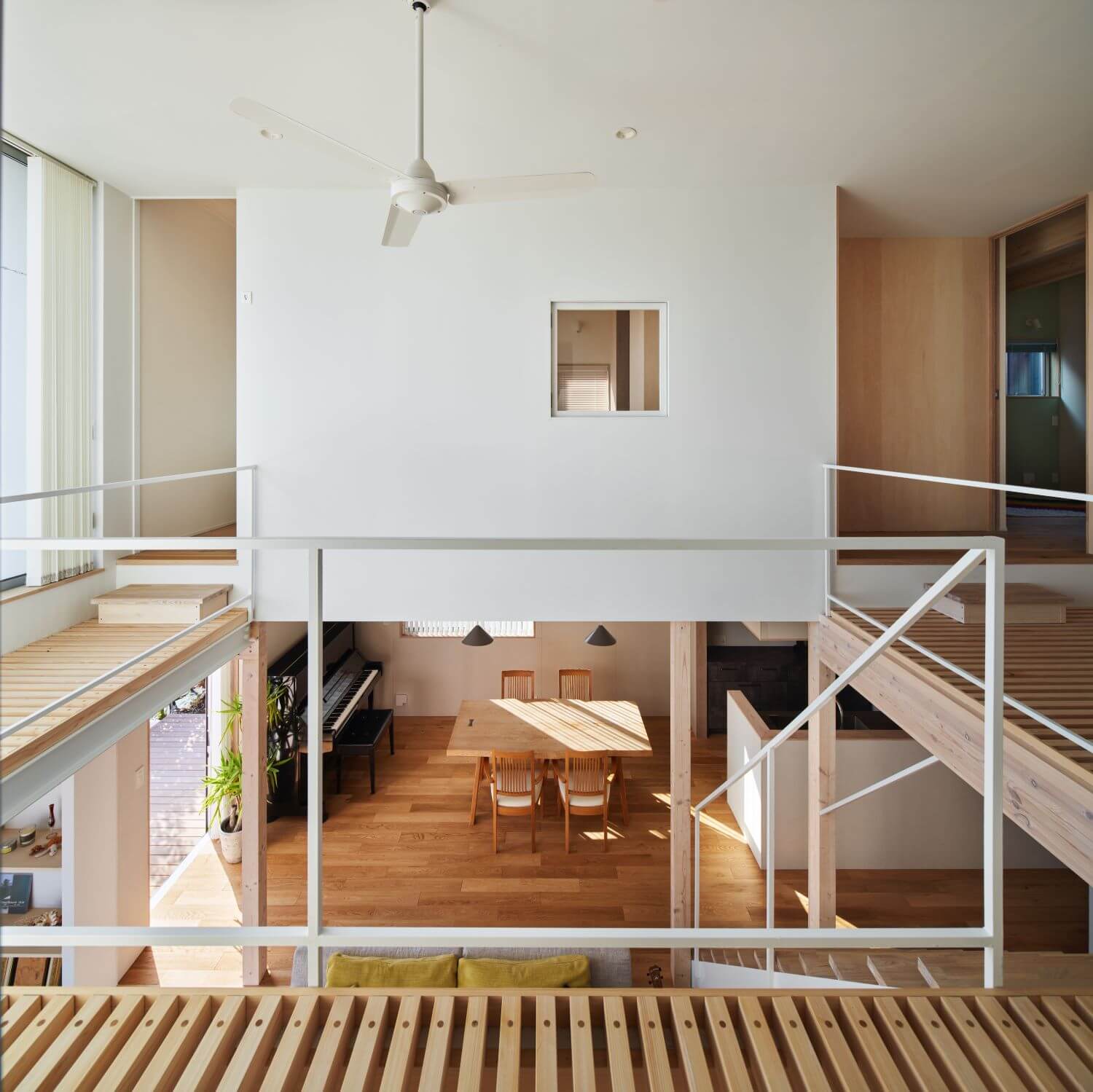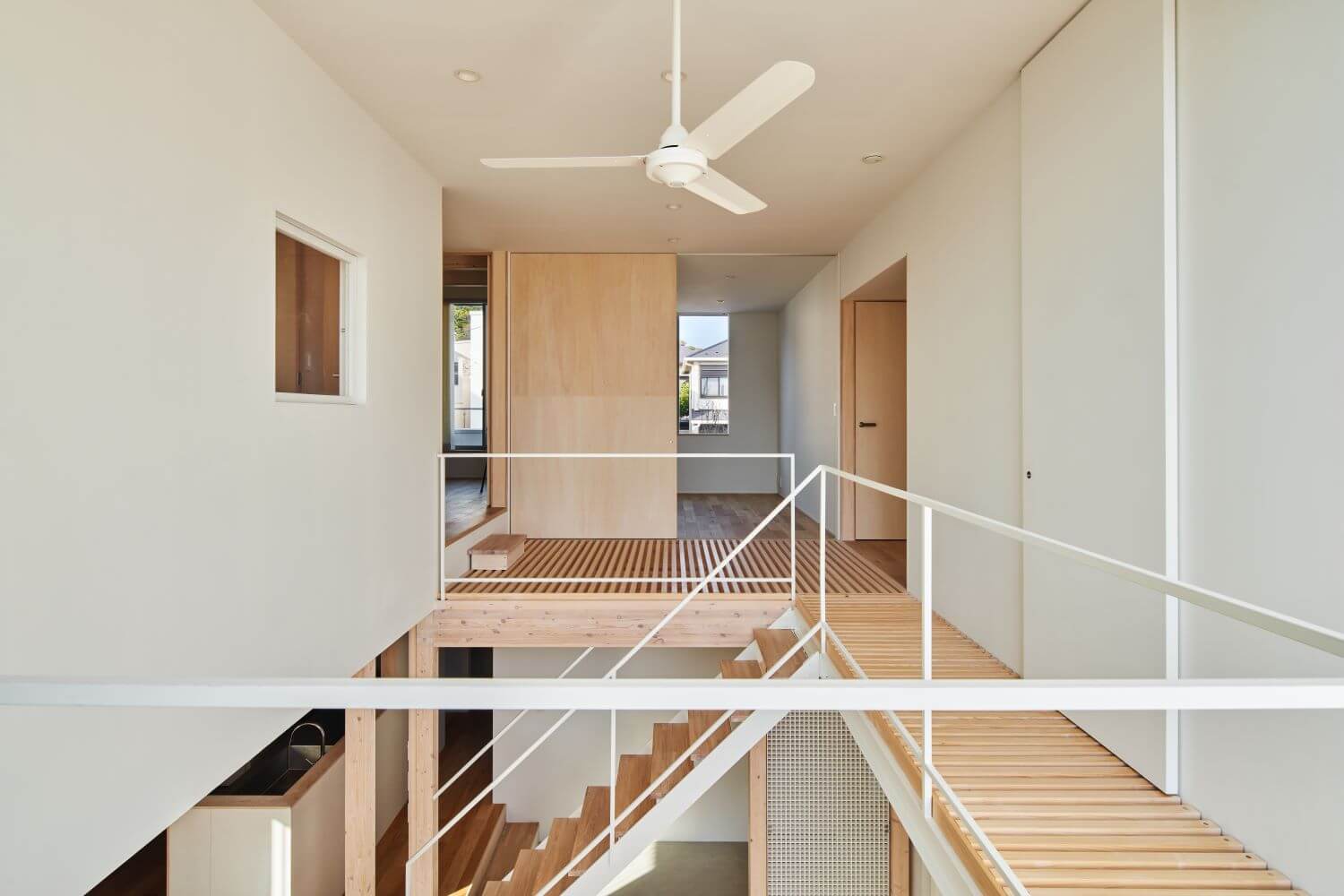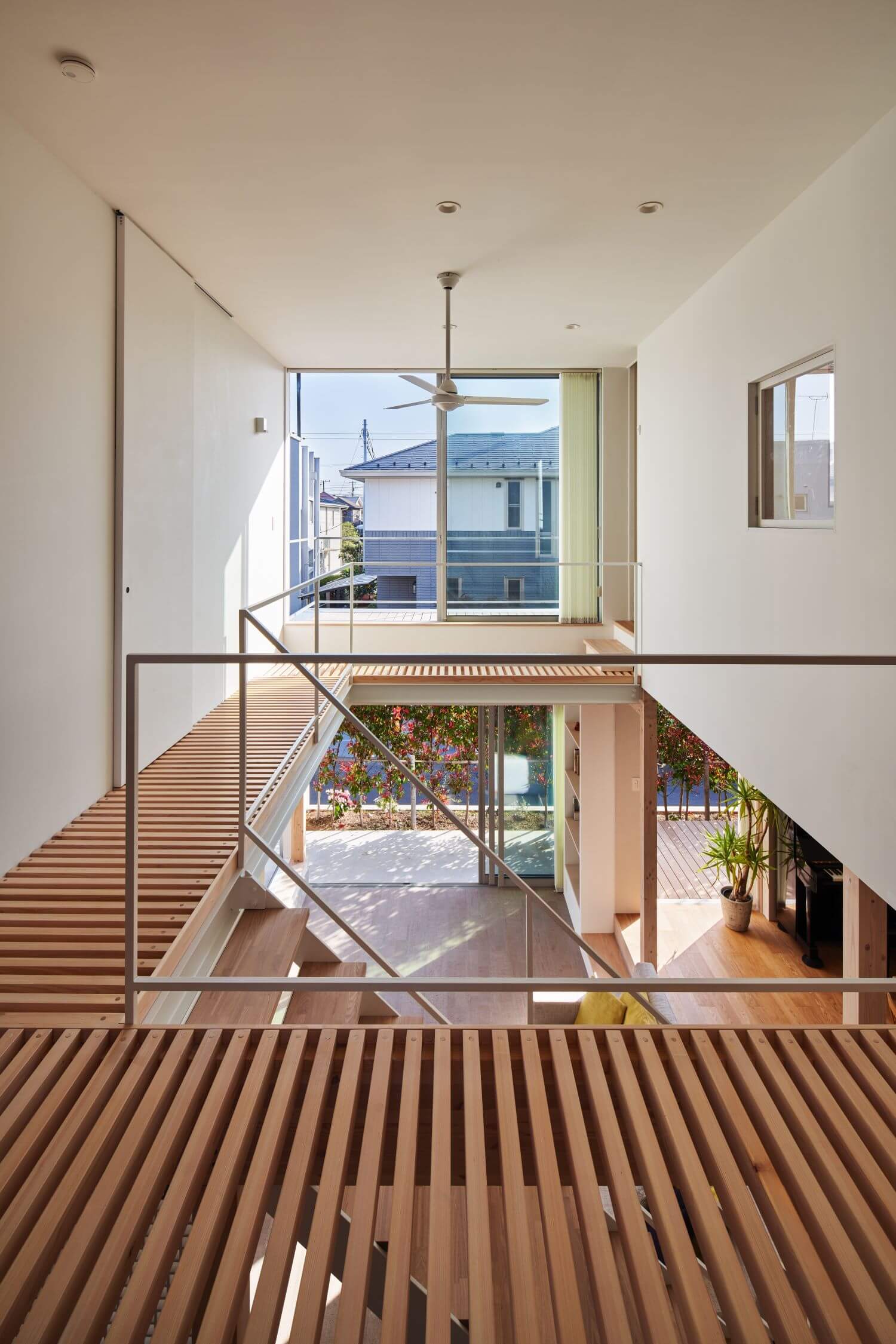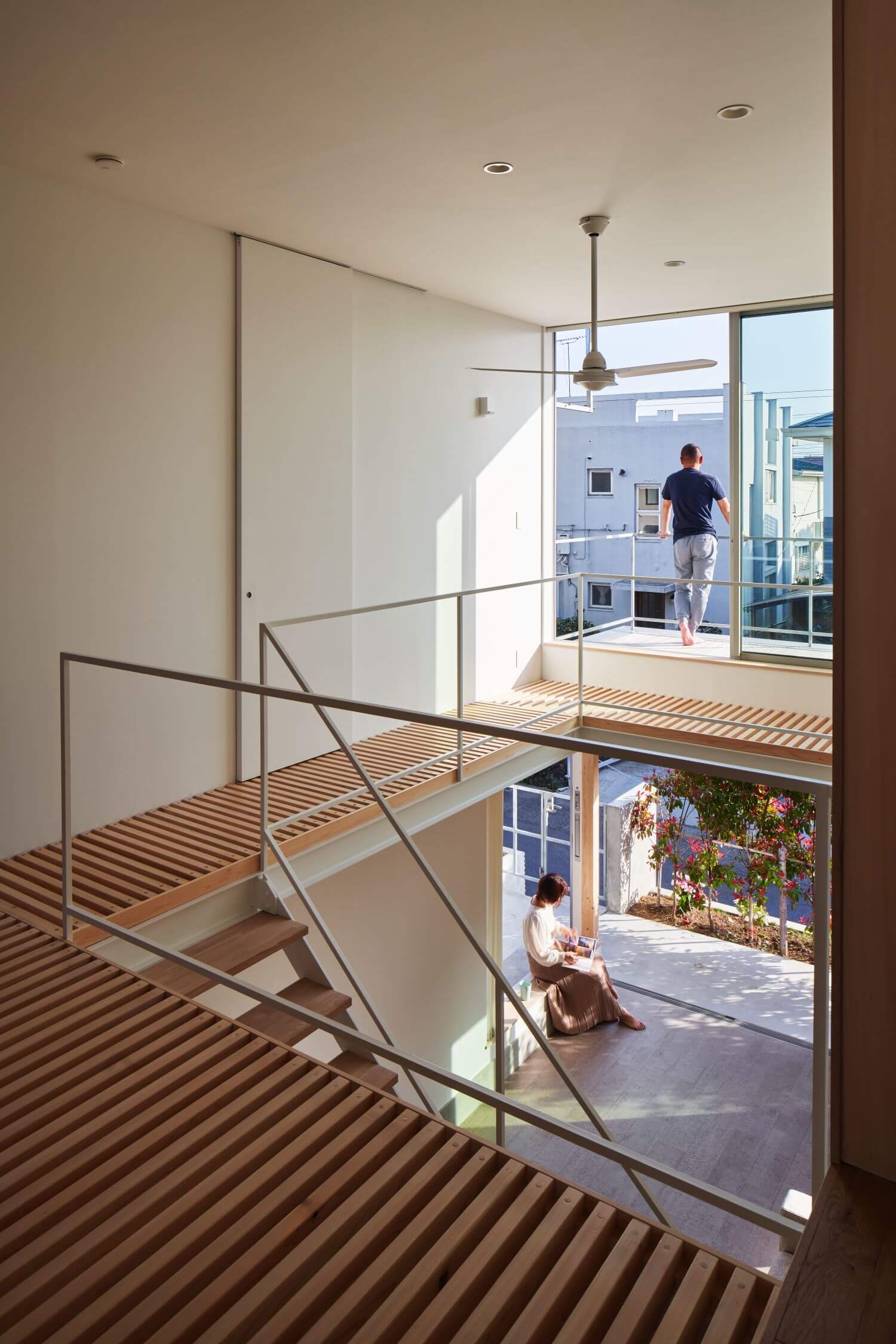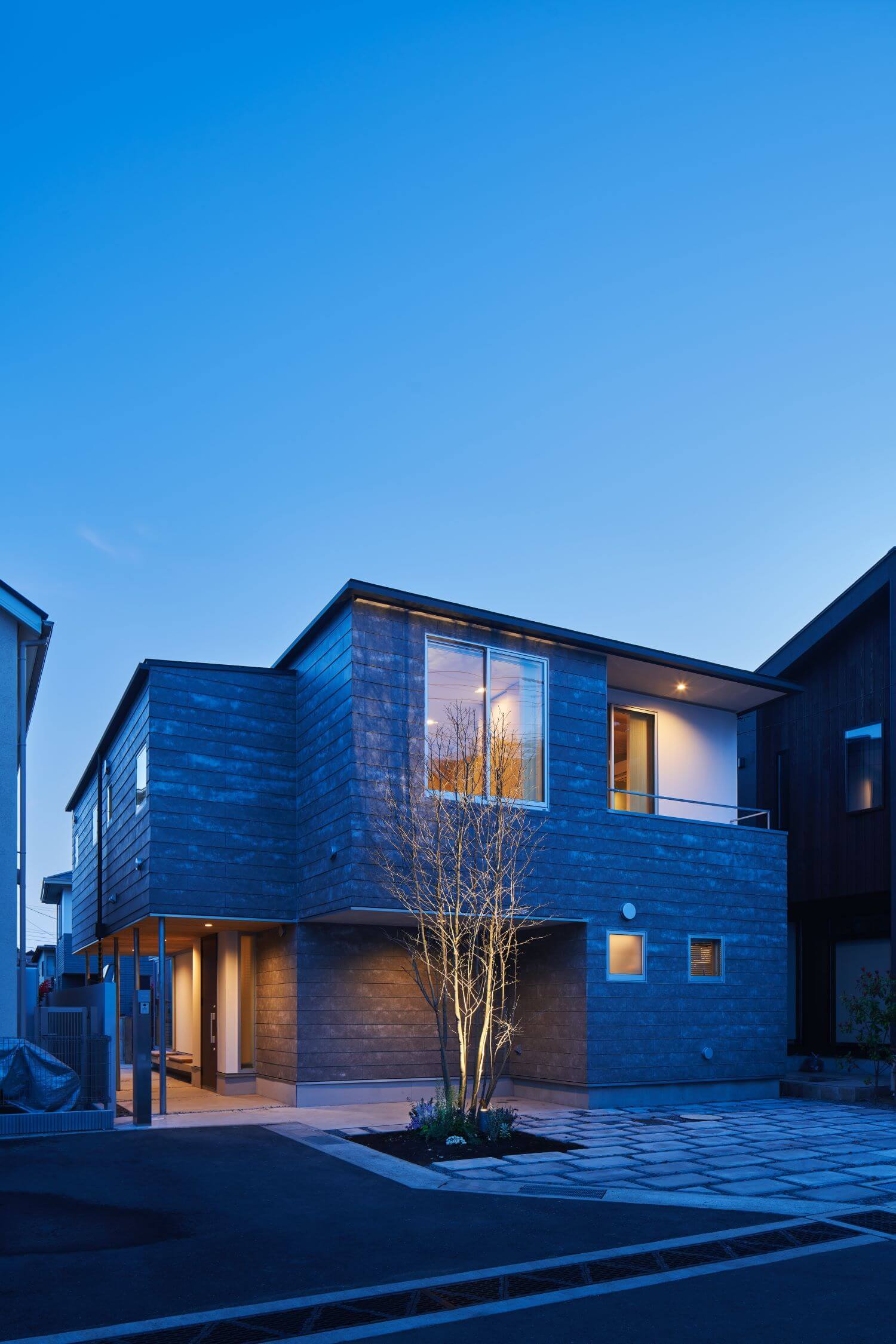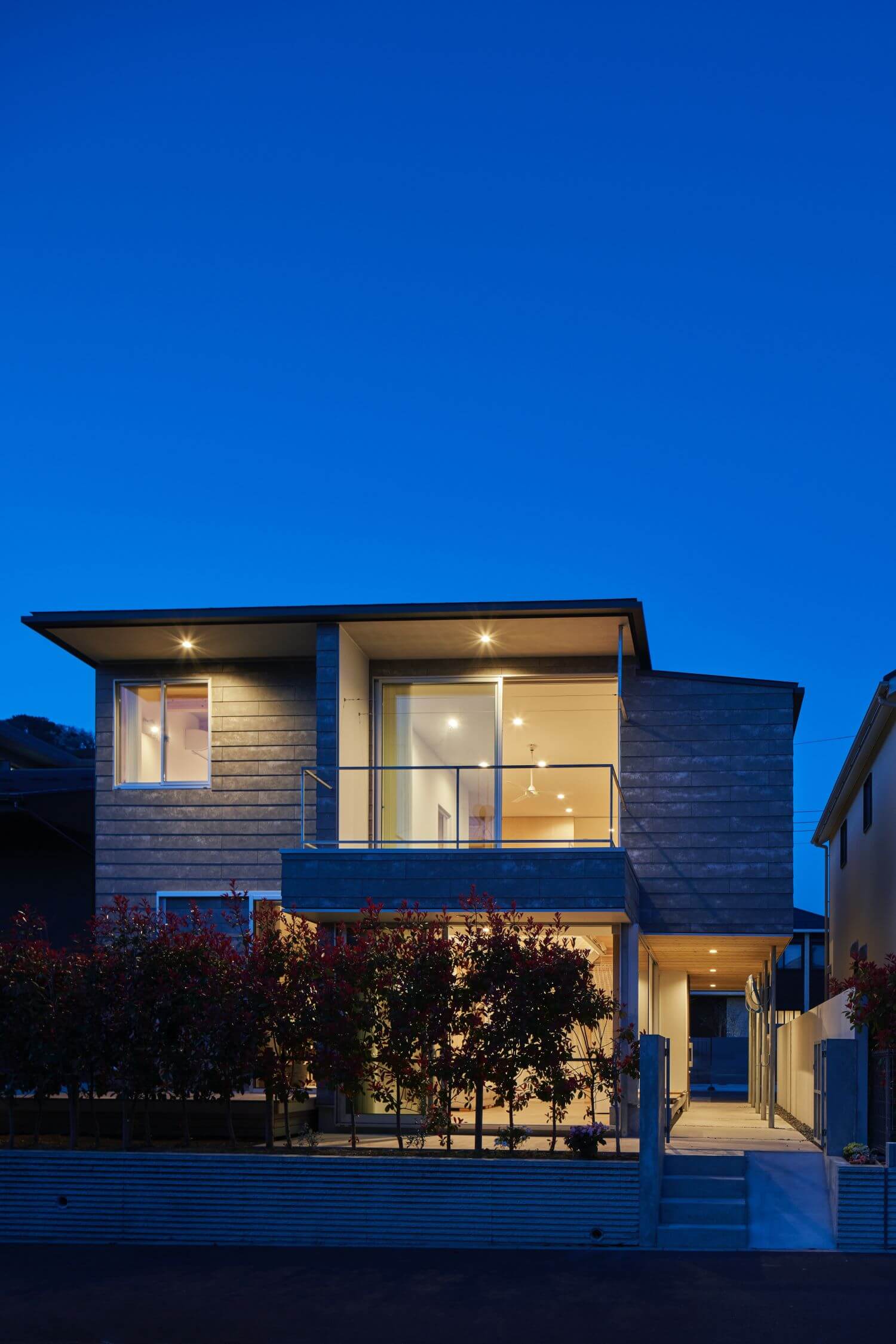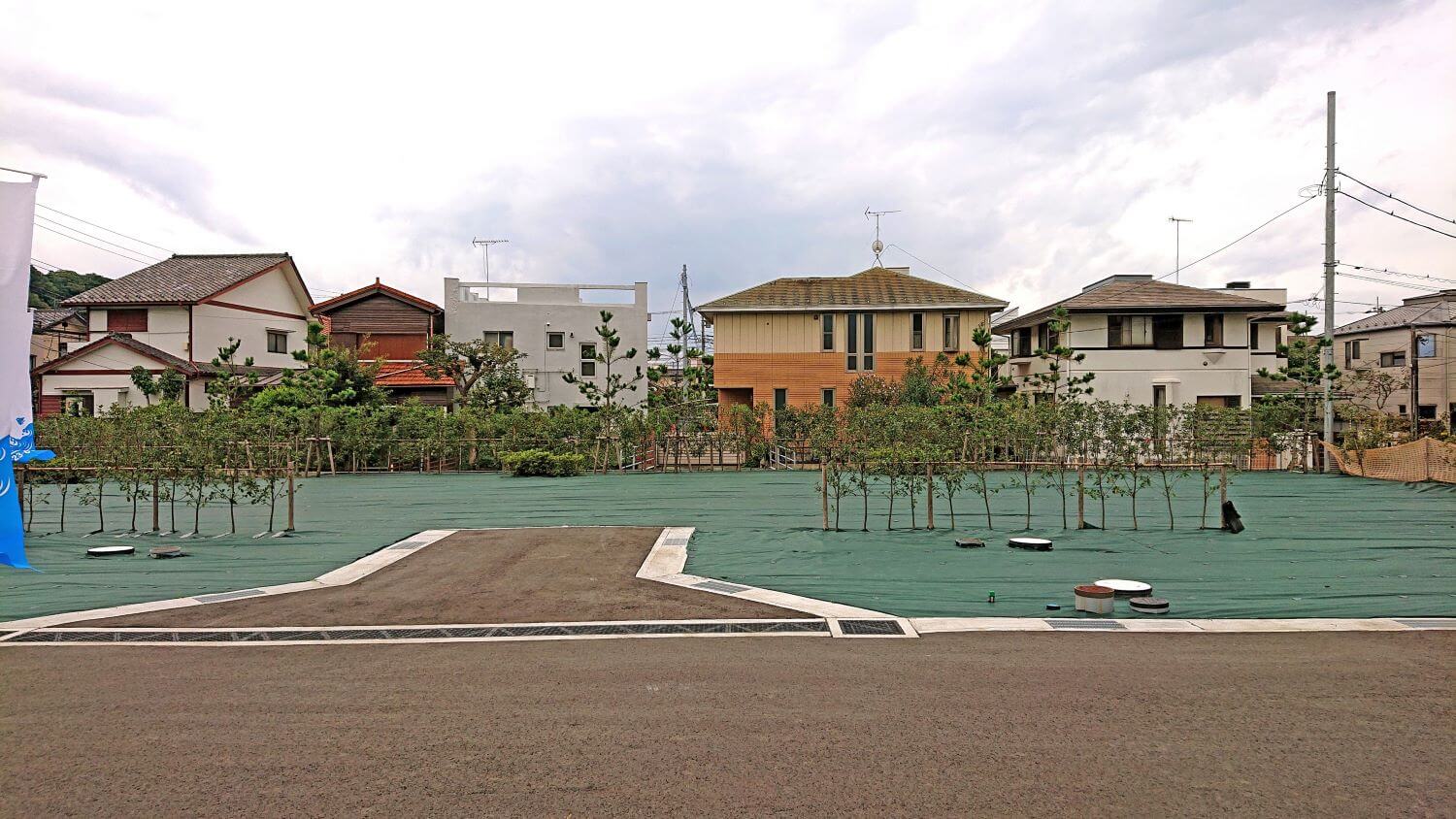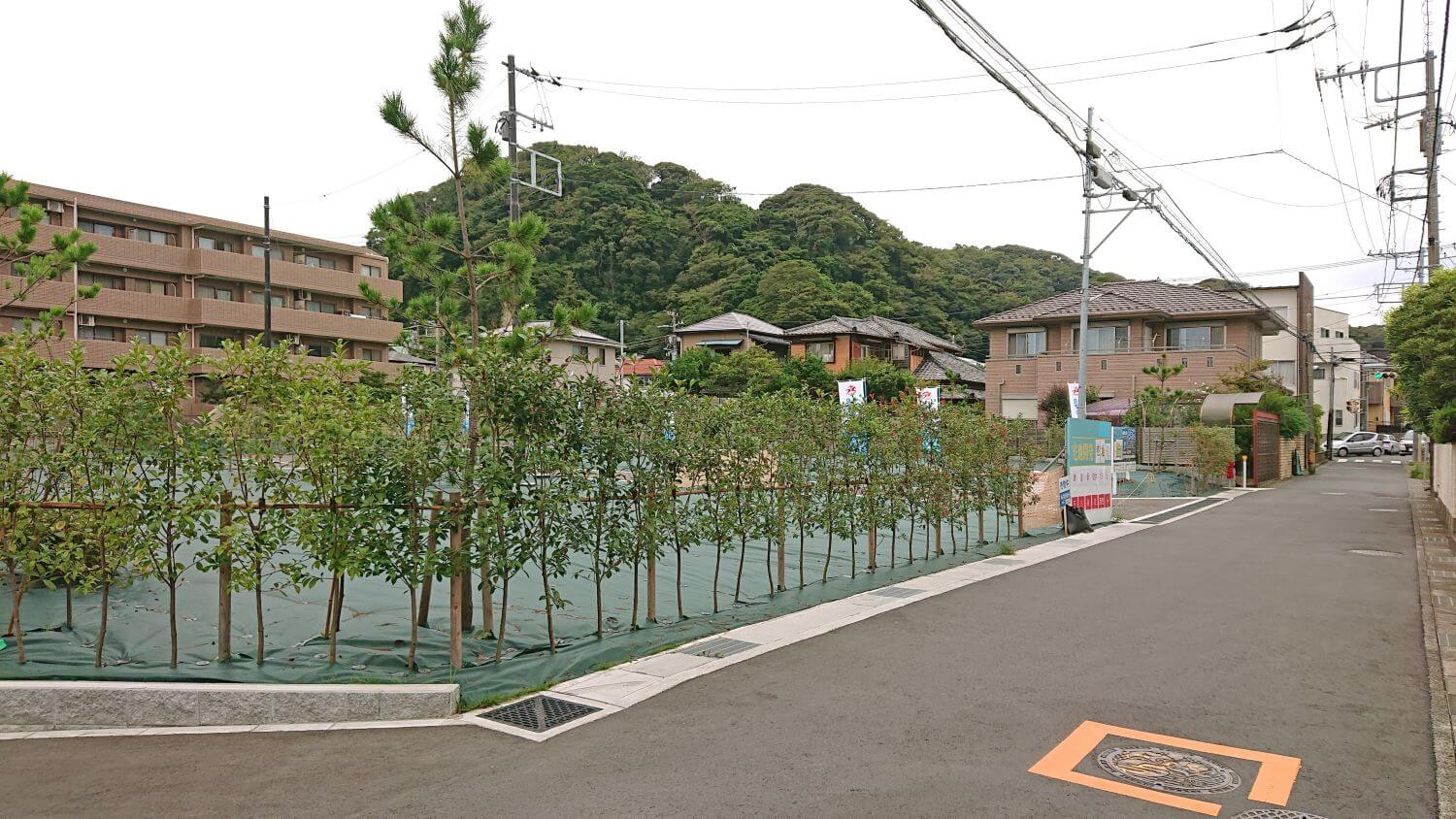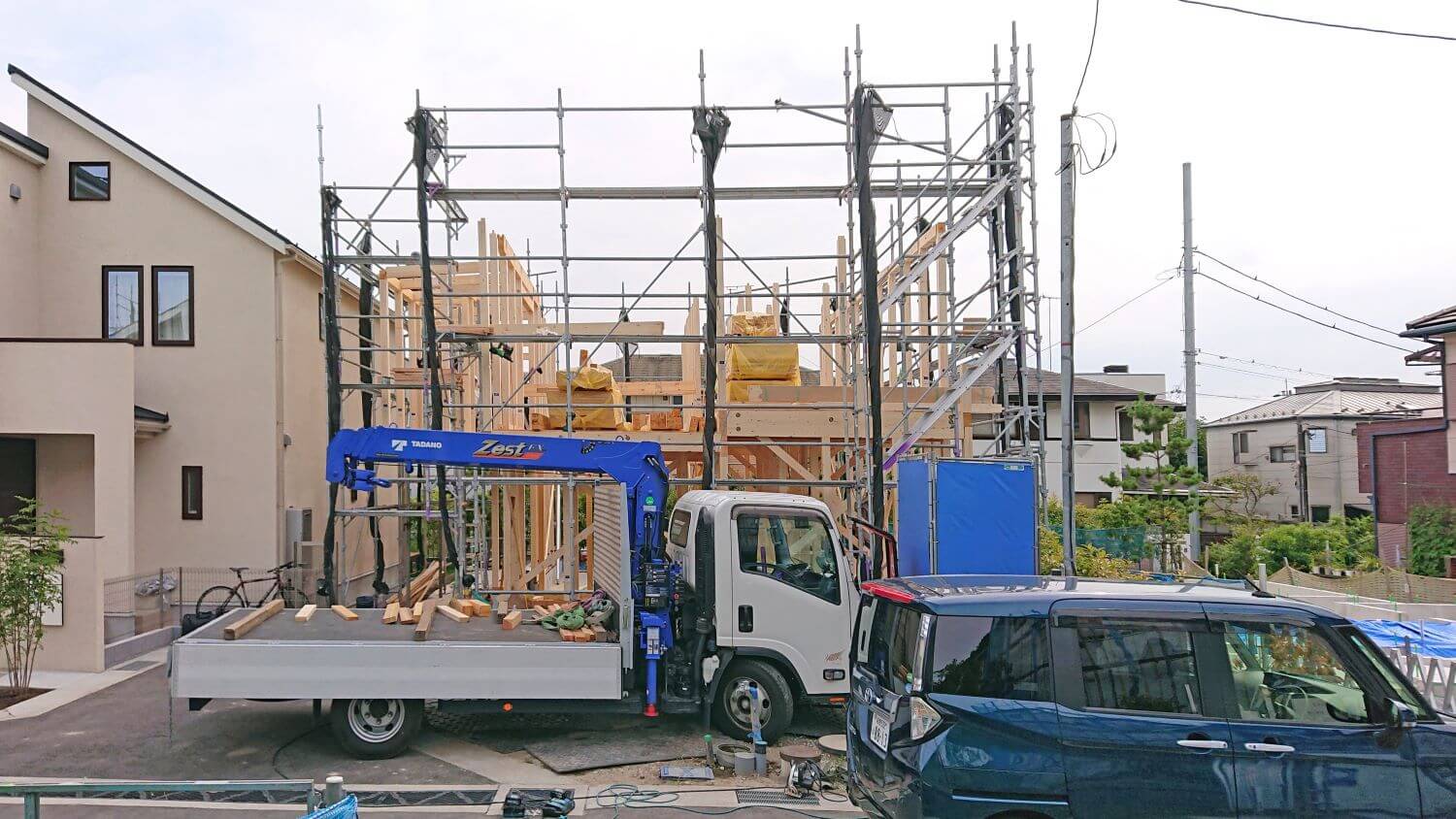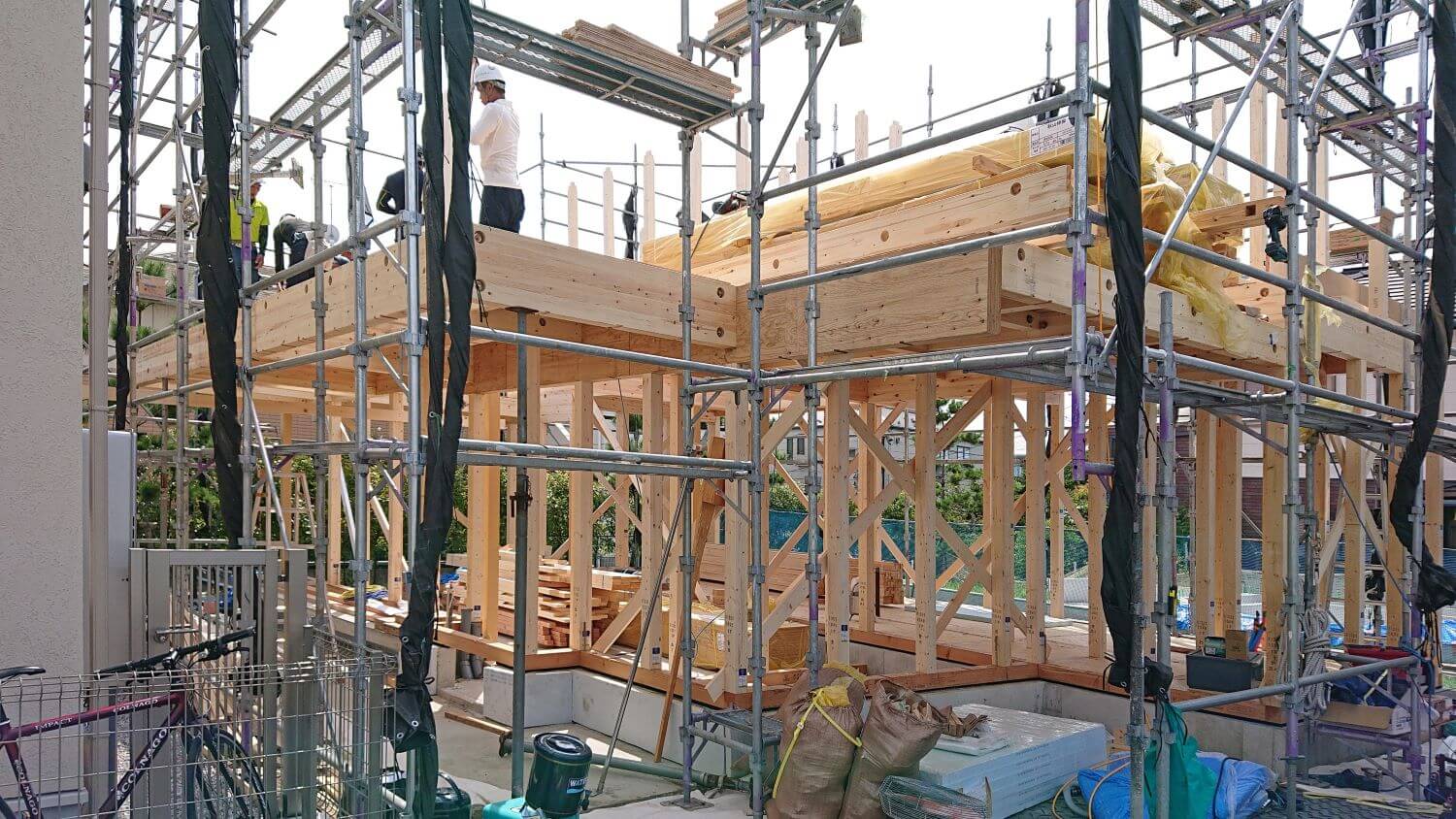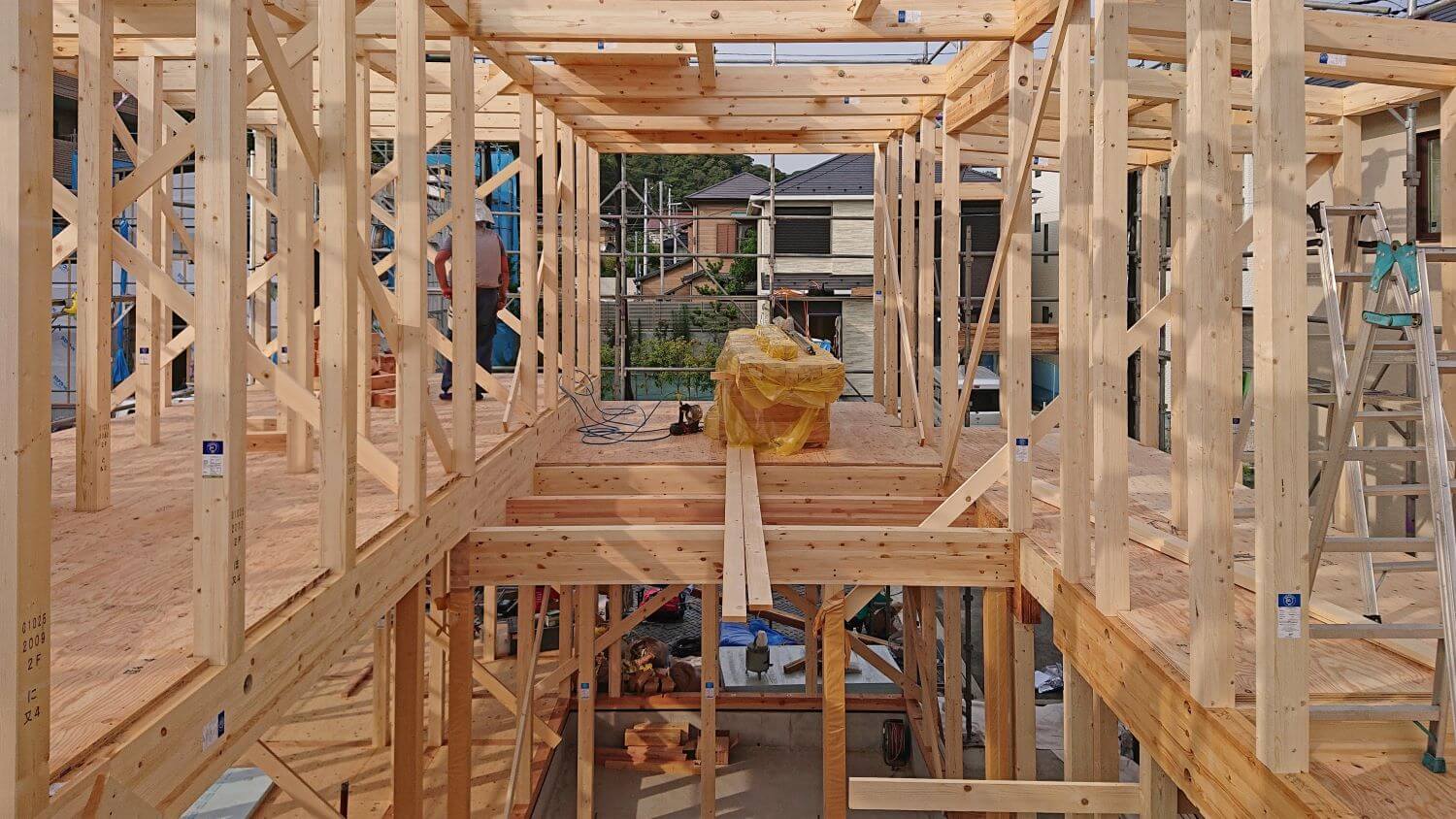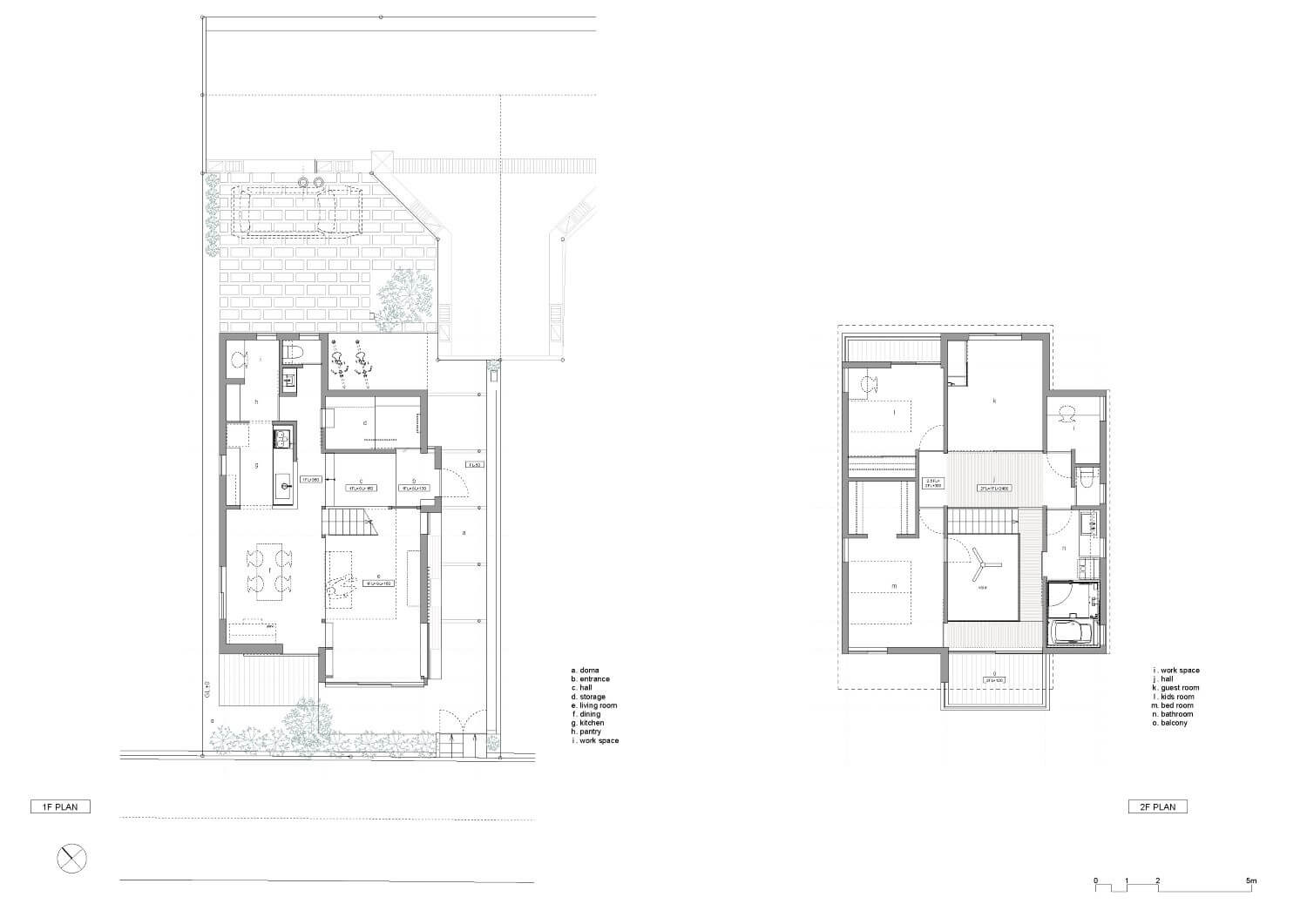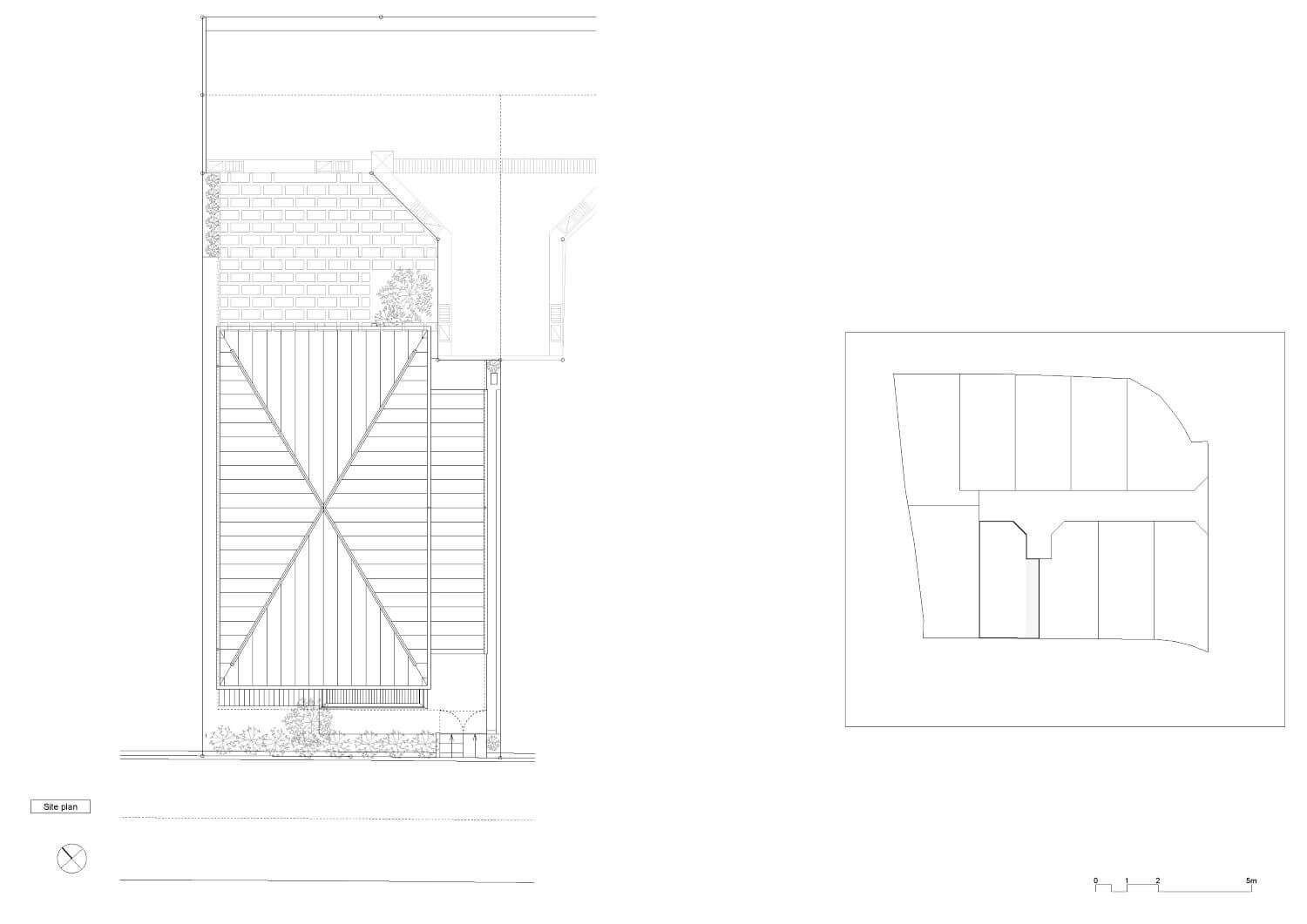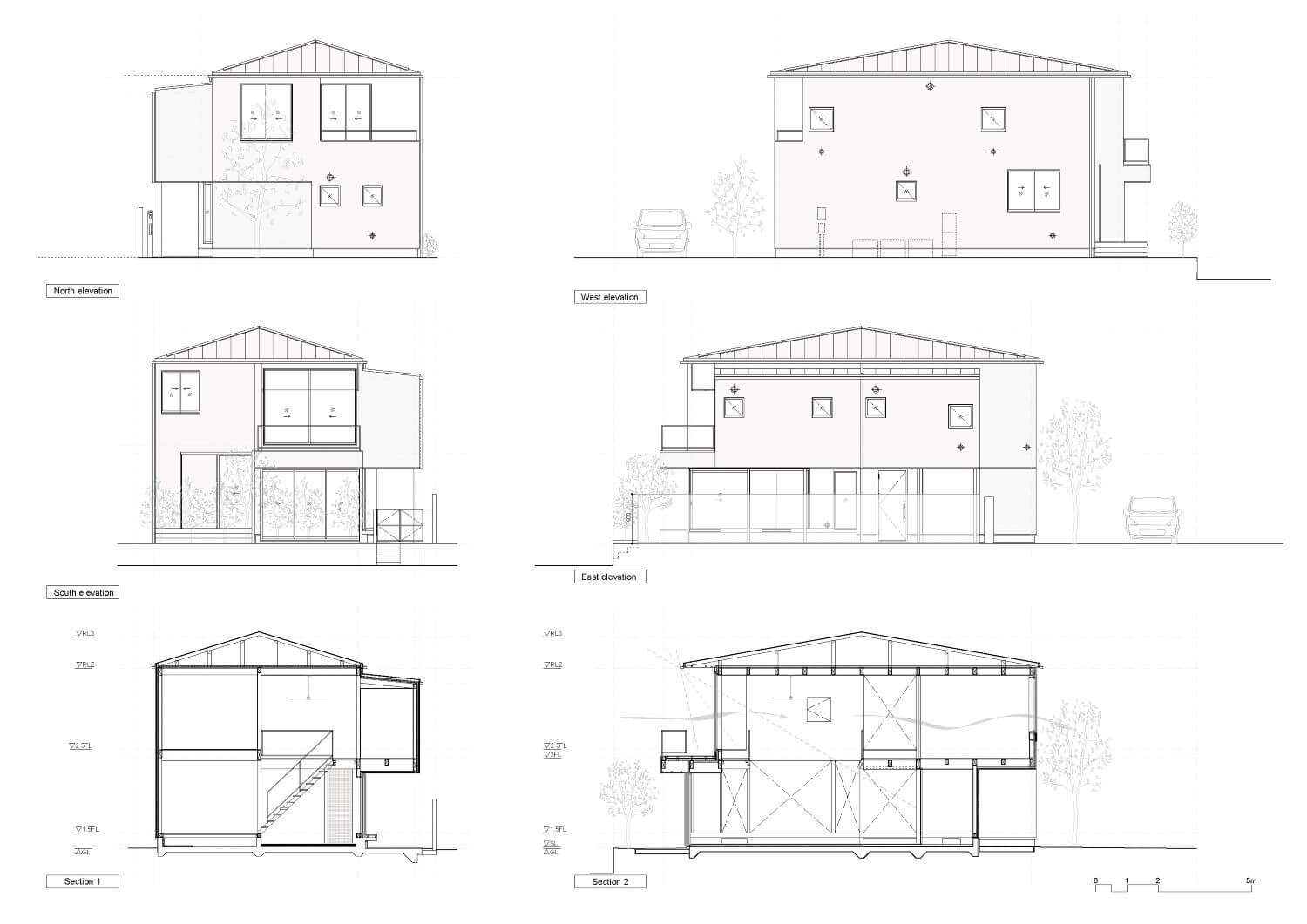 KiKi ARCHi
KiKi ARCHi, which was founded by Japanese architects Yoshihiko Seki and Saika Akiyoshi in 2013, is an open and inclusive international team. It has set up offices in Tokyo, Beijing and Shanghai. 'KiKi', its pronunciation and interpretation in Japanese is a sense of appreciating things, which means mastery, attainments and unique opinions of things in various fields. As the lyric and logic of KiKi ARCHi's creation, it combines external perceptual experience with its own knowledge system, internalizes it into a harmonious but different humanistic idea, and then extends to the virtual and real dimensions of space, such as spirit, form, structure and texture.
KiKi ARCHi has an inclusive heart for the independence and integration of different cultures and individuals. The team is good at discovering the characteristics of objects, focusing on different image associations, making subtle observations, transforming the rational framework into spatial logic, and completing the specific narrative of the project with graceful design language. Weakening words and forms, under the simple and pure vision, rich value expression is actually implied.
KiKi ARCHi's design practices cover many countries and cities, ranging from architecture, interior, gardening, installation and new media art, such as cultural and public welfare projects: Quanzhou Contemporary Art Museum, Mogao Art school, Dao Temple; installation and new media art: 'QUAD', an installation in Boston, 'Magma: impromptu Music Novel' at a music live in Lake Kinrin, Oita; residential projects: Anna Garden, House in White, Doma House; office, showroom and retail projects: Tiantong Law Office , Light Echo: TW Showroom, EMPEROR Concept Silk Store, Sorairo Wagashi Store.
KiKi ARCHi has won many awards at home and abroad, such as the QUAD 2016 Competition in Boston, 2017 JCD Design Award Best100, 2019 JCD KUKAN Design Award, 2022 iF Design Award.
Yoshihiko Seki
Yoshihiko Seki was born in Kanagawa, Japan. After graduating from Shibaura Institute of Technology with a master's degree in architecture, he worked for Studio Bednarski in London and Kengo Kuma & Associates in Tokyo, and has been a lecturer at Toyo University in Tokyo. He founded KiKi ARCHi in 2013. Owing to the multi-cultural life experience in Kanagawa, Tokyo, London, Beijing and Shanghai, his thinking path is constantly broadened, and his observations and opinions on matters are gradually deepened. His insights are interpreted and conveyed in different kinds of design practices.
Yoshihiko Seki's unique narrative perspective is vaguely reflected behind chance and imagination. He is good at discovering details, and has the ability to seek the origin of every architectural context, taking emotional capture and logical combination as the extension of the origin, refining the conceptual tone that conforms to the characteristics of the object, and giving the design new rhythm sequence and space power. This concept is reflected in his representative work Mogao Art school, Anna Garden, House in White, Doma House, Light Echo: TW Showroom, Sorairo Wagashi Store and other projects, which is also a specific expression of his response to the spirit of the times.
Saika Akiyoshi
Saika Akiyoshi was born in Nagasaki, Japan. After graduating from Shibaura Institute of Technology with a master's degree in architecture, she worked for HIDETO HORIIKE+URTOPIA, and Office Hiyoshizaka in Tokyo and founded KiKi ARCHi in 2013. She grew up and was educated in the United States and Japan, bringing her different cultures and ideologies. Meanwhile, the combination of these experiences has shaped her open-minded personality. She often looks at things from the perspective of a 'bystander'. In addition, the appropriate 'sense of distance' helps her deal with works more rationally and objectively and find the fine distinction to obtain design inspiration.
Saika Akiyoshi stresses the importance of analysis and perception of design and attaches importance to the instant feelings and creative emotions of the design process. In her view, tangible reality is better than simple vision. Therefore, she is used to building space with the help of manual models, and sorting out the scale relations among people, architecture, and nature. In this process of discovery and renewal, she combines project requirements and characteristics as well as client's feedback to achieve the ultimate balance of construction. In addition, she focuses on creating a sense of sensual experience and continuity by organizing the density of space and weakening the boundaries of different scenes, and presents a balanced, comfortable, and smooth design. In addition to architecture, her working concept and thinking are constantly expressed in a broader and more diversified field.
---