The leap to copper – filling every detail of this Susanna Cots home with meaning. The symbiosis between materials, textures and earthy colours awakens a visual comfort that creates a precious symphony of emotional wellbeing.
When you arrive somewhere, it may take a while for your eyes to adjust and for you to feel that you are processing all the details of what you see. As well as inviting you to feel every detail with your eyes closed, arriving at this home is an invitation for you to discover the existential meaning of each detail.
From nature comes copper. From the senses come textures and the earth. From perfection comes the perfect asymmetry between beautiful and emotionally functional.
The connection between what we are outside and what we are inside
This space is born from the most minimalist detail that seeks to return to what it was before, honouring copper, its earthy colour and the texture of security.
From the table legs to the texture of the leather on the drawers, arriving at the symmetry created with the breakfast bar, Susanna Cots proposes an interior design reminiscent of jewellery.
"The details, as Eames declared, make the design of this project," says the designer.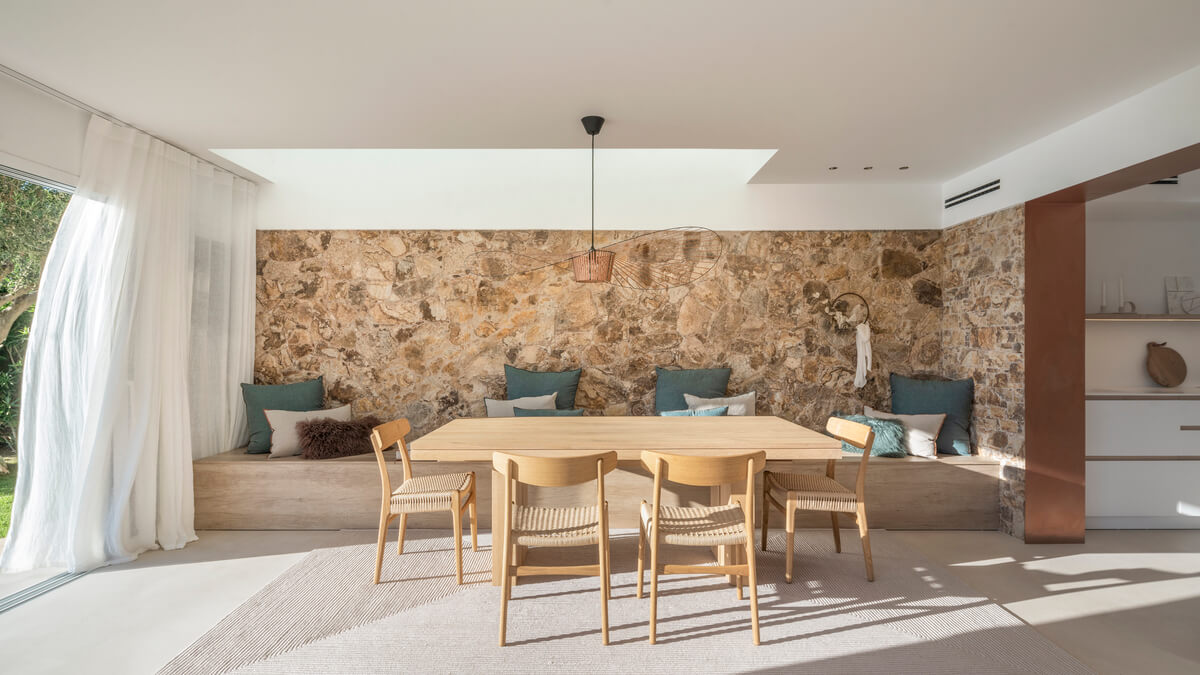 The prominence of light
"In this home, before it was what it is now, we already felt that the interior design should merely complement what already belonged inside it: its wonderful natural light."
We opened it up to connect and unite the interior with the exterior and allow this confusion to feel every season of the year.
The balance of white
White – the designer's hallmark – brings silence to the dialogue established between the different shades that we find in the details, in the copper tones, the earthy colours and the textures of leather from the furniture that Susanna Cots created exclusively for this home.
The same is found in the kitchen and bathroom, which are both in white with details of copper.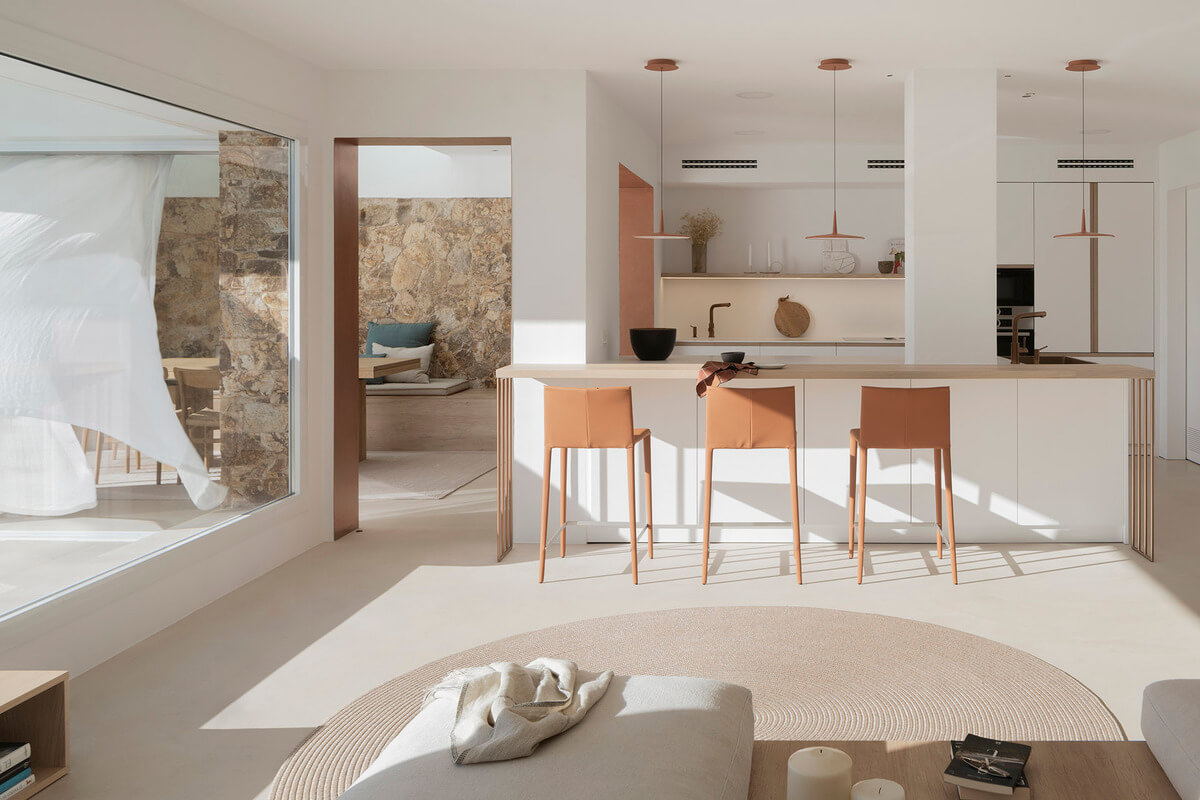 The strength of Wood
The designer saves the integrity of the oak for the rooms on the upper floor. Two full suites where the interior designer achieves a warm embrace in the large bedroom thanks to the covered walls that contain a fireplace and a small desk, with the same copper details as the office on the ground floor.
The perfect fittings for every detail
The square sofa, designed by Susanna Cots and manufactured by Flexiform; the design of the desk to match the breakfast bar, the details of the drawers, the upholstered stools in the kitchen, the two sinks as the two nuclei of family interaction, the taps which match the lamps, the headboard and the jewellery cabinet, the towel racks...
All these fittings work because they serve one major objective: wellbeing at home, respect for the rhythm of each person, the integration of the wisdom of nature.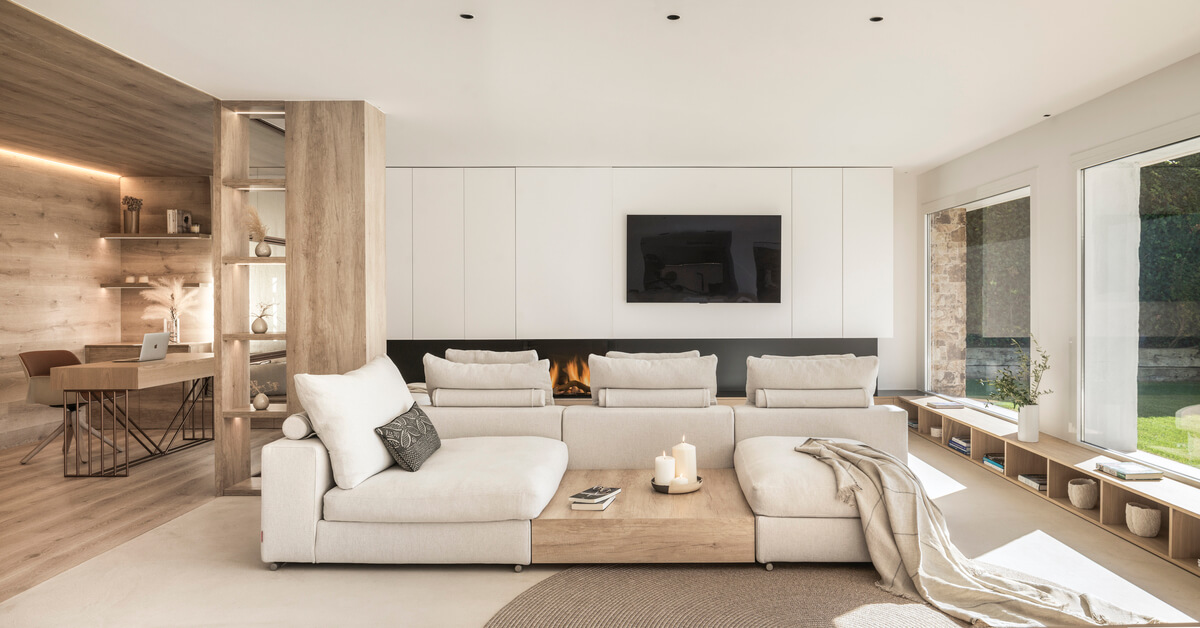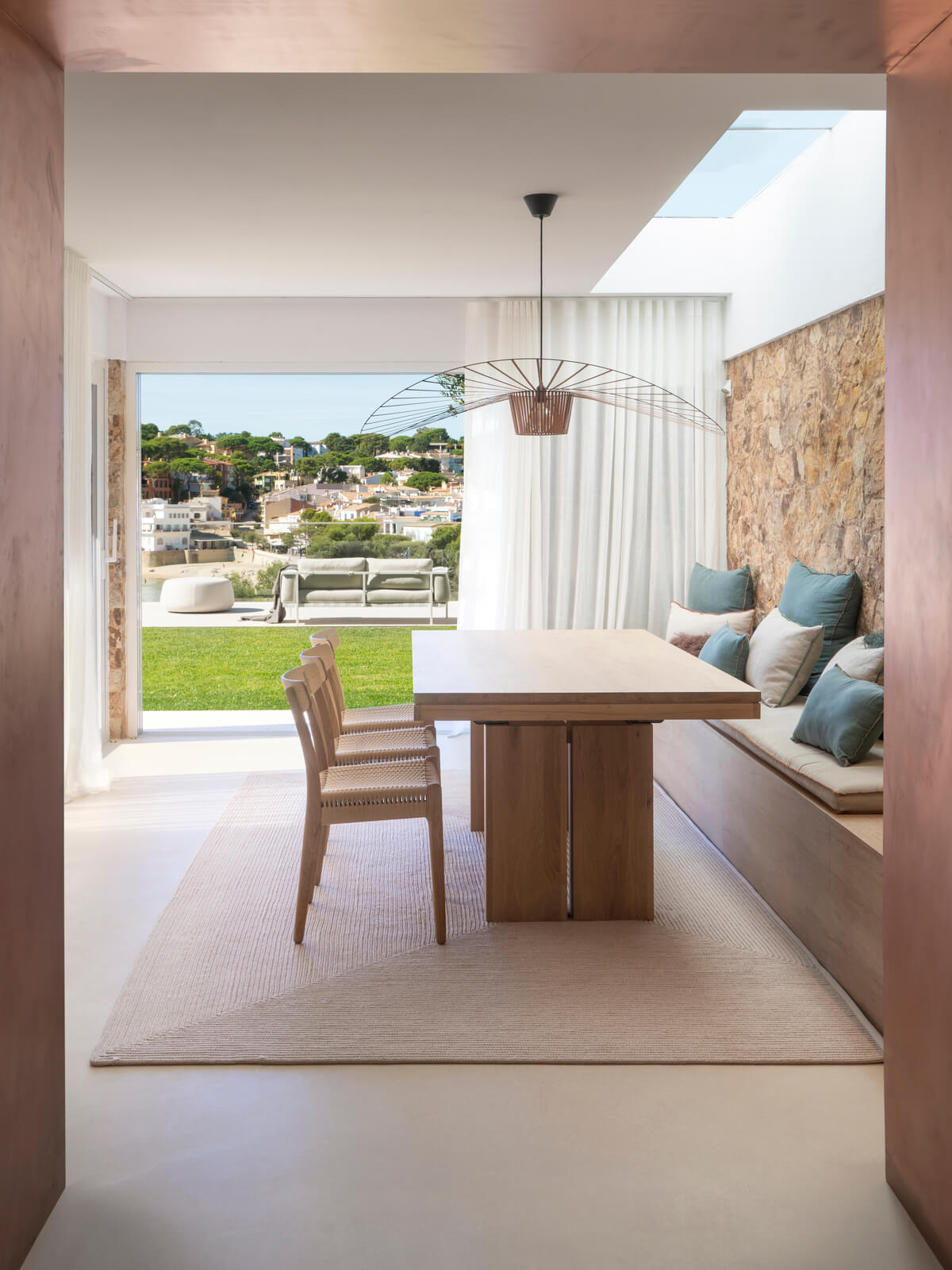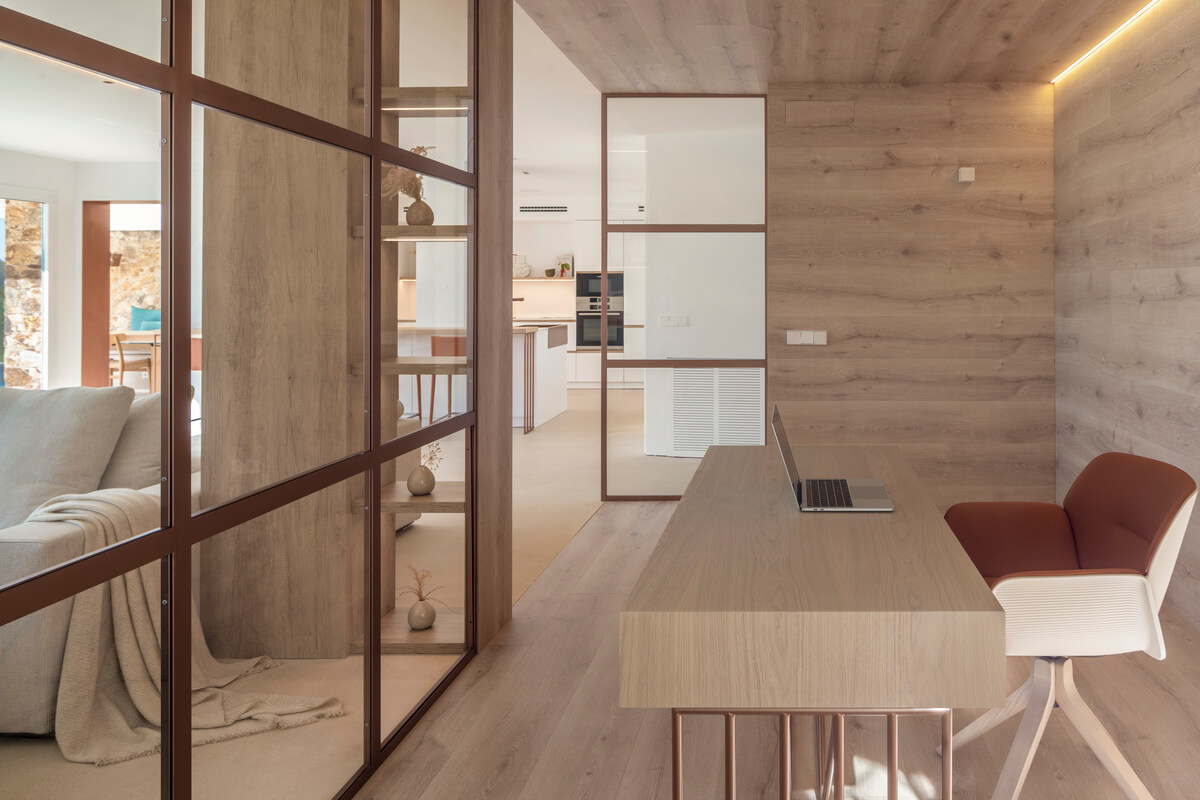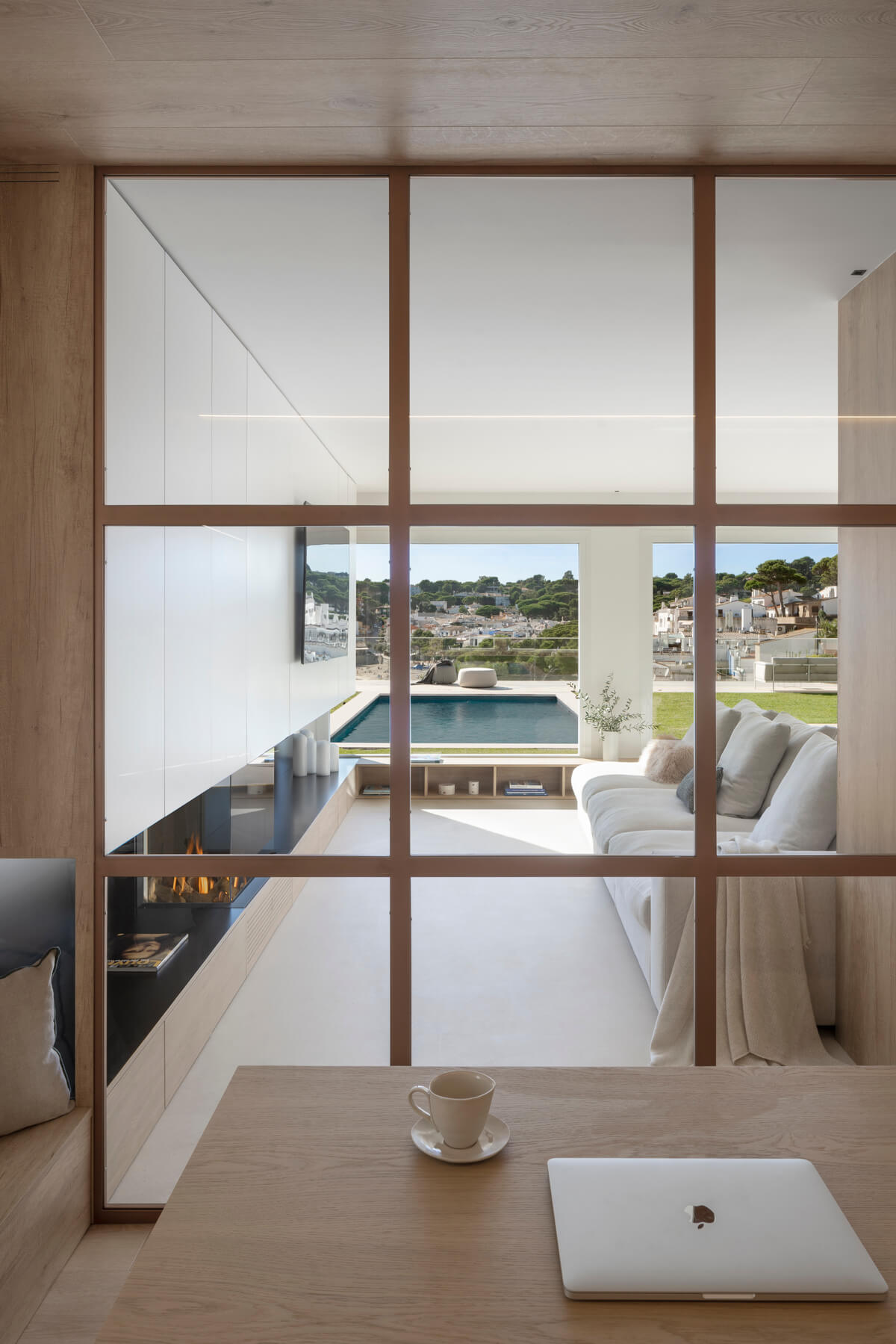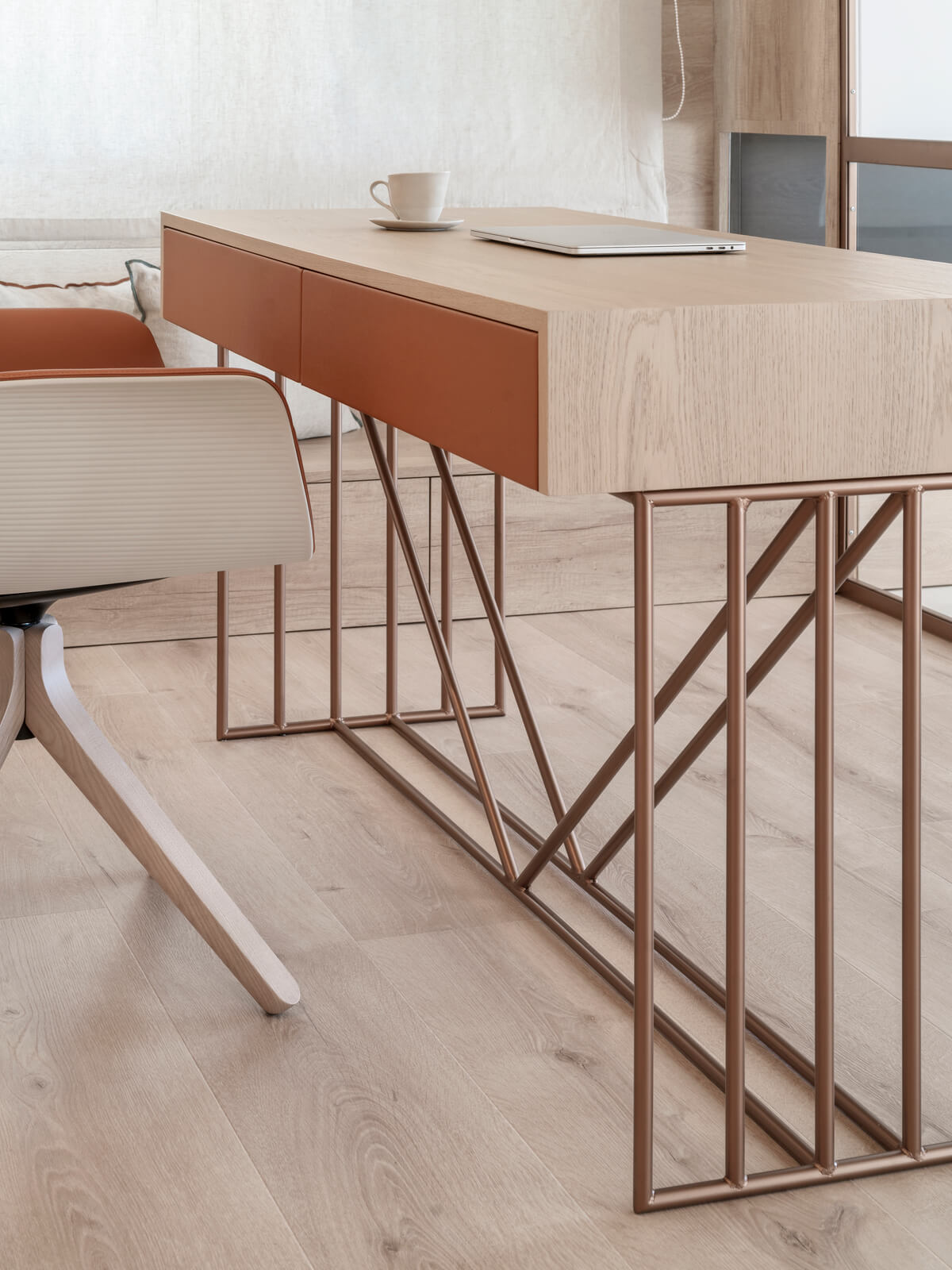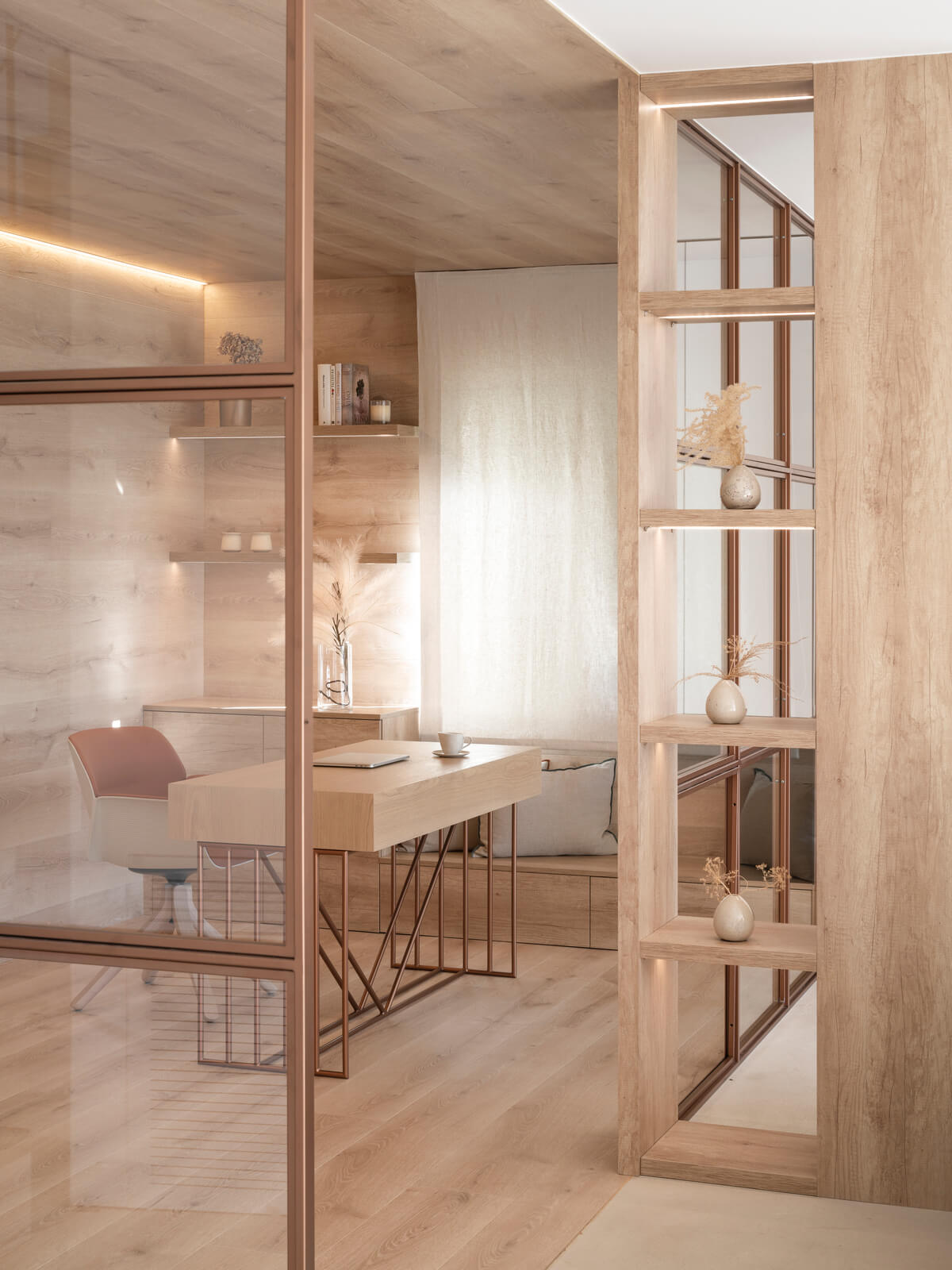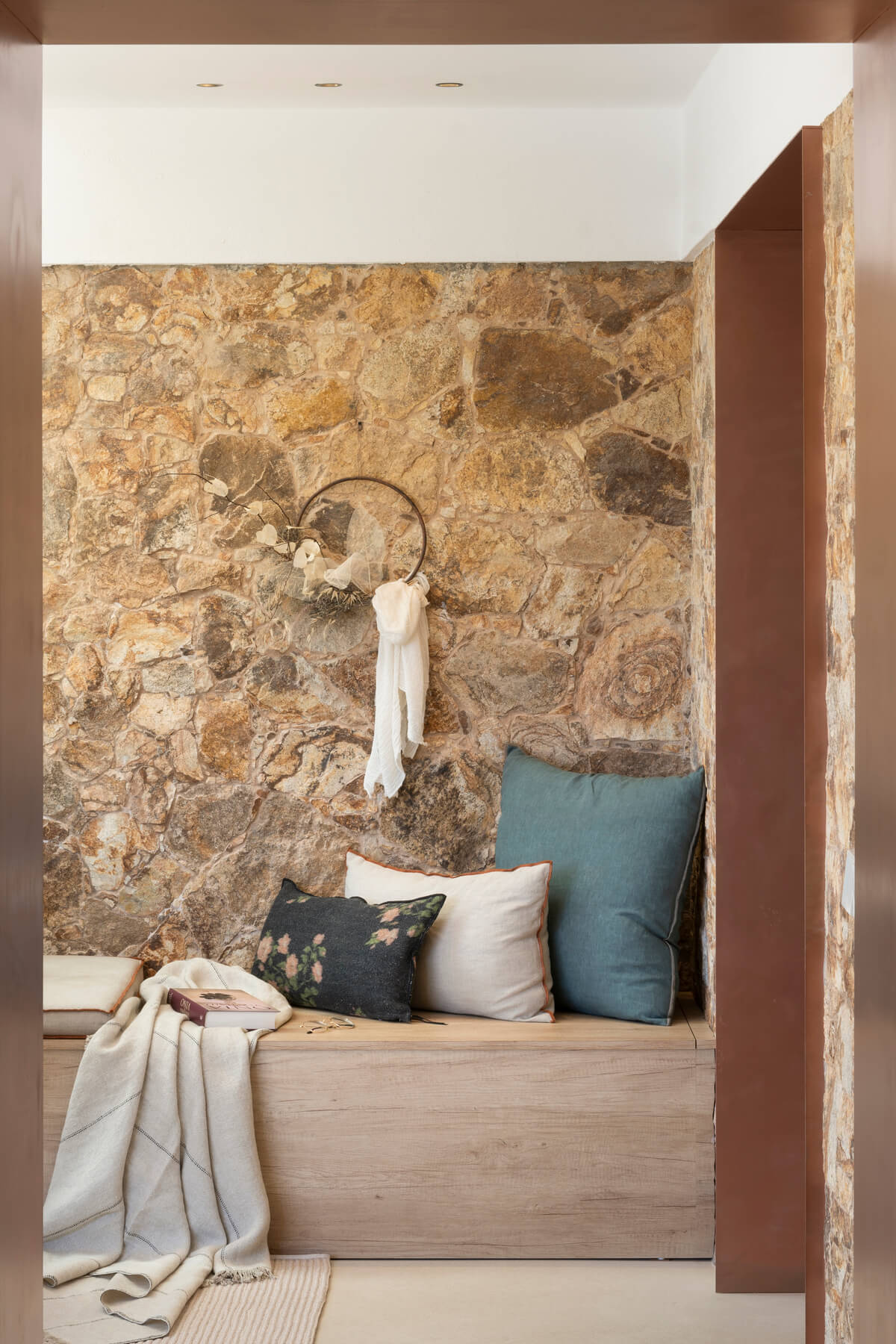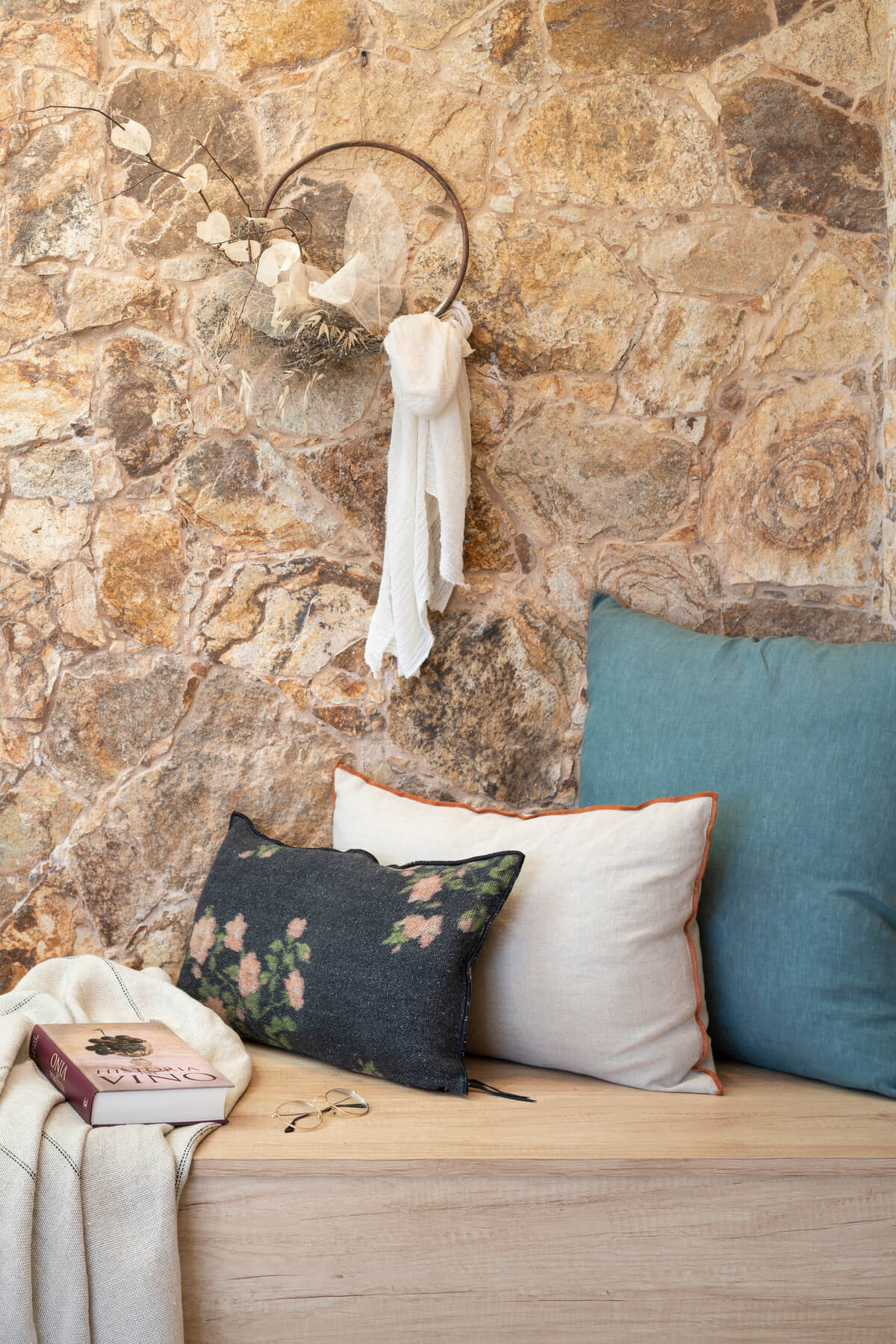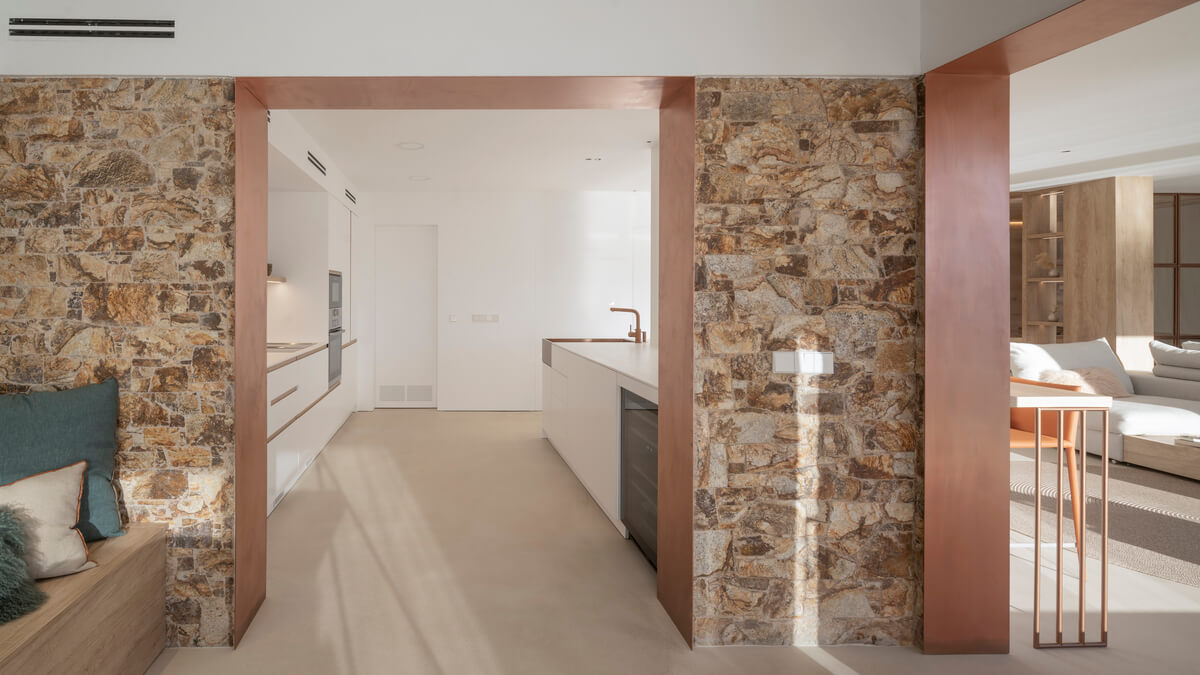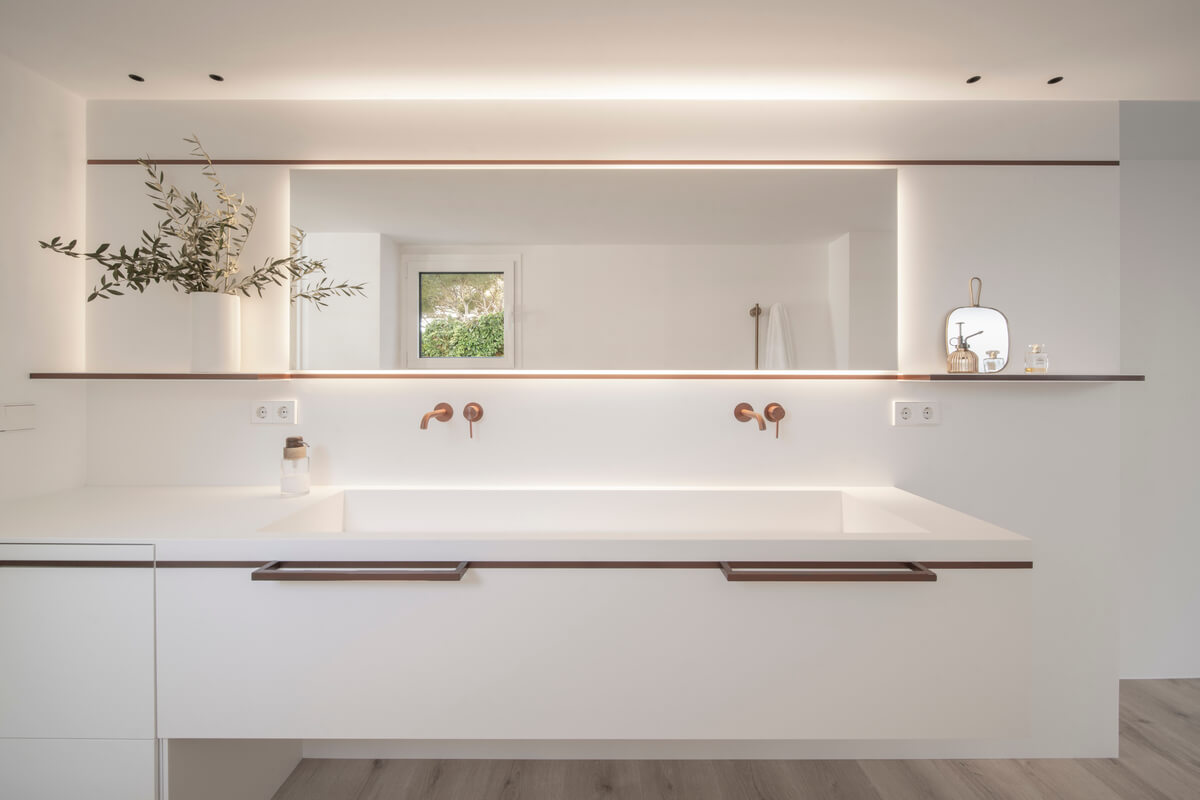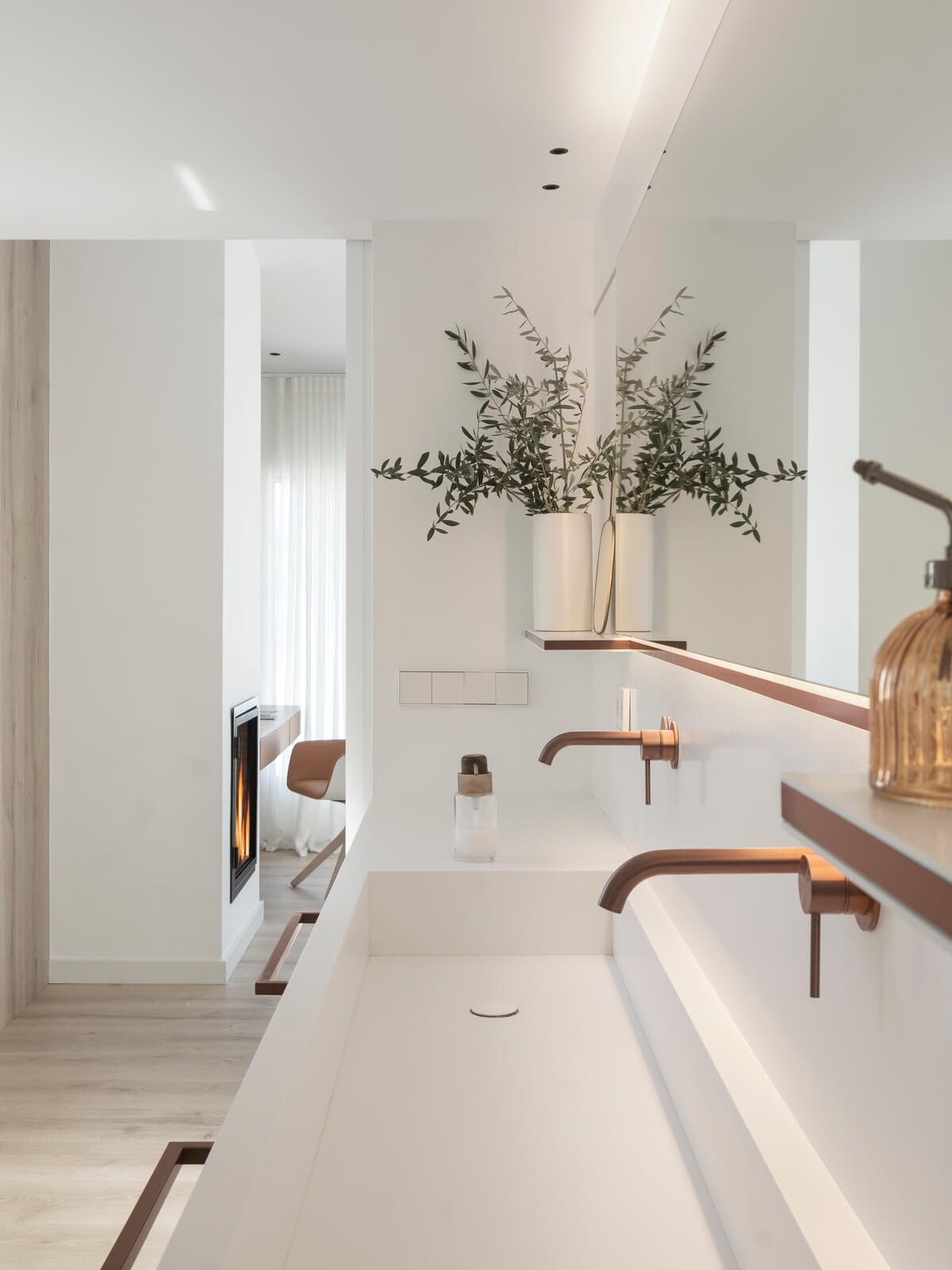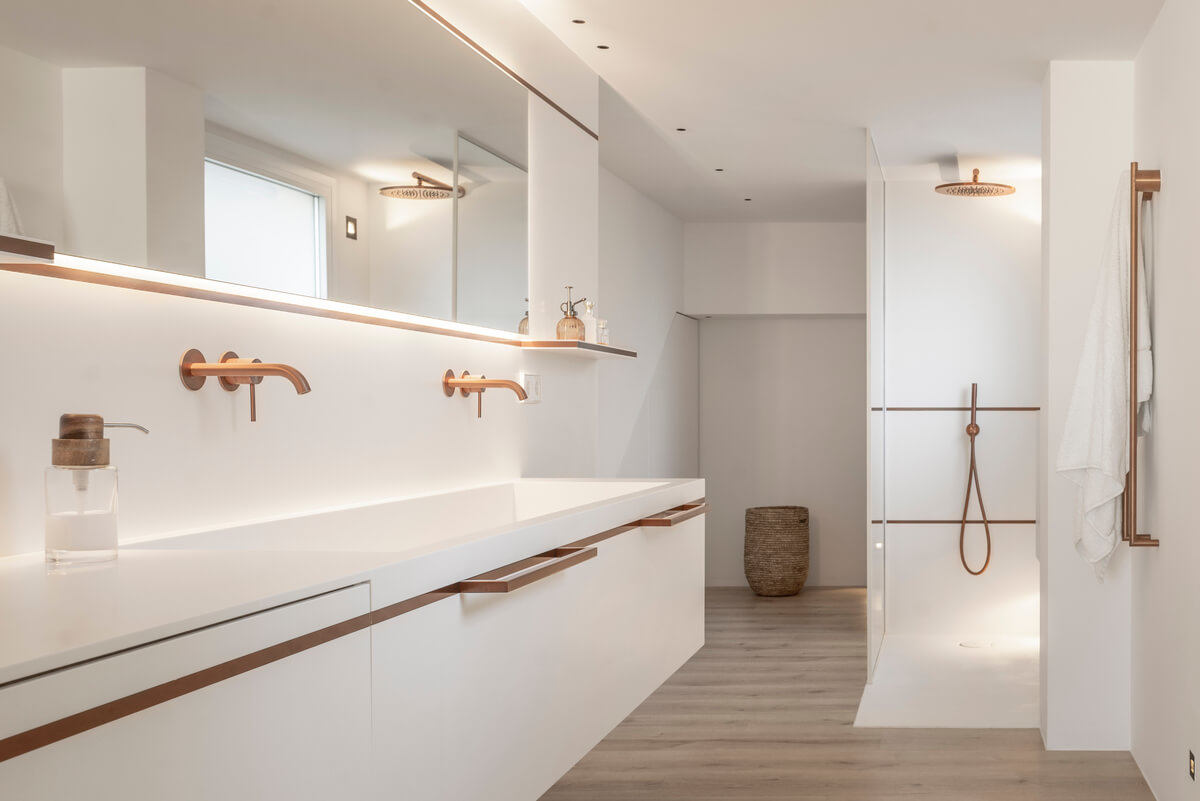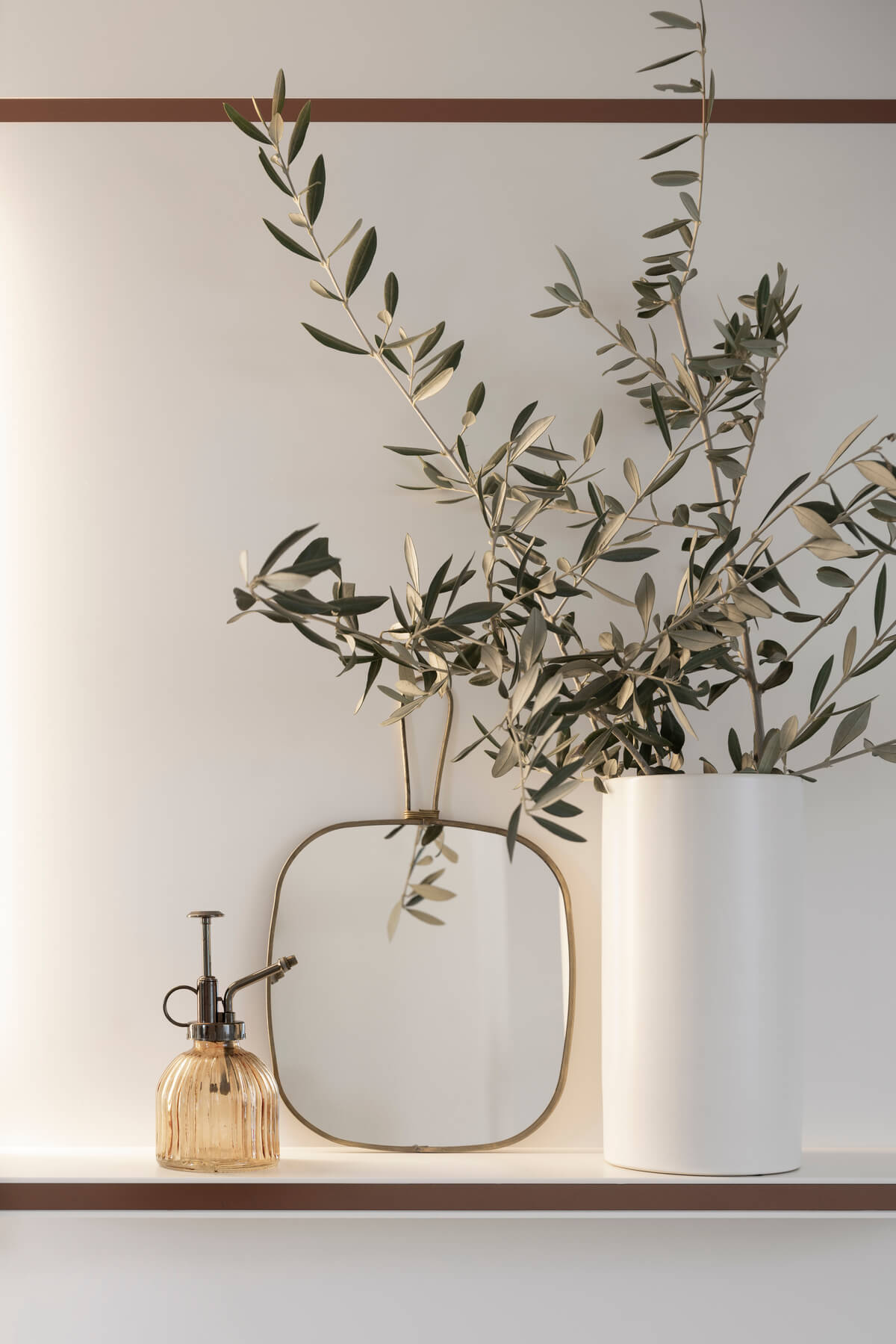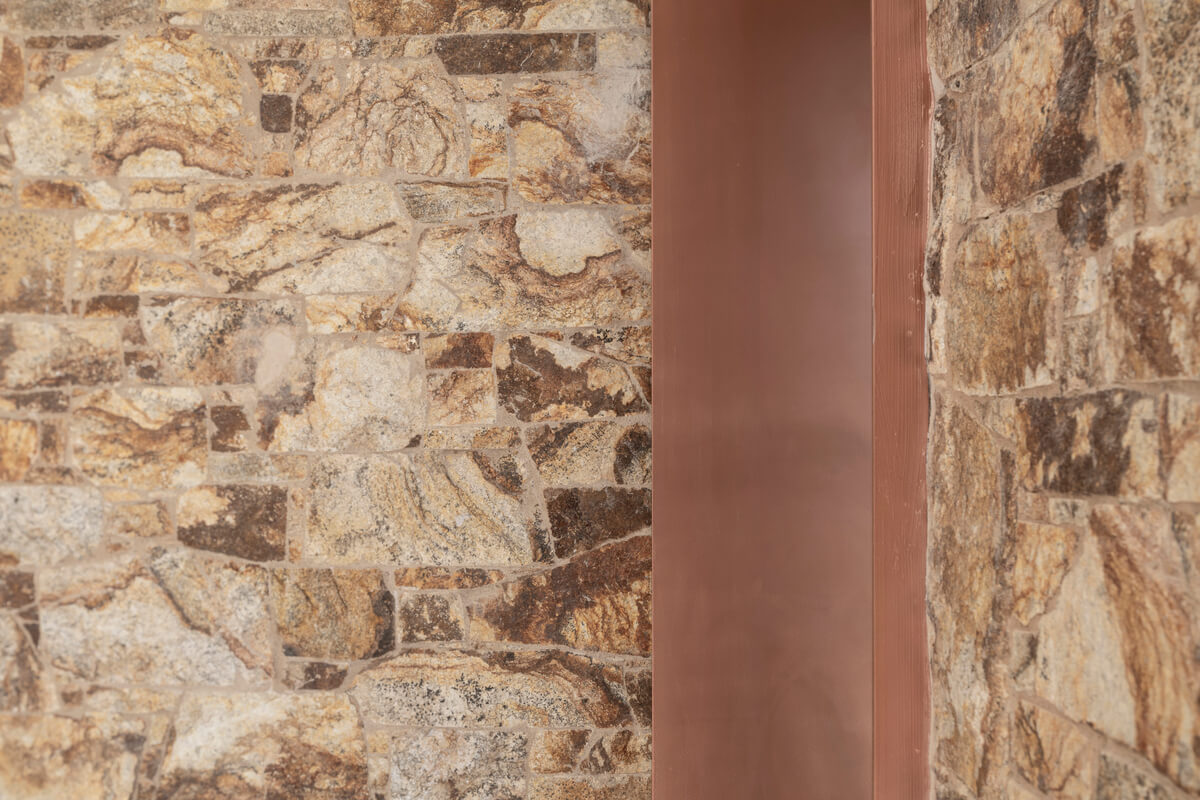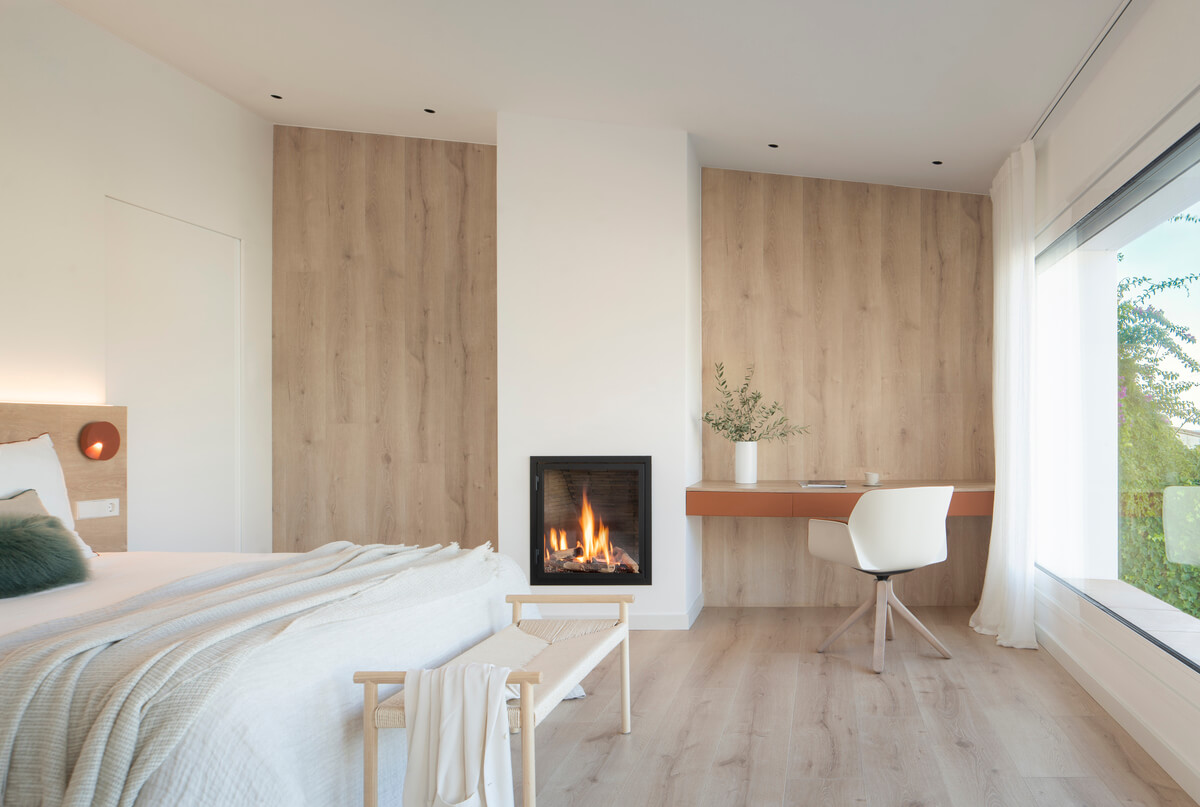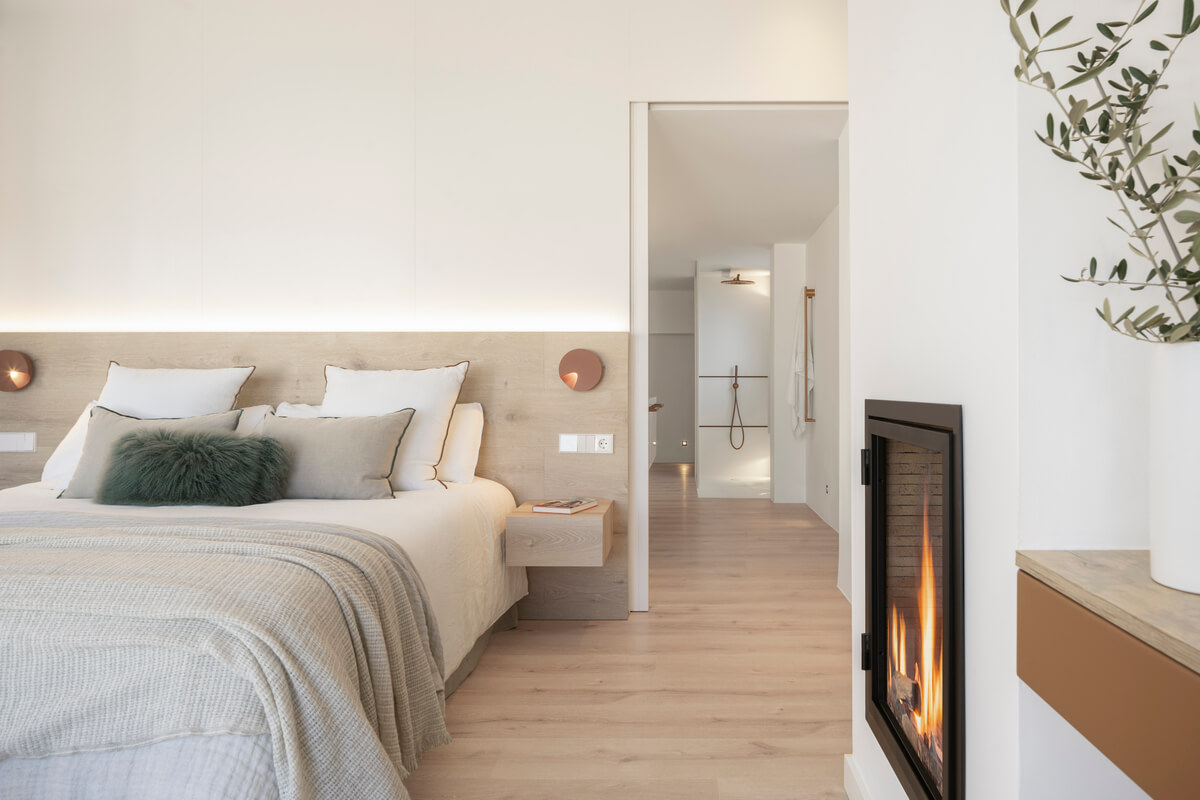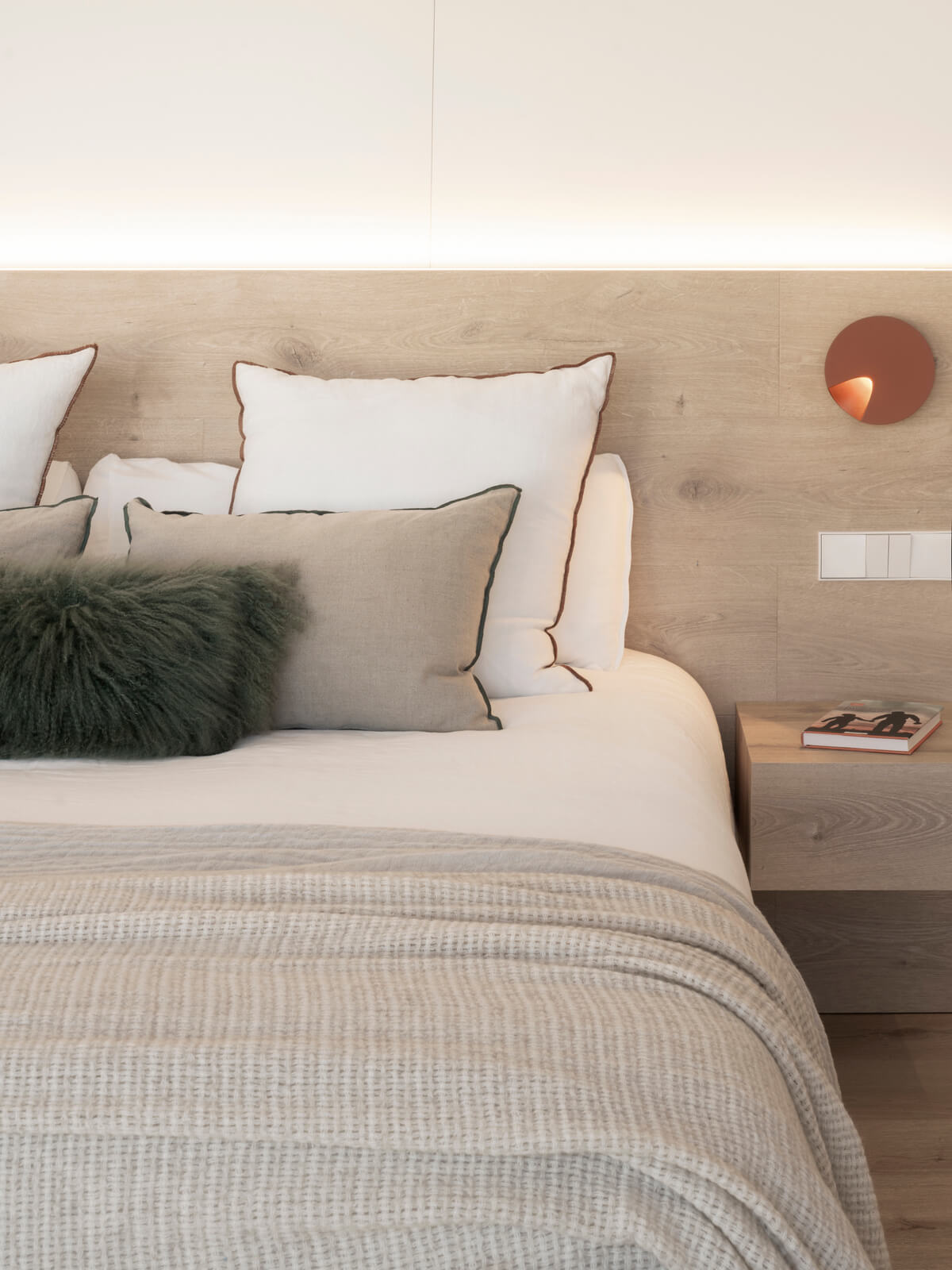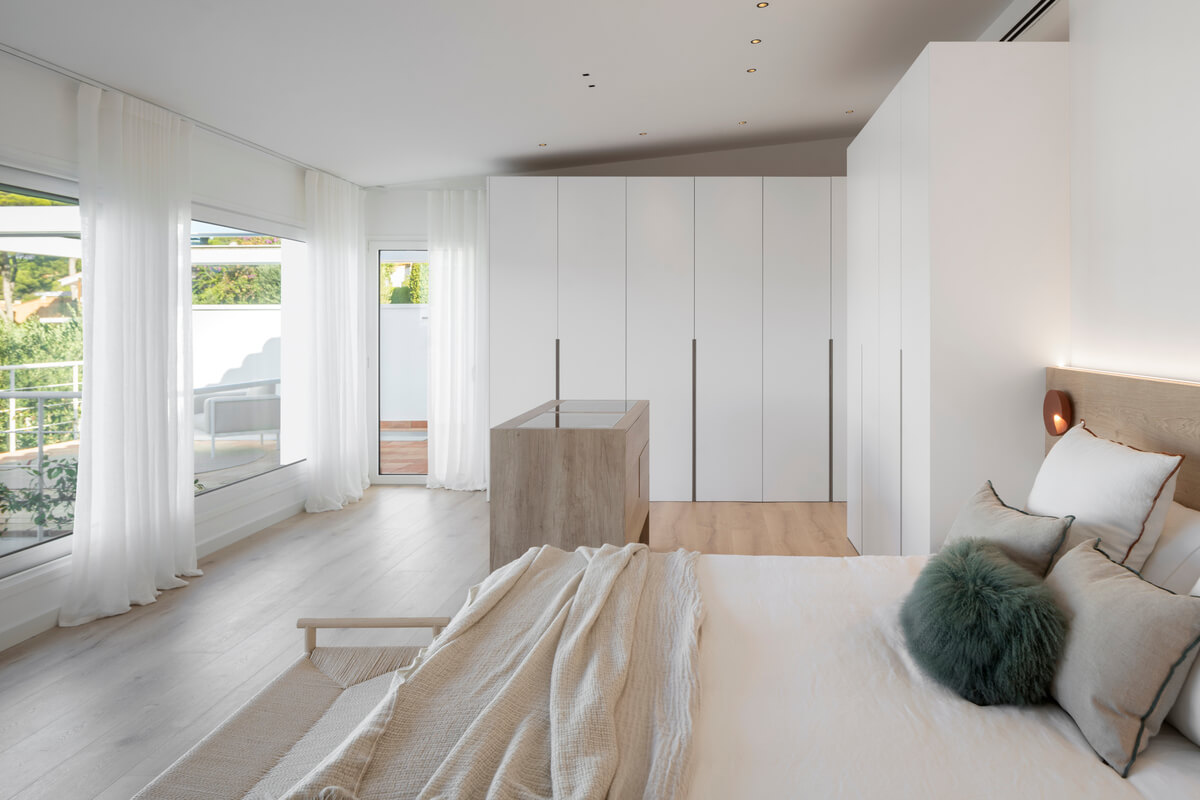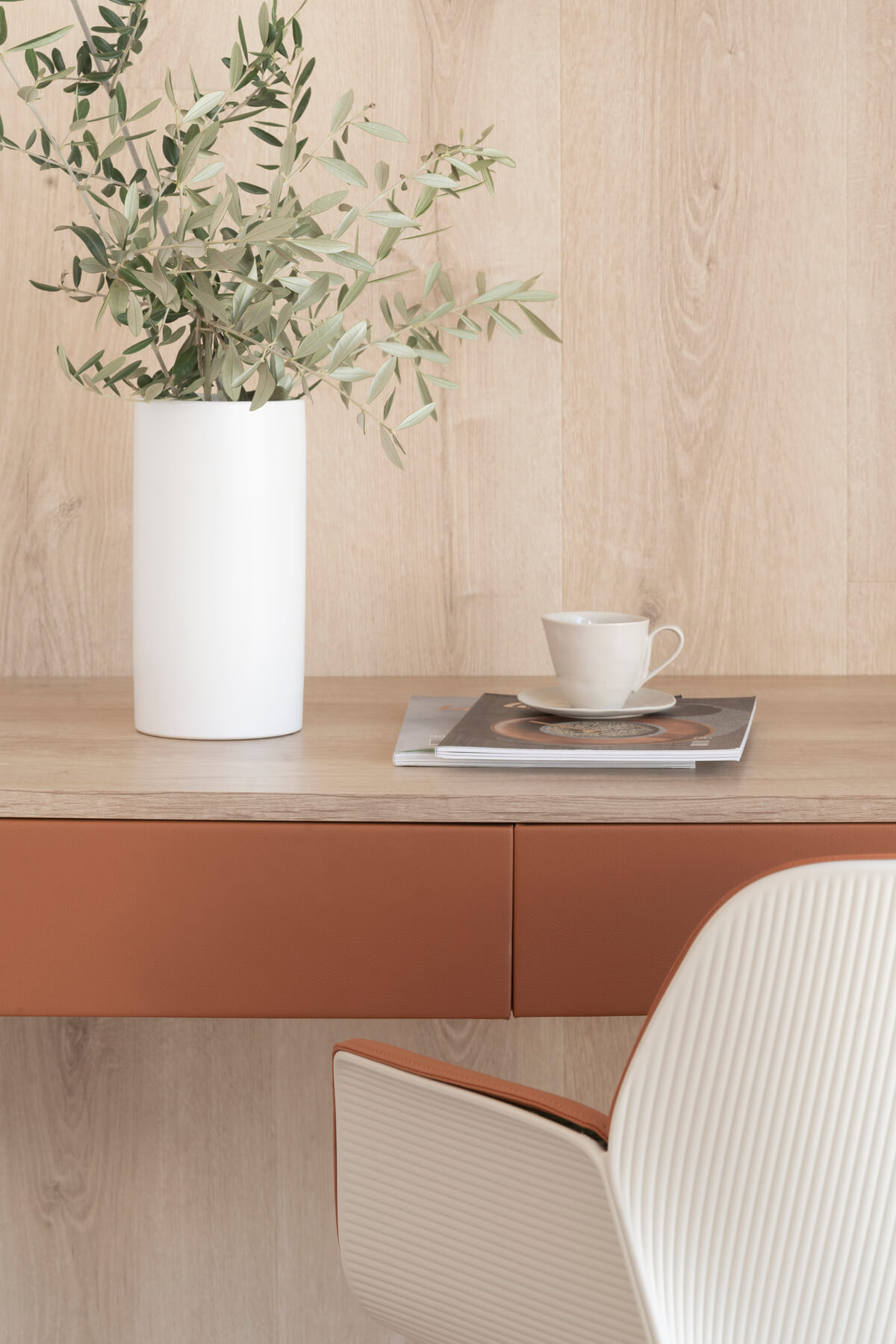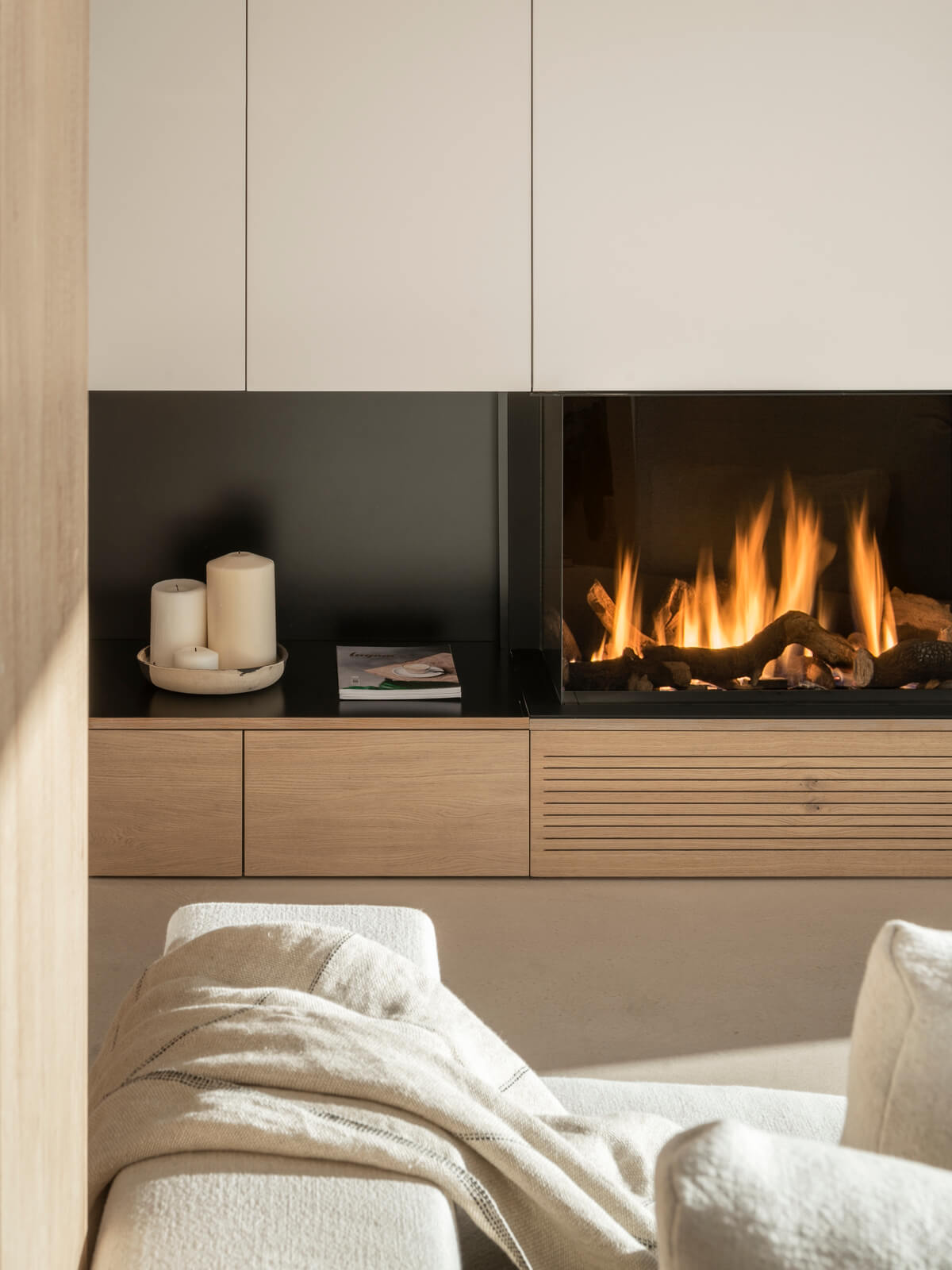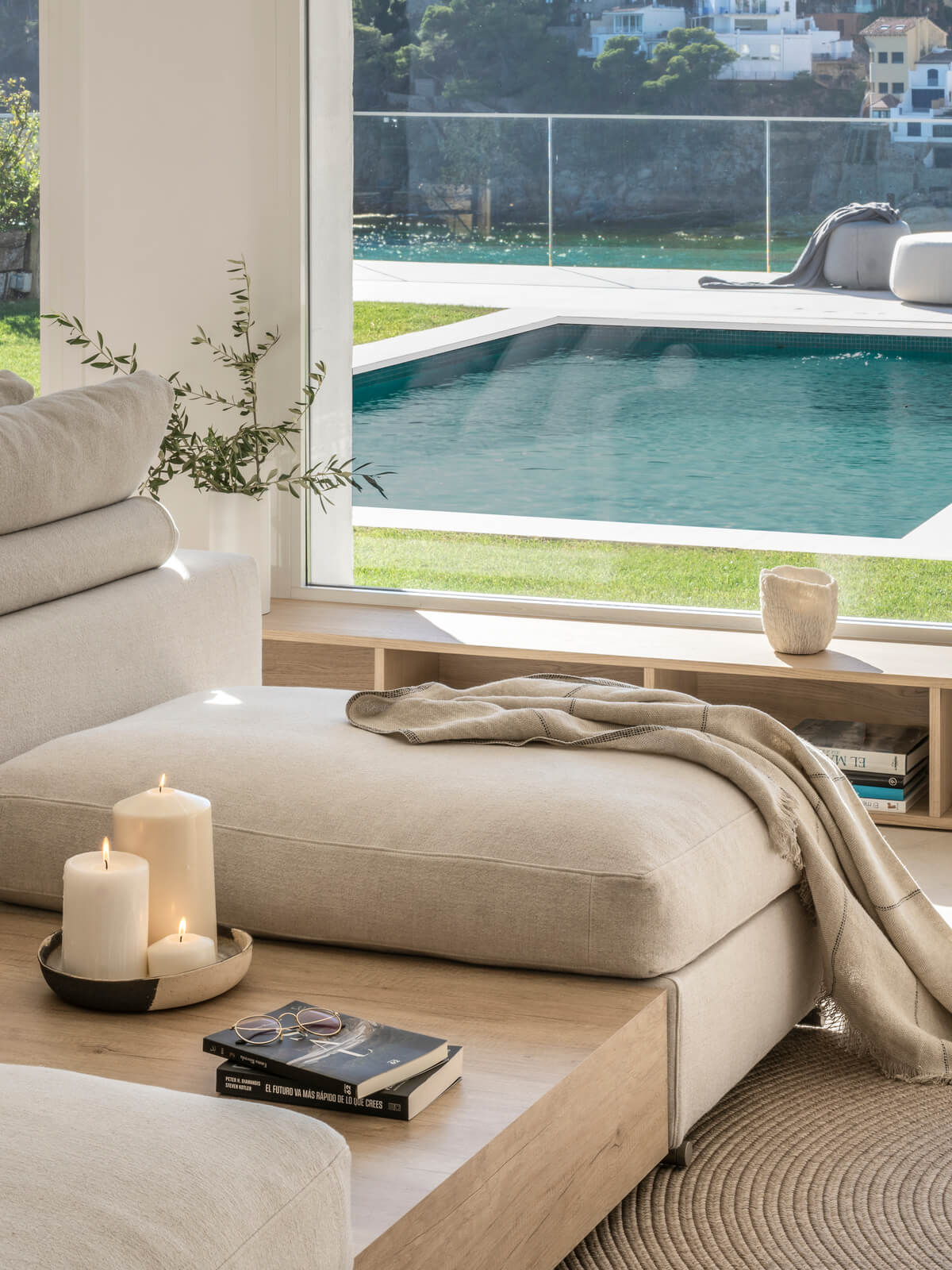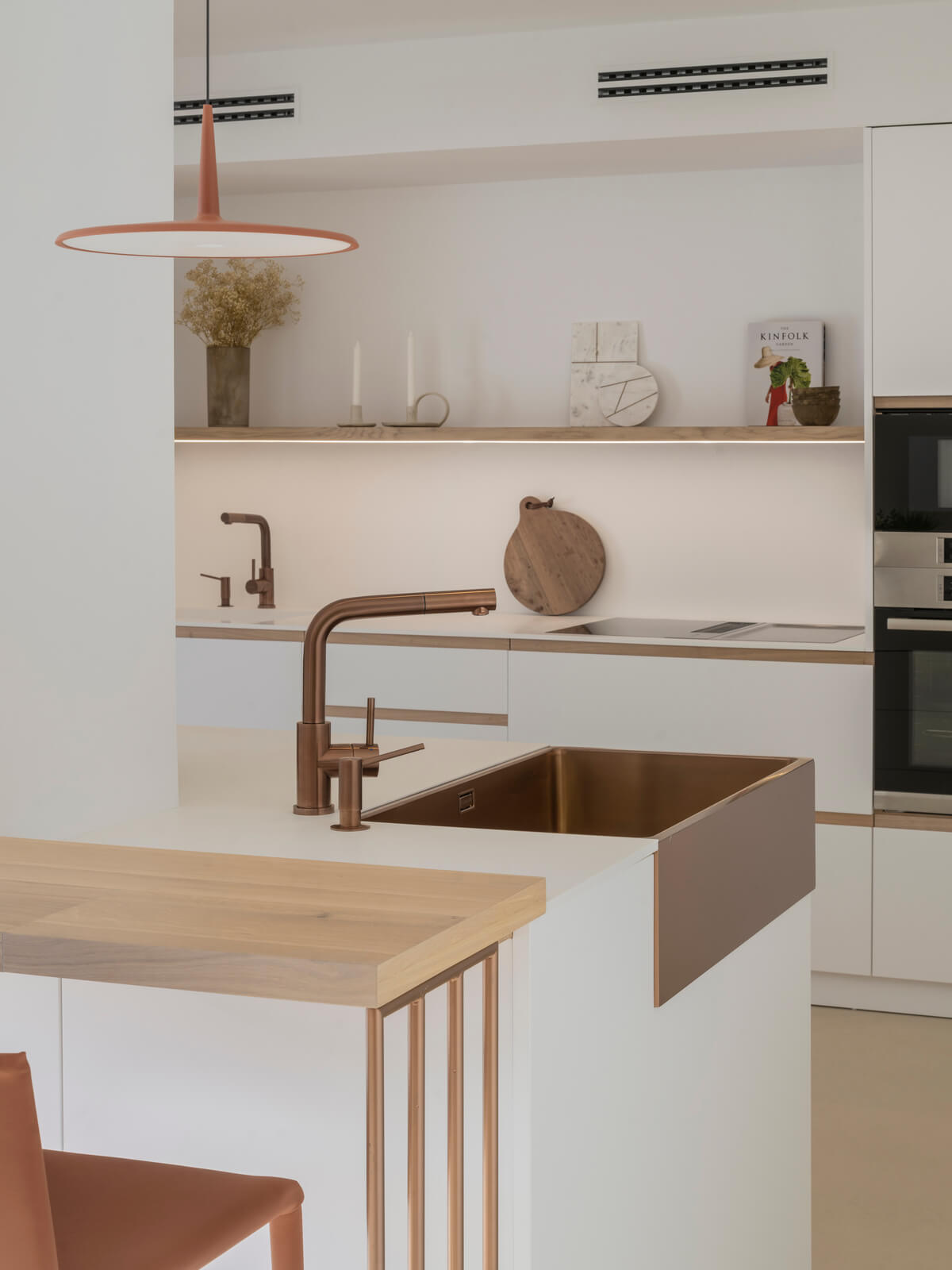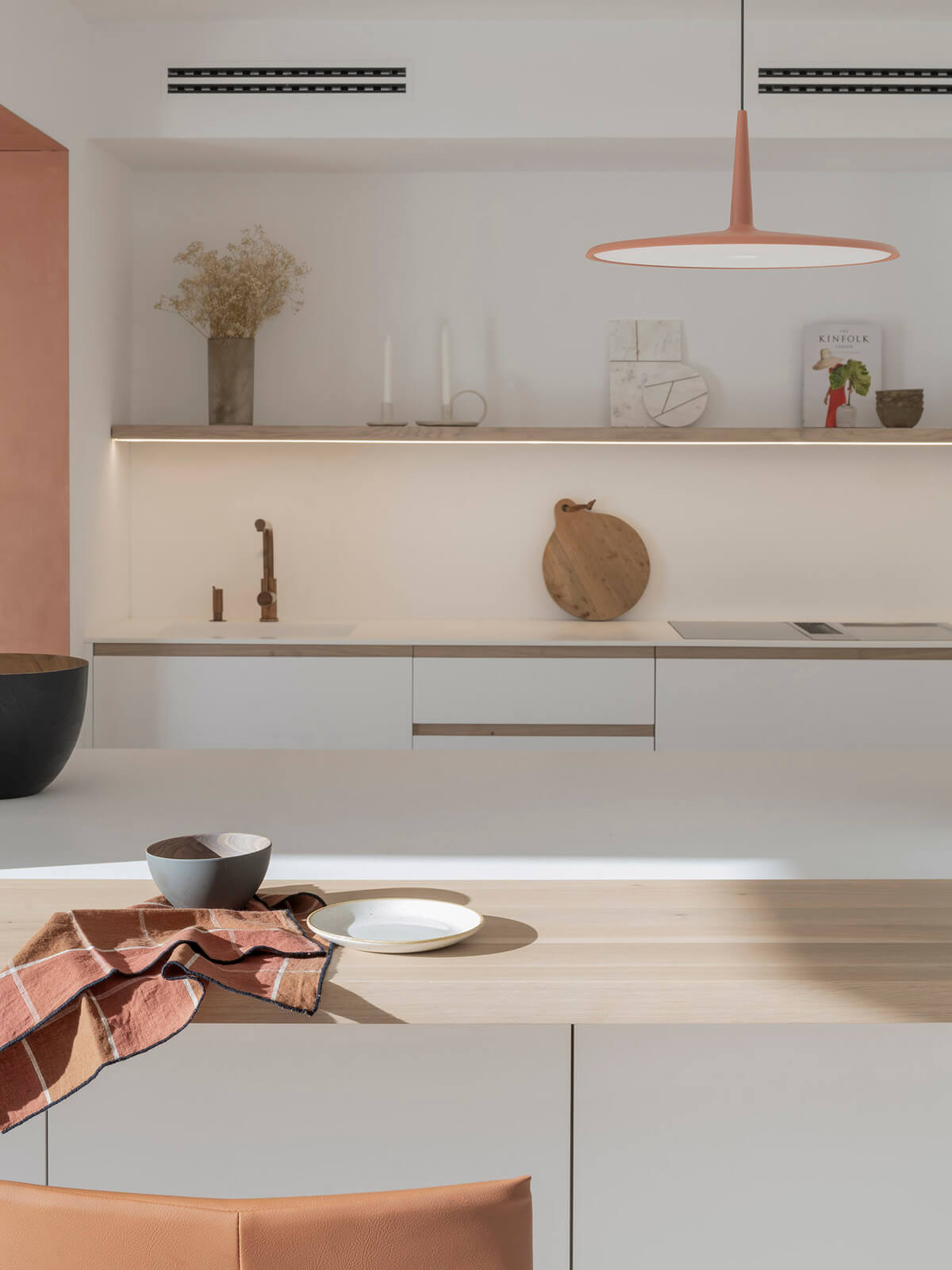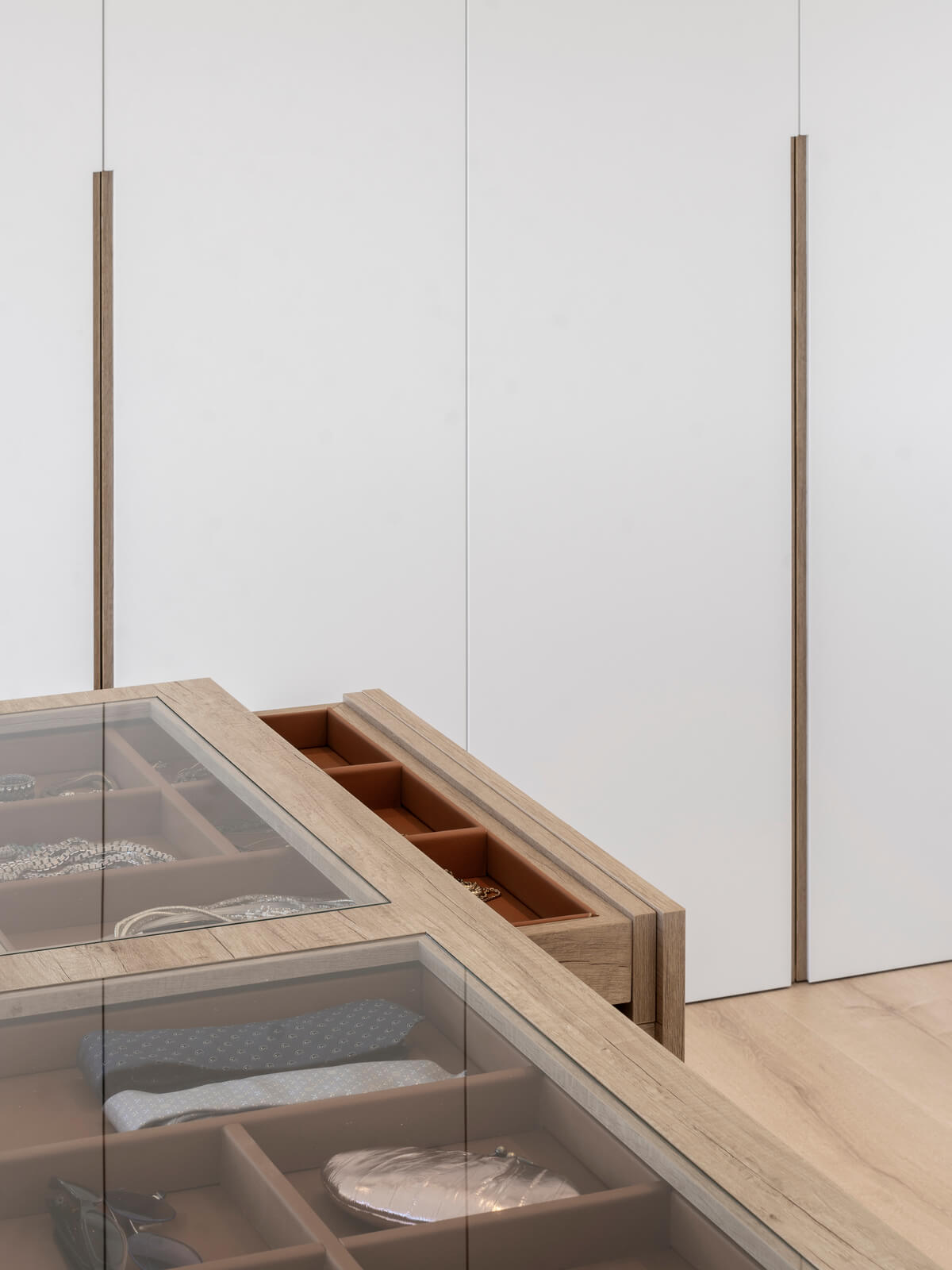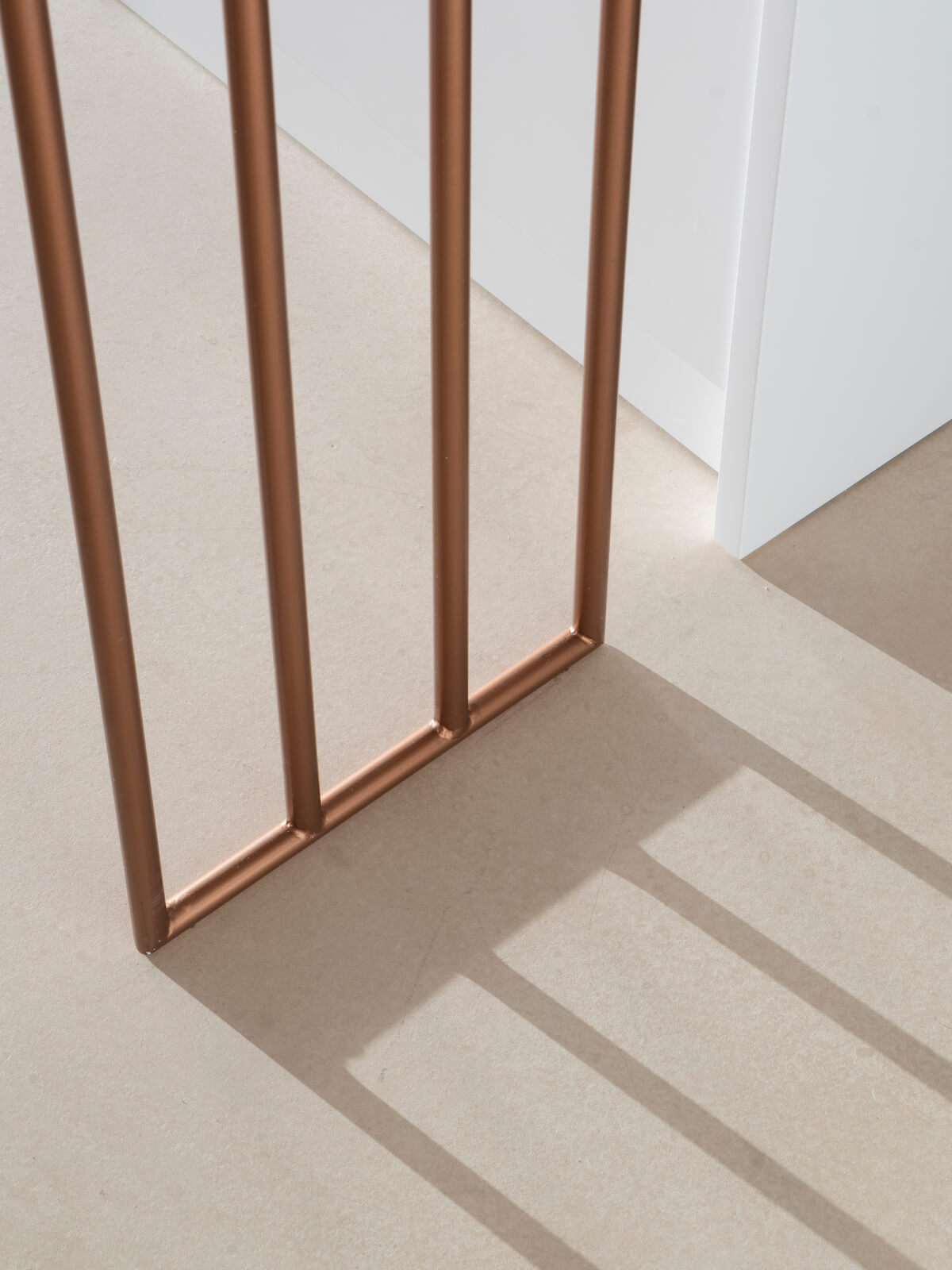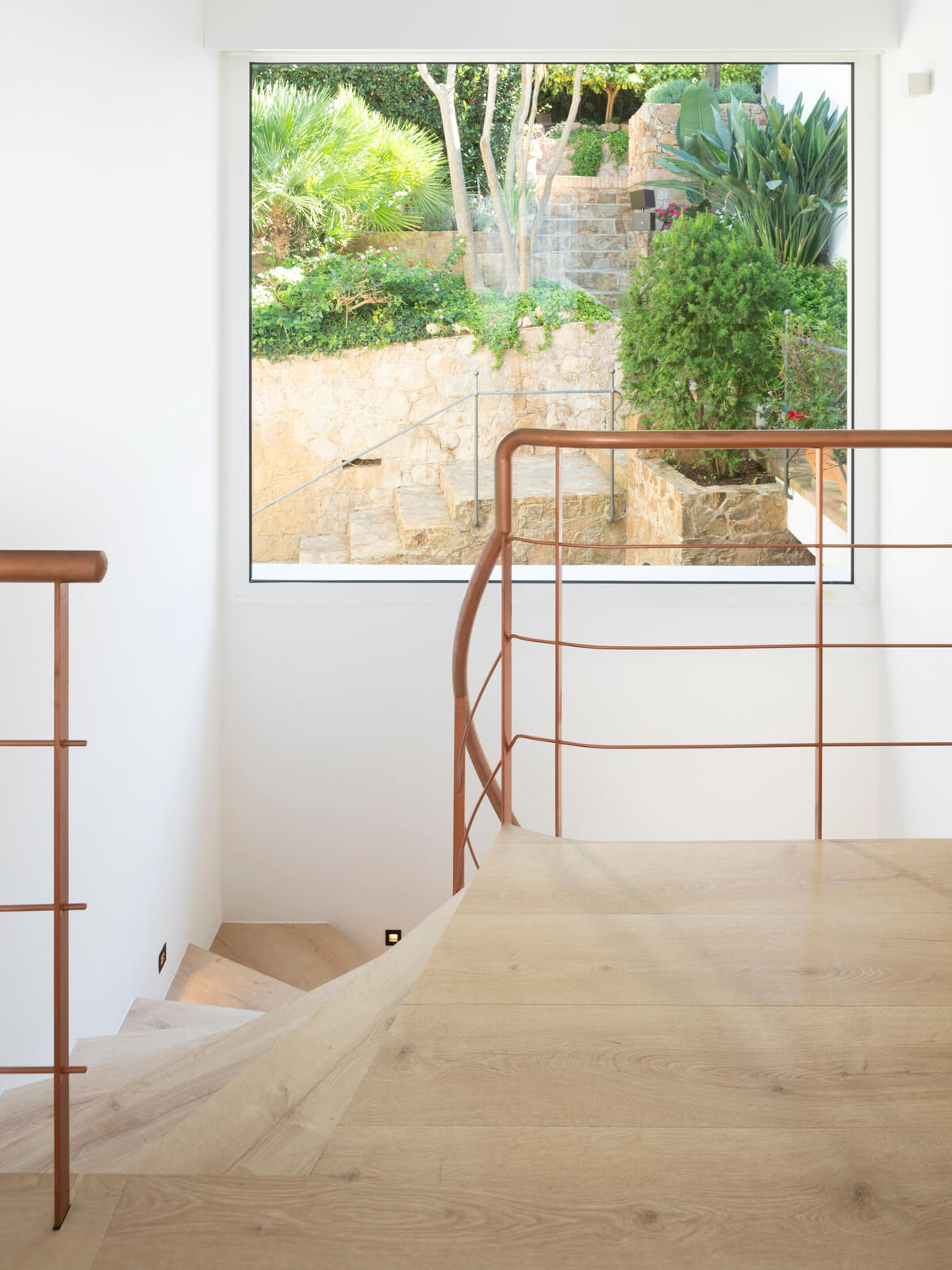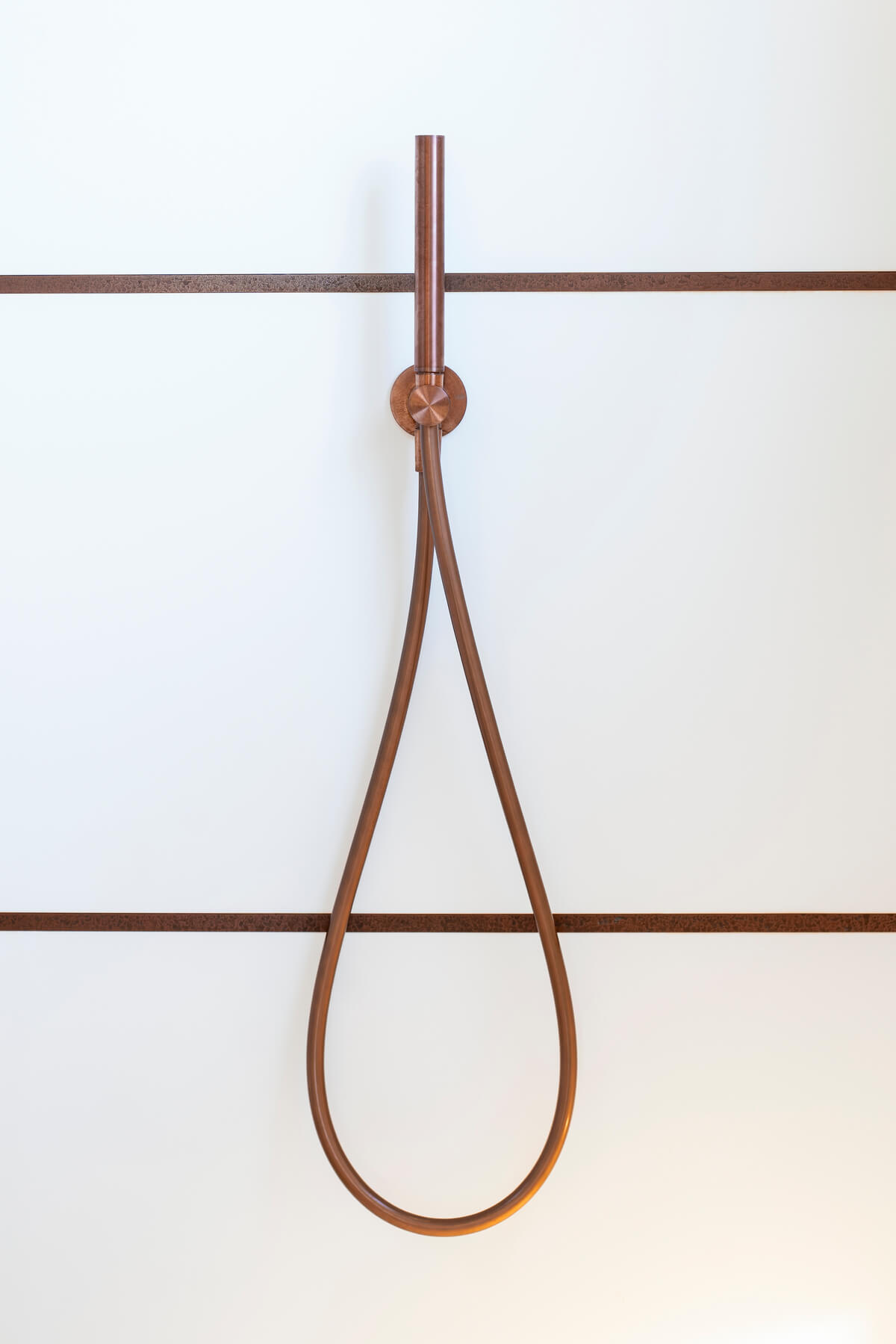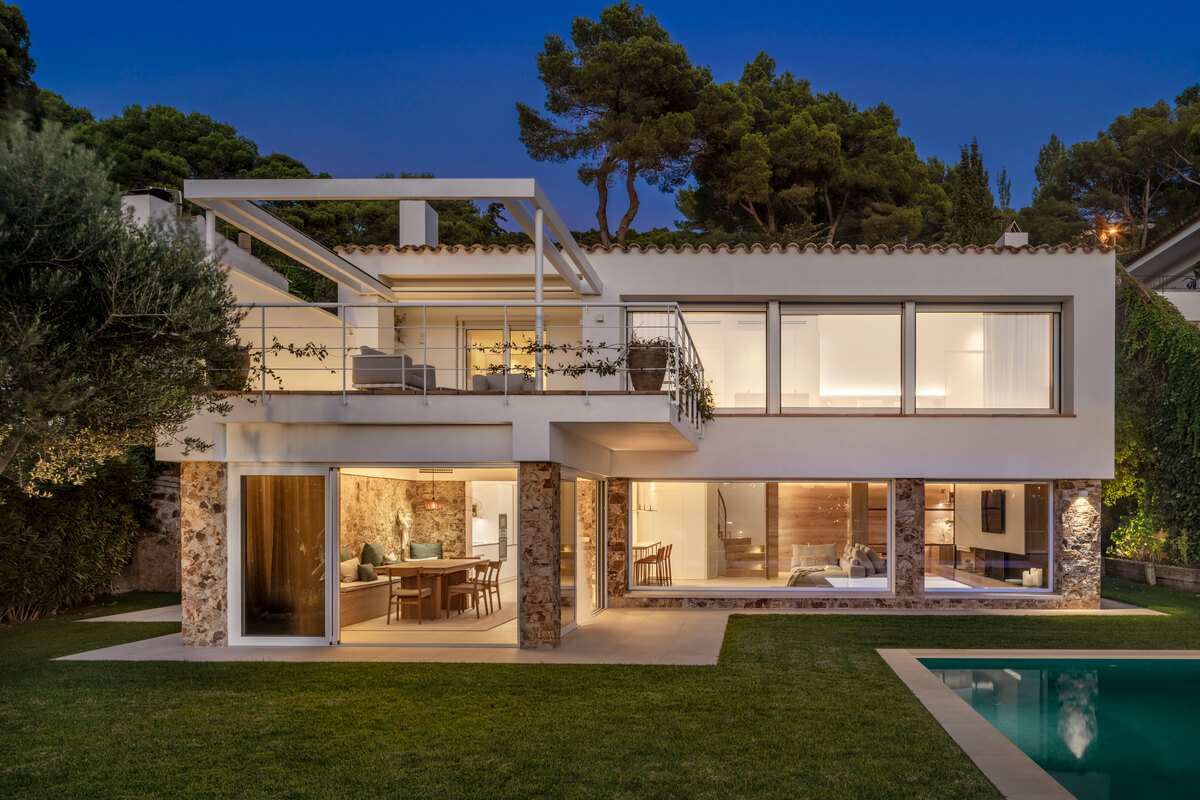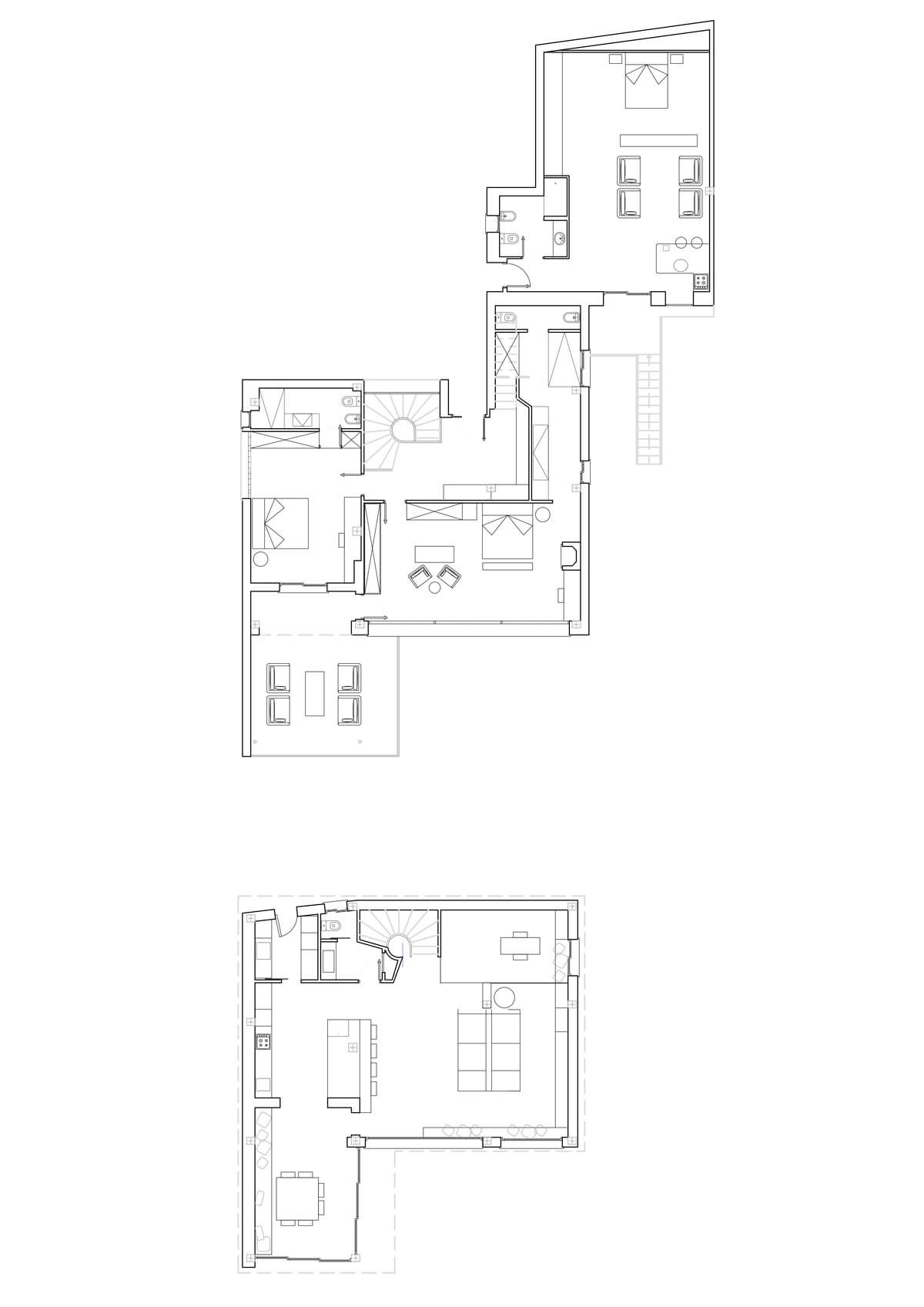 ---