Cuaik CDS: Capulines is located in Bosques de las Lomas, a residential neighborhood west of Mexico City, characterized by its rugged topography. The architectural project designed by a Mexican architecture firm, consists of two houses on 3 levels with independent entrances.
The access to Capulines Garden Villa is through the upper floor at street level. On the entrance floor, we proposed a multipurpose room with a gym, both surrounded by windows in order to see the ravines of Bosques de las Lomas. These rooms have independent access to the rest of the house.
The main access consists of a sculptural wooden staircase that goes down to a study that adjoins the terrace and the garden. On this level, there is a double-height gallery that vestibules the private area of the house. The structural columns that surround the gallery mark the accesses to the bedrooms that adjoin the side garden of the house.
On the opposite side of the gallery passing through the studio, the access to the public area of the house is found. The living room and dining room adjoin the terrace and garden. The sliding glass doors allow to open the space and connect the interior with the exterior of these spaces.
The bar is found at the back of the living room, covered and upholstered in green. This space also works as access to the cinema. Throughout the perimeter of the house, doors and transparent walls were proposed to link the interior of the spaces with the patios and gardens that surround the house.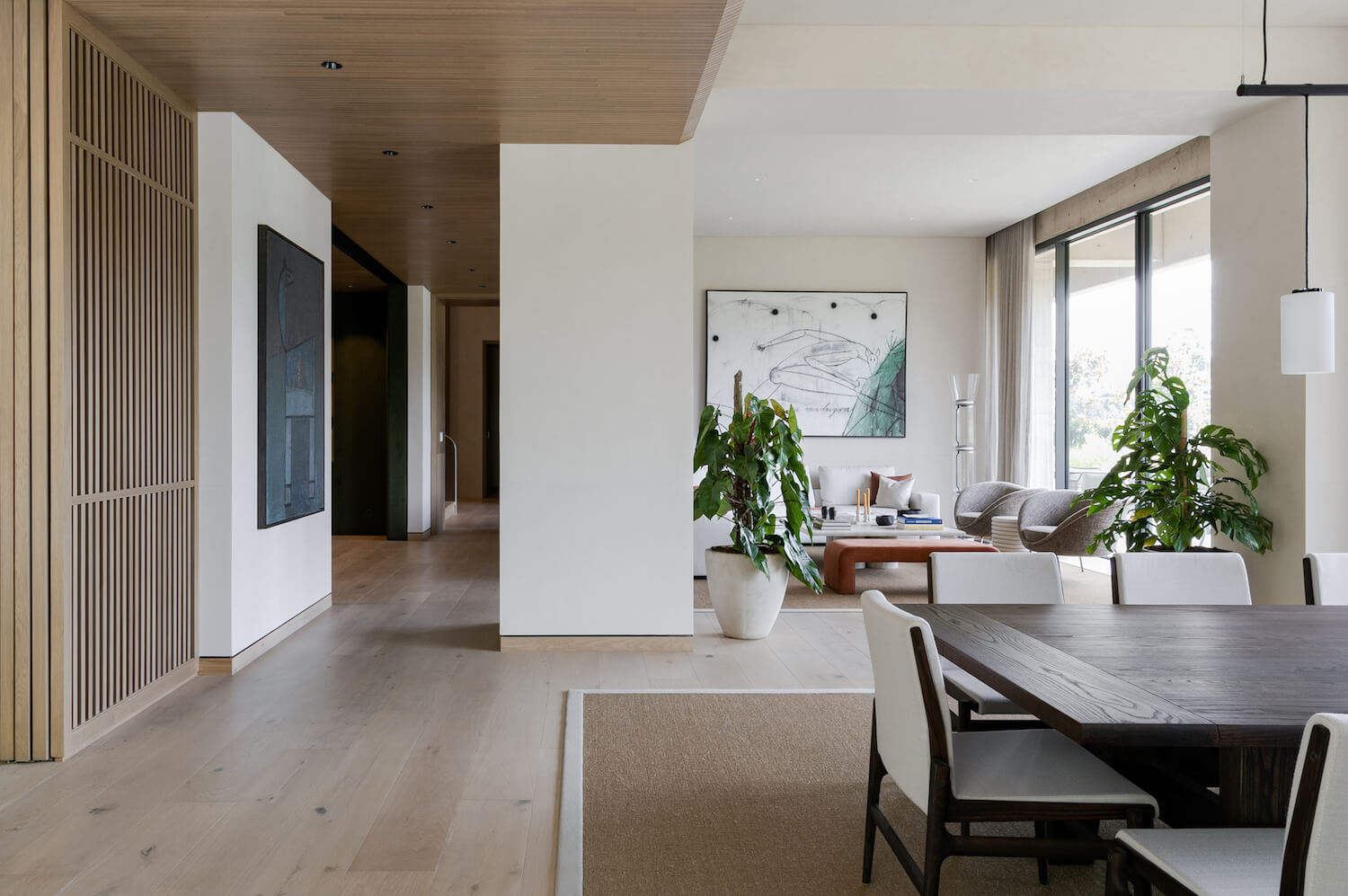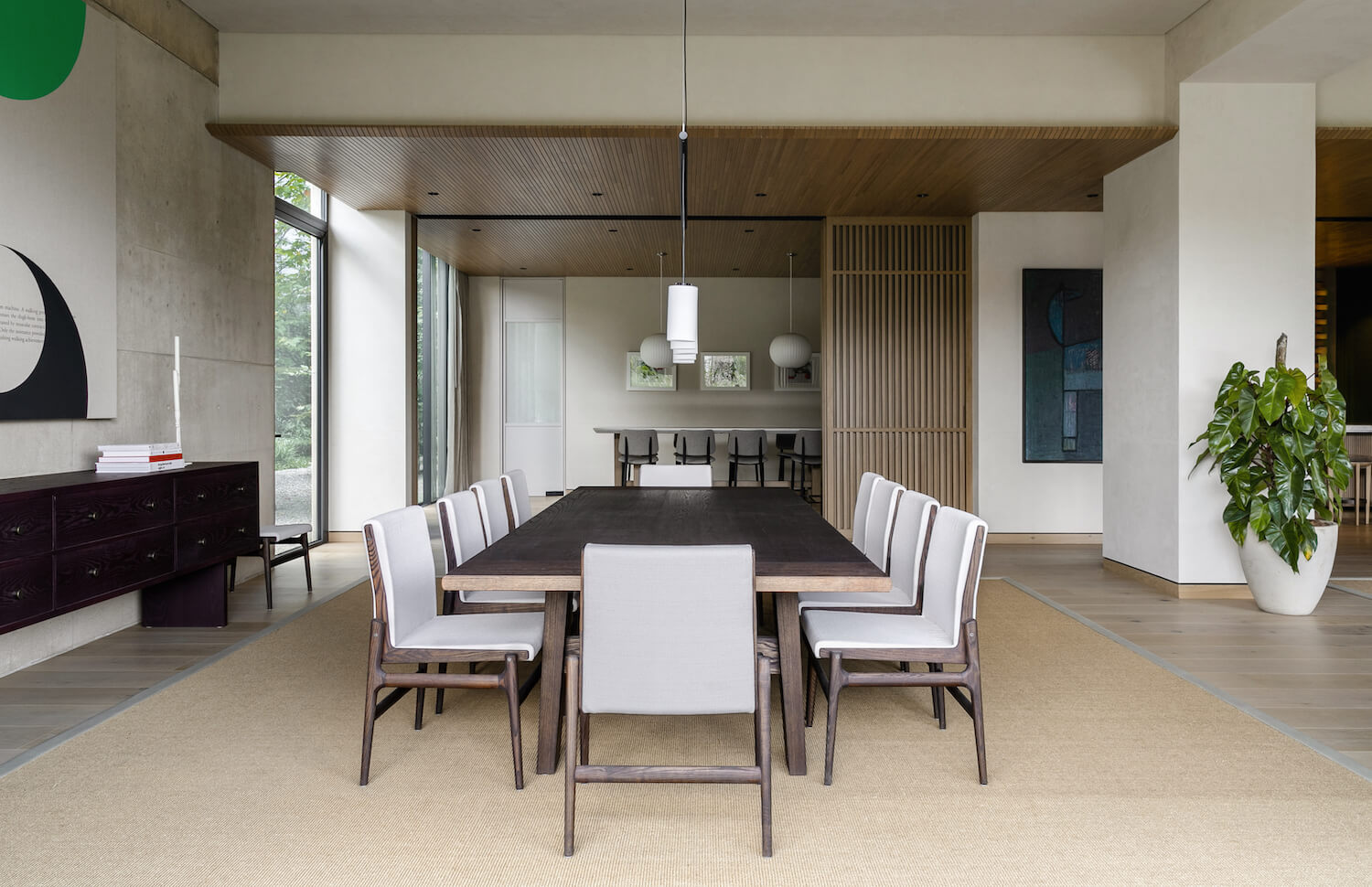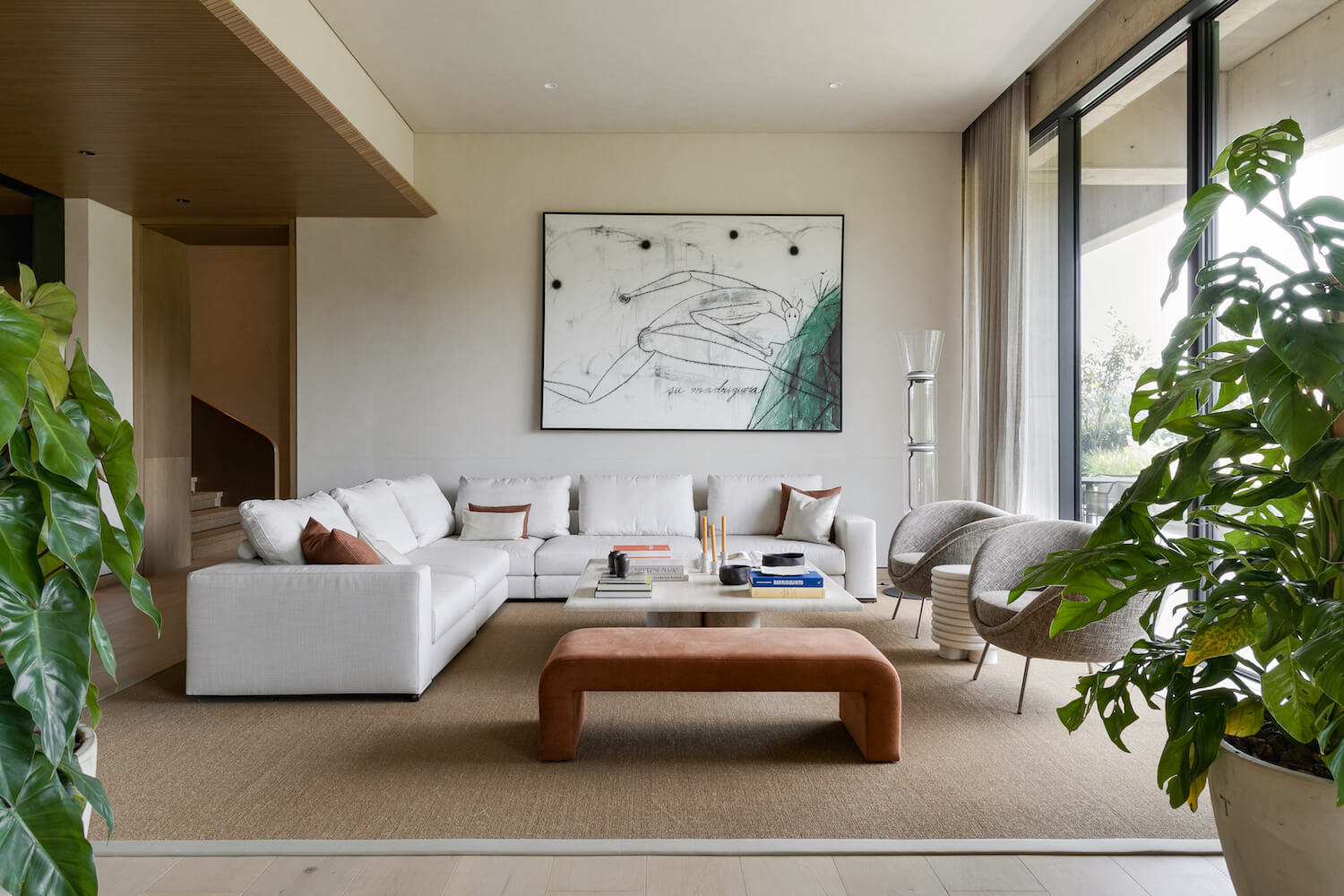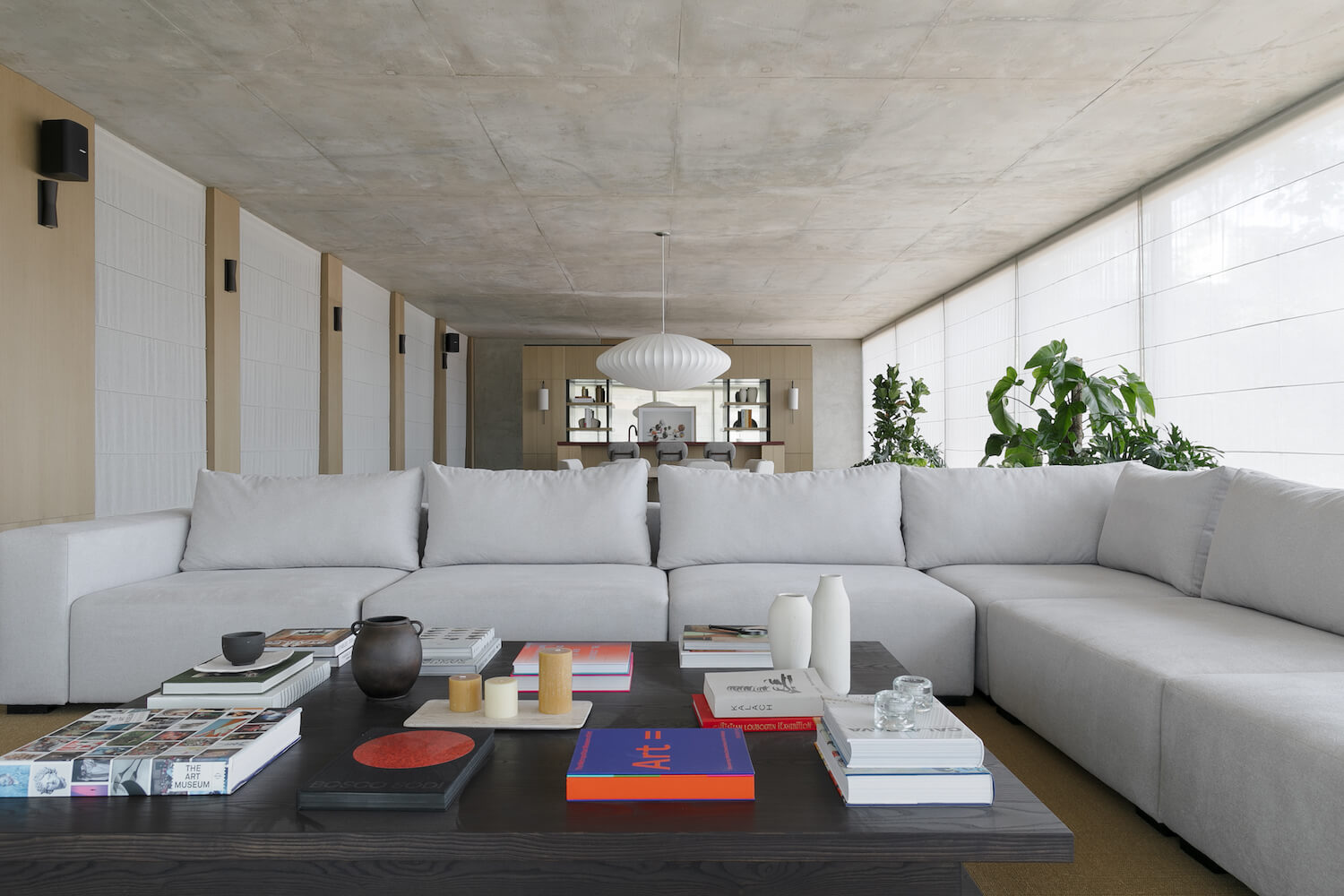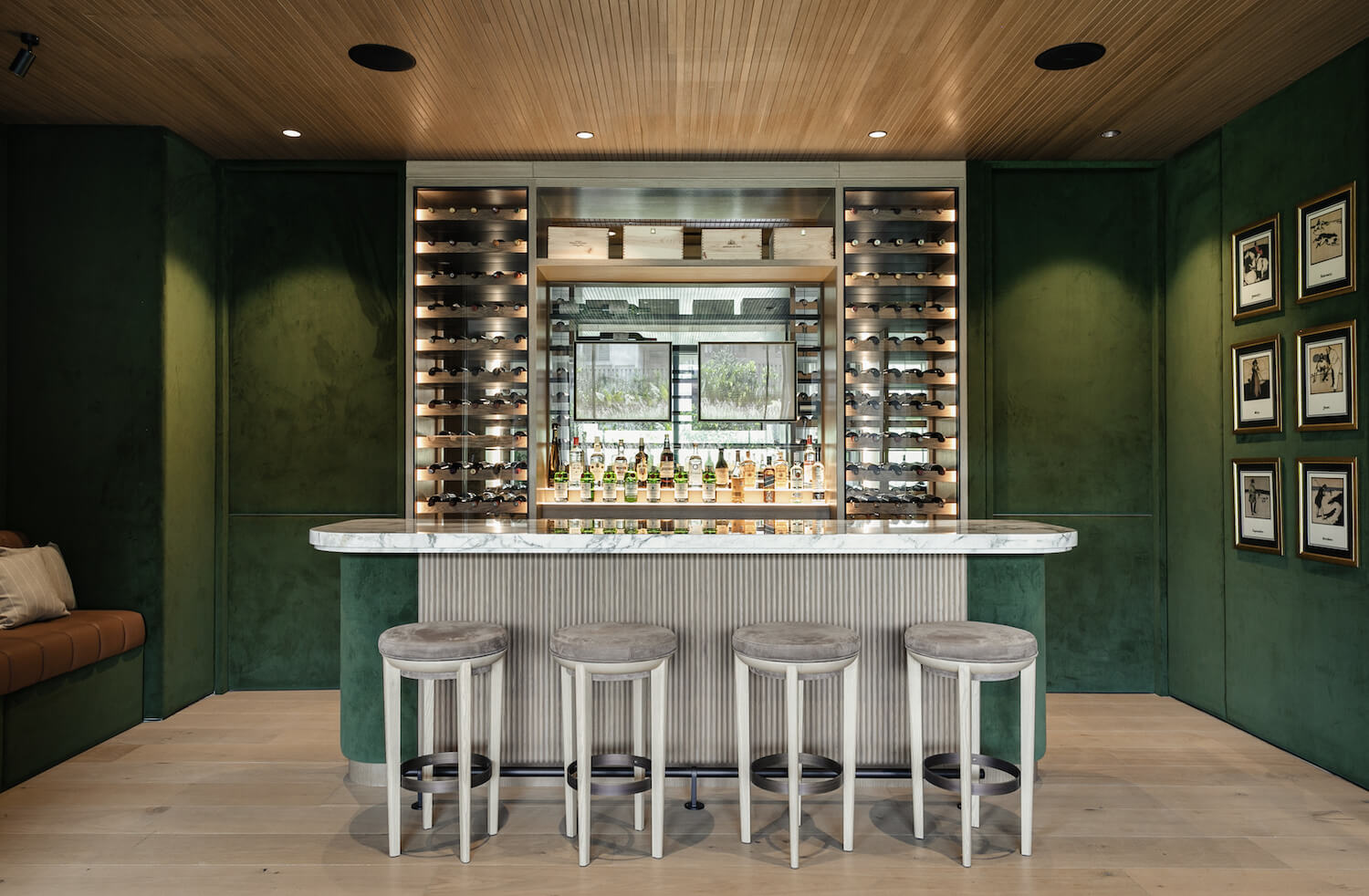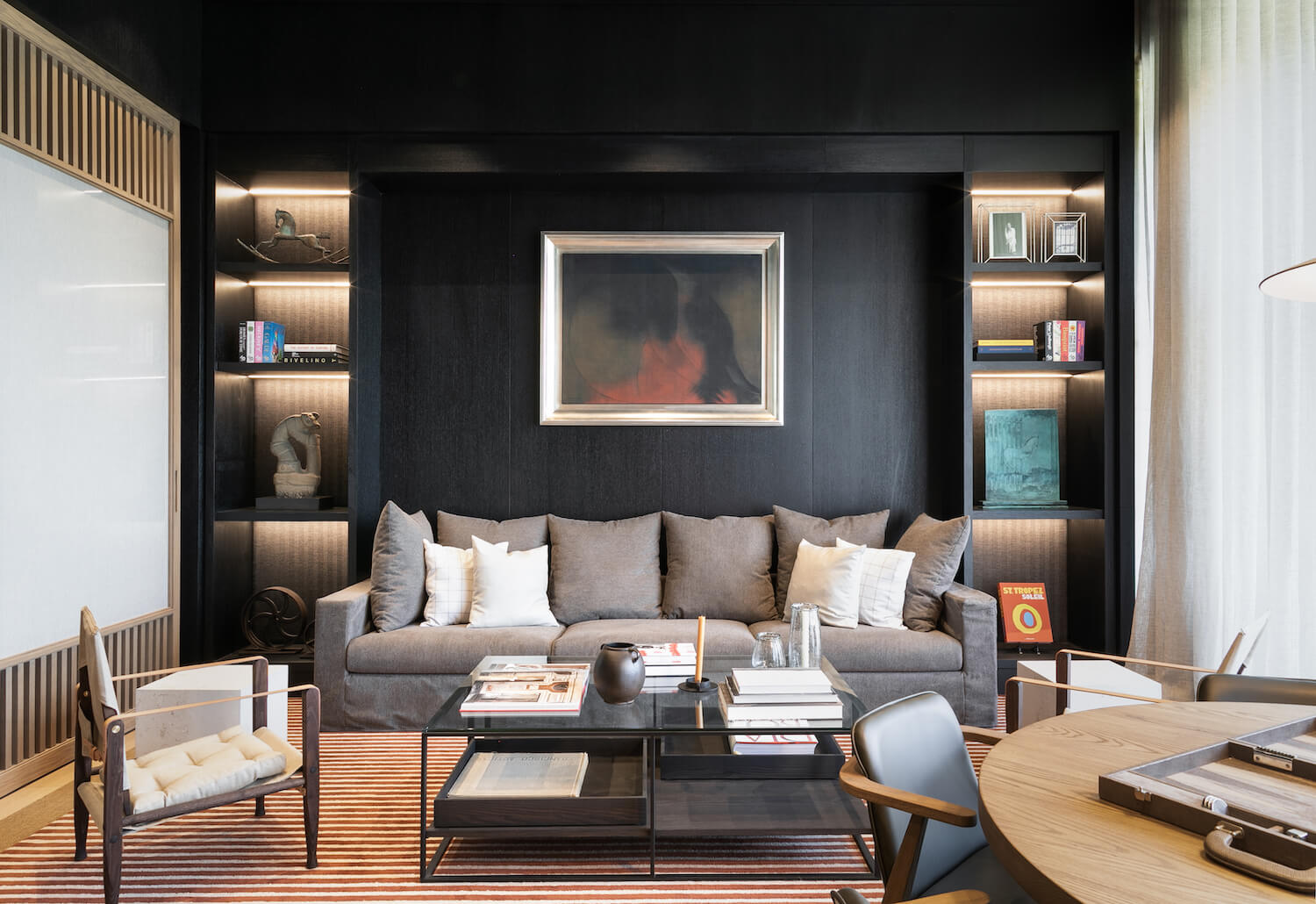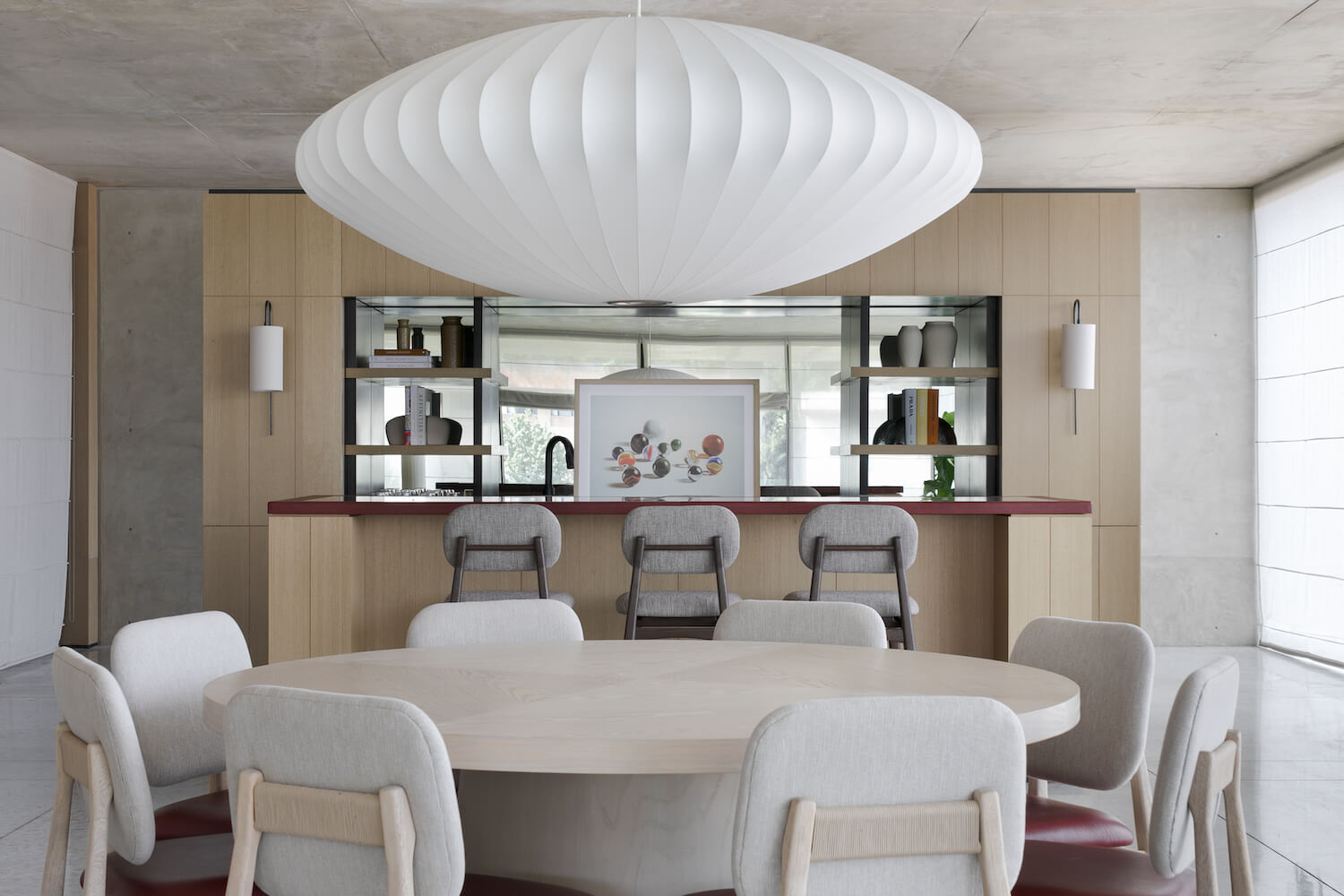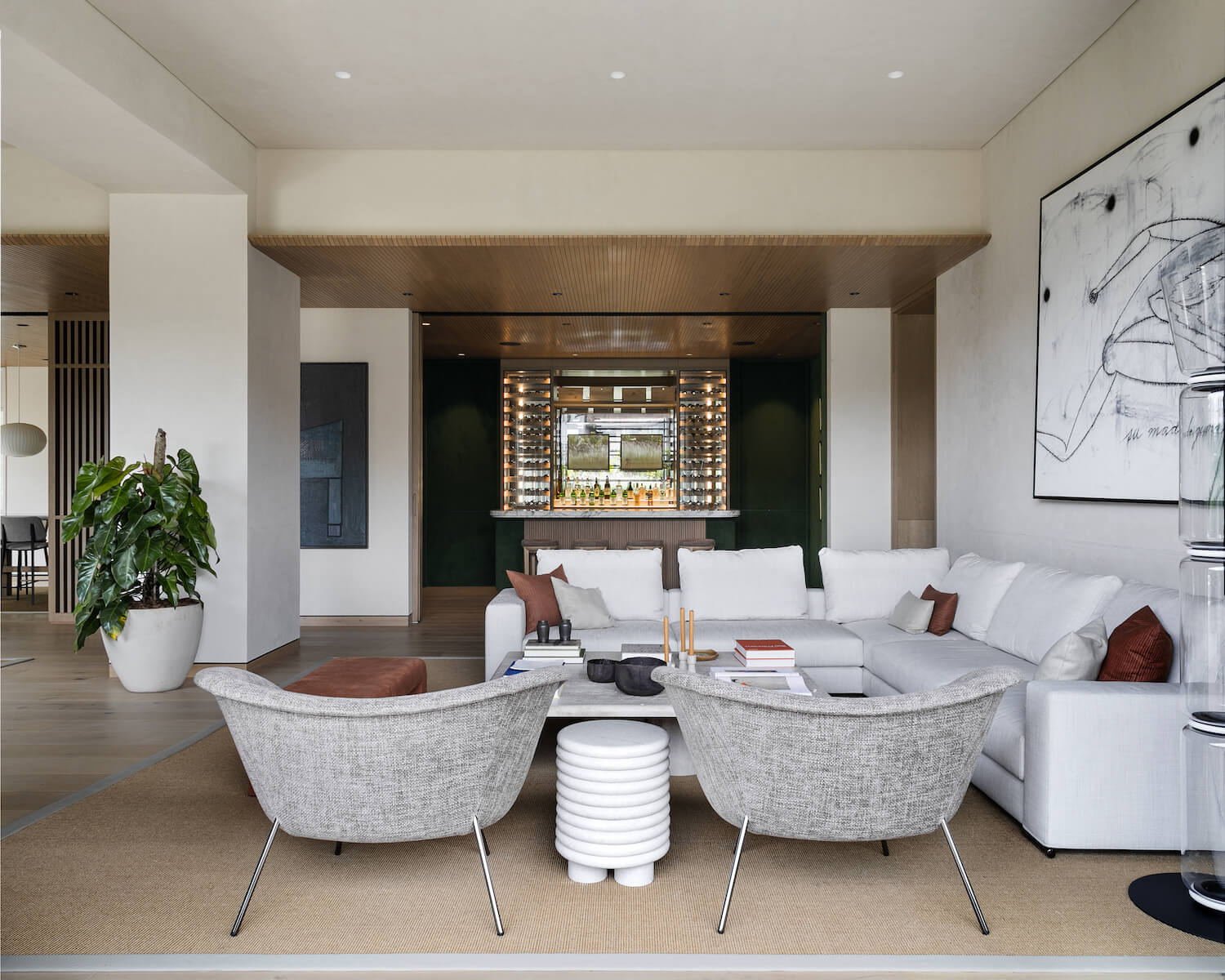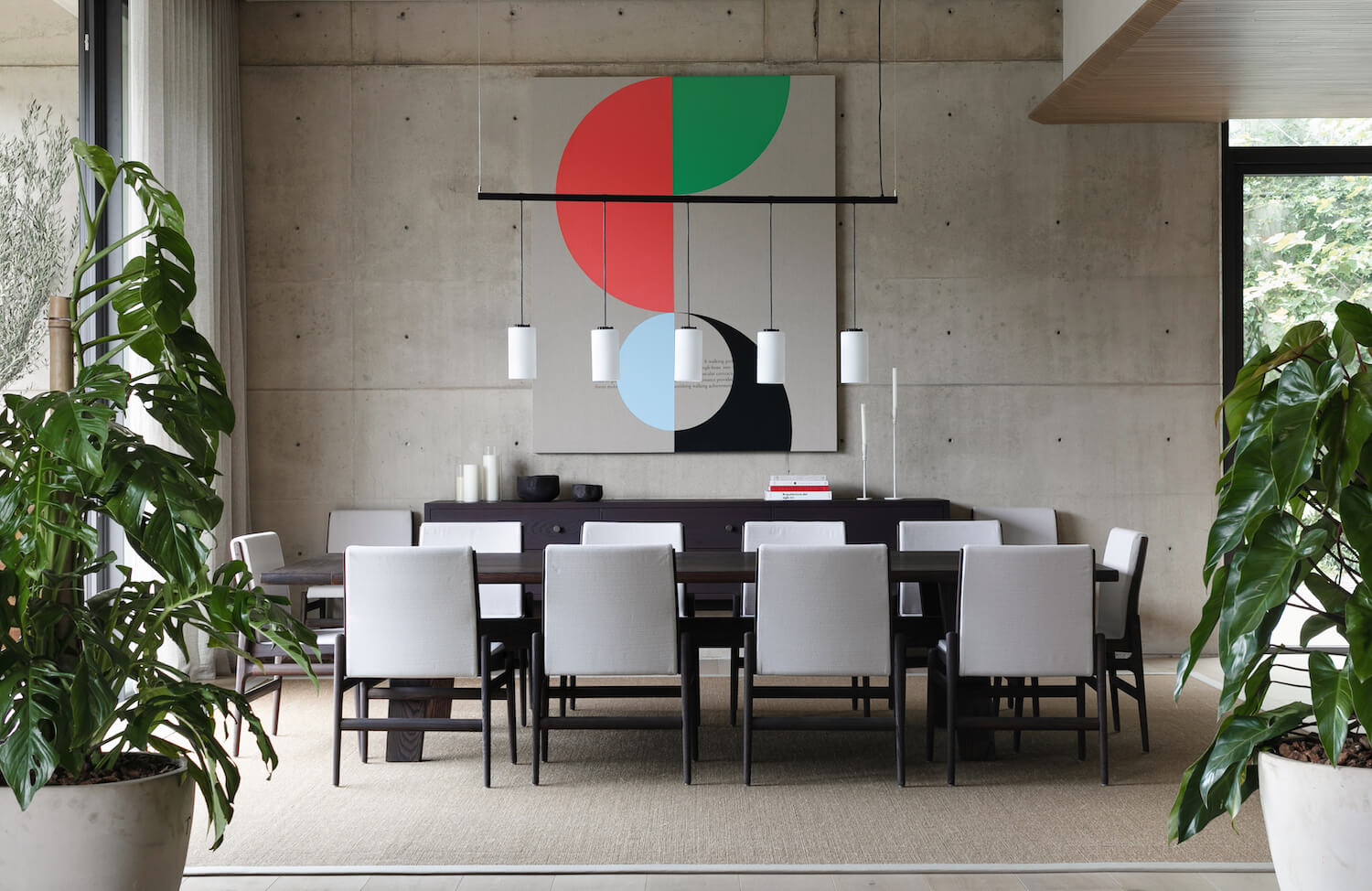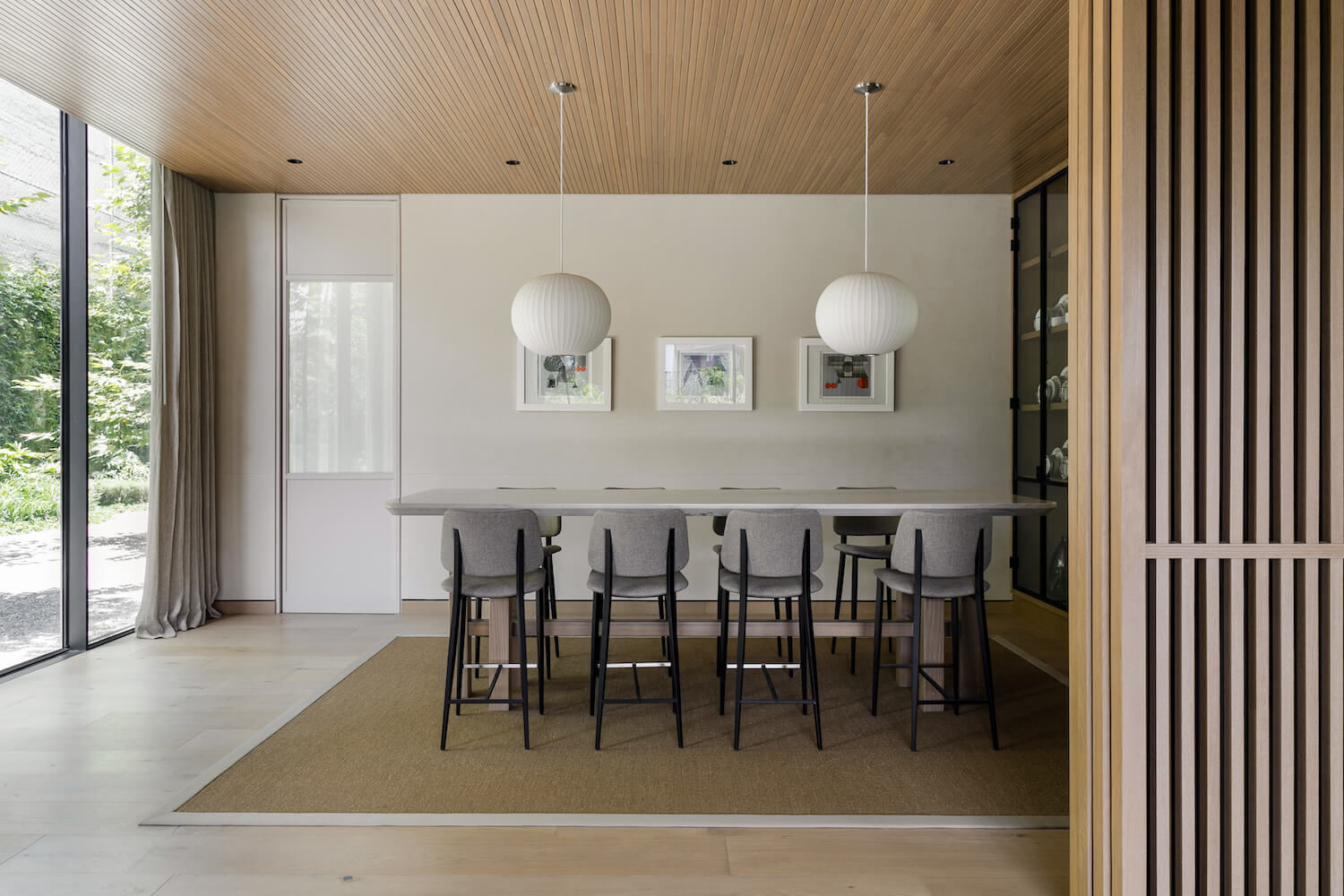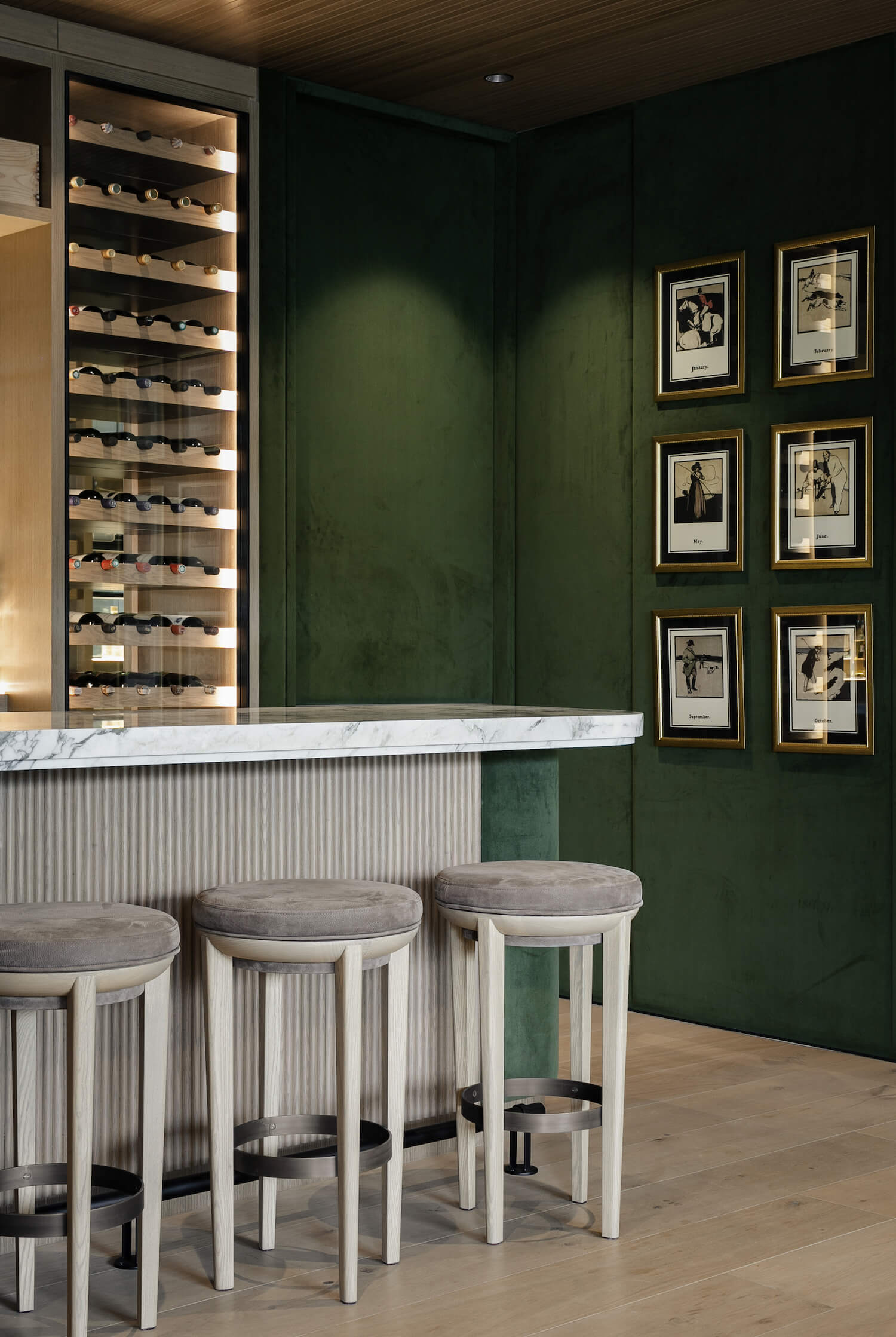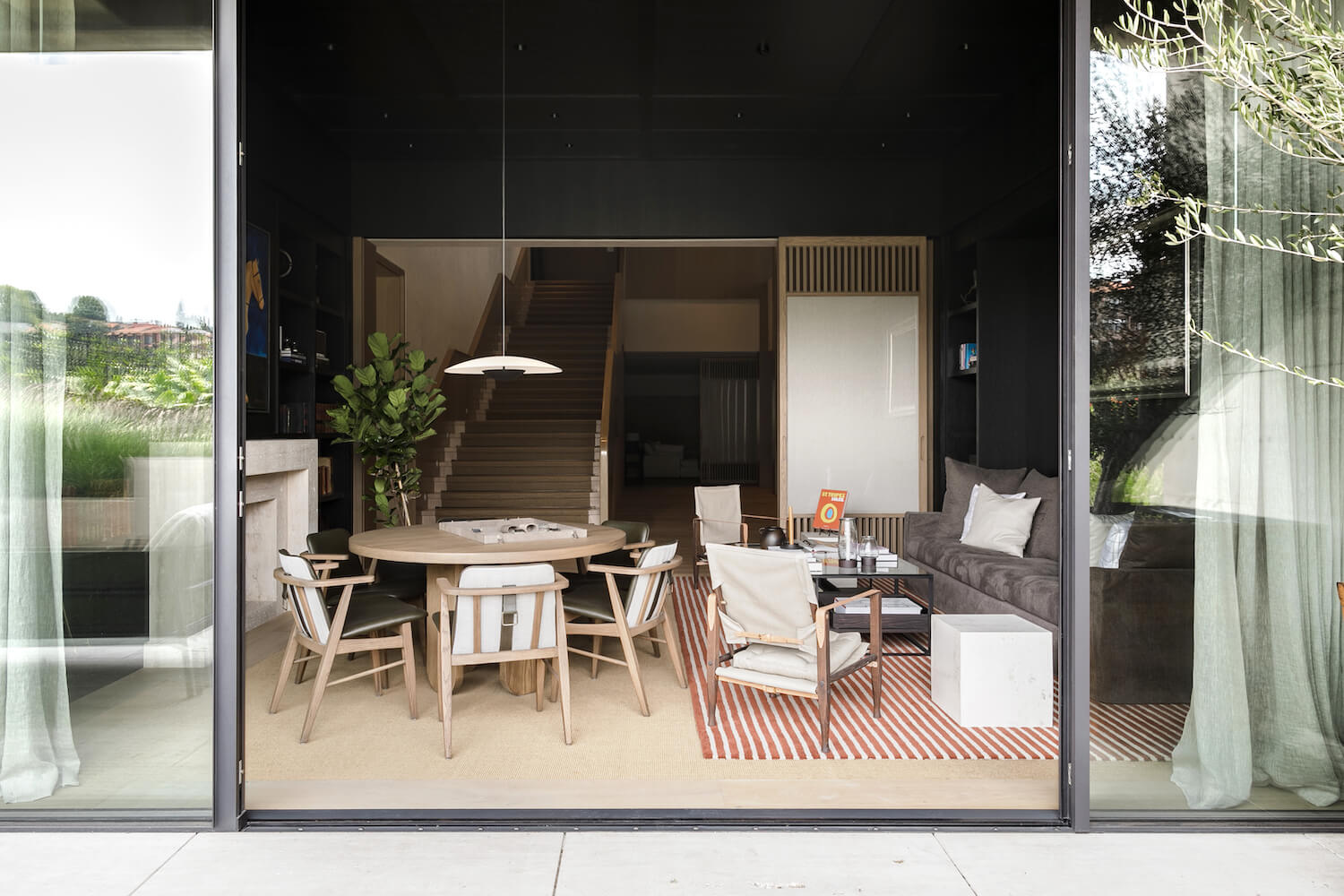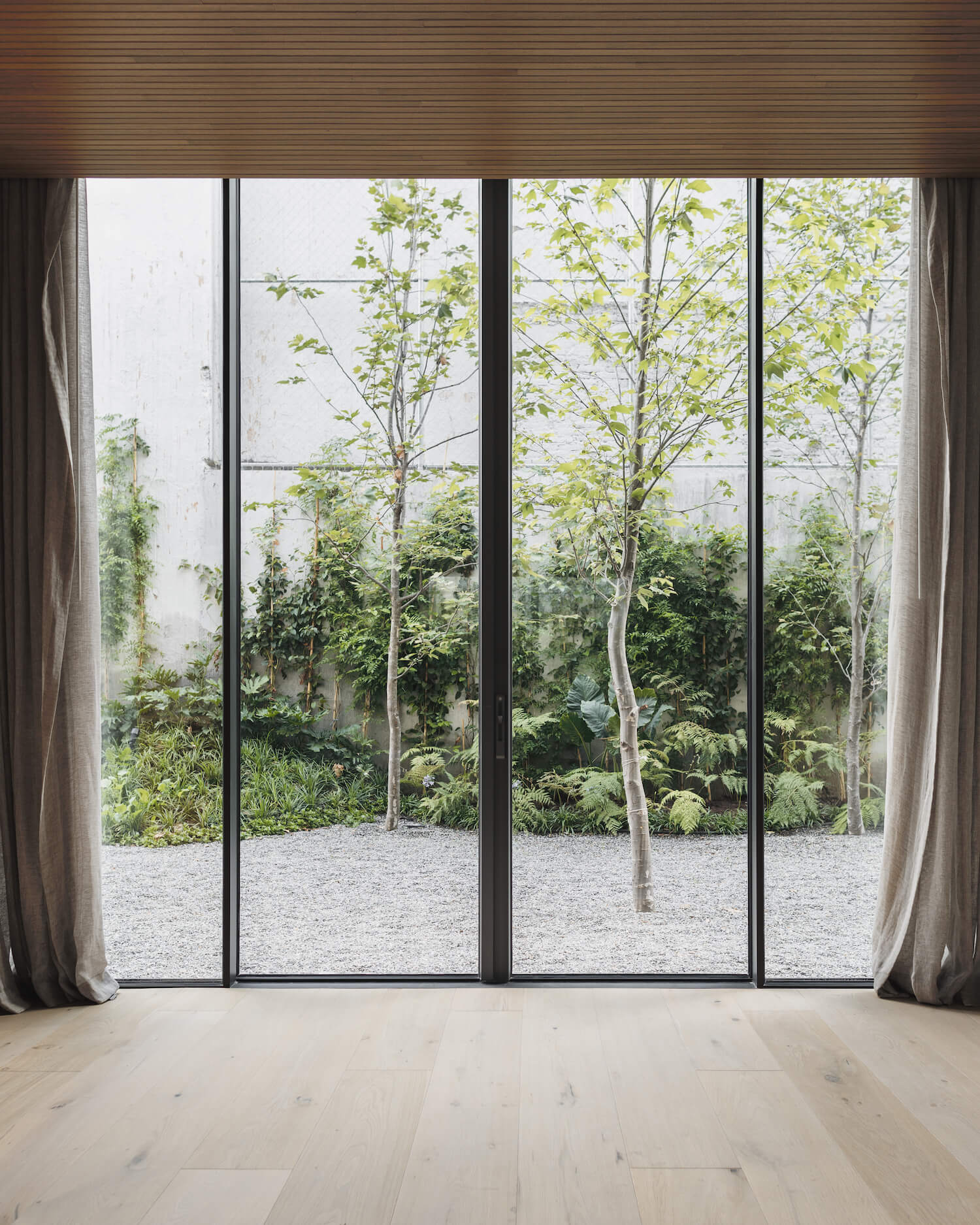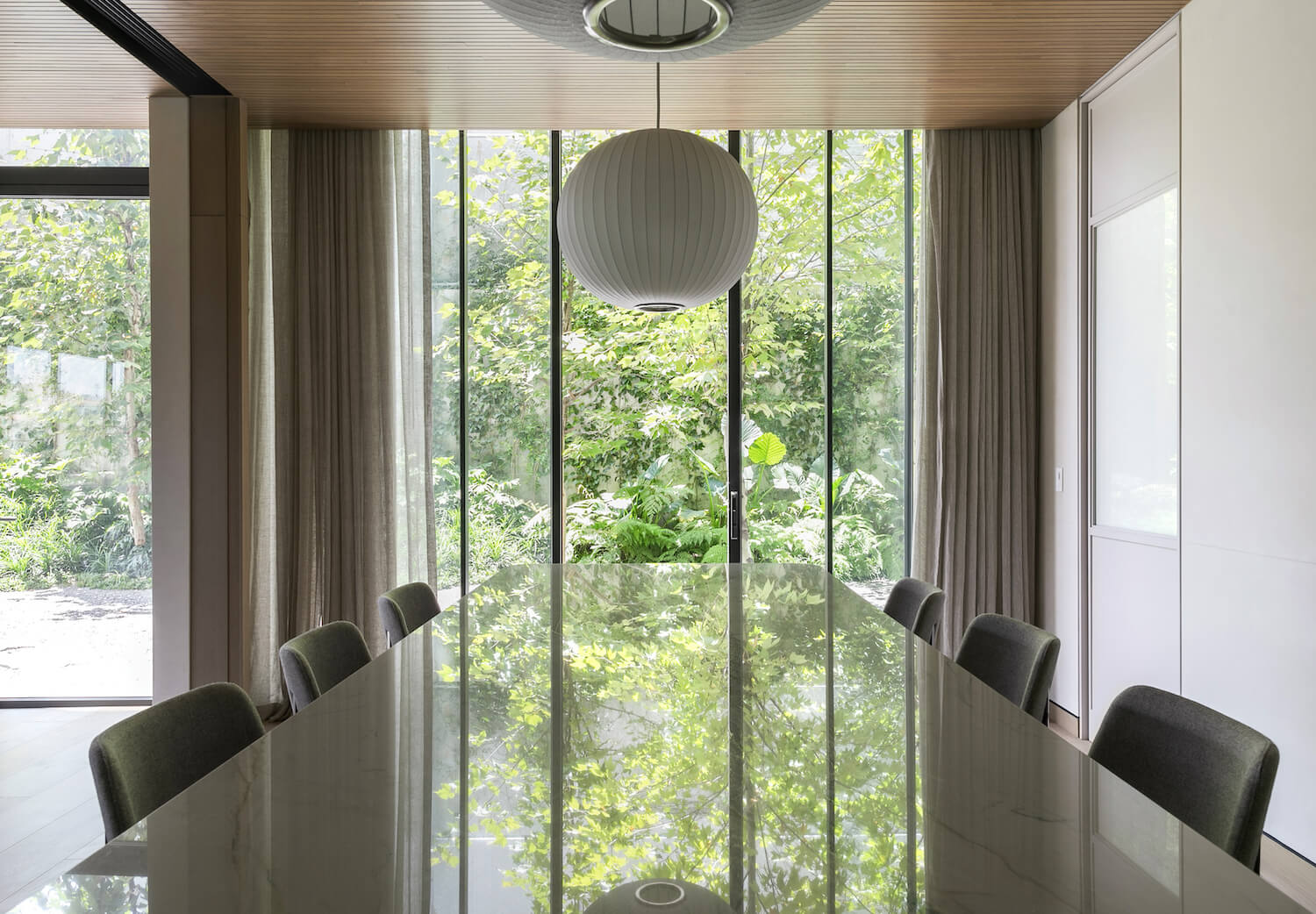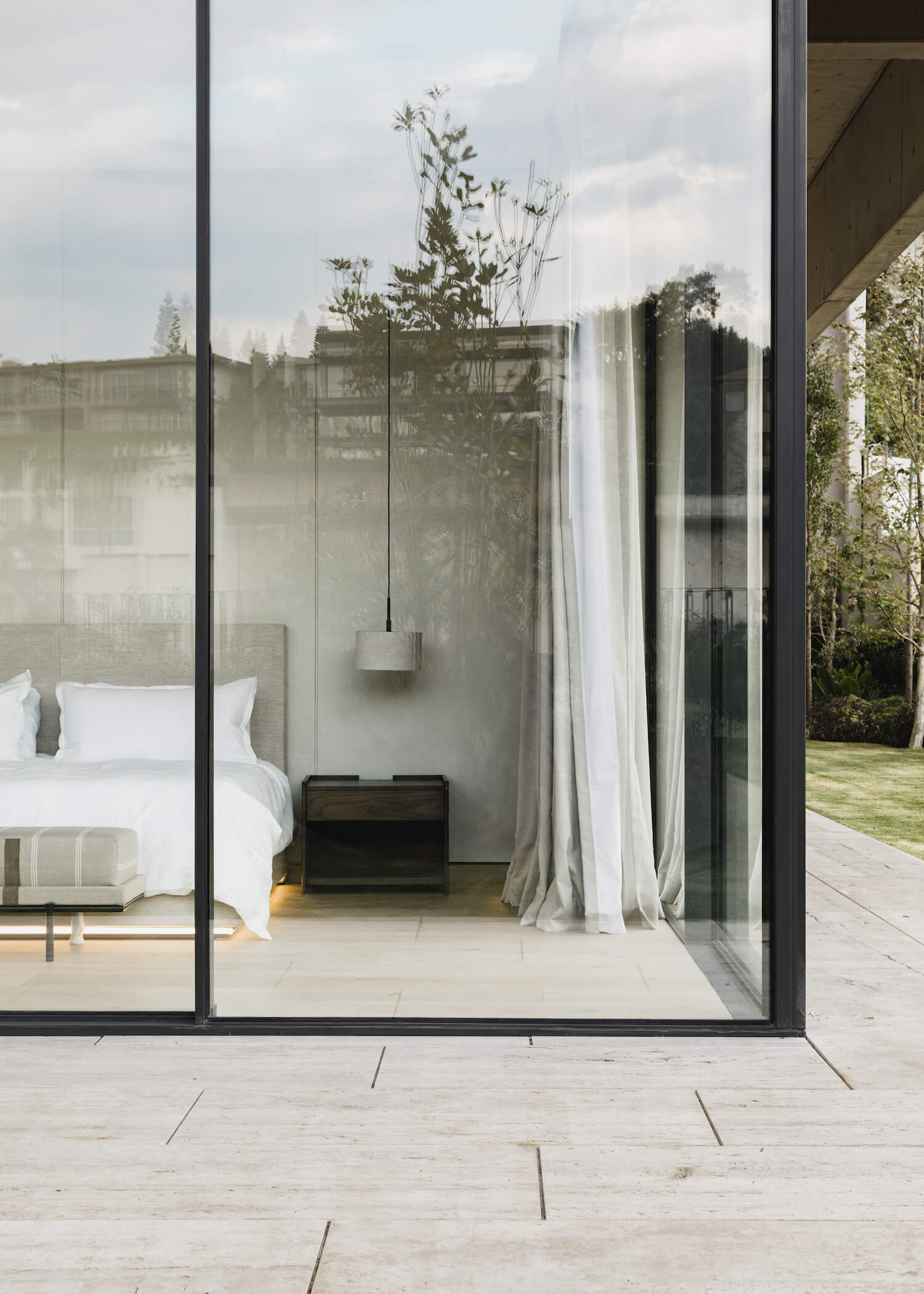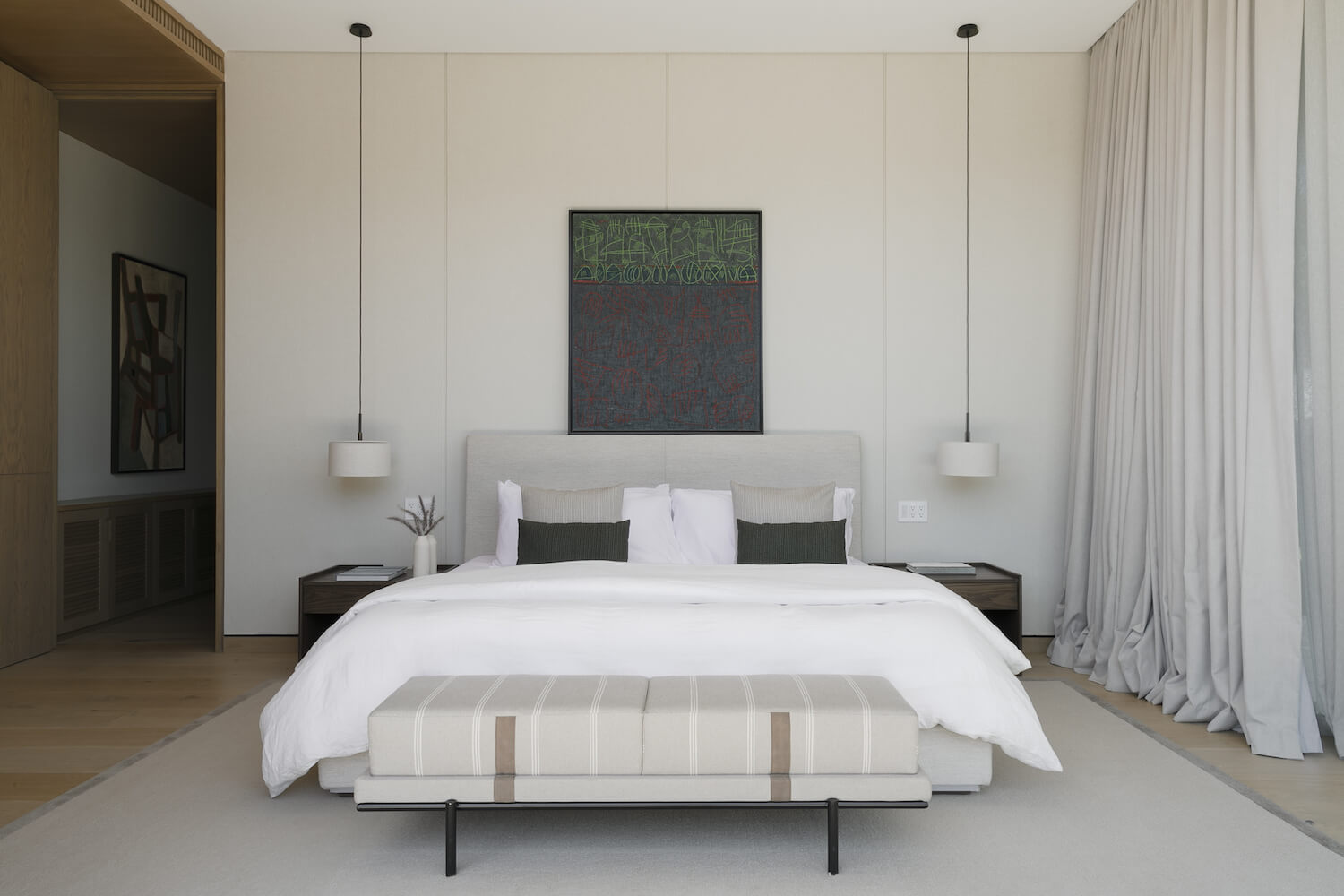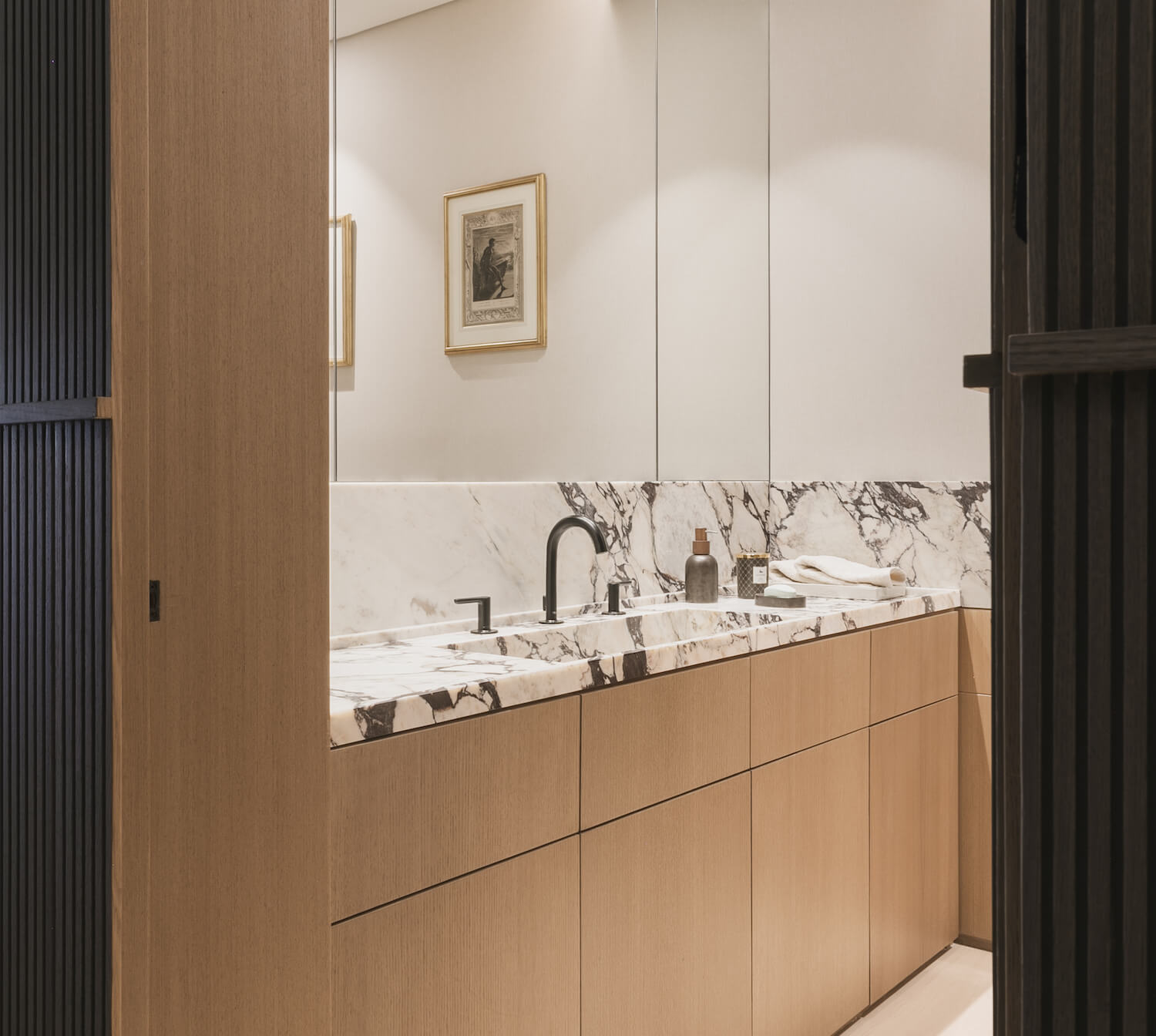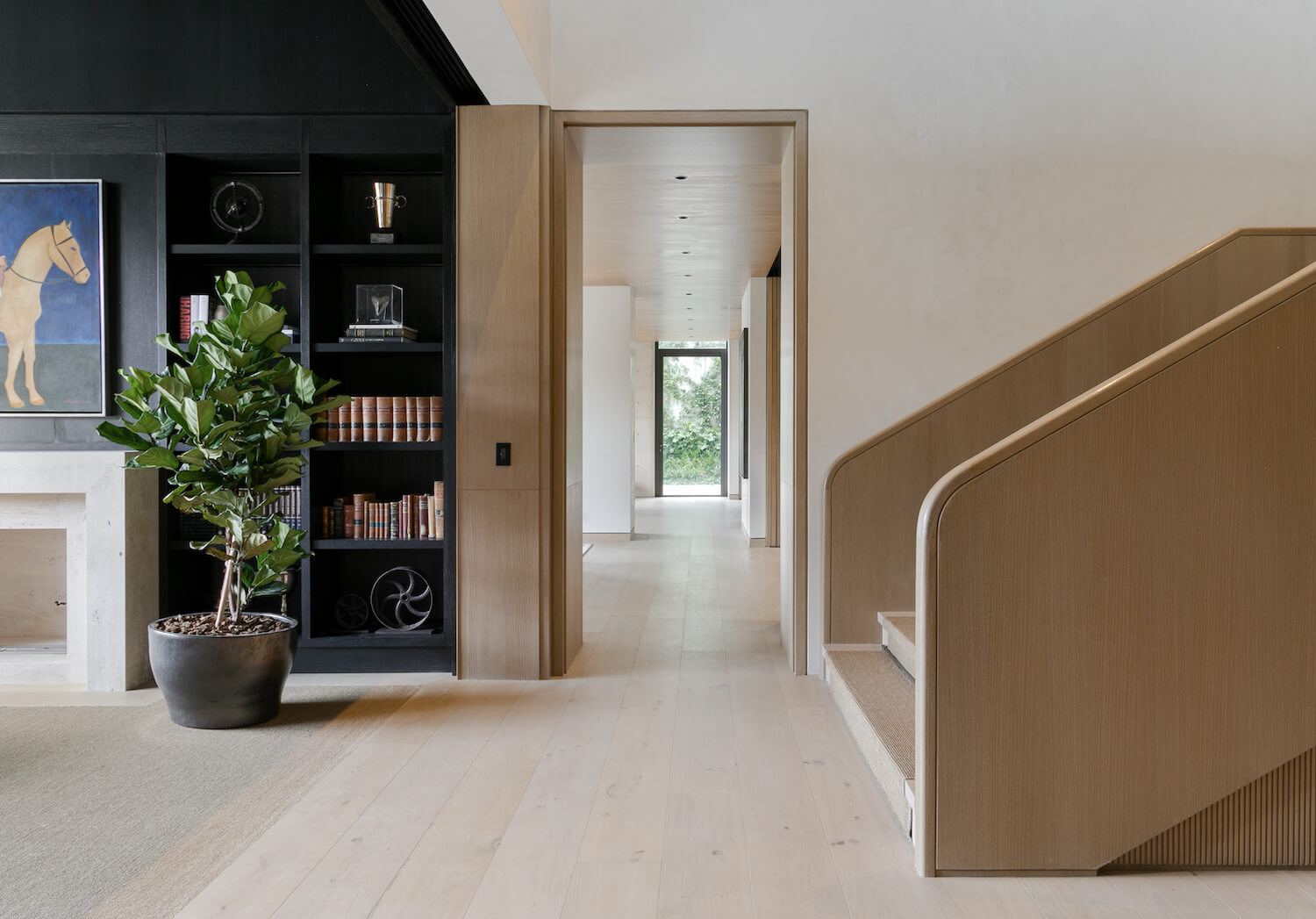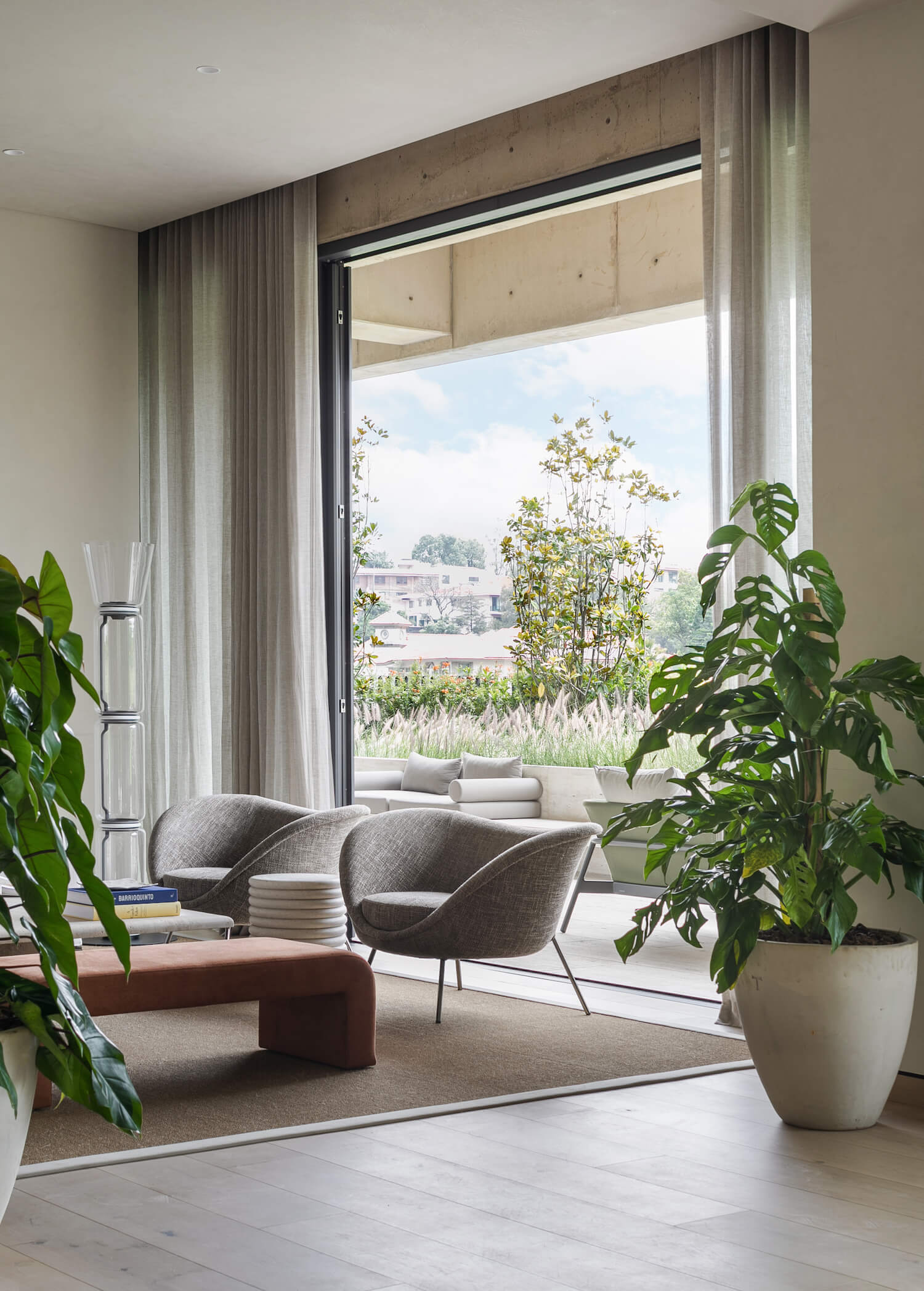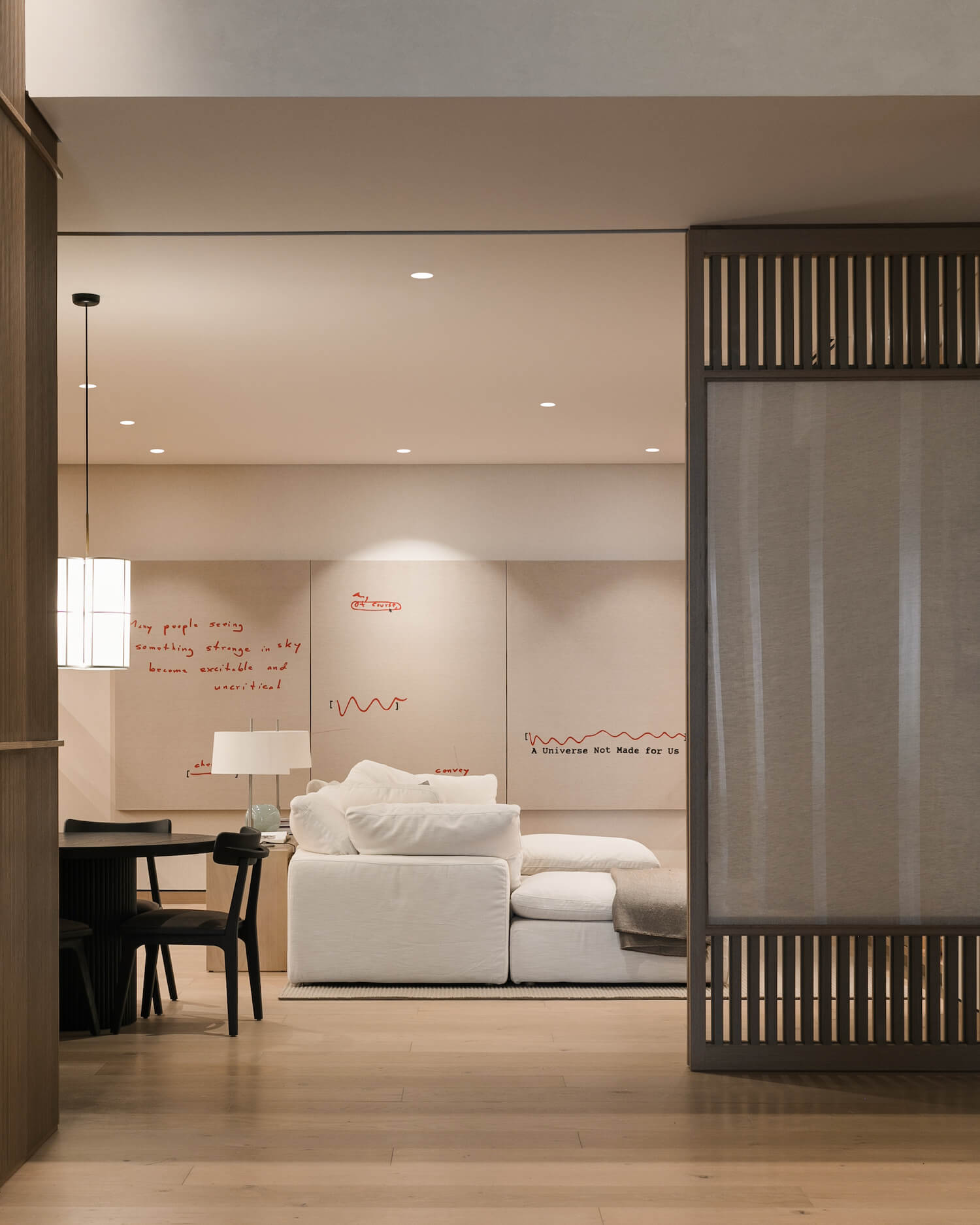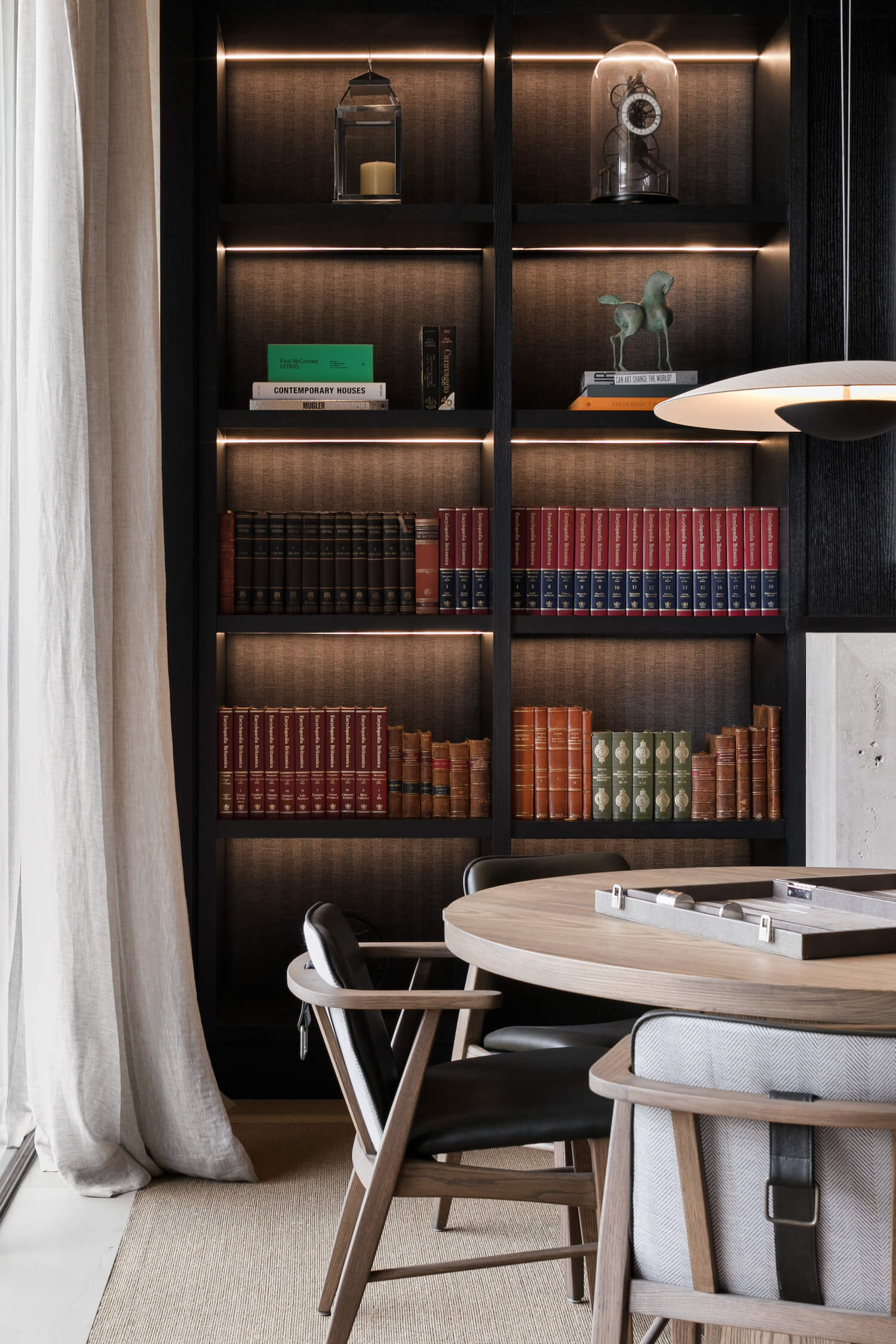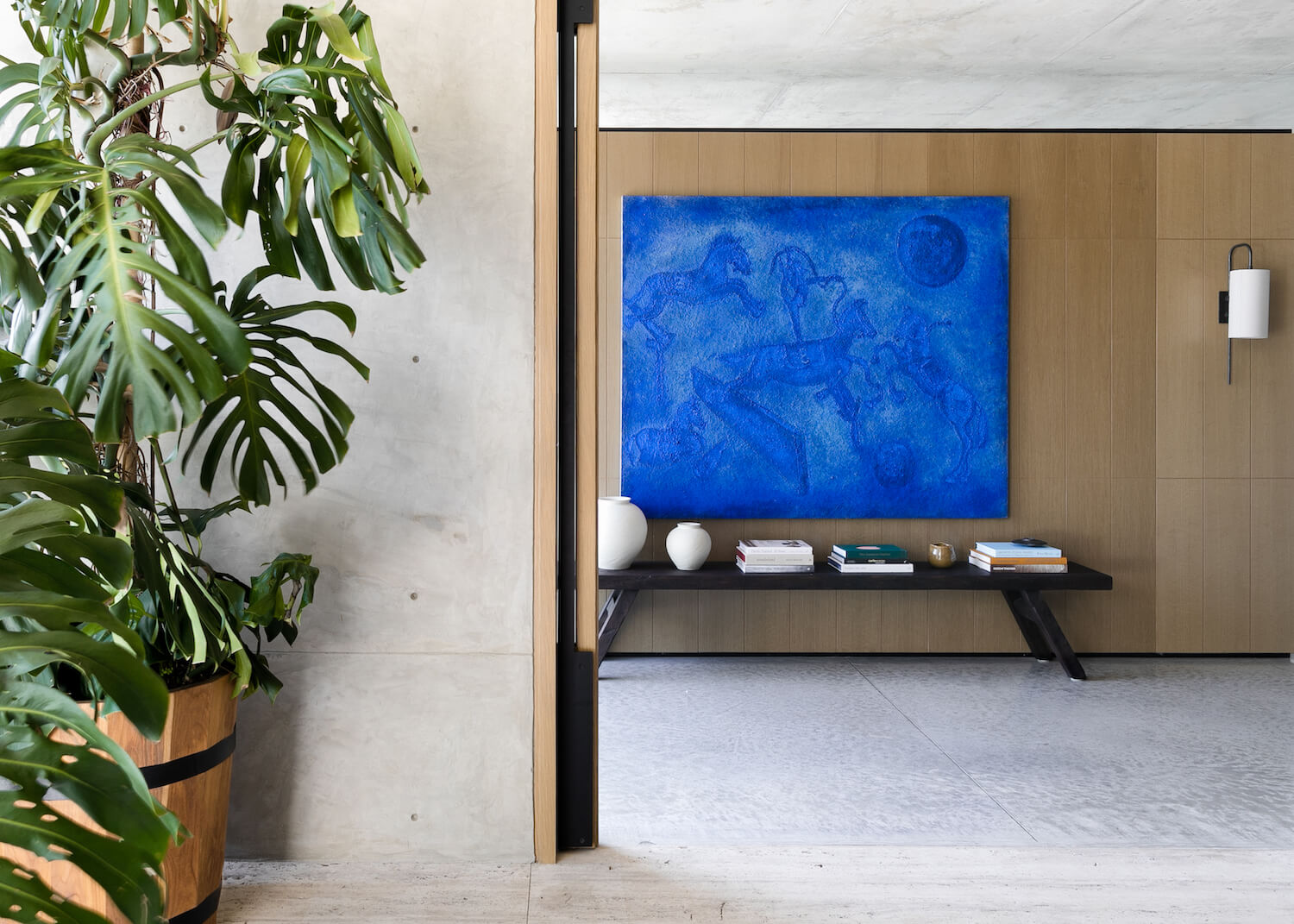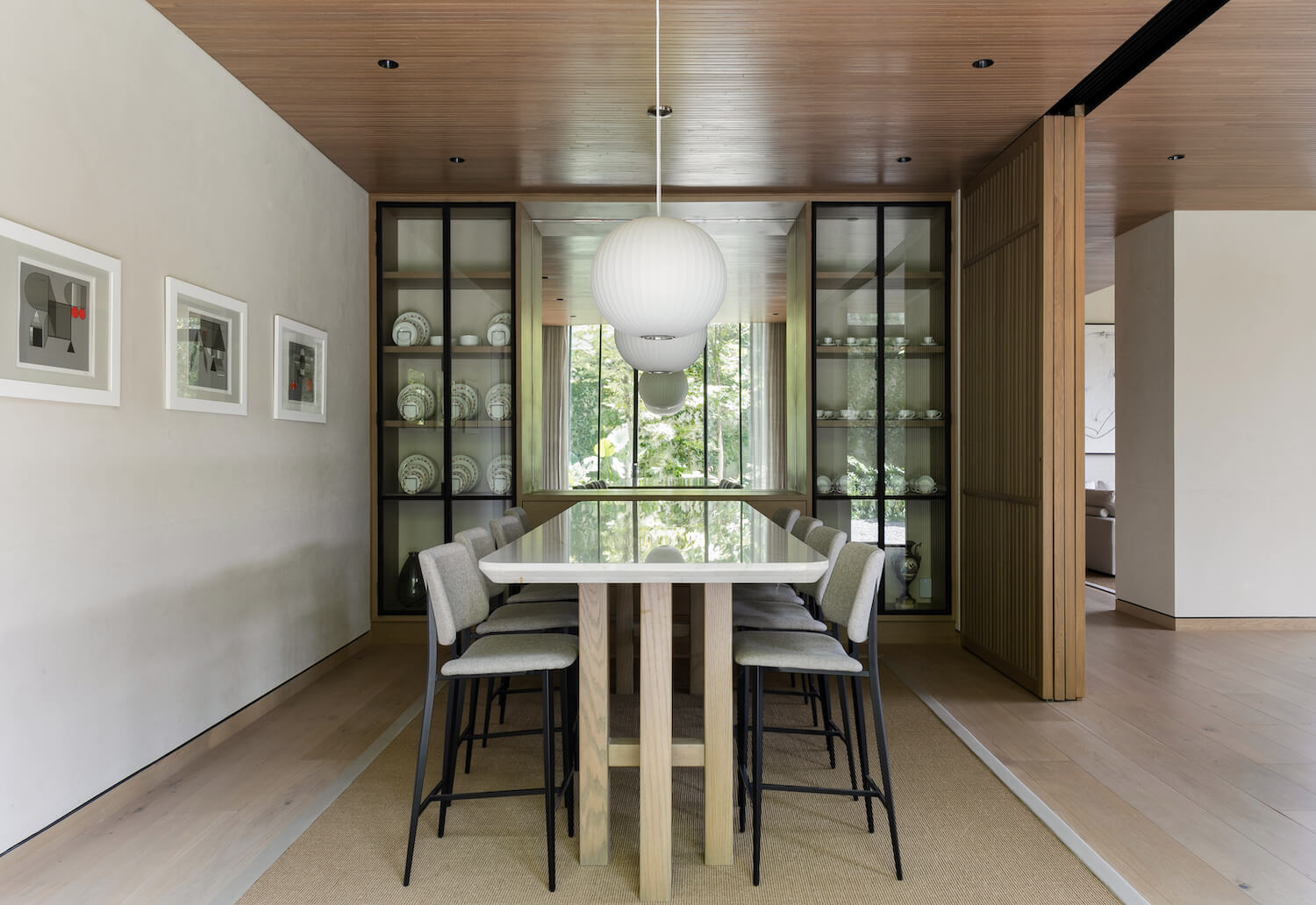 ---