Albasini & Berkhout Arquitectura: The Dutch client wanted his house to be in close contact with the water channel that runs alongside his plot and connects it to the Mar Menor. The area is called Veneziola, and is quite Dutch in essence, low-lying, with water all around.
There is a 3-meter cantilevered terrace that mediates between inside and outside on the ground floor, shading the large sliding glass doors to the living room and kitchen. The terrace is repeated at first floor level, to shade the glazing to the bedrooms.
The house has a double height entrance hall with operable windows at the top to allow for climate control through the chimney effect. The exterior and interior sliding doors work as valves in this case, to be able to regulate the breeze. Even during the hot summer, air conditioning is very rarely needed. The presence of the breeze from the "levante" cools the building in summer. Family life takes place on the main terrace, and this is the area that we want to highlight in the photographs. The line of the cantilever coincides with the edge of the floor, echoing Mies at the Barcelona Pavilion.
The fence of the plot that overlooks the canal has large rolling doors that allow an almost total opening and direct visual connection between the swimming pool and the canal. The openness of the building is also a reflection of its "dutchness" echoing the transparent facades of homes in the Netherlands. The client's vision fulfilled in an elegant and legible way.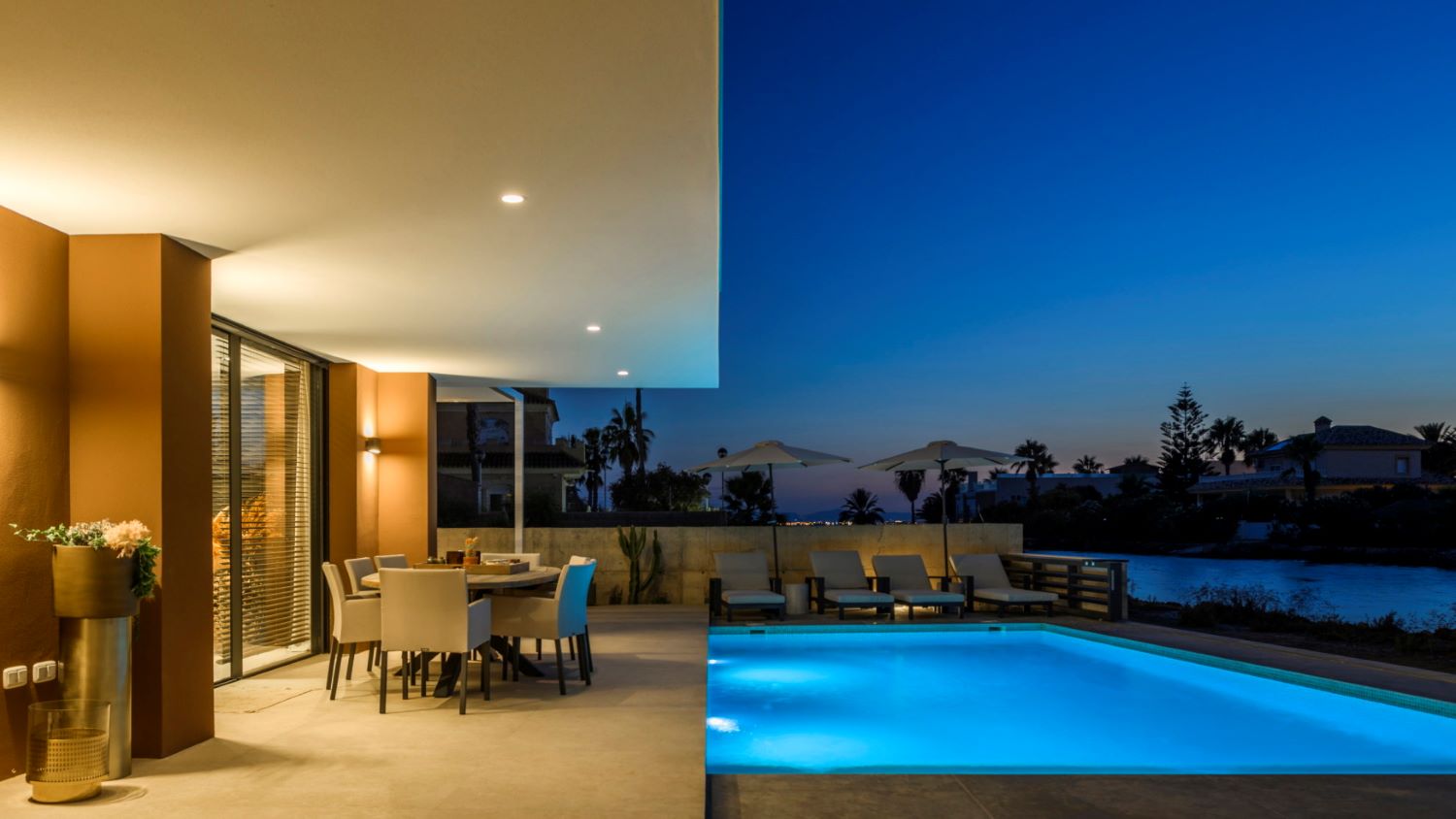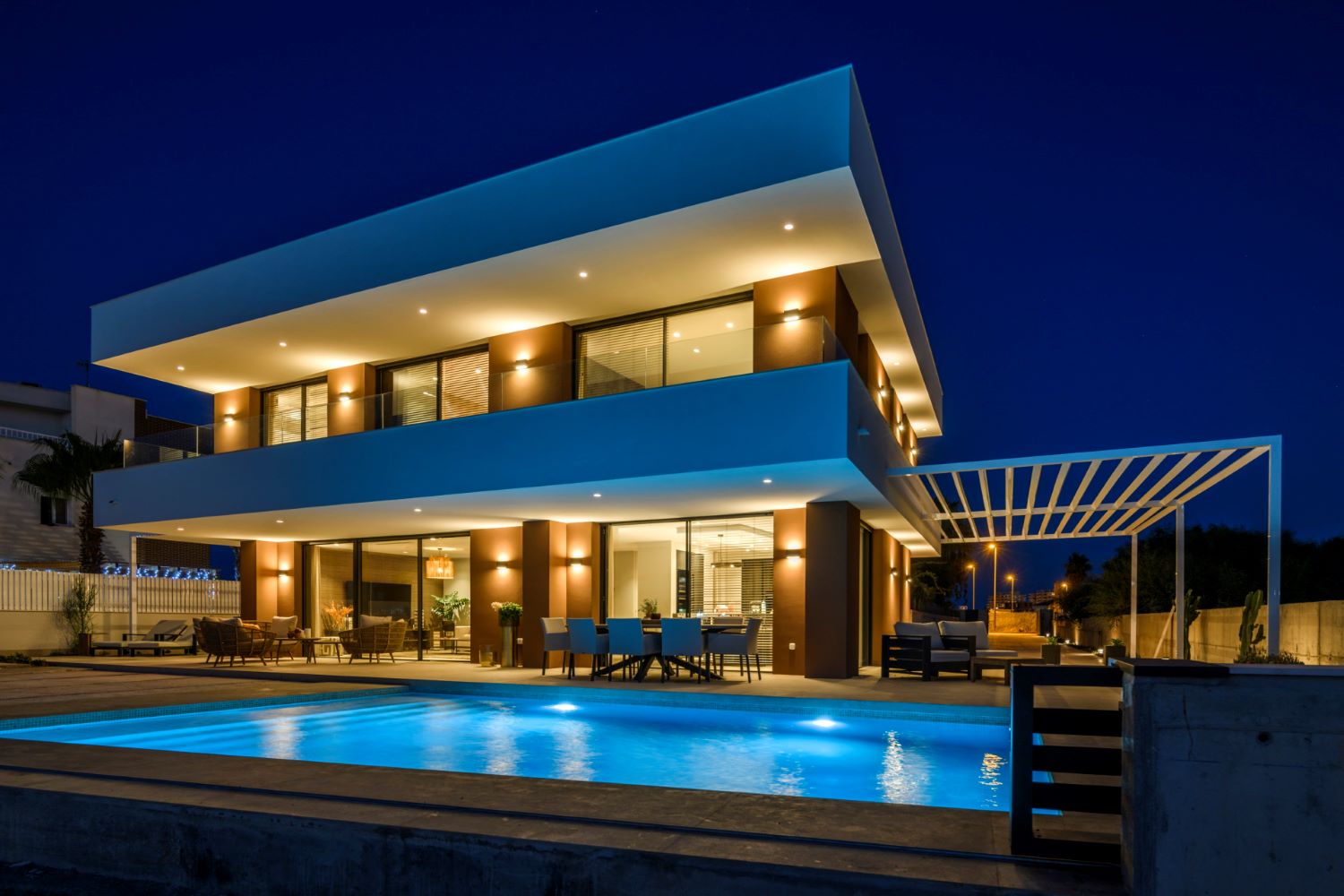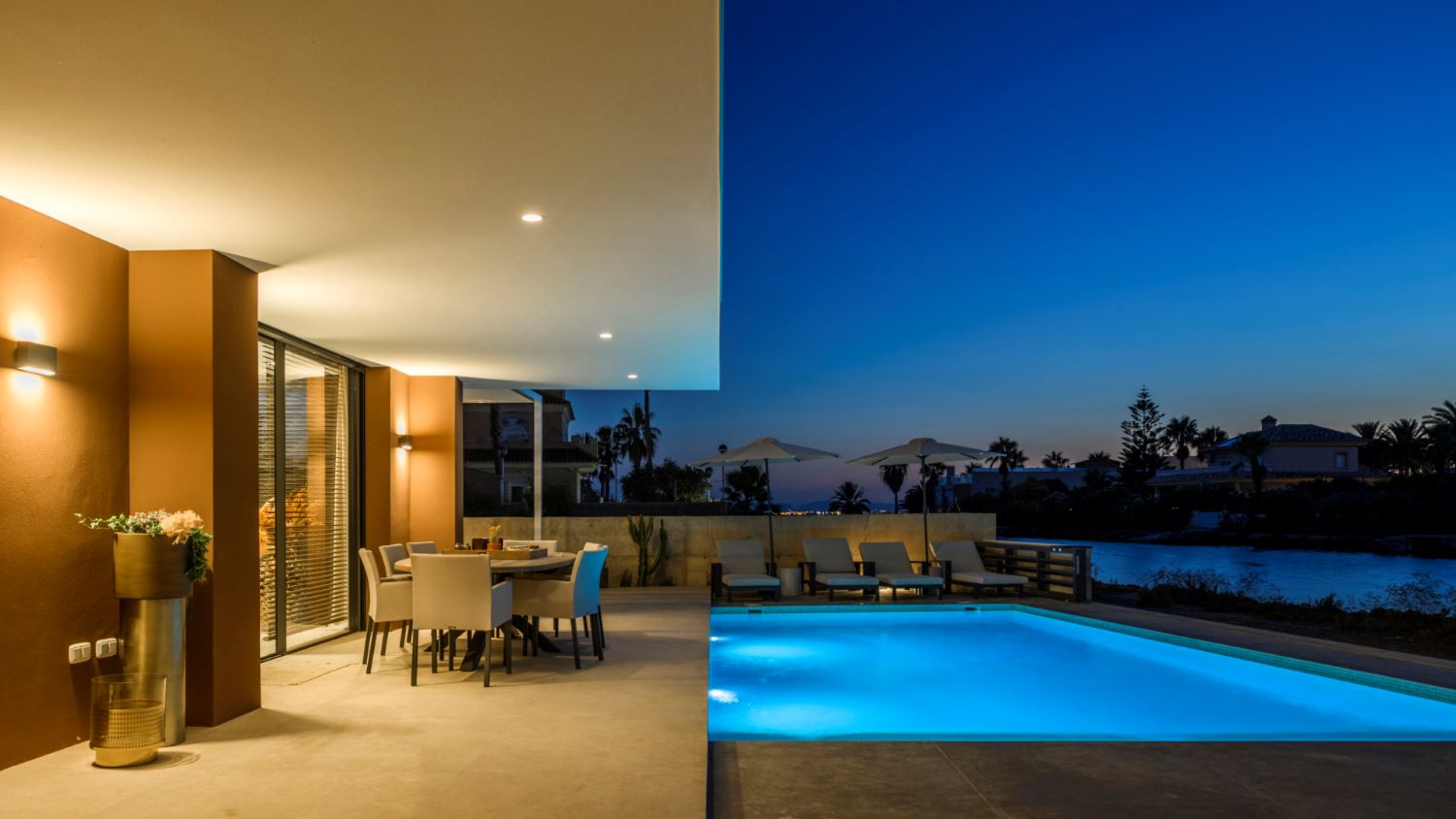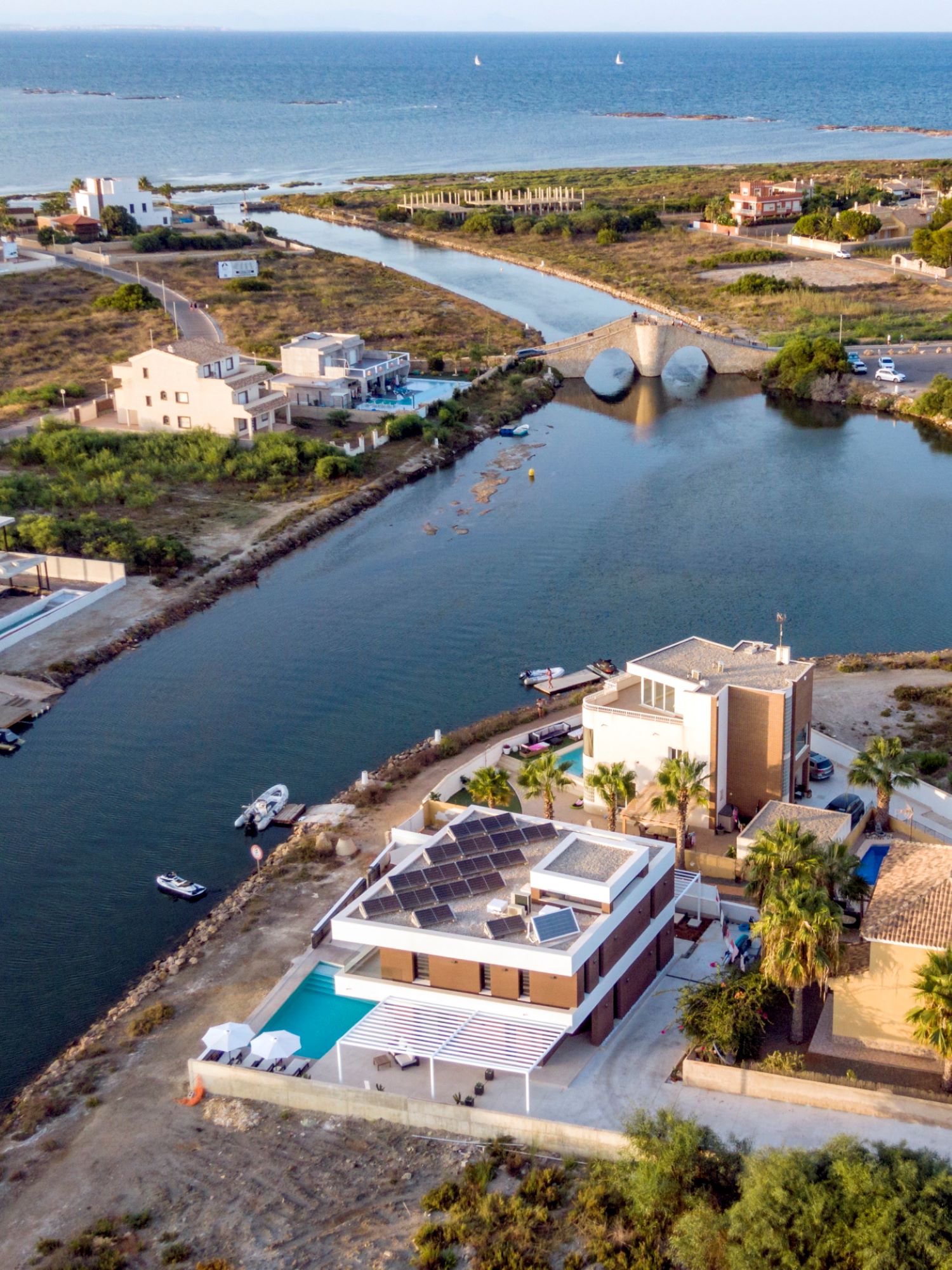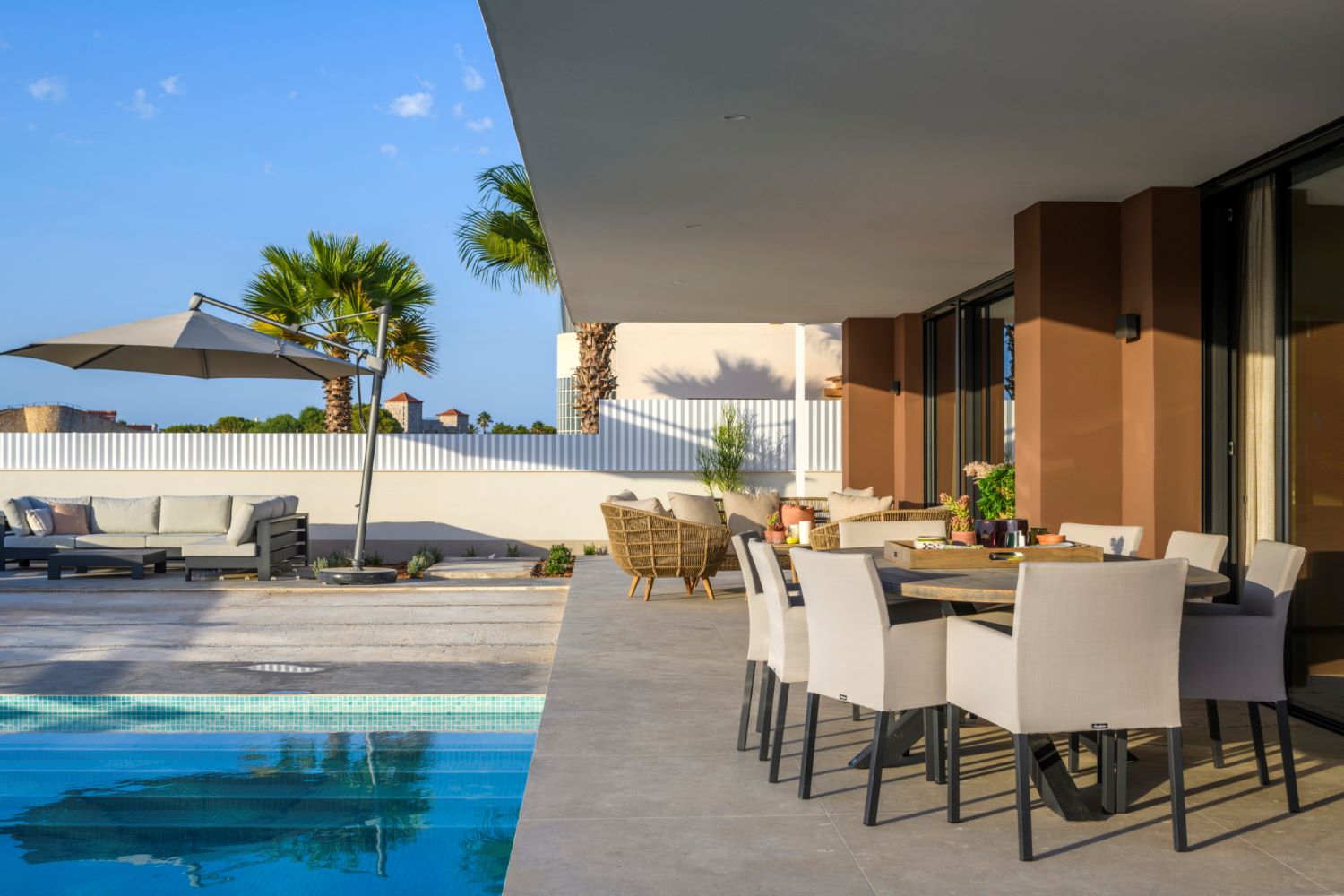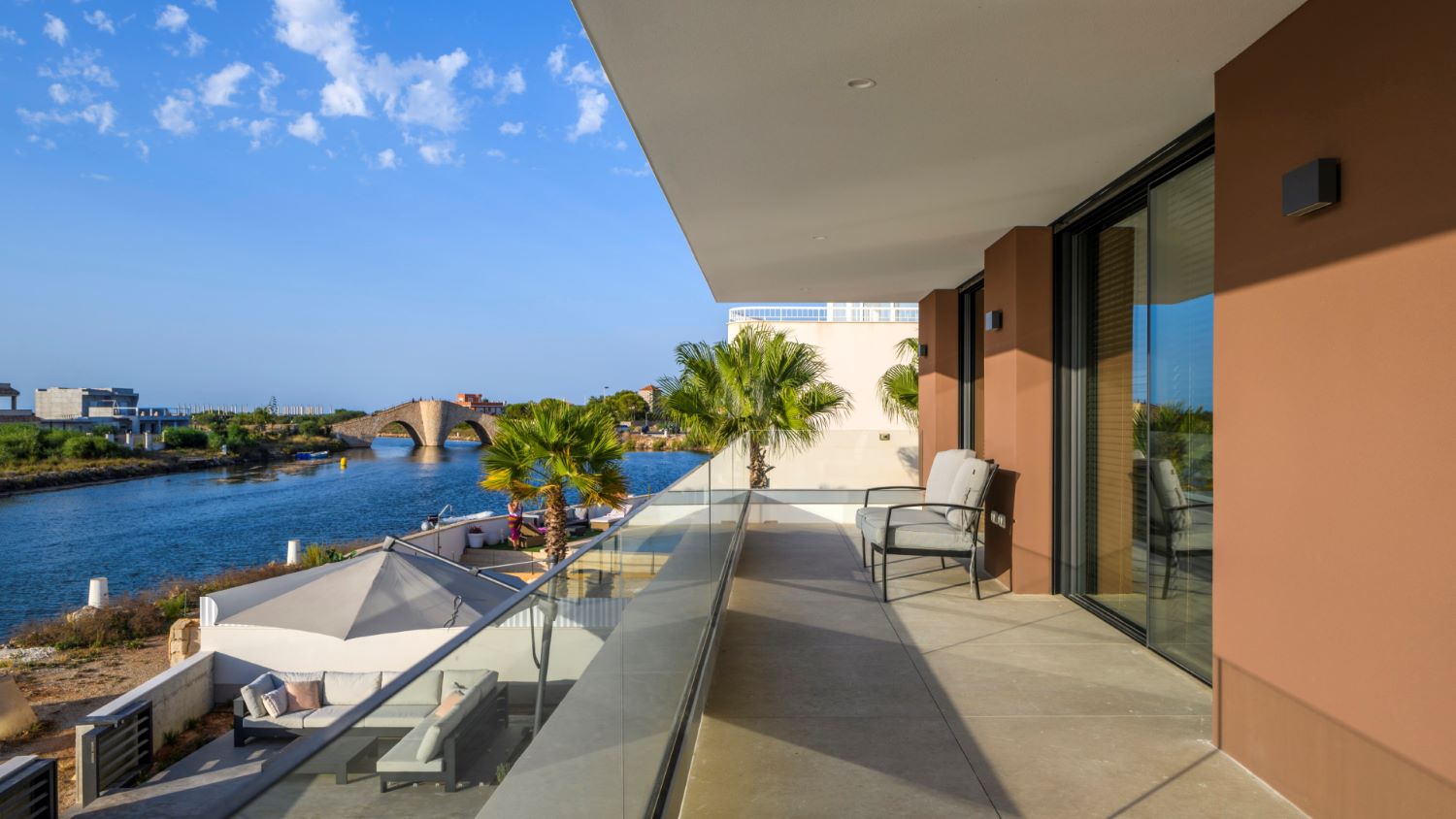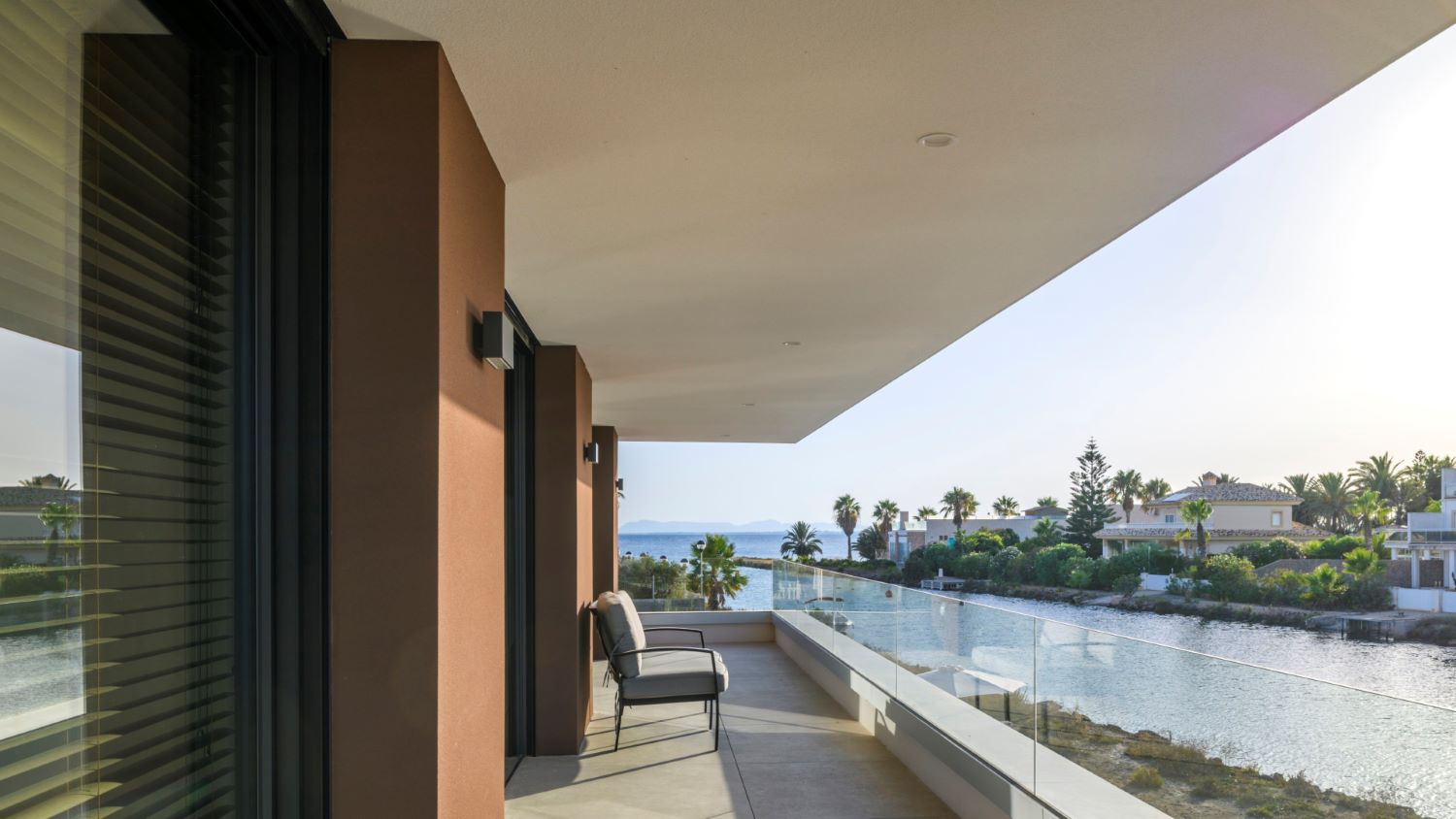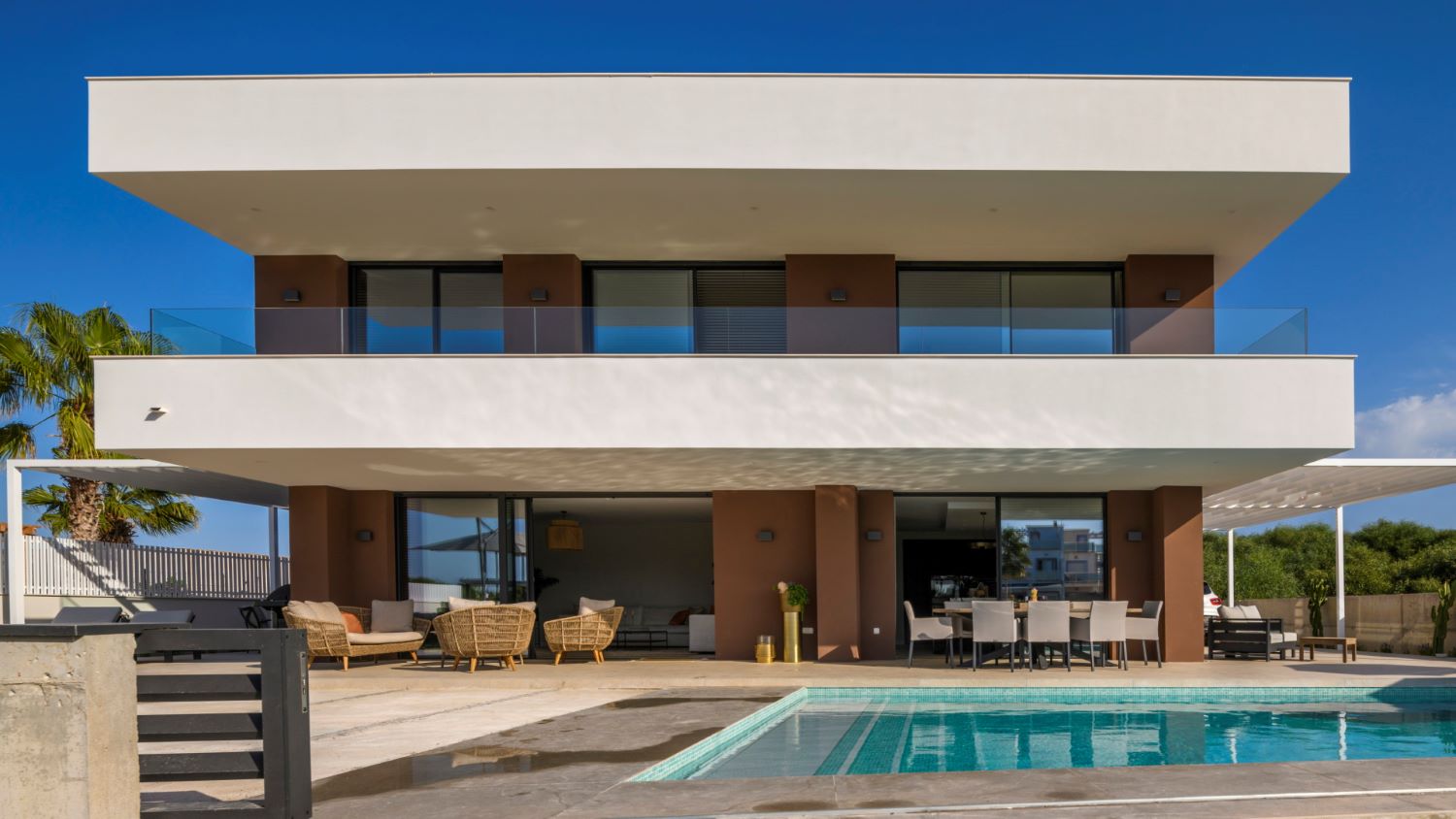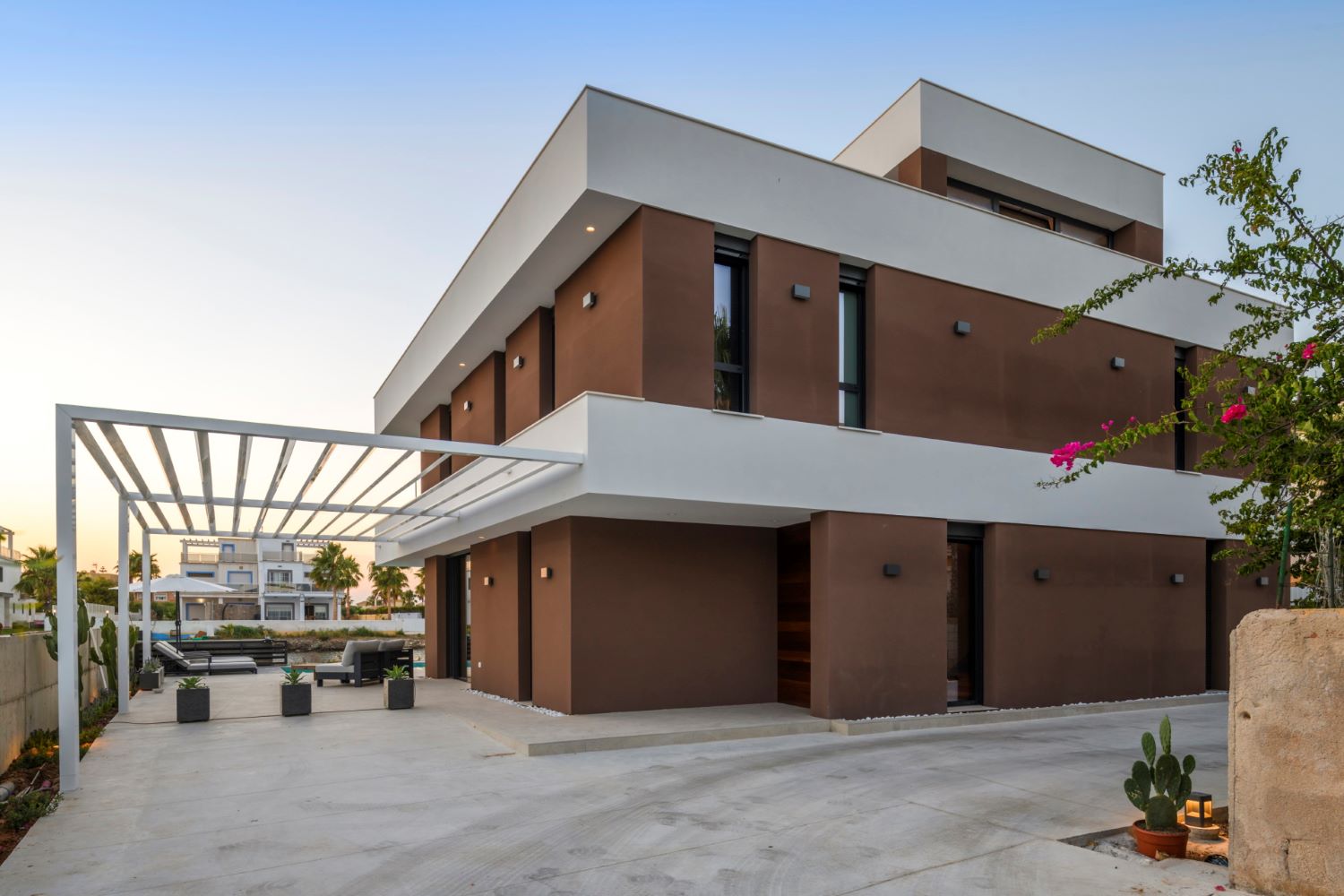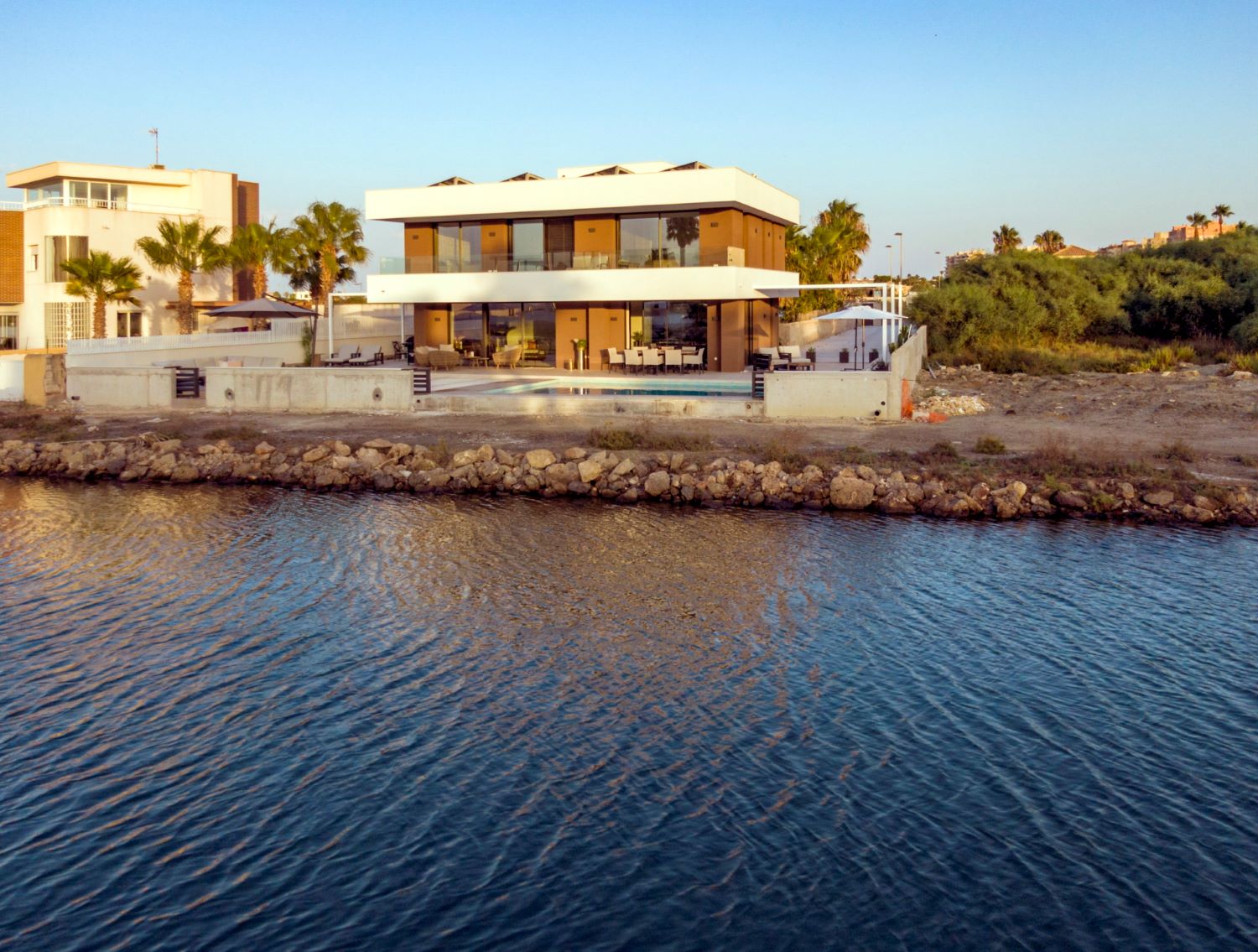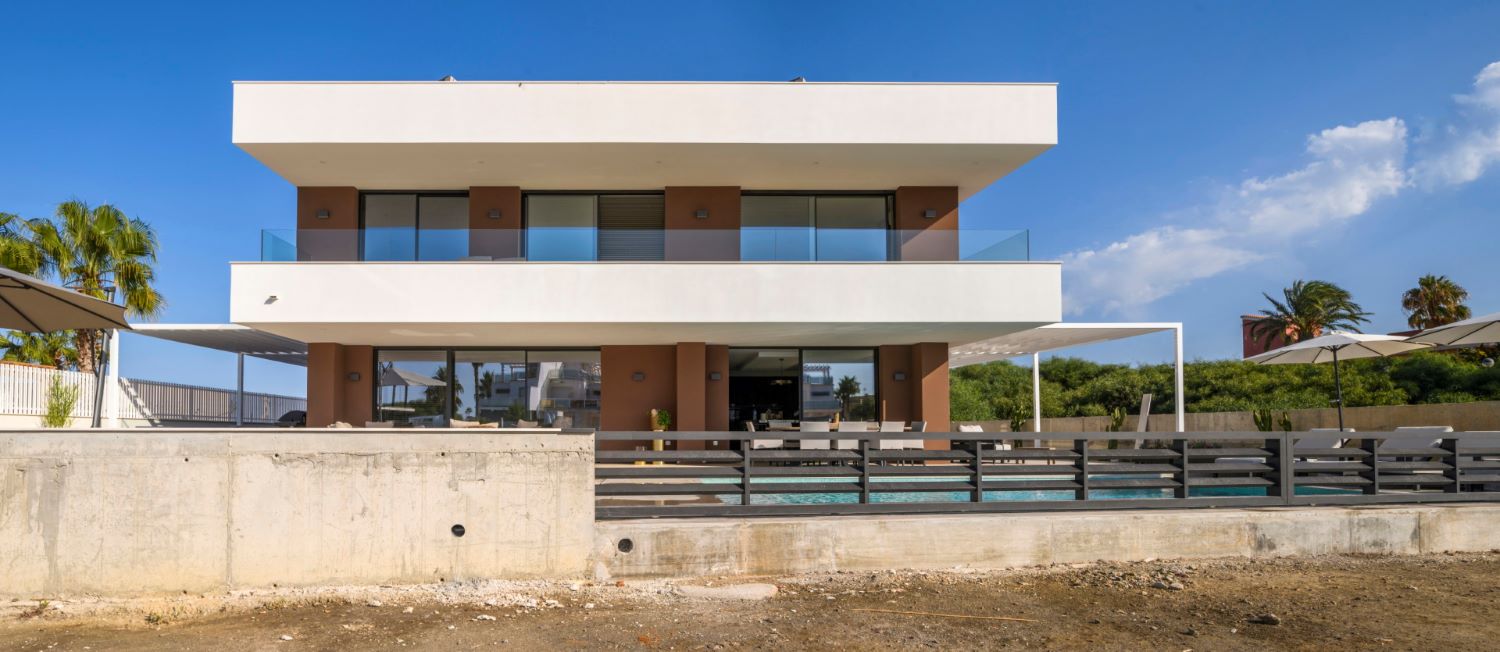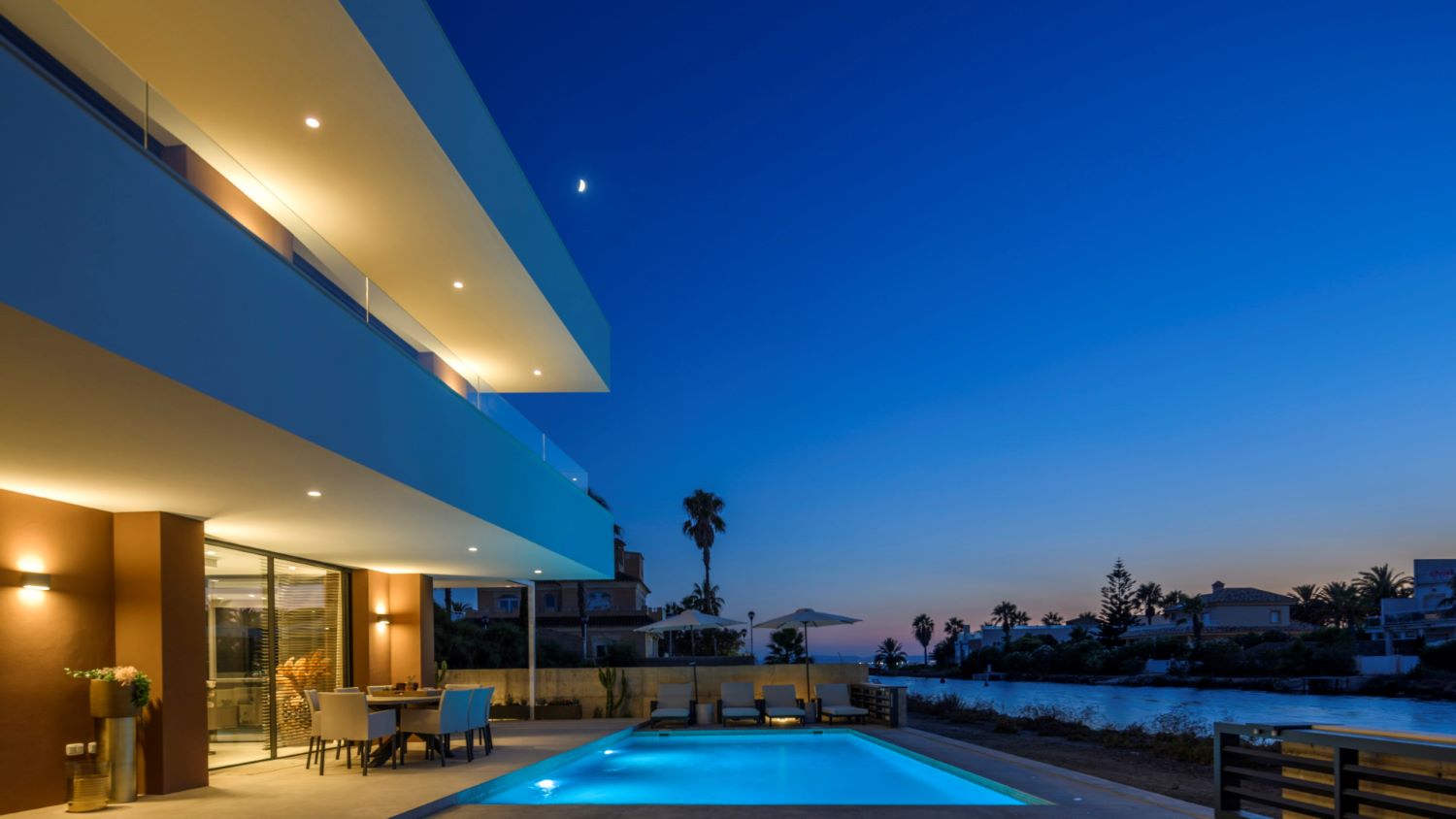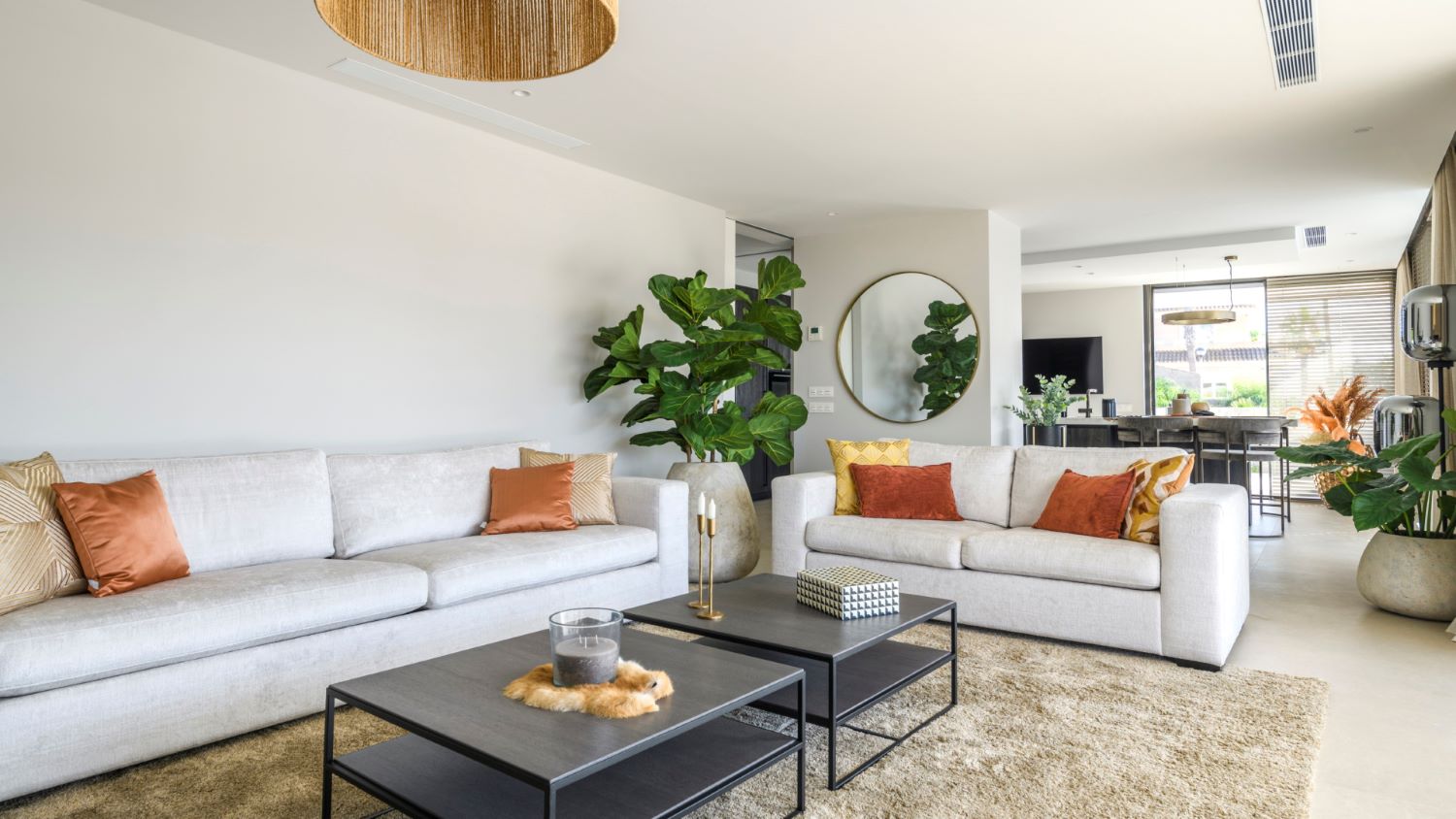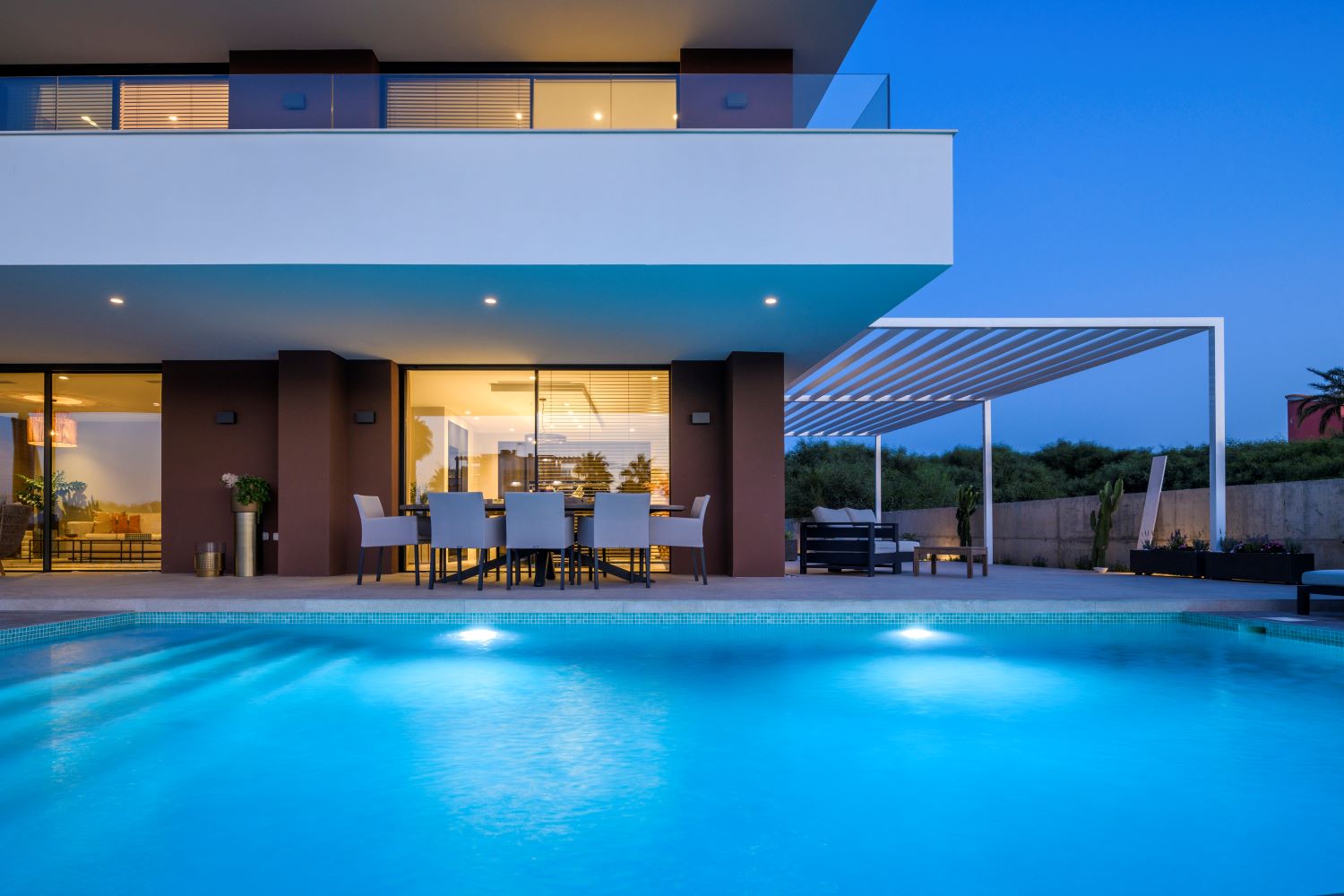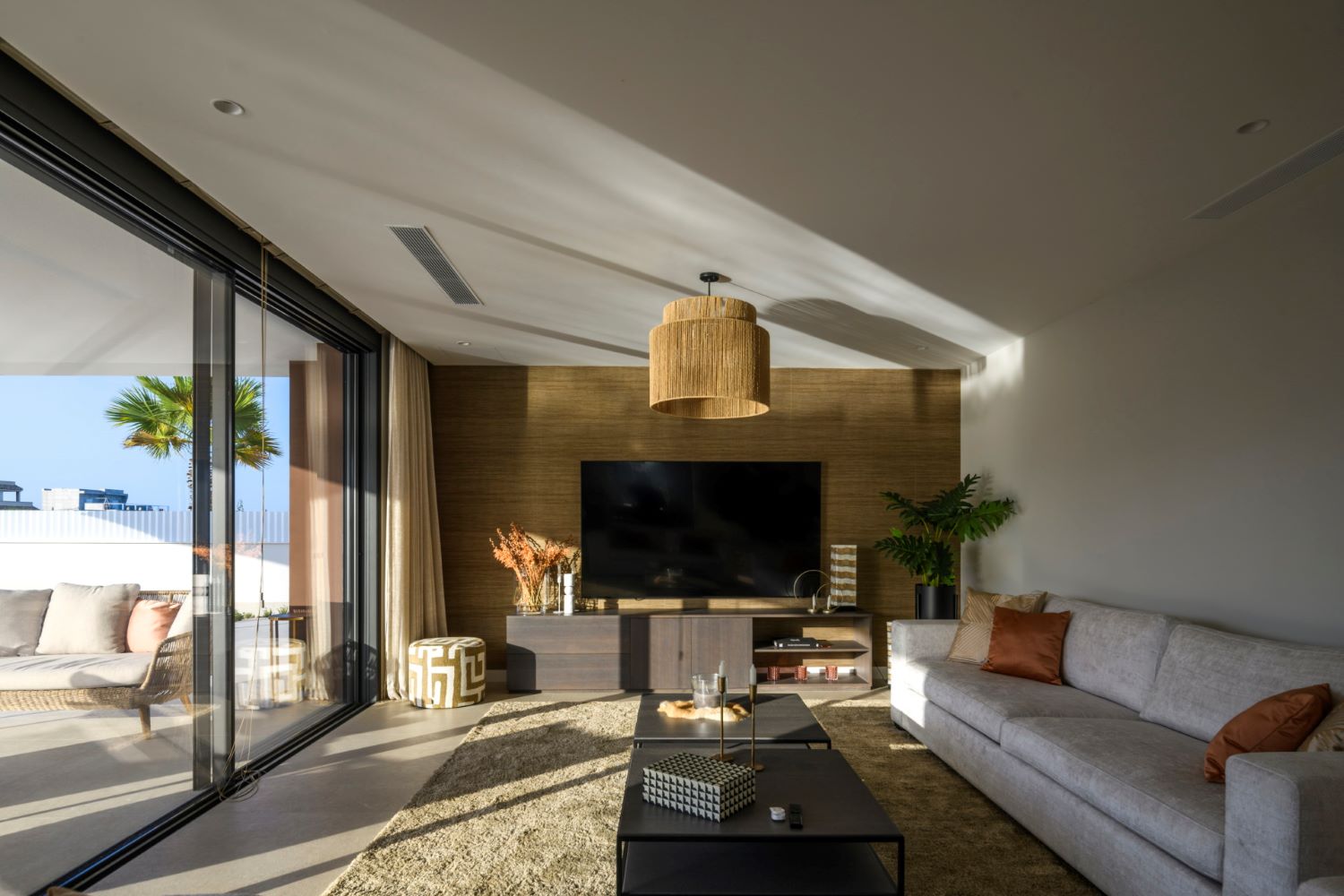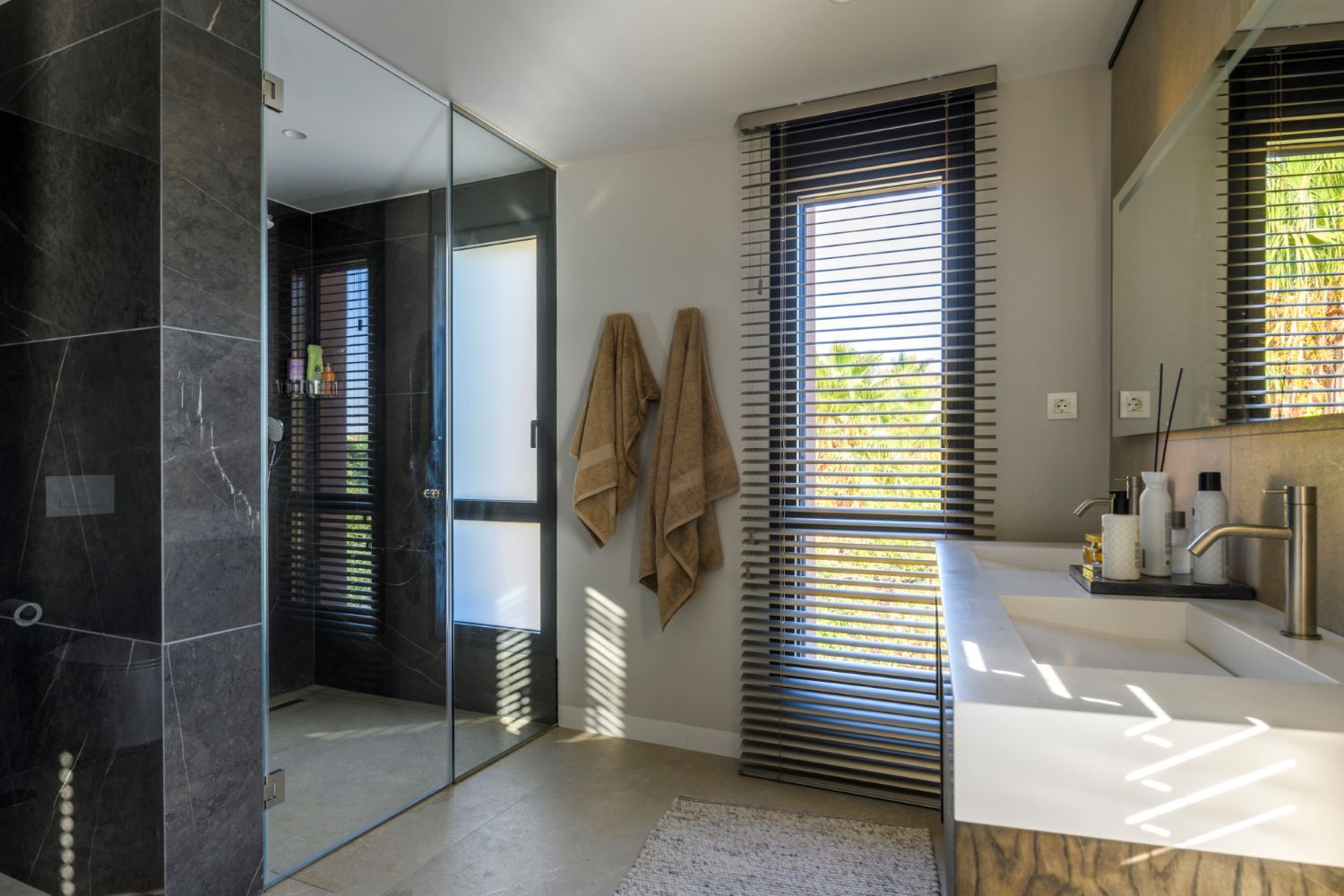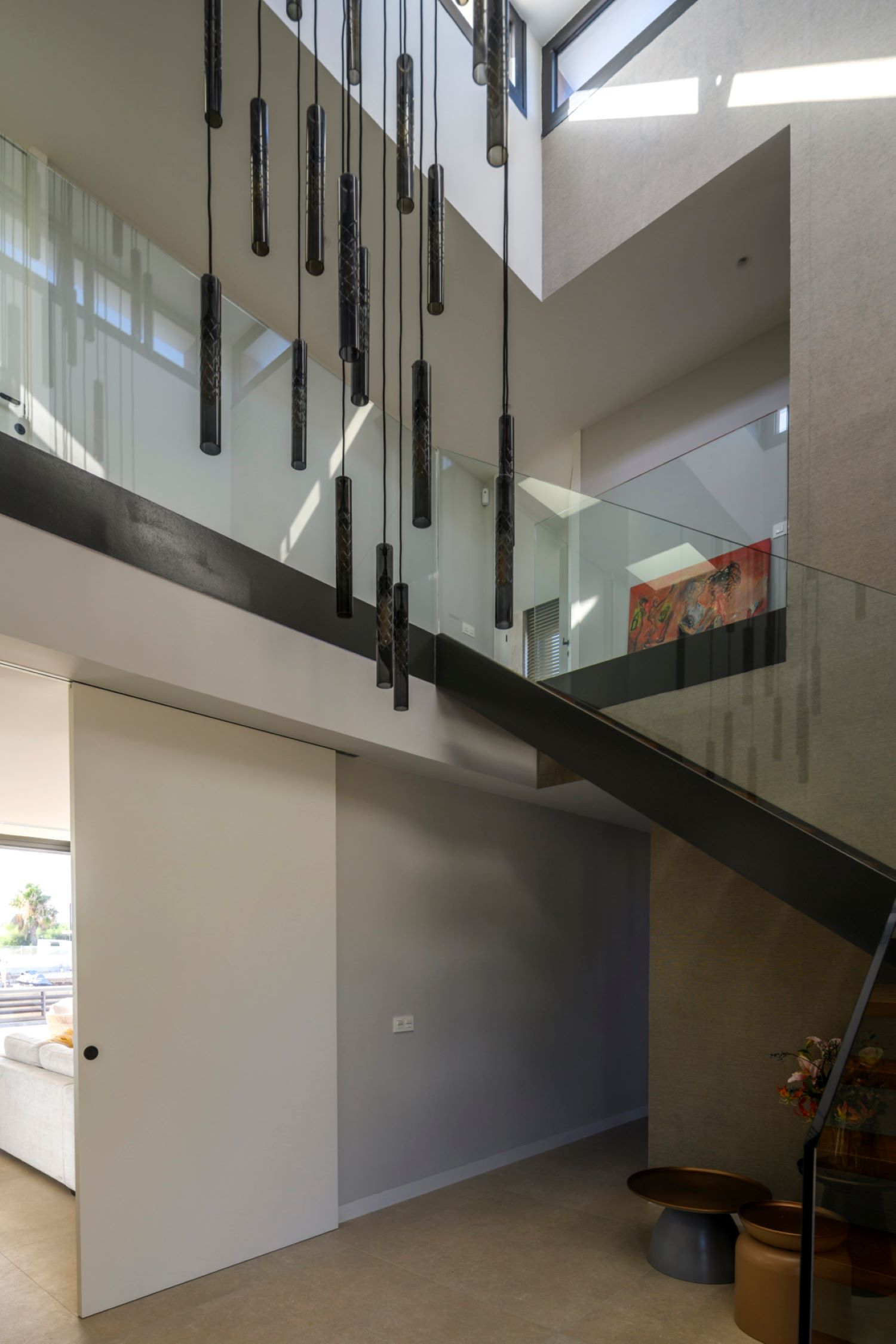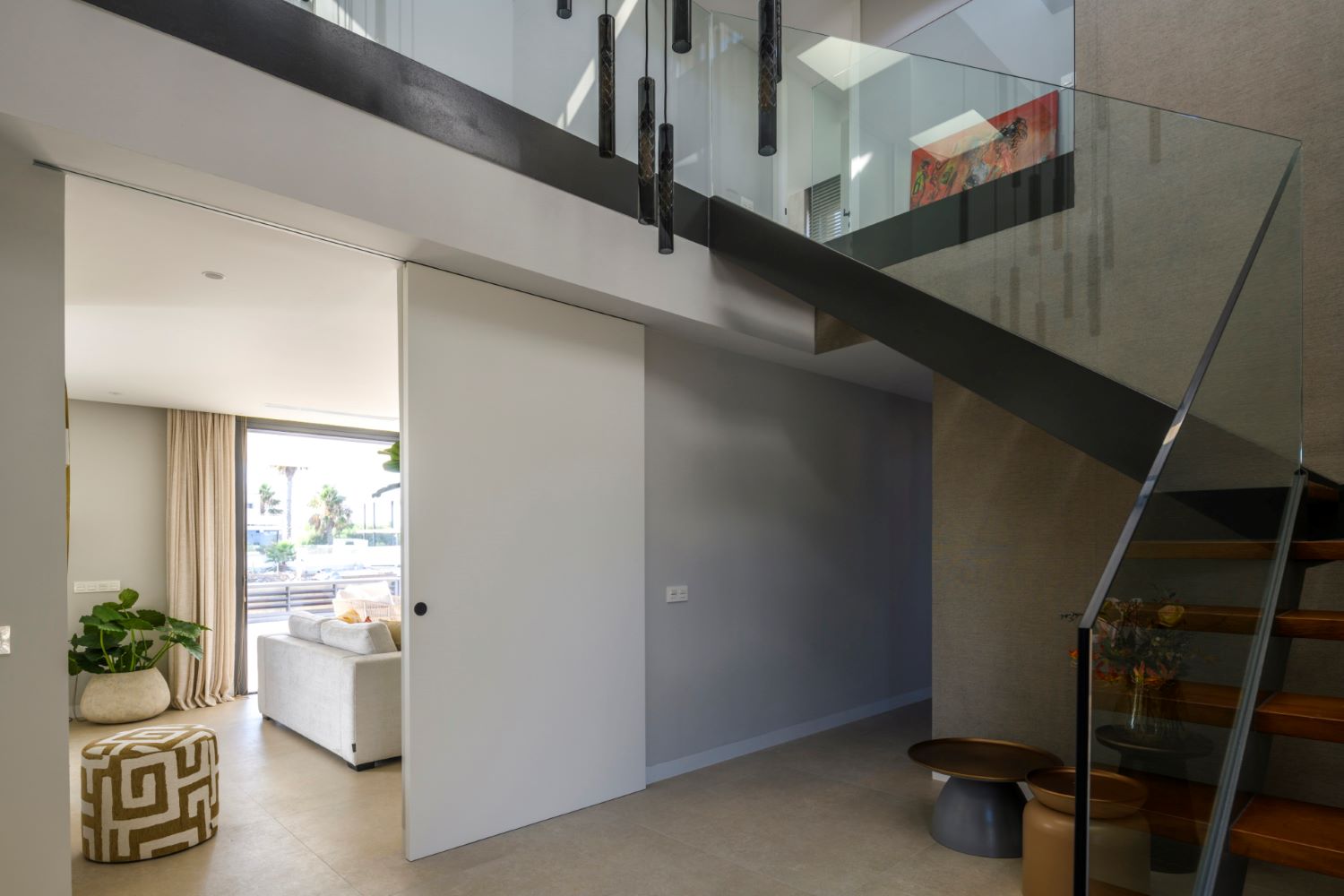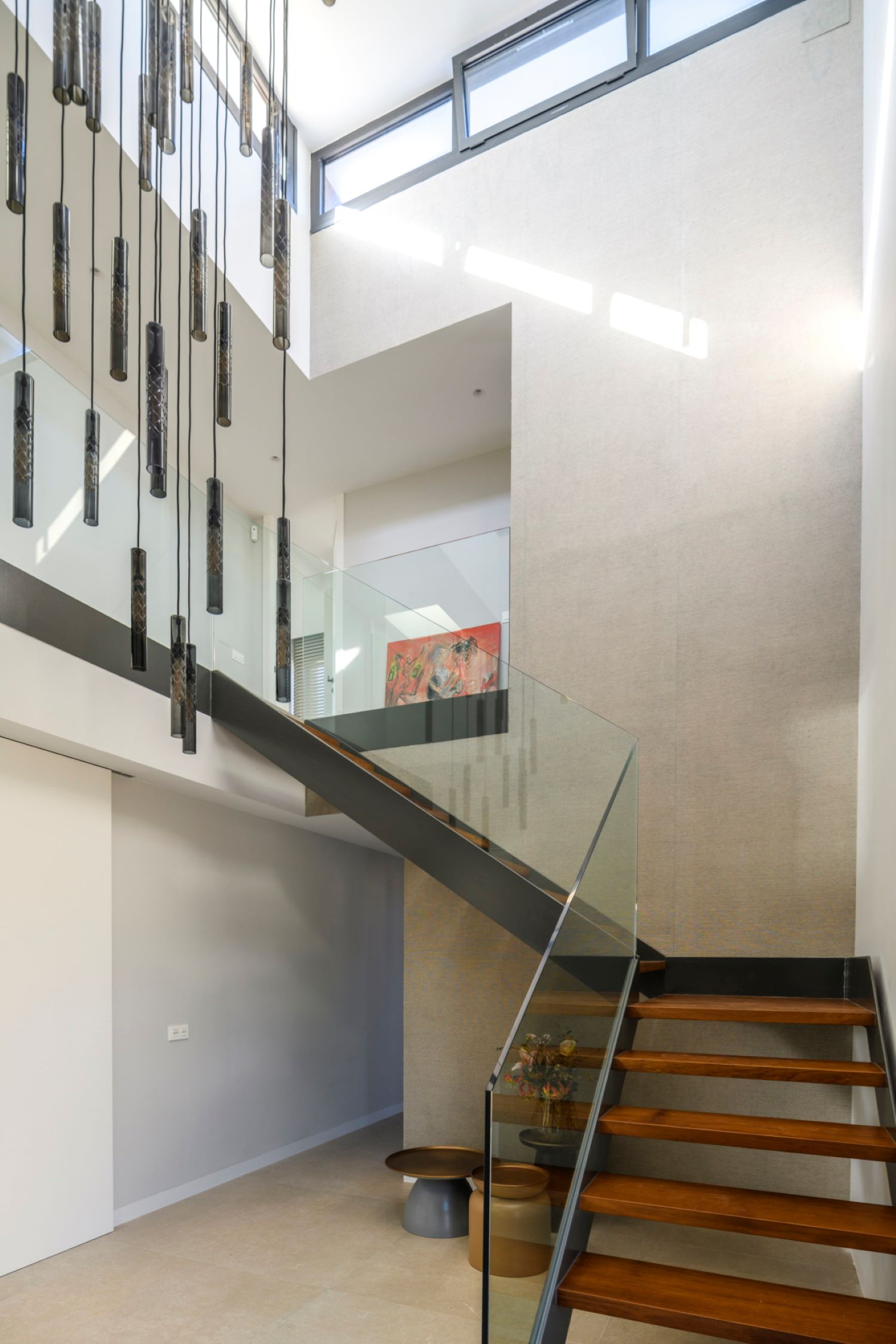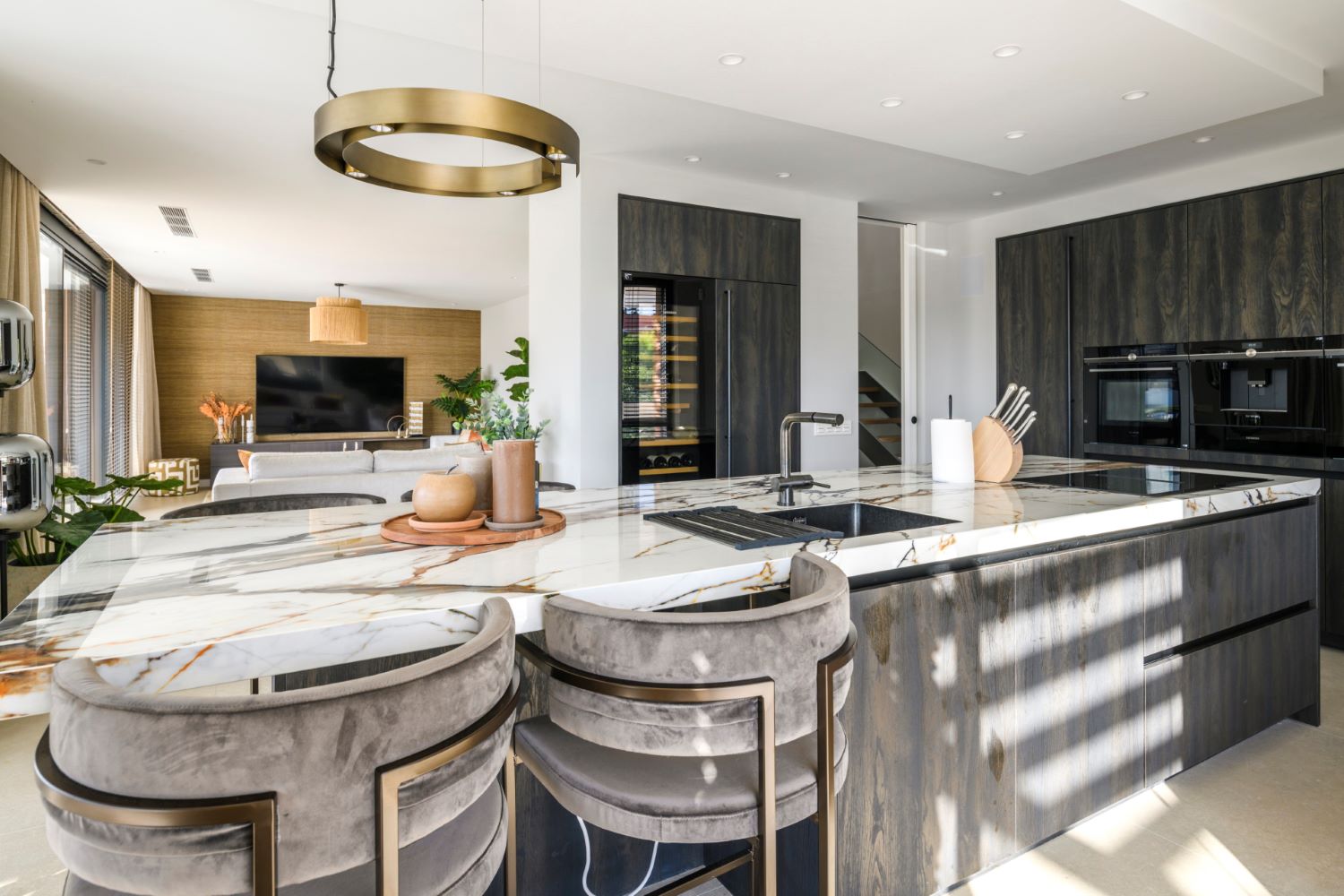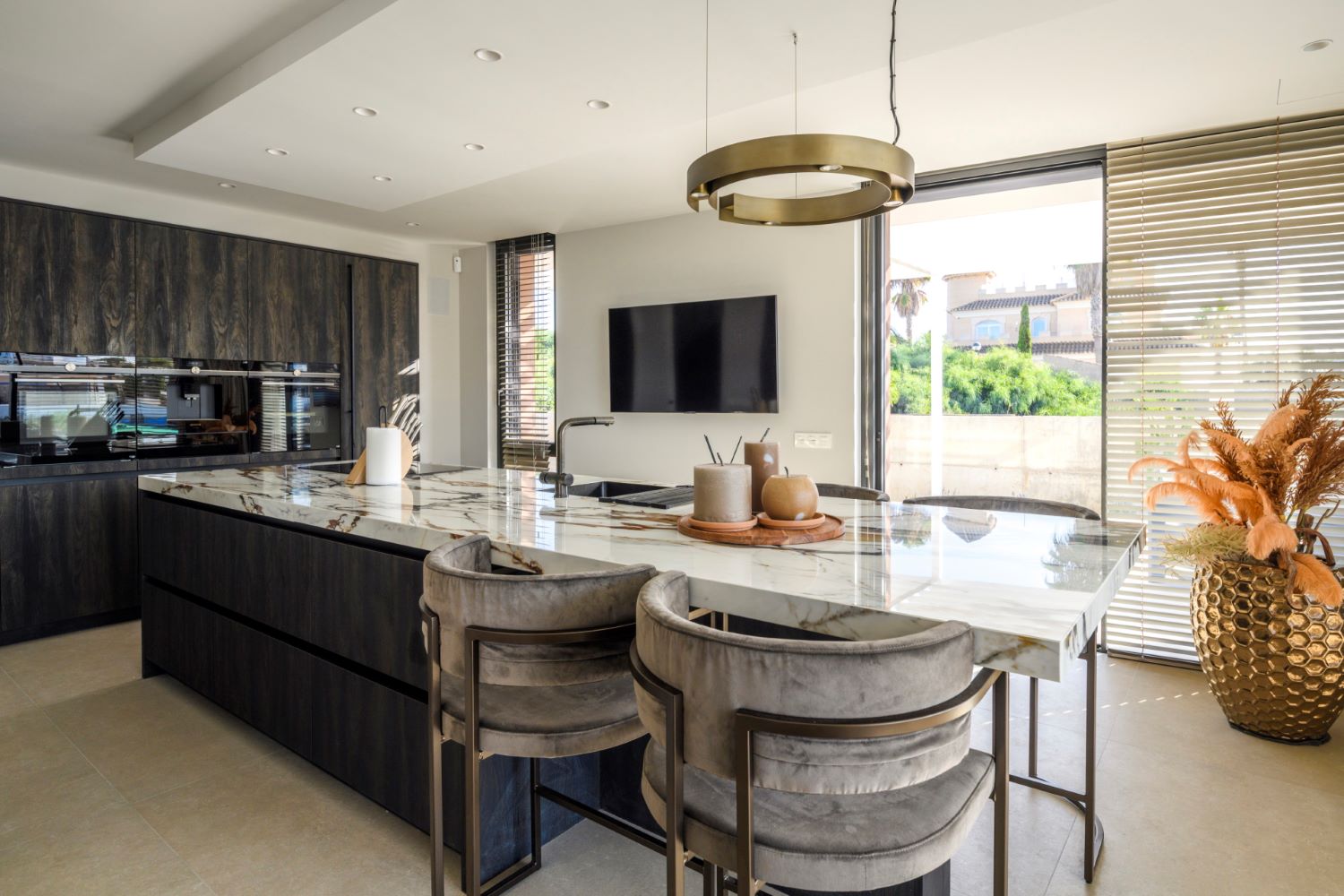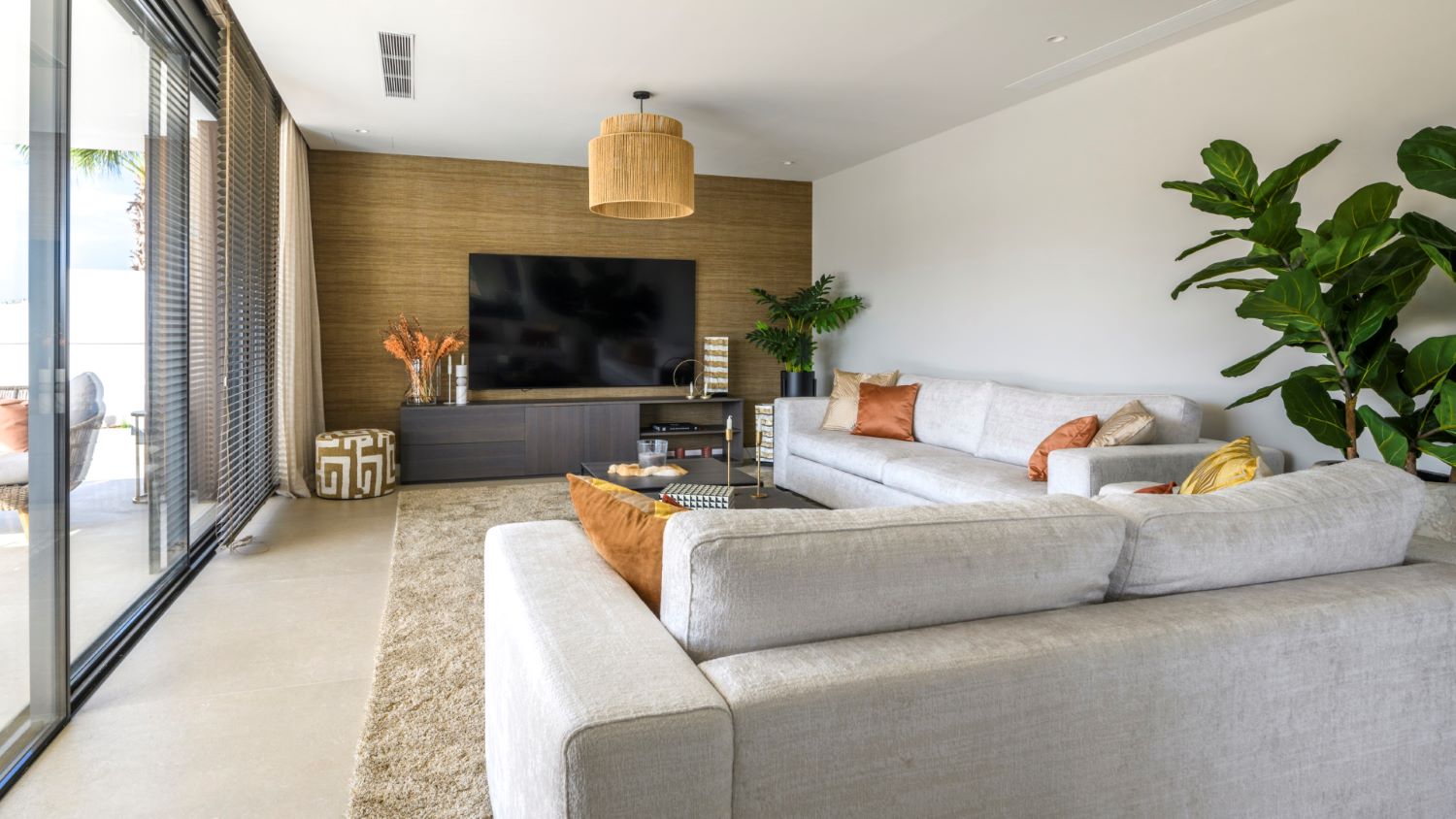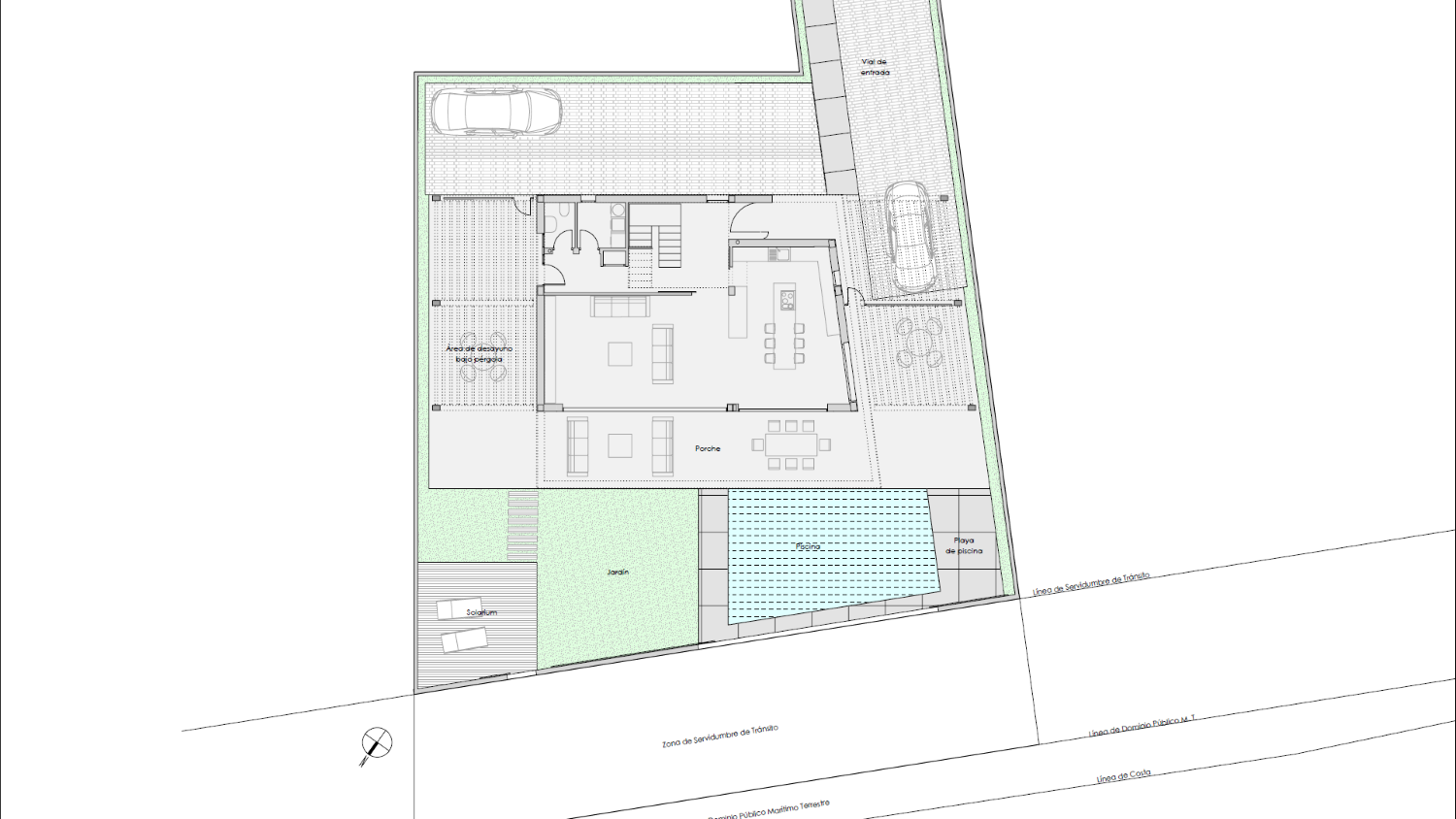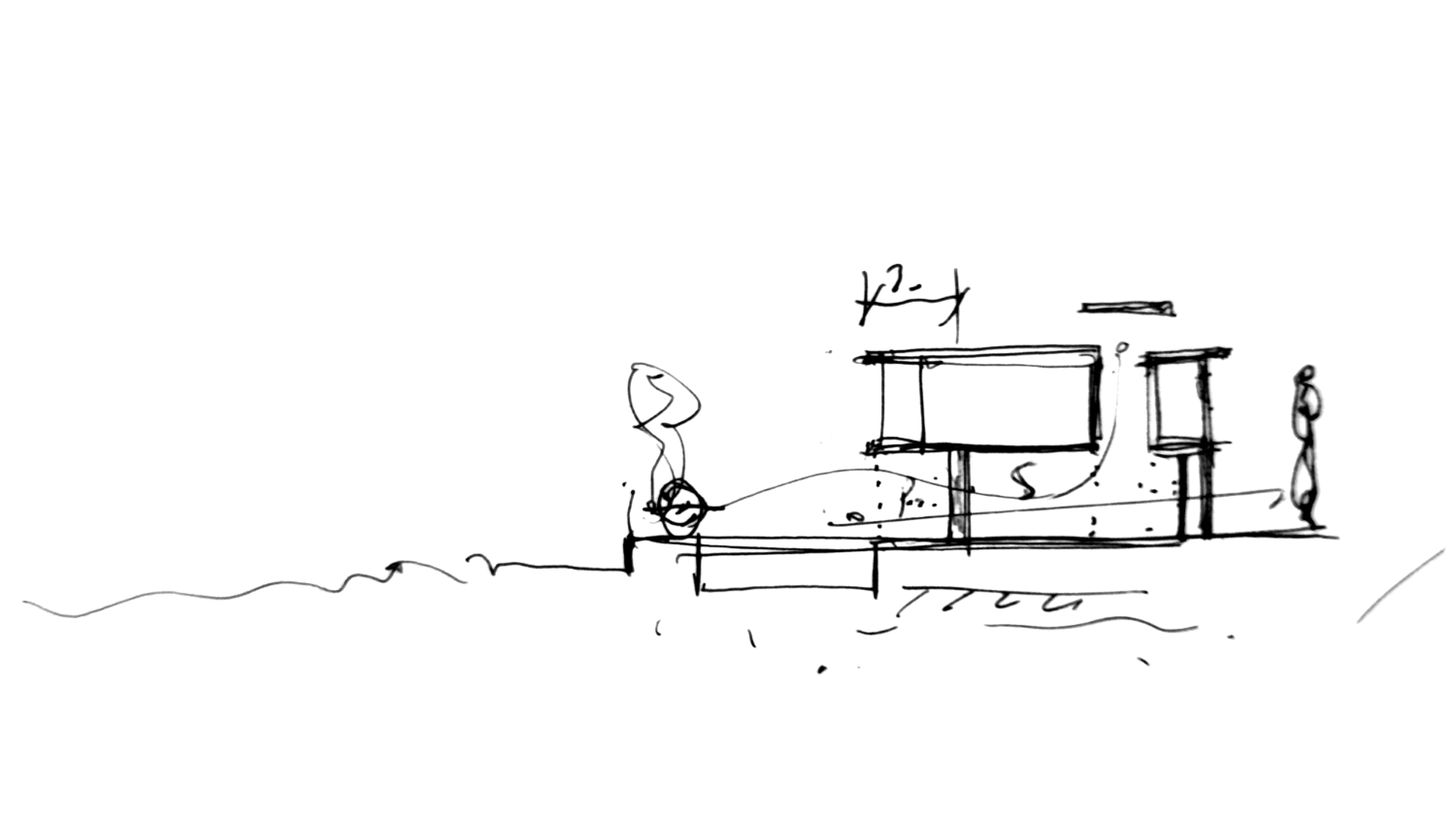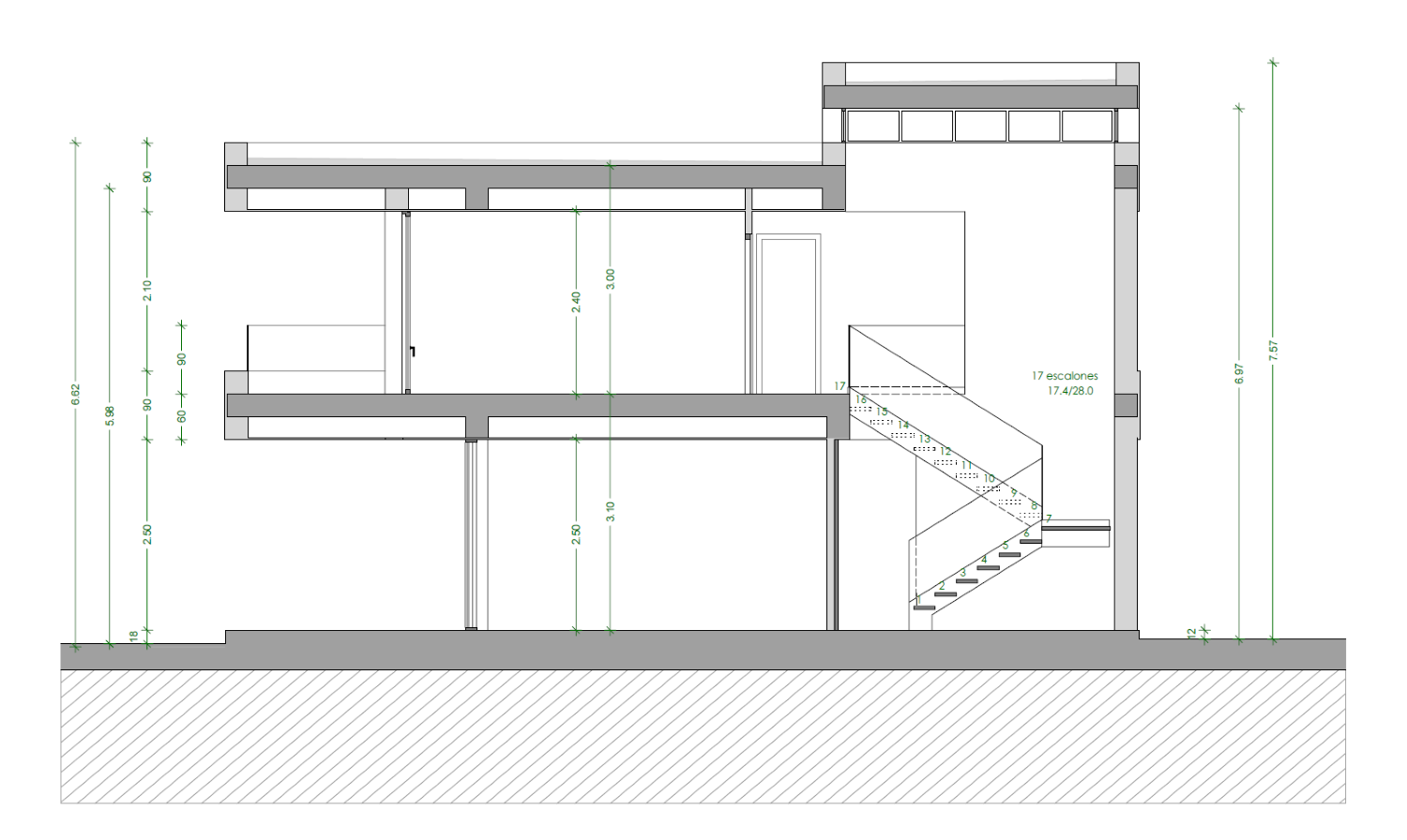 ---