The Erbil-based architecture practice Studio Bryar Ali has recently completed AH House, located in the capital city of Erbil, Kurdistan region.
Architect's statement: This white cubic house located in Erbil, Kurdistan region of Iraq. The house is designed for a small family which reinvents the ideas of the white cube with the ribbon windows at first floor of the house. The opening in this house allowed a flexible connection between exterior and interior. The ground floor consists of a big living space with dining area overlooking the garden.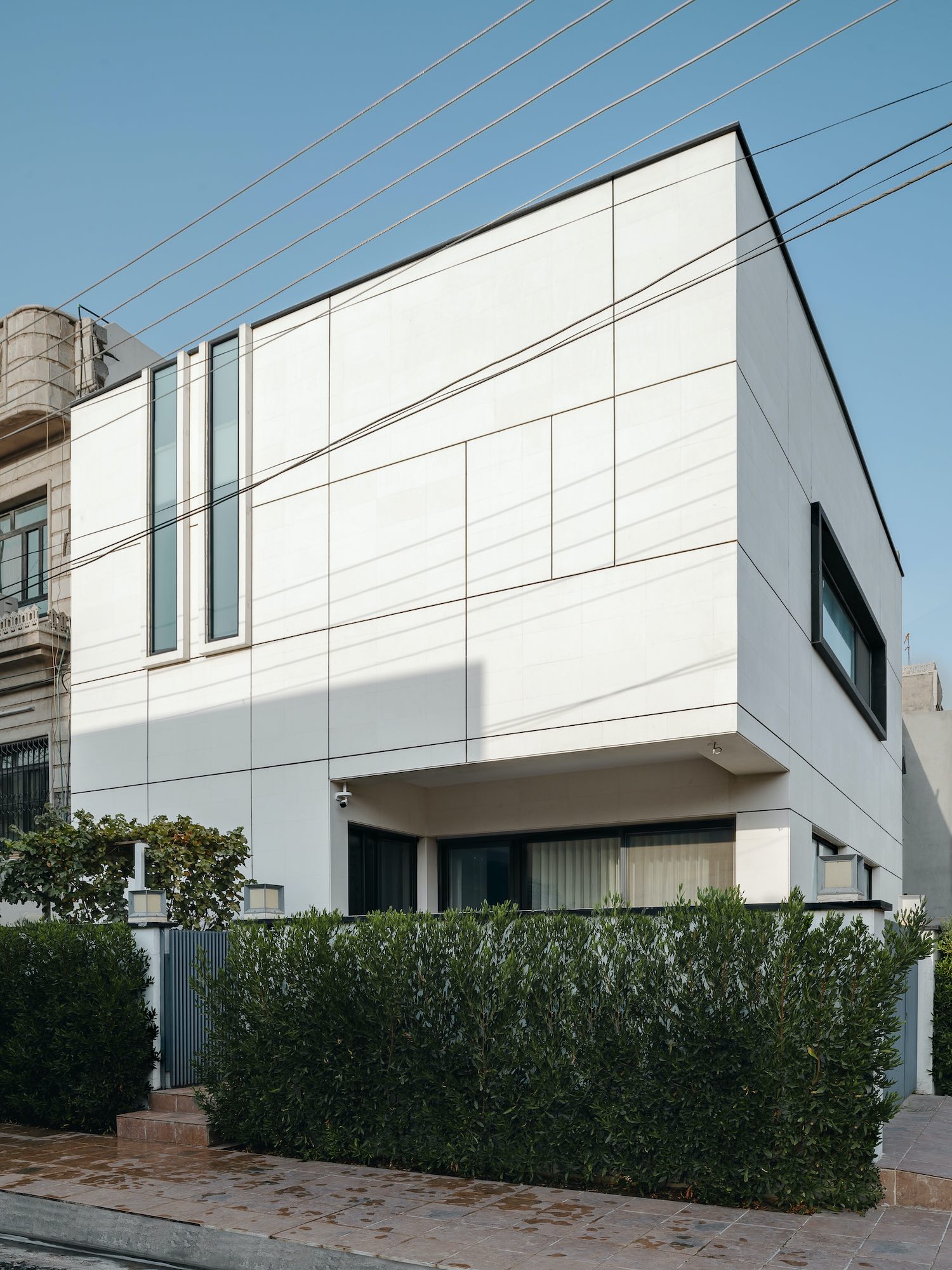 image © Harem Sewaisi
The main idea of the windows placement is to capture the view, opposite to the house there a green park with many trees, the feeling of seating in the living hall and looking at those big trees will create a scene which makes you feel those trees are in your house boundary. The sun direction has been studied from the very beginning, the south elevation in the region in summer when temperature rises and creates problem for the inhabitants. In the first floor we tried to minimized the area of the opening so as not to create over-exposure or maximizing the head conduction rate.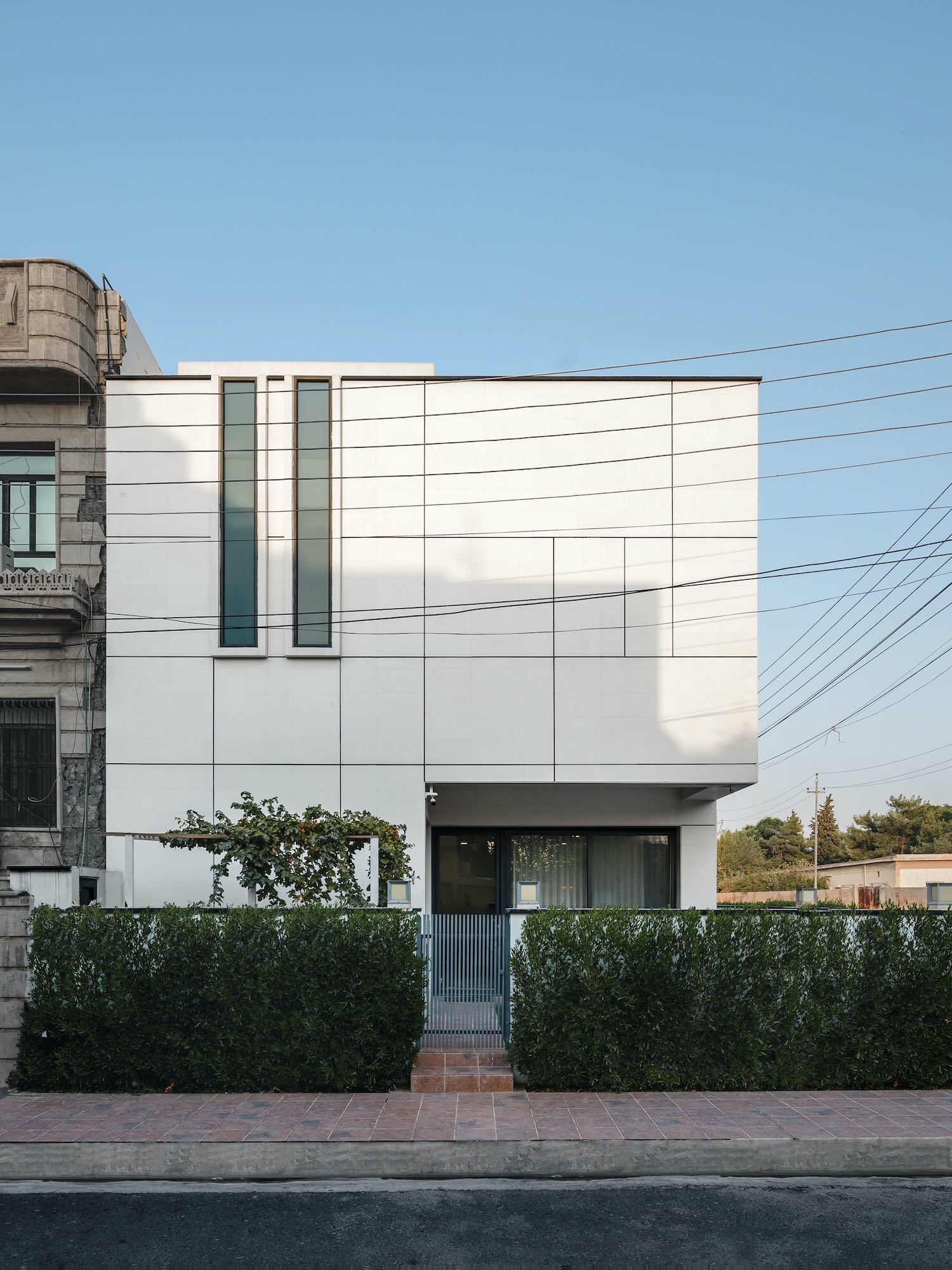 image © Harem Sewaisi
The façade in its simplicity reflects the calmness and the joy of good life for those who live inside of it. Clean spaces, clear lines, and whiteness of the exterior and the interior make it more enjoyable to look at the house.
A white natural marble used to clad the exterior with 1.5cm black porcelain joints. Those joint lines create a more dynamic façade into a static box.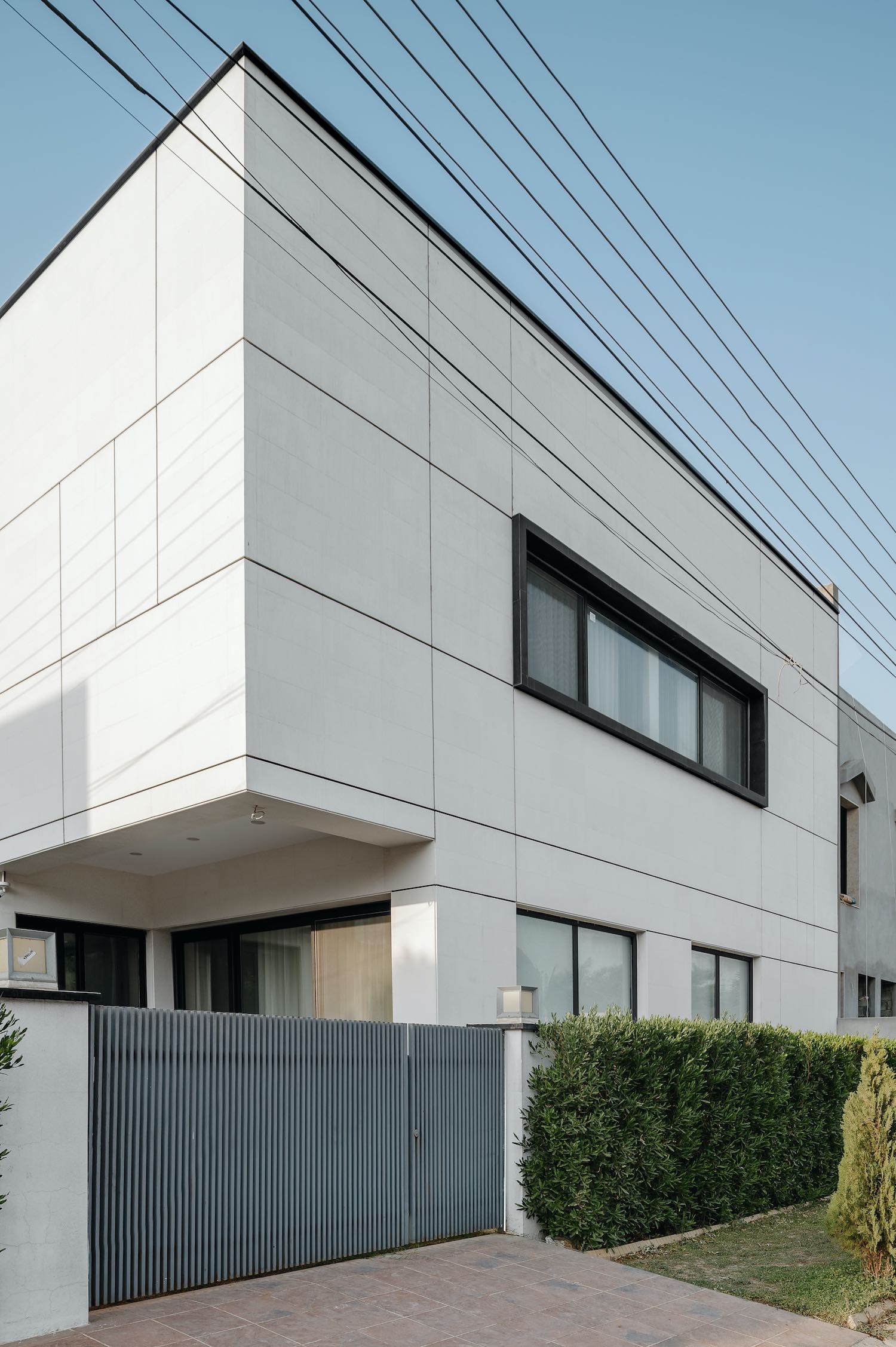 image © Harem Sewaisi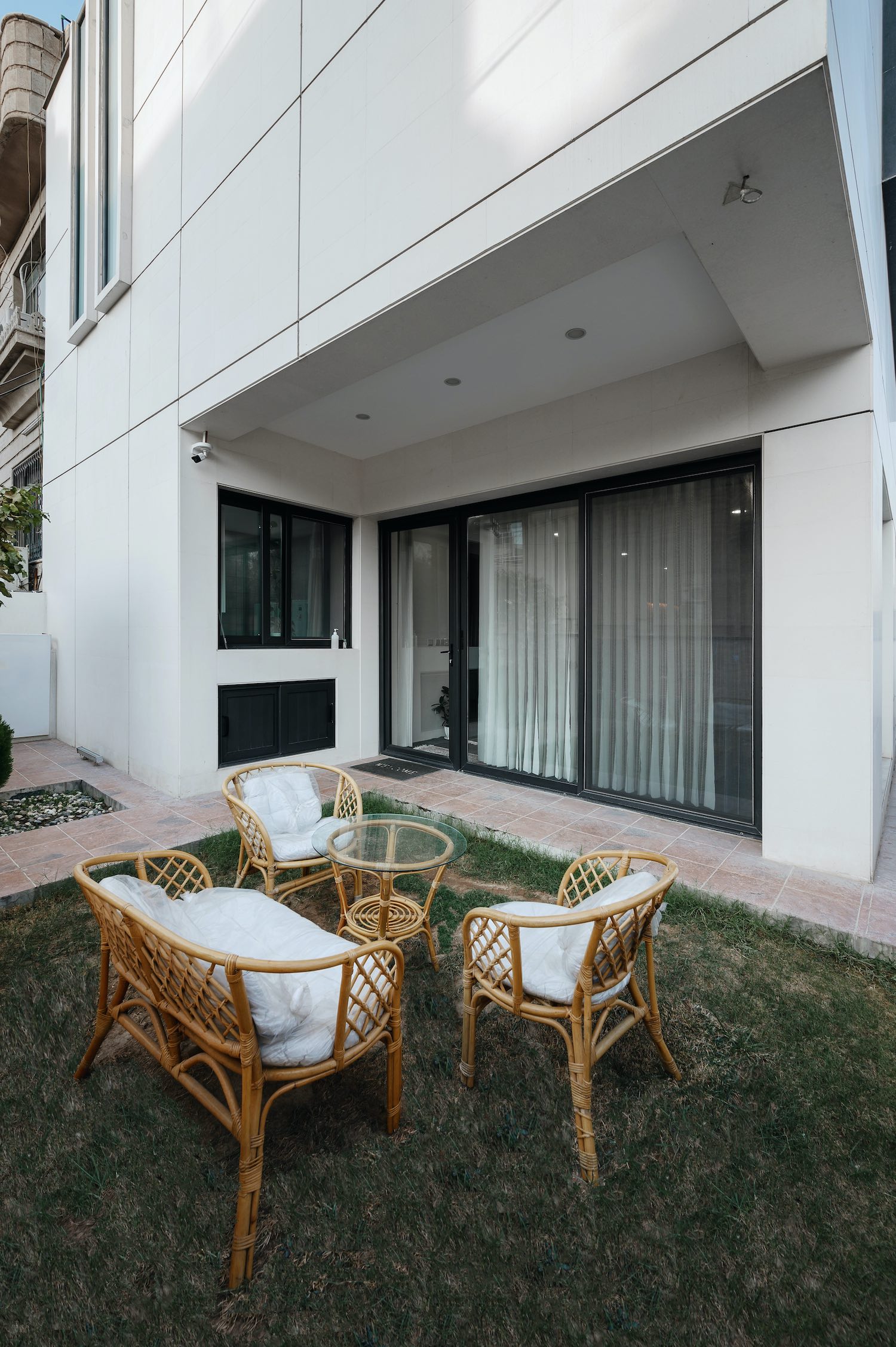 image © Harem Sewaisi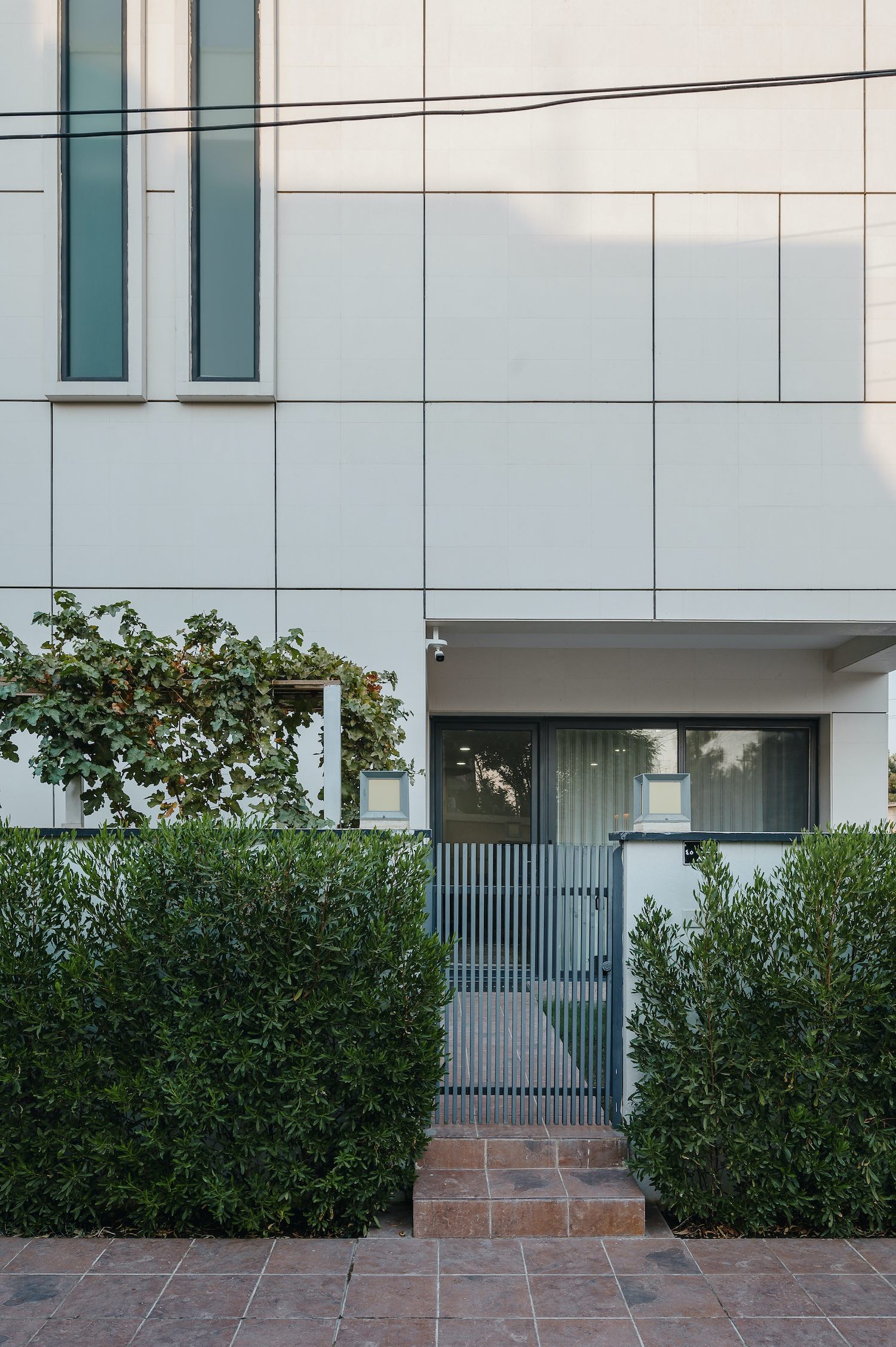 image © Harem Sewaisi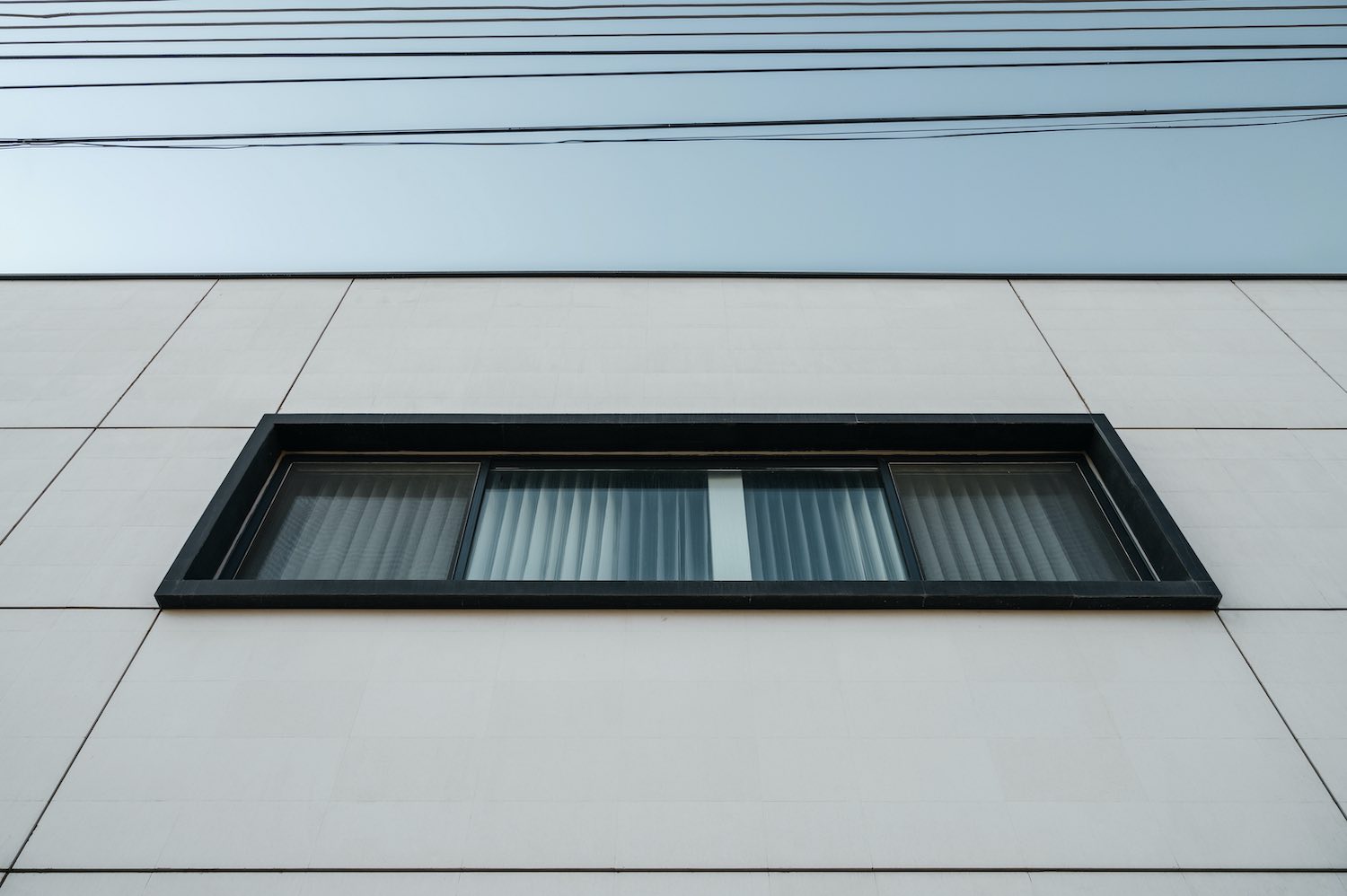 image © Harem Sewaisi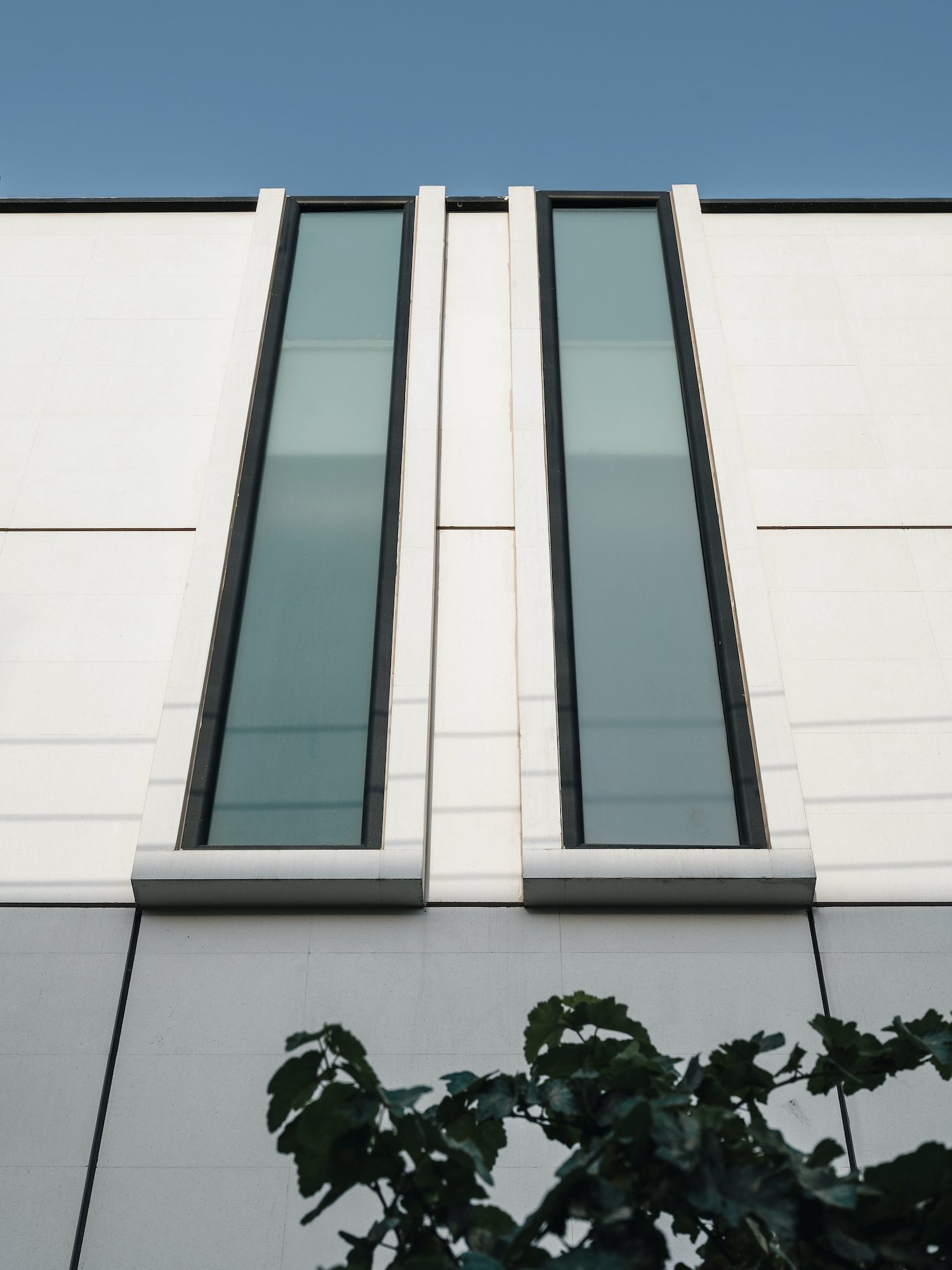 image © Harem Sewaisi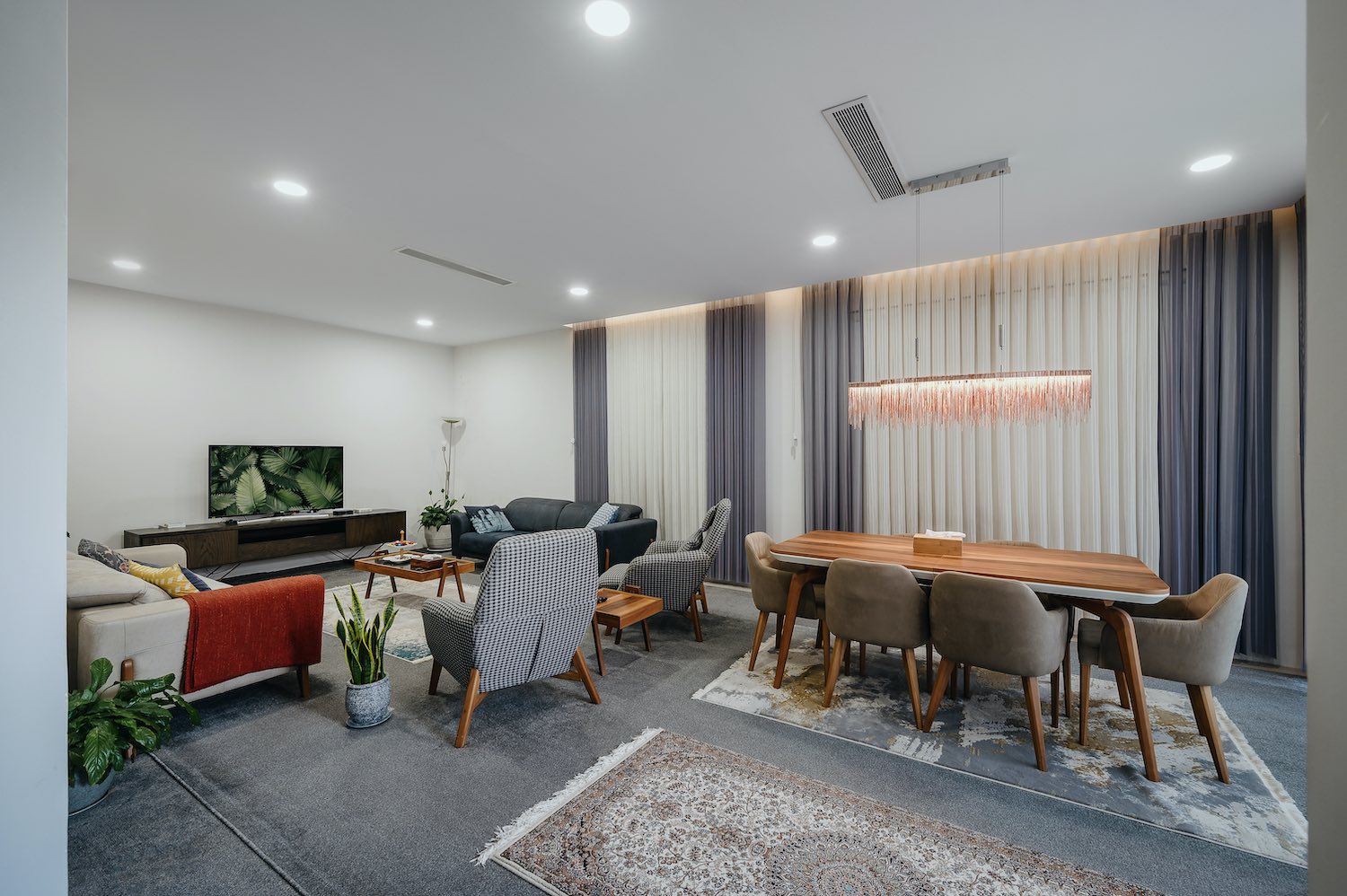 image © Harem Sewaisi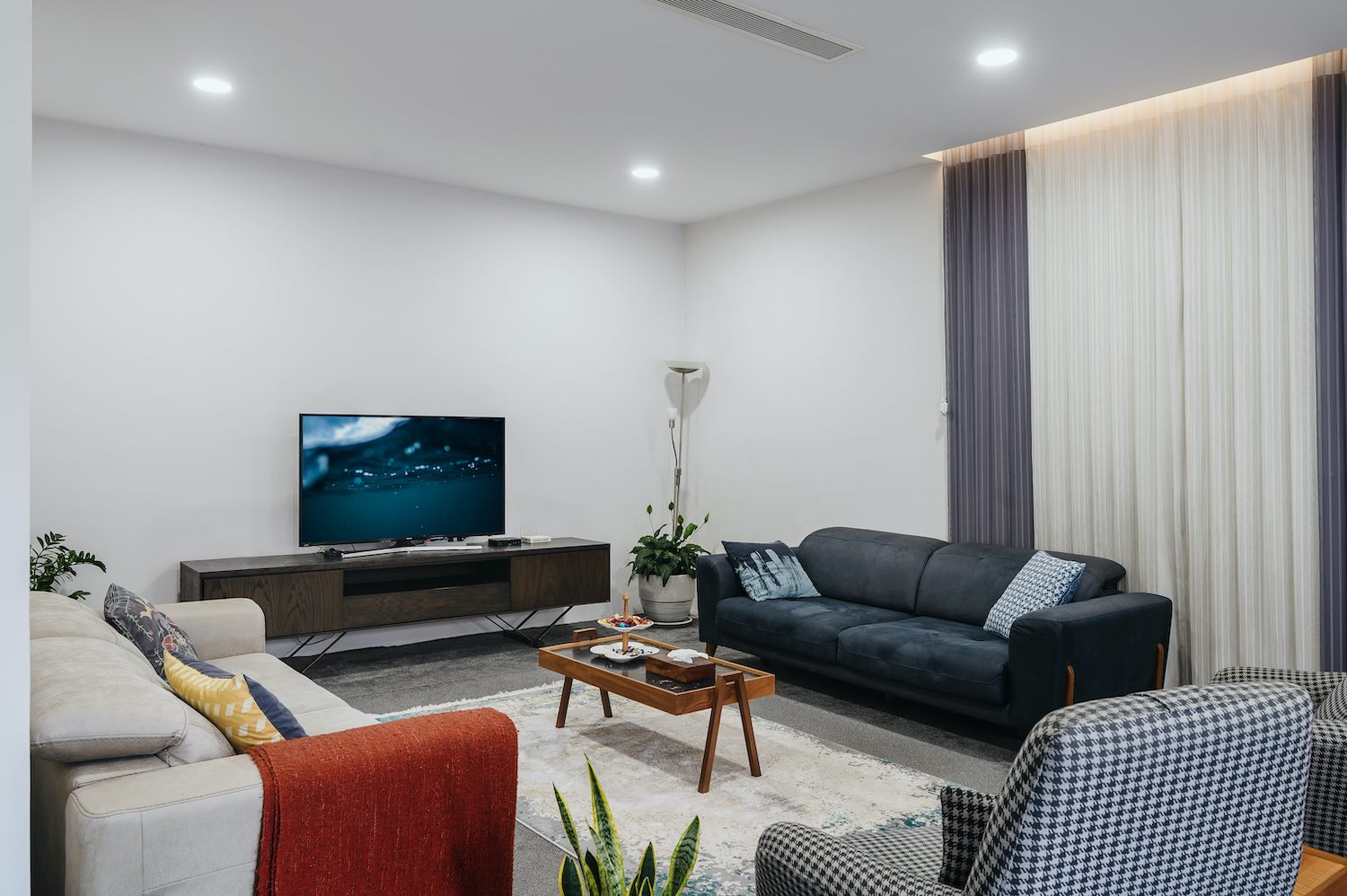 image © Harem Sewaisi
Connect with the Studio Bryar Ali
---