GO'C: This new house is located in Western Washington on the Key Peninsula in a small township named Home. The waterfront site is located on the south end of Puget Sound and angles towards an incredible view of Mount Rainier beyond.
The building section and early plan diagrams drove the layout for this new structure. The house was oriented parallel to the shoreline, allowing the building to nestle into the hillside across the two floors. This created an opportunity to harness unobstructed views toward the water and Mount Rainier from both the large main level deck and the lower-level beach room. The result is a series of outdoor rooms that you encounter as you move throughout the house across both levels, emphasizing the connection to the landscape. Transition spaces were designed to guide you through the entry sequence and passage from the exterior to the beach are expressed through a series of screen walls which gradually draw you toward the interior. These screen walls reappear a few times throughout the project, creating privacy where needed and a recognizable design thread that stitches through both levels of the house.
The east side offers a generously sized deck with both covered and open-air spaces that look out onto the large panoramic view Mount Rainier and Puget Sound. The west side is more private, offering a smaller, more intimate, gathering around an outdoor firepit with landscape walls that will grow around the perimeter over the next few years. The north south axis of the main living area bridges over two volumes that anchor the structure below leaving a large opening in the middle of that floor plan that serves as the main indoor / outdoor activity space. This beach room on the lower level becomes a busy hub in the spring and summer months allowing all the family's activities to be directly connected from the house to the water.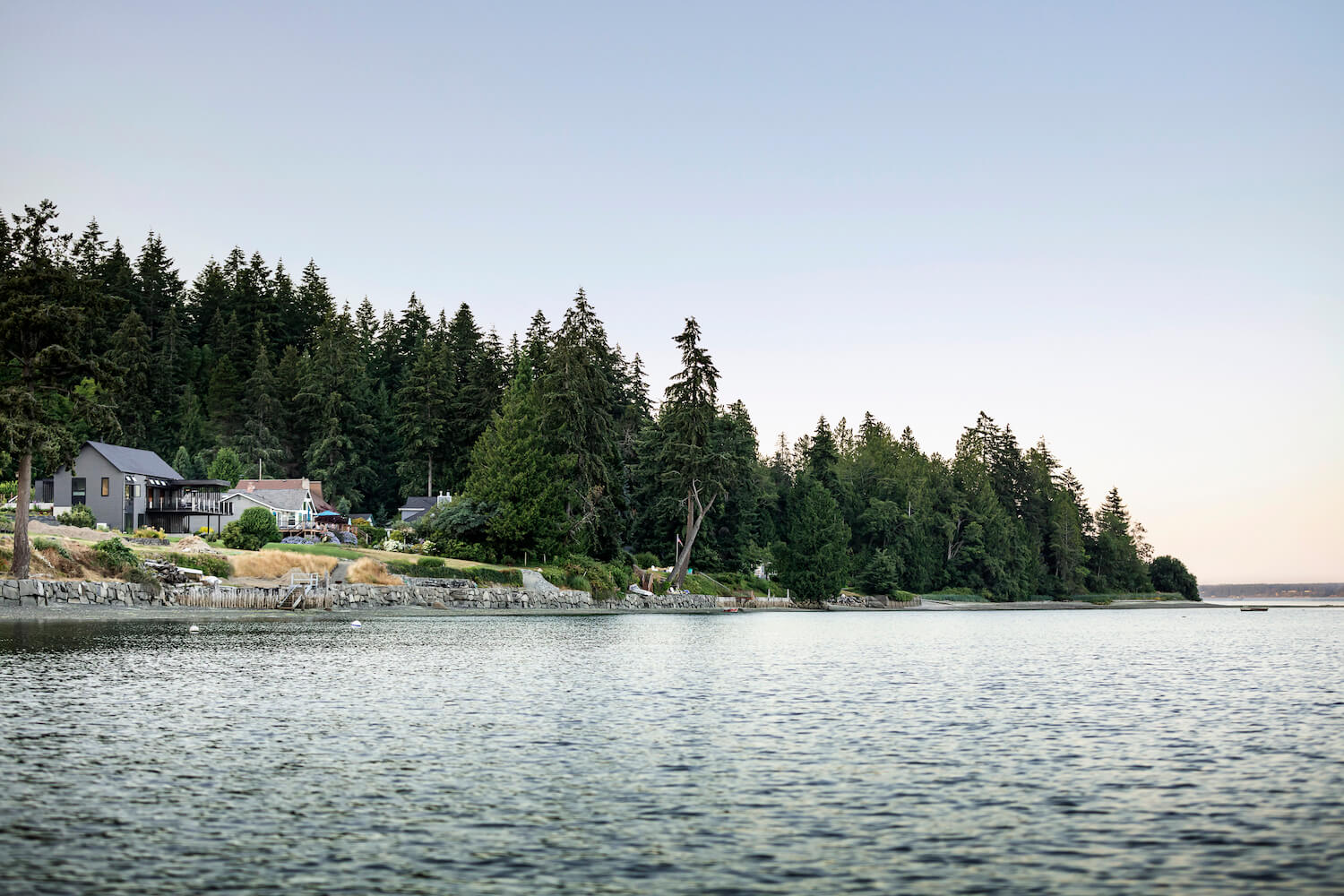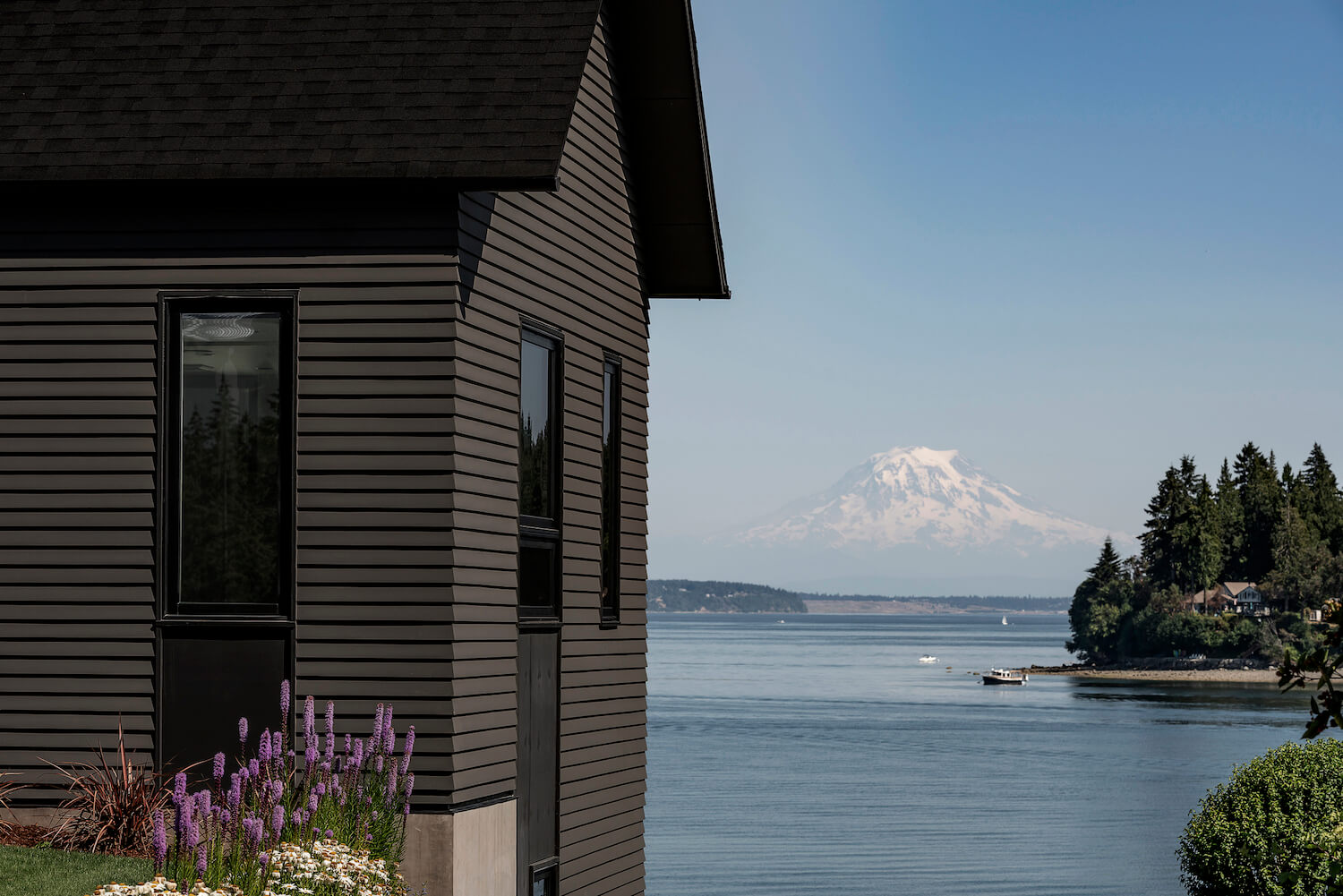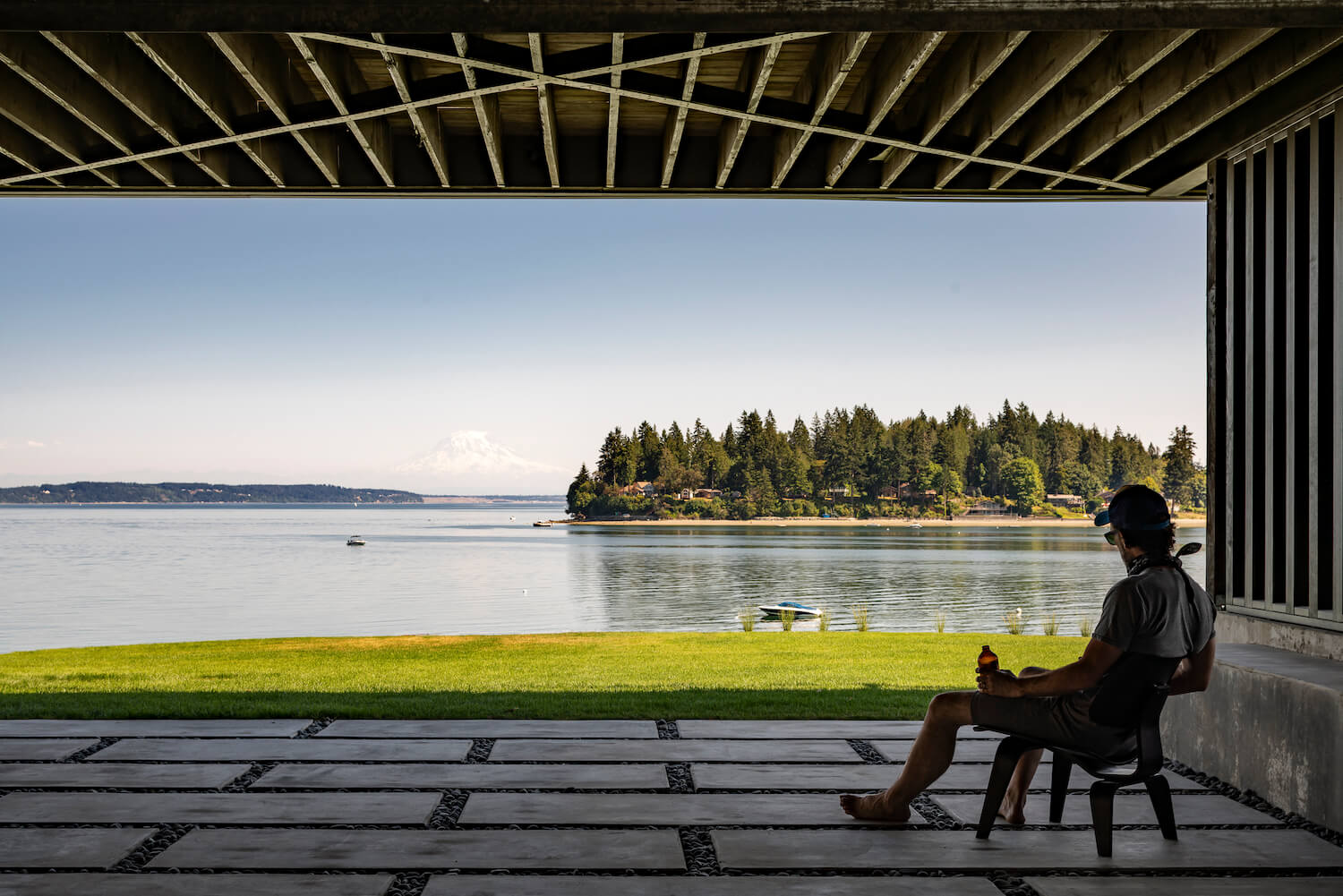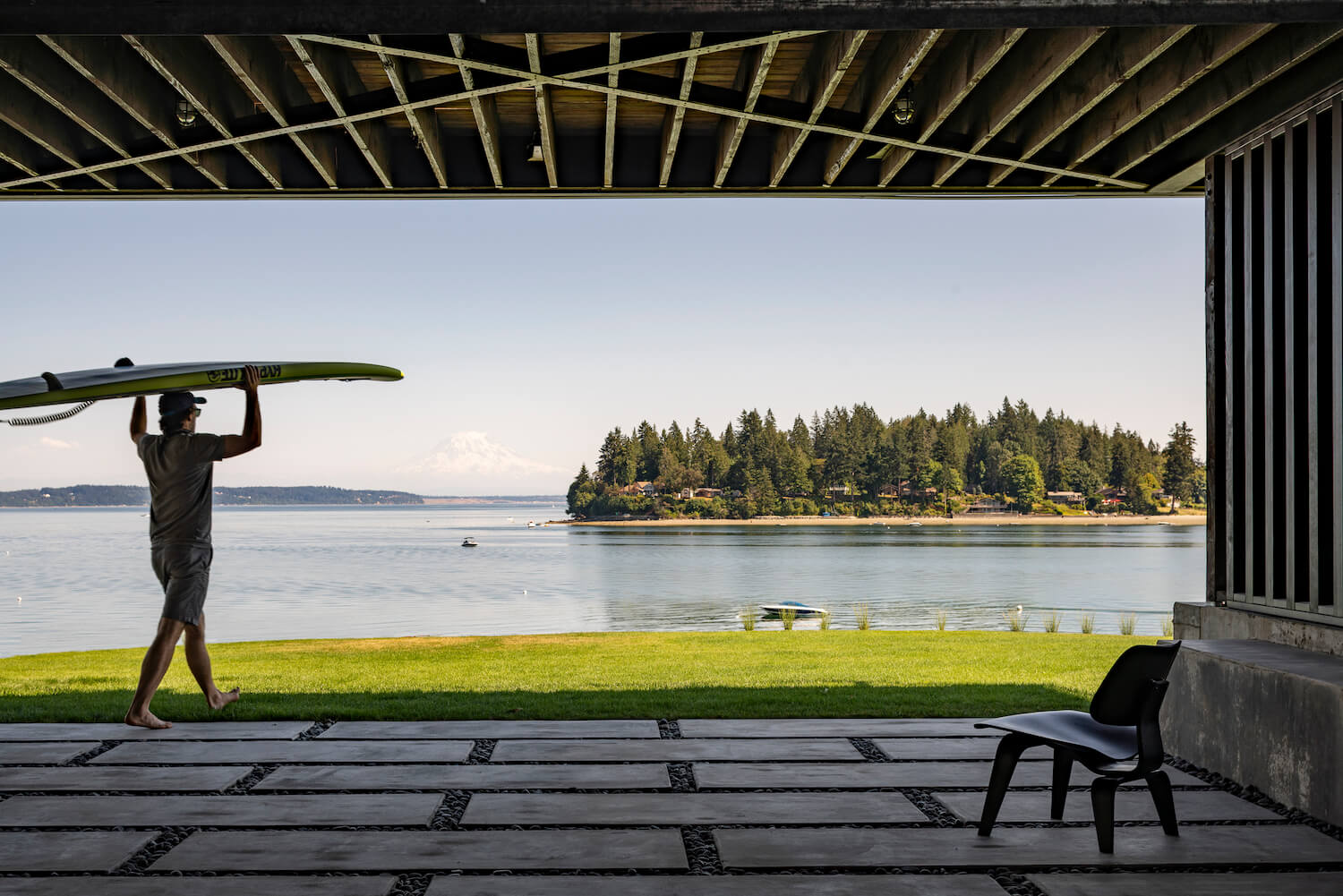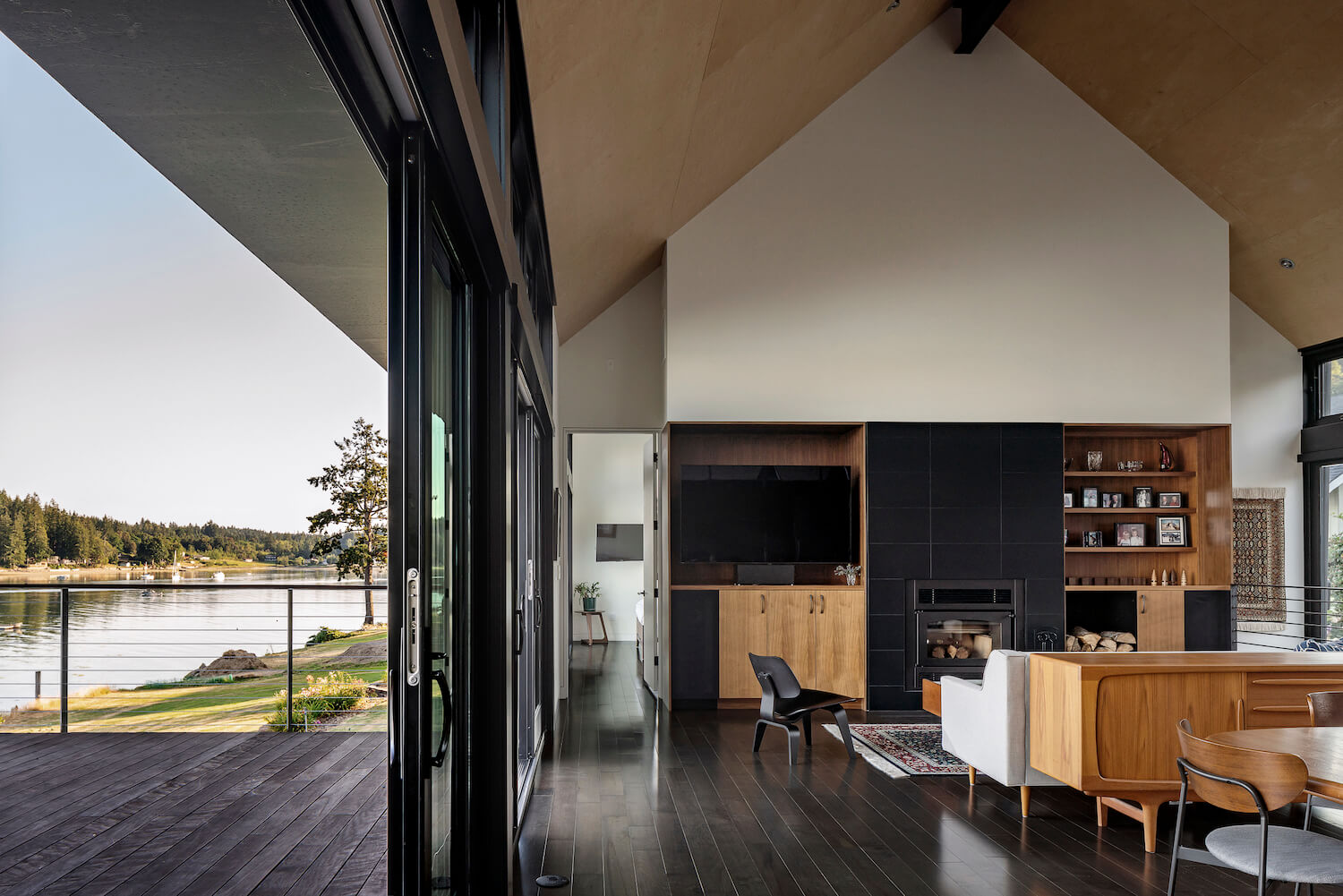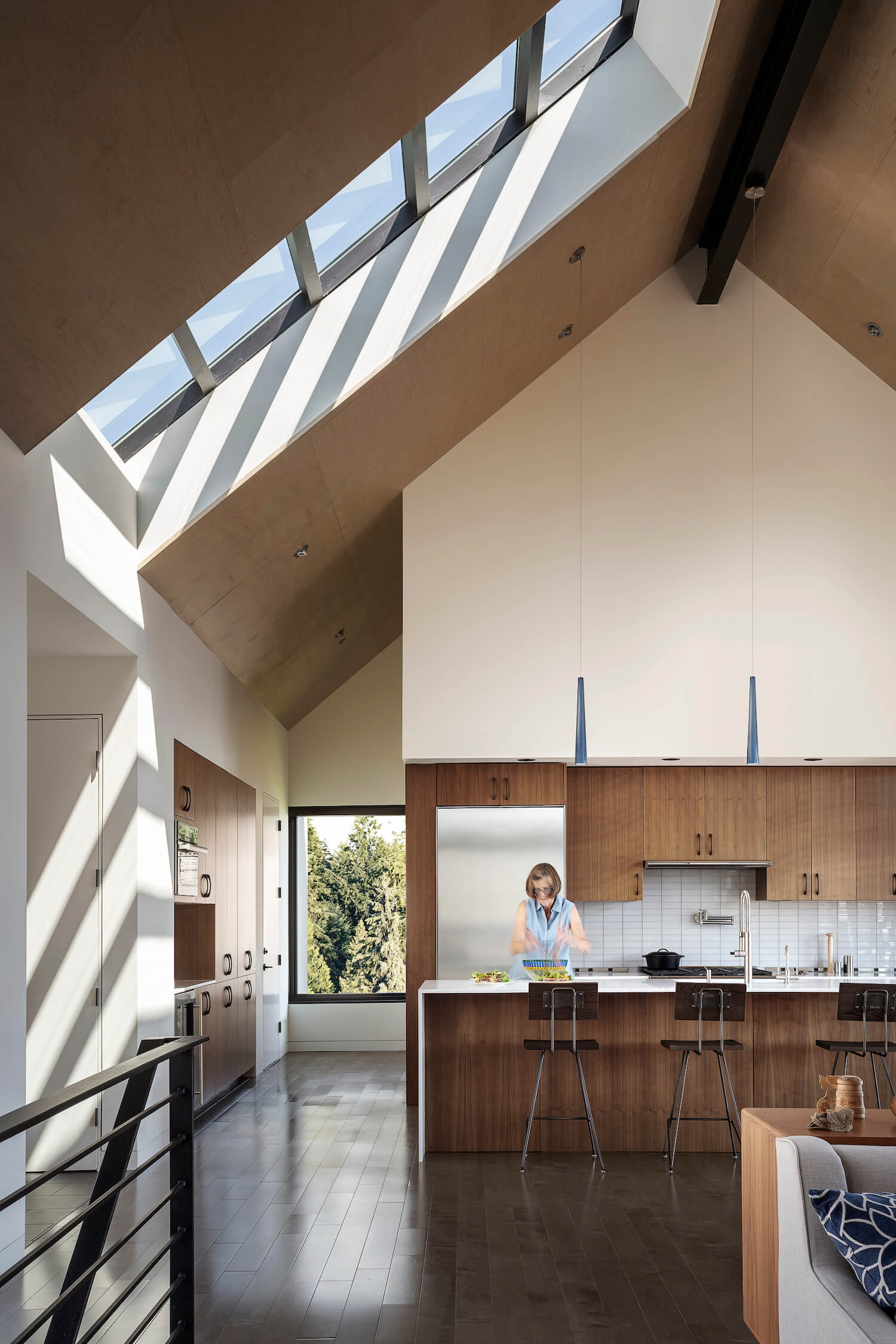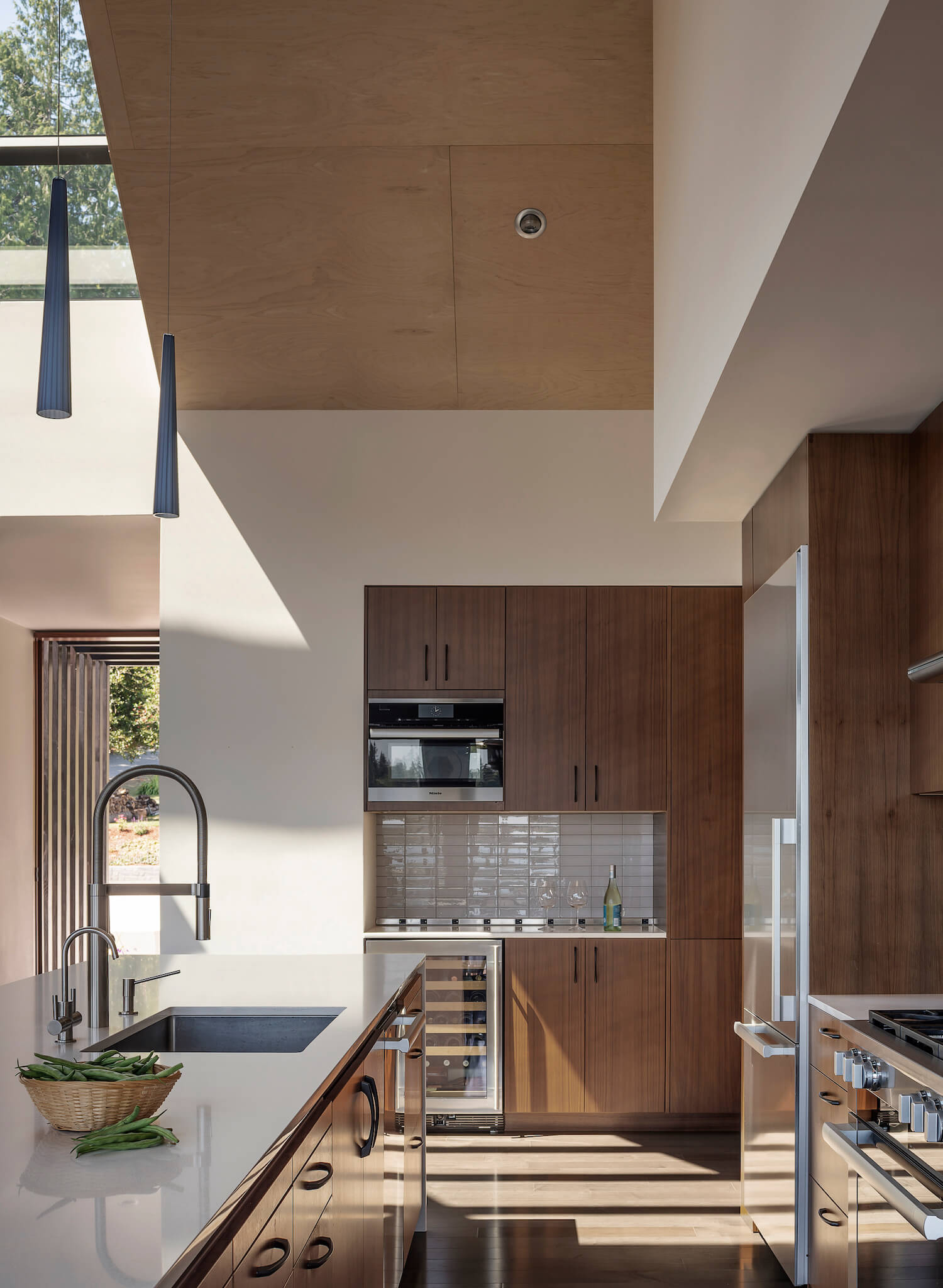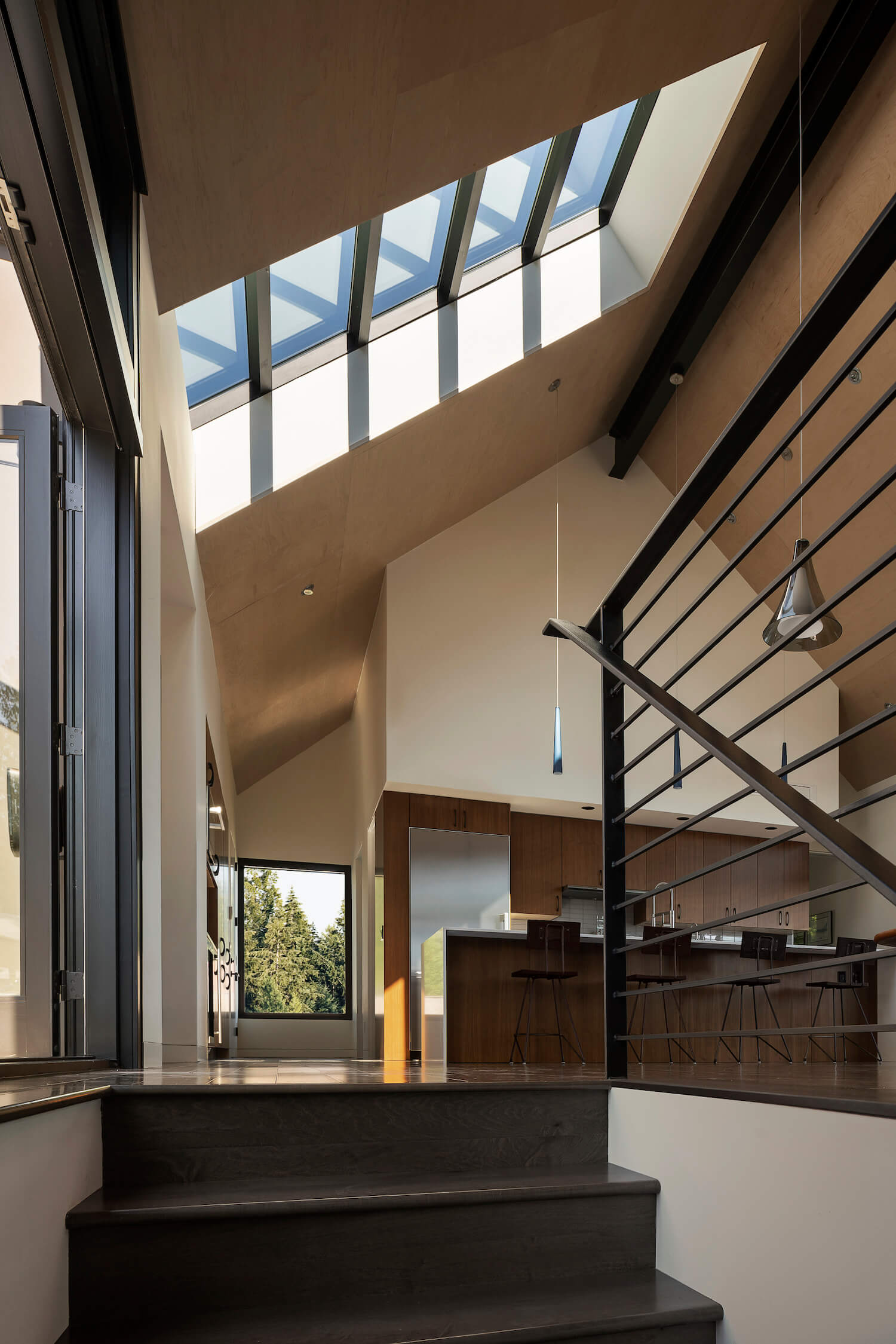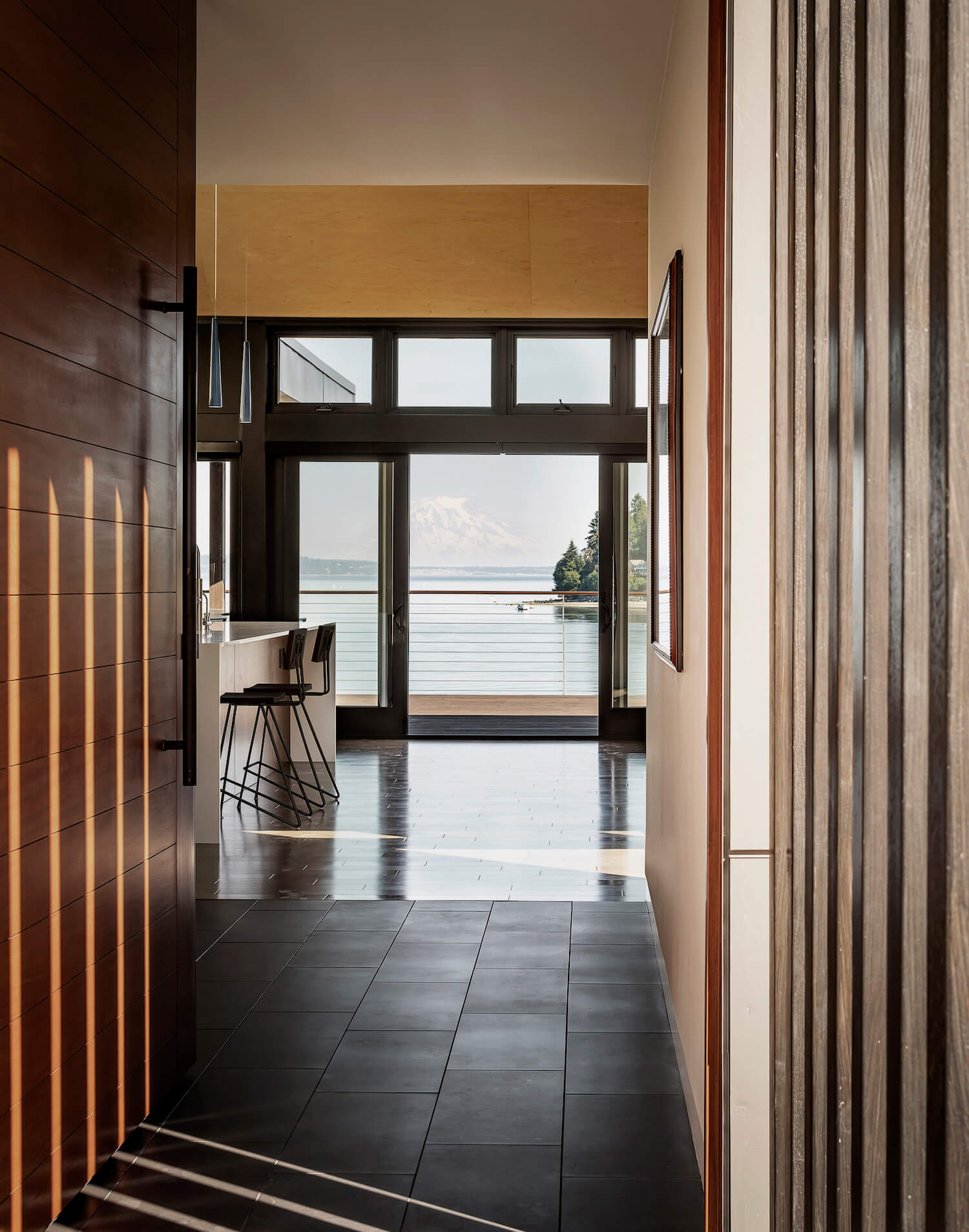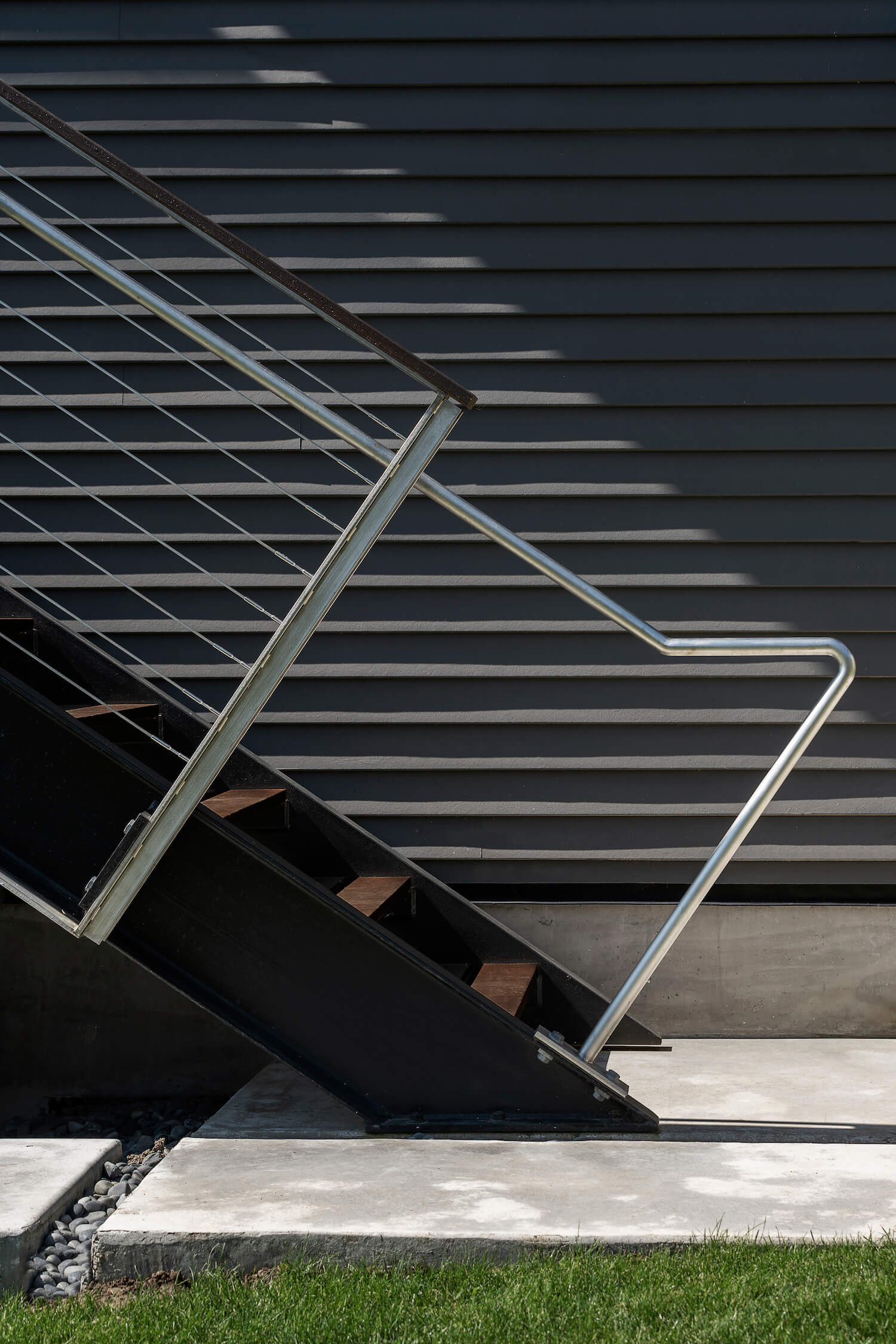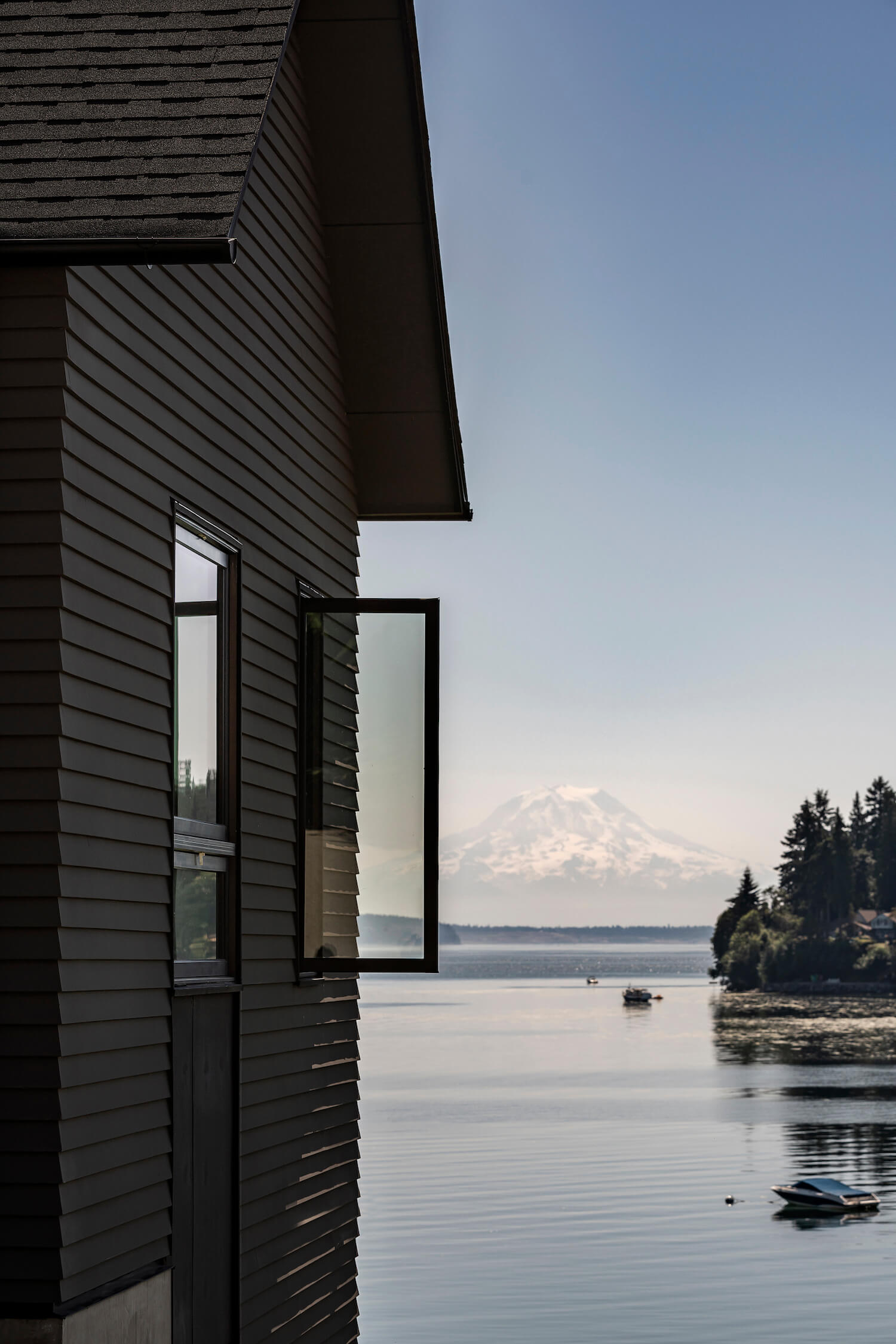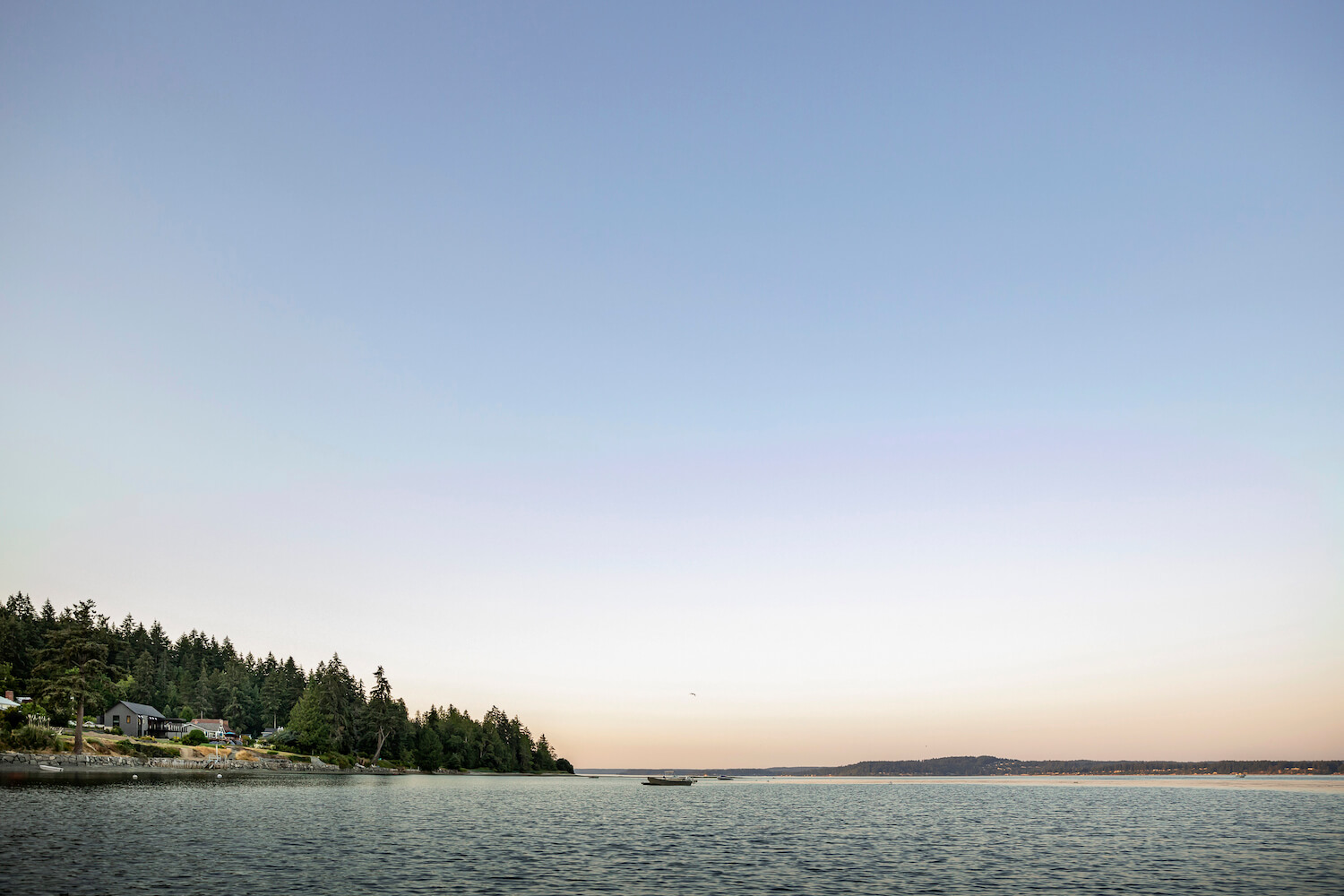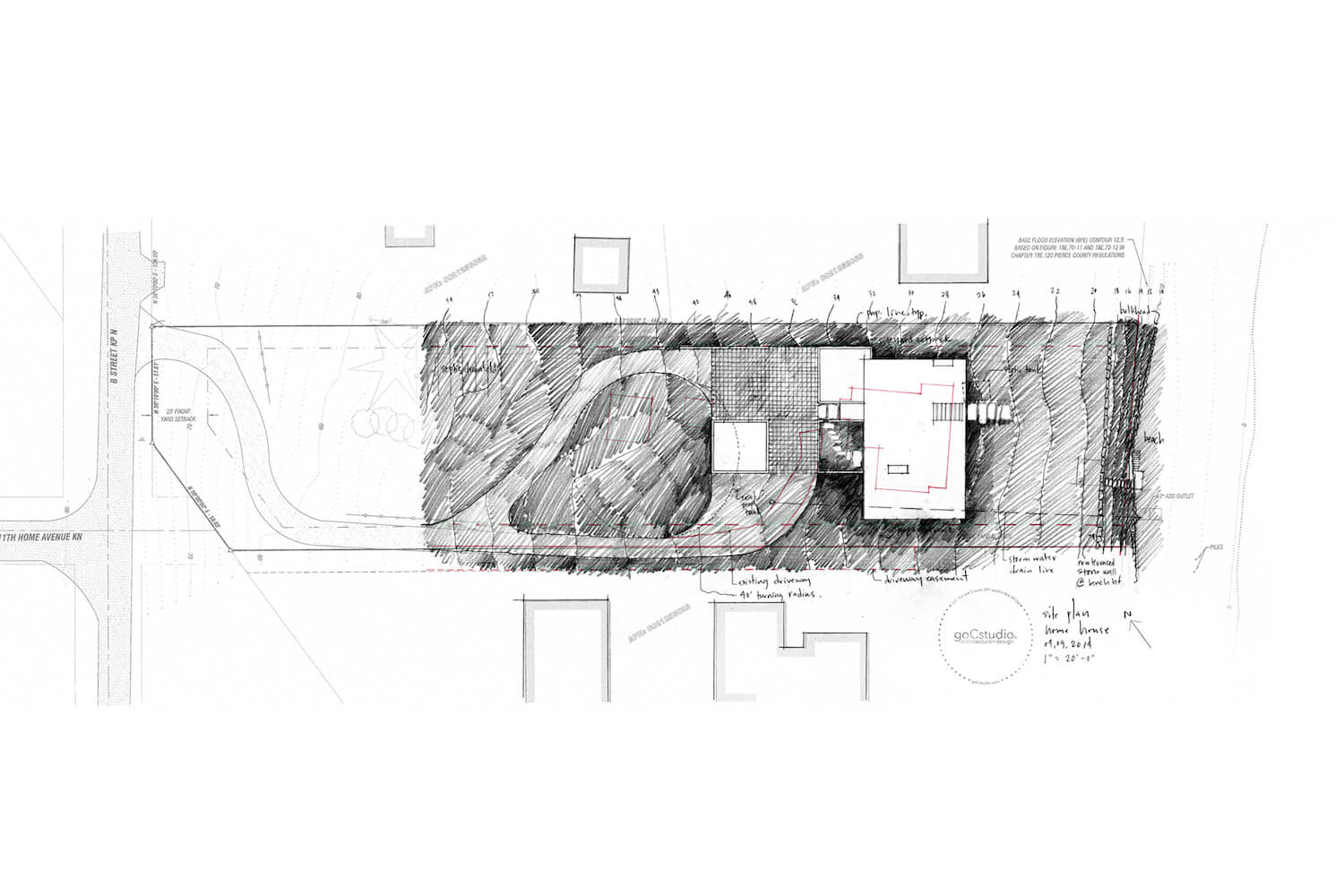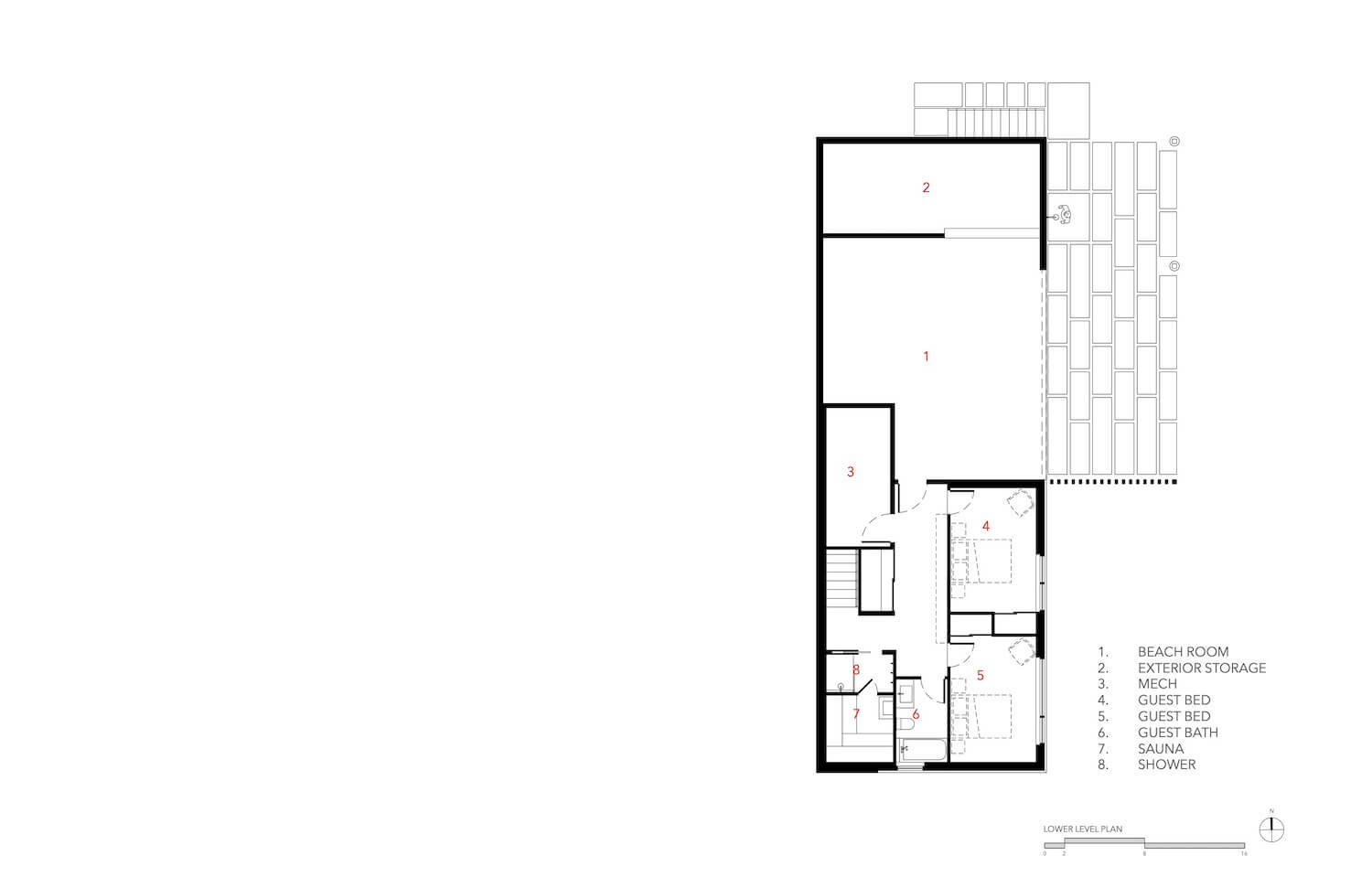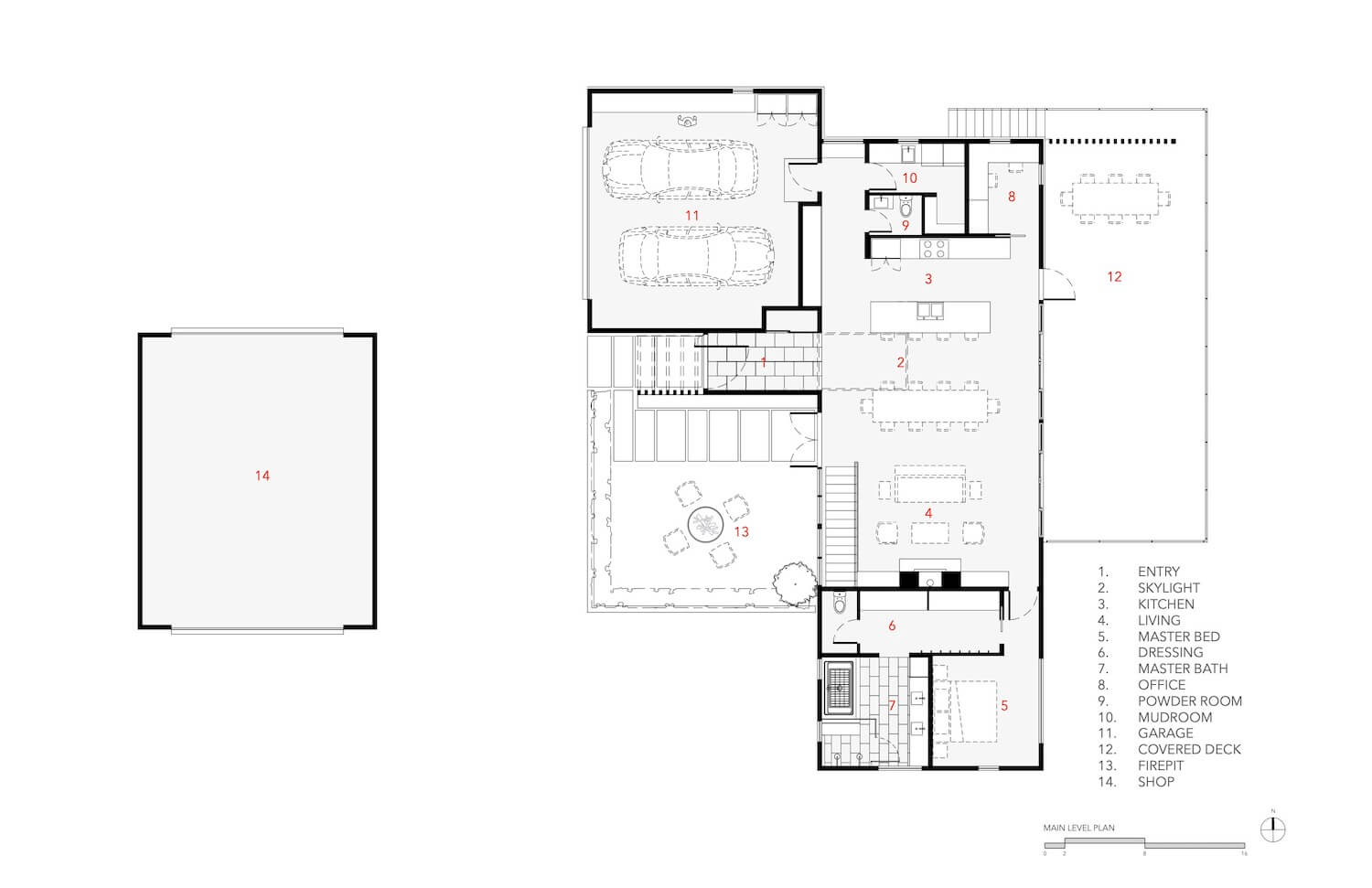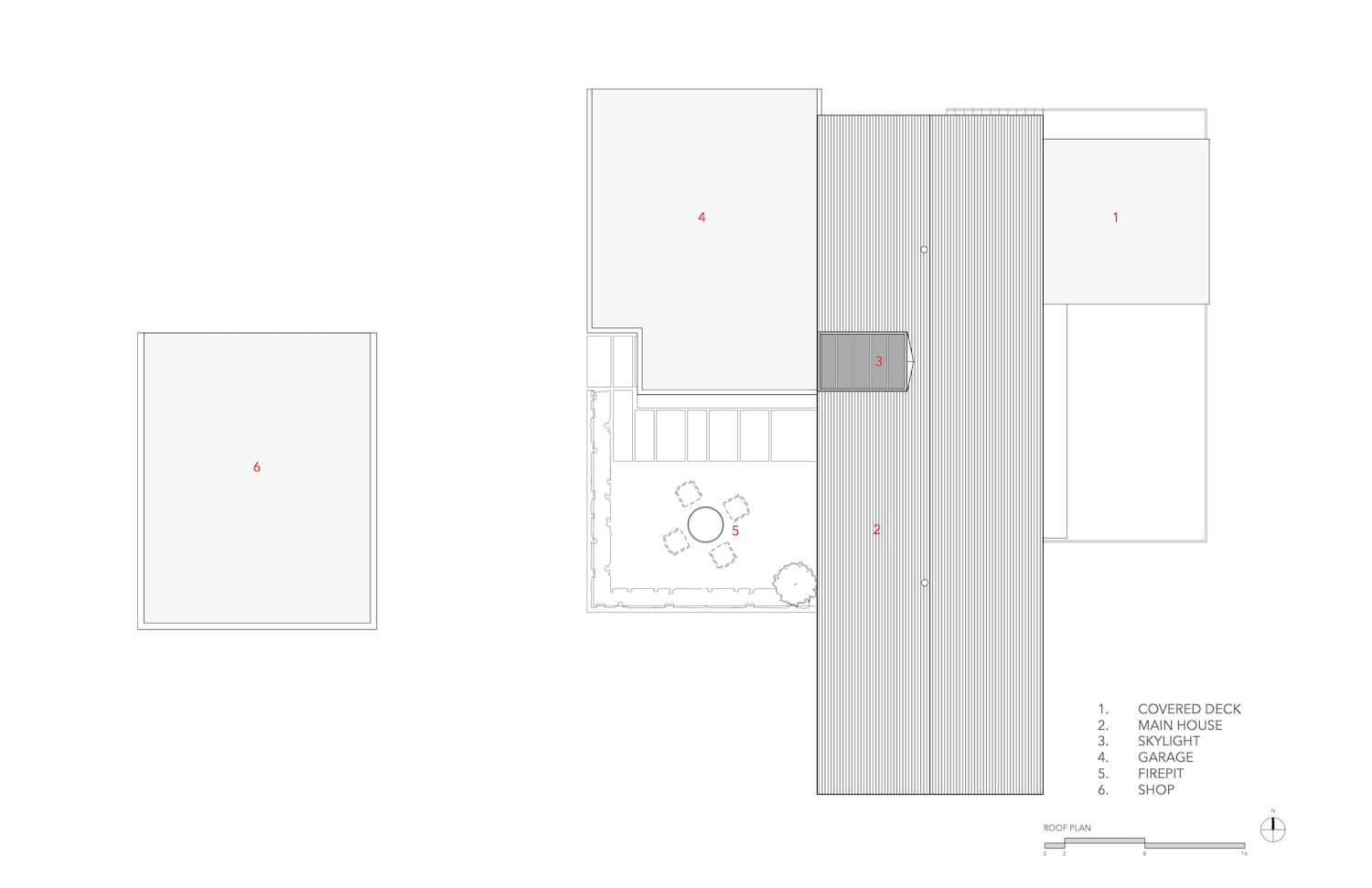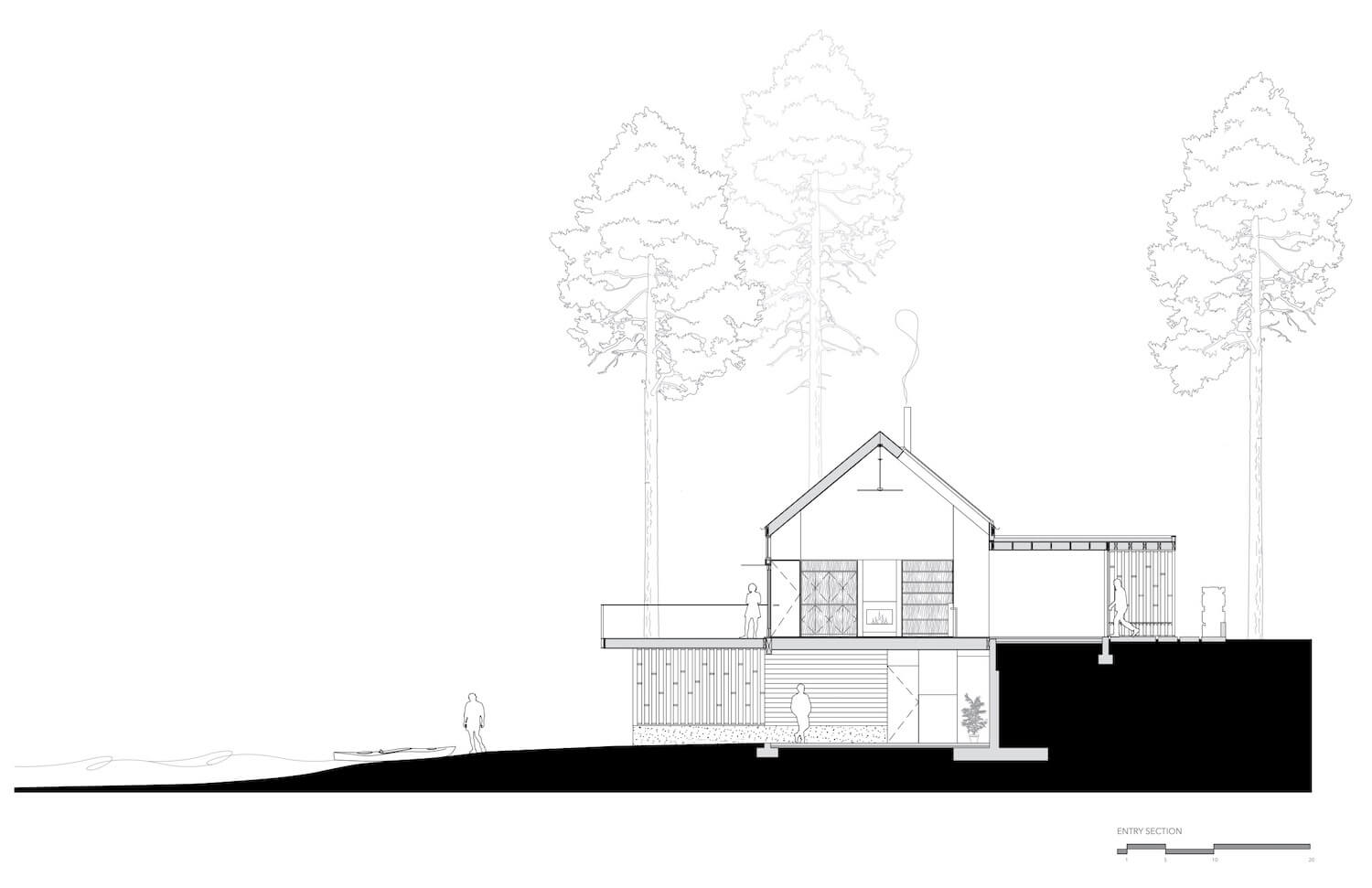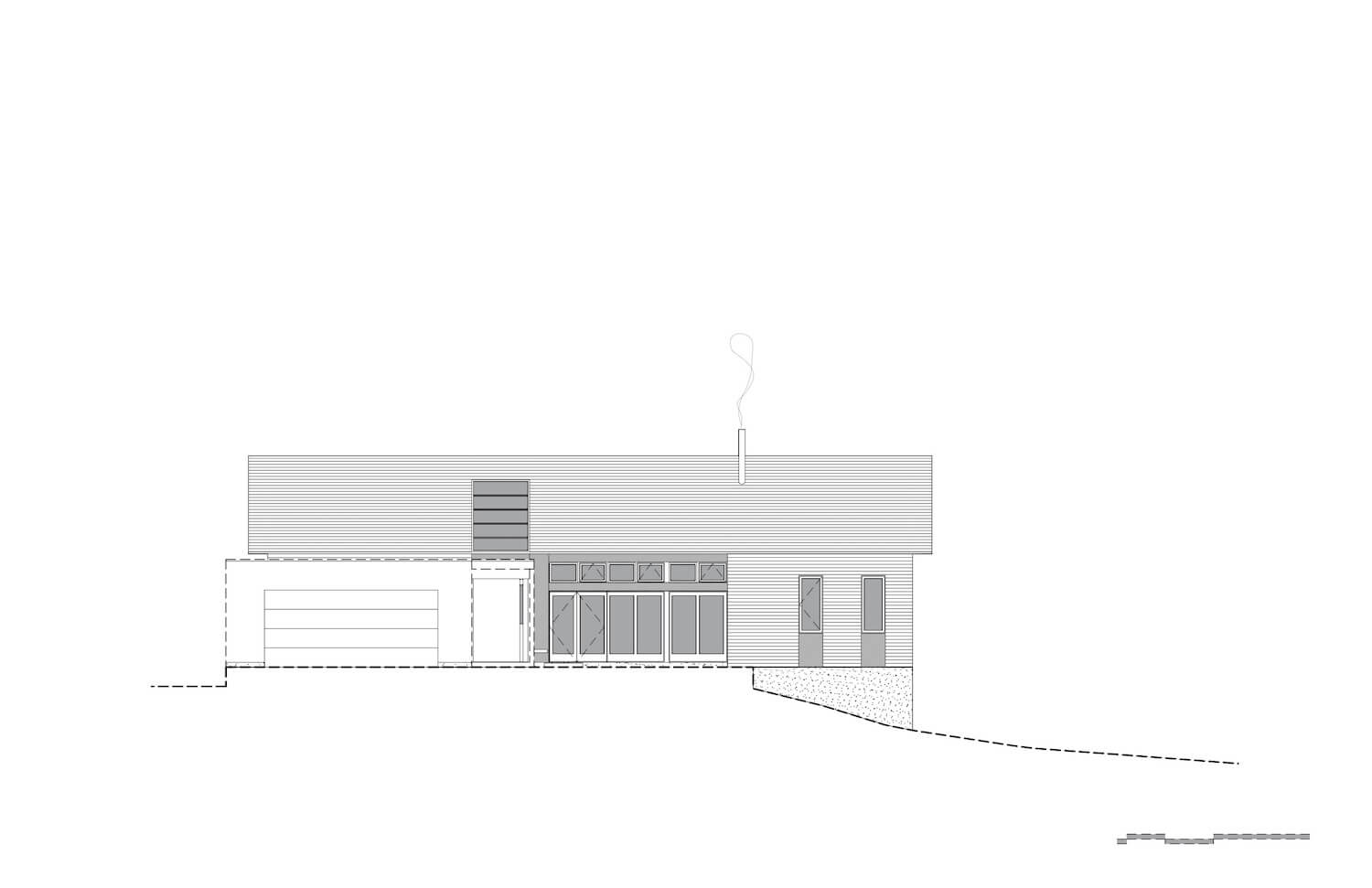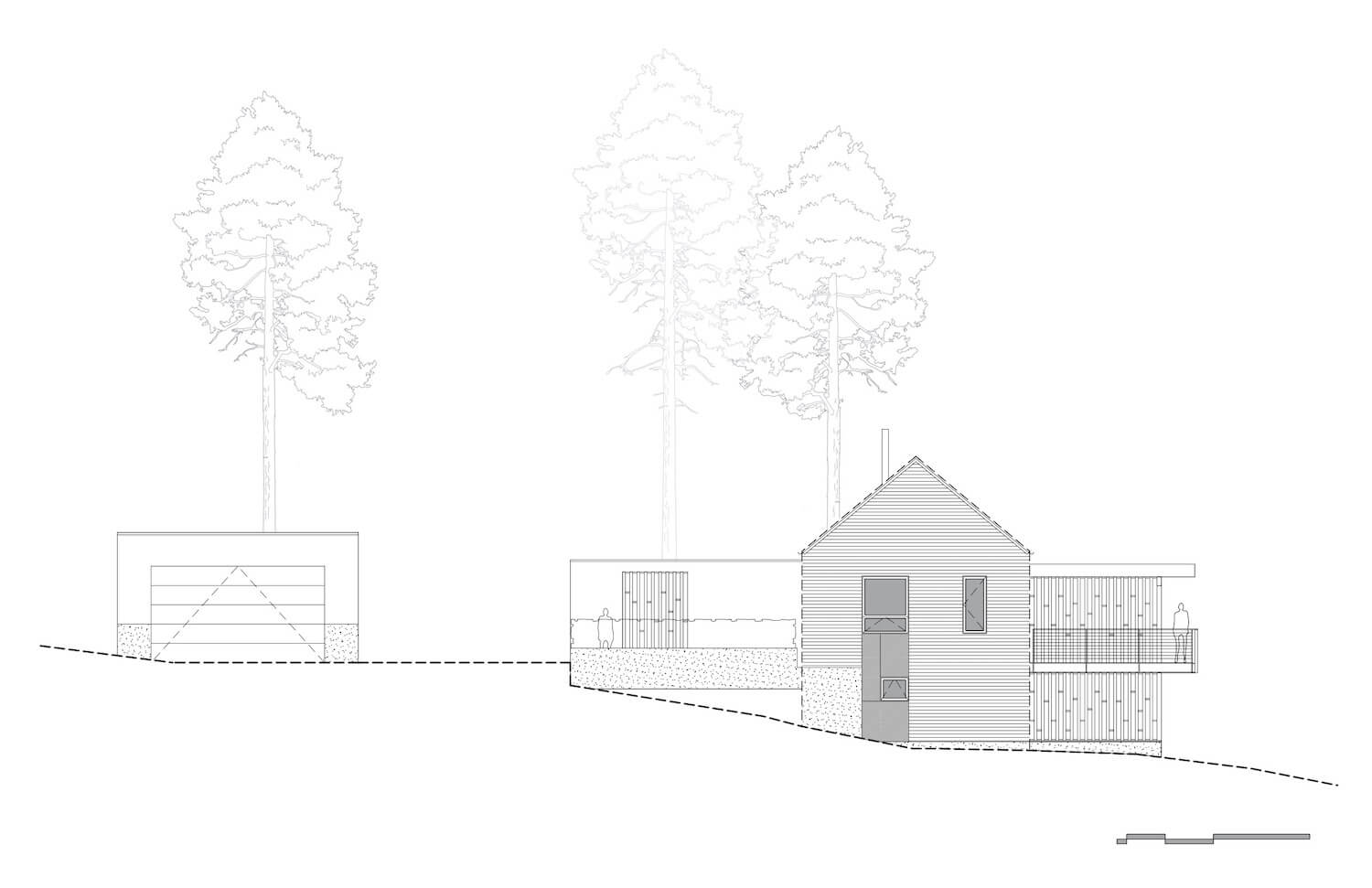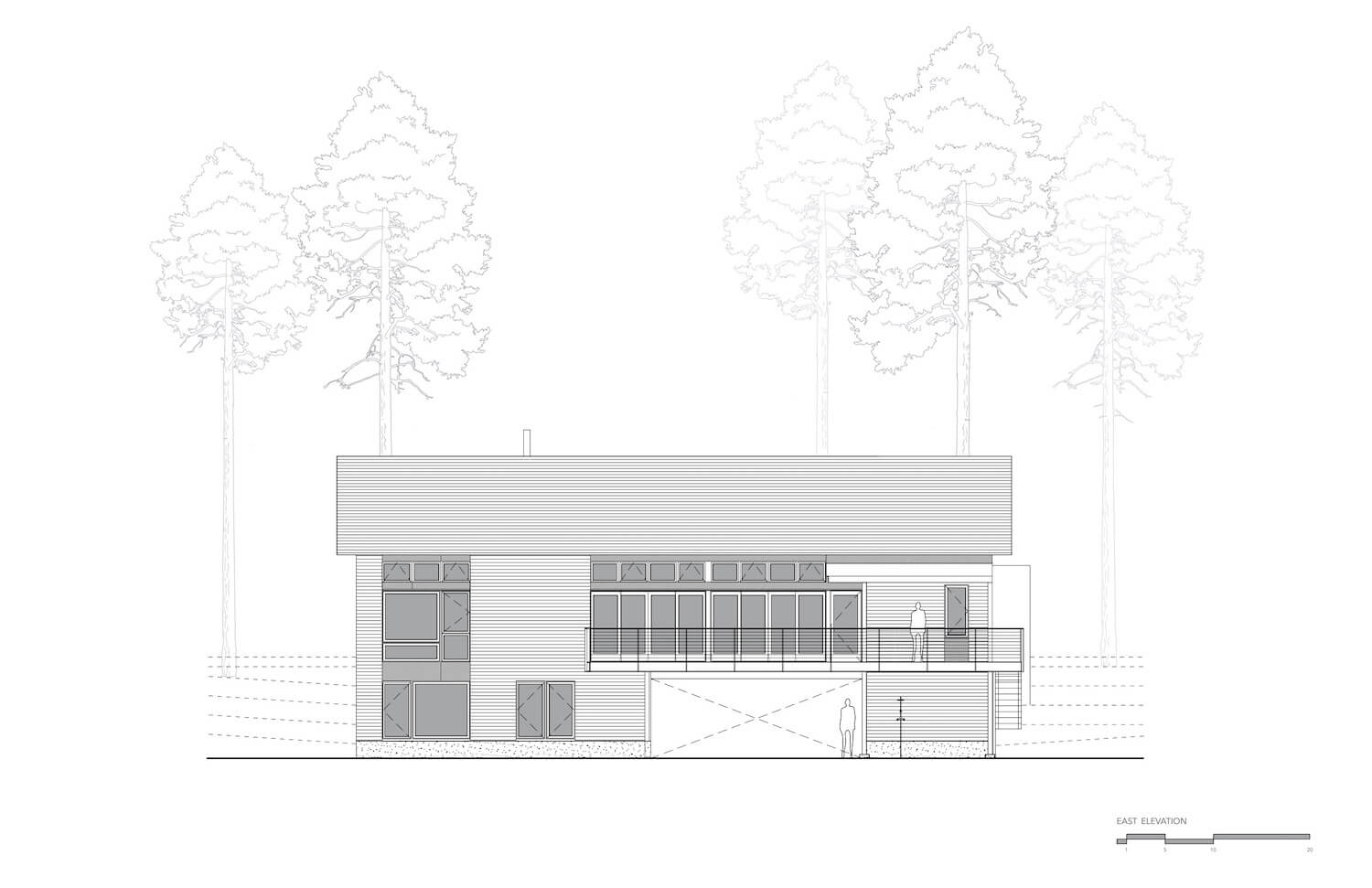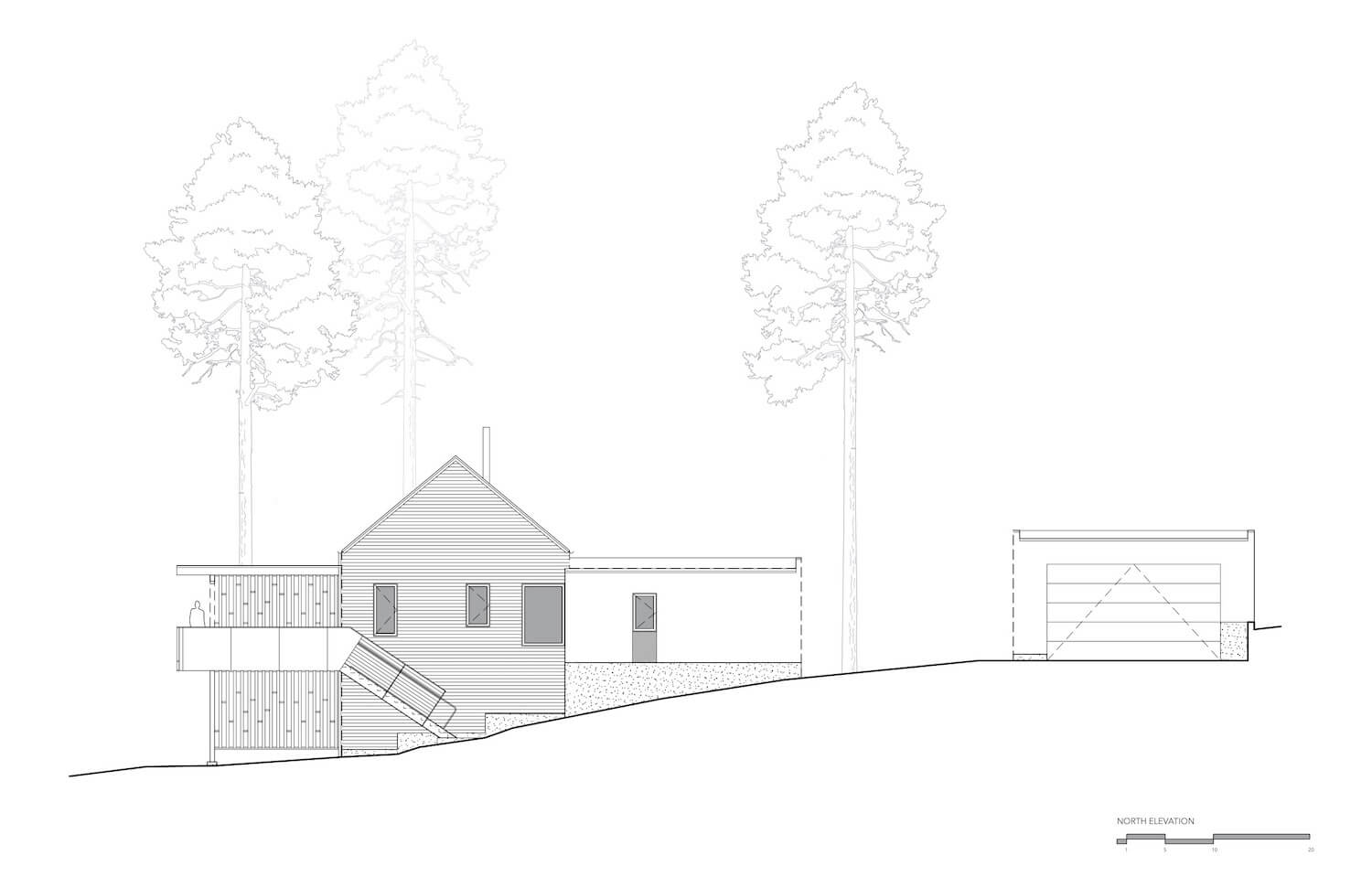 About
Founded in the Pacific Northwest and practicing internationally, GO'C is an award-winning architecture & design studio inspired by the interplay of rational design and artistic expression. From residential to commercial and public spaces, we thrive in the challenges of site-specific work, and find opportunity in constraint.
Founding Partner Jon Gentry grew up in North Carolina, developing an eye for utilitarian structures and an impulse to challenge norms. Founding Partner Aimée O'Carroll grew up in the heart of London and comes from a family of architects that reaches back three generations. Together, our studio is driven by the concepts of practicality and imagination. When thoughtful analysis meets a spirit of exploration, we know we're in our element. Our process is as rigorous as it is daring; it takes both knowledge and curiosity to turn a brave idea into something real. Building a foundation under 'what if' is where we like to be; the enduring desire behind everything we create is to push the limits of what's possible—in service to clients, communities, cultures, and landscapes.
---