Samay Collections: The overall project objective: Our main objective with any of the rooms that we build is to create a special place in nature where people can enjoy peace and quiet and retract from the busy world around them. We want to connect people back with nature, to offer a space where you can enjoy the elements, the sounds of nature, and appreciate the beauty of the flowers, the trees, the birds and animals that we share this world with.
But also with keeping comfort in mind. Our projects have become bigger and better as time continued. When we initially started building this hotel, we were limited by our own beliefs. Once we overcame some design and planning challenges, we became more adventurous and creative in our designs and pushed ourselves to do more and to do better. Which is how Amazonia came to life. This was the biggest, most expensive and longest project we worked on at our property.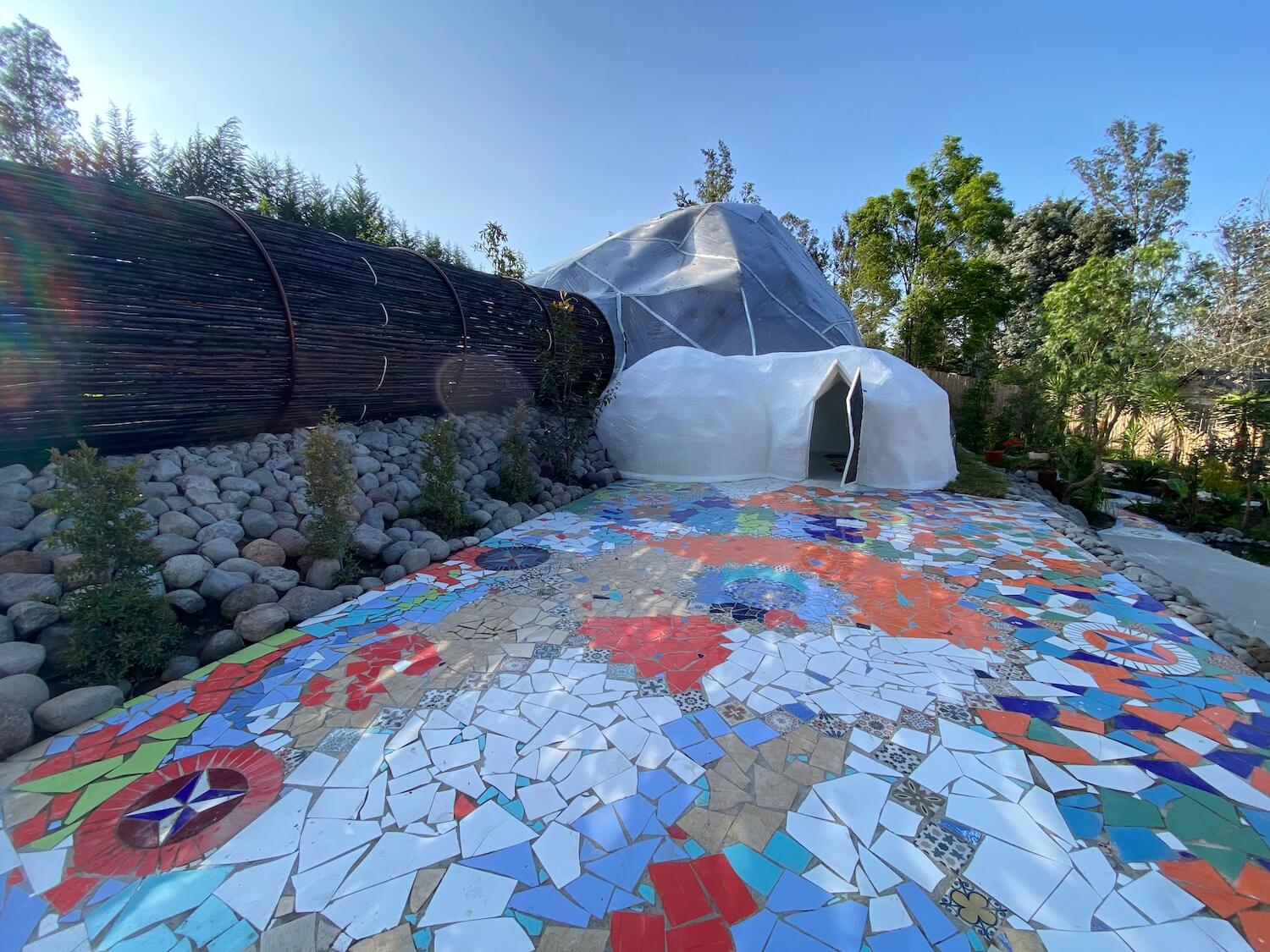 Key inspiration: The key inspiration we got from a few different places around the world; mainly from Bali and Tulum. The lushness in both Mexico and Indonesia offers incredible opportunities to combine architecture with nature and we wanted to bring that back to Ecuador.
Main challenge: In Ecuador, it seems we can't find construction workers or architects with experience in building structures like we have built on our property. It is difficult to find people who can think outside of the box, and who can agree on pushing the boundaries to get things done. We haven't worked together with architects, because we've not been able to find them. We gather our thoughts through images found online, and build piece by piece together with our contractors. Starting from digging the foundations together, to deciding which branches of trees to use as foundations, all the way to climbing up to the roof to figure out how to make everything waterproof. The whole process needed to be project managed on a micro level. Our contractors are local people that have barely moved away from their local municipality and only know what they've seen. But luckily some of them were adventurous enough to go on this journey with us and make the project happen.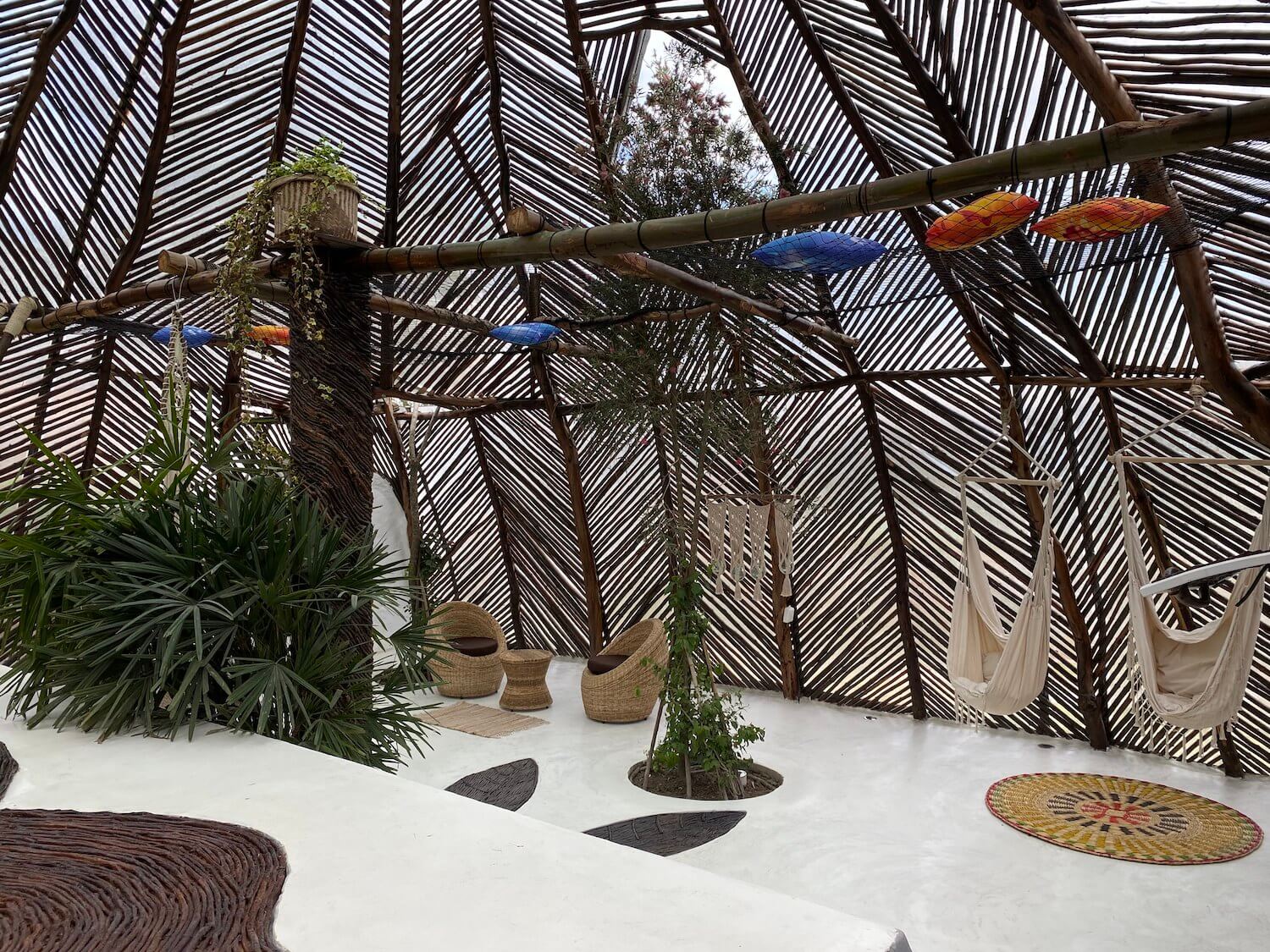 Art and nature: It was really important to us to build with natural materials from the land. We used wood from our own property by taking branches off our own eucalyptus trees to serve as foundation beams. We then sourced smaller wood pieces from local suppliers to cover the walls of the entire structure and to create the entrance, which is an expansive tunnel of 15 meters completely wrapped around in wood pieces. To bring nature inside the room, we decided to plant trees inside, which offered a challenge for the roofing, considering we needed to keep some holes in the roof so that the trees could breathe, get rained on, and for the birds to be able to fly in and out. The most important thing for us was to use nature as pieces of art to display inside the room, to really create a connection between nature and architecture, without compromising comfort.
Outside, we created a lush garden as well as a low-maintenance patio with leftover tiles, fixed into mosaics, to prevent us from wasting materials where we could. The pond serves as a water reservoir from which we can keep the garden watered.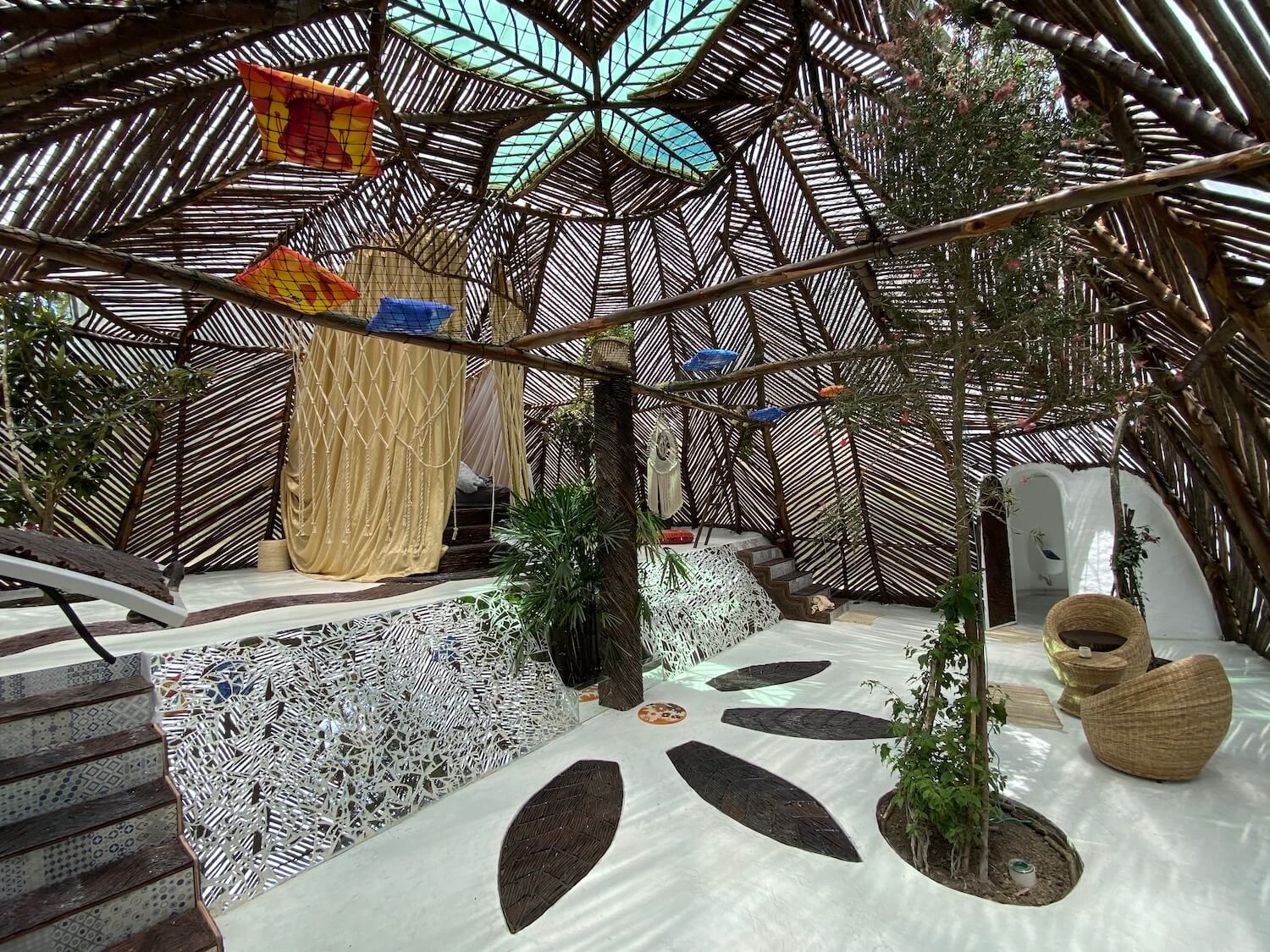 Inside the room: The room itself has 7 meter high ceilings, and is covered with a flexible polycarbonate material that keeps the rain out. From the outside, it can look somewhat like a spaceship. From the inside, the small pieces of wood that cover all the walls are highlighted. In the ceiling we created a piece of art in the form of leaves, on which we placed green glass, to highlight the theme of the room. We decorated parts of the floor with lianas from the Ecuadorian Amazon jungle and we used pieces of broken glass to create a mosaic wall inside the room, to match the style outdoors. The room has an indoor bathroom and outdoor shower, as well as a comfortable king-size bed and a TV and jacuzzi room. In here, we installed stained glass with a feature of a woman and a bird, to keep the natural theme going. It's really one of a kind in Ecuador.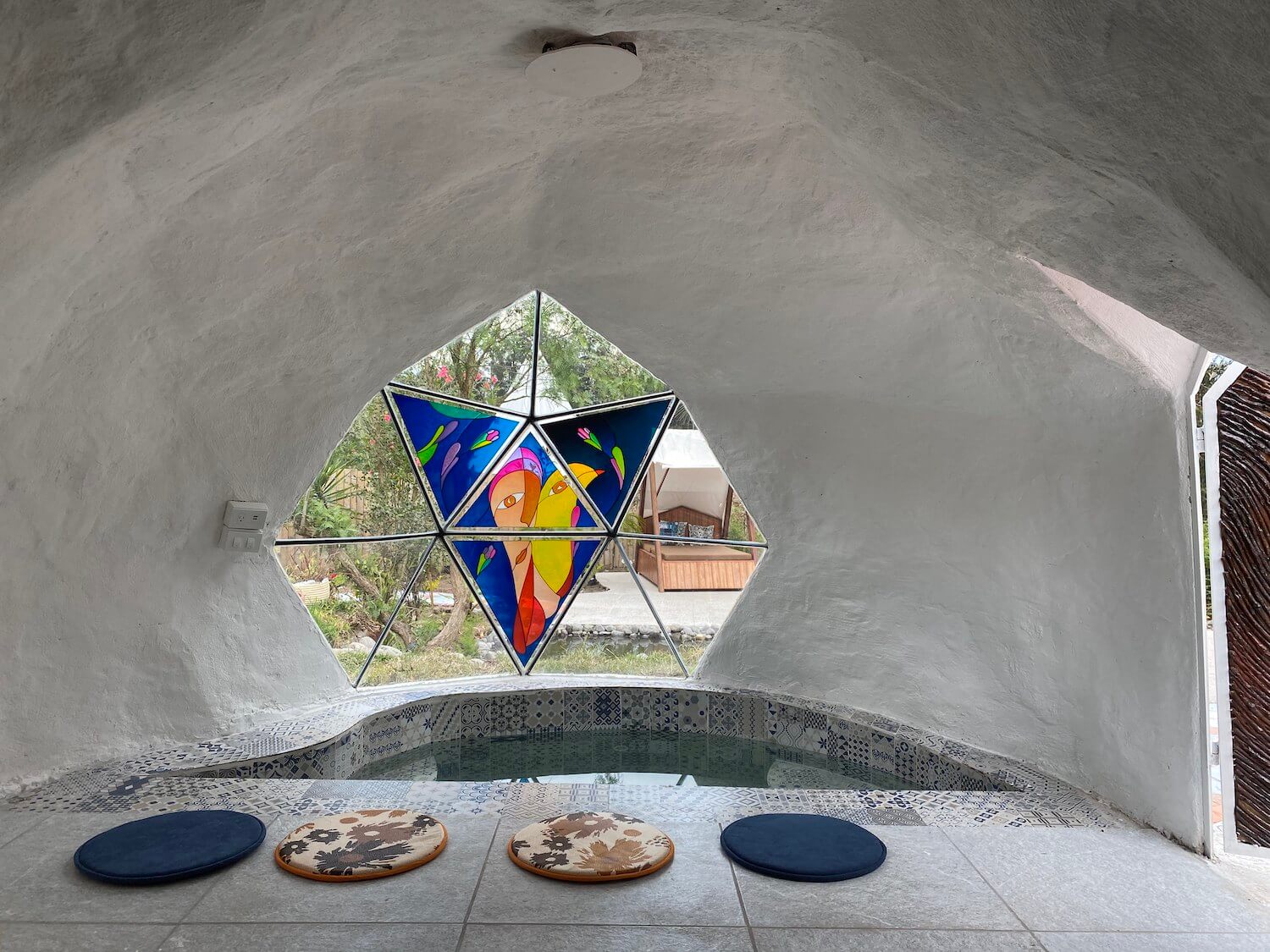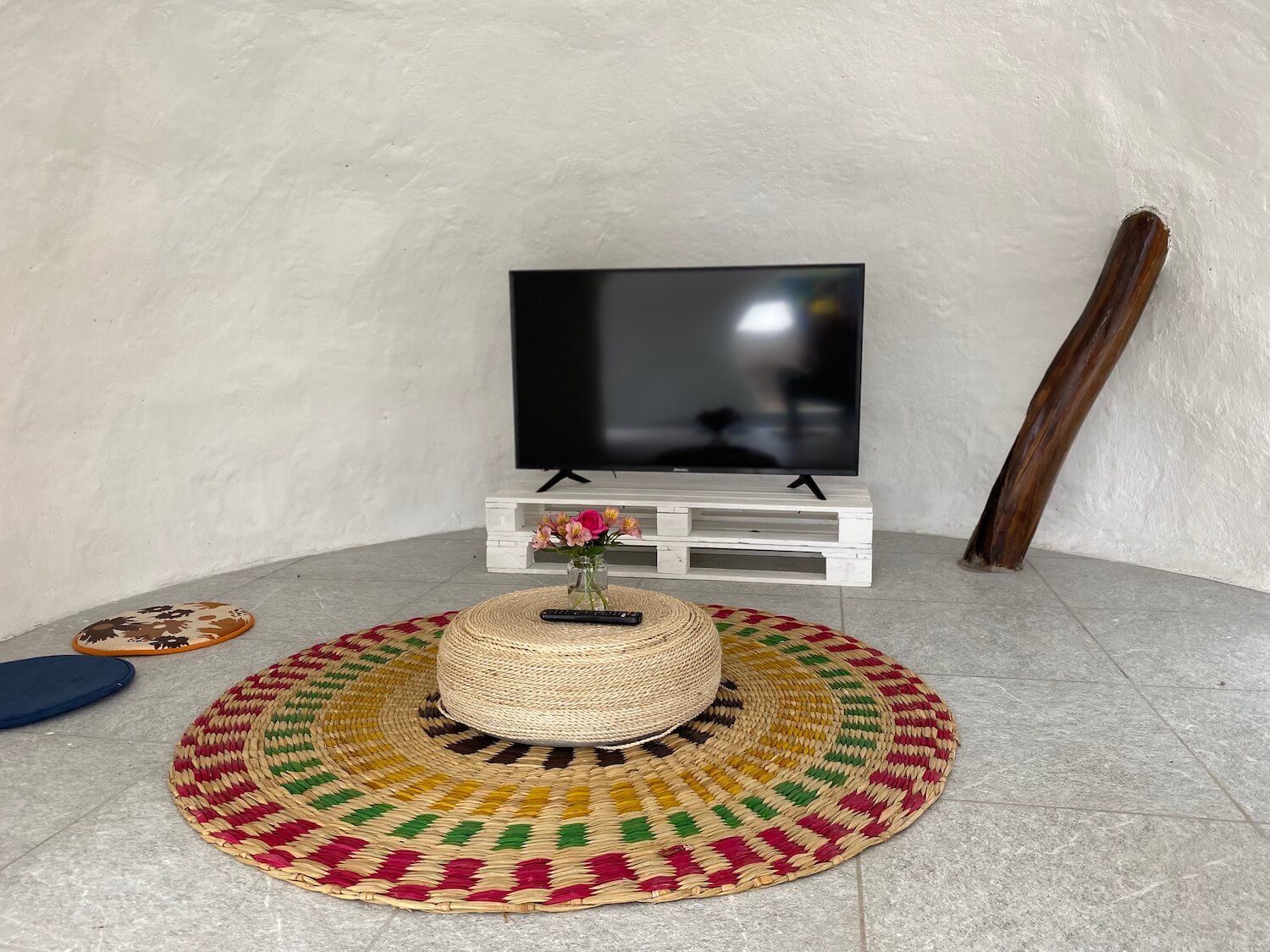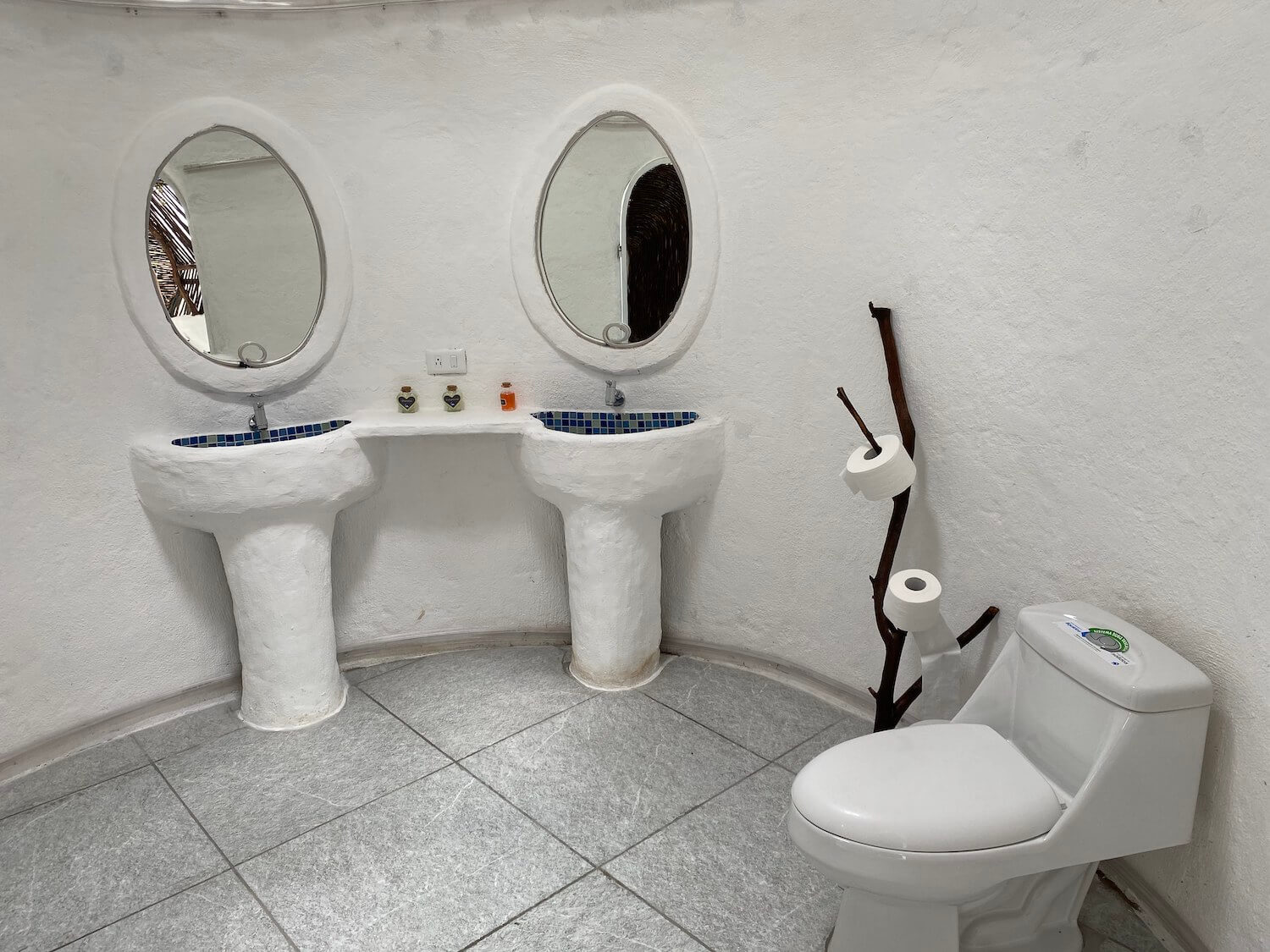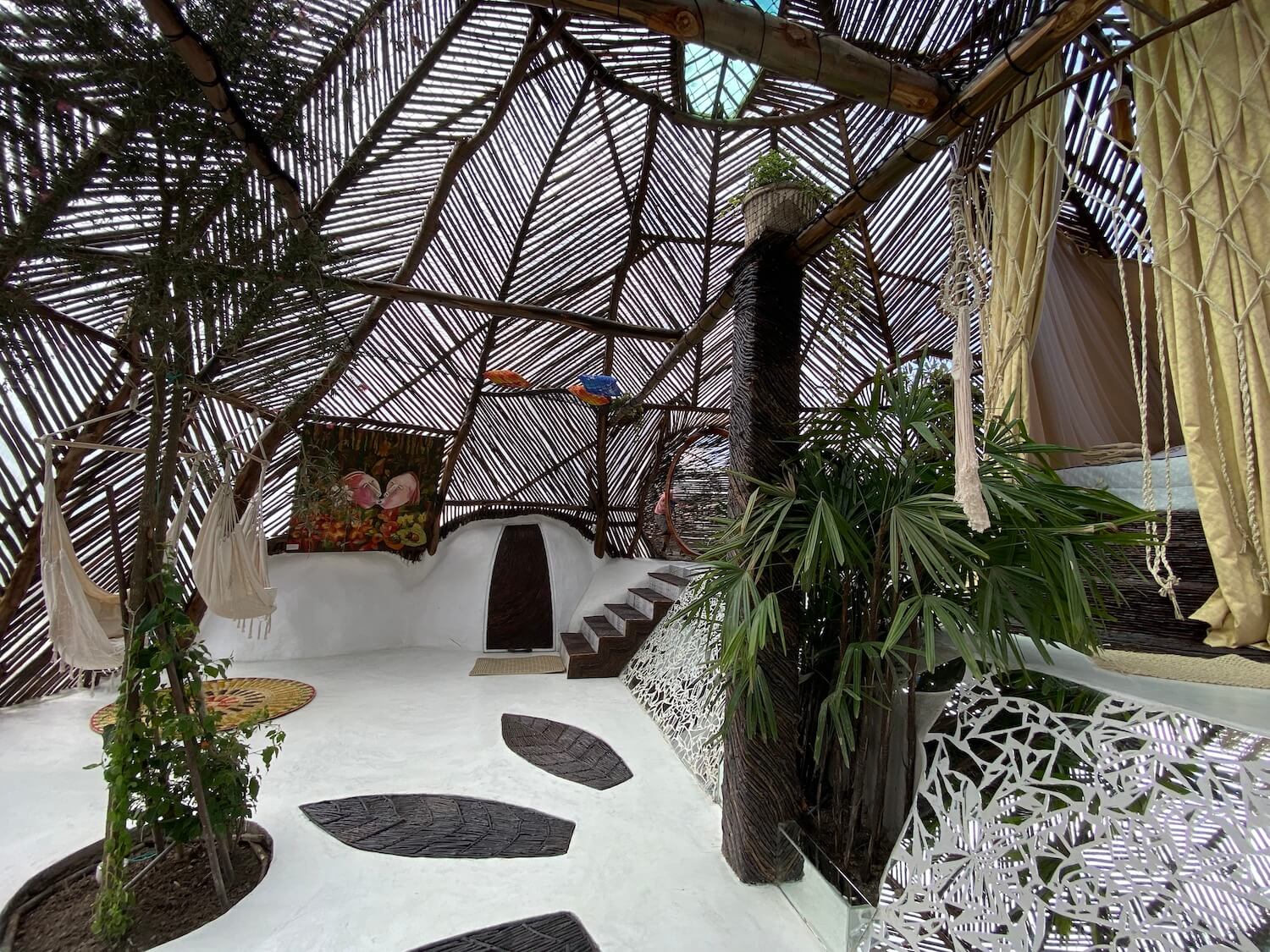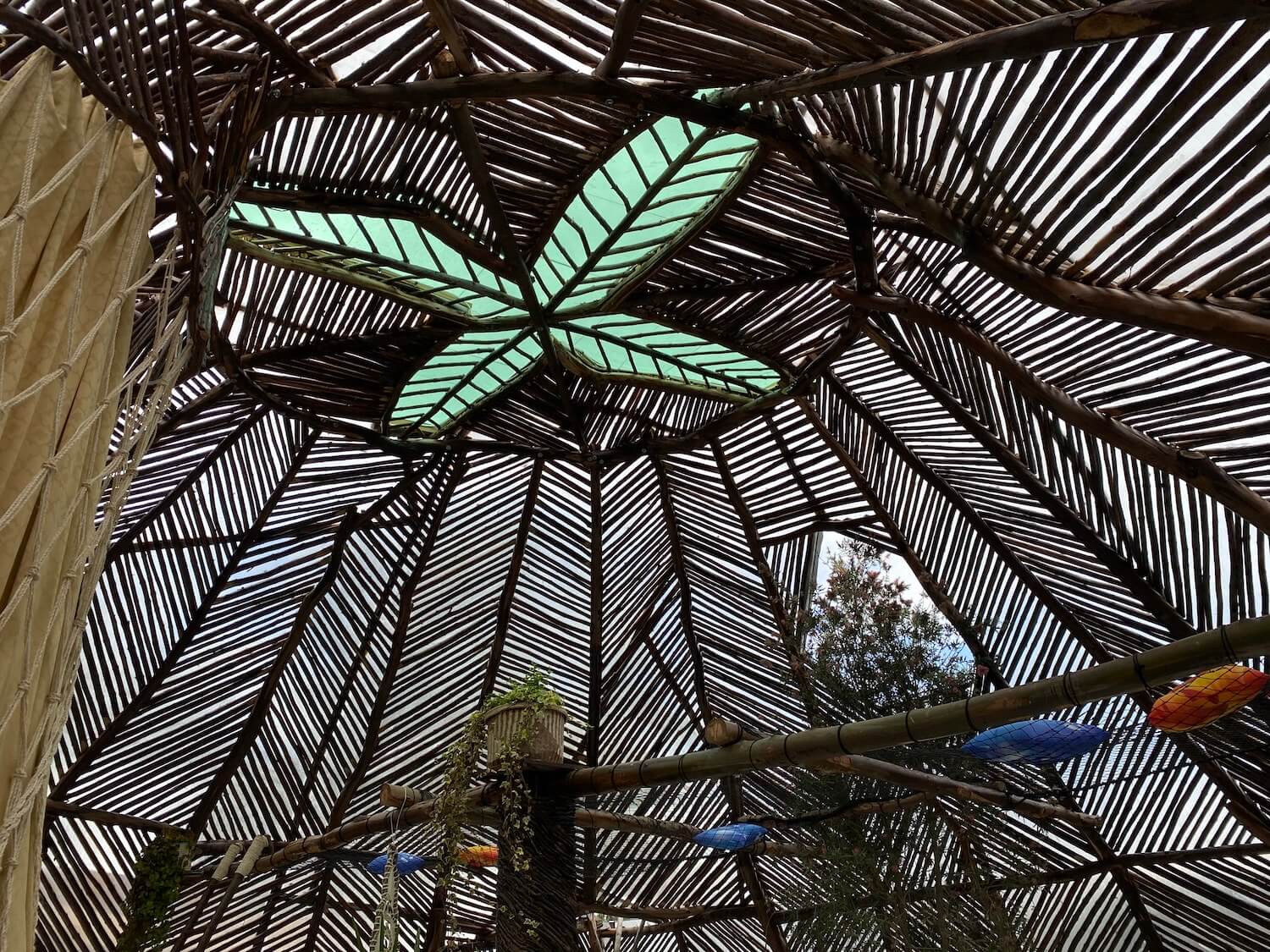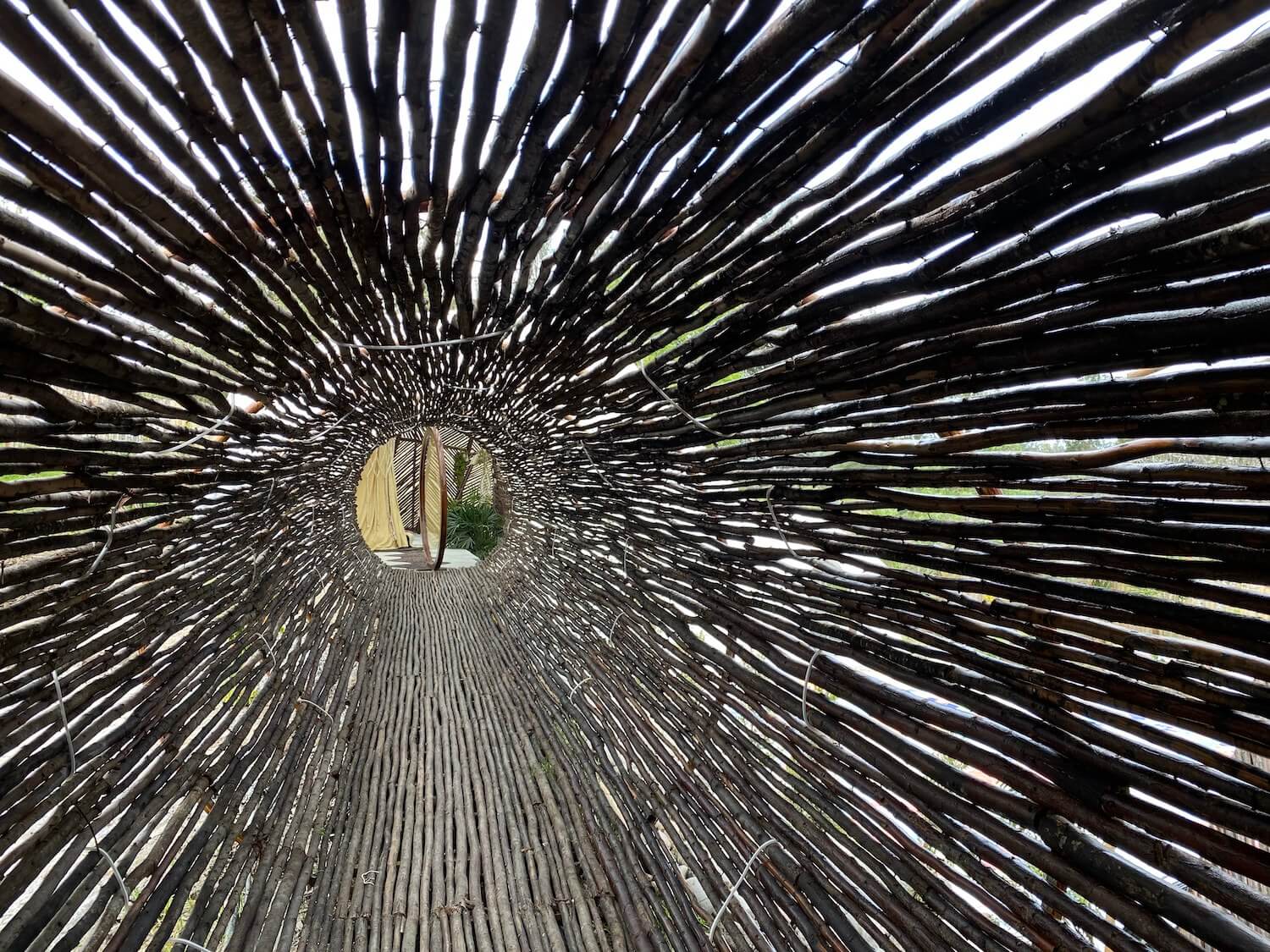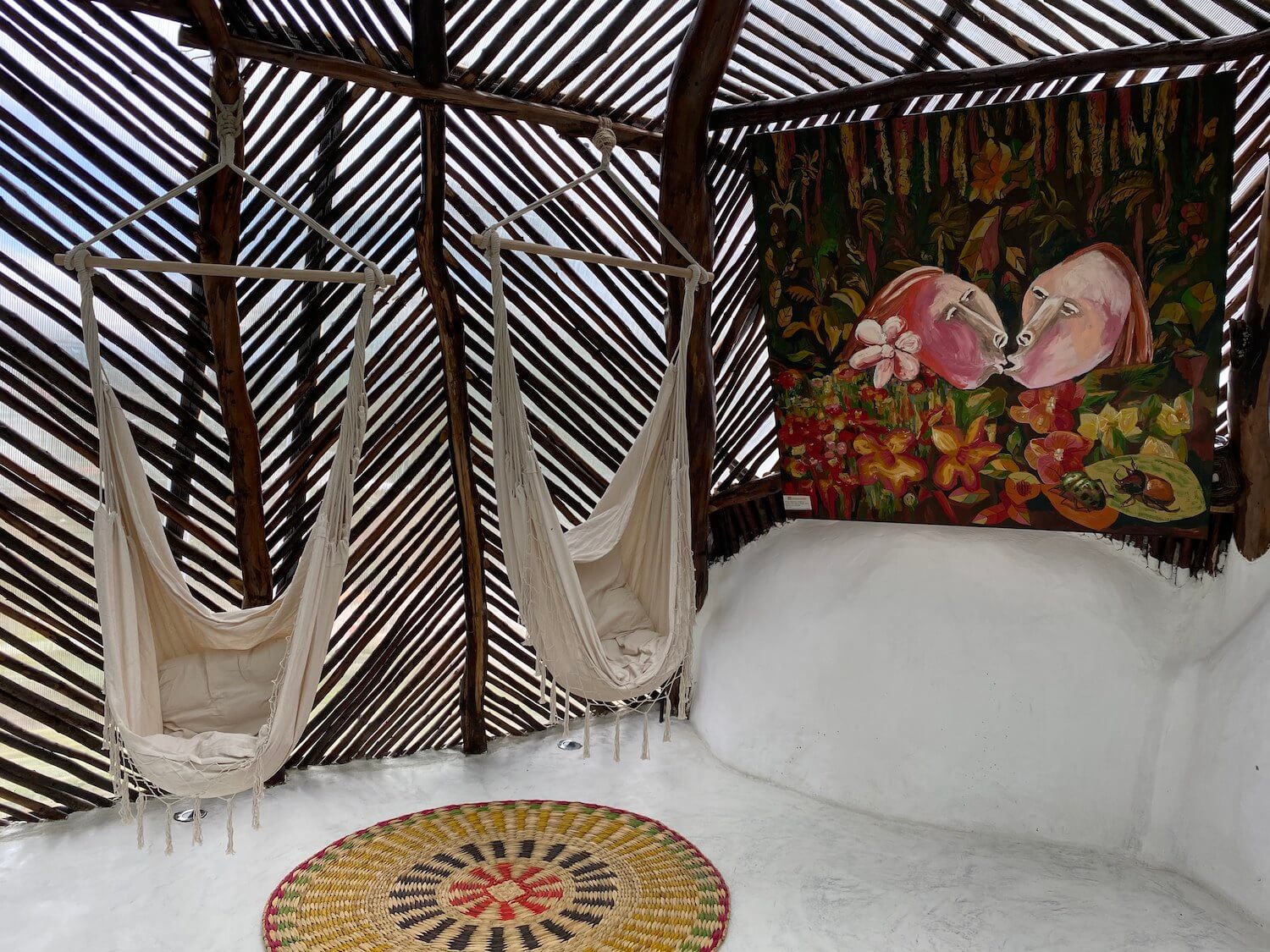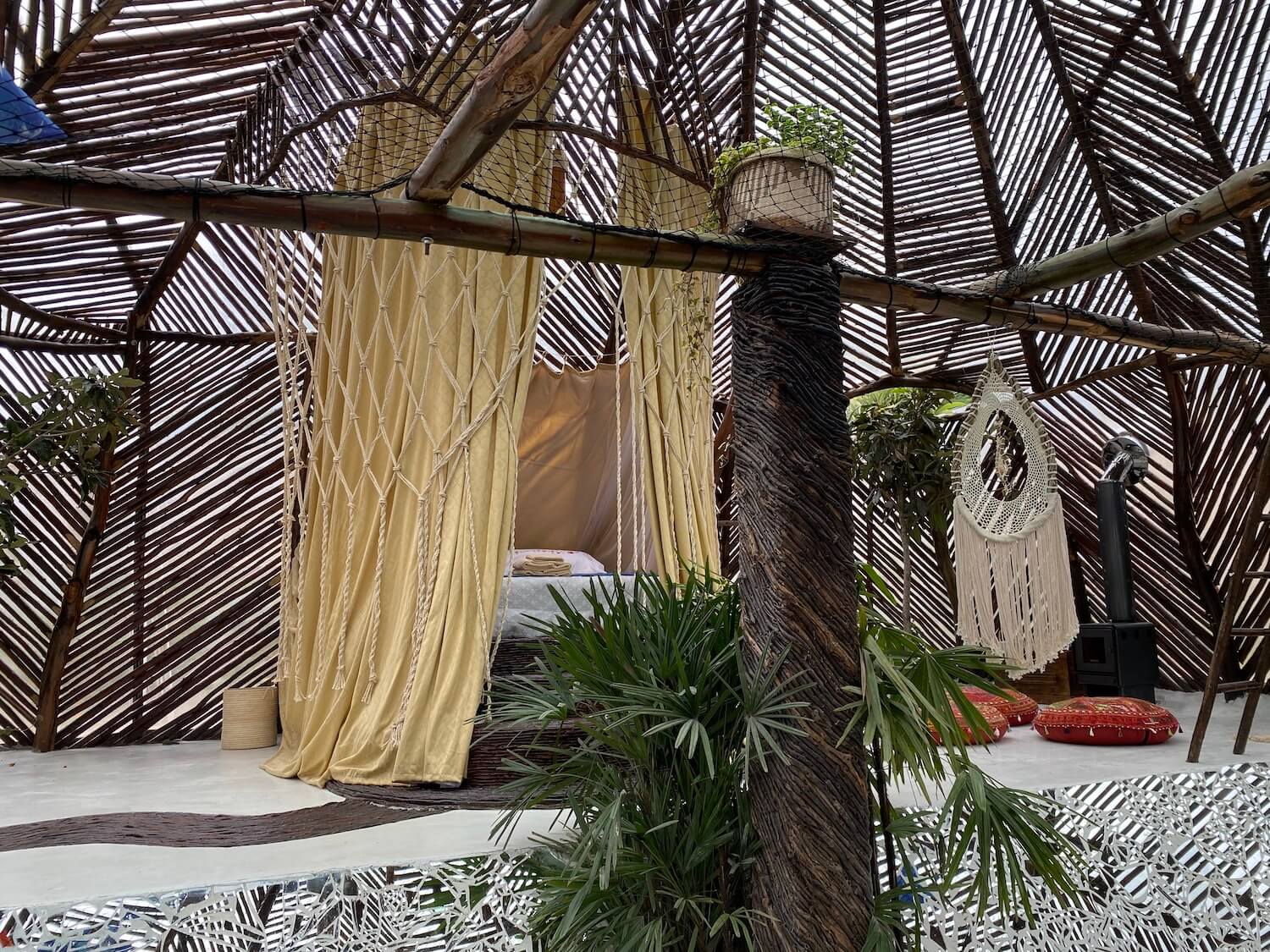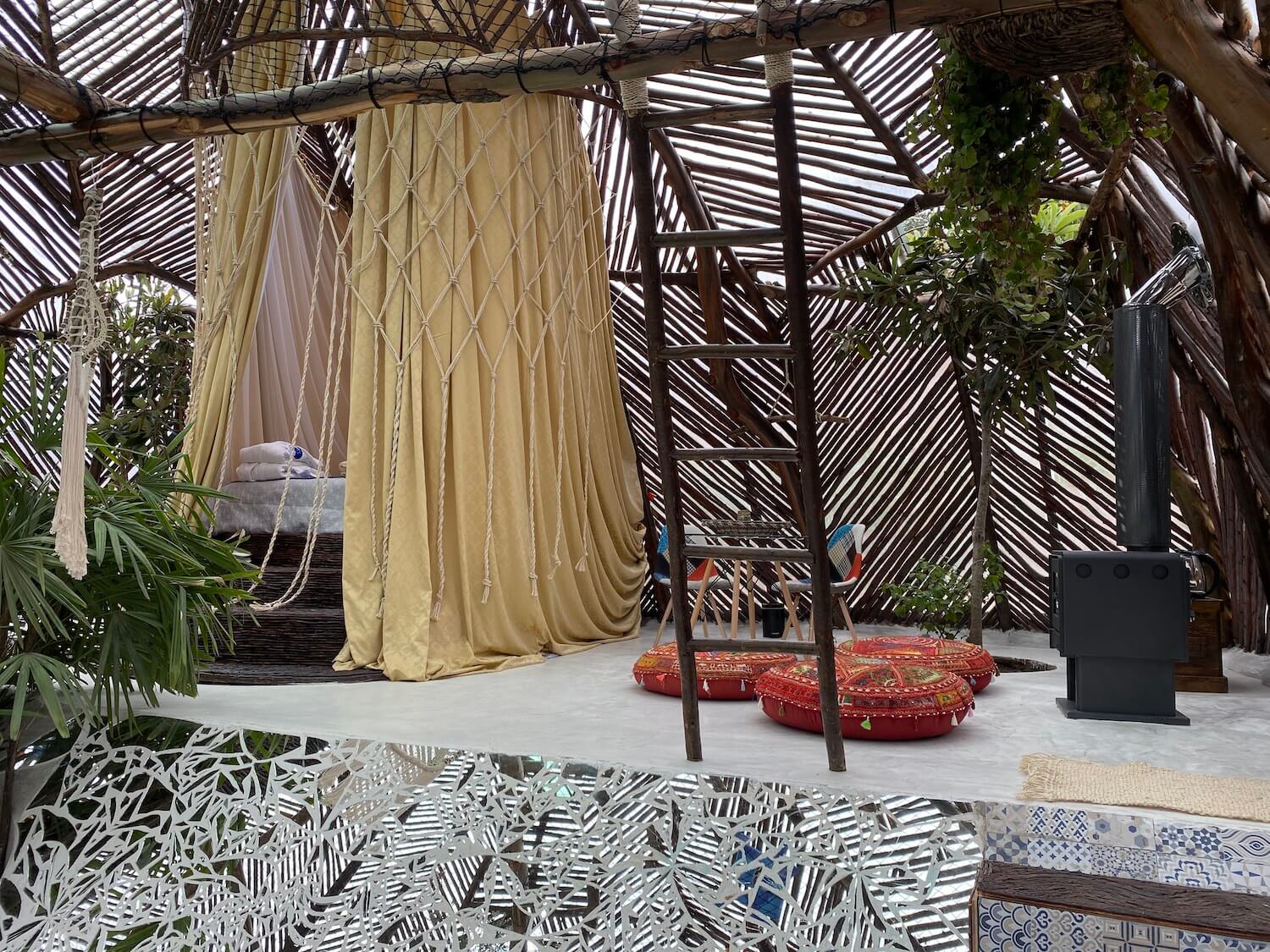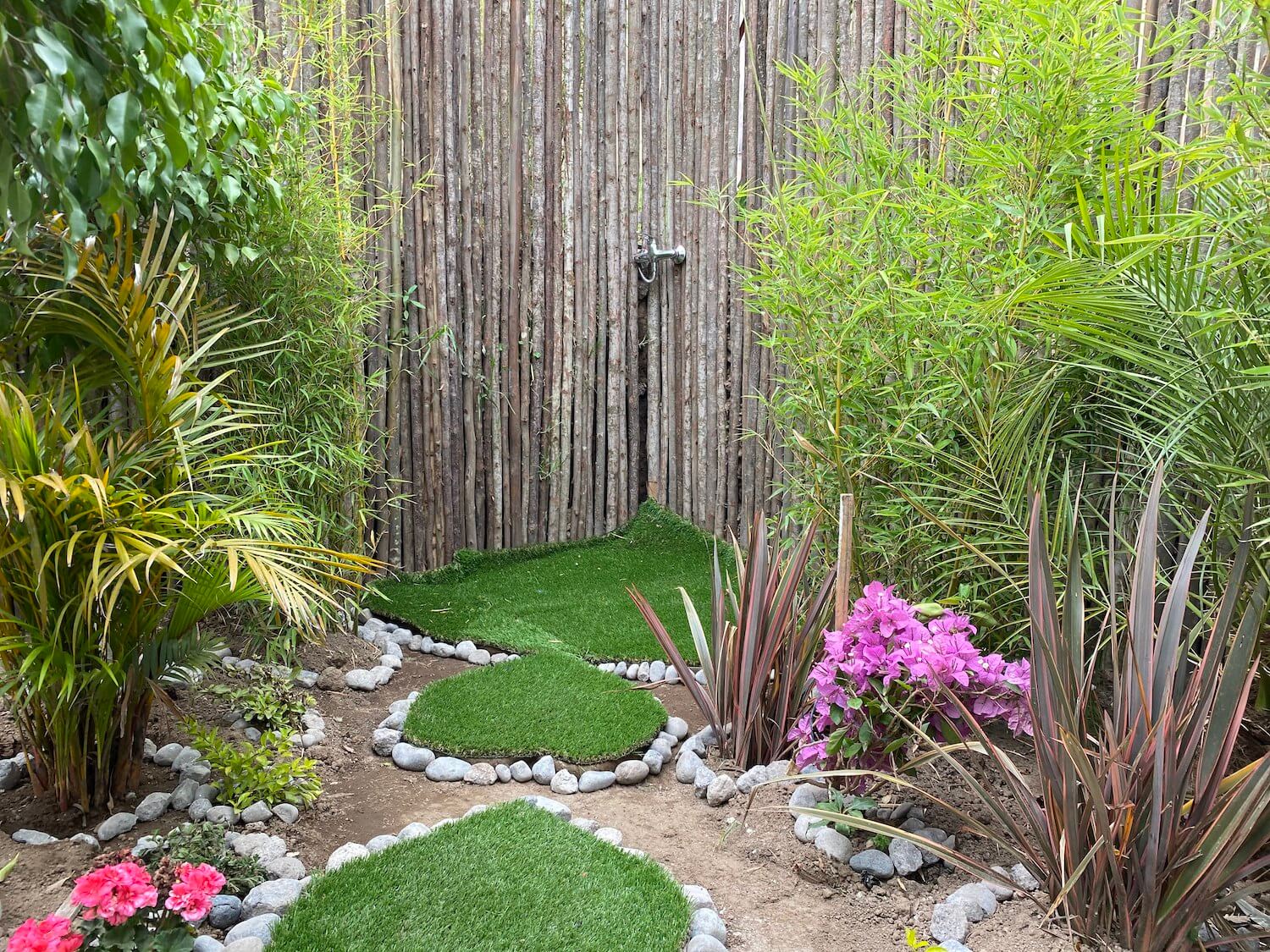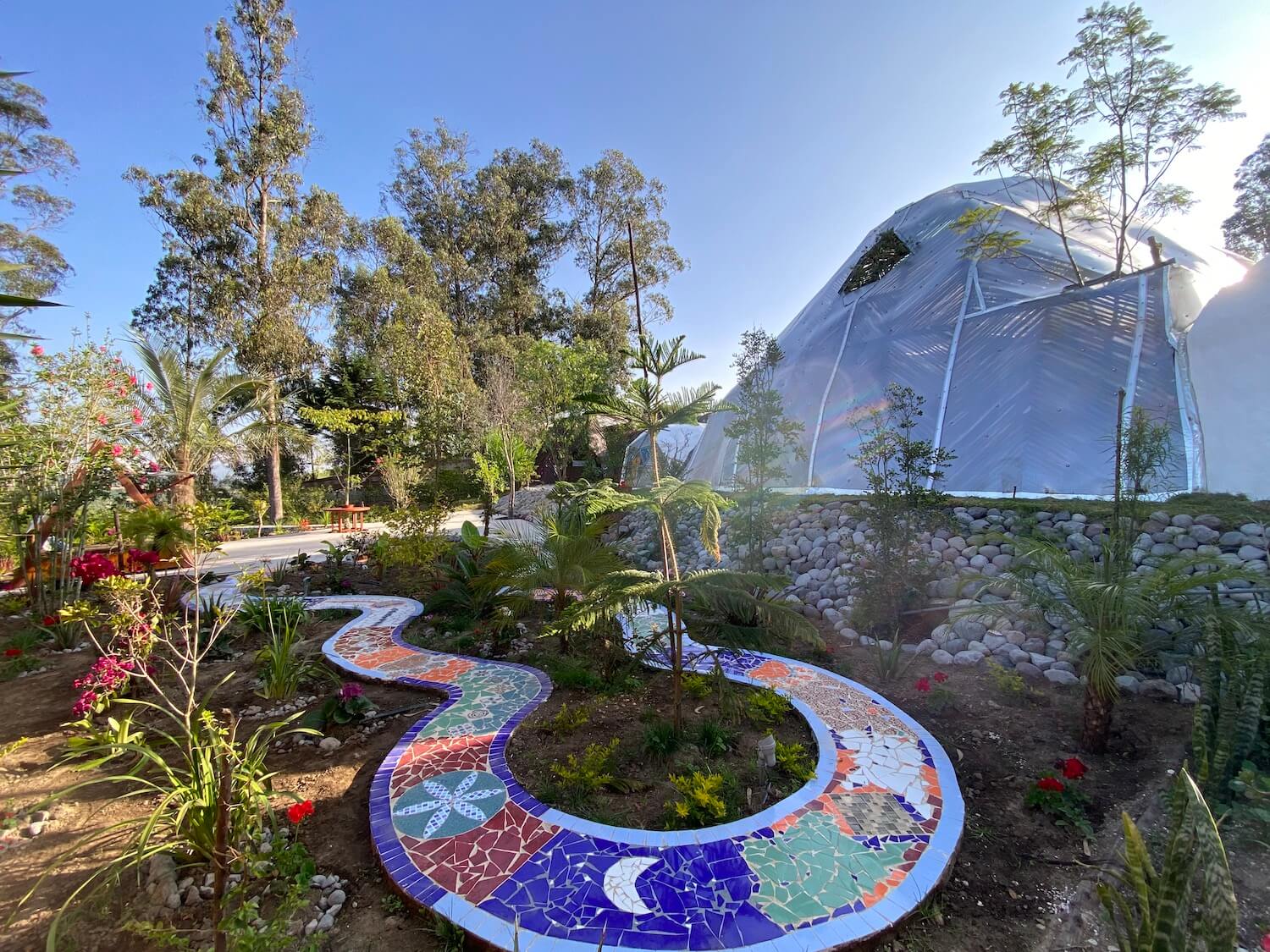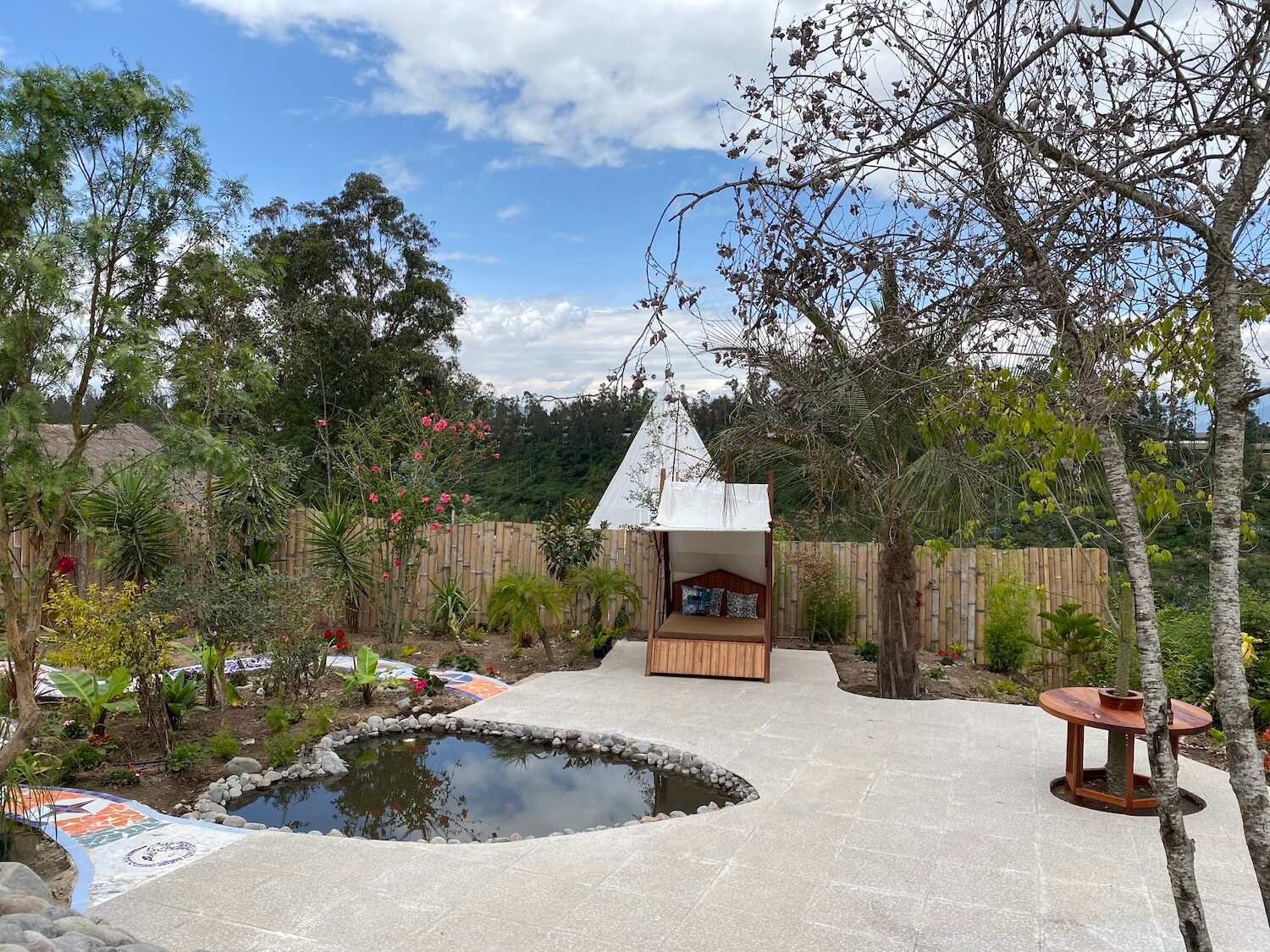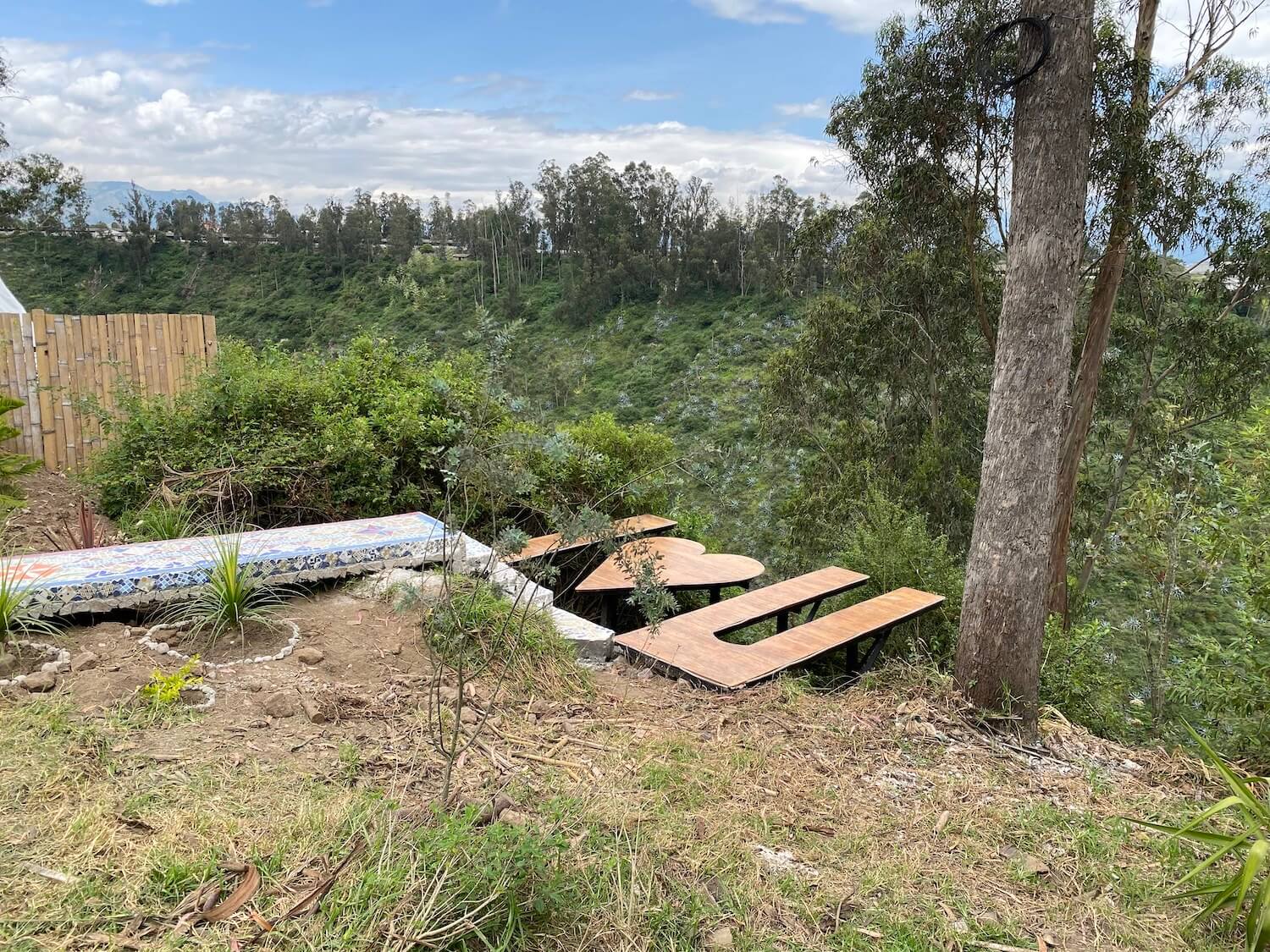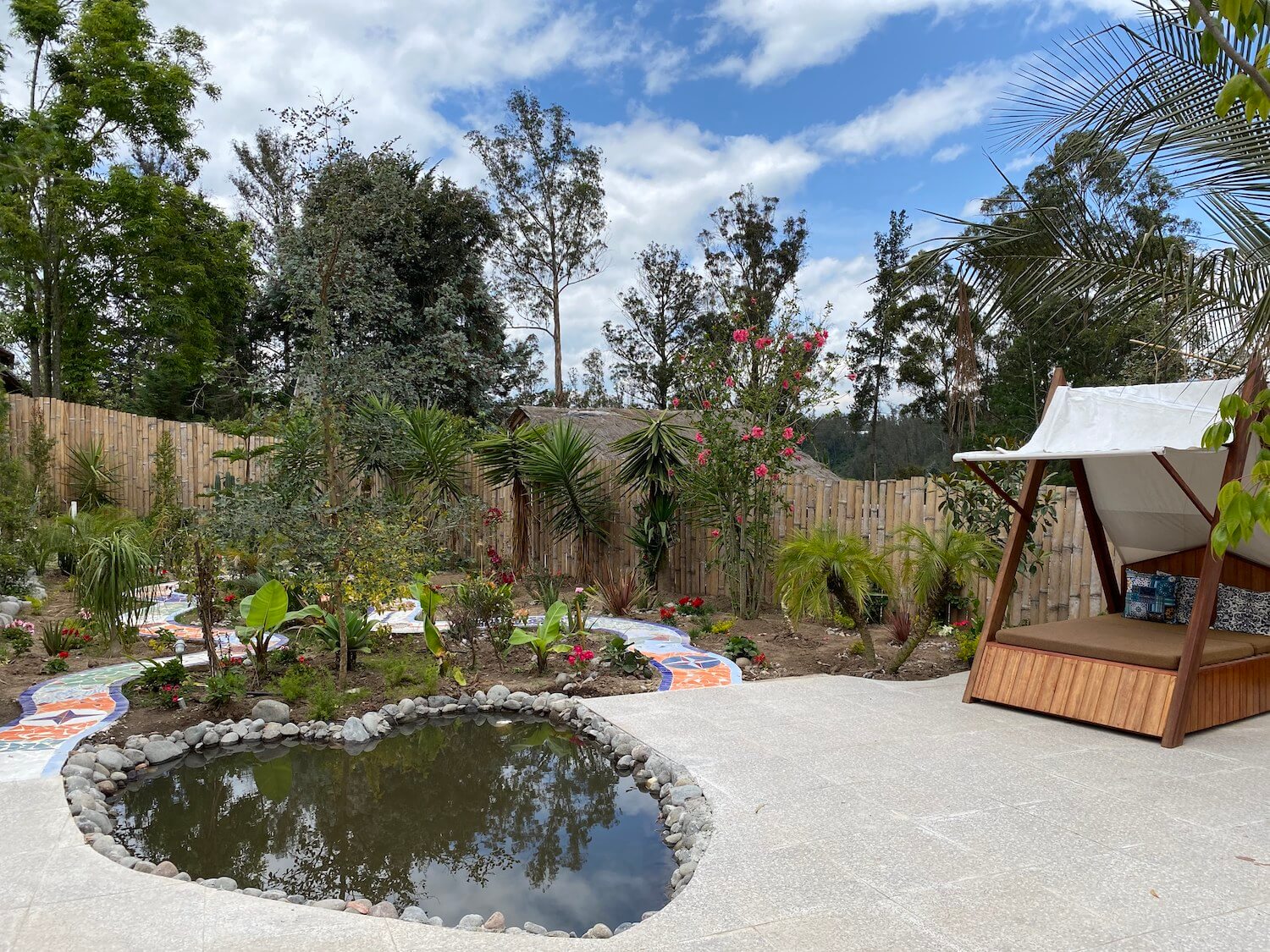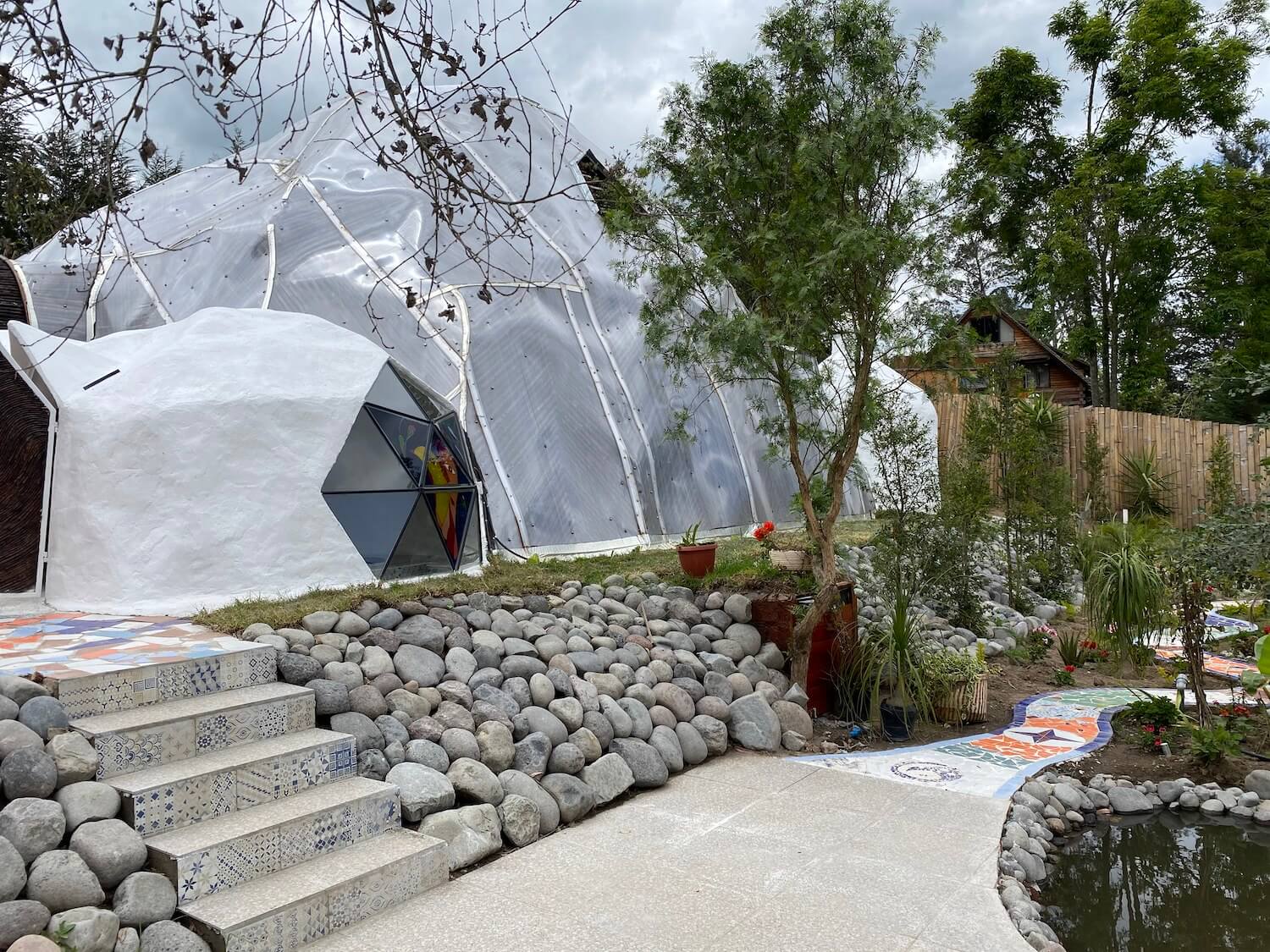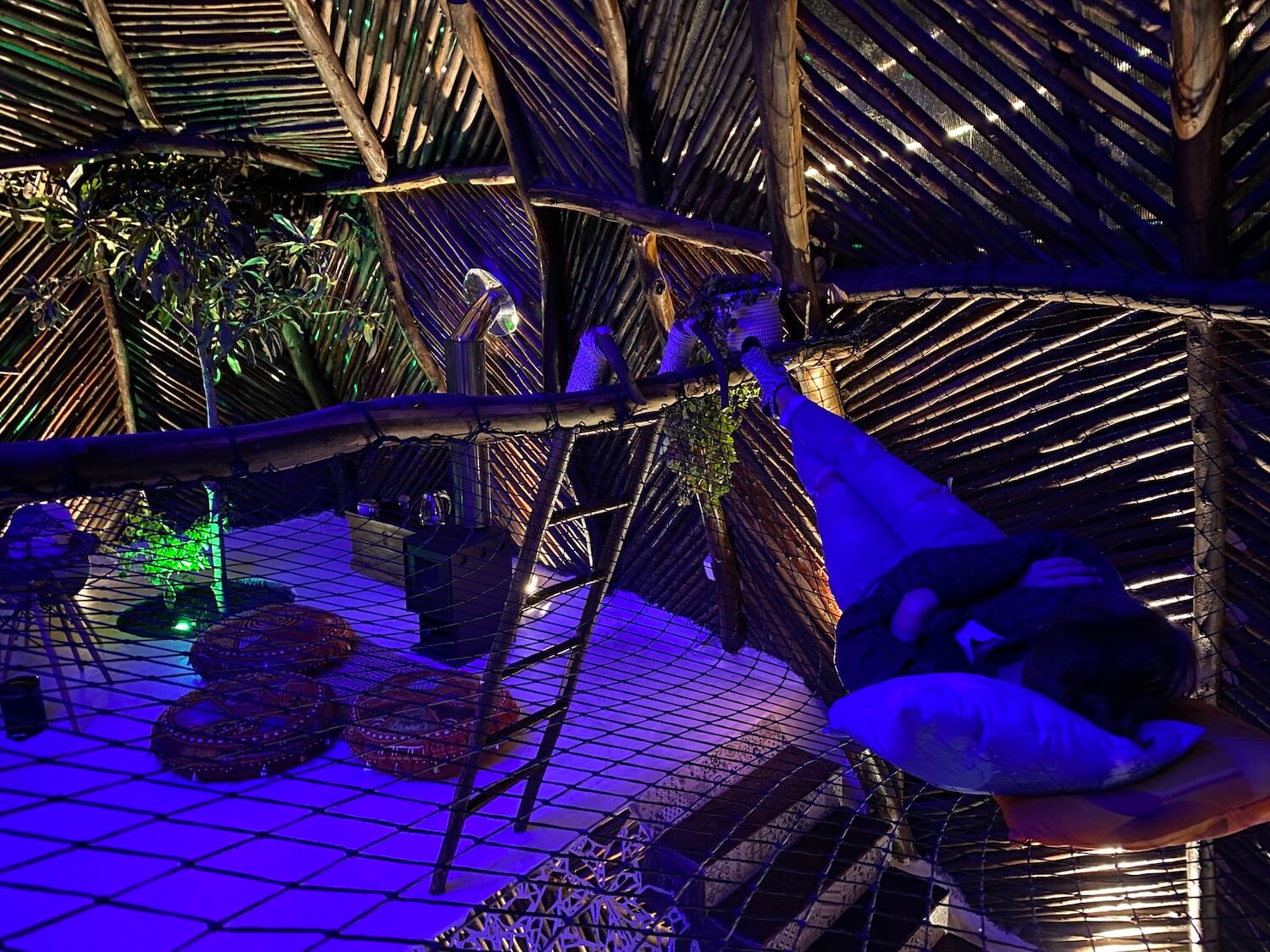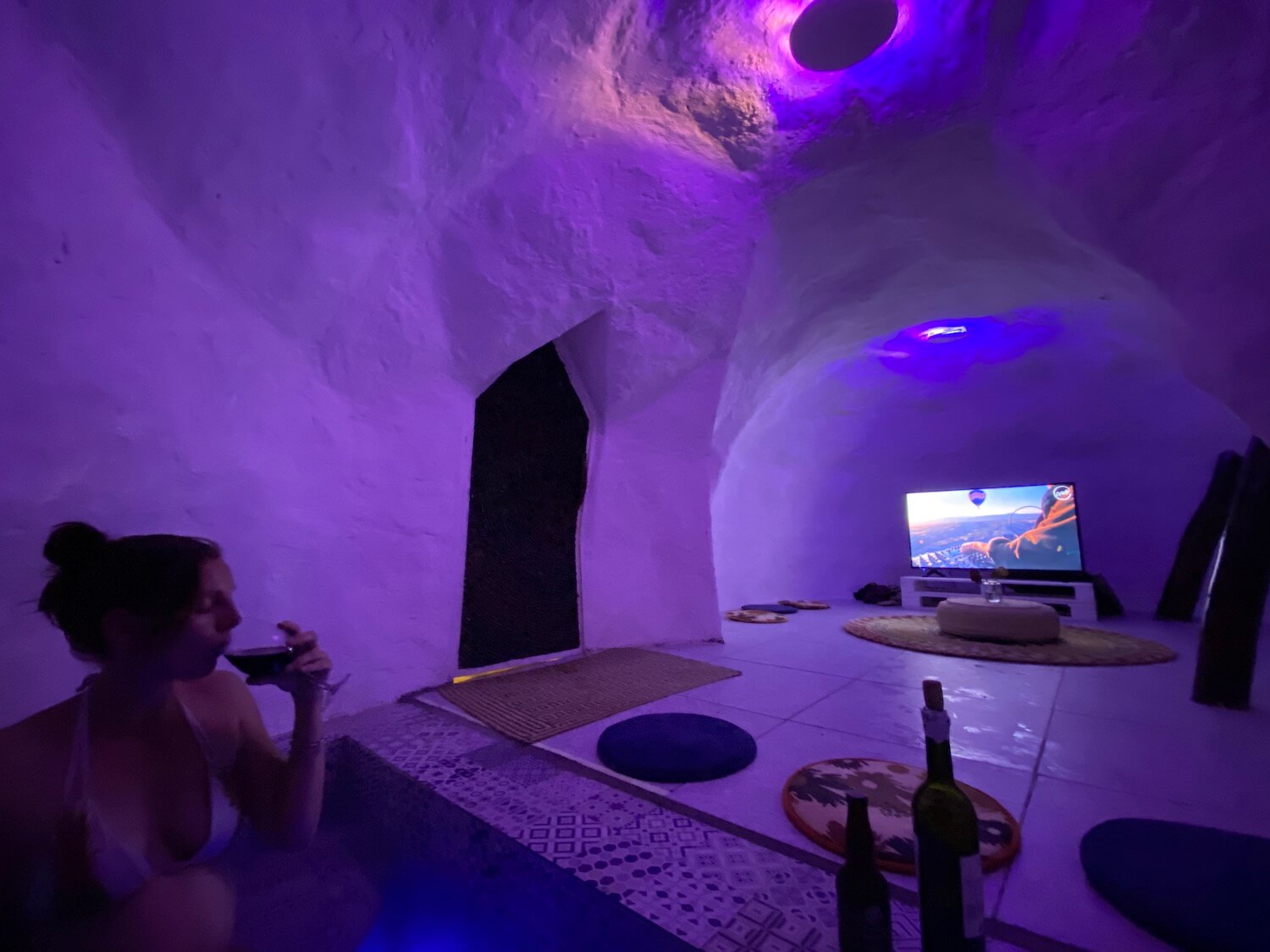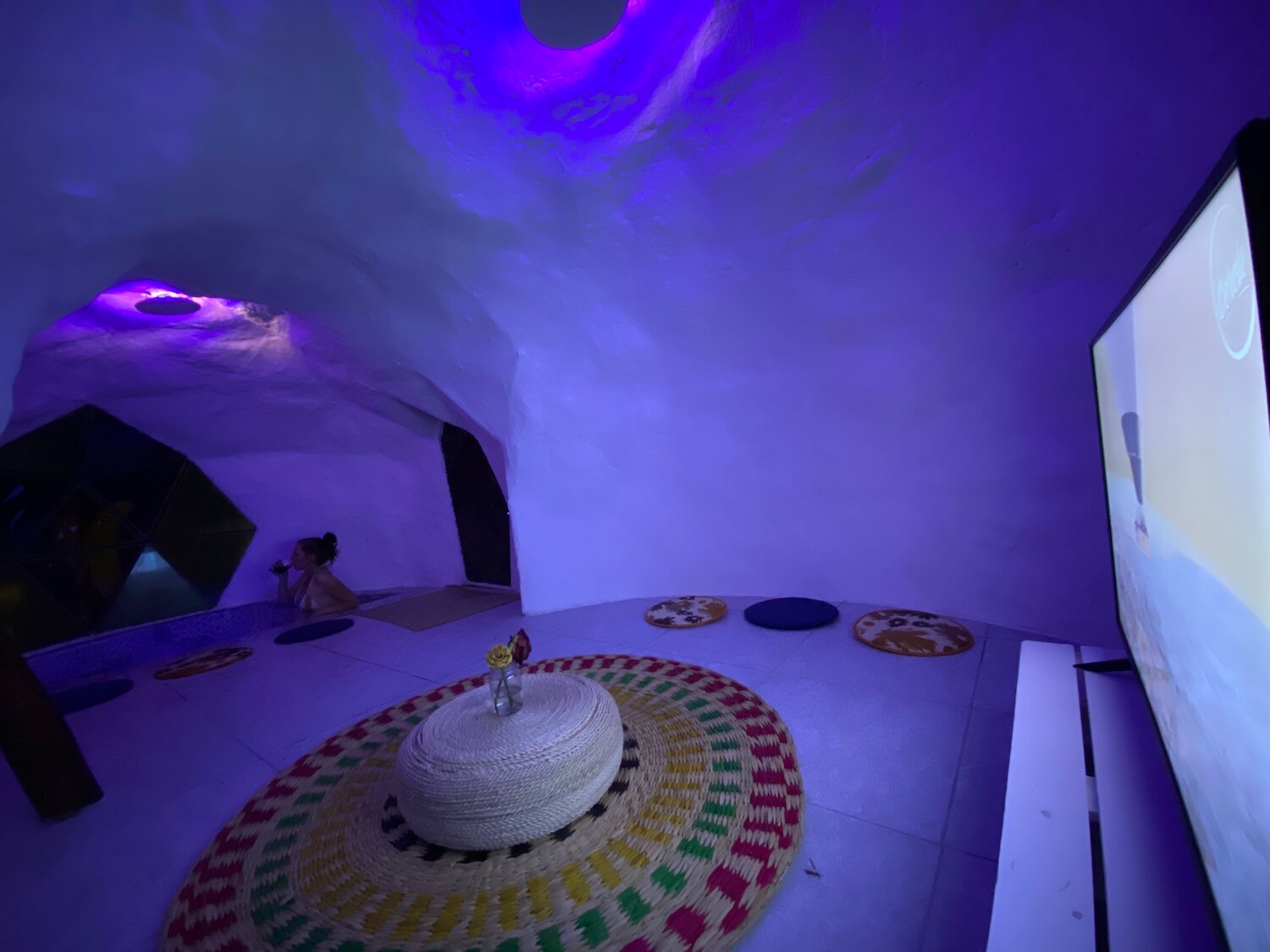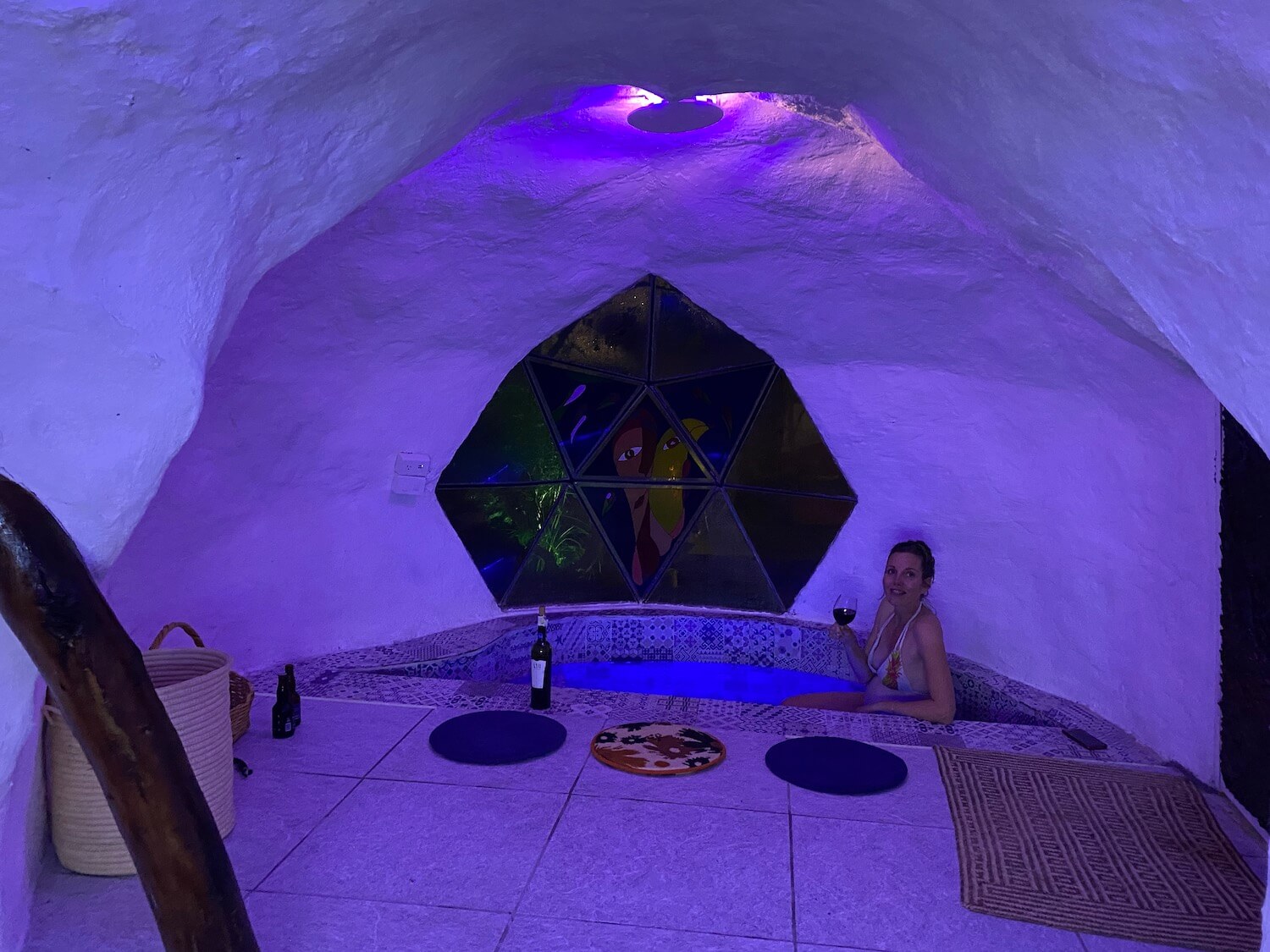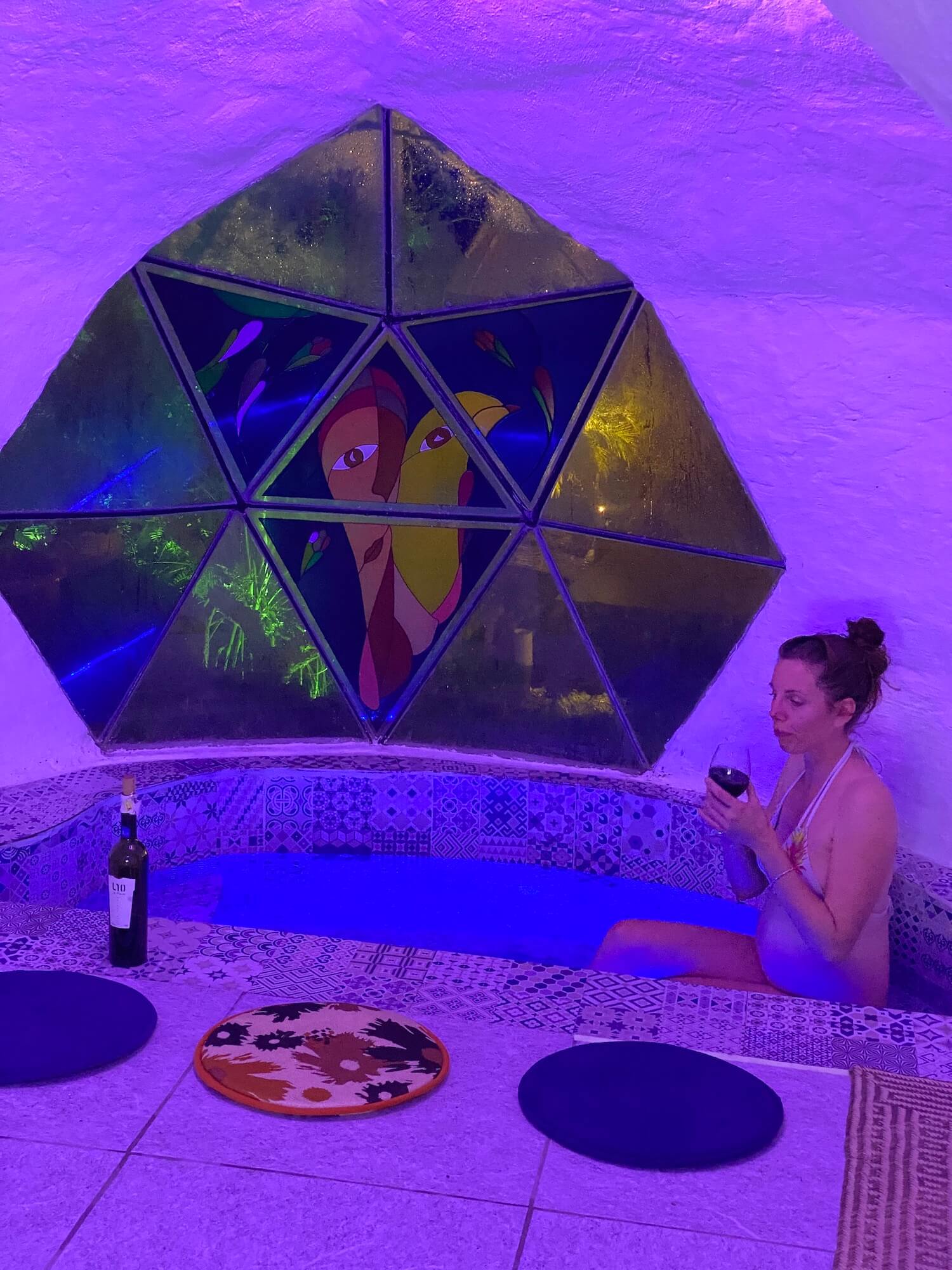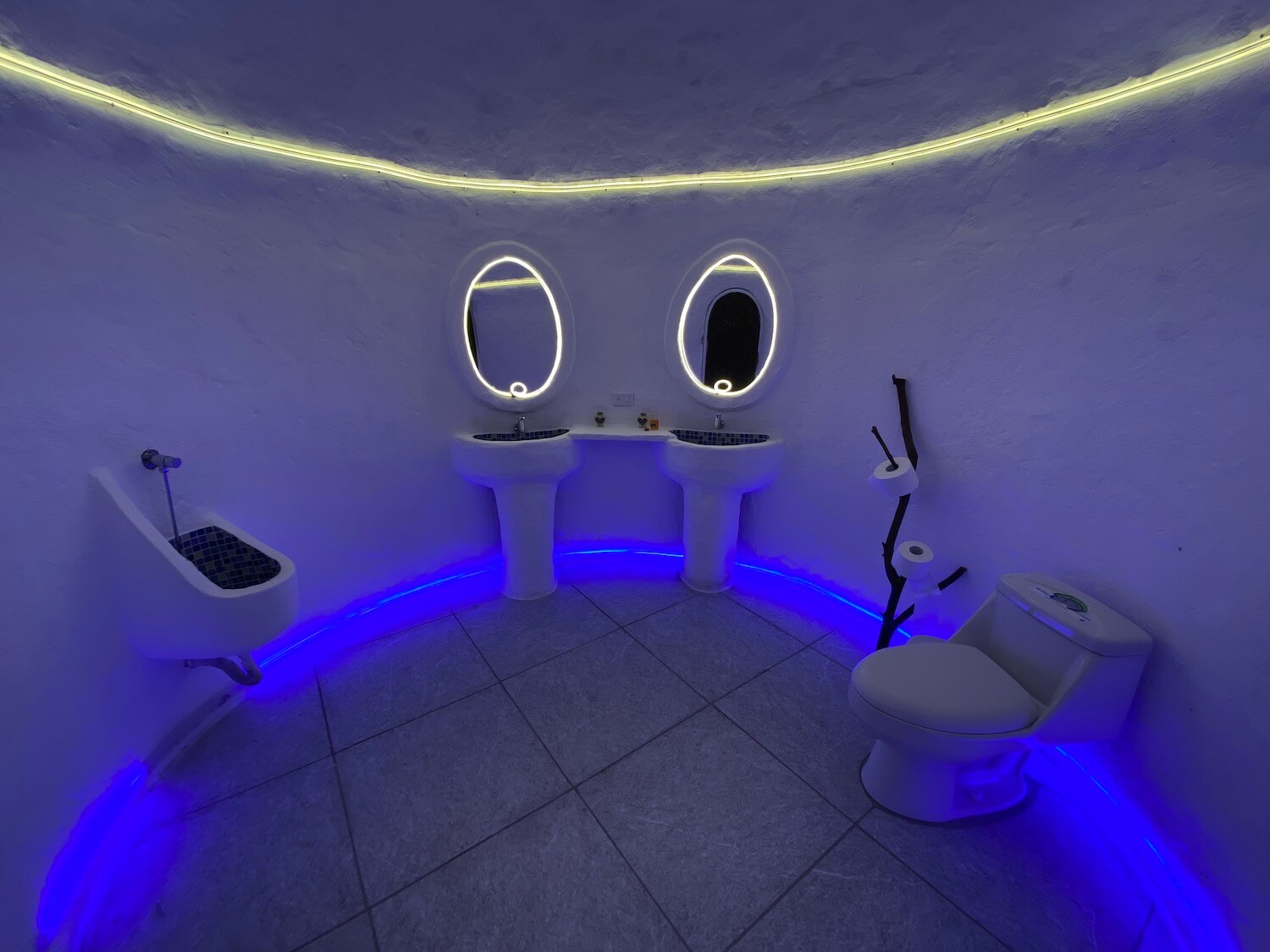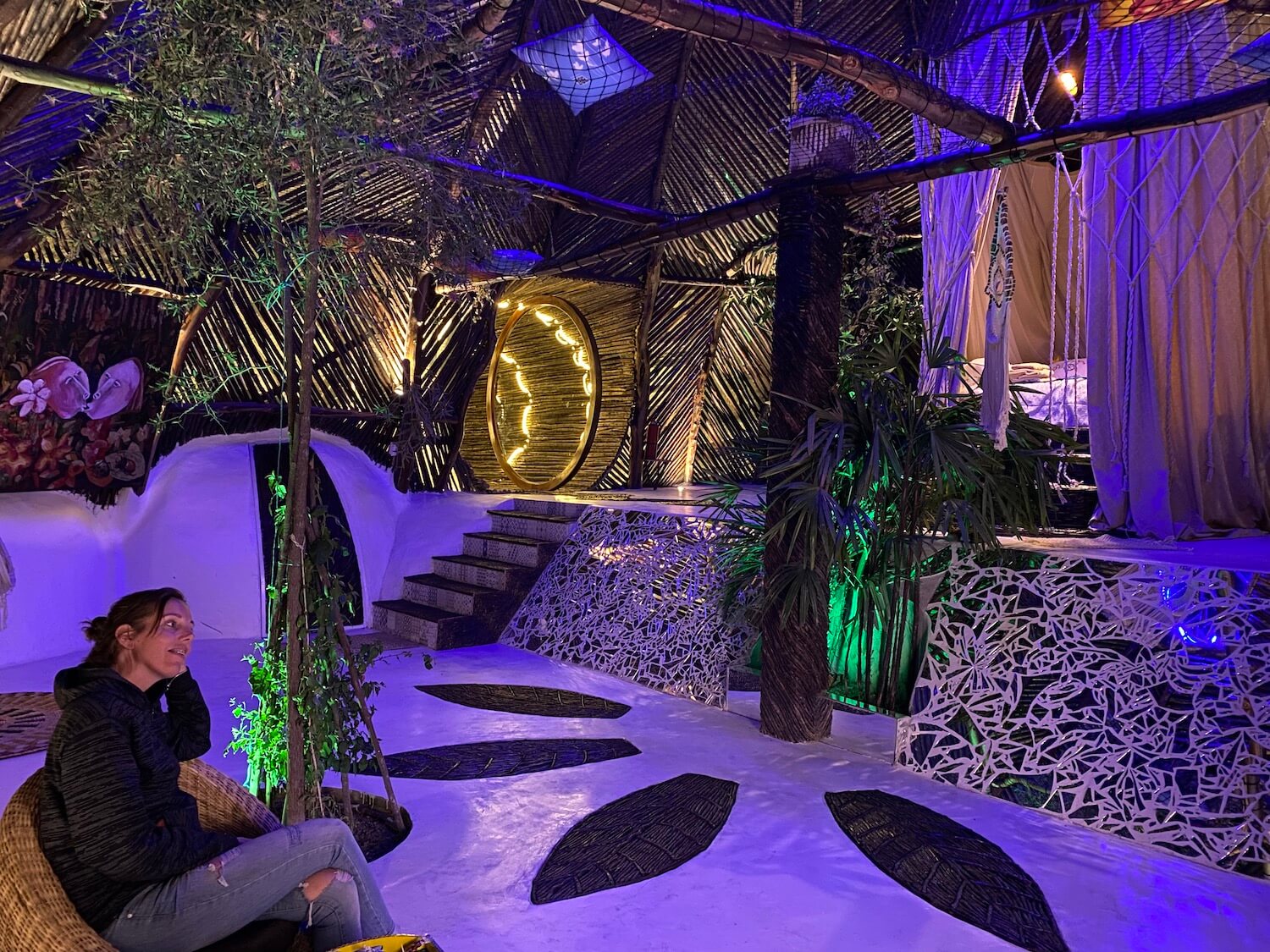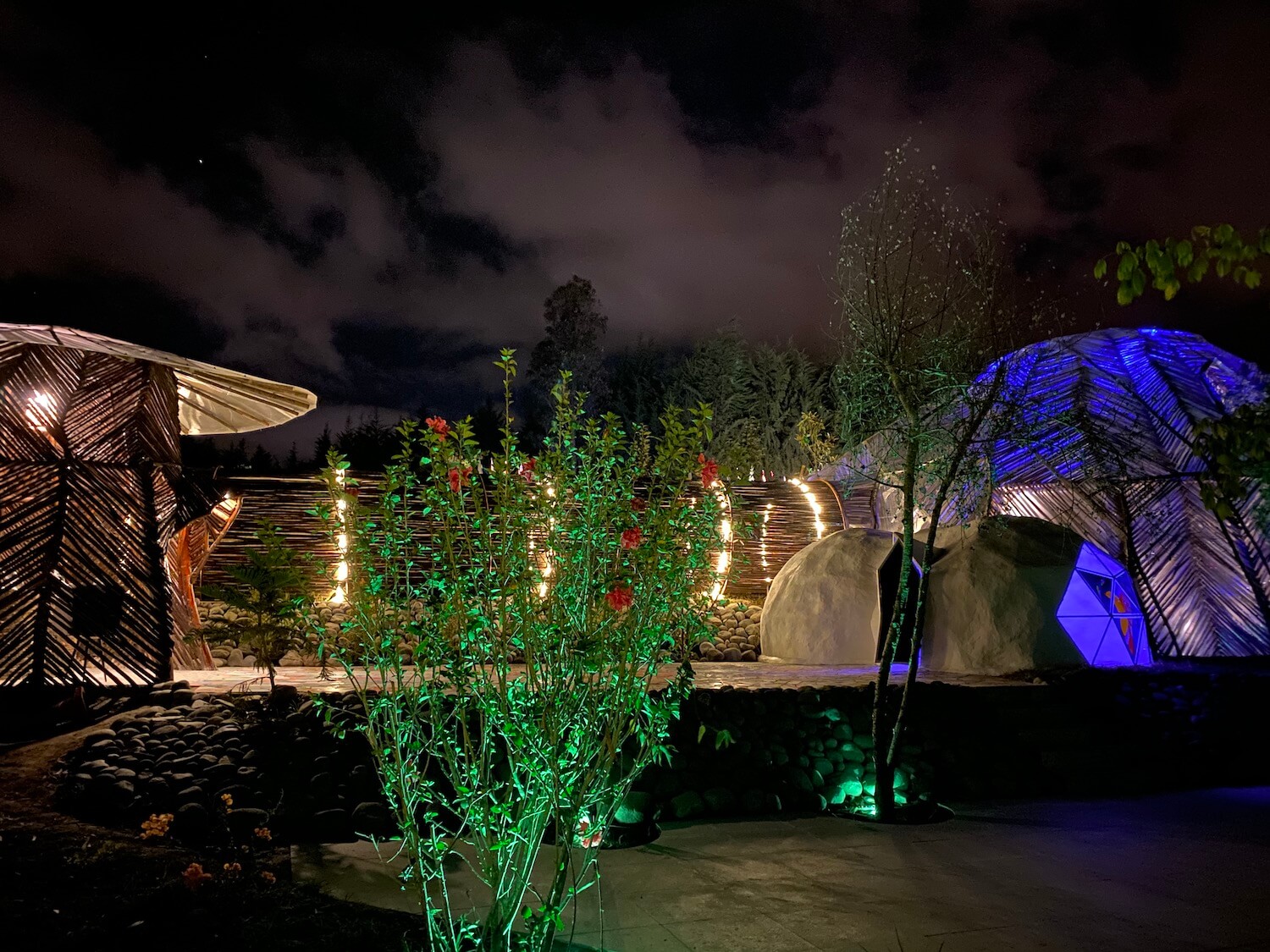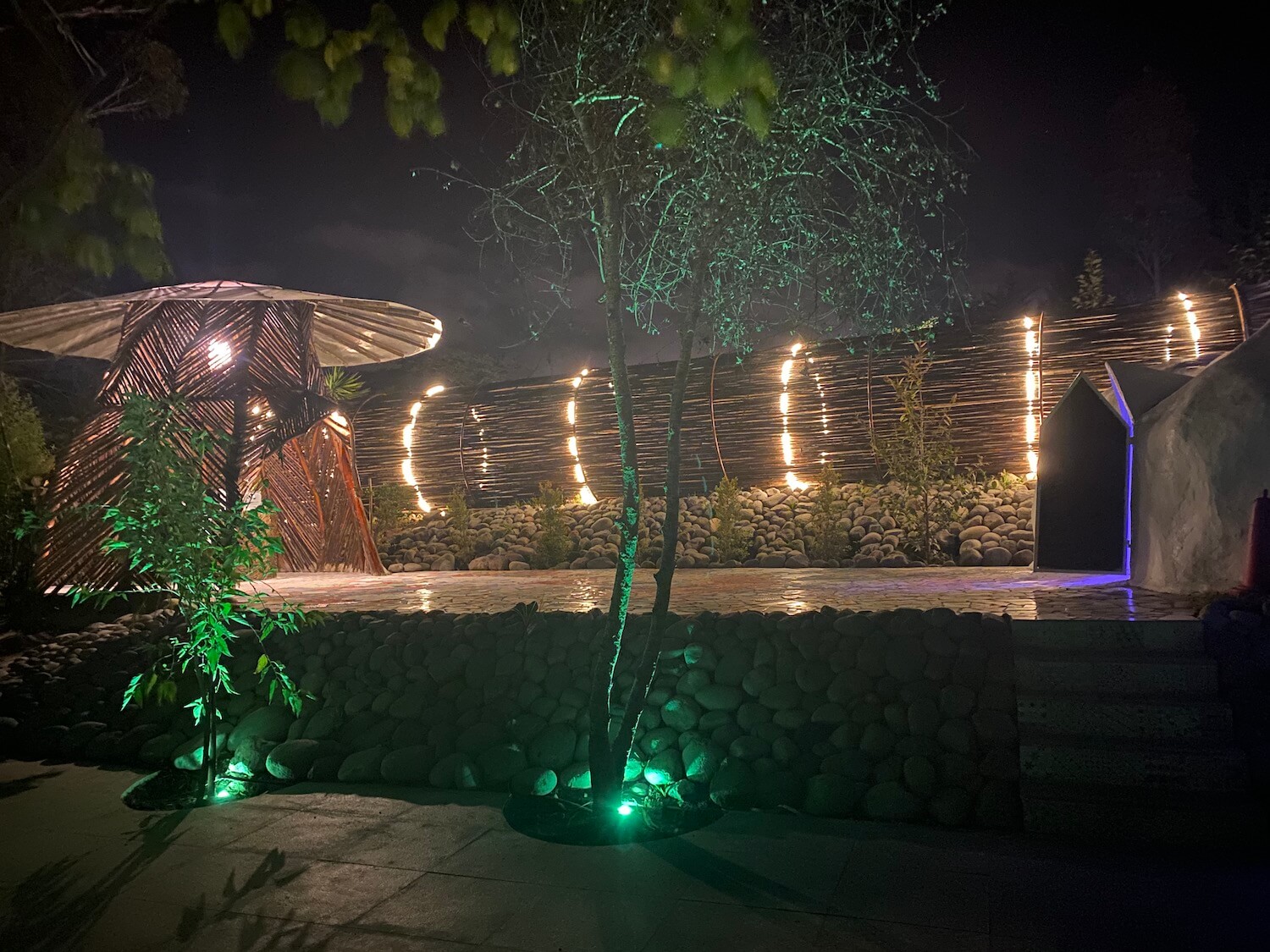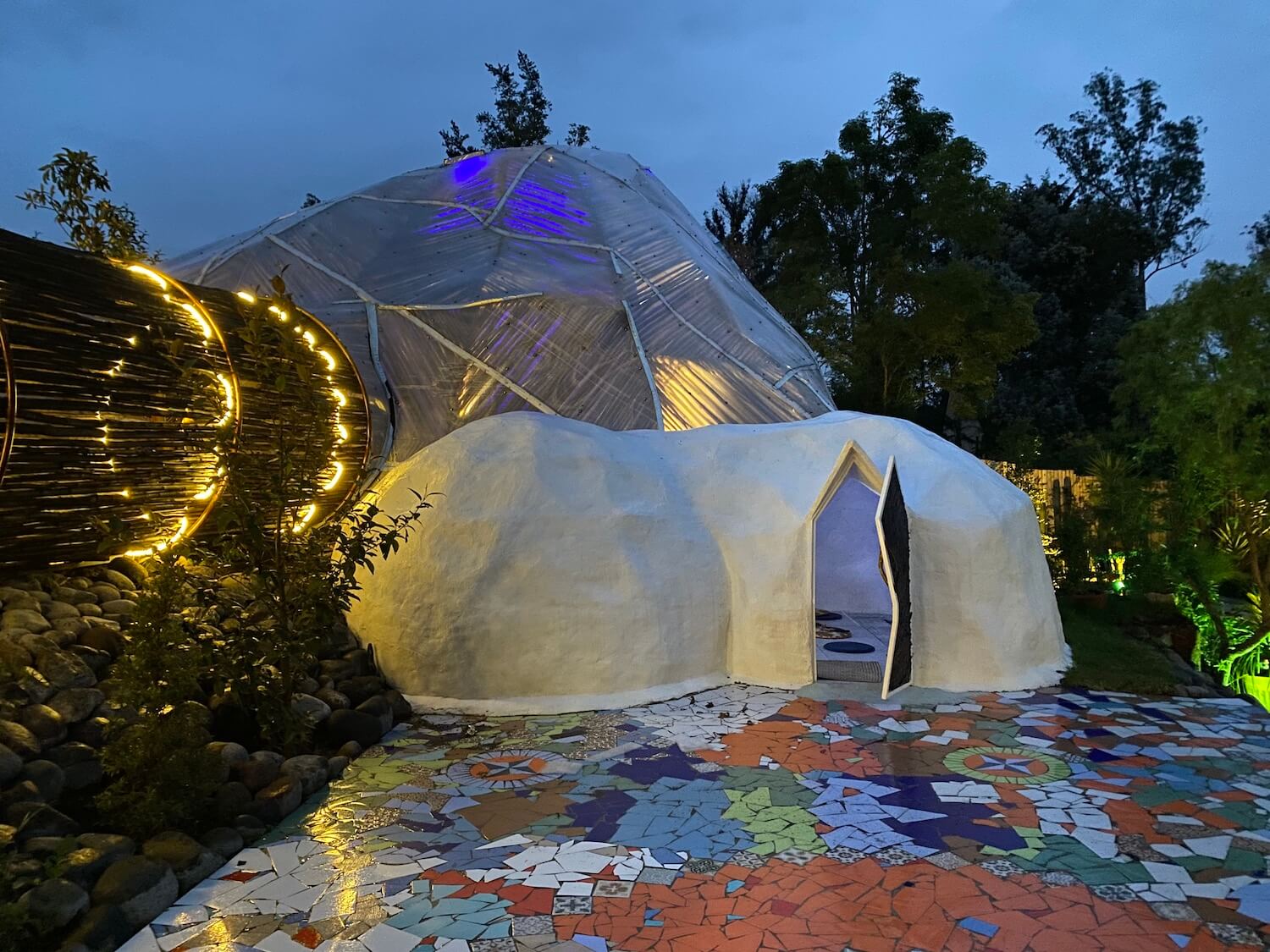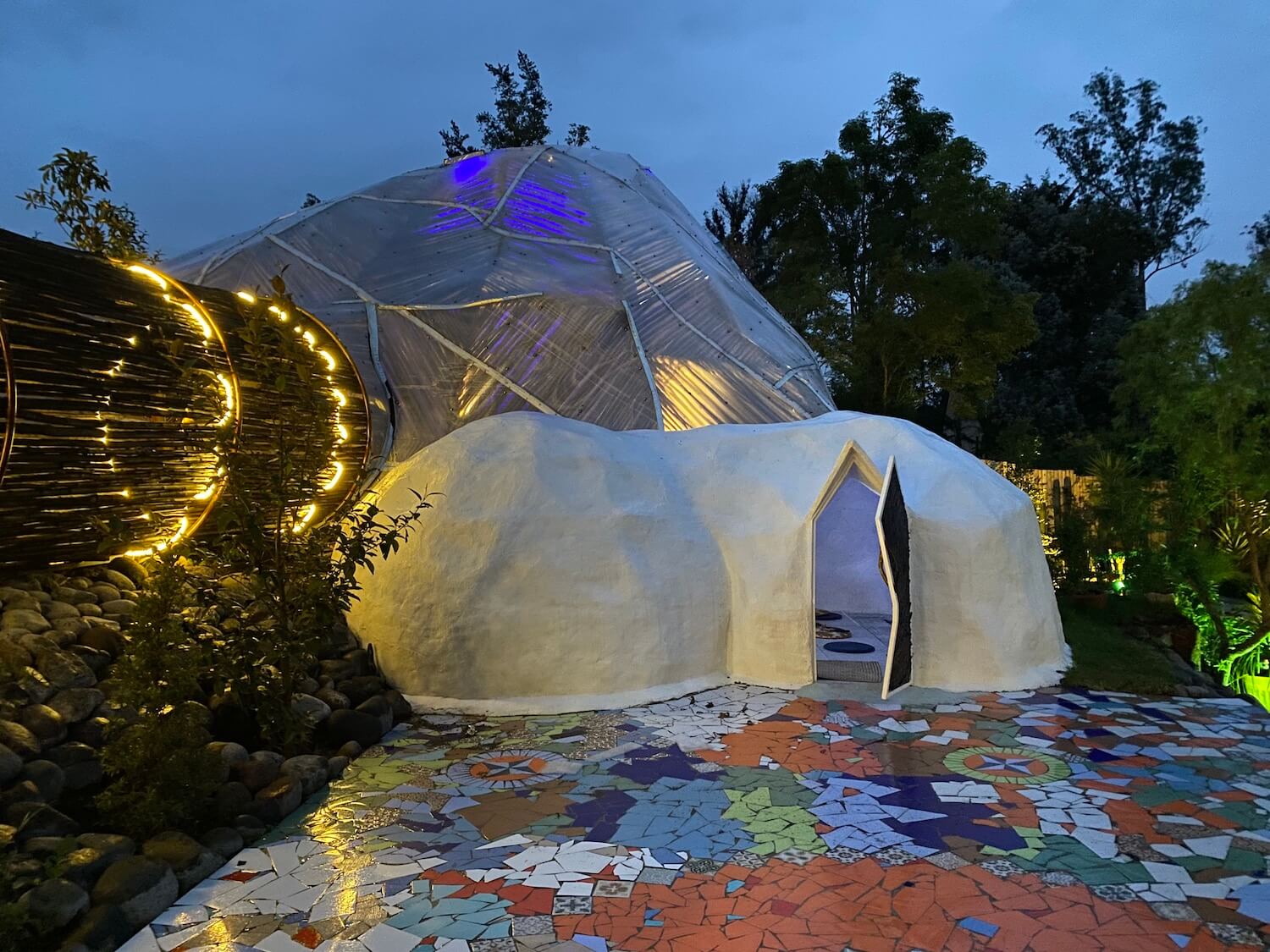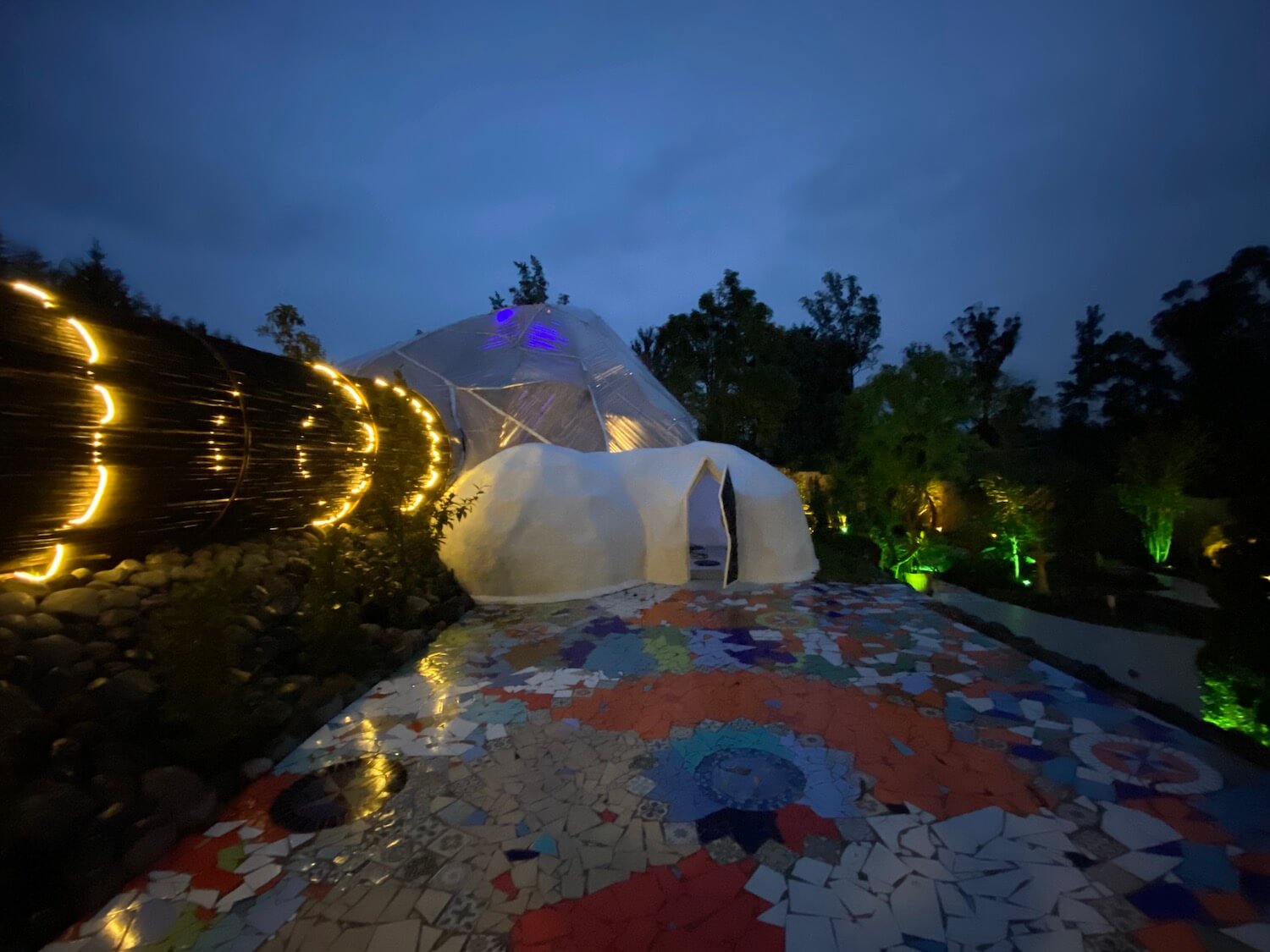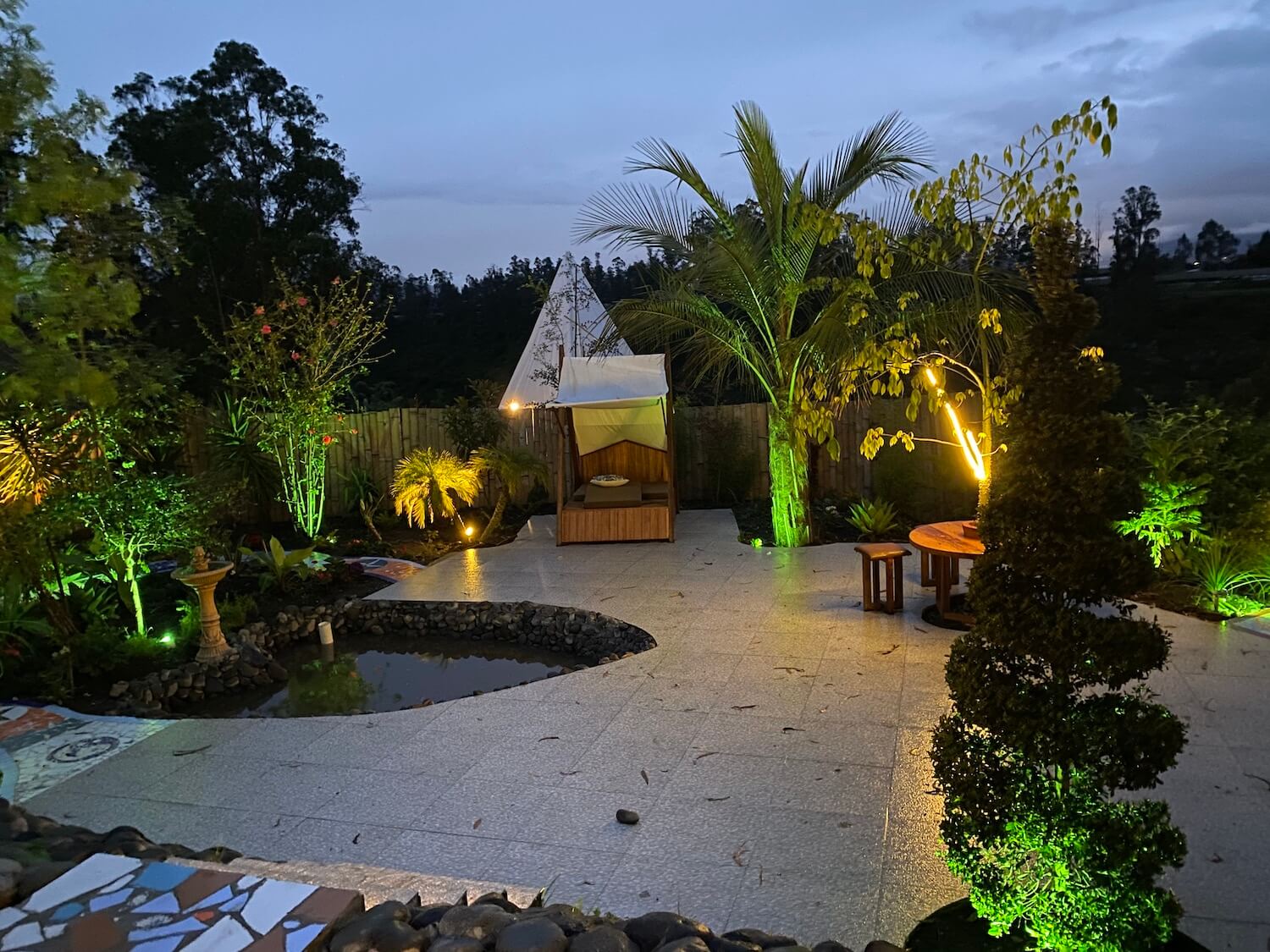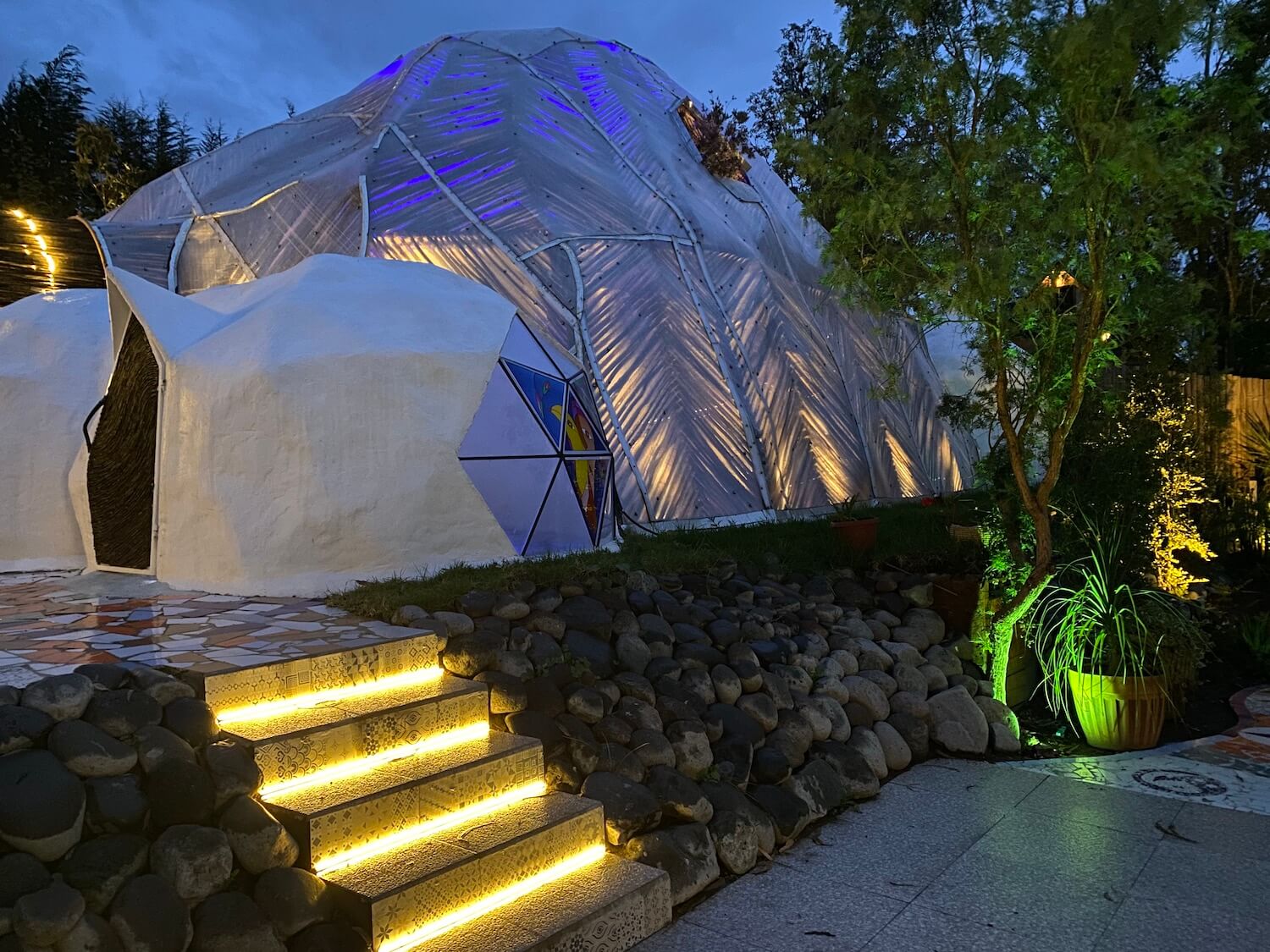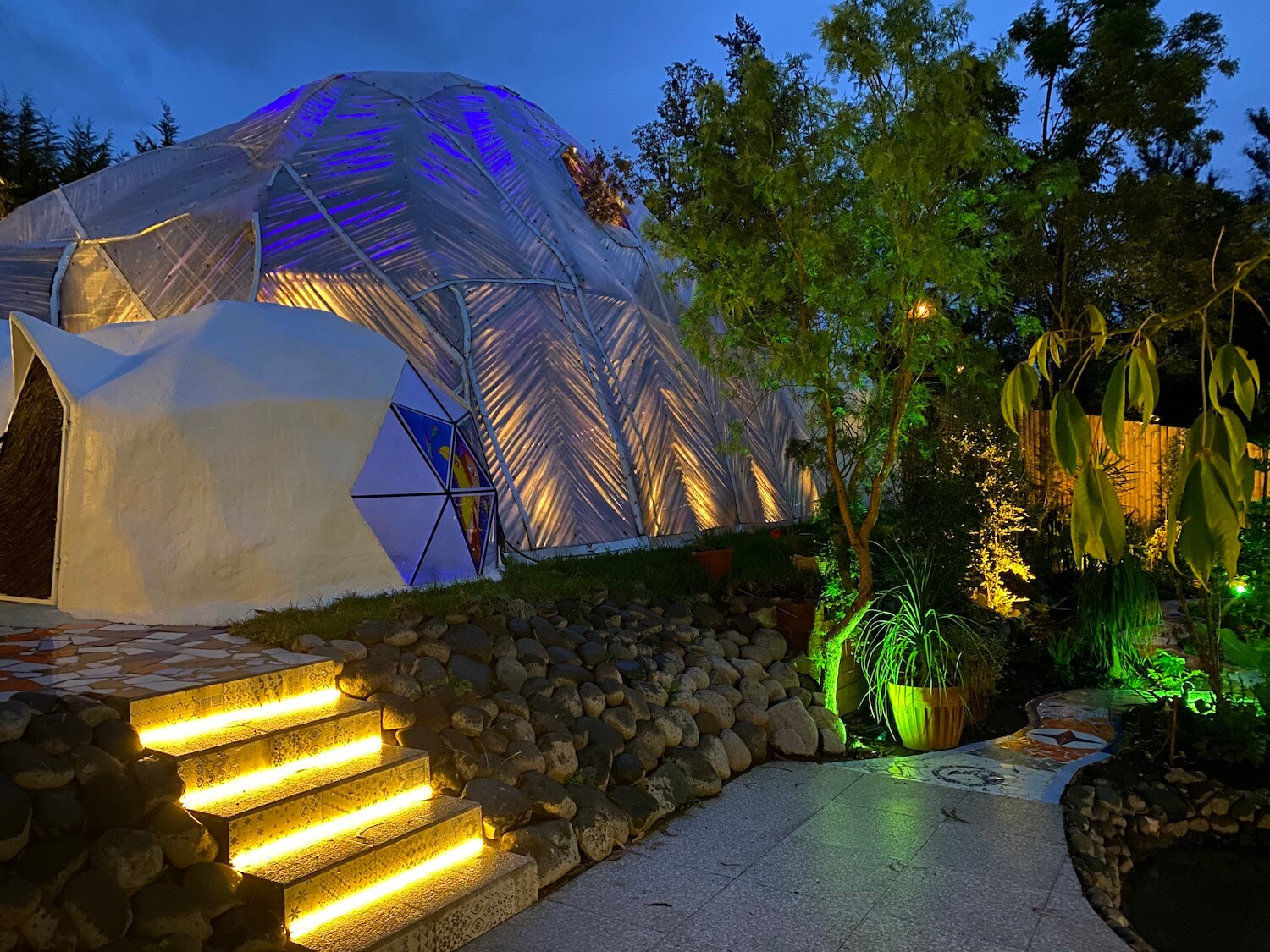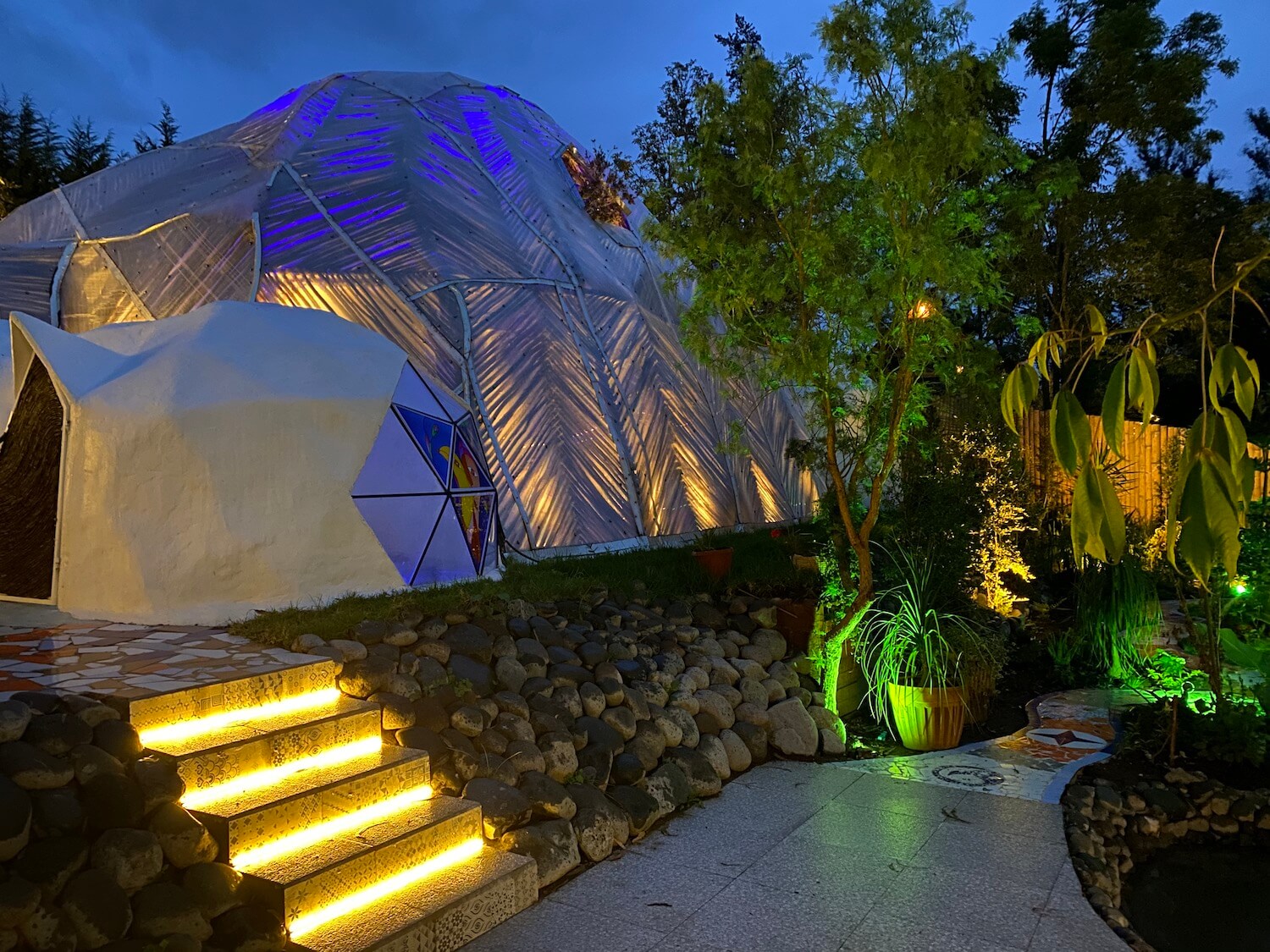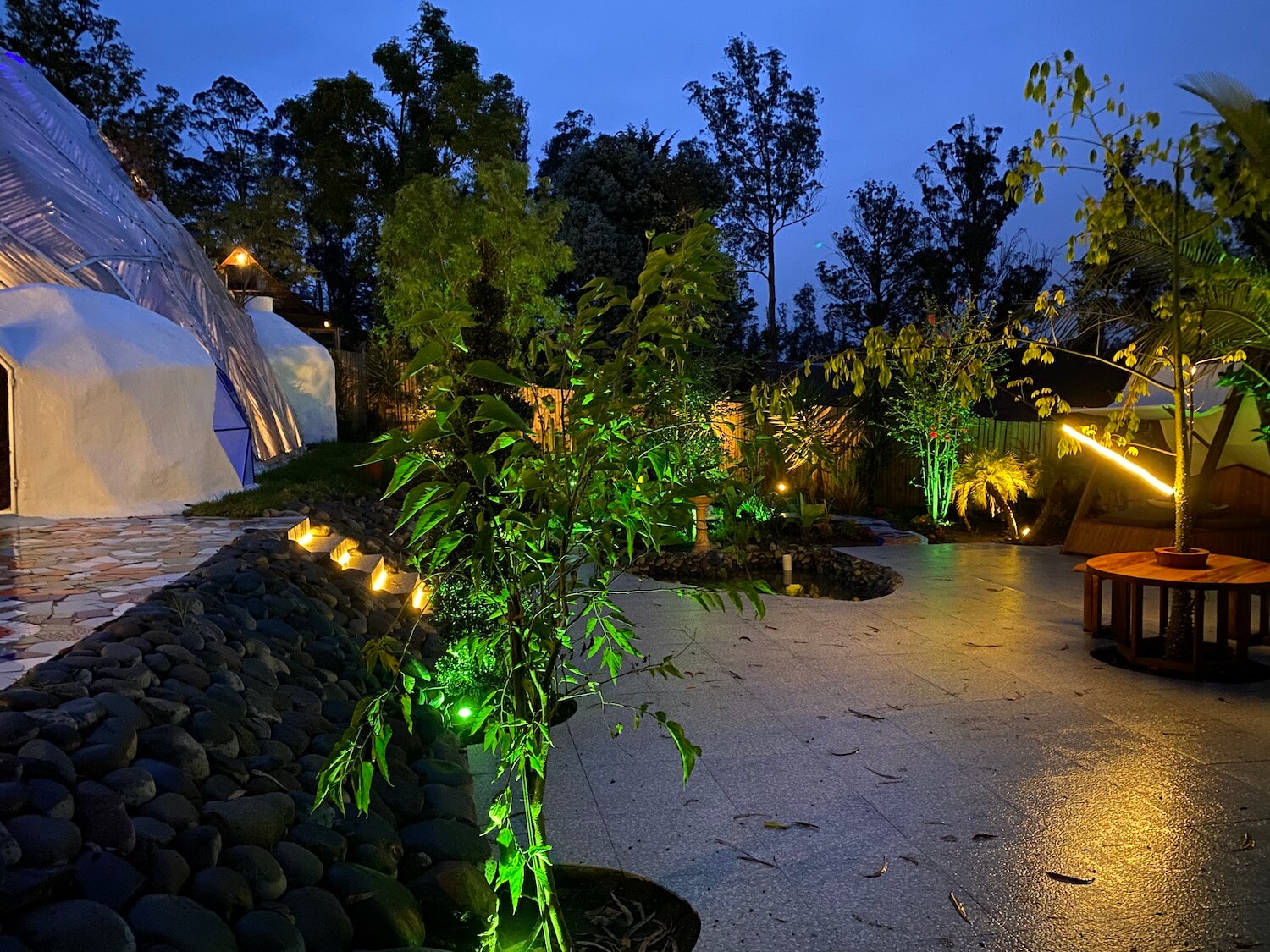 ---