Designed by Architecture Visualization Studio Atelier Monolit, the Ethereum House is a conceptual mansion nested on a desert cliff, overlooking the scenery. The simple but striking design is divided into two main parts: a monolithic base containing most of the functional spaces and the concrete roof - inspired from the works of John Lautner - which resembles the Ethereum silhouette.
The whole concept revolves around contrasts. The massive rammed-earth base, with geometric cuts similar to ancient structures rises from the smooth and natural sand dunes and highlights the delicate "floating" roof. Water, mineral and vegetal are placed in such a manner that it reveals the harsh nature of the environment: succulent plants and trees placed near desert rocks, an infinity pool elevated above the dry landscape.
The steep rock cliffs are reimagined through a series of monumental slabs, reminding of a temple or of a ziggurat structure.
Small slits open up towards cardinal points and target the unique landscape, leaving the concrete walls to act as a barrier from the harsh environment. While most of the spaces are focused towards the interior, the elevated terrace reminds of the strong separation between a lush and luxurious environment and the barren landscape.
The structure is an interpretation of the emergence of a new electronic currency on the verge of overtaking the way people interact with the economy.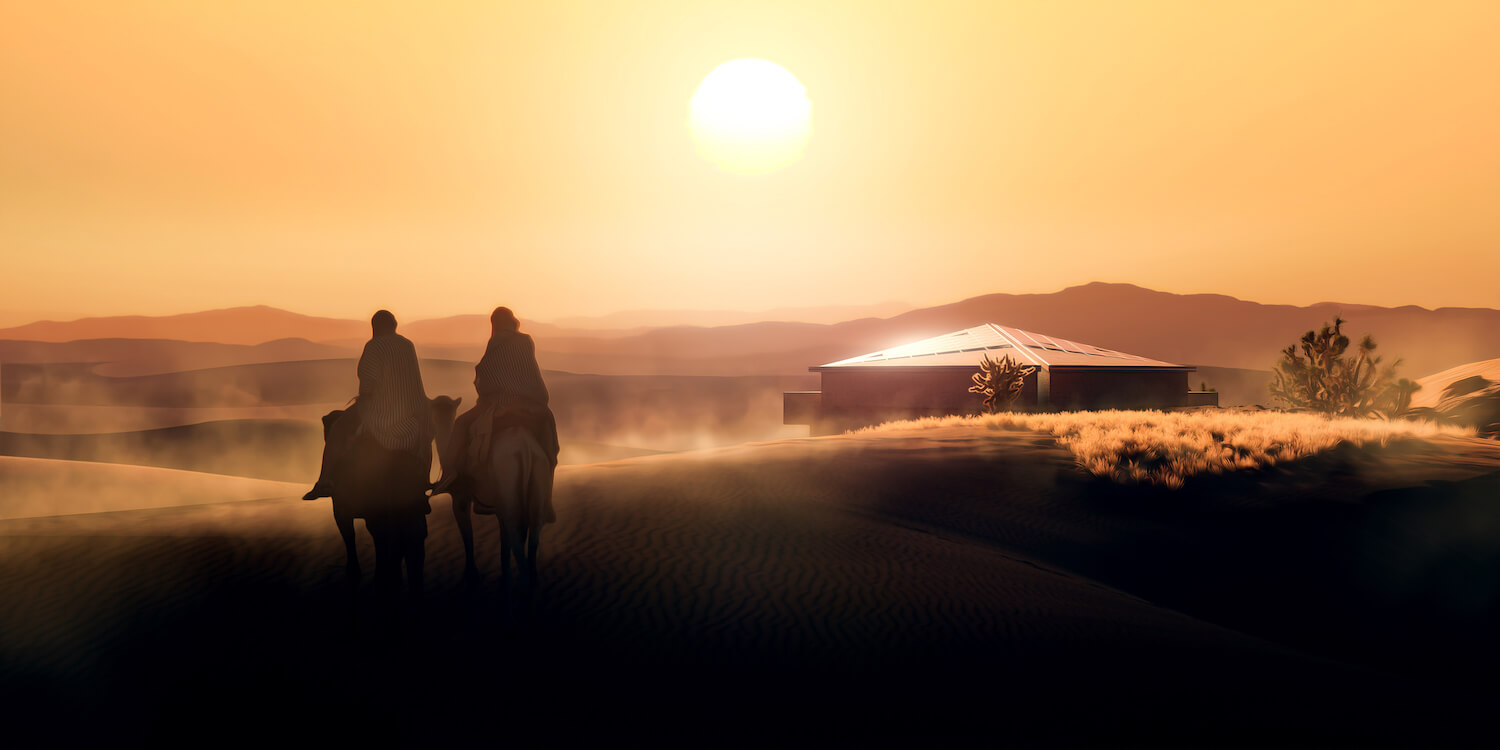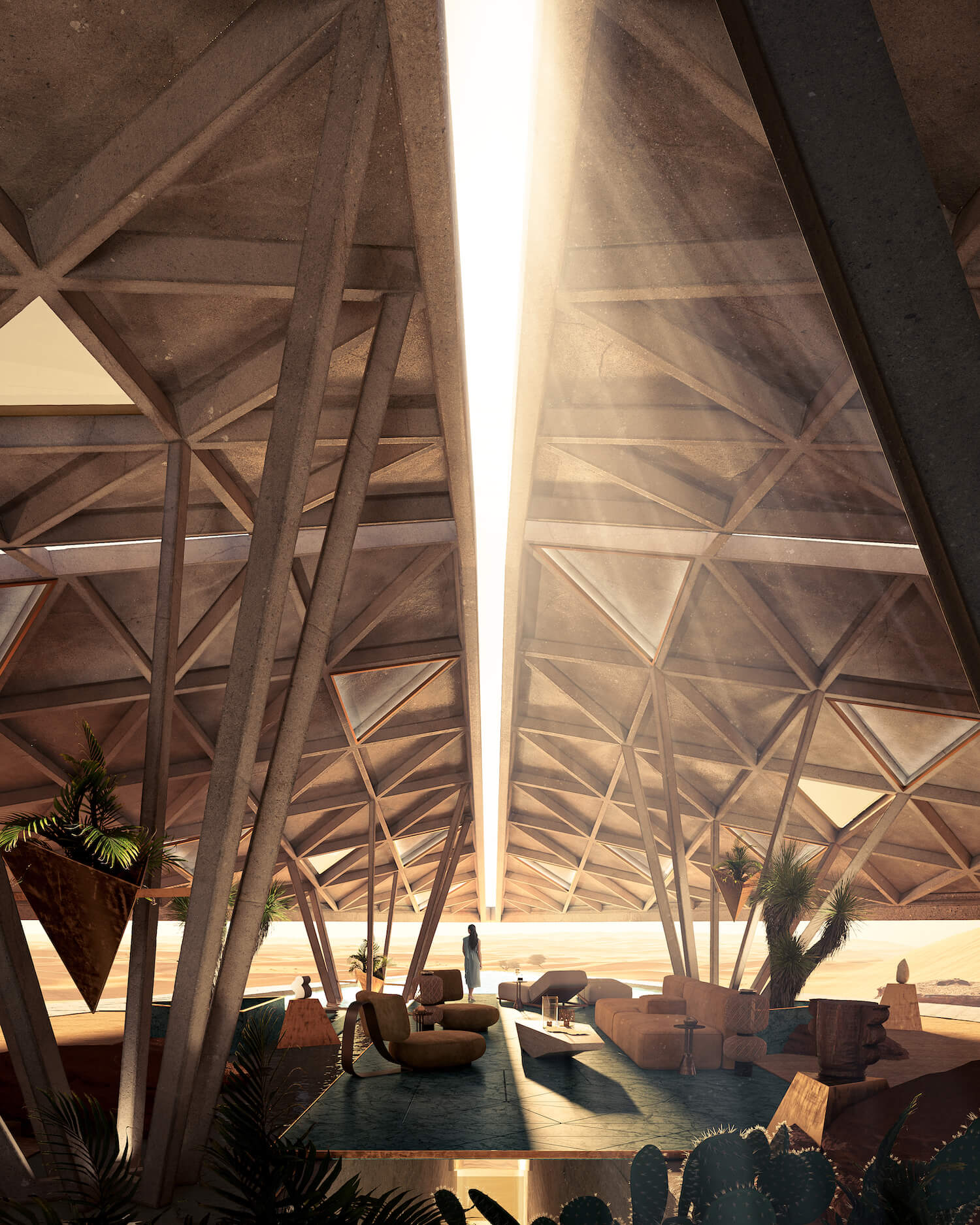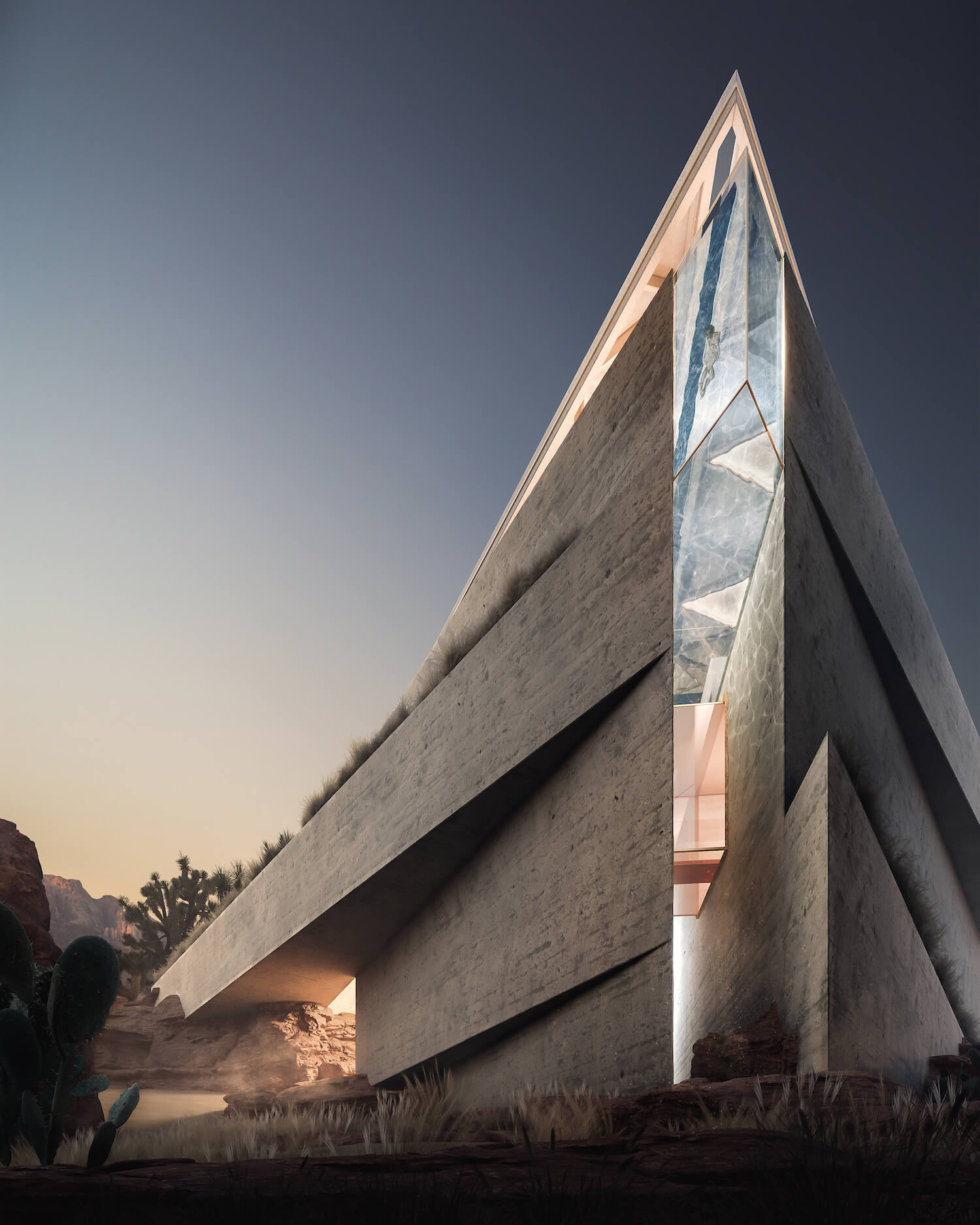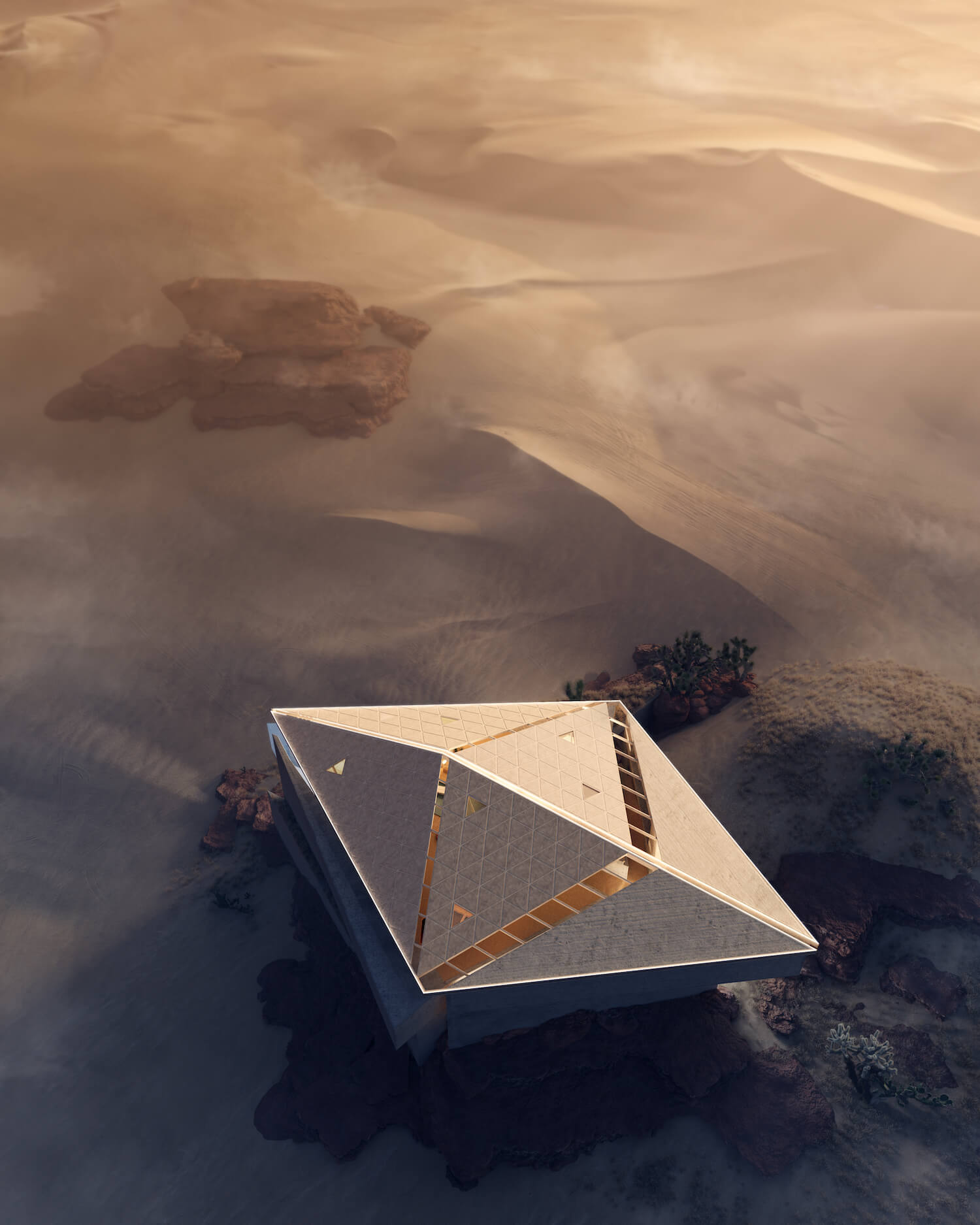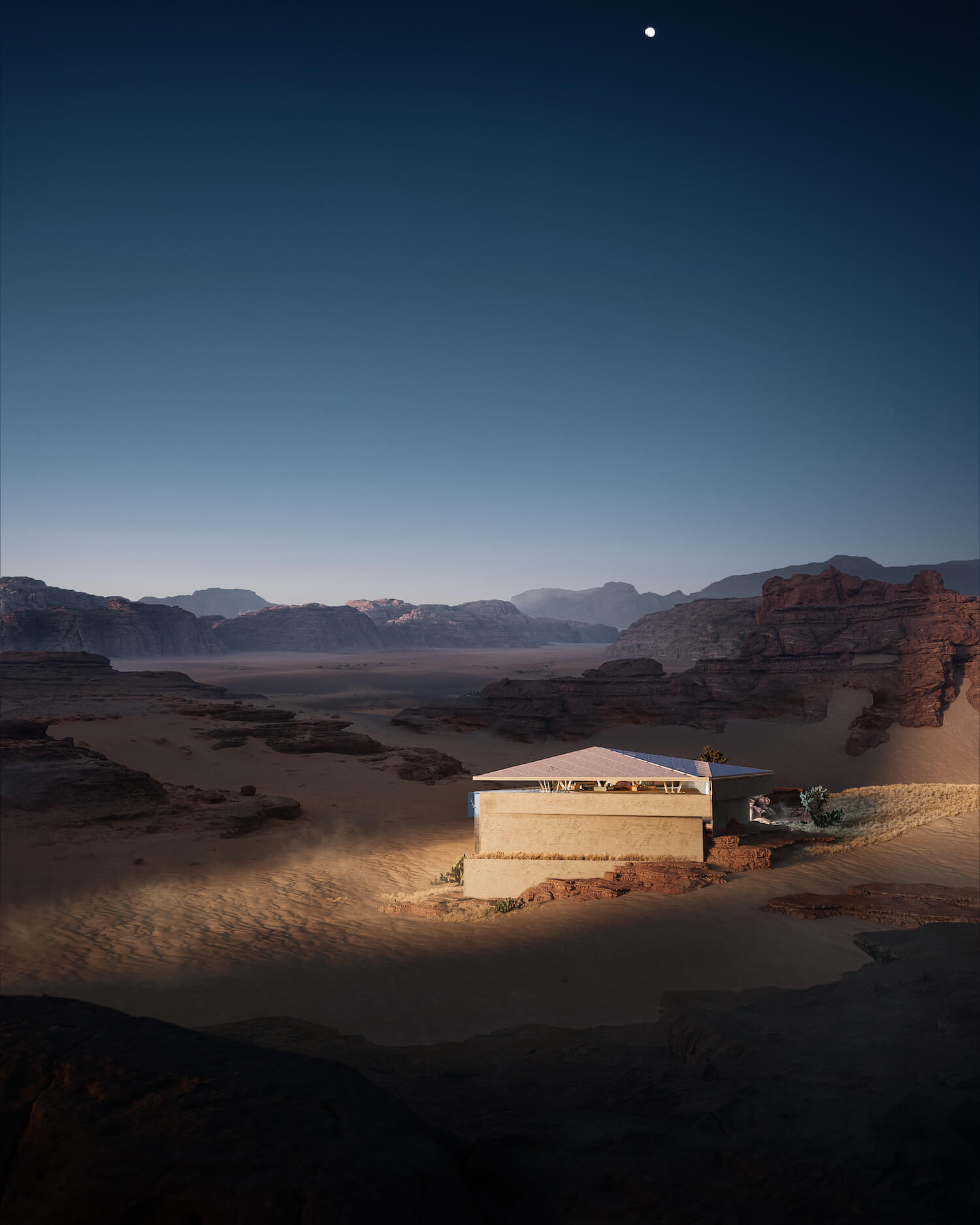 ---