IASE Arquitectos: Like every project entrusted to us, the needs of the clients are the triggers that give function, shape and texture to the beginning of each idea.
Raw housing was born from the intention of creating a refuge, a different idea in the neighborhood where it was built, which stands out without makeup or color, only with materials that prove to be strong, durable and authentic over time.
This is how this union of lines and planes develops, overcoming limits, demonstrating being able to go further, with the subtlety of preserving harmony in the details and choosing materials that with their benefits give it the opportunity to transcend.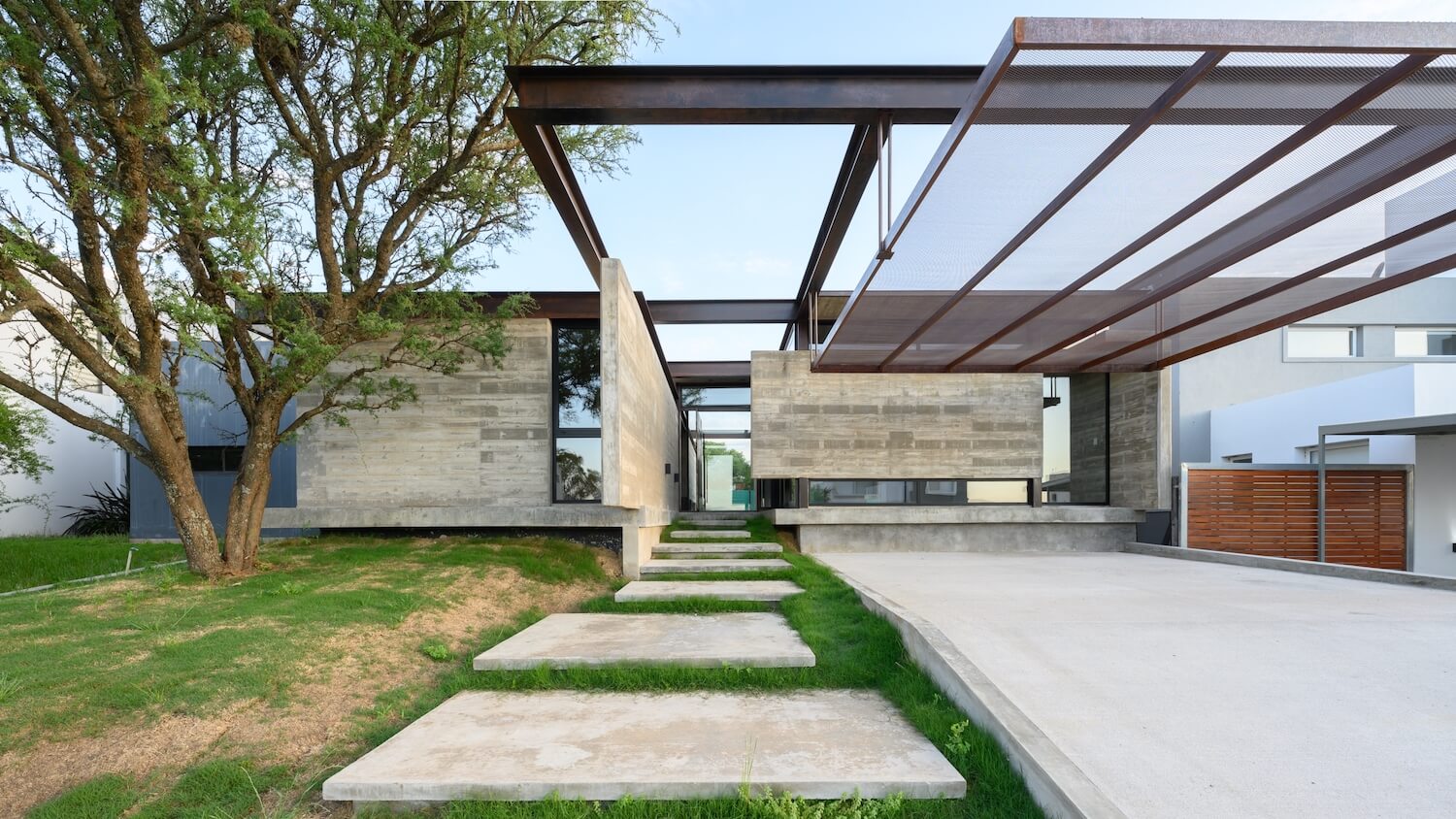 image © Gonzalo Viramonte
The program is distributed on a single level through two wings that differentiate social activities from the most intimate, linked together by a swimming channel that conceptually crosses both spaces, belonging to each of them in different situations, providing freshness, calm and diverse reflexes. The interior heights demonstrate the hierarchy in the environments and the virtue of the planes that fly solve the semi-covered areas that grant the flexibility to expand achieving extra surfaces to the usual ones. The bellows between bedrooms adapts to the new post-pandemic concerns of home office or study with the possibility of moving one of its limits by regulating the privacy that is needed.
In this way, the Concrete as the protagonist, the Steel solving large cantilevered lights and the wood providing warmth in each interior space, achieve the right balance to create a place that invites you to take refuge away from the city, with the contribution of the vegetation that is integrates through large panes of glass.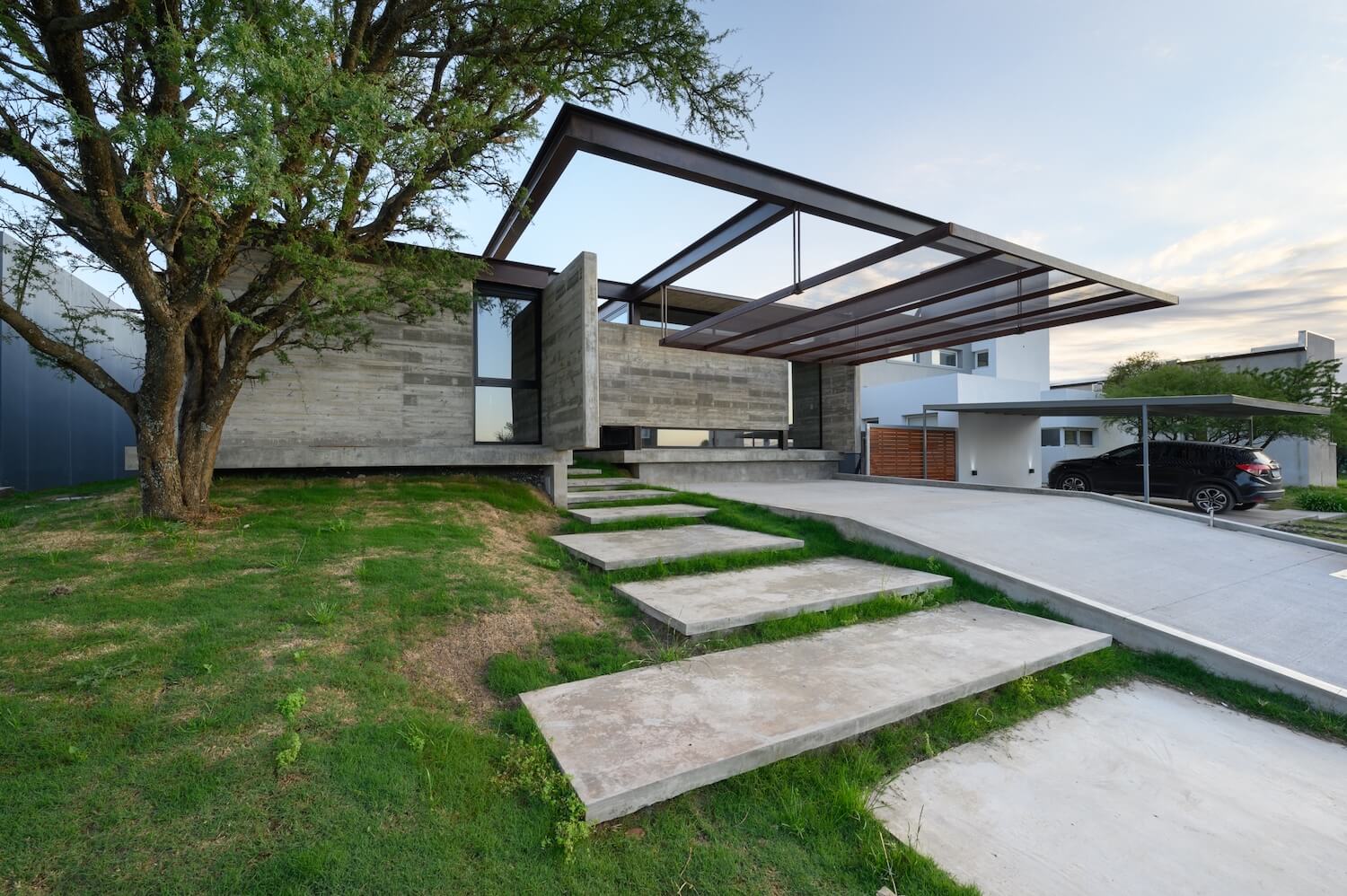 image © Gonzalo Viramonte
Technical Description:
The structure was conceived as a set of resistant walls, resolved by reinforced concrete partitions, some of them raised from the ground supported by metal columns. The solid slabs contained by steel beams achieve a gesture of interposition in the horizontal planes through a large cantilever on their side and on their front that demonstrate the benefits of these materials to resolve the morphological composition that arises, at the same time they avoid the need for maintenance.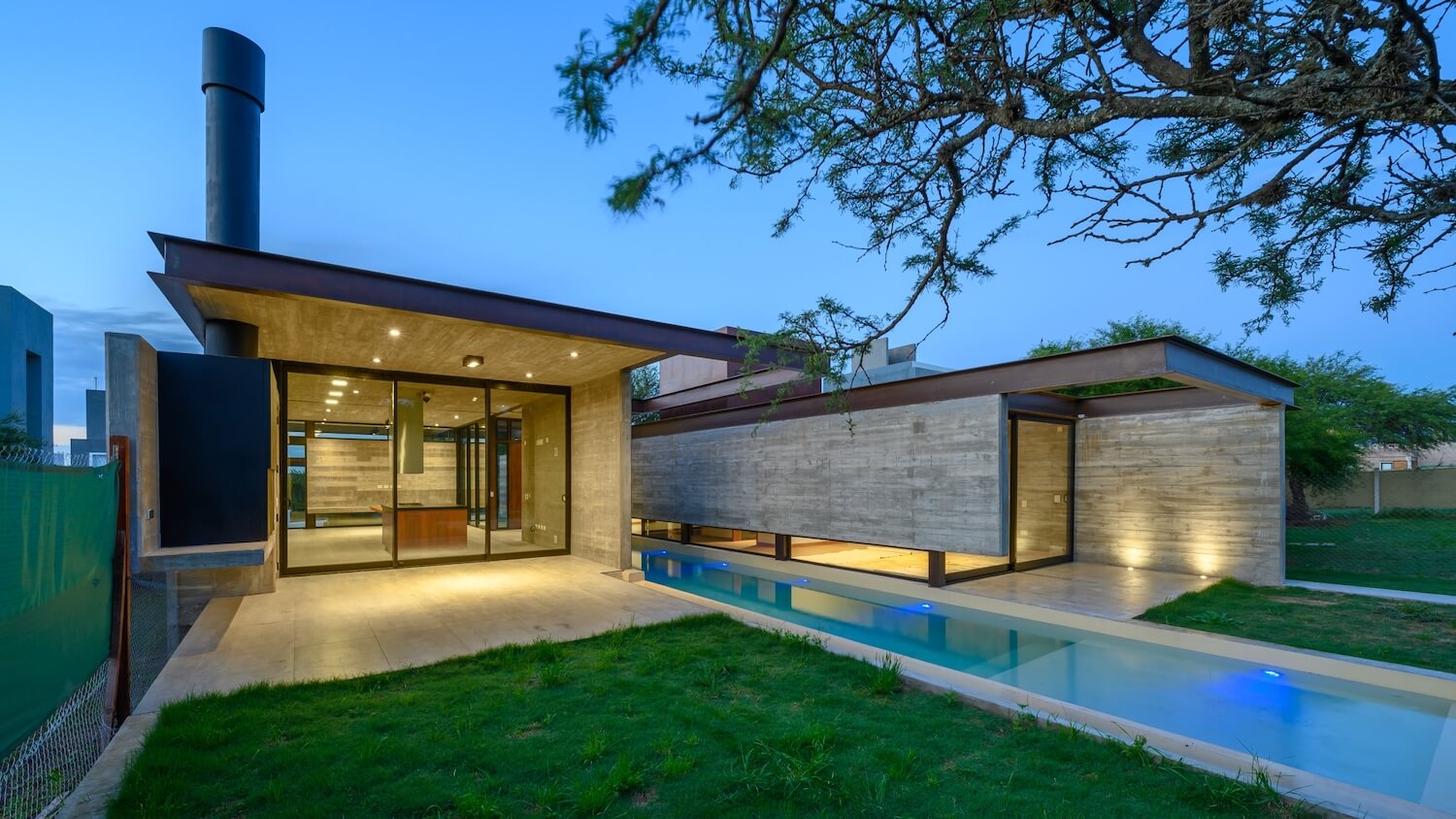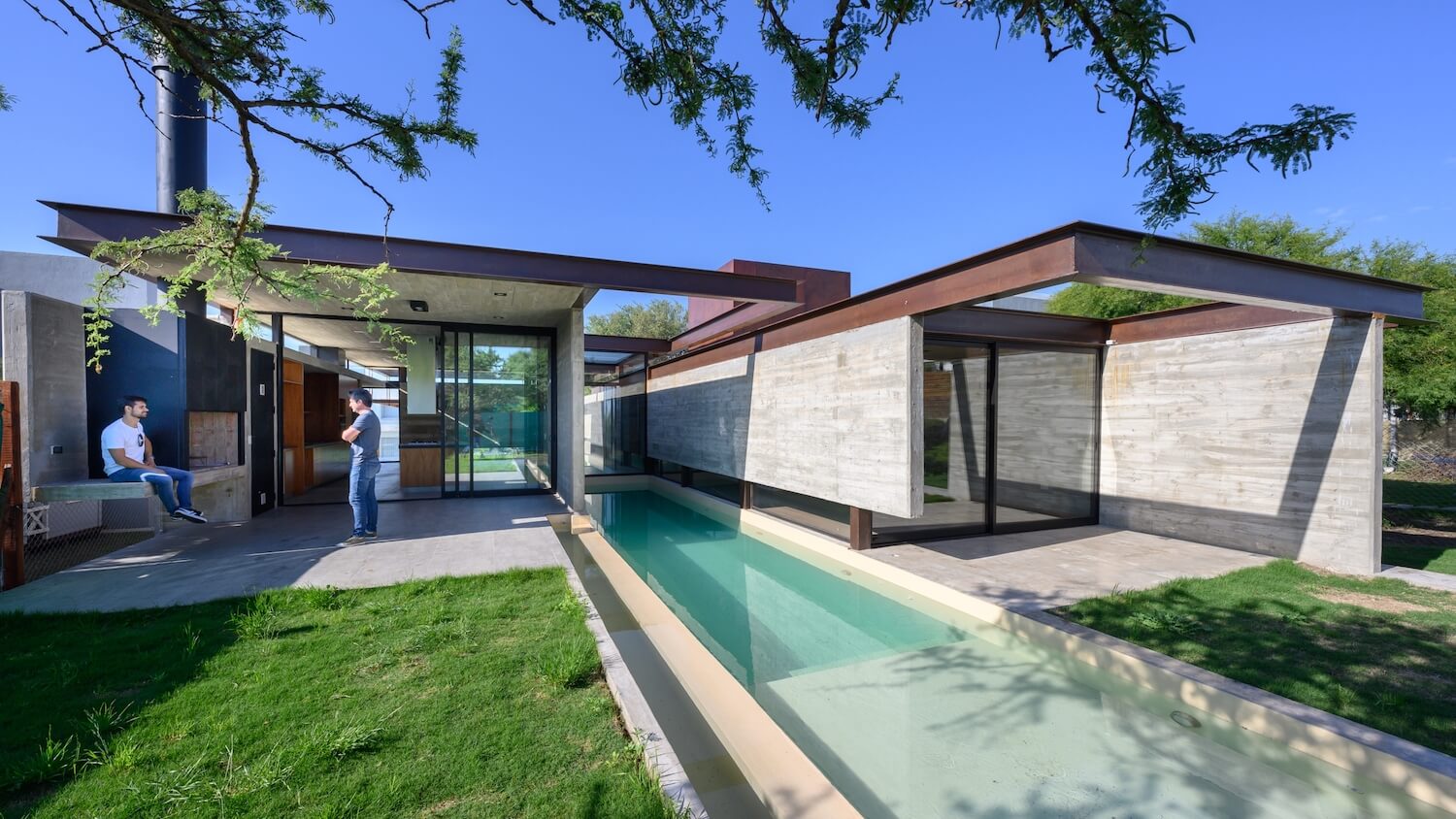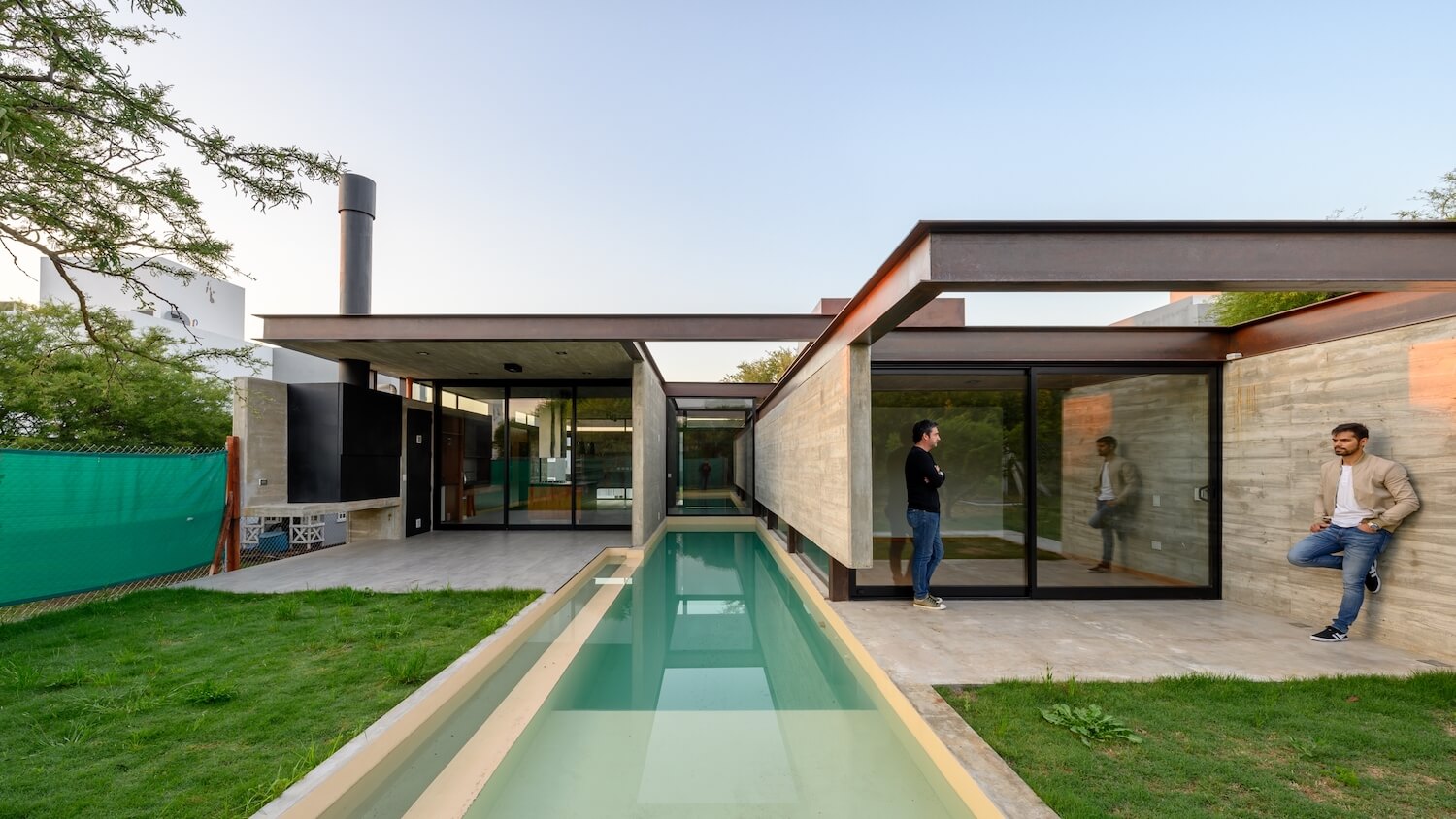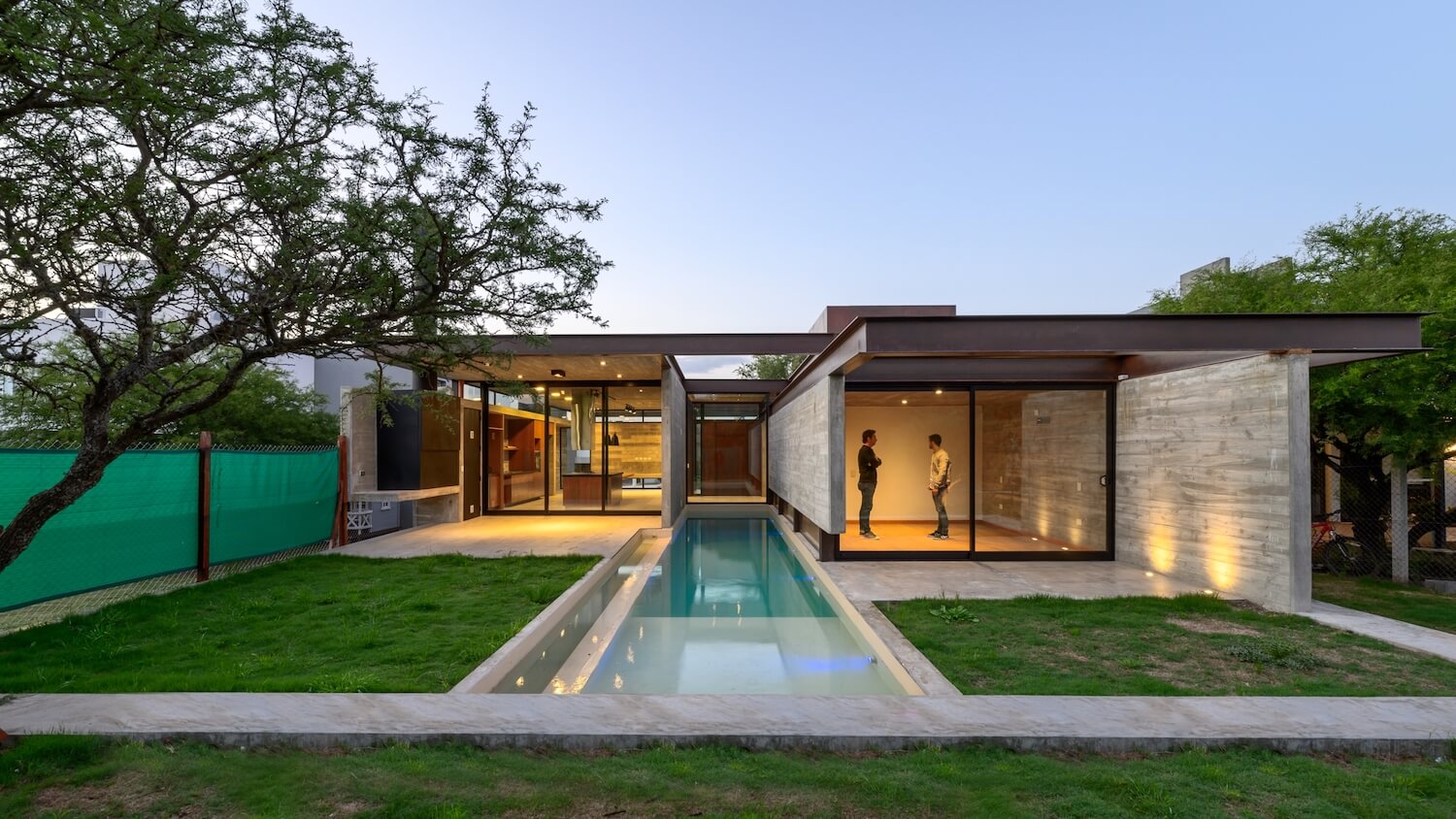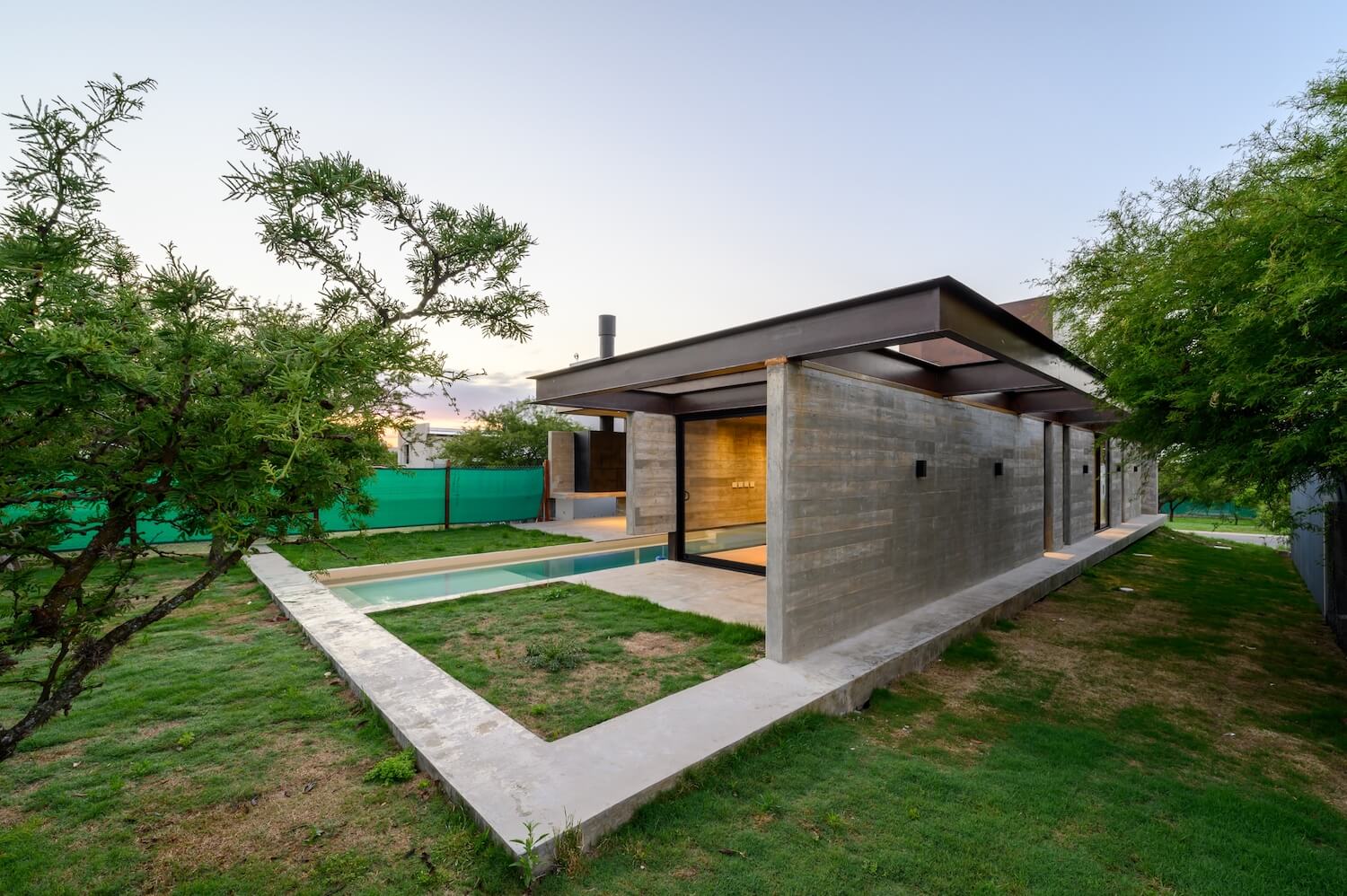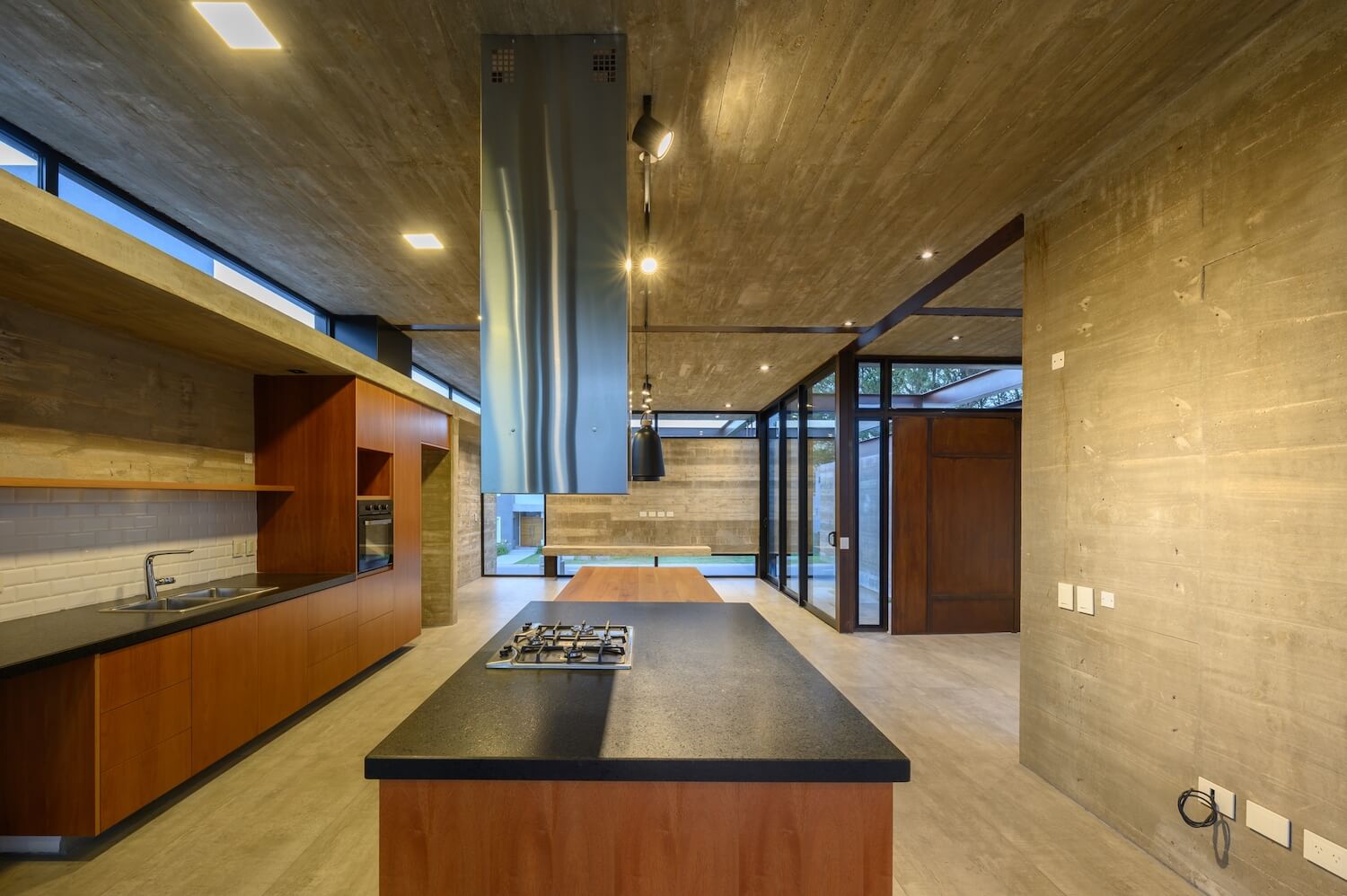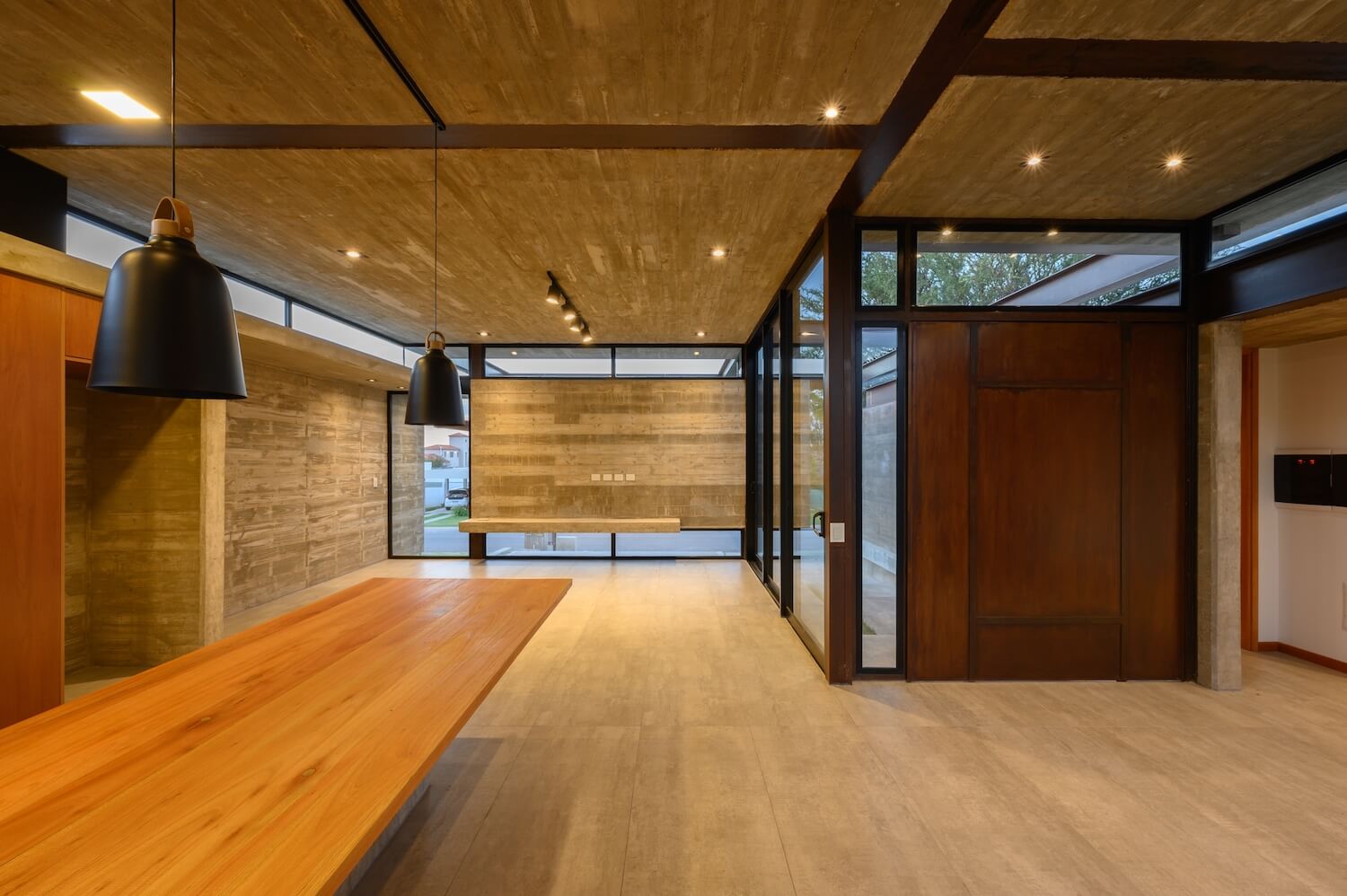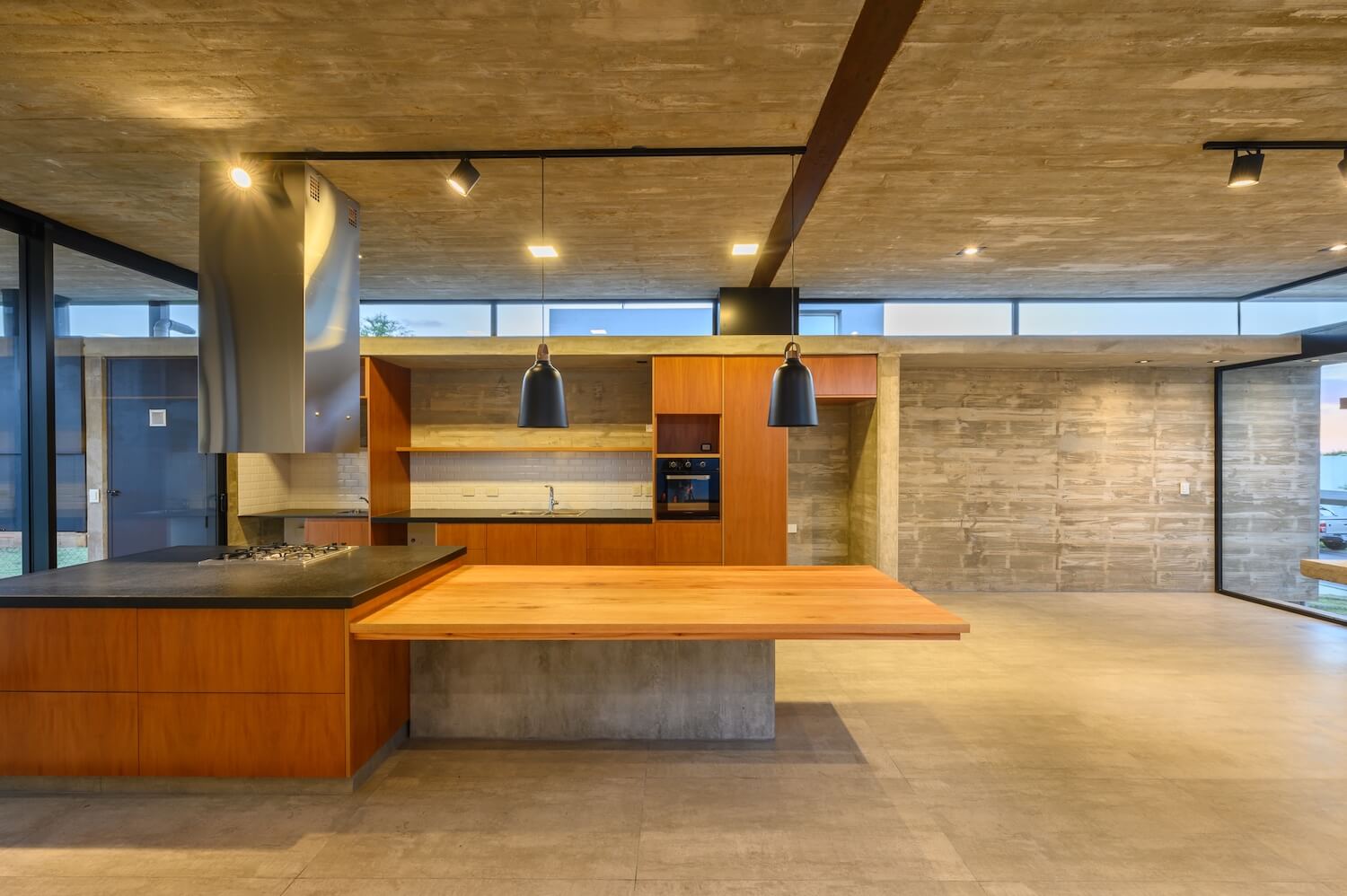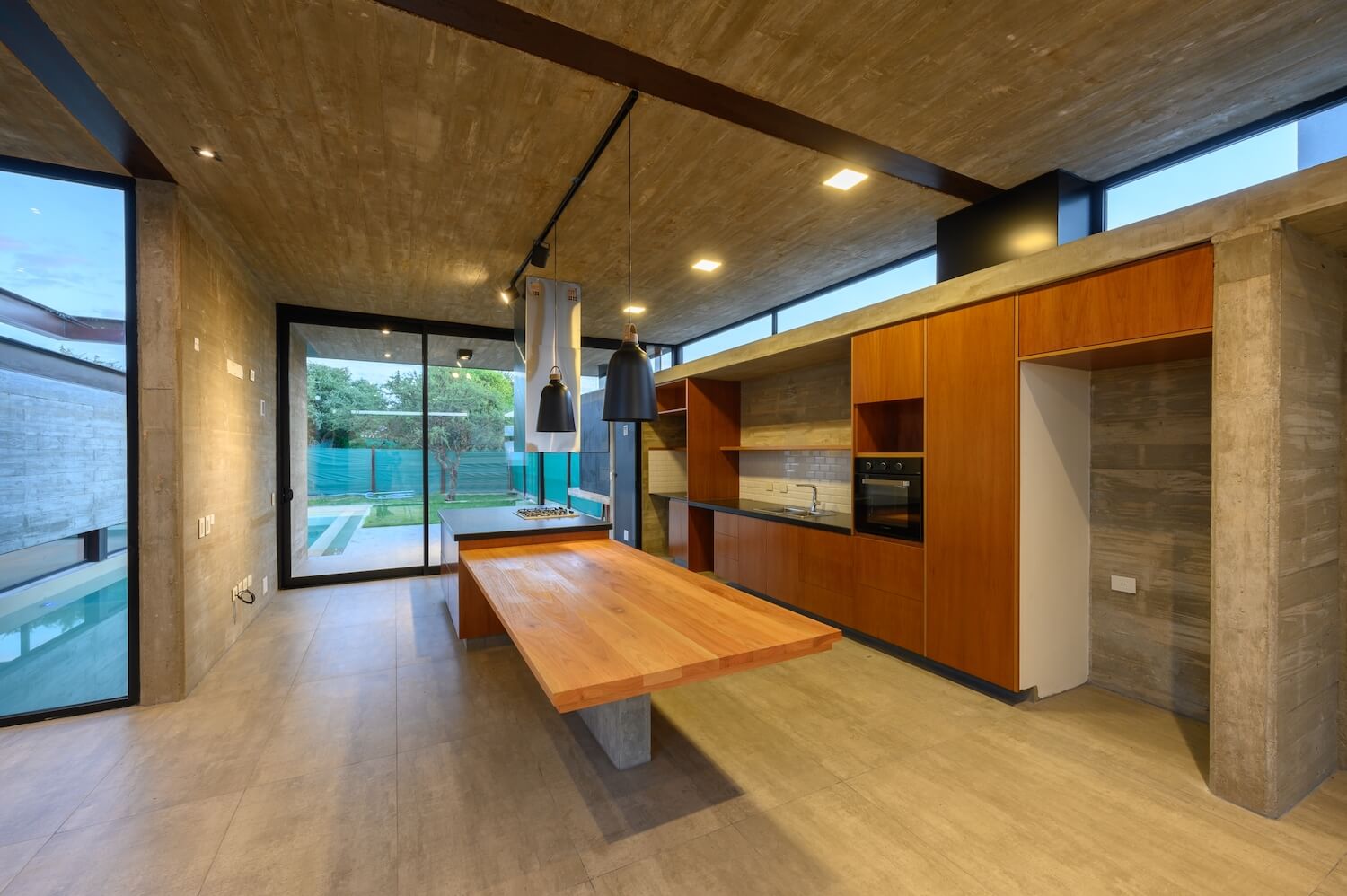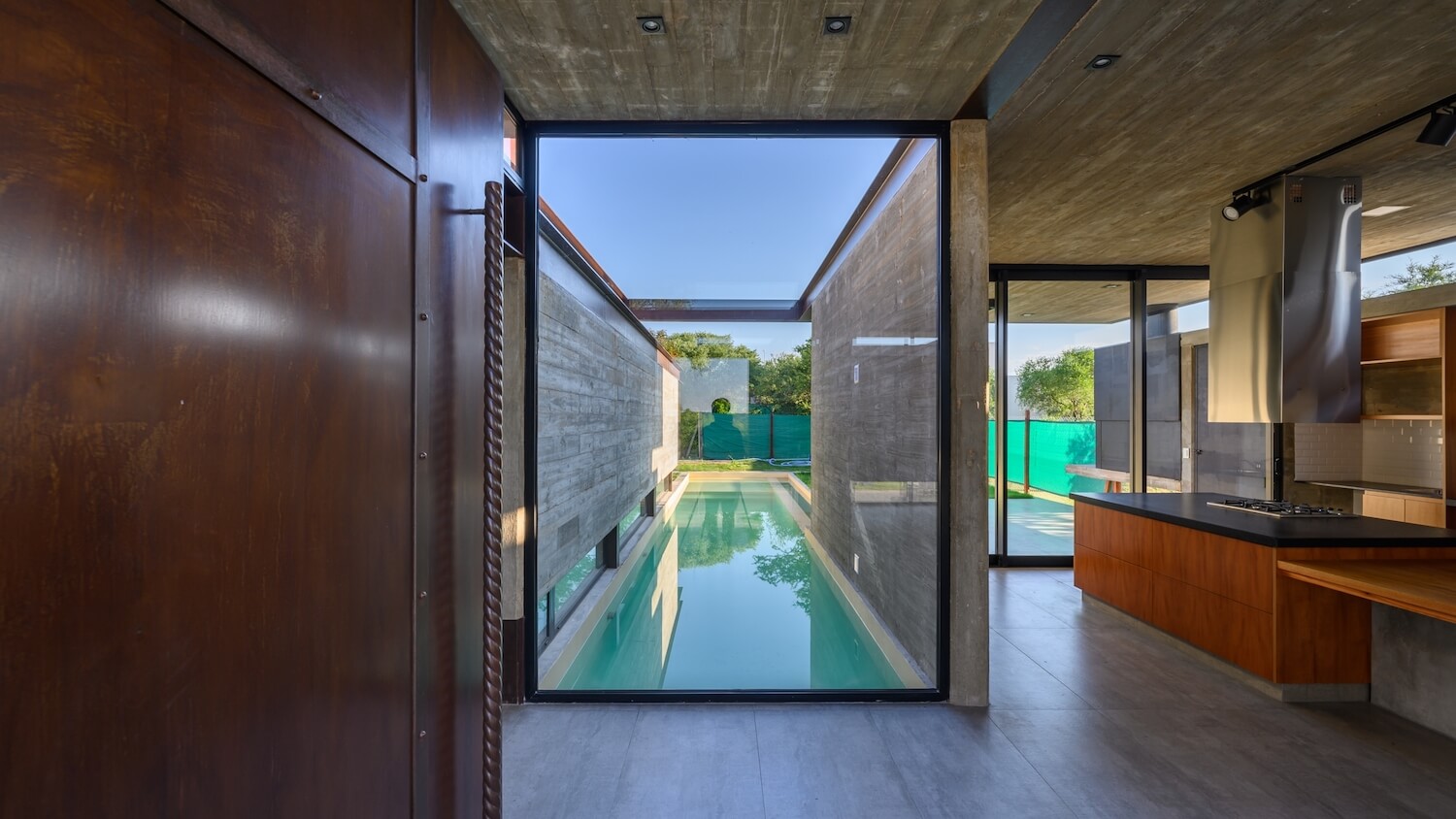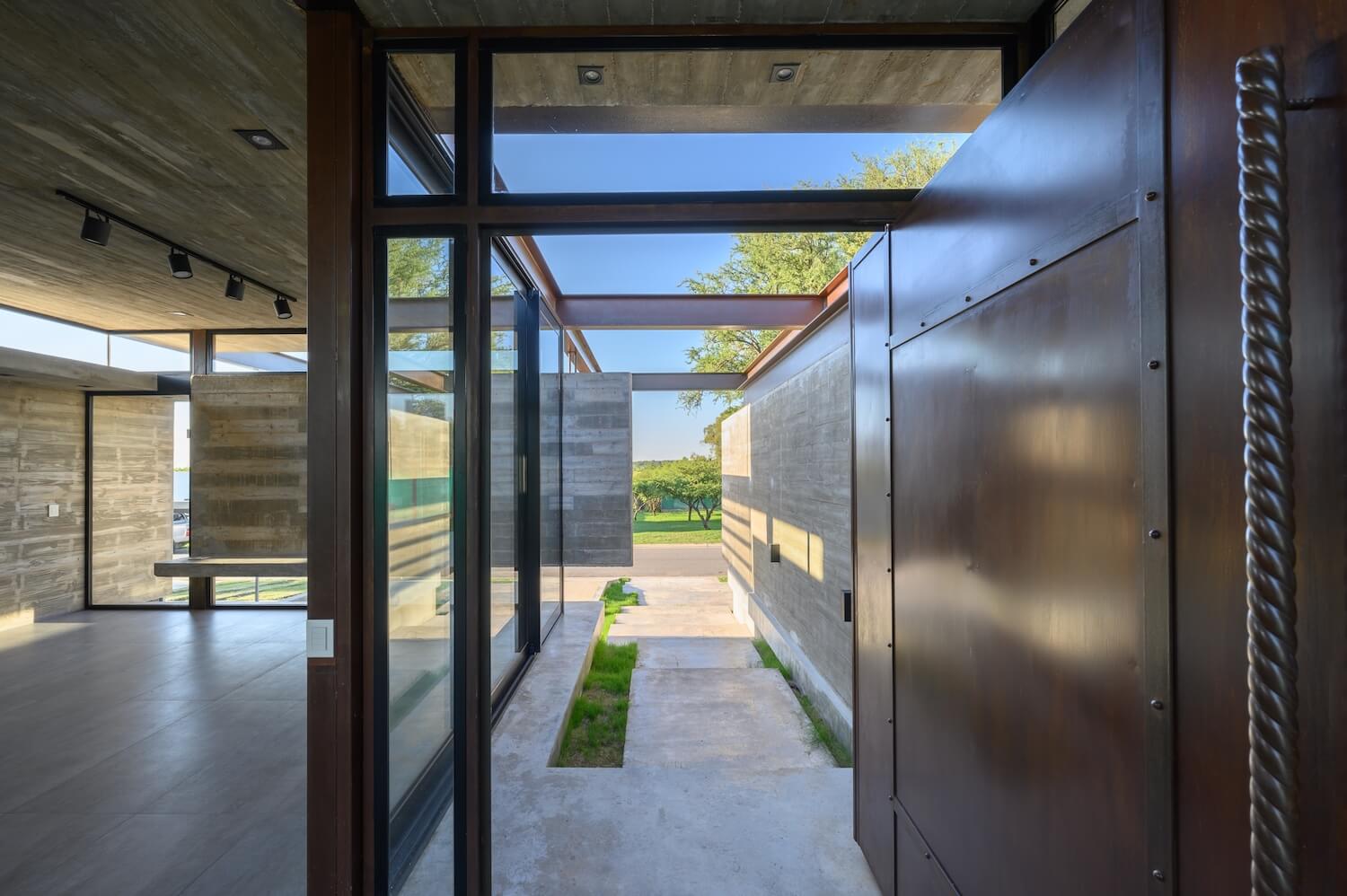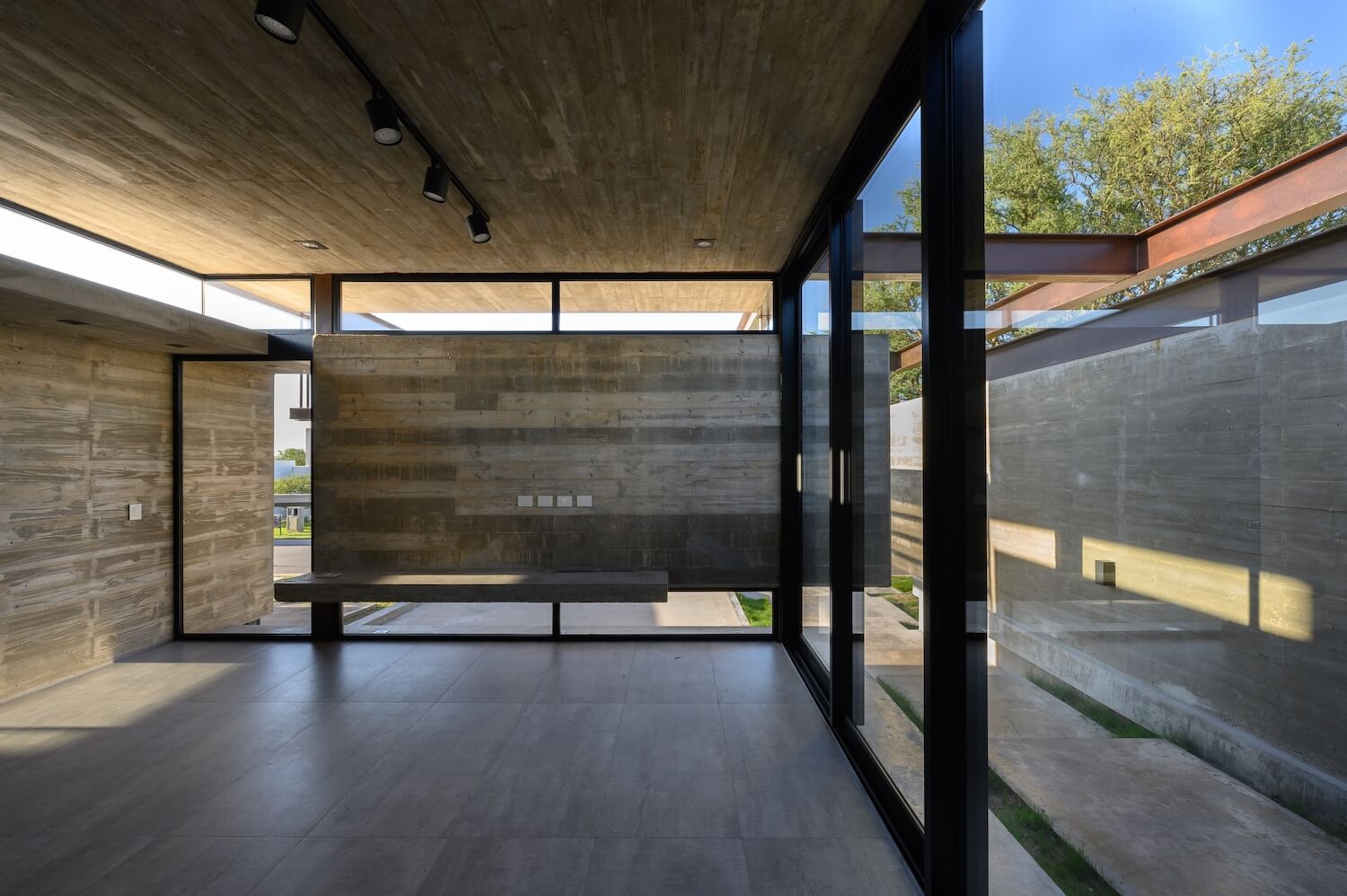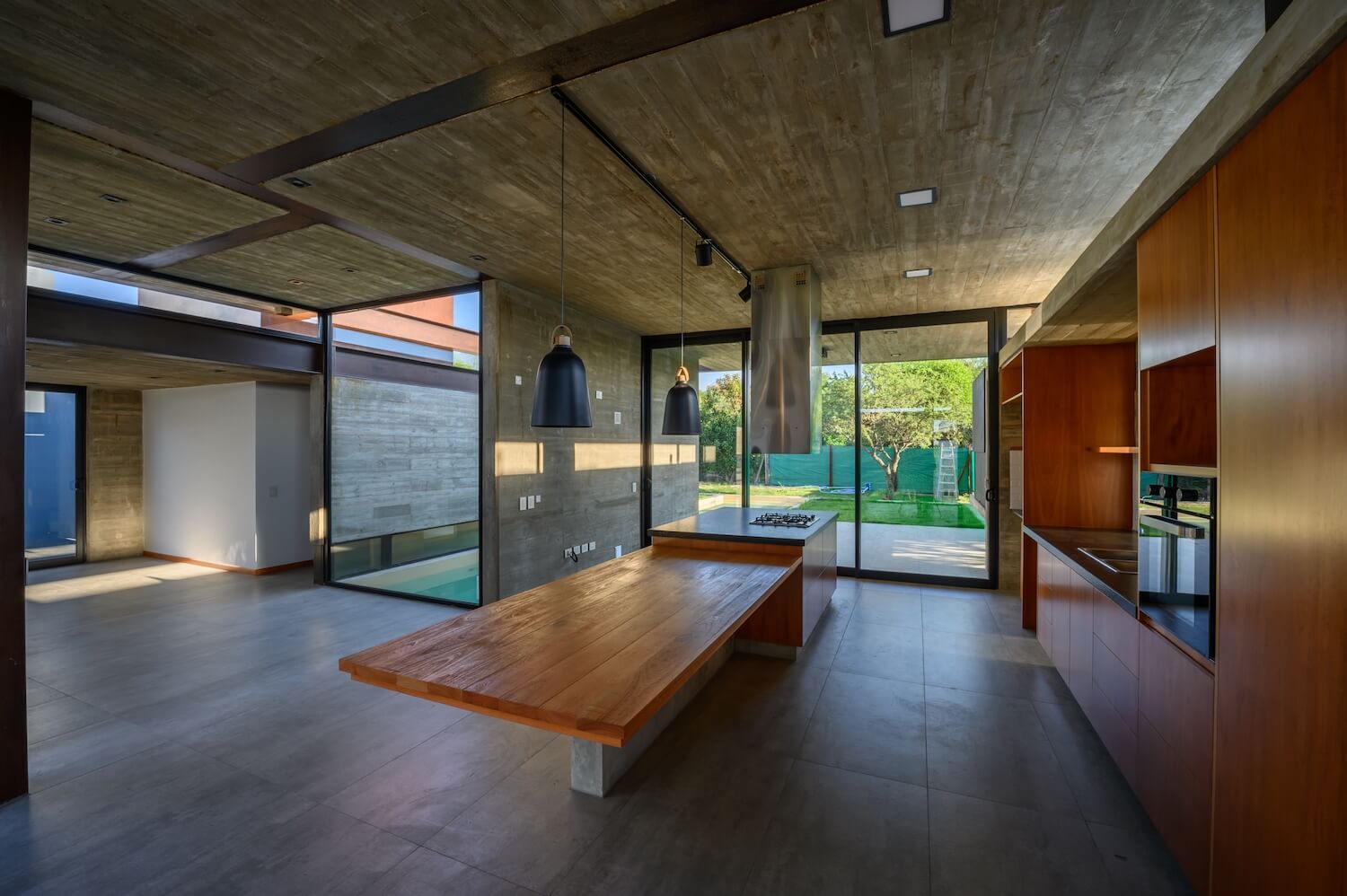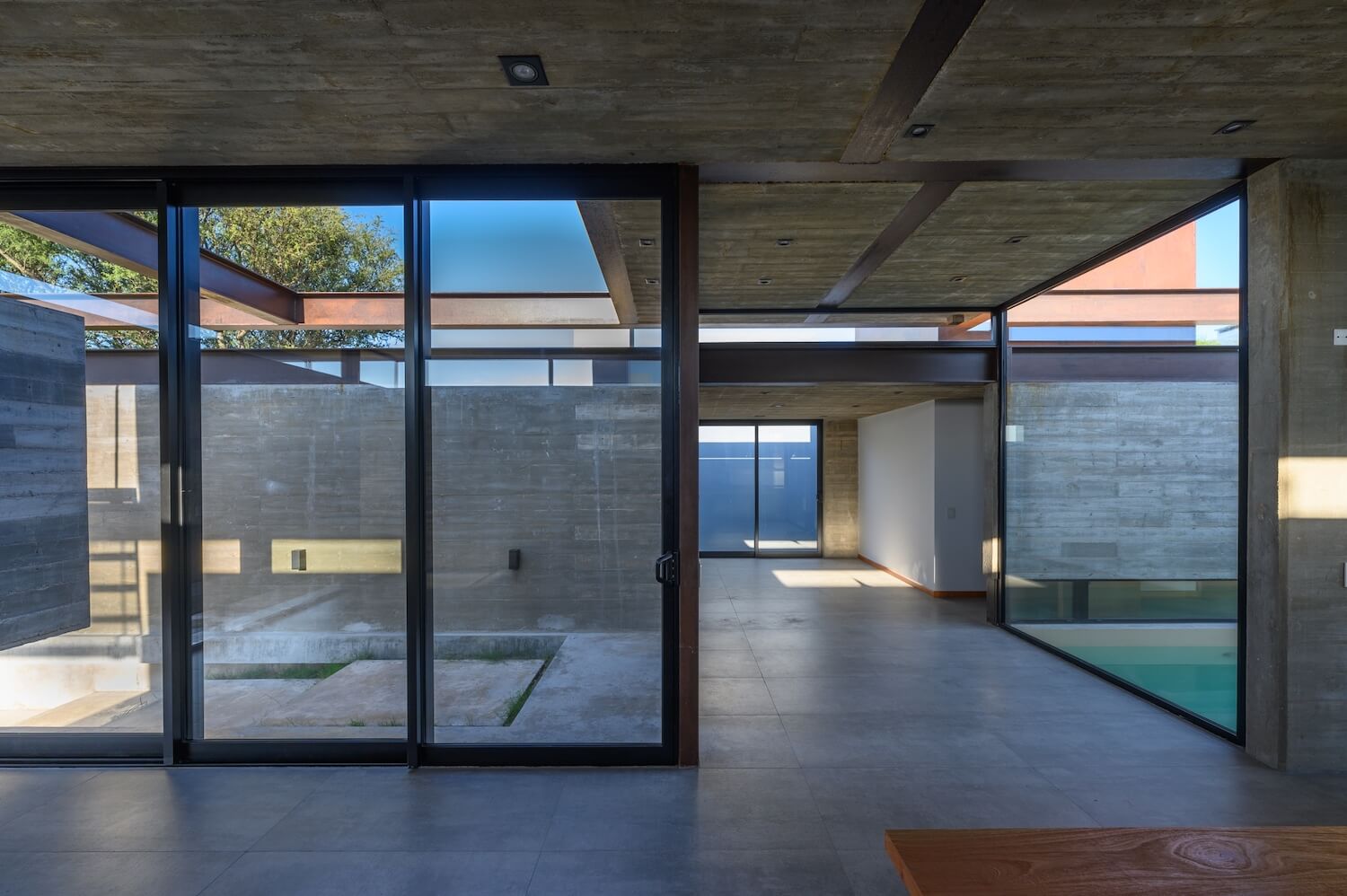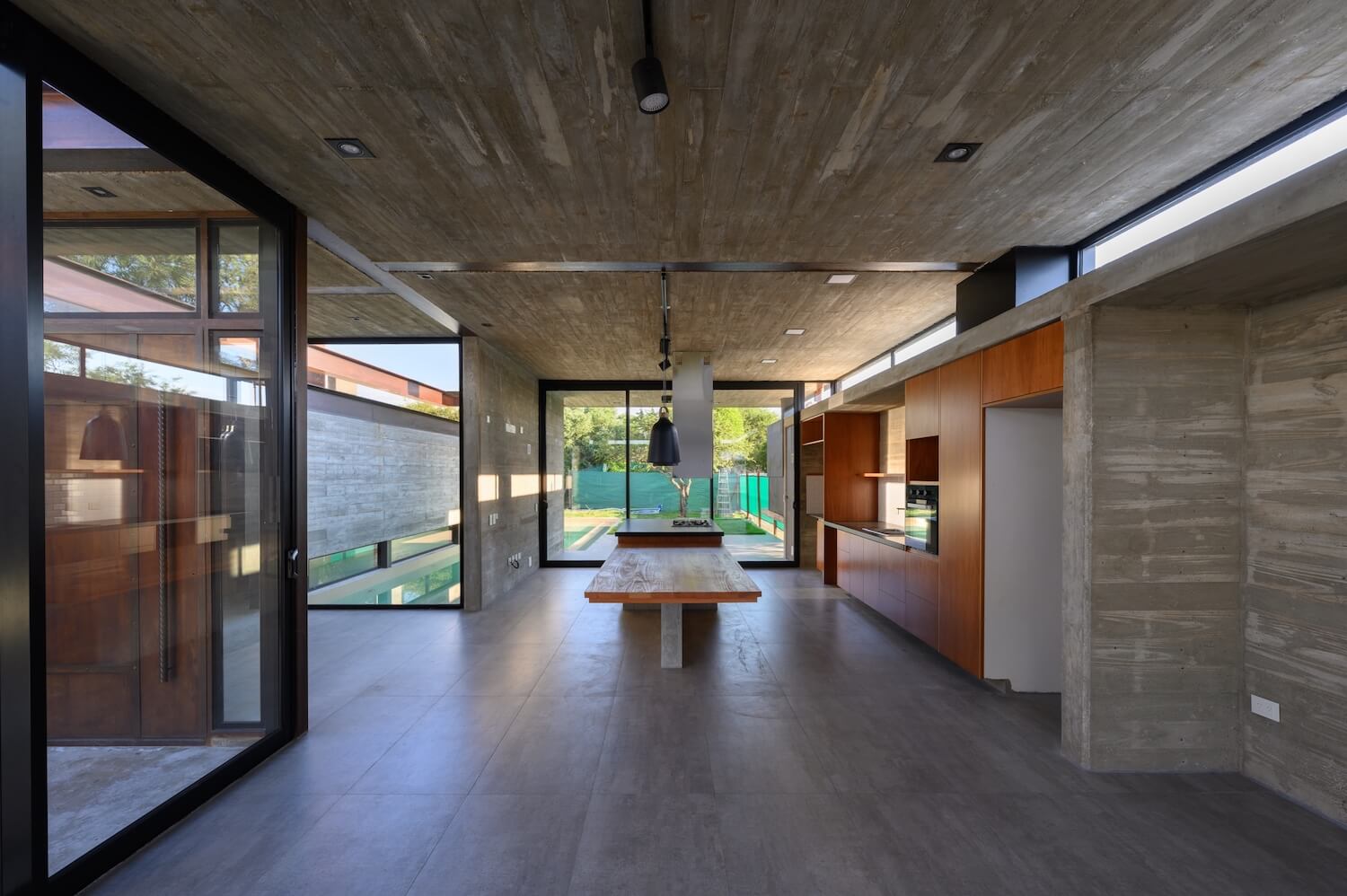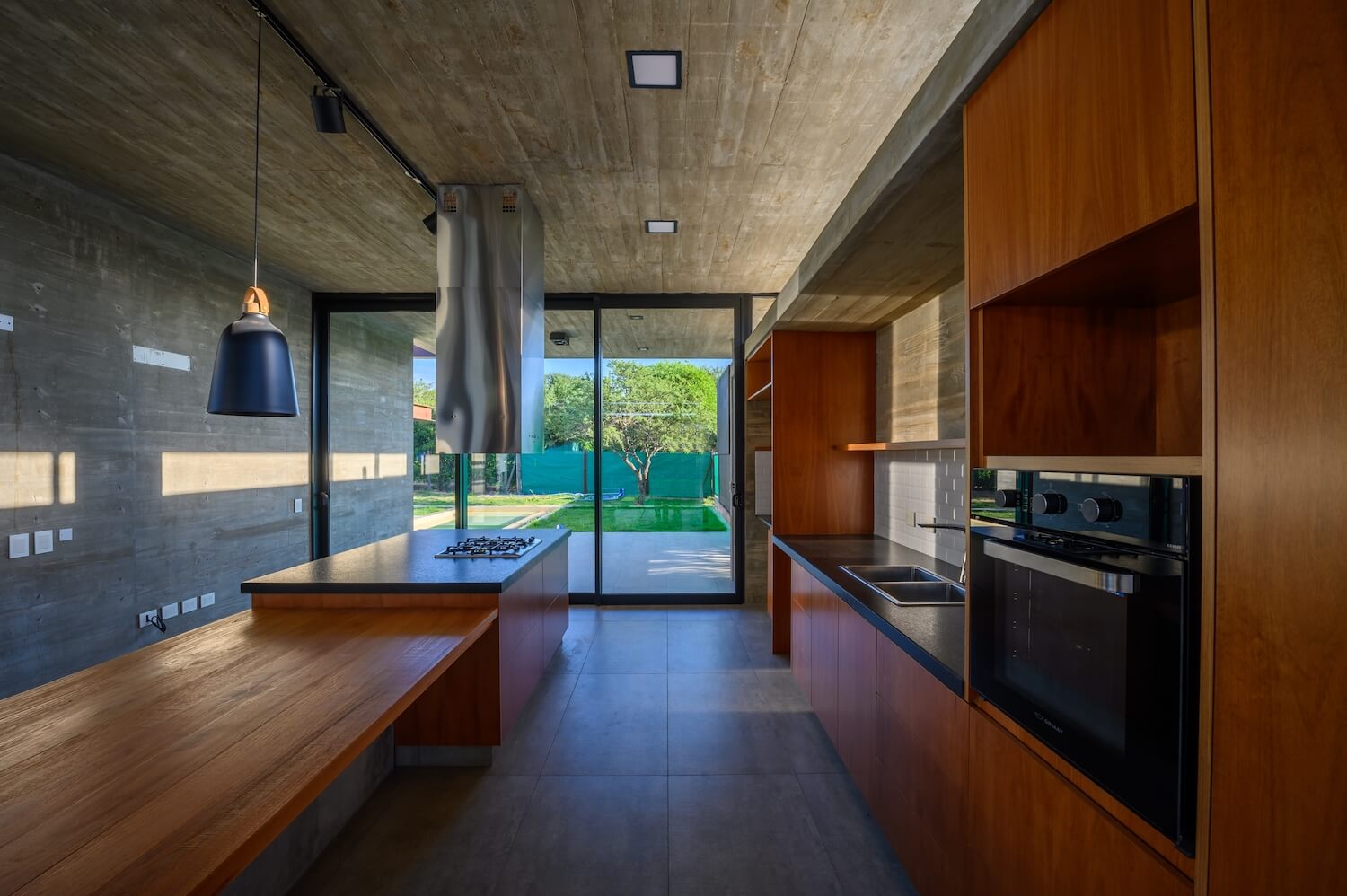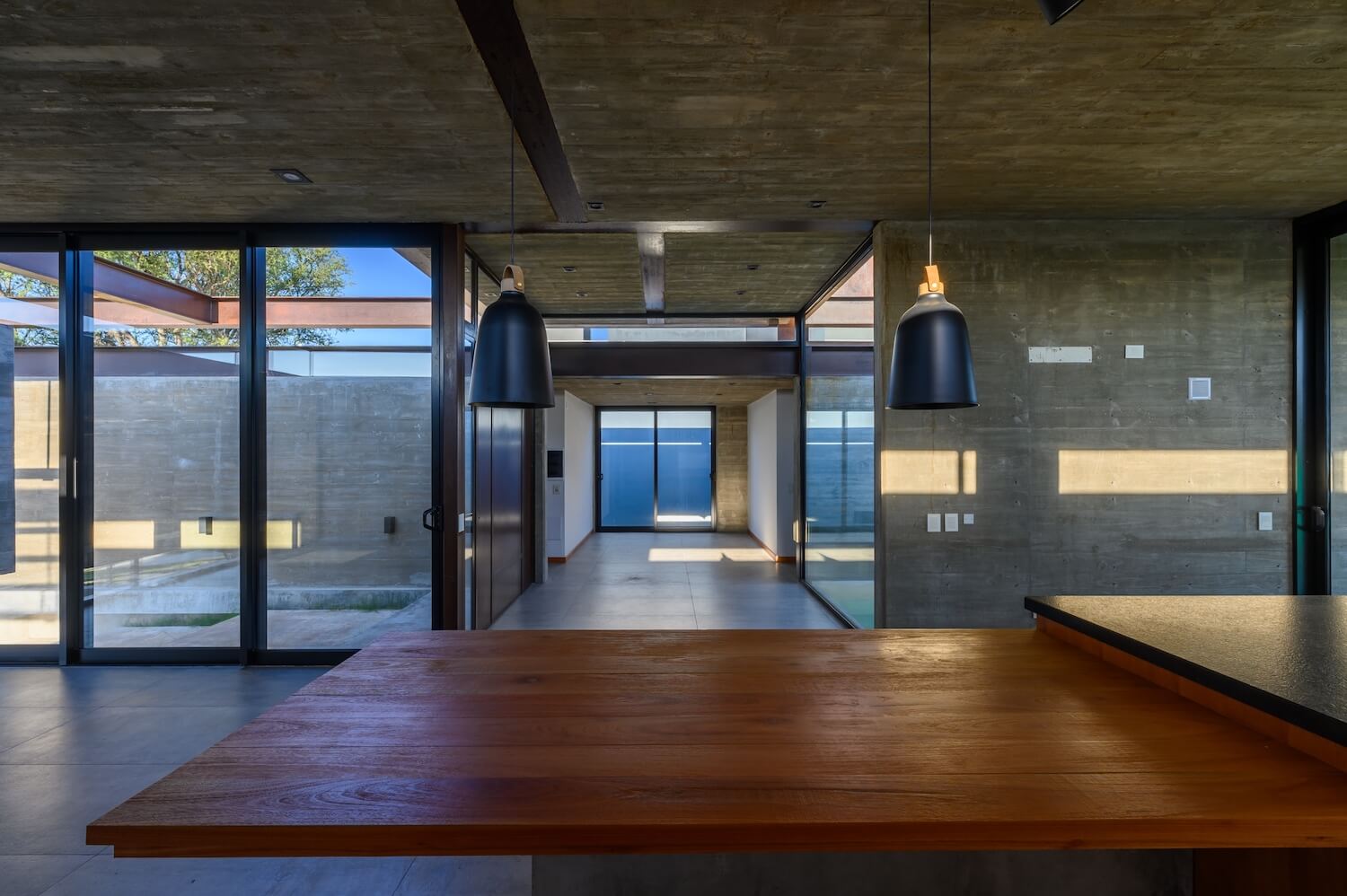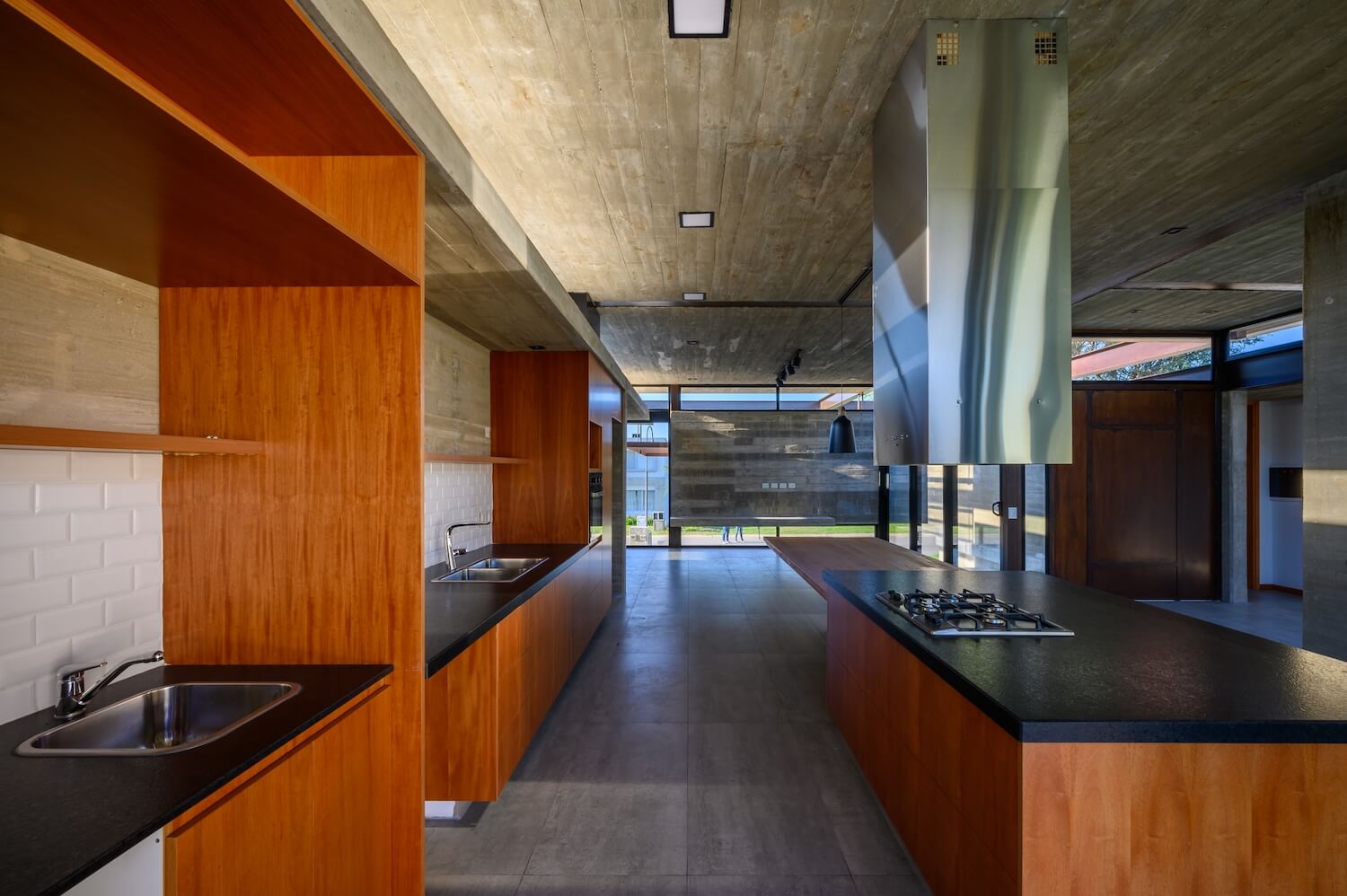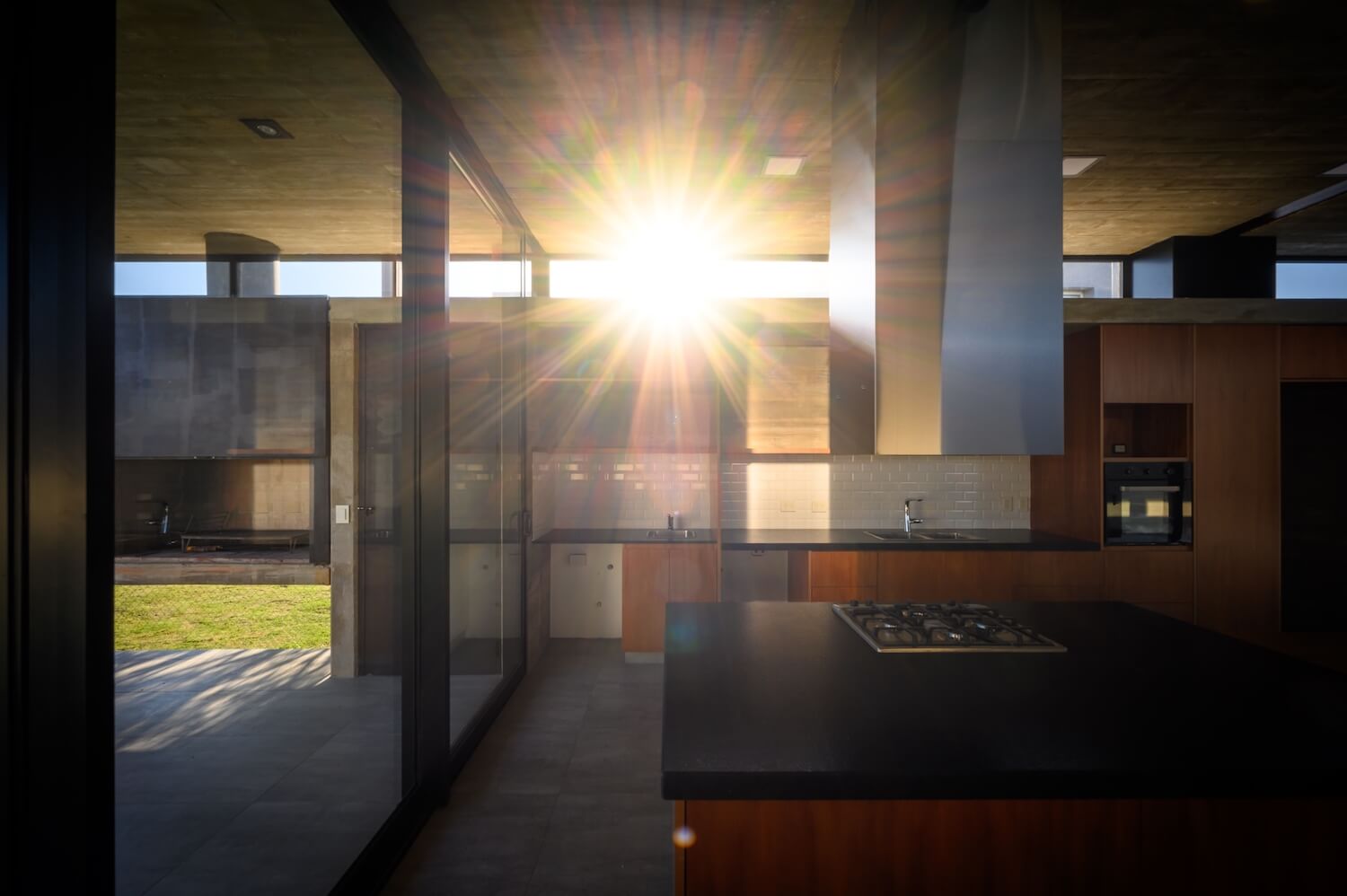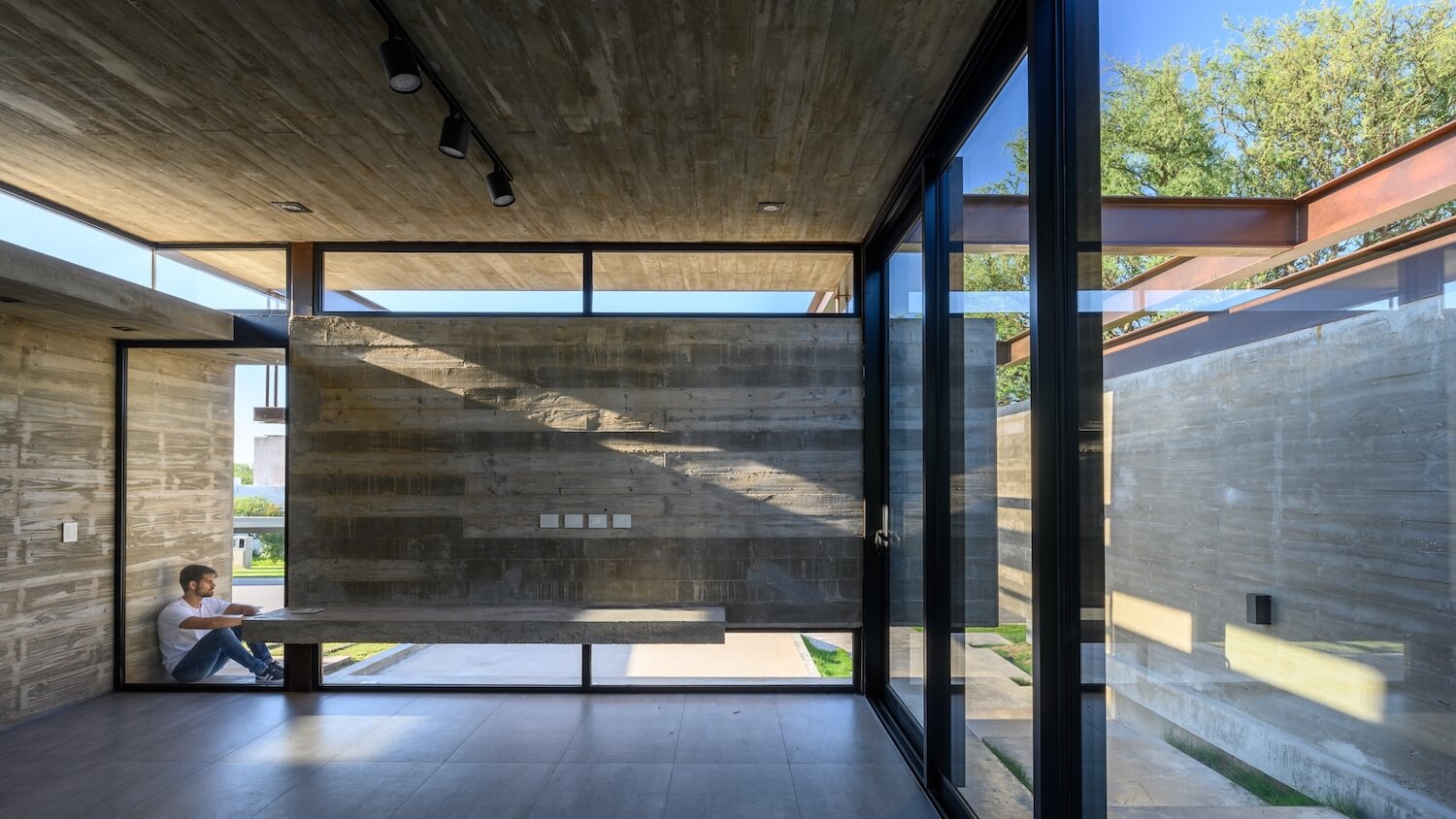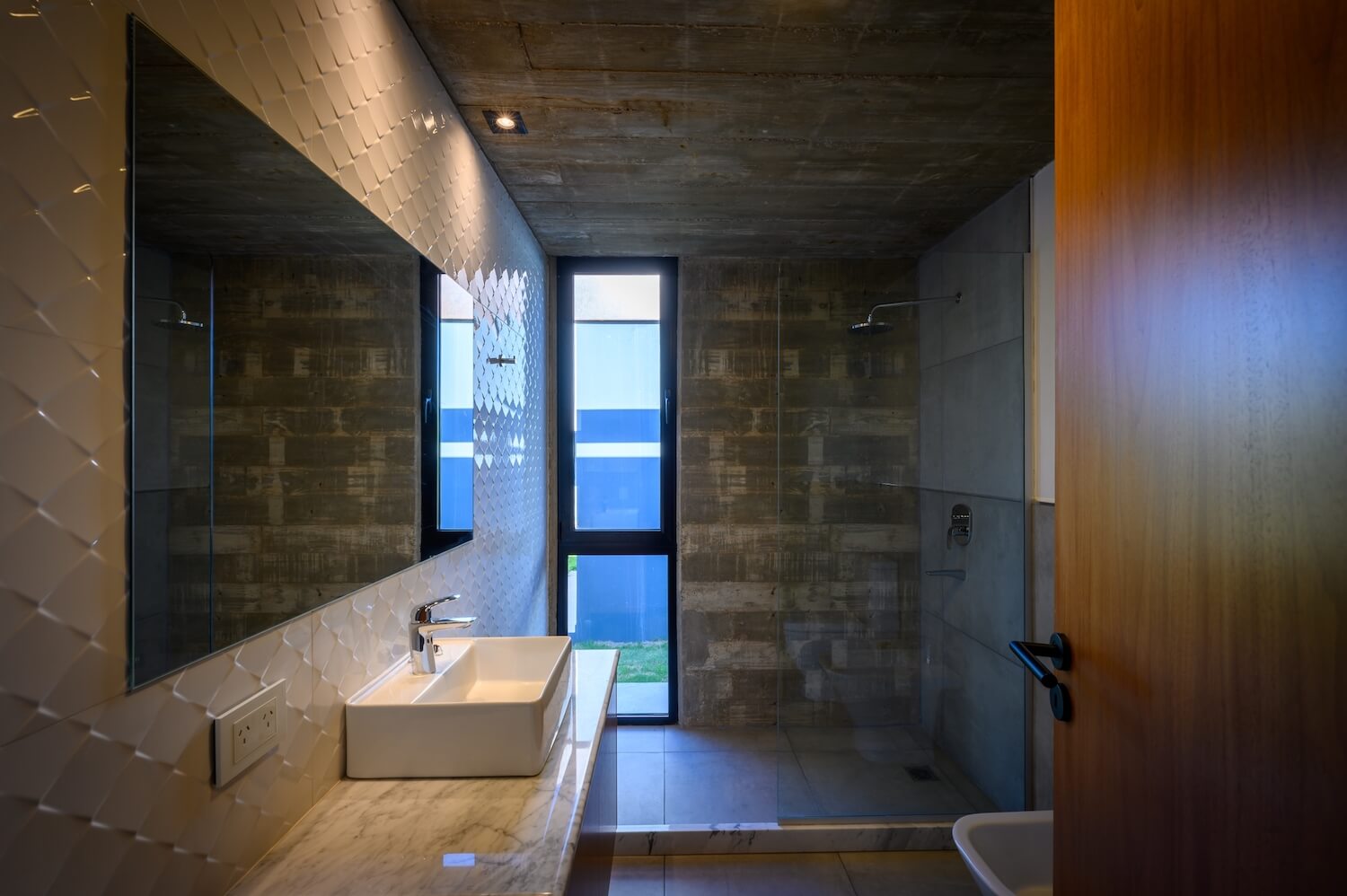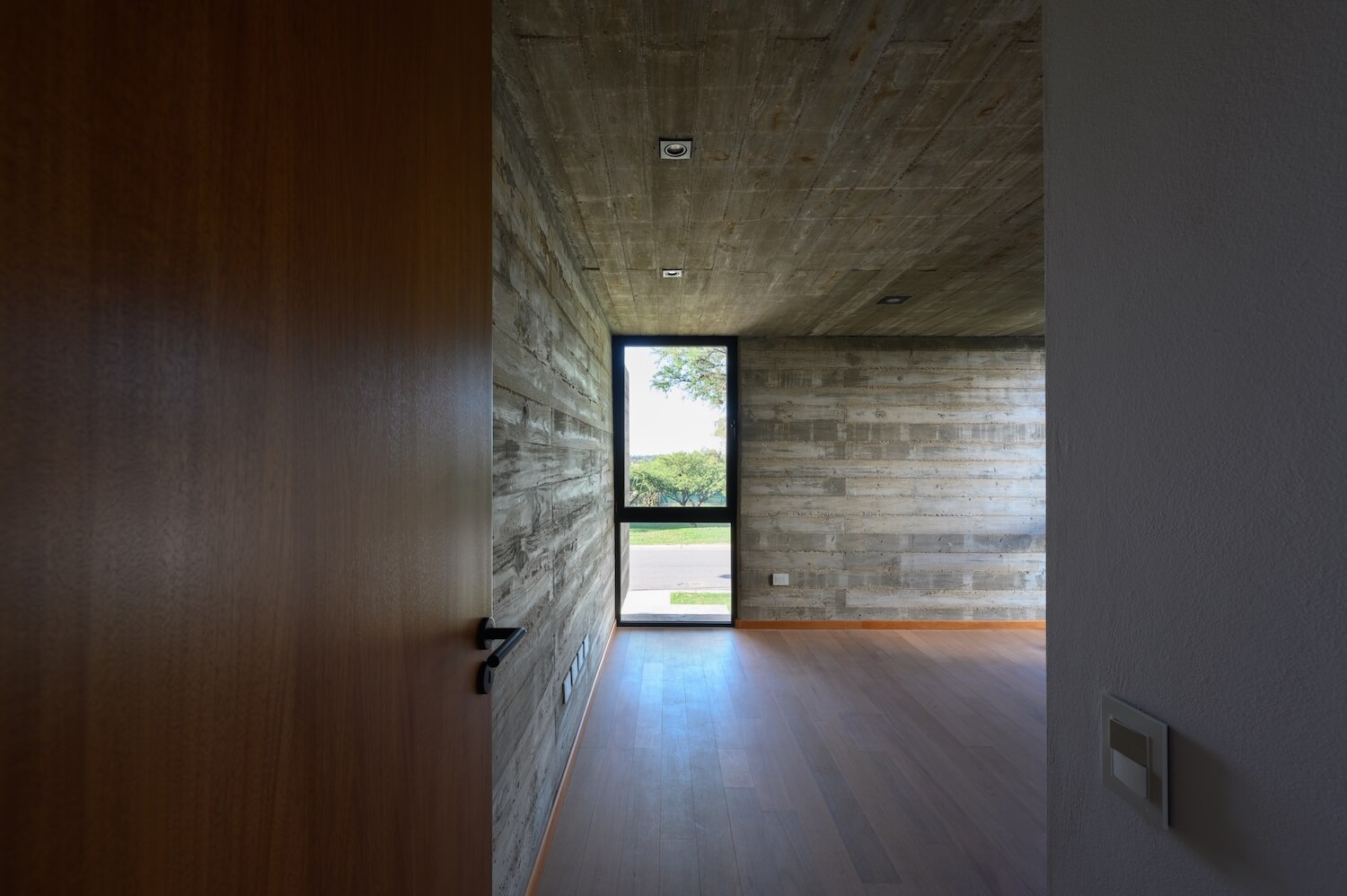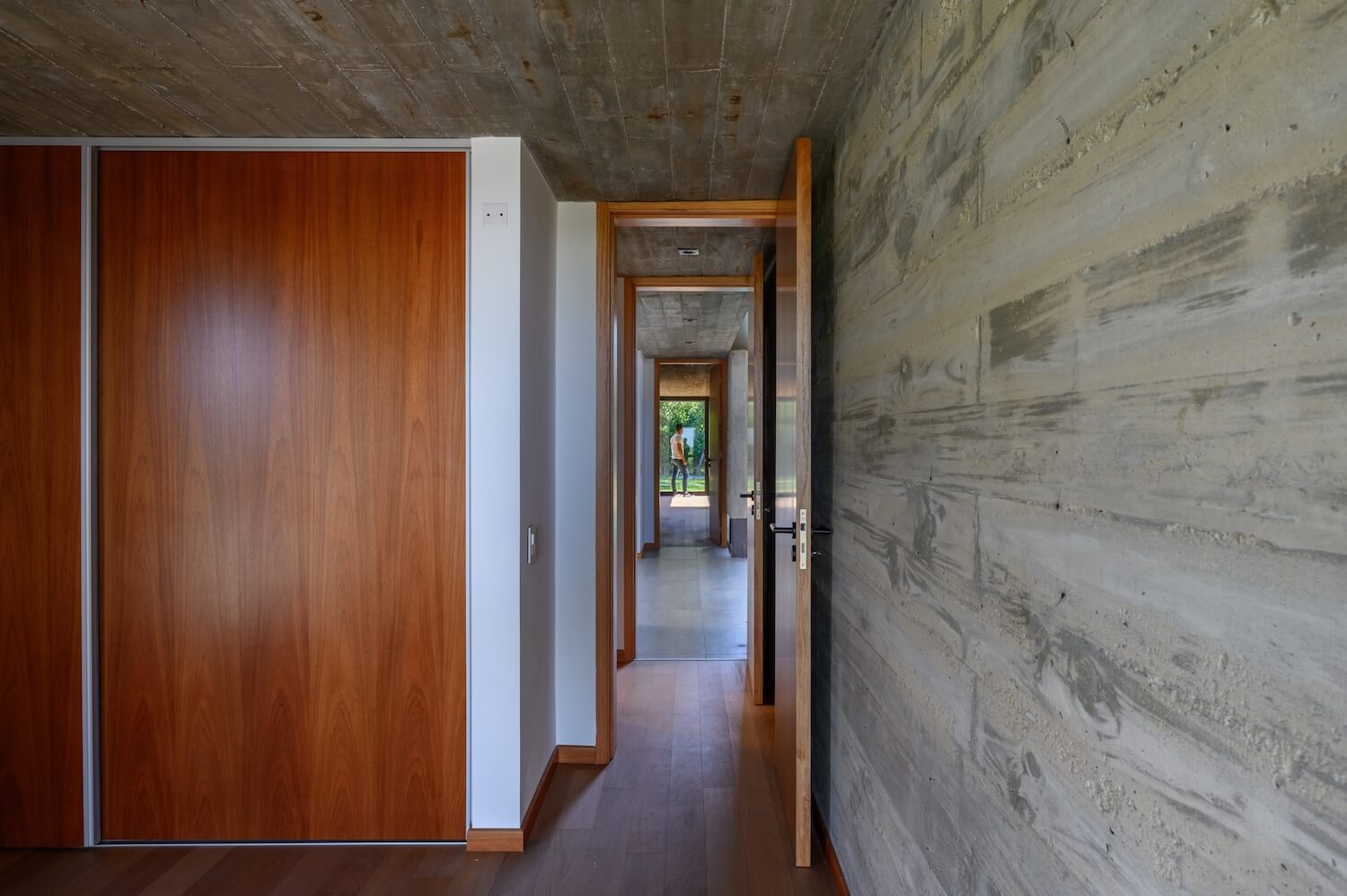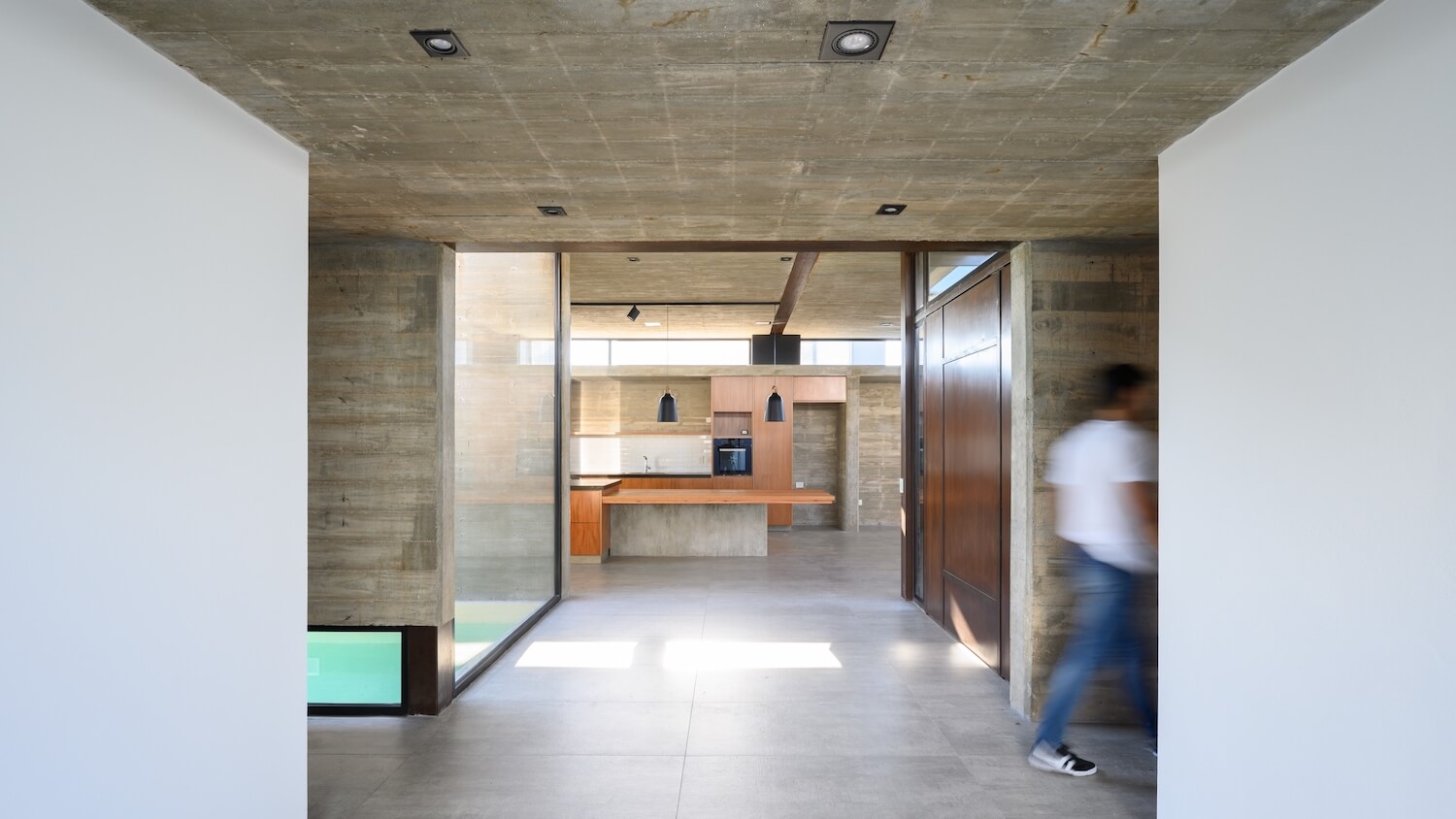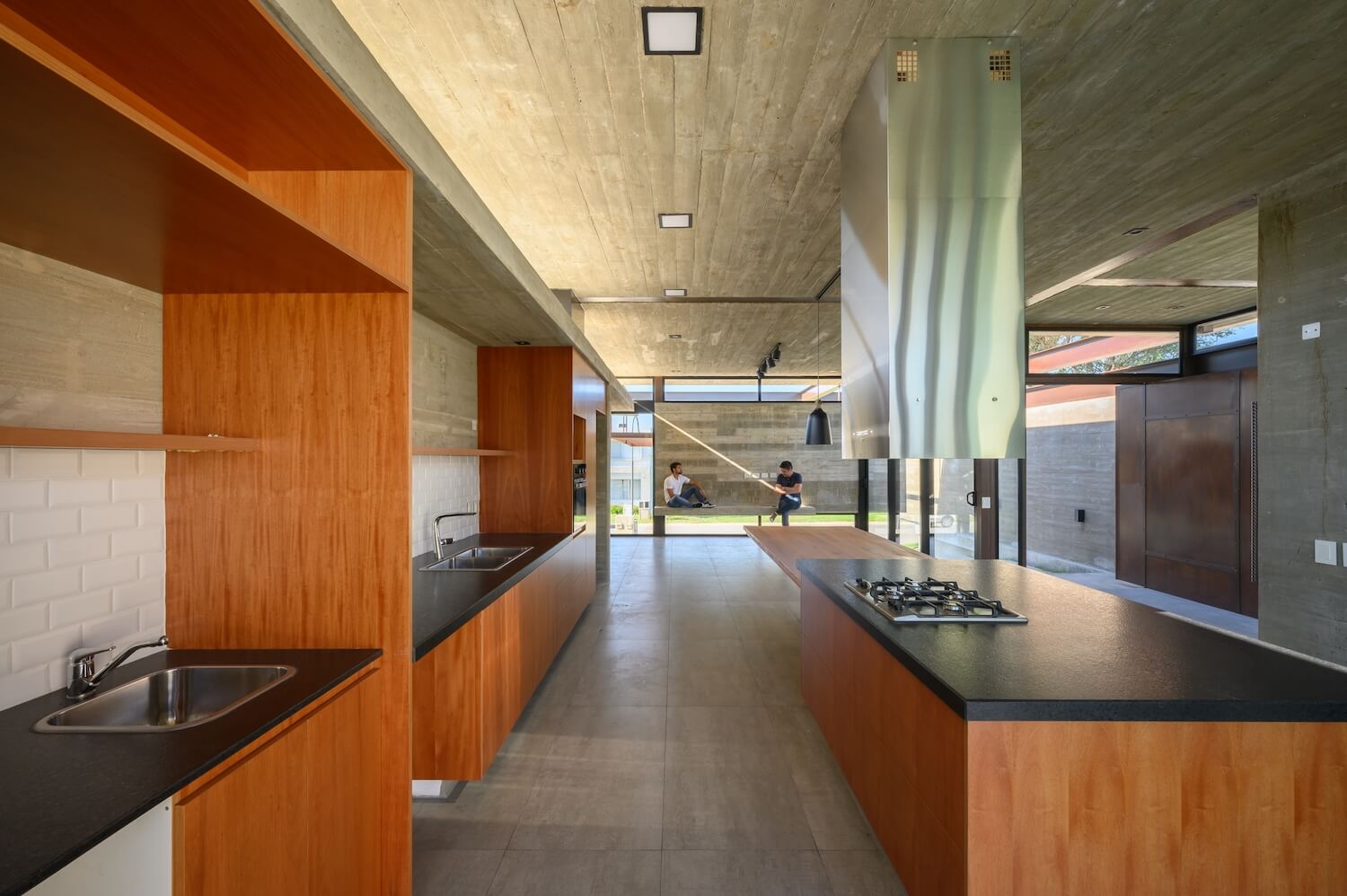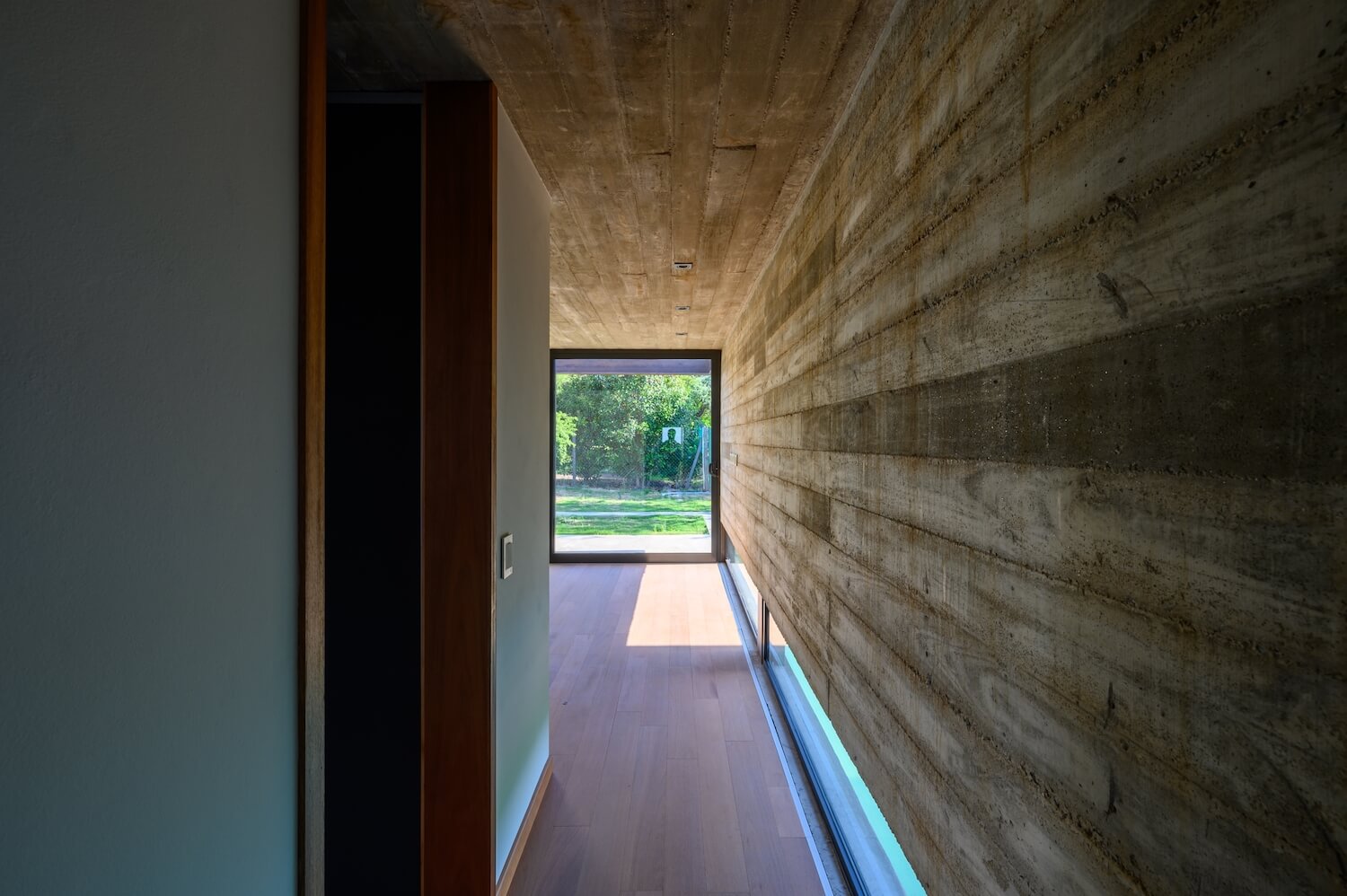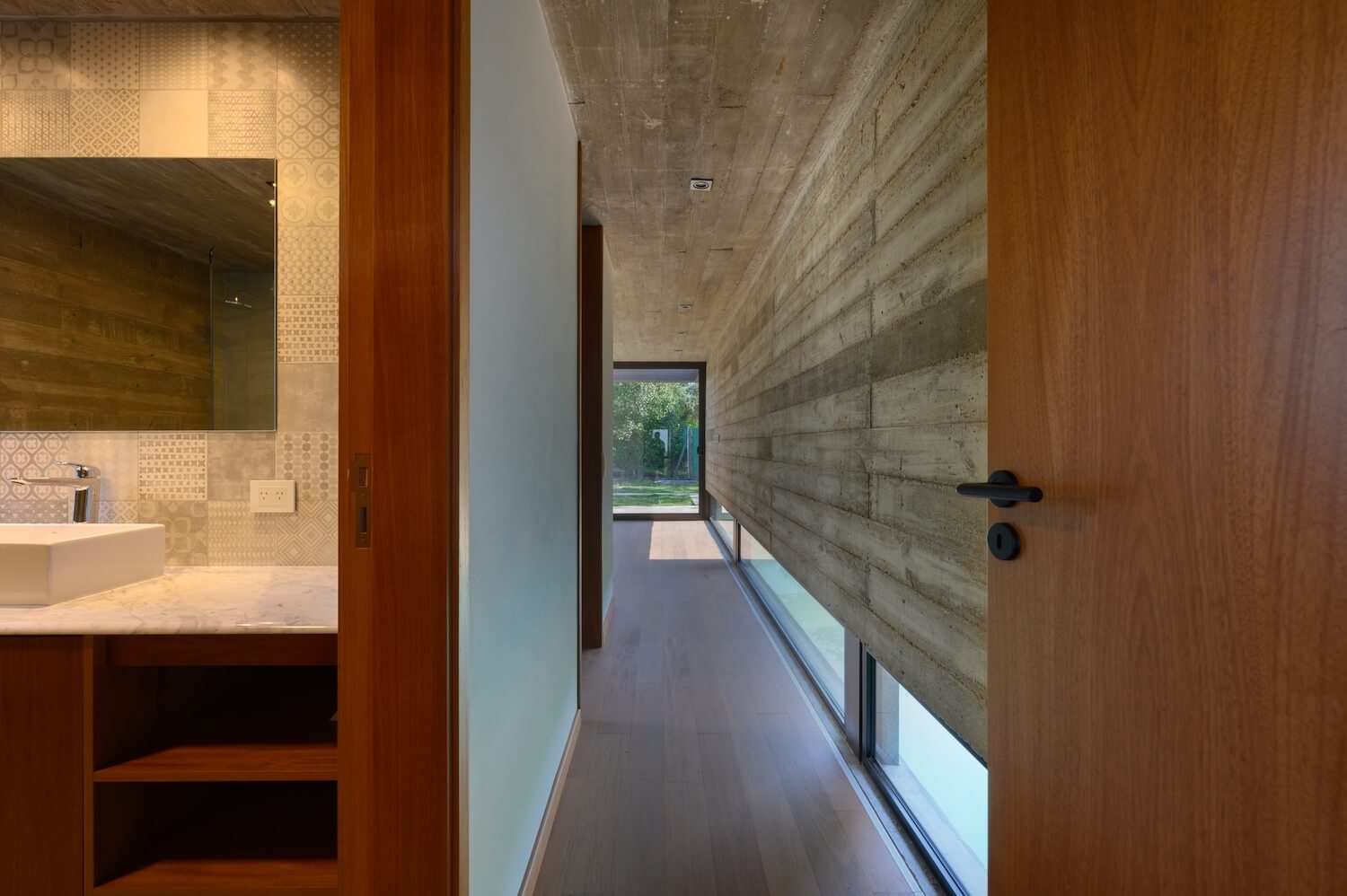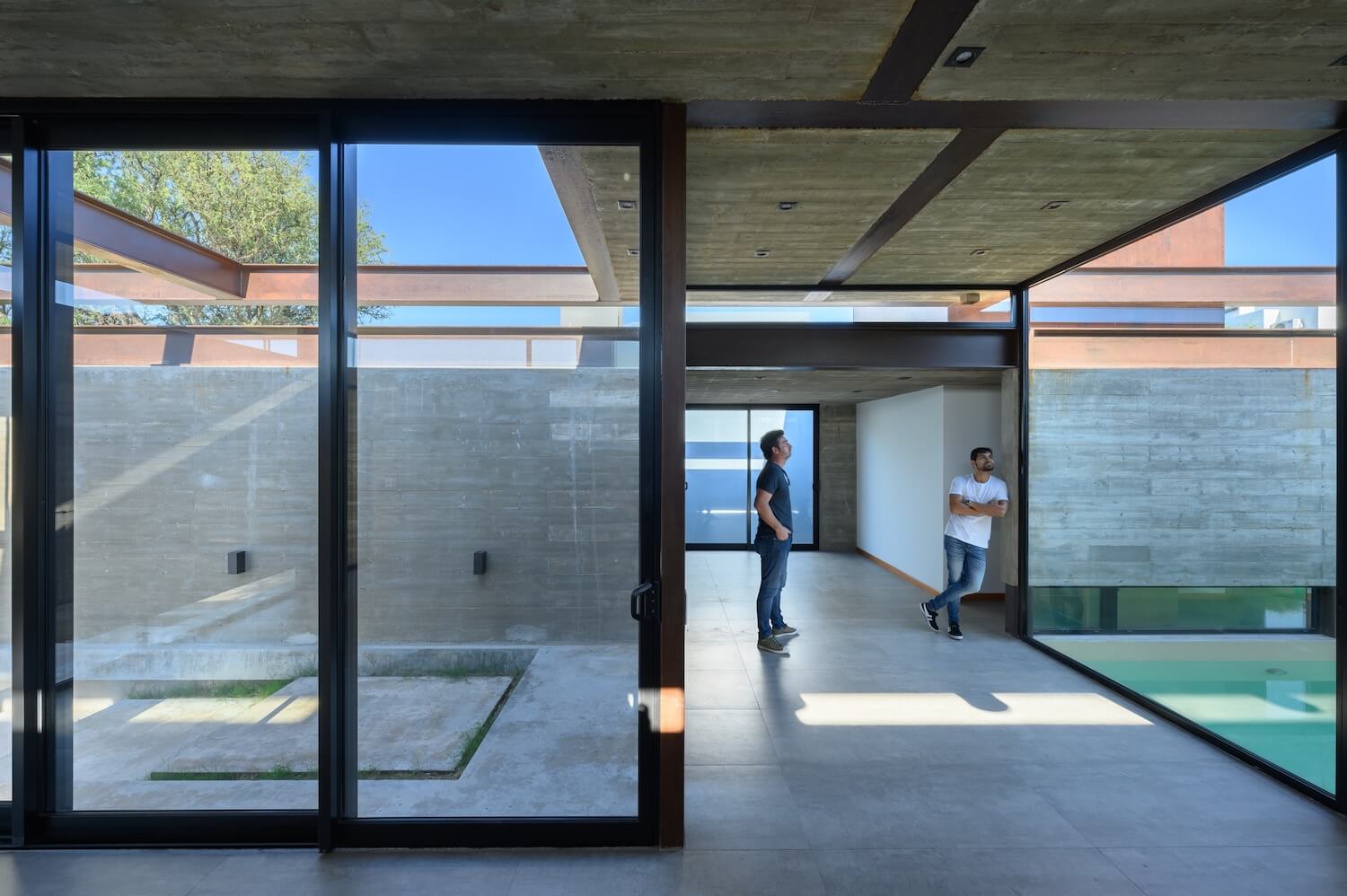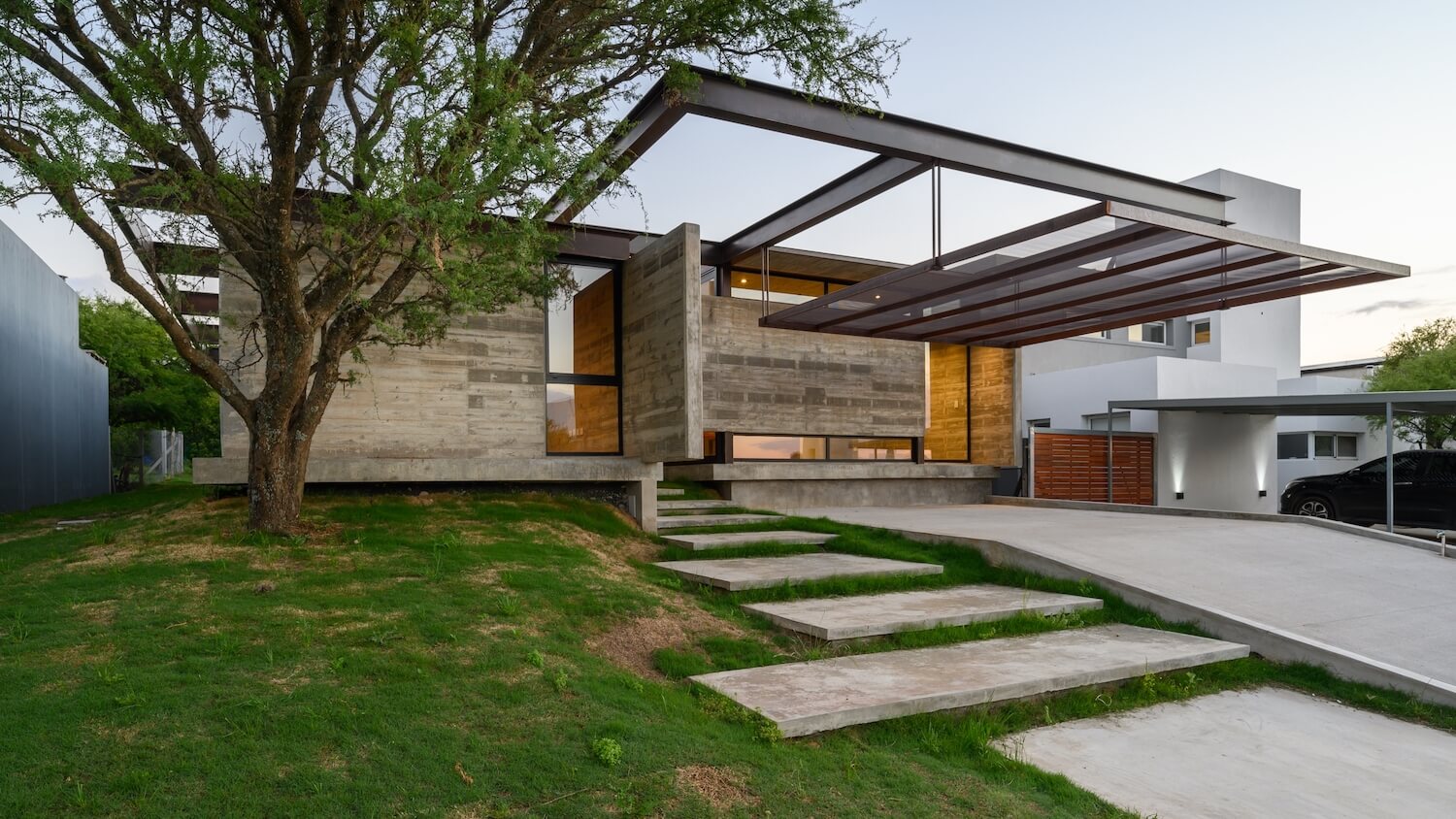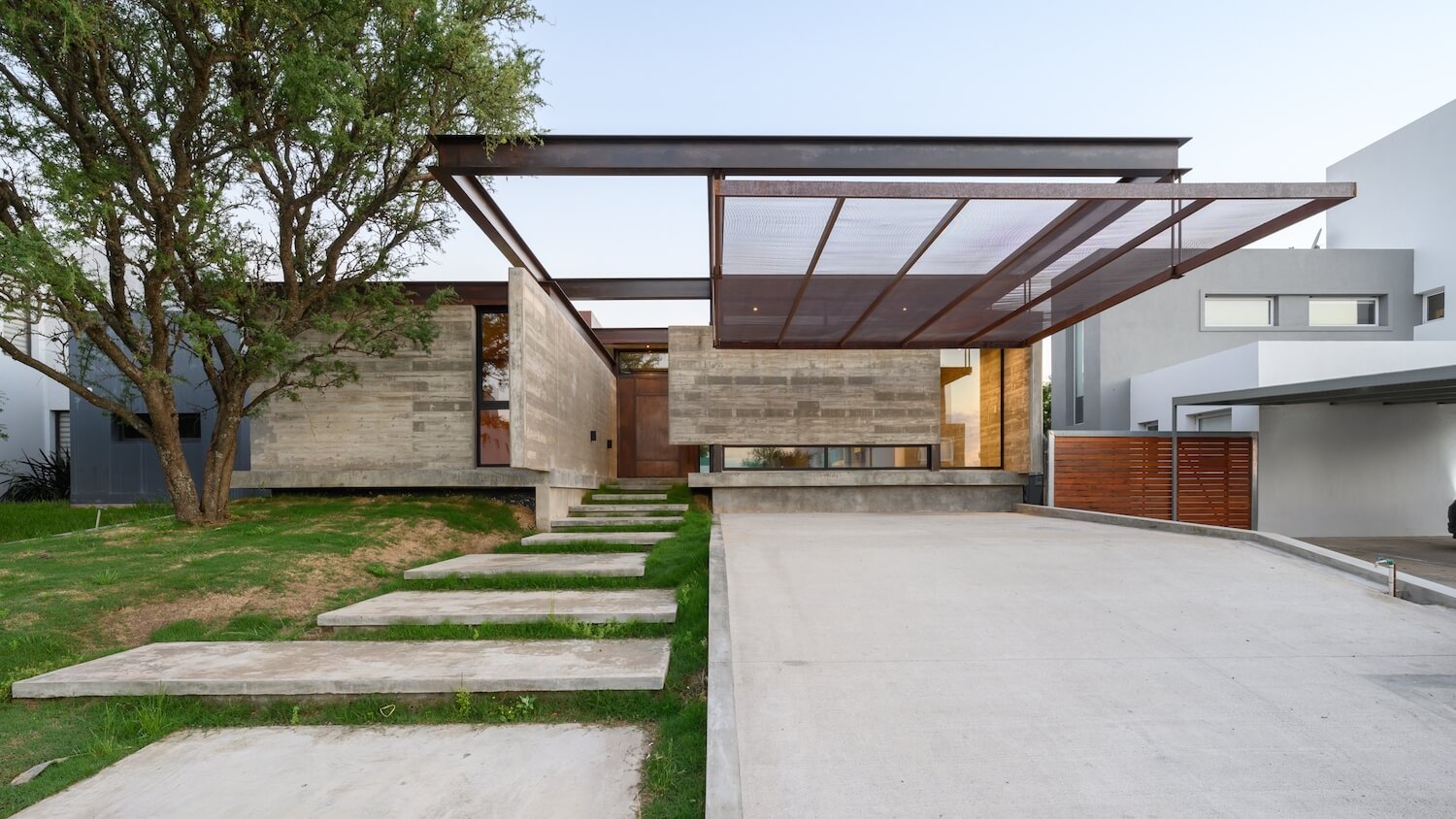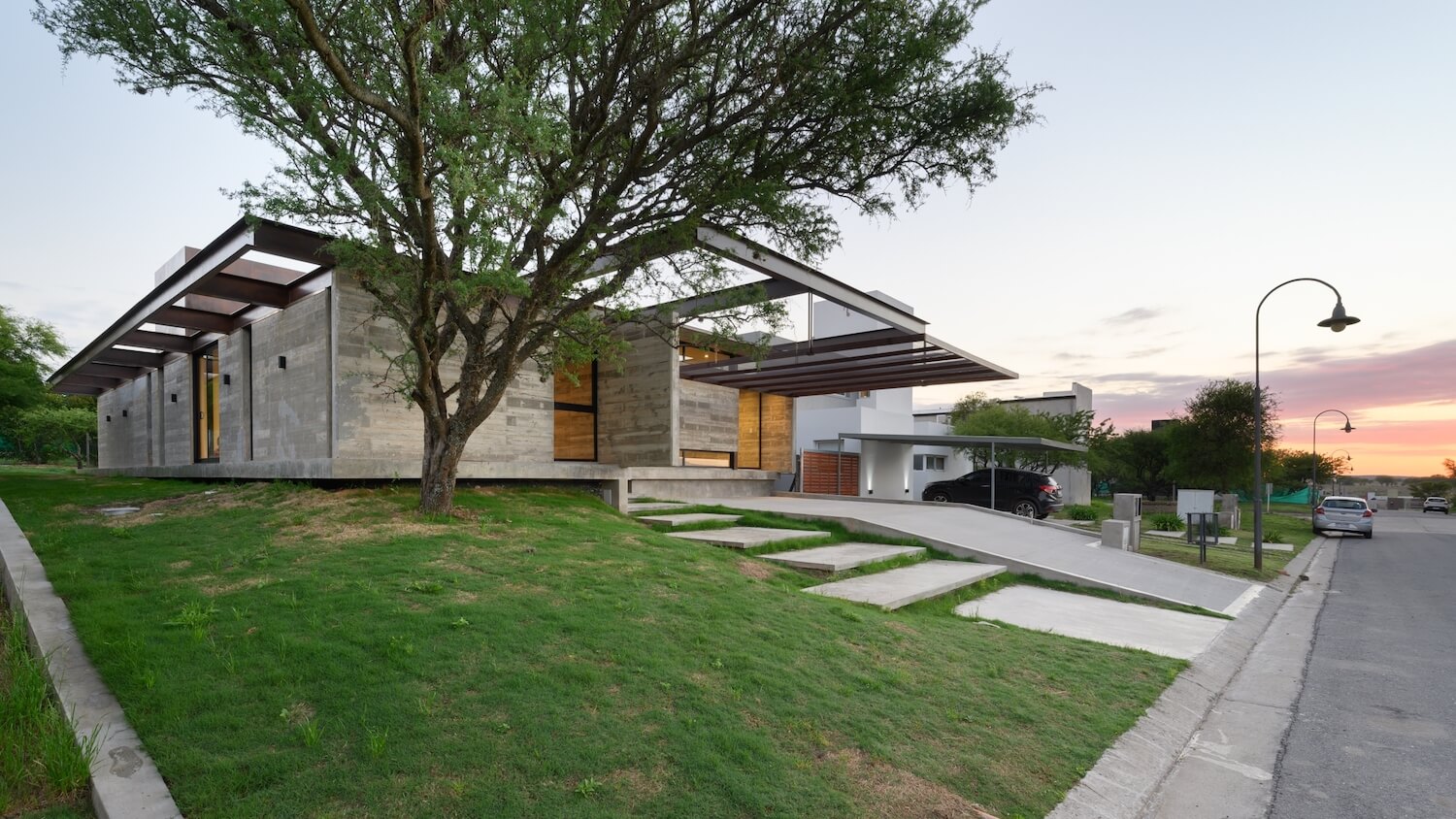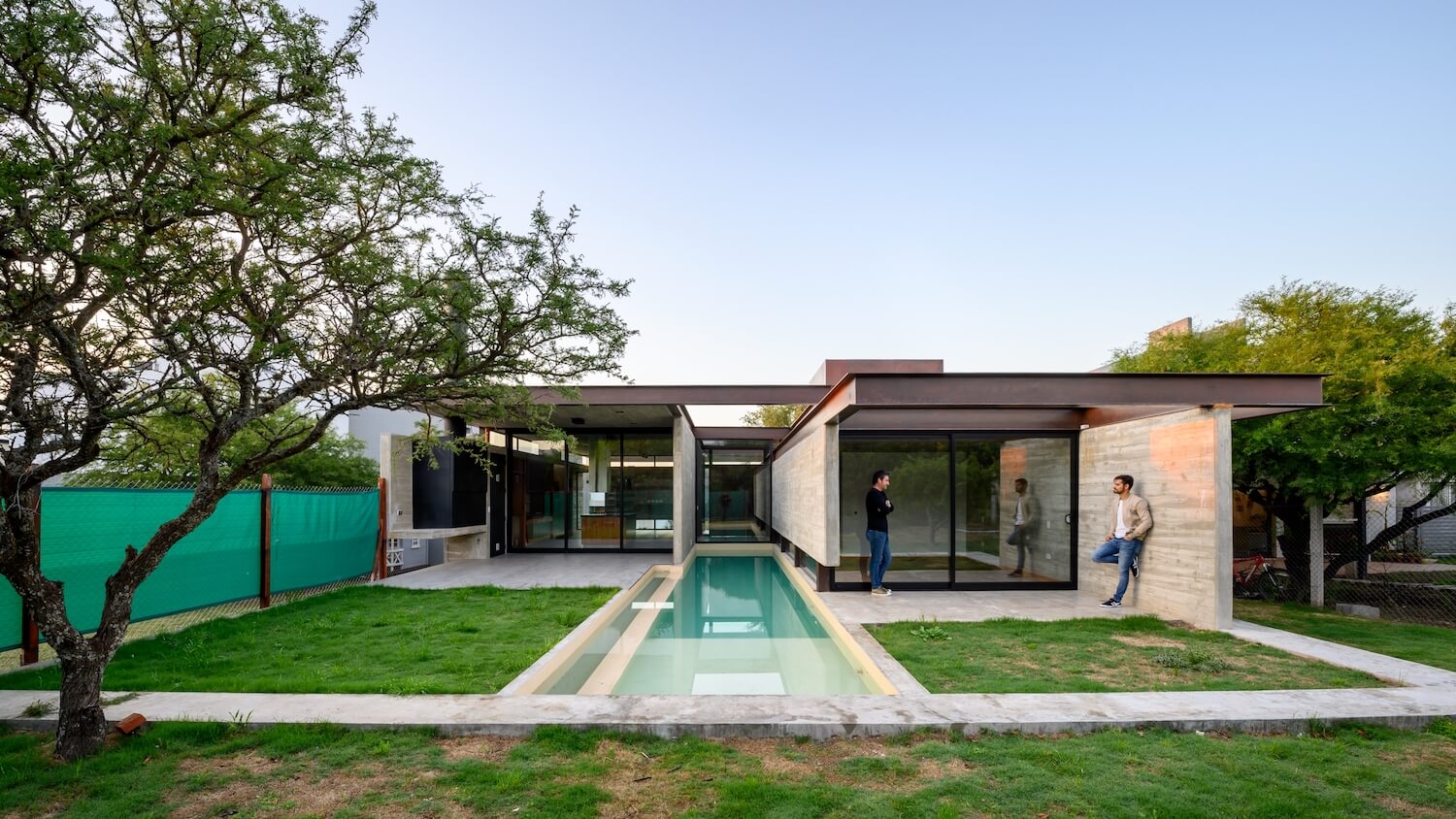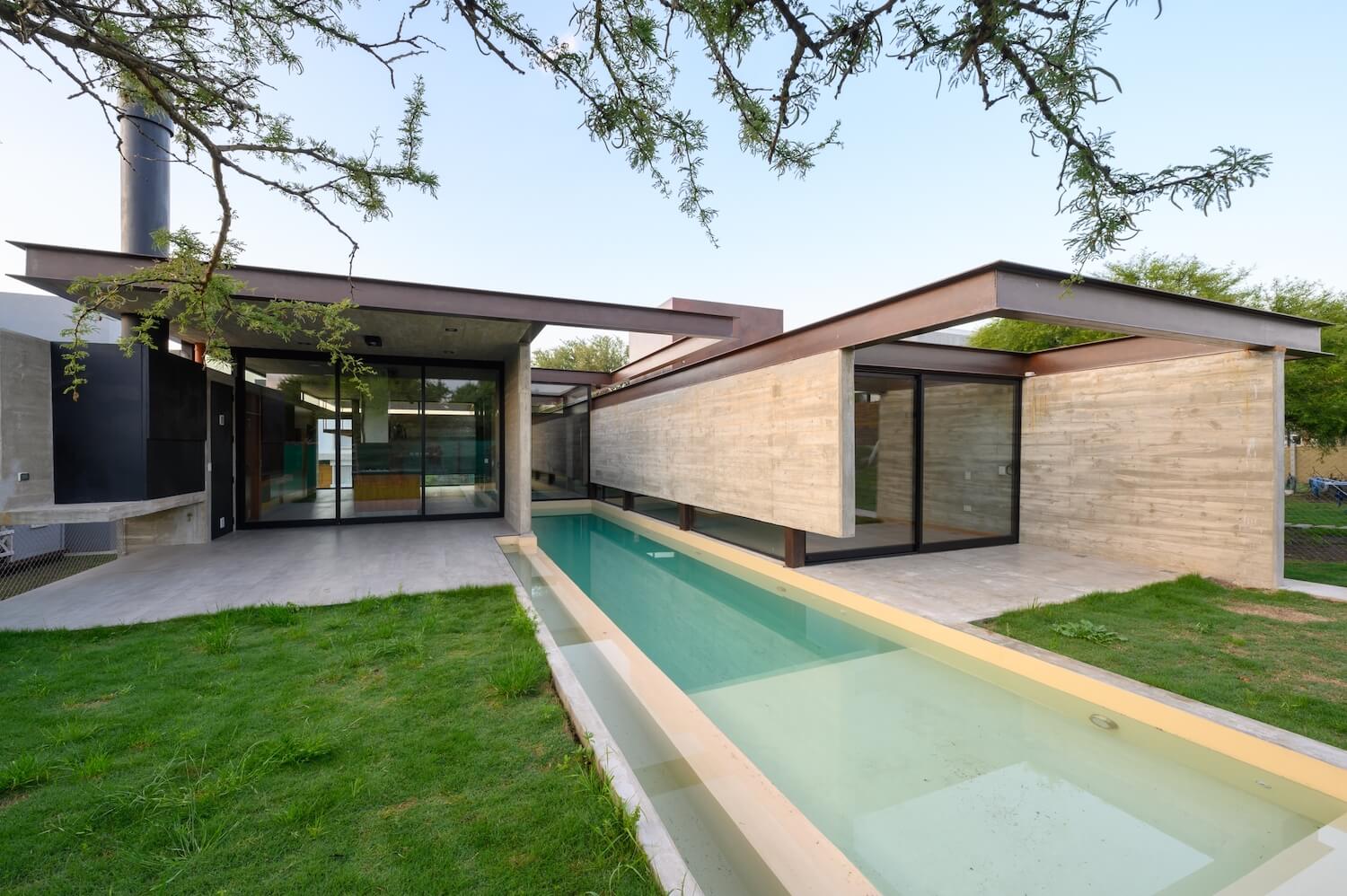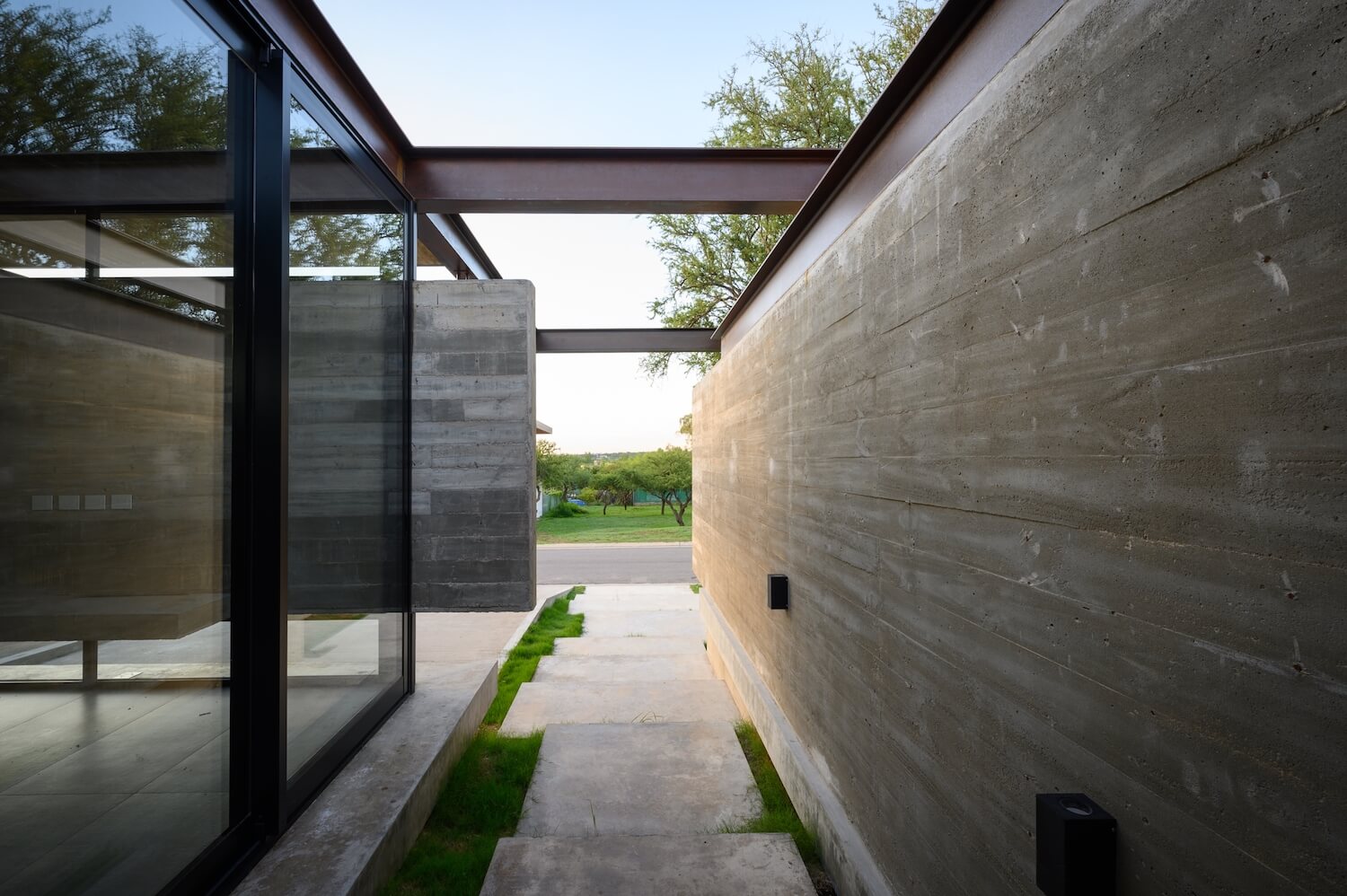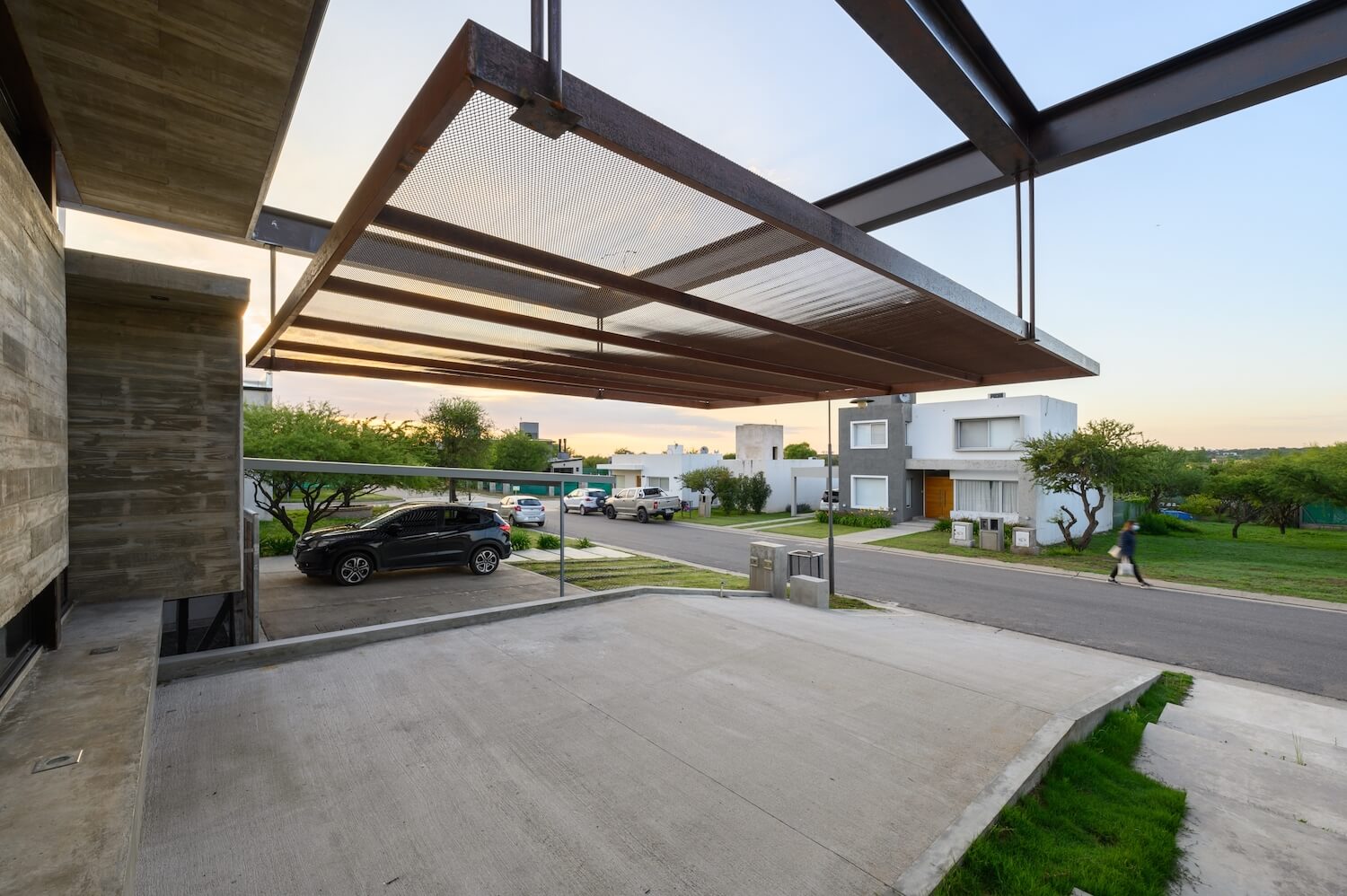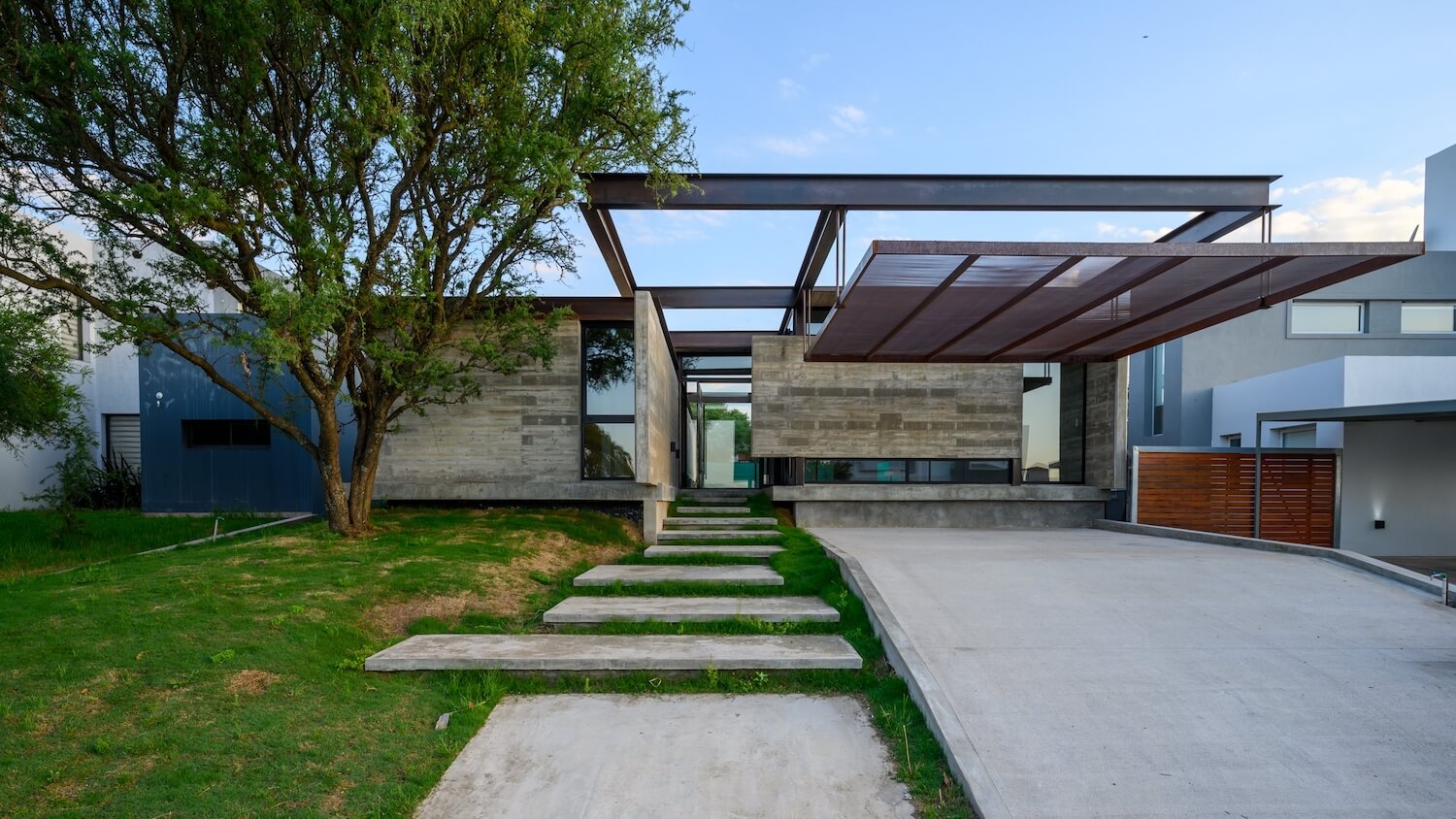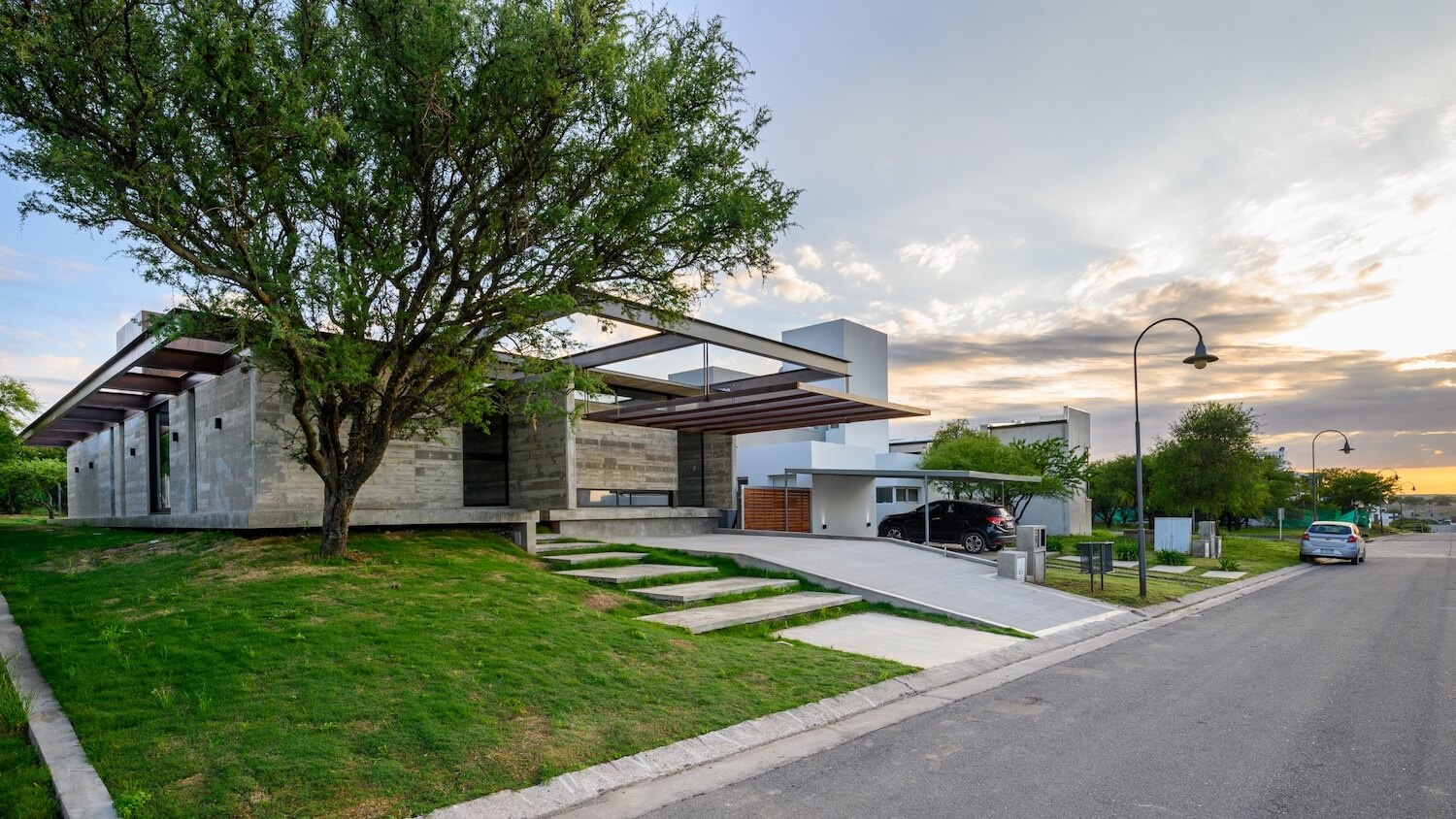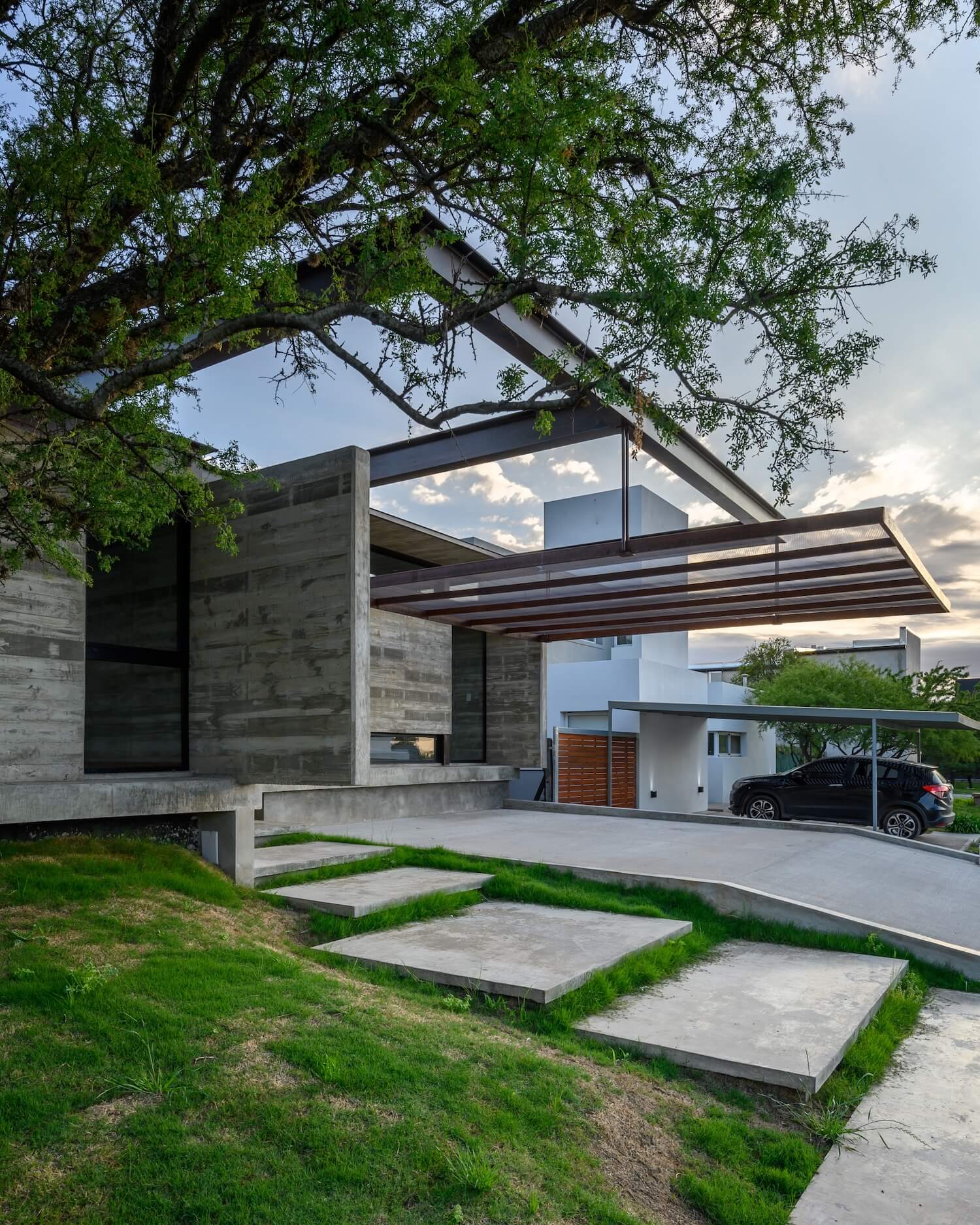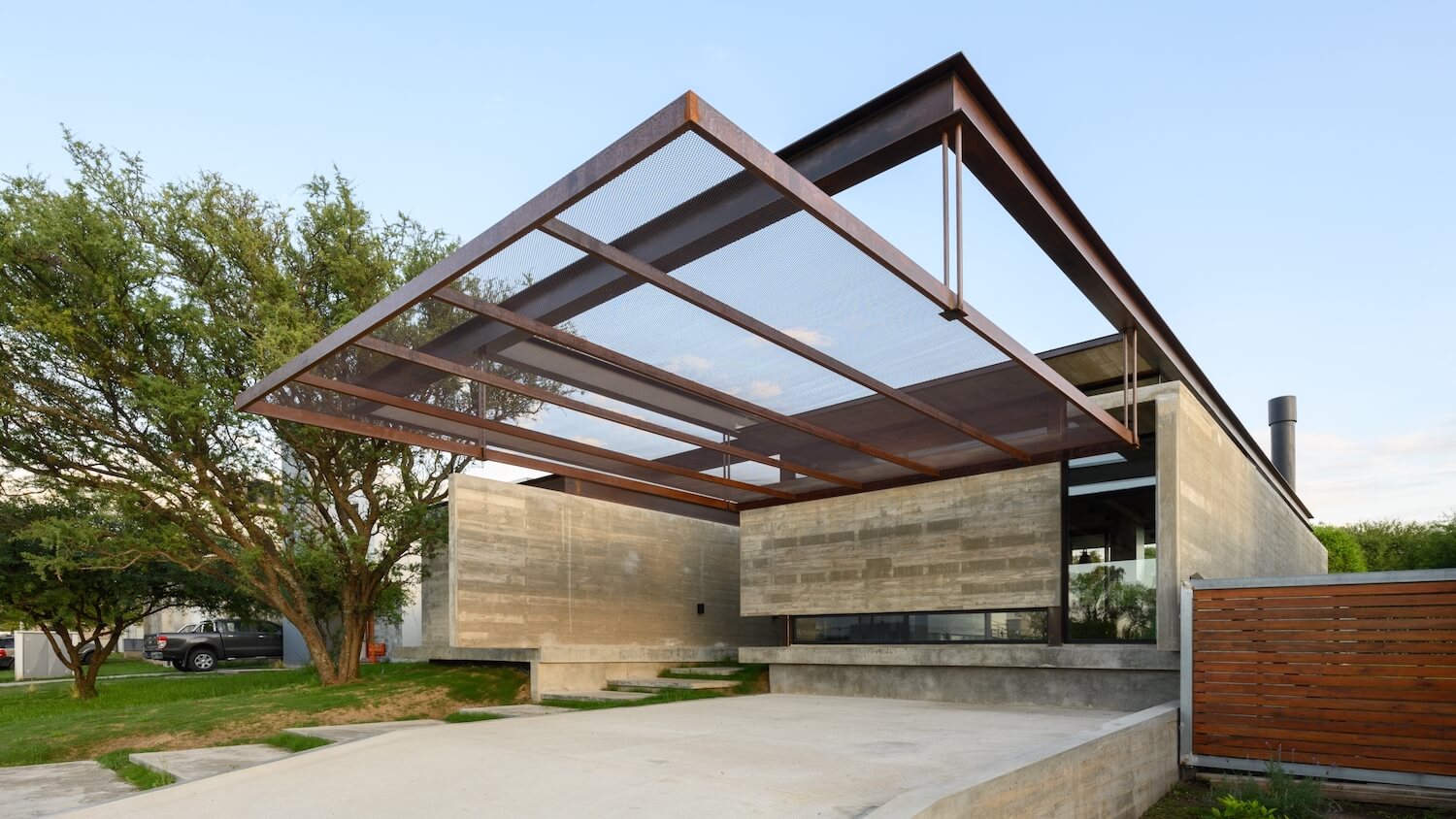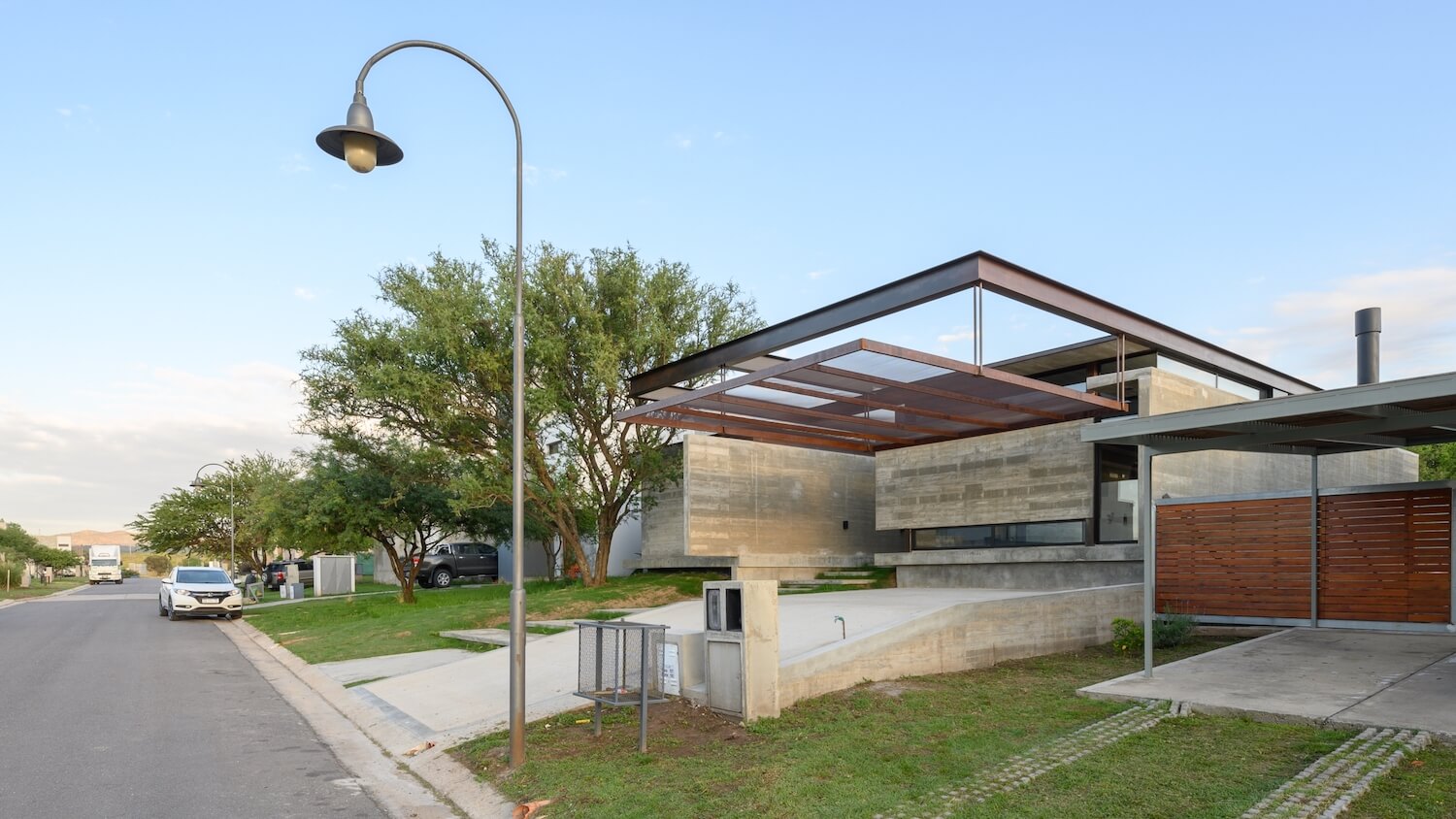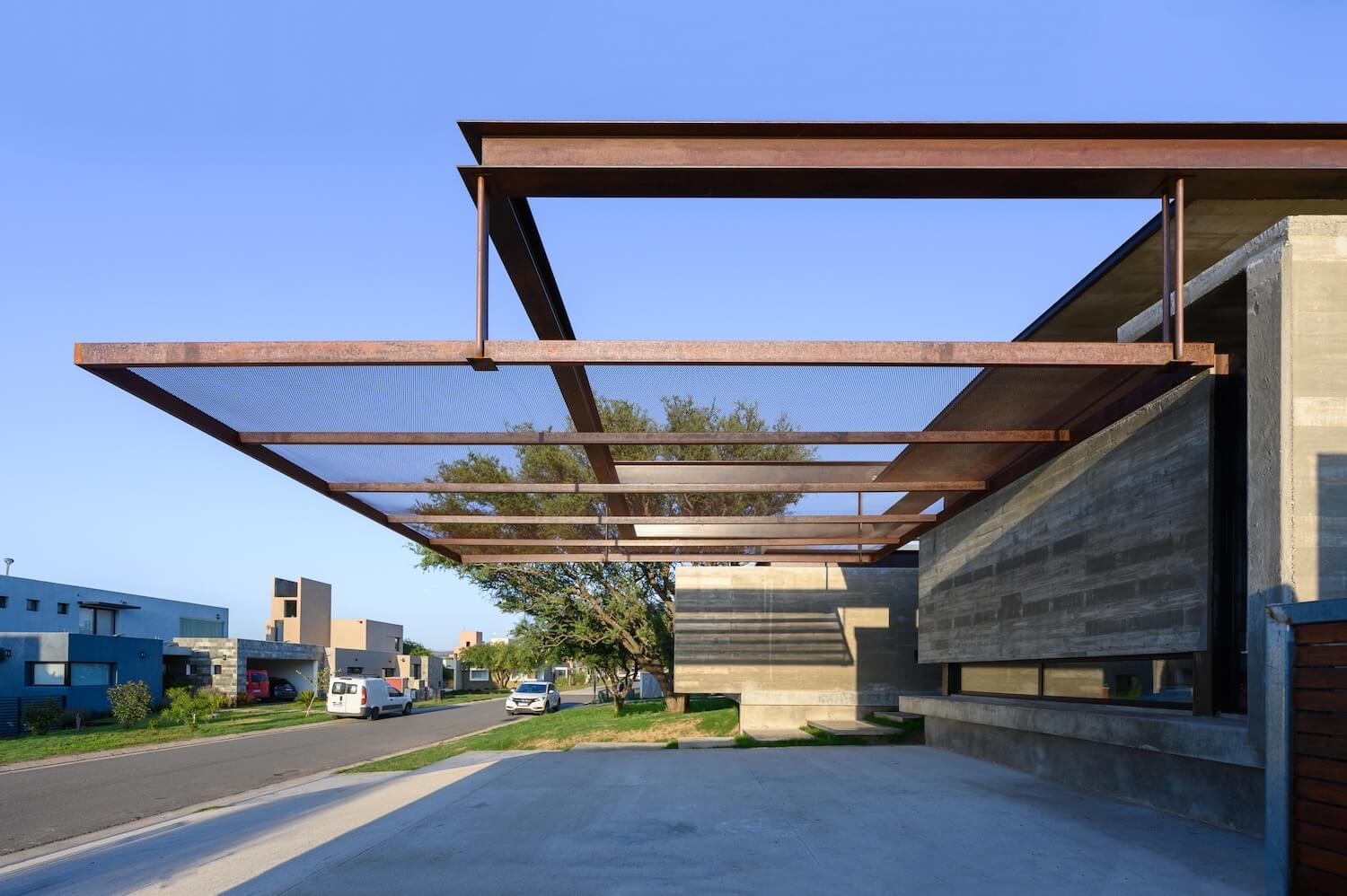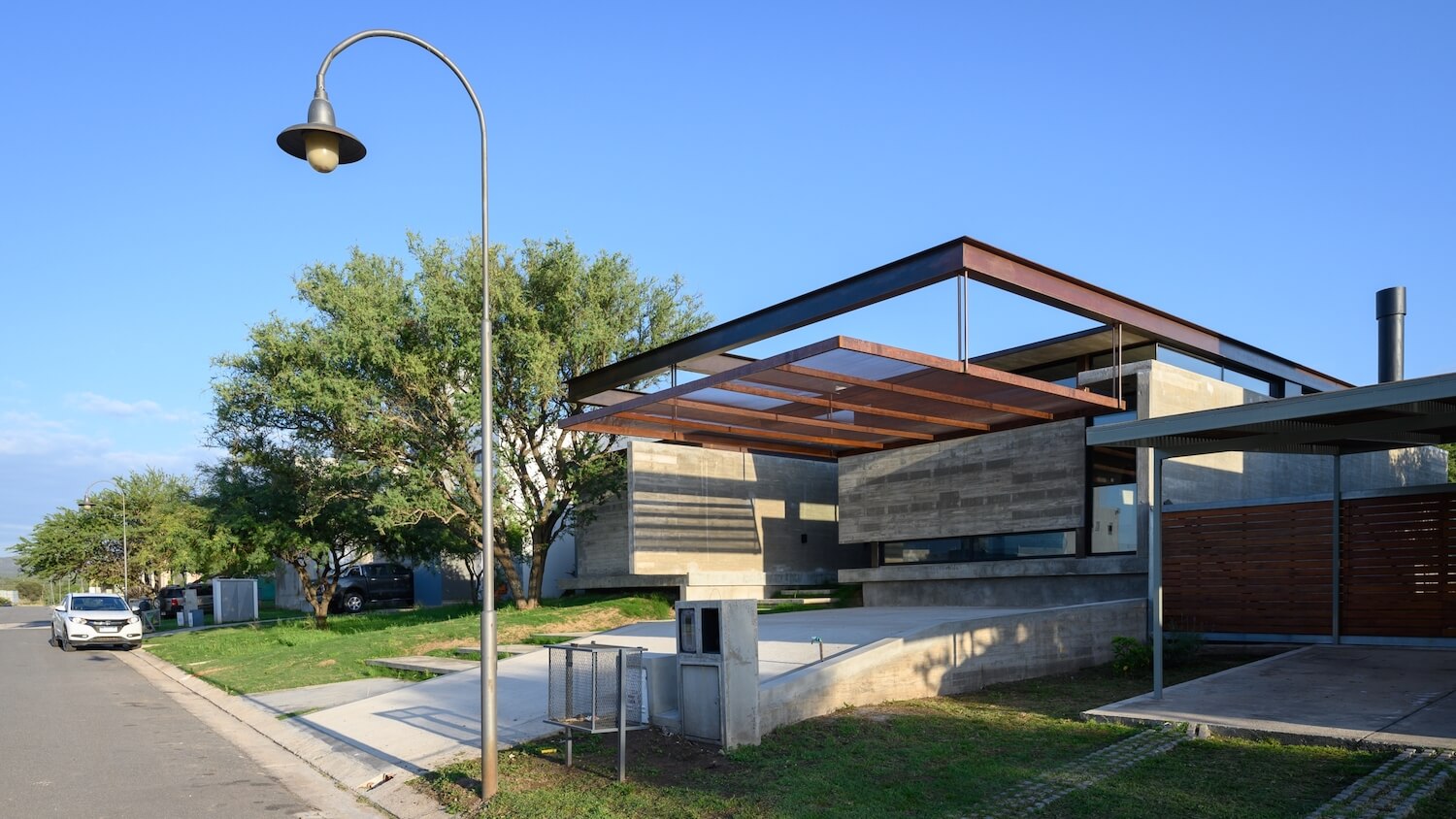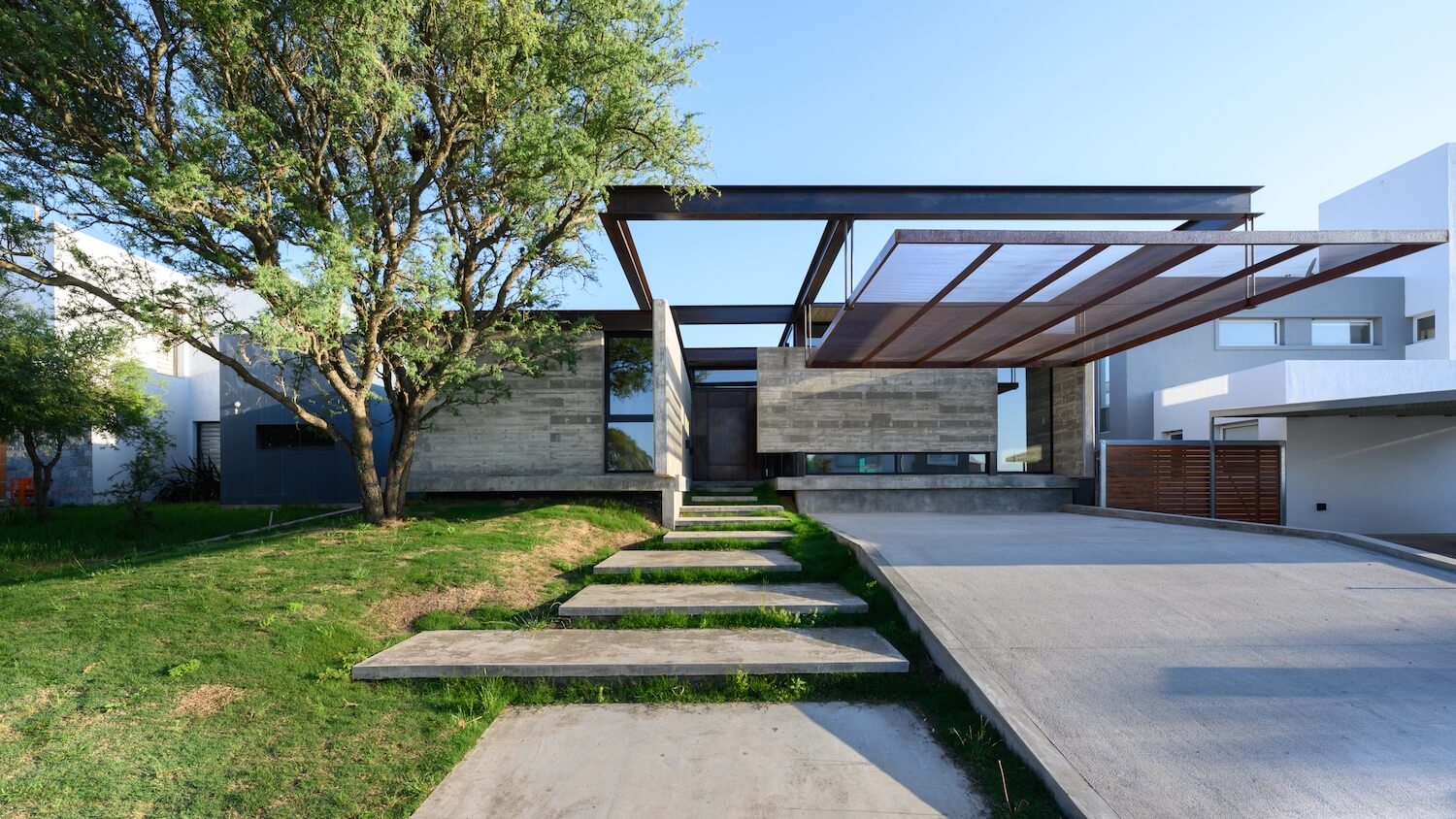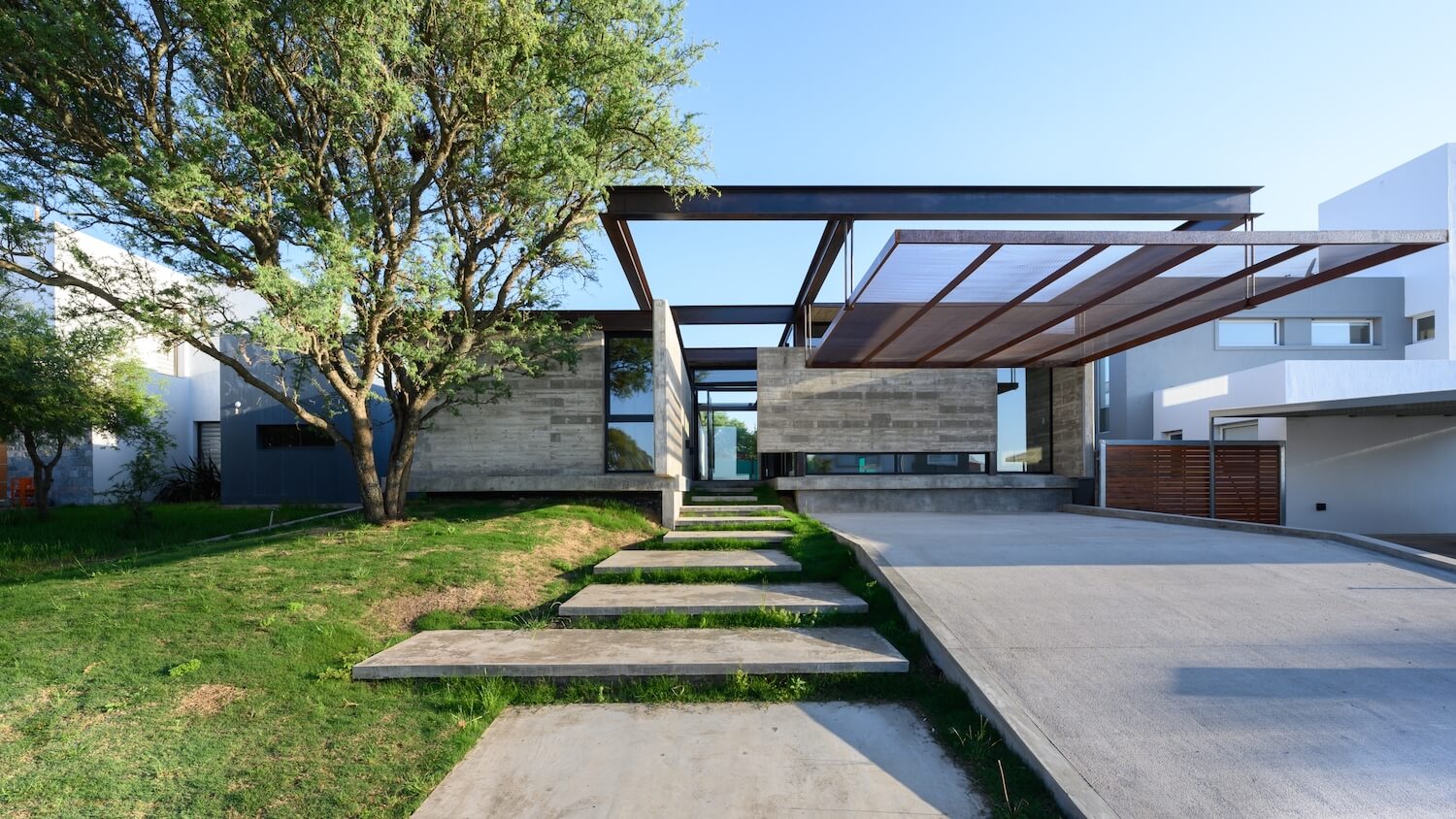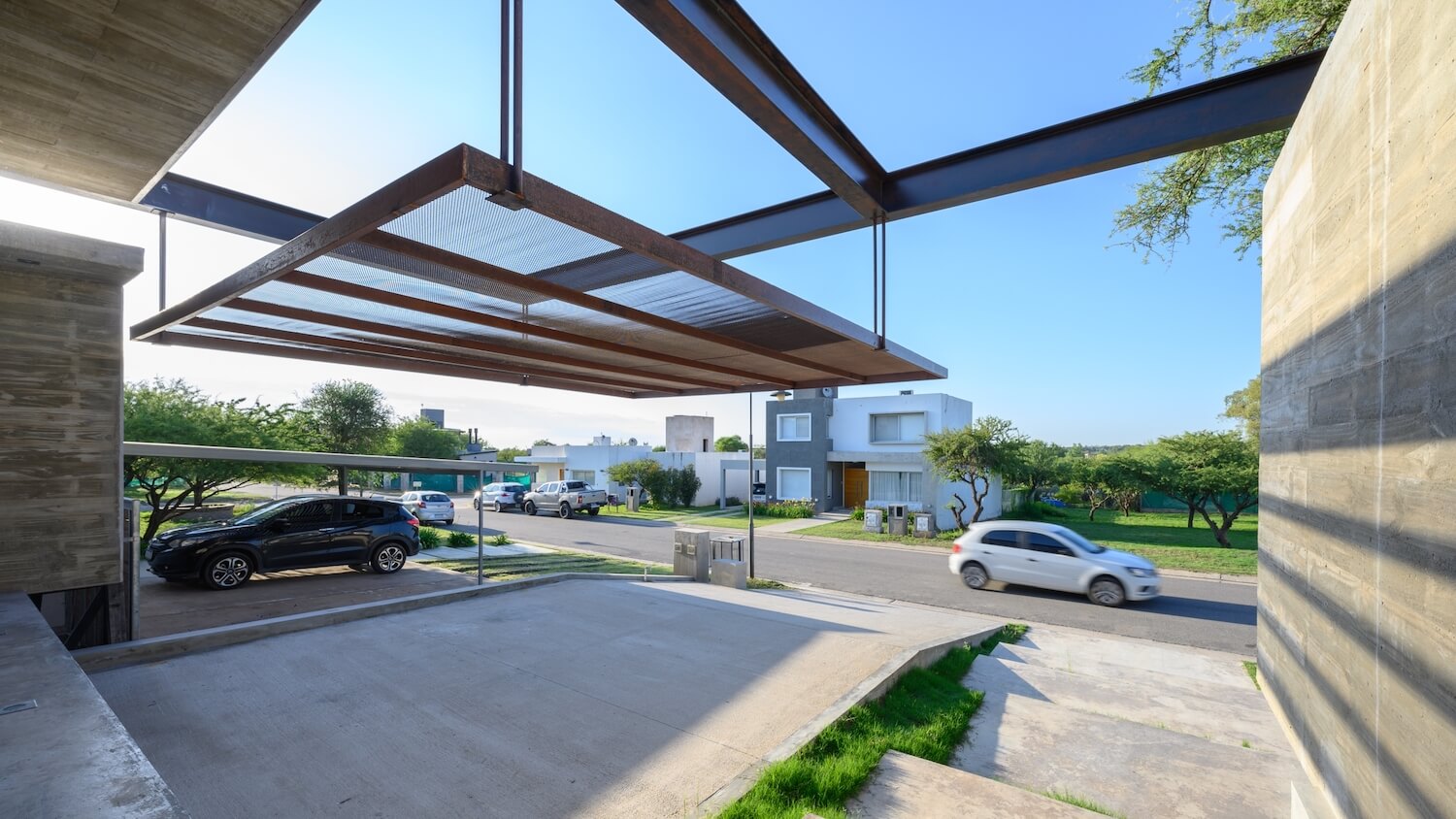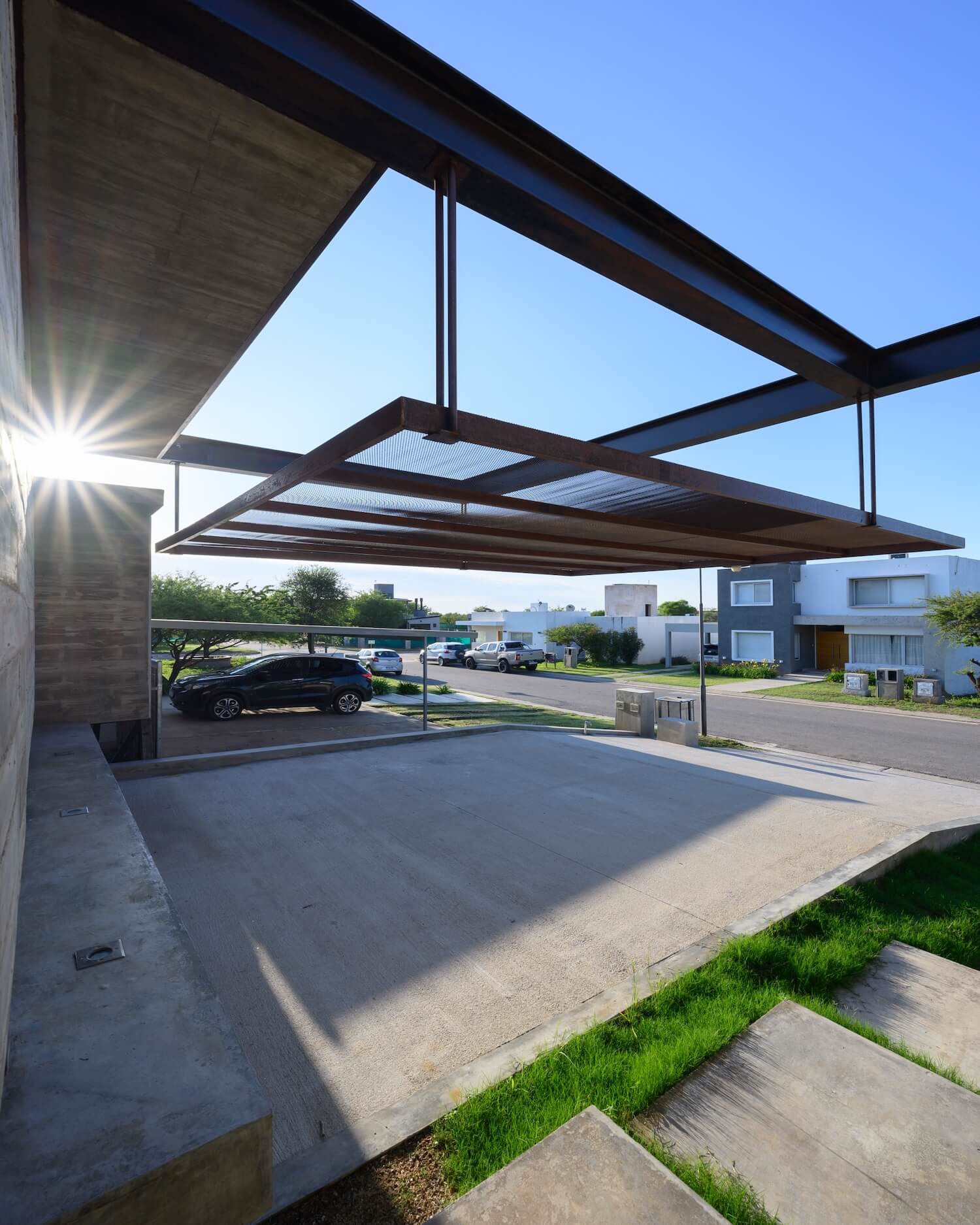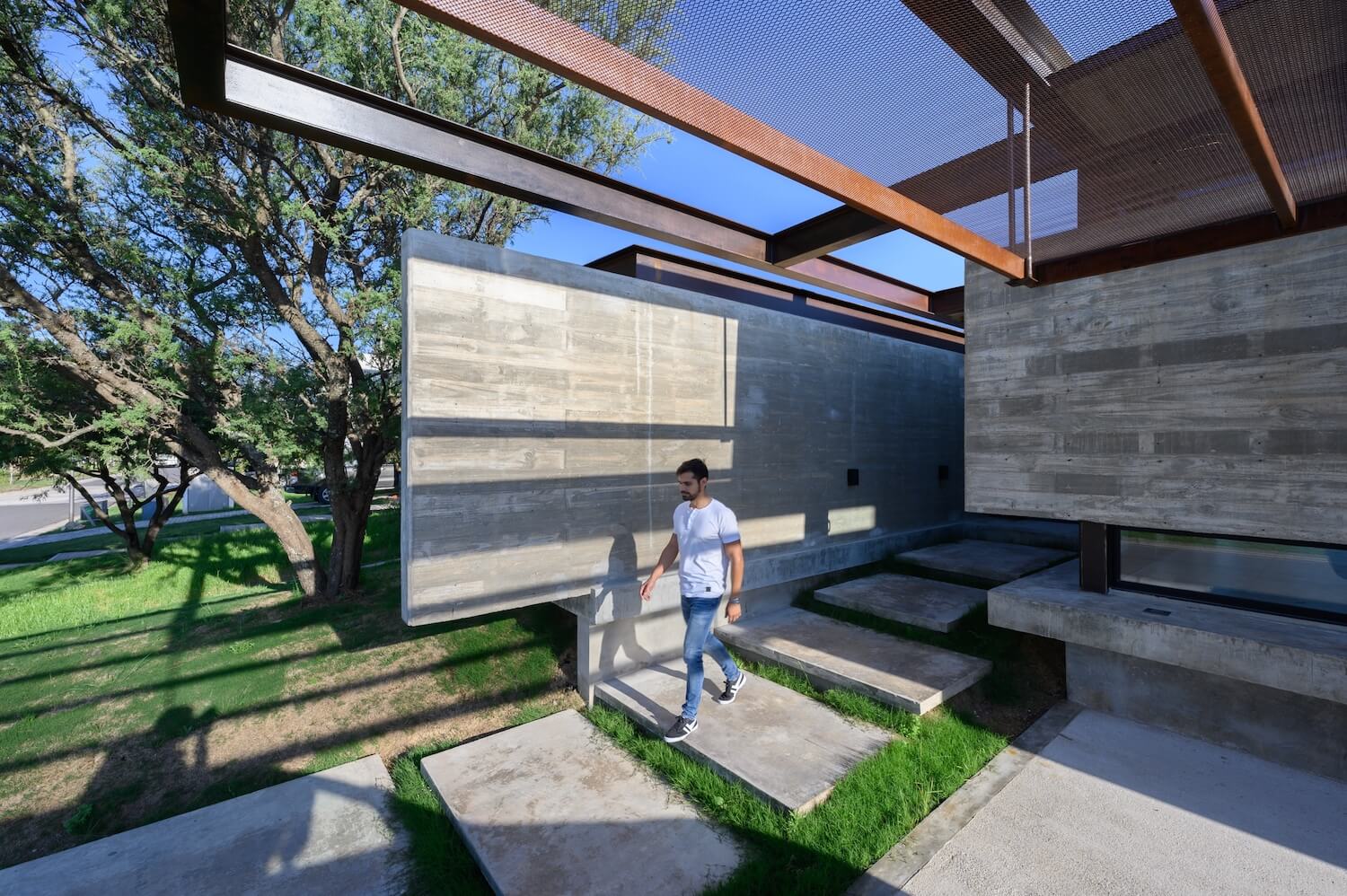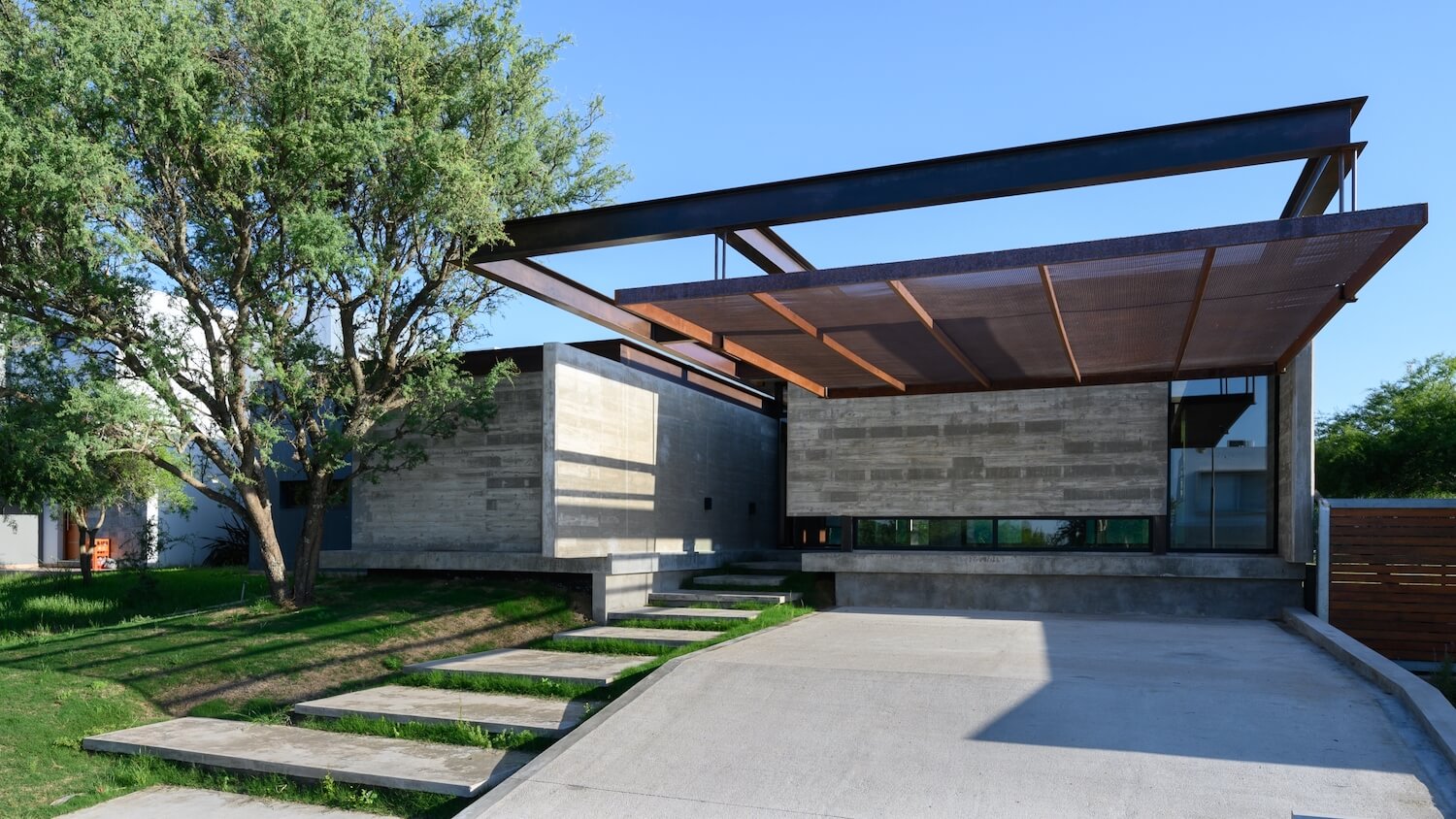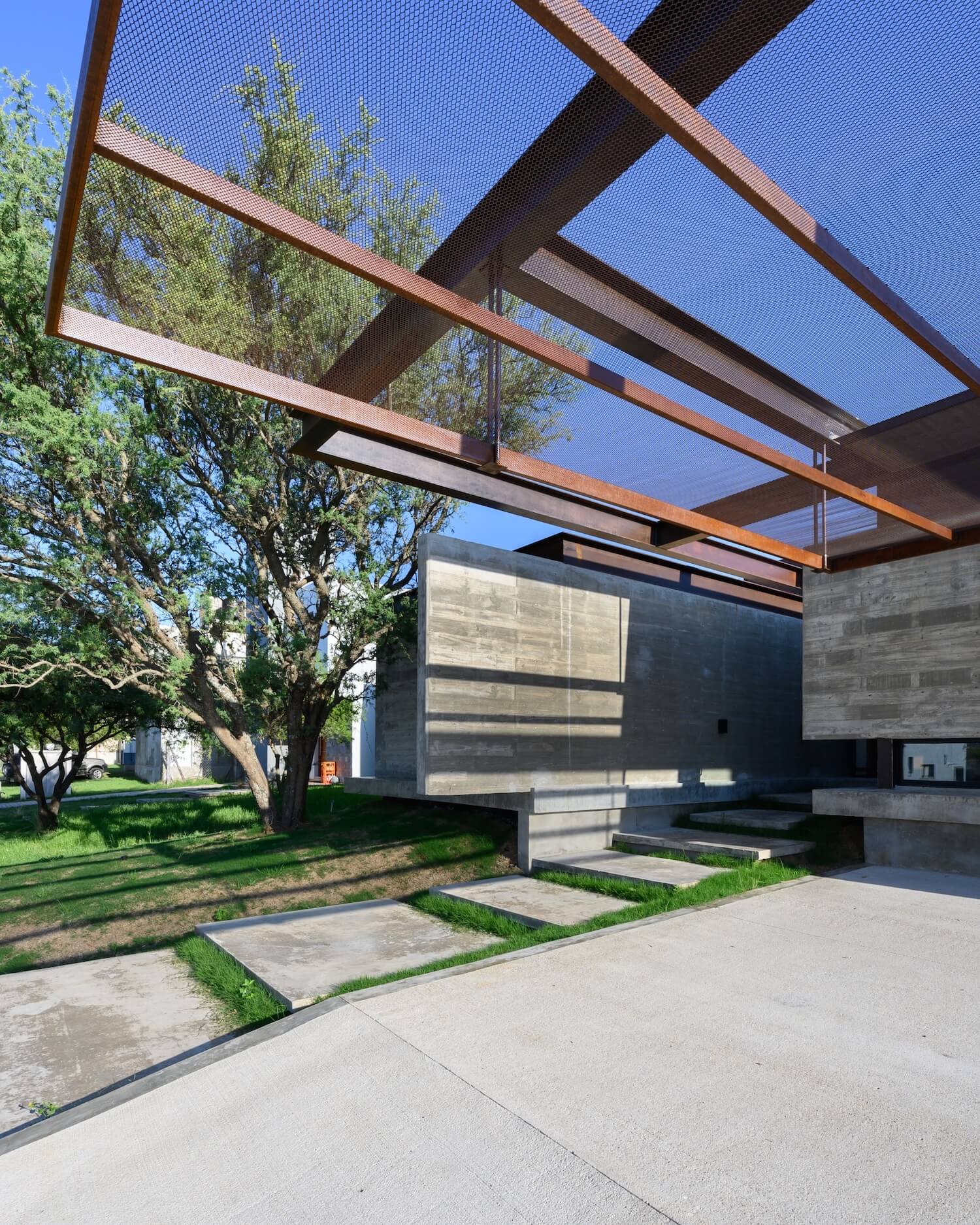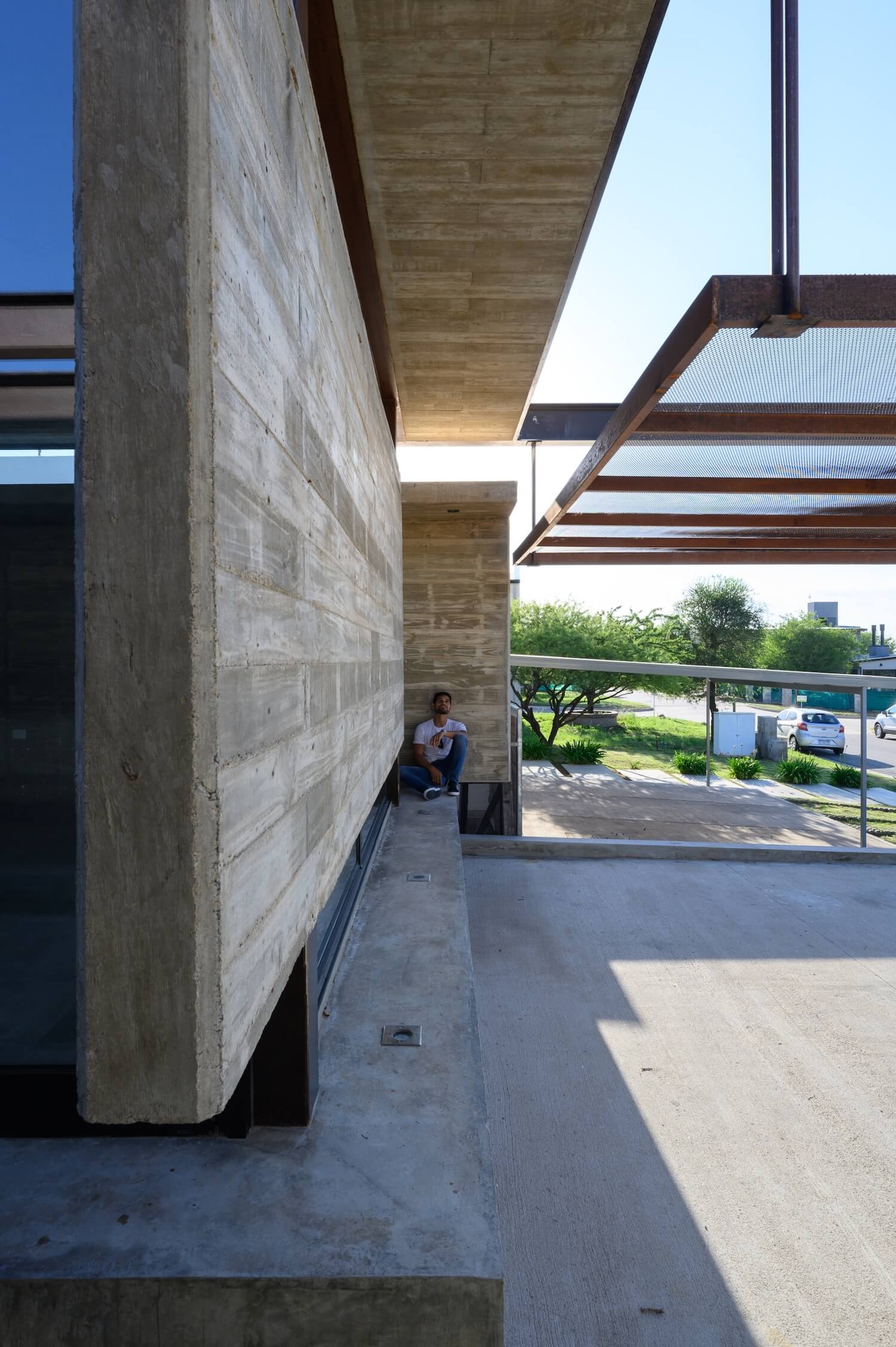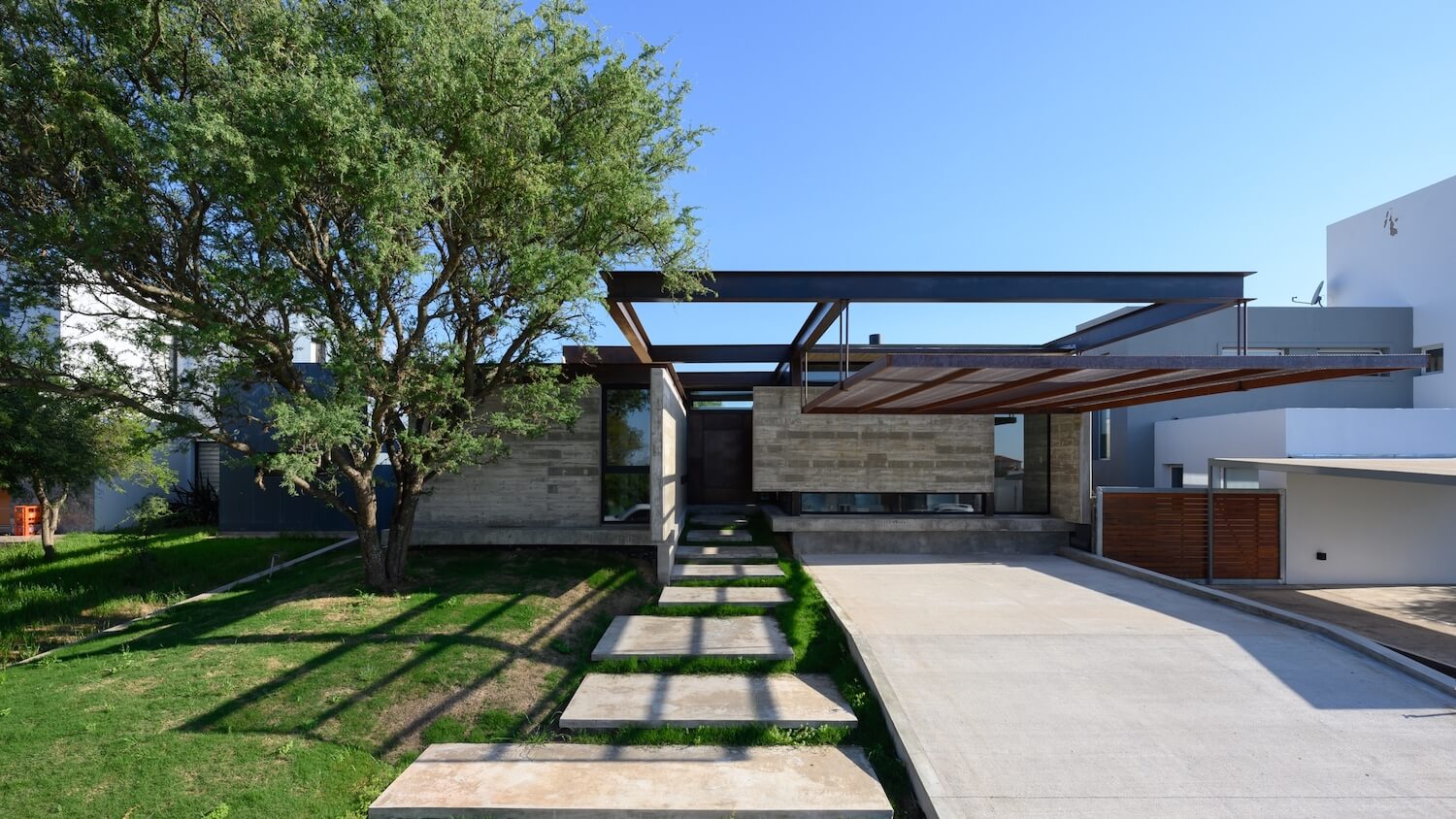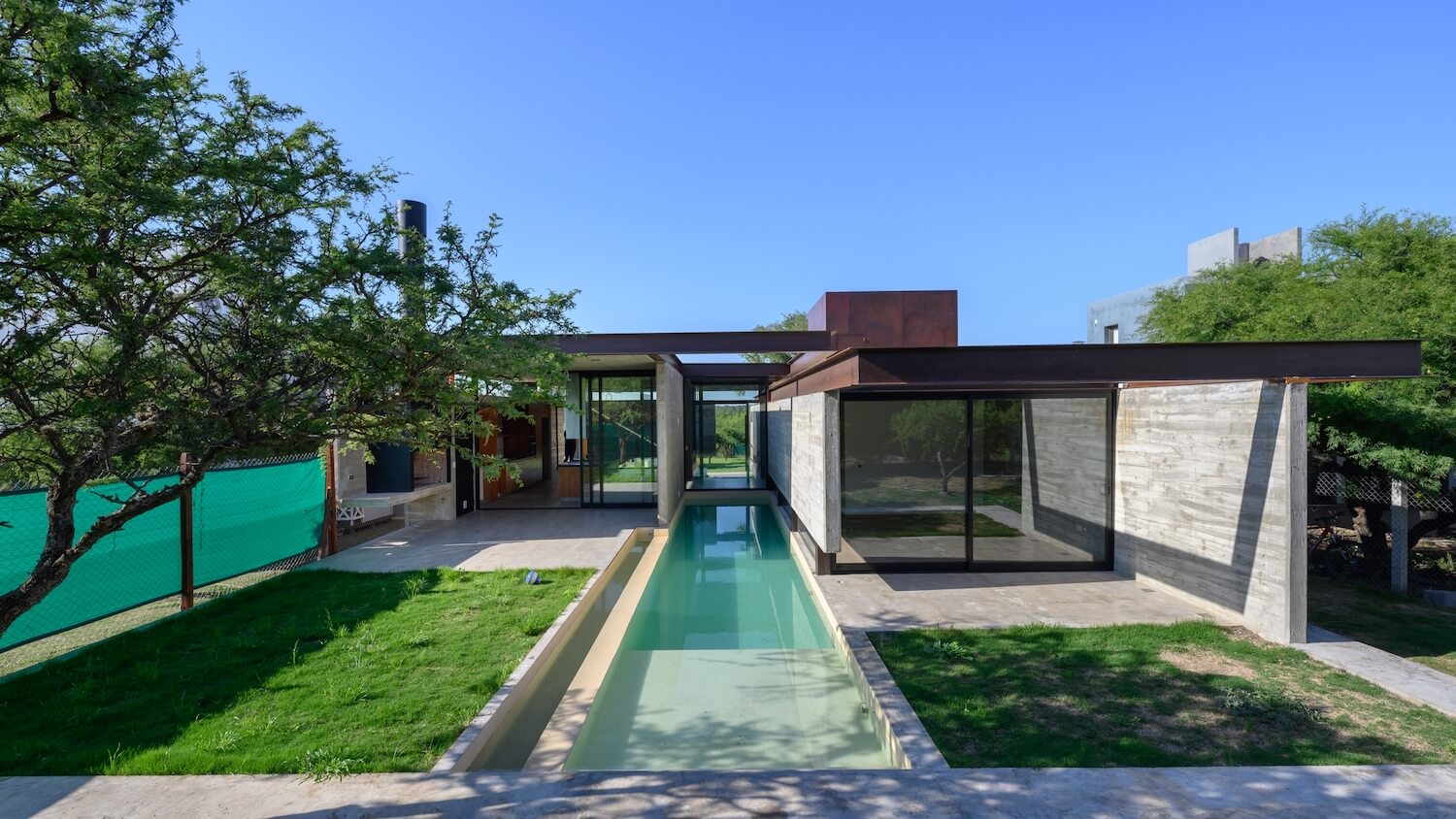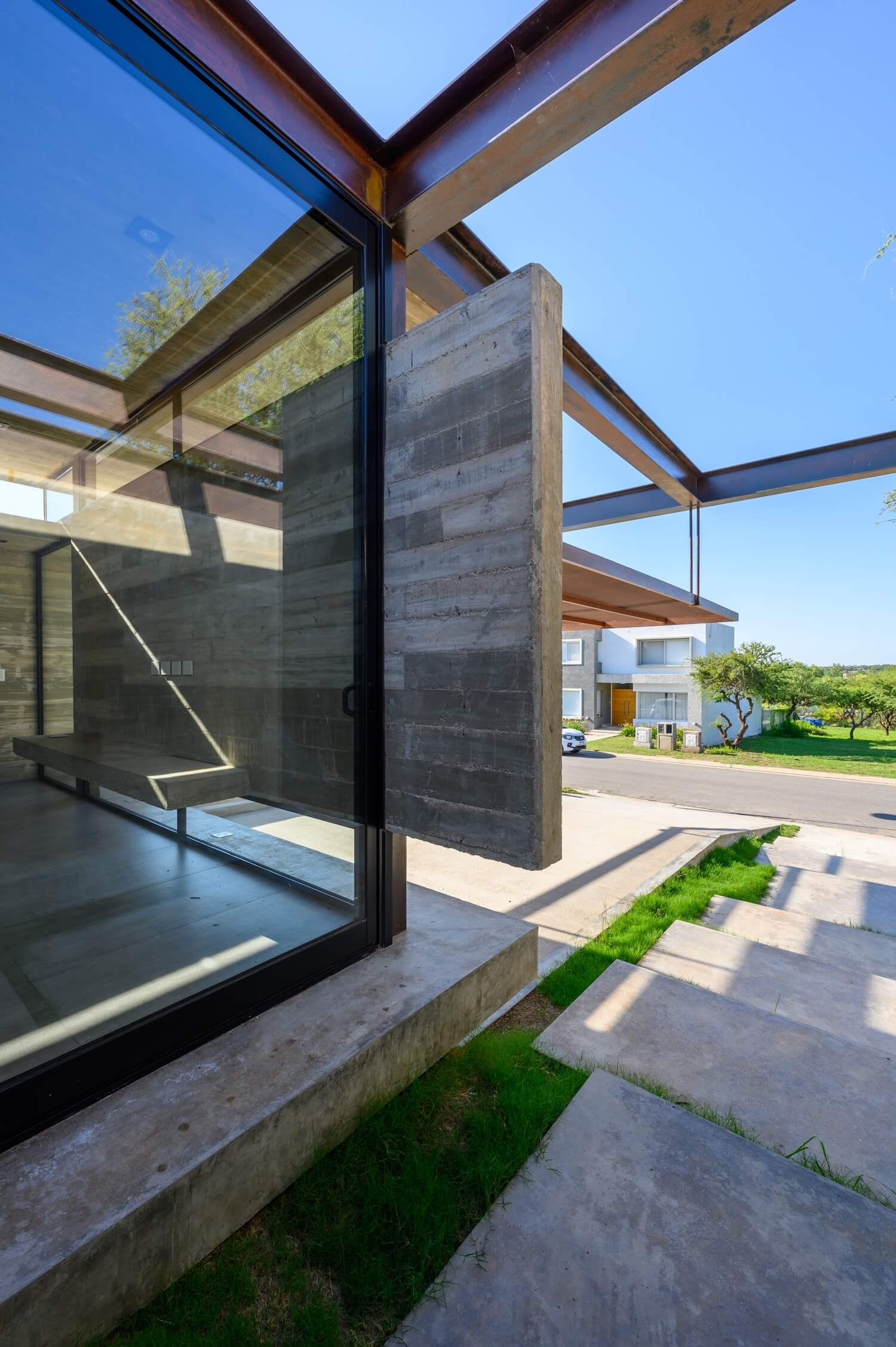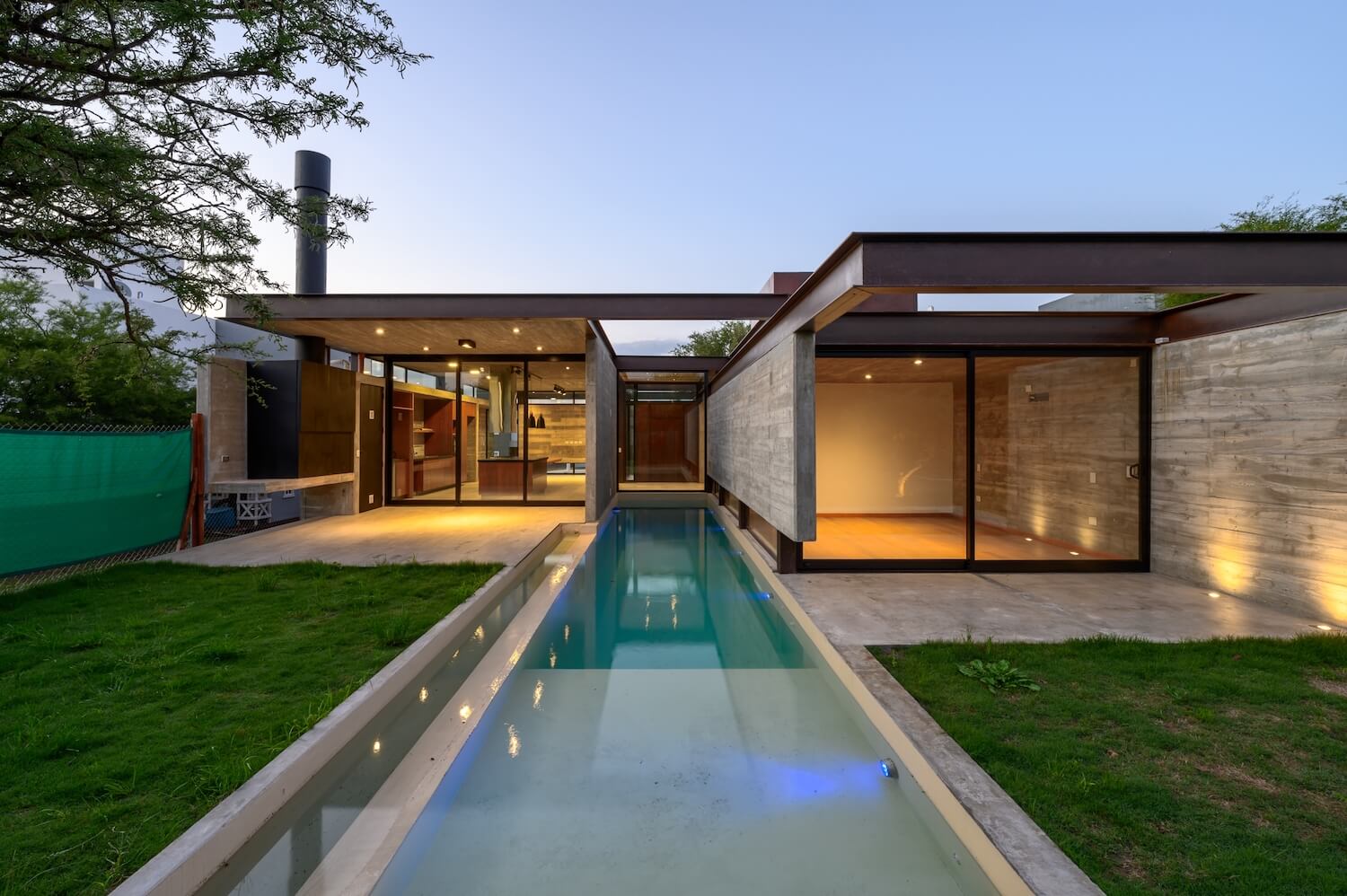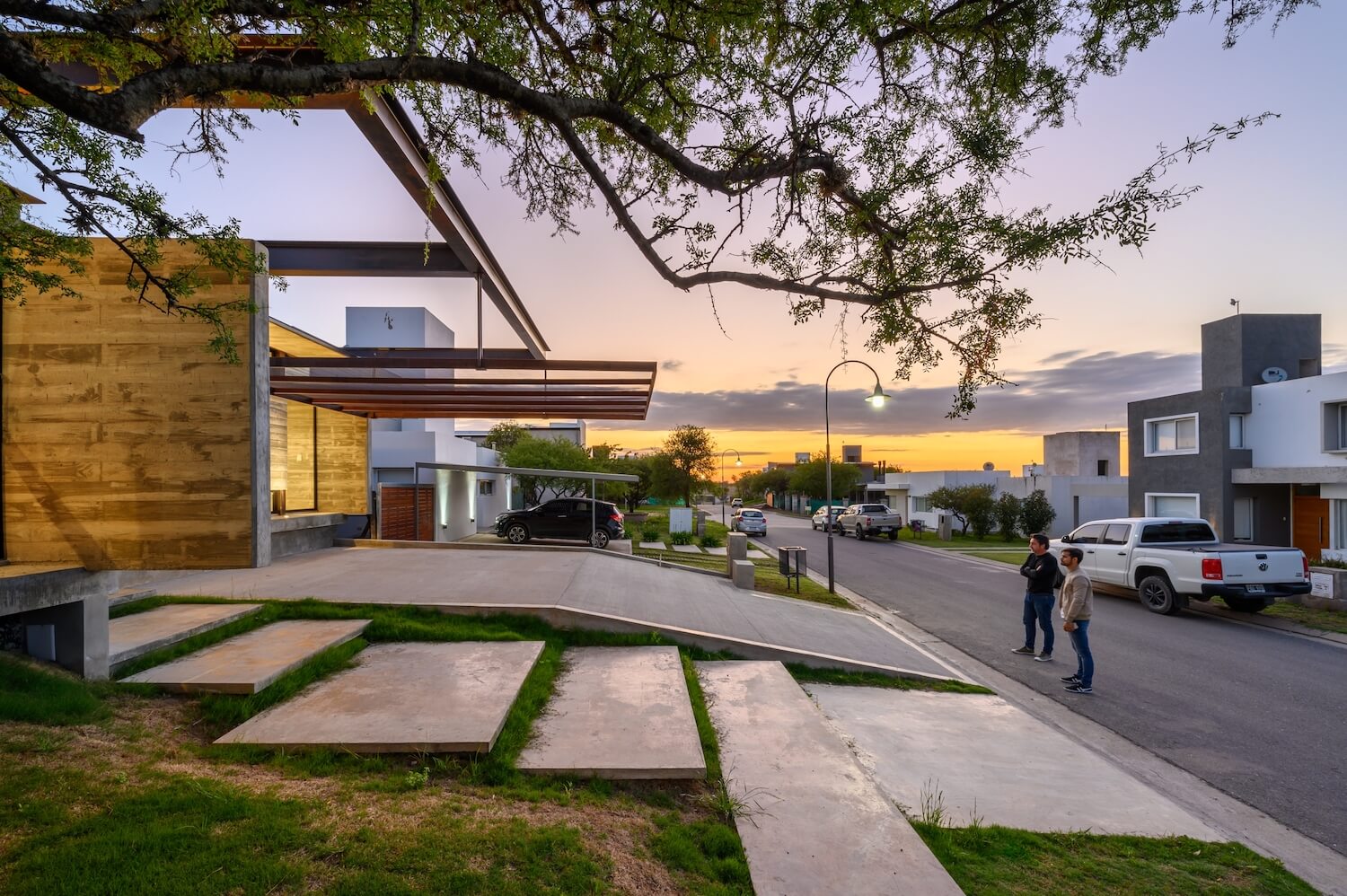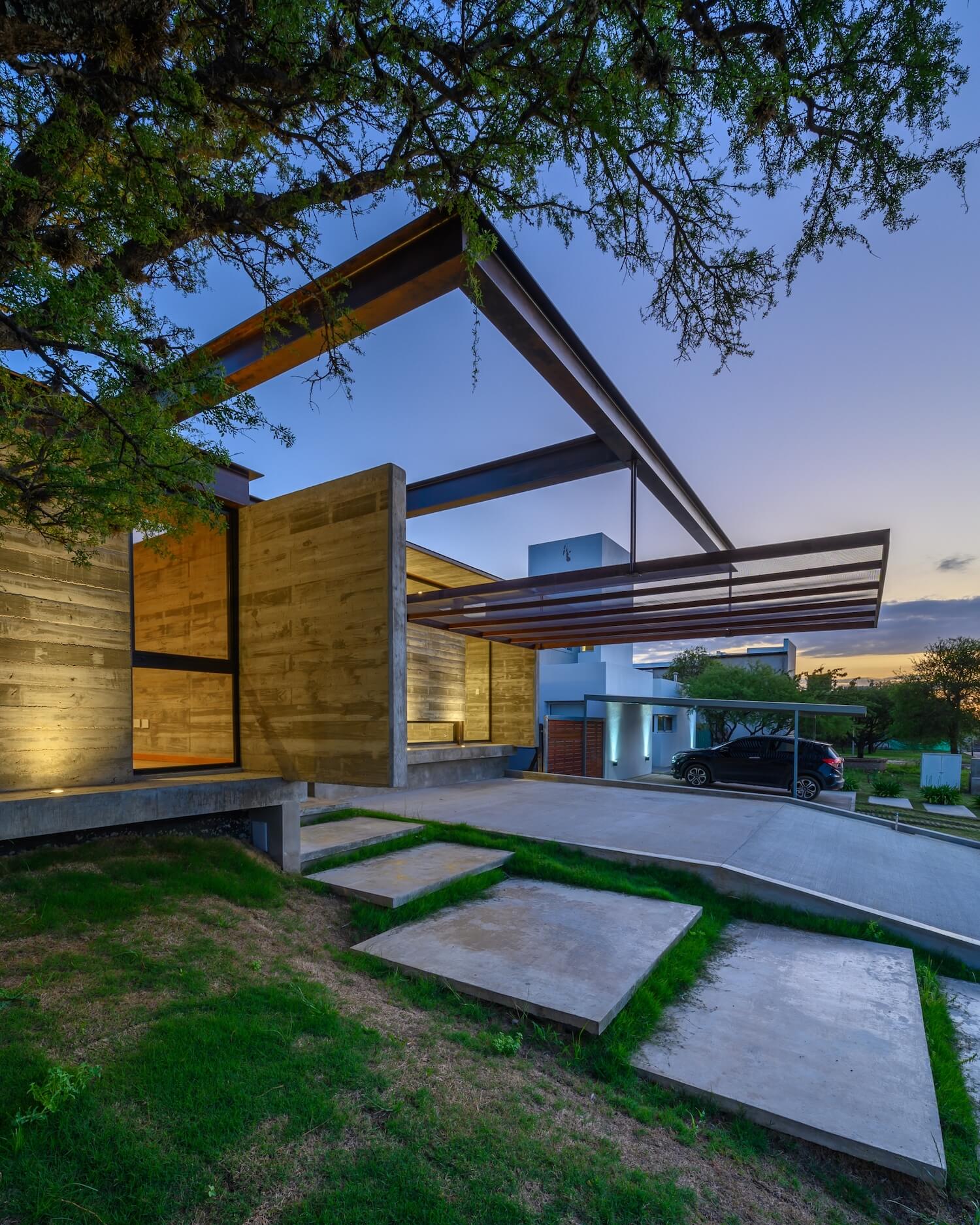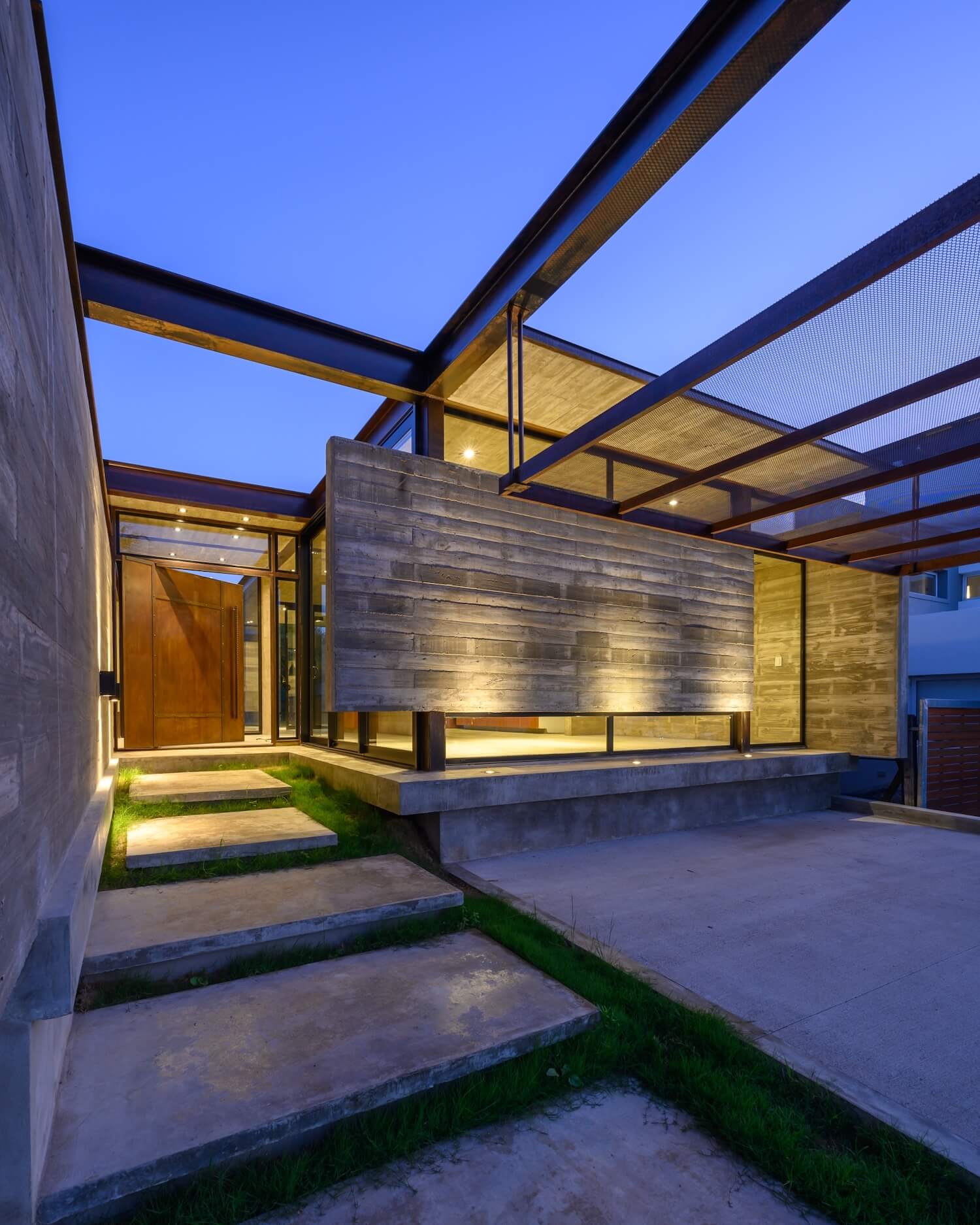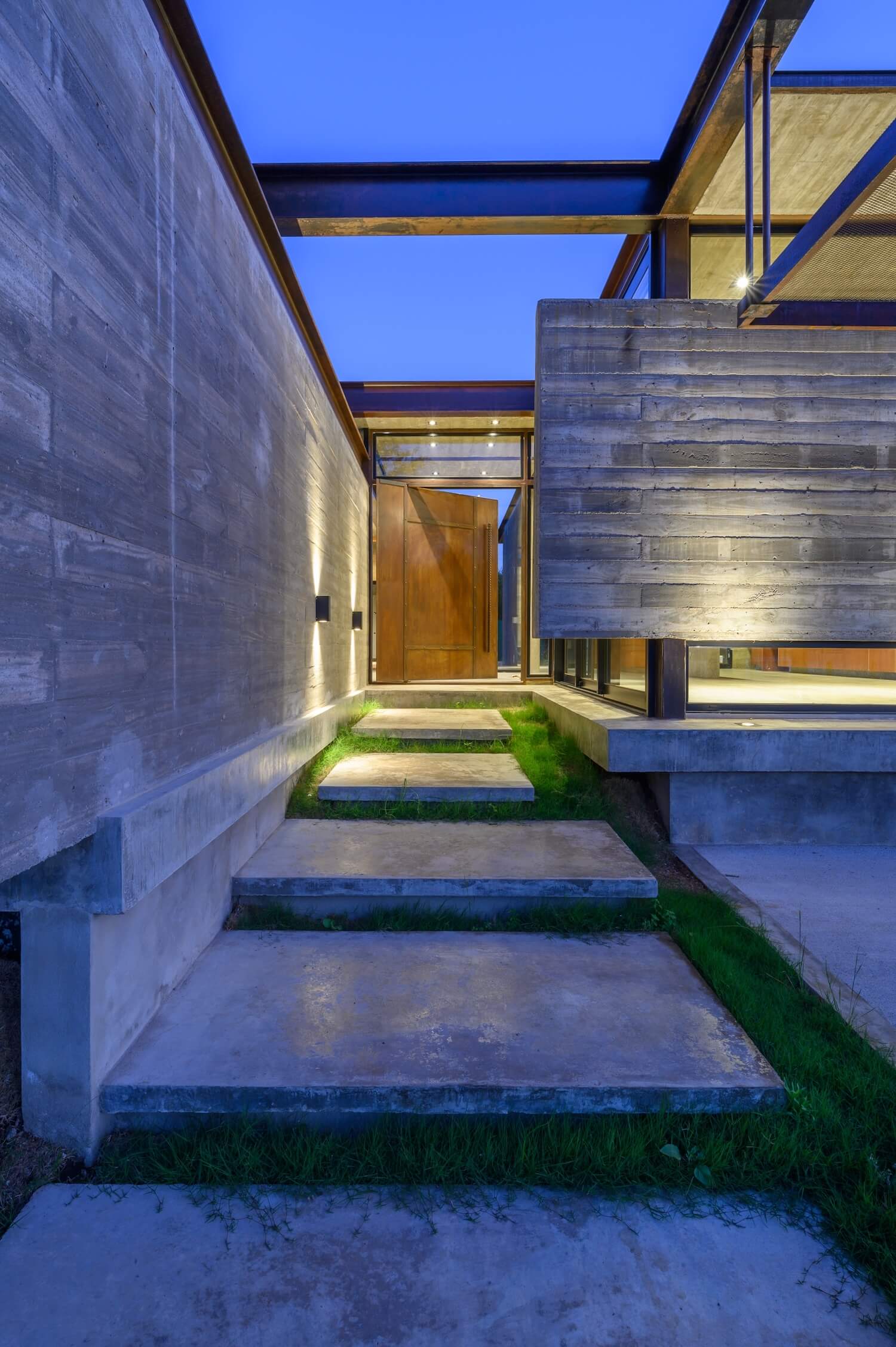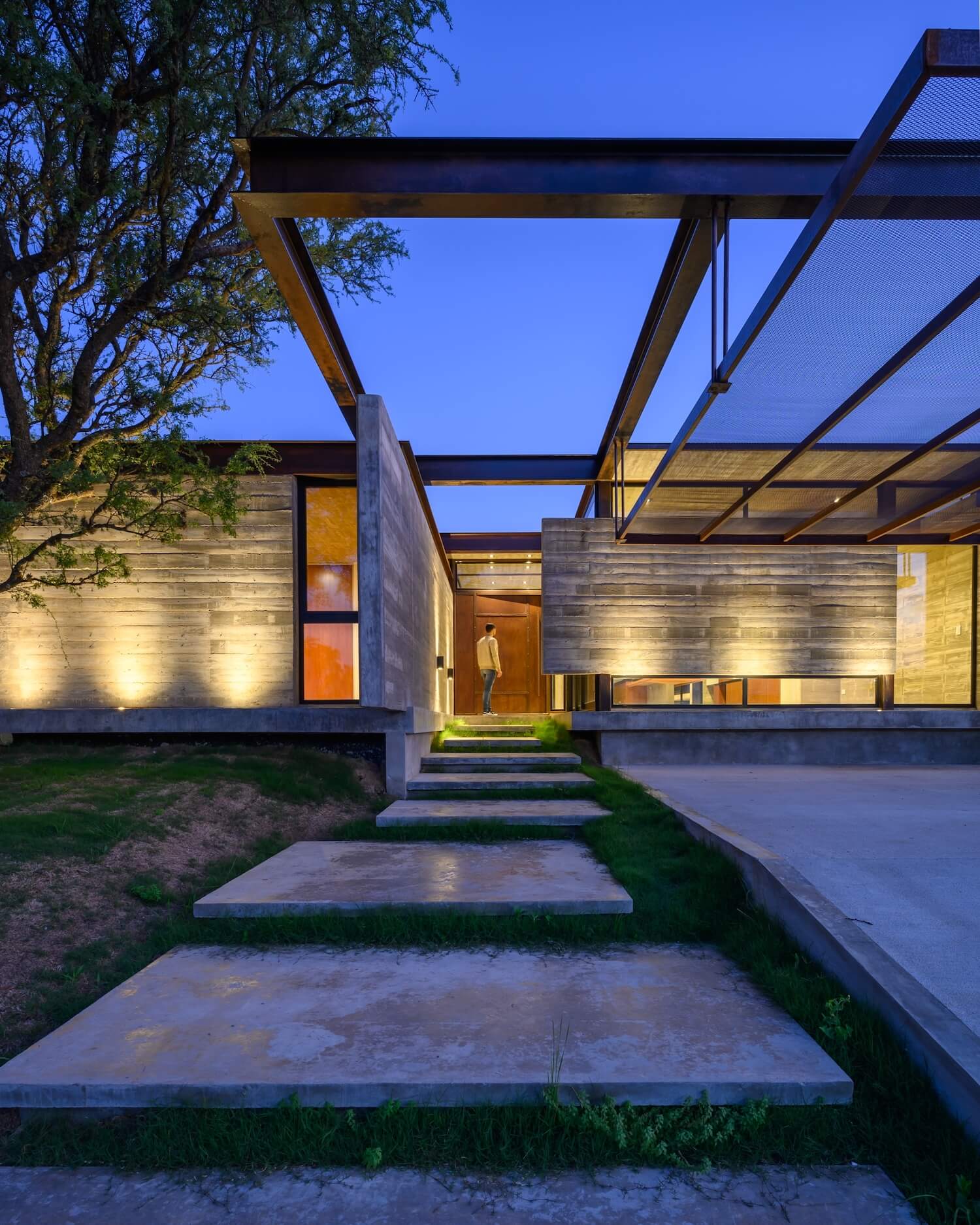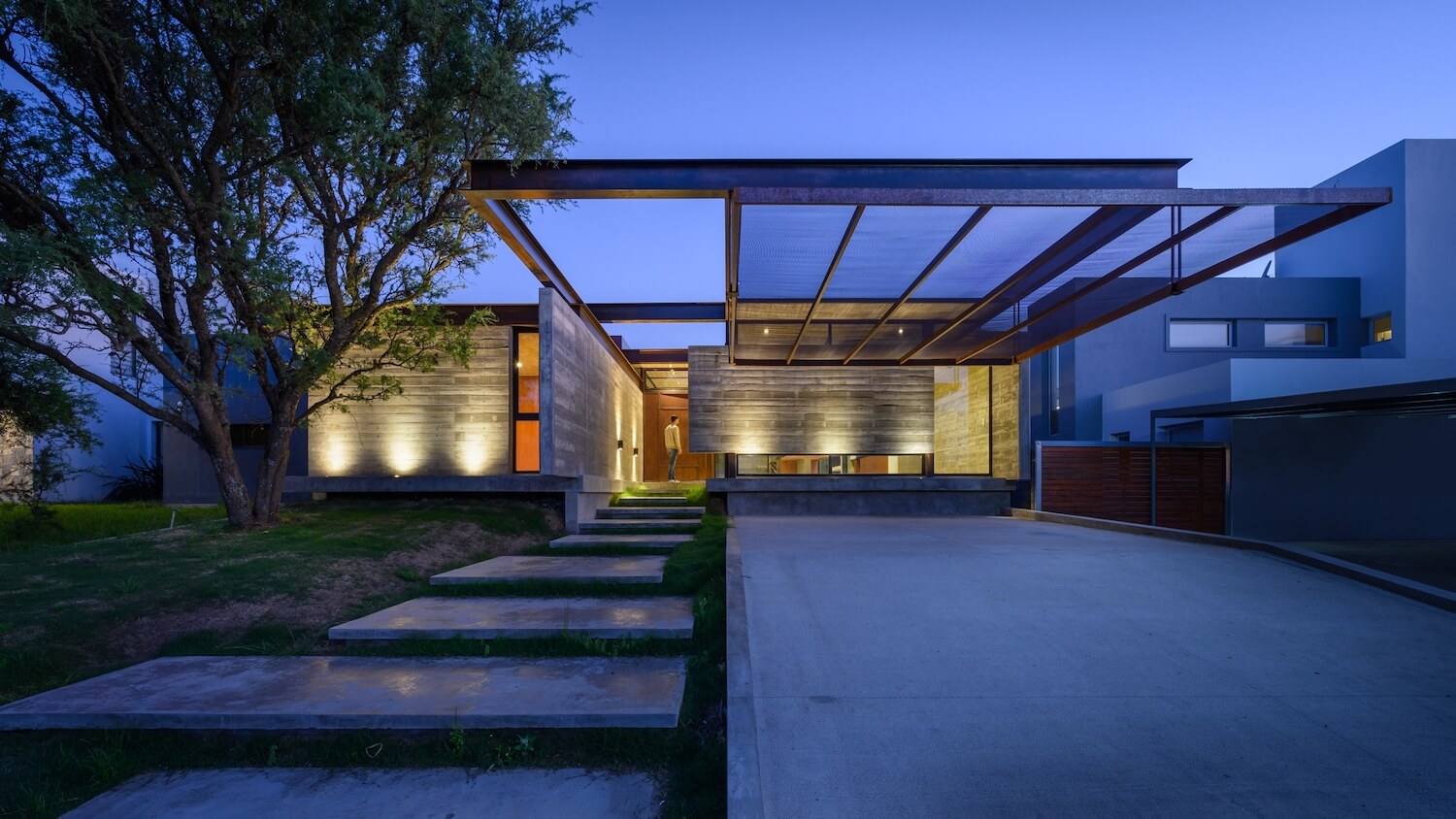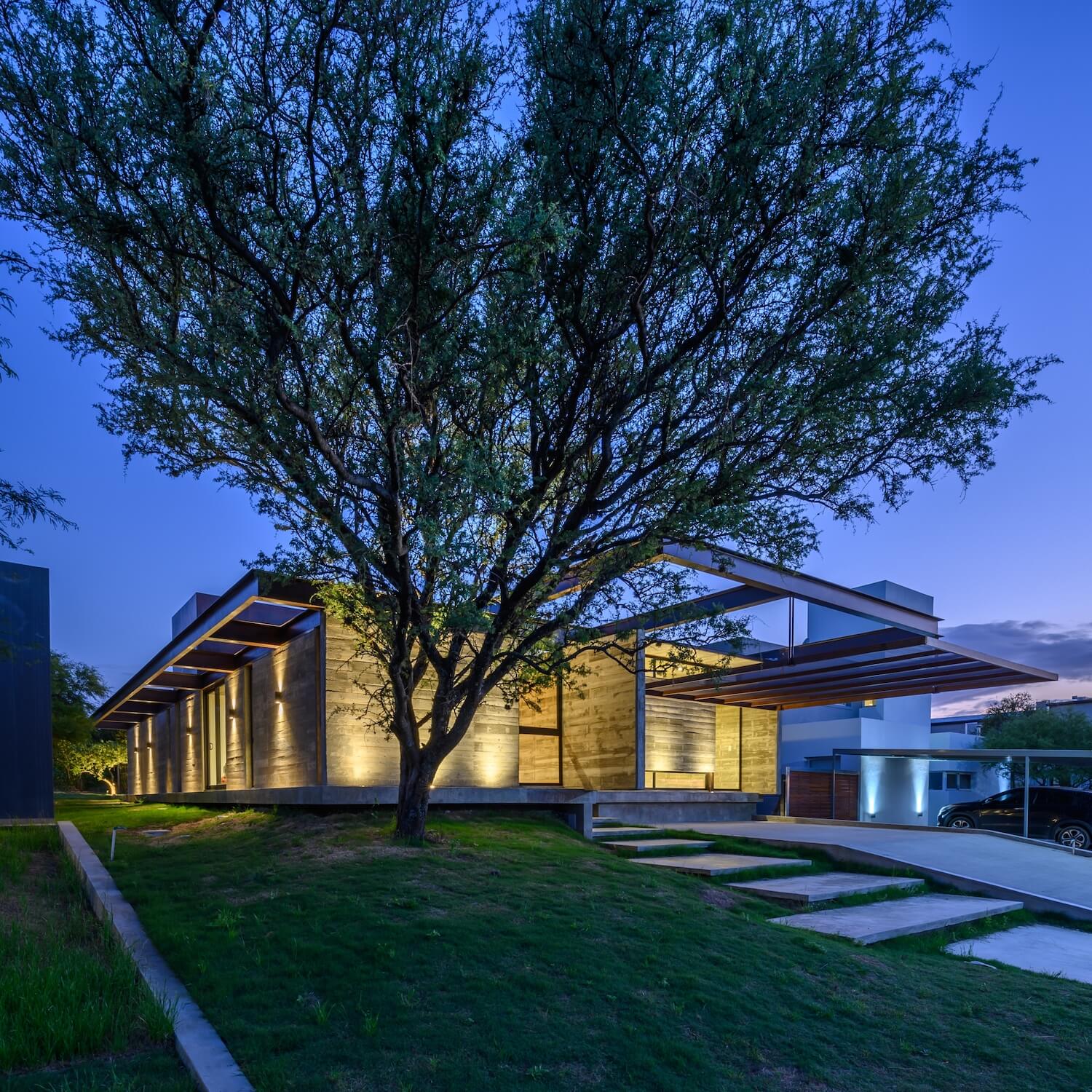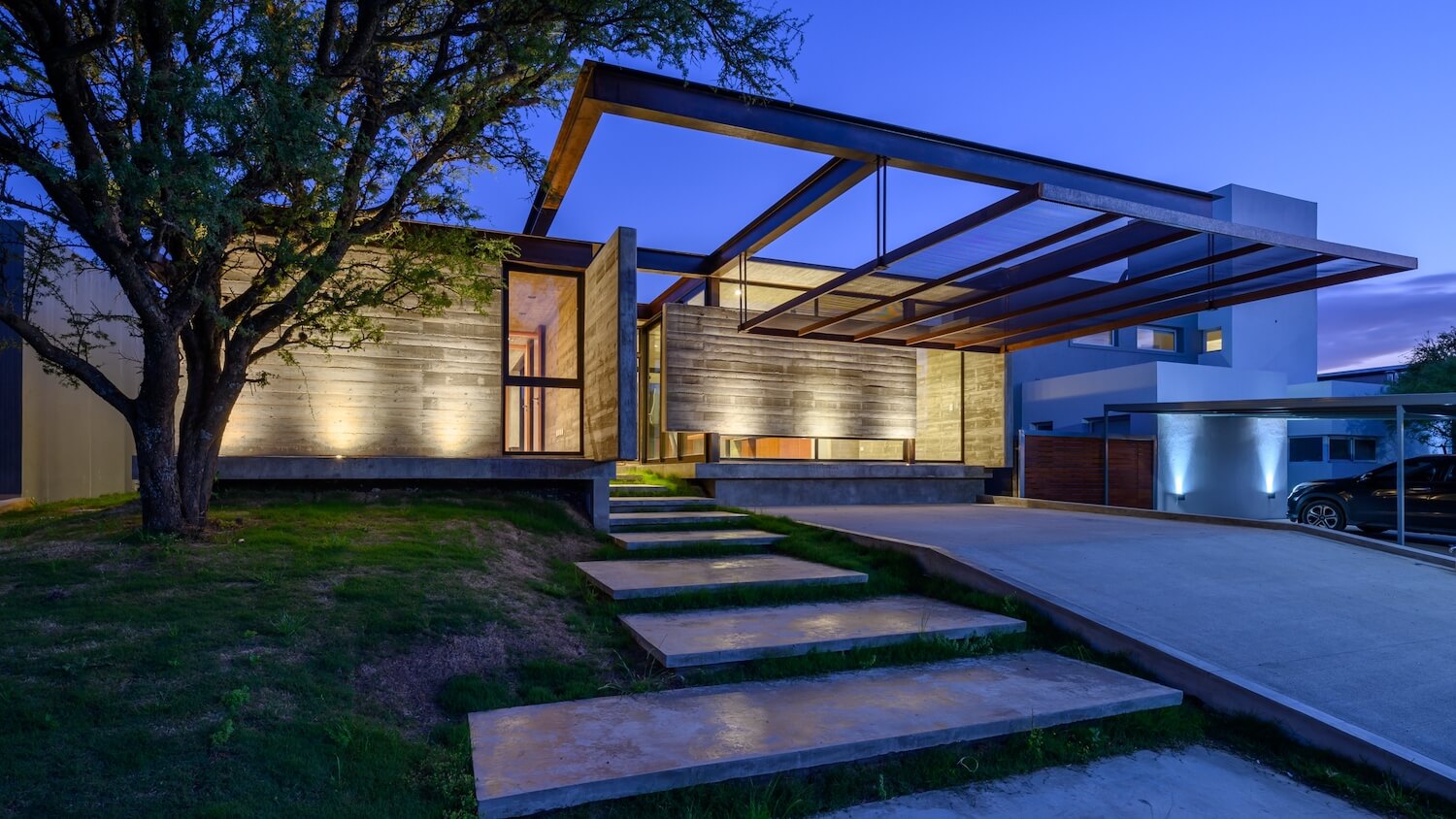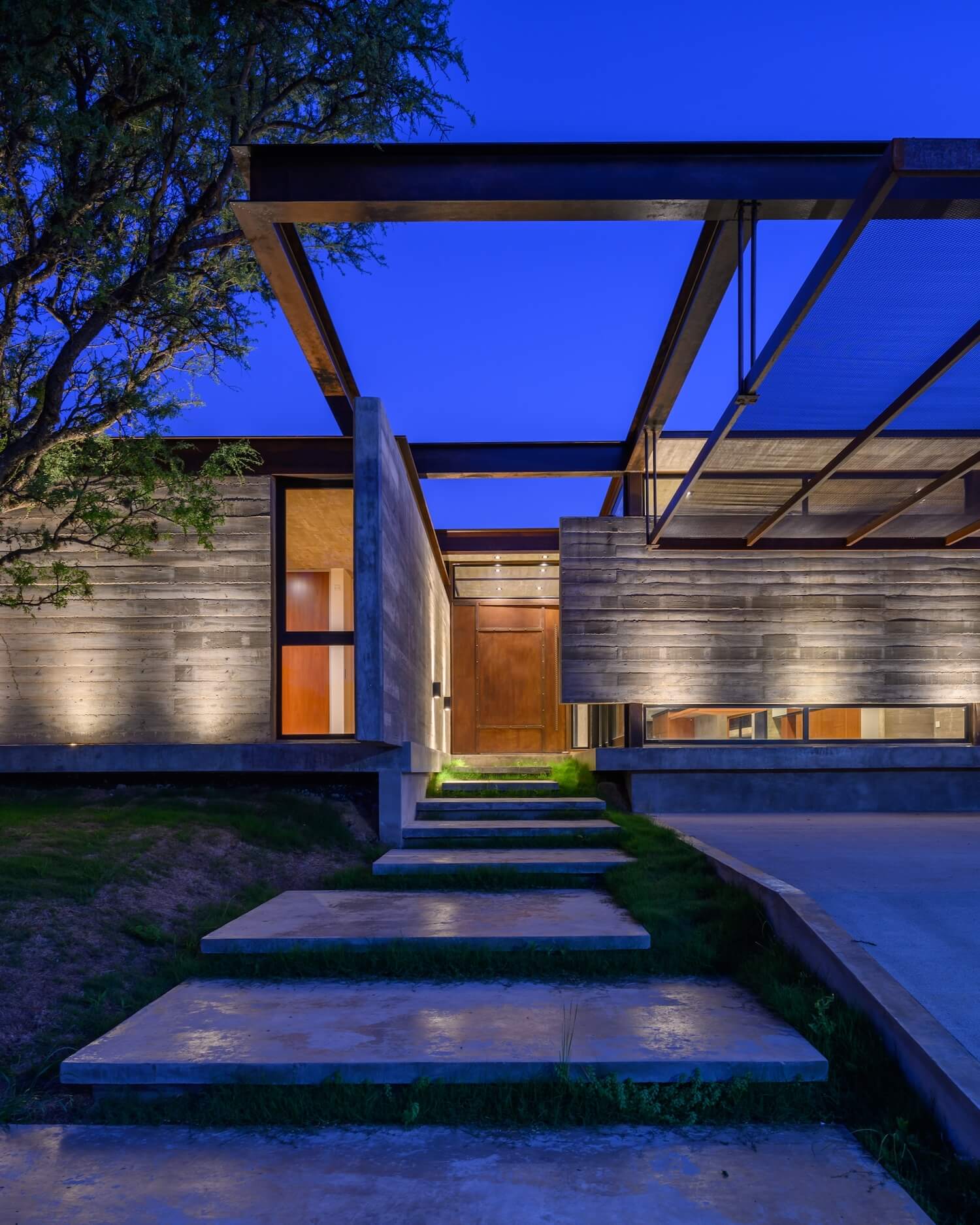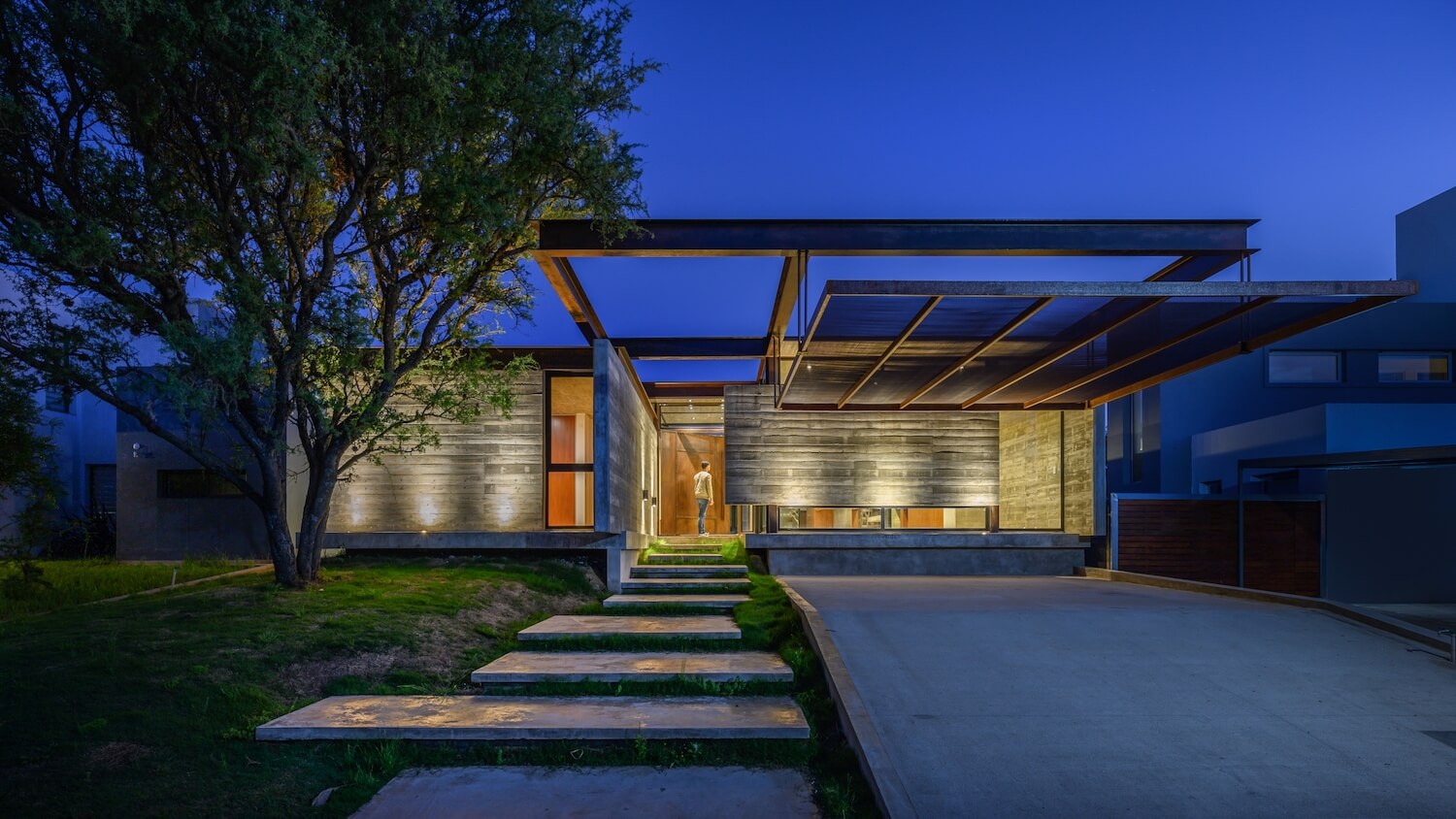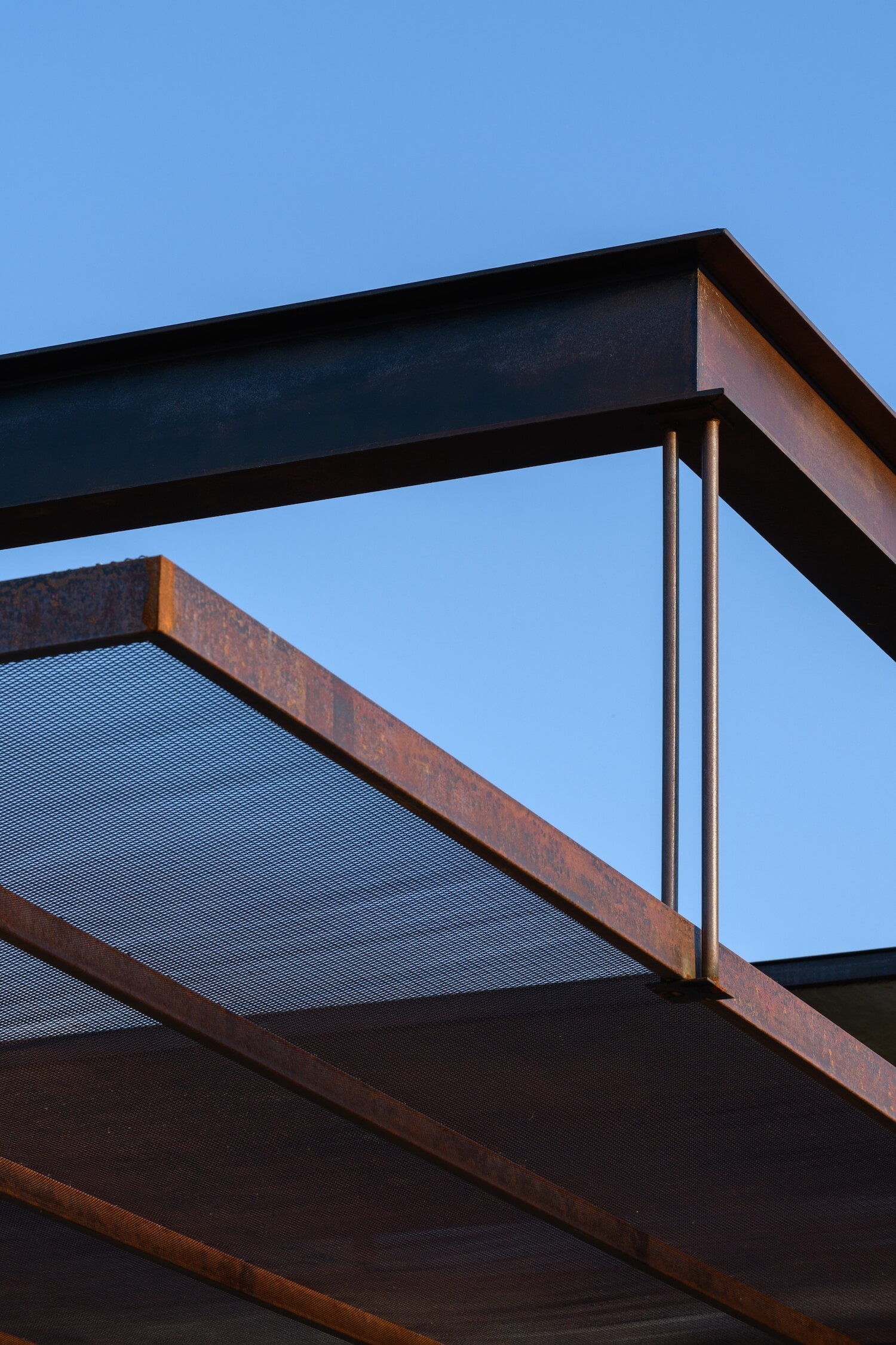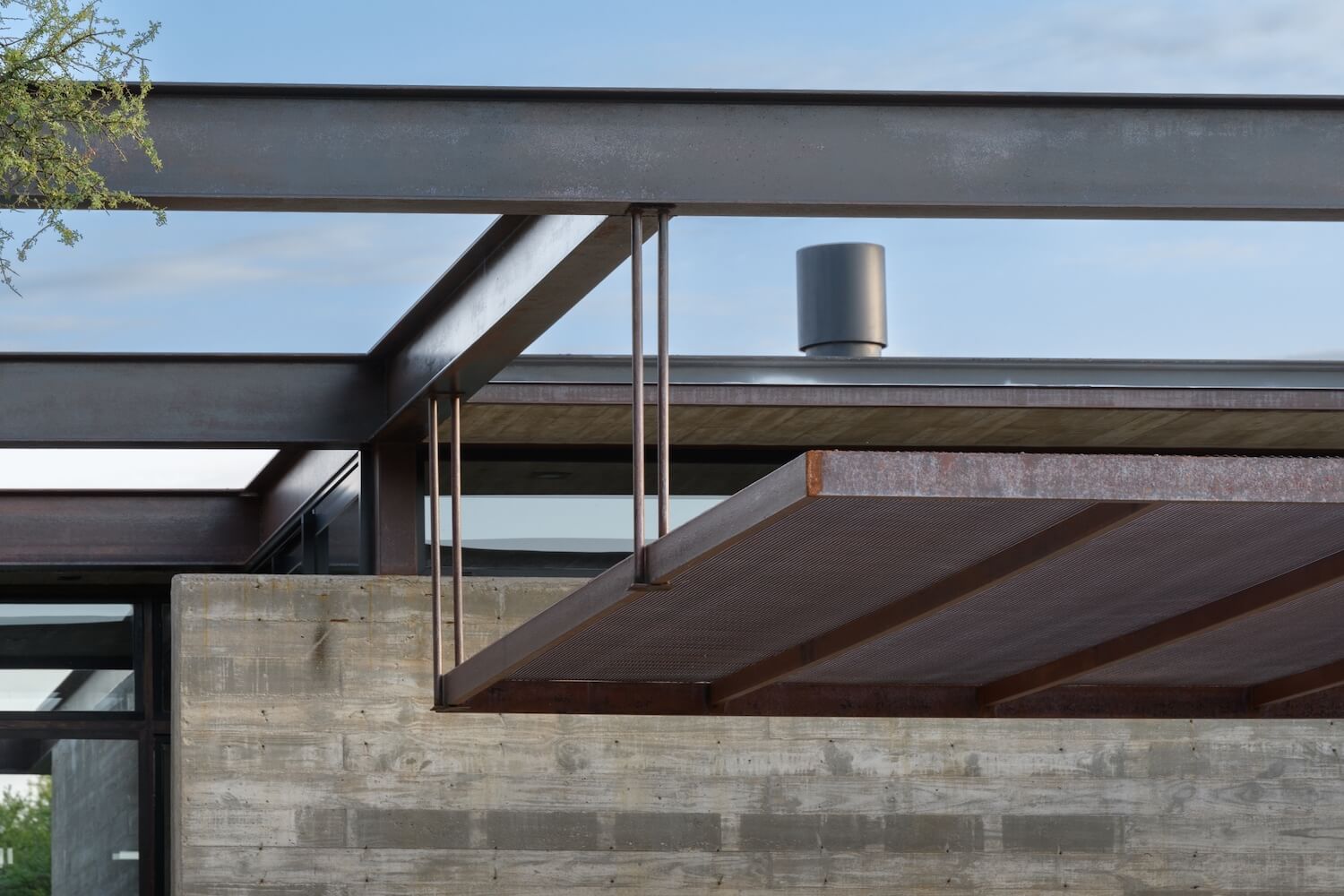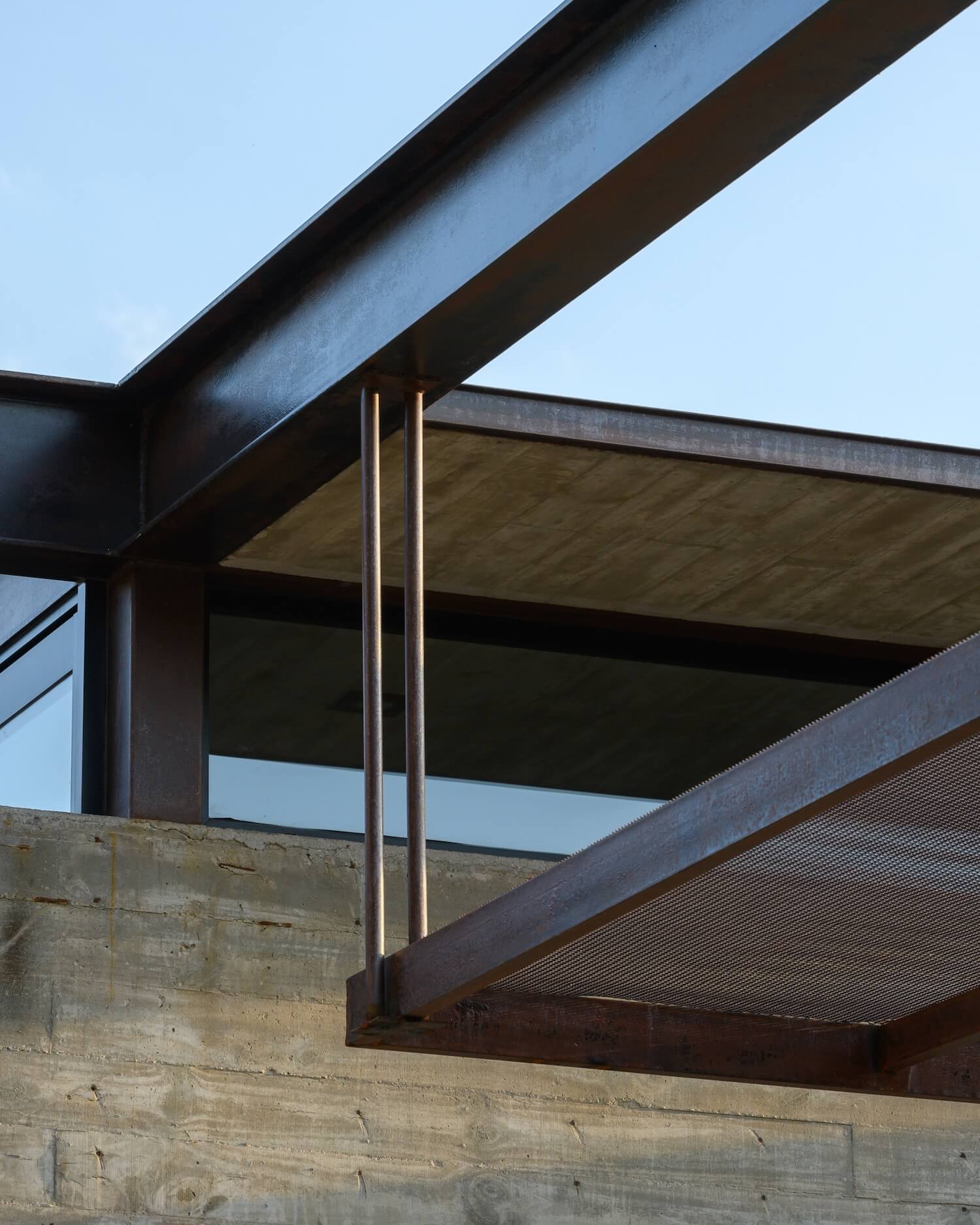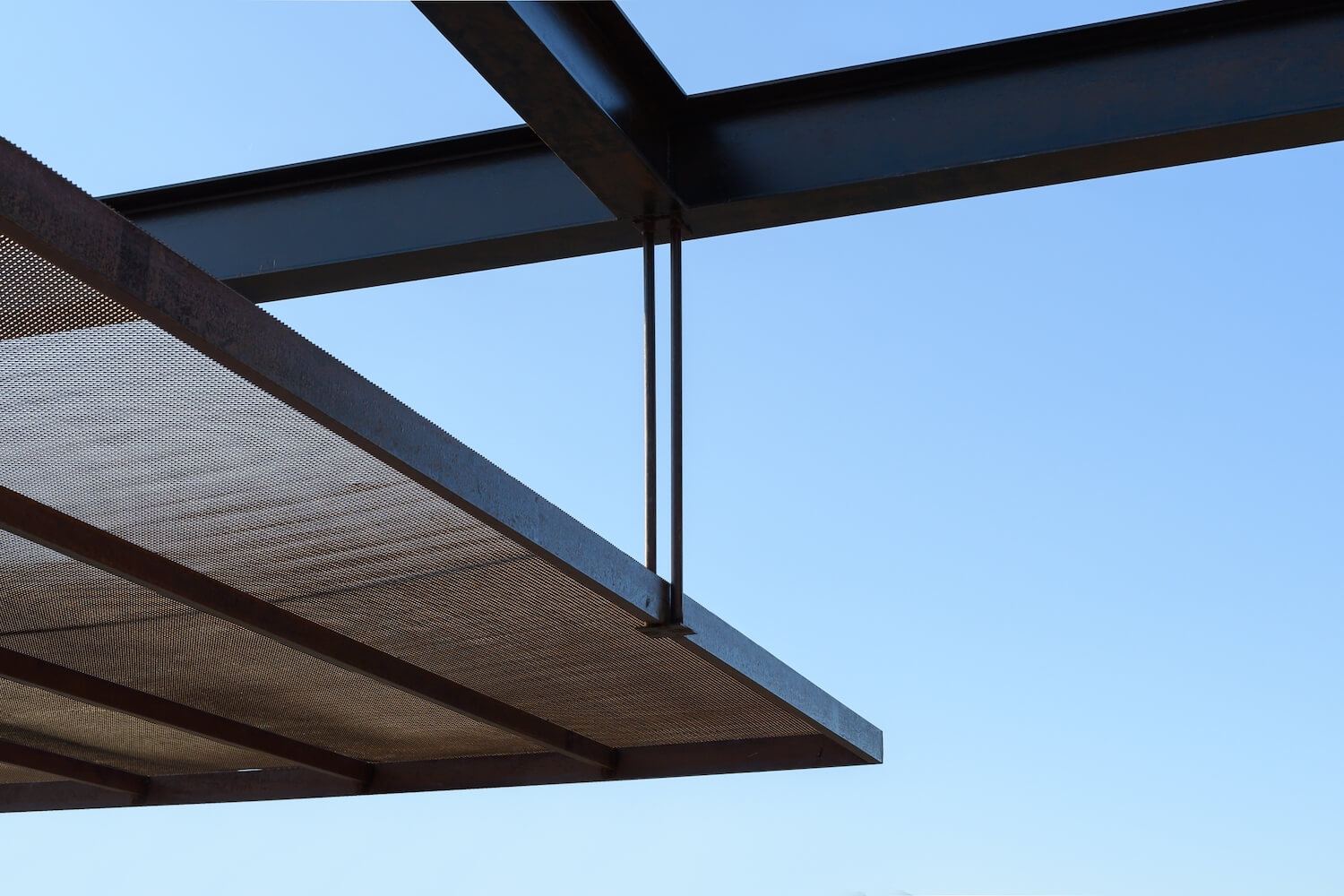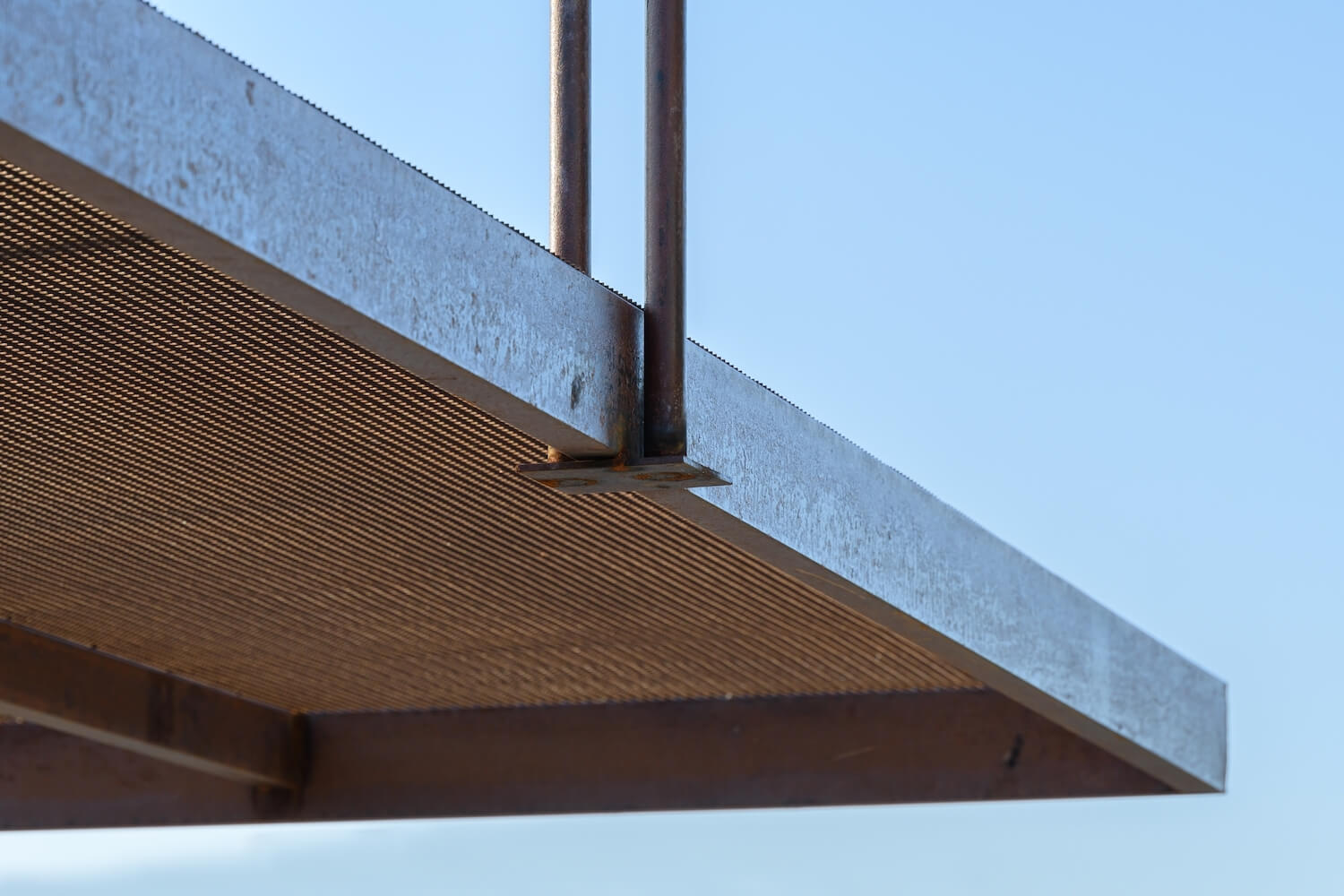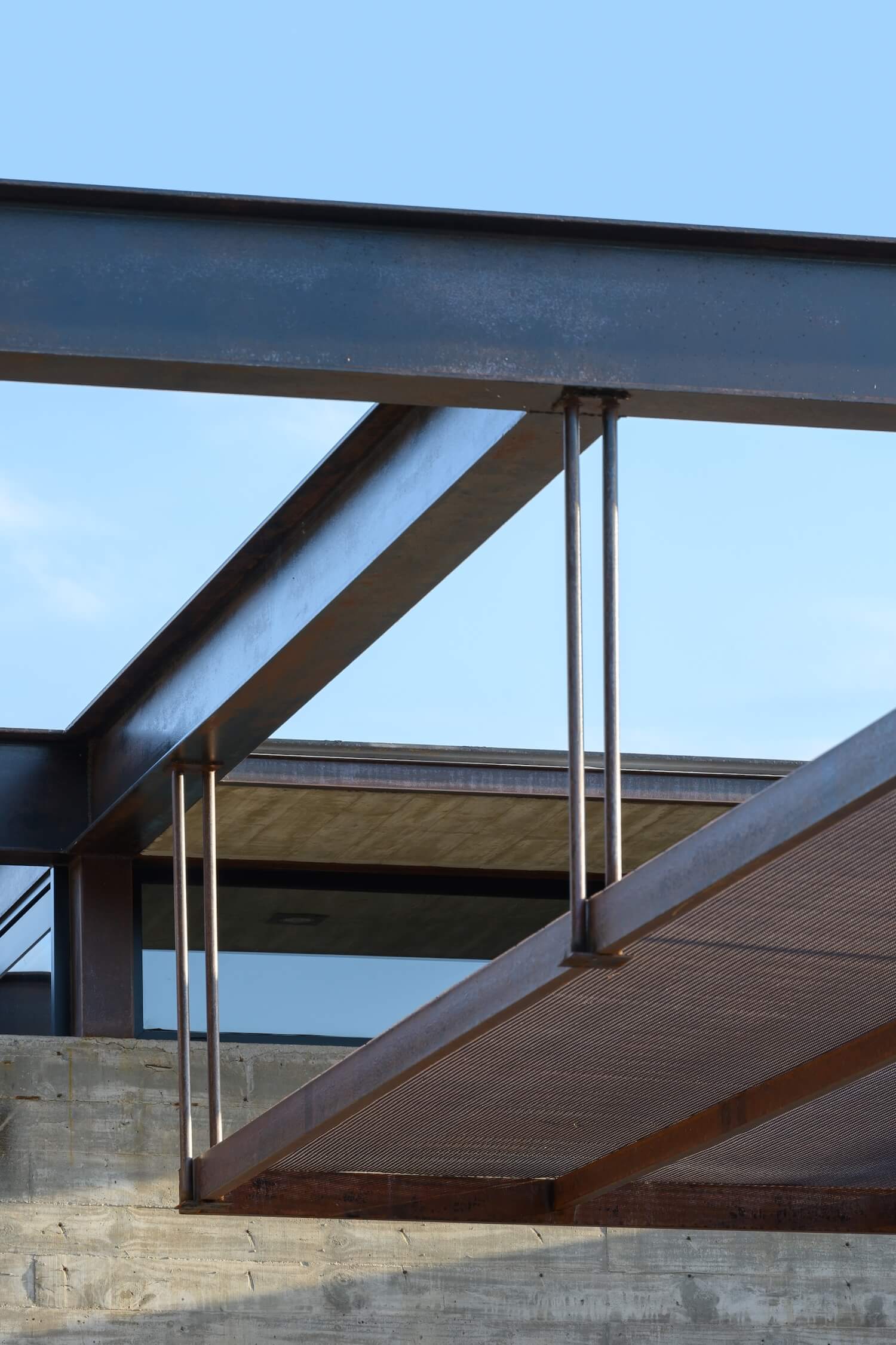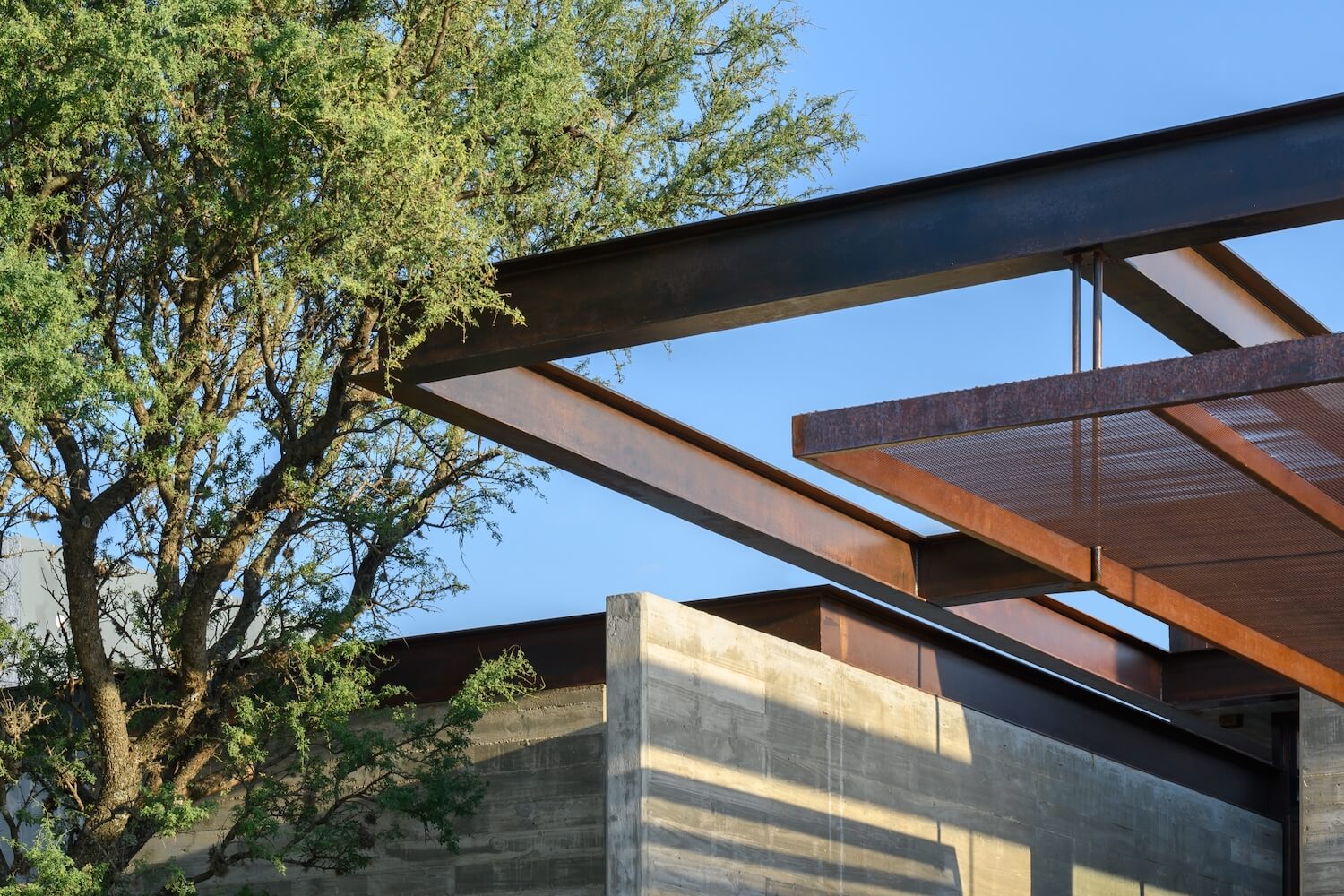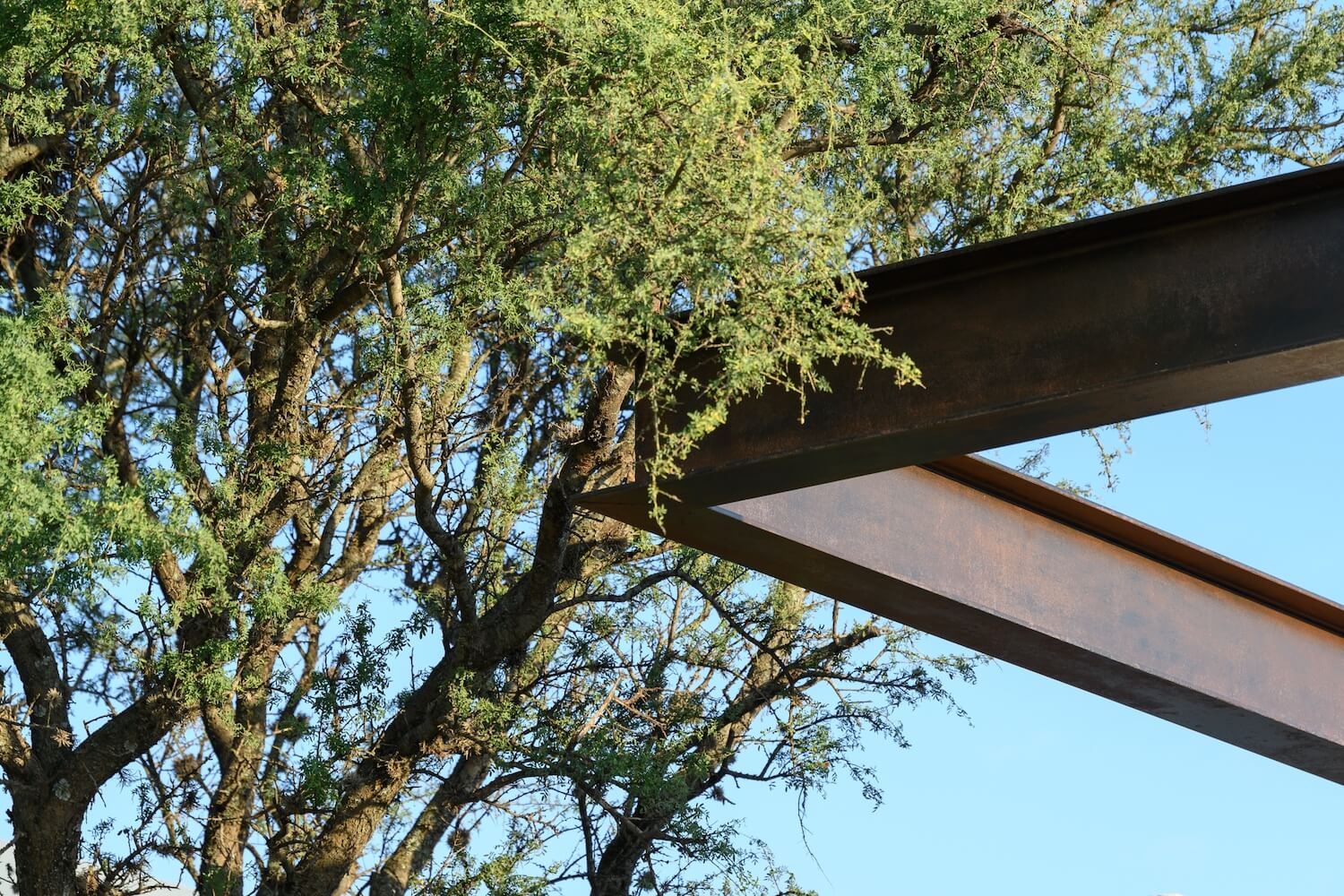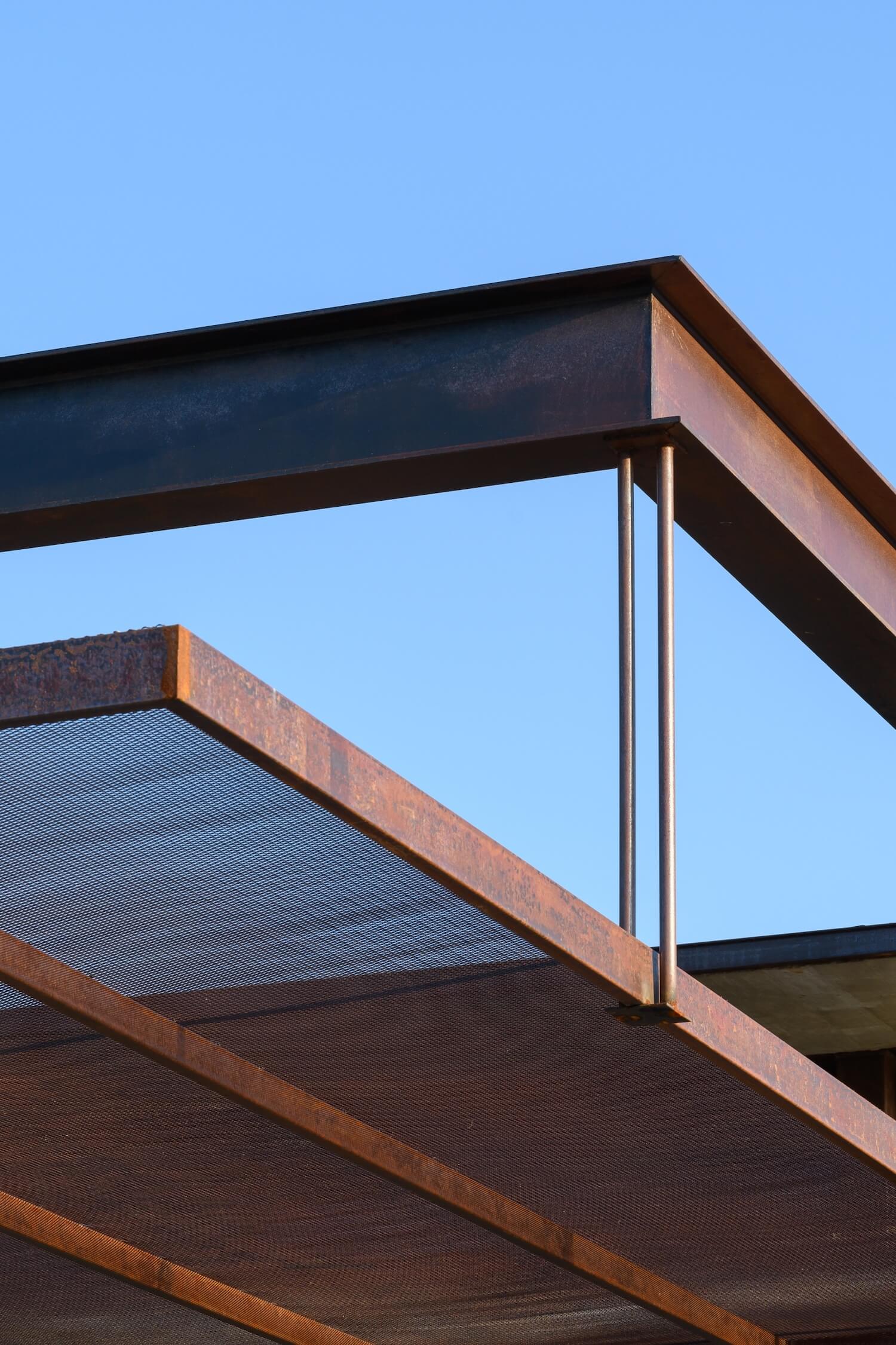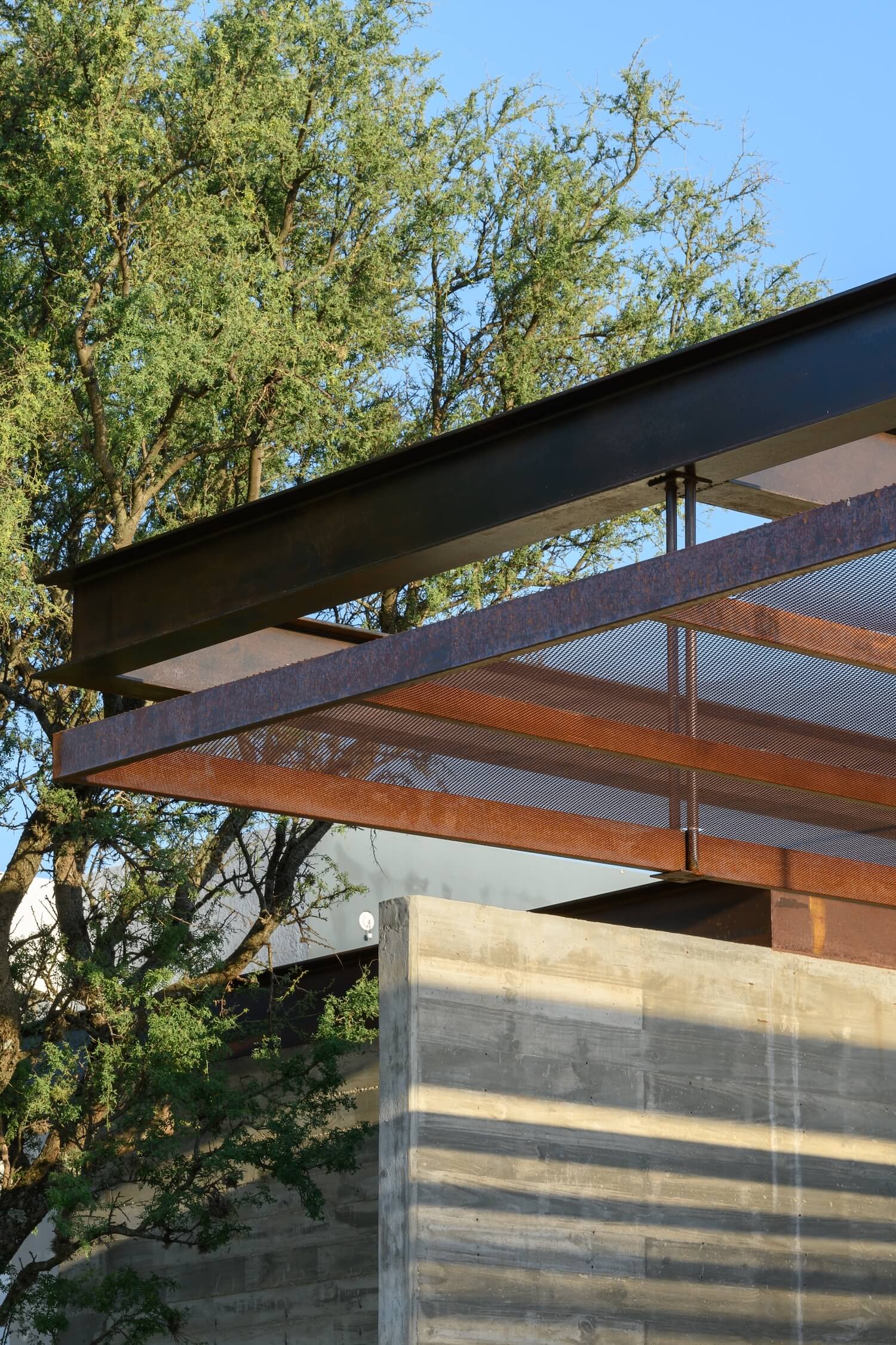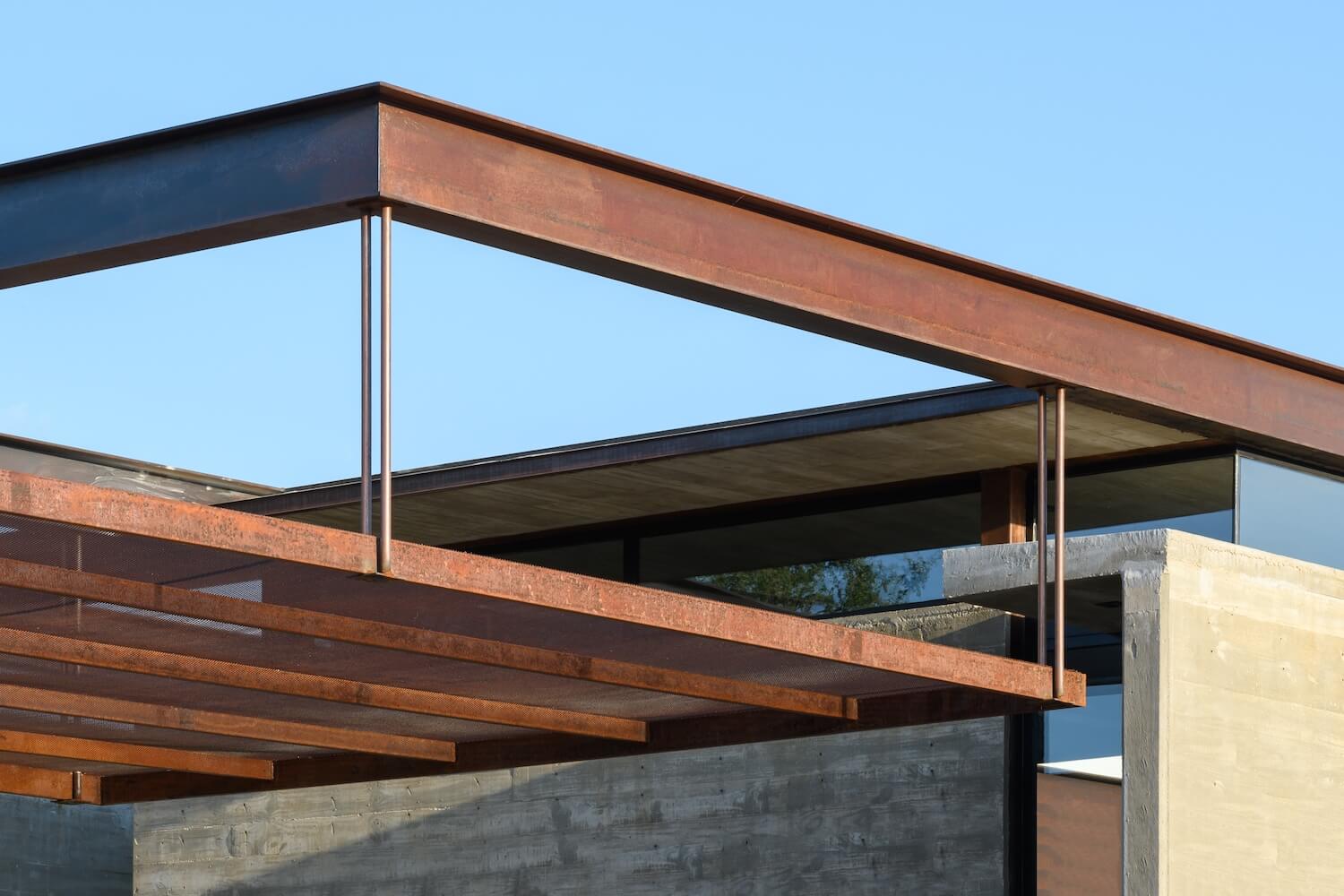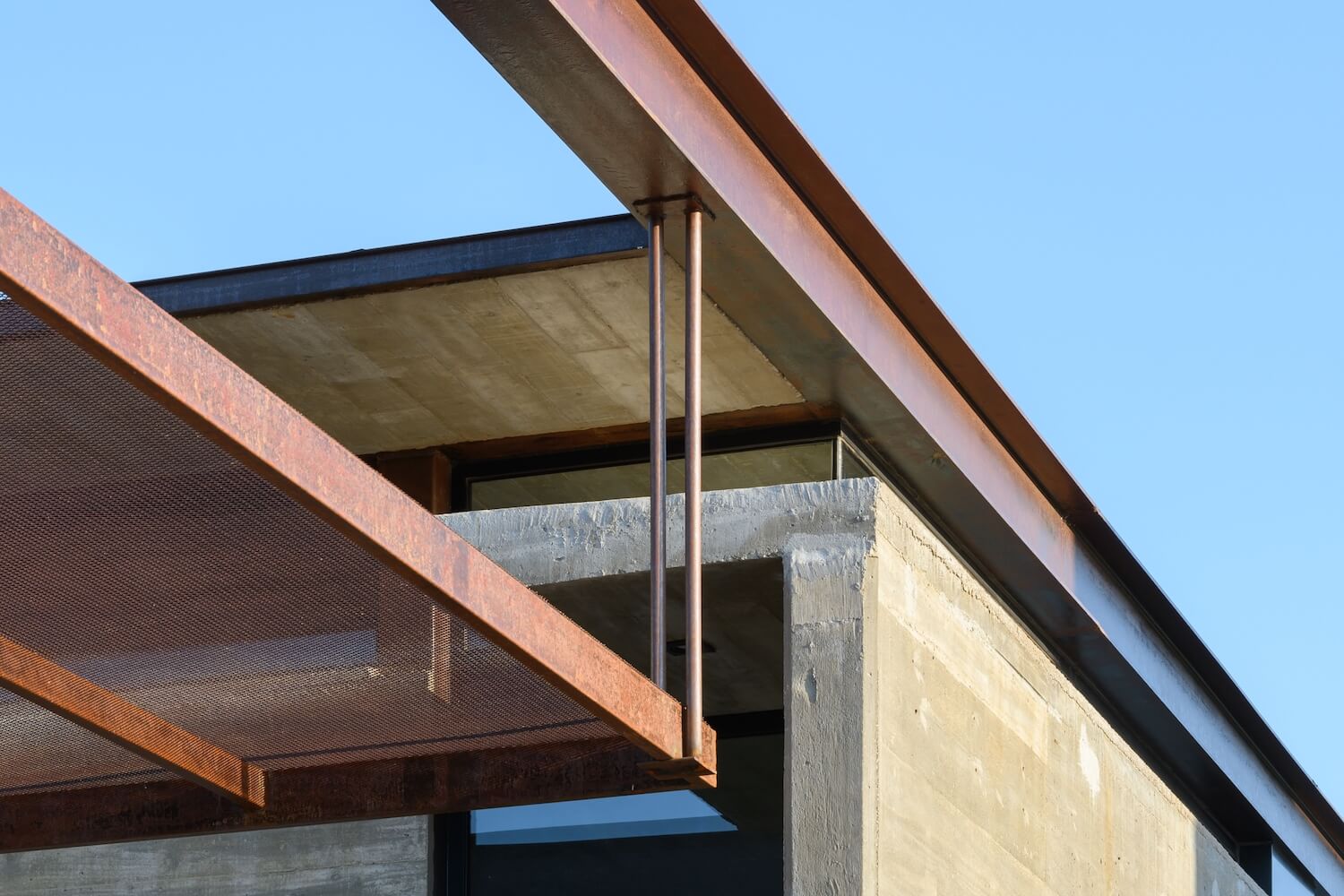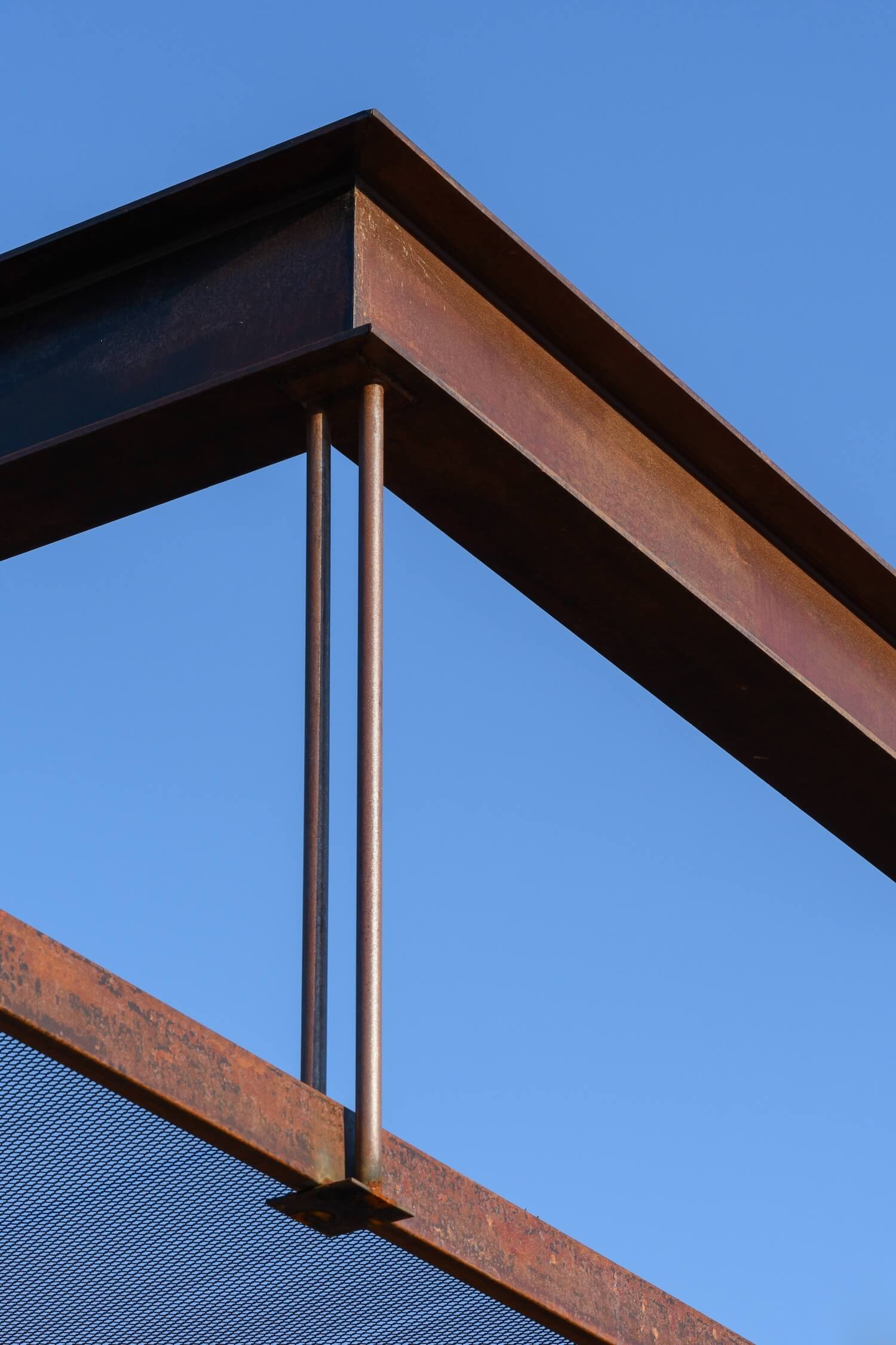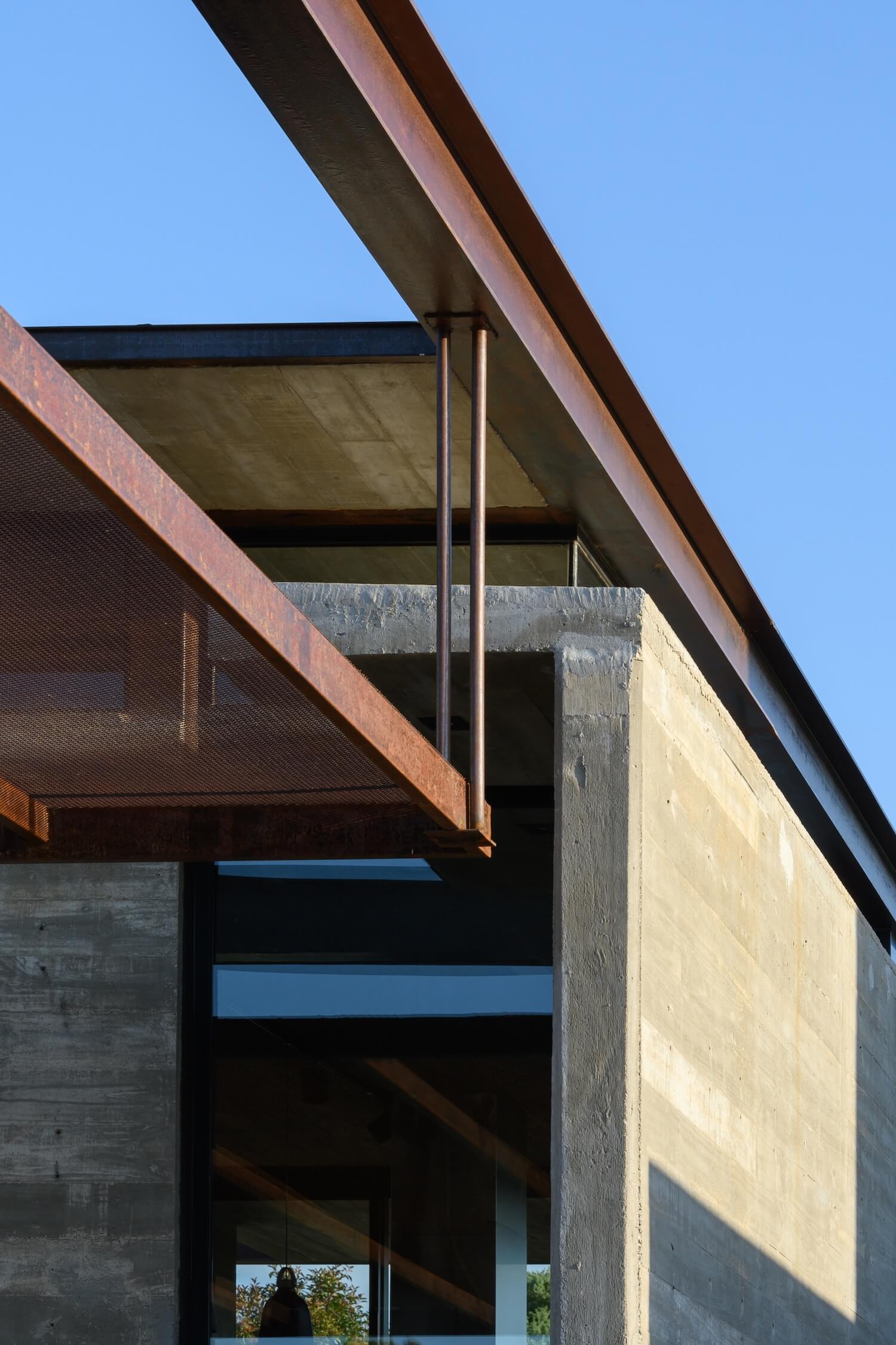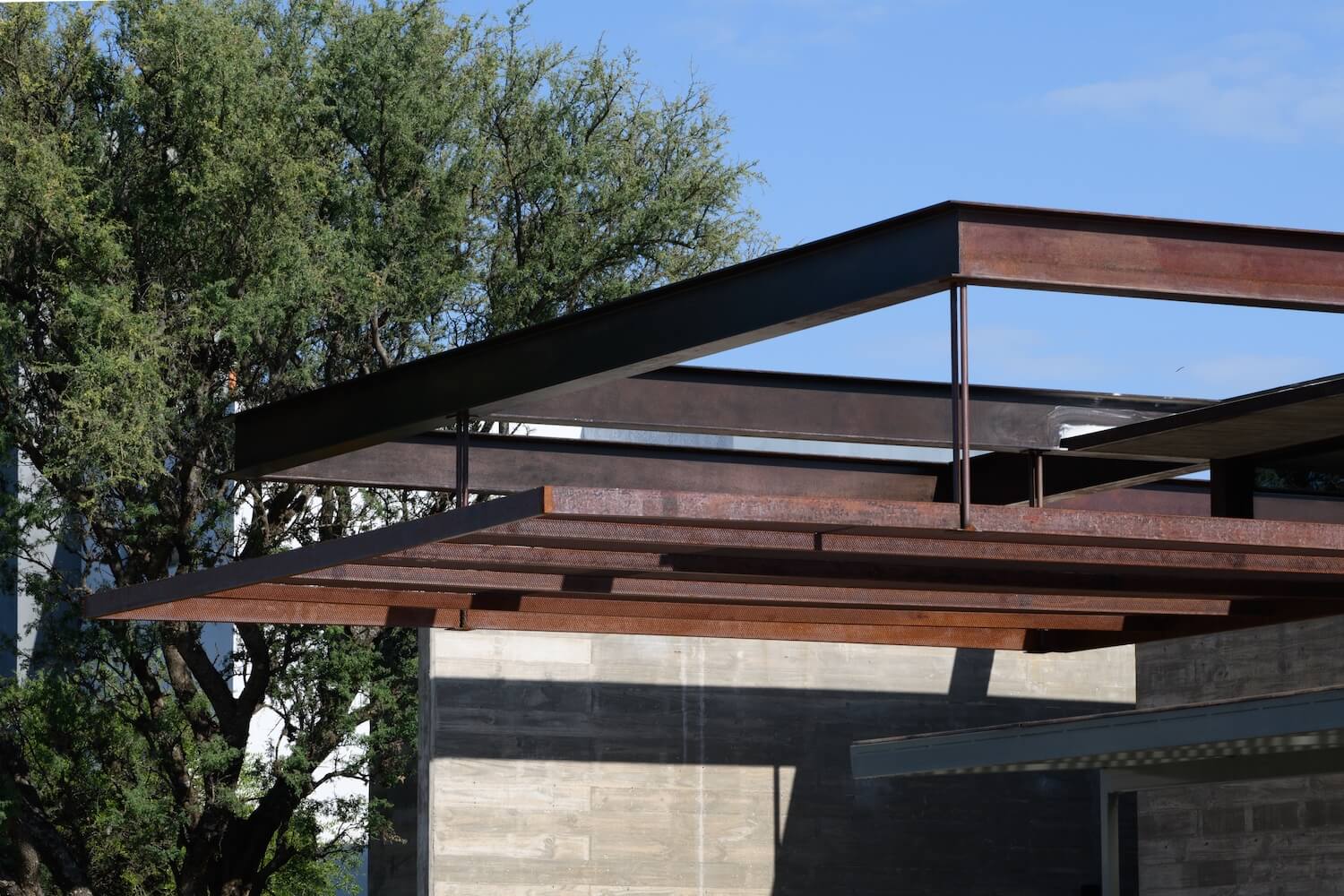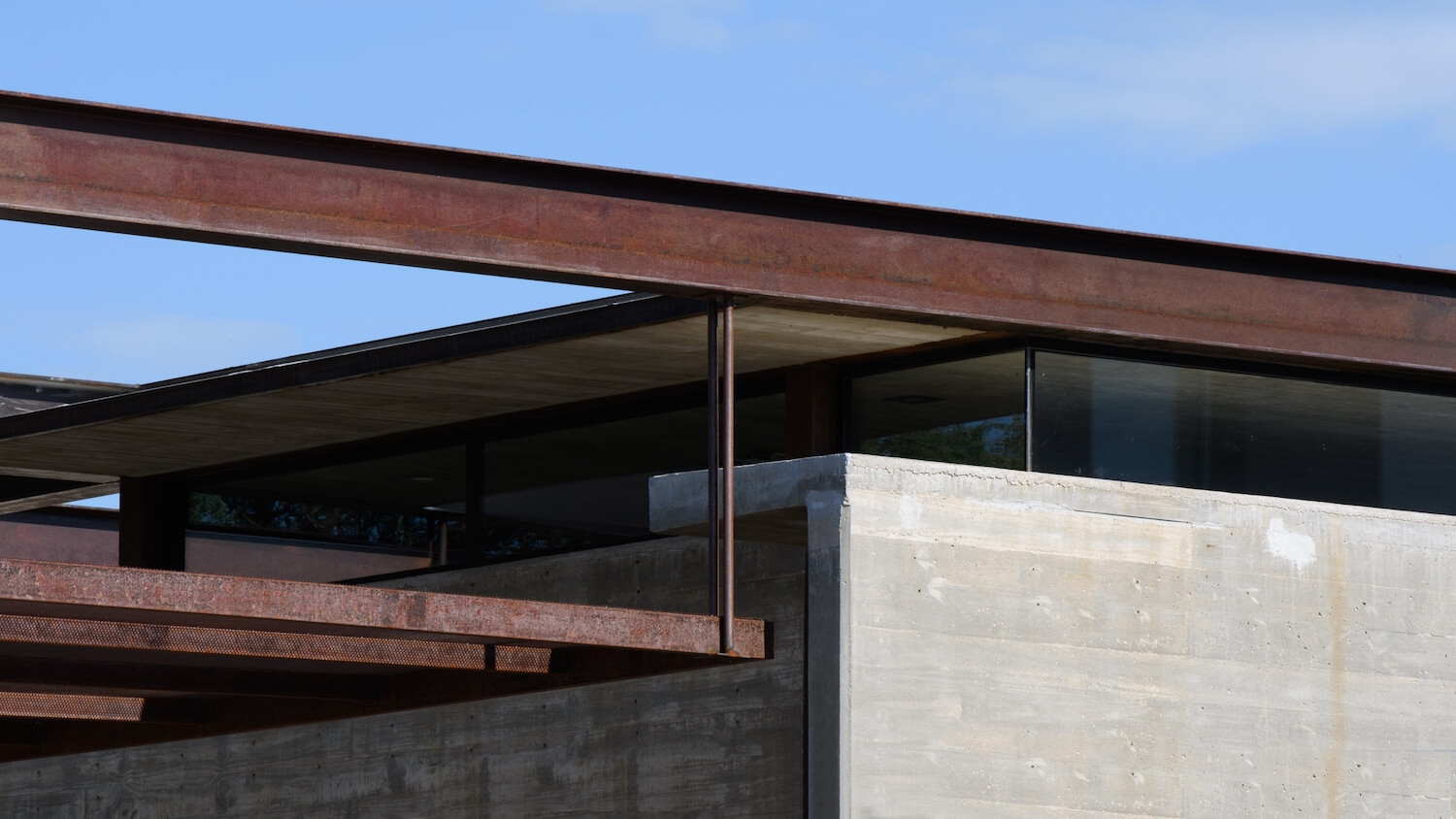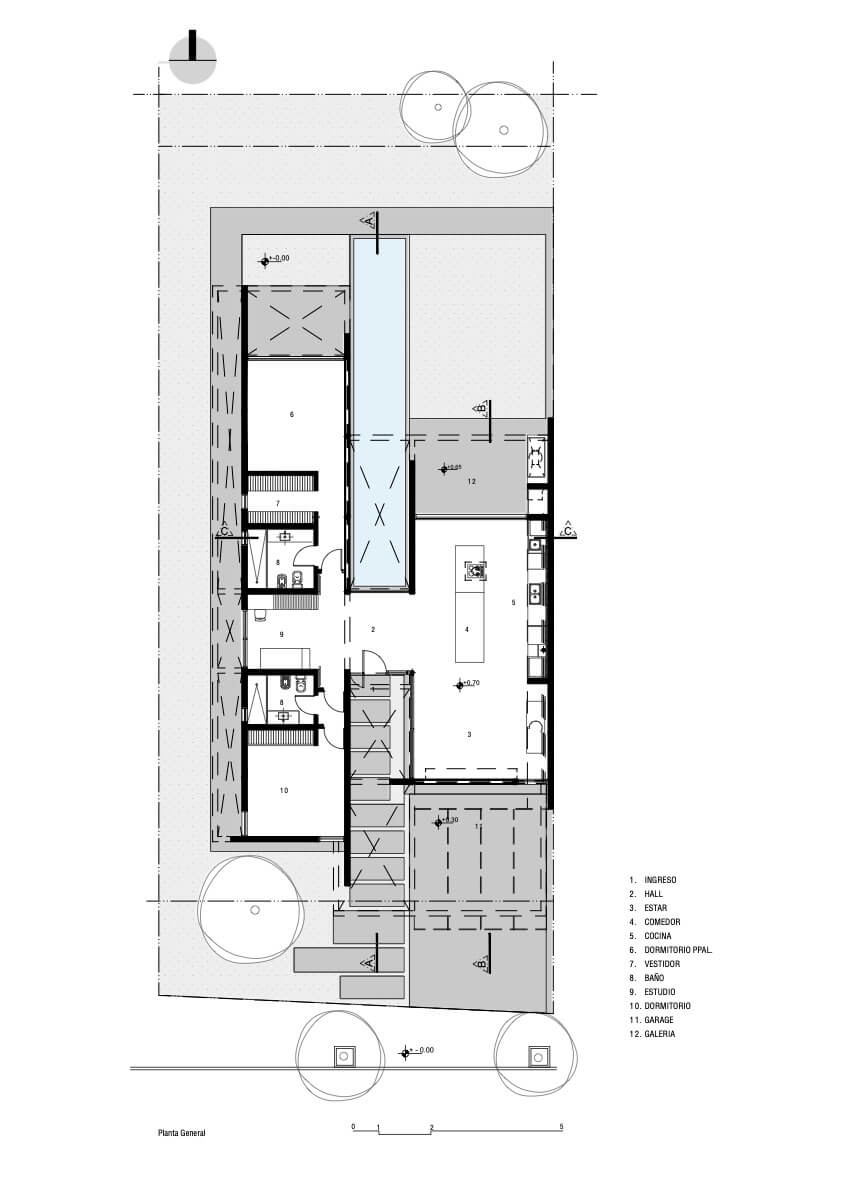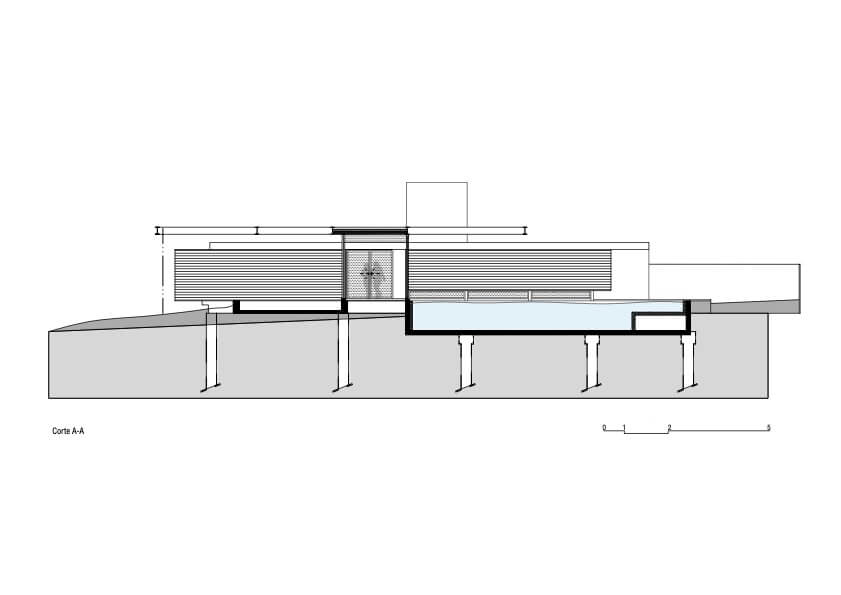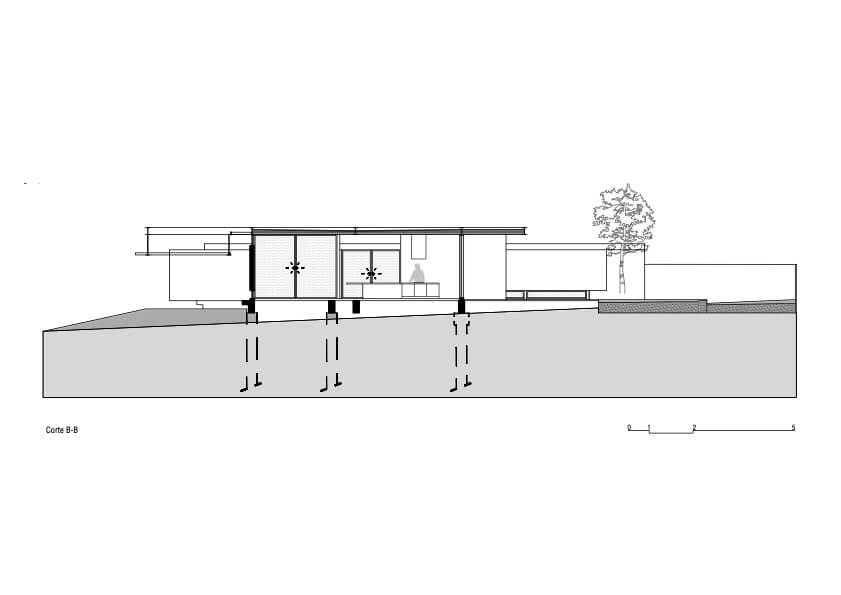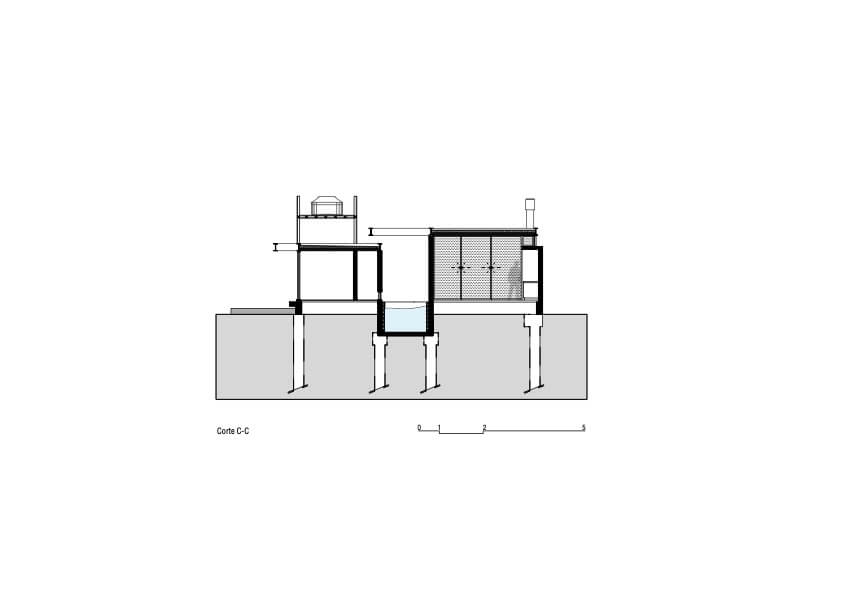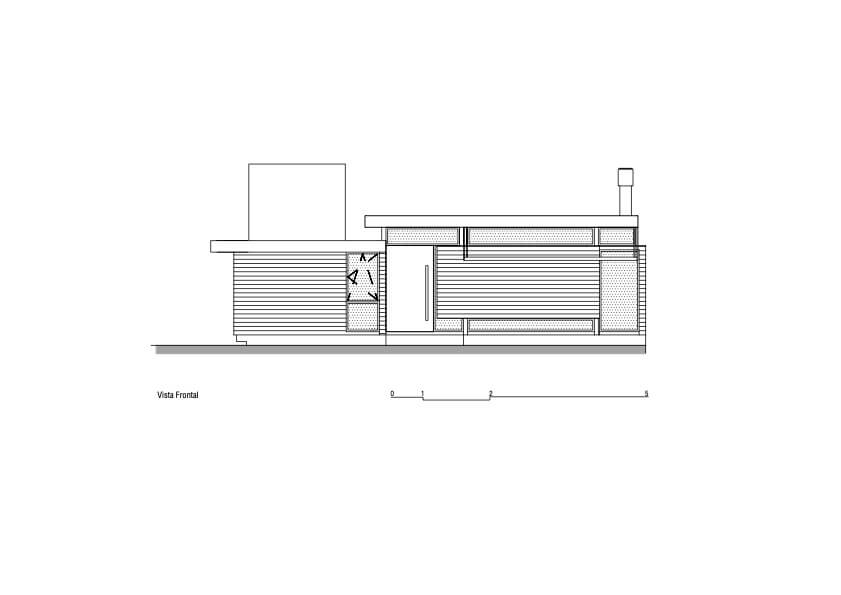 Connect with the IASE Arquitectos
---