The Xalapa based architecture studio Rafael Pardo Arquitectos has designed "Casa Oyamel" that located in Xalapa, Veracruz, México.
Architect's statement: Oyamel emerges from the earth, shyly facing the street yet turning boldly towards the Cofre de Perote and the Pico de Orizaba, which are framed by its architectural tendency to seek the unfolding of interior space to the exterior. It exists in dialogue with its environment, on a large plot of land. The ideal place will be in the center, just at the border of the ravine, under shelter and in harmony with the greenery.
The extensive use of concrete suggests a rock in the hill; the horizontal frame houses the spaces which move in rhythm with the surroundings; walls, slab and floor which boast a tonal palette that remains primitive while the brilliance of color is left to the visuals outside.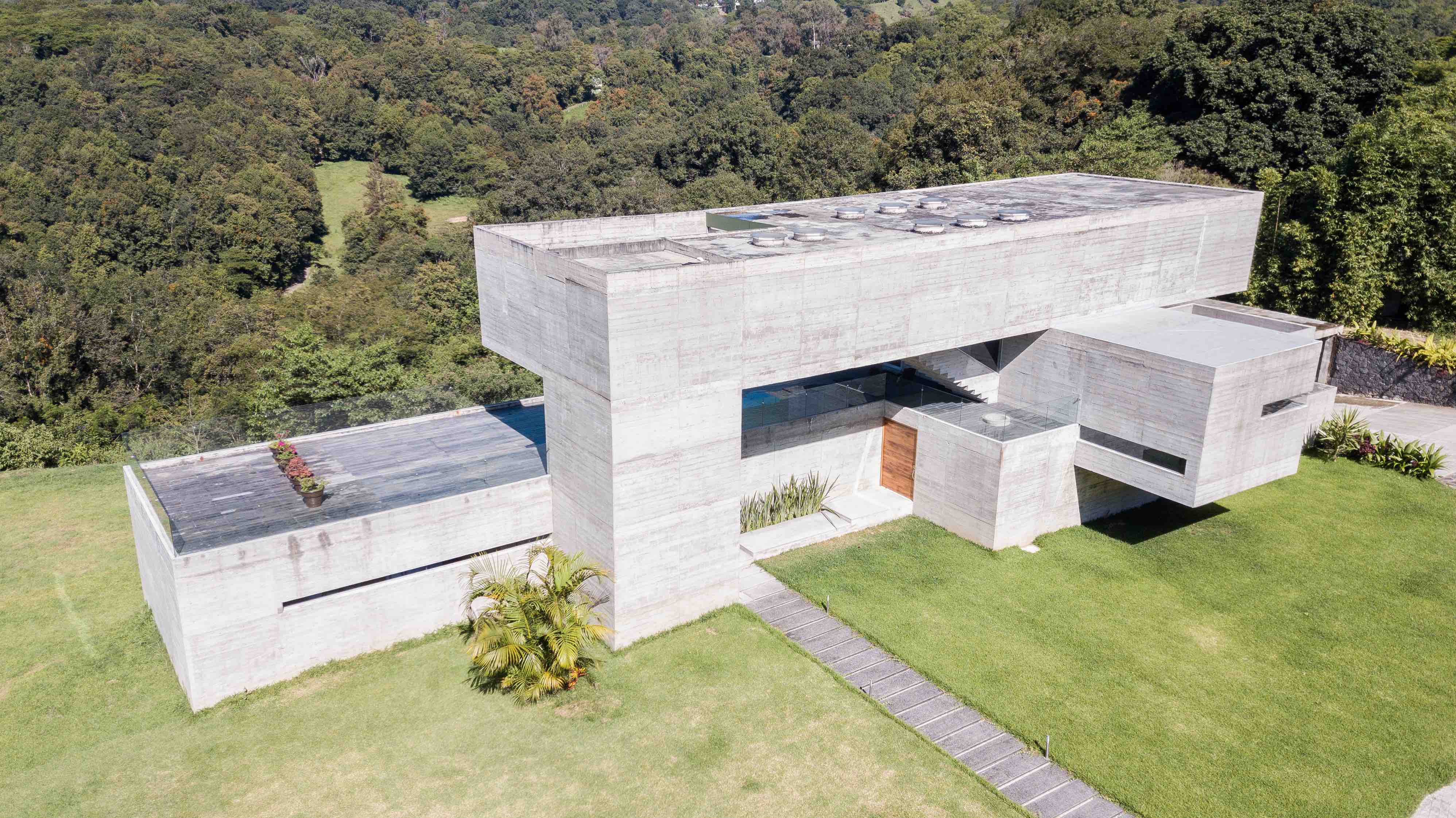 image © Naser Nader Ibrahim
A board frame was used to reduce the waste of wood. It complements the rustic aesthetic, which is to dialogue with the surroundings. The honest lines of concrete are permeable to the landscape. The juxtaposition of the spaces evokes a photographic frame of the views of the forest.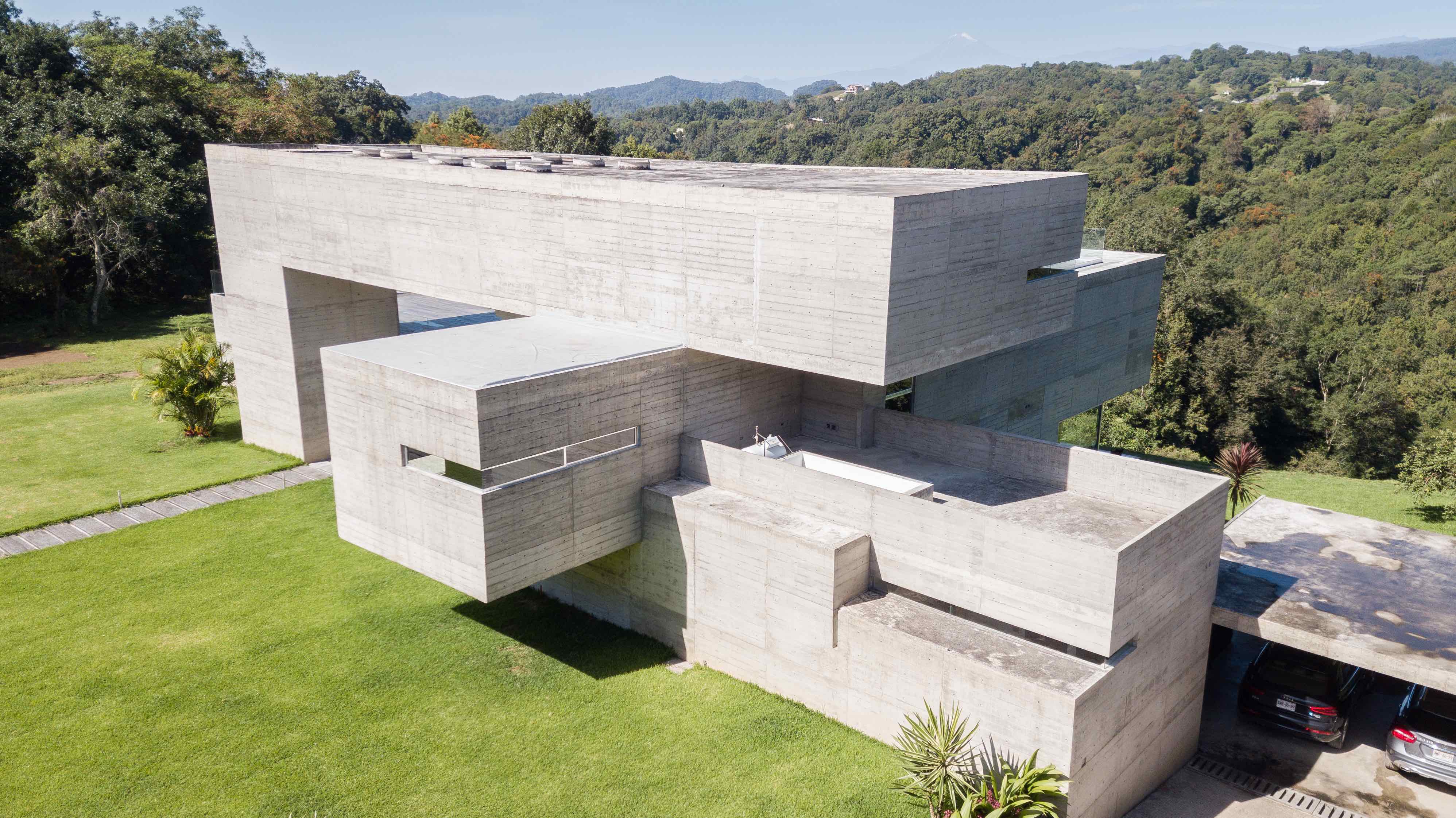 image © Naser Nader Ibrahim
At first sight, three solid introverted spaces jump out, jealous of the interior but open to the landscape to maintain euphony with the views. In the first are the social spaces that converse directly with the exterior through large openings covered with aluminum and crystal: the living – dining room and the game room are anchored in the same center for their synchrony of activities and the link with the pool and the terrace.
image © Naser Nader Ibrahim
In a nearby private wing, the kitchen debates with the service area, the social space and the breakfast nook which sustains an affinity with the social spaces outside.Right next to the kitchen is the covered garage for four cars, a level below the ground floor so as not to mar the façade.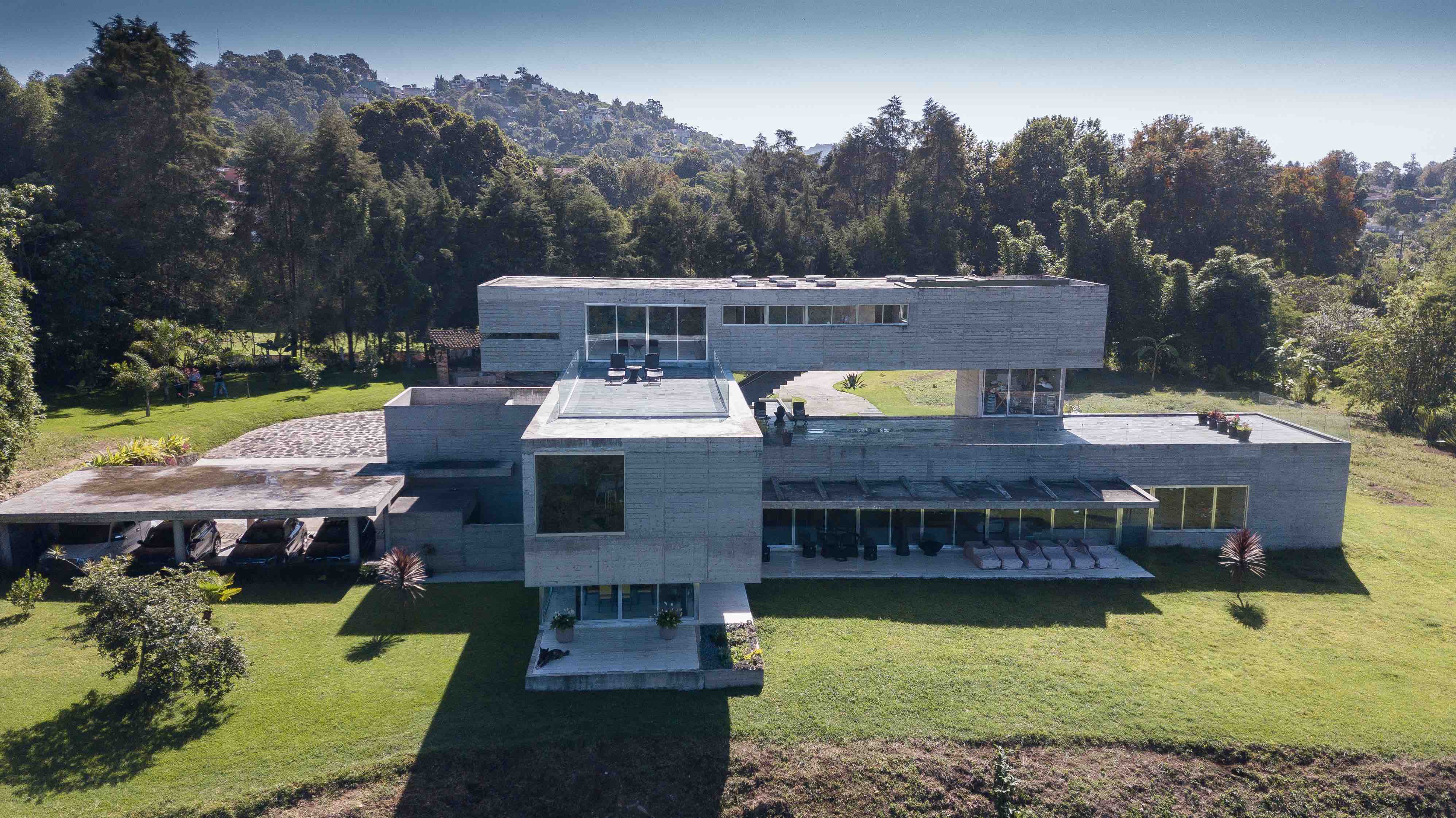 image © Naser Nader Ibrahim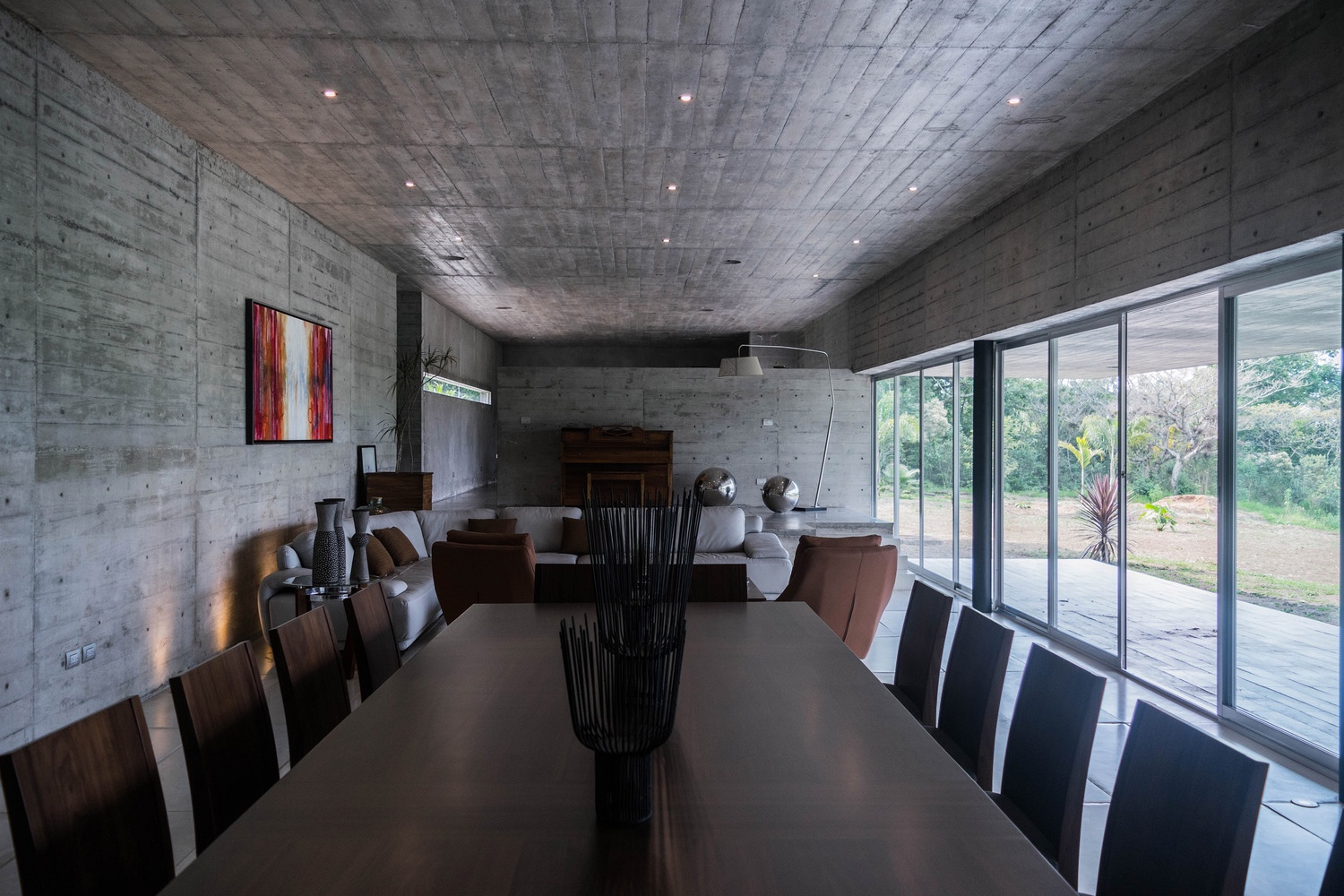 image © Adrián Labastida
In the following space is the television room and two bedrooms for the children, with their own dressing room and bathroom. Under the shade of the third space is a contemplative terrace and a gymnasium.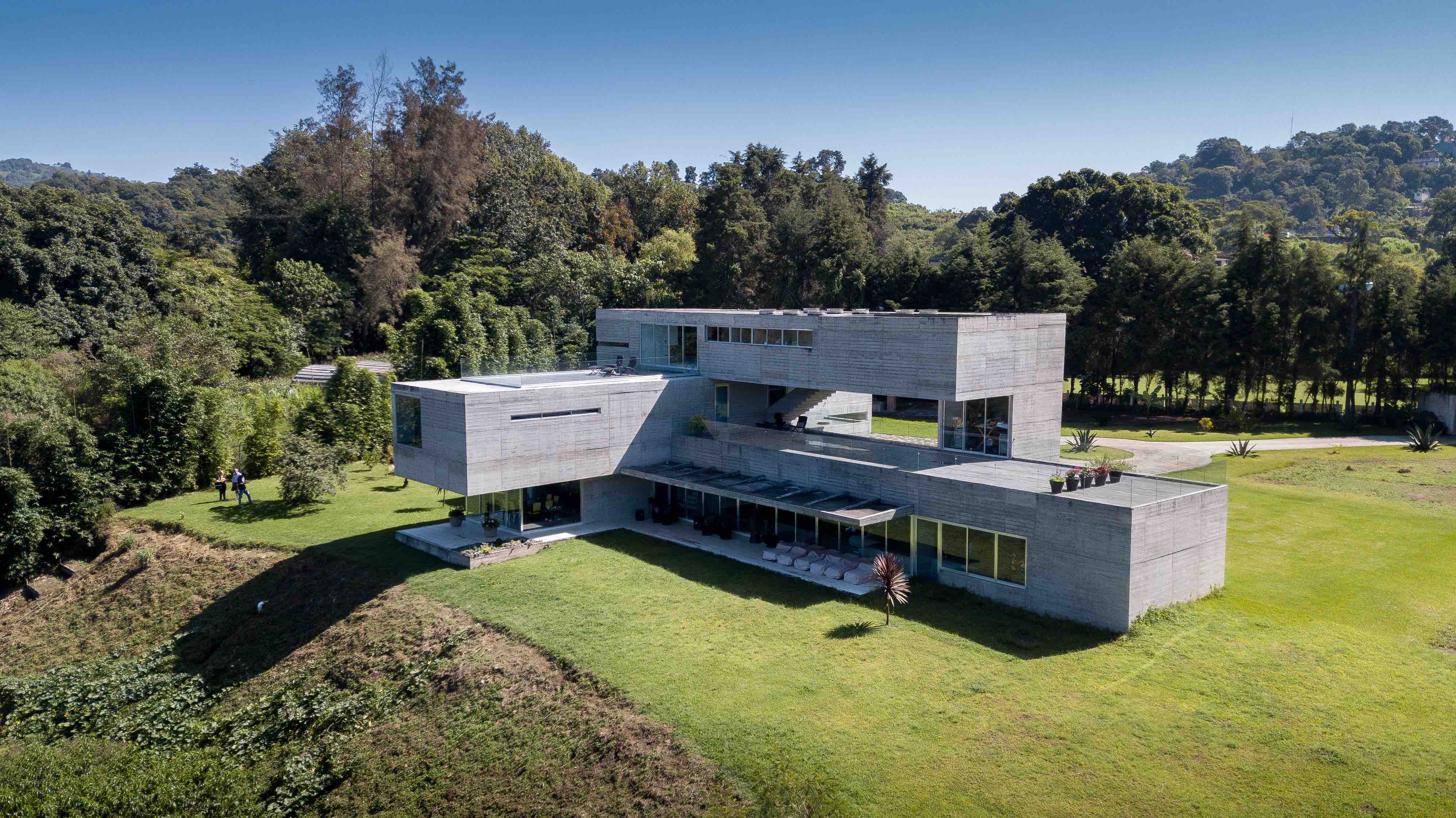 image © Naser Nader Ibrahim
A proud space parallel to the first rounds off the ridge. It hosts the master bedroom and bathroom and an ample dressing room, as well as a private television room and terrace which delights with the ethereal views of the landscape.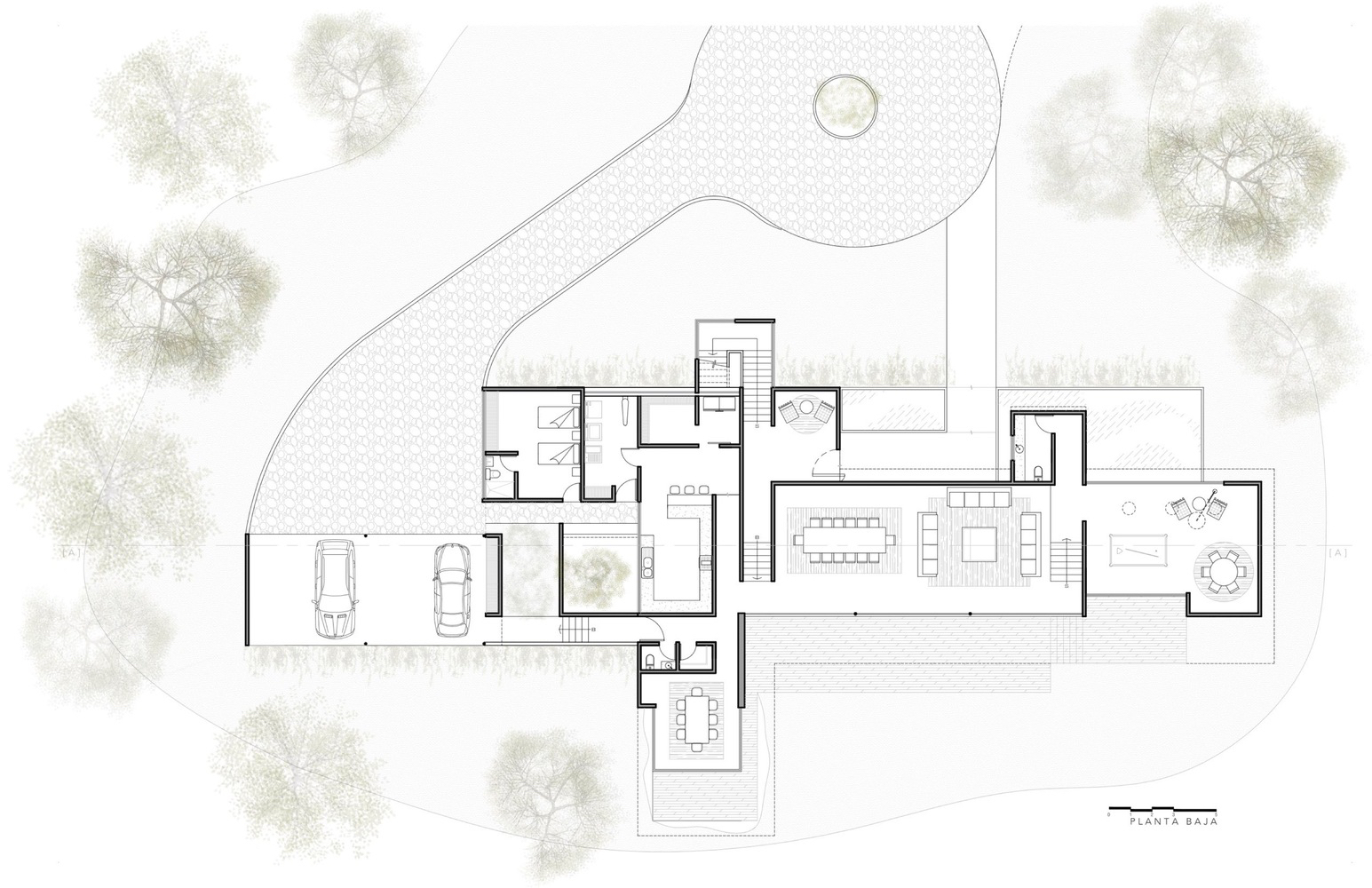 Ground Floor Plan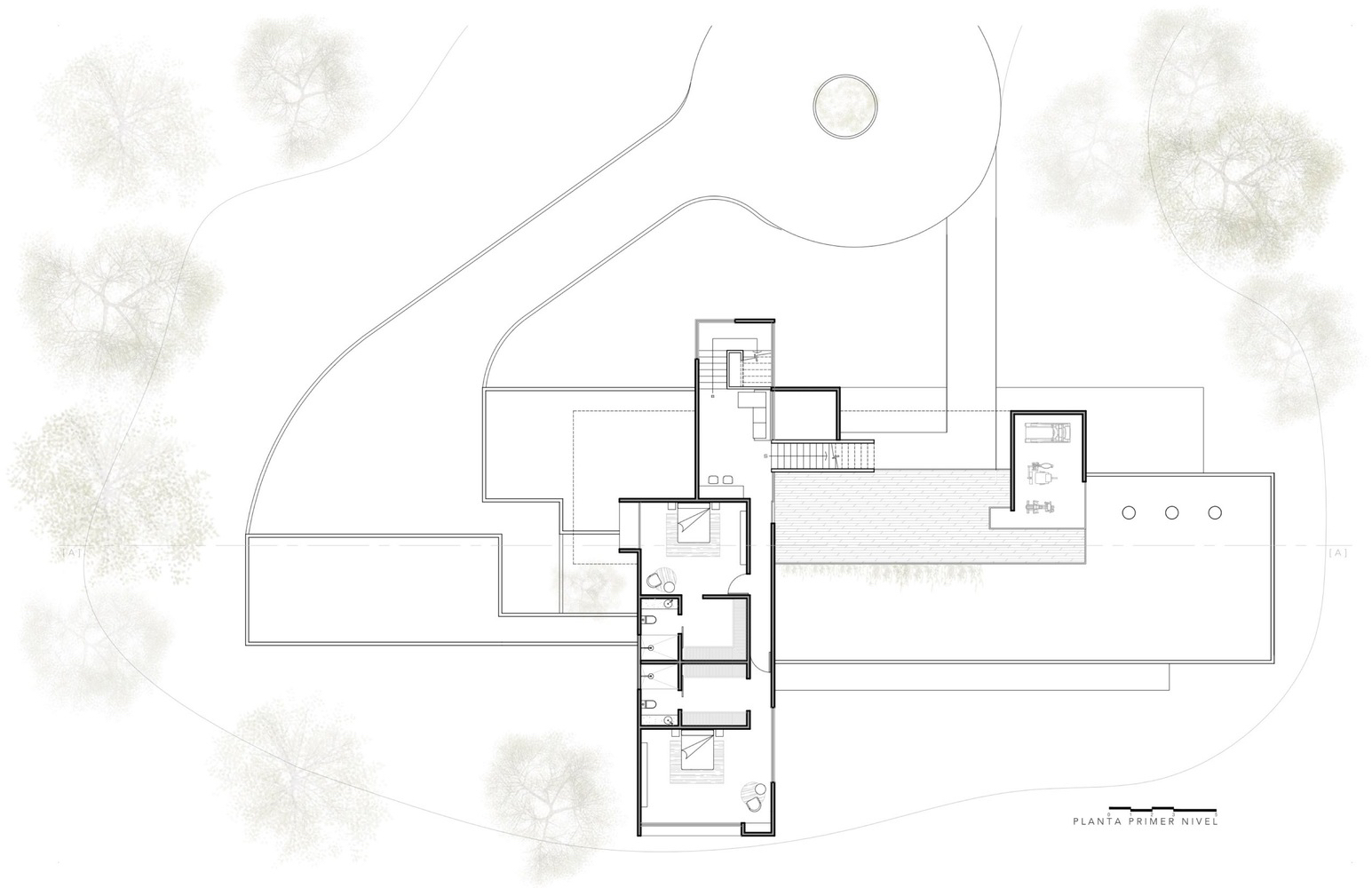 First Floor Plan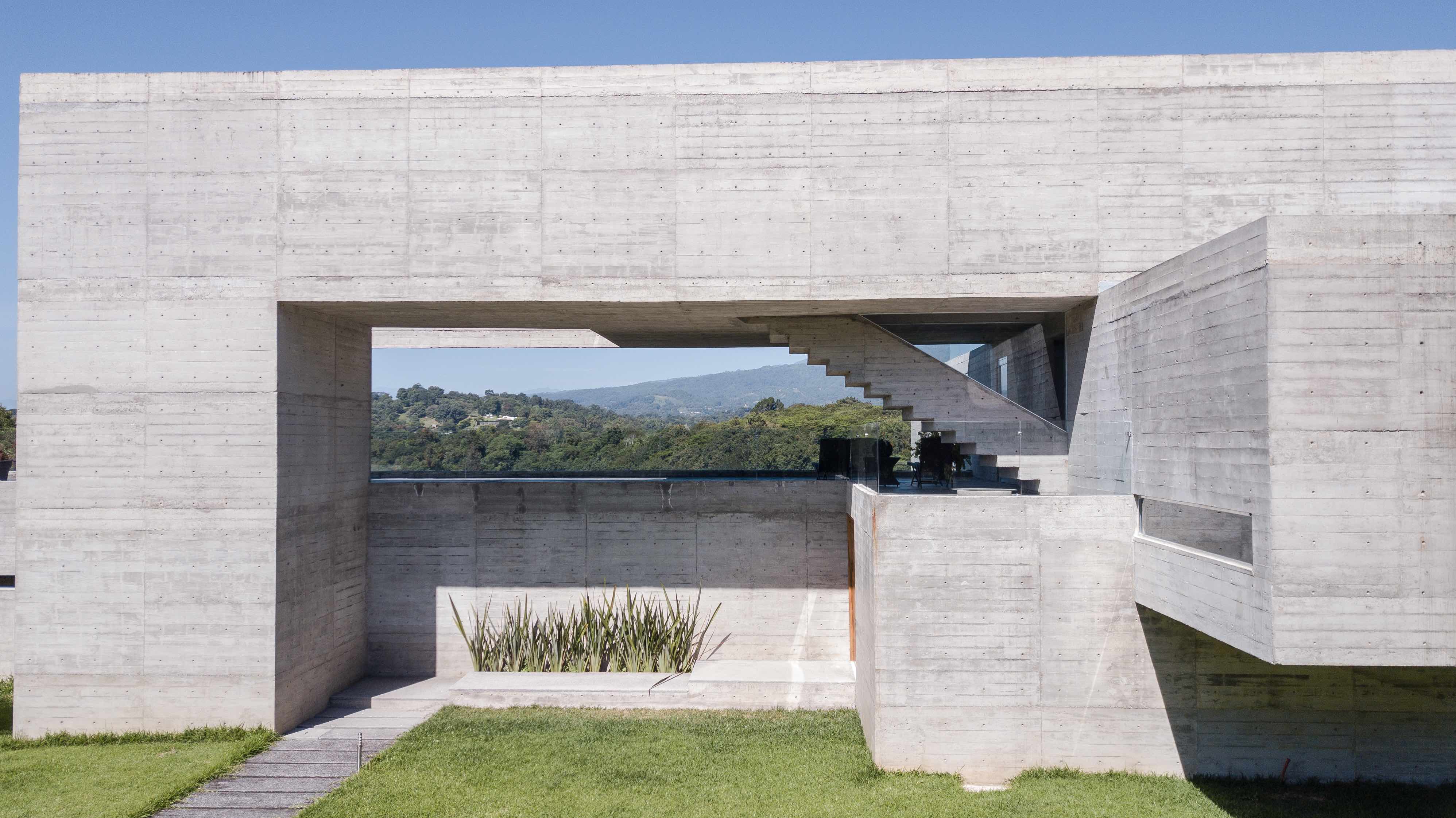 image © Naser Nader Ibrahim
The concrete structure and ribbed slabs allow flexibility in the space, aside from large clearings with svelte elements that maintain a visual lightness.Steel supports are housed in the blind walls, in order to hold up the overhangs.In this home, the concrete is the finish, covering 95%.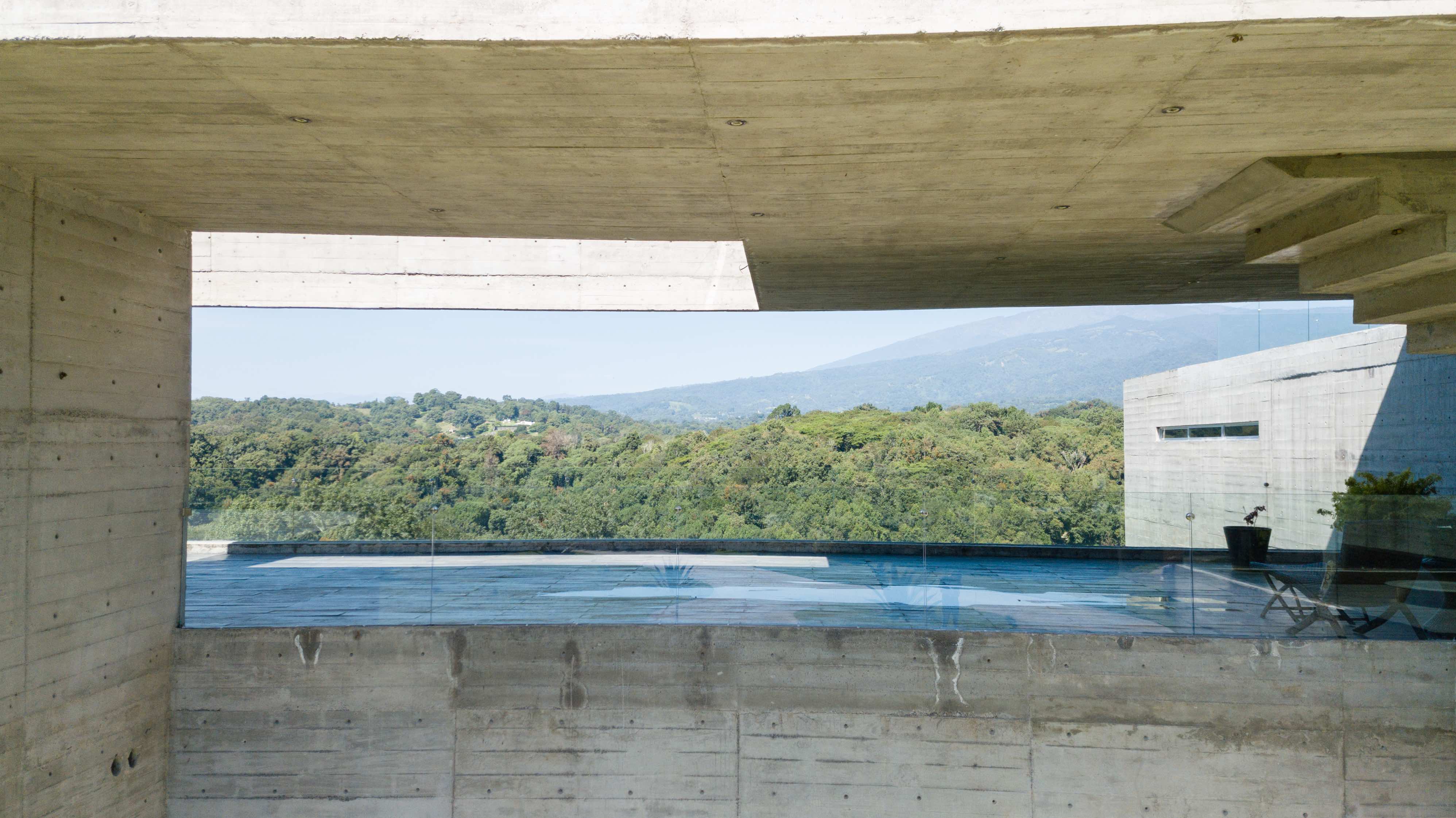 image © Naser Nader Ibrahim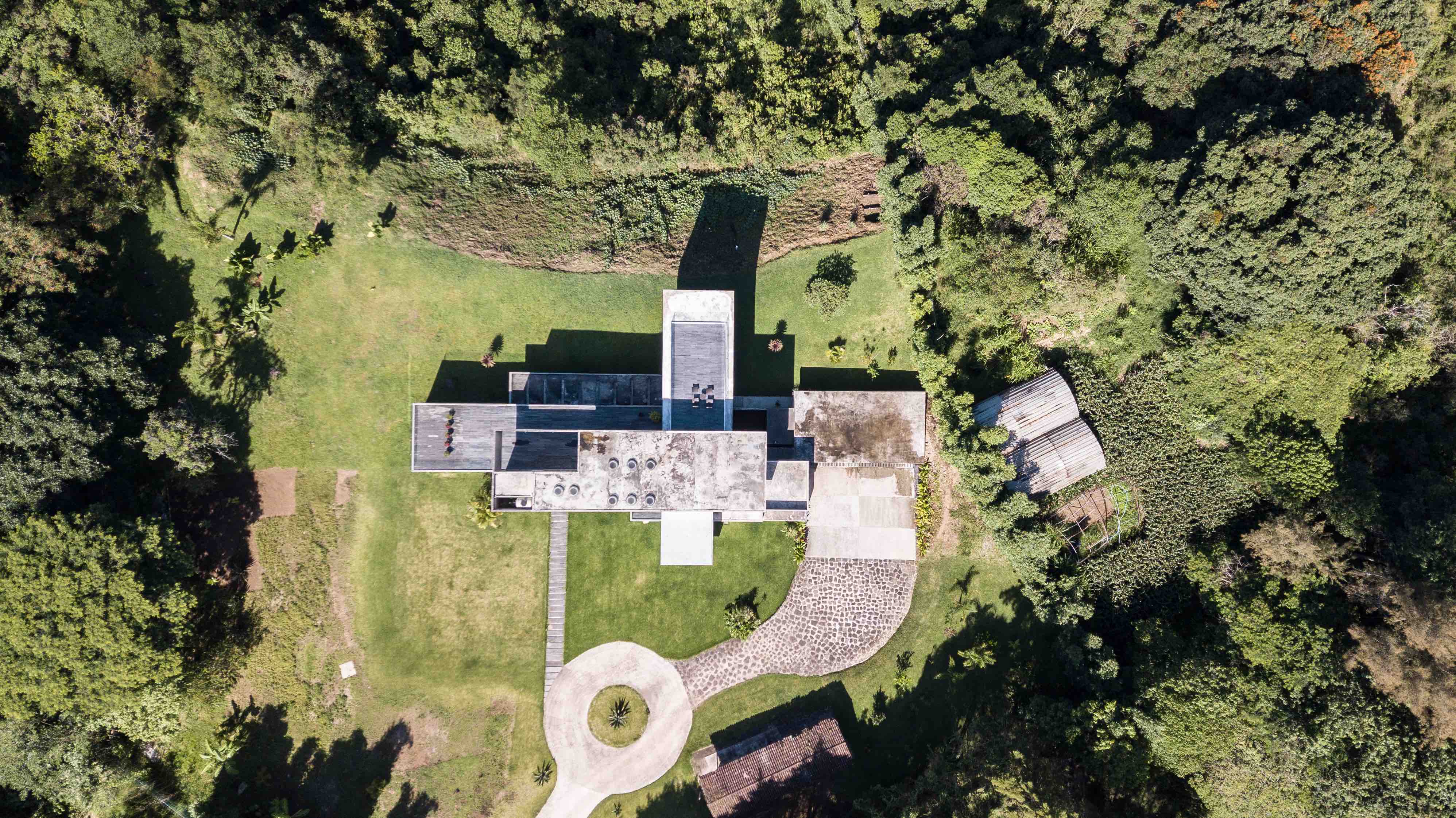 image © Naser Nader Ibrahim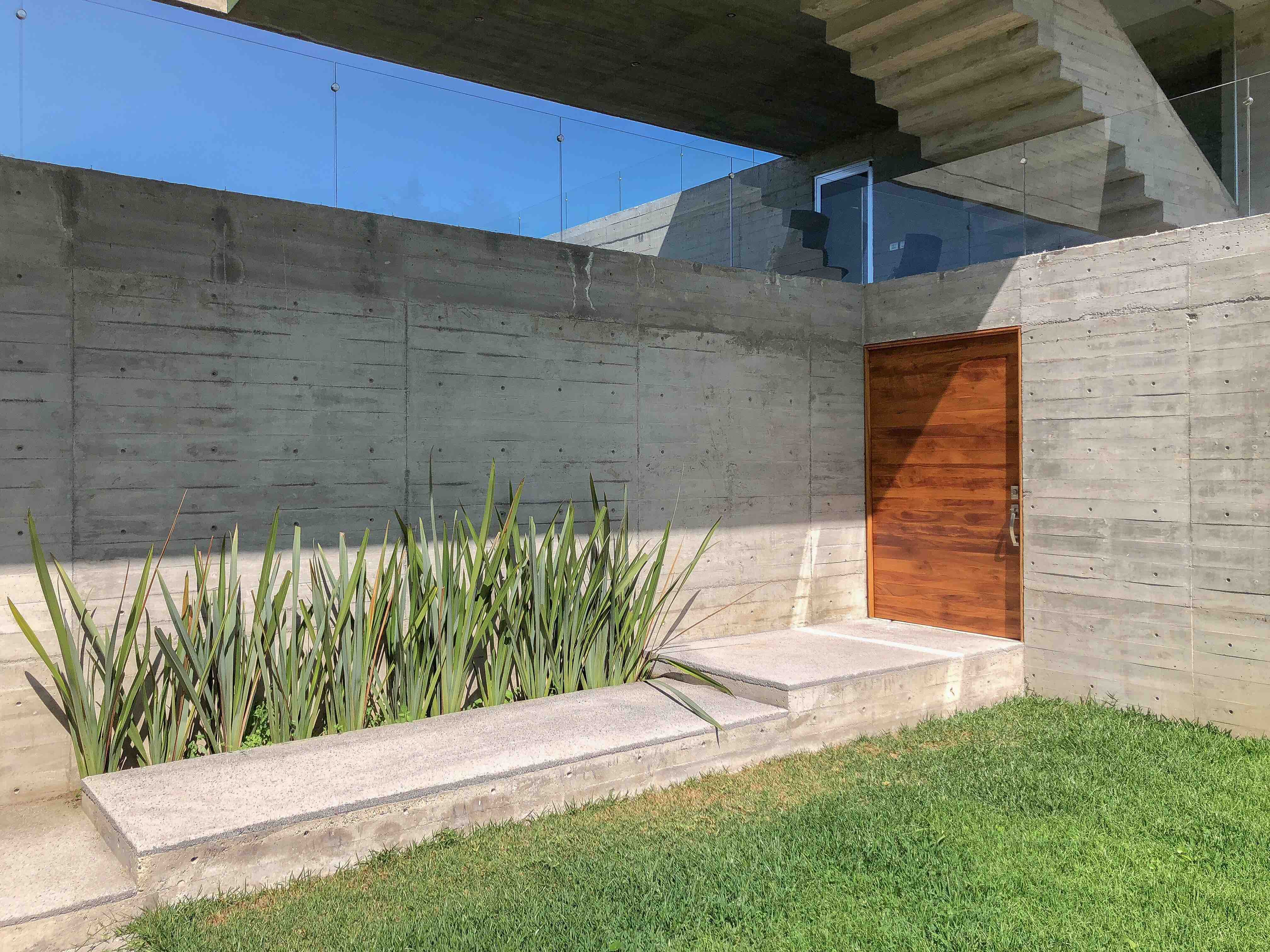 image © Naser Nader Ibrahim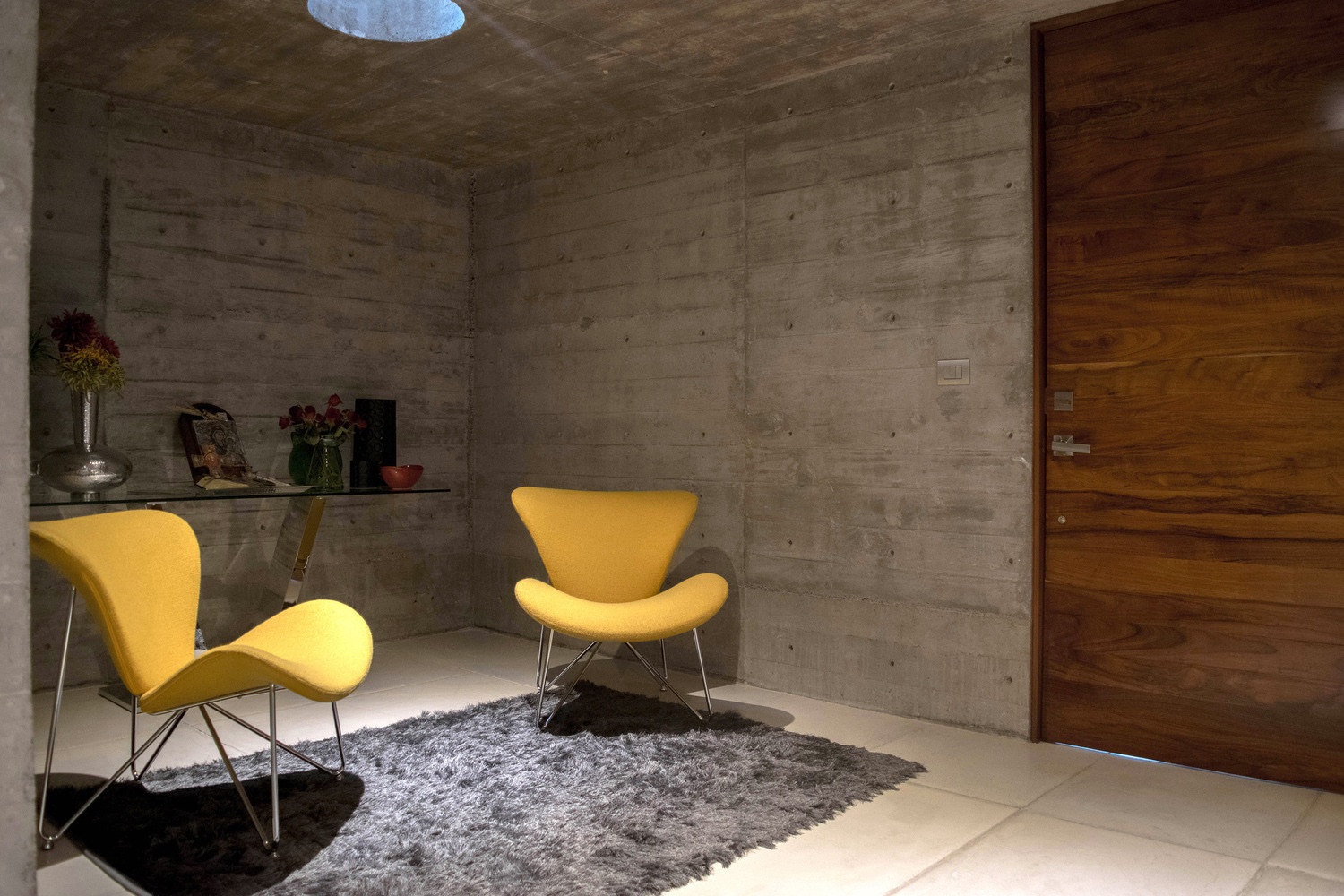 image © Adrián Labastida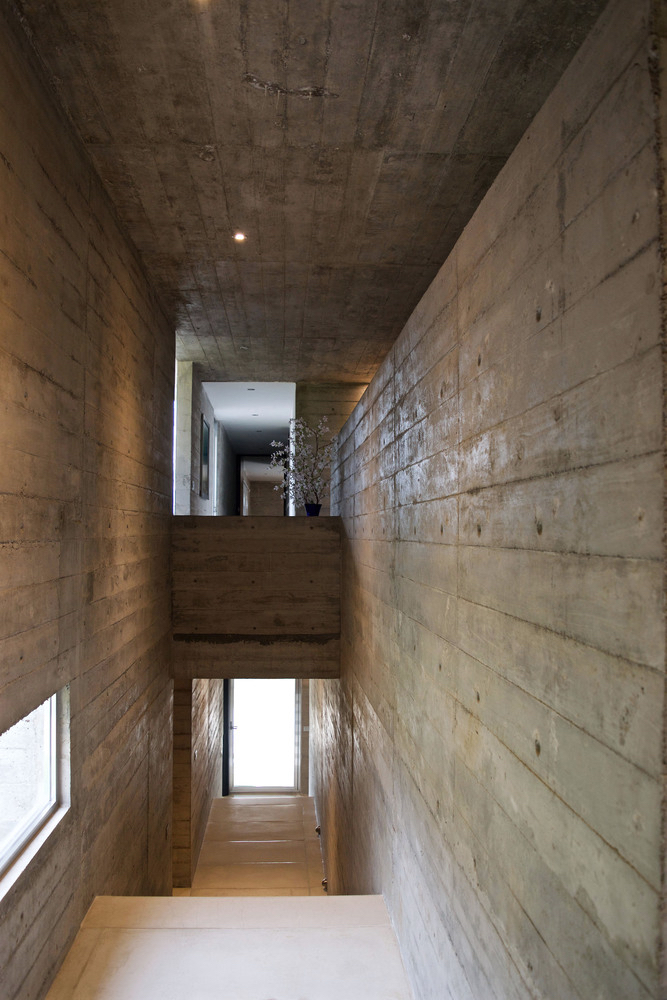 image © Adrián Labastida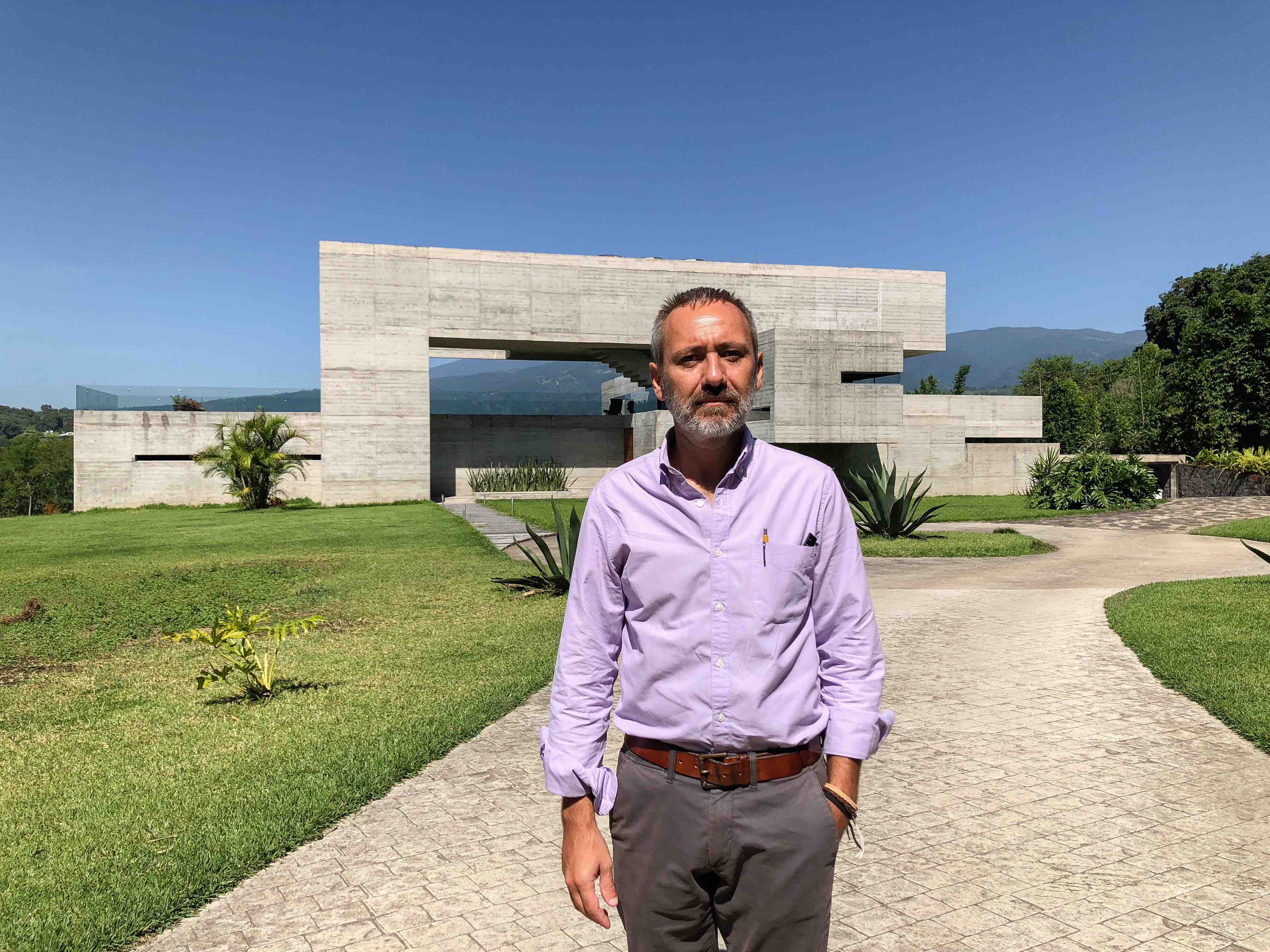 image © Naser Nader Ibrahim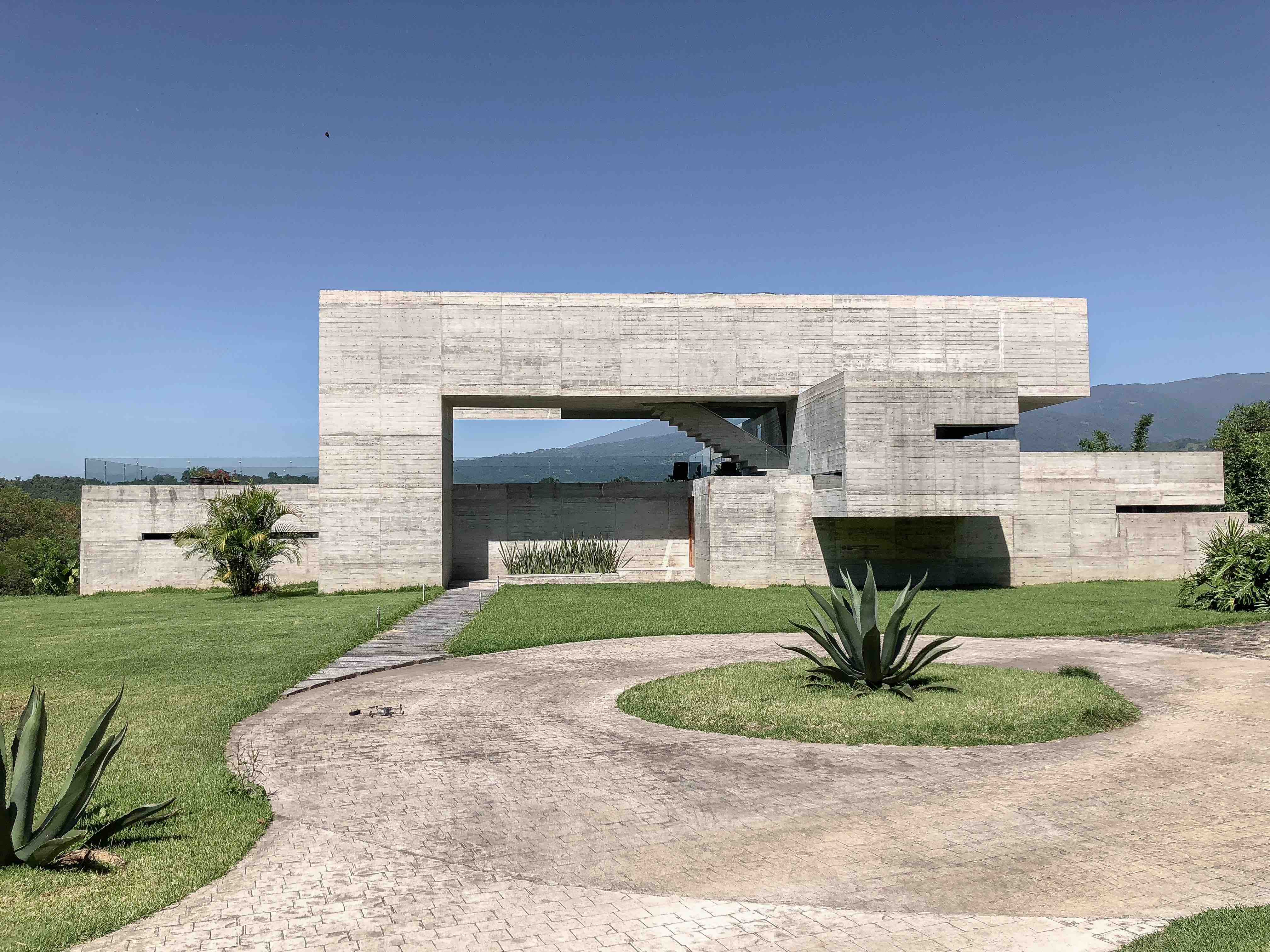 image © Naser Nader Ibrahim
Architect: Rafael Pardo Arquitectos
Location: Xalapa, Veracruz, México
Project year: 2016
Area: 811 m²
Photographer: Naser Nader Ibrahim, Adrián Labastida
Structural engineering: Rafael Gonzalo Jorge Zaldo Martínez
Manufacturers: CEMEX, Tecnolite
---