Construction is an essential component of making the world go round. From residential homes to office buildings, the industry is constantly moving and evolving to make these buildings go up in line with the clients' budget and timeframe. But that doesn't always mean new construction techniques – in fact, some successful methods have been used for hundreds, if not thousands of years.
Chukum is one such example. A type of resin that is derived from the boiled sap of the chukum tree, it offers a natural, earthy colour, and resistant qualities. In fact, chukum construction has been used in Mexico for centuries, and many of the buildings that were constructed using this method are still standing today.
Here, we explain more about the history of this unique building technique, and its application in the modern world.
The history of chukum construction
Chukum construction originated in Mexico, with the first recorded use of this method coming from the Maya civilization. The Maya people used chukum construction to build their homes, temples, and other structures. This method then continued to be used by the Aztecs after the fall of the Maya civilization.
Chukum construction fell out of use after the Spanish Conquest. However, it has experienced a resurgence in popularity in recent years. This is due in part to the fact that chukum construction is very resilient. Many of the buildings that were constructed using this method centuries ago are still standing today. The mass production of the material has allowed local architects to create buildings which blend modern design with local history and culture.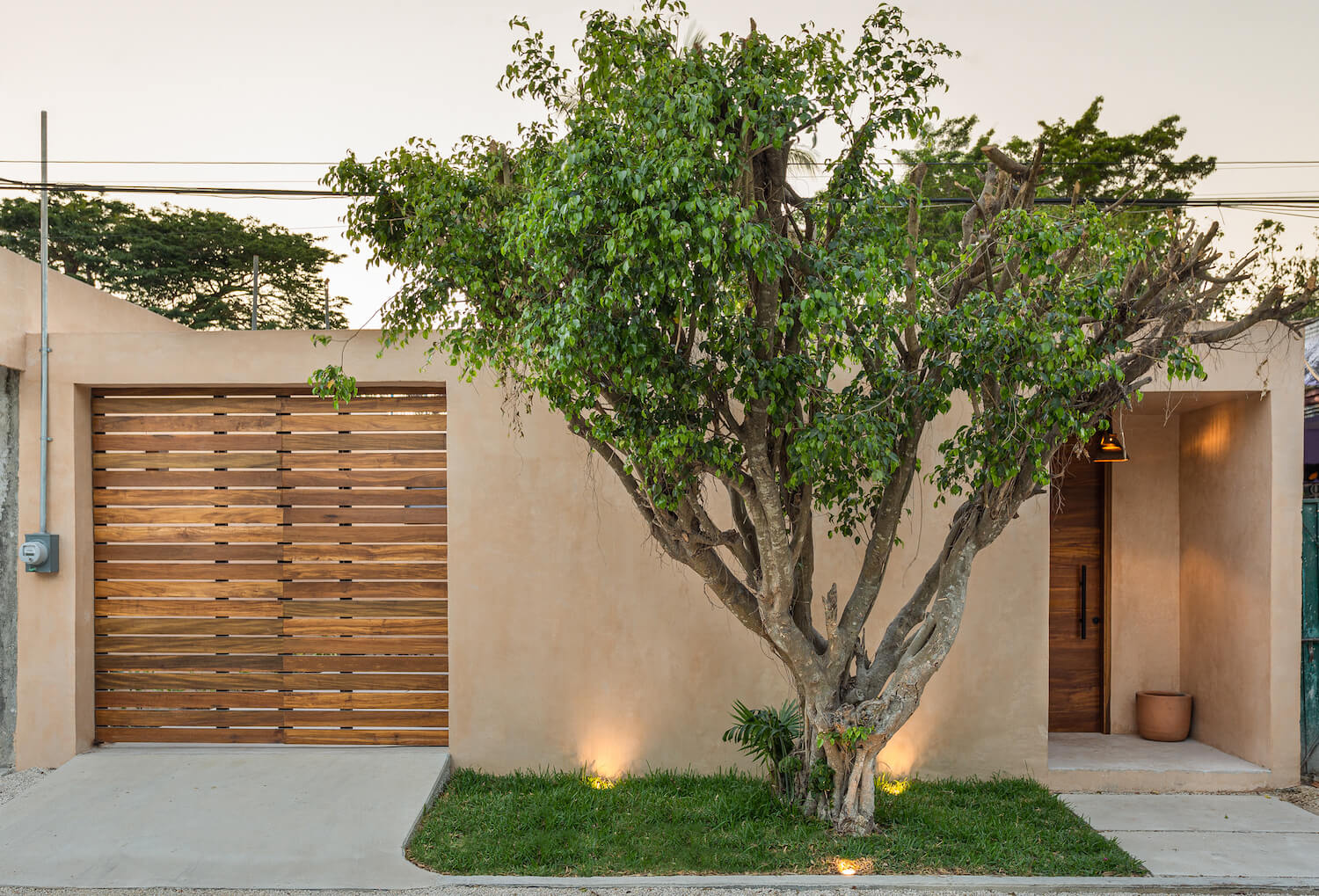 Manuel Aguilar Arquitecto designs Málaga House in Bacalar, Quintana Roo, Mexico. Image ©Francisco Moreno
How chukum construction works
Chukum construction begins with the sap of the chukum tree. This sap is collected, boiled twice, and mixed with cement. The chukum paste creates a waterproof barrier that helps to protect the underlying structure from water damage. It also helps to insulate the structure from extreme temperatures. This makes chukum construction ideal for use in hot climates.
What are the benefits of chukum?
One of the reasons why chukum construction is deemed so resilient is because the paste creates a waterproof barrier. This barrier helps to protect the structure from water damage, in comparison to other stucco building styles that require a topcoat to be added.
It's also considered an environmentally-friendly option, because it's a natural material, and the trees can be regrown. However, it is important to note that chukum trees are only grown in the Yucatan region of Mexico, meaning that projects outside of this area will incur a hefty carbon footprint for transportation. In a world that is increasingly concerned about the effect we're having on climate change, many projects are now considering their environmental impact as part of the design process.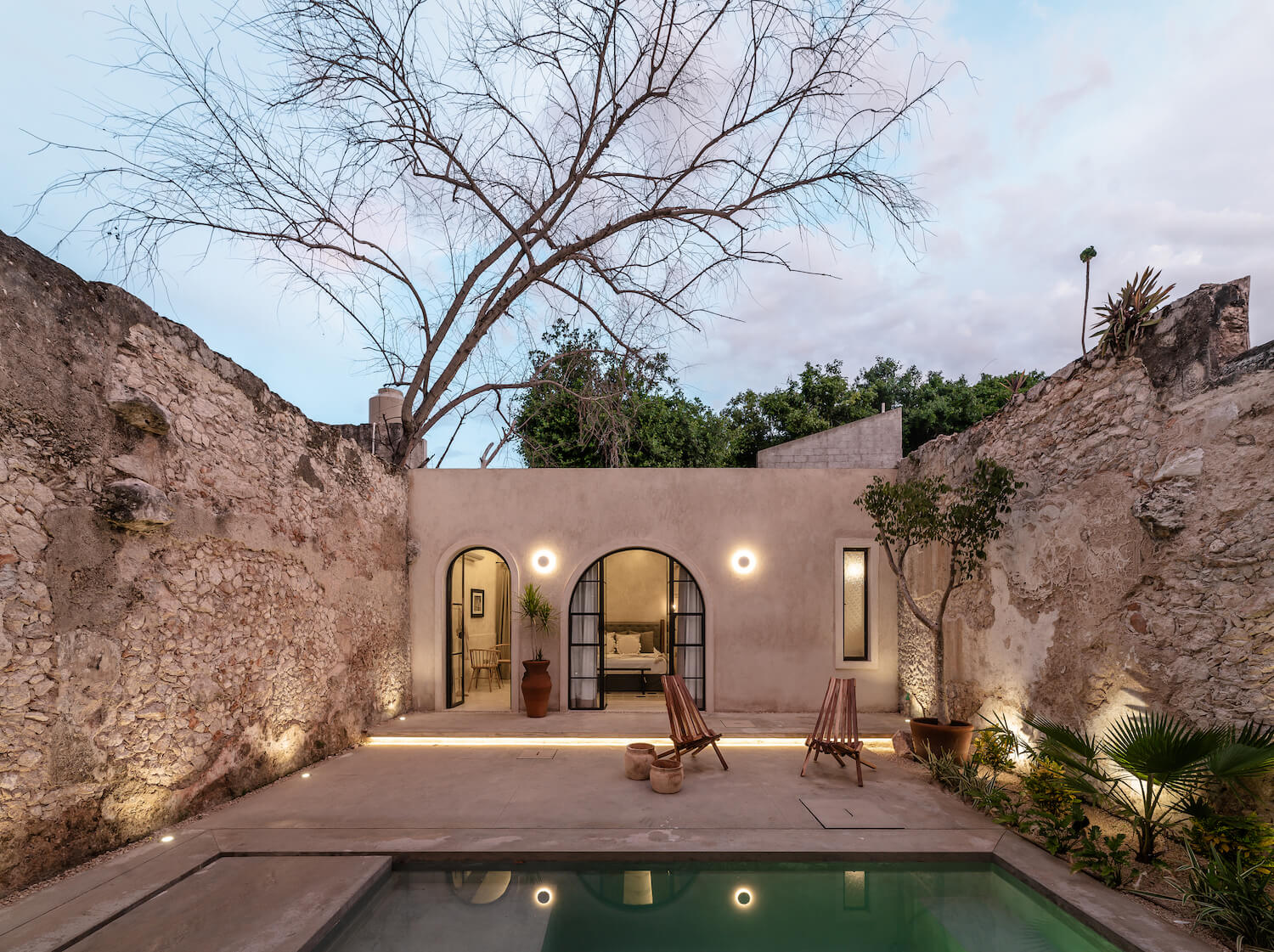 Casa Lohr: Restoration of a colonial house in the center of Mérida, Mexico by 20Diezz & Artesano Estudio de Arquitectura e Interiores. Image © Manolo R. Solis
Conclusion
If you're looking for a durable and long-lasting building material, chukum may be right for you. It's important to note that it does take longer to dry and bond than other materials, and it can't get wet during this process. That means that anyone considering using it will need to take proper precautions to keep the site dry – or be very lucky with the weather.
---