The ancient Mayans are known around the world for their art and advanced knowledge of mathematics and astronomy.
Recent developments such as the ones featured in the documentary Lost Treasures of the Maya streaming on fuboTV are changing what we knew about this mysterious ancient civilization.
Did you know that they're known for their architecture, too? Chukum, a style developed by the Mayans using stucco made from leaves from the Havardia Albicans or chukum tree, is making a revival in the Yucatan. Read on to learn more about this ancient technique.
Revival of the Chukum Technique
The Chukum technique offers a rustic style that works very well in contemporary buildings. This technique was used by the Mayans and was lost following the Spanish conquest.
This technique would rise in prominence again in the 1990s when the architecture house Salvador Reyes Rios started constructing homes using this style in the Yucatan. Casa Sisal was the first home constructed in Yucatan architectural history that used chukum.
In addition to using local labor, this home also used sustainable methods. The use of this ancient method also helped pave the way for additional homes incorporating this method.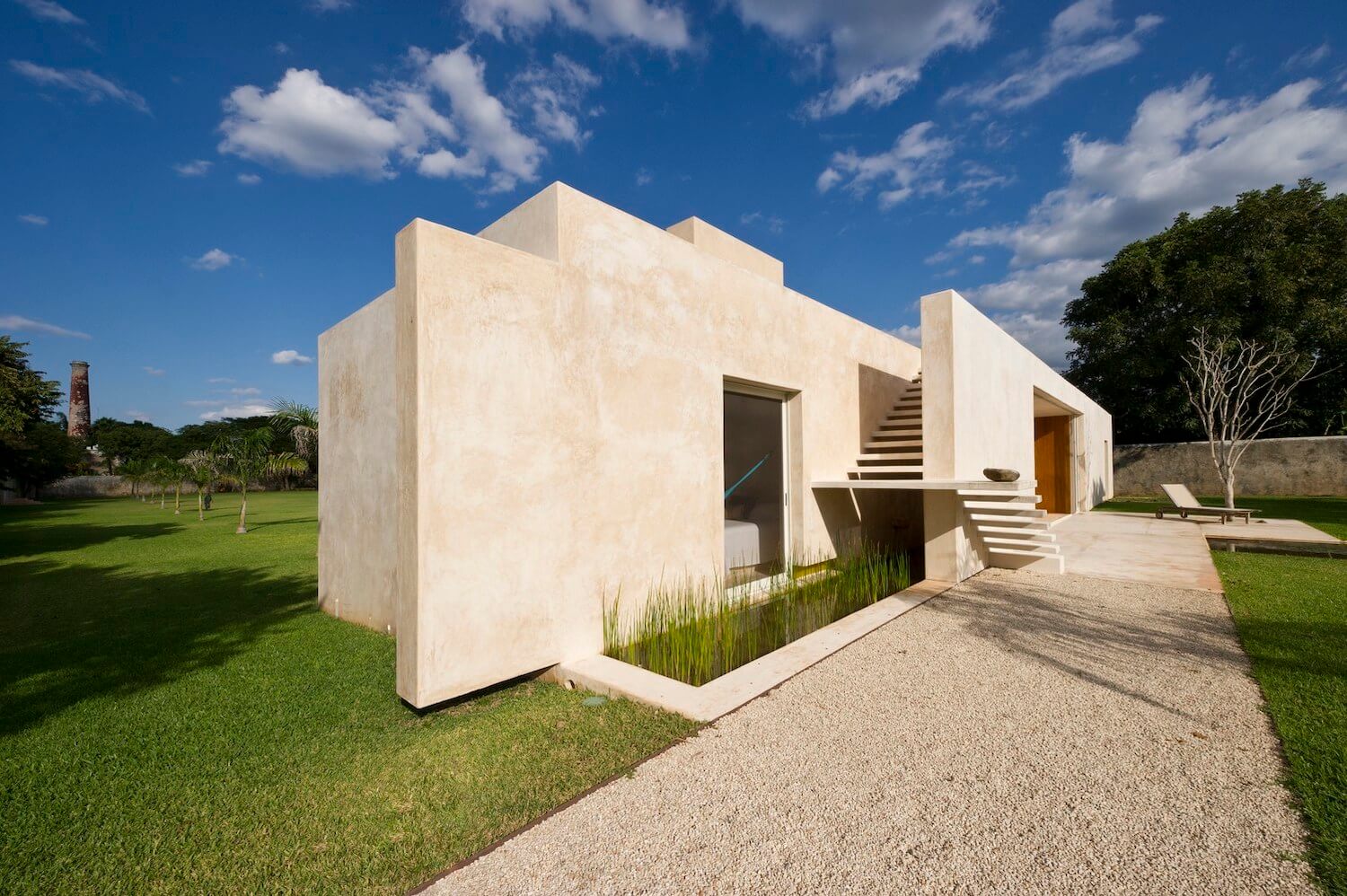 Casa Sisal - Hacienda Sac Chich by Reyes Ríos + Larraín Arquitectos. Image © Pim Schalkwijk
Modern Projects That Use Chukum
One of the most noteworthy buildings to use this method is the Sabor a Miel apartment building in Playa Del Carmen. The chukum exterior and interior blend in perfectly with the building's modern design, including the balconies with colorful glass.
An unusual example of this architecture is Casa Organica, which has a semi-underground design. One of the things that helps this home blend in with its surroundings is the earthy tones.
Casa Mango has the distinction of being in Yucatan's capital, Merida, which is also home to the ancient Mayan T'hó site. The home's open plan and earthy tones provide a perfect backdrop for the extensive art collection hosted in the house.
A fine example of homes using indigenous materials is Itzimna House, which offers a perfect blend of ancient and modern materials. The home makes excellent use of sliding glass doors while using chukum blocks for walls in more private areas.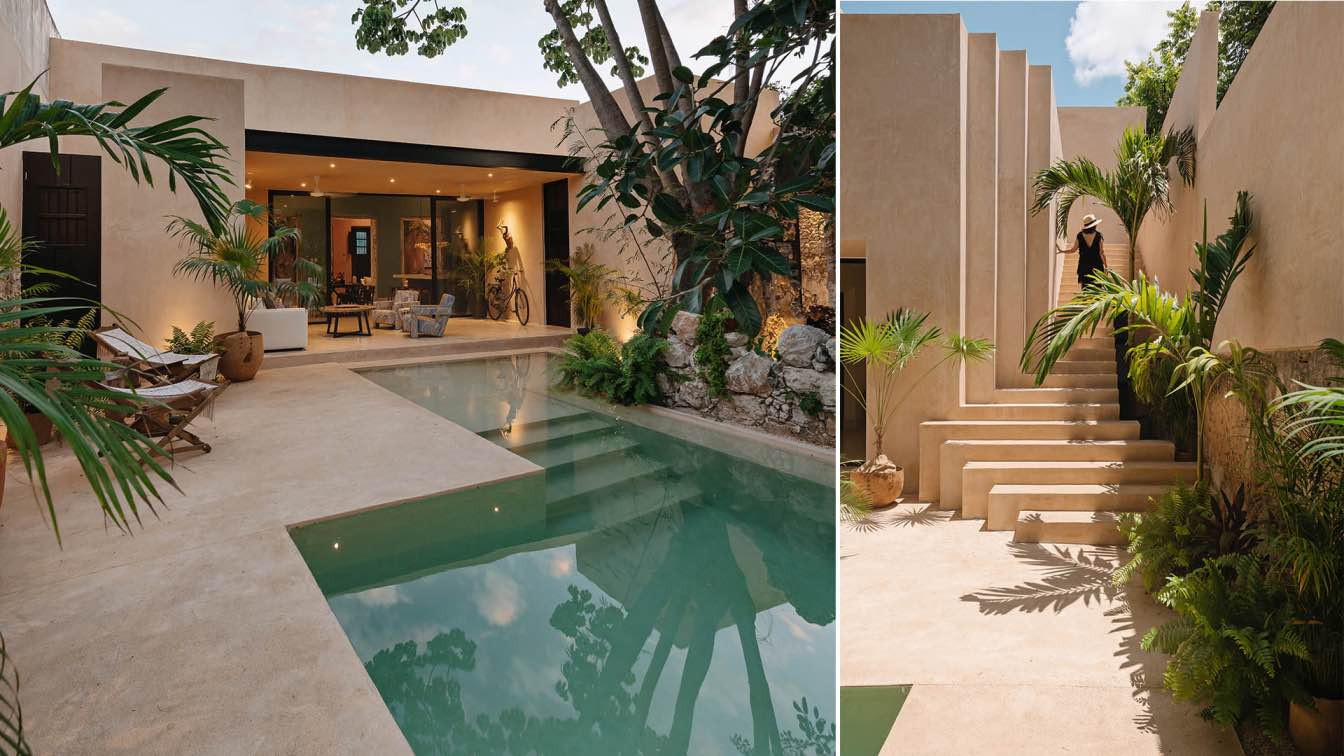 Huolpoch House in Mérida, Mexico by Workshop Diseño y Construcción. Image © Tamara Uribe
How is Chukum Used
Chukum today is used in a similar way as stucco. Many builders have seen stucco as a more durable alternative to wood. However, stucco is not a problem-free building material by any means.
Stucco is a type of concrete that makes it a mildly porous material. As a type of porous concrete, water penetration can cause expansion that leads to cracks, as well as mold.
Many builders prefer alternatives to alternative materials that provide a stucco look like acrylic. When Salvador Reyes Rios began experimenting with different mixtures, they found a combination that could recreate the chukum that ancient Mayans used.
Chukum comes from the bark of a thorny tree, which is mixed with cement after being boiled twice. Adding the bark helps make the concrete more water-resistant, making it superior to traditional stucco.
The naturally pinkish earthy tones make the material perfect for indoor and outdoor usage. This material works for surfaces as varied as walls and swimming pools without the need for additives.
Summary
The Chukum technique for home building stands out as an ancient method perfect for many modern applications. Many of the most noteworthy buildings in the Yucatan use this technique.
---