Schuchovski Arquitetura: The curatorship of earthy tones, such as brown, beige, and white, is one of the highlights of the 260m2 apartment located in Curitiba (PR). A project conceived to meet the residents' daily needs while also warmly welcoming friends and family during leisure moments.
The choice of materials was one of the guiding principles, where the predominance of light-toned wood provides coziness and sophistication, combined with countertops and coverings in shades of gray and white, along with a focus on color contrast. This strategy is consistently employed to amplify specific elements, disrupt visual continuity, and thus create focal points that add an unexpected touch to the design. Thus, paintings and rugs become the elements responsible for introducing vibrant colors against the neutral base and establishing key focal points that stand out in the spaces.
The social areas, such as the gourmet kitchen, living room, and TV area, were designed in an integrated manner, sharing the same architectural language. Sliding panel doors integrate or provide greater privacy to the kitchen area, creating a large volume capable of delineating or connecting the spaces. The dining table receives the same wooden treatment as the panels and the custom-made furniture for this area. Additionally, the contemporary furnishings enrich the composition. Sérgio Rodrigues' "Poltrona Mole" armchair was chosen for the front of the fireplace, which is clad in porcelain tiles, and its imposing design gives the sensation of amplifying this element. Contemporary furniture, combined with the rustic character of wood, bring balance to the composition.
In the private area, the master suite features a palette of gray and white tones, chosen to create a peaceful atmosphere, accompanied by an imposing leather bed facing a unique panel that adds dynamism to the space. In the boy's suite, blue was the color chosen to bring youthful energy, and the blend of materials like wood and metalwork creates a contemporary aspect. The guest suite is also designed as a home office, with a spacious work and study desk. This area features a panel crafted from wood and upholstery, along with a headboard that incorporates metalwork details. Finally, the office was conceived in shades of gray, developing a more industrial and modern atmosphere with shelves secured with metal rods. In this space, a shelf with glass shelves was created to display a collection of toy cars, a hobby shared by father and son.
The interior design project emerges as a connection between the space and each client's way of living. Thus, Apartment VTA translates the identity of its residents, becoming an extension of their way of life and thinking.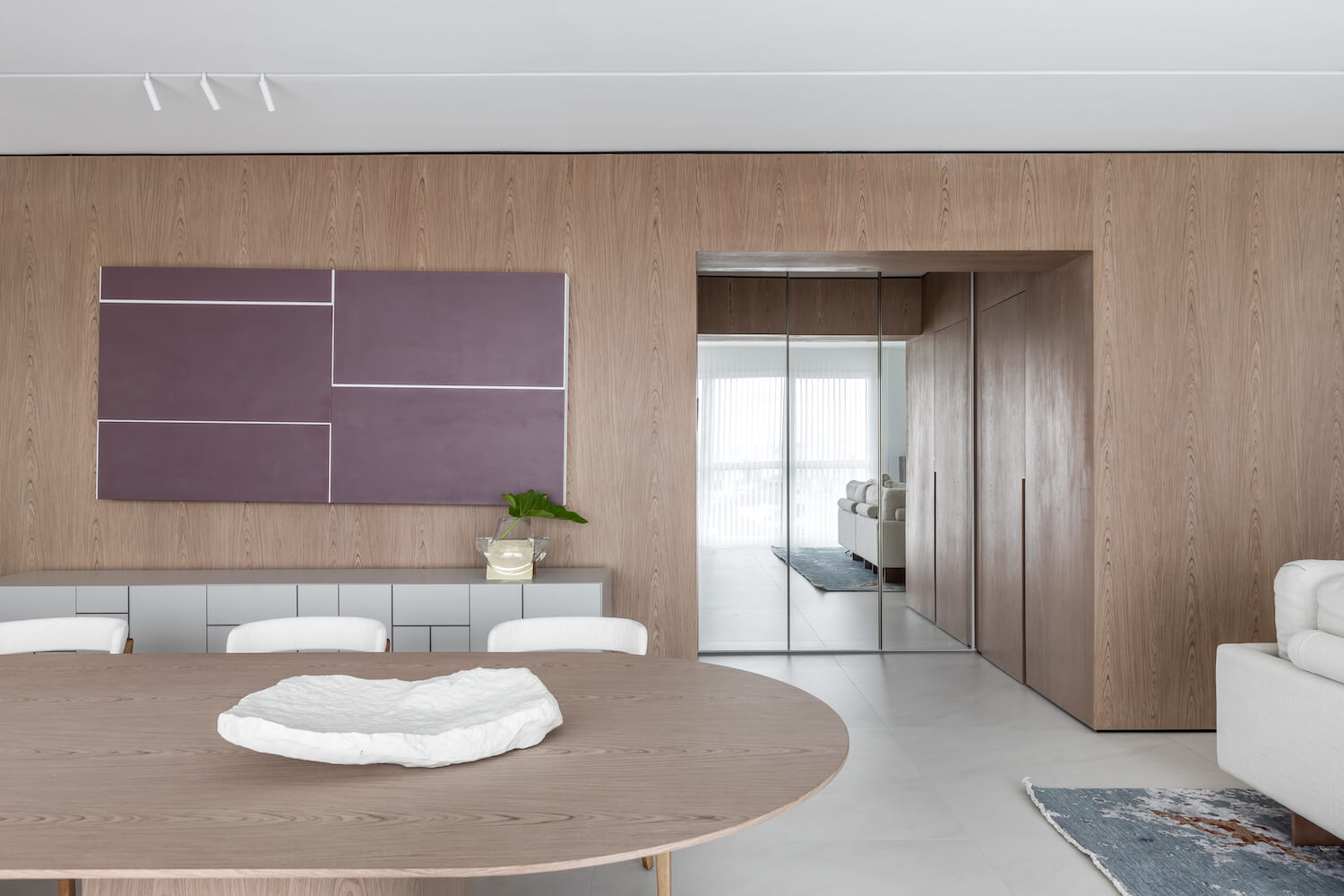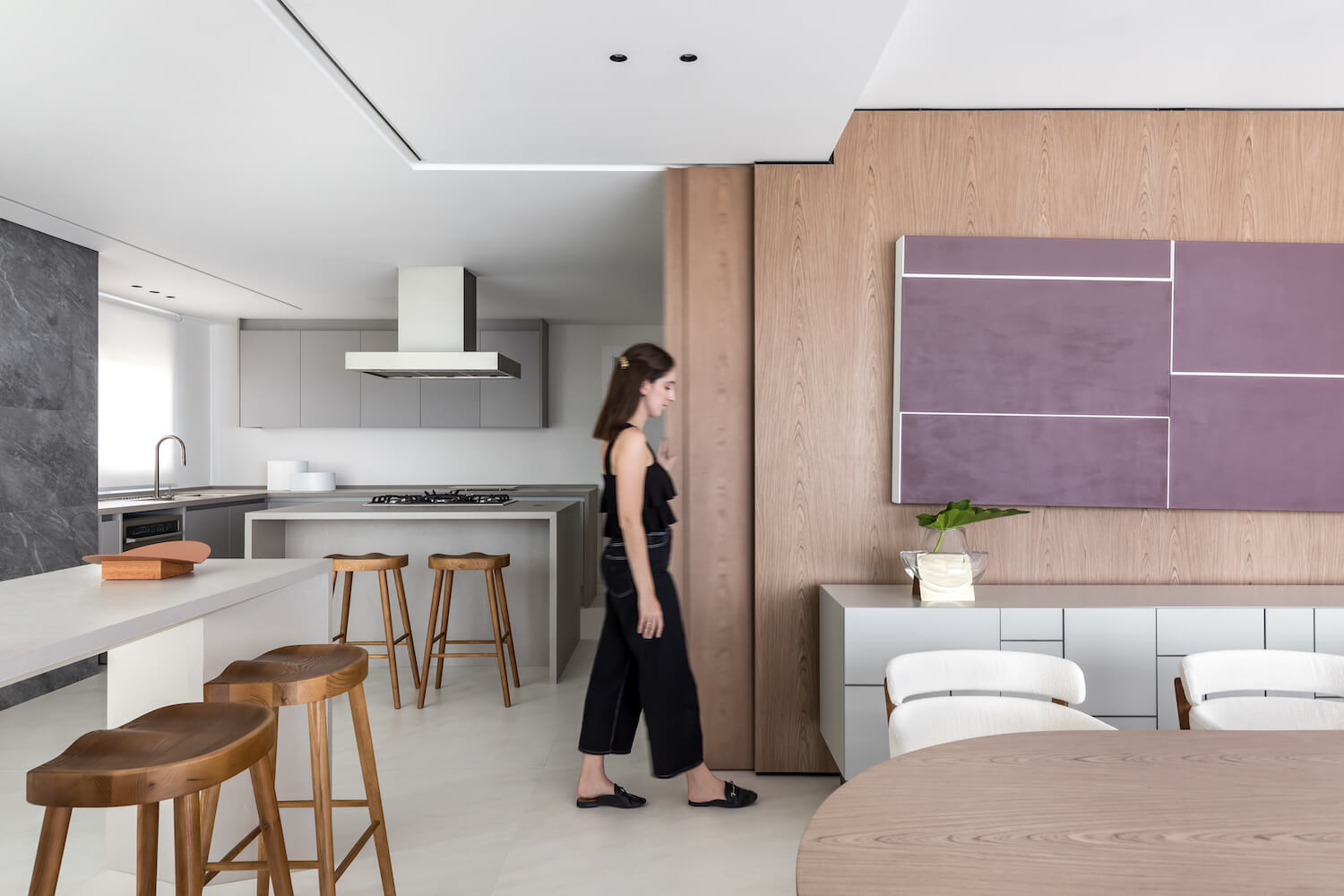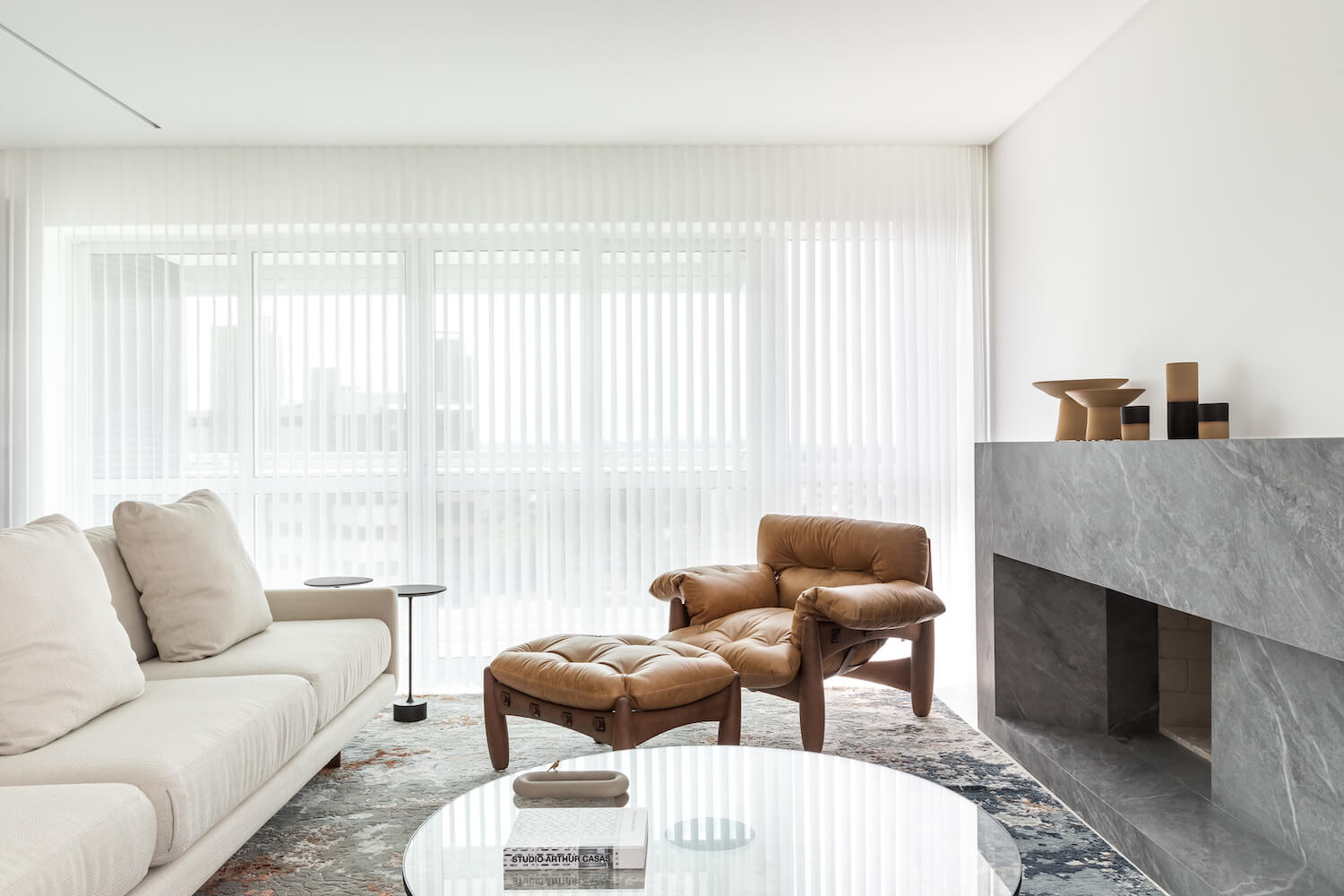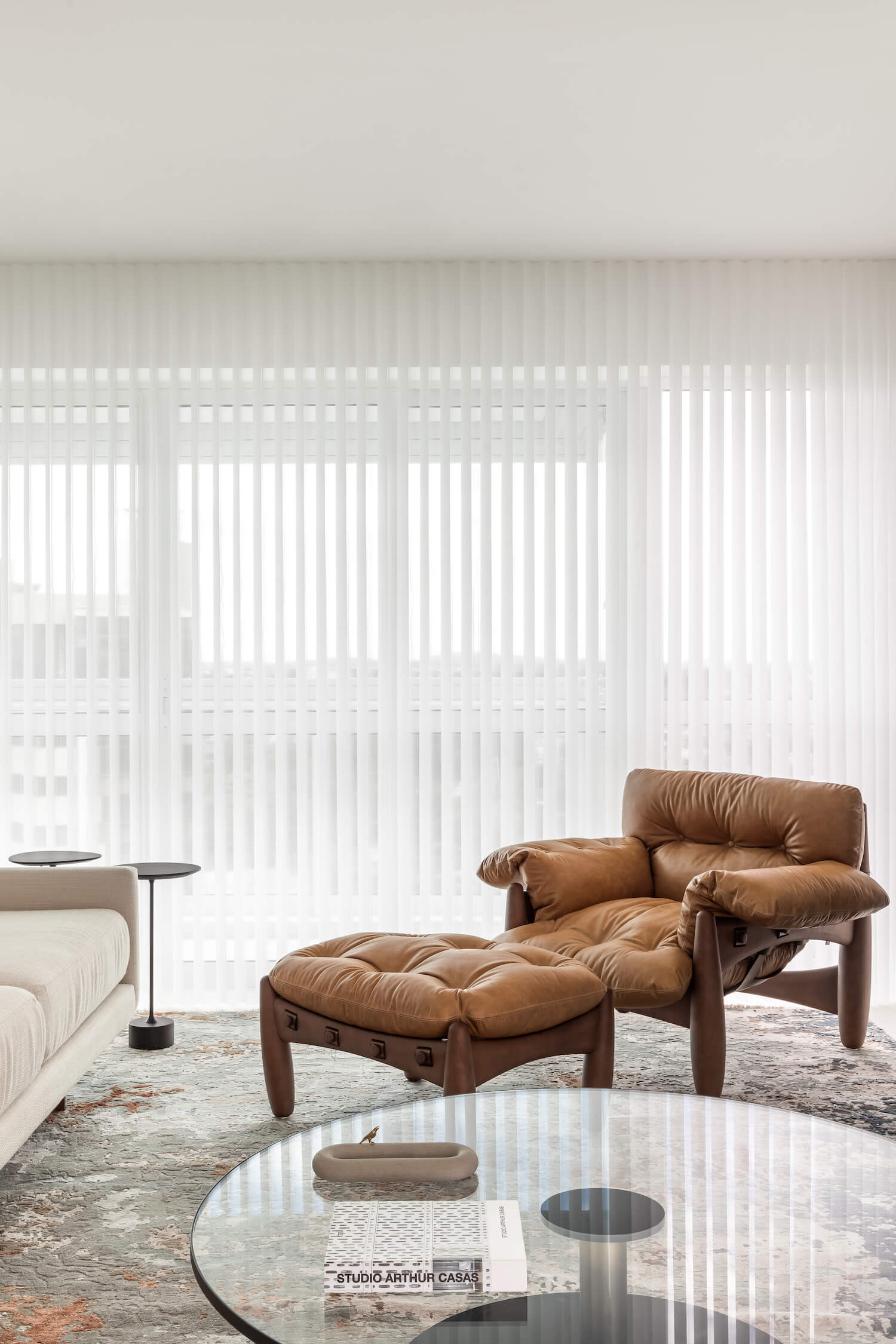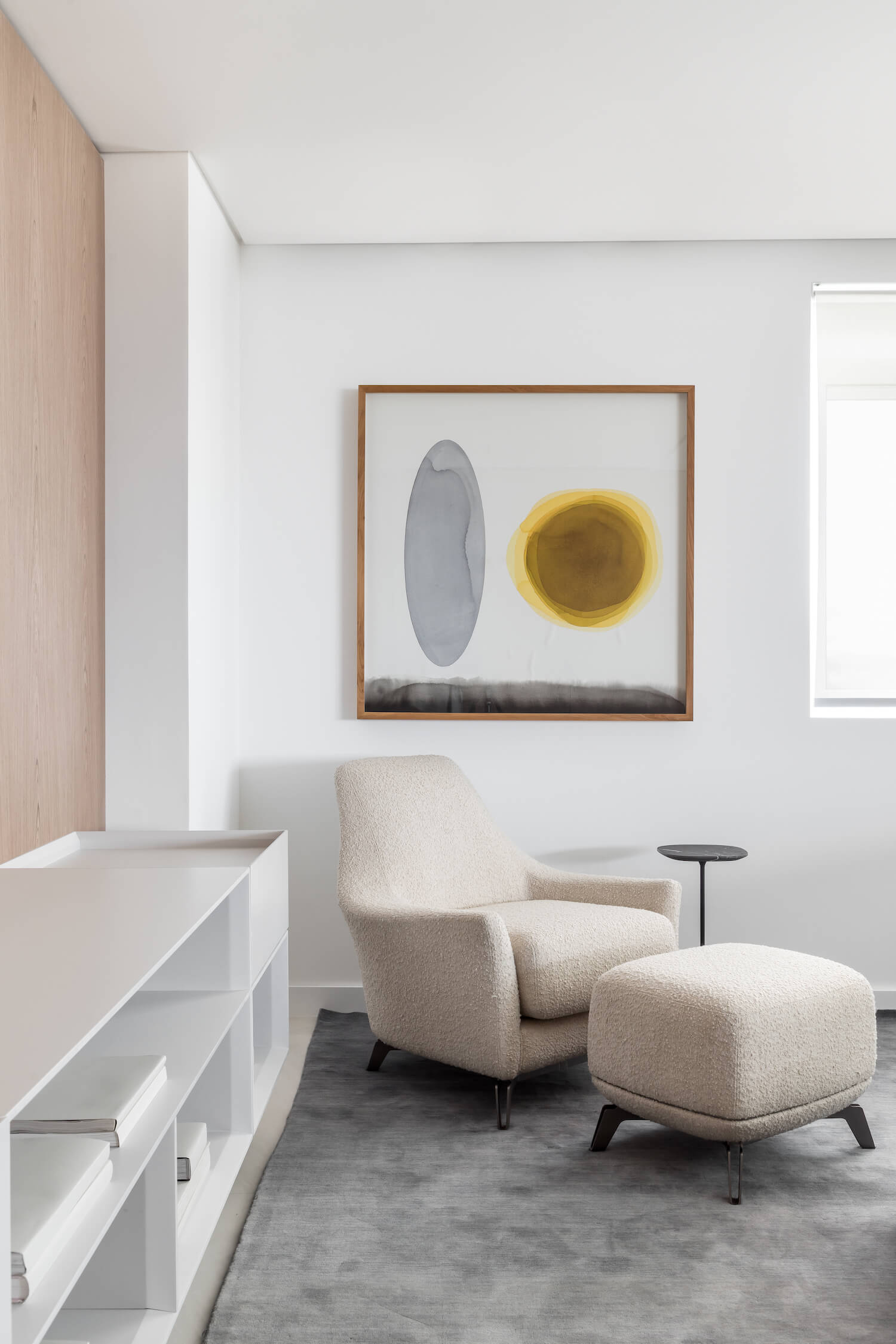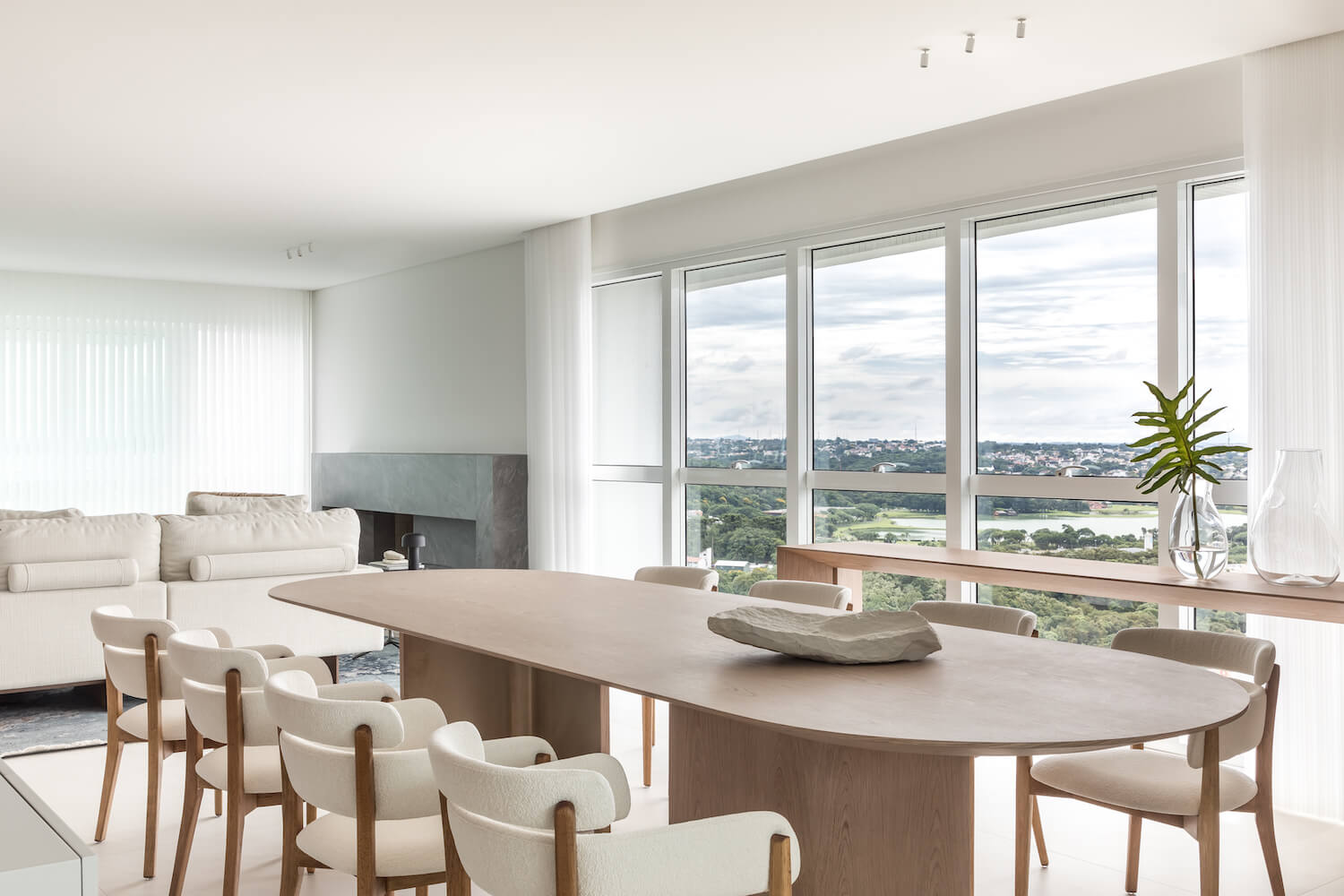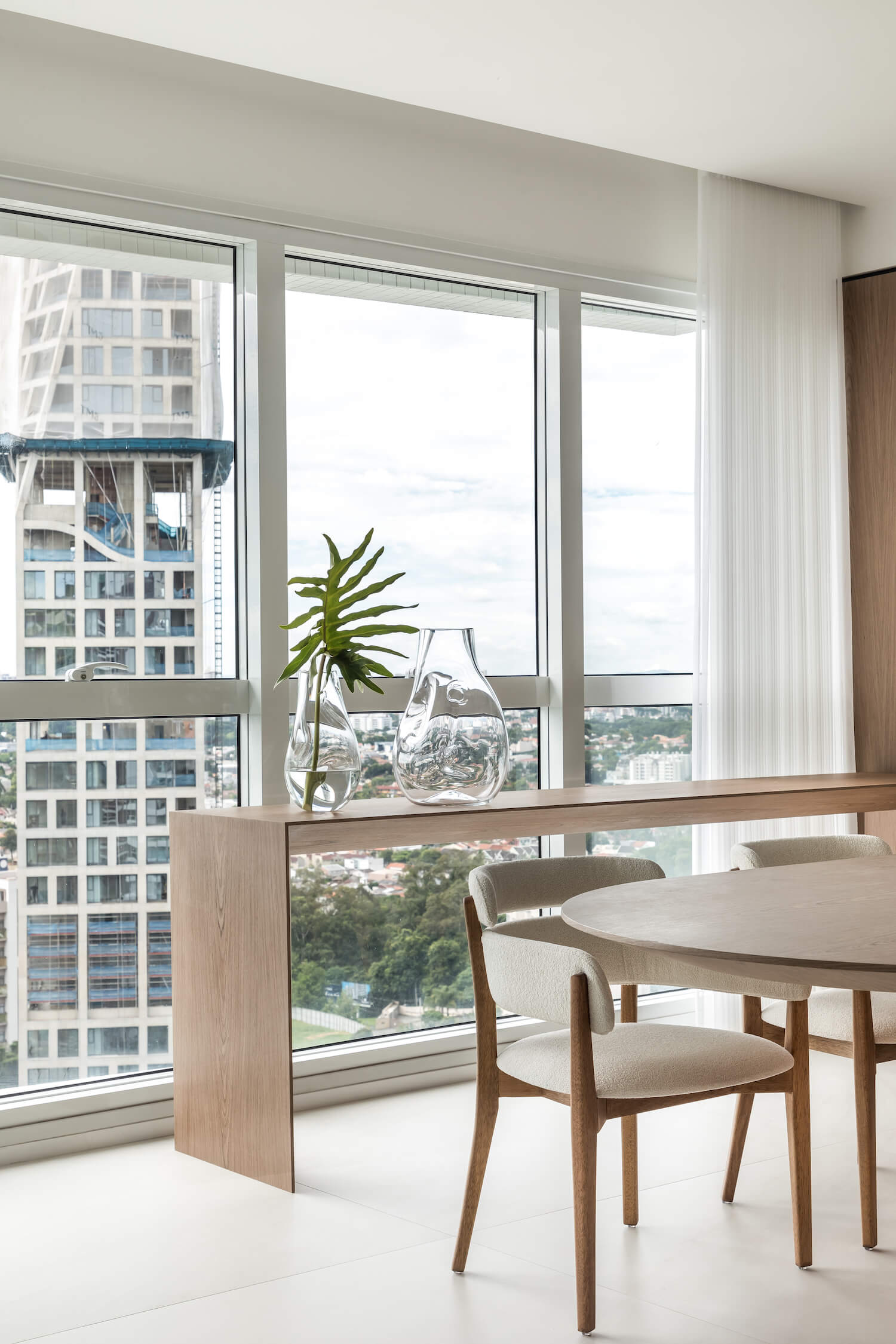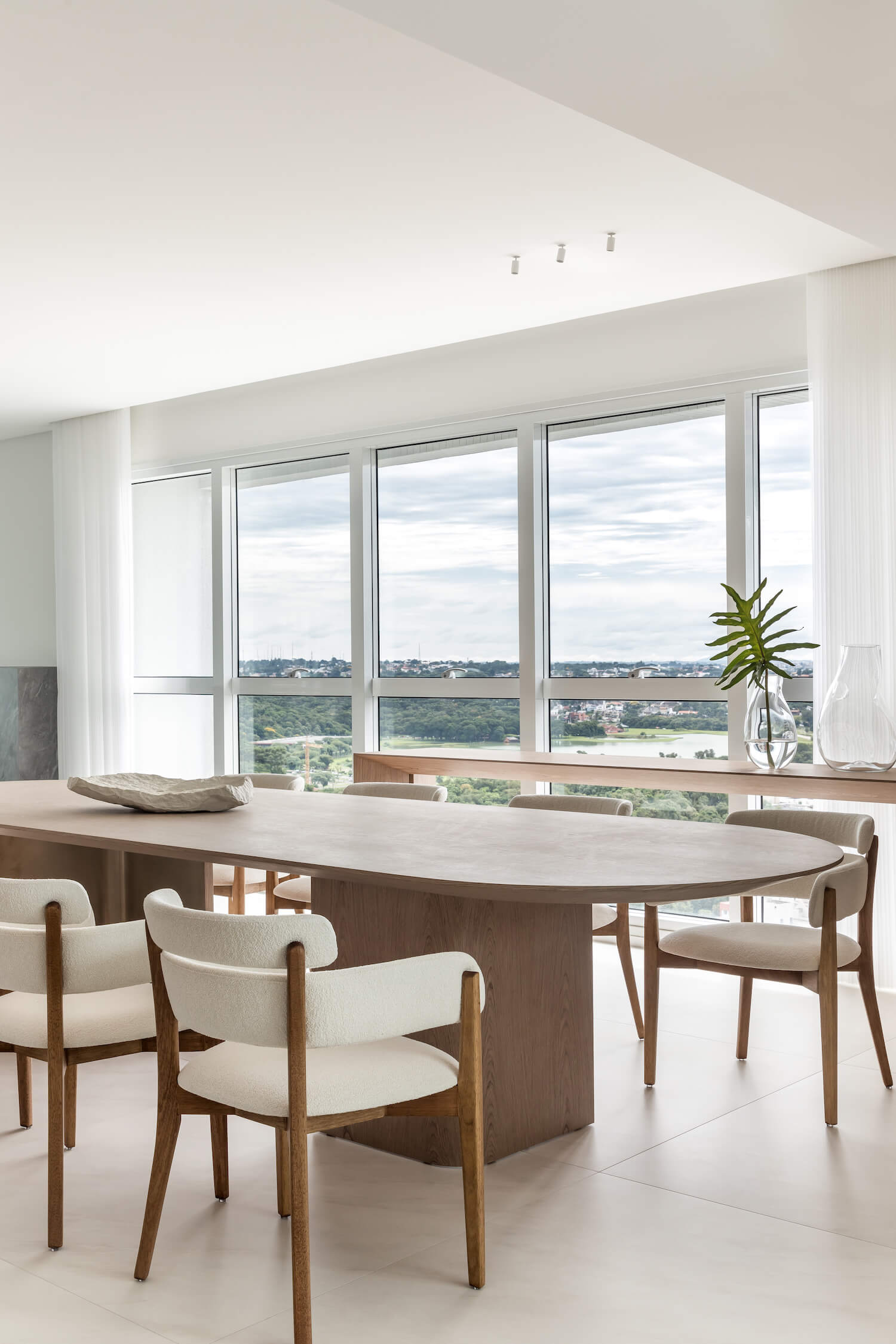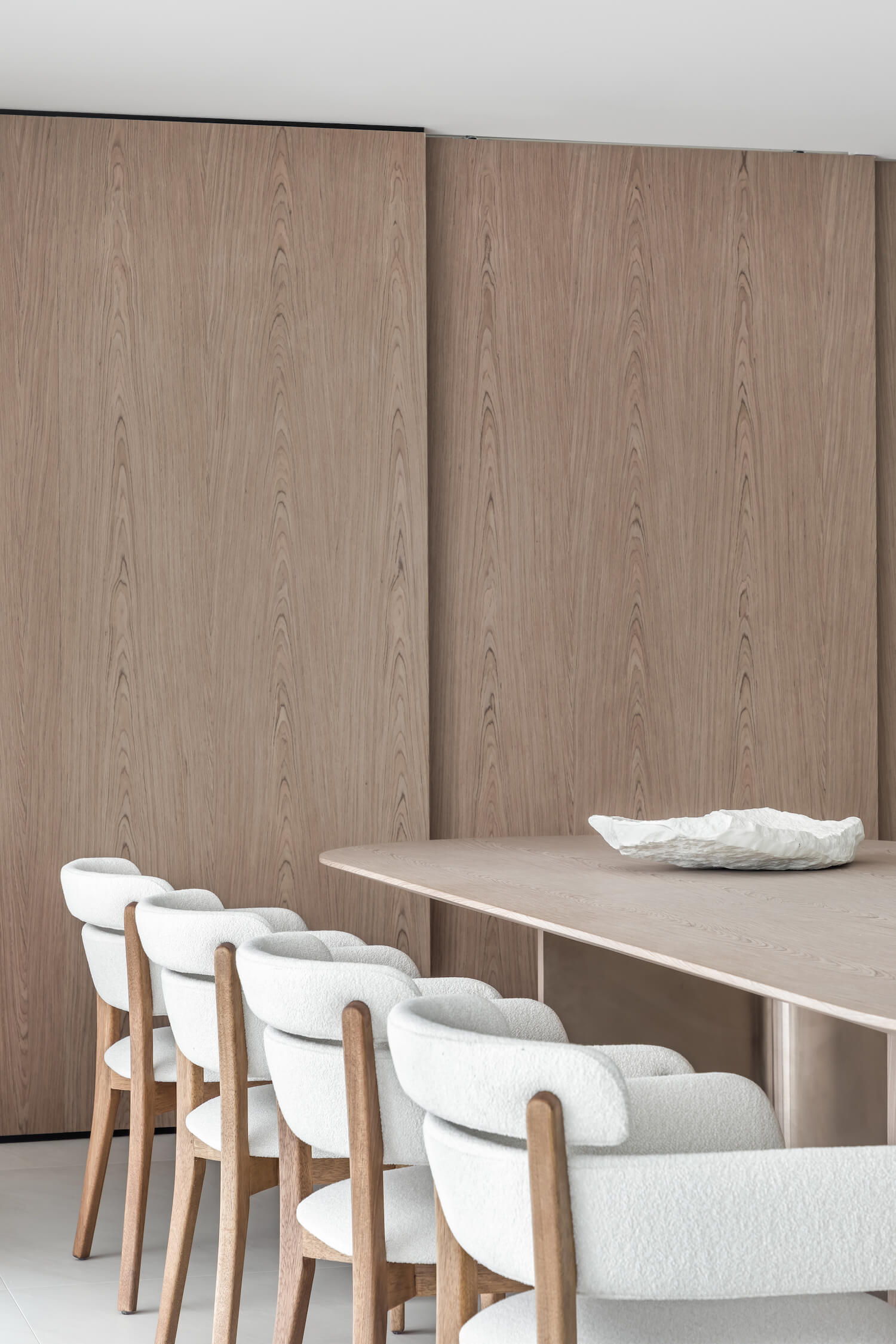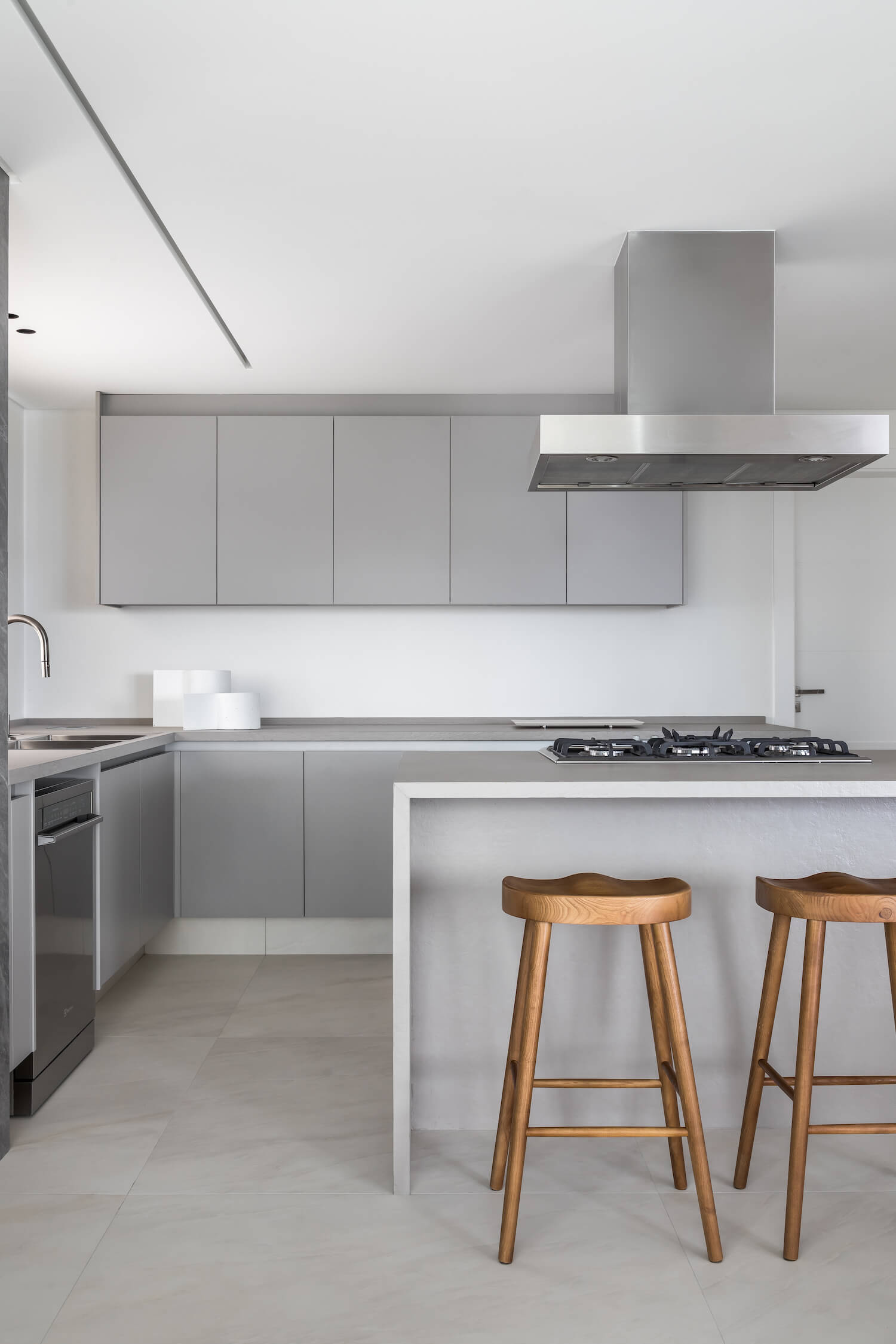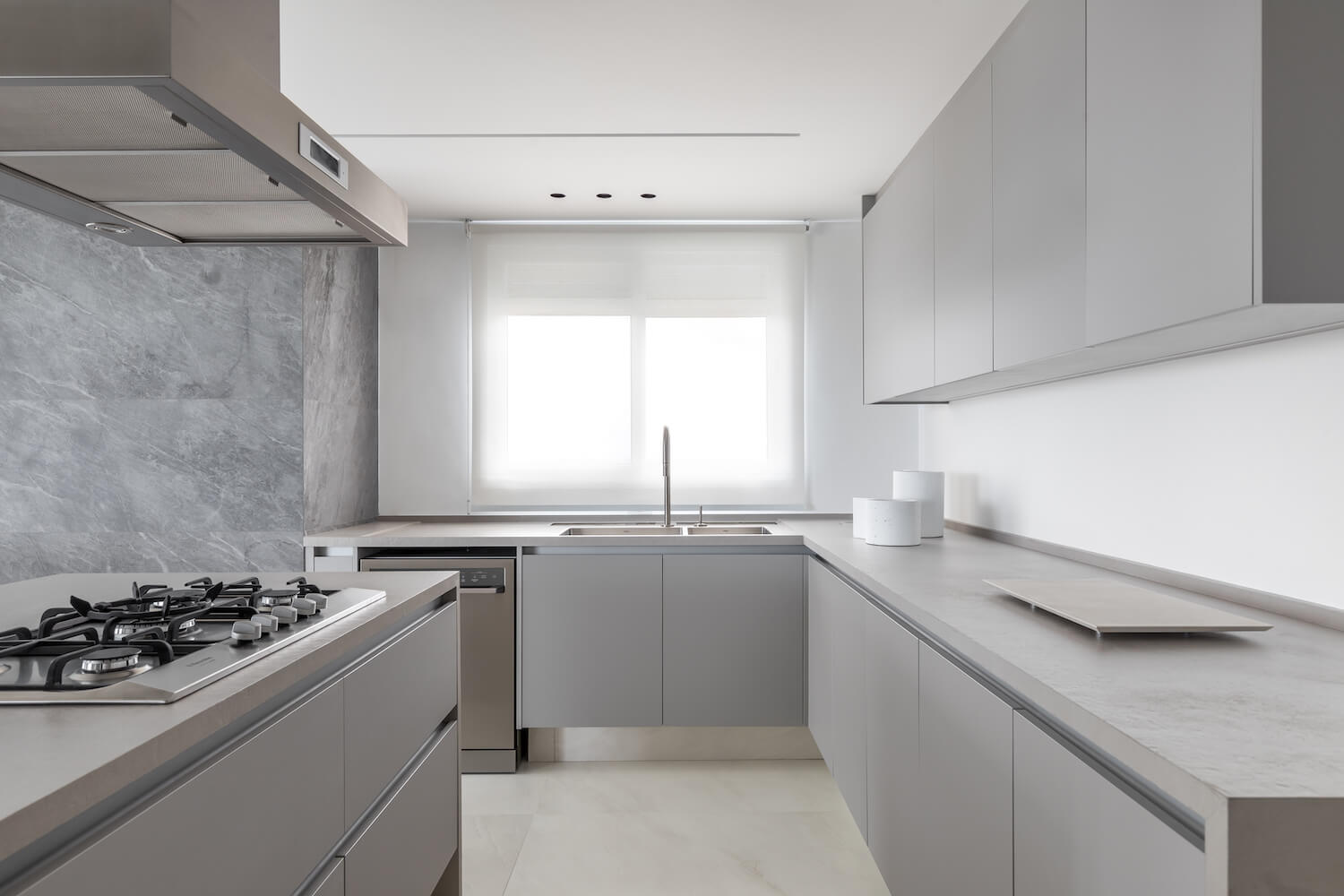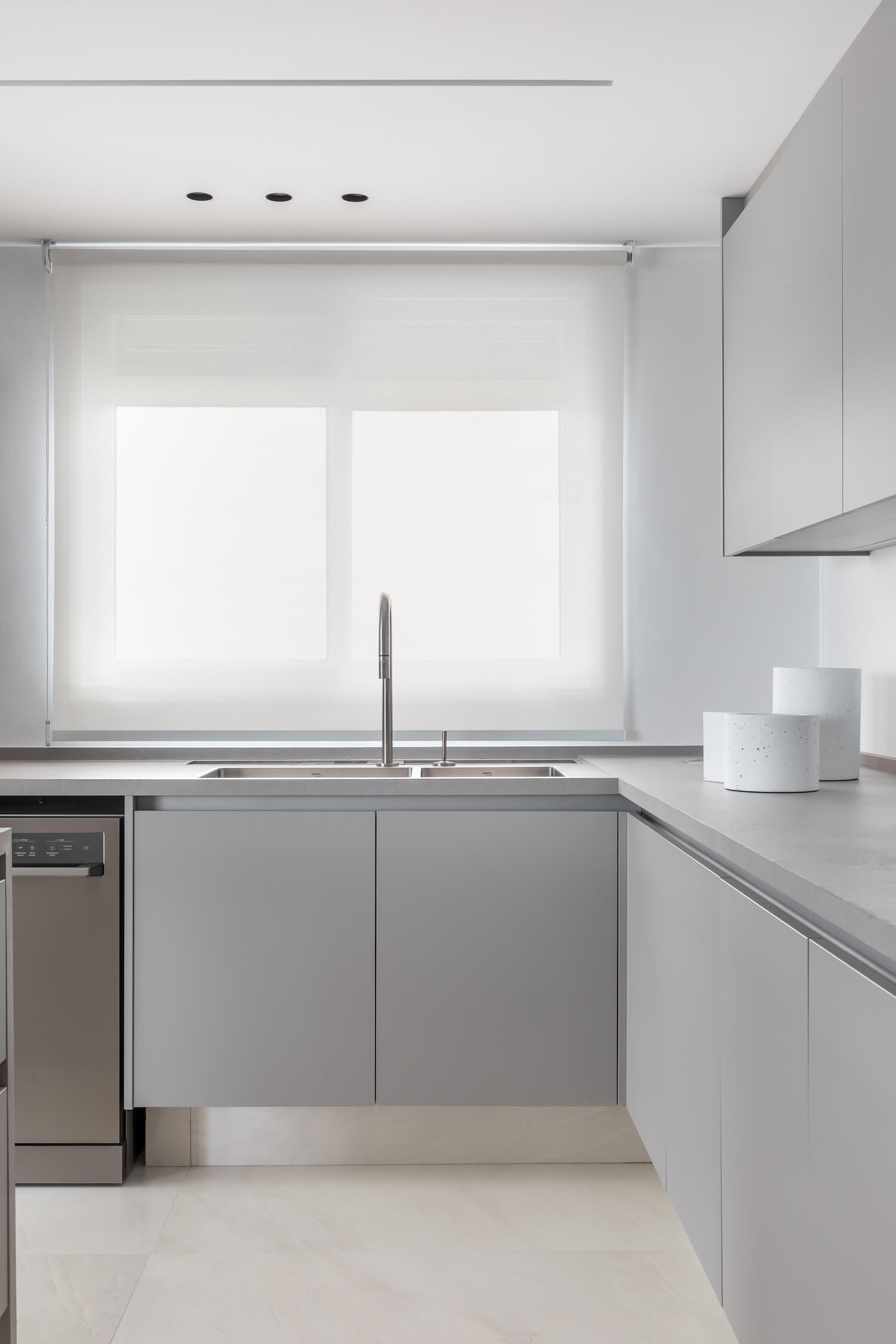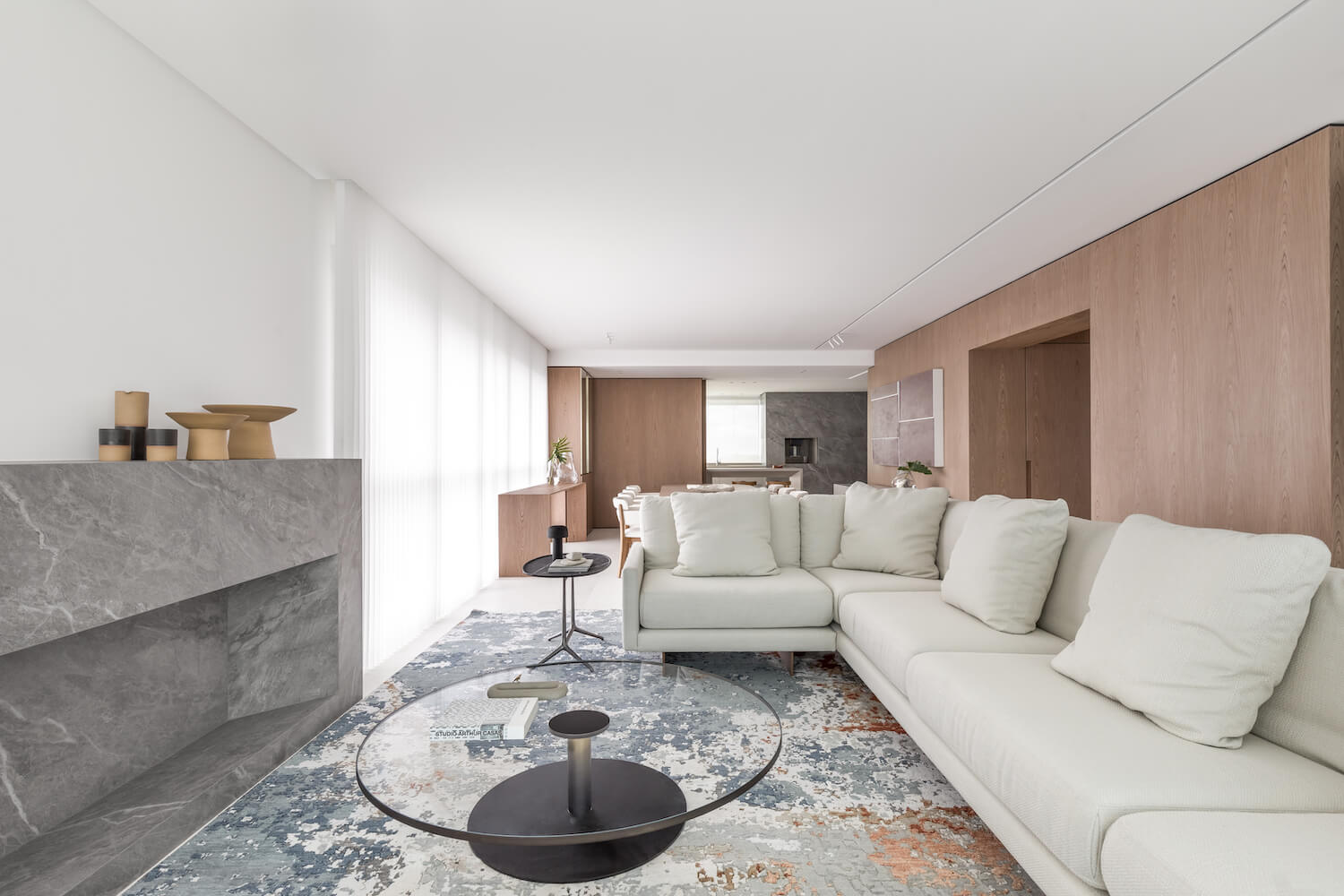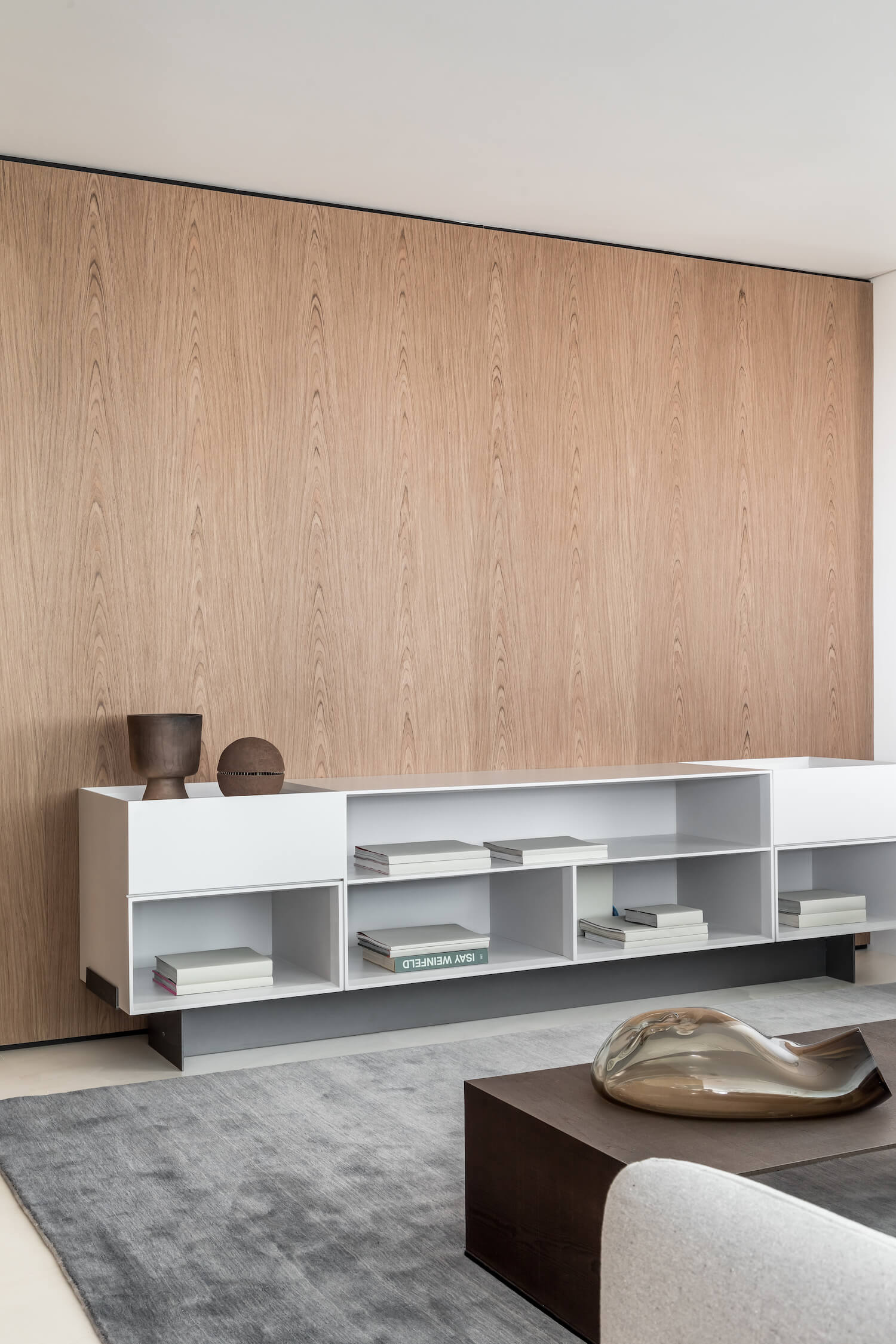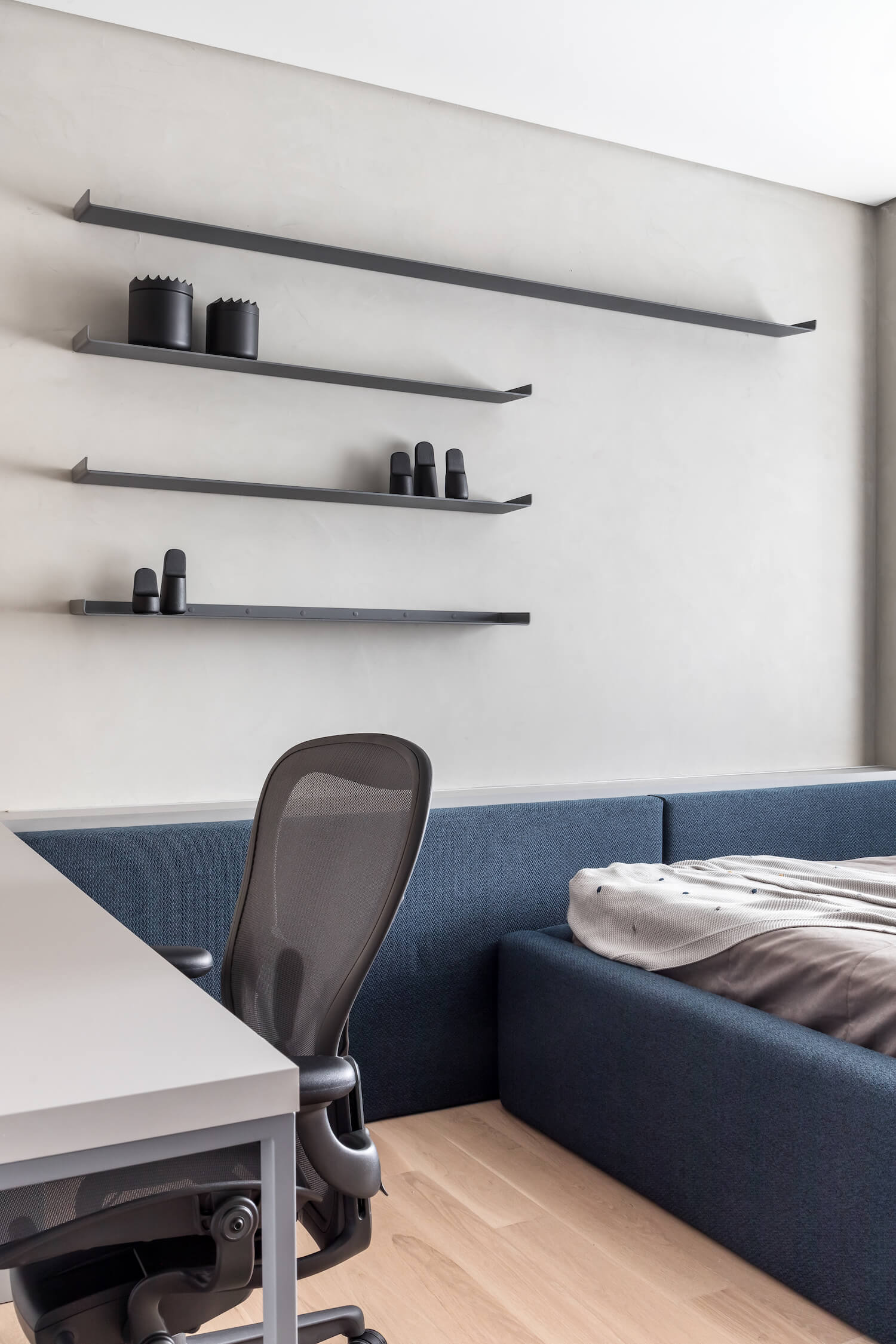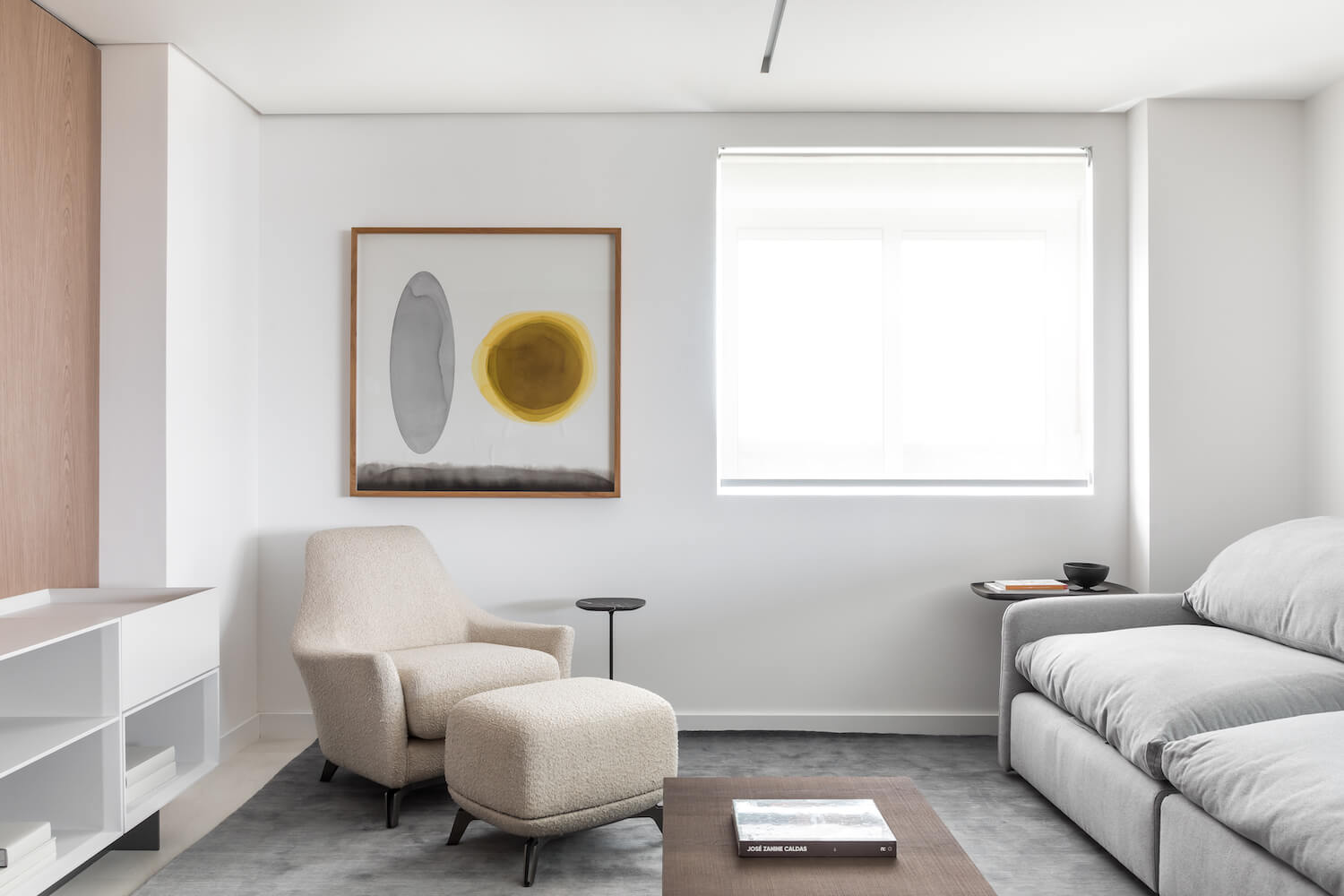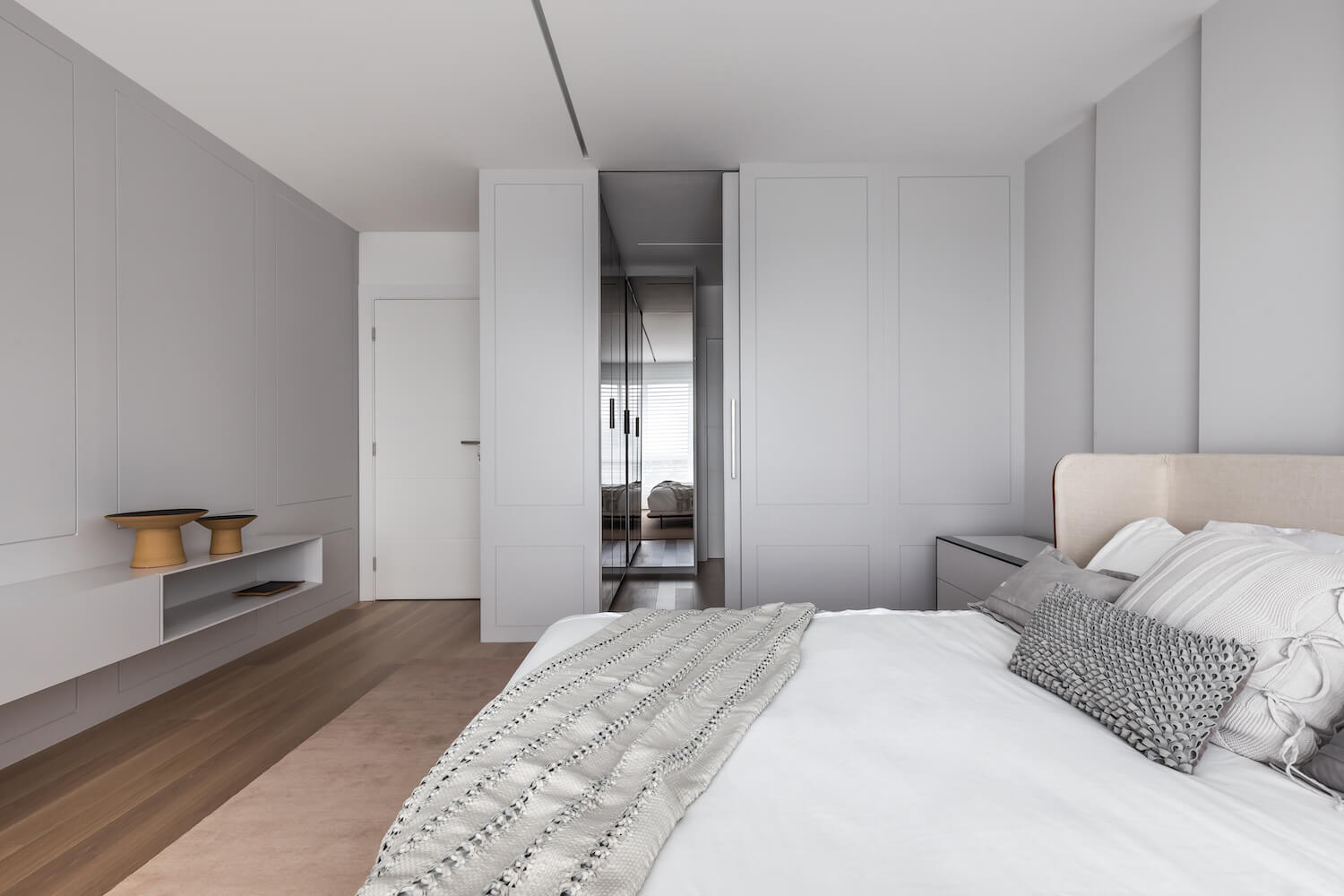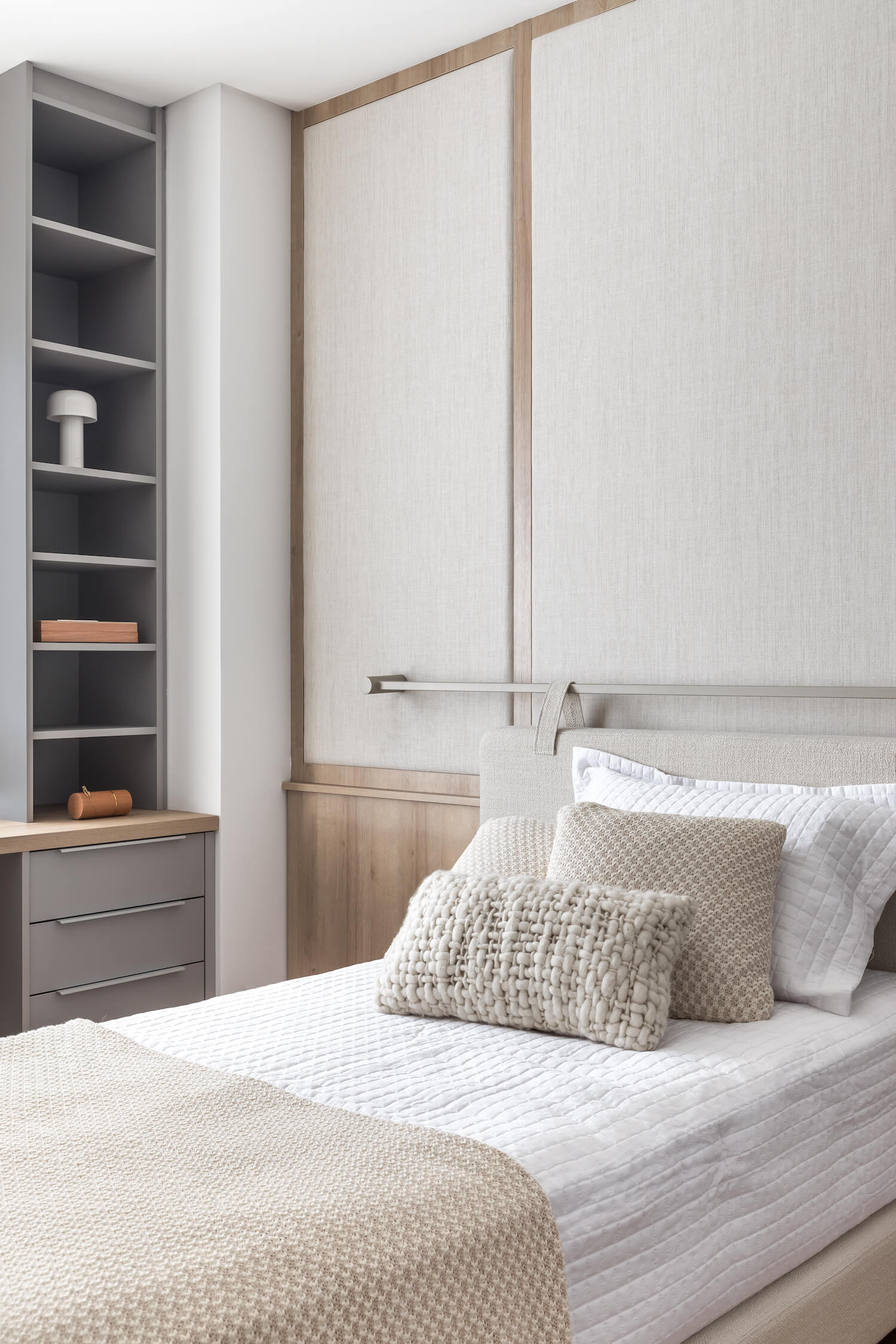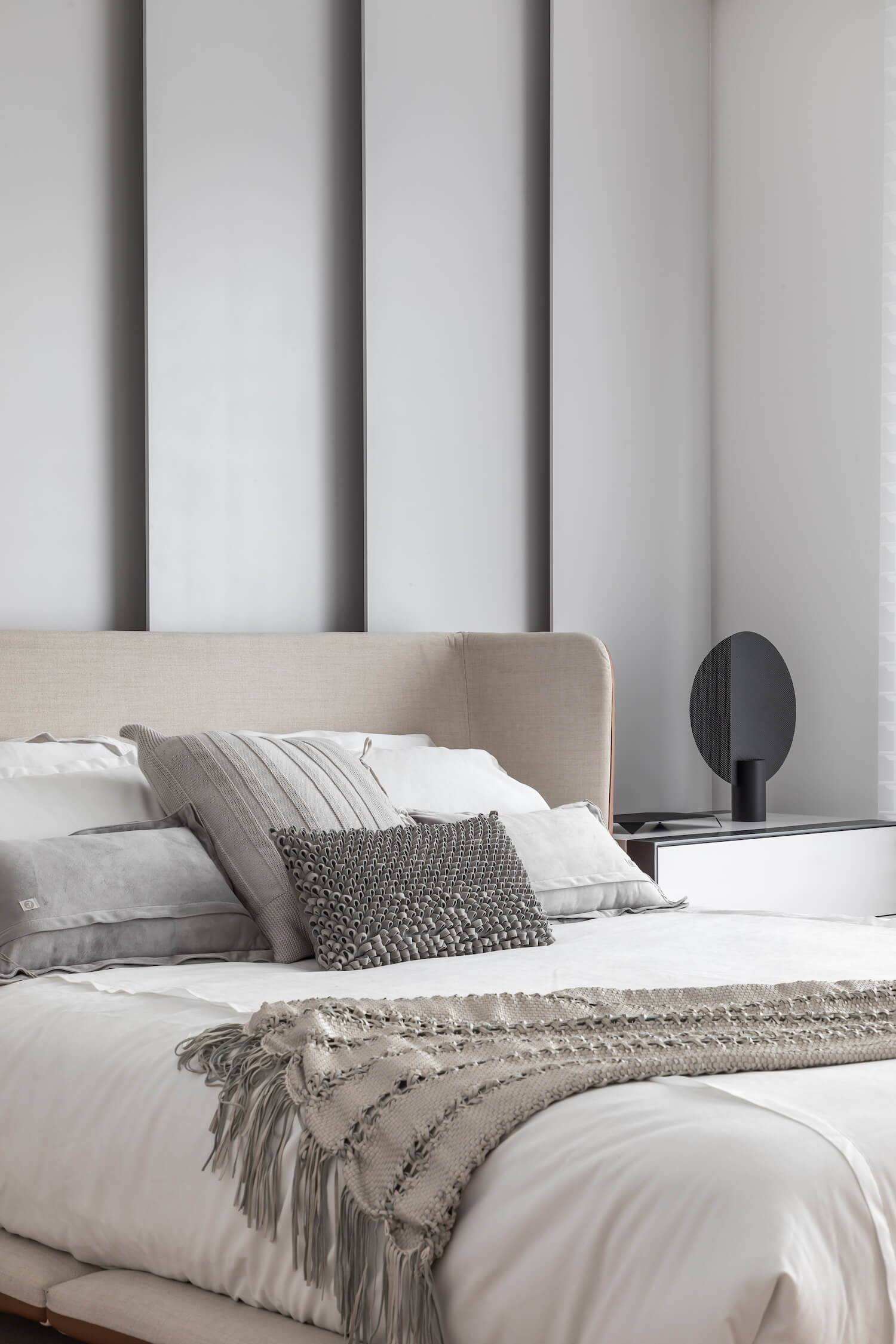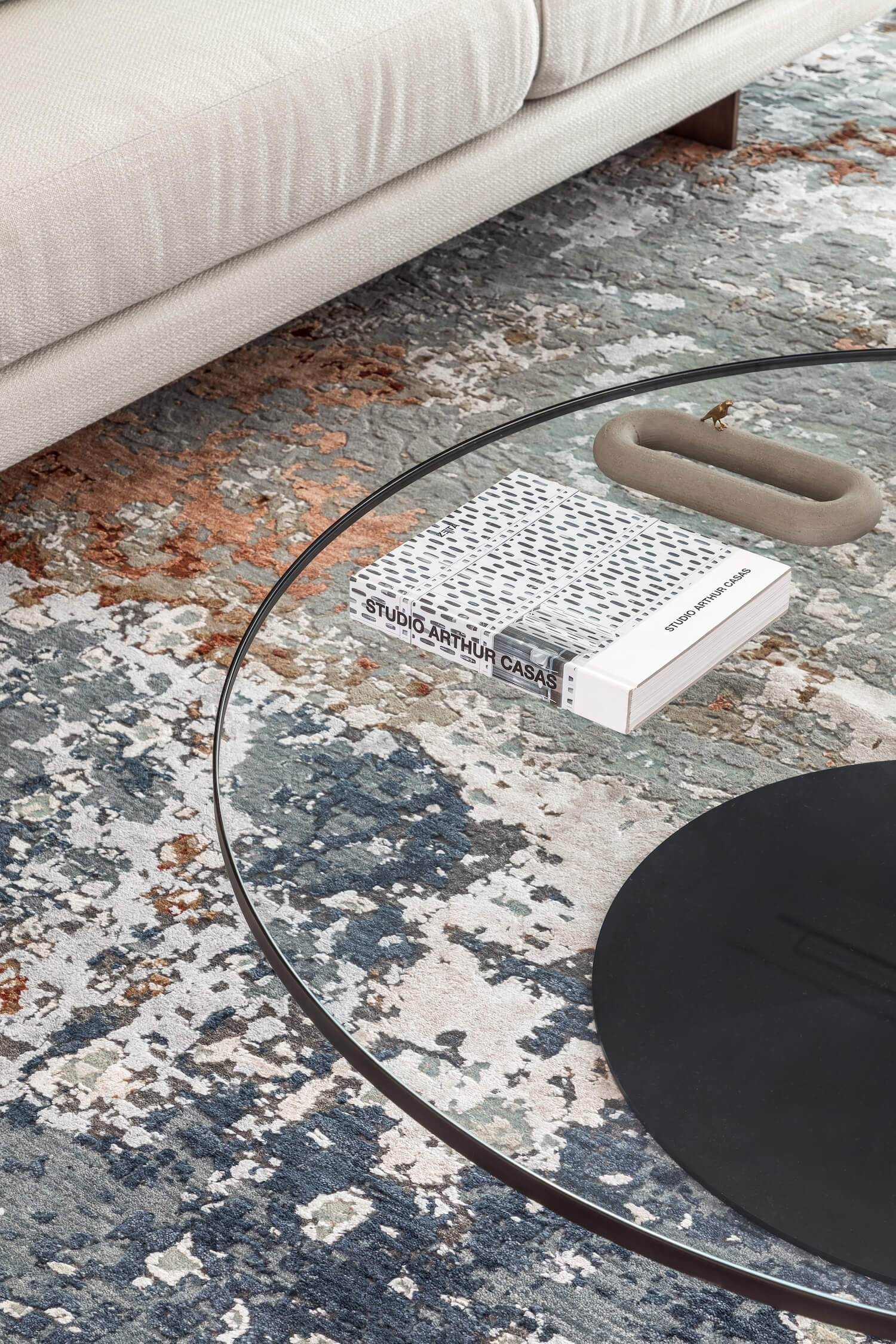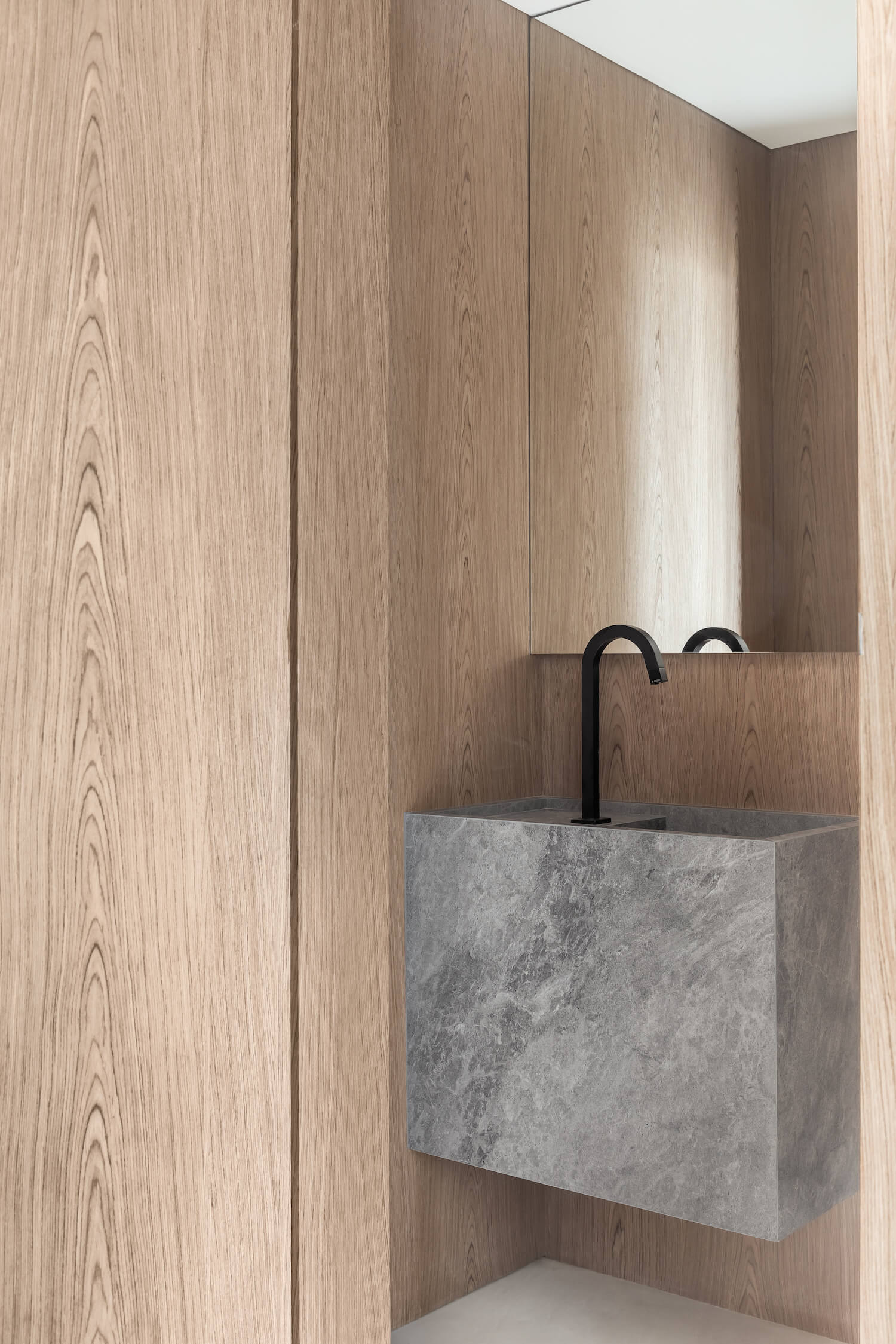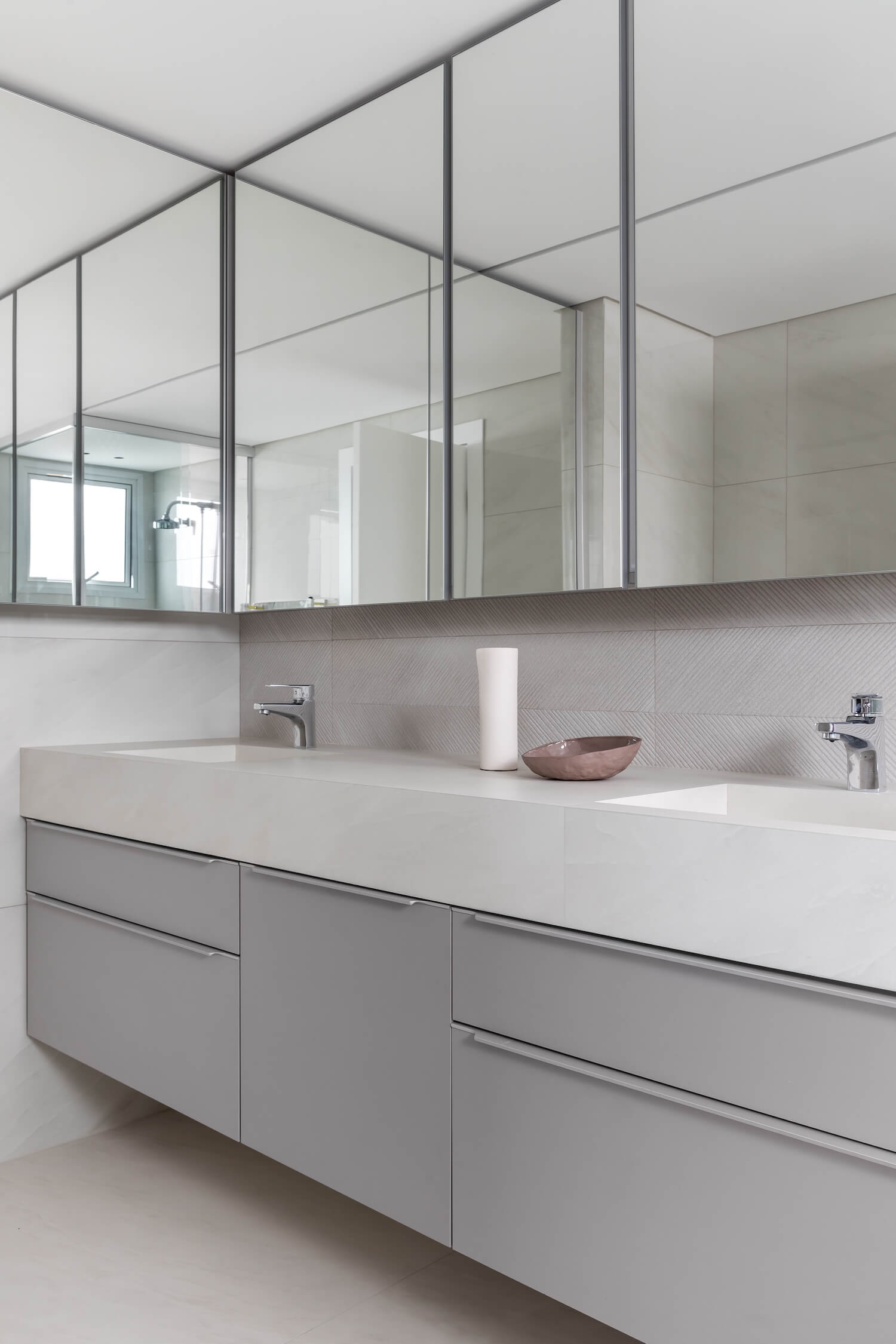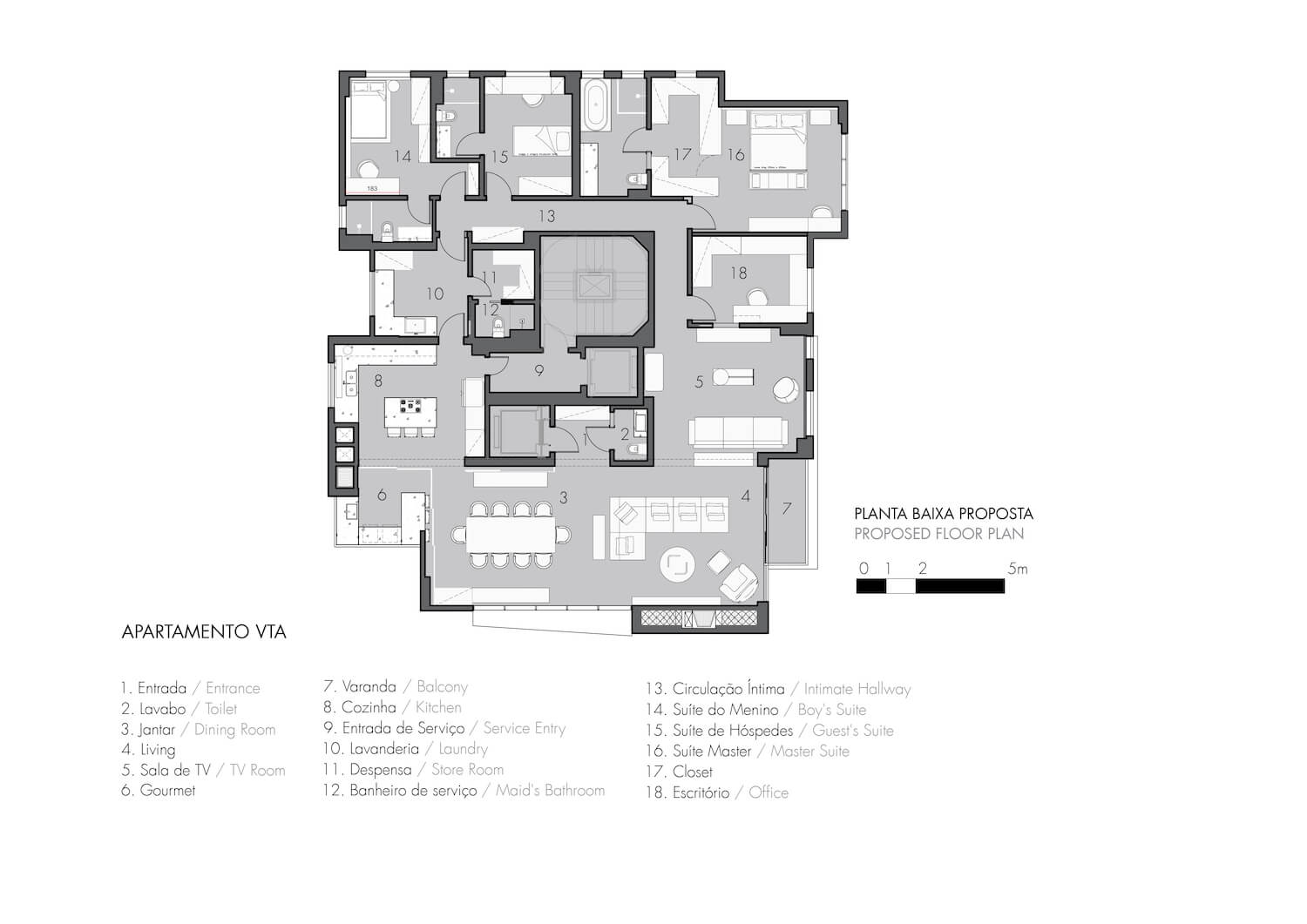 ---