Plus One Architects: Earthy and airy. The apartment is located in an apartment building from the 1970s, which at first glance catches the eye with its brutalist architecture, designed by the architect Karl Filsak, and a series of sash windows.
In the living room and bathroom, we exposed the concrete columns that form the supporting part of the building's structure. Another dispositional change then came from the investor's request. He wished for a more generous bathroom. That's why we expanded it at the expense of the technical room. We replaced the storage spaces with a set of built-in wardrobes in the hallway, and made appropriate use of the unnecessarily wide passage.
The apartment is divided into a living area, where the emphasis is on openness and airiness. The passage of daylight and air ensures the entrance of the facade between the bedroom and the front room. And also glass transom windows – we used them above all the doors and also placed them in the bathroom and the toilet.The bathroom is designed in darker colors. The intimacy of these spaces is also supported by stainless steel sanitation. We connected both parts with an oak floor and a concrete screed. The wooden floor is also used in the bedroom and living room. The wooden floor and the screed go under the kitchen island – thus separating the rear part of the apartment from the technical and communication background.
The entire space is equipped with custom-made furniture. In some places, inconspicuous white, while in others dark oak dominates – especially in exposed areas. The most striking element in the living room is the kitchen, which enhances the center of the entire apartment. The kitchen line is designed in an oak nozzle, which is complemented by a concrete slab with dark/brown stones. The kitchen island is also in the same design. Another additional material is sheet metal, whic color to the entire interior.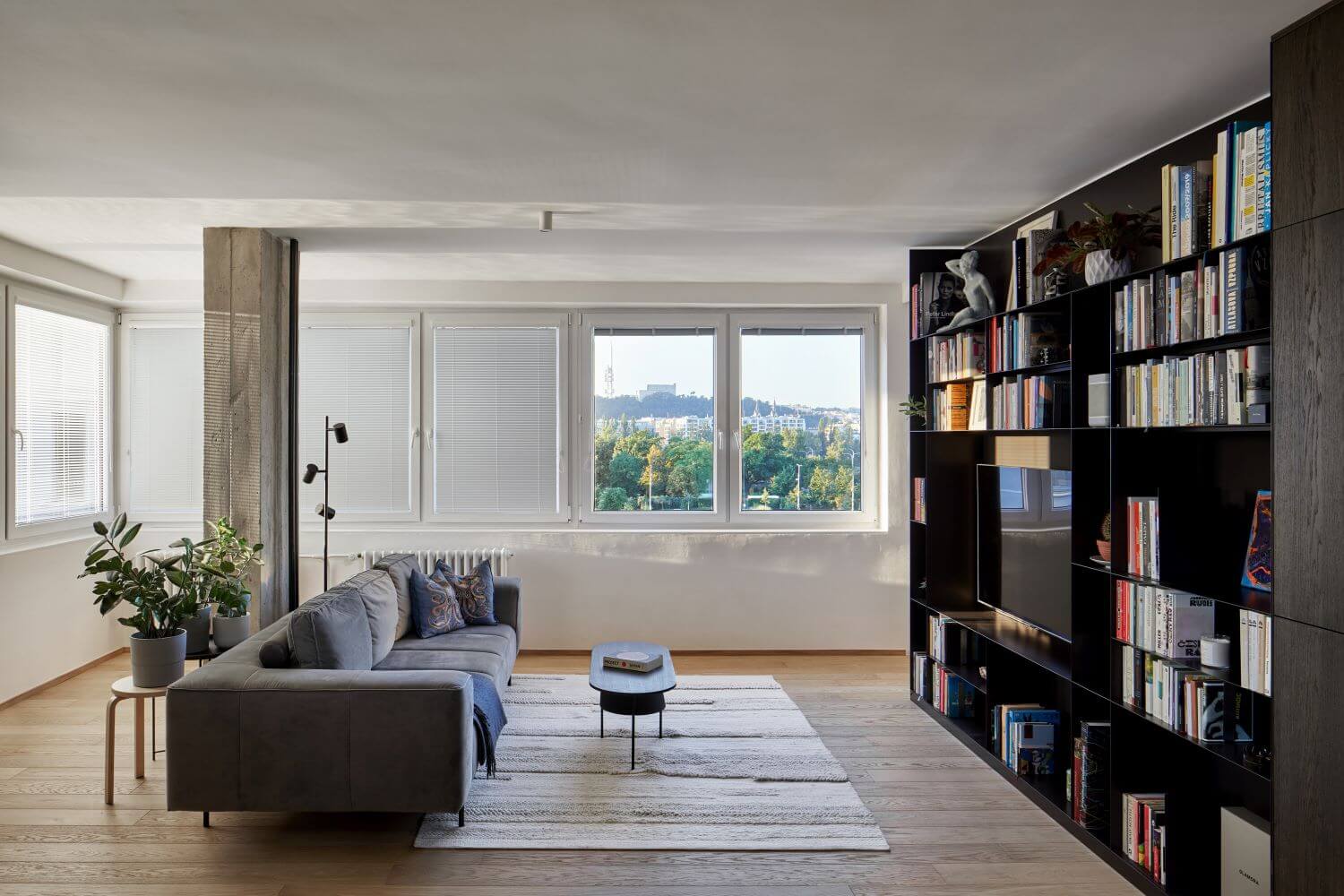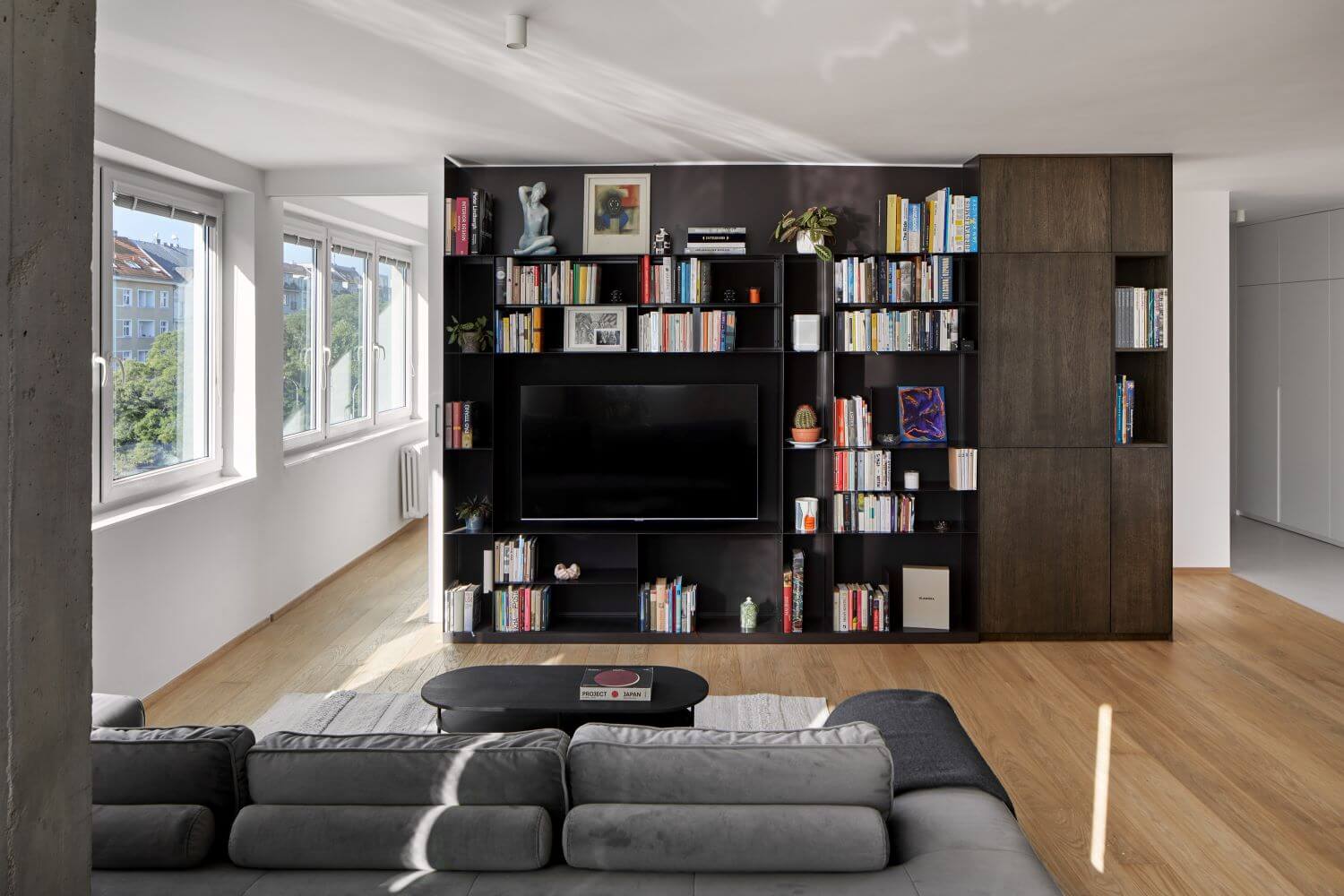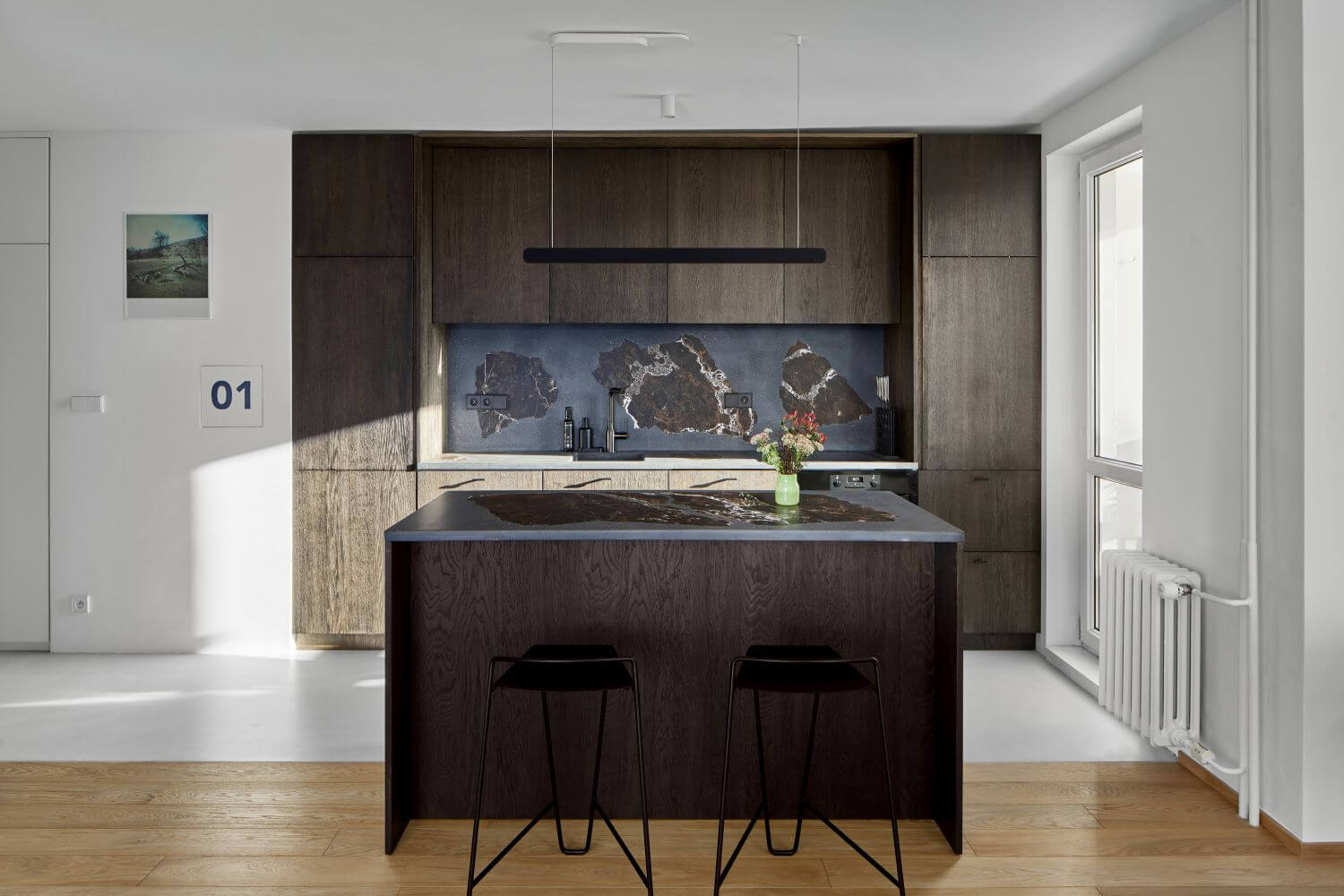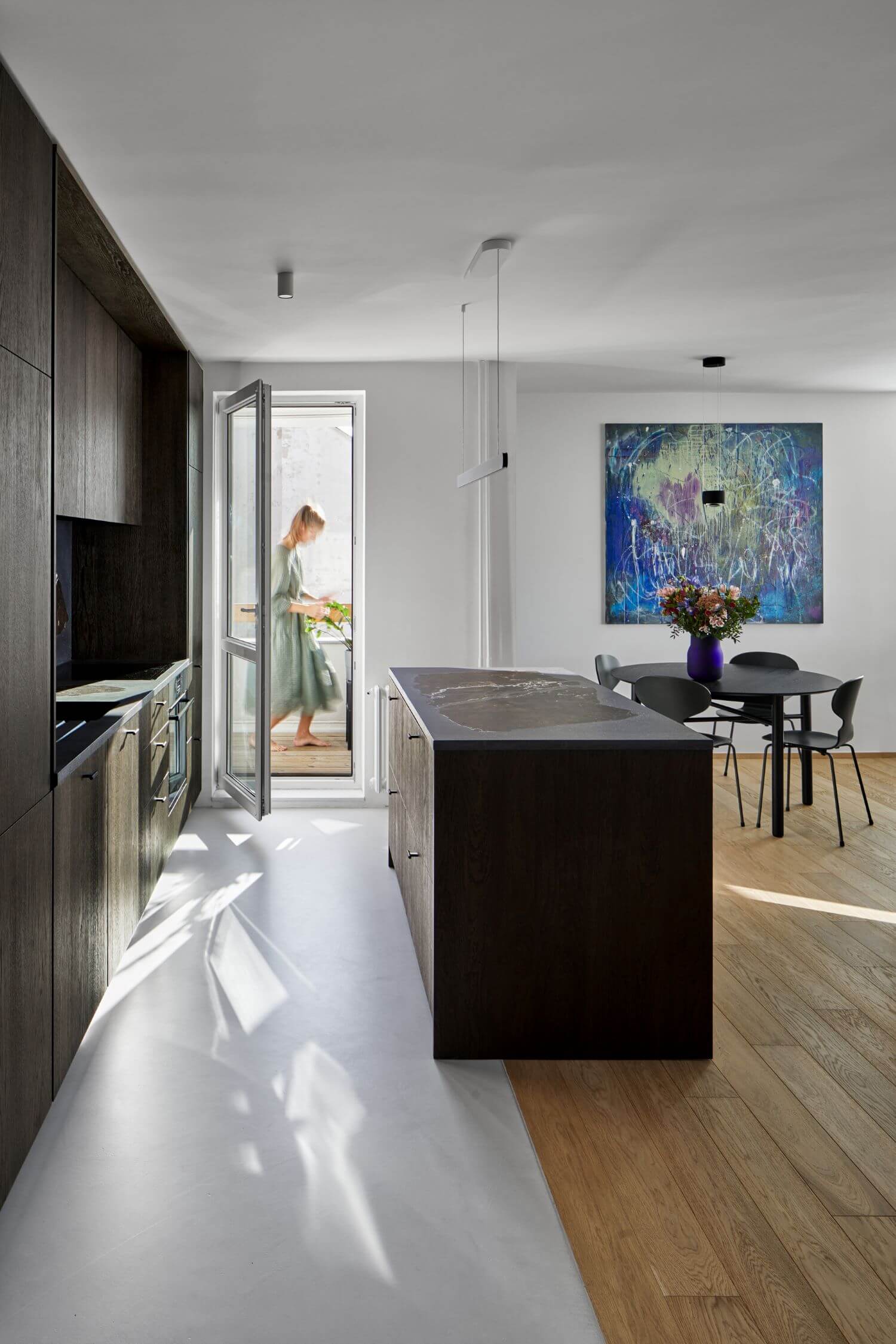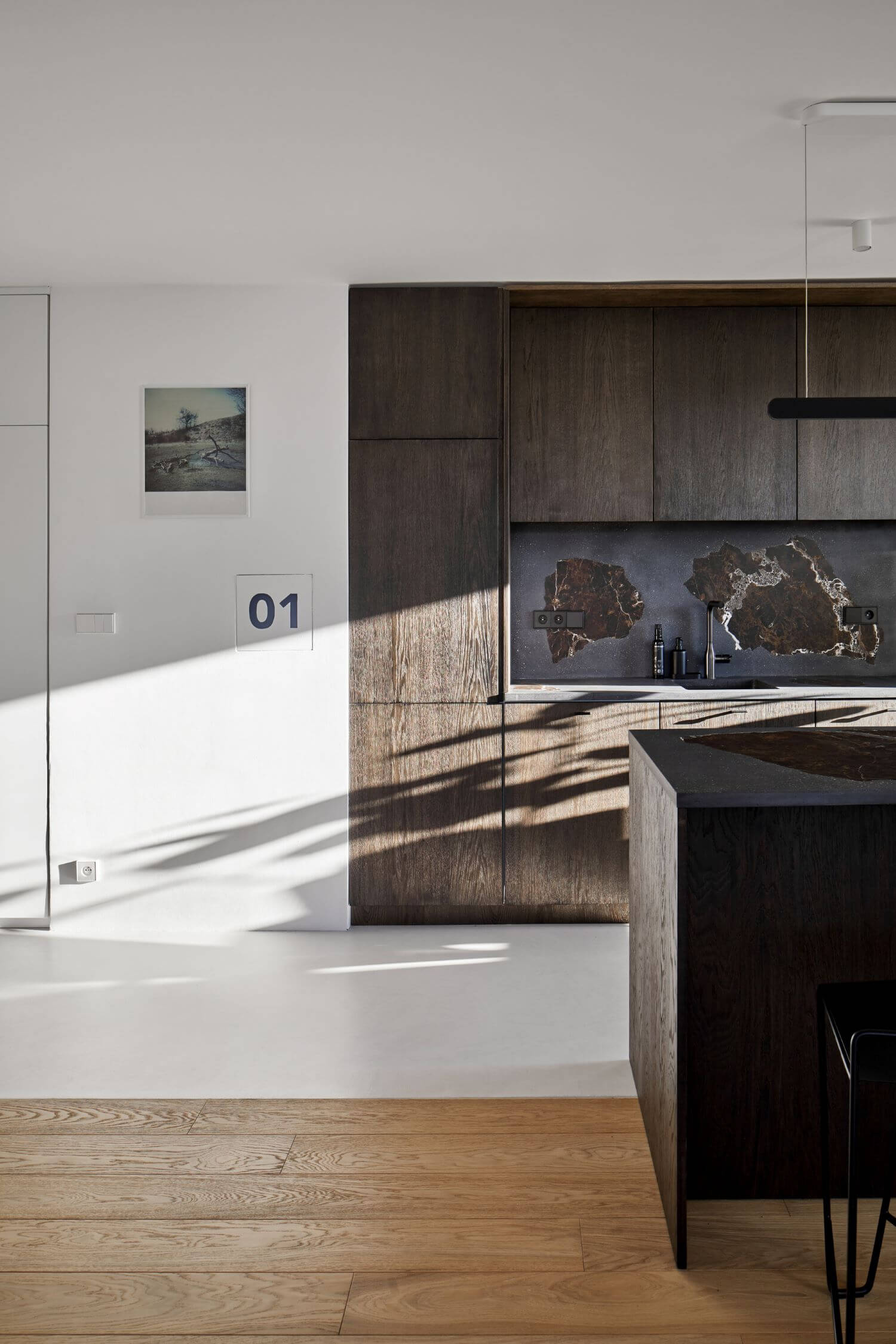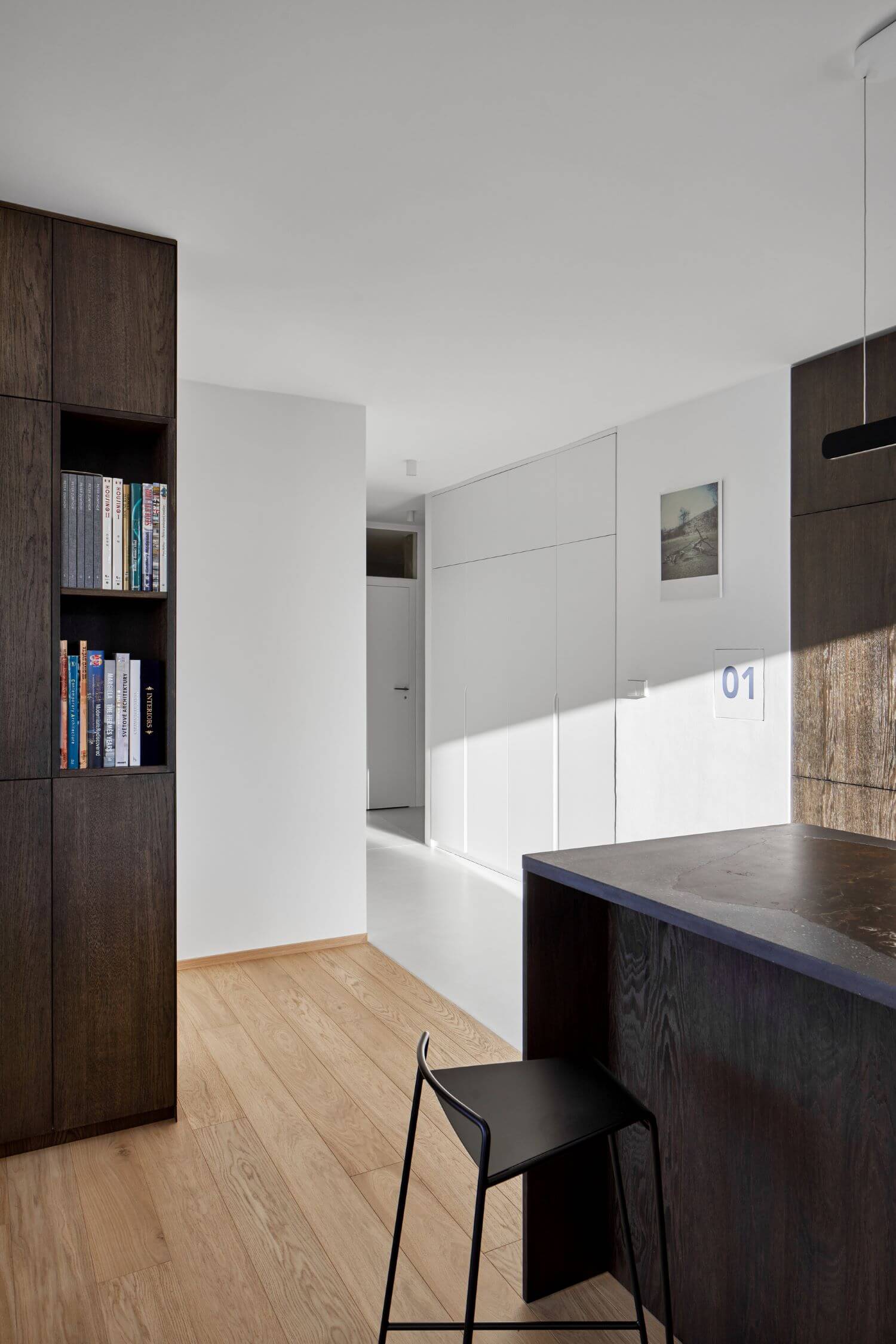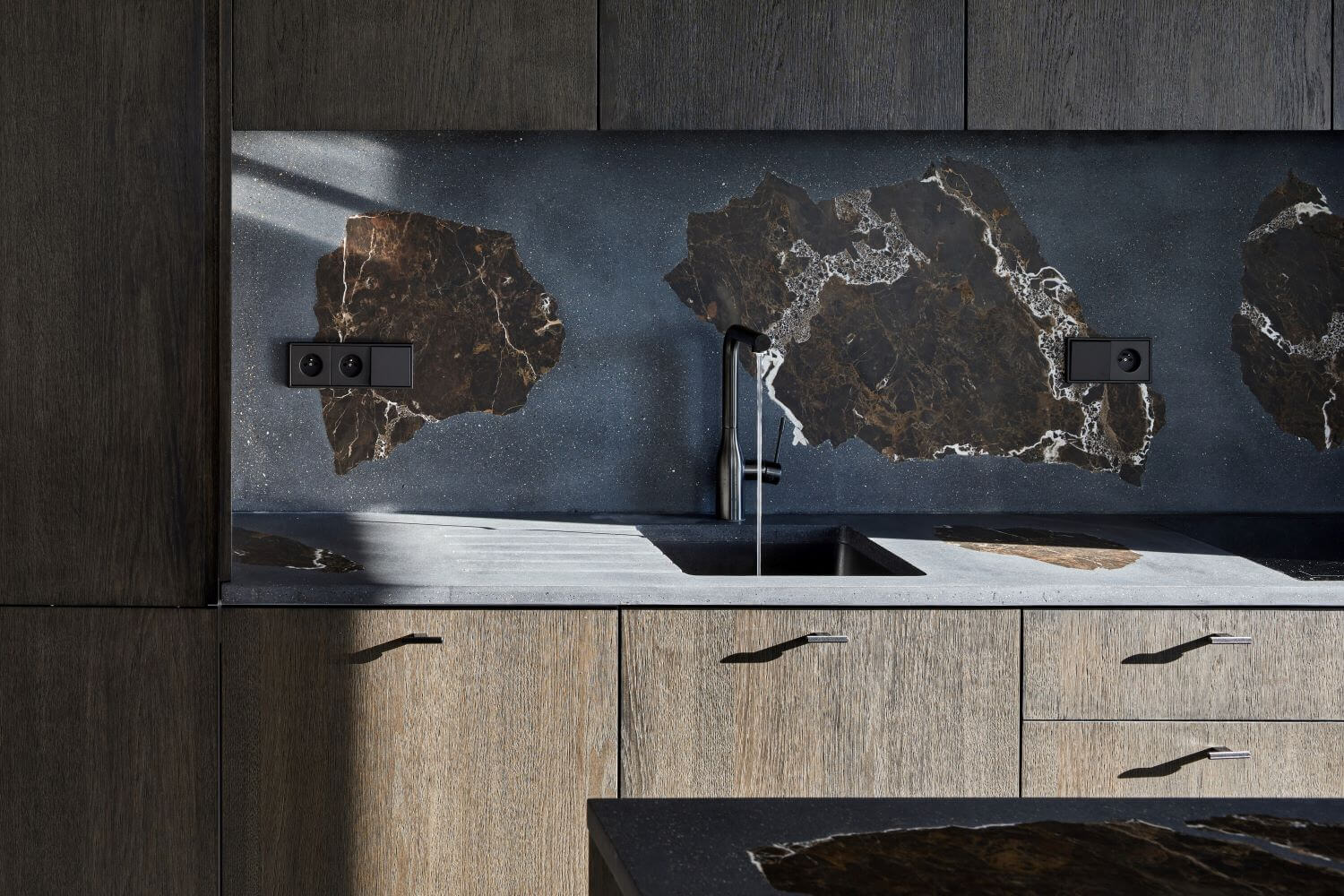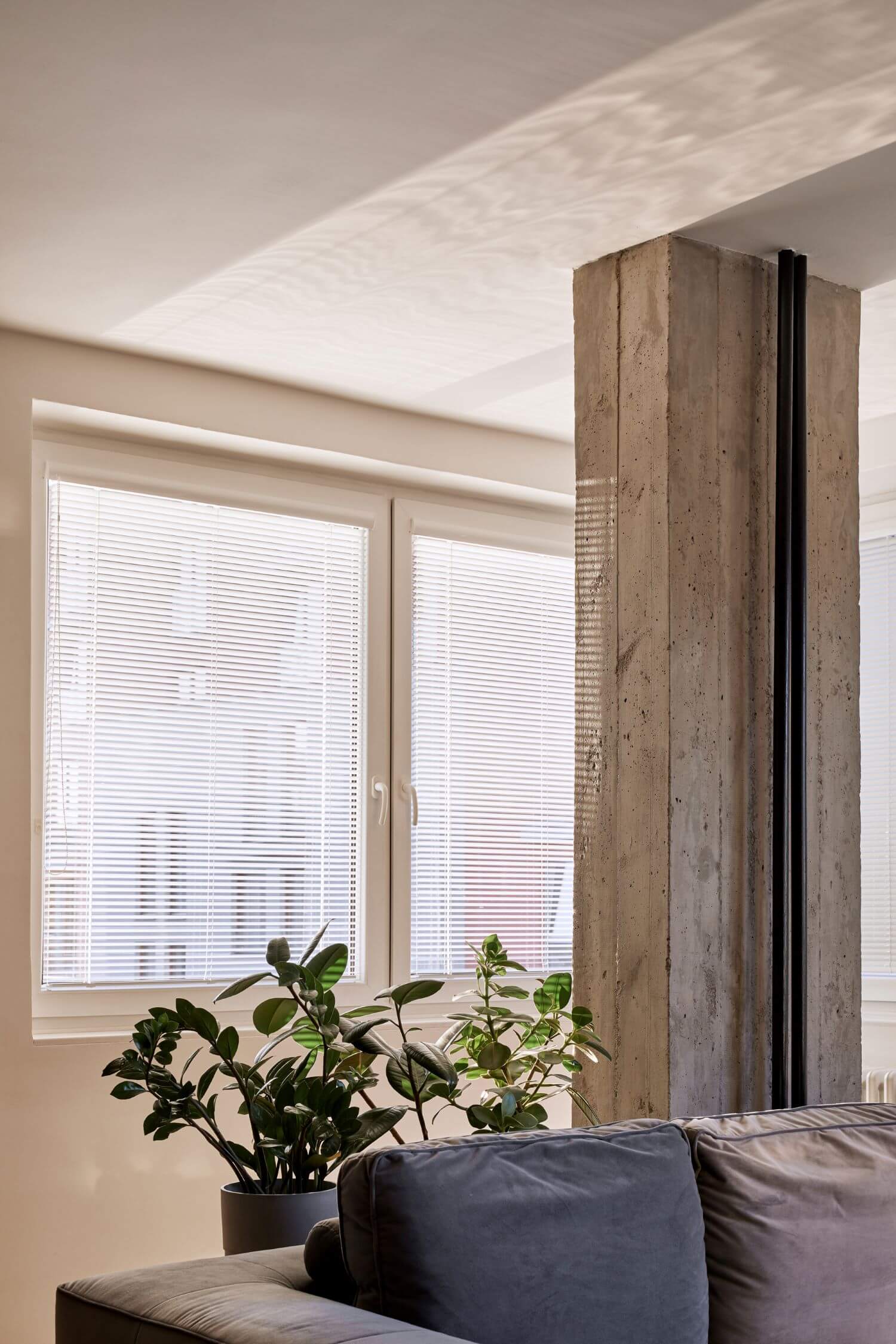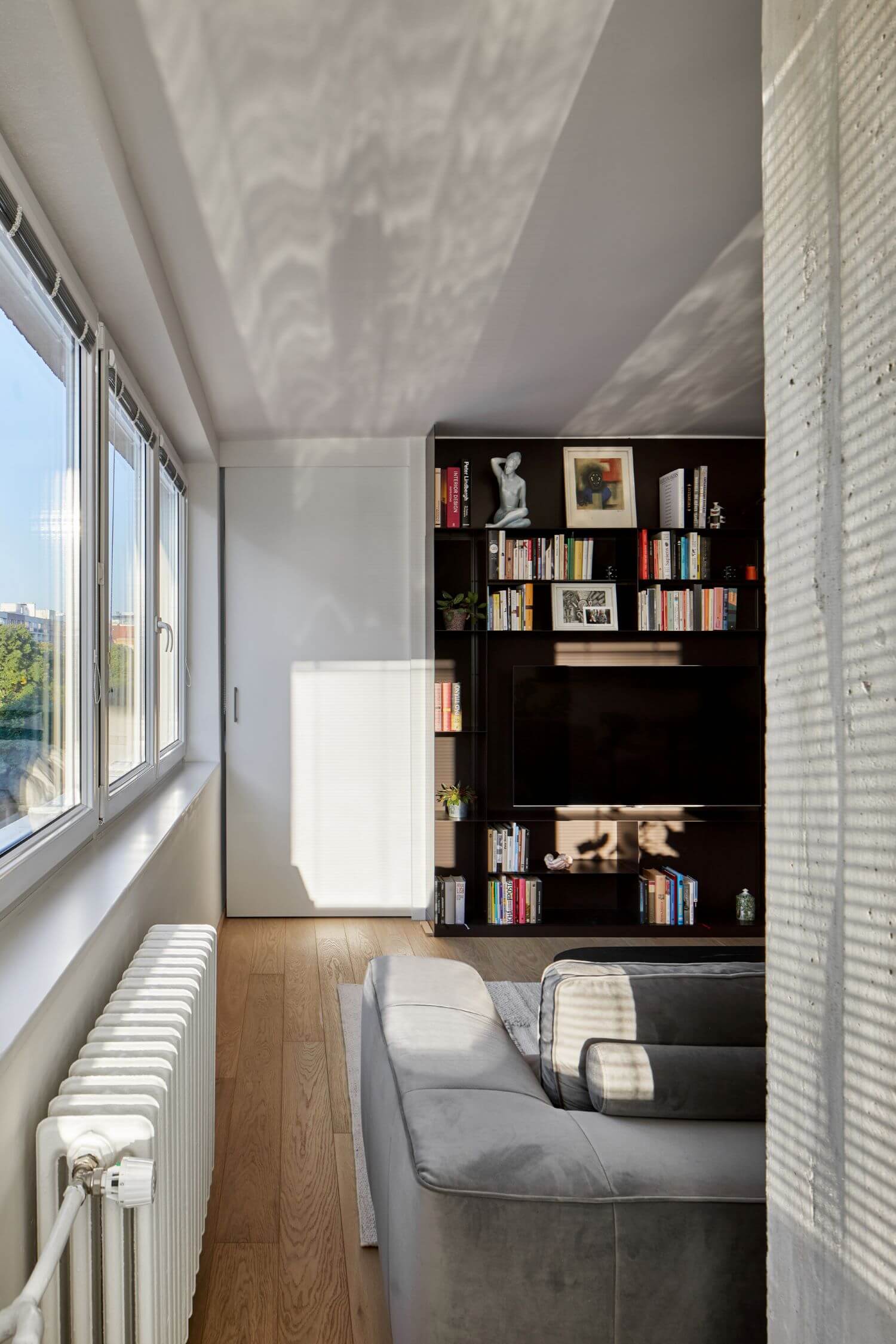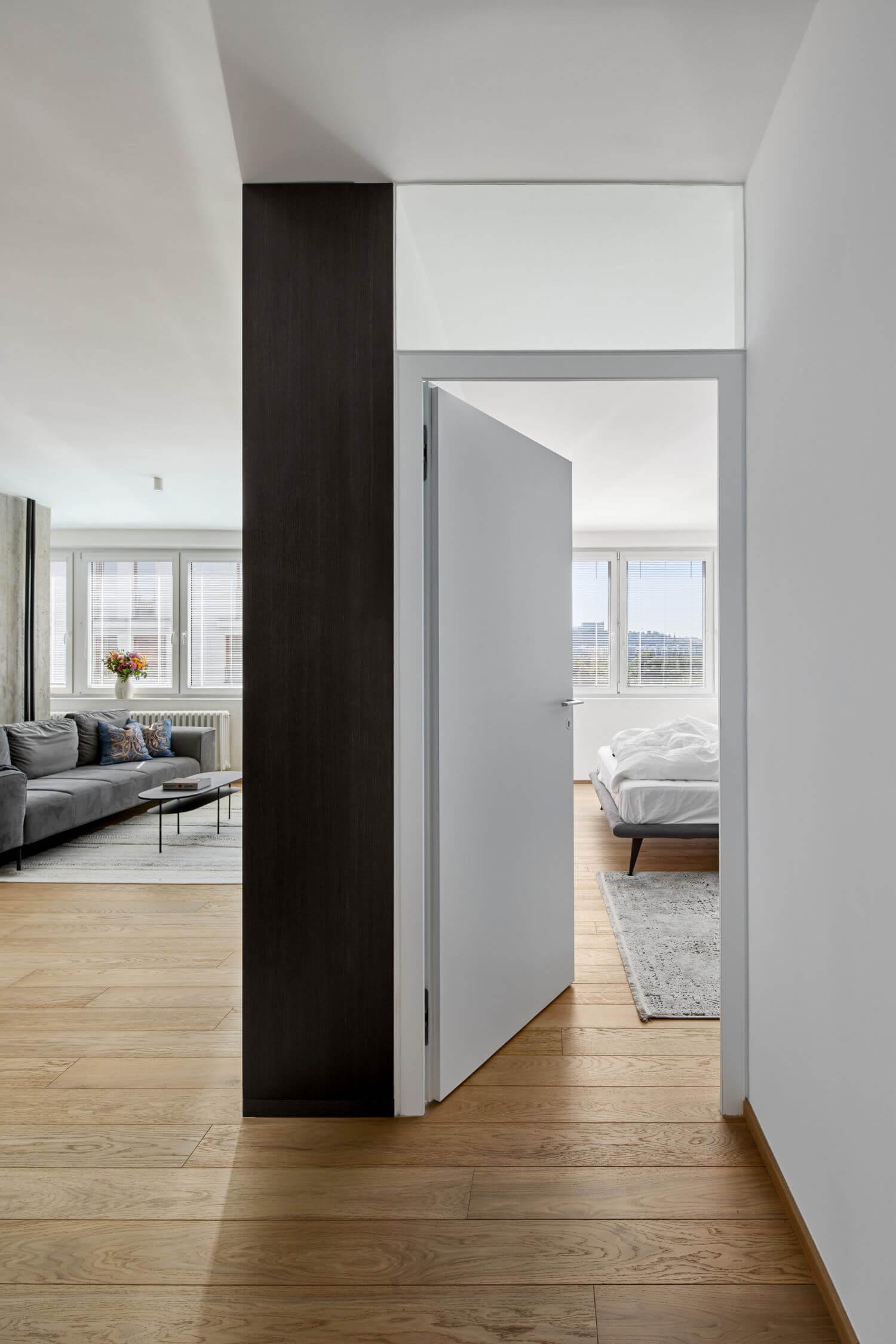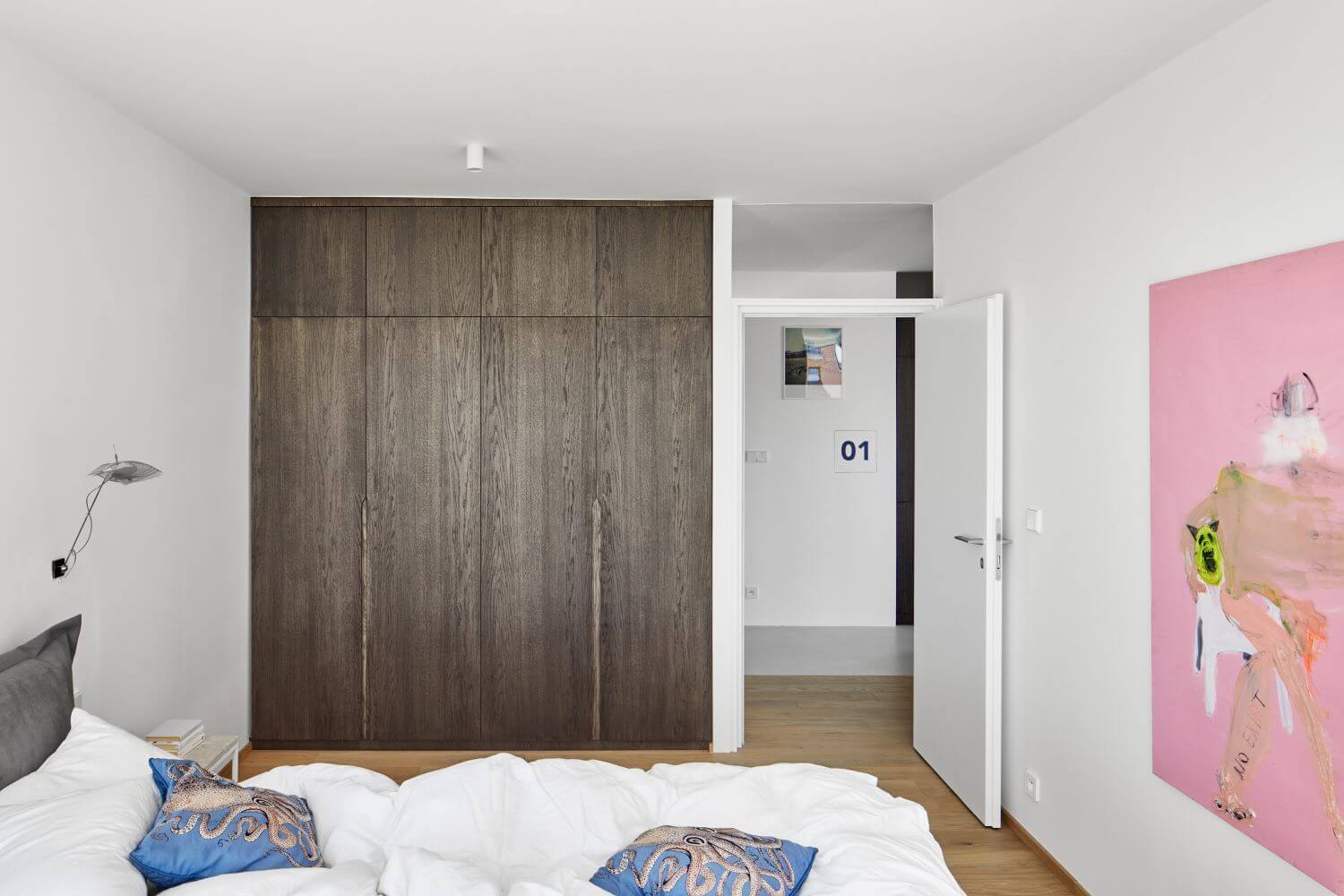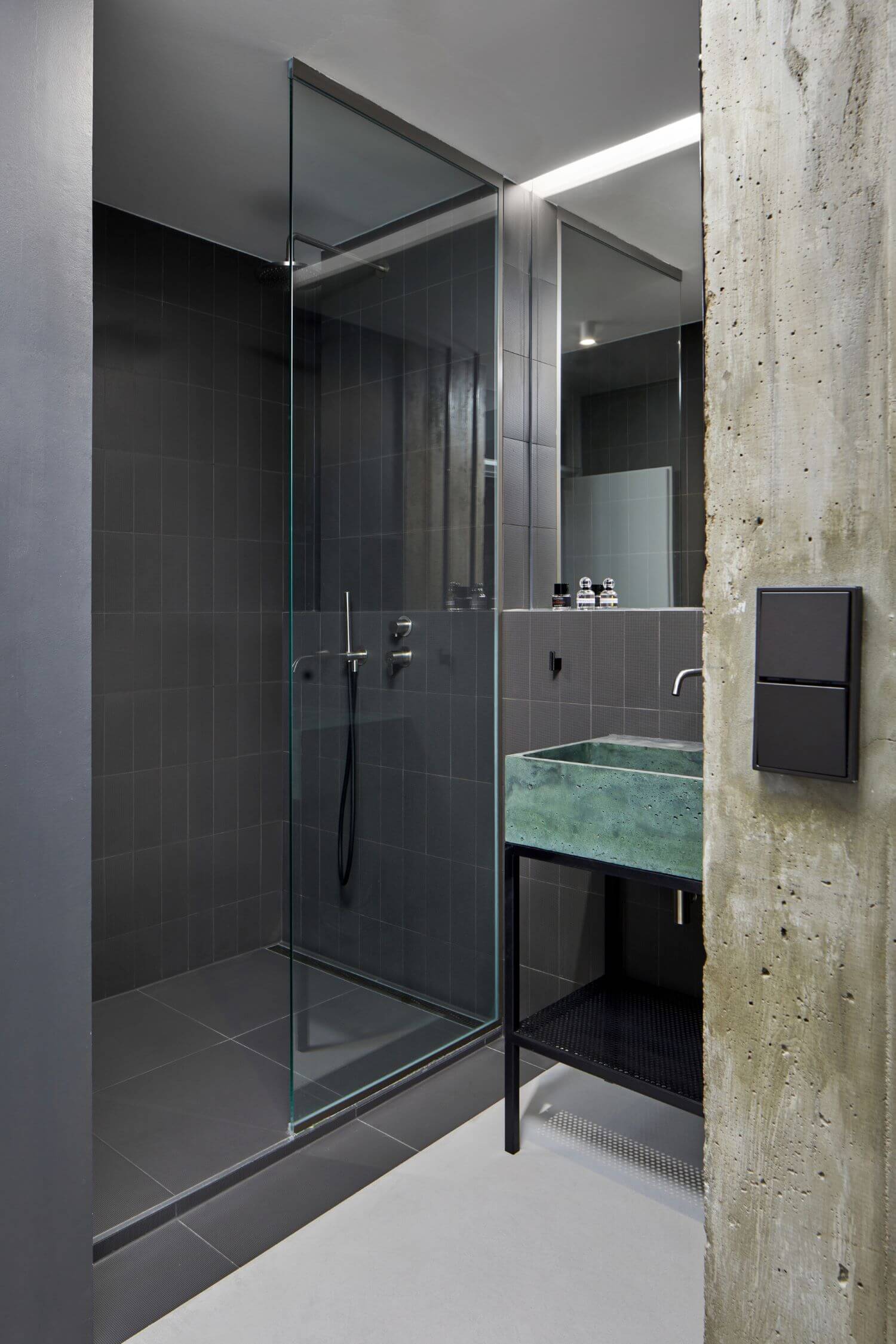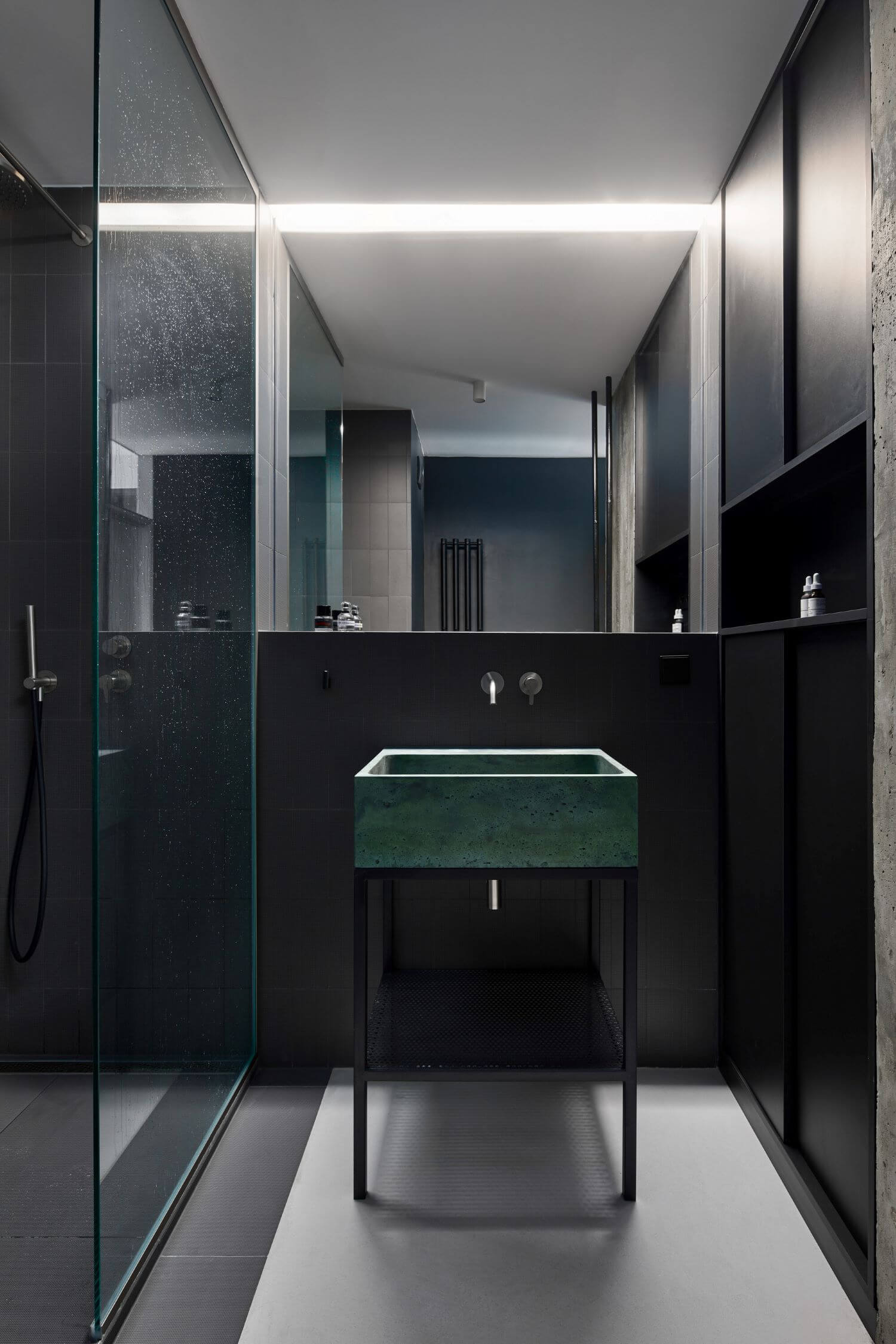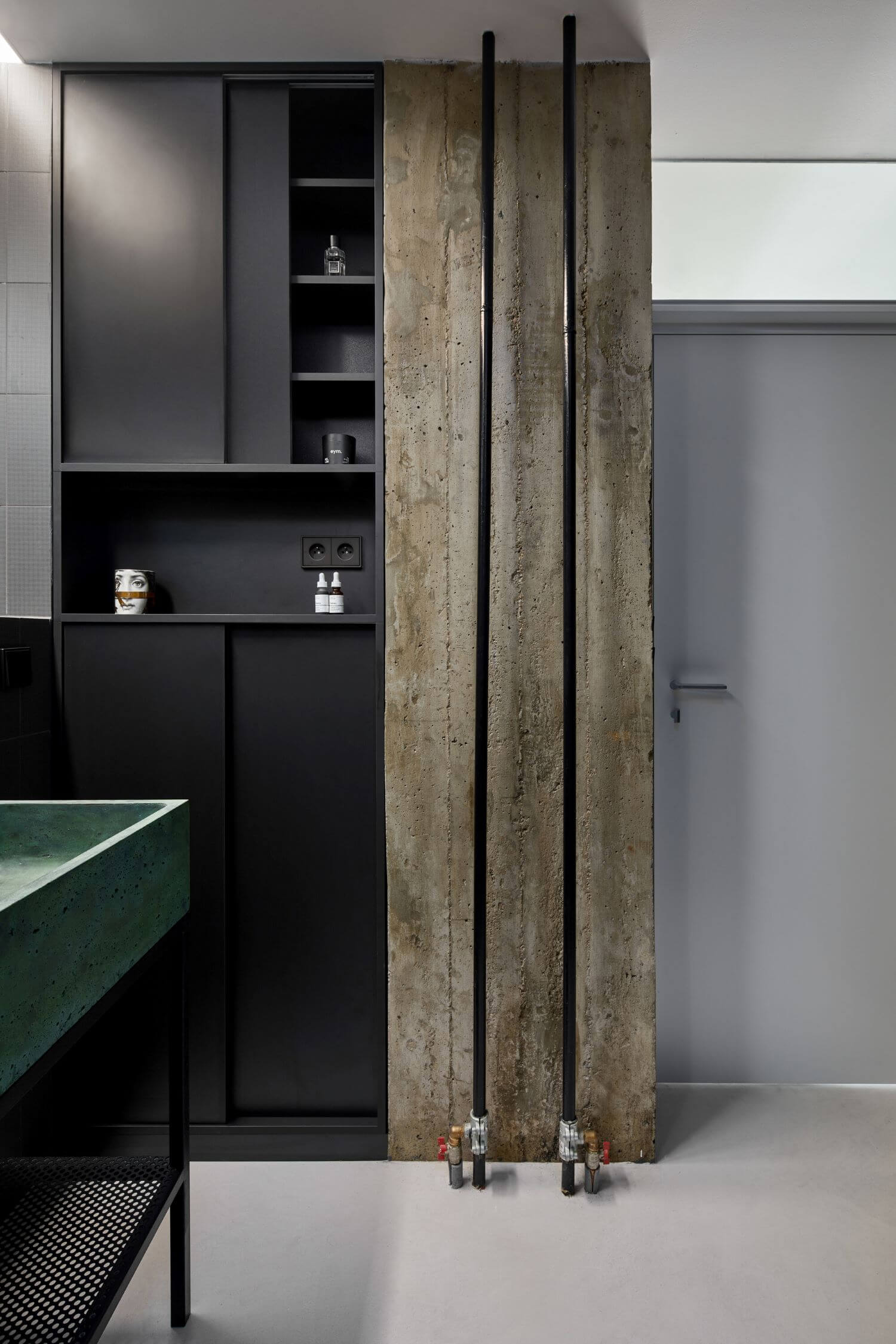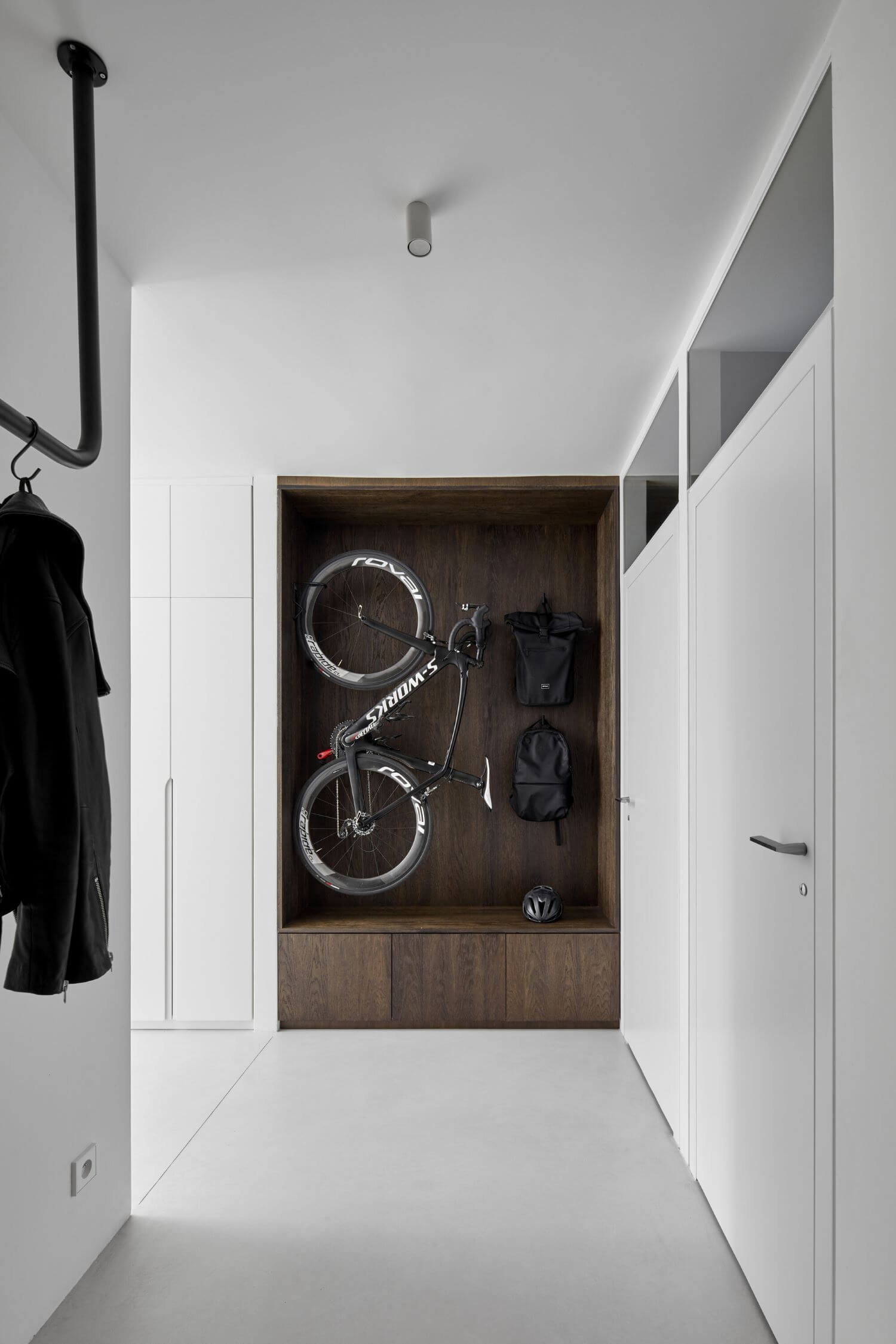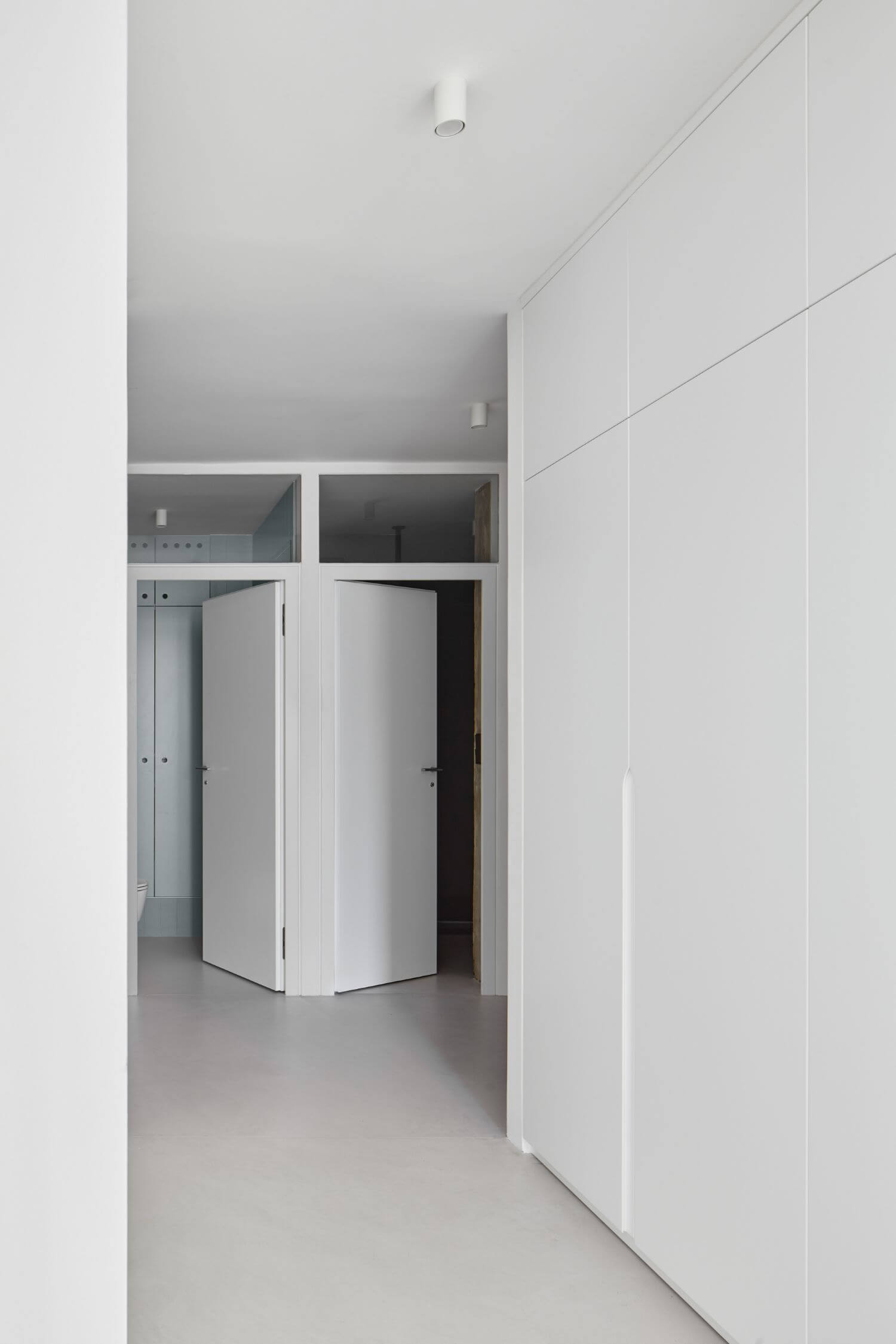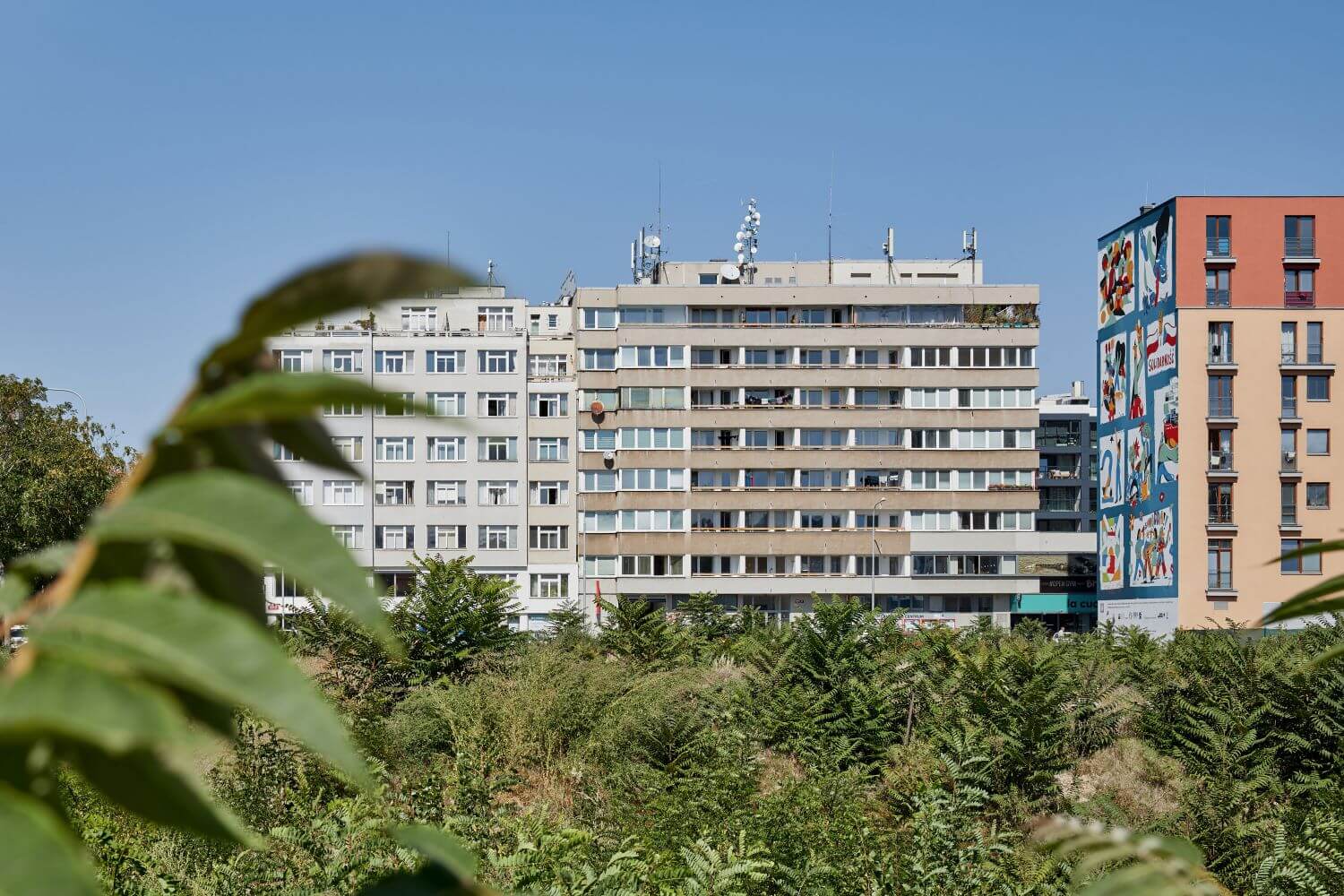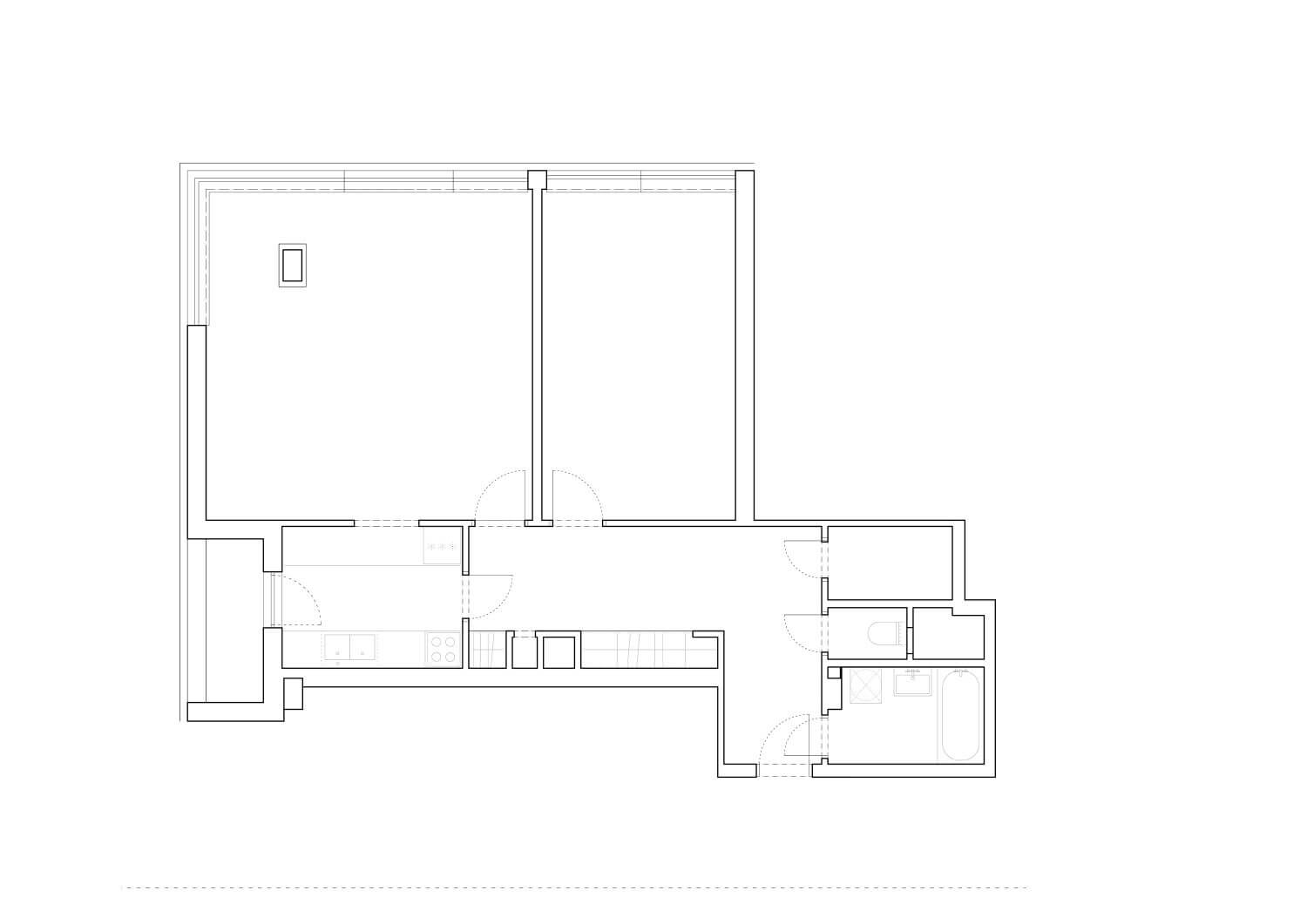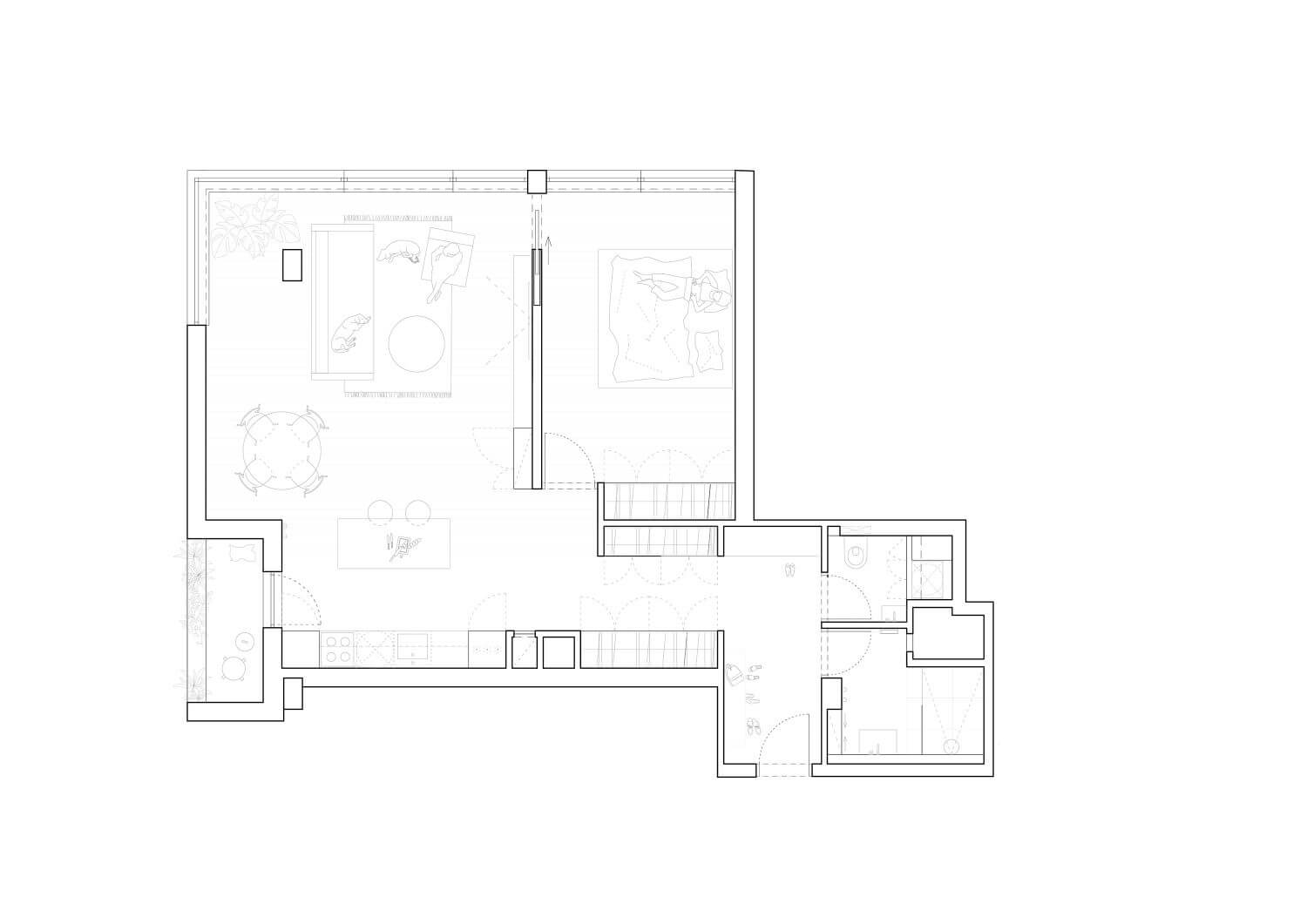 About studio
The Plus One Architects was founded in 2019 by architects Kateřina Průchová and Petra Ciencialová. It is based in Prague but designs projects throughout the Czech Republic. Assignments and experience gradually grow from interior design for private clients to public buildings and larger investors. The approach is most characterized by moderation and respect for the task, the place and the client.
---