GO'C: The 5,200-square-foot space surrounds a protected exterior courtyard that becomes the heart of the project and welcomes visitors into the new tasting room. COR Cellars is located on Old Highway 8 just outside of Lyle, Washington in the heart of the Columbia River Gorge. Within a designated National Scenic Area, the site offers stunning views to the surrounding carved mountainsides characteristic of the gorge and to the south across the river to Mount Hood.
The Columbia River Gorge pulls steady westerly winds up through the gorge which become a significant site condition to address while working outside much of the year. Responding to both the landscape and to Luke's desire to have some respite from the wind, led to the use of a courtyard (the heart at the center) as a central organizing system that protects workers and visitors alike from the sometimes harsh conditions of the natural environment. With large overhangs on the internal sides, the courtyard becomes a memorable and inviting way for visitors to arrive to the winery and be welcomed into the new tasting room.
The building berms into the hillside along the north while opening up to the landscape and grand views of Mount Hood at the south. To complete the courtyard on the east end, the design retains the location of the existing metal farm shed and repurposes this space into the new COR Cellars bottling facility.
Visitors enter the courtyard between the old shed and the new structure at the same location as the previous entry, maintaining a familiar connection with the past. The walls of the barrel storage spaces that flank the courtyard are kept solid, drawing visitors into the tasting room. Large glass bi-fold doors between the tasting room and courtyard create a direct connection between interior and exterior spaces. Key views and circulation routes are set up east/west through the building giving visitors glimpses of the vineyards beyond.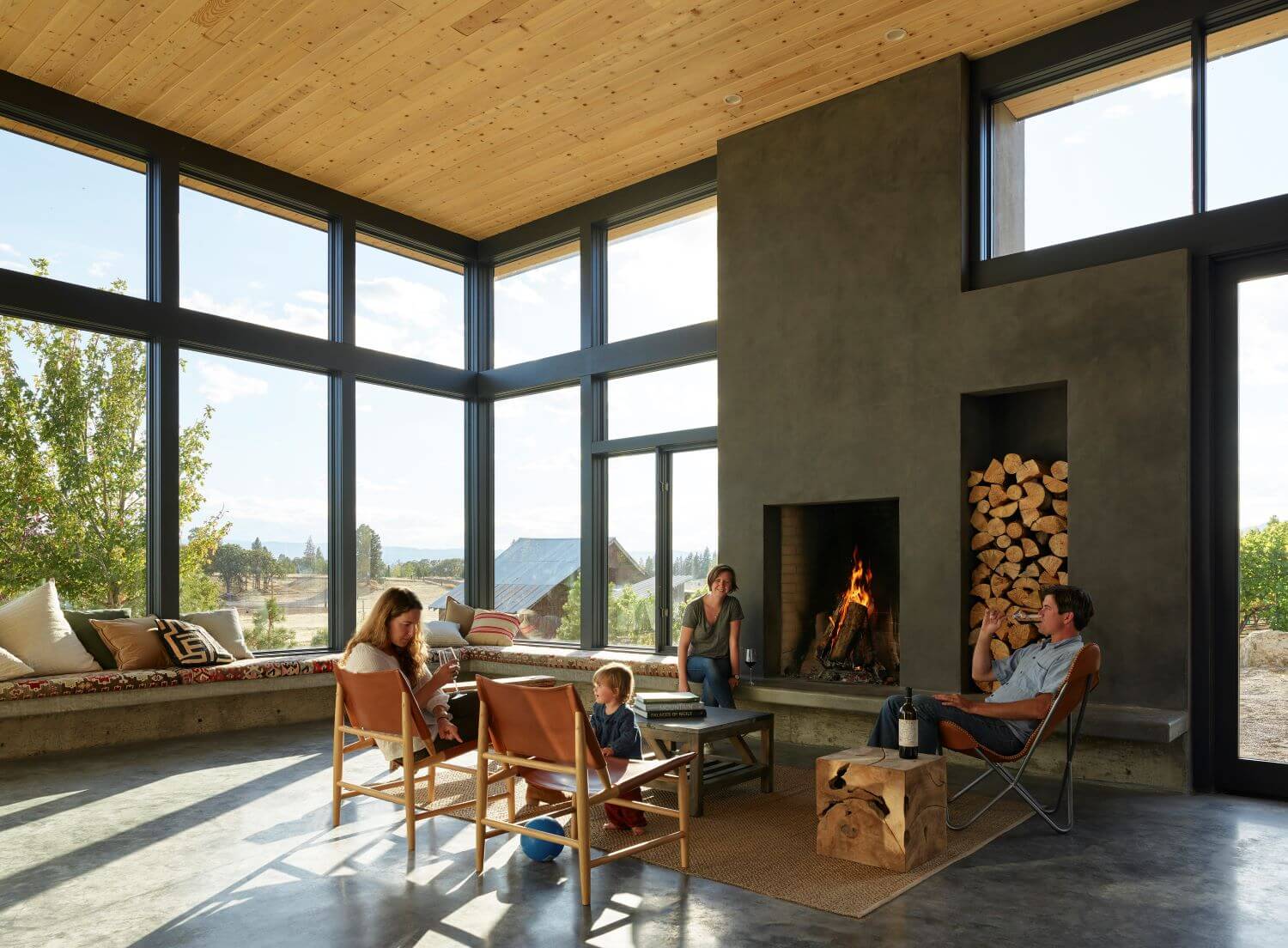 Skylights are located above the tasting room bar dropping light on the main hub of activity. The large masonry fireplace marks the center of the living room and offers an inviting space for gathering year round. A rooftop terrace offers a unique perspective over the Columbia River and views out to Mount Hood beyond. The need for significant square footage added to the existing winery called for a clear concept with a repetitive structural module that surround the courtyard. A simple yet refined exterior palette with straightforward detailing and dark earth tones allows the building to rest comfortably in the site.
Inside, the simple palette continues with lighter tones. White-washed walls and the clear coated hemlock ceilings reflect the natural light that enters the space presenting a welcoming atmosphere. The southwest corner of the tasting room is designed to feel like a living room, encouraging visitors to relax, meet new and old friends, and enjoy the beautiful surrounding landscape.
"The courtyard is the heart of the building. It is protected by the new wings of the winery that form a berm against the steady winds. This provides a calm, protected center for day-to-day operations and a welcoming exterior space for visitors as they enter the new tasting room." —Jon Gentry and Aimée O'Carroll of GO'C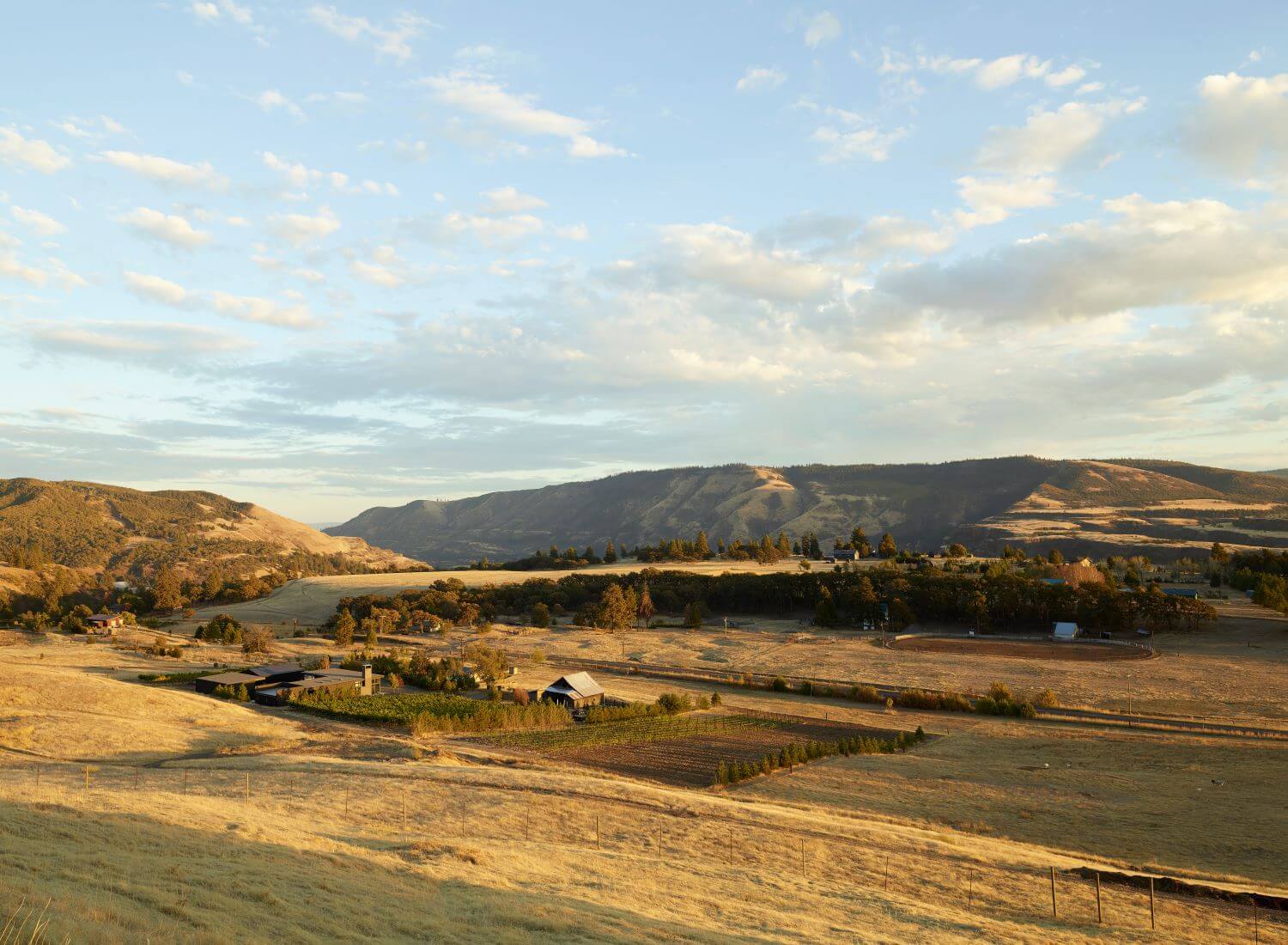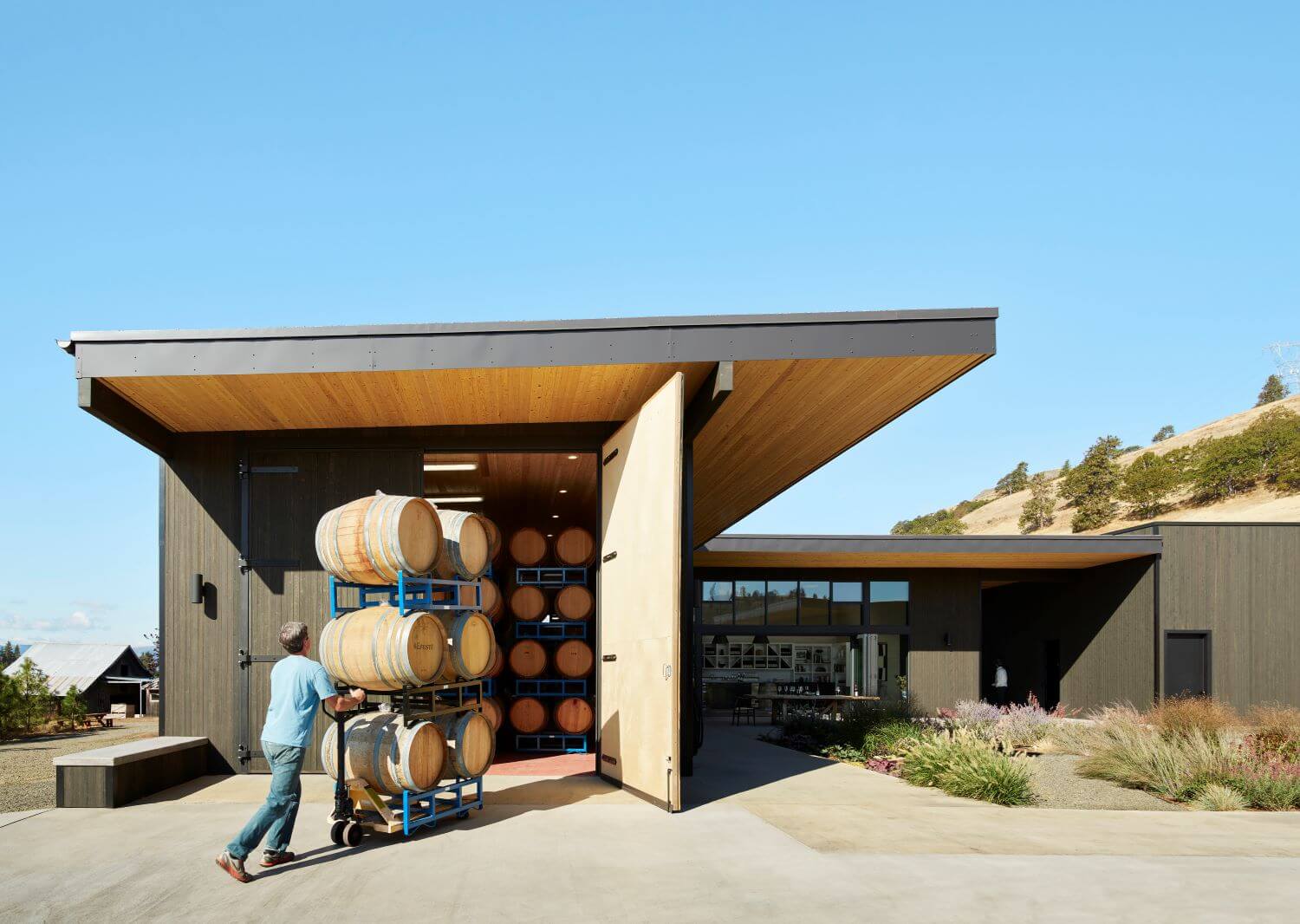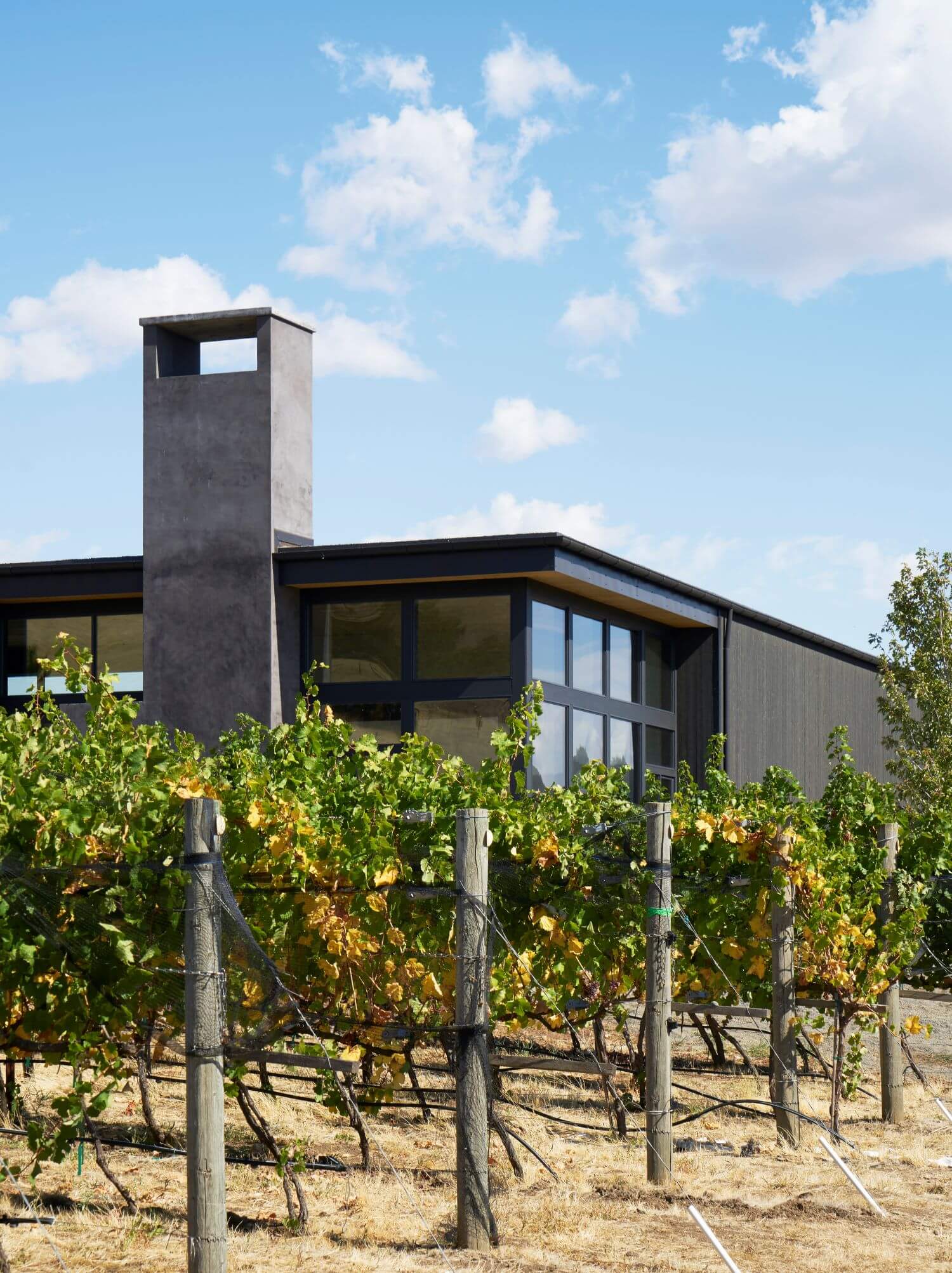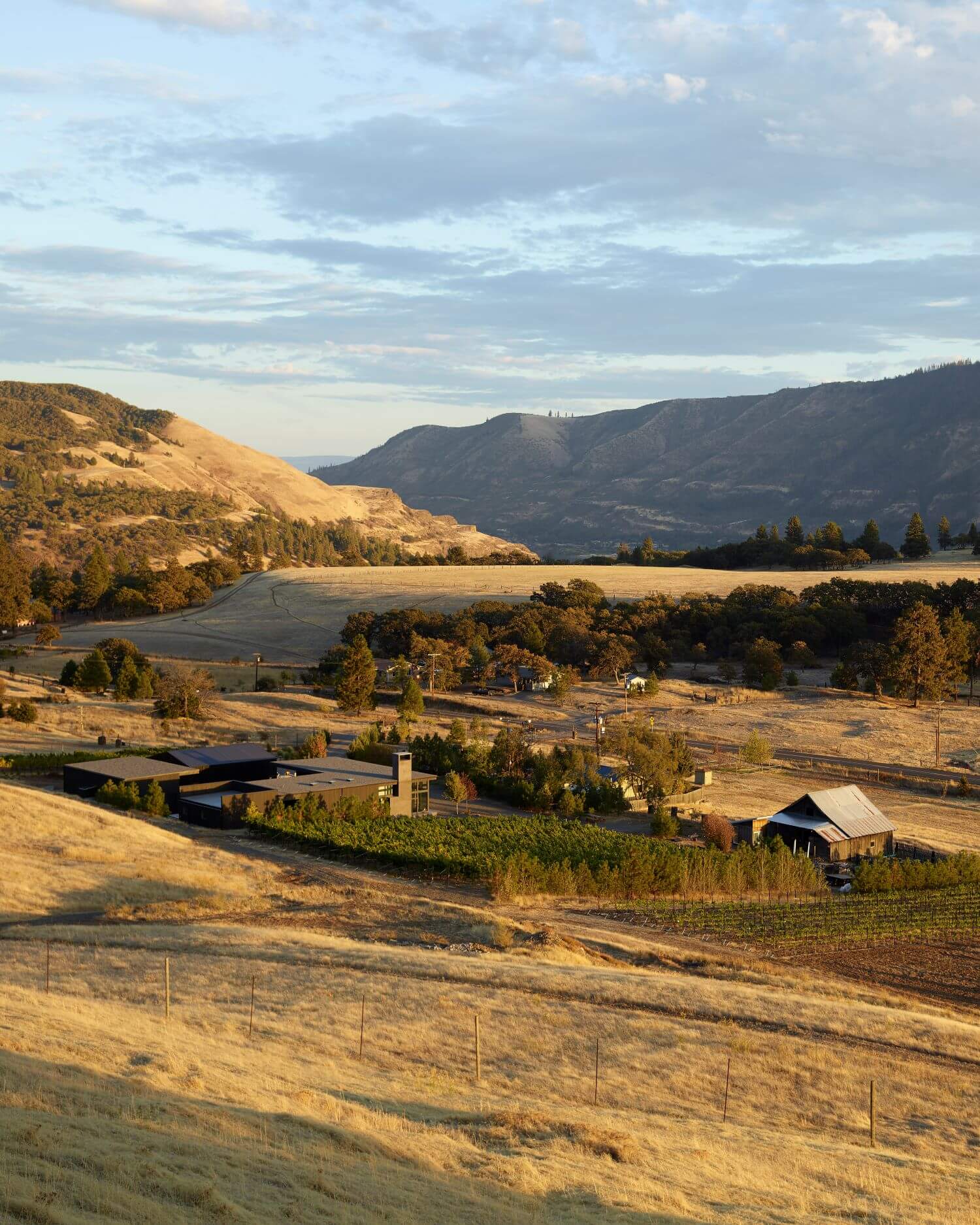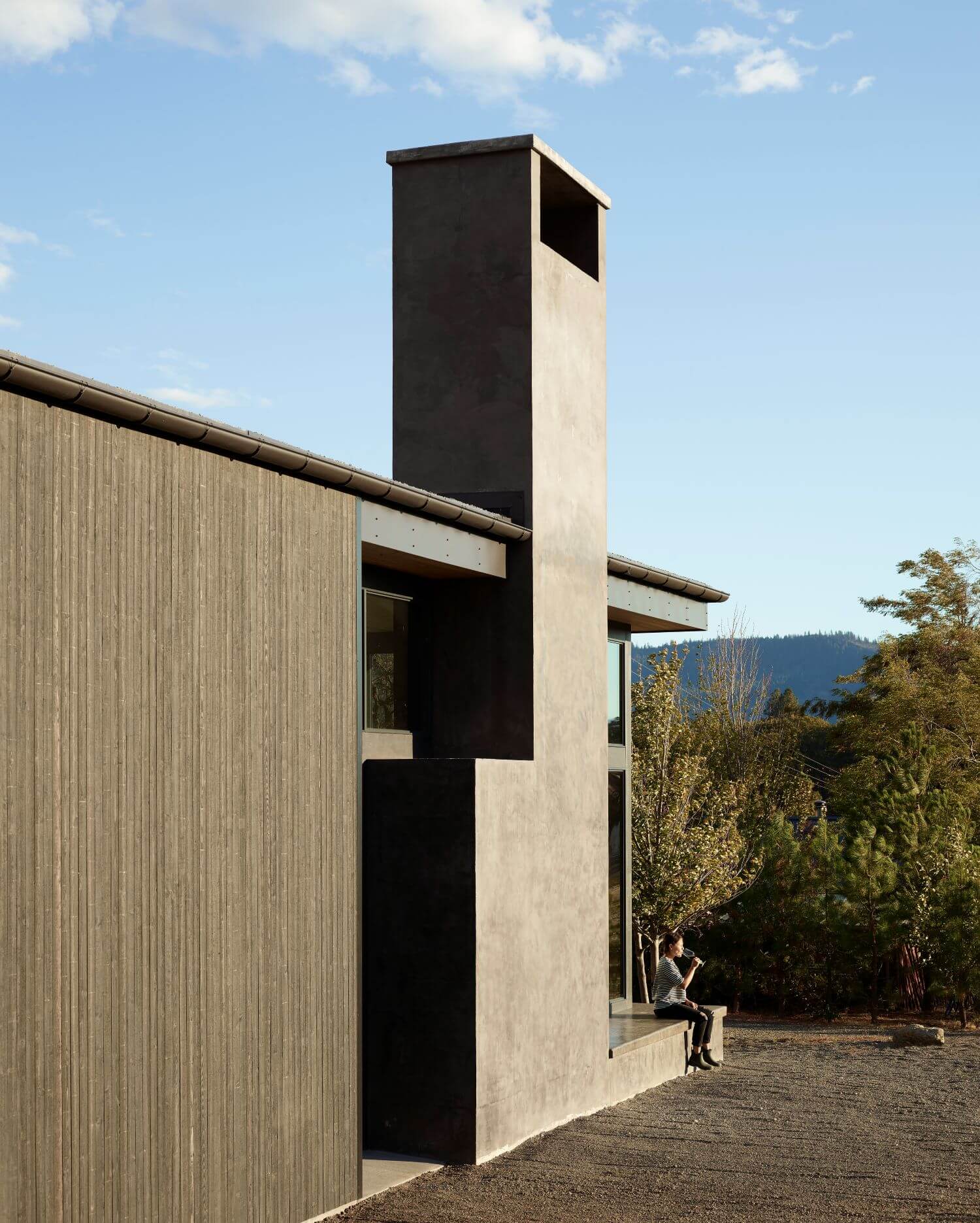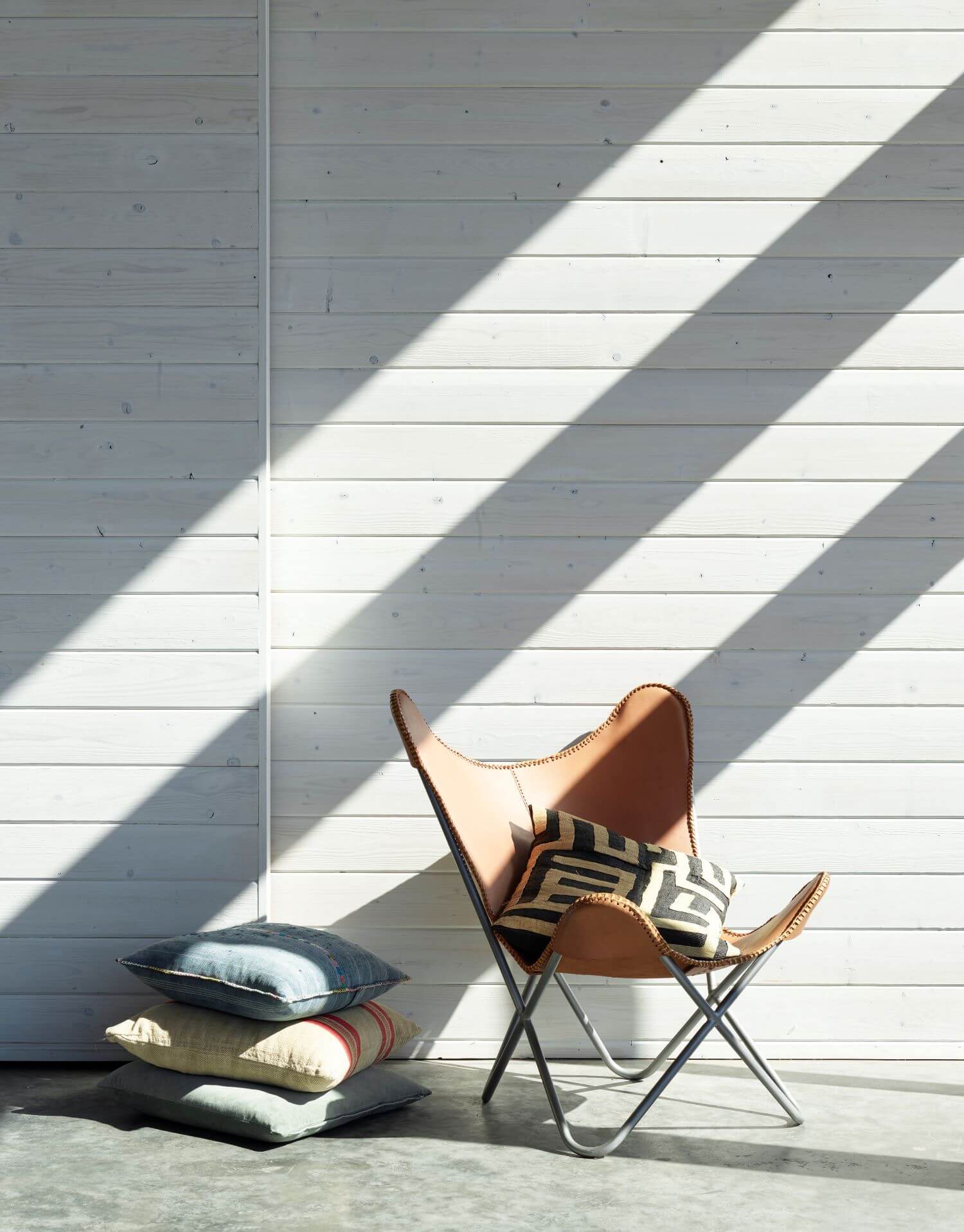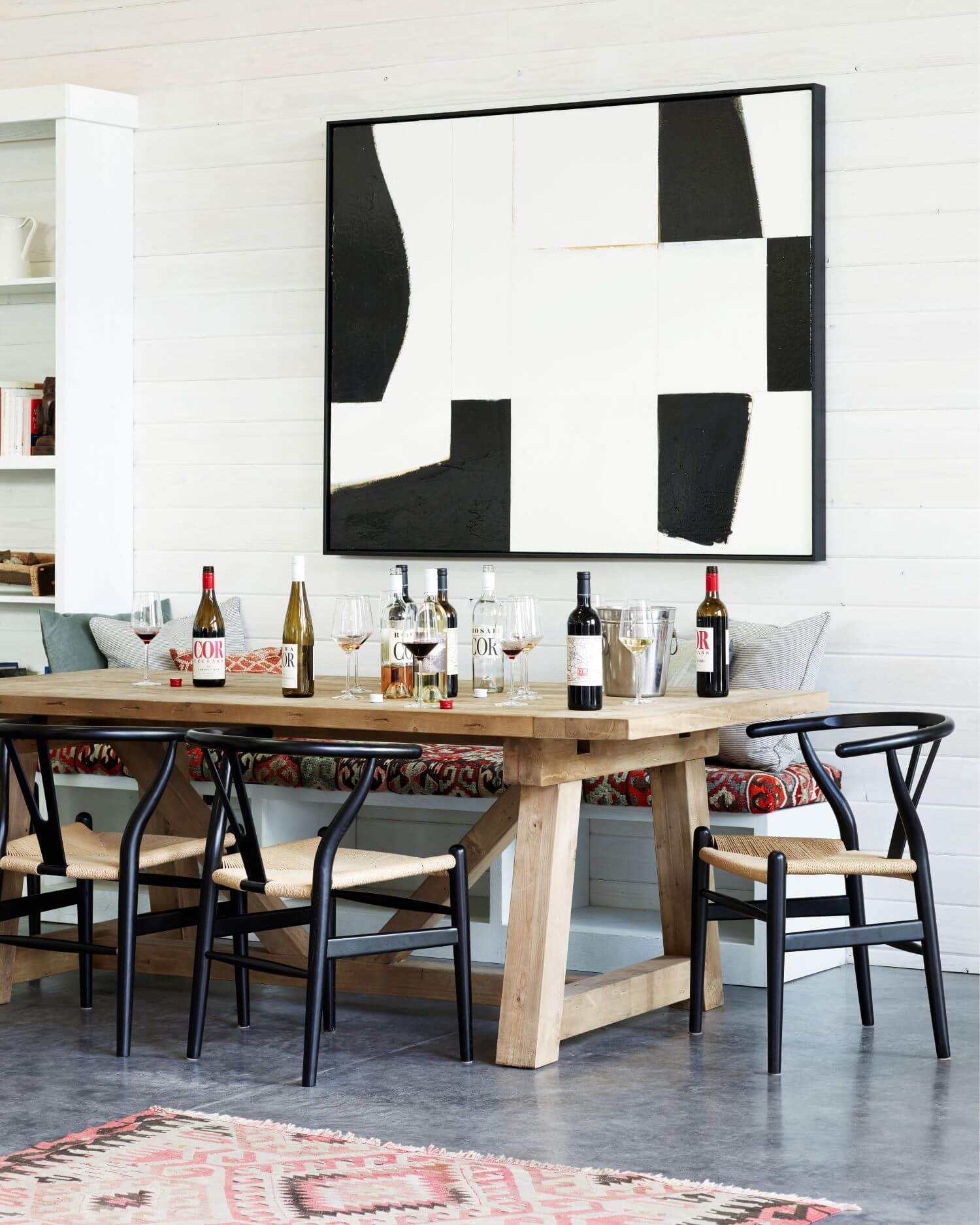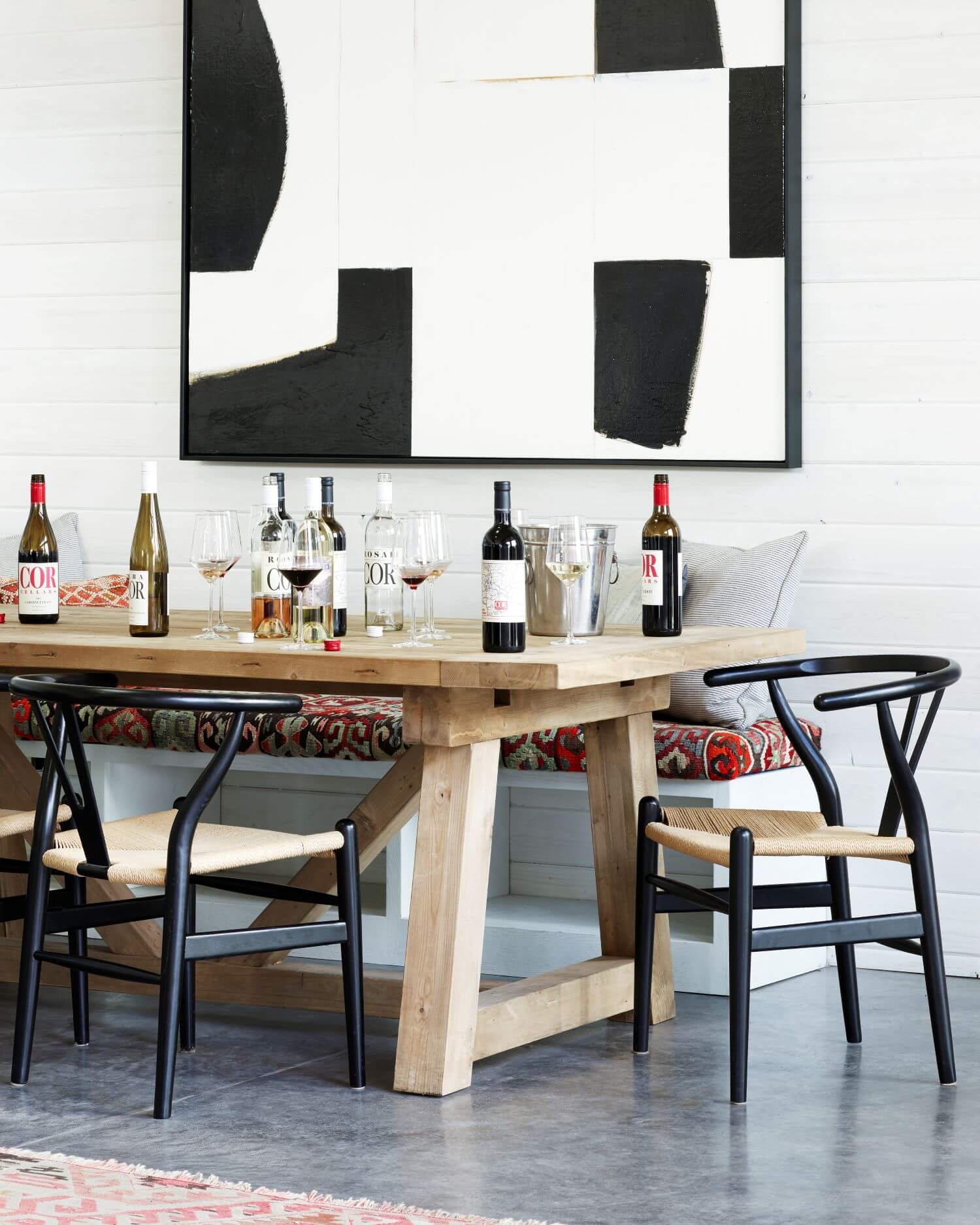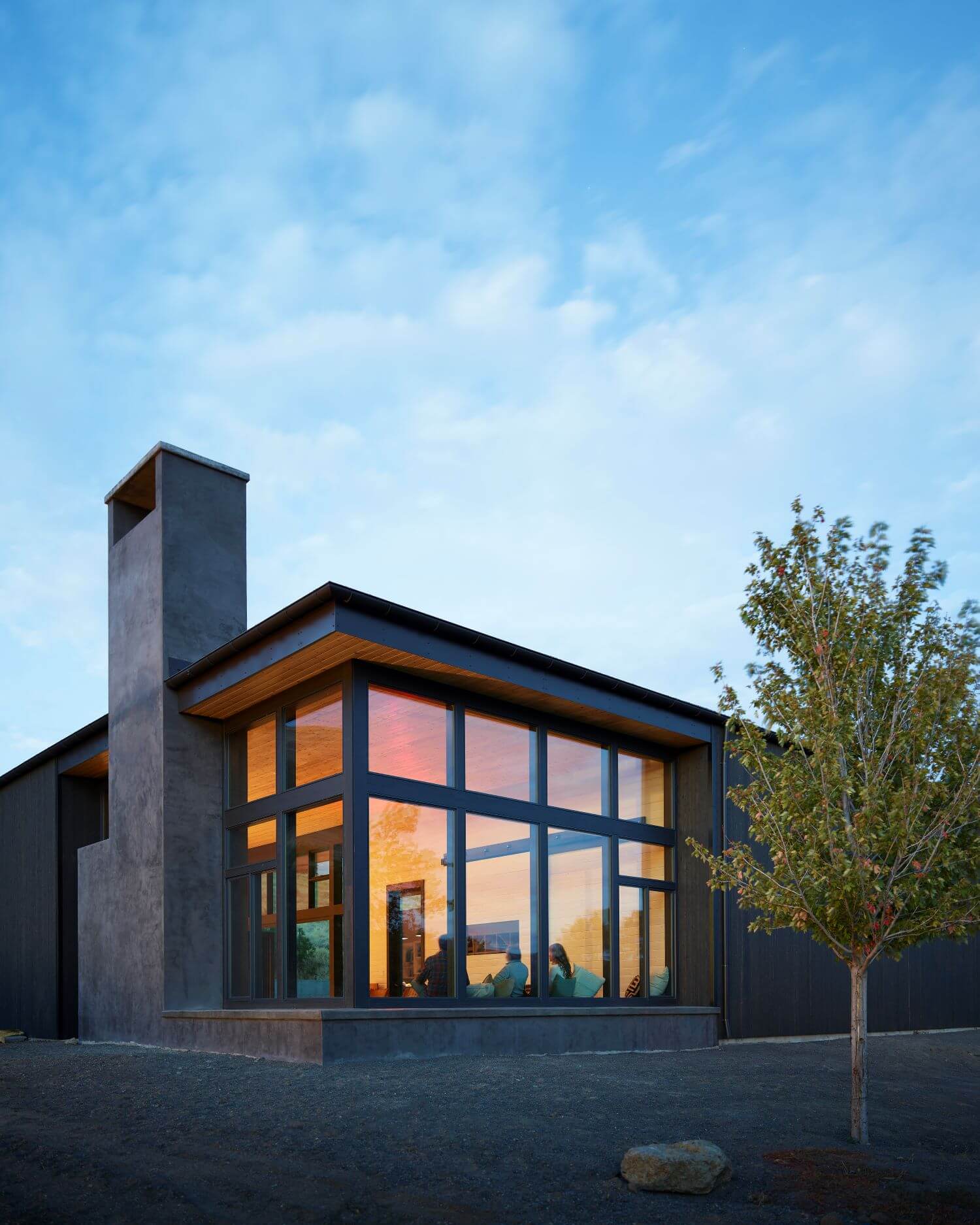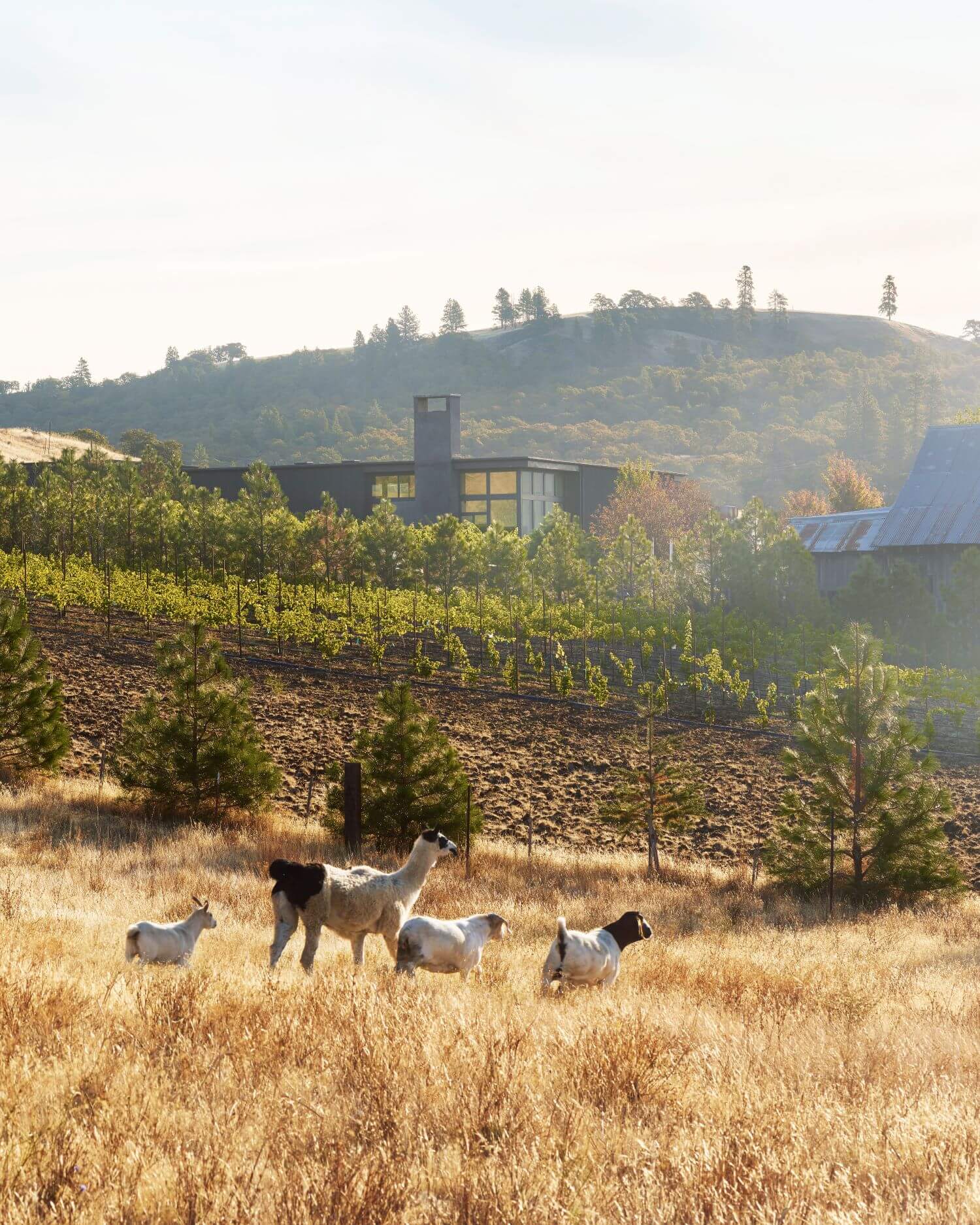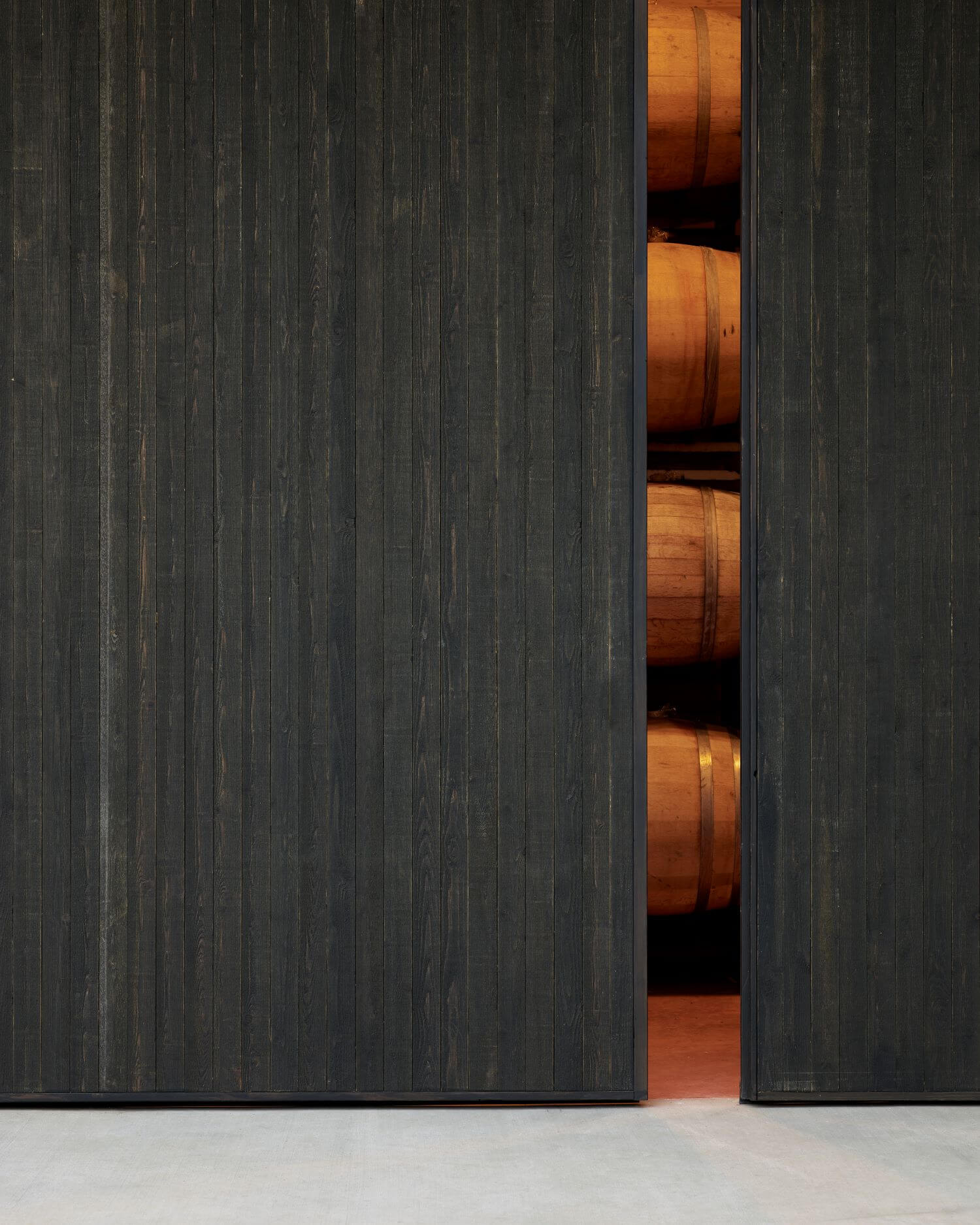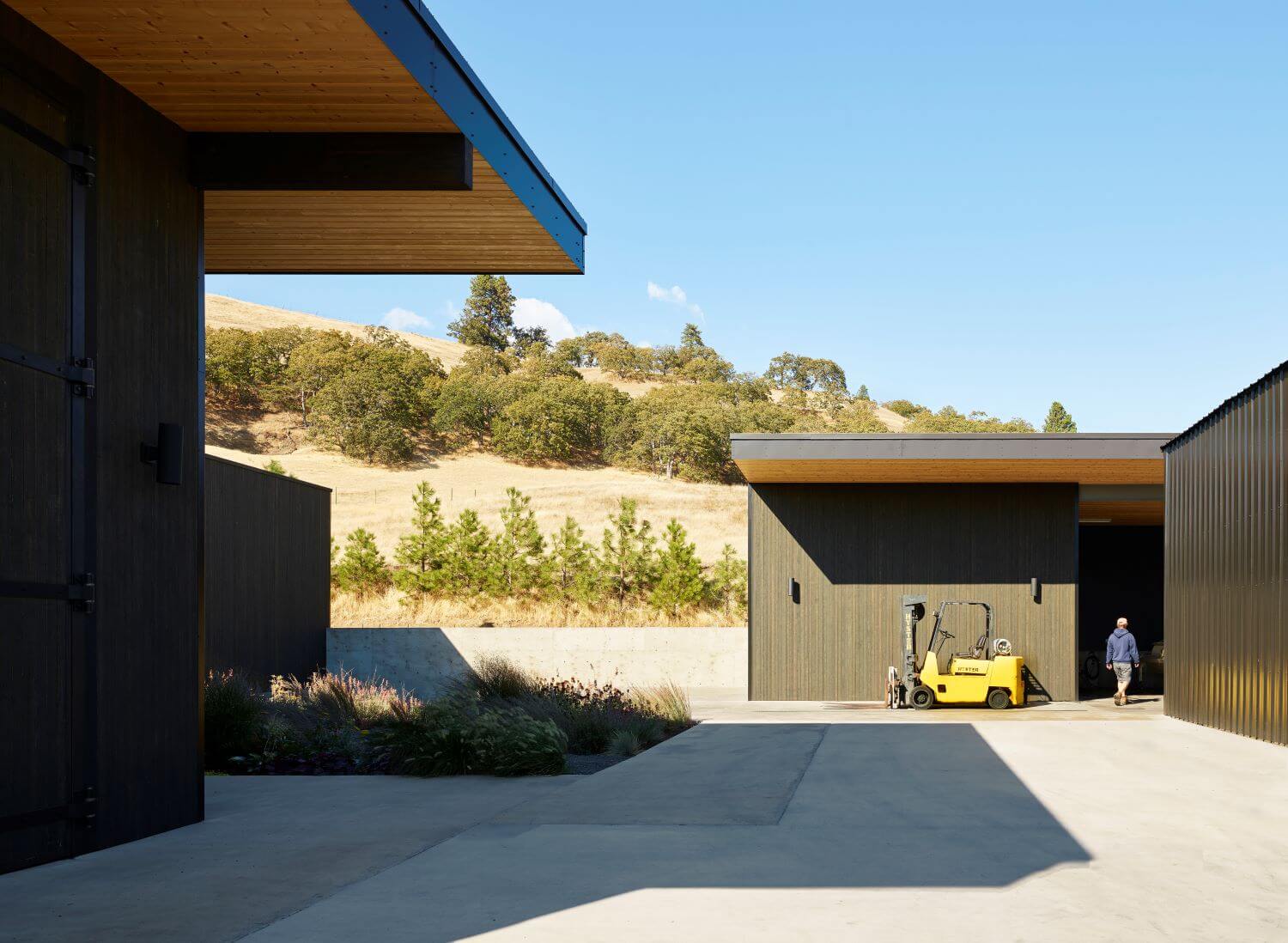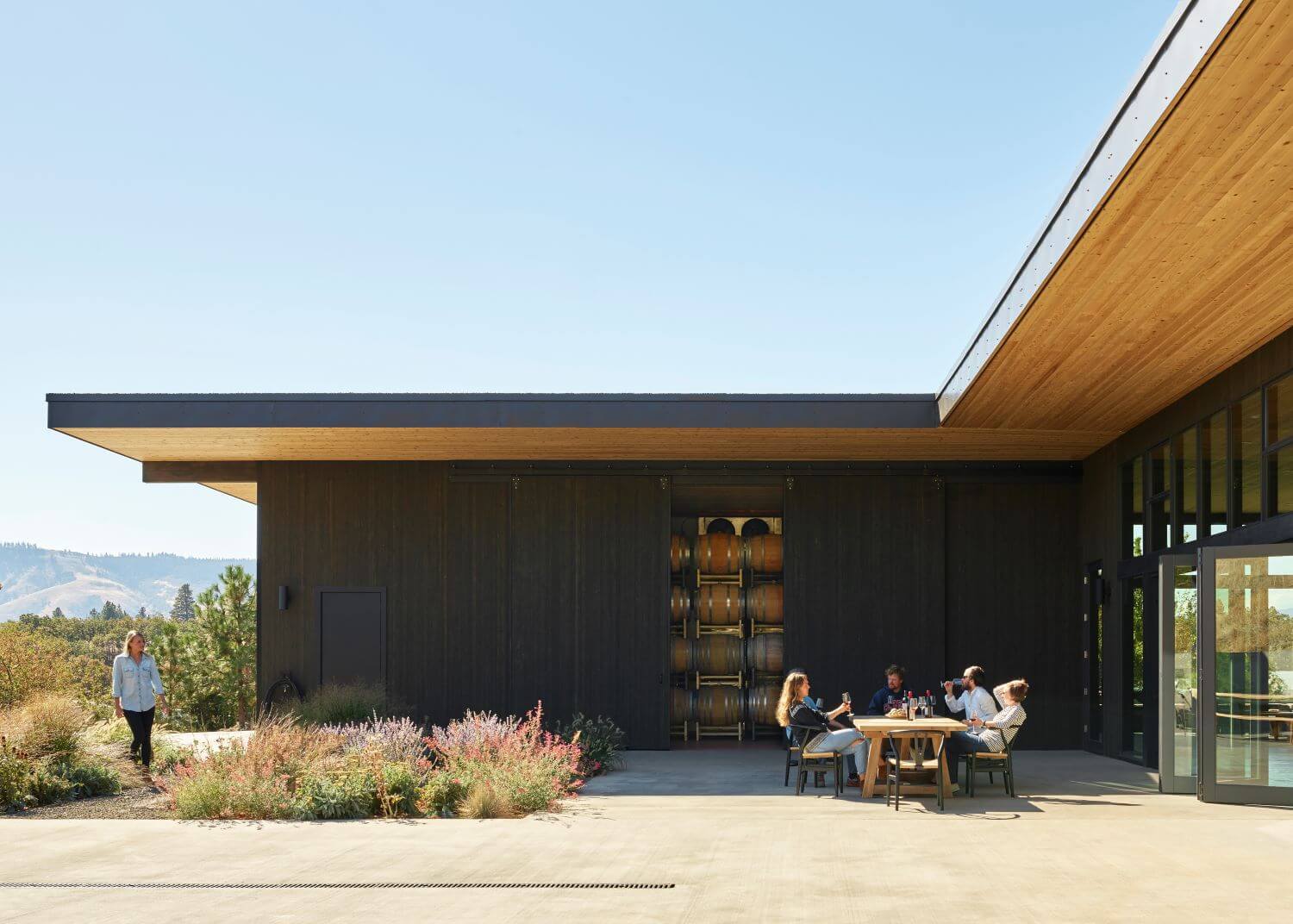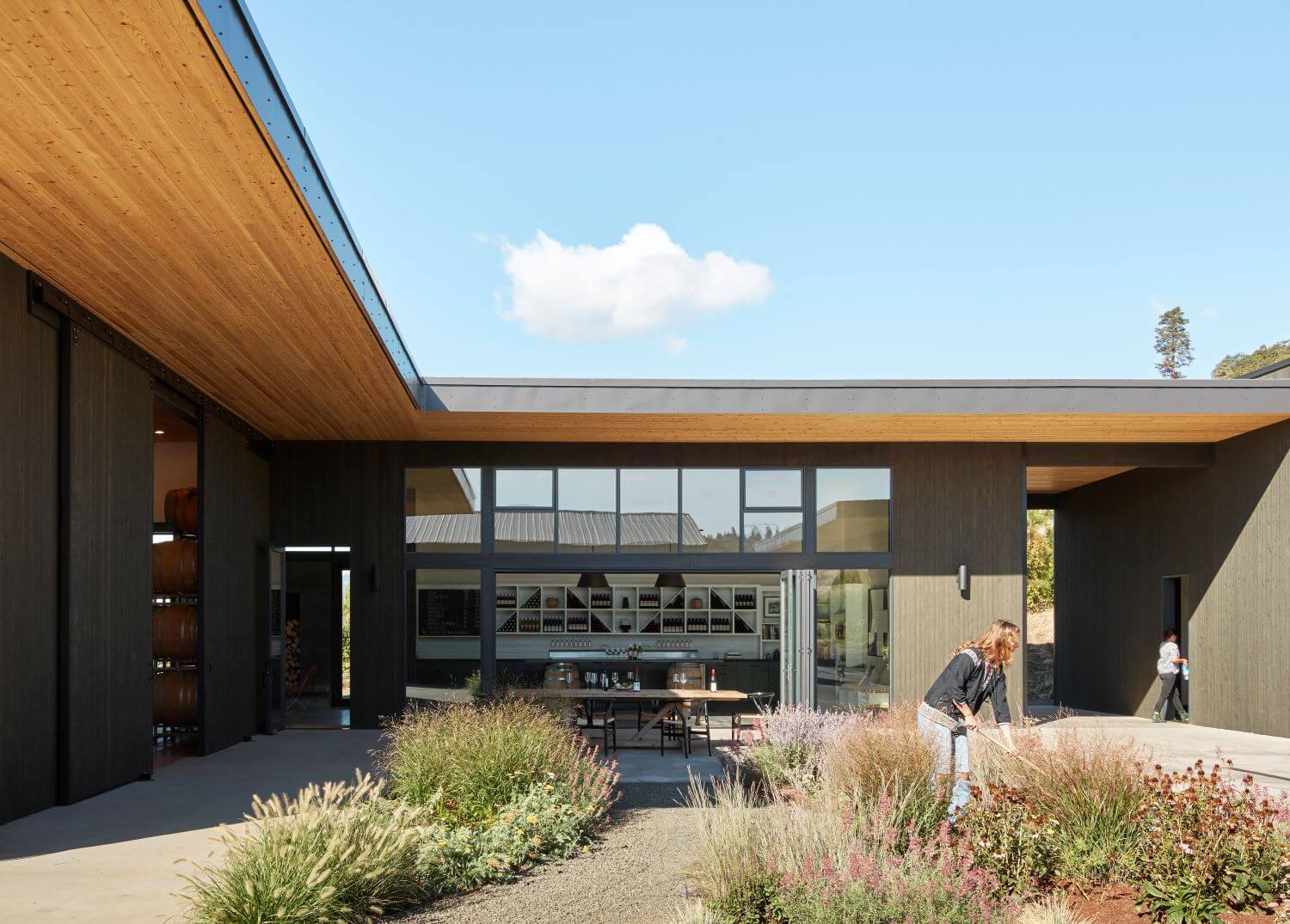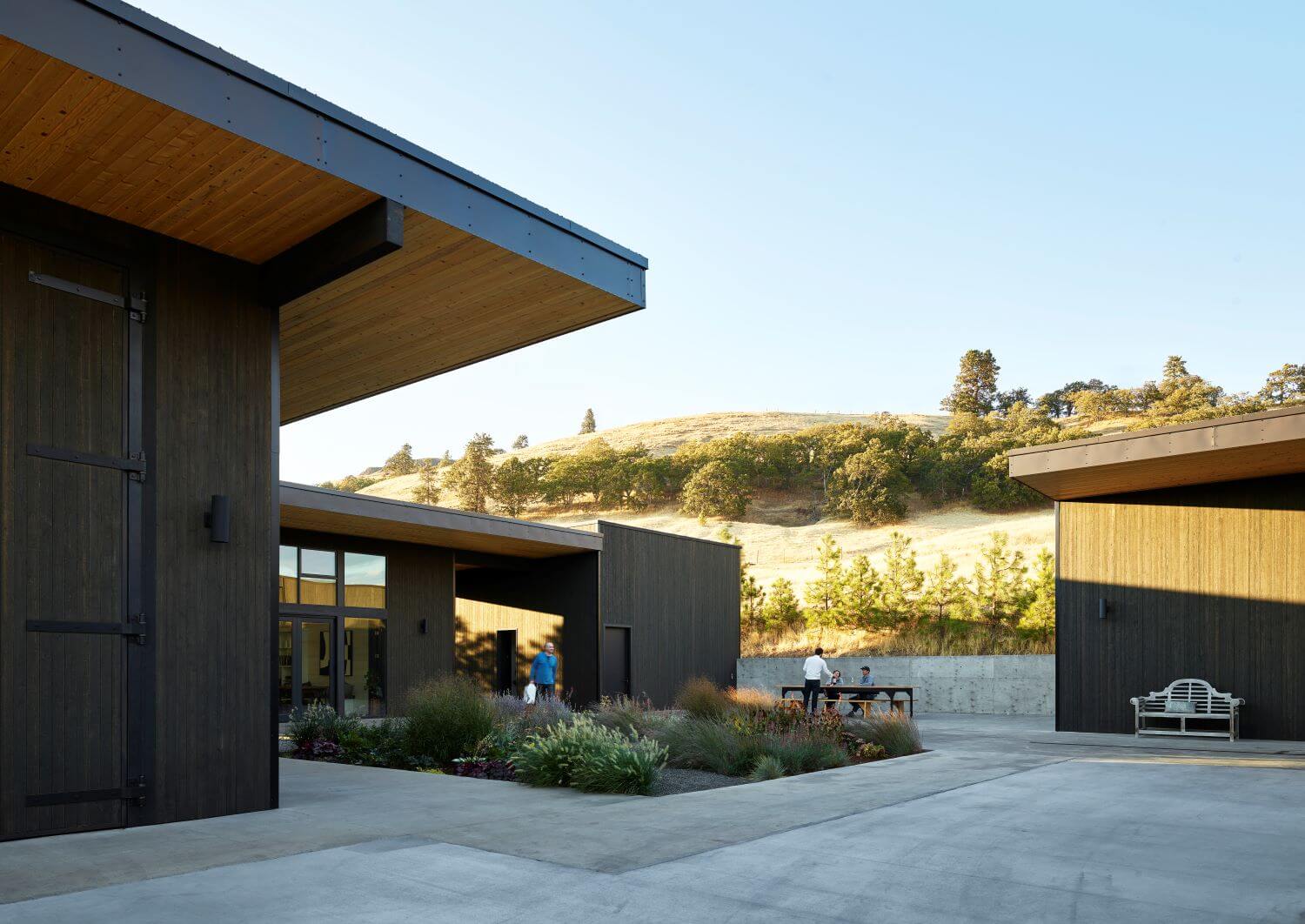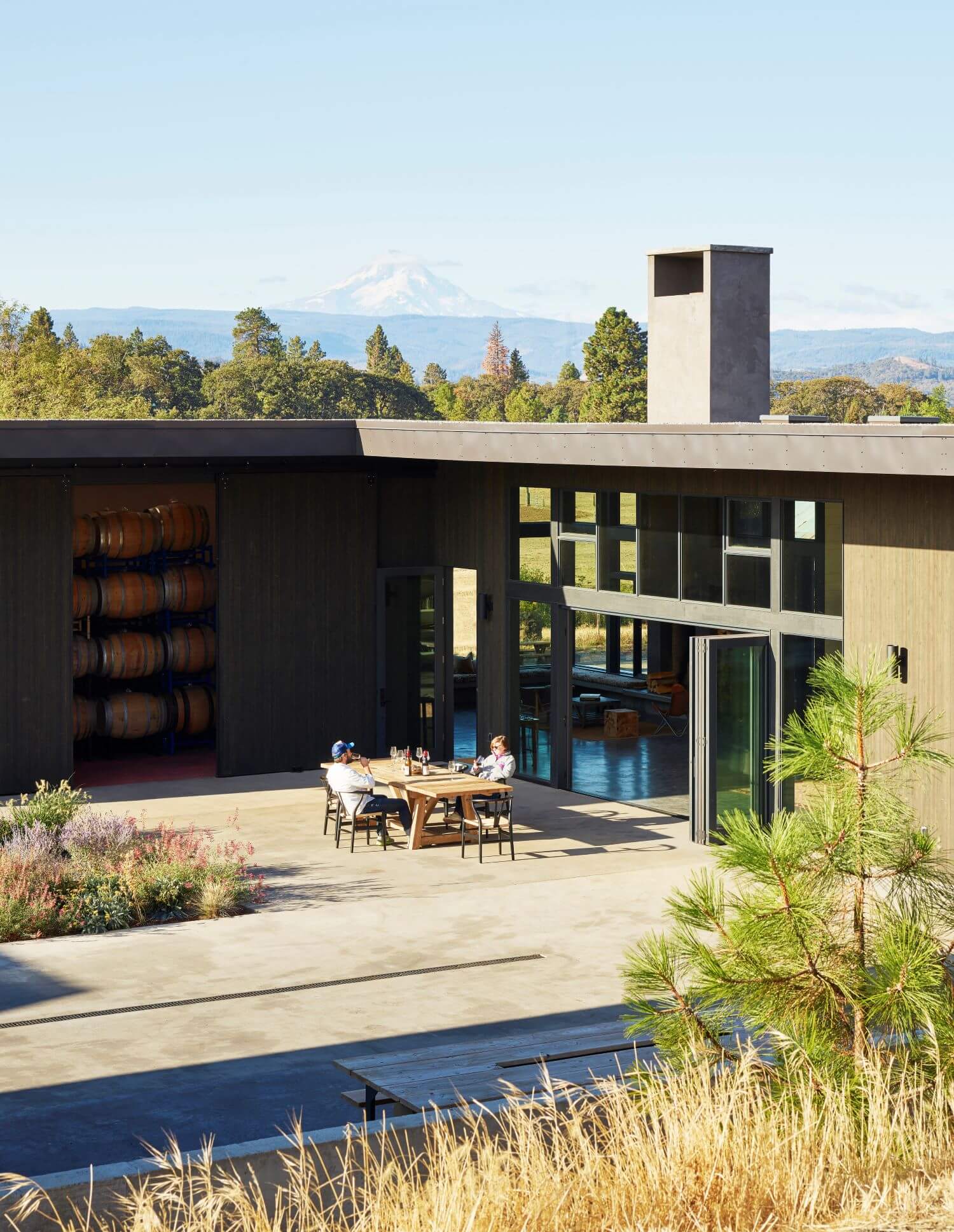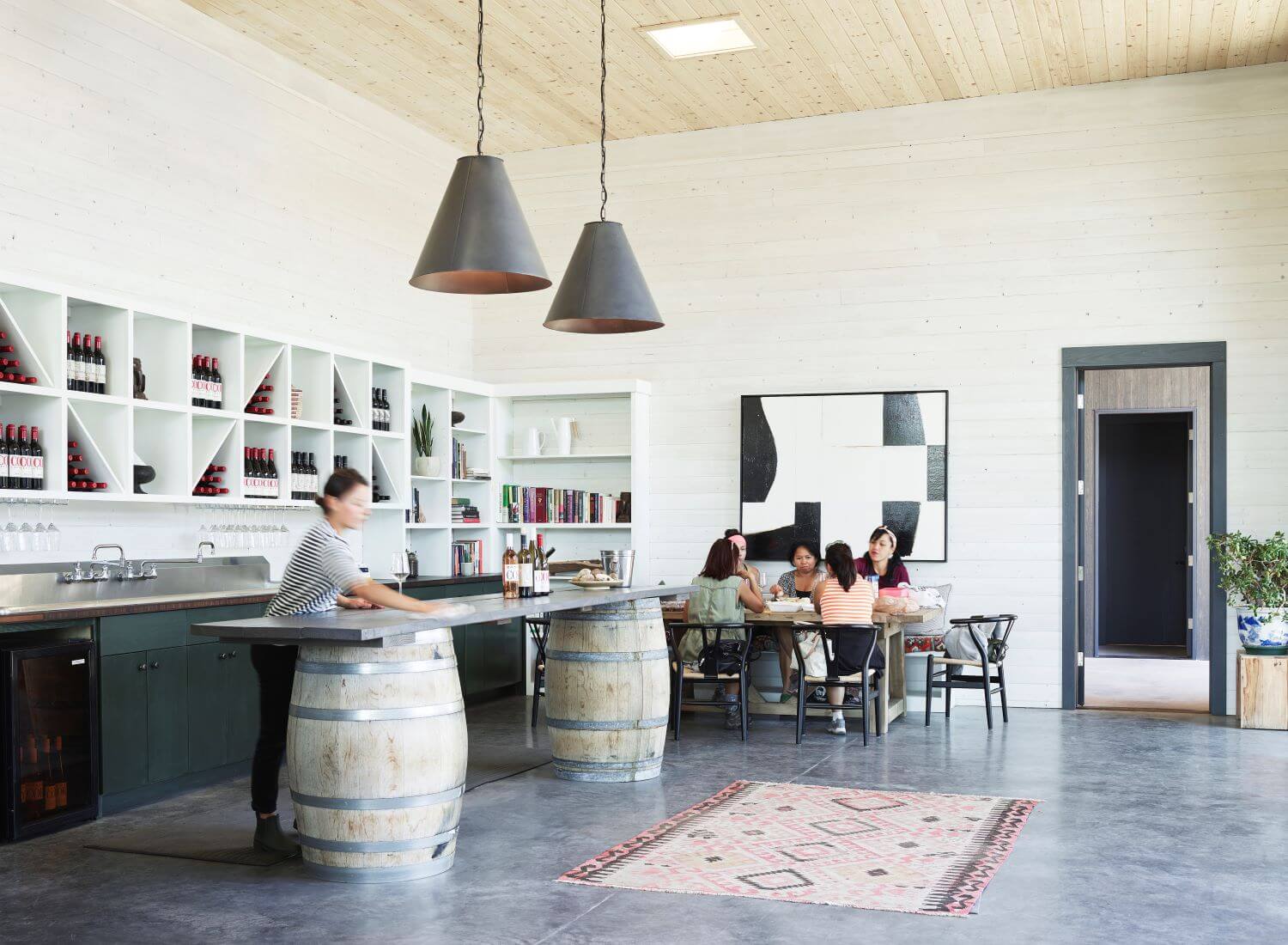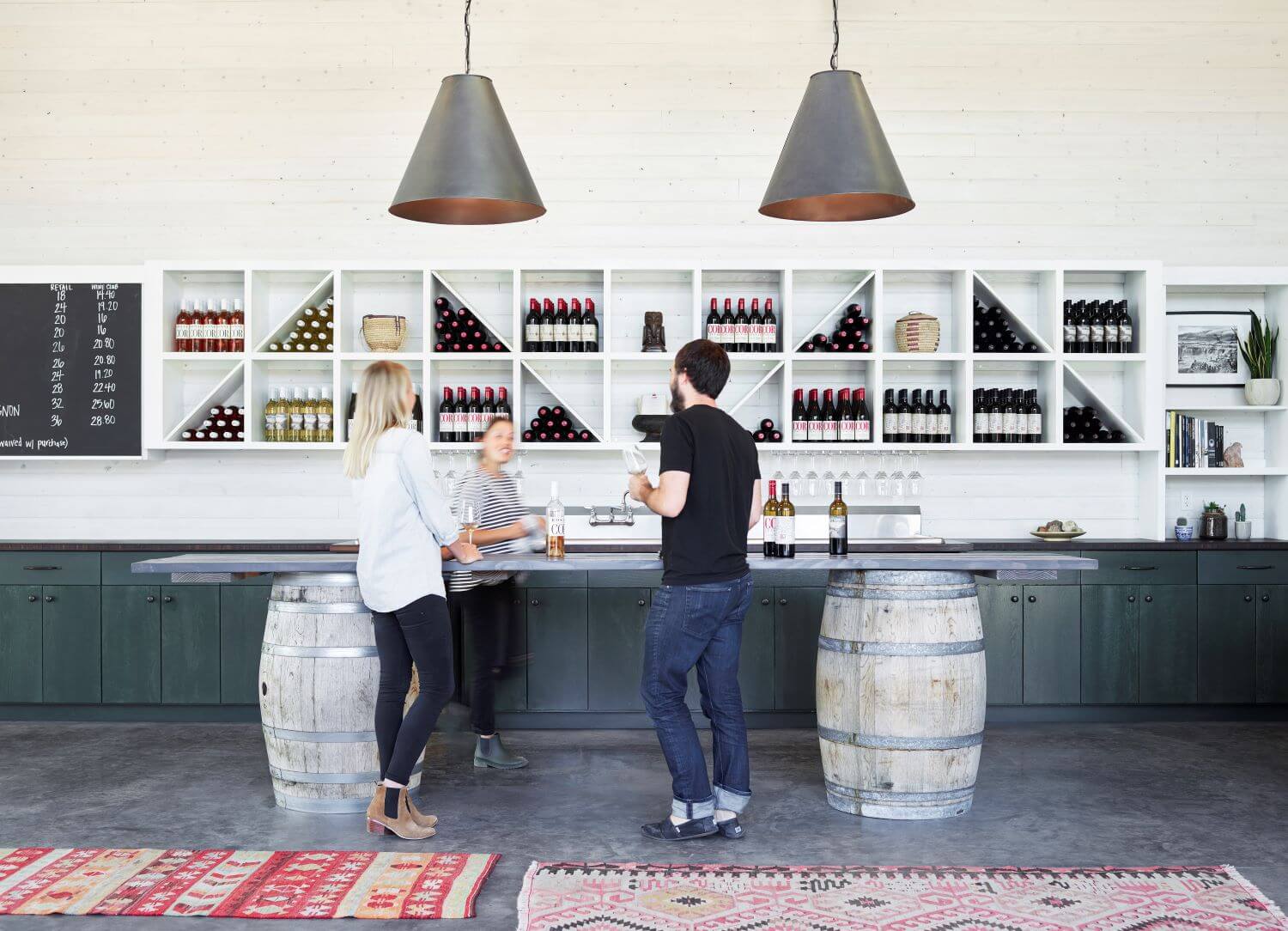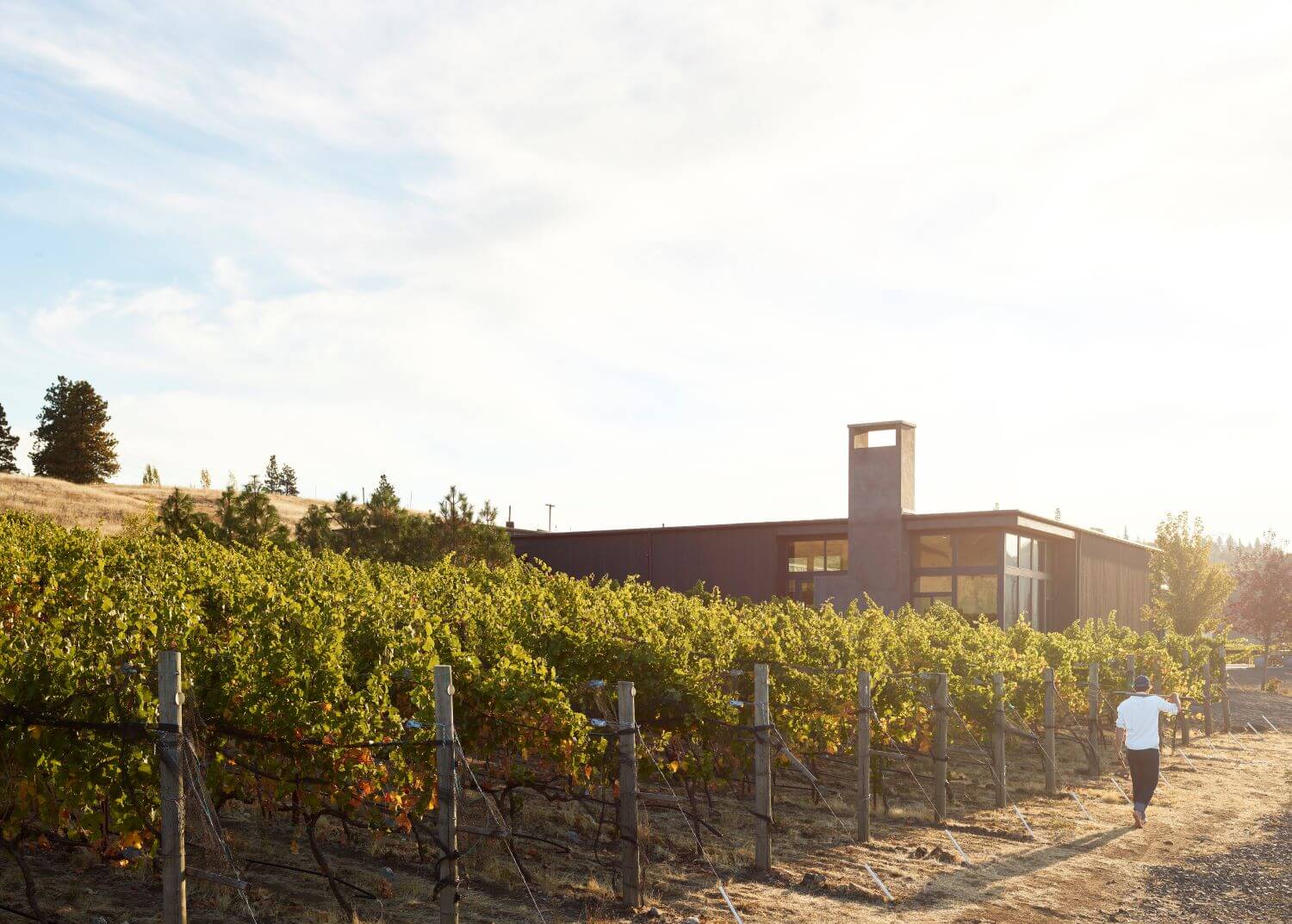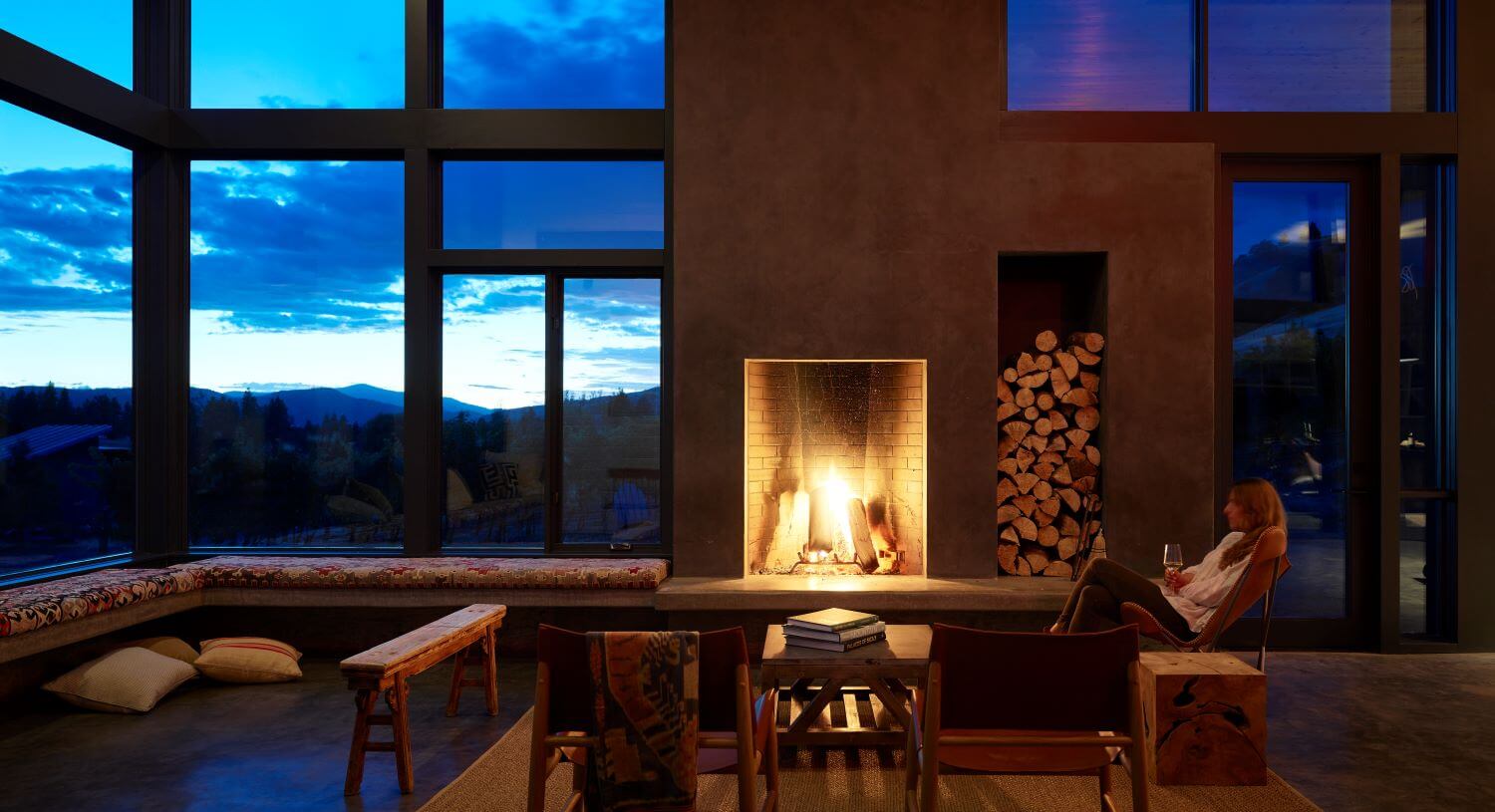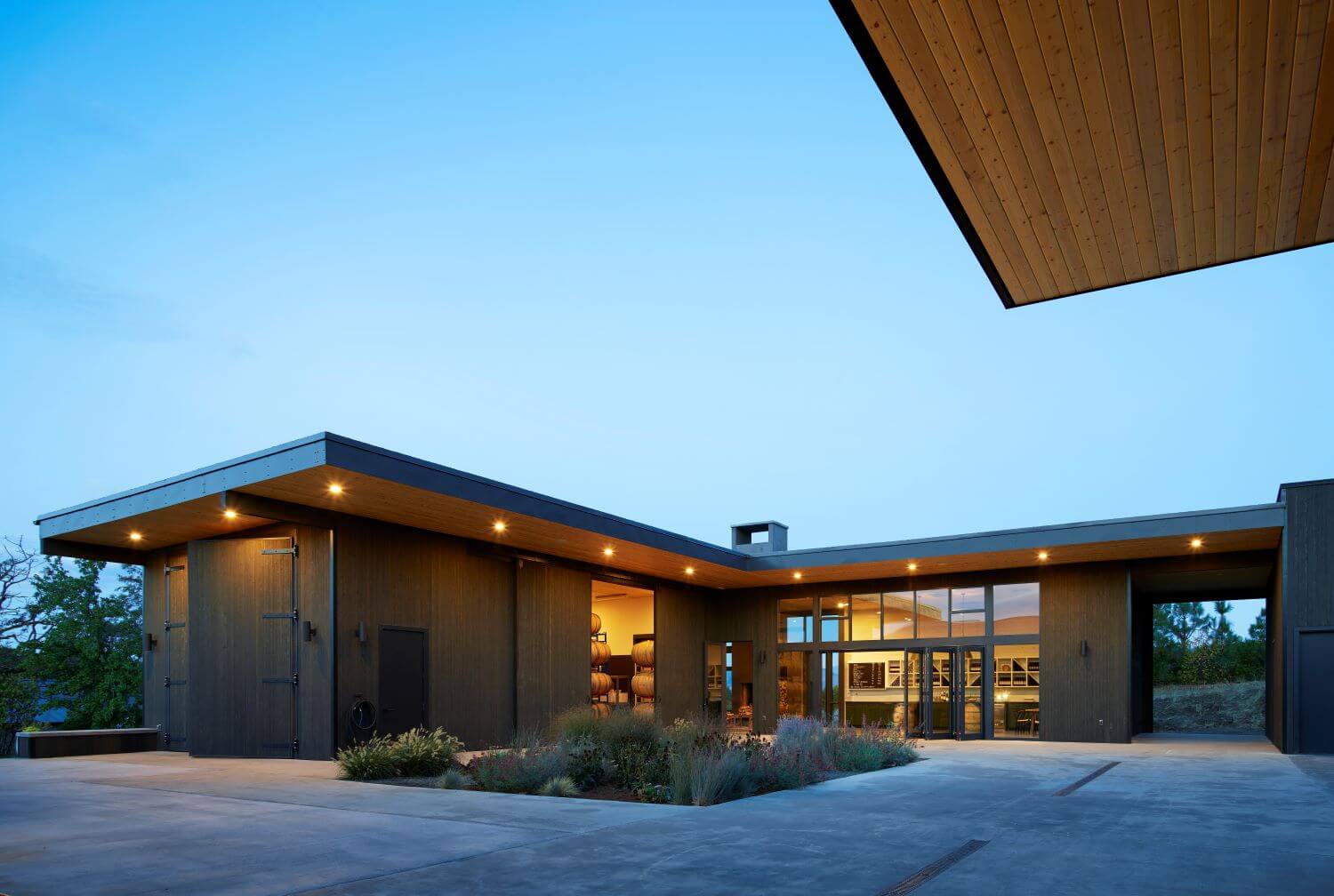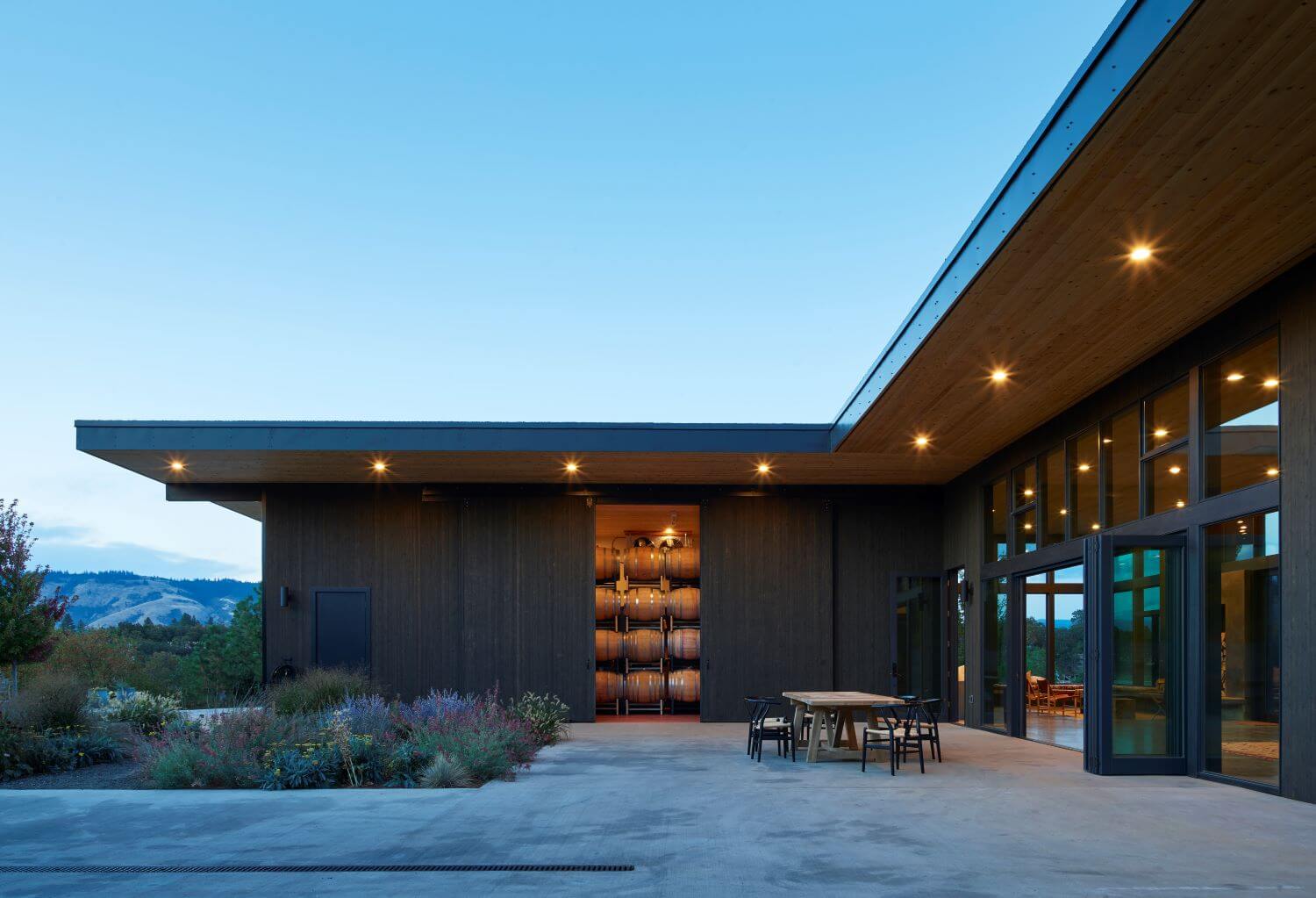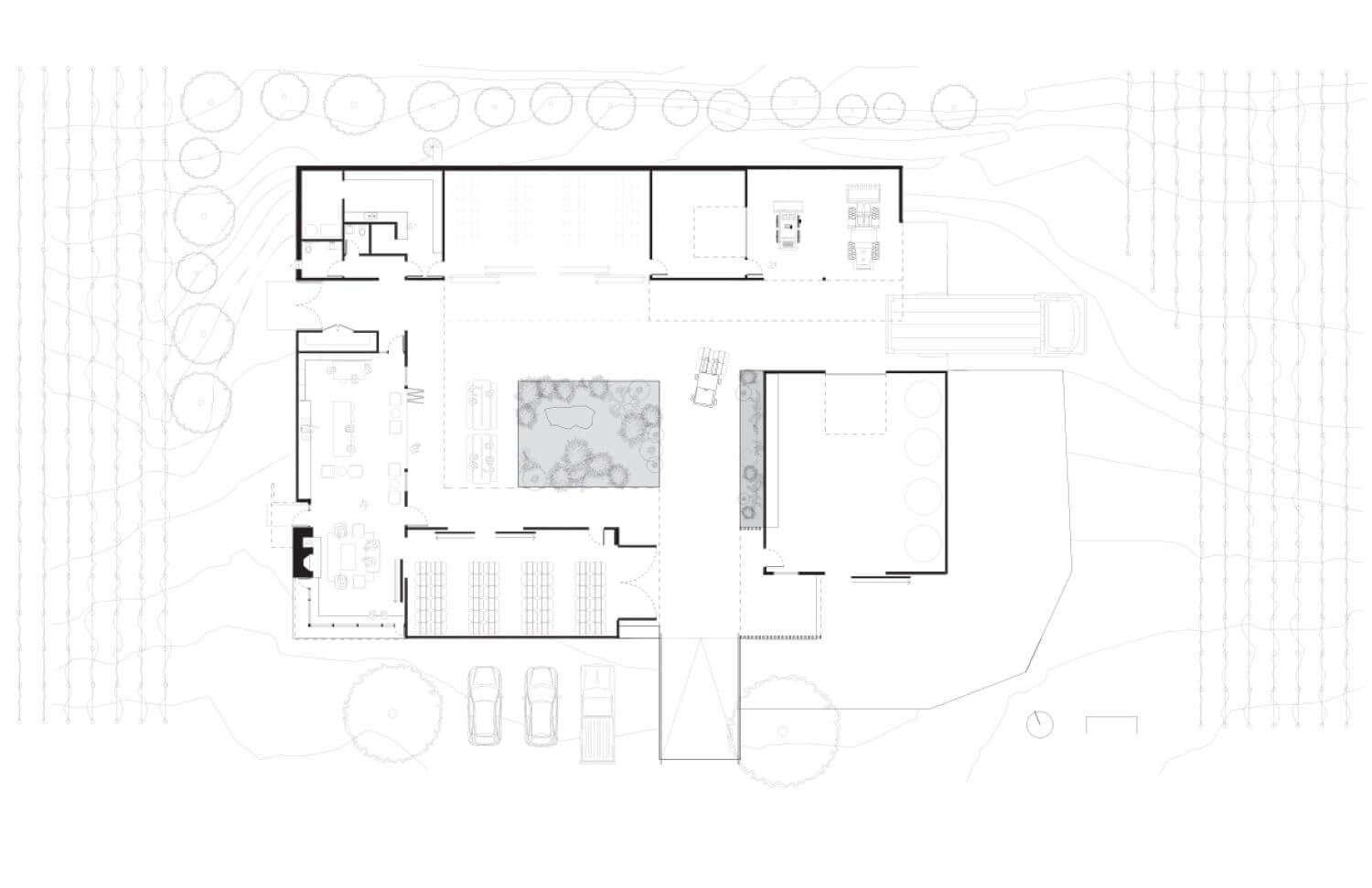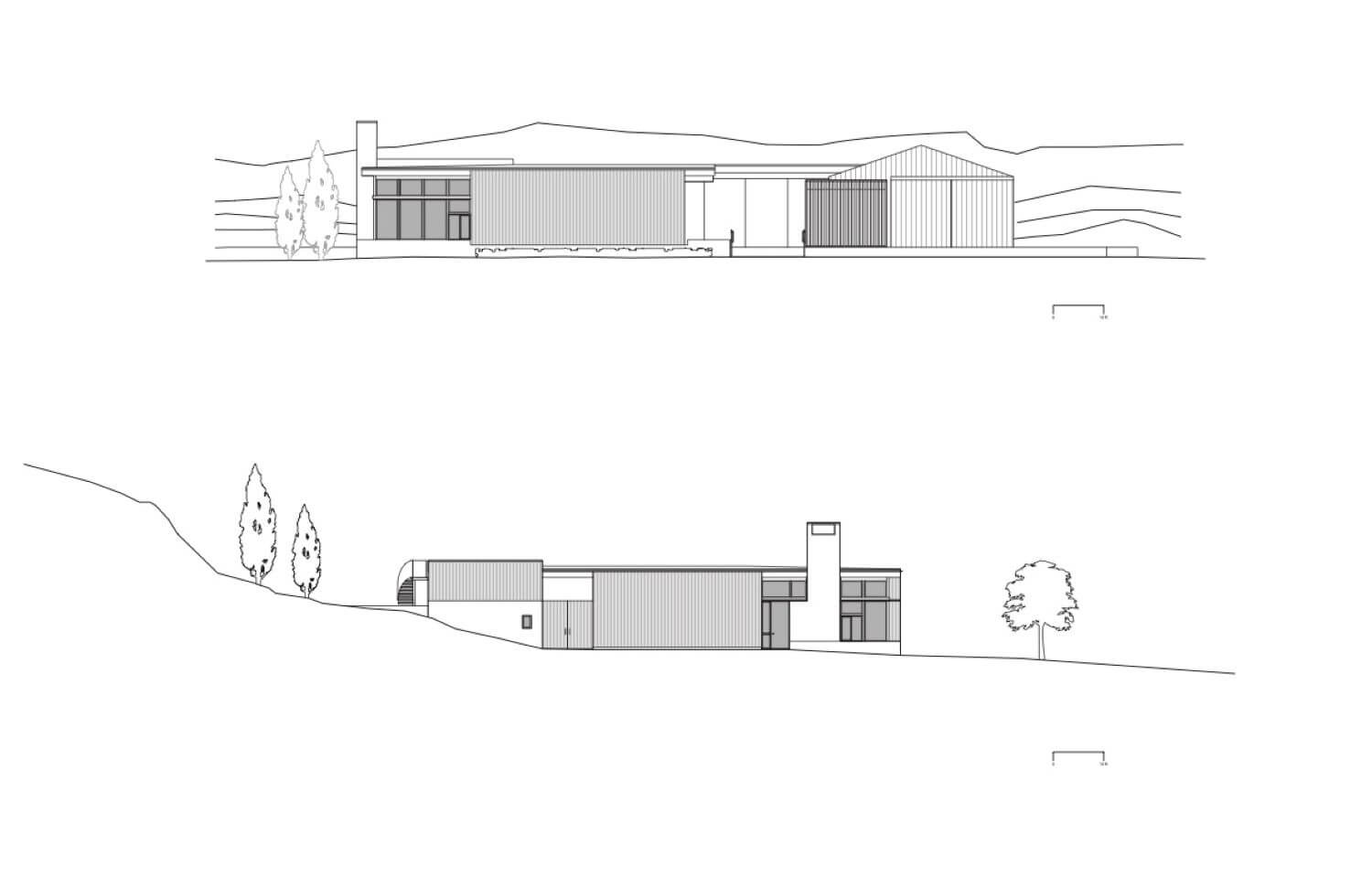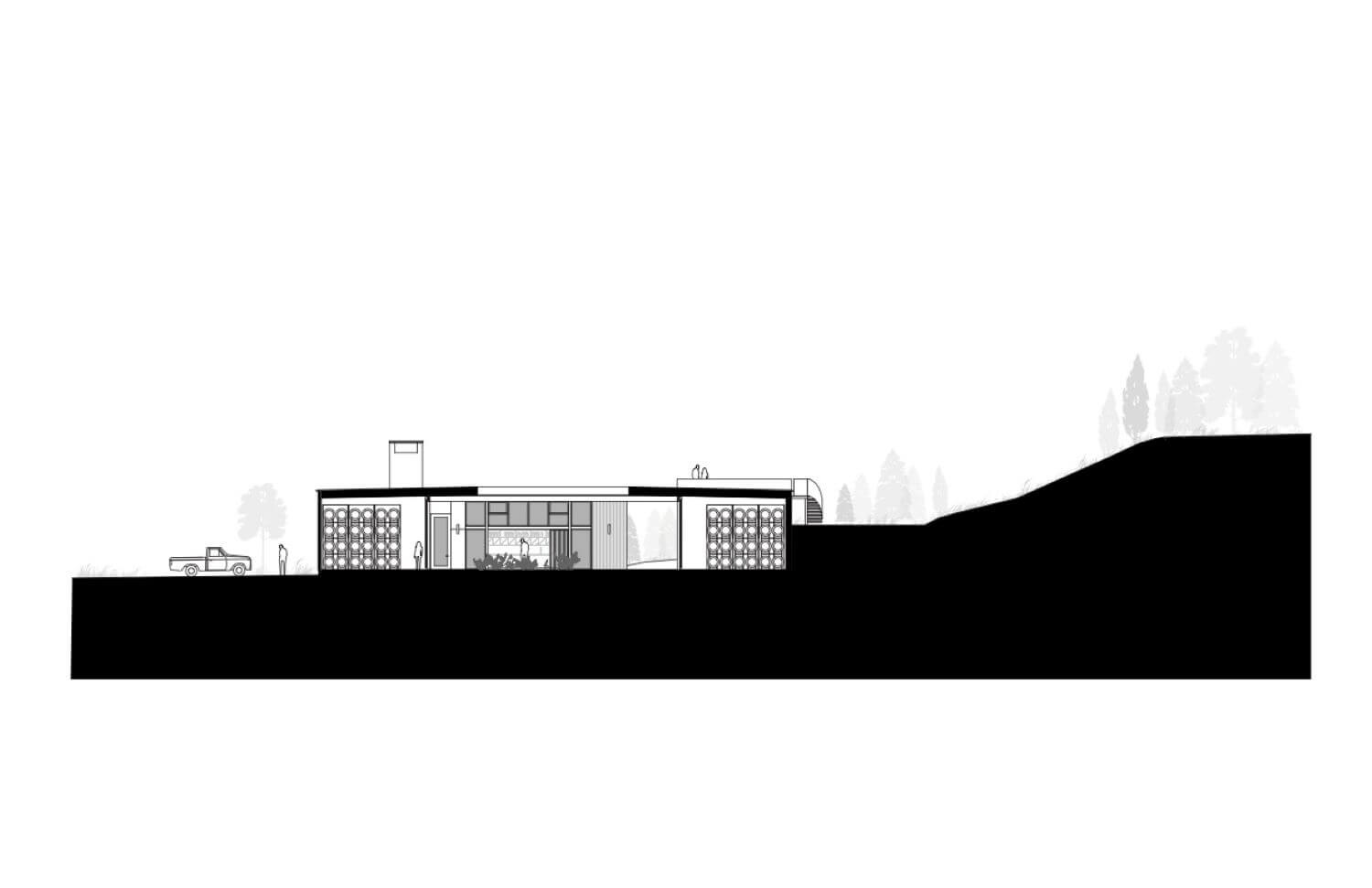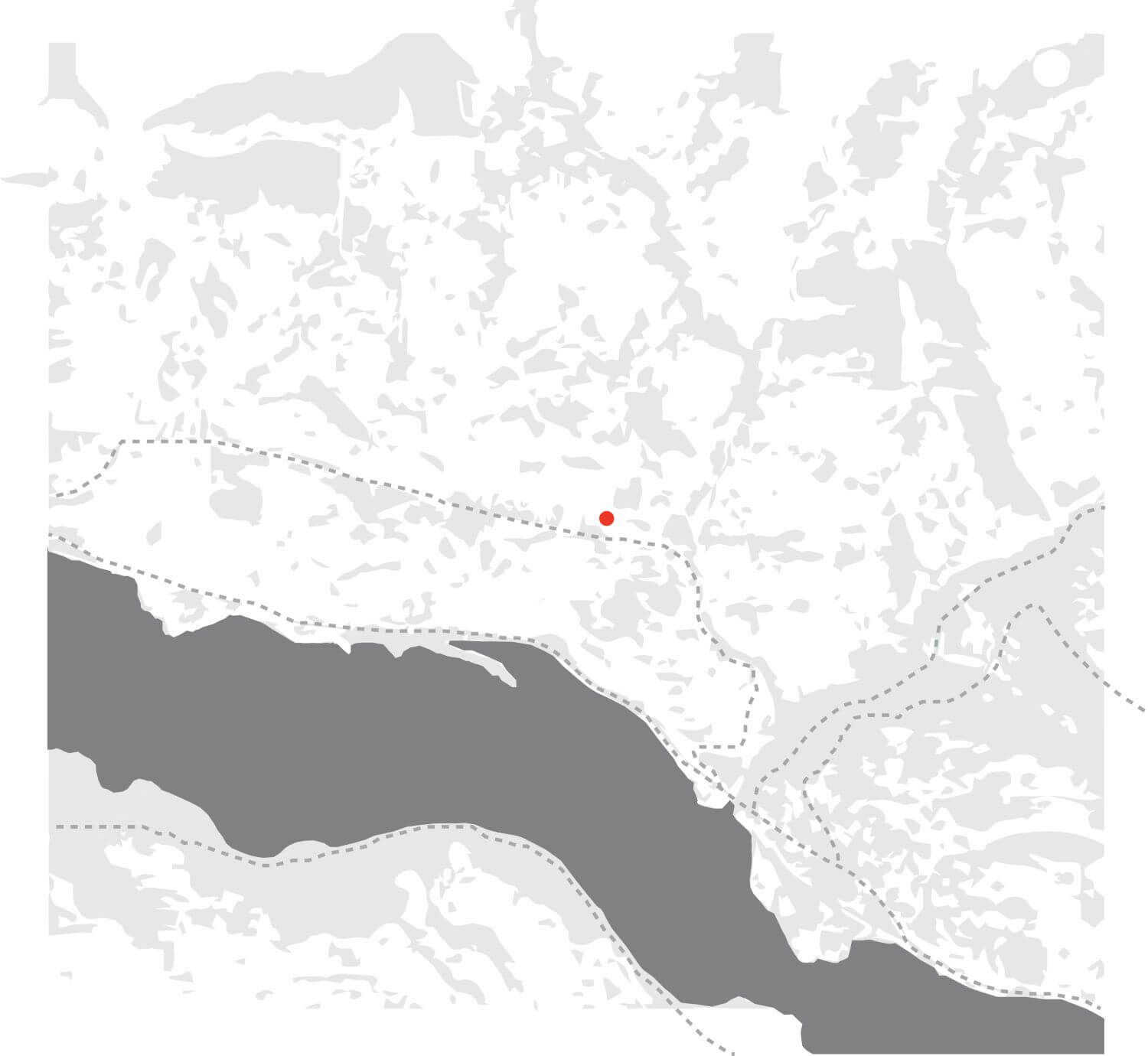 ---