Fulldraw Vineyard is located within the Templeton Gap AVA, the heart of California's Central Coast wine country. Set on 100 acres of established vineyards, the land is characterized by its rich limestone soils and cool maritime climate—the perfect setting for growing Rhone-style varietals. Tucked into the rolling terrain, the winery is accessed via a long, looping drive that takes visitors through the vineyards before arriving at their destination. The proprietors, Connor and Rebecca McMahon, tasked Clayton Korte with designing a winery that represents their personality and passion for winemaking. The solution is a winery that is familiar yet exclusive, comfortable yet sophisticated—seemingly disparate ideas that come together through a visitor experience that is as curated as it is intimate.
Developed in two phases the winery complex consists of three buildings: a fermentation building and chilled barrel storage cellar both completed in 2019, plus a hospitality building. Indoors and out, the facilities provide a direct connection to the surrounding scenic landscape, as each of buildings overlooks the vineyard and the region. The two new structures are situated parallel to one another and shifted slightly in opposite directions to provide each with access to views and daylight. The use of simple forms along with honest materials and textures help break down the scale of the buildings to fit within its context.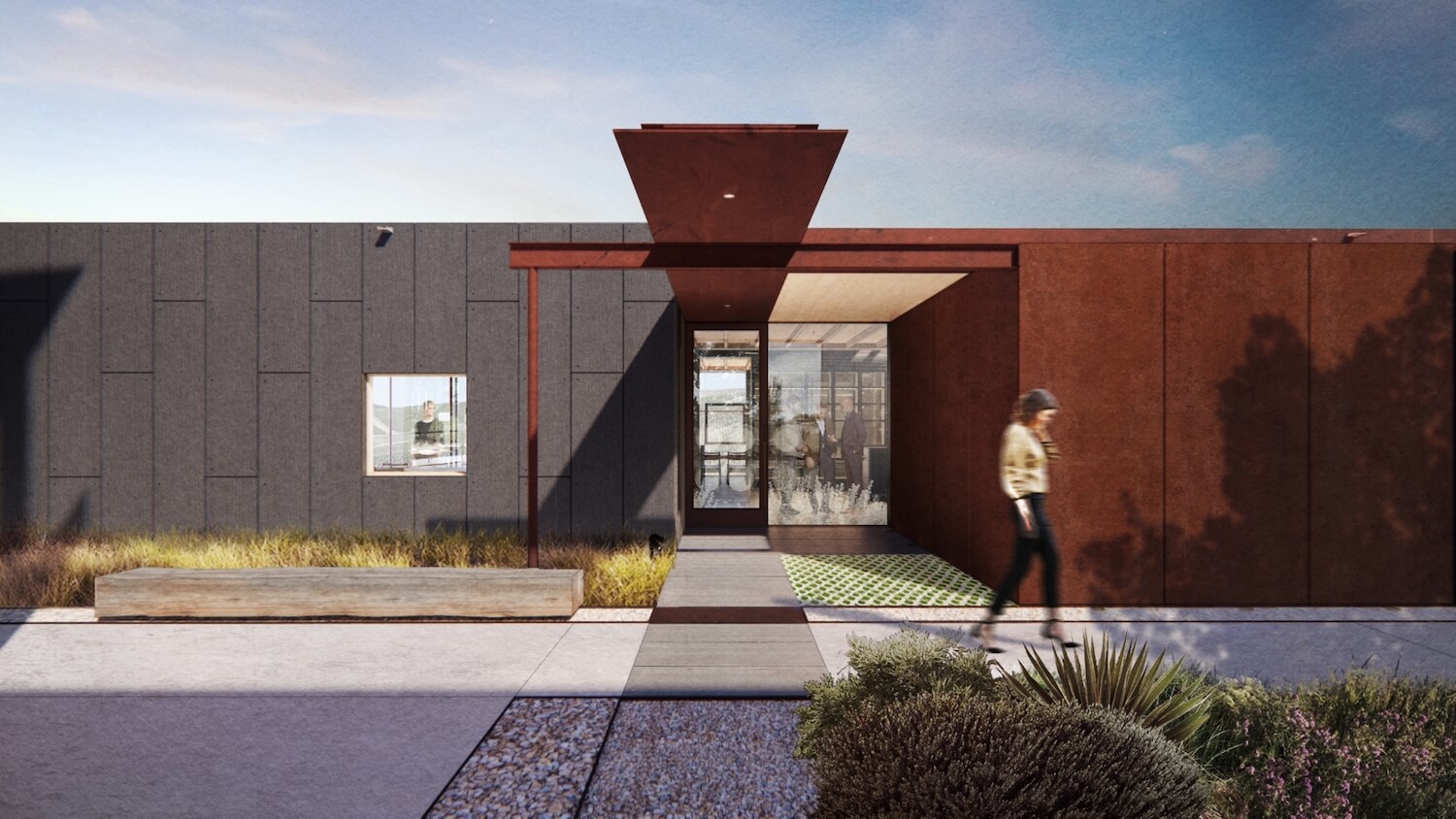 The first phase consists of the 7,288 square foot fermentation building, a 2,714 square foot covered crush pad, administrative and employee spaces, and a 2,176 square foot barrel aging and case goods storage area. Responding to site topography and climatic influences of sun and prevailing breezes, the steel-framed building houses open-air fermentation spaces that foster cross-ventilation, utilize night cooling, and provide well-lit working environments with ample natural daylight. Interior and exterior materials are clean-lined while resilient. An integrated roof mounted photovoltaic system will minimize future reliance on utility-provided energy. The simple configuration will support and help facilitate production and flexible experimentation of balanced Rhone-style wines with an annual production capacity of 10,000 cases at full build-out. The new facilities mirror the existing durable exterior material palette, including painted and weathered steel, burnished concrete masonry bearing walls, and fiber cement cladding.
Expanding the Fulldraw Winery campus, the new 3,918 square foot hospitality building includes areas for a variety of tasting experiences, both indoors and out to provide an intimate connection to the surrounding scenic landscape, overlooking both Fulldraw and Booker Vineyards. The main tasting room space connects to a private lounge / wine library holding past and future vintages, restroom, back-of-house and private administration office areas.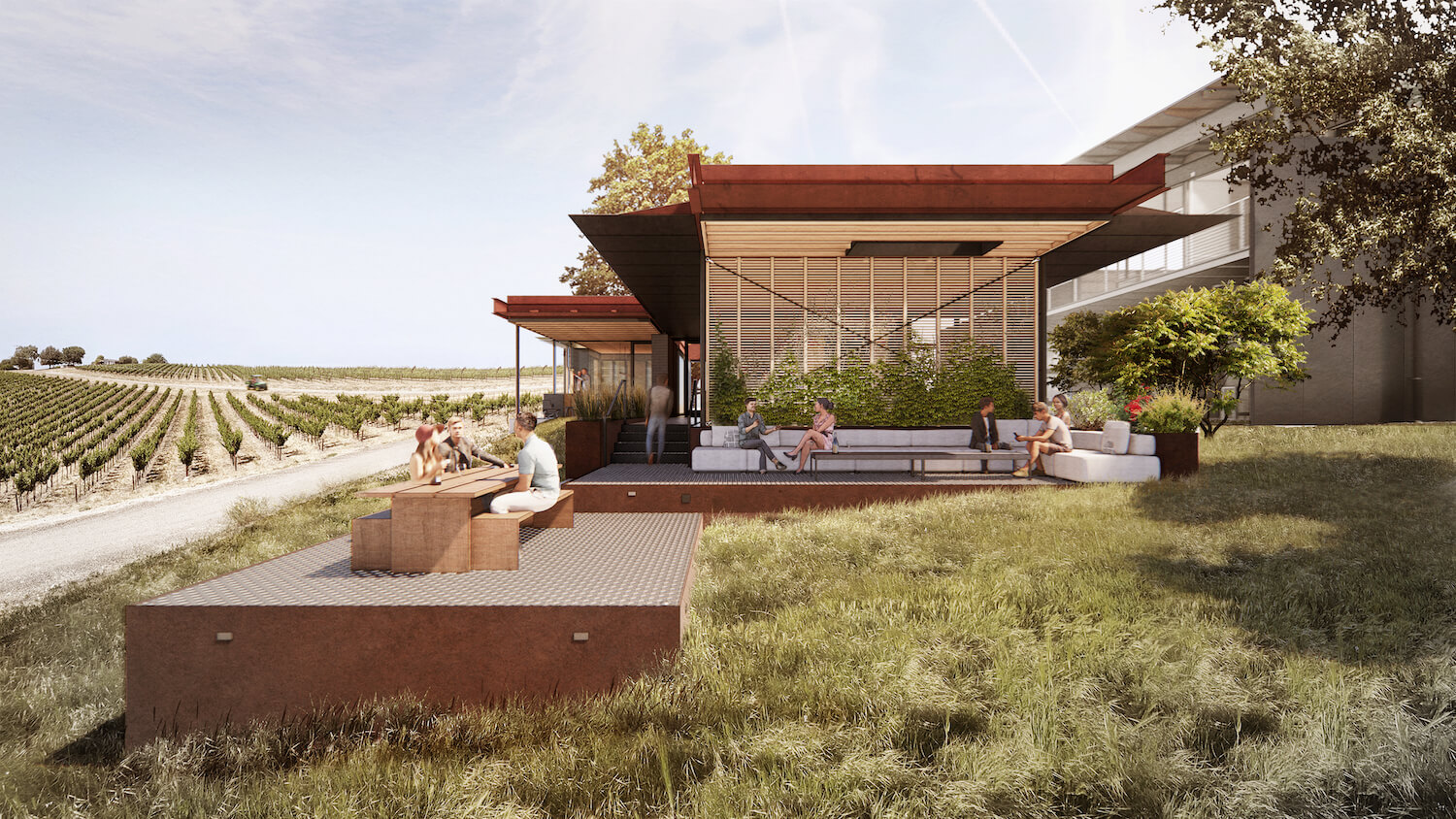 A low slung, human-scaled structure, the tasting room sits beside the winery on the north edge of a small plateau, leveraging the vineyard views to the north and west. As with the existing winery, an exterior material palate includes painted and weathered steel, burnished concrete masonry bearing walls, and fiber cement cladding, chosen for their resilience outdoors. Naturally expressive materials like wood, stone and concrete are used on the interior where warmth and human touch become more important. Stretched forms and repetitive material textures help mediate the large scale of the site and winery. In this way, the tasting room becomes an instrument to pull the guest's attention away from the noise of everyday life and focuses it on the incredible landscape and flavors of the Fulldraw Vineyard lineup. Fulldraw is rich; a place where the craft and culture of wine is expressed through the experience of land, place, and the intimacy of friends sharing memories.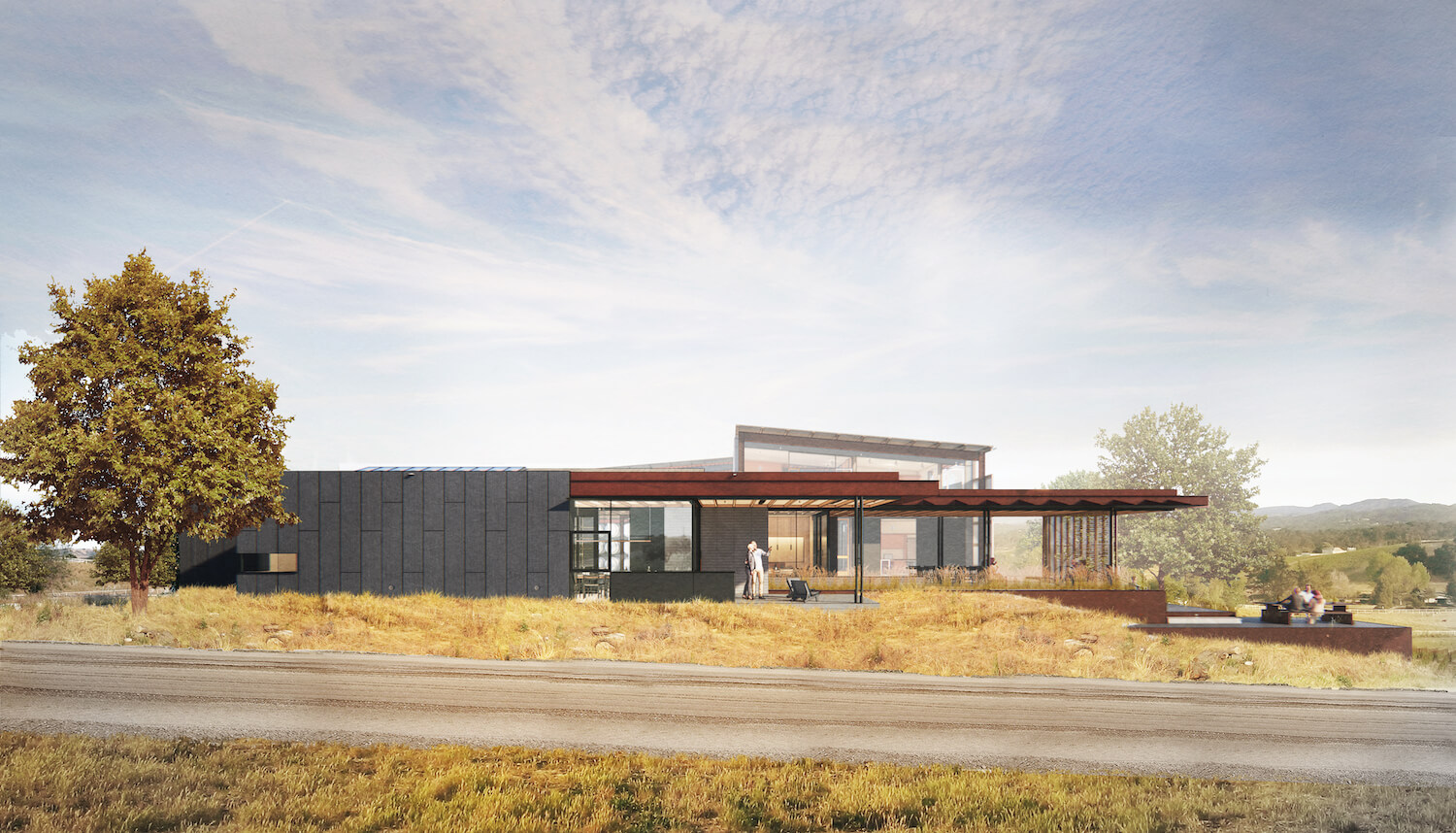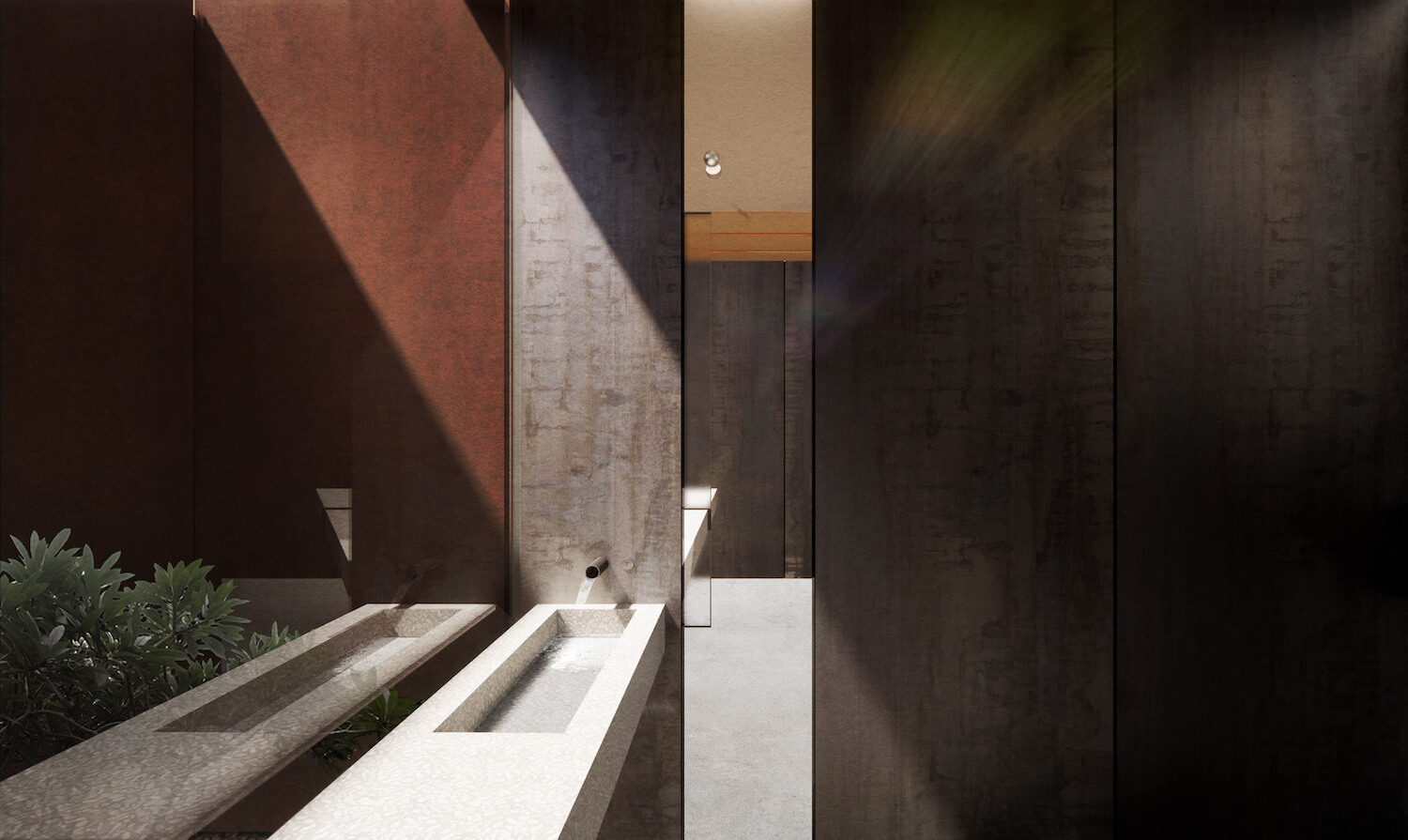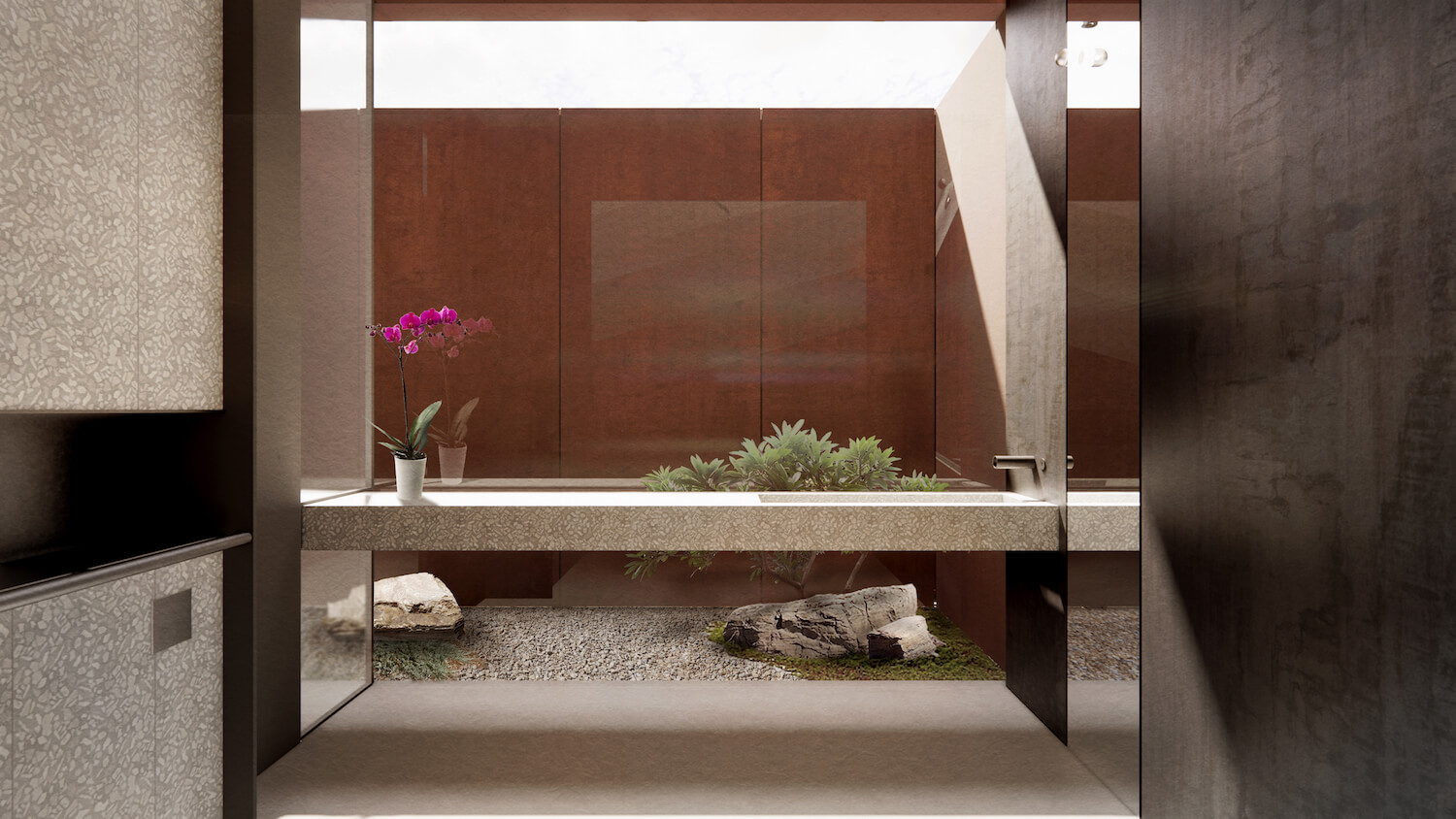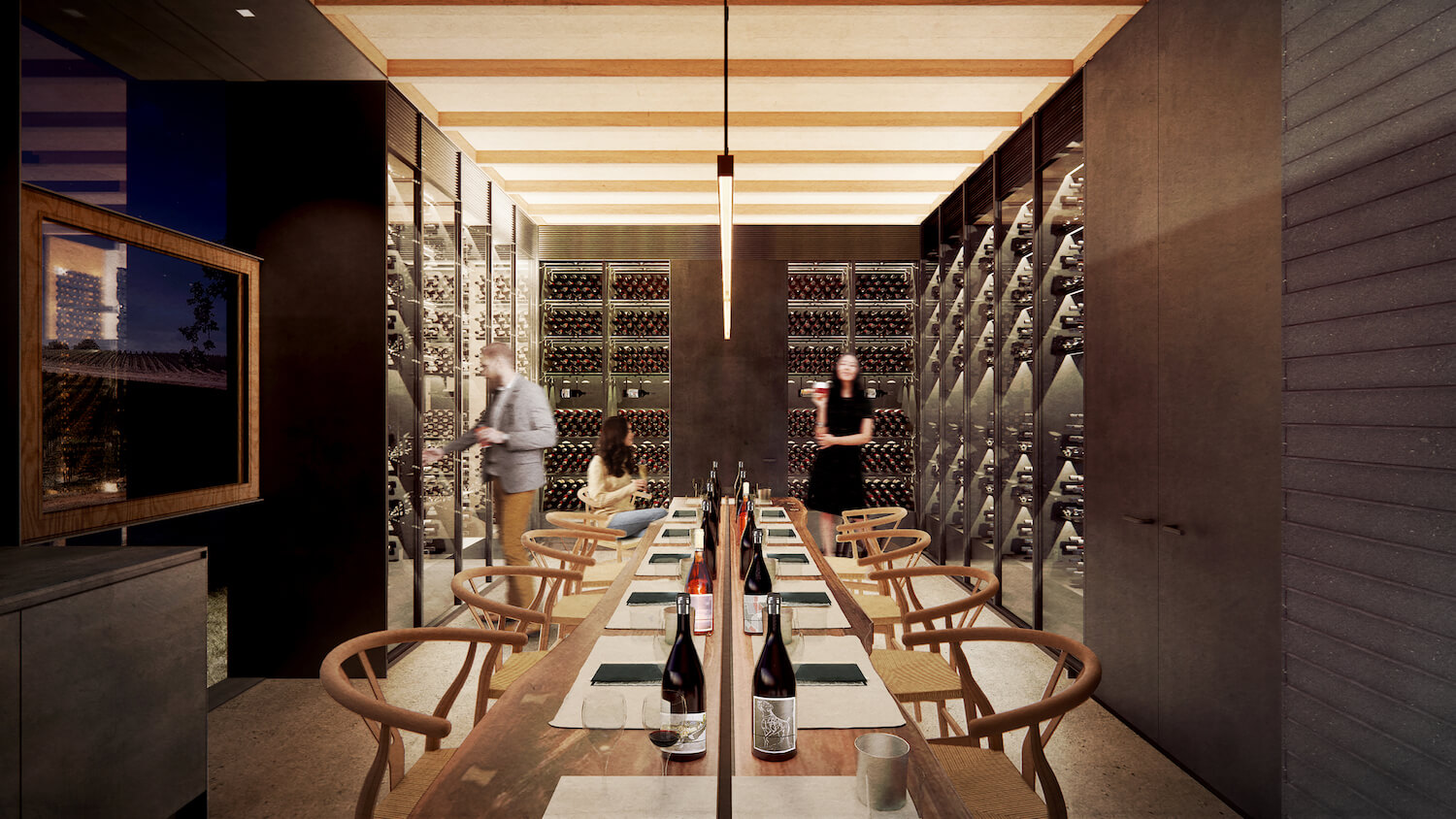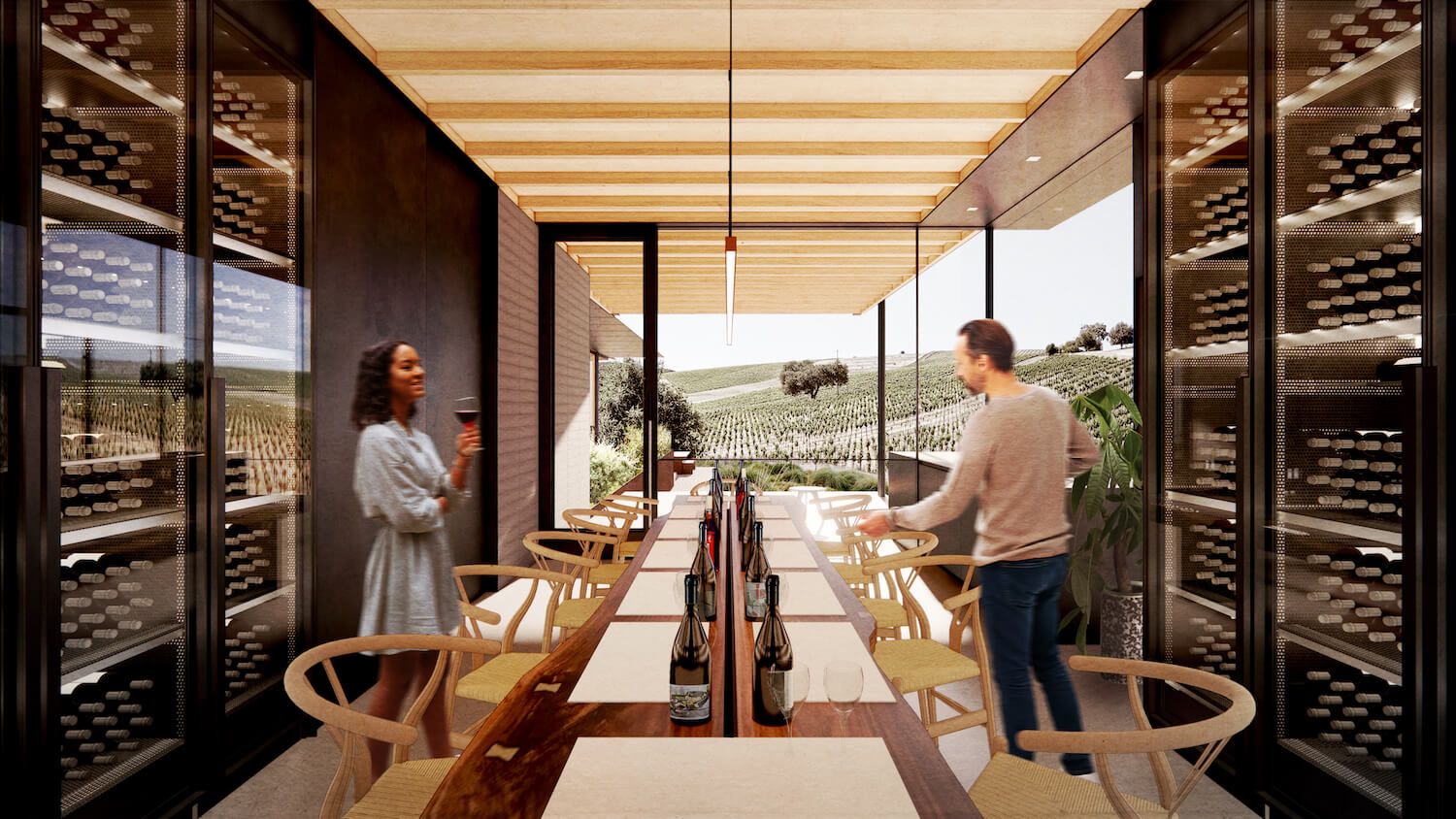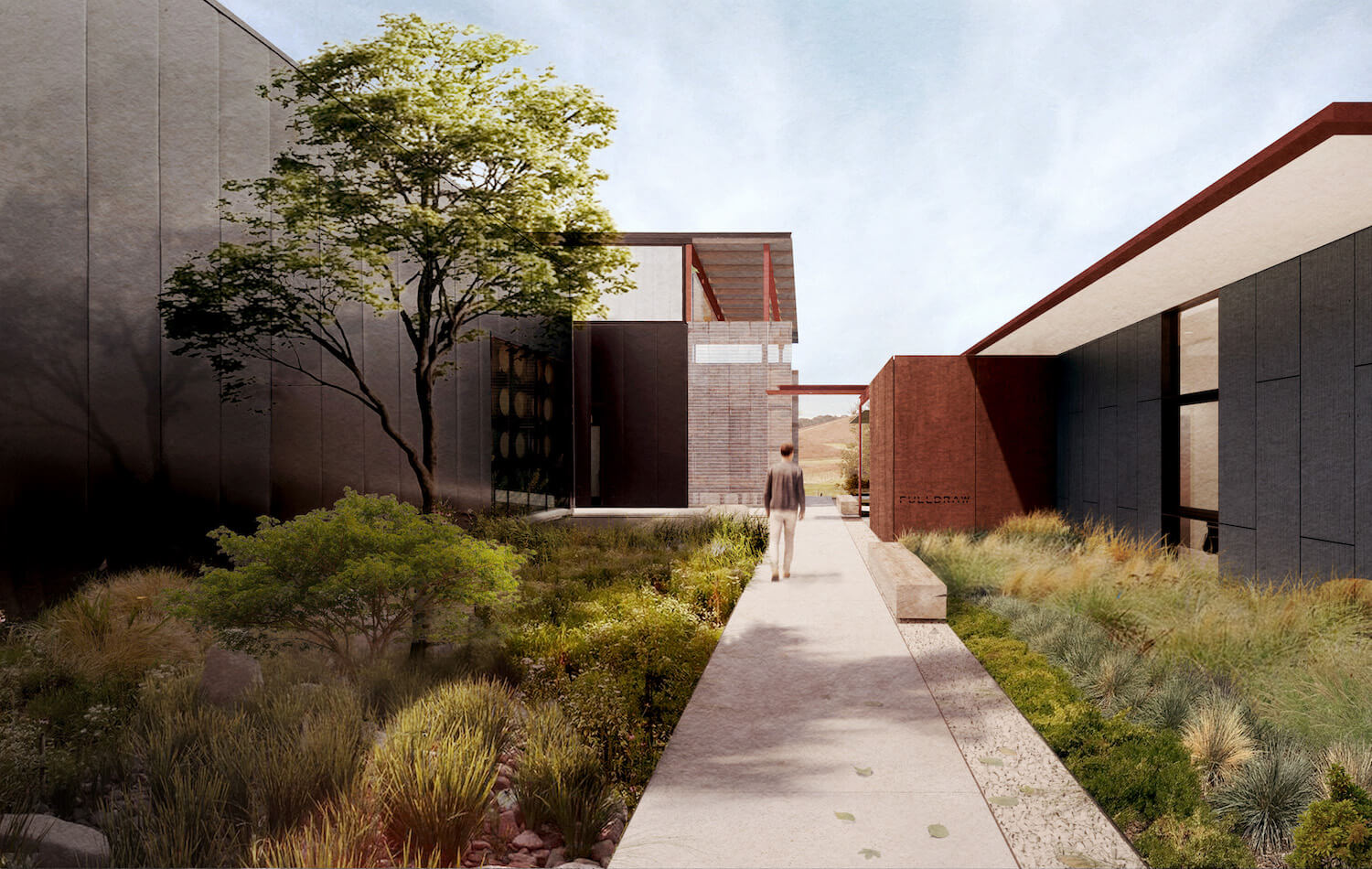 ---