DMA Arquitectura: Tulipan 32 is the renovation project of a functionalist building from the 70s located in the city of Puebla, Mexico.
This building has already undergone interventions, but only to change the interior configuration as it was originally conceived as a single residential house. However, later it was decided to divide it and make each level an apartment in order to optimize the ground floor and make the property more productive for the owners.
The idea of a complete and formal renovation arises from the need to improve the habitability of the building, as its interior temperatures currently reach 35°C on an average day. This is due to the fact that the main façade of the building is oriented towards the southwest, right in front of the solar path in the northern hemisphere.
To solve this problem, it was decided to implement a skin that covers the front of the building. This skin is made of white perforated aluminum panels and consists of foldable modules to provide the possibility of opening and forming a modular latticework to control direct sunlight and take advantage of the wind currents to introduce them into the interior and thus not compromise ventilation.
For the interior, materials such as walnut wood, marble, exposed cement plaster, black melamine, and perforated aluminum panels are used to create a connection between the interior and exterior.
The building has a garage for two vehicles, a commercial space, and 2 apartments with storage units for each apartment. The architectural project for each apartment consists of 2 bedrooms, one of them with a full bathroom, a living room, a kitchen with a breakfast nook, a dining room, and a full bathroom.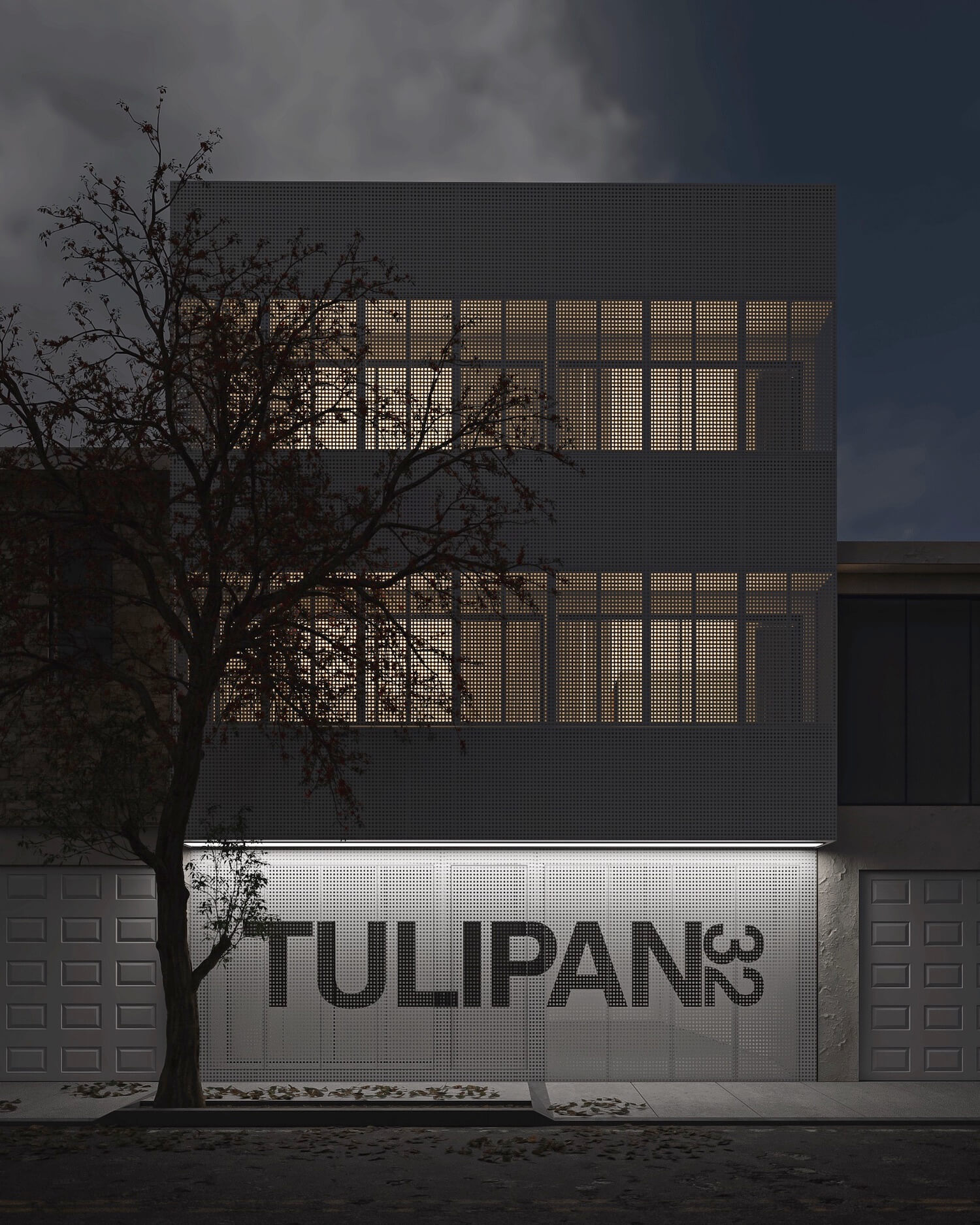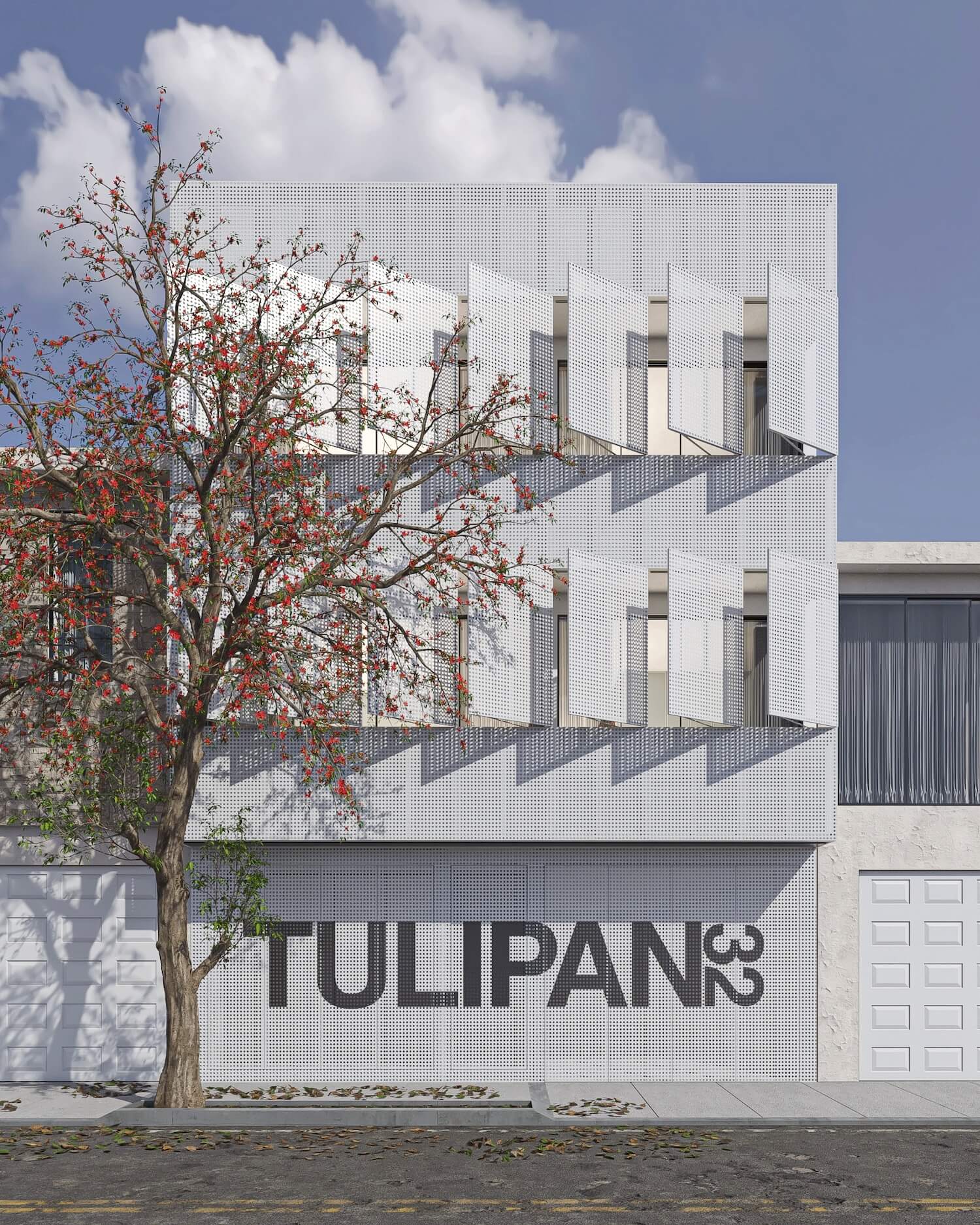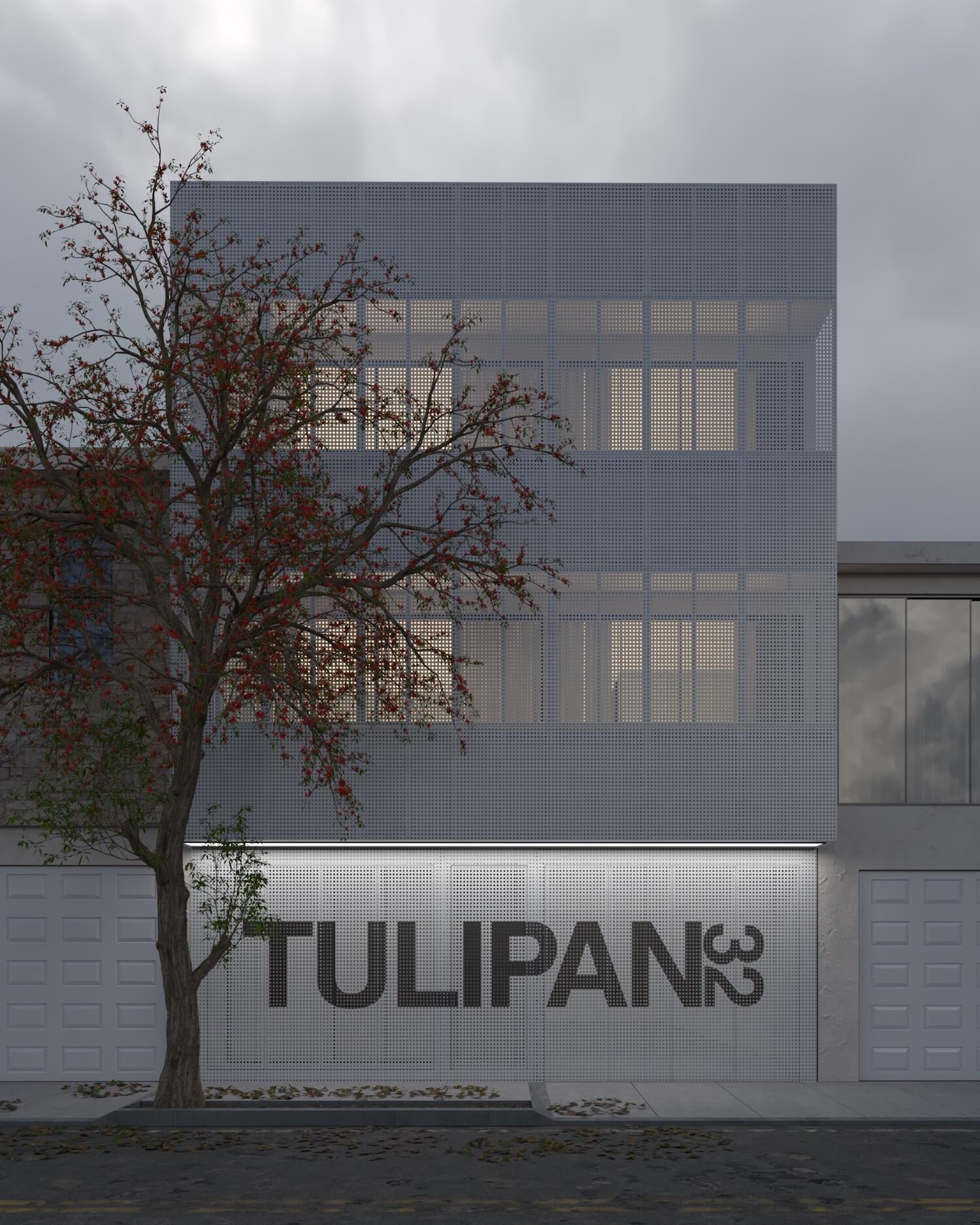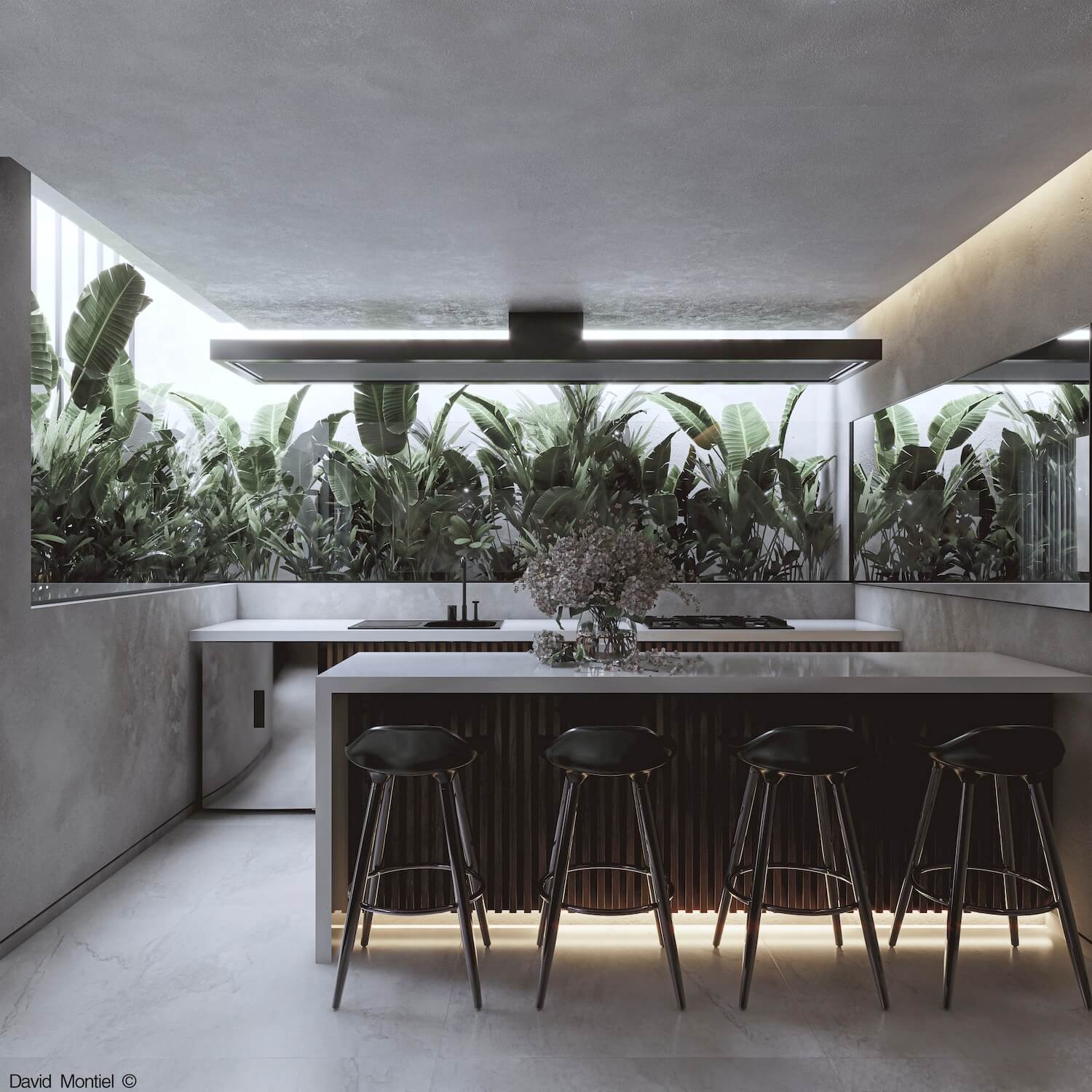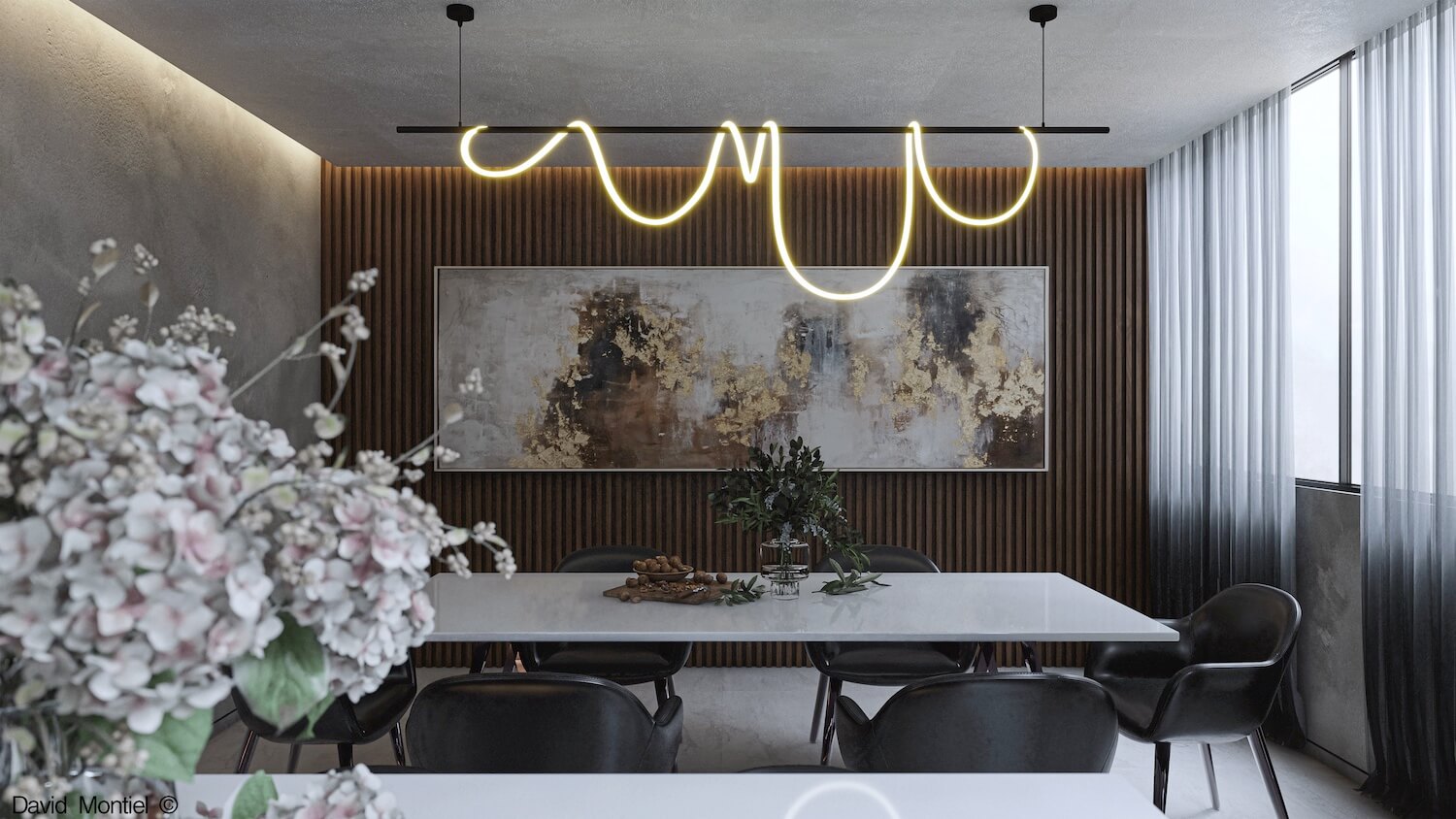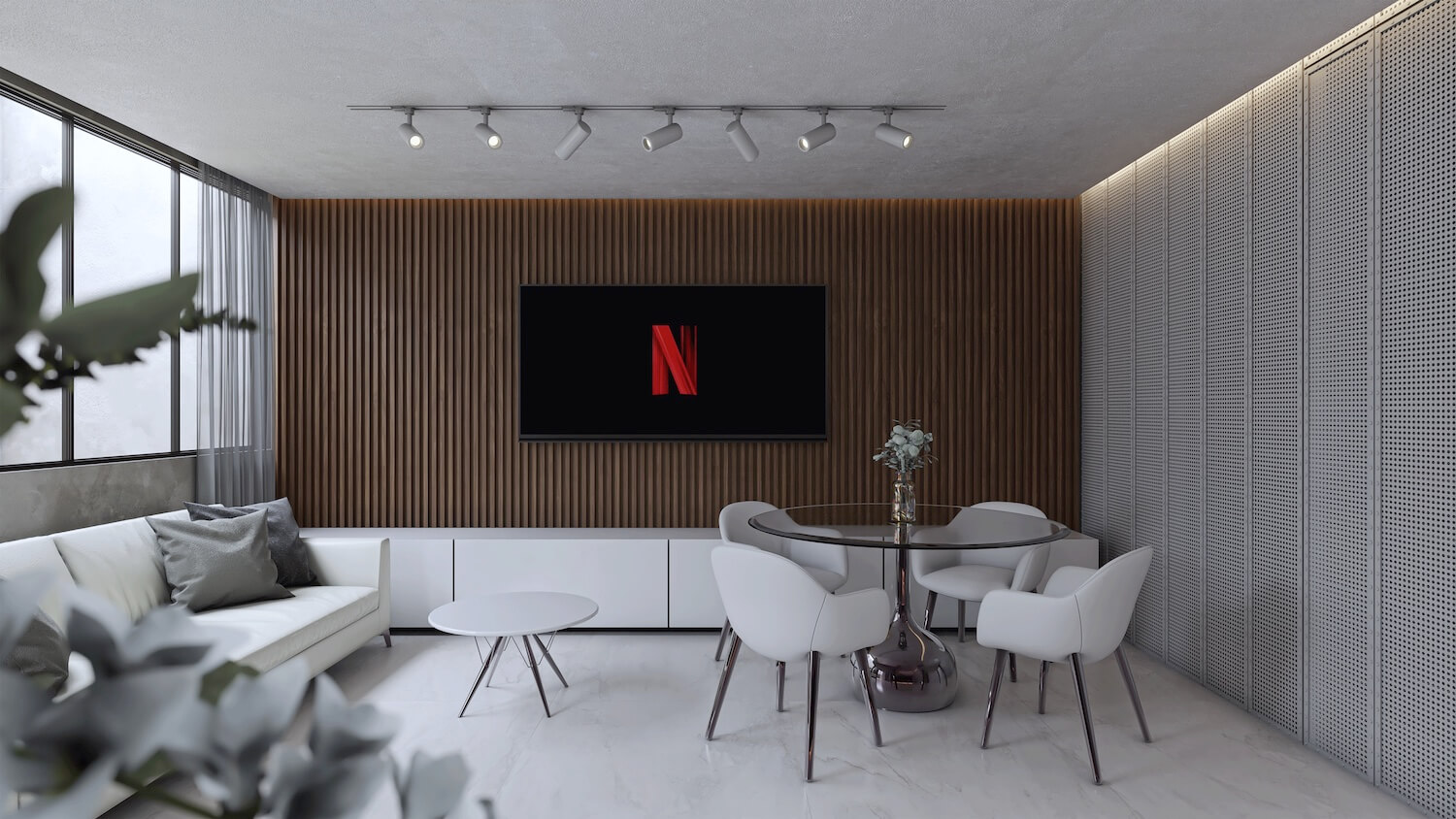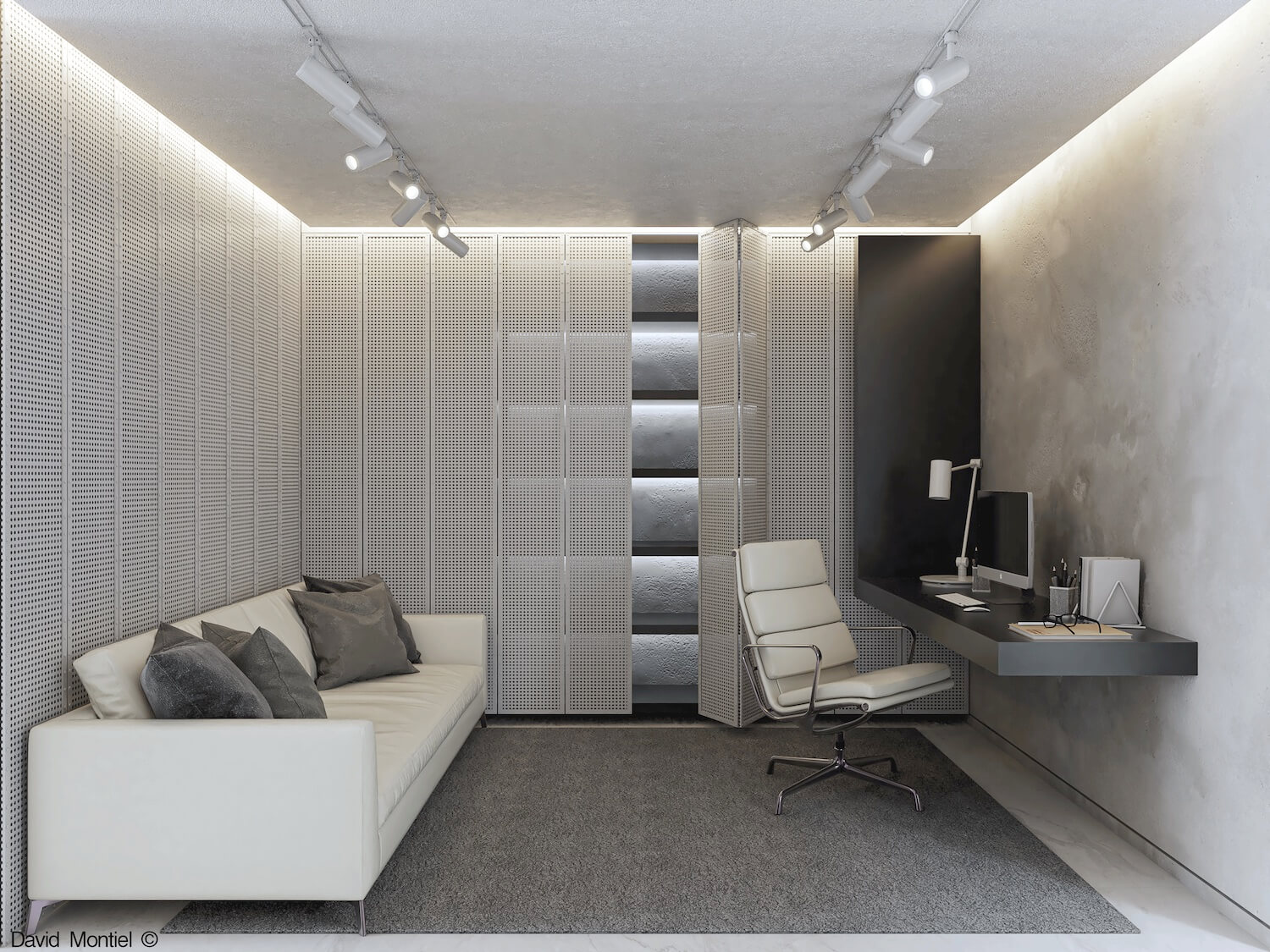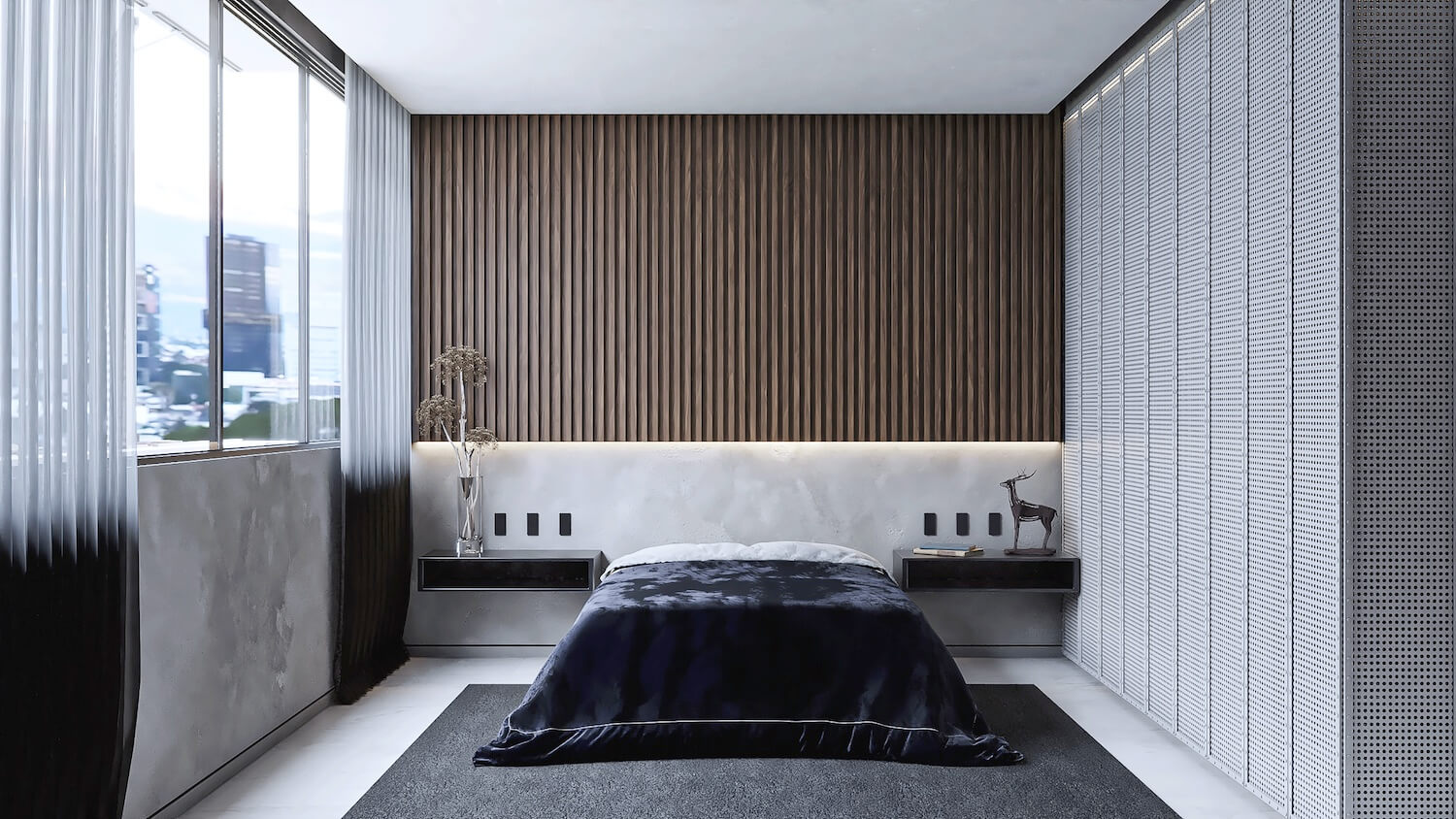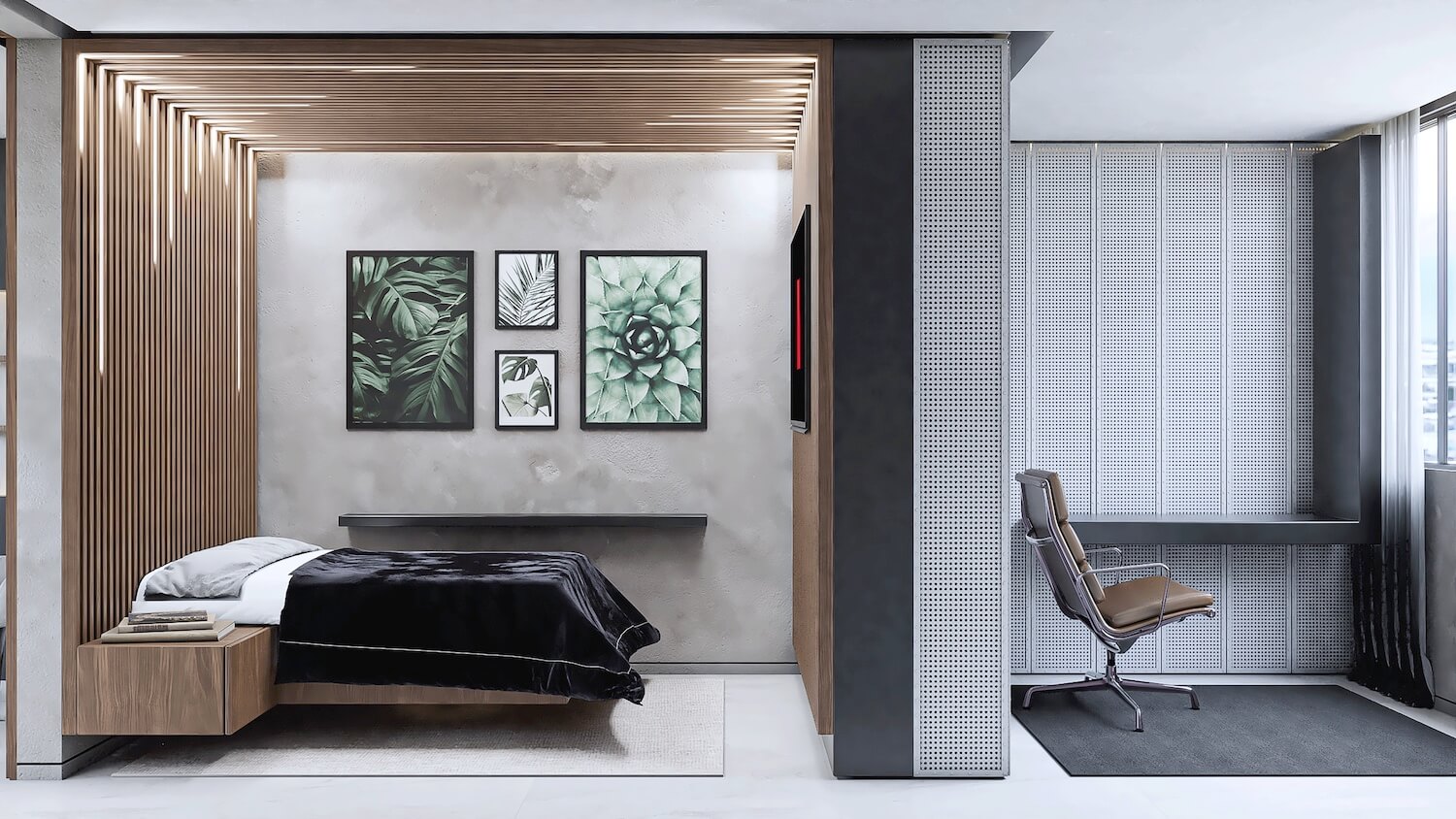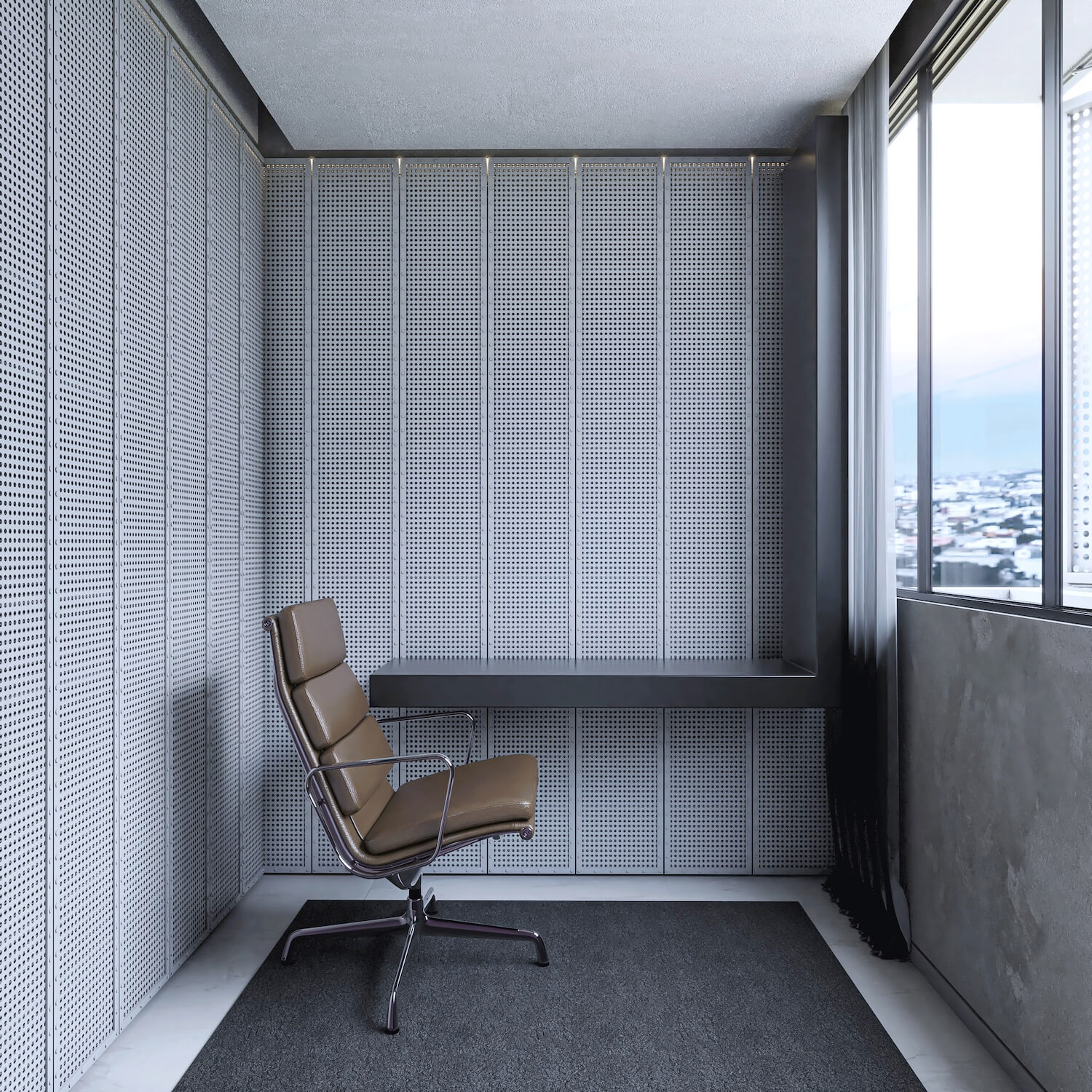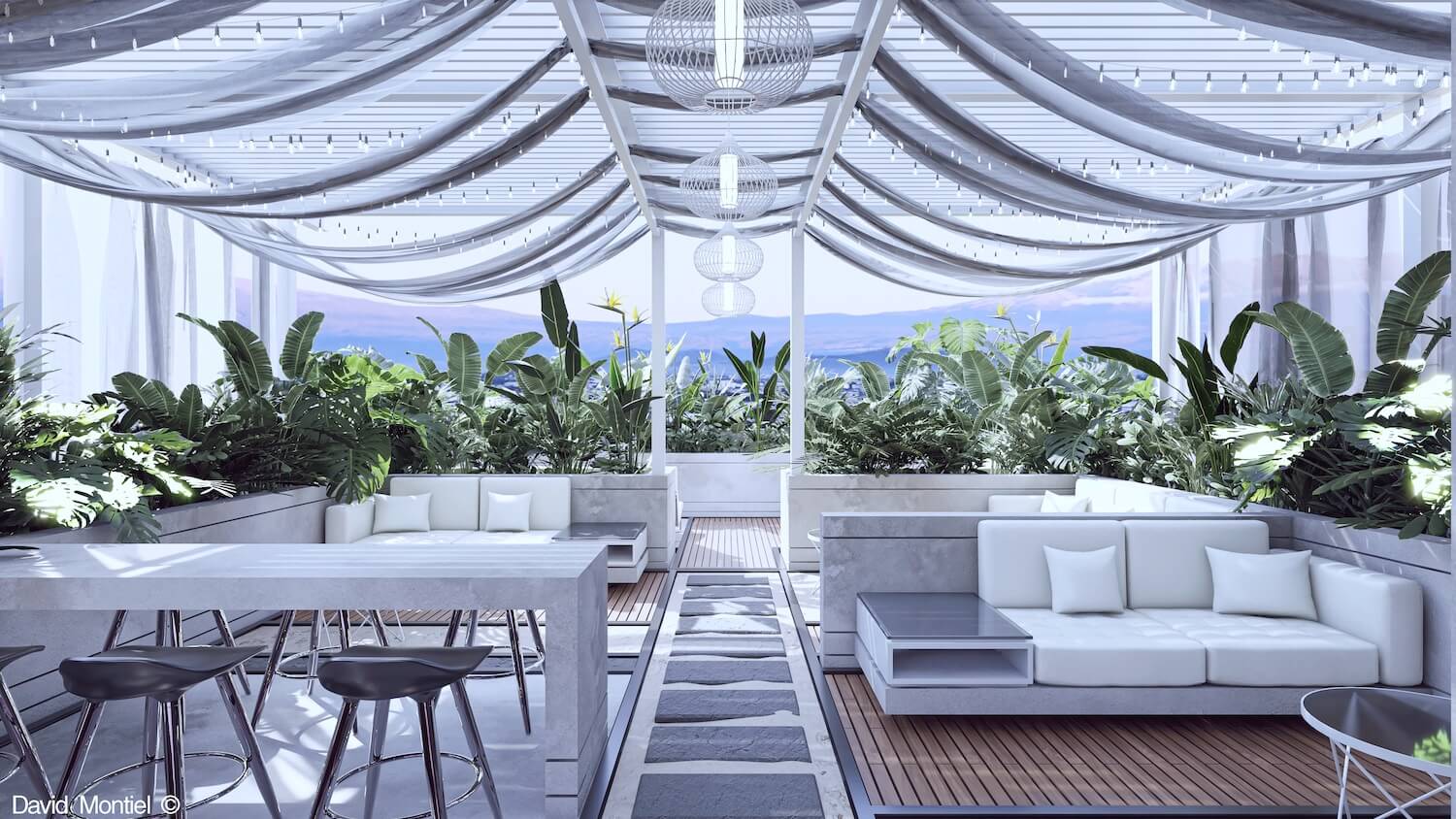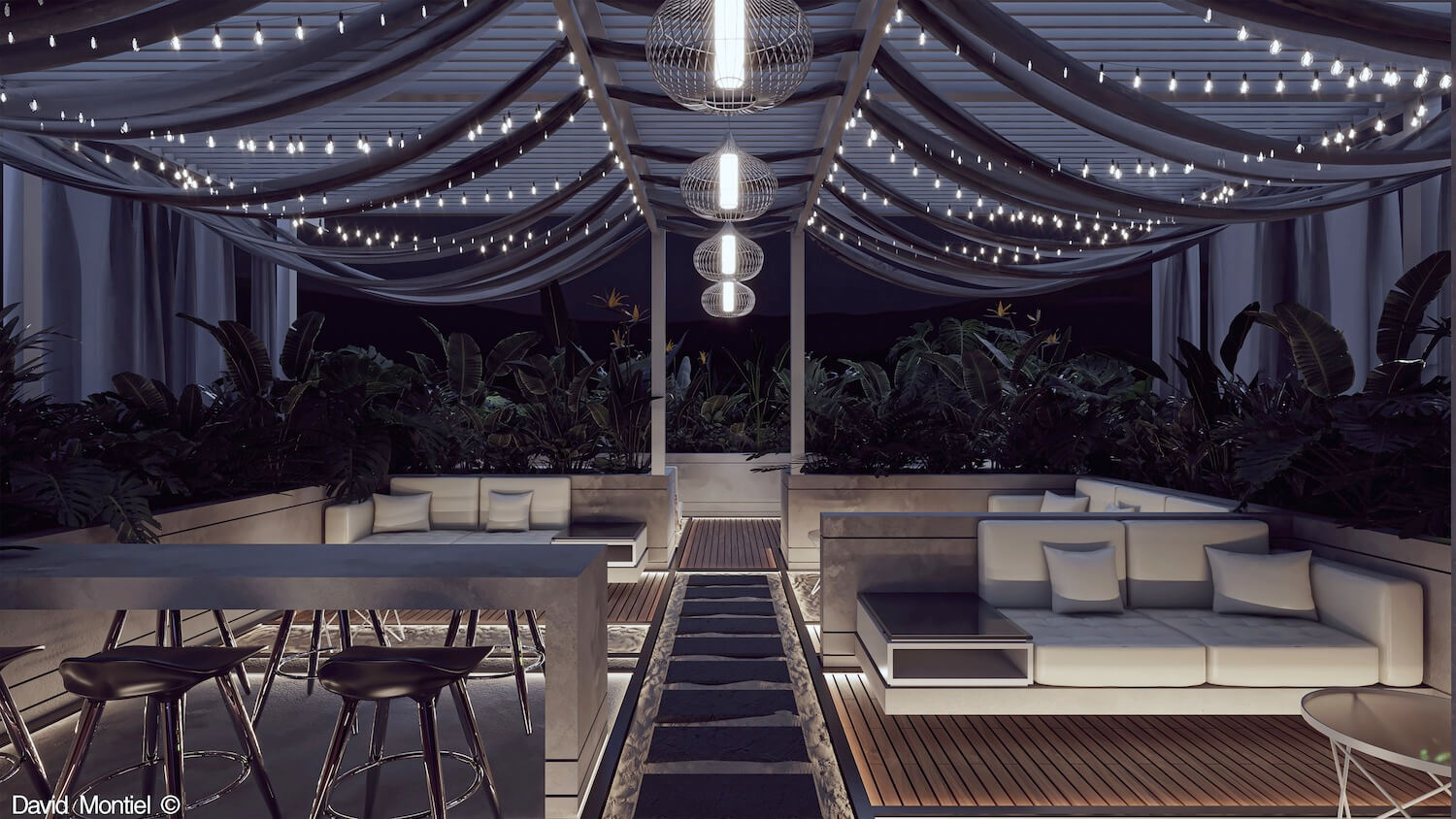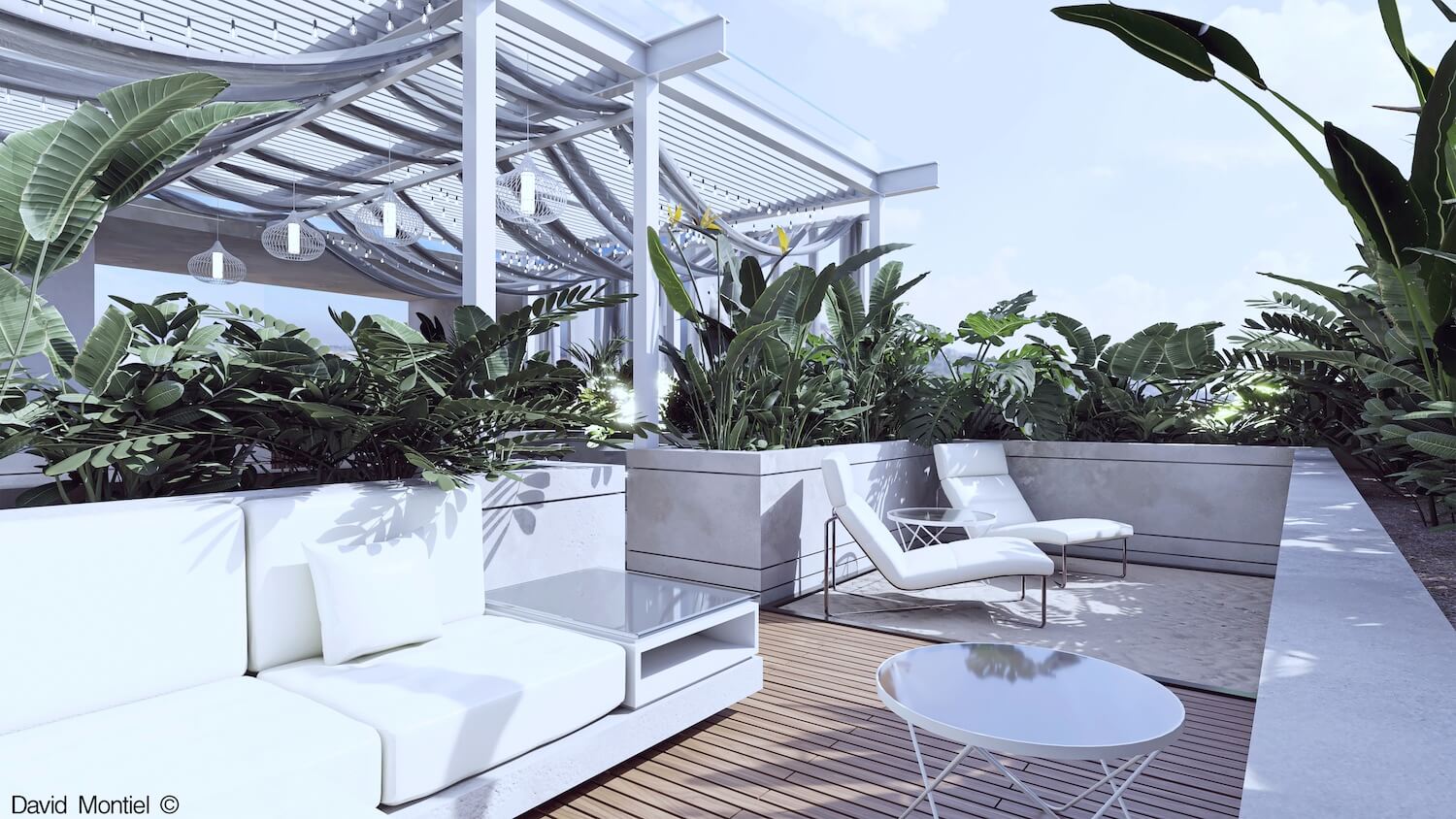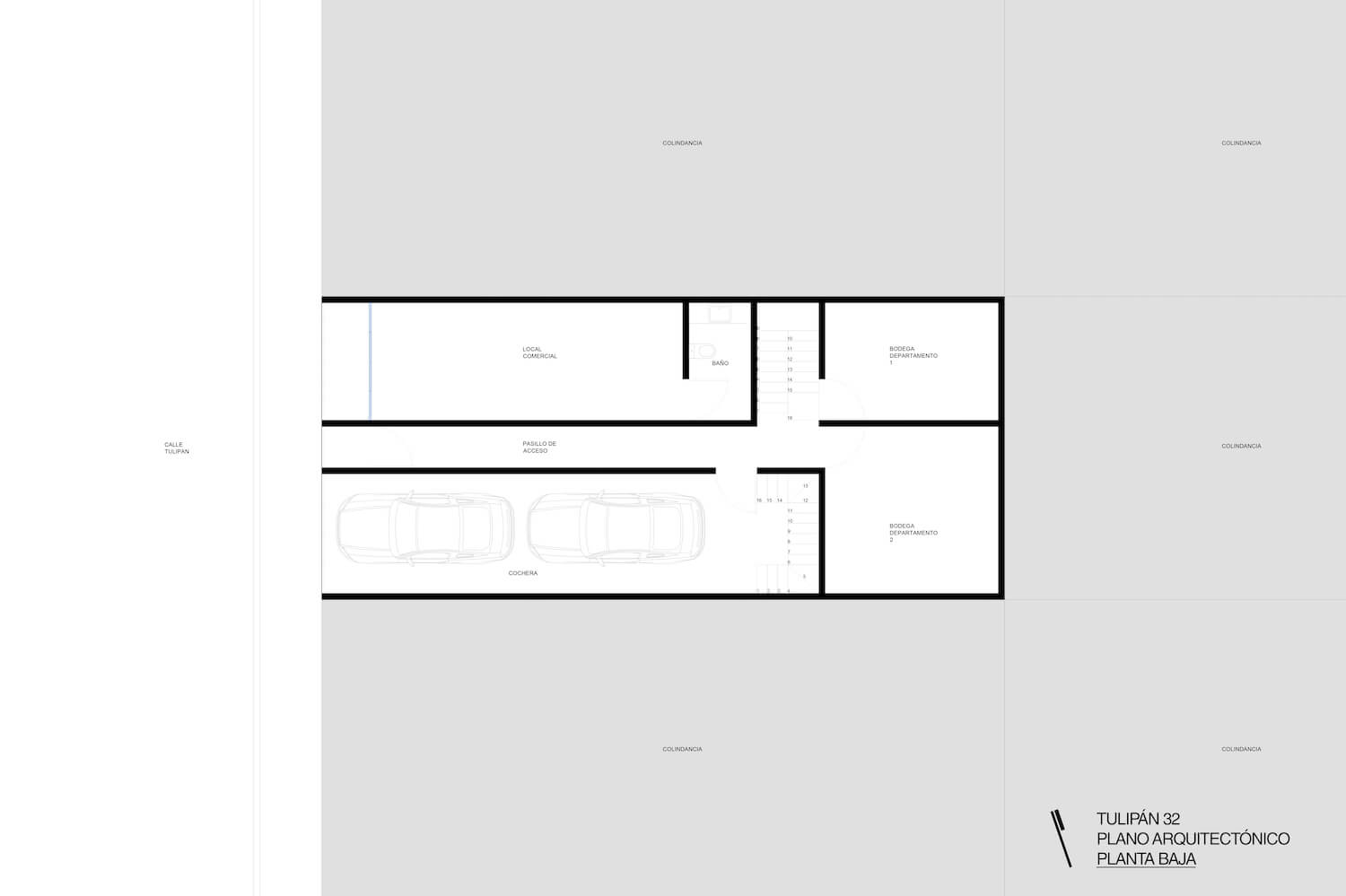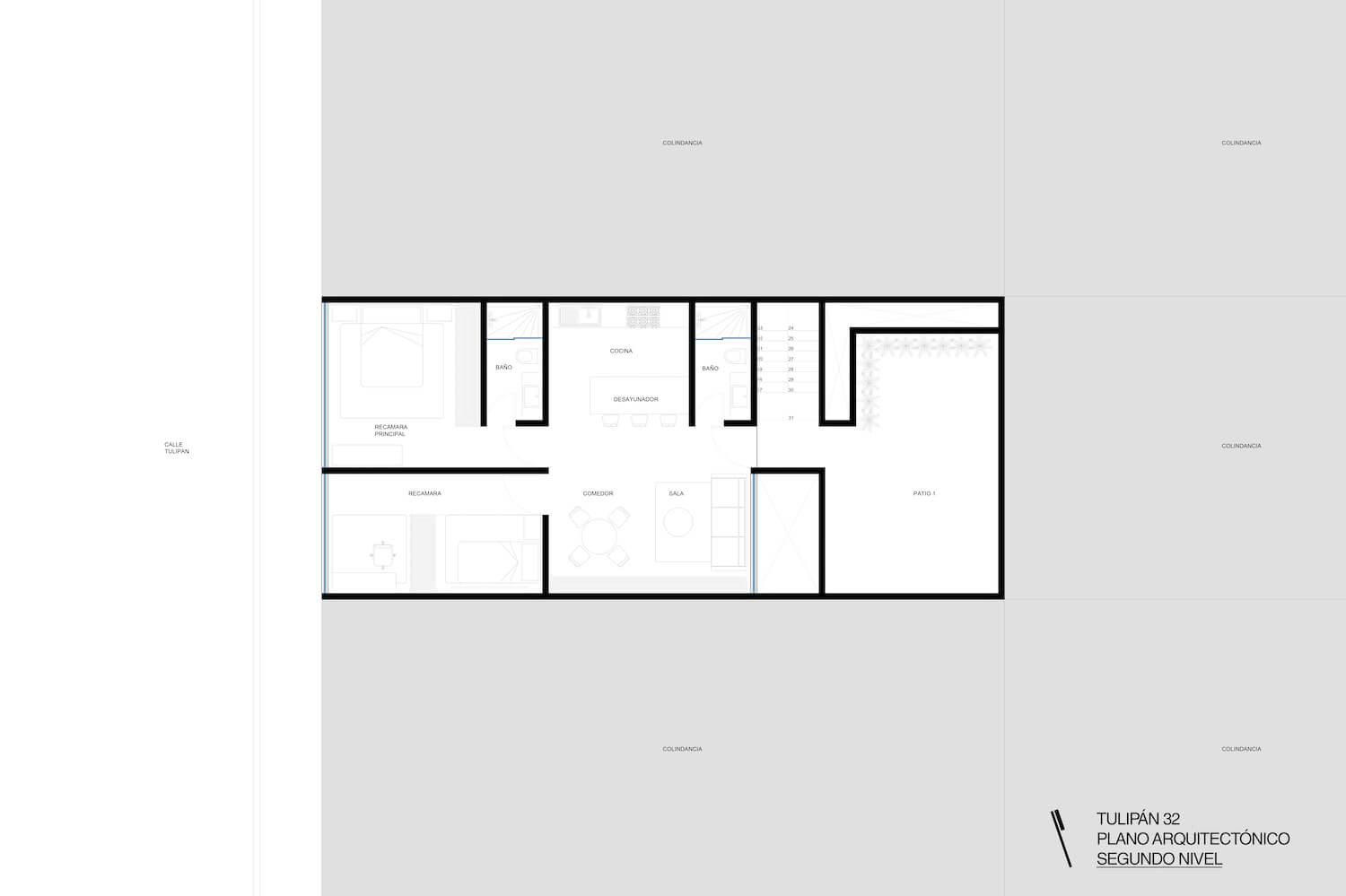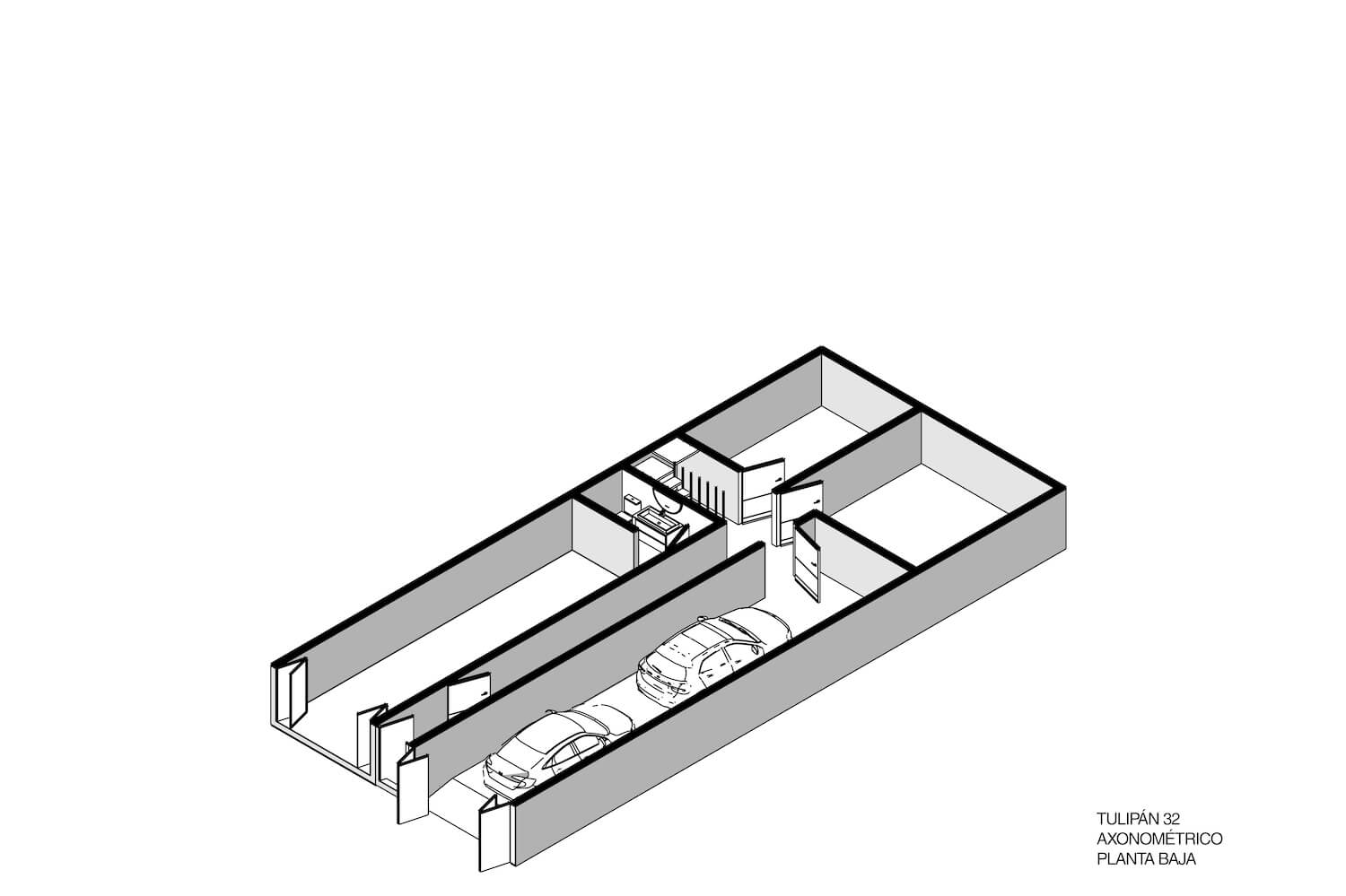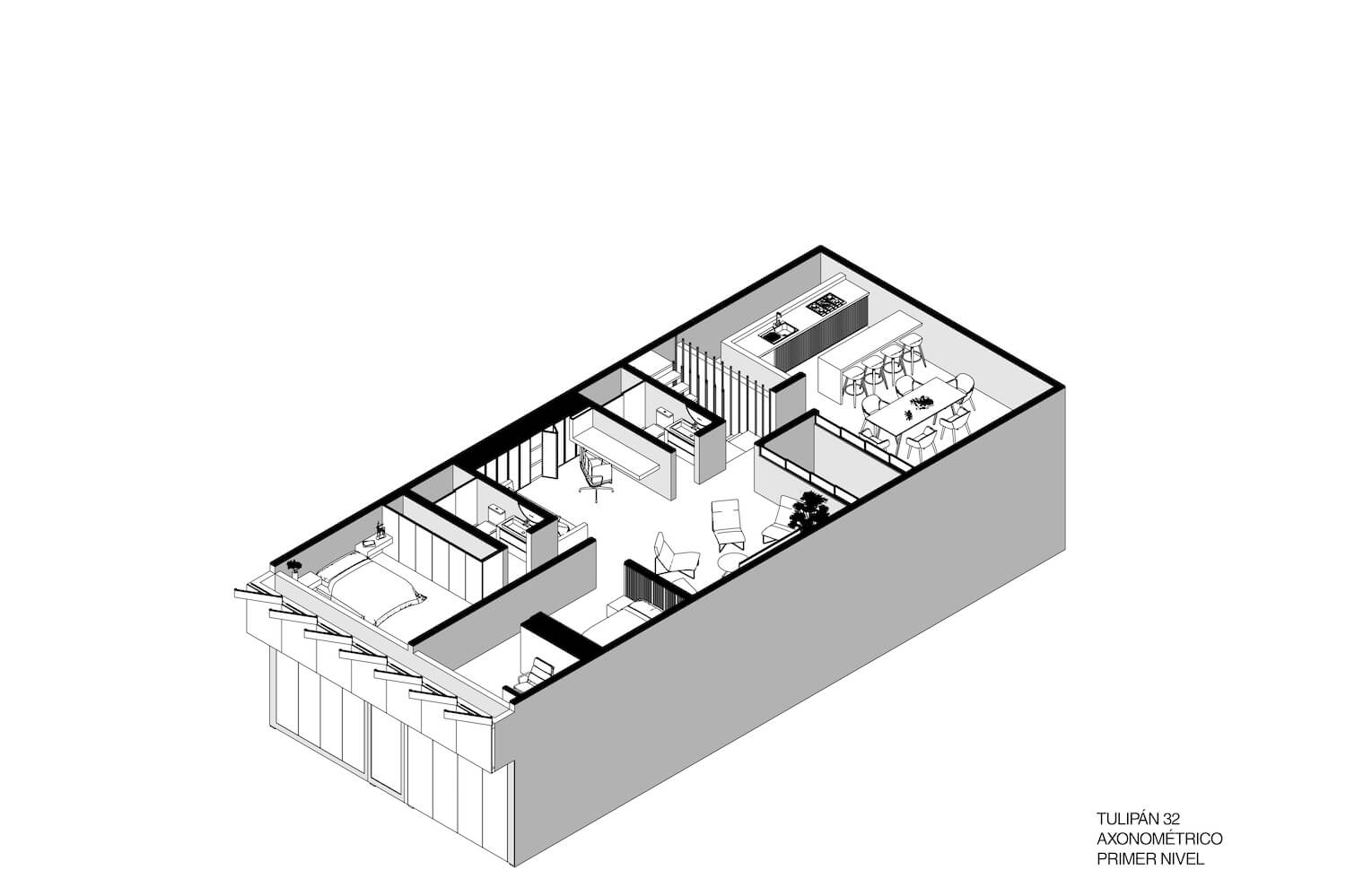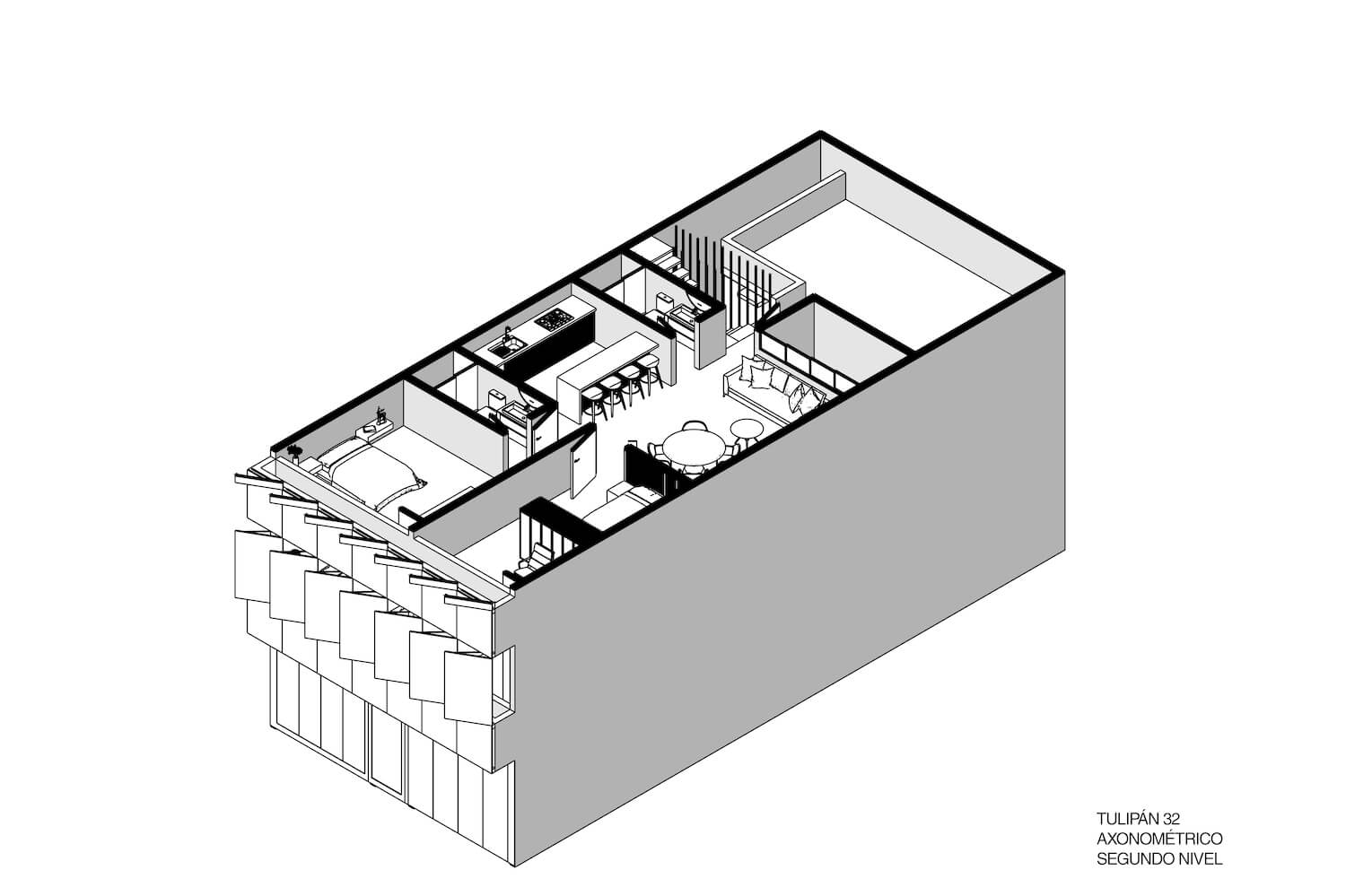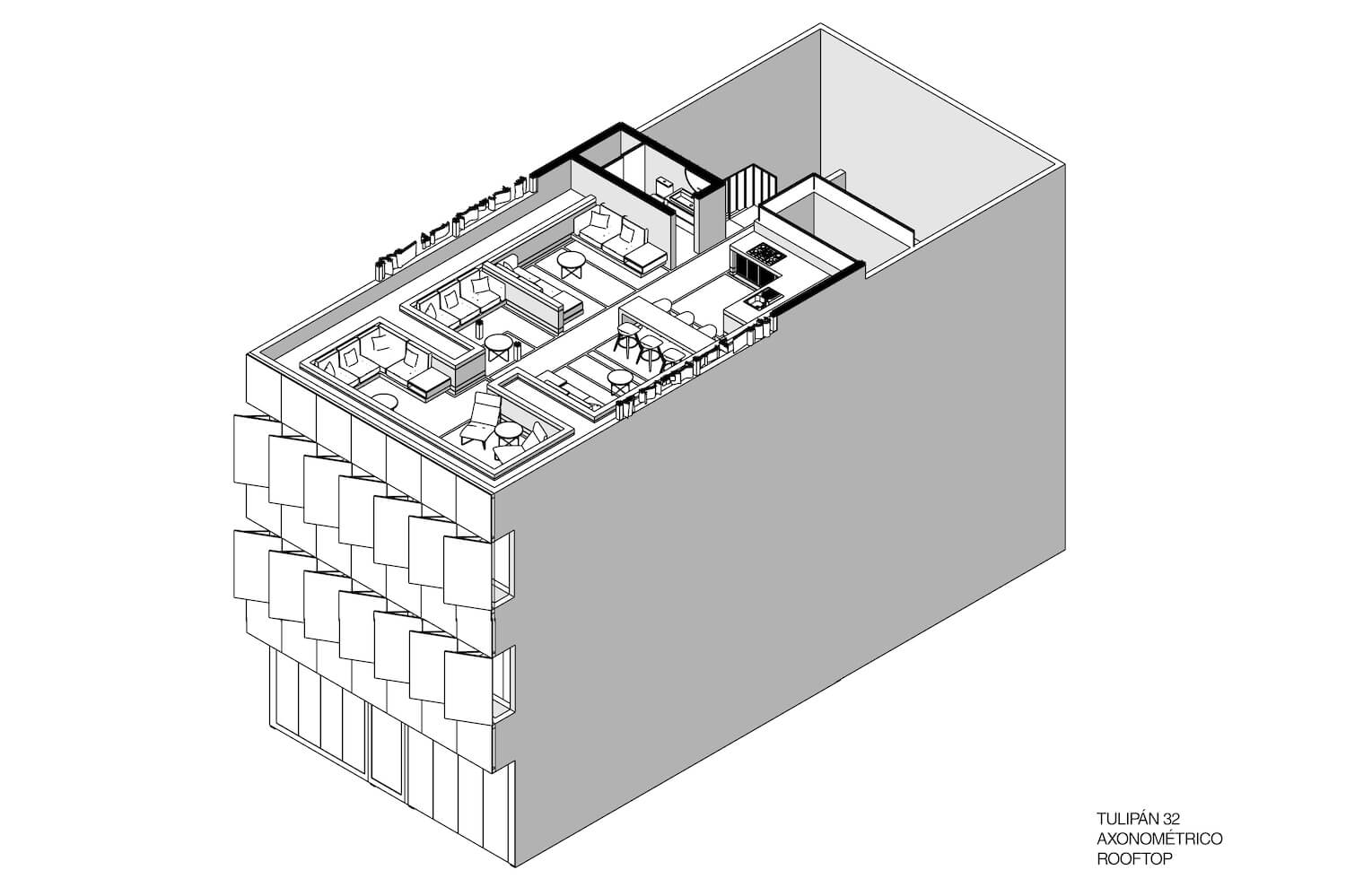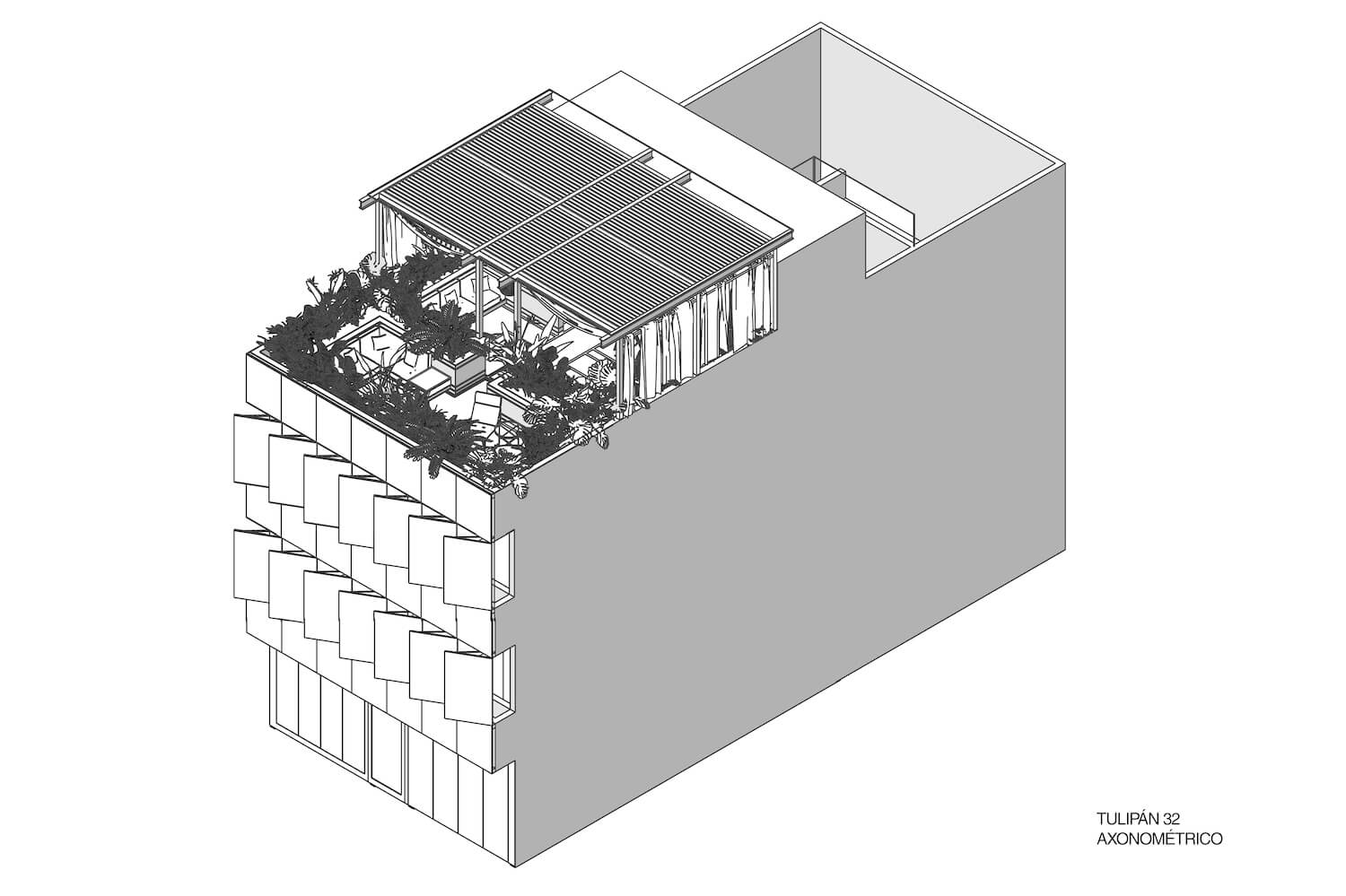 ---