Milad Eshtiyaghi: The stairway street project is located in India. We designed this project based on its needs to meet the needs of the project site and the needs of residents and client.
This project has 16 floors, one commercial floor on the ground floor, 4 parking floor, 10 residential floors and 2 floors for the pool and gym. It is named after the expose staircase in the southern view.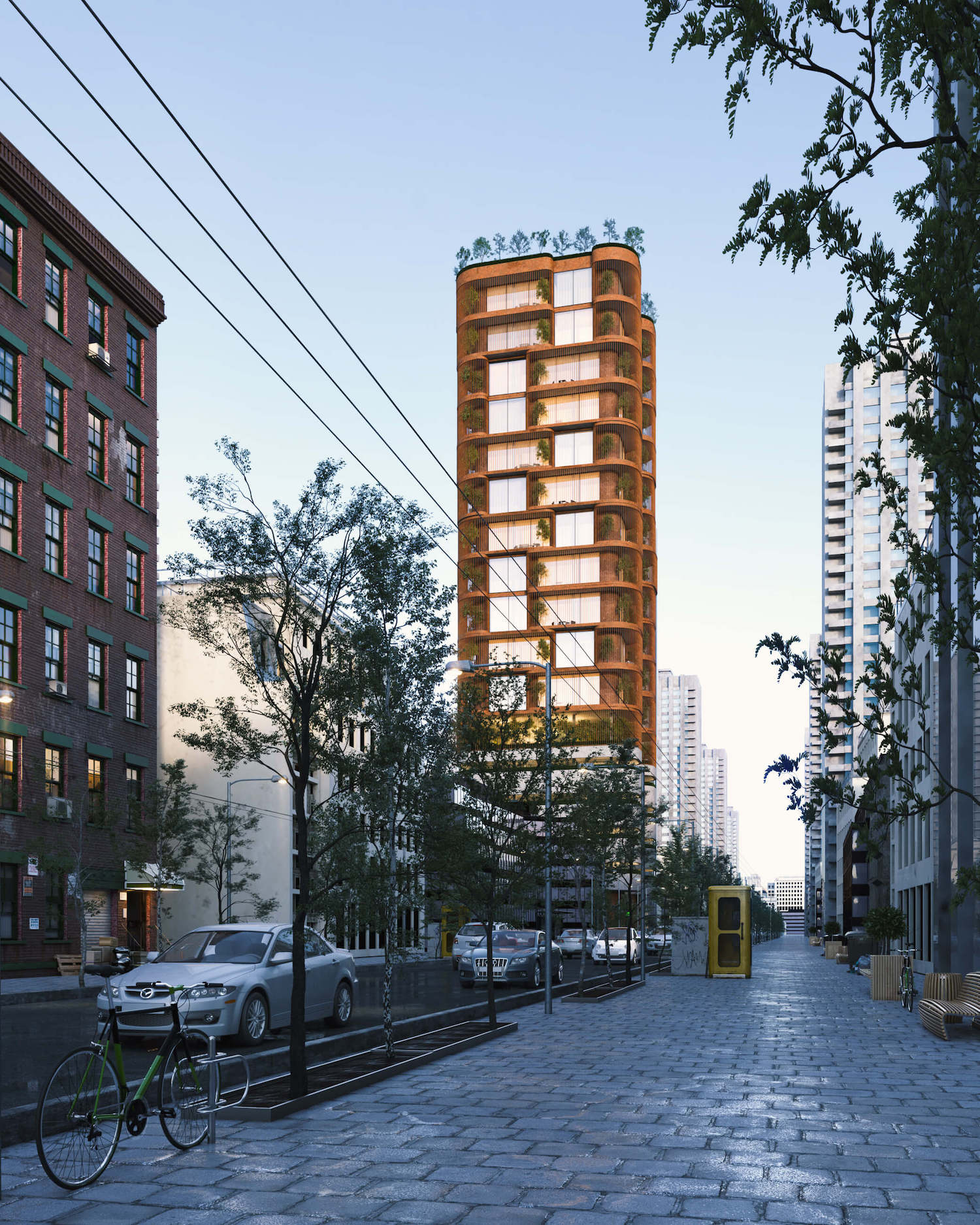 Visualization by Milad Eshtiyaghi
The buildings around this project are mostly dilapidated buildings and have created bad views for the project, so we turned this threat into an opportunity and to reduce these views in the interior, we created a whole terrace environment and with a terrace. Giving metal louvers in the exterior and also creating a green terrace with plants and trees, we created a better and more pleasant atmosphere in the floors.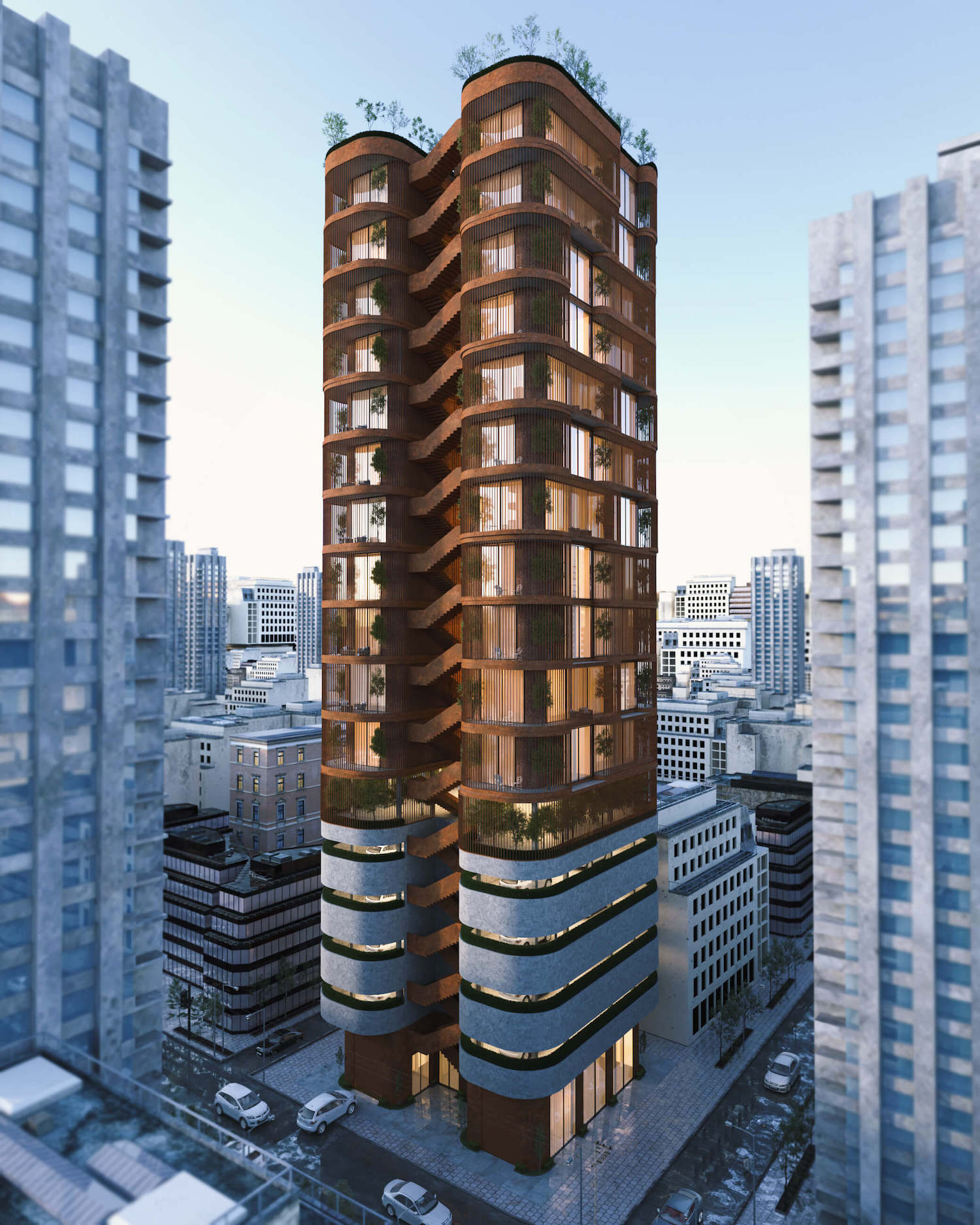 Visualization by Milad Eshtiyaghi
The modeling of this project is done in 3-D MAX 2019 software and after completing material and exposure modeling in V-RAY 4.1 and check out rendering steps with photo shop post production operation has been applied to get perfect result and real render
The material of the exterior walls and stairs is made of red concrete and the material of the louvers is metal.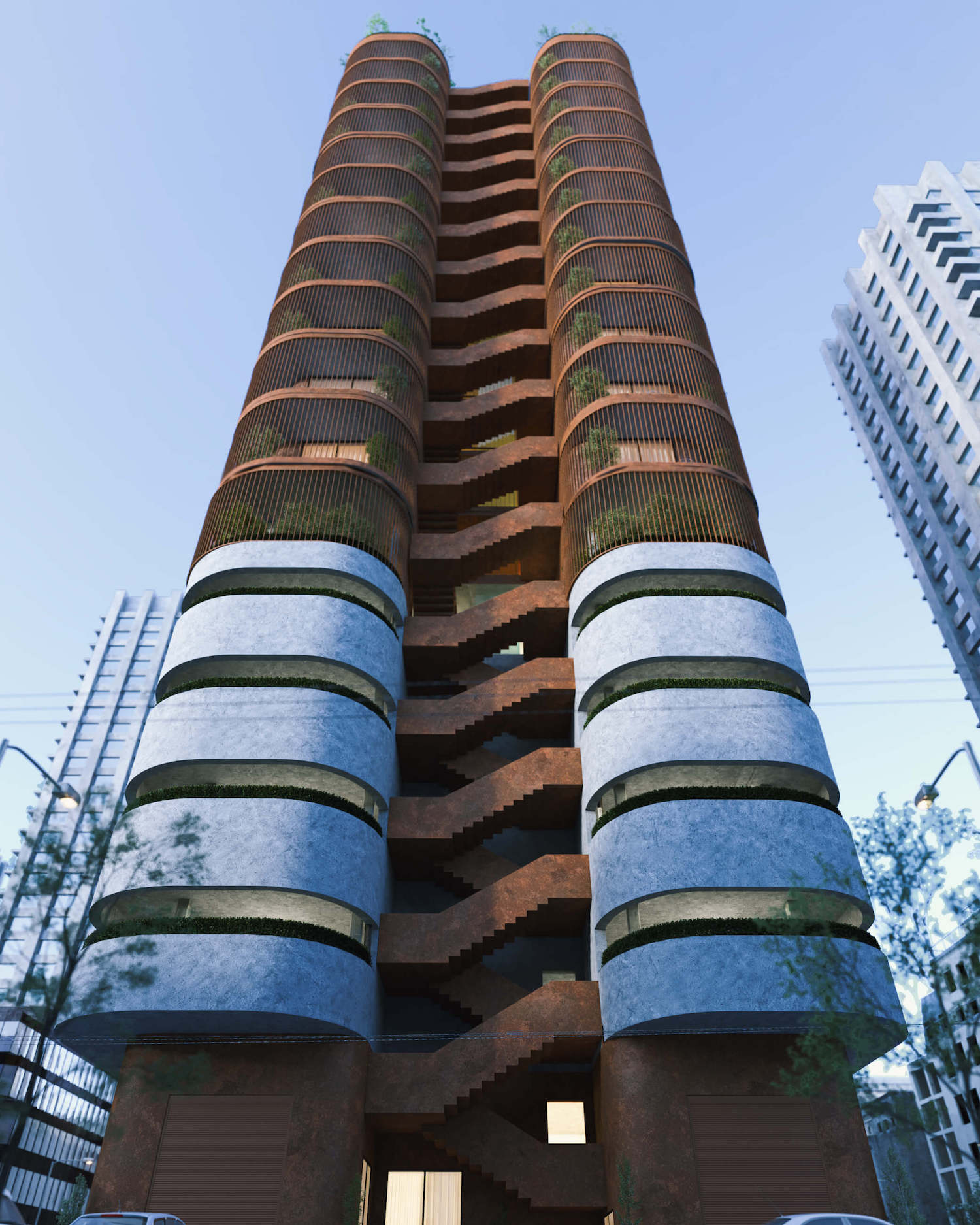 Visualization by Milad Eshtiyaghi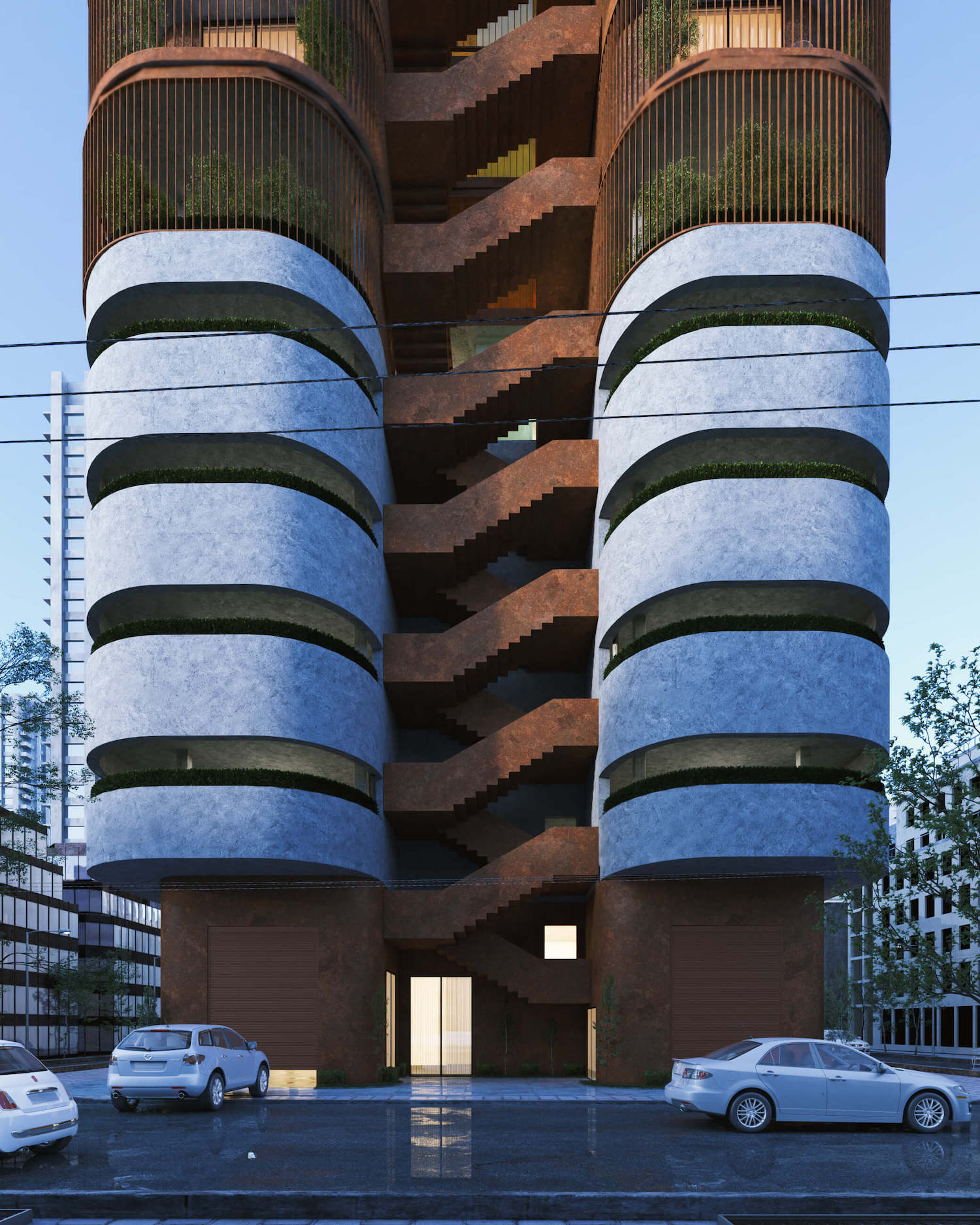 Visualization by Milad Eshtiyaghi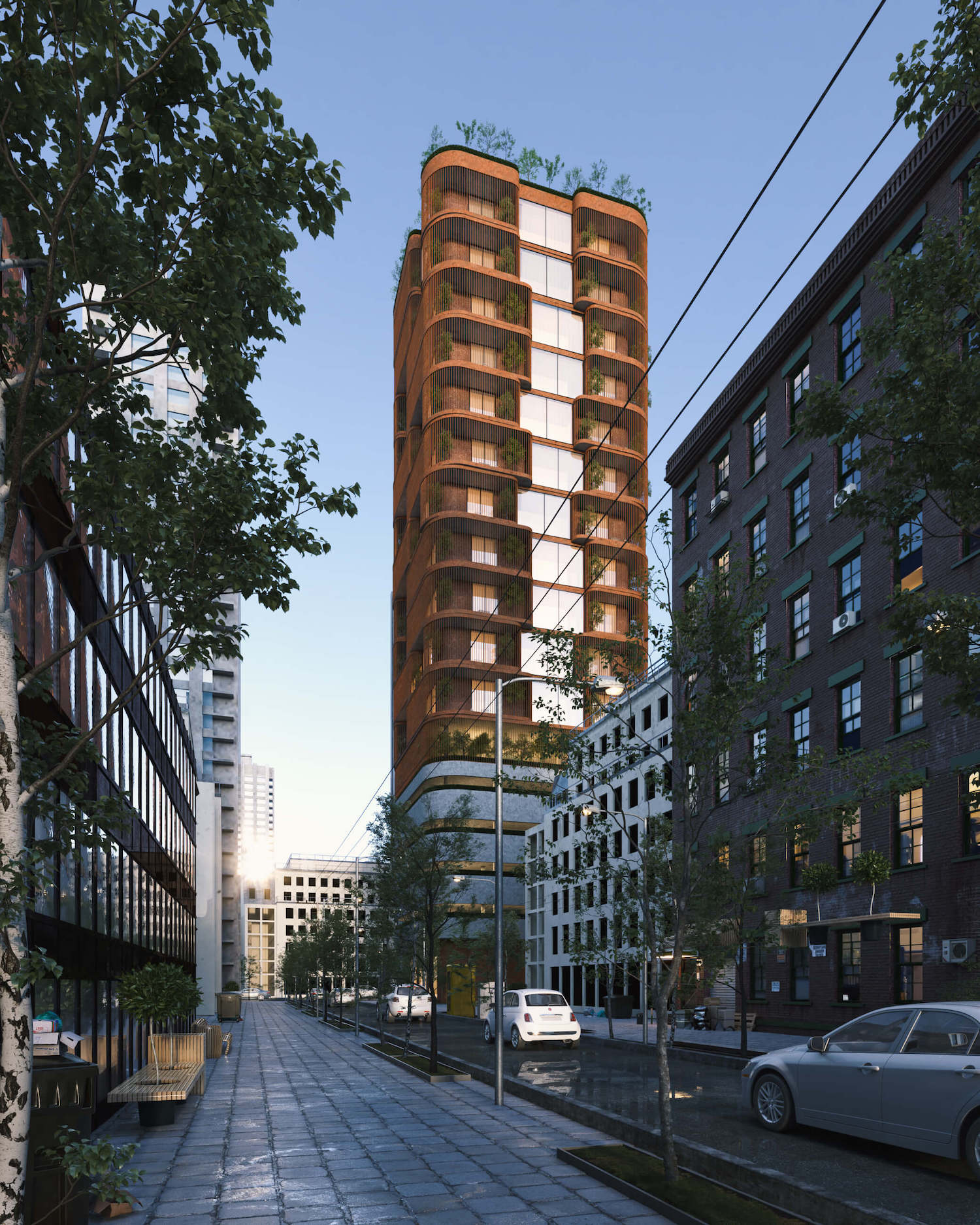 Visualization by Milad Eshtiyaghi
Visualization by Milad Eshtiyaghi
Connect with the Milad Eshtiyaghi
---