Plk21 Studio: The Breezy Villa is designed for a family of nine, being built in Montenegro, with biggest challenge on the alignment of the plan & the facade.
The concept of the design of this villa mainly consists of consistent and repetetive folds that moves through front and the back in horizontal and vertical directions like a 3d maze, hugging the overall cubic shape of the villa.
The vertical fold on the front facade of the villa appears bold and iconic because of the vertical glazing strip that is placed on it. The Glazing strip both acts as a design element as well as providng privacy for the interior.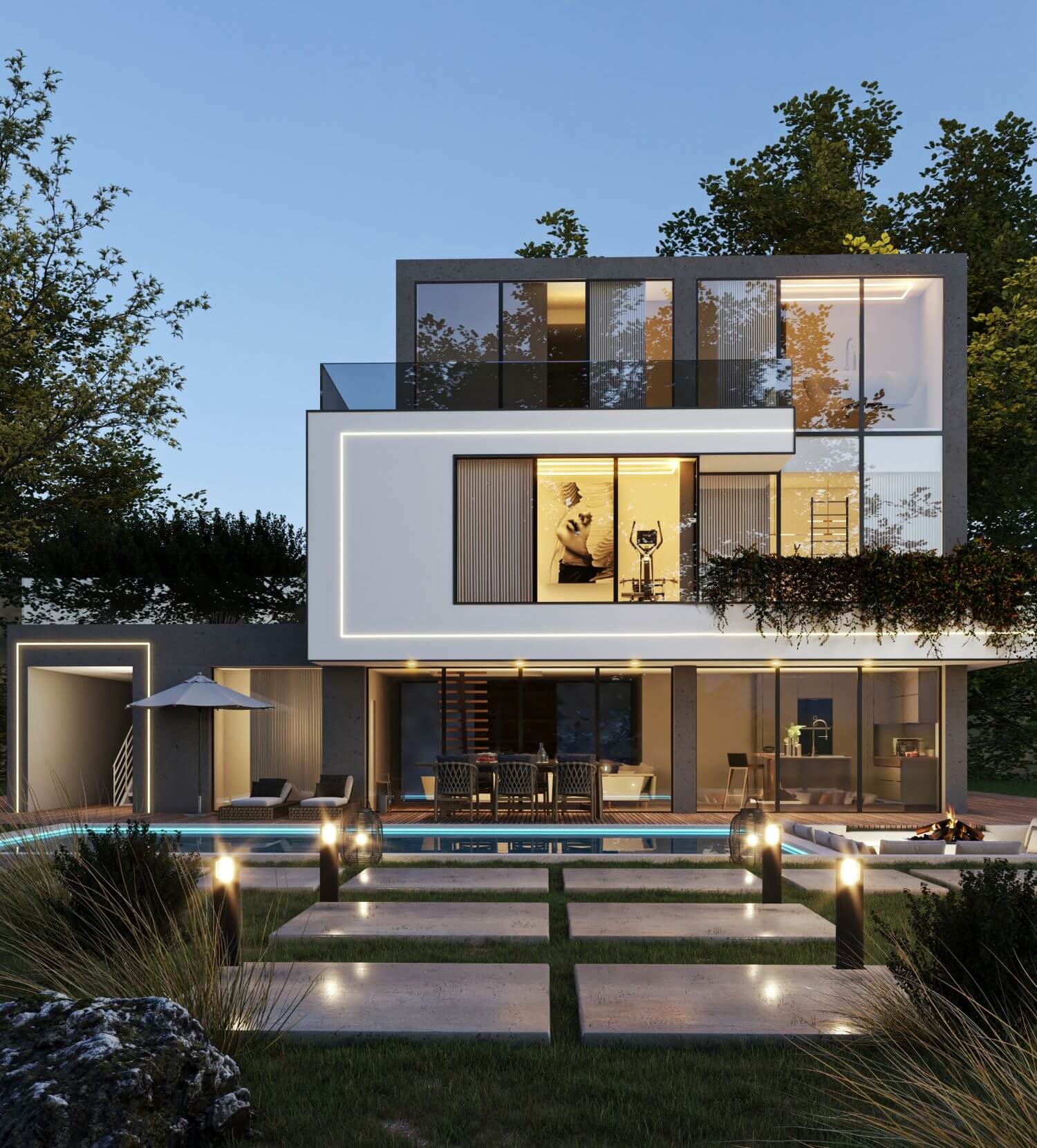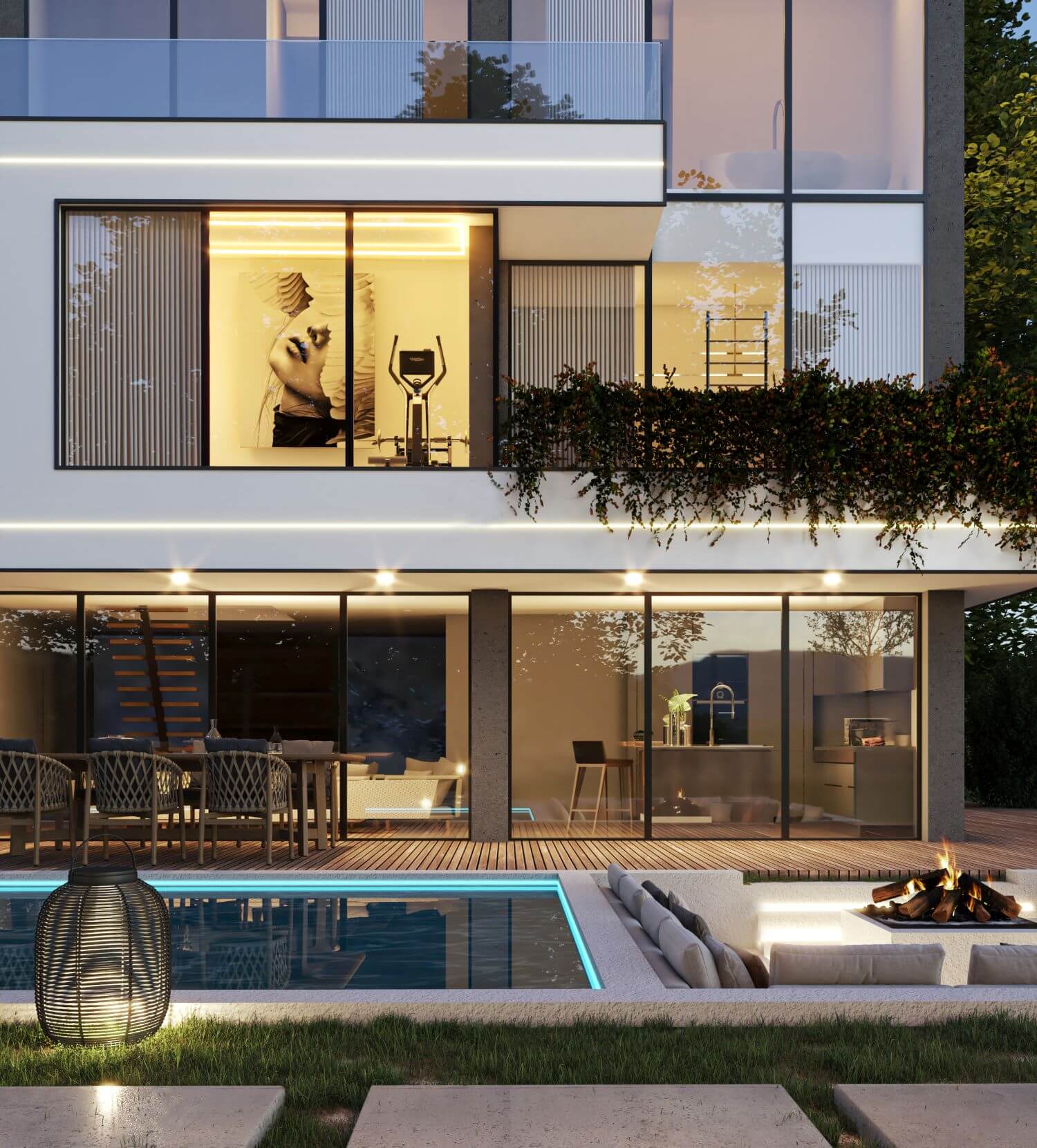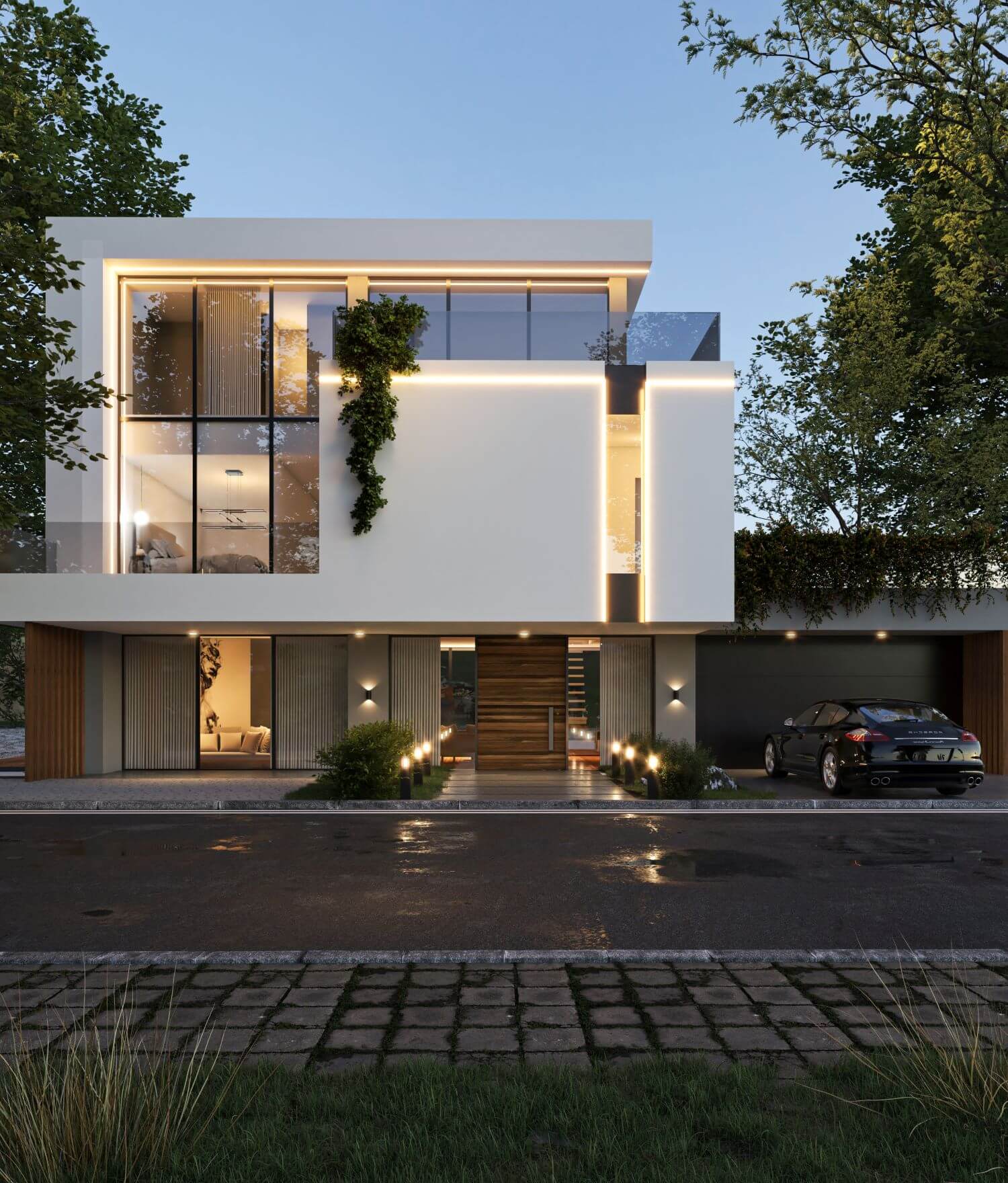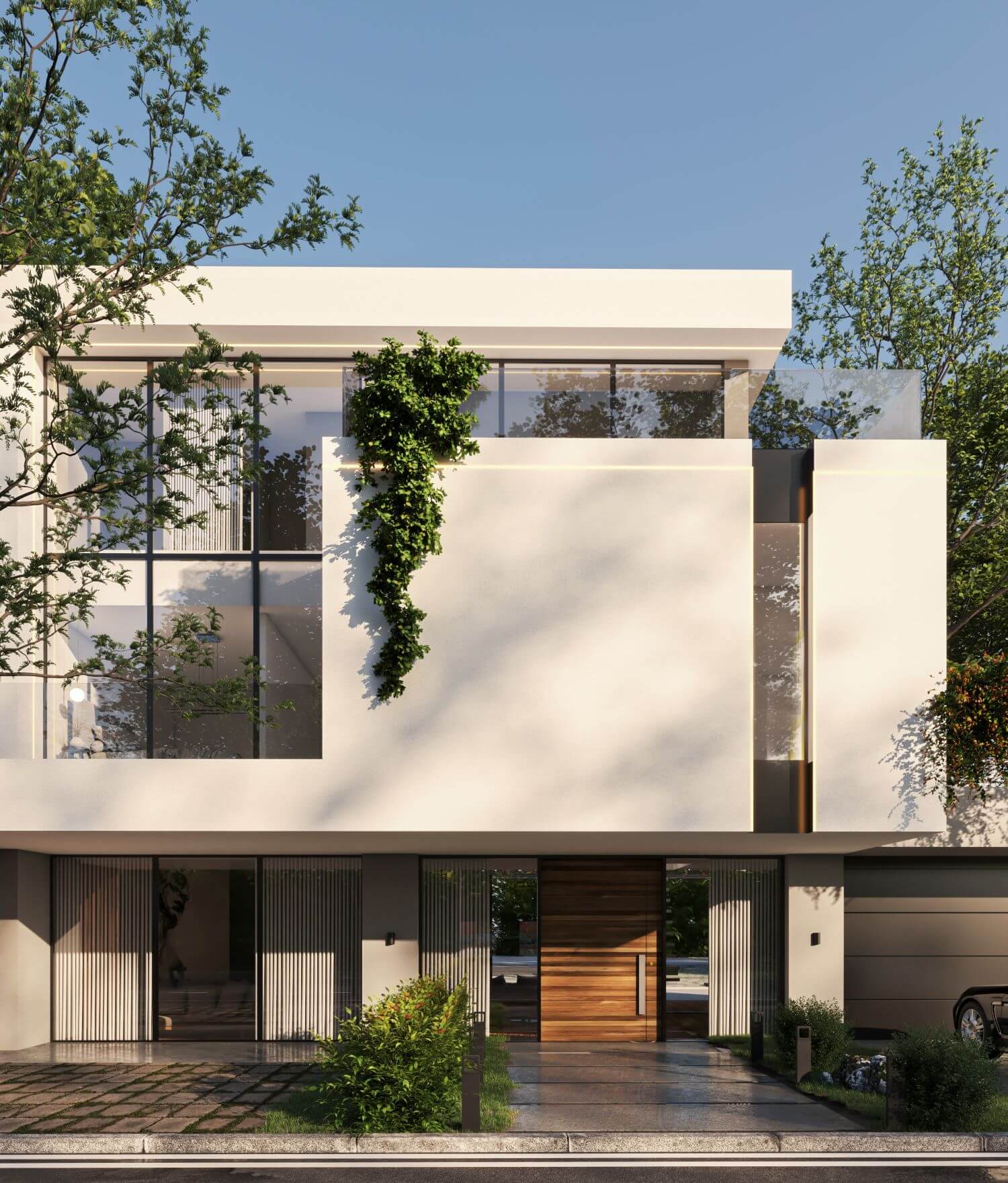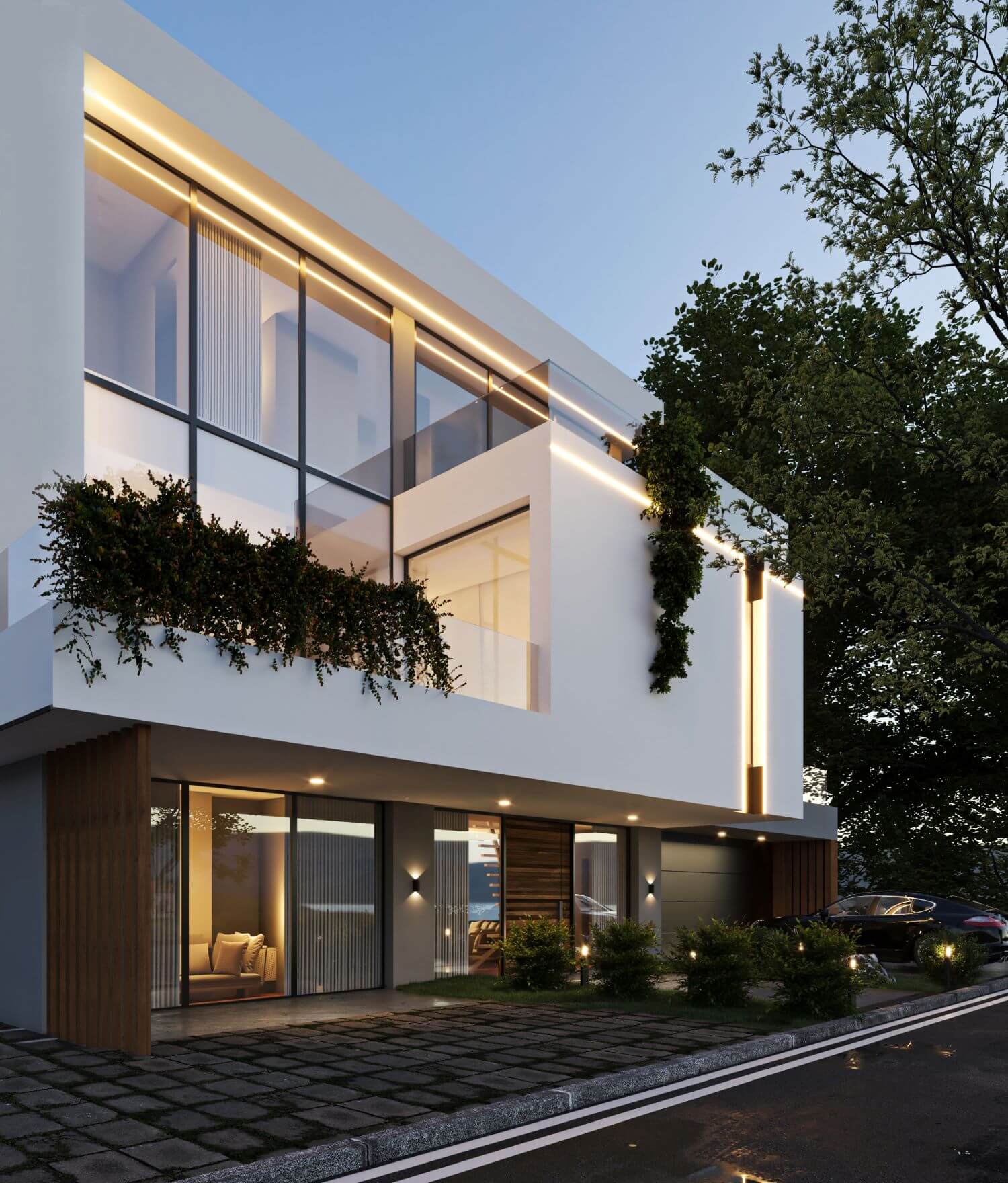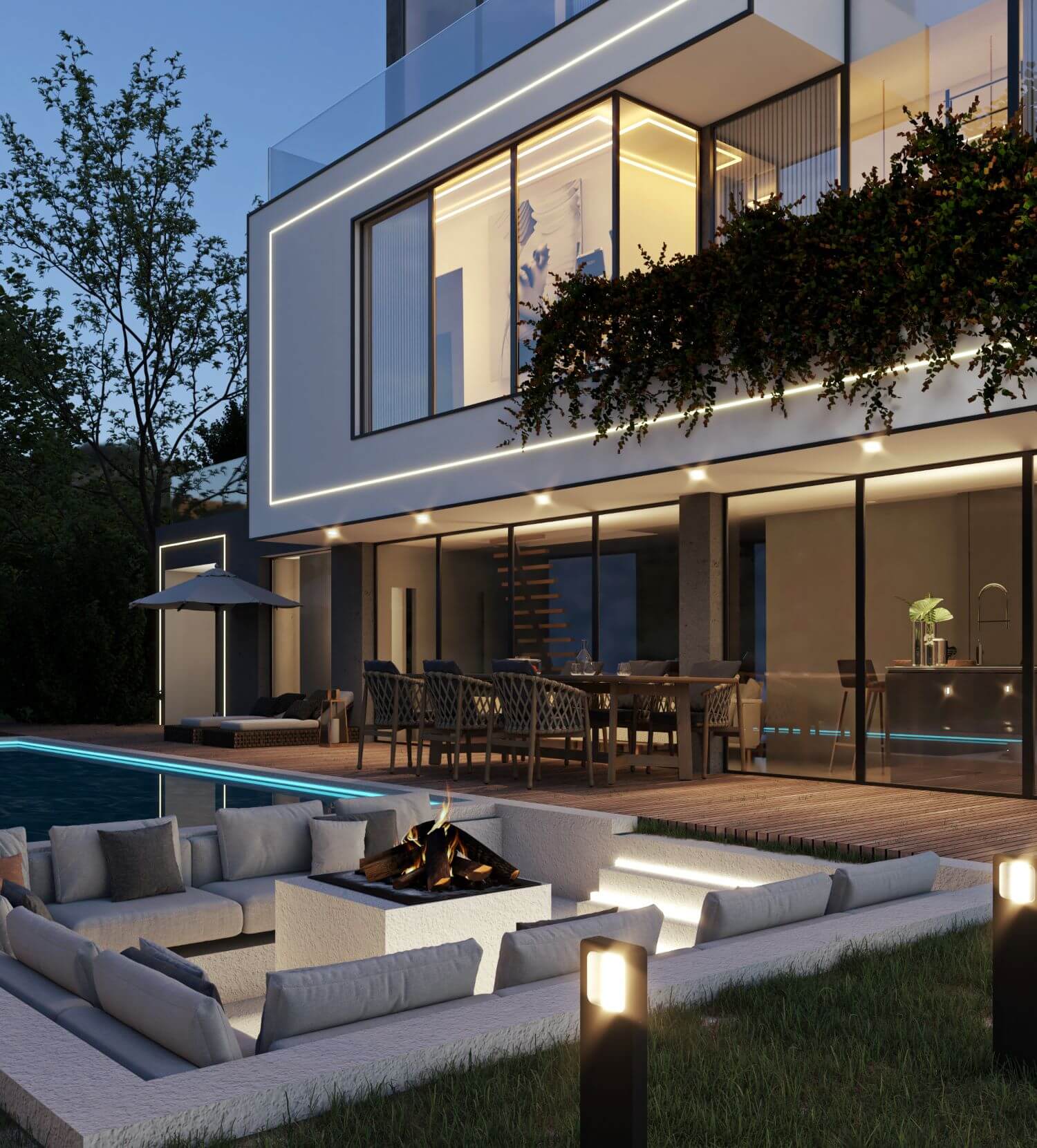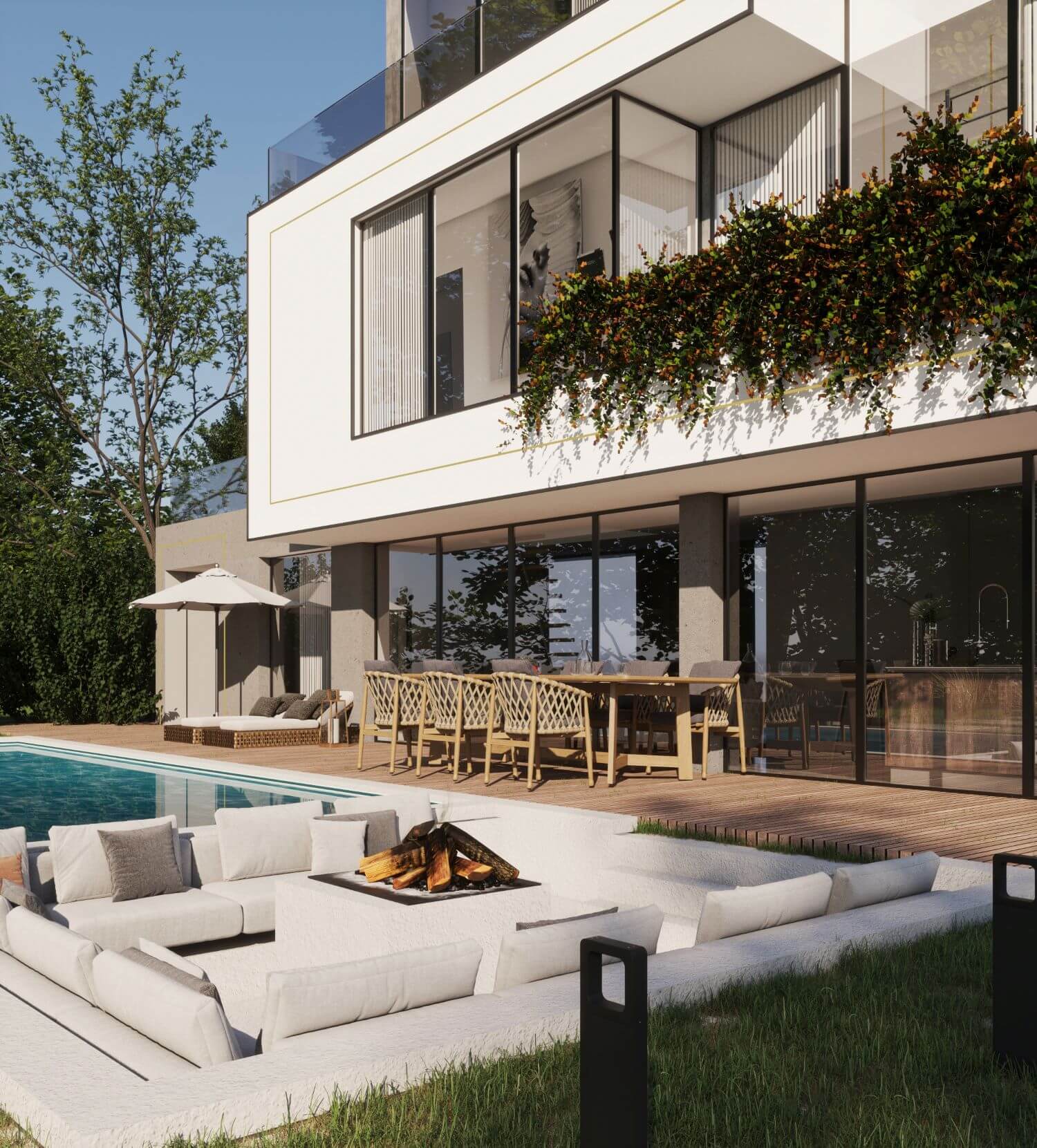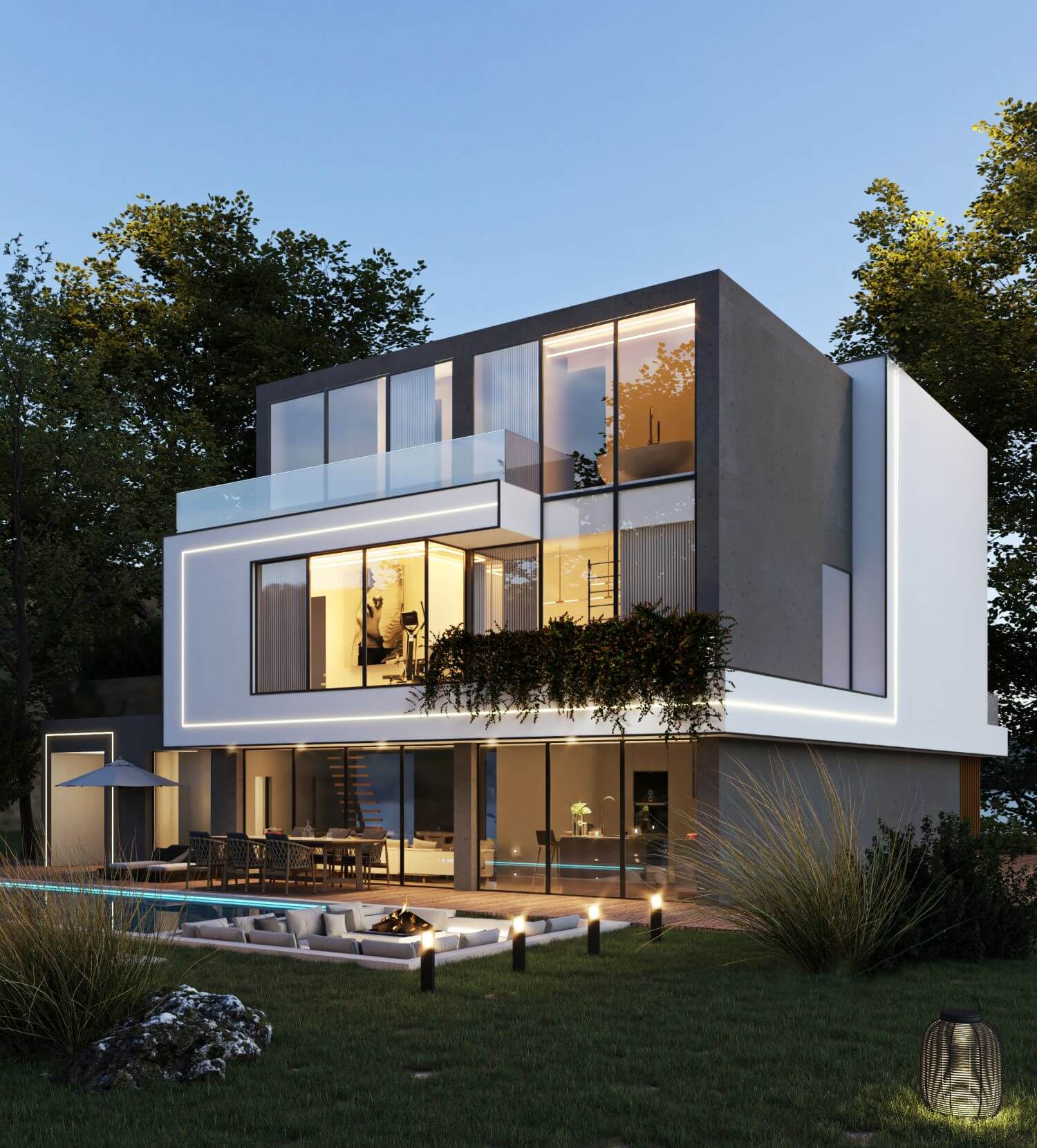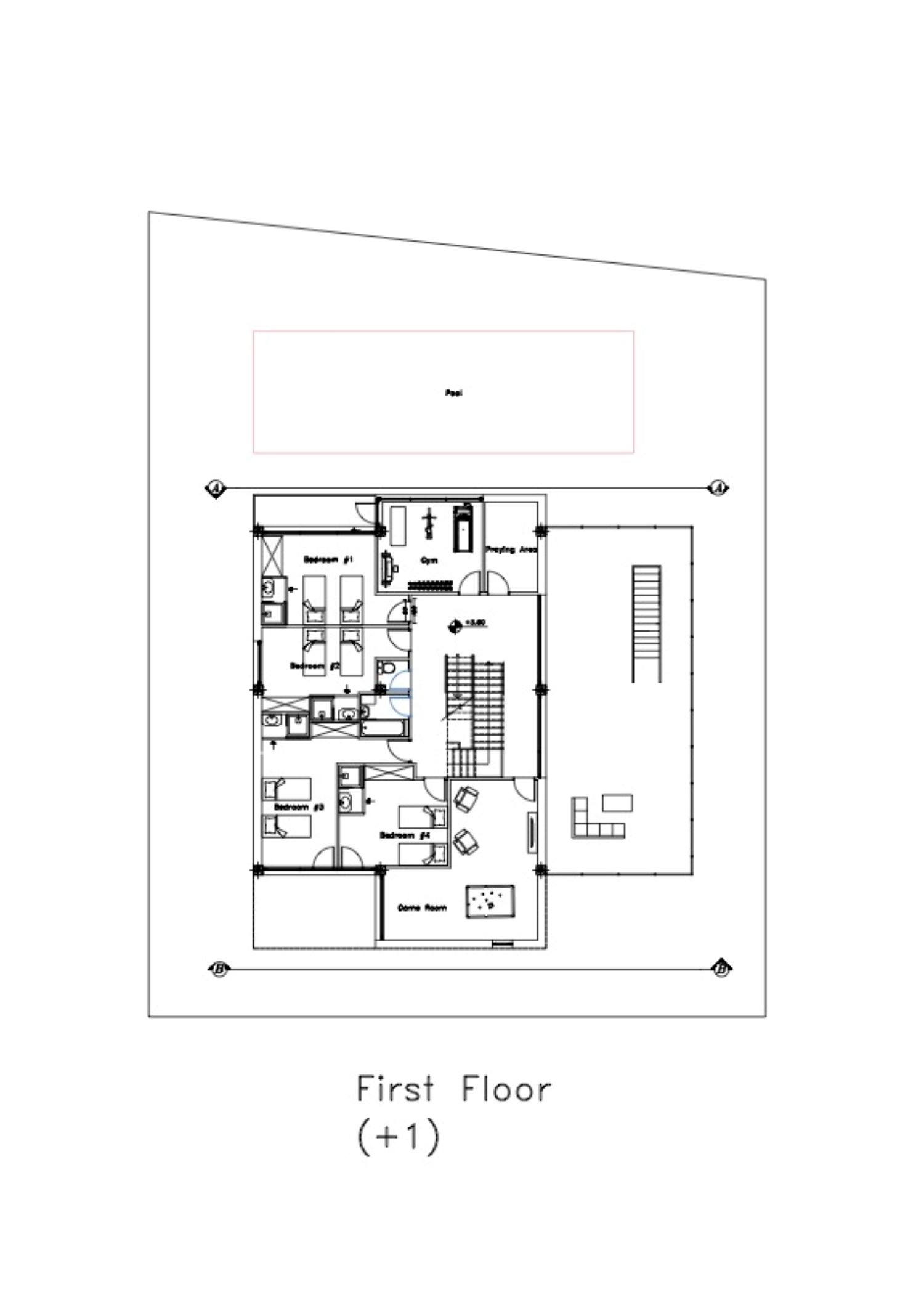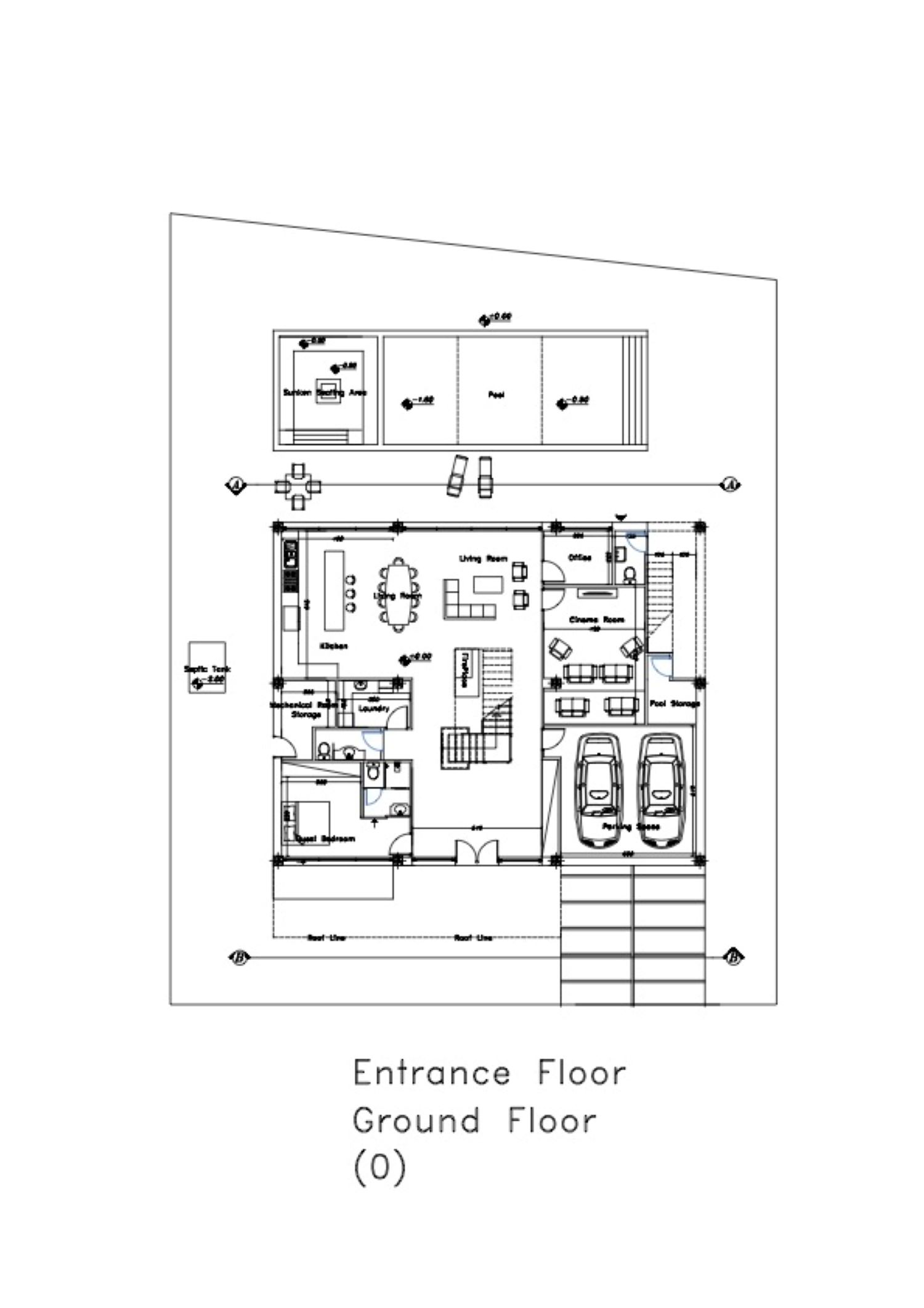 ---