Belgian, award-winning chocolatier Joost Arijs opens 'The Bakery' and combines new take on baking craft with statement interior architecture by Glenn Sestig Architects.
On 9 December, Joost Arijs opened 'The Bakery' next to his viennoiserie on Vlaanderenstraat in Ghent, Belgium. For the (interior) architecture, the award-winning chocolatier engaged the internationally renowned architect Glenn Sestig. The two Belgians found each other in a functionalist, minimalist design with a leading role for the product and a visible baker's studio.
In 'The Bakery', you will be able to taste a fine selection of artisan breads and viennoiserie with a clear Joost Arijs stamp. Think sleek pastries with culinary fillings, surprising shapes and colours and delicious sourdough breads.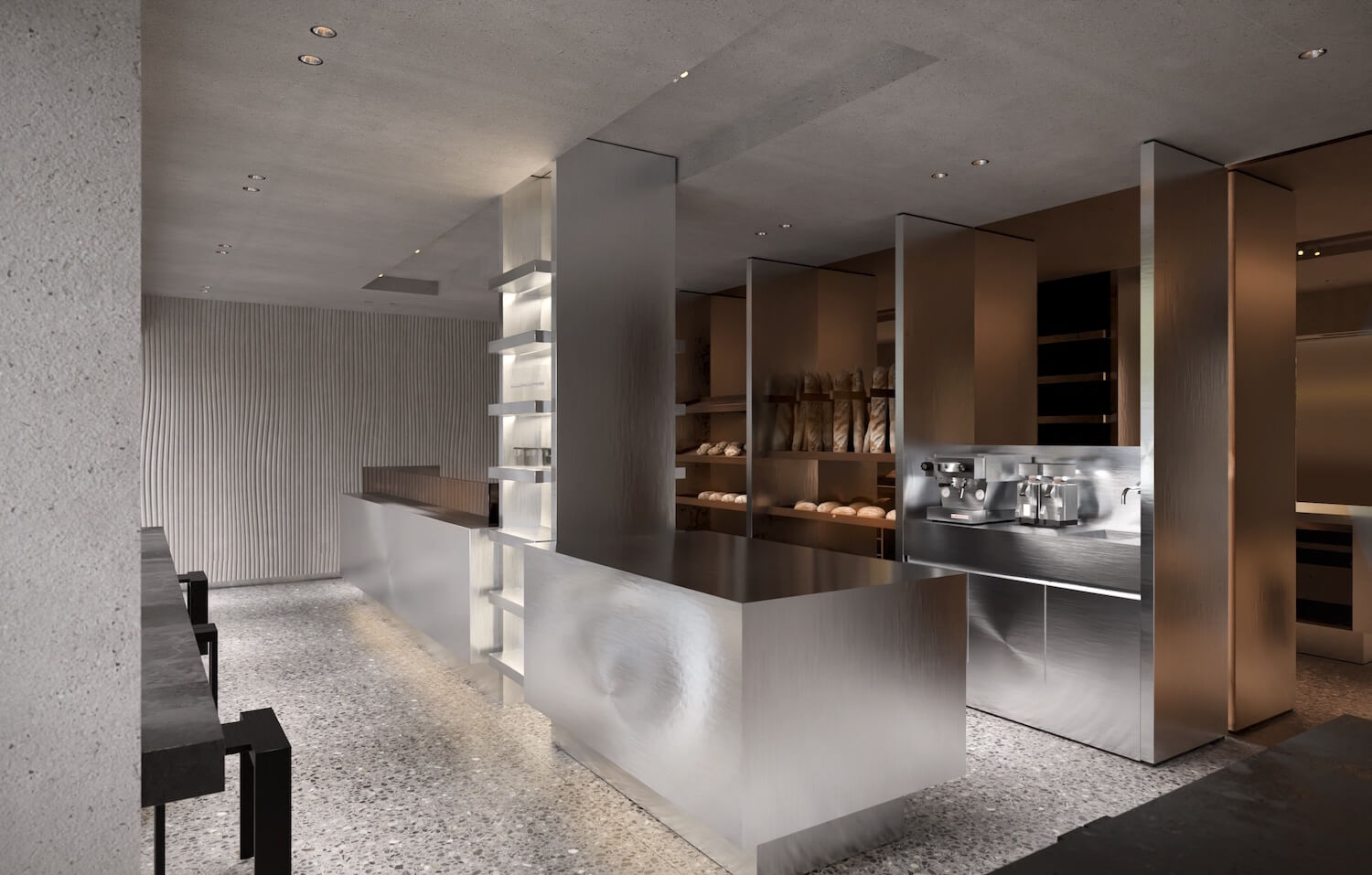 Between architecture and craftmanship
​For the (interior) architecture of the new bakery, Arijs chose to work with Glenn Sestig Architects. The pastry chef and internationally renowned architect found a match in the pared-down and austere, yet warm and authentic design of the bakery. A terrazzo floor and details in natural stone were brought together with a counter in brushed stainless steel and bread shelves in walnut. It creates fascinating contrasts between architecture and craftsmanship on the one hand, and between austere and warm materials on the other. The bakery workshop will be visible from the shop. This too is a deliberate choice to show and strengthen the link with craftsmanship. If you want to have breakfast at the bakery or satisfy a small hunger, you can do so at the window overlooking Ghent on one of the robust stools by Belgian designer Bram Vanderbeke.
'The Bakery' blends nicely into Glenn Sestig Architects' portfolio, which is filled with residential and commercial commissions, as well as product development. With 'The Bakery', Sestig once again succeeded in creating a unique place by intuitively translating the client's request into a functional space with an endless sense of timelessness, materials and the perception of space.
"Putting myself completely in the head of the client - and the consumer in commercial projects - allows me to put my stamp on very diverse projects every time. They are clearly my own, but are in no way similar." ​
​(Glenn Sestig) ​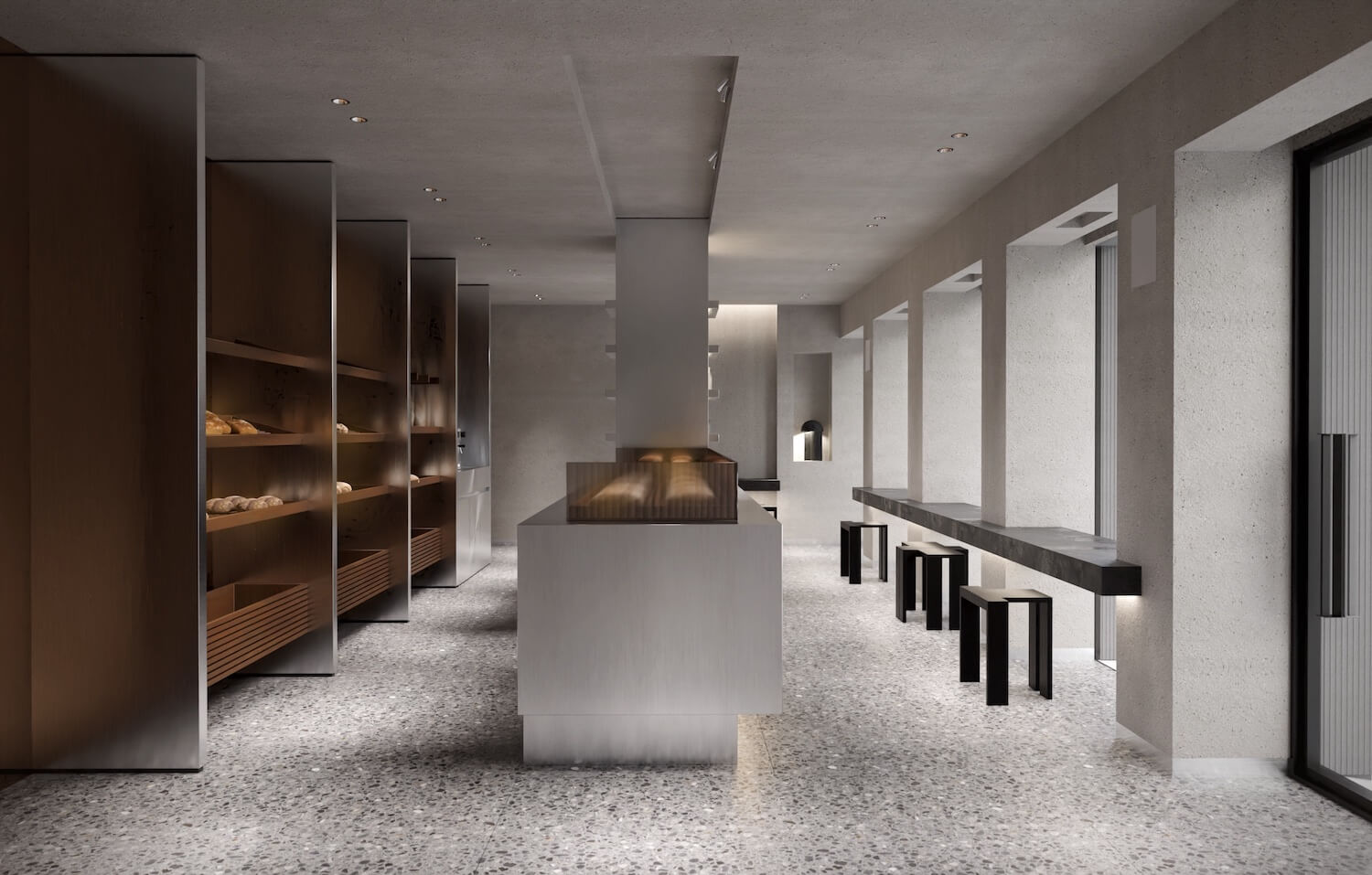 Joost Arijs chocolatier and baker
​Since 2011, Joost Arijs has had his permanent home on Vlaanderenstraat in Ghent, Belgium. For the pastry chef and chocolatier, it is all about pure ingredients and refined flavours and textures. In 2013, he was named 'Best pastry chef in Belgium' by Gault&Millau and 'Best chocolatier in Flanders' in 2019. In 'The Bakery' Joost Arijs wants to lift artisan bread and viennoiserie to a higher level and take a different approach to the baking craft.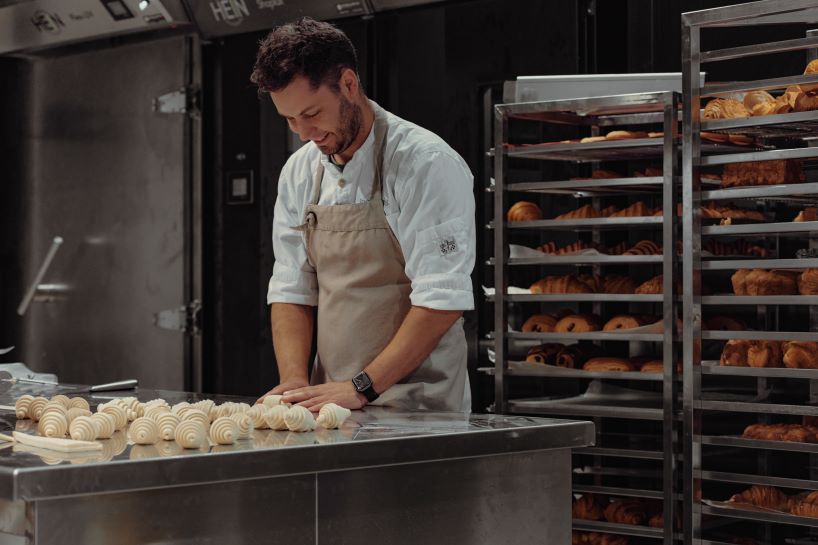 ---