Built in 1963 by the architect Vincent G Raney, the Century 21 theater in San Jose is considered the first of its kind, catalyzing the development of giant domed movie theaters that launched the Century Theaters brand. Originally part of a complex of three adjacent domes – two of which were demolished in 2019 –
the structure is the last domed cinema in the Bay Area, a local landmark listed on the California Register of Historical Resources and has been determined eligible for the National Register of Historic Places. Abandoned since 2014, and now in the middle of the expanded Santana West Development, Federal Realty aims to transform the landmark into an amenity to serve the development's office users with possible uses including a fitness center, cafe, daycare and conference facility.
TEF Design recently completed concept designs for the shell and core base building rehabilitation of the landmark structure, including envelope improvements, complete roof replacement, and structural retrofit to transform the former theater for contemporary commercial use. The design approach focuses on rehabilitating the historic structure according to the Secretary of the Interior's Standards for Rehabilitation. A major focus of the project is bringing daylight into the massive volume, both from above and at the ground level, while preserving its contributing historic characteristics, and leveraging the assets of the building to create a distinctive experience for building occupants.
The dome is constructed of 20 steel ribs and wood sheathing, overlayed with asphalt, and features a 24-foot ornamental steel finial capping the dome. At 55 feet high and 155 feet in diameter, it is almost large enough to fit two tennis courts inside.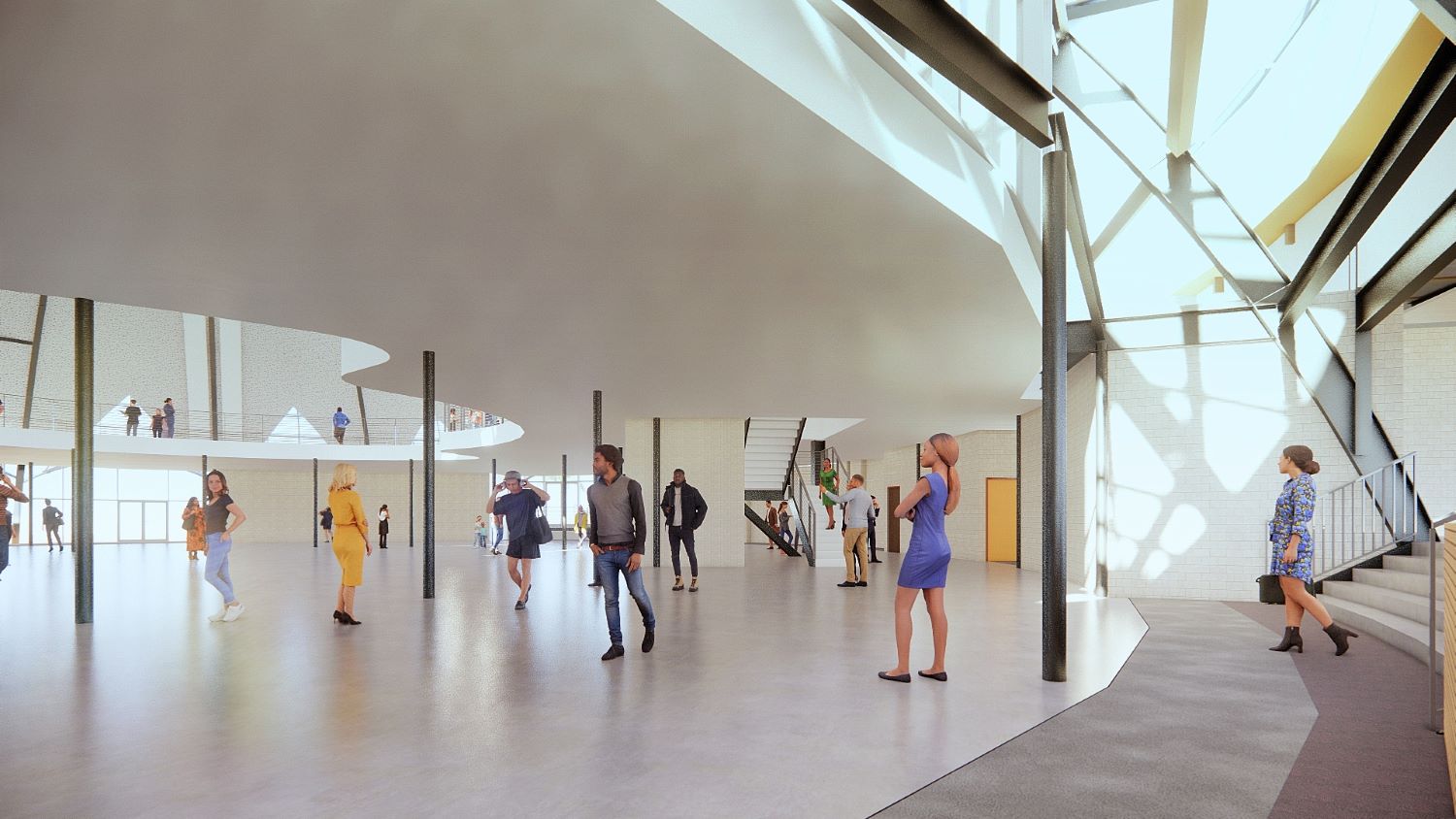 The renovation scope of work will encompass demolition of all interior walls, stairs, and stepped theater seating platforms to support flexible uses. Building systems, including HVAC, electrical, plumbing, and fire protection will be replaced, and the building will be seismically retrofitted. New skylights – located at the center of the dome that recreate the original starburst pattern of the roof – and on the perimeter edges of the second level and above the lobby entrance, will bring a significant amount of daylight into the interior. Two mezzanine floors will also be constructed to enhance the total provision of between 29,000 to 34,500 assignable square feet. Non-original elements – such as the roofing material and canopy – will be removed and/or replaced with components that more closely match the original. Original features such as the steel ribs, finial, decorative concrete block walls, decorative pattern at the ticket window, marquee, signage and lighting, will be repaired, strengthened, re-installed, and/or replaced if necessary.
Additional storefront glazing at the ground level on the north, west, and south will also enhance daylighting, while providing exterior views. A new elevator, and two new stairs, will provide access to three floors, and an accessible ramp and stair will allow occupants to descend from the raised lobby area to the rest of the ground floor.
The Century 21 rehabilitation is expected to be completed in 2025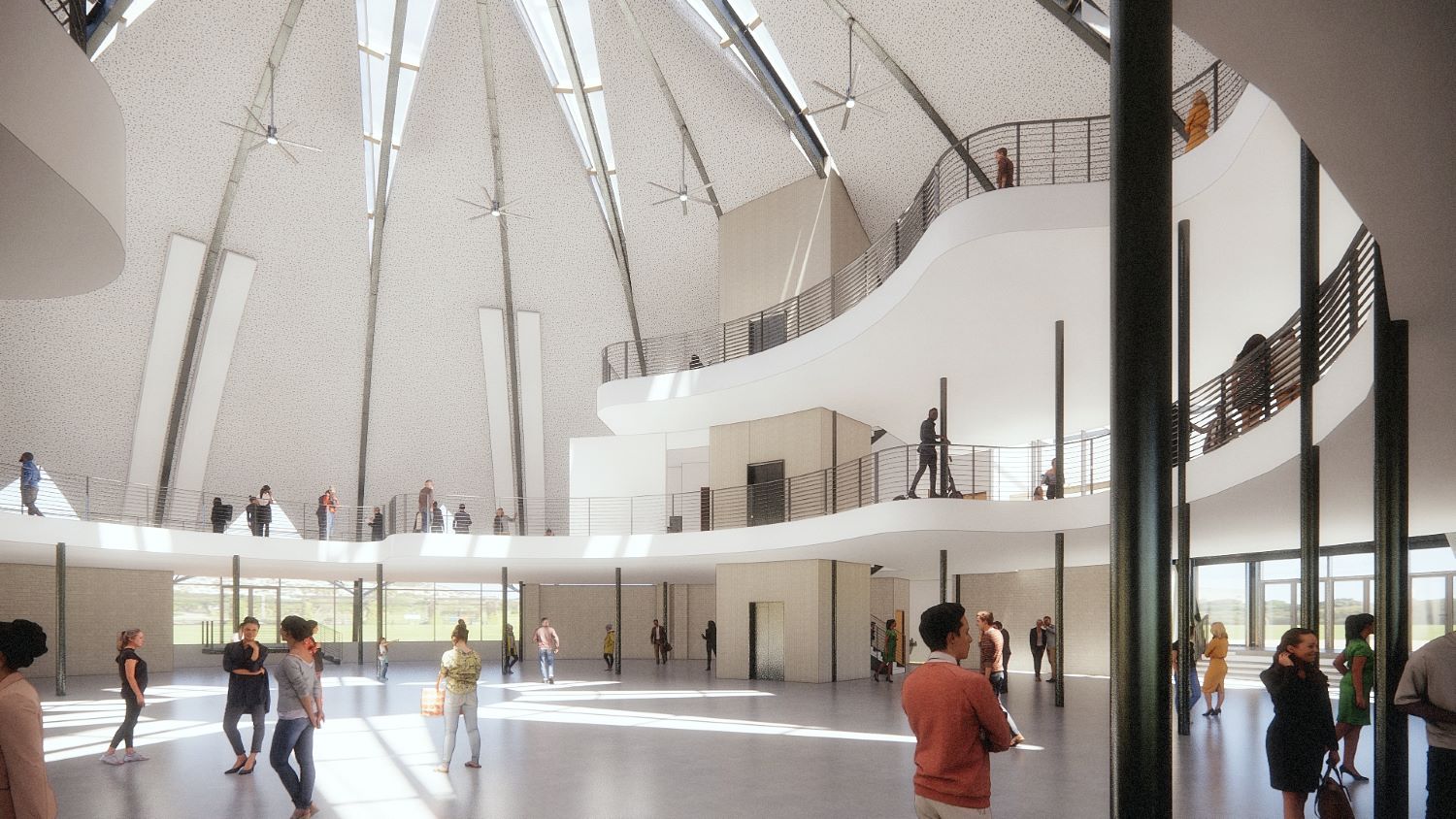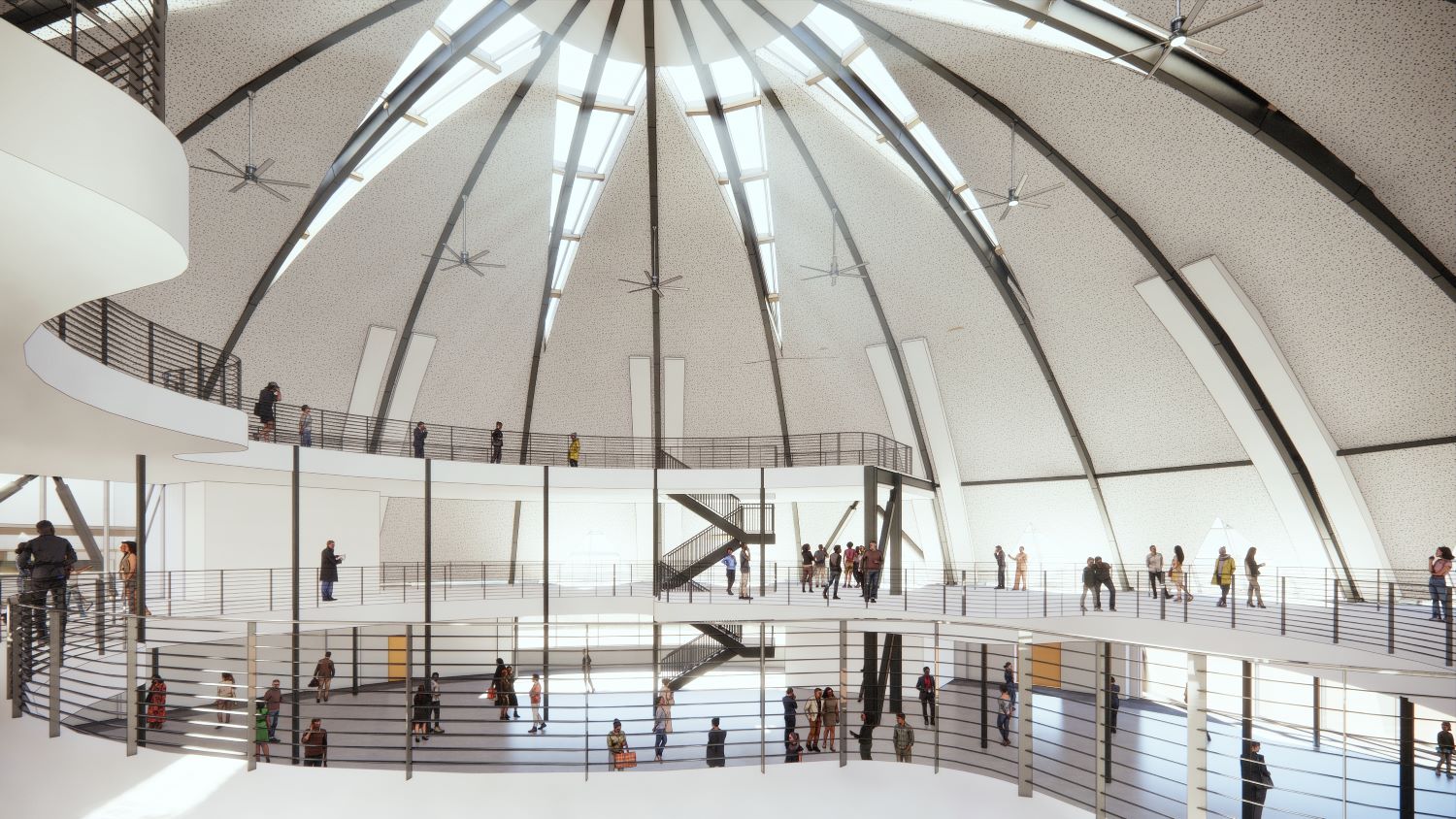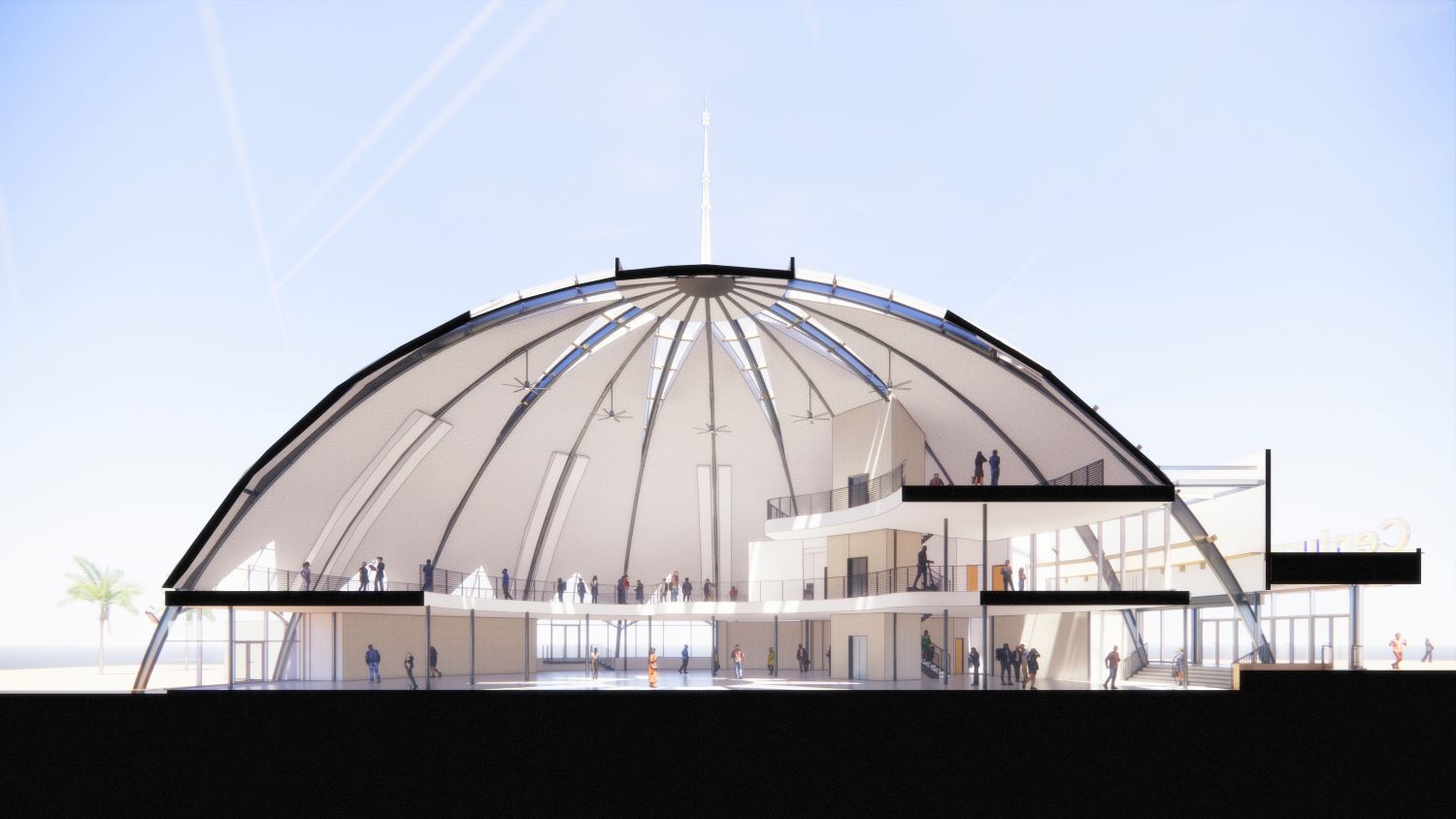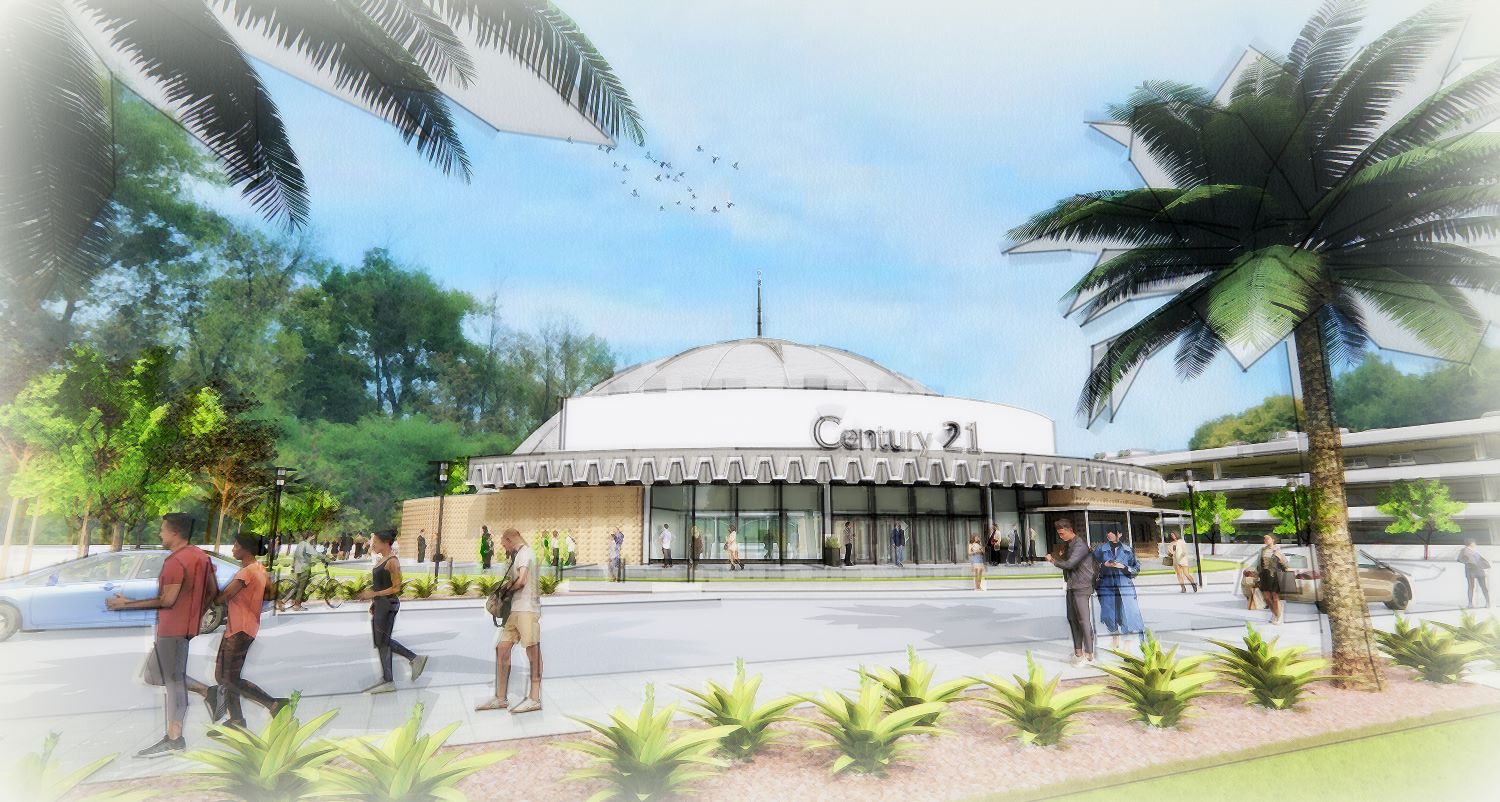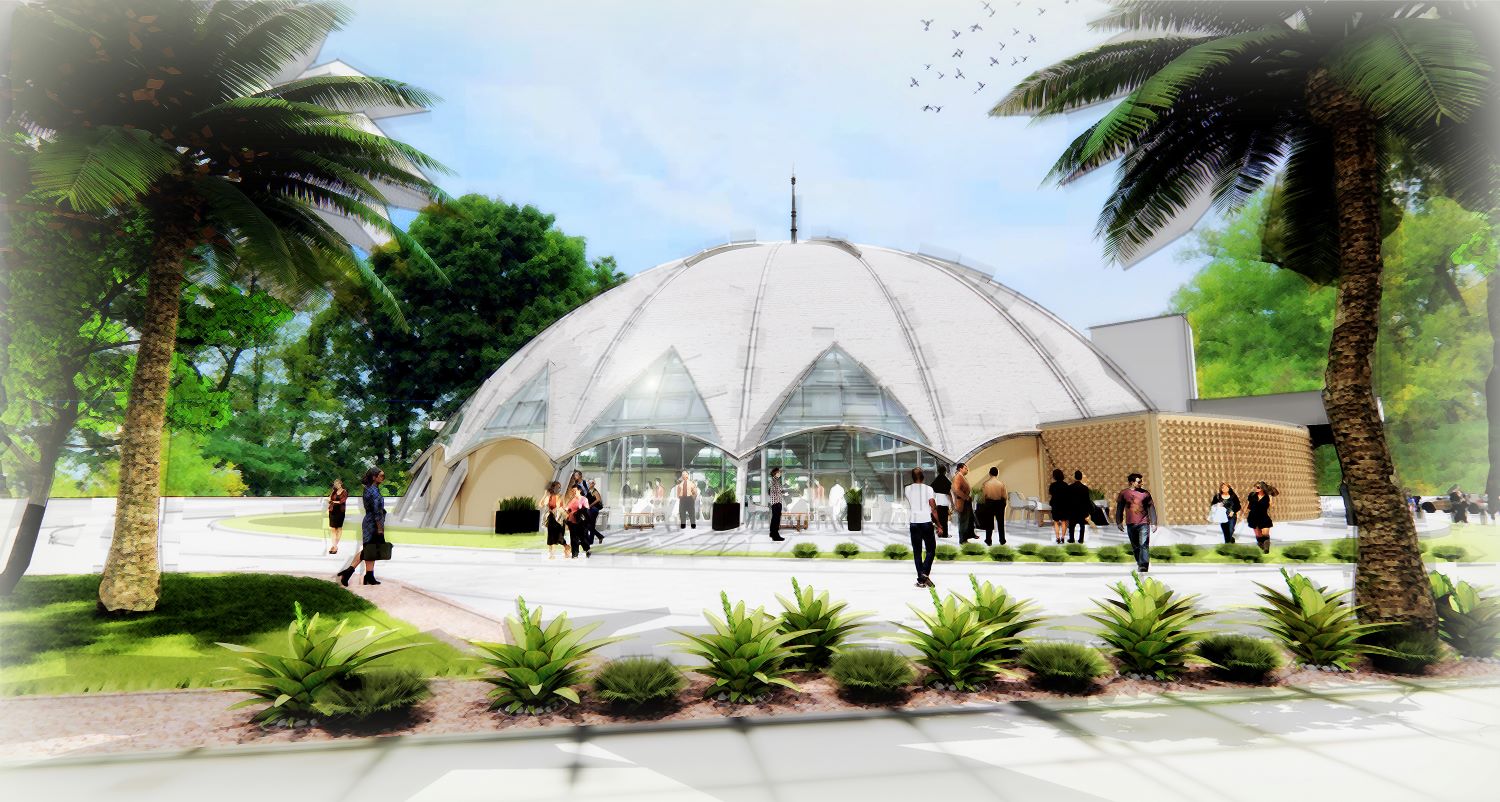 ---