MJARC Arquitetos: Quinta Vinícola Saramagayo is integrated into the monumental landscape of Alto Douro, a UNESCO World Heritage Site. One of the most relevant features of the Alto Douro Vinhateiro landscape are its narrow and winding terraces where the vineyards are based, built over centuries of evolution of the knowledge of wine production. This house aims to integrate into the topography and at the same time follow the movement of contour lines.
The roof is covered with undergrowth with native species designed to contribute to the rational and sustainable maintenance of the vineyard, thanks to its ability to attract beneficial organisms that feed on parasitic species that contribute to reducing the need to resort to spraying, making the house contribute to the fundamental ecosystem for the preservation of the vineyard.
The design results from a careful reading of all the natural and built elements that make up this extraordinary landscape, seeking to create a contemporary and harmonious building, respecting its environmental, cultural, and human heritage.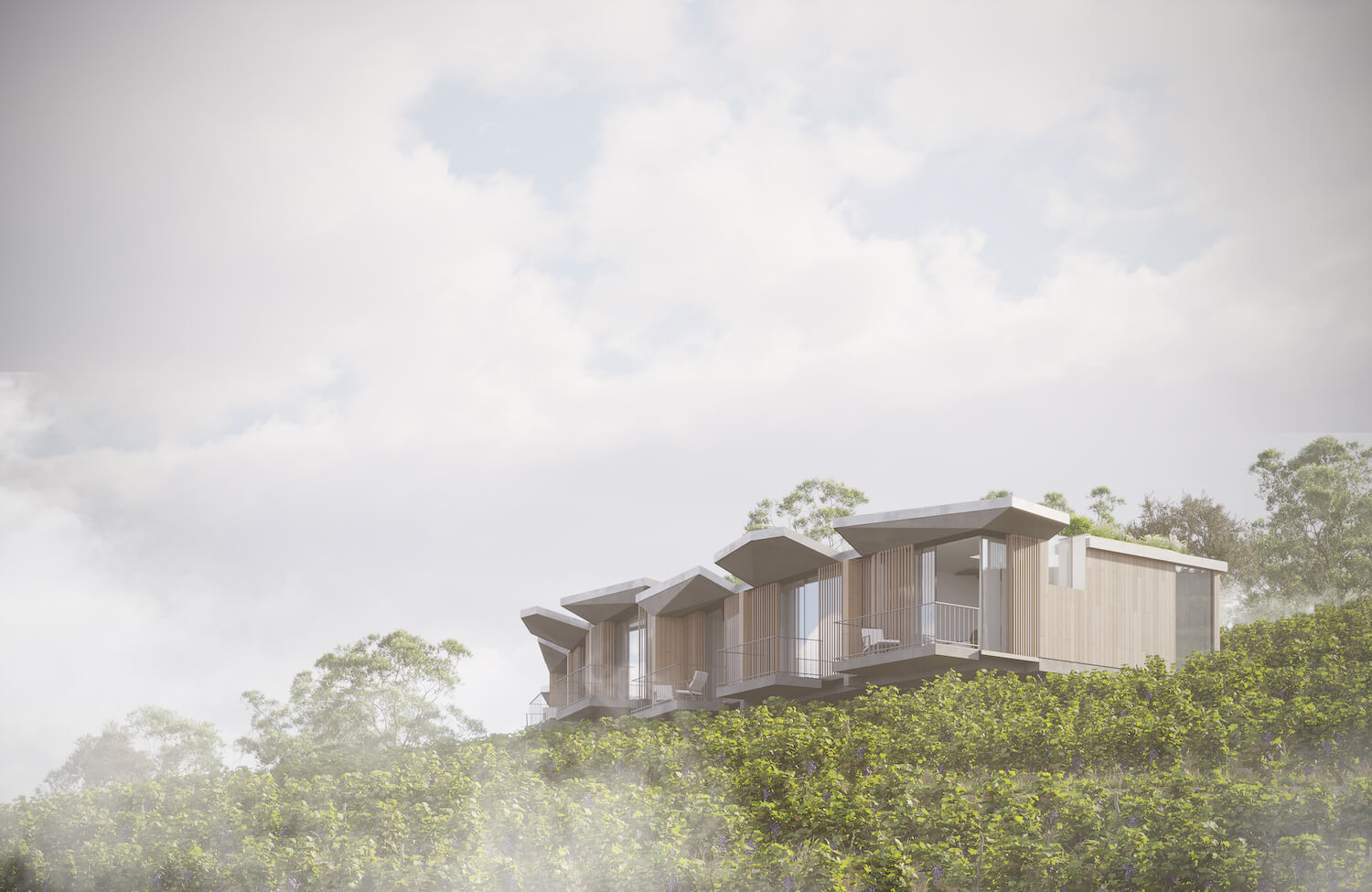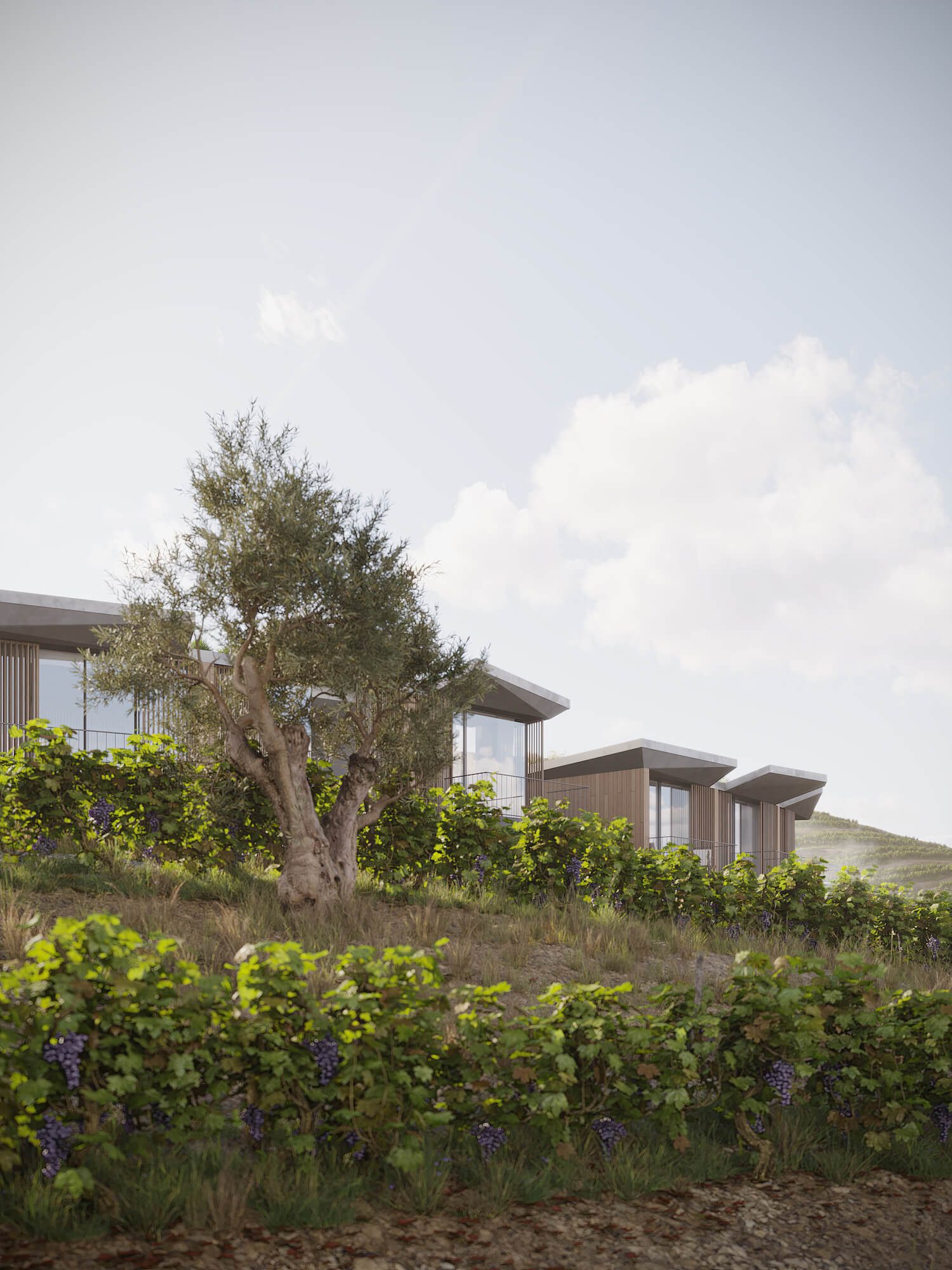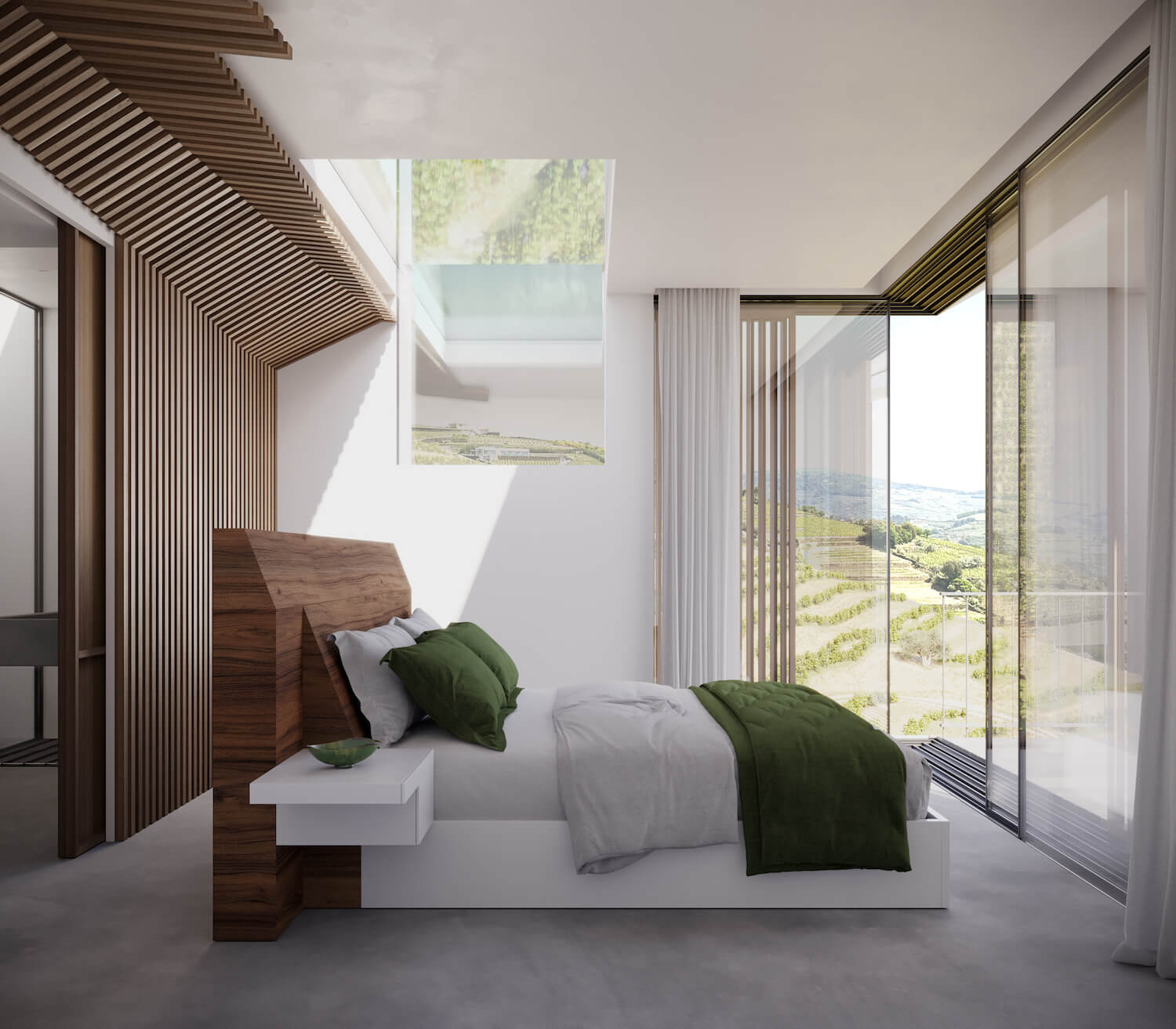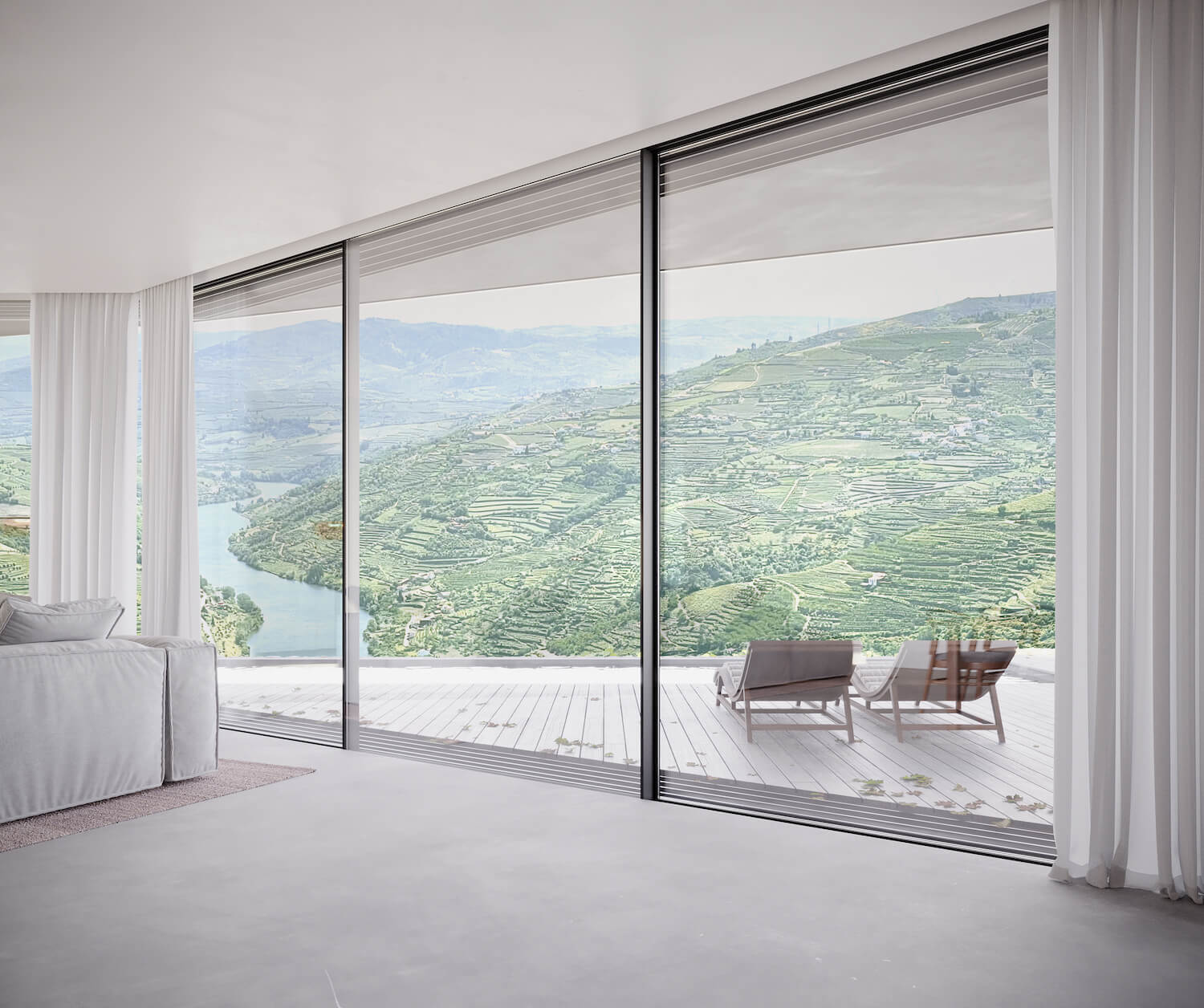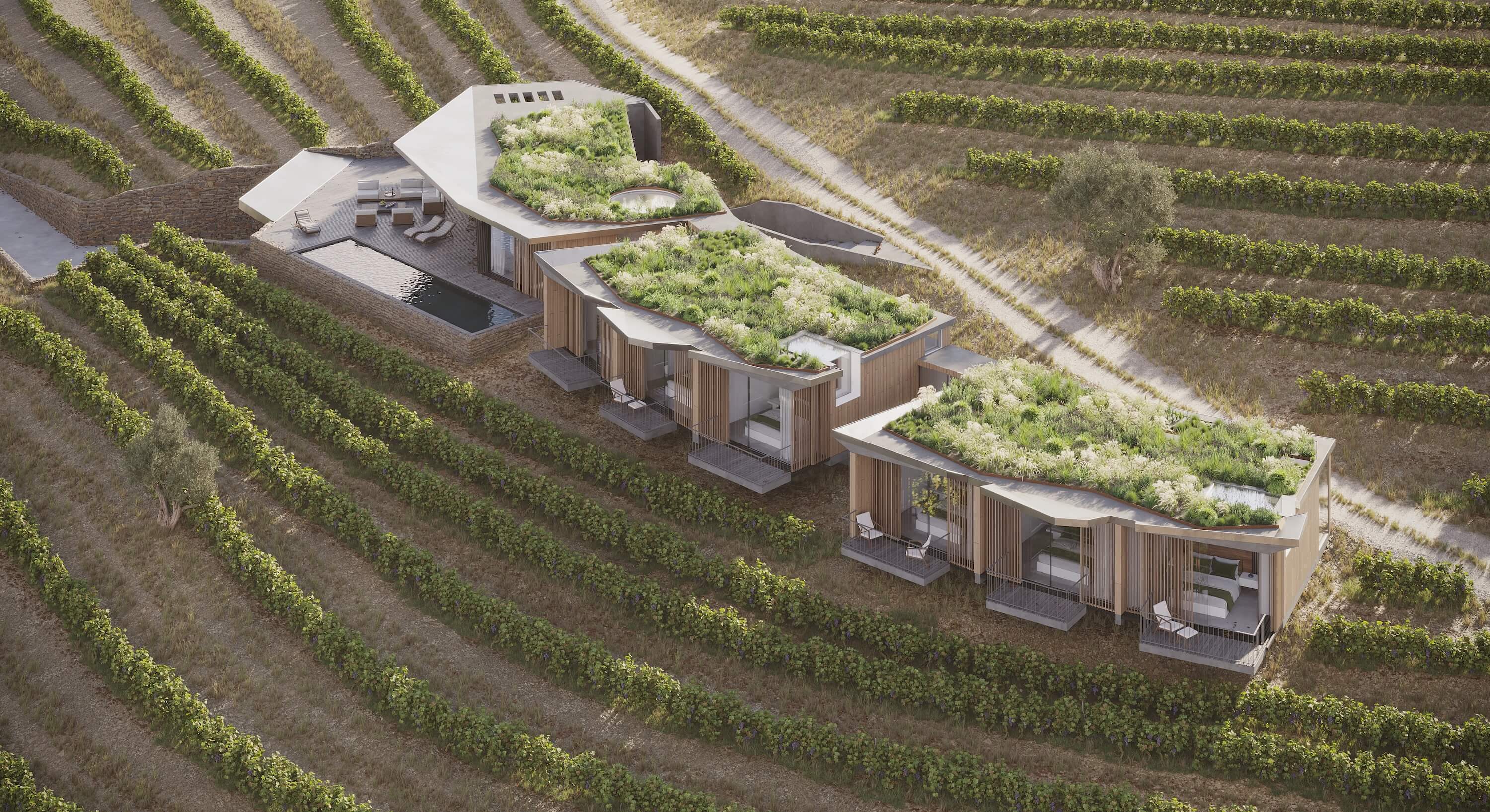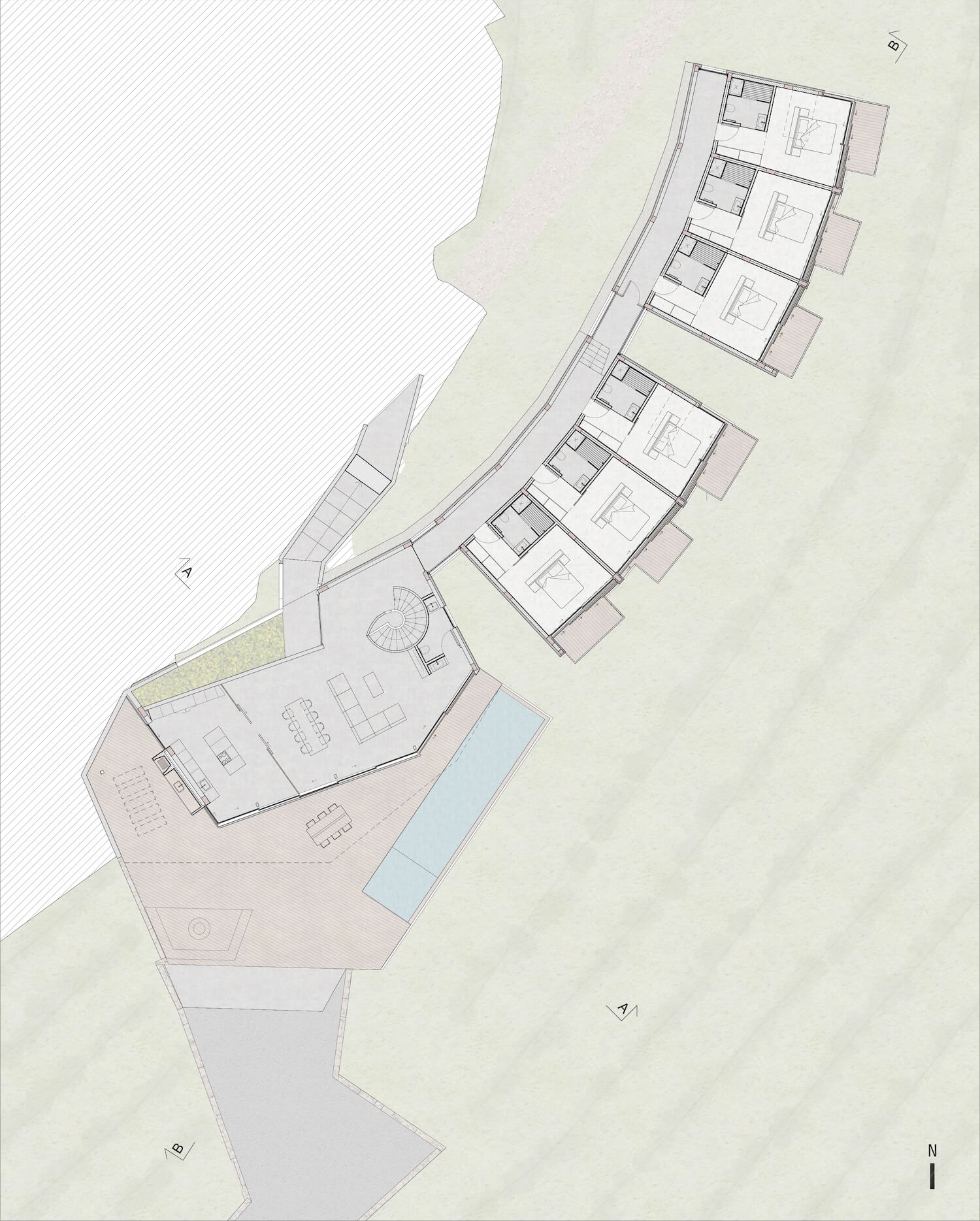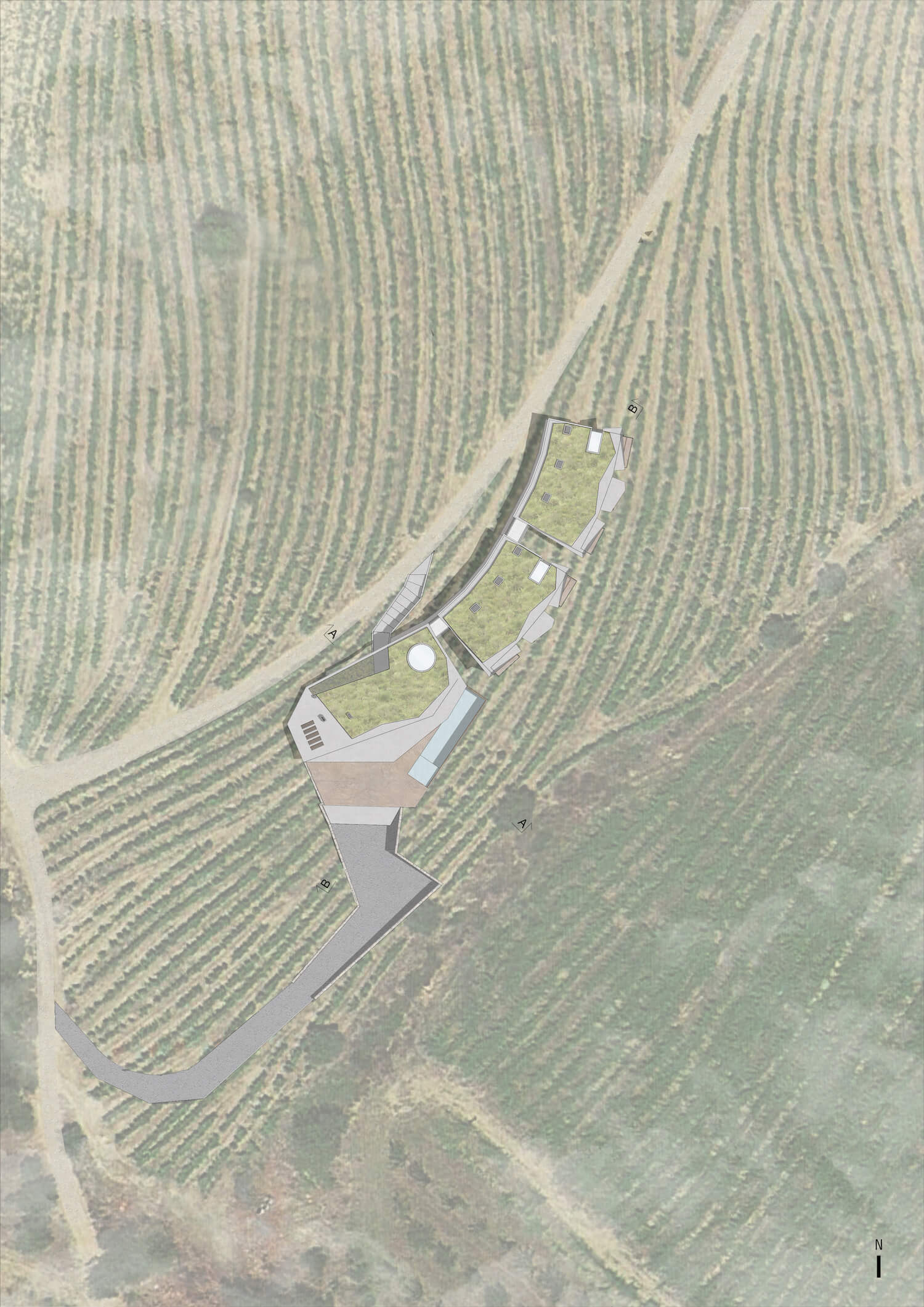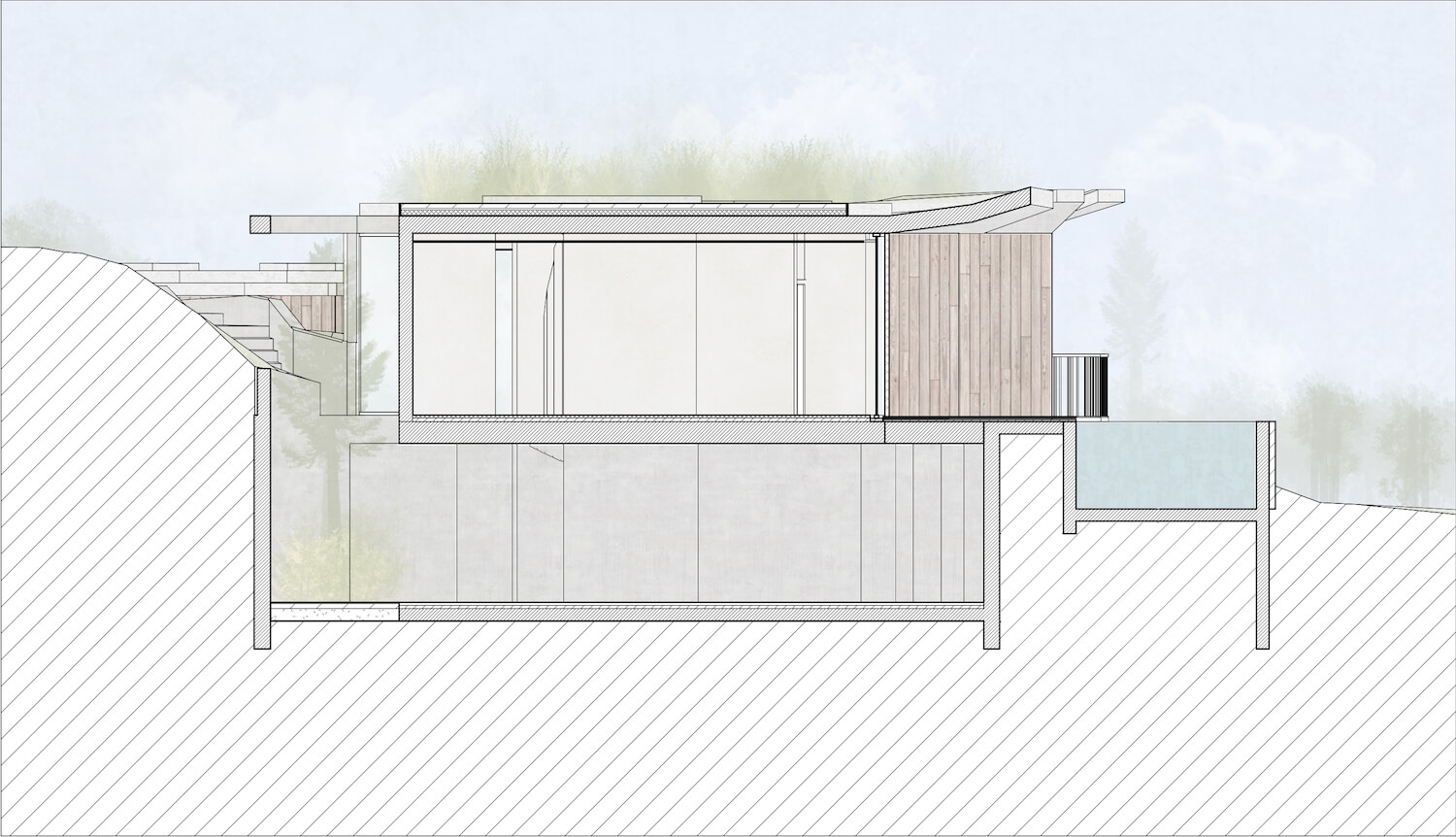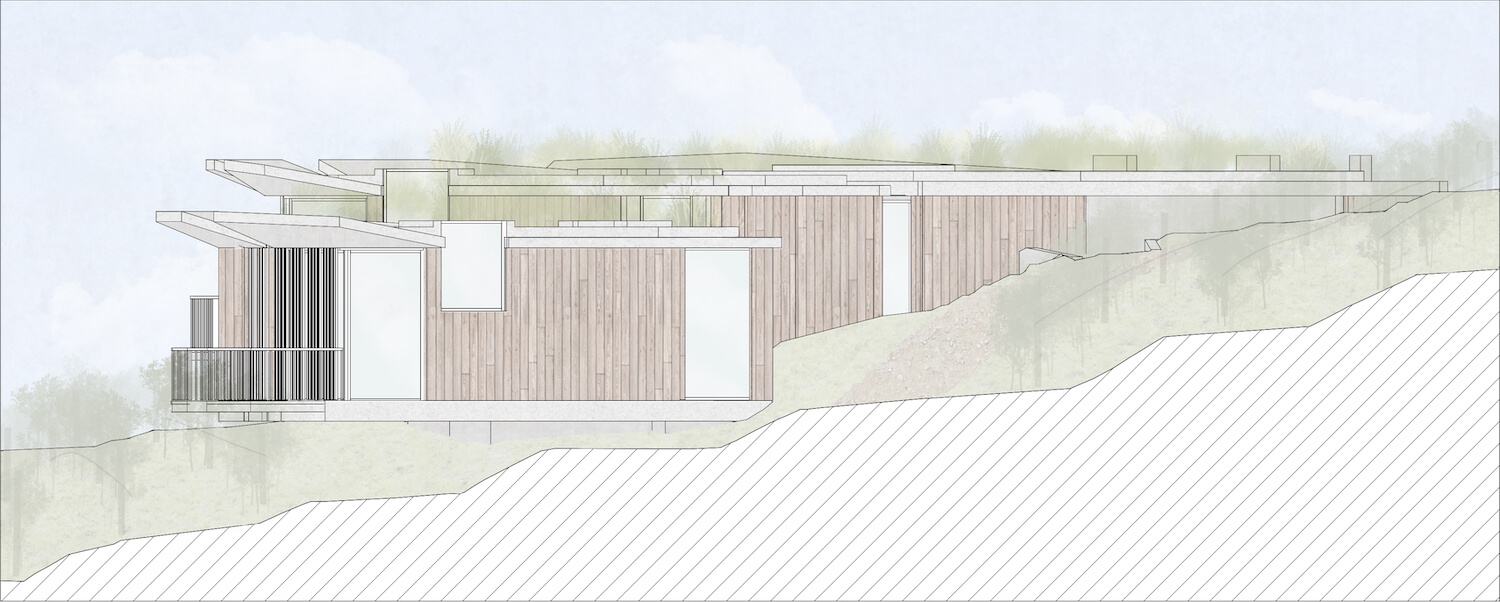 ---