This project visualises the concept of a new building for the Sociology and Applied Social Sciences departments of Warsaw University designed by our frequent collaborators, Kuryłowicz & Associates Architecture Studio.
The design won second prize in the competition for the new building and no wonder! The concept connects the existing greenery with pedestrian routes, maximises the openness for various users, and remains respectful of the character of the neighbourhood. This attention to the context is one of the reasons we enjoy working with this client so much - and do it often.
The colour green and greenery are a leitmotif unifying all the contemporary University of Warsaw buildings (there is a botanical garden on the rooftop of the University Library). The plot where the competition buildings are to be constructed is located in a historical area of Warsaw, which meant some old and precious trees had to be accounted for in the design.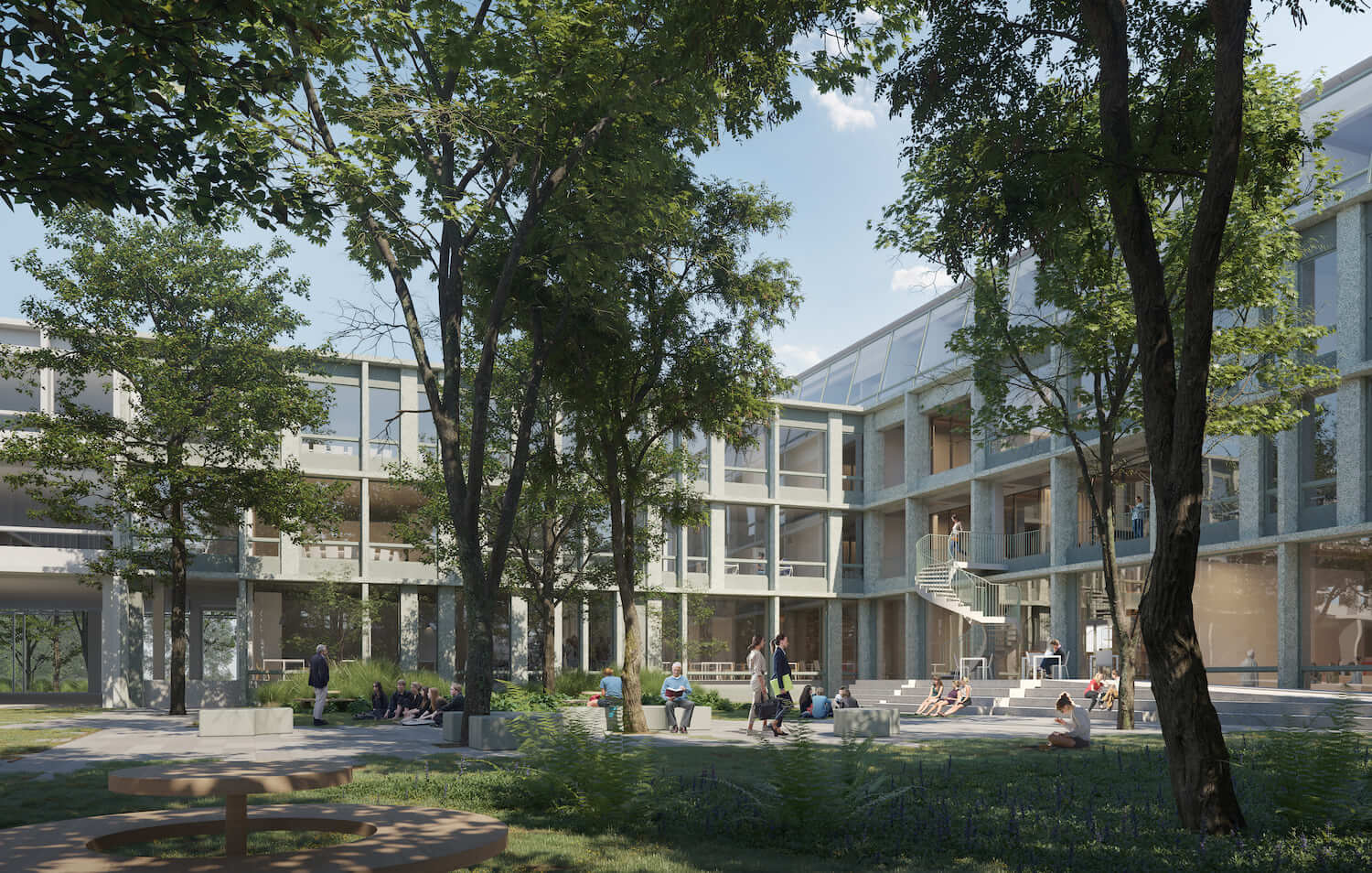 While the fronts relate to the historical buildings that once stood there, they have been moved a bit further from the streets and pavements so that the trees could be kept.
The street-level part of the buildings also consists of plenty of social spaces, be it on or outdoors. While students will populate them during the academic year, it is important for them to also have a year-round utility for residents and tourists.
Despite being right in-between the strict centre of Warsaw and the river front, the area is still in need of further revitalisation and each new building should help bring more activity to the neighbourhood.
Aside from the two university departments, additional scientific institutions were invited to take residence in the buildings. The interiors were designed to facilitate cooperation and exchange of knowledge, as well as foster focus and careful thought.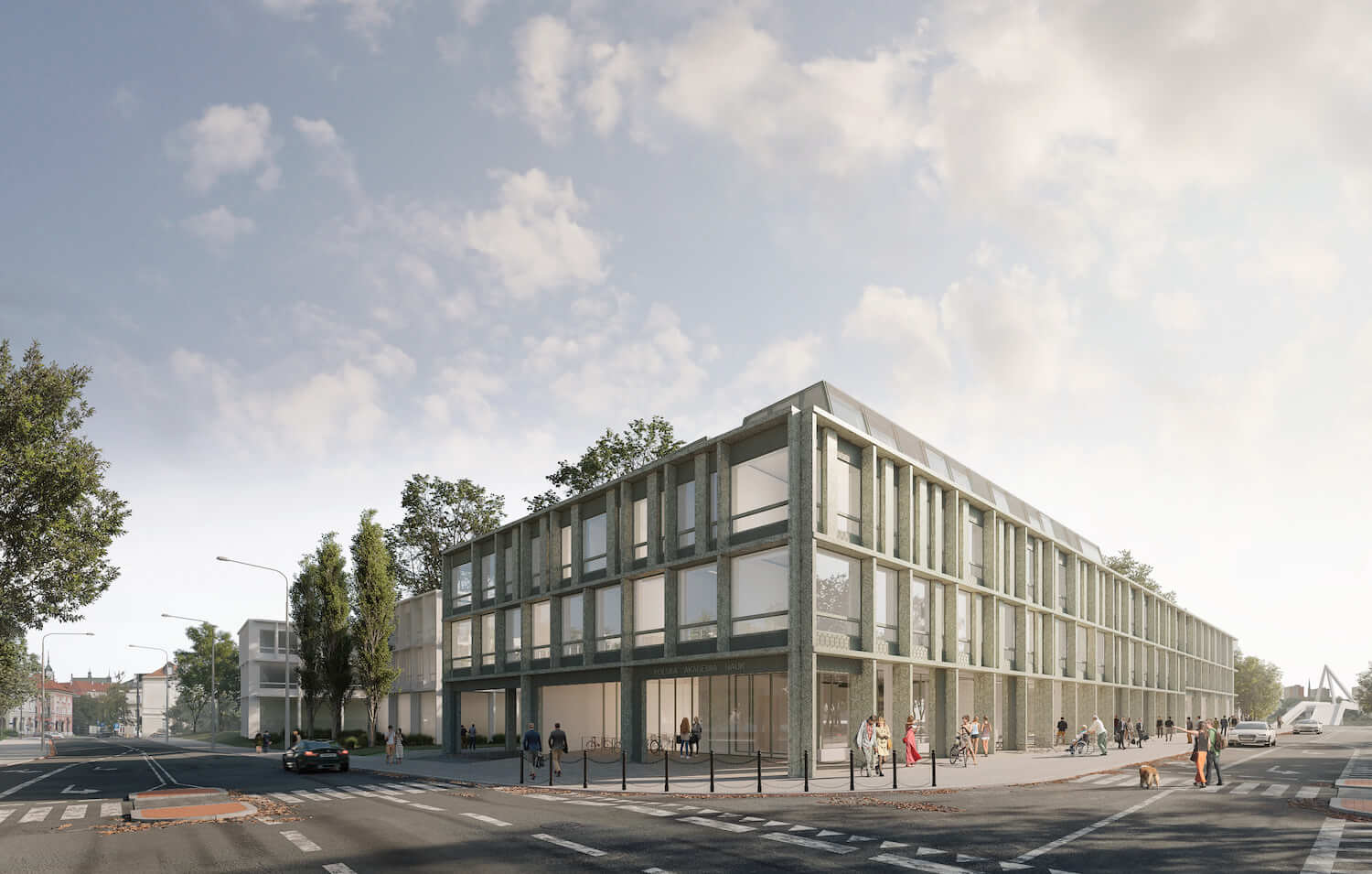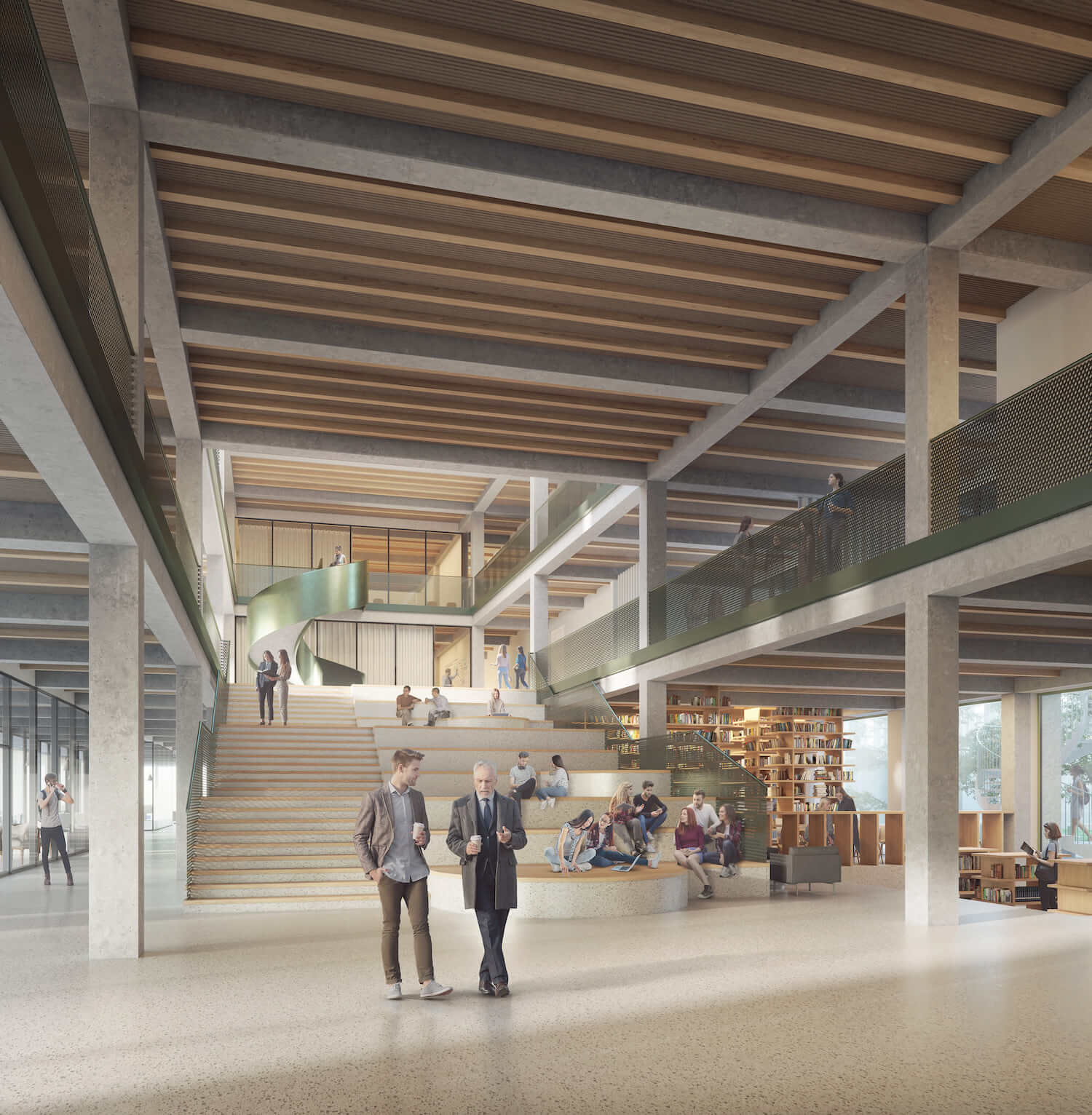 ---