andrea pelati architecte: In the center of the village of Boudry, the project settles on a narrow plot, surrounded with collective housing, a church and an old mansion. In this motley context and its limited openings, the villa seeks to favor the inhabitants intimacy. Turning its back to the public space, it is widely opened on the park and benefits from the natural green environment. It stretches over three levels to be able to appreciate a few perspectives thanks to the height.
On the ground floor, the rental apartment has the advantage of a direct access to the
garden
bordered with trees.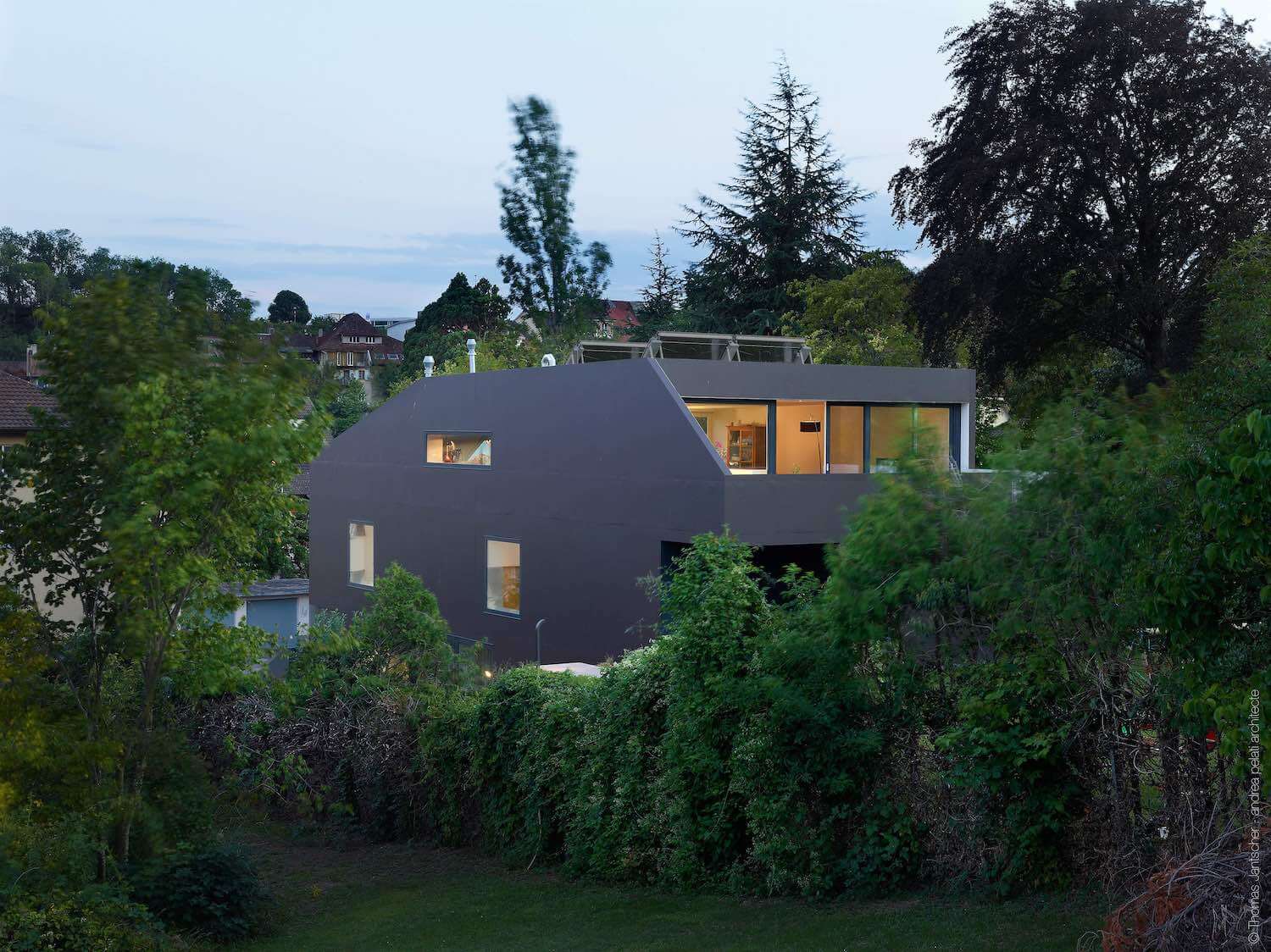 image © Thomas Jantscher
In the higher levels, the entrance hall of the main
apartment
connects to the bedroom's hall and a staircase that leads to the attic. At this level, the entire space is dedicated to the day zone. On the south side, the terrace extends the dining room and is opened on the park and the roof landscape of the old village. The varying height of the façade walls builds a screen preventing sights and allows the occupants to enjoy this space with complete serenity. On the north side, the living room is extended through a second terrace with a direct access to the private garden. The view opens then widely on the vine fields and the Jura Mountains.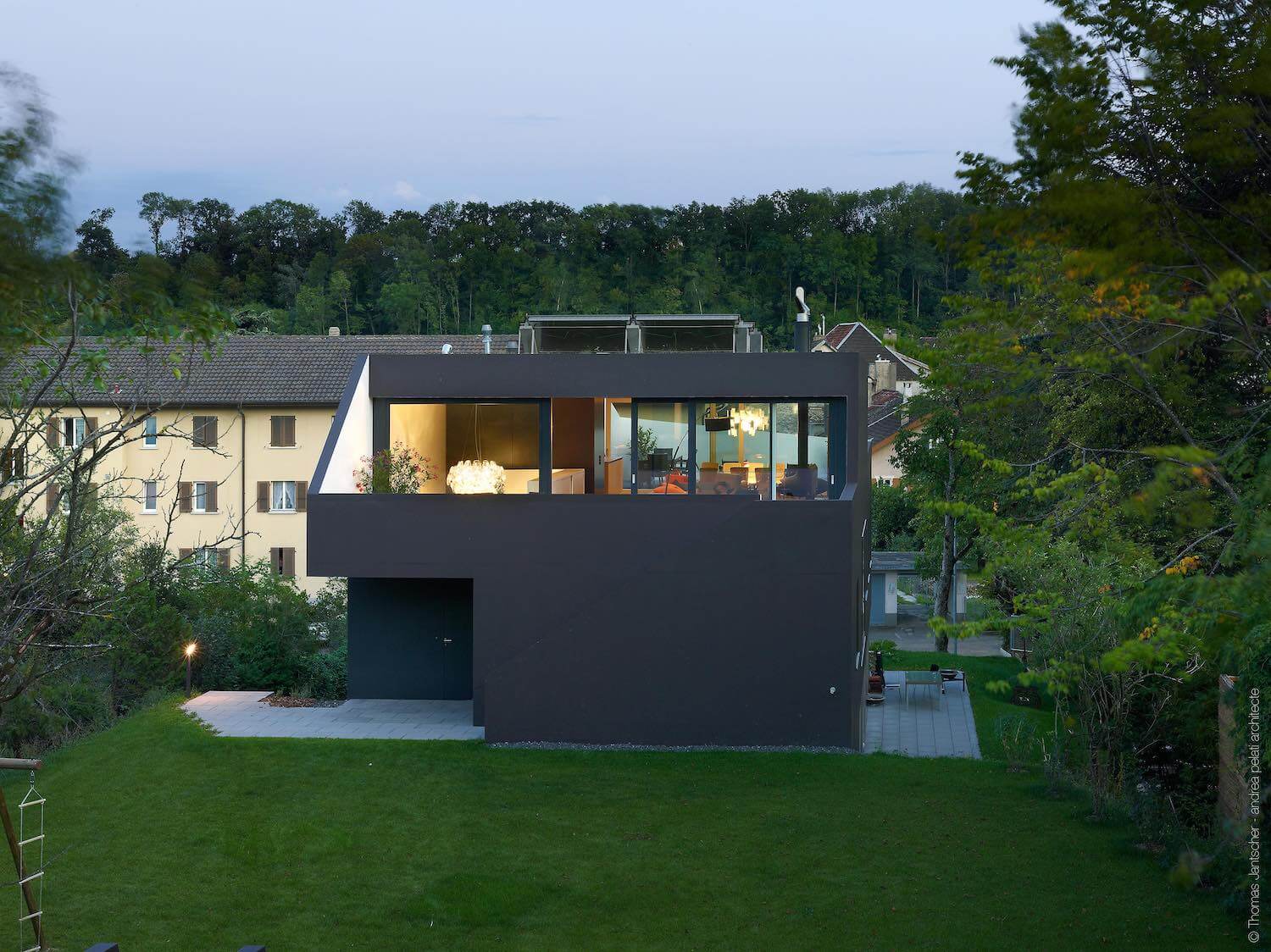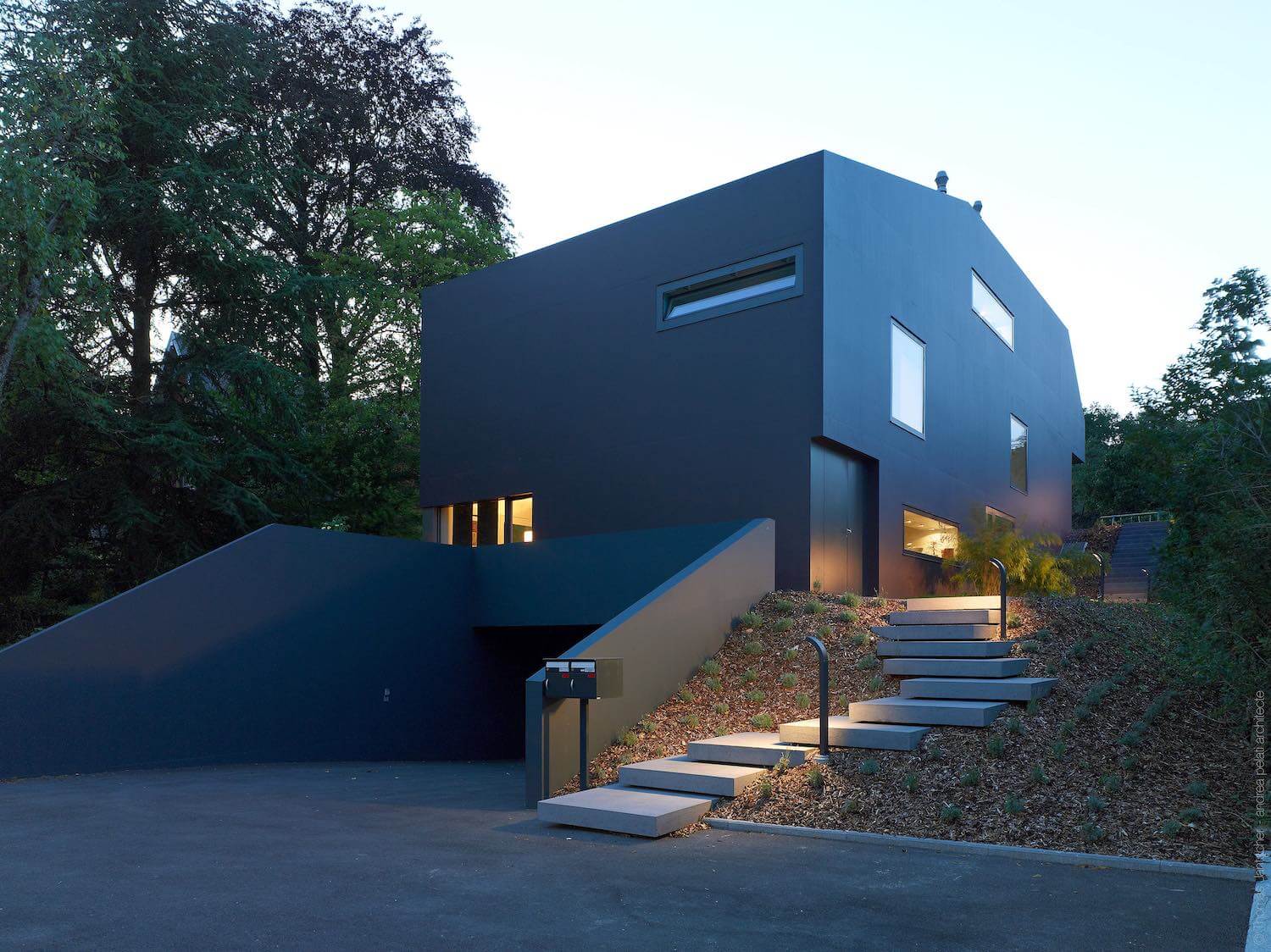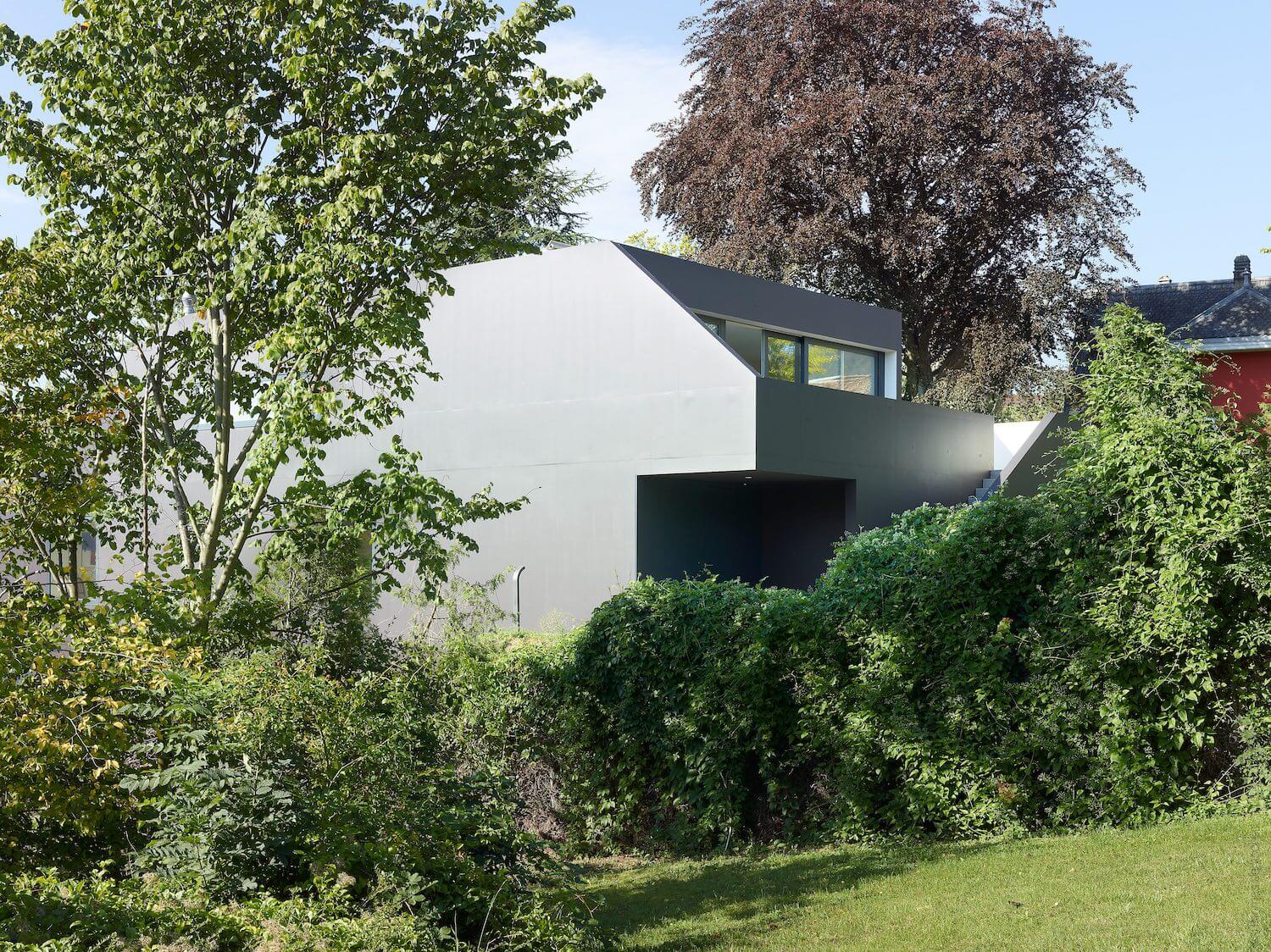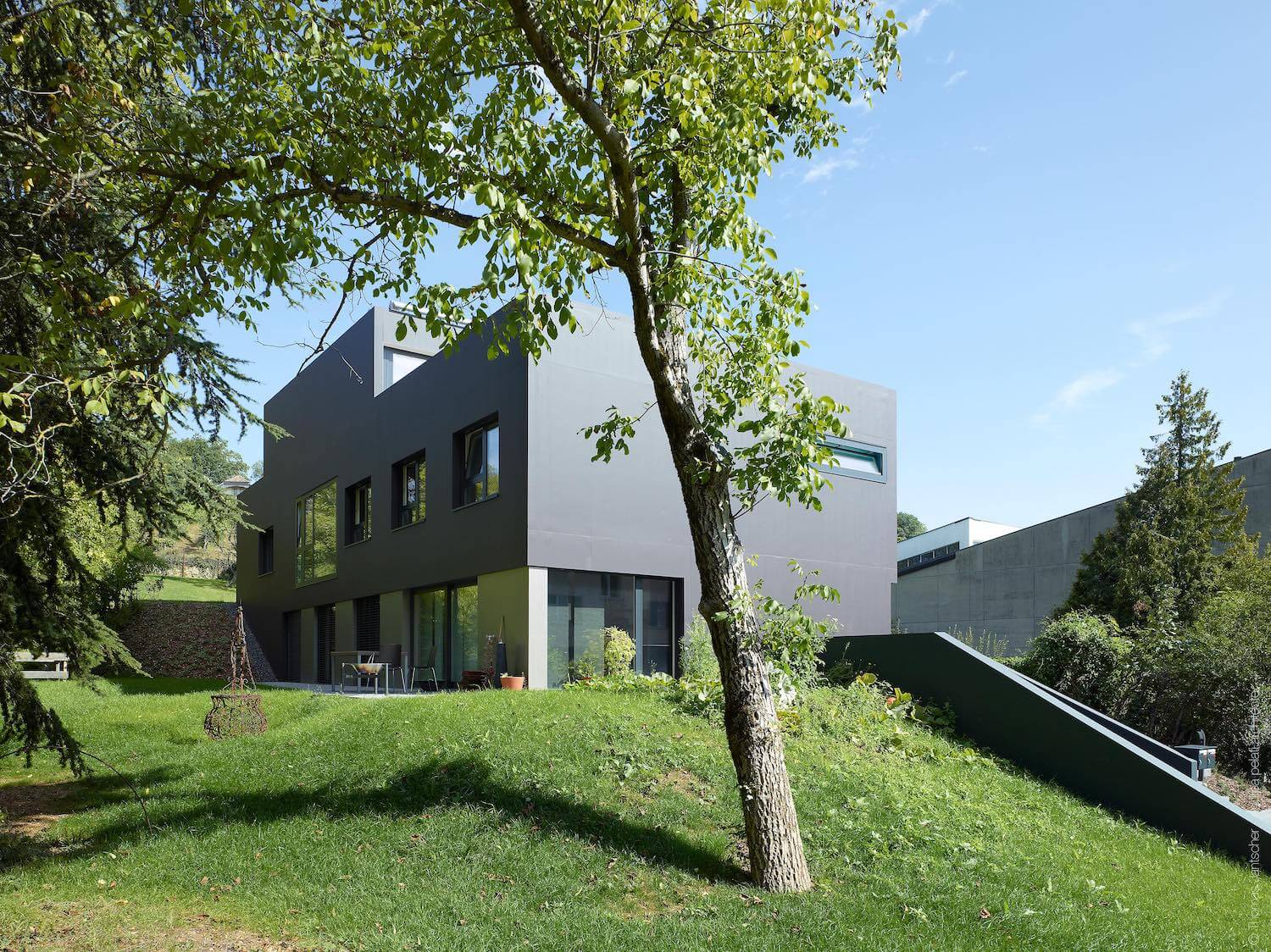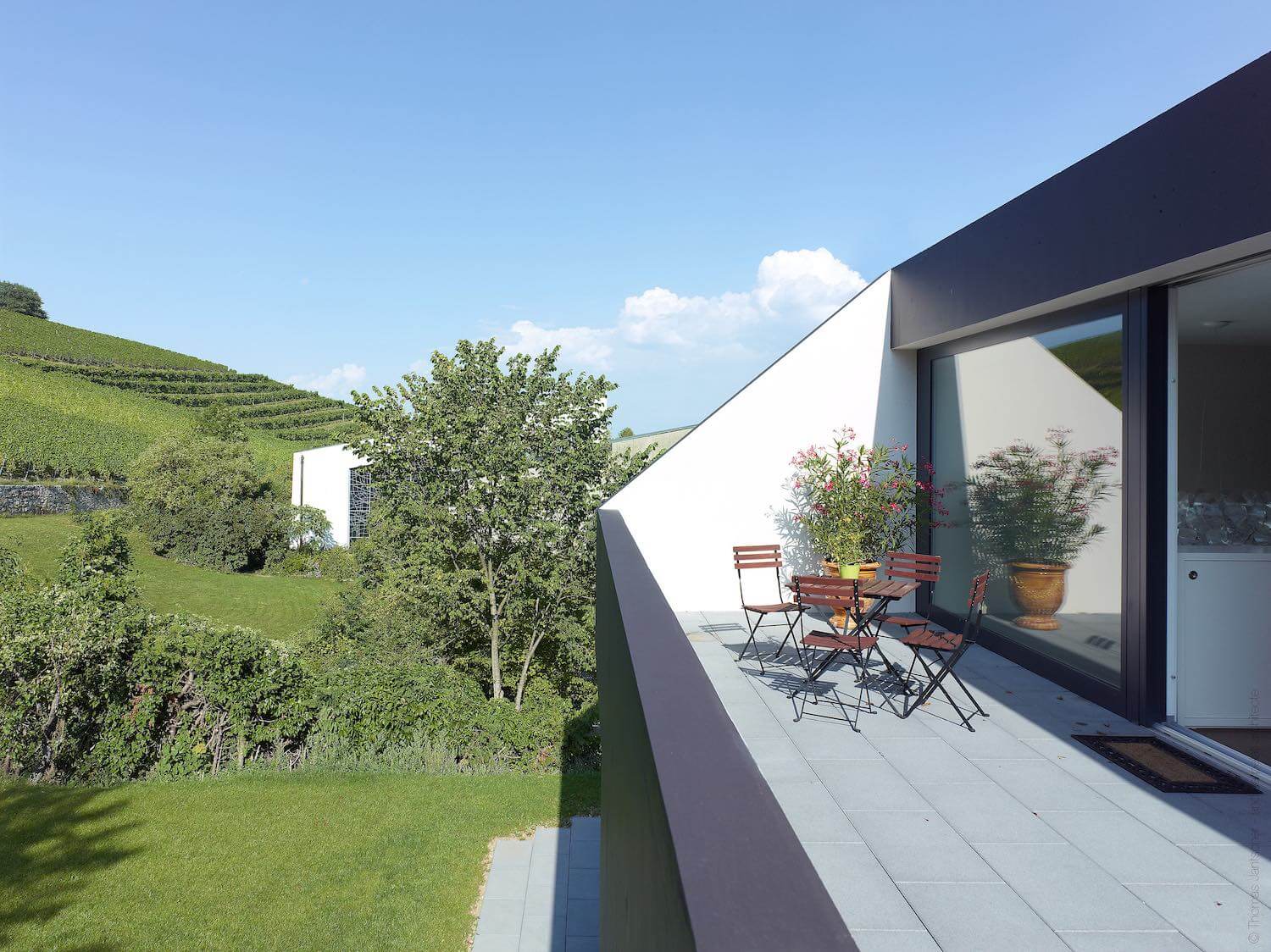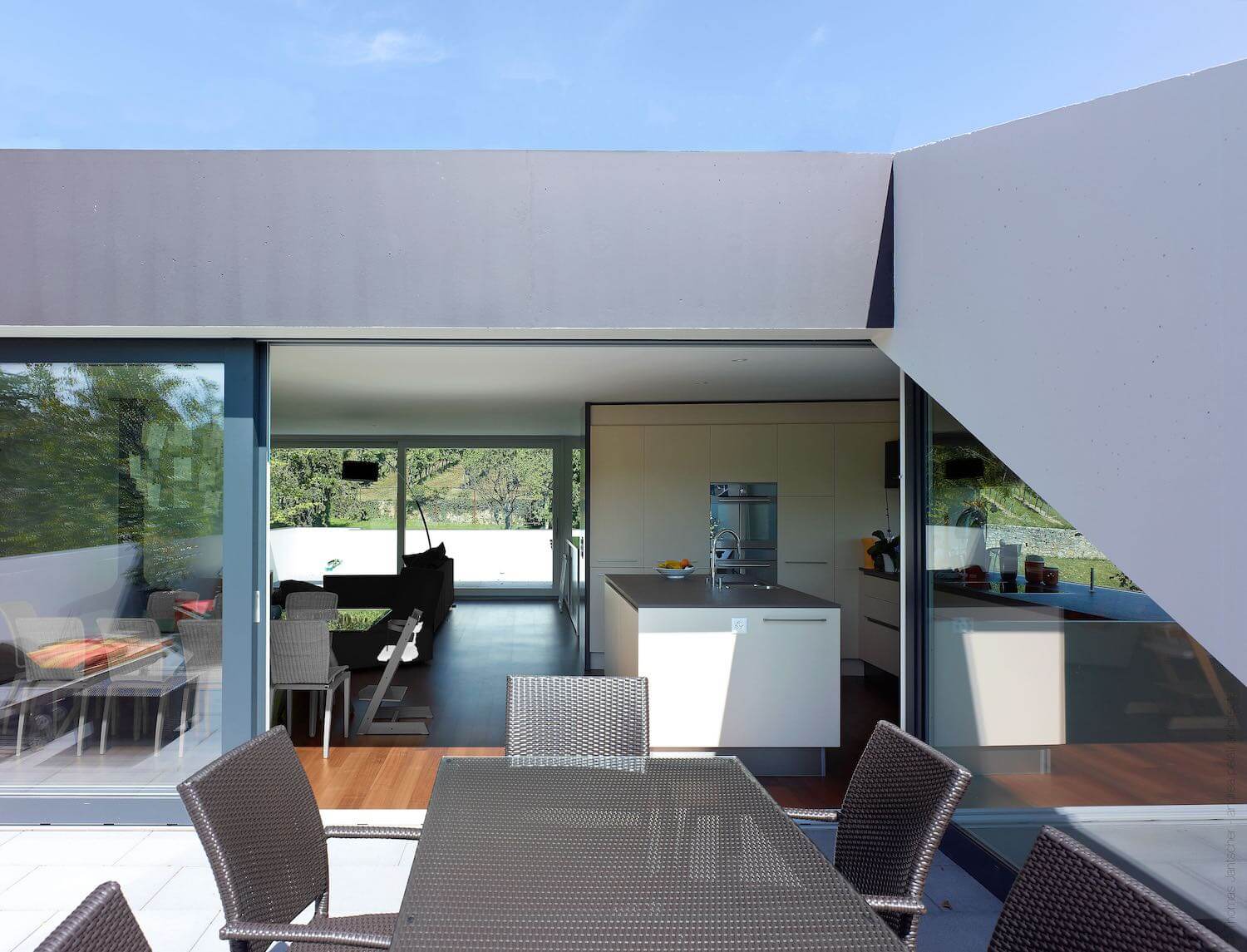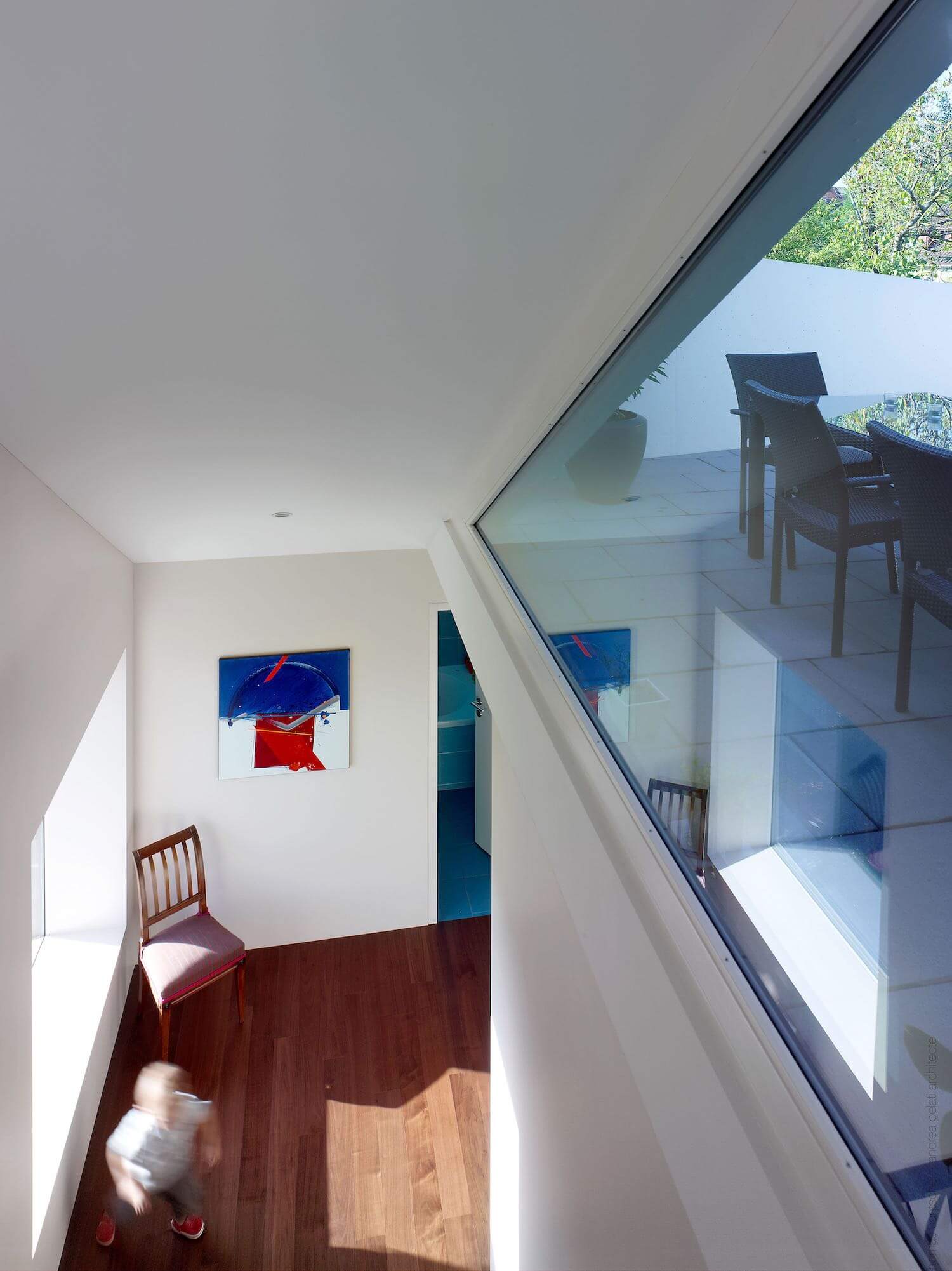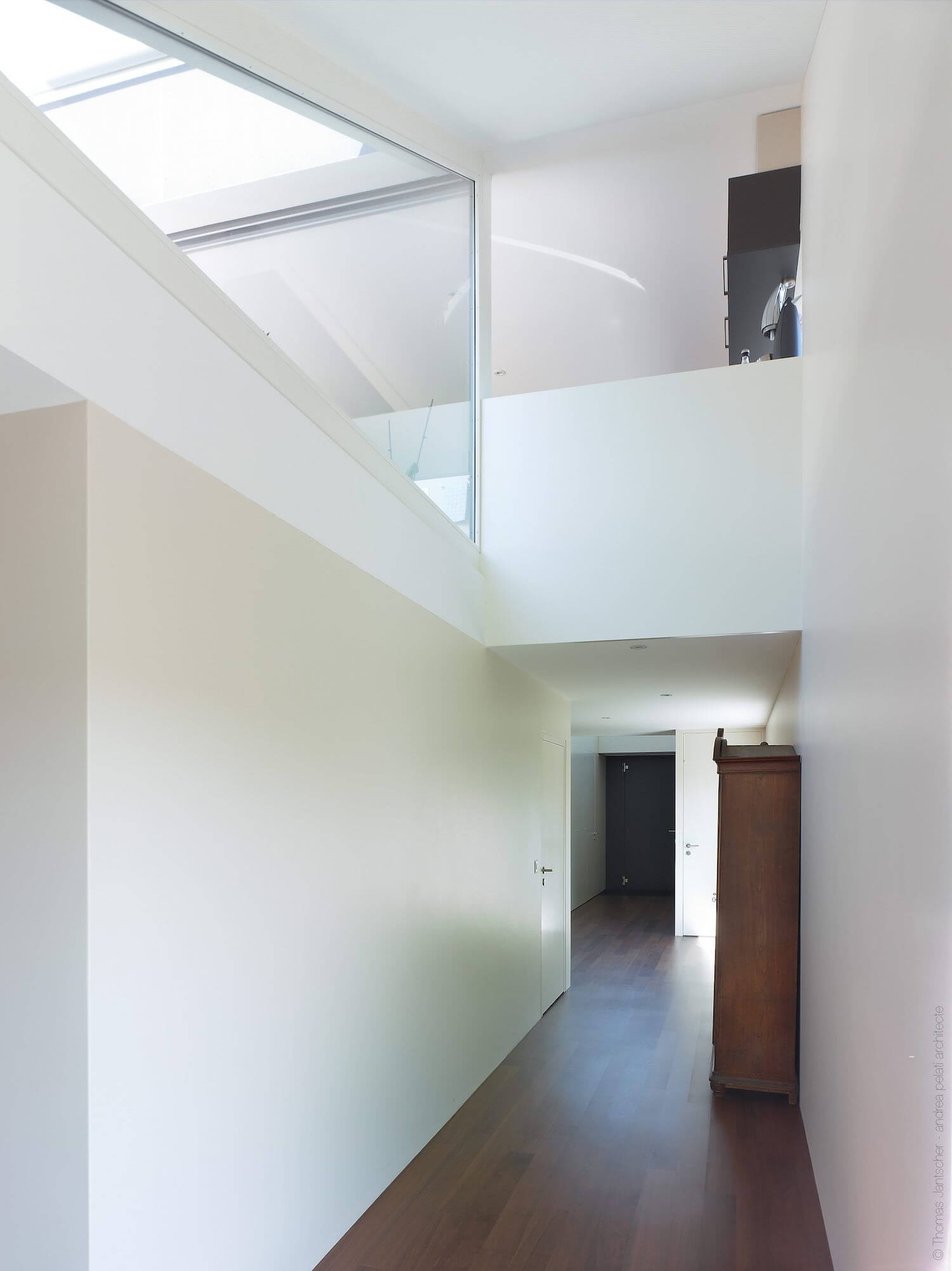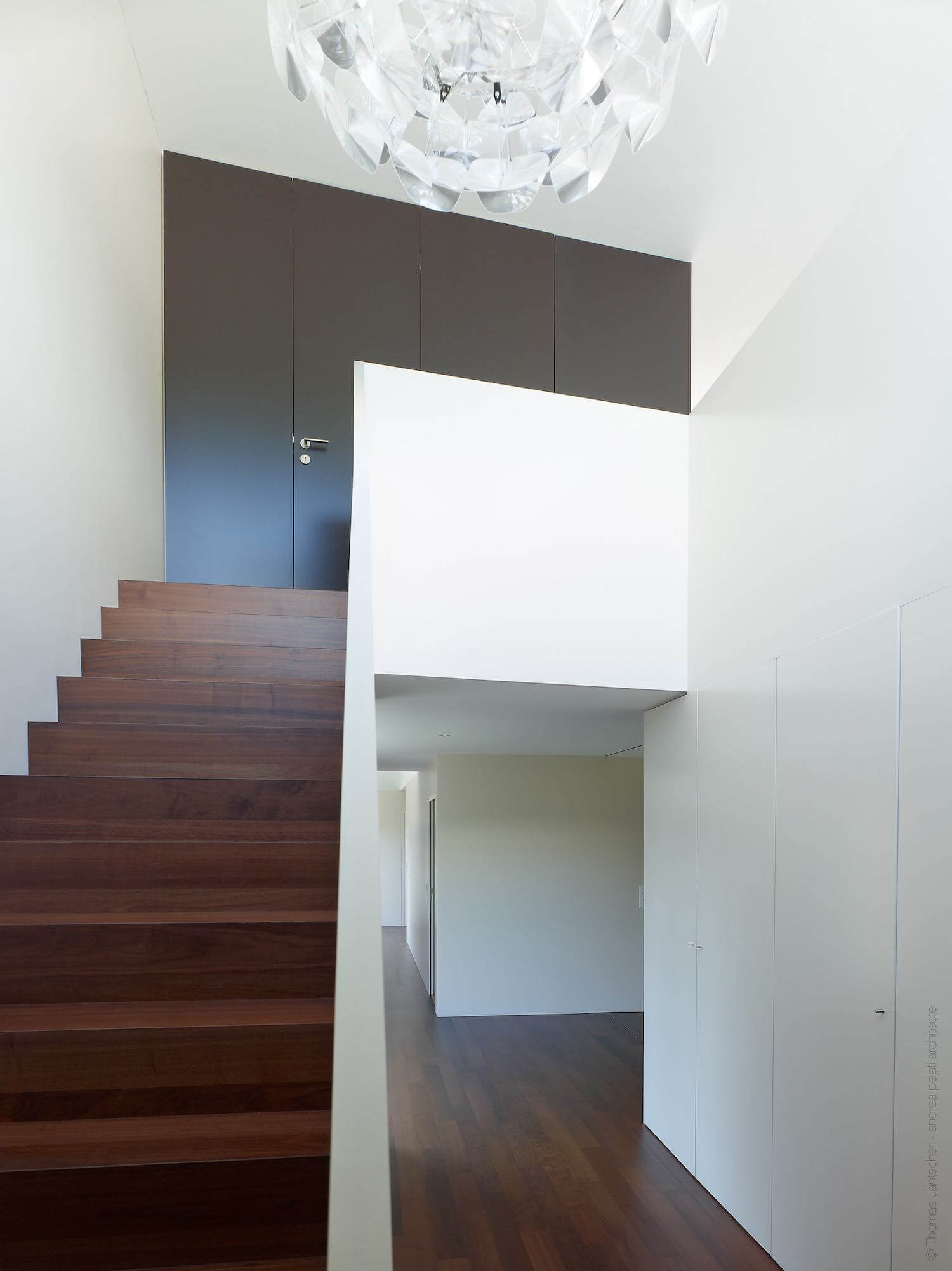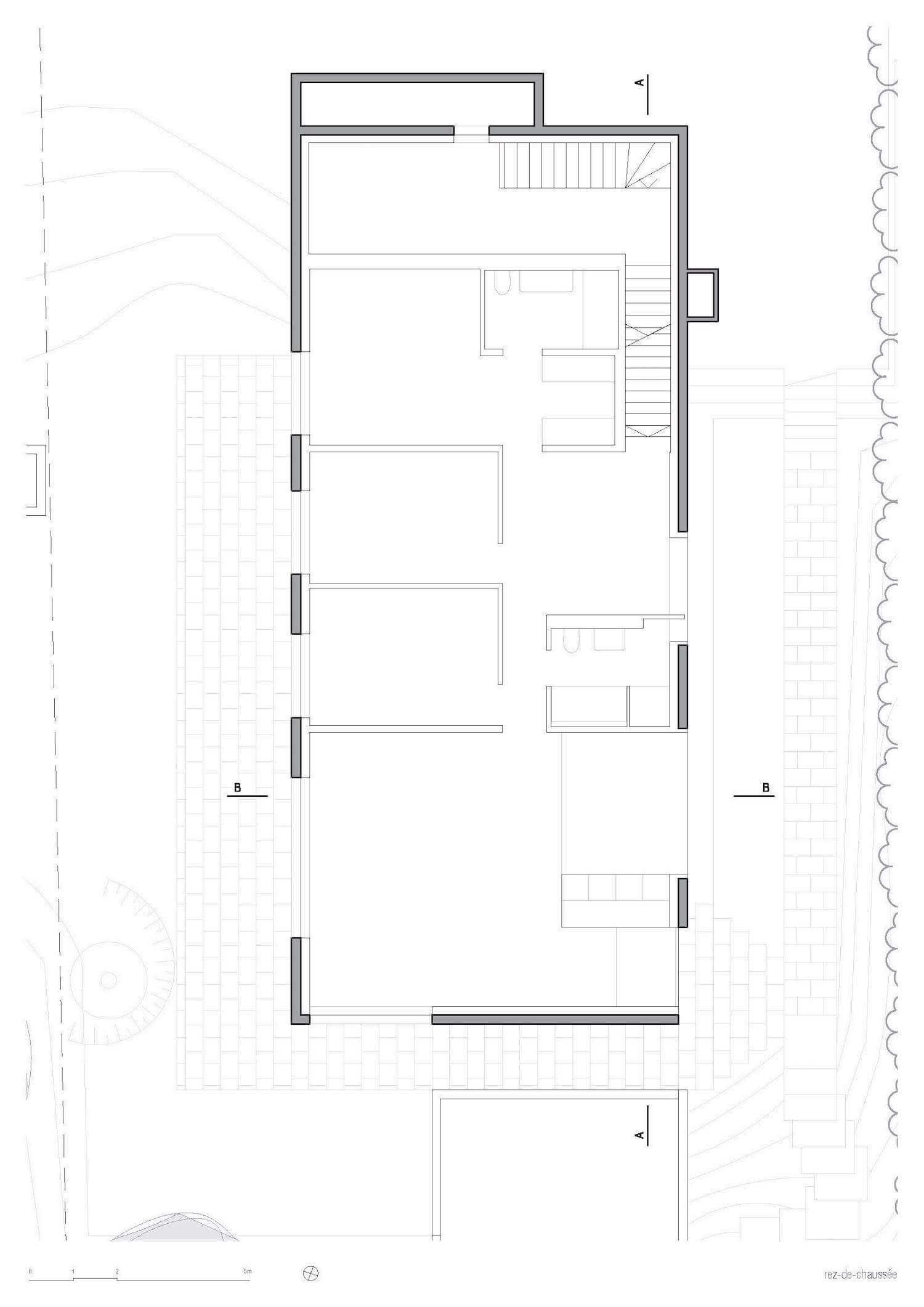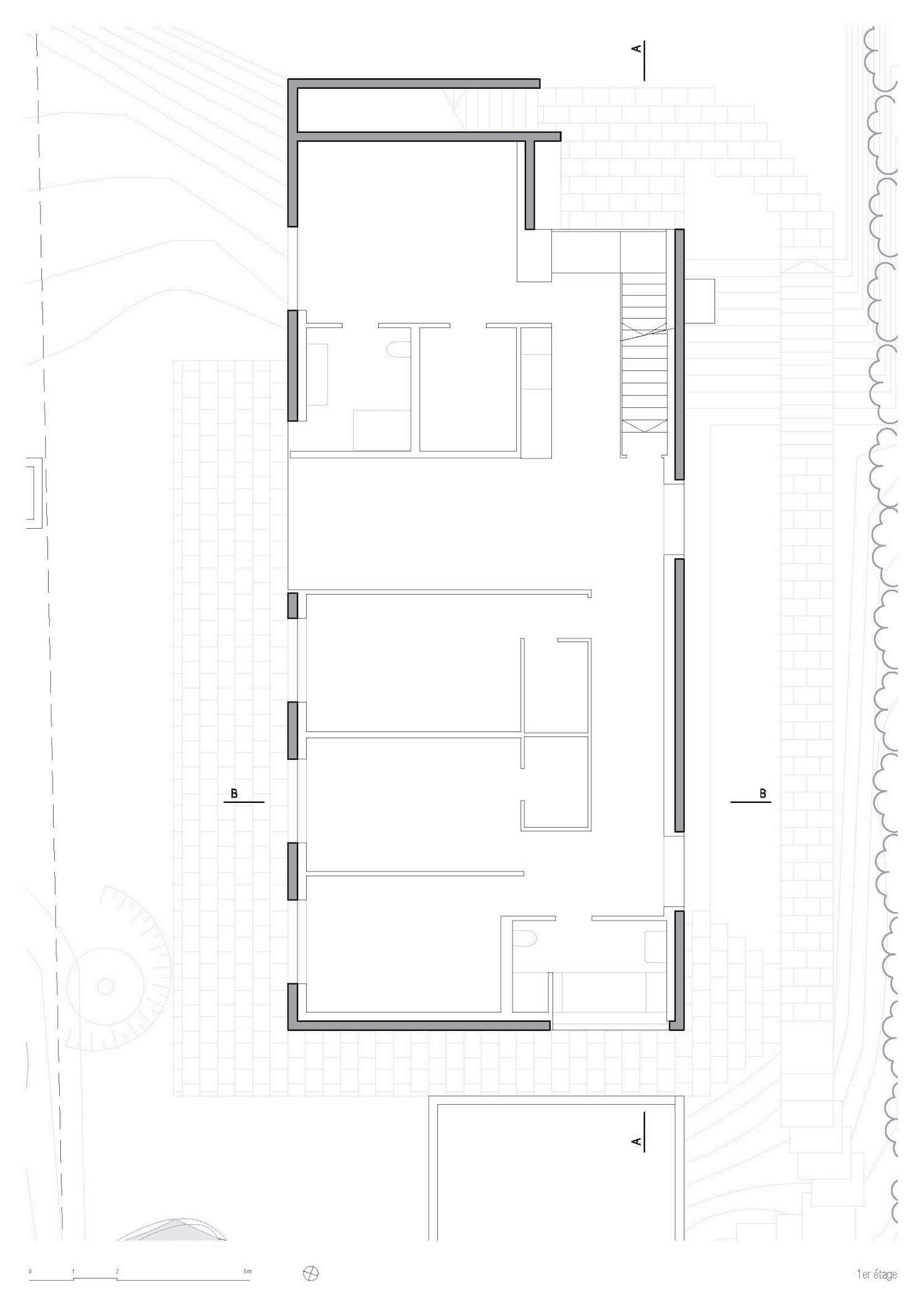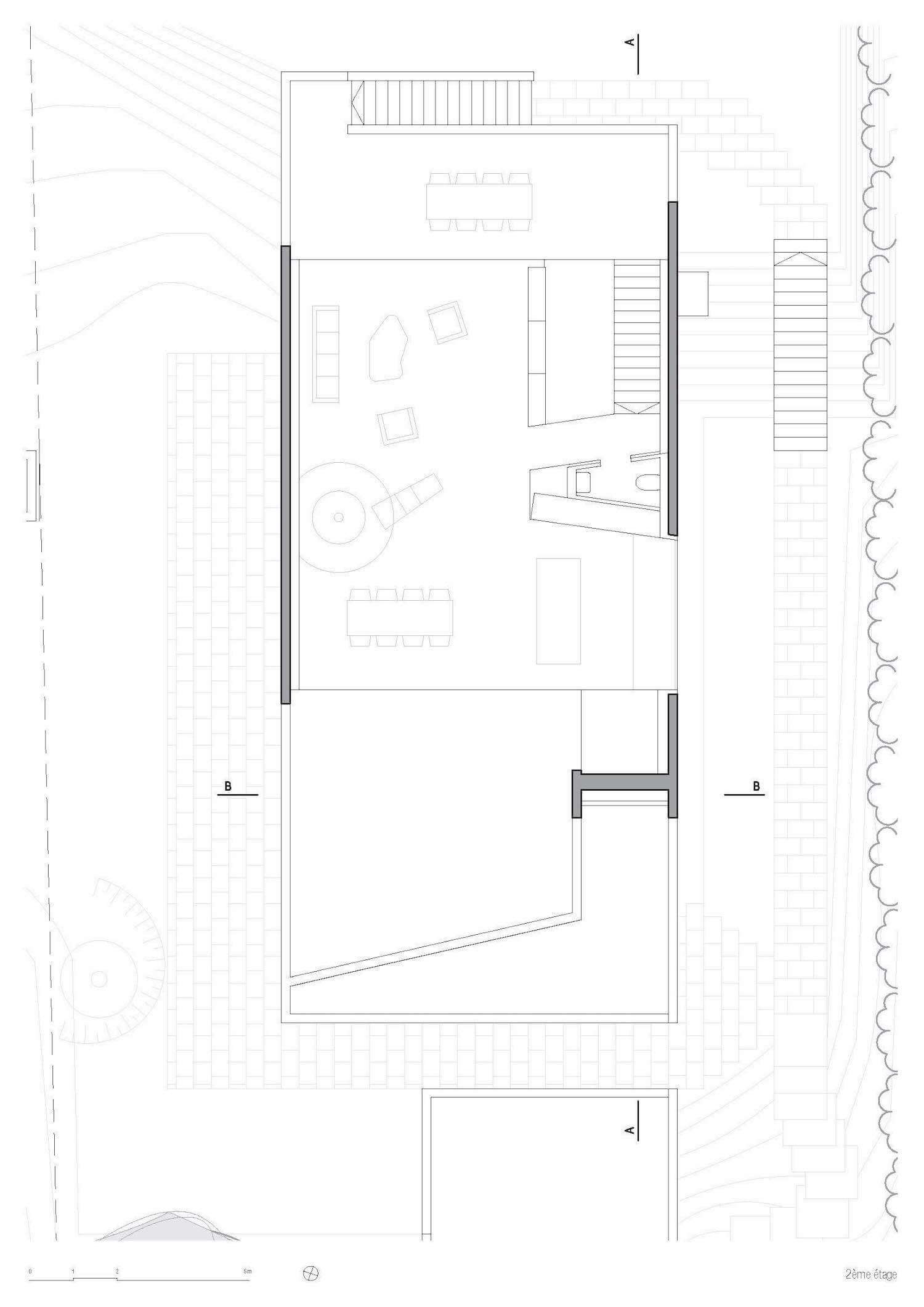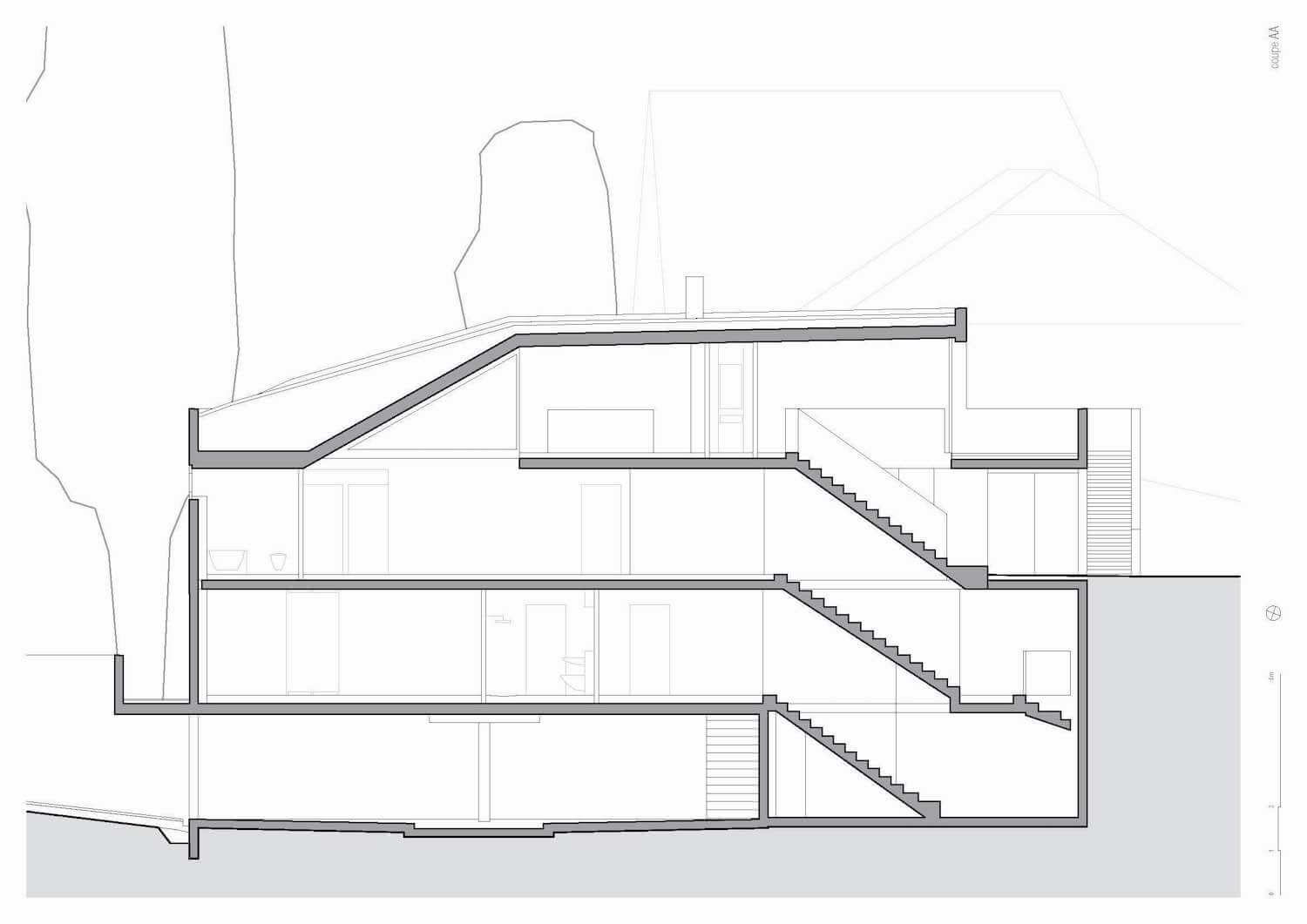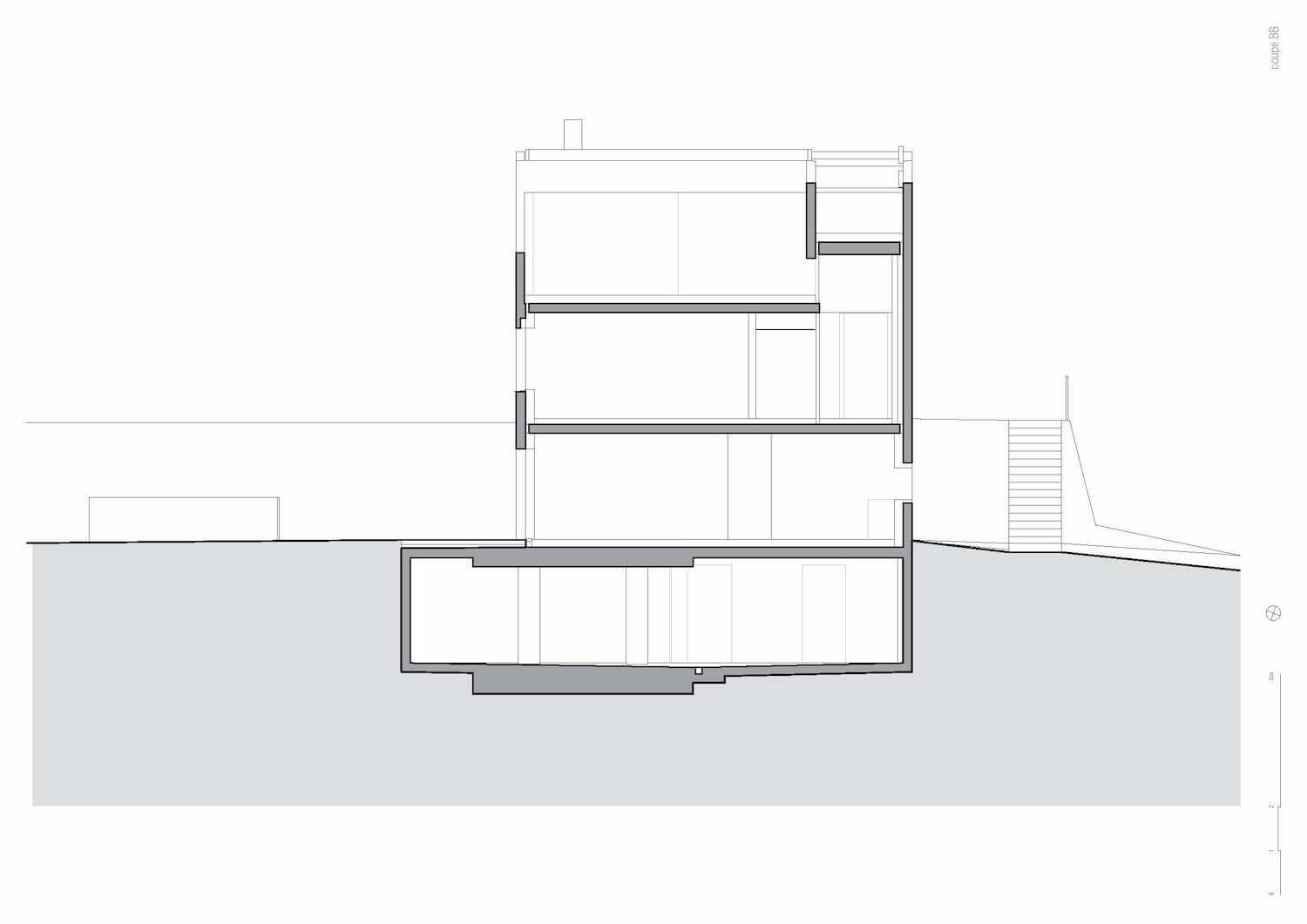 andrea pelati architecte
was created in 2004 in Neuchâtel, Switzerland. Counting between 3 and 7 collaborators, the studio designs individual and collective housing as well as public, administrative, or industrial buildings.
---