Sanjay Puri Architects: Situated within a 32-acre university campus, the main administration offices, along with an auditorium, seminar halls, library & cafeteria, form the functions of this building. As opposed to creating an imposing edifice, the building gradually steps up from the approach direction belying its 20 metre height. Stepped up from the northern direction, the entire terrace of the 4 level building is accessible to the students & faculty of the university, transferring into an open auditorium amidst the landscape.
The multiple functional spaces within are interspersed, with naturally lit landscaped courtyards allowing indirect light to infuse the internal volumes at each level. The north lighting & courtyards are imbibed from traditional Indian architecture, creating an energy-efficient sustainable building with minimal dependence on artificial lighting and air conditioning. This is in response to the climate of the city that varies from 30°C to 40°C for 8 months of the year.
Varied sectional volumes punctuated by landscape create different experiences in each part of the building. A continuous diagonal indoor street, in addition to the numerous open courts, facilitate natural ventilation within the internal spaces.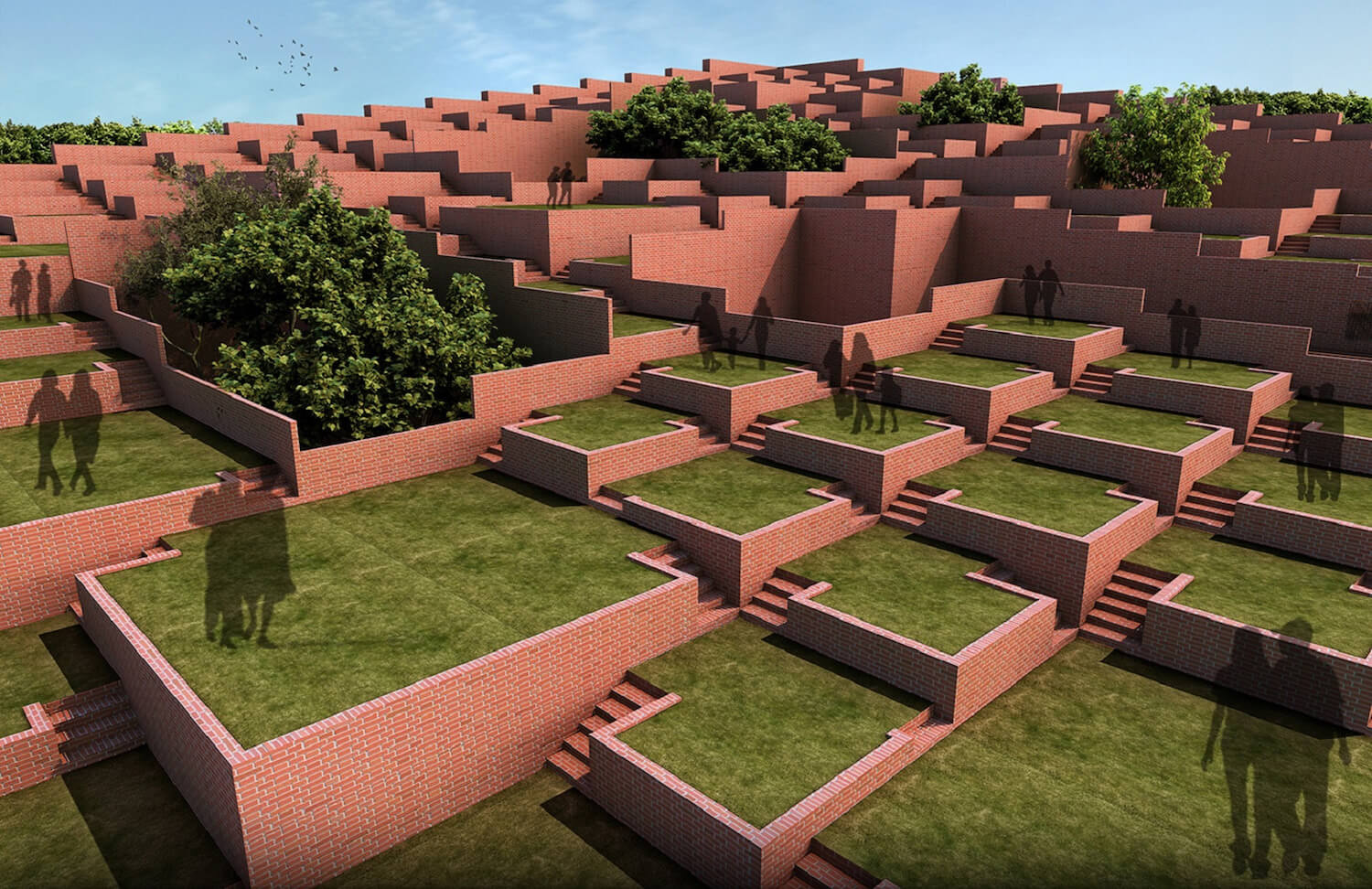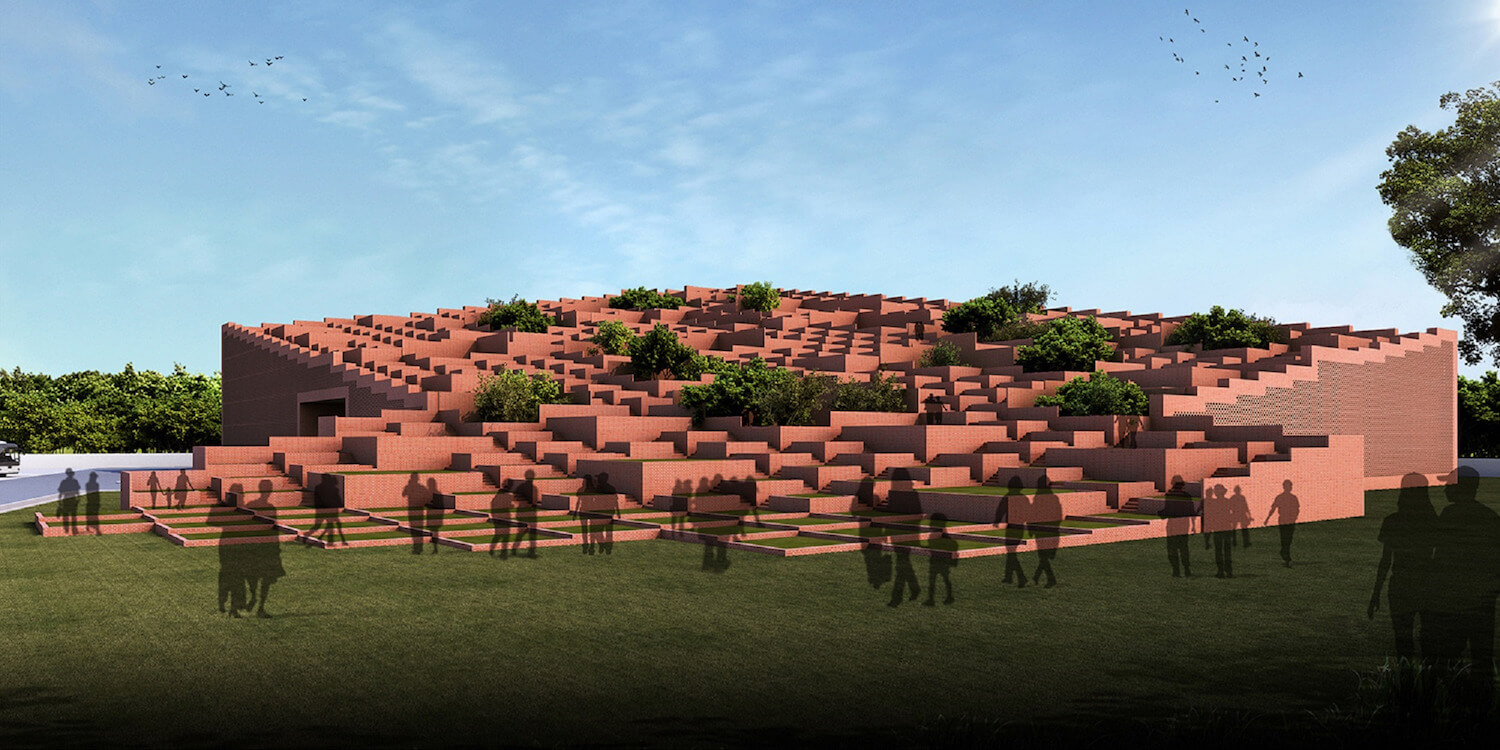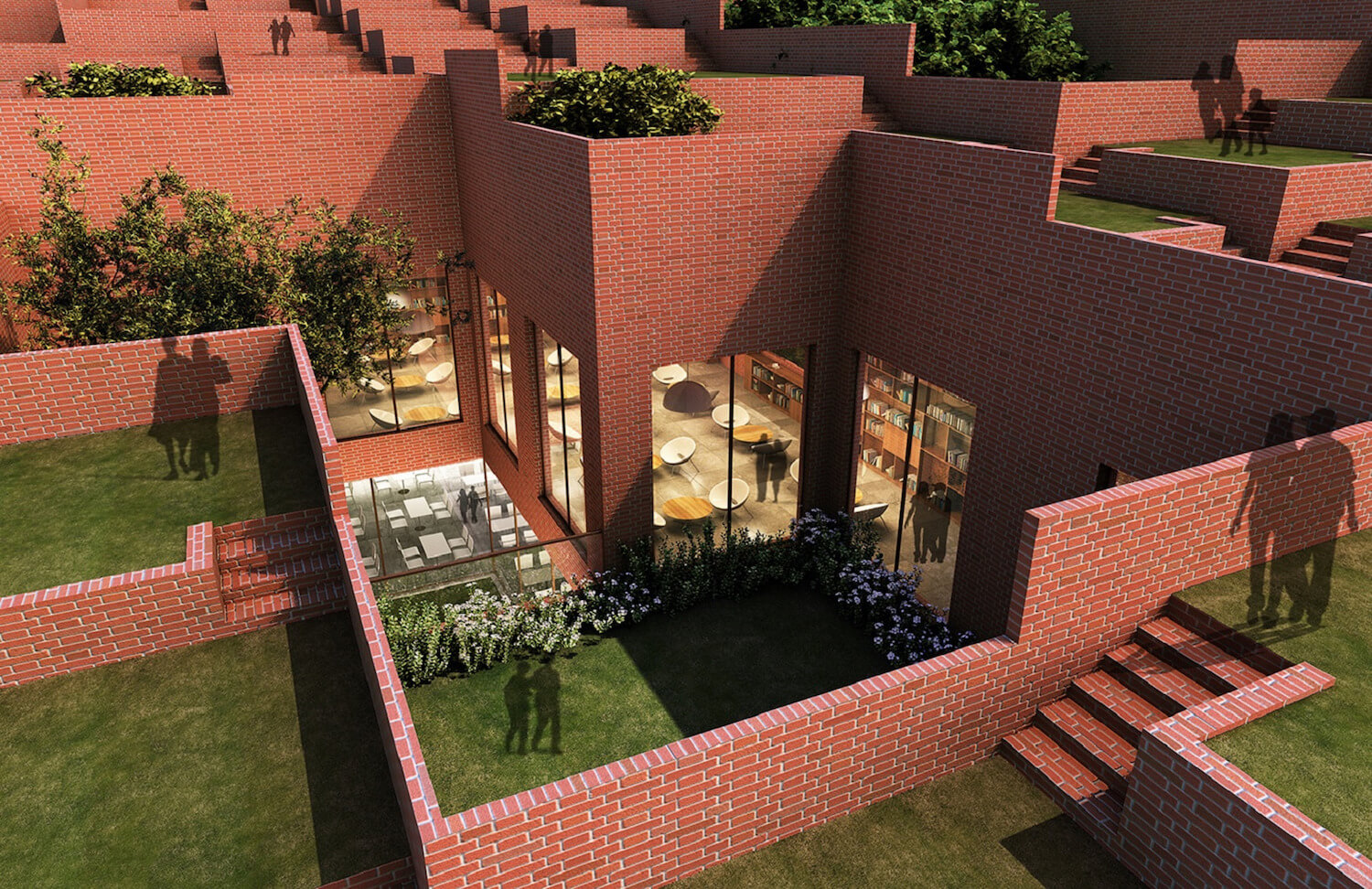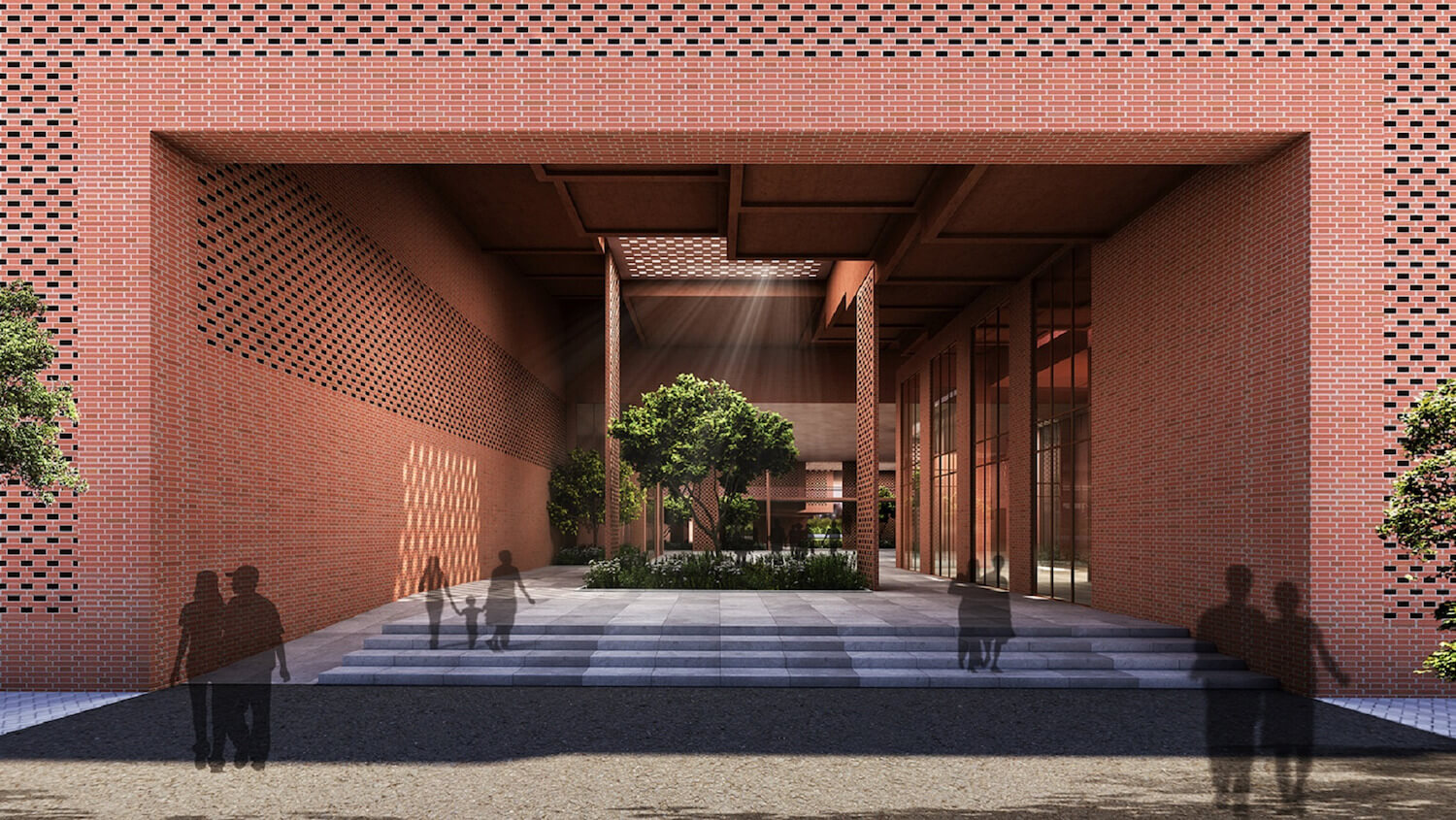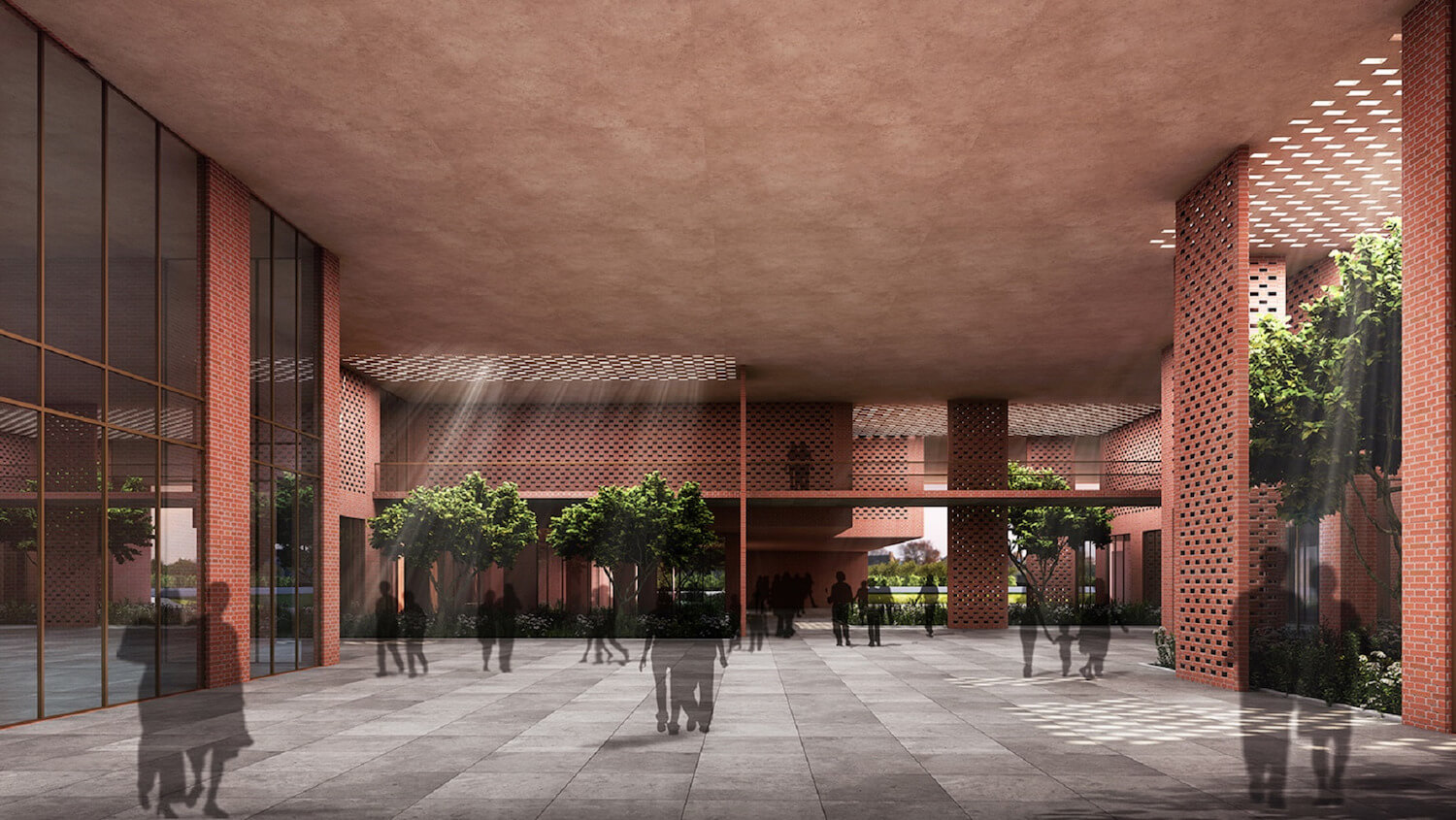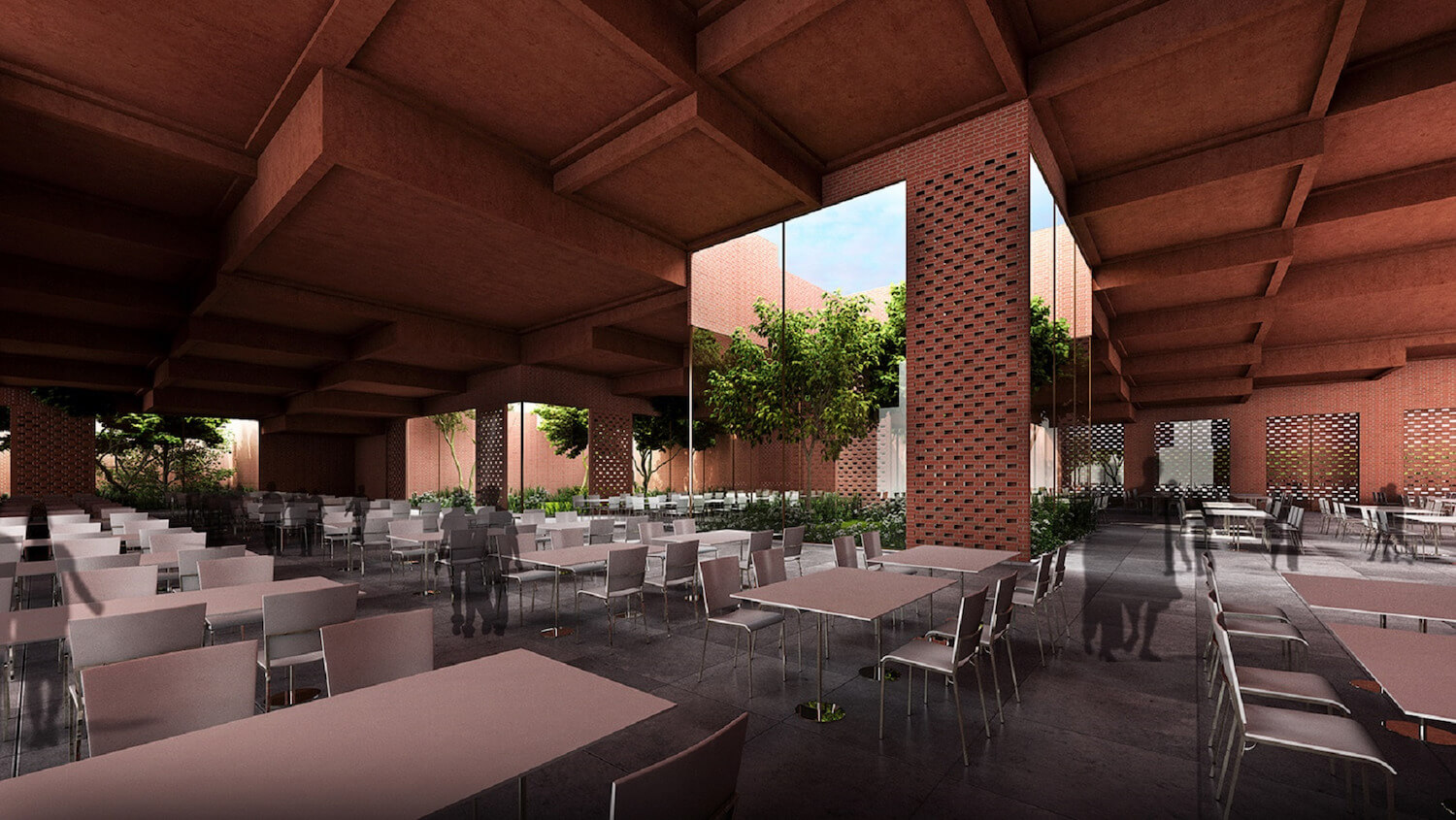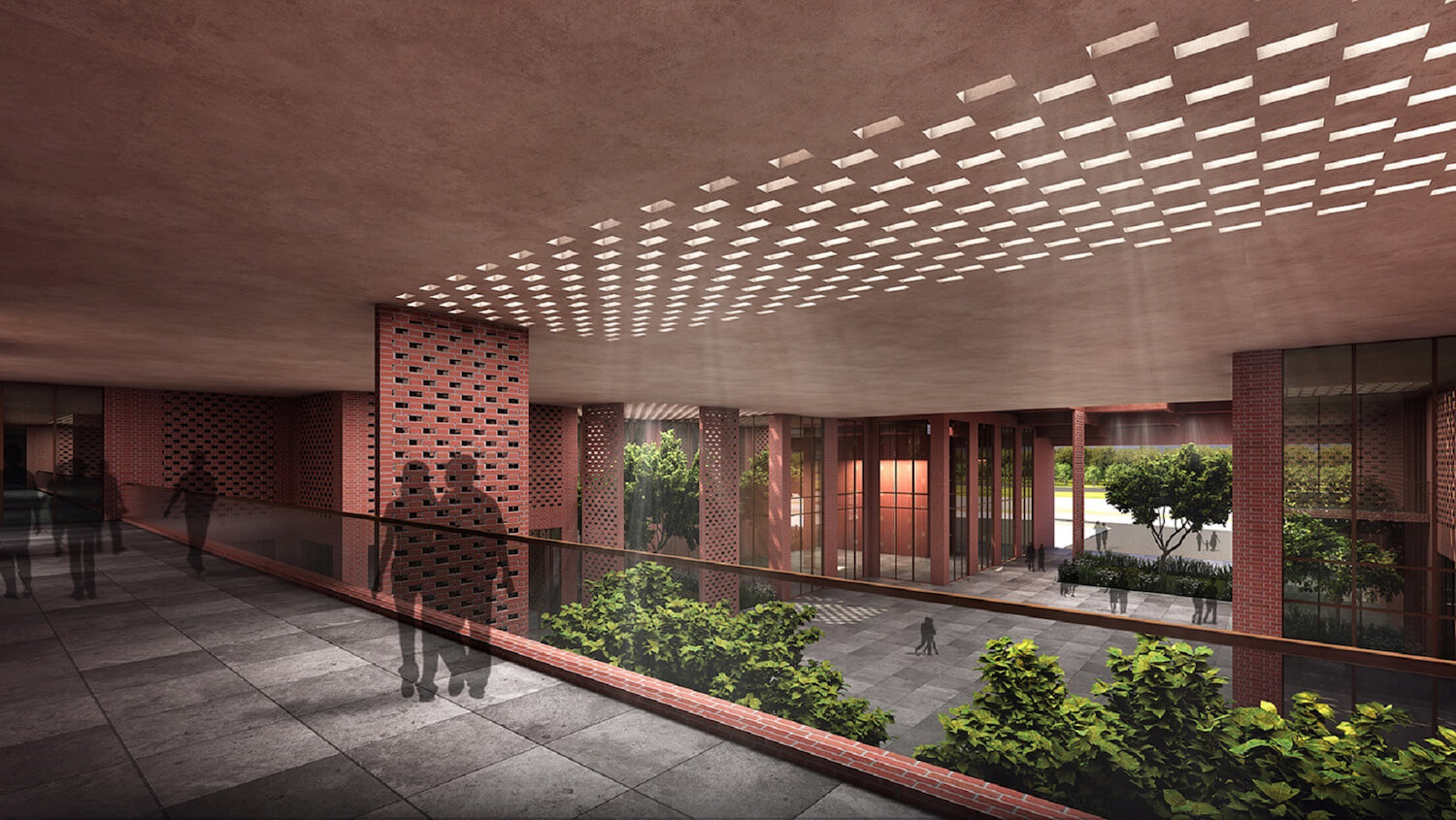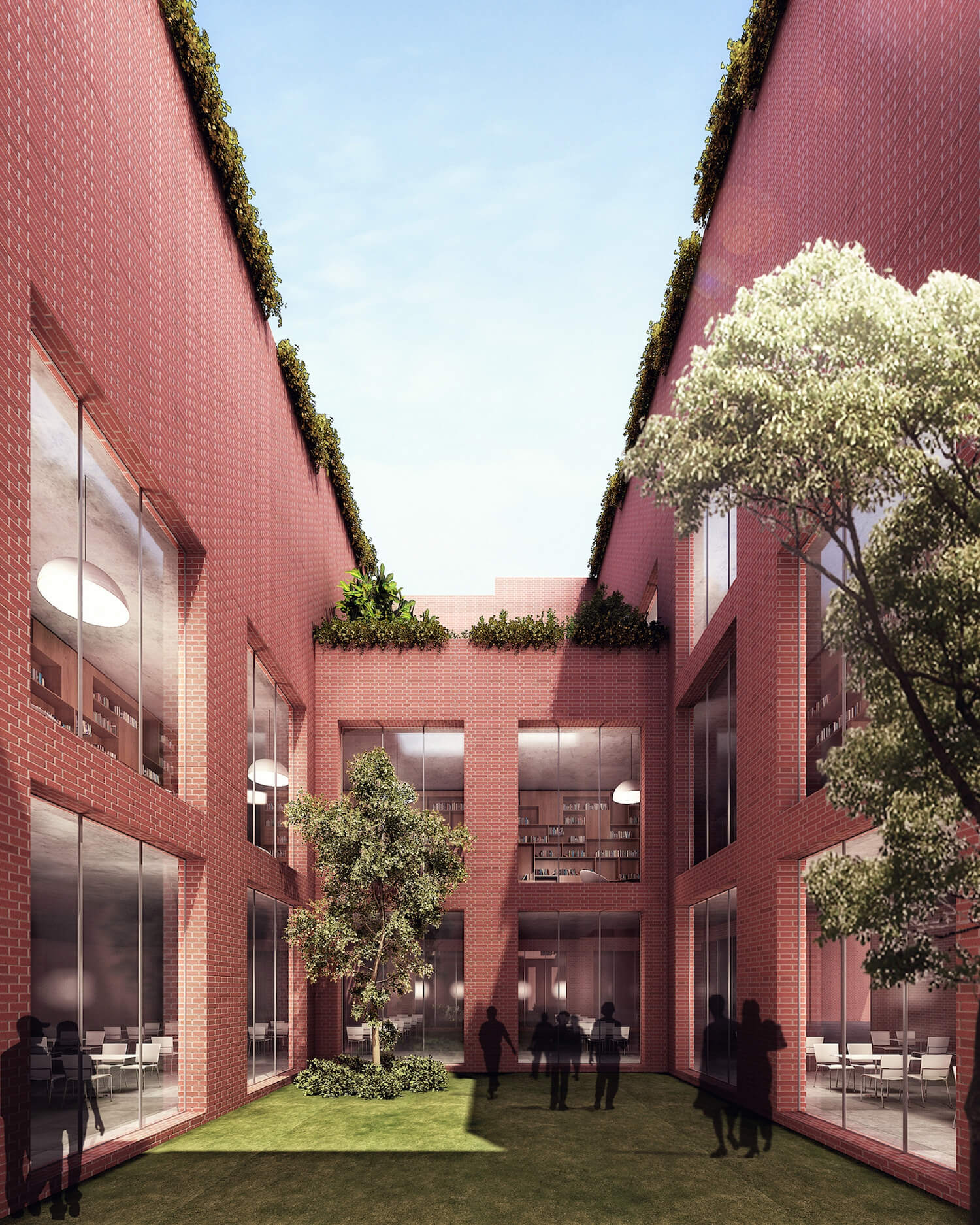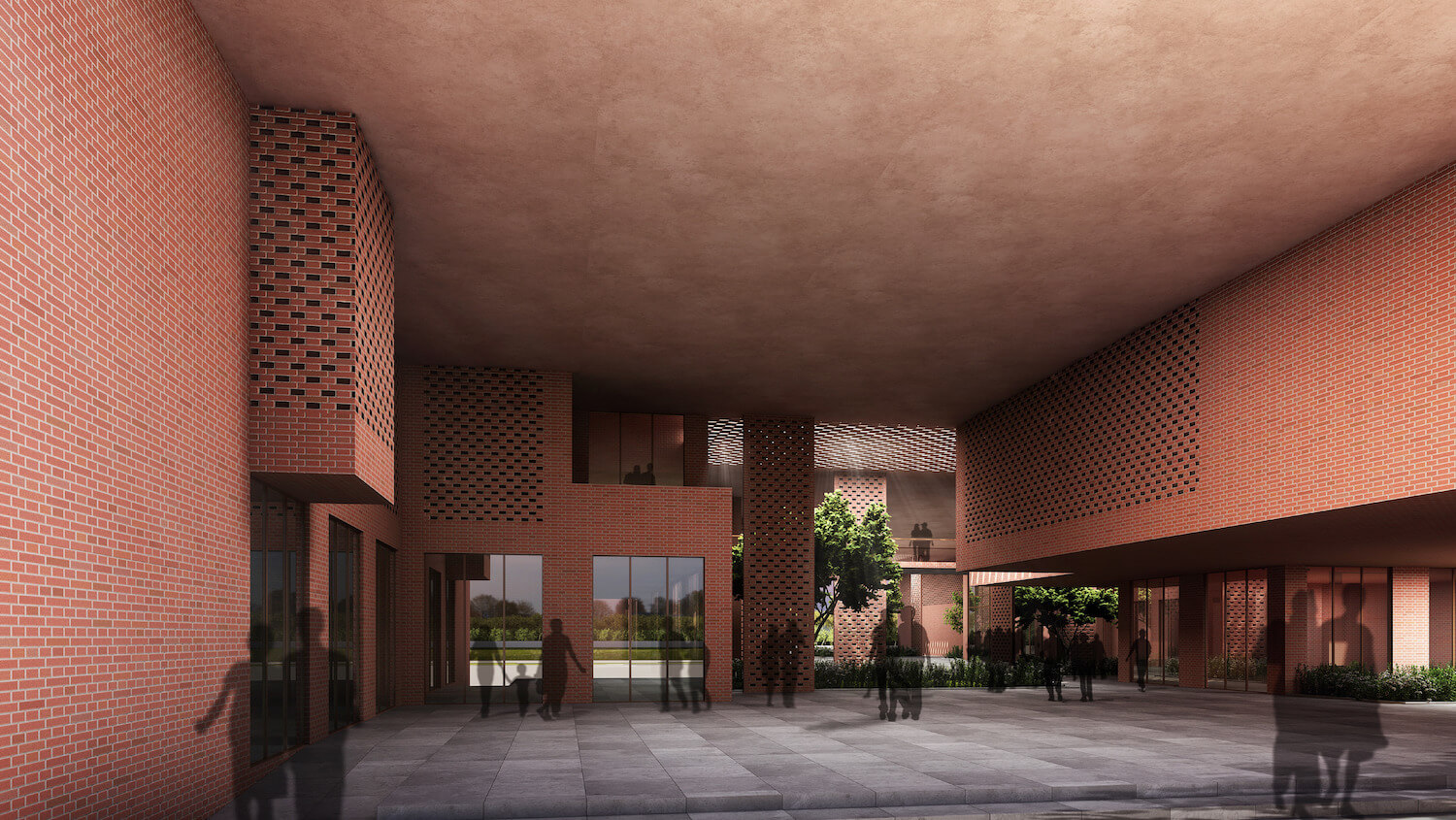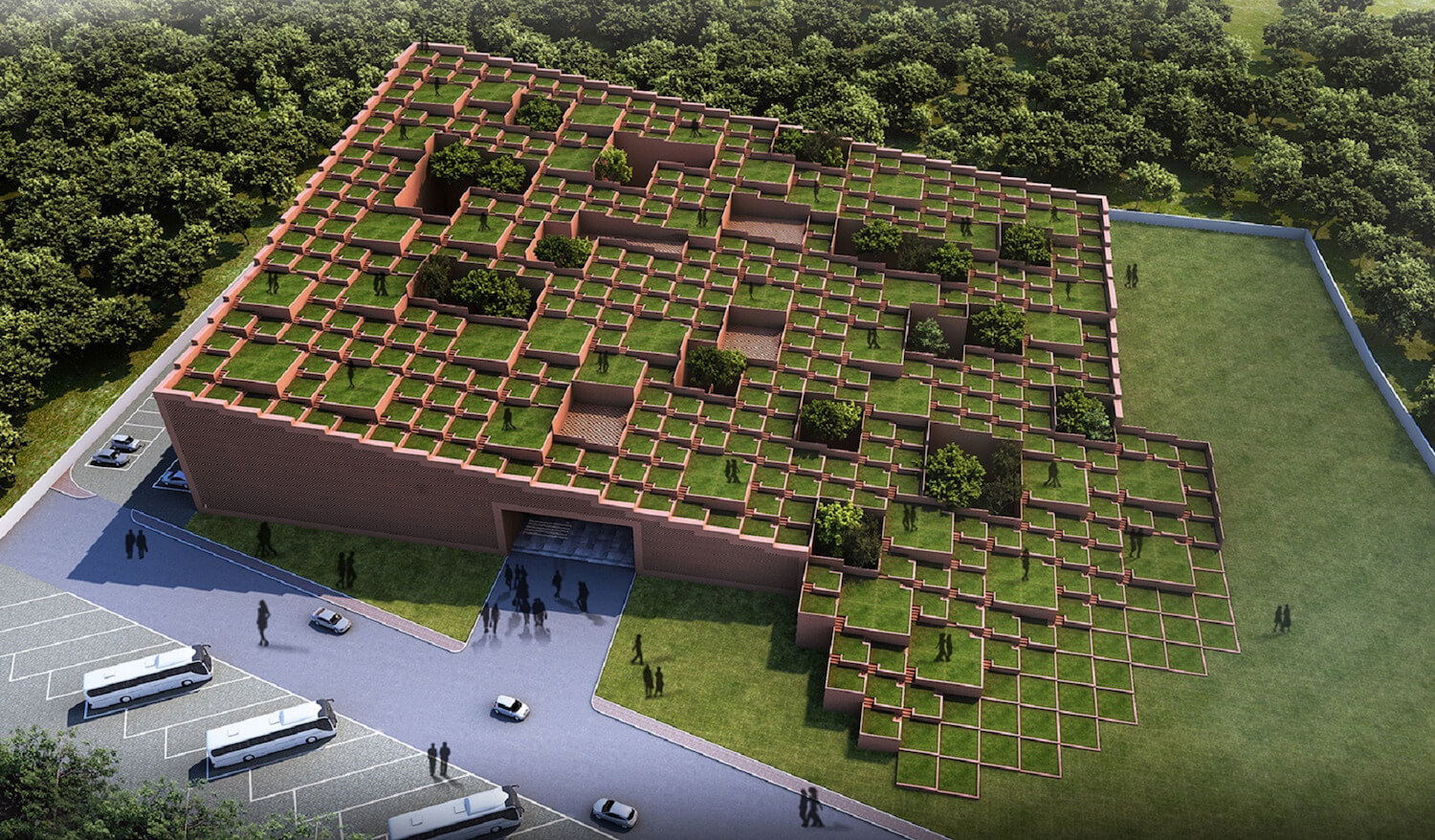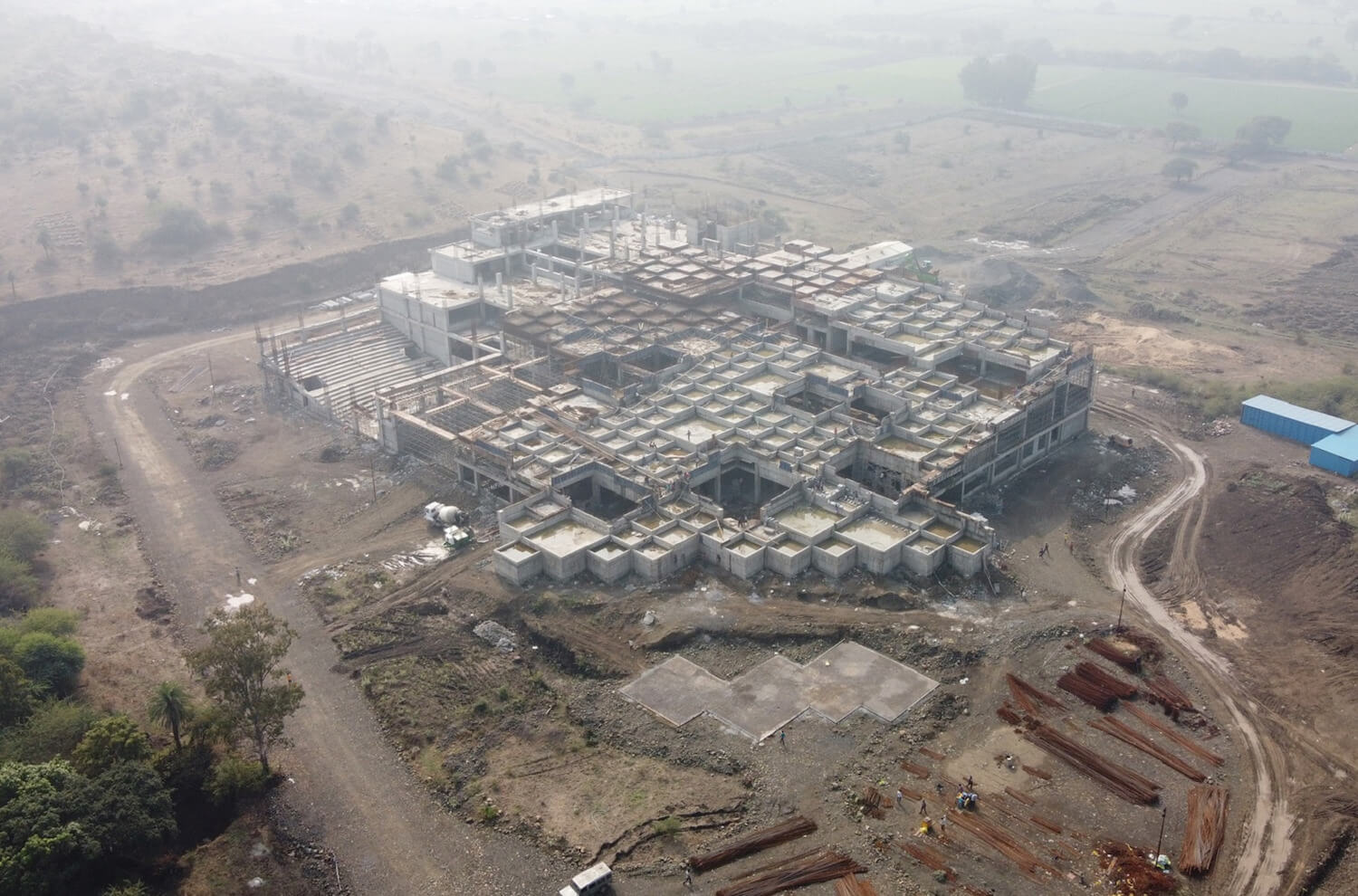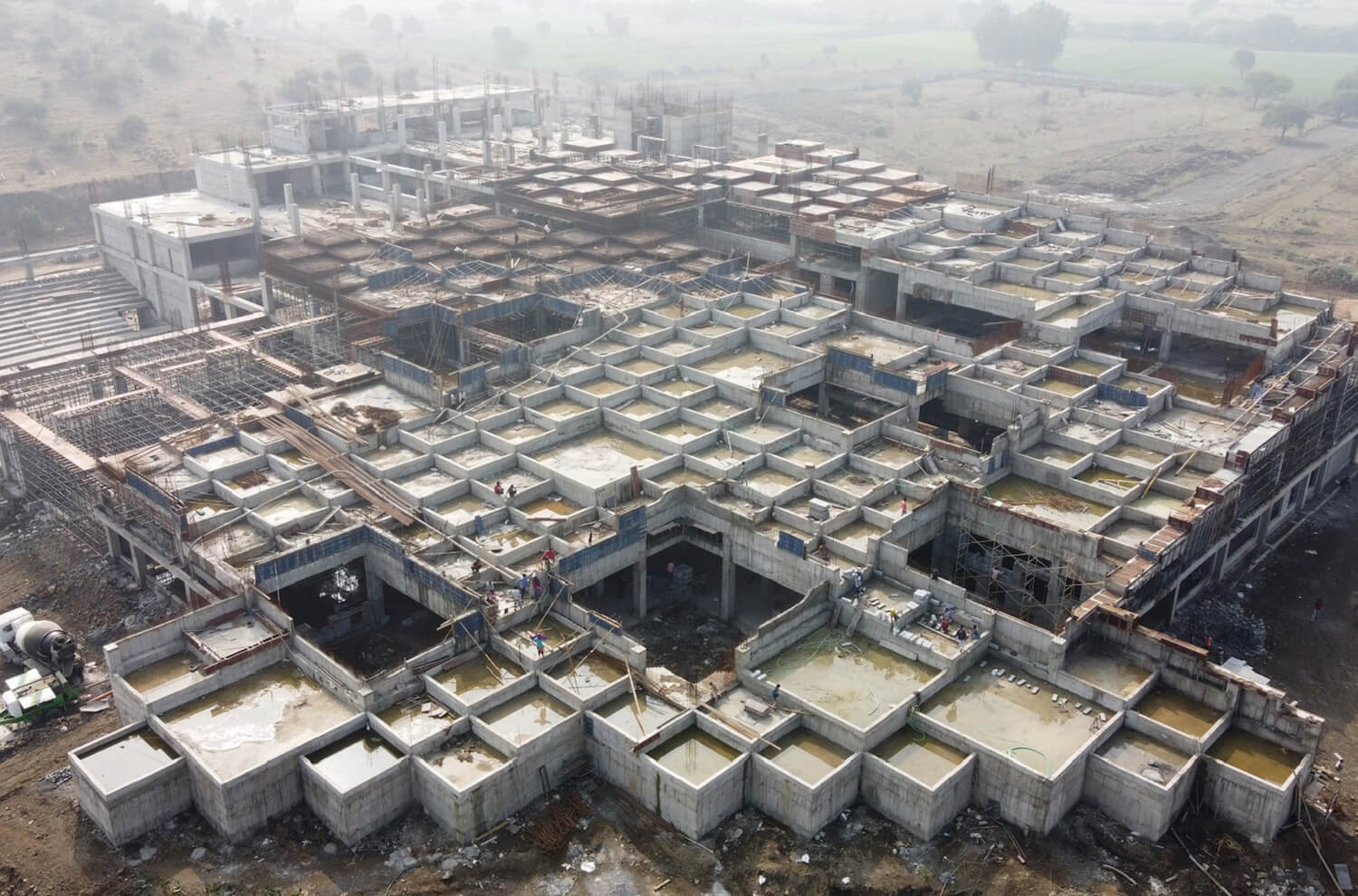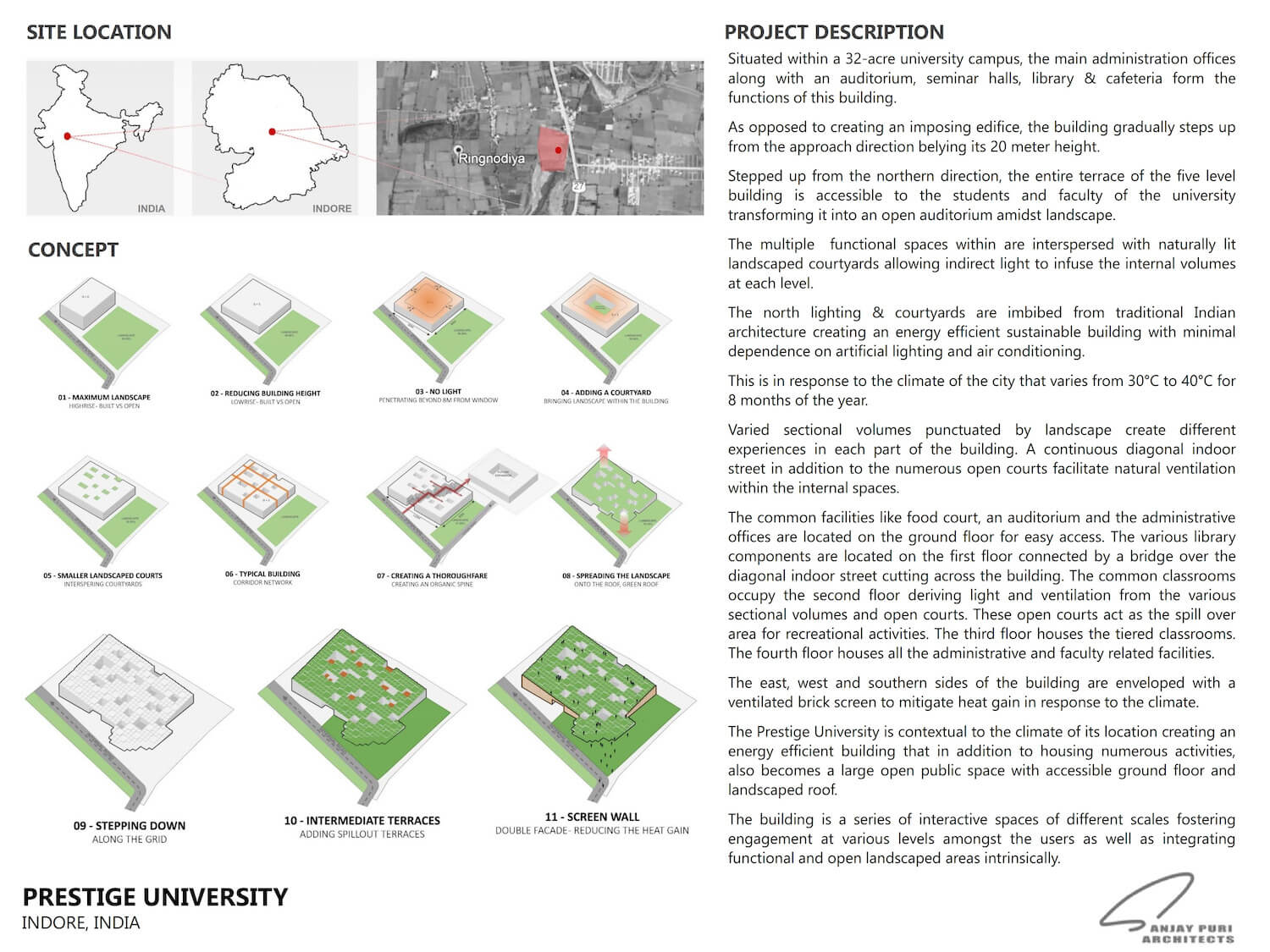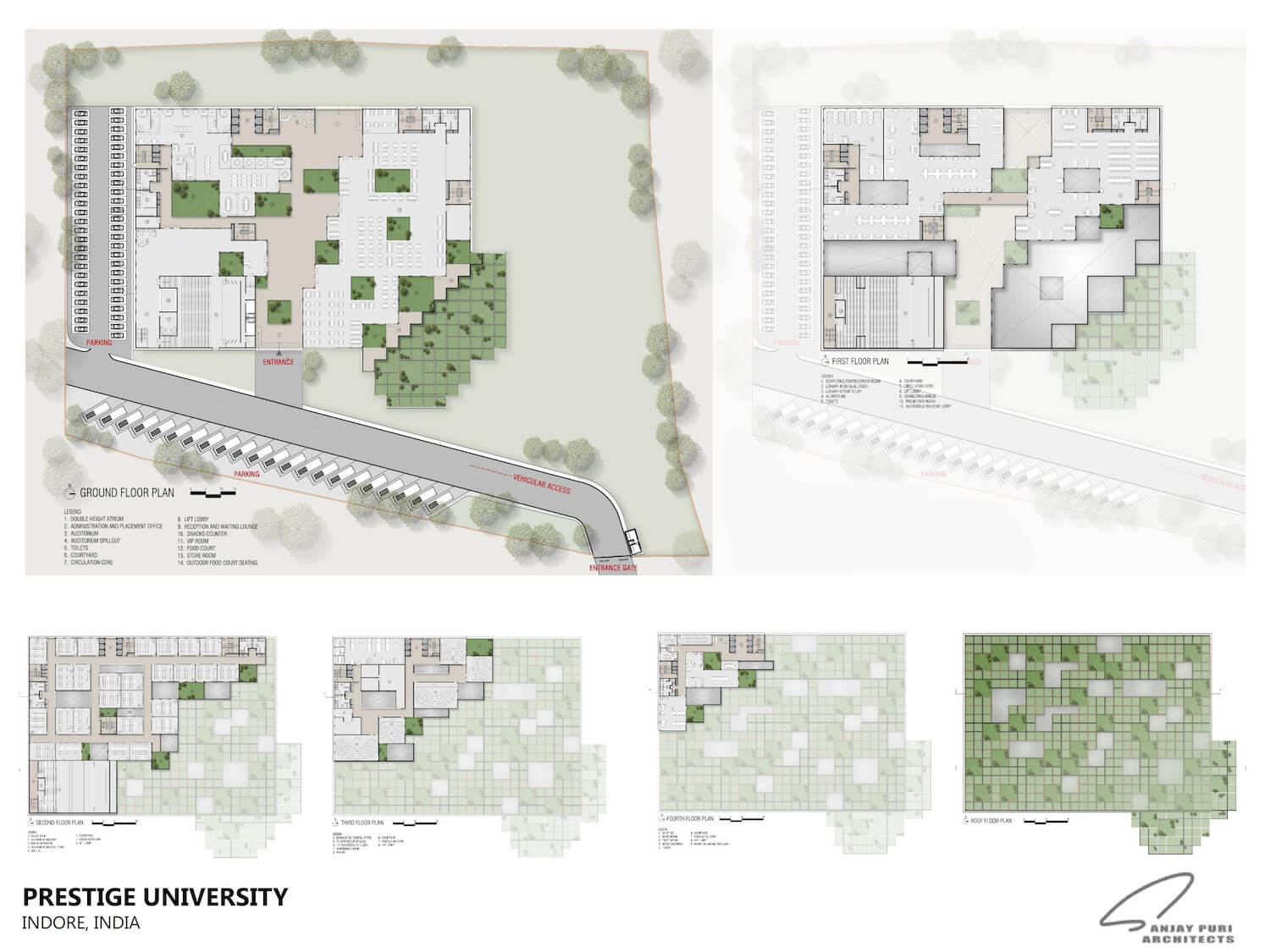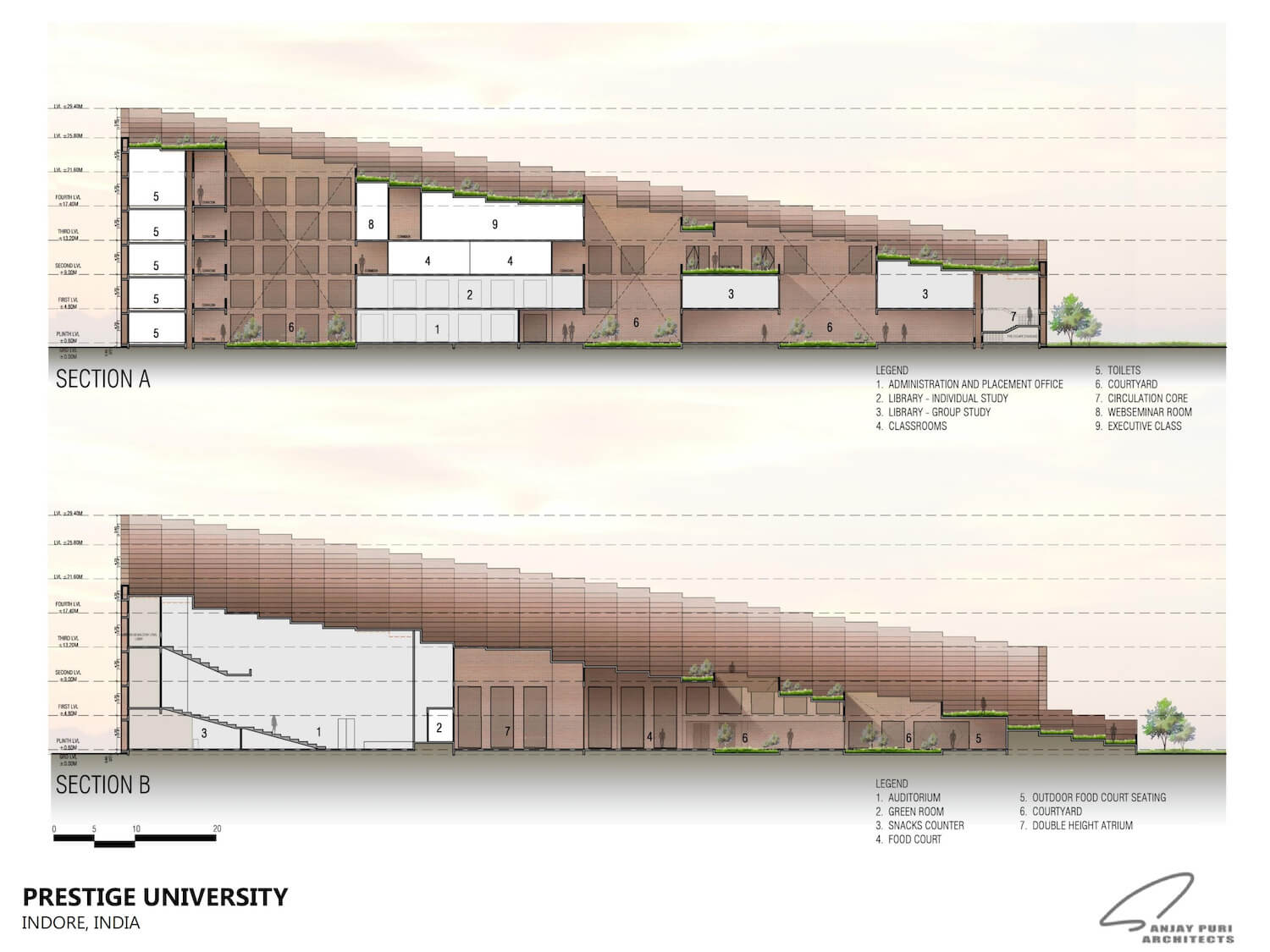 About Sanjay Puri Architects
Sanjay Puri Architects are listed in the top 100 architects worldwide by Archdaily. Architizer, New York includes Sanjay Puri Architects in their list of the top 136 design firms worldwide. The firm tops the list of WA Community award winners across the world.
As winners of the LEAF Awards London Best Interior Architecture 2021, the World Architecture Festival's Best Housing Project of the Year 2018 in Amsterdam, and the World's Best Residential building in the LEAF Awards, London 2017, the firm has amassed more than 270 awards, including 190 international awards and over 100 National awards.
With a firm strength of 72 professionals, evolving design solutions that are contextual, and the creation of spaces that revolutionize the way they are experienced, form the essence of the firm's design philosophy.
---