OODA Architecture: Humanization with diversity and unity
Located in Leça da Palmeira and attentive to the dialogue with the organic fabrics that remain from an inherited rurality, further assimilated by the city, 'Tower 15 & 1' is a combined urban and landscaping operation with public spaces taking over the ground floor for use as retail and leisure for residents and visitors alike. Within the tower there are apartments with one to three bedrooms and four duplex penthouses, combining unity and formal diversity.
The combination and vertical composition are dynamic and create gradations in the regulatory and structuring grid - a unique structure marked by ostentatious orthogonality and virtuous compositional three-dimensionality. The idea of ​​repetition and ascension is exacerbated to the limit. The formal and material relief results from the overlapping of several layers, dynamically alternated and grouped. The simplicity of the structural grid frees the corners for living rooms and balconies. Using a gradient approach, from the smallest to the biggest apartment, the typologies are mixed, promoting dynamic and variety in the facade. The vertical and horizontal breaks in the edges of the volume create different and unlimited perspectives over Matosinhos.
Inspired by the repetition observed in the stacked containers at Porto de Leixões, the facade consists of 6 modular nodes, which allows to adapt the design to different uses. Besides the modular capacity of the facade, the design also enables green spaces to grow, lounge spaces and to allocate technical devices. The main facade in the background can be perceived through the cantilevered and counterfeit balconies. Although the facades are composed by the same elements, they are all different according to the sun exposure and views.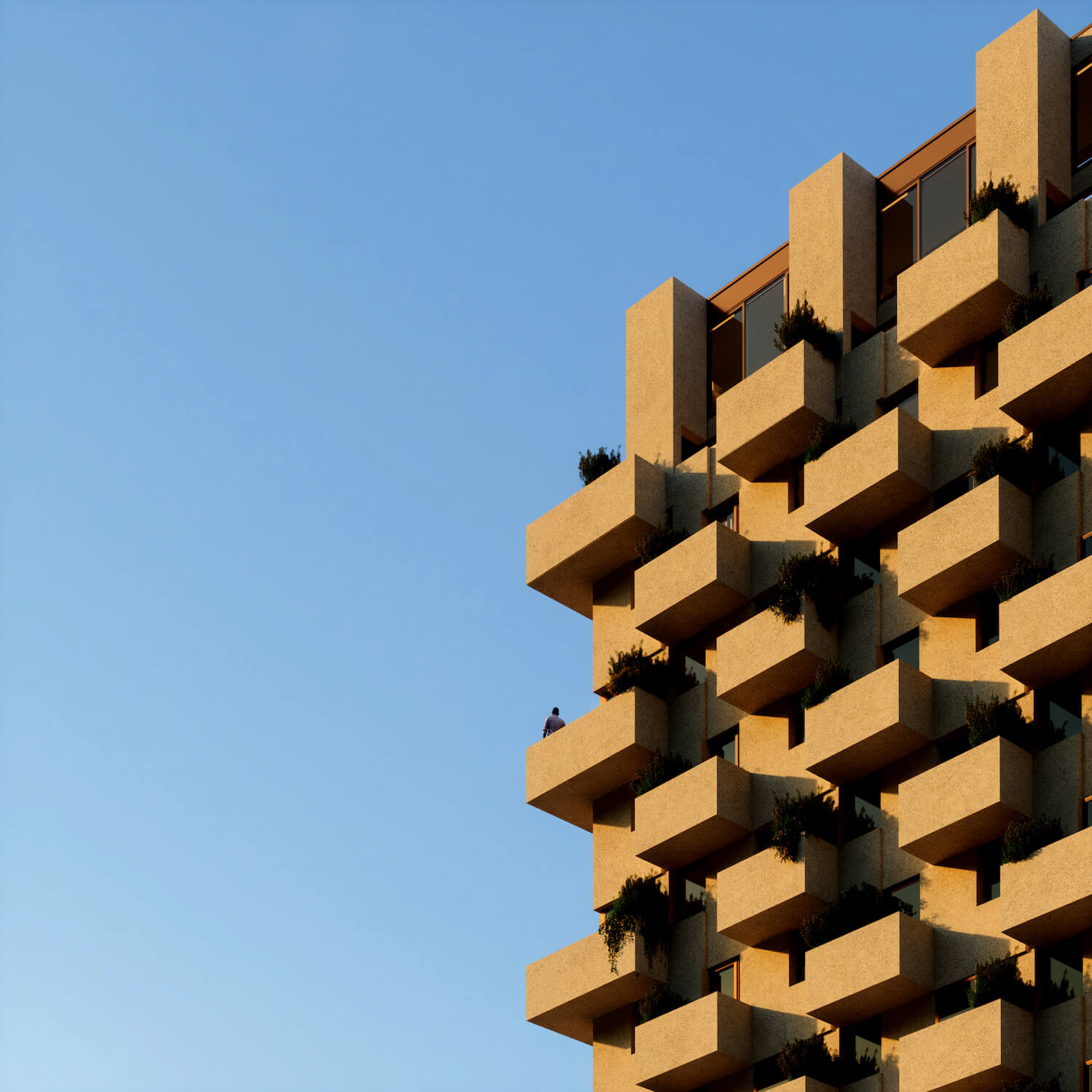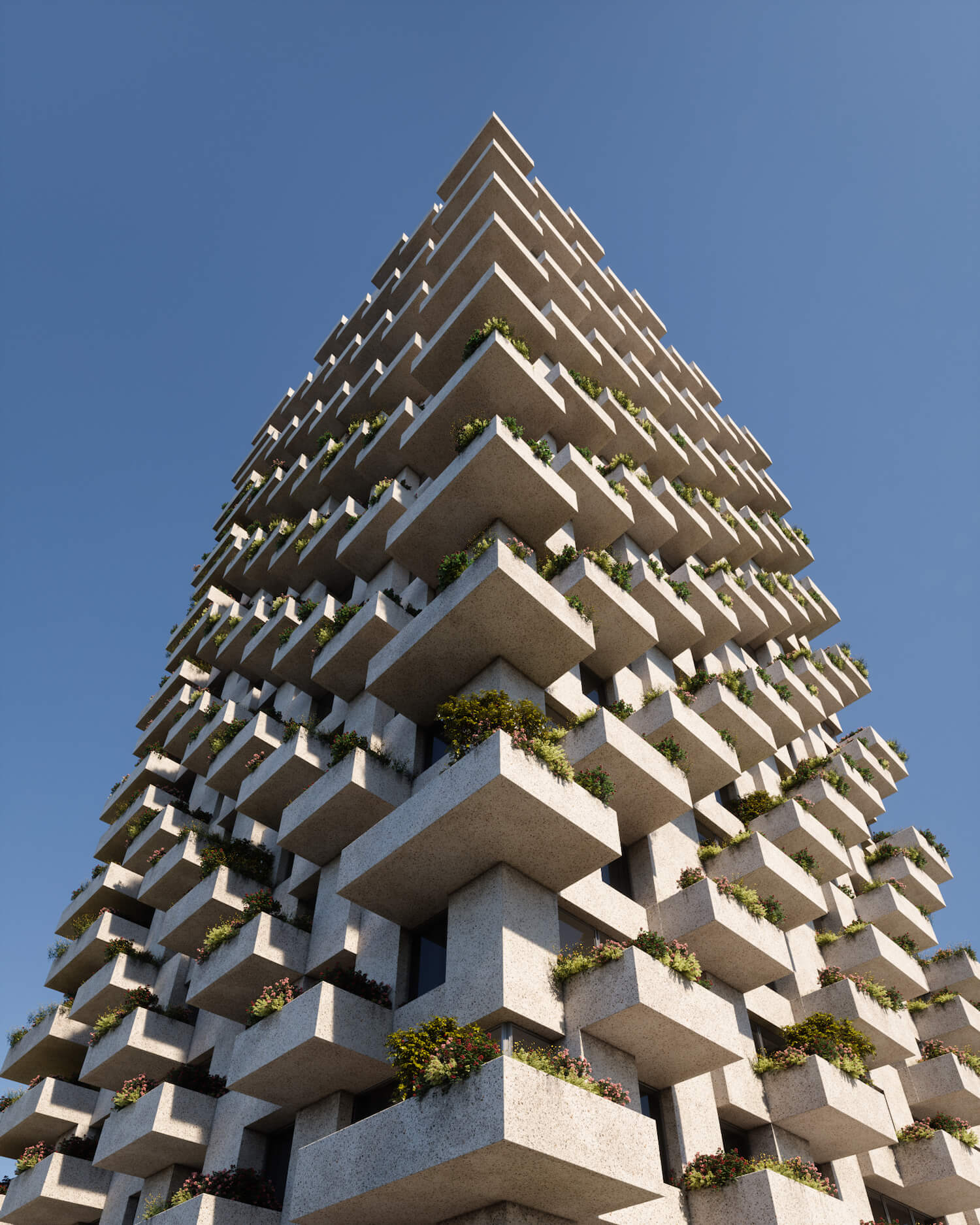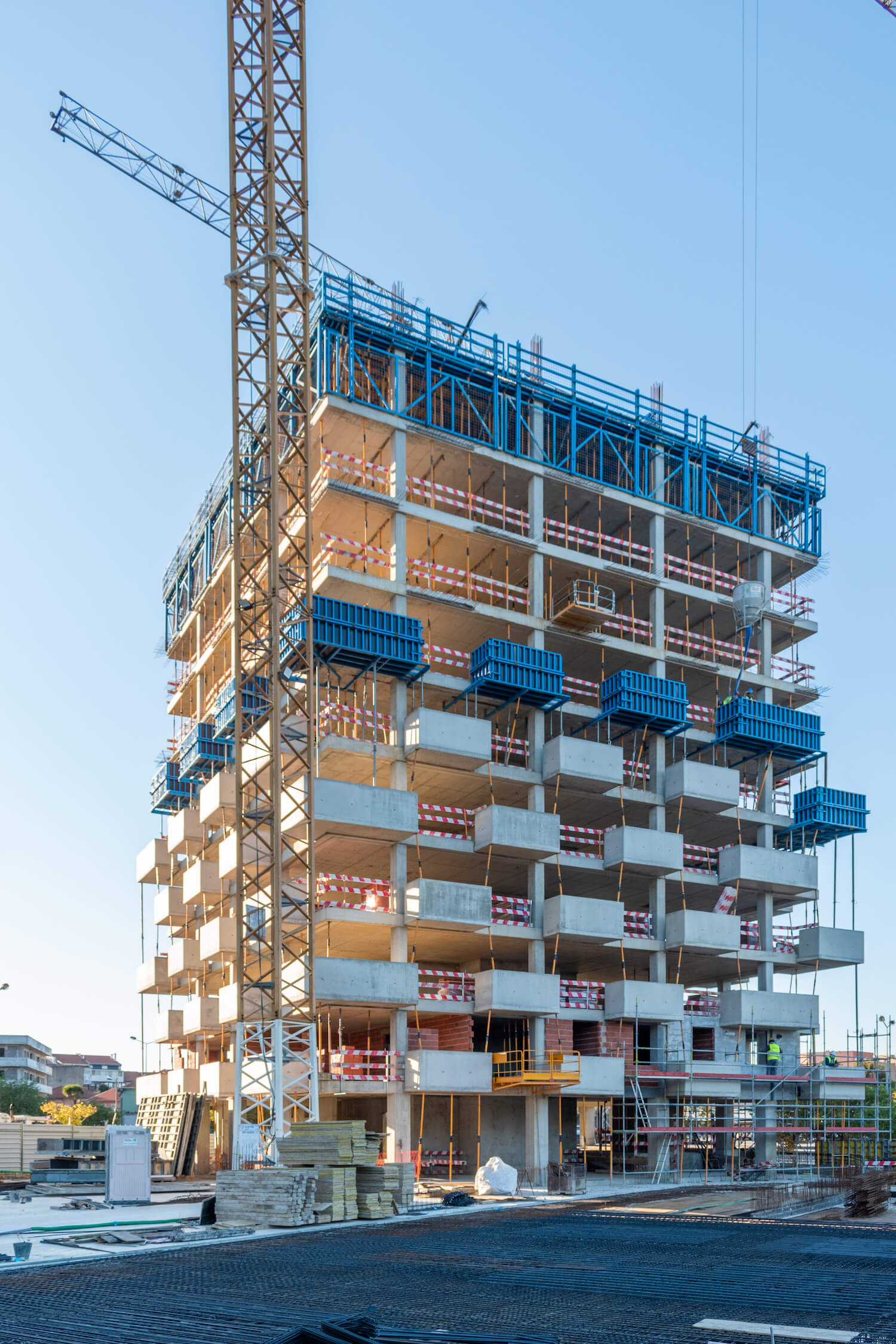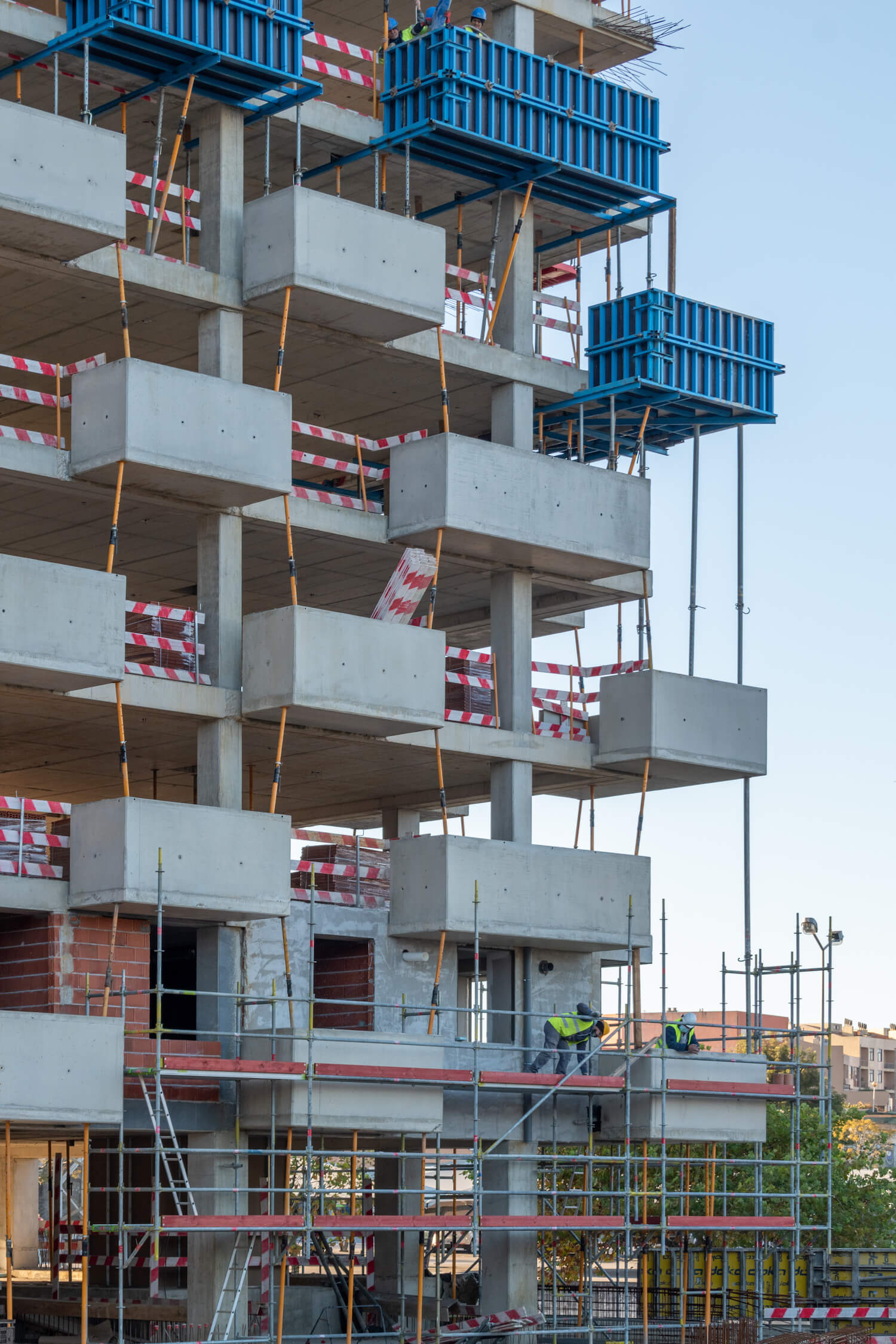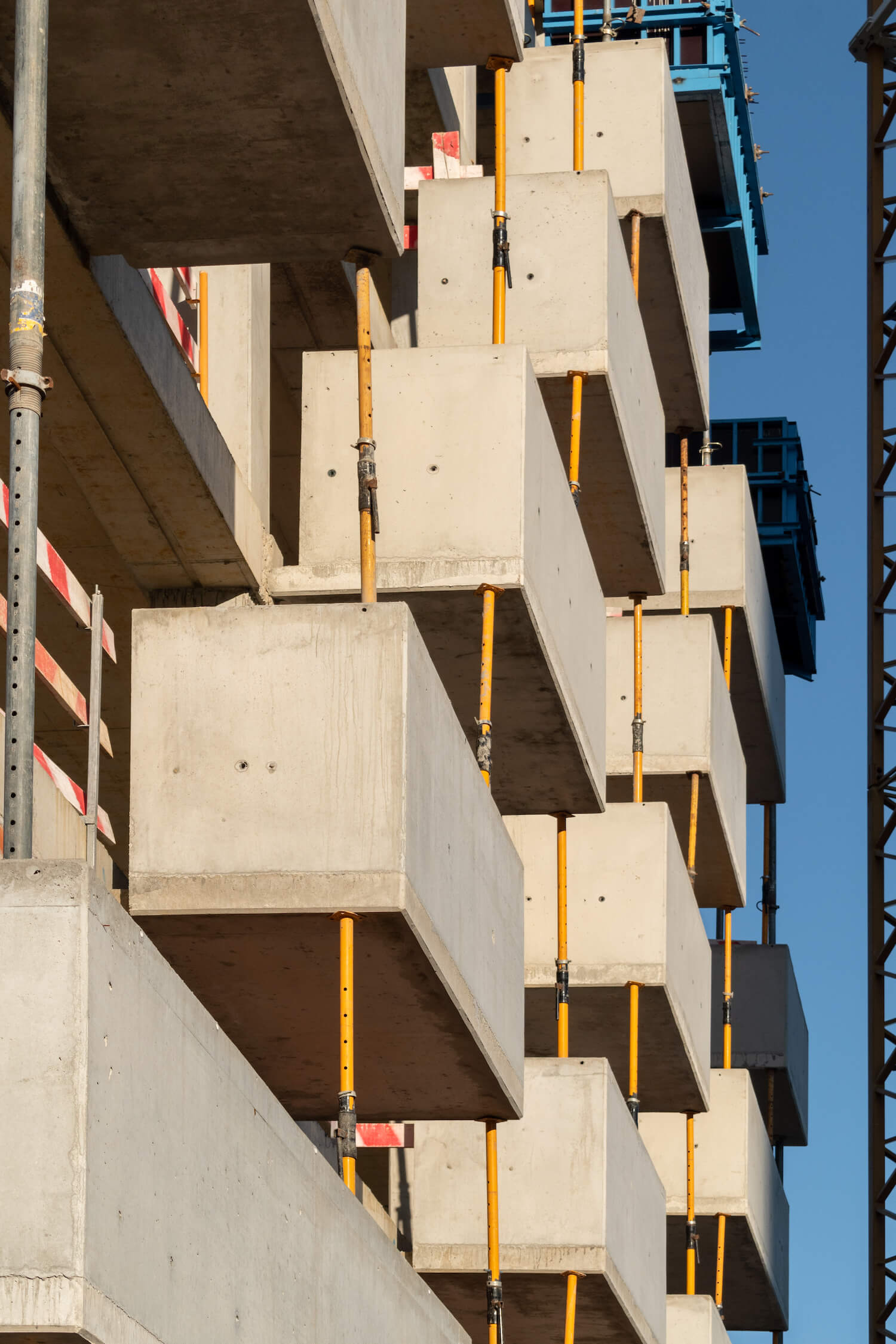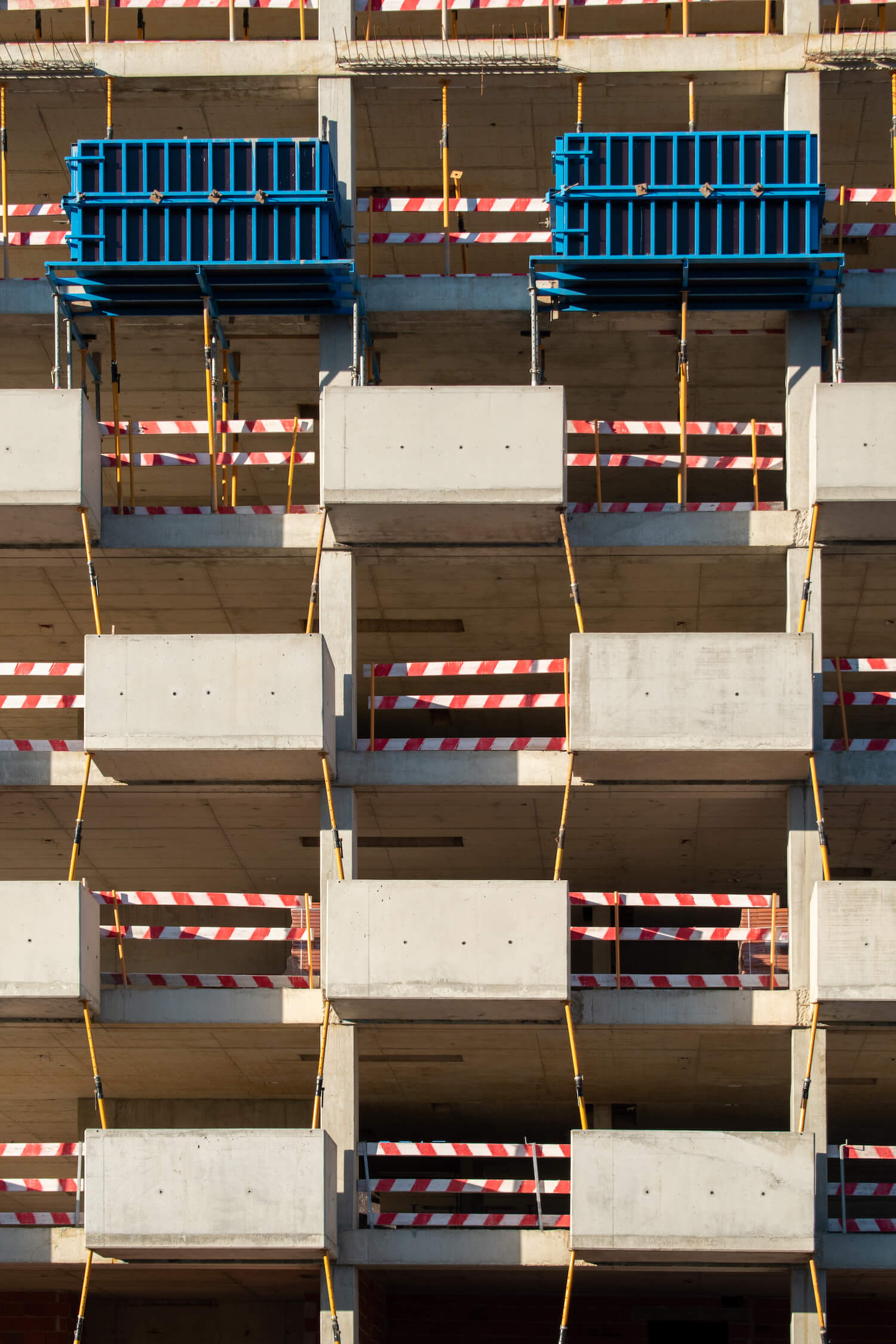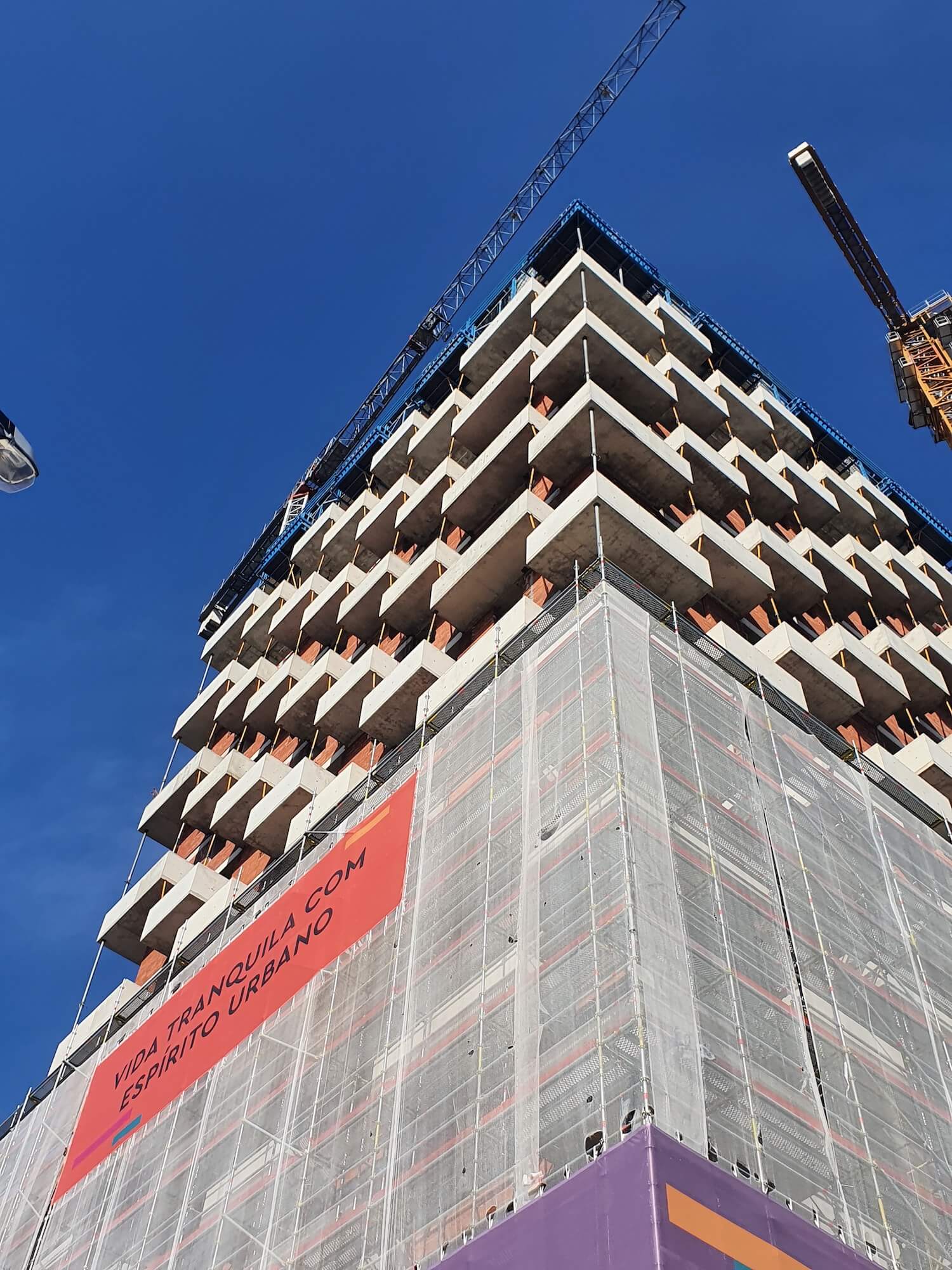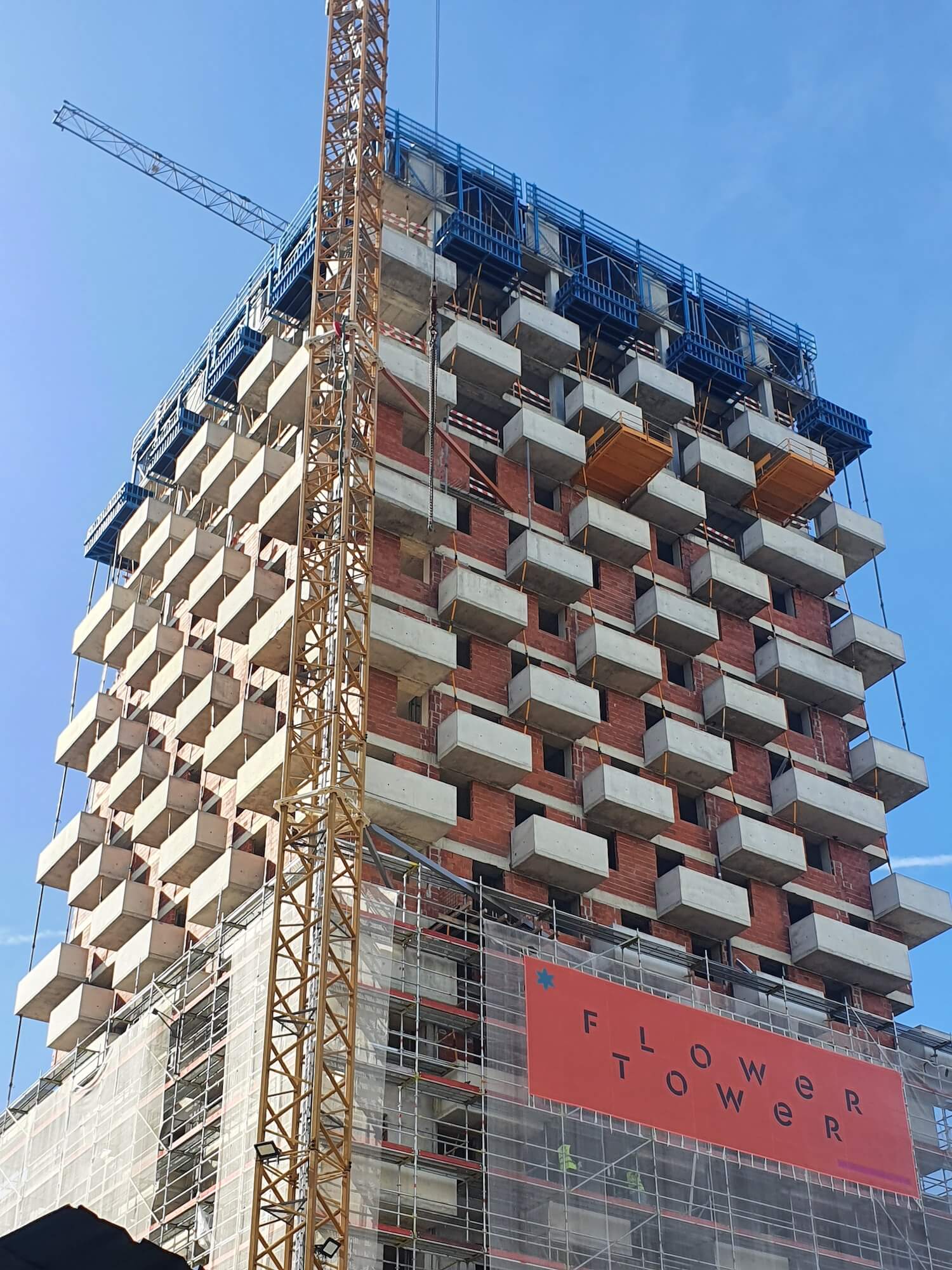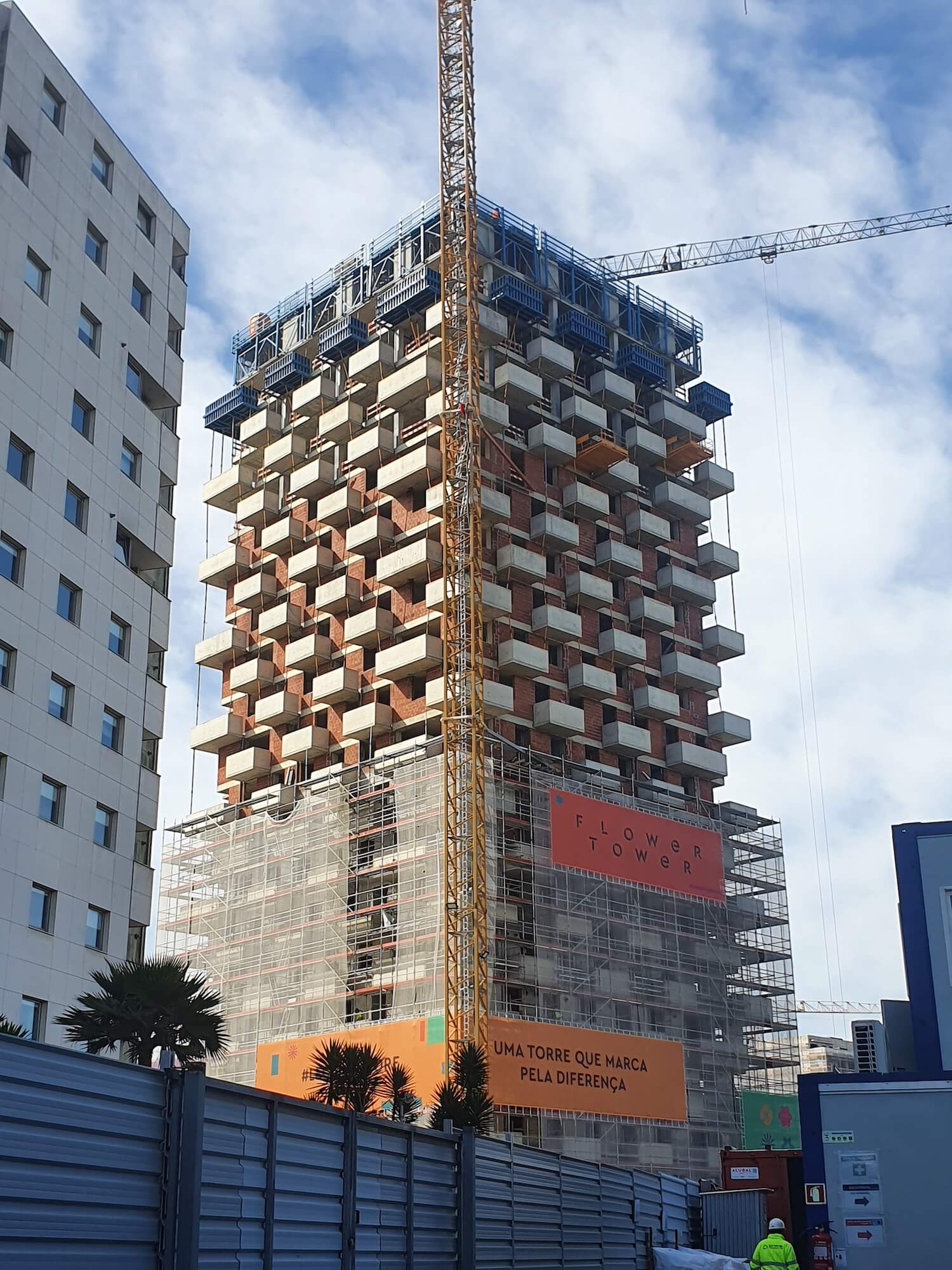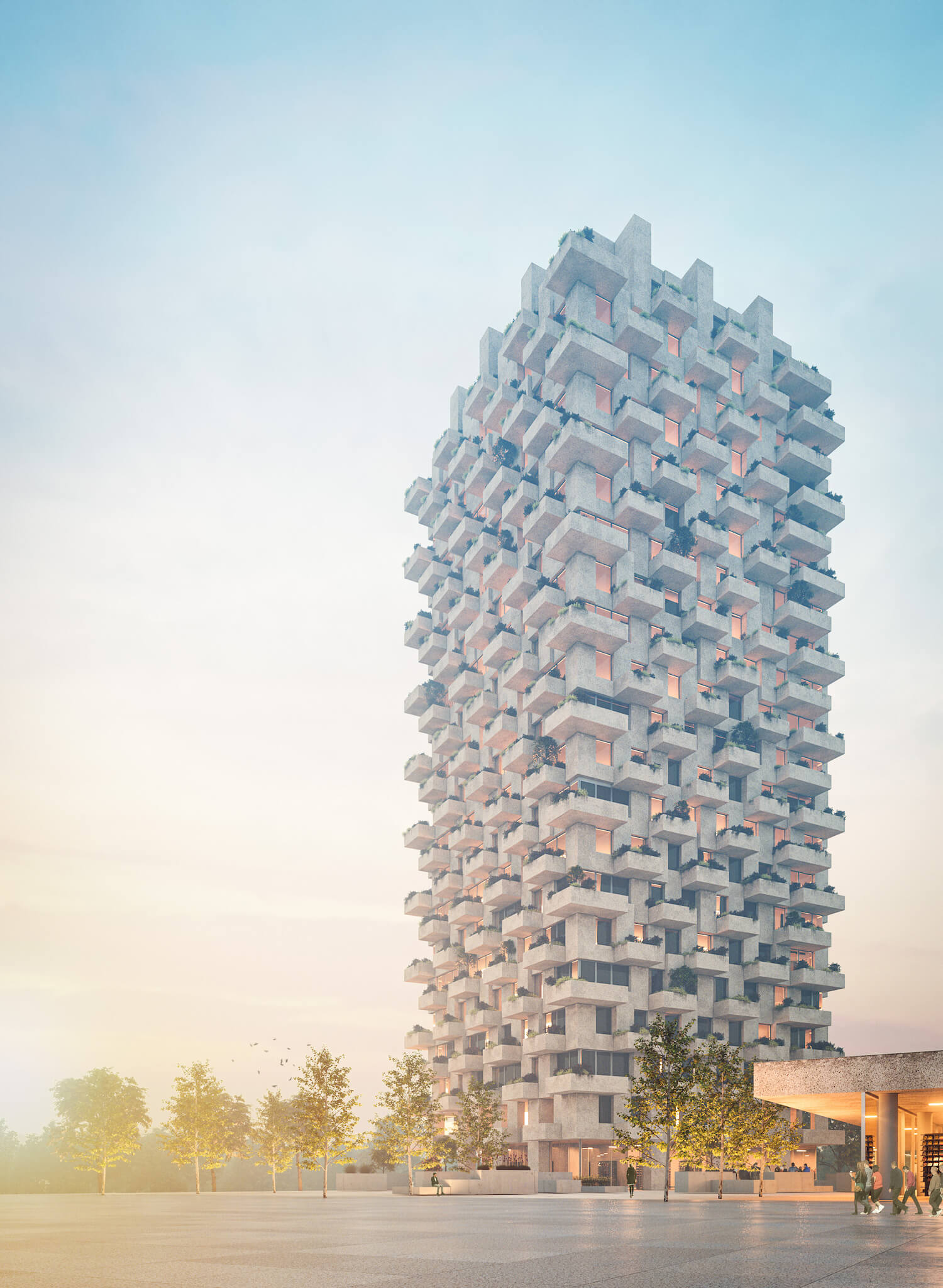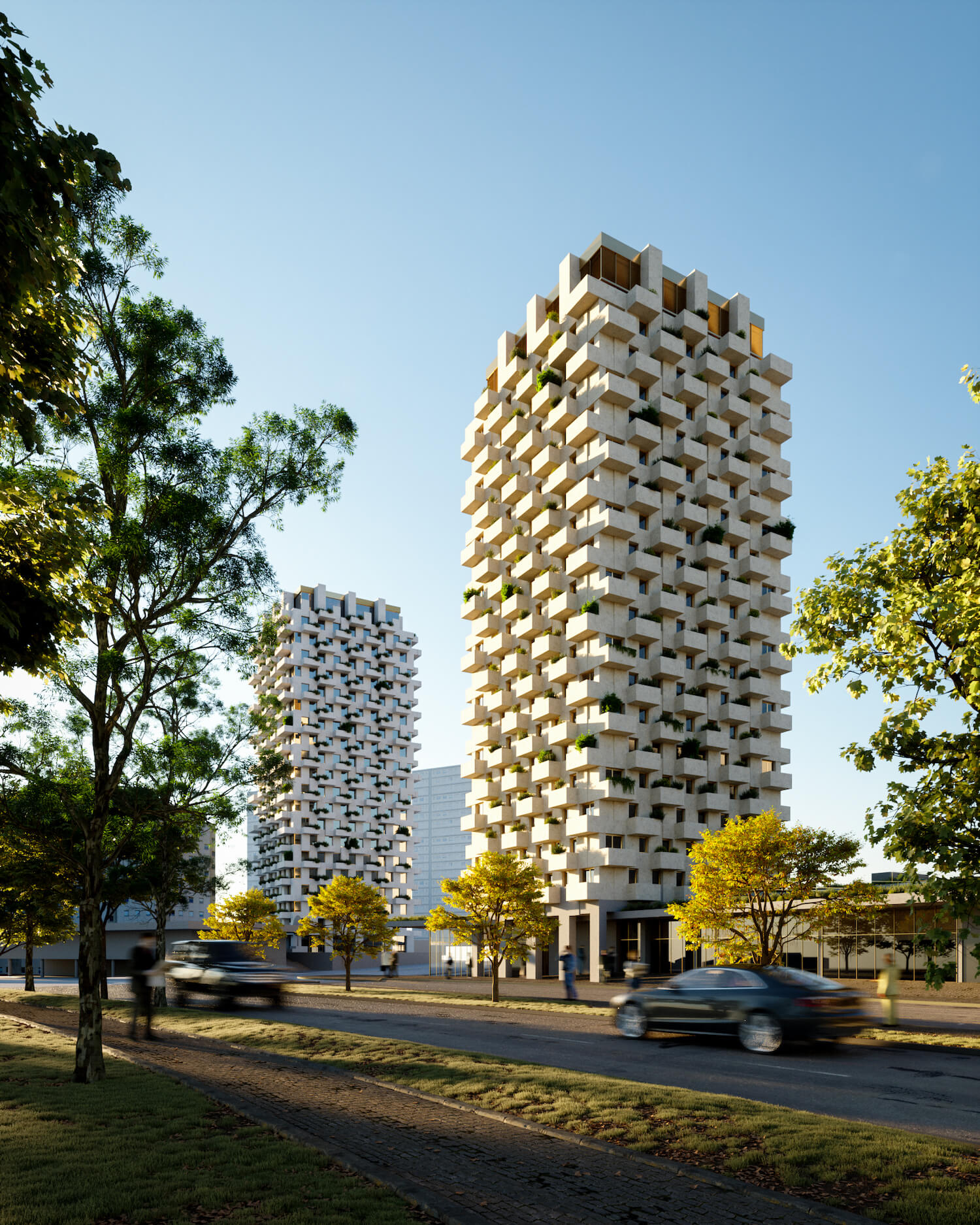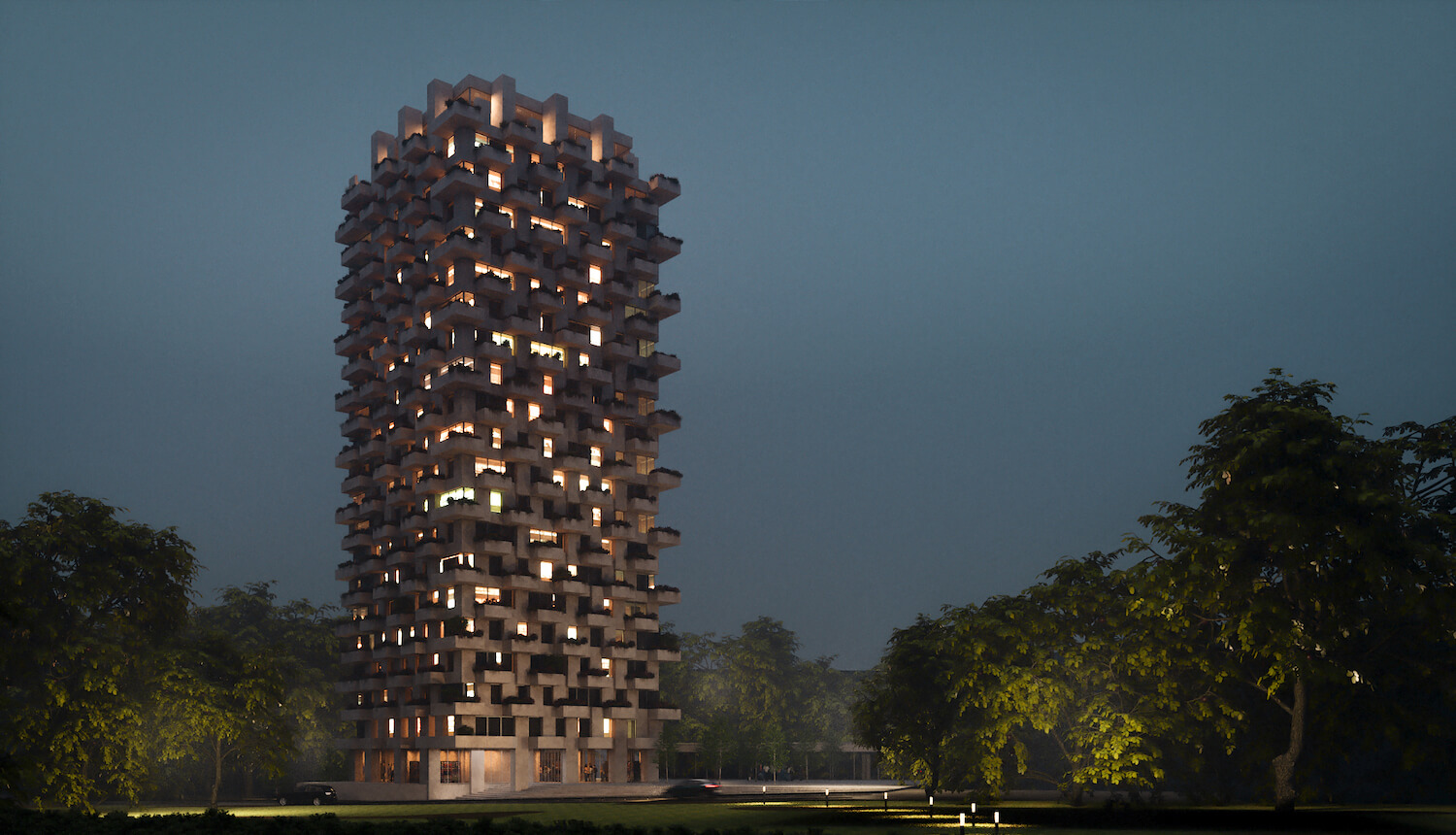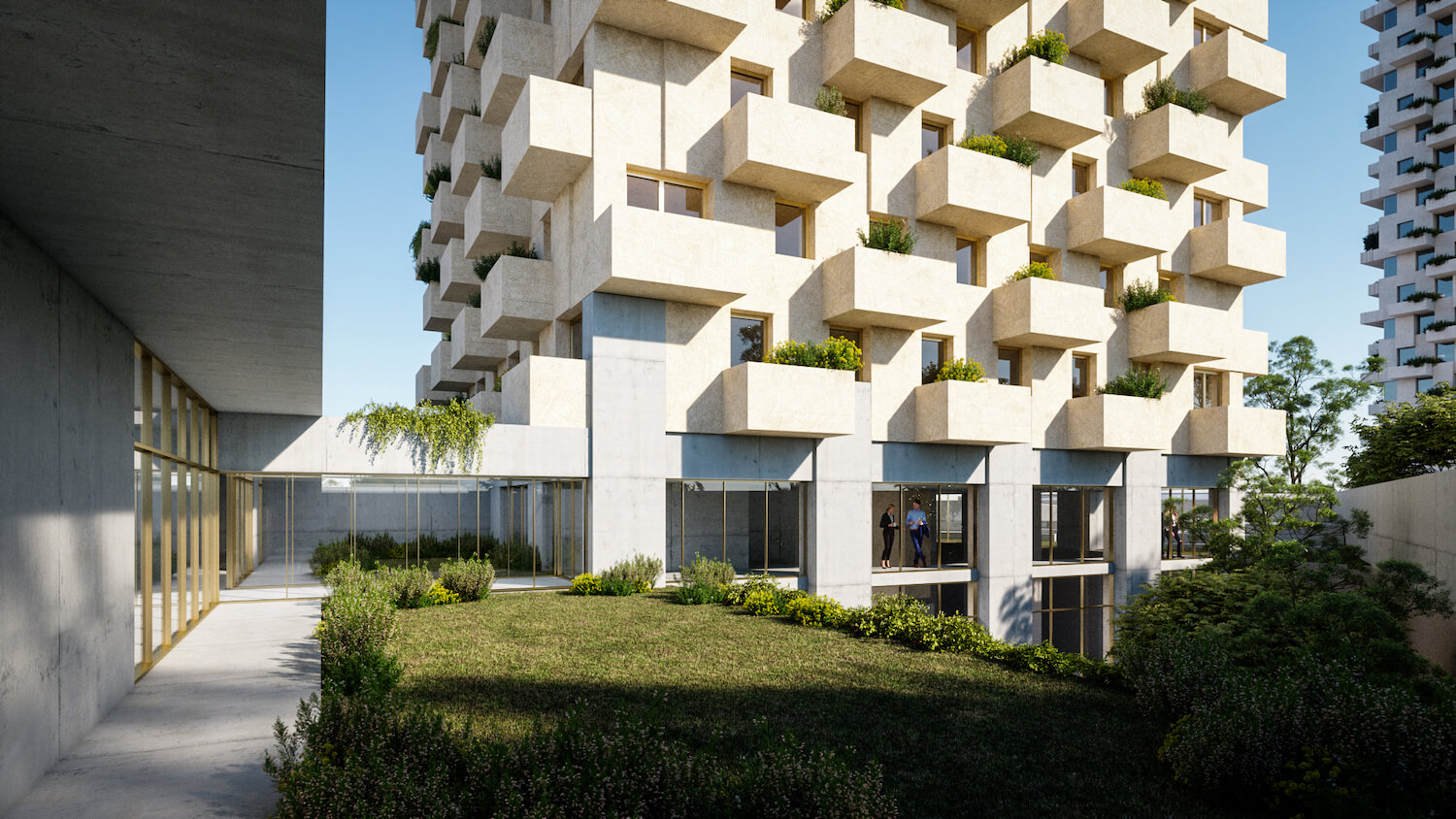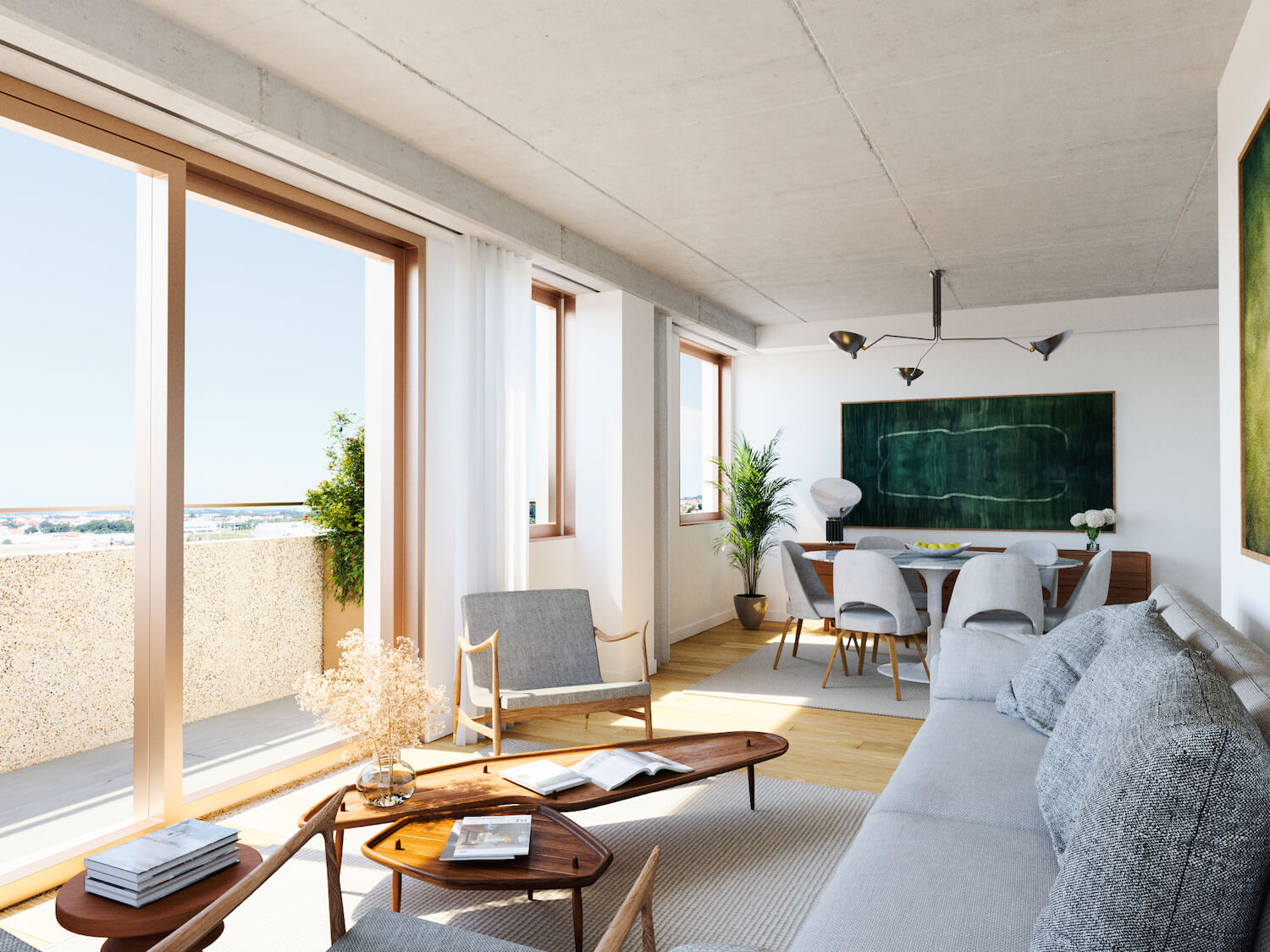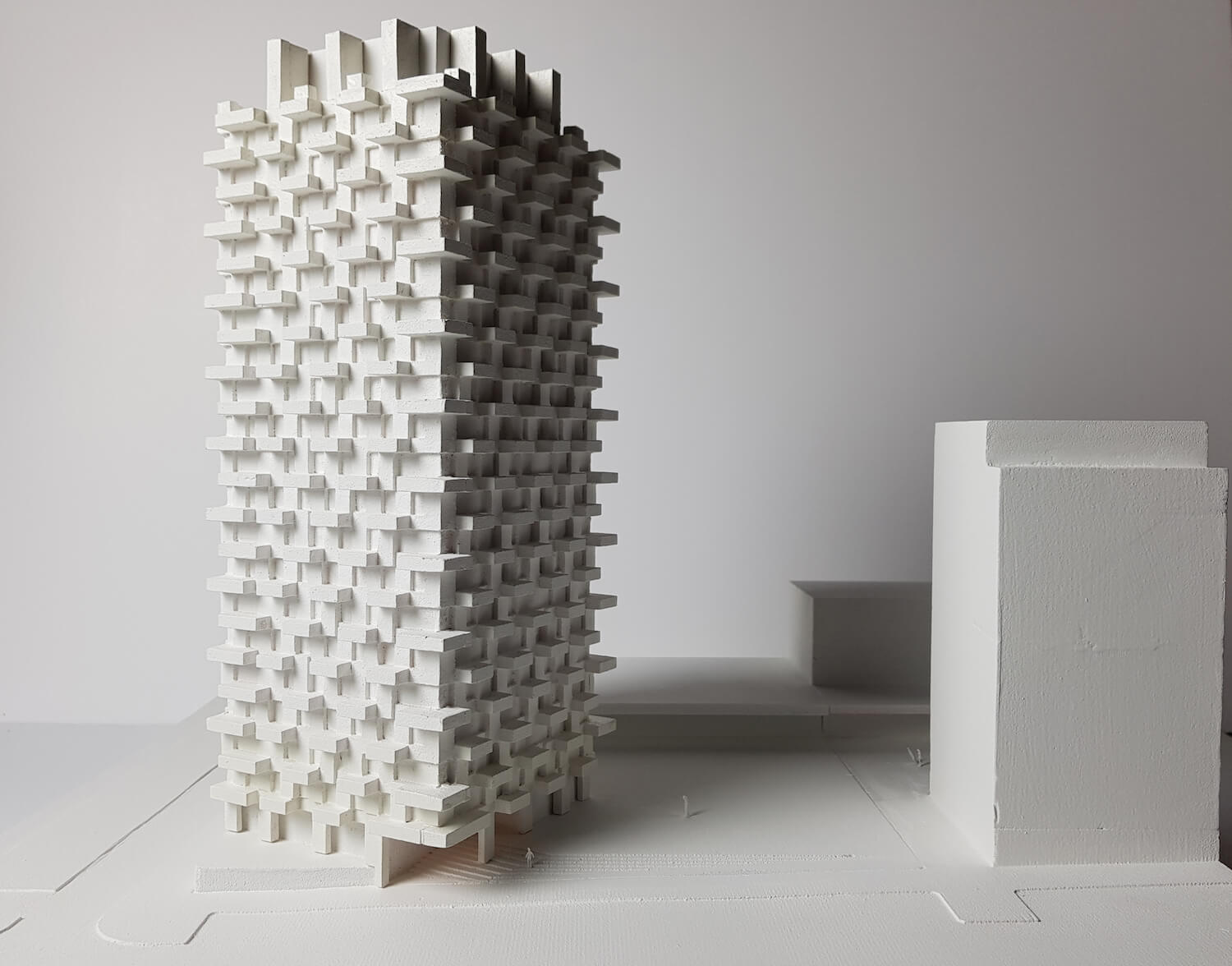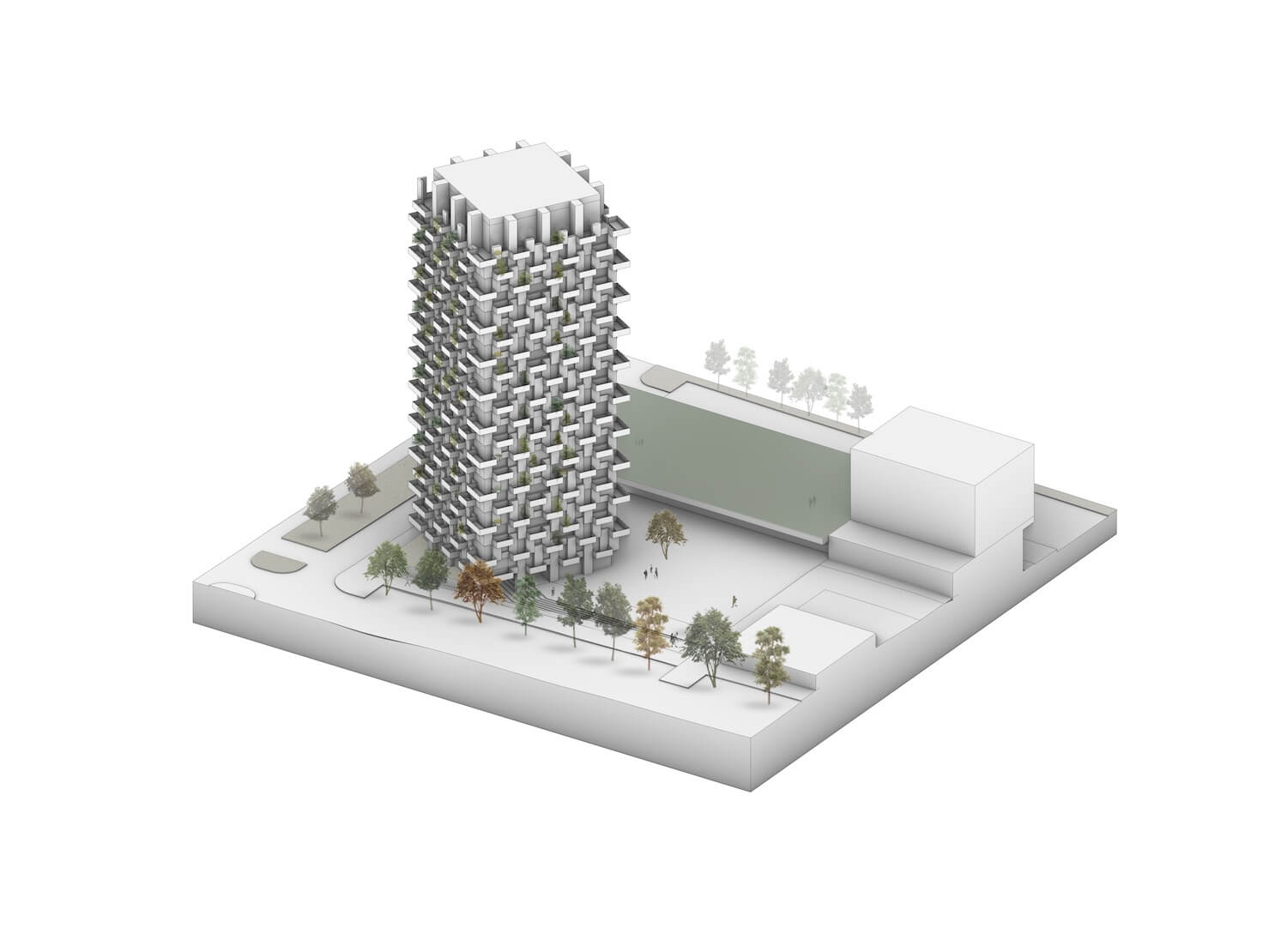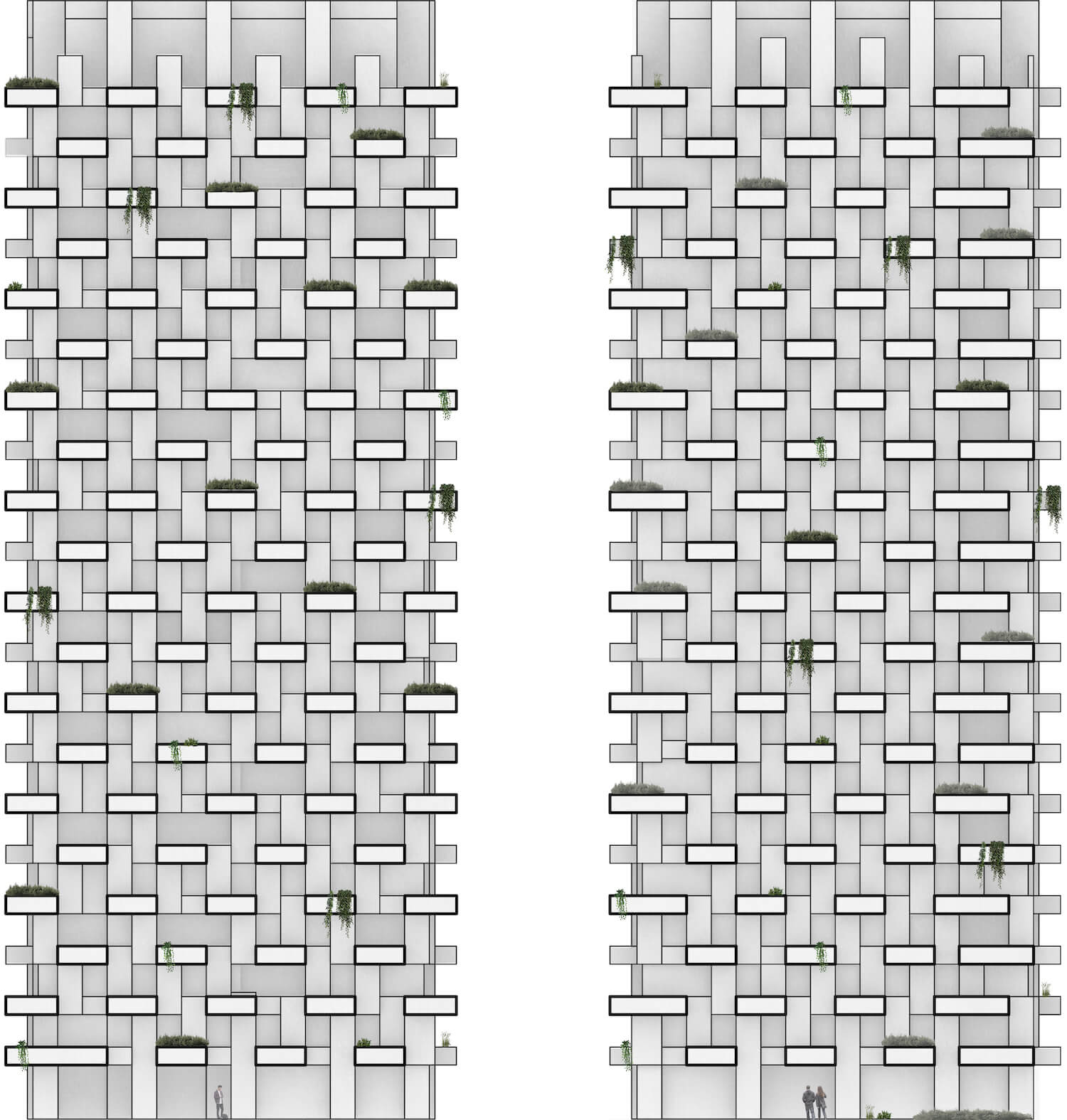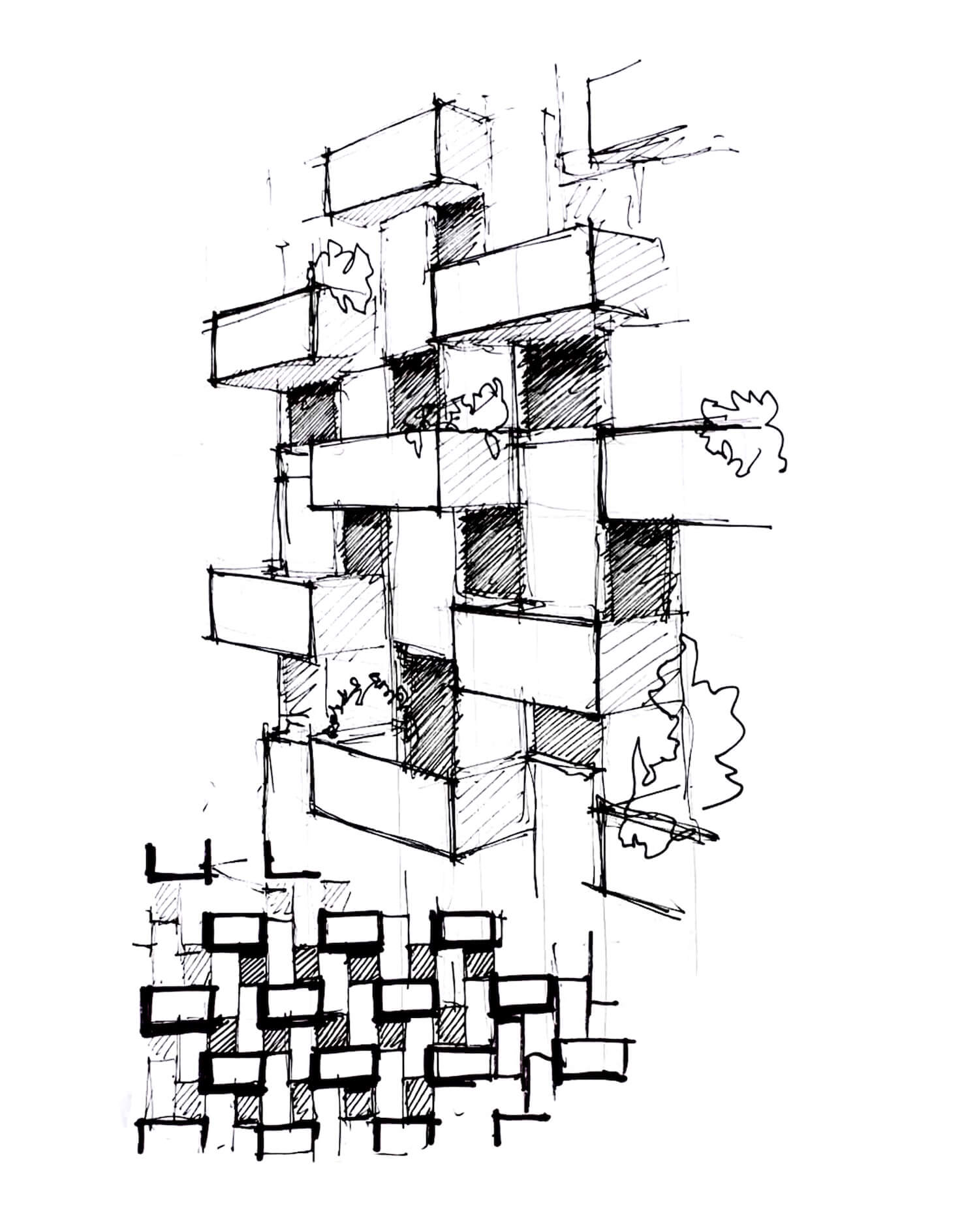 ---