OODA Architecture: How does one develop housing typologies with more than 200 square meters of balcony?
Located in one of the prime areas of Porto, Miramar Tower is a habitable sculpture in the city. Standing out for its uniqueness in the landscape and for its proximity to the sea, Miramar Tower is similar to the buildings in Pasteleira Park to the north, in proportion and dimension, but otherwise completely distinctive in its concept approach. The volumetric composition is the result of the architecture drive with the ambition to develop housing typologies with more than 200 square meters of balcony areas per floor. On the top of the podium, a vertical volume with 15 storeys emerges, parallel to the road and with roughly the same height as the tower buildings in this area. By locating the building in the most central part of the plot, it ensures maximum spacing for all adjacent buildings. Evidencing a structuralist matrix with vertical dendriform section, the building is adaptable to the typology optimization. The floors, organized with one or two rooms, create a spiral speech where the apparent rotation and modelling of the terraces at 360 degrees give it a visual and real sense of verticality.
Each house has its own individuality with a surrounding terrace and garden. To better address the uniqueness of the project and to avoid a 'dejá-vu' feeling, the tower gets some dynamism by 'sliding' the horizontal slabs on the balcony area. The balconies create both the concept theme and the opportunity for the plastic and sculptural exercise that was conceived in concrete. Between the fluidity of the common spaces that are lost in the interior-exterior relationship and even in the distant horizon and the compartmentalization of the rooms, the uses are privileged by the exception. On the ground floor, an atrium associated to other uses has natural vegetation providing a microclimate of biodiversity linked to the natural surroundings. Between a revivalism that evokes the tower and the notions of total space as total life, capable of absorbing the environment that surrounds it, a vigorous and proud image of its scale is obtained.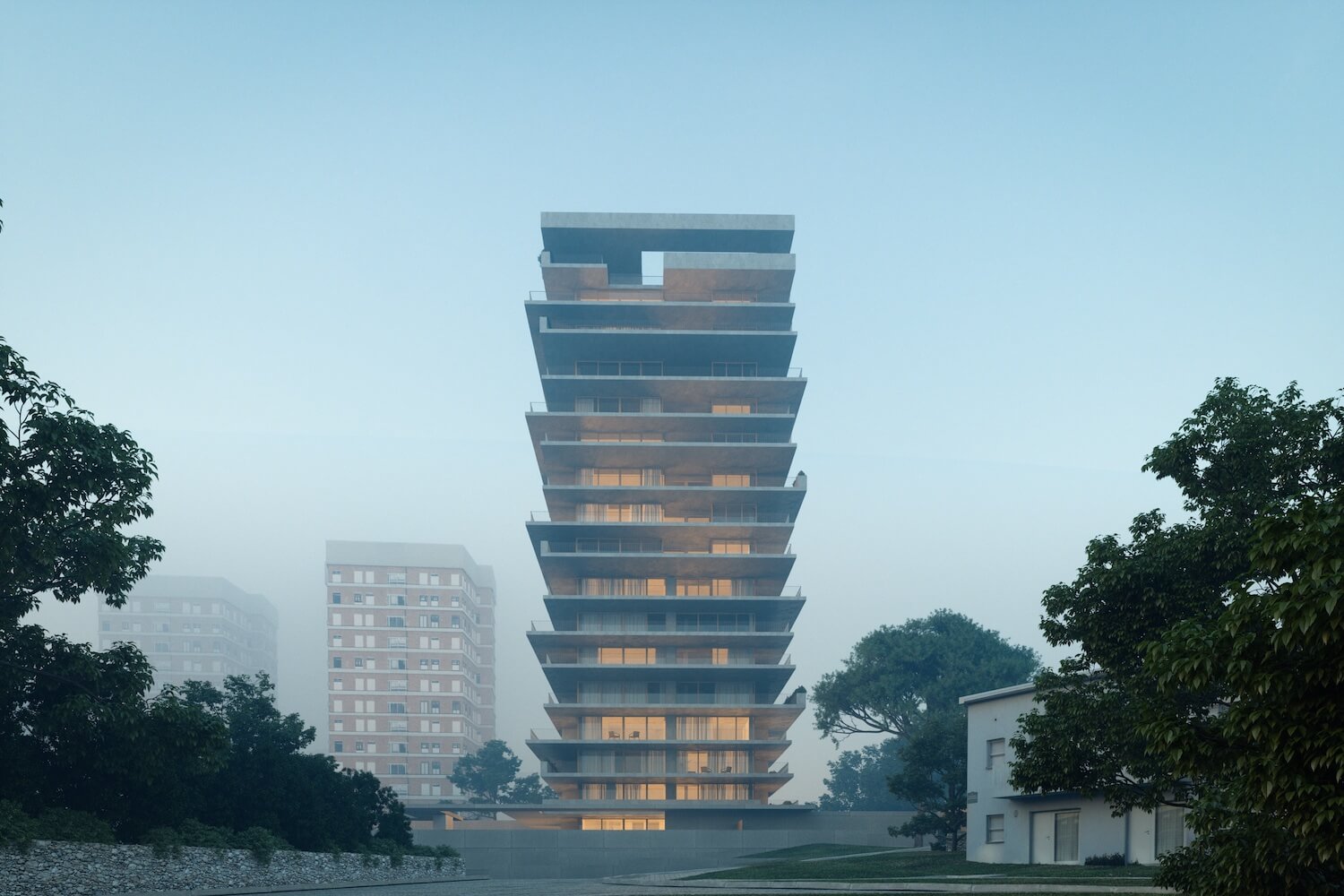 "The Miramar Tower is almost a perfect storm, in the place where I grew up and in a landscape in which I never imag- ined coming to design and add a tower. Here, we would need 50 promoters until we can find someone who, with the boldness and sufficient ambition, agreed to develop housing typologies with more than 200 square meters of balcony areas per floor. In a tower with a strong aesthetic drive, it is these panoramic and dynamic balconies that create both the concept theme and the opportunity for the plastic and sculptural exercise that was conceived entirely in concrete. (...) We wanted something potentially unre- peatable... a habitable sculpture."
Diogo Brito, Partner at OODA
"The balconies are the visible part of the tower's structure. They act as an exoskeleton, which extends unevenly on each floor and deconstructs the interior rationality."
João Jesus, Partner at OODA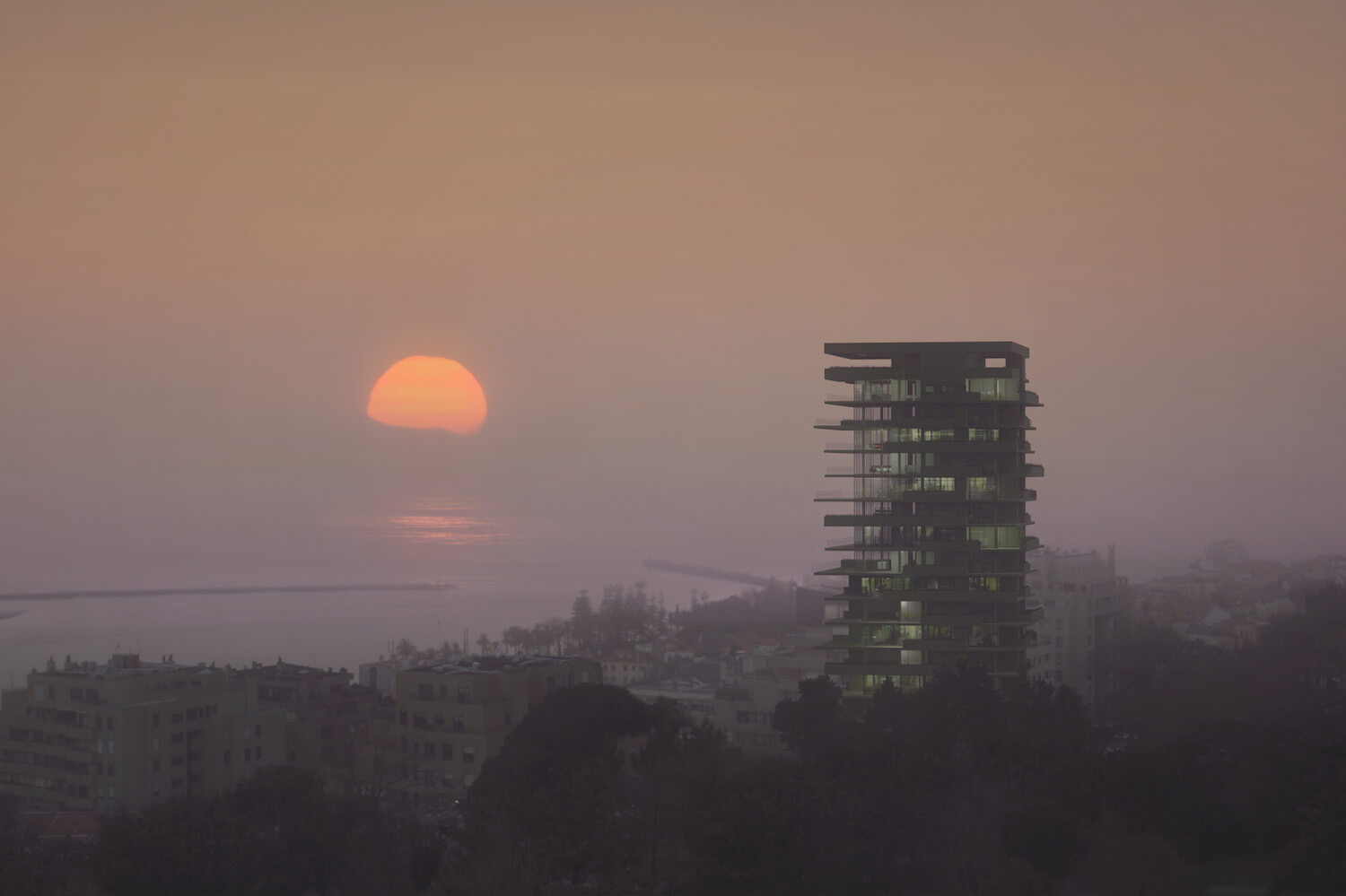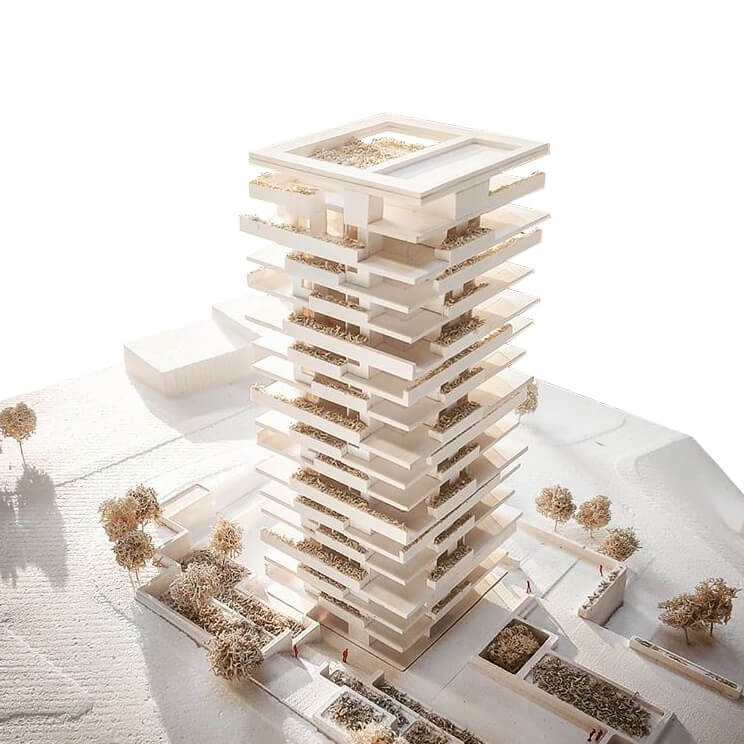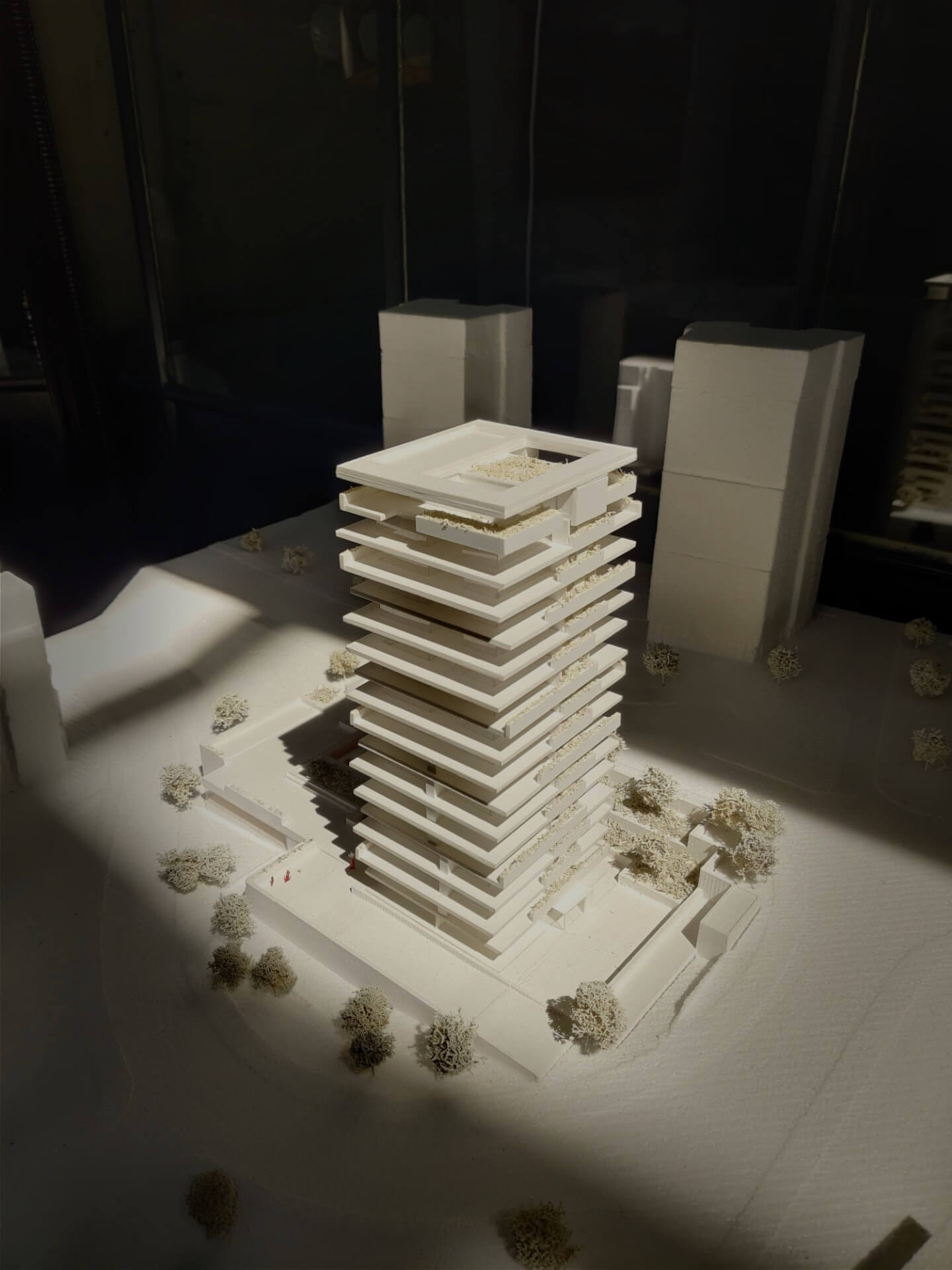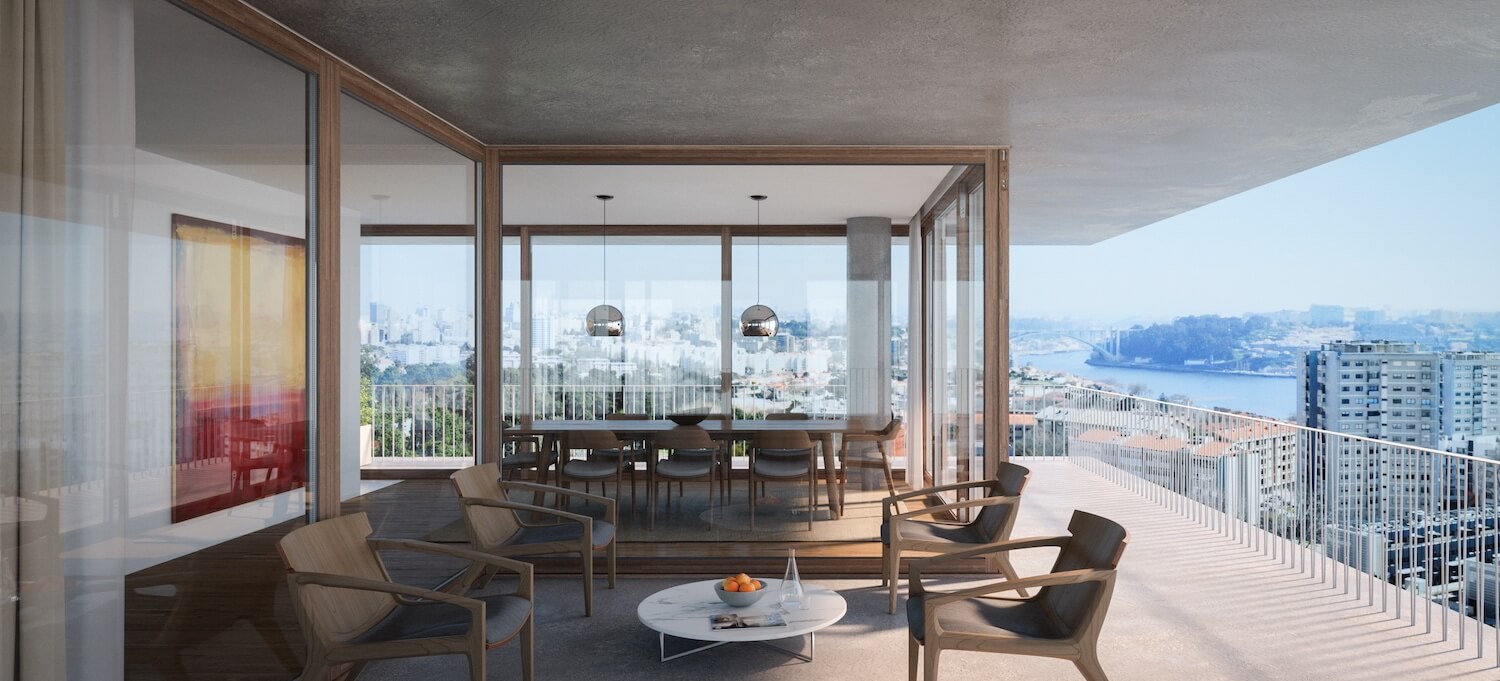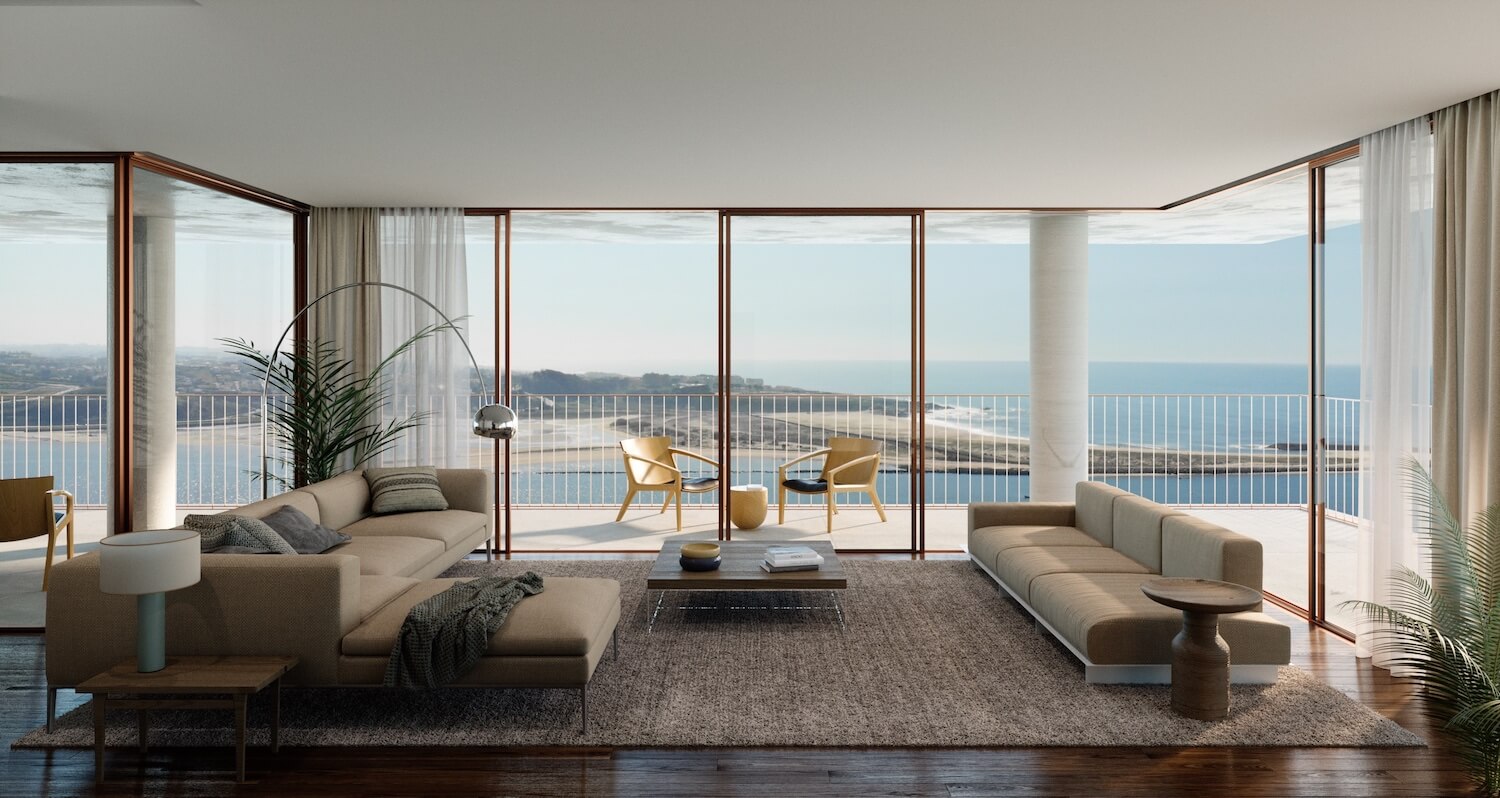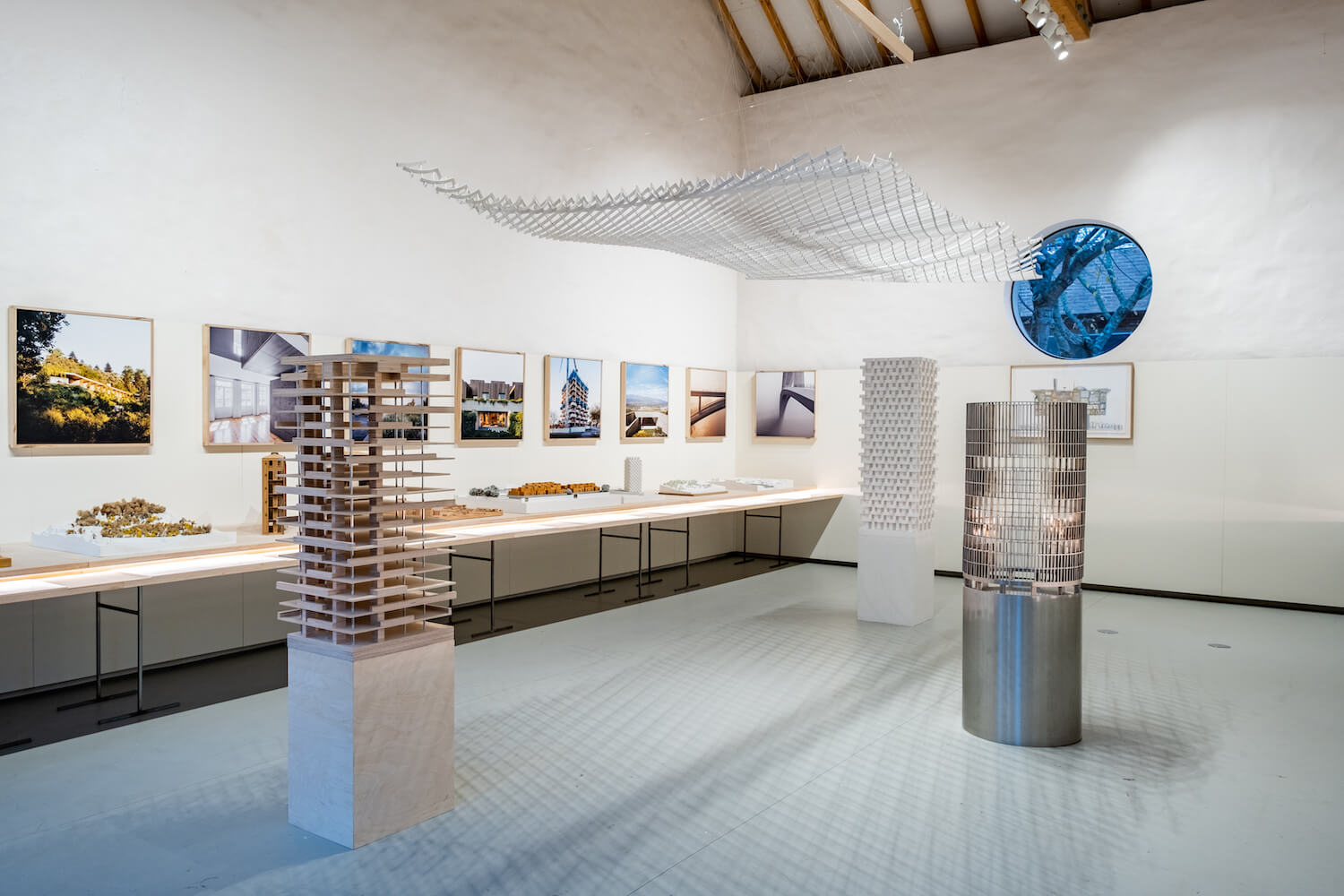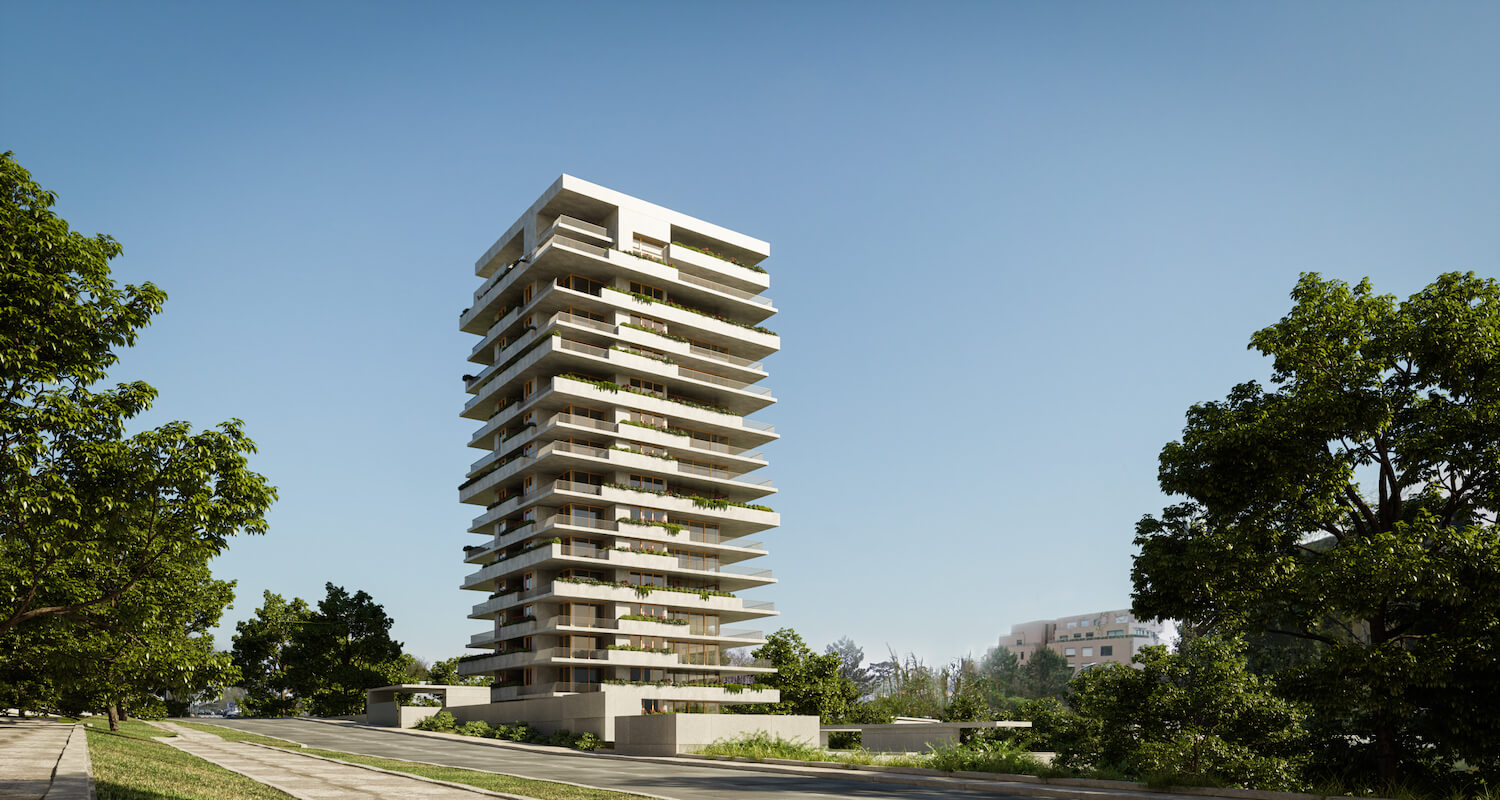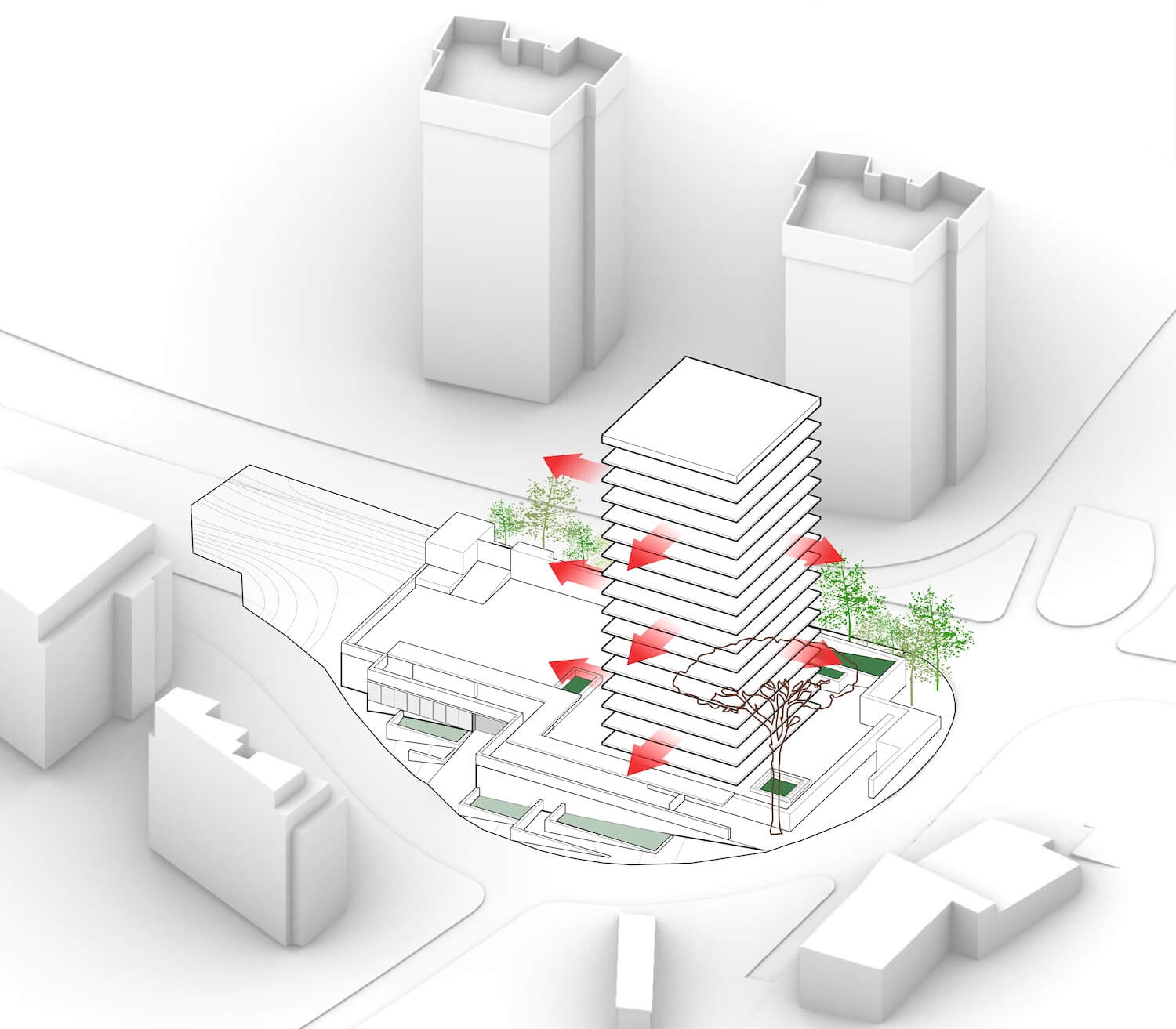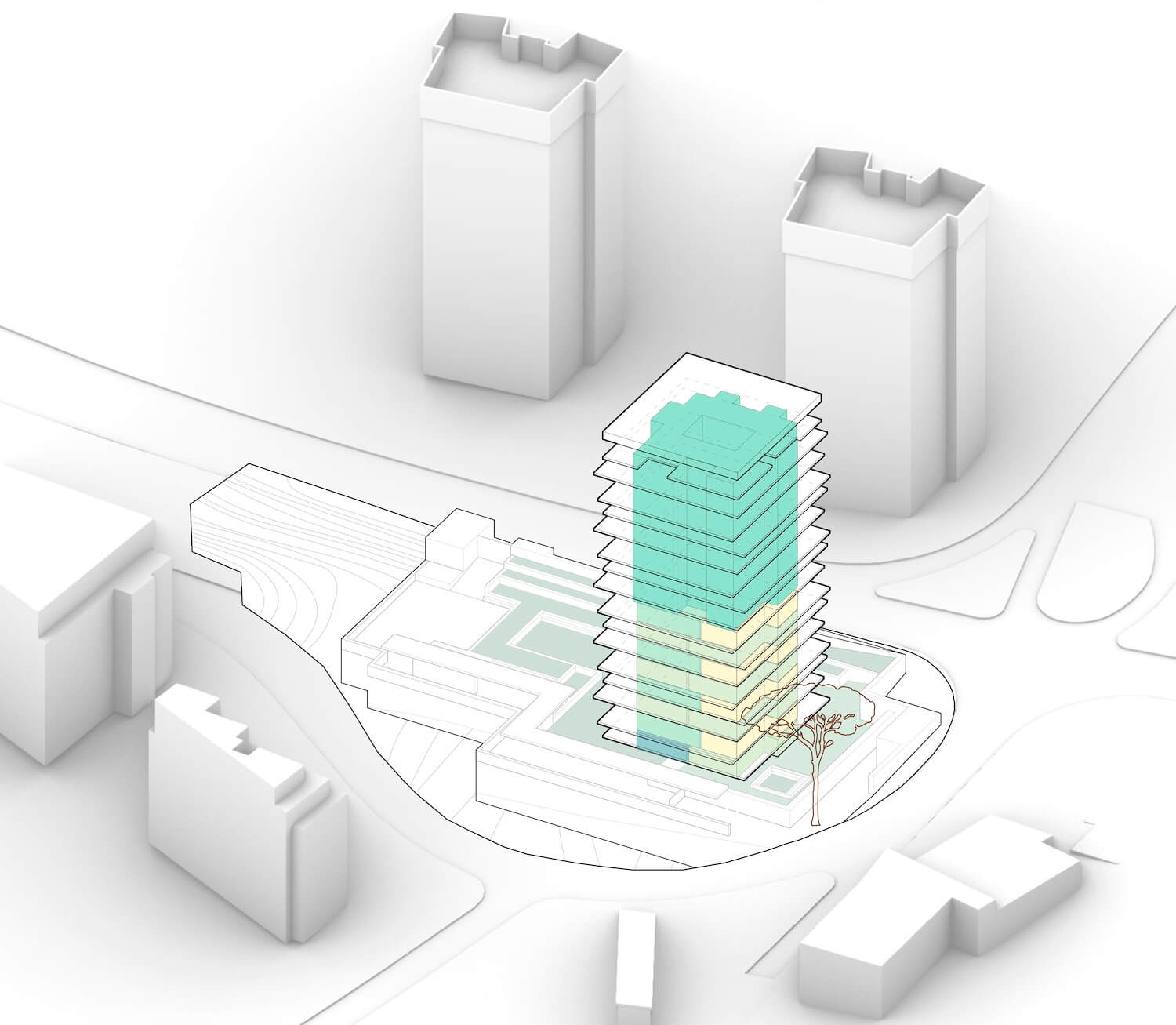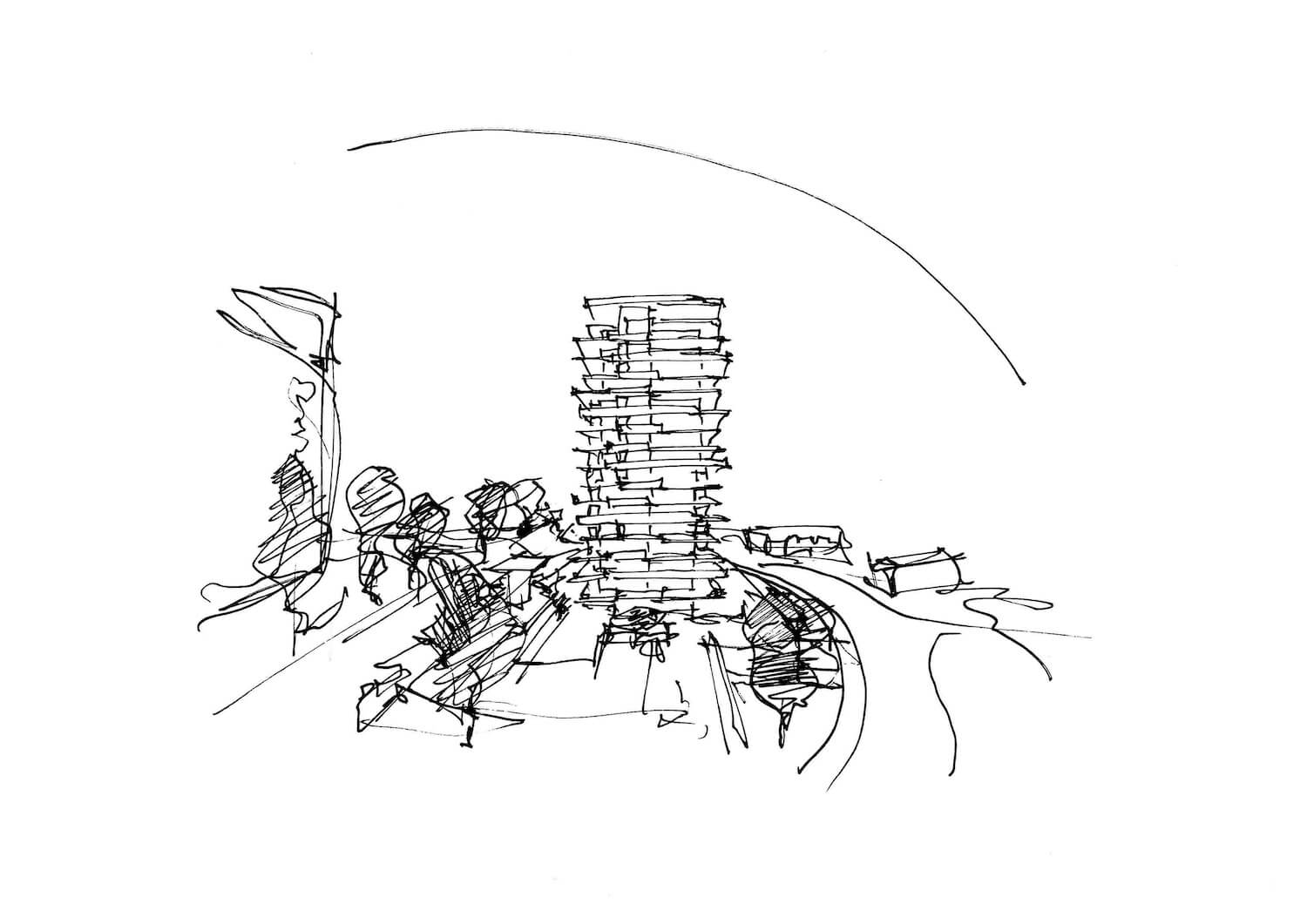 ---