Nest Apartment at Hyderabad by Studio Hiraya Architects has been designed to be a luxurious 3BHK homes with just 2 apartments per floor of 2,400 sq. ft. each (Stilt + 5 floors). Located in a rapidly densifying neighbourhood, this project showcases a hybrid structure. It is an amalgamation of aesthetics, function and user experiences. The structure showcases a juxtapose of the volumes to create a pattern in elevation.
Once the planning and structural grid was finalised, there was an effort to search for the aesthetic language that would be something fresh in its visual appeal(Considering the local context), in its materiality, and construction methodology. Material composition senses an art, from earthy material infused with subtle river valley colour on the walls.
Crafting of stretcher bonds as cladding. Sleek railings and grey textured walls sync the structure. It is designed as a stimulus to restore the balance in the built and green spaces blurring the boundaries between the two. Every unit is outward-facing, with openings planned to integrate ample light and cross- ventilation. The openings in the apartment are planned in the wind direction to induce ample natural ventilation. The planting pattern is tropical and native to the local region. Each balcony is provided with garden engaging the users with their greens in the concrete world.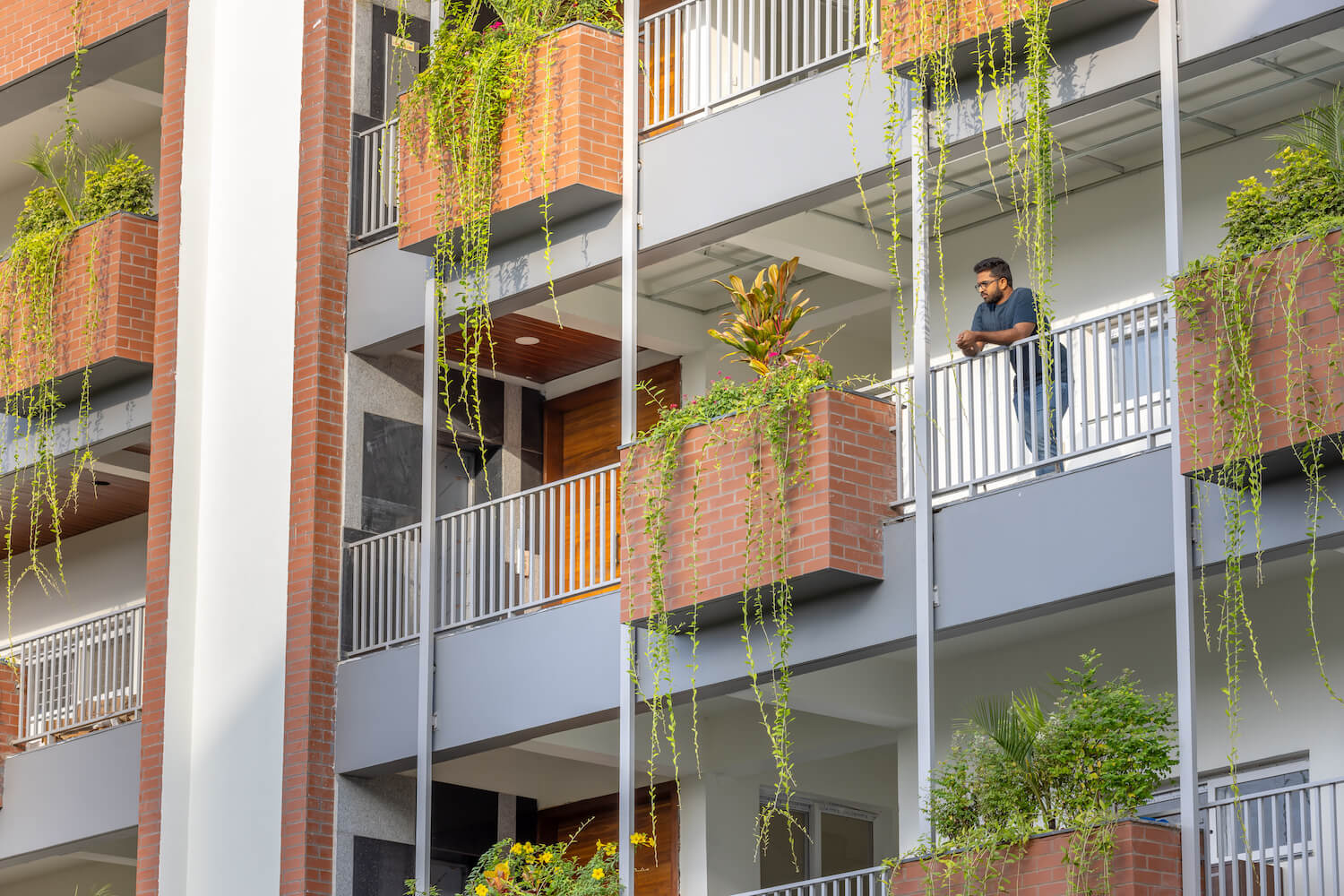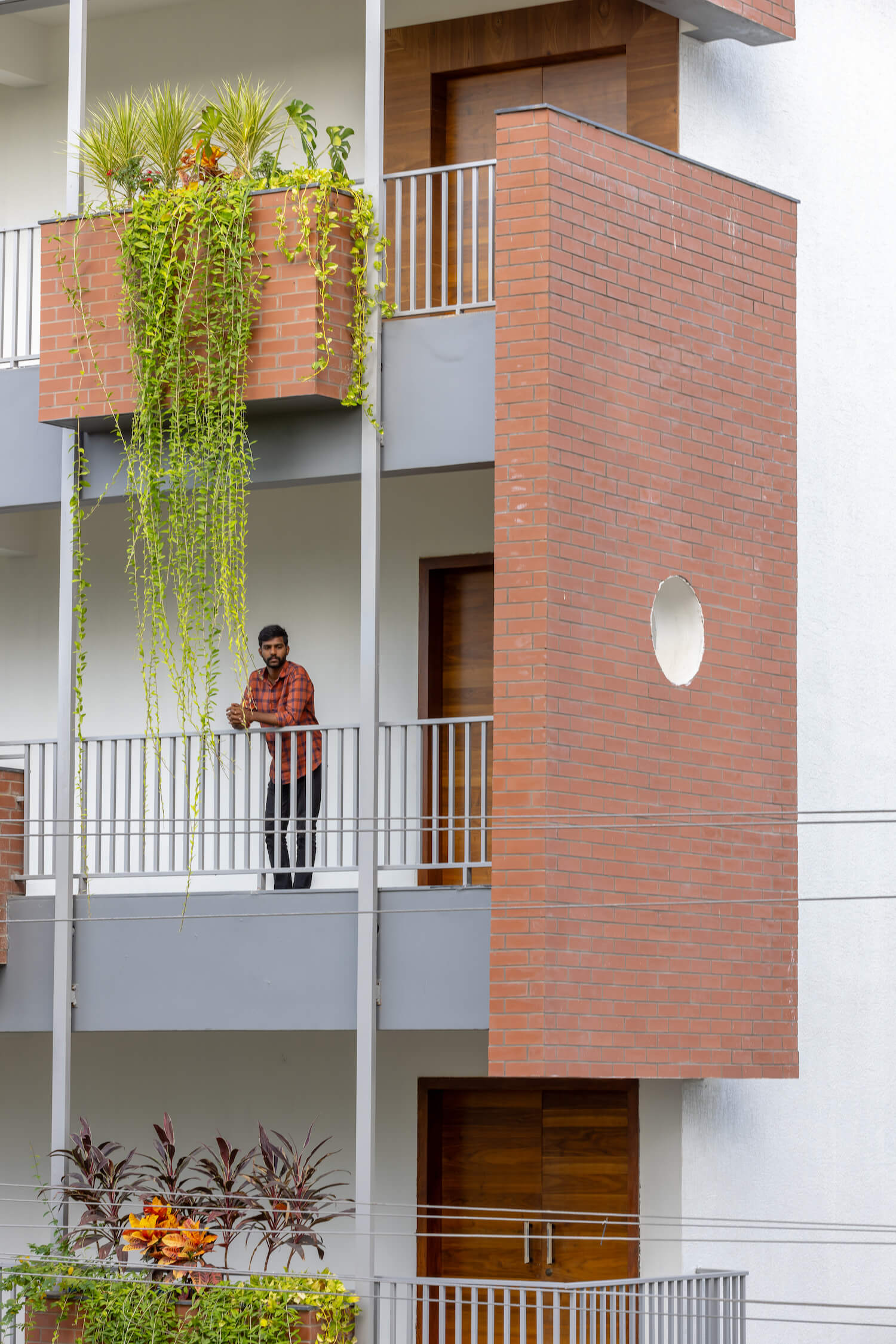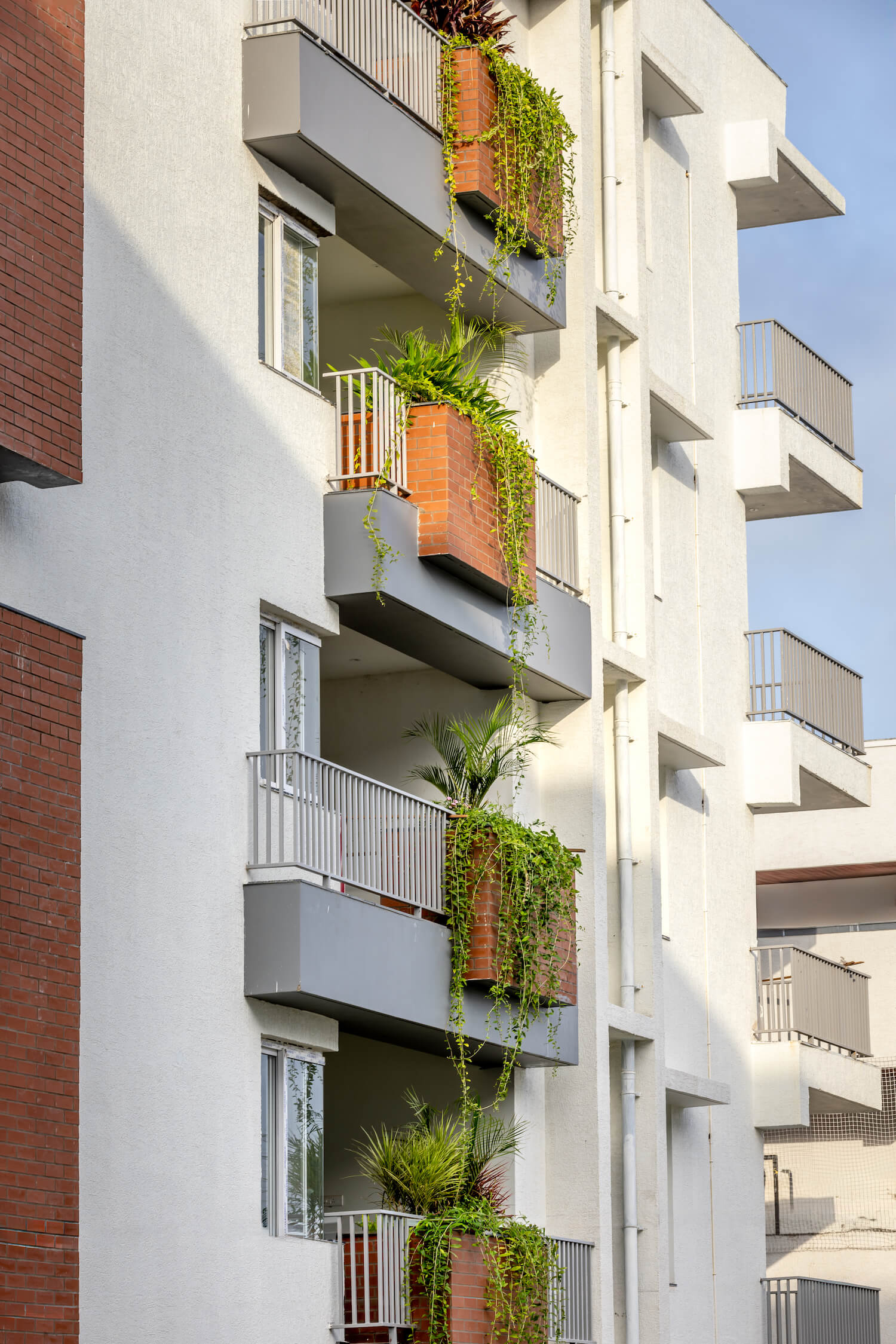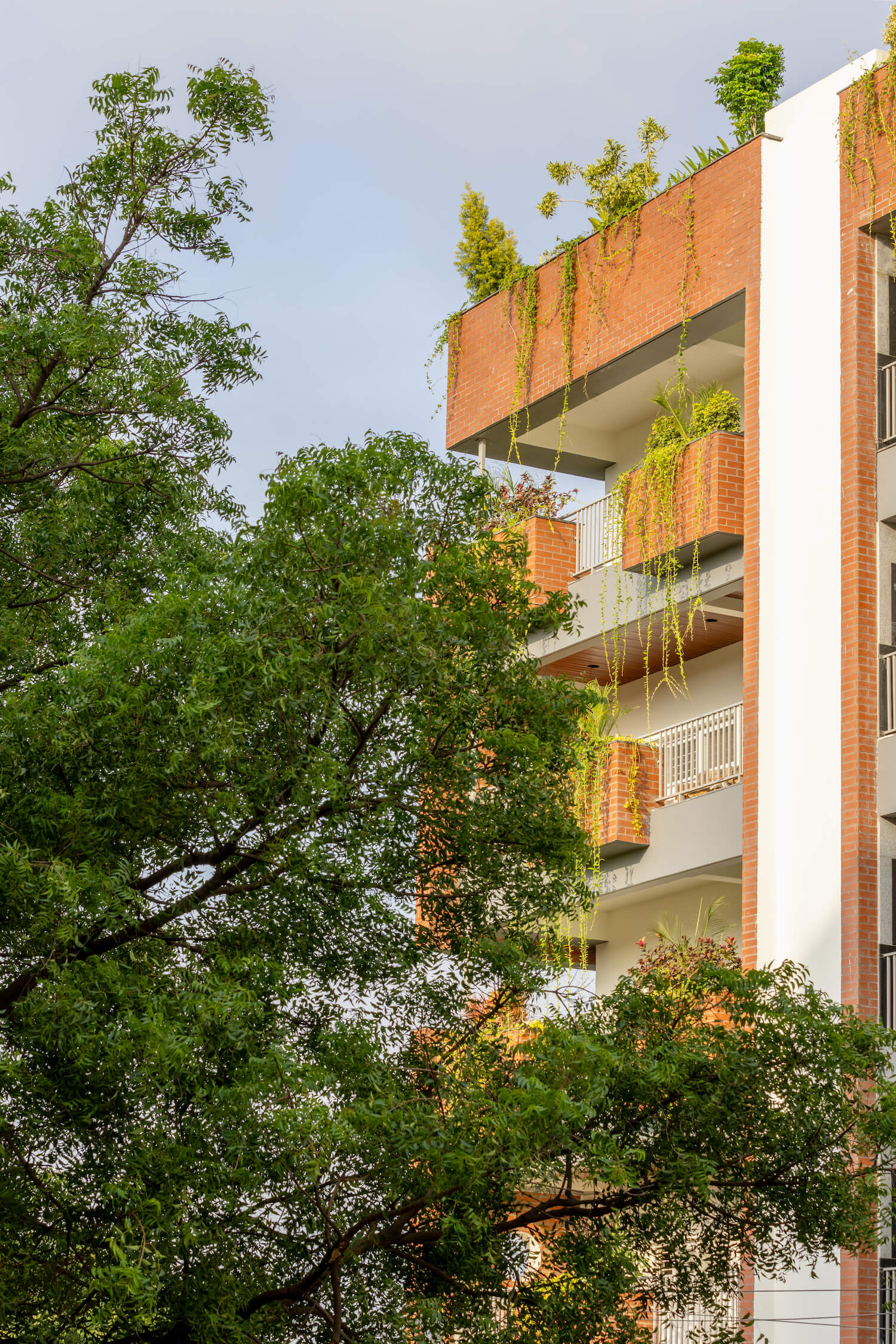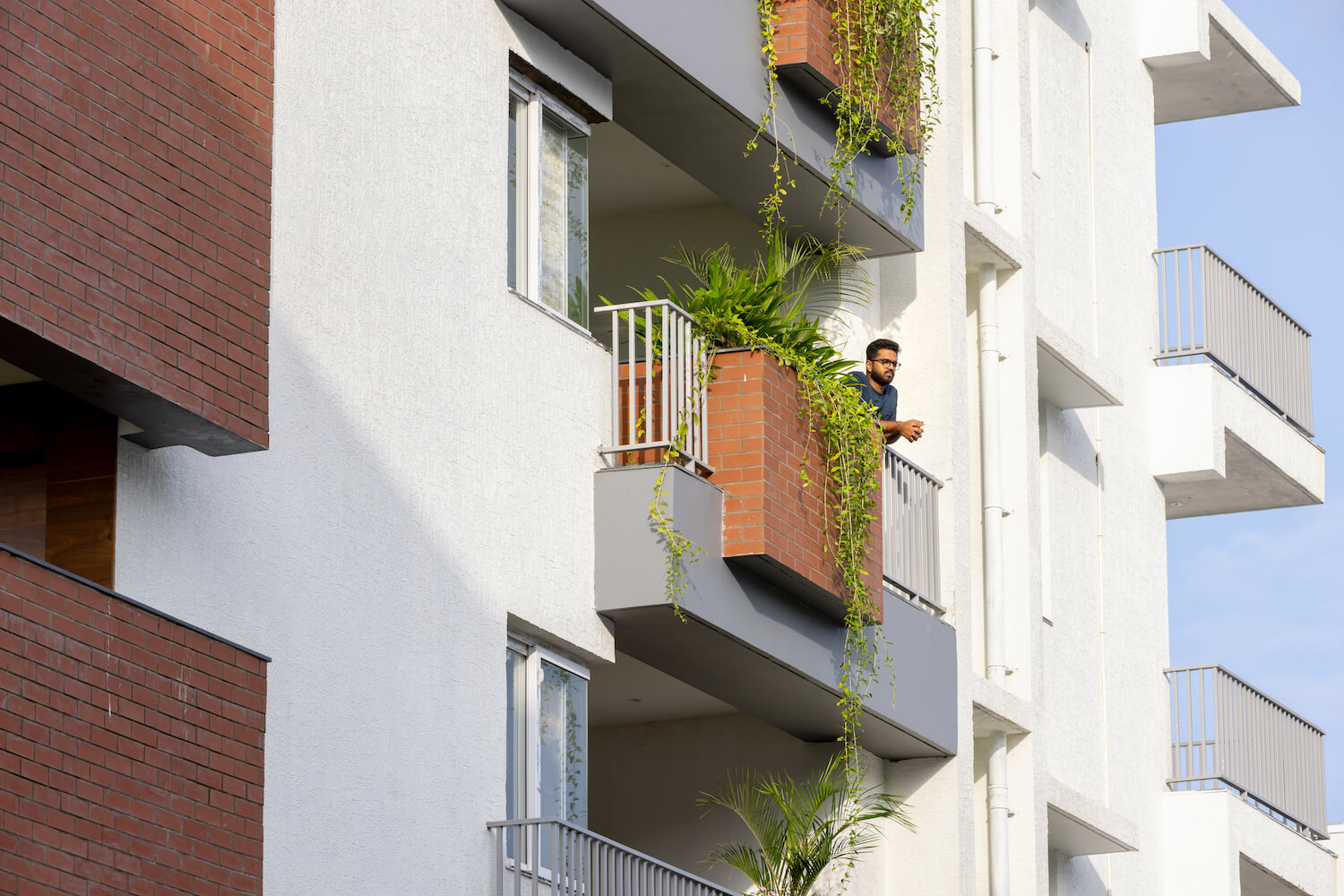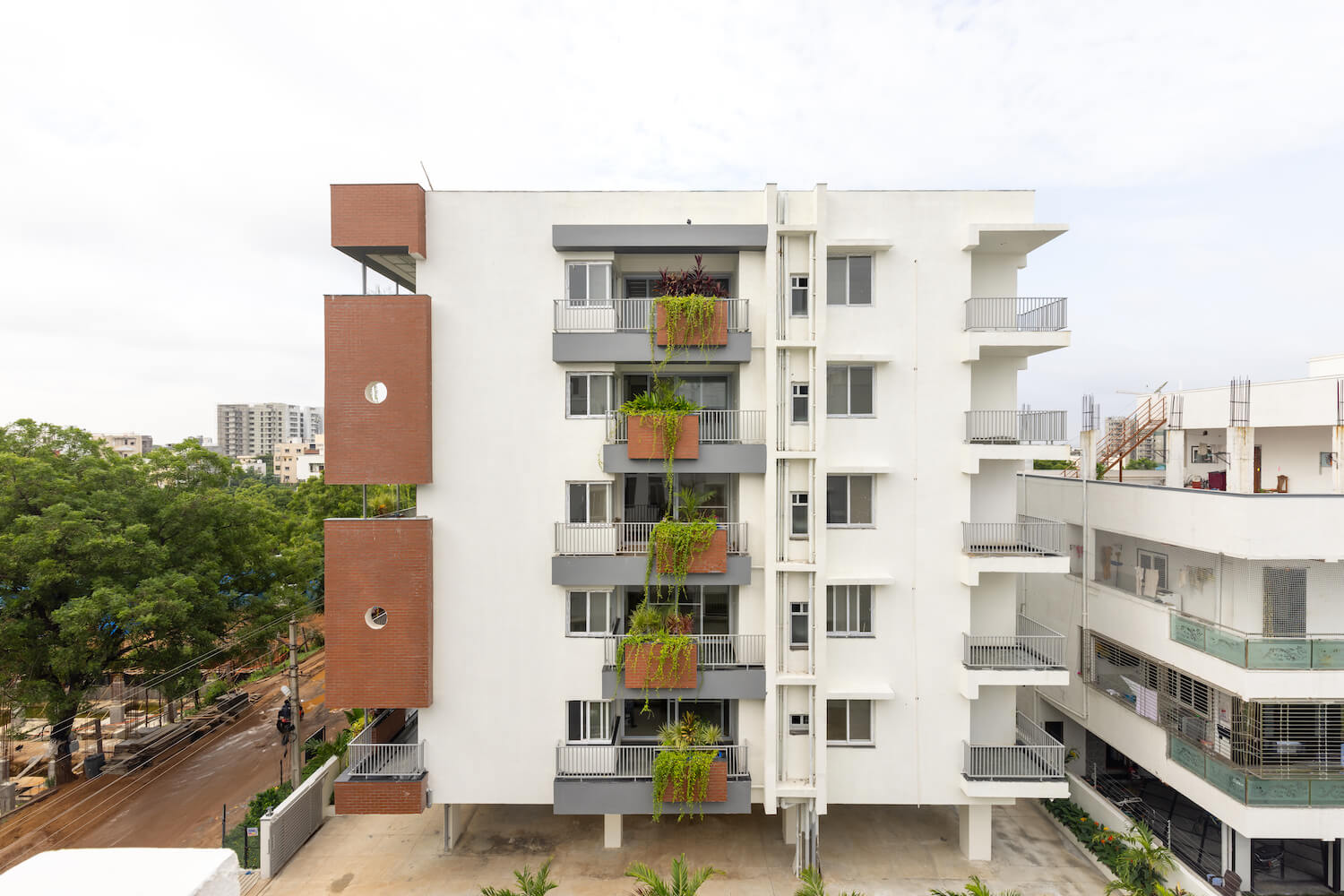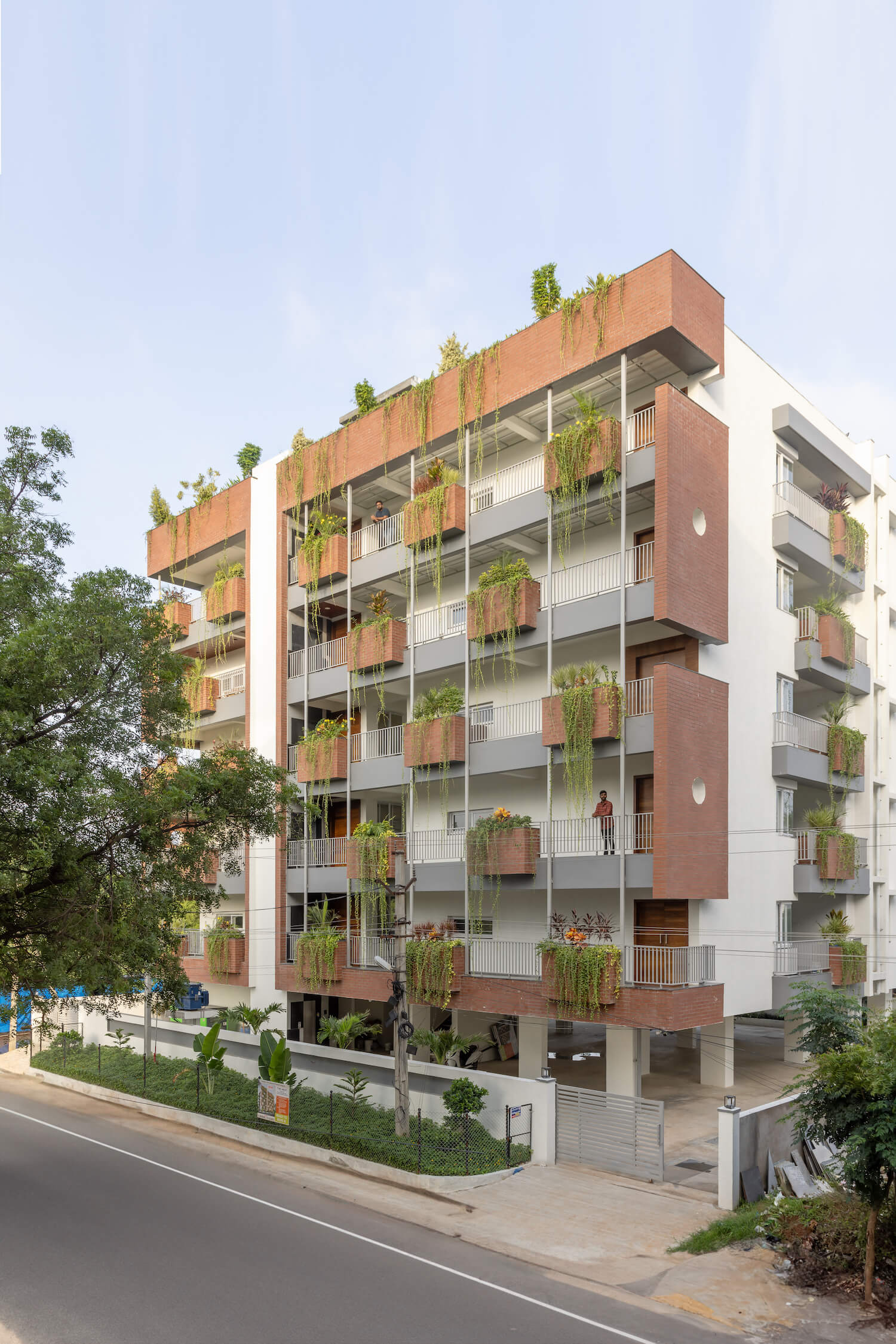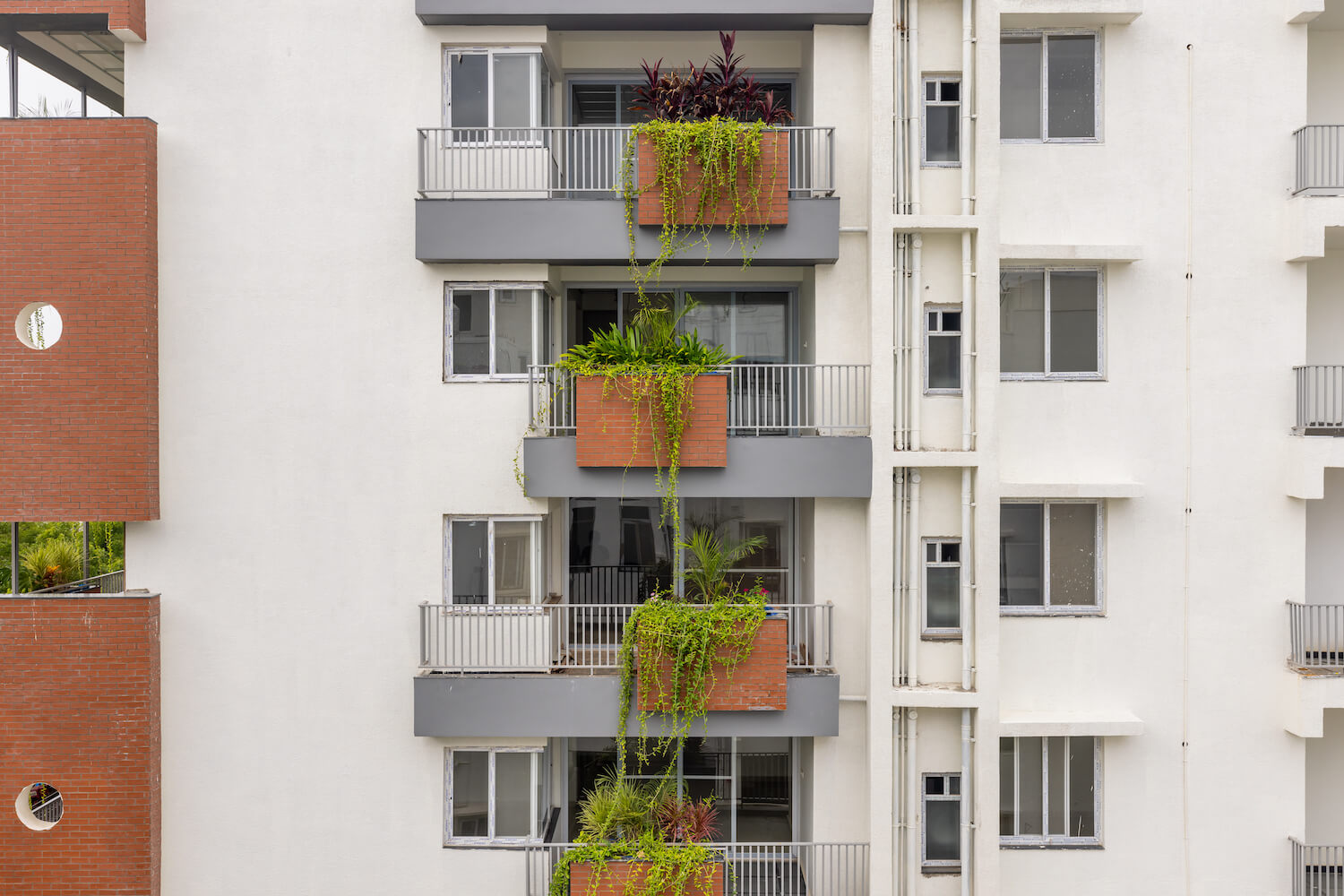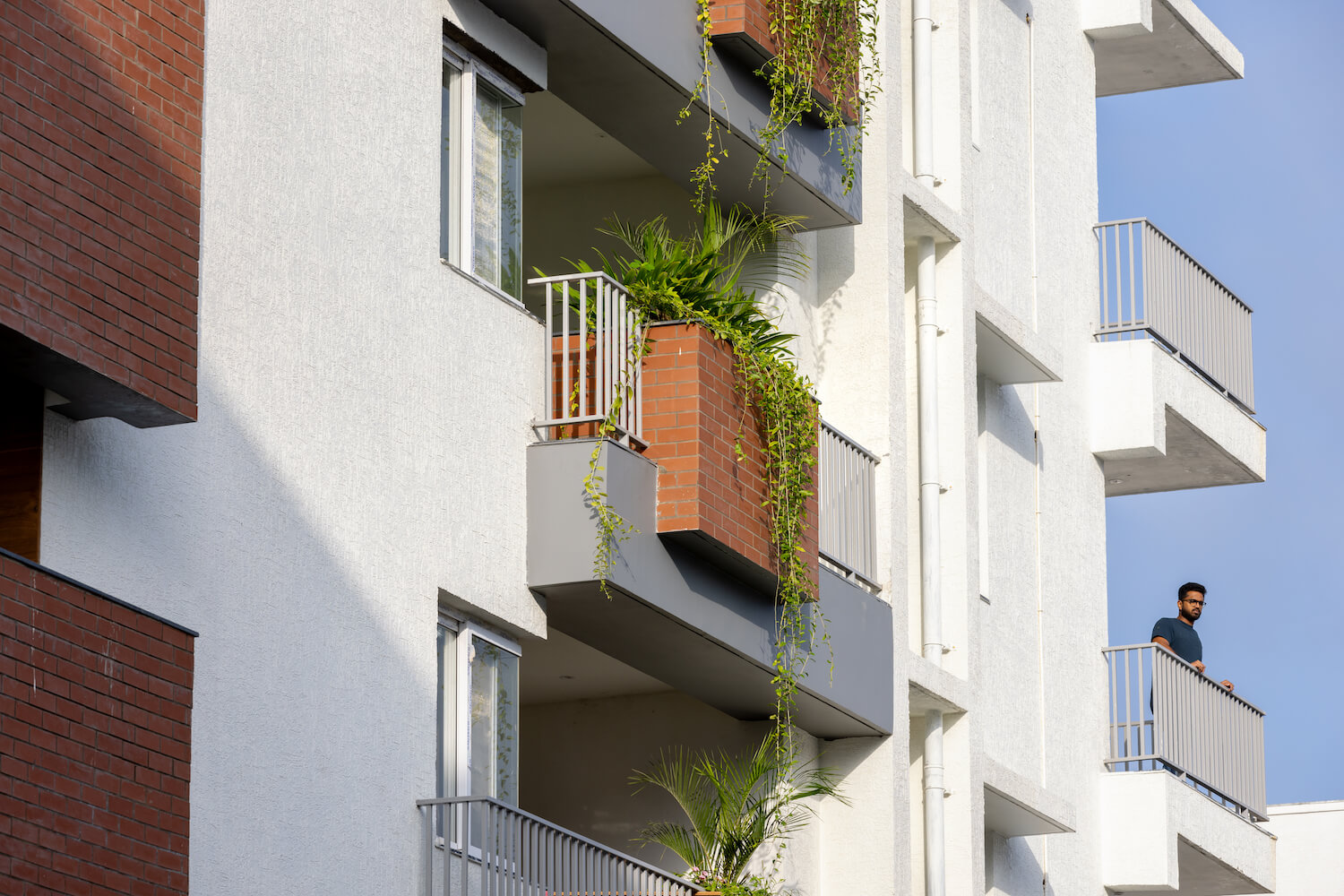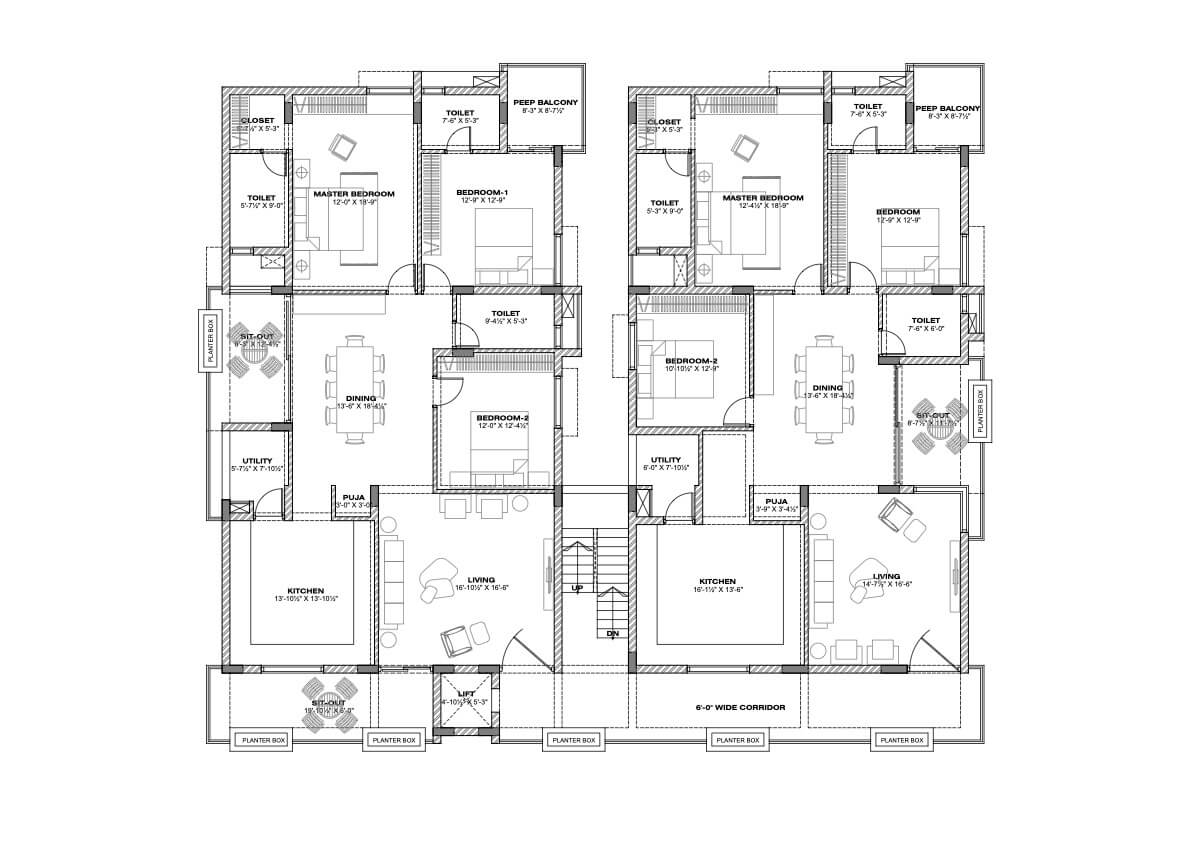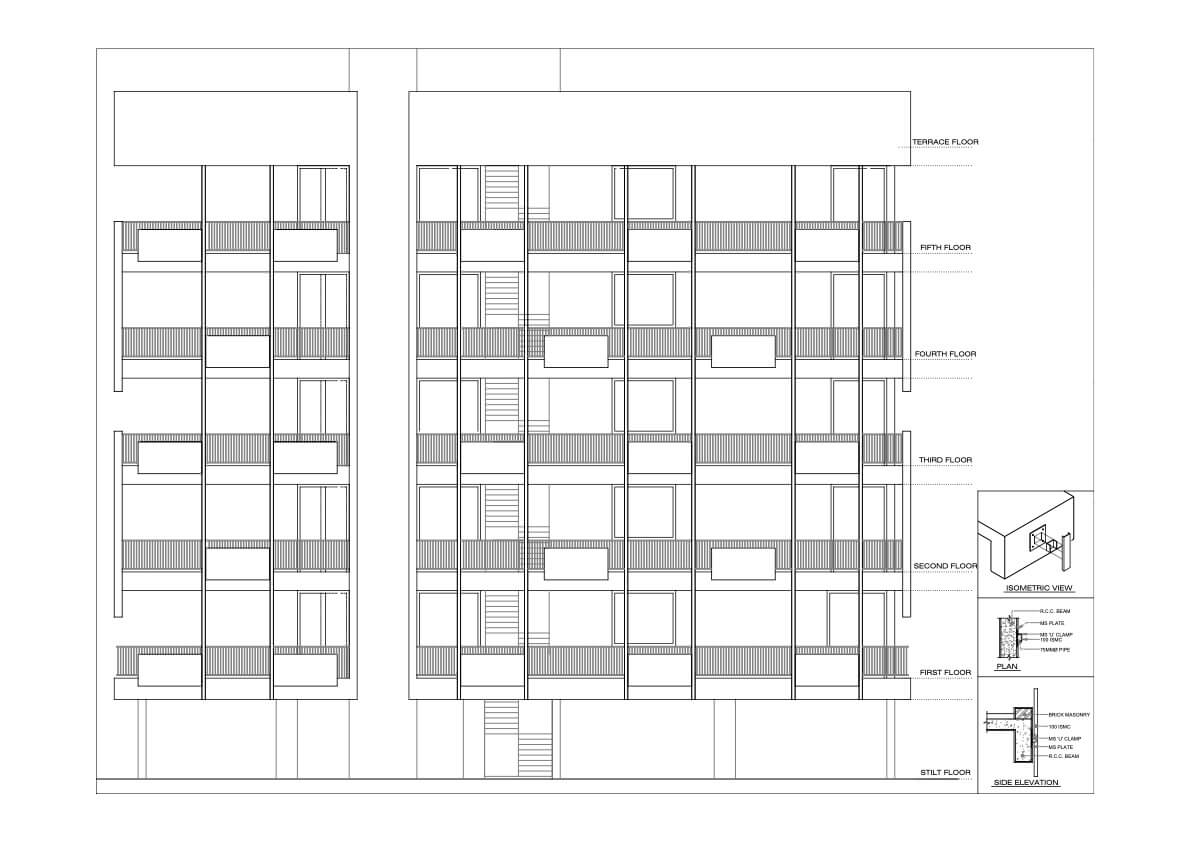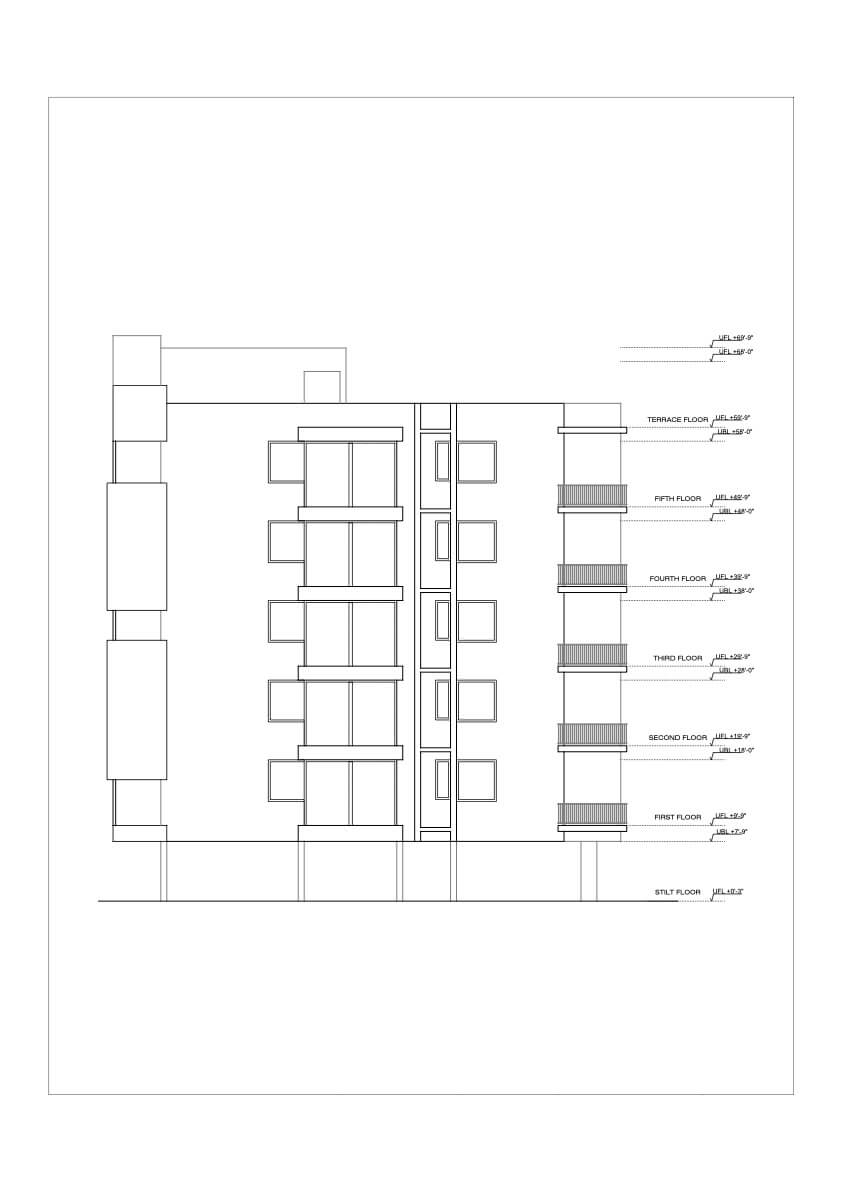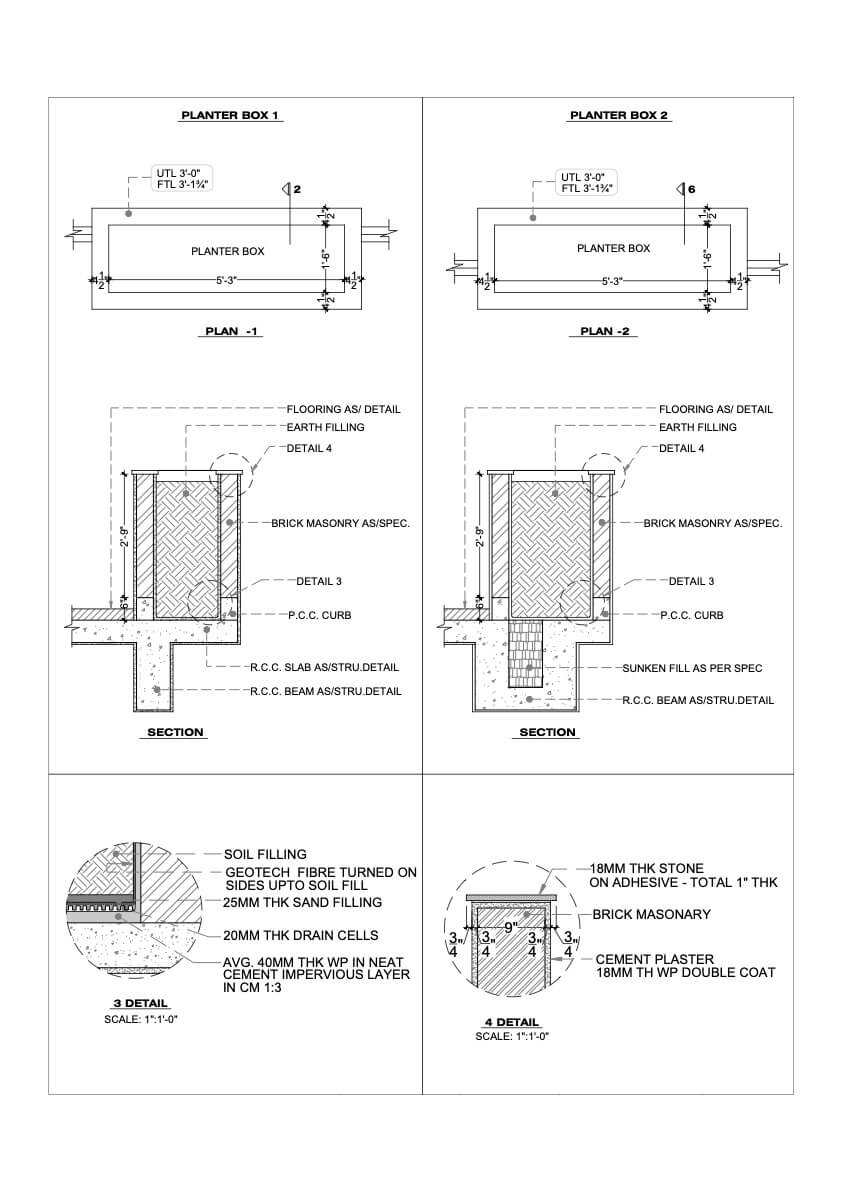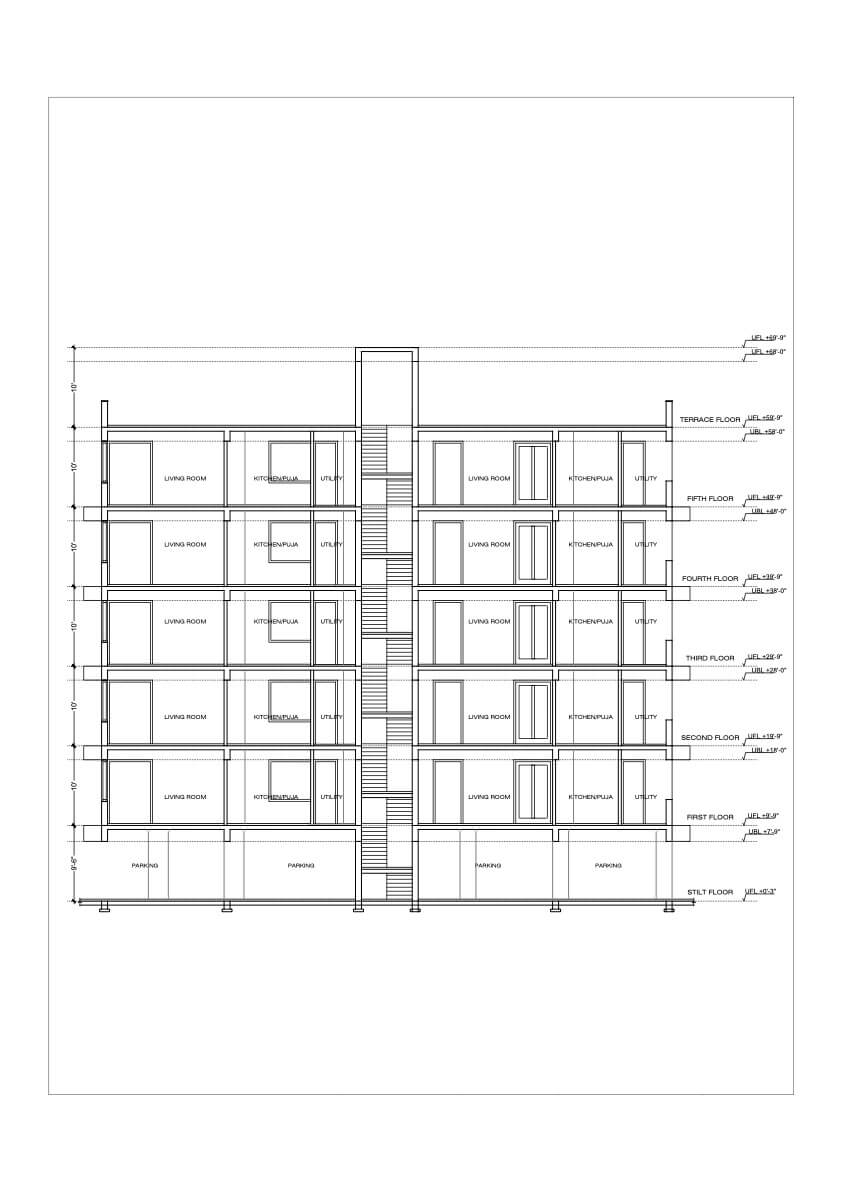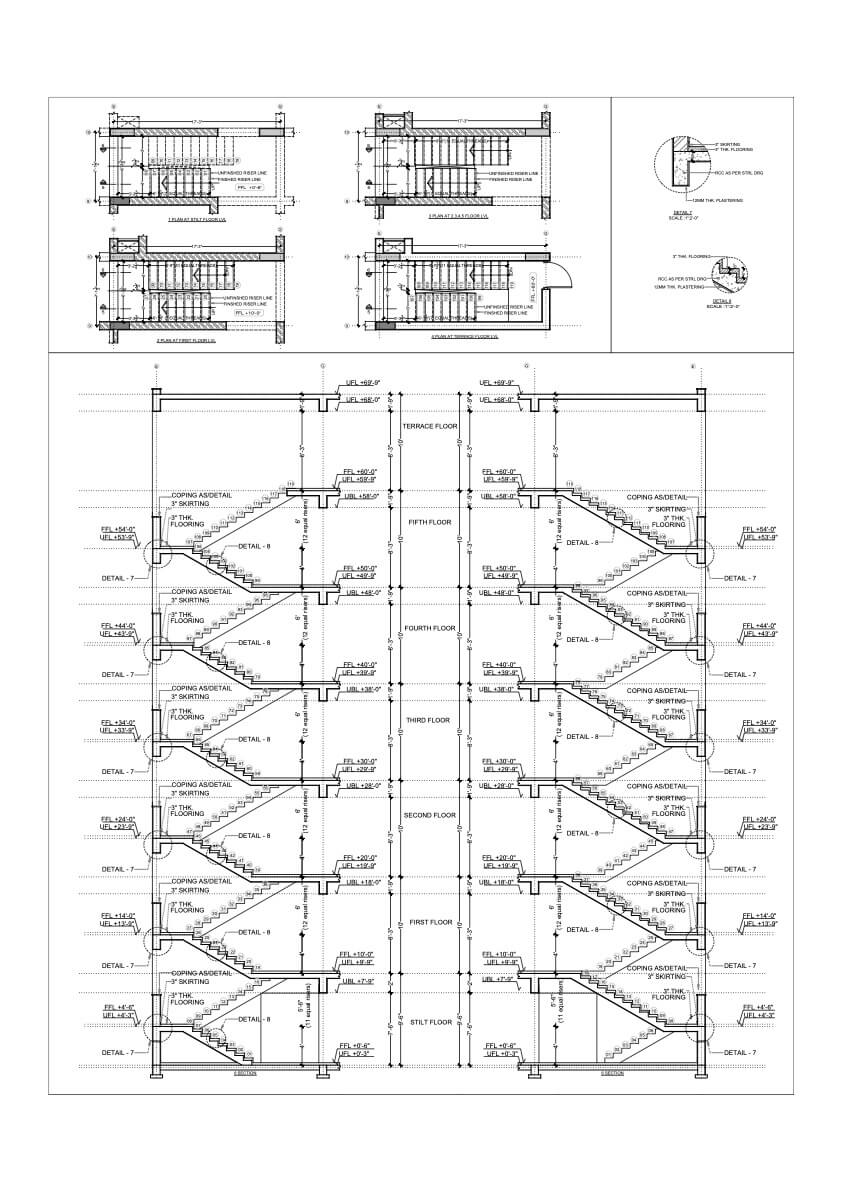 ---