SAKO Architects: The former headquarters building was a stereotypical pencil building that merely met the legal requirement for evacuation. Now that it has grown into a global company, a "vertical rainbow" appeared on the facade to express its identity as a paint company offering an infinite variety of colors.
Using a newly developed in-house paint for outdoor glass, we applied a gradient coating to tempered laminated glass. In order to make the façade appear to be composed only of colorful glass, the glass is supported only by horizontal frames on the top and bottom two sides, which are wider than the width of the terrace, in a minimalist detail.
Direct daylight is converted into colorful light through the colored glass, creating beautiful shadows on the terrace floor and on the exterior walls of the adjacent buildings.
When it is cloudy, when the sky is more easily reflected, the changing clouds and colors blend together to create a beautiful facade, like digital art.
The view of the city from the office through the terrace is like a landscape photograph with added layers of color. The miscellaneous cityscape feels like an unrealistic artwork.
At night, the glass illuminated by the lights emits soft colors, creating a "night rainbow" on the street lined with buildings.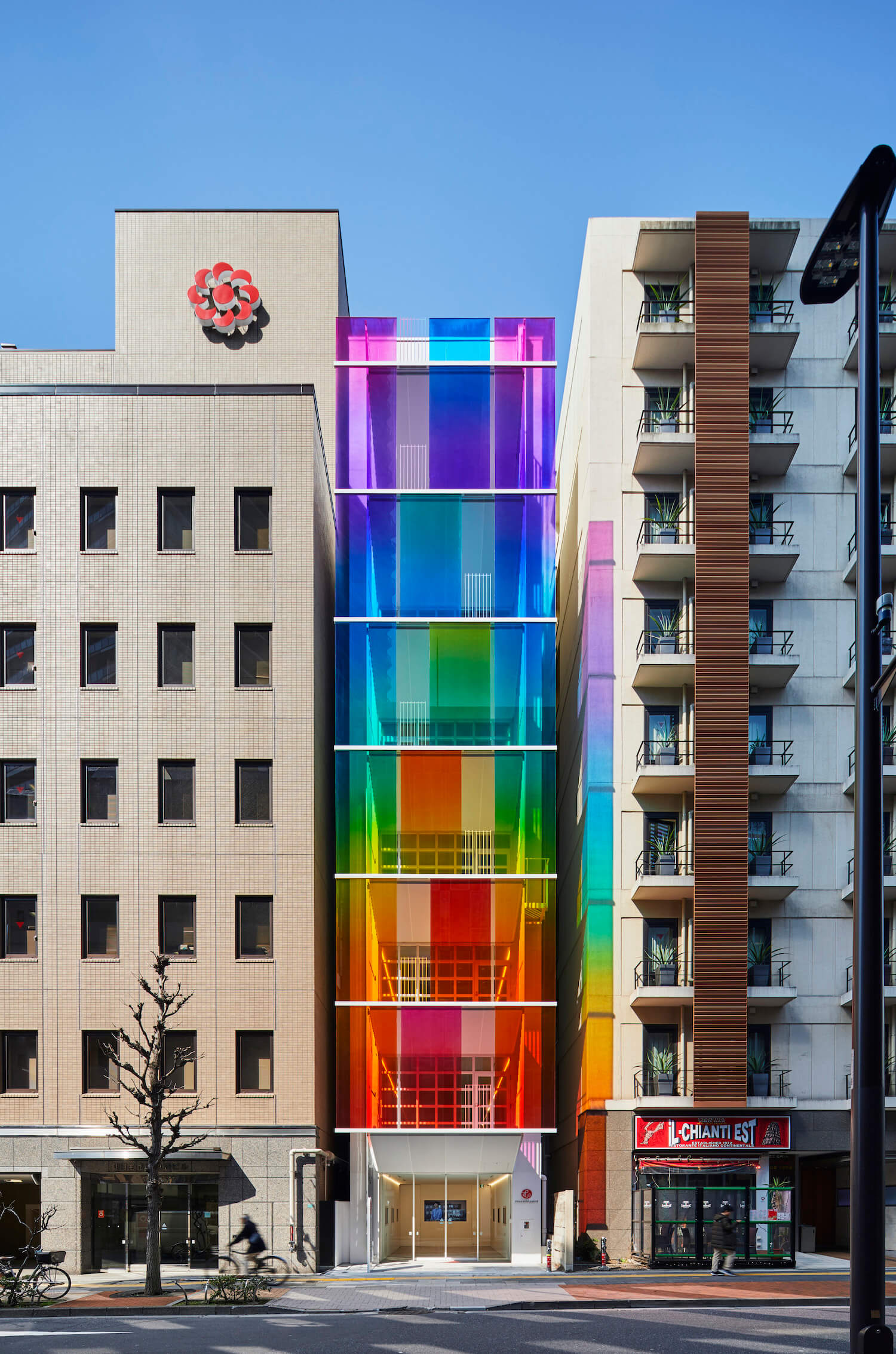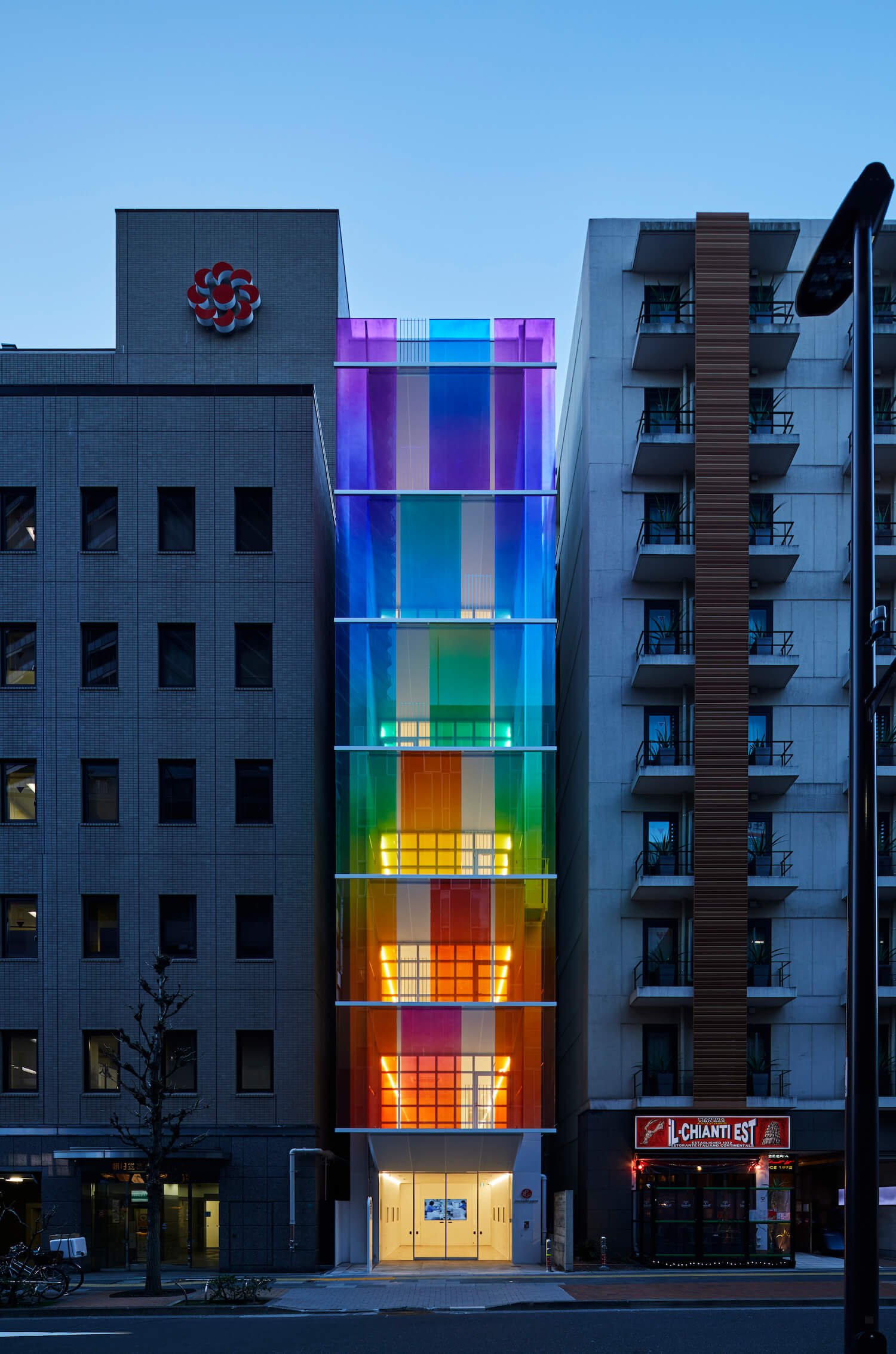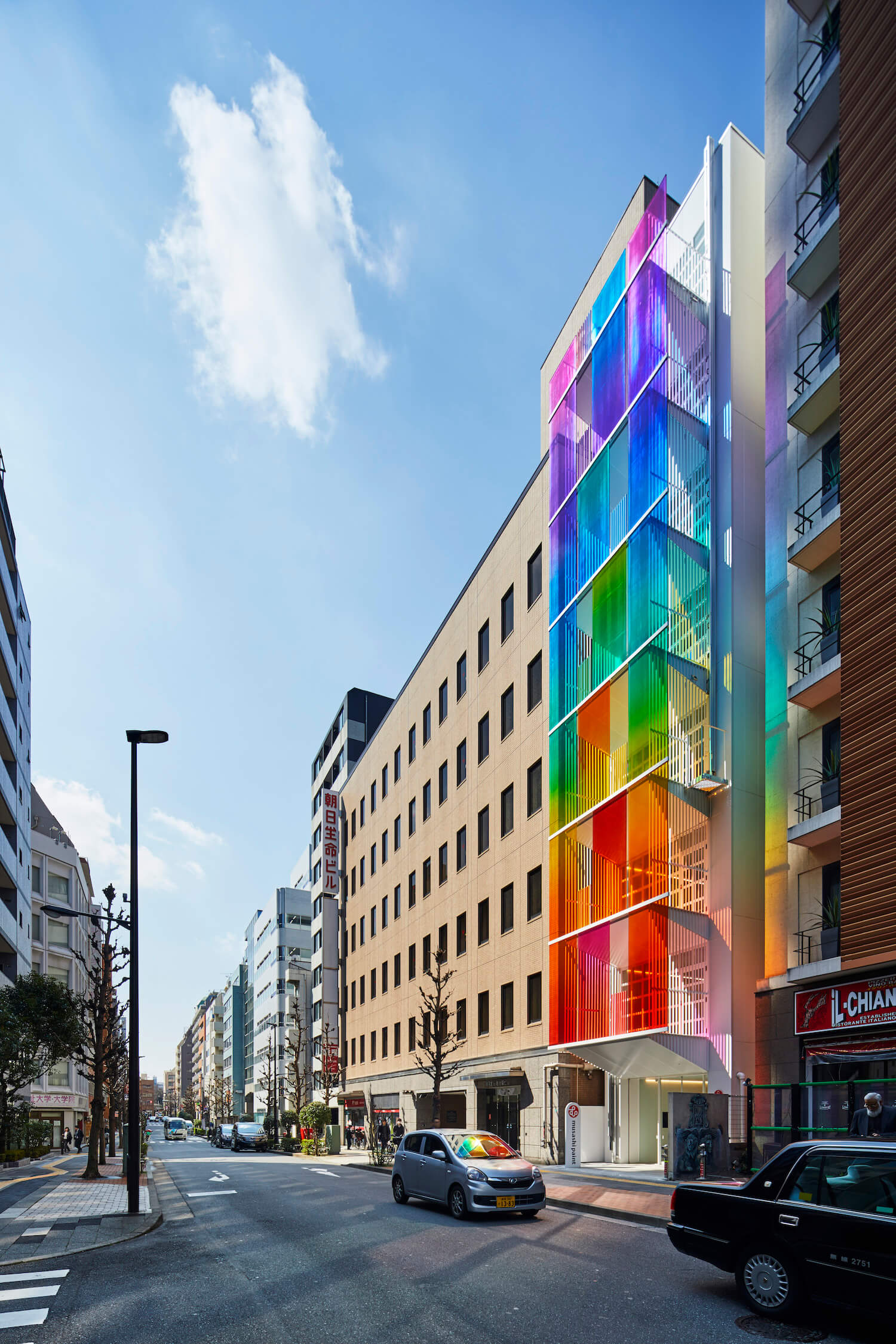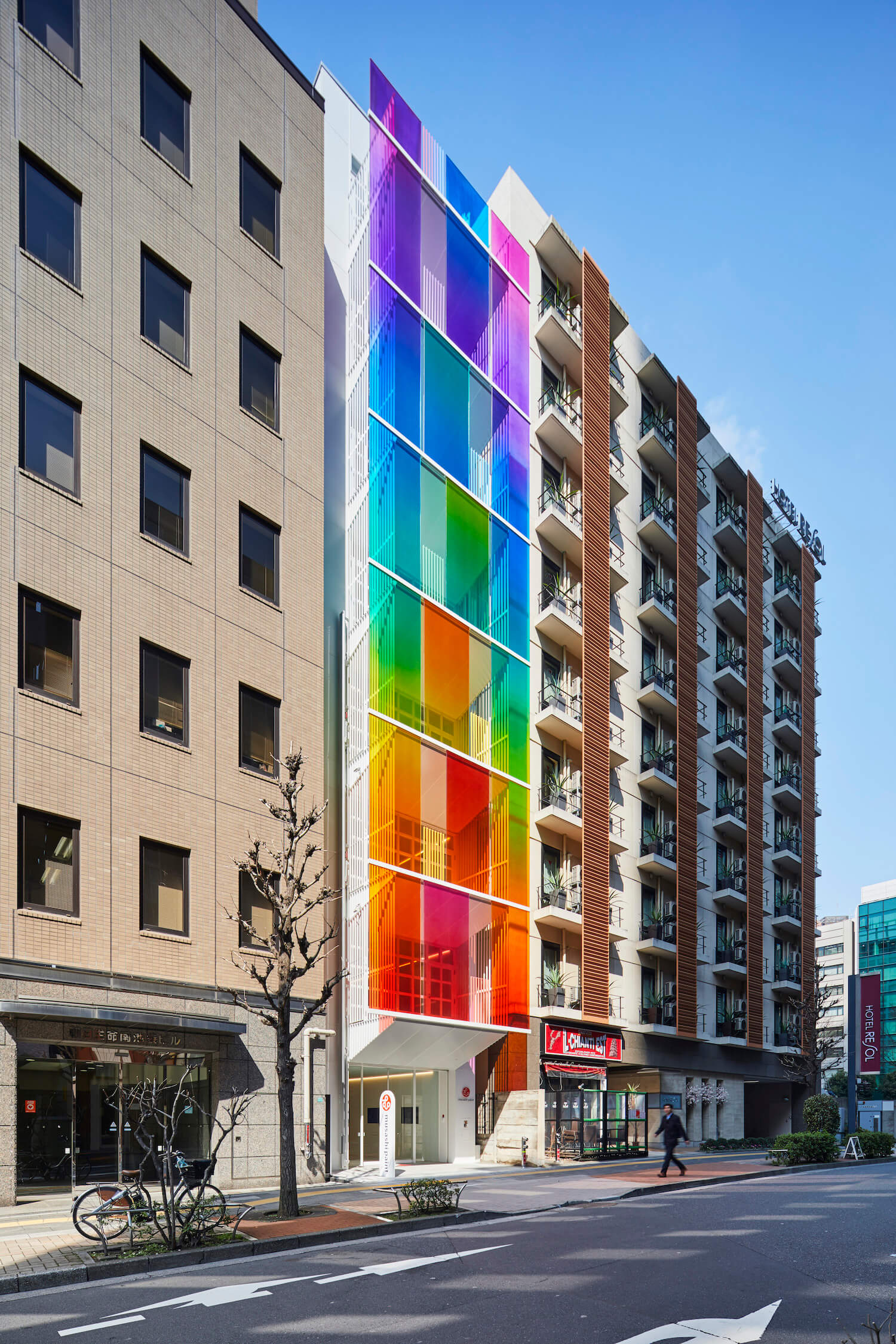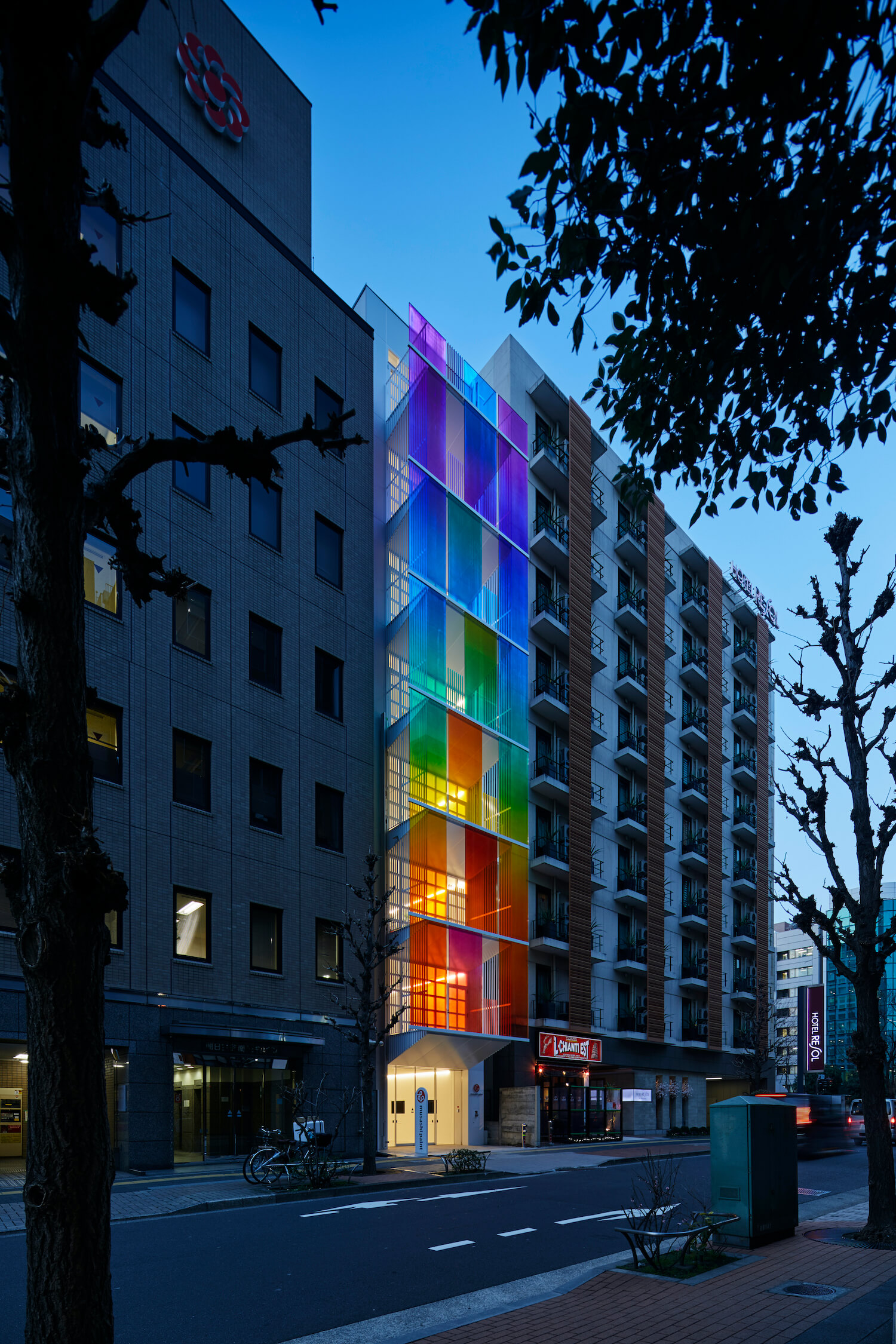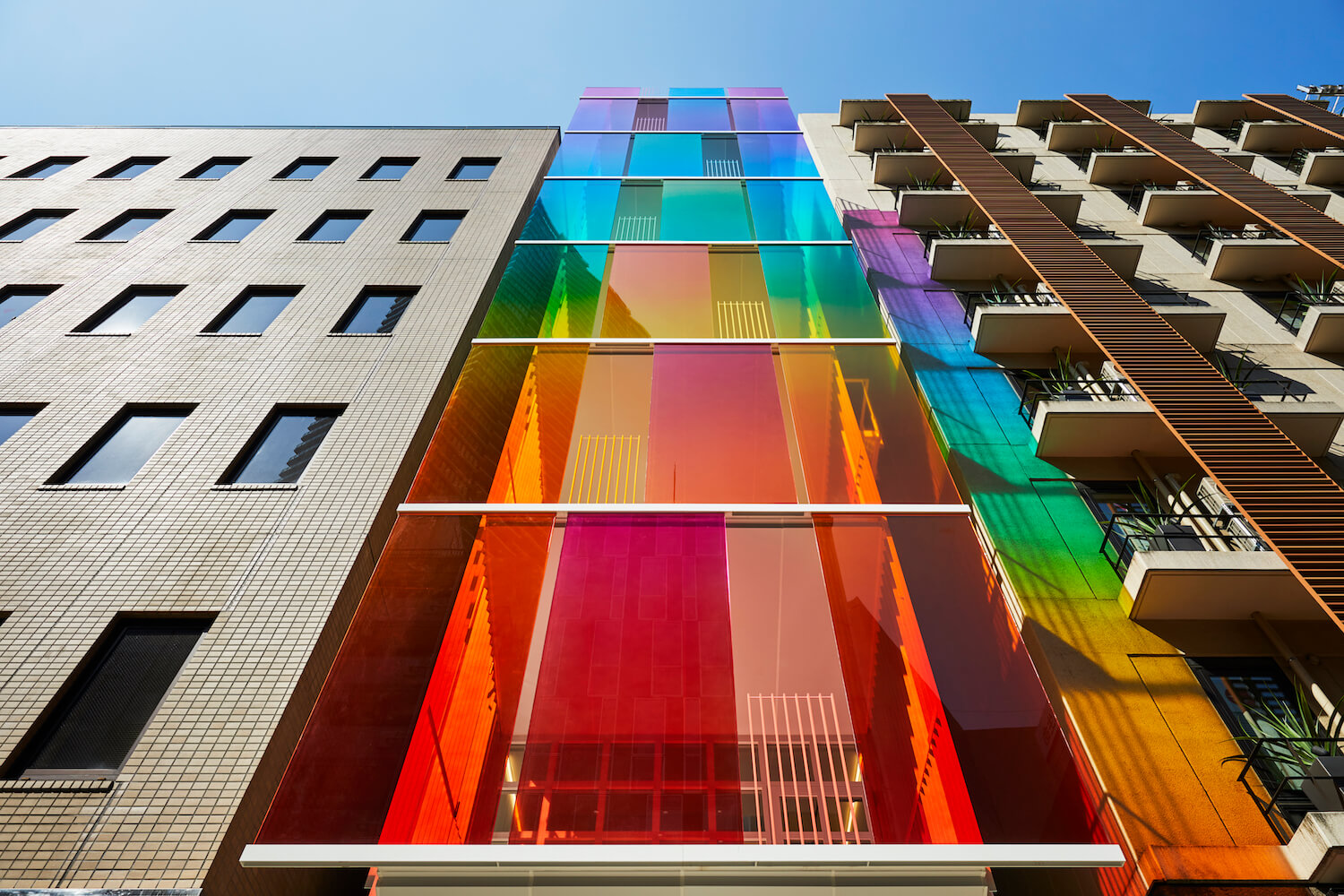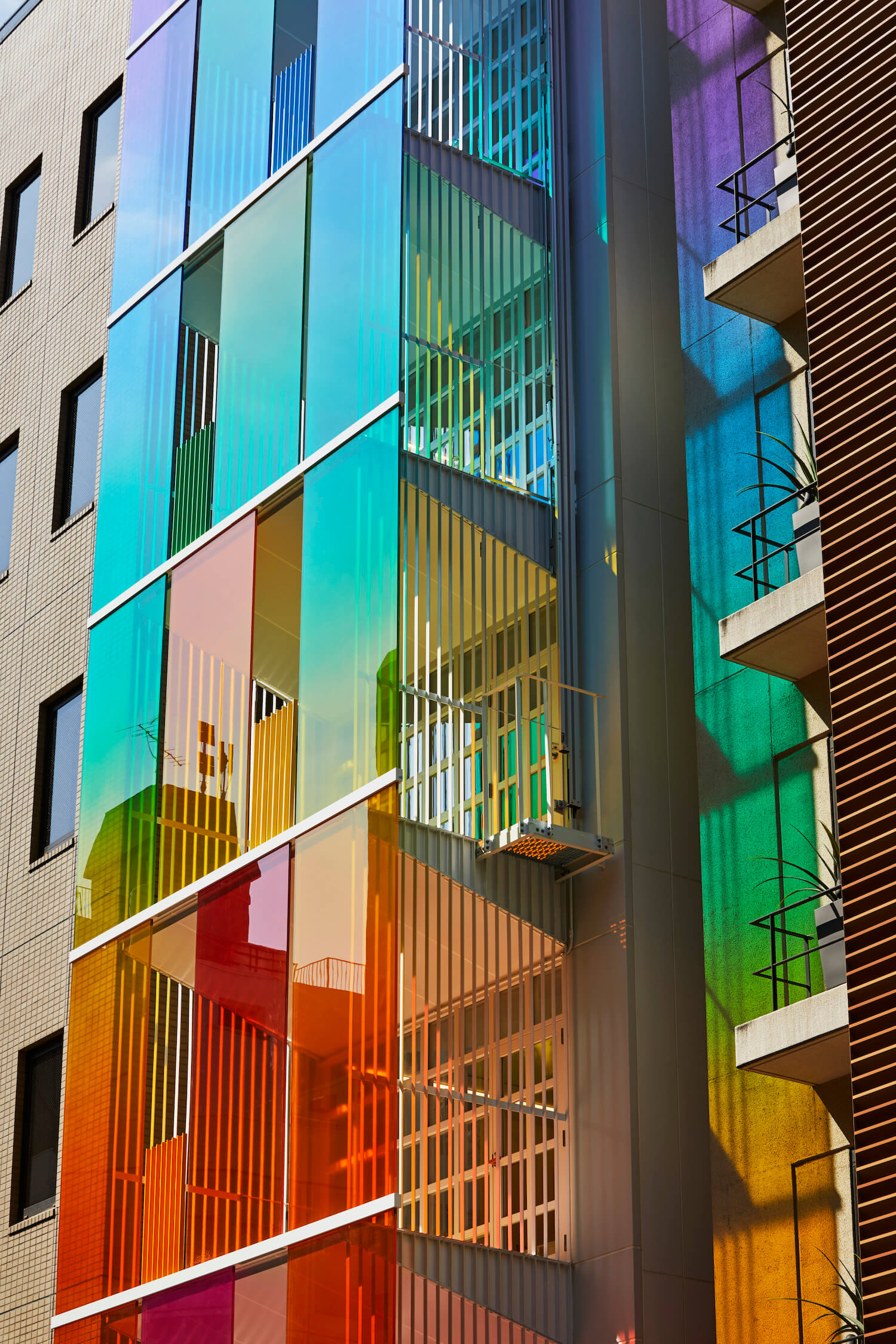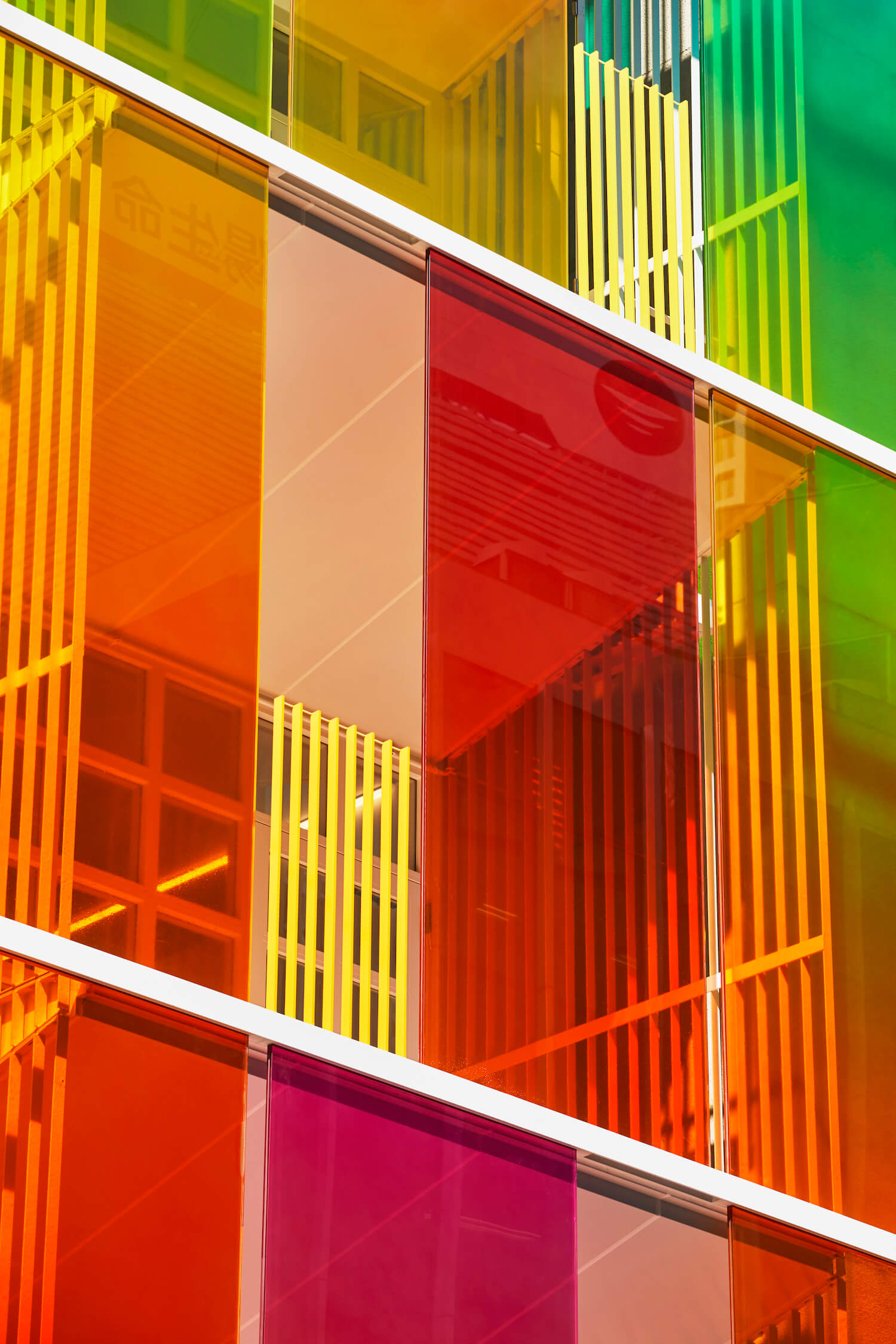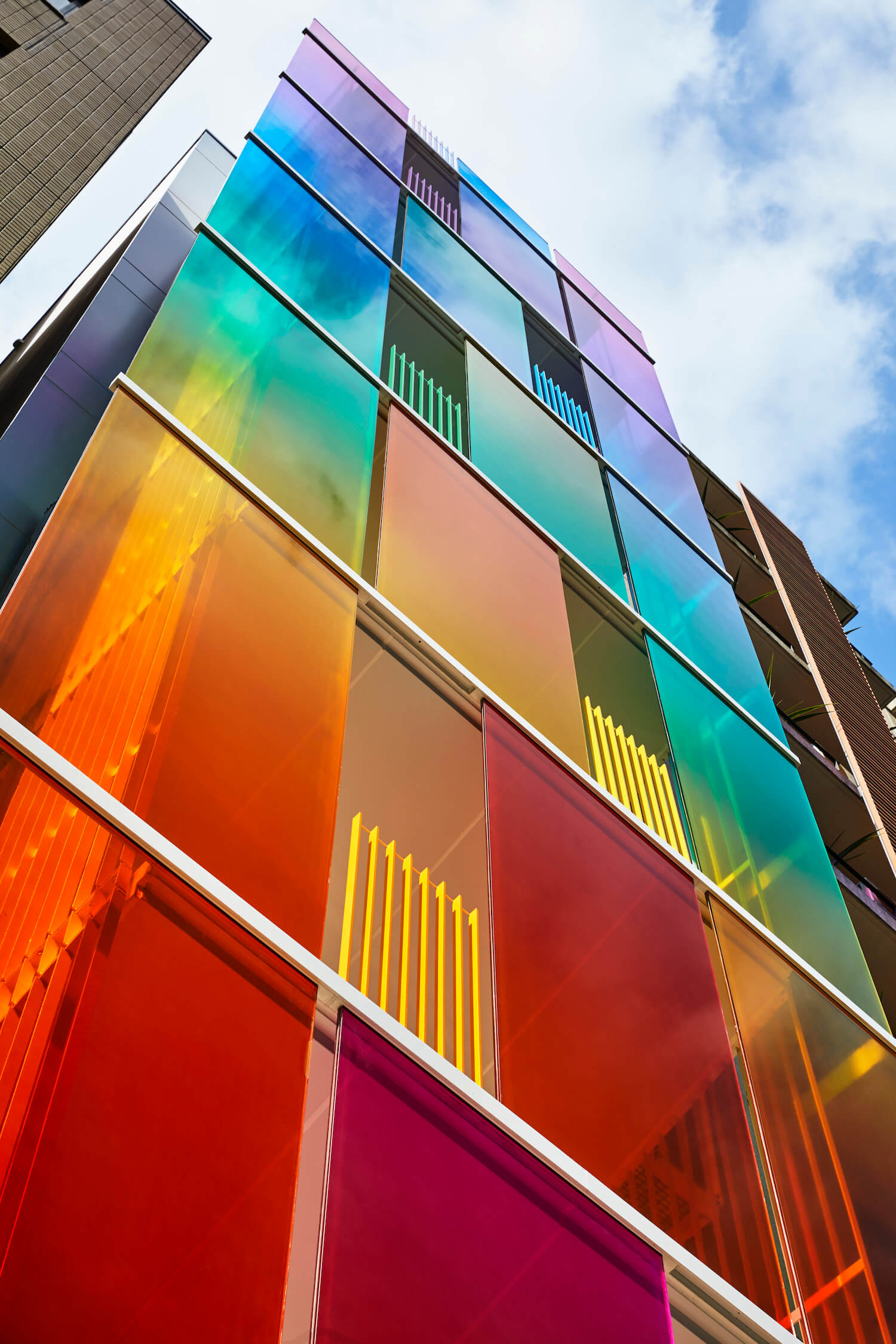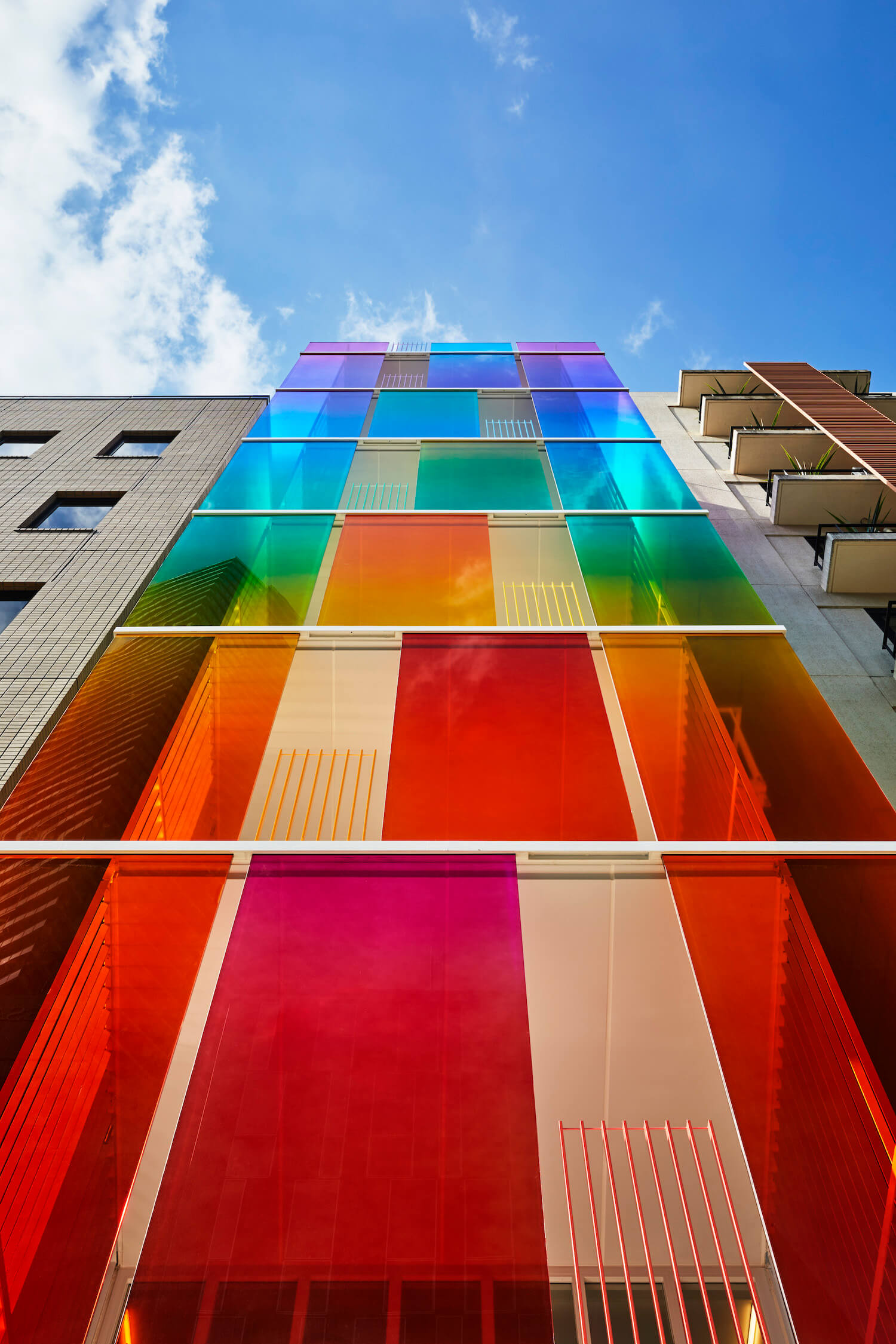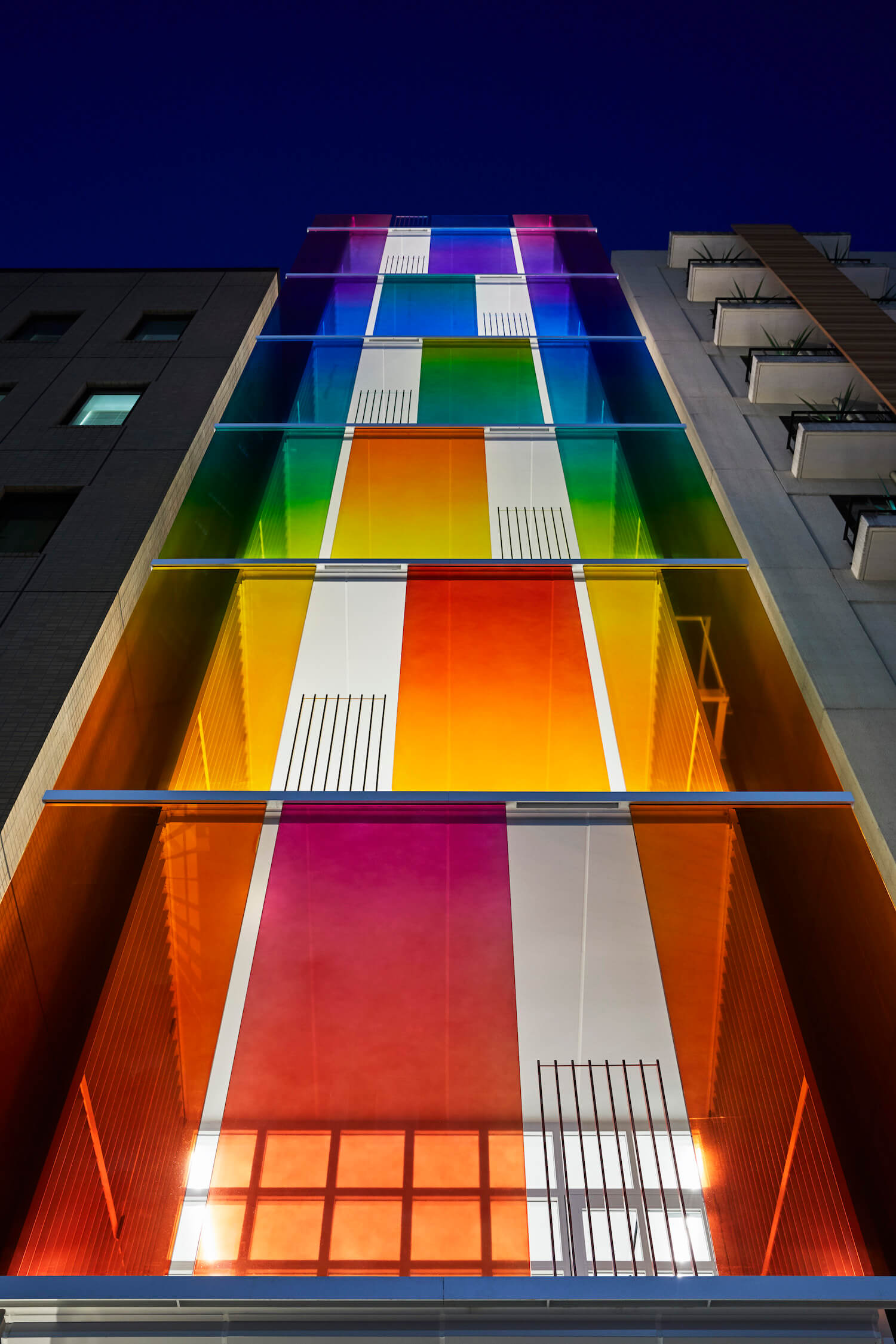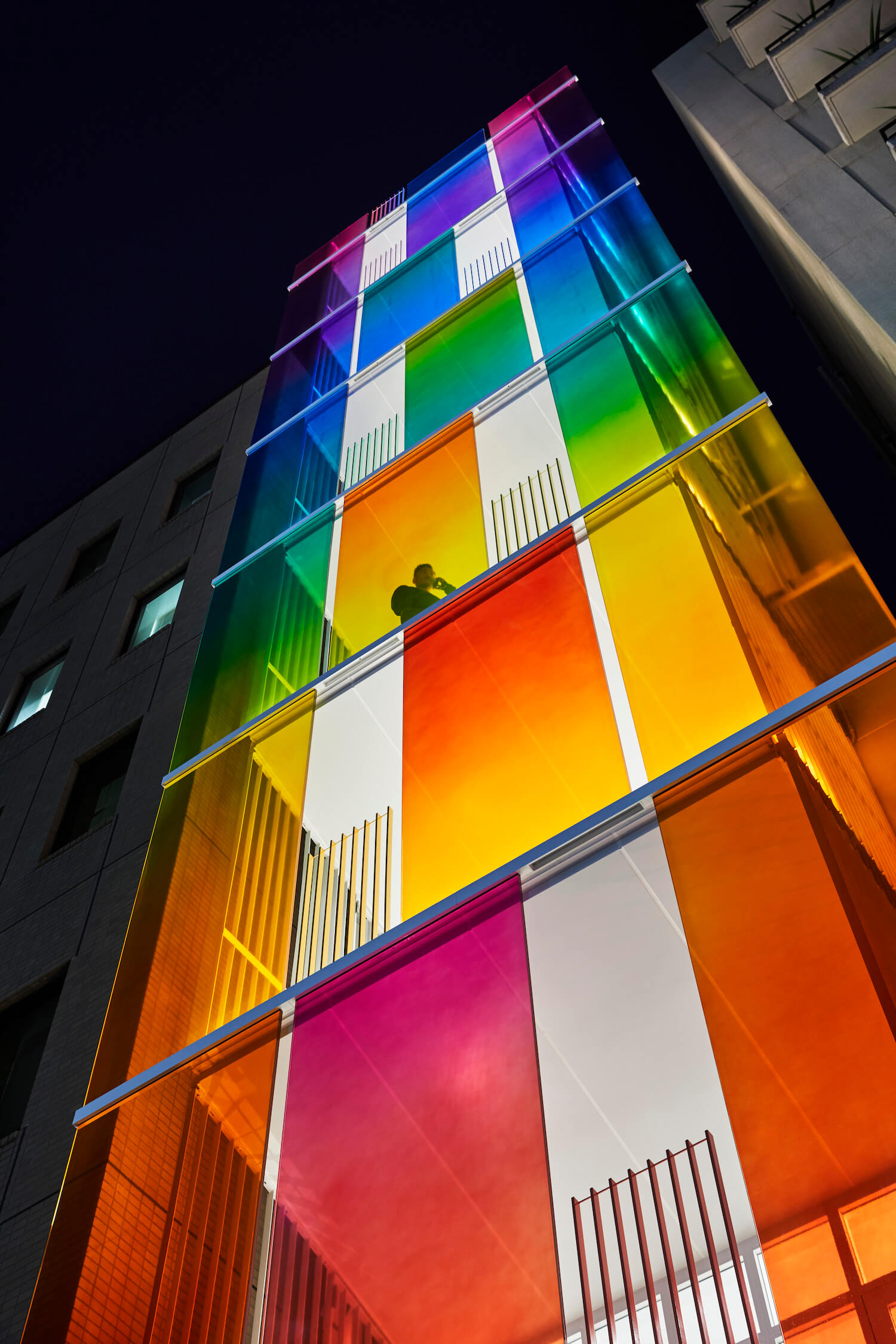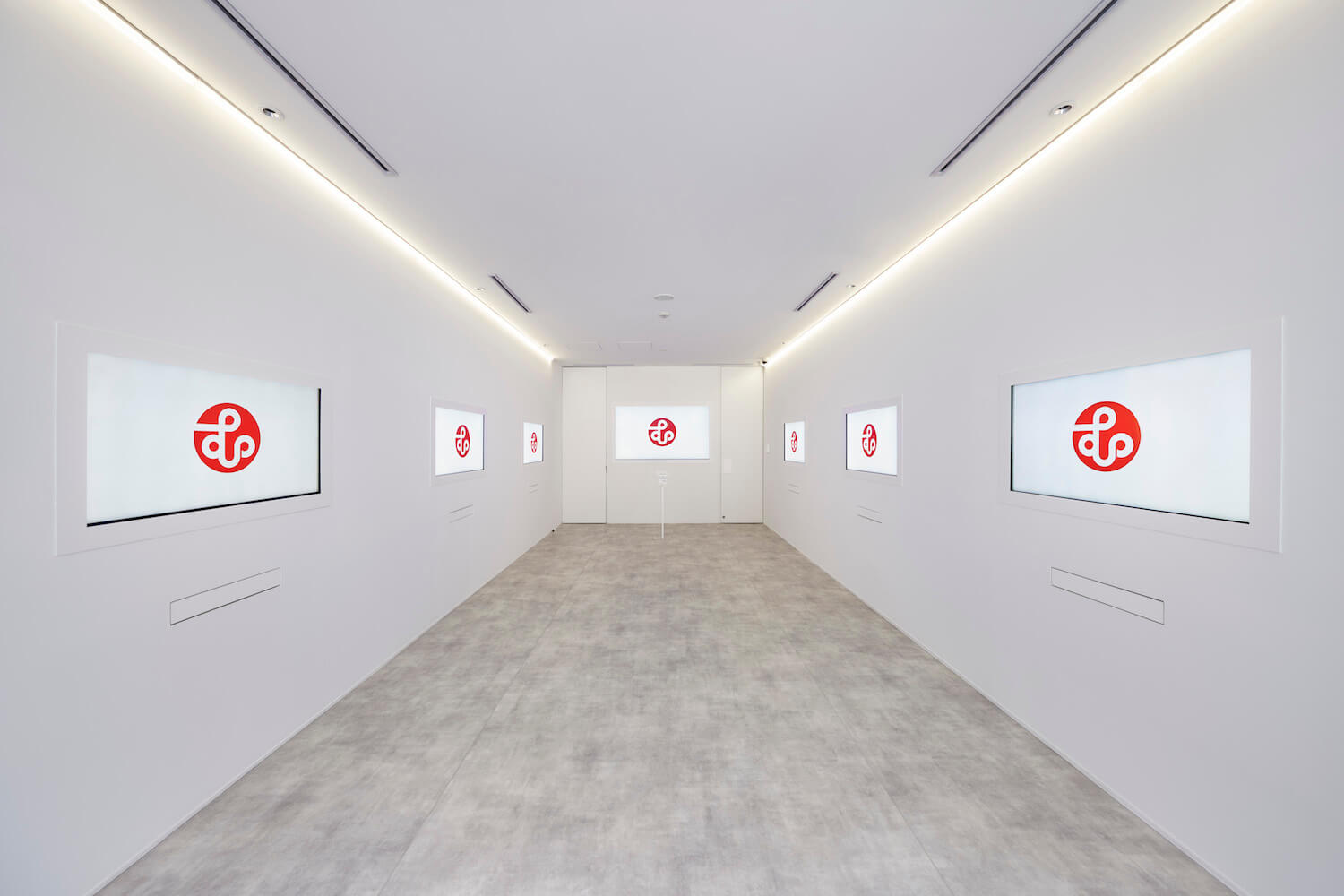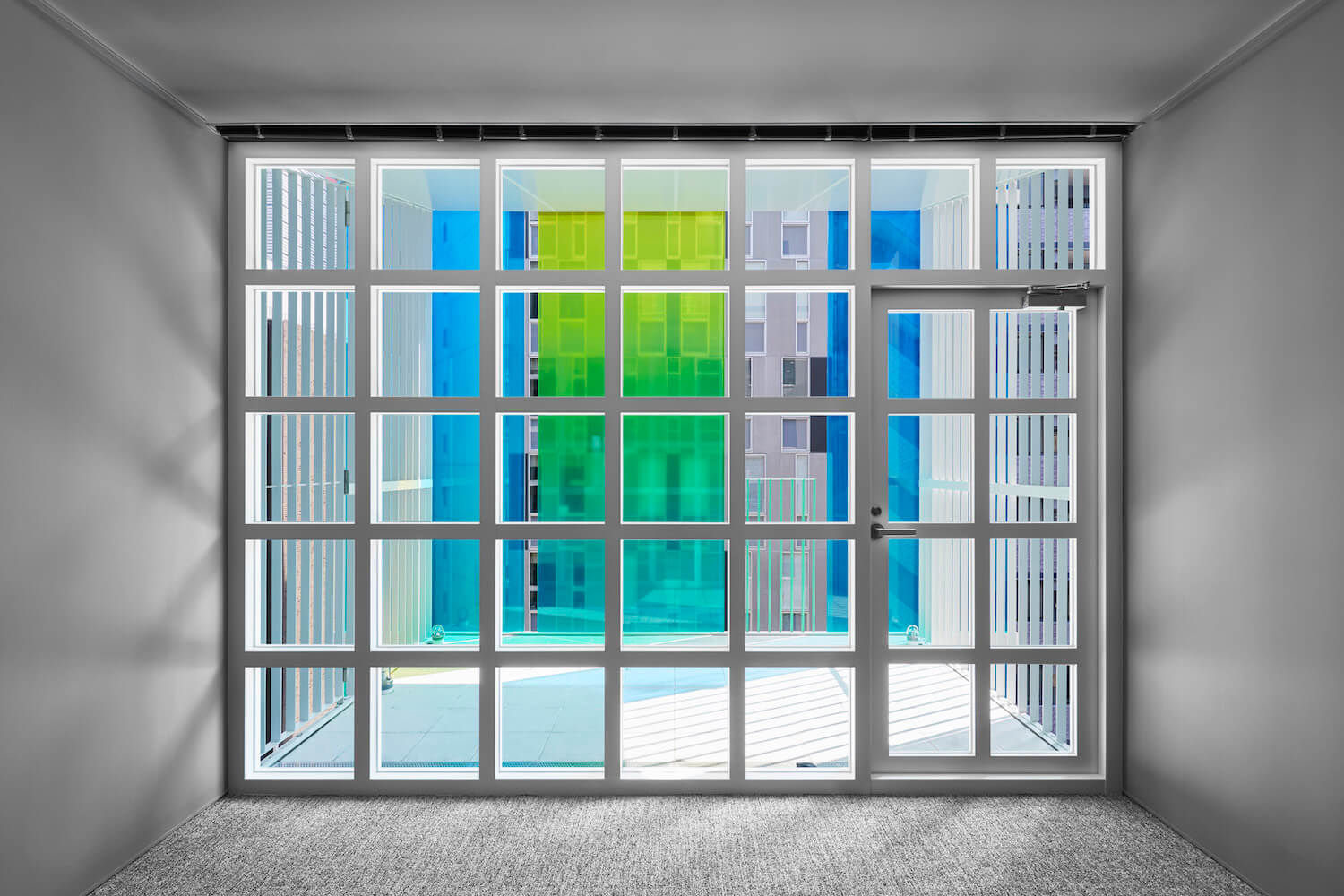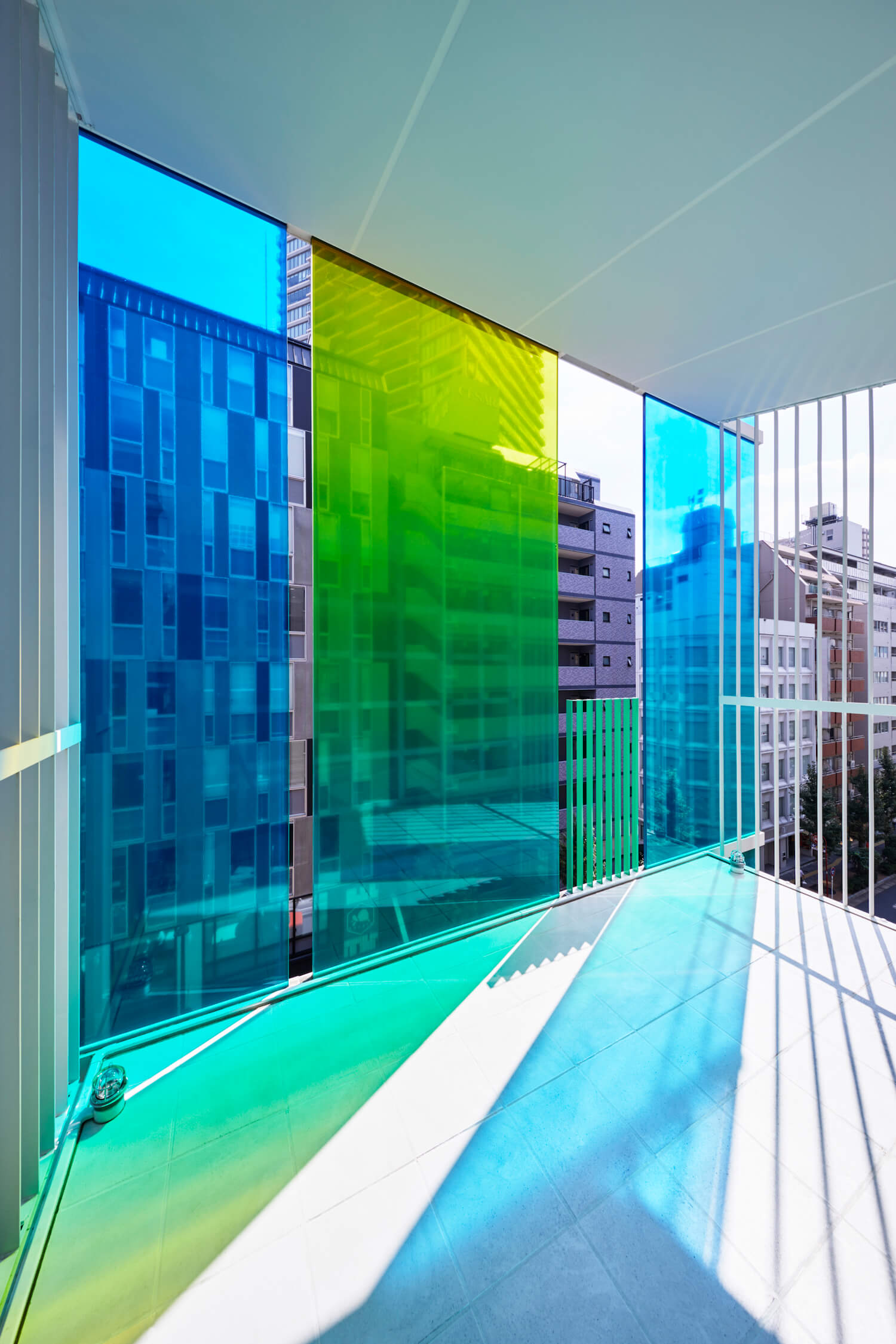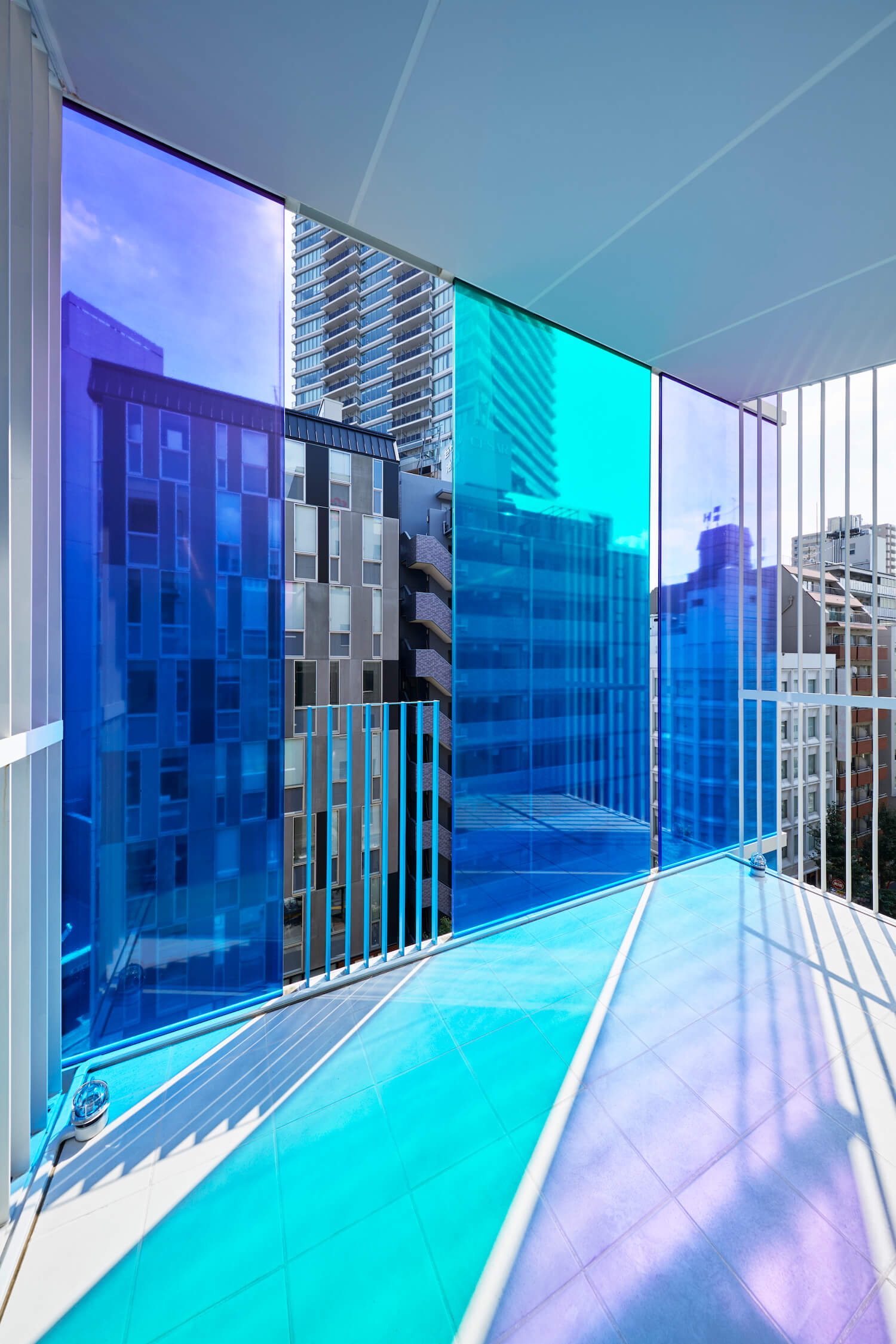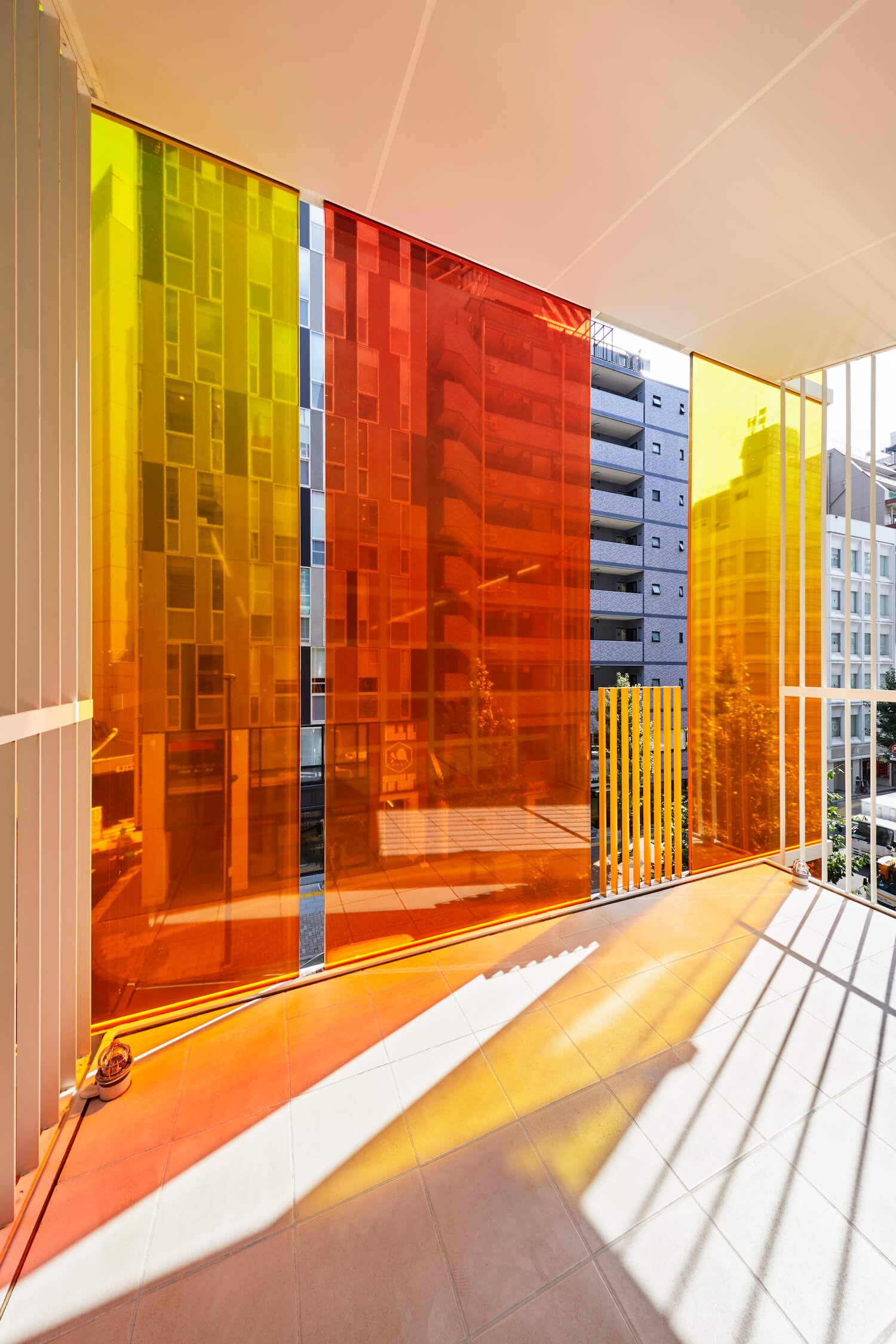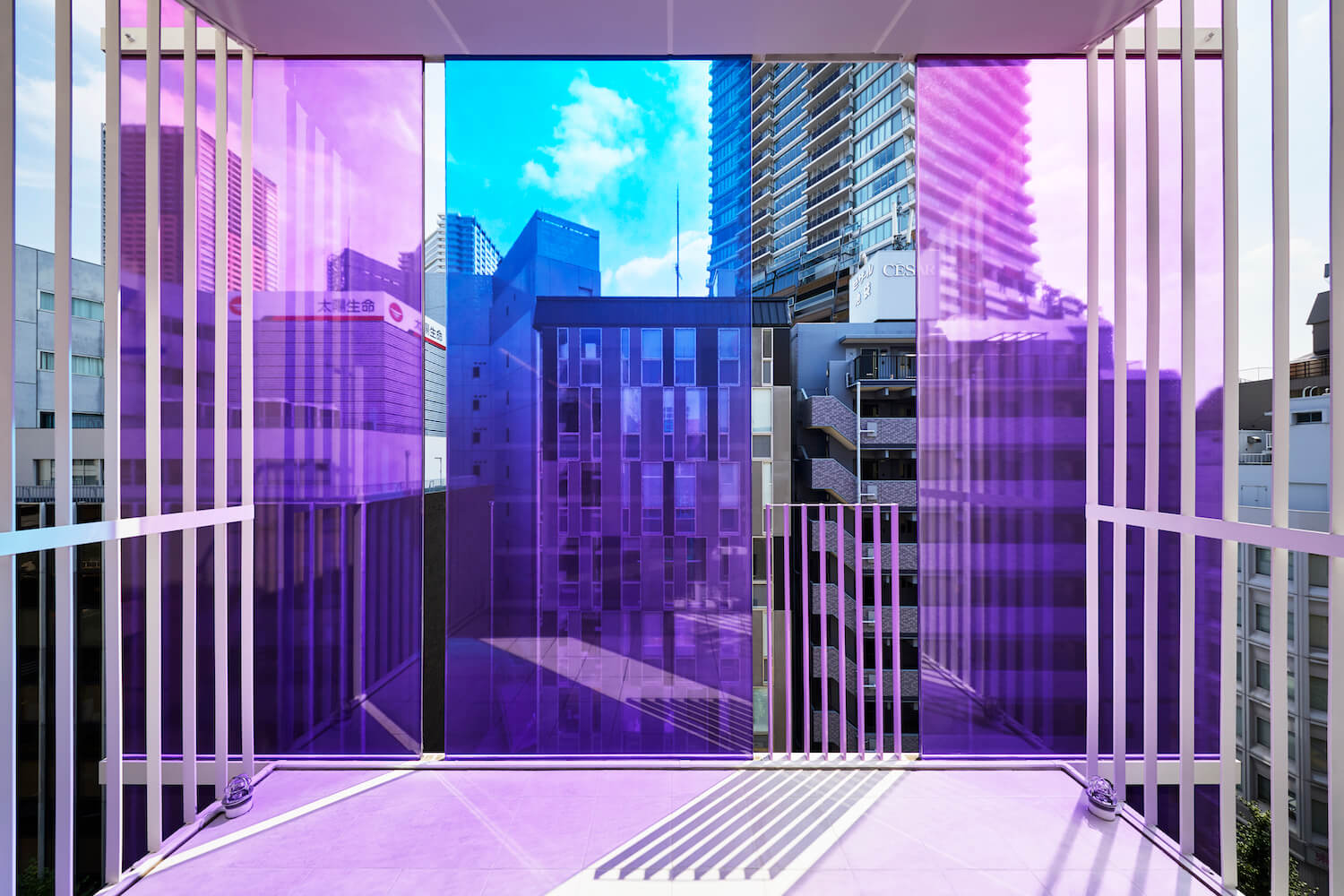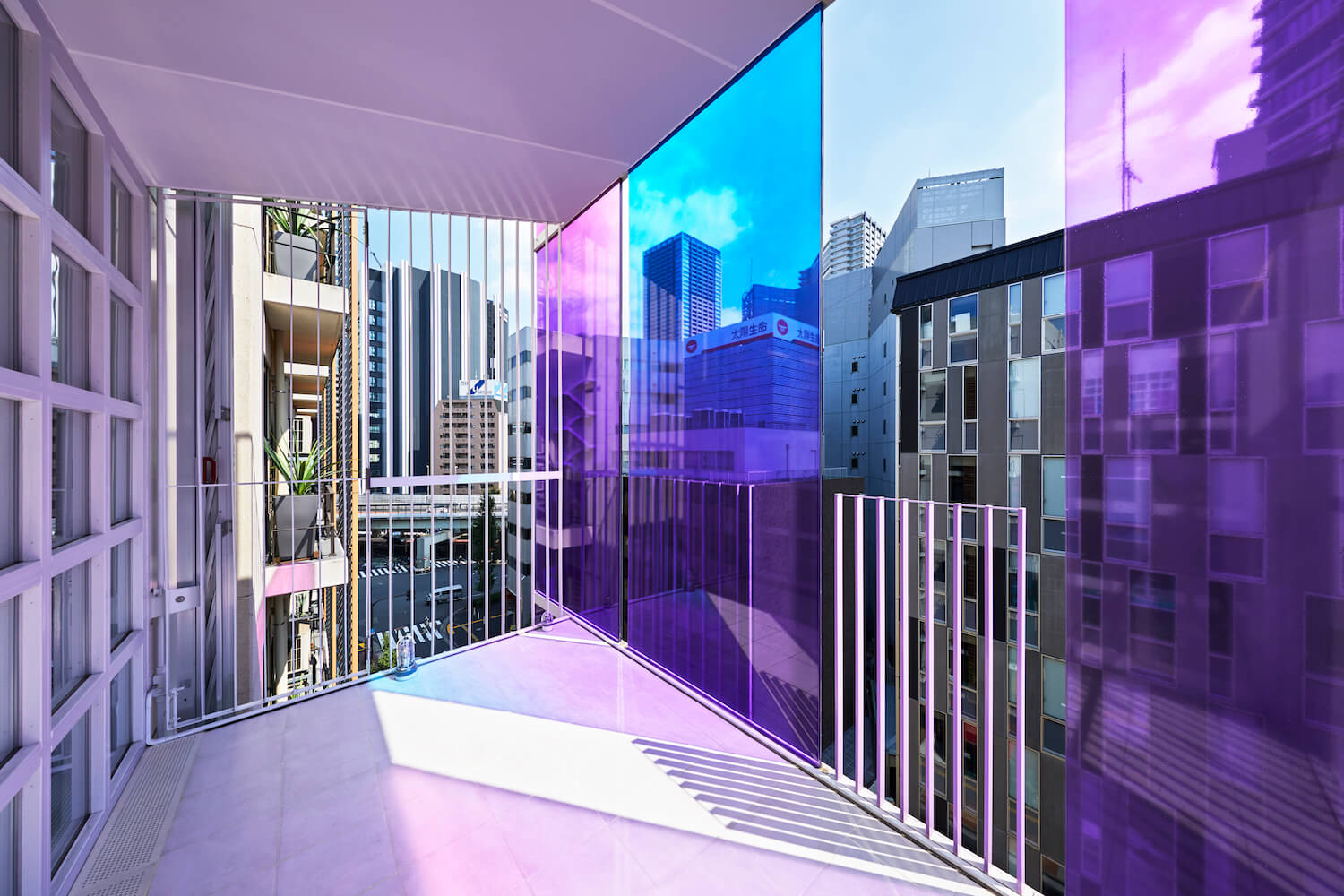 ---