Atelier Cho Thompson: This project to reimagine the shared spaces of the office building at 179 Lincoln was formed around a balance of old and new: we unearthed and amplified the building's rich history while creating spaces that are responsive to the needs of the post-pandemic workplace.
Unearthing History
179 Lincoln is a case study in the sustainable and experiential benefits of adaptive reuse. Originally constructed as a shoe factory, the full-block building is remarkable for its ornate stone facade, decorated with imagery depicting shoe manufacturing, and for its distinctive brick and terra cotta structure. Our work took both a subtractive and additive approach to unearthing the building's history. Dated renovations had left public areas of the building dark and generic, and decades of changes resulted in layers of materials like vinyl and carpet. We removed those layers to reveal original terrazzo flooring, which was carefully restored.
We brought the history and design of the building's unique facade into the interior. Featuring distinct arched geometry and rich details, the building's exterior is a serene presence in its neighborhood. With a modern sensibility, we developed an architectural language that brought the exterior functional and ornamental elements into the building's core and adapted them to the scale of the human body, creating juxtapositions of materials and scales.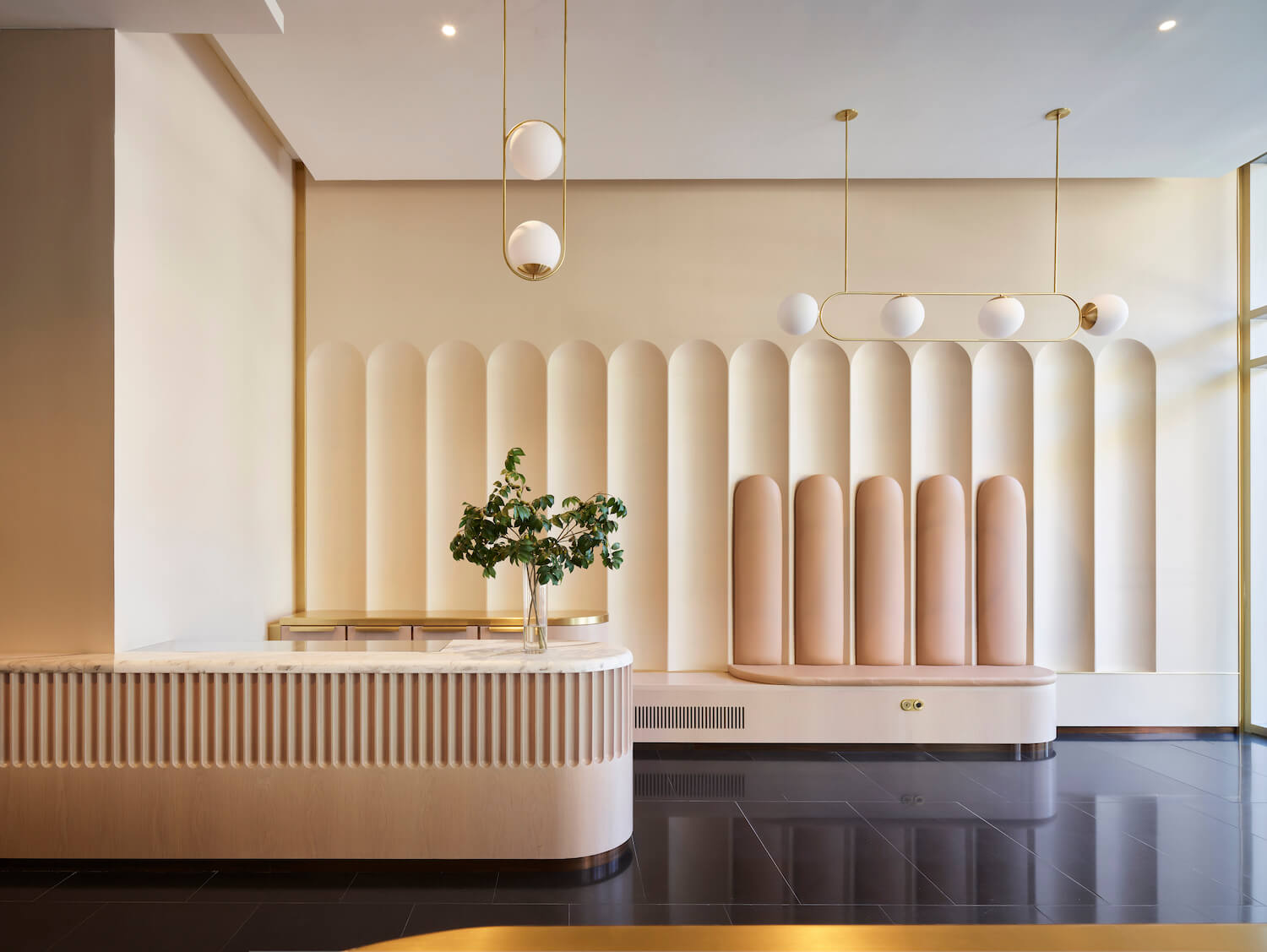 In adding new elements, we drew from historical elements that had been part of the original construction, from a brass mail chute to textured plaster to leather used for shoes. Using a rich material palette of hand-troweled plaster, stone, oak, and brass, we've transformed shared areas of the building into light-filled, welcoming public spaces.
Envisioning the Future
The project creates a layered composition of narratives stretching back to 1899, connecting historic Boston manufacturing to today's office workplaces. This project responds to the changing landscape of office life by offering opportunities that go beyond what we can experience in only working from home. With a hospitality approach, the spaces of the project offer a welcoming and inclusive place to spend time with colleagues.
The project sought out spaces at the margins of the building, from an under-utilized lobby to a dark core to empty pockets on five floors. The spaces now offer a visual and haptic environment that elevates and honors the spirit of the workplace; by connecting us back to the history of this grand building, we experience historic Boston seen through the lens of a future-focused workplace.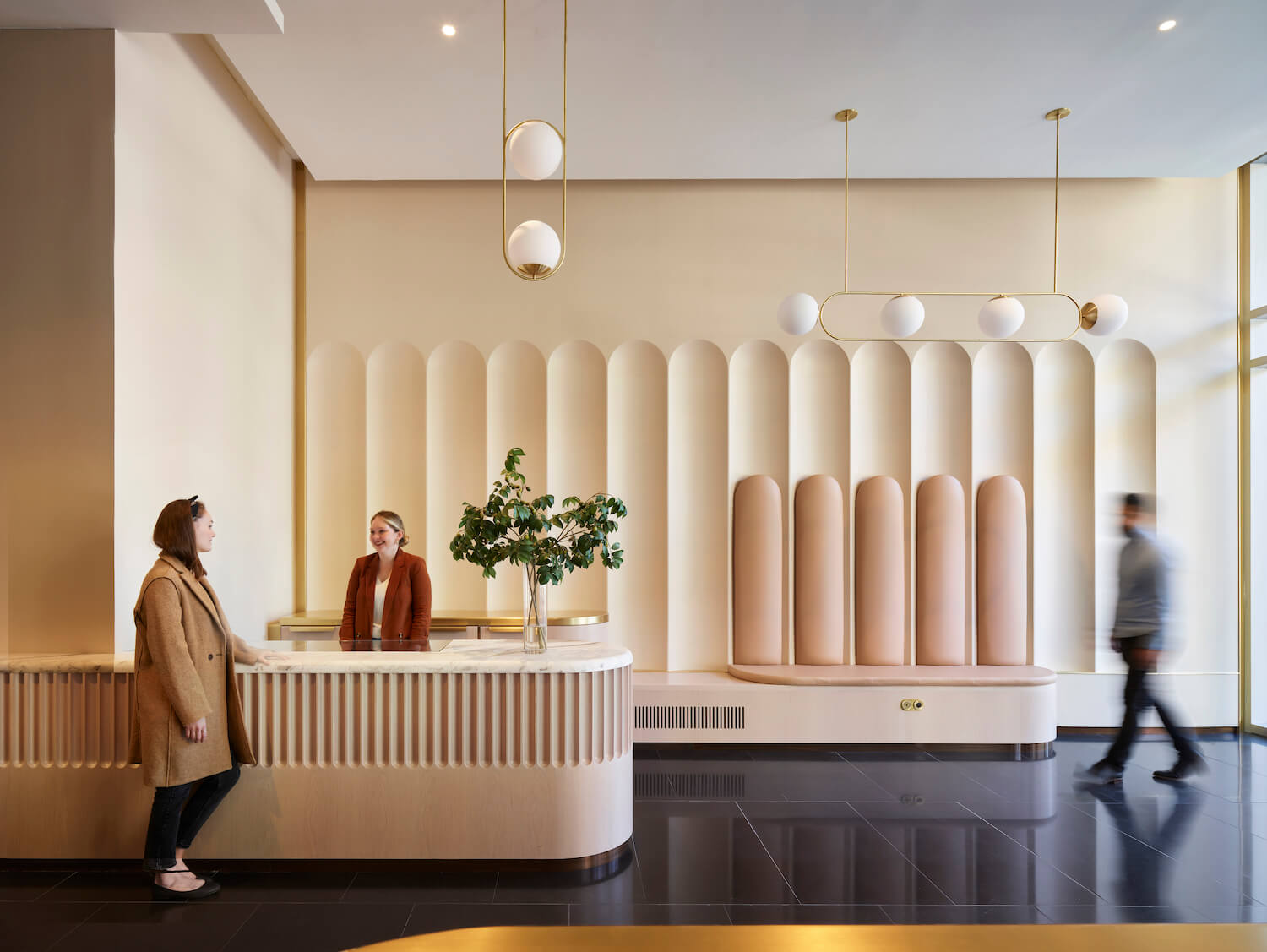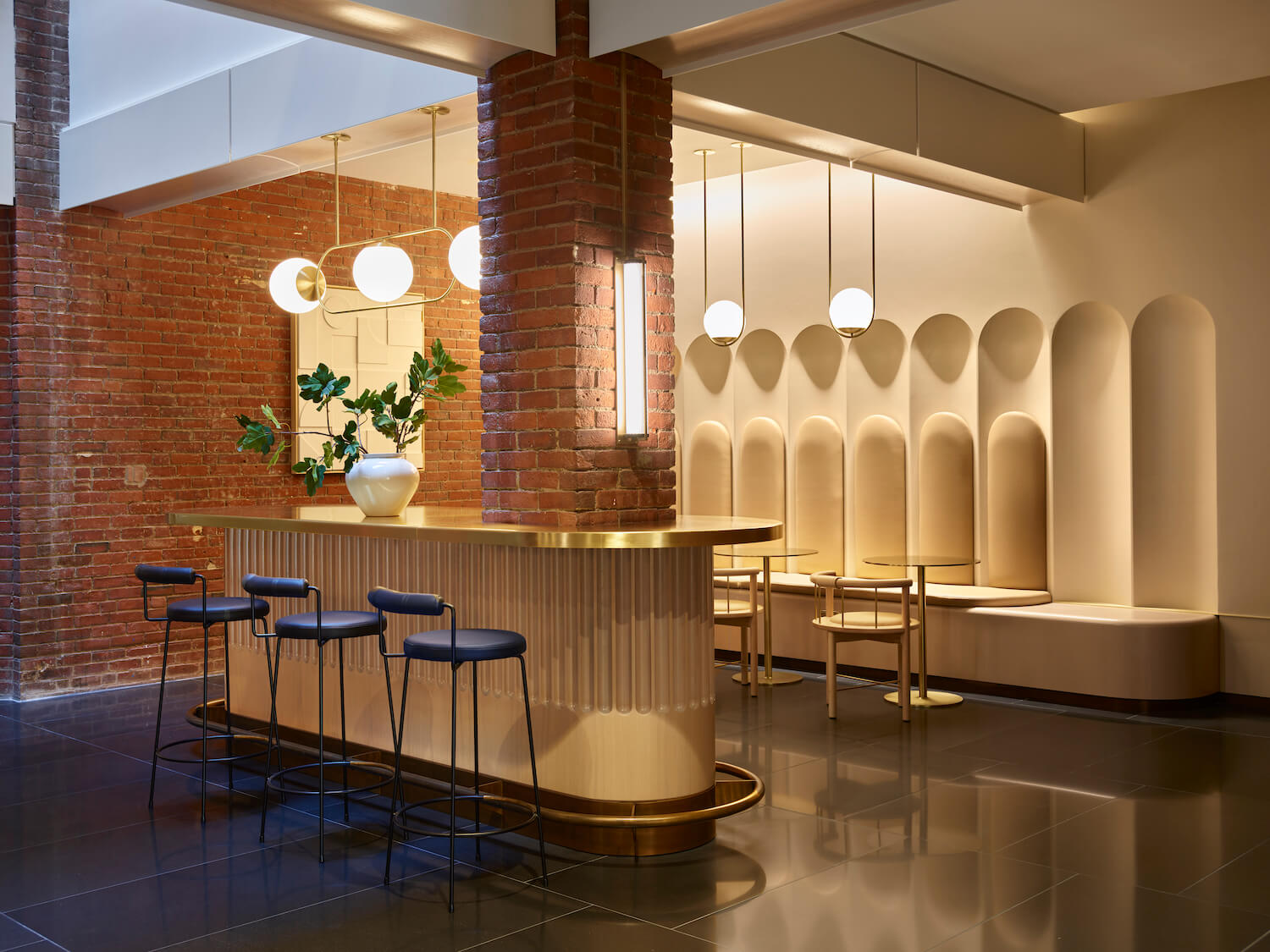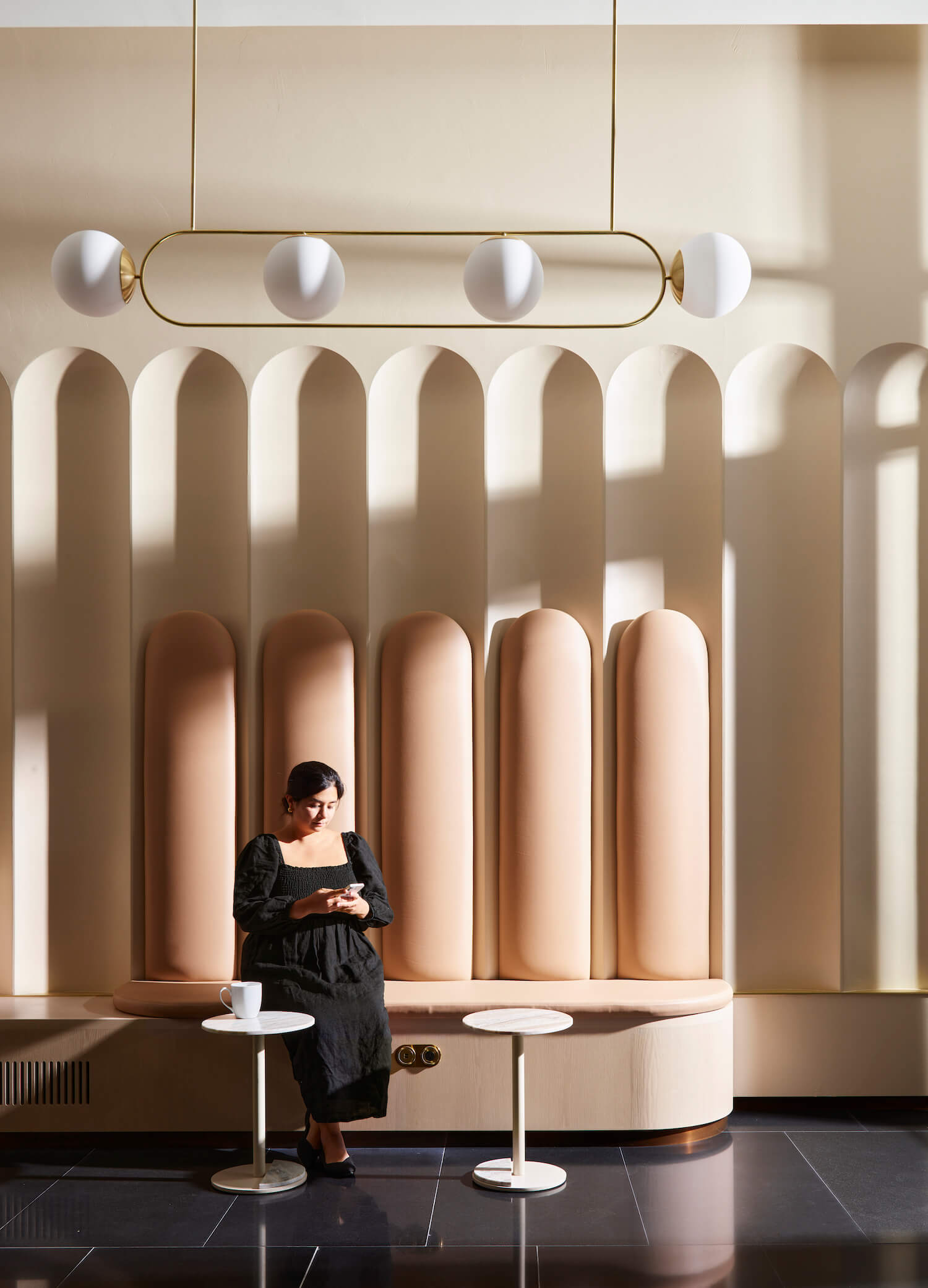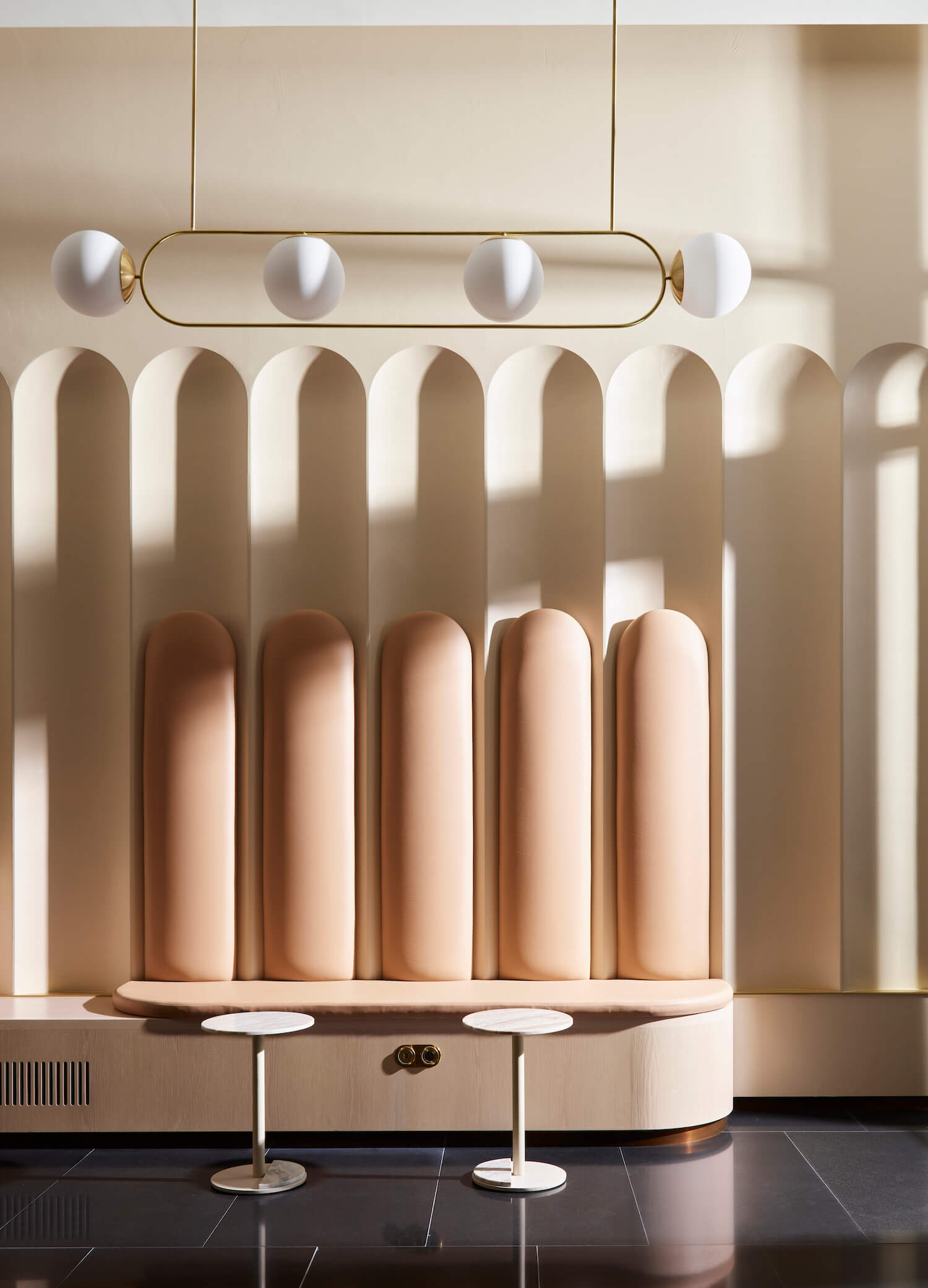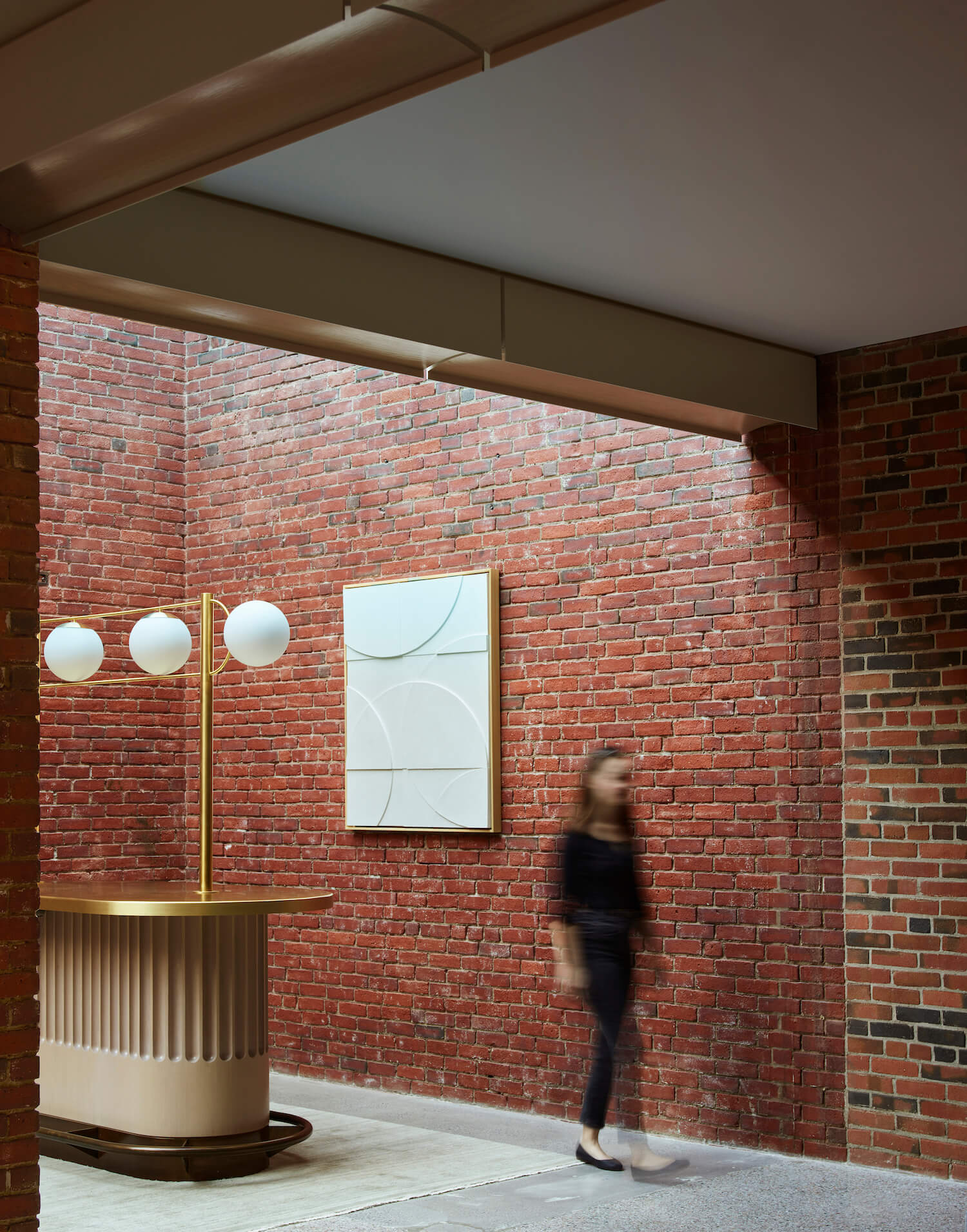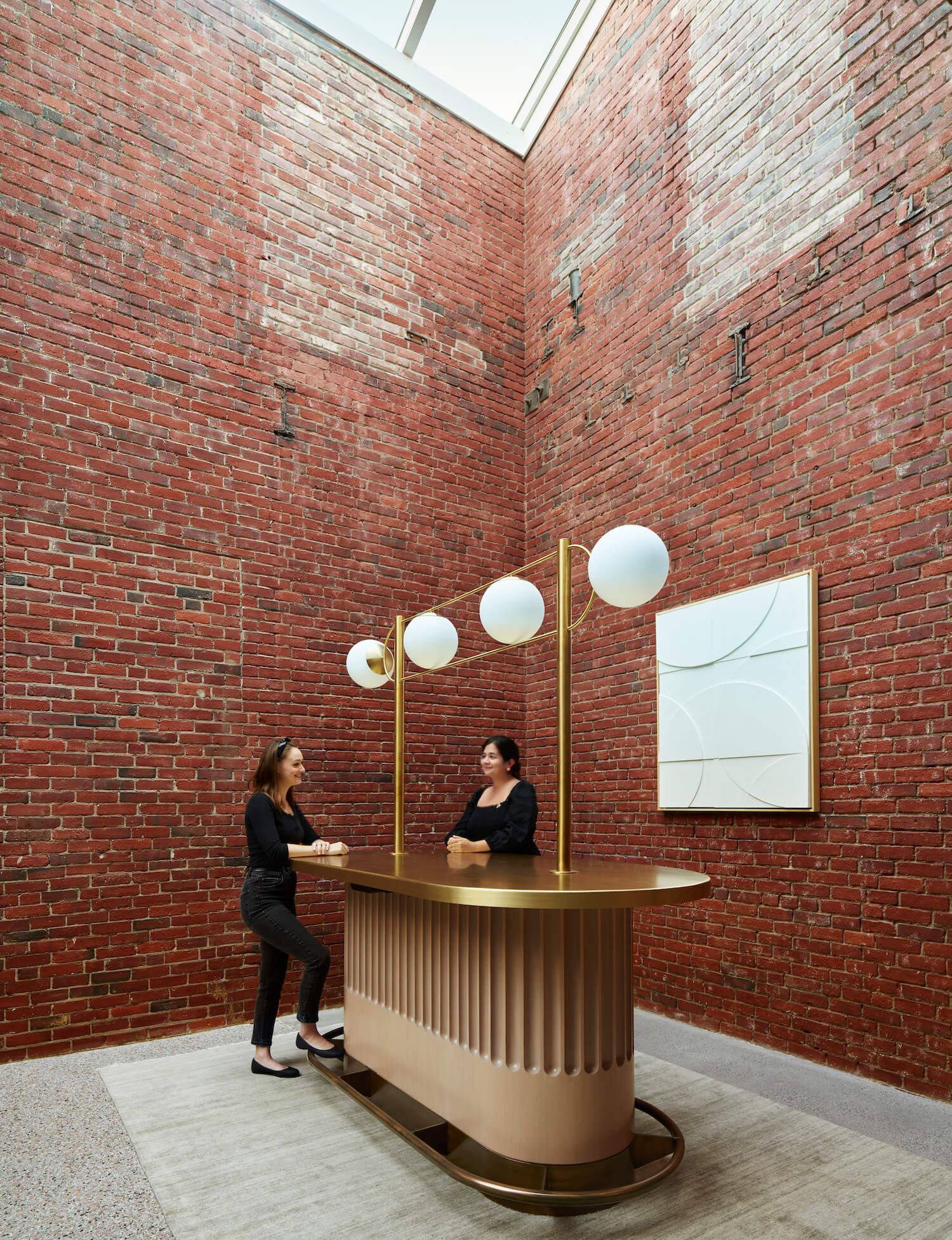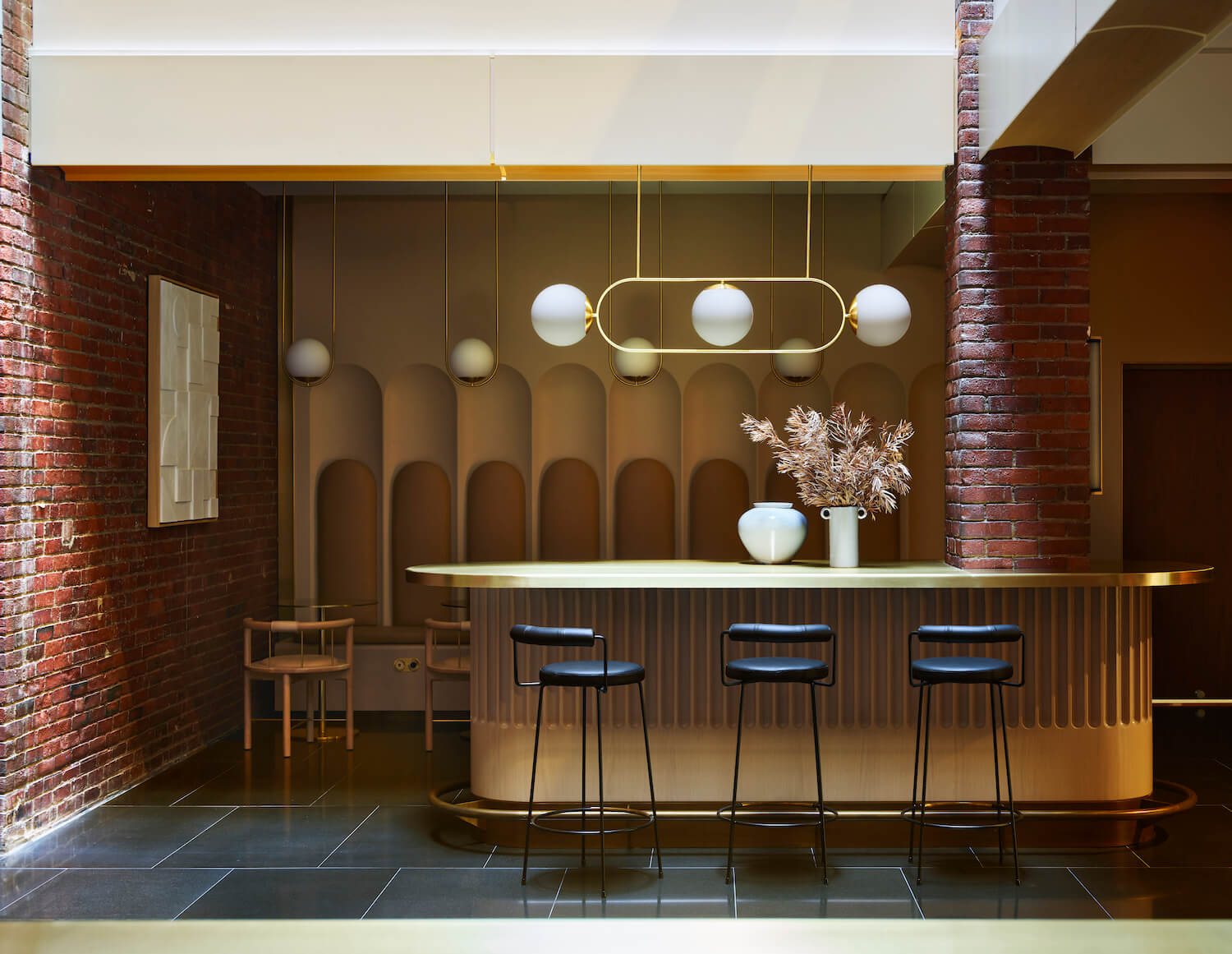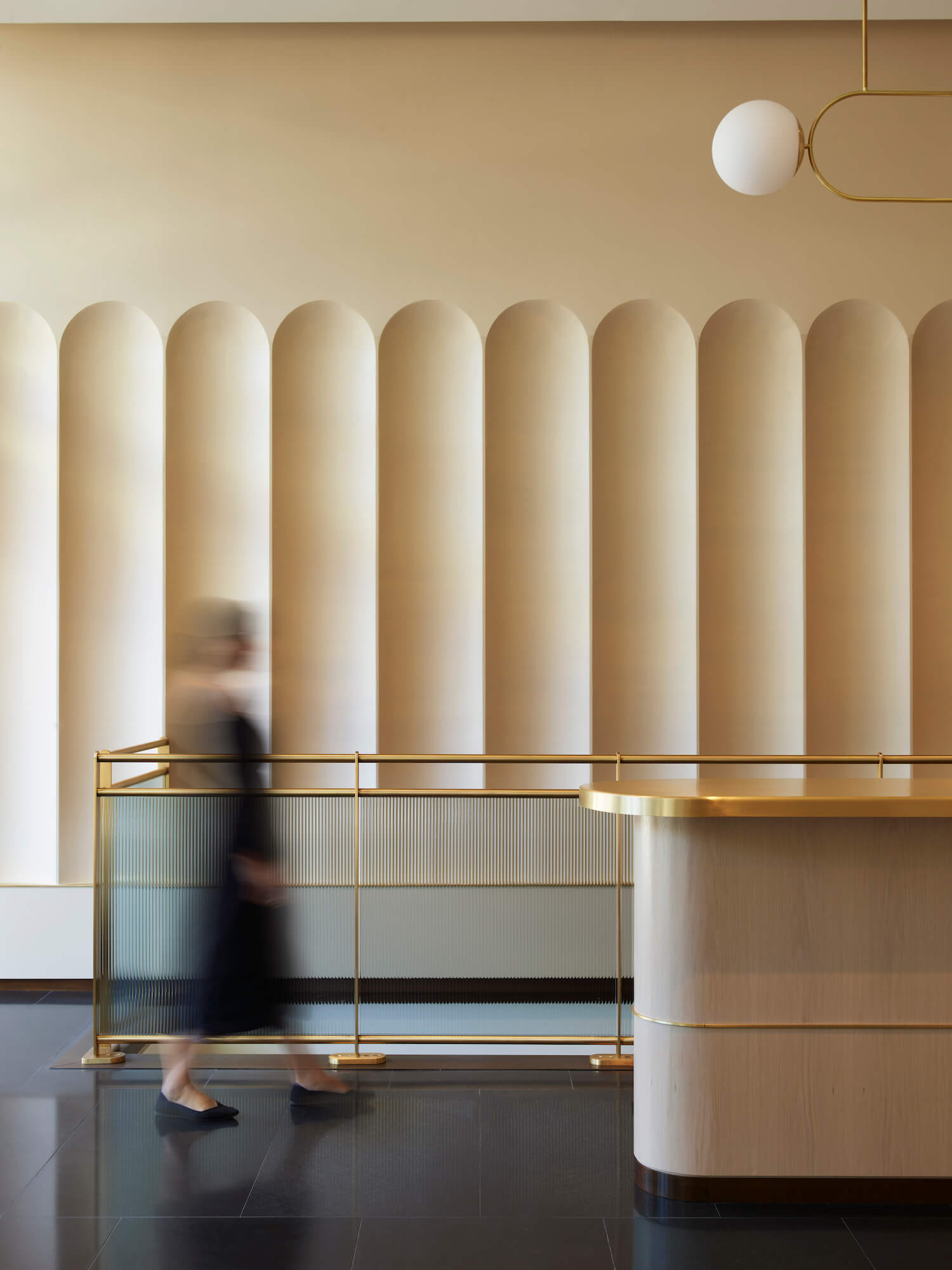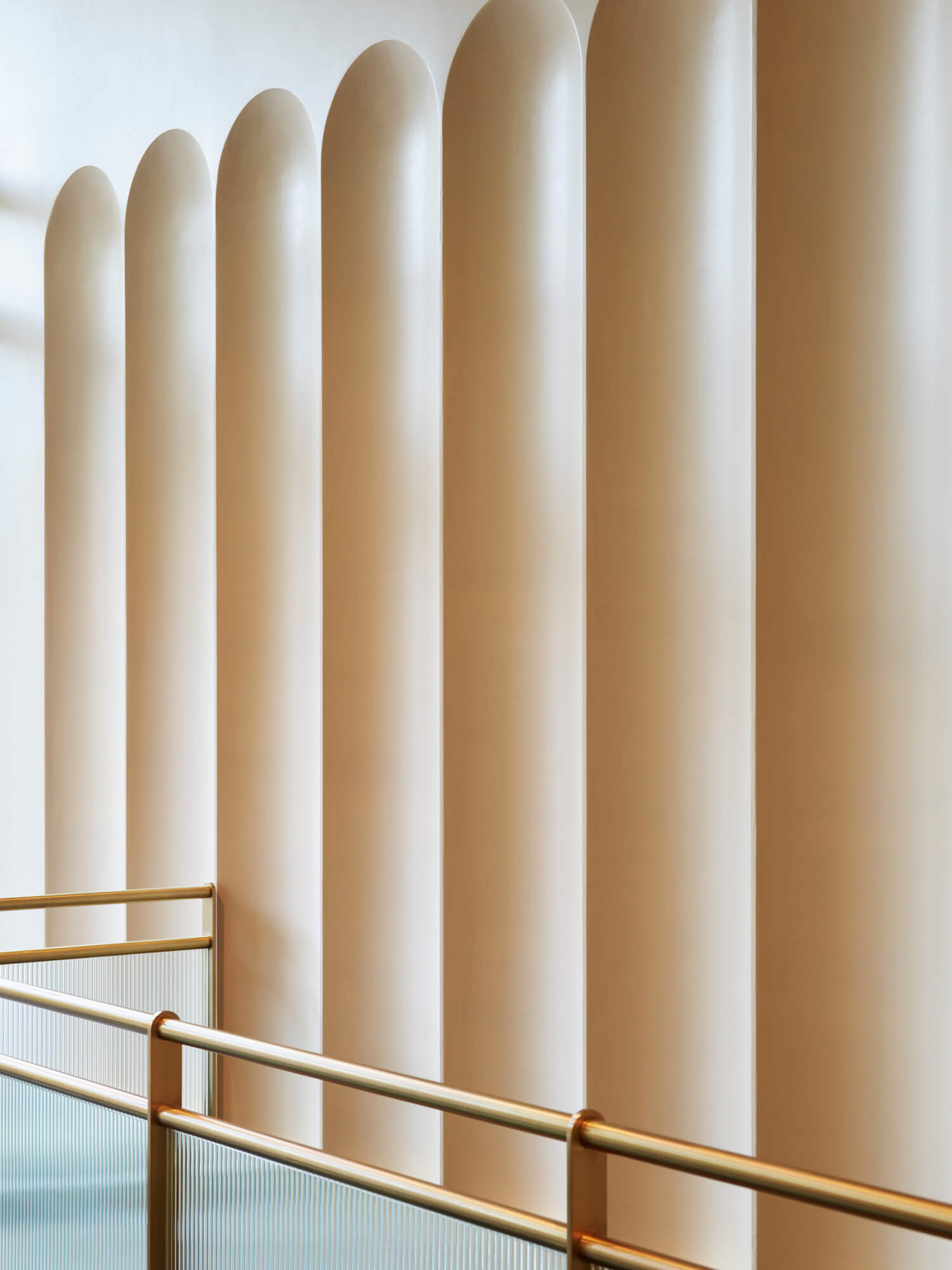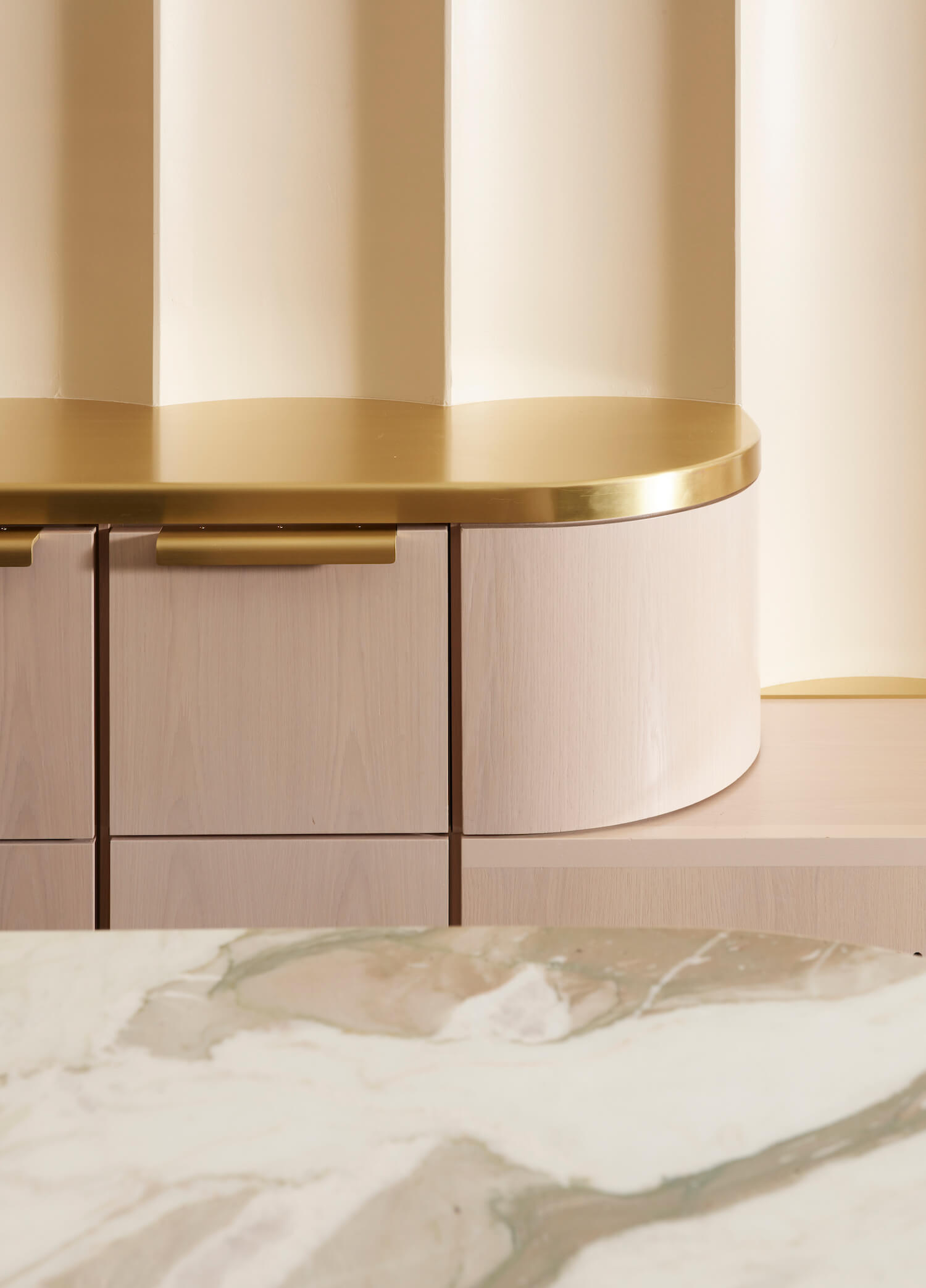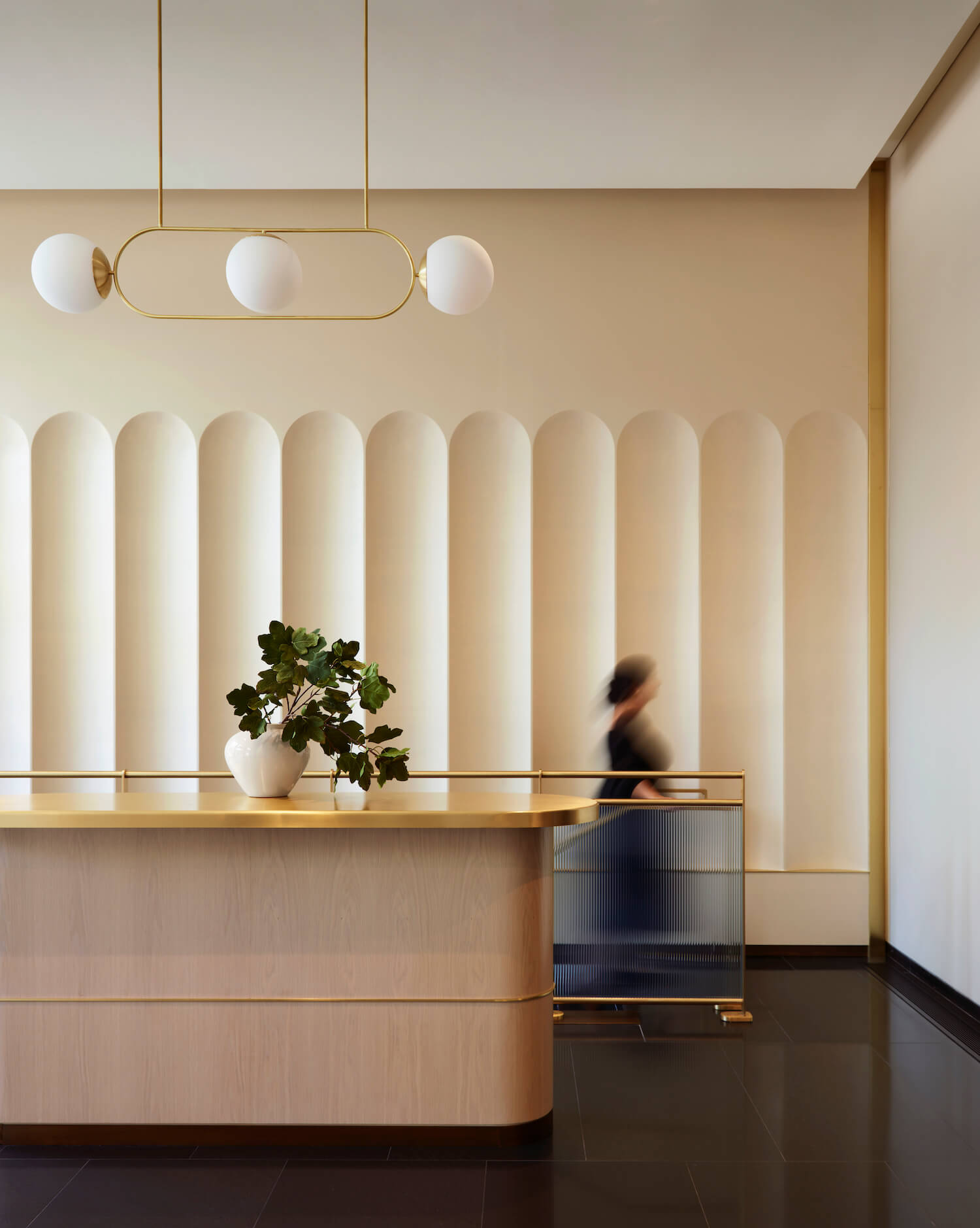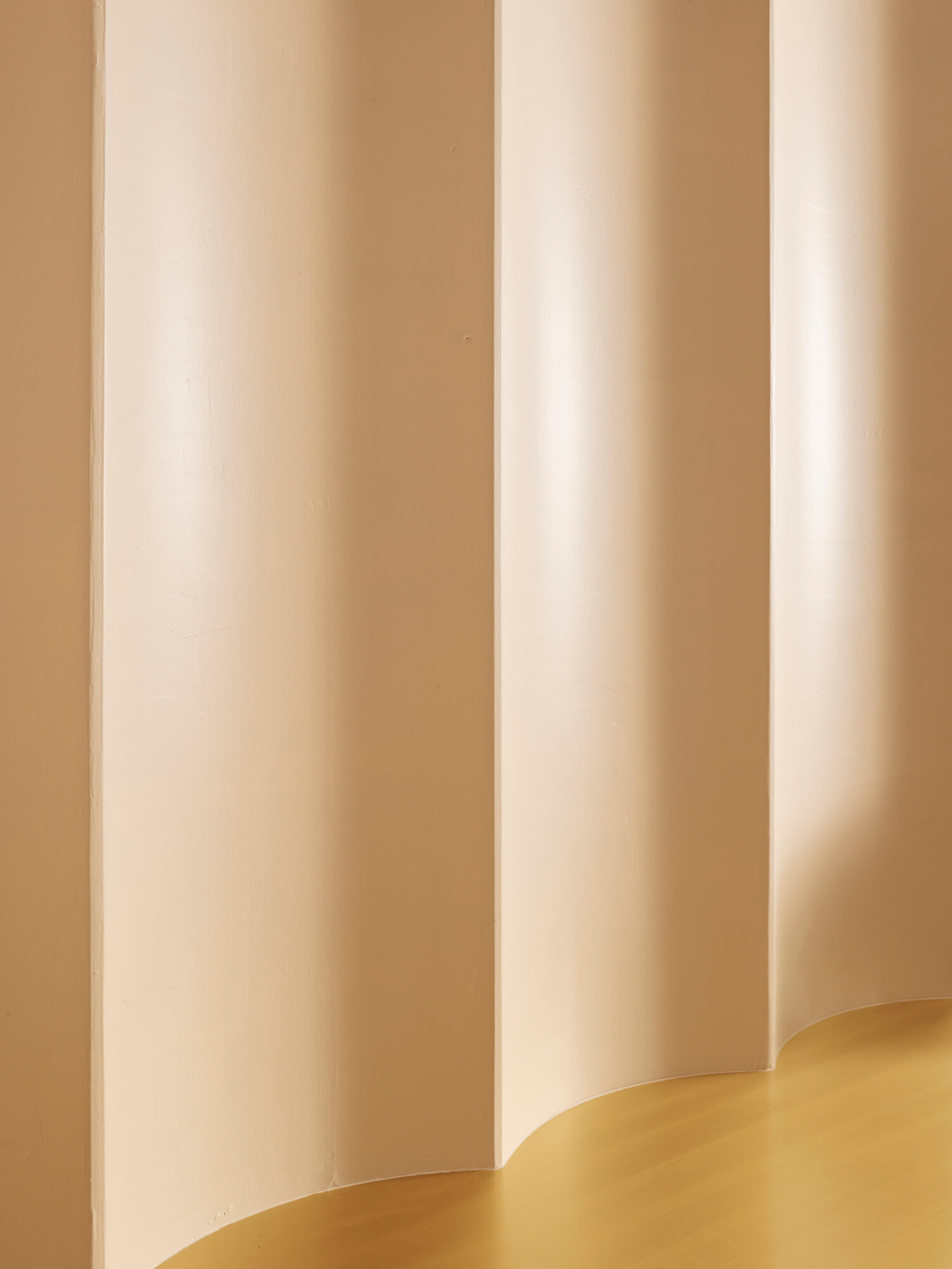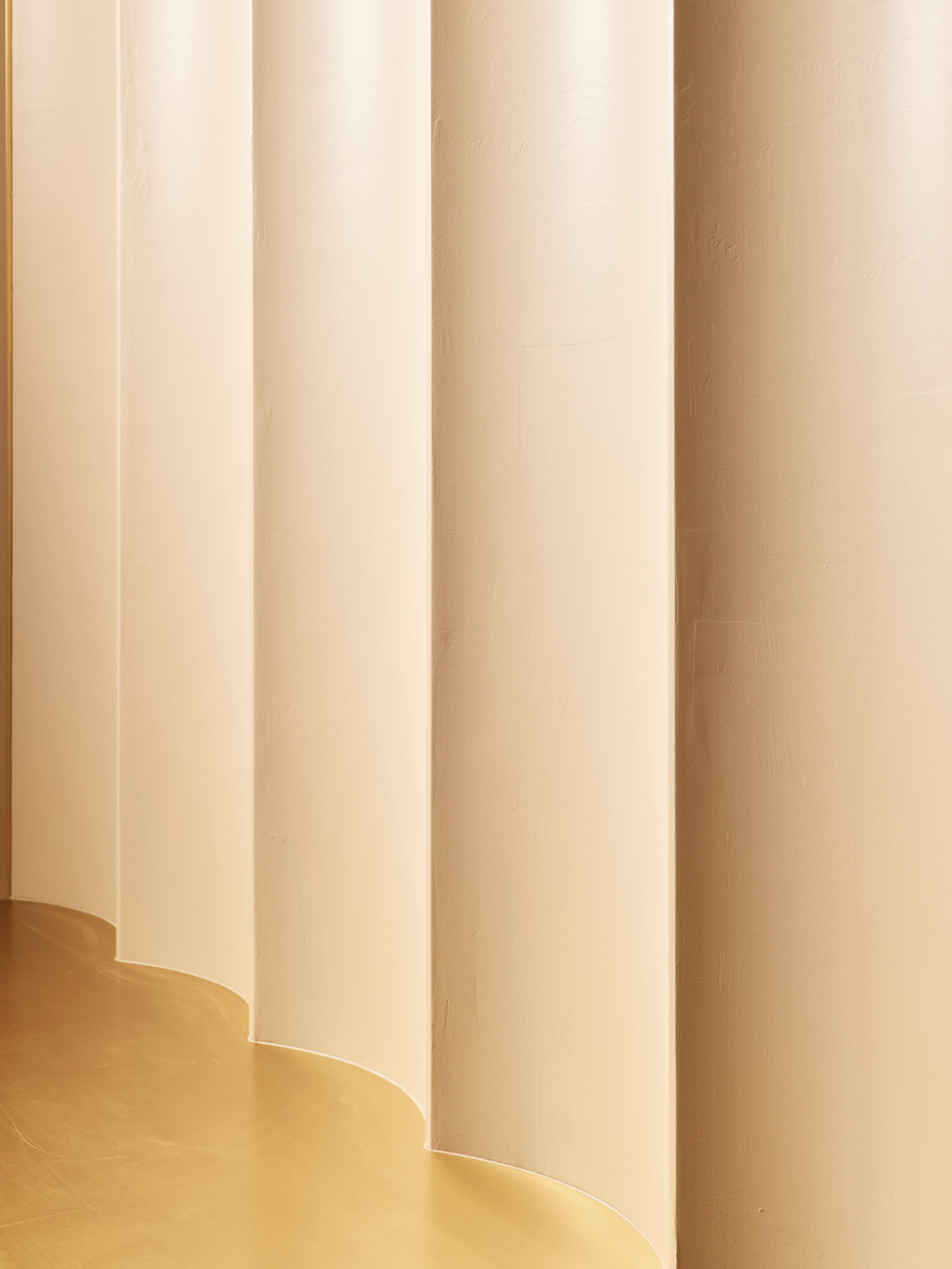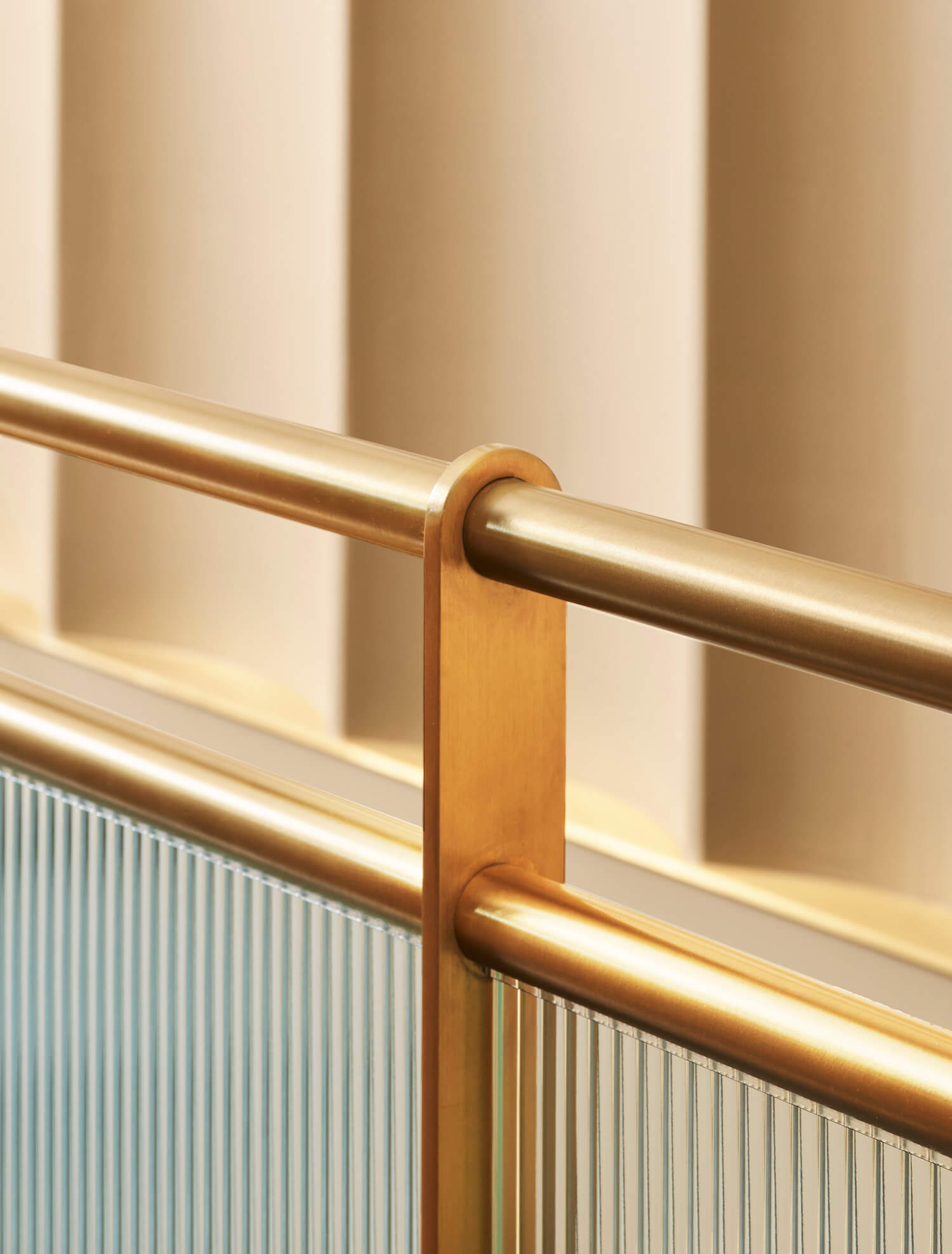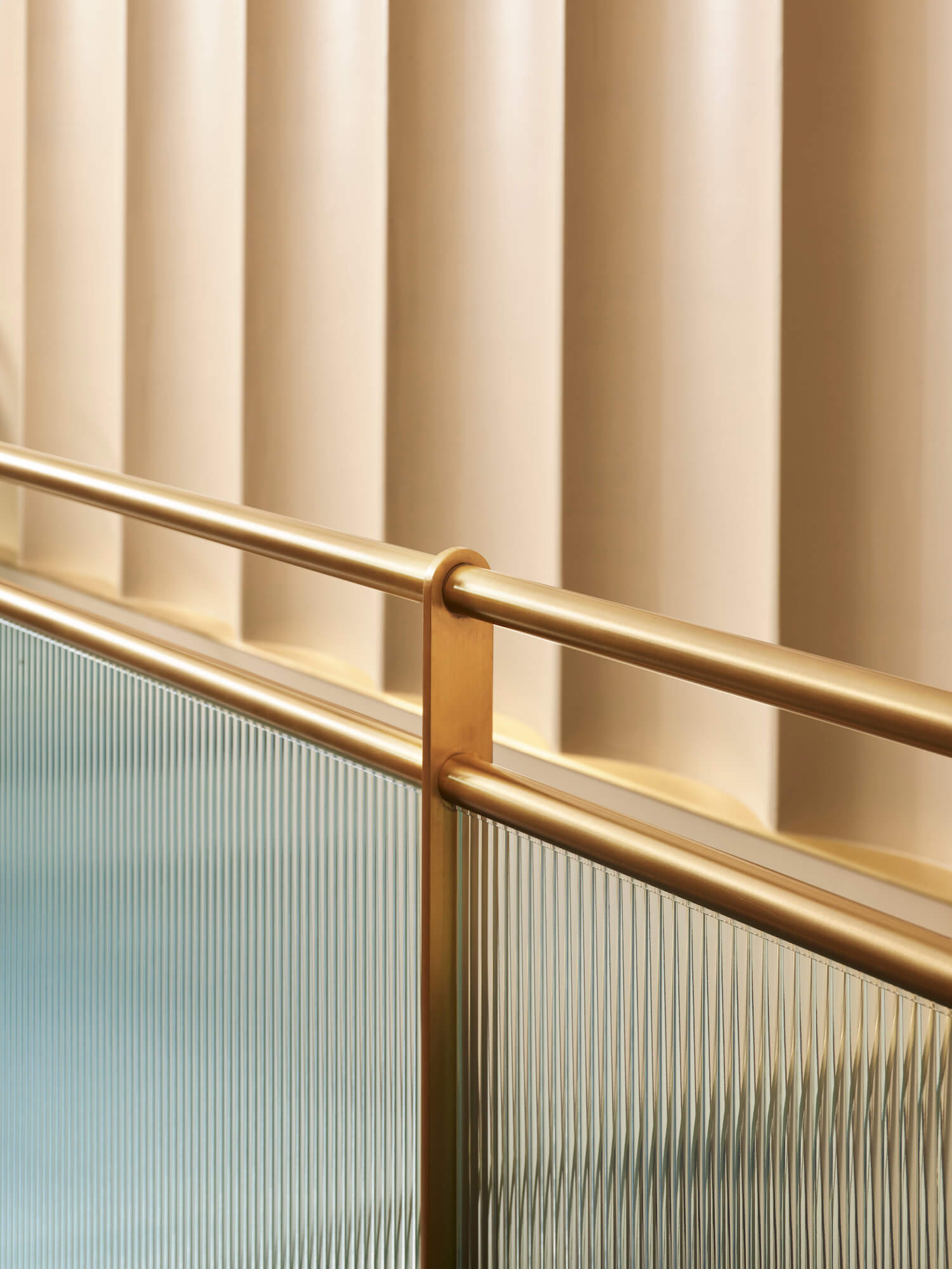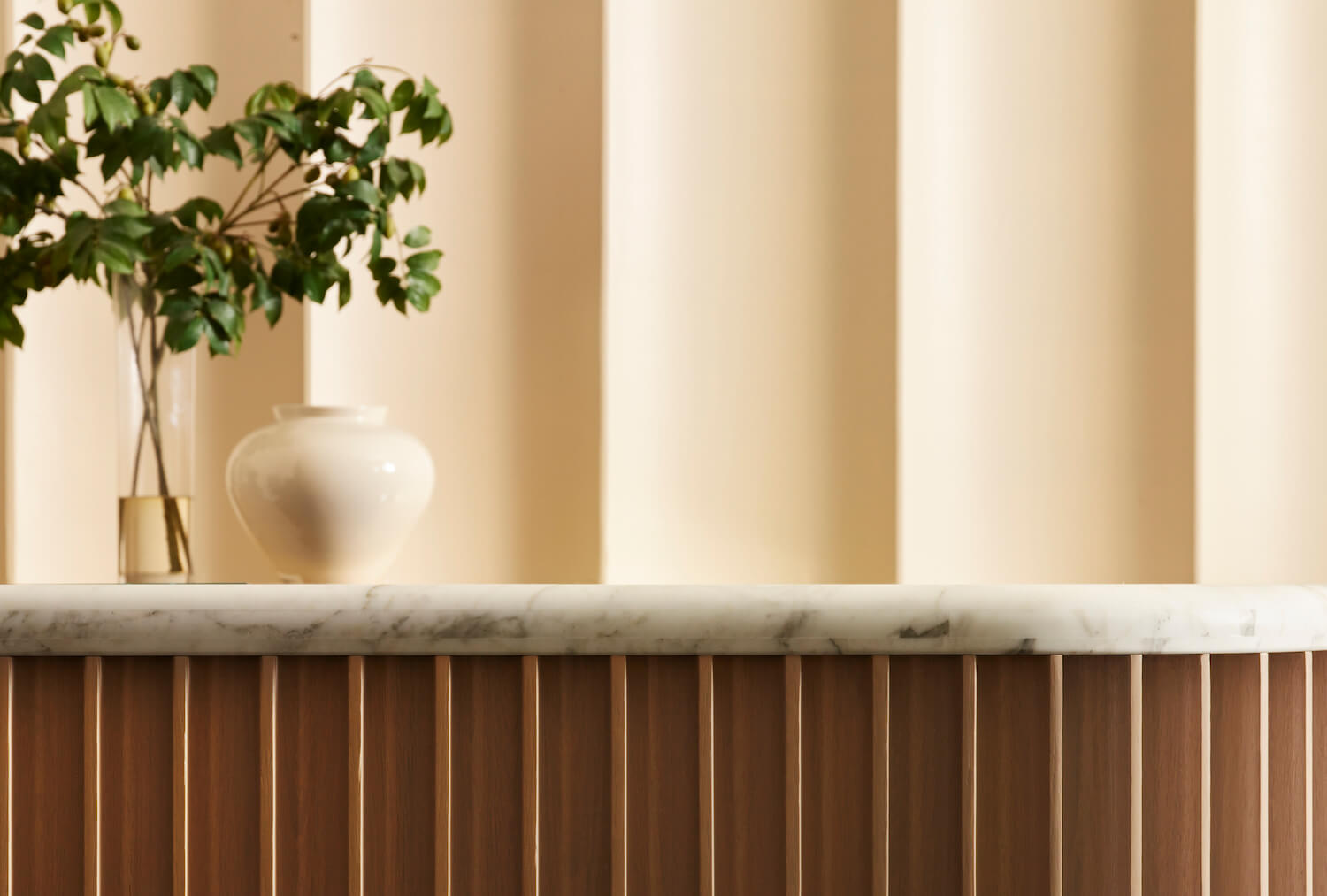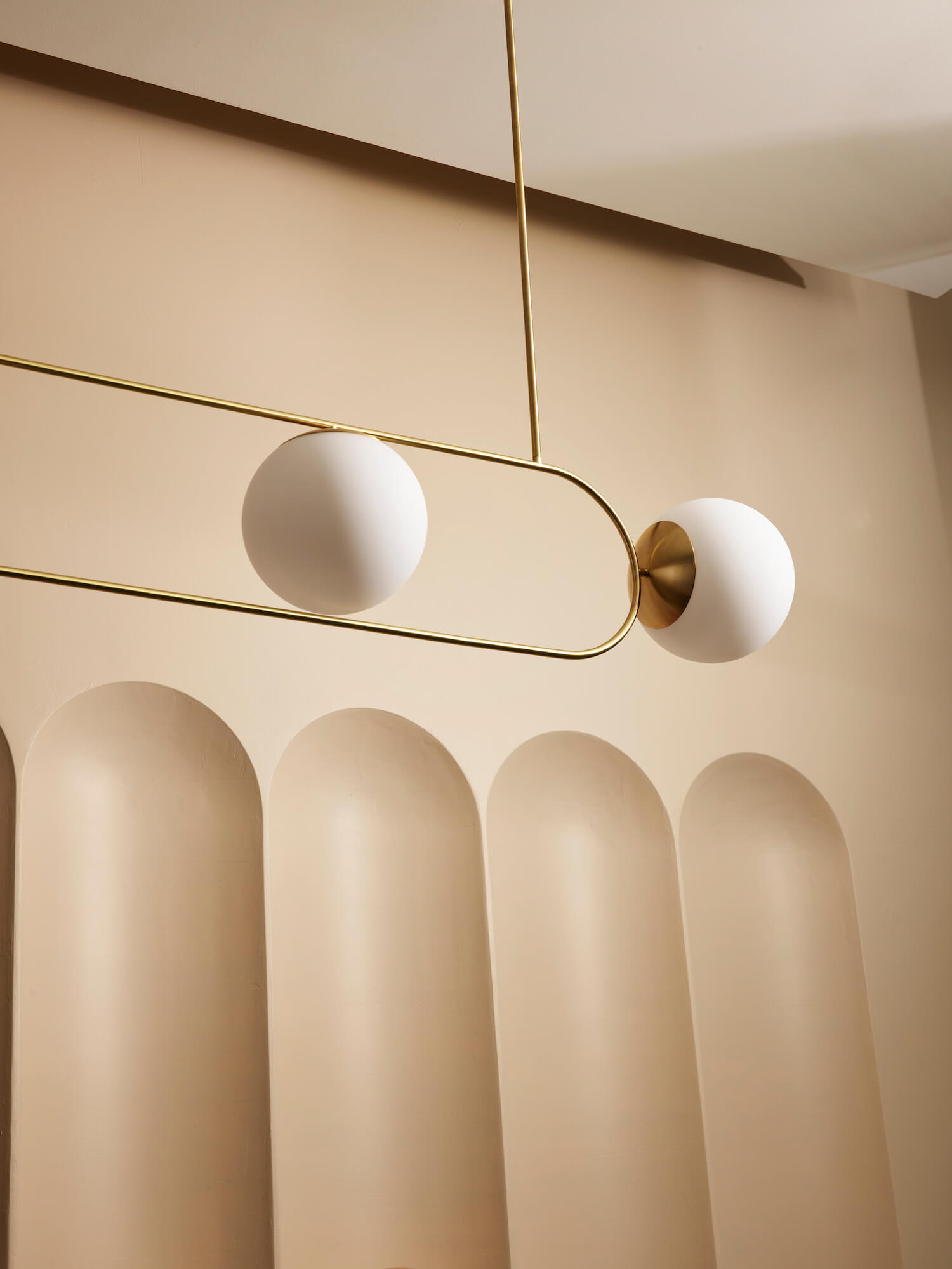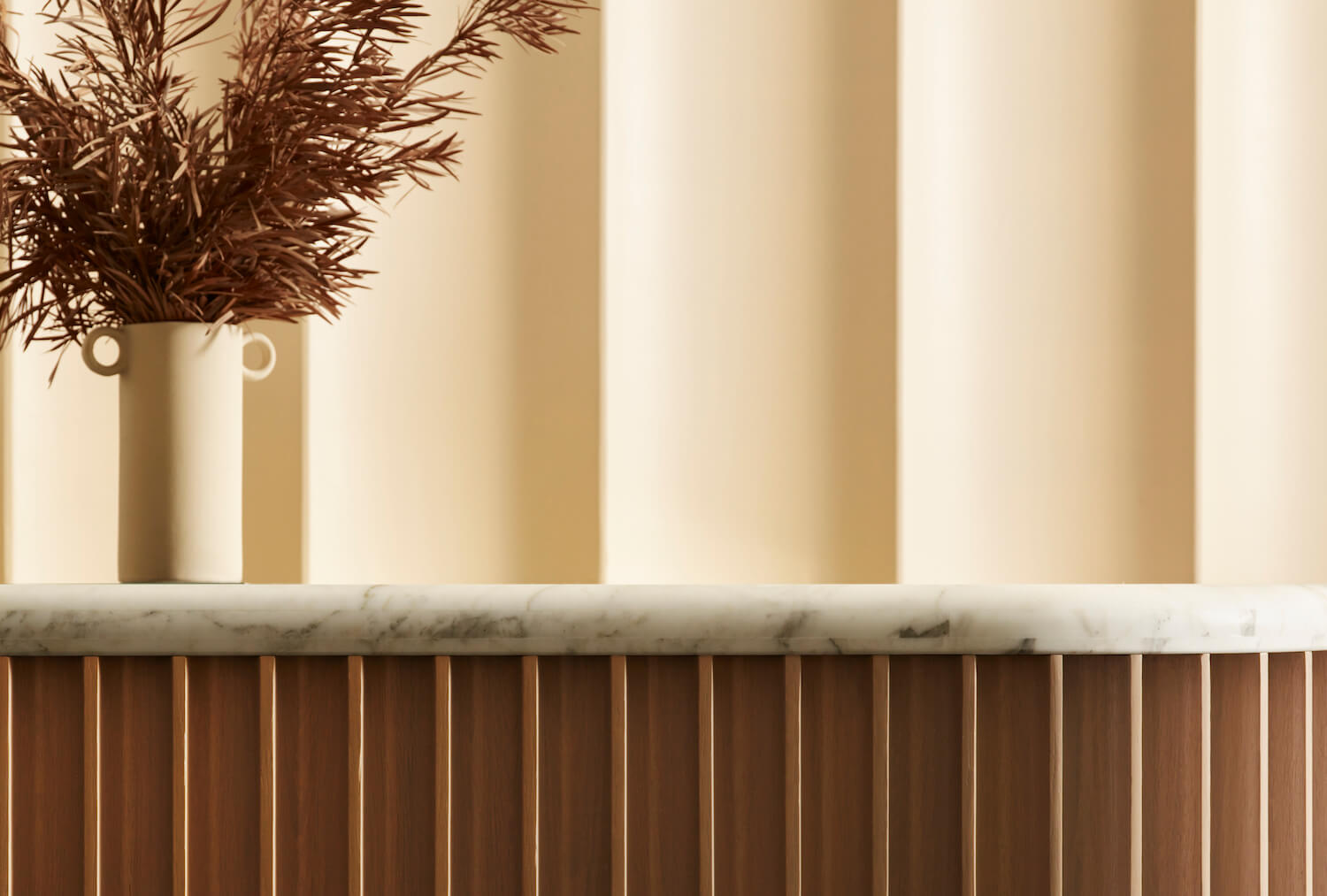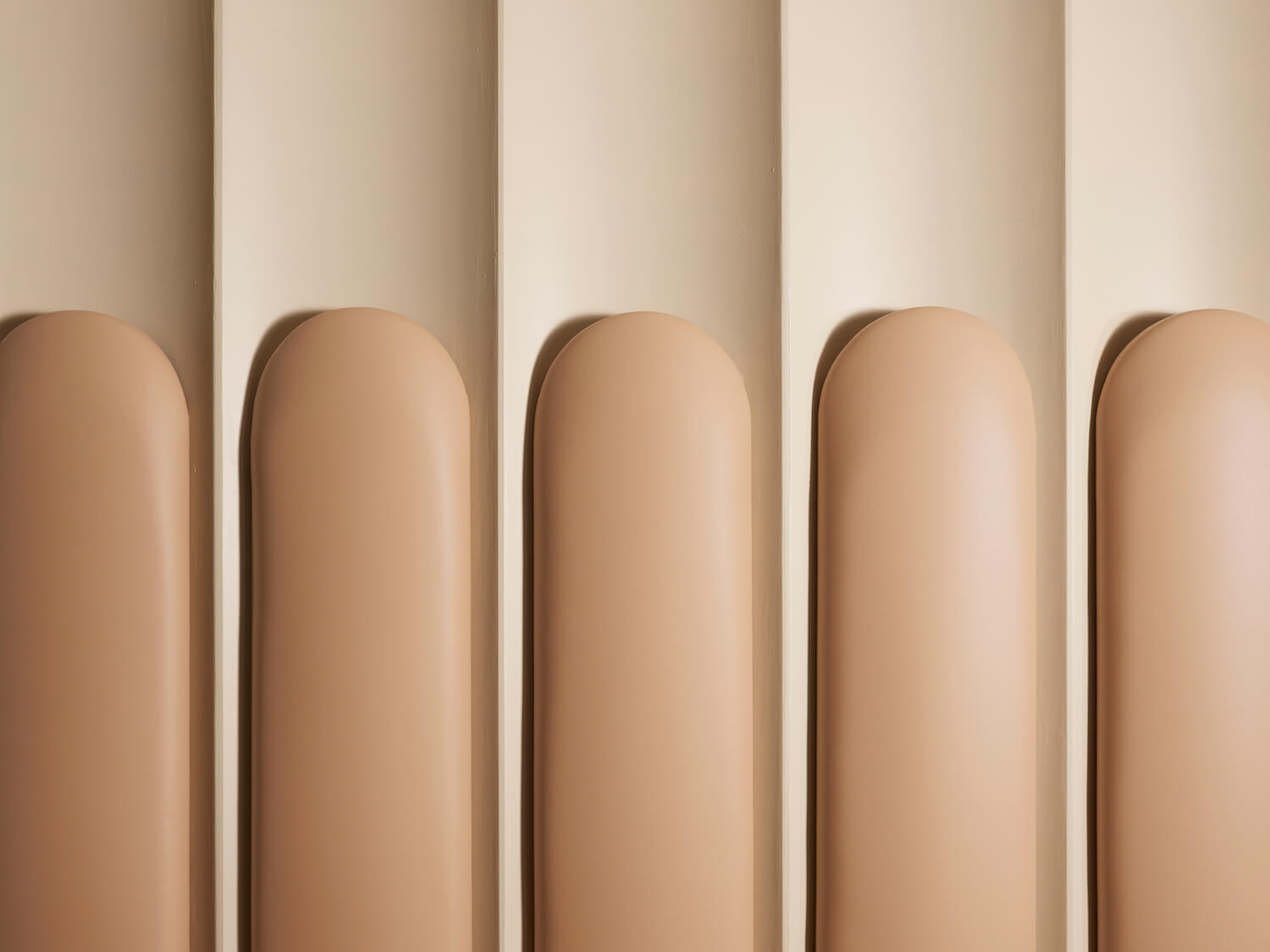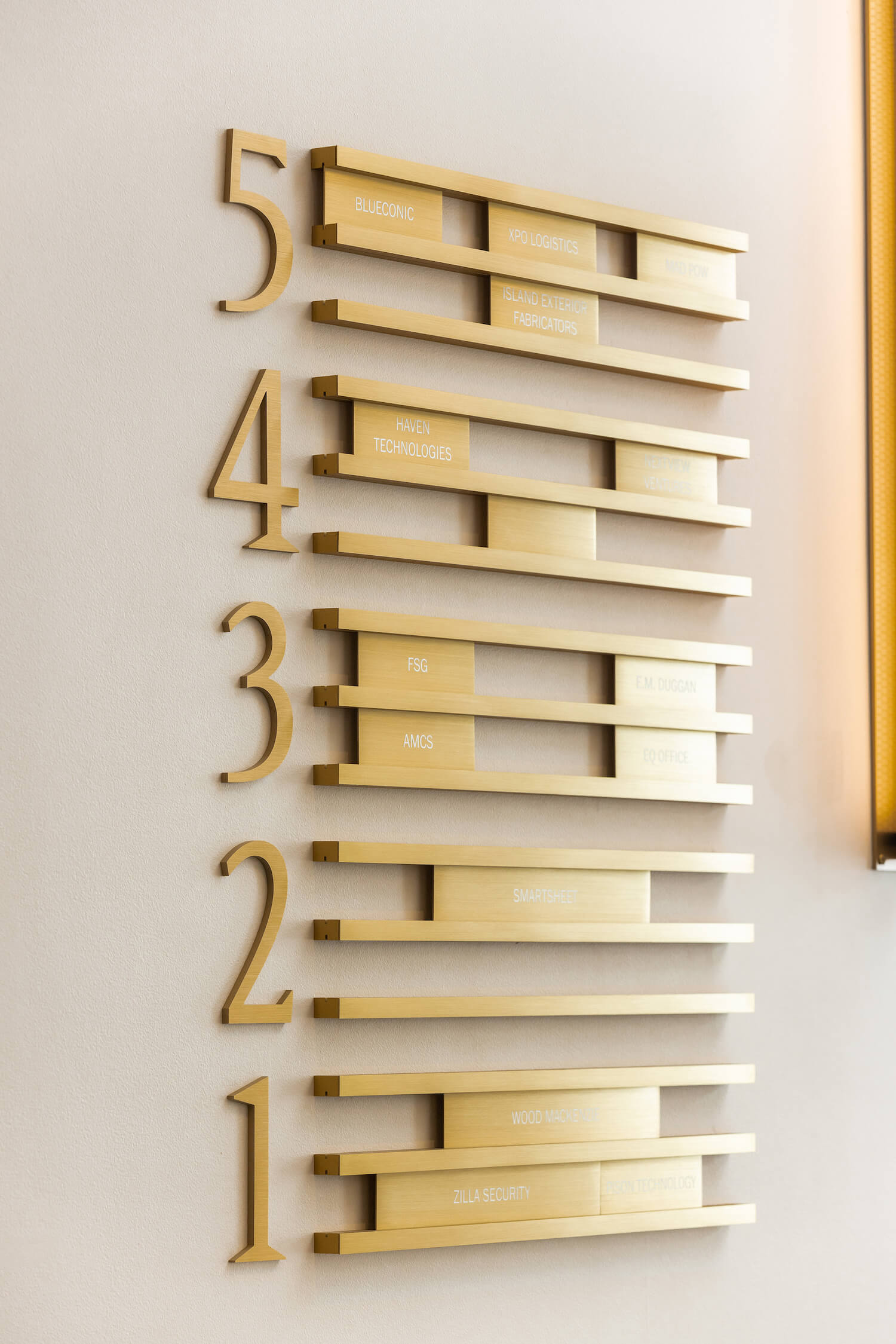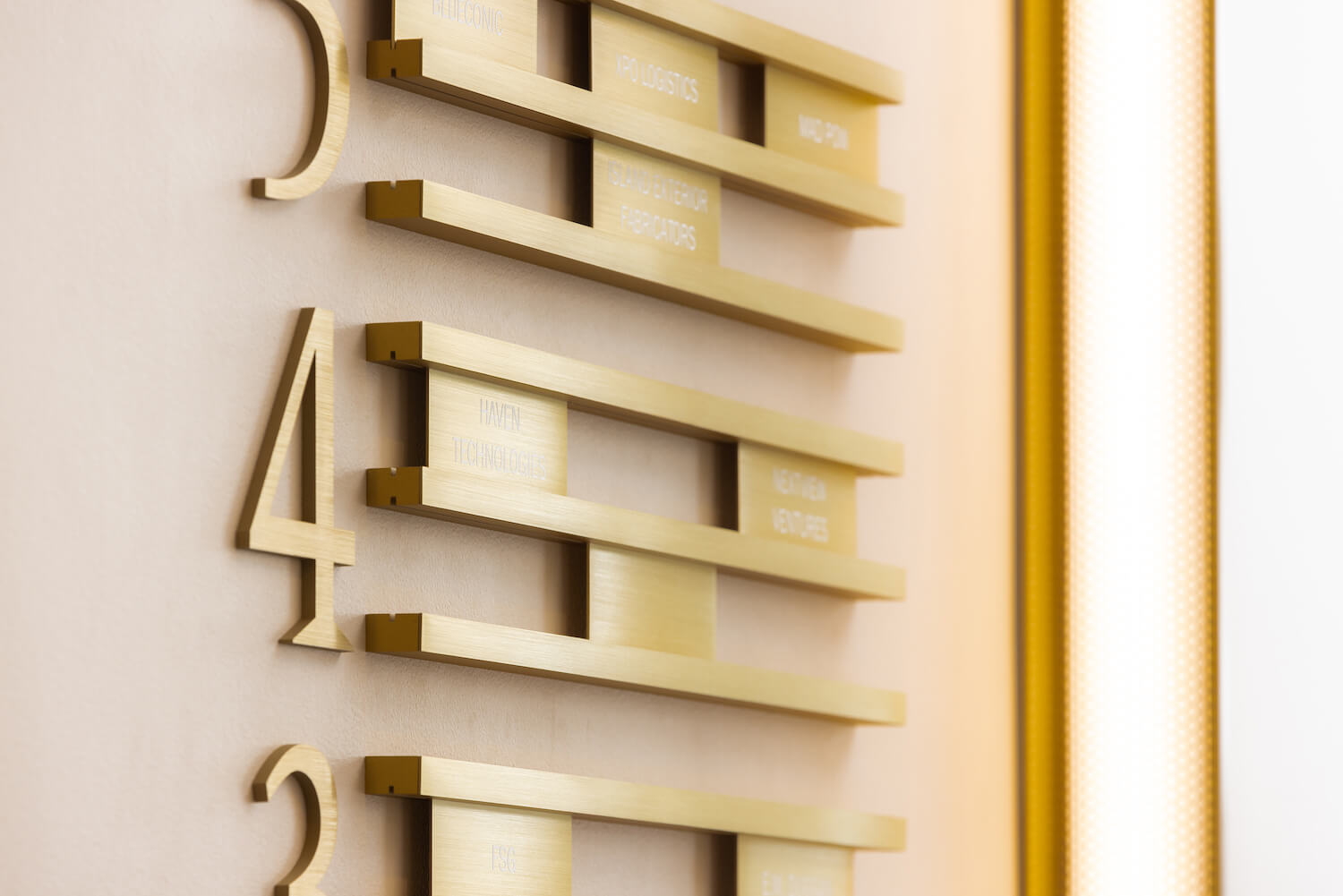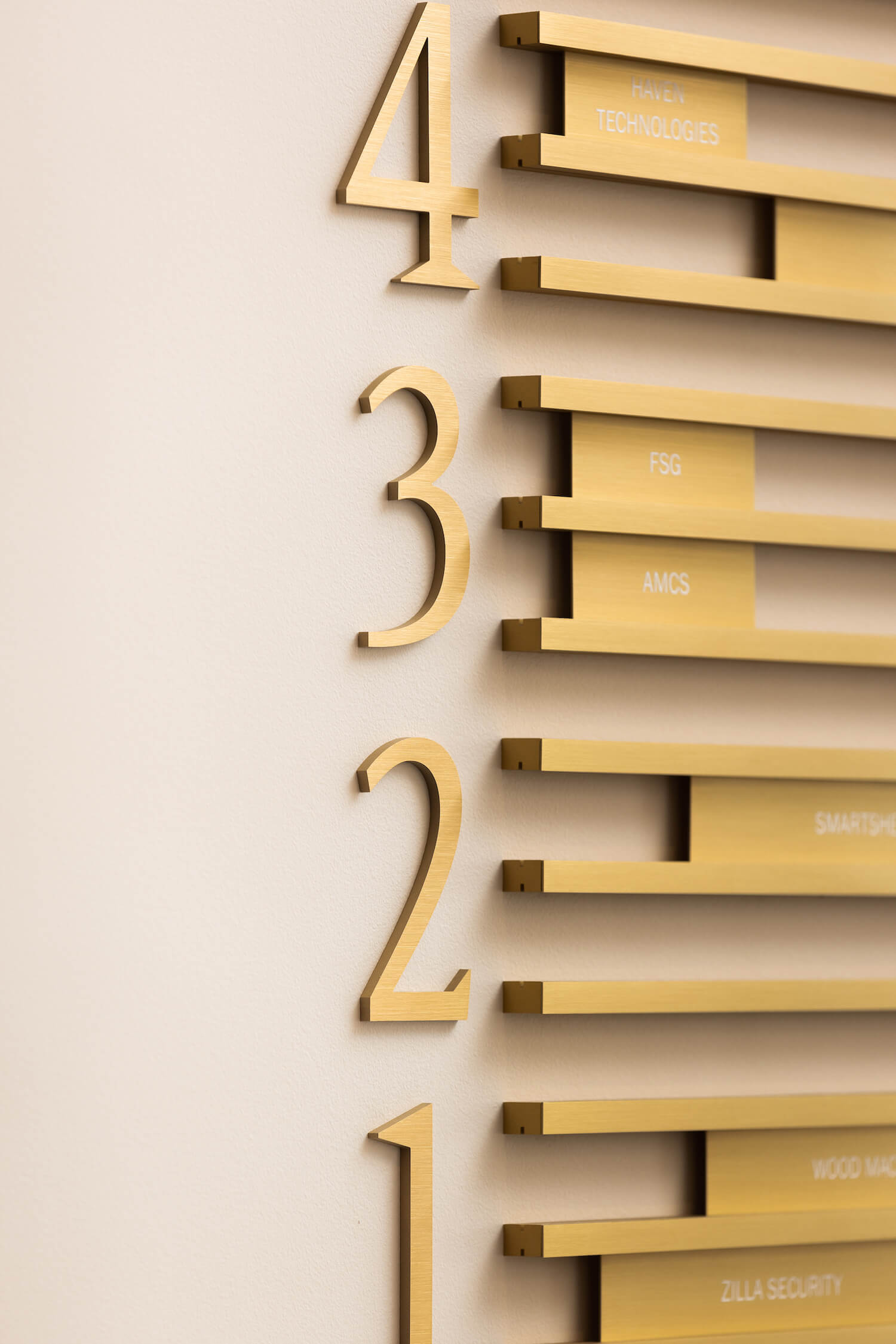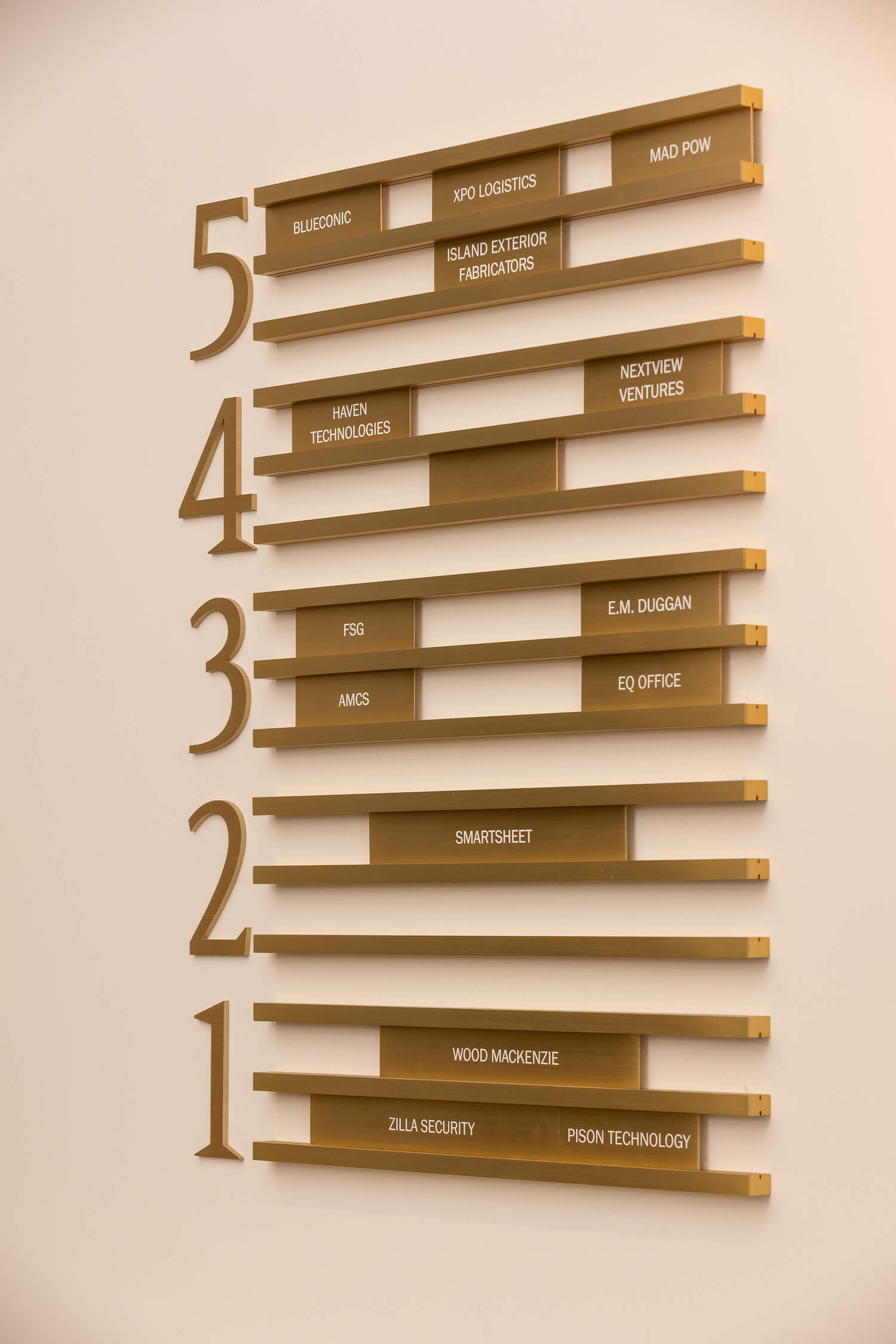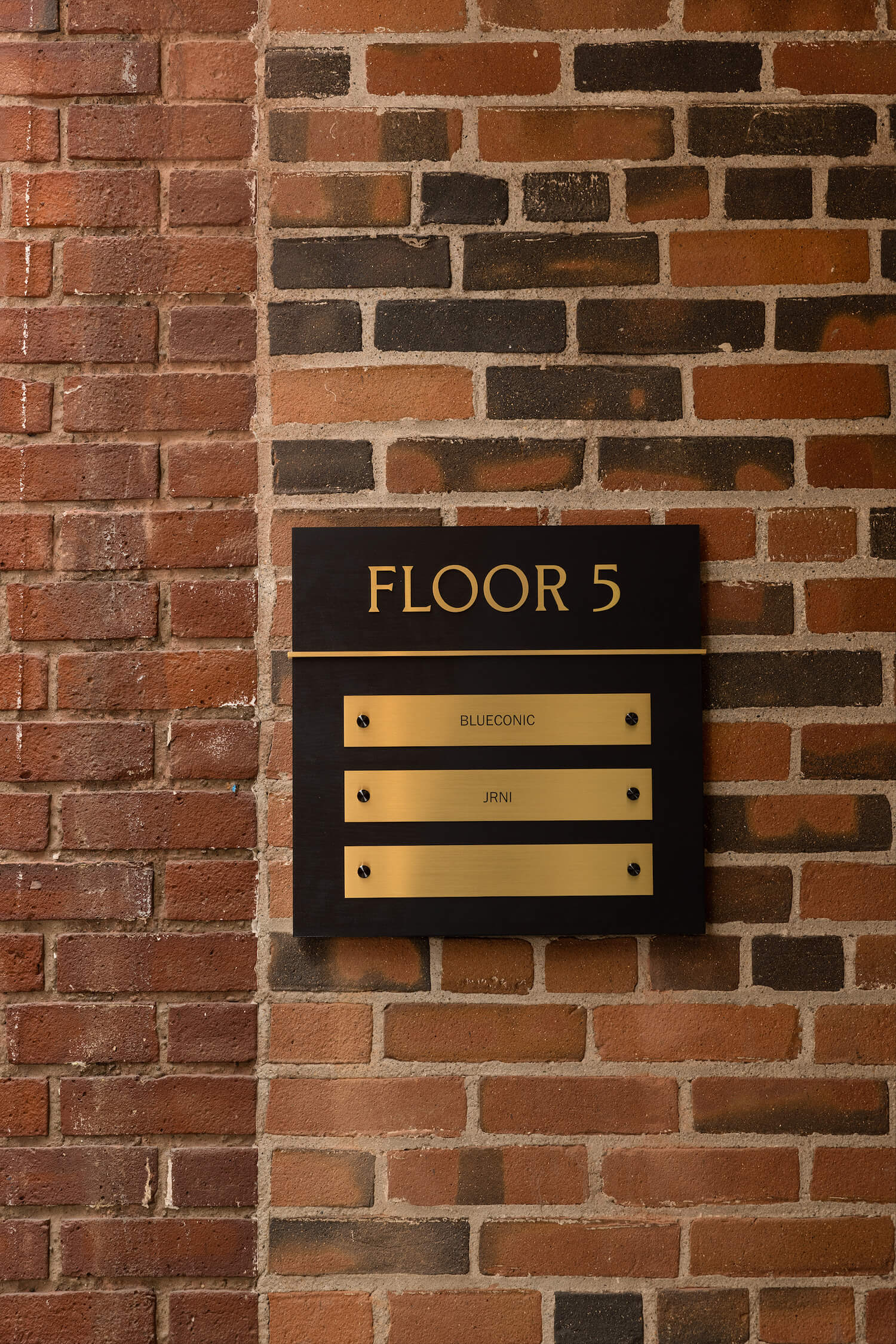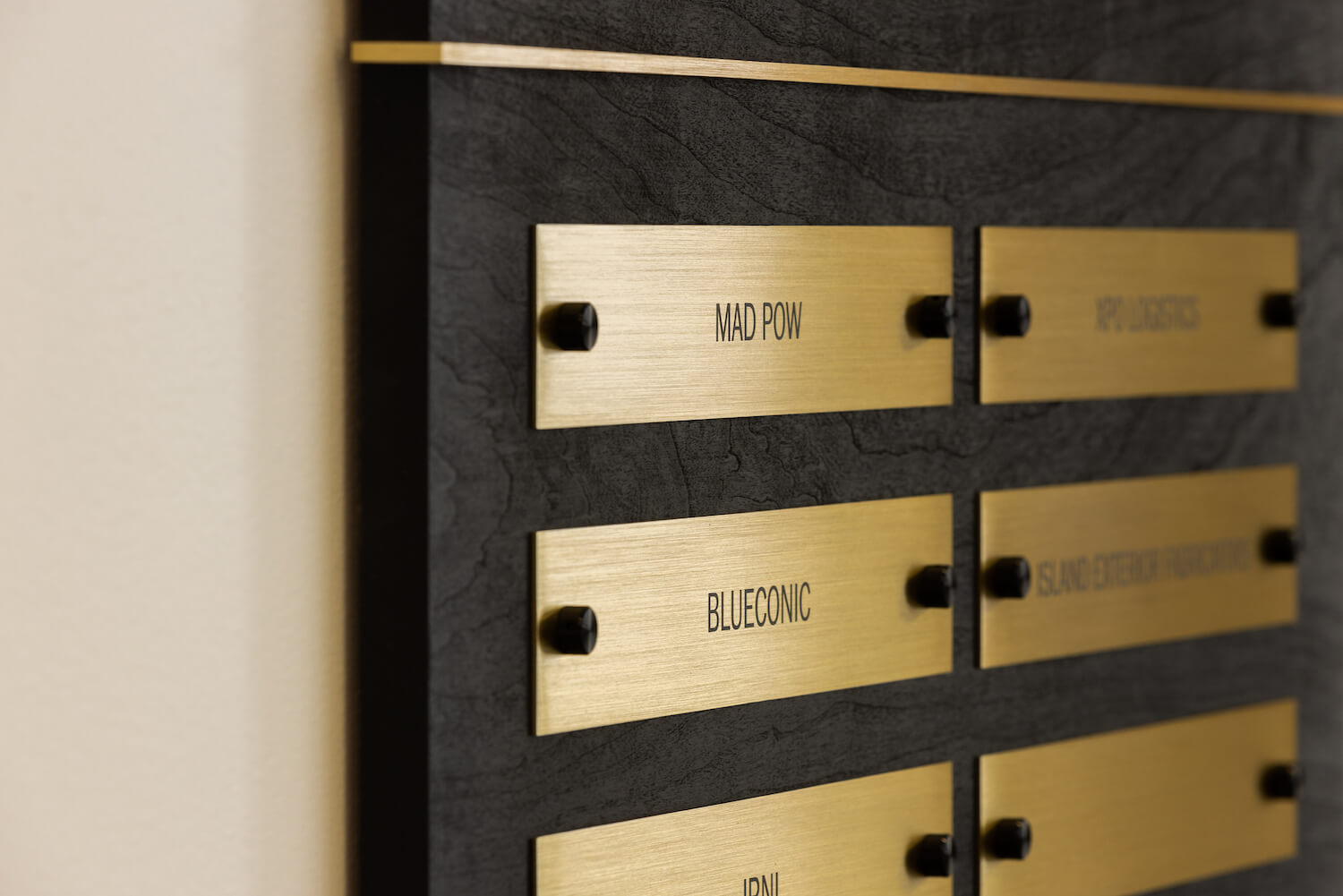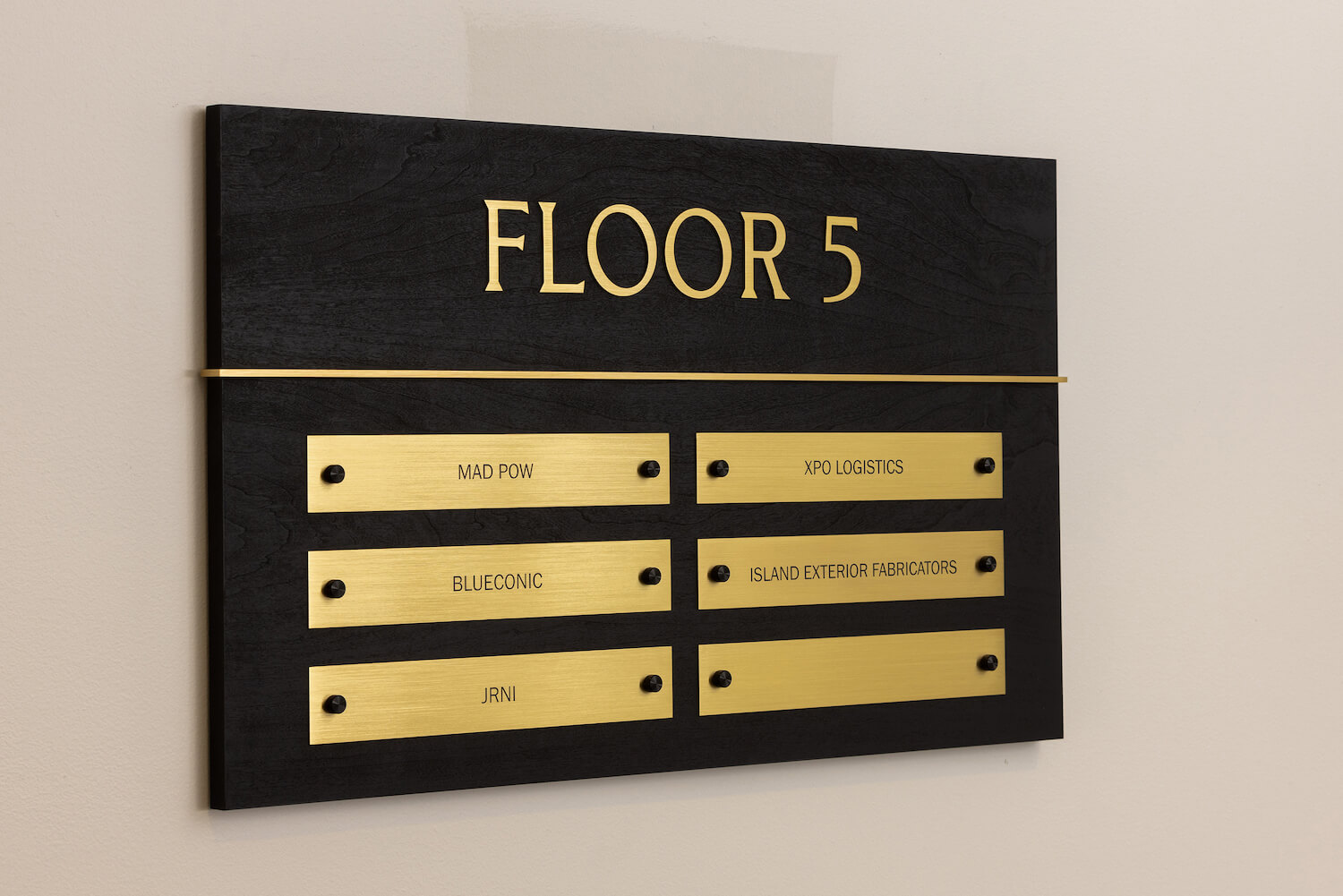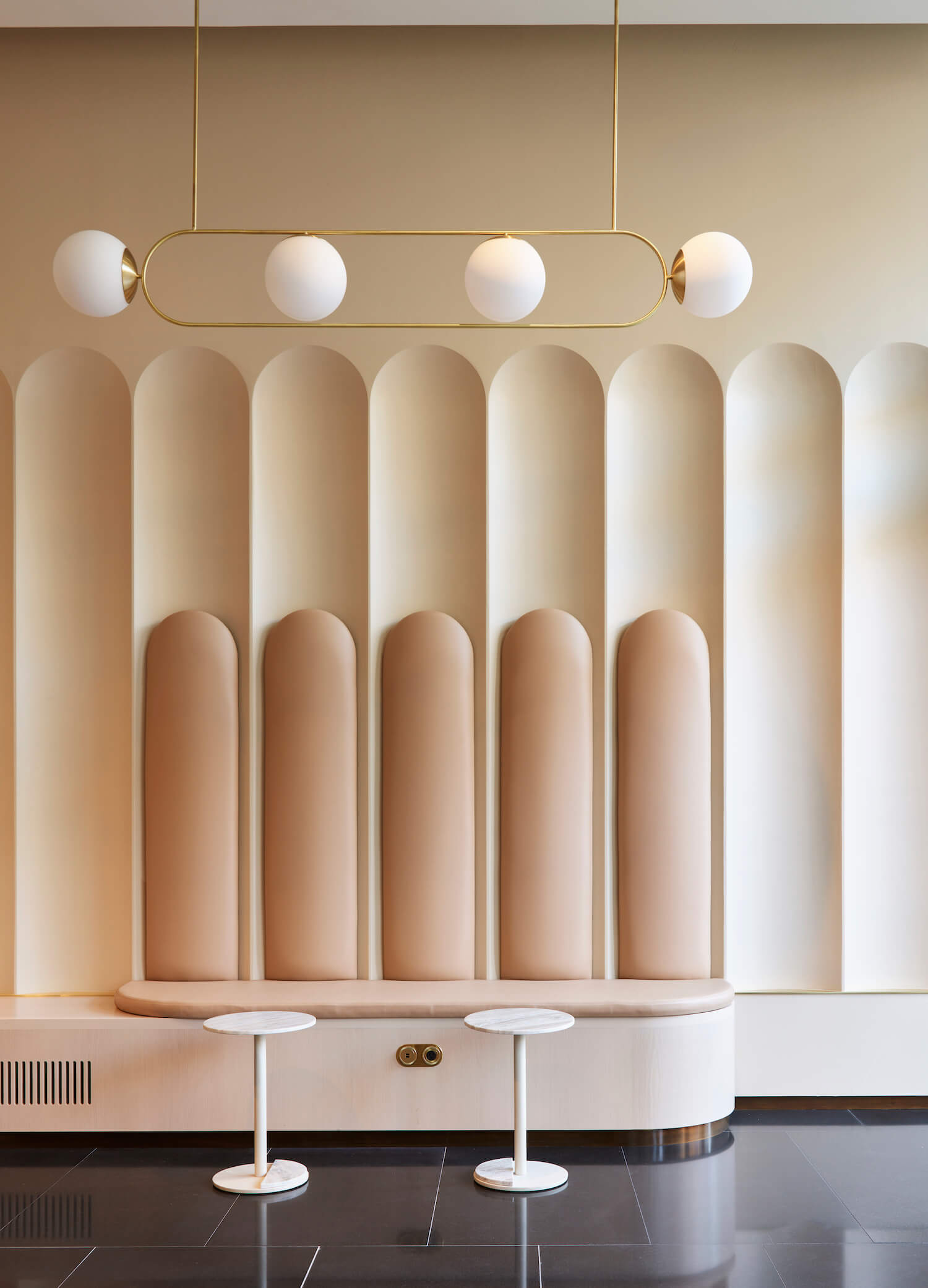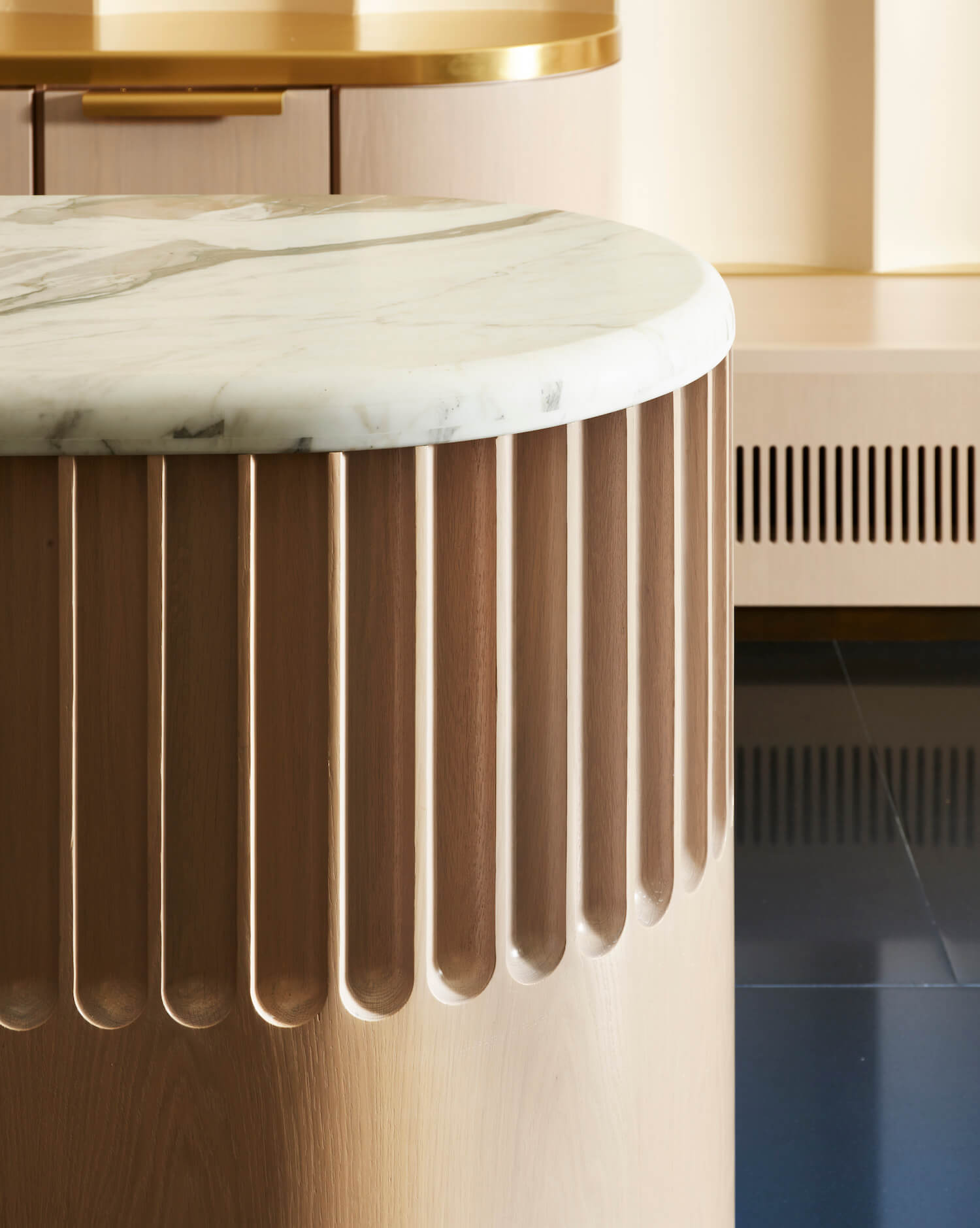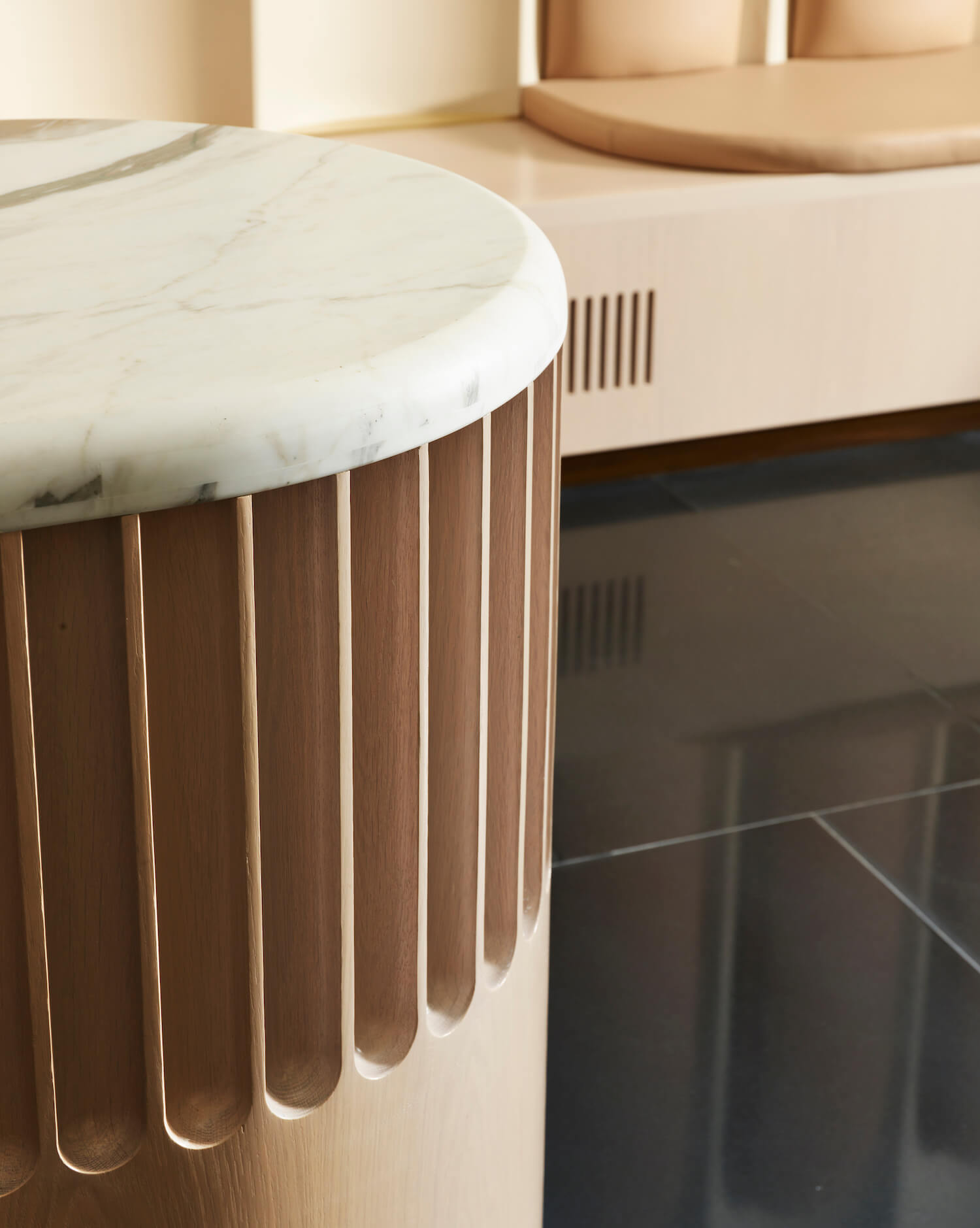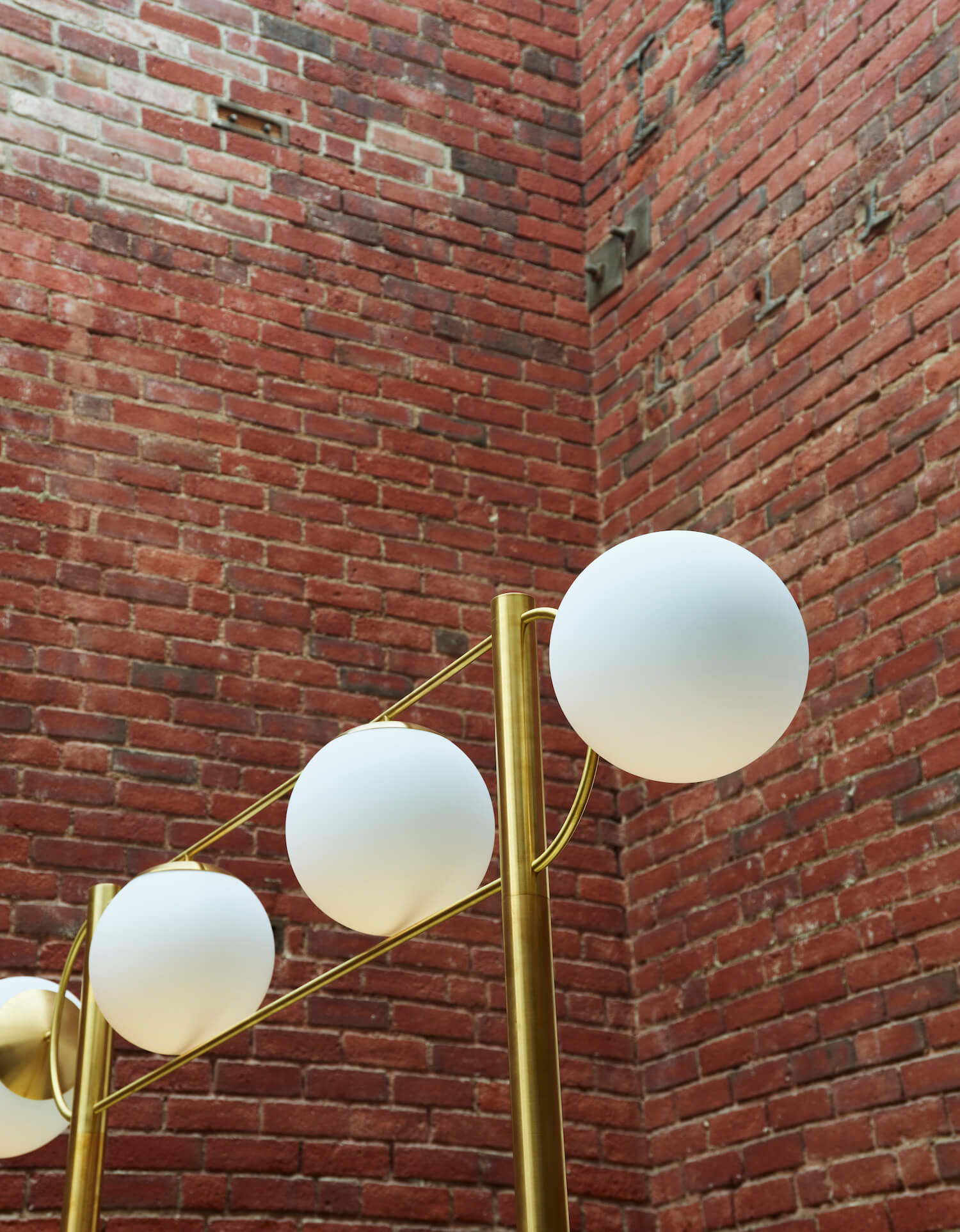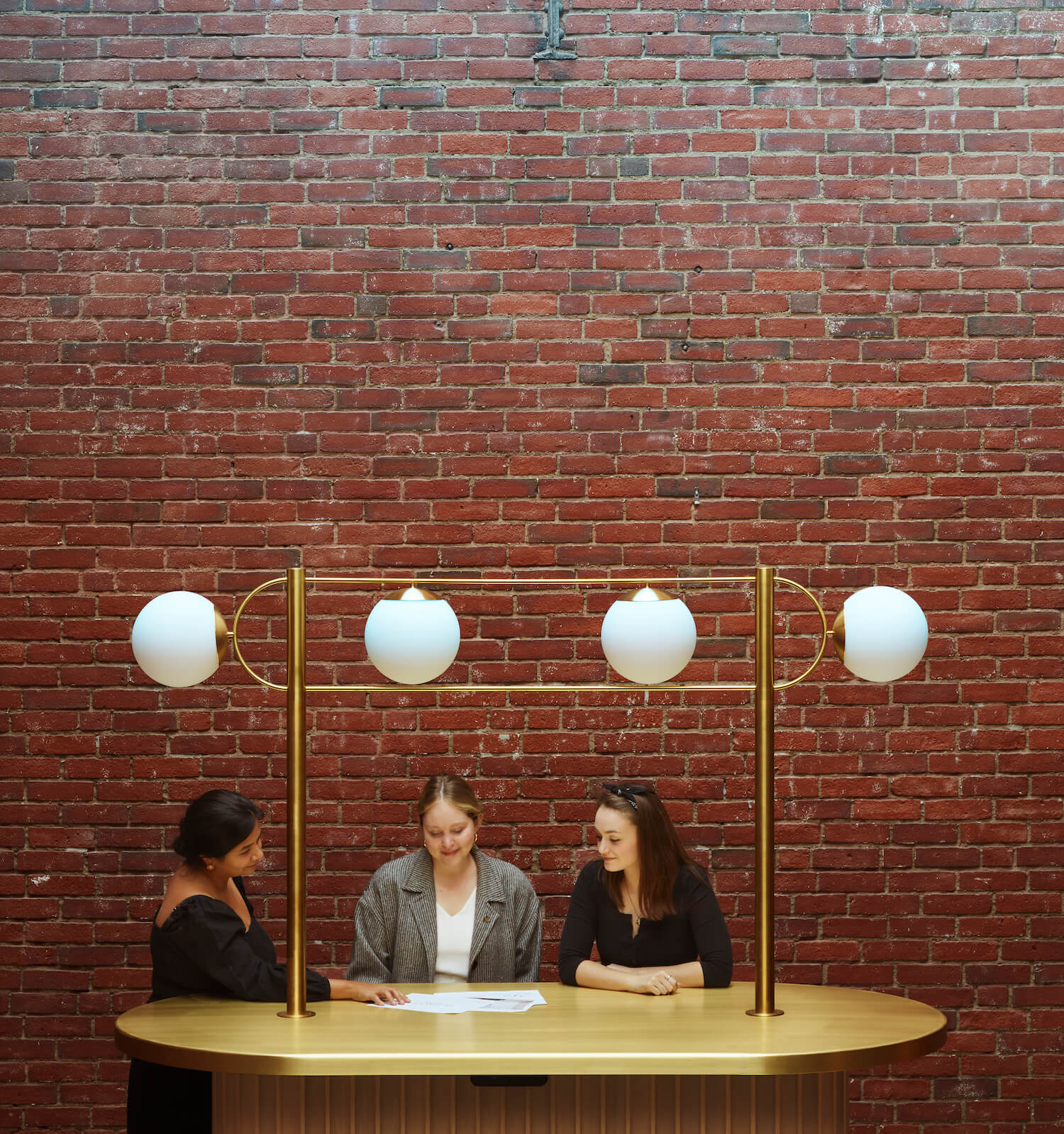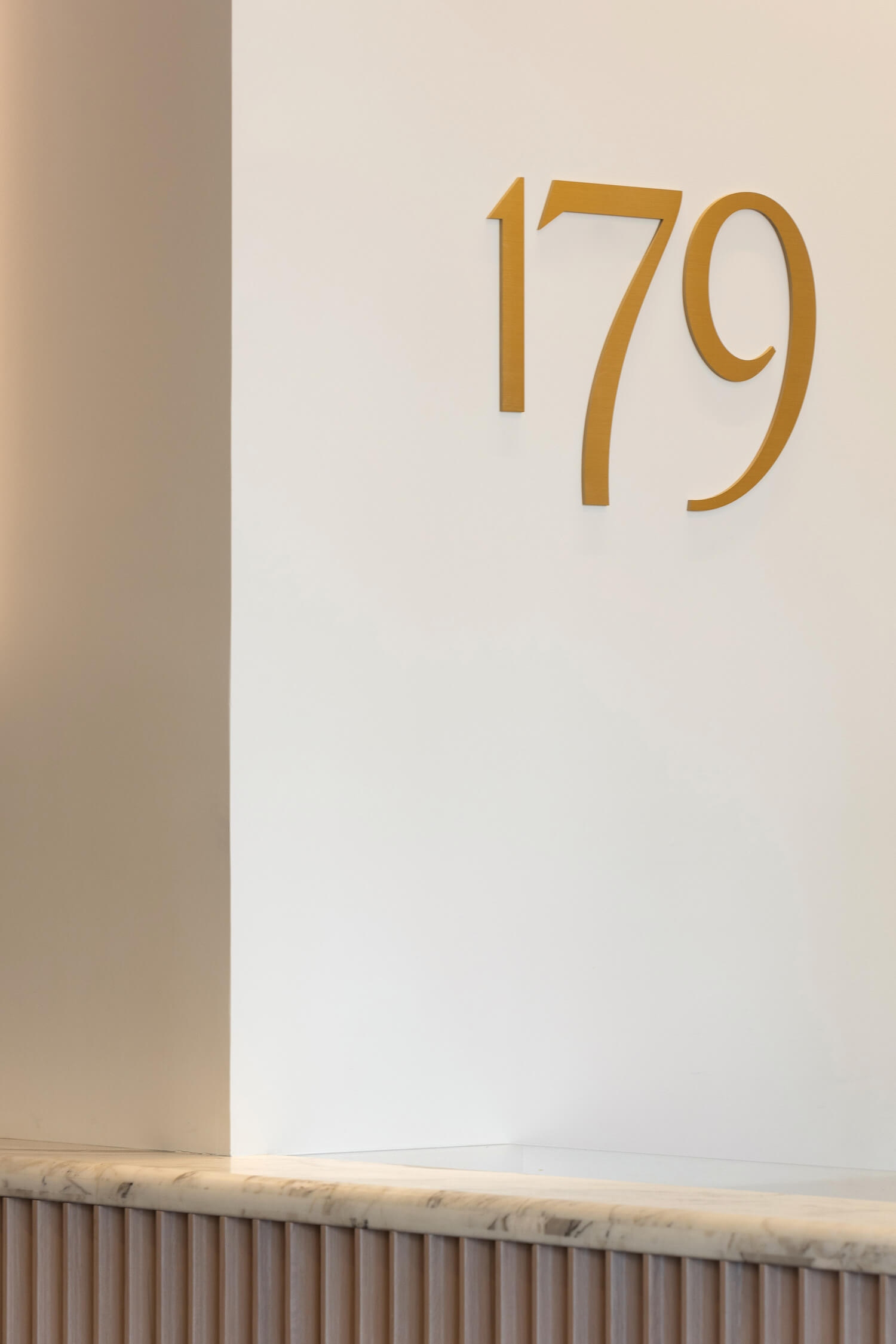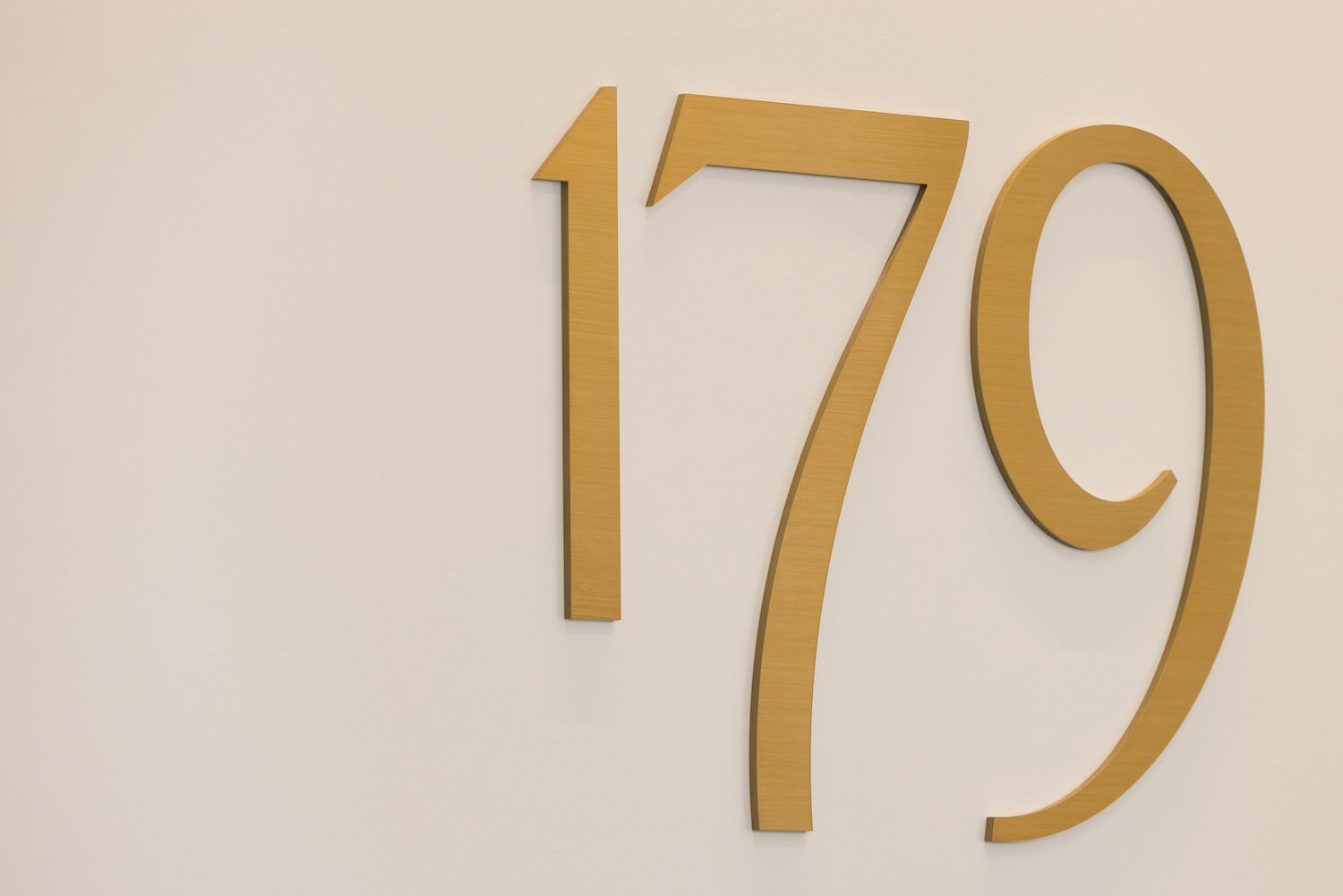 ---