Named for its butterfly-inspired angular canopies that adorn the project's exterior, Folded Wings is a speculative office campus designed by Form4 Architecture in the technology epicenter of Palo Alto, CA. The first consequential design decision was to angle the typical office bar at mid-point of Building 1's footprint. This angle helps outline a welcoming, pedestrian-friendly urban plaza between the complex's two structures. The design's lyrical intent is emphasized by a butterfly-form canopy that signals access to two levels of below-grade parking.
Folded Wings' overall appearance yields a form of humane modernism at the scale of the pedestrian. The design is counter to the typical notion of the Silicon Valley fortress campus where no one is allowed behind the gates. This site is open to the public as well as to the rest of the business park. Adjacent to walking and bike trails, the courtyard and park invite the local community to share the beauty.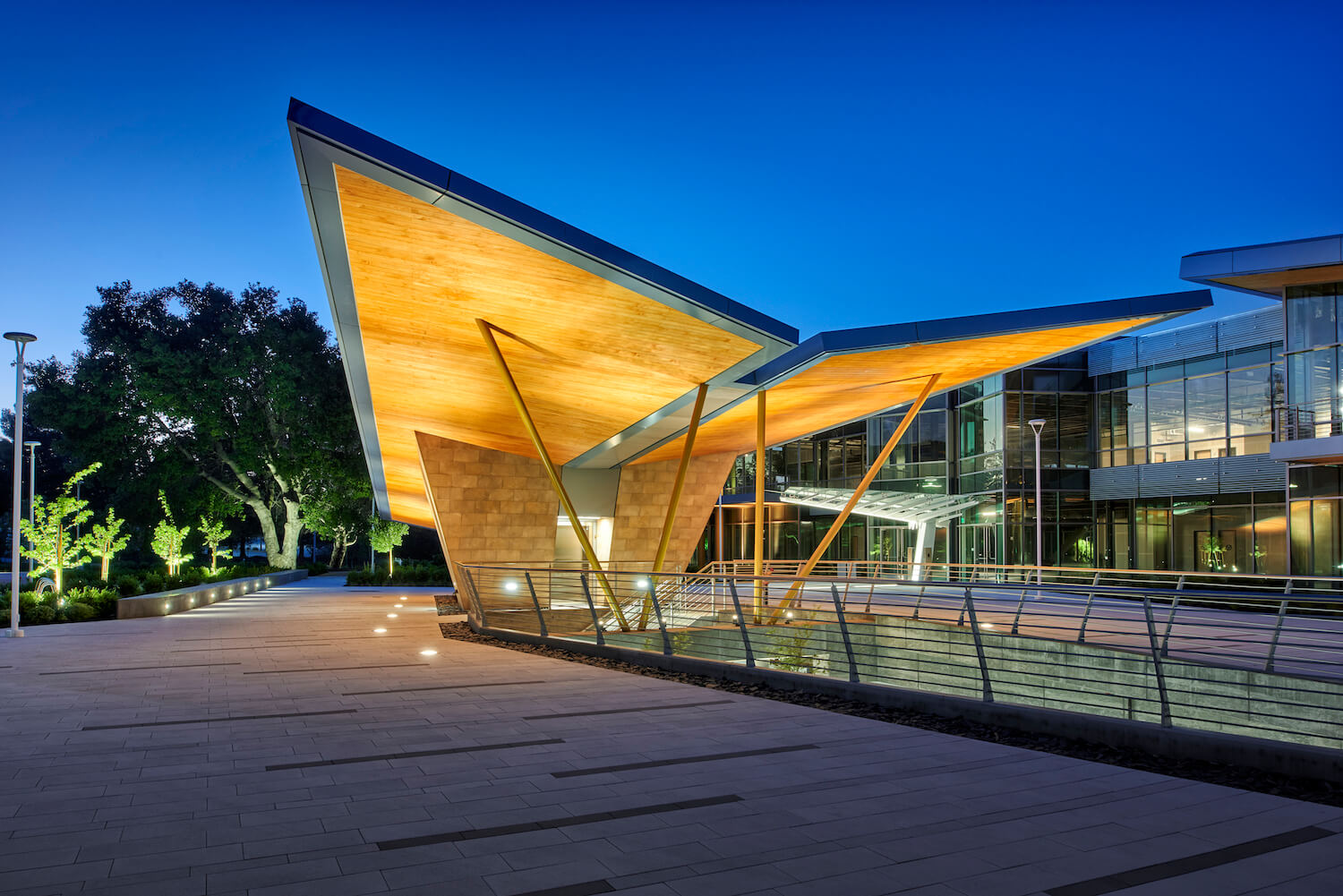 image © John Sutton
Folding is the project's leitmotif. Upon arrival from the underground parking garage, visitors encounter folded roofs and façades evocative of a butterfly's organic form. These folds add texture and visual interest around the two-story buildings' exteriors, exhibiting only slight variations. Angled roofs break the scale of the volumes into visually cohesive units that, when knitted together, add an architectural richness and variety to the massing. The symmetrical angling of two planes around an axis applied to the façade demonstrates that its repeated application yields architectural unity rather than a chaotic jumble of discrete design episodes.
The roofs cantilever over the floors beneath, shielding direct sunlight while creating a hypnotic interplay of light and shadow as sun rays hit exterior surfaces. These overhangs ,along with cost-effective solar control methods, allow copious amounts of glass to be used while still maintaining the building's energy-efficient design. Full-pane glass windows with modern clerestories flow balanced natural light into the office spaces.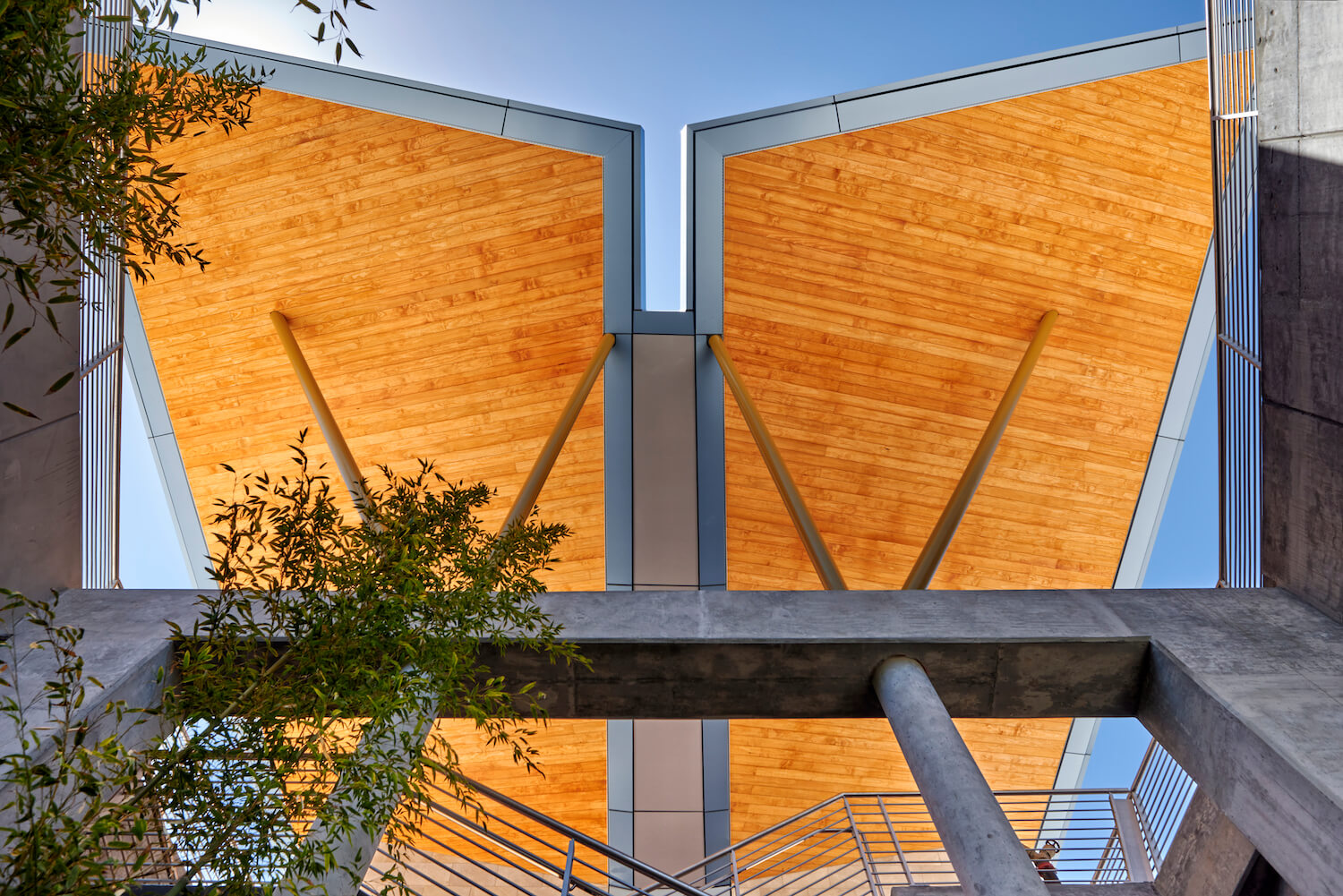 image © John Sutton
Echoing the butterfly forms and portals scattered in the landscape, an elegant abstraction in the form of a leaf inspired canopy—featuring fritted glass, specialized fittings, and a canted column—marks the main entrance to the building. Folded Wings' dynamic mix of efficient and modern elements strives to communicate a culture of innovation. Contrasting materials and textures include glass, Accoya® wood, aluminum, and steel.
Folded Wings' centerpiece, the park-like courtyard created with Studio Five Design, seamlessly interacts with the buildings' balconies and decks. This interaction between indoors and outdoors is strategically designed to increase employee productivity and retention. Xeriscaped grounds and roof-top photovoltaic panels assist LEED certification—Building 1 was awarded LEED Gold. (Building 2's LEED rating is pending.) Folded Wings' proximity to several public transportation options and bike and pedestrian paths makes it a sustainable and responsible addition to the community.
Program: The office campus features two two-story buildings, a central courtyard, surface parking, and a two-level underground parking garage. Building 1 is 115,425 square feet of new construction, Building 2 is 72,662-square-feet. While the project was originally phased, both buildings finished at the same time.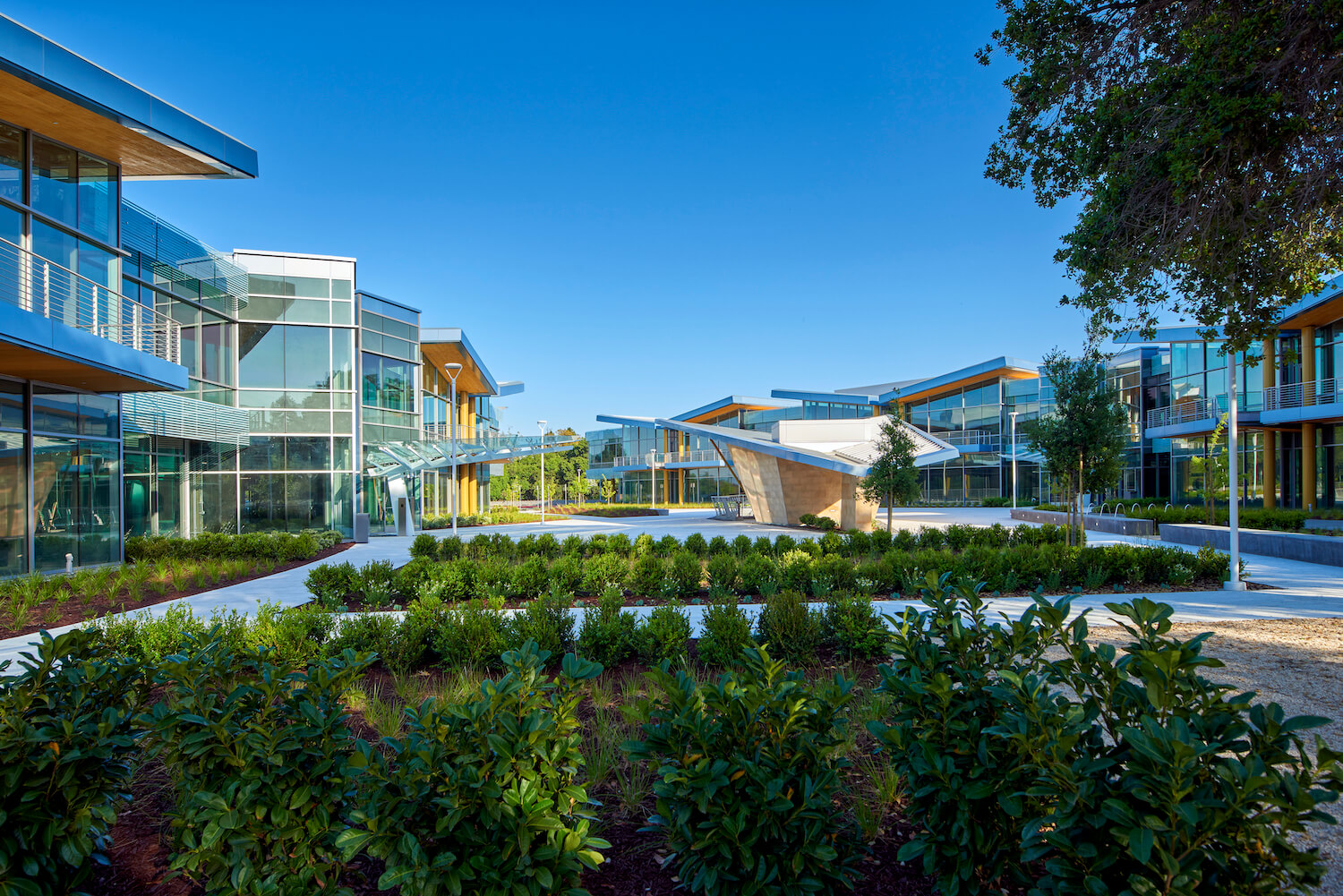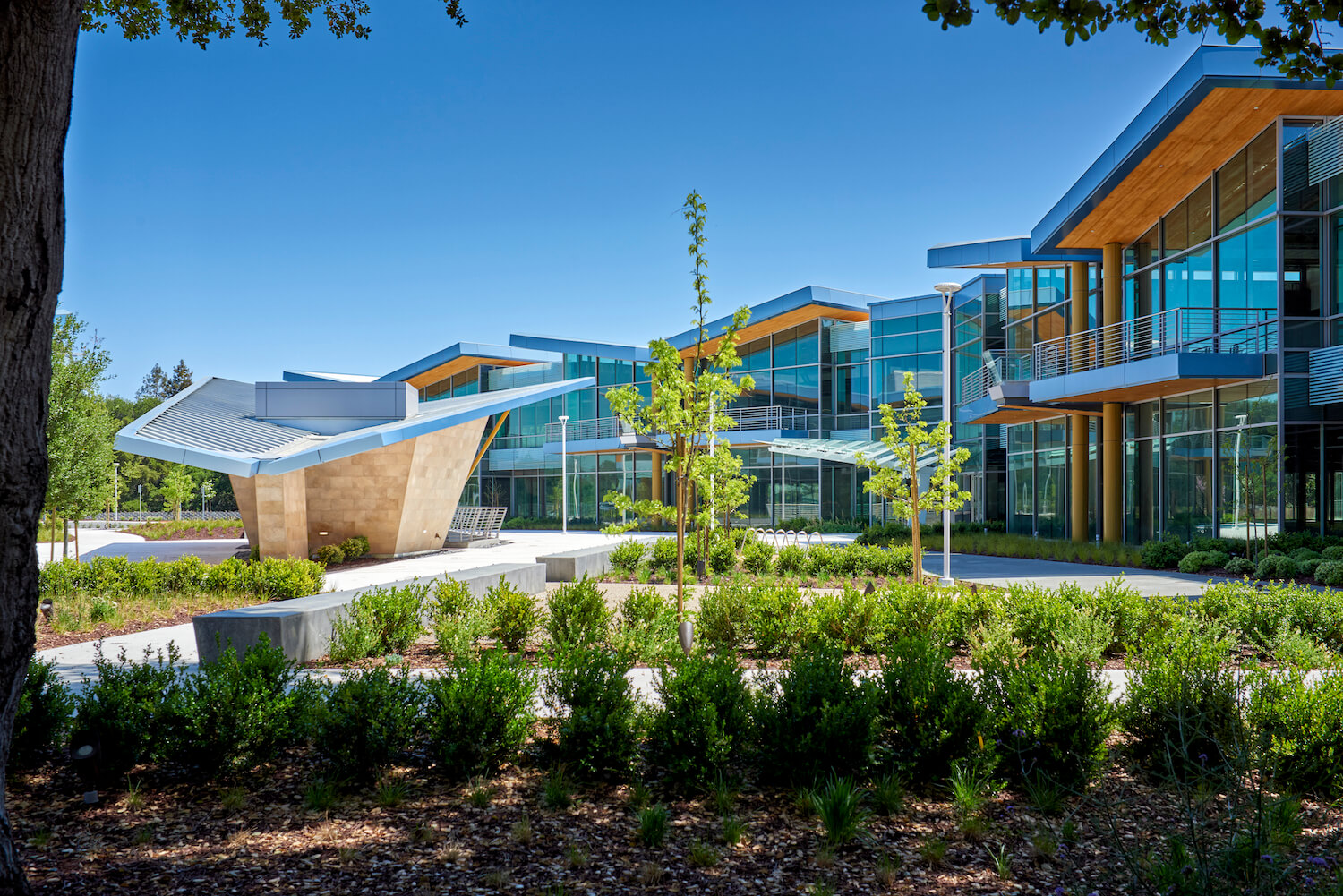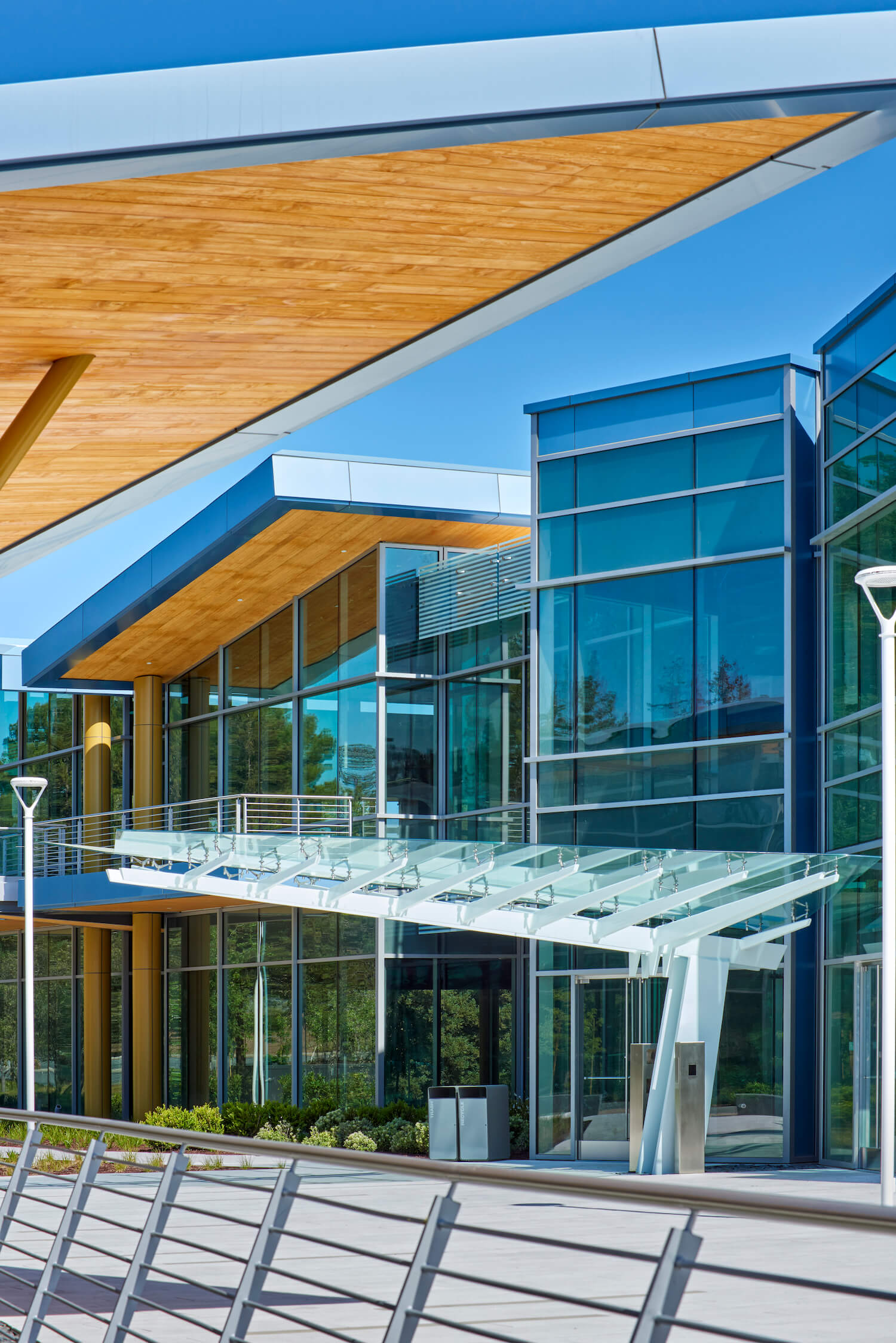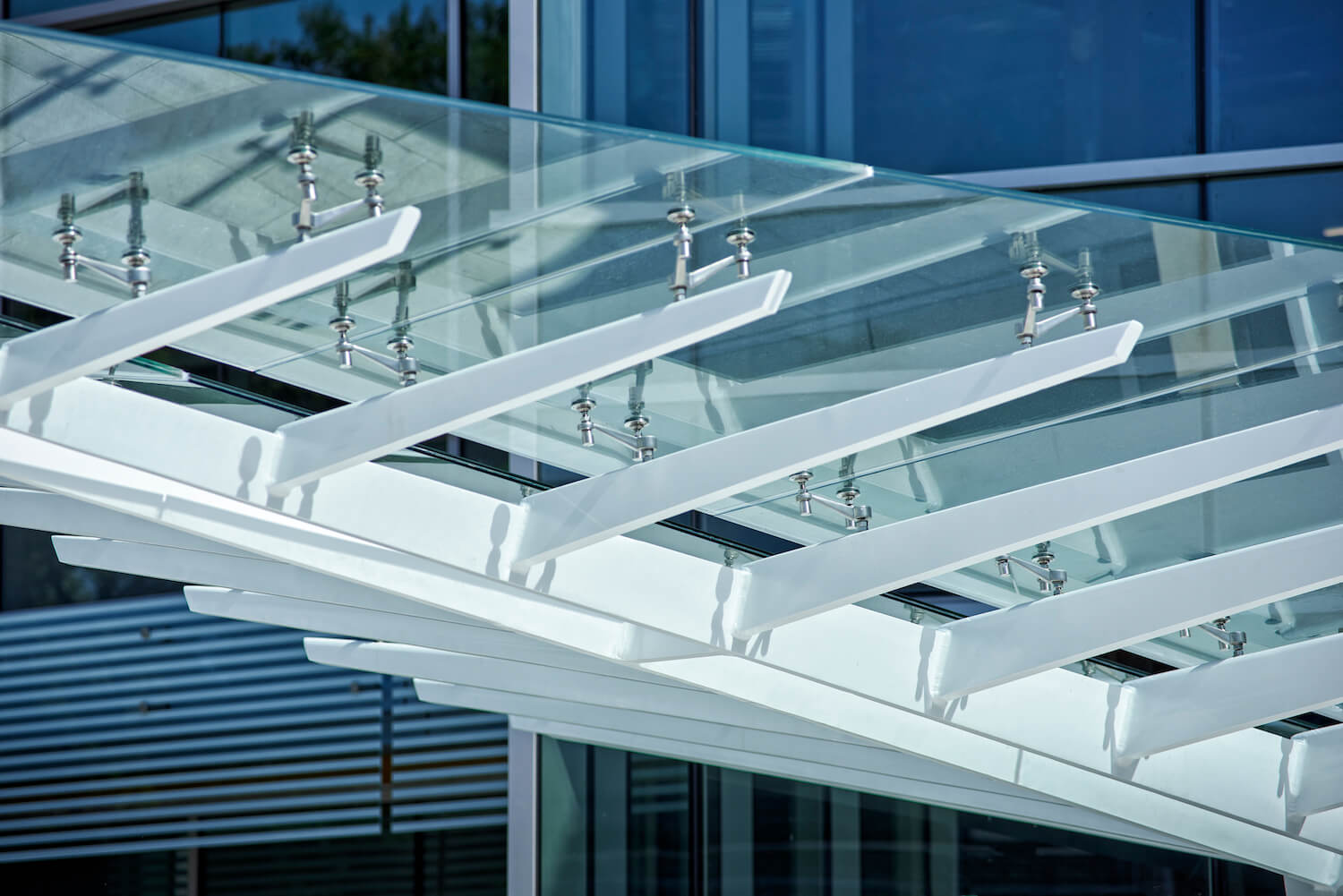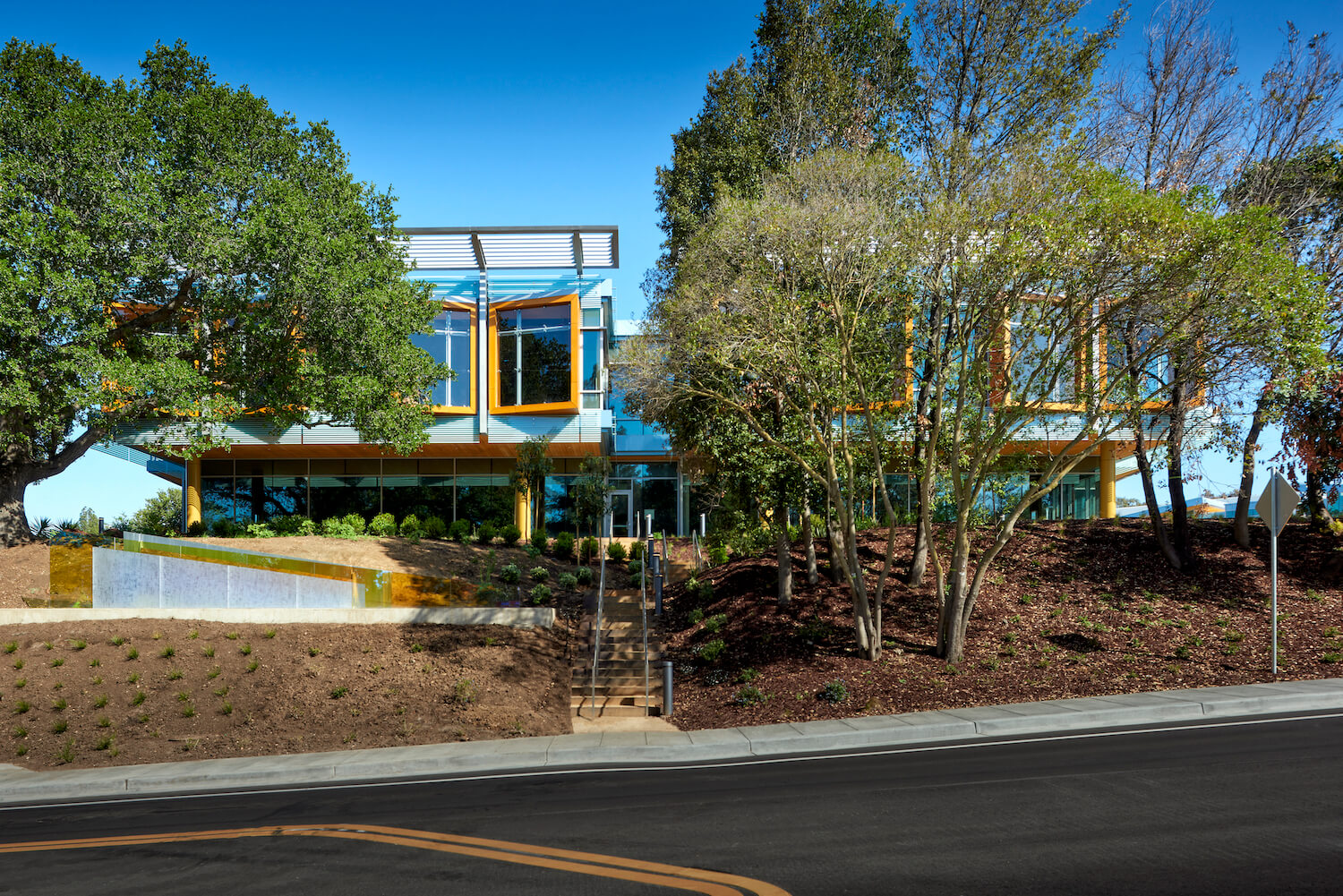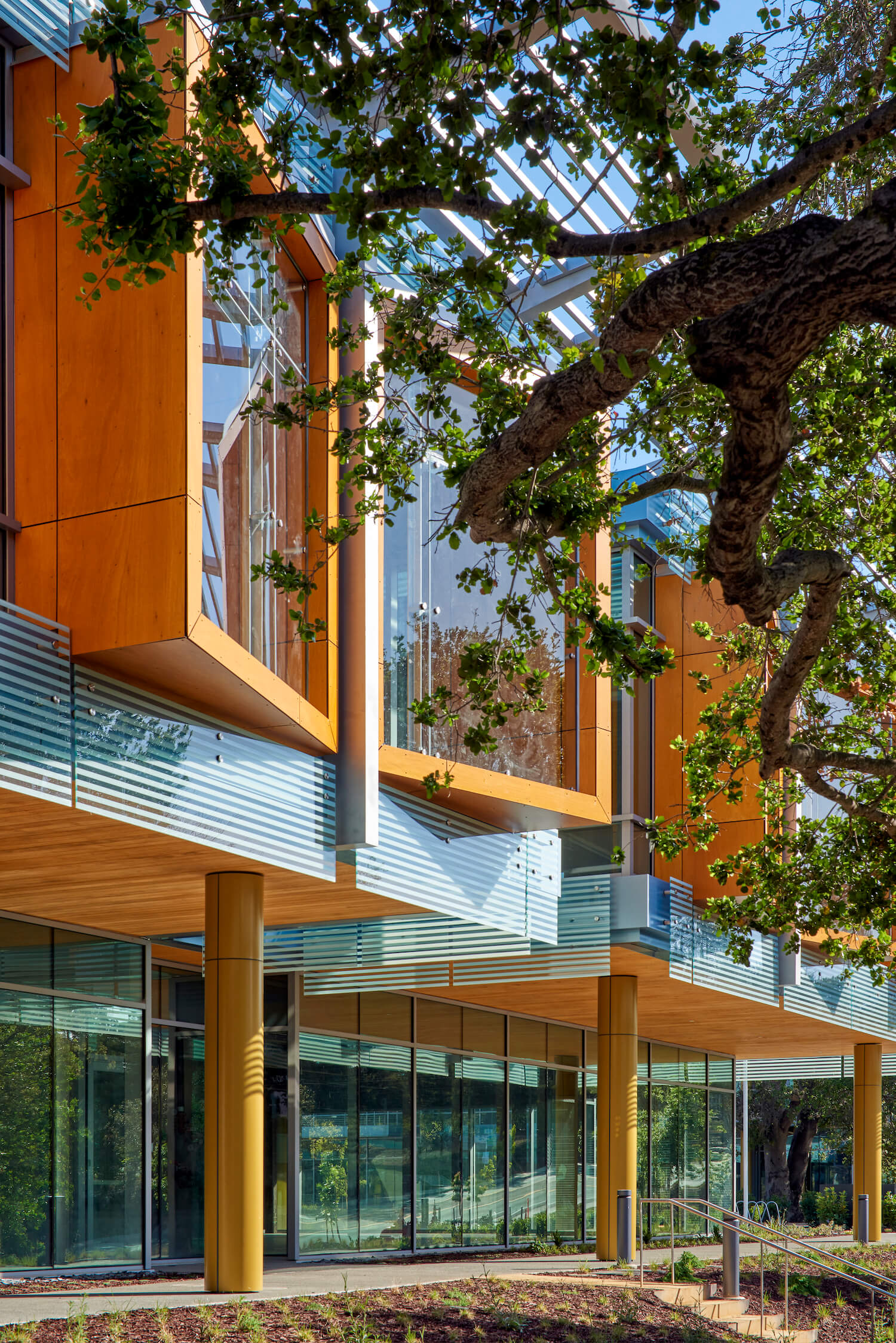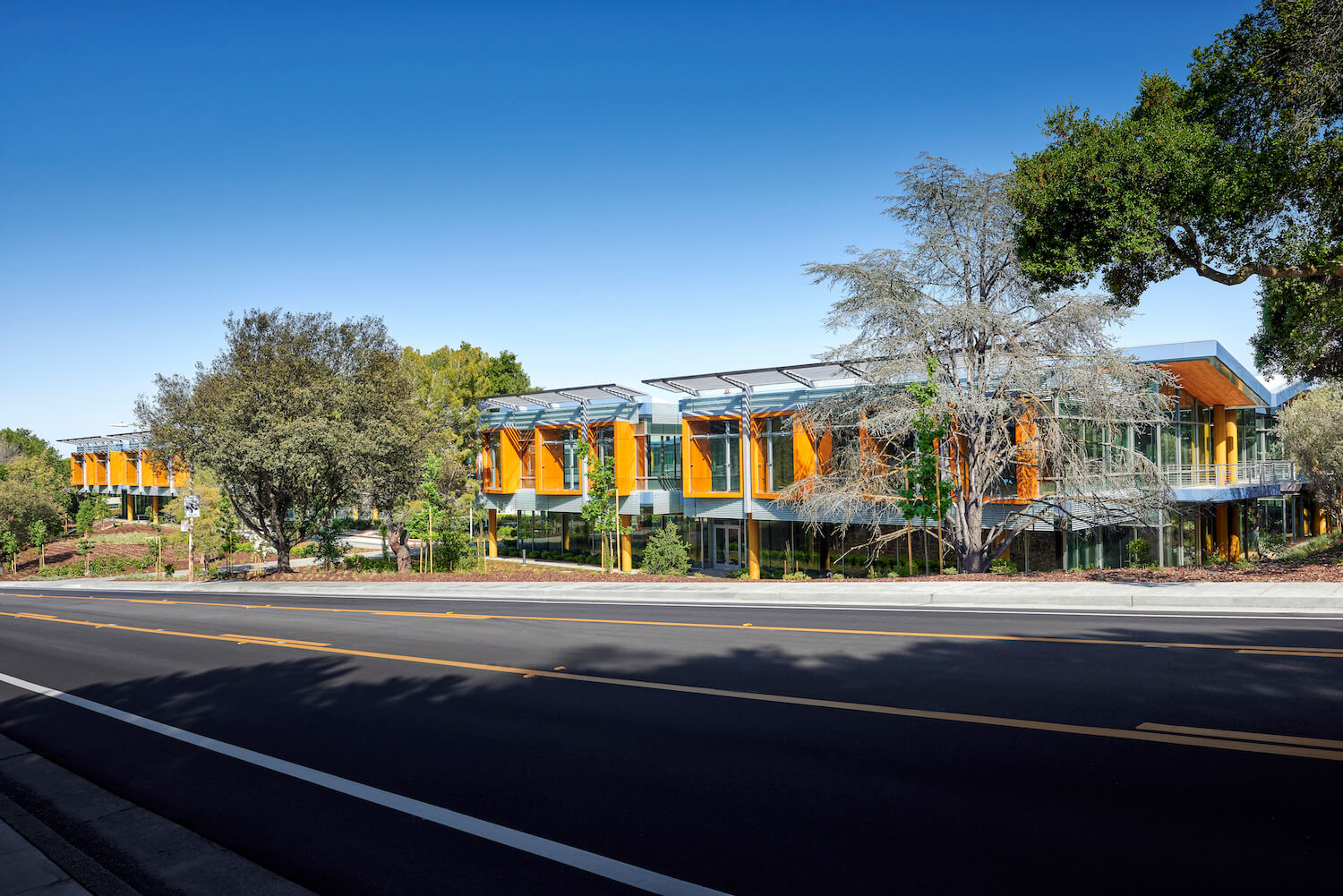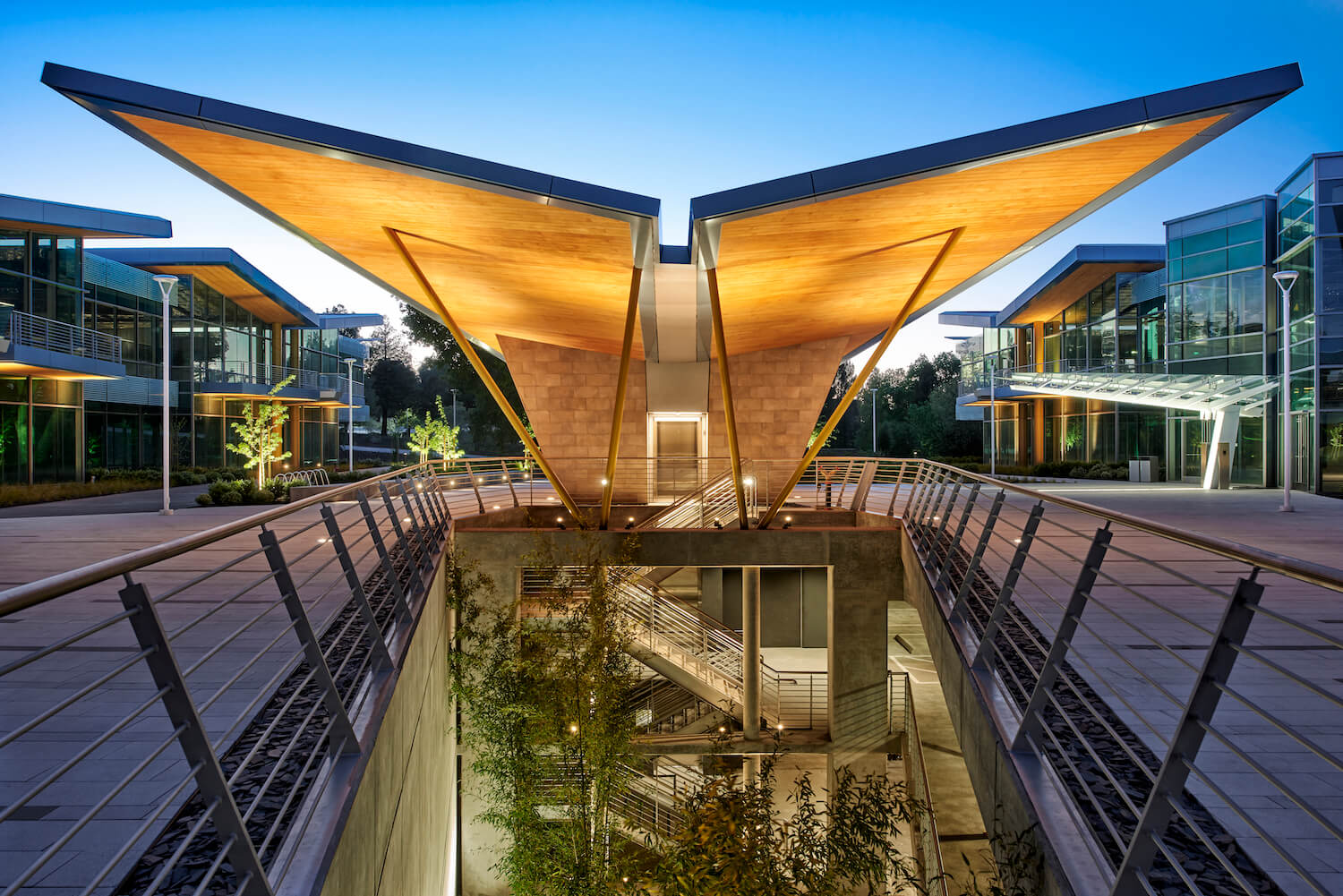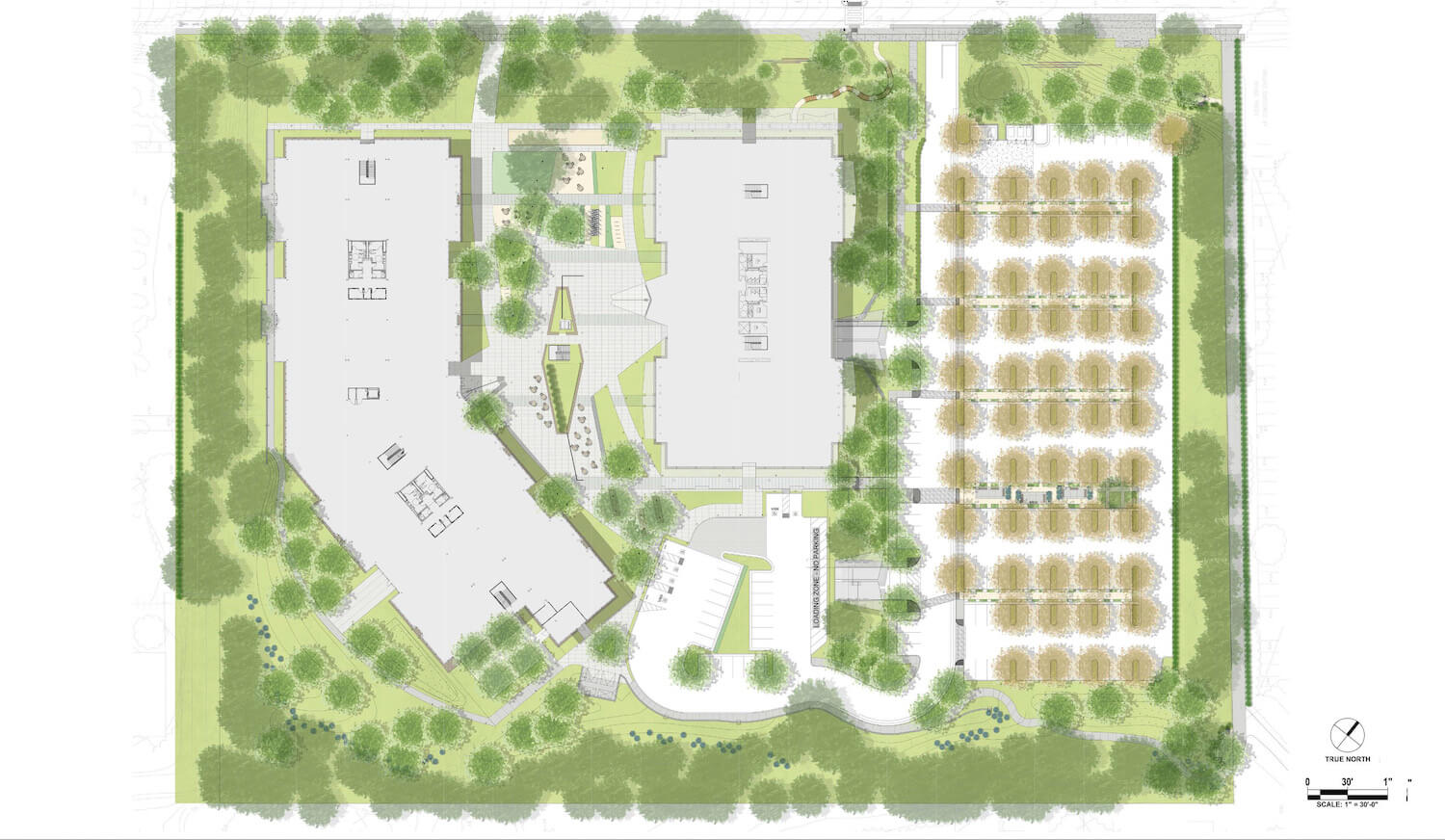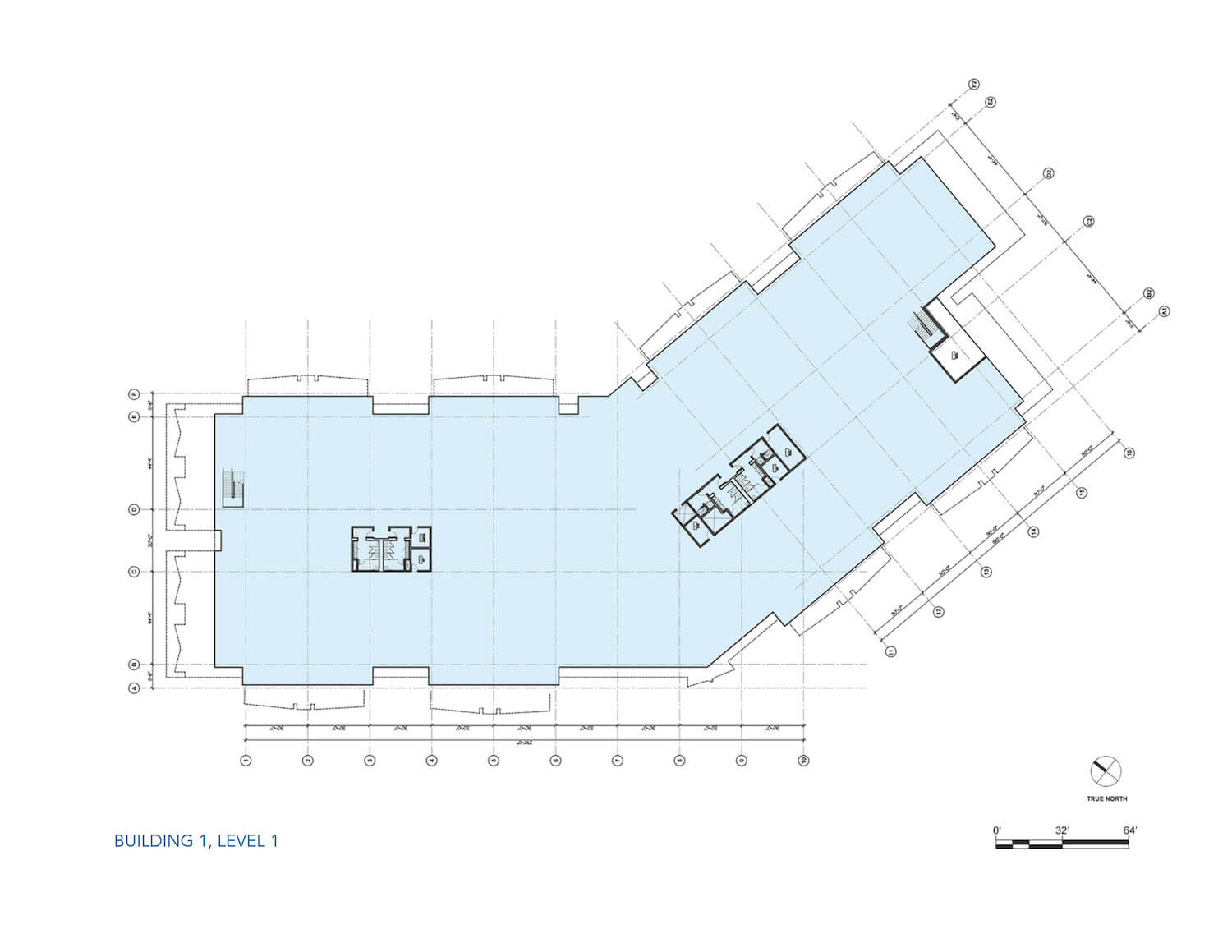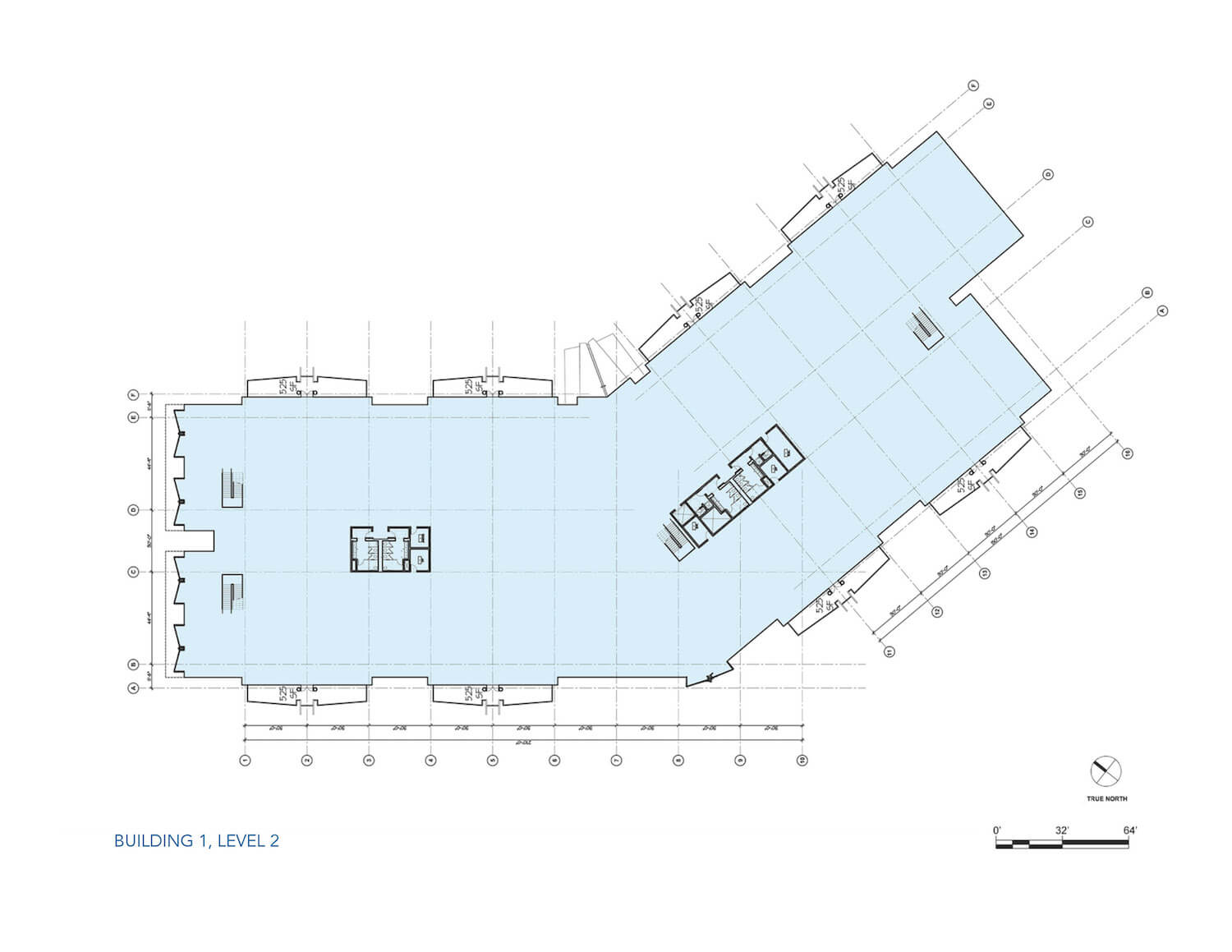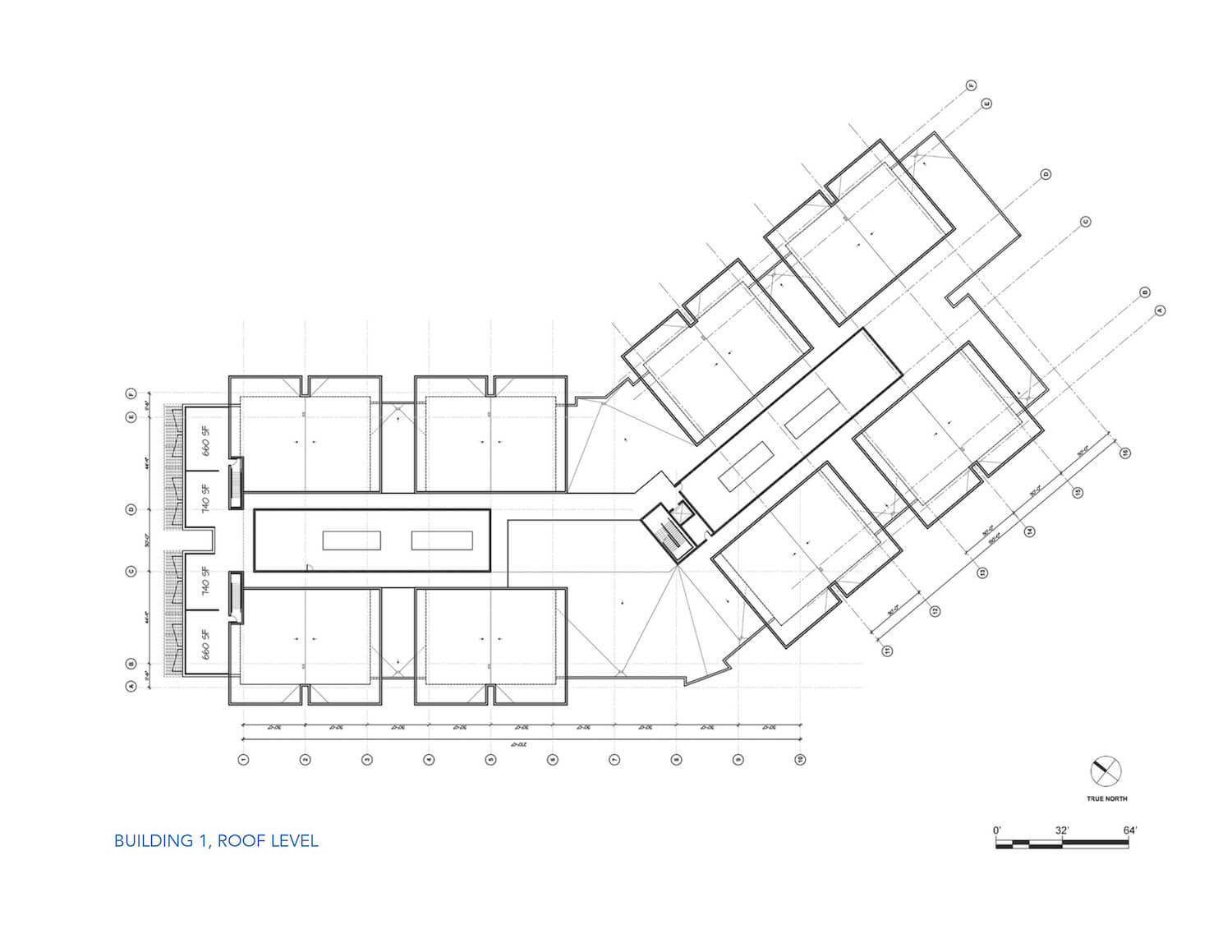 About
Form4 Architecture believes in returning a sense of humanity to Modernism through emotional meaning and poetic design. The award-winning firm specializes in creating environments—whether tech offices, mixed-use developments, educational facilities, or cultural institutions—that respond as equally to the environment of the site as they do to the people they serve. Winner of the 2017 American Prize for Architecture, Form4 creates formal expressions that are emotionally resonant and conceptually thoughtful, as well as deeply extend the client's values and goals. As collaborative partners in the building process, the principals of Form4 Architecture—Paul Ferro, John Marx, AIA, James Tefend, and Colin Speer, LEED AP—are actively involved with every project from concept to completion, bringing years of expertise and knowledge to each client's vision. Since 1998, the firm has built a rich portfolio of award-winning work for national and international clients within diverse market sectors.
---