When Ayelet Levi Adani, owner of a planning and interior design studio, started to plan the design concept for Mega Media, one of the leading billboard advertising companies in Israel, the challenge was immediately smelled. For her, the connection between its extensive layout and the young and urban nature of the company needed to be expressed in the design of the space.
However, the owners of the company specifically requested a design free of uncomfortable mischief but instead, requested a luxurious, pampering, and functional space. The company is dominated by a male majority in their 40s plus, who, beyond the requirements of maximum comfort, needed shared workspaces: a meeting room, a kitchen, an agent's room, and a dealings room.
Ayelet Levi Adani managed to create an impressive workspace that meets all the requirements. By using the ceiling as a space in itself, she created two parallel worlds. On the ground - pampering and comfortable offices in a luxurious lounge atmosphere along with shared spaces (dealing room, meeting room, lobby).
And in the ceiling - a road with urban signs and as befits a company that deals in advanced signage, a advertising bridge was placed that crosses the ceiling from side to side. On the ground - Dividing the space with glasses compares the appearance of shop windows.
"Masculine" materials and colors were chosen such as iron, wood, and extensive use of black. But at the same time, the designer chose to combine shades of purple and lilac to soften the atmosphere and create a homely and pleasant feeling.
The dealing room was designed as a game room as an antithesis to its alcoholic content. In the reception space, an inter-urban road map was designed using CNC cutting oak pieces that were pasted on a blackboard.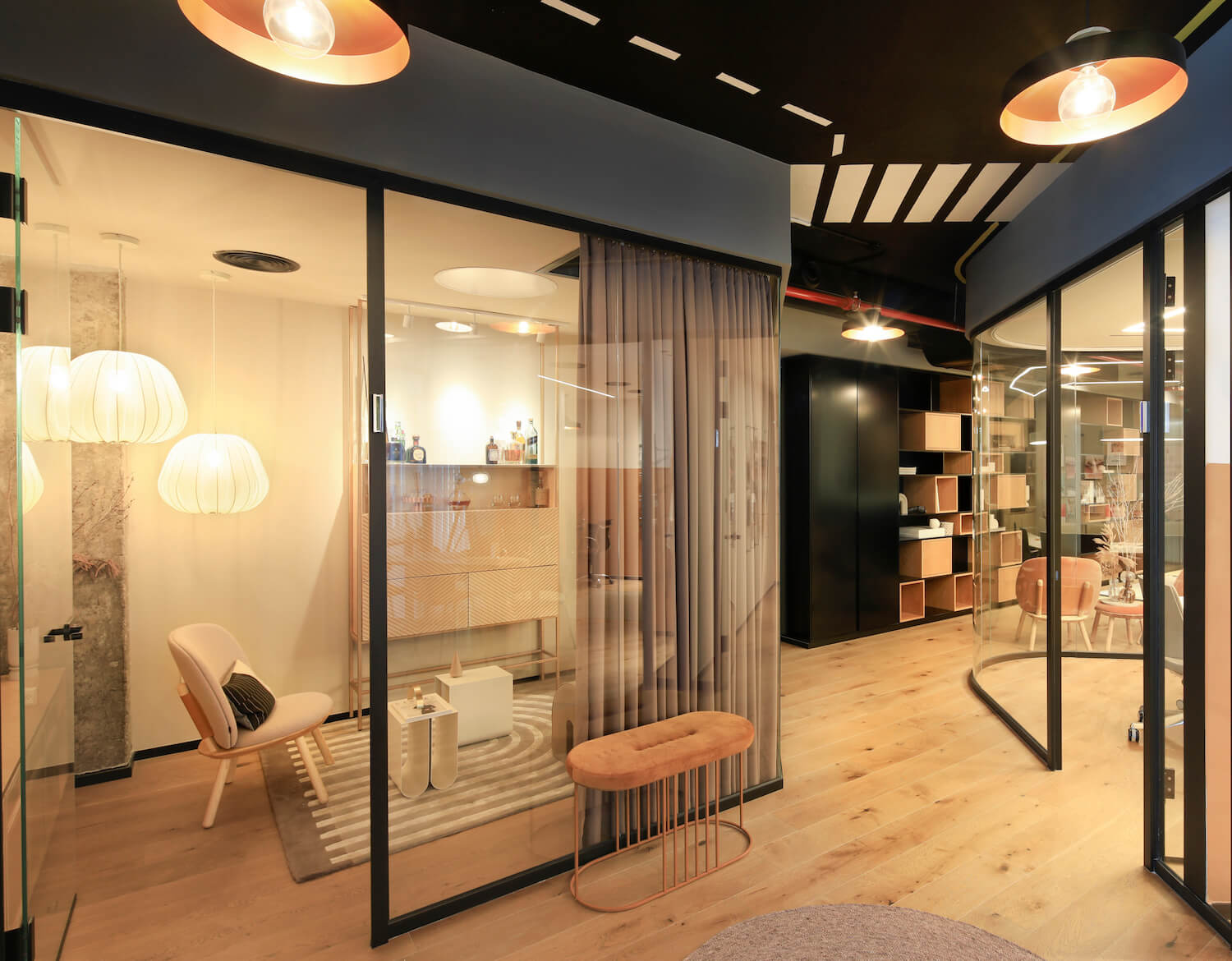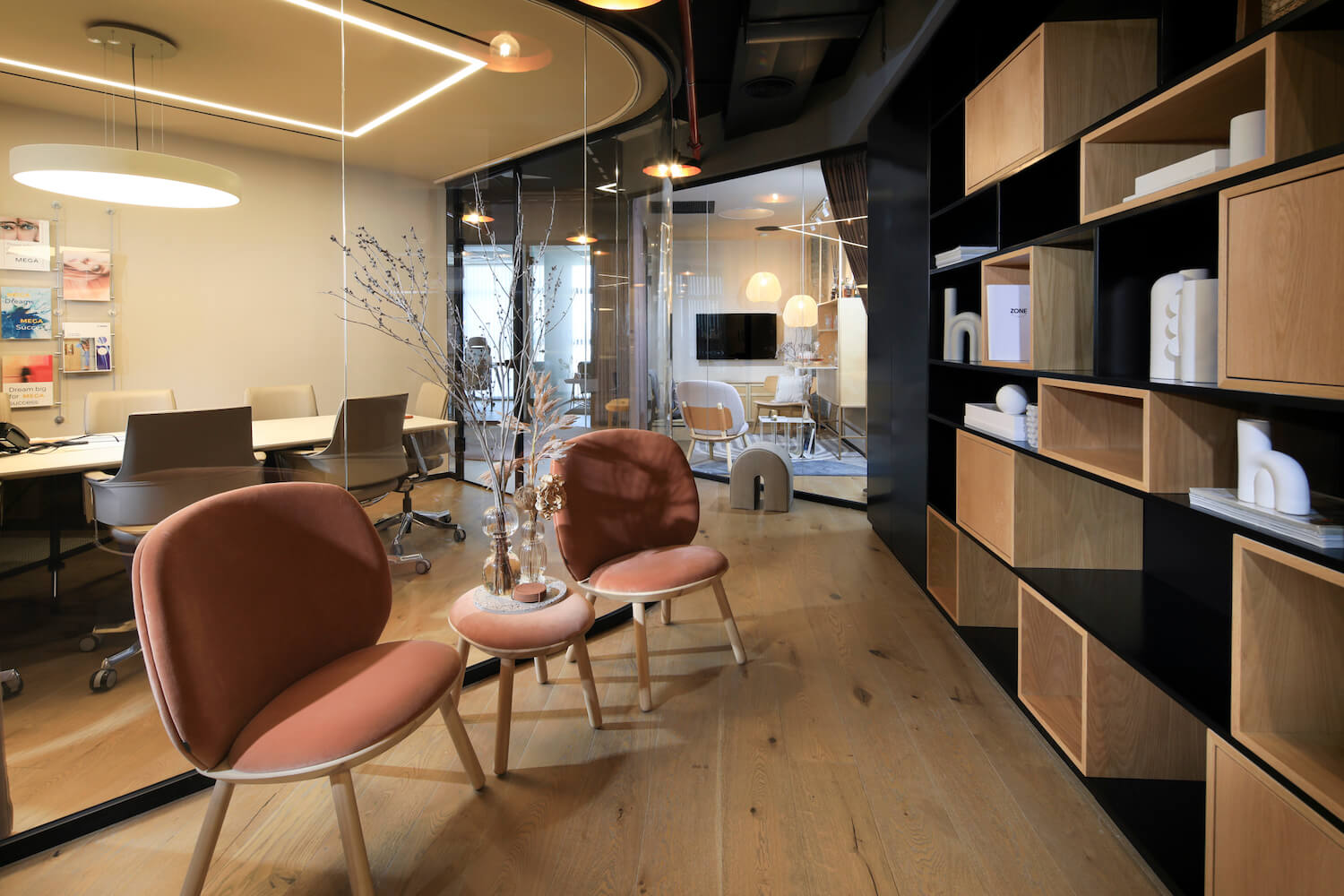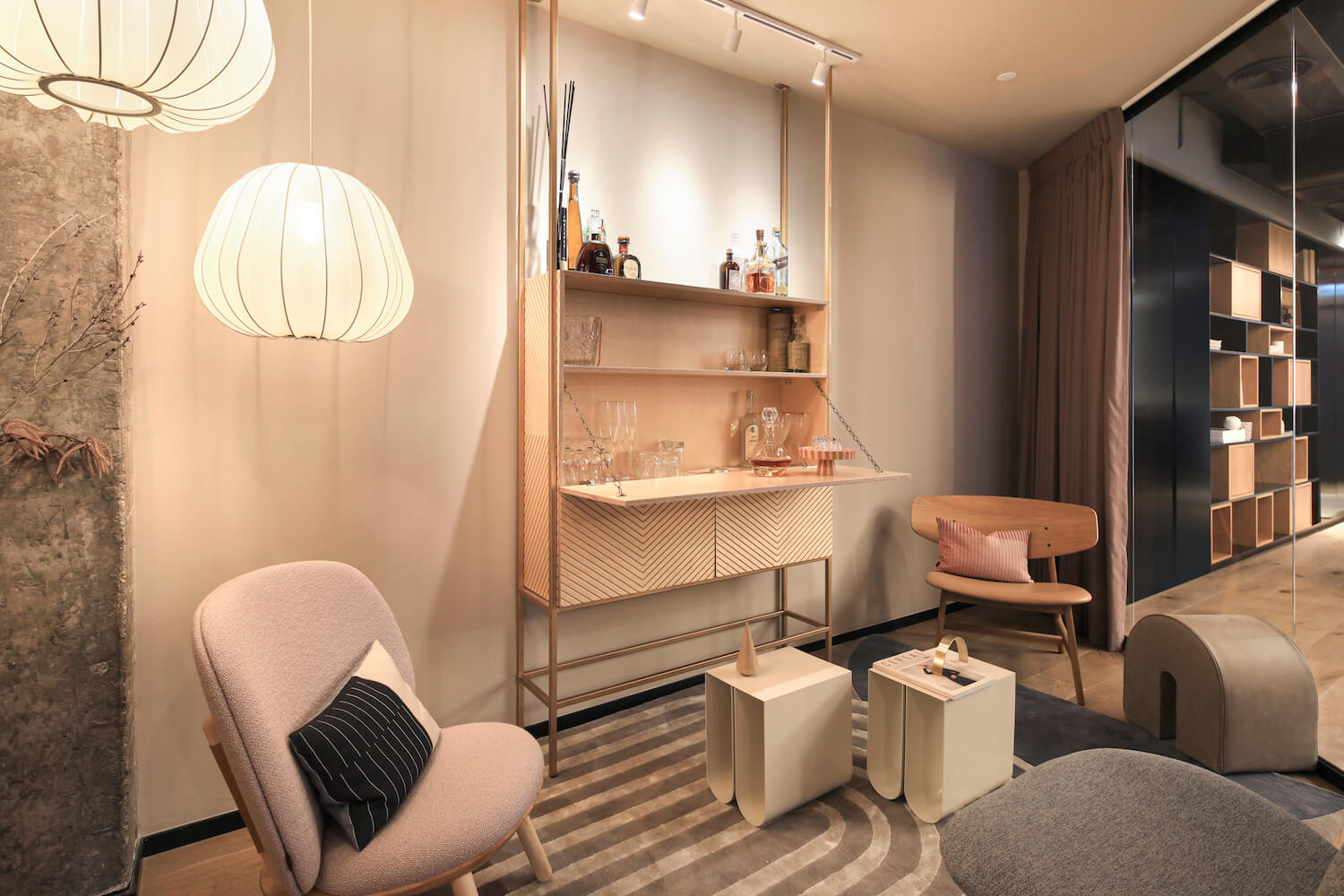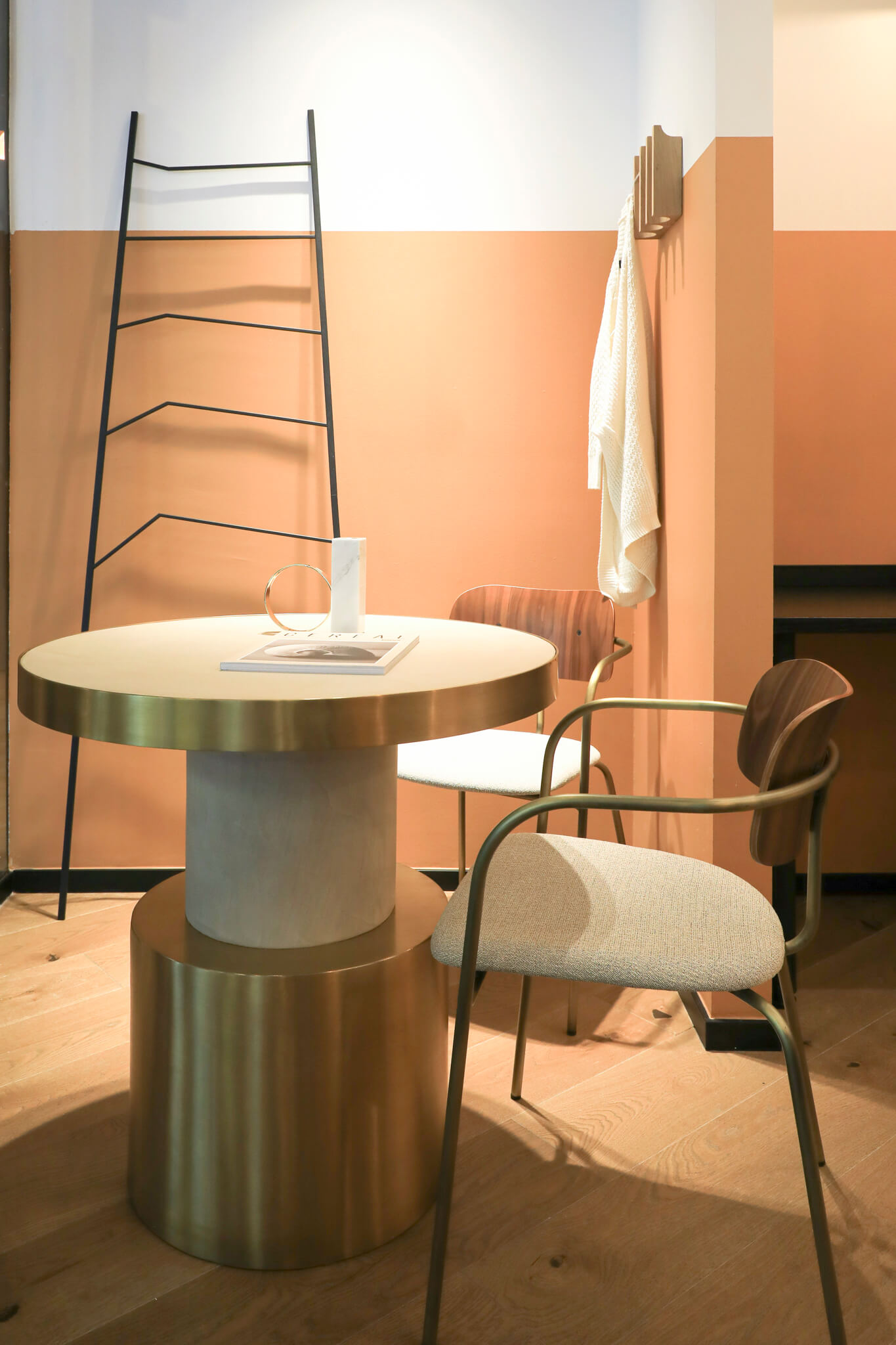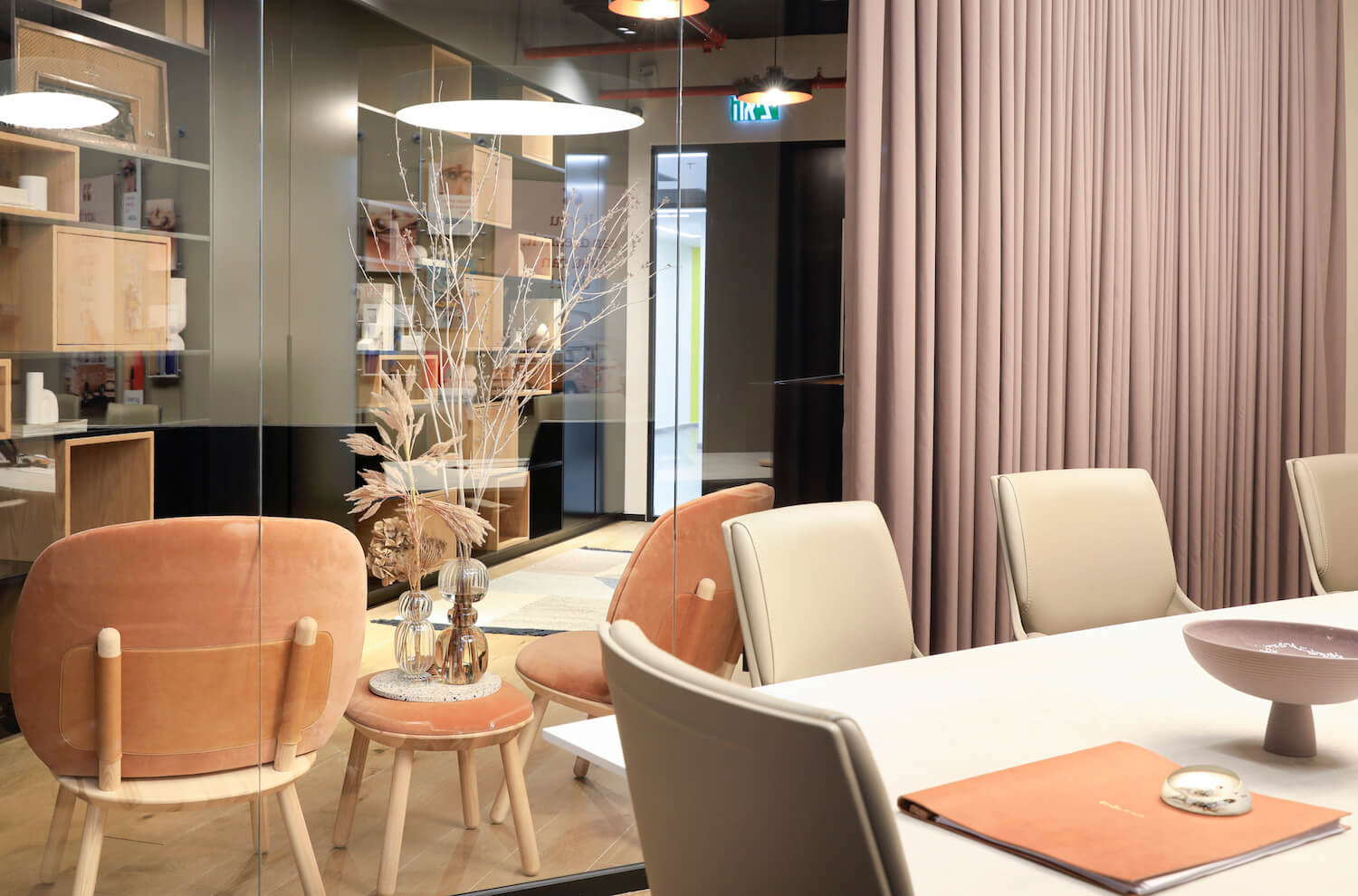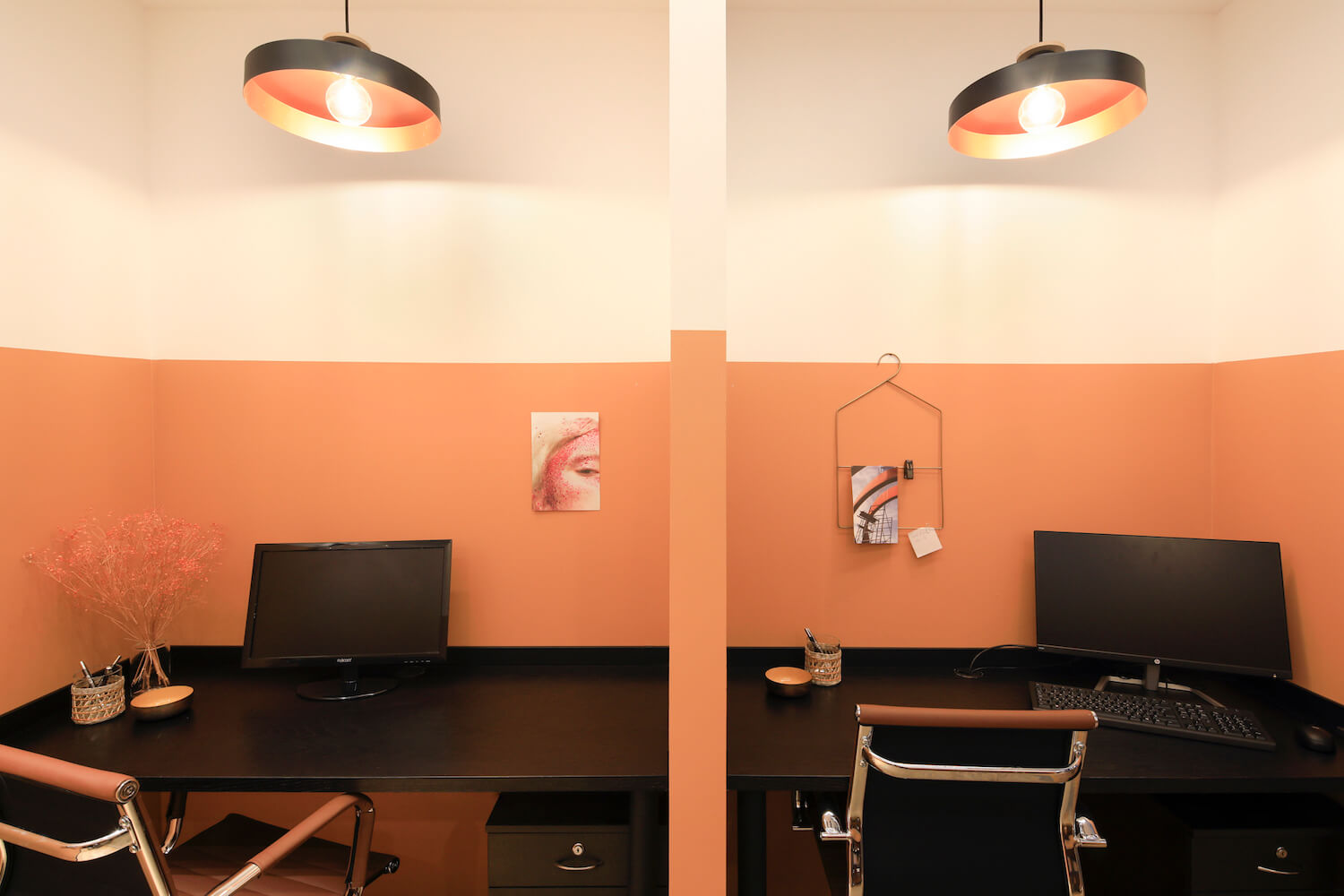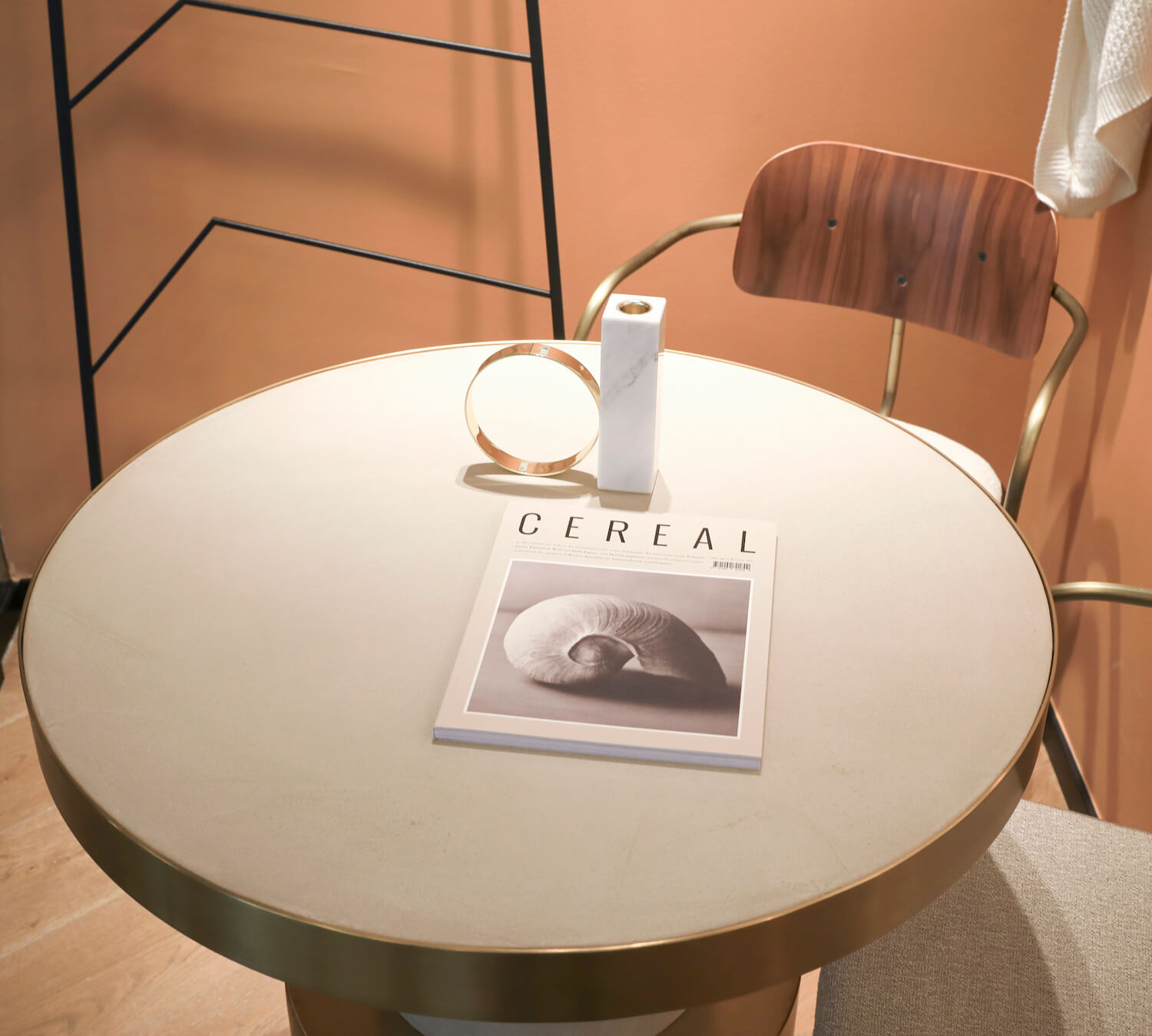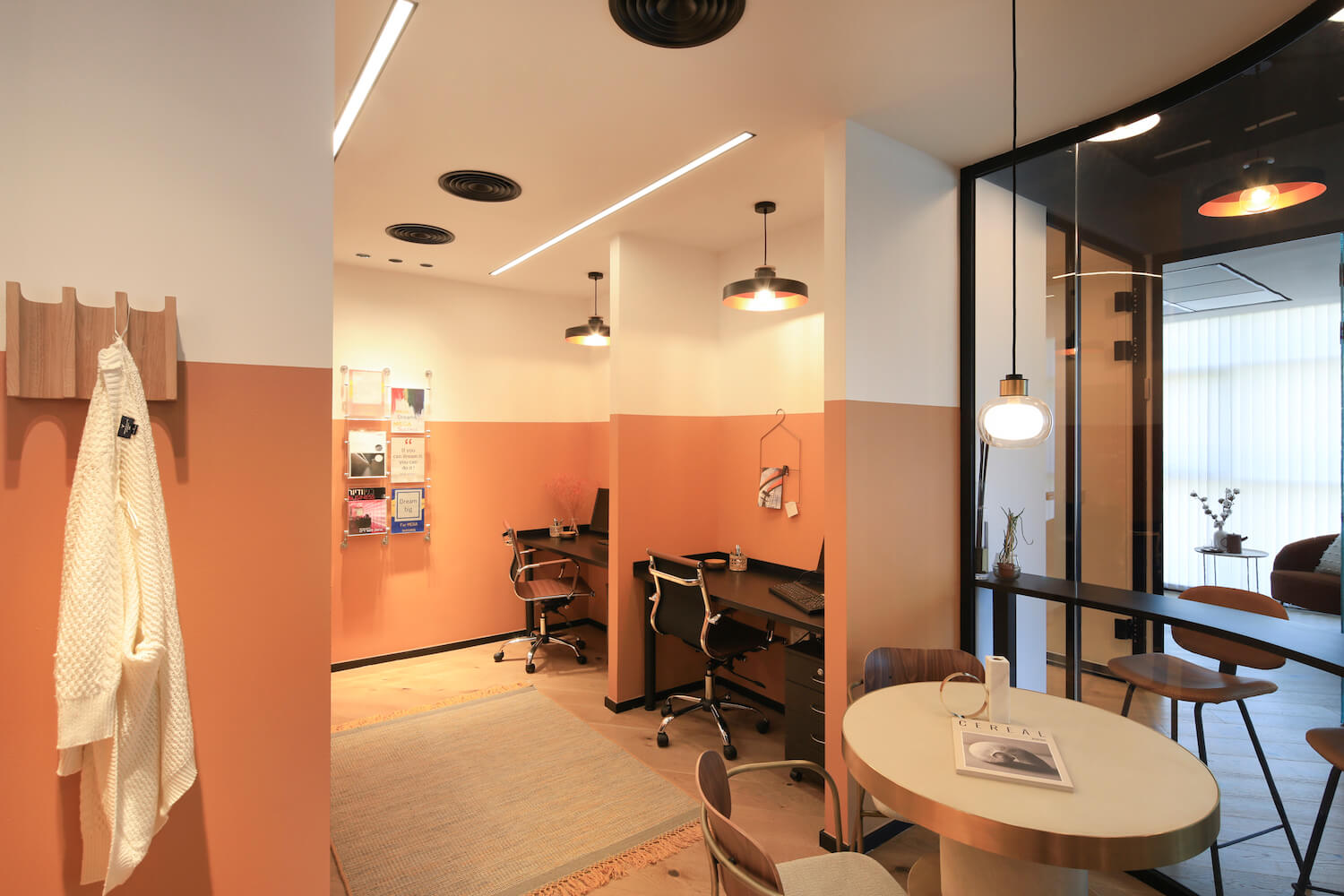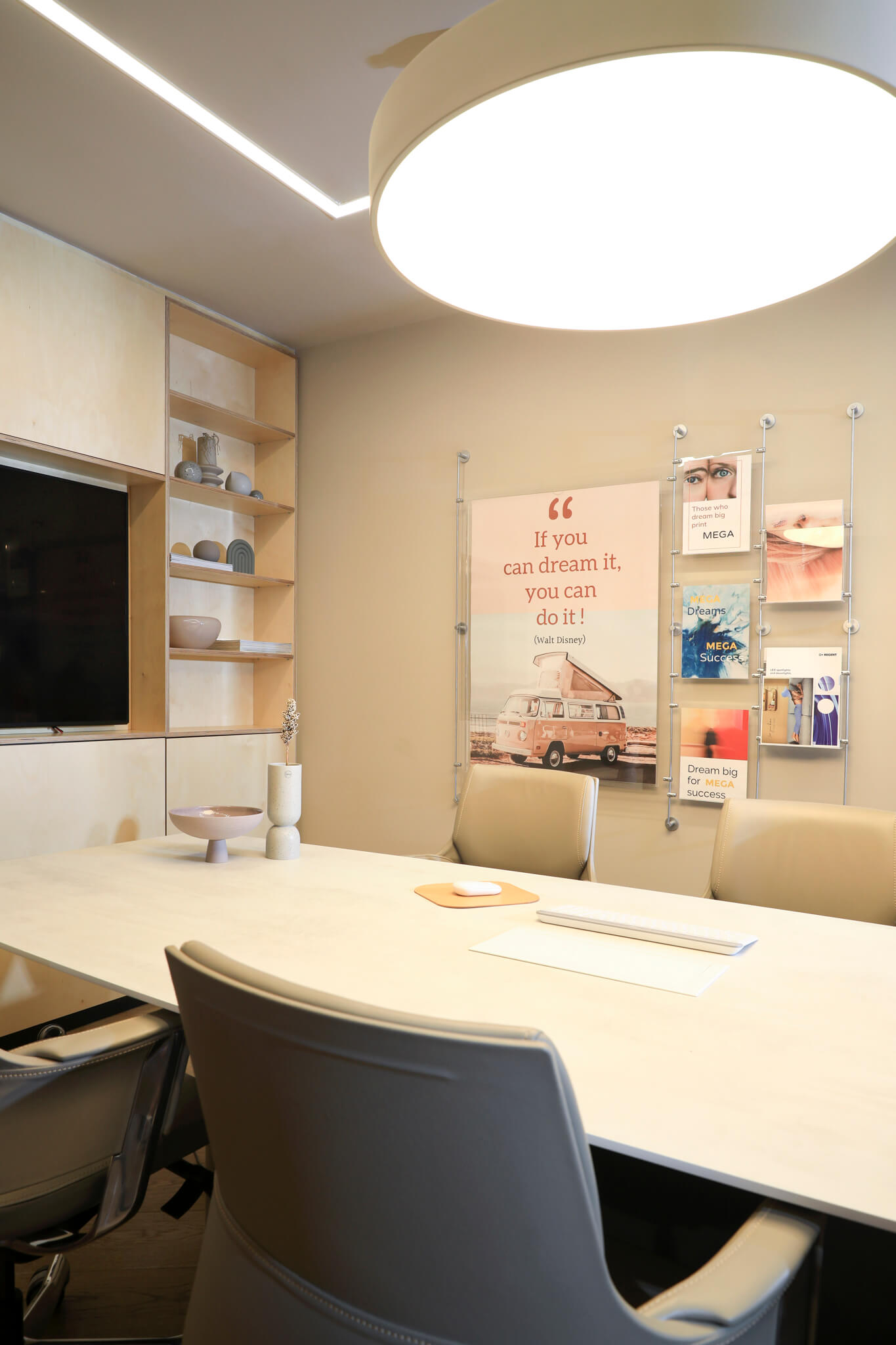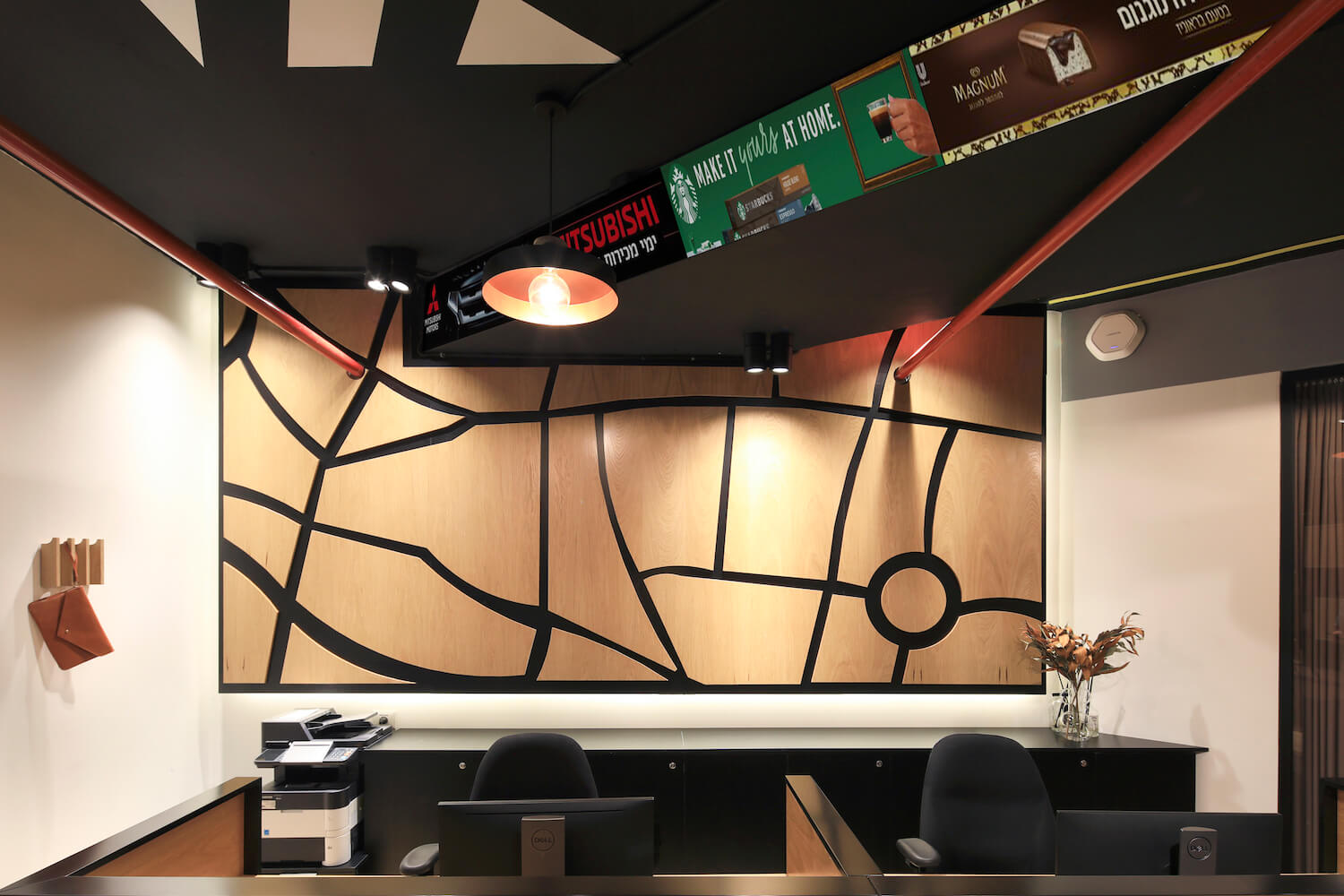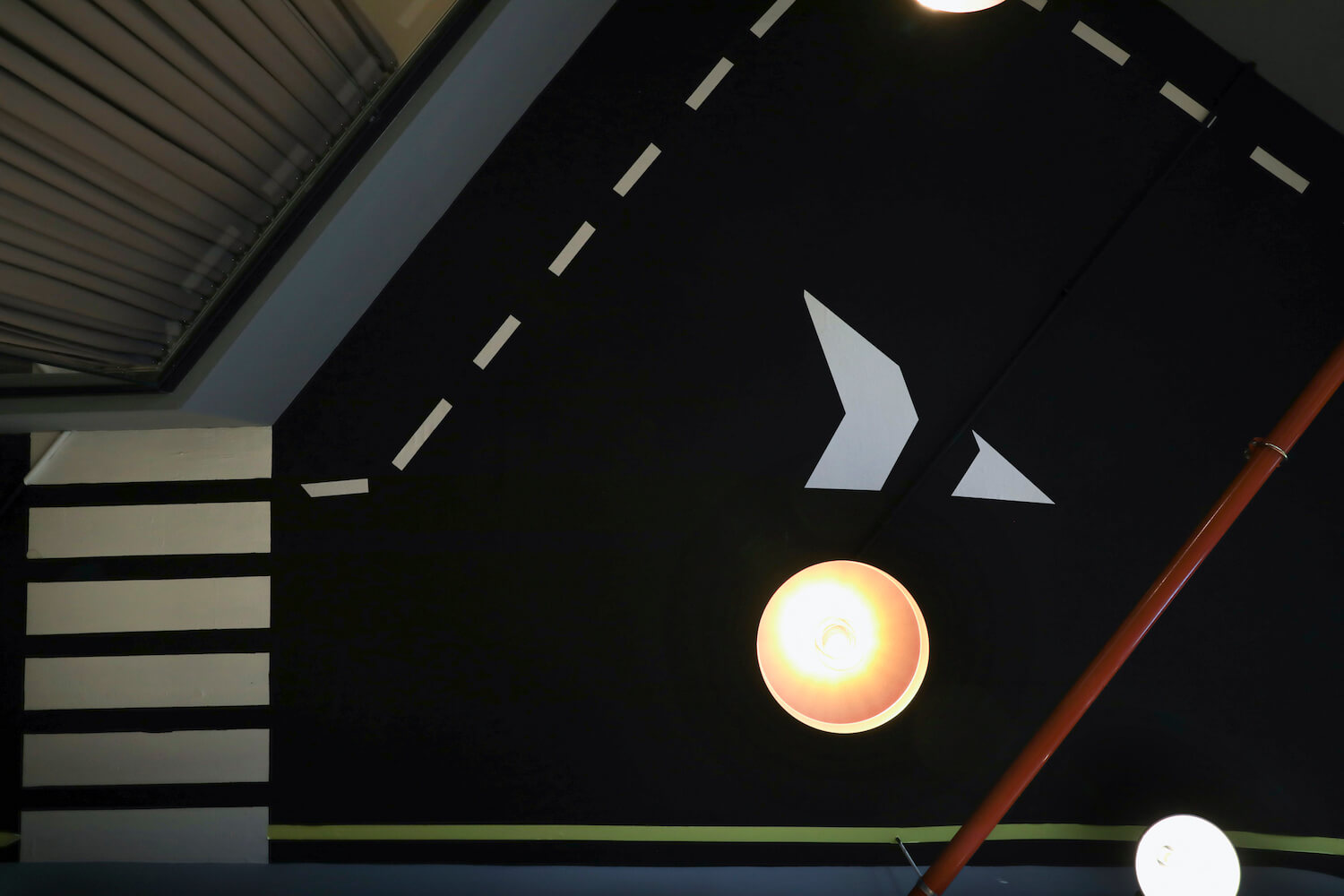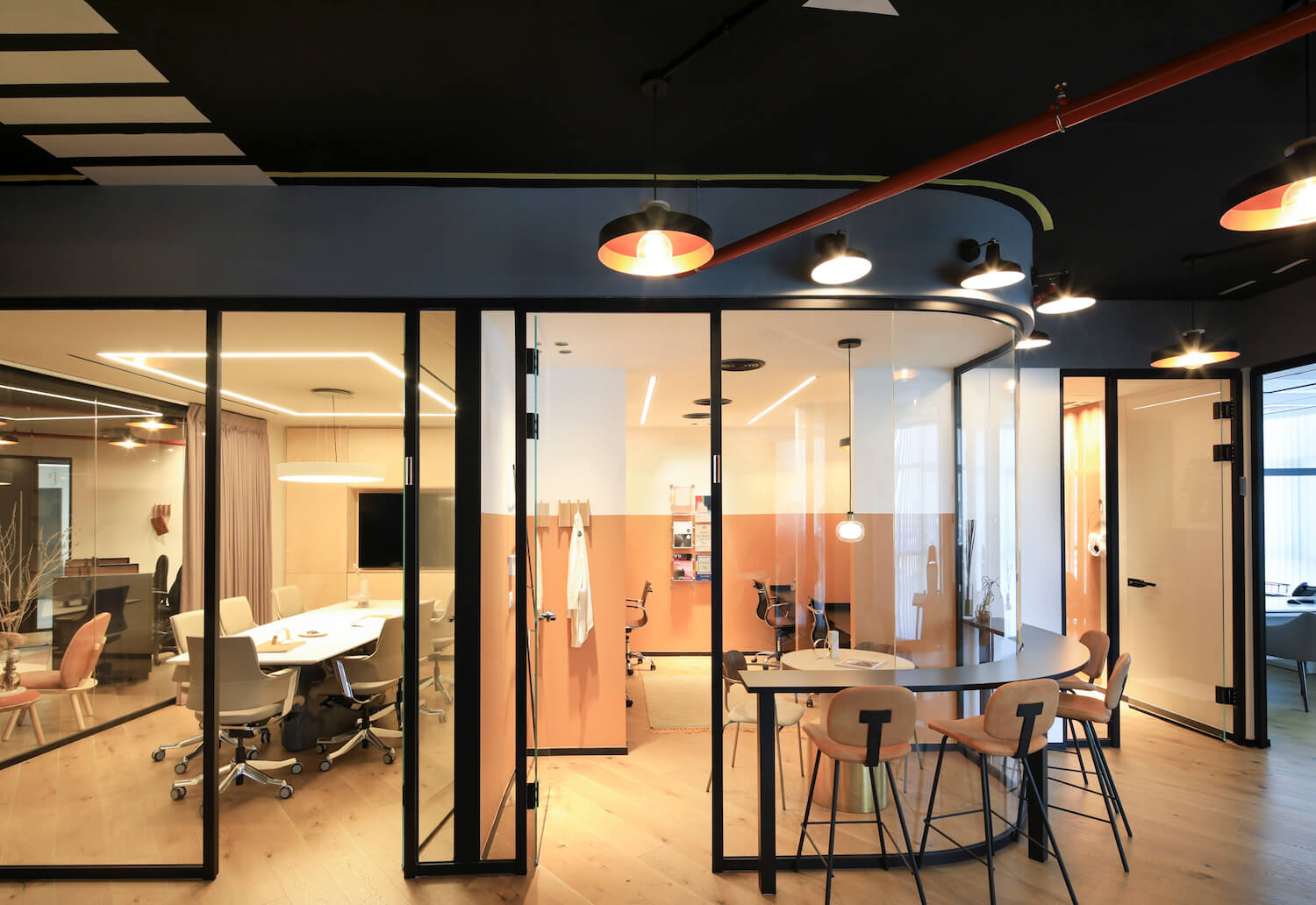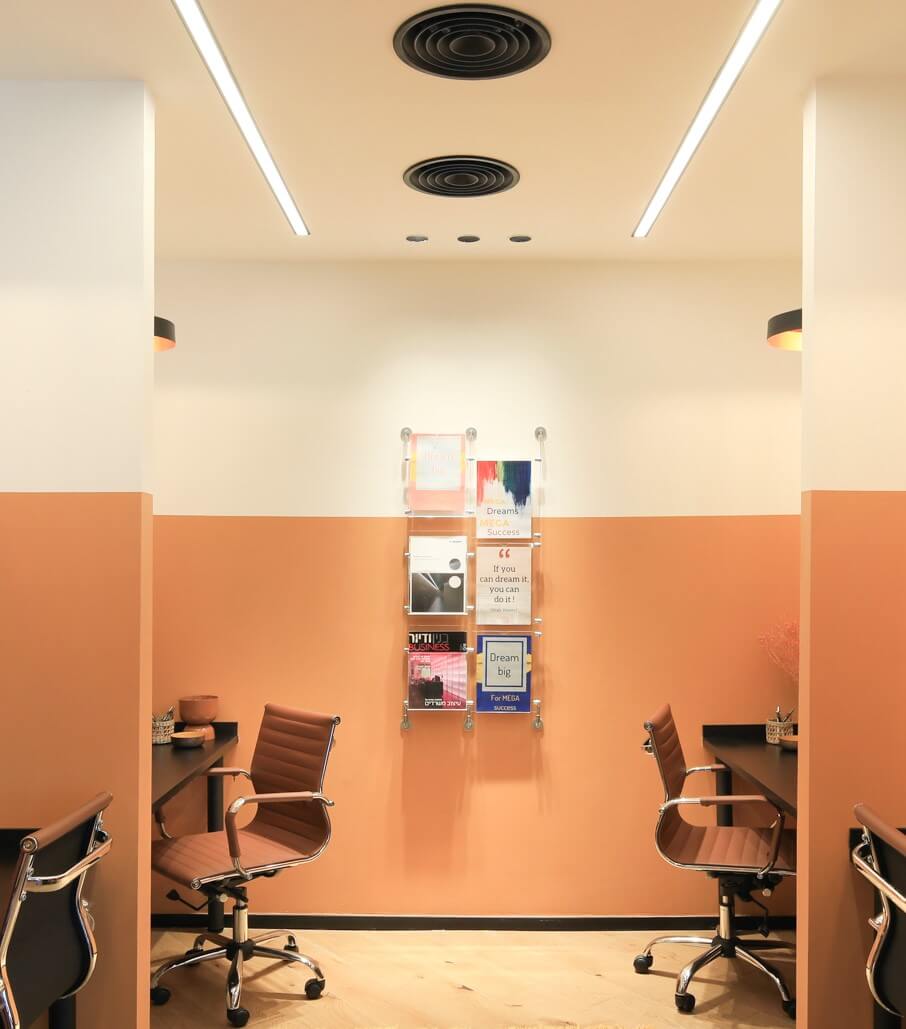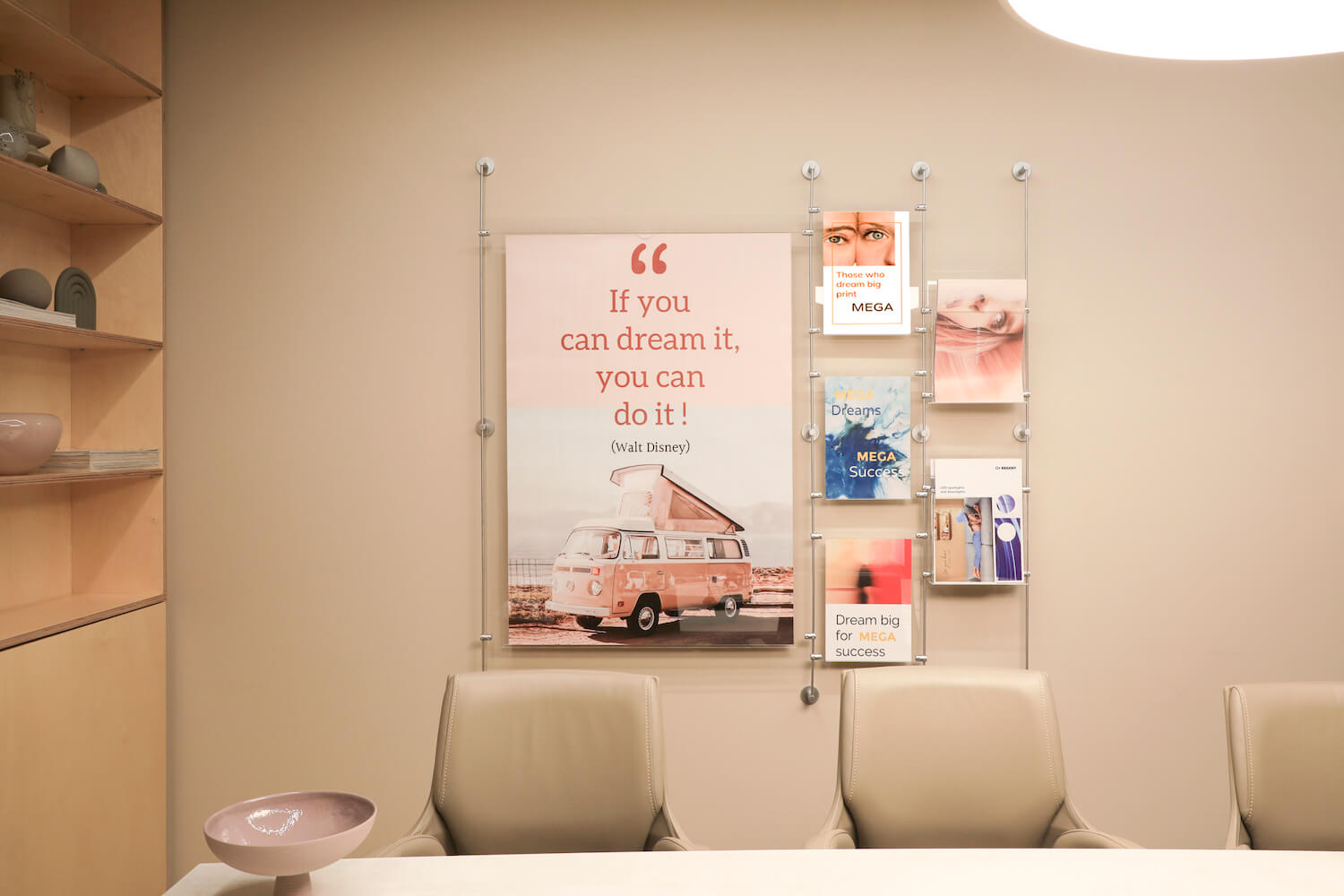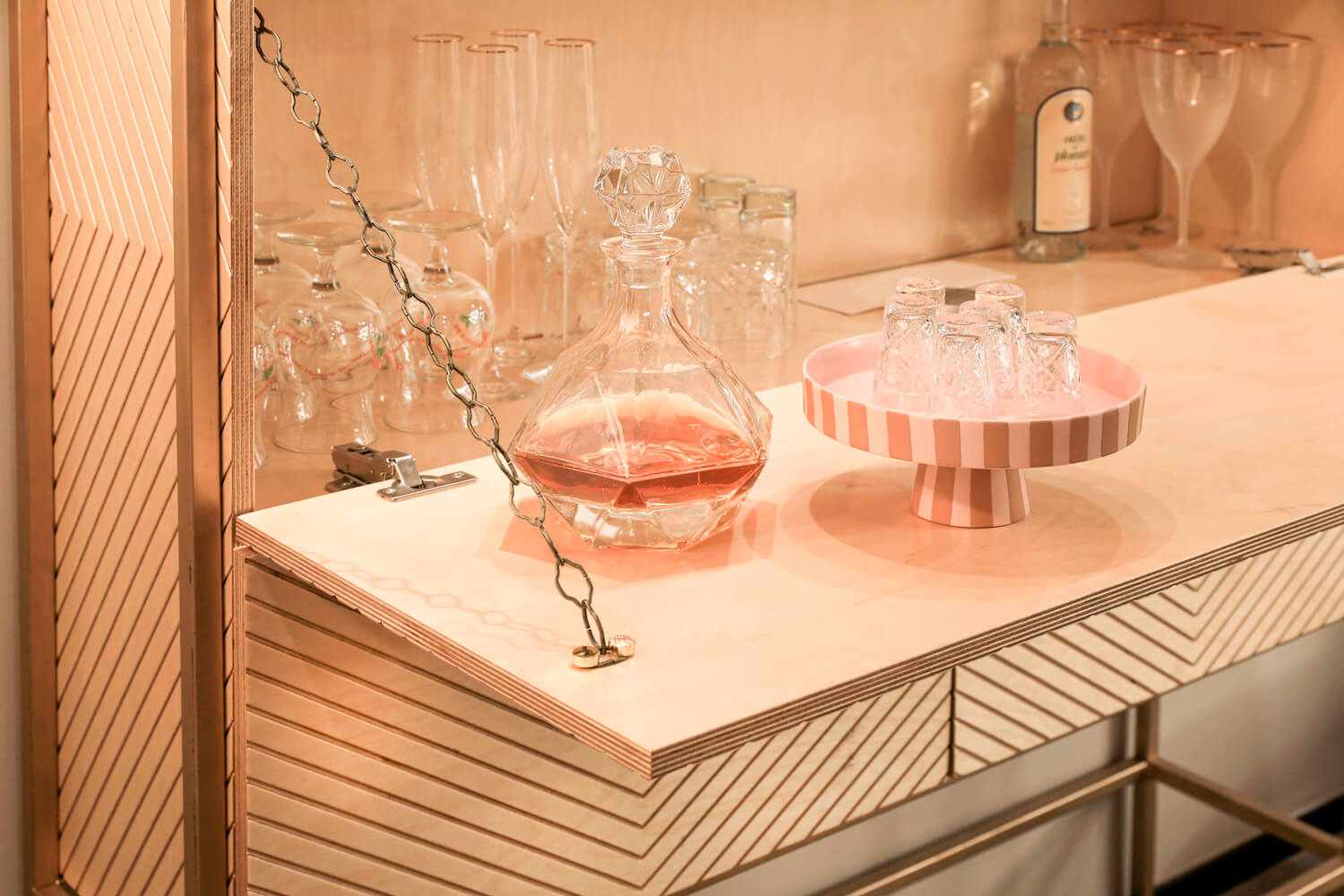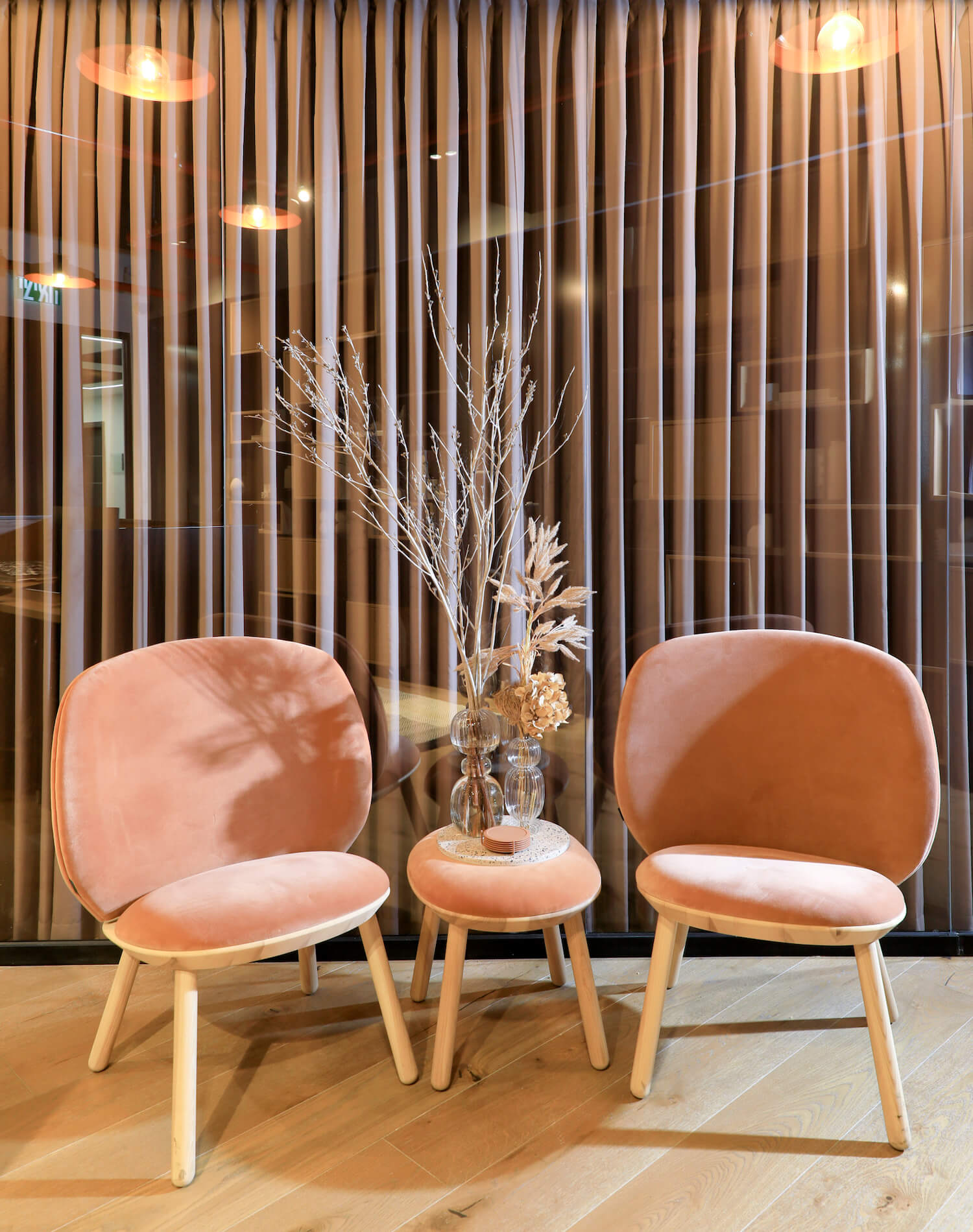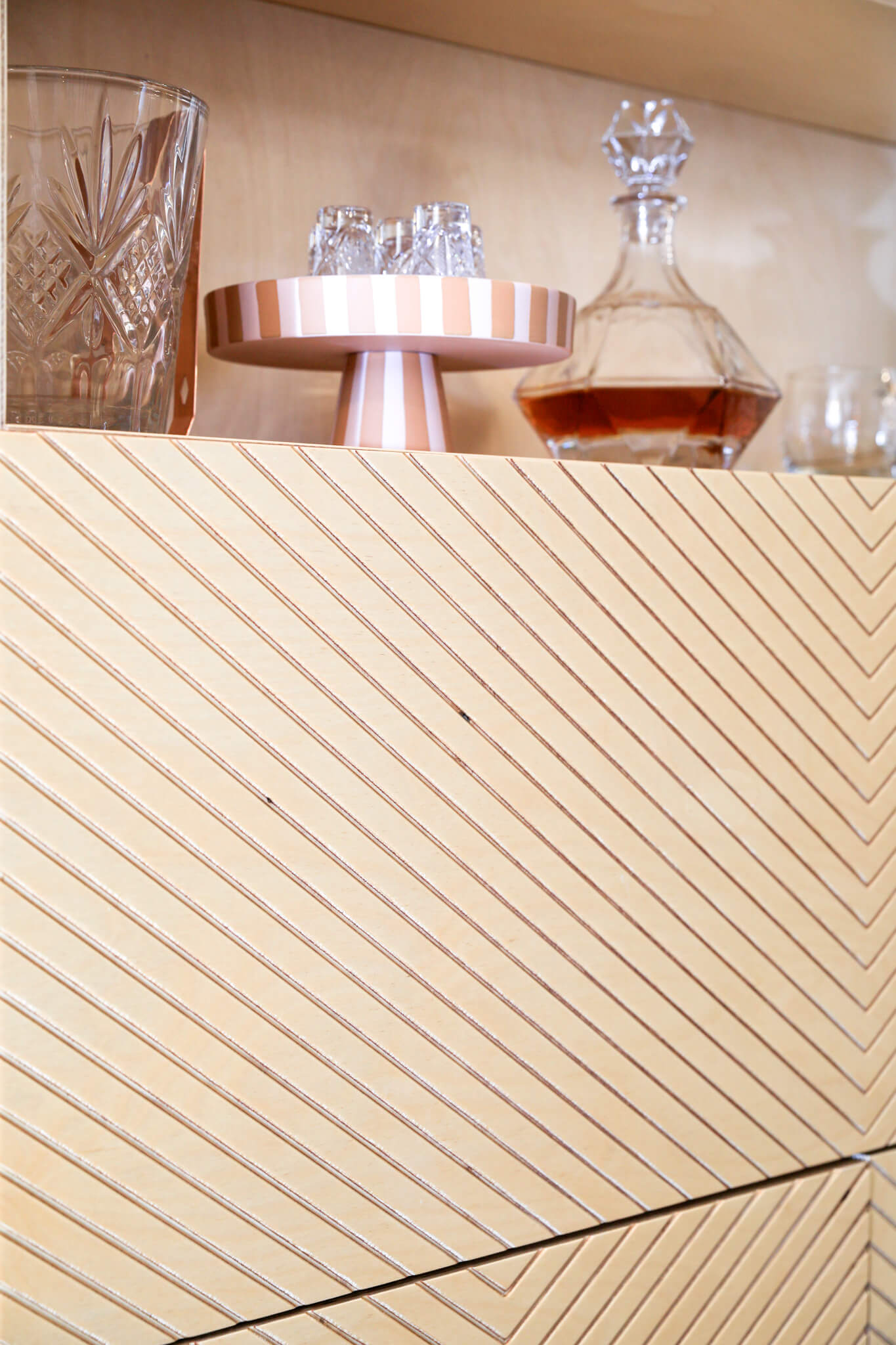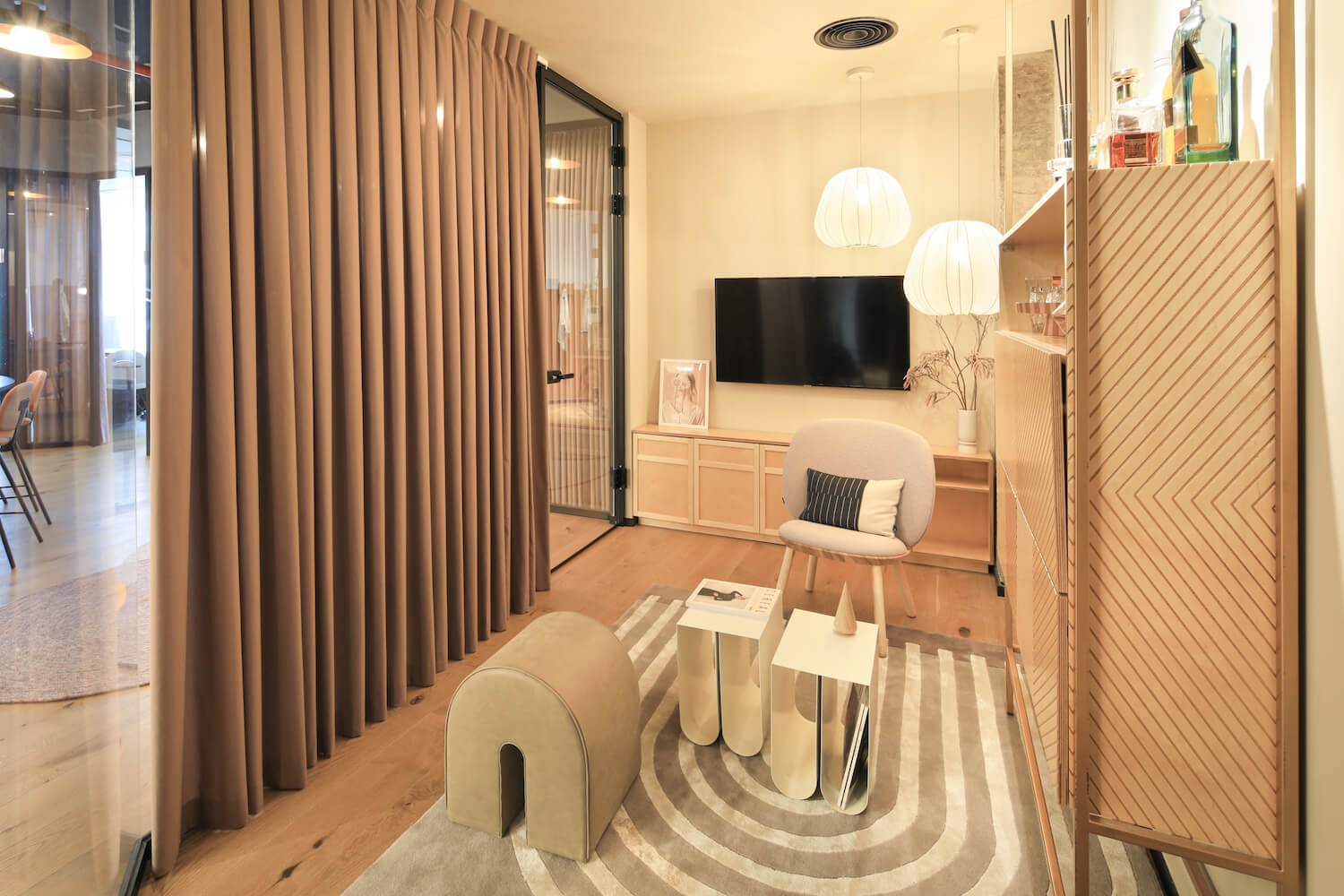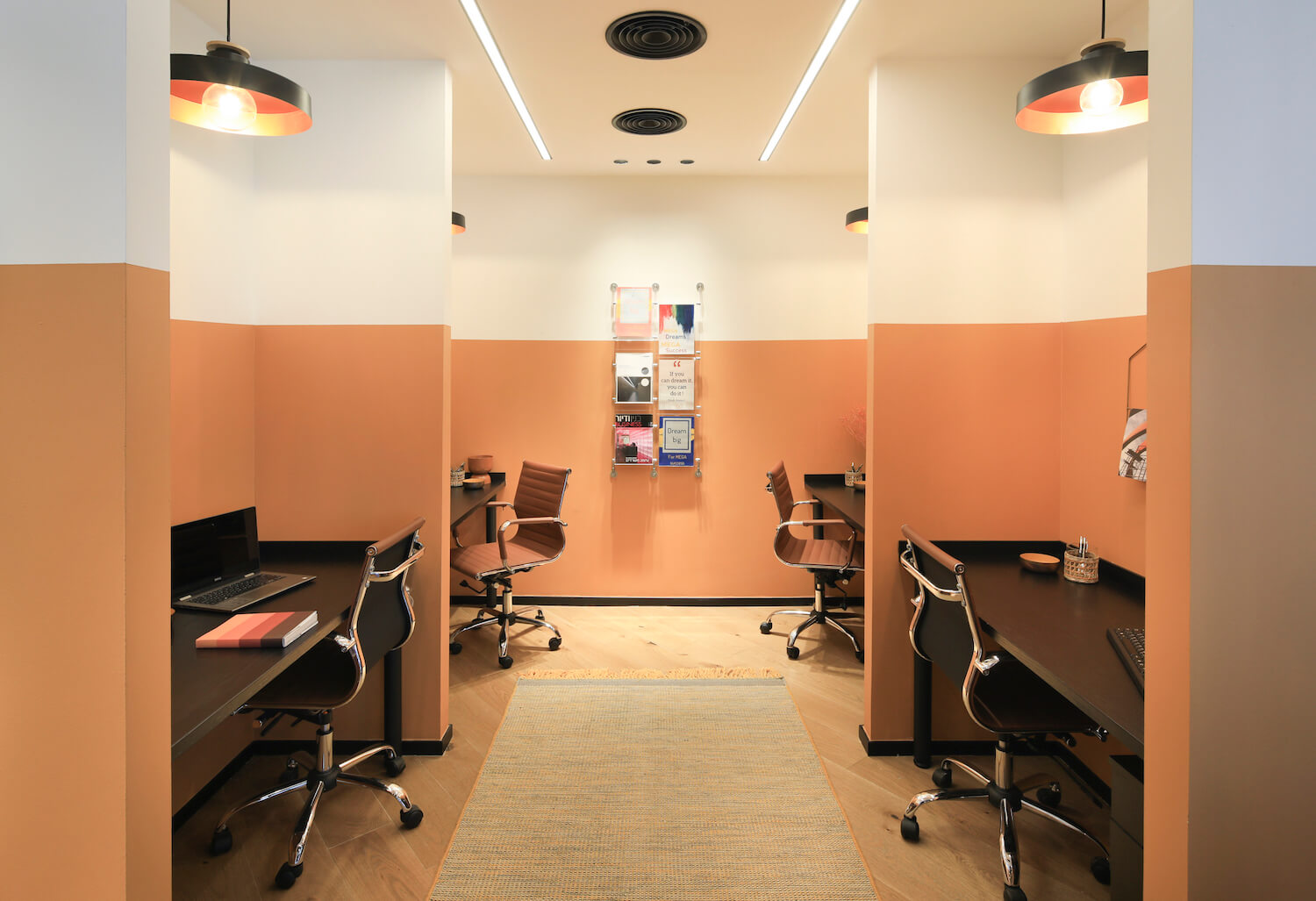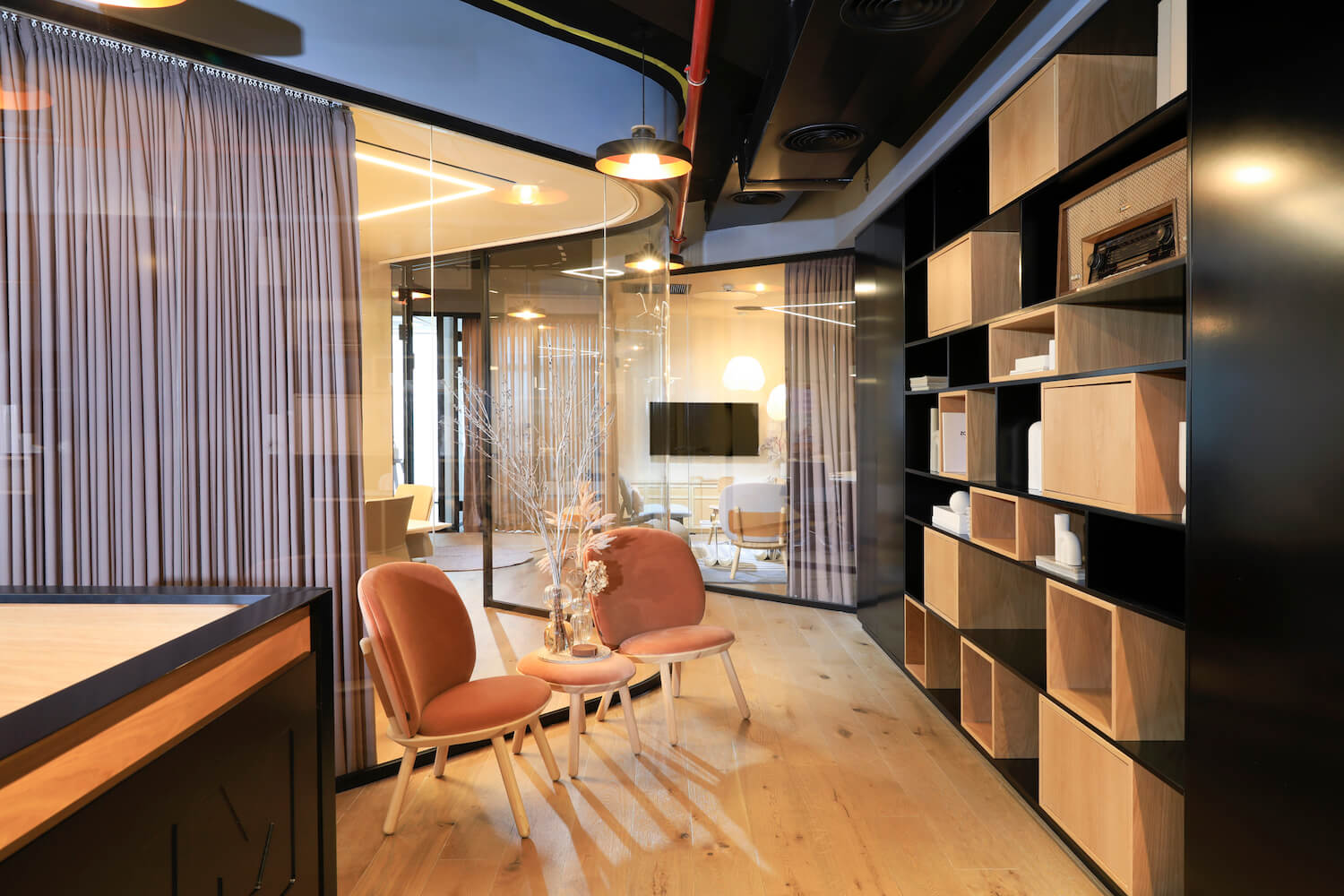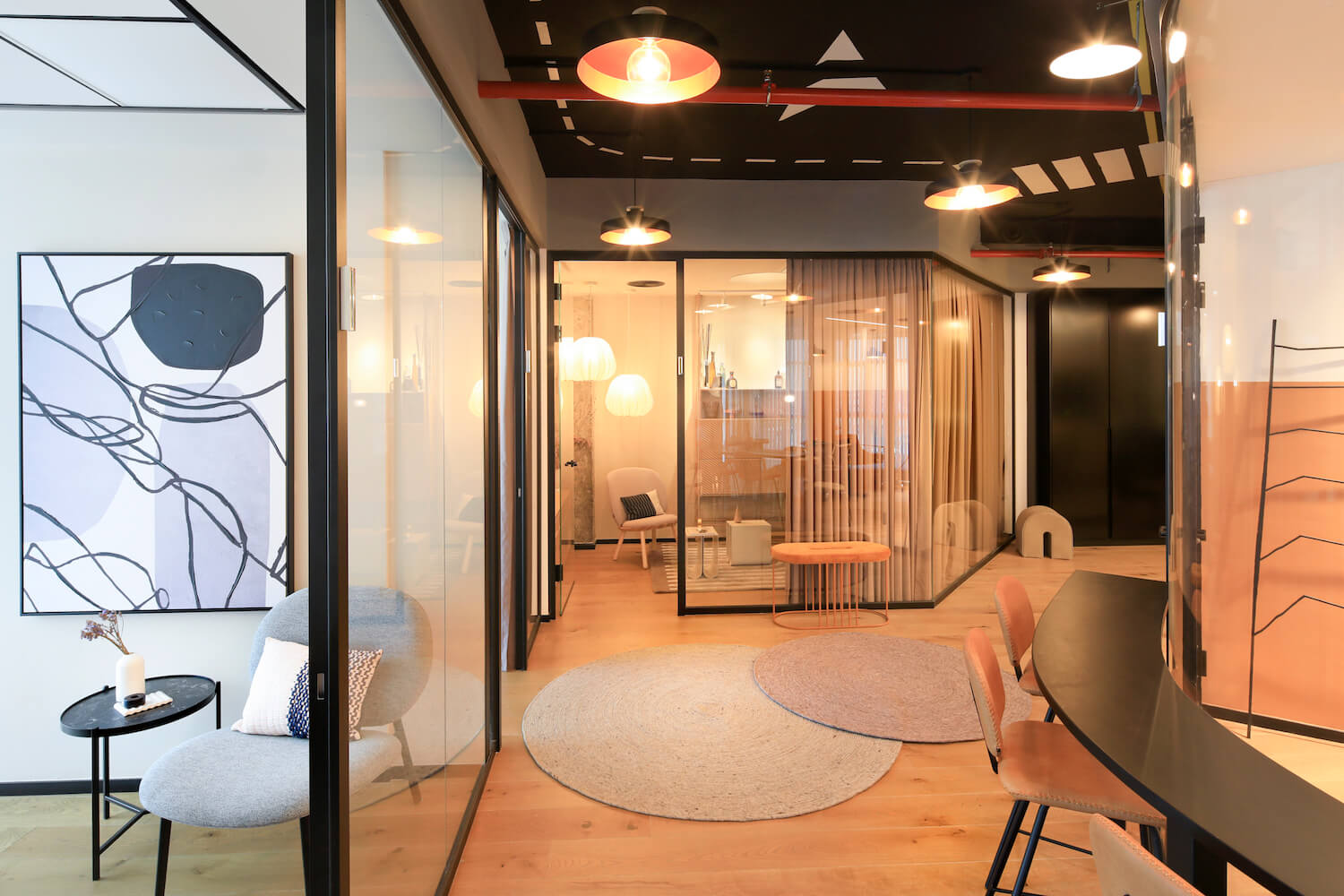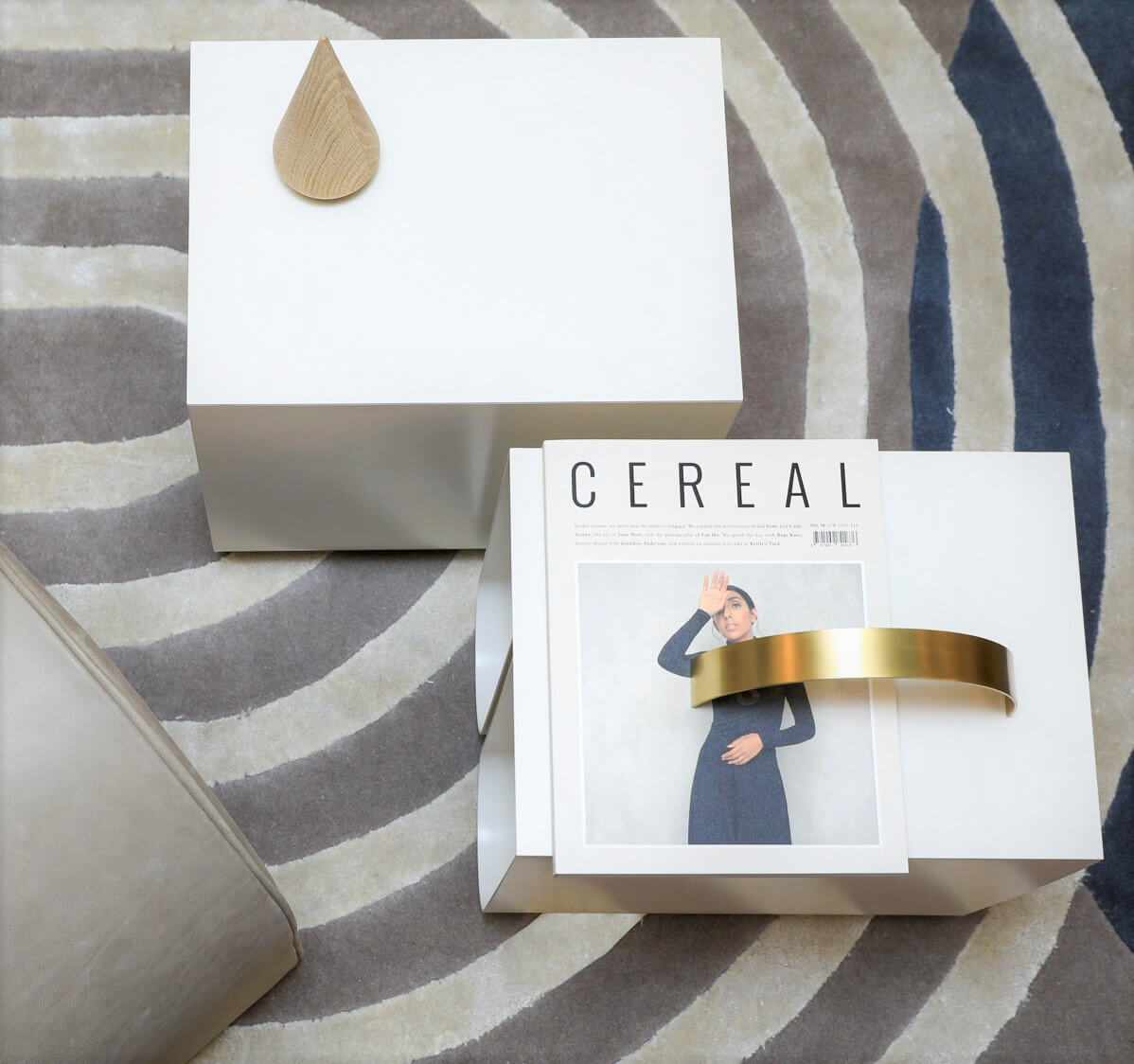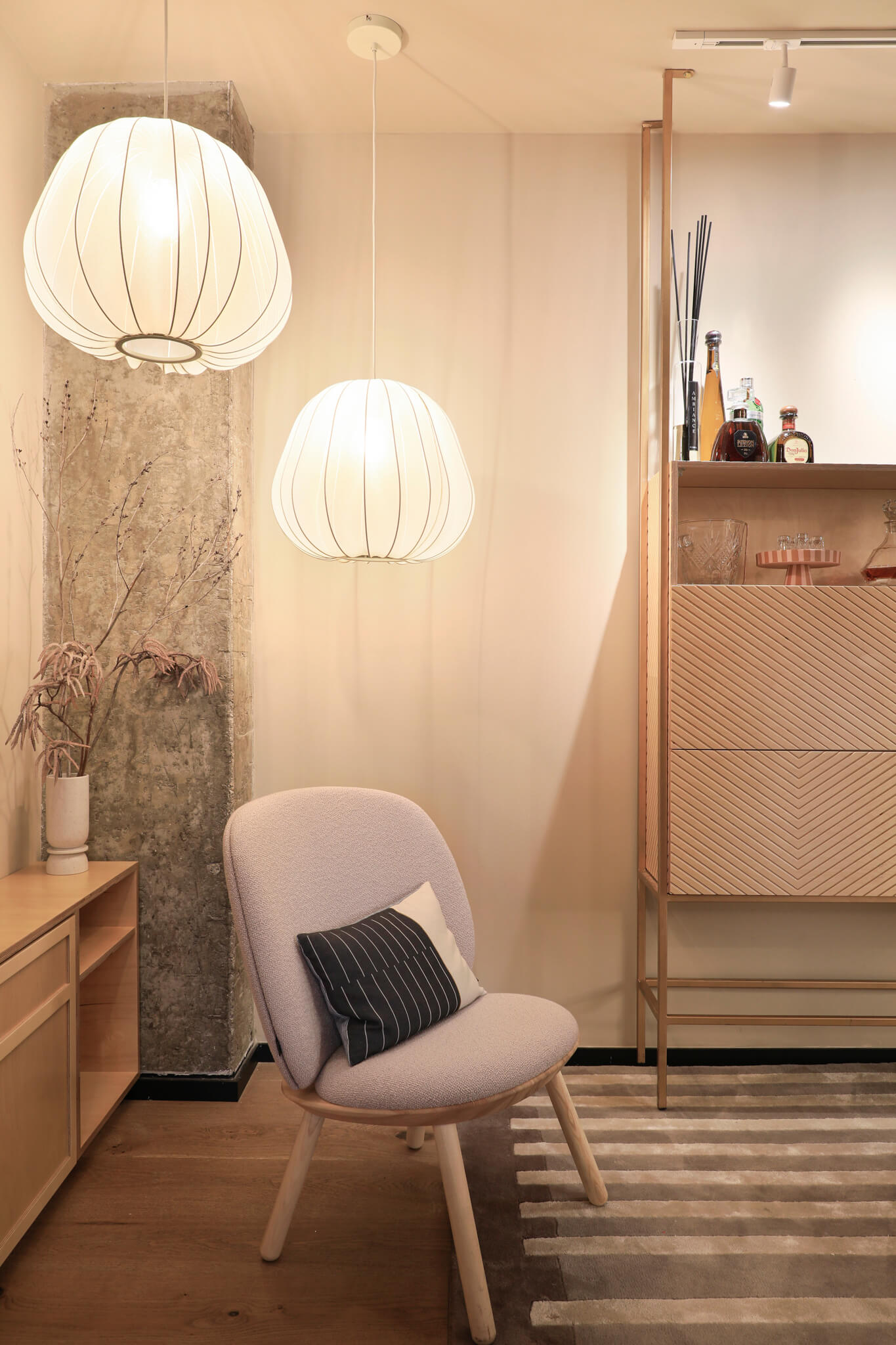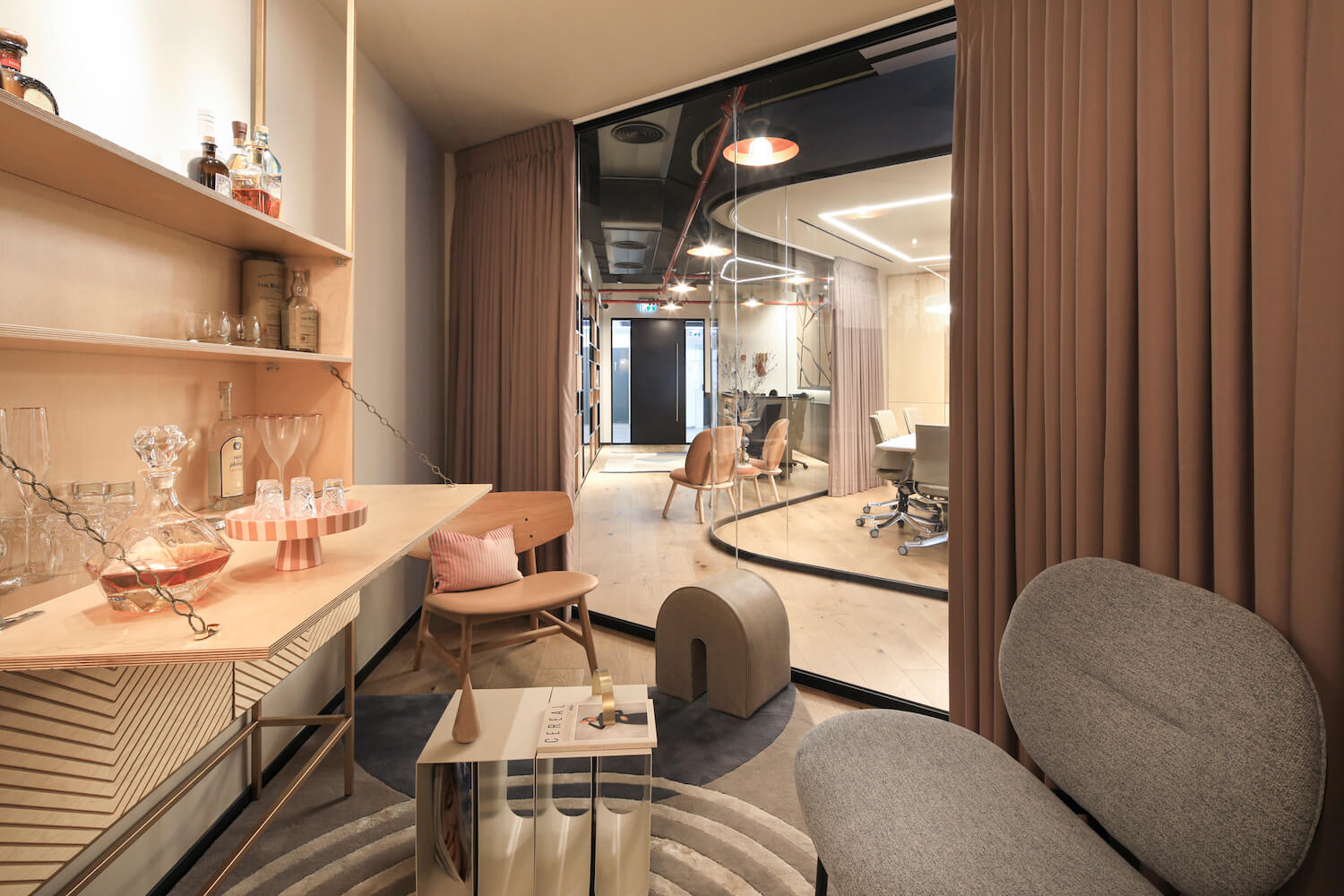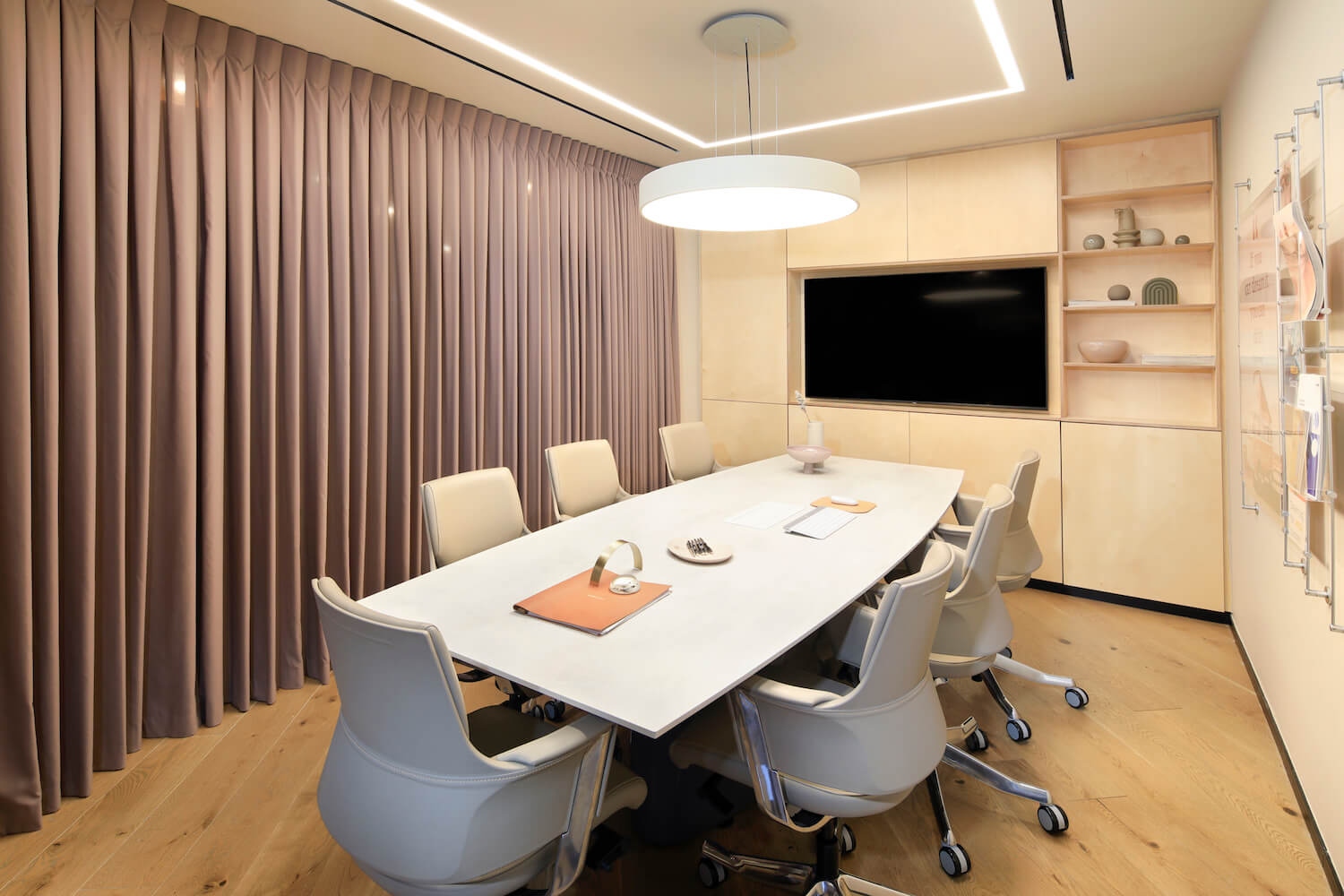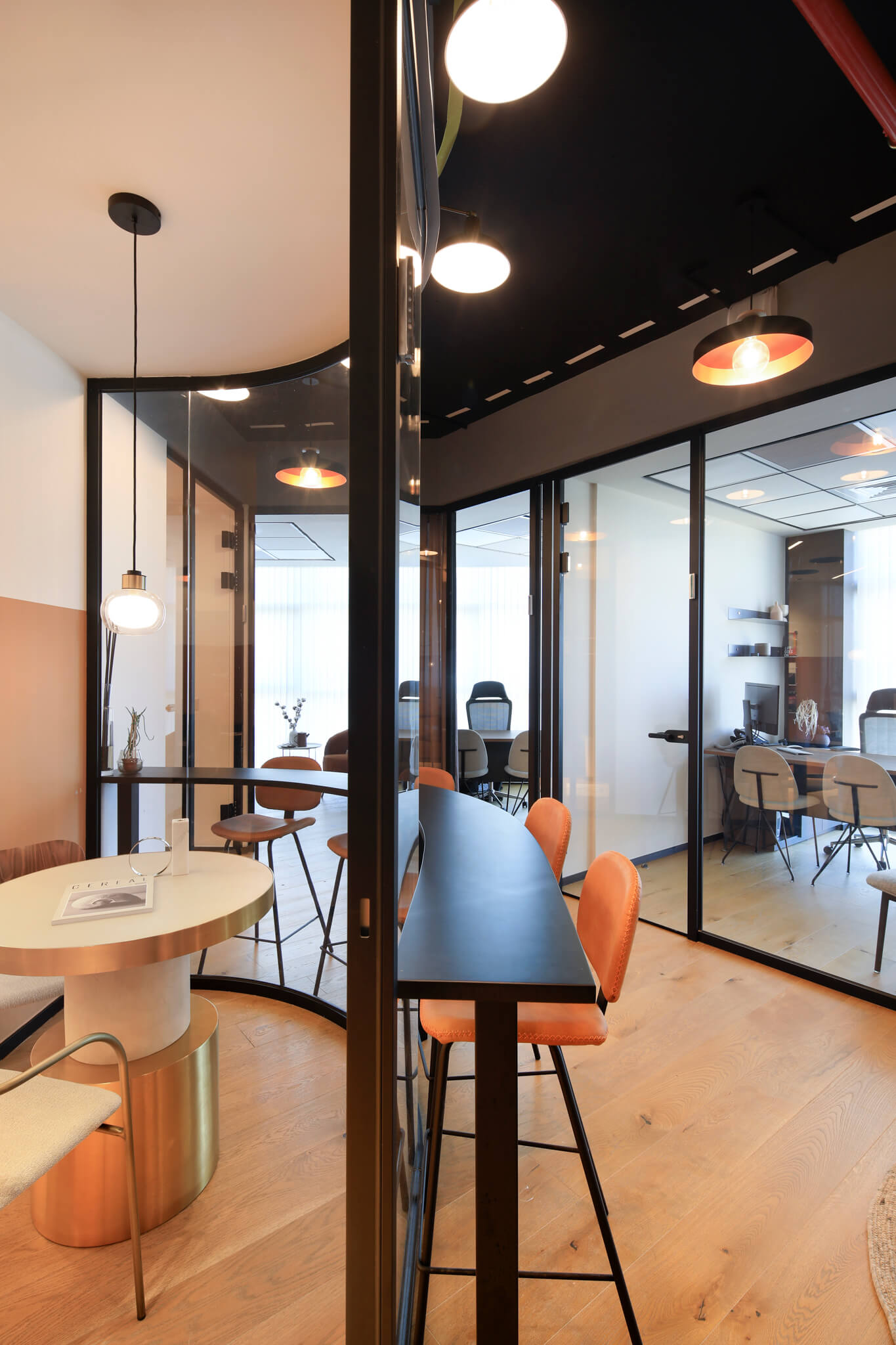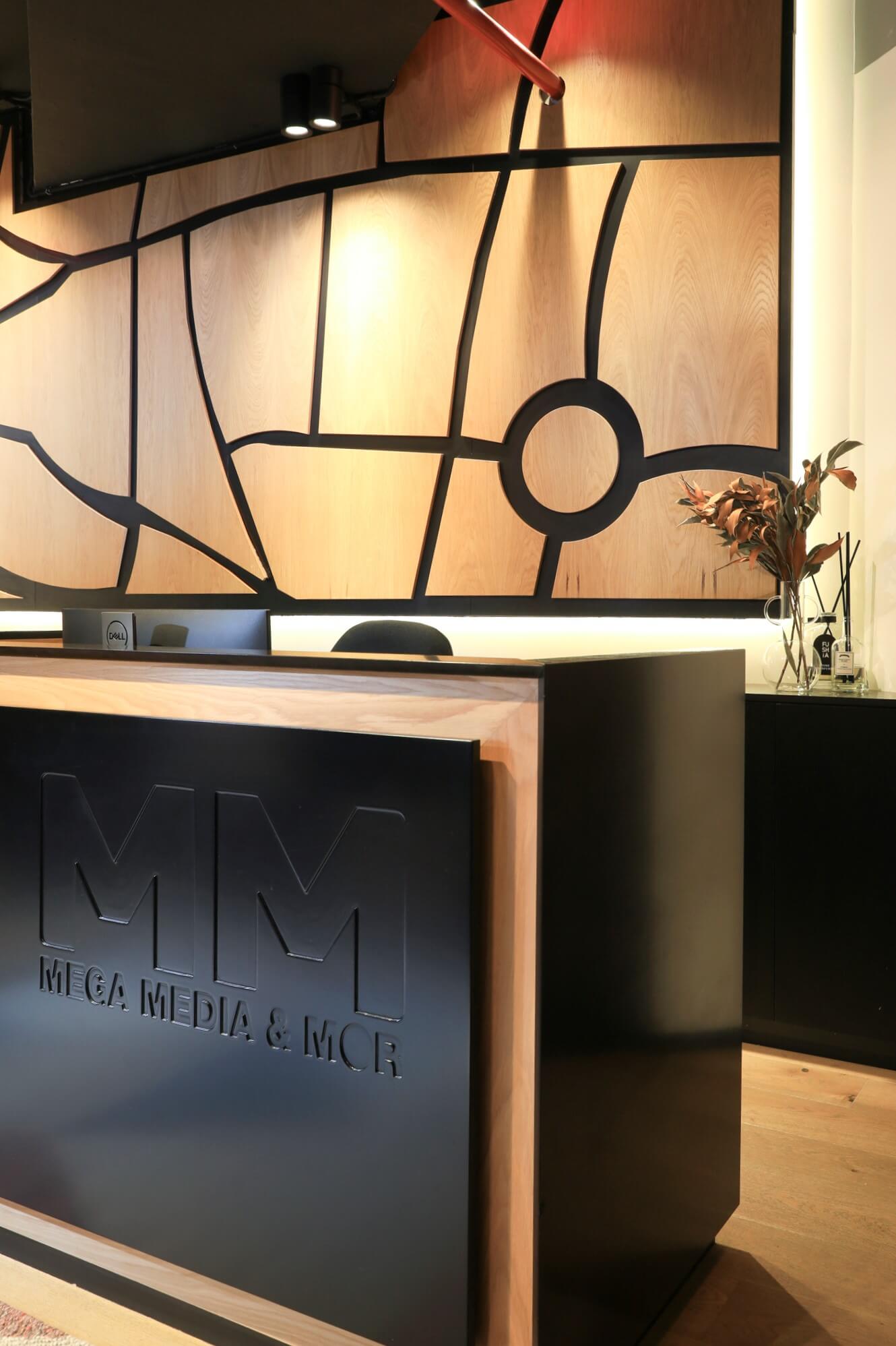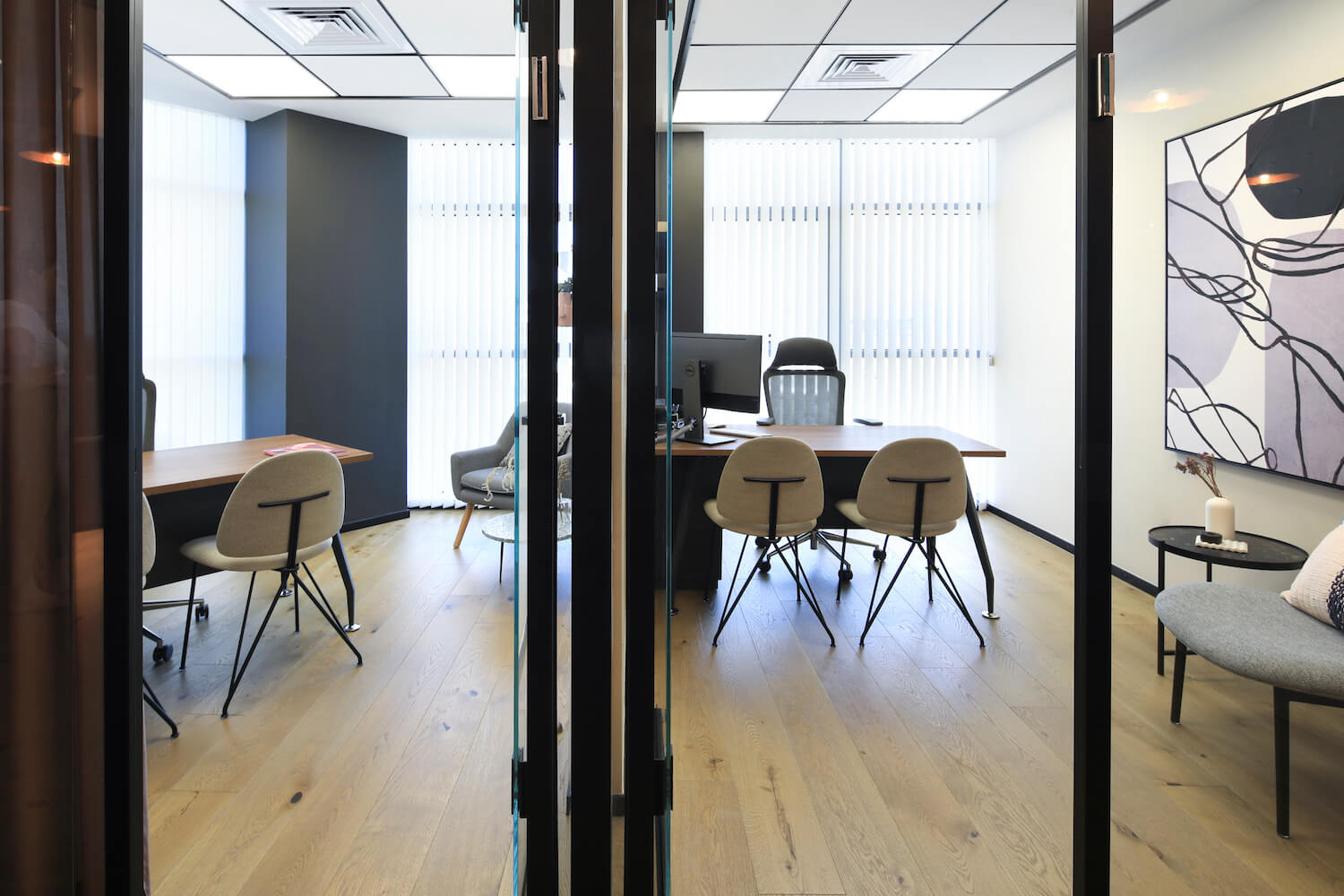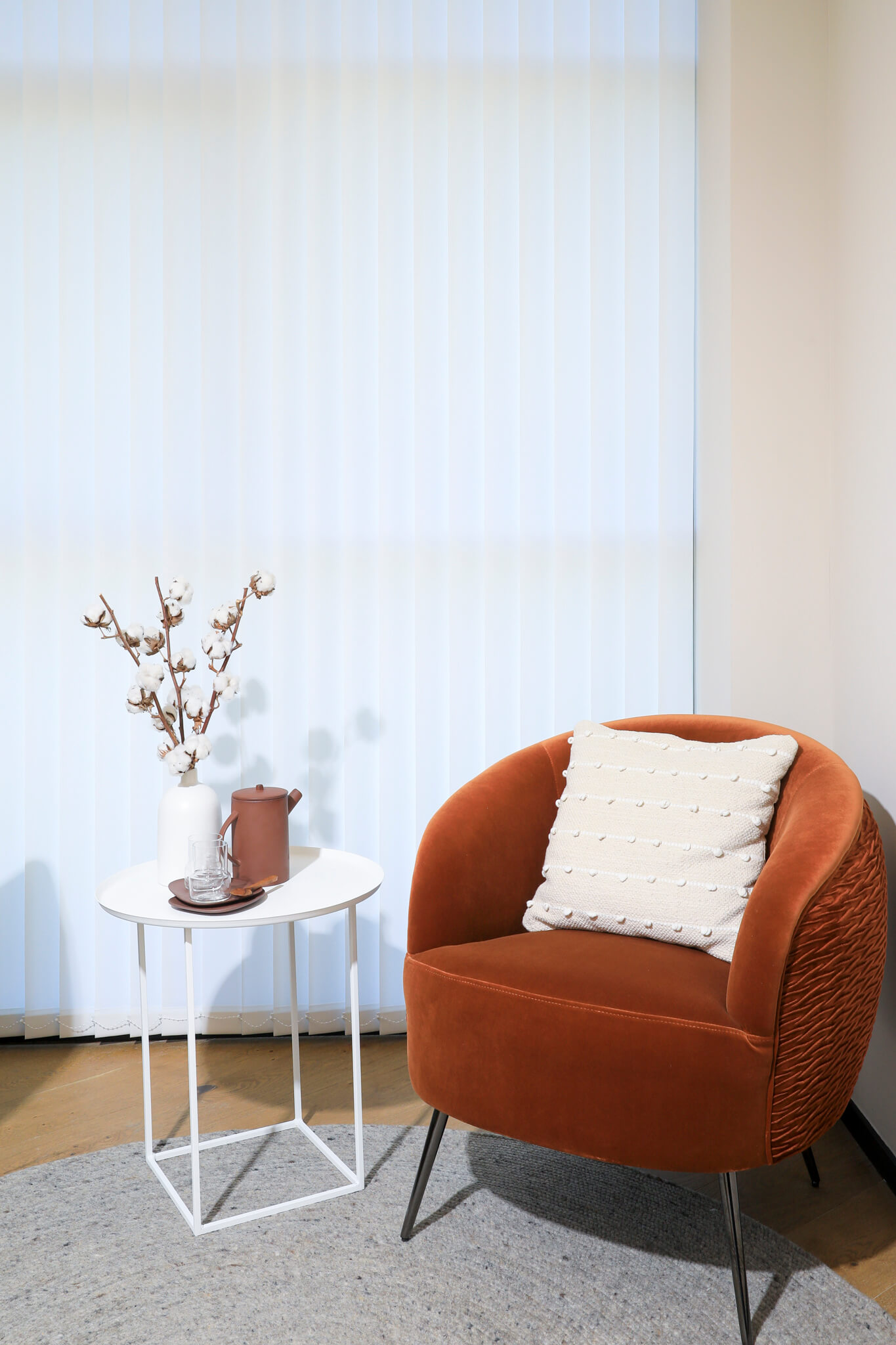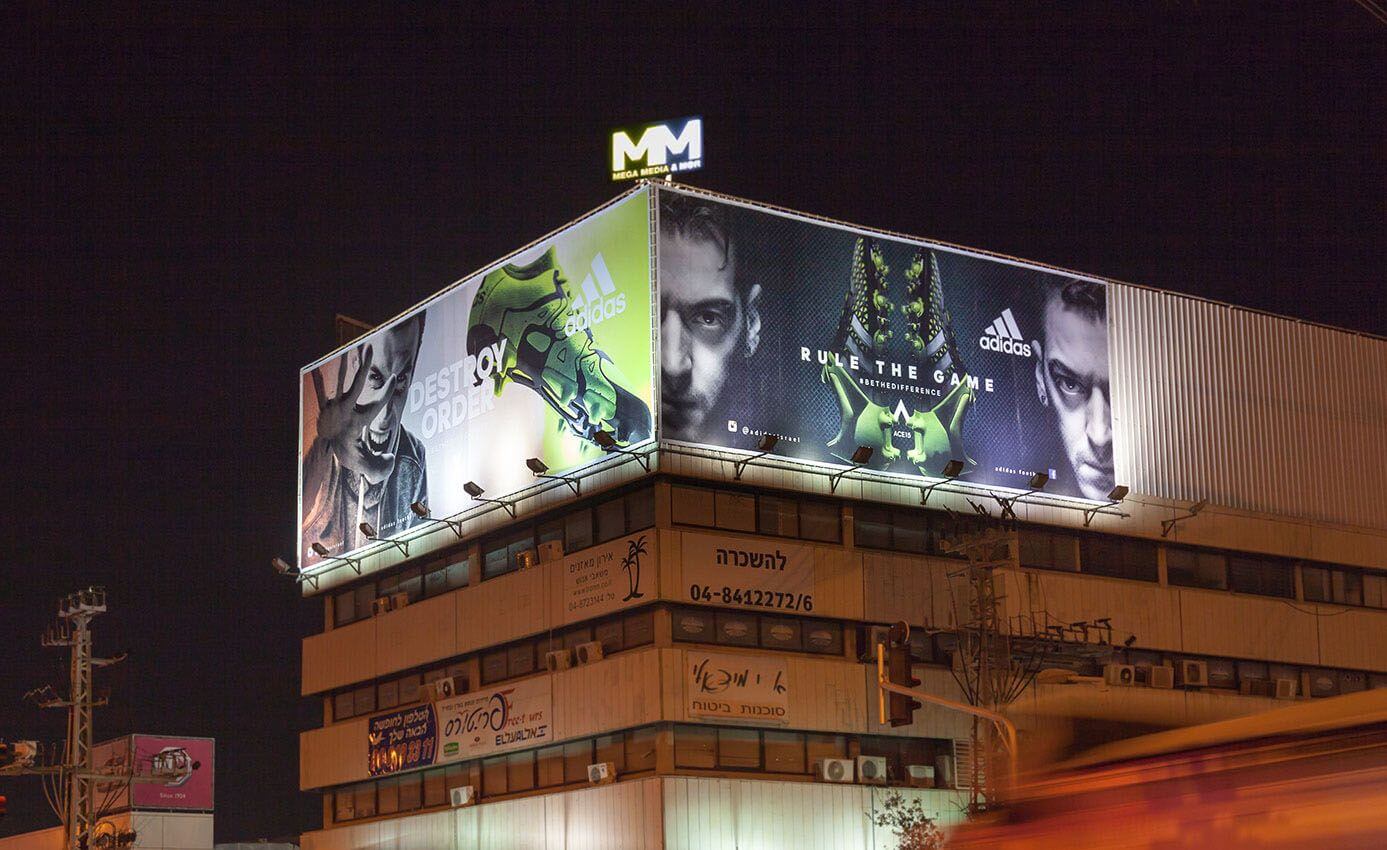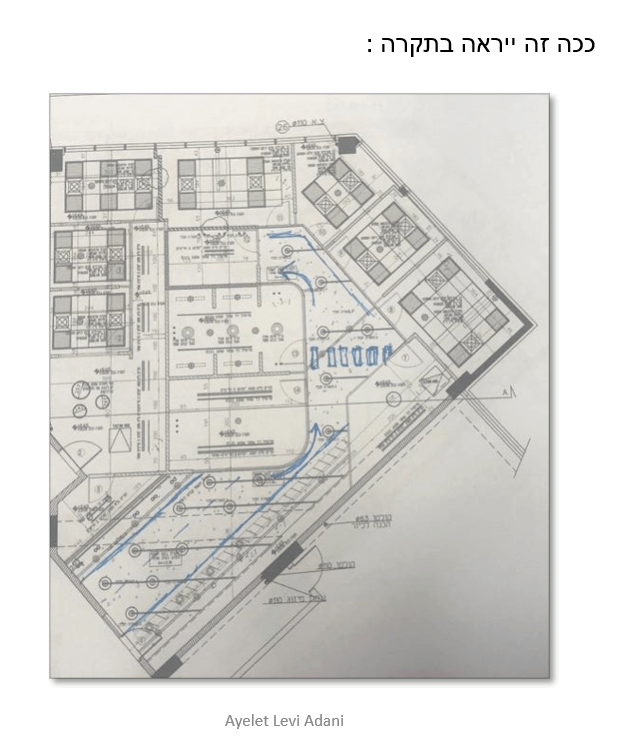 ---