Middle-Income Housing Community Breaks Ground in Colorado's Vail Valley.
Gypsum, CO: Seeking an attainable residential-community solution on a rustic parcel near prominent Colorado ski resorts, developer Peritus Ventures teamed with design firm McIntosh Poris Architects to research viable options for workforce housing. Named Siena Lake, the nearly 600-unit project recently broke ground. It comprises detached single-family homes as well as multi-level townhomes.
With more than 25 years of experience designing both single- and multifamily housing for a wide range of income levels, Detroit-based McIntosh Poris was commissioned to devise design solutions for the Colorado mountain development. Several previous developers' attempts failed to produce a feasible plan for the bedroom-community site in Gypsum, about 30 minutes from famous resort towns Vail and Beaver Creek and 75 minutes from Aspen.
"Development ROI on new housing in high-property-value regions of the country presents multiple design challenges," says Michael Poris, AIA, principal of McIntosh Poris Architects. "In destination locations, creating housing communities that offer market-attractive prices can require in-depth research and planning." Poris adds that, while cutting corners on material quality and offering fewer amenities can minimize construction costs, the initial savings are often undermined by increased long-term maintenance and higher vacancies.
Site planning and programming display the architects' expertise and artistry. The primary planning challenge at Siena Lake was positioning the homes on the mountainous site. McIntosh Poris worked diligently with city planners and civil engineers to creatively locate the large number of homes in ways that optimize outdoor living space with requisite privacy at the required density.
Siena Lake's centerpiece is an artificial lake and adjacent clubhouse, which—along with parks and trails throughout the community—bolster Coloradans's outdoor lifestyles. Community amenities designed by McIntosh Poris include a lakefront public clubhouse with a restaurant. Notable features here are a restaurant, bar, lounge, private event spaces, outdoor terraces, pool, fitness center, and a sundry shop.
The architects designed the residential units to blend with the community's context. Siena Lake currently offers four floorplans, ranging from 1,187 to 1,812 square feet, with more on the way. The exterior designs, while modern, take cues from the local mountain vernacular and use engineered wood siding, timber-supported porch canopies, and metal roofs. Interiors offer a choice of two themes: "Modern" showcases a contemporary, sleek aesthetic and "Rustic" has a more rugged, outdoors look. Additional features include two-car garages, porches, decks, and rooftop decks so that residents can immerse themselves in the scenic surroundings.
McIntosh Poris Architects' partnership with Peritus Ventures devised market-conscious resort-region homes in an architecturally diverse neighborhood setting. The design team was able to deliver a context-compatible residential community attractive to resort/tourism-industry workers within the project's budget. Siena Lake's first phase is under construction, scheduled to open for occupancy in 2023.
In addition to Michael Poris, AIA, the McIntosh Poris design team comprises firm principal Laurie Hughet-Hiller, AIA, as project leader alongside Jessica Dovletian, AIA, Blake Hill, Karin Abel, Kelly Raczkowski, and Kiyone Arias-Tuazon. The Siena Lake project team includes general contractor Brivar, civil engineer Boundaries Unlimited, landscape architect Design Workshop, structural engineer Jirsa Hedrick, and MEP engineer Big Horn Engineering.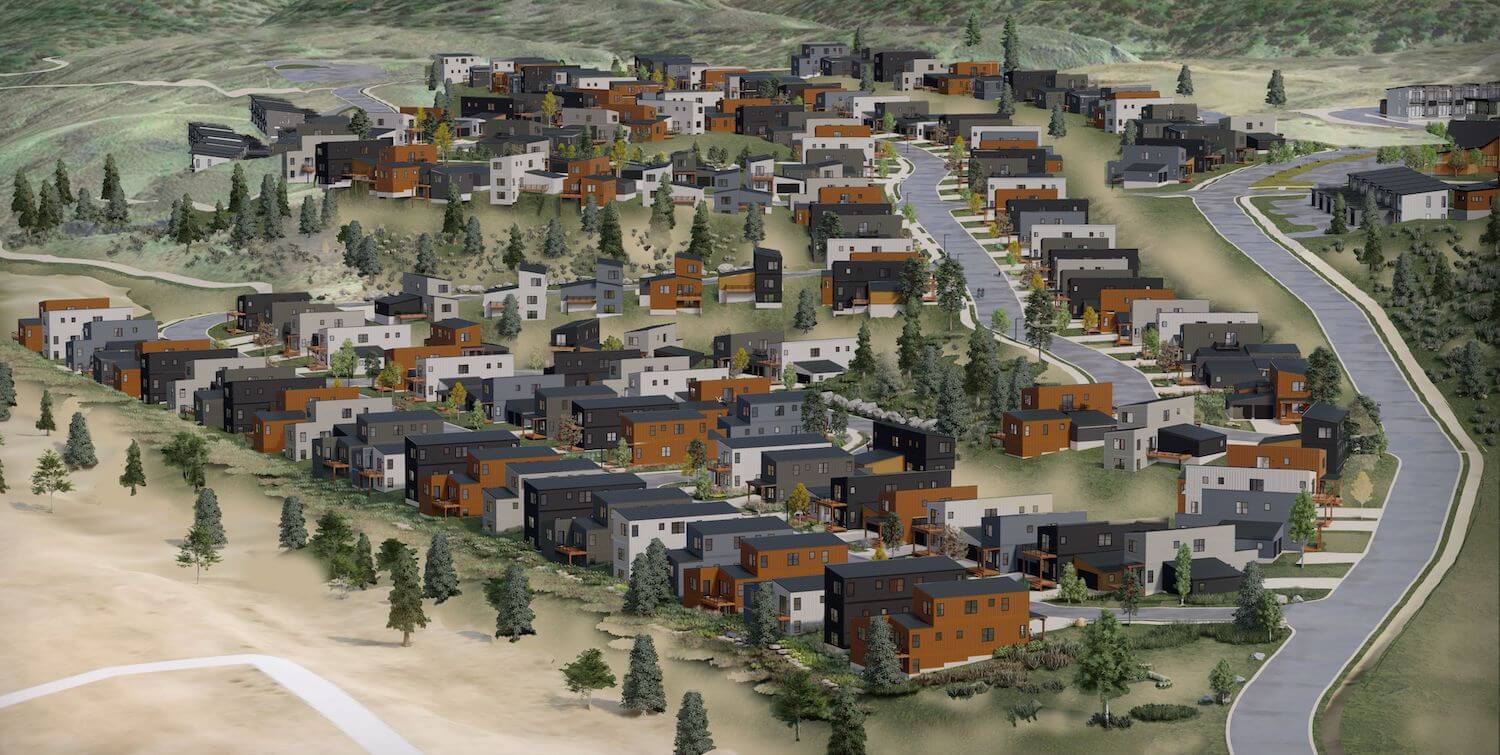 About McIntosh Poris Architects
McIntosh Poris Architects believes in the power of design as a catalyst for change, transforming communities through creative, interactive city building. Since 1994, the architects and urbanists of McIntosh Poris Architects have delivered architecture, interior, and urban design services for commercial, residential, and institutional clients across the U.S. Led by principals Michael Poris, AIA, John Skok, AIA, and Laurie Hughet-Hiller, AIA, Detroit-based McIntosh Poris Architects has won more than 120 design awards, including 75 regional and national AIA awards (22 for projects in Detroit) and a ULI Global Award for Excellence.
---