Red Arquitectos: Traspatio project is located at Puebla, Mexico. A community project that rehabilitates a 19th-century building with a clever combination of historical and contemporary elements for an eye-catching, socially significant operation that injects new life into the neighborhood.
The term traspatio references more than just the commercial activities that took place in this open area to also embrace the social aspect of the courtyard as a setting for interaction, the place for birthday parties and neighbourly gossip. This building has been converted into a mixed-use project with a program consisting of three apartments on the upper floor and commercial spaces on the ground floor. The side patio and the backyard are a space for public use overlooked by a lightweight metal box-like structure that extends the space to the upper floor.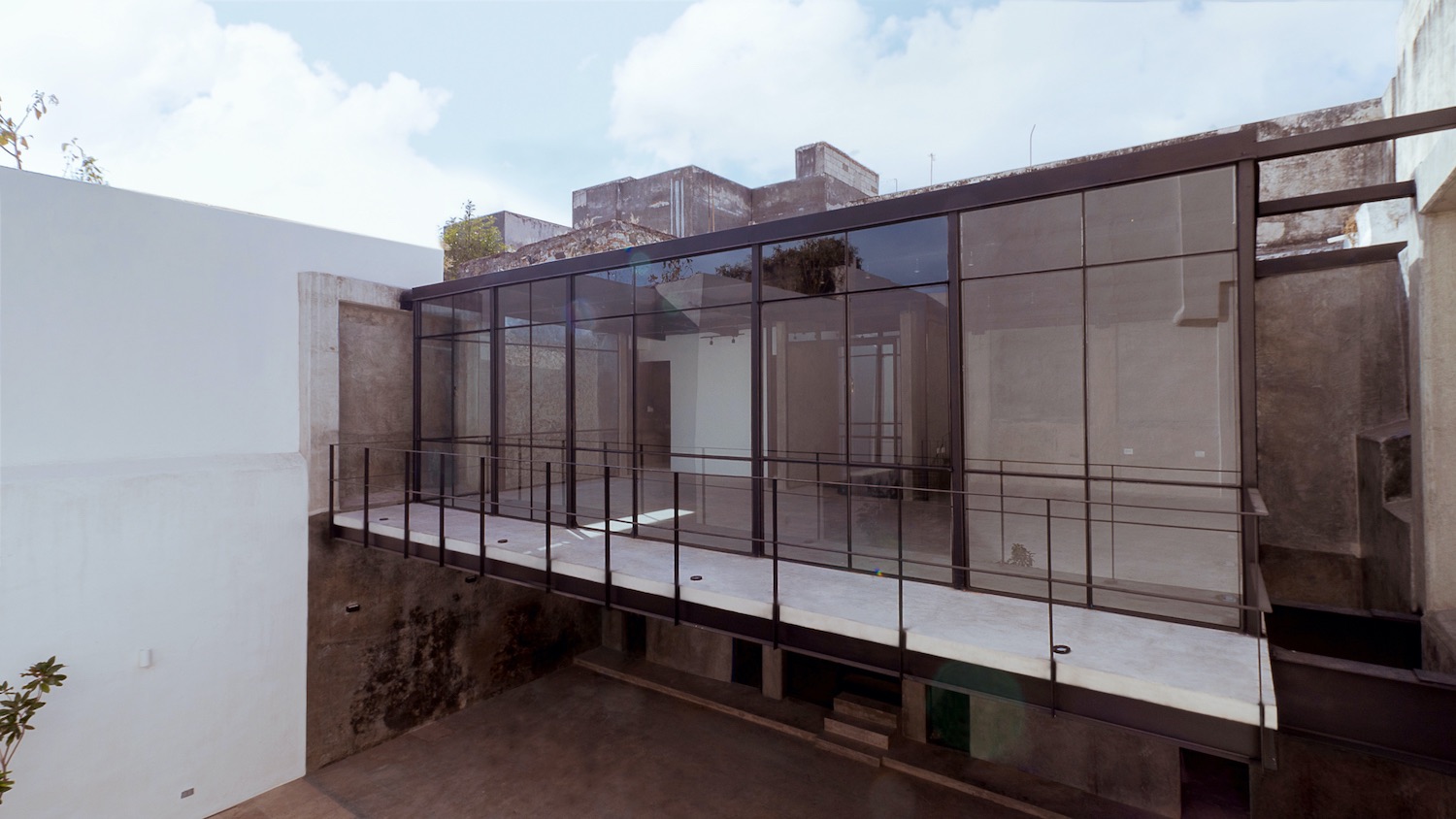 image © Miguel Angel Calanchini
Susana López says the idea was to bring into the courtyard of the converted building the same events that take place in the city square, on a smaller scale, of course: art, graphic design, music, gastronomy, sharing, to create a buzzing, lively place in the heart of the working-place neighbourhood. This position in the humble urban context is also referenced in the formal choices of the project. The architect didn't fall prey to the temptation to create false history, in the typical Baroque style of Puebla; she preferred to keep it downplayed, conceptually closer to the post-industrial style of certain lofts. She captured this mood after gutting the original building and stripping back the many layers introduced through the years. The walls are presented in their original simplicity, contrasting the materials of the exposed masonry sections with those of the pure white plaster.
image © Miguel Angel Calanchini
The architect maintained the original facade of the old building, adding the suspended metal box on the back that speaks of the delicacy required when history has to be touched, of the care and attention that RED Arquitectos put into this project in the old town, constantly seeking to connect the past and the present.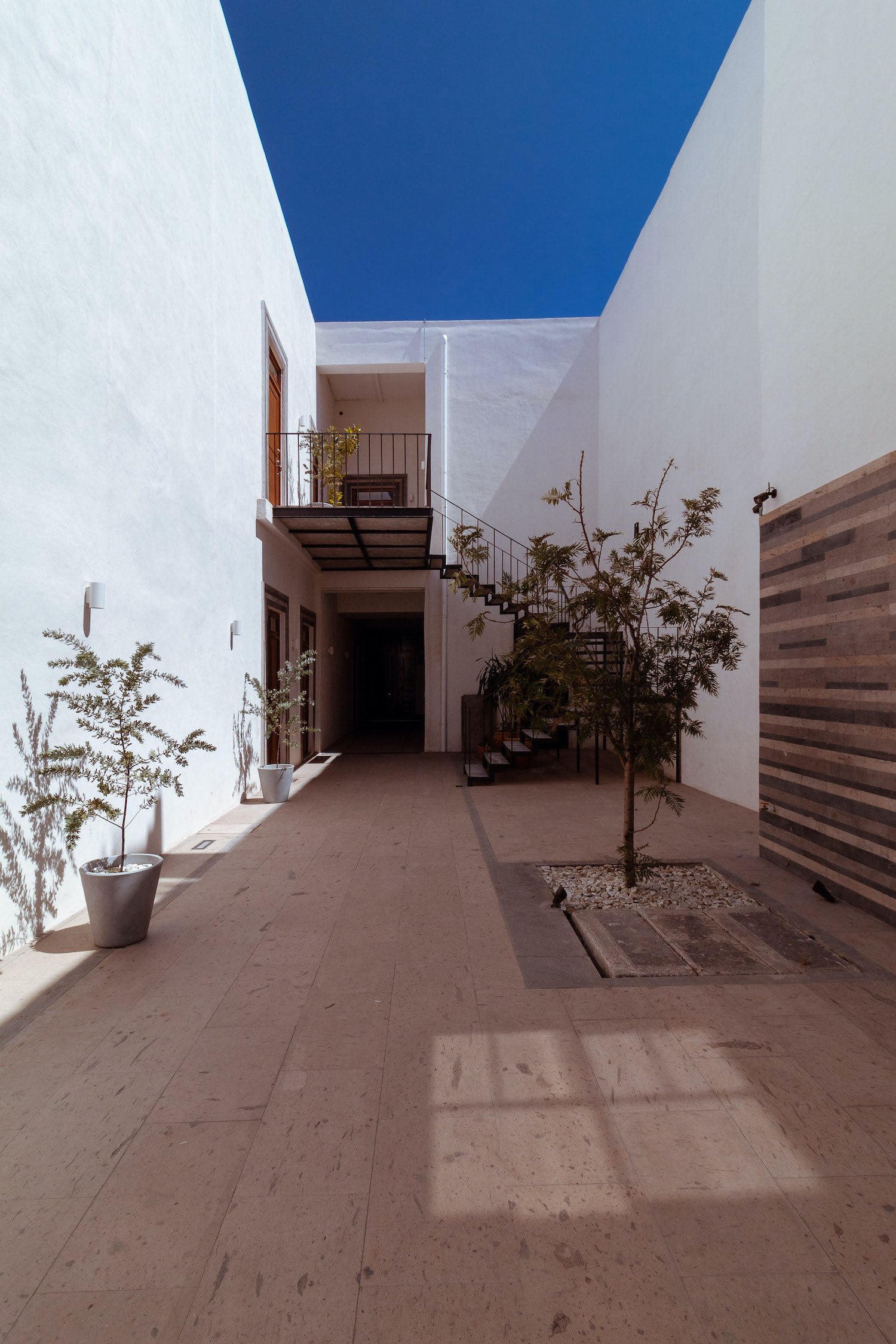 image © Miguel Angel Calanchini
These doors will be open to "show people history, demonstrate that we can live together and spend time together". Great urban spaces can and must be for everyone and Traspatio is an excellent example of this approach, which not only respects the past and existing building but also improves the quality of living in the neighborhood with an action that is as simple as it is brilliant: leaving the doors open.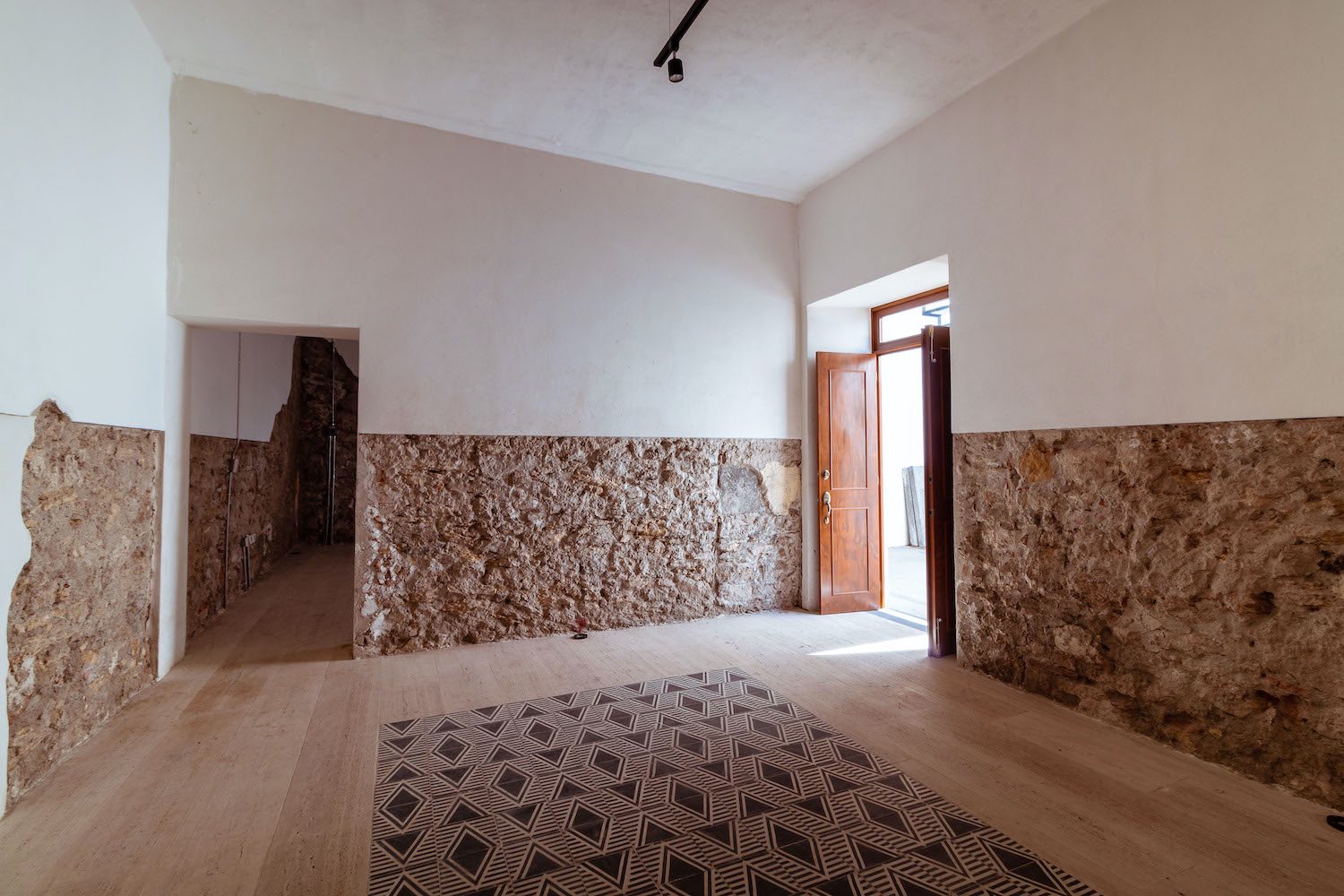 image © Miguel Angel Calanchini
image © Miguel Angel Calanchini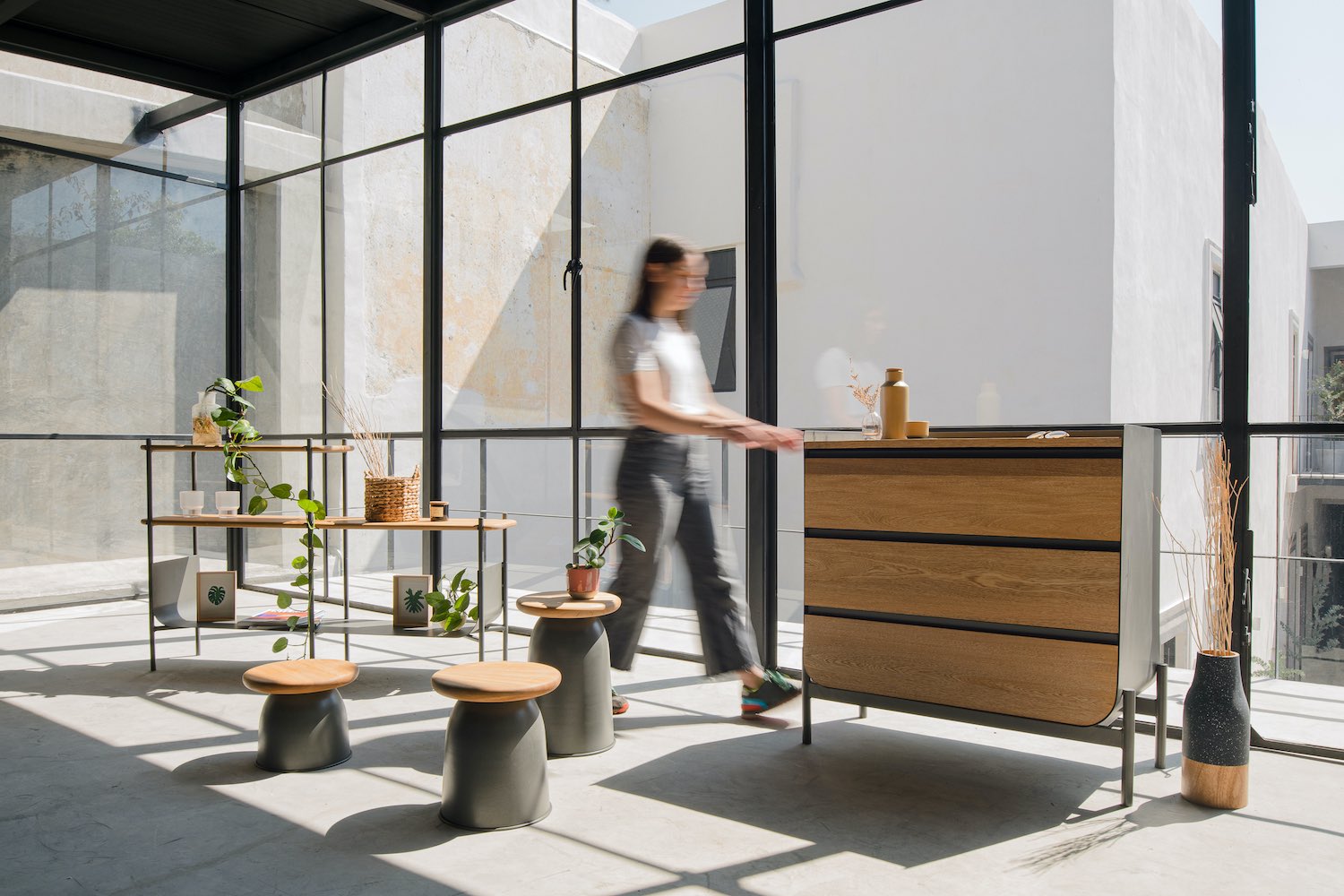 image © Miguel Angel Calanchini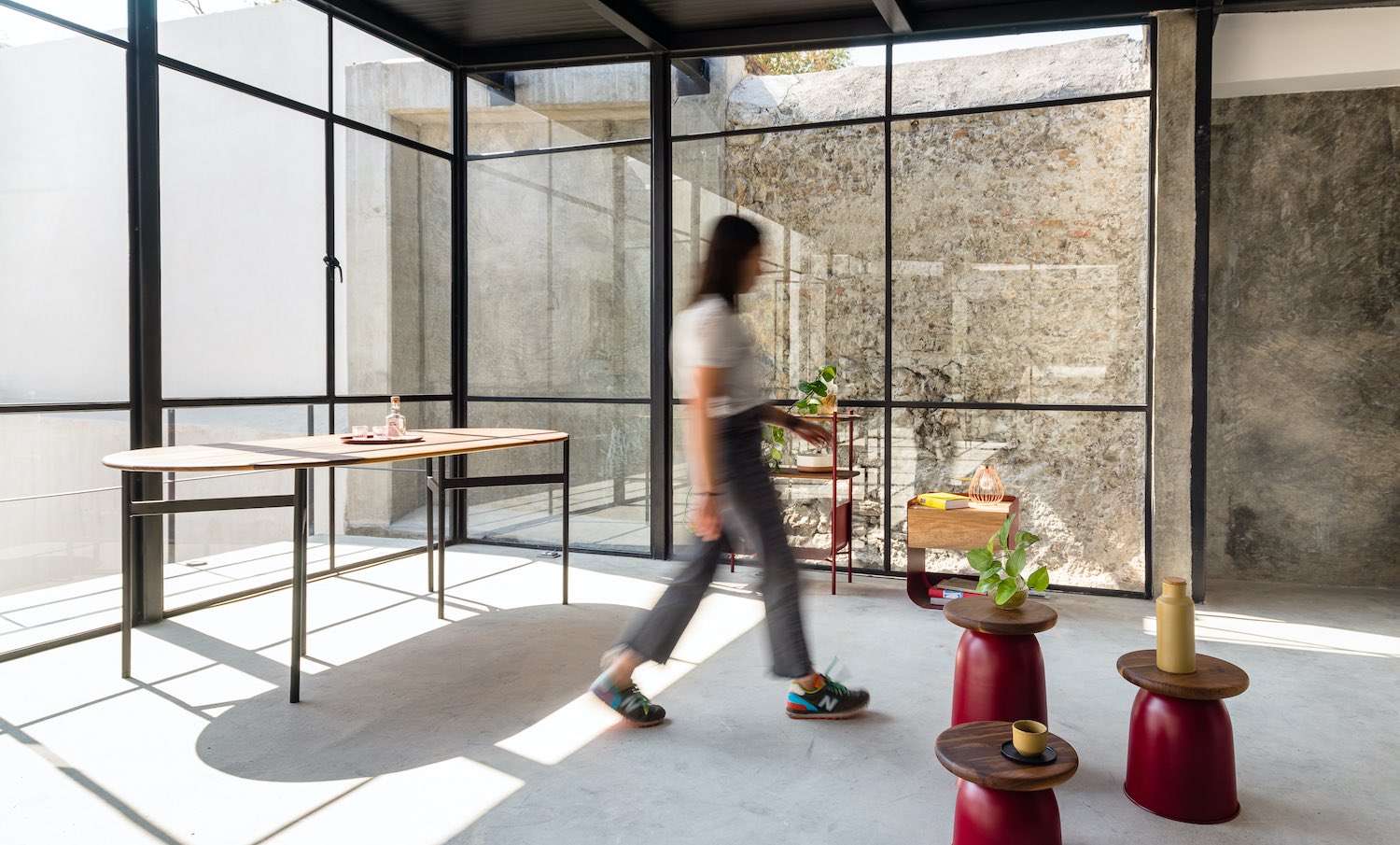 image © Miguel Angel Calanchini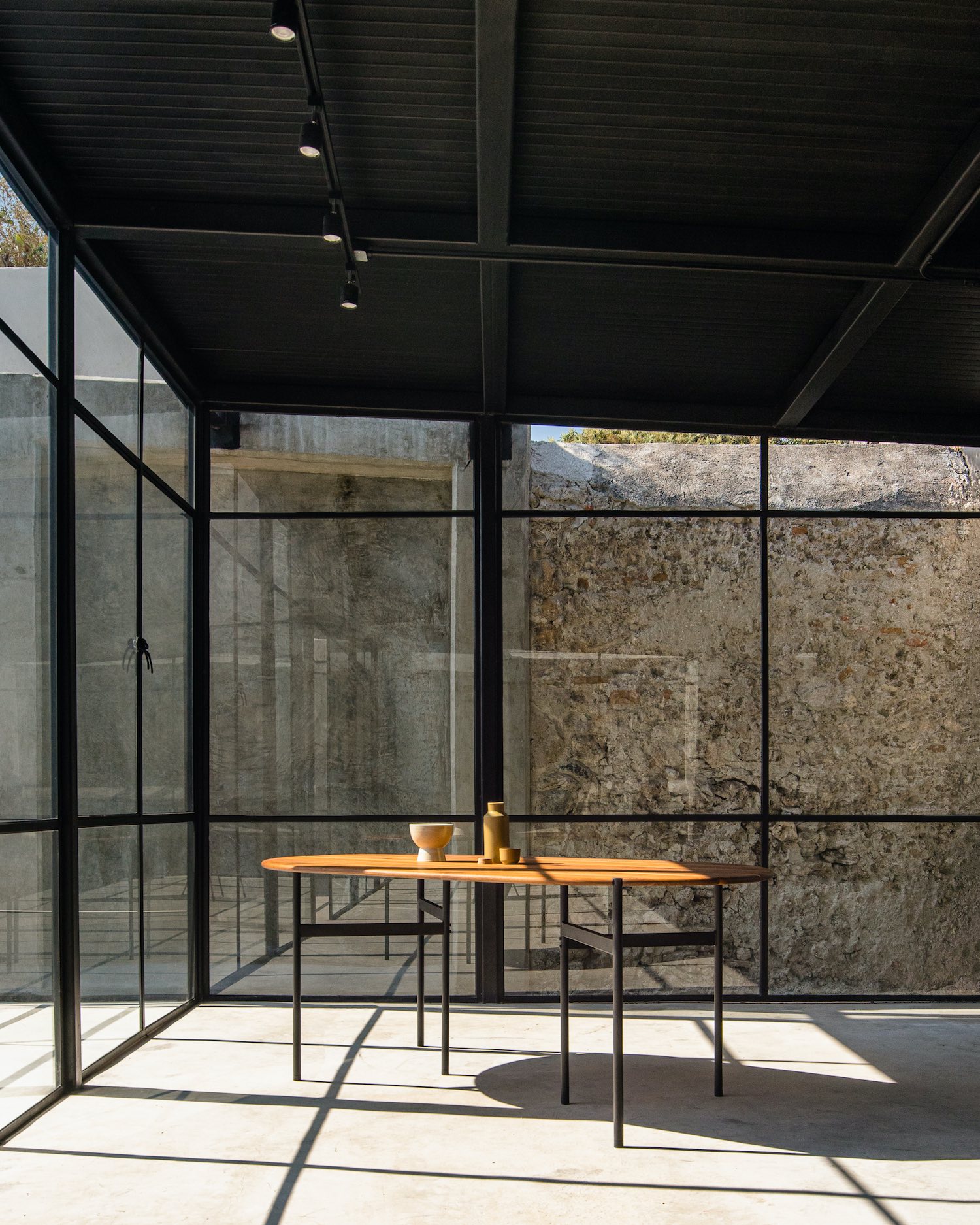 image © Miguel Angel Calanchini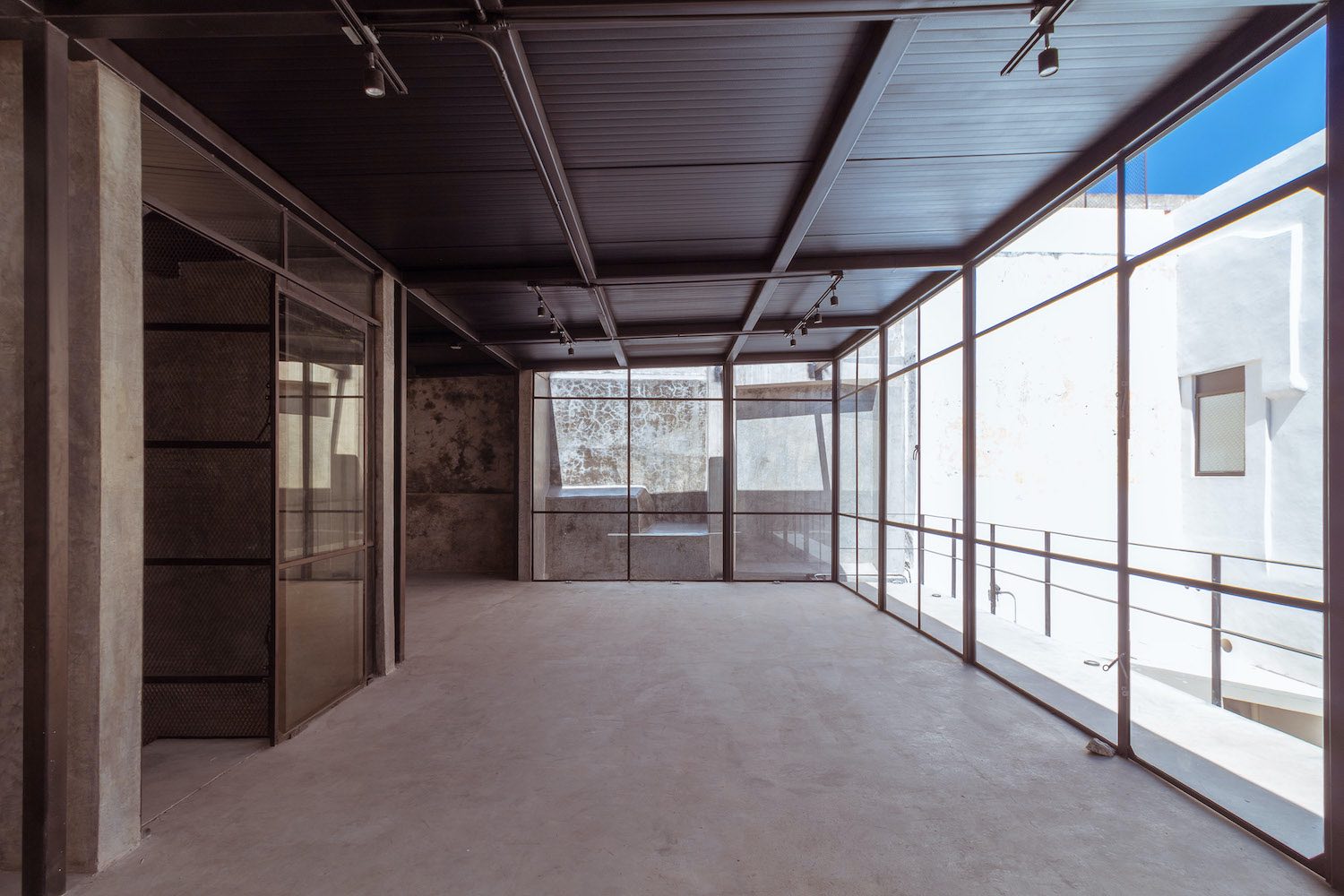 image © Miguel Angel Calanchini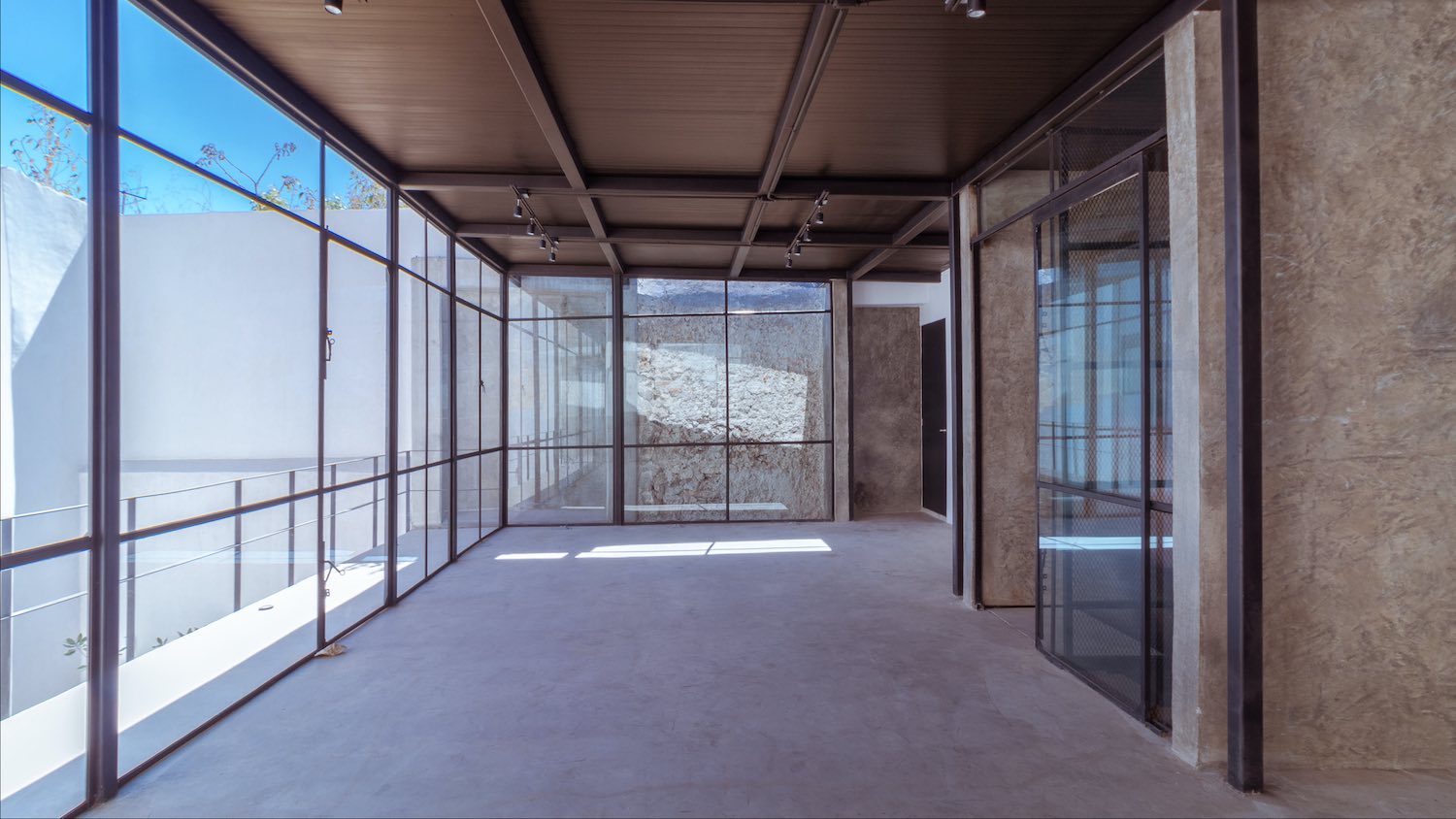 image © Miguel Angel Calanchini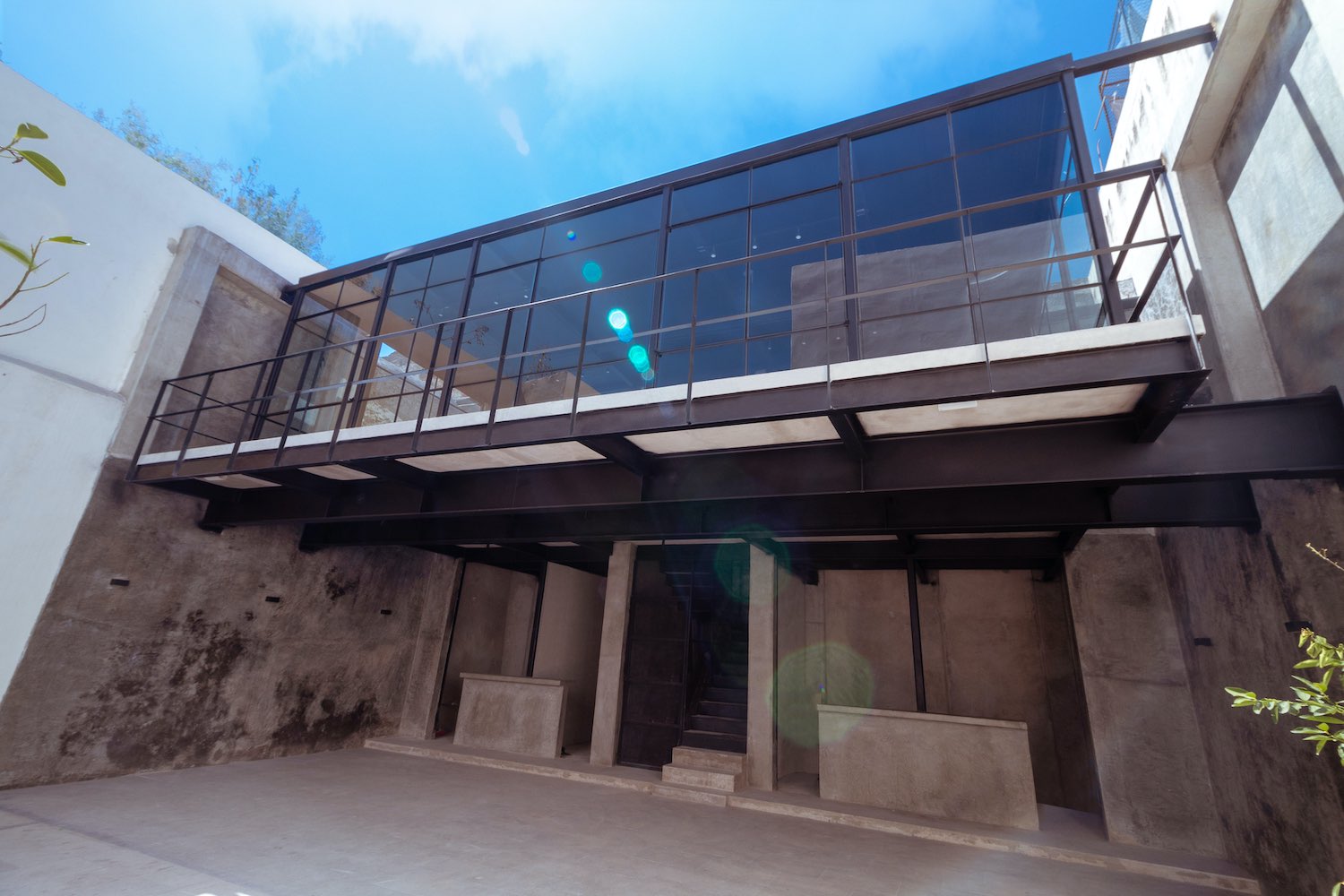 image © Miguel Angel Calanchini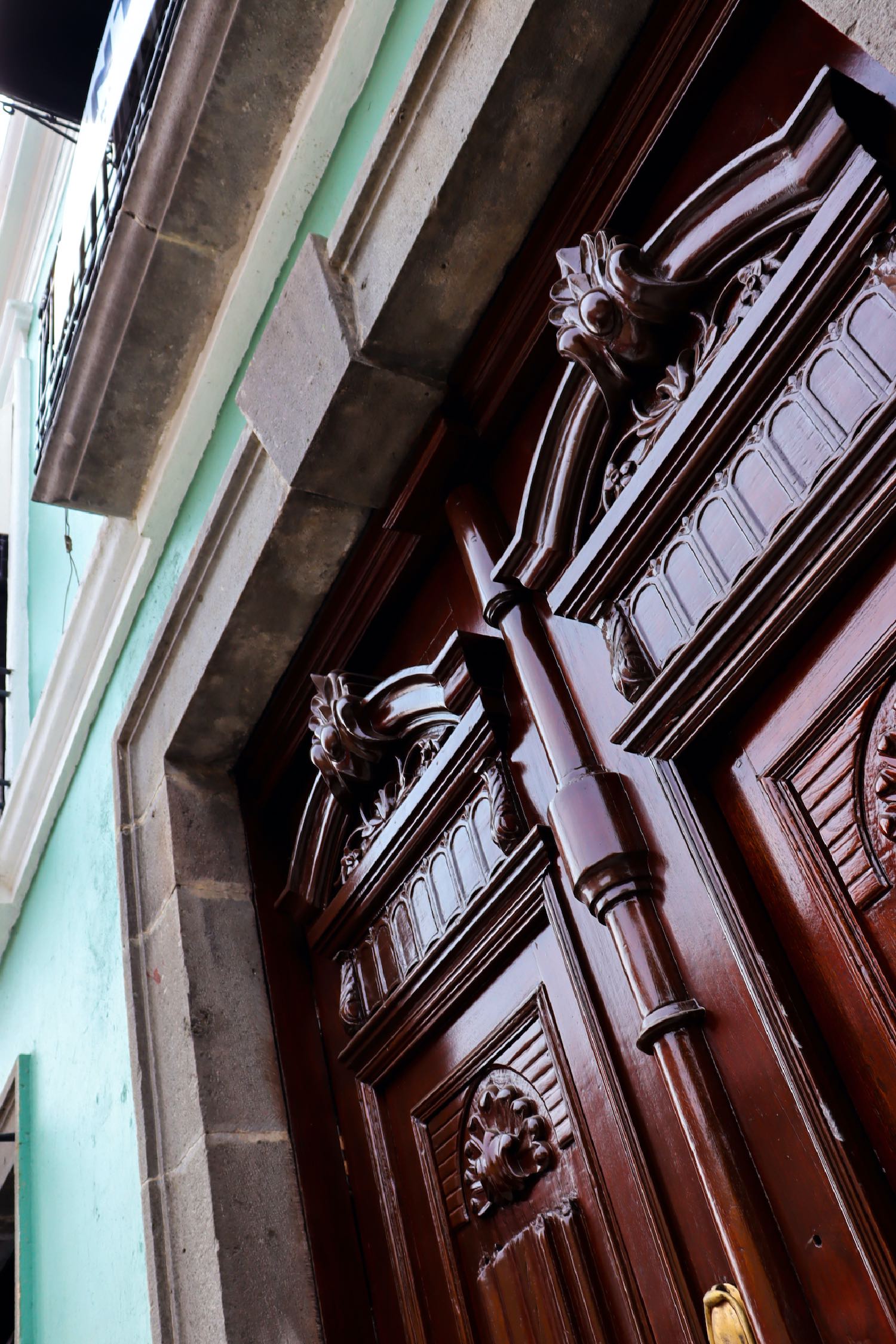 image © Miguel Angel Calanchini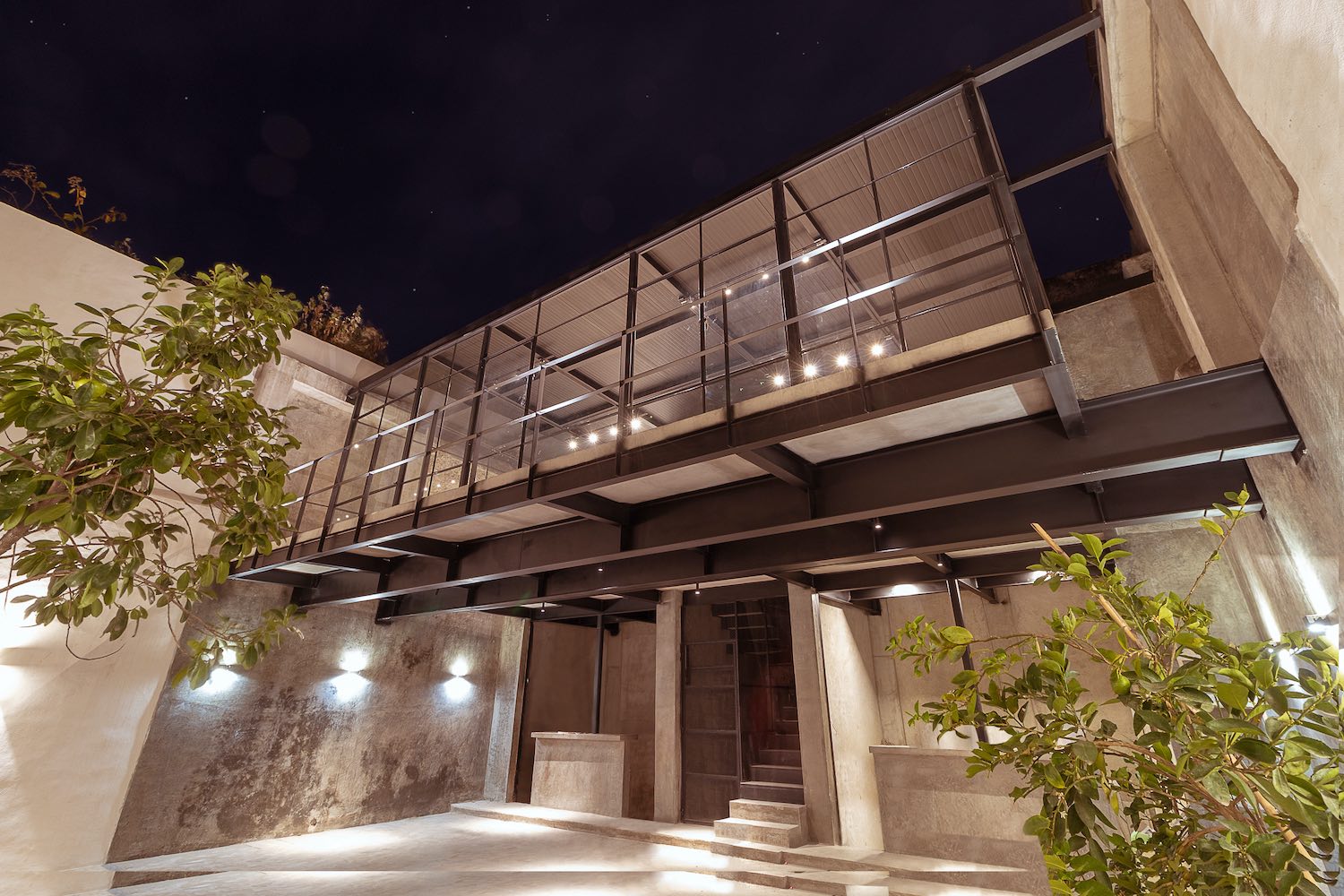 image © Miguel Angel Calanchini
Connect with the Red Arquitectos
---