25:8 Architecture + Urban Design: The most compelling feature upon entering the basement is the #Playpod. The 100 sq.ft structure is both playful and practical. It functions as a hideaway for the family's young children who use their imagination to transform the space into everything from an ice cream truck to a space ship. Storage is provided for toys and books, bringing order to the chaos of everyday play. The interior is lined with plywood to provide a warm but robust finish. In contrast, the exterior is clad with reclaimed pine floor boards left over from the original house.
The black stained pine helps the Playpod stand out while simultaneously enabling the character of the aged wood to be revealed. The orange apertures create 'moments' for the children to peer out to the world while also enabling parents to keep an eye on the fun. The Playpod's unique form and compact size is scaled for small children but is designed to stimulate big imagination.
The layout of the basement is organized to separate private and public areas from each other. The office/guest room is tucked away from the media room to offer a tranquil environment for visitors. The new four piece bathroom serves the entire basement but can be annexed off by a set of pocket doors to provide a private ensuite for guests. The media room is open and bright making it inviting for the family to enjoy time together. Sitting adjacent to the Playpod, the media room provides a sophisticated place to entertain guests while the children can enjoy their own space close by. The laundry room and small home gym are situated in behind the stairs. They work symbiotically allowing the homeowners to put in a quick workout while waiting for the clothes to dry.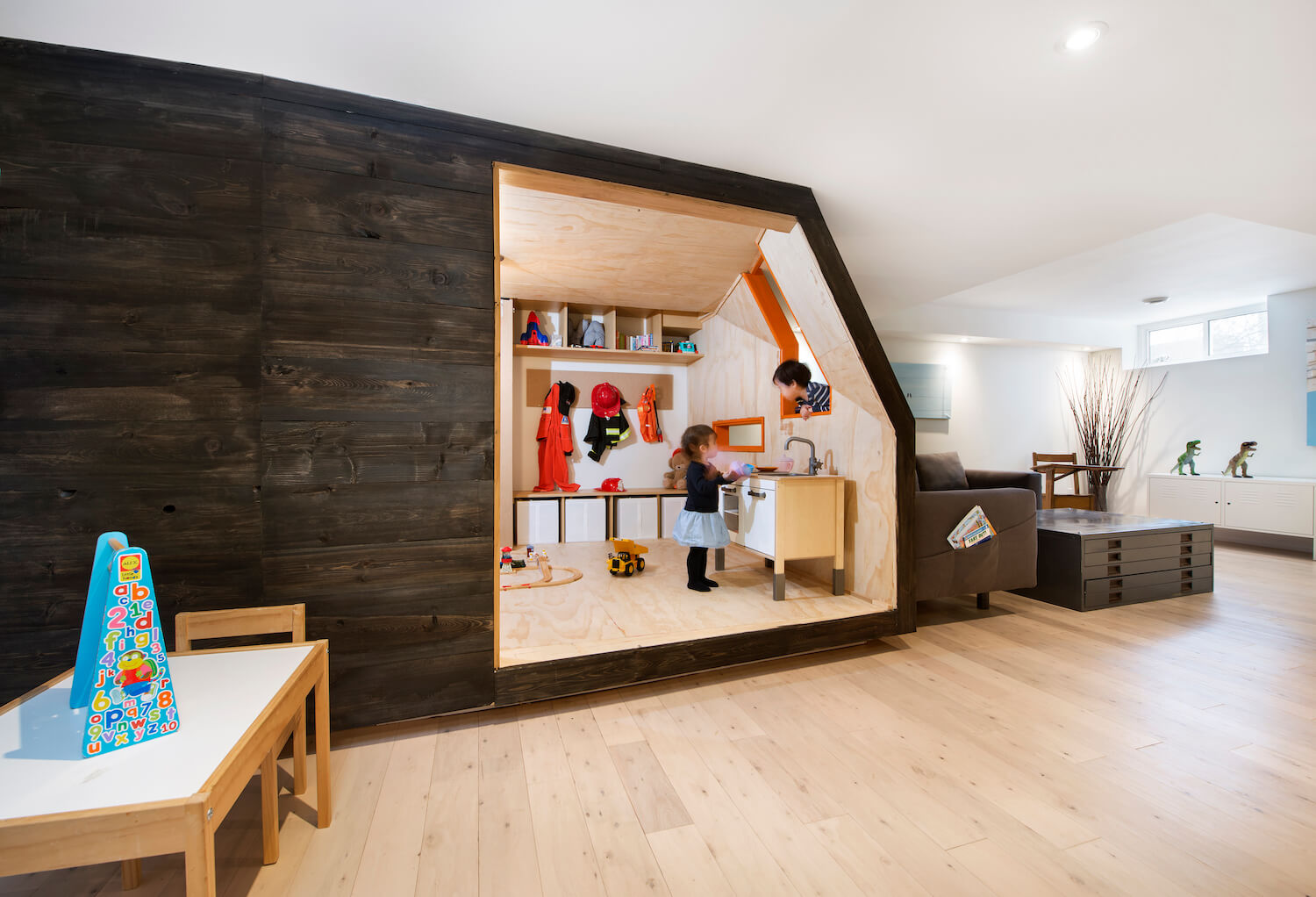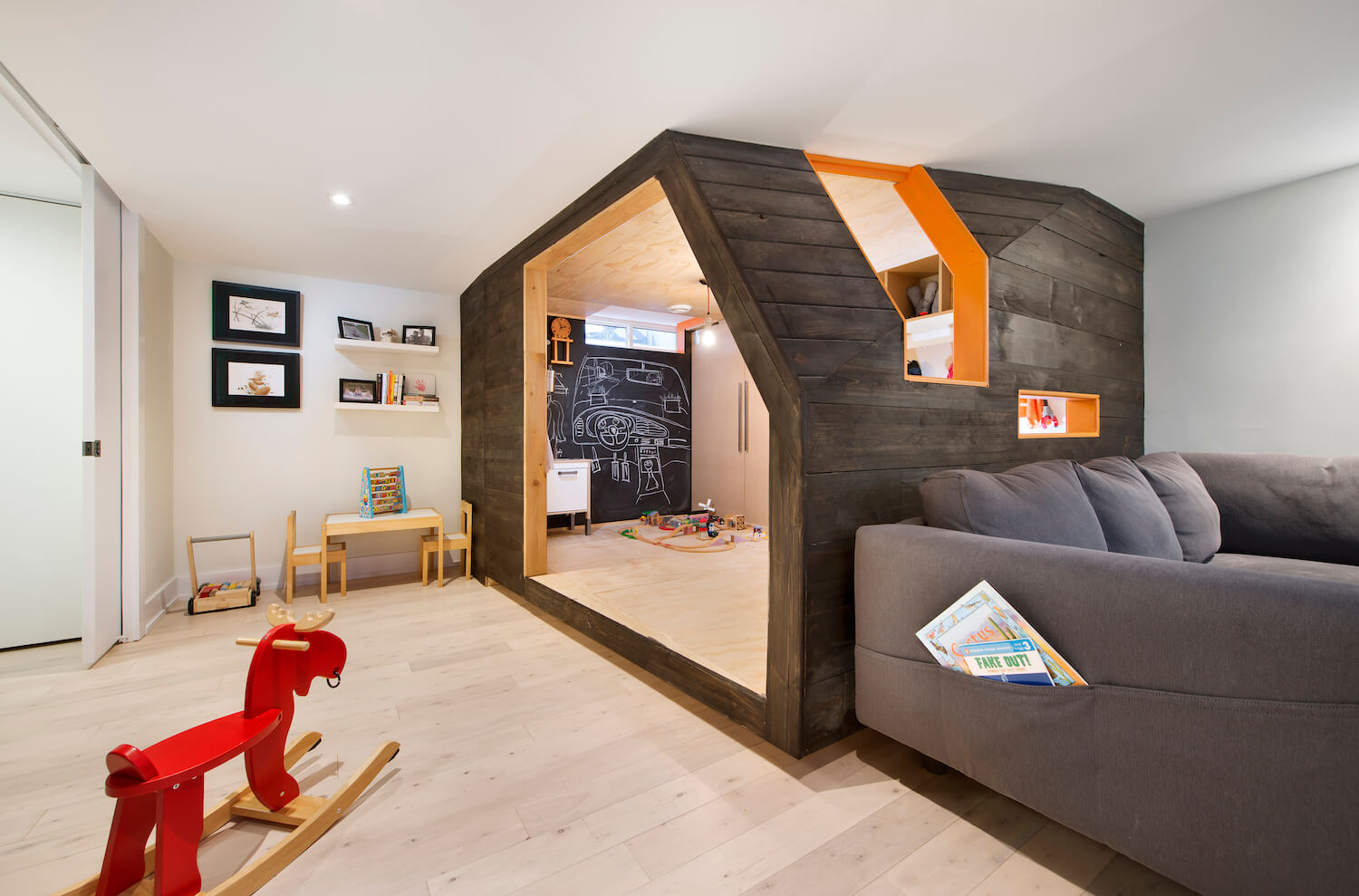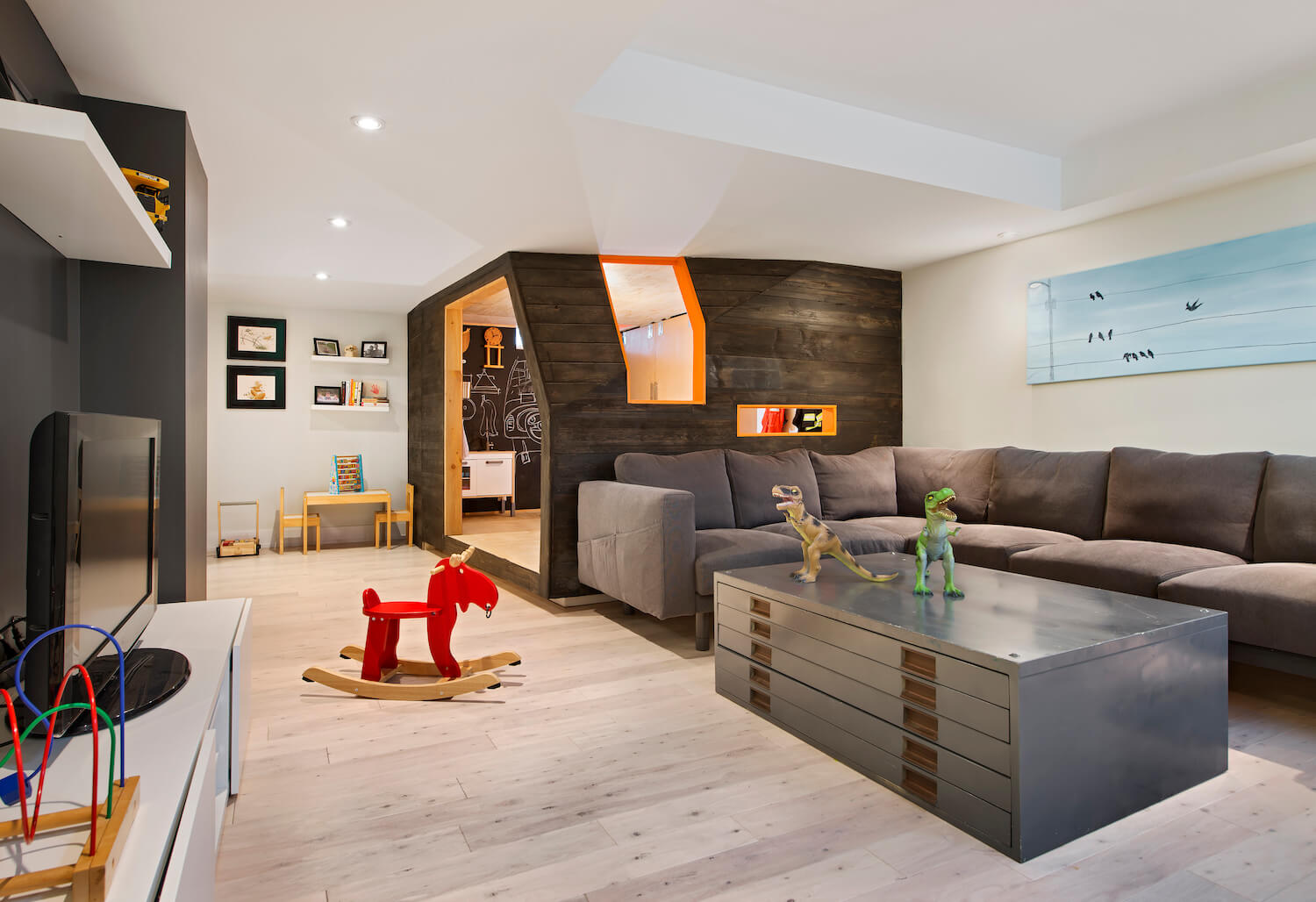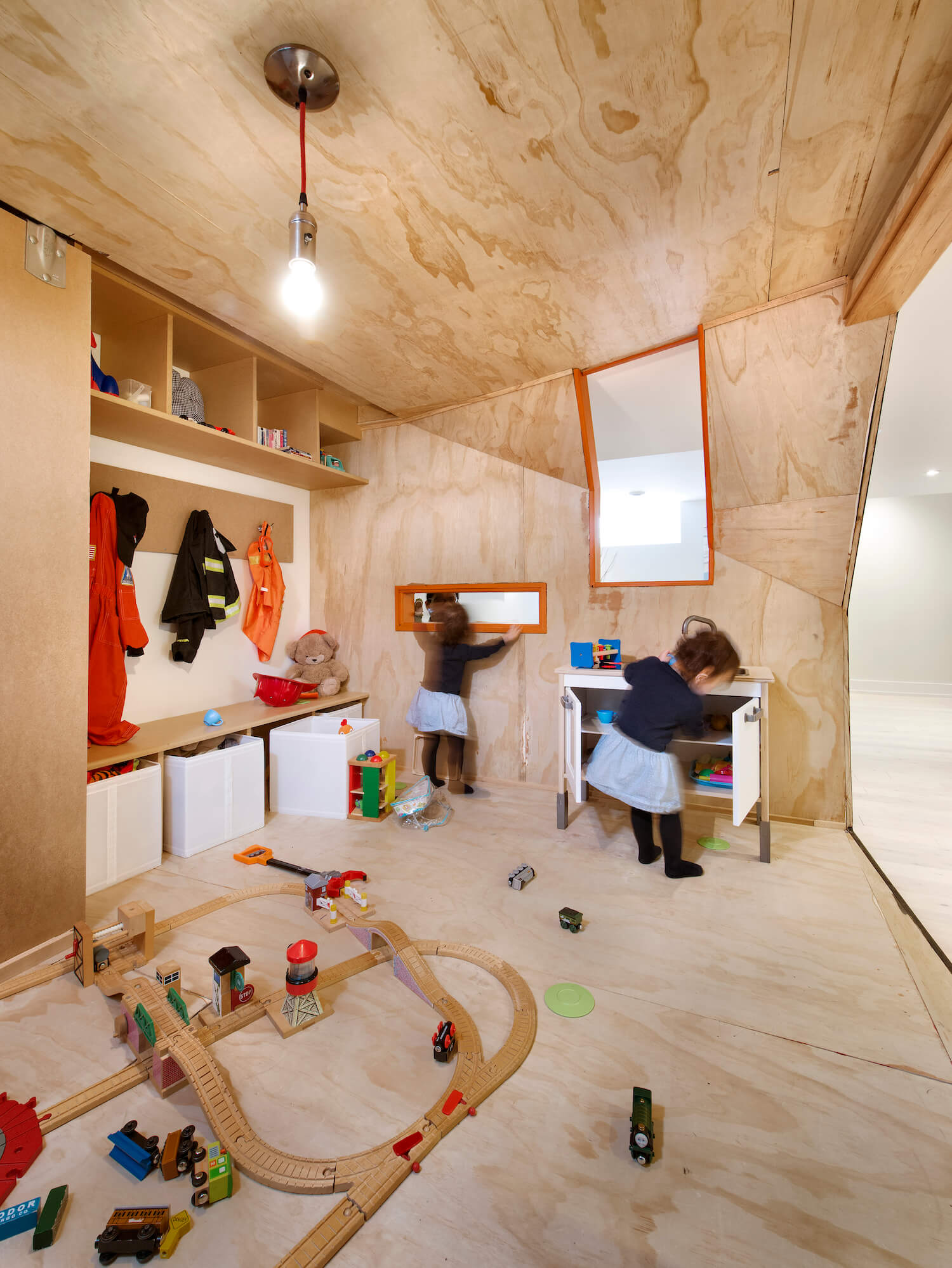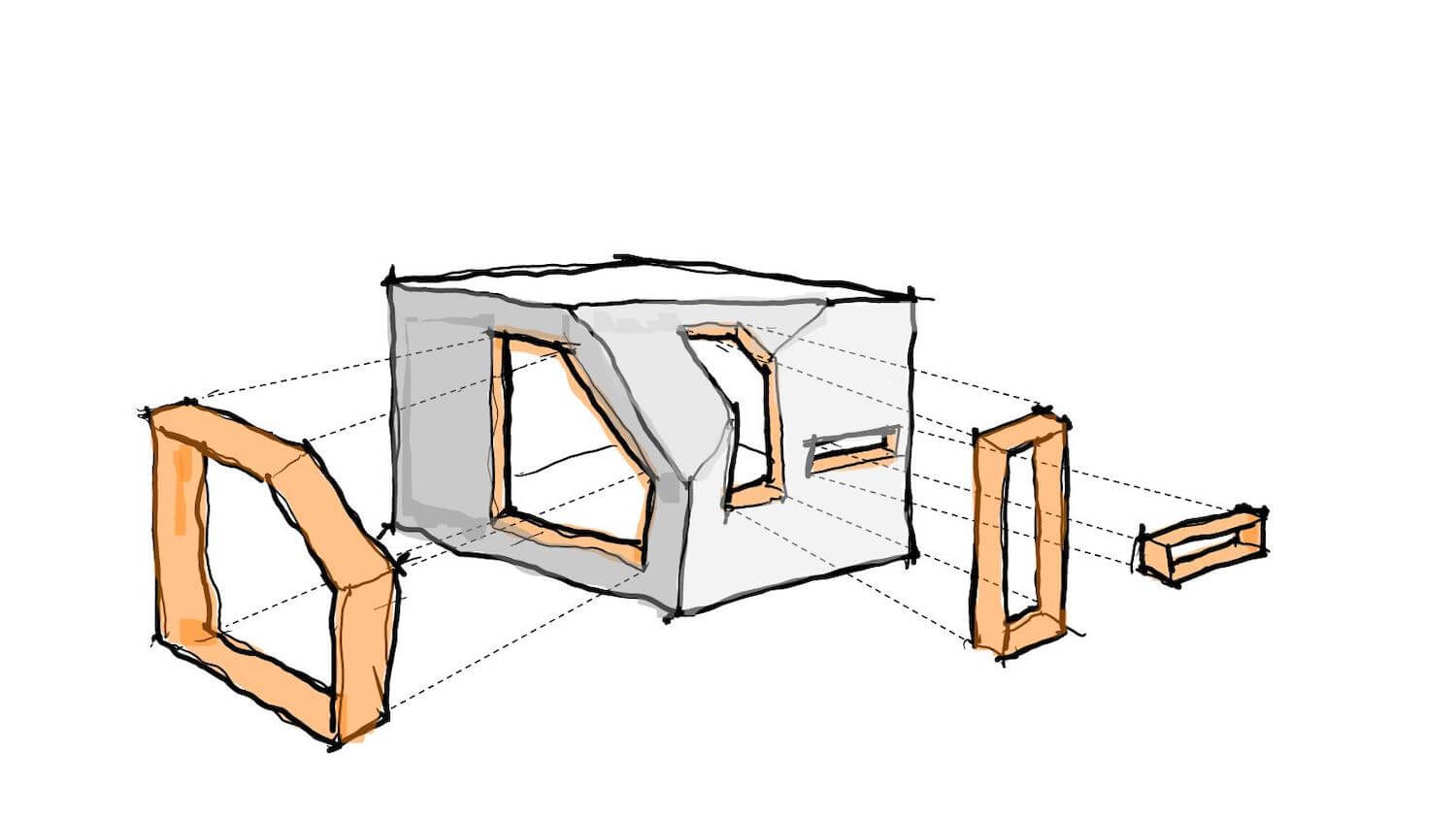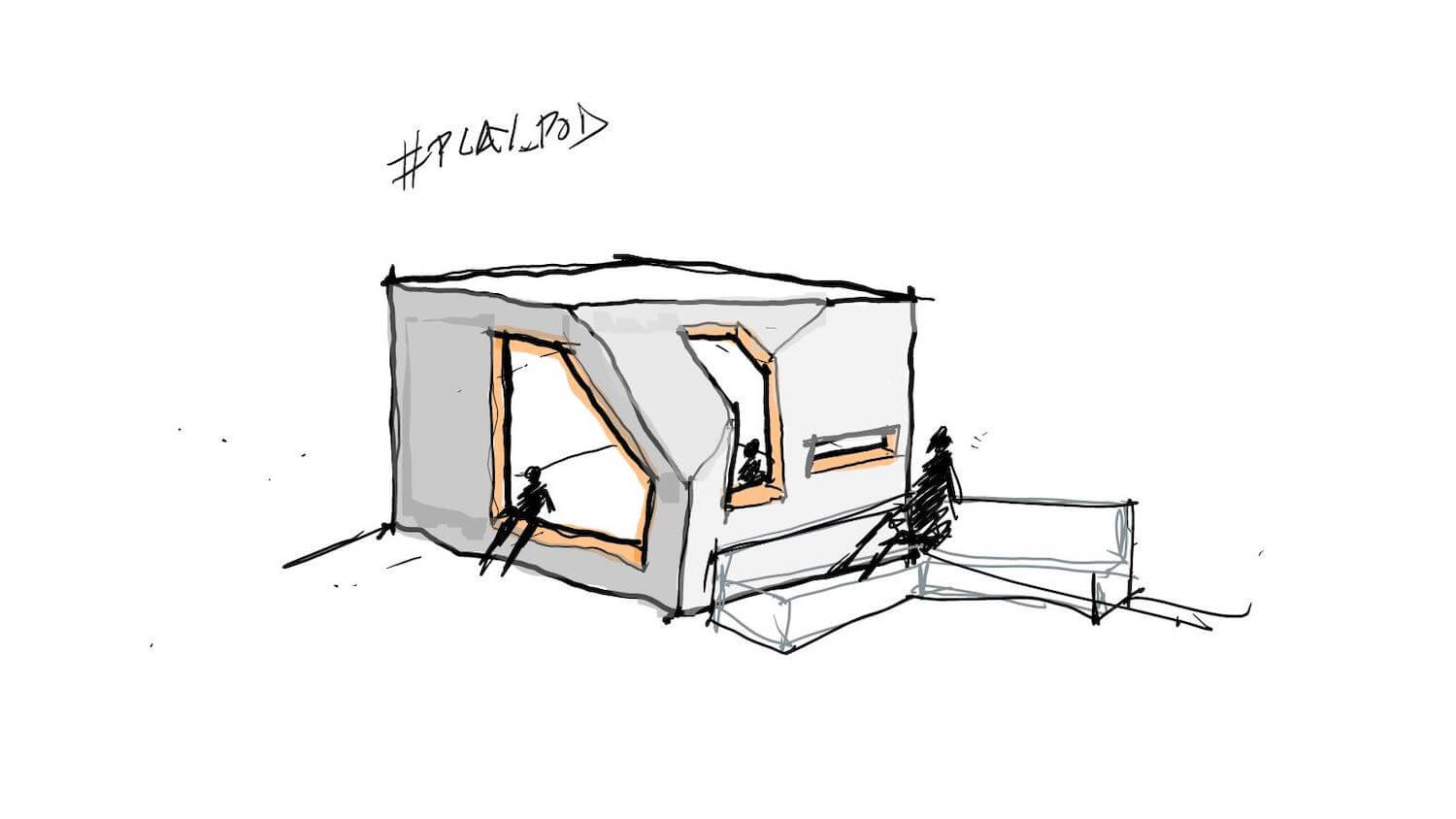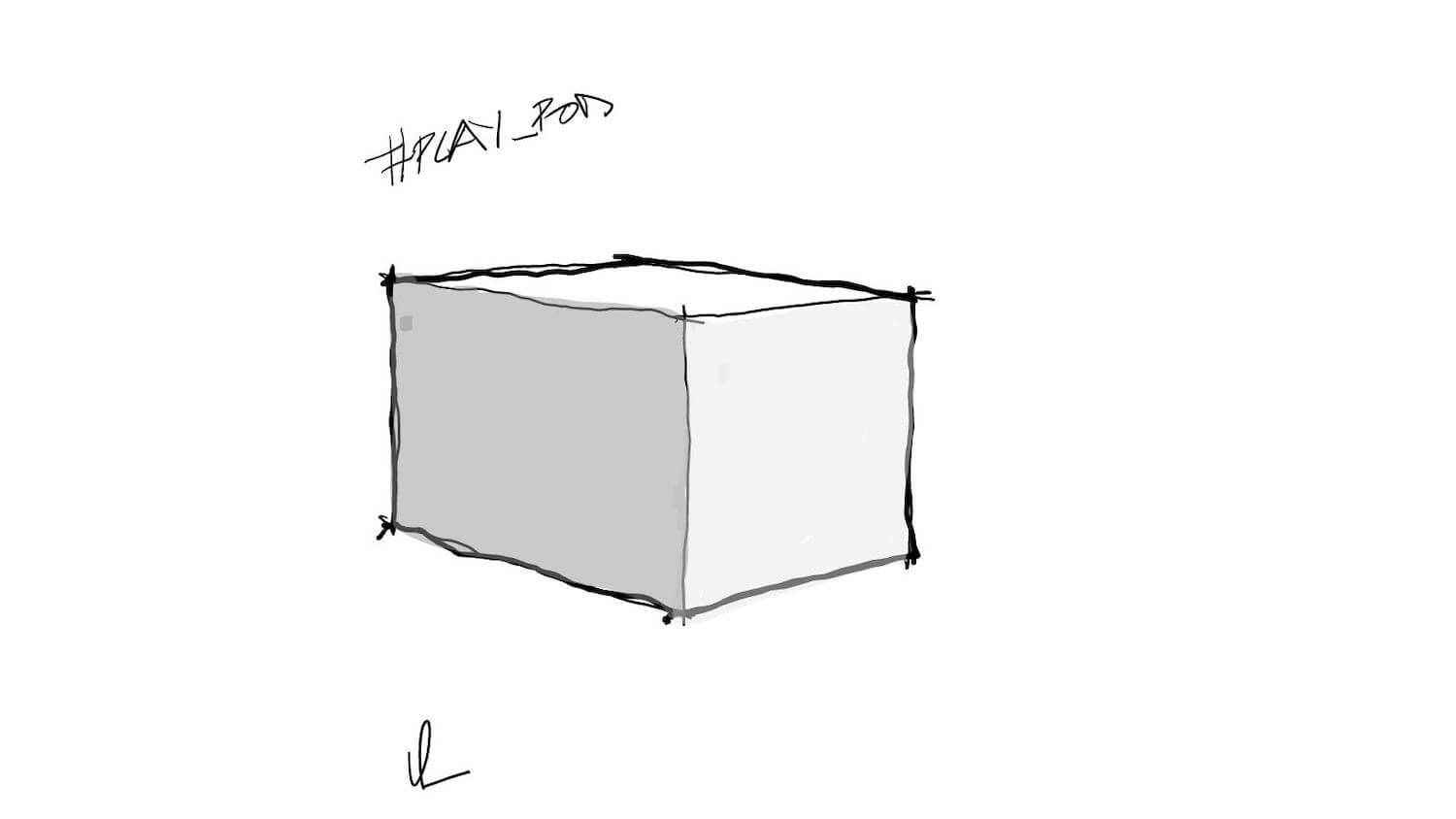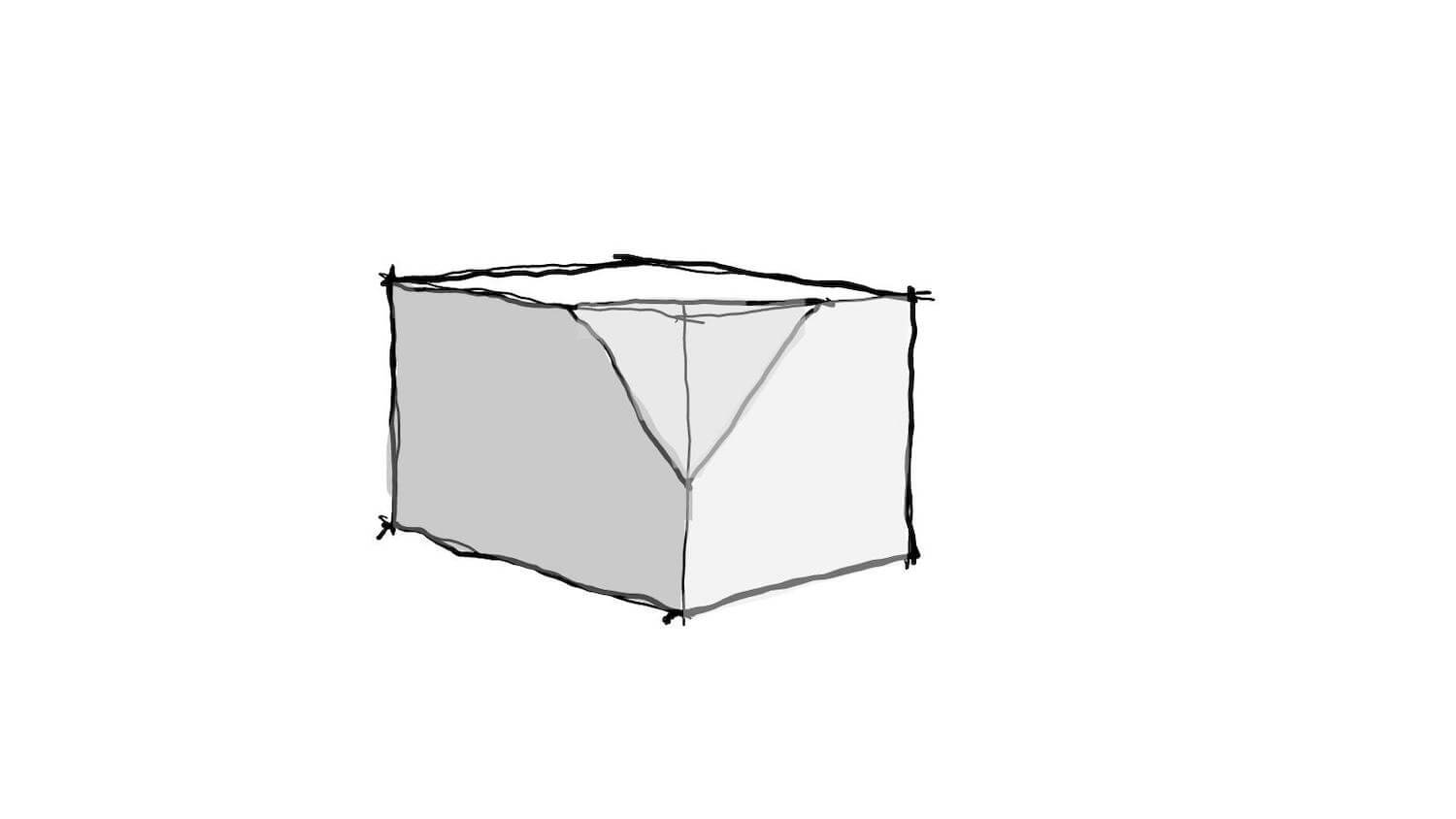 ---