Aleksandra Tirnovschi: The interior of this townhouse was designed for a family with one child, taking into account their wishes and capabilities. The customer dreamed of a modern interior that would be comfortable for everyday life. An interior that will reflect the inner world of the owners, their love of nature and travel.
The concept is based on an emerald green mountain lake surrounded by the Rocky Mountains. This is exactly what is reflected in the interior: straight and broken lines, geometric patterns, color accents combined with soft textiles and warm wood for balance. The entire interior is built on the contrast of warm and cold tones.
The open space on the ground floor has been divided into different functional areas. The kitchen is visually separated from the living room by an island with an adjacent table that can be folded out when guests arrive. All passages in the kitchen are thought out and calculated in detail. So it's a pleasure to be there and cook.
A geometric color block was developed for the TV zone, which acts as an ART object and helps to fit the TV into the interior. The lines and colors of the open space then flow into the master bedroom, where geometric wallpaper behind the headboard creates a special atmosphere. And ordinary cabinets are built into a niche and this trick helped make them part of the space. Soft textiles and wood complement and soften the interior.
The interior of the children's room has a different color palette from the rest of the house but is completely consistent with the character of her little lady. A multifunctional children's room with a huge wardrobe for clothes and toys, a cozy place for reading and daydreaming, and even a sports corner turned out to be playful, cozy and airy.
Customers are happy to live in a new interior where every detail speaks about themselves, their emotions and feelings.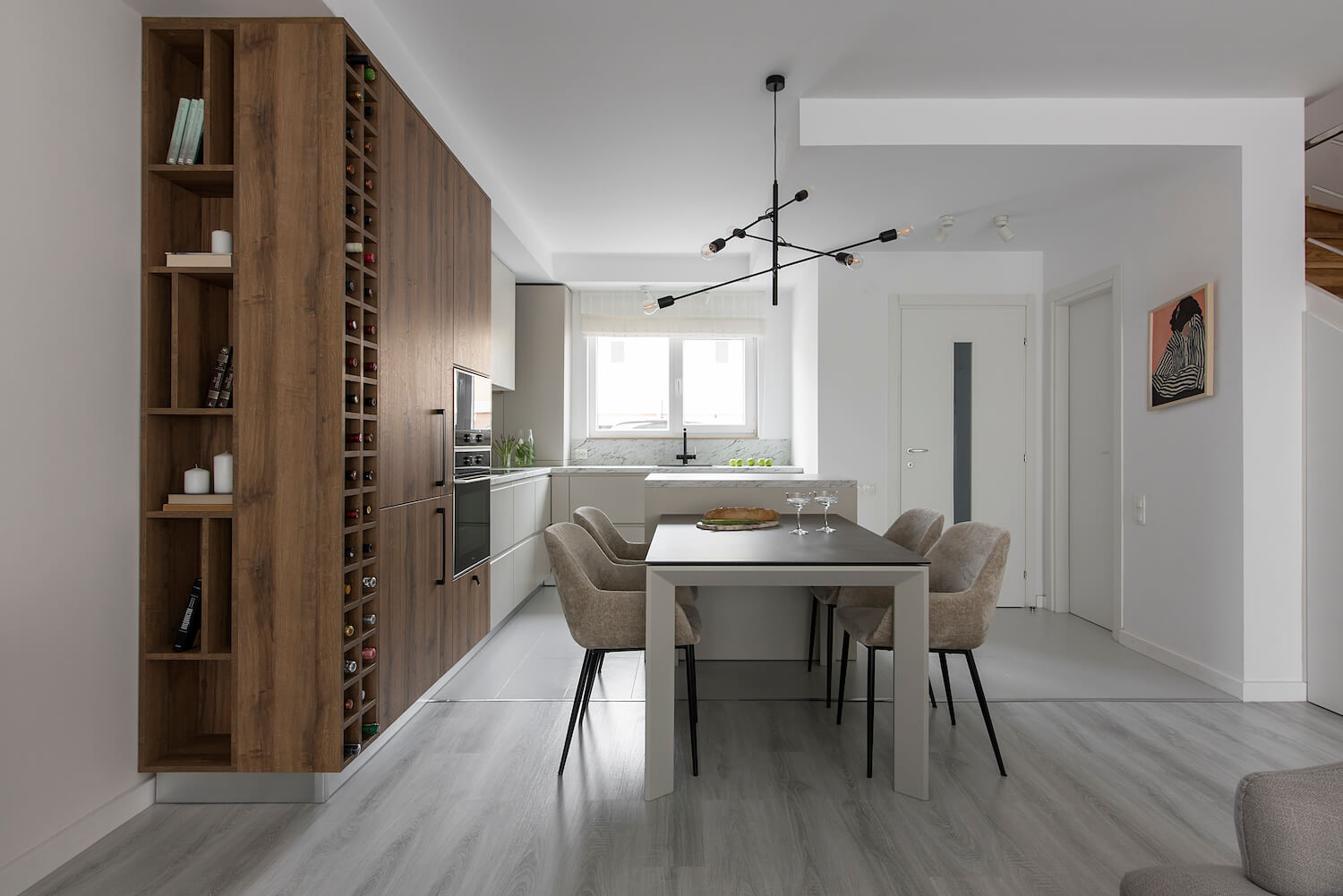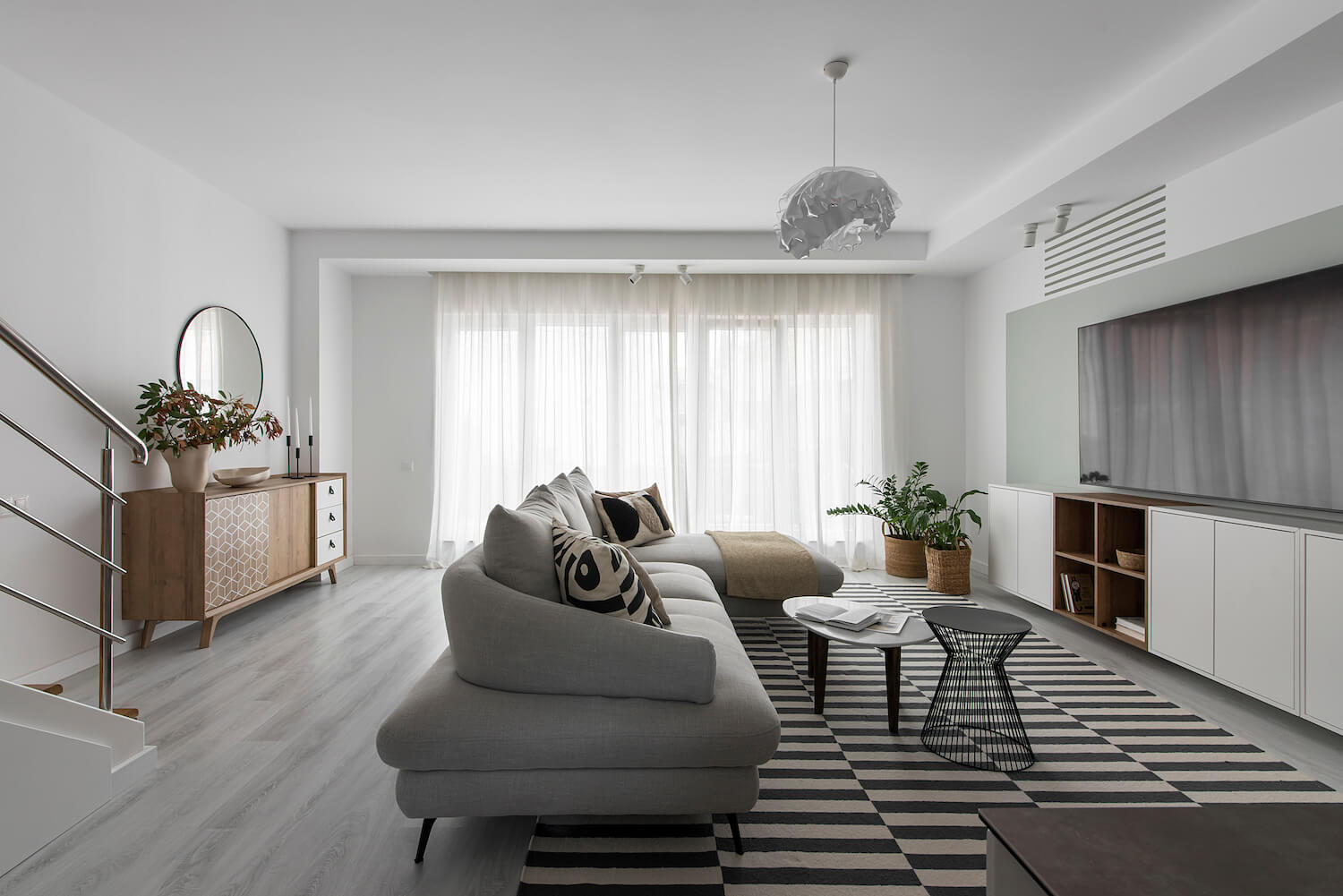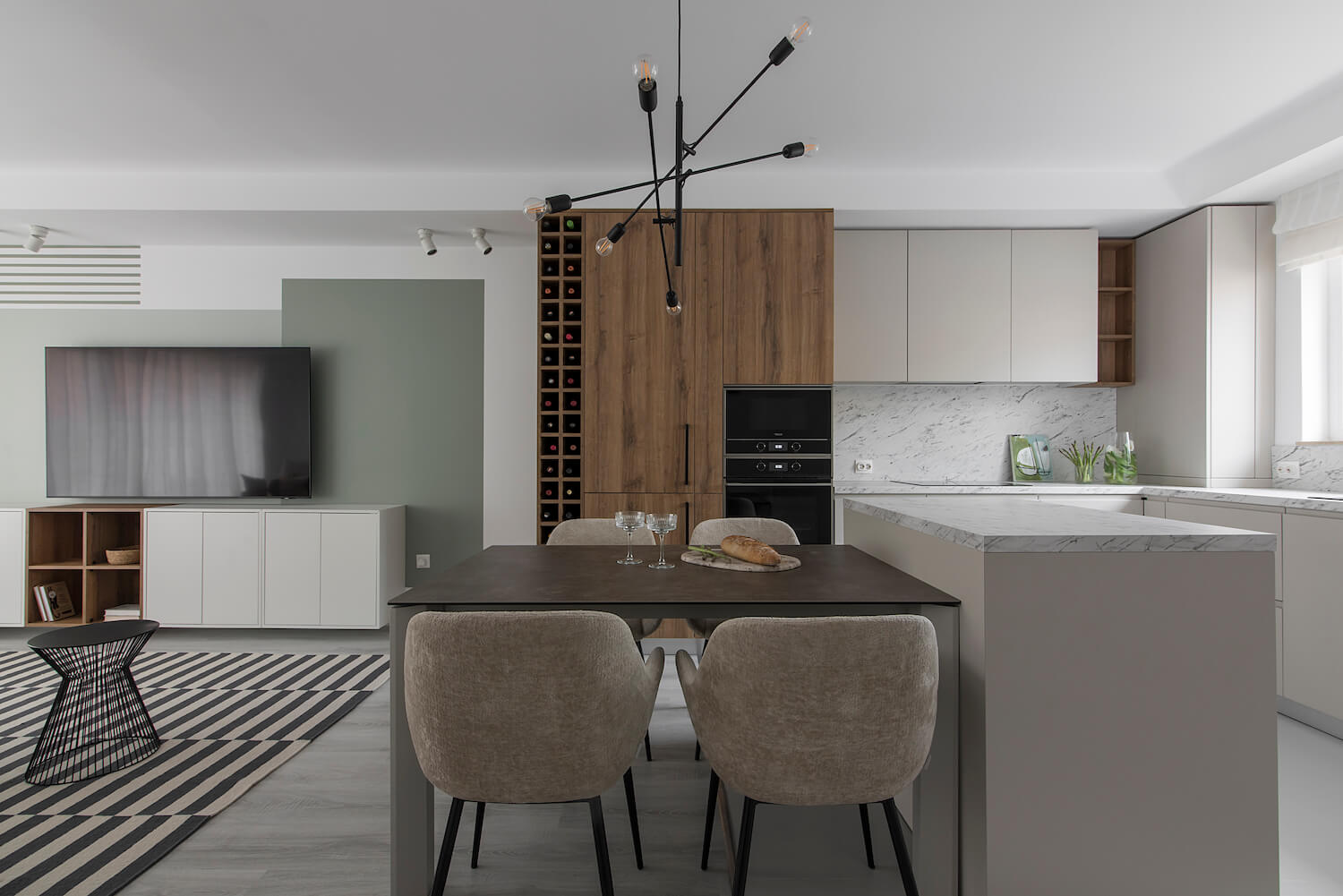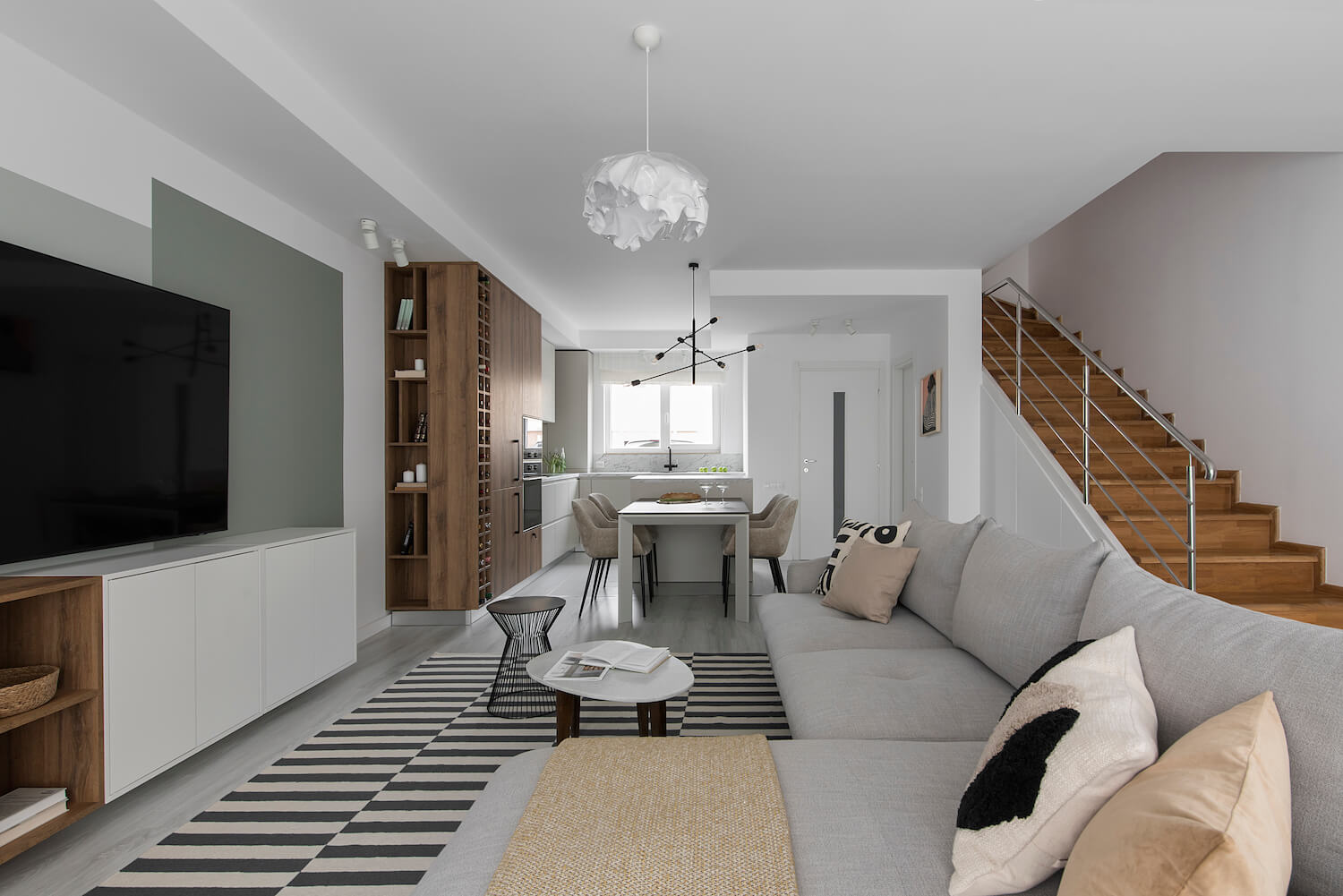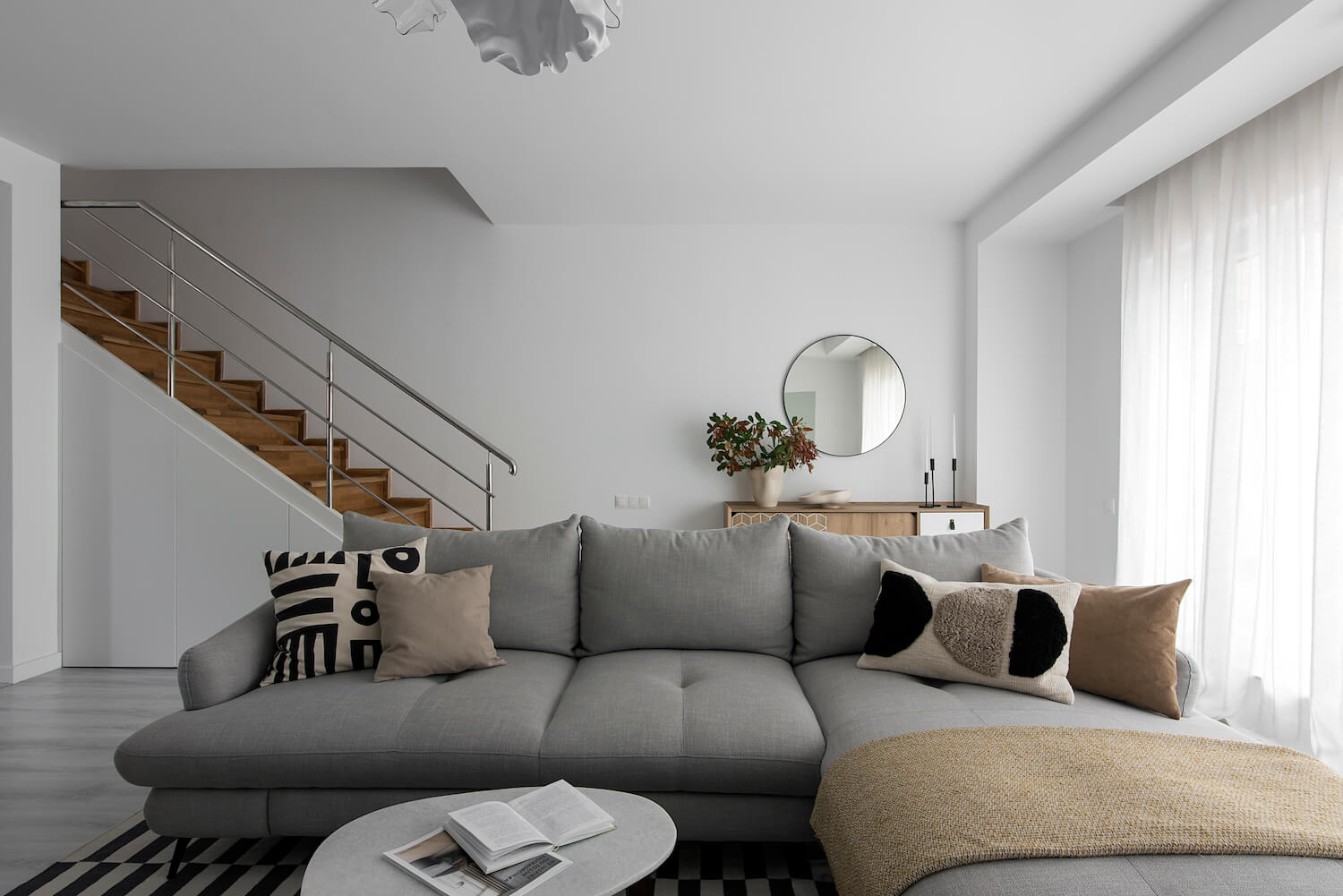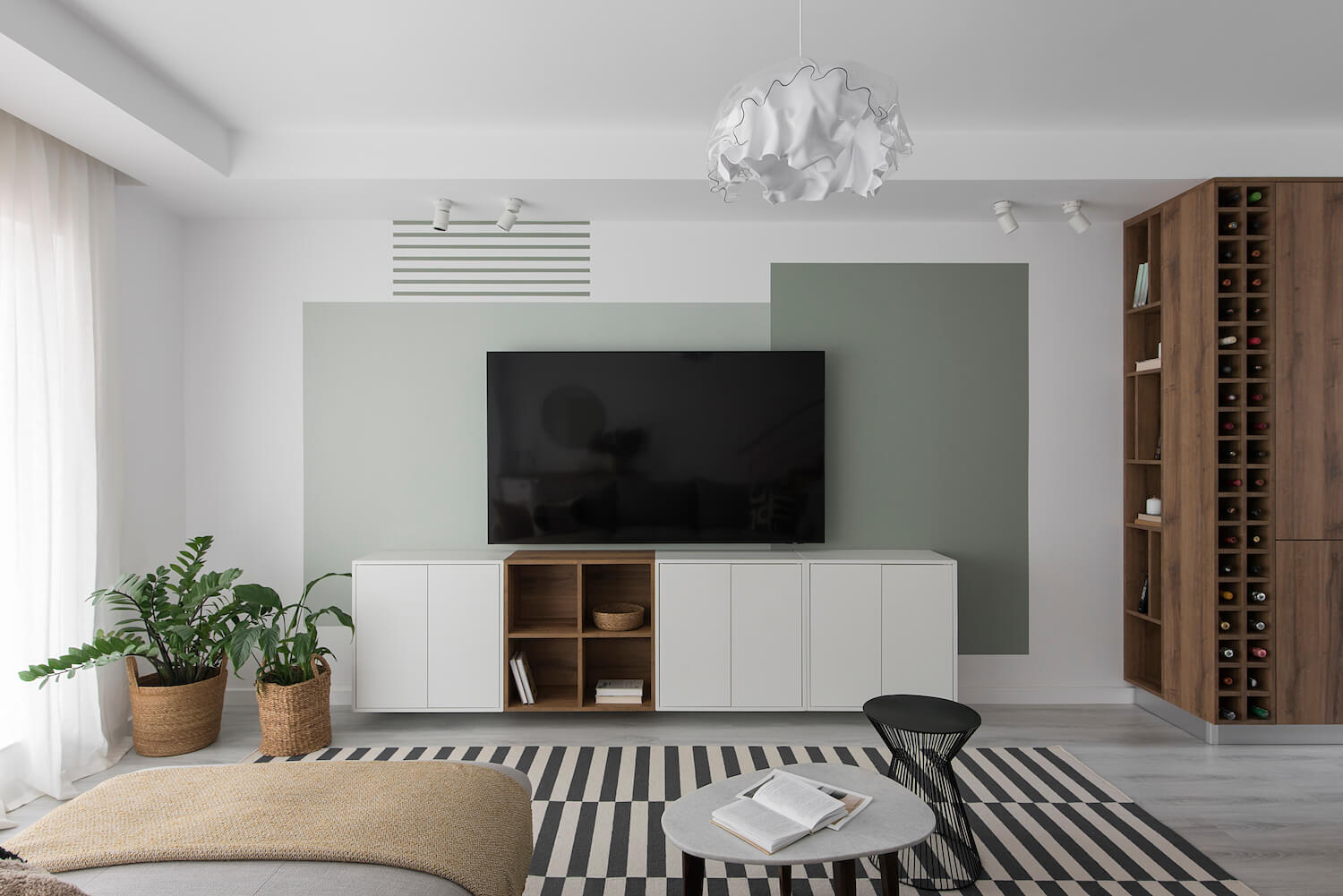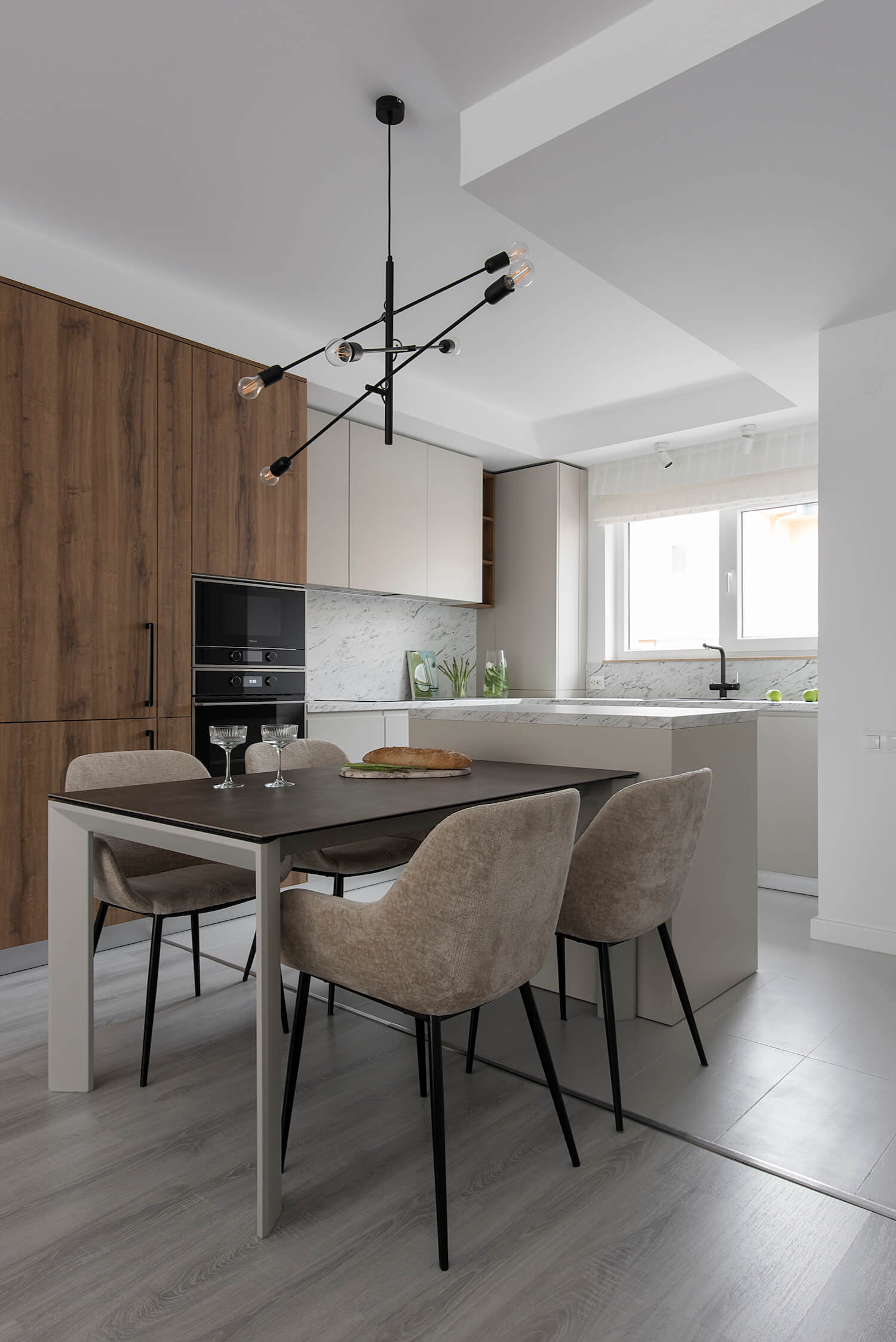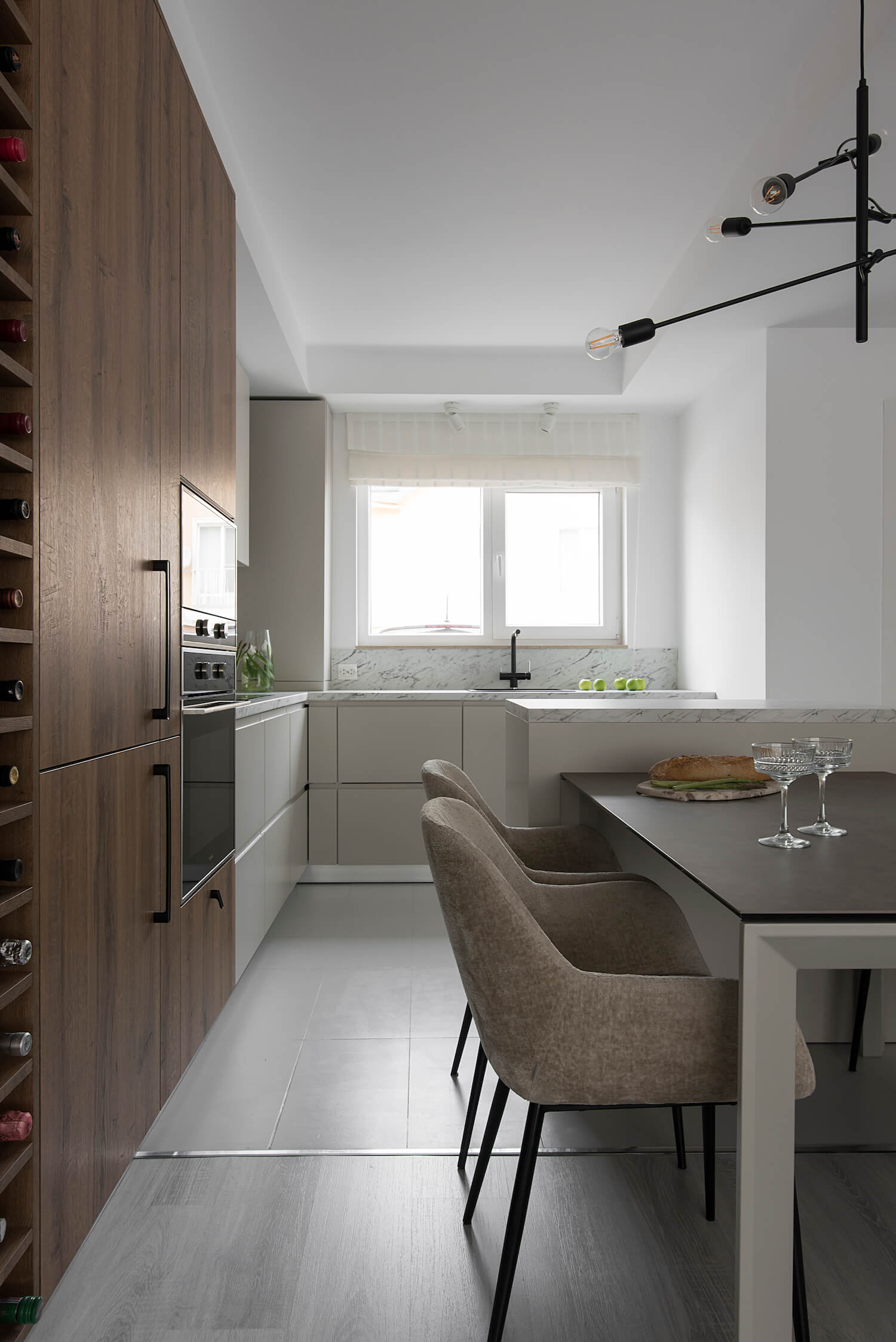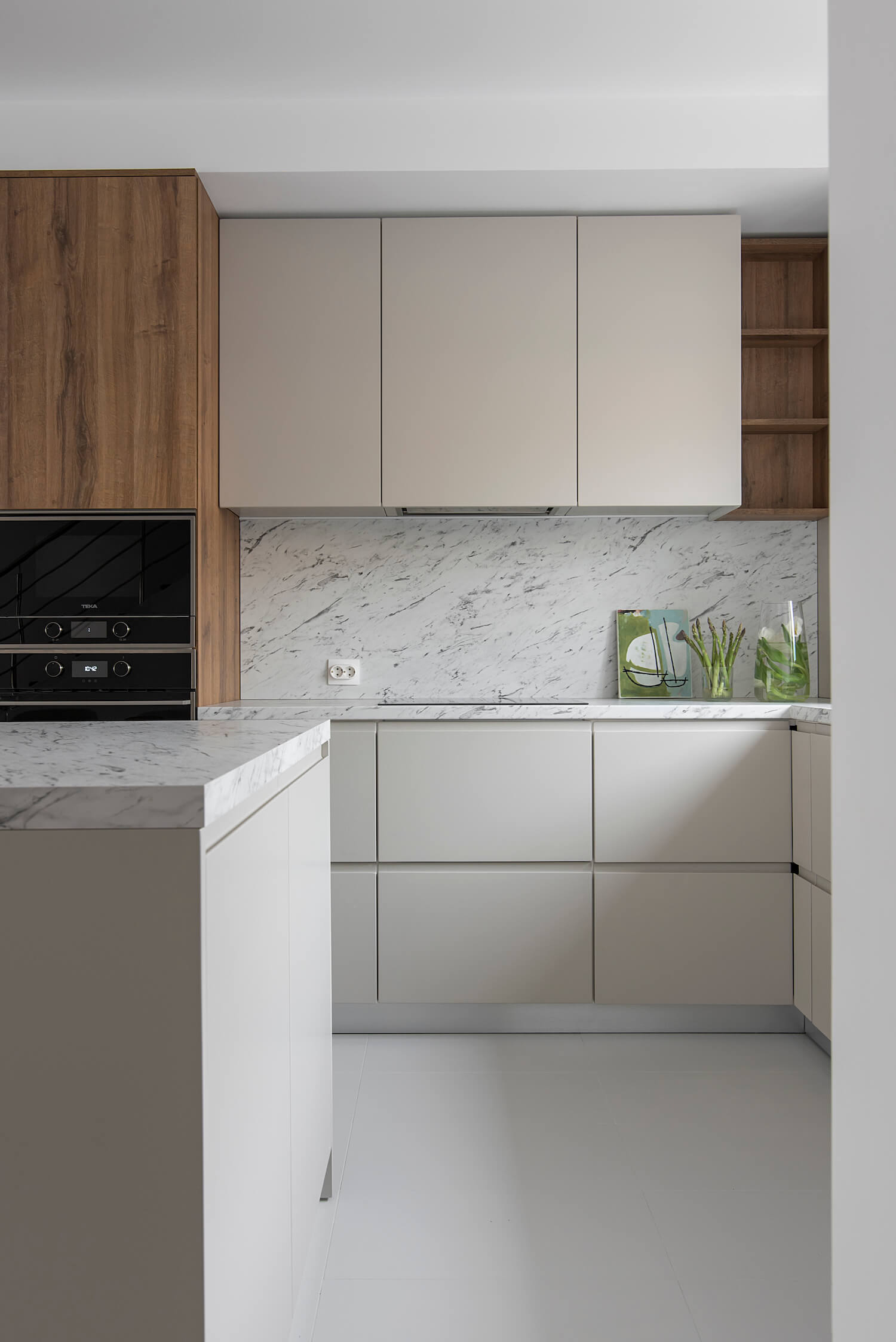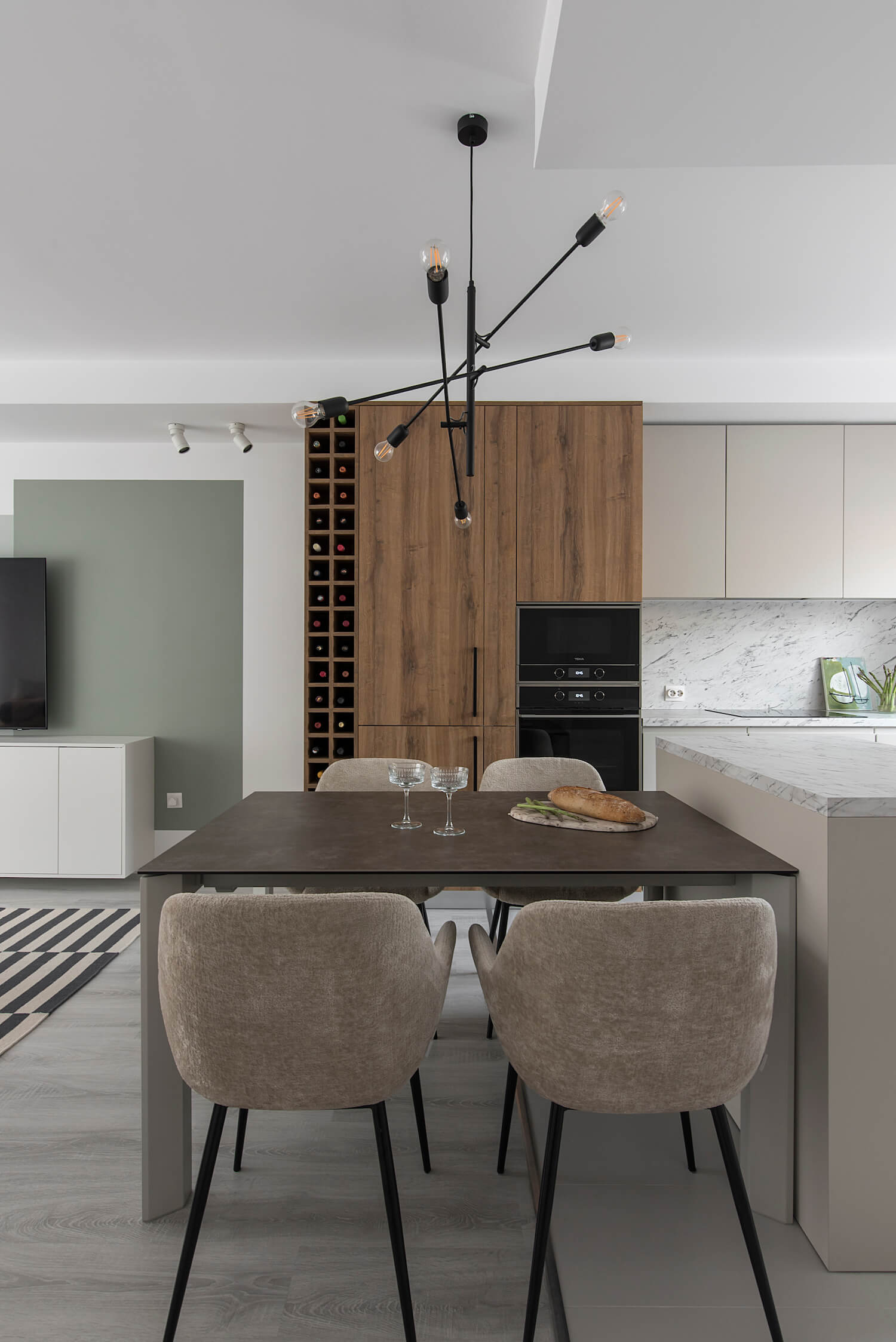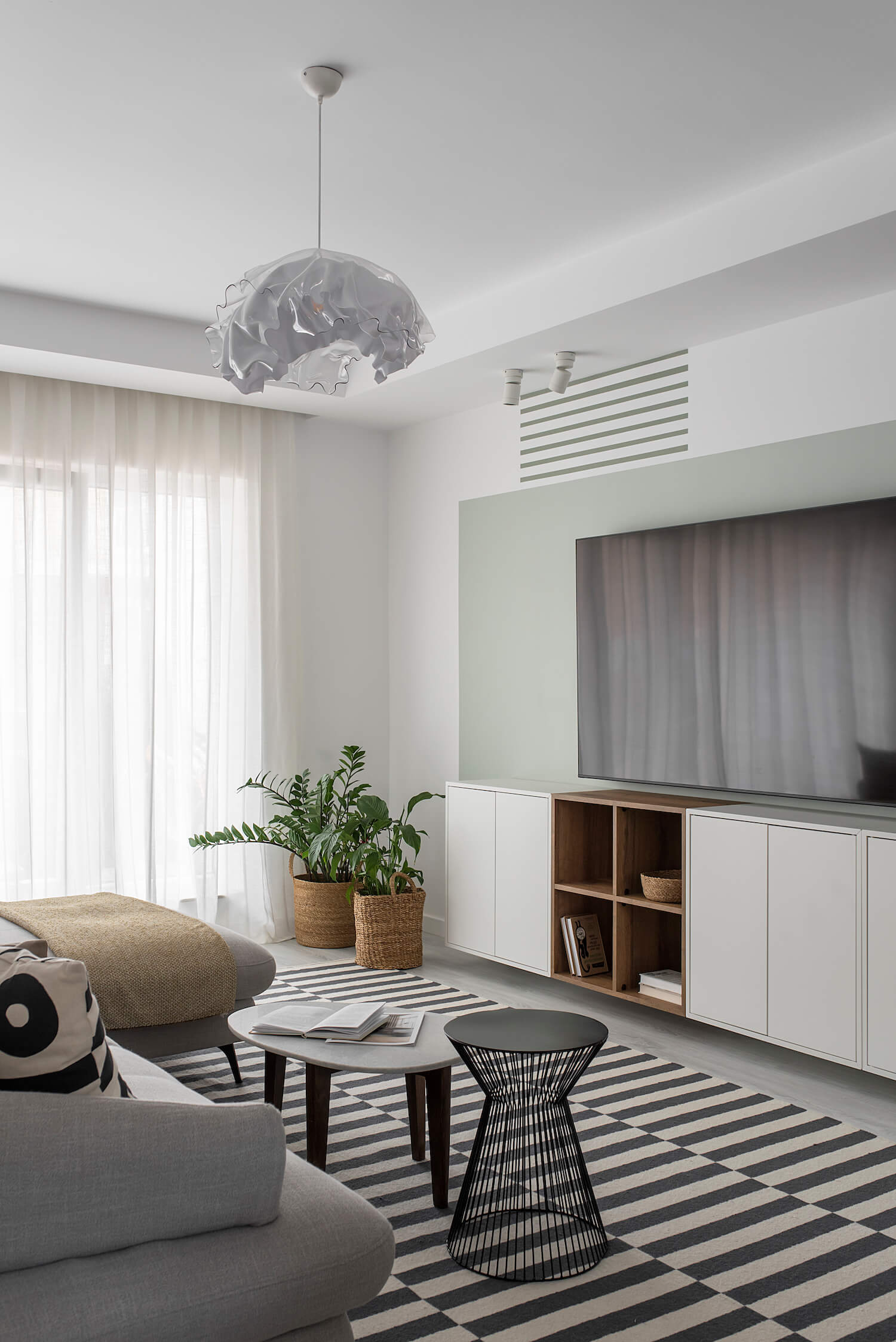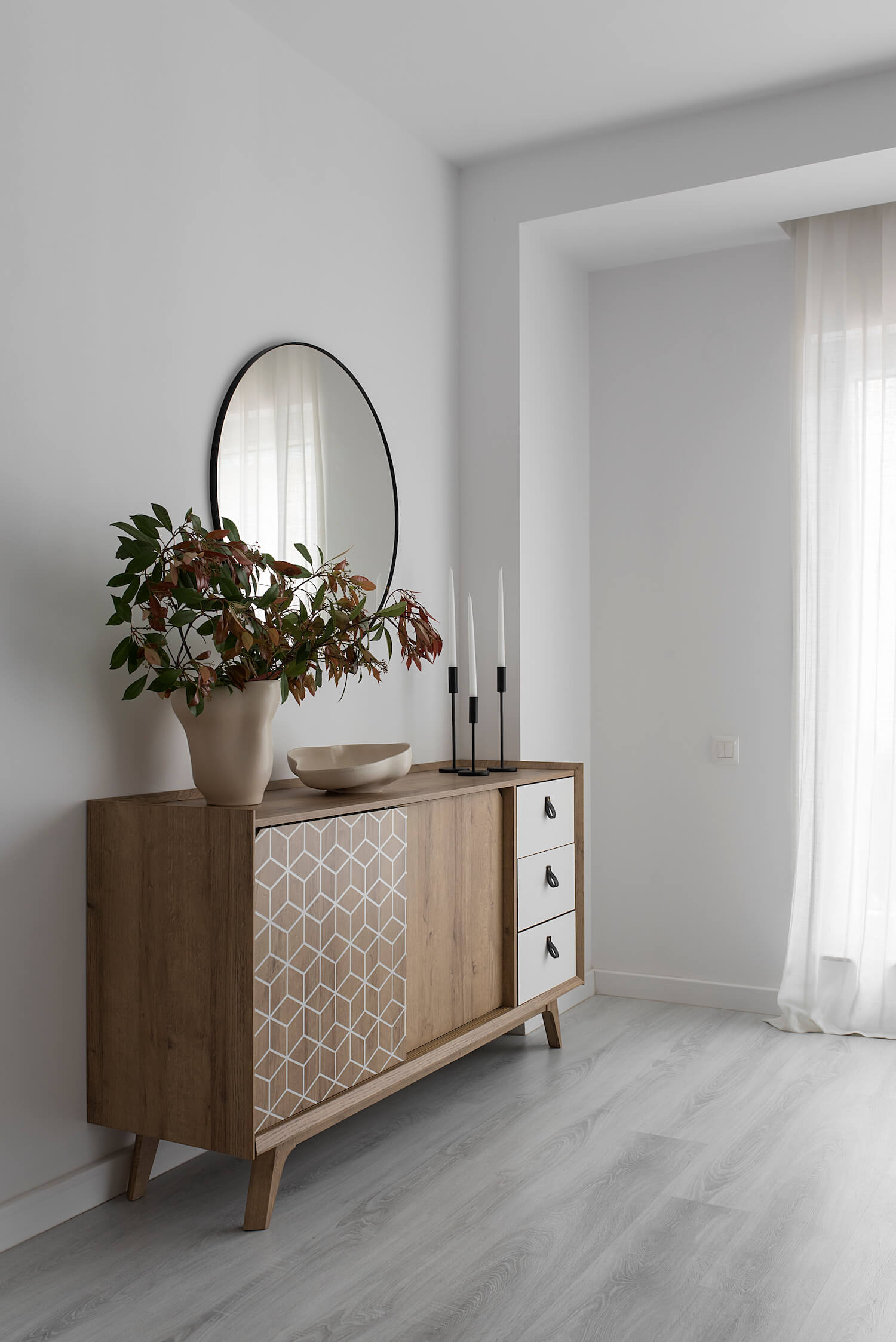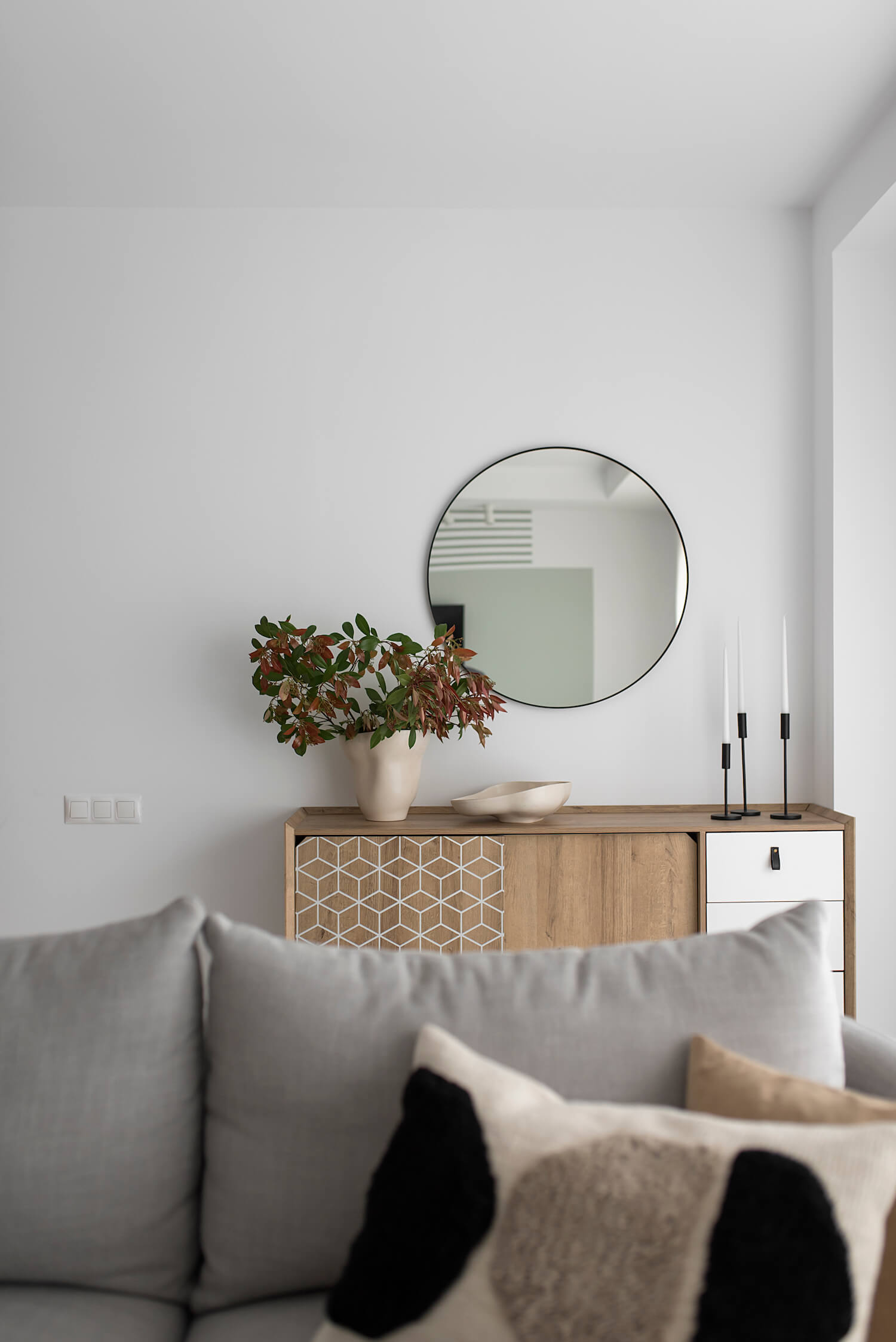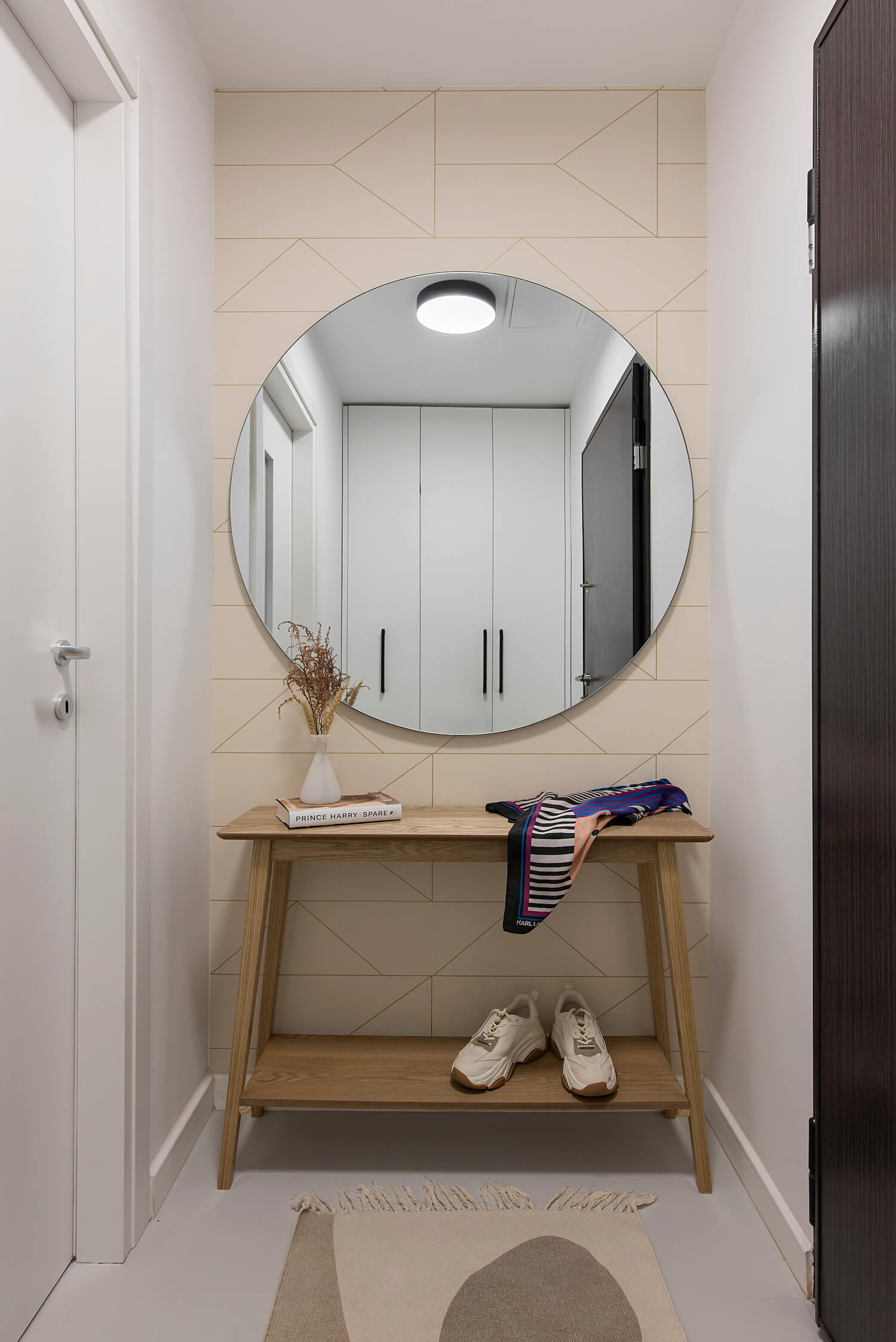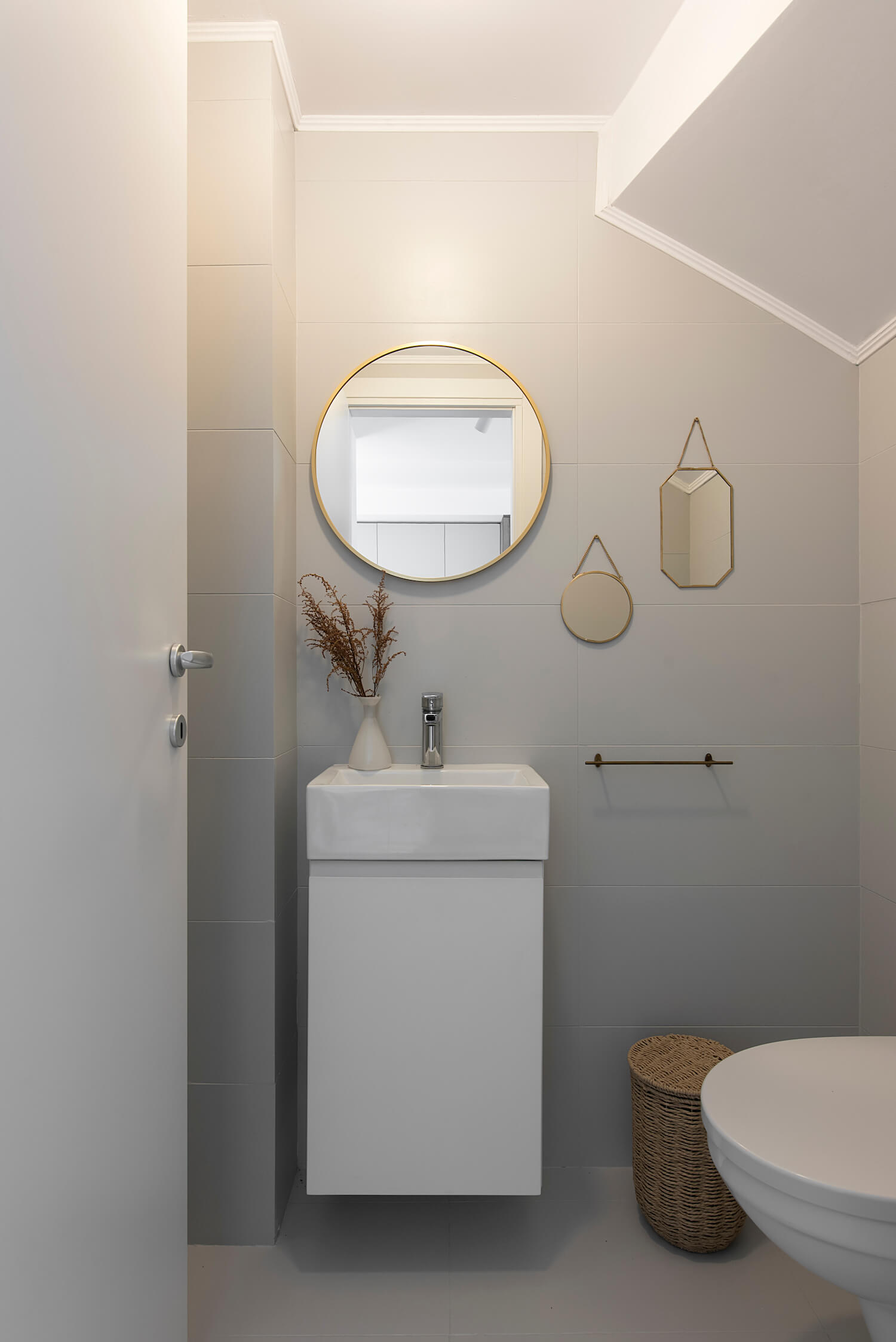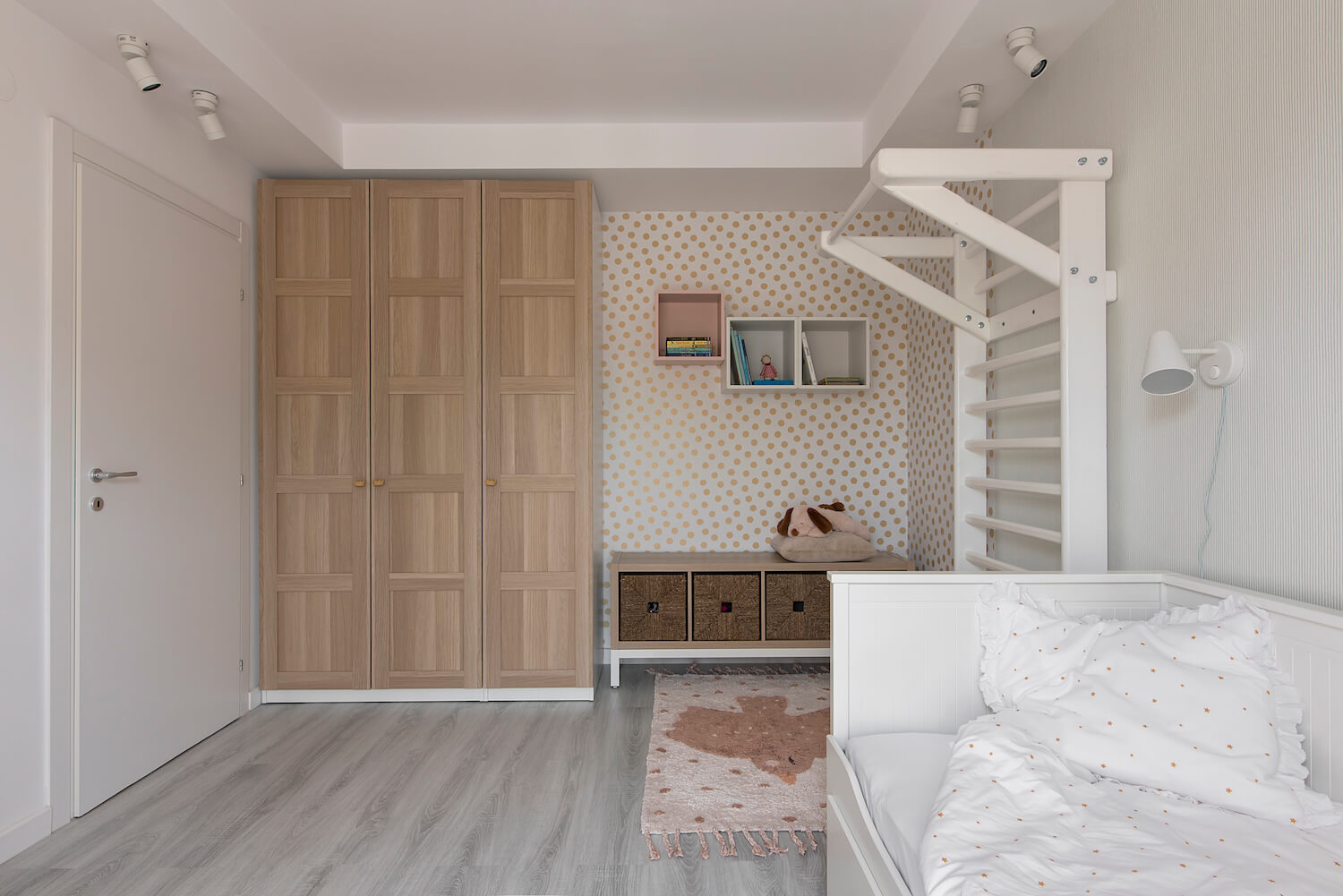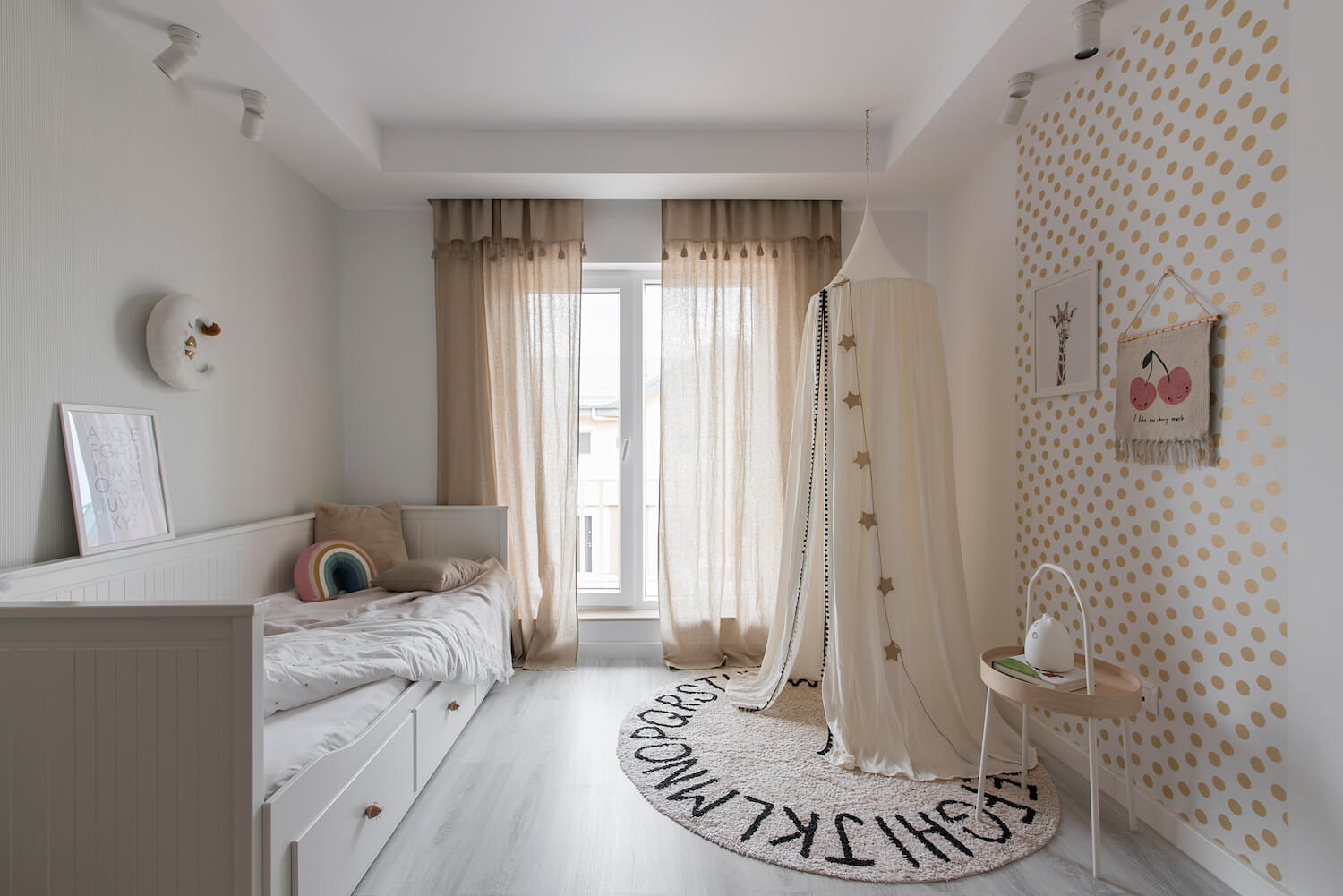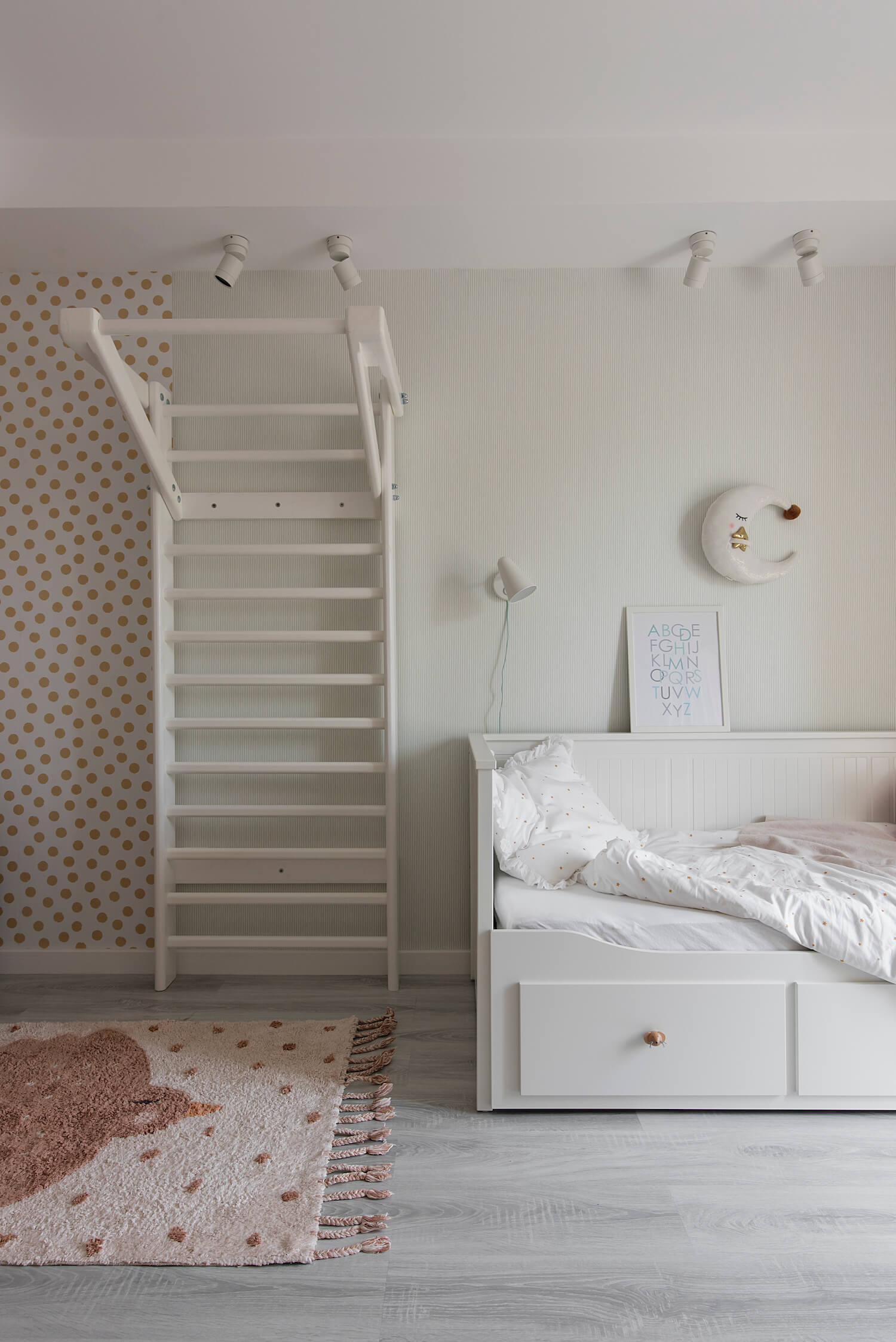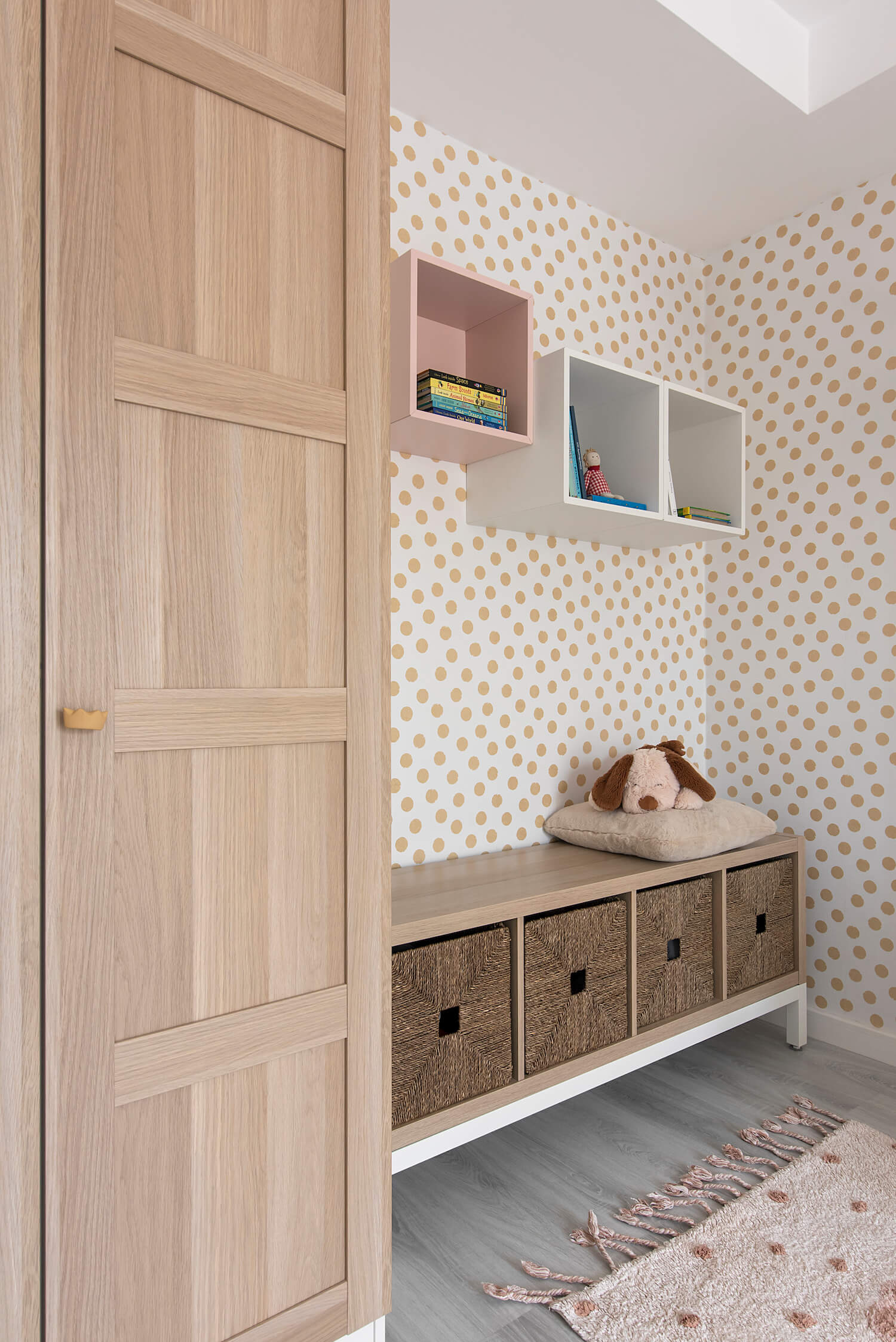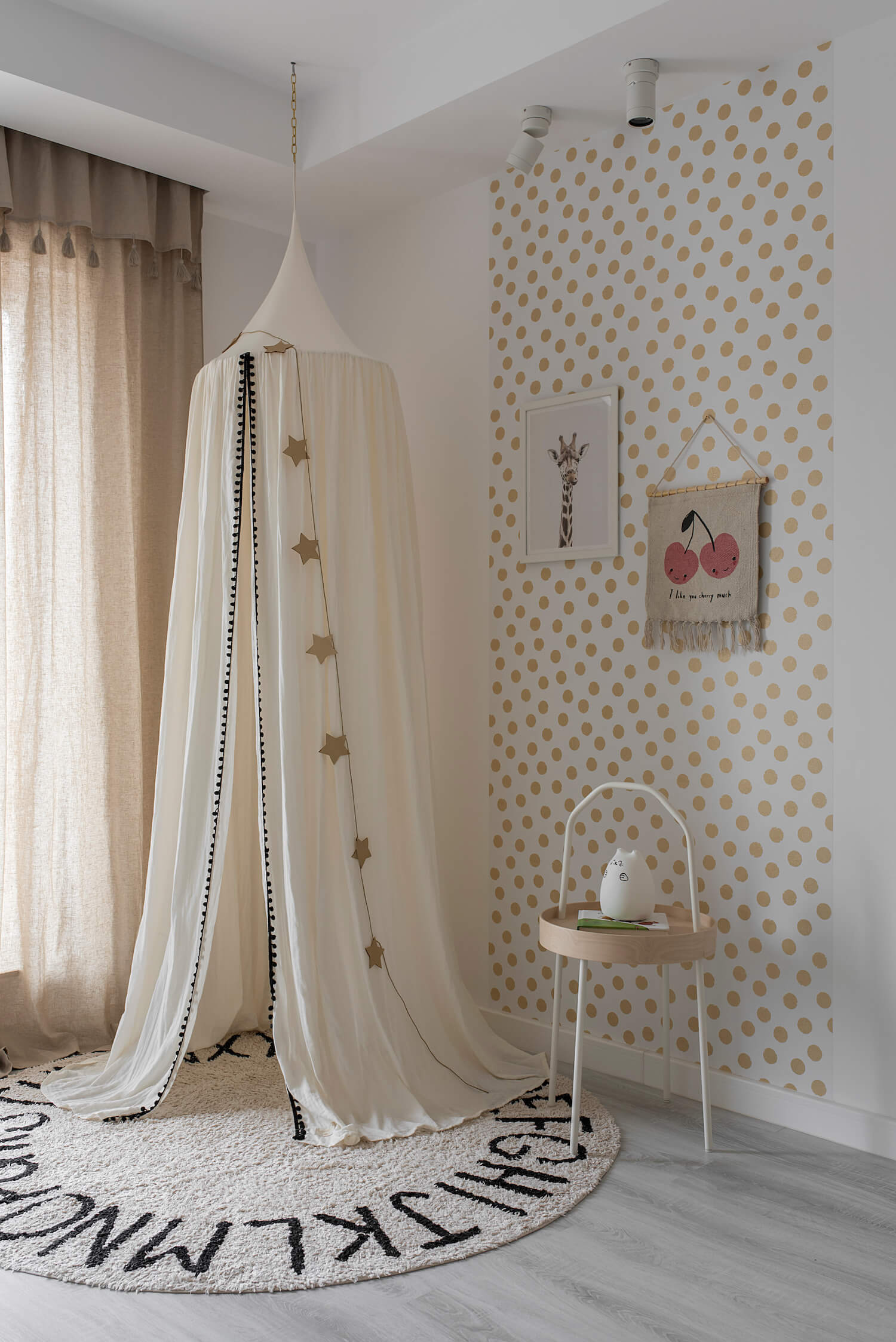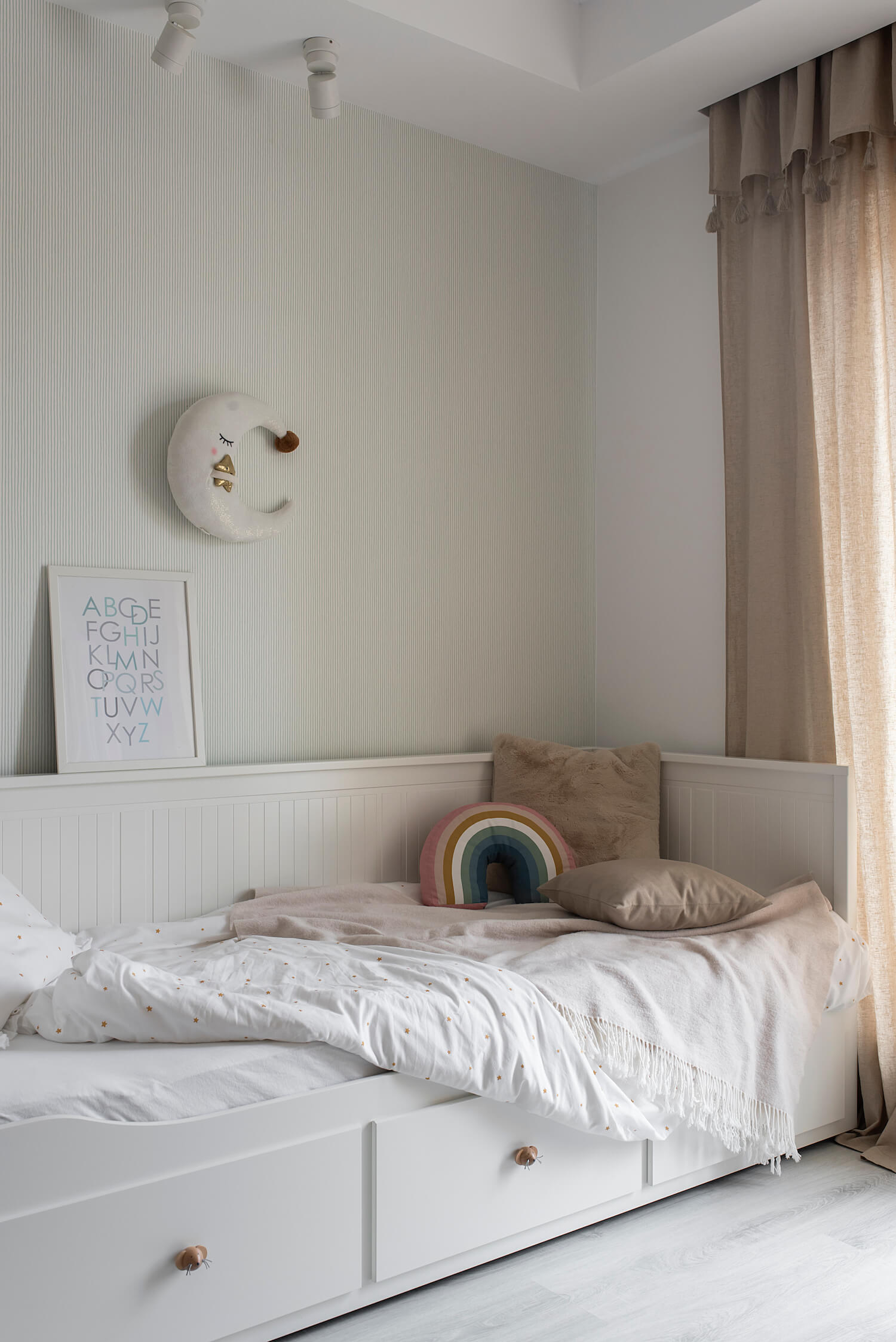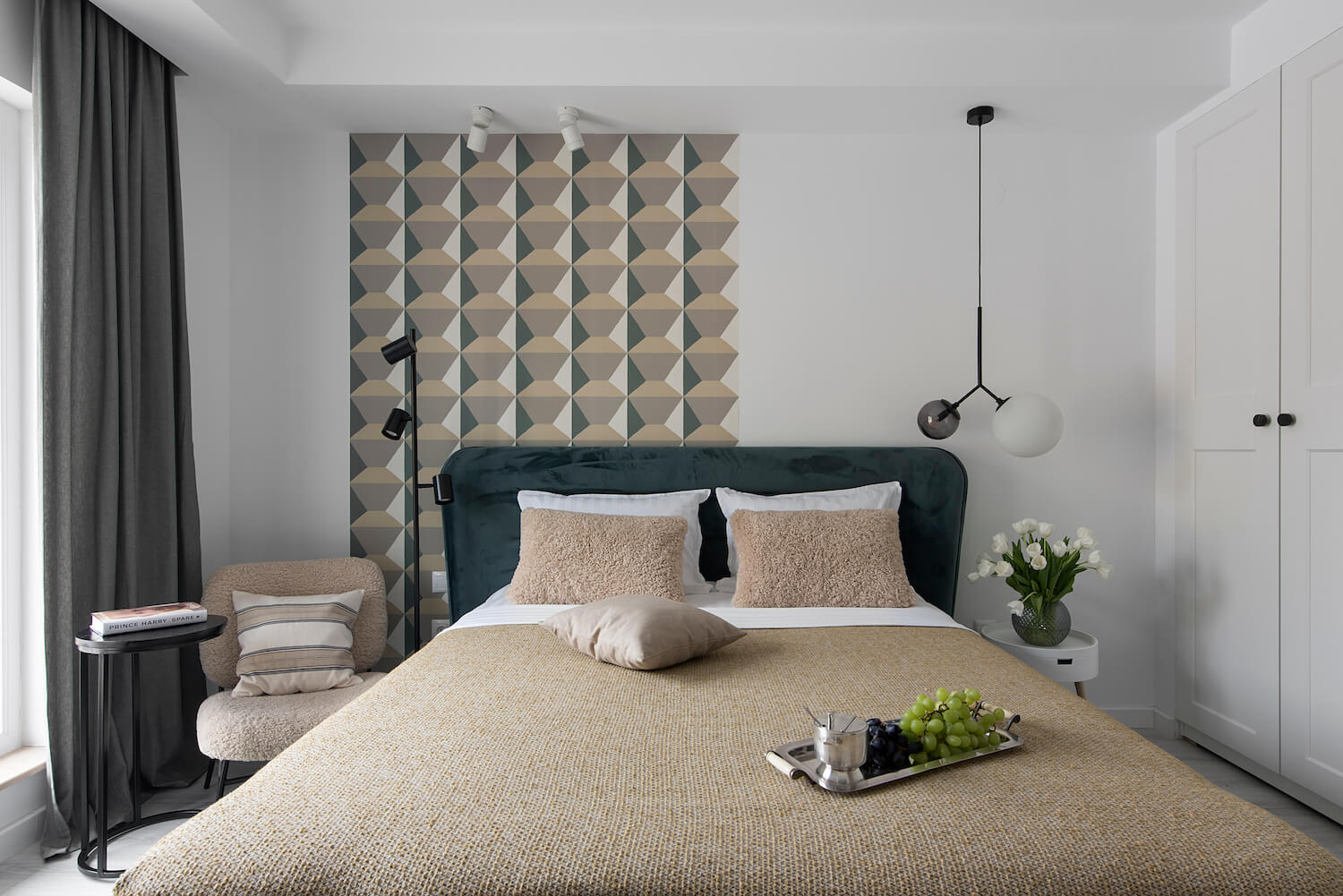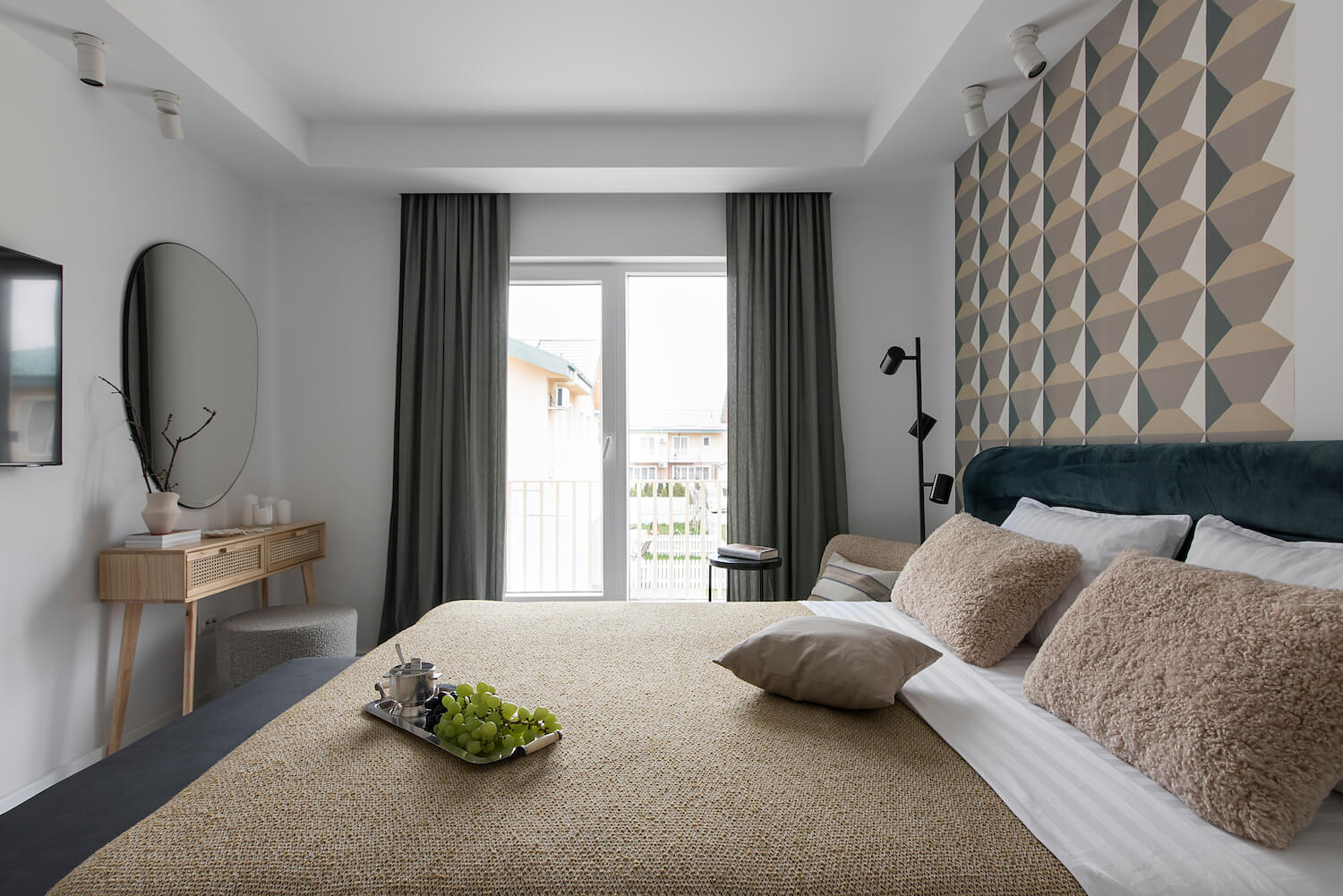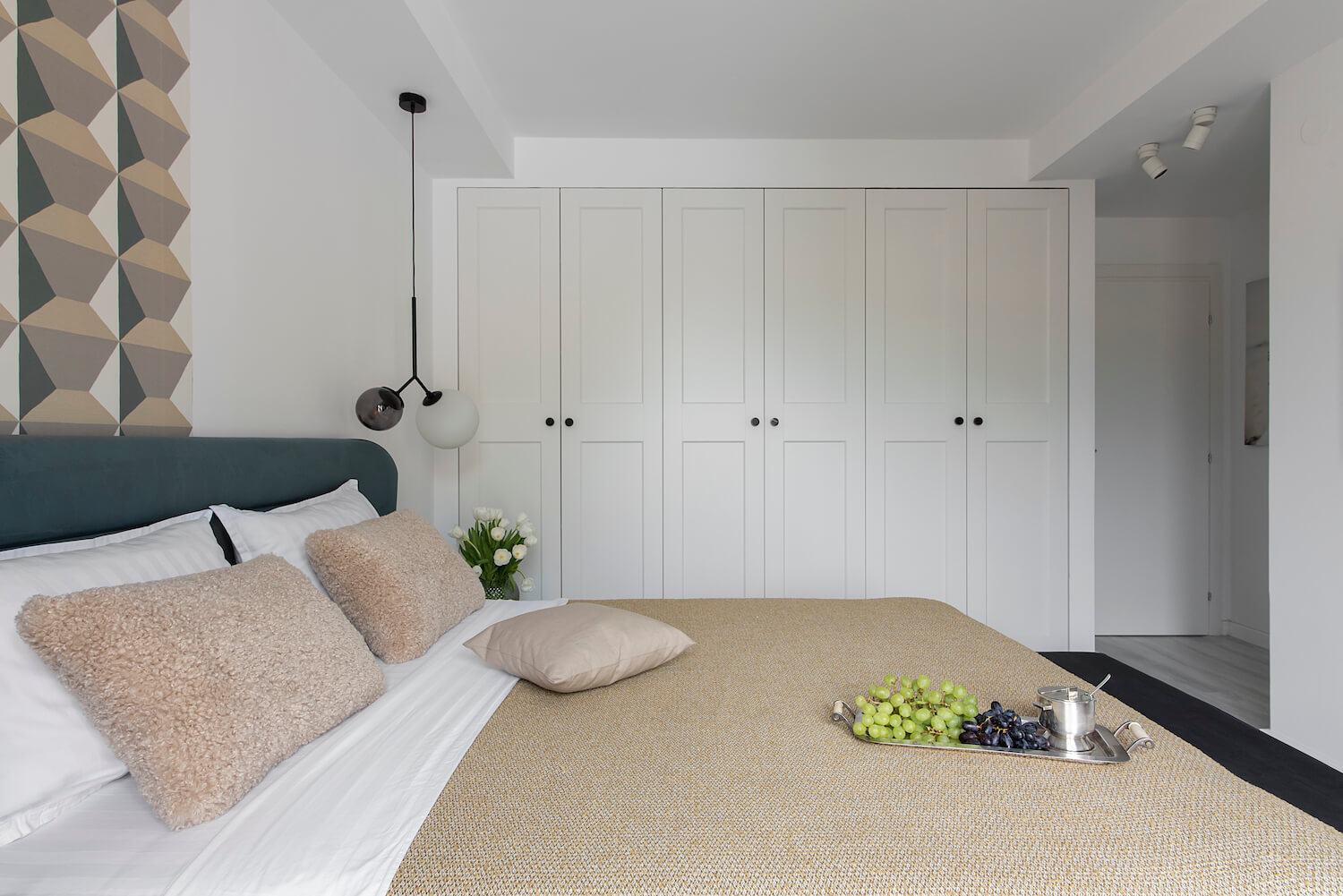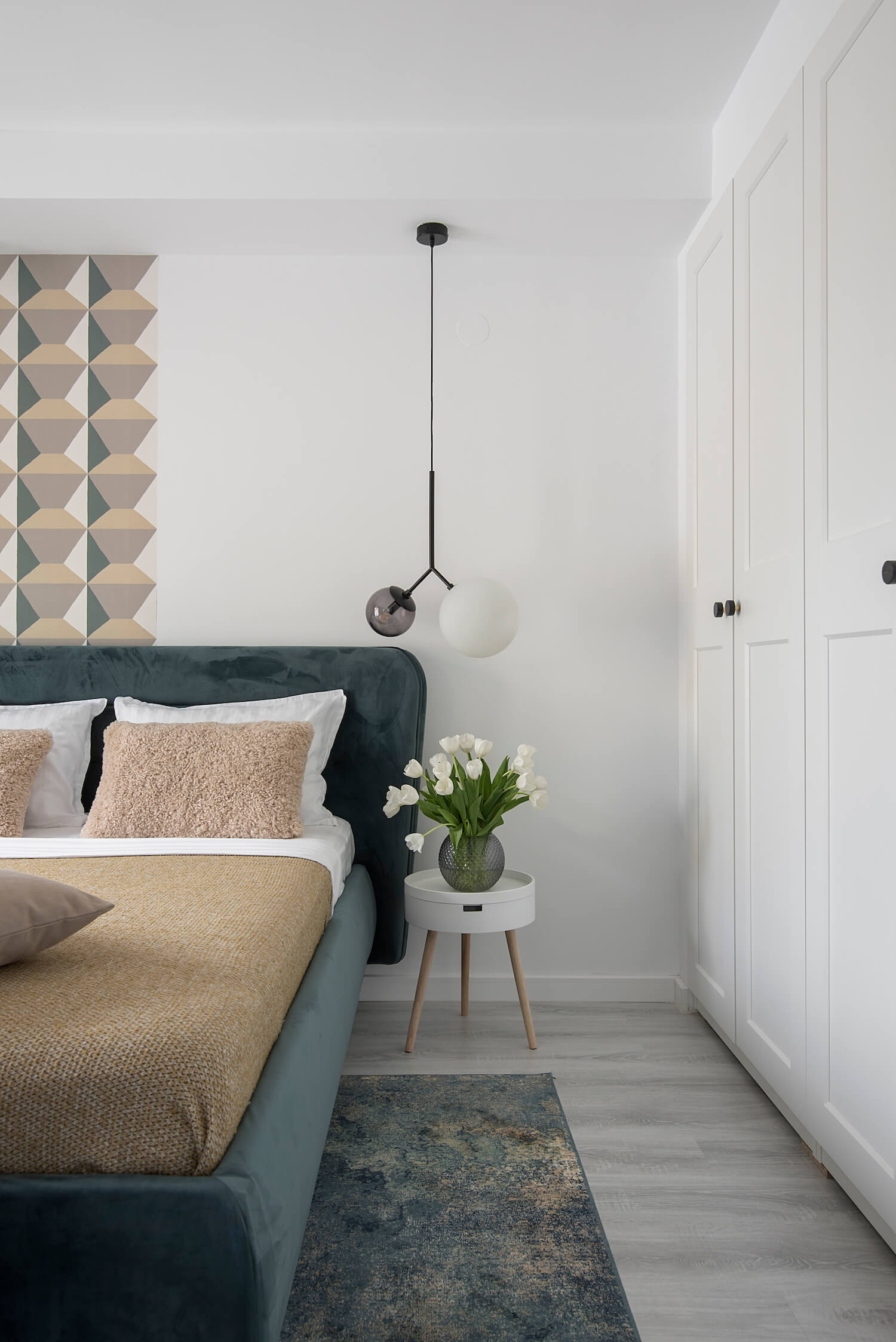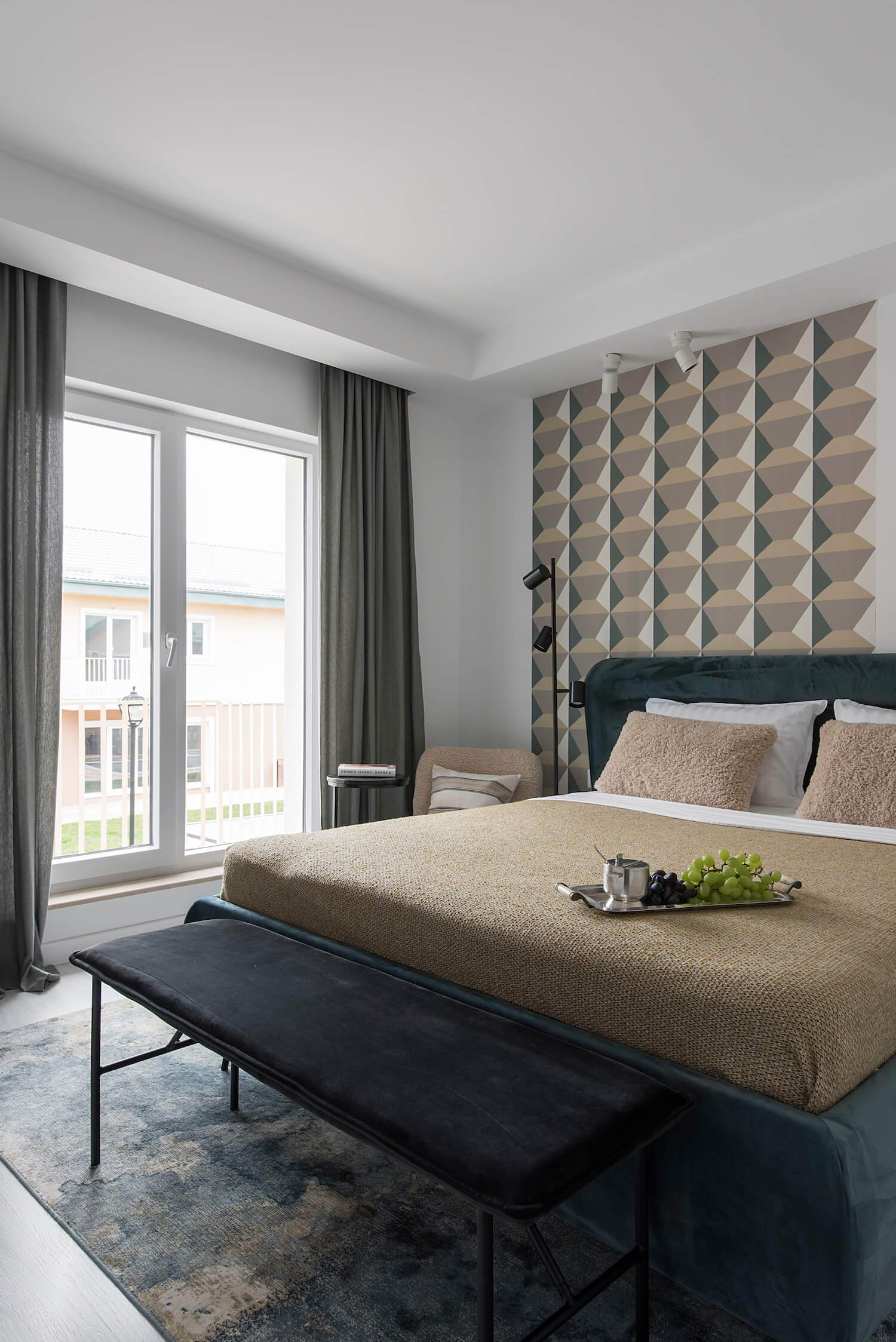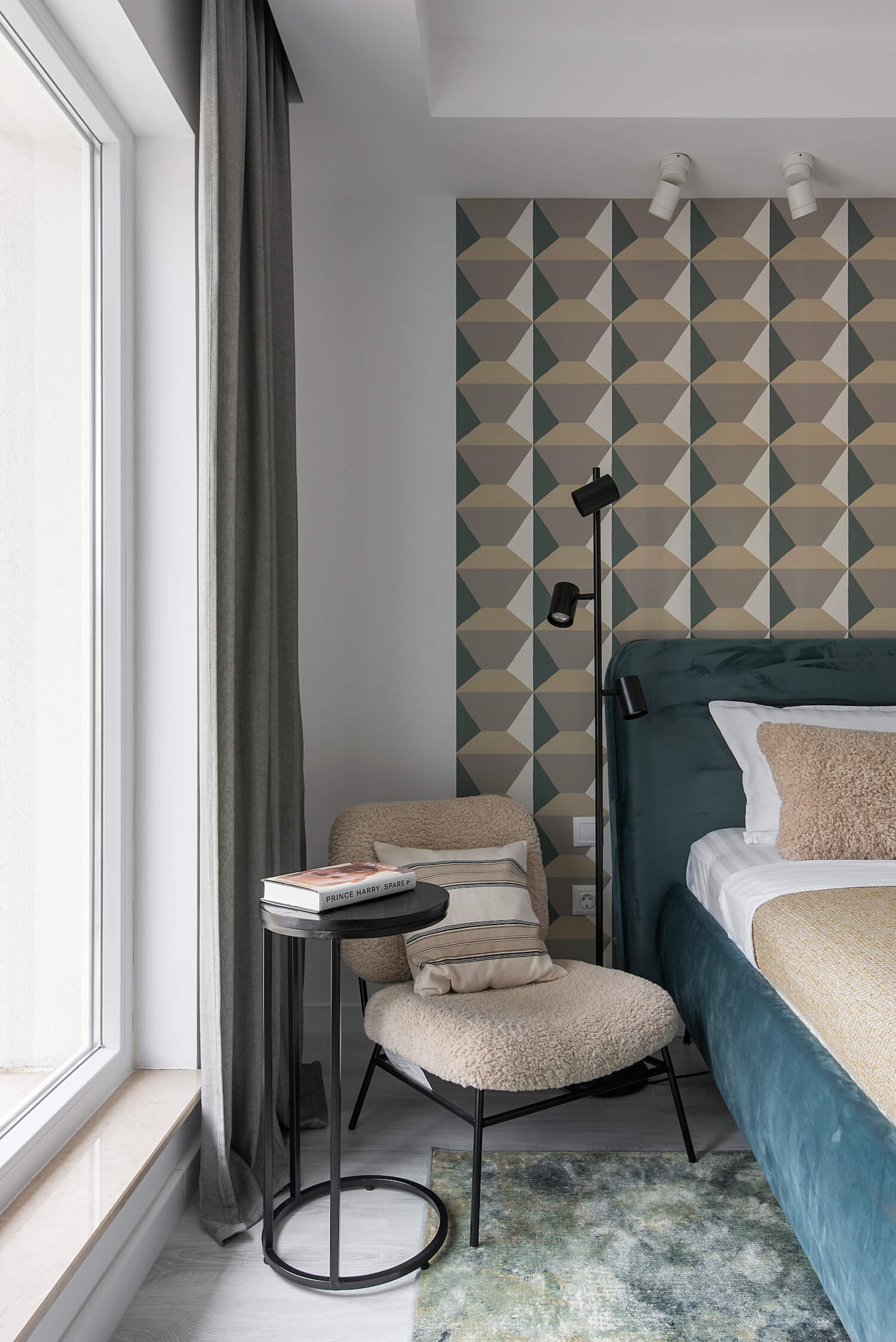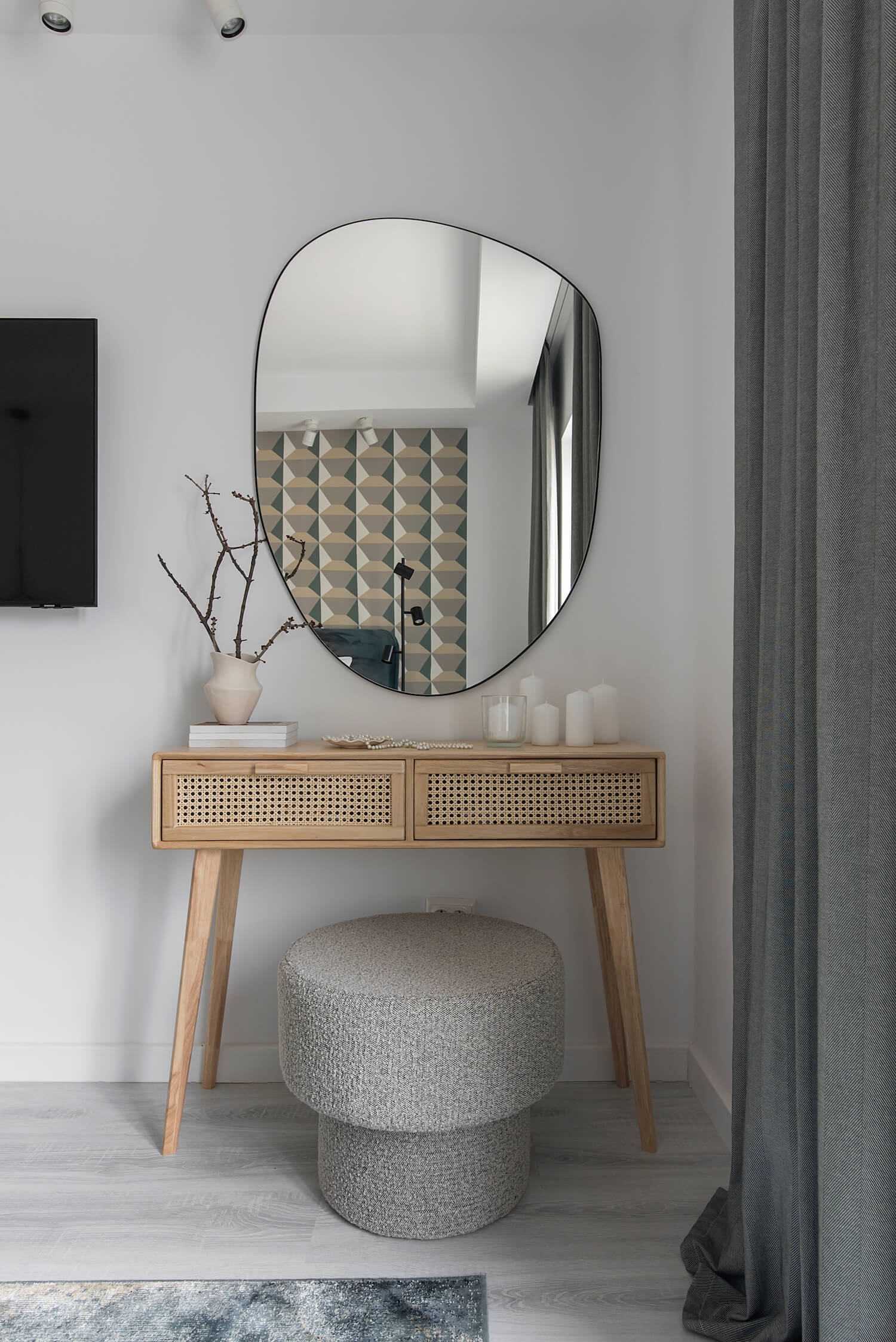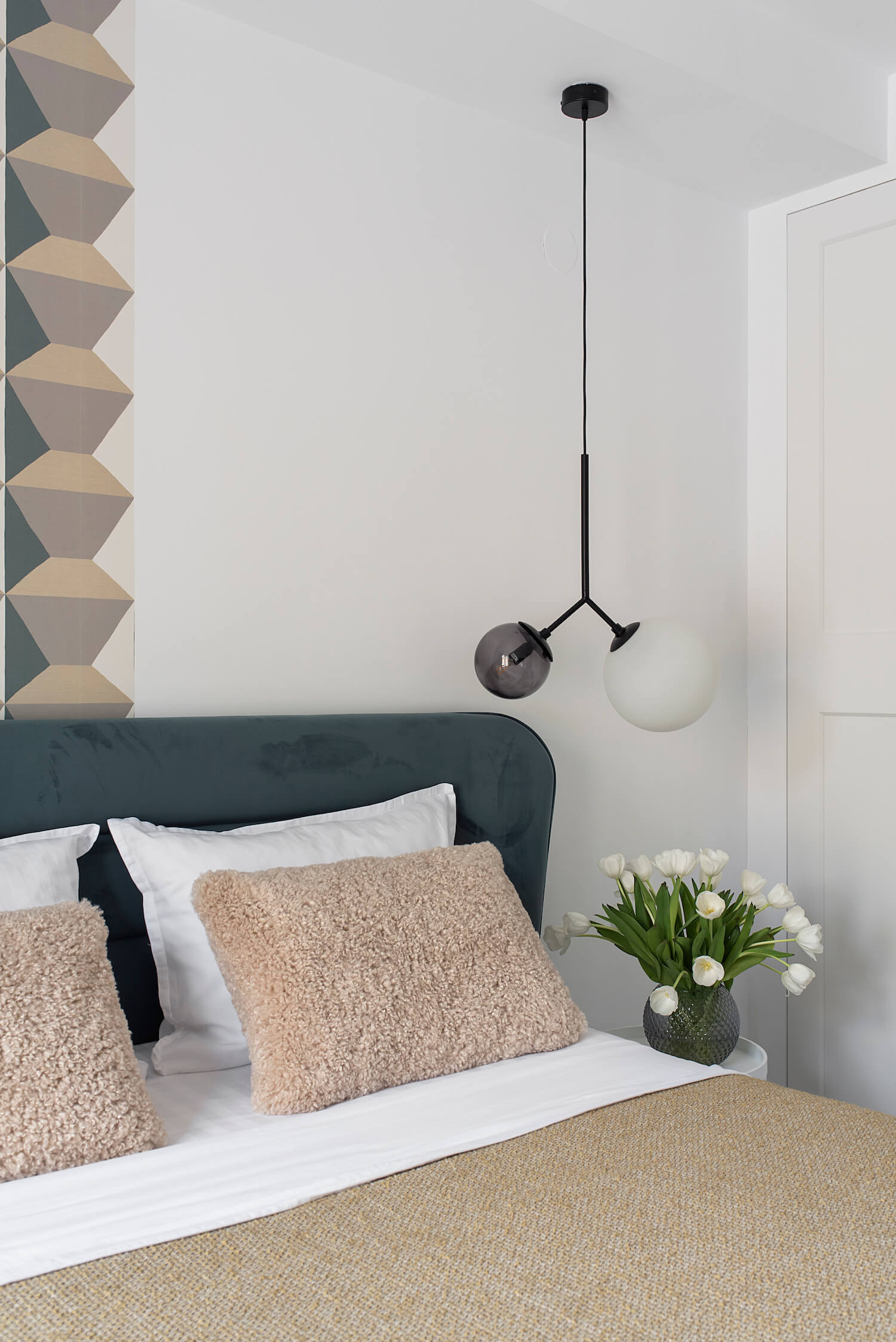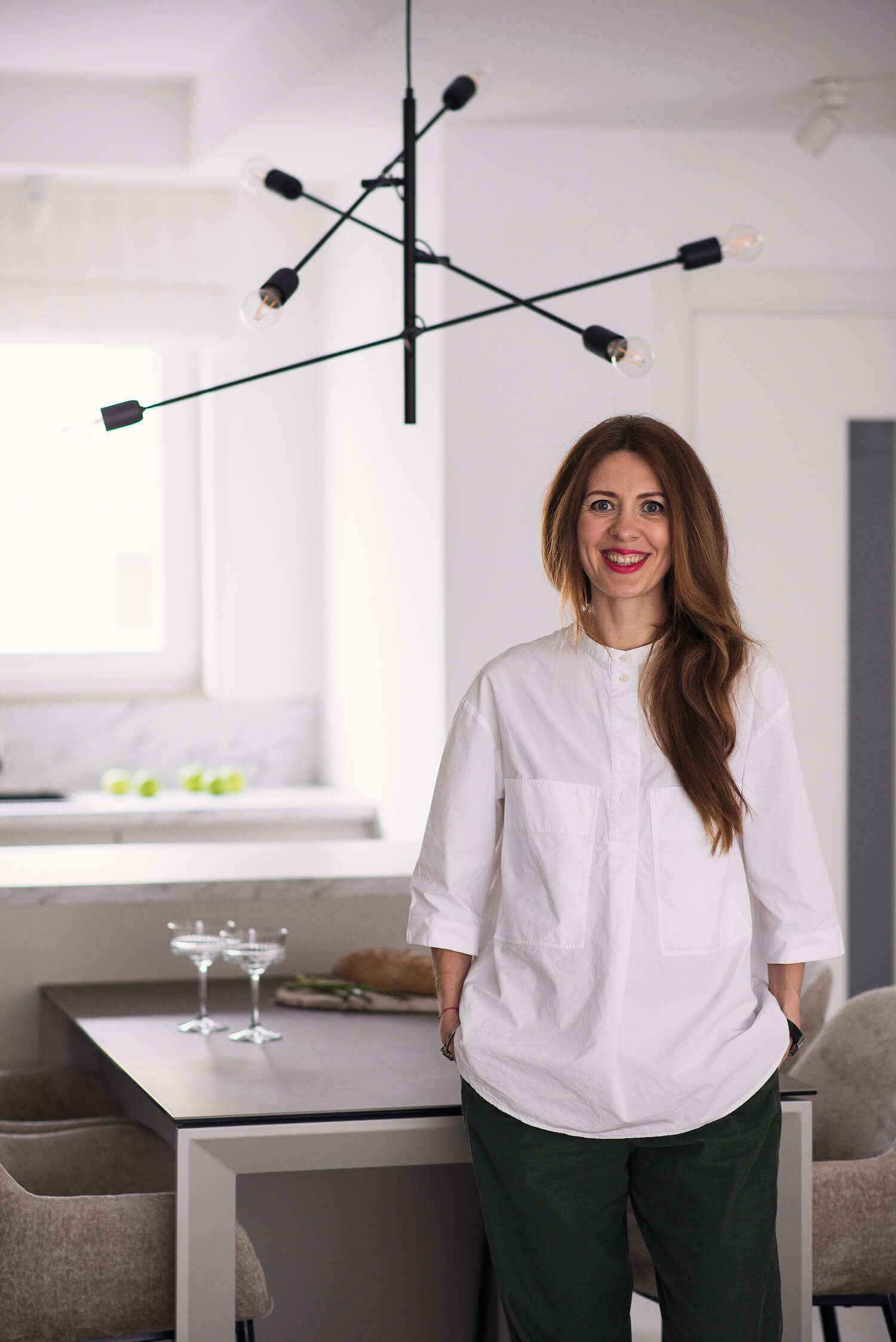 ---